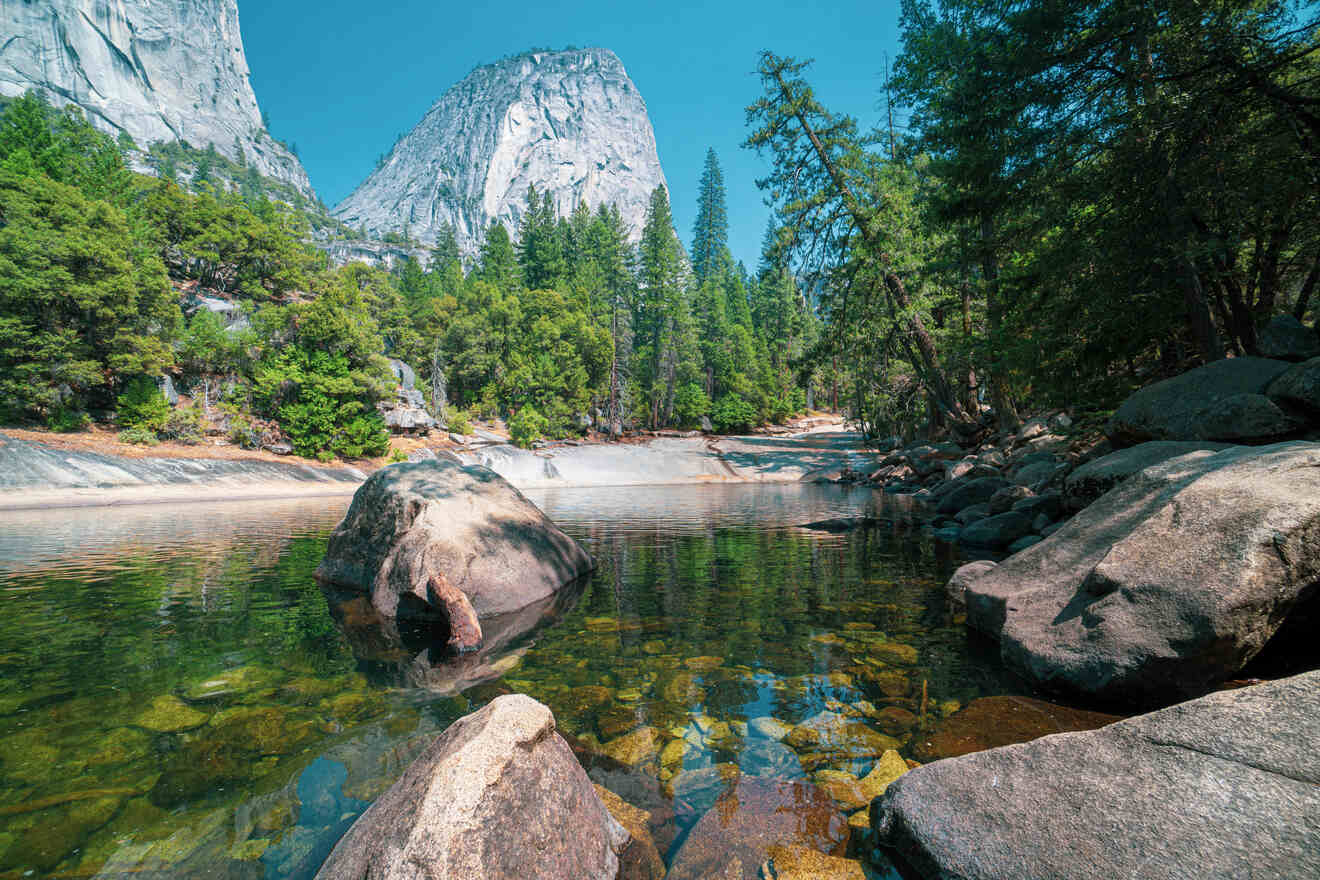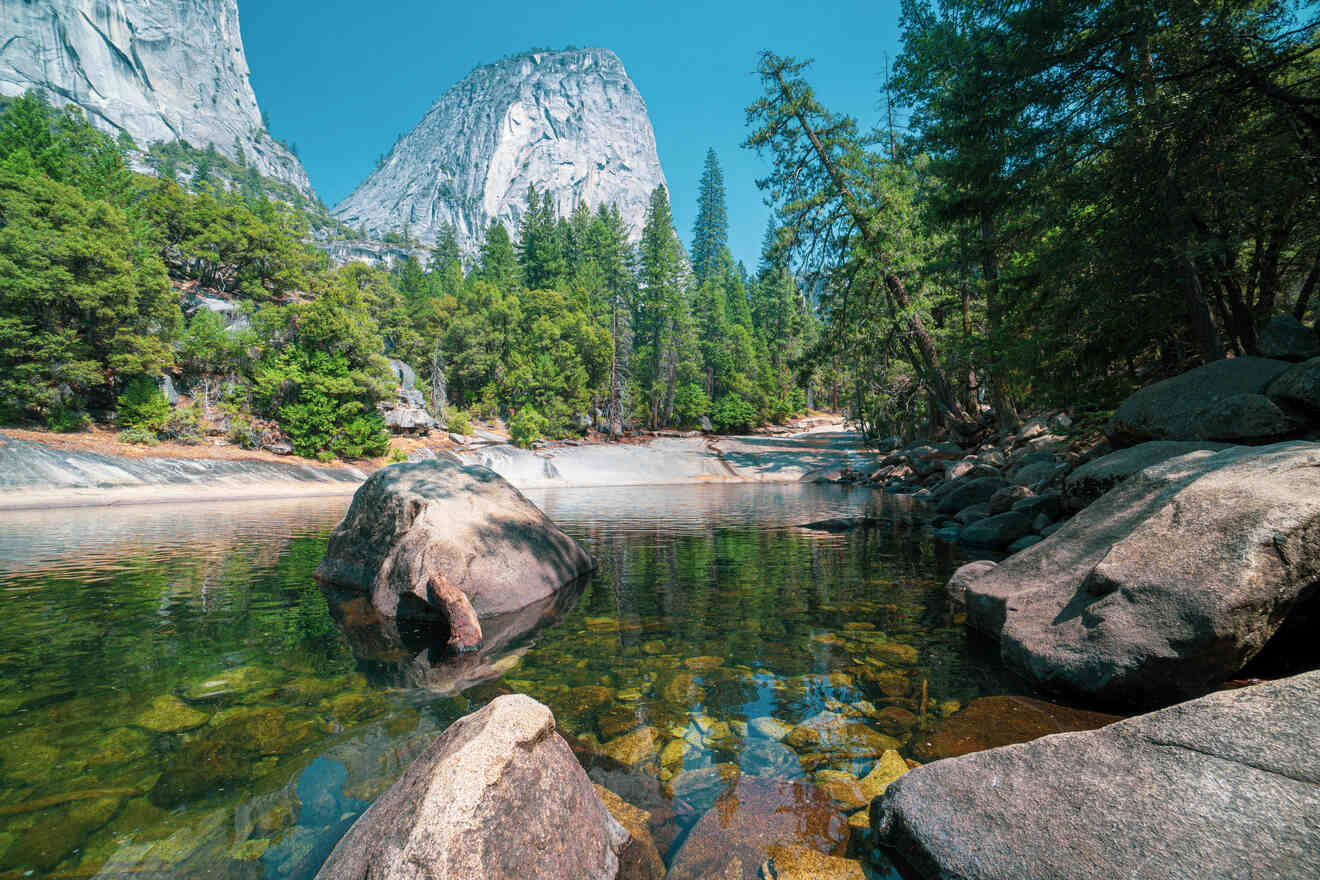 Located in the High Sierra Mountain range in the central-eastern part of California, the majestic Yosemite National Park is one of the most famous and most visited parks in the United States. Every year the breathtaking landscapes of Yosemite and Mariposa County, in general, are visited by many nature lovers, hikers, climbers, campers, tourists, and travelers from all around the world!
Regardless of age or ability level, there are so many outdoor activities for travelers all year round. Peak season for Yosemite is spring, as it is the best season to see the waterfalls. Summer is best for hiking, and autumn is lovely for photography to capture the changing colors of nature. You can go skiing or snowboarding in the mountains in winter (just keep in mind that Highway 120 that climbs above Yosemite Valley from the East is usually closed in winter between November and May). For that reason, you can choose any season according to your preference!
In this article, I will help you answer the question of where to stay in Yosemite and the surrounding Mariposa County and give some tips for you to find the perfect stay near Yosemite. Let's get started:
If you are in a hurry
If you don't have time to read the whole post, here are some fantastic places to stay in Yosemite with very good reviews for each budget.
Yosemite National Park has 5 entrances, and this map will help you to visualize the regions. Here are the 5 convenient areas I will be giving information about in this post which are all great places to start discovering Yosemite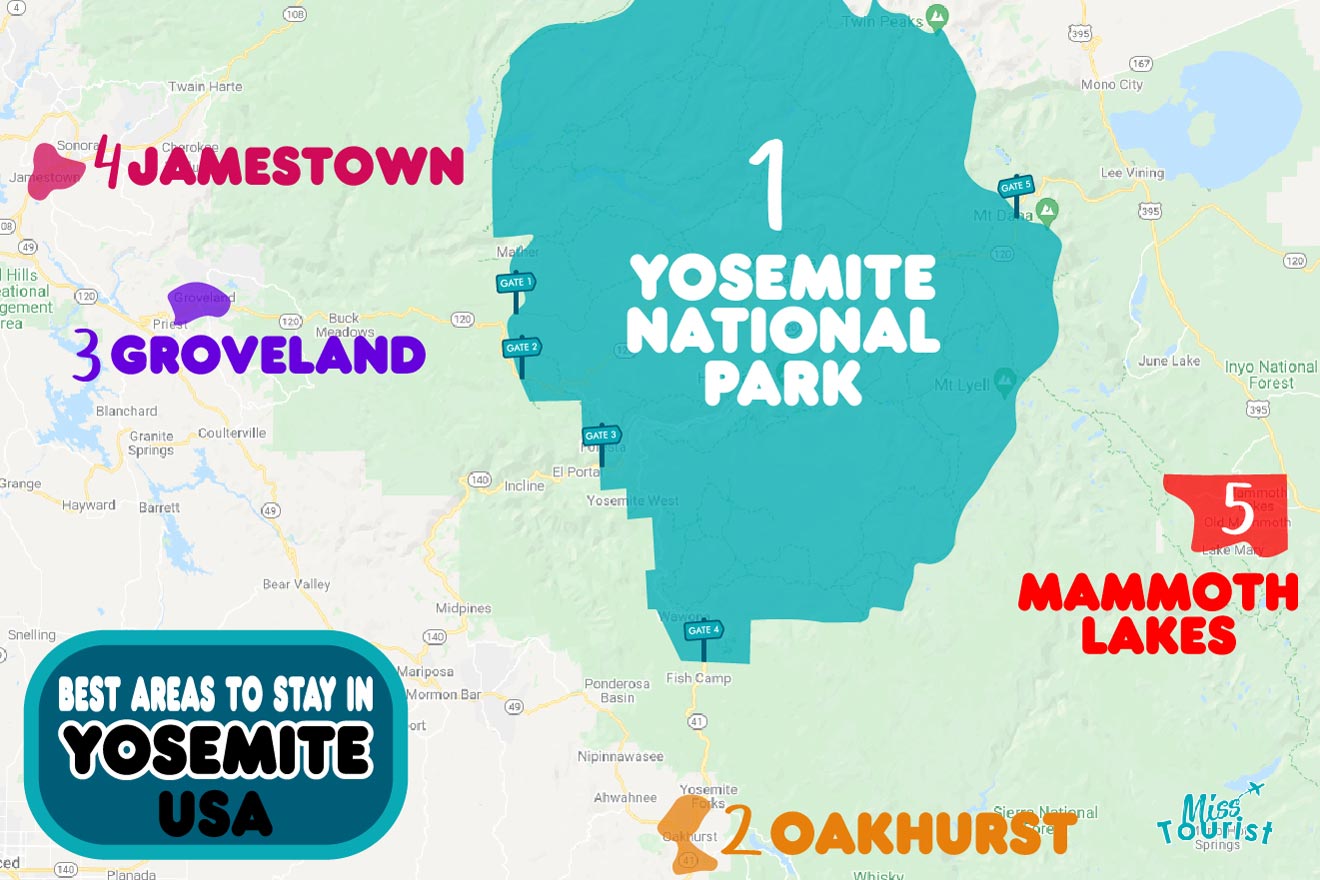 1. Yosemite Valley & Inside Yosemite Park – where to stay for the first time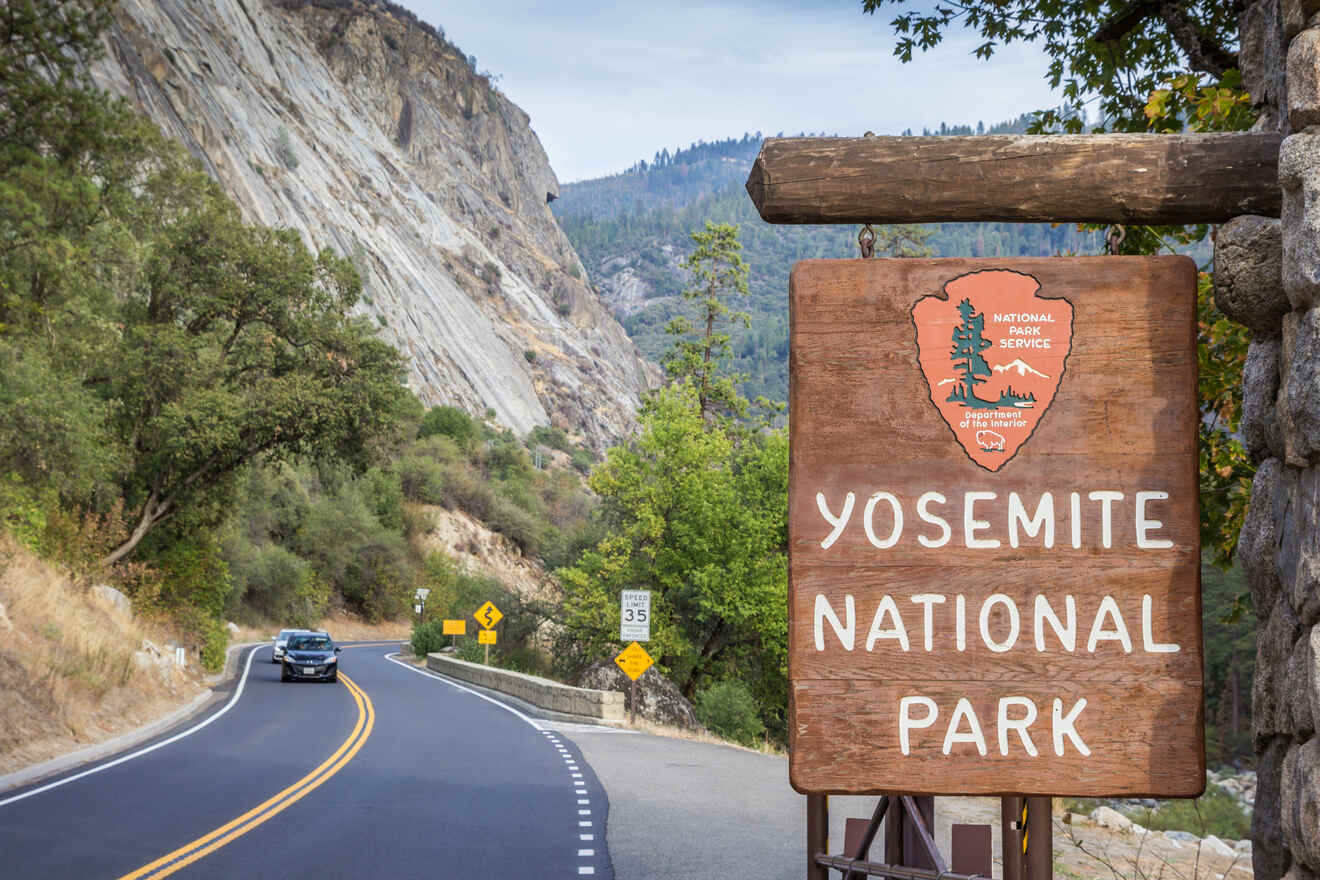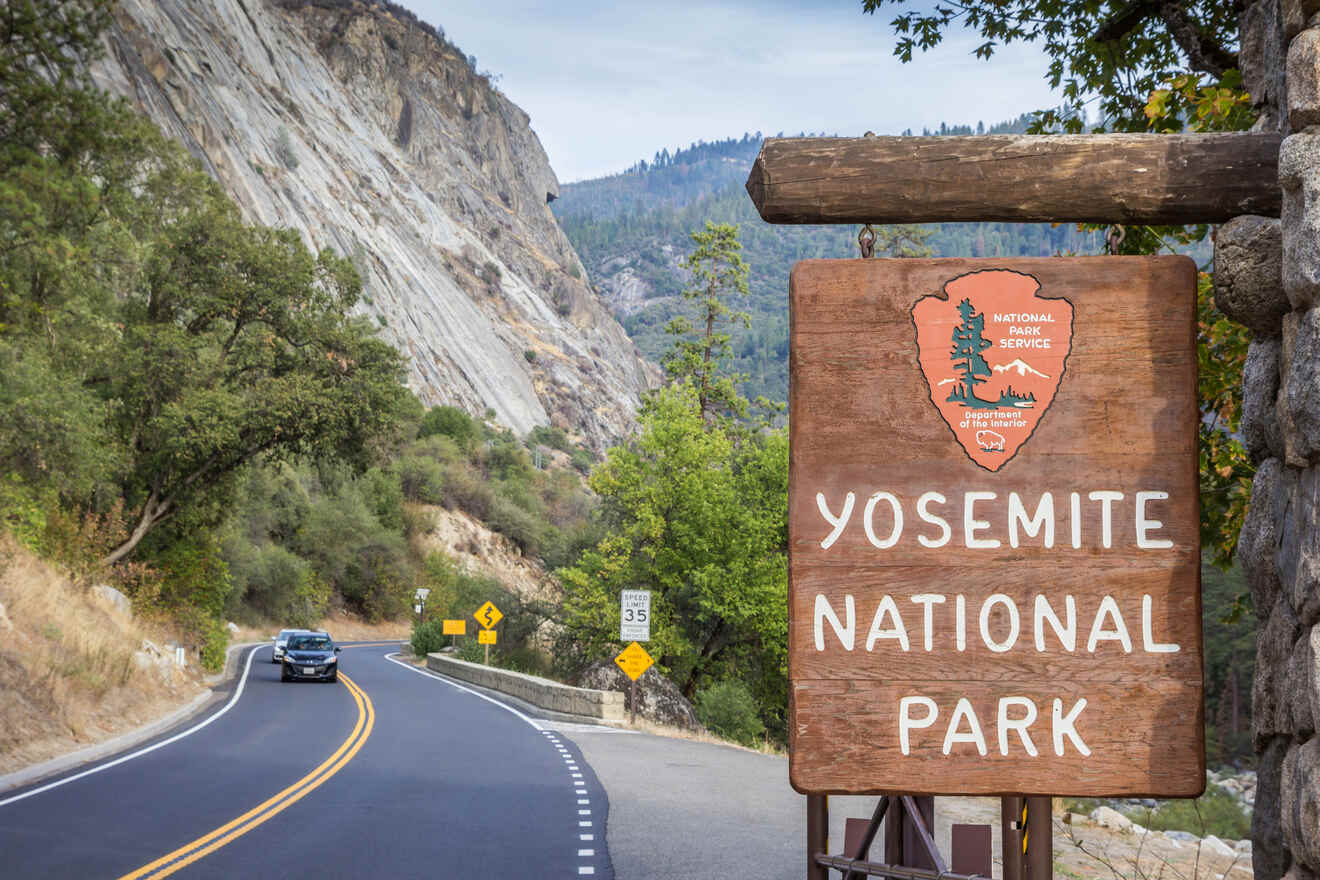 Even though there are many breathtaking places around Yosemite Park, Yosemite Valley is the most popular area preferred by travelers. Yosemite Valley is a 7- mile long canyon surrounded by granite walls and waterfalls right at the heart of the national park that is home to many famous hikes and cliffs that you might recognize, like Half Dome. There are very few accommodation options inside the valley itself, all of them are owned by the national park and are very basic.
Thankfully, there are many more privately owned options inside the national park, which are still close to Yosemite Valley. These places generally have better facilities and more services, and since the whole national park is super majestic, it doesn't really matter which part of the park you stay in. So if you are looking for better facilities, choose one of these places that I will mention below.
If you are visiting Yosemite for the first time, to be at the heart of nature and feel the atmosphere, Yosemite Valley must be your first choice.
Let's have a look at perfect lodging in this area:
Luxury hotel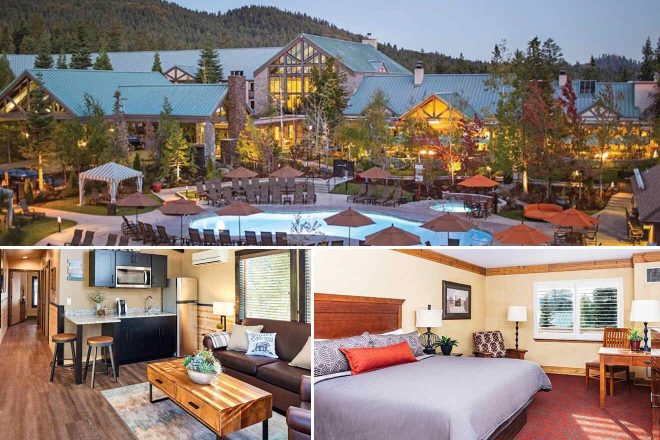 Offering full-service Tenaya Lodge is just 5 minutes to the entrance of Yosemite National Park. This is the best lodging option that combines luxury and comfort for travelers. Tenaya Lodge features modern facilities, a spa, and a gourmet restaurant. You can rent a bike from the hotel and discover surrounding areas. Also, Yosemite Ski Area is just an hour's drive from the lodge
Other accommodation options near Yosemite Valley
mid-range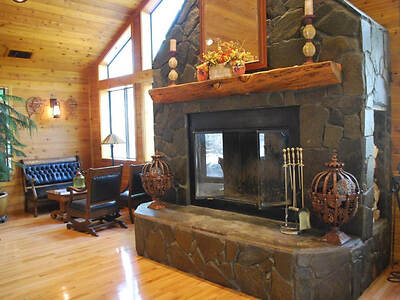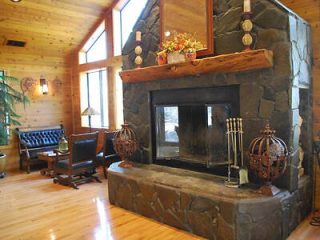 One of the best options in the area. This fancy lodge including an indoor swimming pool, a dining hall, and a spa
budget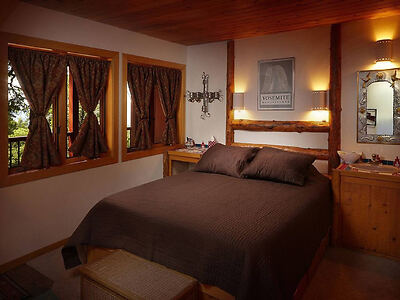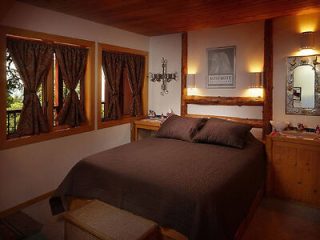 Perfect for couples, clean and cozy rooms, great location. A nice gate away with a romantic atmosphere 
airbnb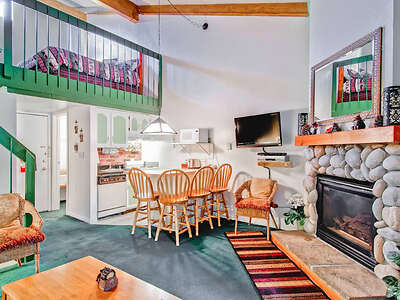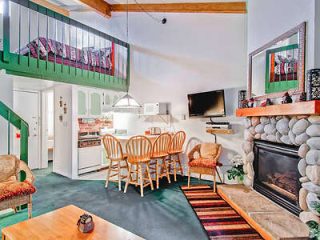 Great location inside Yosemite, nicely decorated spacious rooms with a balcony and dining room
Things to do near Yosemite Valley
2. Oakhurst – the best location outside of Yosemite National Park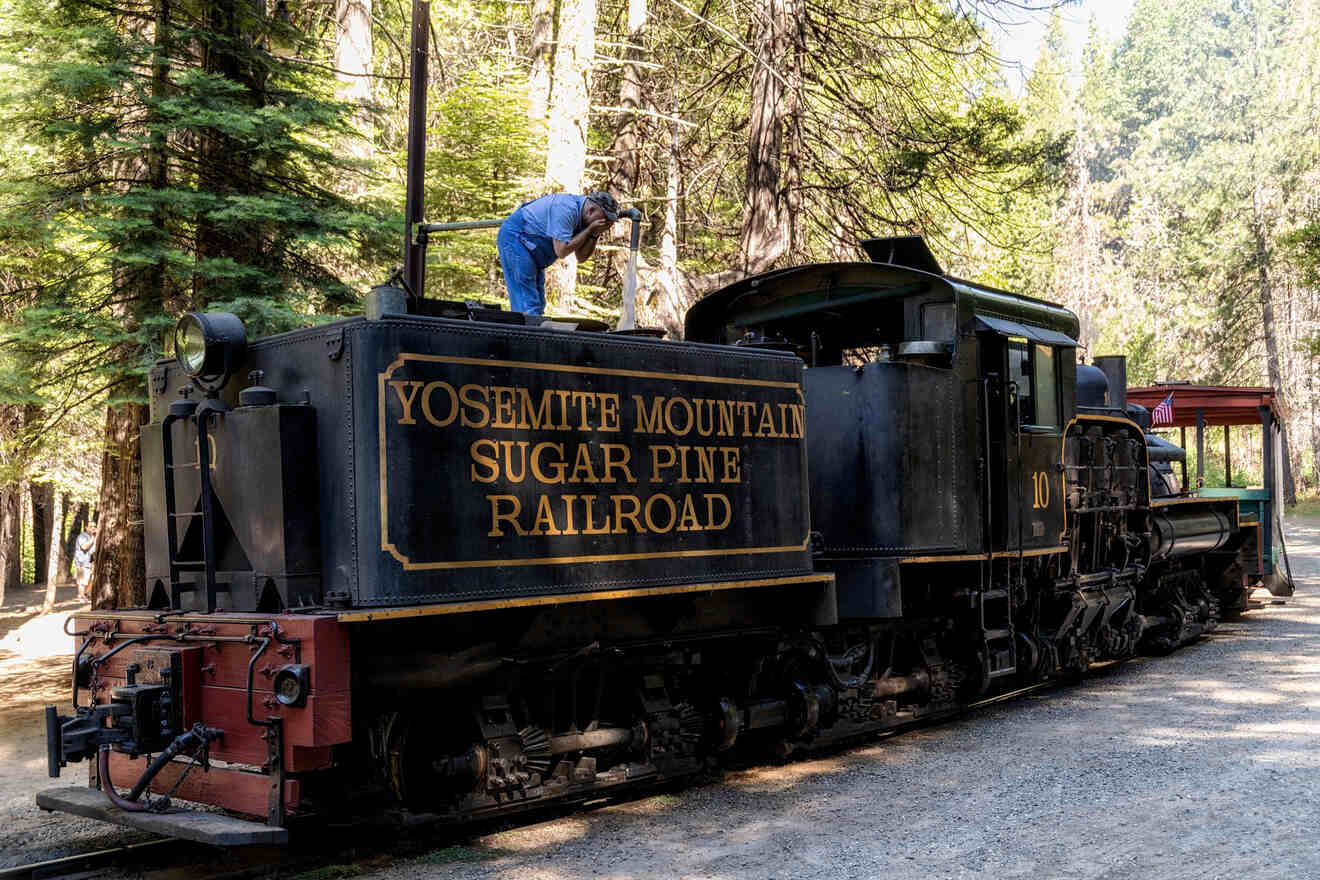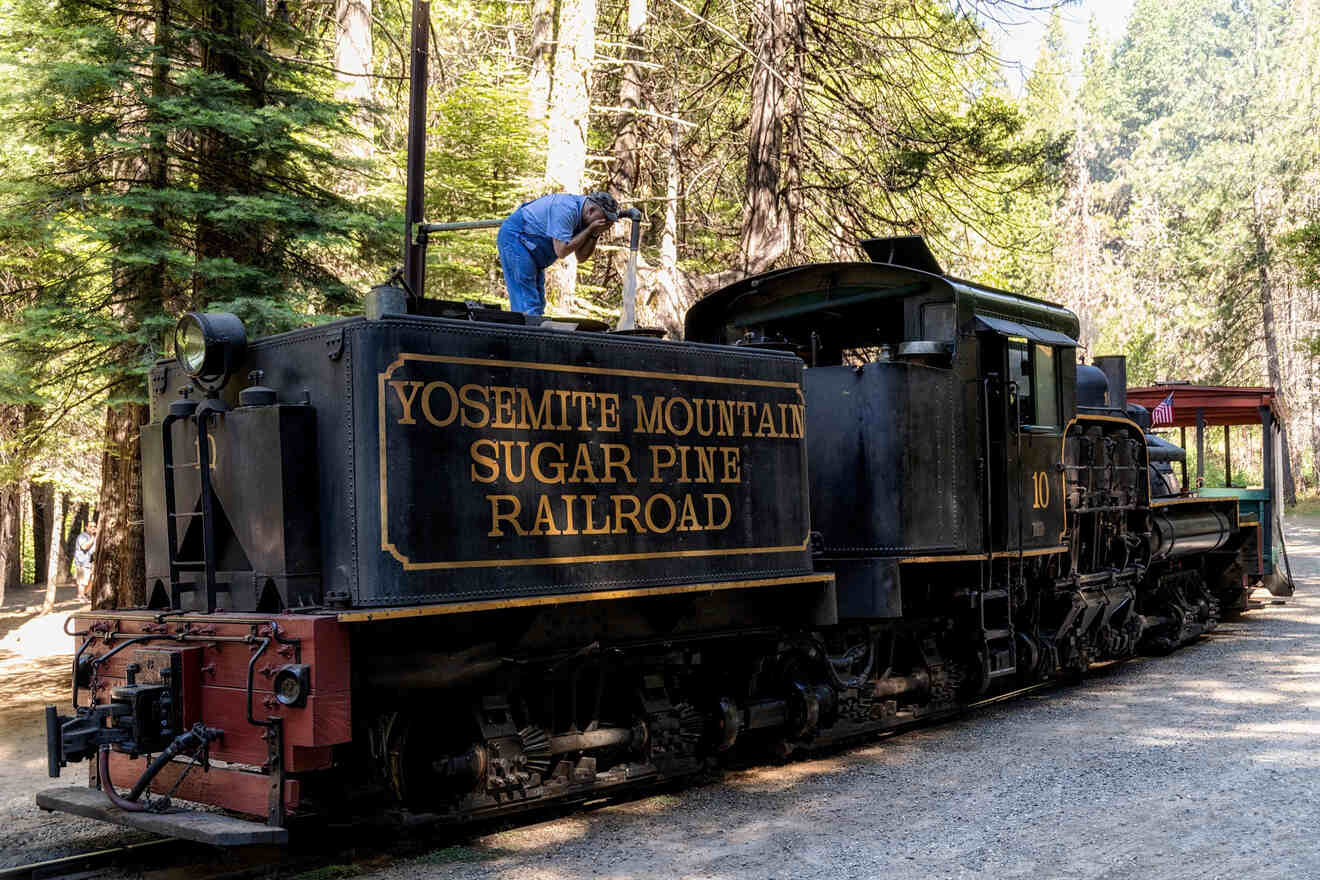 Located at the intersection point of Highway 41 and 49, Oakhurst is one of the closest towns to Yosemite. In the Sierra Nevada Mountain foothills, Oakhurst is just 16 miles away from the southern entrance of Yosemite and 47 miles to Yosemite Valley. Oakhurst is a gateway city to Yosemite by having a wide variety of restaurants, shops, and outdoor activities. By staying here, you will find relatively cheaper accommodation options than inside Yosemite park and will have the comfort of staying in a town.
To plan your Yosemite trip, you can easily go to Yosemite Madera County Visitor Center and get information about the surrounding site and road conditions. Their front desk will be happy to answer your questions. You can also collect some maps and brochures about Yosemite from there. If you are looking for a stay not far from the city but also close to Yosemite, Oakhurst is a perfect choice! There are many cabins and lodging options to stay from luxury to budget in Oakhurst.
Let me list some of the nicest hotels and cabins with excellent reviews:
Luxury hotel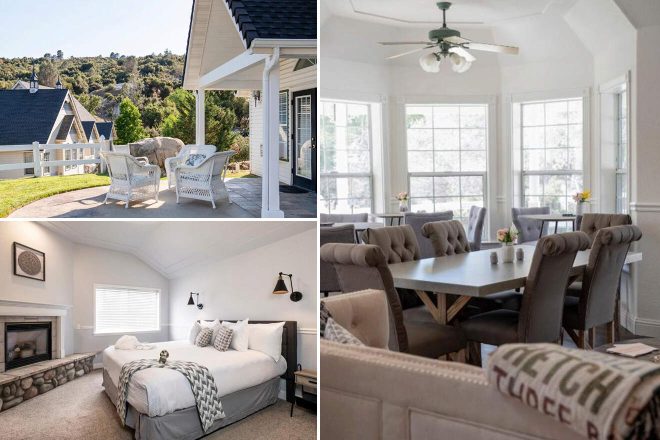 Just ten minutes drive from Bass Lake, this nice lodge has all the facilities that you need. You can benefit from views of the Sierra Mountains on your patio. The lodge has a private entrance and comes with a full kitchen and a spa bath on site, the perfect place to relax
Other accommodation options in Oakhurst
mid-range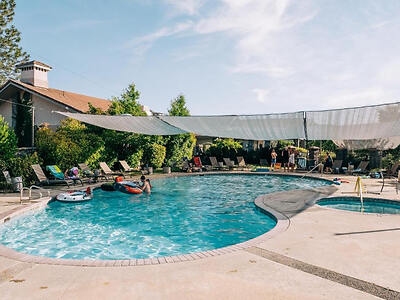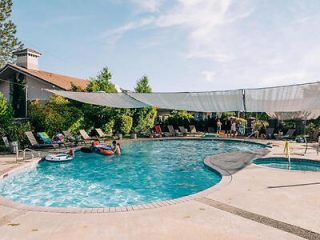 This cute lodge has a great view and comfortable rooms. Very close to dining places
budget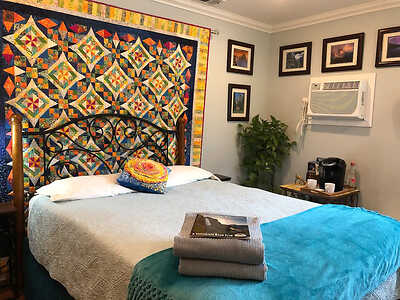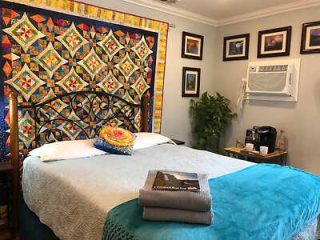 Nicely decorated and clean room, convenient location. A nice place to stay in Oakhurst
airbnb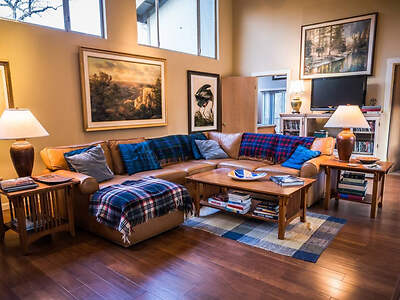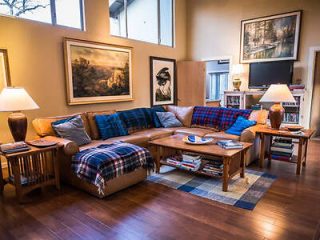 Only 15 minutes drive from Yosemite south entrance, the room has a high ceiling and amazing view
Things to do in Oakhurst
3. Groveland – where to stay in Yosemite for history lovers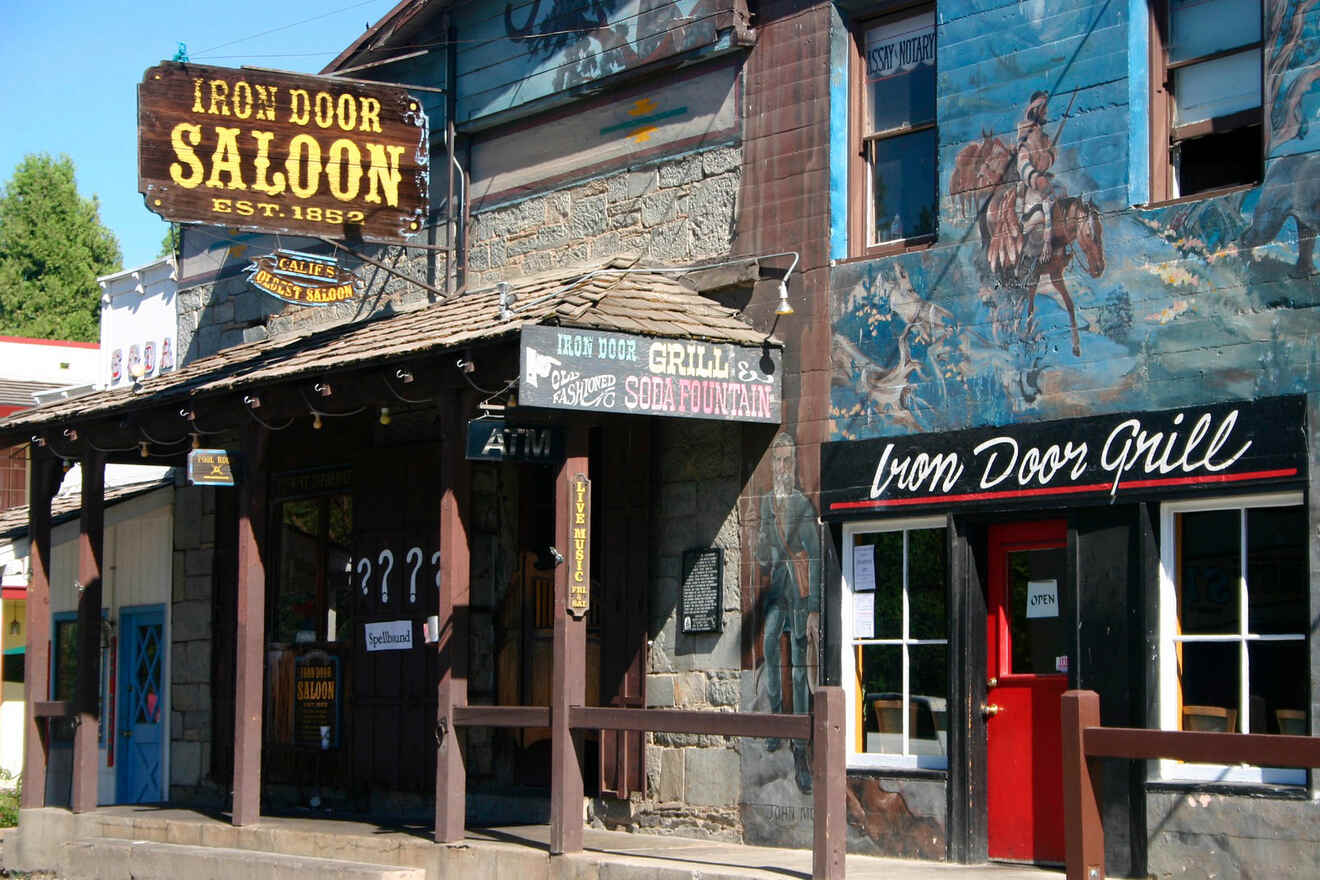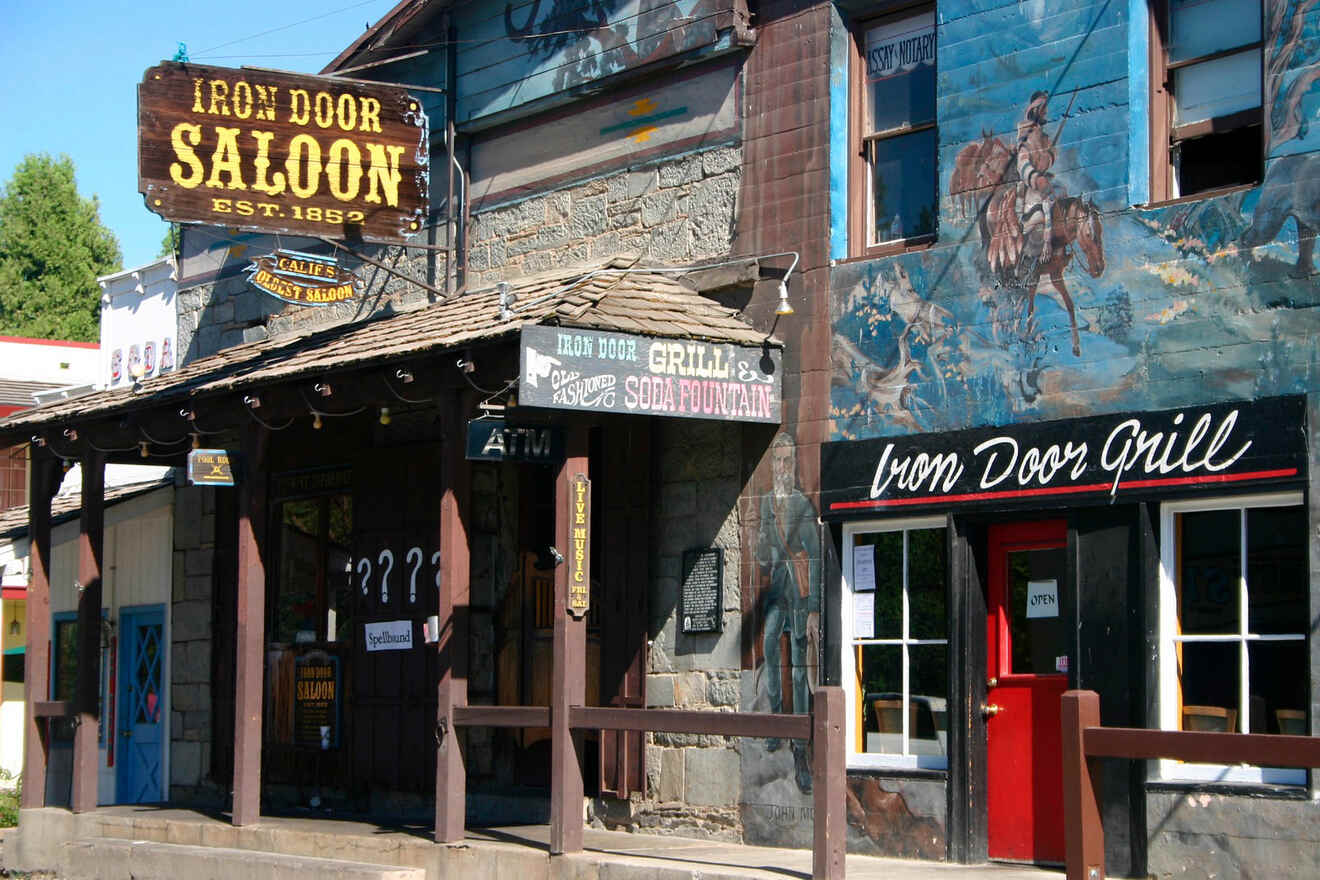 Just outside of Mariposa County and half an hour drive from the western entrance of Yosemite, Groveland is a historically interesting town that will especially make westerns lovers very happy. Imagine yourself stepping back in time as you walk the old-fashioned streets and visit the saloon for a wild wild west vibe. Groveland will make you feel like you are traveling in the country and into the past!
This historic town offers many shops, restaurants, and nice accommodation options. Simply admire the mural-covered walls of the town by going for a stroll, or try some outdoor activities like horse riding, camping, and golfing. And, of course, take day trips into Yosemite National Park! Groveland is a lovely alternative stay option near Yosemite, but as it is a very popular stop, it is a good idea to drive there before or after rush hours to skip the traffic jam.
Let's have a look at the best accommodations in this lovely town:
Luxury hotel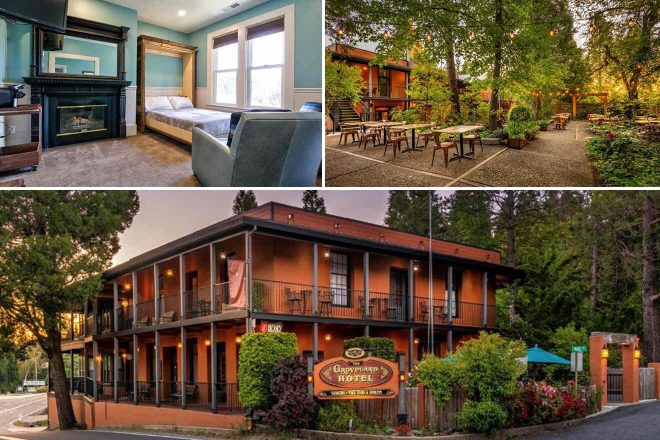 This nicely decorated lodge is in California gold country and half an hour drive to Yosemite National Park and just 5 miles from Pine Mountain Airport. Private parking is available on the site. Including a balcony with a perfect view, comfortable rooms will fulfill all your needs in this amazing place to stay near the heart of Yosemite
Other accommodation options in Groveland
mid-range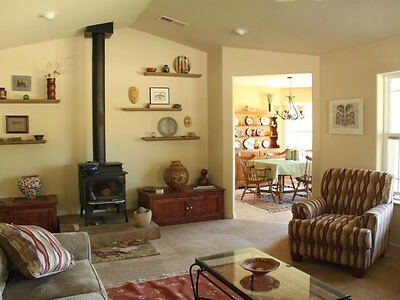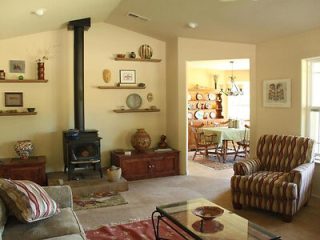 Just 20 minutes from Yosemite entrance, great to experience farm style ranch life and interact with horses
budget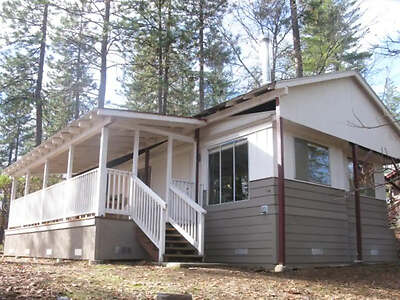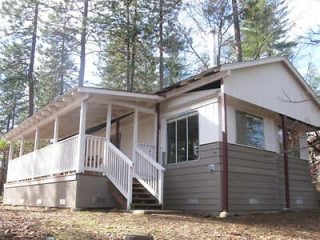 The hotel has a great location and fully equipped rooms. Nice option to relax and enjoy the forest
airbnb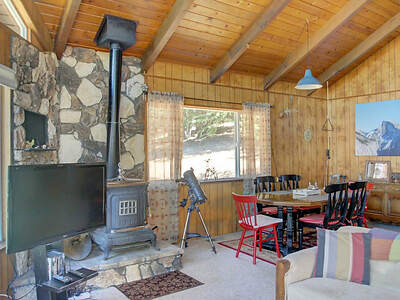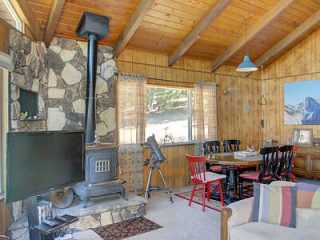 Surrounded by trees, chalet cabin style comfortable stay very near to Yosemite Park
Things to do in Groveland, California
4. Jamestown – for budget travelers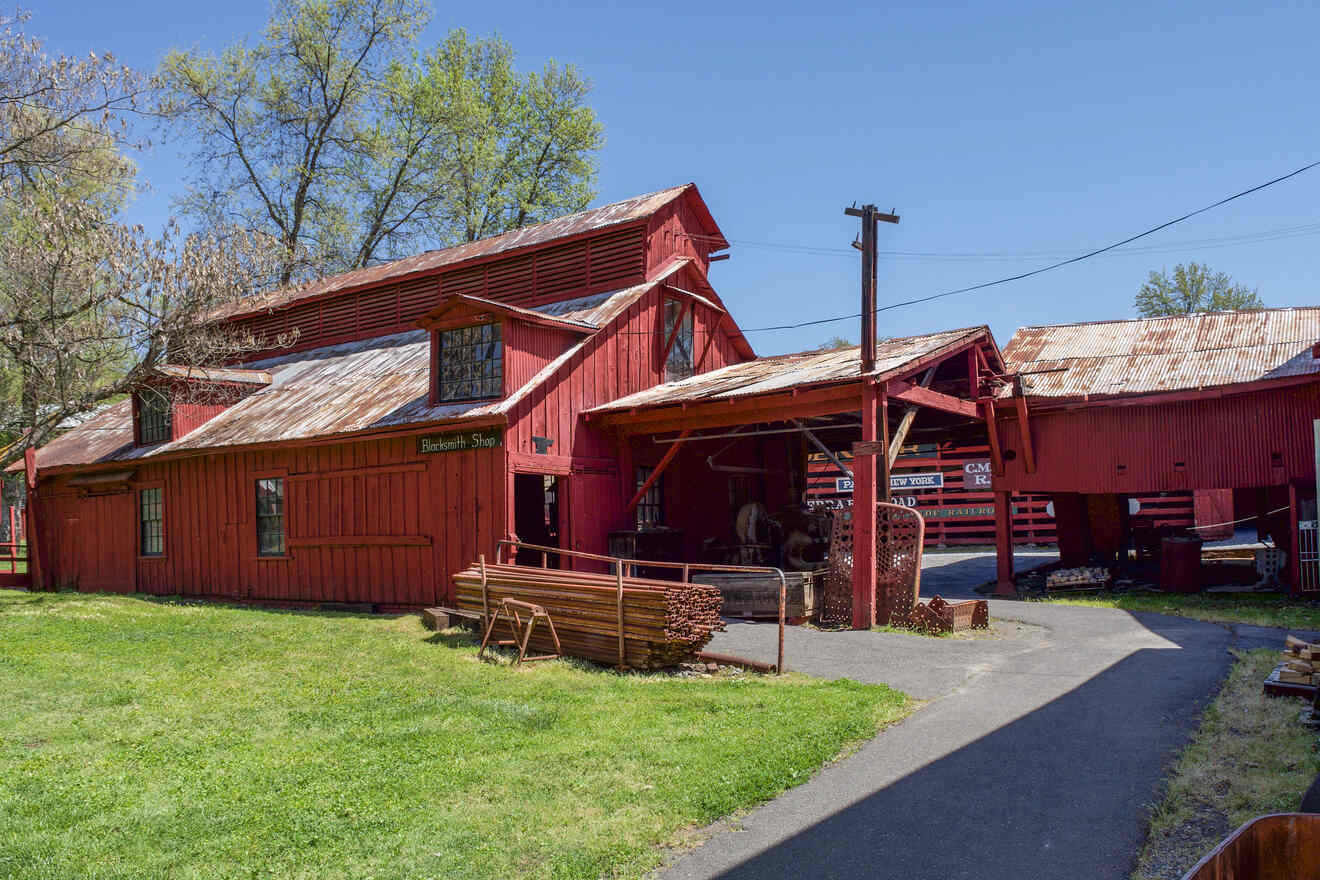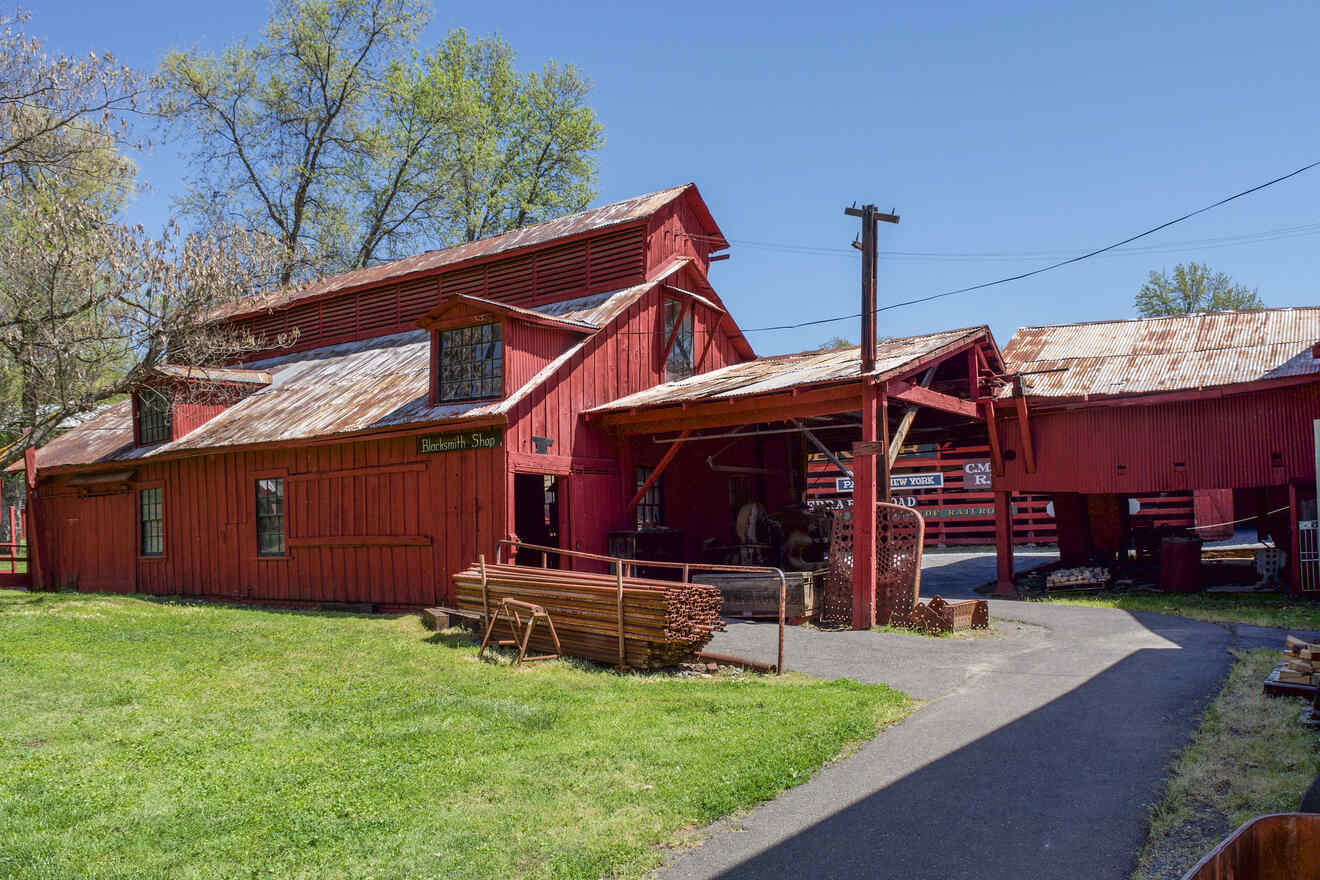 As Yosemite is a very popular place to visit, accommodation prices can be very high. Jamestown is a very good alternative for those who are traveling on a budget. You will be able to find reasonably cheaper places to stay here. From Jamestown to the South Entrance, it will take about a 2 hours drive, but when you compare the accommodation prices with nearby Yosemite towns and Jamestown, you will see that it is worth the extra drive, and the road view is beautifully scenic too!
In 1897 Jamestown became popular with the discovery of the first gold in the county. It is an interesting historic town which is also great for families. There are many preserved buildings and historical sites devoted to steam trains where you can have a fun time with kids discovering these attractions. Of course, outdoor activities such as hiking and fishing are available too.
Jamestown is very ideal for budget travelers who would like to enjoy the comfort of town with a good value of money and still be able to access beautiful nature.
Luxury hotel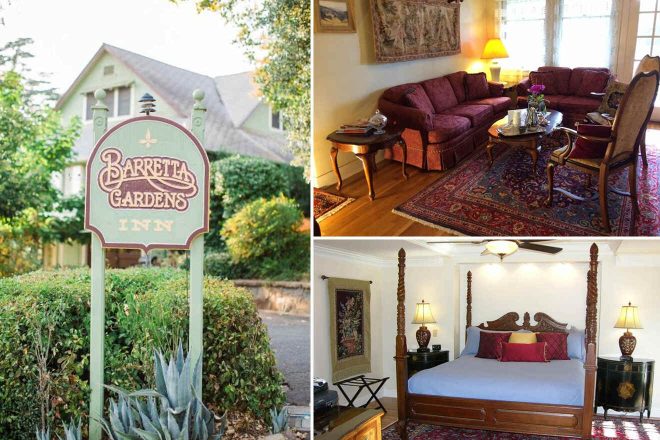 This Victorian-style beautiful hotel is just 10 minutes walk from Sonara town center. The rooms are very clean and nicely decorated. You can enjoy a very nice breakfast on the porch overlooking a nice garden. A great place to stay near Yosemite!
Other accommodation options in Jamestown
mid-range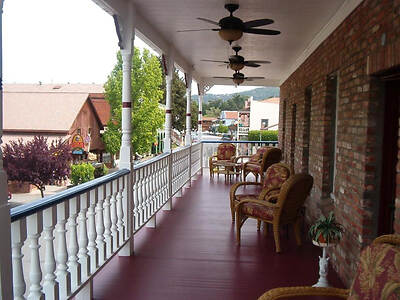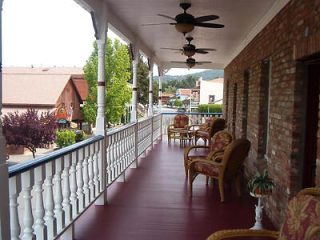 In a central area, this hotel offers easy access to surrounding such as skiing and golfing
budget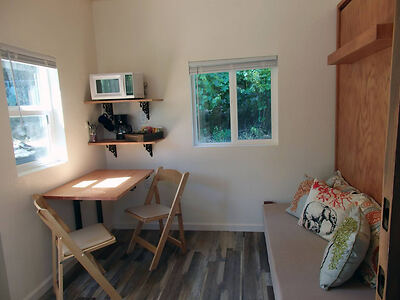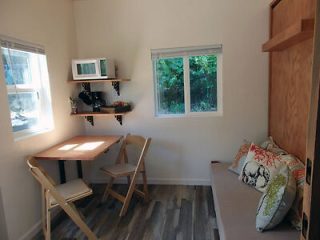 Airbnb with a great location, amenities including a dining hall and private parking. Perfect for relaxing and short stays
airbnb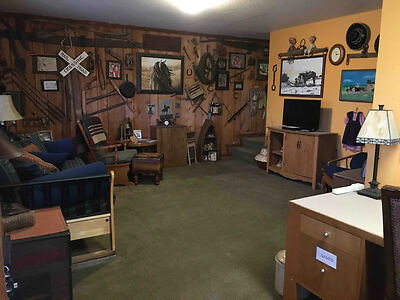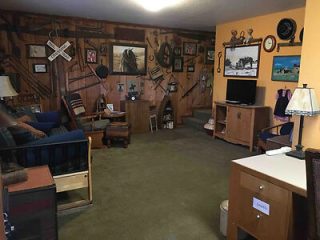 Very close to town. Rooms are very clean and comfortable and offers a very nice outside site 
Things to do in Jamestown
5. Mammoth Lakes – best area near Yosemite for winter sports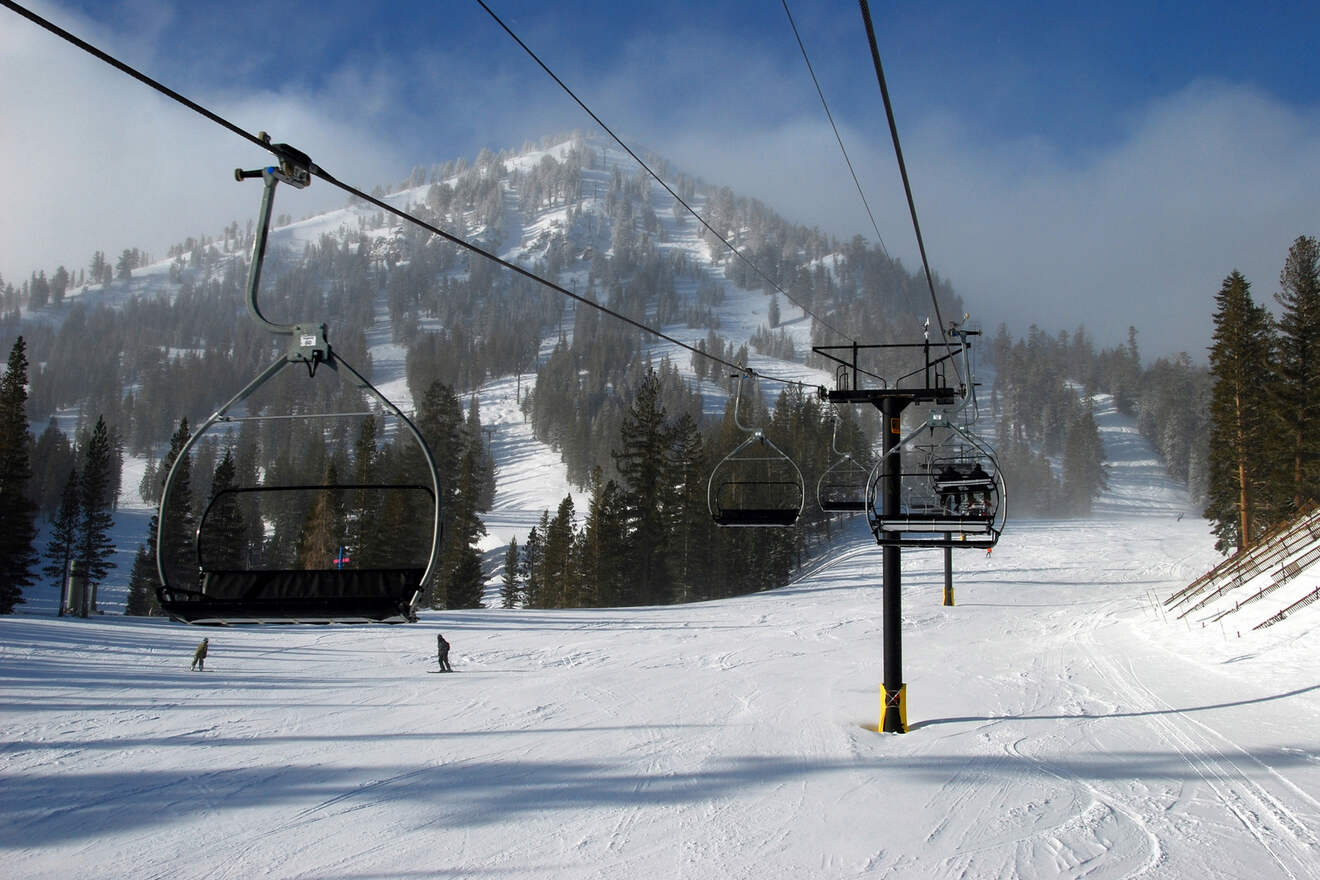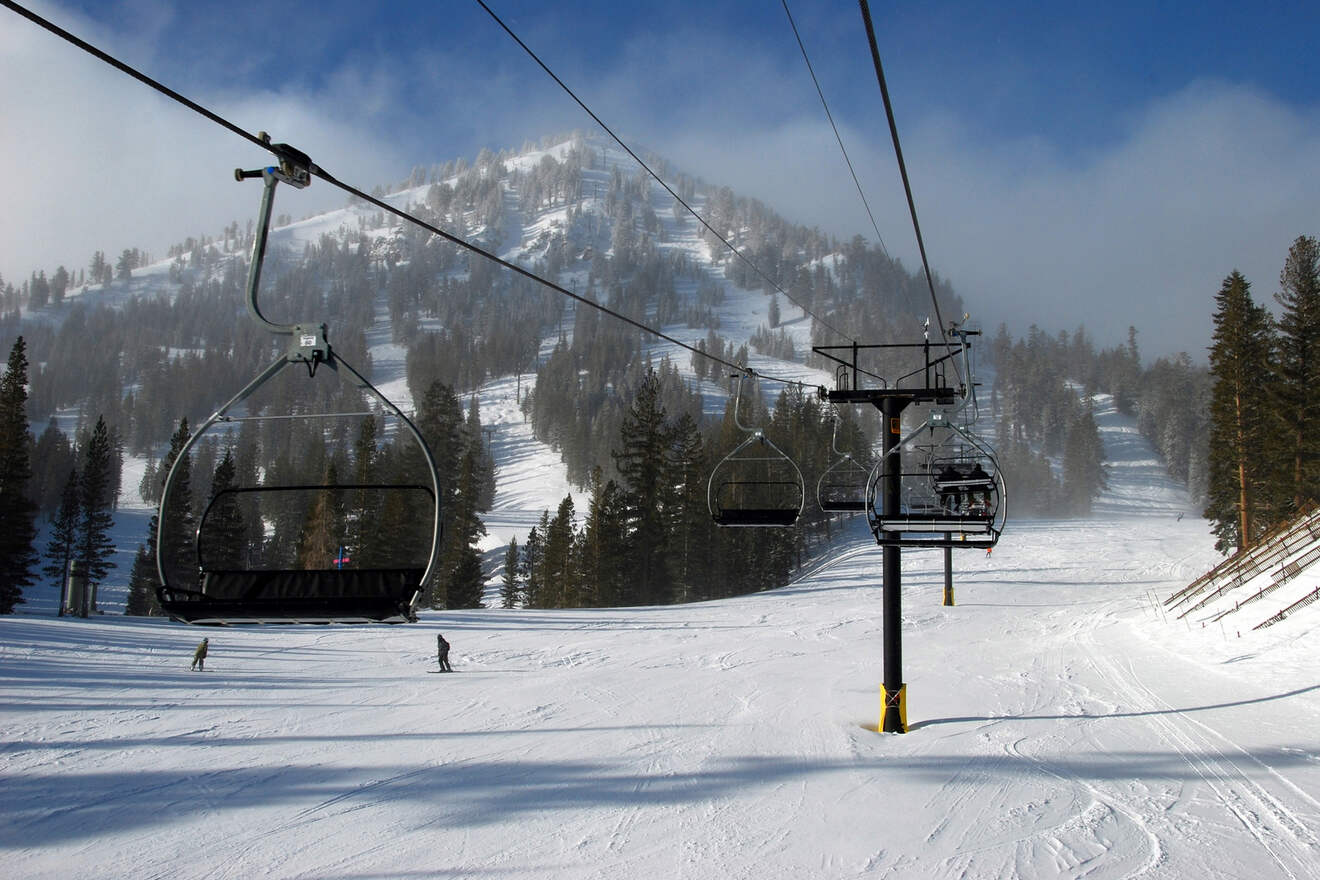 Although there is a small ski area inside the park itself, if you want to combine your Yosemite trip with a proper ski trip, Mammoth Lake is a great option!
Located in the Eastern Sierra with a high altitude of 7,880 feet, Mammoth Mountain is the biggest ski area close to Yosemite!
The ski season is usually from December to April but note that since Mammoth Lakes is east of Yosemite National Park, the closest entrance is closed in winter due to snowy conditions. This means if you are planning to hit the slopes at Mammoth, as well as see the national park, it's best to spend a couple of nights in each location due to the fact you will have to take the long way round to enter Yosemite, so you don't have to rush.
You can still enjoy plenty of other activities in Mammoth Lakes in other seasons, as well as the shorter 45-minute drive to Yosemite. You'll find amazing, scenic hiking trails, 75 miles (120 kms) of mountain bike trails, and opportunities for kayaking or SUP on Mono Lake. Get ready to discover wildlife, waterfalls, and hot springs!
Luxury hotel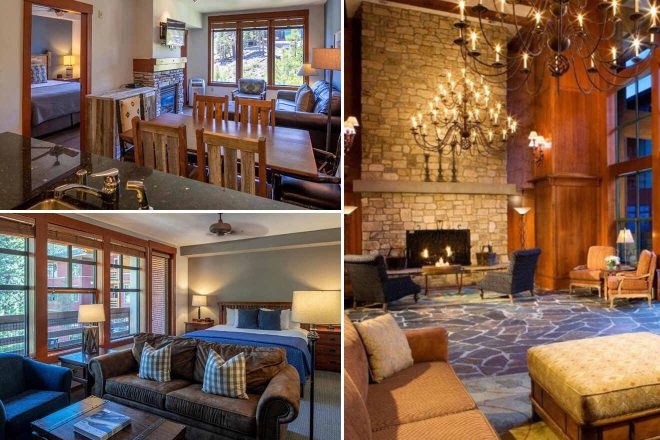 If you want to enjoy the mountain vibe in Yosemite with 5-star comfort, this hotel could be the best place to stay. The hotel is situated at Mammoth Mountain Ski Area with easy access to ski lifts, including a heated outdoor pool, 5 hot tubs, 3 gyms, and a private park. All rooms have a private outside area
Other places to stay in Mammoth Lakes
mid-range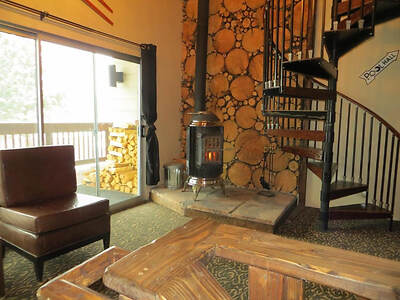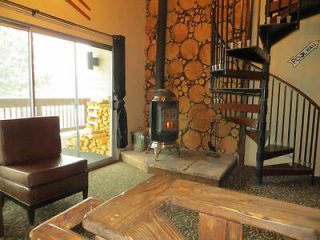 Having a great location, the hotel also offers a shuttle service. Private parking is available
budget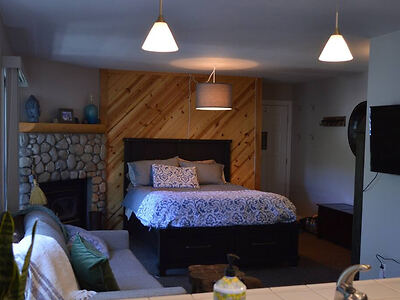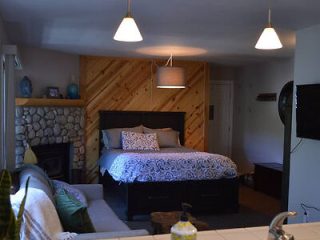 Perfect location, fully furnished rooms, including a nice outside area. Private parking available
airbnb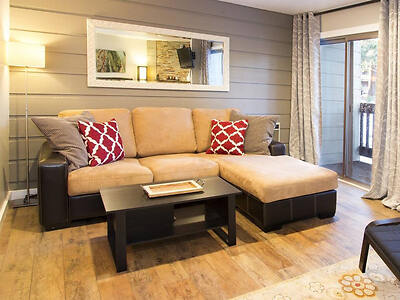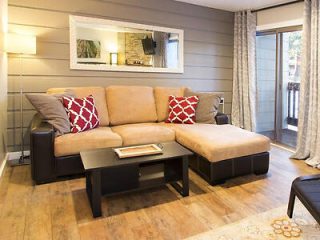 Nicely decorated comfortable rooms, very convenient location to discover surrounding sights
Things to do in Mammoth Lakes
| | |
| --- | --- |
| 👑 Luxury price: | $250 |
| 💵 Mid-range hotel: | $150 |
| 🛏️ Budget: | $100 |
| 🏠 Airbnb: | $250 |
| 💰 Accommodation prices: | Medium |
| 📍 Best Area: | Yosemite Valley |
| 🛎️ Best luxury hotel: | Tenaya Lodge |
| 👛 Best budget hotel: | Our Mountain Getaway |
BONUS: best Campgrounds and RV Parks in Yosemite National Park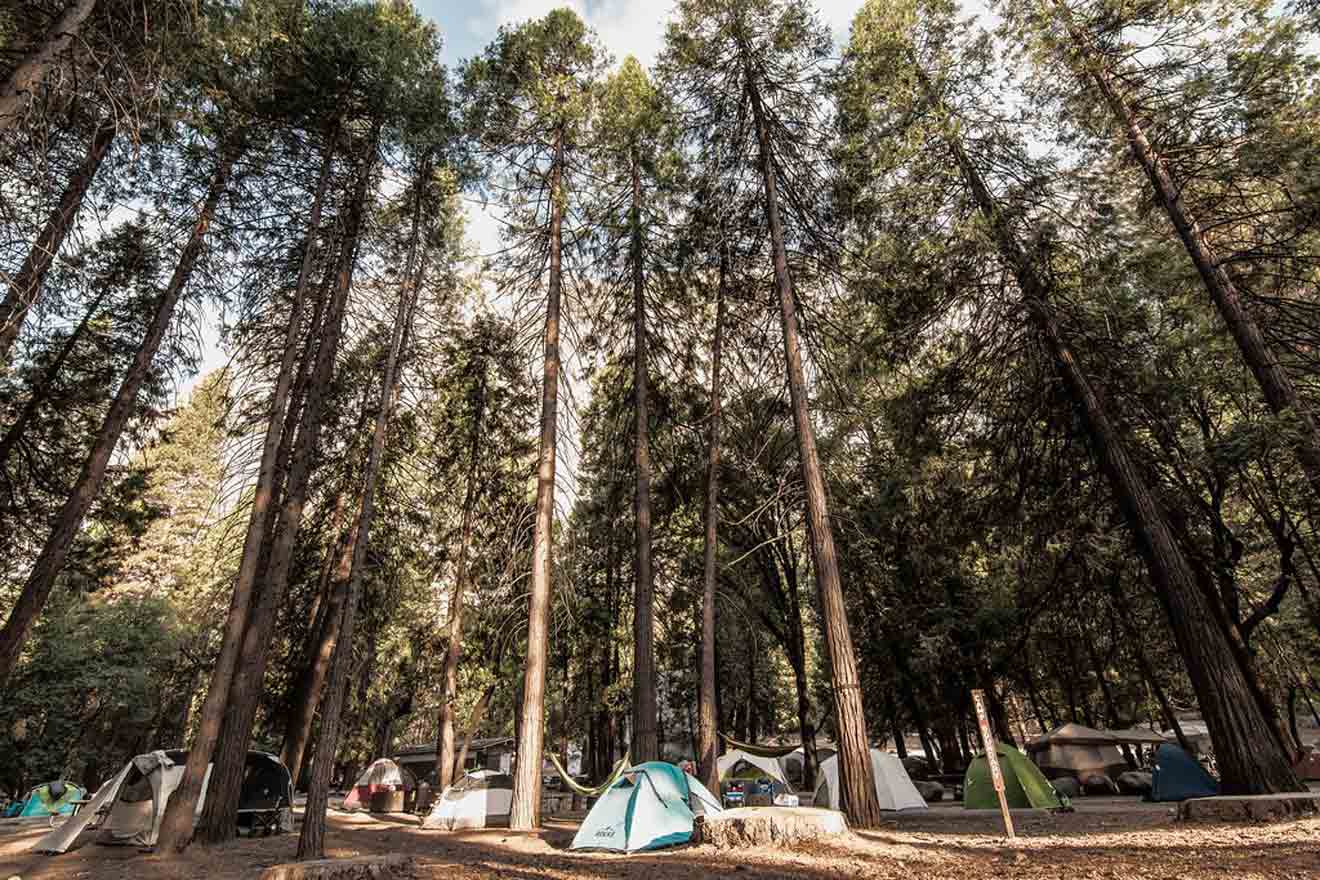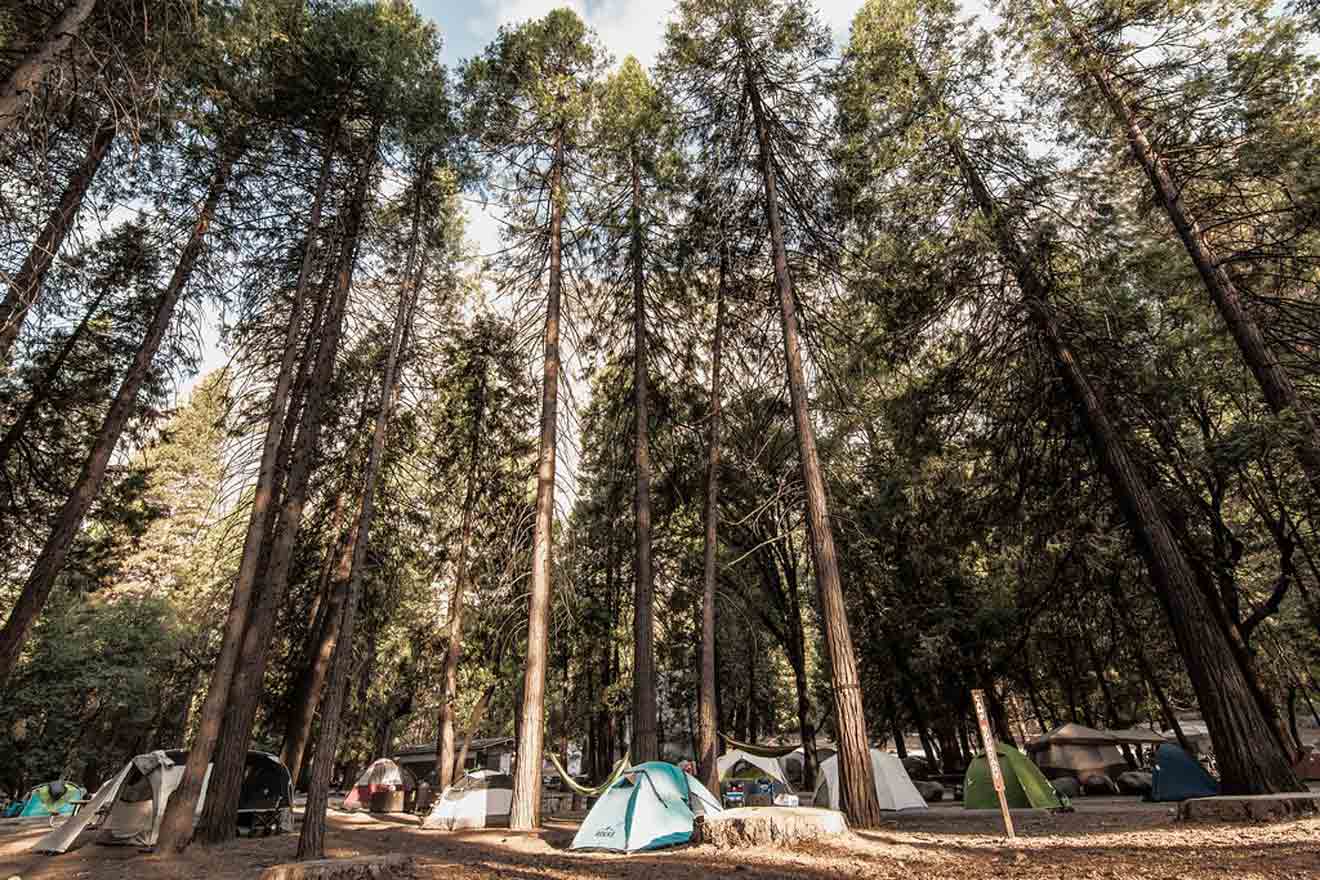 Of course, after talking a lot about the landscapes, it is not possible to forget camp-lover travelers. There are more than 200 different campsites in Yosemite National Park but here I am going to give information about my 7 top pics. You can have more information about these camps' opening seasons, prices, and road conditions at the national park's website.
1. The Pines Campground (North Pines, Lower Pines, and Upper Pines Campground)
Near Curry Village, North Pines, Lower Pines, and Upper Pines are a group of campgrounds situated in Yosemite Valley. The site offers perspectives of the famous El Capitan. If you are visiting Yosemite for the first time, it is an ideal decision as this campground has a very nice location!
NOTE: it is critical to make a booking months in advance.
All campgrounds include toilets, washrooms with drinking water, and showers. If you need to buy some food, markets are available in Curry Village.
2. Tuolumne Meadows Campground
Having 300 sites, Tuolumne Meadows is the biggest campground in Yosemite. It is around 1,5 hours drive from Yosemite Valley in the northern area of the park, and this site is usually calmer than the Pines campgrounds. This camping site is the ideal base to spot the Tuolumne river and some lakes.
Tuolumne Meadows's elevation is 8,600 feet so make sure to take some warm clothes. The campsite is only open in summer from July to September. That's why you need to make a reservation in advance if you would like to enjoy this beautiful spot.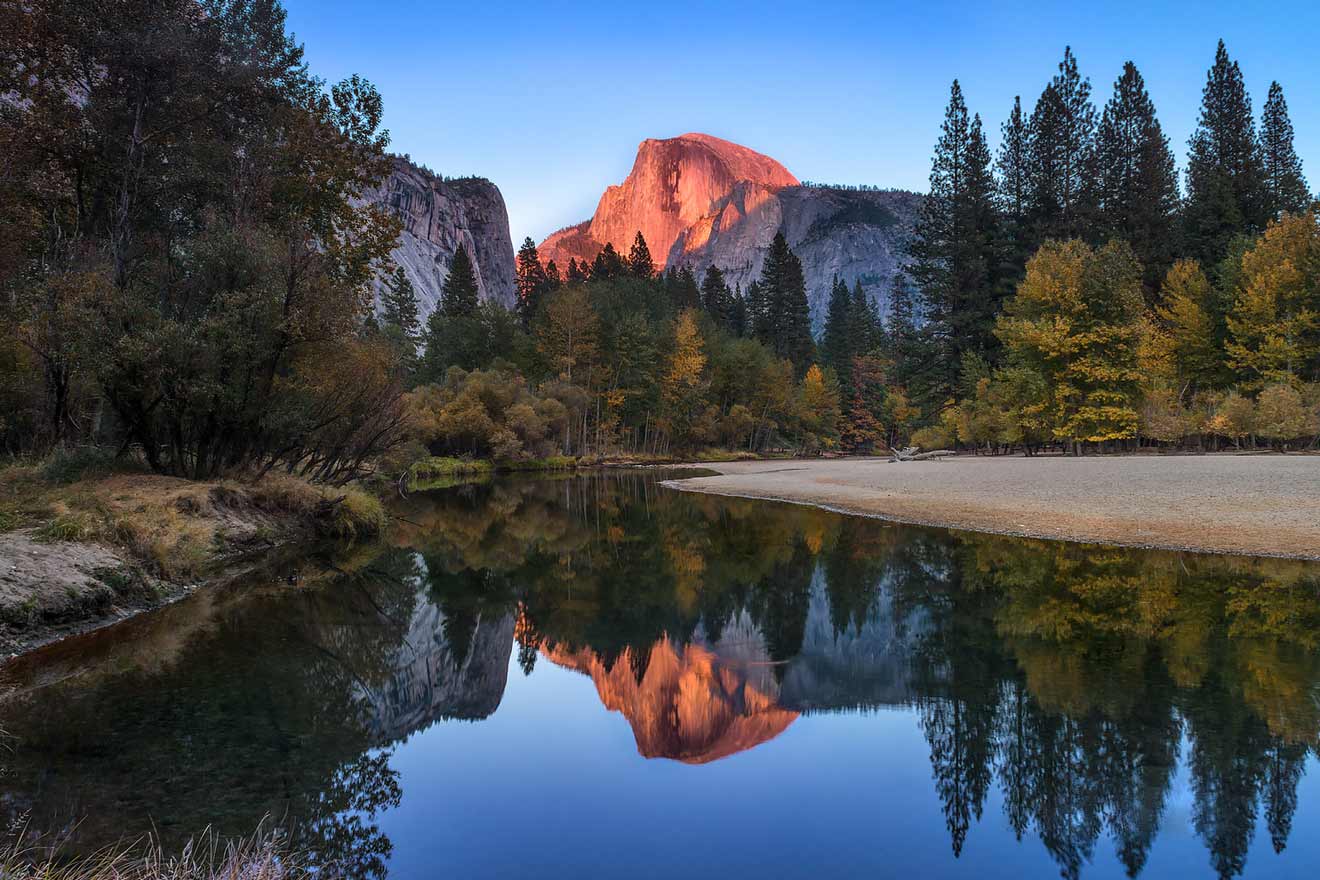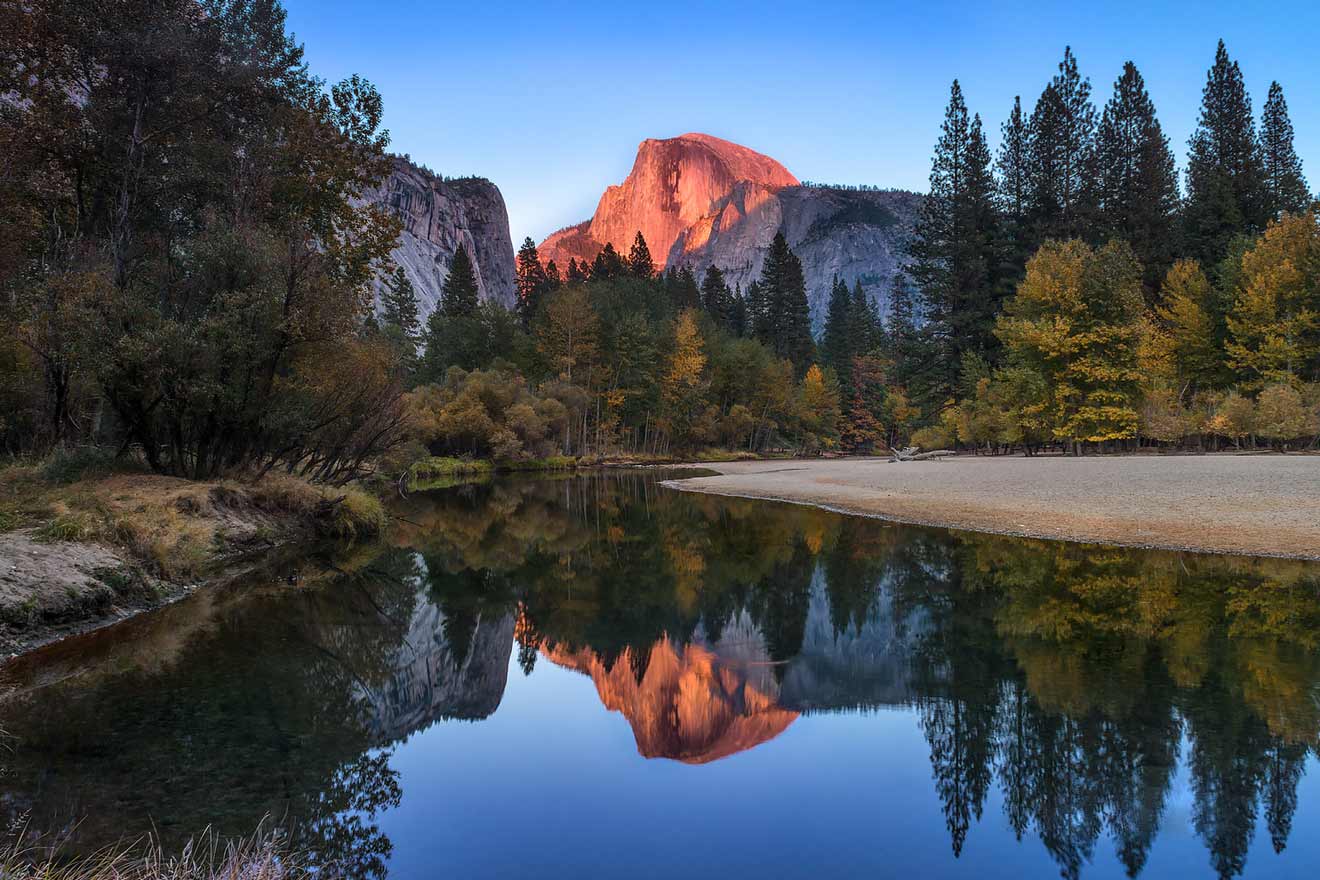 3. Campground Wawona
This campground is located near the south entrance and around an hour's drive from Yosemite Valley. Wawona is a very nice campsite among the pines and Merced River with an elevation of around 4.000 feet. Facilities include toilets and bathrooms.
As many campgrounds can be fully booked months before, this one might be a great alternative with a nice location. Wawona Campground is open year-round but requires reservations from April – October.
4. White Wolf Campground
Located in the north of Yosemite Valley, White Wolf Campground is ideal for those searching for hiking areas away from the crowds. Camping areas are nicely divided, so it feels less swarmed than other Yosemite camping areas even when the campground is full.
Hiking trails like Lukens Lake start from this camping area which is a moderate trail for all ability levels and those searching for a swim in the lake. White Wolf Campground is open from July to September, and it is advised to make a reservation in advance.
This campground also facilitates toilets, bathrooms including drinking water, and a dump station. Showers are accessible in the valley at Curry Village.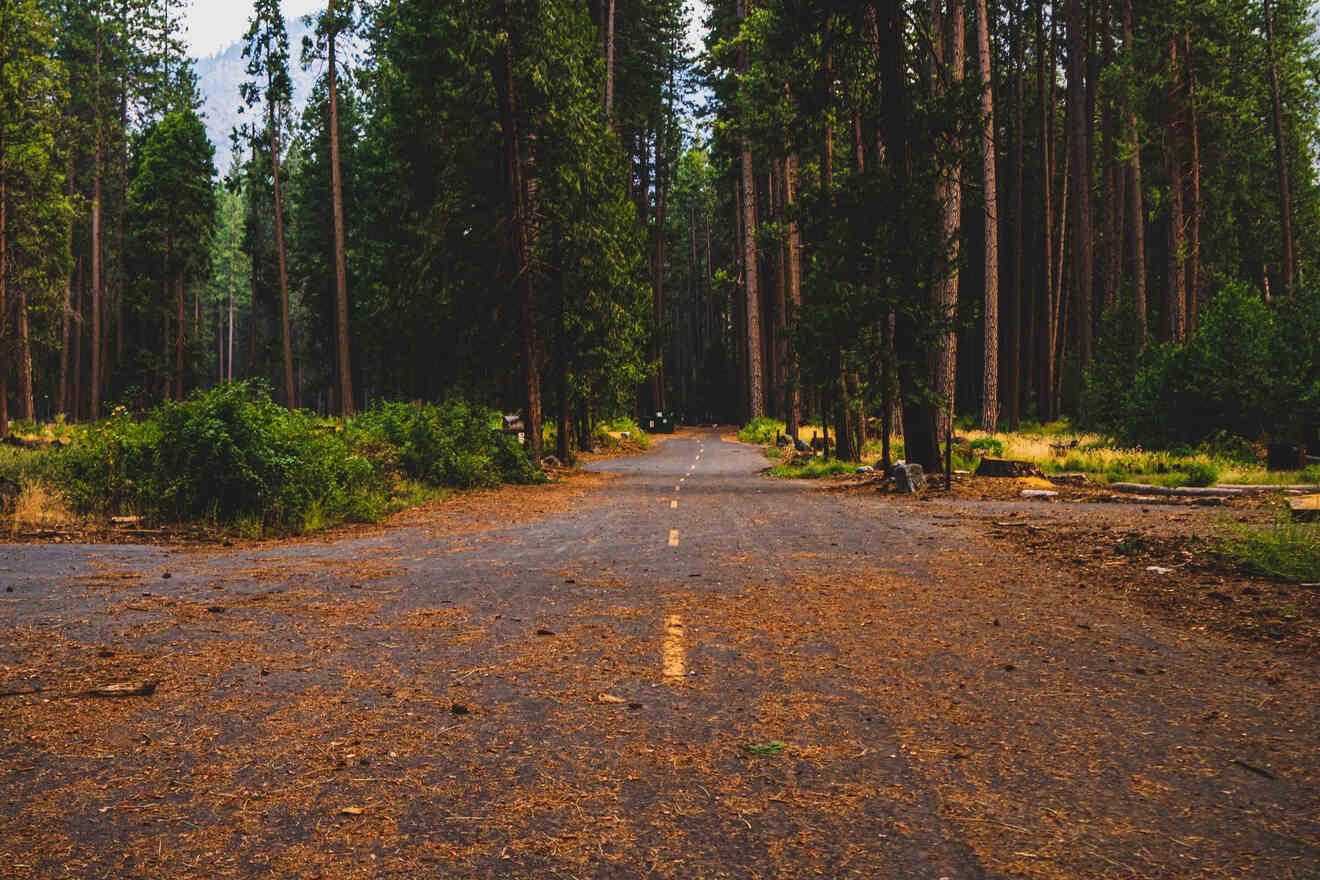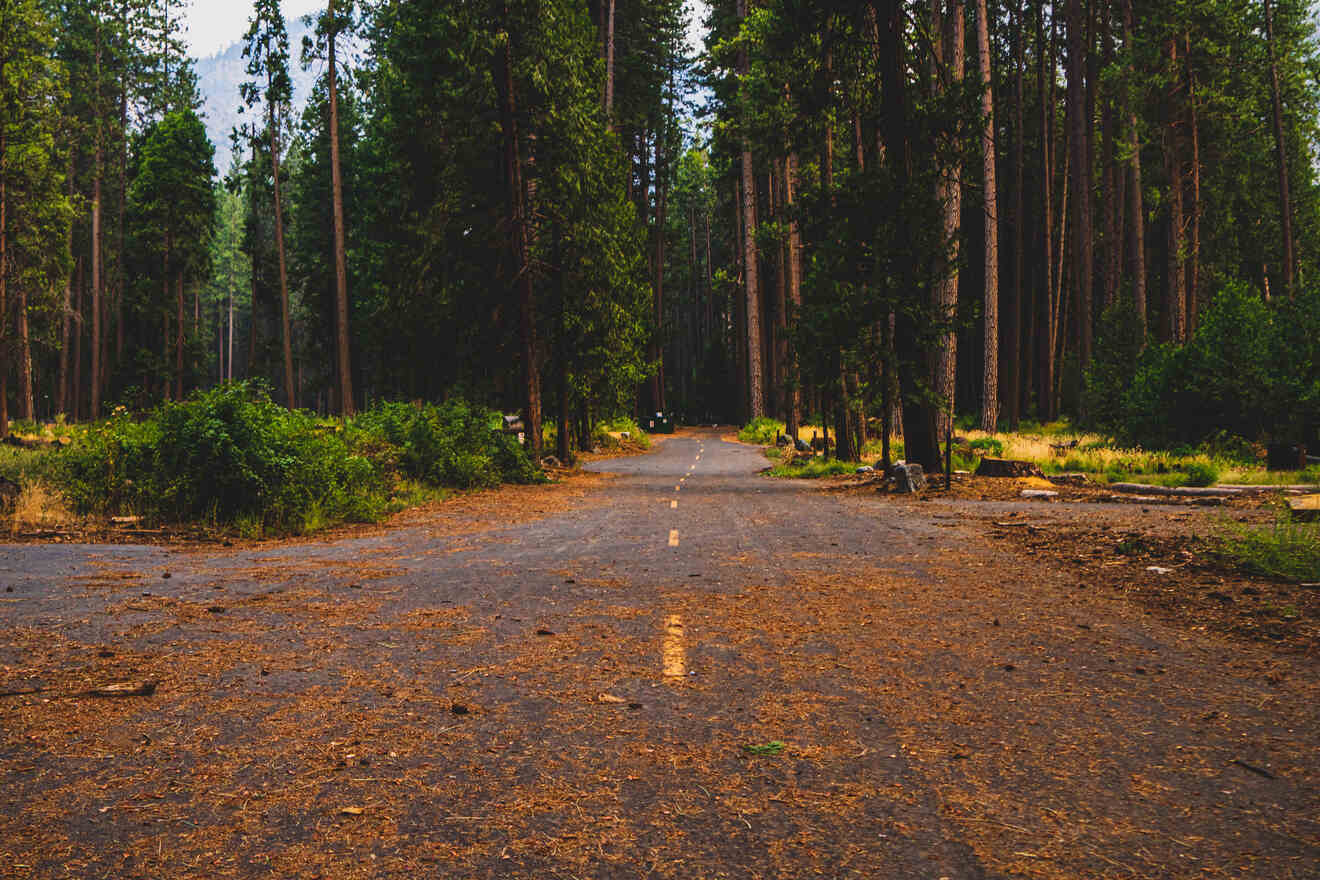 5. Indian Flat RV Park
Indian Flat RV Park is just 8 miles away from the park's entrance. This park is a great alternative for those looking for more facilities in the camping site. Electricity and showers are available inside the park.
Merced River is very close to go fishing or swimming. There is also a nice lodge with a minute driving distance which has a swimming pool, restaurant, and a bar. It could be a nice stop for the families who want to chill after exploring the park.
Groceries are available at El Portal. If you are looking for a campground with good facilities, Indian Flat Rv park could be a good choice! Recommend to reserve months in advance.
6. Bass Lake RV Park
Situated 18 miles south of Yosemite National Park, Bass Lake RV Park is a 1,5-hour drive from Yosemite Valley. This is one of the most expensive campsites in Yosemite but offers a lot more facilities! Free Wi-Fi, outdoor pool, living and dining areas. Shuffleboard, horseshoes, a food court, a children's playground, and a clubhouse are available on the site.
Bass Lake is just 3 miles away, where you can rent a boat and enjoy the scene. Very close grocery stores and restaurants are available as well.
7. Bridalveil Creek Campground
Bridalveil Creek Campground is an amazing campsite located on Glacier Point and only 45 minutes drive from Yosemite Valley. With an amazing view of cliffs, waterfalls, and flowers, it is an epic place to set up a camp. Toilets, bathrooms, and picnic tables are available in the camping area.
Bridalveil is an outstanding camping site among other Yosemite camp areas with its notable location. Some of the trails you can hike in this area are Panorama Trail, Taft Point, Sentinel Dome, Ostrander, and 4 Mile Trail.
If you are thinking of visiting more National Parks in The USA, check out these 18 Gorgeous Arizonian Rentals near the Grand Canyon.
Frequently asked questions about Yosemite National Park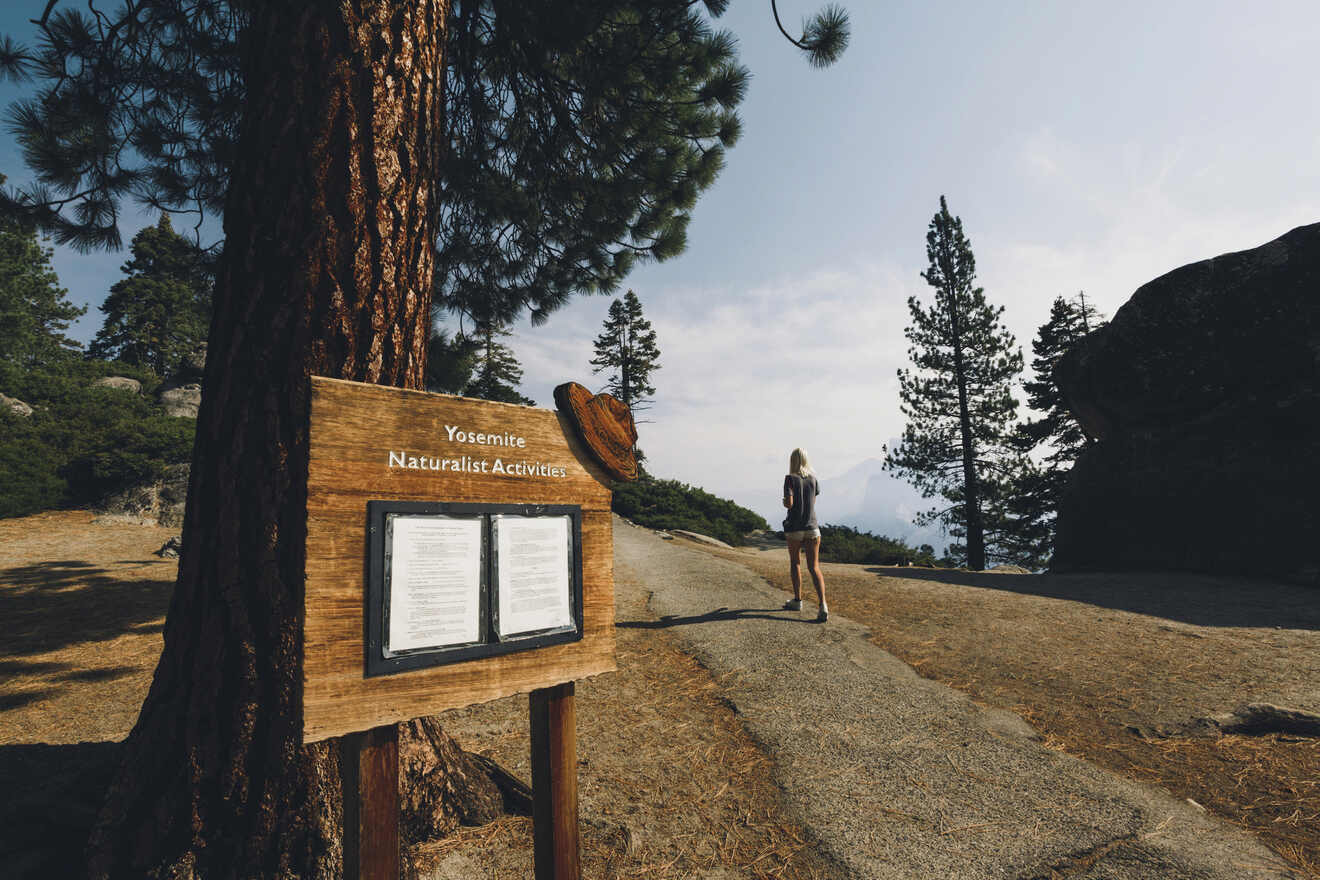 🏕️ Where should I stay when visiting Yosemite?
If it is your first visit to Yosemite, you should stay in Yosemite Valley to be at the heart of the national park and feel pure nature. 
🌲 What is the best month to visit Yosemite National Park?
Even though Yosemite offers different beauties in different seasons, the best season to visit is in spring between March and May. If you want to avoid the tourist crowd, December to March could be a nice time.
🏡 What town is closest to Yosemite National Park?
Groveland and Oakhurst are the closest towns to Yosemite National Park.
🤔 How many days should I stay in Yosemite National Park?
Three days is enough to see most of the sights and to do a few hikes. However, you can still enjoy a day trip to Yosemite or stay longer and discover this marvelous park deeply. 
🚗 How do I get to Yosemite?
Driving is the best option to get around Yosemite. If you don't have a vehicle, renting a car is the next best option. Otherwise, public transport and shuttle services are available around the park. 
🐻 Is Yosemite National Park dangerous?
Yosemite National Park is not dangerous but be aware of the wildlife. As long as you follow the warnings, you will be safe. 
Conclusion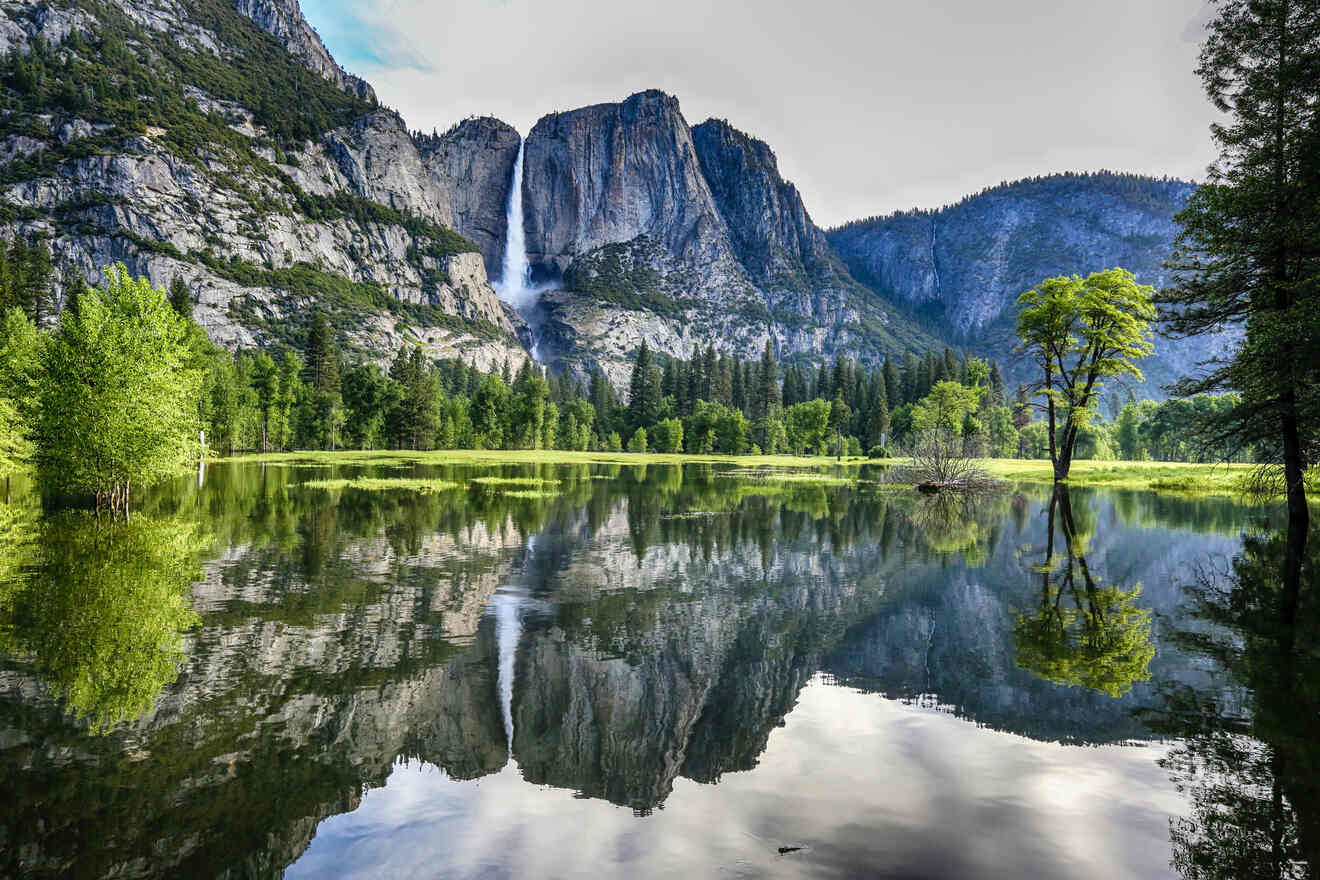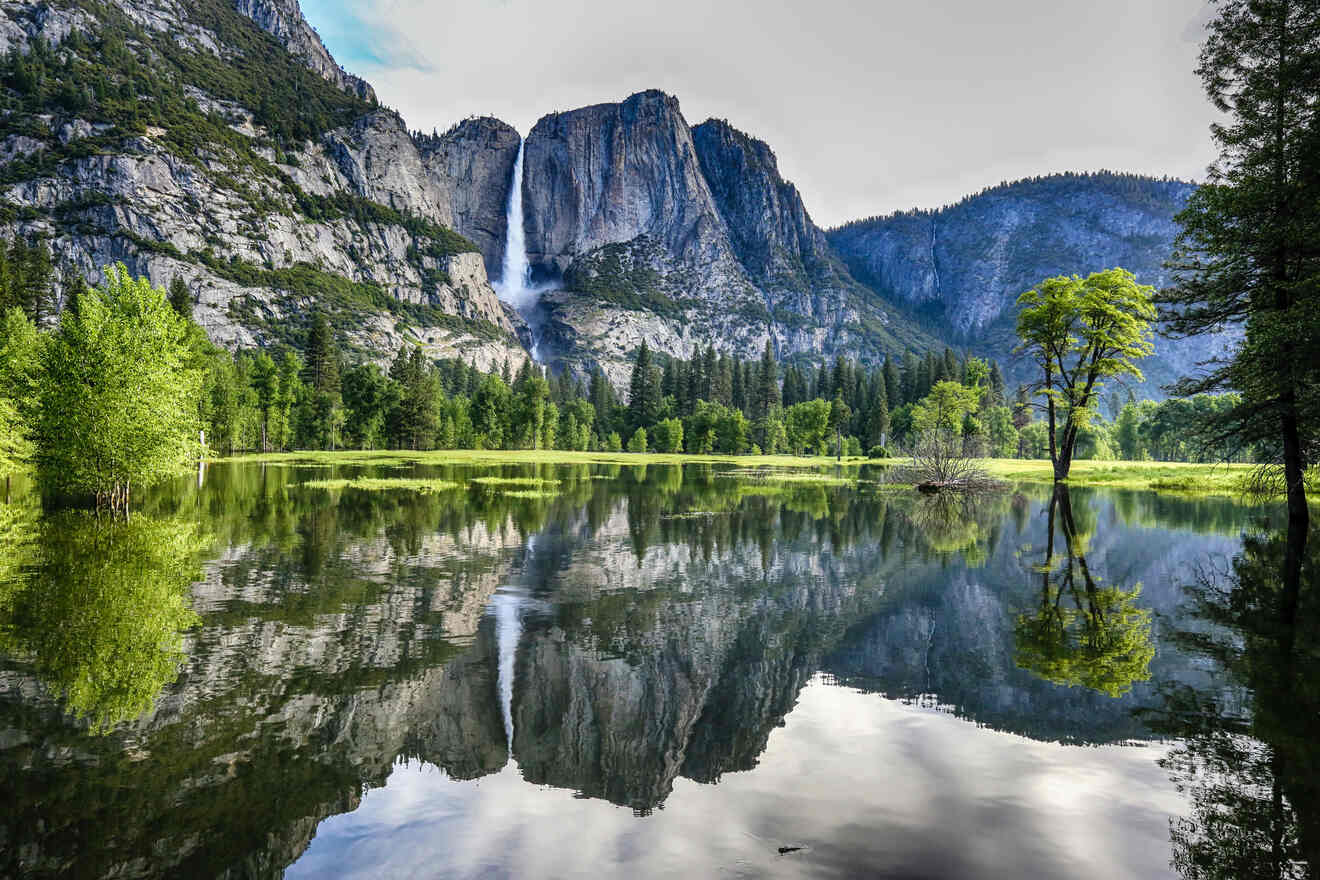 Visiting Yosemite National Park is an amazing vacation experience. In this post, I gave some practical information about different areas for different priorities in the park and some budget options in the surrounding Mariposa County. I hope this article made your mind clear about where to stay near Yosemite!
To sum up, if it's going to be your first time in Yosemite, I highly recommend you to stay in Yosemite Valley to be right inside the park. If you want to base in a city center yet want to be close to Yosemite National Park, you can prefer a hotel in Oakhurst, Jamestown, or Groveland. Mammoth Lakes offers an all-in-one destination for those looking for winter sports activities such as skiing and snowboarding.
I know it is hard to decide among all of these beautiful places. To summarize, here are the 2 best hotels that I would definitely like to recommend to you. They both have perfect locations and good reviews.
I hope you have already found your perfect place in the majestic Yosemite and start to make your travel plan.
Since Yosemite National Park is a very famous destination among travelers, I would like to remind you again to make a booking months in advance for your hotel as they book out quickly!
If you plan to continue to travel around California, you might want to check out the 15 best Airbnbs in California and 12 epic Airbnbs in Joshua Tree blog posts to find another place to stay.
I am looking forward to seeing your comments about your stay in Yosemite, California!
Have a great trip,
Eylul
---
Pin it for later!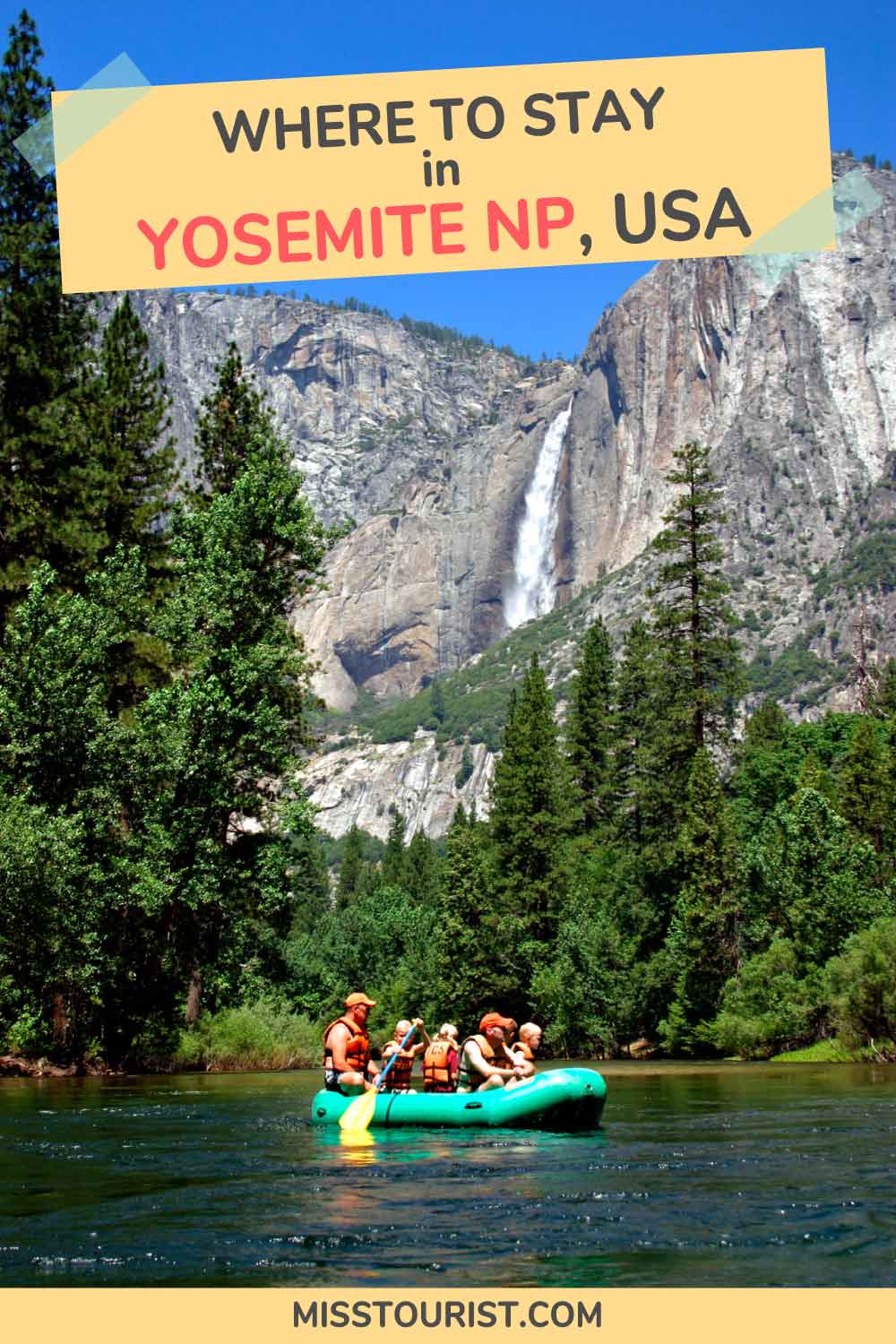 Pin it for later!