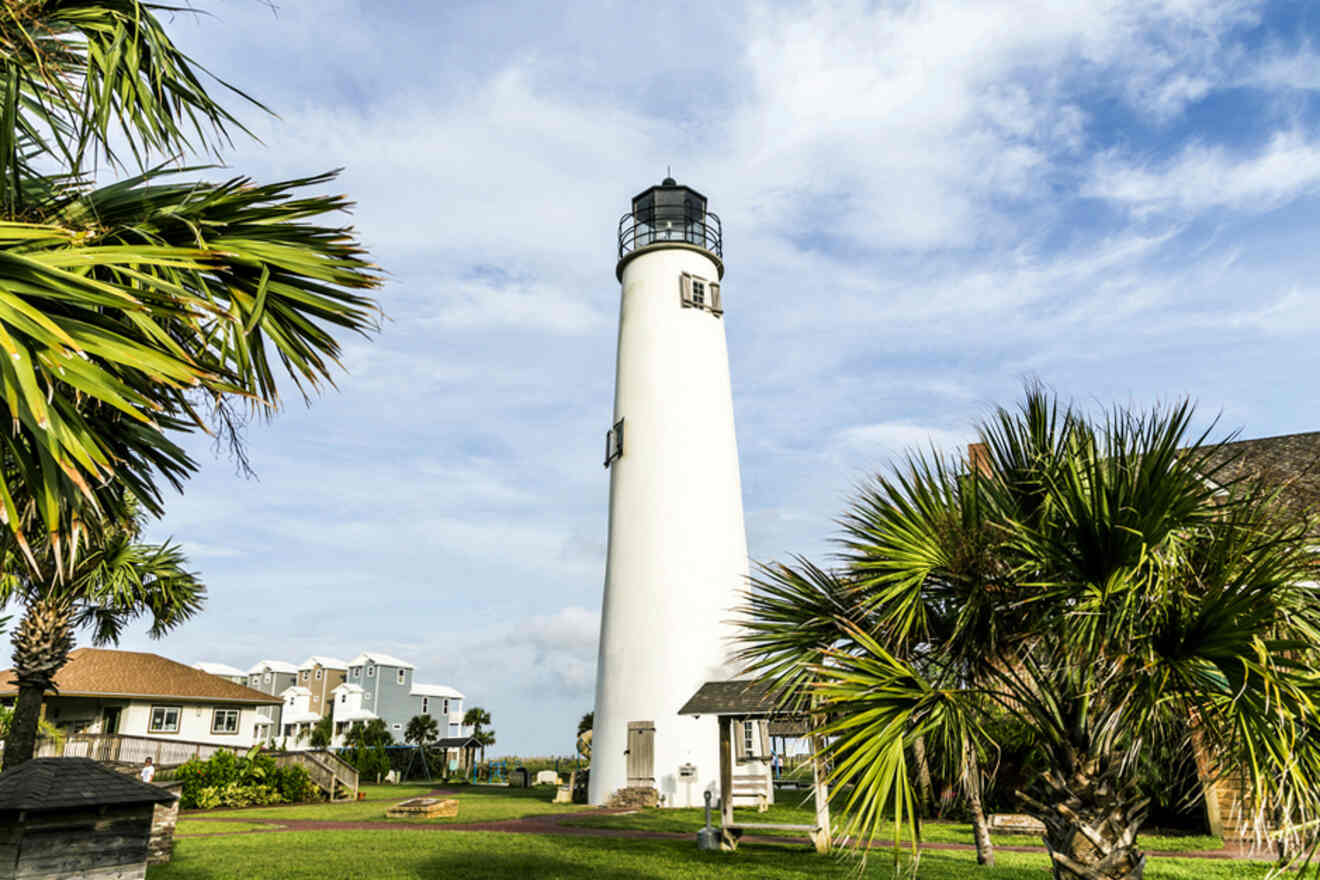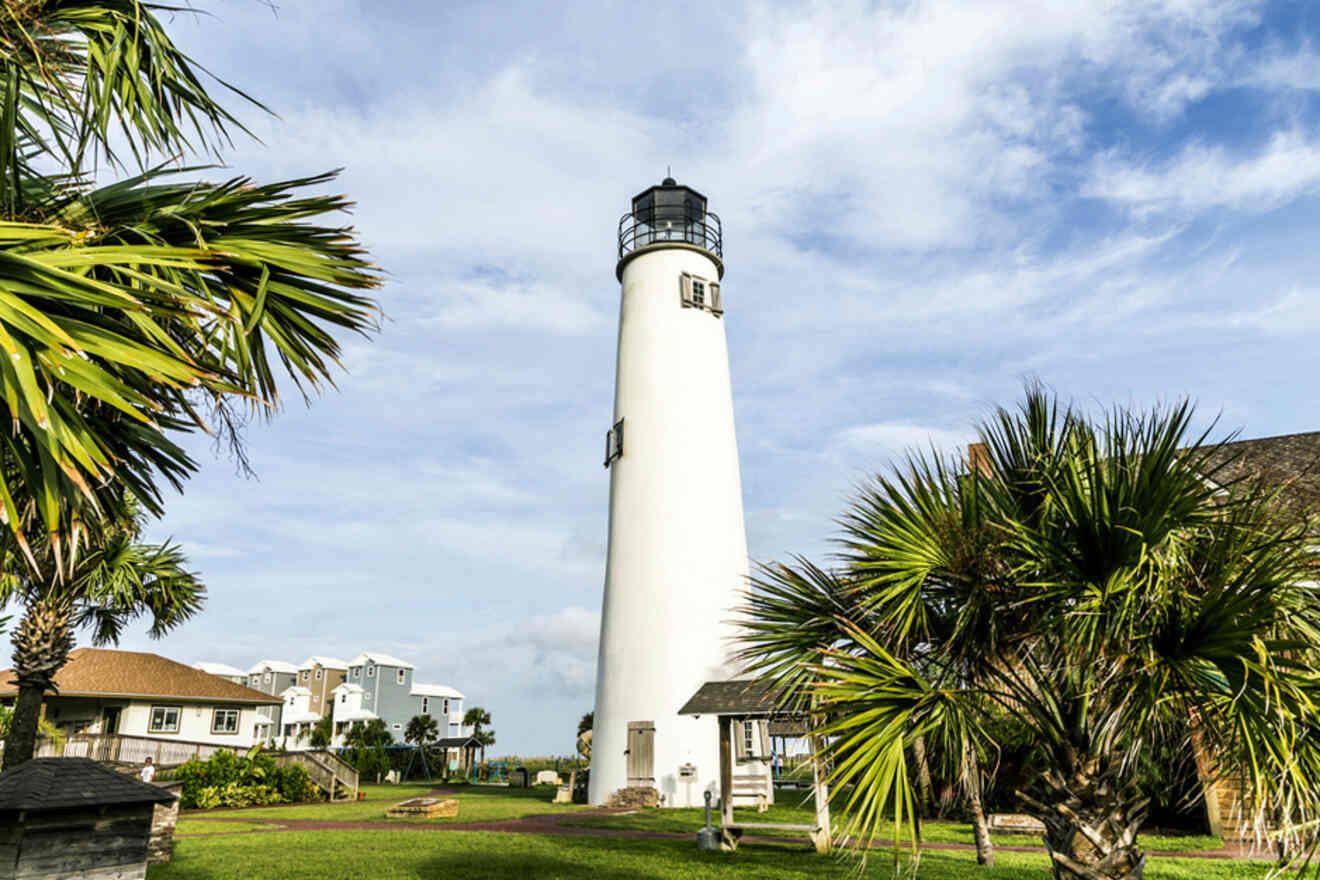 Located on the southern tip of the Florida Panhandle, Apalachicola is a little coastal town. Known as a super friendly and hospitable beach town, this little fishing village and its historic charm will absolutely steal your heart!
Once one of the busiest ports among the Gulf states, this small town packs a punch when it comes to local Florida history.
This historic town is filled with preserved and restored buildings, and plenty of historic places for those history buffs out there! You can find plaques on almost every block describing the historical significance of the area.
Once you've visited Apalachicola you'll see how stunning the area is. Along the banks of where the Apalachicola River meets the Gulf of Mexico, this charming historic town has been a place where people have gathered to enjoy Mother Nature's bounty for centuries.
And if you love oysters, you're in luck! Apalachicola is known as the oyster capital of the world! As a Florida local I've got all the local secrets of Apalachicola!
Let's dive into the best things to do in Apalachicola!
1. Check out the Apalachicola historic downtown district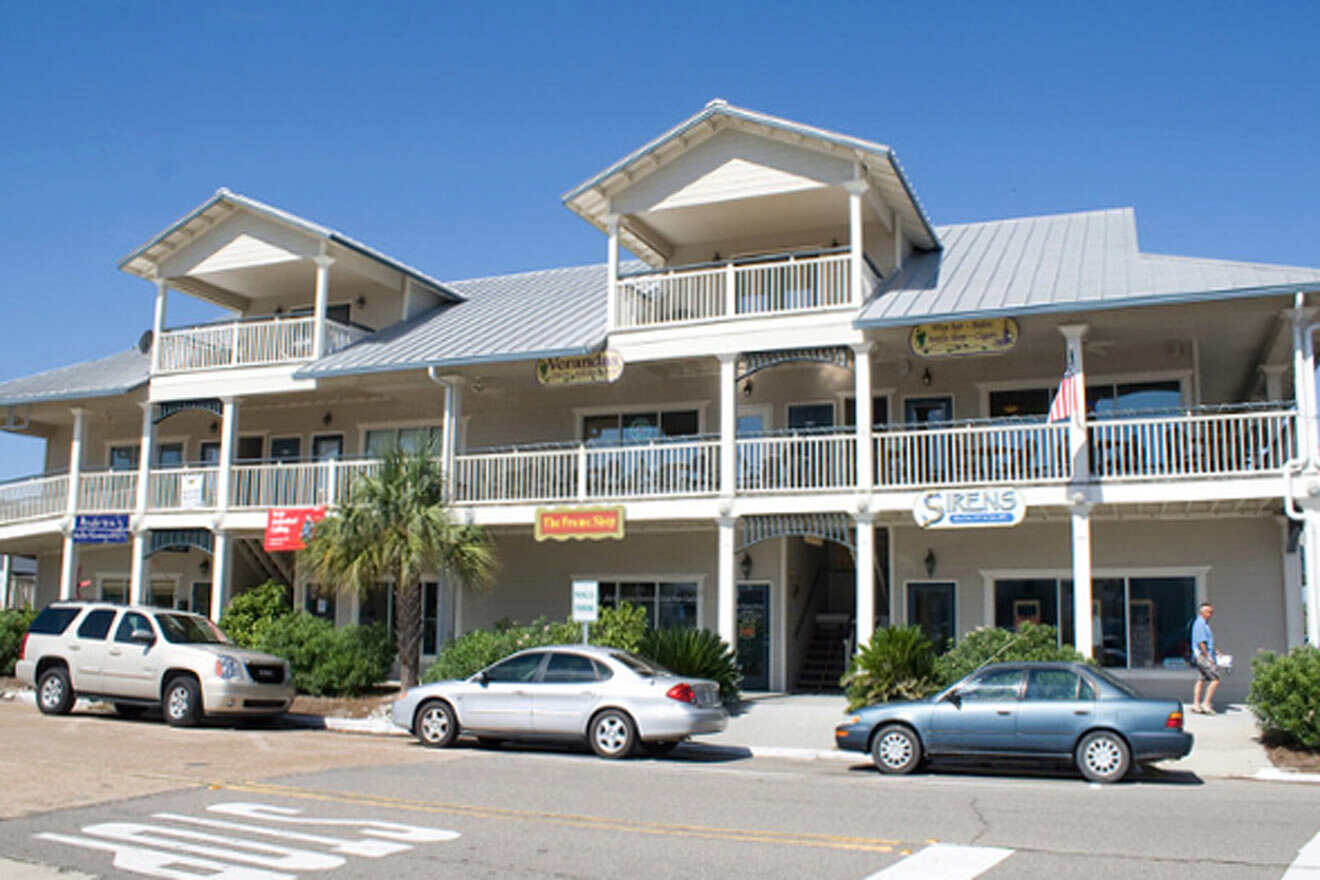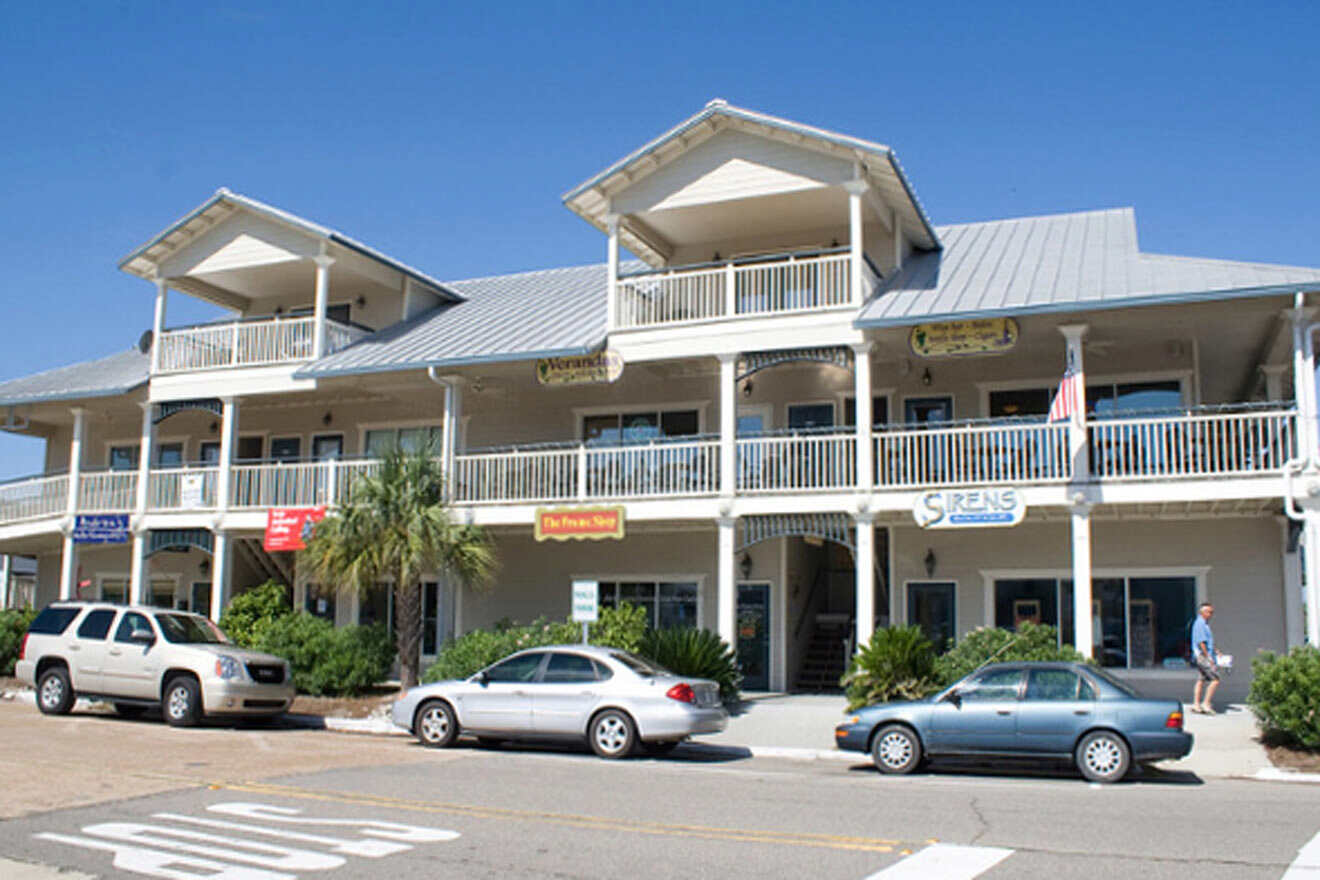 This cute, quaint historic downtown district has so much to offer locals and visitors alike.
With all sorts of boutique shops, craft breweries, restaurants, and live music venues, you truly feel like you're in an old charming port town when walking around downtown Apalachicola.
One of the most popular attractions in downtown Apalachicola is the Oyster City Brewing Company.
Known for their delicious flagship beers served in almost every restaurant and bar across the city, you don't want to miss out on this Apalachicola gem on your trip to this Gulf Coast town.
Their excellent beer is made with local ingredients and takes craft beer to a whole new level. I highly recommend checking out the Oyster City Brewing Company when you visit this Gulf Coast town!
2. Hop on an Airboat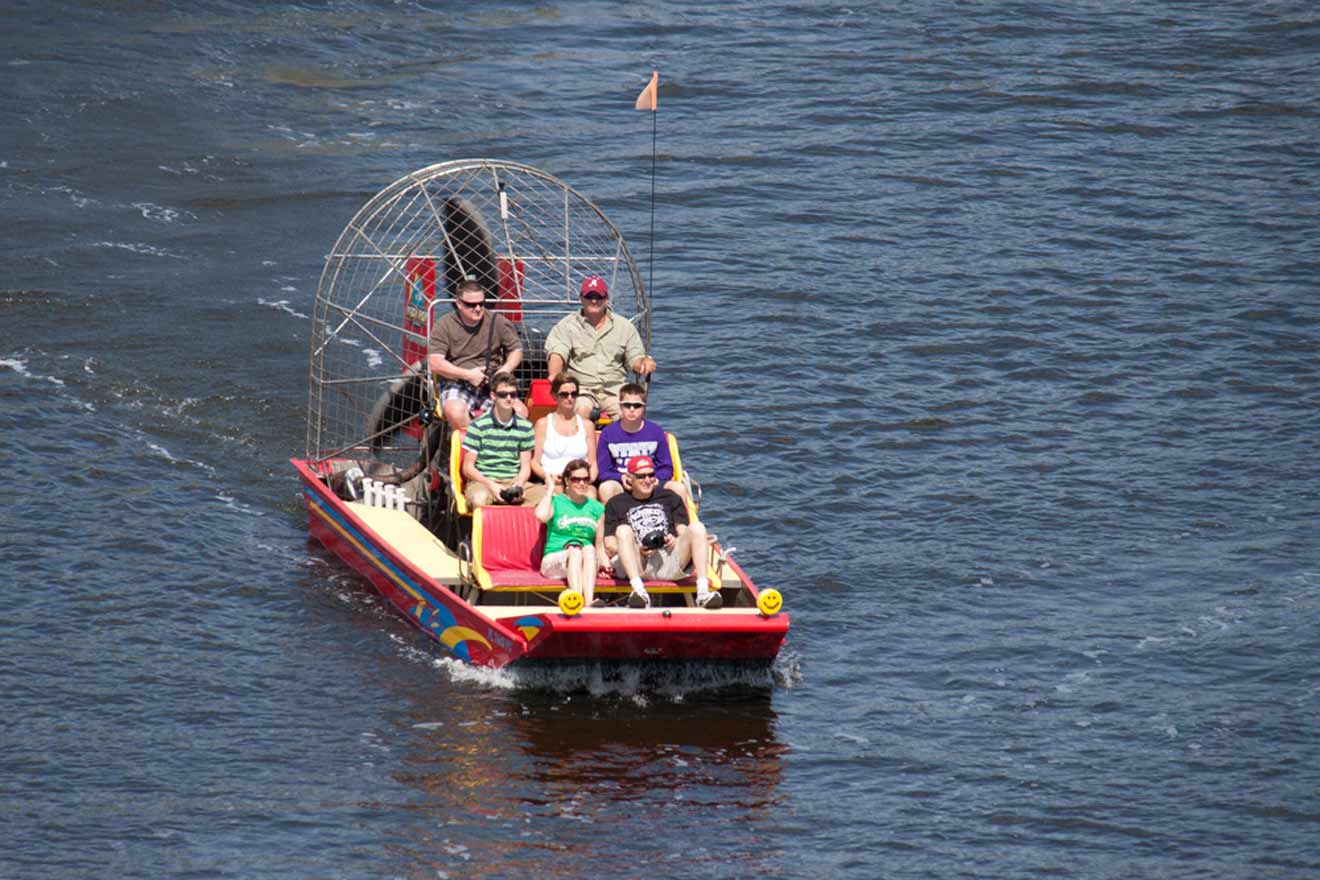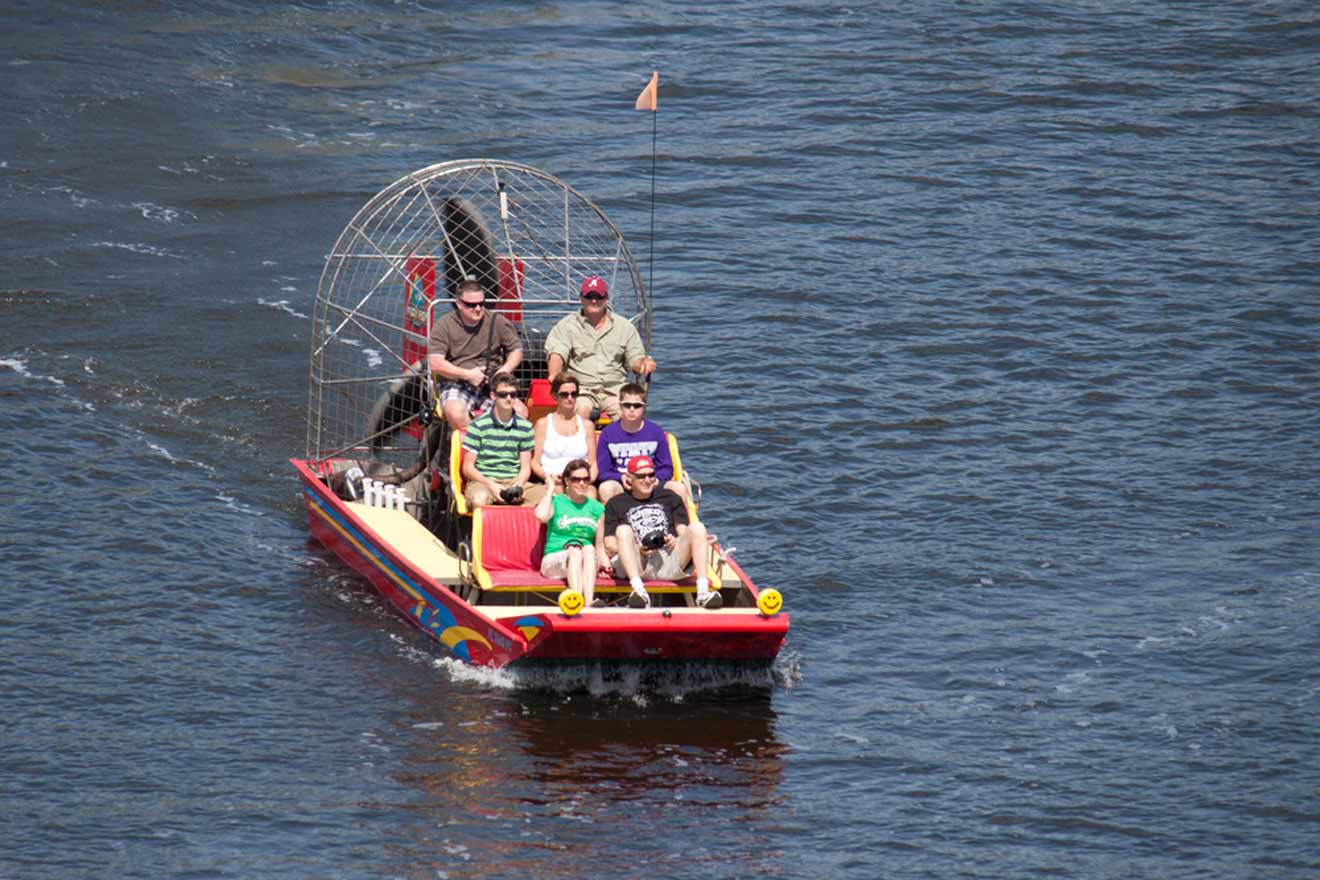 Apalachicola has some serious magic to it. Located where the Apalachicola River meets the Gulf of Mexico, this incredible, unique environment is an abundant, biodiverse, lush ecosystem where fresh mountain waters meet the salty Gulf of Mexico.
Running from the Florida – Georgia border, across the panhandle, and into the Gulf, the Apalachicola is Florida's largest river by the sheer volume of water discharged.
There is no better way to explore this Estuary than in an airboat!
As a Florida local, I love going on airboats. There is something so exciting about gliding across the water on a unique boat without a traditional engine!
While the city itself is a great place to visit, you are seriously missing out if you don't hop on an airboat and get to see the gorgeous Apalachicola River, estuary, and bay.
You can book your local airboat guide and excursion in Apalachicola Bay here!
PRICE: US$45 for one hour, 1.5 hours US$60, sunset cruise US$65
3. Check out the John Gorrie Museum and State Park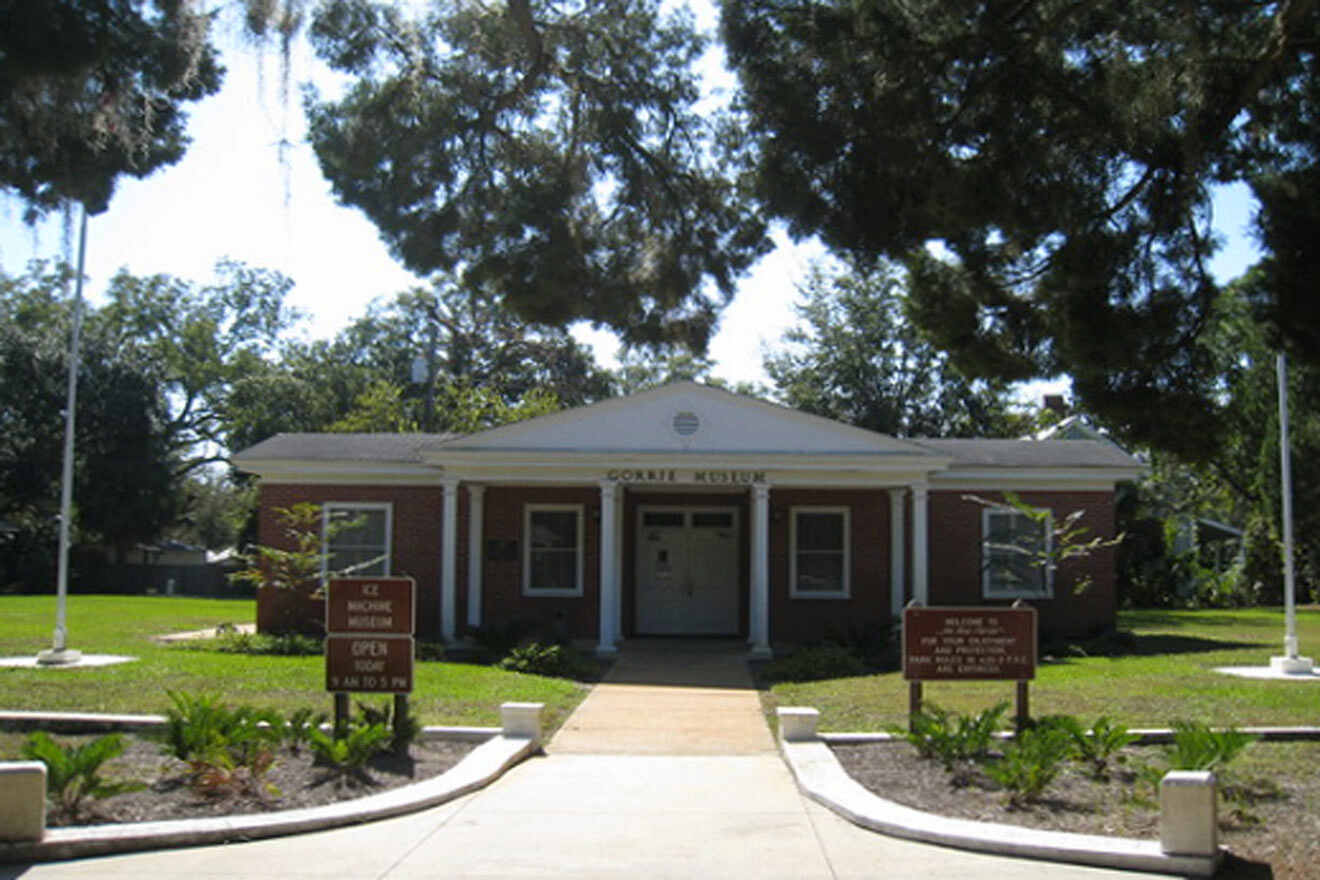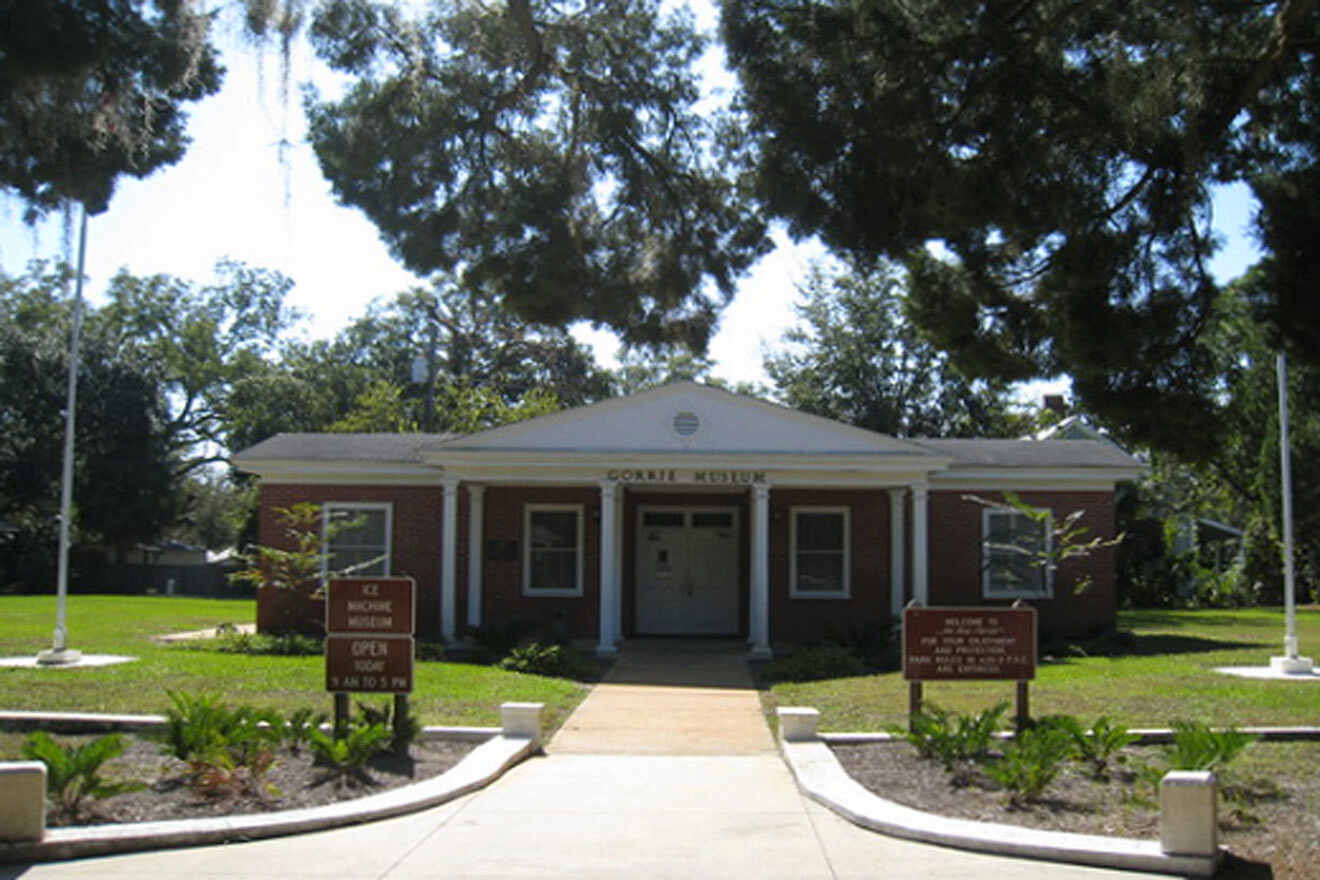 This Florida State Park and Museum offer visitors a unique look into the pioneer of creating air conditioning in the US.
Dr. John D. Gorrie, the father of air conditioning and refrigeration, is honored at this Apalachicola Museum and state park. The John Gorrie State Museum is an important part of both US history and Florida history.
Receiving the first United States patent in 1851 for mechanical refrigeration, John D. Gorrie changed the way humans keep and preserve food forever!
This is one of the best things to do in Apalachicola for history buffs and those curious about some of our most commonly used modern-day inventions.
PRICE: US$2 per person
4. Shop around at Grady Market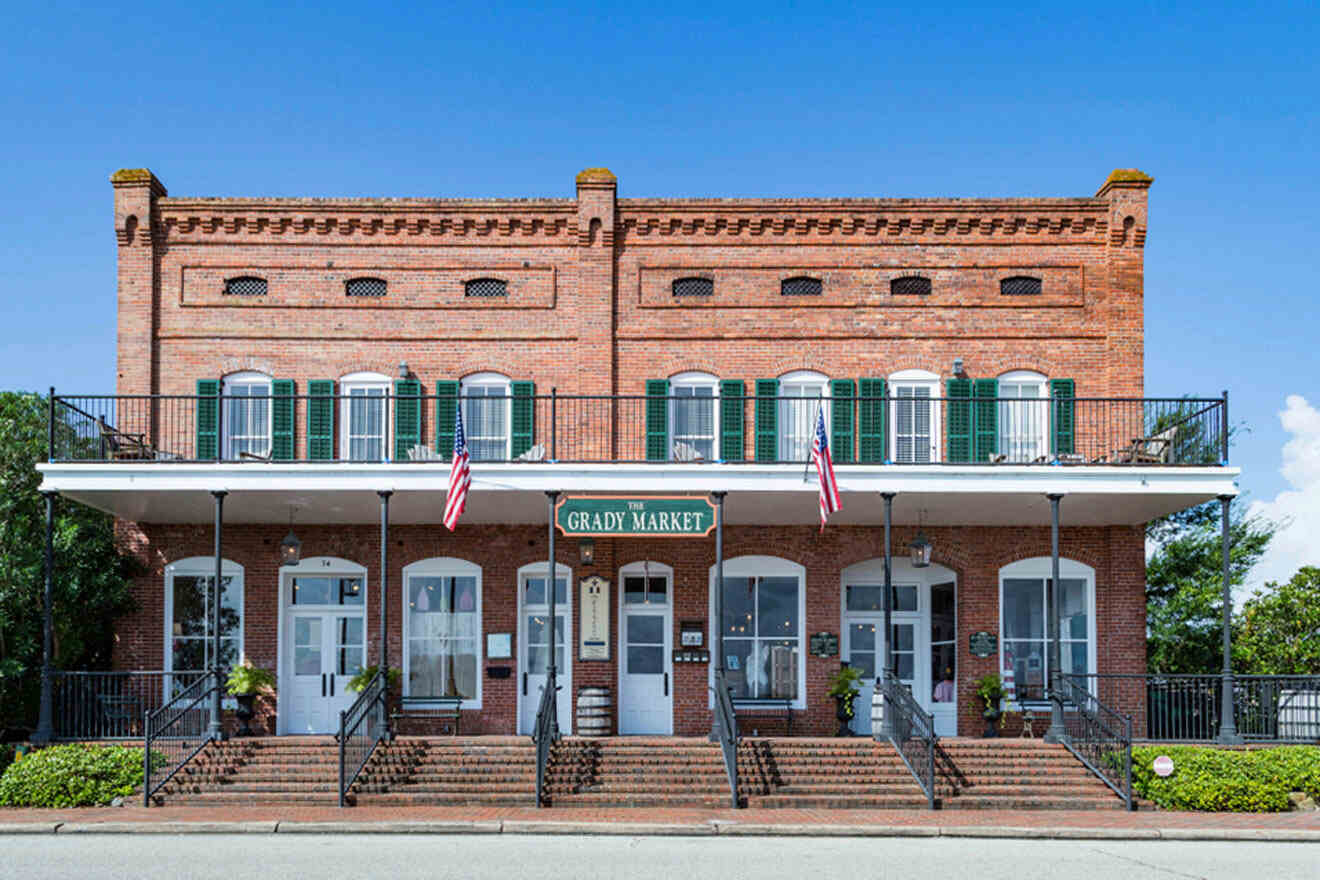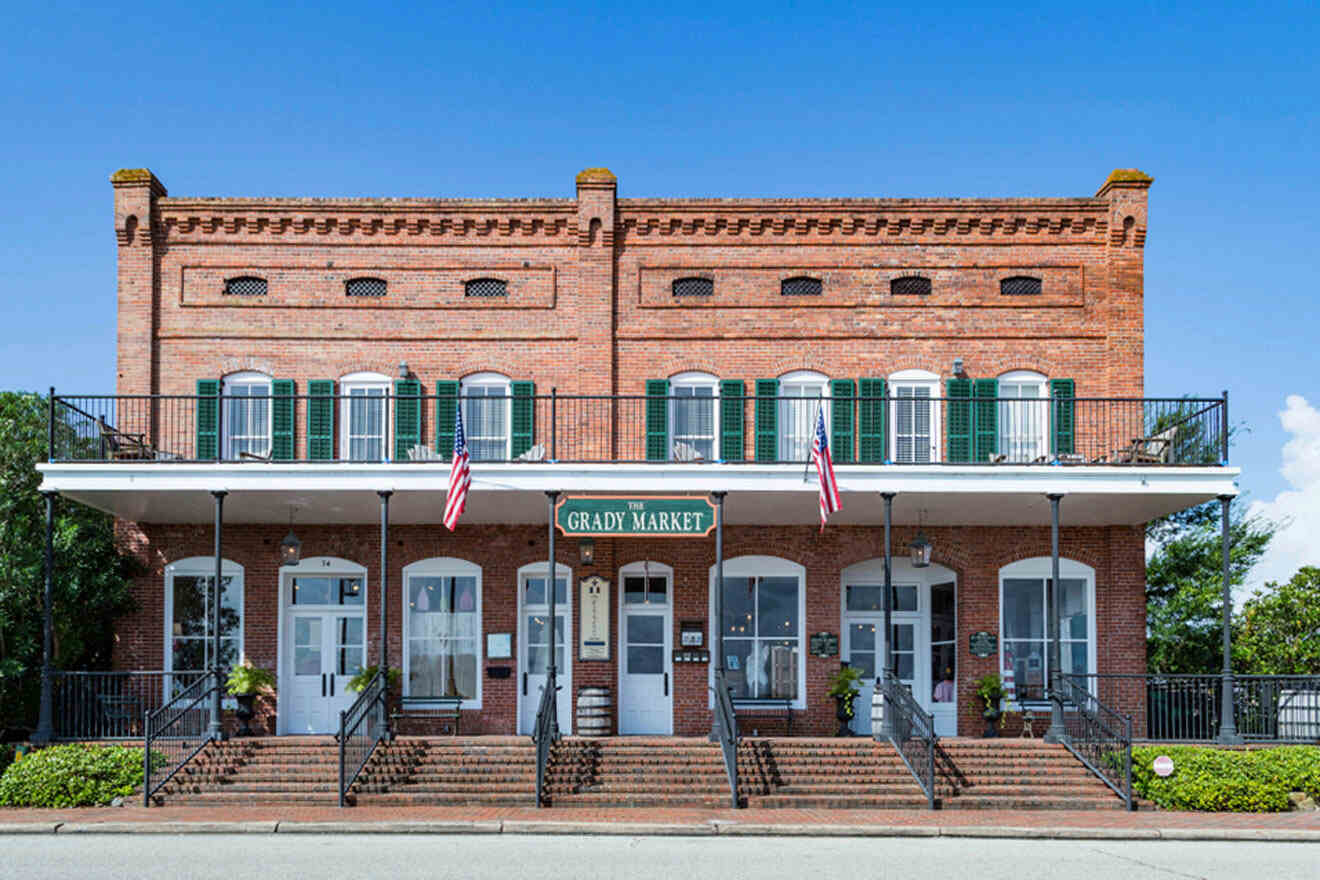 Located in the historic Apalachicola, FL, beachfront district, Grady Market is a super fun market filled with all sorts of boutique shops, art galleries, scenic dining, and antique shops!
The Grady Building, standing tall for more than 150 years, is a historic landmark and visitor center well worth checking out while you're there.
Between the scenic location on the beach, the cute boutique shops, galleries, and scenic dining, this is a must on your trip to Apalachicola.
While some shops are more upscale and high-end, there is something for everyone here. And window shopping here is so fun!
PRICE: Free
5. Visit the St. Vincent National Wildlife Refuge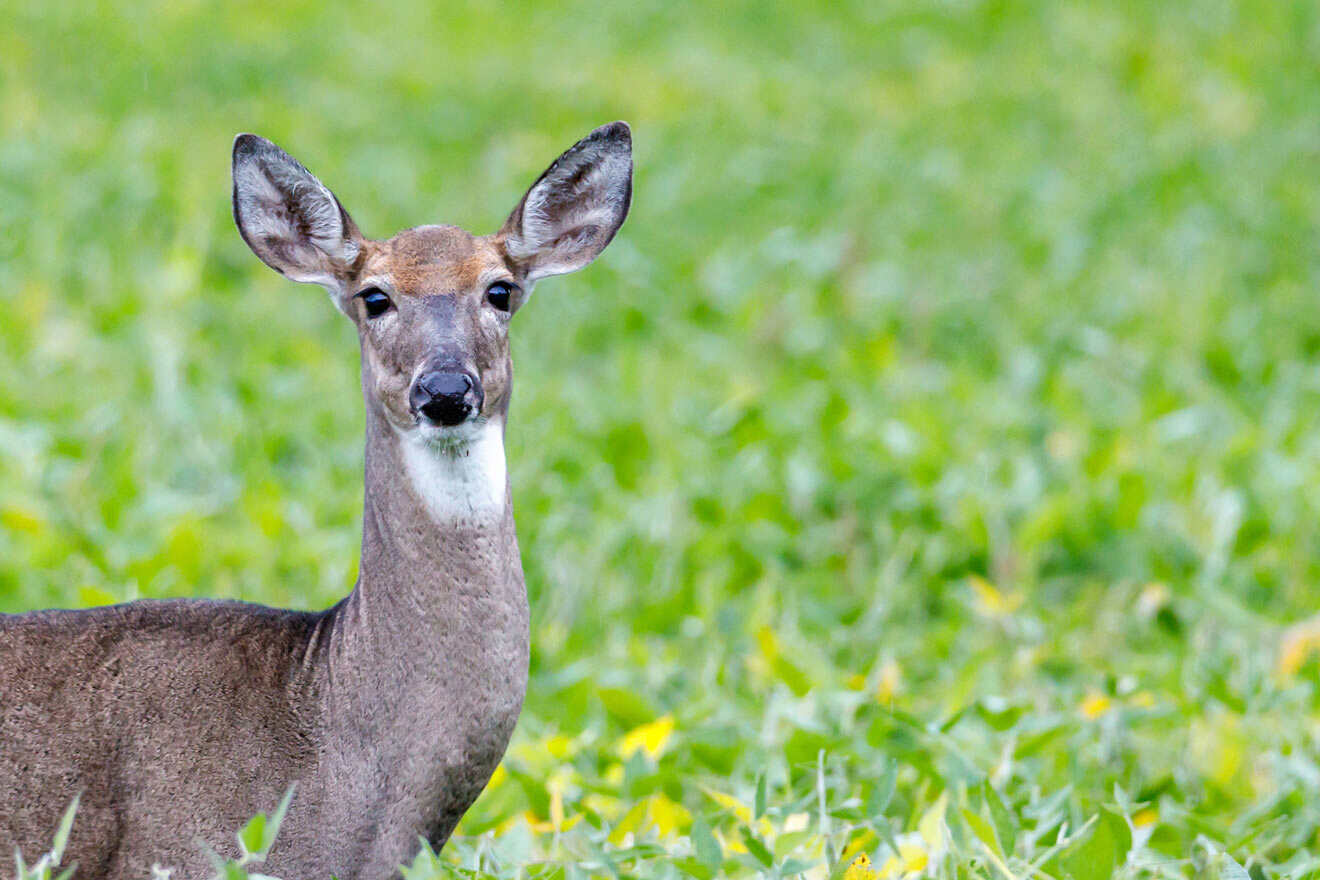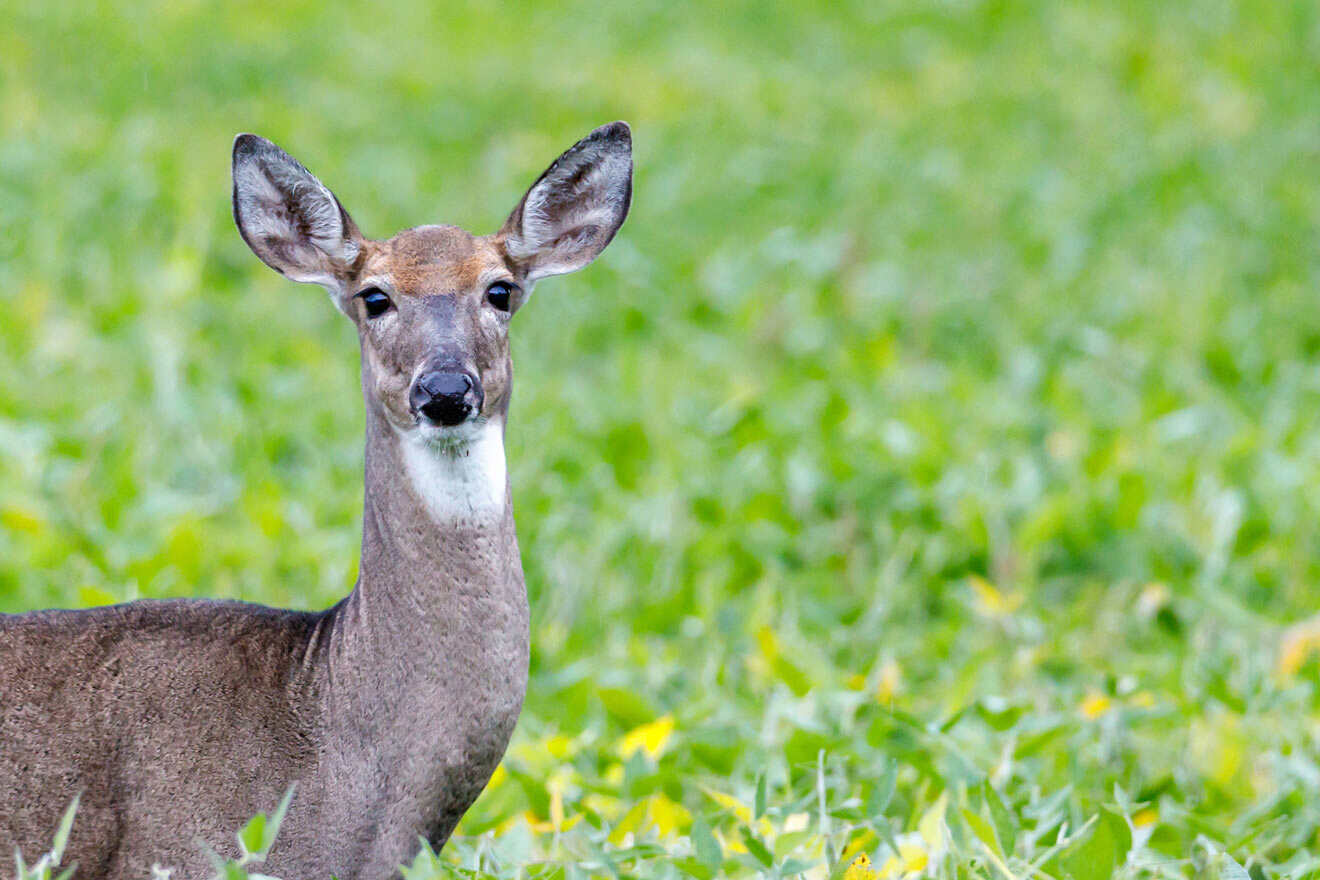 This incredible wildlife refuge and conservation effort was established in 1968 to help protect migratory birds.
Fun fact: This wildlife refuge is home to the world's most endangered wolf, the Red Wolf!
Home to a plethora of biodiverse plant and animal species, the St. Vincent National Wildlife Refuge does an incredible job of preserving the natural state of its barrier island and estuarine community!
Comprising two barrier islands and two mainland tracts, this incredible effort of conservation and preservation totals about 12,500 acres!
Some popular activities at this stunning wildlife refuge are hiking, wildlife viewing, birdwatching, hunting, fishing, nature photography, hiking, biking, and more.
The refuge is entirely surrounded by Outstanding Florida Waters, which are designated special protections due to their biodiversity and unique natural attributes.
This wildlife refuge is a critical stop-over point for neotropical migratory birds migrating north or south.
It is also a haven for endangered species of both plants and animals!
PRICE: Free
6. Go on an adventure in the Apalachicola National Forest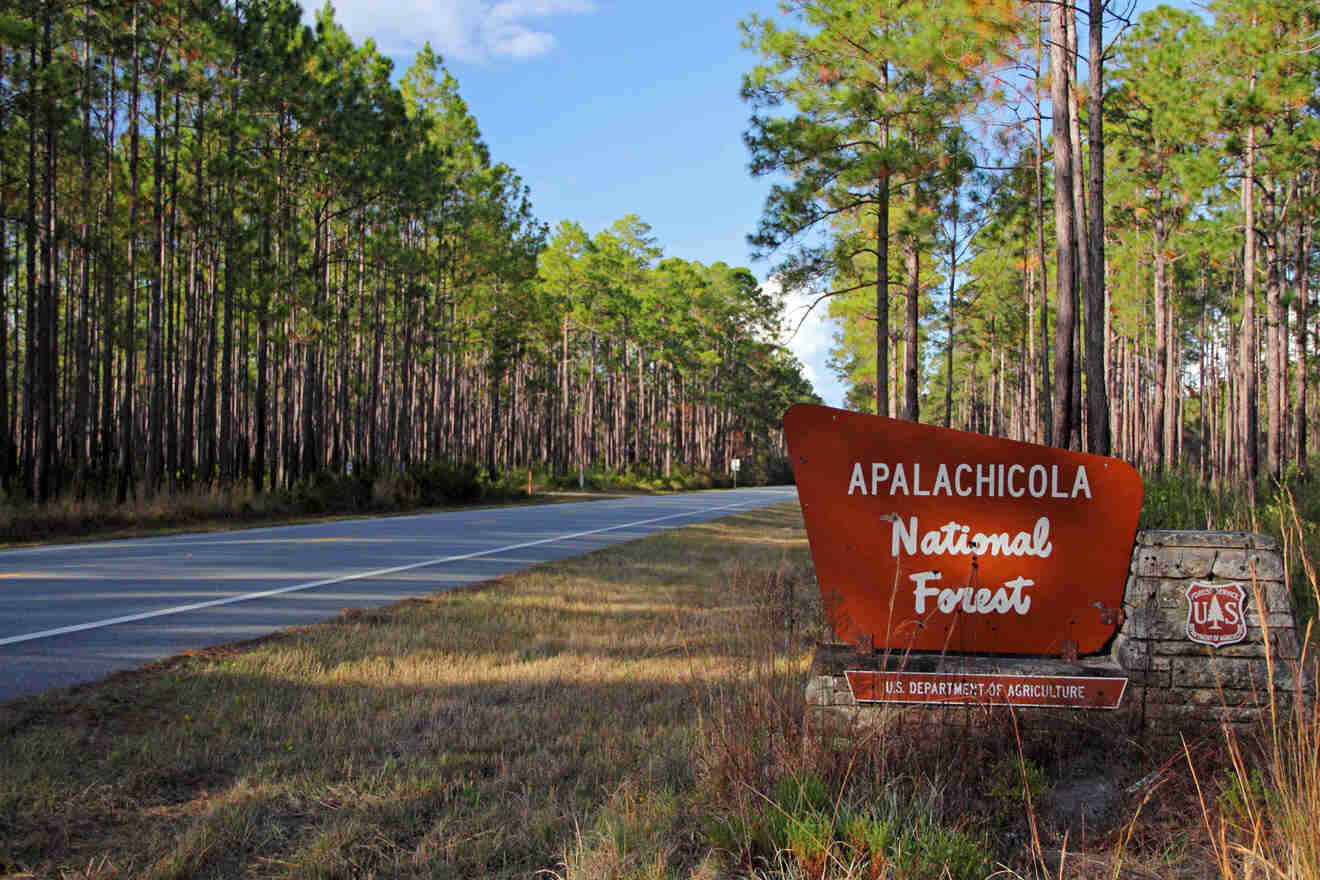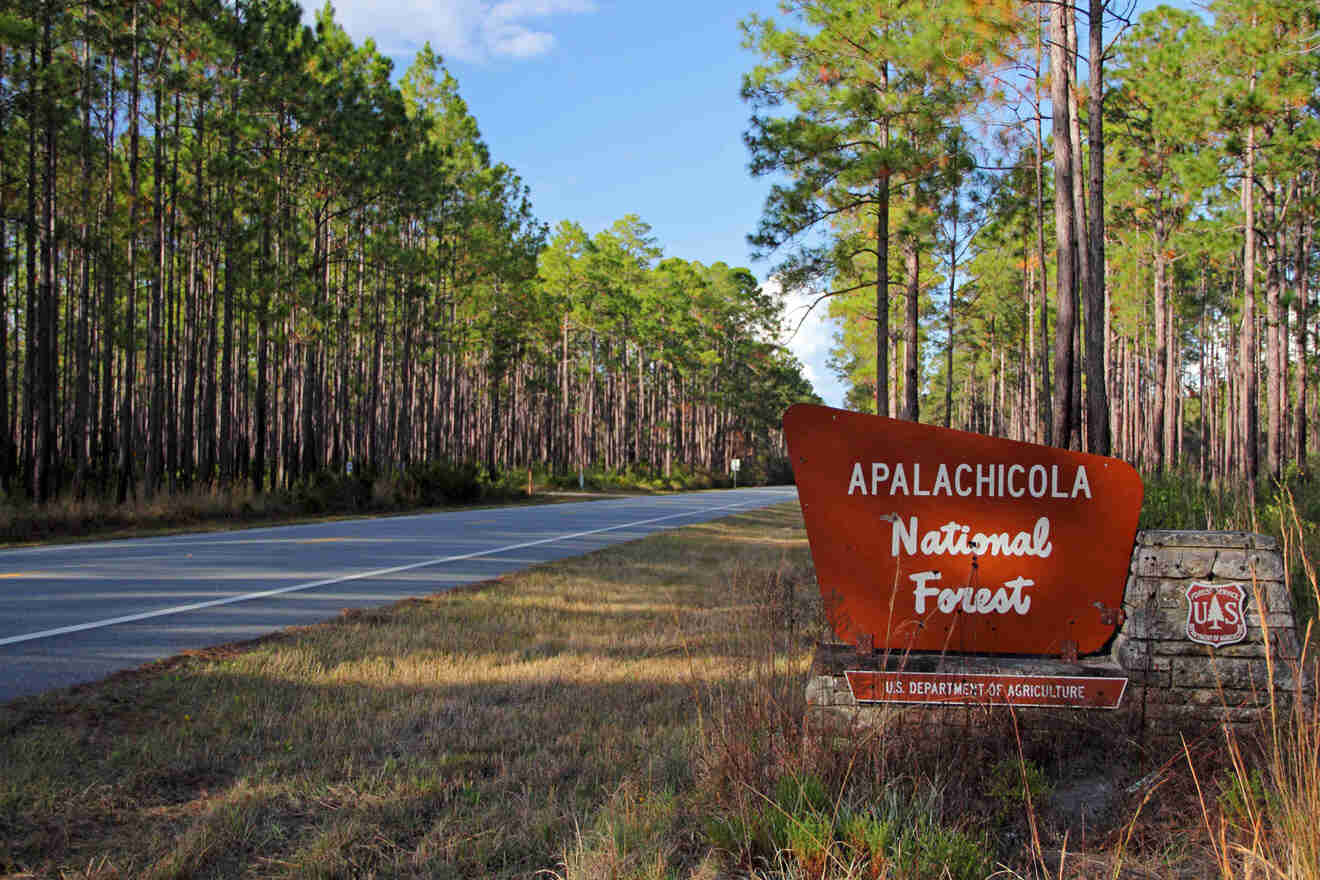 Looking for some outdoor fun? Look no further than the Apalachicola National Forest!
This incredible national forest spans well over 900 sq miles (2,330 sq km). Naturally, it's a bit of a drive, but for nature enthusiasts and outdoor adventurers, it's well worth it!
Filled with nature trails, rivers, incredible flora, and fauna, there are endless things to do here. Head to the Apalachicola National Forest to hike, bike, kayak, view some stunning Florida wildlife, and take some incredible pictures!
Whether you're looking for light outdoor adventures or more intensive outdoor experiences, this park has it all. There are some short hikes and maintained recreational areas, and for those feeling more outdoorsy, there are over 80 miles of backpacking hiking trails for all those diehard nature lovers and adventurers.
There are plenty of places for swimming and fishing as well, so don't forget your fishing rods! This Florida state park is a true gem.
7. Check out the Apalachicola Maritime Museum
This is one of the top attractions in this beautiful town for history buffs and anyone looking for a hands-on learning environment when it comes to rich maritime history!
At the Maritime Museum, you can find active sailing and adventure programs, boat building, restoration, and plenty of educational programs. The maritime museum is a great part of the rich culture of Apalachicola.
They also have cool ecosystem educational programs, eco-tours, sunset cruises, excursions to the barrier islands in the area, kayaking, and sailing.
The Apalachicola Maritime Museum is a great activity to do with kids, with family, or with anyone passionate about maritime and nautical history!
8. Take a stroll through the Chapman Botanical Gardens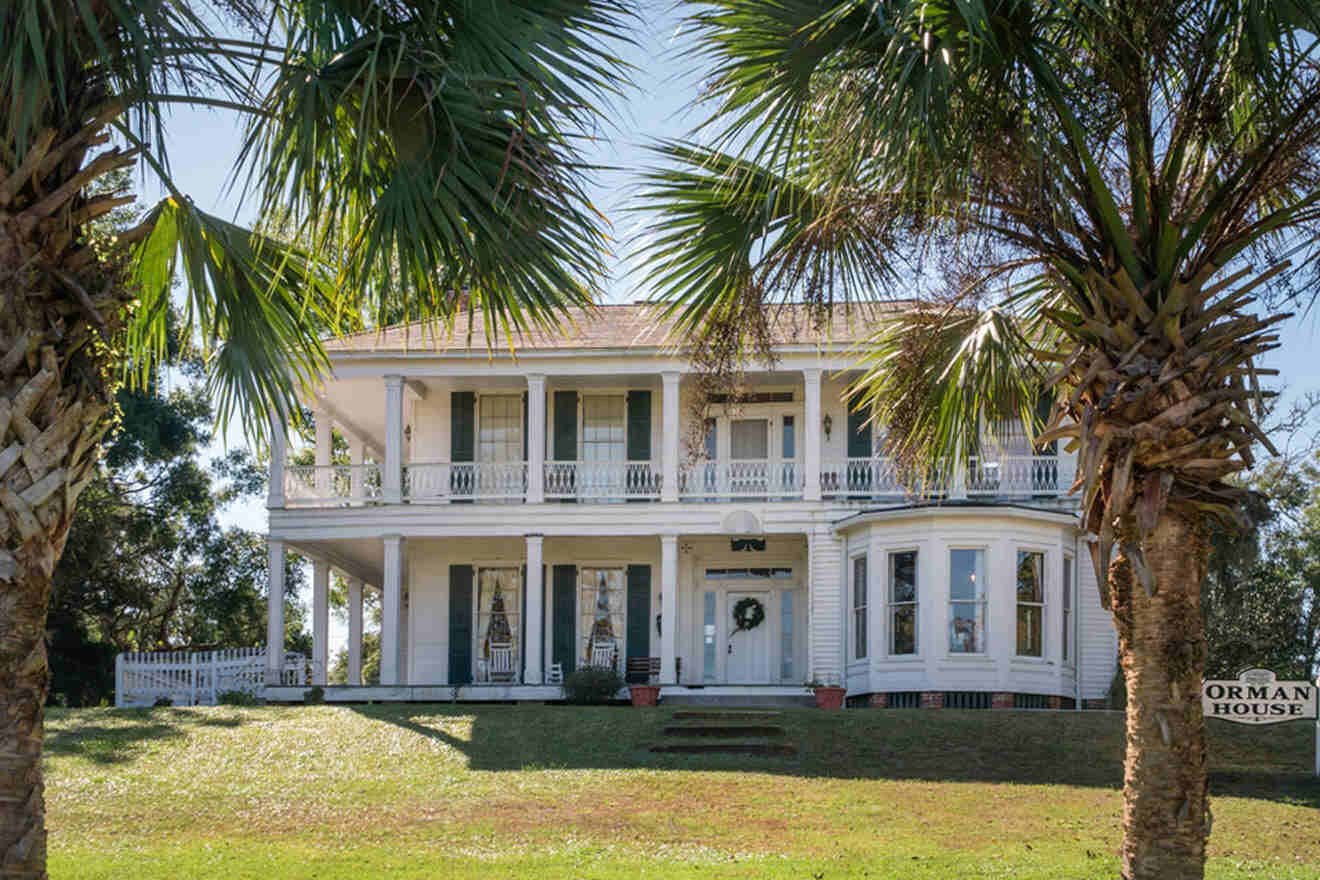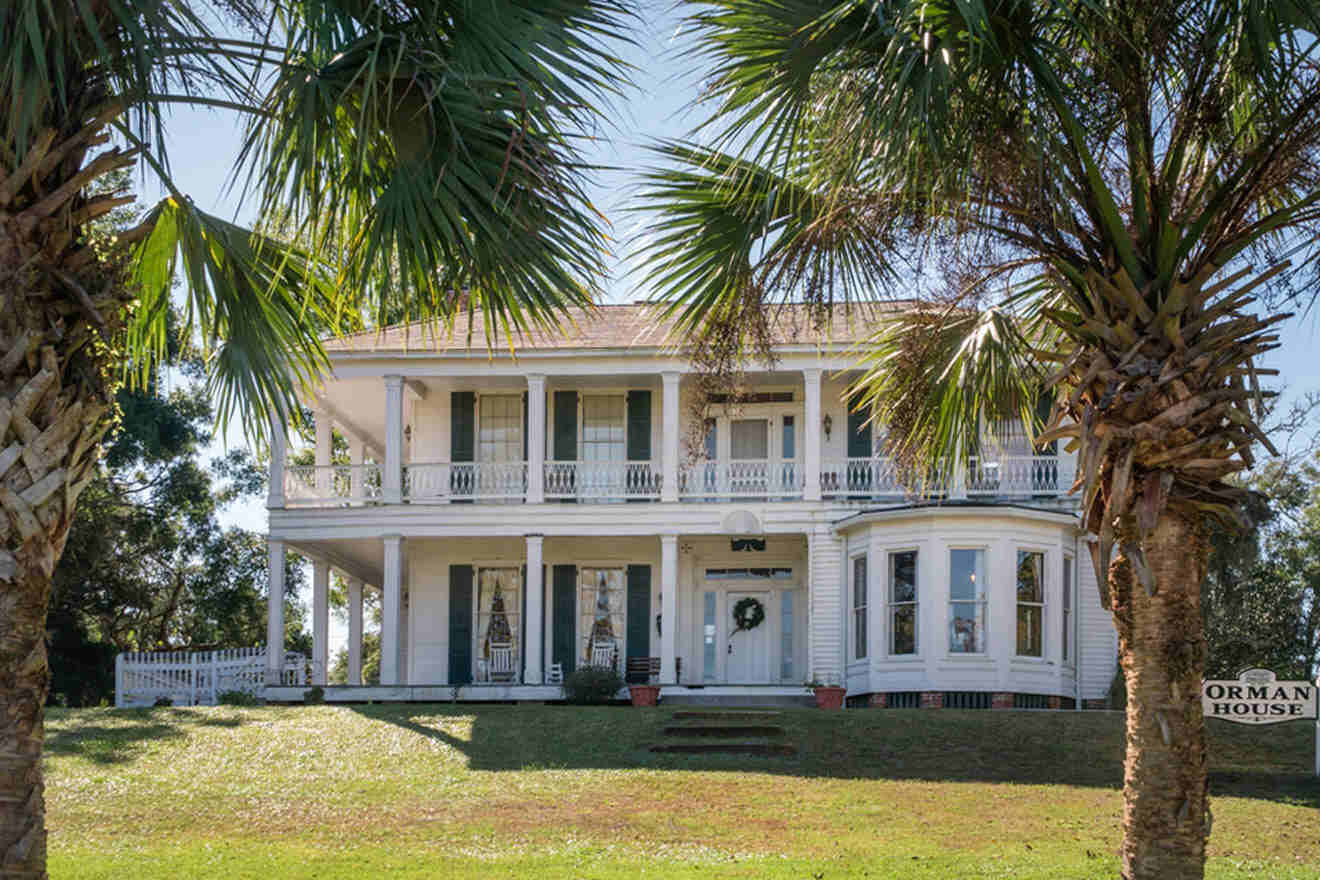 For a place to enjoy beautiful landscapes and stunning landscaping, head on over to this serene botanical garden.
There are several areas to sit and enjoy the garden, making this perfect for a romantic excursion or a fun place to go with kids in Apalachicola.
Named after Dr. Alvin Chapman, an incredible southern botanist with a strong passion for rare Florida plants and ecology, this garden is an excellent namesake for his work.
Walkable from downtown Apalachicola, this botanical garden also has the Veterans Memorial and servicemen statue, honoring fallen southern soldiers from the Vietnam War and the Orman House.
People often come to the Chapman Botanical Garden to see the one-of-a-kind replica of a statue in Washington D.C.'s Vietnam Veterans Memorial.
If you want to get a feel for the local history and also see some beautiful gardens (including a butterfly garden!) I highly recommend checking out this Apalachicola destination.
9. Go on a boat tour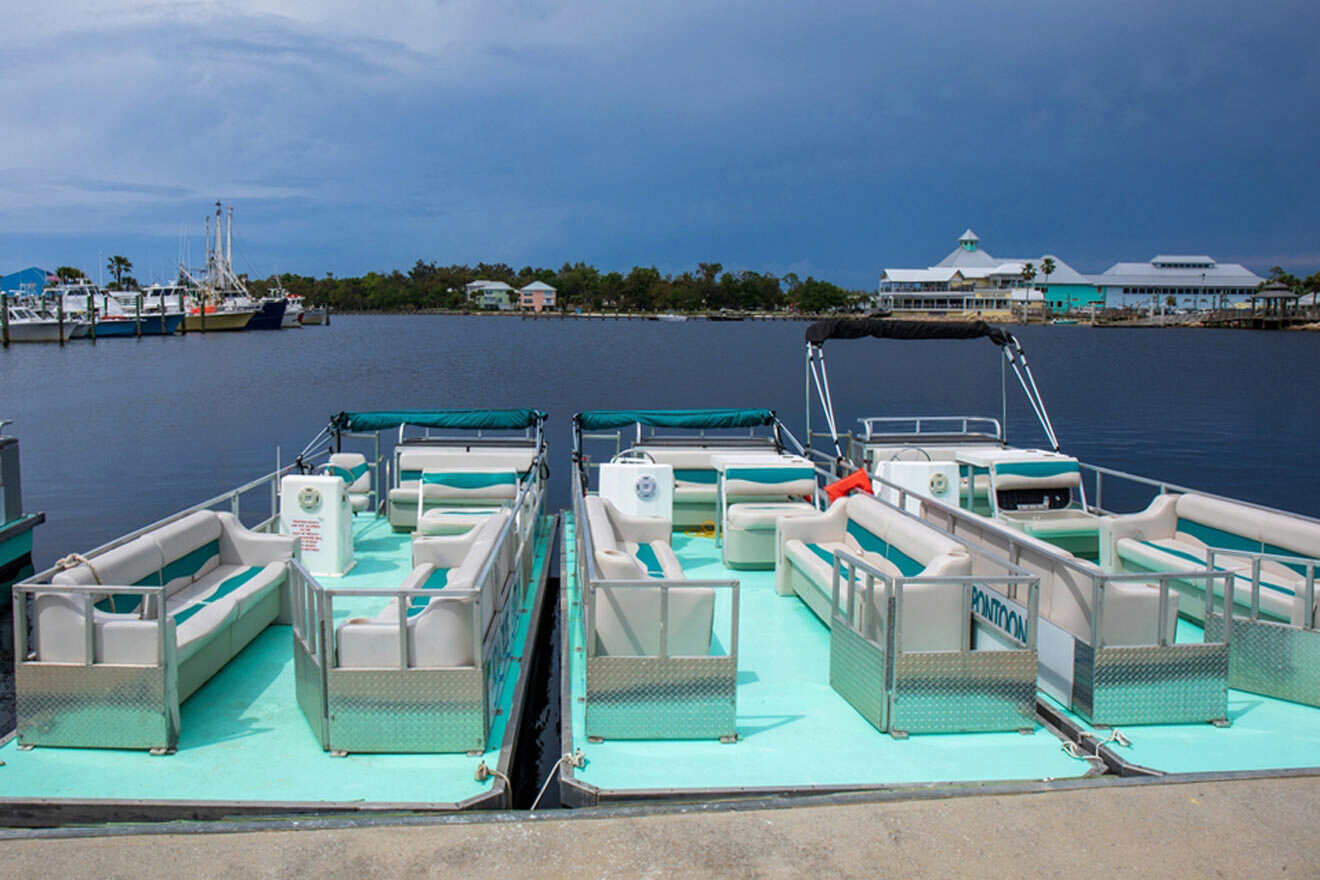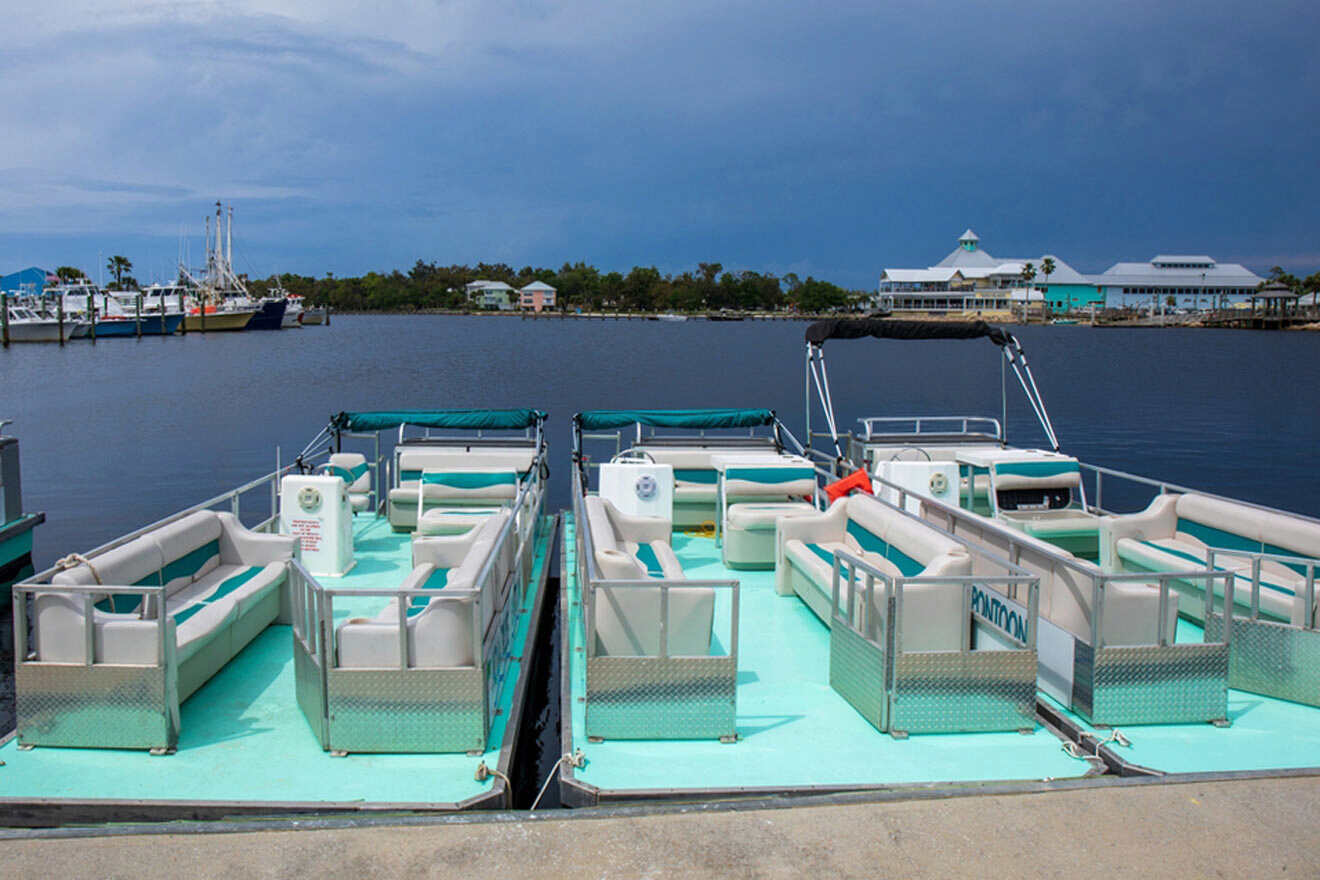 Spending time on the water in Apalachicola Bay and the river is an excellent experience and is filled with scenic views and incredible wildlife!
There are so many options to choose from when it comes to boat tours. I highly recommend spending some time on the water and getting to know the incredible wild side of Apalachicola.
The reason why I highly recommend going on a boat tour on your visit is because the water is so integral to Apalachicola's robust history. As one of the most prominent port cities in the Gulf states, getting on the water will really give you some perspective as to what this historic beach town is all about.
Prices vary depending on what tour you end up choosing. Have a look at Apalachicola Airboat Adventures for more info!
10. Unwind on the beach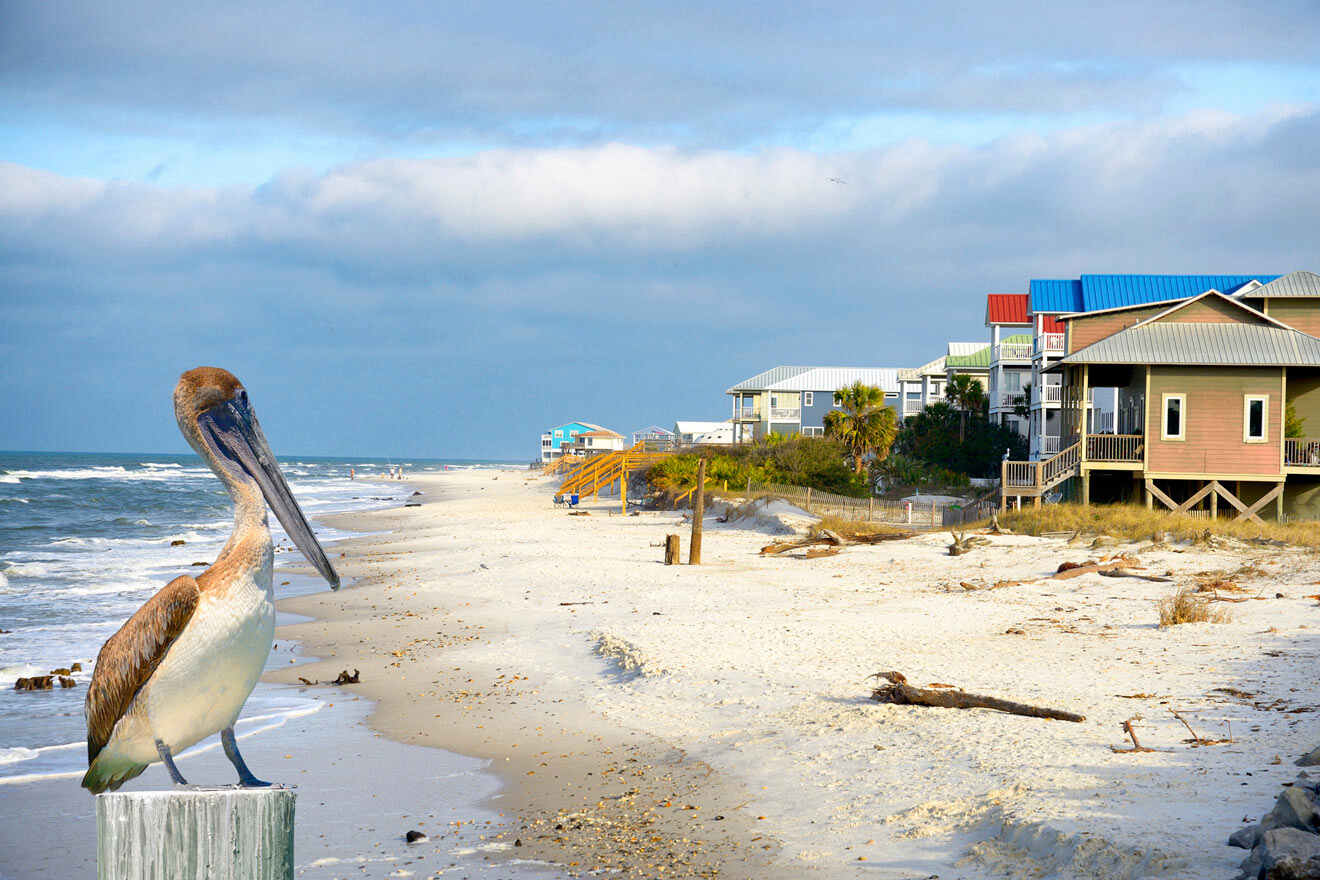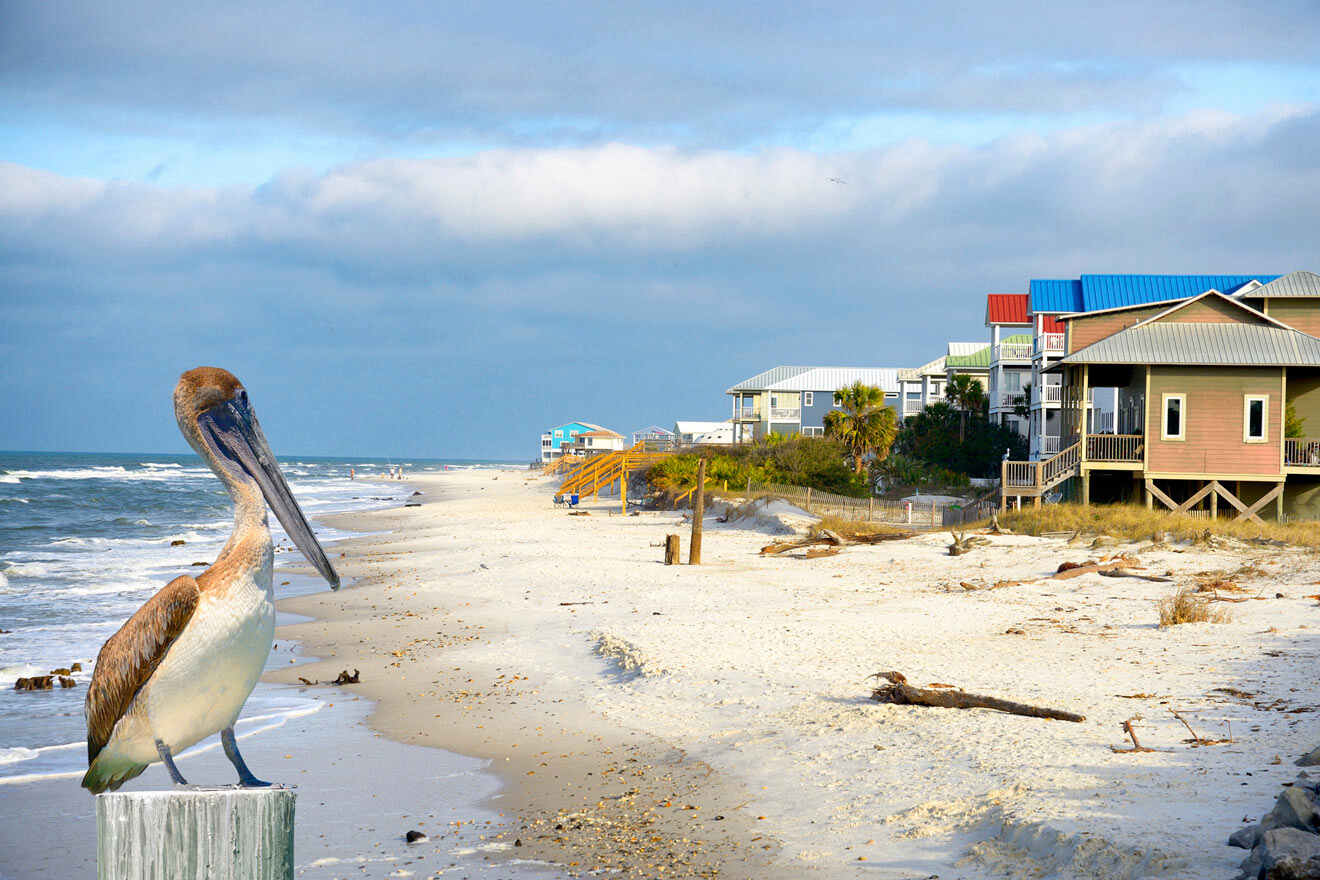 This part of Florida is uniquely beautiful. From the historic homes, buildings, and quaint downtown area to the lush, abundant vegetation and wildlife in natural spaces, Apalachicola, Florida is a true unsung Florida gem – and one of the best parts of visiting this part of Florida is hitting the beaches!
When it comes to the best beaches in Apalachicola, the closest beach is on St. George Island. Only a 20-minute drive from Apalachicola, this beach has a stunning, historic, picturesque lighthouse, a few public beaches to choose from, and a few restaurants.
This is a nice low-key beach for people looking to escape the crowds and have a relaxing beach day in a beautiful place.
A bit further away, another great option is Cape San Blas. Located 30 minutes from Apalachicola, this is the best place to view the sunset in the area! Another beach worth visiting is the T.H. Stone St Joseph Peninsula State Park!
With plenty of public beach access entry points, as well as a cute park, Cape San Blas is a really nice place to enjoy some incredible views and a relaxing beach day in Apalachicola.
PRICE: Free
11. Check out some local art galleries
Downtown Apalachicola is a really awesome place to check out some art galleries. Between the historic architecture, small-town vibe, and overall character of downtown, seeing some local art adds a nice element to your trip.
There is so much to see at the art galleries in downtown Apalachicola, FL, showcasing local artists, from painting and pottery to photography and mixed media art.
There is so much variety in the art, and it's a great way to get some insight into the local experience and how it translates into the arts.
Many of the pieces are inspired by the incredible nature surrounding the area, like the local rivers, beaches, wildlife, and forests.
Here are some of the local galleries to check out in Apalachicola: (note the very Florida names of the galleries!)
PRO TIP: If you're looking for cultural activities, the Dixie Theatre is a must!
12. Eat some delicious seafood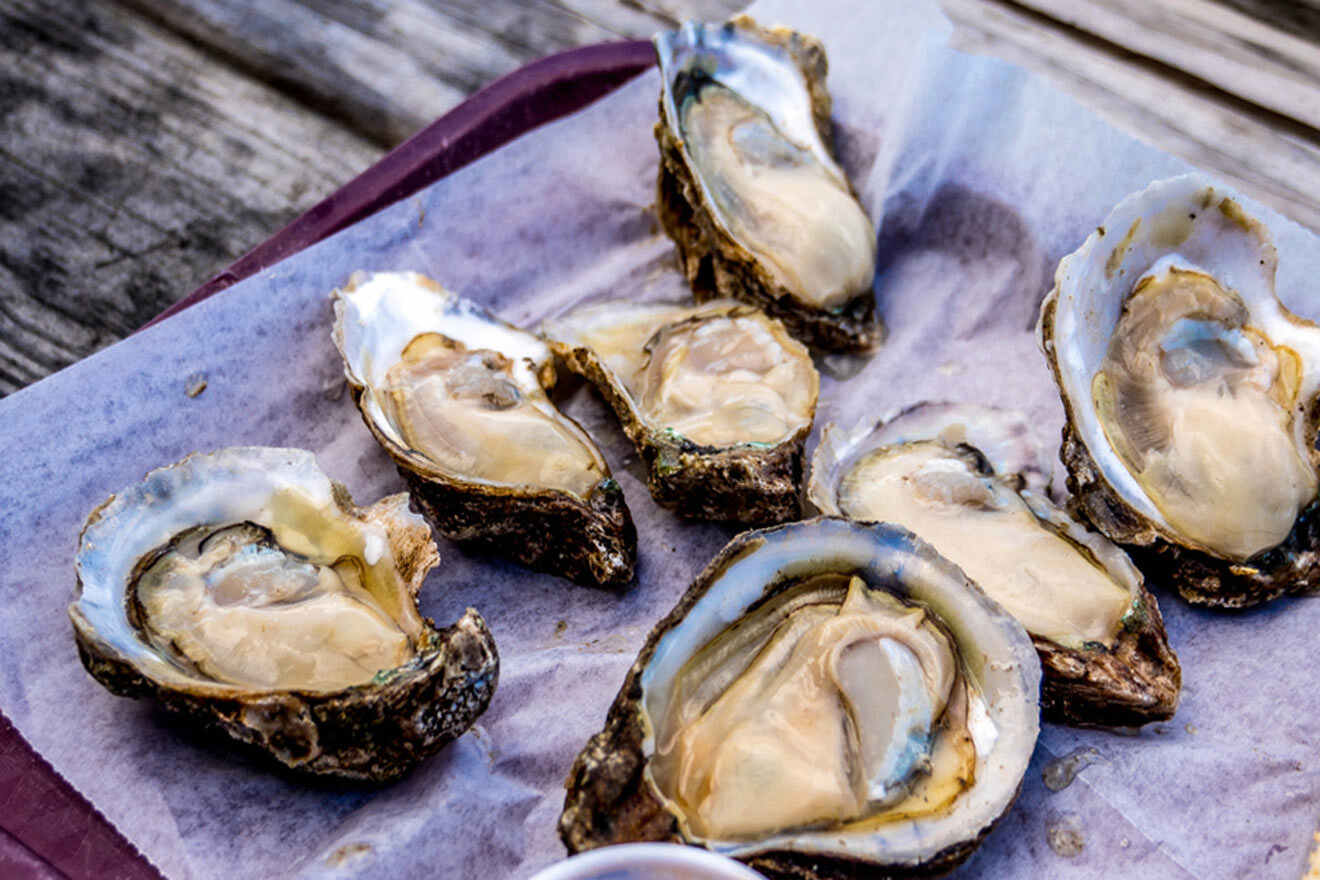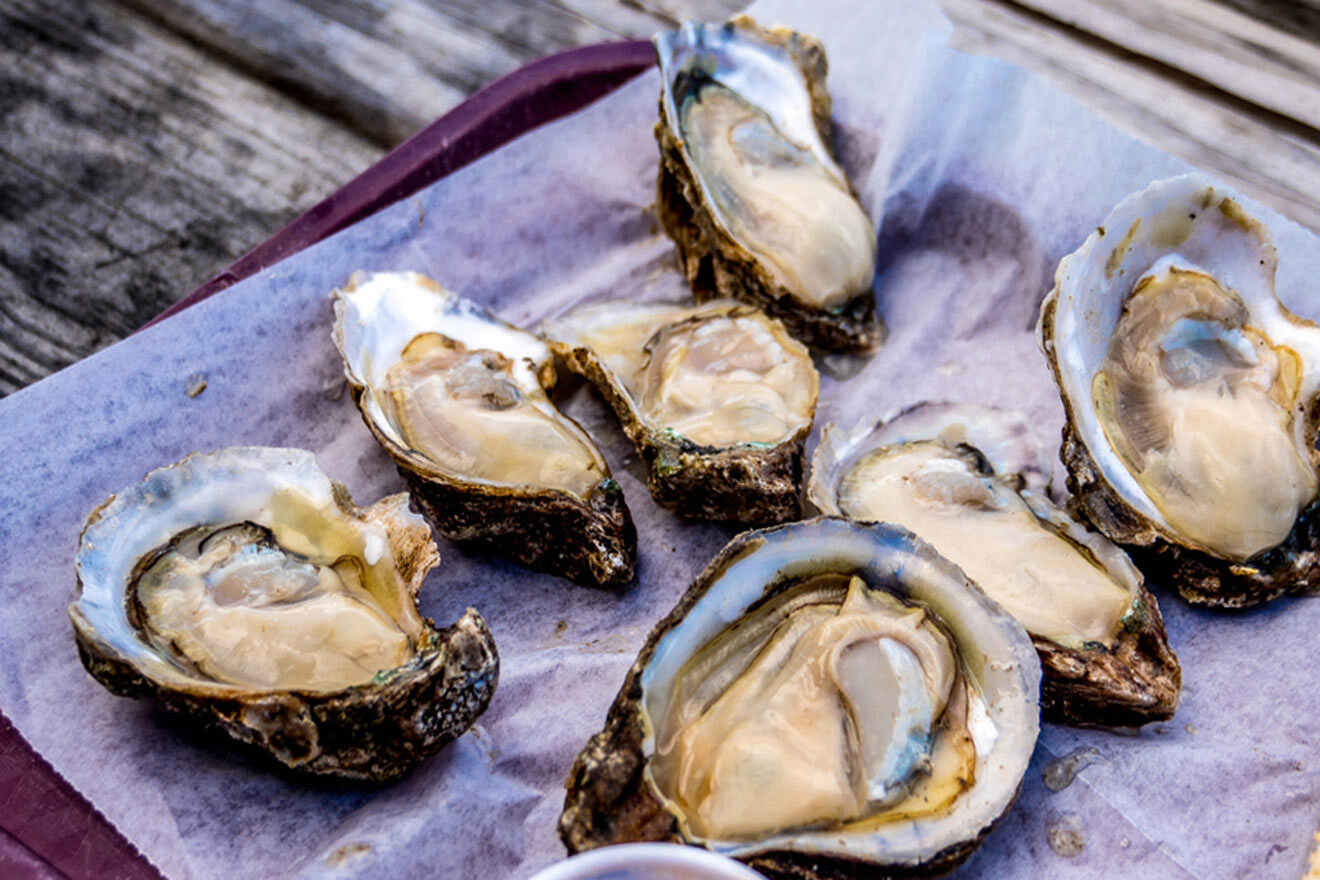 This list would be incomplete without mentioning the incredible Gulf Coast seafood!
I mean, you're on the Gulf Coast. How can you not try some of the classic fresh seafood? Not to mention, Apalachicola is known as the oyster capital of the world!
A visit to the Gulf Coast would be incomplete without trying some of the world-famous seafood that this region boasts.
Some of the best places to eat seafood in Downtown Apalachicola are:
While Apalachicola is well known for its oysters, recent changes in the climate have devastated some of the local oyster populations. Thus, harvesting oysters from Apalachicola Bay is banned until 2025 to help the population recover. This is an important move to help restore native ecology in the area.
However, you can still get oysters imported from other parts of the Gulf and plenty of other Gulf seafood options.
My personal favorite seafood dish to get while I'm on the Gulf Coast is a grouper sandwich!
PRO TIP: When you're full of delicious seafood, go to the Apalachicola Chocolate & Coffee Company for some tasty dessert treats!
13. Walk the Scipio Creek Boardwalk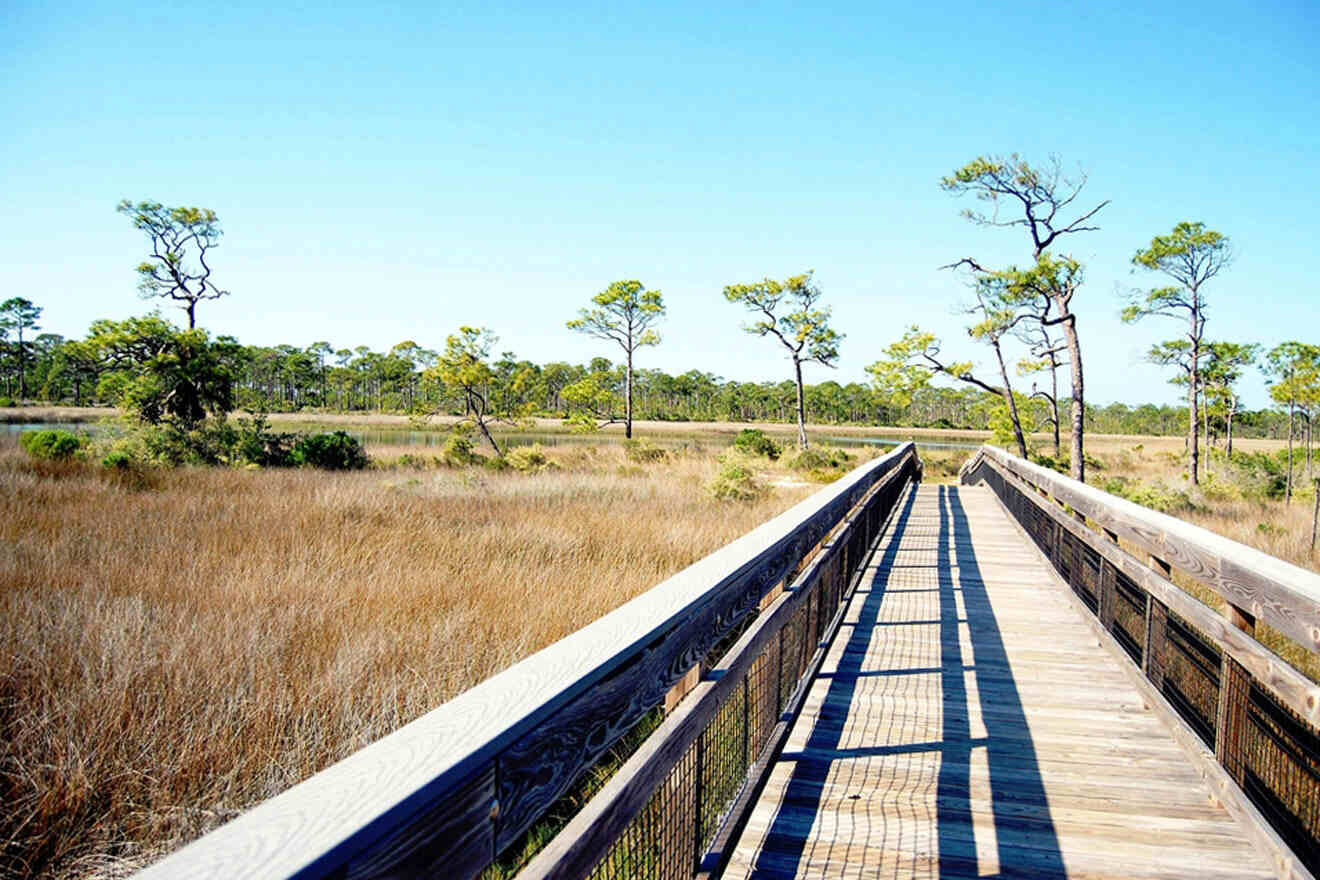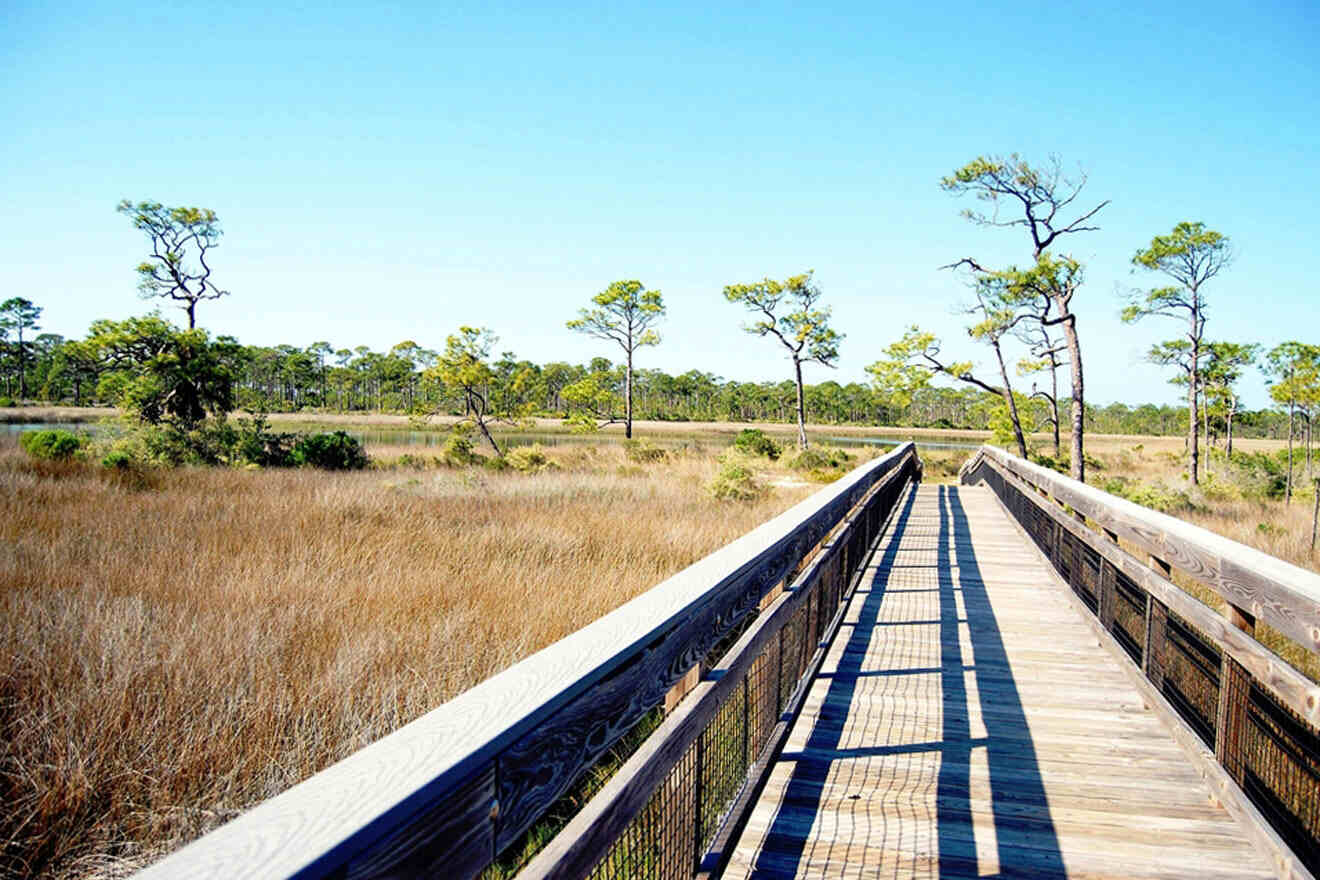 This moderate hike gives you incredible views of the Apalachicola River Estuary.
Walking along the Scipio Creek Boardwalk winds through various coastal habitats and is an absolutely stunning nature trail you don't want to miss on your visit to Apalachicola, FL.
There is an observation deck where you can get some magnificent views of the estuary and natural areas that make Apalachicola so stunning.
This is also a low-intensity activity to do with the family to get some outdoorsy time with the family without exhausting yourself while getting all the benefits of a scenic nature hike!
PRICE: Free
Where to stay in Apalachicola
If you're looking for somewhere nice to stay in Apalachicola, we've got you covered! Here are the 3 best hotels for every budget in the area to make your stay unforgettable 🙂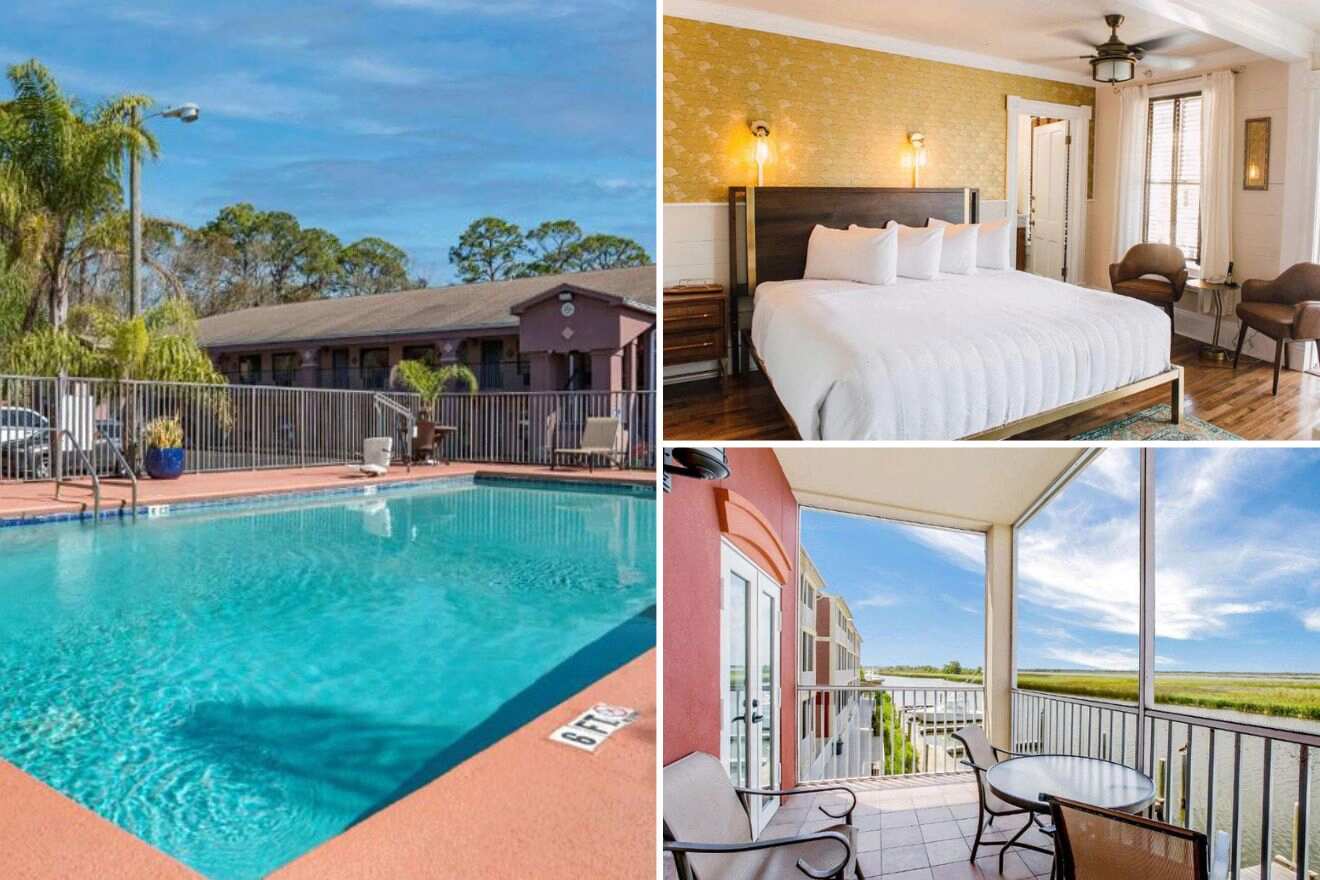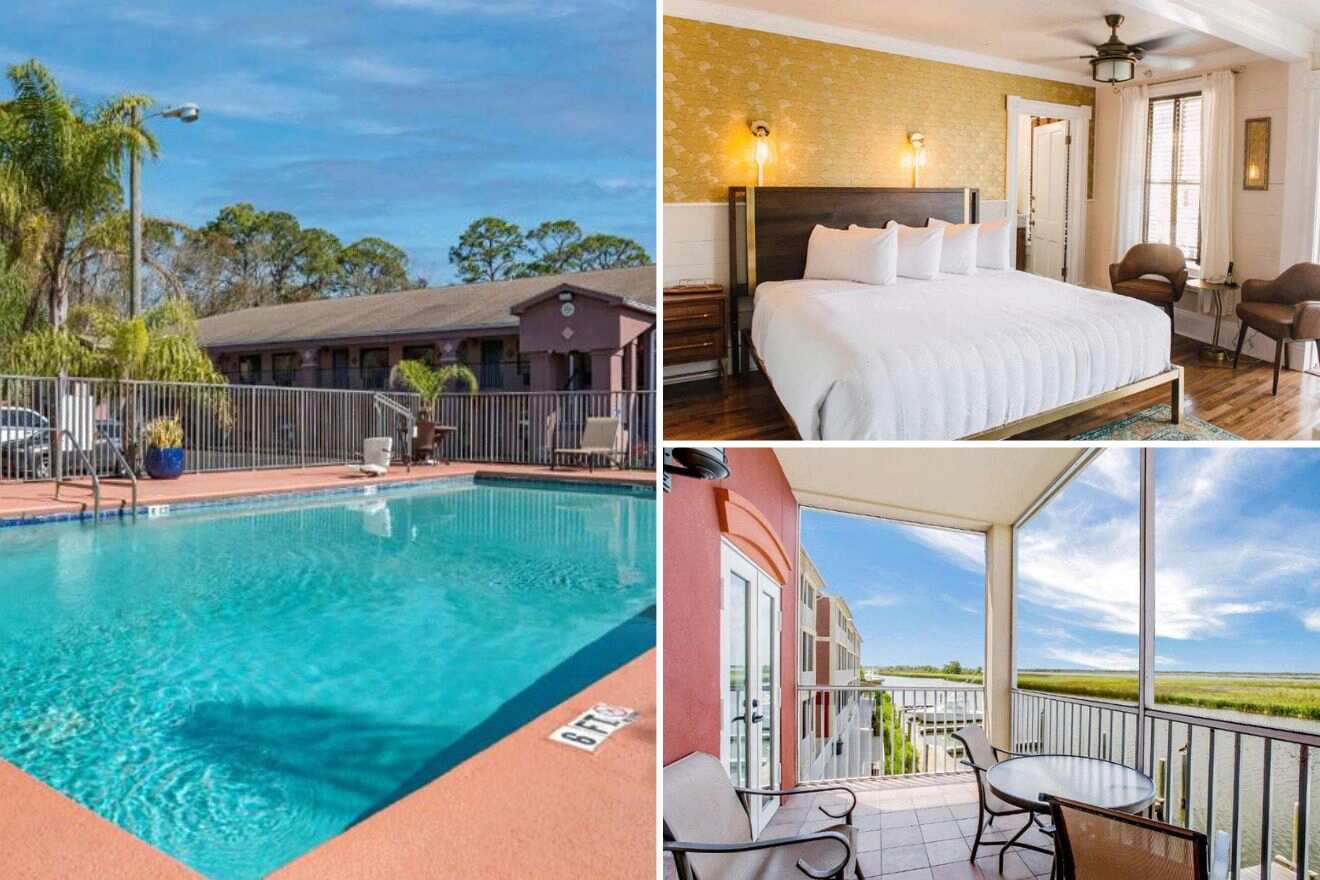 Luxury (US$300 and up)
Water Street Hotel & Marina – For an amazing stay, this place takes the cake! The rooms are HUGE and there's an outdoor pool and lounge area as well. It's also just a 10-minute walk from the historic center!
Mid Range (US$250 – US$300)
The Gibson Inn – This stunning historic hotel is on the National Registry of Historic Places! There's a full bar, beautifully decorated rooms, and the waterfront is just a few minutes away.
Budget (up to US$250)
Best Western Apalach Inn – For a budget hotel, this Best Western is the best! There are loads of amazing facilities like a laundrette, pool, and fitness center, and it's just 18 minutes away from the Apalachicola National Forest!
| | |
| --- | --- |
| 👪 Family-friendly score: | High |
| 🏛️ Best museum: | John Gorrie State Museum |
| 🎢 Top paid attraction: | Airboat Tour |
| 🚶🏽‍♂️ Best free activity: | Walk the historic downtown area |
| 🥟 Must try food: | Owl Cafe |
FAQs about things to do in Apalachicola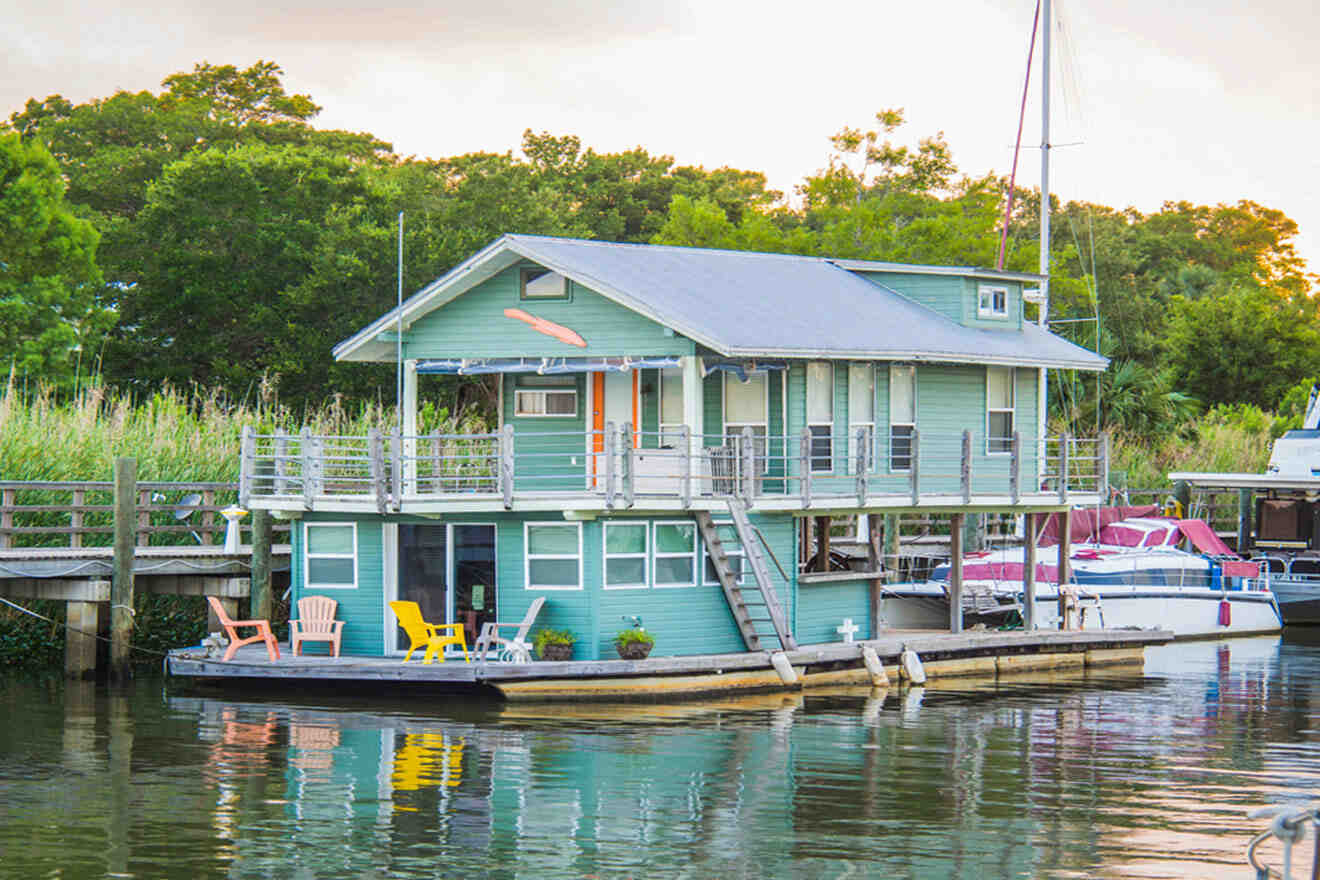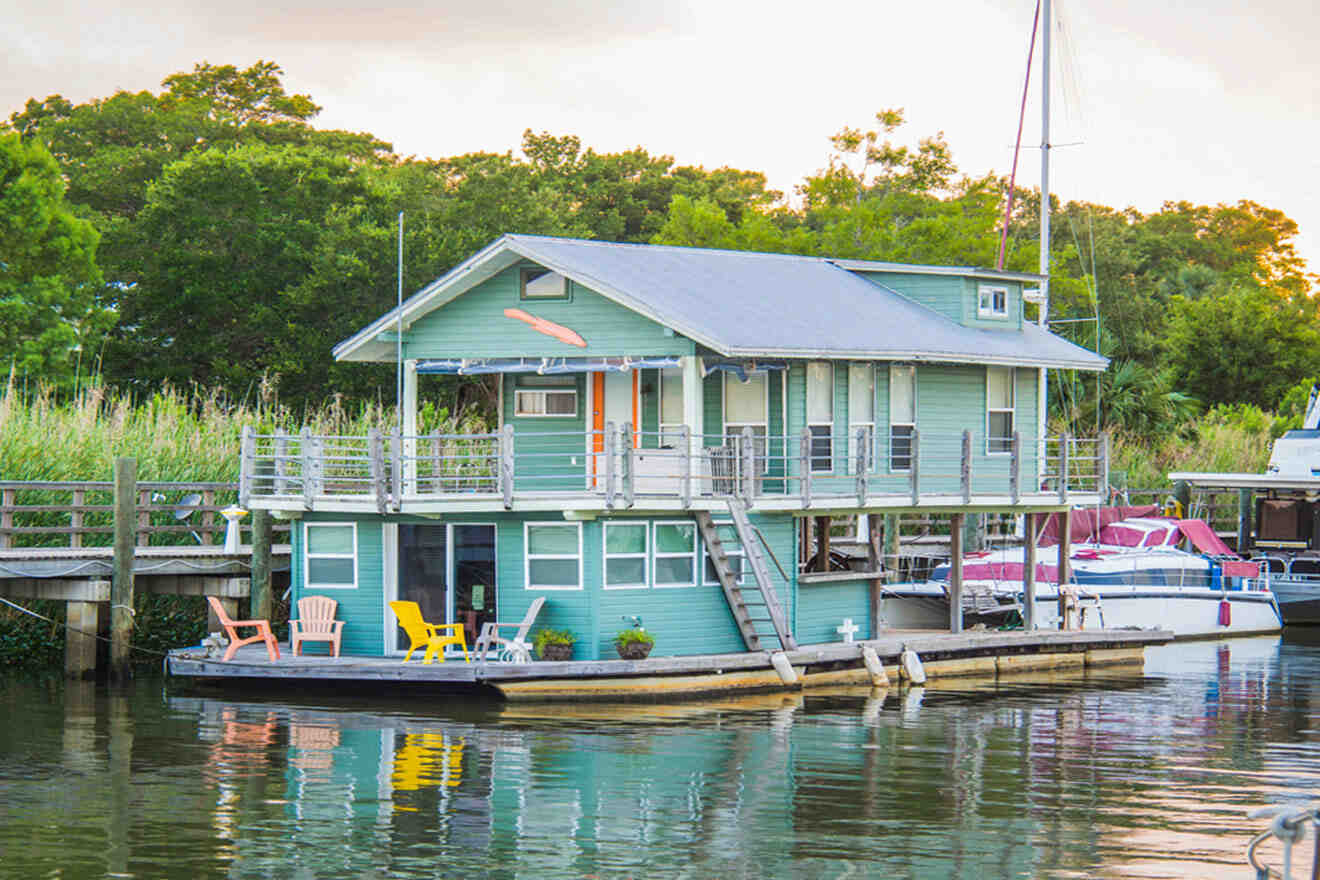 🏙️ Is Apalachicola worth visiting?
Yes! Along Florida's forgotten coast, Apalachicola, Florida, is one of Florida's hidden gems. This quaint, friendly, historic small town with fresh seafood, beautiful beaches, incredible wildlife, and nature is well worth visiting.
🍽️ What are the best restaurants in Apalachicola?
🏖️ Does Apalachicola have a beach?
Yes! Apalachicola has plenty of beaches nearby. There are miles of pristine beaches on St. George Island. There are endless protected shallow bays, acres of national and state forests, excellent fishing, and incredible places for exploring nature.
🐟 What is Apalachicola known for?
For more than 180 years, the seafood industry has been a key element of Apalachicola. The seafood industry has shaped the culture and fabric of this charming little town. It is also well known for its nature-based tourism and the famous Apalachicola Bay oysters!
Conclusion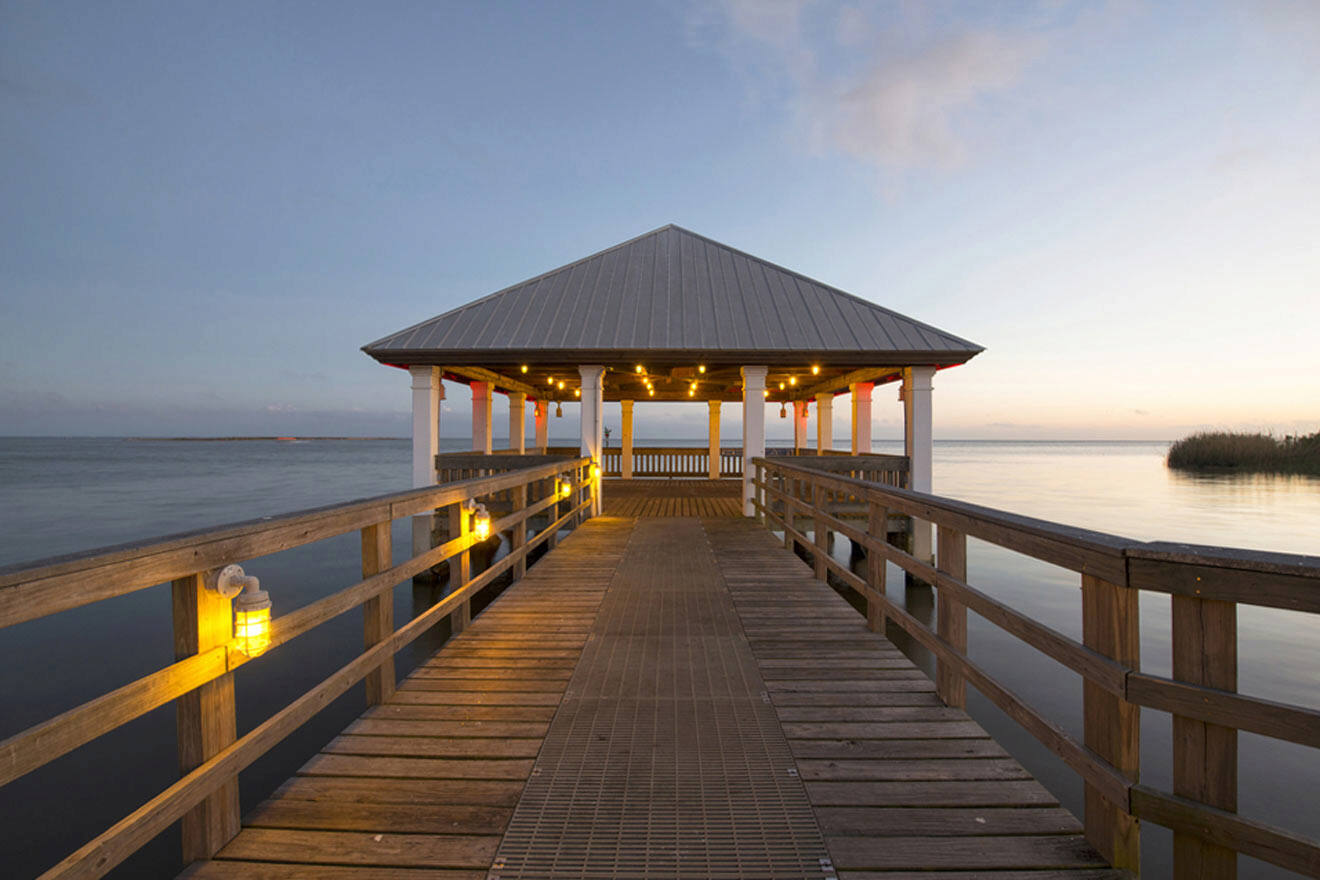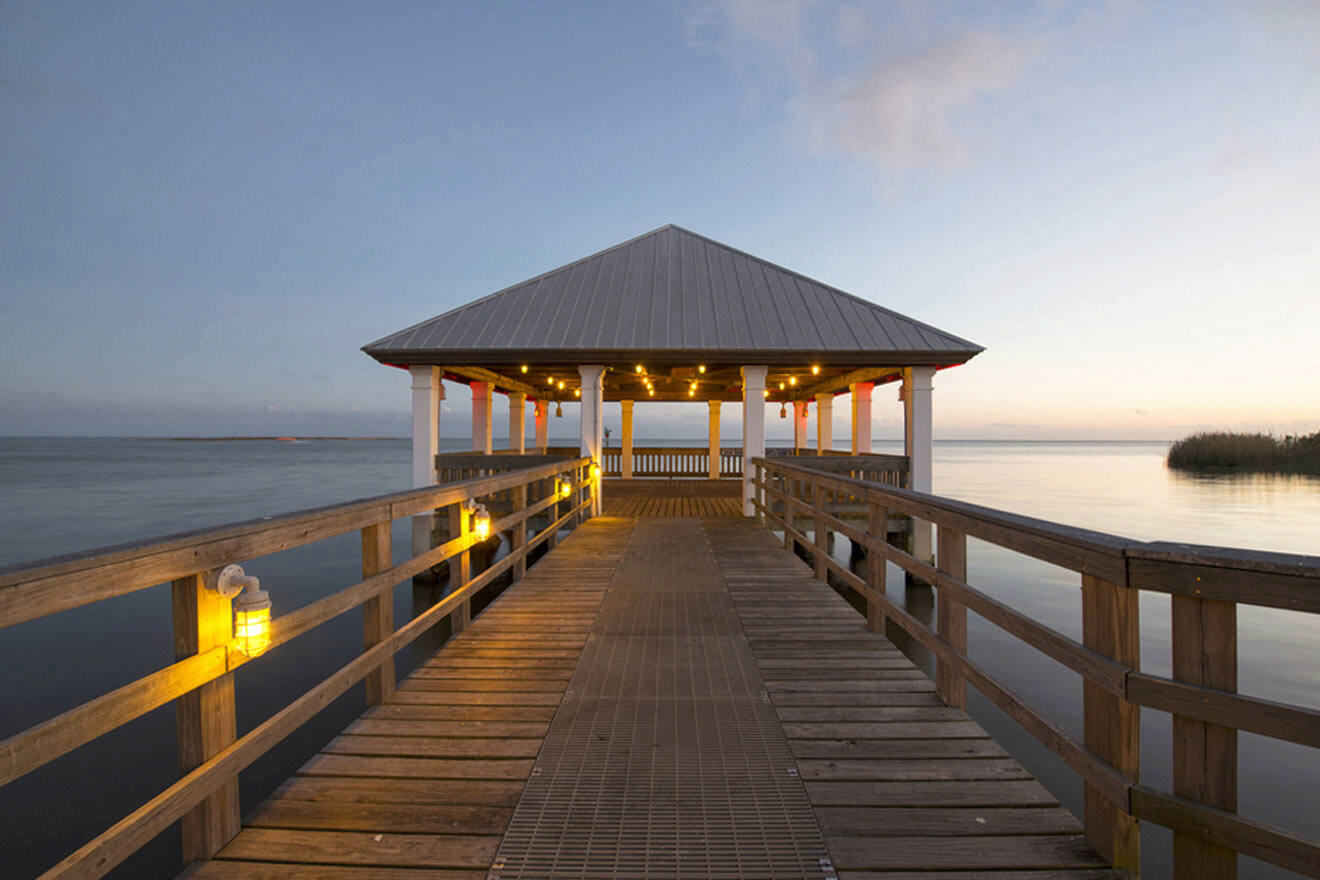 There you have it!
The best things to do in Apalachicola, according to a Florida local! Between the charming shrimp boats on the bay, the beautiful historic old port town, incredible nature trails, and wildlife, Apalachicola is a true hidden gem in Florida!
I hope you have an excellent time in this quaint, nature-forward fishing town!
With Love and Gratitude,
Amira G.
---
Pin it for later!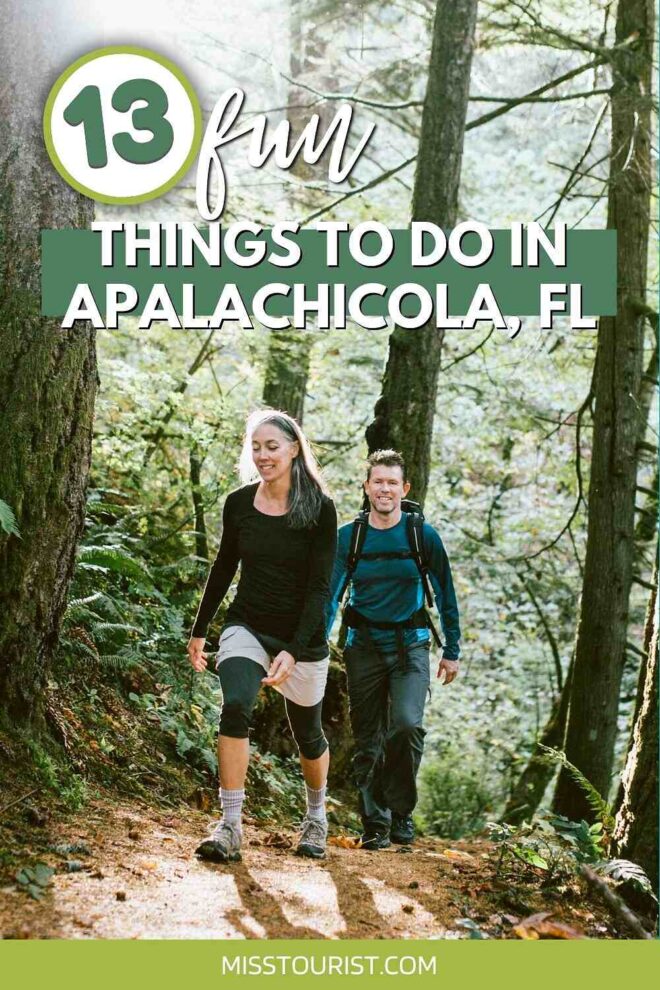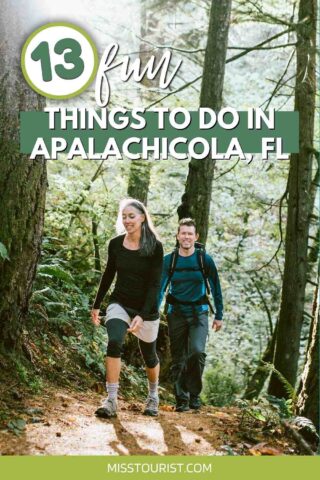 Pin it for later!