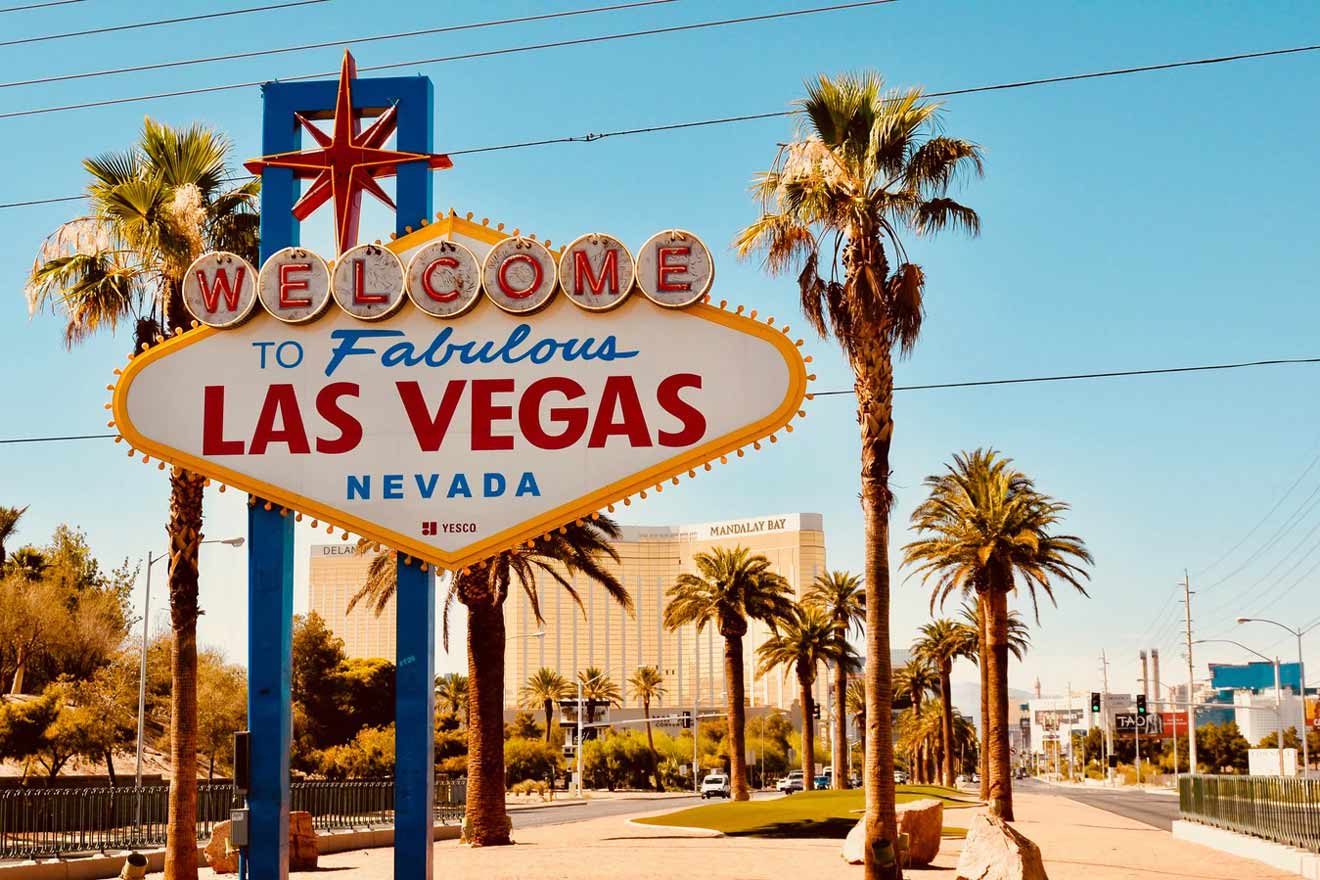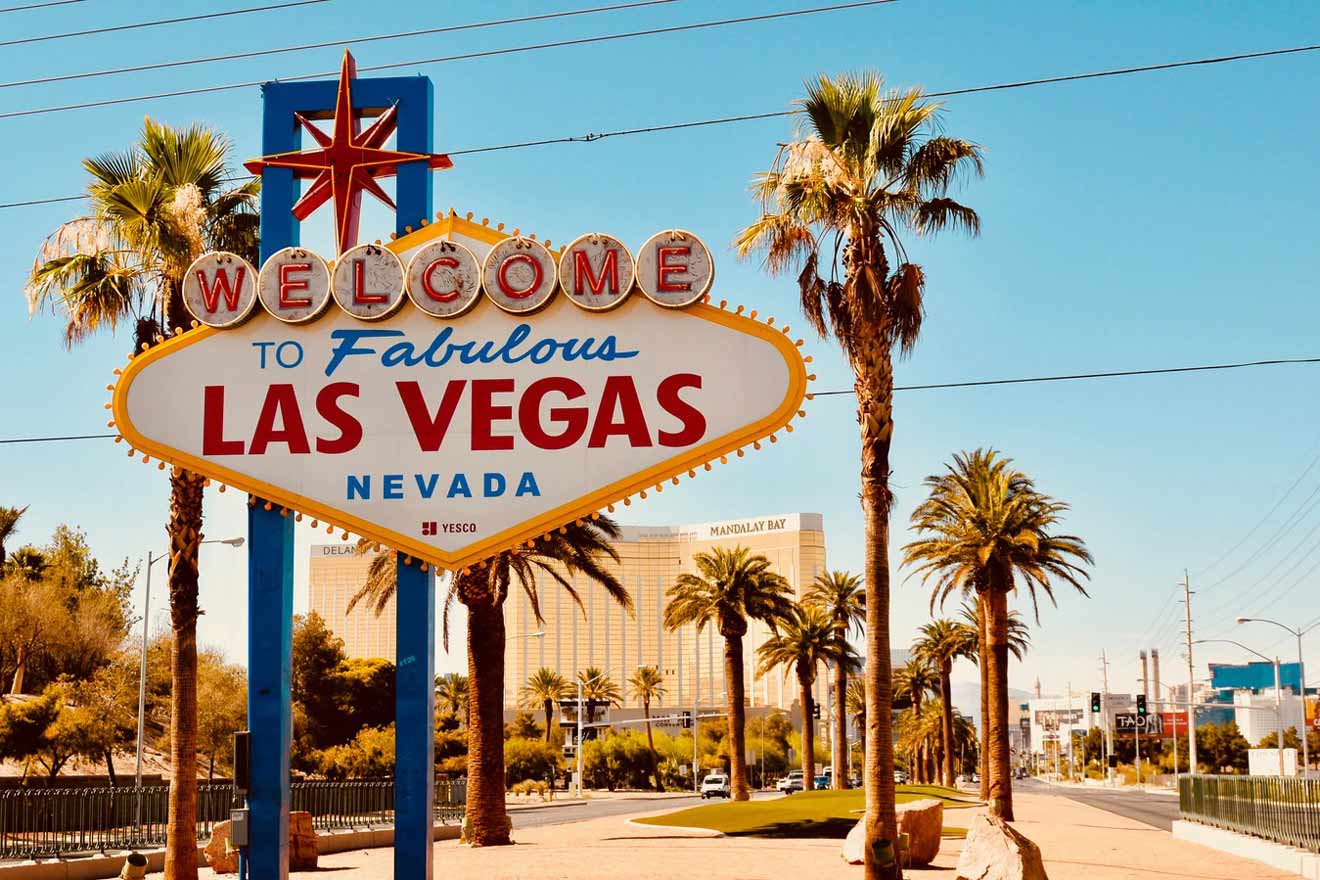 From the wide selection of casinos to one of the craziest nightlife experiences in the world, Las Vegas truly deserves a place in my list of the top cities to visit! Since it has become one of the most popular tourist spots on the planet it's no surprise there are endless hotels to choose from.
So much choice can be super overwhelming but if you are planning a trip to the lively city, fear not as I will be guiding you through the best areas and hotels to help you decide where to stay in Las Vegas.
The strip is undoubtedly the best place to stay in Las Vegas for the first time, but if you prefer to do some sightseeing, head west of the Strip. Alternatively, East of the Strip you will find a great area to explore the city's culture, families will be happy in Henderson and budget travelers can find some value for money in Downtown Las Vegas.
NOTE: Many hotels now charge "resort fees" which can be up to $40 per night. Remember to check the conditions before you book to see if these will be applicable to your stay.
Let's go!
If you are in a hurry
If you are in a rush to know more about Las Vegas' best accommodations and areas to look out for during your stay, then this list will suit your needs.
Here is a brief map of the Las Vegas areas that I will be covering in this post to help you plan out and visualize your stay: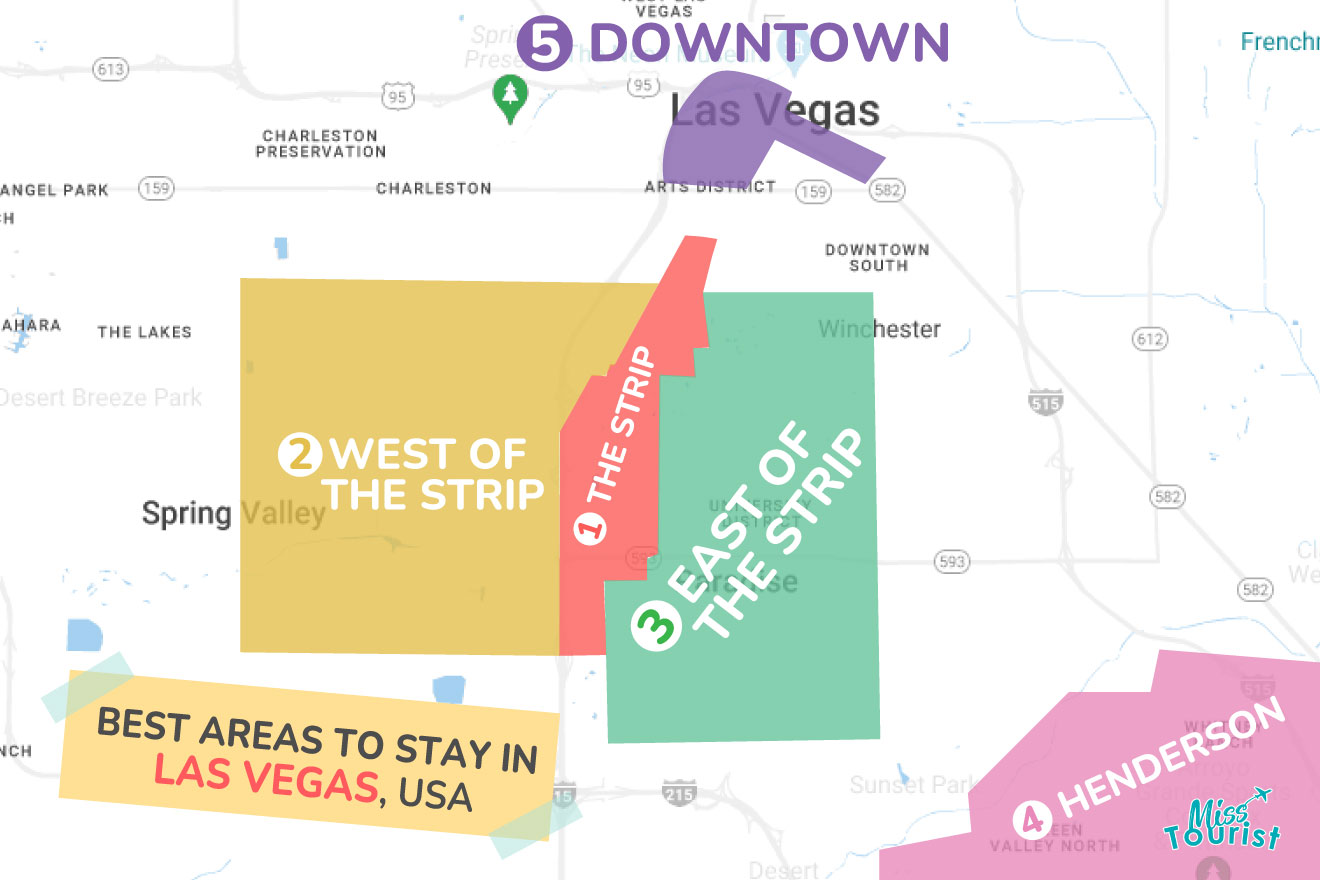 1. The Strip – where to stay in Las Vegas for the first time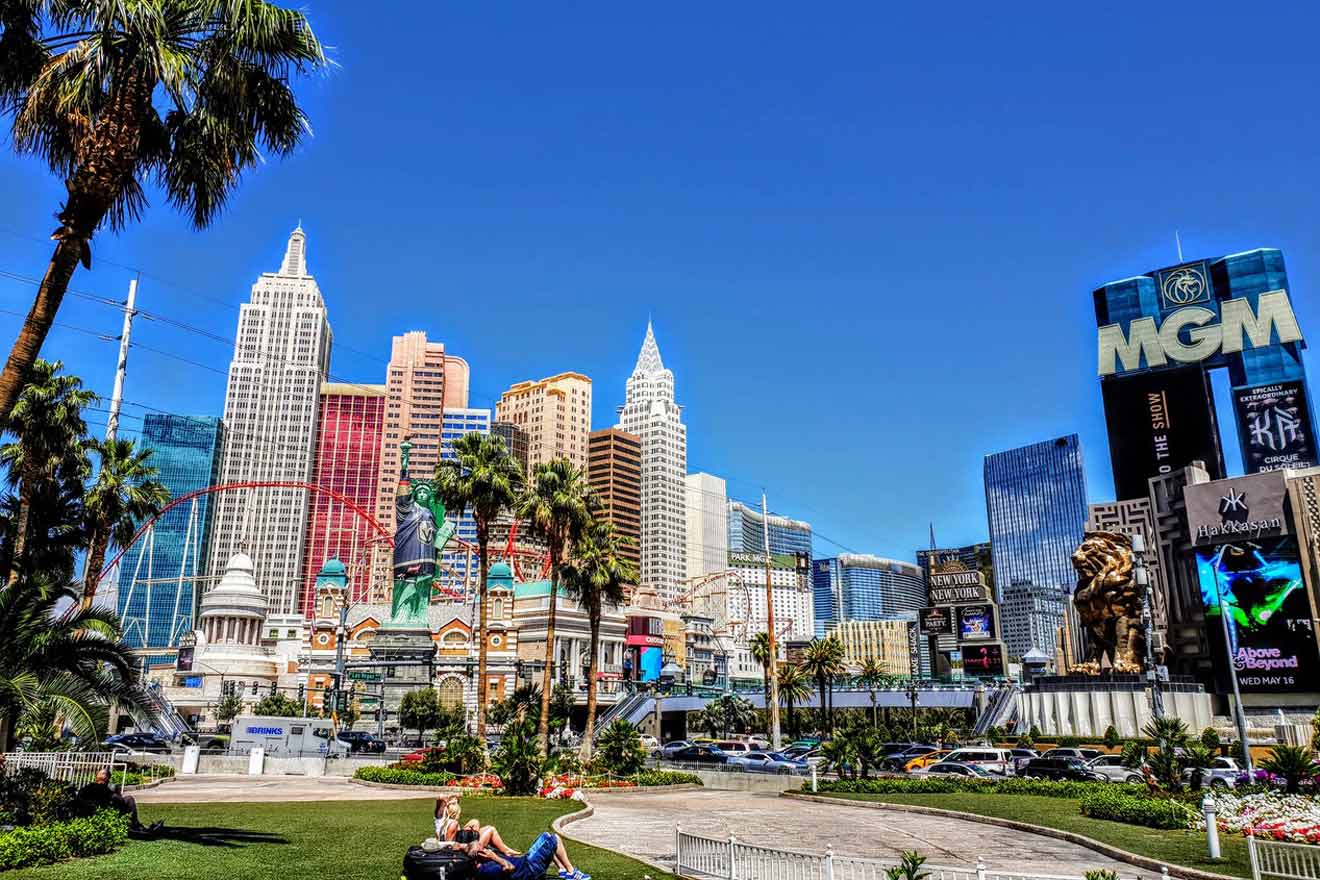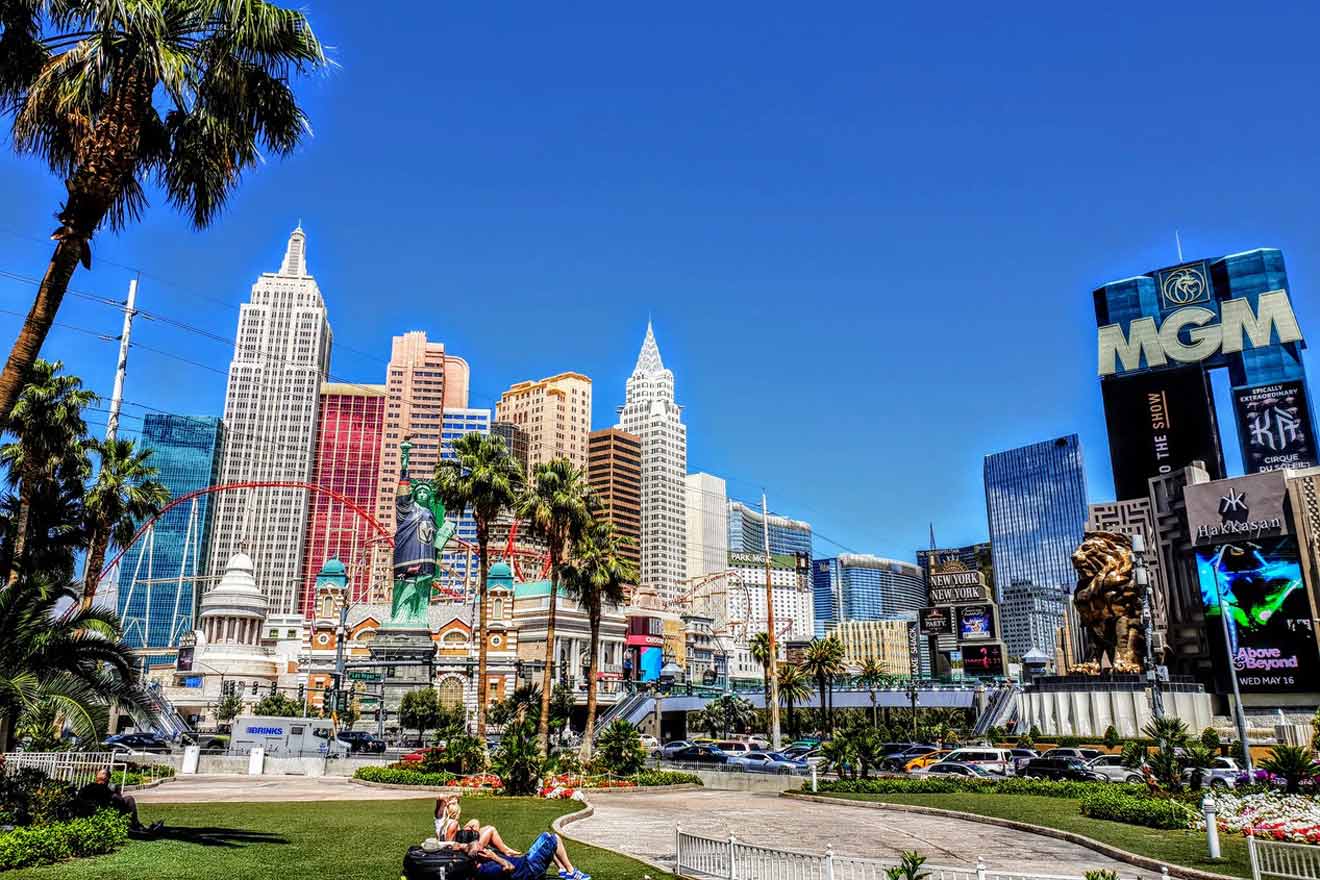 When Las Vegas comes to mind, we immediately think of the casinos, the insane nightlife, the bustling atmosphere, and the busy neighborhoods. If you are visiting Las Vegas for the first time, then I highly recommend you stay in the city's heart of entertainment and fun.
Being the city center, the Las Vegas Strip is where all the casinos, fine dining restaurants, noisy nightclubs, and lavish 5-star accommodations can be found. Basically the center of Las Vegas' best activities!
This is also where you'll find famous landmarks like the Eiffel Tower and the 550-foot-tall High Roller Observation Wheel.
But the Las Vegas Strip isn't all about the shining lights and flashy billboards. It's also where you will find world-renowned brands like Dolce & Gabbana and Gucci. Alongside the casinos and grandeur shops are fine dining restaurants. With this caliber of selection, The Strip is truly for those who want to enjoy a night in splendor fashion.
Luxury hotel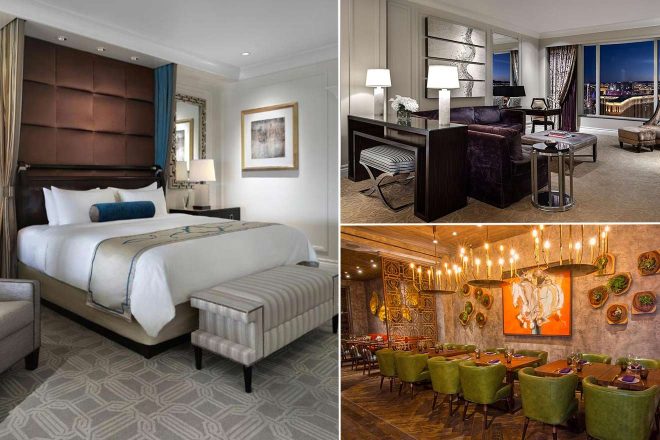 This 5-star hotel and casino resort is an attraction of its own because of its size and an indoor replica of Venice's grand canal. With rooms filled with marble decor, free shuttle service, and an area situated in front of attractions like the High Roller and Caesars Palace, it will easily exceed your expectations for hotels in Las Vegas!
Other accommodation options on The Strip
Mid-range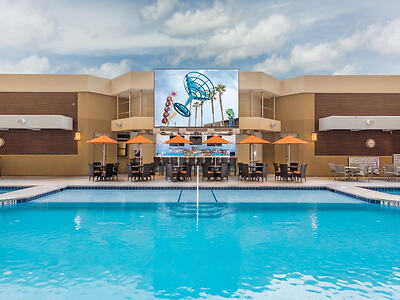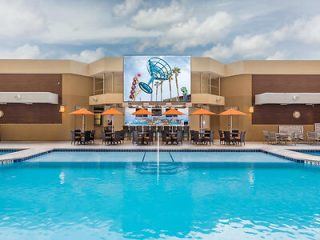 Hotel with non-gaming environment, spacious rooms, an outdoor pool and no resort fees!
budget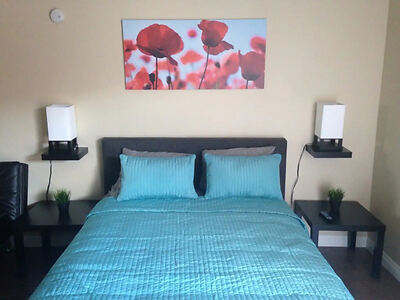 Private apartment with a big couch and modern decor perfect for relaxation
airbnb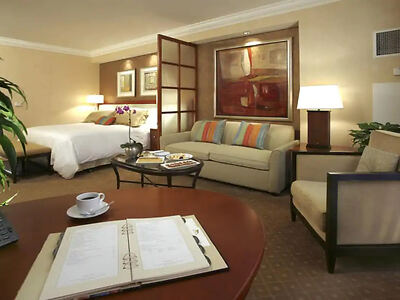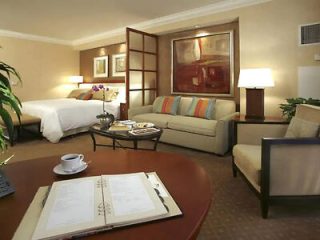 Private Airbnb with access to the best hotel luxuries at the MGM Grand (the largest hotel in the USA)
Things to do on The Strip
2. West of The Strip – where to stay for casual casinos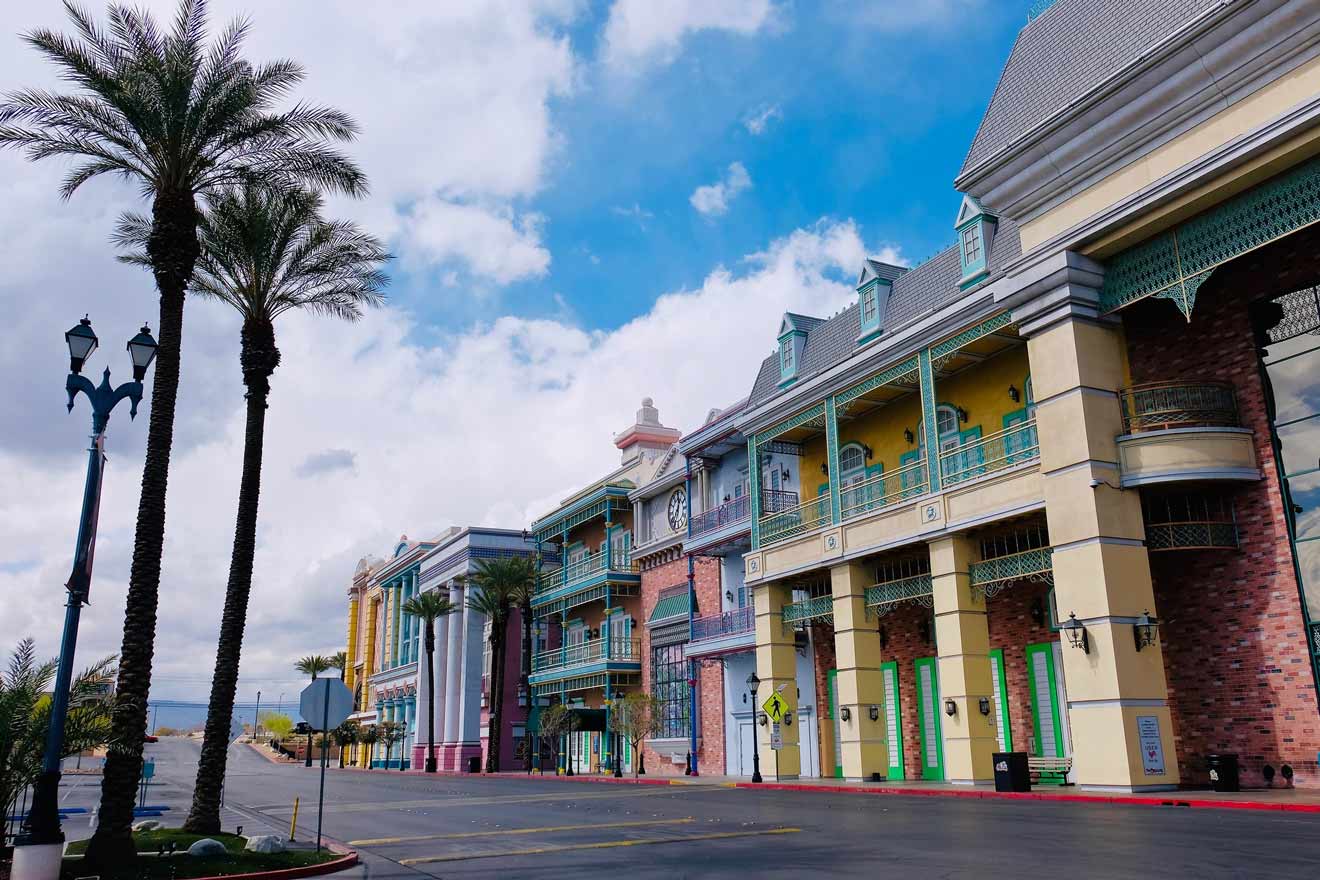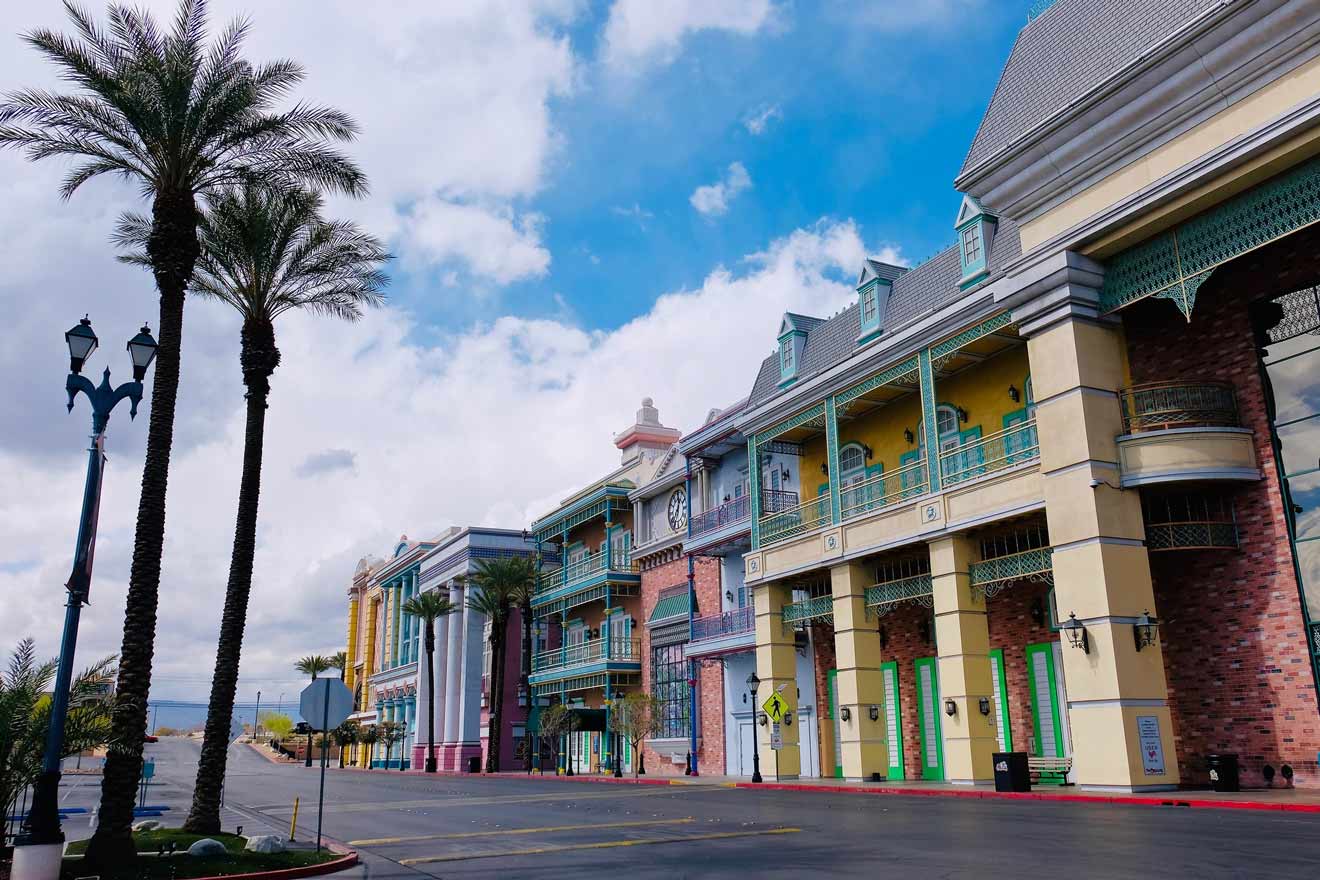 Just a few blocks west of the Las Vegas Strip lies an area that is perfect for those who would rather spend a casual and relaxed stay in the electric city but still want to gamble.
I can understand why The Strip may not be for everyone – some may find it too flashy, busy, or noisy that it doesn't really translate into what one would describe as "relaxing". But no worries – I got an alternative for you!
West of The Strip you will be seeing some changes that may make your stay in Las Vegas better if you're looking for a little more variety. There are still plenty of casinos like the Orleans Palms and Gold Coast, but they are flocked mainly by locals who will make you feel at home. You will also find movie theaters, bowling alleys, and dining options where you can chill out from the West Strip's noisy neighbor.
West of the Strip is perfect for those intimidated by the overwhelming choices and things to do in The Strip. It's an area filled with the friendly locals of Las Vegas who are ready to welcome you warmly.
Luxury hotel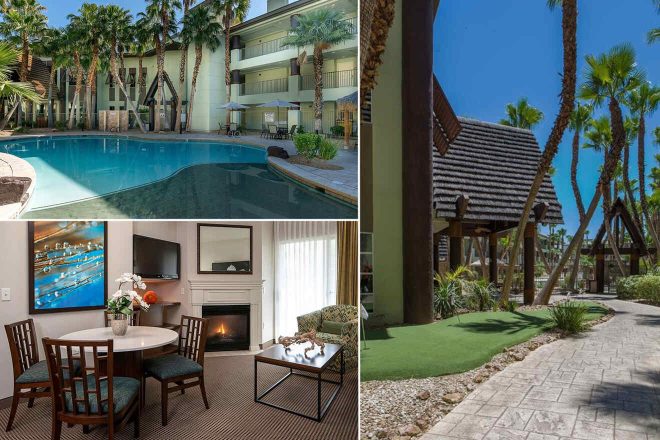 This Las Vegas hotel is themed with a South Pacific vibe – perfect for those seeking a relaxing stay. Equipped with rooms with a fireplace, spacious pools, and a location strategically placed close to the West of the Strip's attractions, it's the best place to stay and spend time with your partner. 
Other accommodation options West of The Strip
mid-range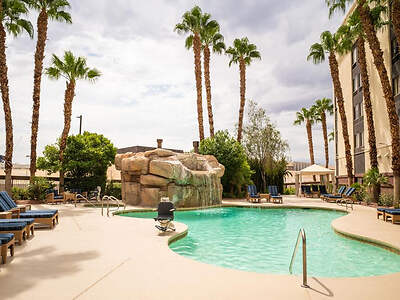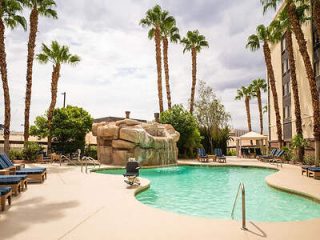 The best hotel for a non-gaming environment. Great for those who just want to de-stress
budget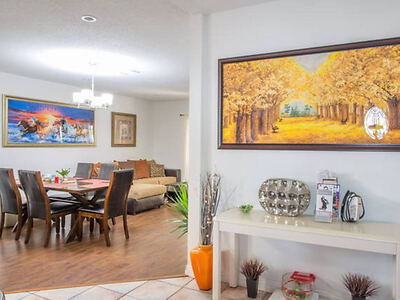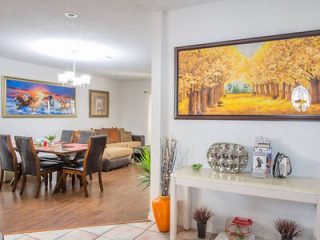 A cute private room on Airbnb with two beds, pink accents, and eye candies to satisfy your stay
airbnb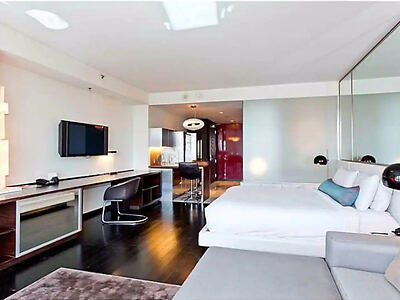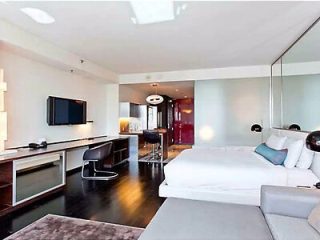 Excellent location with stunning views and resort-like amenities such as free wifi and cable
Things to do West of The Strip
3. East of The Strip – where to stay for a cultural experience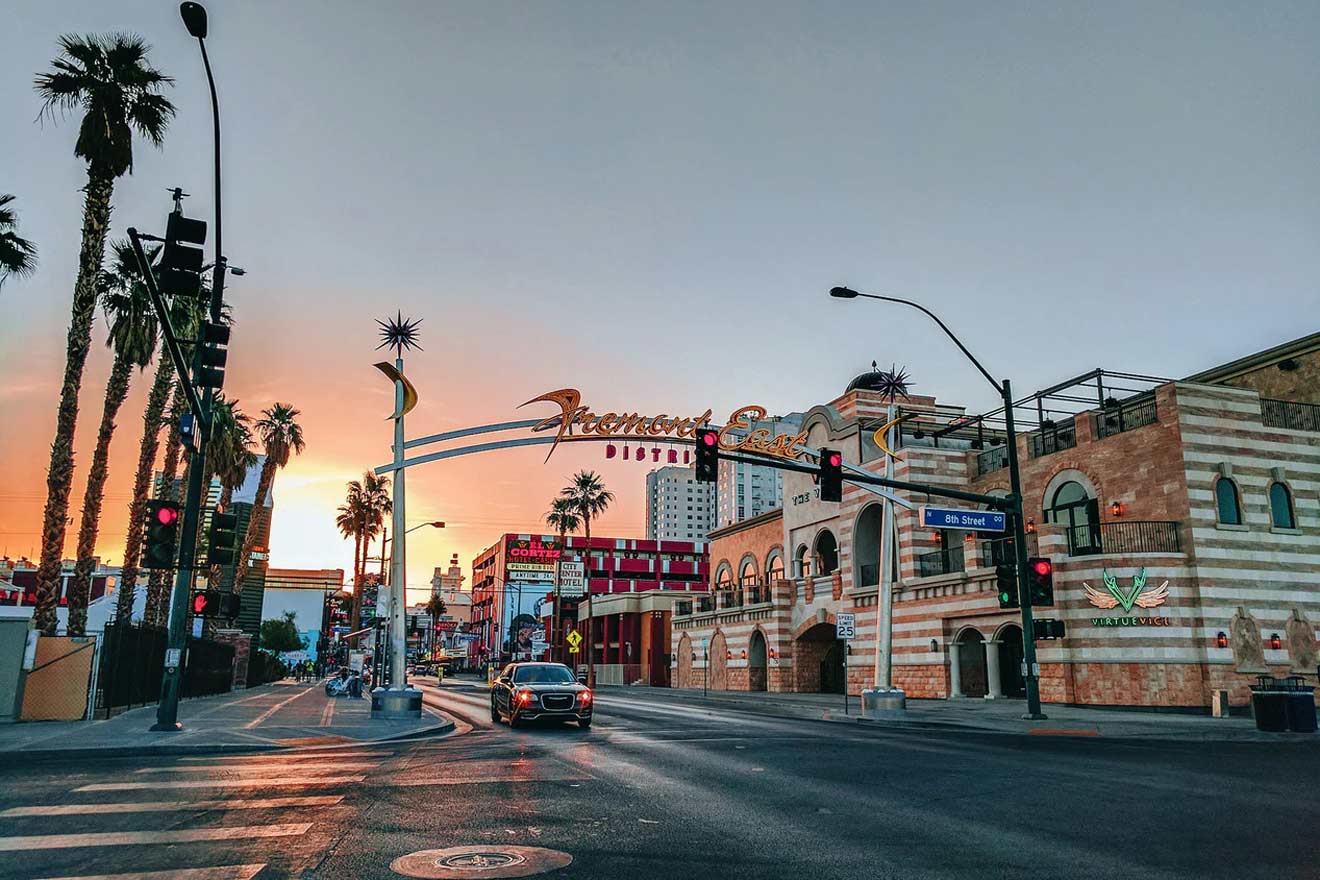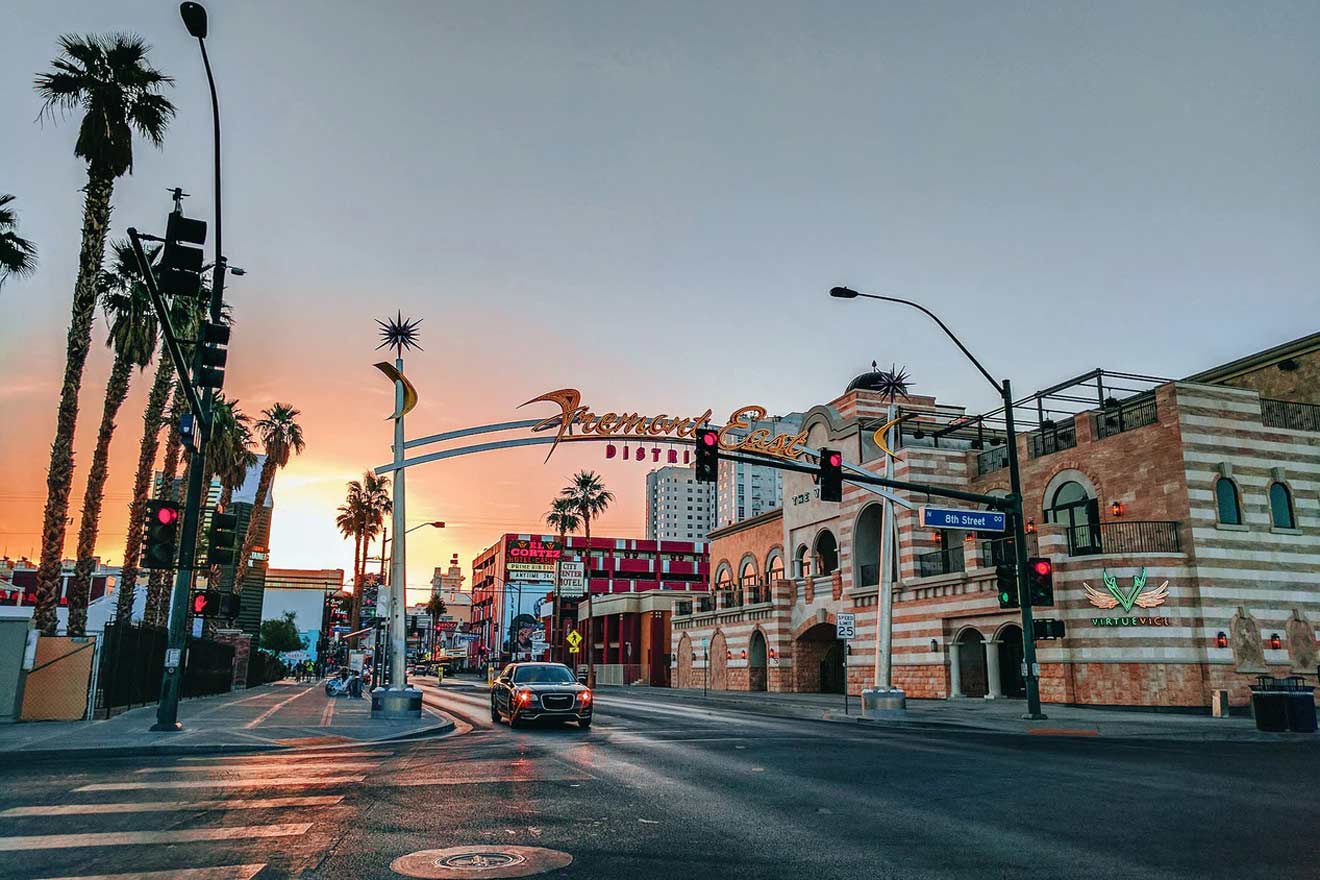 It may be odd to think of culture and history when you are staying in Las Vegas. But, there is a place just at the East of The Strip that travelers who are all about history and culture will surely appreciate.
Here you will be hard-pressed to find the typical casinos or crowded hotels of the Las Vegas strip. Rather, this is where some of the notable museums, historical artifacts, art, and secrets of the city can be located.
It's definitely a niche area, but it rewards explorers who are keen on knowing more about the untapped culture of Las Vegas with fun activities that do not relate to gaming. It's also perfect if you're on a budget since accommodations here are relatively cheaper than those on the Strip. But if you do decide to party, The Strip is only a 5-minute drive away!
Luxury hotel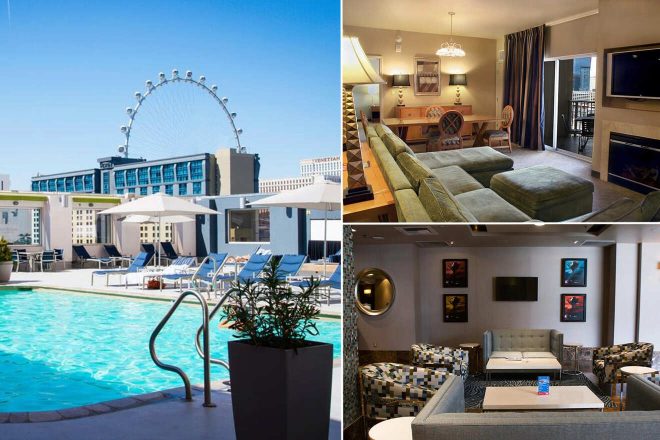 Be sure to secure bookings for rooms on the top floors so you can enjoy staring at the breathtaking skyline and panorama of modern Las Vegas at night. You can also get active at the gym and outdoor pool. With spacious, luxury rooms, you can't go wrong with this 4-star hotel in Las Vegas.
Other accommodation options East of The Strip
mid-range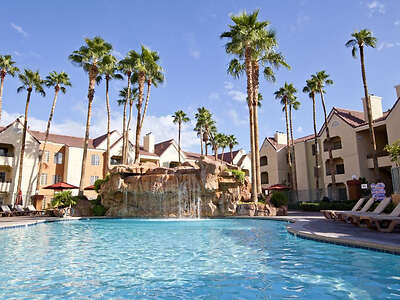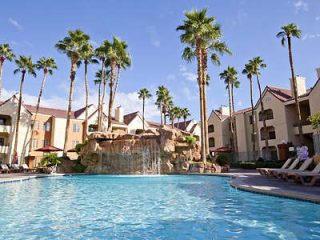 Family-friendly resort with an arcade and pool area that is great for kids and couples alike
budget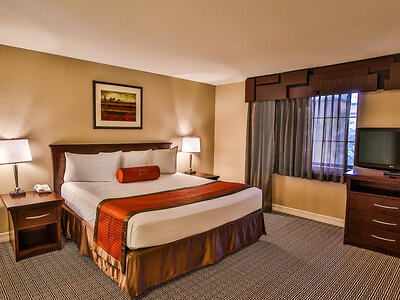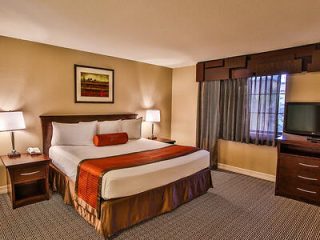 Enjoy vivid colors and a balcony. great for those who like cheap hotels whilst still enjoying a luxury-like stay
airbnb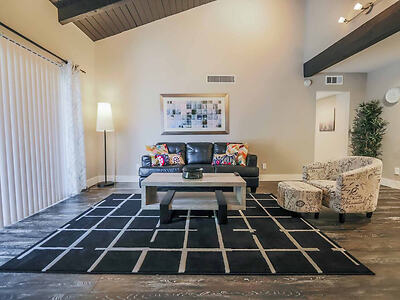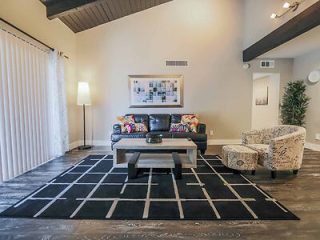 Great area with good amenities and a living room that embrace a minimal approach in design
Things to do East of The Strip
4. Henderson – where to stay in Las Vegas for families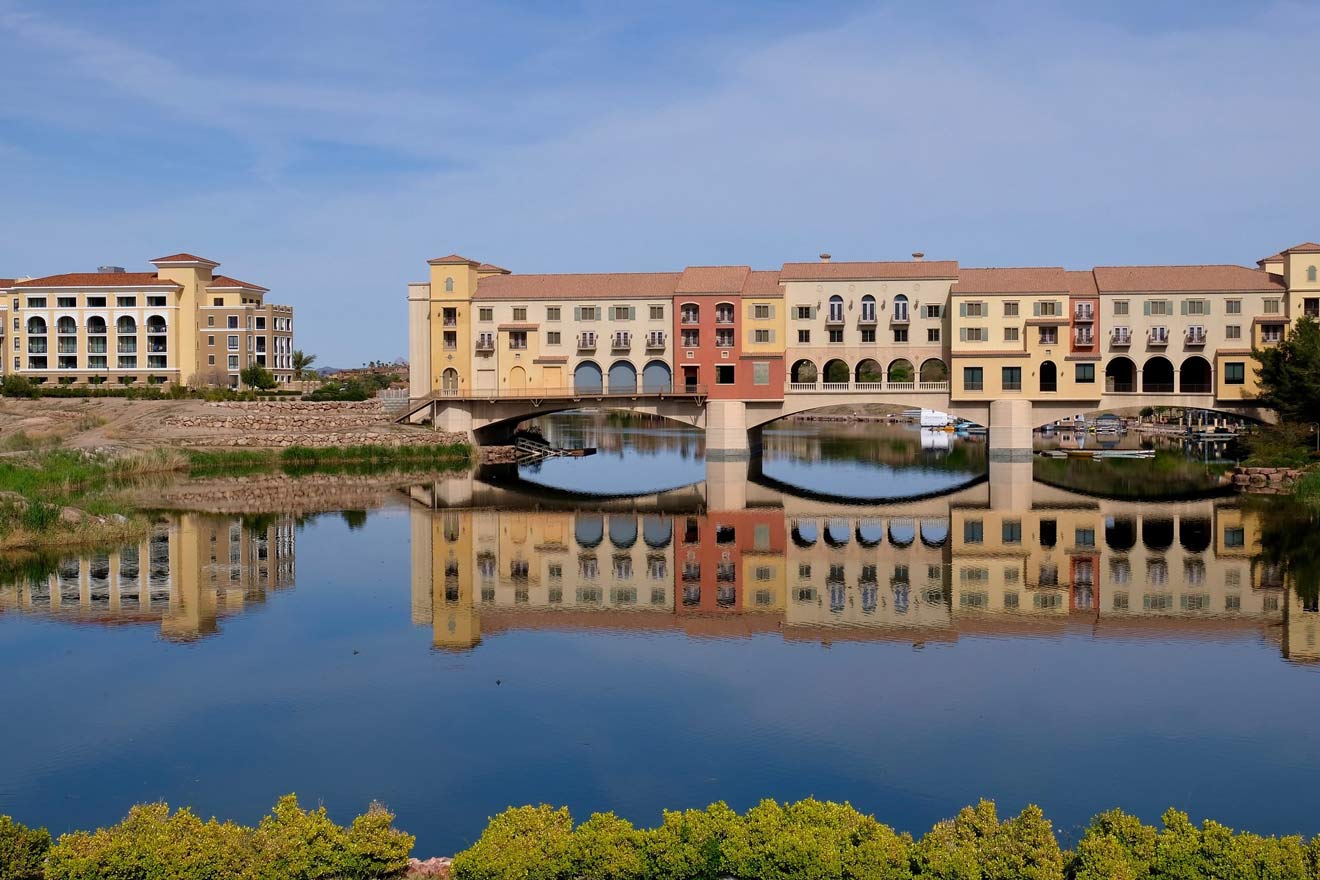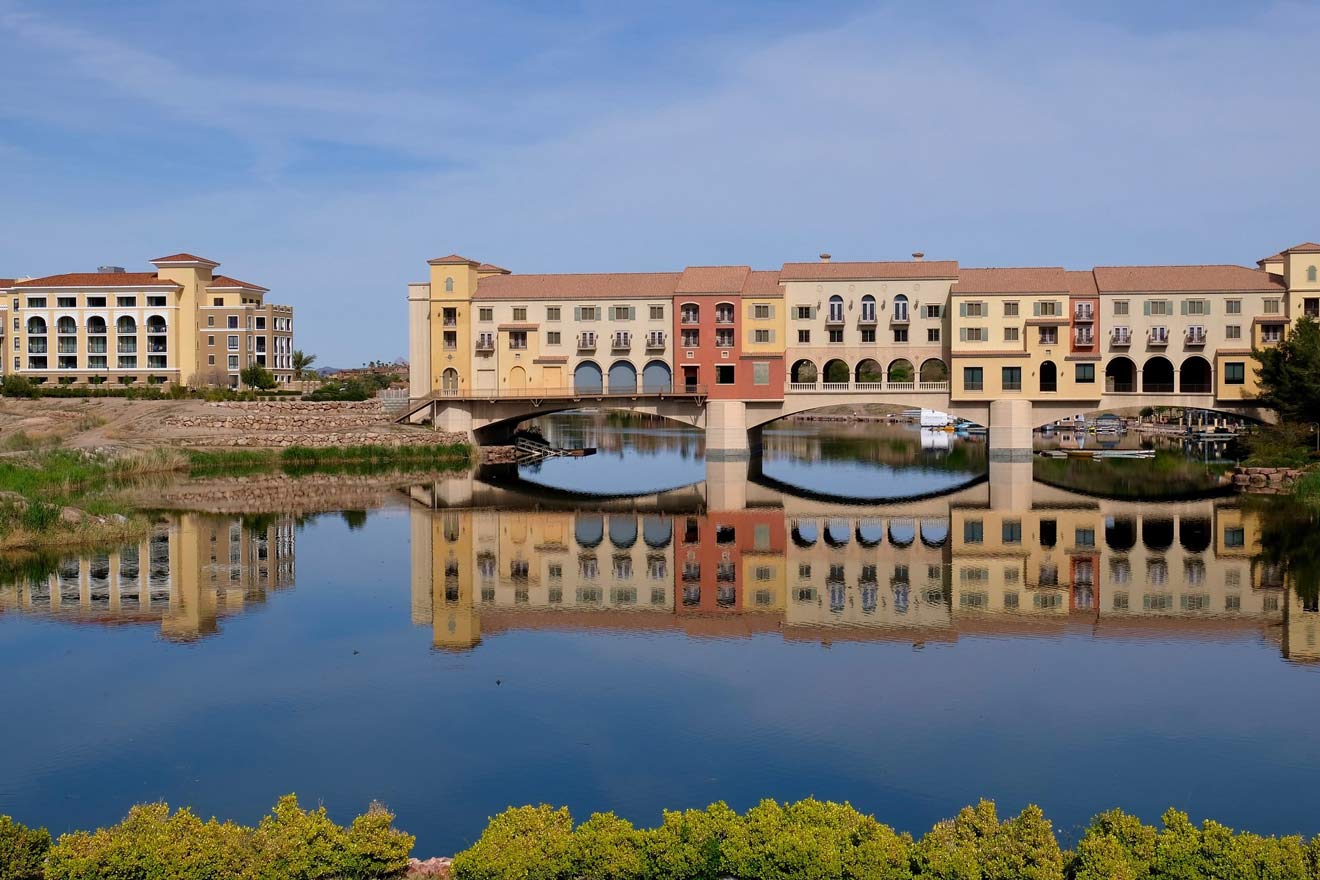 Being in a city dubbed the "Entertainment Capital of the World", you may find it hard at times to look for places suitable for children. Thankfully, Henderson is the perfect area for families who want to discover Las Vegas' best offerings that do not relate to casinos.
In Henderson, you can enjoy life 20 mins drive away from the crowds of the center's casinos and bustling cosmopolitan. It is also filled with accommodations that are good for families and children.
Enjoy the variety of attractions and parks in Henderson, such as the Cowabunga Bay Water Park and the Henderson Bird Preserve. Another benefit of staying in this area is that it's extra safe for families since it's kilometers away from the heart of Las Vegas, which can get chaotic on busy days.
If you are looking for a day activity that will take you to nature's beauty, check out the Valley of Fire in the desert surrounding Las Vegas!
Luxury hotel
The Westin Lake Las Vegas Resort & Spa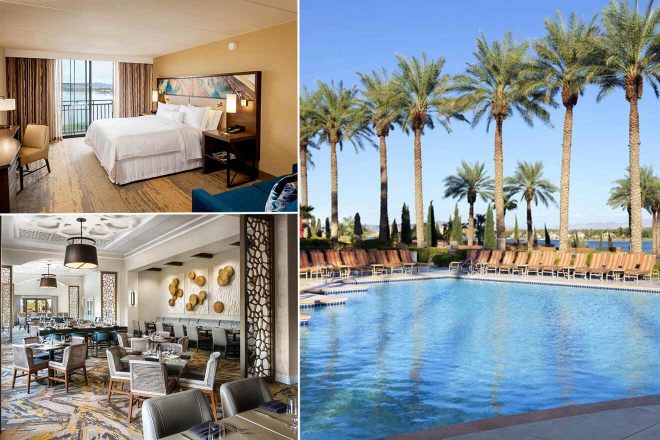 A tropical-themed resort with rooms that embrace contemporary design. Enjoy fine dining at their restaurant coupled with breathtaking views. With a lounge, en-suite with bath, private beach area, a spa, and many more, this is one of the best hotels for families who want to have a great time away from the city's center.
Other accommodation options in Henderson
mid-range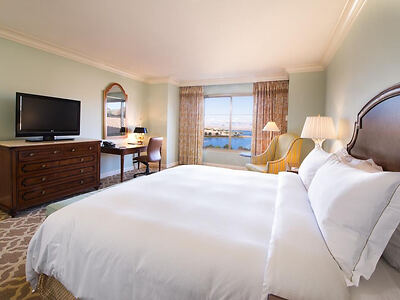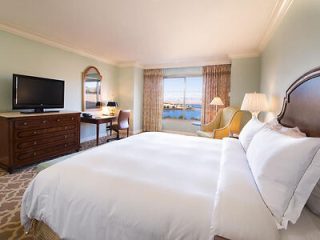 Beautiful indoor and outdoor space with huge rooms and astonishing view of the Lake
budget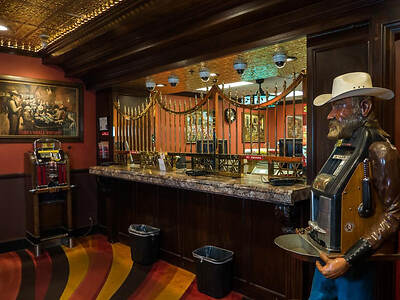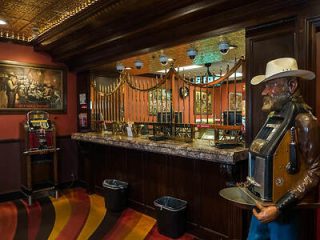 A cheap hotel with a gym, outdoor pool, free wifi, and rose-themed suites
airbnb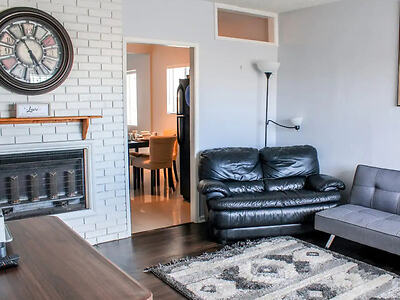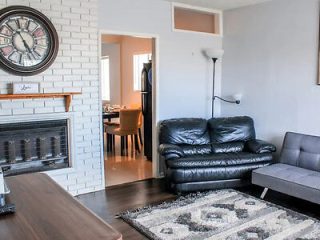 Cozy 2 bedroom Airbnb that has a jacuzzi and dining table great for families who want a comfy stay
Things to do in Henderson
5. Downtown – where to stay in Las Vegas on a budget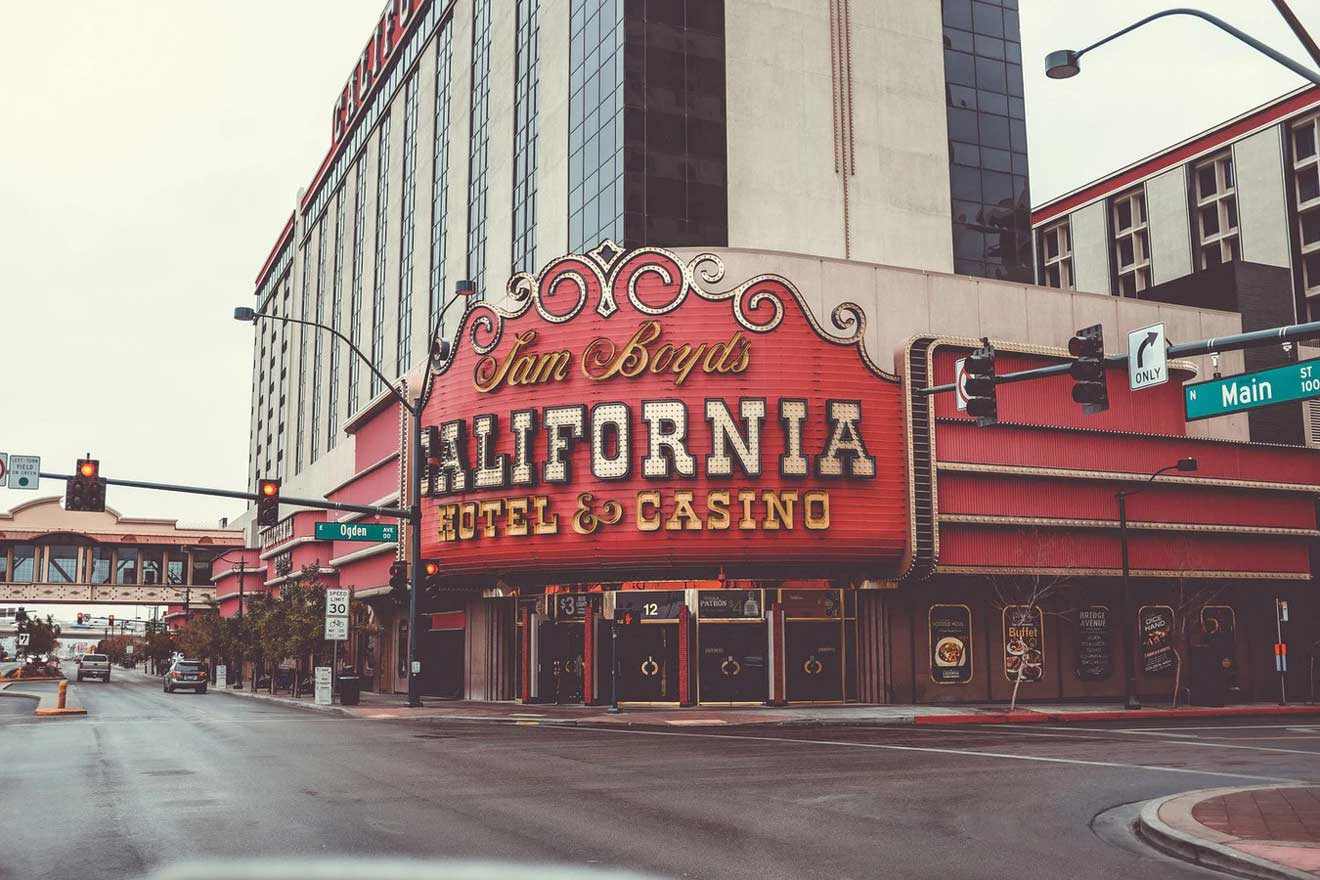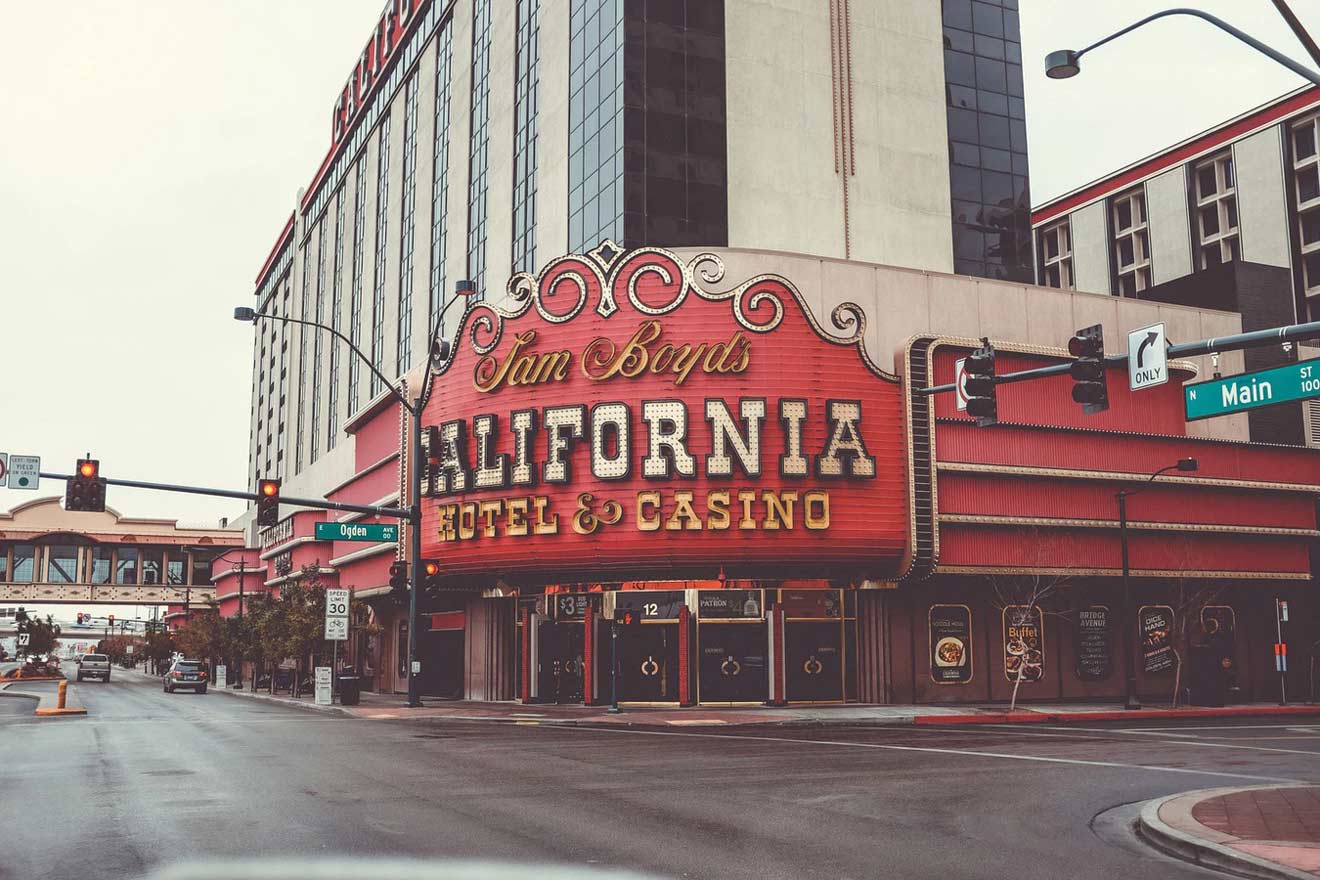 If you are down to experience the city's extremes but with a budget in mind, then Downtown Las Vegas is the best place to be. Situated at the north end of The Strip, Downtown Las Vegas has all the casinos, boutique hotels, and adrenaline-rushing attractions while being more friendly to your wallet.
If you are a gambler who wishes to try your luck out, then the world-famous Fremont Hotel & Casino is going to be a great choice. For those who'd rather see the beauty of the area, take a walk along the world-renowned Fremont Street to truly experience Downtown Las Vegas.
Just east of Fremont Street is the Downtown Container Park, a shopping mall that might not be as luxurious as The Strip's, but it is best for those budget tourists who want to shop till they drop (without having to take out a loan).
What makes the Downtown area great for budget travelers is that it has the same vibe as The Strip – just without the huge price tag on restaurants, malls, and many more. It's also just a 10-minute drive away from the center, so if you decide to go all out, you are more than welcome to do so. With its plethora of choices for casinos, bars, and shops, Downtown Las Vegas truly is one of the city's places for an unforgettable night.
Luxury hotel
Circa Resort & Casino – Adults Only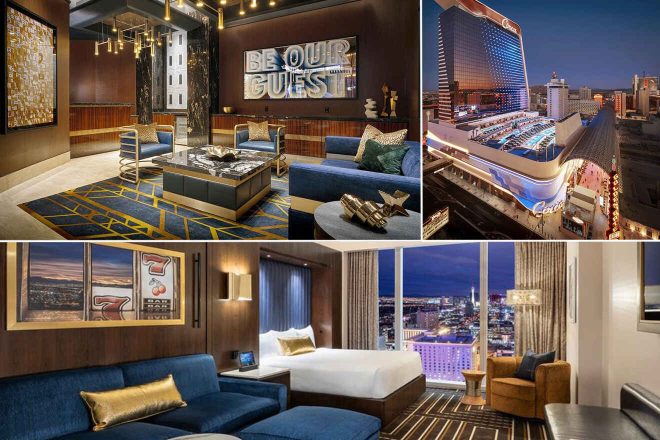 The spacious rooms of this 4-star hotel-casino are a perfect representation of its offerings beyond the suites. With an in-house theater, casino, restaurant, and upscale outdoor pool, it is one of the ideal Las Vegas hotels to stay in when traveling with your partner. 
Other accommodation in Downtown Las Vegas
mid-range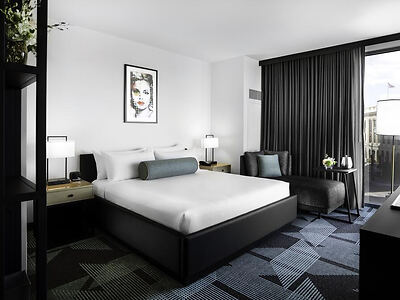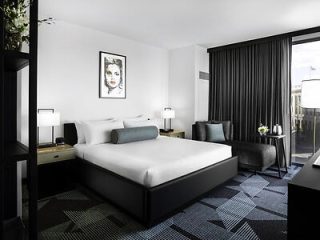 Aesthetically pleasing room with fabulous decor, color palettes, and outdoor pool
budget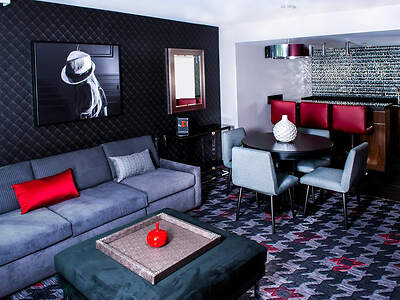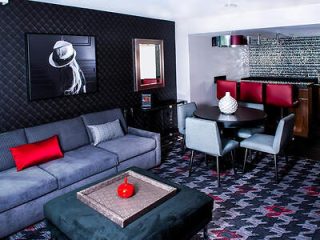 With an outdoor pool and cozy rooms, you can't go wrong with this budget offering
airbnb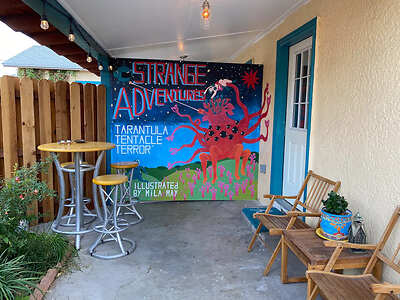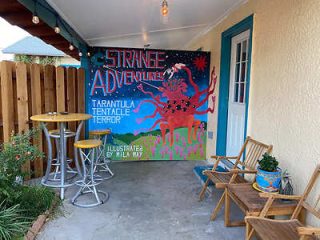 Take a step back from modern society and enjoy history with this mid-century themed Airbnb
Things to do in Downtown Las Vegas
Go shopping for bargains at the Downtown Container Park
Learn about organized crime at the MOB Museum
Walk down the ever famous Fremont Street and experience the glitz and glam of Downtown Las Vegas
Unwind while exploring The Neon Museum
Take a ride on the SlotZilla Zipline
Take in some culture at the Metropolitan Art Gallery
BONUS: Things you should know before visiting Las Vegas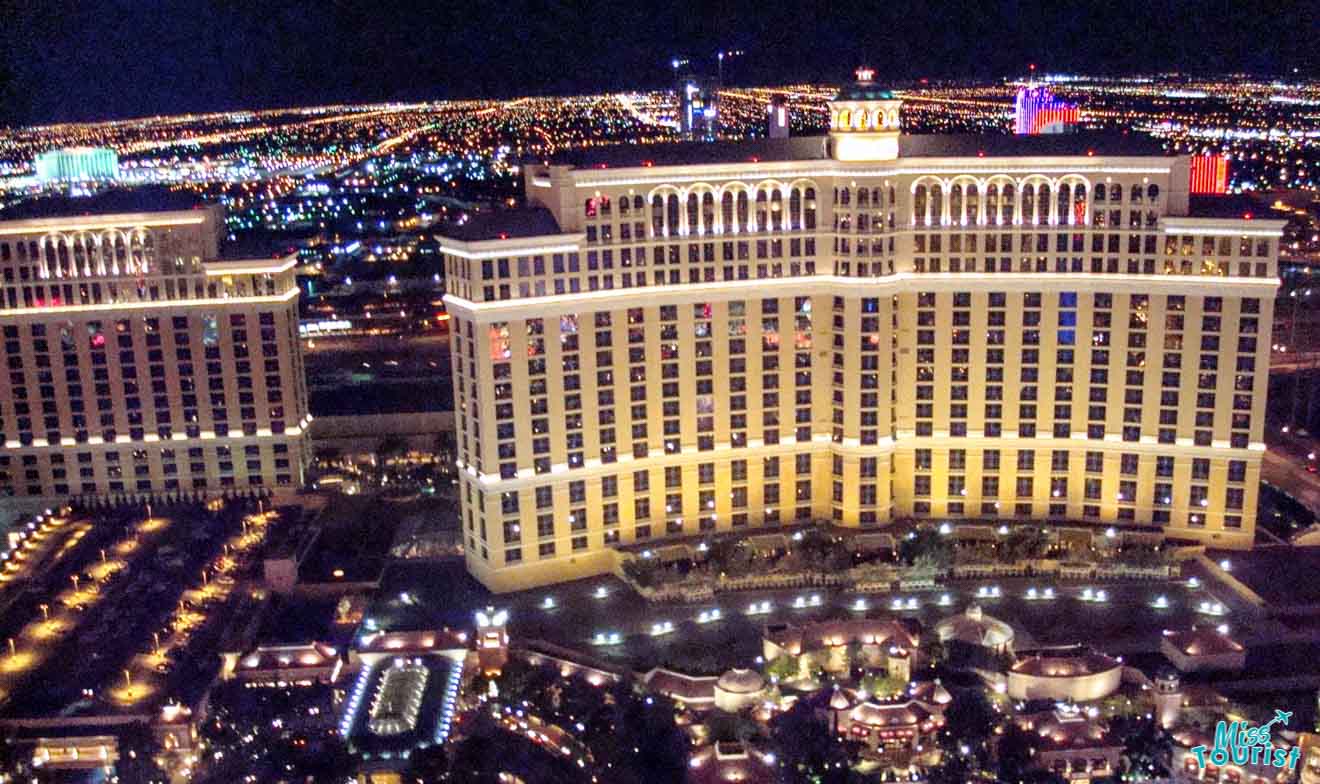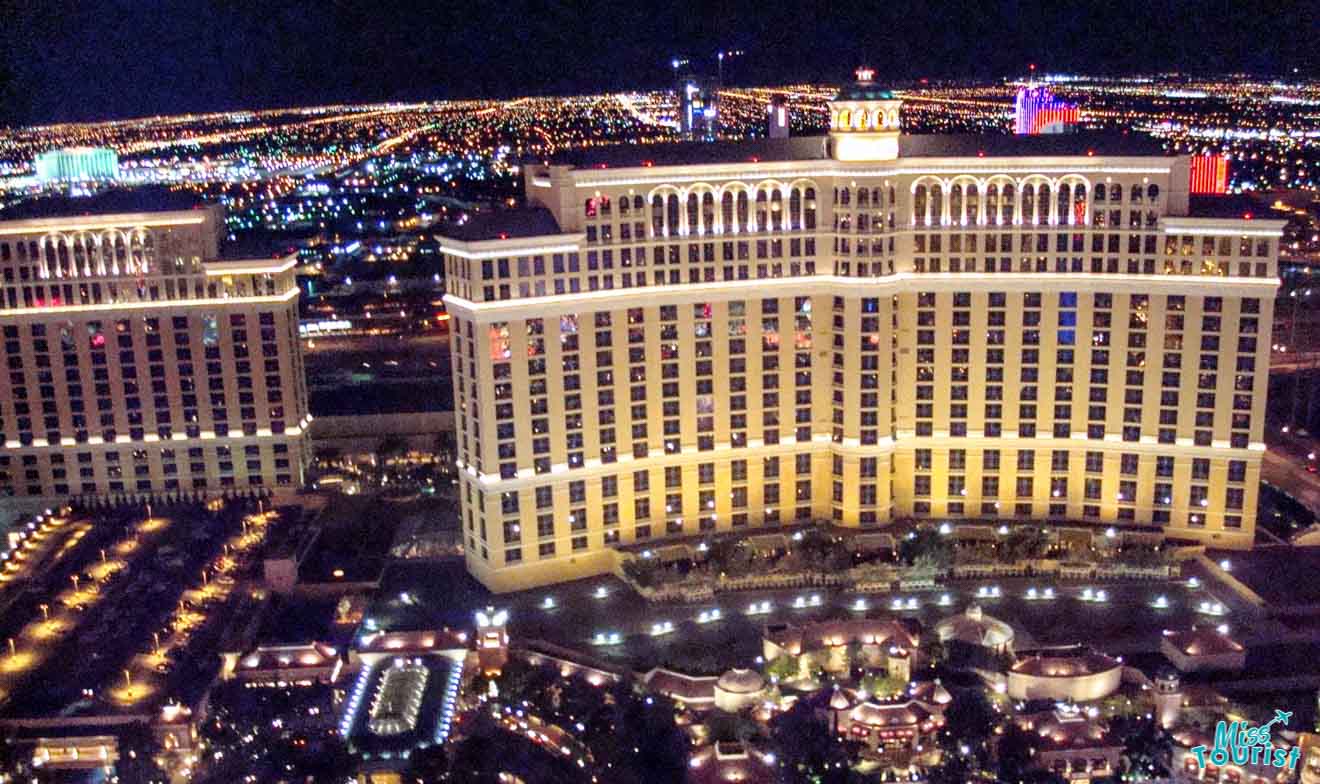 When thinking of a place on where to stay in Las Vegas, consider the following factors in your decision making:
Most hotels now charge a "resort fee" which can be anything from $35-$45 a night. Before booking, check your hotel's terms and conditions to avoid a nasty surprise at check out!
Many of the tourist attractions on The Strip are leisure activities that lean towards the interests of adults such as gambling, nightclubs, concerts, and more. I heavily advise those planning on visiting Las Vegas to wait until you are at the legal age of 21. There is no sneaking in here and even if you manage it, since it was illegal for you to be there in the first place, you won't be able to collect any winnings.
With that said, there are things to do in Las Vegas that do not relate to gambling or nightclubs. Luckily for you, there are fun outdoor activities too like an ATV ride around Lake Mead, as well as countless day trips to surrounding landmarks like the Grand Canyon that you shouldn't miss out on.
Las Vegas' Taxis are only allowed to pick up and drop off people in specific areas, so hailing taxis are a no-go there. Your options are to either wait in line or utilize apps like Uber (who still have to arrive at special taxi stops). If you are in a "normal" taxi, don't tell your driver that you are a tourist or a first timer in Las Vegas – they'll usually offer you a "tour" of the city and overcharge you.
What happens in Vegas does not always stay in Vegas! Marriages are legalized here upon your decision to get married, so keep that in mind. 🙂
Getting around Las Vegas, specifically in The Strip, can be tiring on foot. Thankfully, there is a Monorail service that arrives approximately every 5 mins at 7 stations. Some of them are located at the MGM Grand and Las Vegas Convention Center.
Stick to a strict budget for gambling, activities, etc. Las Vegas can be one of the worst rabbit holes for your money if you are not disciplined enough. Plan out your spending, get your finances straight, and learn how to be smart with it. Set aside the perfect amount for gambling, for a party, and maybe for shows and food. Remember, everything is well in moderation.
The cocktails in casinos are usually free or very cheap, including refills. Yup! So don't hesitate to ask the staff for a glass or two, just don't forget to tip your waiter afterward.
Since it's a party-centric city, you may ask your hotel if they have a concierge service. It will save you hours of waiting in line that could be spent partying and enjoying the city!
Try asking for a room upgrade. Often, they will be more than welcome to do it as long as availability allows it. Oh, and did I mention that breakfast buffets of Las Vegas hotels are something you should look out for?
Frequently asked questions about staying in Las Vegas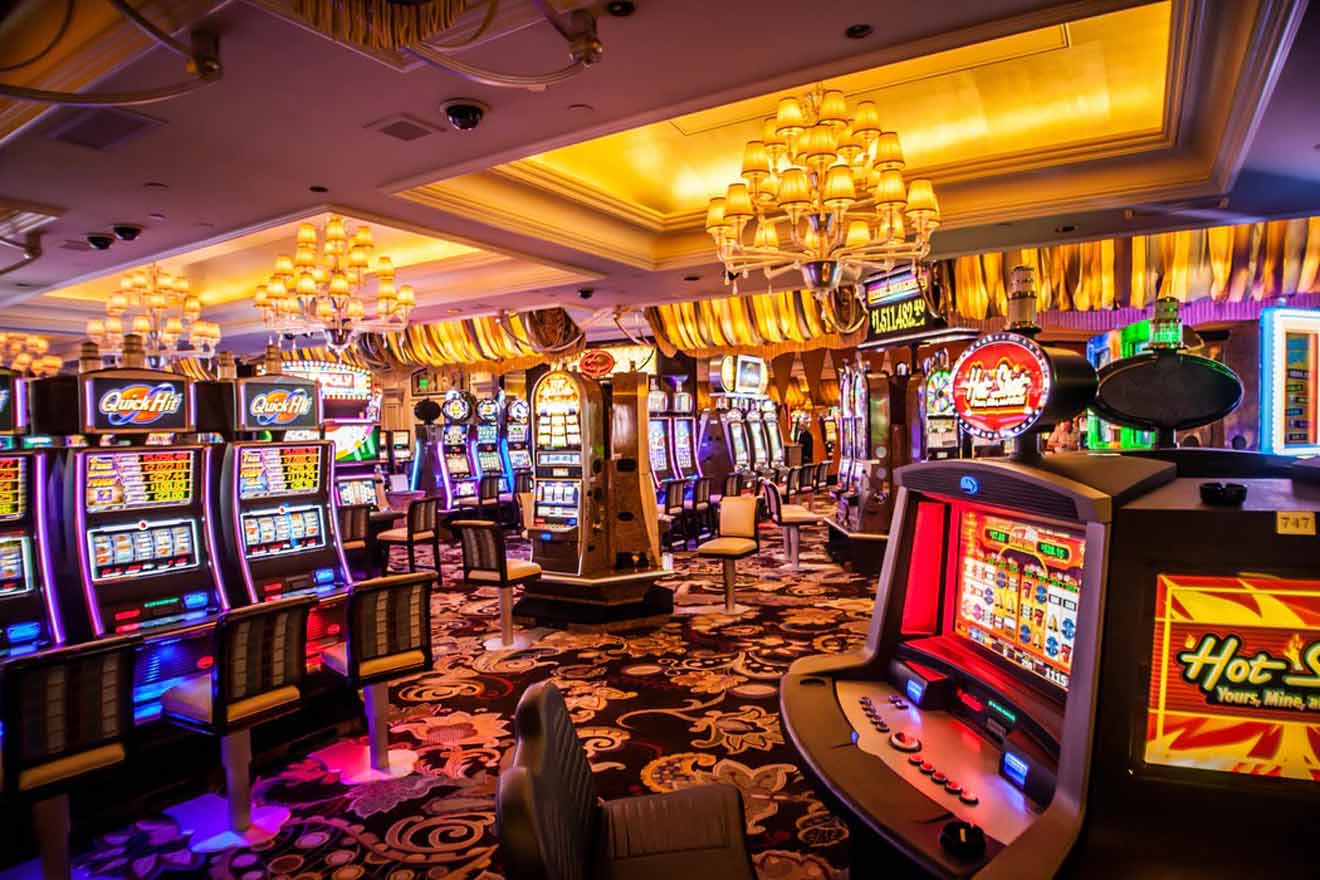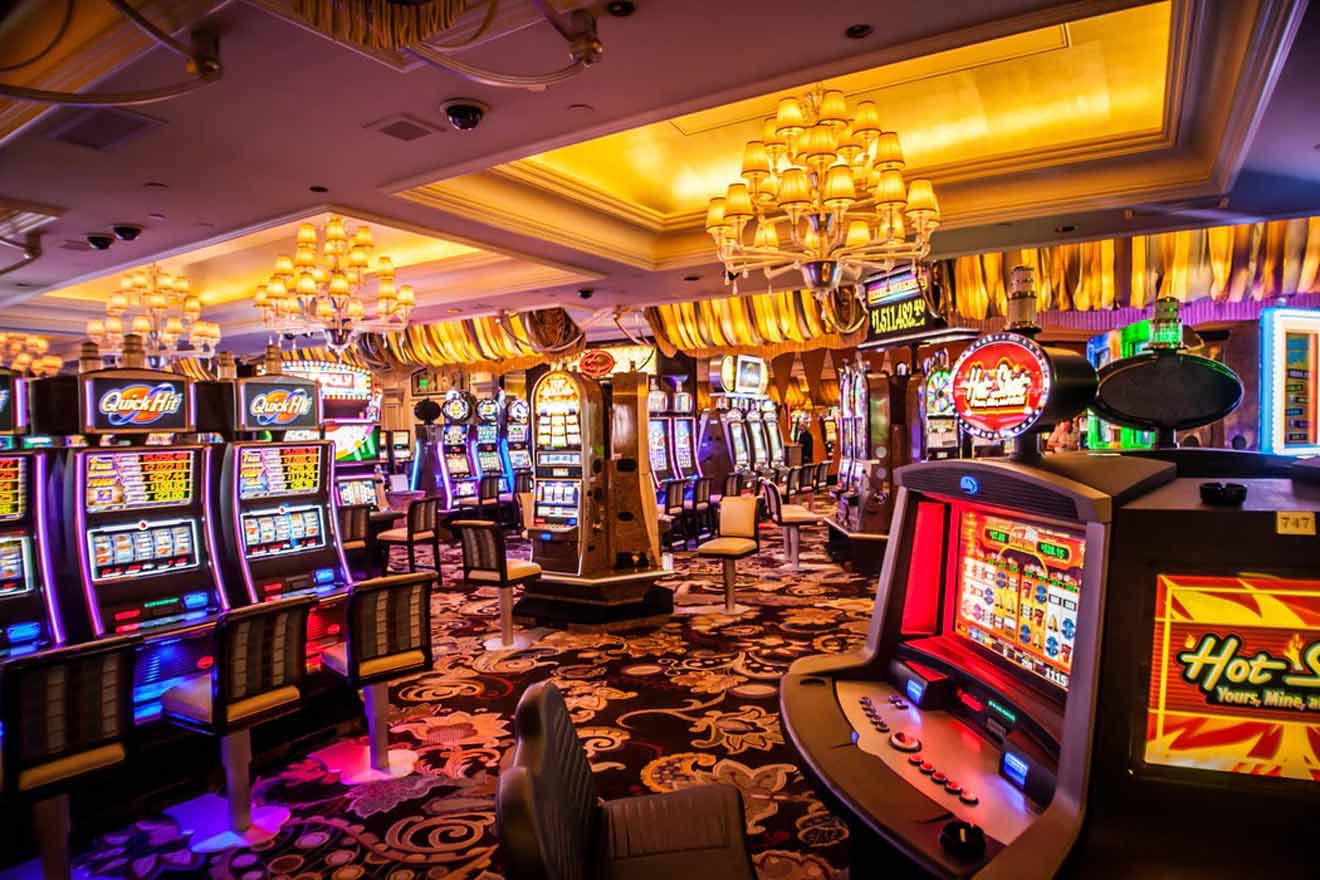 🏘️ What is the best location to stay in Las Vegas?
Because of its trademark attractions and one-of-a-kind nightlife, The Strip is the must-visit location to indulge yourself in Las Vegas' best offerings. 
🛑 Which areas should you avoid in Las Vegas?
Whitney is an area in East Las Vegas with a crime rate 191% higher than the national average. With those numbers, it's safe to assume you shouldn't wander off around that area. Stick to areas populated with tourists like The Strip and Downtown.
🎰 Is it better to stay on the Strip or Downtown Las Vegas?
Due to the much larger variety of choices in The Strip, I highly recommend it for the best stay you can possibly have. Downtown is a great area because of its budget-friendly attractions and activities while possessing the same vibe as The Strip. 
👎 What is the bad side of Las Vegas?
Las Vegas's charm can also be its downside. Its plethora of casinos and invitation to gamble can be bad for those who are easily pulled to such activities. It's also not friendly for budget-oriented travelers who seek cheap deals as Las Vegas can get really expensive.
🌃 What is the best part of the Las Vegas Strip for nightlife?
The best part of the Las Vegas Strip for nightlife is undoubtedly the vibrant and electric atmosphere of the Fremont Street Experience.
Conclusion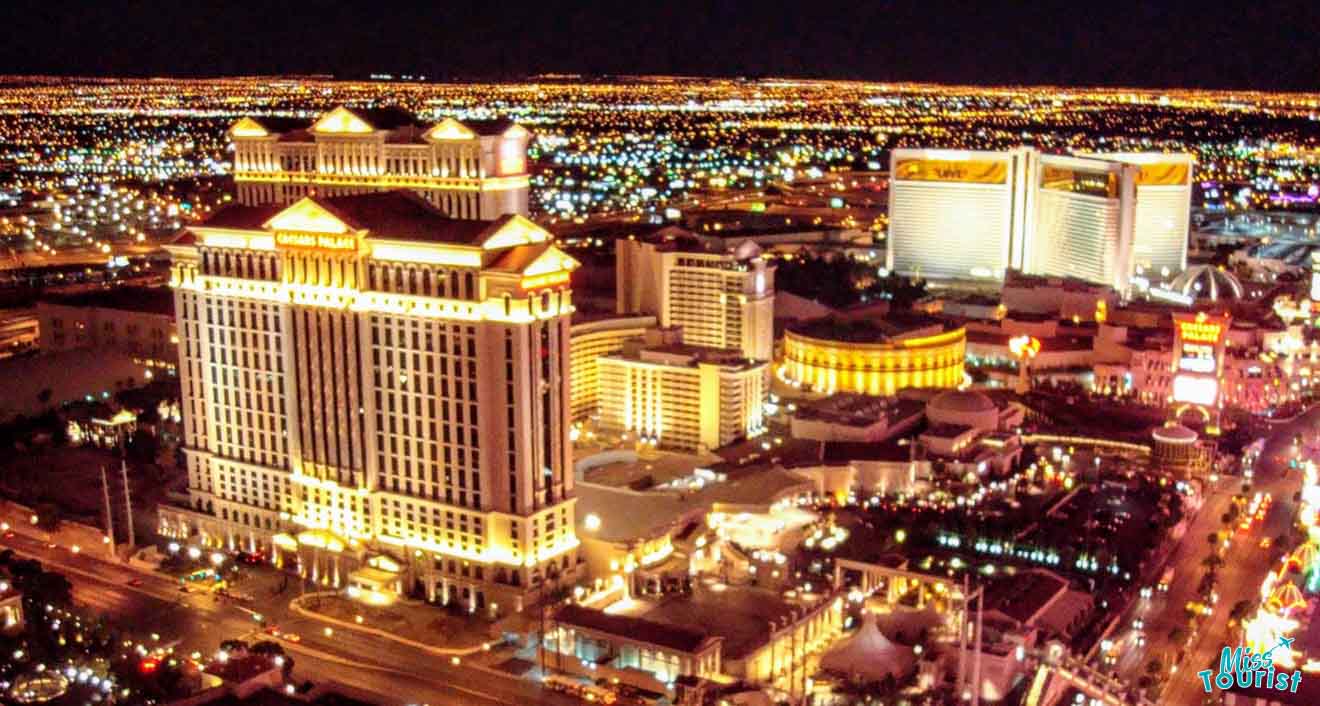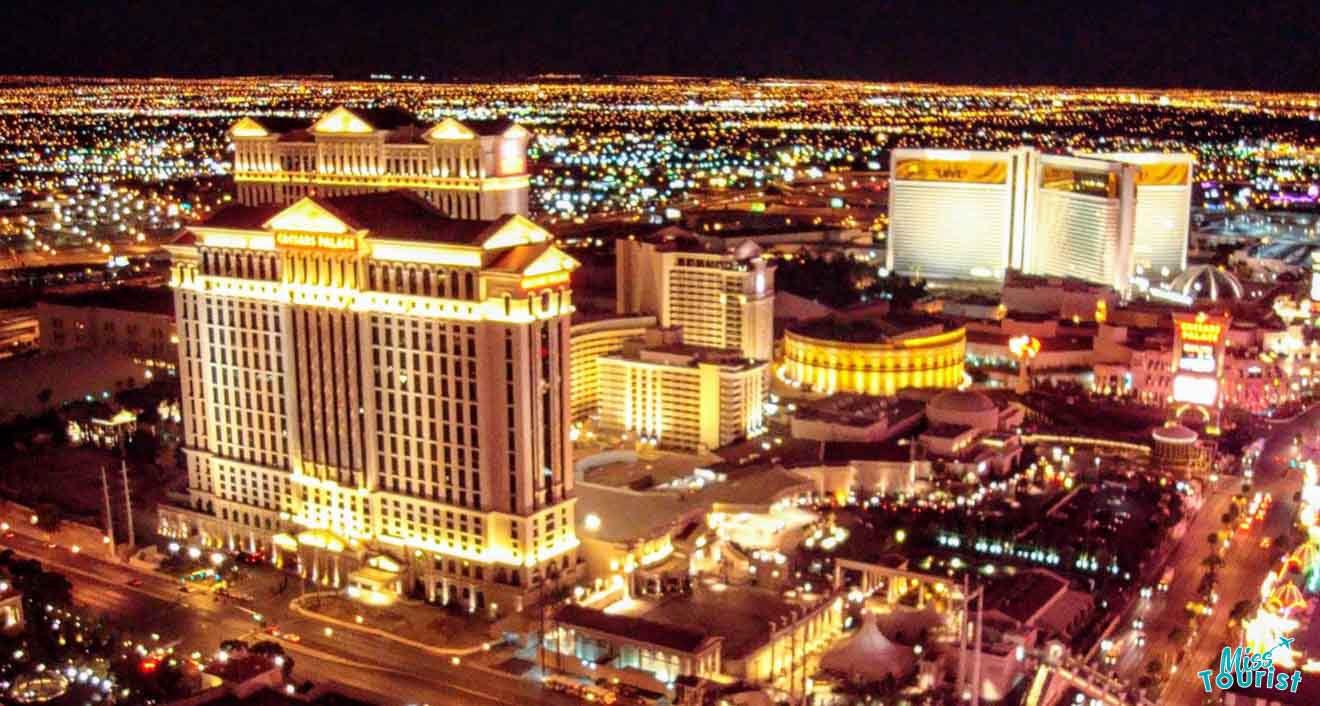 Yay! Thank you for reading my complete guide of places and hotels to stay in Las Vegas, Nevada! In this post, I've shown you the best areas for different types of visitors to Las Vegas. Not only that, but I've also recommended the best places to stay and hotels for every budget in each of the different areas to make it easy for you to choose the best place for you! I hope you found the Las Vegas Hotel of your dreams on this list.
For a bit of a recap, the list of hotels in Las Vegas is fairly abundant given the demand. The best hotels from experience are:
Red Rock Casino Resort and Spa is another excellent alternative, but it's often fully booked. Make sure to plan and book ahead of time as accommodations are in demand as Las Vegas is a very popular tourist spot!
If you have any questions or thoughts about the guide or the city itself, don't hesitate to leave them in the comments, and I'll be happy to respond!
Stay safe and happy travels,
Kate
---
Pin it for later!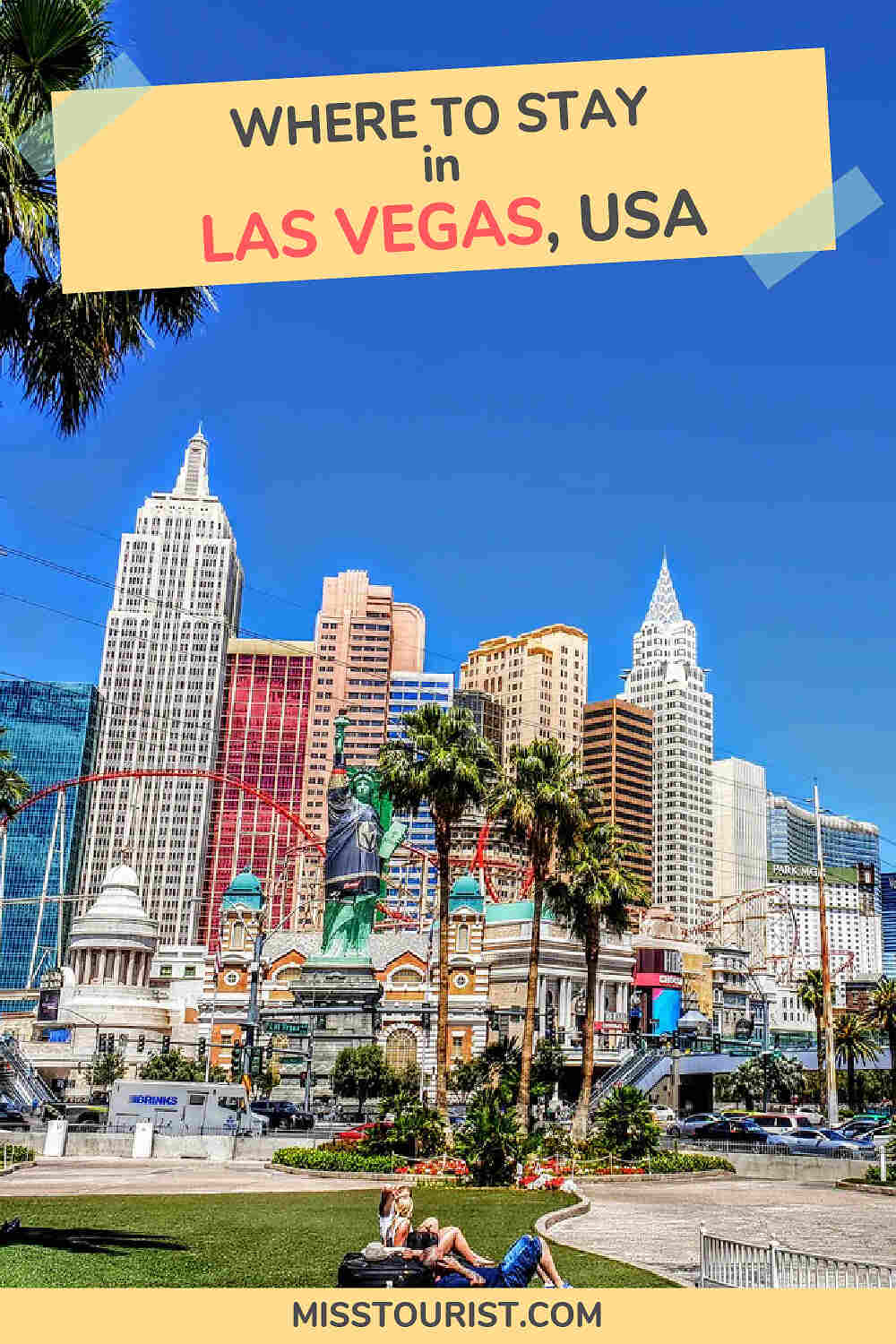 Pin it for later!