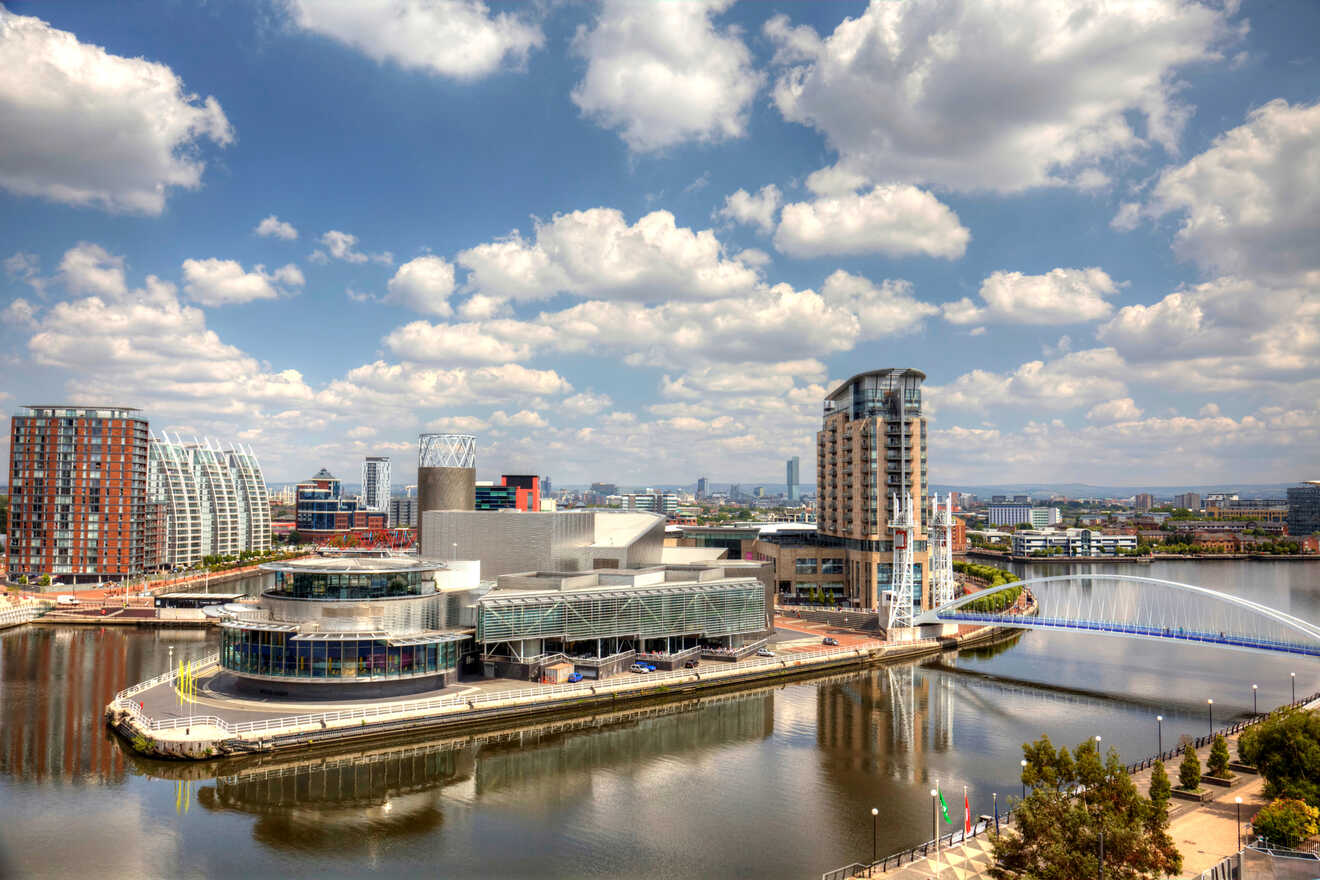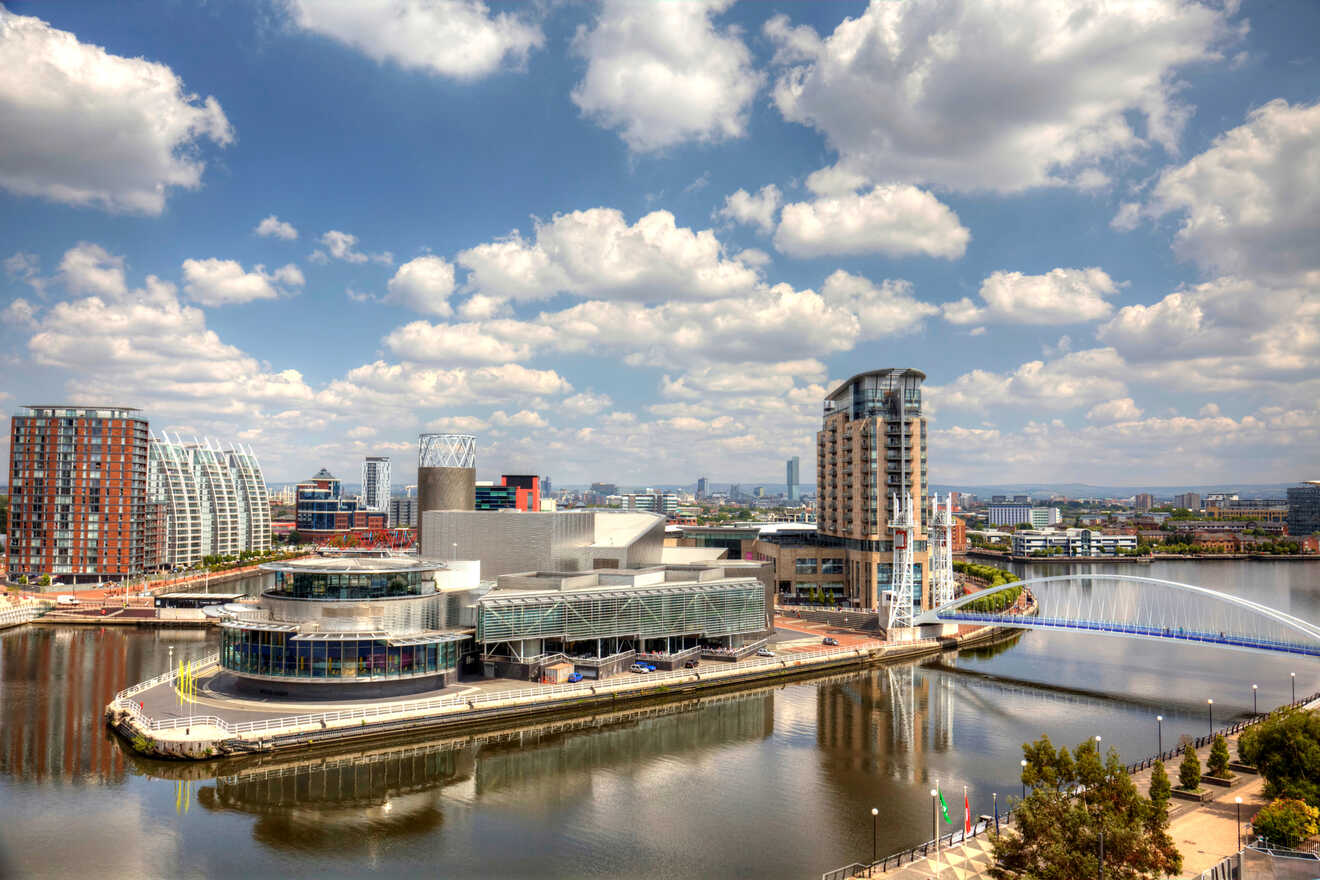 Despite being one of the oldest cities in England, Manchester is known as "The Original Modern City", and is the most popular and vibrant city in Northern England! But it's not all about its two famous football teams, Manchester United and Man City, that attract a huge amount of visitors.
With more than 100,000 students studying here, Manchester is one of the most ethnically and culturally diverse cities in England, not to mention the biggest university city in Europe! With such a big and diverse number of people living and visiting Manchester, this lively city has a lot to offer in every way. I'm talking about nightlife and live music every day of the week, museums, art… and all this at cheaper prices than London or other big cities in England!
The beautiful paradox of Manchester is that, even if being a massive and busy city, it has a very relaxed (and bohemian) vibe, that you can breathe strolling around its suggestive streets.
If you want to pass from one area to the other one, Manchester is perfectly connected both inside and outside, thanks to its train station (either Victoria Station in the north or Piccadilly in the south) and long-standing tram service. So you can get around super easily in the city and beyond greater Manchester!
Now that you know how much you can enjoy your time here, it's time to start deep diving into Manchester's neighborhoods to find out the one that best suits your style and your wallet! Good news, to help you do just that, I've made this Manchester neighborhood guide with the best areas and top accommodation options (luxurious and family-friendly hotels, apartments, and Airbnb) that I've found searching among many booking sites.
You don't have to make any effort, just keep reading to decide where to stay in Manchester, and make sure you book your hotel way in advance! Even though it's a big city, the chances of finding a good hotel at the last minute are very rare.
Let's start!
If you are in a hurry
If you don't have time to read the whole post, I made a quick list for you with the top accommodations where to stay in Manchester city center:
Here's a handy map of the city to help you visualize the 4 best neighborhoods to stay in Manchester that I will go through in this post: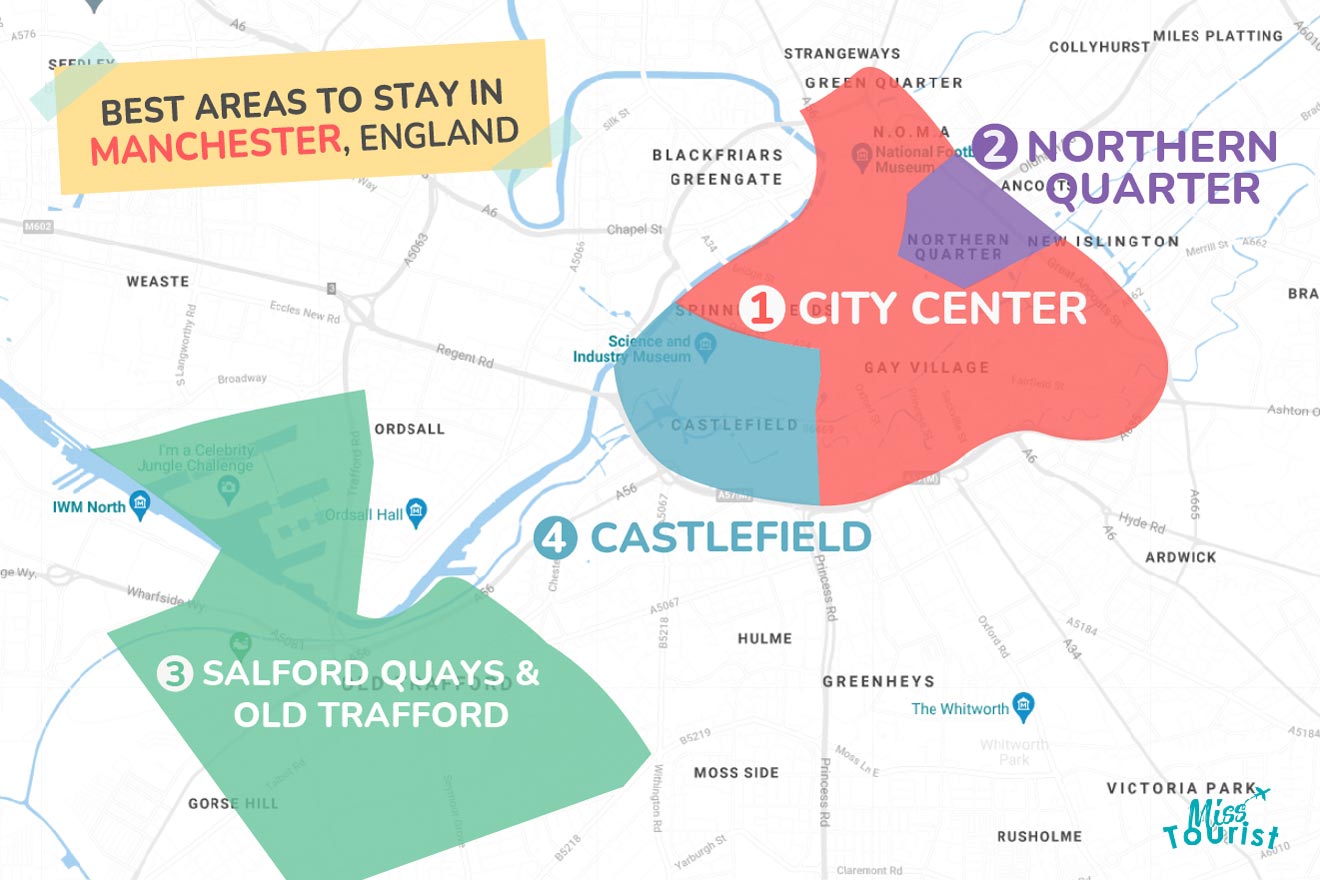 1. Manchester City Centre – where to Stay for the first time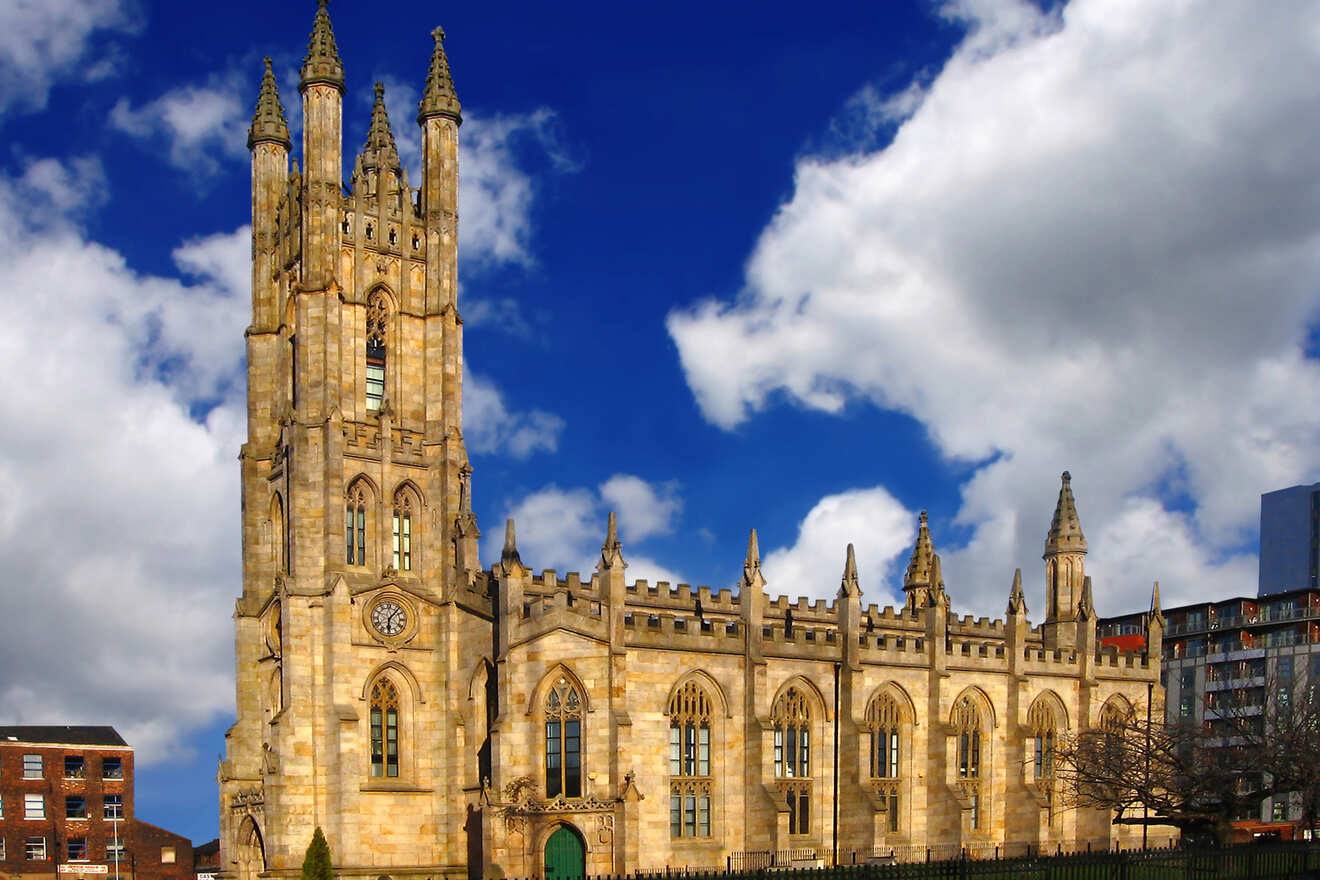 Deciding where to stay in Manchester for your first time could take you quite a lot, but there's actually the perfect place for you… Manchester City Centre! The heart of the city will give you a little of everything, all the main attractions like the Manchester Opera House and the Manchester Art Gallery, and the best shopping hubs such as the popular market street.
In Manchester City Centre you'll have some of the best nights of your life, having dinner in delicious restaurants offering traditional or international cuisines, drinking wines and beers in local pubs and dancing the night away in trendy nightclubs. The city center also hosts the highest number of accommodation options, with hotels located in charming 19th and 20th-century buildings.
The perfect example of that is The Free Trade Hall, the previous public hall and the site of the Peterloo Massacre, it is now the Edwardian Manchester hotel where people go to enjoy a quiet afternoon tea… crazy right?
What's more, Piccadilly Train Station and other excellent transportation modes such as trams and buses are located right in Manchester City Centre, so you just have to take one to reach any other area… staying in the city center couldn't be more convenient!
Luxury hotel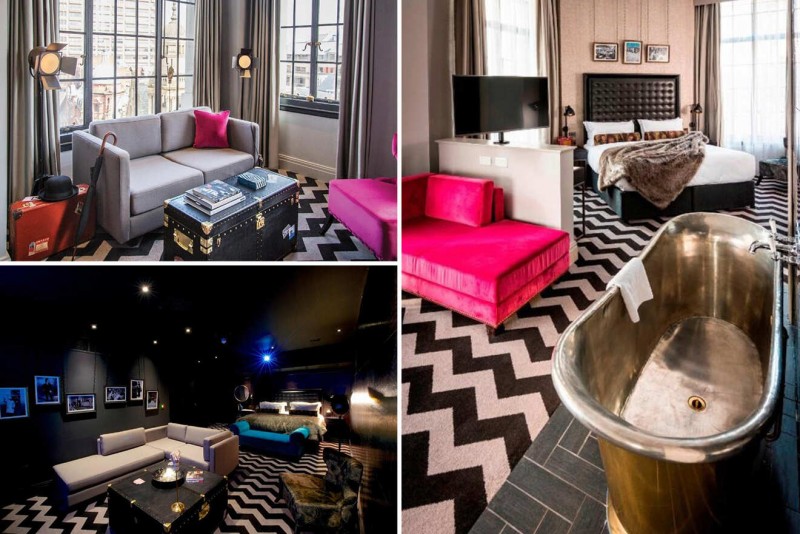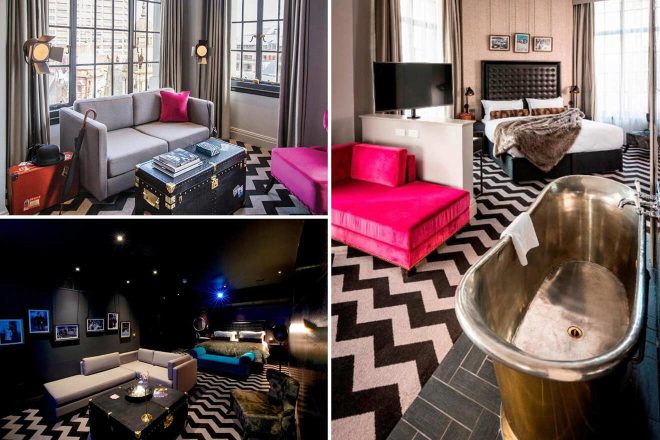 Have a luxurious multi-sensory experience in one of the 60 dark and decadent rooms typical of Hotel Gotham, housed in one of the city's grandest buildings! Enjoy a fantastic city view from the rooftop terrace, have a drink at the exclusive club bar, and have dinner in the fabulous dining venue.
Other accommodation in Manchester City Centre
Mid-Range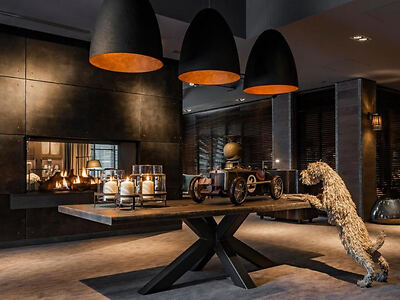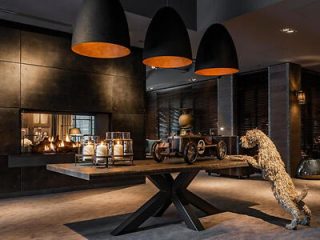 Chic hotel with great central location, an only 30-minute drive from Manchester Airport
Airbnb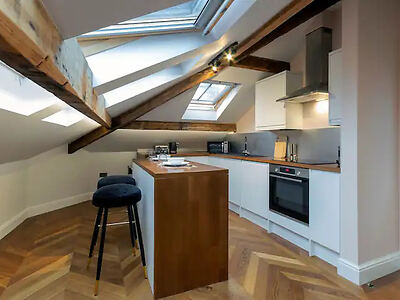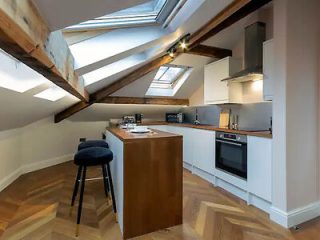 Feel at home in this stylish apartment with luxury furnishing and a great
Since the City Center is one of the most popular and touristic neighborhoods, here are 4 more accommodation options to stay in Manchester in case the ones above are already booked out:
Things to do in Manchester City Centre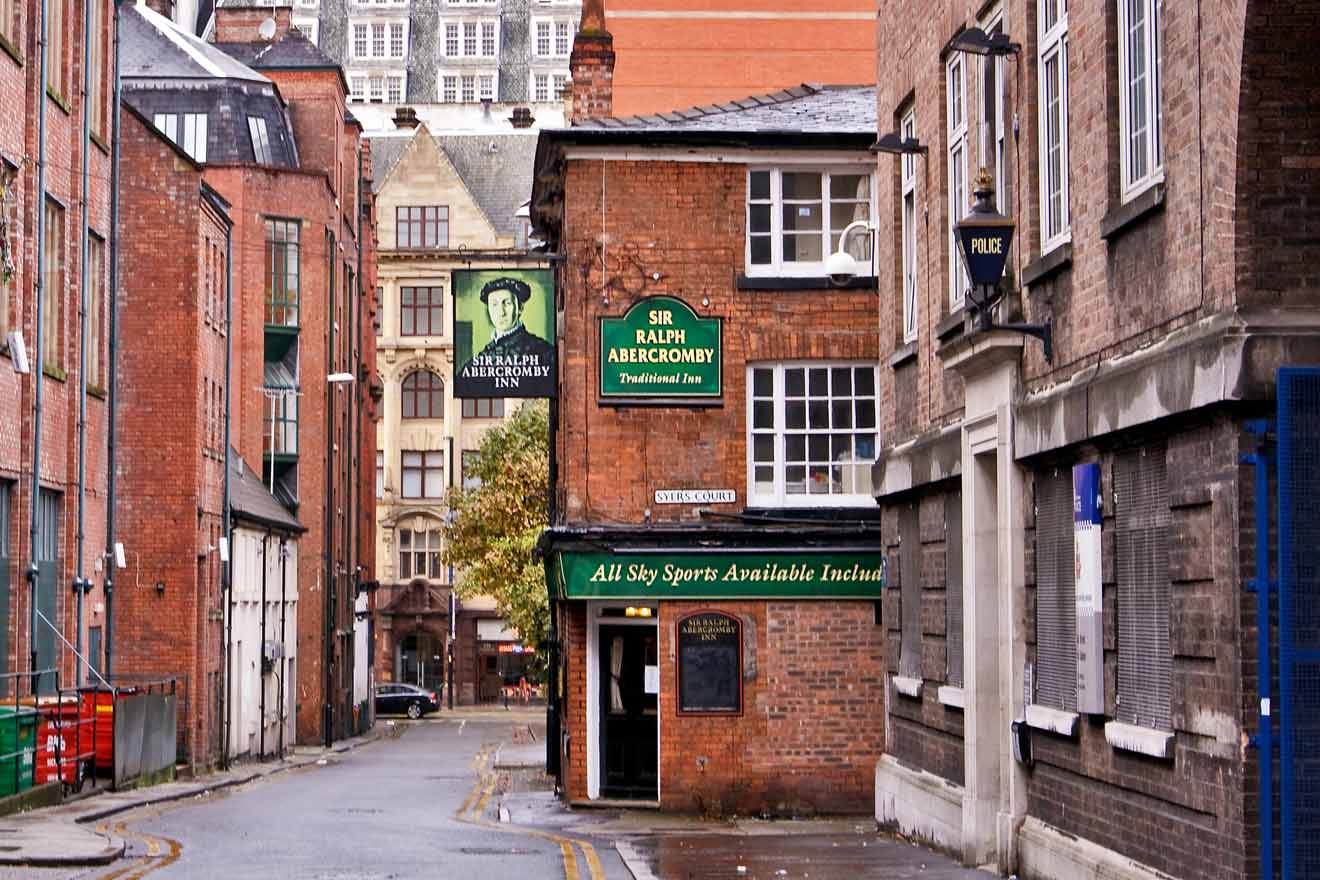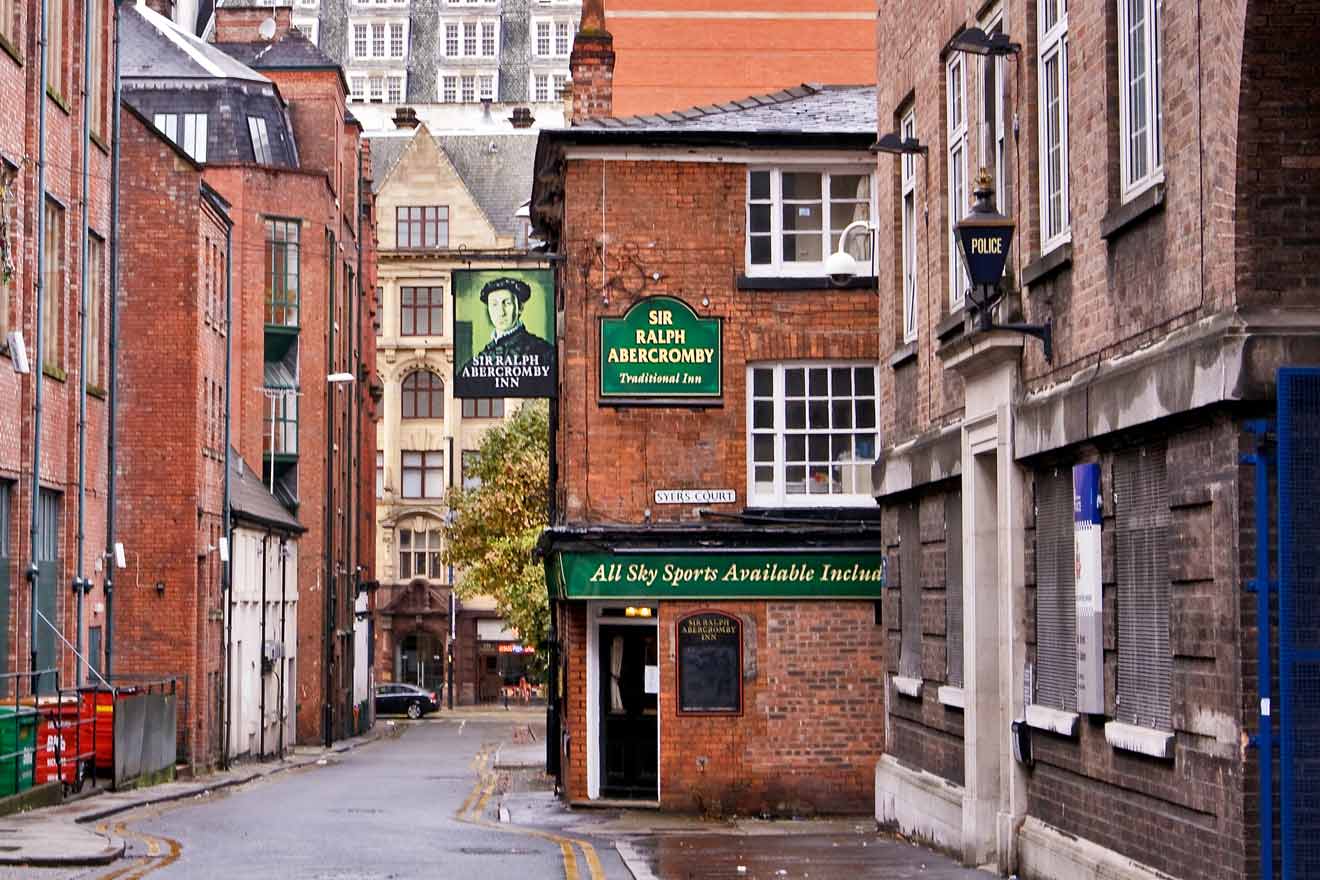 Have a stroll around King Street looking at its architectural wonders
Check out the stained glass windows of the Manchester Cathedral
Watch a unique show at the Manchester Opera House
Go shopping in the busy Market Street
Attend an event at the famous Manchester Central Convention Centre
View the historical and contemporary art at the Manchester Art Gallery
Check out the political monuments of Albert Square and St Peter's Square
Learn something interesting at the People's History Museum
2. Northern Quarter – the coolest place to stay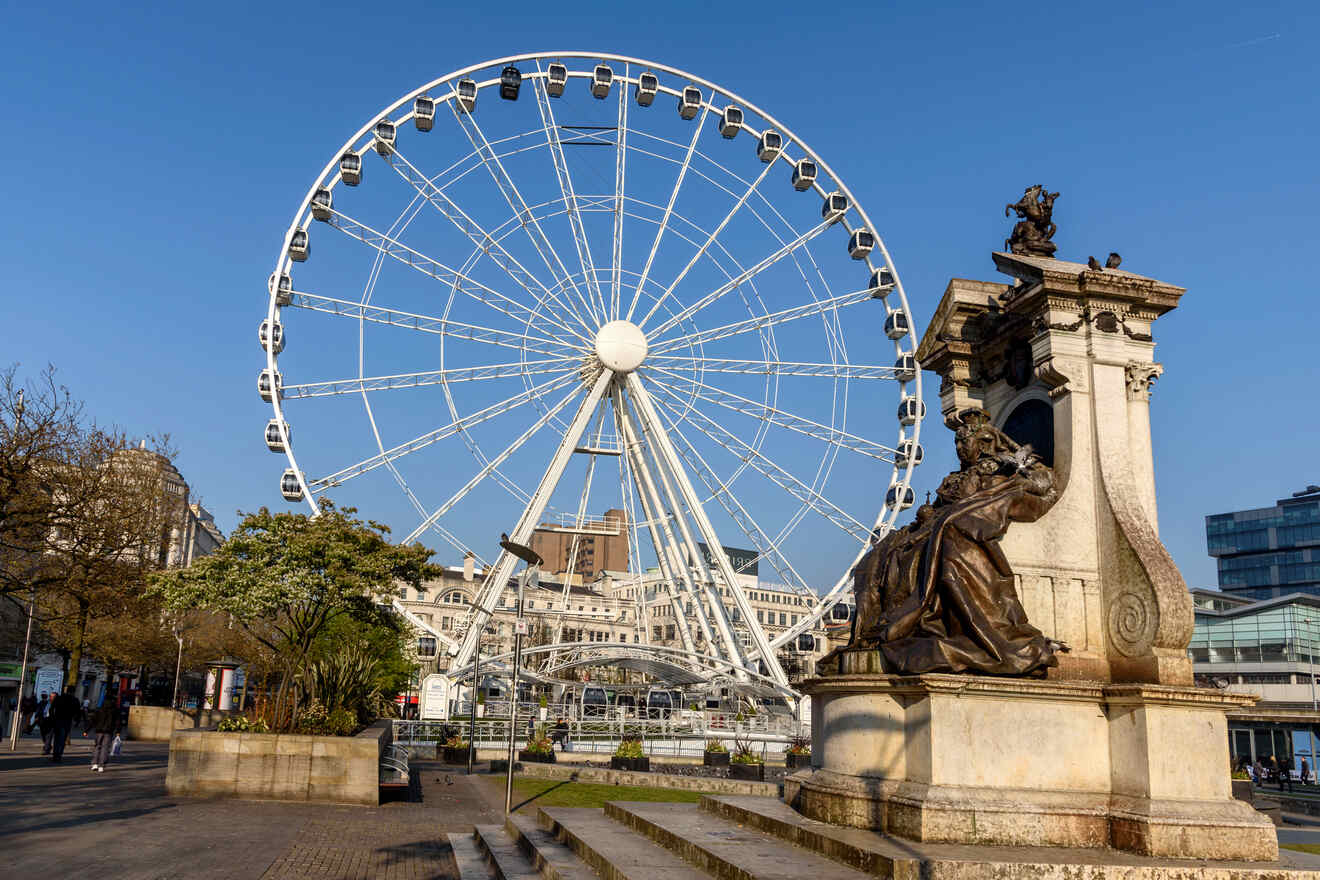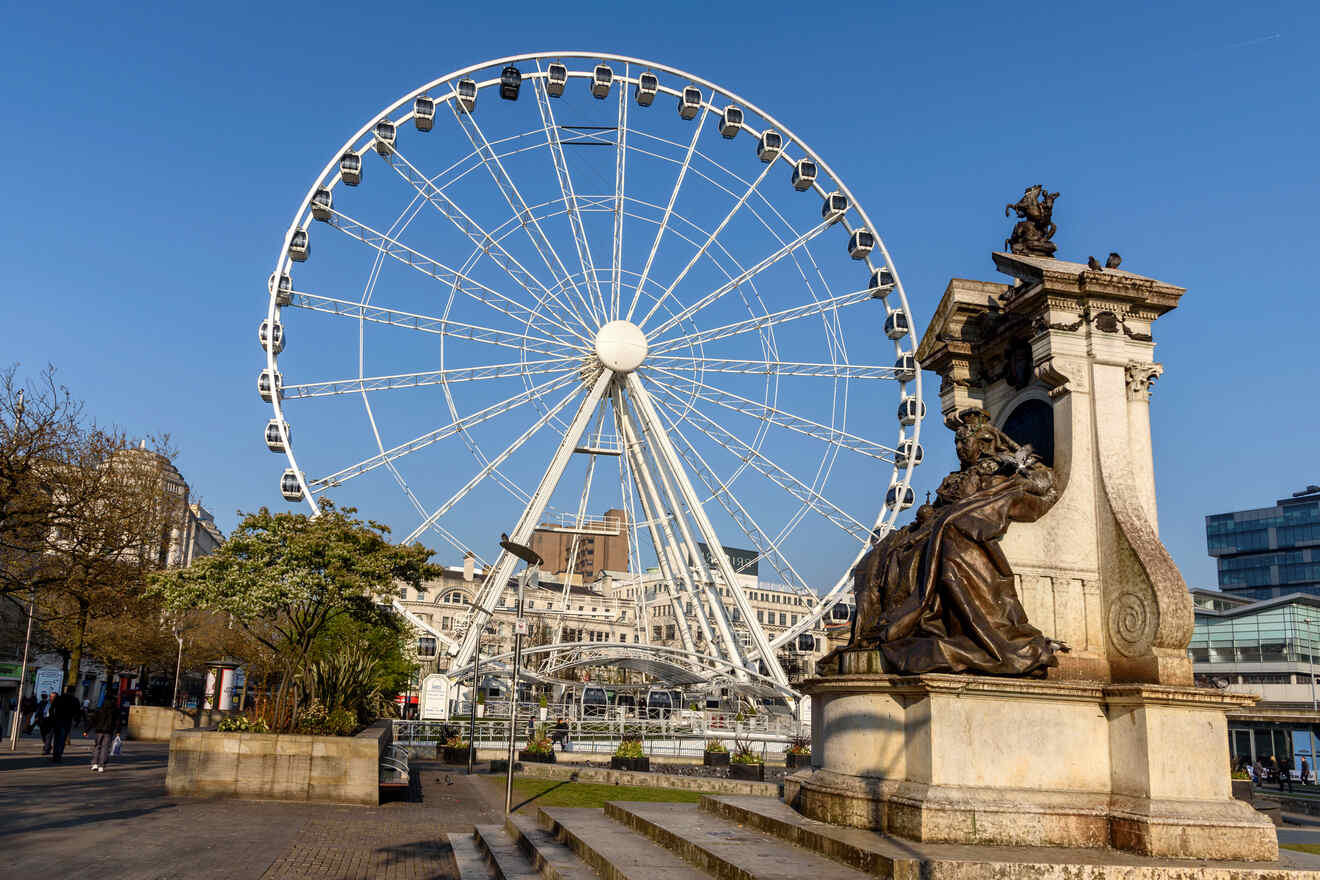 Street art everywhere, bohemian vibes, independent trendy shops, and restaurants… welcome to the coolest area of Manchester and the hipster's favorite neighborhood: the Northern Quarter! Located northeast of the city center and close to the gay village, Northern Quarter distinguishes itself with its creative character and unique charm.
Who loves alternative shopping? This area is home to fashion and vintage stores, independent record shops, cafés, bars, and restaurants, and the world-famous Afflecks Palace, a real totem of indie commerce across four floors!
Here you'll find a lot of warehouses that have been renovated to become artistic or cultural buildings. One of these which is definitely worth a visit is the Manchester Craft & Design Centre, hosting artist-run studios with the best in local design, jewelry, bags, and accessories!
Other than alternative shops, The Northern Quarter has a big variety of independent restaurants and bars, where you'll have a unique experience after dark. From quirky and cool bars to relaxed pubs and dancing clubs, you'll just be spoiled for choice! …Are you cool enough for this neighborhood? If yes, take a look at the following amazing hotels and make sure you book your favorite immediately!
Luxury hotel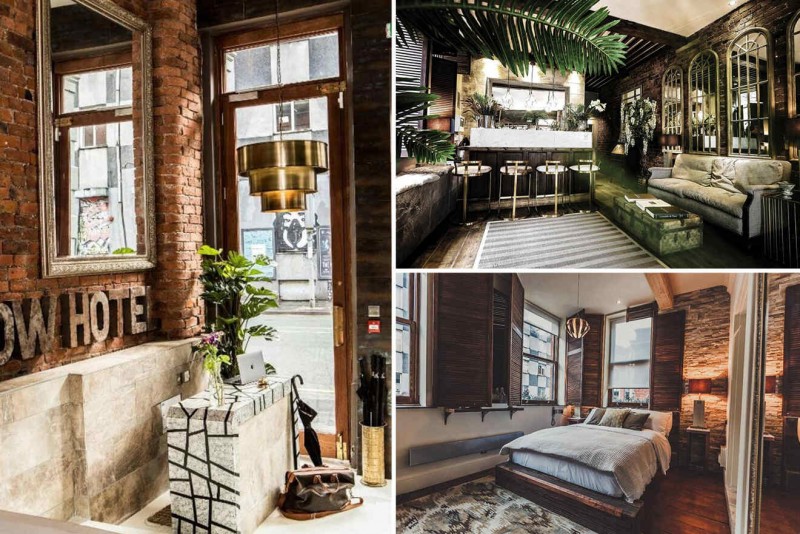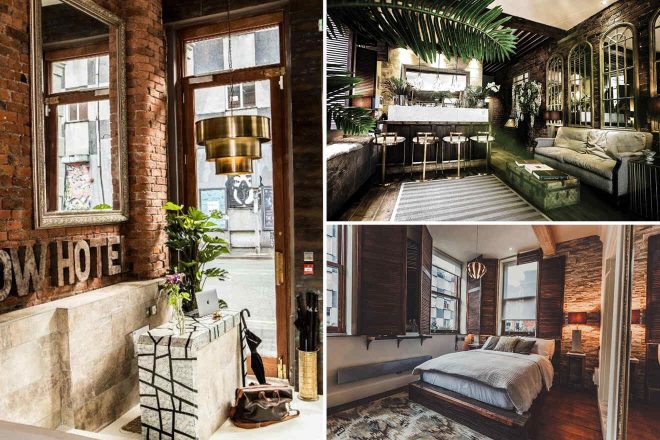 Sleep in comfy beds in one of the 16 bedrooms of this Victorian boutique hotel. Each room is beautifully designed, luxurious, and yet affordable, situated right in the Northern Quarter, next to all the city's hippest bars & restaurants!
Other accommodation options in Northern Quarter
Mid-Range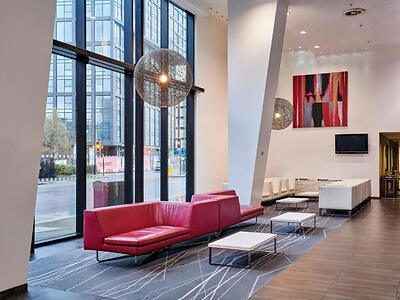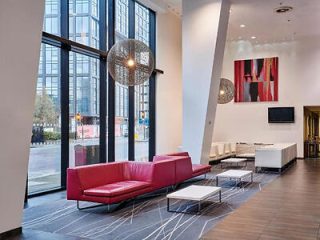 Wake up with an amazing continental breakfast and finish the day sipping a drink at the Club Lounge
Budget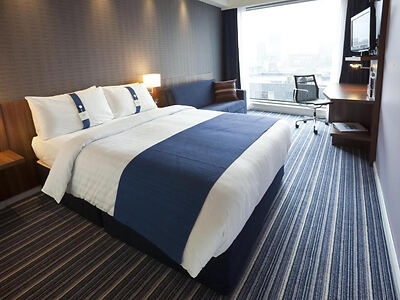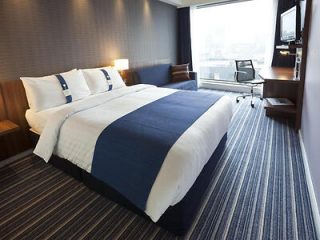 Enjoy a wonderful city view from this affordable lovely hotel, within walking distance from the Manchester Arena
Airbnb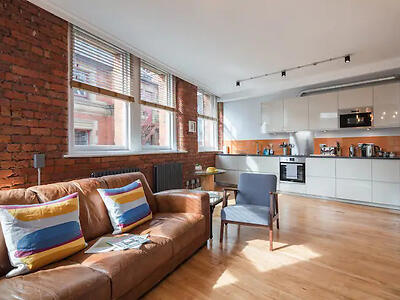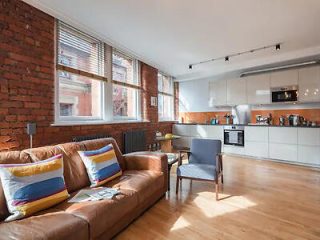 Get yourself comfortable in your own private Boutique Apartment in Manchester's vibrant Northern Quarter.
Things to do in the Northern Quarter
Do some vintage shopping at Retro Rehab
Get inspired in the creative Media City Center!
Go alternative shopping at the crazy Afflecks Palace!
Have dinner and a drink at Trof, in a relaxed yet quirky atmosphere
Dance the night away at Canal Street, which hosts all the best clubs and bars, and one of Europe's oldest LGBT communities!
Support the local artists at Manchester Craft & Design Centre
Attend music or cultural events at Piccadilly Gardens, which is close to Piccadilly rail station (the hub of Manchester's public transport system)!
3. Salford Quays & Old Trafford – where to stay for sports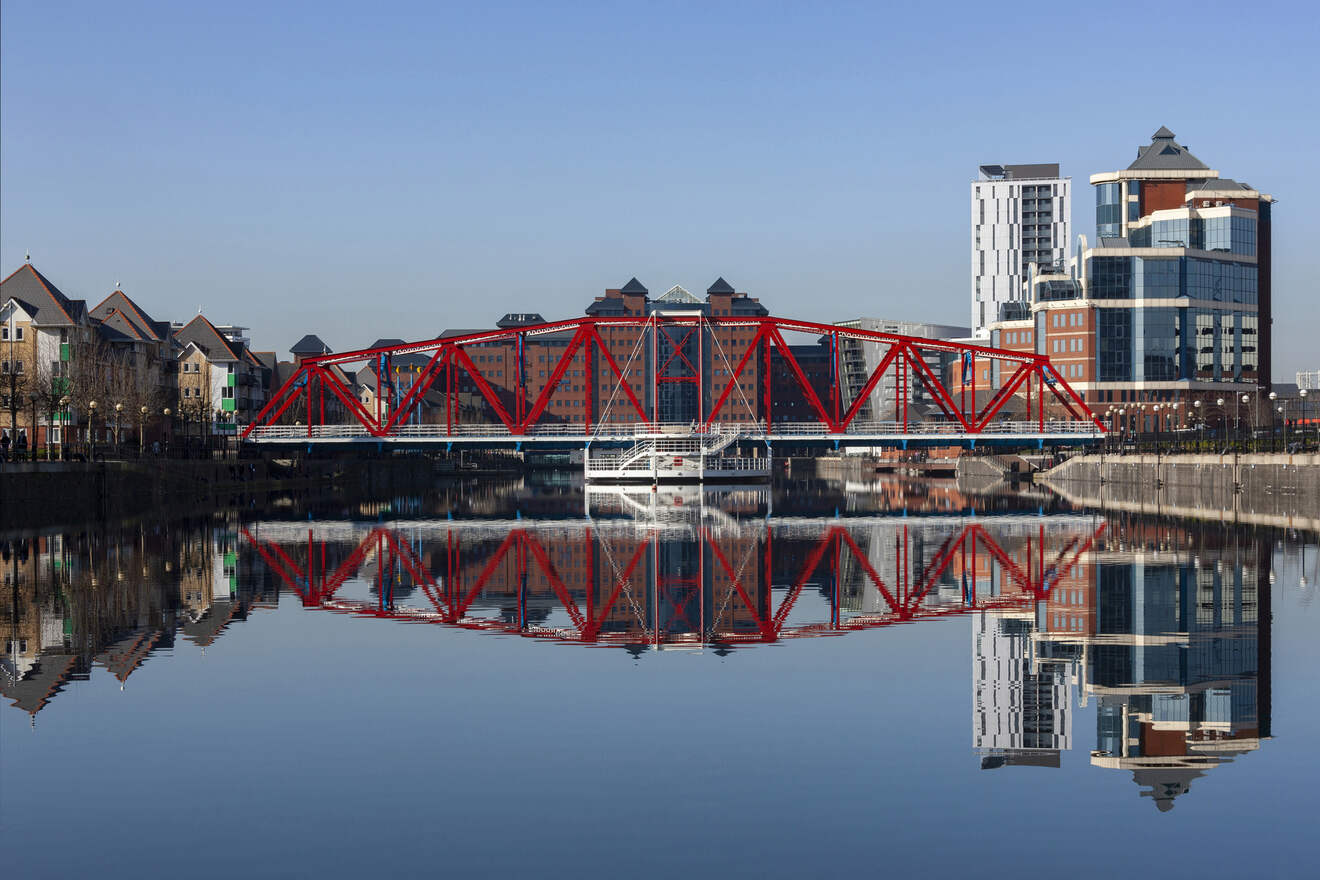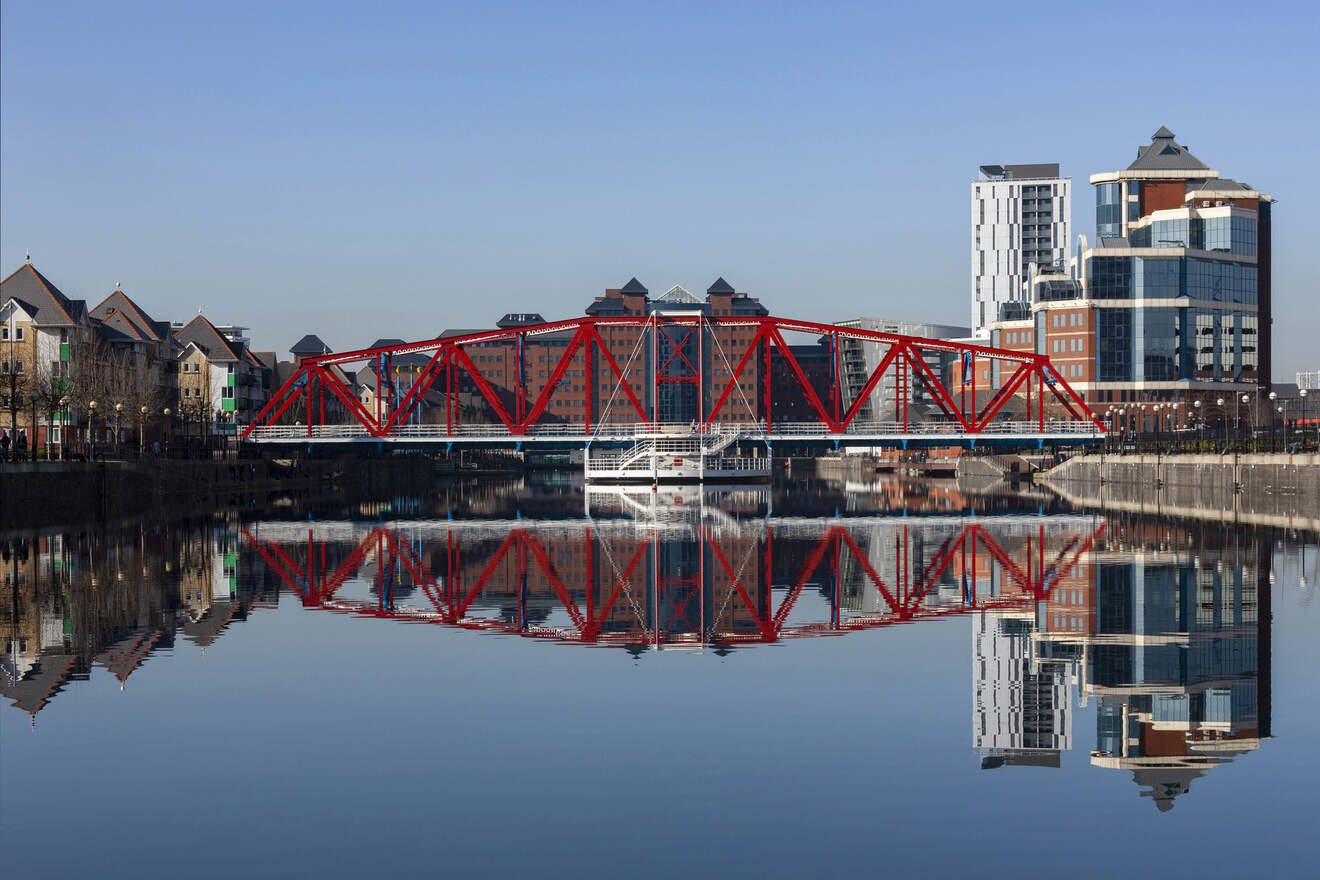 Previously known to be the dock area of Manchester, Salford Quays has grown into one of the best areas of the City, being close to one of the most popular attractions in North West England. Both neighborhoods are located southwest of the city center, and you just have to cross the river to pass from one to the other.
I am sure Football fanatics already know what I am talking about… this area is just 20 minutes walking distance from the famous Manchester United Football Club home, Old Trafford!
Old Trafford neighborhood is the ultimate sporting destination in Manchester, receiving hundreds of thousands of tourists each year, especially during the English premier league season (between September and May). Apart from the stadium, there is another attraction that will make sports enthusiasts happy: the Chill Factore, nothing less than UK's longest and widest indoor snow slope!
But the neighbor Salford Quays is not far behind, hosting world-class entertainment spots, such as the water sports center, boat excursions on the canal, and a wide range of sporting activities. For those who are more into the culture, the area also has several cultural facilities on offer, including the Imperial War Museum North, Emirates Old Trafford, The Lowry, and Ordsall Hall.
If you happen to be here during summer sunny days, don't miss the chance to catch a 5-hour ferry trip from The Quays to Liverpool, another British city that competes with Manchester in terms of coolness!
Luxury hotel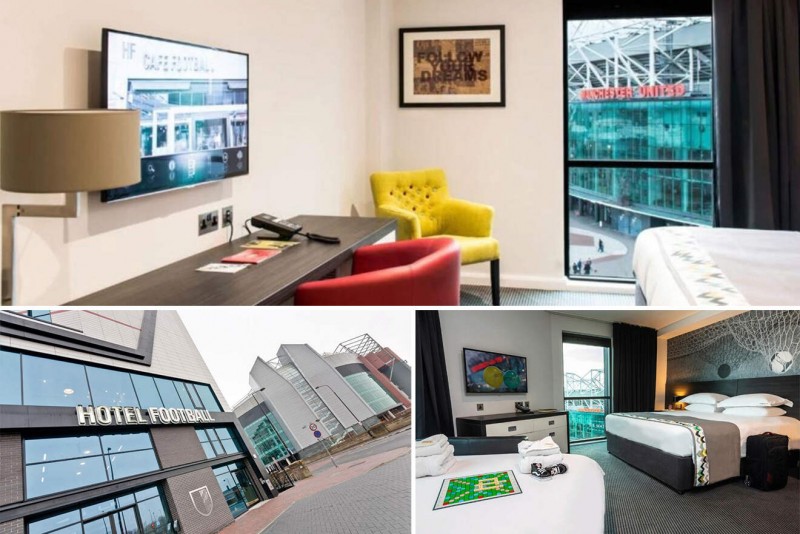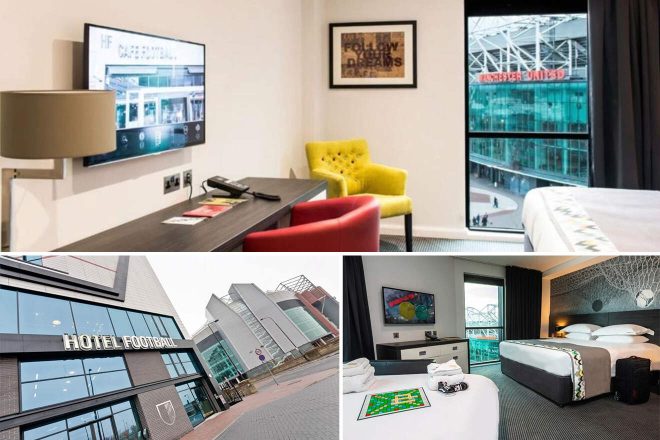 Whether you're a football fanatic, a foodie, a business, or a leisure traveler, you will fall in love with this beautiful 4-star hotel. Have unmatched views over Old Trafford, and get in the spirit of the game by dining at Café Football! With award-winning service, food, unique bedrooms, event and meeting spaces, your experience in Manchester will go to the next level.  
Other accommodation options in the Salford Quays
Mid-Range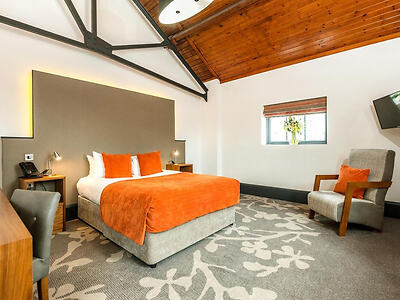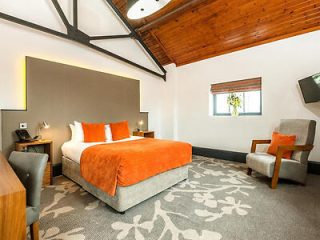 Spacious and modern rooms with access to a great restaurant and breakfast!
Budget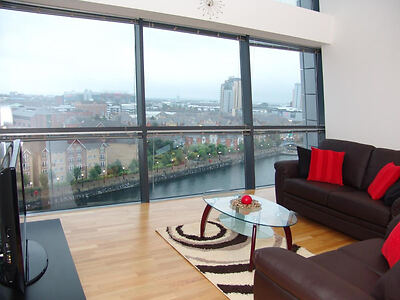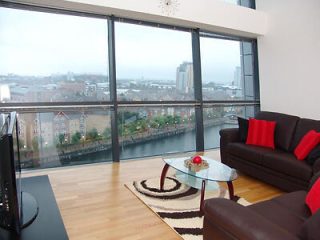 Enjoy the amazing view from your spacious room with contemporary décor
Airbnb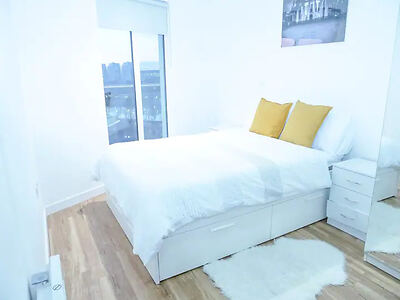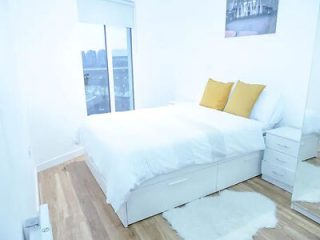 A fantastic modern apartment with breathtaking views and a cozy balcony to relax
Things to do in Salford Quays and Old Trafford
Go indoor skiing at the Chill Factore!
Watch a football game at the Manchester United Football Club
Take a tour of the Etihad Stadium (if you're a Manchester fan!)
Check out the stories from war at the Imperial War Museum North
Attend an amazing event at the Emirates Old Trafford
Watch an Opera or a Musical at the Lowry Theatre
Attend a crazy concert at the Trafford Cricket Ground!
4. Castlefield – best neighborhood for history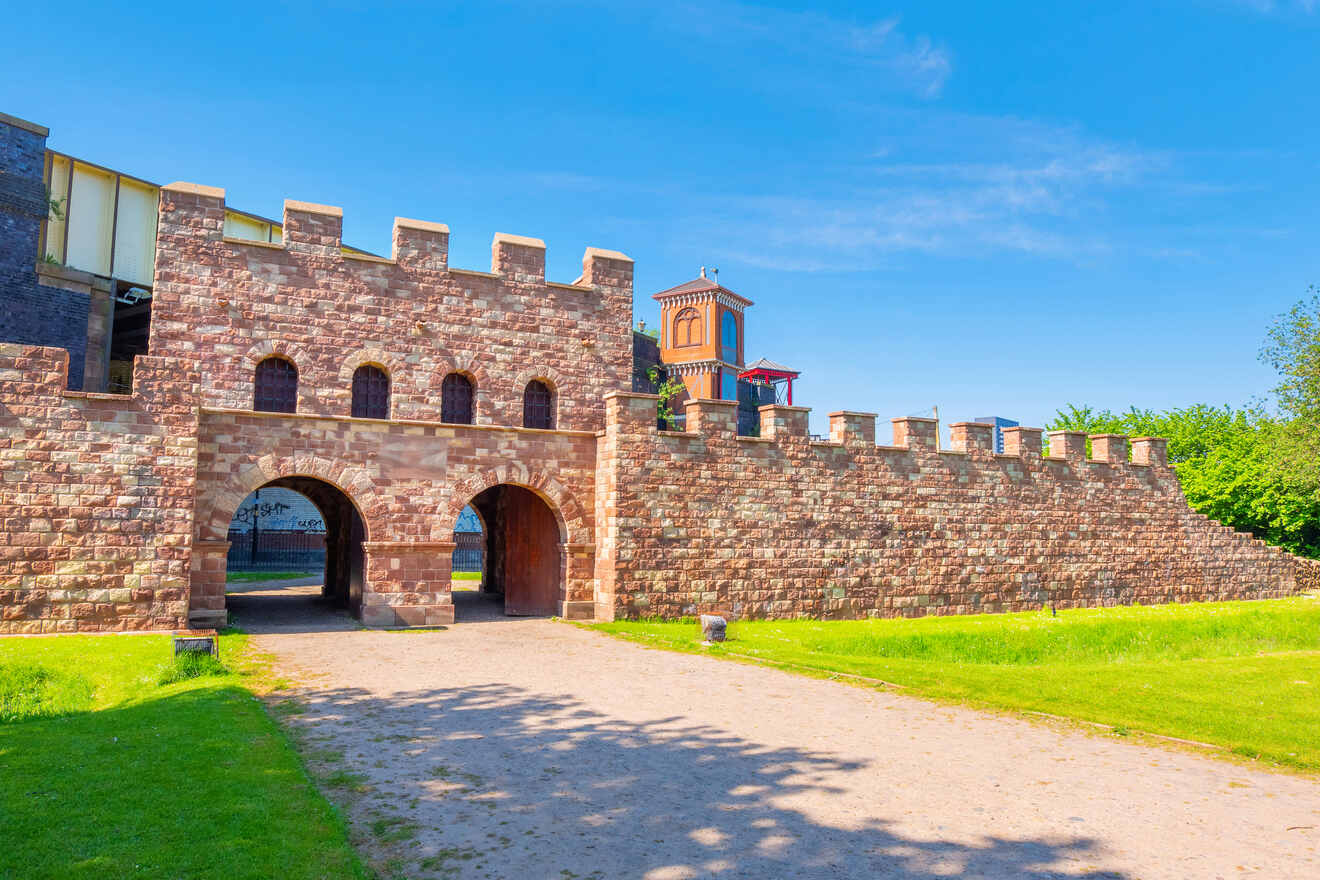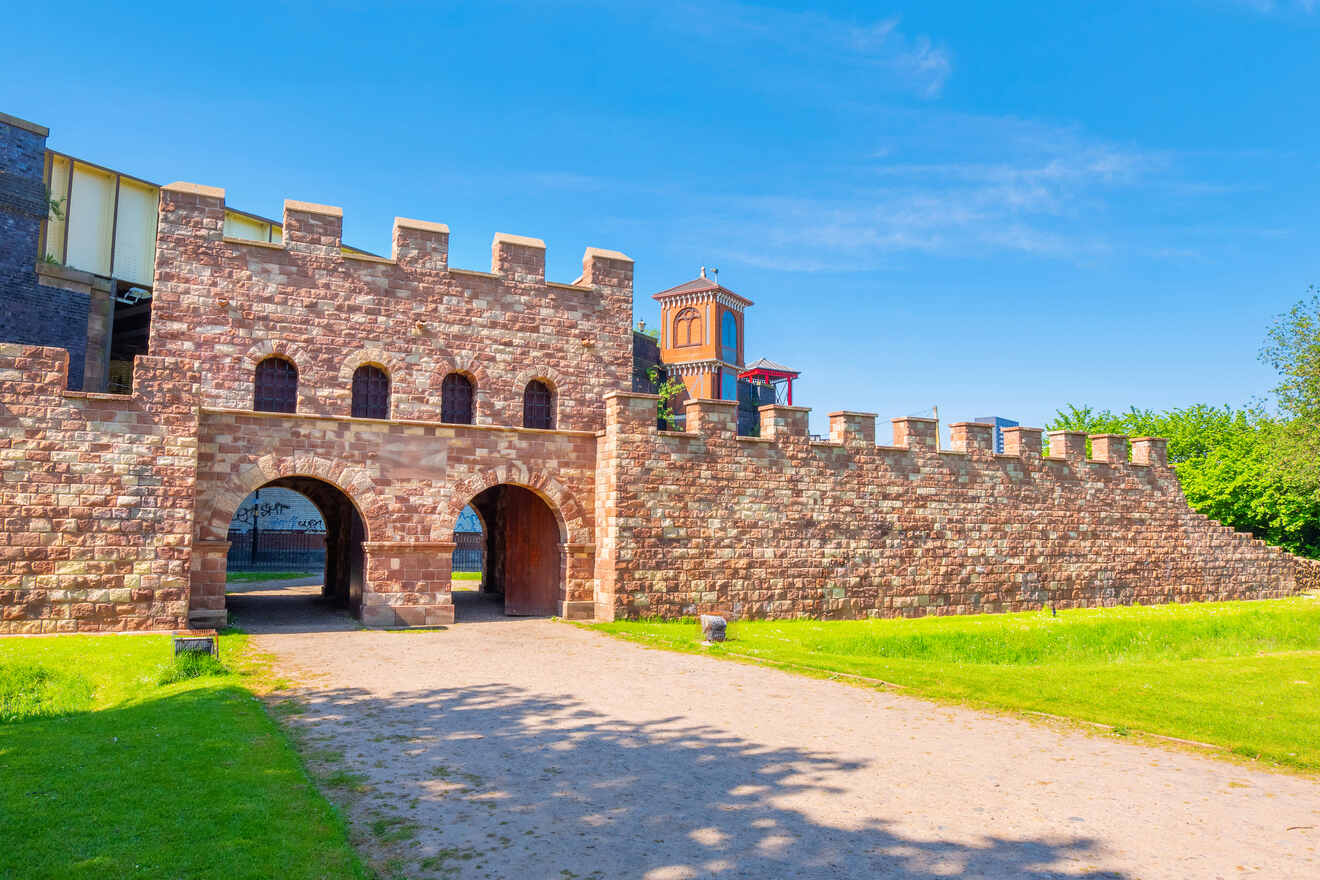 Castlefield, located at the southwest end of the city center (just 5 minutes by tram or metro), is the industrial and Roman heart of Manchester. The Roman fort, networks of canals, and old mills will immediately bring you back to the past… after all, its name is just the contracted version of its previous name Castle-in-the-field!
This is the right neighborhood if you love visiting the city's cultural and historic attractions! Here you can spend your day visiting the Castlefield Bowl (a rock music arena), the Science & Industry Museum or the Mamucium Roman fort remains while enjoying new bars and sophisticated restaurants at night with an amazing view of the canals!
Castlefield is also the quietest suburb to stay in Manchester, where you can have a slower and more relaxed pace of life, surrounded by flower-decked canal boats! This is because the neighborhood was proclaimed the UK's first Urban Heritage Park in 1982, which safeguarded canals and transformed it into a largely traffic-free haven. Simply perfect in my opinion!
Luxury hotel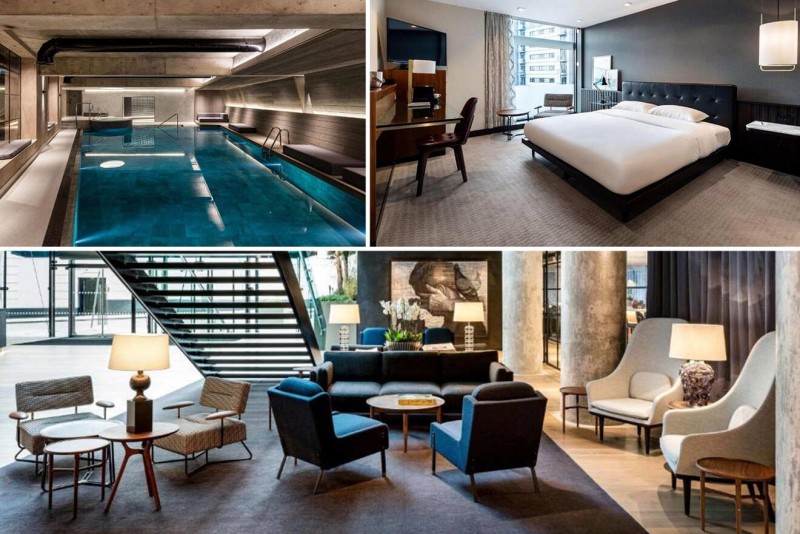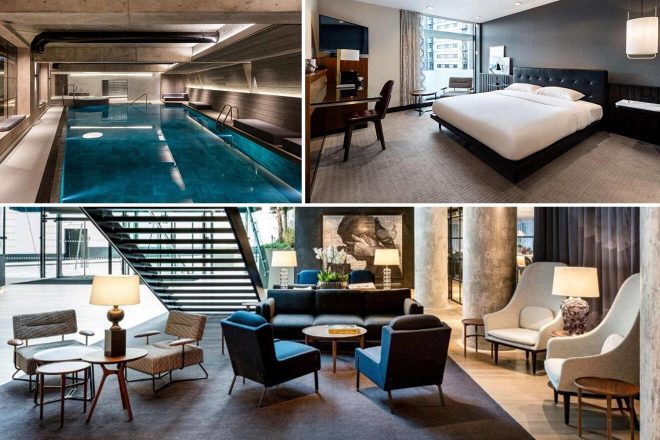 Get some well-deserved relaxation at the winner of the Leading Hotel of the Year award in 2019! This 5-star luxury hotel is a proper lifestyle destination, offering a new standard of service, stunning suites with breathtaking city views, a health spa, entertaining areas, and outdoor space… what more do you need?
Other accommodation options in Castlefield
Mid-Range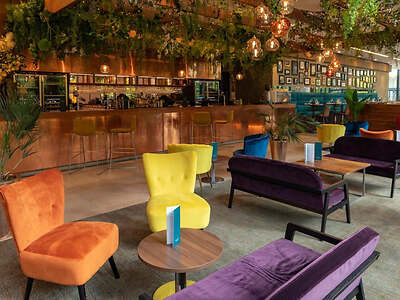 Sleep in comfy beds and rooms with contemporary décor and bright colors
Budget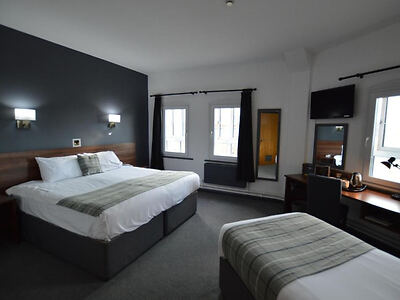 Cozy hotel with a gym, swimming pool, and amazing breakfast to start your day!
Airbnb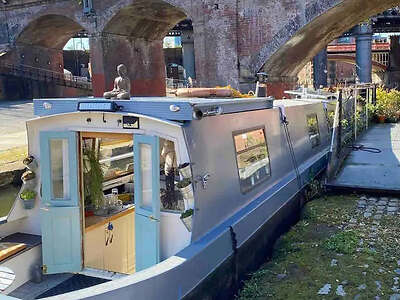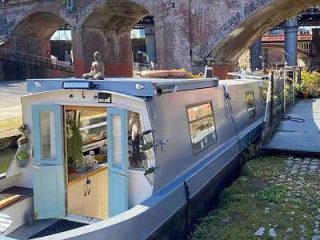 Have an alternative and floating stay in this gorgeous boat with wood interiors
Things to do in Castlefield
Check out the thought-provoking art at the Castlefield Gallery
Visit the Science & Industry Museum
Attend an event or a concert at the Manchester Castlefield Bowl
Explore the ancient Roman fort remains
Take a walk along the channels and enjoy the beautiful trees
Have a traditional beer with your friends at Cask pub, Liverpool Road
| | |
| --- | --- |
| 👑 Luxury price: | £190 |
| 💵 Mid Range: | £110 |
| 🛏️ Budget: | £75 |
| 🏠 Airbnb: | £100 |
| 💰 Accommodation prices: | Medium |
| 📍 Best area: | Manchester City Center |
| 👪 Best area for families: | Castlefield |
| 🛎️ Best luxury hotel: | Hotel Gotham |
| 🧳 Best mid-range hotel: | Dakota Manchester |
| 👛 Best budget hotel: | Ibis Manchester Centre |
Frequently asked questions about Manchester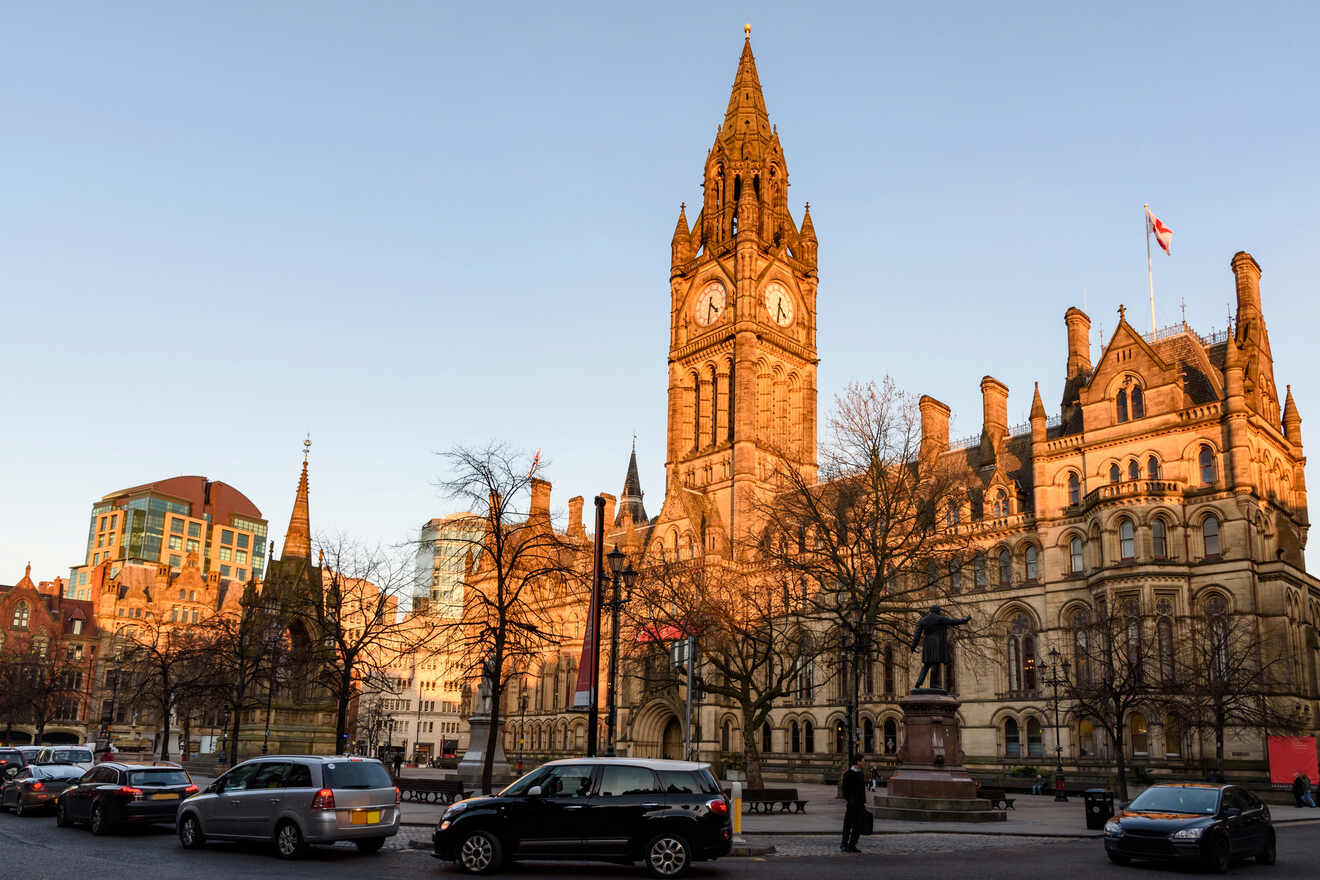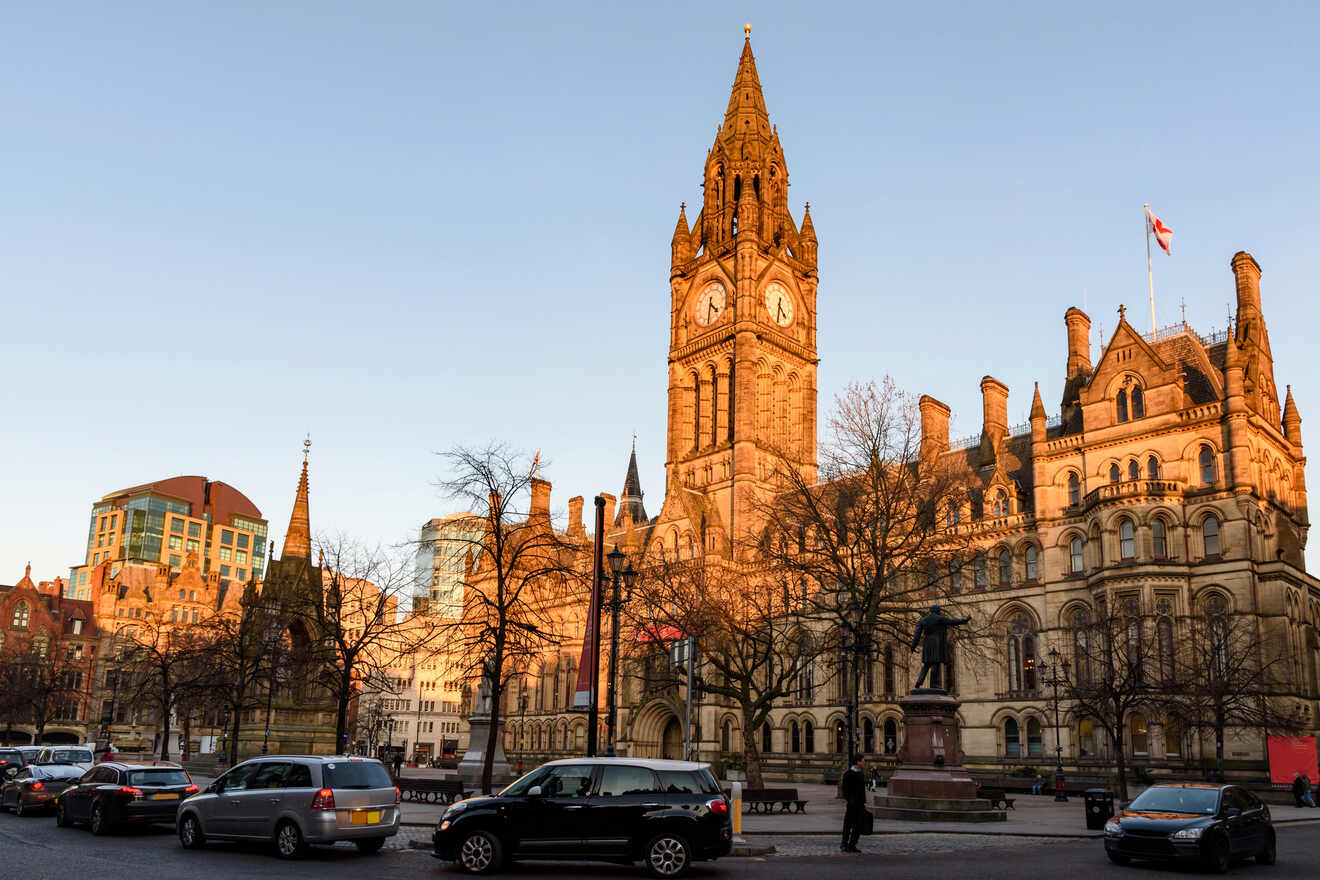 🌇 Which is the best neighborhood where to stay in Manchester?
📷 What are the best things to do in Manchester?
For culture, go to the Manchester Museum or the Manchester Art Gallery. If you're a football fanatic, visit the National Football Museum, the Etihad Stadium, or the Trafford Football Stadium. If you love green spaces, the Marie Louise Gardens or the Piccadilly Gardens are a must!
🏟️ Where to see world-class entertainment in Manchester?
In Manchester, you have events, exhibitions, concerts all year long! Go to music venues like the Manchester Arena, the Manchester Castlefield Bowl, or the Emirates Old Trafford for some concerts, or attend musicals and operas at the Palace Theatre or the Lowry Theatre!
🤽 Where can I do sports in Manchester?
In Trafford Water Sports Centre, located at Sale Water Park, you can enjoy the most varied water sports activities: try paddleboarding (SUP), kayaking, canoeing, windsurfing, or sailing. Otherwise, hit the indoor snow slopes and go skiing at the Chill Factore!
Conclusion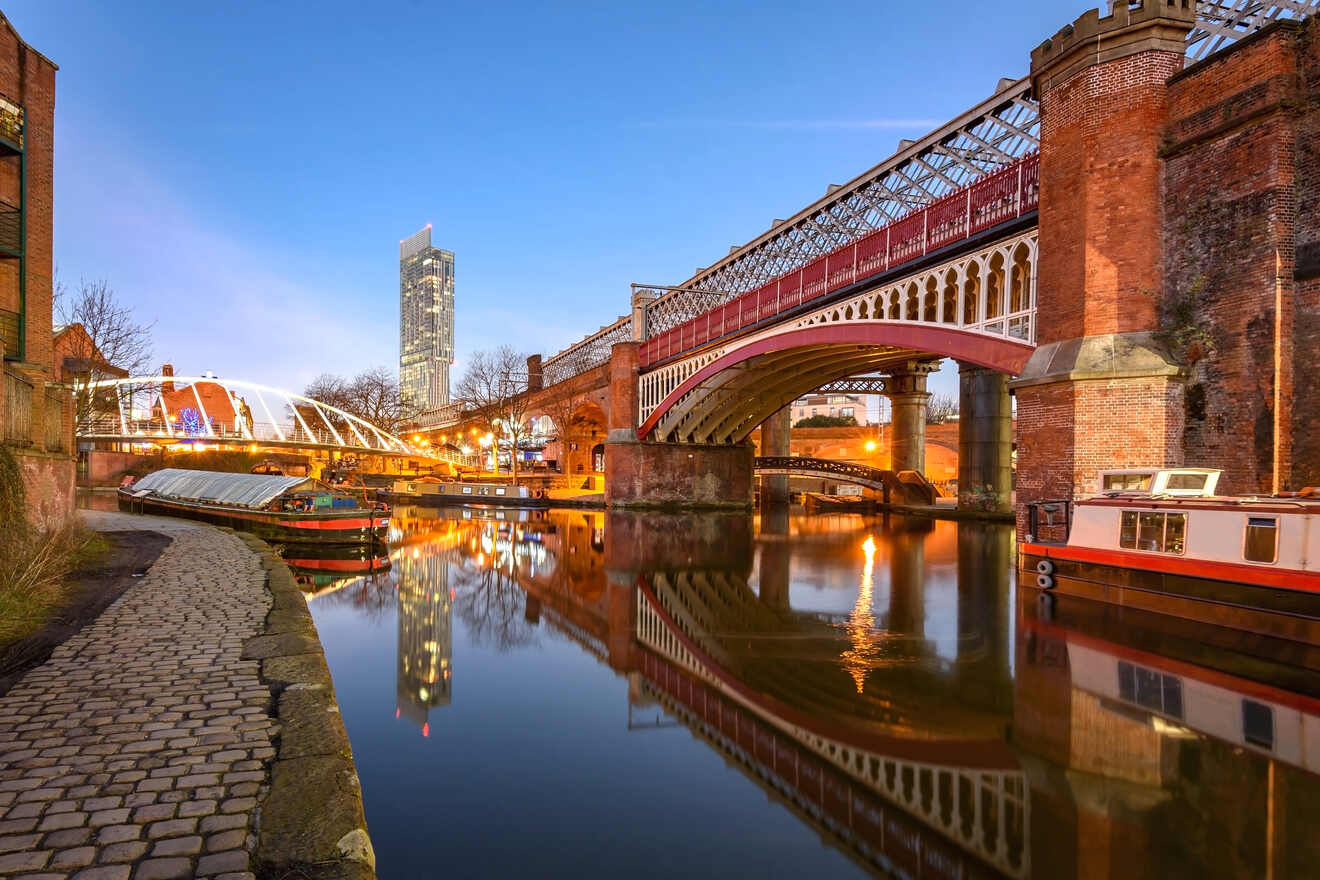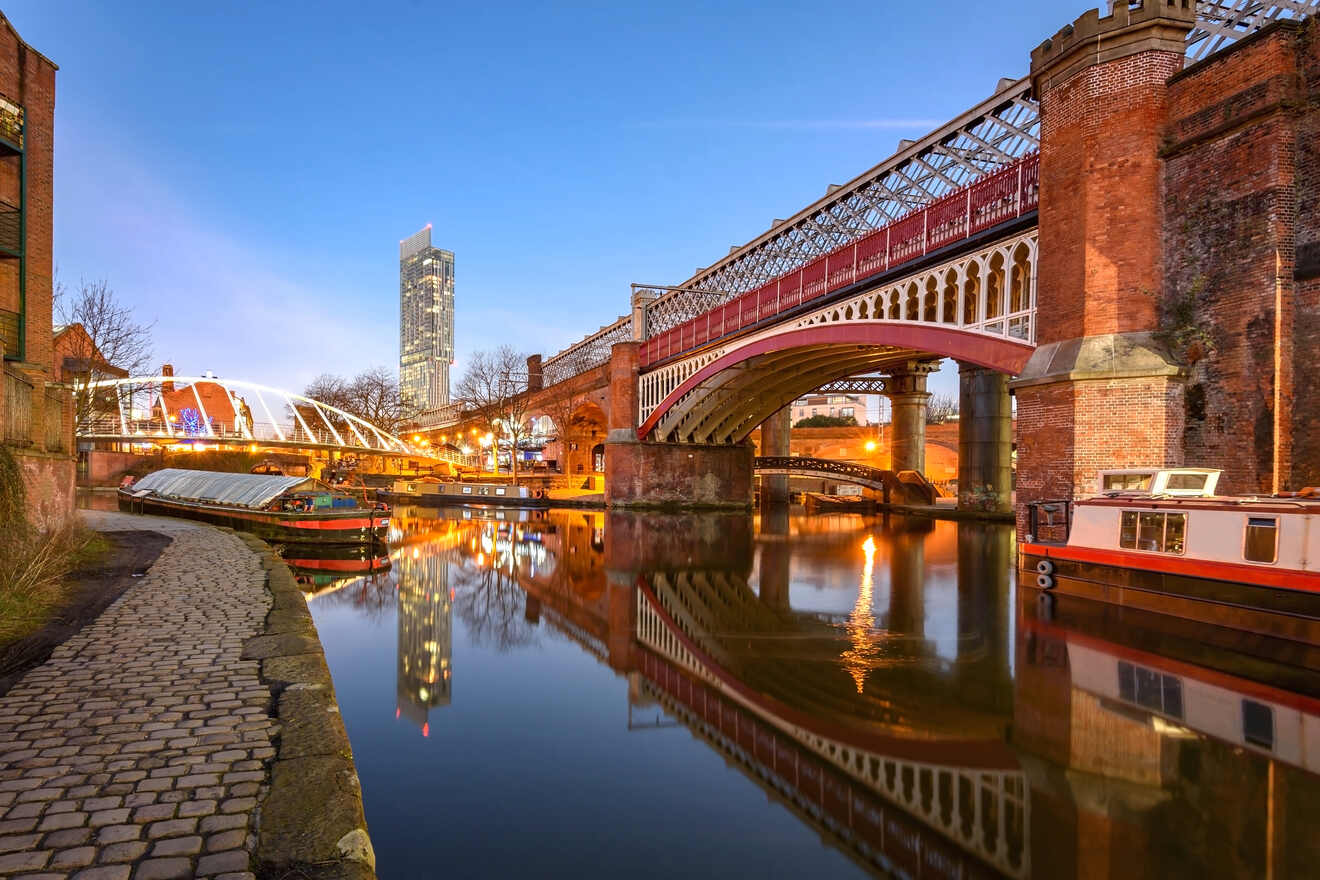 We are at the end of our amazing journey through Manchester's diverse and unique neighborhoods: the vibrant city center, the bohemian Northern Quarter, the sport fanatic favorite Salford Quays and Old Trafford, and the historical charming Castlefield! All of them offer great accommodations for any budget, interest, and traveler, have you made your choice?
If you still don't know where to stay in Manchester I don't blame you, we went through so many options! So let me help you and give you my favorite hotels, with great location and reviews:
Stock Exchange Hotel – get a luxurious unique experience without having to renounce comfort!
Dakota Manchester – chic hotel with great central location, only a 30-minute drive from Manchester Airport
I hope you enjoyed my guide and that it will help you have an unforgettable stay in Manchester, an original and lively city! Once you find the perfect option for your holiday, I strongly suggest you book your accommodation immediately, this is a much-loved tourist destination in northern England and places go fast!
If you have any questions, thoughts, or tips about Manchester or a particular hotel, please leave them in the comments. I am looking forward to receiving new inputs and answering you!
Have a wonderful trip,
Elena
---
Pin it for later!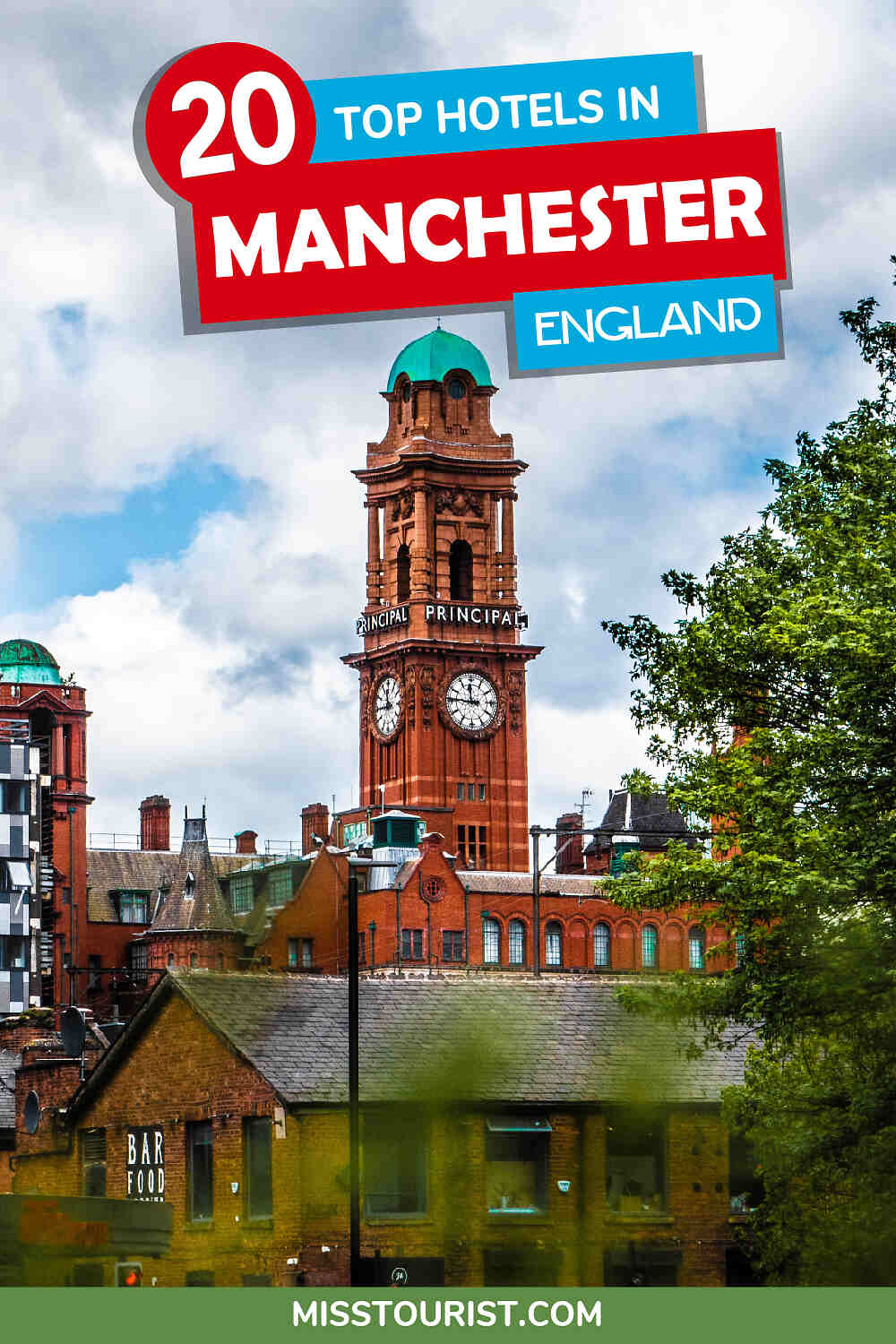 Pin it for later!