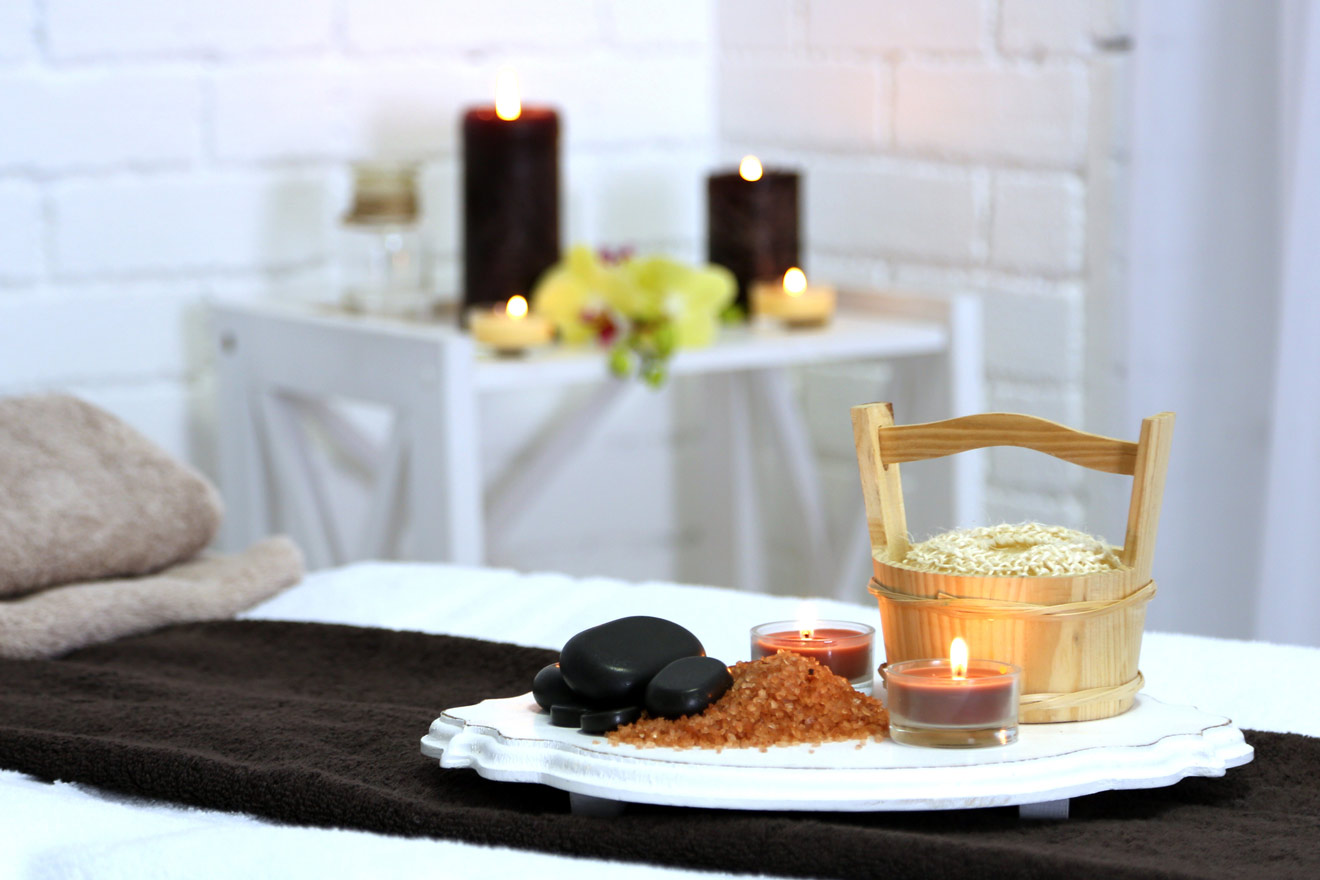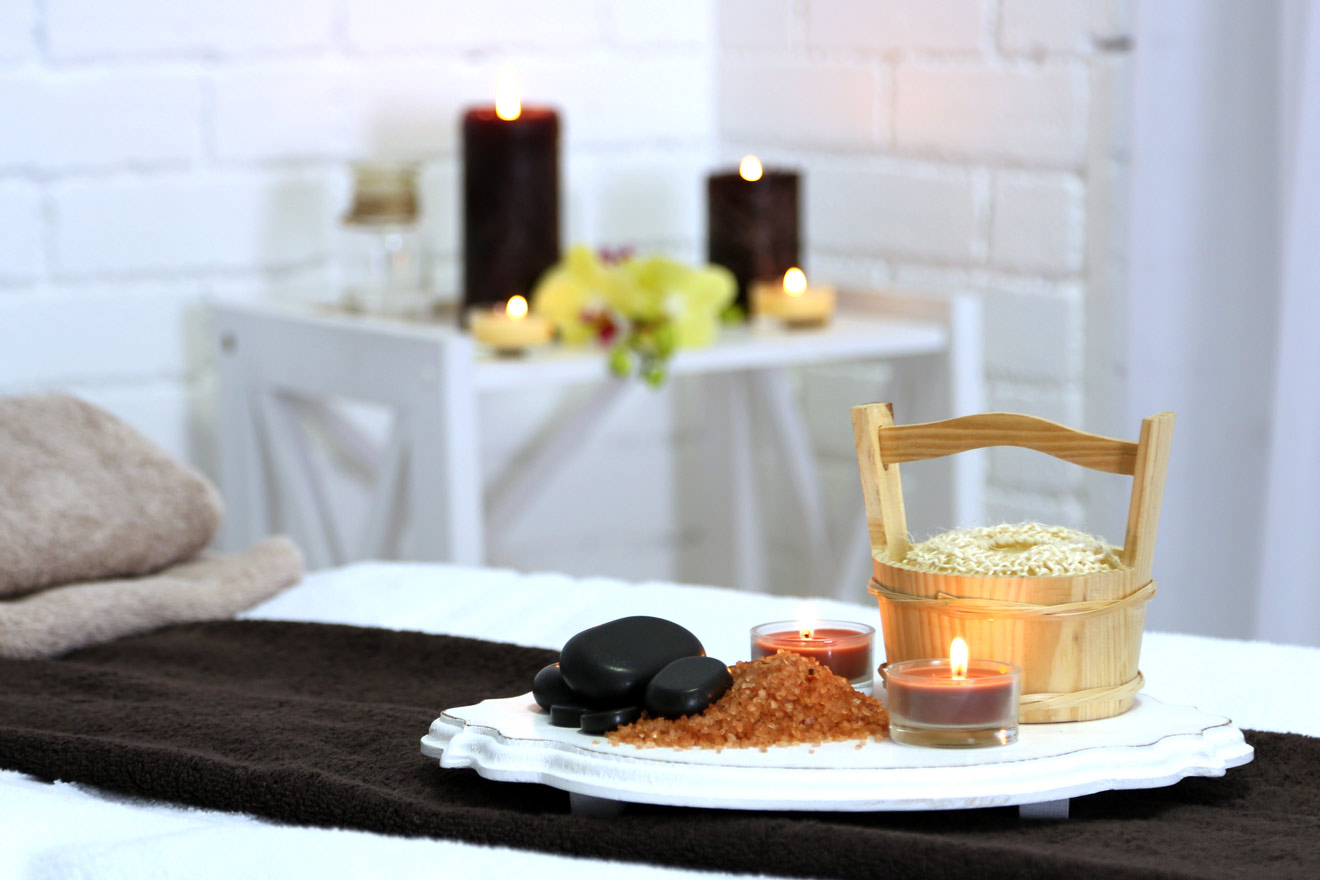 Can you already smell the essential oils and the burned sage? Me too! Yorkshire sure is filled with surprises, and today I'm going to reveal some of its most fabulous places!
In this post, you'll find the best spa hotels in Yorkshire, which I listed from most to least expensive, so you can quickly scroll and find the perfect fit!
What's more, since this historic county in the north of England is magical and rich in both architecture and nature, here you'll find hotels in cities and also super secluded parklands. So you can easily choose something to perfectly suit your spa break desires!
But remember that everyone is looking for the best spa breaks (which are a huge thing now!), and we all want a room in the dreamiest locations. So I think making your reservations early will save you 3 important things: money, time, and value!
I've already divulged too much. Let's go!
If you are in a hurry
Made you all curious already? If you can't wait to discover these unique hotels, check out the list below, it features the best ones:
If finding locations gives you a headache, check out the map below. It has all the hotels that I'll talk about in the post:
1. Grantley Hall – 5-star hotel with 2 swimming pools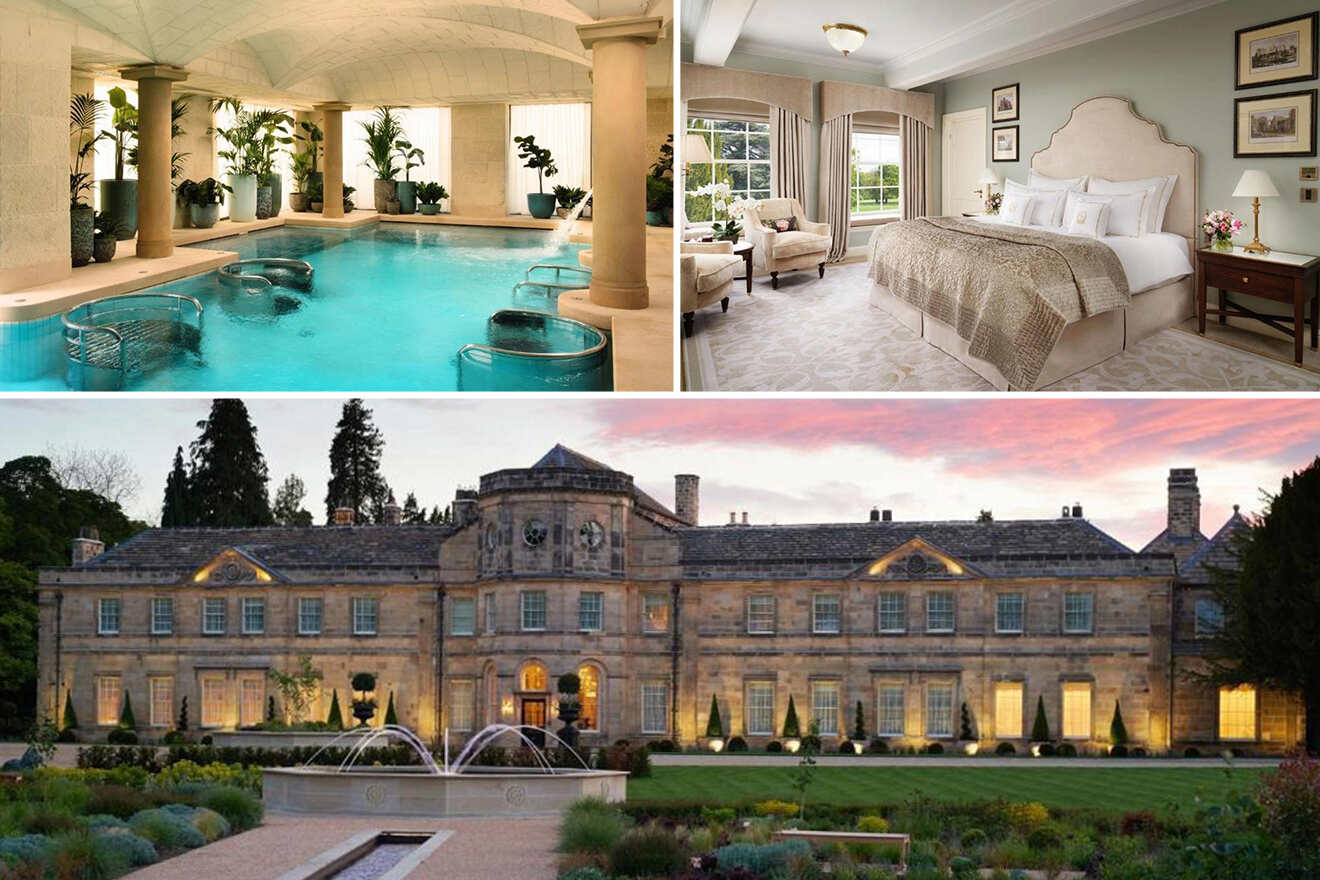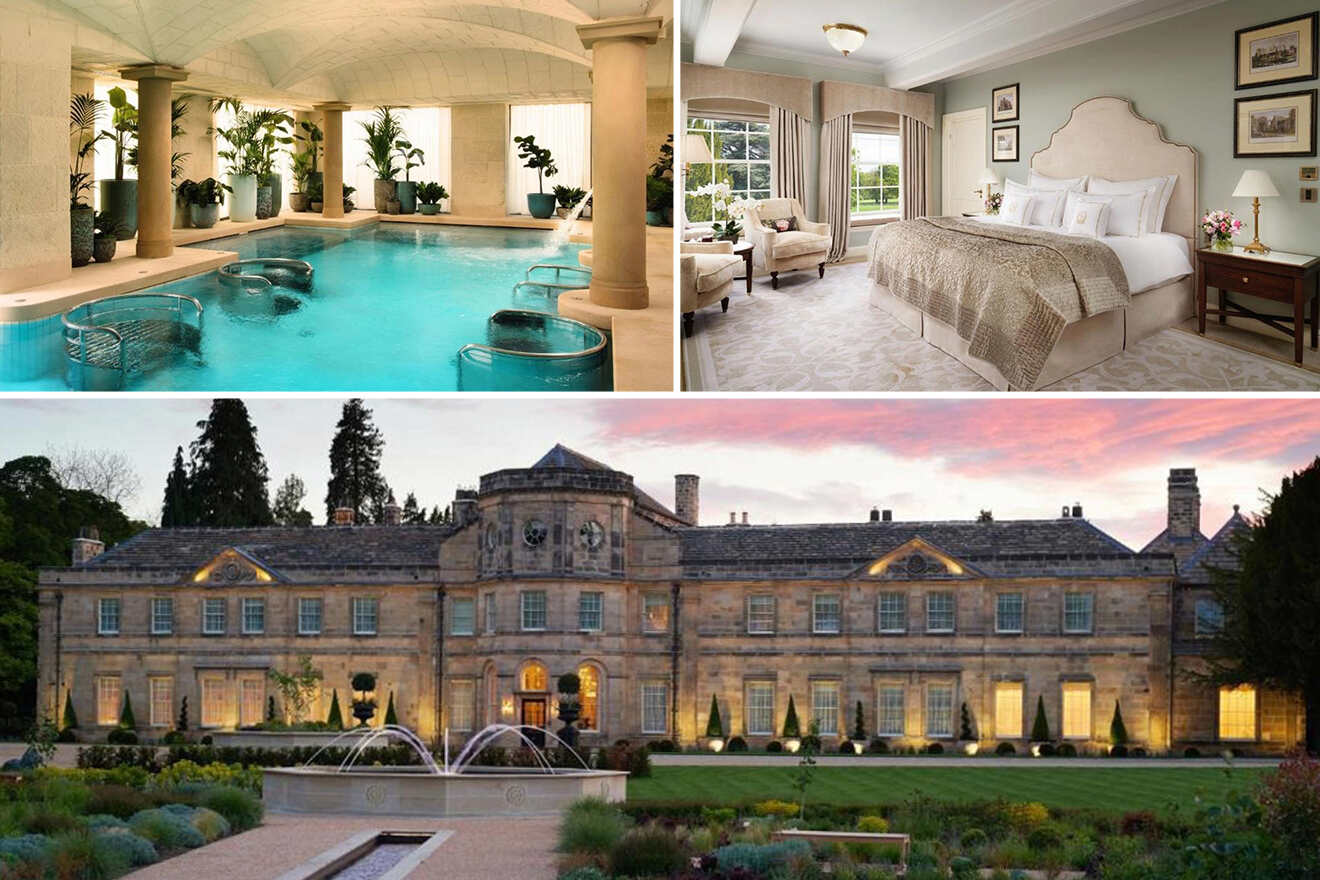 Escape from your daily routine in one of the most historic counties in England where you'll find incredible spa hotels! This one is a favorite because it's set in a beautiful old (and refurbished) mansion in the Yorkshire Dales, surrounded by landscaped gardens. And, of course, it also offers fabulous spa experiences!
Enjoy afternoon tea in their classy restaurants, then head to the spa for some beauty treatments, full body massages, a long facial, and of course, a dip in the indoor swimming pool and spa bath. If you're up for a short nap after, go to one of their luxury rooms and cozy up in that comfy bed!
2. Rudding Park – featuring an award-winning restaurant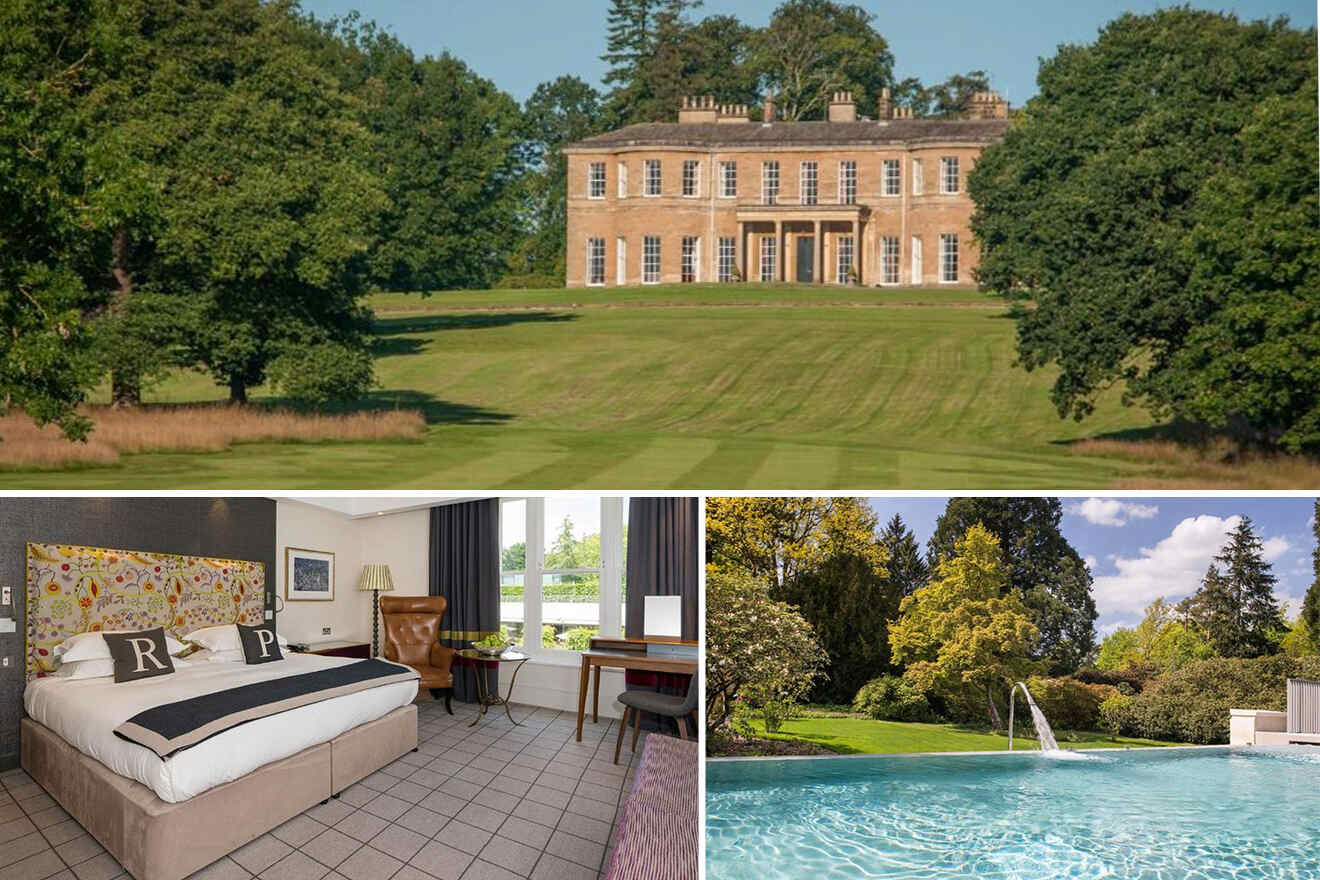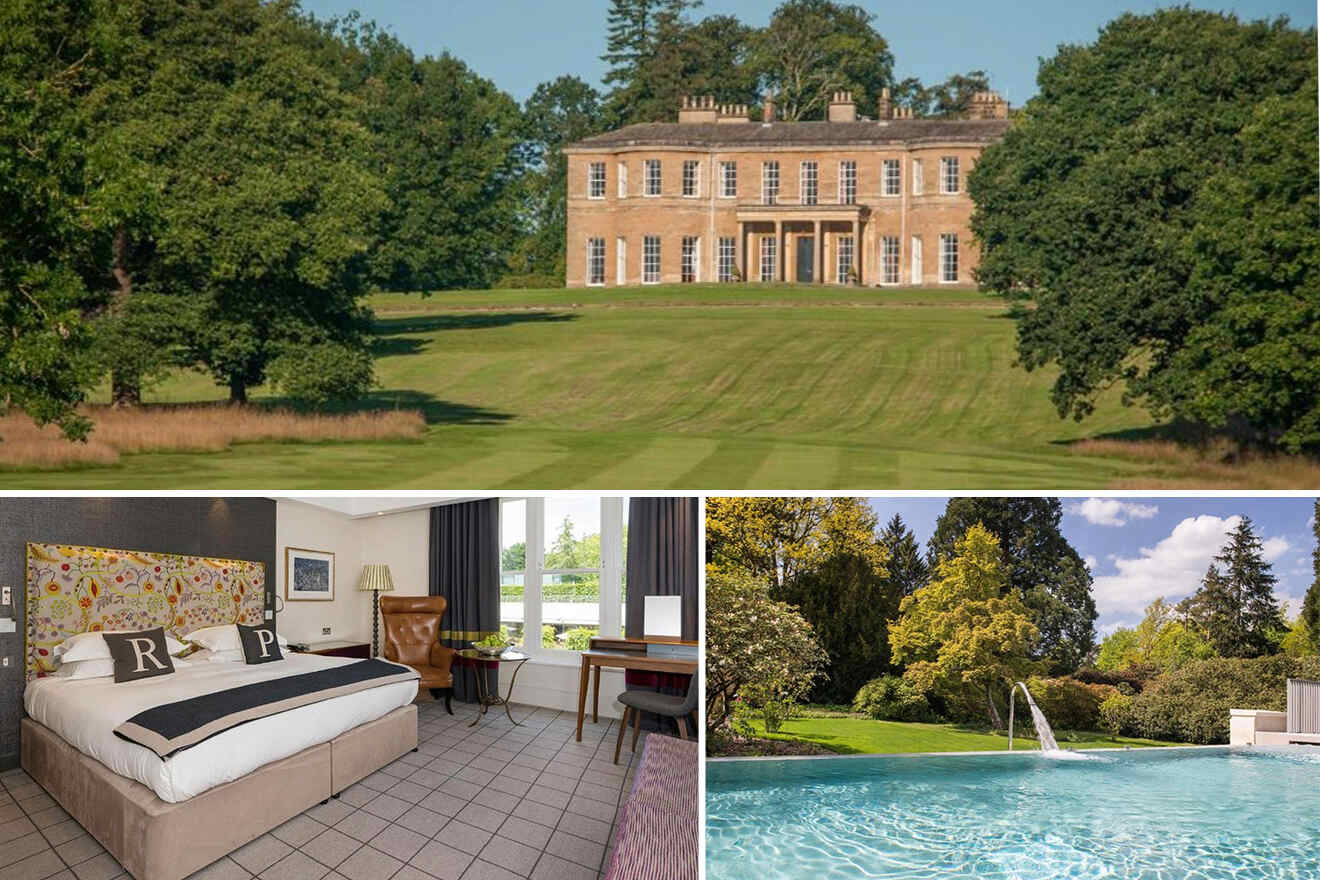 Immerse yourself in the beauty of the English countryside in this spa hotel set in a 19th-century parkland in West Yorkshire! Their luxury spa features incredible facilities like a juniper log sauna and light therapy! And you can even upgrade to the rooftop spa and garden to try thermotherapy and hydrotherapy experiences!
And what goes perfectly before a spa session? How about improving your skills on the golf courses? Well not only does this hotel have a 6-hole short course and a modern fitness center, but get ready to indulge in the dishes at the award-winning Horto restaurant and relax in the private cinema. But don't forget that these are the best spa hotels in Yorkshire, and they'll sell out fast. So make your reservations immediately after picking your favorite so you won't miss it!
3. The Devonshire Arms Hotel – a beautiful country hotel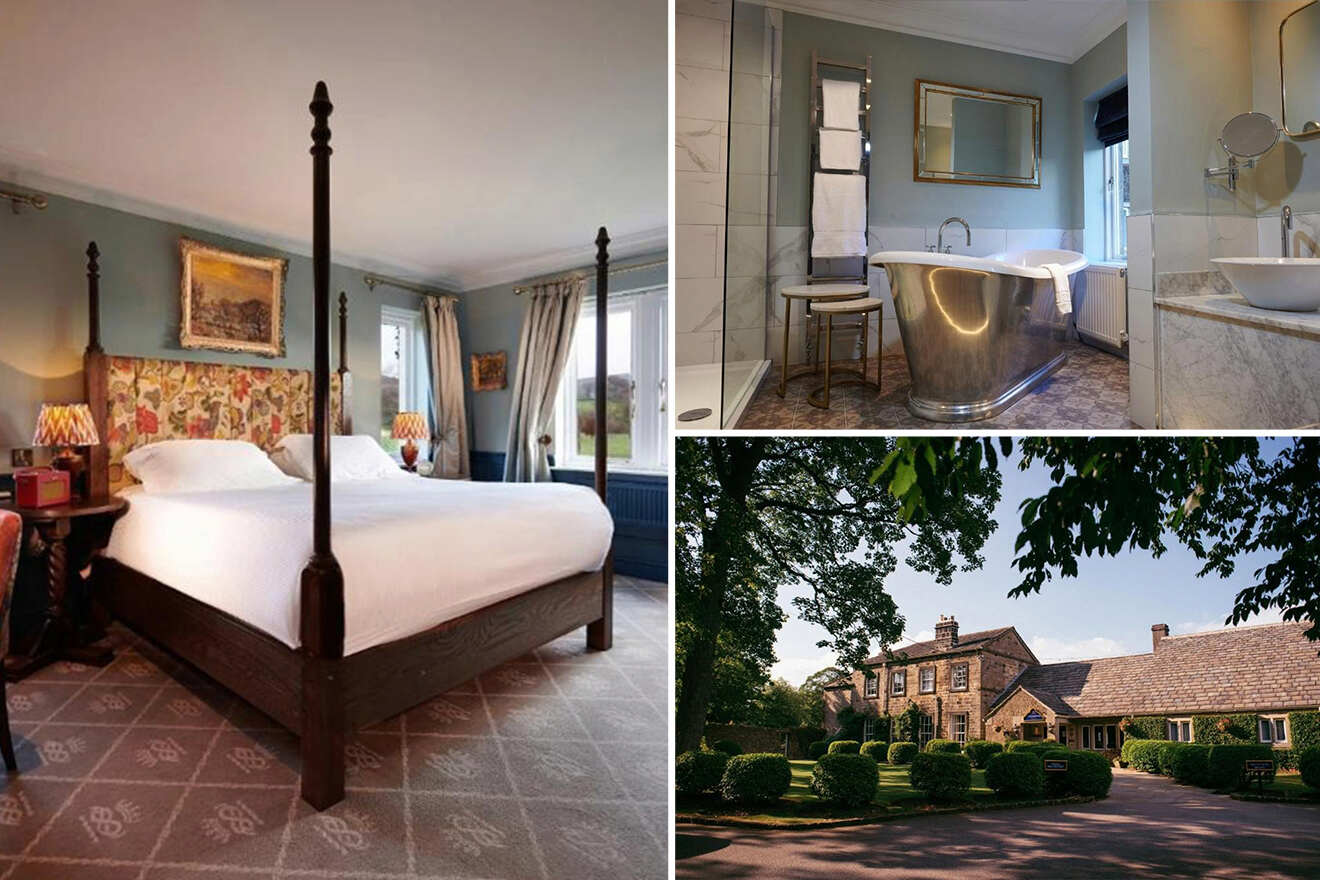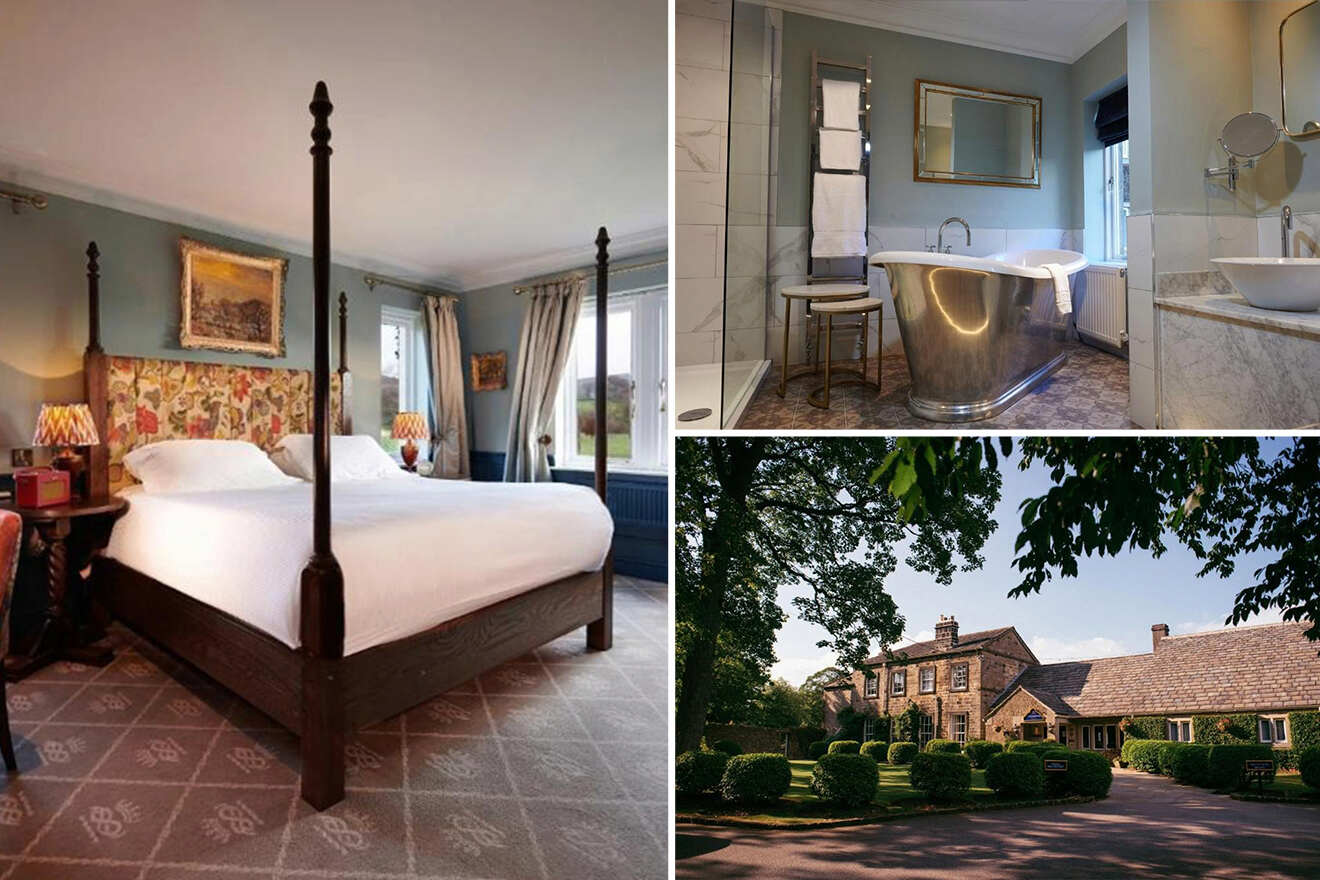 Live your Downton Abbey dream life at this luxury spa hotel set on the beautiful Bolton Abbey Estate. The country house doesn't shy away when offering the most incredible spa facilities! From steam rooms to various spa treatments and a great hot tub will be waiting for you!
All the rooms at the hotel are beautifully decorated with unique furniture and offer garden views. And we know all spa breaks are so much better when the food is good! Luckily this place has a four-star AA Rosette awarded restaurant that serves locally sourced food that is simply delicious!
4. Swinton Park – charming hotel with 3 swimming pools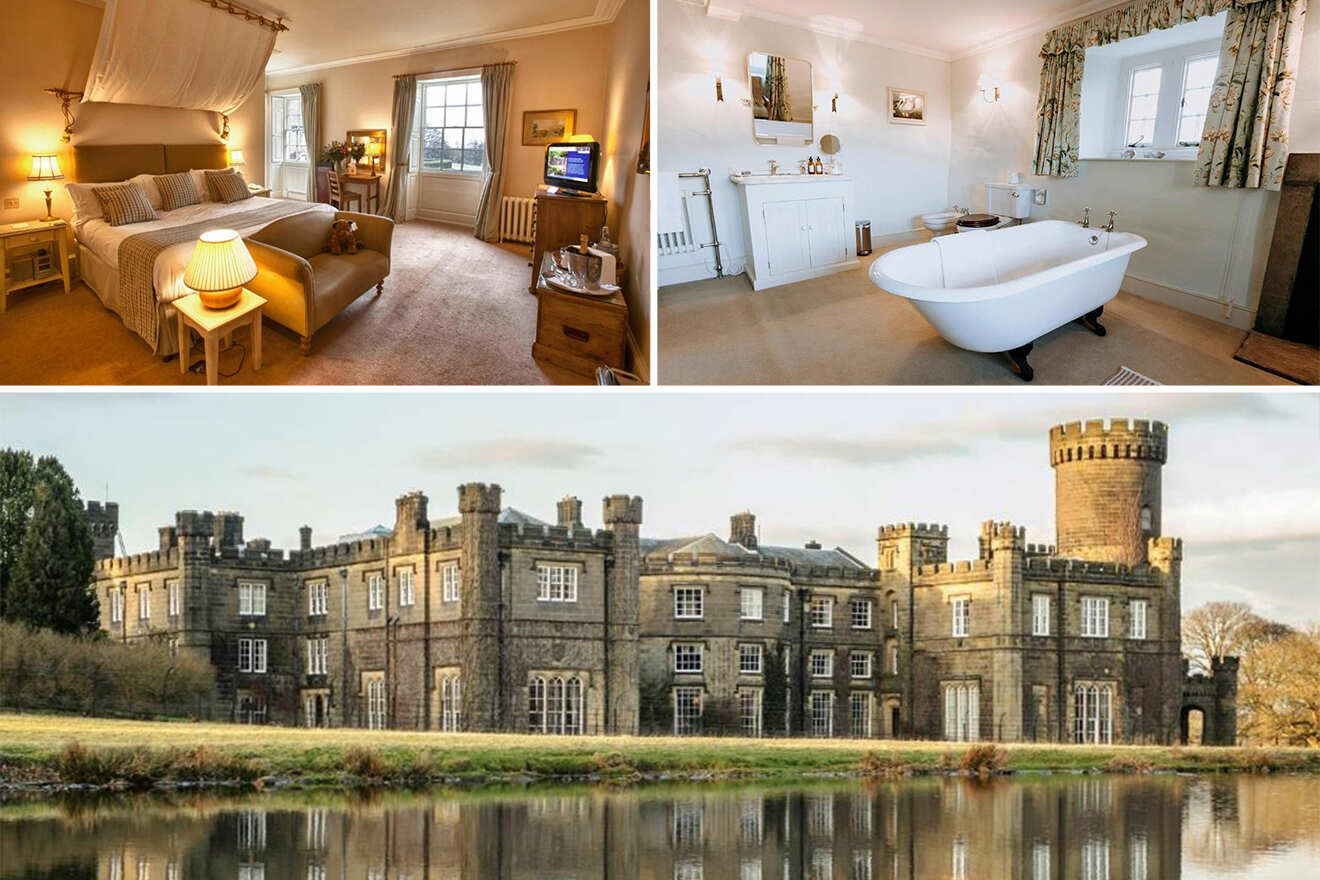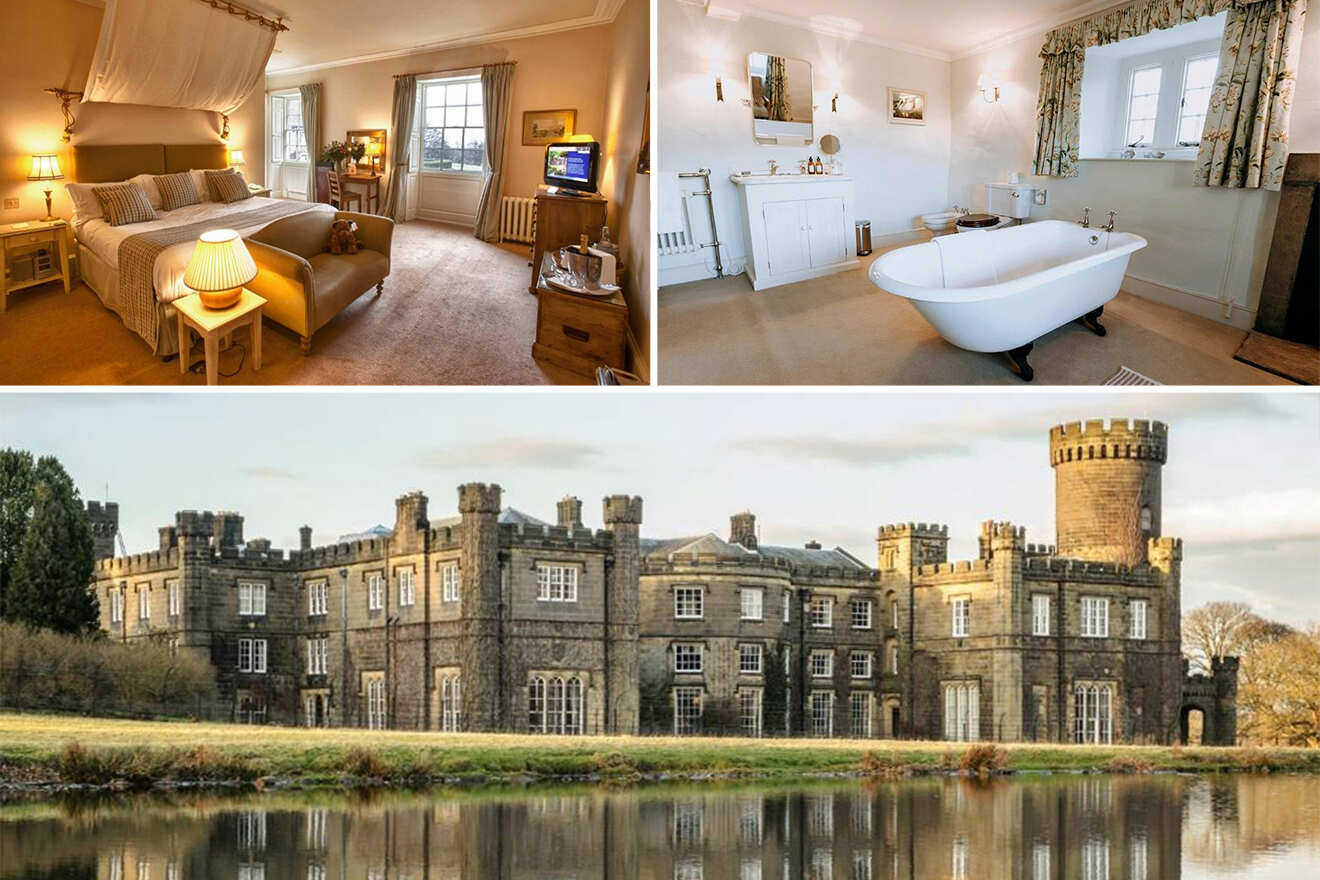 Can you already feel the natural smell of essential oils and hear the ambient music? Me too! Enjoy one of the best spa breaks in this mesmerizing hotel set in a historic house that belonged to the Cunliffe-Lister family, near Yorkshire Dales National Park, in North Yorkshire.
Their spa treatments will make you feel like you've just stepped down from a cloud and help you reconnect with yourself and everything around you. Get ready to relax in the outdoor natural pool, steam room, and sauna! All that in time for your afternoon tea and horse riding activities! This is the life!
5. Rockliffe Hall Hotel – countryside hotel with golf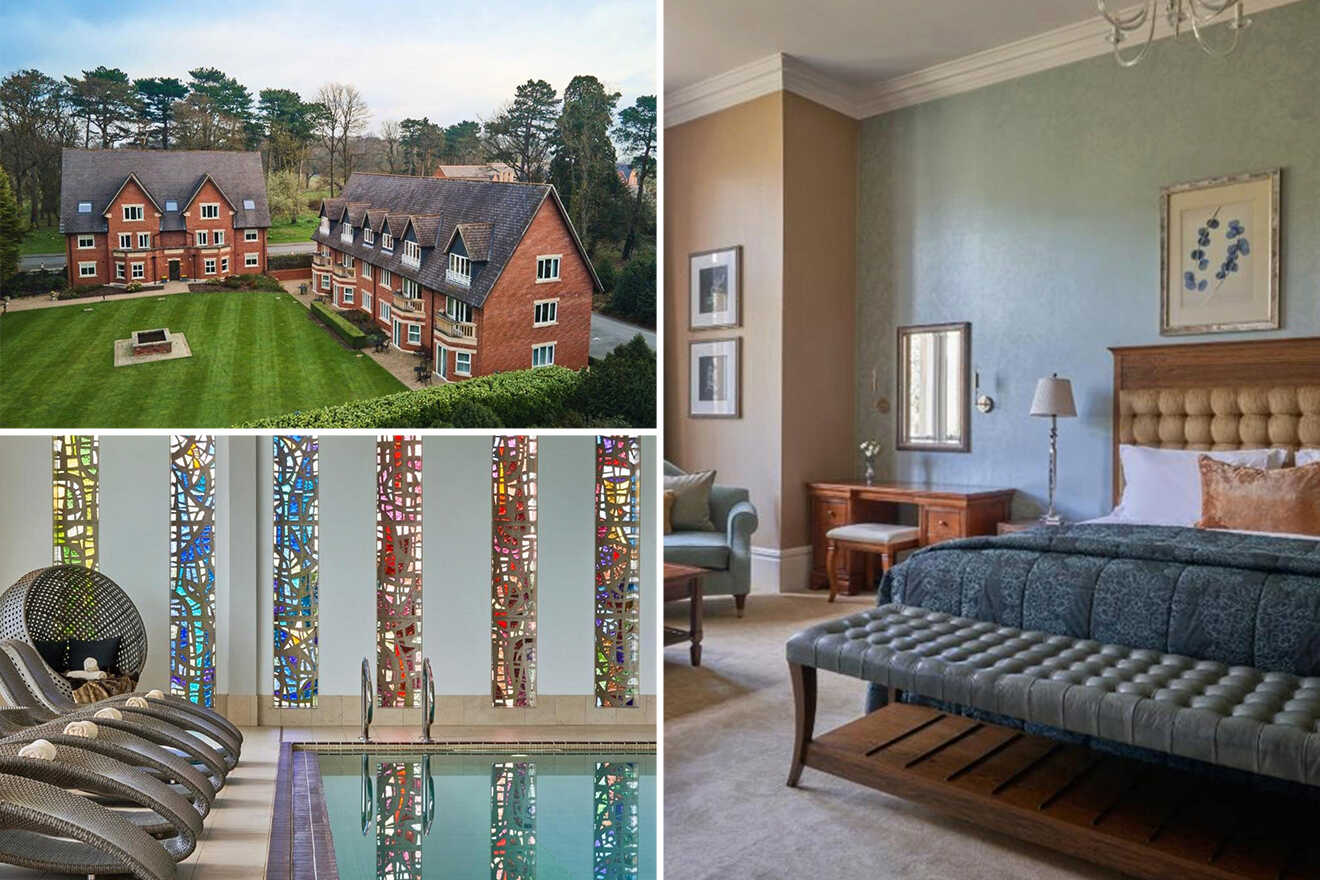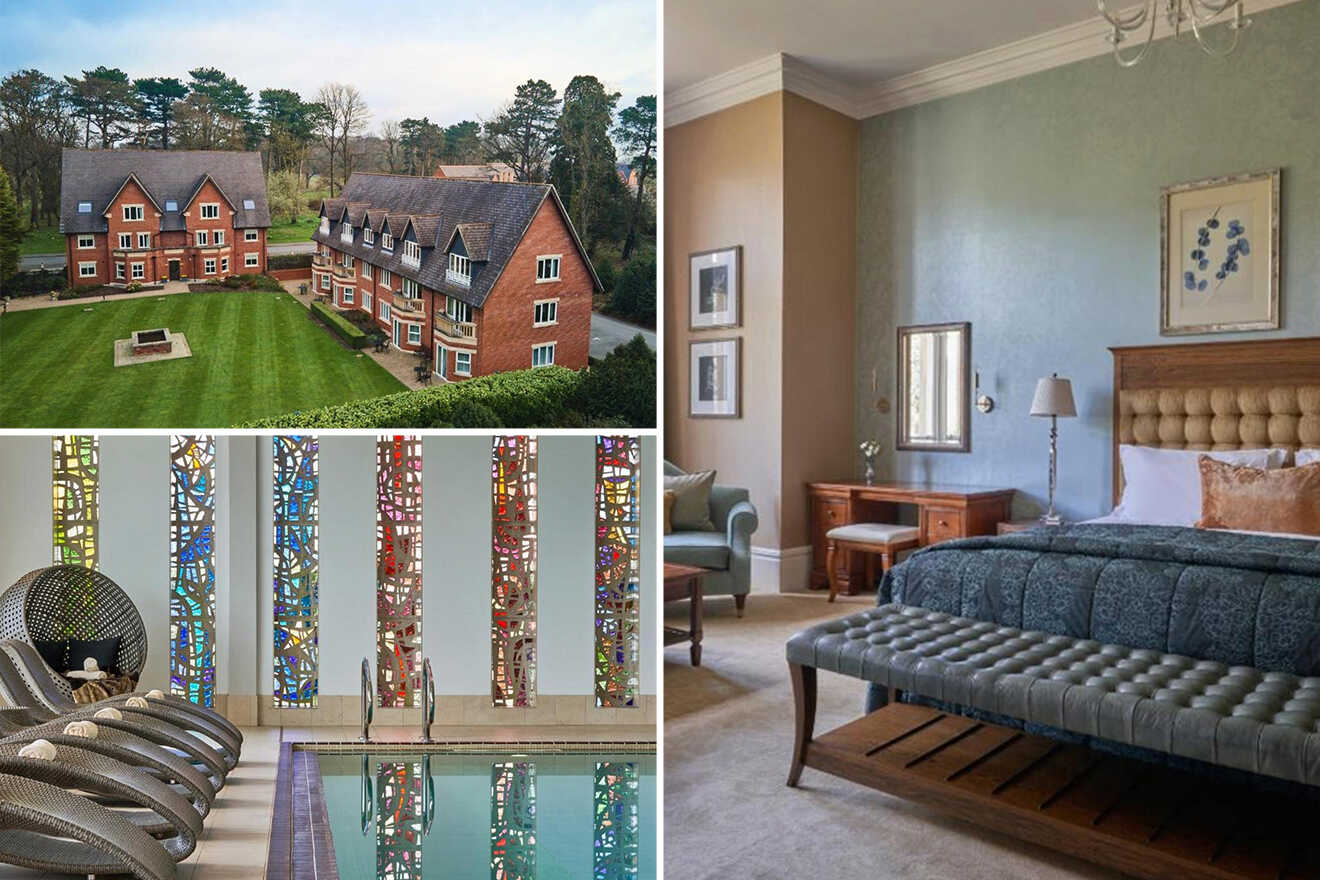 The north of England is magical, and there are many places to stay in Manchester that prove my point! But today, we're traveling to Yorkshire's countryside and staying at a beautiful hotel with one of the country's largest spas! Wow!
That means they offer so many spa treatments including massages, a foot spa, a cool steam room, and a hot tub. If you're looking for a romantic spa break or just coming with your friends, this place has it all! Plus golf courses, archery, and horse-riding activities. Enjoy your quiet mornings in the garden while sipping your tea or order room service from the award-winning restaurant up to your suite with a private bathroom!
6. Coniston Hotel Country Estate – with an award-winning spa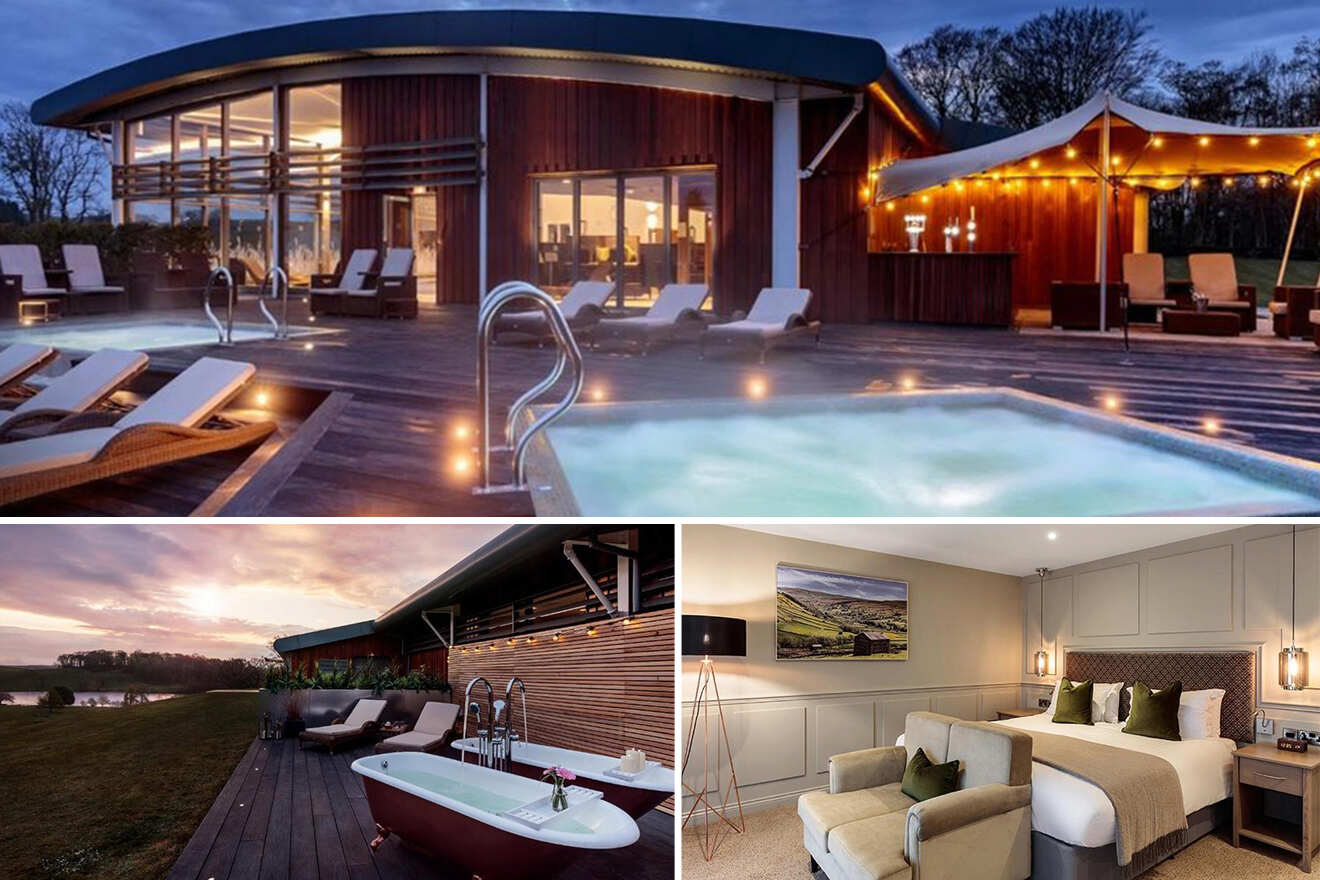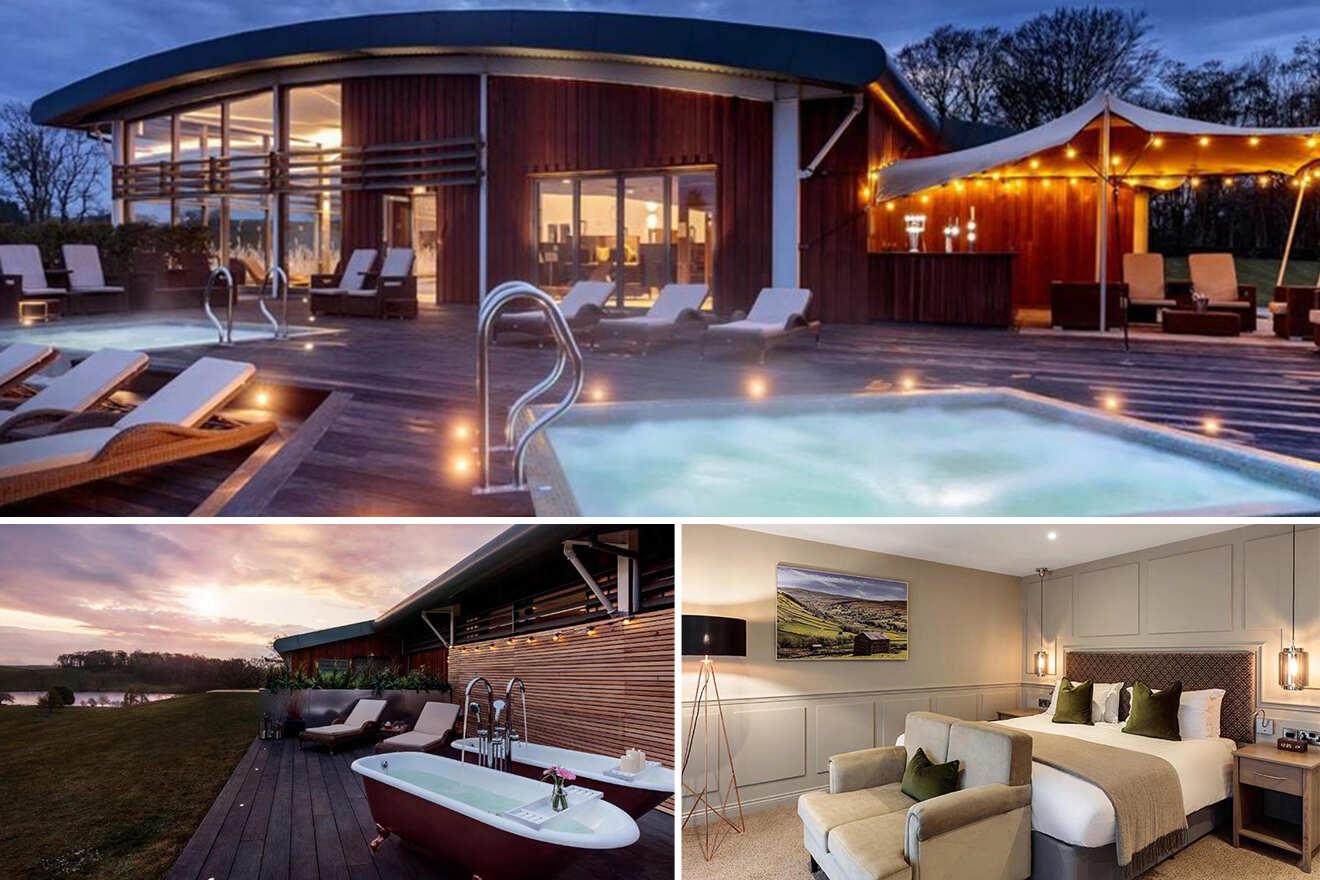 Planning to do nothing but relax during this spa break? I've got just the hotel for you! Set on a 1,400-acre estate, this hotel offers a dreamy setup where you'll be surrounded by forest views and hear only the birds sing all day!
Their award-winning spa has different treatment rooms, including a relaxation room, a steam room, and an aromatherapy room. Plus many other things are ready to help you relax, reconnect with nature and enjoy! Grab your swimsuit to chill all day in the infinity pool or indoor pool! But hey, if you're also looking for some action, the hotel offers land rover experiences on the nearby lands.
7. The Grand, York – a unique hotel set in a historic building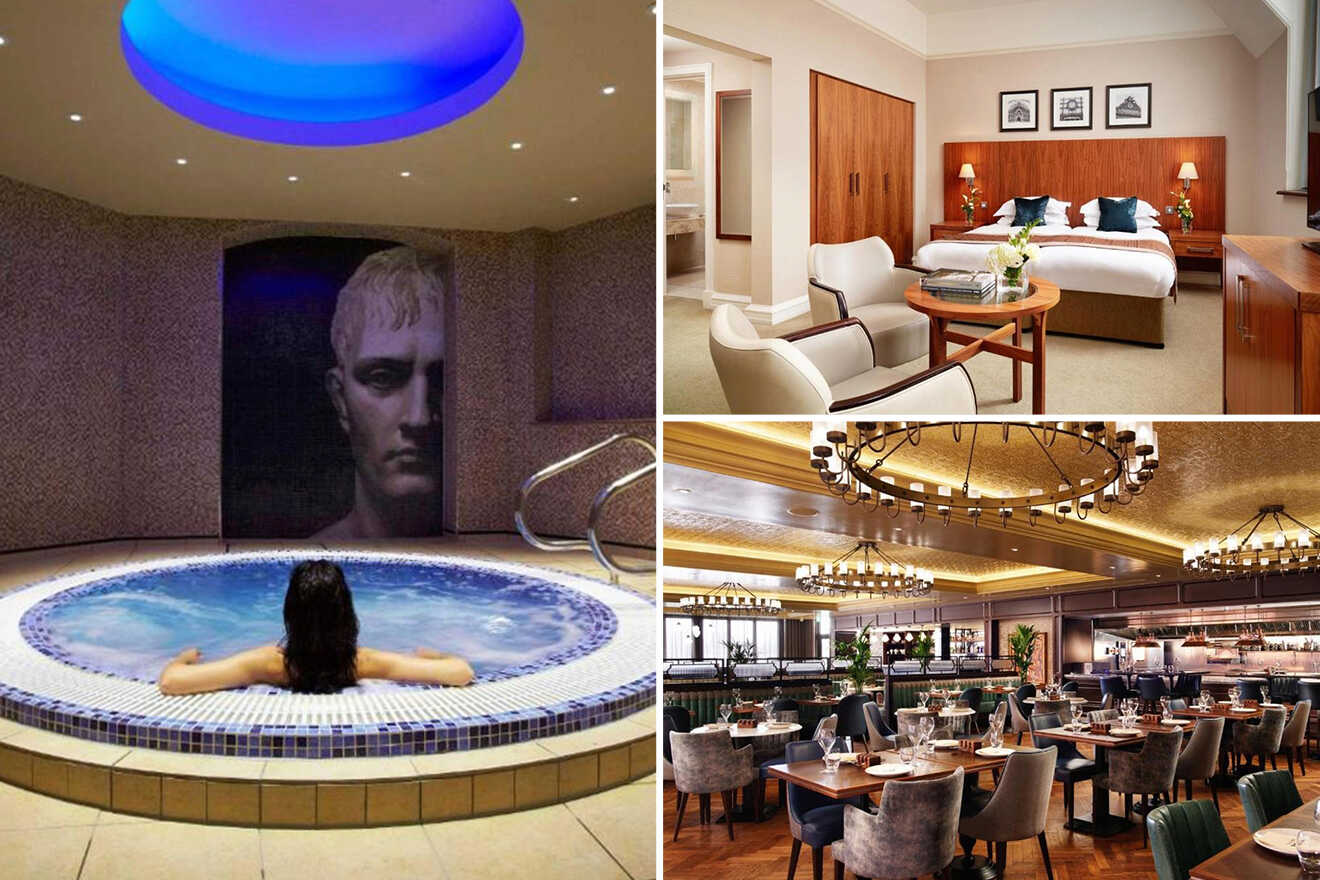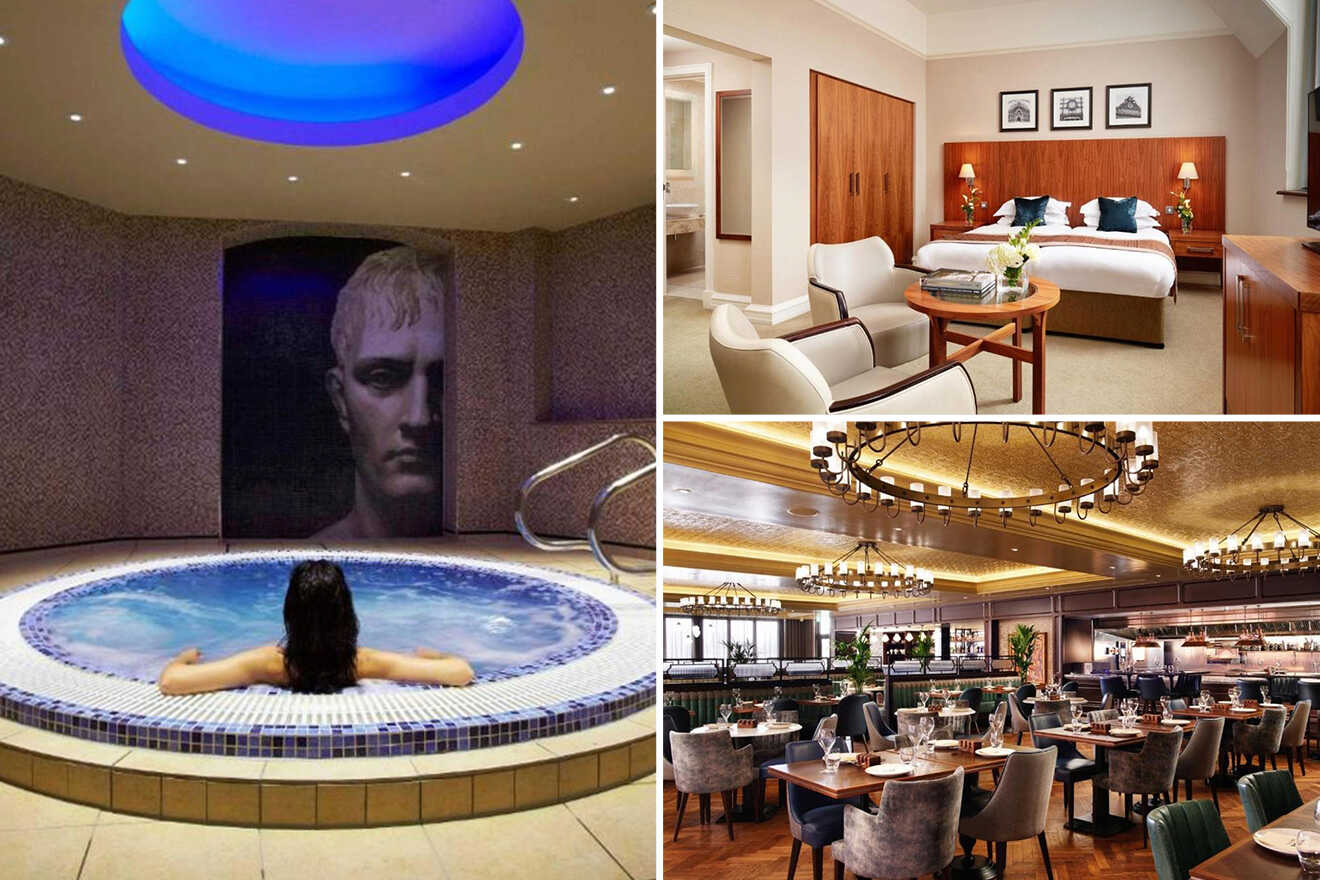 If you like your spa breaks in the city, you'll love this hotel! The Grand York is a charming place set in an iconic Grade II listed building (a former railway headquarters) in North Yorkshire, where you can escape the city noise and relax for hours in their spa baths!
The spa and wellness center features so many incredible facilities that you won't know which one to try first! Your spa access will include all the different treatment rooms, steam room, a Nordic dry sauna, and fitness center. But don't think I'm finished! You'll sleep in the most comfortable beds and rooms with lovely soft decor and large windows to admire the city!
8. Feversham Arms Hotel – a regal Victorian-style hotel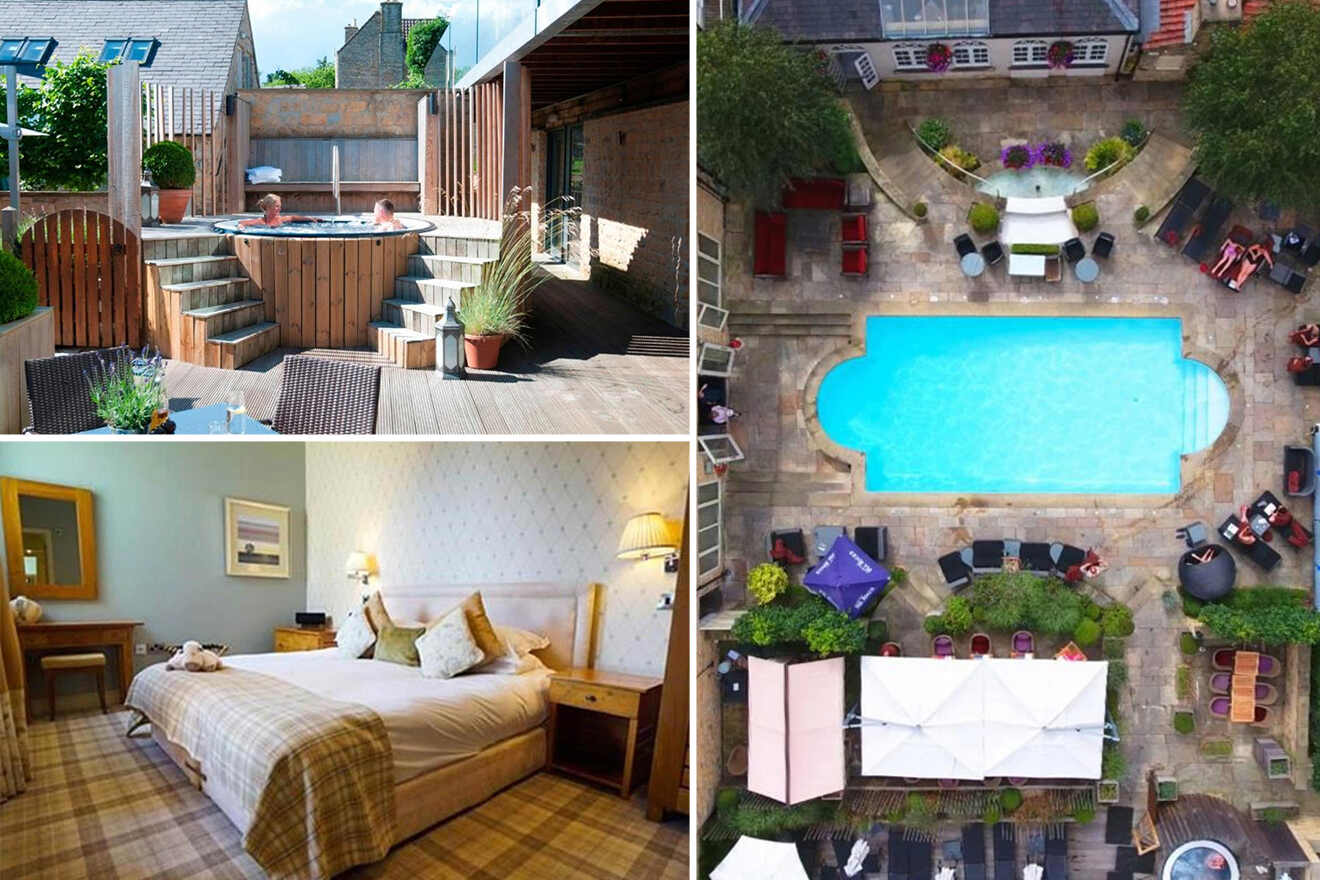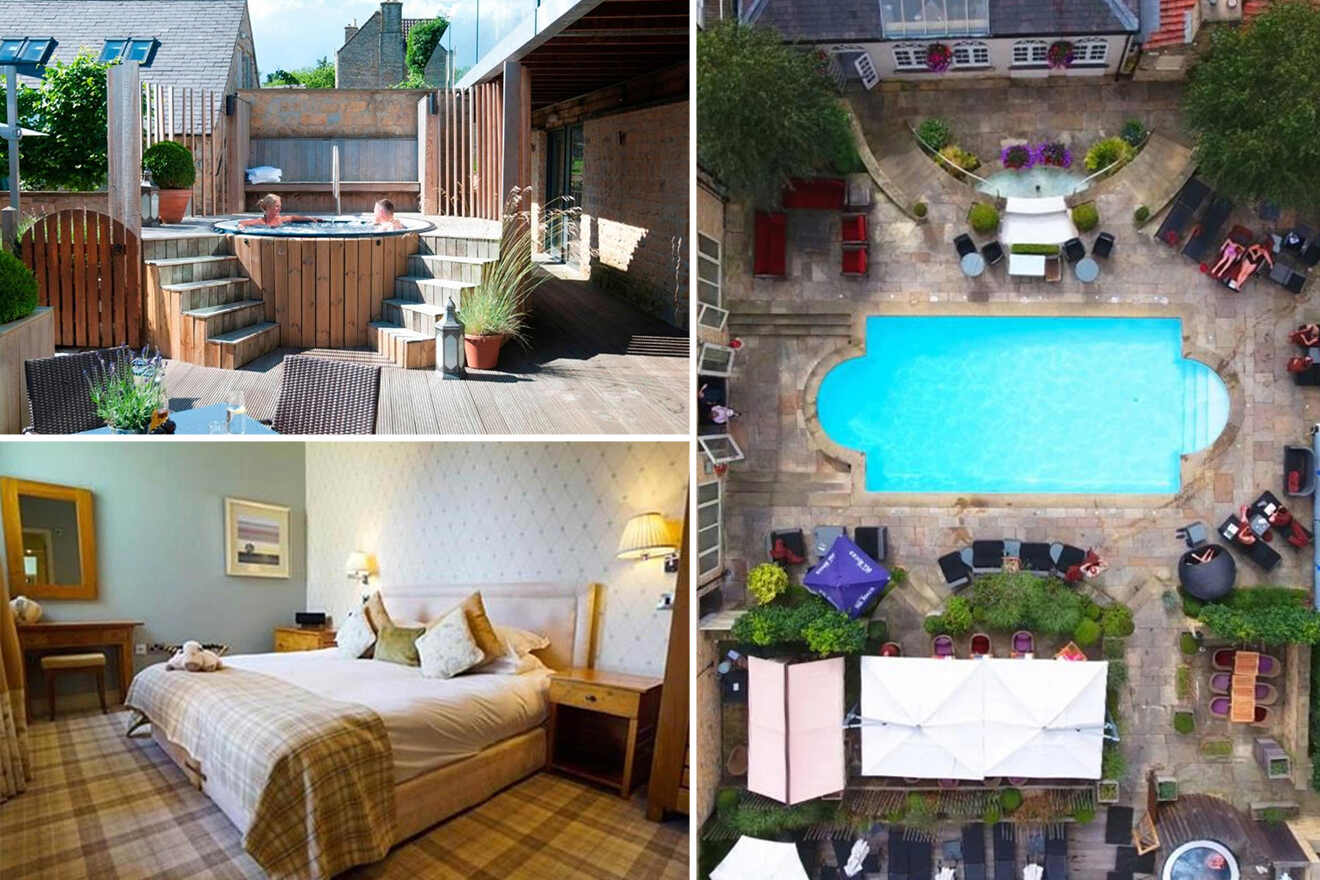 Nothing compares to a getaway to one of the most beautiful hotels in North Yorkshire! This cozy place has everything you need to make this one of the best spa breaks you've ever had! Serving tourists for over 150 years now, the boutique hotel has uniquely designed rooms you simply have to see!
But are you ready to try all of the relaxing spa facilities from their award-winning center? They have the usual beauty and body treatments plus some cool things like the heat experience and an outdoor heated swimming pool. If you're coming by car, you'll have access to free private parking, plus the hotel's location makes it the perfect spot for exploring the attractions around like Castles Howard and Whitby.
9. Wood Hall Hotel – 18th-century building & gardens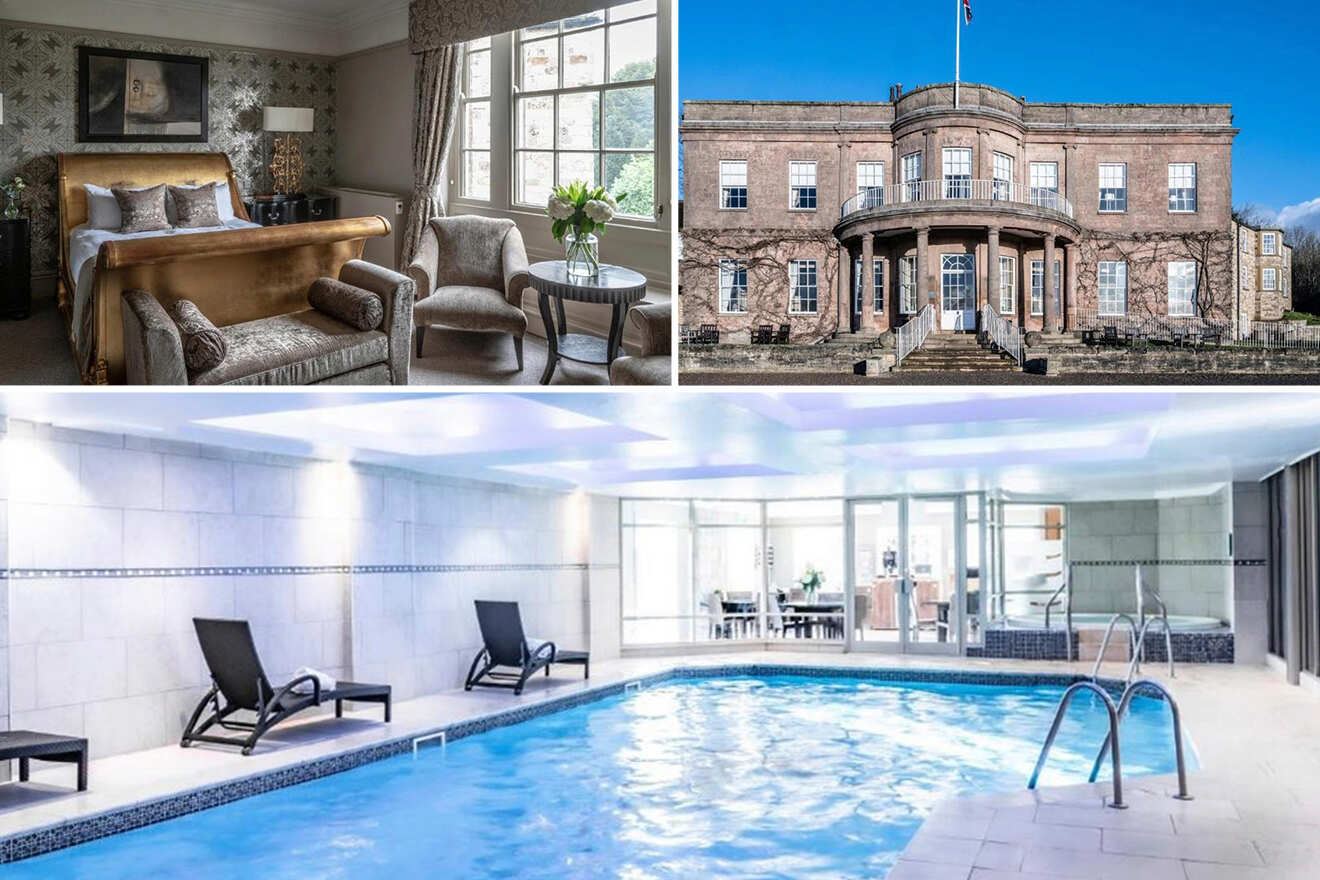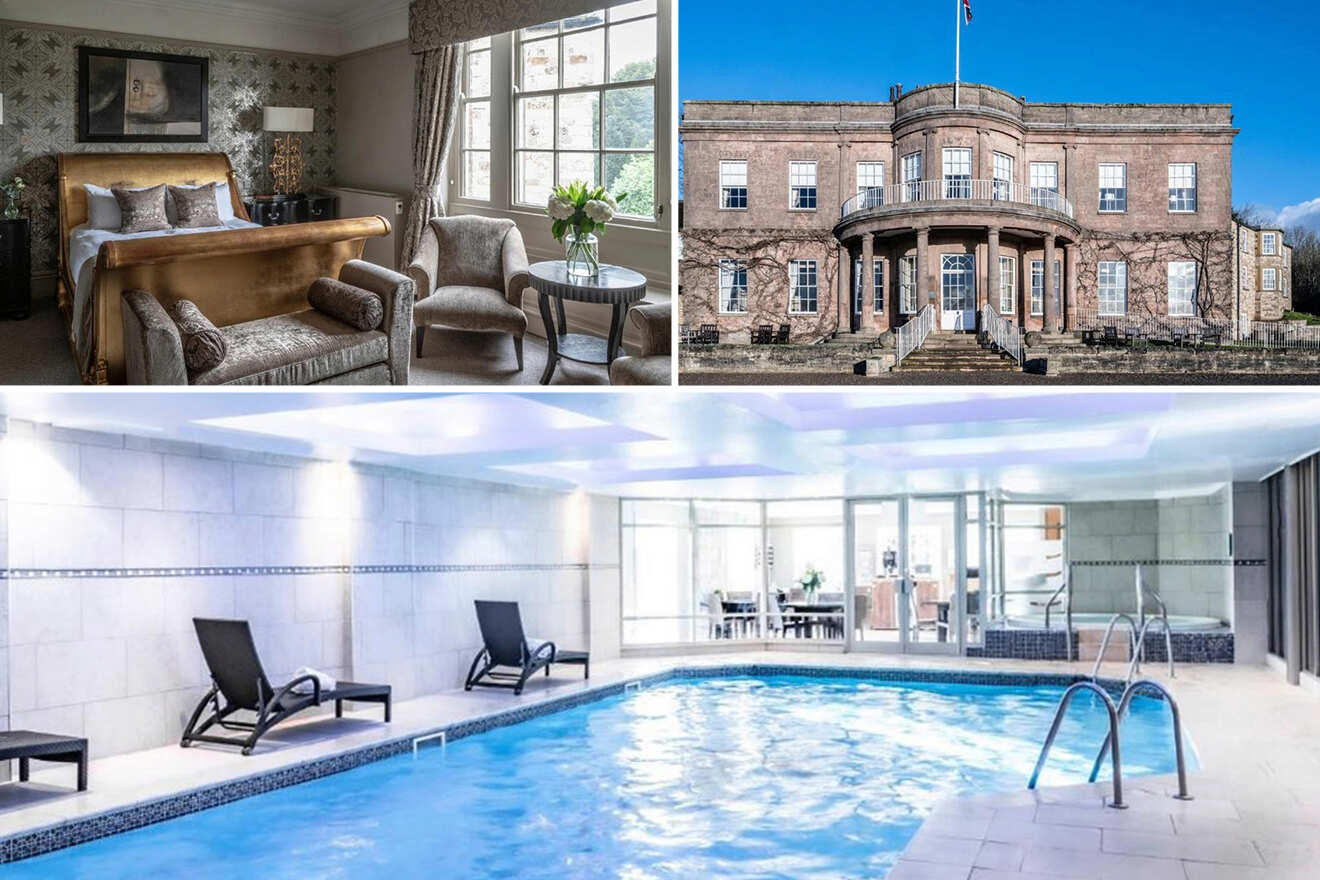 Beautiful location: check! Super old house that looks from a Jane Austen novel: check! Spa services: double-check! Yep, this place seems to have it all, plus the most breathtaking landscaped gardens, which you can explore and feel like you're meeting Mr. Darcy!
Each room has a special design and overlooks the gardens, but I'm sure you want to hear more about their spa! Which has a sauna room, an indoor pool, and where you can get some amazing massages which will feel amazing after a day of exploring the grounds!
10. Malmaison York – a modern hotel with a rooftop terrace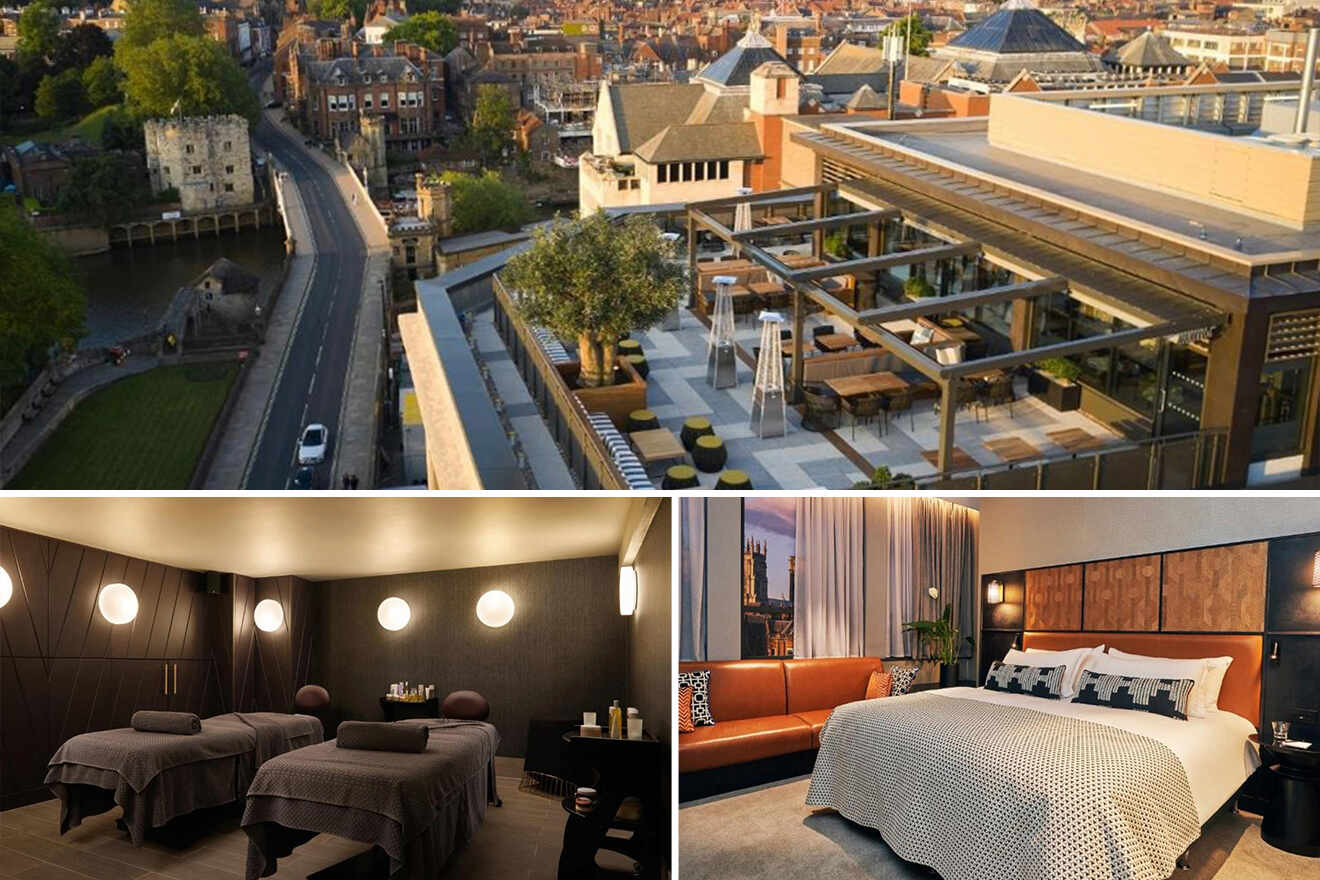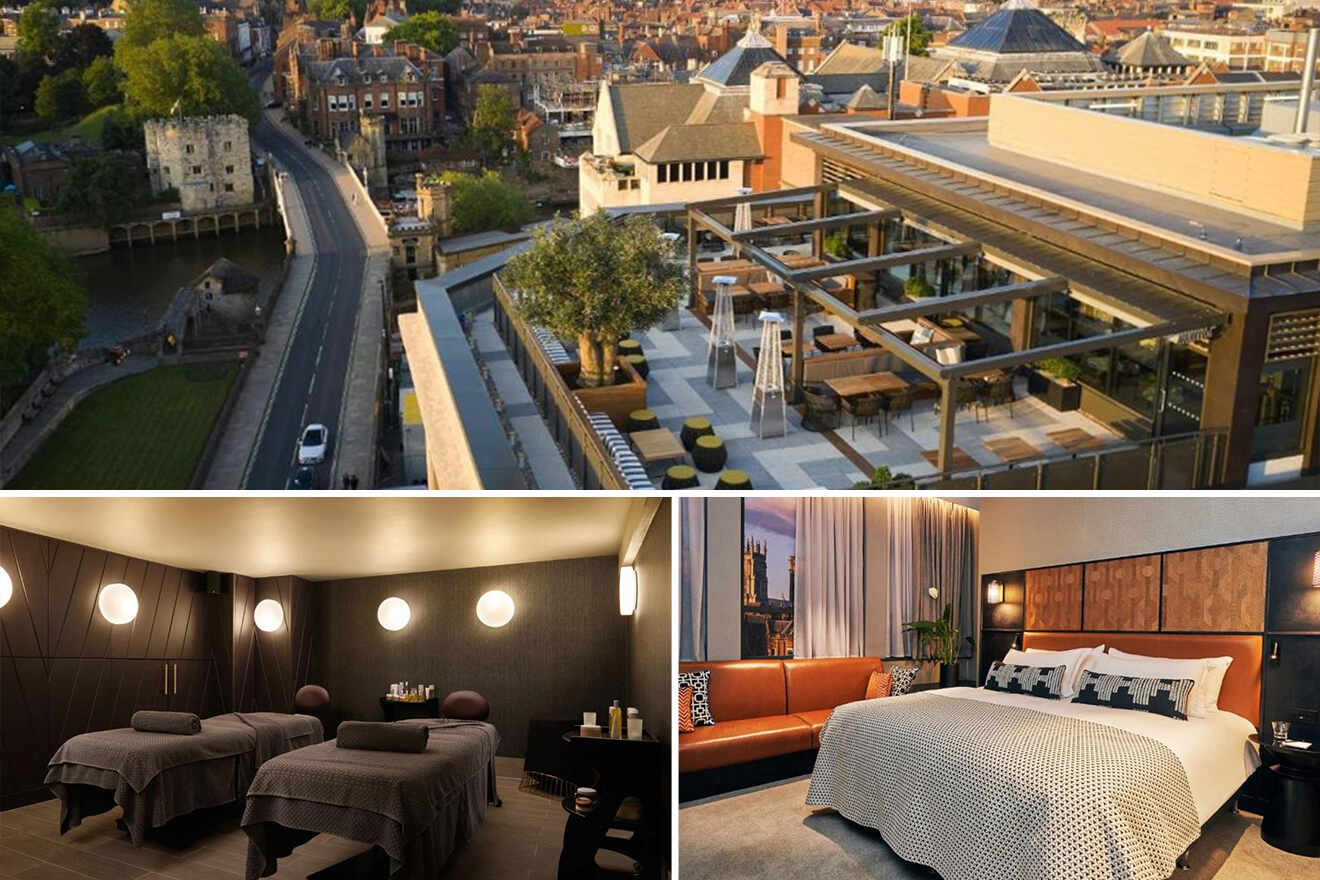 York is a stunning city and one of the best locations for spa breaks! Plus, if you love history, then you've hit the jackpot! The hotels here offer some amazing spa facilities. Like this one which has a relaxation area and different massage packages to soothe your body after all the walking around!
There are 2 restaurants on-site, but my favorite is the one on the rooftop sun terrace from where you can admire the whole city, including their beautiful Gothic Cathedral. After a day filled with spa treatments and exploring, you'll want to crash in your rooms, which are so cool! They have this modern design with elegant touches and also feature great city views!
11. No 1 by GuestHouse – with a special spa in the cellar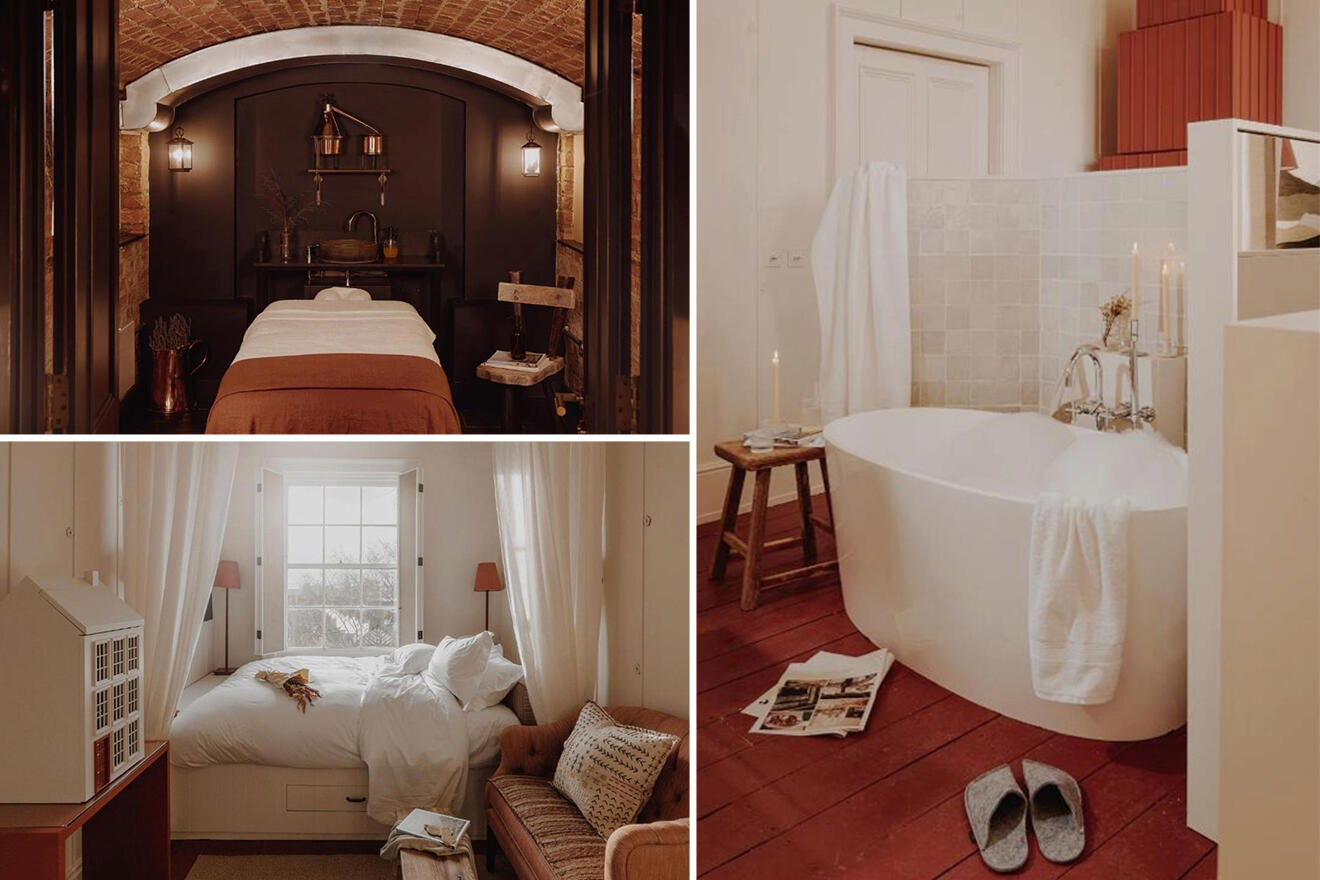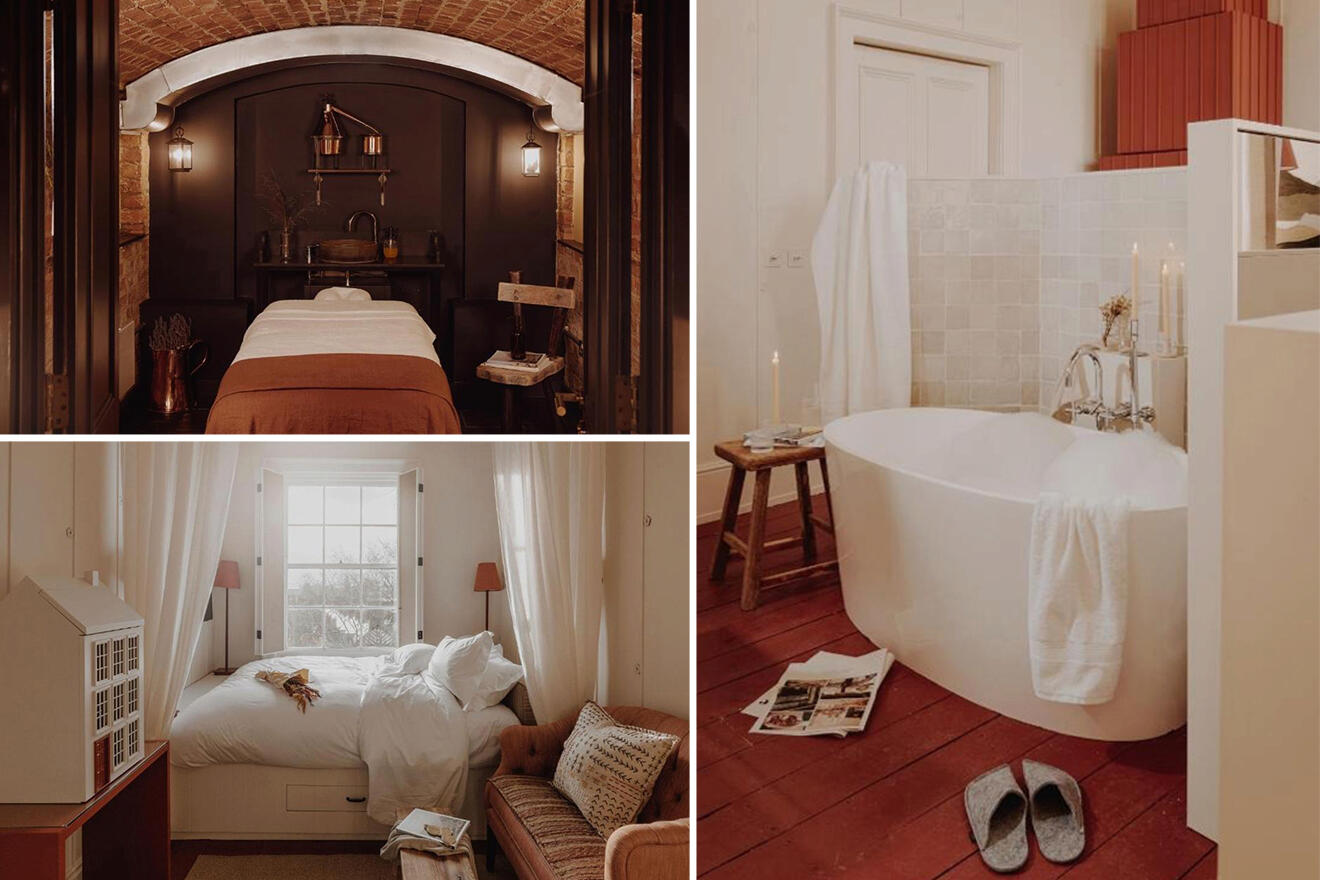 Who doesn't love quirky, trendy hotels that look as if they were taken out of a magazine? This is one of them, and warning, you'll want to book a room the minute you see it! Set in a city townhouse, the accommodation with a spa in the cellar!
How cool is that? Besides all the tranquility you'll feel from massages and relaxation rooms, you won't hear a thing from outside, which is super ingenious since the city can get loud! Also, since it's a Grade II Listed Regency building, they kept those authentic details, the high ceilings, ivy-colored walls, and charming staircase, which make it so charming!
12. Waterton Park Hotel – countryside hotel with a golf course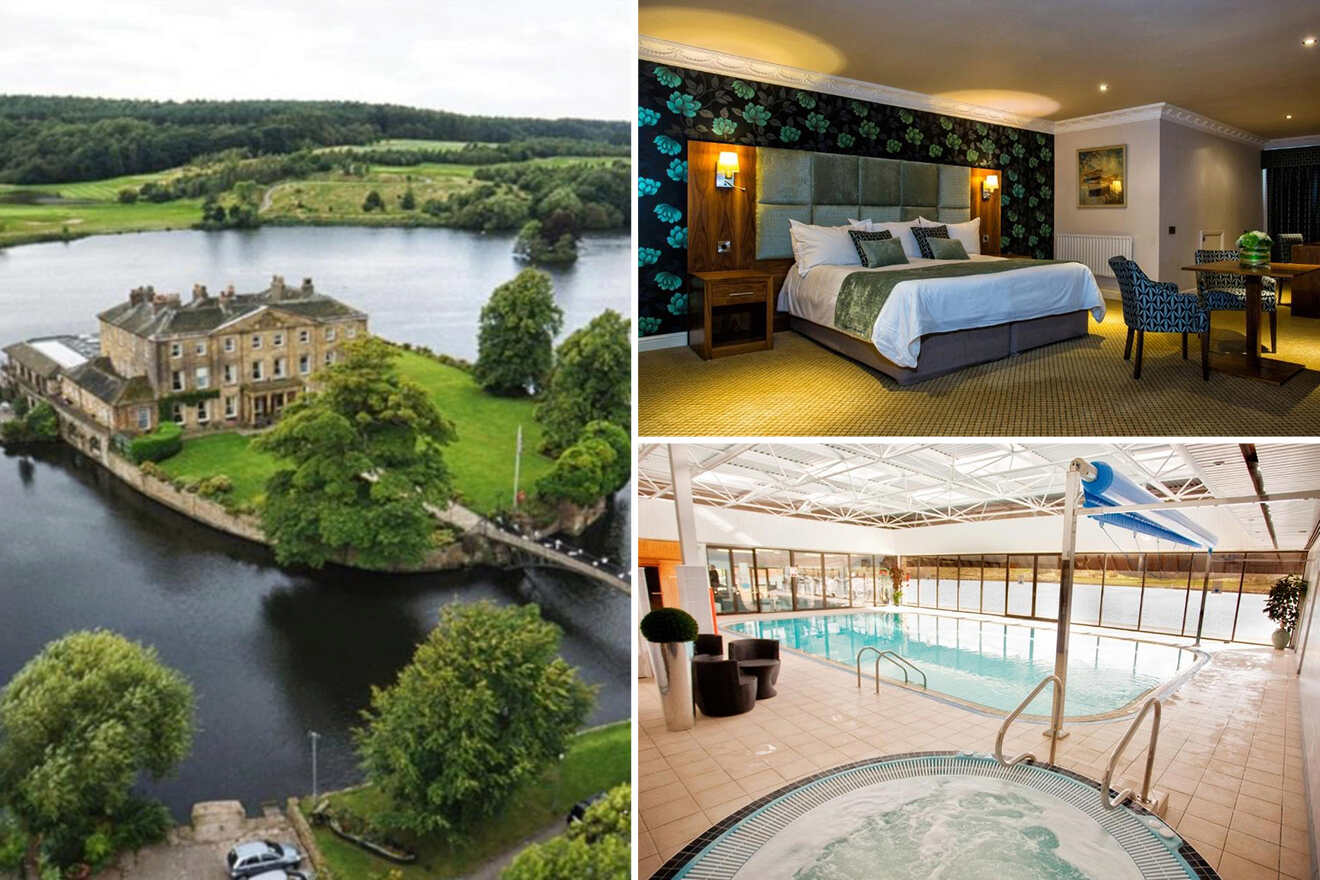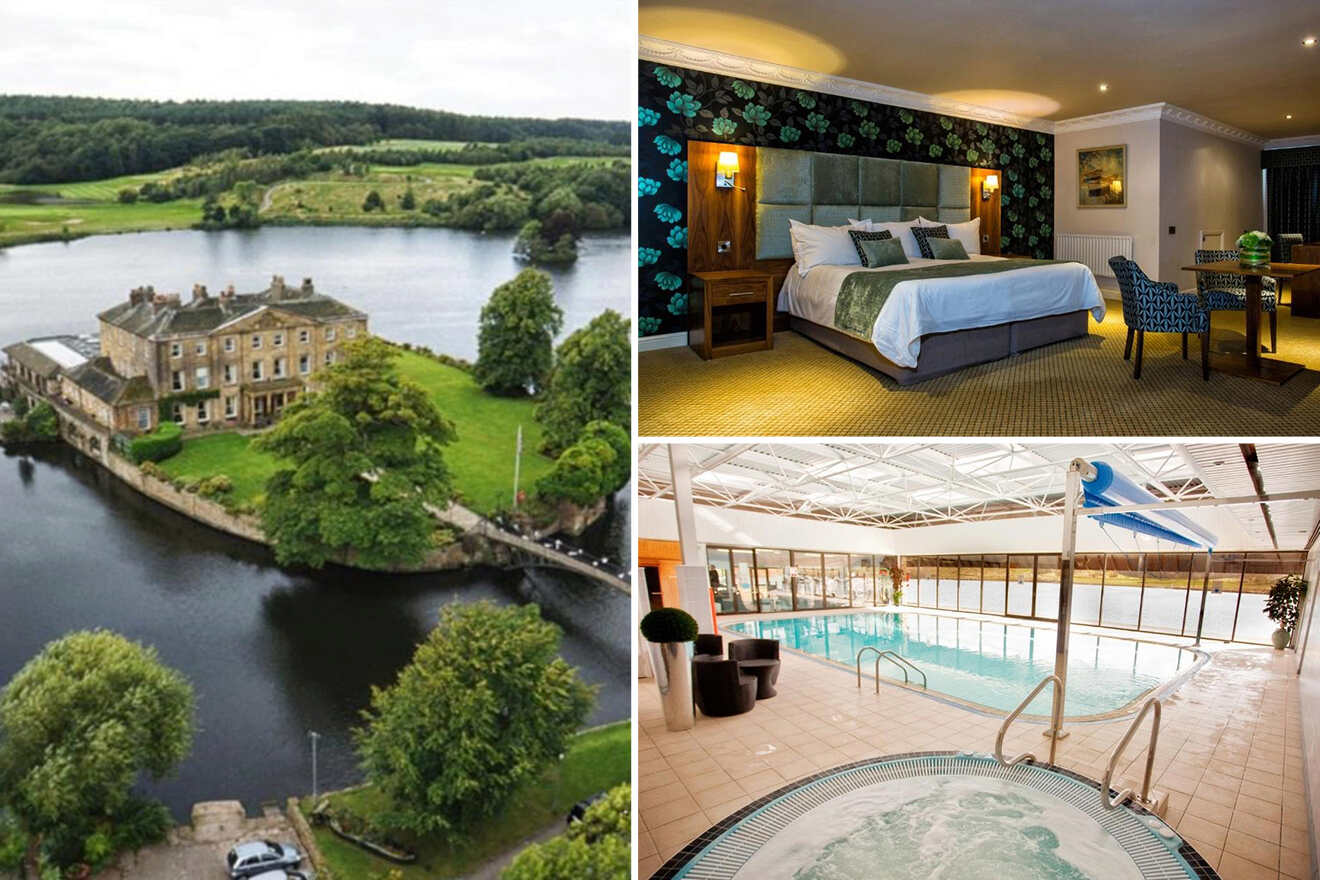 Set in the beautiful West Yorkshire countryside, this hotel is pretty unique as it offers rooms in a building on a small island, and also in a building on the mainland, so it's up to you (but I'd go for the island)!
All the rooms have a charming design and stylish furniture, but la pièce de résistance is the spa center (and also the golf course), which has a steam room, a jacuzzi, and an indoor swimming pool! Relaxing in the hot tub area, go out for a walk around the parkland, which is simply beautiful, and don't miss their cozy bar where you can have a few drinks to end the day!
13 The Gamekeeper's Inn – rustic place for a quiet getaway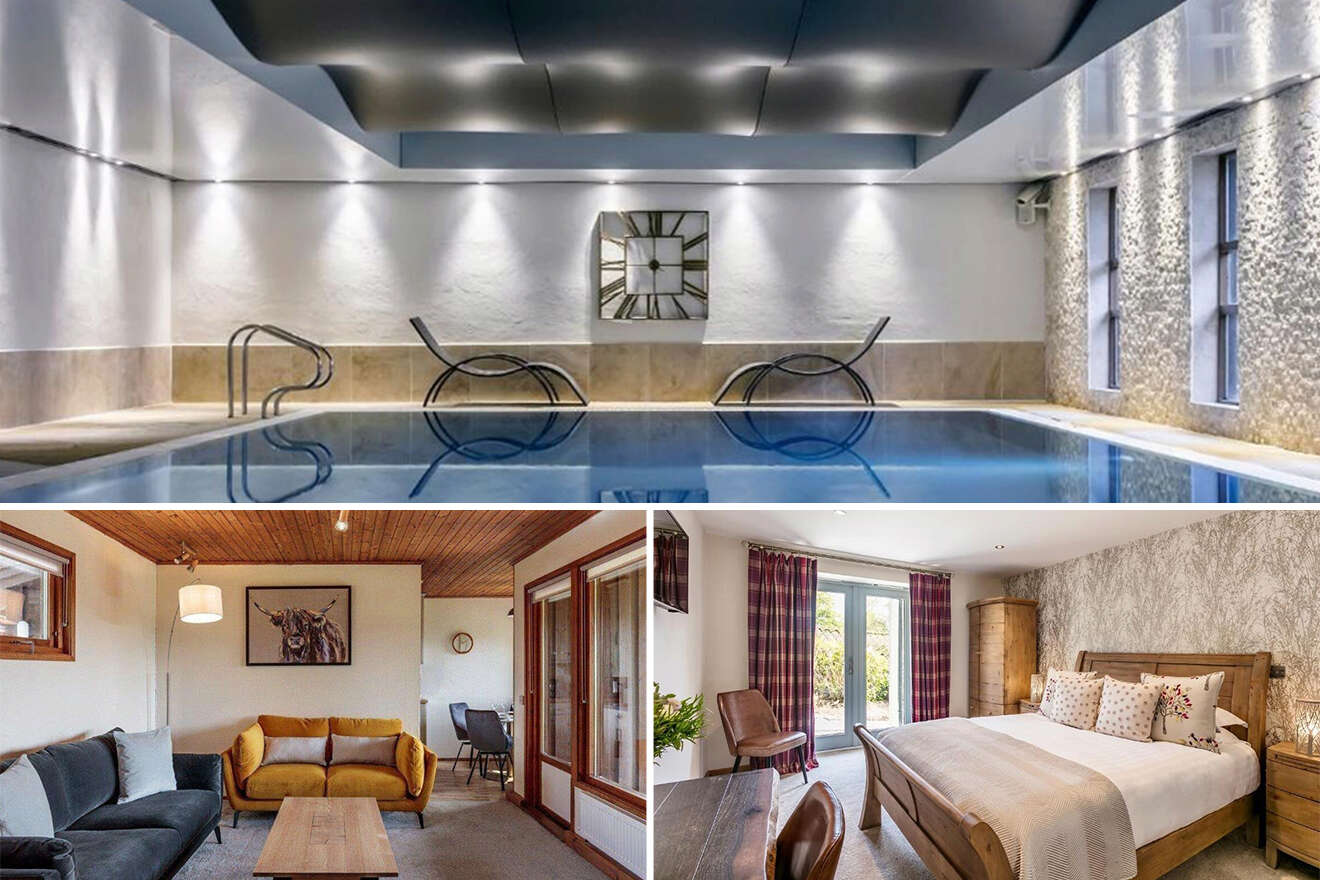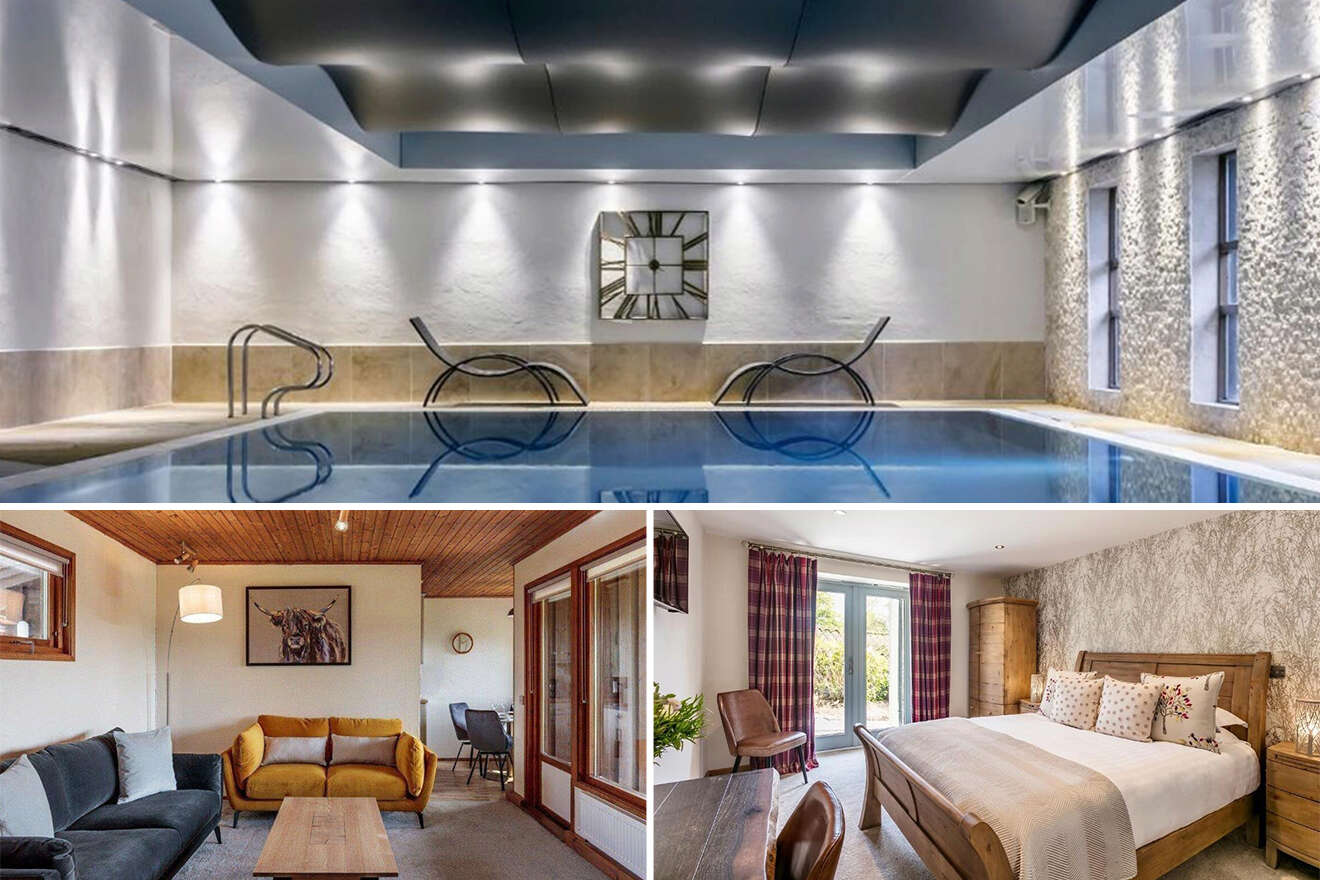 Looking for something a bit more affordable but which still offers excellent spa facilities? Then check out this great hotel in North Yorkshire that's surrounded by hills and trees. Perfect for nature lovers, the accommodation features an outdoor terrace and comfy rooms!
Start your morning with a yummy breakfast, explore their garden and leave your phone on mute for a whole afternoon of massages, body treatments, and relaxing in the steam room or hot tub (maybe both)! Their indoor swimming pool is also open all year!
FAQs about spa hotels in Yorkshire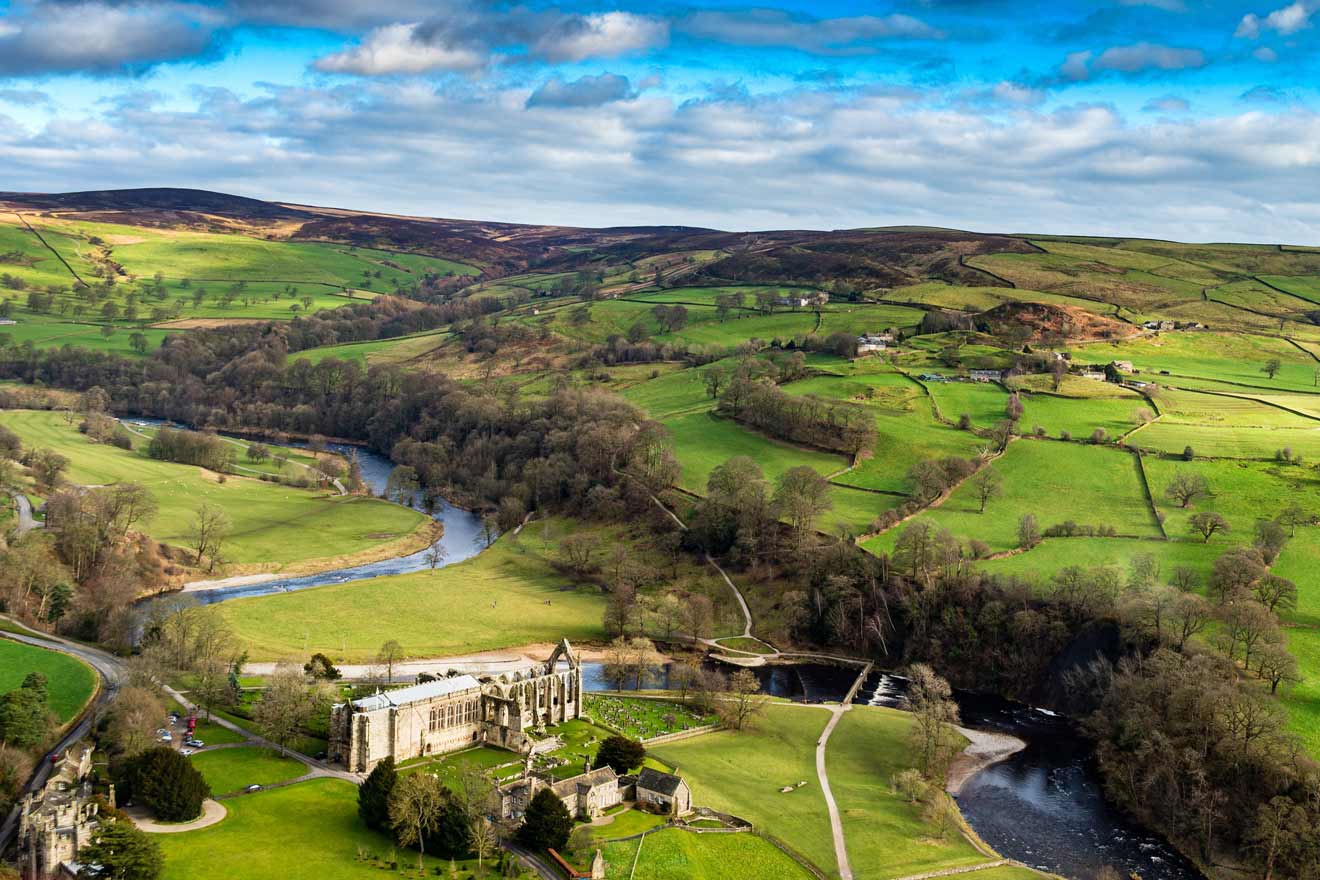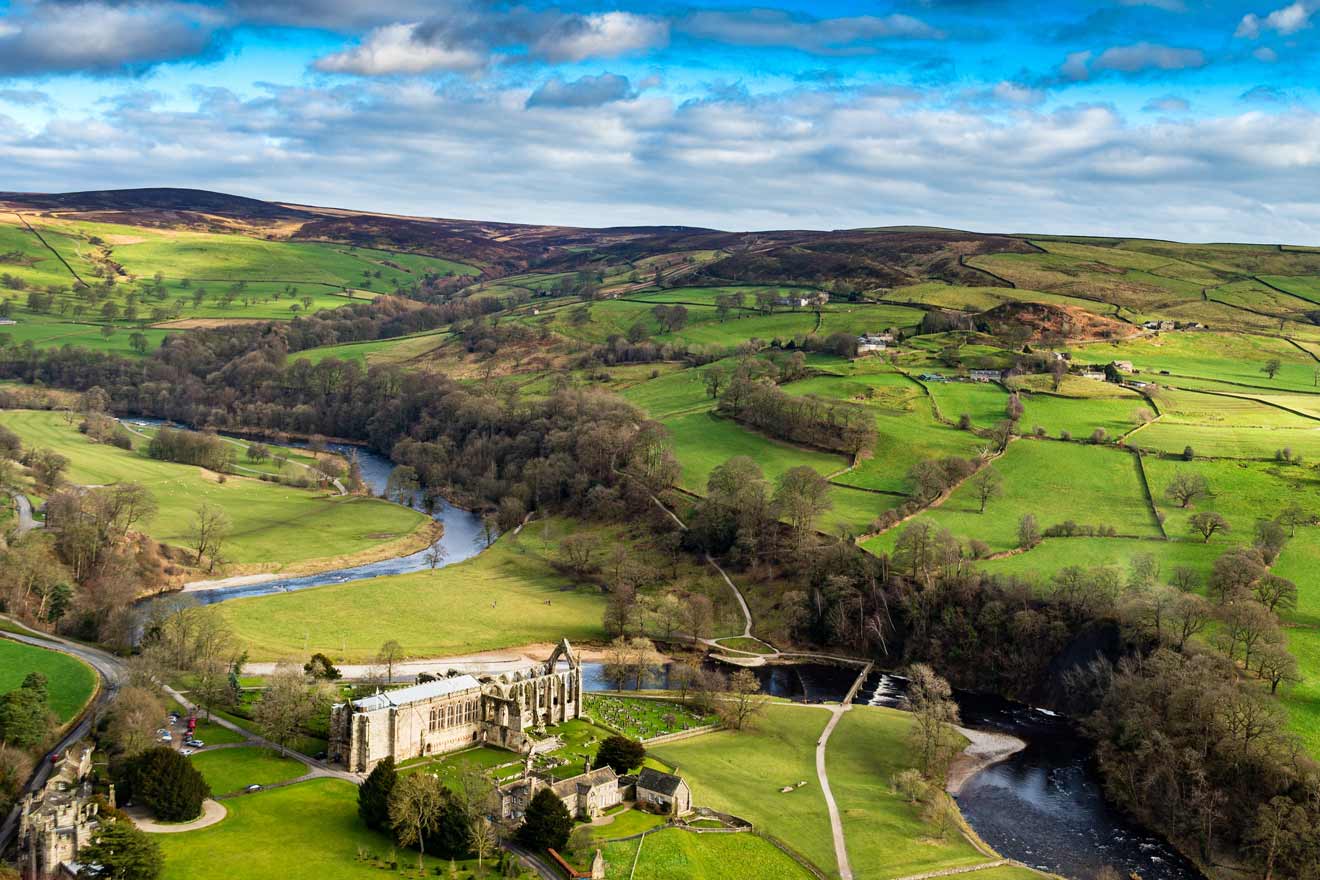 Conclusion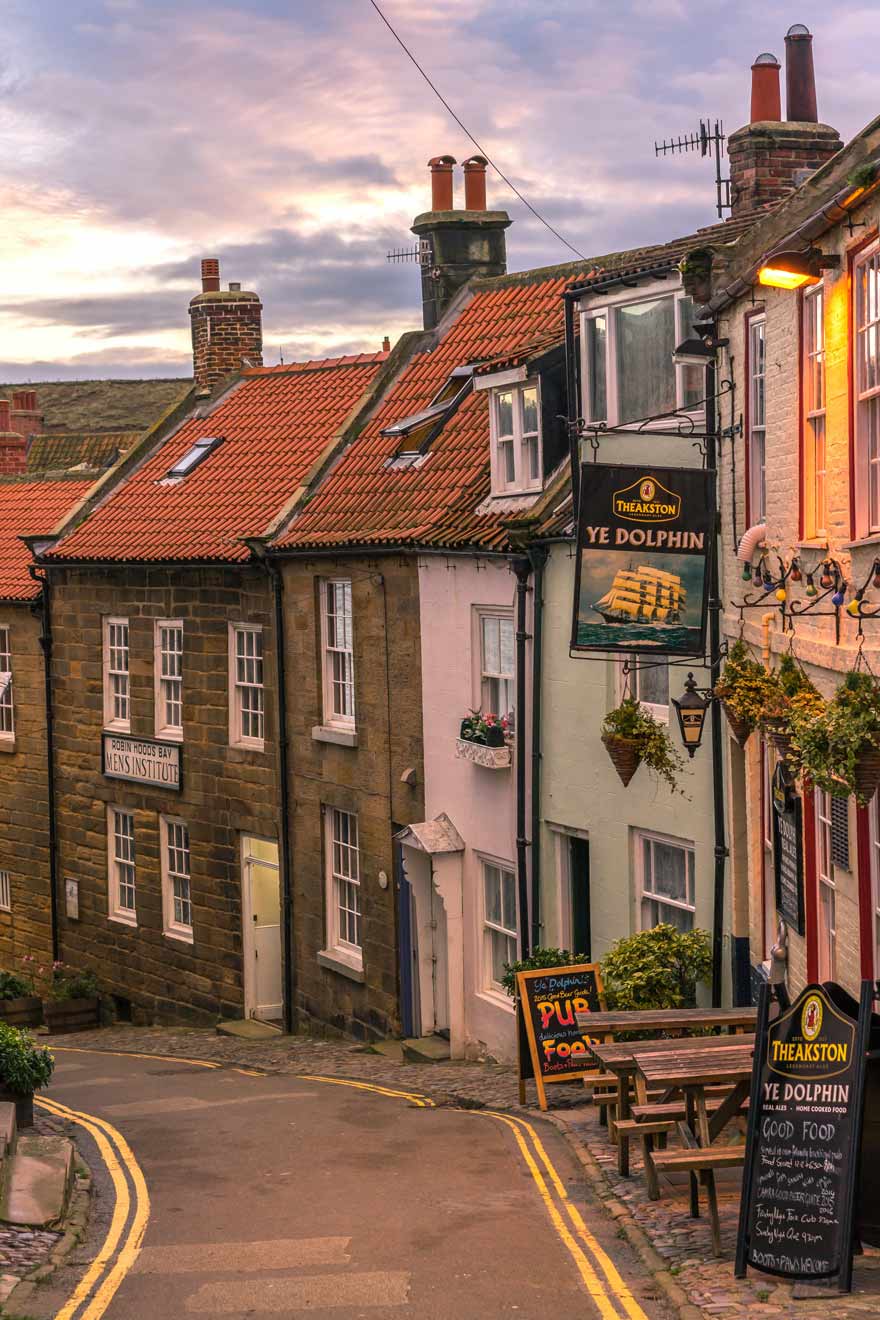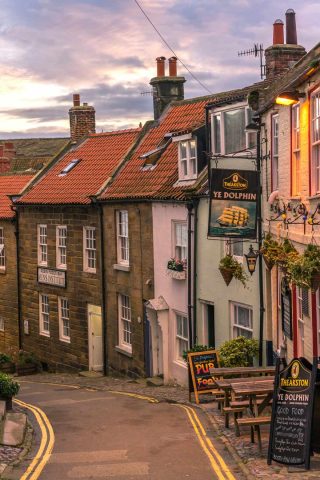 I bet everyone has already picked their favorite! I guess that you picked one with an outdoor hot tub (let me know in the comments)!

Although with a list like this, I know that it can be a tough mission to decide! So if you need a little bit of help, check out my 2 favorite options:
Grantley Hall – A fantastic 5-star hotel in North Yorkshire home to the Three Graces Spa that has indoor & outdoor hydrotherapy pools and a snow room
Rudding Park – Don't miss this amazing place that offers a hydrotherapy infinity pool, a panoramic sauna and a steam room
There you have it, the top hotels in Yorkshire that are perfect for your future spa breaks! As you probably know by now, the earlier you book the more you win! So get booking as soon as possible.

I'm done for the day, but I'll be back with more incredible spa hotels in the UK! If you need more guidance or have a question, just pop it below and I'll answer it ASAP!

Safe Travels,

Victoria
---
Pin it for later!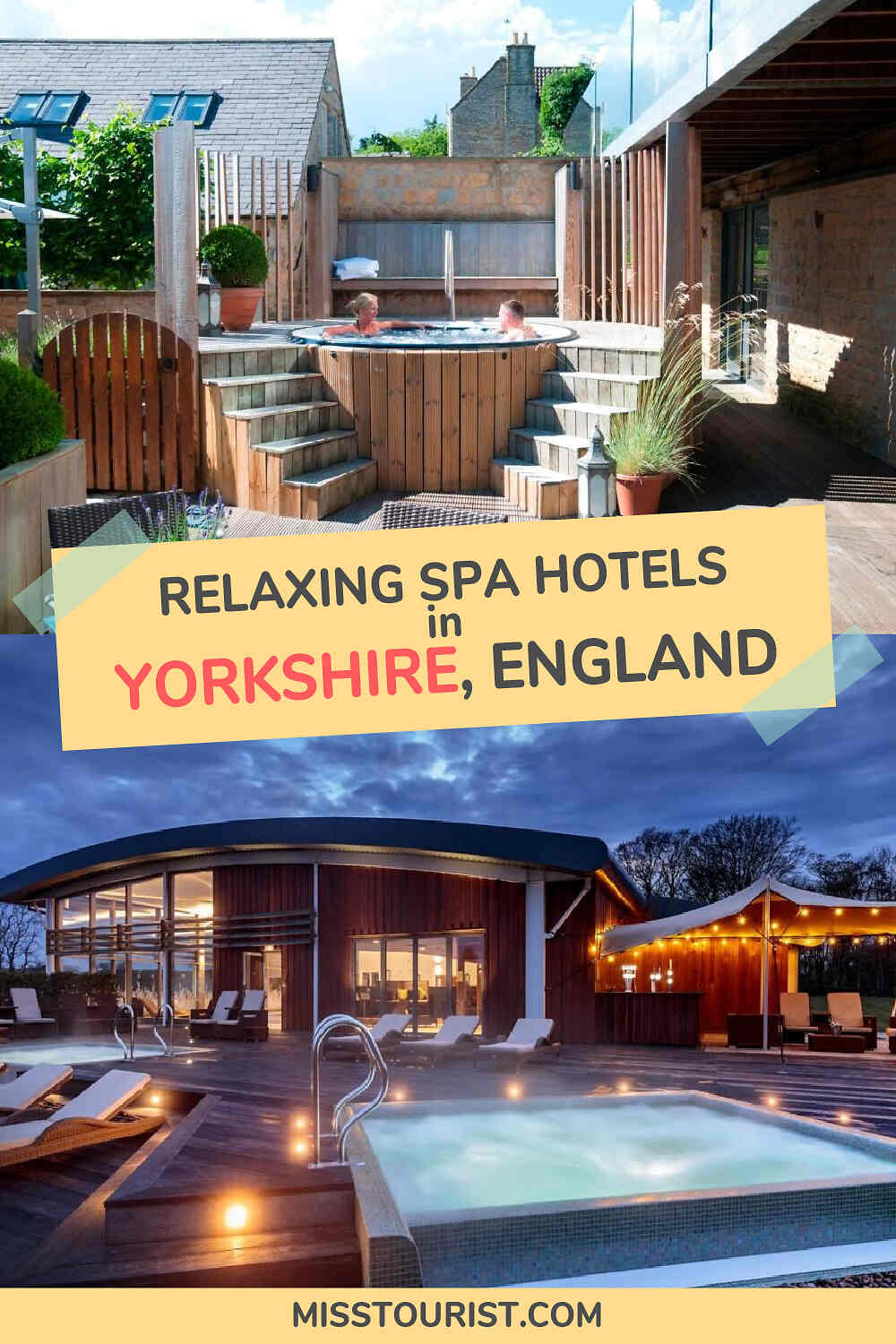 Pin it for later!