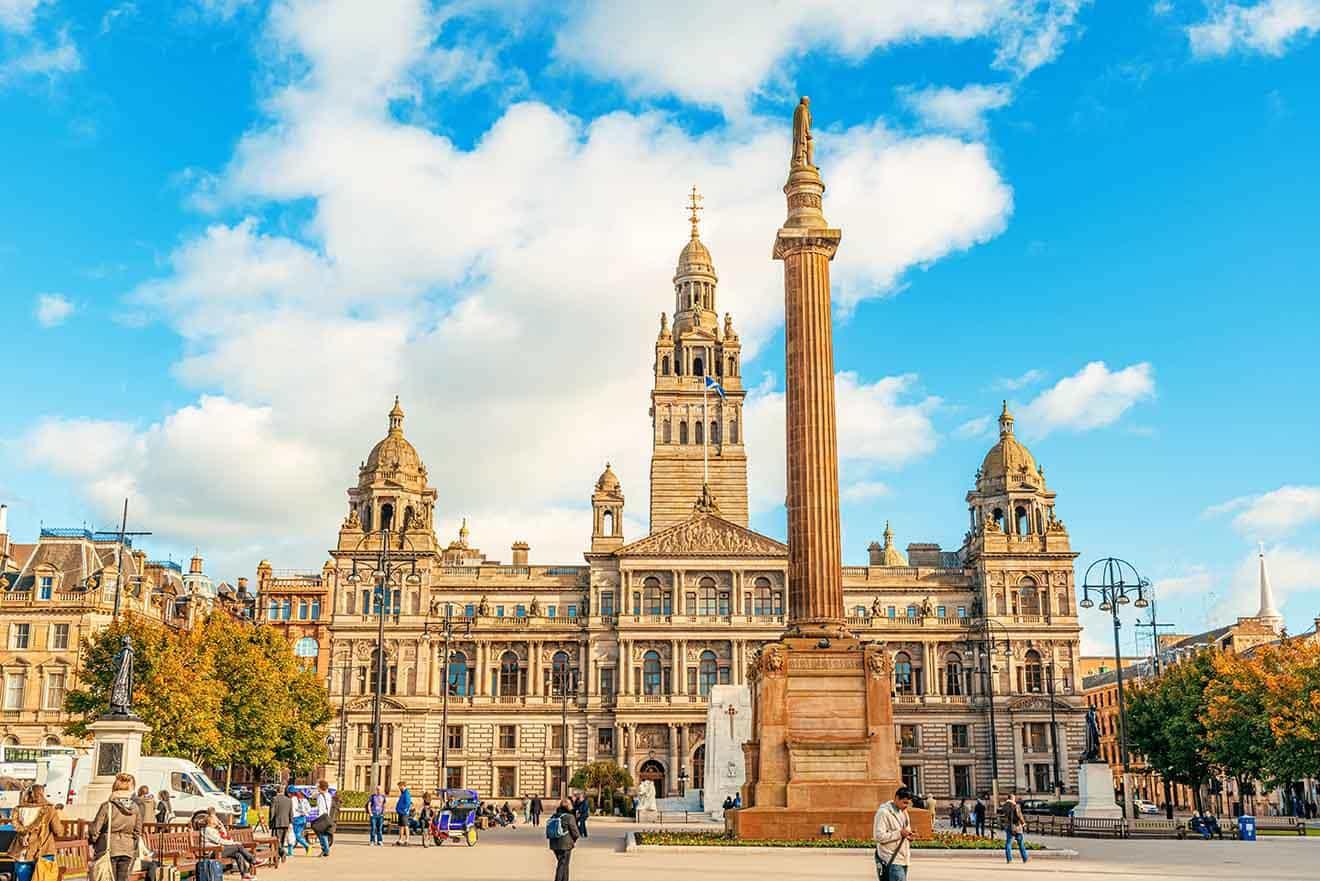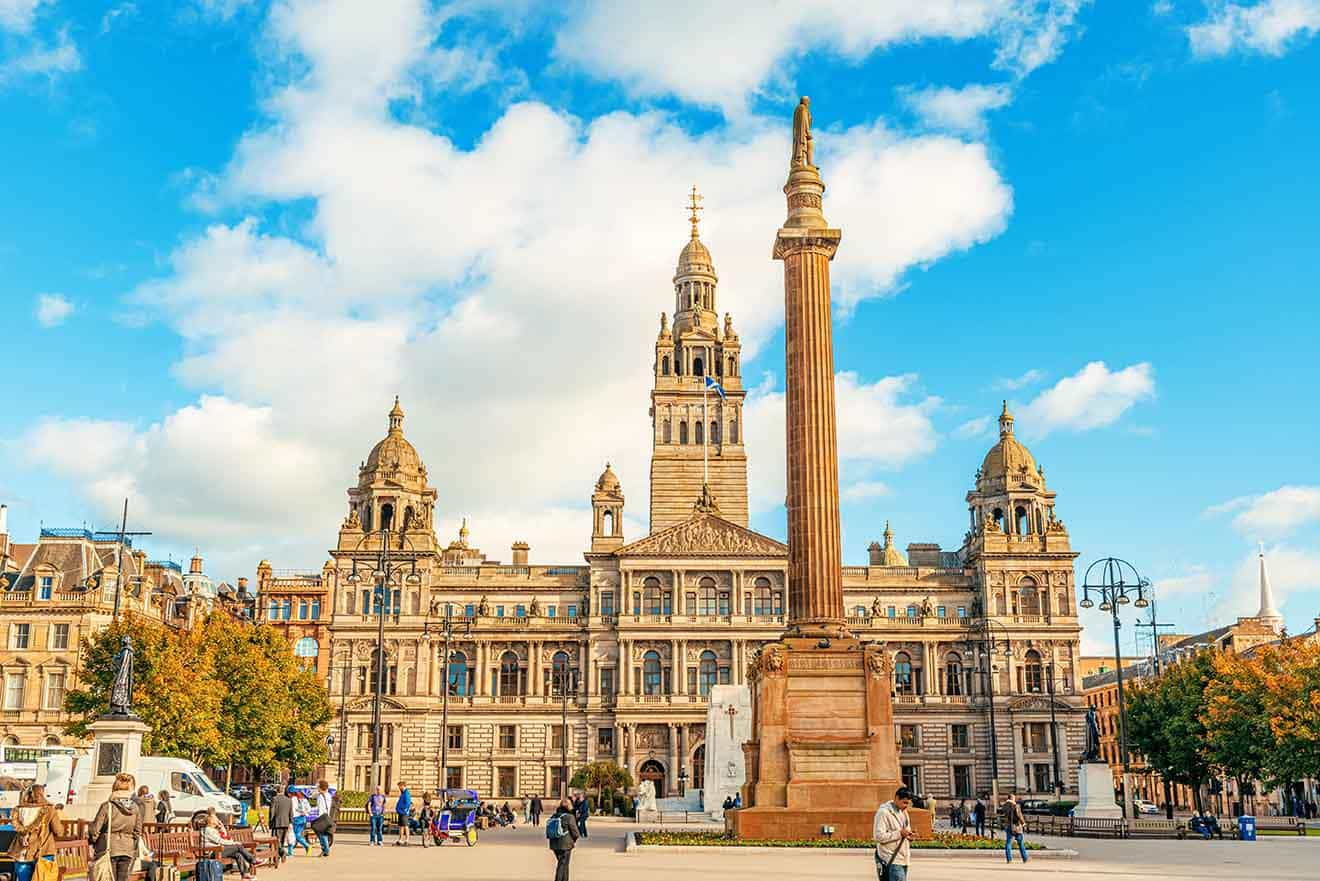 If you are looking for your next exciting destination I can't seem to recommend the city of Glasgow, Scotland enough! Why, you are wondering? So, so many reasons why! This is my ultimate guide on where to stay in Glasgow, including the best neighborhoods and accommodation options in each of them – I am recommending hotels and Airbnbs in all price ranges for your convenience.
There is always a lot going on in Glasgow and it's well divided between East, West, North, and South. With hipster heaven on one side and Catholic cathedrals on the other; it really depends on your personality rather than your budget.
The city center has amazing hotels and youth hostels, it's very well connected to public transport, there are restaurants, bistros, galleries, pubs, social centers, free spaces, music, lights…students, young adults, hipsters, and nomads would have a blast here.
Not so much if you are a family with kids. If you are visiting Glasgow with your children, consider booking a hotel or accommodation in East Glasgow. It is still close to all the tourist attractions, it's still a vibrant area, but definitely a step down from the hustle in the city centre.
Or, maybe you've heard of the magical meadows and castles of Scotland and all you want to do is sip on a glass of tea in your garden, in a traditional Scottish bed and breakfast? Boy, do we have some options to show you!
Let's dig a bit deeper and explore each little corner of Glasgow, Scotland and find the best places to stay for you:
If you are in a hurry
If you are short on time and you are looking for excellent accommodation within walking distance to the main attractions in the city center here are the best options and prices for you in Glasgow, Scotland:
To help you visualise the city of Glasgow a little bit better, this map shows all the areas I will be talking about in this post:
1. City Centre – where to stay in Glasgow for first time visitors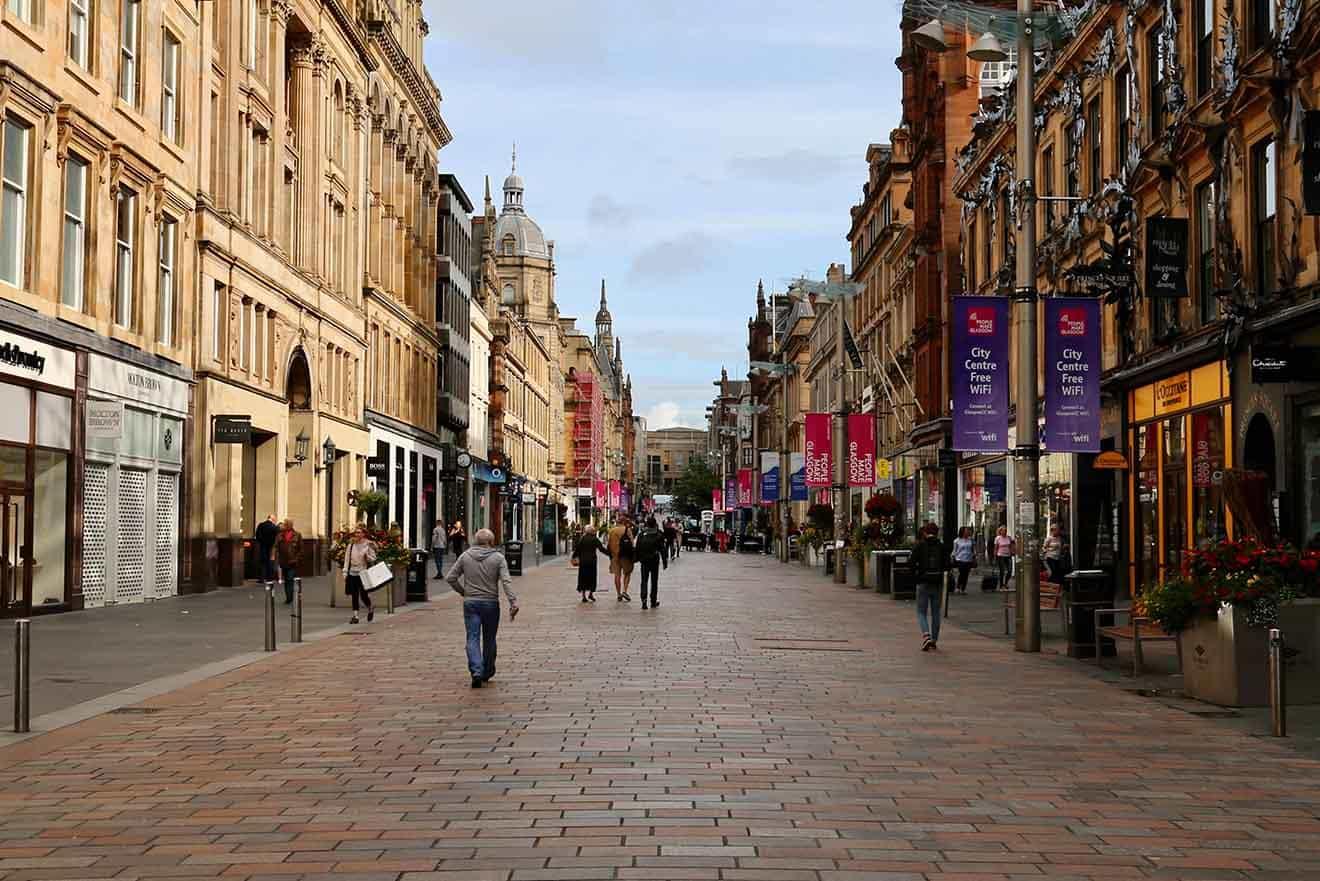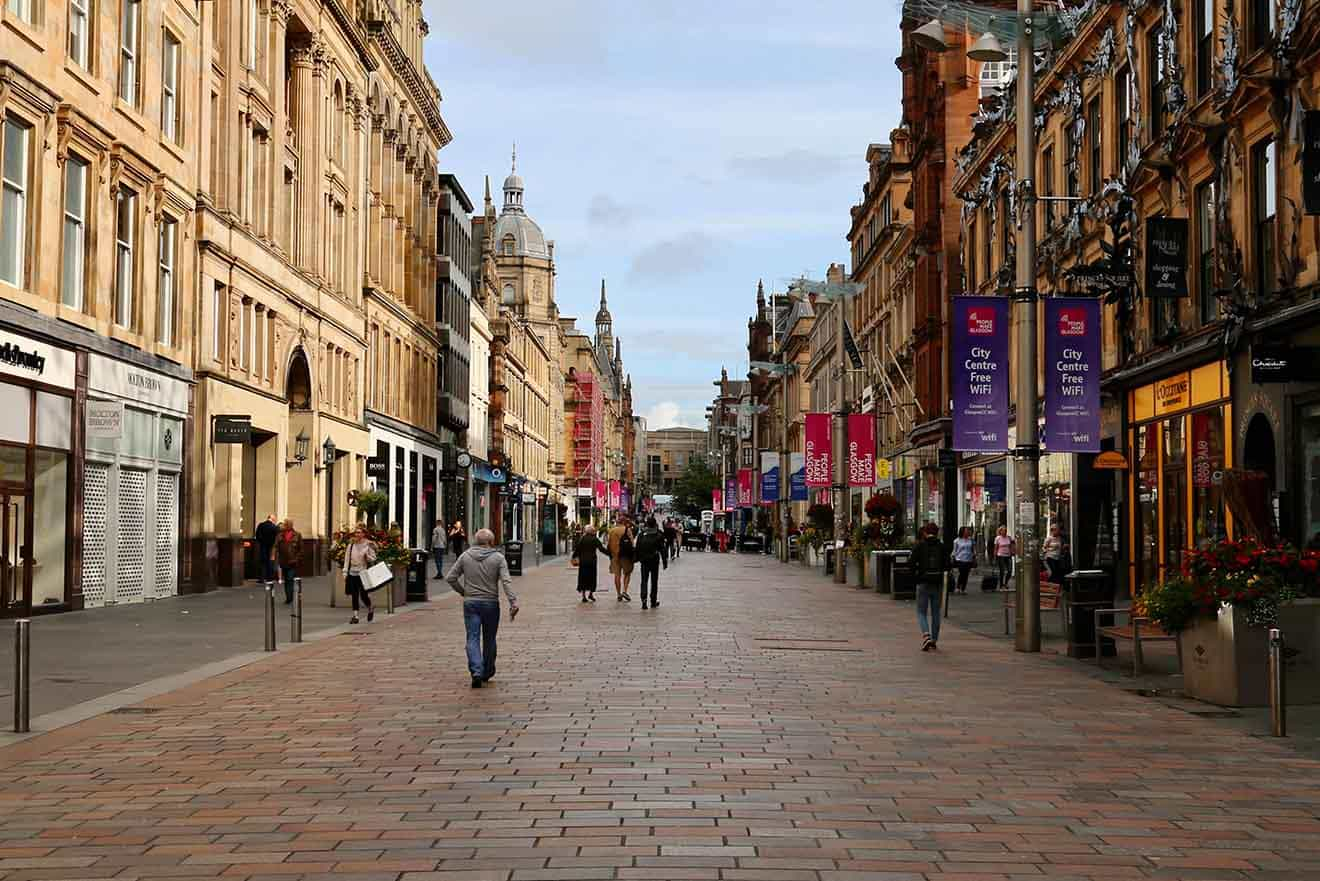 If you are in Glasgow city for just a few days and you are looking for vibrant and easily accessible places to stay then look no further than the city center! The city centre is close to all the main attractions like George Square, Buchanan Street, the museums, the art galleries, the best trendy and hip restaurants and of course, the best hotels and places to stay.
Glasgow's city center is big and diverse so in just one day you can have a picnic in Kelvingrove park, see George Square (one of the oldest squares in the UK), visit the contemporary Buchanan Gallery, do some amazing shopping and still be in the city center!
Wondering where to stay in Glasgow central? Here are my suggestions:
Other Accommodation in Glasgow City Center
2. Glasgow East – best area in Glasgow for families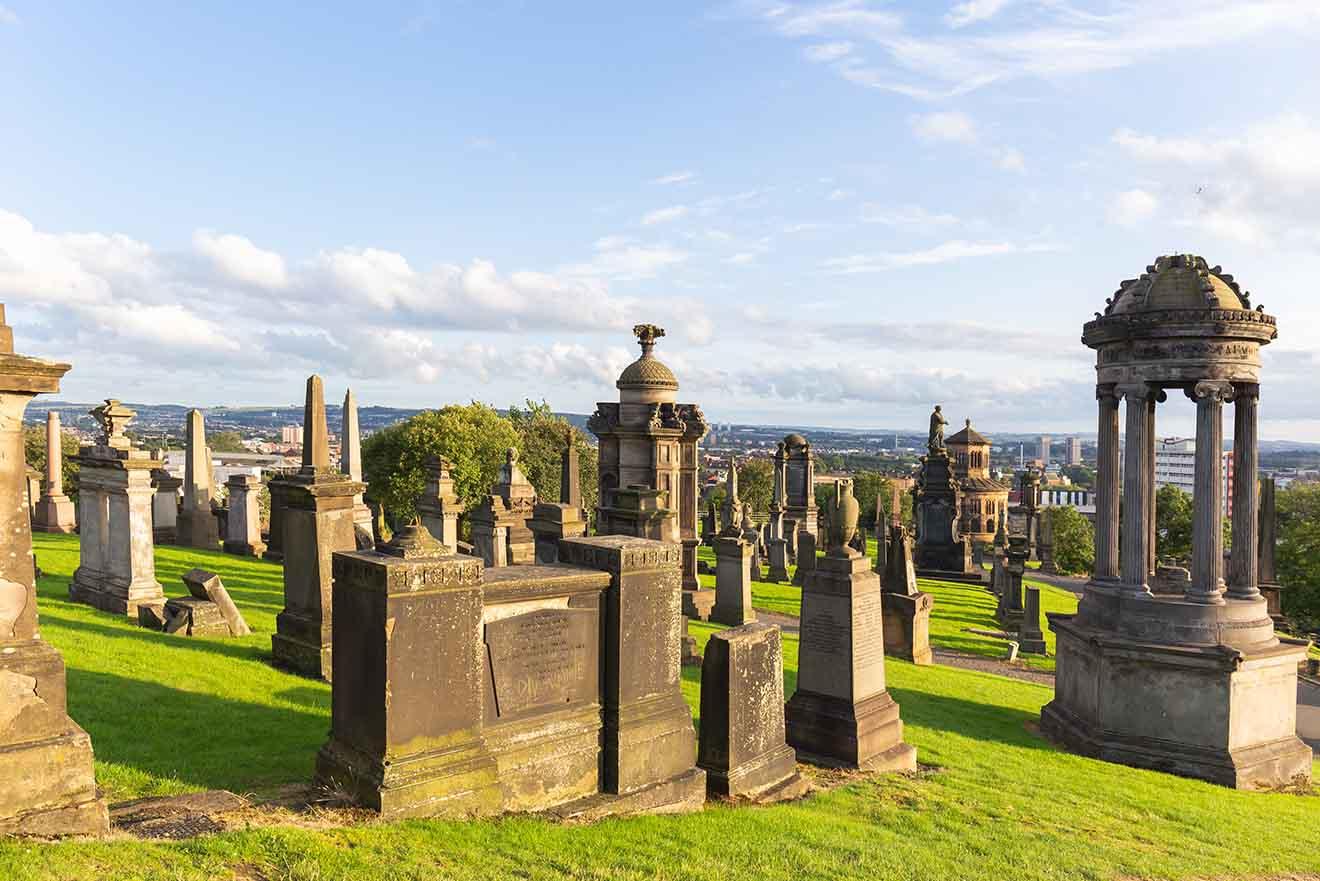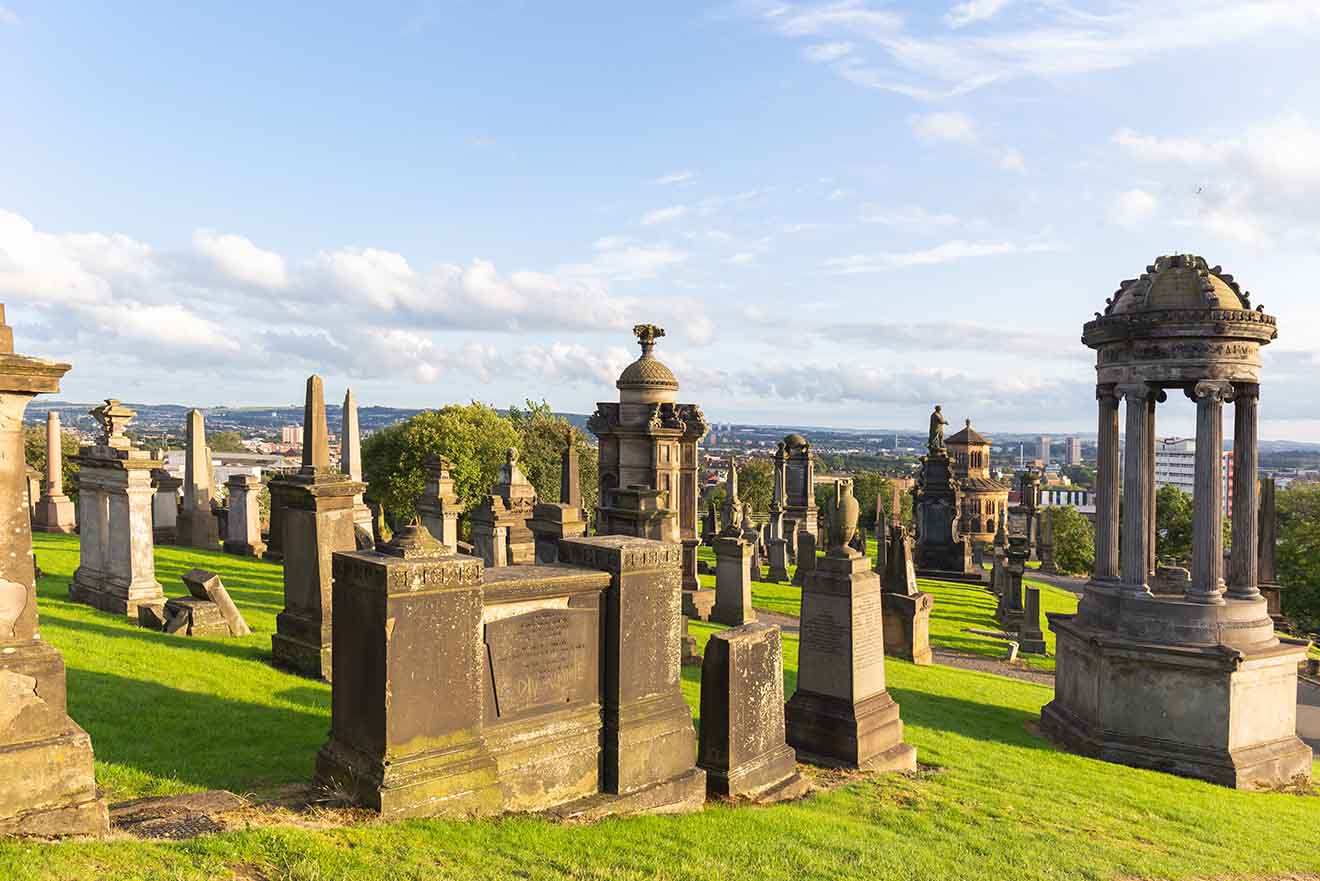 Looming over Glasgow East are the sharp spires of the Glasgow Cathedral. If you go a little bit further you will find the Glasgow Necropolis and a little bit of peace of mind. Here, just above the city, you can take a few minutes to give yourself a little rest and after that is time for a glass of wine.
Glasgow East is the city center of academics and bohemians, so if you are passionate to capture the true essence of the Galic culture and really dig into Glasgow's history, you are at the right place at the right time. This is a quiet area suitable for big families with children or groups who've done enough partying in their lives. 🙂
Other Accommodation Options in Glasgow East
3. West End – where to stay for budget travelers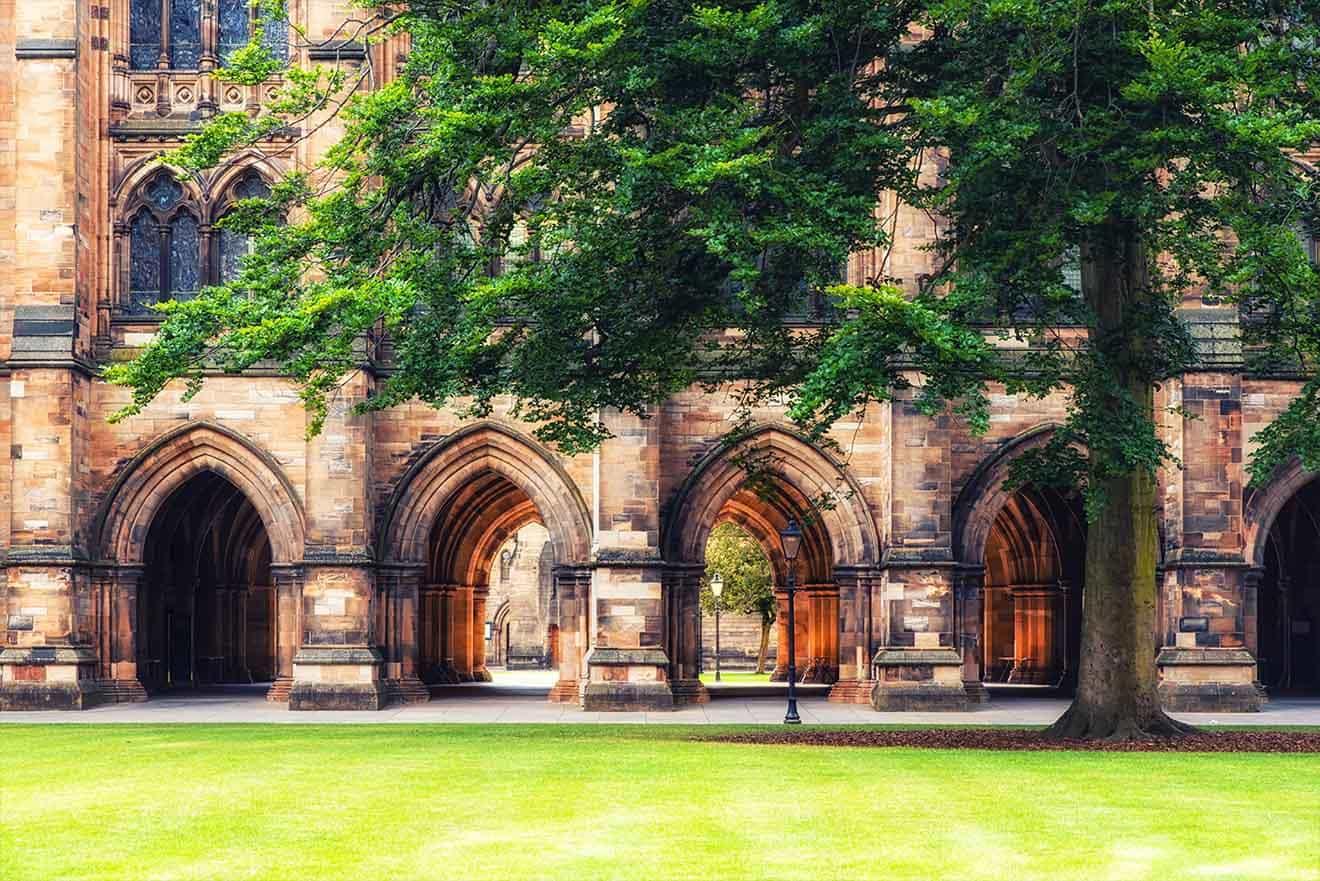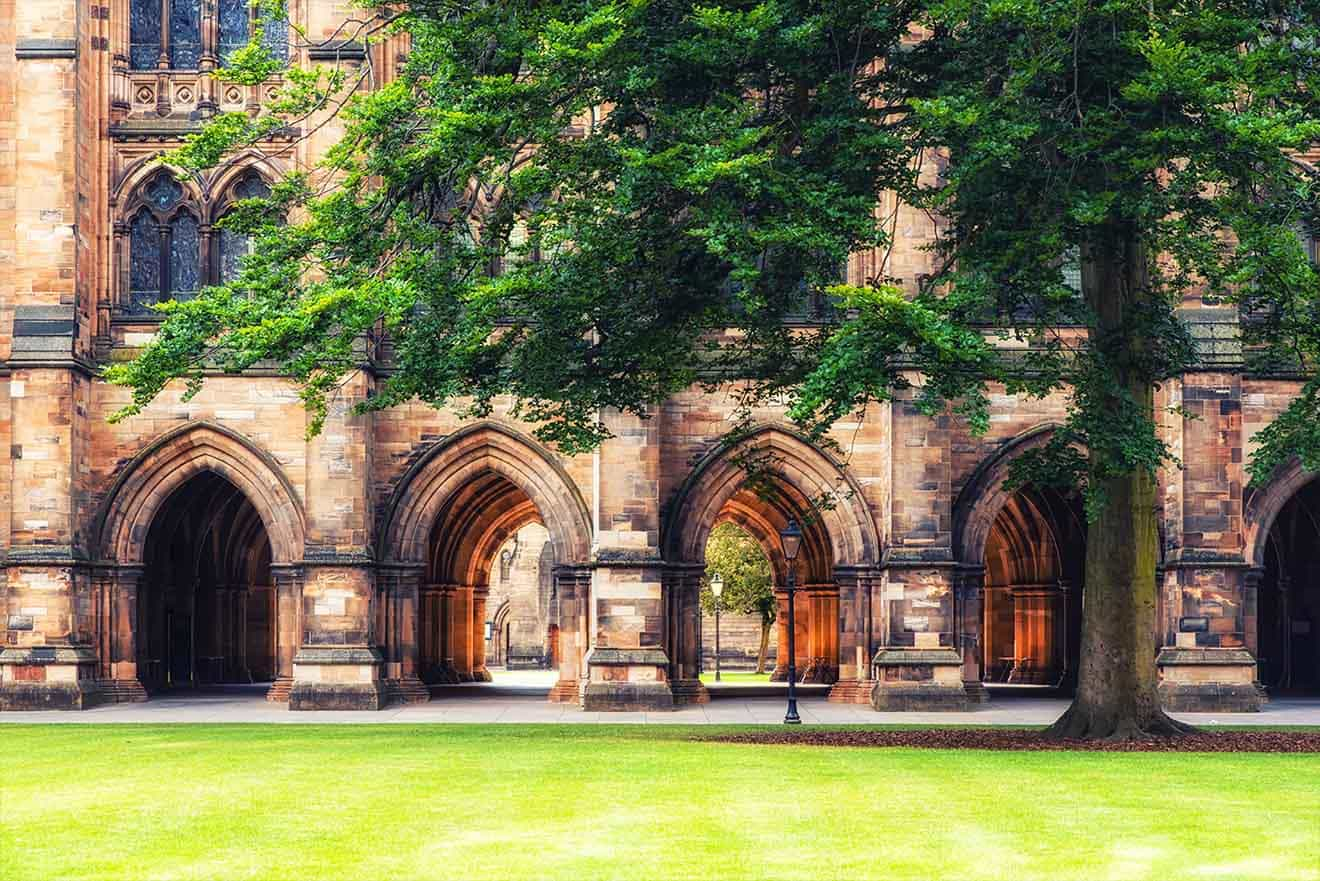 Glasgow West End is spread along the River Clyde. It's not the city center so you will probably need a cab to get to George square but, moneywise it might be the best area to stay when you are visiting Glasgow, Scotland.
When in the West End you can visit the iconic Riverside Museum or the Byres Road if that's your cup of tea, or actually have a cup of tea on Ashton Lane, a modern area lined with shops, cafes, bars, and pubs.
Here you will also find the spire of Sir George Gilbert Scott's Glasgow University main building, a rather big landmark that definitely deserves a visit. The university itself is the fourth oldest in the English-speaking world, so if you ever wondered what it would be like to visit Hogwarts for a day this is the closest you will get to that experience.
Other Accommodation Options in West End
4. Glasgow South – where to stay for nature lovers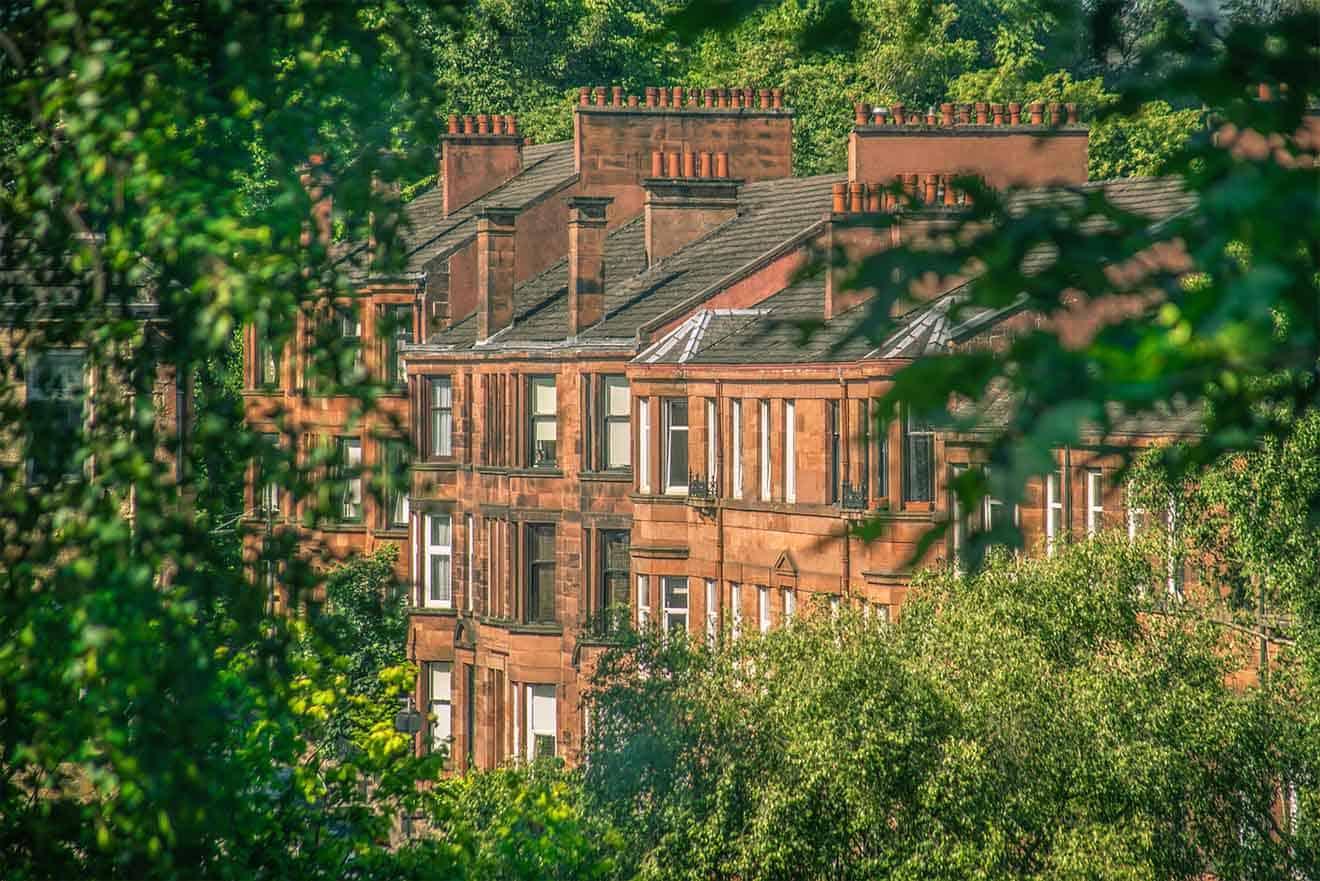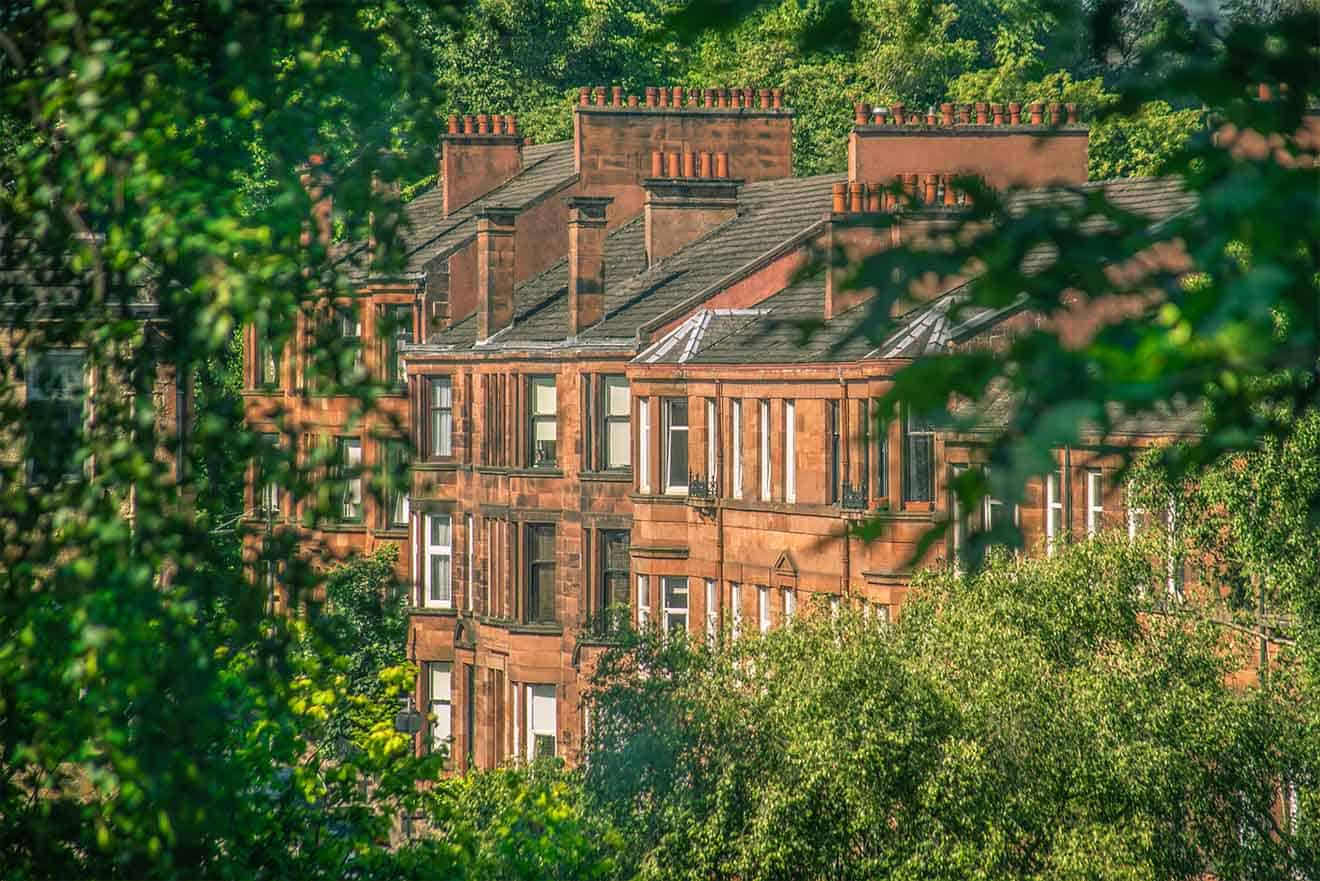 So far I've been showing you the glamorous and urban side of Glasgow, Scotland, but here in the south, it's all about greenery, picnics, history, good food, and family values.
If you want to get to the city center you will have to walk a little bit or cross the river a few times a day, but, this should not be a deal-breaker for you because along the way you will stumble across Queen's Park, a magical slice of greenery heaven, or if you are looking for a little bit of rustic Scottish charm head over to Bellahouston Park and see the House for an Art Lover.
Other Accommodation Options in Glasgow South
5. Glasgow North West – where to stay for a local experience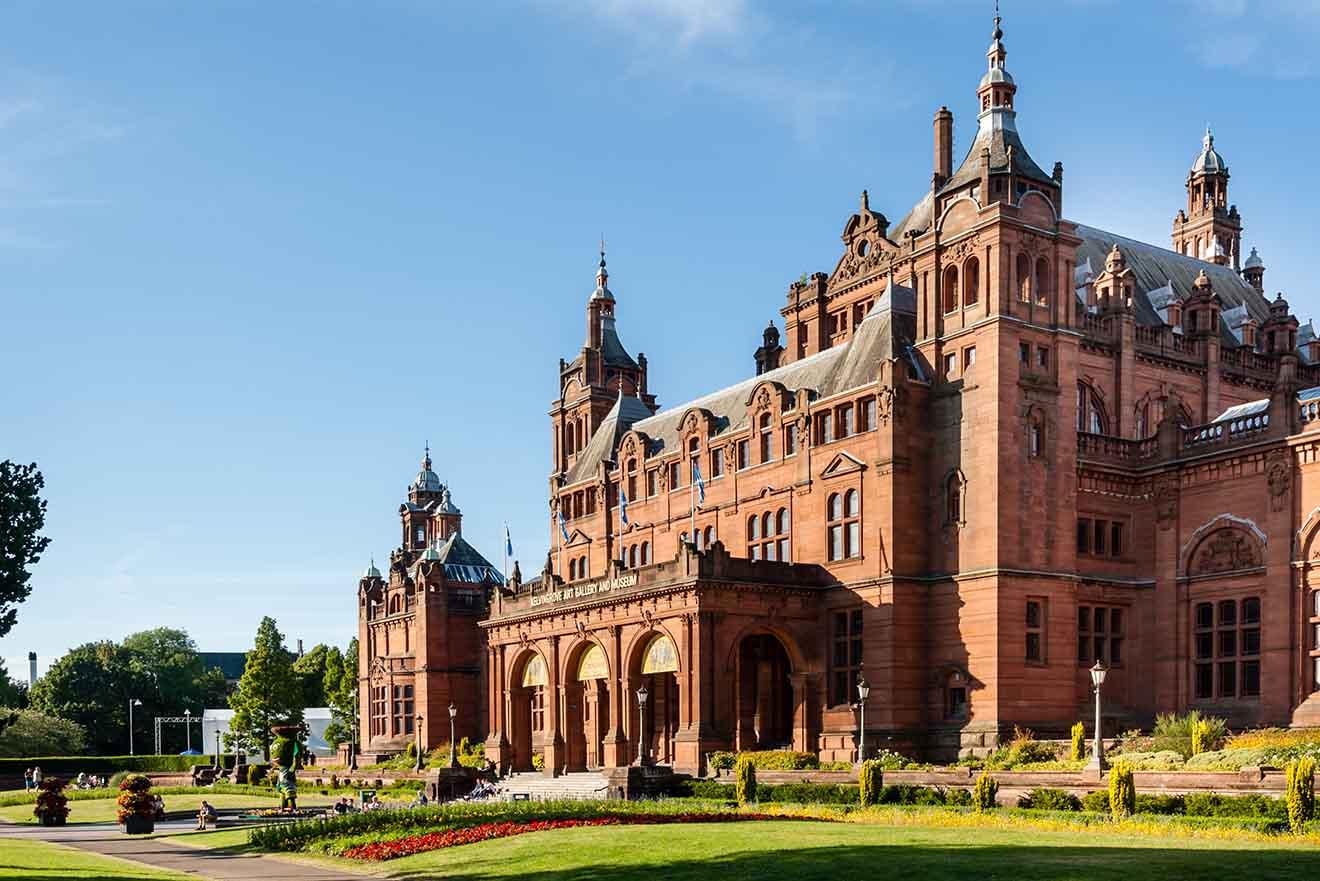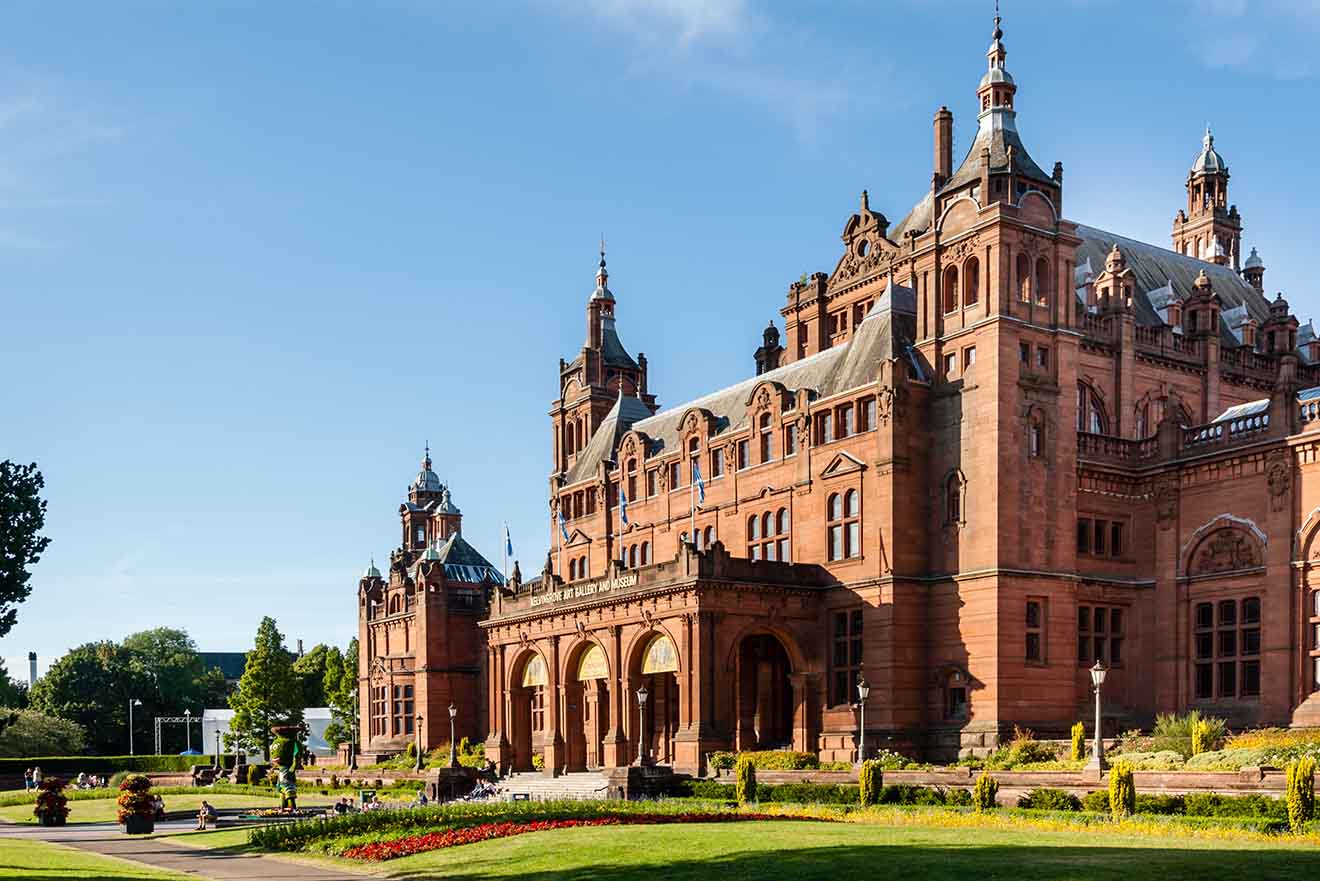 North West Glasgow is one of the city's most diverse communities. Slowly, you will see that you are living the hustle and bustle of the crowded city and you are getting closer and closer to the Scottish countryside as you venture further North West from the West End district. North West Glasgow is the perfect place to stay for a local adventure or get a sense of real community.
If you are lucky enough to visit Glasgow in summer you can go rafting or sailing on one of the many, many channels or spend your time in nature by visiting the wetlands and countless other outdoor spaces available to you in this large part of Glasgow, Scotland. Kids will love The Childrens Wood and North Kelvin Meadow!
Other Accommodation Options in Glasgow North
BONUS: Visit the Monster of Loch Ness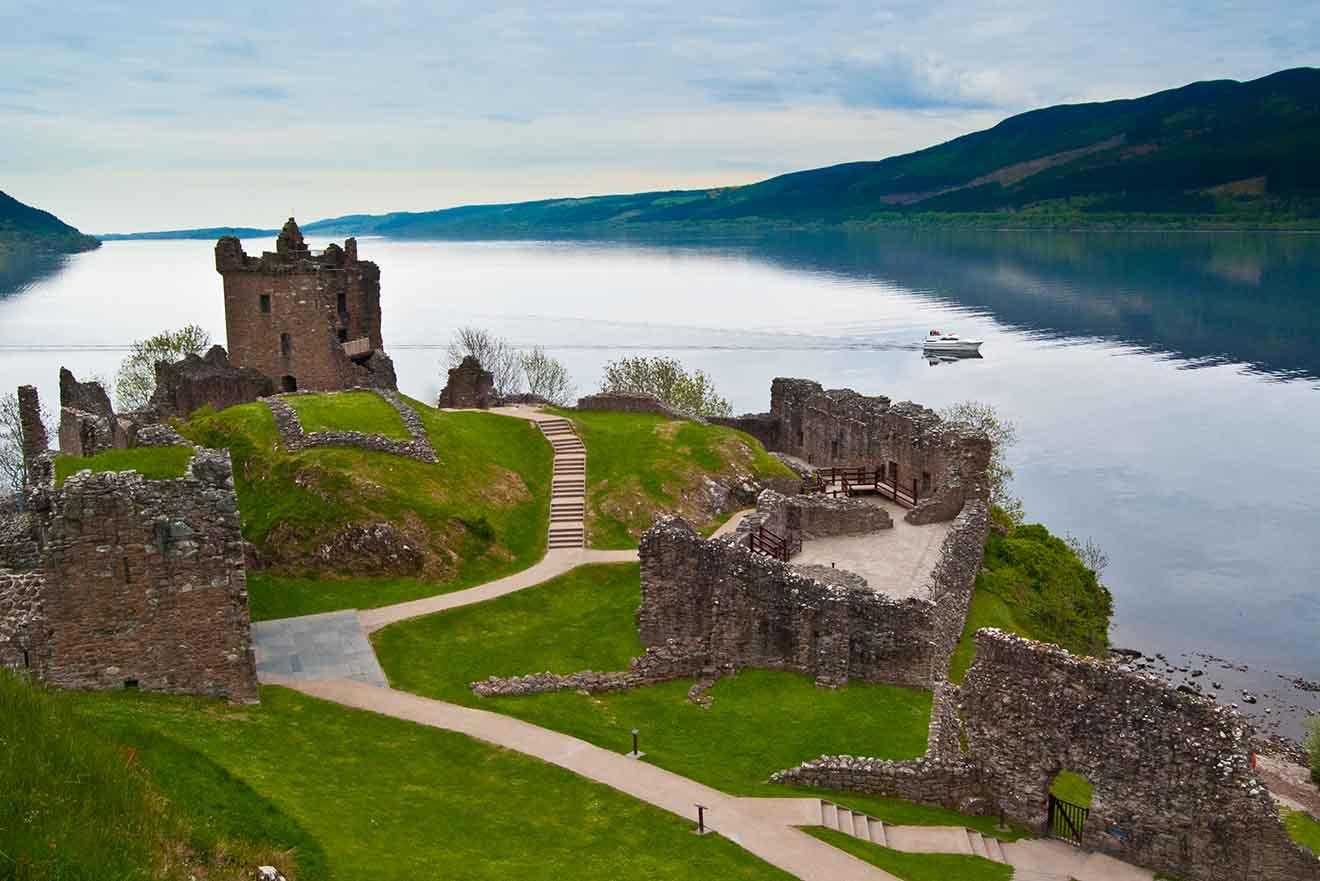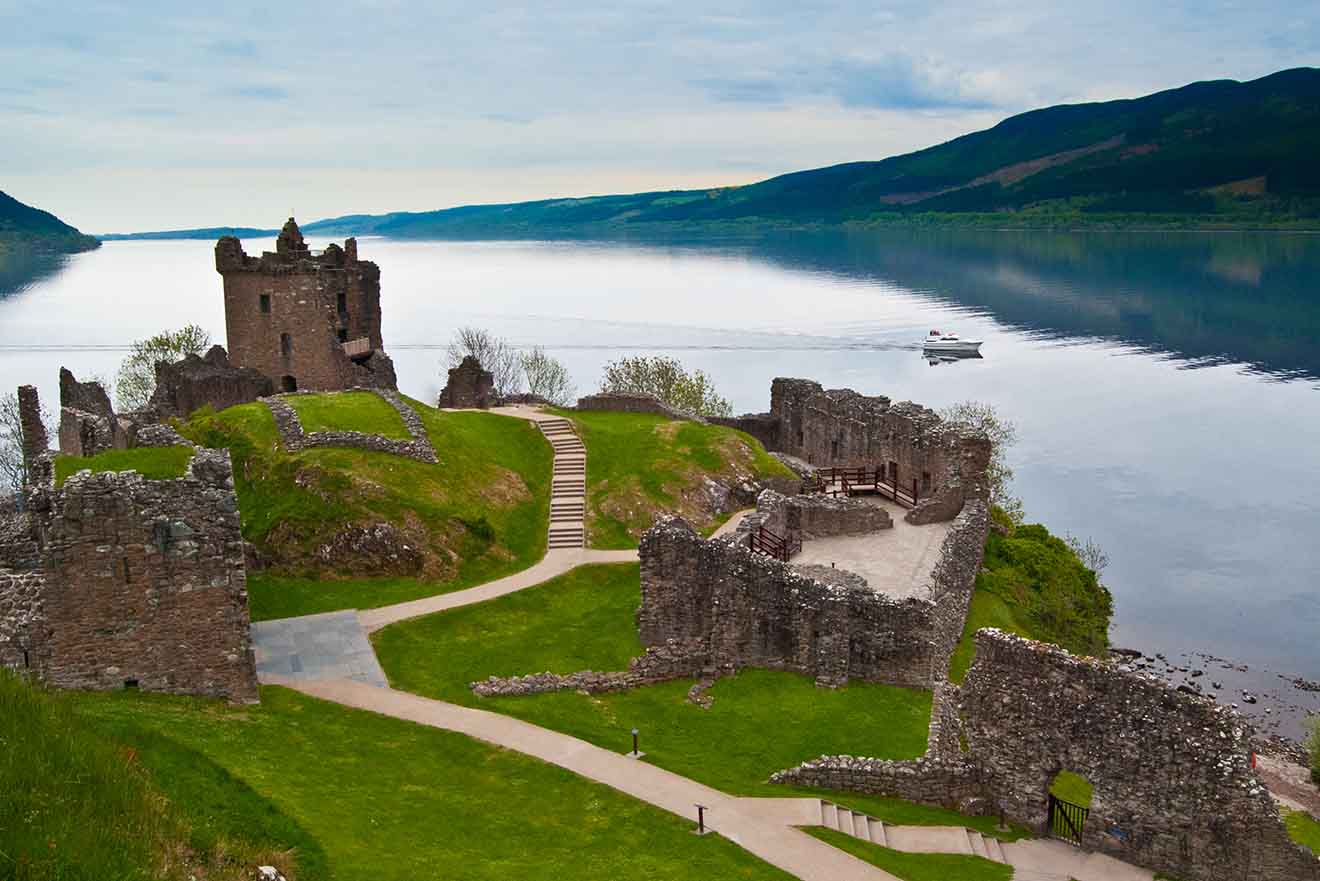 There is no denying that Glasgow city is a beautiful place that you have to visit, but since you are in Scotland already you must take at least two days, get on a train from wherever you are and don't get off until you reach the "Loch" station. The name rings a bell, doesn't it?
Loch Ness is a freshwater lake (loch in Scottish) located in the Scottish Highlands ~290 km (180 mi) from Glasgow. Loch Ness is best known for alleged sightings of the Loch Ness Monster, also known as Nessie, a very dear local treasure.
If you are thinking about a day trip, there are plenty of tour providers who will organize the trip for you (I can personally recommend this one). You can plan ahead and book a boat trip and sail across the lake, and who knows, maybe you will be the lucky one who sees Nessie again.
If you are thinking to stay overnight, here are some great hotels and other places to stay in the area:
Other Accommodation Options Near Loch Ness
P.S. Did you consider campervanning in Scotland? It is a super nice way to enjoy breathtaking views of the country!
Conclusion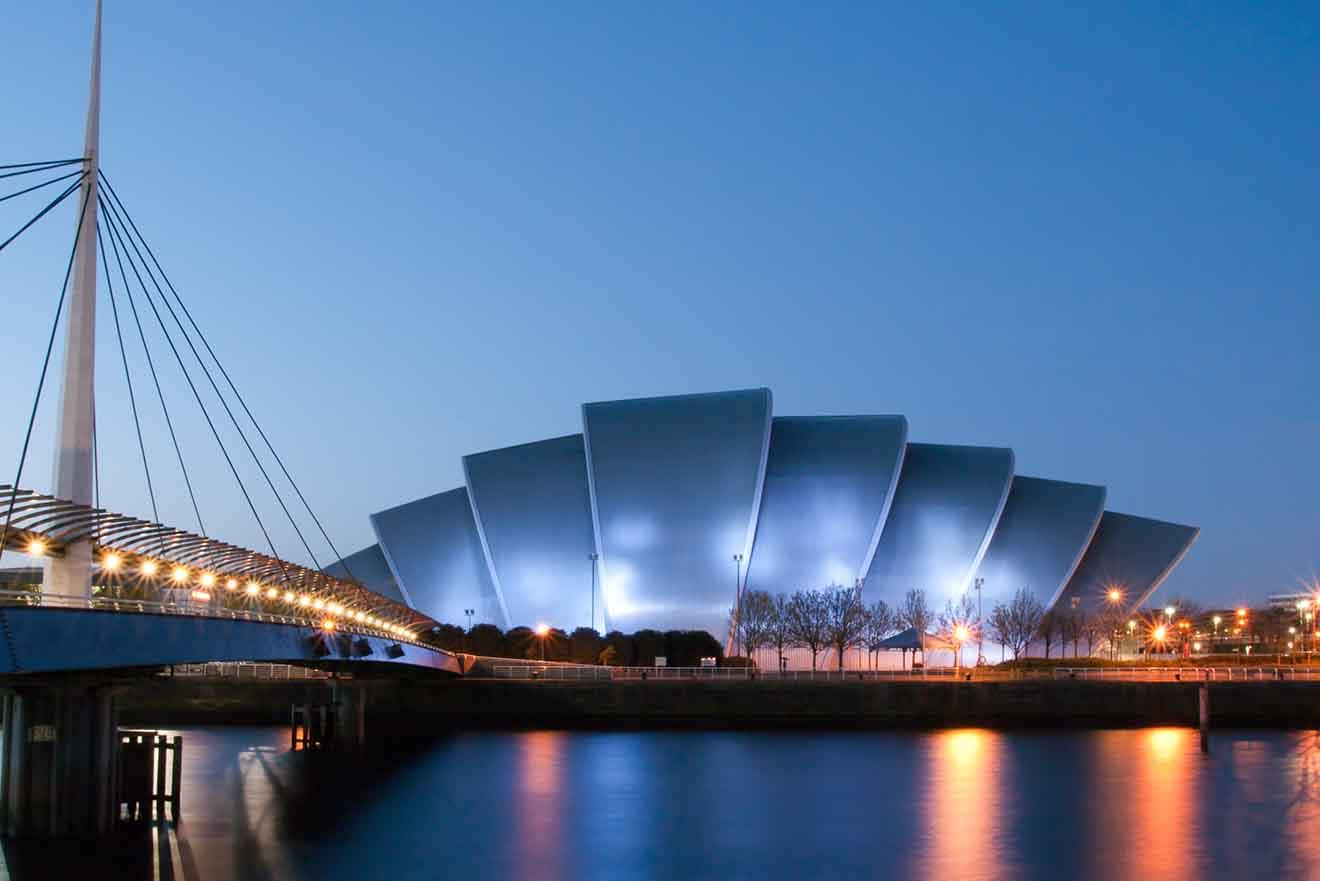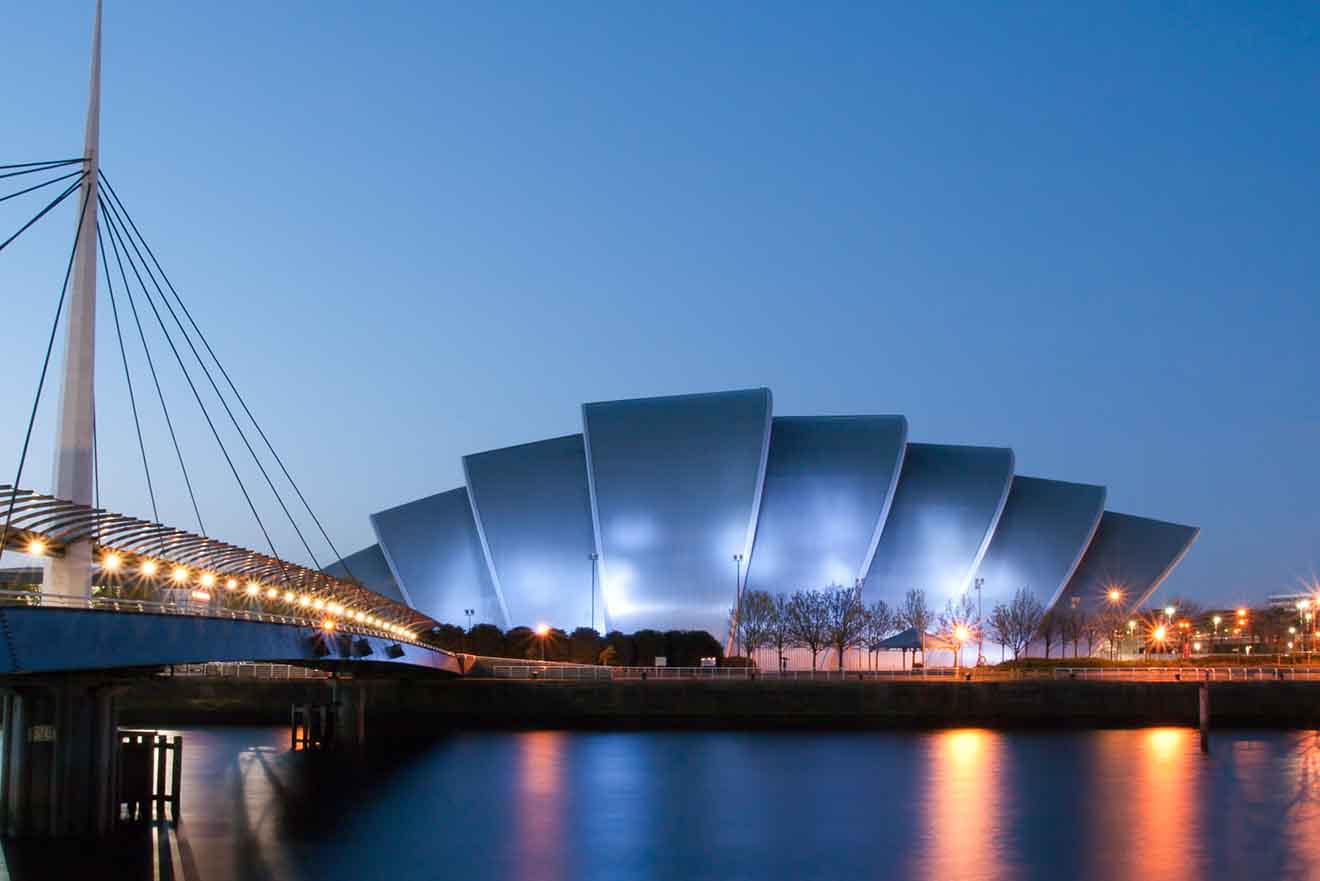 Hope you found this post useful and you have already booked your ideal accommodation in Glasgow, Scotland! If you haven't yet, just to recap, here are 2 best places to stay in the city in my opinion:
The truth is, whether you decide to book a hotel or accommodation in the city center or west end, there is a huge selection depending on your budget and needs and as you have seen already I have given you quite a lot of the best places to stay to choose from.
So, don't be afraid to follow your dreams and visit Glasgow, Scotland as soon as possible. Remember, Glasgow is one of those cities that has no off-season. Spring and summer are beautiful by default, and in winter, Glasgow turns into a winter wonderland with many Christmas markets, apple pies, and mulled wine…I wouldn't resist…would you?
If you're continuing after your trip to Glasgow, Scotland, make sure not only to visit London, but check out some literary history in the towns of Stratford and Oxford.
For any further questions or tips about places to stay or Glasgow, Scotland in general, please leave a comment below and I'll make sure to get back to you, as soon as possible.
Yulia
---