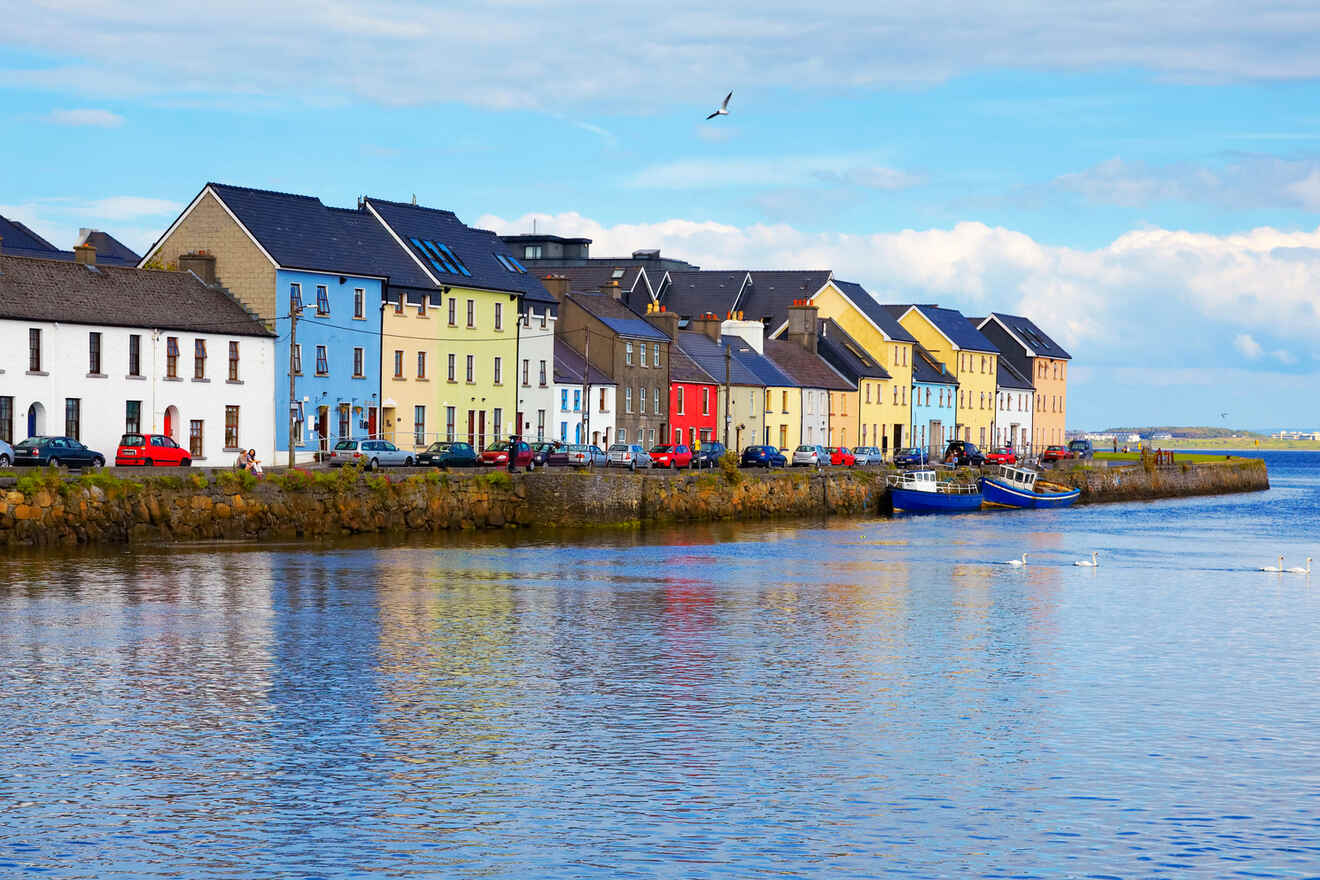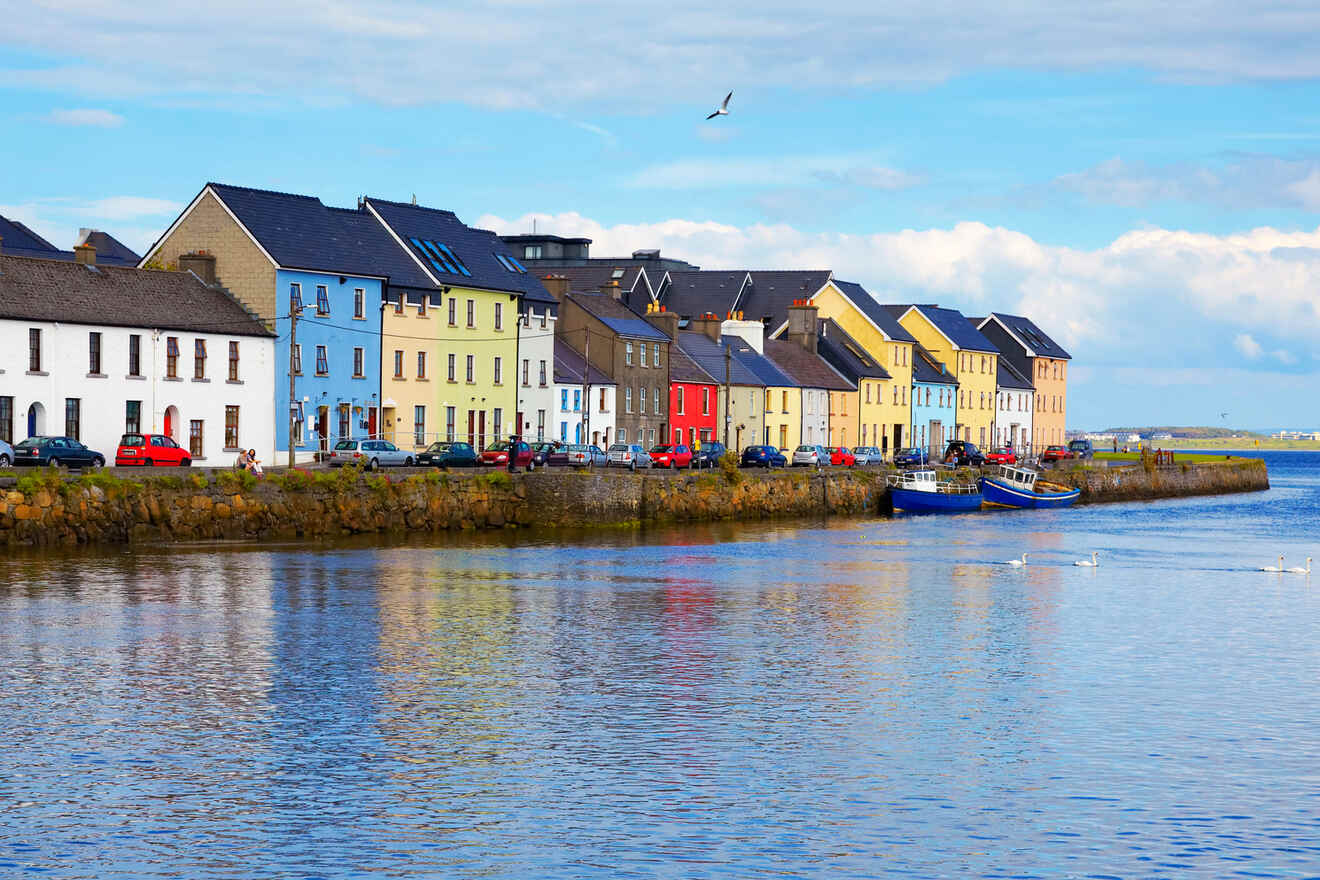 Lovely Ireland! With its panoramic views of the most beautiful natural spots and medieval castles that have made their appearance in many Hollywood movies, it's hard not to find a special place in your heart for a place like Galway City.
Located on the west side of the country in Galway County, this seaside village and its beautiful coastline are part of Ireland's Wild Atlantic Way, a famous driving route with breathtaking views! You can't really say Ireland without mentioning the word views, here you'll experience the most unique sunsets and nights full of magic and music.
By now you're probably wondering where to stay in Galway, I know it will be hard to find the best hotels in such a beautiful city, so I've looked through hundreds of lists with the best hotels in Galway to find the absolute top one for each price range, and I only recommend the best-rated hotels that I would choose for myself!
Just a friendly piece of advice, make sure you book the hotels in Galway in advance, as it is a popular area and all the good ones go out super quickly!
Let's go!
If you are in a hurry
Here's a list of the best Galway hotels that will help you decide quickly where to stay in Galway city centre:
This map will help you visualize all the areas in Galway, Ireland that I will be talking about in this post: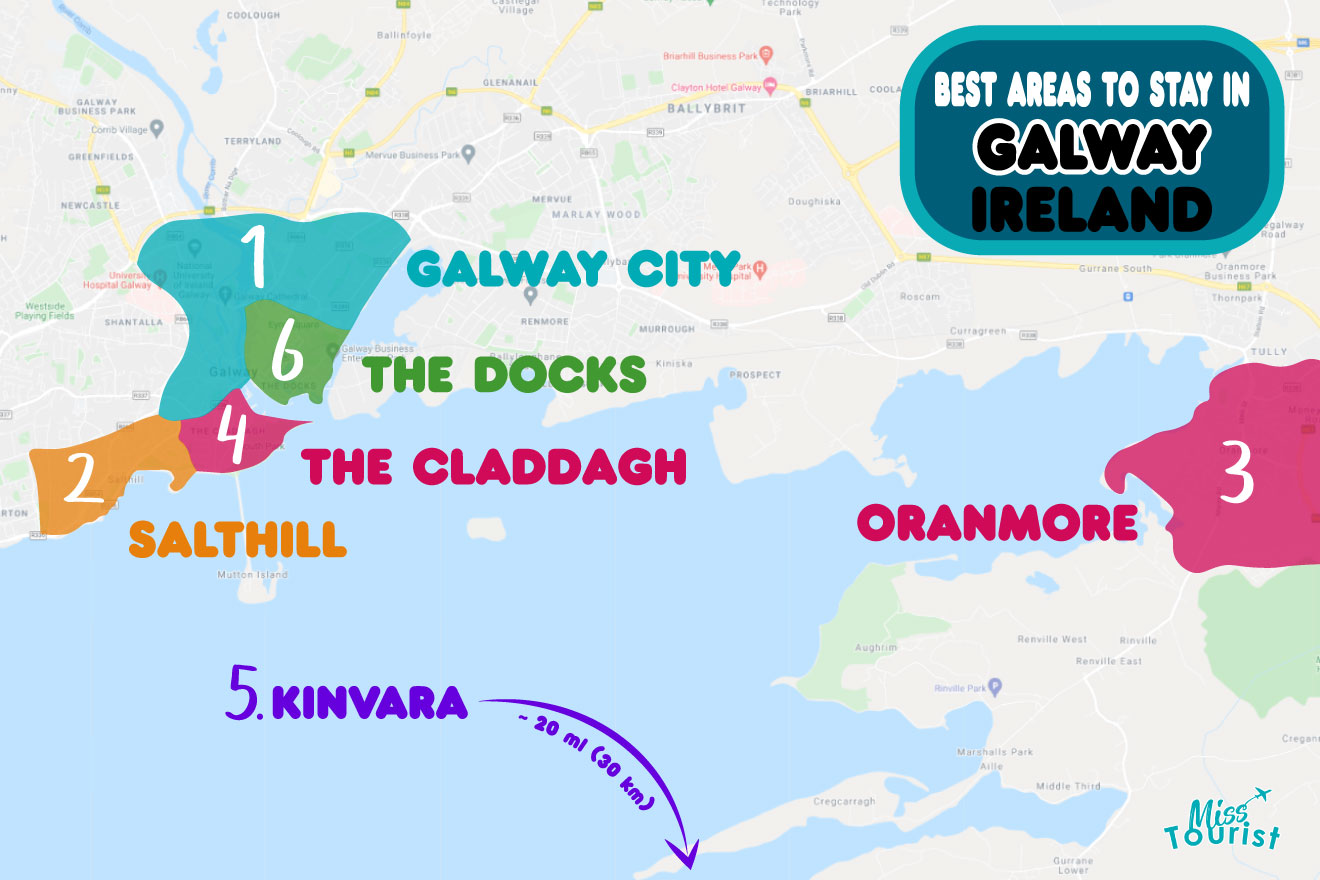 1. Galway city center – best place to stay for the first time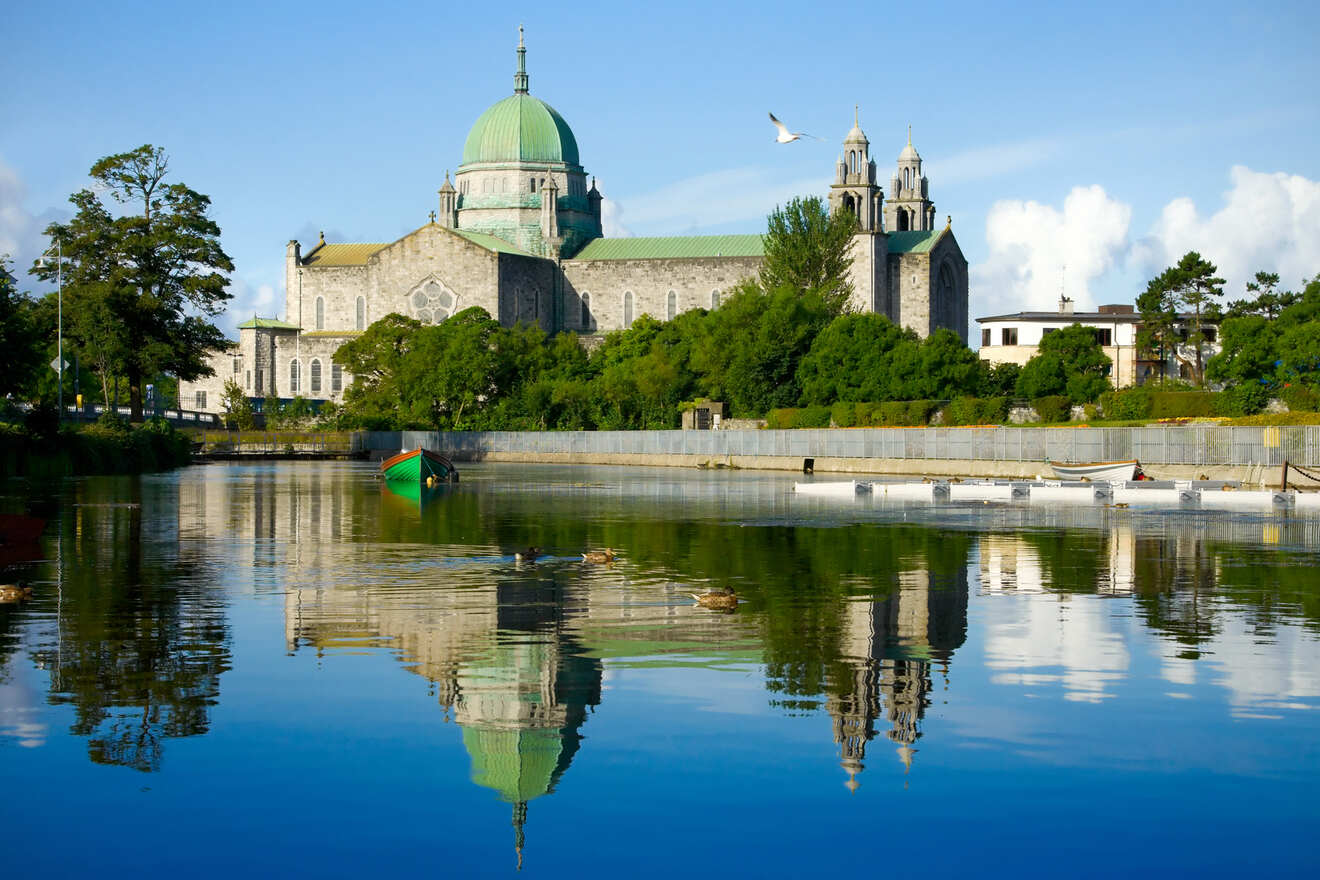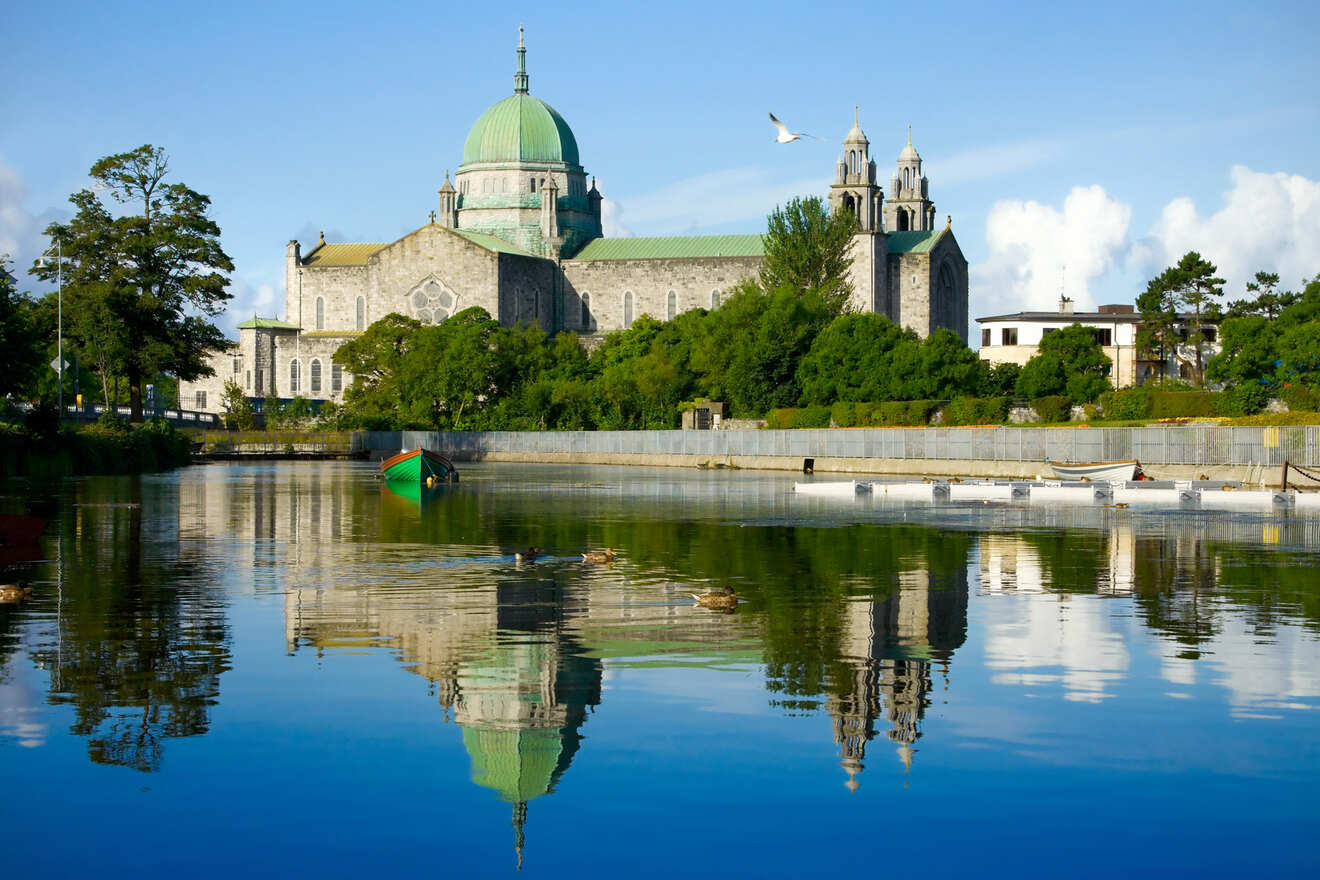 There's something about Ireland, it might be all the castles with their old myths or the gorgeous picturesque views of the cliffs and the sea, but either way, I've come to the conclusion that every traveler has to visit the lovely Irish town of Galway, at least once!
If you're looking for a great location to stay in town for the first time then I highly recommend the city center. This is a place rich in history that is full of friendly pubs and amazing tourist attractions!
One of their most important spots that no person who comes to town can't miss is Eyre Square, which is also known as the John F. Kennedy Memorial Park after he visited this spot back in 1963. You'll find a lot of shops in the area around the square, markets, restaurants and some benches where you can sit and relax for a bit and just enjoy the beautiful scenery.
To get into the Irish atmosphere you can walk along the vibrant streets, admire the old architecture and stone walls, and definitely stop along the way to visit the unique historical landmarks like the Catholic Galway Cathedral and the medieval Lynch's Castle.
Here are some of the best city center Galway hotels for each budget:
Luxury hotel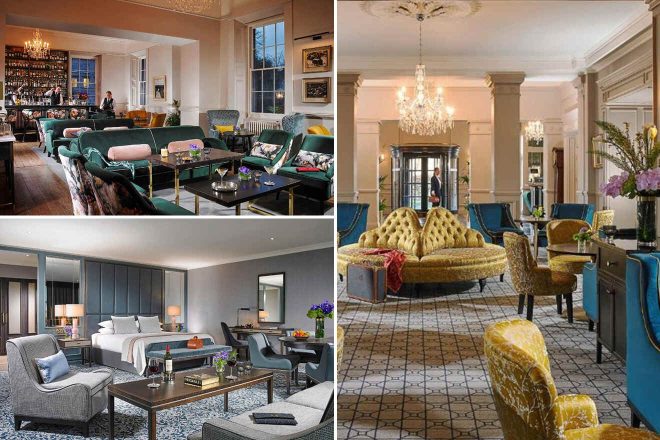 Did anyone order the royal suite? Admire Galway's great views from the comfort of your rooms and enjoy a perfect dinner at the elegantly decorated restaurant of this luxury hotel. I would spend my morning in the fancy lounge room and then head to the bus station, located just a minute walk away, to explore the rest of the town. 
Other accommodation options in Galway city center
mid-range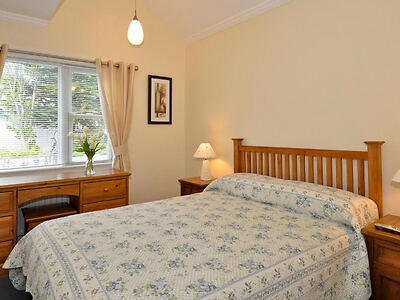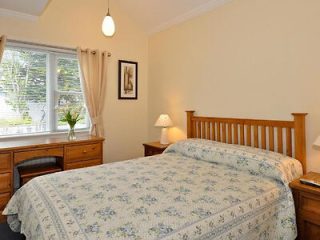 Feel like you're at home in this perfect B&B that has spacious rooms and a lovely small terrace 
budget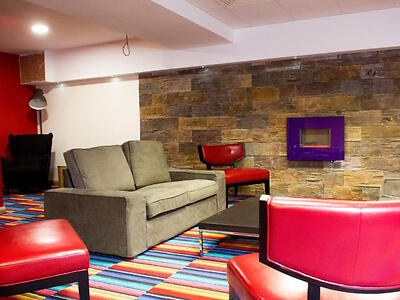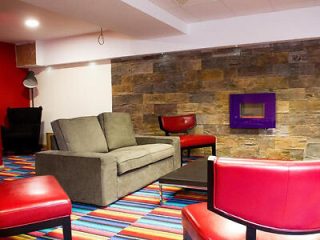 Galway best choice for budget travelers, that offers free wifi, kitchen facilities and spacious rooms
airbnb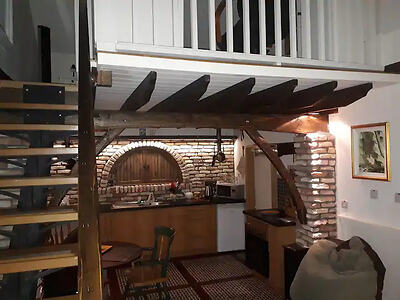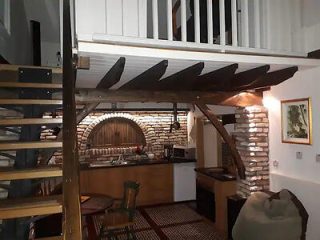 Enjoy your holiday in this cozy place located a short walk from the city center, that has a kitchen and a balcony
Things to do in Galway city centre
2. Salthill – where to stay in Galway on a budget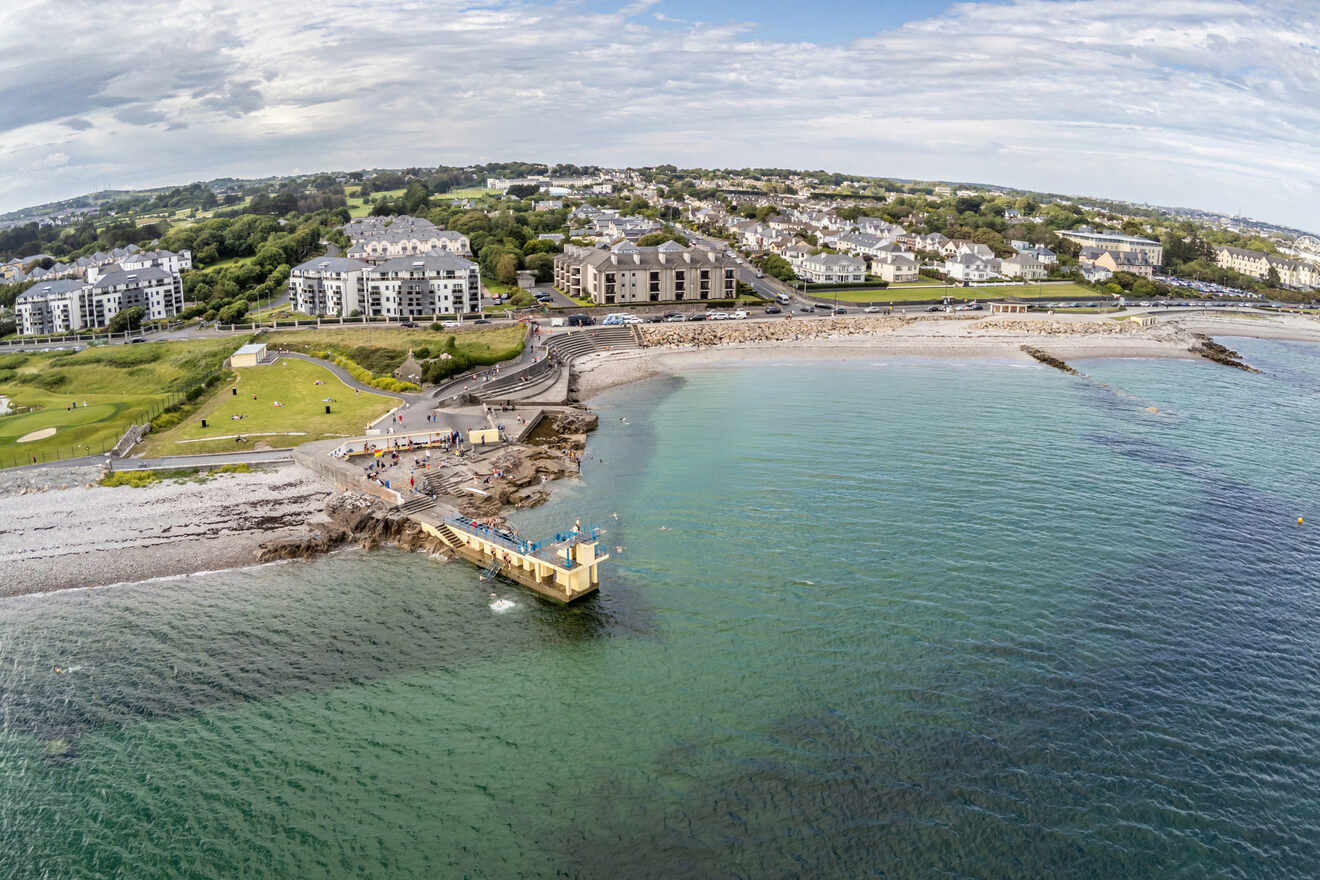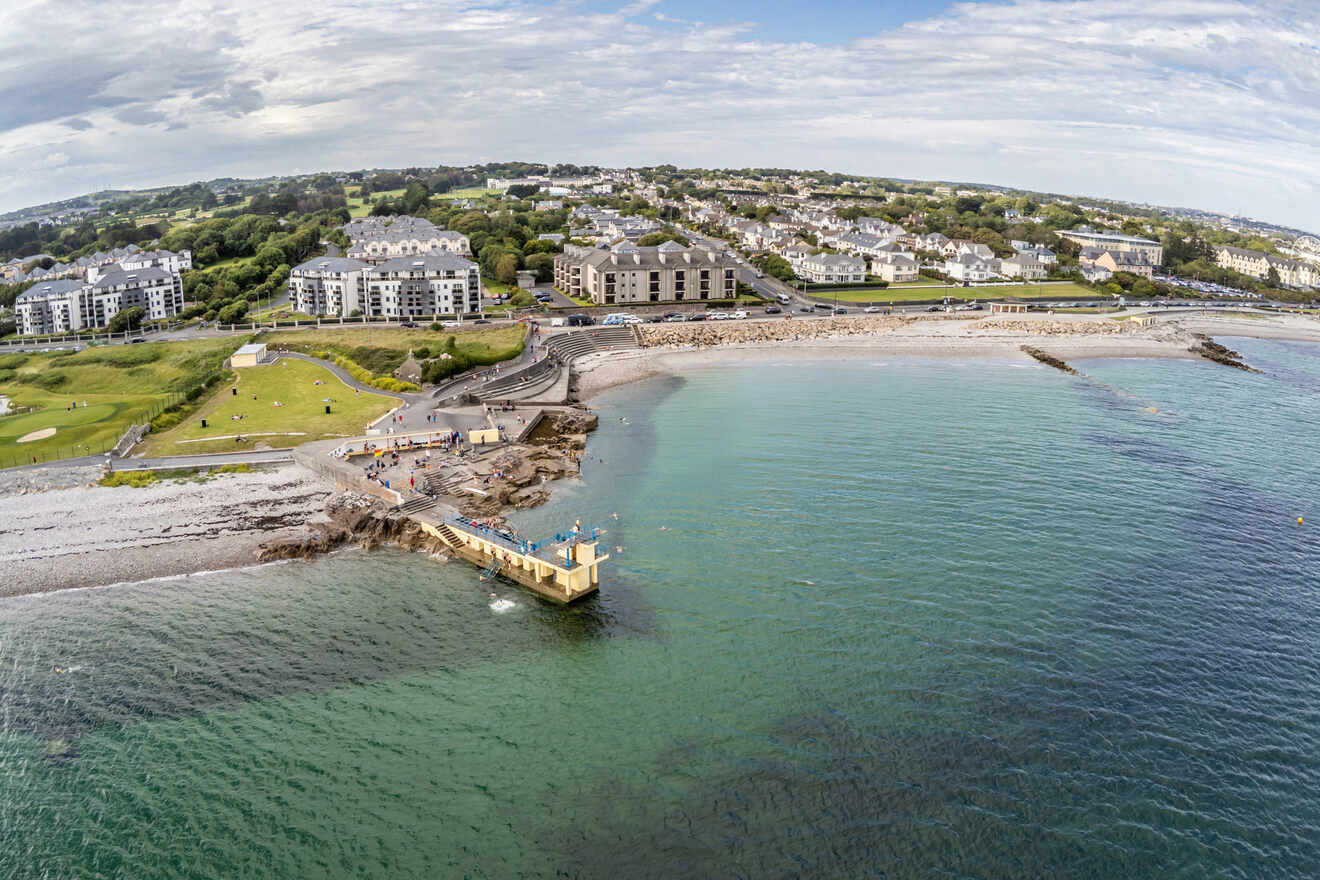 Located west of the Galway city center, this lovely seaside area is one of the most picturesque places in town. I love the views in Salthill on a chilly autumn morning when there's a bit of fog and you can barely see the sun, it looks like a scene described in one of those Irish legends!
Anyone looking to stay in Galway but not spend an entire fortune on their holiday should book their hotels in Salthill in advance! It's a famous spot among backpackers and people who love the beach so the good deals go really quick!
The laid-back atmosphere, the friendly tourists, and all locals make this place a great location where you can experience all the nice perks of the town. If you're not spending your days visiting the attractions then you'll probably love to go to the white sand beaches and spend a full day relaxing there or if you're an adventure junkie then you can try the cool diving platforms! They're a huge thing here in Salthill.
Are you still wondering where to stay in Galway? With a great selection of budget hotels and hostels, this area is perfect for those who travel on a budget. Home to an Aquarium and a 120-year-old Golf Club I'm sure you'll enjoy Salthill but don't forget you're in Ireland so head down to the pubs and have a fun night listening to music and drinking some beer.
Luxury hotel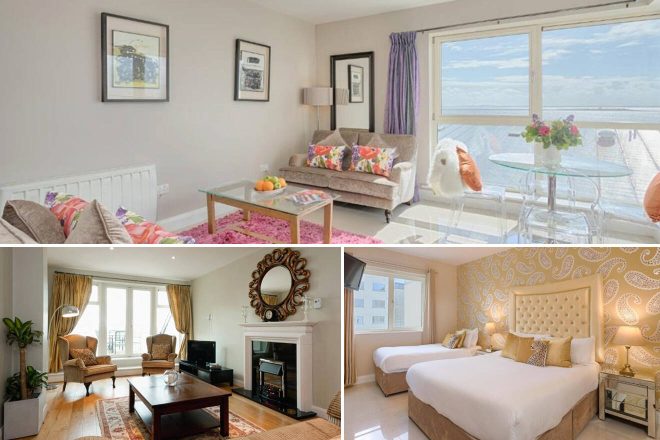 One of the best choices for your luxury getaway to Galway City! Relax in the uniquely designed and comfortable rooms of this hotel in Salthill. You can enjoy the sunset and sea view from the balcony while getting ready for another day of visiting all the attractions from one of the best Galway hotels.
Other accommodation options in Salthill
mid-range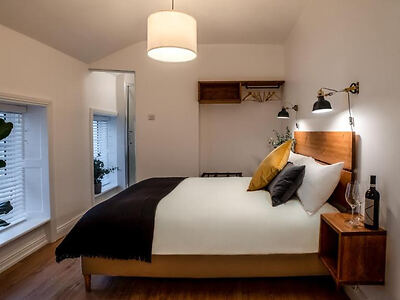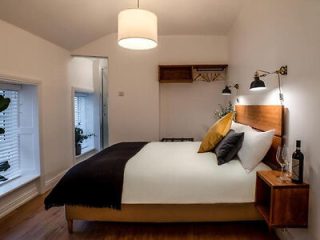 Stay in Galway in a good-looking guest house in Salthill that has a restaurant, cozy rooms, and free wifi
budget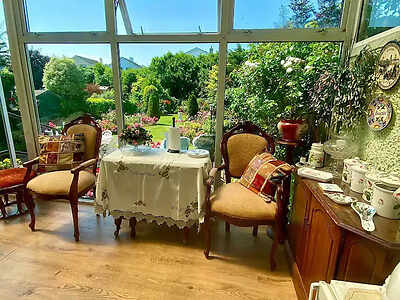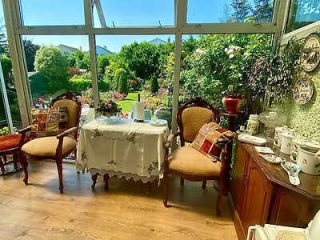 Enjoy a relaxing time in this traditional Salthill house that has a shared backyard and offers free parking and wifi
airbnb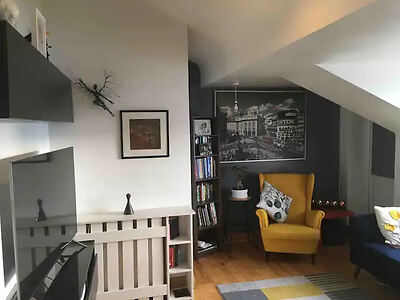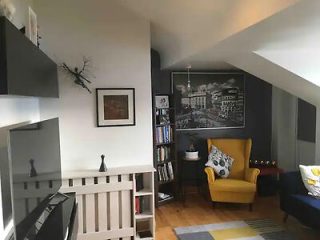 Have a great time during your visit to Galway while staying in this cozy room in a place that offers free parking
Things to do in Salthill
3. Oranmore – best area for families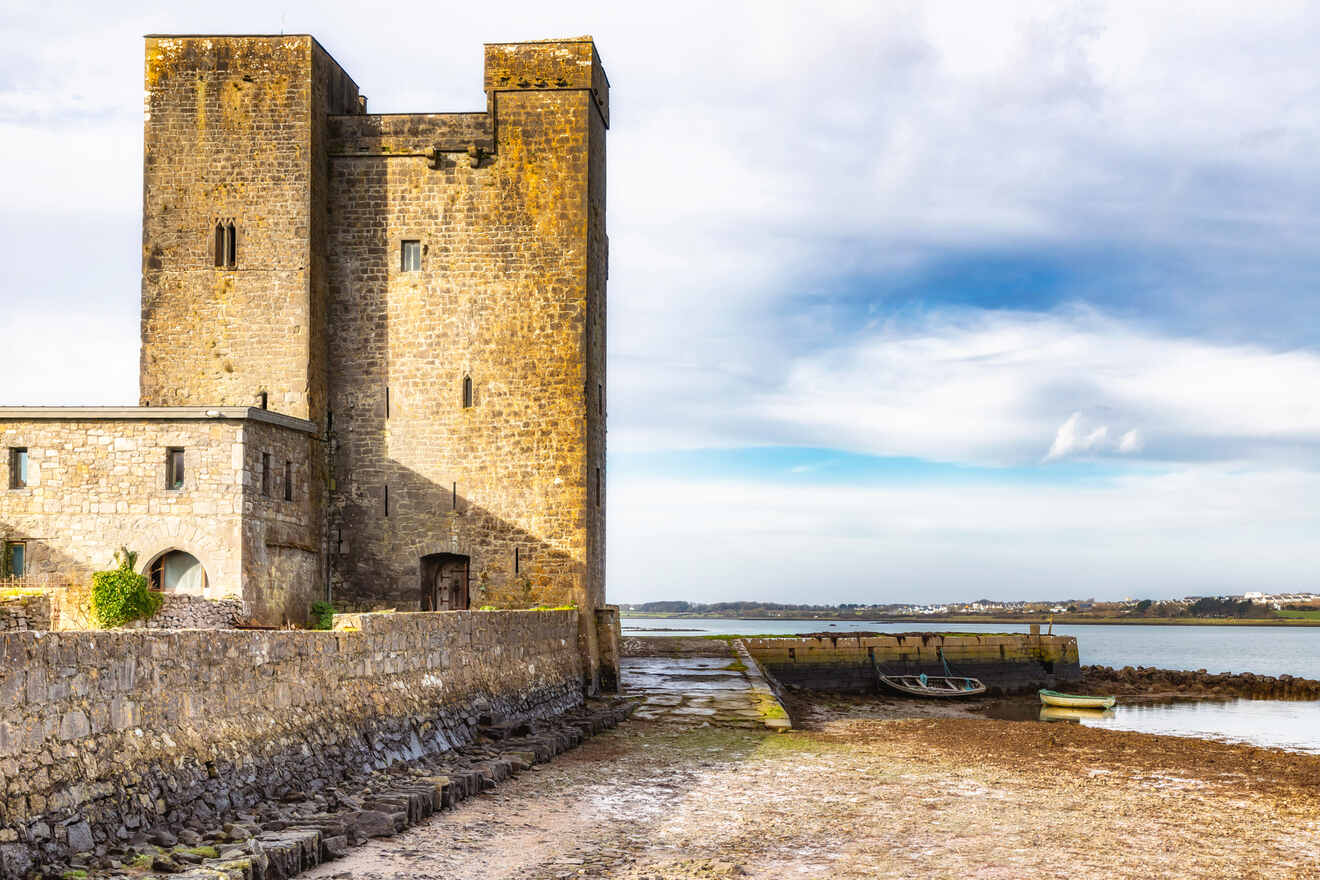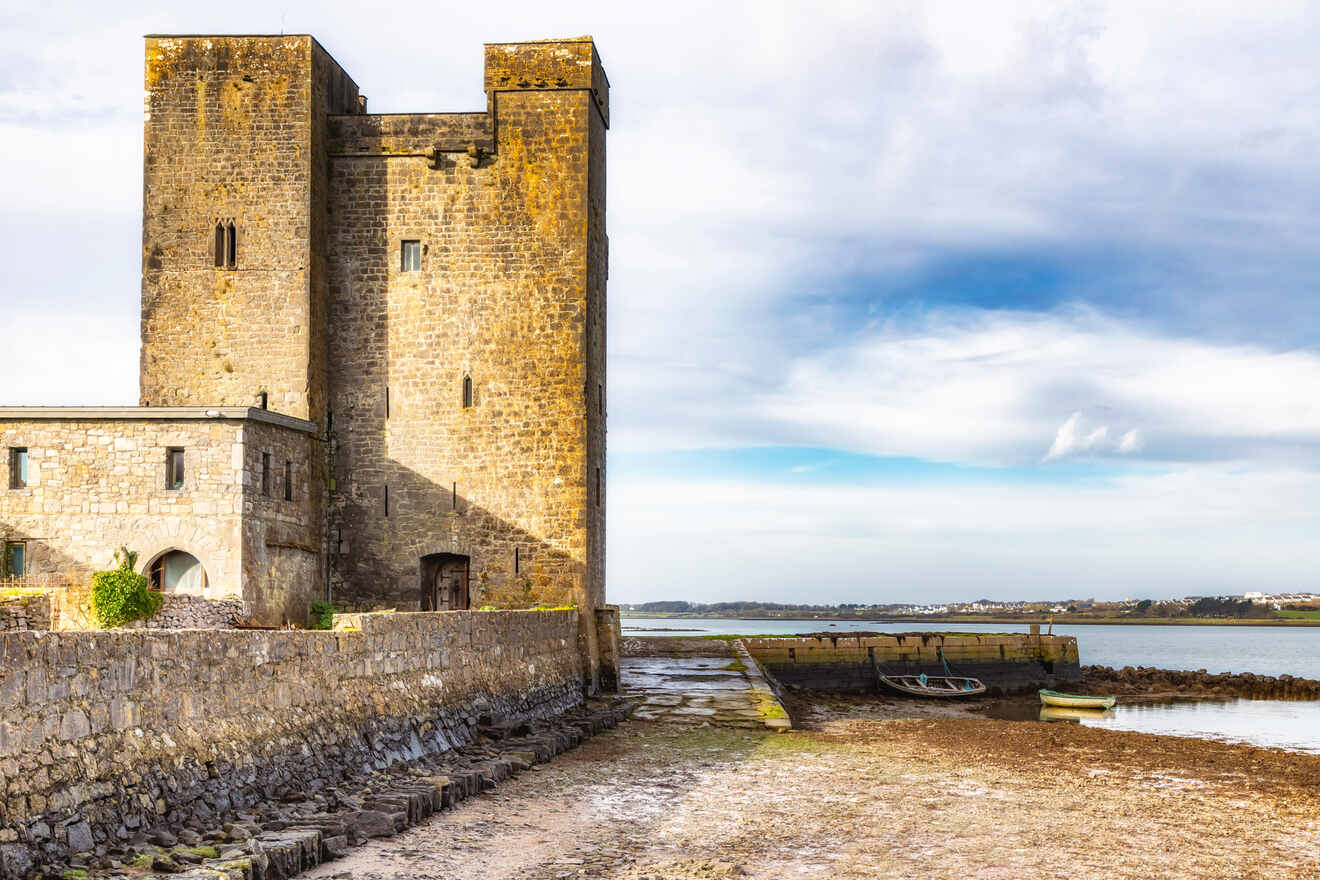 Located 5 miles (8 km) east of Galway city centre, this lovely neighborhood is one of Galway's most beautiful natural spots that you have to visit with the whole family as it is a tranquil village filled with lots of green spaces and kid-friendly attractions.
With Oranmore Castle located near the seaside, and the cliffs around this medieval building, you won't get a more traditional Irish view than in Oranmore. Make sure you take your camera to snap a memorable pic to remind you of this trip!
This is one of the best places to stay in Galway city with the kids, firstly because you have the huge Renville Park, which has a playground and many spots where you can have a picnic and spend the whole day here.
Secondly, you can easily catch a bus to the city centre to teach them all about Irish history and their way of living plus visit some of the attractions there! Or if you're feeling more adventurous one afternoon you can rent a bike and ride along the shore of Galway Bay while admiring the view. So many options!
Any parent who is looking for where to stay in Galway city should check this area. They even have a Creative Kid Club which runs fun workshops for the children and other members of the family are welcomed to go and enjoy some relaxing time while the little ones play.
Luxury hotel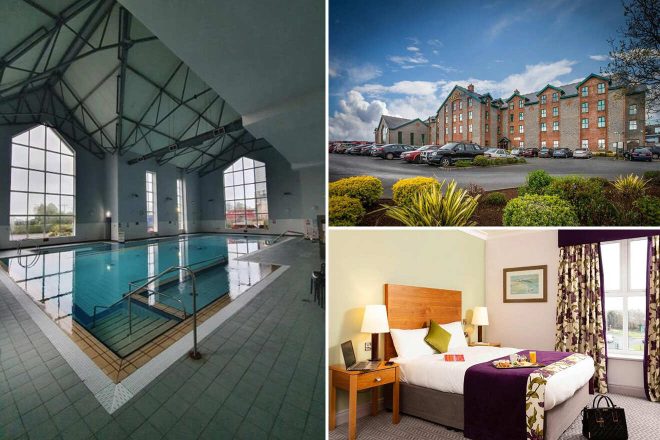 Spend a relaxing time in the leisure center of this great luxury hotel, where the parents can unwind at the sauna and the kids can have fun at the pool. This is the perfect place for any family who visits Galway as it has spacious rooms, family-friendly activities, and a cinema located within walking distance.
Other accommodation options in Oranmore
mid-range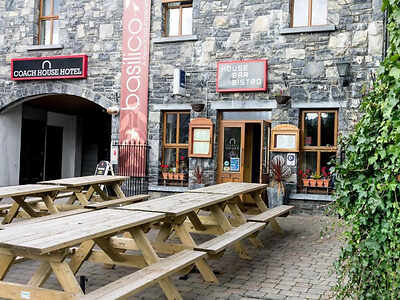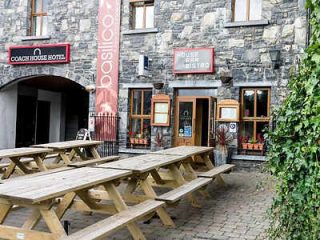 Visit Galway and stay at a vintage mid-range hotel where you'll find a lovely restaurant with outdoor seats 
budget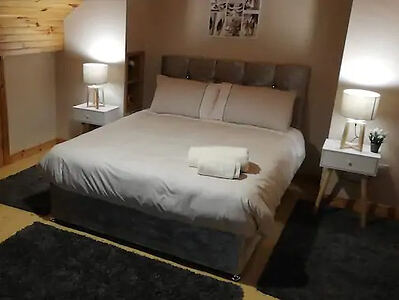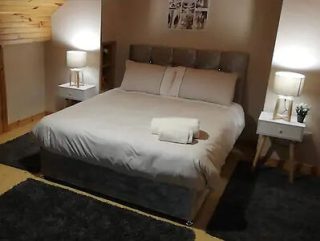 A great and affordable room for anyone who is traveling on a budget, that has a backyard and free wifi
airbnb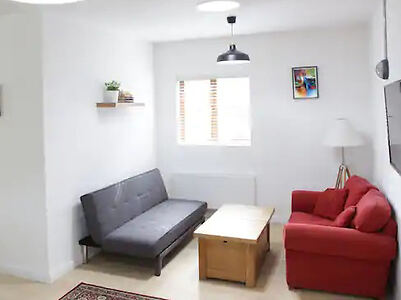 Enjoy your stay in Galway in this modern apartment that has a kitchen, free wifi and a the best location in Oranmore
Things to do in Oranmore
4. The Claddagh – best place to stay in Galway for couples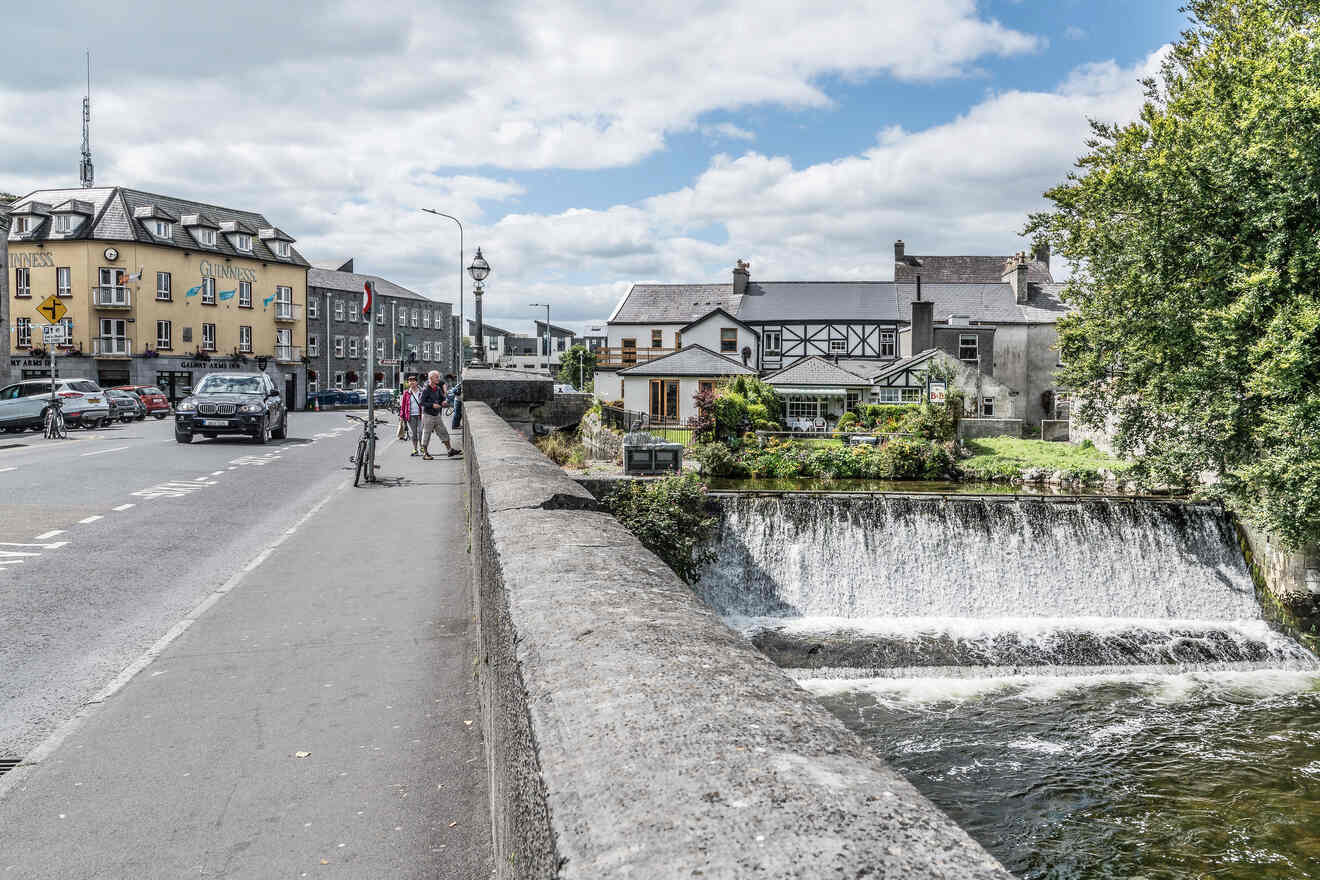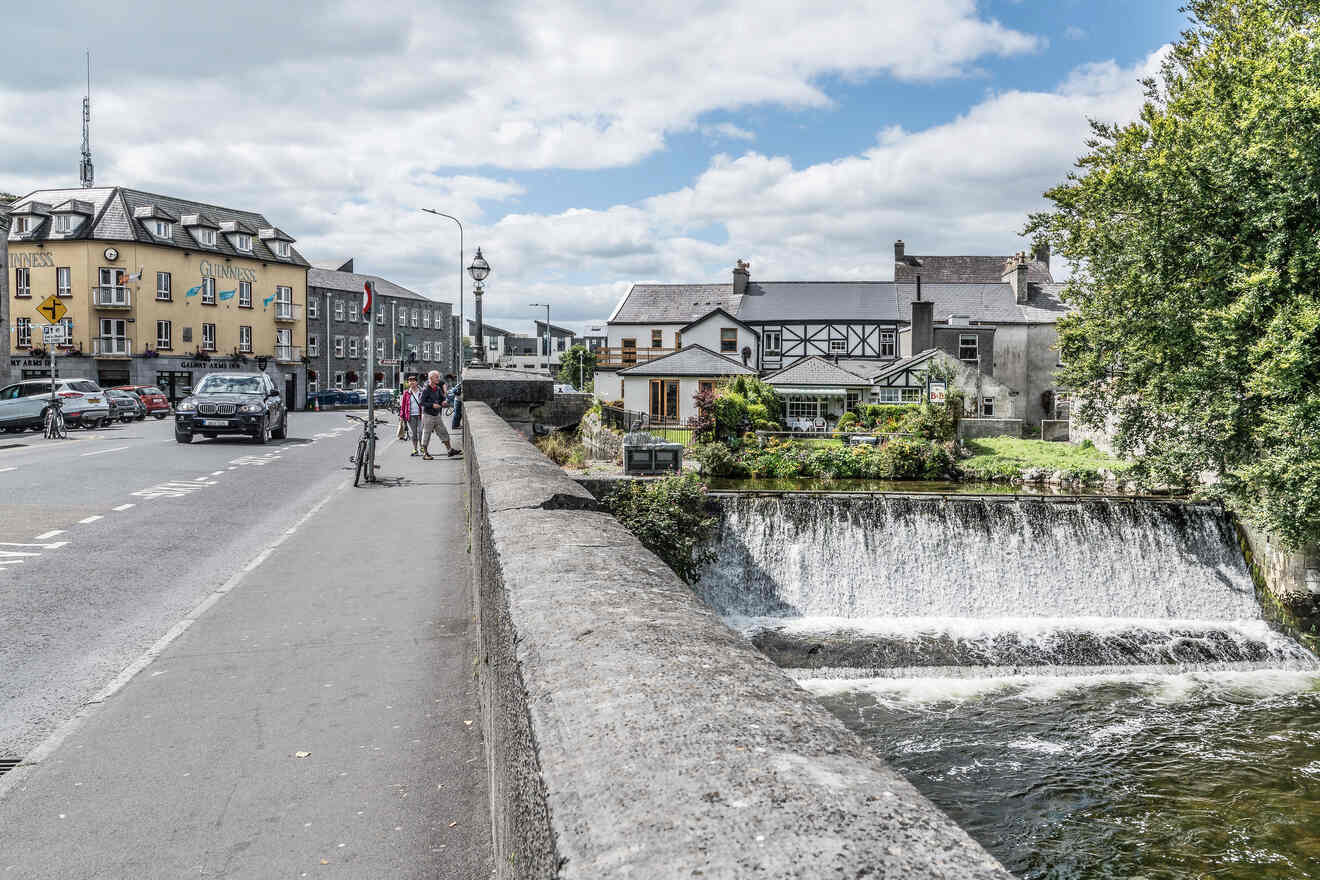 Located south of the city centre, where Galway Bay meets the river Corrib, this area is known as the oldest fishing village in Ireland! However, most of you will recognize the name because of the famous Claddagh ring, whose story began almost 400 years ago in the village that's wearing the same name.
The ring is now made everywhere in the world, and it represents love, friendship, and loyalty. Over the years The Claddagh has become a famous spot for couples who are looking for a romantic stay in Galway Ireland.
Back in 1232, a wall was constructed around the town, and Claddagh was not included as a part of Galway. That has changed over time, however, it still feels like a remote place so if you're looking for where to stay in Galway so no one and nothing can disturb your peace, this is the spot. That's why I would choose this area as one of the best places to stay in Galway for those couples
The tiny houses and sea views make this area look as if it remained stuck in time and kept that old vintage charm. Surrounded by lots of green space and a lovely beach from where you can catch the best sunsets, The Claddagh will definitely steal your heart and make you want to stay here for at least one more day.
Luxury hotel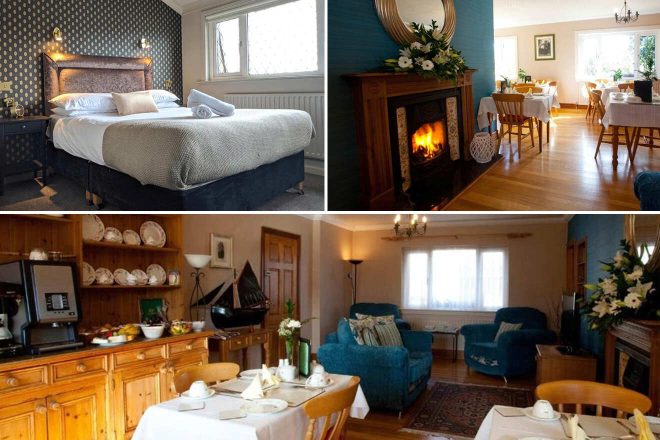 Feel like you're at home in one of the Galway best hotels that has a garden and a shared tv lounge! Relax in front of the fireplace after a long day of visiting all the cultural attractions and drink a cup of tea to get you ready for bed! This place is so cozy and welcoming that you'll never want to leave!
Other accommodation options in The Claddagh
mid-range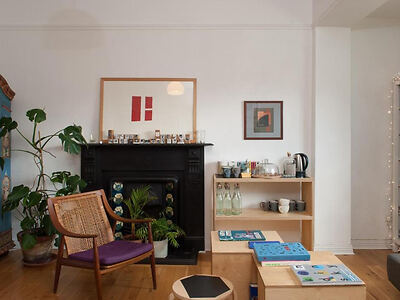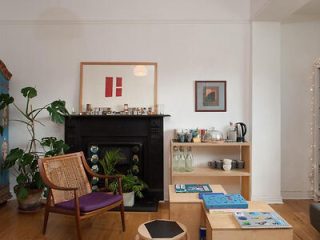 Enjoy your stay in Galway city at one of the nicest hotels that has a friendly staff and which offers a daily breakfast 
budget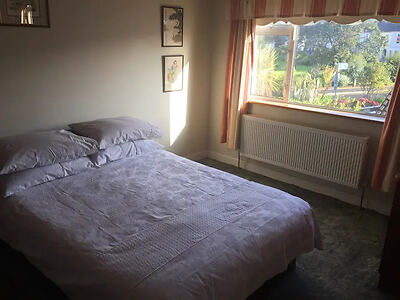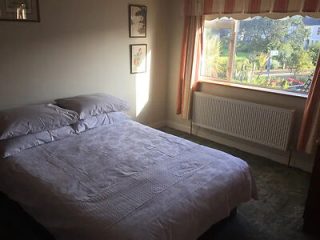 A lovely and affordable room in a Galway home, which is close to Quay street and has a kitchen and a washer
airbnb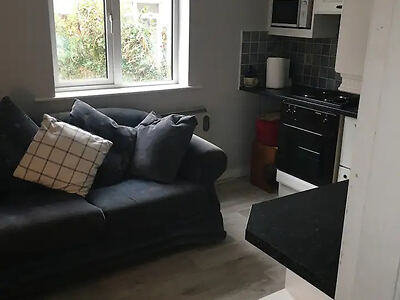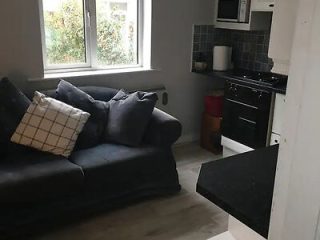 Get in the Irish atmosphere at this great guesthouse that has a backyard, a patio and a kitchen 
Things to do in The Claddagh
5. Kinvara – great for nightlife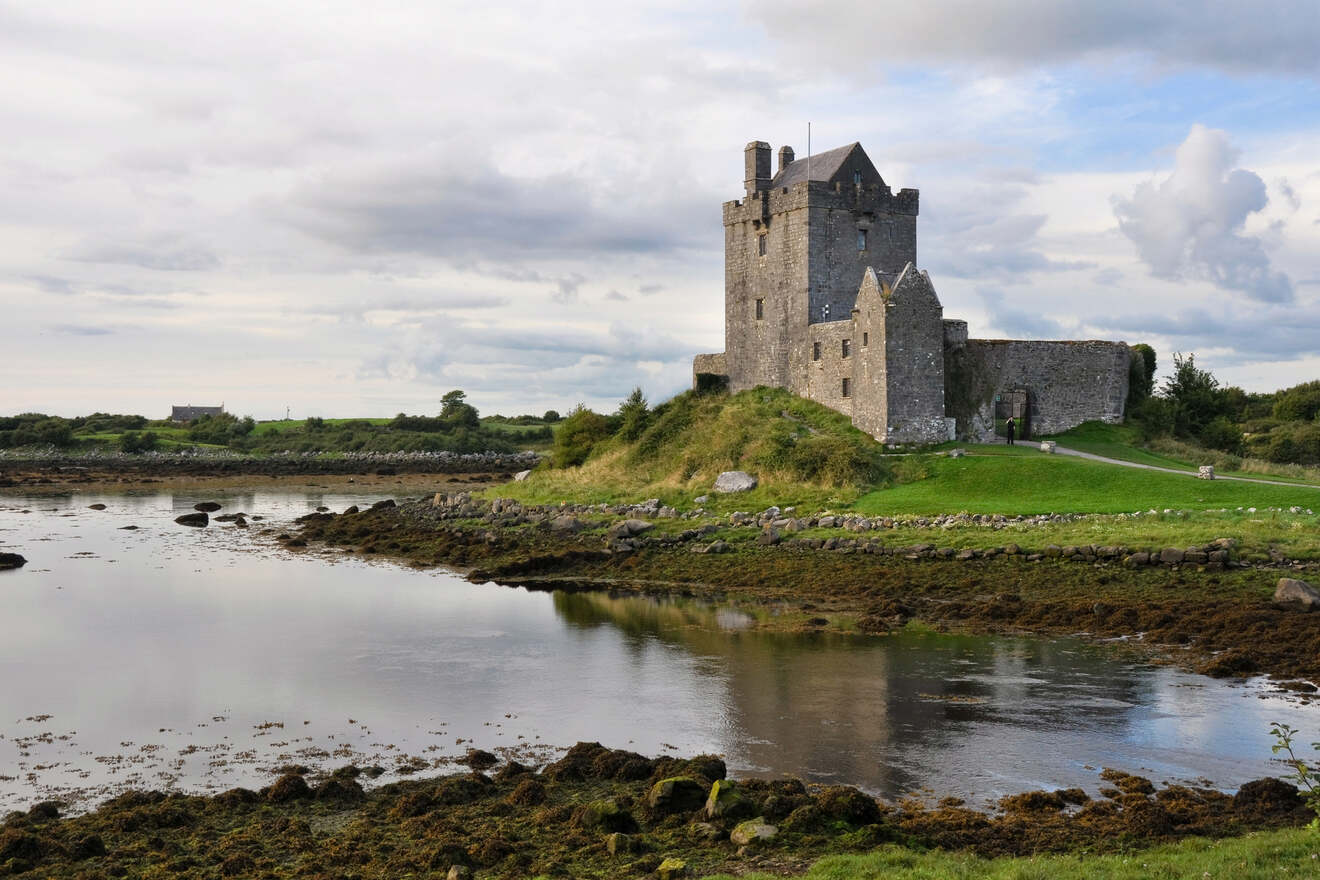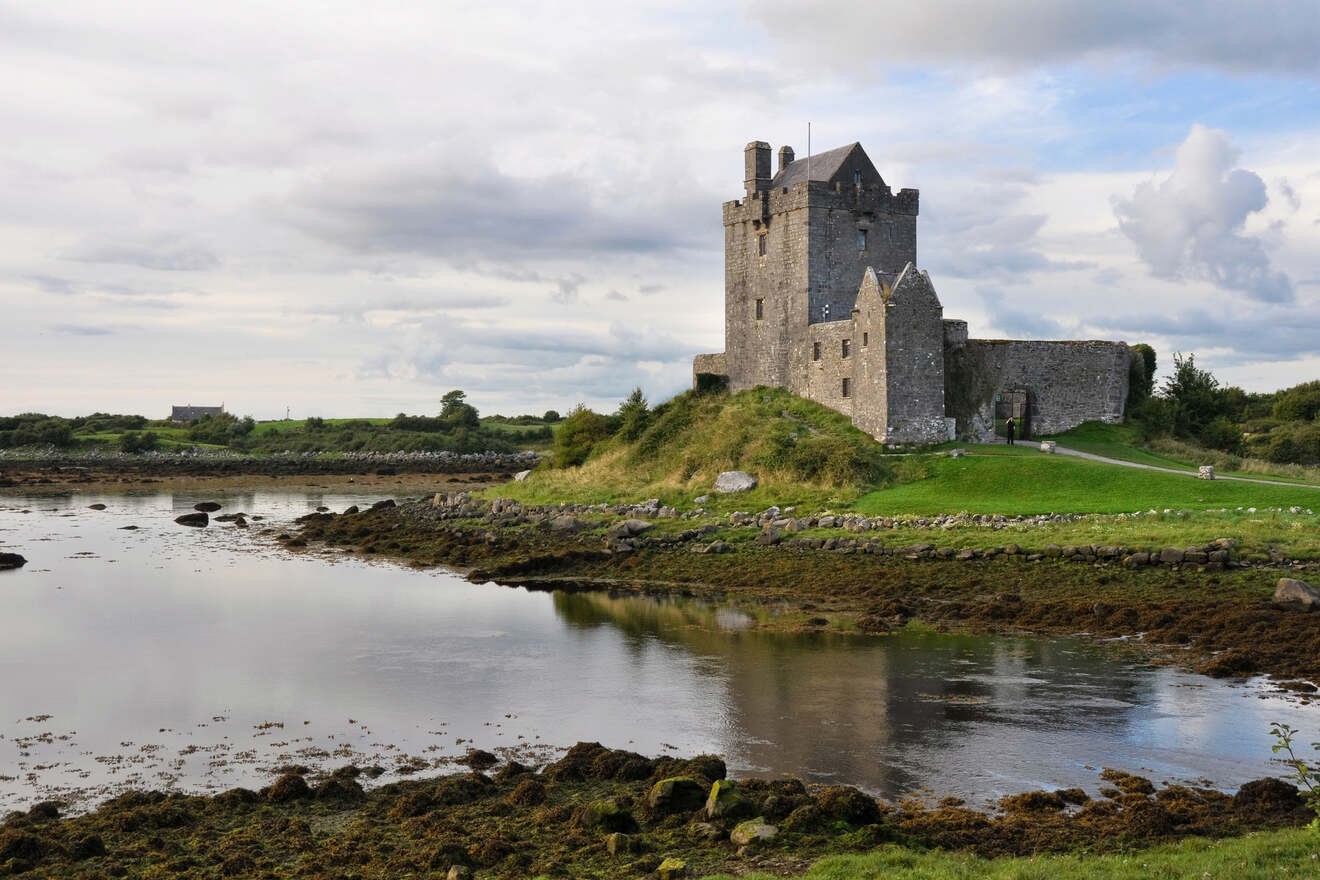 I know we all love the history lessons when we travel but I'm sure some of you are looking for Galway's most fun places where you can drink in the pub, dance to live music and spend all night mingling with the friendly locals of Ireland.
Famous for its numerous pubs, Dunguaire Castle, and the harbour, Kinvara is a sleepless neighborhood located just across the bay from the city centre.
If you're looking for where to stay in Galway city to combine all the sightseeing and pub hopping while you visit Galway, then Kinvara is one of the best places to stay for you!
With beautiful traditional Irish scenery (trust me after you catch the view of the sunset near the castle you'll know what I'm talking about) and narrow streets full of colorful old houses, this neighborhood will earn its place in your heart.
You have to check out Green's Bar, one of the main tourist attractions here! A family-owned local business since 1865 that sells more than one hundred types of whiskeys! I wonder if there's anyone who's tried all the flavors at once? You'll have to go there and find out!
Unfortunately there aren't any great luxury hotels in this area and since I only want to recommend the best places to stay that I can find, if you are looking for a high class stay in Kinvara, I suggest Niamhs House as a great alternative. It's also a bit more affordable and you can relax in front of the fireplace after a fun night in the pubs. It's a waterfront house with great views that has a patio and a kitchen!
Other accommodation options in Kinvara
mid-range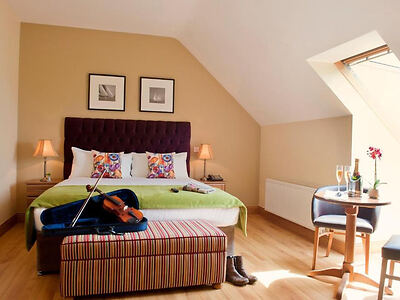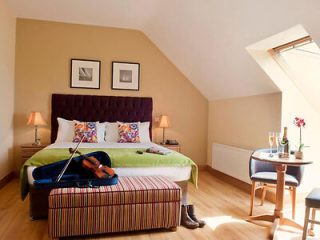 Relax during your stay in Galway in this lovely place near the bay that has cozy rooms and offers breakfast
budget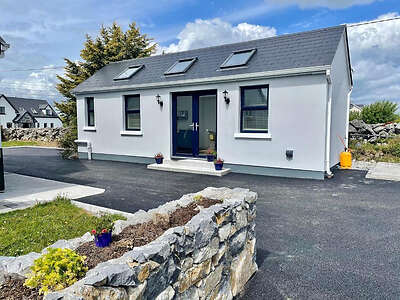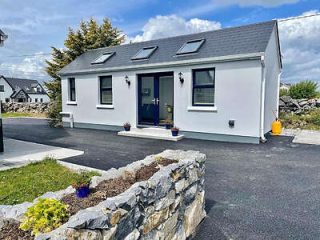 An affordable option for those who travel to Galway, this apartment has garden views and a kitchenette
airbnb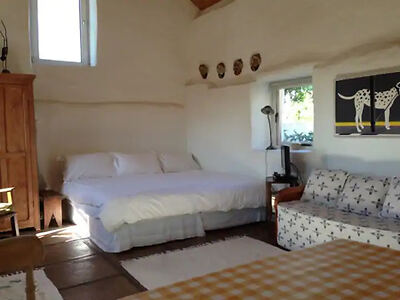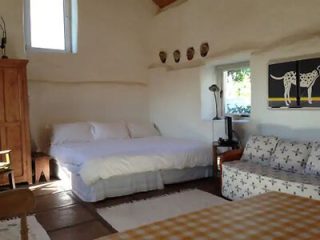 You'll find yourself falling in love with this unique cottage that has a backyard, a unique design, and free wifi 
Things to do in Kinvara
6. The Docks – best place to stay in Galway for great views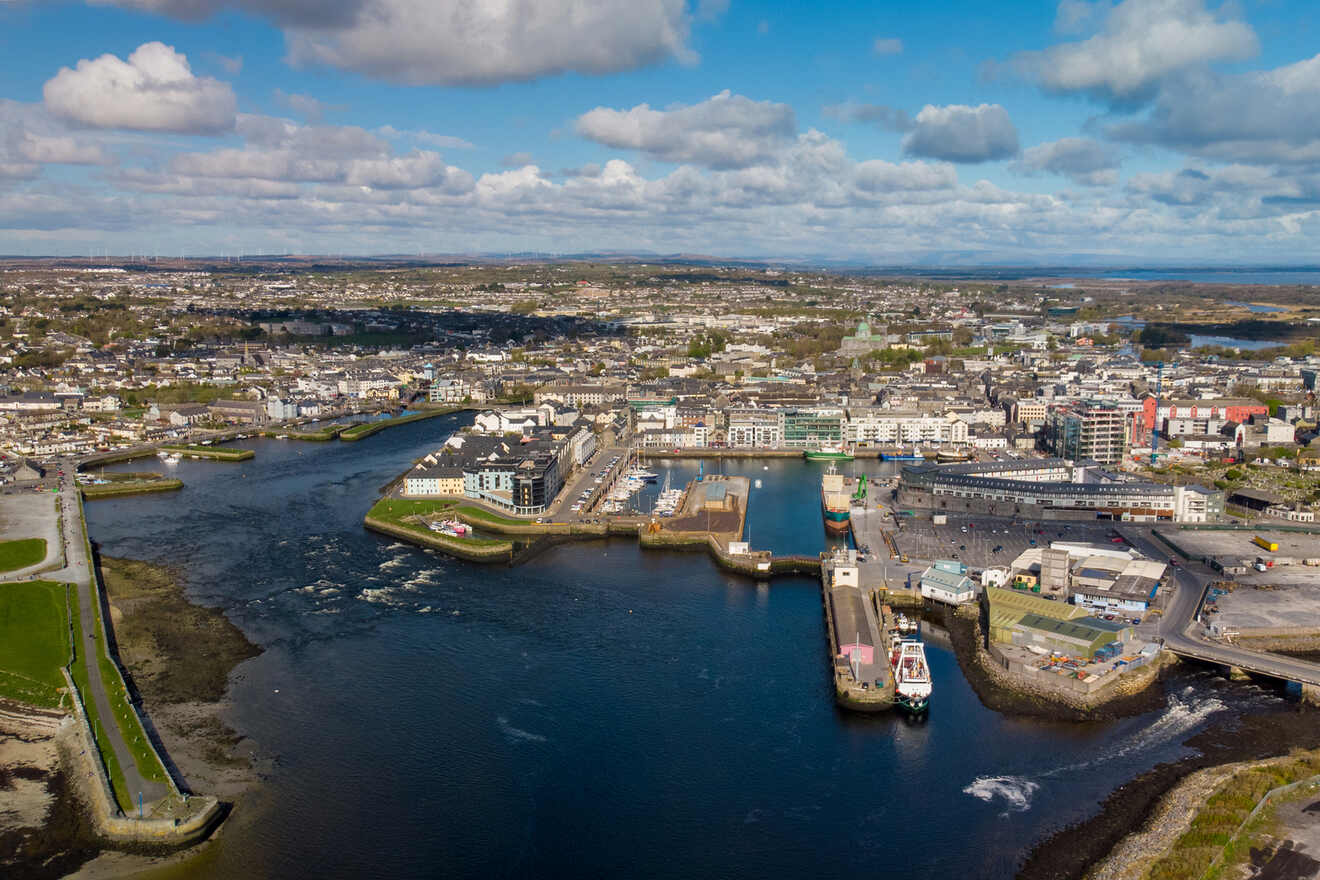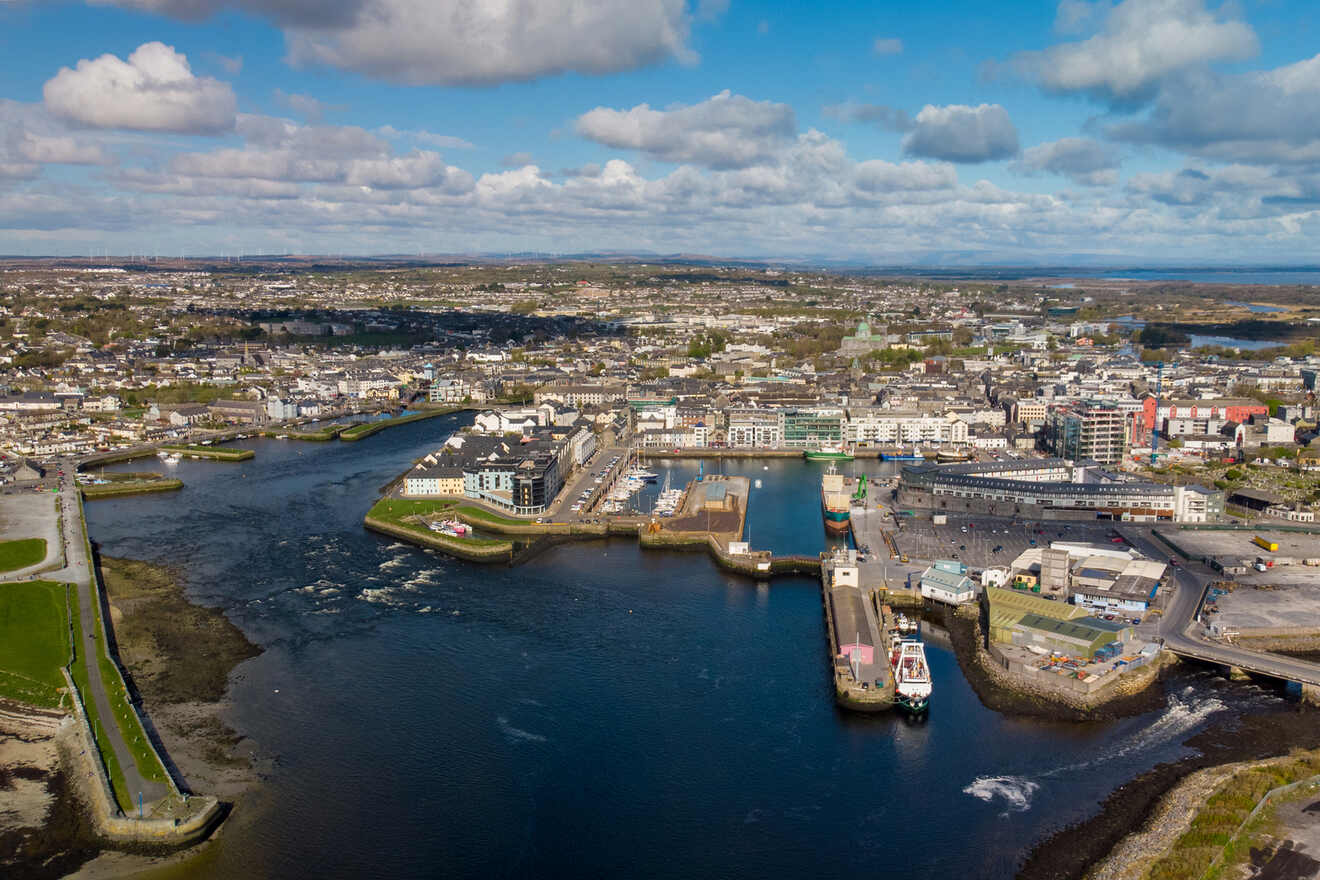 Located across the Corrib River from The Claddagh, this area is popular among those who travel to the city and want to have the best views of Galway Bay. The port is also placed here so you'll probably see tons of pretty boats from your hotel's window!
Although you won't find accommodation as affordable as in other parts of the city, the neighborhood offers a wide range of the best hotels in Galway, Ireland. Don't worry, you'll understand the prices once you get to see the spectacular views here! This is definitely the best place where to stay in Galway for the ocean sights!
The Galway city centre is nearby and you're super lucky because here you'll find the famous "Long Walk" which is the most popular sight in Galway. It's not really such a long walk and it takes place along the Lough Corrib where you'll see some lovely tiny colorful houses and the small harbour. You can also stop right where all the boats are anchored and admire the beautiful sights of the city.
The Docks really is one of the best places to stay in the city for those of you who are passionate about marine life and all that goes with it!
Luxury hotel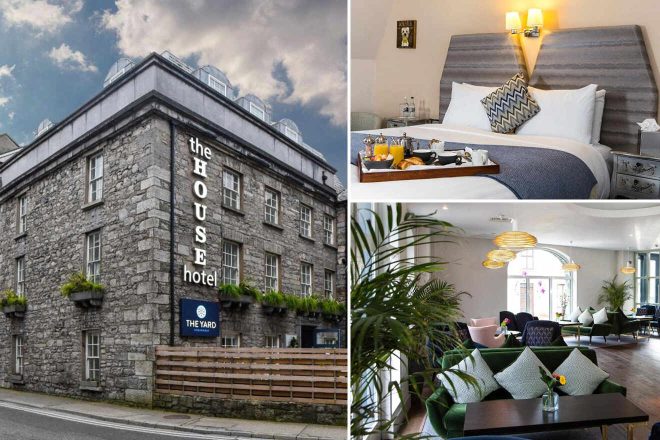 Have a nice holiday in one of the best hotels in Galway! Set in an old stone building, this place has elegant decor and amazing views! Have a delicious meal at the restaurant and then head to the cocktail bar to drink and party the night away! 
Other accommodation options in The Docks
mid-range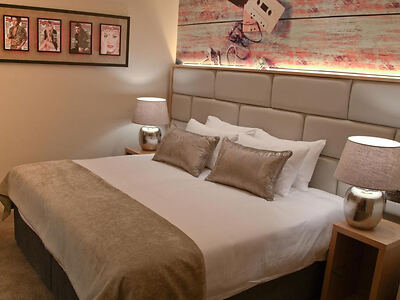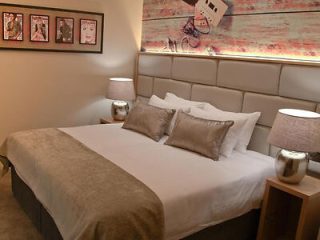 One of the best places to stay in Galway city that has cozy rooms for families, a restaurant, and a bar
budget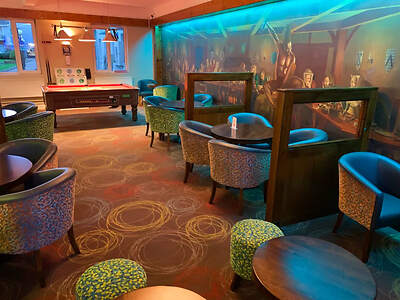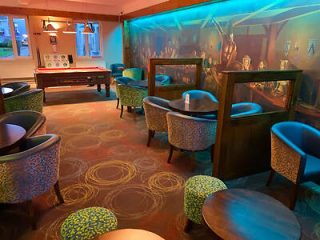 This hostel is well equipped, it offers free breakfast, a common room and board games 
airbnb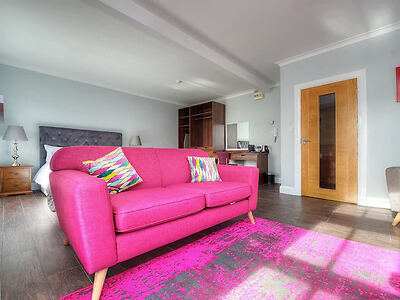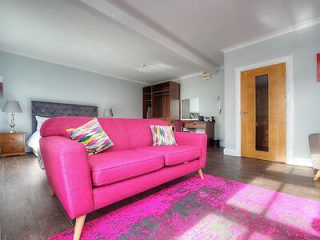 Travel in style and stay in Galway in this unique house that has a wide range of amenities and spacious room
Things to do in The Docks
| | |
| --- | --- |
| 👑 Luxury price: | £170 |
| 💵 Mid-range hotel: | £100 |
| 🛏️ Budget: | £75 |
| 🏠 Airbnb: | £110 |
| 💰 Accommodation prices: | High |
| 📍 Best Area: | Galway city centre |
| 🛎️ Best luxury hotel: | The Hardiman |
| 👛 Best budget hotel: | Savoy Hostel |
Frequently asked questions about Galway, Ireland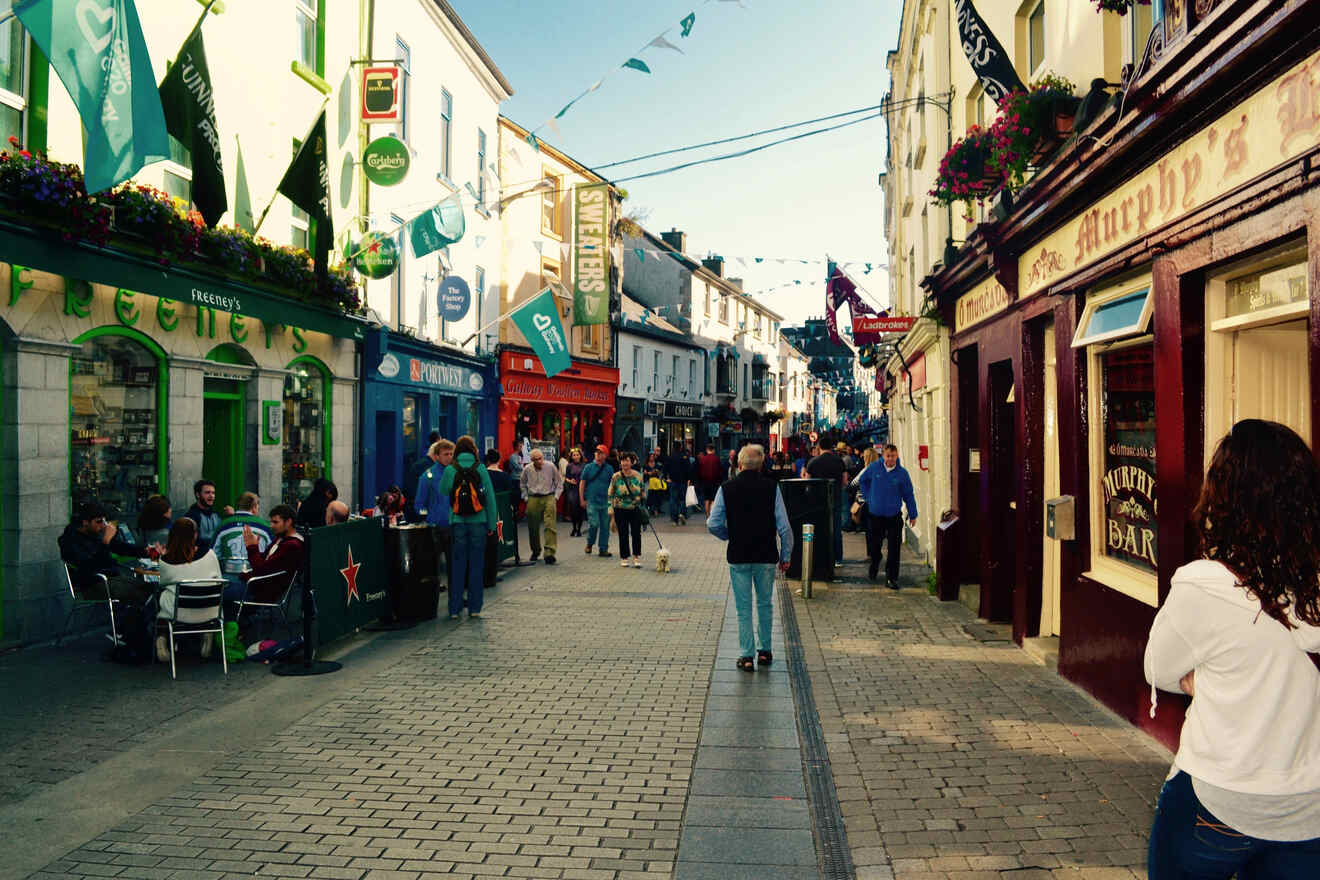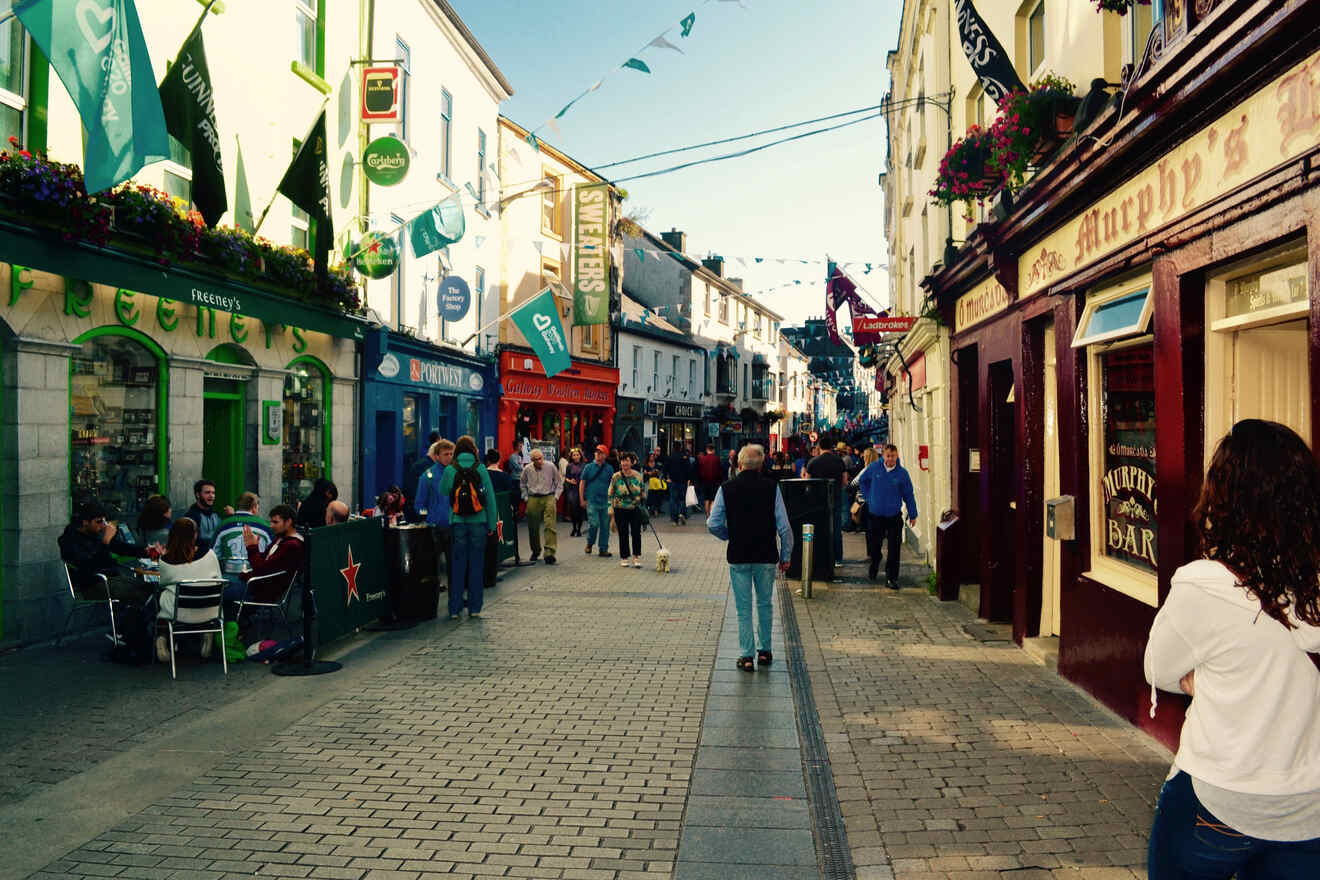 🍀 What is the best area to stay in Galway Ireland?
If you're wondering where to stay in Galway, the city centre is a great area that has all the big tourist attractions, many pubs, and the best budget or luxury hotels in town, like The Hardiman.
🤔 How many days do you need in Galway?
4-5 days should be enough for your stay in Galway city, you can see all the beautiful places and still have some time to take day trips and visit other attractions like the Connemara National Park.
❓ Is Galway safe for tourists?
Overall Galway is a very safe city to visit for families or any other tourists, however, as everywhere, do try to take all measures to preserve your safety and security.
🚶‍♀️ Is Galway a walkable city?
Yes, you can walk around Galway and get from one area to another, especially if you're staying in the city centre. Many people have categorized this city as a pedestrian-friendly place.
💚 What are some unique places to stay in Galway, Ireland?
If you're looking for some unique places where to stay in Galway then I highly recommend The Claddagh and Kinvara! Adare Guesthouse and Traditional Cottage are two beautiful hotels in Galway in these two areas that will make your stay in the city an unforgettable one.
💸 What is the best hotel in Galway if you're on a budget?
The Savoy Hostel is the best budget hotel for where to stay in Galway and it's located in the city center so you're close to all the main attractions. 
Conclusion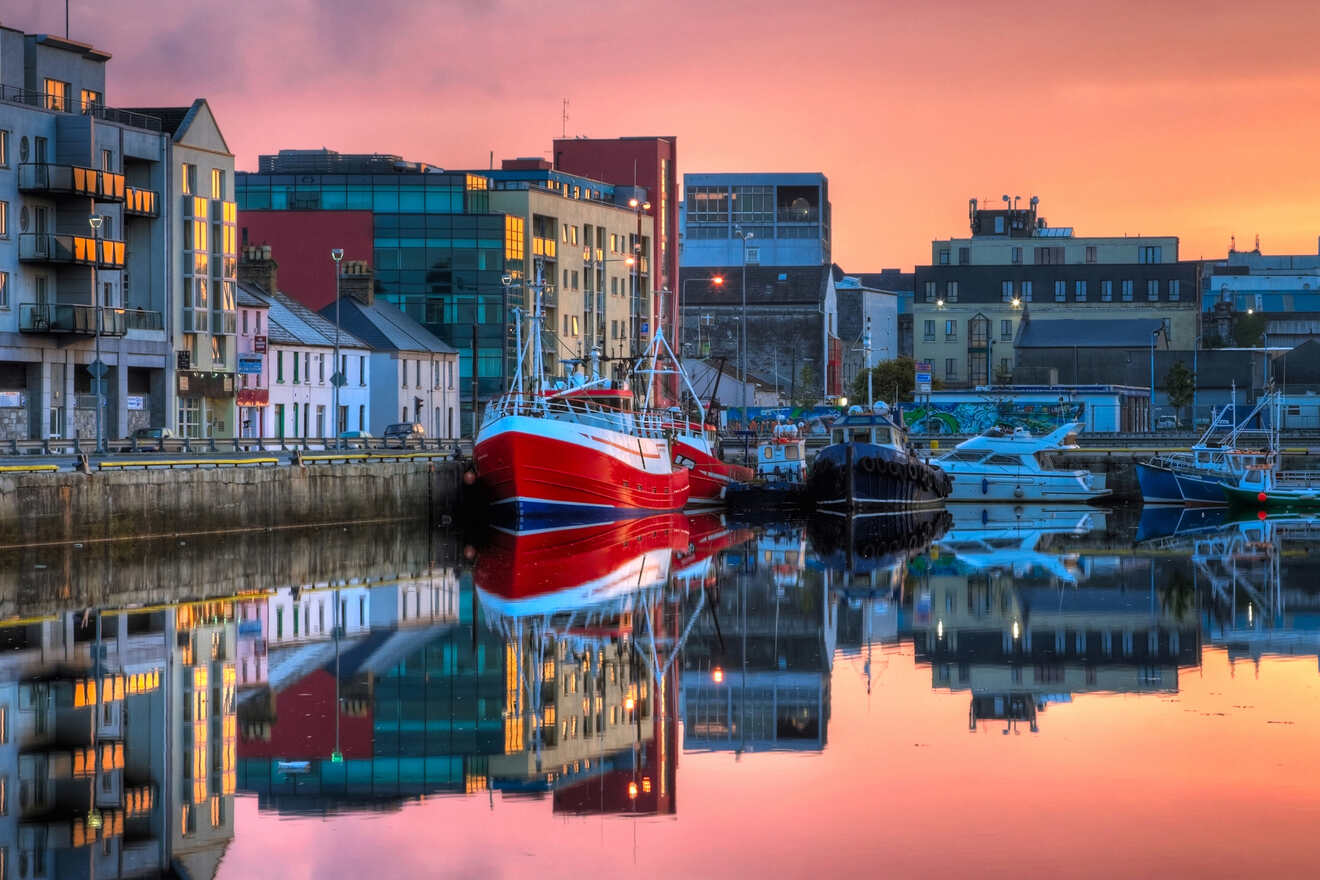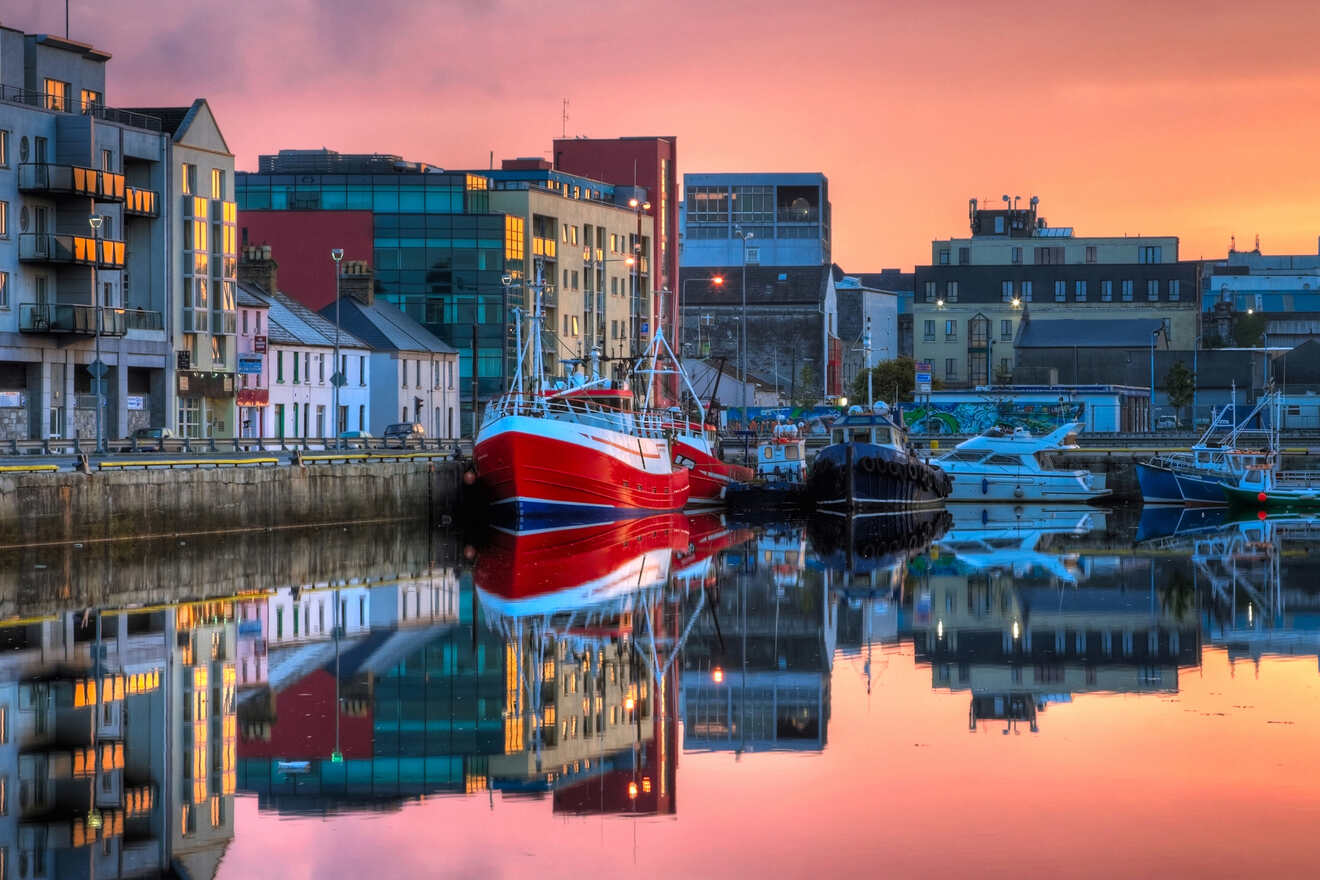 That was all from me! I hope this post will help you decide where to stay in Galway city, what are the best hotels here, and which pub to hit first when you travel to Ireland!
Make sure to book one of the hotels in Galway before you travel as the best places sell out quickly! There are tons of amazing hotel options in this post but to give you a little extra help here are my two favorite ones, both located in the Galway city centre.
Enjoy the views of Galway Bay, have fun finding all the diving platforms at Salthill, admire the architecture of the Galway Cathedral, and enjoy the views of the medieval mysterious castles!
Make sure to leave me a comment if you found this helpful or have any questions I can help you with!
Have fun,
Victoria
---
Pin it for later!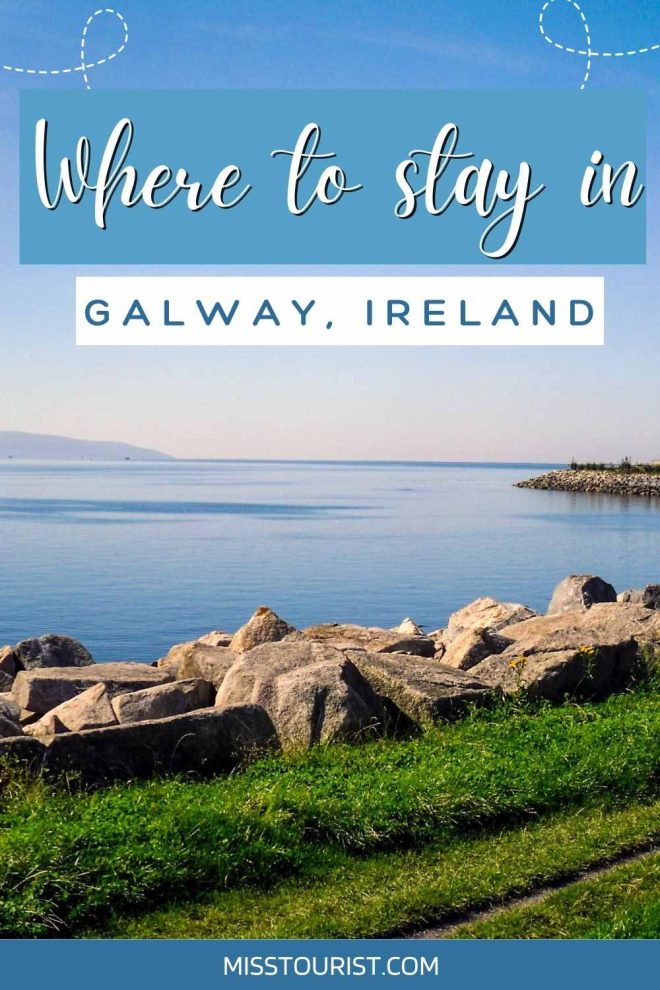 Pin it for later!