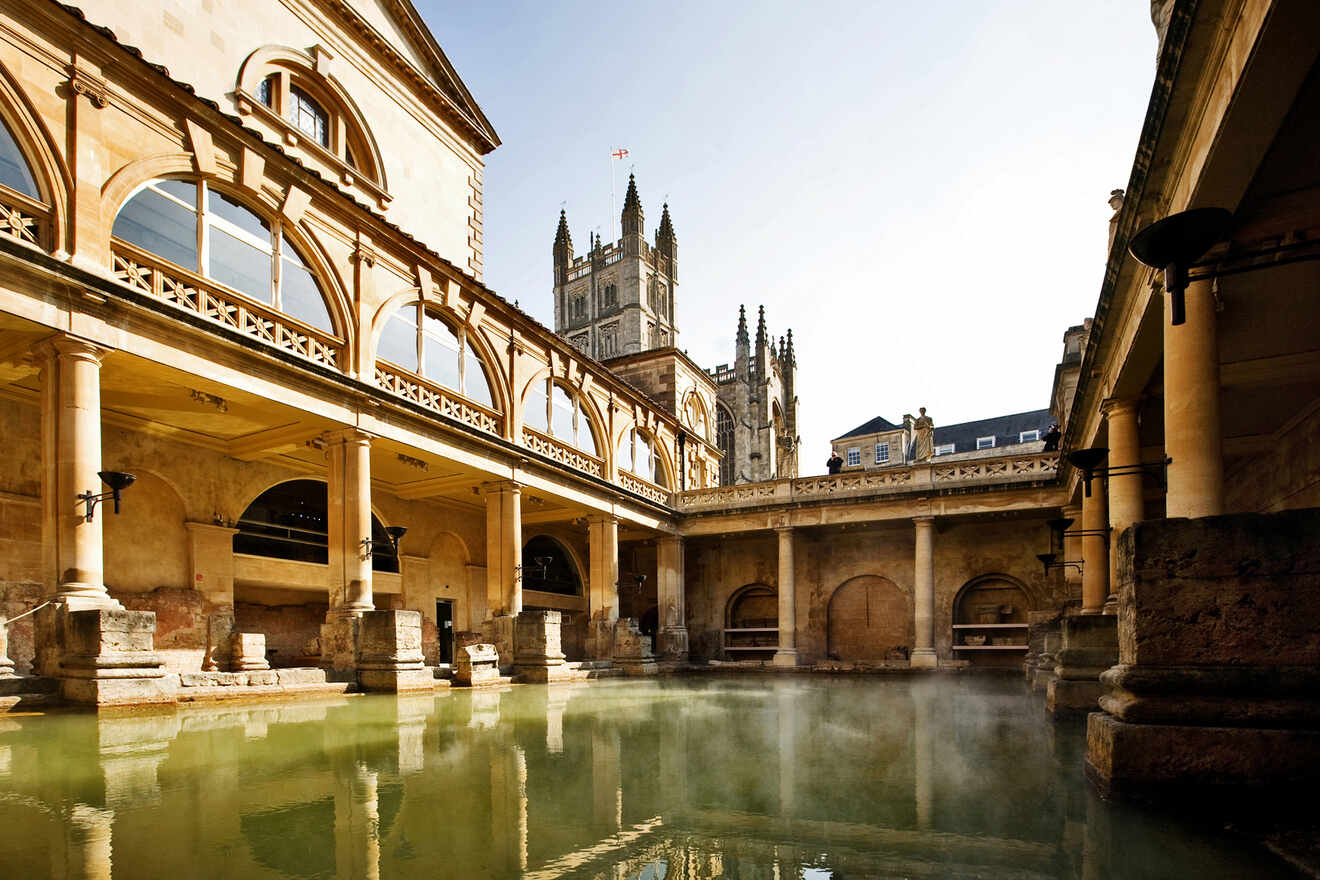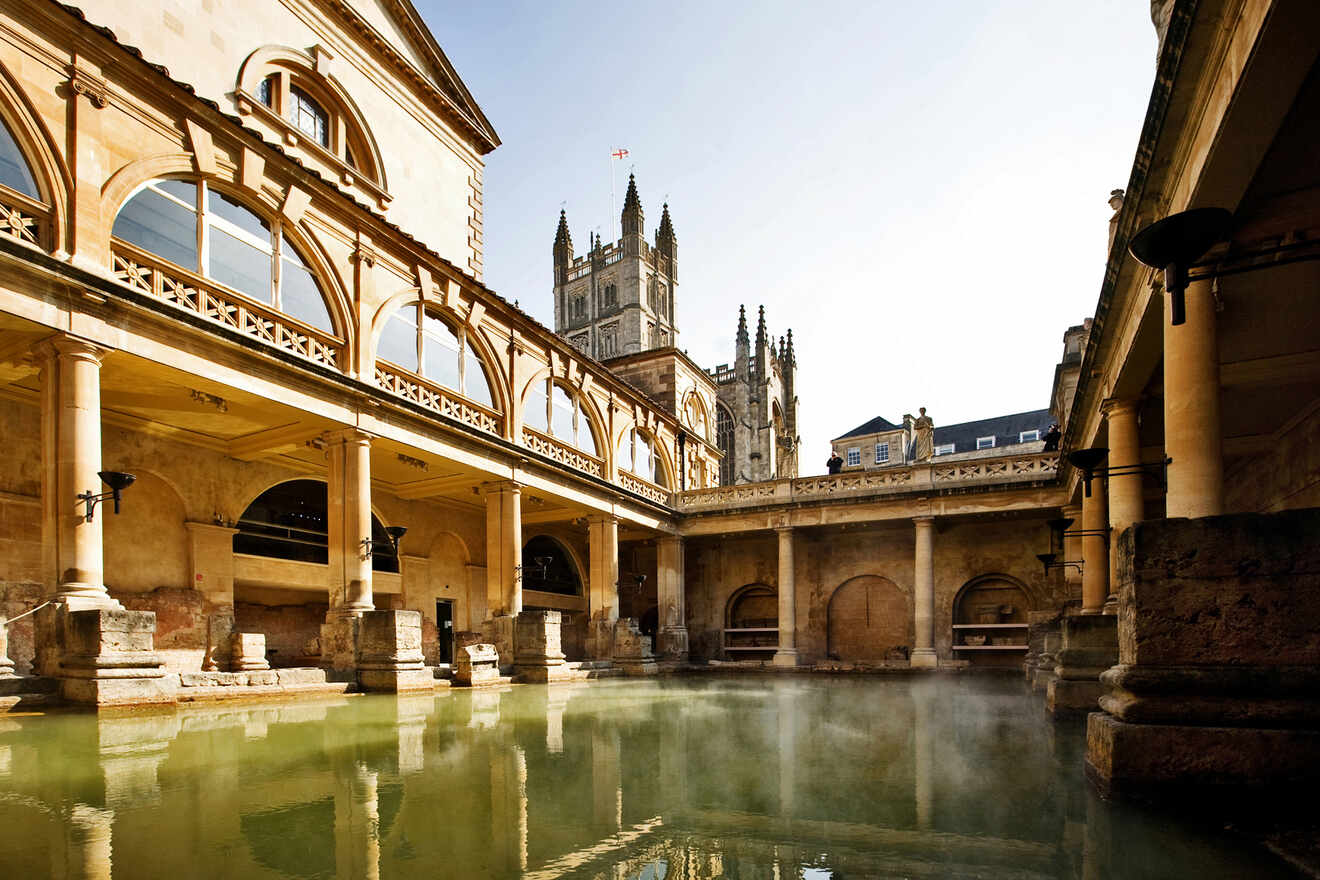 When it comes to one-of-a-kind historic towns, this country sure knows how to surprise us tourists! If you're the lucky person who's planning a trip to beautiful Bath, then come along and get ready to be amazed!
The City Centre is the best area where to stay in Bath as this is where you'll find the main attractions and the most fabulous hotels! However, I know not everyone fancies such a central location, that's why I added 3 more areas which have trendy places, relaxing sites and lots of nature; Walcot, Larkhall, and near the Botanical Gardens.
For anyone who doesn't know, Bath is one of the most famous locations in the UK! Many movies were filmed here and that brings more and more tourists each year. Which is why I recommend booking your hotels in advance, especially if you're staying in a central area!
Well, I think we're ready to hit the road!
If you are in a hurry
If you're just passing by to see which are the best hotels in town, then have a look at the list below, it has the top accommodations set in the City Centre:
Check out the map below if you need some help to visualize each area that I'll talk about in this post: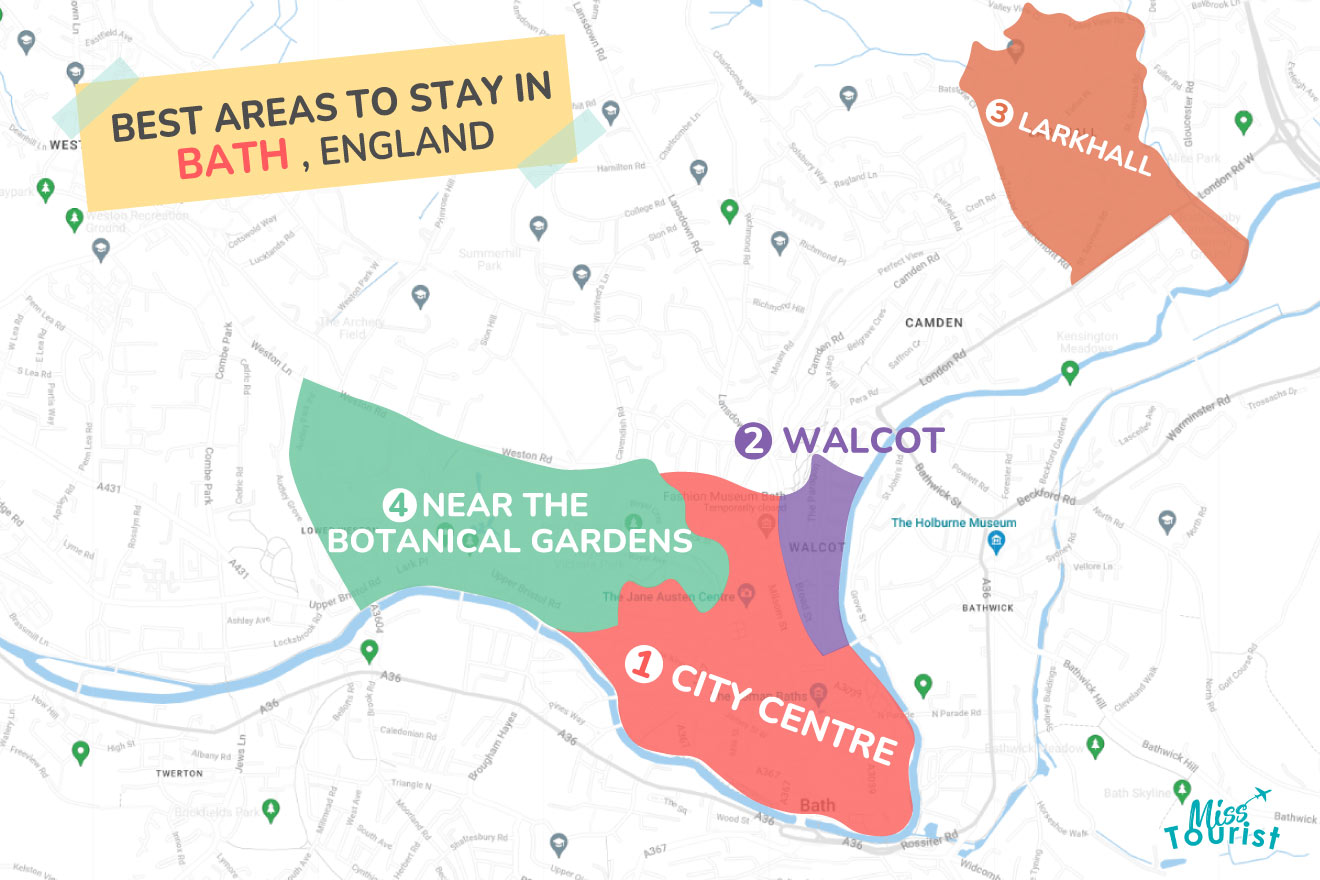 1. City Centre – where to stay in Bath for the first time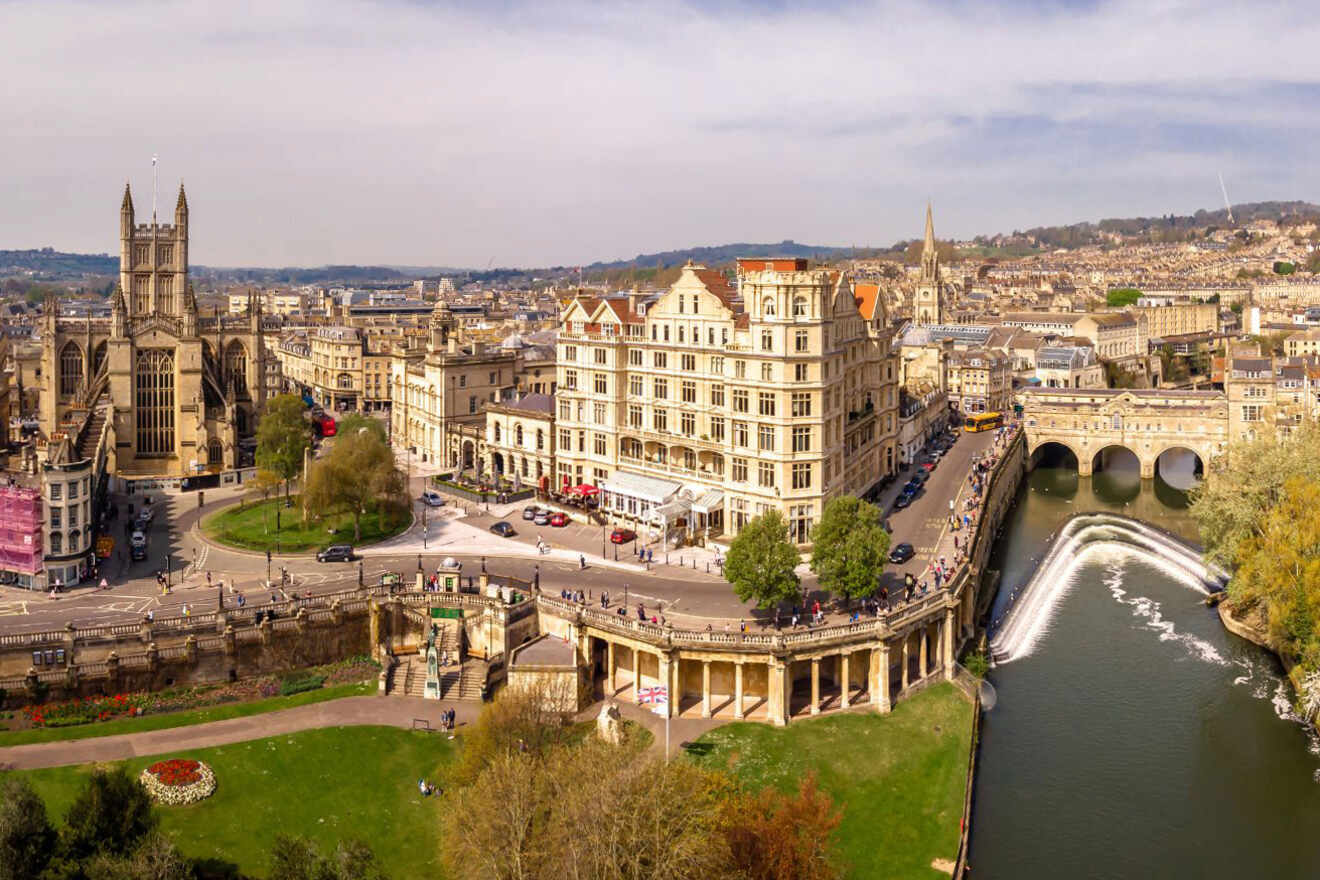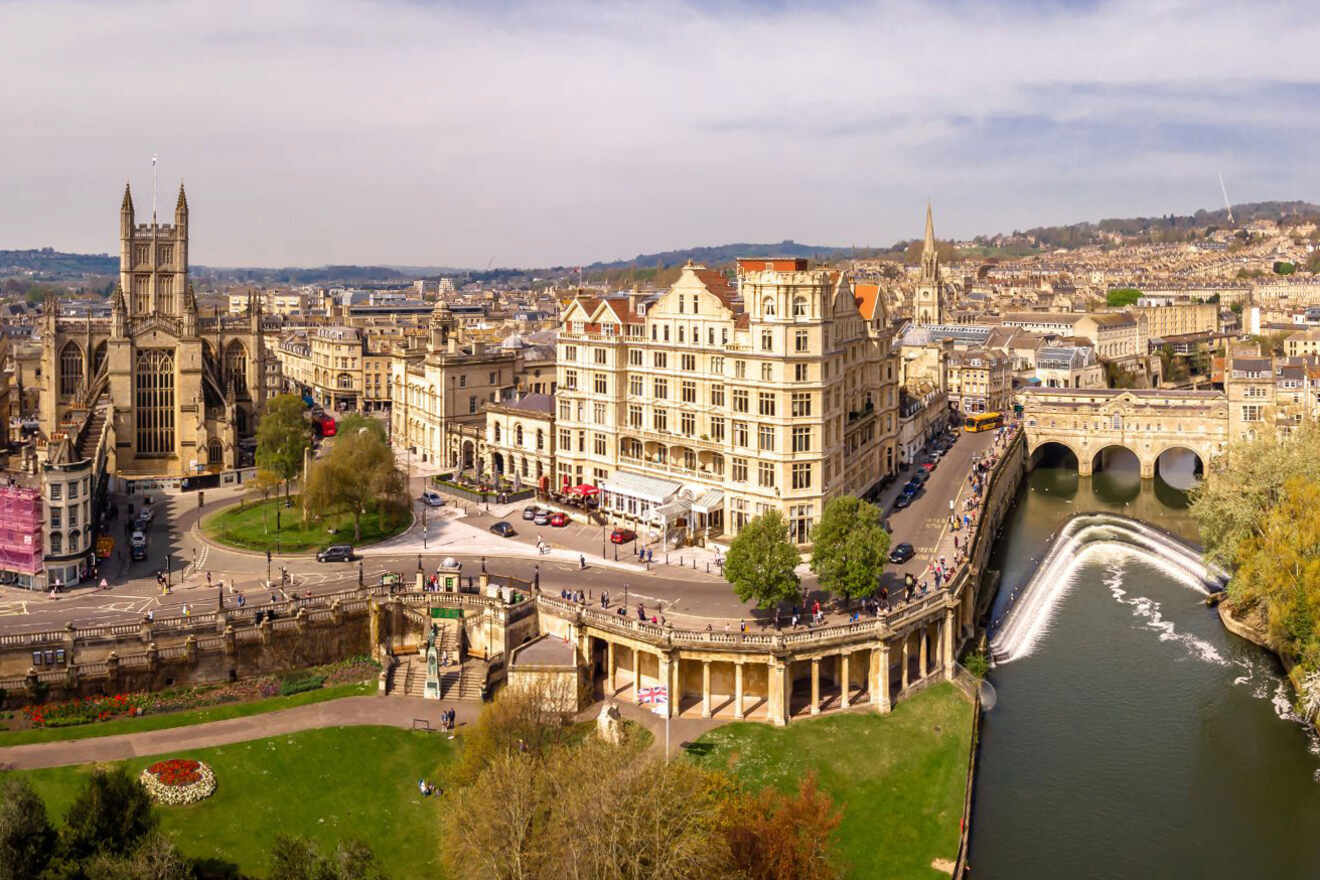 Ready to immerse yourself in one of the most historic cities in England? Bath is a beautiful city (that was recognised as a UNESCO World Heritage Site) and a great location for your next holiday!
Located just a 40 min drive away from the beautiful areas in Bristol, Bath's City Centre is where you'll find the main attractions including the famous Roman Baths, the Bath Abbey and Pulteney Bridge.
Did you know that Bath made an appearance in lots of famous movies! Once you see the city you'll get why it was the perfect location to shoot movies like Les Miserables and the Duchess? And even some Harry Potter scenes were shot in the surrounding countryside of Bath!
If you are traveling here for the first time or you want to be just a short walk away from all the attractions I mentioned above, then definitely book one of the hotels here.
But I warn you, the best hotels will sell out super fast, since it's such a central location.
Luxury hotel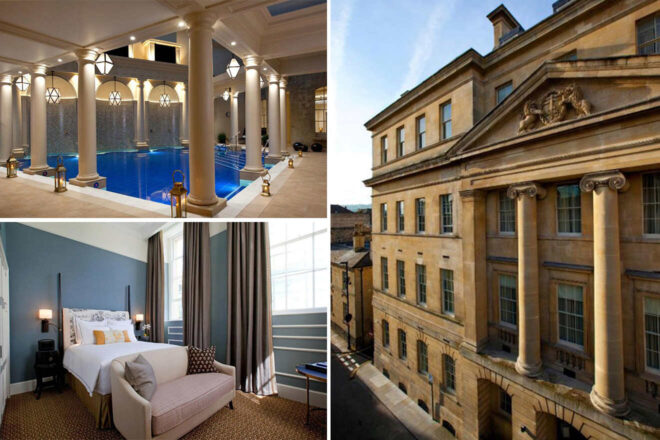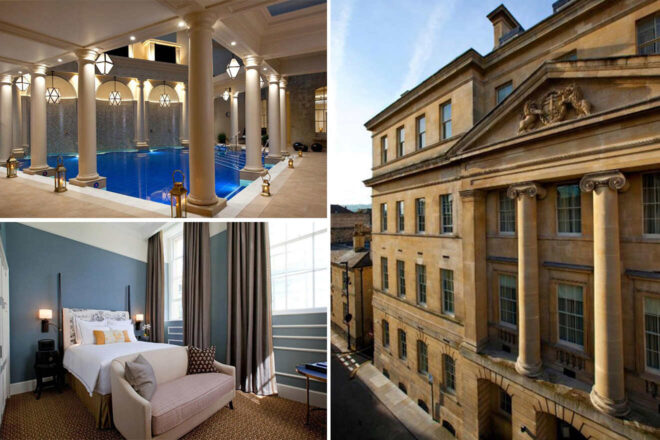 Offering access to the naturally heated thermal waters in Bath City Centre, this 5-star hotel is centrally located near all the attractions! Enjoy breakfast in the morning at their excellent restaurant and then get ready to unwind in the hot spring baths and get a massage.
Other accommodation options in City Centre
Budget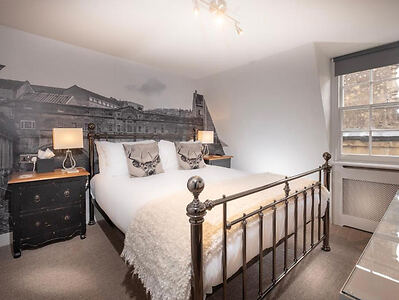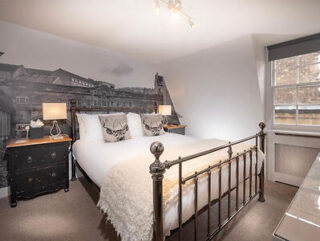 A comfortable home near the Roman Baths that has family rooms with a private bathroom and free Wi-Fi
Airbnb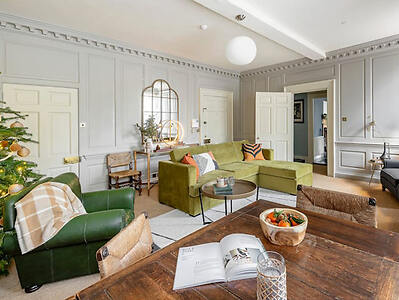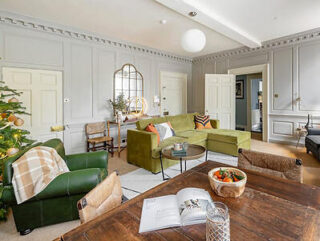 You won't want to leave this fabulous apartment that has stunning decor, lots of space, a fireplace and a kitchen
As I mentioned earlier, the best hotels in Bath City Centre will sell out first and so fast! I know there are many who'll plan this trip last minute and therefore probably miss their chance at the hotels in the list above. That's why I decided to add 3 more hotel options, just within walking distance from the attractions: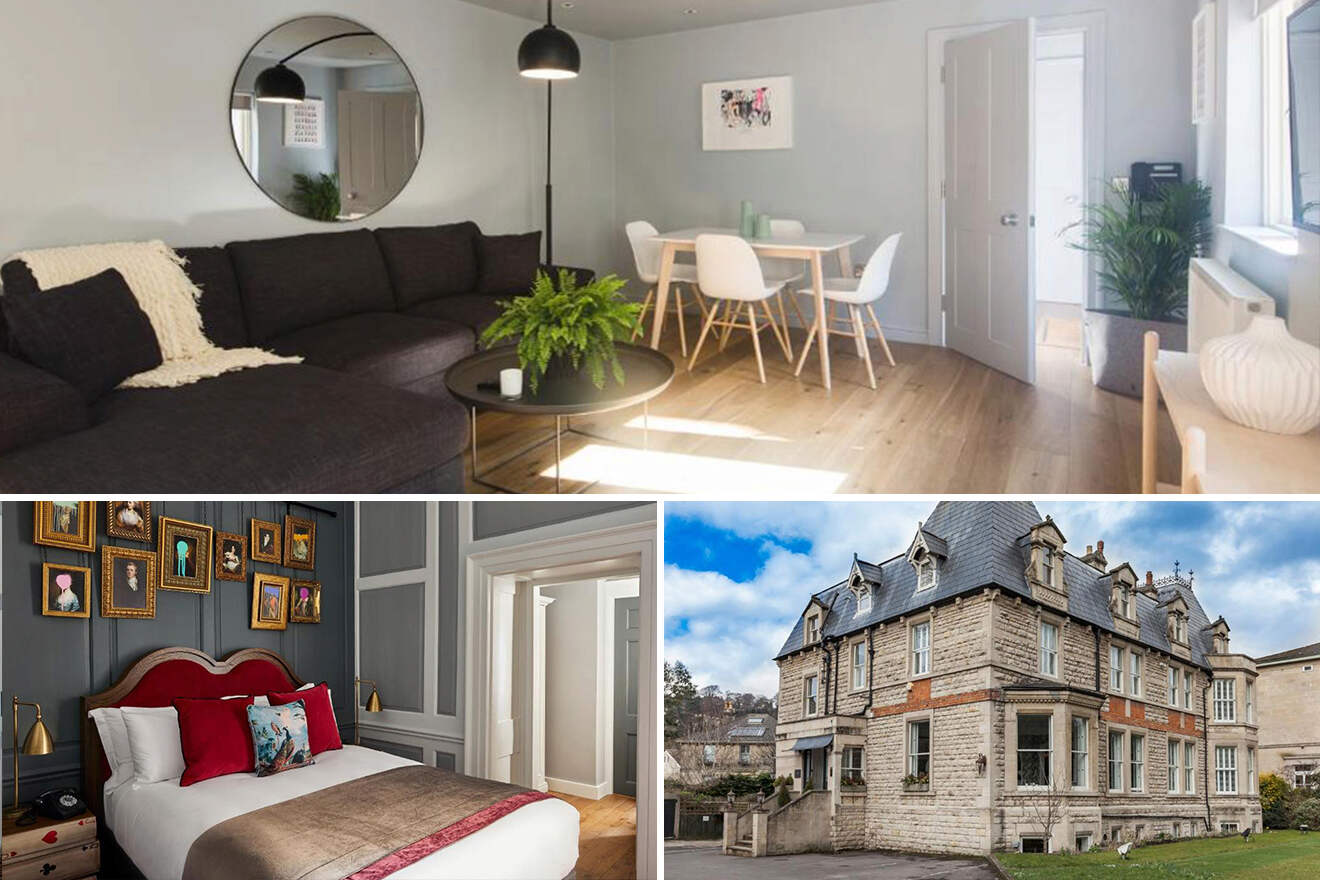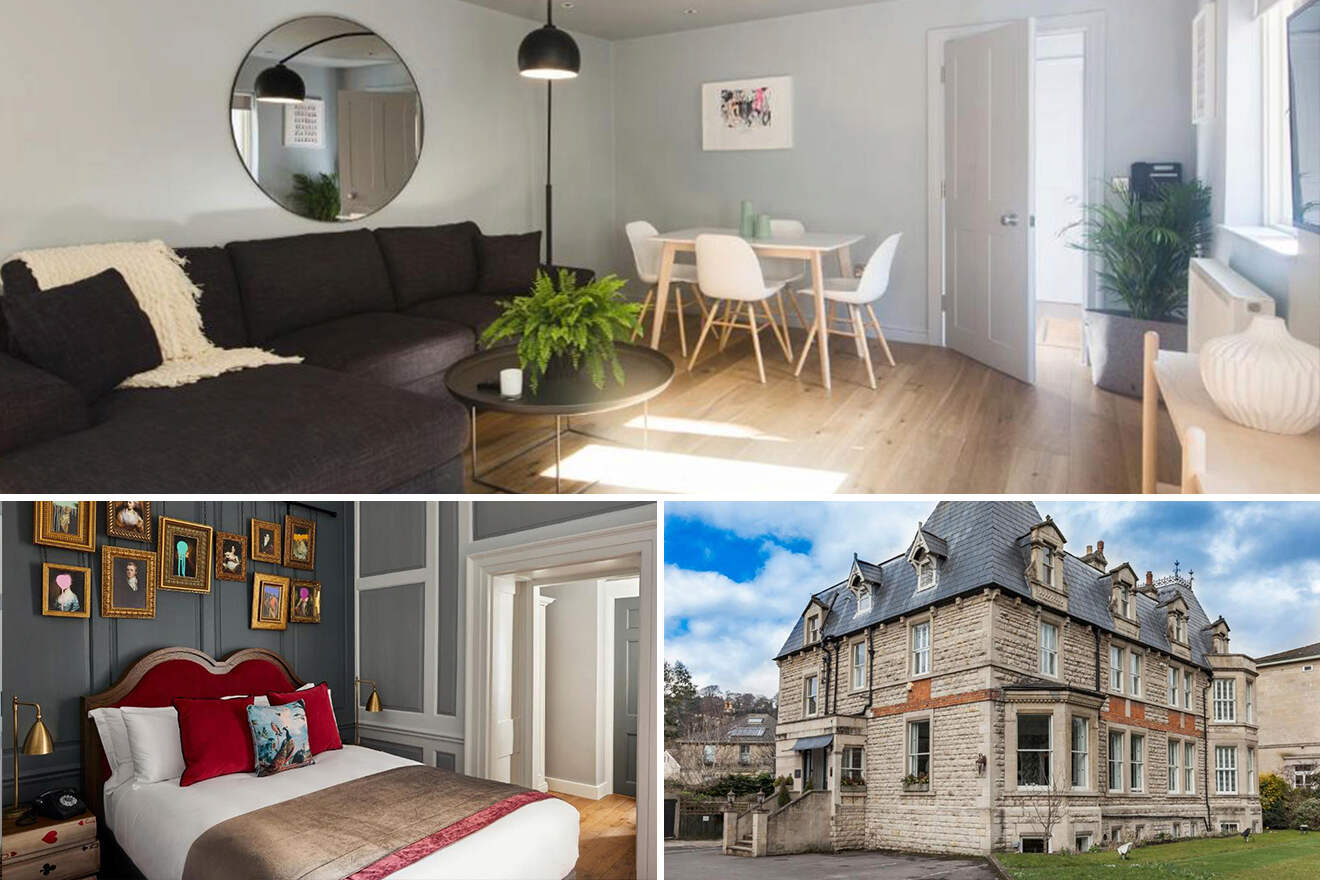 Luxury: The Roseate Villa Bath – I hope you're ready to eat the most excellent breakfasts out of your life! This small boutique hotel has its own gardens, beautifully decorated rooms and an award winning restaurant where you can enjoy your afternoon tea.
Mid Range: St Catherine's Hospital Apartments – These self-catering apartments have contemporary features and so much space! Perfect for families or a small group of friends, you'll find all you need here including a terrace and free Wi-Fi.
Budget: Hotel Indigo – Set in one of the most beautiful Georgian houses in Bath City Centre, this fabulous boutique hotel has modern rooms, laundry facilities and room service.
Things to do in City Centre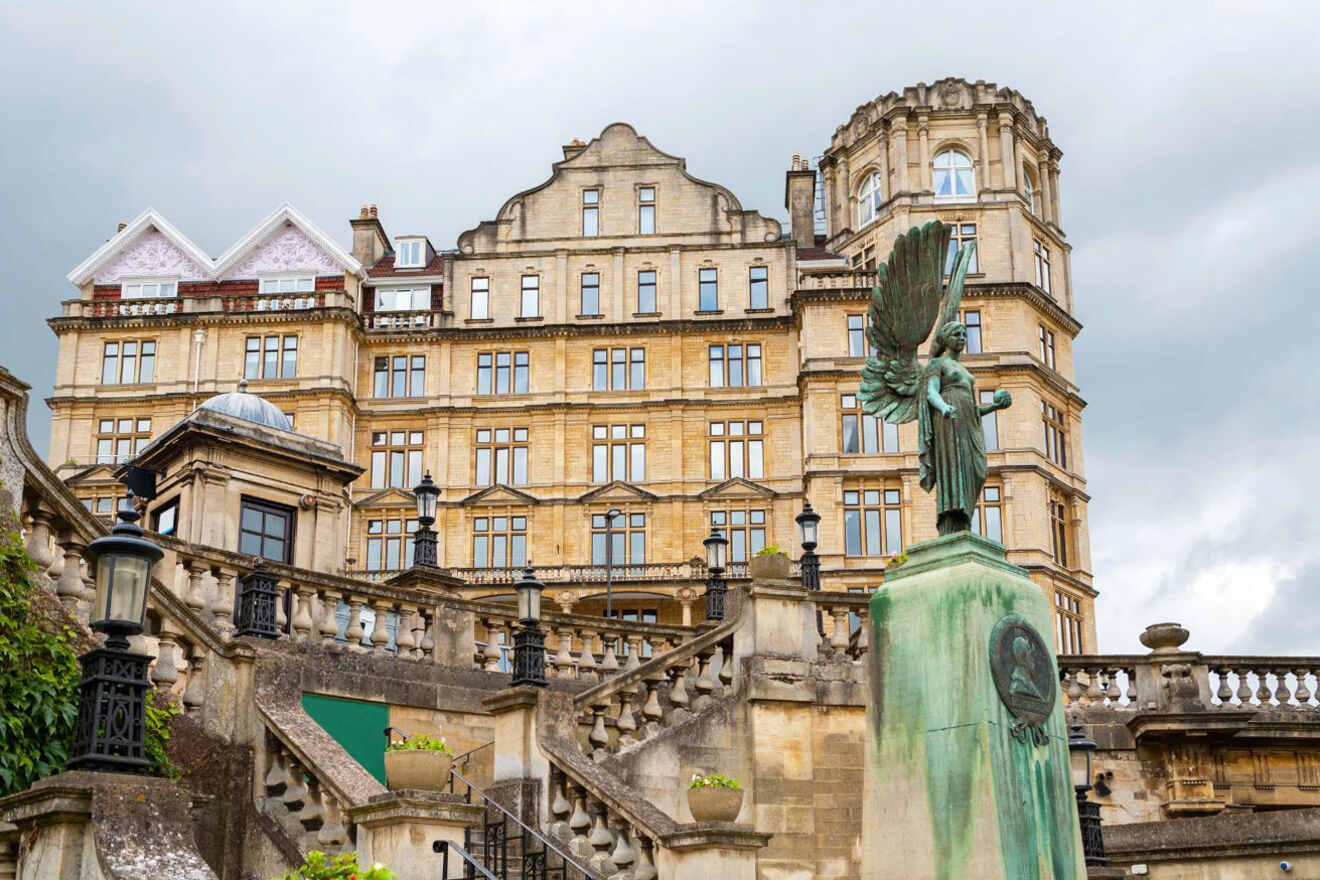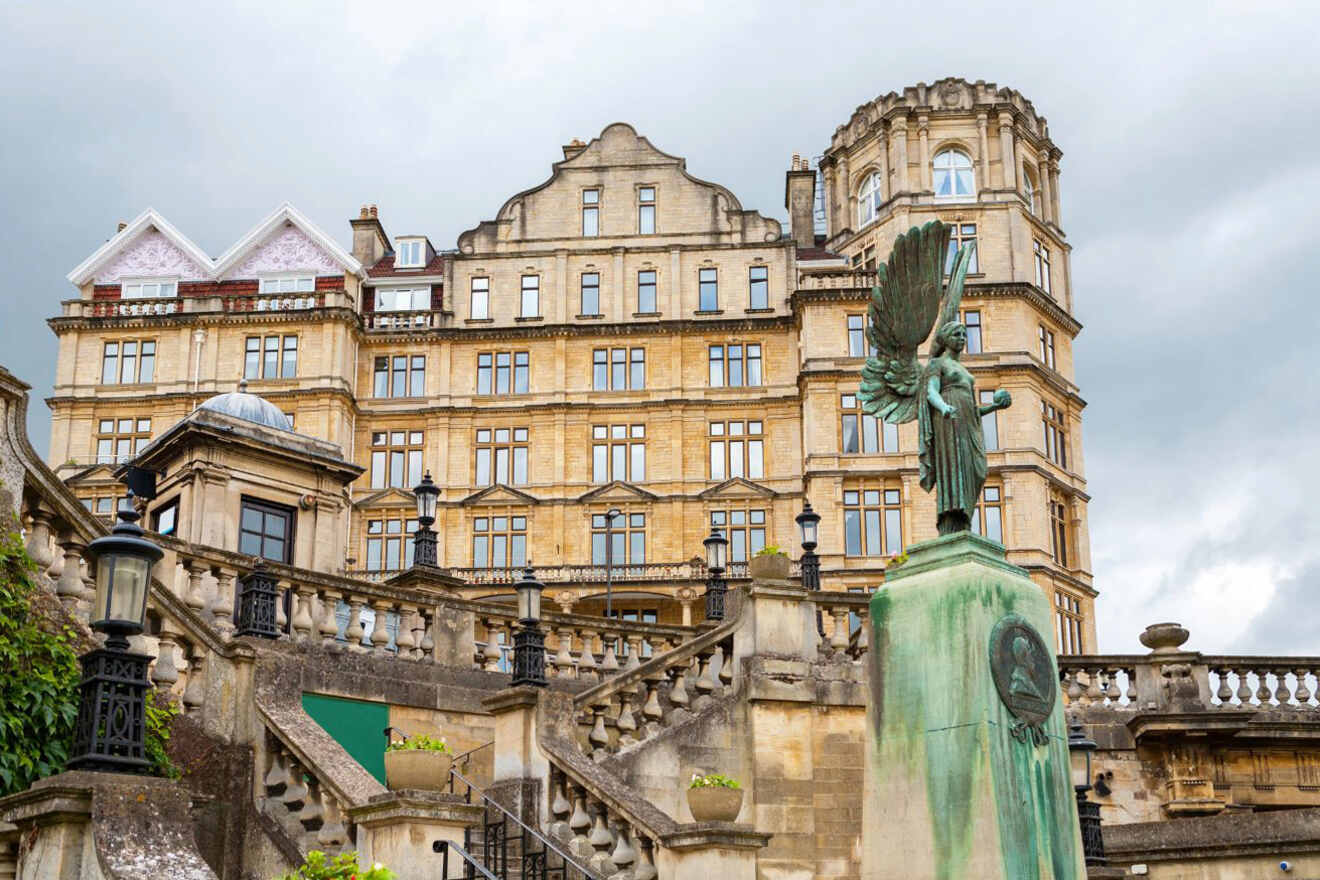 2. Walcot – trendiest place to stay in Bath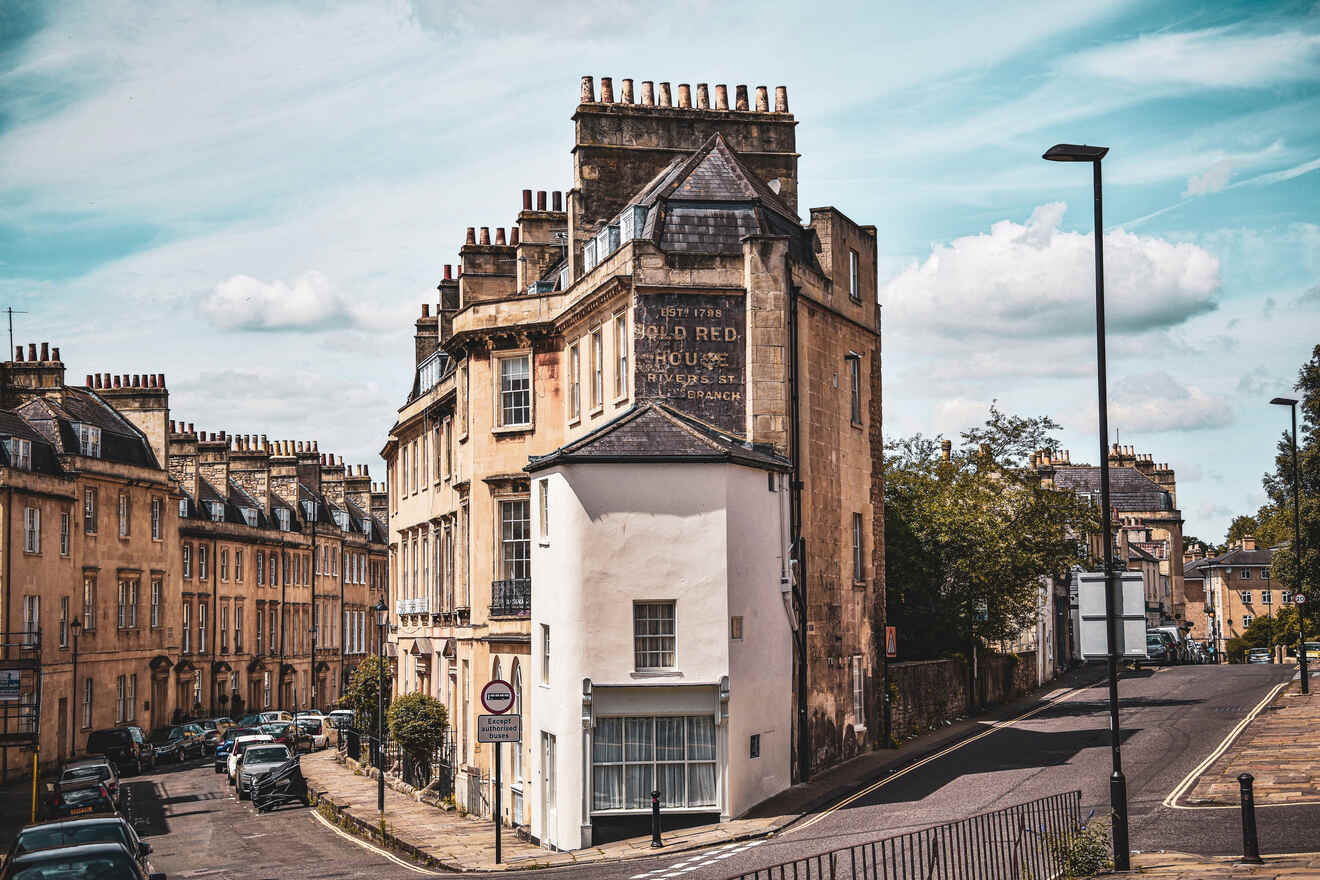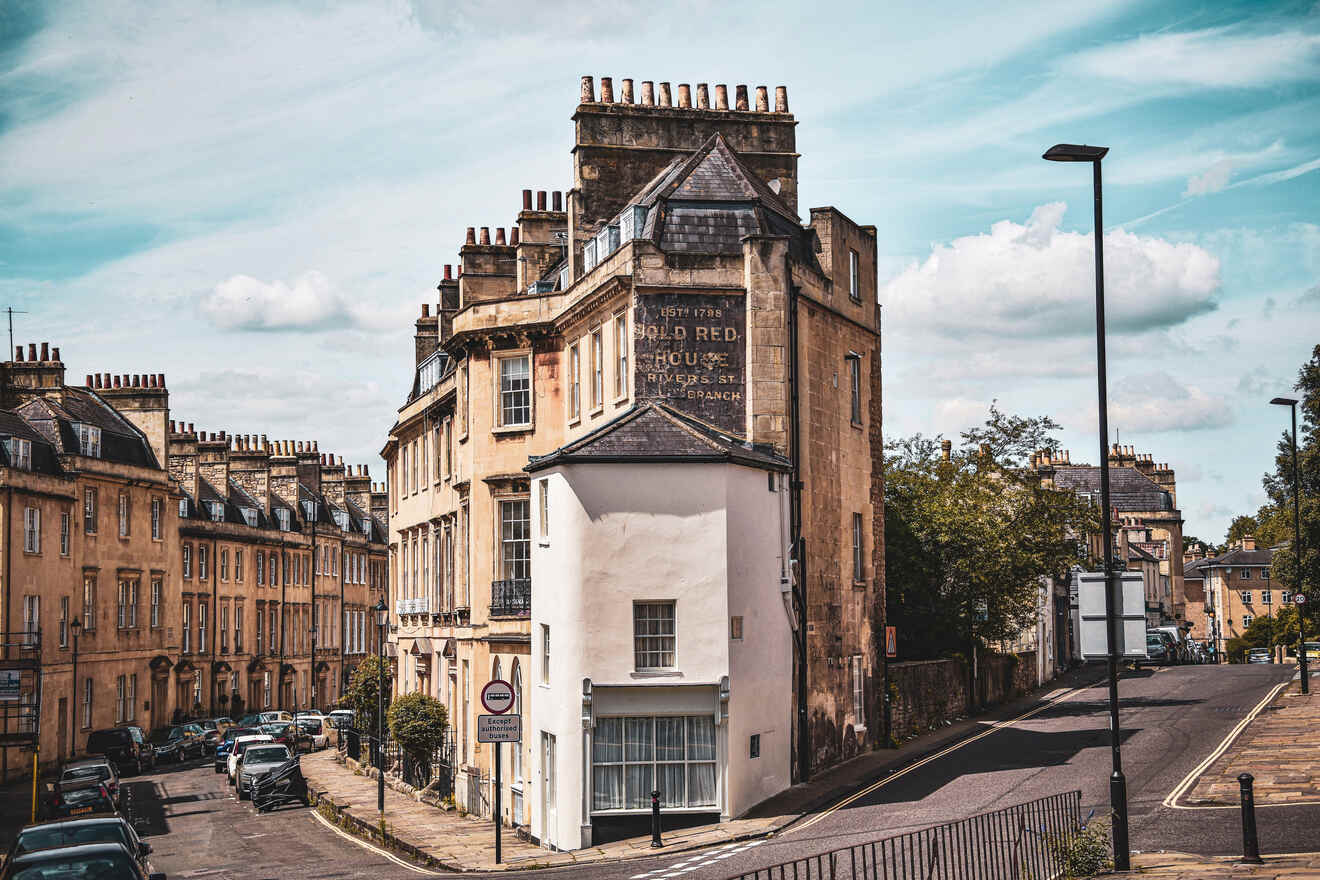 This bohemian neighborhood is north of the Bath City Centre, within walking distance of the main attractions there. It is absolutely packed with vintage boutique shops, cocktails bars and live music pubs!
Set on the banks of River Avon, Walcot offers some fabulous views that will have you sitting on a bench for hours admiring and thinking you should've brought a coffee and book with you to make the whole thing much better (now that I told you, definitely try that)!
Walcot is a hip area and since it has that bohemian atmosphere, you can expect to find many small hotels, some boutique hotels and even a romantic hotel as well (for the perfect couple's getaway here).
Although the main attractions like the Roman Baths and the others are set in Central Bath, you'll also find some really nice ones here as well like the Bath Aqua Glass Glassblowing Studio and St Michael's Church, a stunning piece of architecture.
Luxury hotel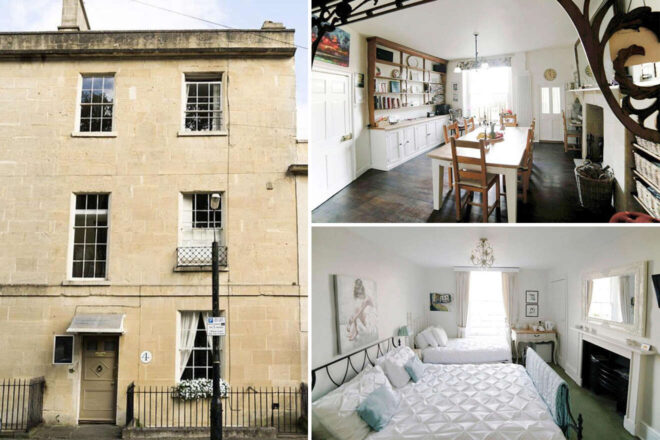 If you're into all-white decors then you'll love this cozy bed and breakfast! The hotel offers suites with lots of space, a flat-screen tv and free Wi-Fi. During your stay you'll also have access to the garden!
Other accommodation options in Walcot
Mid-Range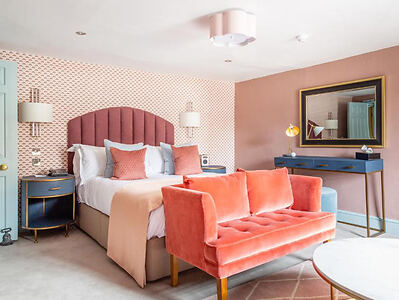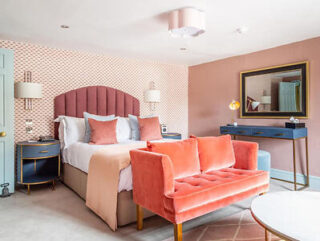 This stunning townhouse hotel has traditional rooms with unique furniture and a Michelin star restaurant
Budget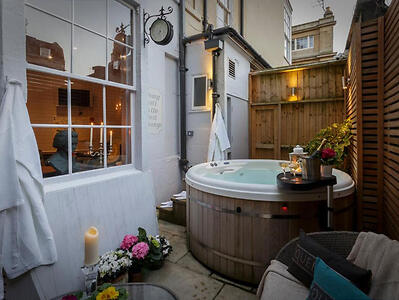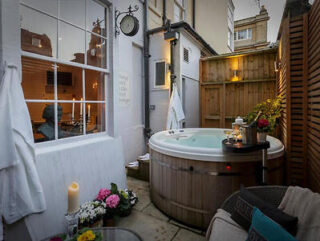 Set in a 18th century building, this affordable hotels comes with a restaurant and an outdoor hot tub
Airbnb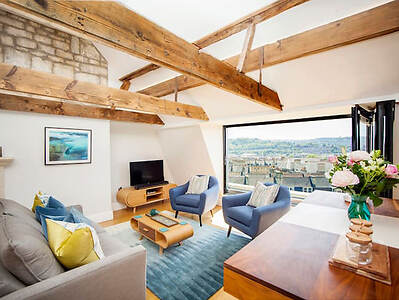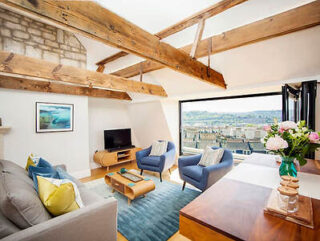 A fabulous self-catering accommodation that offers incredible views, a kitchen and a parking spot
Things to do in Walcot
Admire the city views near the River Avon
Buy vintage gems at The Yellow Shop
Visit the Bath Assembly Rooms
Enjoy a yummy meal at Turtle Bay Bath Restaurant
Check out all the stores on Walcot Street
3. Larkhall – where to stay in Bath for relaxation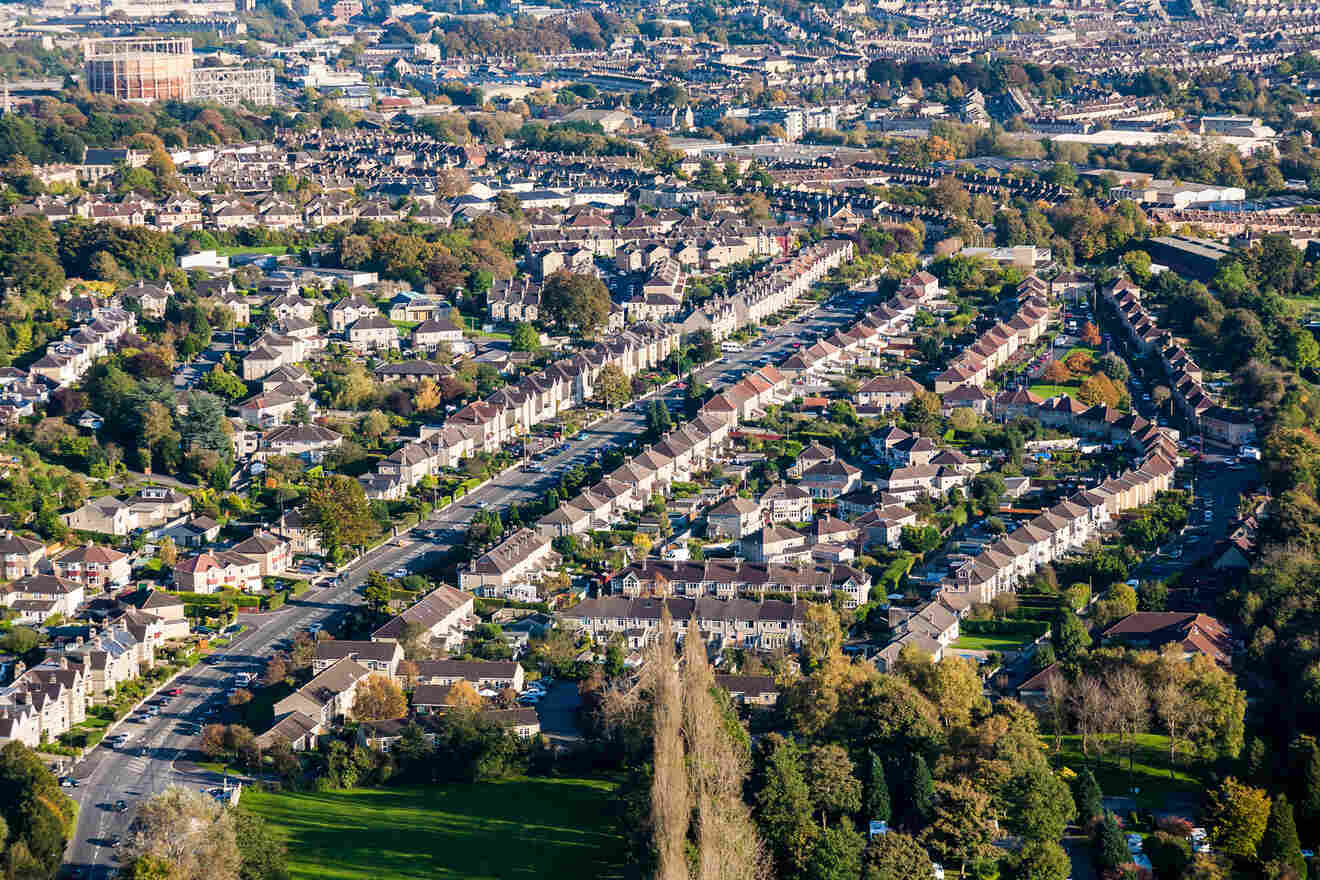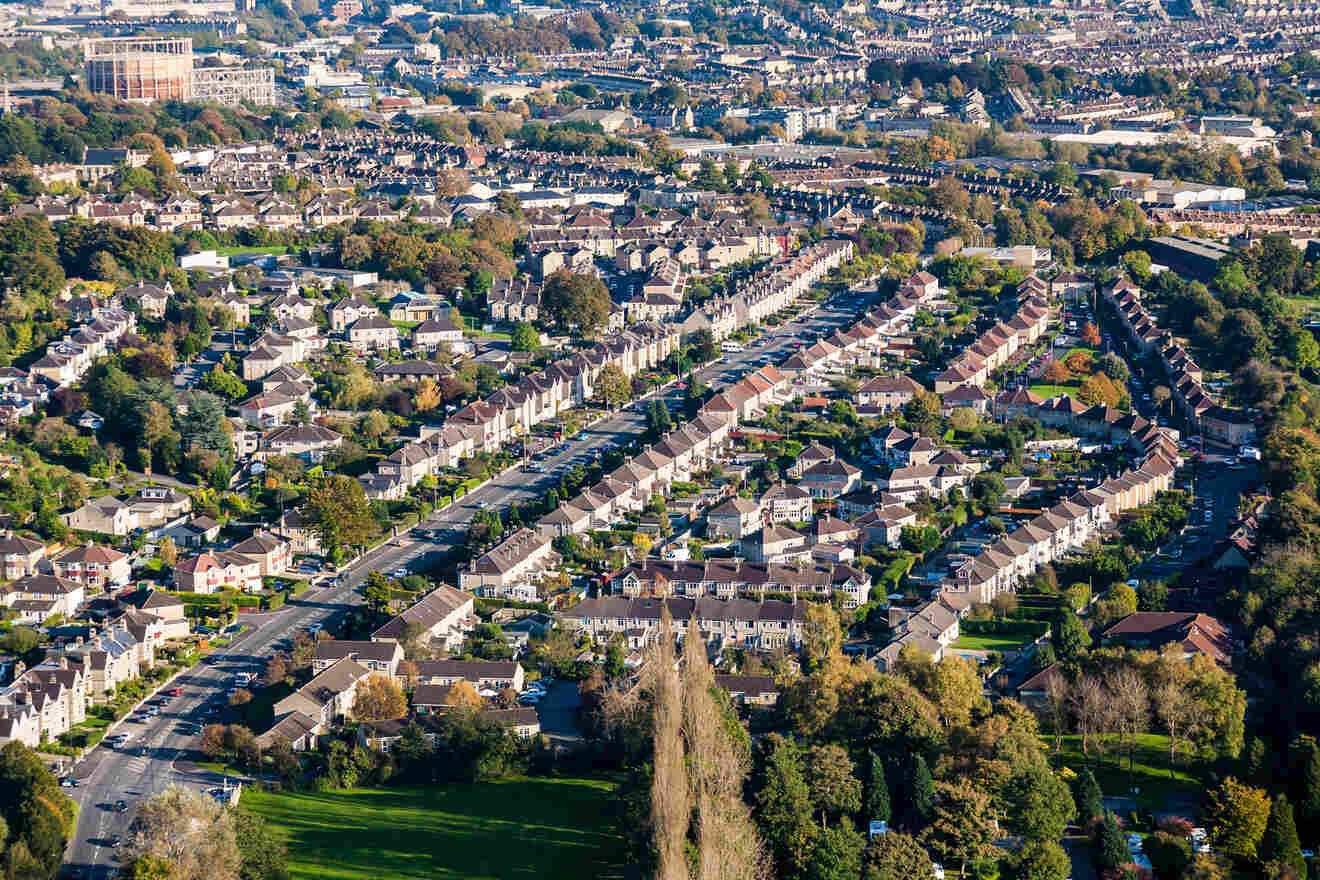 If staying in an area that's crowded most of the time and packed with tourists is not really your thing, then don't worry, I've got you covered!!
I've found the perfect area which is located a bit further away from the City Centre, but nonetheless you can always use the bus and get to the Roman Baths in 20 min tops.
Larkhall is a residential area, meaning you won't find any big tourist attractions. Instead you'll definitely come across some cute boutique stores, small pubs, and parks. Which I'm sure sounds great for those of you who're looking to stay far away from the crowds.
You'll also get to see a more authentic side of Bath. Since many local people live here, you can really get a taste of how it is to live in a city like this one. Now let's see which are the best hotels in Larkhall:
Luxury hotel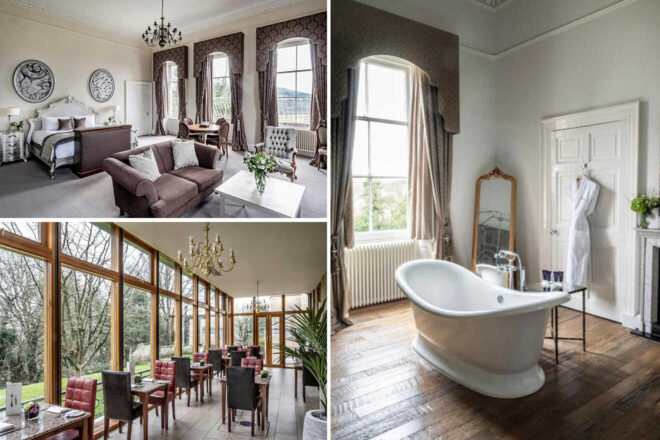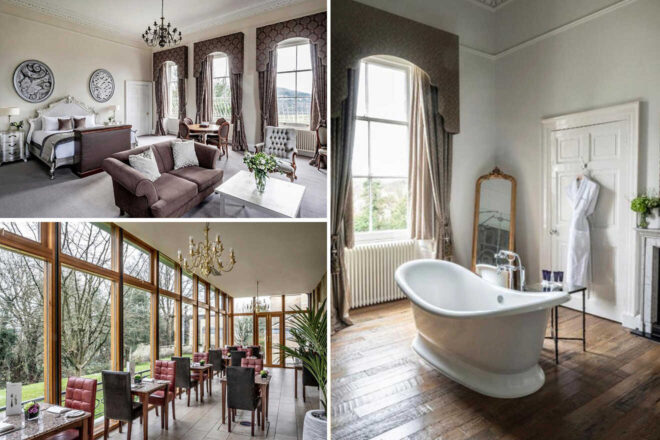 Such an elegant place! You'll definitely feel like a character of a British period drama while staying in this historic building! All the rooms come with such special features and furniture, and let's not forget the fine dining restaurant where you can eat yummy food and enjoy the usual afternoon tea.
Other accommodation options in Larkhall
Mid-Range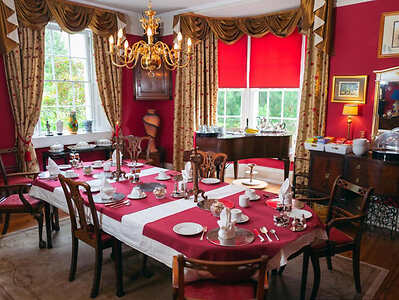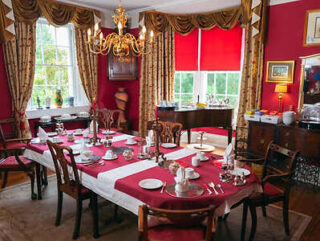 A classy bed and breakfast that has a tranquil garden, rooms with four poster beds and a outdoor dining area
Budget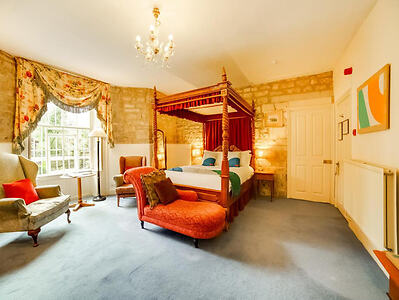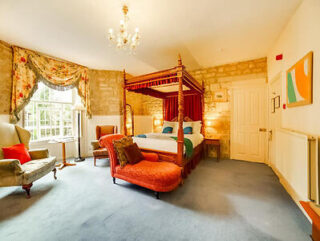 One of the best budget hotels that's set in a historic building and which offers breakfast, and a beautiful garden
Airbnb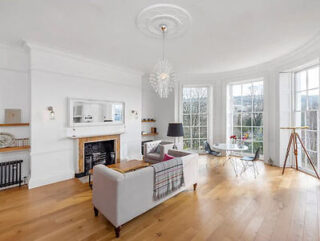 This bright and spacious apartment offers great views, free parking, a kitchen and a patio
Things to do in Larkhall
Catch a sunset in Alice Park
Admire the beautiful Georgian Townhouses
Grab a beer at The Rose & Crown Pub
Make your own pottery at Crockadoodledo Cafe
Buy some souvenirs from the The Beaufort Bookshop
4. Near the Botanical Gardens – best place to stay for nature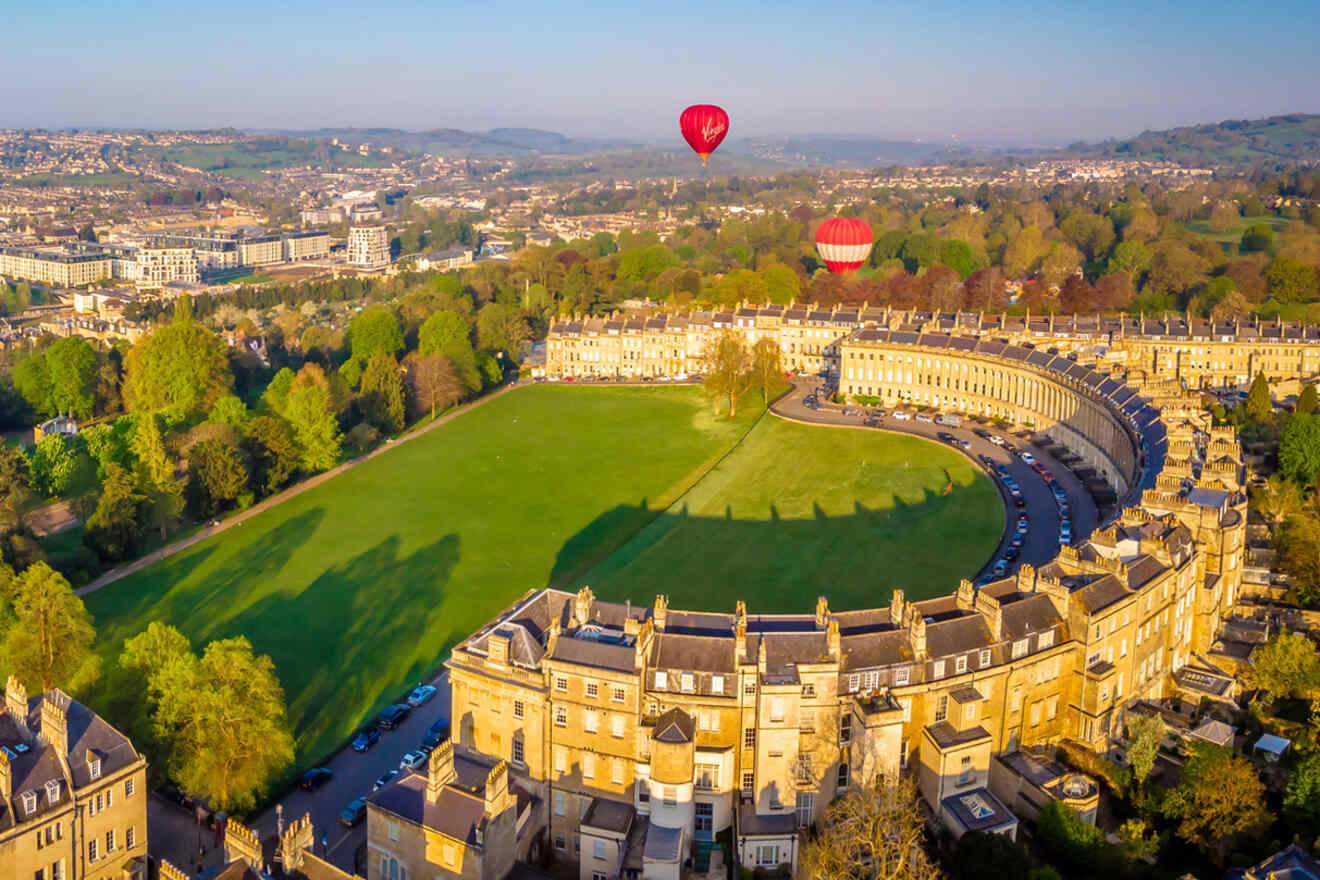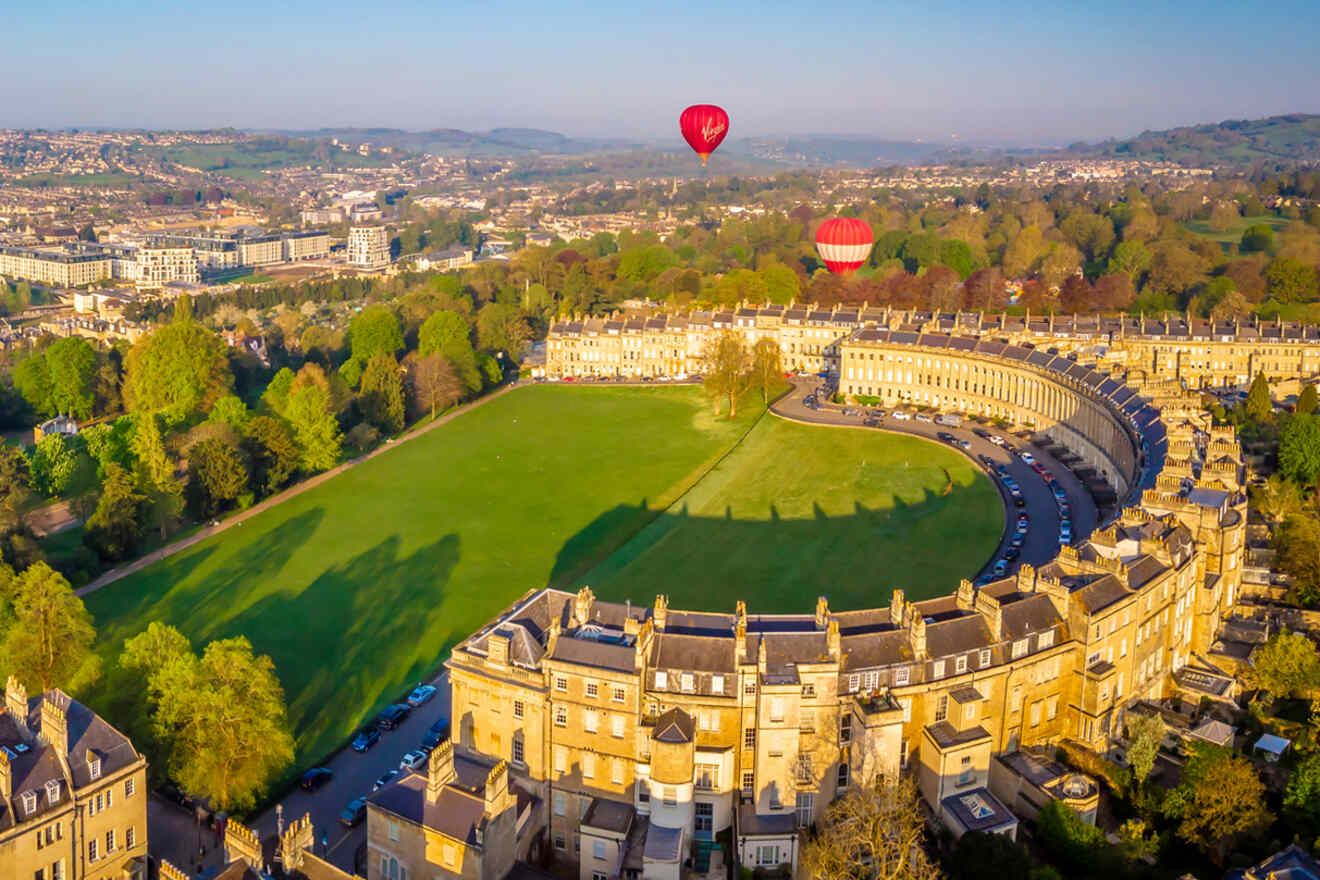 Not too far from the City Center you'll find the evergreen Botanical Gardens of Bath!
These beautiful gardens date back to the 1800s and are absolutely filled with colorful flowers, trees and ponds that you can explore for hours without feeling the time passing!
Oh yes, the Bath Botanical Gardens are pretty big and they kind of meet somewhere with the Royal Victoria Park. This big green land is an absolute heaven for those of you who love spending time outdoors.
The Royal Crescent Park which basically serves as the gardens of the No. 1 Royal Crescent Museum is also located here. If you haven't heard of this famous site then you're in for a treat!
The 18th-century Palladian-style townhouse serves as a museum now and this is where they filmed many of the scenes in the Duchess and Jane Austen's Persuasion, that I told you about in section #1.
Luxury hotel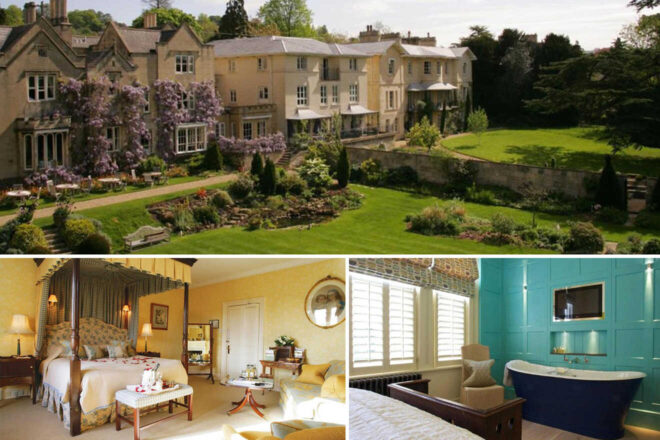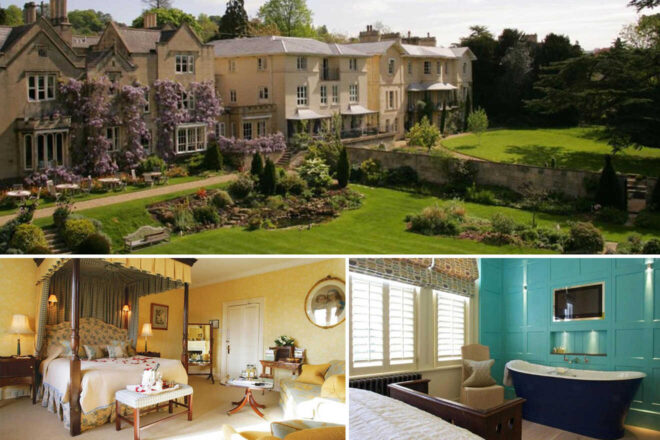 Step into one of Jane Austen's novels while staying in this luxury country house hotel that has a spa center with an indoor swimming pool. Try all the impeccable dishes served at their French restaurant and explore the extensive gardens on a sunny day after eating your breakfast!
Other options near the Botanical Gardens
Mid-Range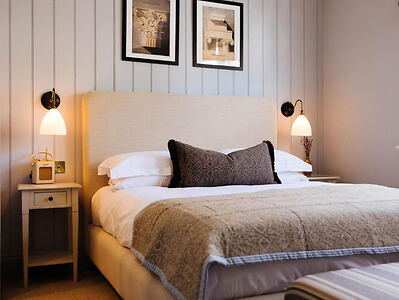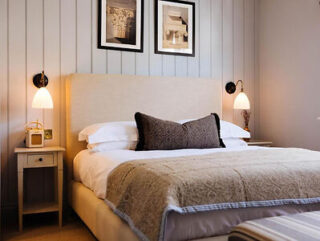 This elegant hotel serves a continental breakfast every morning and it has elegant British decor
Budget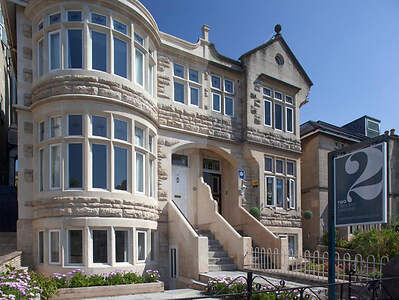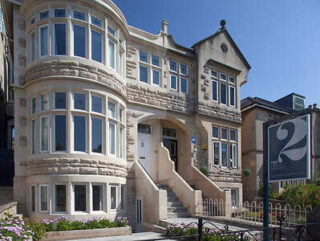 Simple but super cozy! You'll love the comfortable beds of this place that offers an English breakfast
Things to do near the Botanical Gardens
FAQs about hotels in Bath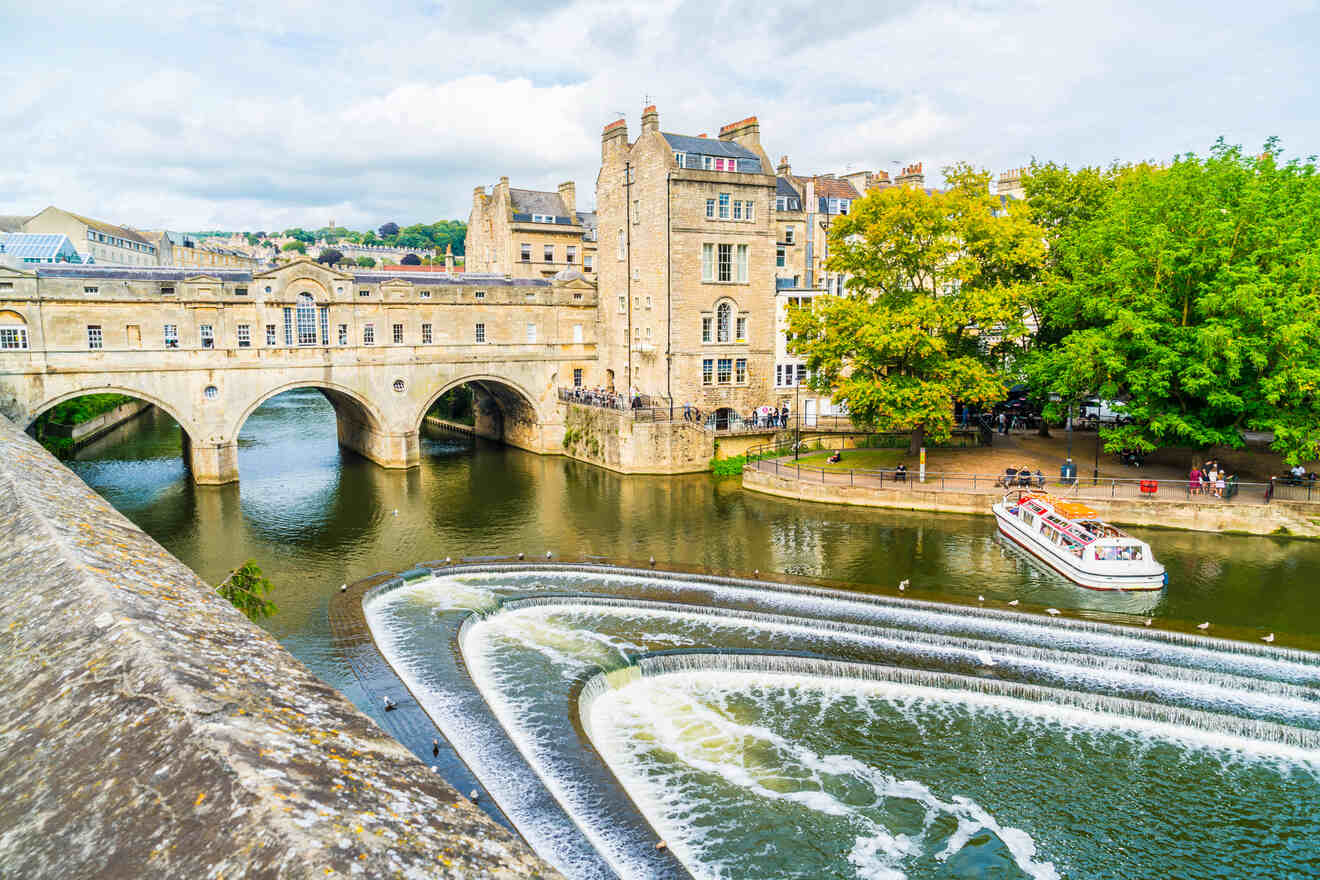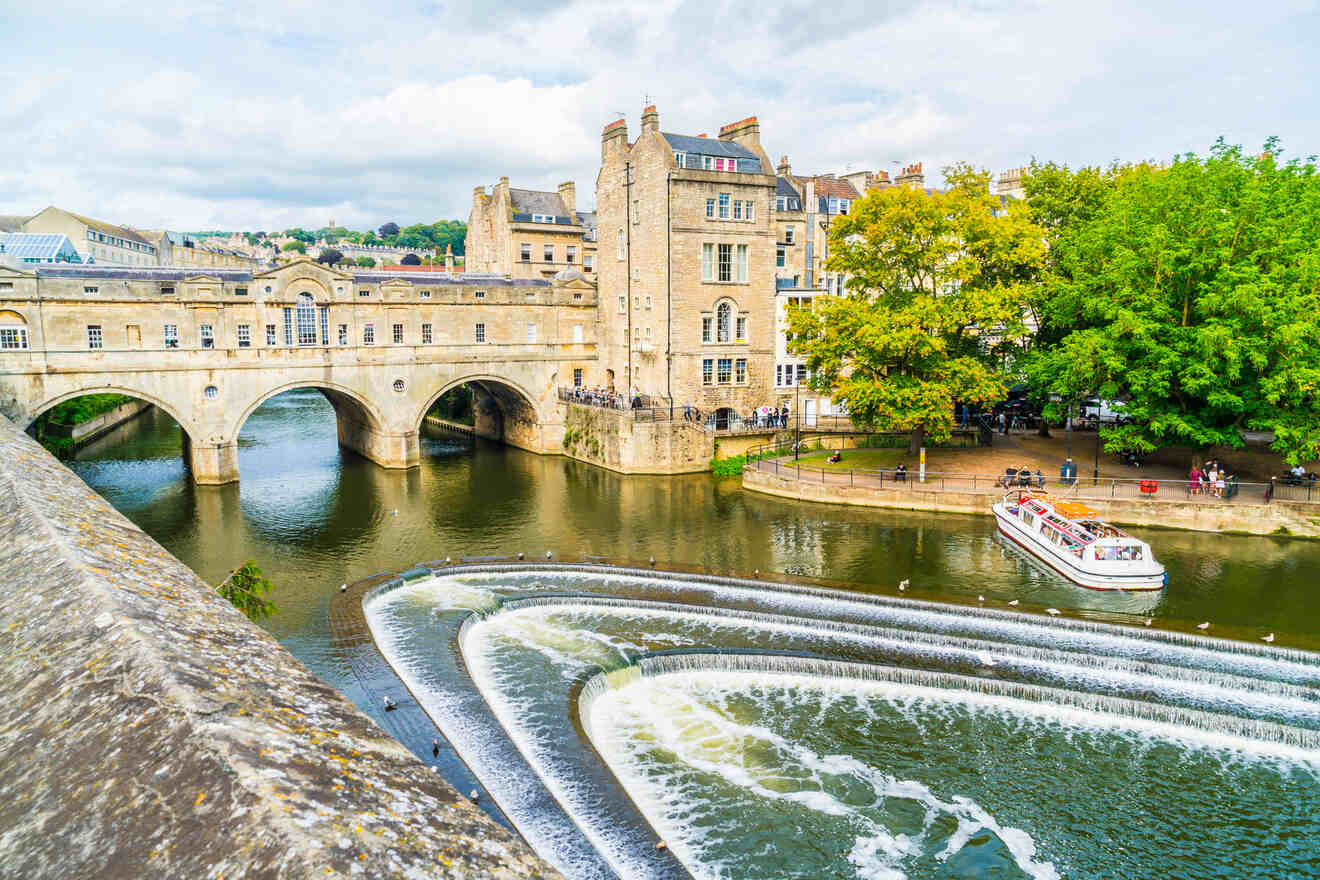 🤔 Is Bath a good place for a holiday?
Yes! Bath is a historic city filled with incredible attractions like the Roman Baths, great restaurants and fabulous hotels like The Roseate Villa Bath which is set in a Victorian mansion.
💰 How much does it cost to stay in a place to stay in Bath?
You can expect paying around £200 for luxury hotels, £150 for a mid-range accommodation and £110 for a budget hotel. 
🏨 Which are the best places to stay in Bath?
🤩 Which are some unmissable things to do in Bath?
While you're visiting Bath you should definitely check out the Roman Baths Museum, the Bath Abbey, the Royal Crescent Museum and all the boutique shops!
Conclusion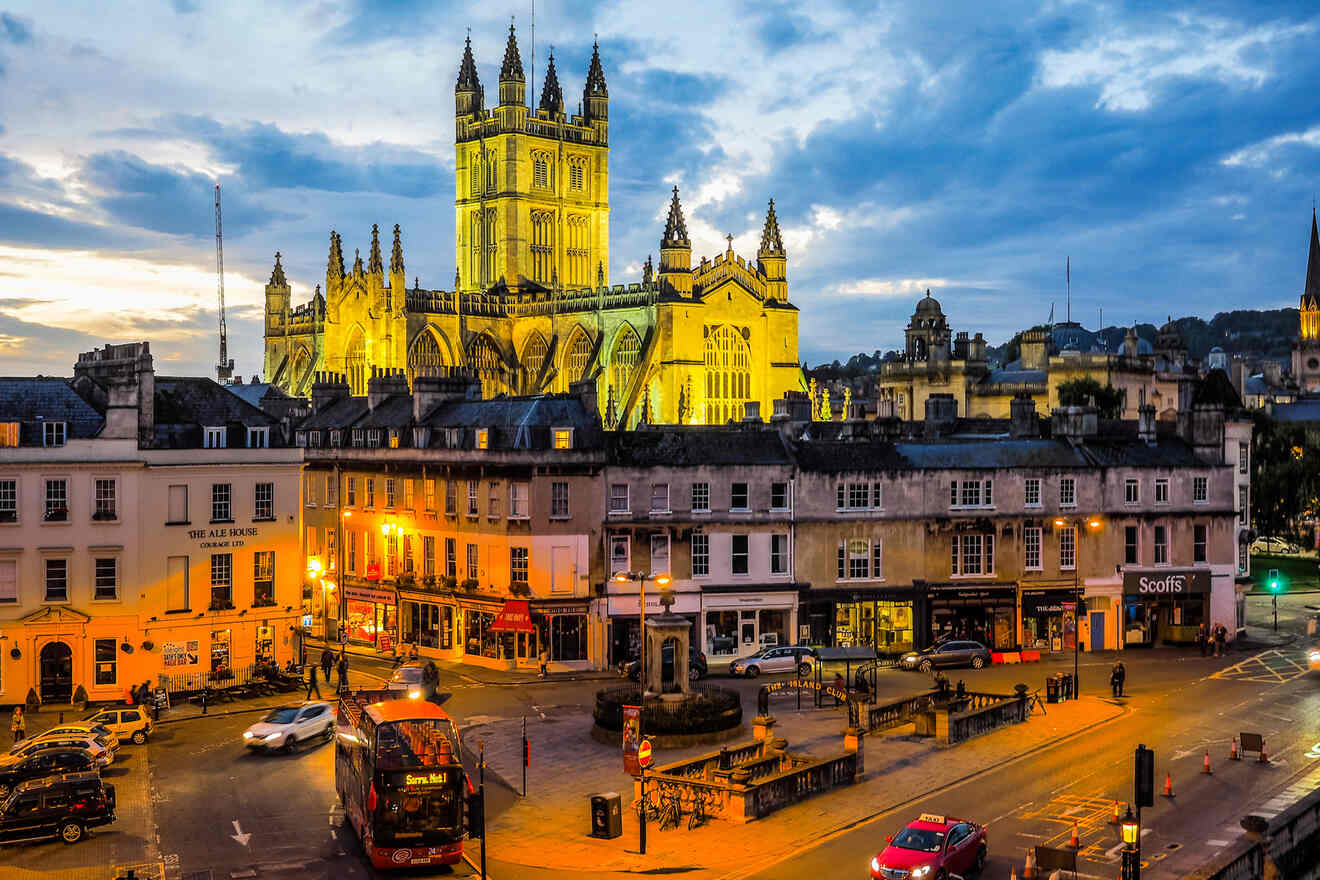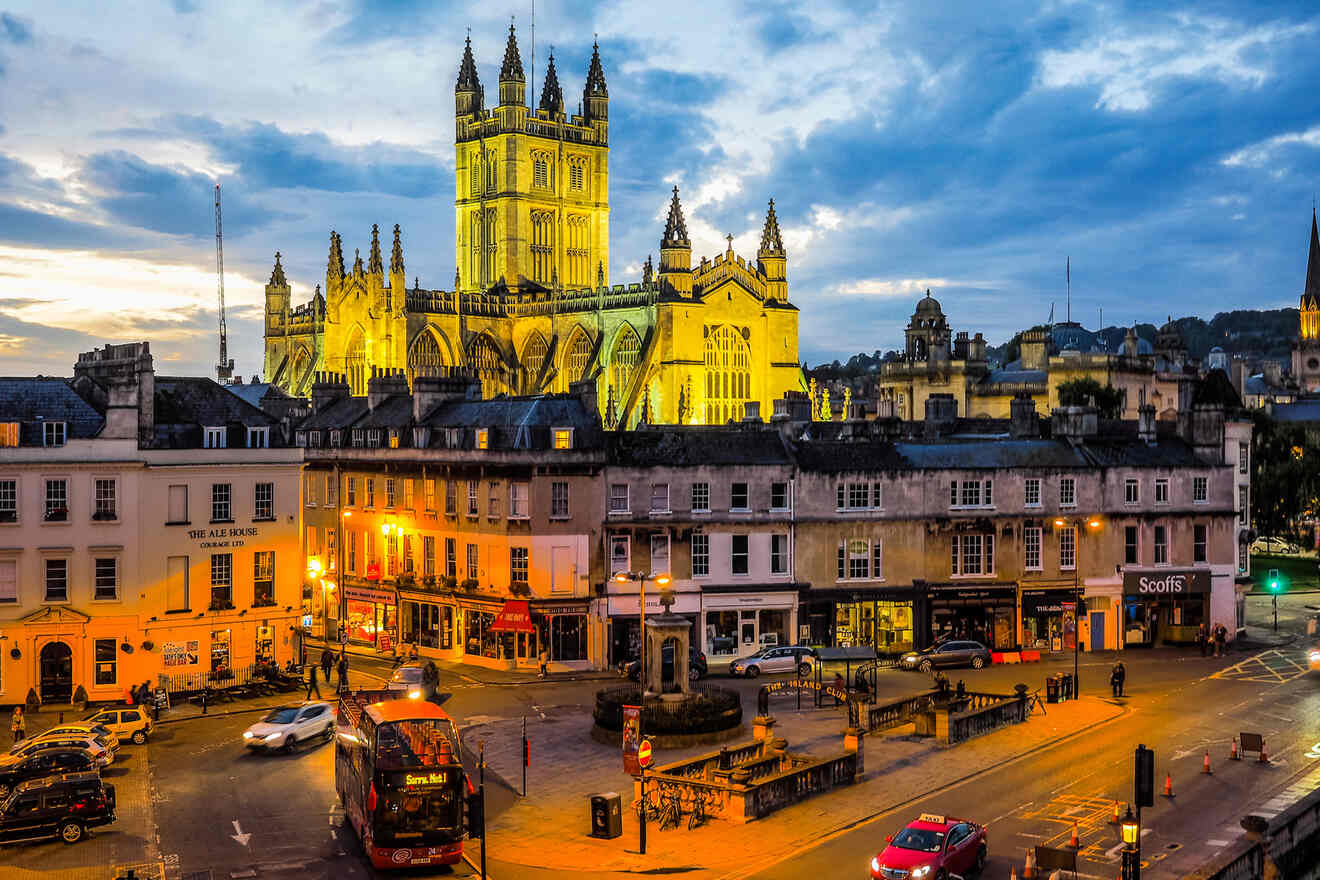 You really can't say no to a trip to England when it keeps offering locations like this one! Am I right?
And I'm sure that now everyone is feeling much more confident about their trip to Bath! But I would still want to make a short recap of what we've talked about in case anyone forgot.
This post has the best areas where to stay in Bath, plus a list of the best hotels and attractions in each neighborhood.
That will definitely help you decide. However if you're like me and can't seem to pick your favorite, then have a look at my top 2 choices, both located in the City Centre:
The Gainsborough Bath Spa – This stunning hotel offers access to naturally heated thermal waters, a spa center and a restaurant
Eight – A beautifully decorated hotel that offers spacious suites with a tub, breakfast and a great location
Here you have it! The best of the best, now it should be much easier to choose the one! Just remember that once you've figured out which hotel you want you'll have to book it, otherwise you risk losing it, since Bath is such a touristic town.
By the way, don't shy away from leaving me any comments below. Especially if you've got questions which I could help you with! I'll try to answer them as fast as I can!
Have the most amazing trip to the South West of England and take lots of pics! You'll want to remember it!
Safe travels
Victoria
---
Pin it for later!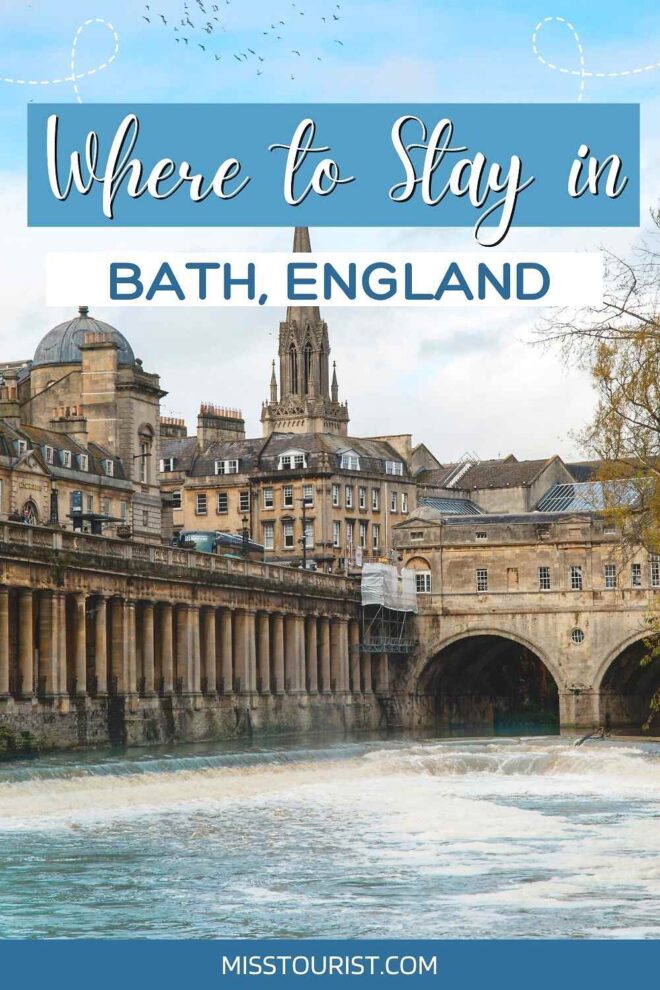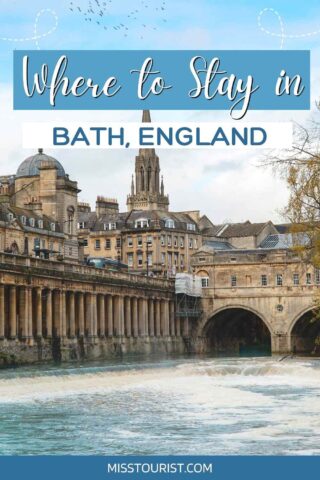 Pin it for later!