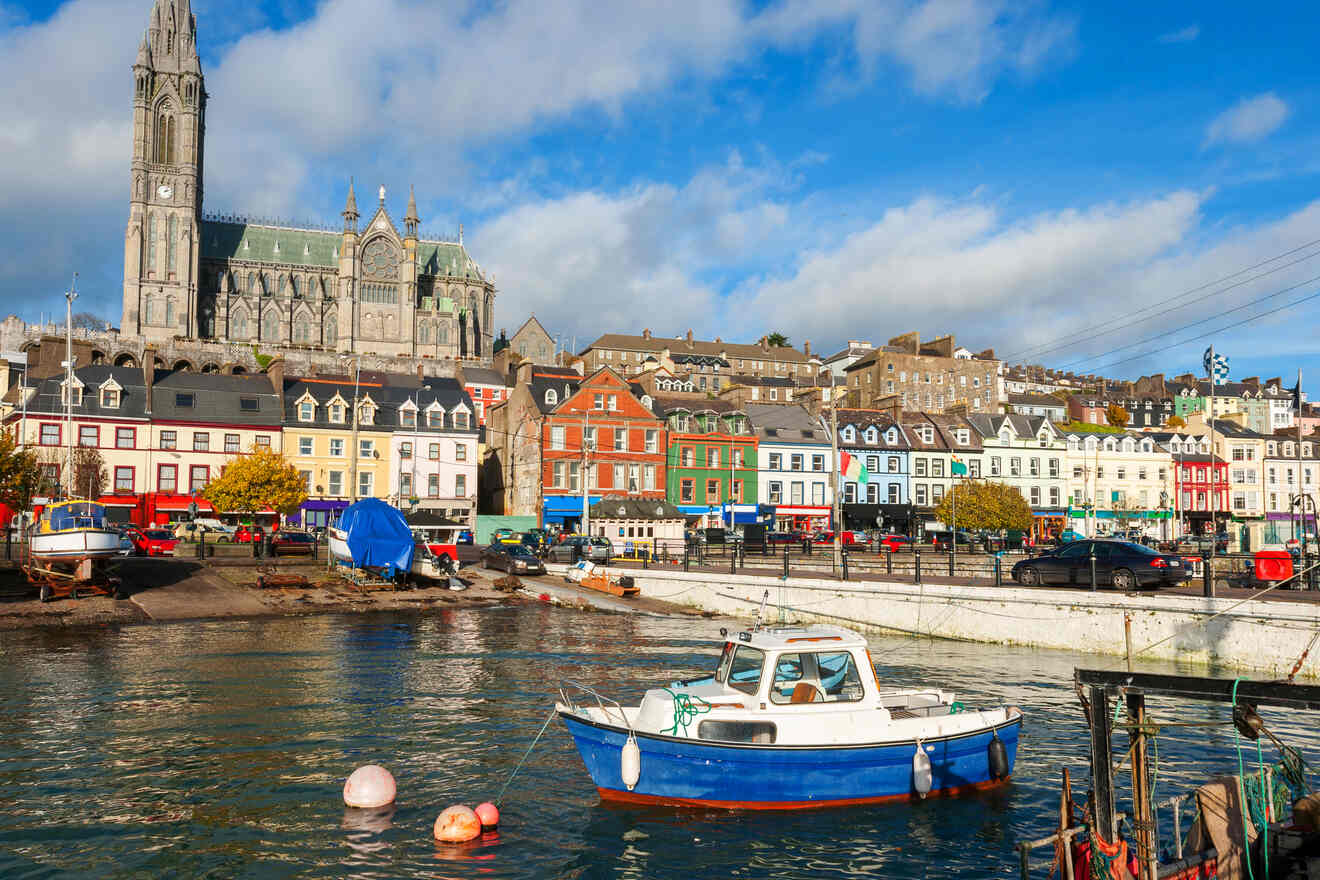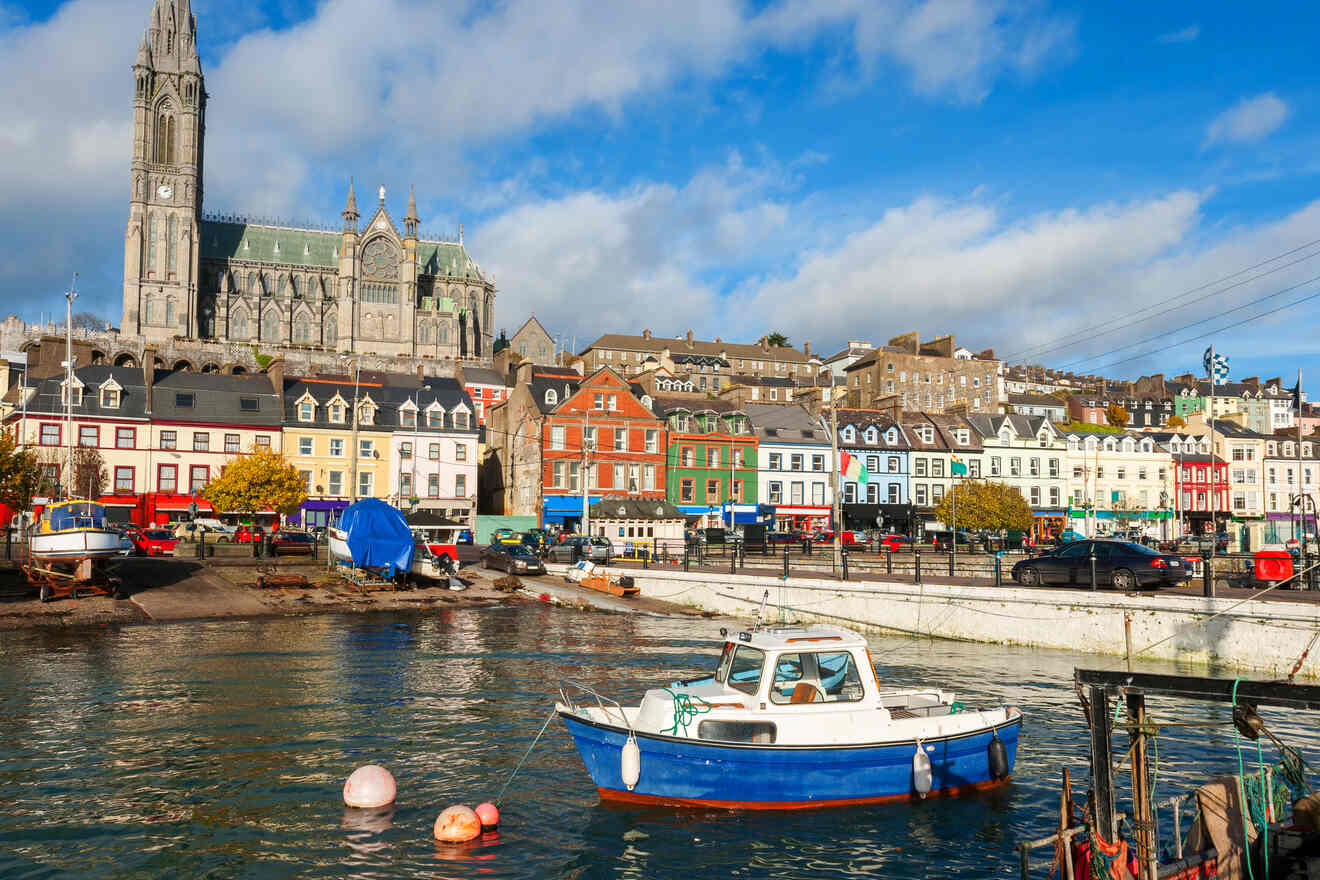 Welcome to County Cork! The largest county in the whole of Ireland and the place where the first potato in Ireland was planted! A heaven for any pub or castle lover, this city has impressed a lot of travelers who have stopped on their way to other places in Ireland as well as those who've made this their top destination.
It's hard not to fall in love with its Irish charm and beautiful gardens and medieval architecture. Cork has definitely won my heart a long time ago and I'm sure it will do so with yours as well!
Enough small talk, let's get to serious business! You're probably wondering by now where to stay in Cork, Ireland, well don't worry I've looked through hundreds of lists with the best places to stay in Cork to find the absolute top one for each price range, and I only recommend the best-rated hotels that I would choose for myself!
But as I always say, better safe than sorry. That means that you have to book these hotels in Cork in advance, they really are the very best and go so fast! So buckle up and start looking, because I've made a list that will blow your mind!
Let's go!
If you are in a hurry
If you want to book now here's a list of the best hotels to stay in Cork, all located in the city center
Here's a map that will help you visualize all the areas to stay in Cork, that I will be talking about in this post: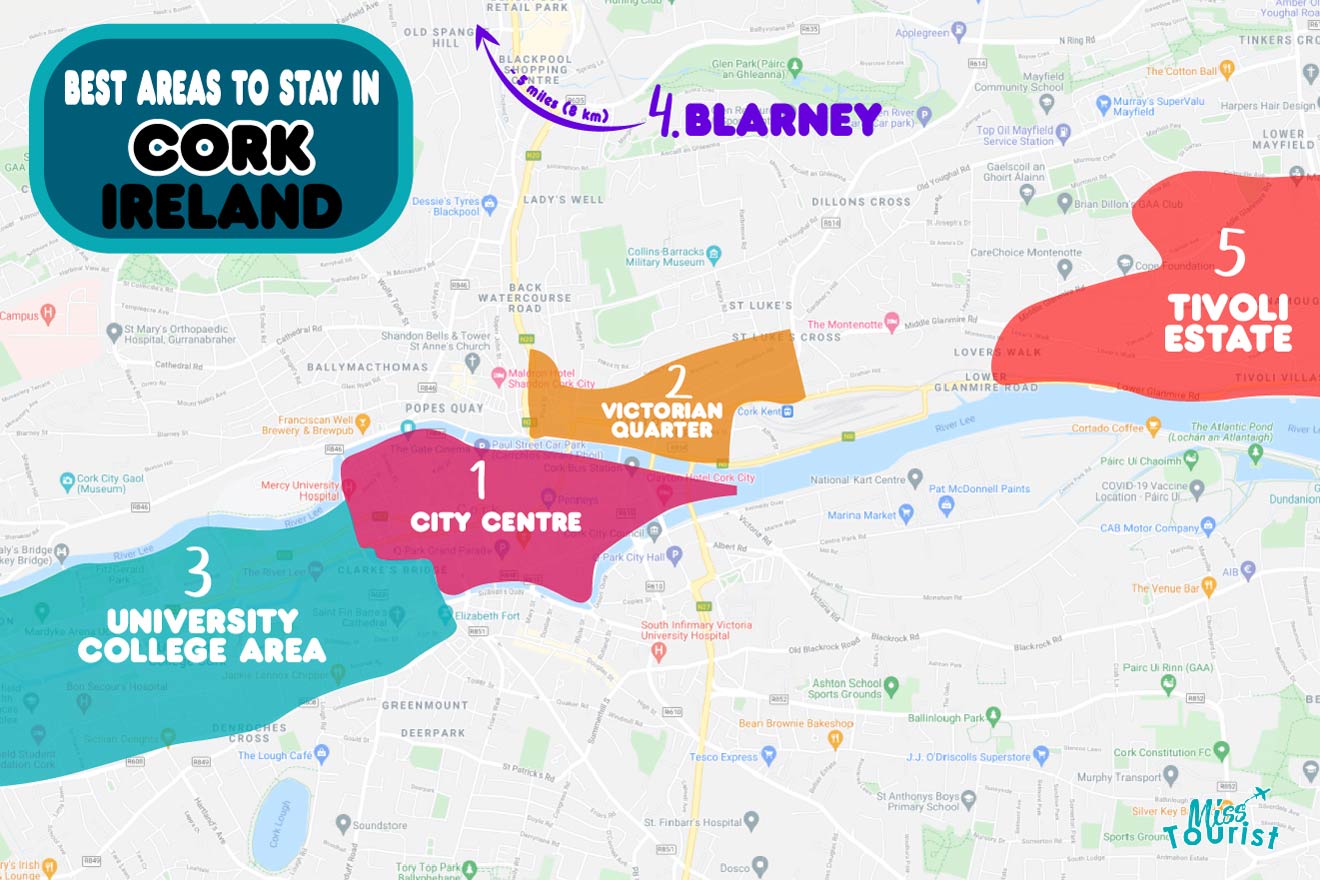 1. Cork city centre – best place to stay in Cork for the first time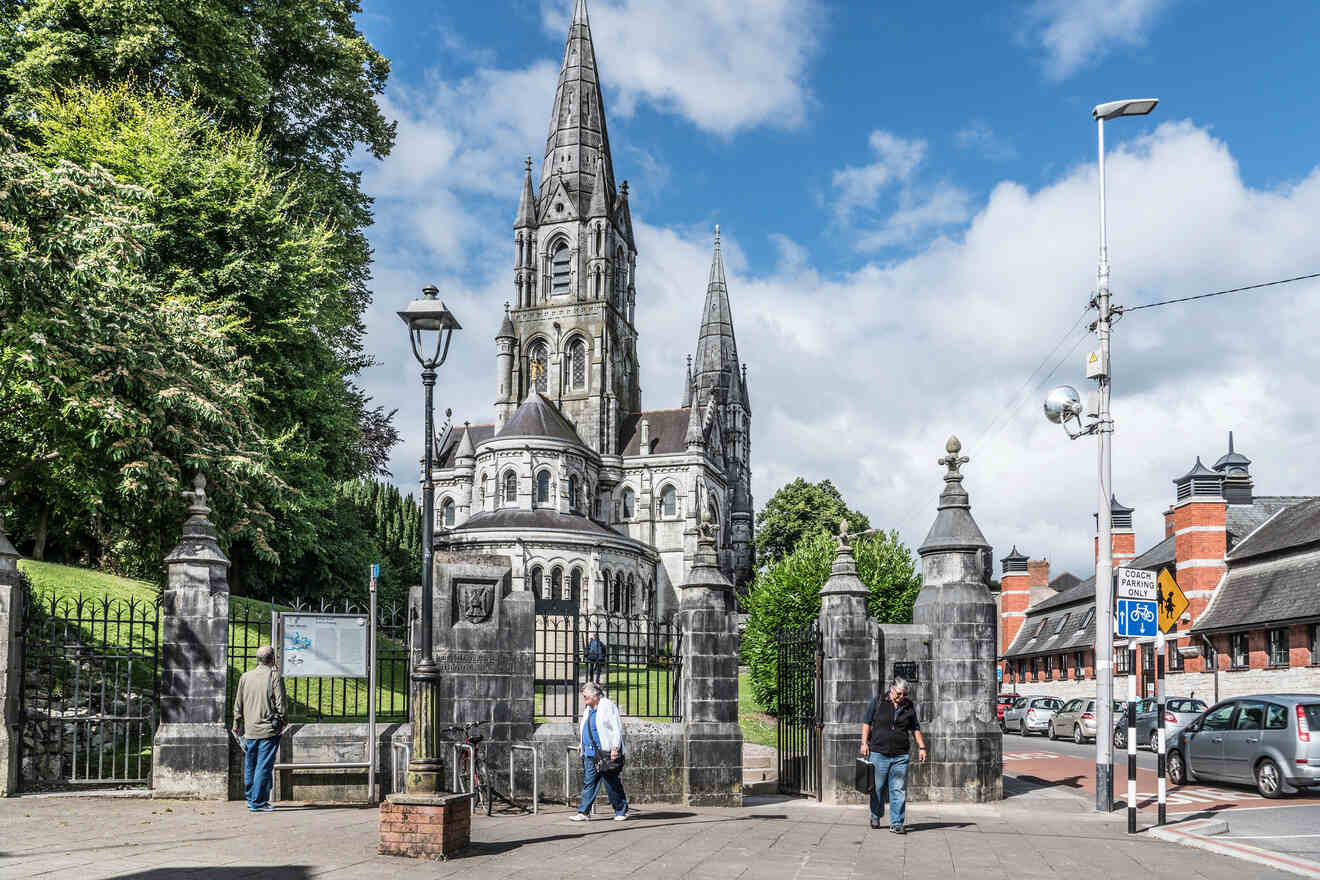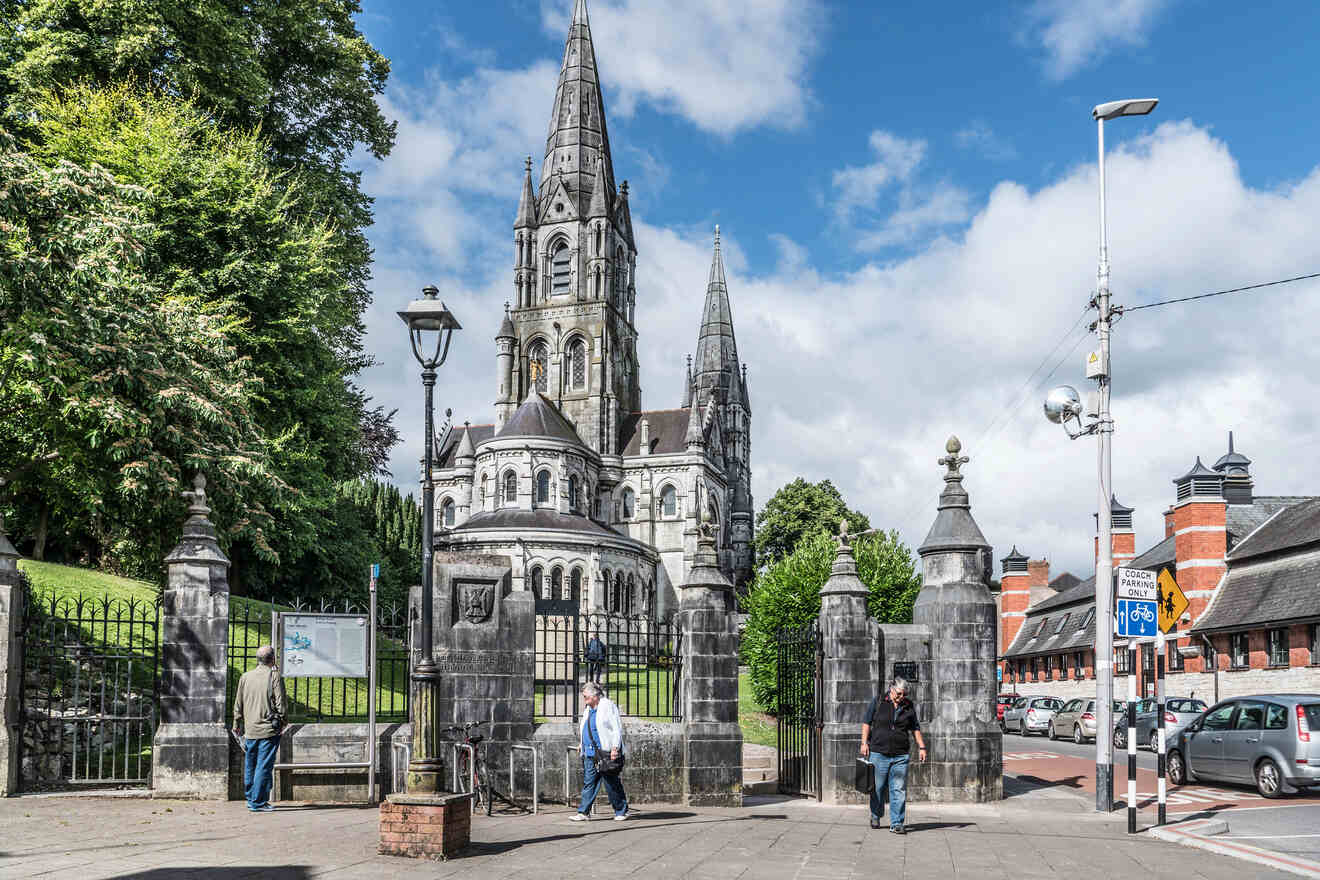 A place where the old meets the new! The center of Cork is such an interesting place to stay not only because every major tourist attraction and all the bars and restaurants are located within a minute's walk from one another, but also because you're basically staying on an "almost island"! That's because the beautiful area is surrounded by the River Lee and is accessible from any of the 27 bridges!
If you're coming to stay in Cork for the first time then the bustling city center is perfect for you. Even if it has a lot of modern buildings and shopping stores you'll still get that charming Irish atmosphere! If you're looking for more Irish fun and crave to discover all the amazing castles then check this post with the best hotels and areas to stay in Killarney Ireland!
The best way to enjoy Cork's city centre is to walk around, that way you can discover all the good restaurants where you can eat some traditional Irish food and let's not forget about the pubs! Plus you get to admire the amazing architecture of the city so keep an eye on all the historic fountains and stone monuments, they'll tell you a lot about the town's past!
Cork's city centre is also known as the shopping district as it's full of boutique shops and department stores but the most important one is the Cork English Market, an 18th century covered food market!
When visiting Cork, the Queen made a stop at this market so you get how cool and unmissable this place is. It is quite unique and I'm sure the foodie in you will love it!
Luxury hotel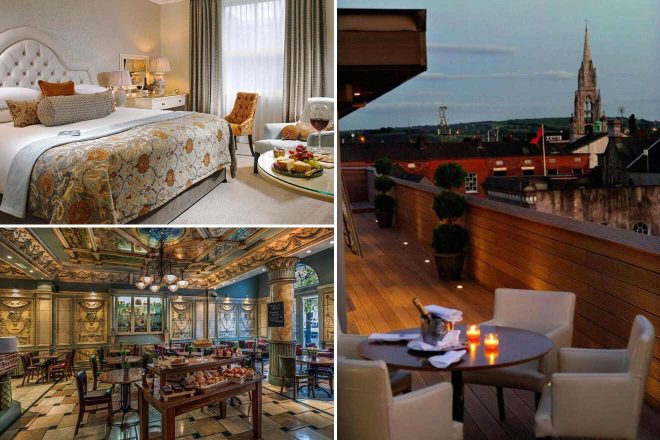 Enjoy the royal treatment at this luxury hotel located in the heart of Cork! Relax in the lovely spa that has an indoor pool and indulge in all the amazingly cooked Irish dishes from the restaurant. Some of the rooms even have balconies that feature Cork's best views at night making it the perfect place to stay in Cork!
Other accommodation options in Cork city center
mid-range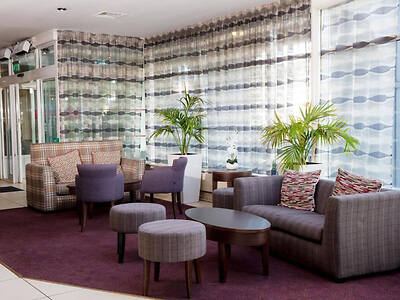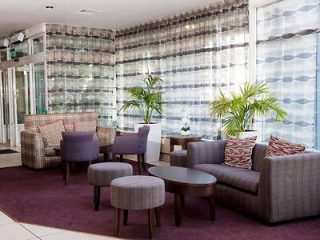 A modern hotel with a great location that has an on-site restaurant, a bar and that offers room service
budget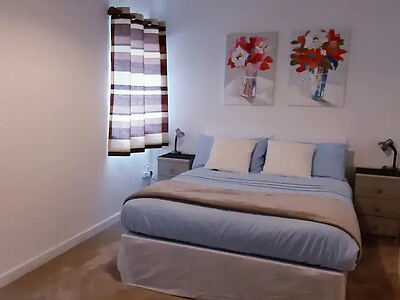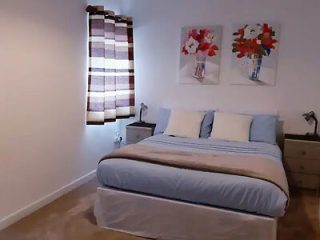 Enjoy your stay in Cork in this budget double room located right in the city center that offers free wifi
airbnb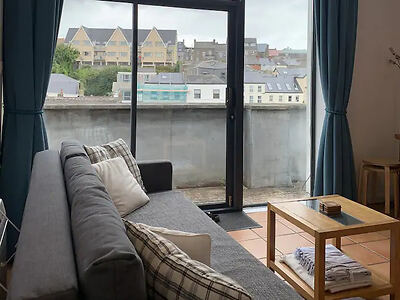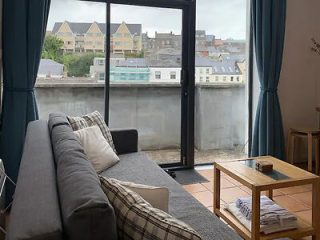 This waterfront penthouse is one of the best places to stay as it has incredible views, spacious rooms, and a patio
Things to do in Cork city centre
2. Victorian Quarter – where to stay in Cork on a budget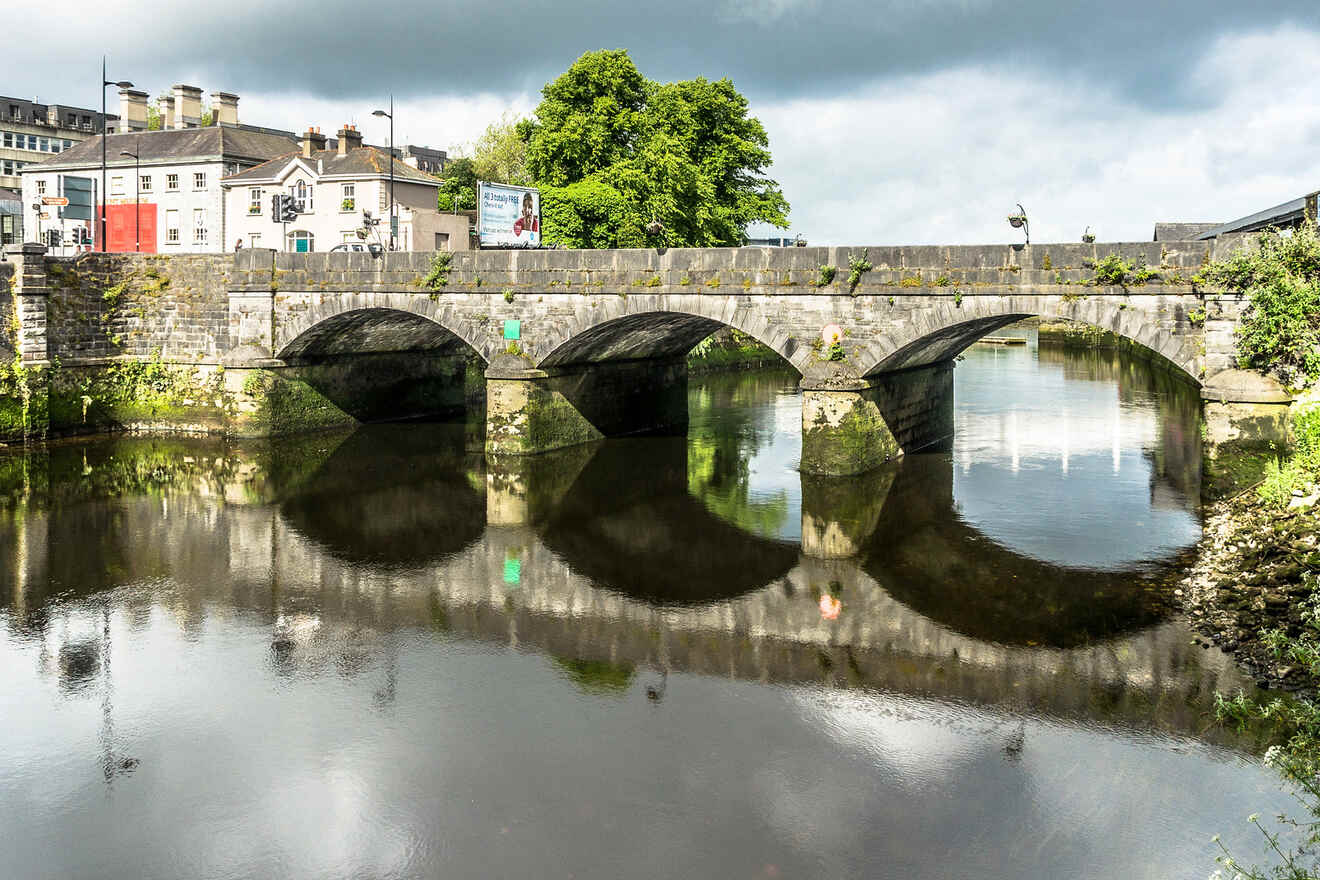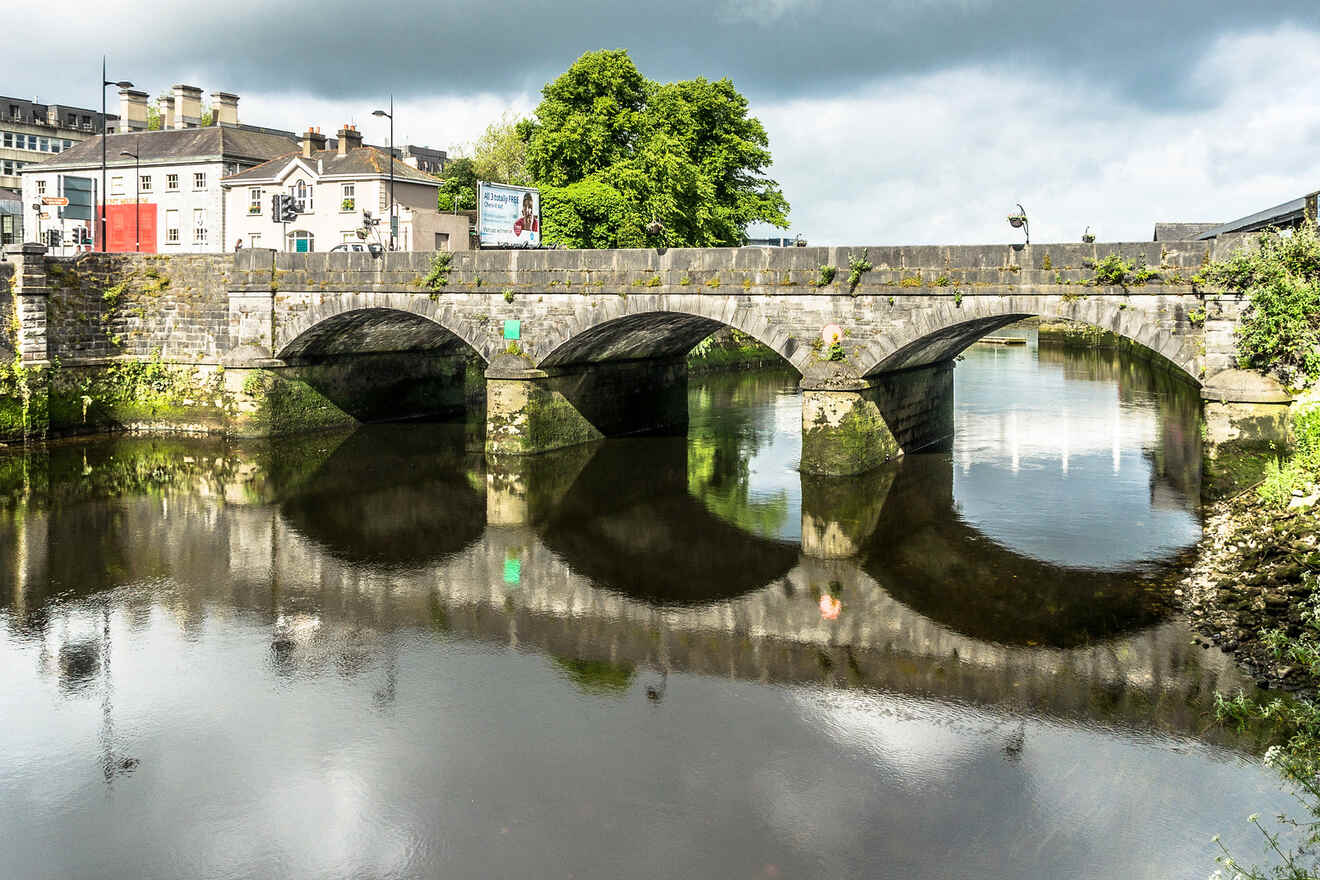 Located across from the River Lee just north of the city centre, this historic and charming area of Cork is famous for its historic Victorian buildings after which the neighborhood was named, and a multitude of stylish independent shops!
But the one thing that attracts tons of backpackers and travelers is the budget hotels and hostels in Cork which are some of the best places to stay. Make sure you book the accommodations in advance, their price alone will make everyone jump in front of the computer to book the best deals! Plus, the Victorian Quarter is super close to Kent Station!
Walking along the lovely streets filled with Victorian houses and friendly specialty shops will make you feel like you're living in a small village somewhere in the 18th century where everyone knows everyone and they all help each other!
So you're in the loop for your stay in Cork, all the restaurants and pubs are located right on the lively MacCurtain Street. This trendy district is all about keeping the Irish legacy alive, so make sure you enjoy its nightlife because that's when the live music shows and theatre start and they are sure to keep one entertained!
And for our readers who love their historical places, don't worry the Victorian Quarter and its surroundings are home to the famous St Patrick's Church and other big landmarks too of course!
Luxury hotel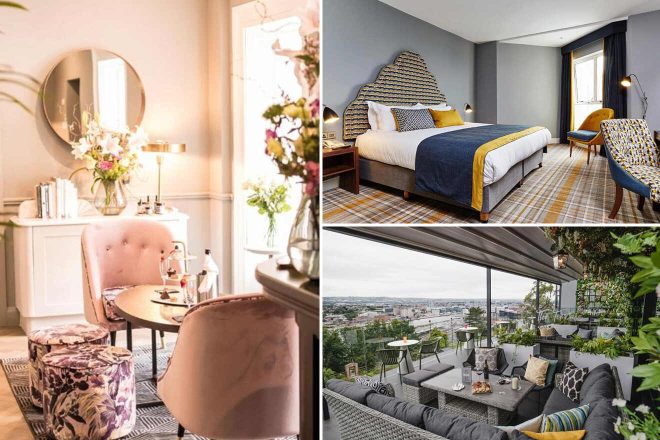 Enjoy your luxurious getaway to Cork, Ireland in this elegant hotel which is surrounded by a beautiful garden! You can admire the incredible city views at night or head down to the in-house cinema and watch a movie! With a swimming pool and a spa center, it will be hard to leave this hotel and go out in the real world!
Other accommodation options in Victorian Quarter
mid-range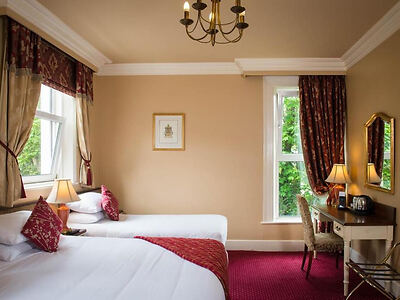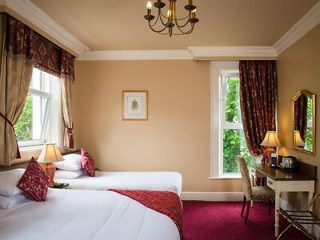 Feel at home in this friendly guesthouse that has family elegant rooms, free parking, and great views 
budget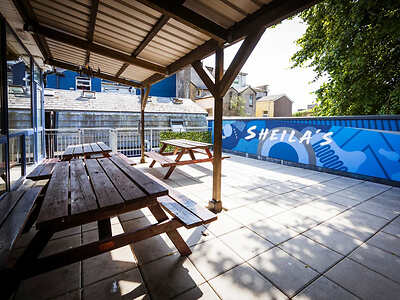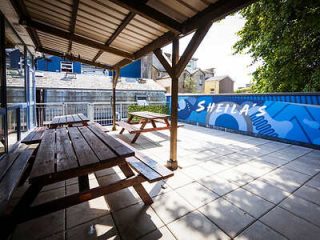 A great hostel for those who want to experience Cork on a budget, that has self-catering facilities and a terrace
airbnb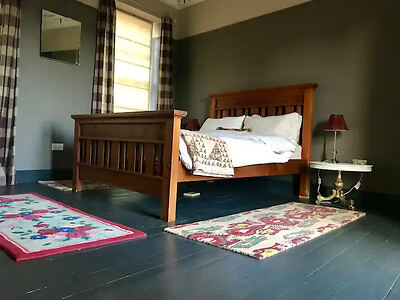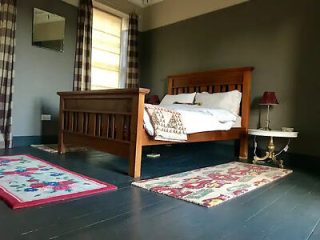 Enjoy a relaxing stay in Cork in front of the fireplace in this historical house that has a balcony and a bathtub
Things to do in Victorian Quarter
3. University College Area – where to stay for nature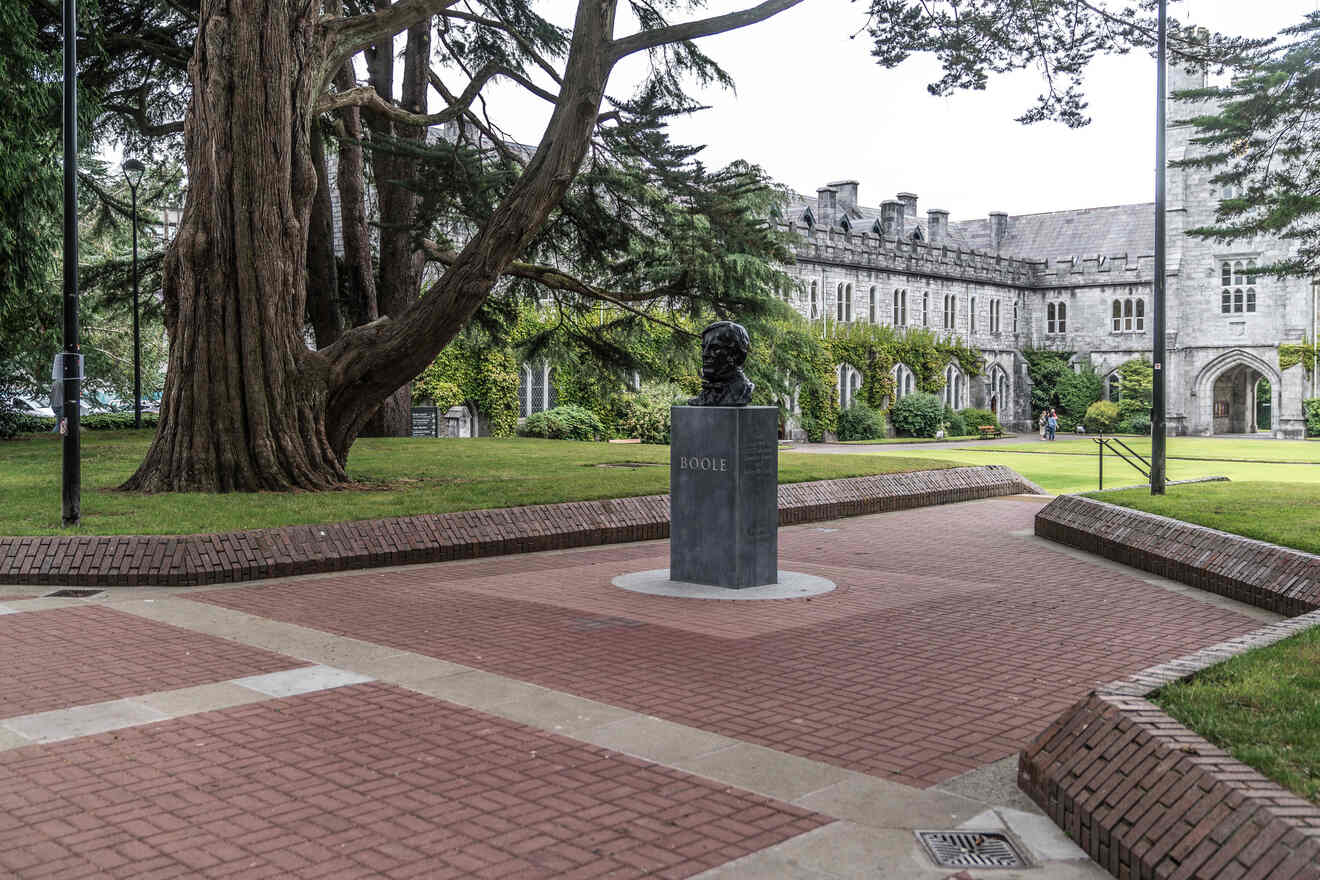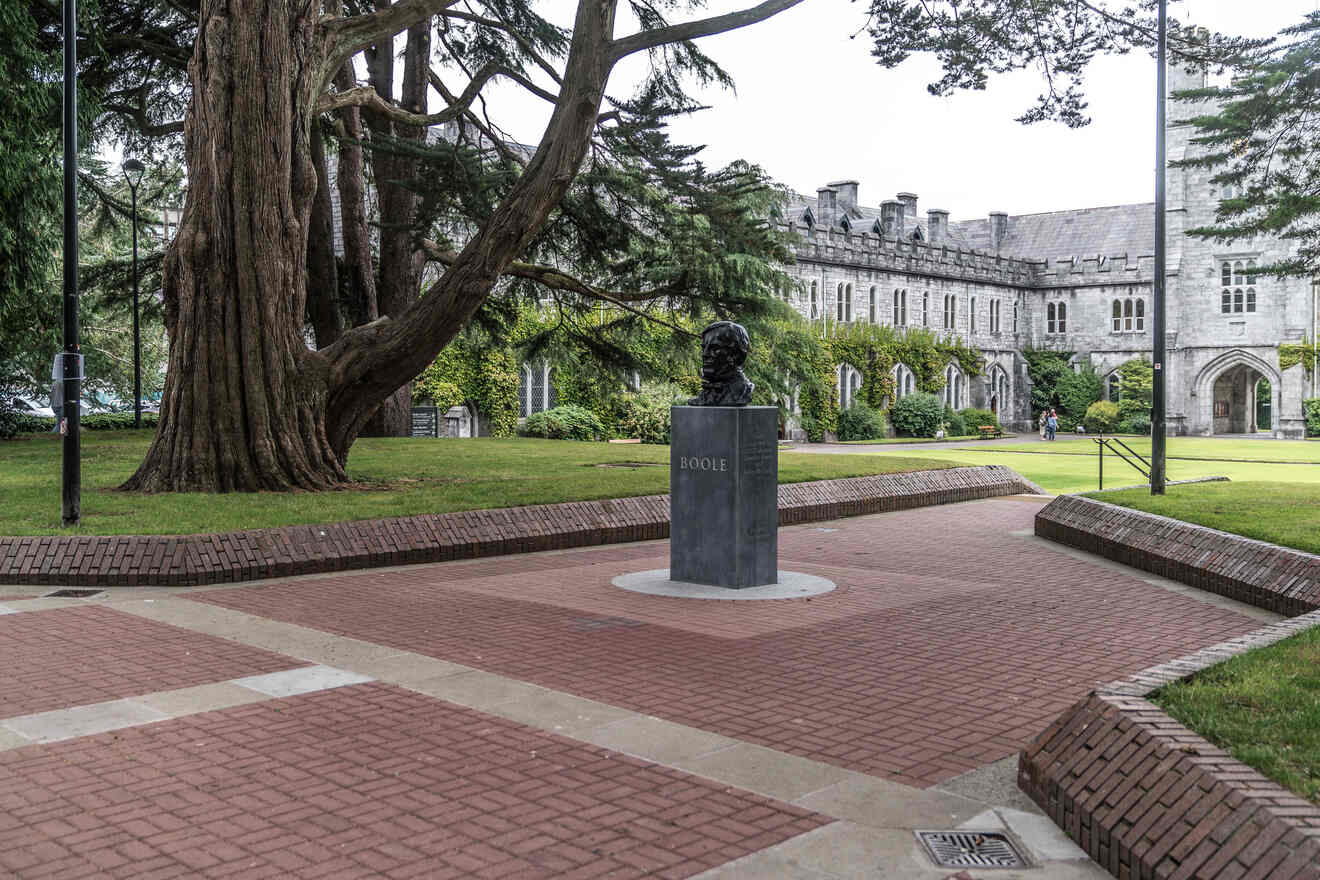 Located just a 20 minutes walk southwest of the Cork city centre, this area is perfect if you want to enjoy some peace and quiet in nature, despite the fact that it's filled with students it's unusually tranquil!
This is also the best area to stay in the city if you're all about food and trying the traditional dishes during your holiday to Cork, Ireland. The food scene is very famous and all the restaurants have amazing reviews. Once you've had a taste, If you decide that Irish food is your thing then I advise you to explore the bustling capital. Check out this post on where to stay in Dublin, it has the best areas and hotels and even more delicious cuisine!
The University College Cork was founded in 1845 and its campus lies on the bank of the River Lee. Everyone is welcomed to walk around the beautiful green lawns and admire the unique architecture of the historical buildings. It can be a great place to bring a blanket, something to eat, and just lay here all day enjoying the atmosphere! (If the weather will allow it, of course! – Ireland can get moody at times!)
There's also the tranquil Cork Lough where you can stroll along the path leading to the lake and spend a moment here in complete silence with only the sound of the birds in the background. Once you're done having your "me time" you can head to all the friendly pubs which are probably filled with students looking to mingle all night long!
Forget about your problems and drink some Irish beer and listen to a fiddle! That's the holiday spirit!
Here are the best hotels in Cork near the University College Cork:
Luxury hotel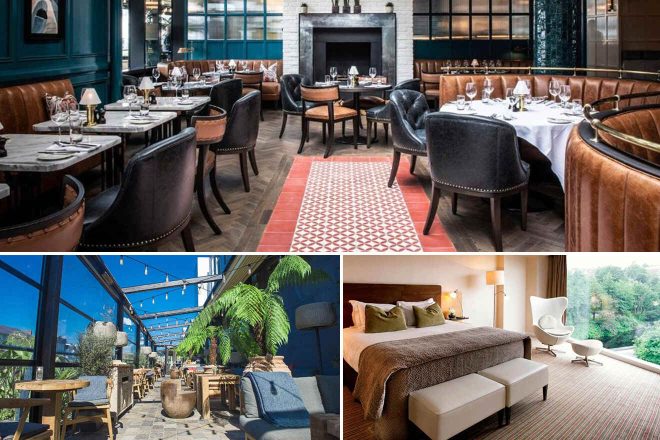 The incredible views at this luxurious hotel located right on the banks of the River Lee in Cork and the unique designs will be the cherry on top during your holiday in Ireland. Guests can enjoy the river view from the modern rooms or from the balcony and the central area of Cork is just a five-minute walk away. 
Other Options Around University College Cork
mid-range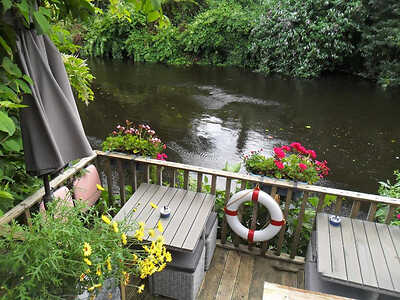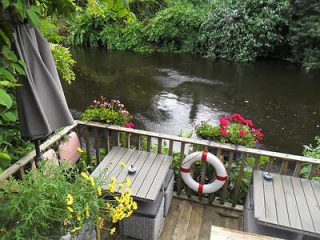 Enjoy the views of the River Lee in one of the best hotels in Cork that has an indoor fireplace and family rooms
budget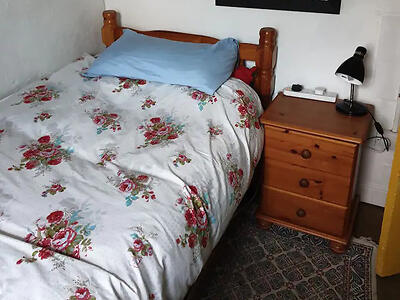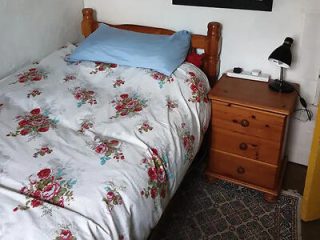 A great Cork budget townhouse that has a nice room, a kitchen, free wifi, and a washer 
airbnb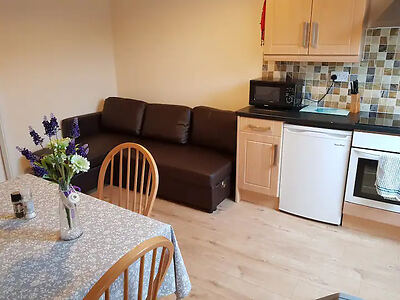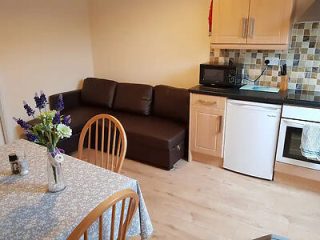 A lovely spacious apartment for your stay in Cork, that has a kitchen, a TV, free wifi and a great location 
Things to do Around University College Cork
4. Blarney – best place for the local atmosphere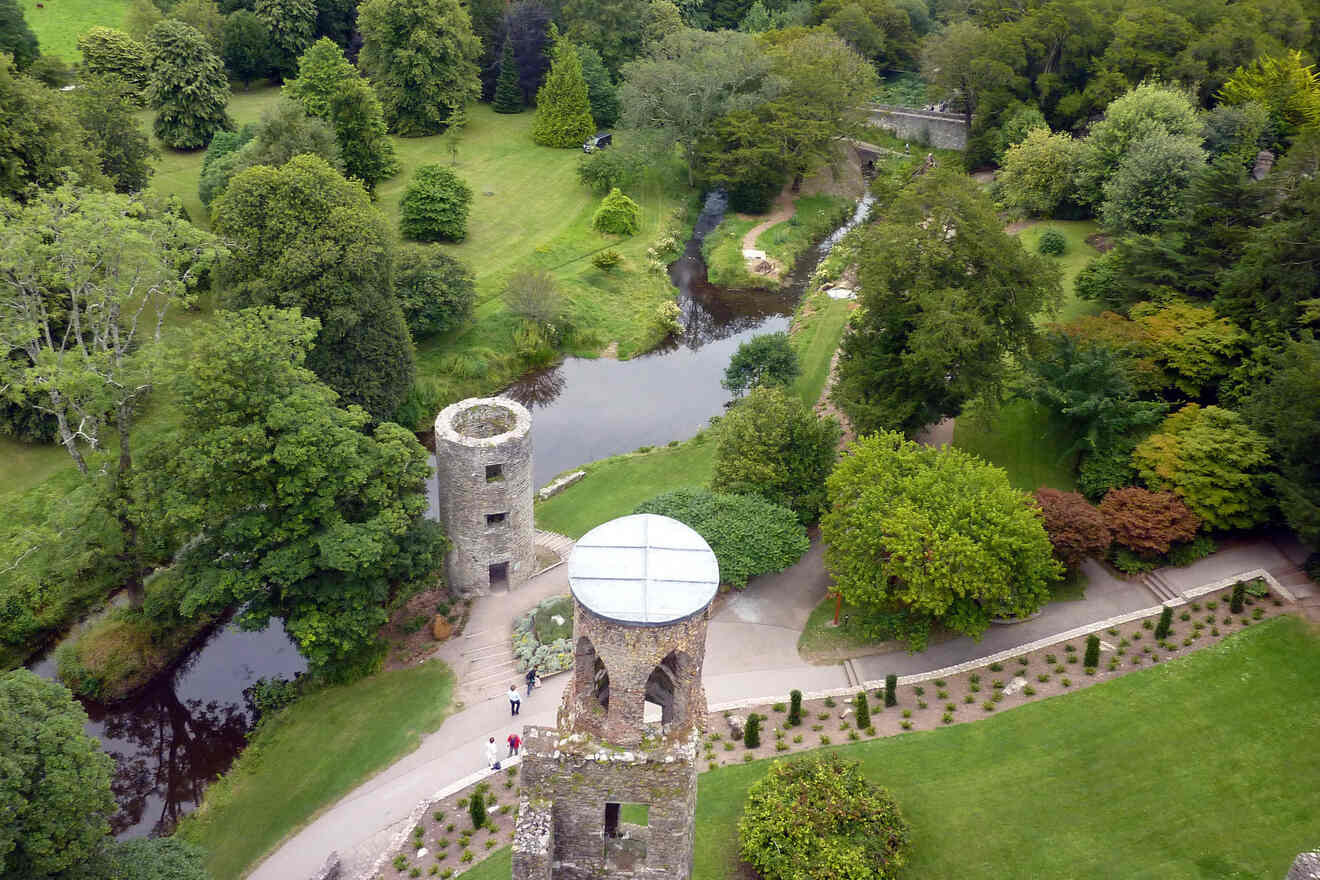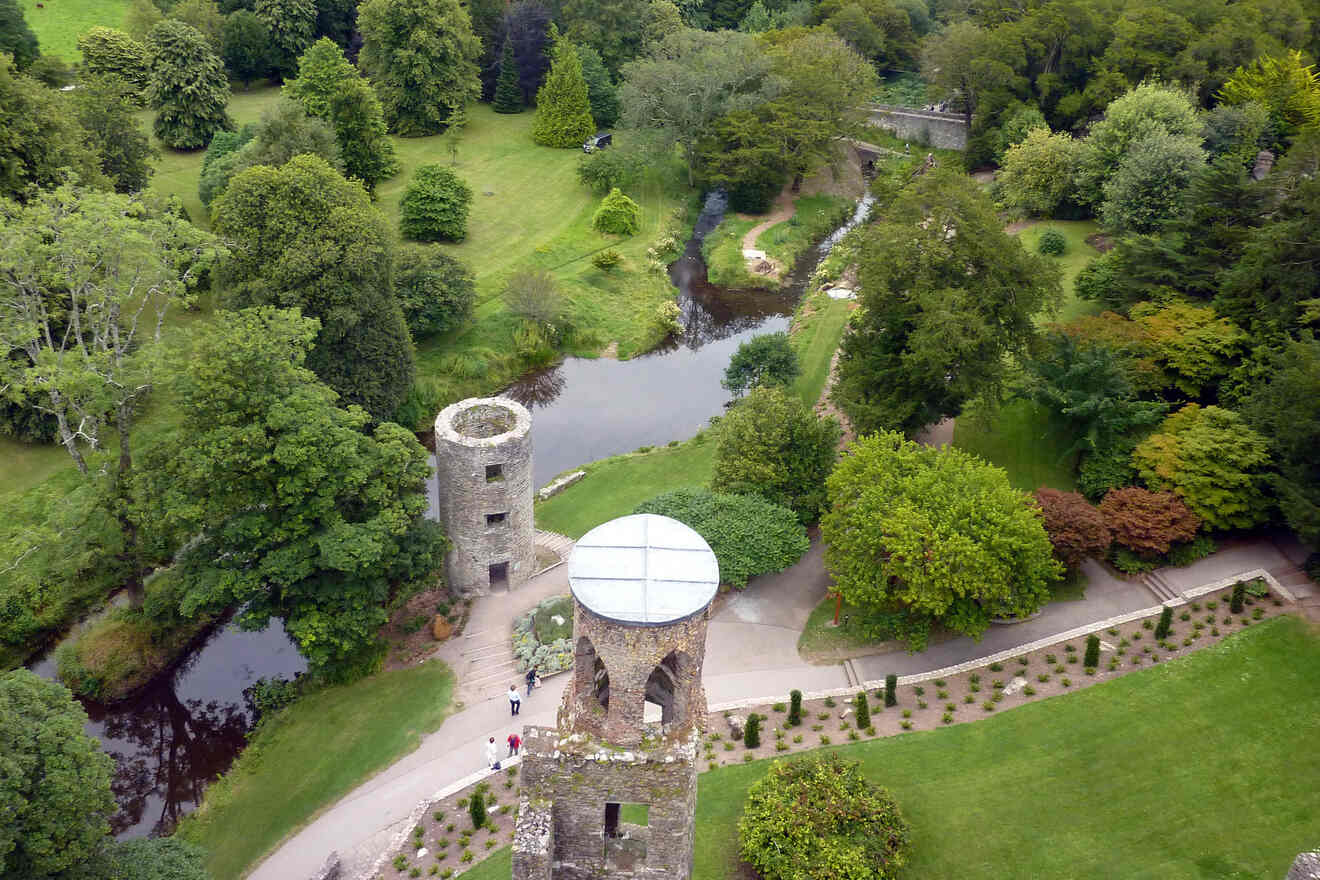 Located 5 miles (8 km) north-west of Cork city centre, this area is famous for the Blarney Castle, a 15th-century building home to the legendary Blarney Stone, of which is said that it will give those who kiss it the "gift of the gab" (this gives a person the ability to speak easily and confidently). So if we have any future lawyers among us or just people who would love to have their way with words, you know where to go for your next holiday!
With the small village located just outside the castle, this is where everyone who wants to experience that local Irish atmosphere comes! It's like turning the wheel of time and arriving in a place where of course you won't find high-end luxurious hotels but rather a handful of hostels and accommodations ready to treat their guests just like they used to do in the olden days!
You'll find tons of green areas and the streets are filled with colorful houses designed in the Tudor style. This is the best area to stay in near Cork and fear not, there's a direct bus route to the city in case you're craving the urban vibes!
As I said there aren't any luxury hotels or Airbnbs in the Blarney area and I only want to recommend the very best Cork hotels. So instead, here are two mid-range options and a budget spot that look amazing. Your wallet will definitely thank me later! Just make sure you book them in advance because everyone wants to get a taste of the local life in Cork, Ireland and Blarney is definitely the place for that!
Other accommodation options in Blarney
Mid-range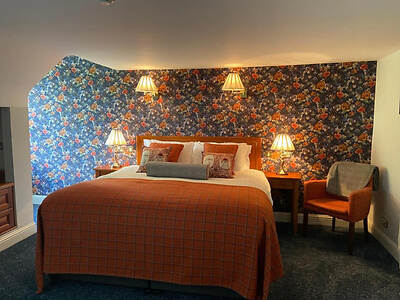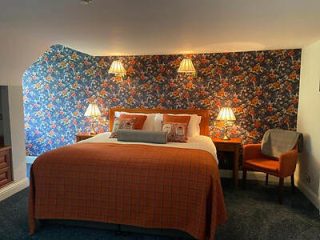 One of the best hotels in Cork that has traditionally decorated rooms and a bar where they play live music
Mid-range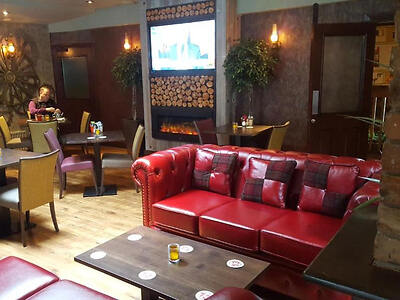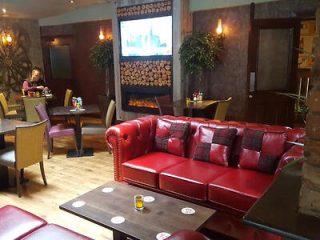 Eat a home-cooked meal in this Blarney Cork hotel that has an on-site restaurant, a bar, and cozy spacious rooms 
budget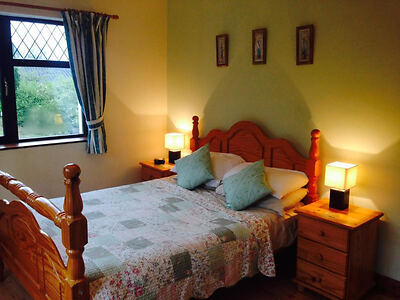 Enjoy your holiday in this hotel located a 5-minute walk away from the center of the town that has spacious rooms
Things to do in Blarney
5. Tivoli Estate – where to stay in Cork for families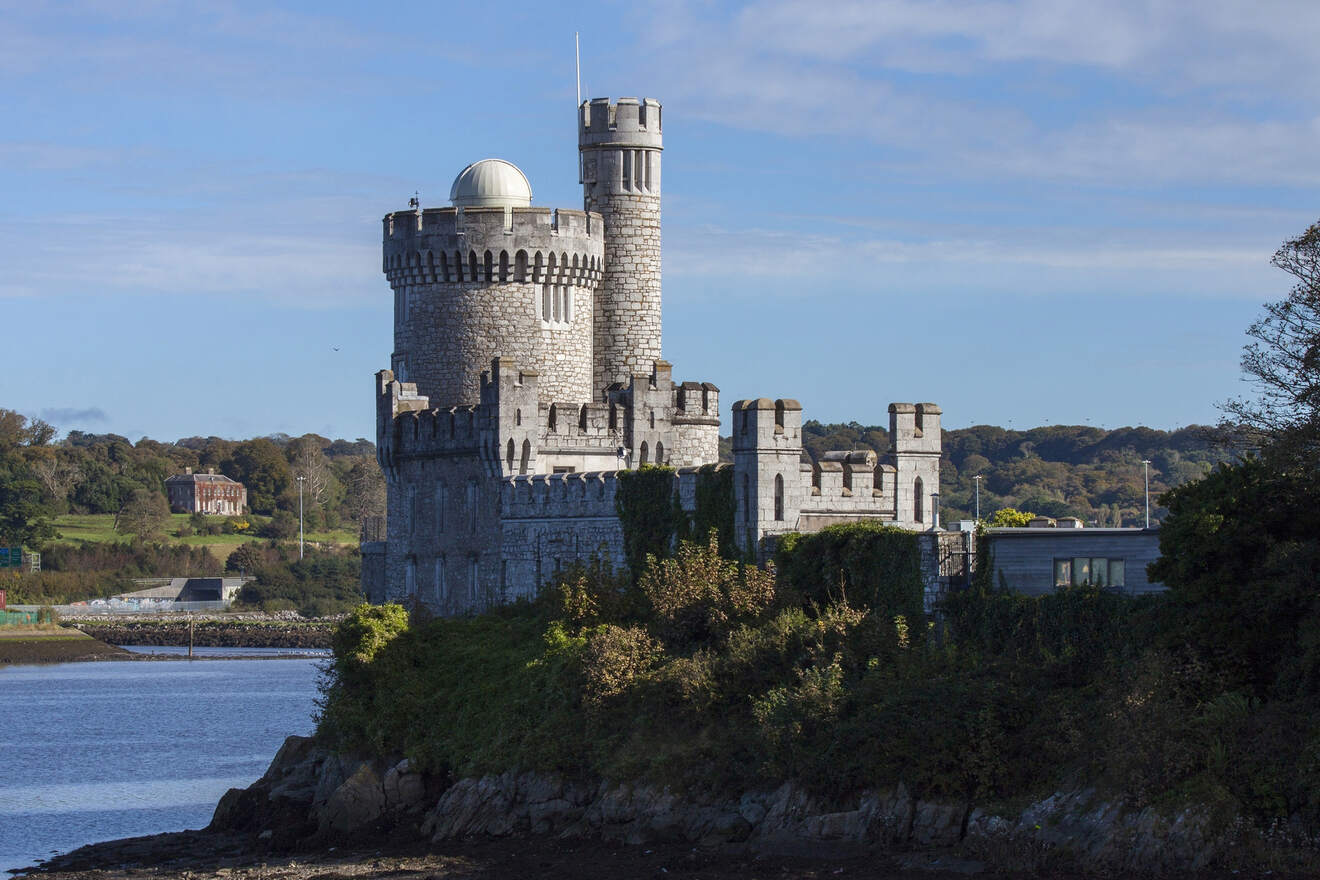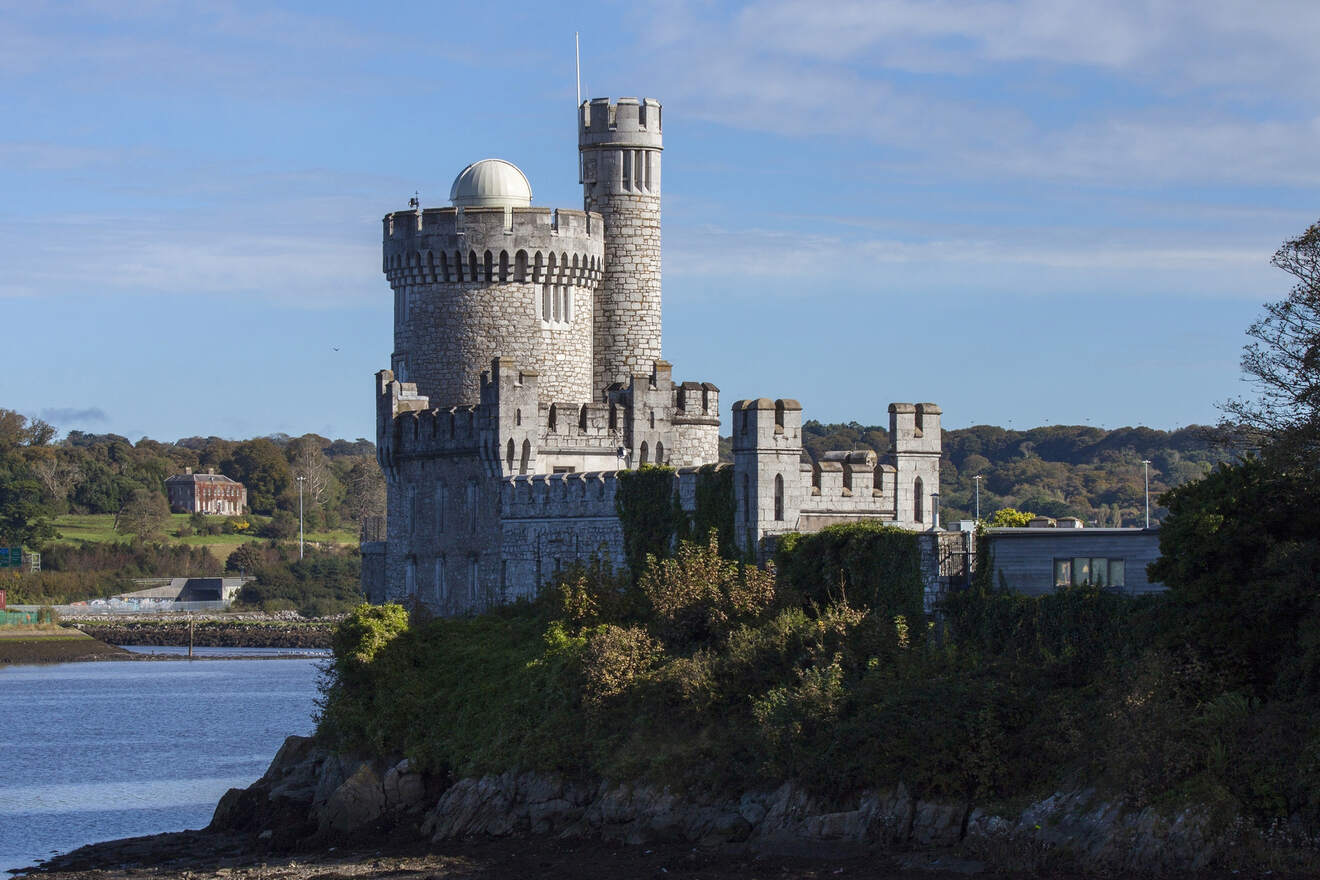 Located east of the city centre just 2 miles (4 km) away, this hillside area is perfect for a fun family holiday with the kids! This quiet neighborhood was once a merchant manor and is a great place to stay as you'll find a wide range of hotels in Cork with prices from budget to luxury!
Filled with beautiful old residential houses that boast incredible views of the River Lee, Tivoli Estate is definitely Cork's hidden gem.
Kids, get excited because in this neighborhood you'll get to visit Ireland's only full-time planetarium which is located in a 16th-century castle! How cool is that? The Blackrock Castle Observatory is located on the banks of the River Lee and a long time ago it was used as a defense fort.
Now it's a place where all science enthusiasts and families who visit Cork, Ireland come to have a good time! Not only will you enjoy the views of the entire UNIVERSE but also the beautiful panoramic views of the surrounding area!
Here are the best places to stay in Cork near Tivoli Estate:
Luxury hotel
Cork's Vienna Woods Hotel & Villas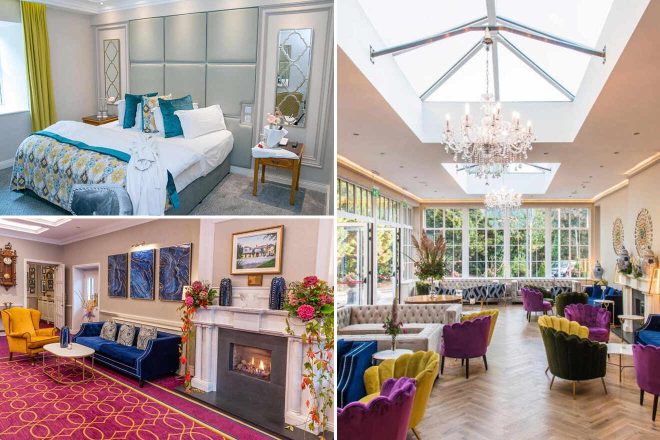 Set in an 18th-century country house, this luxury hotel is a dream come true for anyone who loves living like royalty! With amazing décor and spacious elegant rooms, it's hard not to love this corner of heaven. Have your drinks served on the patio and enjoy a silent night in the garden of this unique place! 
Other accommodation options in Tivoli Estate
mid-range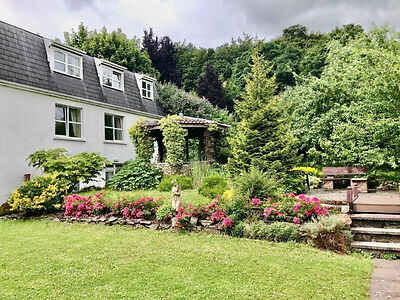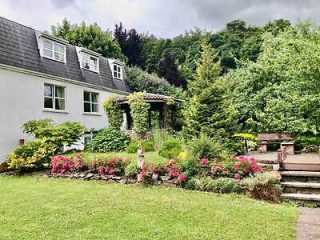 A 4 star hotel that has family rooms, a beautiful garden, free parking and offers a great stay in Cork 
budget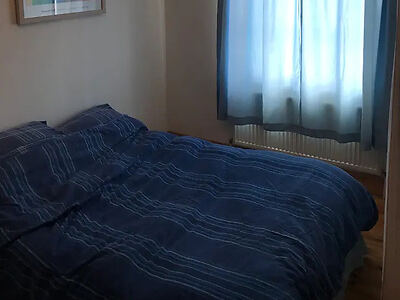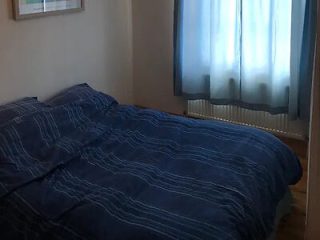 One of the best places to stay for anyone who wants to experience Cork on a budget that has a kitchen and wifi 
airbnb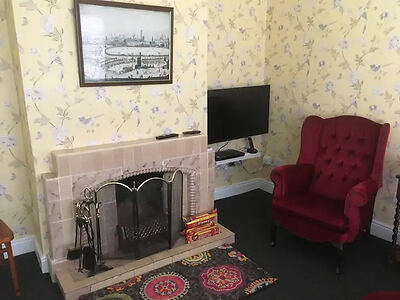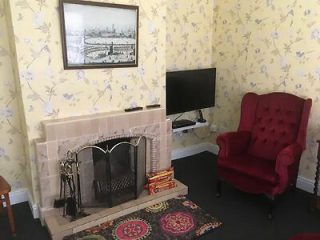 A friendly vintage house in Cork that has an indoor fireplace, a backyard and a patio 
Things to do in Tivoli Estate
Frequently asked questions about Cork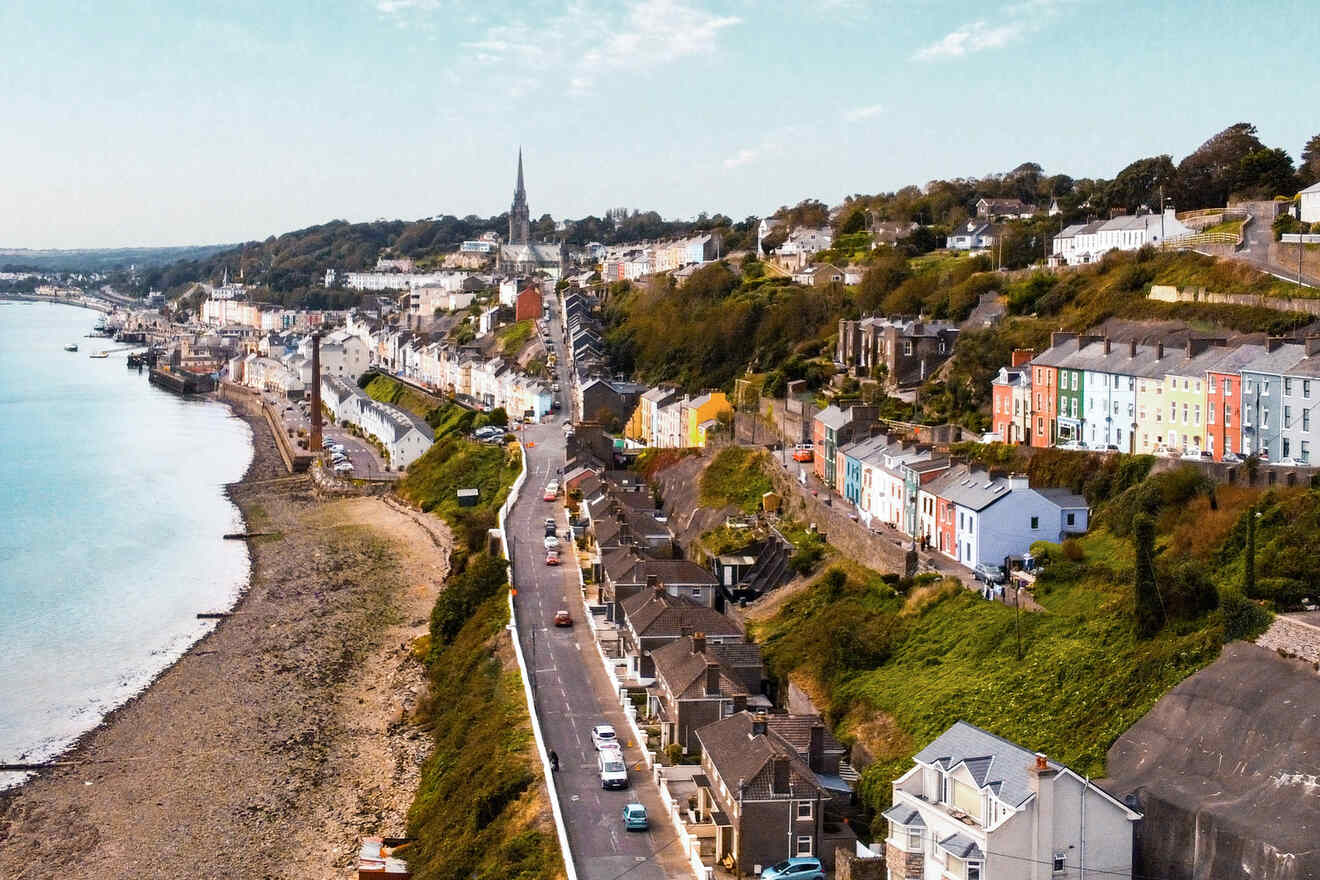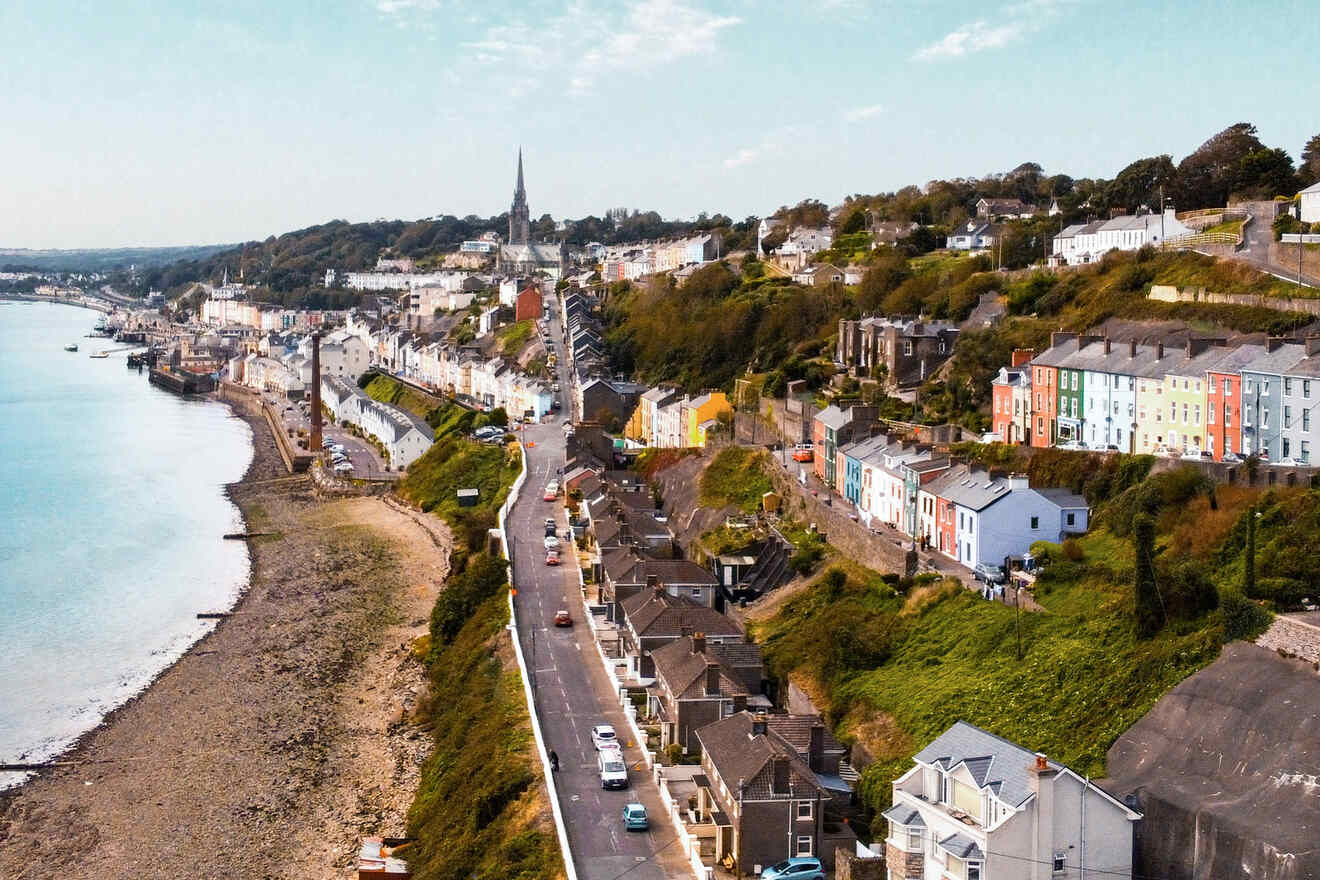 🏰 Is Cork worth visiting?
Yes! This beautiful city in Ireland doesn't get enough praise! With its unique castles, laid-back atmosphere, and fun pubs that have live music shows this town is a great place to stay that every traveler has to see at least once in their life.
🇮🇪 What is the best area to stay in Cork, Ireland?
Cork city center is one of the best places to stay, if not the BEST in the city as all the tourist attractions are a minute walk away from one another the hotels and hostels are amazing here. I recommend staying at the Imperial Hotel Cork City.
💰 Is Cork cheaper than Dublin?
Yes, everything from the hotels in Cork to those located nearby, are all much cheaper than the accommodations in Dublin and the other aspects like the nightlife and bars in the city have better prices than those in Dublin.
💸 What is the best budget hotel in Cork?
The best budget hotel in Cork has to be Sheilas Cork Hostel. It's a spacious place that has self-catering facilities and it's close to all the bars in restaurants making it a great stay in Cork.
🏨 What is the best hotel in Cork?
The Imperial Hotel Cork City is the best hotel to stay in Cork, it's perfect for your luxurious getaway to Ireland and it has a spa and the best views!
Conclusion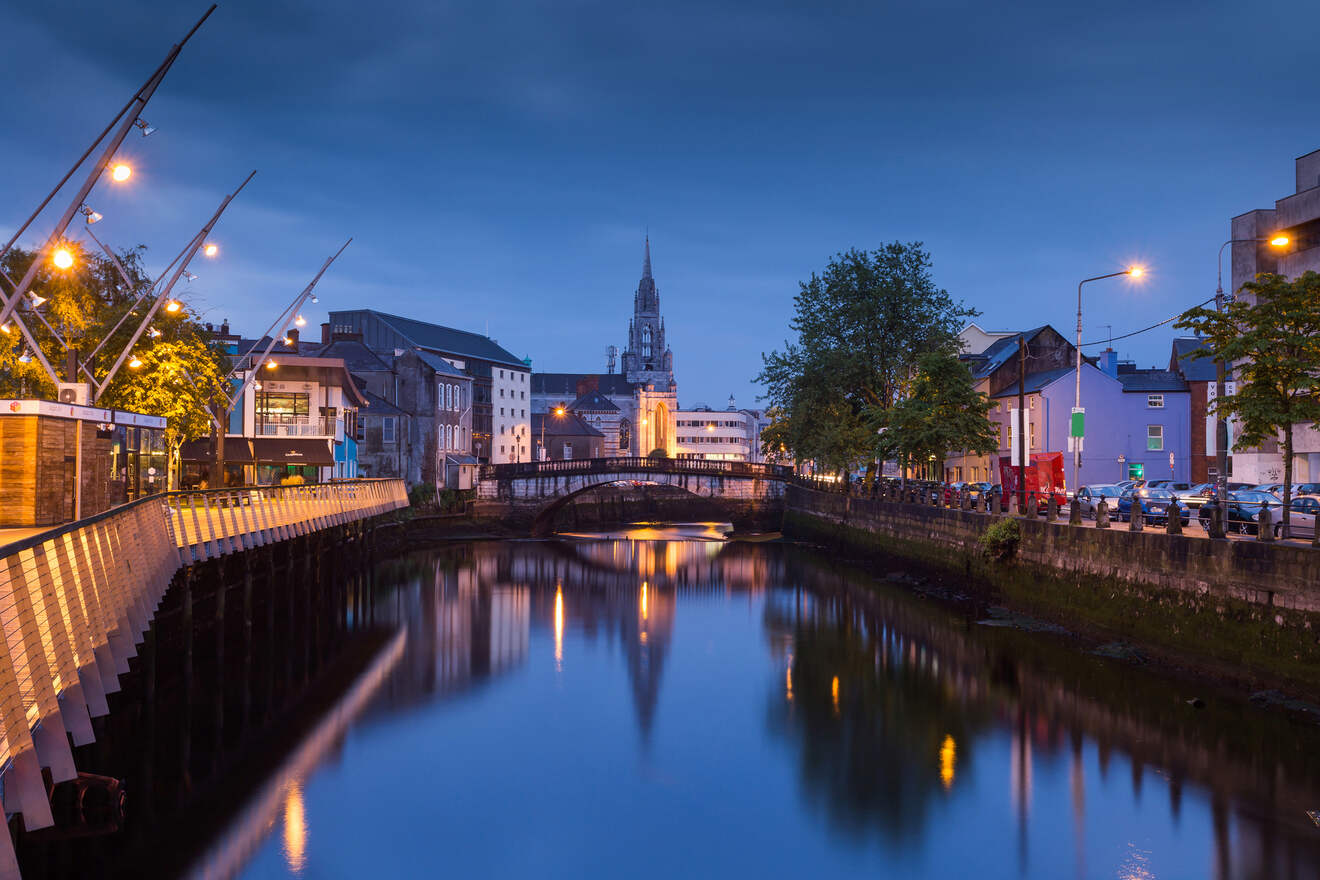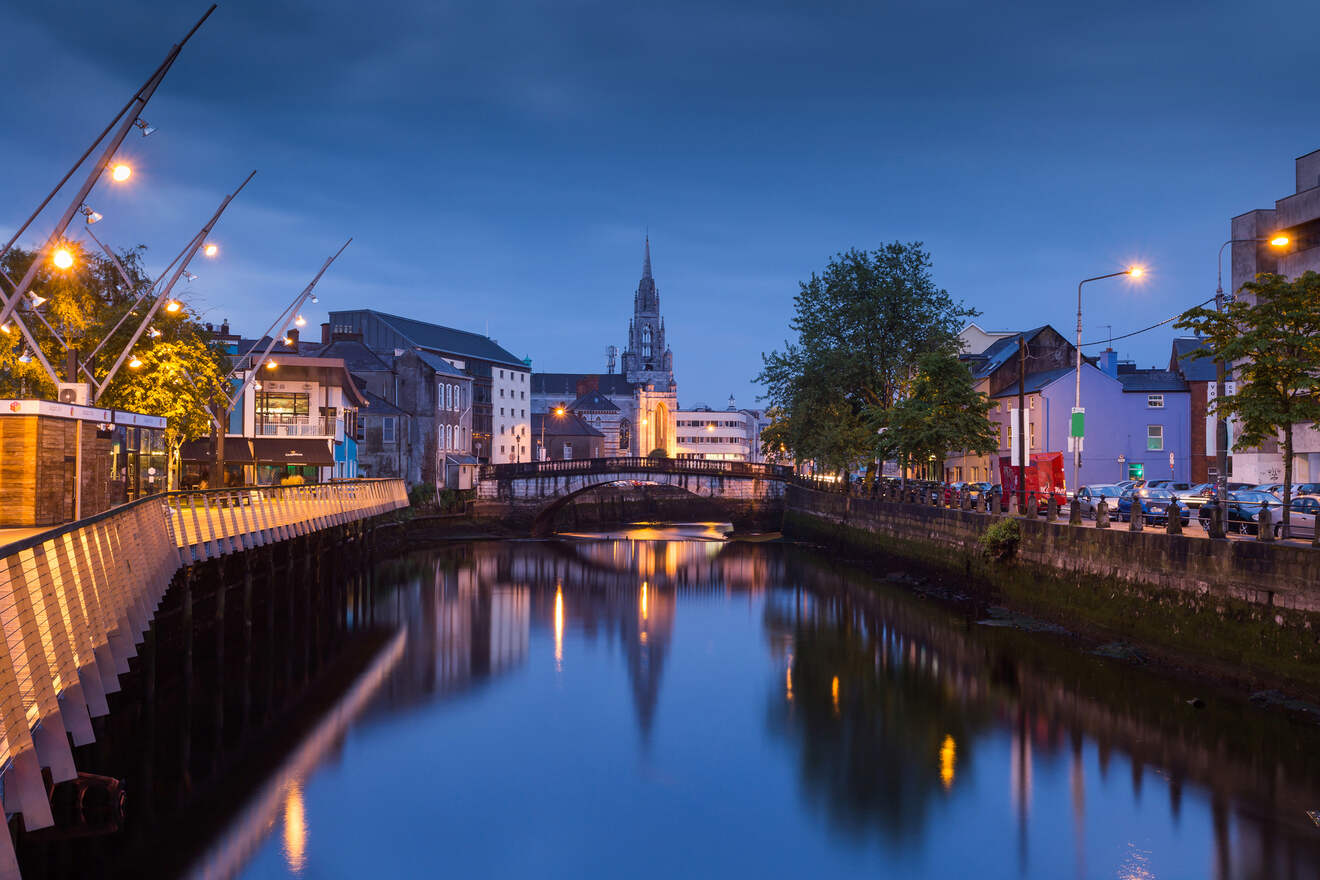 This is where I leave you! I've had so much fun telling you all about this magical place in Ireland! I hope this post will help you decide where to stay in Cork, which are the best places to stay near Cork and which beautiful Castle to visit at least once!
I know I've given you so many choices but the more the merrier that's what I always say! Here are my top two favorite ones, both hotels in Cork located in the city center. Make sure you book these and everything else I've recommended in advance, that's if you want to get the best deals! And who doesn't?
Enjoy your stay in Cork, it's definitely one of the best places to stay in Ireland, visit the Blarney Castle, do some bar hopping and sing your heart out during the live shows! You will have the time of your life!
Do leave a comment if you have any questions about the Cork hotels or if you have any suggestions for our readers!
Safe Travels,
Victoria
---
Pin it for later!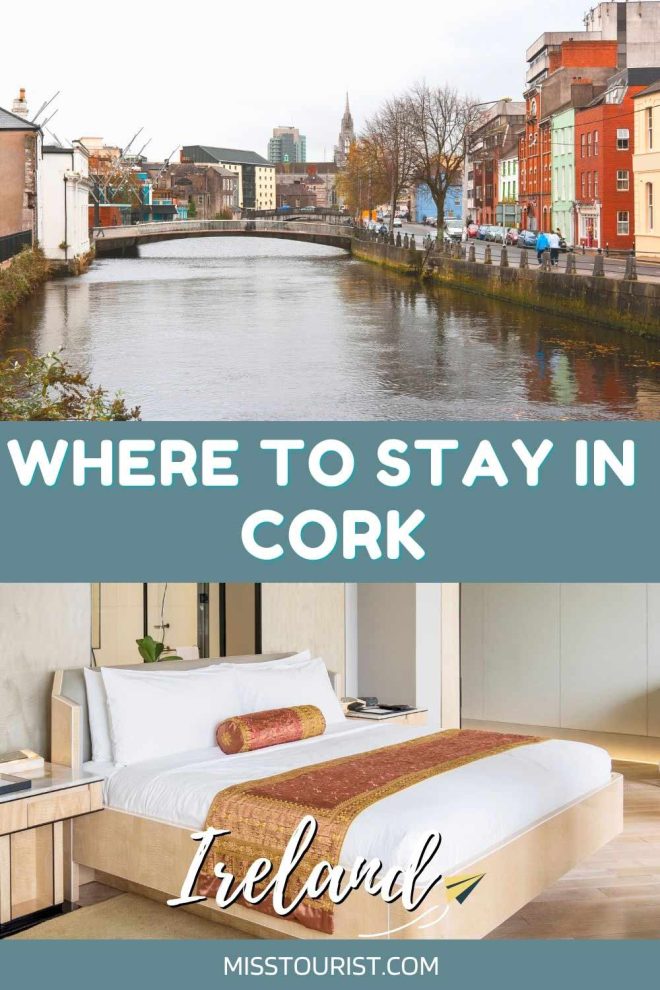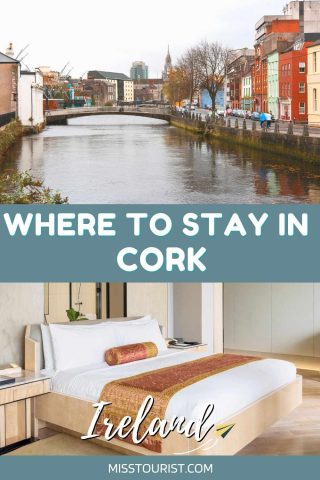 Pin it for later!