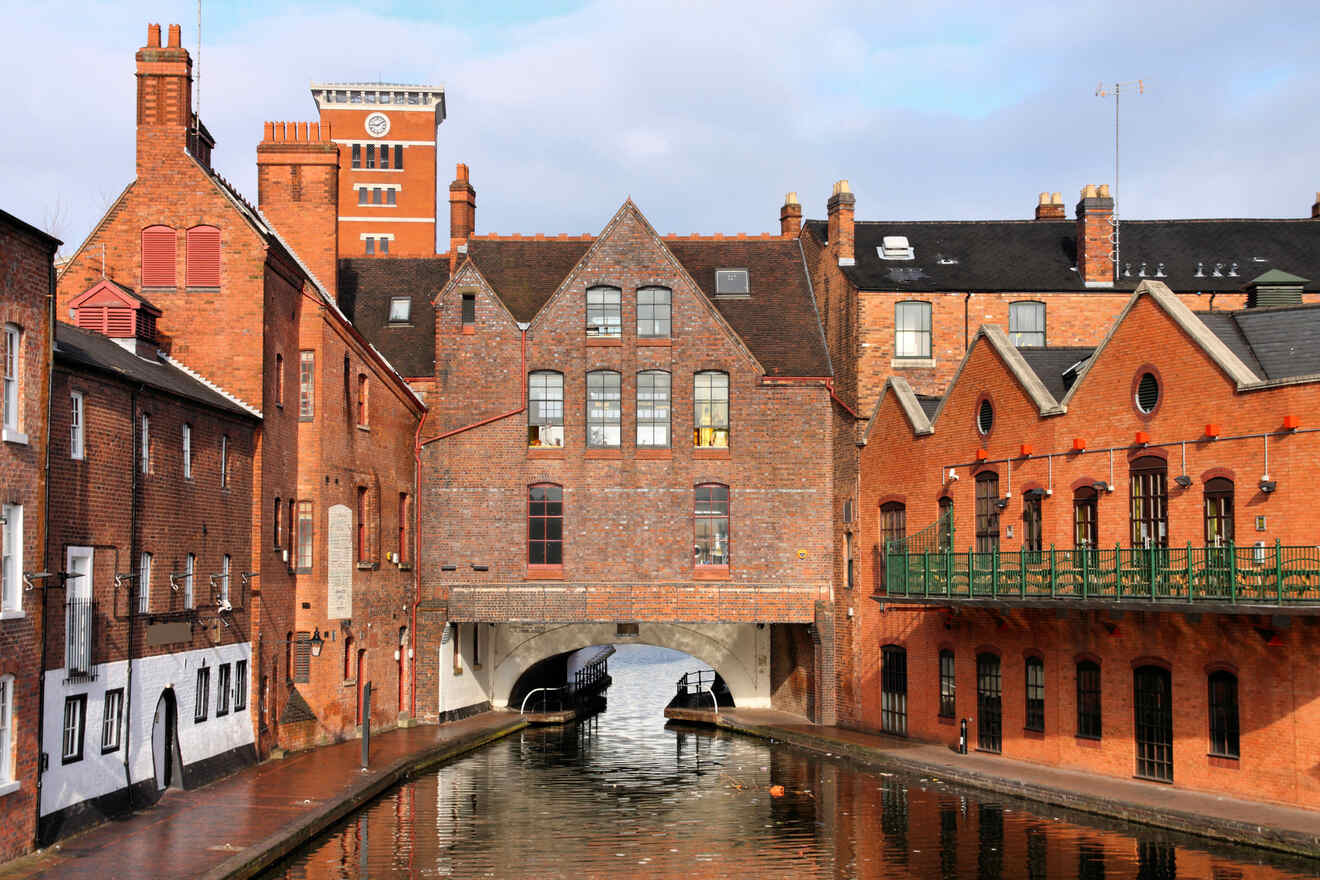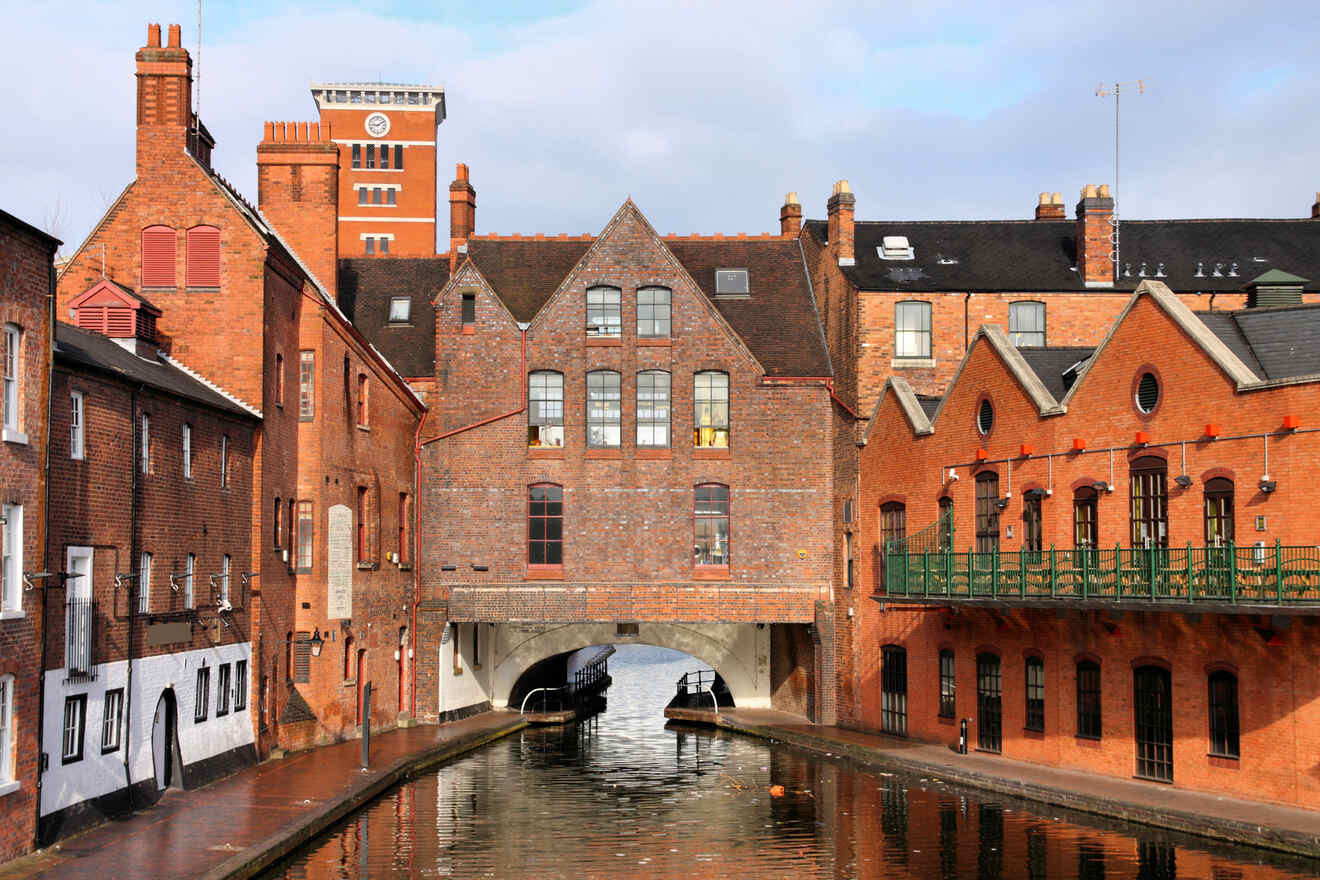 Welcome to Brum, commonly known as Birmingham by who is not a local or, better said, a Brummie. Located in the county of West Midlands, in the center of England, this is the second biggest city in the United Kingdom, which will charm you with its authentic and multicultural feel!
Once an industrial power called 'The Black Country' due to the amount of smoke coming out from the chimneys, this city has definitely rebuilt its reputation. In fact, Birmingham has become one of the fastest-growing cities in the country, thanks to the big developments it has been through over the past 5 years. In this way, the city has a lot in common with the Welsh capital of Cardiff, which has undergone one of the largest urban regeneration projects in the whole world!
With new innovative bars, shopping centers, and restaurants, Birmingham City Centre has been completely rejuvenated, and it blesses the city with the perfect mix of traditional and modern architecture, new fountains and ancient statues, leisure attractions, and historical museums.
Are you more interested in Birmingham's past history, in experiencing its culture, or enjoying its vibrant nightlife? Whichever kind of traveler you are and wherever your budget is, the city has several neighborhoods with different characters, attractions, and accommodations.
To help you choose the perfect place where to stay in Birmingham and enjoy your vacation to the fullest, I searched among all the best booking sites and made an ultimate guide with the best accommodation options! You don't have to make any effort: just make yourself comfortable, keep reading, and don't forget to book your hotel immediately, places here sell out very fast!
Let's start!
If you are in a hurry
Don't have much time to decide where to stay in Birmingham? Then check out this quick list of the best accommodations from the most exclusive to the cheapest!
Here's a map of the Birmingham best 5 neighborhoods narrowed down by interest, to help you visualize them better: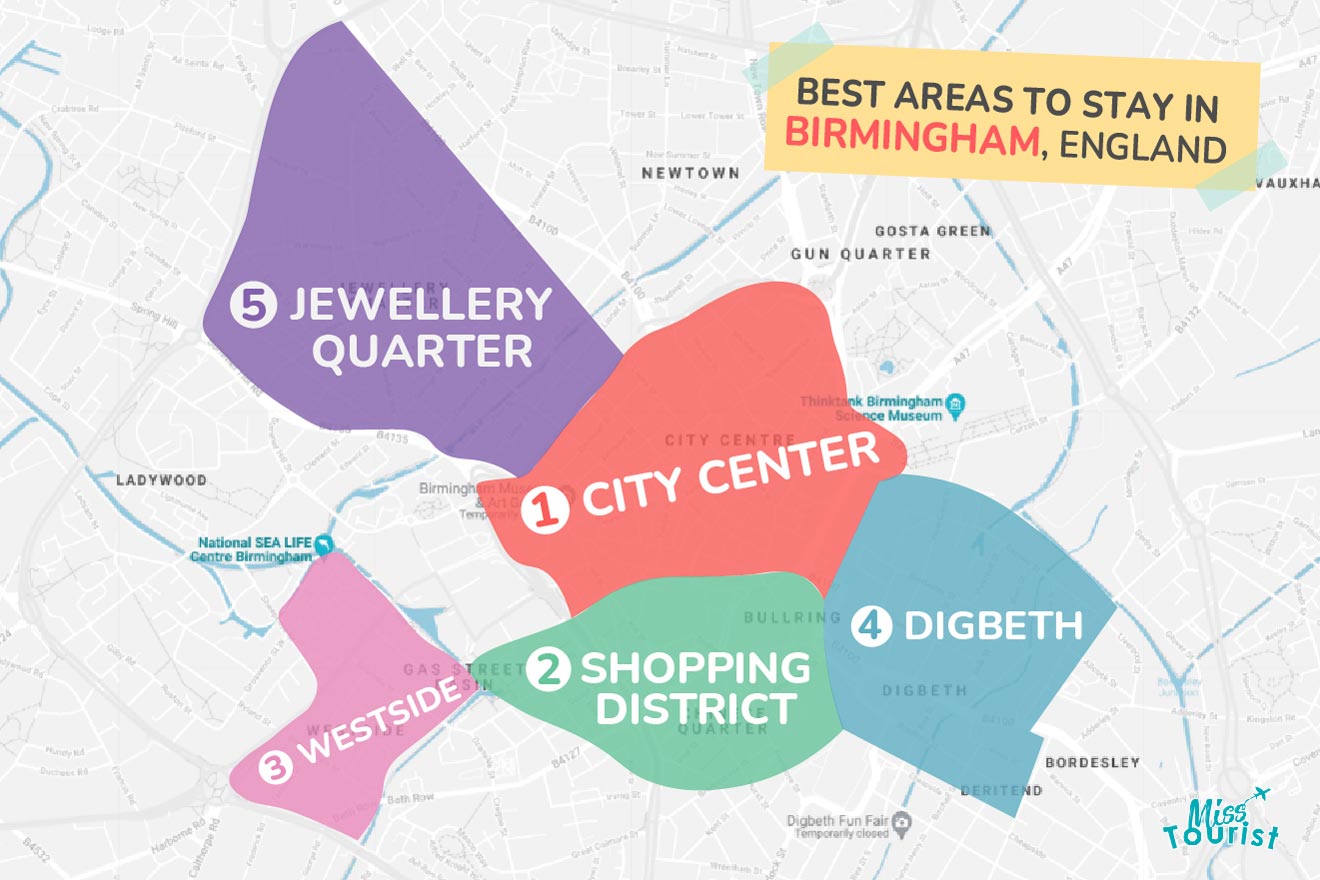 1. City Centre – where to stay in Birmingham for the first time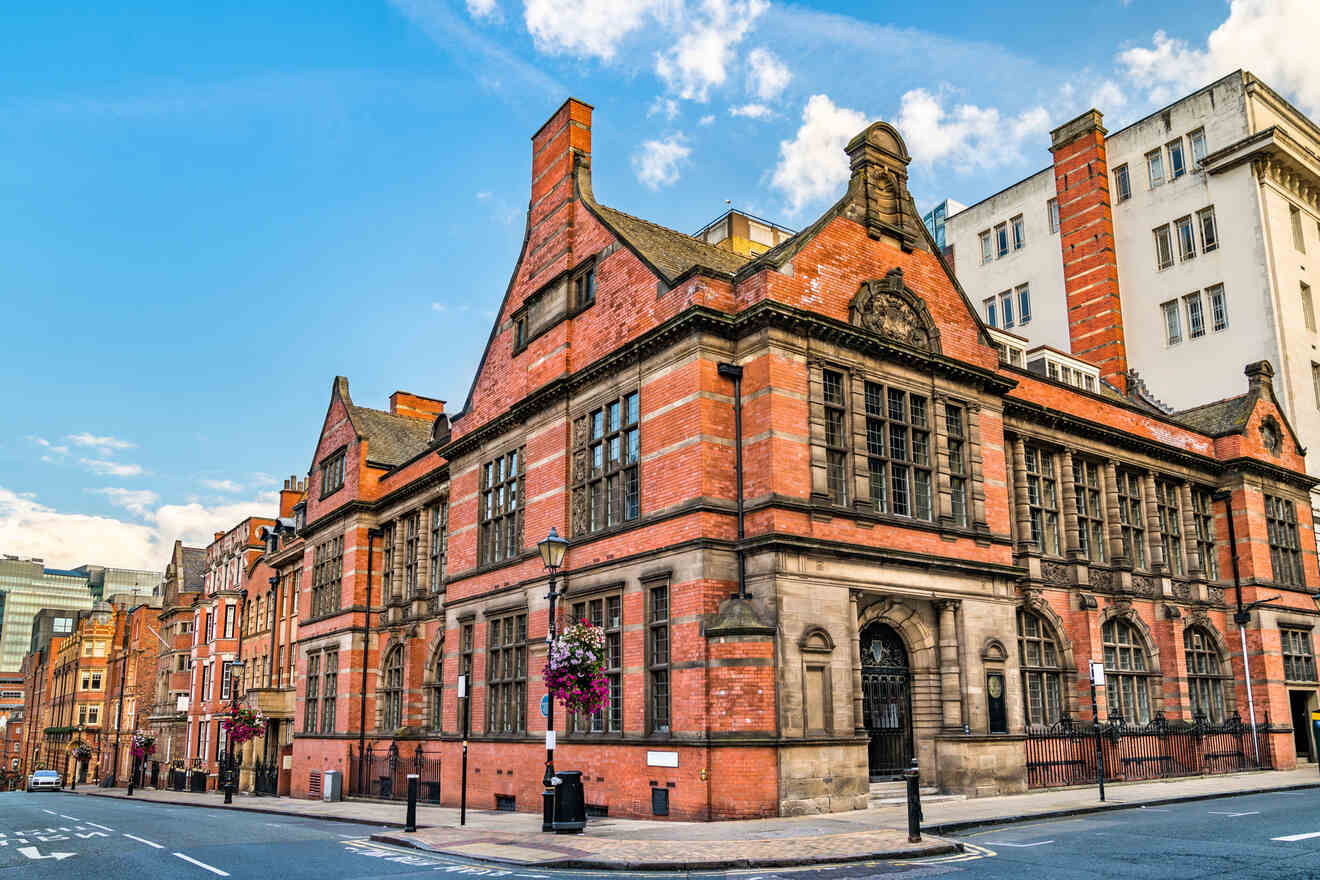 If it's your first time in Birmingham, the city center, where most of the urban regeneration has taken place, is for sure the right place to start! Having been pedestrianized, it is ideal for walking from the biggest cultural highlights to the best dining areas and enjoying a picnic in the city center gardens in between.
If you're into museums, here you'll be spoilt for choice. In Birmingham Museum you will discover the city's history, enjoying at the same time some modern art, while Thinktank Science Museum is perfect to do myriad fun activities with your kids or friends!
Sports fanatics will be happy to find Villa Park, home to England's football team Aston Villa, or Edgbaston, an international cricket ground! While for those who love visiting religious buildings there is the stunning 18th century cathedral, as well as plenty of mosques and pagodas that will take you on a journey through Birmingham mixed cultures and traditions.
Foodies will also love the multicultural side of the city, here you'll not only find amazing restaurants from 30 different countries but also pubs and clubs for an unforgettable night out! If you have time left after visiting everything in the center, you can easily reach any other neighborhood thanks to the well connected train station. Basically Birmingham city center is the perfect place where to stay in Birmingham for… anyone!
Luxury hotel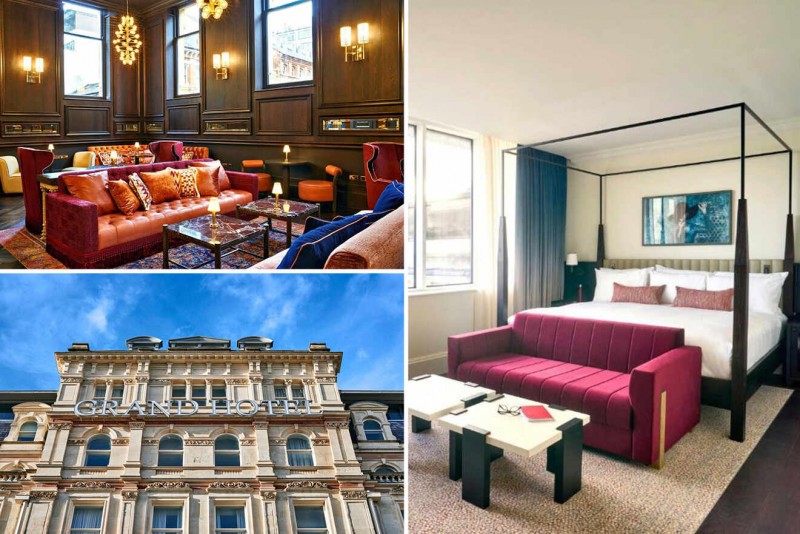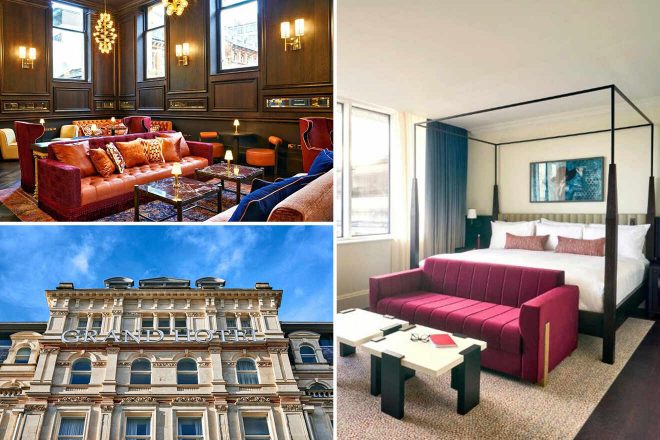 Located in the heart of Birmingham City Centre, this stunning 5 stars hotel will give you easy access to all the city's main attractions while spoiling you with all the comforts you need. Choose among a wide range of luxury rooms and order a complimentary breakfast in your bedroom for a special treat!
Other accommodation options in the City Centre
Mid-Range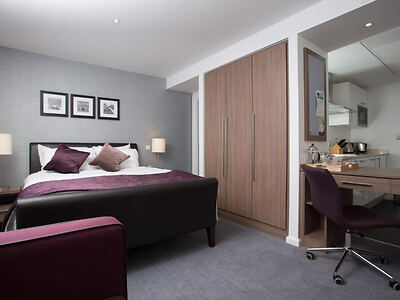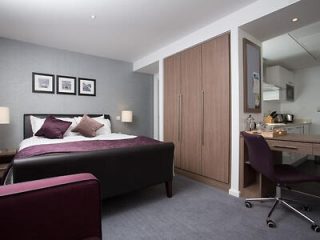 Lovely rooms just a short walk from Birmingham Museum & Art Gallery
Budget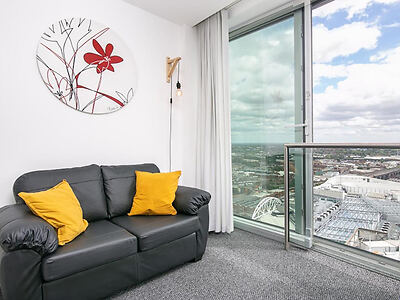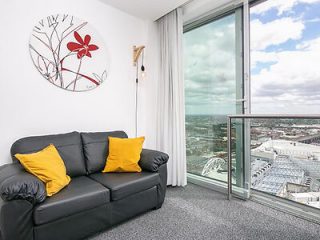 Amazing, spacious apartments with a breathtaking view of the city center
Airbnb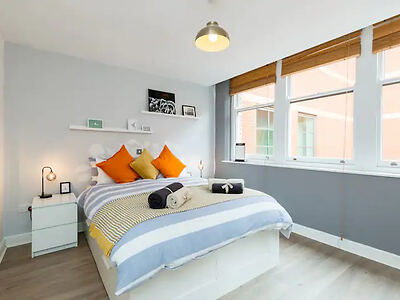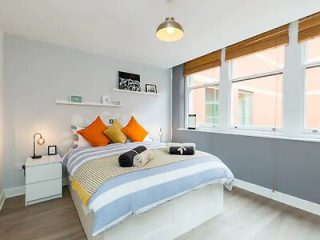 Beautiful and bright Airbnb with perfect location and all amenities provided
Things to do in the City Centre
Learn about the history of the city and check out some modern art at the Birmingham Museum and Art Gallery
Have a picnic under the sun at the city centre gardens
Watch a cricket match at Edgbaston, the international cricket ground
Wonder around Centenary Square and Victoria Square
Visit Soho House, home of the industrial leader Matthew Boulton
Check out the exhibitions of contemporary art at the IKON gallery
Be amazed by the 7 acres of arts gardens at the Winterbourne House!
Attend a sports event at the NIA (National Indoor Arena) at the Villa Park football ground or the NEC Arena!
2. Shopping District – where to stay in Birmingham for shopping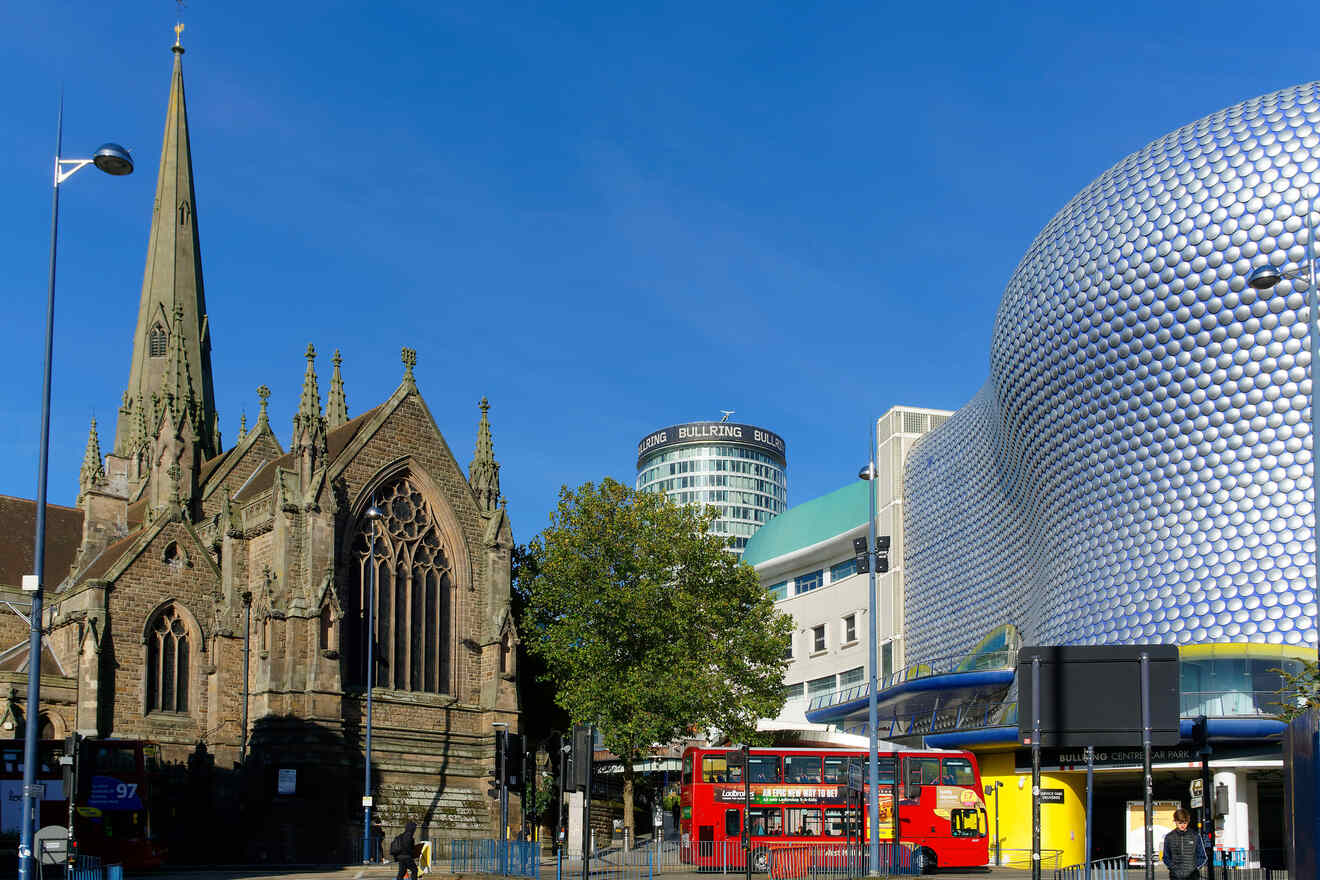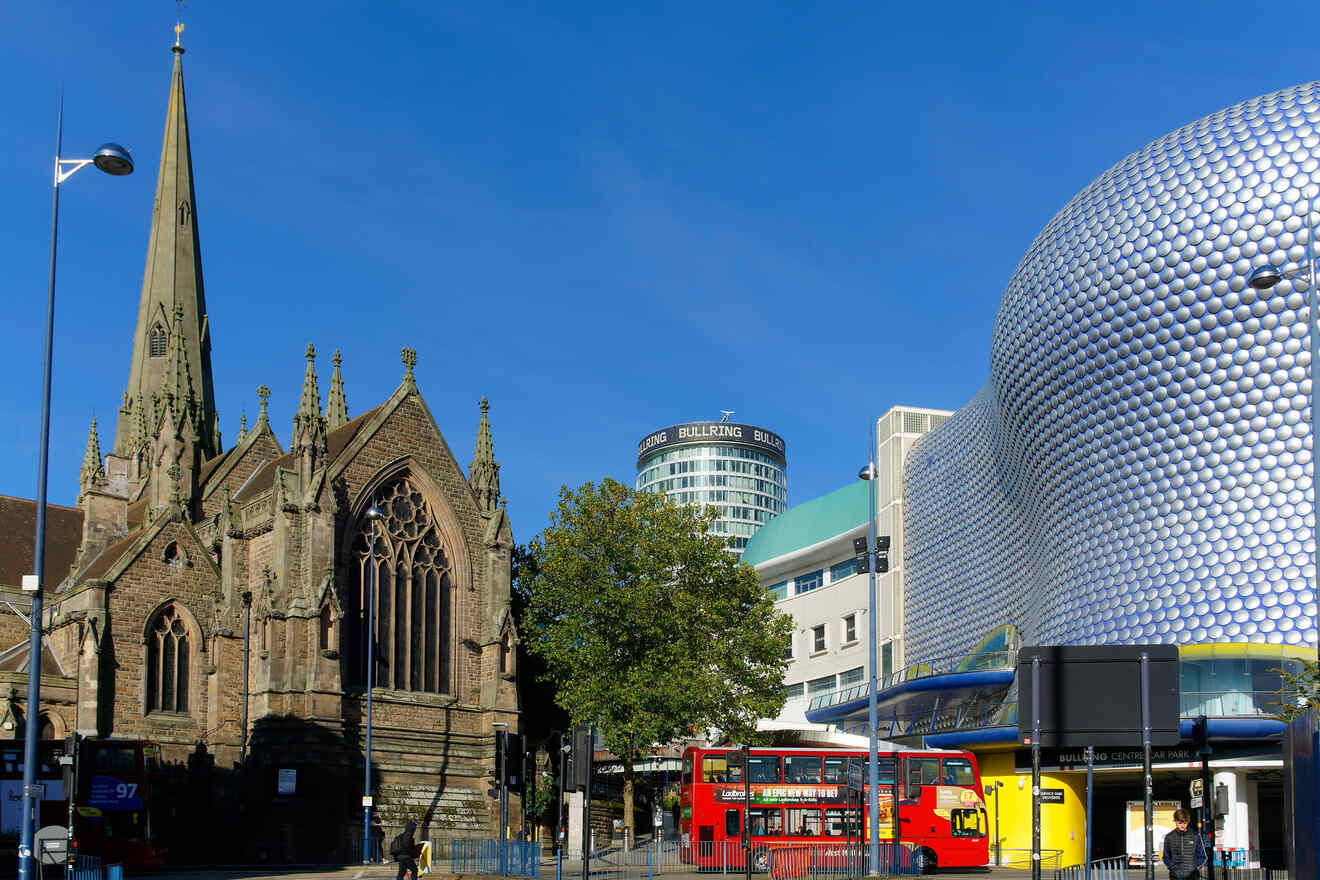 Welcome to the shopping-addicted paradise! Birmingham Shopping District, west of the city center, can satisfy the desires of the most casual and disinterested shopper (here I am), to those of you into high fashion. This area hosts so many shopping options that even London would be jealous!
Check out the Bullring and Grand Central, 2 shopping centers that under the same roof will give you a choice of more than 200 shops, or Commercial Street for designer and luxury labels. This district hosts Birmingham's principal shopping venues like New Street, Corporation Street, and High Street, but also historic shopping arcades, like Piccadilly Arcade, where you'll find all the independent traders.
We all know how tiring shopping can be, especially with so many diverse shops, so take the time to take a break and relax in one of its great coffee shops, tea-rooms, cafes, restaurants, and pubs! You already like the idea, right? Then don't waste more time and book your hotel immediately, this is one of the most touristic districts and spots book fast!
Luxury hotel
AC Hotel by Marriott Birmingham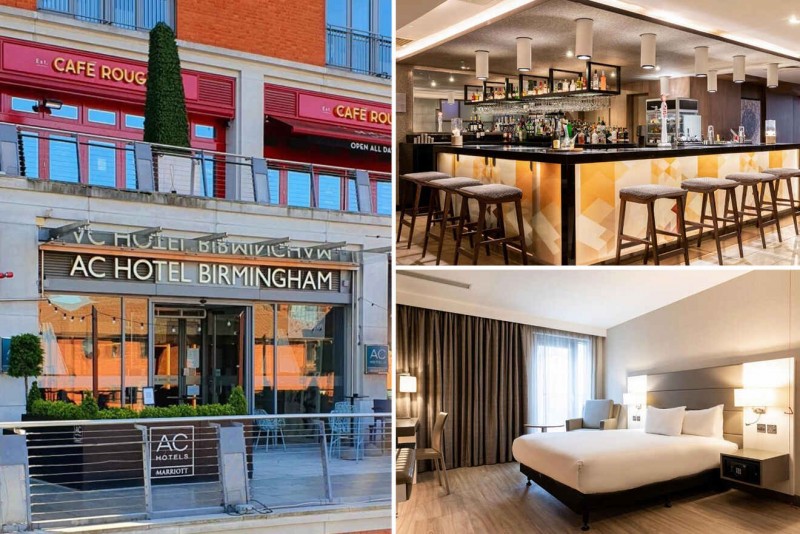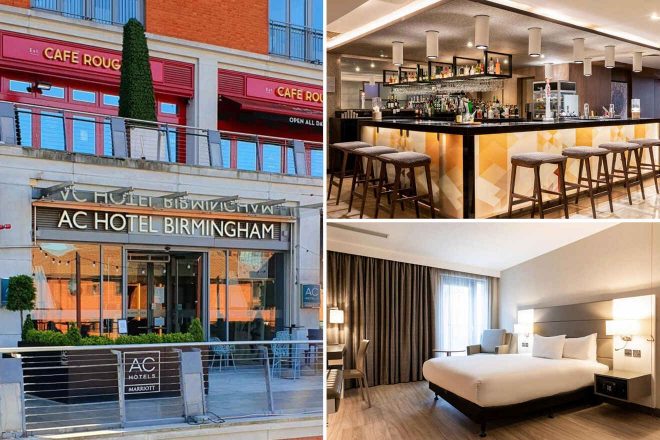 Elevate your holiday in this luxury hotel, where contemporary comfort meets European design. Located close to the Bull Ring shopping center, the hotel's strategic position will give you access to all the top shopping, dining and entertainment spots, right in the surrounding area.
Other options in Birmingham Shopping District
Mid-Range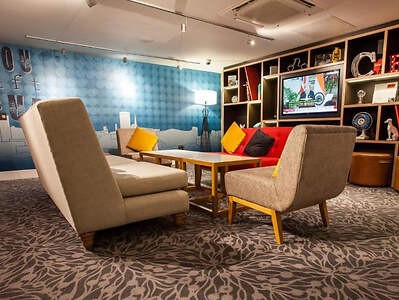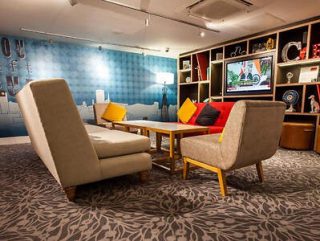 Modern and stylish rooms, only a 5-minute walk from new street
Budget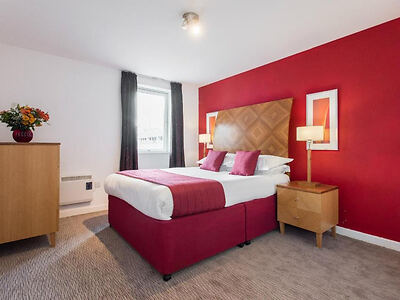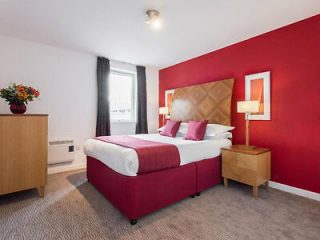 Cozy and spacious apartments with free wi-fi and perfect central location
Airbnb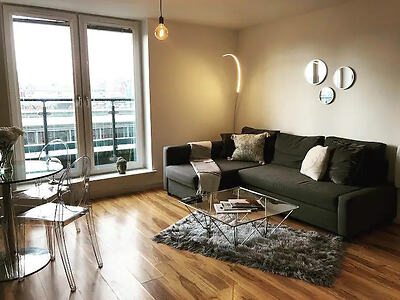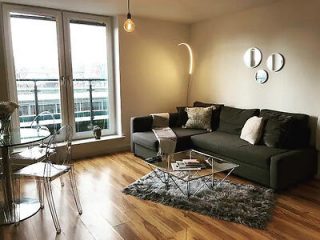 Enjoy the stunning view from this fully equipped, luxury top-floor apartment
Things to do in Birmingham Shopping District
Enjoy some retail therapy at the famous Bullring shopping centre with its growing number of designer outlets!
Do some window shopping in New Street
Check out independent traders shops at the Piccadilly Arcade or Great Western Arcade, for retro fashions or local produce!
Buy some local groceries from real farmers at the Farmers' Market, every first and third Wednesday of the month
3. Westside – where to stay in Birmingham for nightlife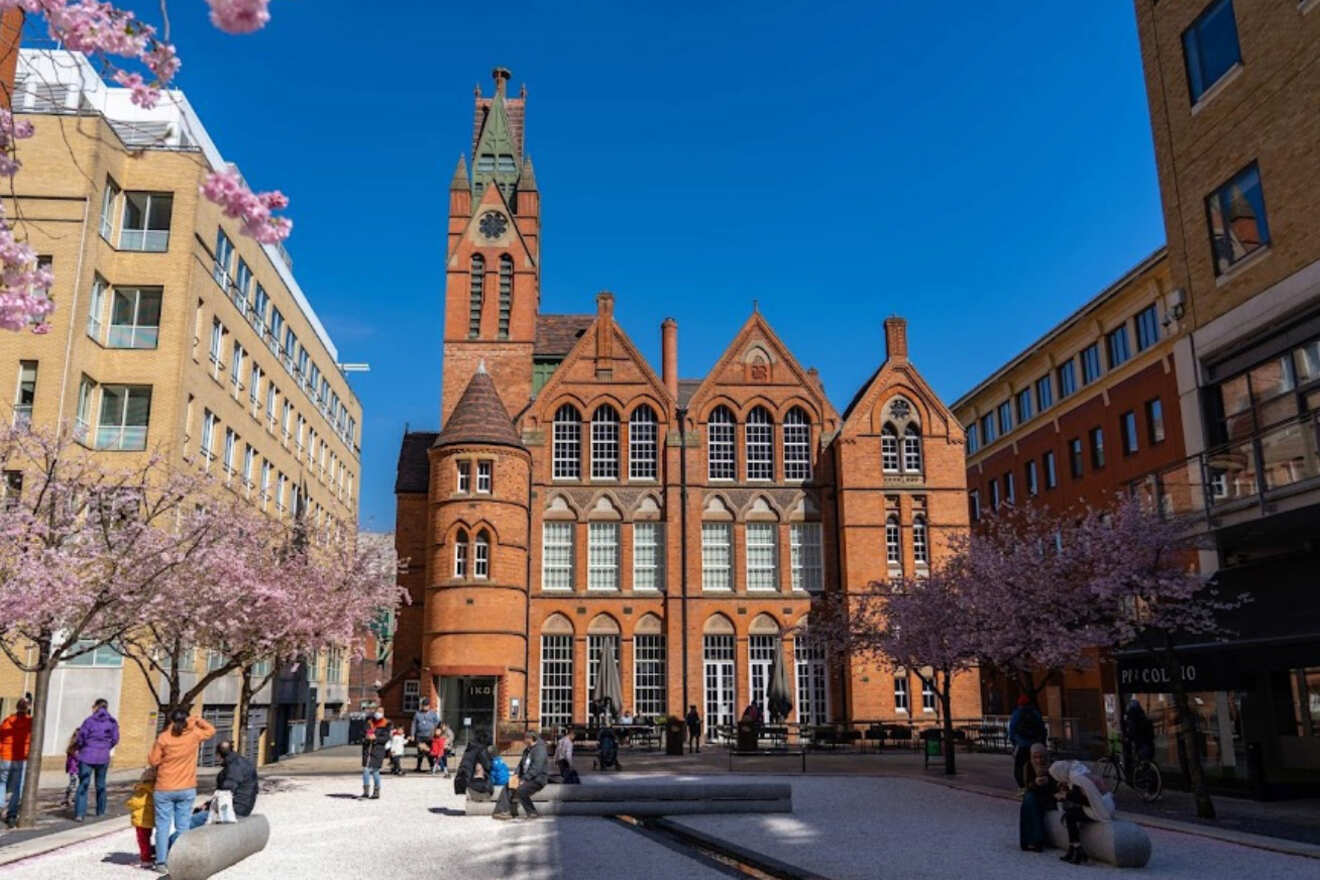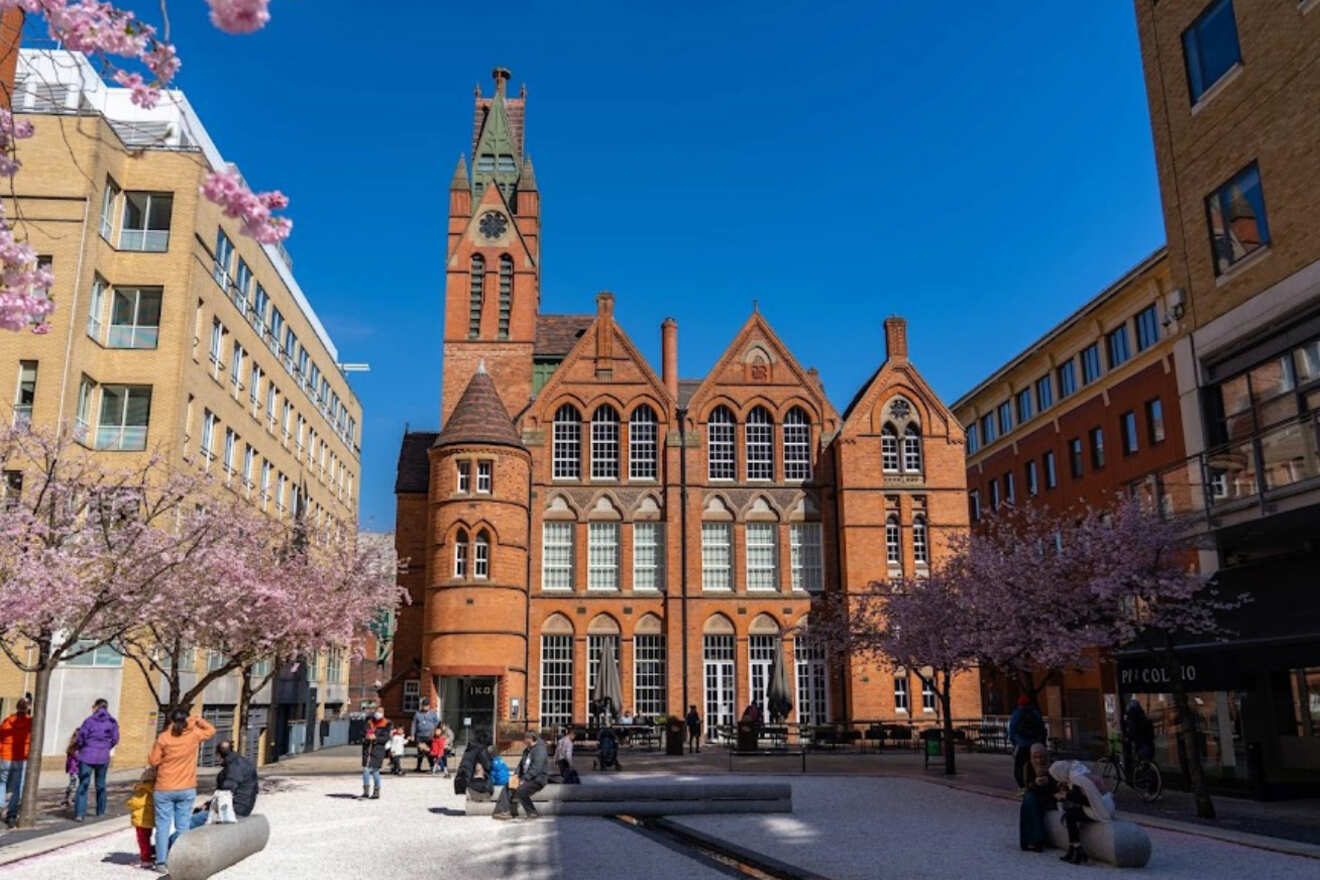 Even though West Side is still part of the city center, its alternative character, and unique atmosphere will make you feel like you are in a completely different area, and will give you the best nightlife you can dream of!
Huge clubs, local pubs with a view of the canal (know as the westside gas street basin), cocktail bars, fun karaoke joints and cozy bistros… you don't have any excuse to not spend the night out here! Check out Broad Street, where all the dances begin… This is the main bar and club road, offering an infinite choice of music genres and drinks for all to enjoy!
Around the West Side there is the Gay Village, where you can have a blast in some of the best LGBTQ+ venues in the country, and also the Chinatown, where you'll taste delicious Chinese dishes (perfect cure for a hangover)! Talking about food, if you're here and you love chocolate, you cannot miss Cadbury World – a functioning chocolate factory offering yummy exhibitions and tastings!
Even if nightlife is the main reason why tourists usually come to this neighborhood, here you can also find some family-friendly attractions. The perfect example is The National Sea Life Centre, an aquarium where you'll find countless sea animals species as well as some parks by the lake or into the woodland.
Luxury hotel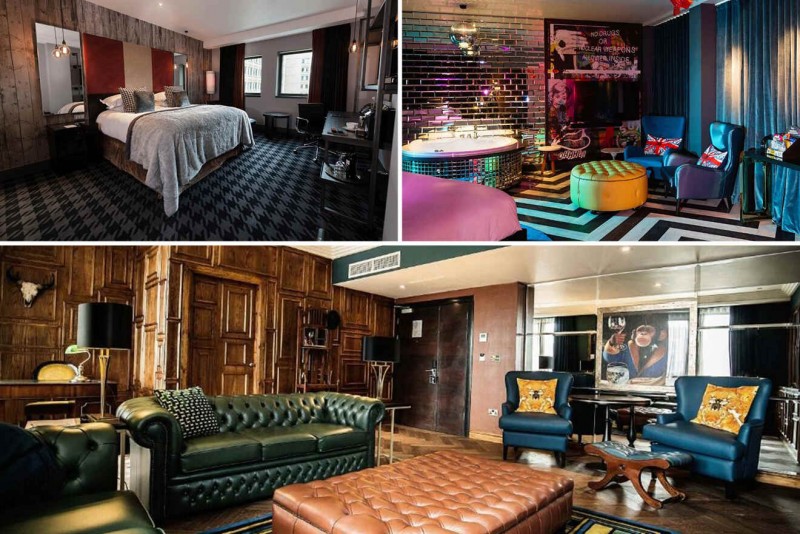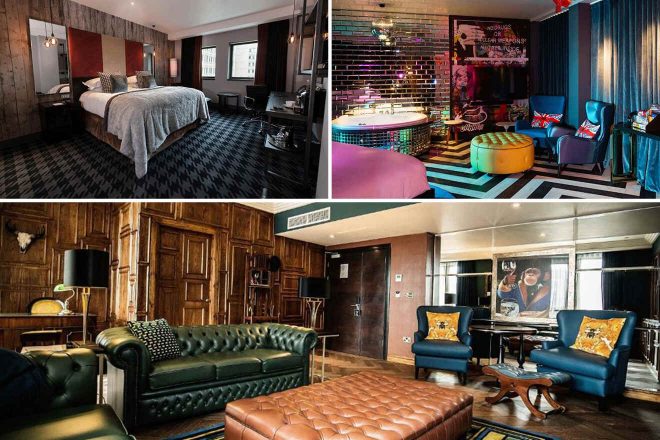 Have a city retreat in complete serenity in this glorious hotel, where you can relax in the soothing spa, exquisite treatment rooms and sublime relaxation room, or do some activity in its gym. Have a drink in the hotel's cocktail bar before heading to the vibrant Broad street for some exciting nightlife!
Other accommodation options in Westside
Mid-Range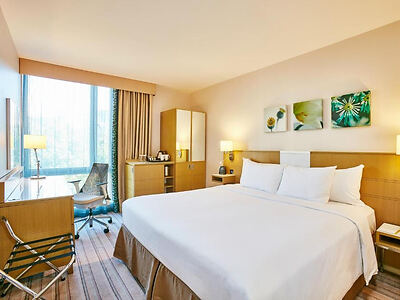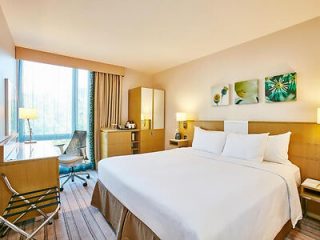 Beautiful 4 stars hotel, only a 10-minute walk from the Symphony Hall
Budget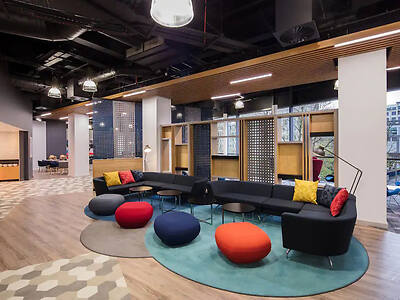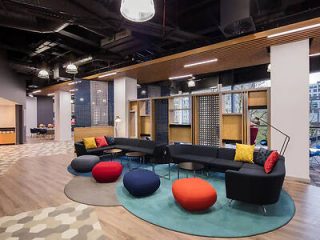 Lovely hotel with comfy family rooms and amazing complimentary breakfast
Airbnb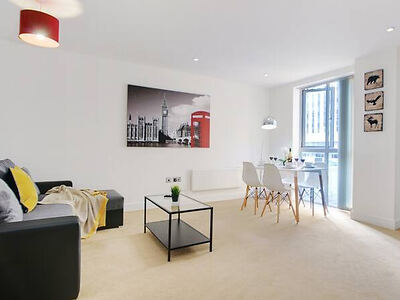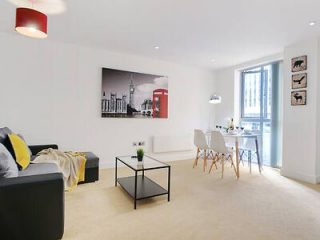 Modern and stylish apartment with all amenities in the surrounding area
Things to do in Westside
Attend an exceptional event at the International Convention Centre
Do some bar crawl in the buzzing Broad street!
Join a tour at UK's best-known chocolate factory, Cadbury World!
Discover the best LGBTQ+ venues in the country in the Gay Village
Listen to some music at the Symphony Hall
Dance the night away at Nightingale Club, in the Gay Village
Check out the animals at the National Sea Life Centre!
Have a crazy night out in the budget-friendly and party pub Reflex Birmingham on Broad Street
4. Digbeth – the coolest neighborhood

to stay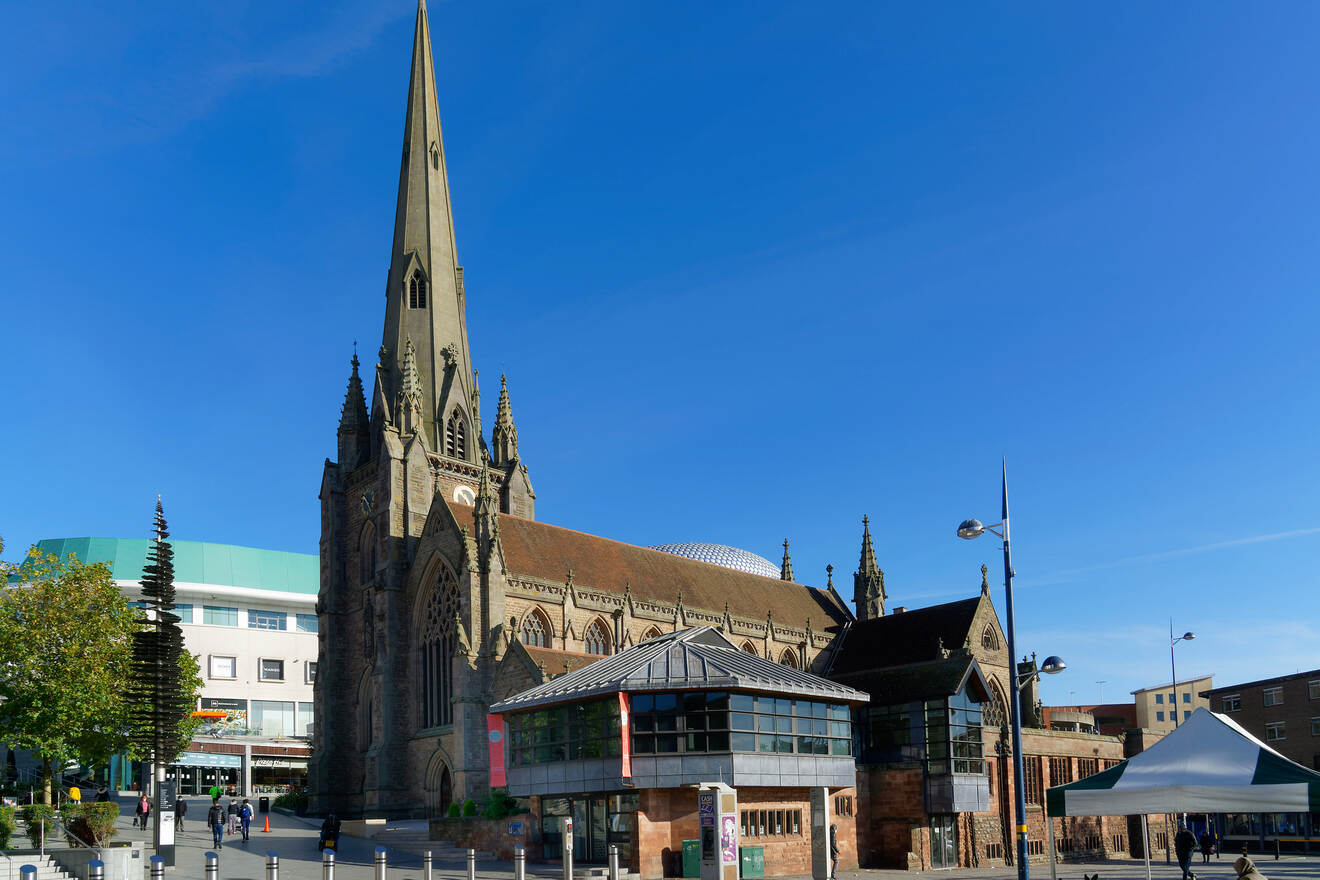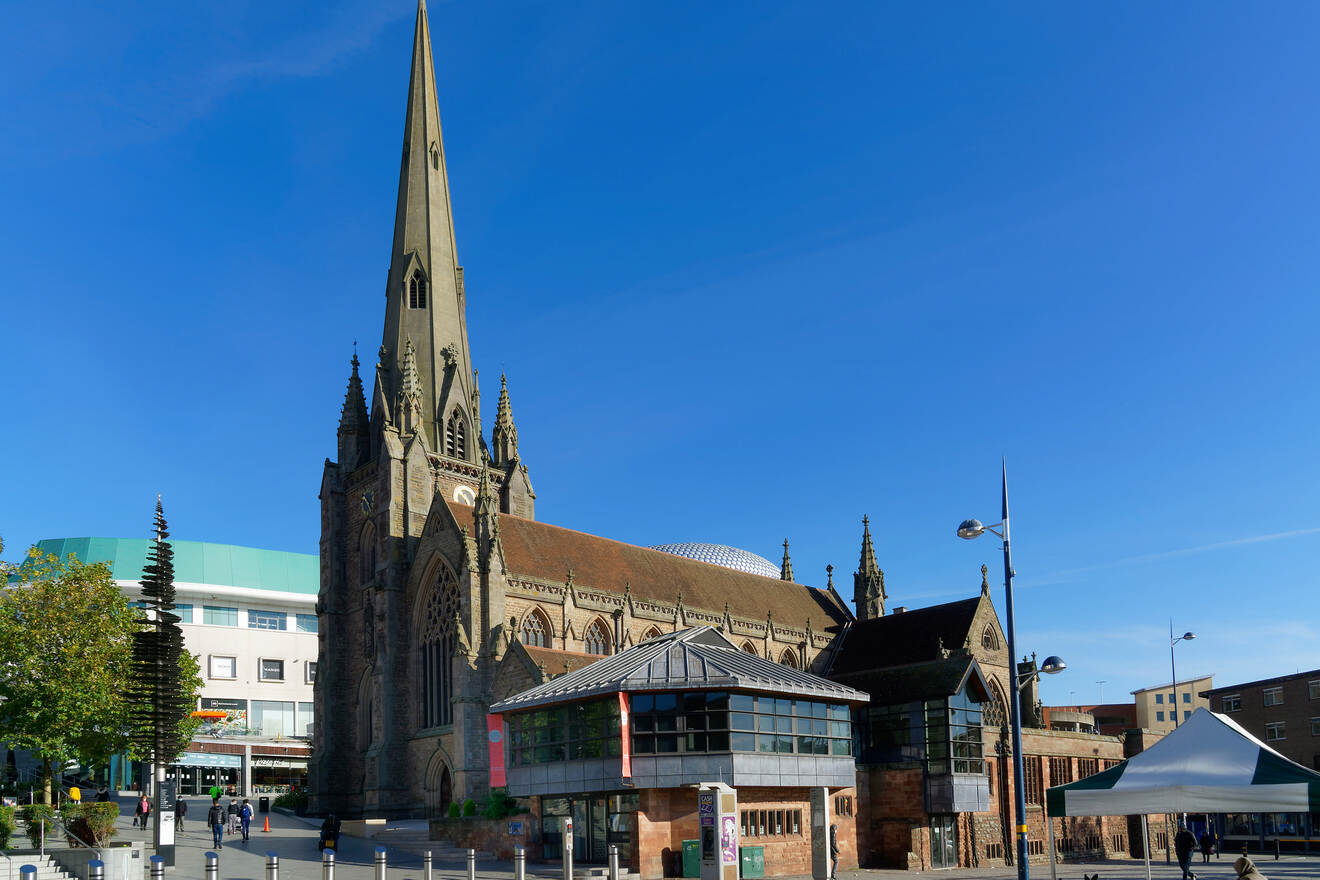 Digbeth is one of the city's areas that flourished the most from the Birmingham renovation. From the gray and depressing heart of the industrial area, Digbeth was transformed into a trendy and creative epicenter of arts, independent producers, and retailers.
This vibrant district is now full of artisan and independent traders, vintage shops, and cool art venues that will make you breathe a stimulating and young atmosphere… After staying here you'll feel reborn!
Located south-east of Birmingham city center, the area finds itself in the middle of the Gay Village and the Bullring shopping centre, which makes it perfect to explore the City Centre, from budget-friendly accommodations! For all these reasons the area attracts a lot of digital nomads, who come here and end up staying for long periods… are you one of them? Then what are you waiting for?
Luxury hotel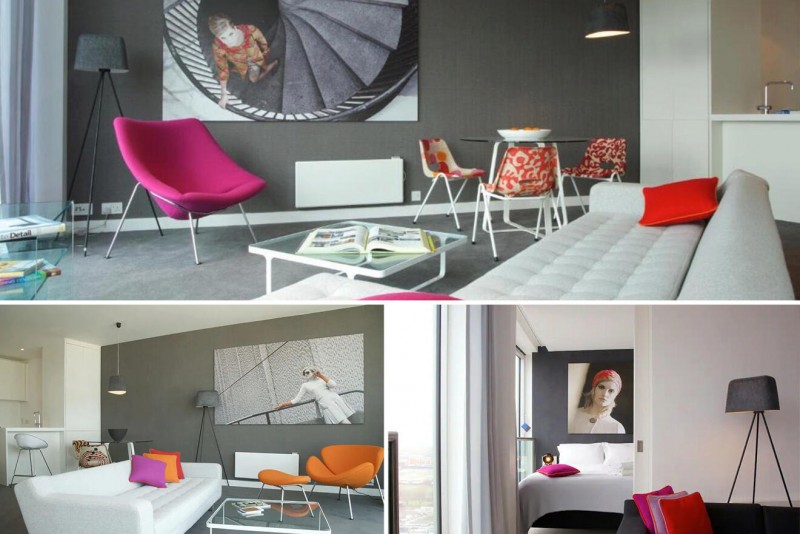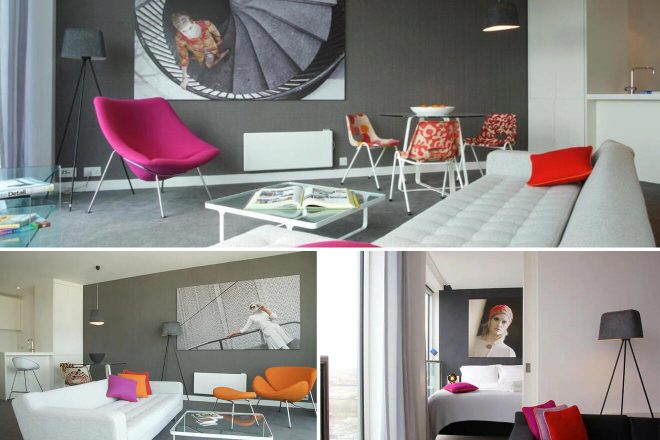 Choose among the great collection of chic serviced apartments in this luxurious aparthotel, with incredible architecture and design. Great for leisure and business travelers, family, or couples, this hotel will give you a breathtaking city view that you will keep as one of the best memories of Birmingham!
Other accommodation options in Digbeth
Mid-Range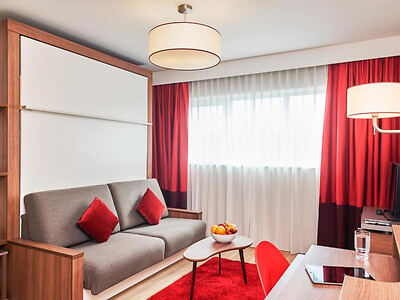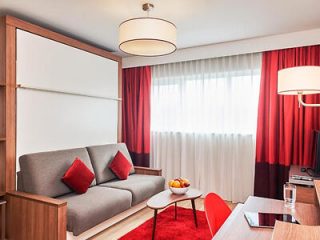 Fabolous suites with central location, at only 20 minutes drive from the airport
Budget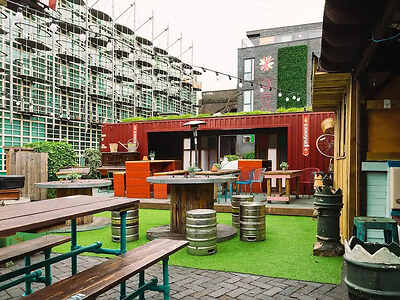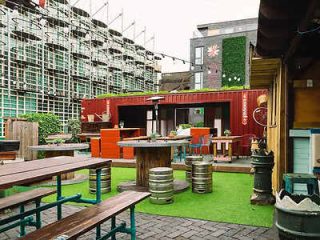 Cozy hotel set in Birmingham oldest secular building, in the heart of Digbeth
Airbnb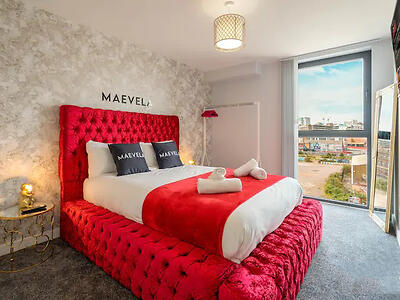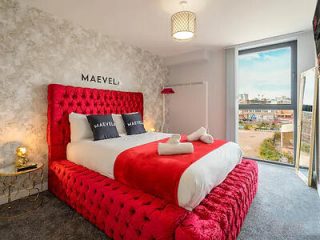 Entire luxury apartment with parking for a pleasant and modern stay!
Things to do in Digbeth
Enjoy some modern art at the vibrant Eastside Projects
Check out The Custard Factory, once the largest custard company in the UK, now home of the local creative industries
Have a cocktail at the innovative Mockingbird Cinema and Kitchen
Listen to some live music or catch a theatre performance at the Rainbow Venues!
5. Jewellery Quarter – the oldest neighborhood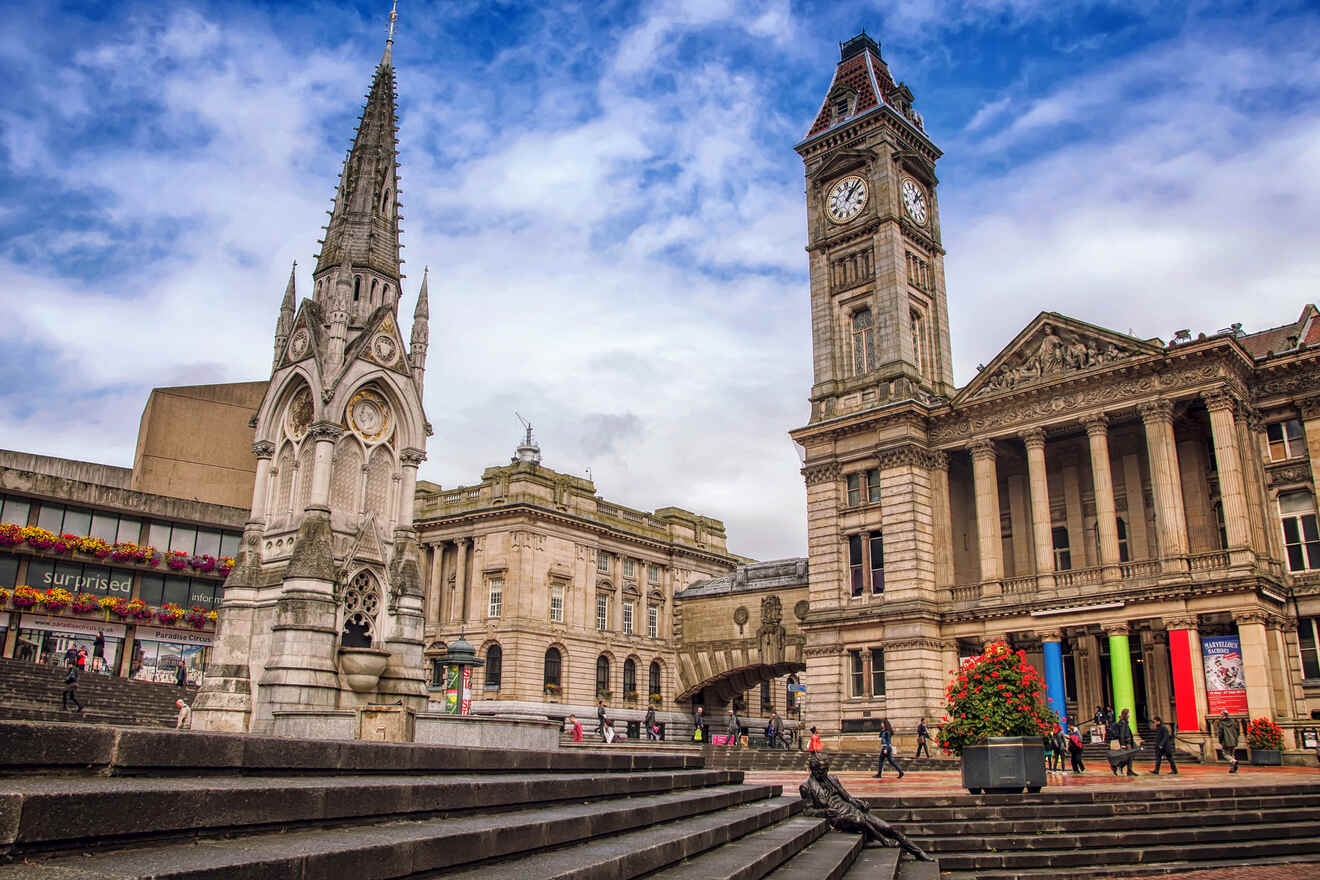 Located north west of the City Centre, the Jewellery Quarter is one of Birmingham oldest neighborhoods and distinguishes itself for having been the centre of jewellery creation in the UK for more than 200 years!
Home to over 500 jewelry shops, most of them located between Warstone Lane and Vyse Street, the quarter also includes small independent art galleries and several museums, the most known of which is (no surprise) the Museum of the Jewellery Quarter, where you'll discover the history of jewelry making in Birmingham.
With trendy bars and stylish restaurants, cafes, and pubs your only concern will be deciding where to have a delicious dinner and enjoy a refreshing cocktail, before going to sleep in one of the excellent hotels in the area.
Since I haven't found any very good luxury hotels in this neighborhood, I won't recommend you a mediocre choice, but there are still very good options at a lower price! If you're looking for a luxurious stay, check out the Grand Hotel Birmingham, a 5 stars hotel close by, in the heart of the city center!
Other accommodation options in Jewellery Quarter
Mid-Range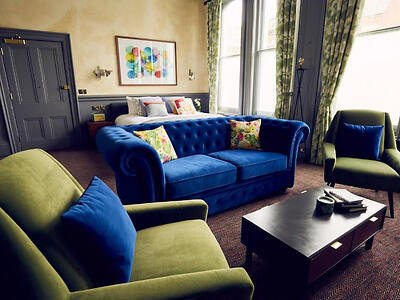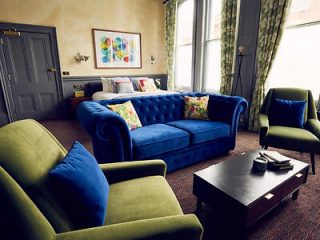 Start your day with an amazing breakfast in this cozy hotel with a terrace and free wi-fi
Budget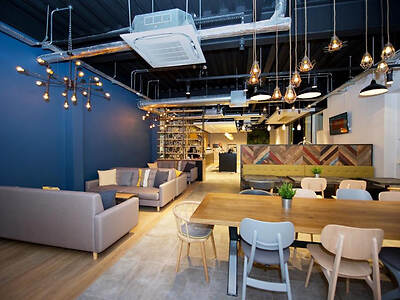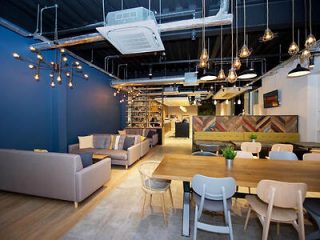 Spacious and stylish family rooms with parking, only a short walk from the Pen Museum
Airbnb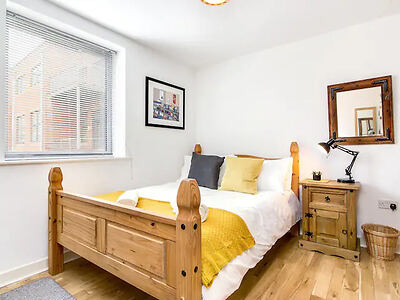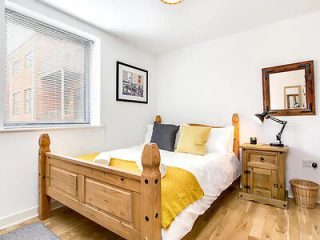 Modern and large apartment situated in the Jewellery Quarter, perfect for a stay with family or friends!
Things to do in Jewellery Quarter
Go see The Chamberlain Clock, the Jewellery Quarter landmark
Visit the Museum of the Jewellery Quarter
Check out the Pen Museum
Visit the Key Stone Lane Cemetery is an interesting historical sight, hundreds of years old
Check out Blue Orange Theater if you want to listen the music of coming talents in the UK and attend theatre shows
Enter in the stunning St. Paul's Church, from the Georgian Era
| | |
| --- | --- |
| 👑 Luxury price: | £150 |
| 💵 Mid Range: | £100 |
| 🛏️ Budget: | £55 |
| 🏠 Airbnb: | £120 |
| 💰 Accommodation prices: | Medium |
| 📍 Best area: | Birmingham city center |
| 🎨 Best area for art: | Digbeth |
| 🛎️ Best luxury hotel: | The Grand Hotel |
| 🧳 Best mid-range hotel: | Staybridge Suites |
| 👛 Best budget hotel: | Penthouse City View |
Frequently asked questions about Birmingham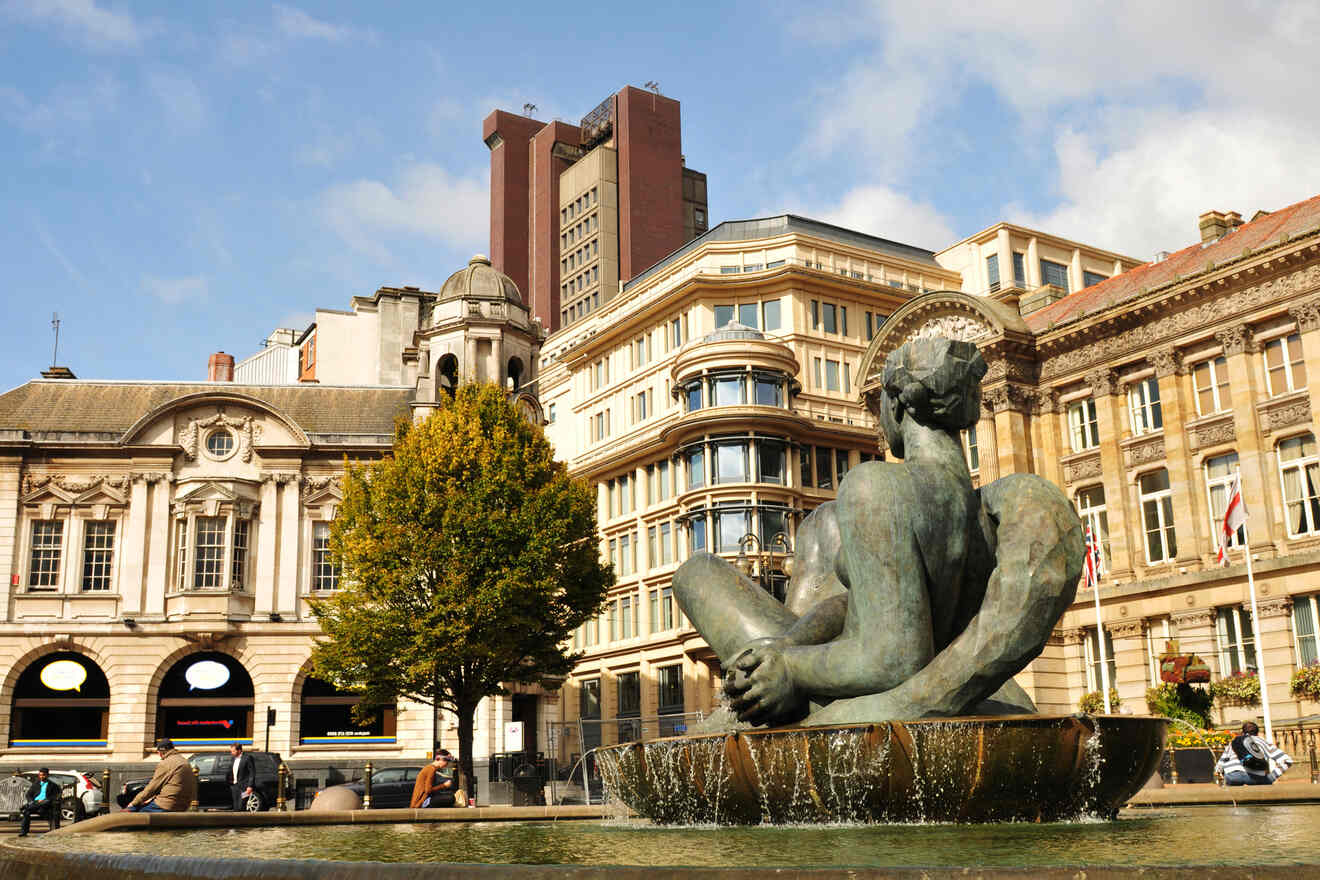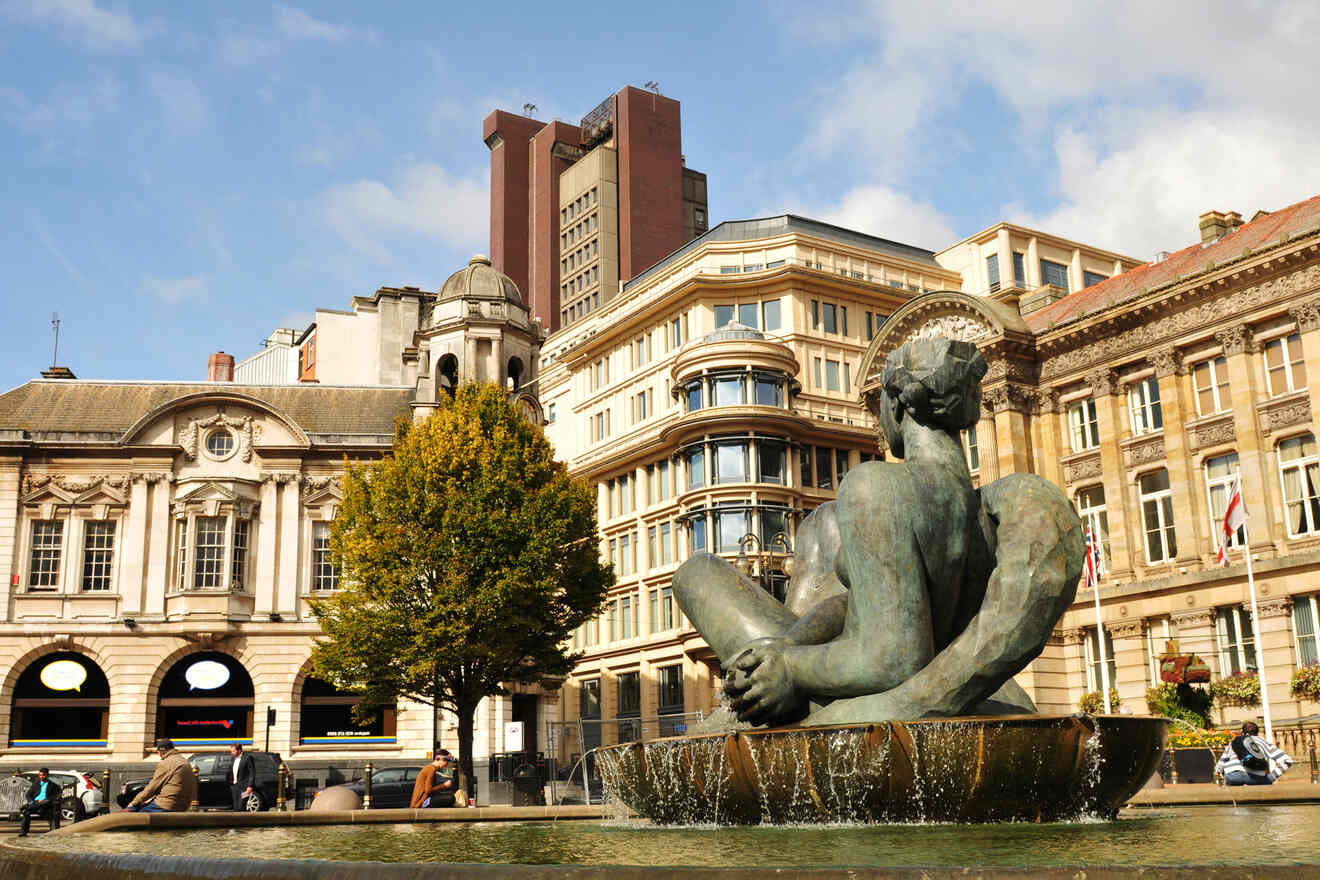 🏨 Which are the best places where to stay in Birmingham?
If you're in Birmingham for the first time, stay in the city center at the Staybridge Suites for great value for money, or at the cozy Beautiful loft. If you like art, choose the Old Crown Hotel in the Digbeth neighborhood, perfect also for saving money!
🟢 Is it safe to travel to Birmingham?
The city of Birmingham is totally safe for tourists, especially the most touristic areas such as the city center and shopping district. Taxis and other forms of transportation are also safe and reliable in Birmingham, just be careful with pickpockets in the bus or metro.
📷 What are the best things to do in Birmingham?
Visit Birmingham's main attractions, such as Soho House, the Ikon Gallery, Cadbury World, and the International Convention Centre. Go to Bull Ring or New Street for shopping, to Gay Village for a crazy party, and to Nec Arena or Villa park for sports!
✈️ What are the best hotels in Birmingham near Birmingham Airport?
Conclusion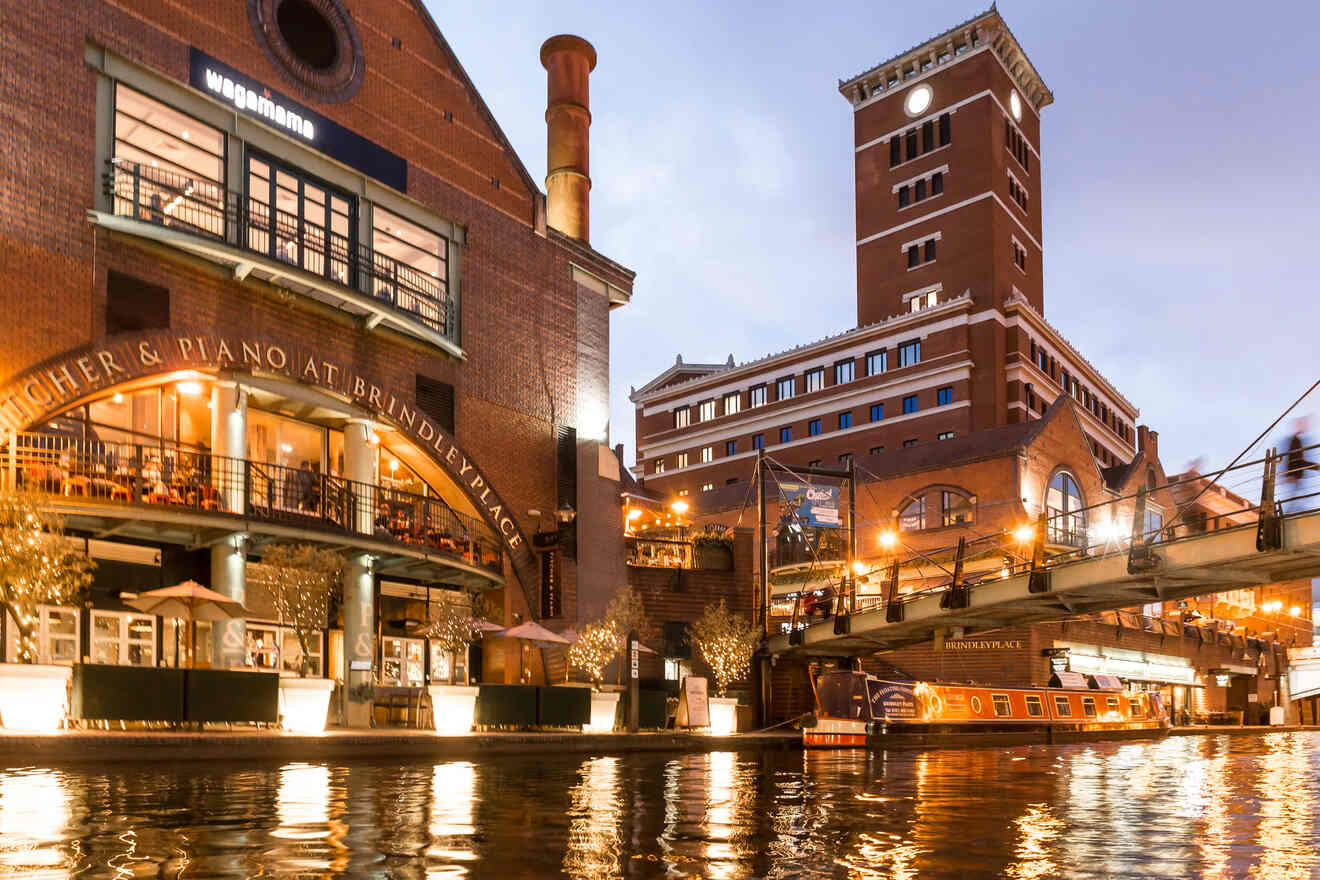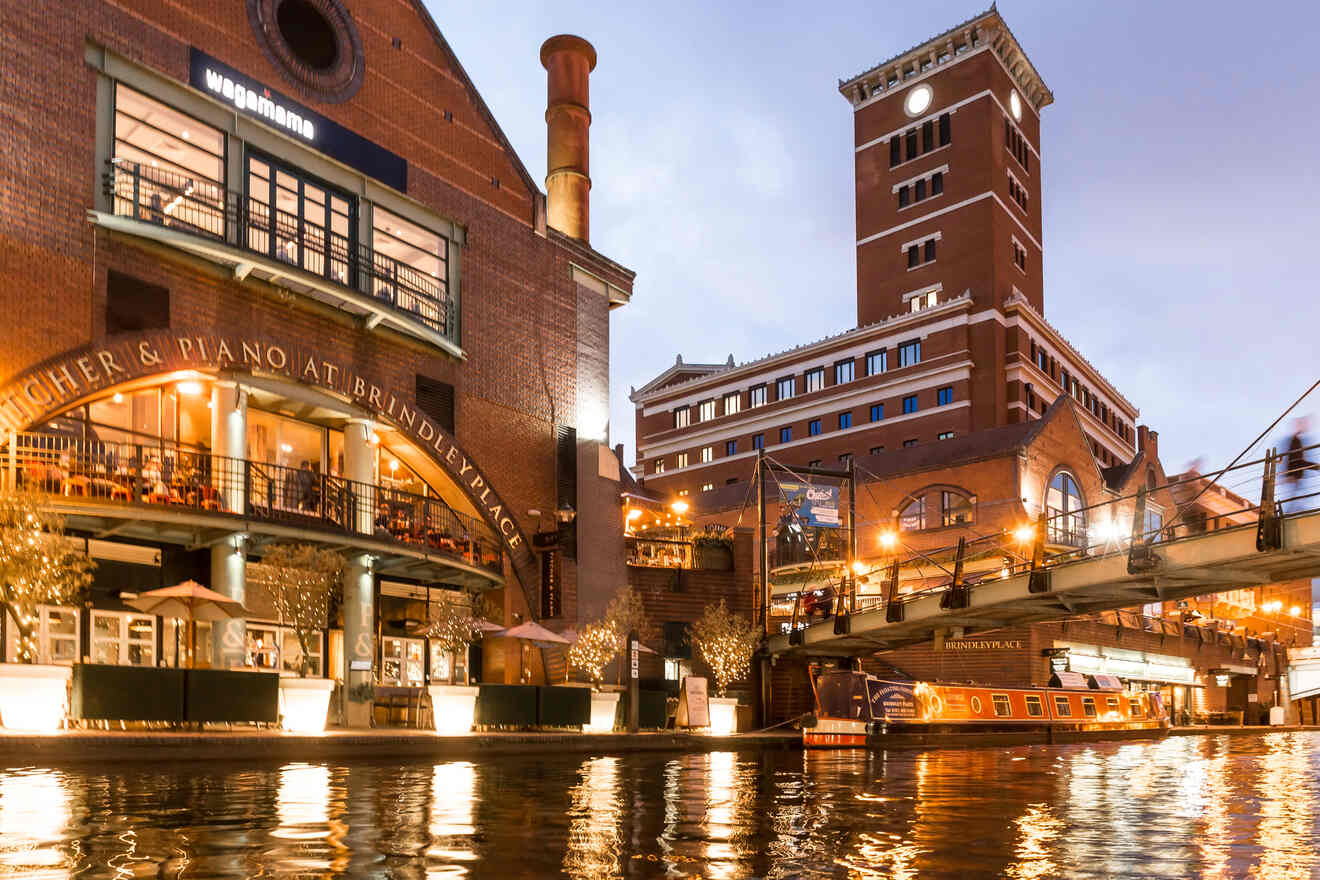 Well, that's all from my side! I hope I was able to bring your mind to a beautiful trip around Birmingham and I'm sure you'll be able to find the perfect accommodation according to your budget, and in the right area based on your interests and needs. Whether you're looking for tourist attractions, shopping, crazy nightlife, or alternative art, this city has neighborhoods for any taste!
I know we've been through tons of options for hotels, apartments, and Airbnb, so here are my top two favorites both located in the Birmingham City Centre, to make your choice easier:
The Grand Hotel – Luxury hotel with all comforts in the heart of the City Centre, close to the city's main attractions
Staybridge Suites – Modern and and stylish rooms, only 5 minutes walk from new street
Don't forget that these are the best hotels, so that means that today they might be available but tomorrow can disappear, so make sure you book them far in advance!
Thank you so much for reading this accommodation guide, I really hope this blog has helped you narrow down the best place to stay for an unforgettable holiday! If you have any other suggestions or questions about Birmingham, don't be shy and leave a comment below. I'll be very happy to answer you!
Have a good trip,
Elena
---
Pin it for later!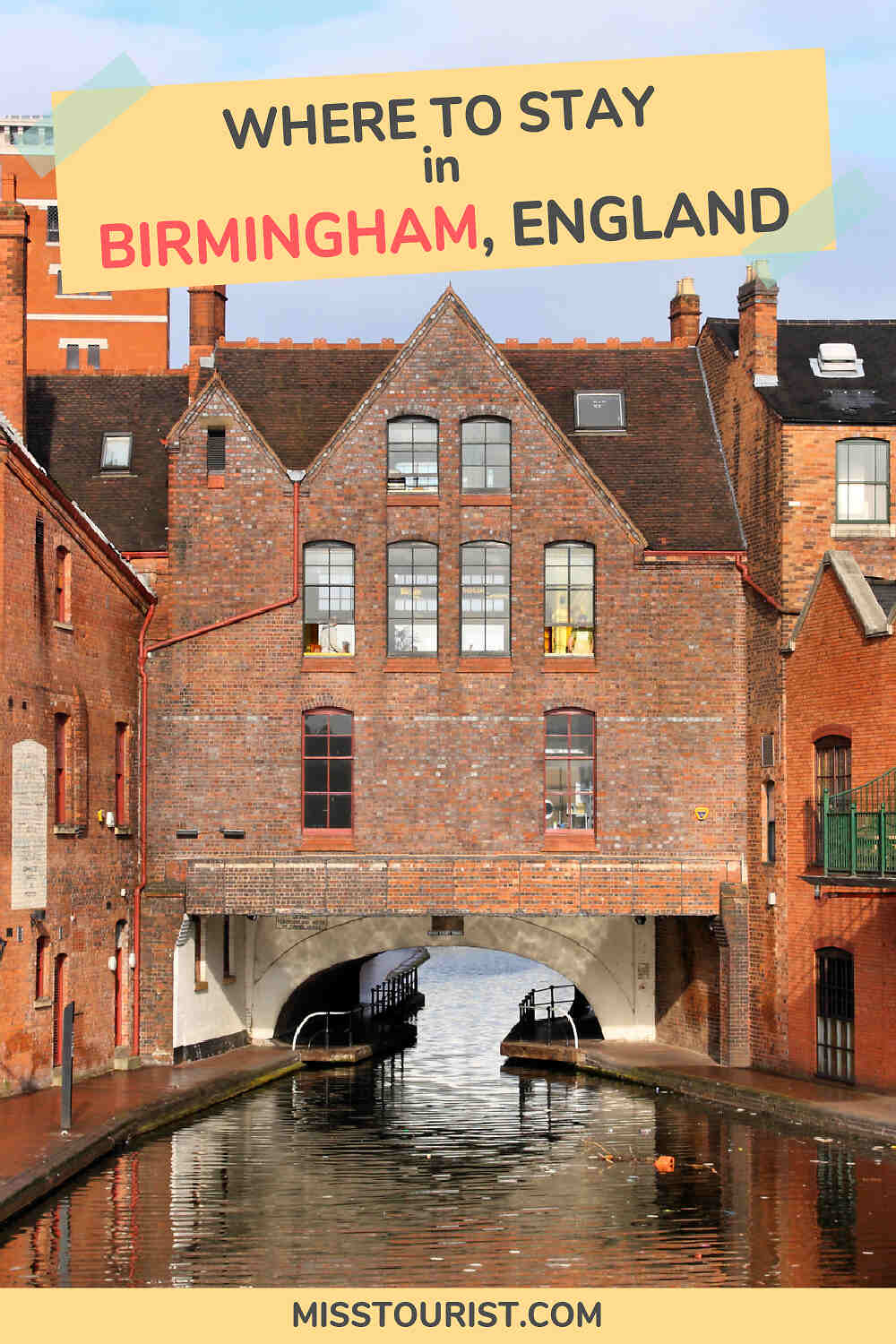 Pin it for later!