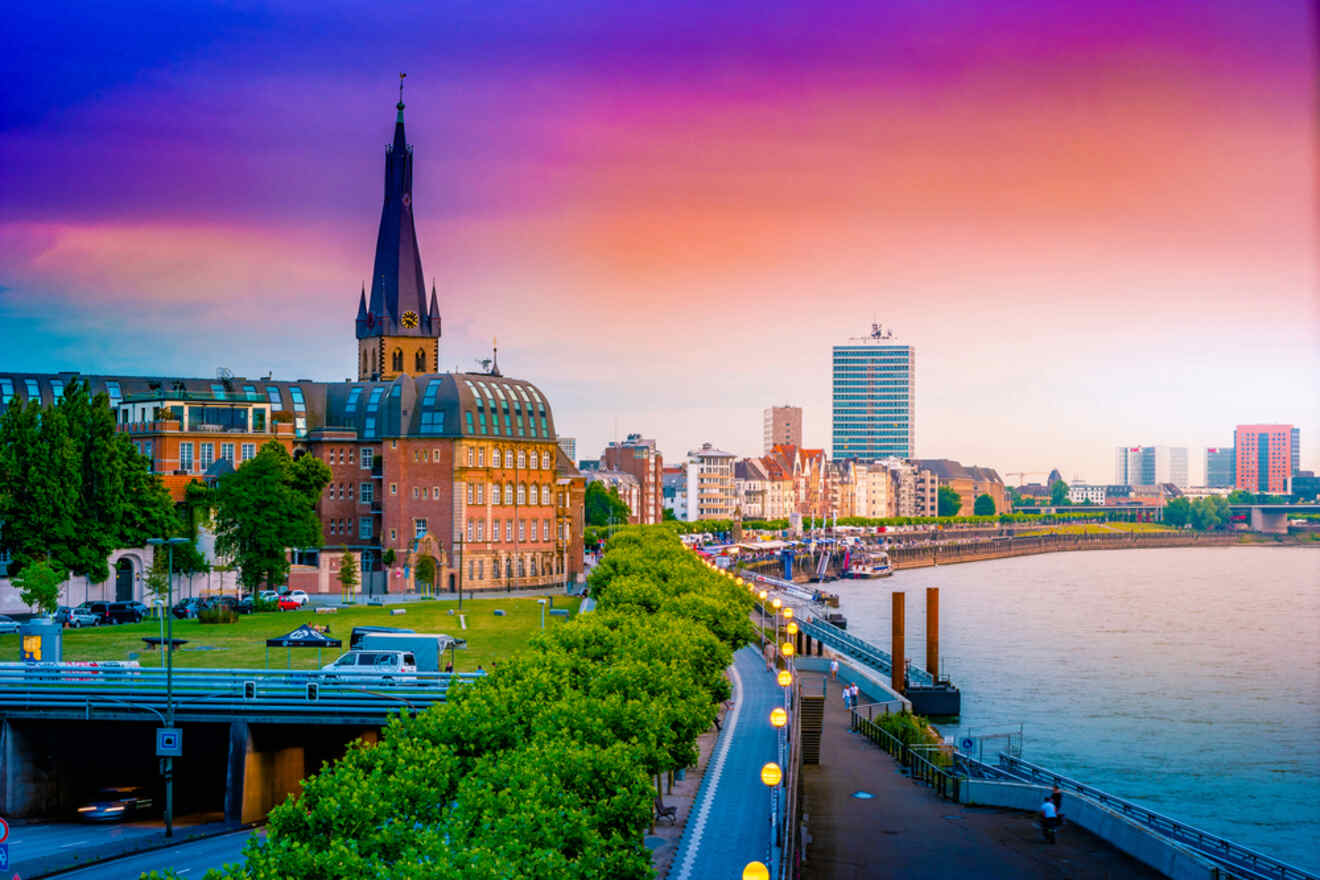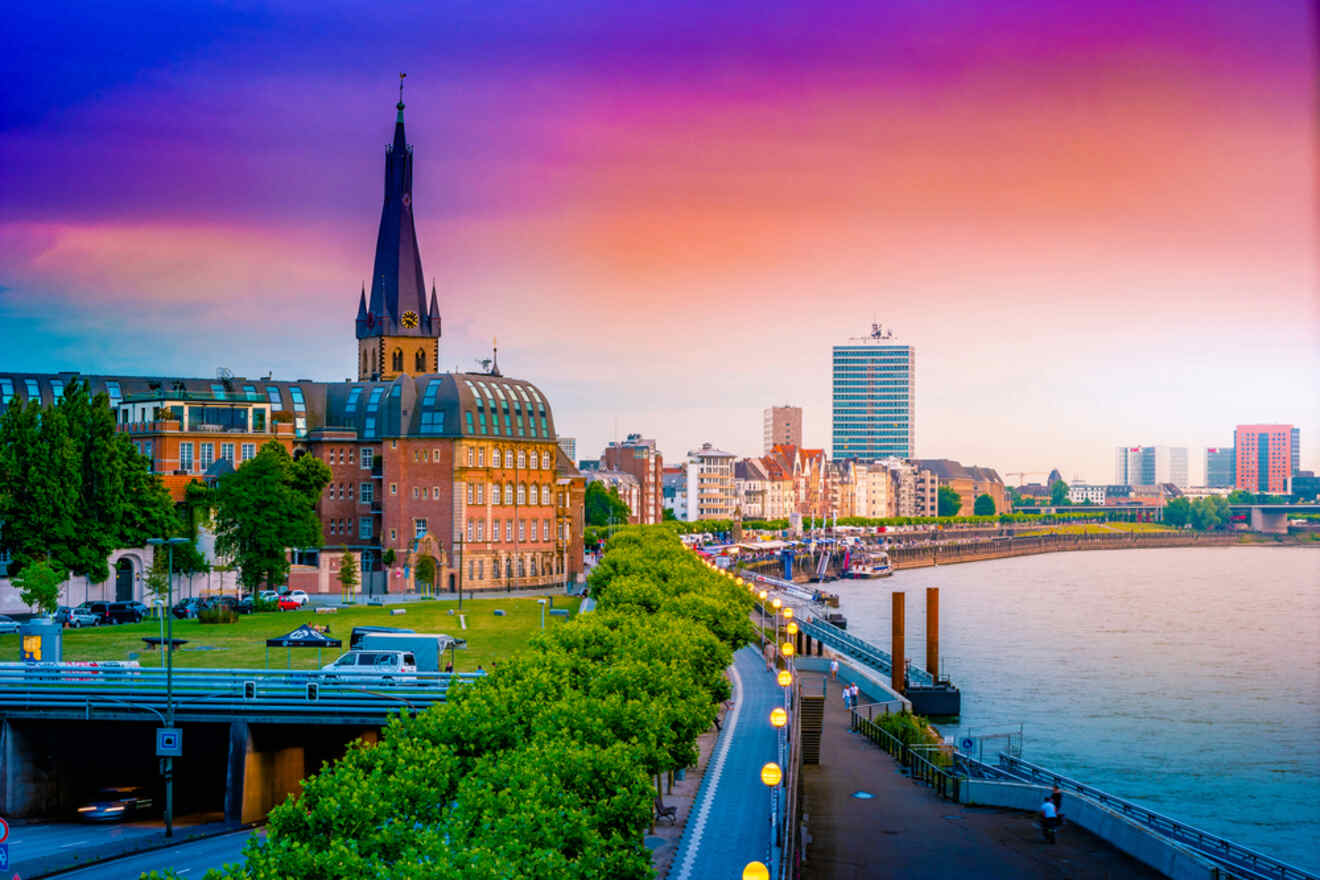 Known as the fashion capital of Germany, Düsseldorf is the city that everyone will want to visit at some point, particularly during the festival time! So, if you're preparing for your trip and wondering where to stay in Düsseldorf, then come along, and let's discover the top places in town!
Altstadt (Old Town) is the best area to stay in Düsseldorf as it has the main attractions and some great hotels. But of course, it isn't the only option! In this blog post, you'll find 5 more areas that are super cool, have an urban vibe, and are great for shopping, budget travelers, and families: Friedrichstadt, Medienhafen, Stadtmitte, Oberbilk, and Düsseltal.
And since it's a big city, I decided to add 2 bonus sections with the best hotels near the airport and the top places to stay near the train station.
Speaking of hotels, I highly recommend booking your accommodations in advance. This city gets many tourists, and you can easily lose your favorite room if you don't secure it early!
Ready to start this adventure?
Let's go!
If you are in a hurry
If you just want to see which are the best hotels in the city, then check out the list below, where I added the top options in the Old Town (the best area):
Check out the map below if you need some help visualizing all there areas where to stay in Düsseldorf that I'll be talking about in this post:
1. Altstadt (Old Town) – best area to stay for the first time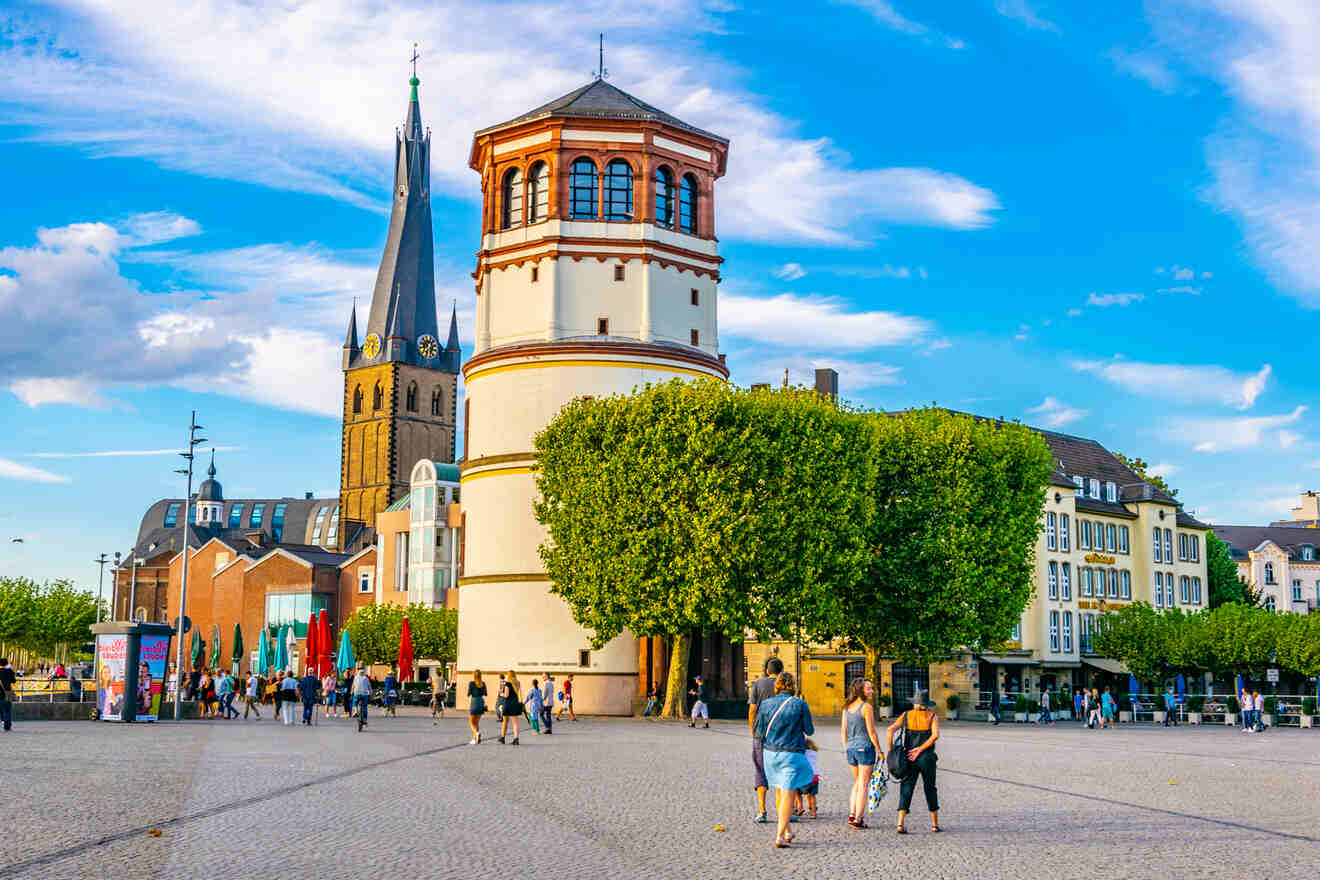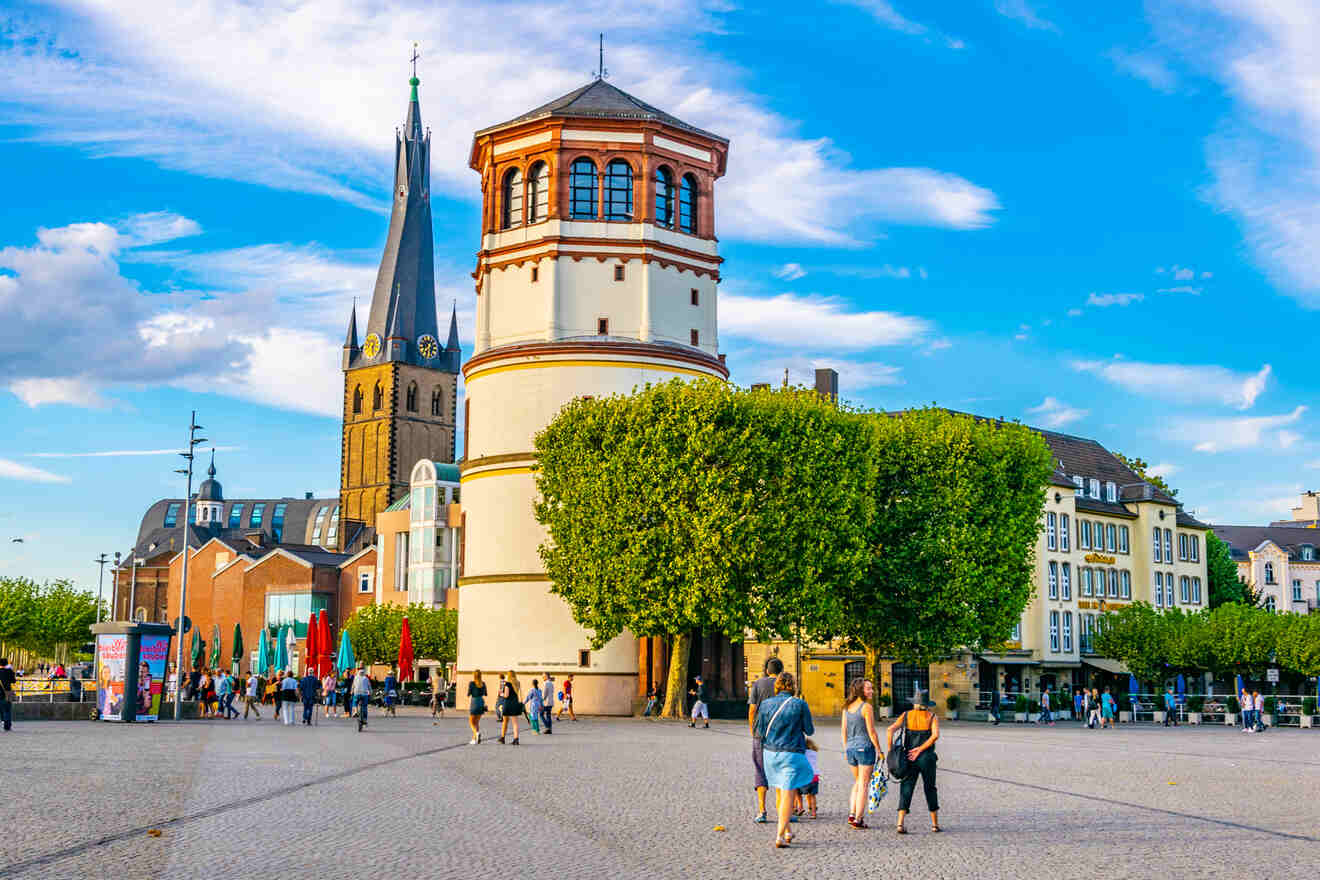 Just arrived in Düsseldorf, North Rhine-Westphalia? If this is your first time in town, then there's no better place to stay than Altstadt, which is the Old Town area!
The city center is filled with fun cultural attractions and great restaurants, and has stunning architecture that combines the old with the new in a way that will leave you speechless!
Spend your days here exploring the cobblestone streets, taking pictures of the historic buildings, admiring the contemporary art in the museums, and enjoying the vibrant atmosphere while eating at the fantastic restaurants! Oh yes, there will never be a boring moment here!
Altstadt (Old Town) is surely the first thing to do in Düsseldorf for eager tourists who want to see some iconic attractions like Basilica St. Lambertus or the Hofgarten Park!
And before you ask, yes, there are many hotels in the city center with excellent reviews, but I still recommend booking yours in advance. They're only a short walk from the heart of the city. Hence these places will sell out super fast!
Other accommodation options in Altstadt (Old Town)
Living Hotel De Medici by Derag – This is another great hotel in the Old Town, which I had to add! This accommodation has such stylish decor, beautiful furnishings, a spa, and a restaurant as well!
Things to do in Altstadt (Old Town)
2. Friedrichstadt – the coolest place to stay in Düsseldorf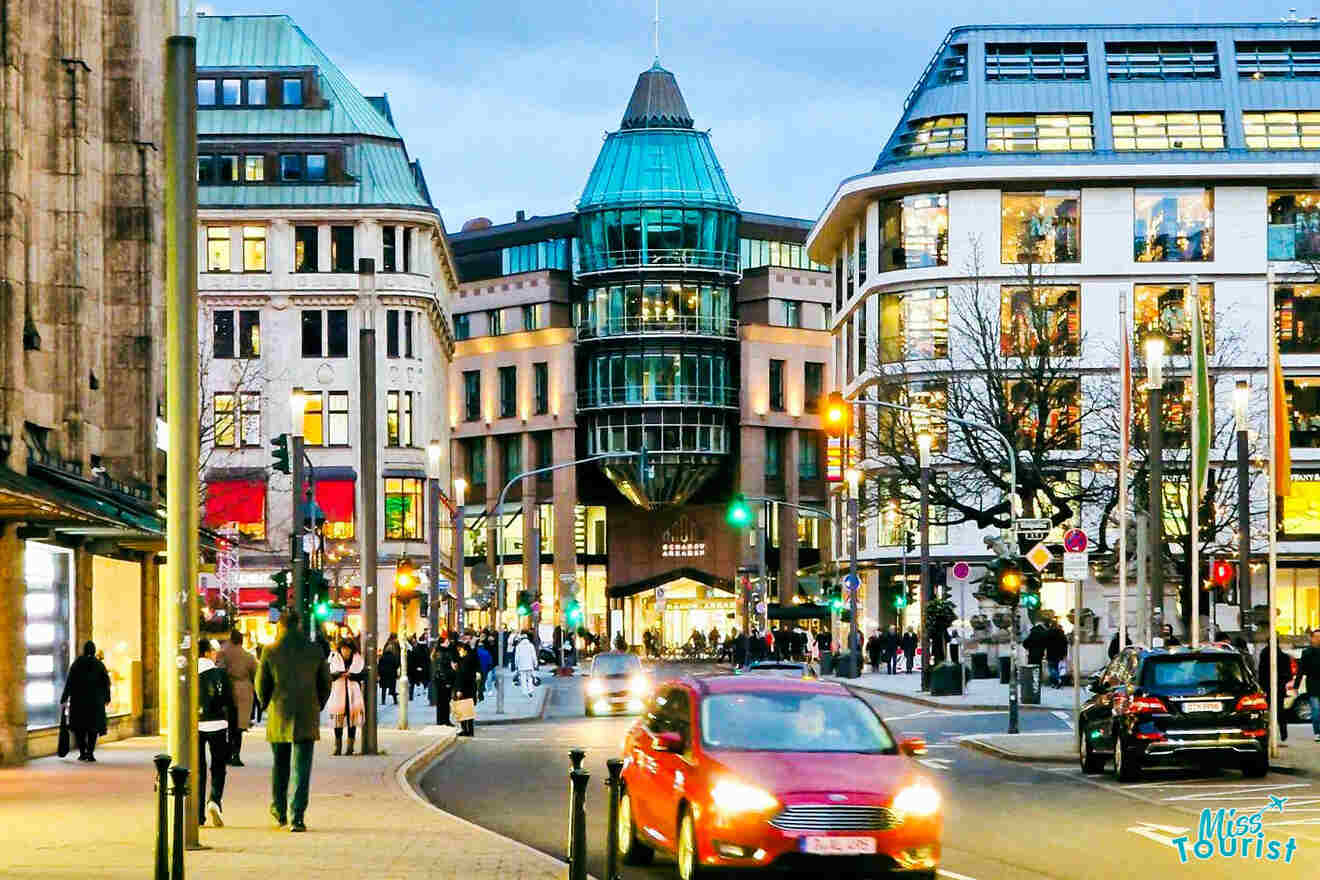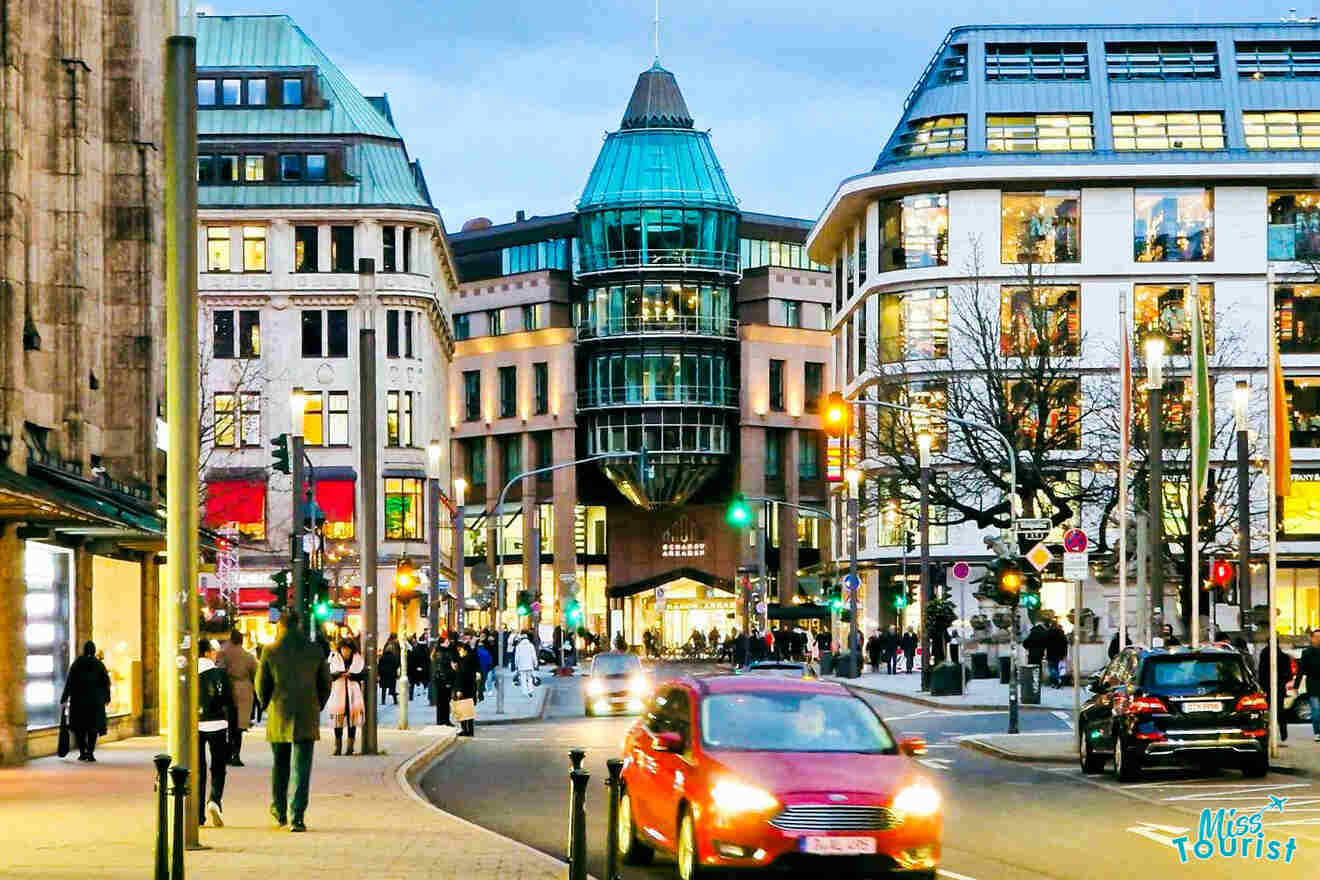 If the Old Town didn't really sound like your favorite place, then don't worry, you may find your dream hotel in Friedrichstadt, a super hip neighborhood that has excellent attractions, street art, and a great restaurant and bar scene.
Friedrichstadt is also the type of place where you can admire contemporary architecture pretty much everywhere you look around, and you'll definitely find an alternative crowd here!
As one of the most modern and multicultural areas in the city, Friedrichstadt is packed with traditional Japanese restaurants, and there are also some Turkish and Bulgarian places to eat that will make you come back for more.
The Düsseldorf Railway Station is also located in this area, so if you want to explore other towns or take short day trips, then I would consider booking a hotel here.
And since we're on the hotel chapter, let's check out the best ones around!
Other accommodation options in Friedrichstadt
Things to do in Friedrichstadt
3. Medienhafen – where to stay for the urban vibe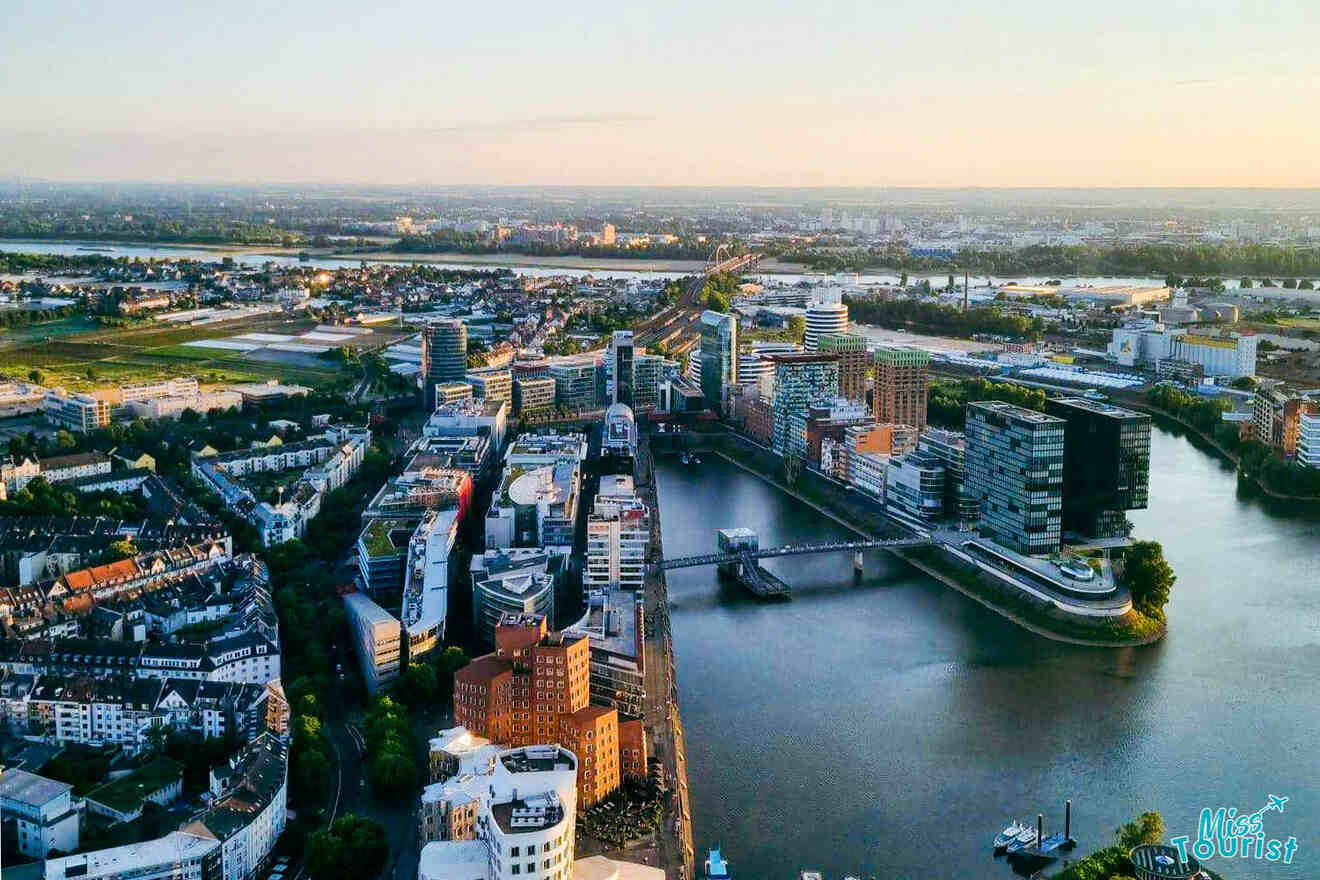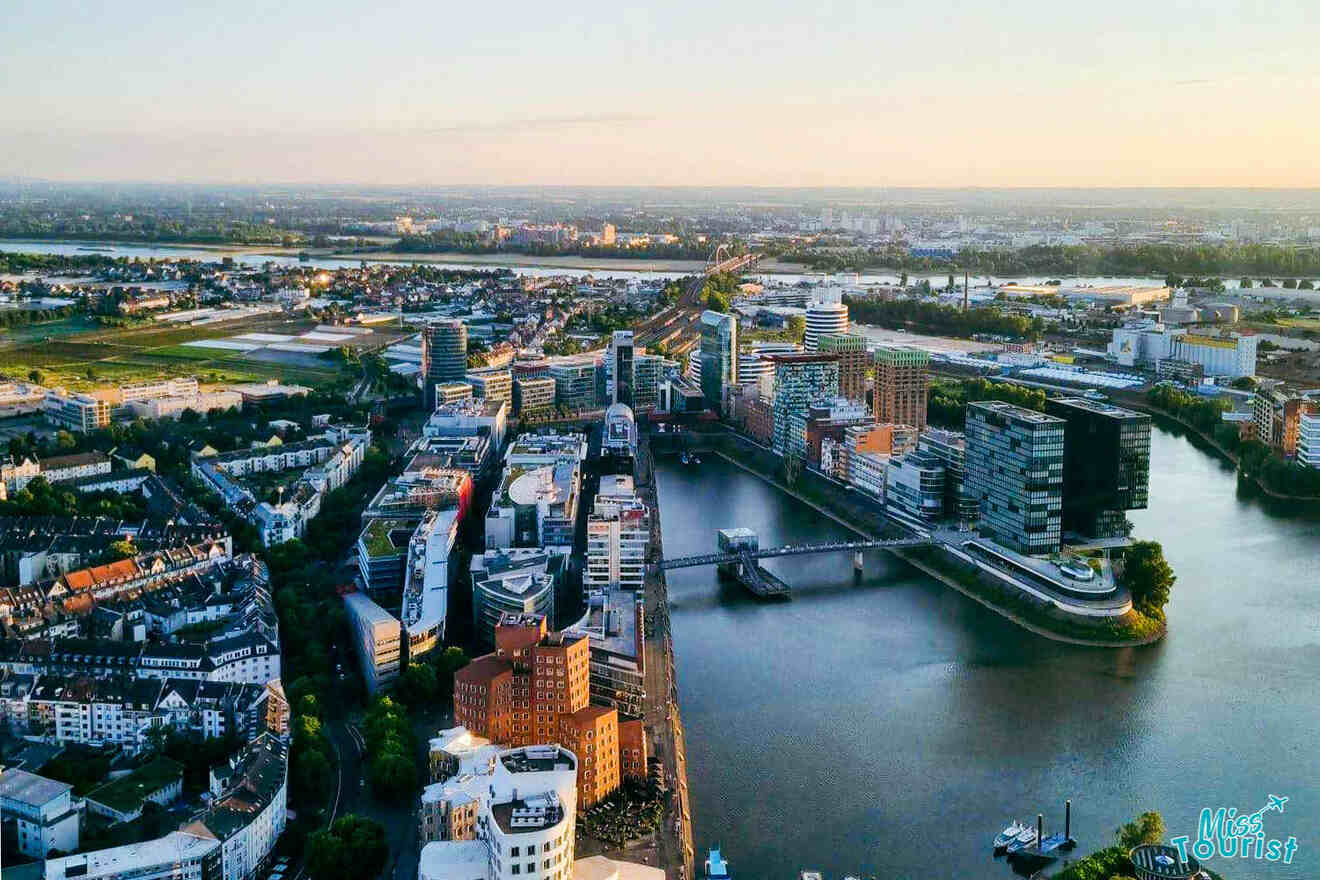 Architecture lovers, this is surely the best neighborhood in Düsseldorf for you!
You'll never get tired of admiring the newly-created buildings or walking along the busy streets by the Rhine River in the most modern district in Düsseldorf!
Because of the decline of the port industry, this area looked pretty unwelcoming in the past, but luckily a lot of things have changed, and now Medienhafen's skyscrapers and innovative buildings are recognized everywhere!
Although fairly basic when it comes to attractions, Medienhafen is right near the Old Town, so you can always hop there to see the art galleries and museums.
However, you'll still find some great restaurants here and a movie theater, too! Plus, the vibe is so cool around here that you'll never get tired of walking down the streets and taking pictures!
Now let's see which is the best hotel for you in this area!
Other accommodation options in Medienhafen
Things to do in Medienhafen
4. Stadtmitte – the best area in Düsseldorf for shopping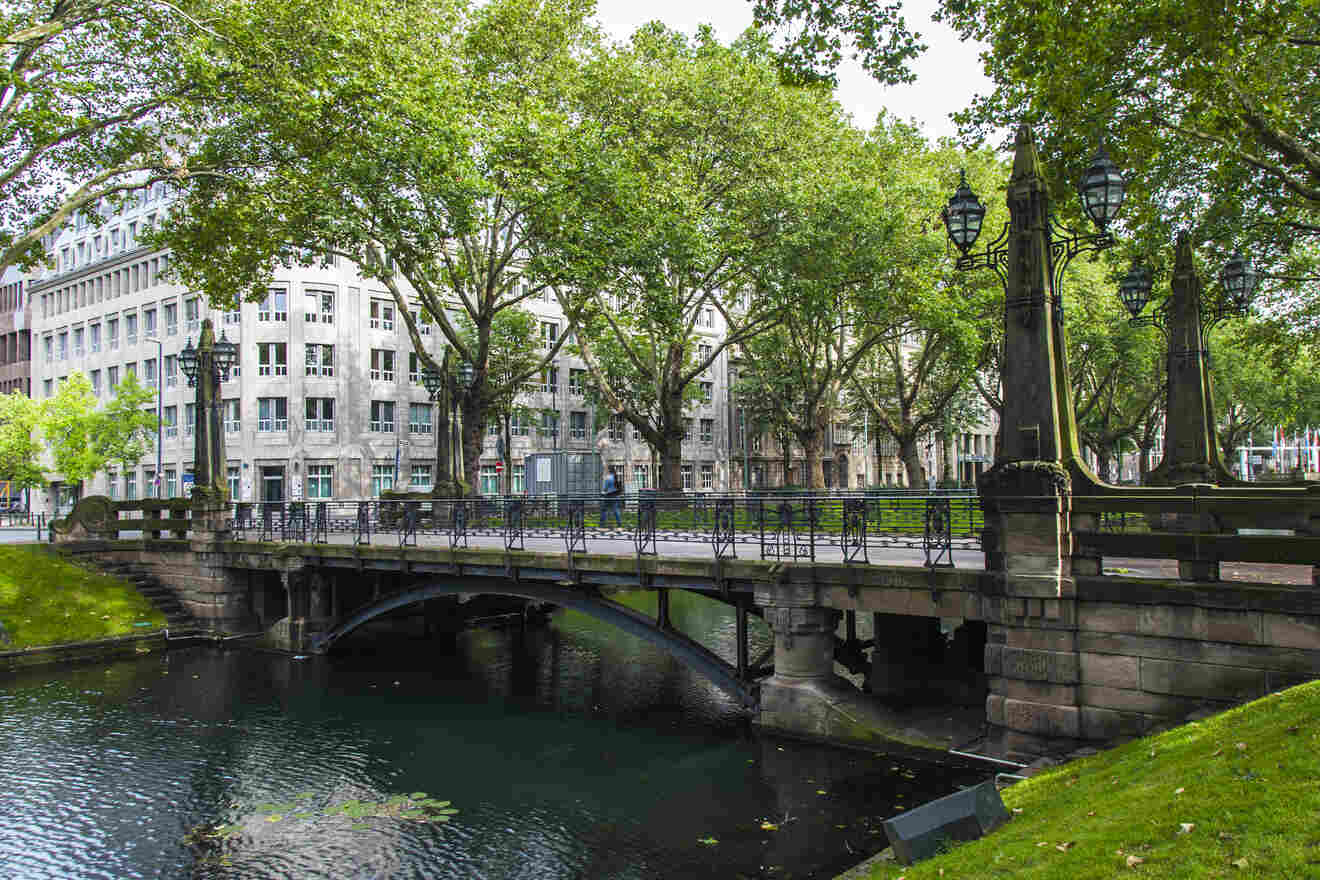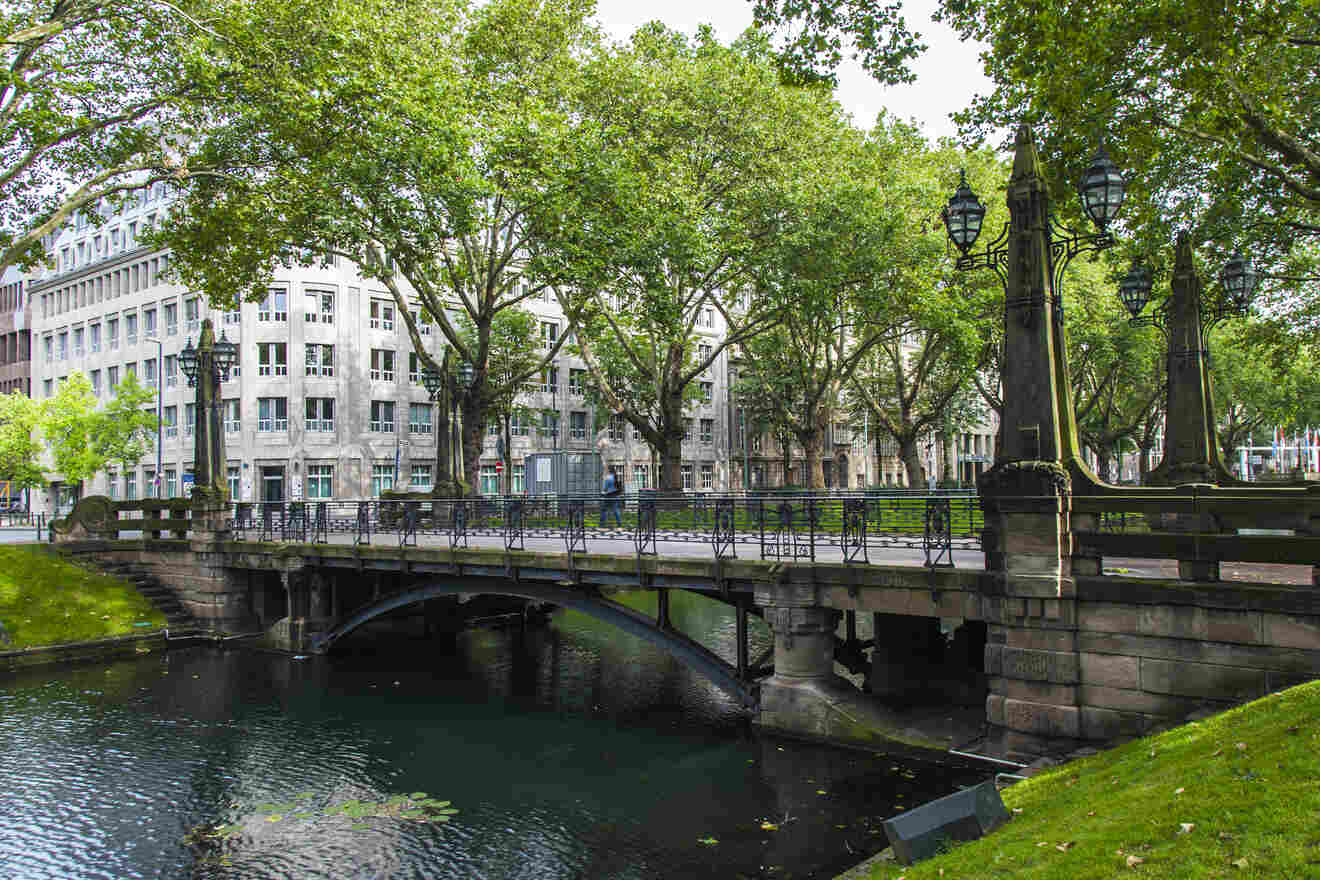 As you might've heard (or not), Düsseldorf is basically Germany's fashion capital!
Oh yes, that's right! This means that you'll find lots of amazing department stores where you can get souvenirs to remind you of your trip here, and Stadtmitte is the perfect place to do that!
This ultra-modern neighborhood is packed with great shops where you can spend your afternoons. The hip area is lively and welcomes many tourists who want to explore the fashion world in Düsseldorf, North Rhine-Westphalia.
Königsallee Street is the place to be if you're into high-end shops, as this place has it all, from Tiffany to Chanel! A short walk from this street, you'll also find more affordable stores like Zara and H&M.
Once your feet get tired of all the walking around, you can stop at one of the cafés or restaurants on Königsallee Street, which is along the beautiful riverbank. There are many in this modern district, and yes, the food (and the view) is just as amazing as the clothes!
Stadtmitte is also the city's business center, which means that you'll also find a lot of modern architecture here, which you can admire as you roam the streets looking for the perfect pair of shoes!
Other accommodation options in Stadtmitte
Things to do in Stadtmitte
5. Oberbilk – where to stay in Düsseldorf on a budget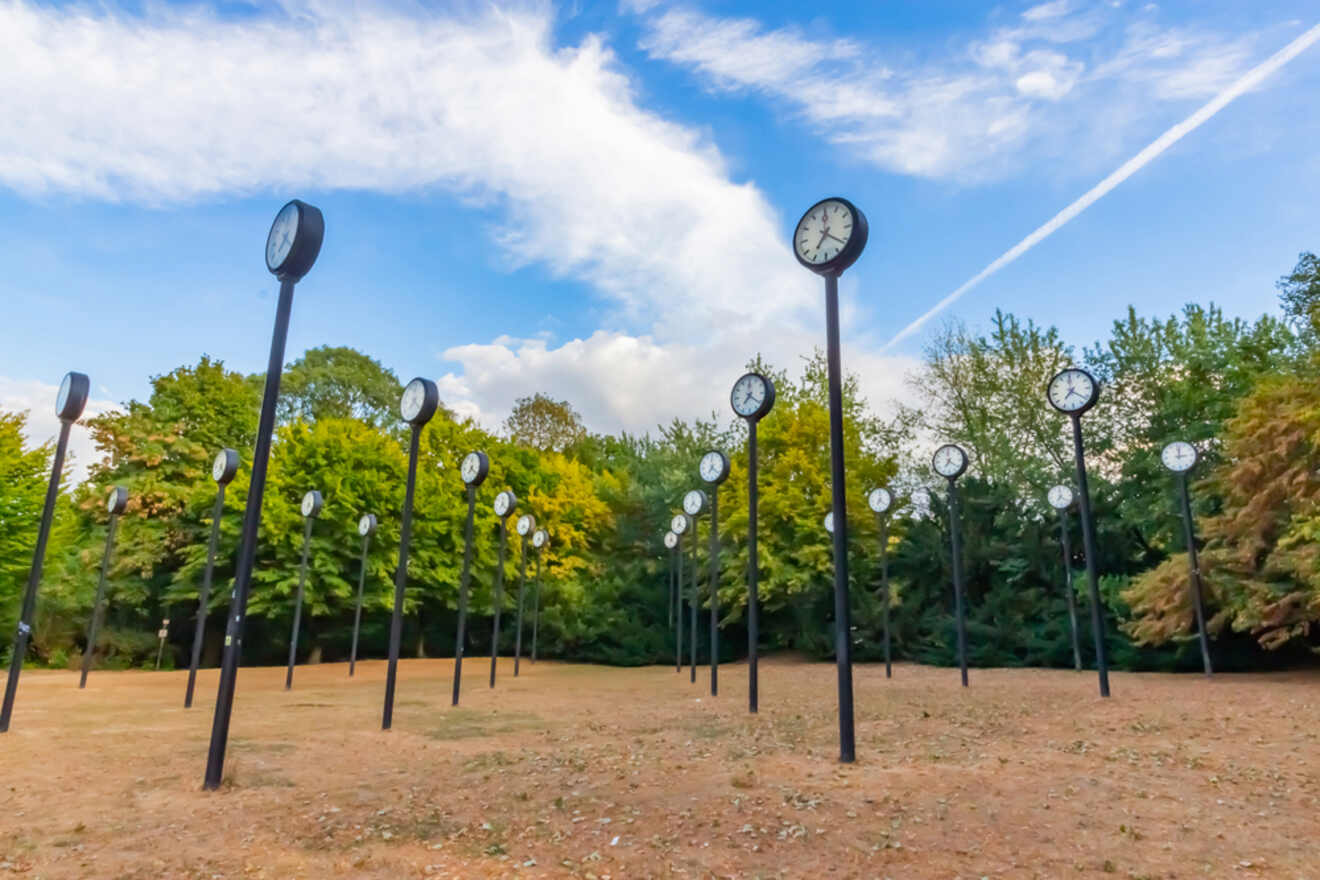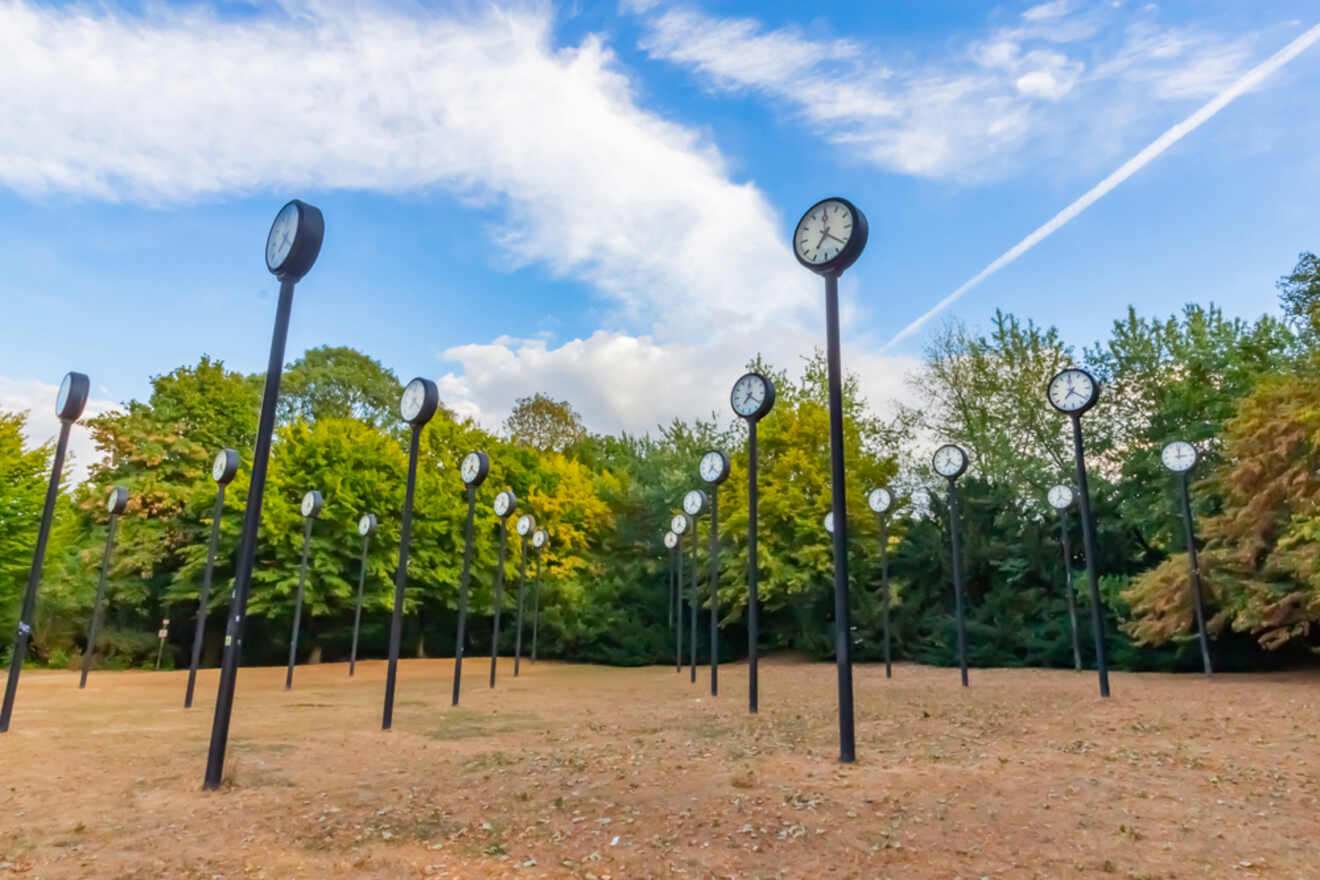 Located east of the Old Town, Oberbilk is a big area that's perfect for tourists traveling on a budget! Because it's a bit further away from the city center than the other neighborhoods mentioned in the post, this area has some great cheap hotels at super affordable prices!
It is also pretty tranquil as there aren't many big attractions here, so if you were looking for an area that isn't super loud and crowded, then definitely check out this one.
You can always use public transport to go visit the more central part of the town. Oberbilk has some great connections that will help you get there in no time.
But definitely check out this area too. You can definitely see the more authentic side of Düsseldorf, away from all the skyscrapers and museums here.
And there's even a big park where you can go for walks, some restaurants and a concert hall!
Other accommodation options in Oberbilk
Things to do in Oberbilk
6. Düsseltal – the best place to stay for families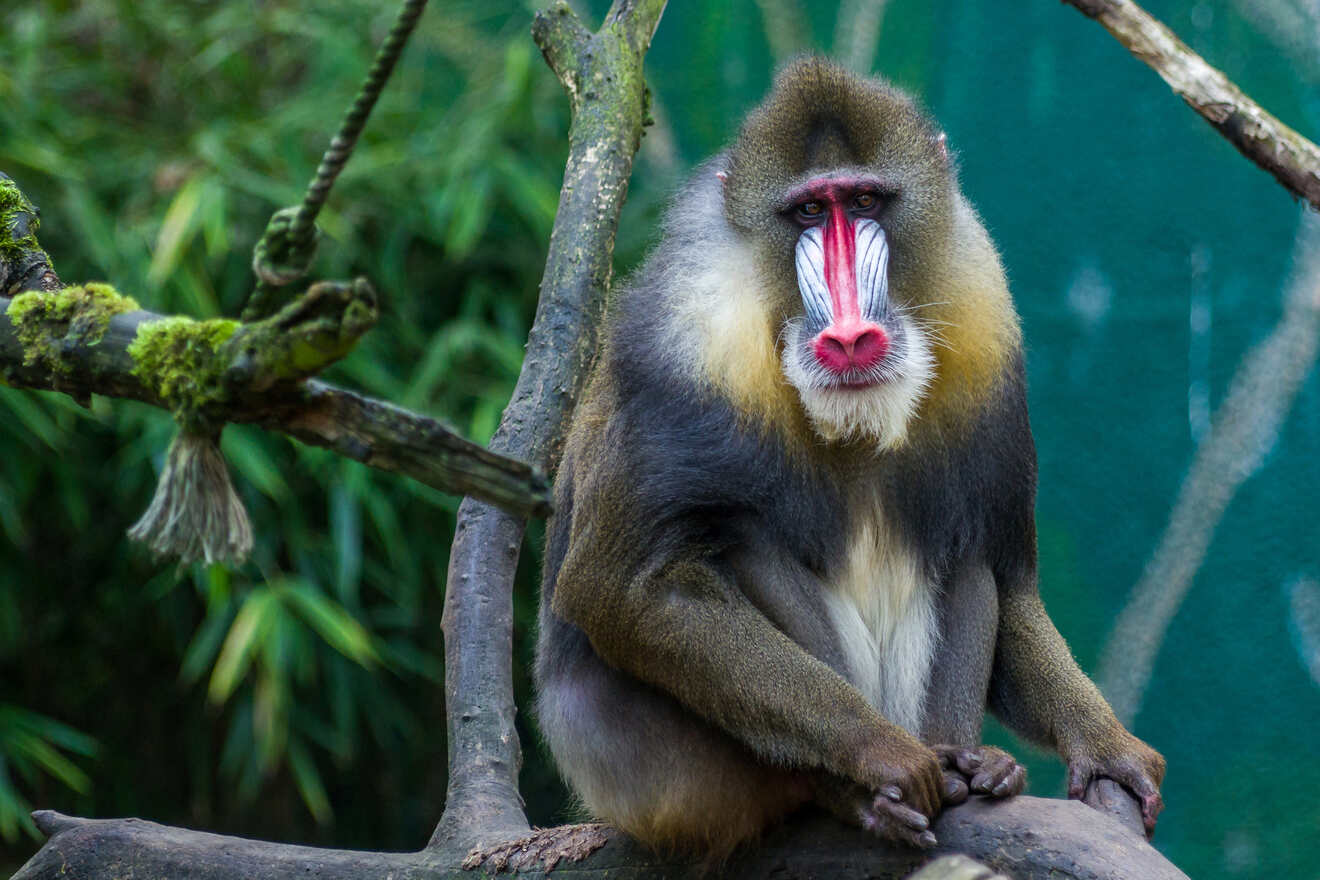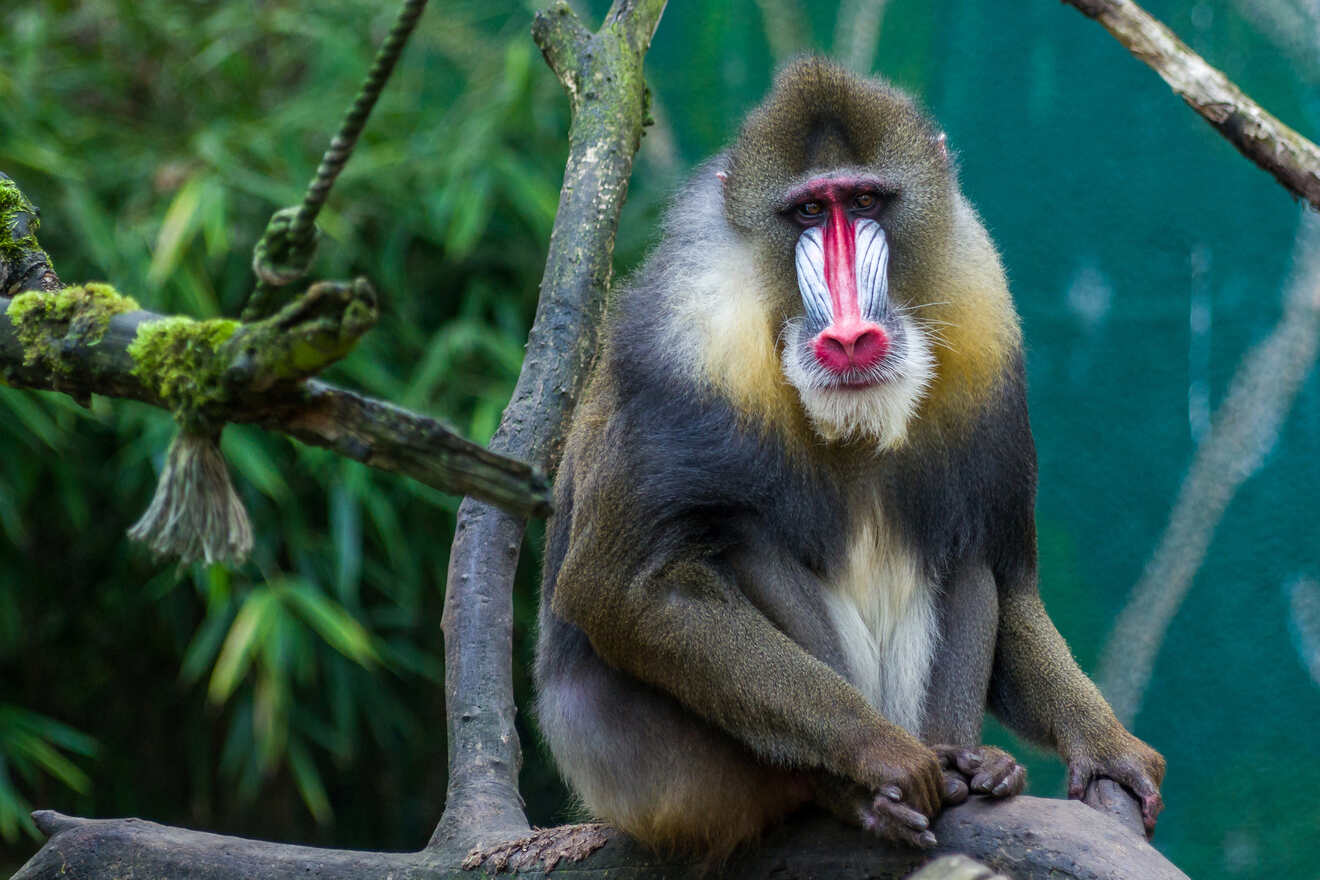 Planning a trip with the family in Düsseldorf? I know there are lots of things to consider, but I'm here to help you find the solution to at least a part of them!
I would recommend finding a hotel in Düsseltal, an area that's far enough from the Old Town to avoid the crowds and the noise but close enough that you can get there without changing too many buses.
The area was known as Düsseldorf-Zoo until 1943 because there was a zoological garden there. Although it's closed now, you can still visit its park where I think the zoo was located.
The area is pretty tranquil, so you can relax and walk around the streets with your little ones in peace. And when you're not feeling like exploring the Old Town, you can always head to the park and enjoy a quiet afternoon!
And yes, there are a few great hotels here that are just a short walk away from the attractions, and I'm going to tell you all about them below, so follow me!
Other accommodation options in Düsseltal
Things to do in Düsseltal
BONUS: Best hotels near the airport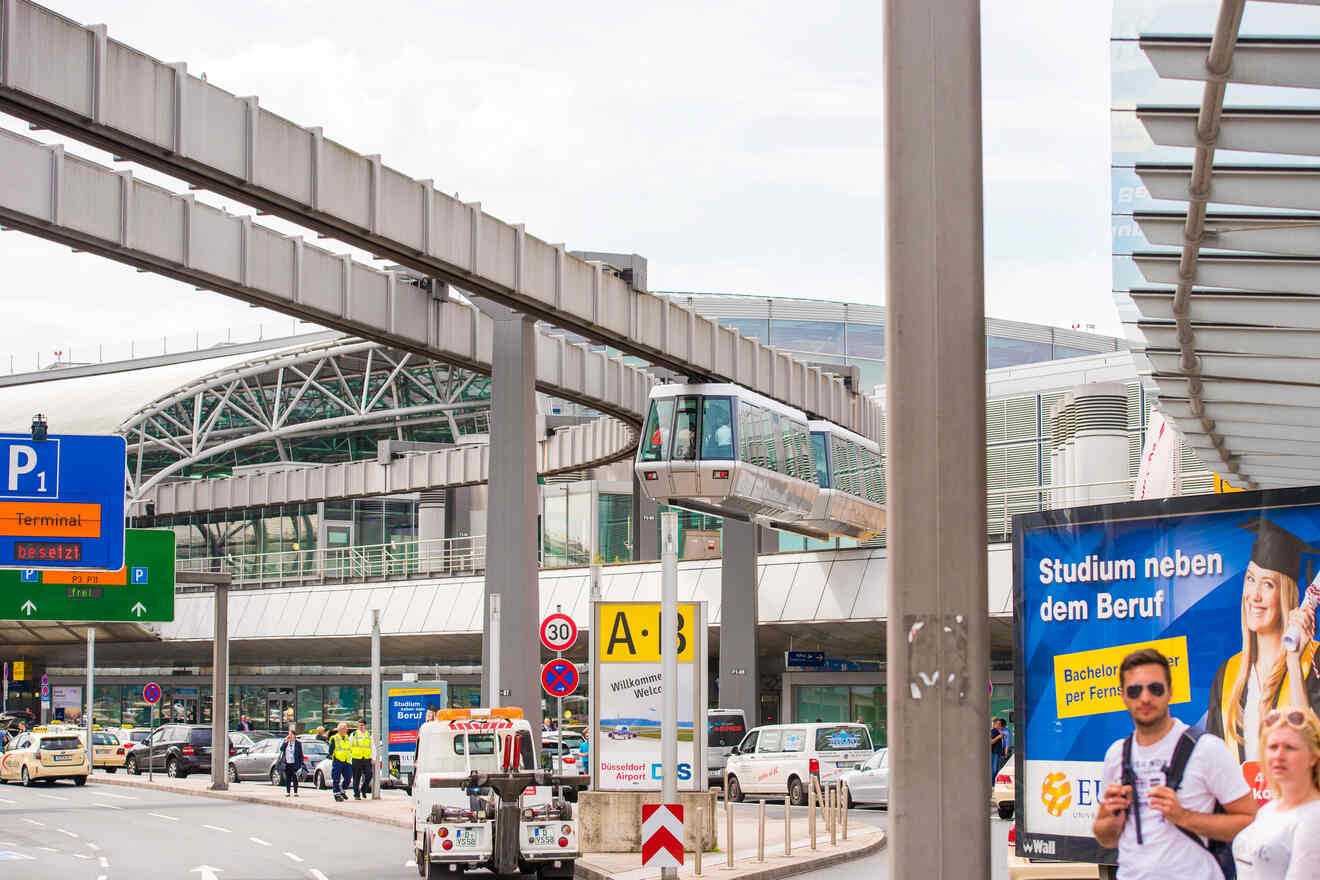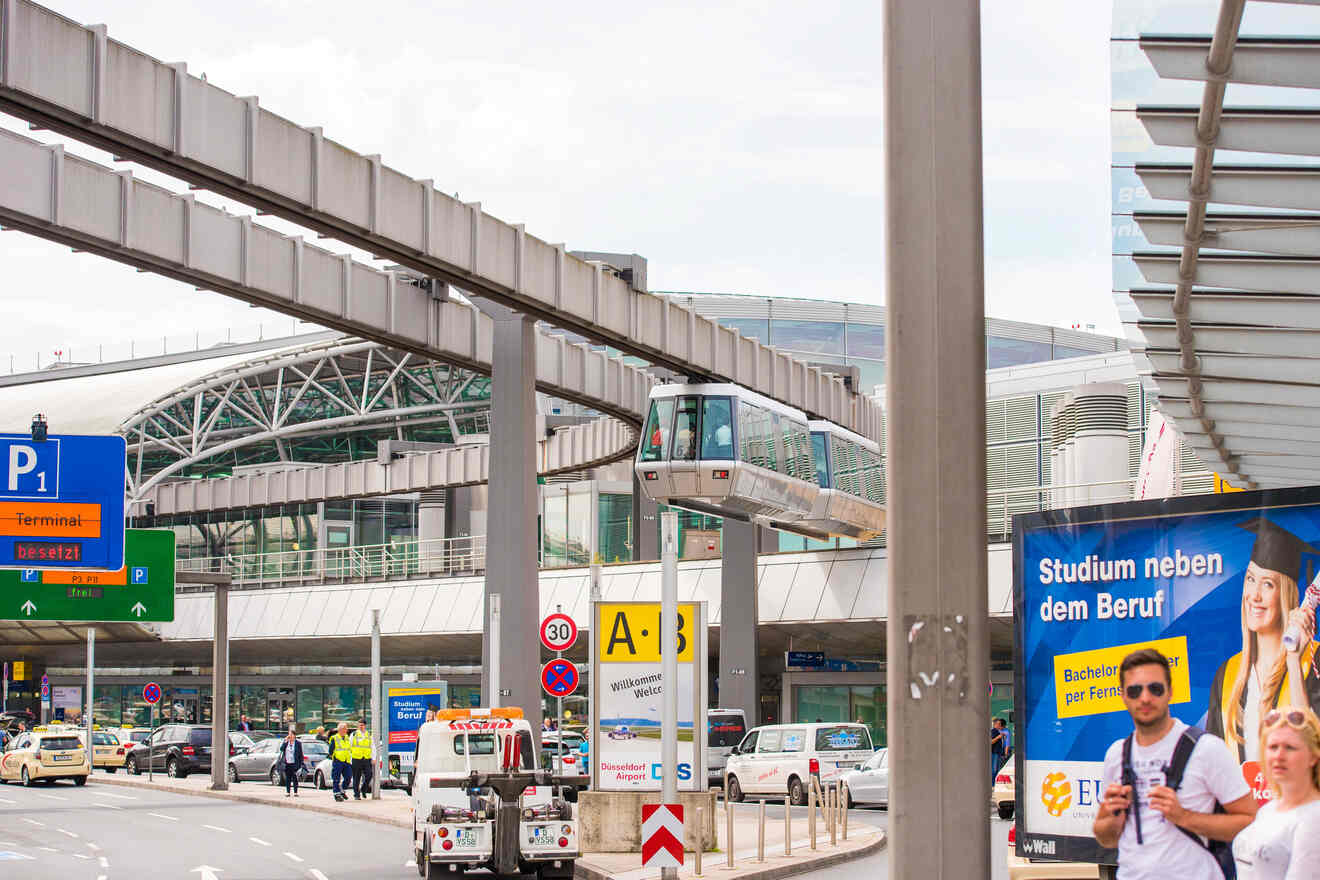 Since probably many of you will want to stay as close as possible to the airport, I decided to make a whole section with some of the best hotels near the Düsseldorf Airport. Maybe you've got a really early flight, or it's more convenient for you to stay there, either way, you should have the best options!
All the hotels are mid-range and budget, and I've ordered them from most to least expensive so you can easily pick your favorite:
BONUS 2: Top hotels near the train station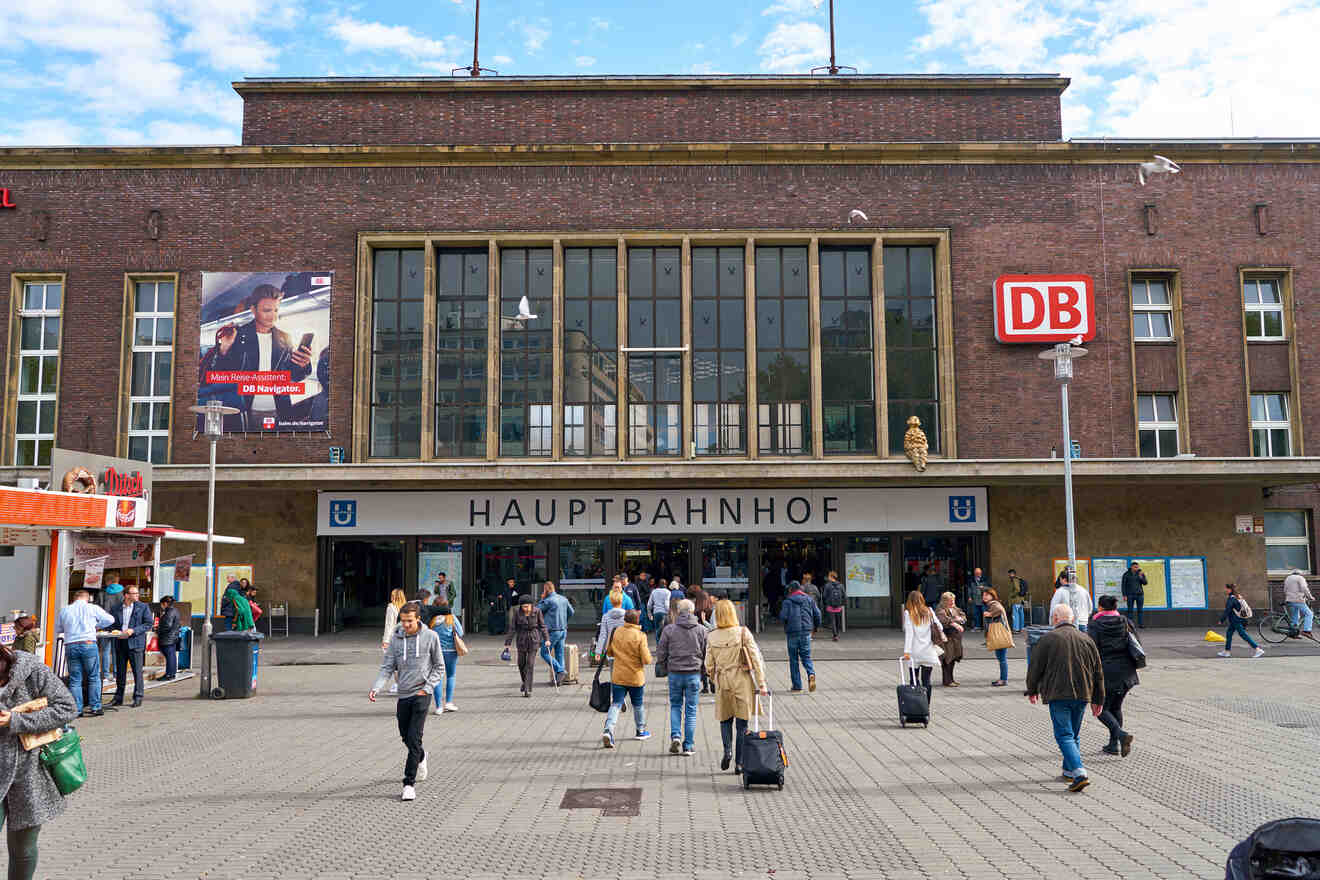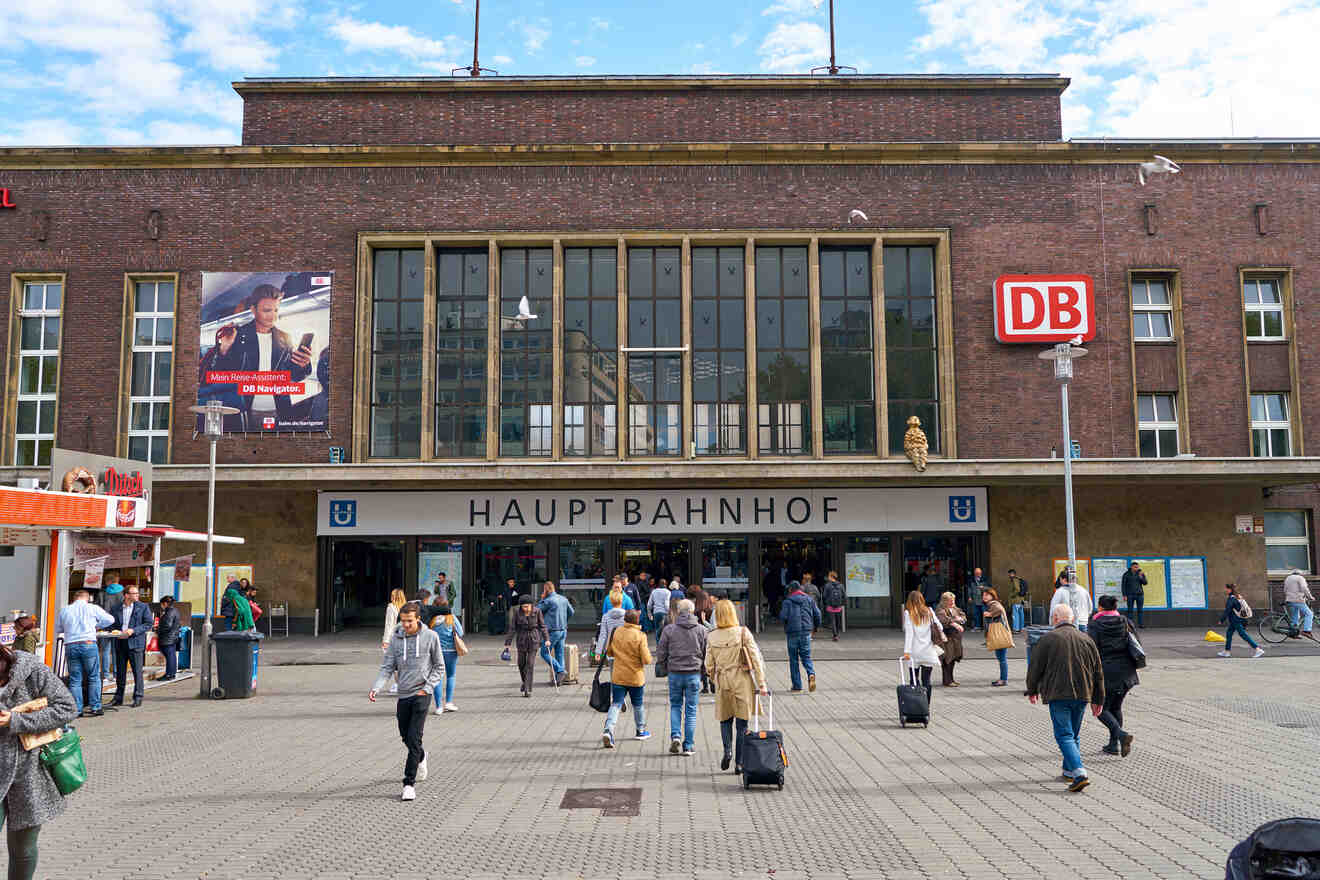 If you want to take a day trip or maybe if you're visiting a bunch of towns in Germany and you want to stay as close as possible to the Düsseldorf Hauptbahnhof train station, then this section is for you!
I've found 3 great mid-range and budget hotels that are perfect for you, and I also ordered them from most to least expensive. So let's check them out!
FAQs about where to stay in Düsseldorf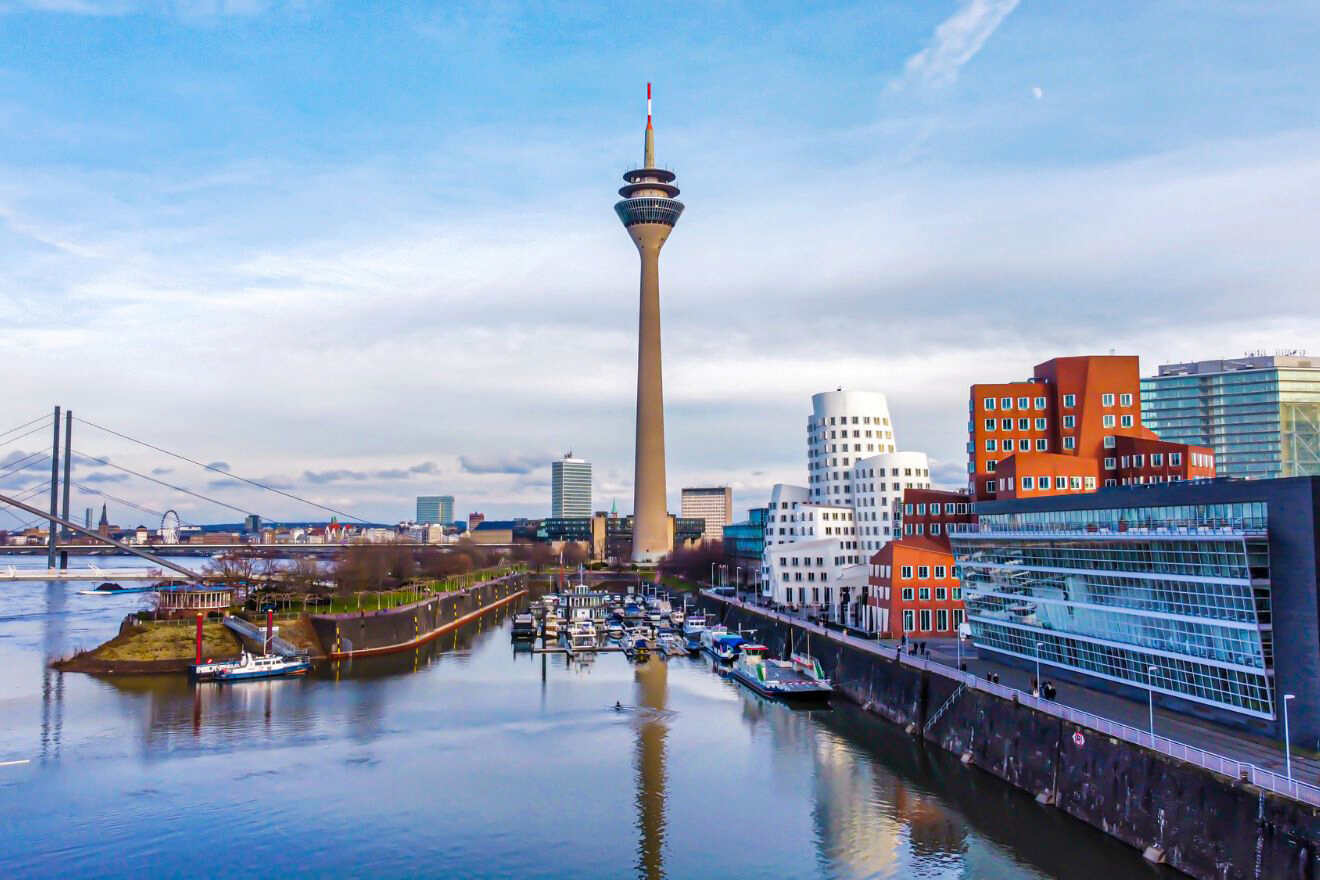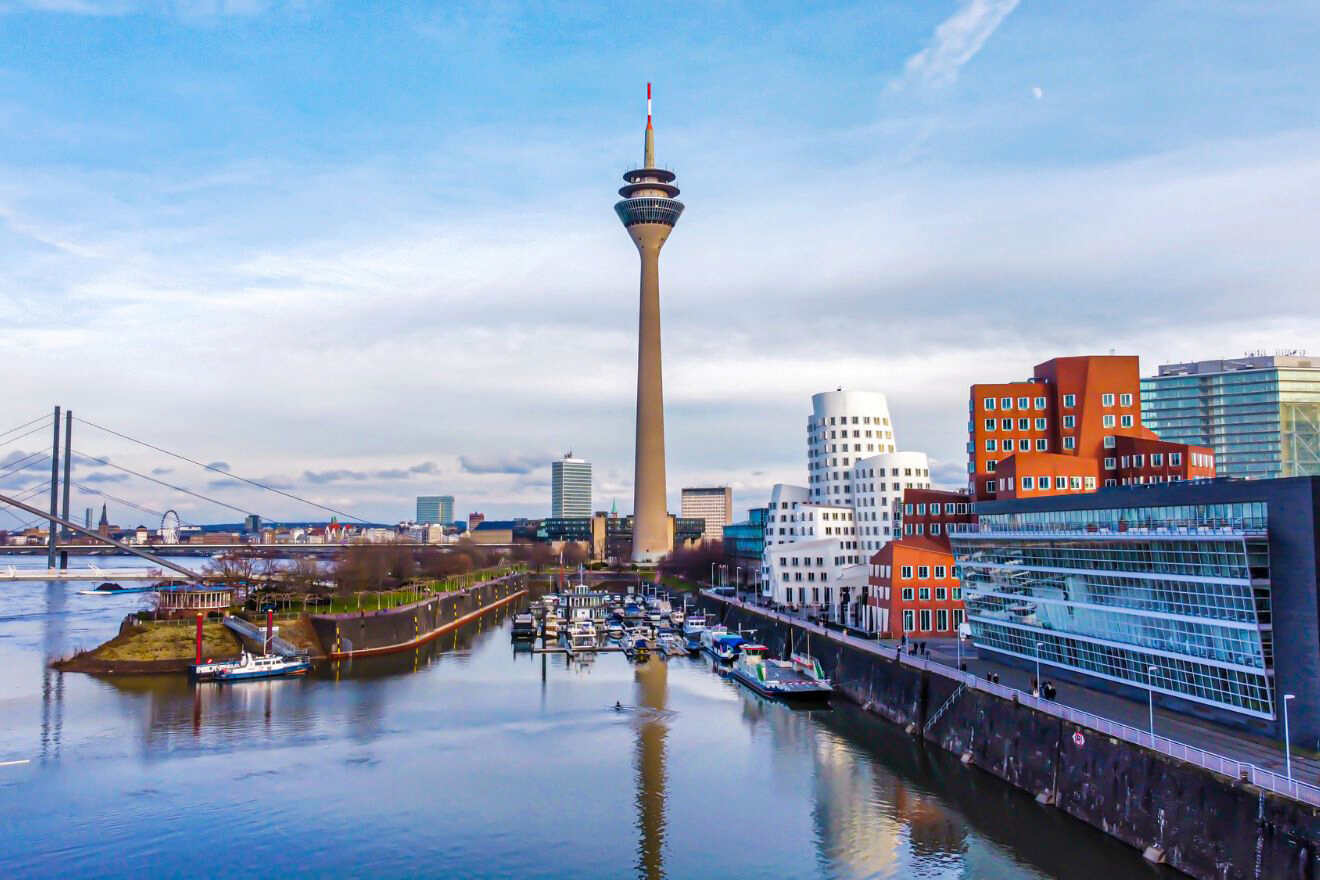 Conclusion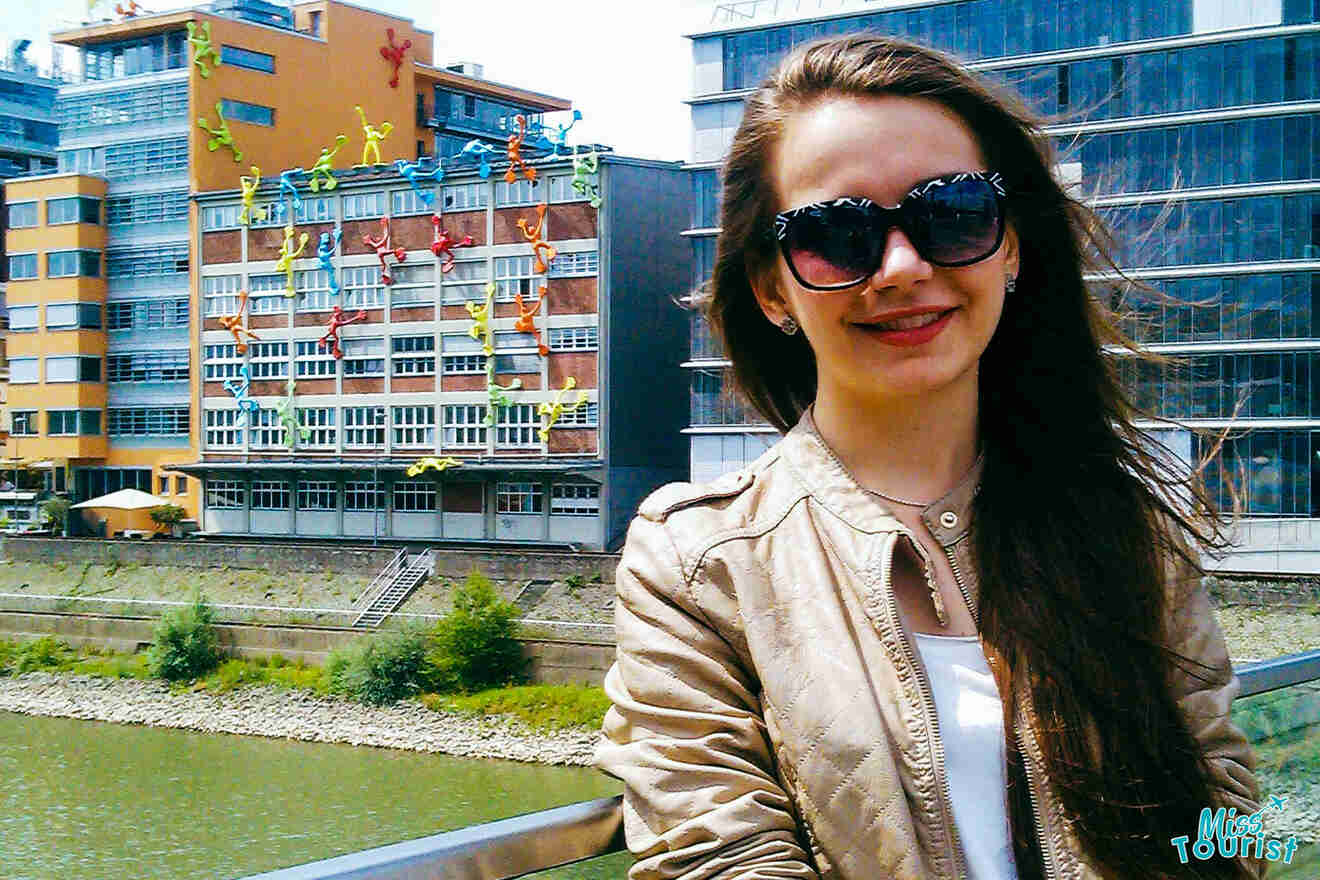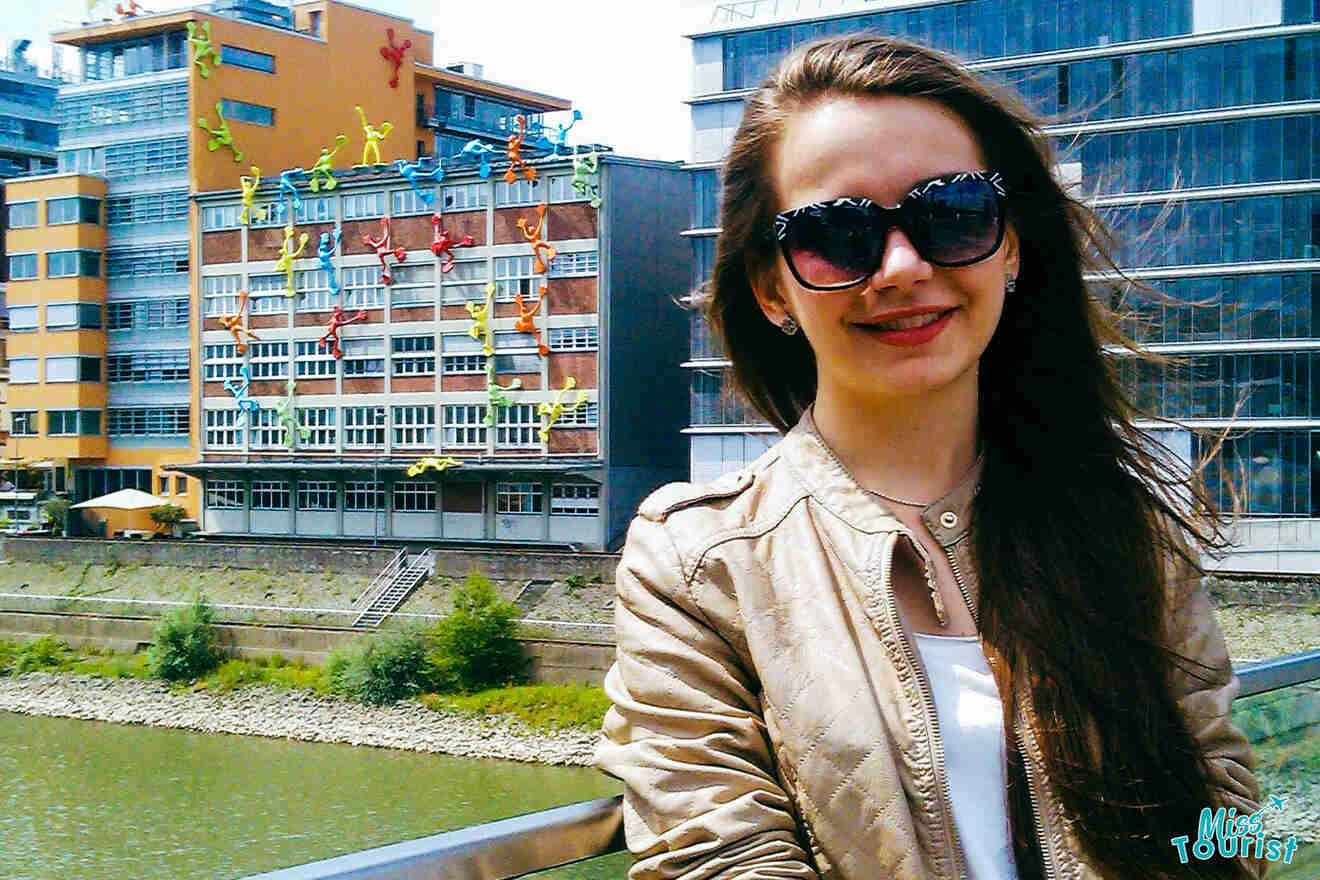 What a city! I'm sure you'll have an unforgettable time here!
So today, we've seen the best areas where to stay in Düsseldorf and the top hotels in each neighborhood. And because I felt generous, I also added 2 bonus sections with some great hotels near the airport and near the train station!
I know there are many options, but bear in mind that these are some of the top hotels in the city, so it's super important to book them in advance and secure your room early!
While some may be glad they have a long list of hotels, I know that many readers won't know where to start and how to pick the best hotel for them. So, if you need a bit of help, check out my 2 favorite options below, both set in the Old Town:
Yay, I'm so glad you've made it to the end of this post and got to see all the incredible areas and luxurious hotels!
We've covered a lot today, so if by the end of the post you still got some unanswered questions, you can always drop them in the comment section below, and I'll make sure to respond as quickly as I can!
Safe travels,
Victoria
---