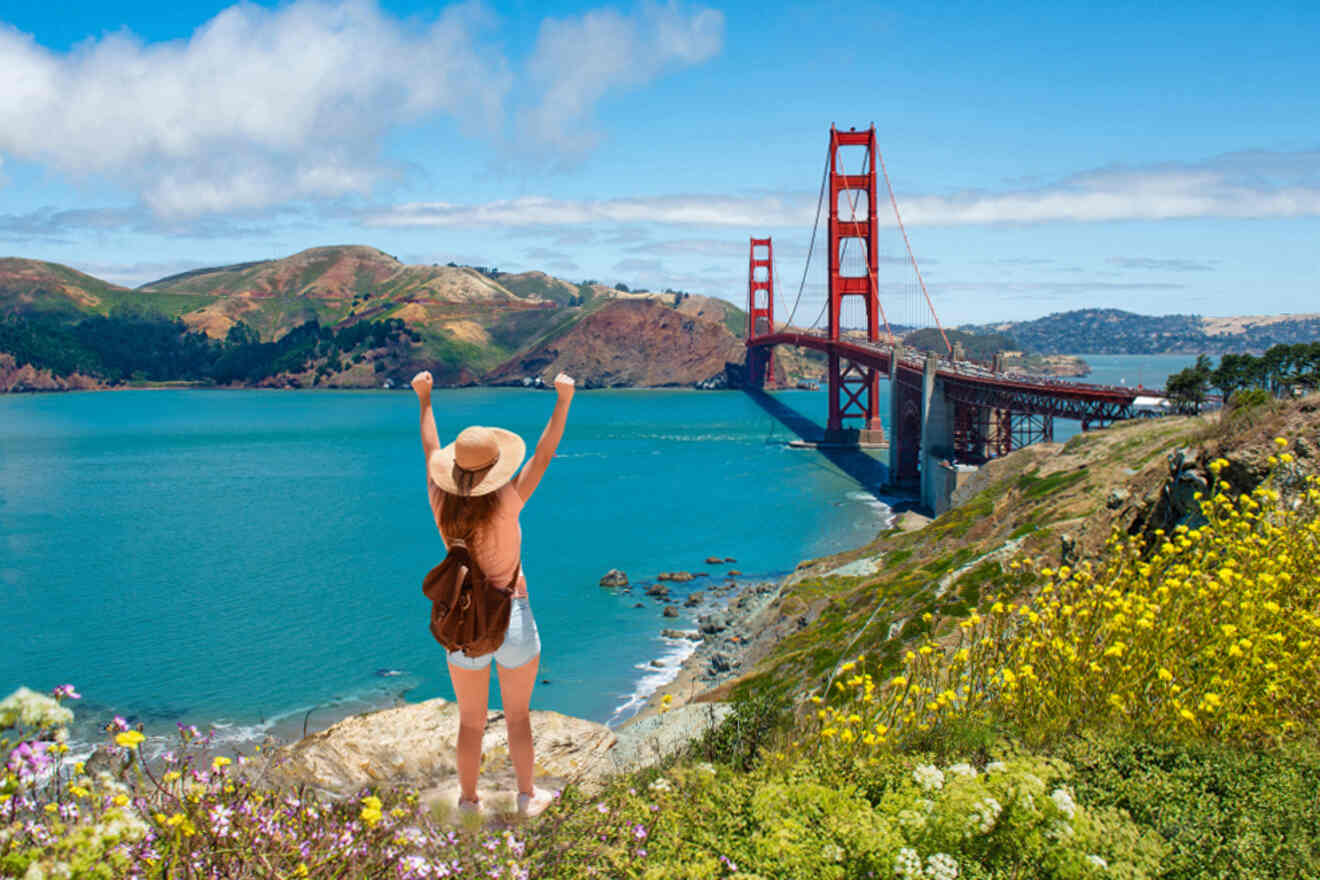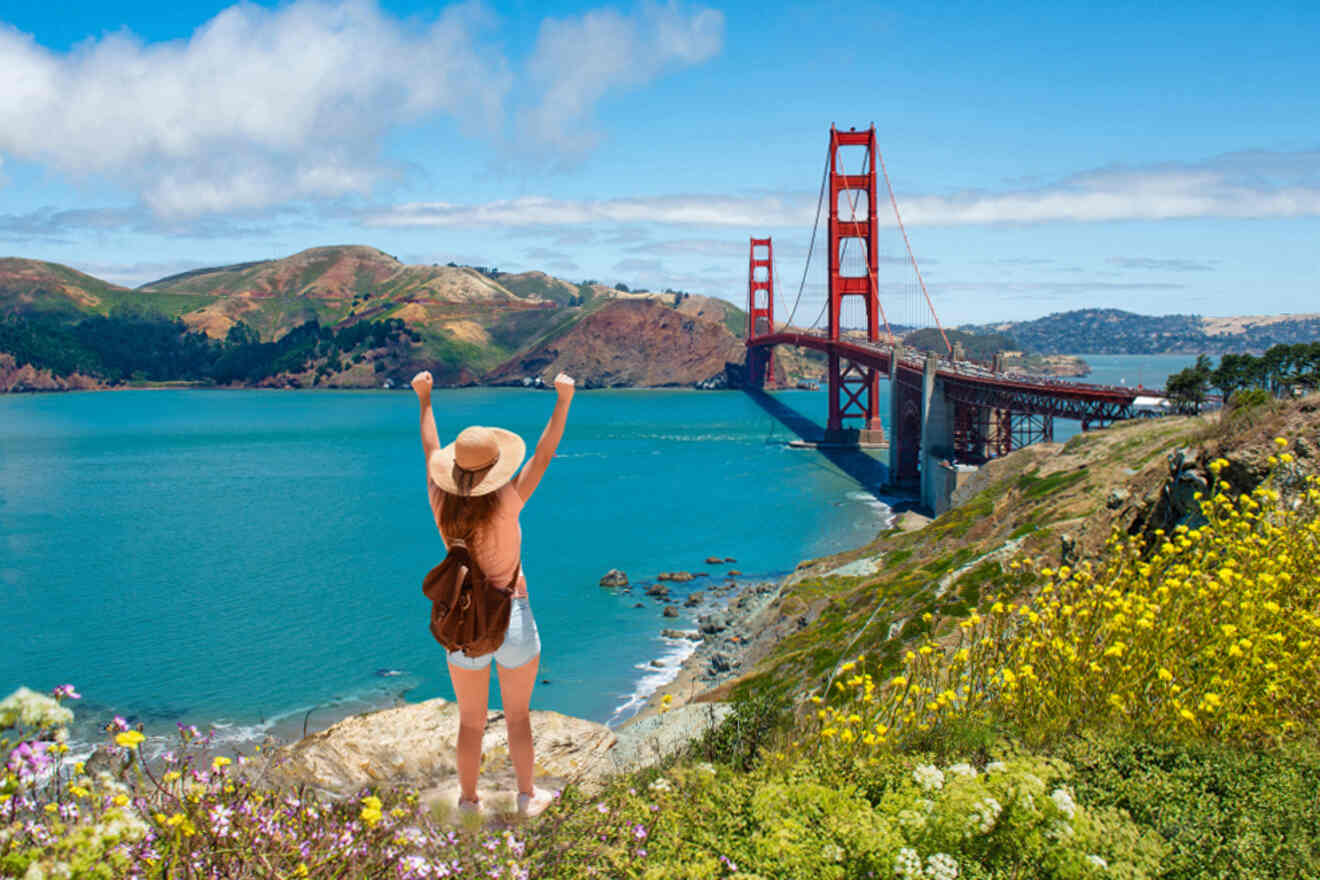 Welcome to the city of San Francisco, where adventure awaits! Nestled on the California coast, San Francisco is a melting pot of diverse cultures, breathtaking landscapes, and an abundance of activities that cater to every traveler's interests.
As a solo traveler, you'll find yourself immersed in a city that celebrates individuality and encourages exploration. Whether you're strolling along the iconic Golden Gate Bridge, admiring the colorful houses of Alamo Square, or winding through the charming streets of Chinatown, San Francisco offers a fabulous mix of experiences you'll absolutely love.
As a local California girl and fellow solo traveler myself, I'm excited to share with you all the best tips and tricks the next time you solo travel in San Francisco.
P.S. Remember to plan ahead, but also leave room for spontaneity and exploration! So book your hotels and tours in advance and let loose for the rest of the trip.
Let's get started! 🌁
If you are in a hurry
The most important things to book when you're alone in San Francisco are tours, tours, tours!! Tours are an excellent way to meet new people, see San Francisco by yourself, and ensure you're safe doing it with a trusted tour guide.
Here are the main things to book in advance:
And here are the best hotels: The Fairmont Heritage Place Ghirardelli Square (luxury), The Ritz-Carlton, San Francisco (mid-range), ITH Pacific Tradewinds Hostel (budget)
Things to keep in mind when you travel solo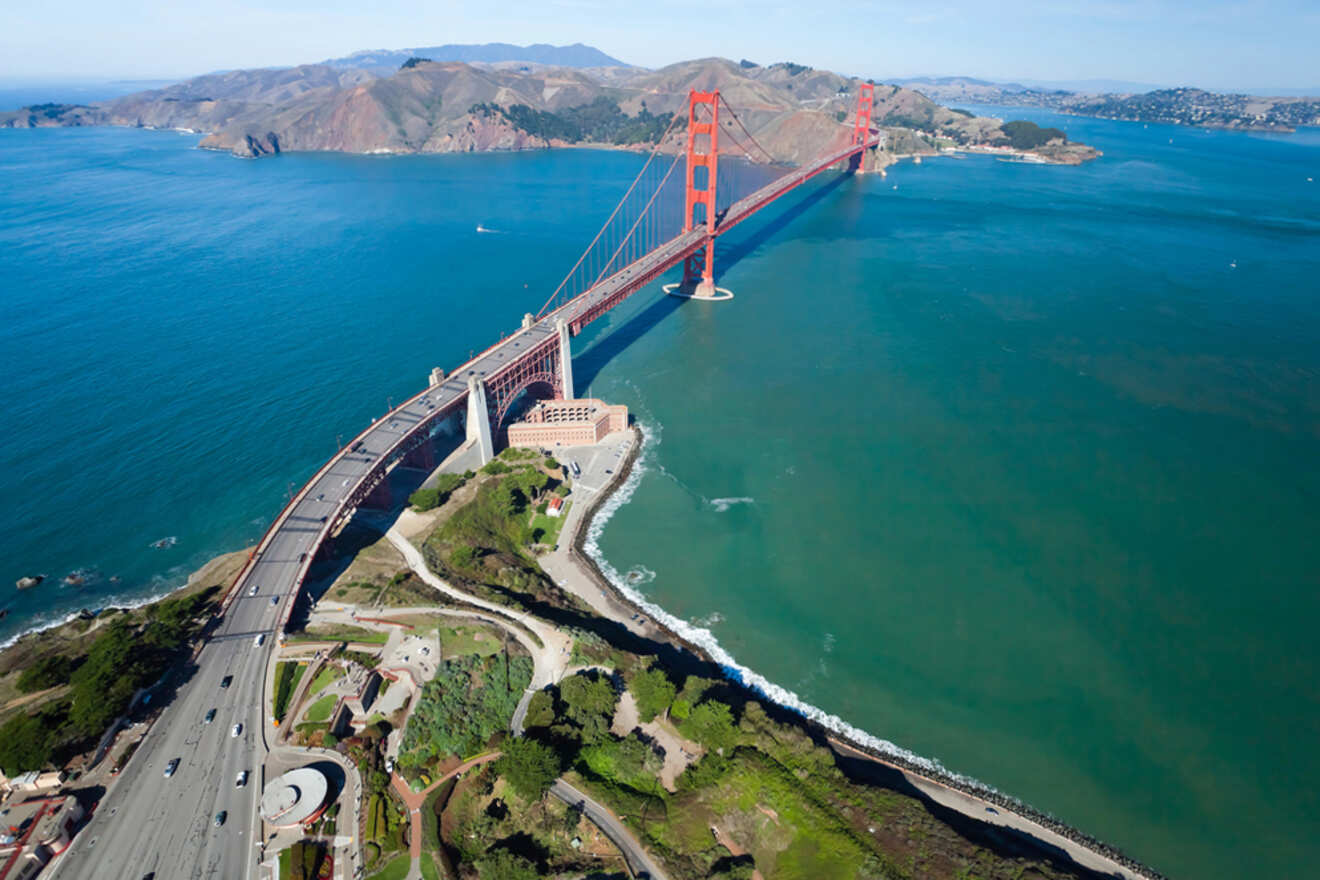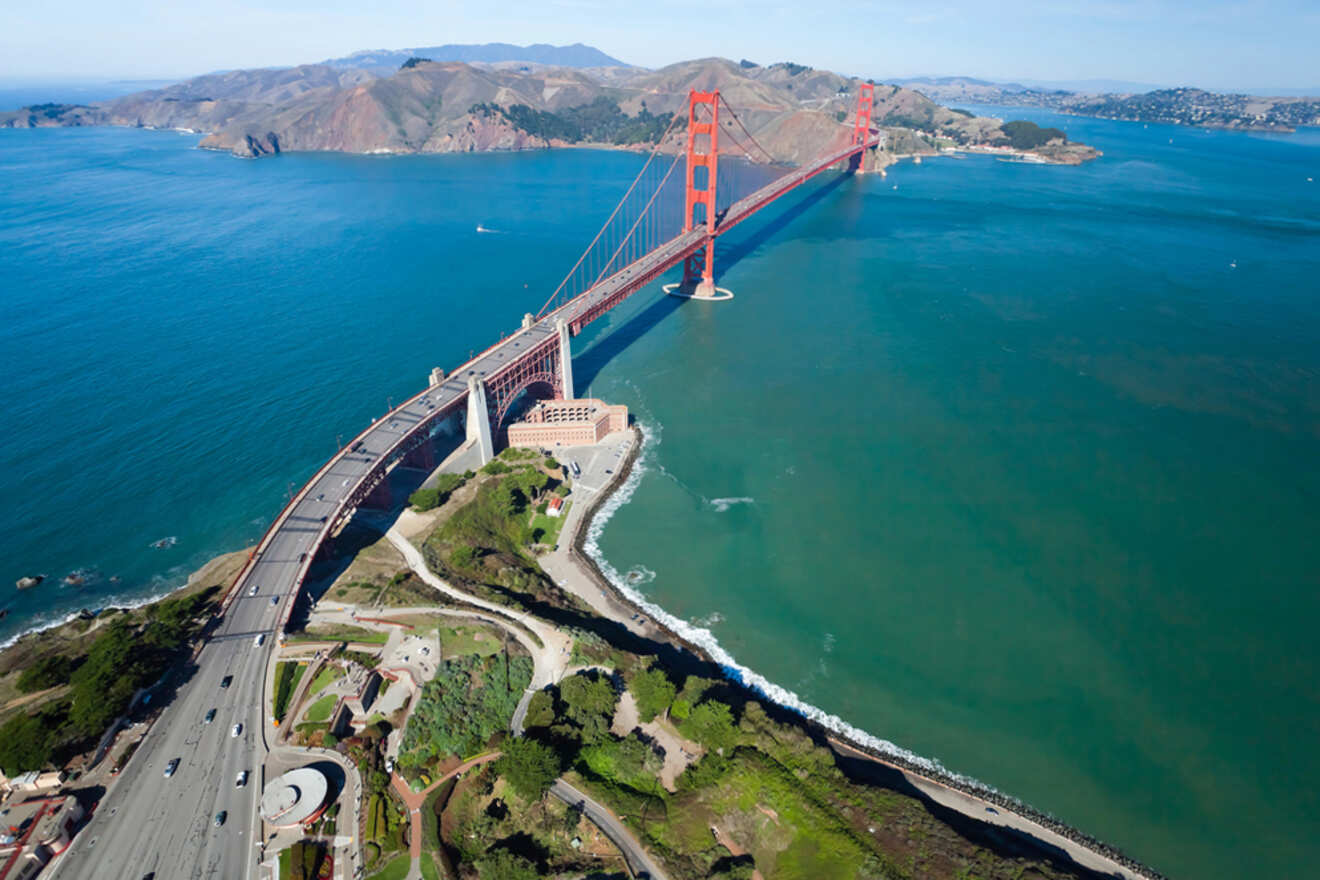 Solo traveling can be incredibly rewarding, allowing you to explore new places, cultures, and yourself. However, careful preparation is crucial to ensure a safe and enjoyable trip. Here are a few solo travel tips to keep in mind:
Make sure you research thoroughly. Understanding the laws and safety concerns are going to be essential – you want to take all the precautions possible!
Plan your itinerary in advance, knowing the places you want to visit and activities you want to do.
Prioritize your safety by choosing reputable accommodations and keeping important documents on hand.
Invest in comprehensive travel insurance and stay connected with loved ones, sharing your itinerary and having reliable communication.
Be aware of your belongings and trust your instincts if something feels off!
Engage with others but be cautious, especially with personal information. Take care of your health, carry the necessary medications, and have a backup plan for unexpected situations.
1. Take a leisurely stroll around Fisherman's Wharf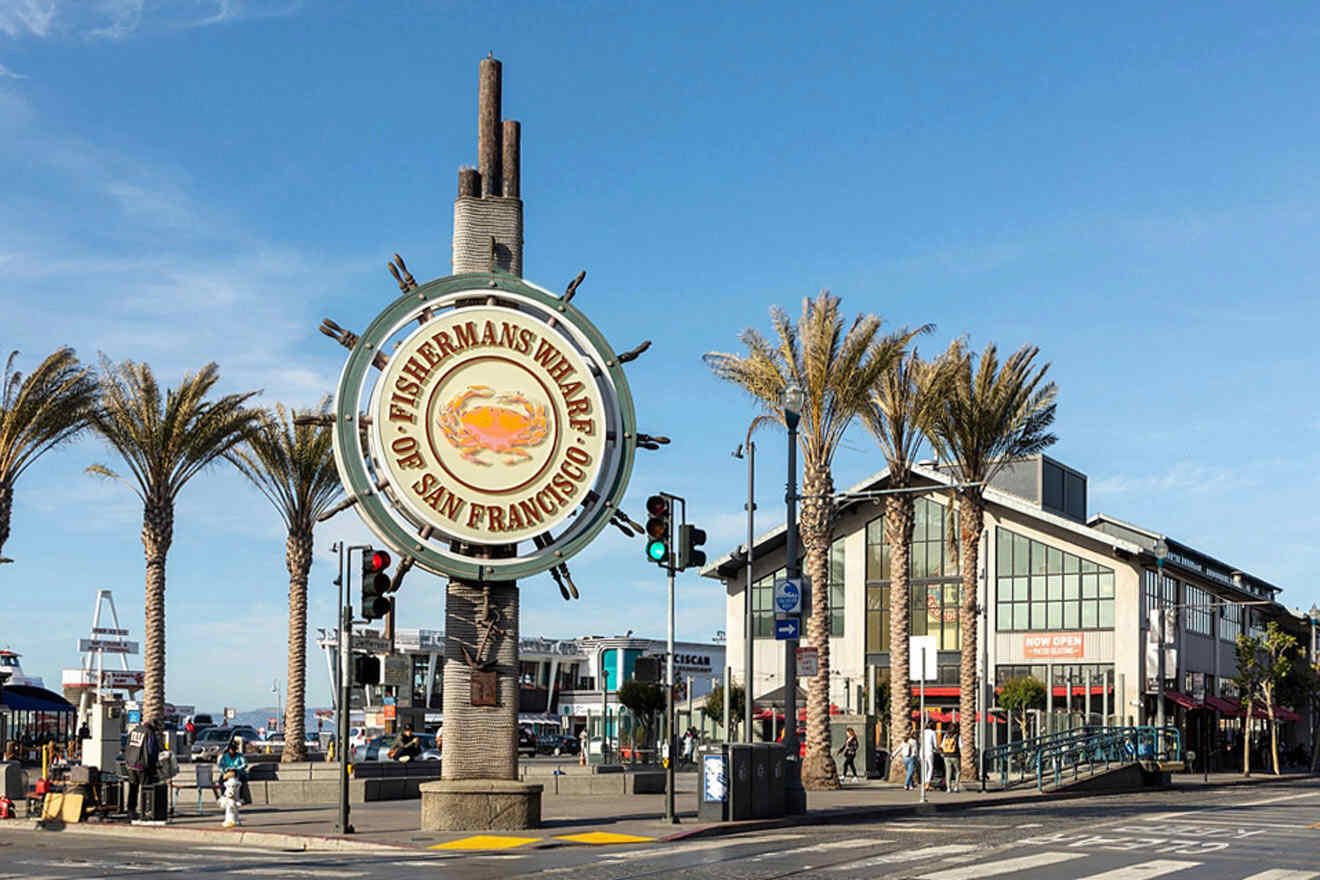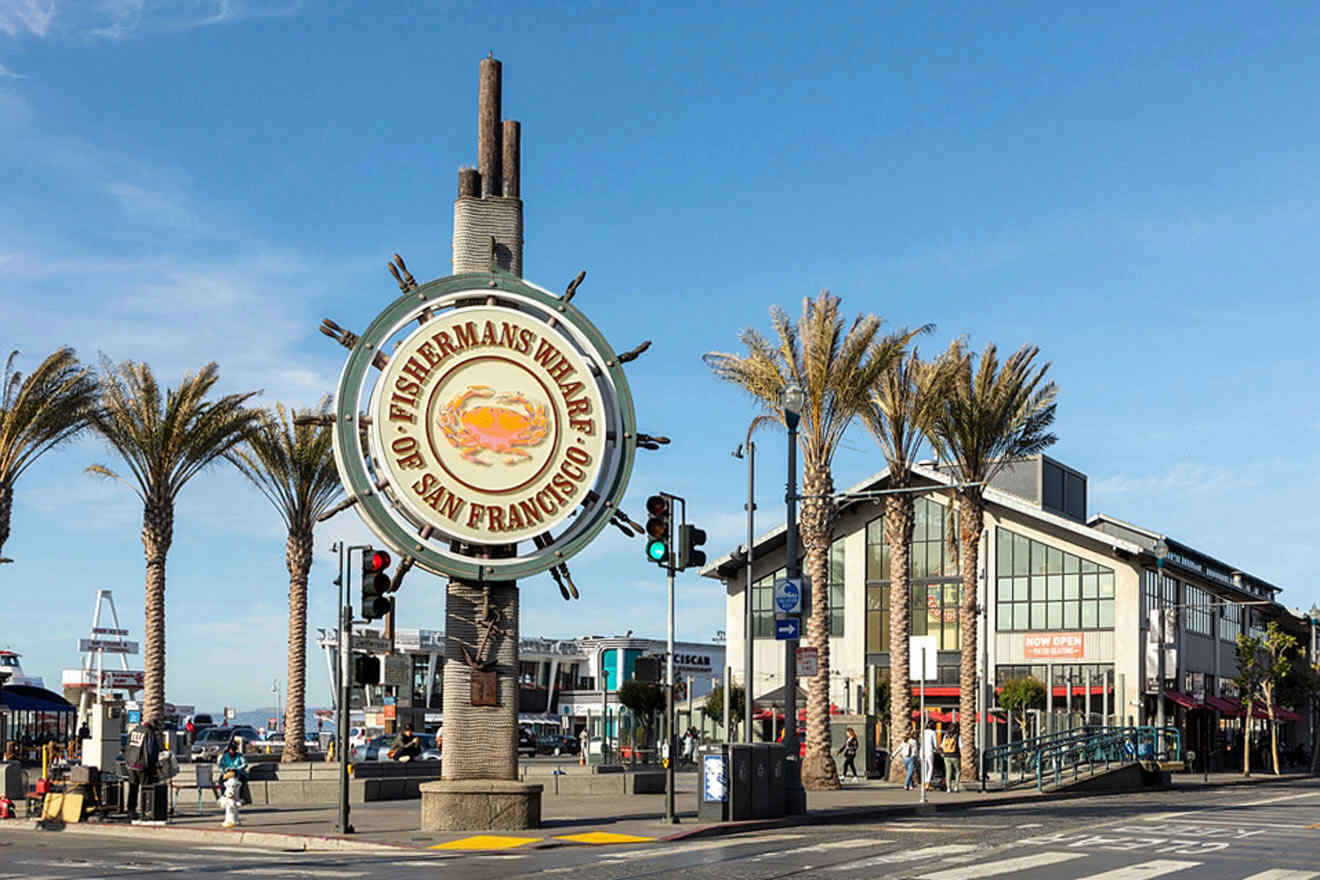 Fisherman's Wharf is one of San Francisco's most iconic tourist destinations, attracting millions of annual visitors. You'll find a mix of shops, seafood restaurants, and entertainment options, such as Pier 39 and Ghirardelli Square.
You'll find crowds of people outside Pier 39, surrounded by sea lions bathing by the marina, and plenty of street performers and live music to admire on the walk.
If you're hungry, stop by the Pier Market Seafood Restaurant for their clam chowder in a sourdough bowl. Many restaurants along the pier offer the best clam chowder you'll probably ever have, so I suggest going all out and testing out clam chowders throughout the course of your solo trip.
PRO TIP: Since you're strolling alone in San Francisco, I suggest joining a guided tour around the city. This group tour goes around Lombard Street, North Beach, Marina District, Telegraph Hill, and more! It's an awesome way to explore the city in the evening without having to worry about your safety. Plus, you get a chance to meet new people and make new friends!
PRICE: from US$80 per person
2. Go on a hike near the Golden Gate Bridge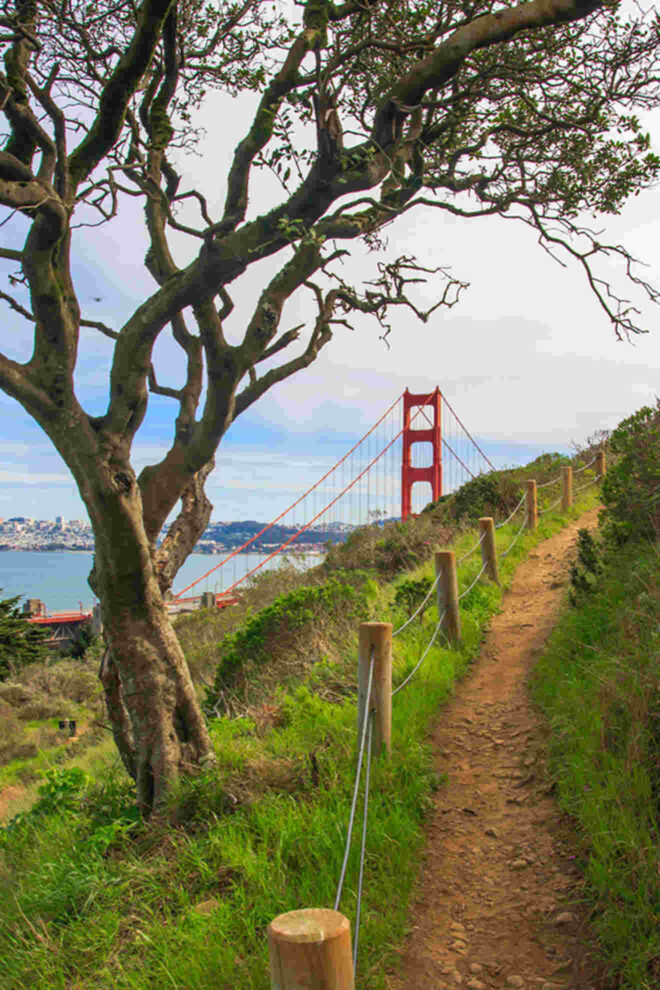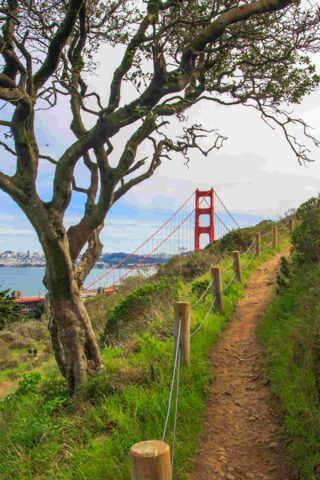 There's nothing more serene than taking a walk by yourself towards a viewpoint of one of the most iconic bridges in the world. My favorite thing to do when traveling solo is walking, taking in the views around me without any external distractions, and taking my sweet time doing it.
The Golden Gate Bridge has quite a few hiking trails nearby that I suggest doing:
Batteries to Bluffs Trail: This trail starts from the Battery East parking lot and takes you along the bluffs of the Marin Headlands, offering stunning views of the Golden Gate Bridge, San Francisco Bay, and the Pacific Ocean.
Coastal Trail: This one is a part of the larger California Coastal Trail system and offers a scenic hike along the rugged coastline of the Marin Headlands. You can access this trail from various points near the Golden Gate Bridge.
Lands End Trail: Located on the San Francisco side of the Golden Gate Bridge, the Lands End Trail takes you through cypress and eucalyptus forests, offering breathtaking views of the bridge and the Pacific Ocean.
TIP: Presidio of San Francisco near Baker Beach is also a scenic park to walk through. Not the best viewpoint of the bridge, but definitely worth taking a look at!
3. People watch at the Golden Gate Park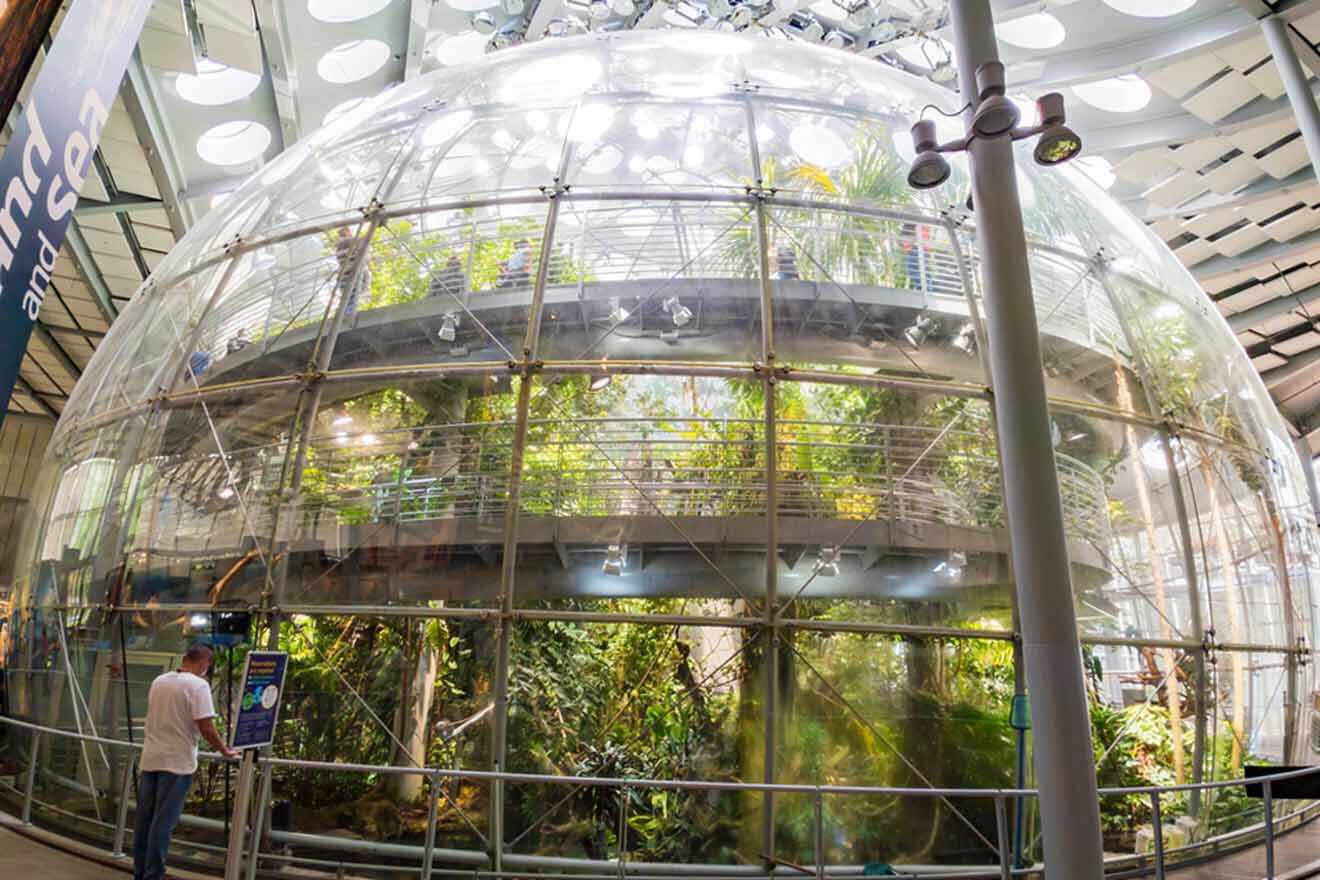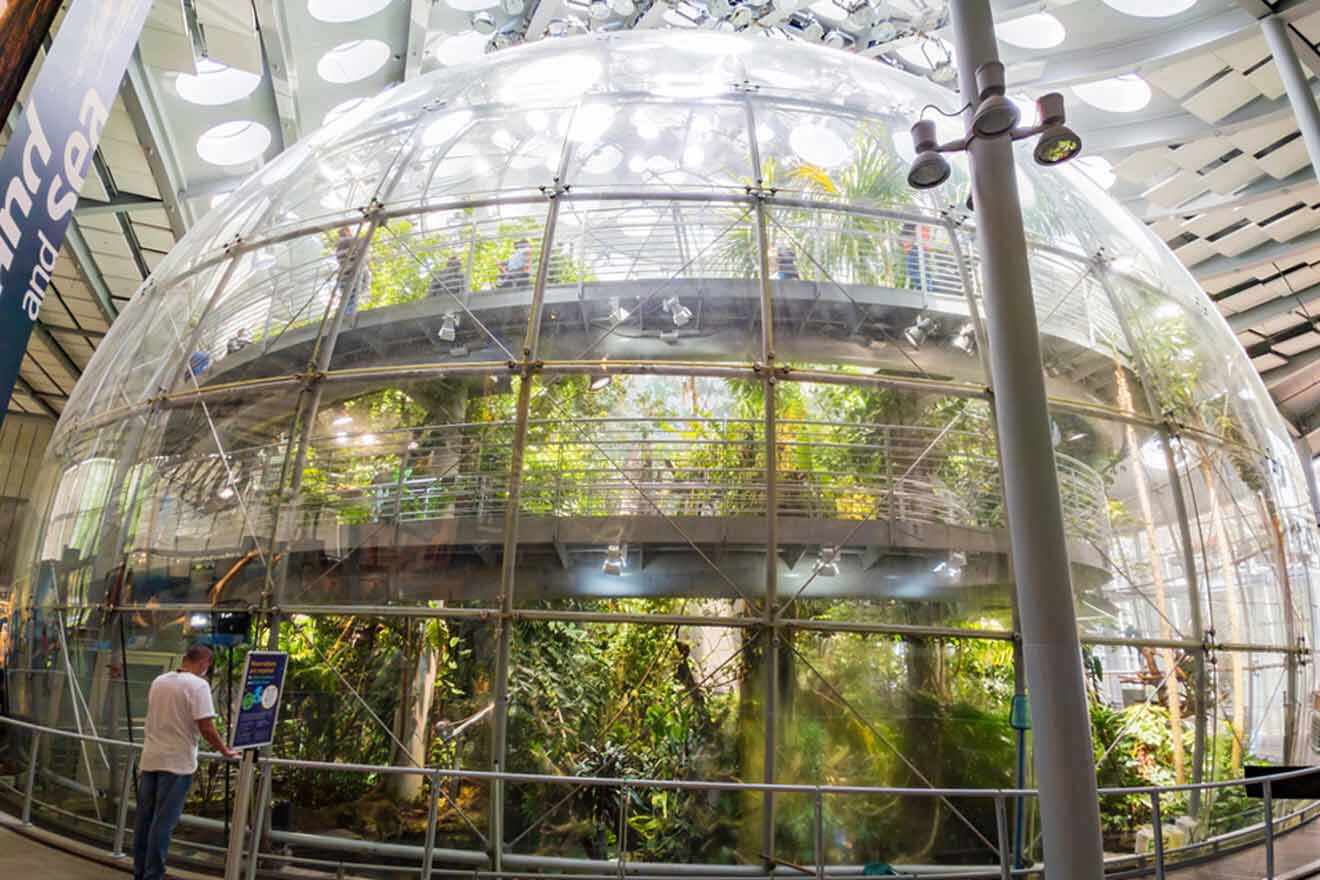 People-watching is one of the best things to do when you're solo traveling in San Francisco. You find all kinds of people around the world just living life and it allows you to be more mindful and present in the moment.
My favorite spot for people-watching is Golden Gate Park! Close to Ocean Beach, I highly recommend solo exploring all the attractions within Golden Gate Park. Here are some of my personal favorites:
To pass all this and more, consider taking a segway tour. You'll easily glide through every attraction and follow a guided pro along the way. The best thing about a tour like this one is you'll make new friends from around the world. You'd be surprised at how many people choose to travel solo – those friendships last a lifetime!
If you still crave more breathtaking views, a short drive to Twin Peaks will reward you with stunning panoramas of the entire Bay Area.
PRICE: US$90 per person
4. Tour the prison cells of Alcatraz Island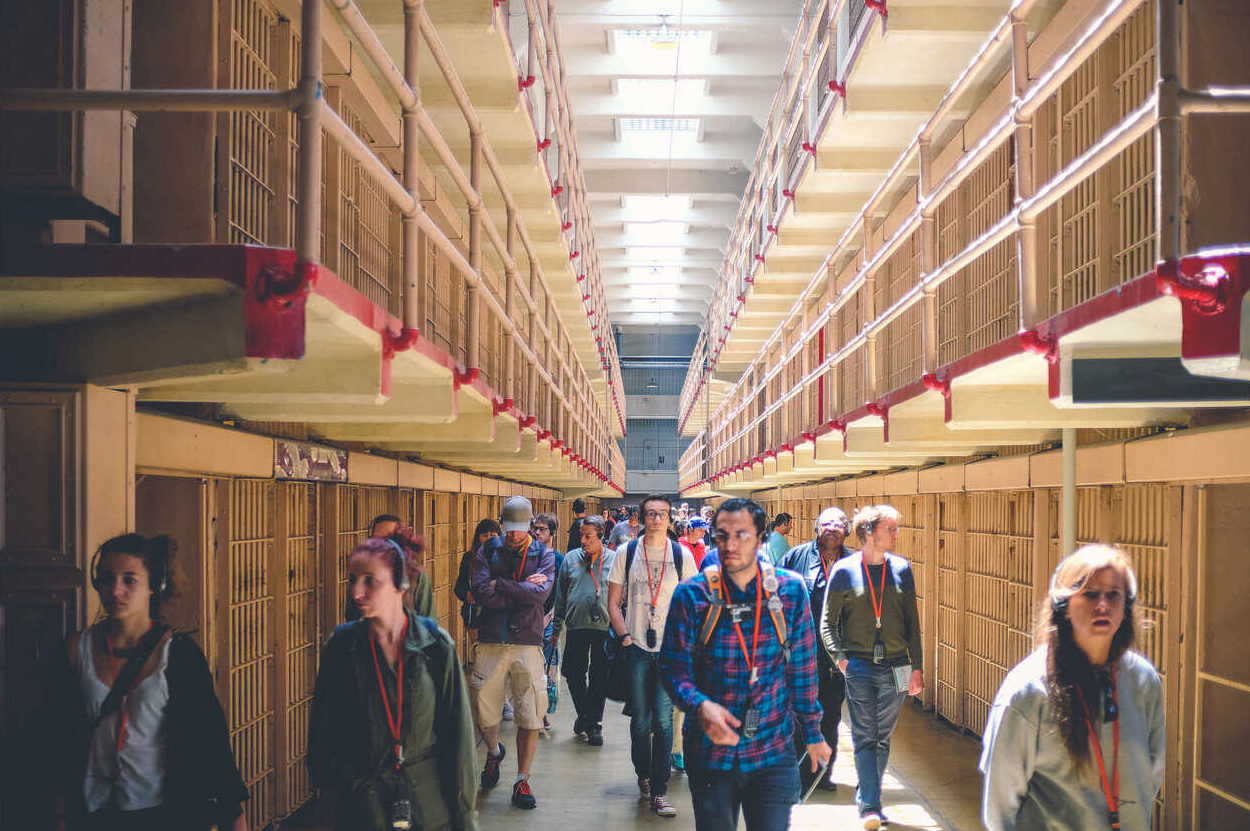 Embark on a journey through time as you step foot on the infamous Alcatraz Island, once a 1930s maximum-security federal prison. Today, this historic site has been transformed into a museum, offering insight into the lives of those who once lived behind its imposing walls, like Al Capone.
I've toured Alcatraz Island by myself and I have to say – walking around alone and taking my time to appreciate every little thing on that island is the best way to do it. I felt safe alone because it's solely a tourist attraction that is highly monitored. (So no aggressively pushy creeps here.)
With every Alcatraz ticket, you gain access to the award-winning audio tour, ensuring a comprehensive and engaging experience. When booking your Alcatraz Island tour, you'll find a range of options available. Keep in mind that all these options provide the same Alcatraz tour experience! The real difference is the additional experiences you can choose to enhance your day with. Read all about Alcatraz experiences in our post on Alcatraz tickets.
Nevertheless, here are a few combo tours that I recommend:
Alcatraz Island and Golden Gate Bridge cruise: This tour takes you on the original ferry ride to and from the island, offers the Alcatraz tour, and adds an unforgettable bay cruise through the scenic San Francisco Bay, sailing under the iconic Golden Gate Bridge without having to wander through the crowds alone.
The 3-in-1 tour: This tour stands out as the most valuable one I have personally experienced in San Francisco. It includes the original ferry ride to and from Alcatraz, the tour of the island itself, a trip to the breathtaking Muir Woods National Monument, and opportunities to capture stunning photos in front of the Golden Gate Bridge.
PRICE: from US$150 per person
5. Hop on a cable car and explore the city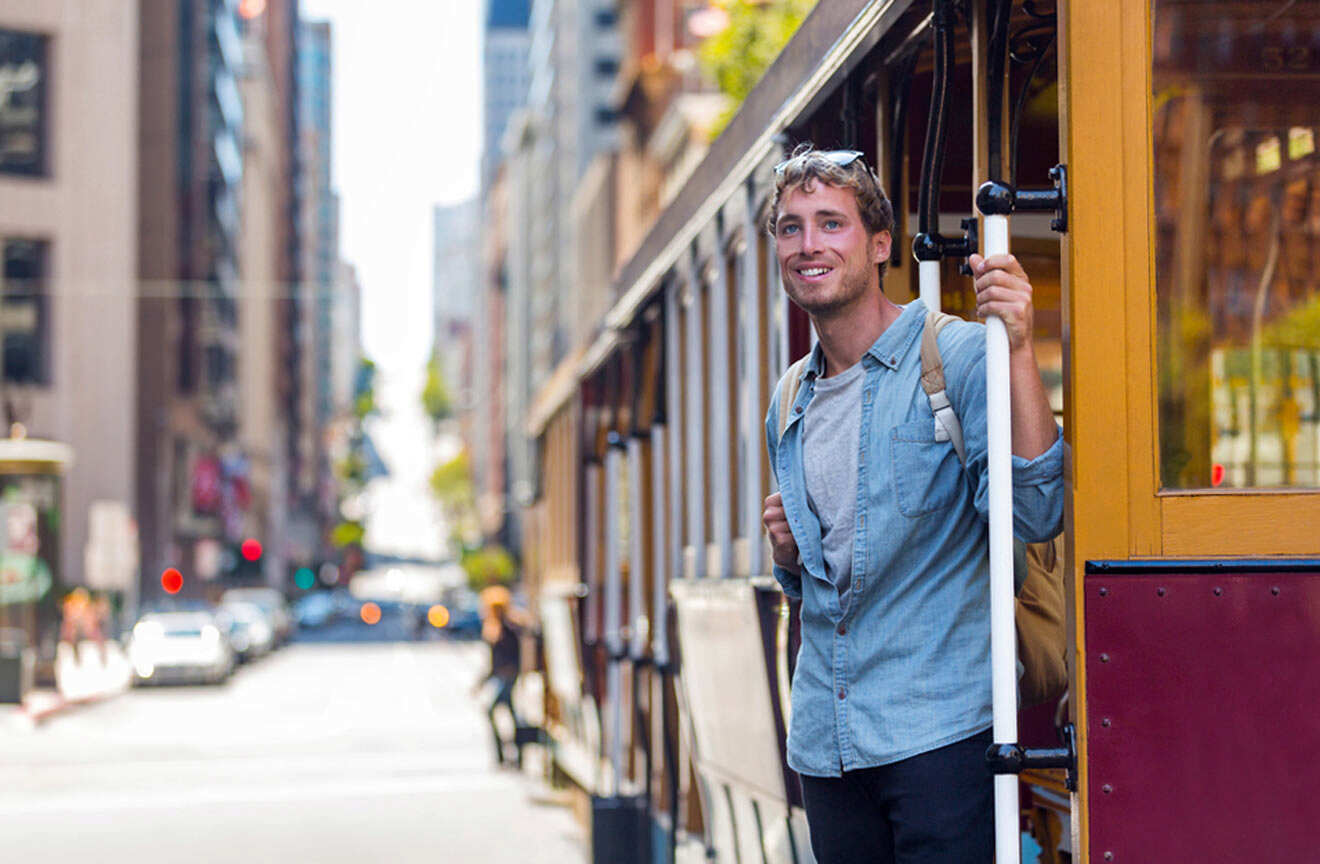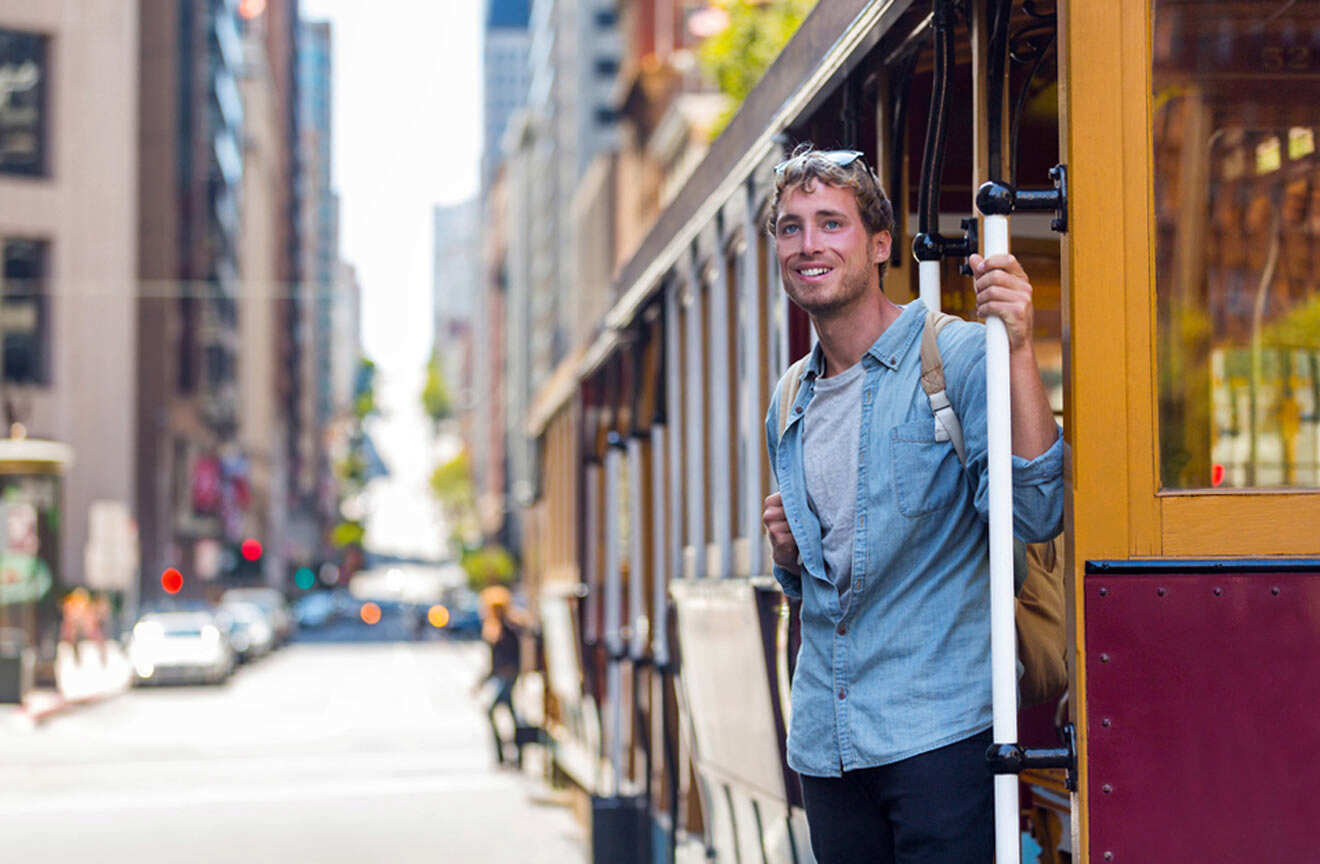 San Francisco is renowned for its world-famous cable cars, an iconic and historic system that is now designated as a National Historic Landmark, offering travelers a journey through the city's charming streets.
To book tickets for SF cable cars, simply use the convenient MuniMobile app. However, international travelers should note that the app doesn't accept credit cards from outside the United States. Instead, you'll need to use PayPal, Apple Pay, or Google Pay for payment.
The MuniMobile app serves as your ticket for all public transit services in San Francisco, so be sure to download it in advance. The last thing you want to do as a solo traveler is get lost or not be prepared – it's really the most important thing in ensuring your trip goes smoothly.
Due to the cable cars' immense popularity, queues for boarding can be quite long. The service operates from 7 AM to 10:30 PM, and to avoid crowds, you might want to arrive right at 7 AM or even a little earlier.
There are 3 cable car routes available: Powell Hyde, Powell-Mason, and California Van Ness, but keep in mind that all cable car tickets purchased on the app are valid for one-way travel only. If you need to go elsewhere or return to your starting point, be sure to purchase another ticket accordingly.
PRICE: from US$8 per person
6. Take a selfie in front of the Painted Ladies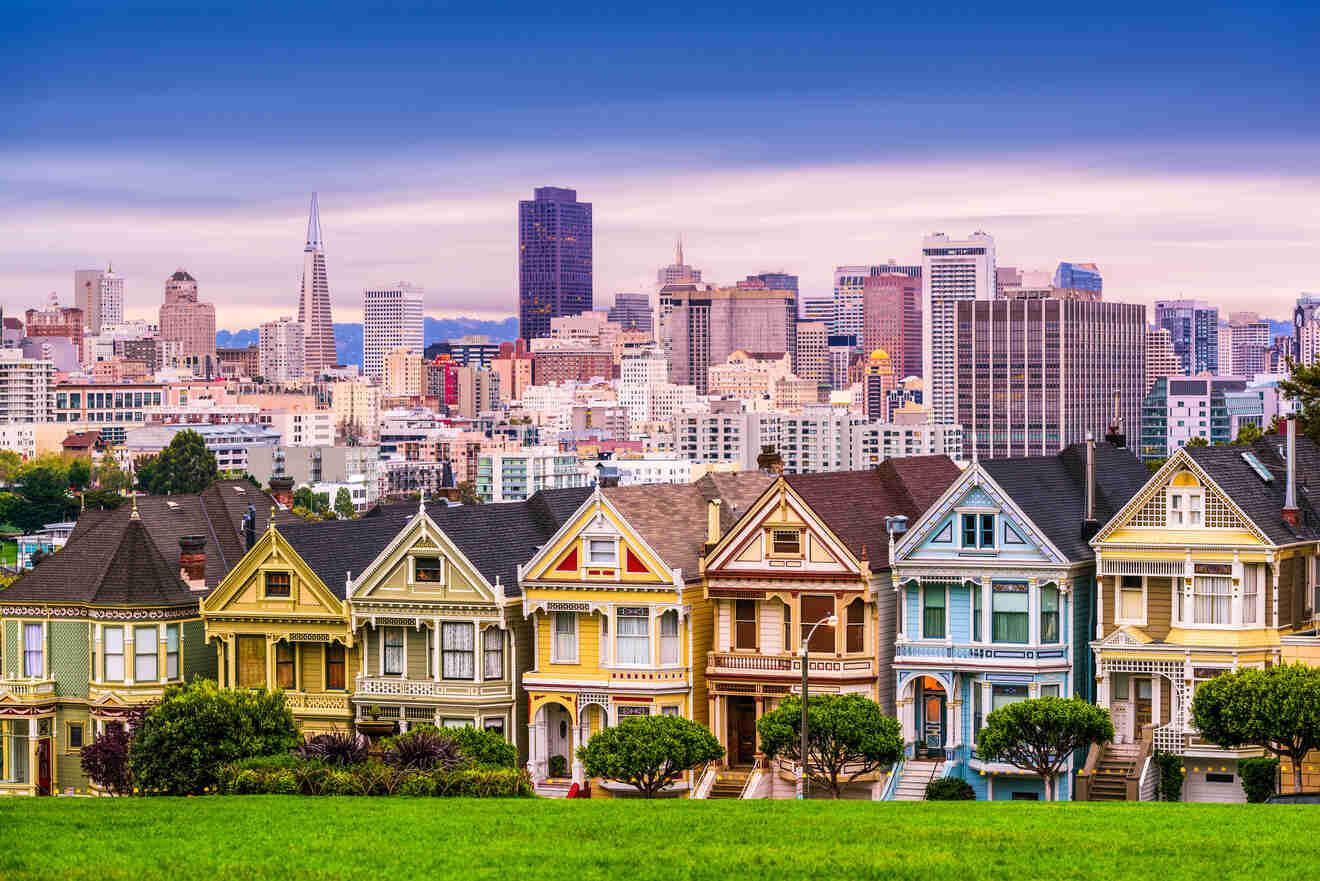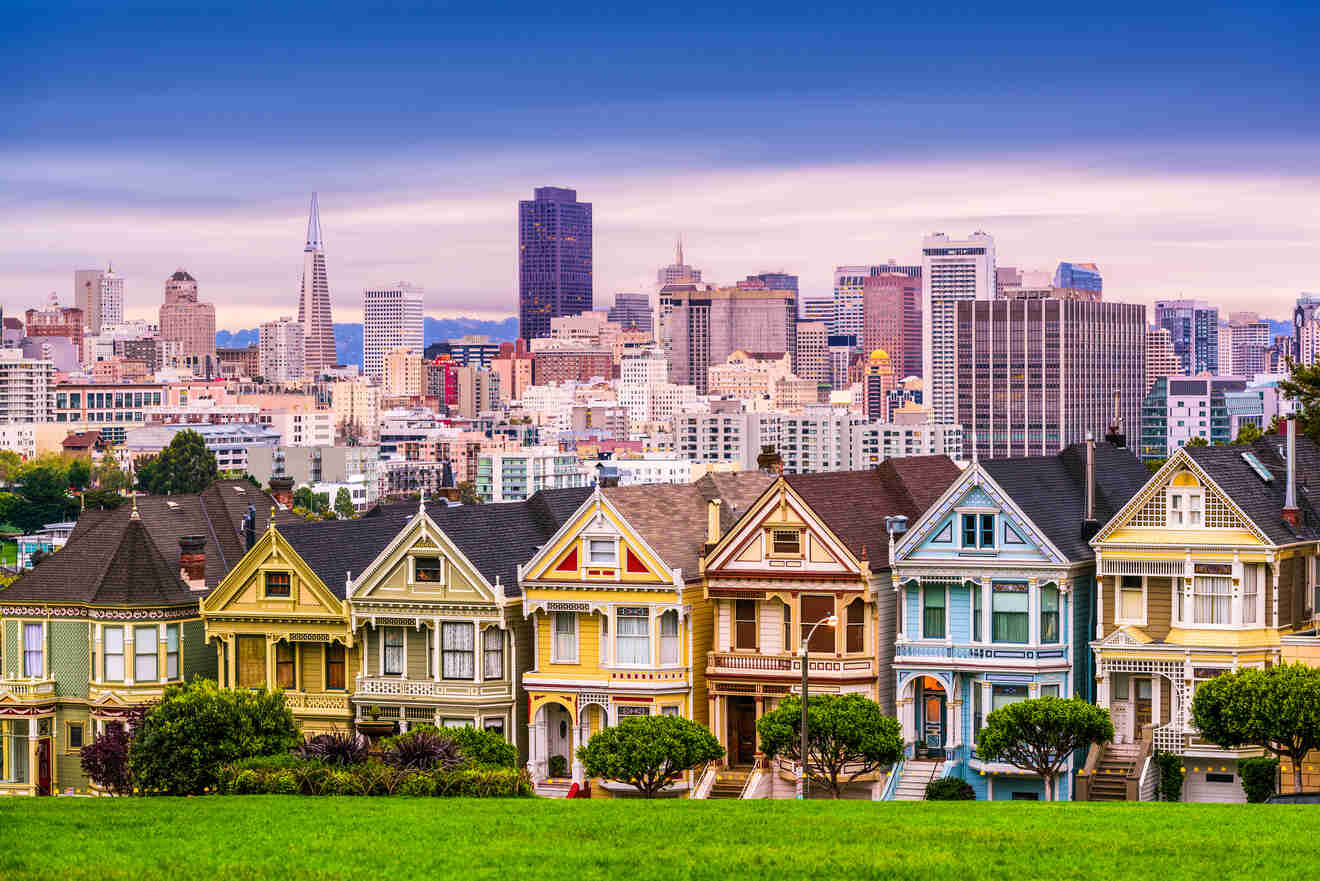 These picturesque Victorian and Edwardian houses are renowned for their stunning and vibrant colors.
Situated across from Alamo Square Park and near Hayes Valley, it's the perfect location to grab a blanket, journal, and snacks, and enjoy the picture-perfect view of the houses and city skyline as a backdrop.
While in the area, consider watching a show at the San Francisco Opera. Unlike other tourist hotspots, this opera house is beloved by locals, and a fantastic way to immerse yourself in the city's cultural scene and meet new people!
7. Take in the fresh air at Muir Woods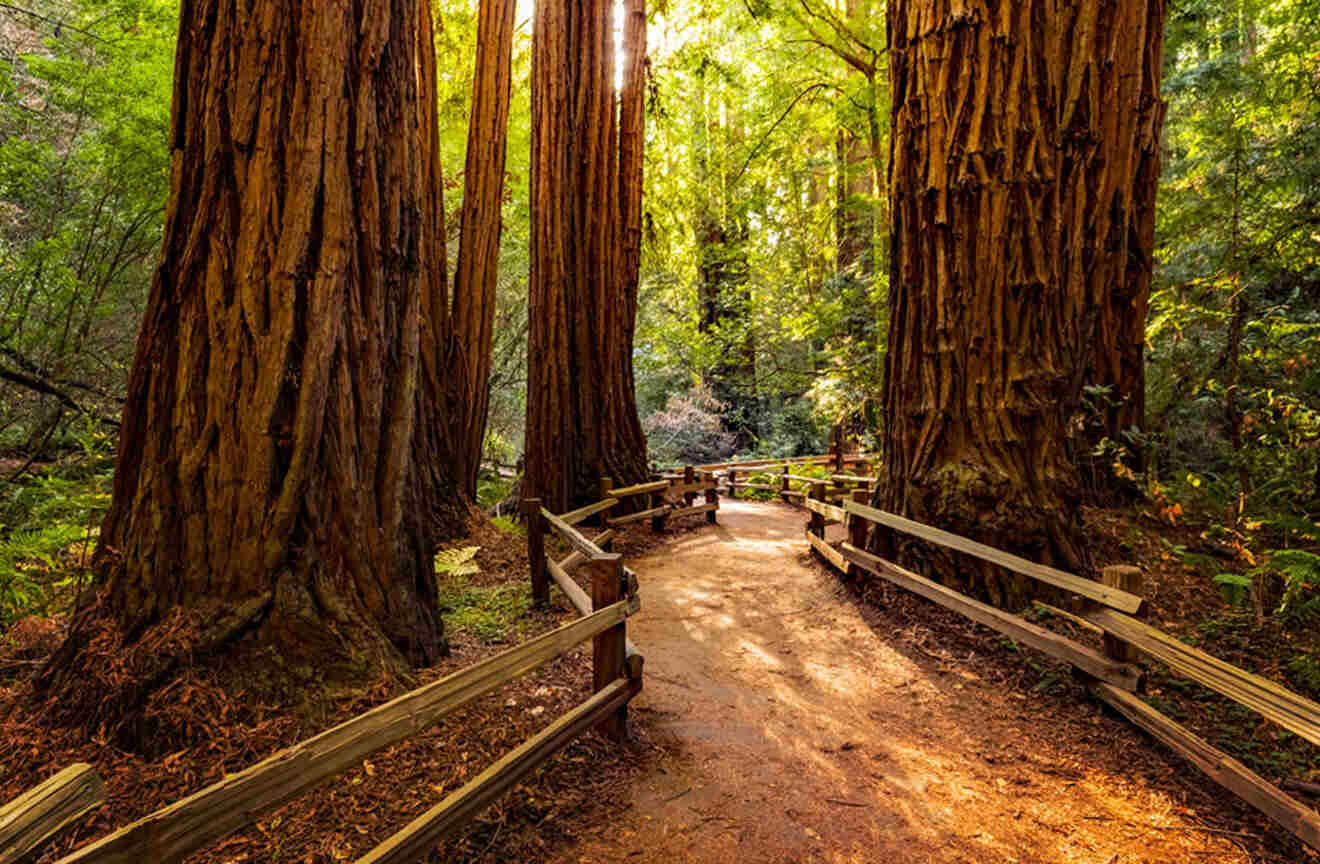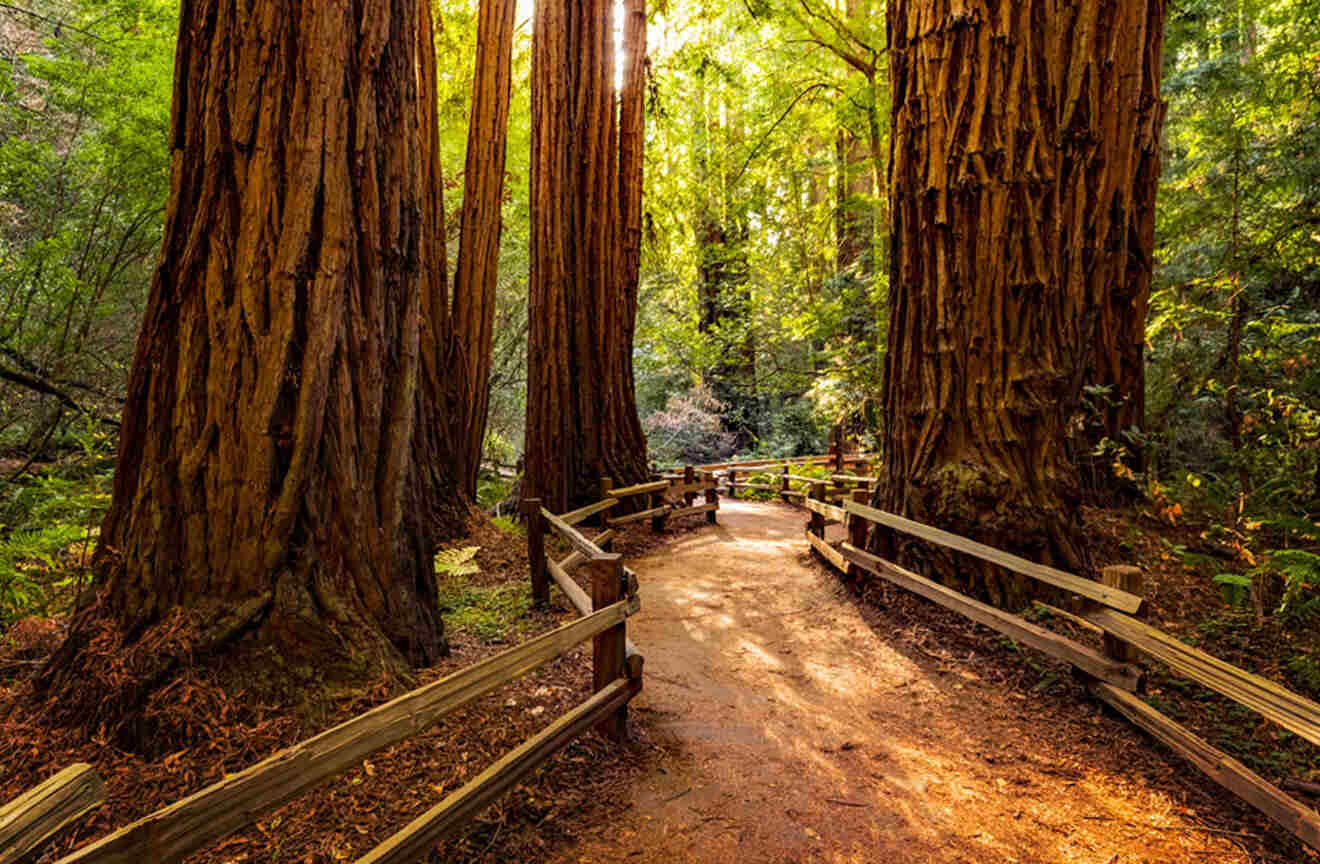 Nestled just over 10 miles (20 km) north of the Golden Gate Bridge lies the captivating Muir Woods, a magnificent forest home to the towering redwood trees – nature's biggest giants. This forest is among the most remarkable natural wonders I've ever seen! It's another place on my list that feels safe to let loose and immerse yourself in nature.
The last time I traveled solo in San Francisco, I booked this 3-in-1 tour that helped maximize my time in the city while also simultaneously making new friends who joined the tour along the way. One of the friends I made on this tour was also traveling solo – we snapped photos of each other (because selfies just aren't enough sometimes) and formed a great bond along the way.
Oh, and a professional guide taking you everywhere is a convenient perk, too. I couldn't recommend this tour enough.
Alternatively, if you prefer to dedicate more time to the woods and save Alcatraz Island and the Golden Gate Bridge for another day, the immersive Muir Woods tour is a fantastic option. With a knowledgeable local guide leading the way, this tour allows you to leisurely explore the forest, soaking in its history and embracing nature.
TIP: Anytime I'm visiting San Francisco, taking a day trip to Muir Woods in late winter and early spring is the best experience. The forest gets more rain, making it super green and even more beautiful!
PRICE: US$90 per person
Book Your Muir Woods Experience
8. Walk through the San Francisco Museum of Modern Art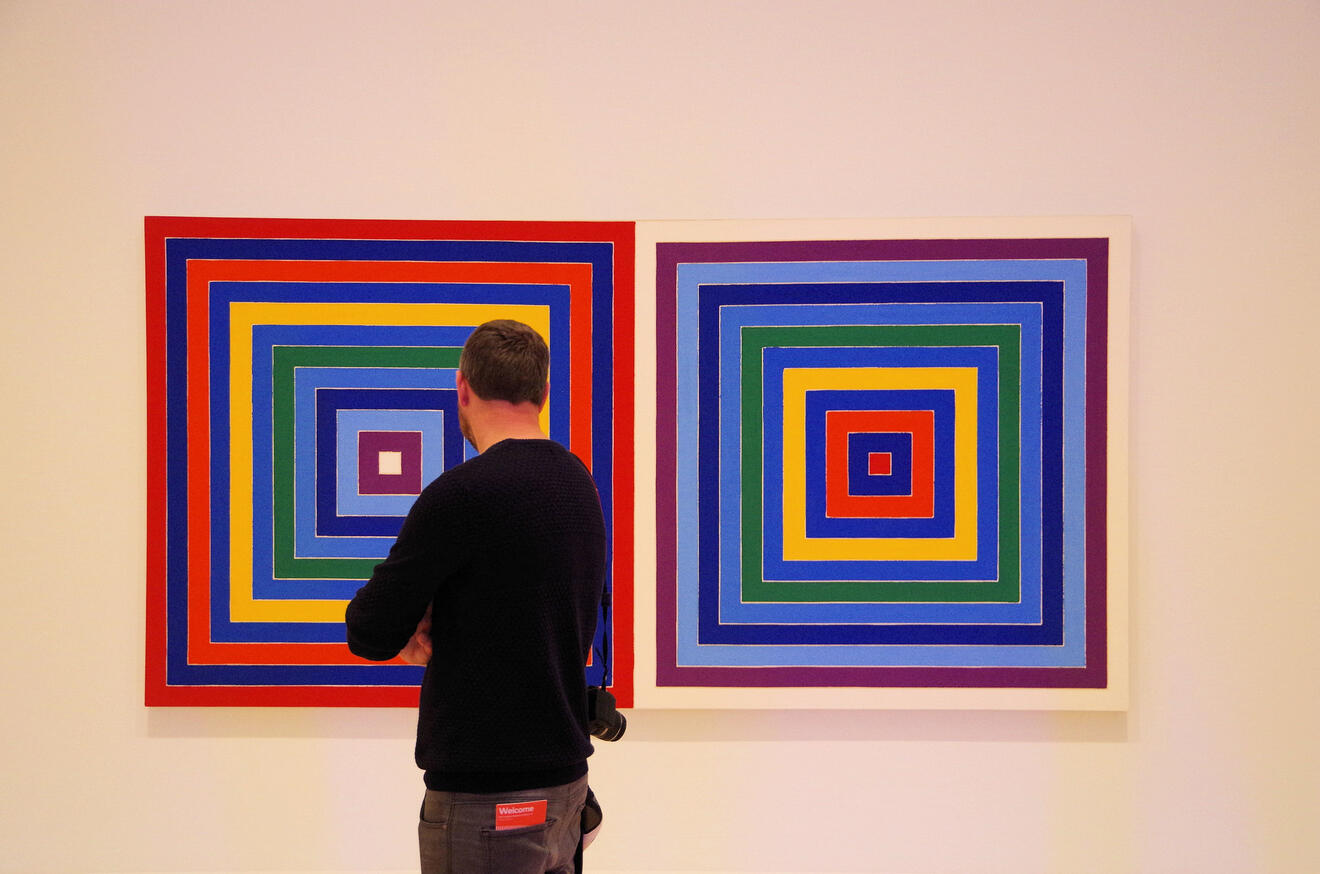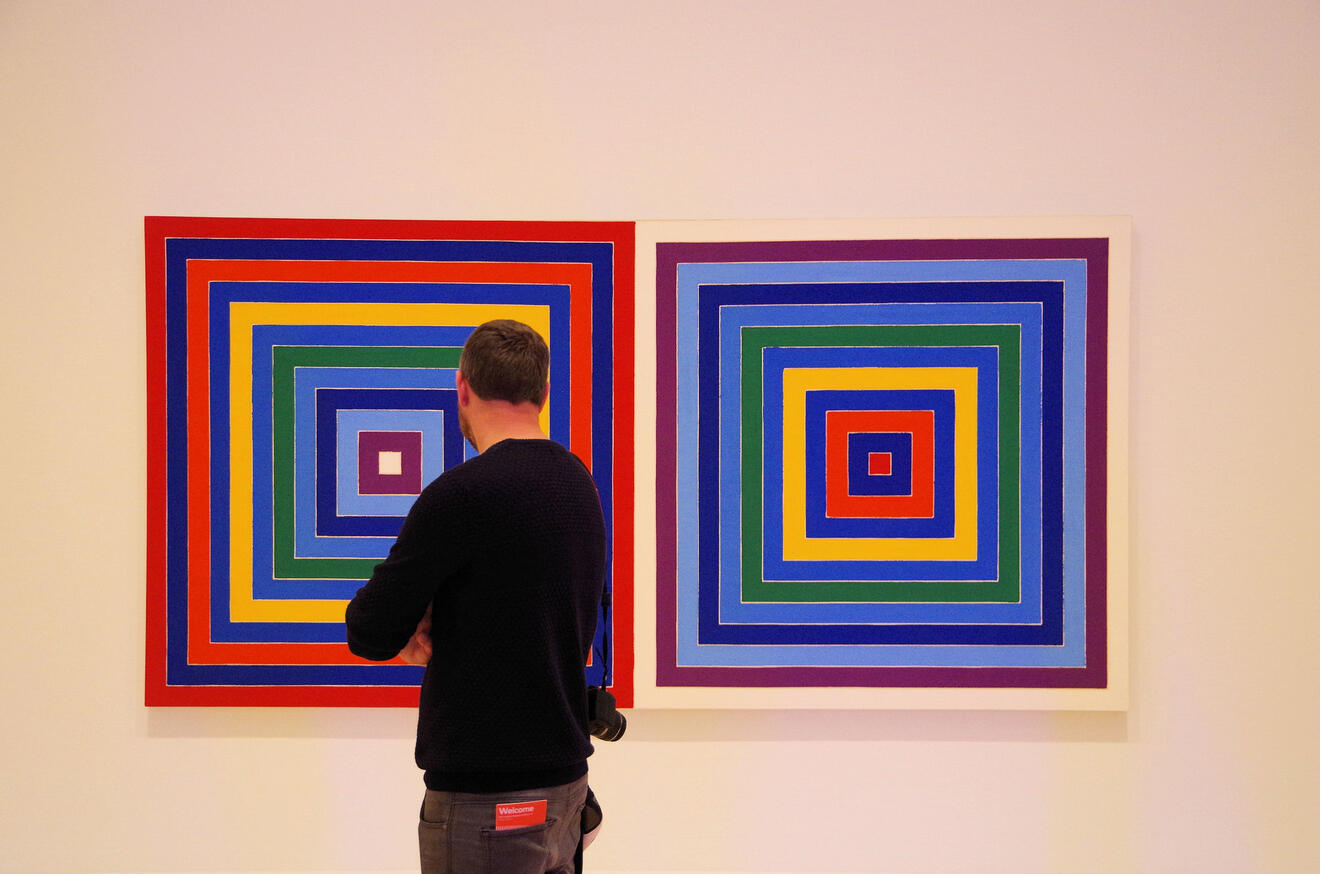 Situated in the heart of San Francisco, the San Francisco Museum of Modern Art (SFMOMA) is a popular contemporary art museum, holding the title of being the first of its kind on the West Coast, exclusively dedicated to 20th-century art.
With a vast collection of over 33,000 works encompassing painting, sculpture, media art, and more, SFMOMA offers an enriching experience for art-loving visitors. It even ranks among the largest museums in the United States and the world, showcasing modern and contemporary art.
Personally, I absolutely love walking through beautiful art museums by myself! I enjoy taking my time and slowly pacing the halls as I read the plaques and feel at ease knowing nobody is rushing me. I suggest taking your time and doing the same.
Visitors can explore the museum from Friday to Tuesday, 10 AM to 5 PM, and Thursdays from 1 PM to 8 PM. SFMOMA remains closed on Wednesdays.
PRICE: US$25 per person
9. Enjoy a cup of coffee and stroll around Union Square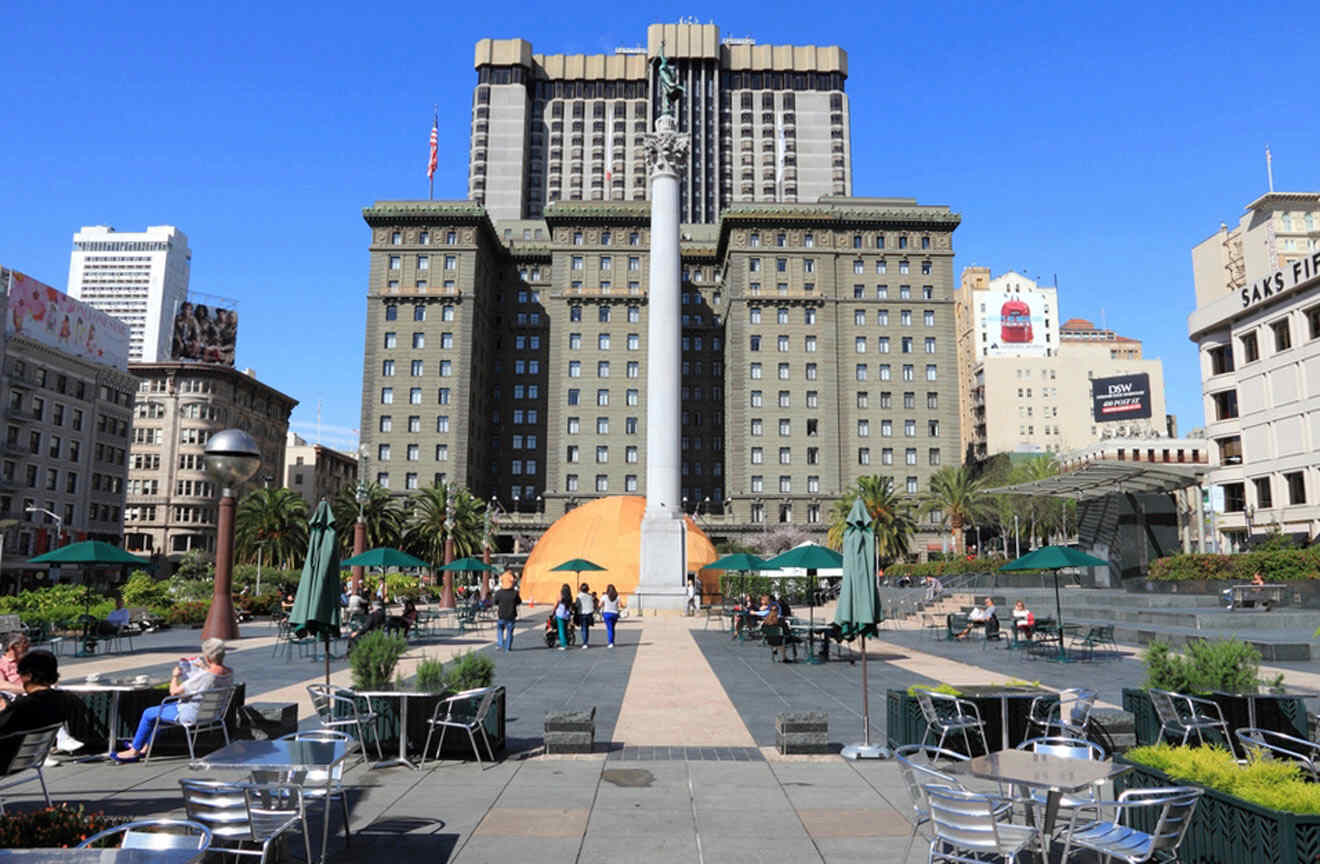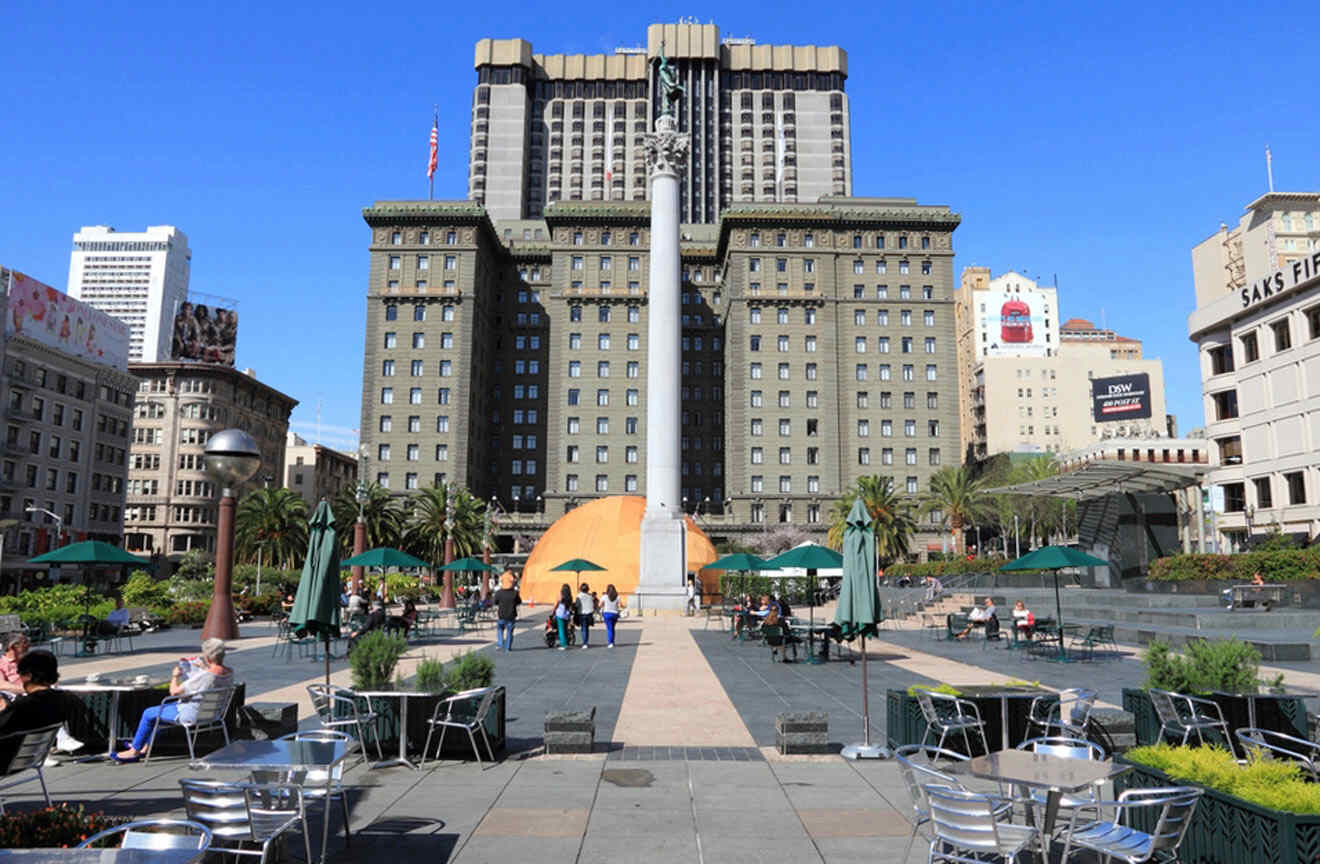 Union Square stands as the ultimate shopping hub in San Francisco, drawing both tourists and locals. Beyond shopping, it offers a diverse culinary scene, with options ranging from quick bites and local cafés to upscale dining and relaxing bars.
I suggest stopping for a cup of coffee at Union Square Coffee, in the heart of Union Square. Sit outside, people-watch, and then explore the shops!
While exploring the shops specializing in shoes, record shops, clothing, fine arts, and antiques, be prepared for San Francisco's weather to fluctuate between hot and cold, so bring a jacket.
Throughout the year, Union Square hosts special seasonal events, such as ice skating in winter and Halloween celebrations in October. Check their website in advance to plan accordingly.
PRO TIP: Because you're traveling solo, I don't suggest bar hopping since that can get quite dangerous. You'll meet quite a few fellow travelers if you're staying in a hostel, so I suggest going with your new friends instead if that's the case!
NOTE: As you walk around the area, note that Bush Street cuts through downtown and the Financial District near Union Square. However, be cautious and avoid the Tenderloin District along this street, as it may not be the safest due to high drug activity.
10. Snap a photo at Coit Tower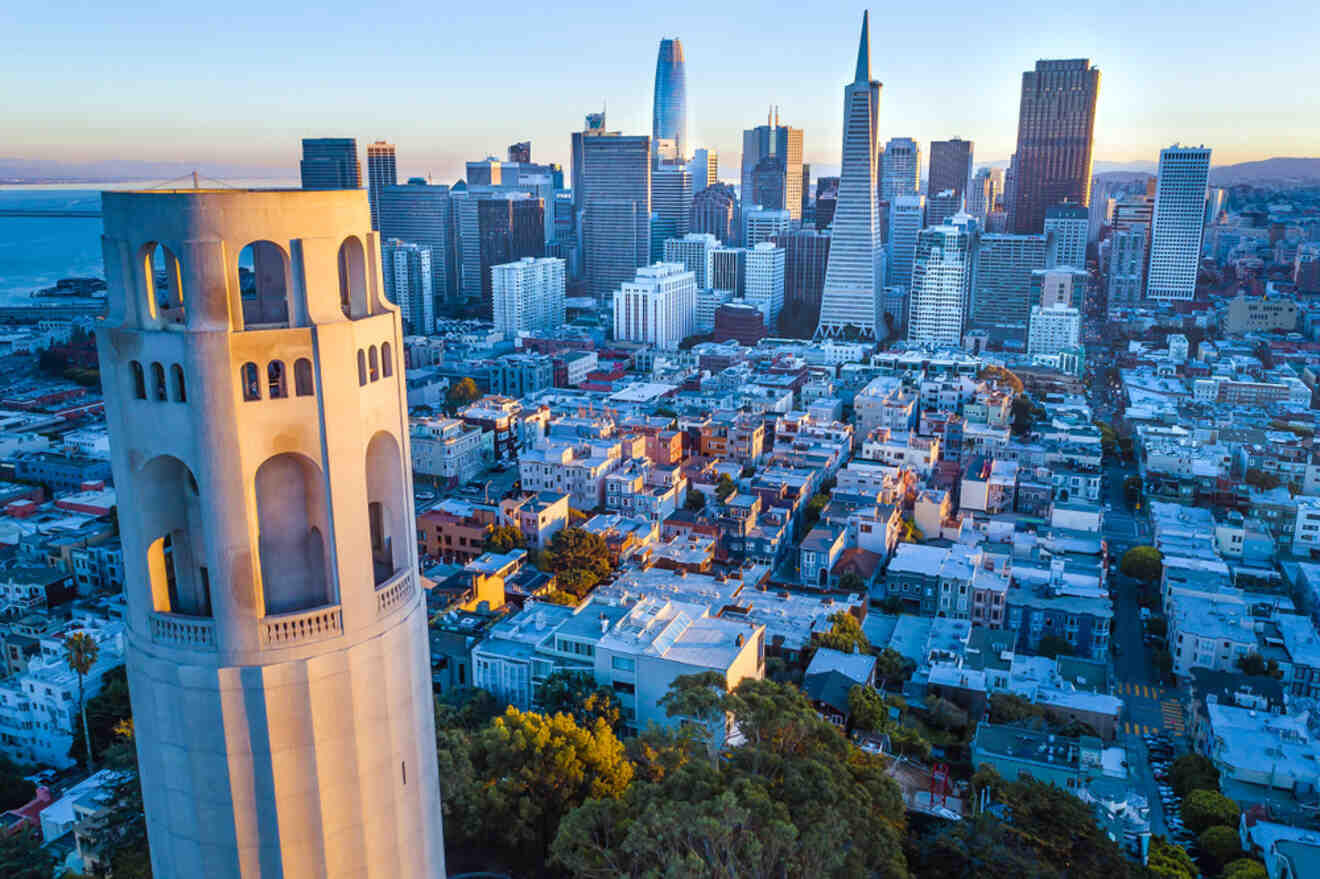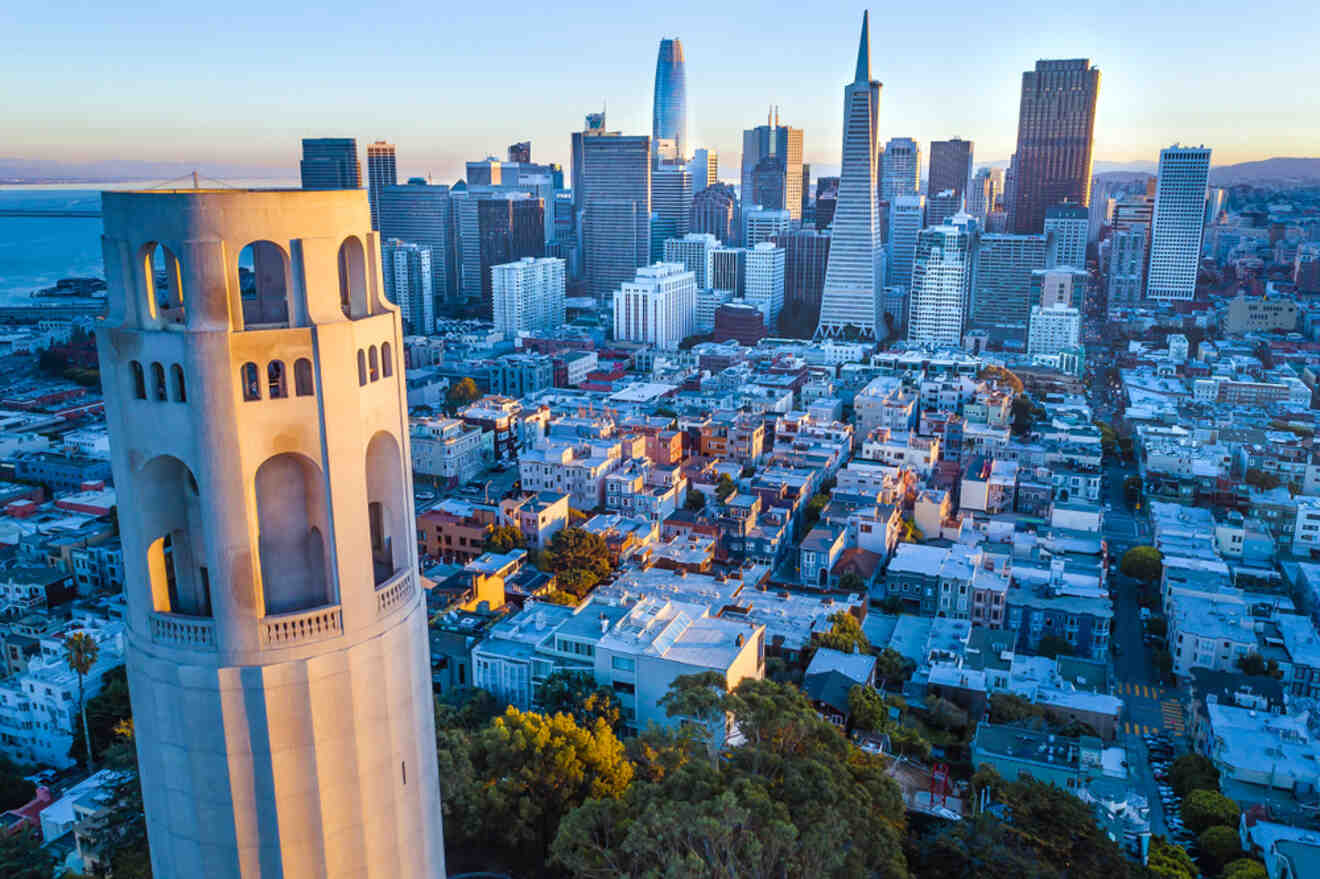 Coit Tower on Telegraph Hill is the best place in San Francisco to admire 360-degree views of the entire city. It has graced the San Francisco skyline since 1933 and stands at 210 ft (64 meters tall)!
You'll see iconic landmarks like the Golden Gate Bridge and the San Francisco-Oakland Bay Bridge. Because this is a touristy attraction, you'll want to hold onto your personal belongings. I personally have never gotten anything stolen in San Francisco on my solo female travel but it's best to take precautions just in case!
If you have time or want to continue exploring with your hostel friends, I suggest visiting the Embarcadero, Pier 39, and the historic North Beach neighborhood within the same trip since those attractions are nearby. Buses are running with the SFMTA's Muni all throughout the city. Download the app for the most convenient way to buy tickets.
PRICE: US$10 for adults (non-residents)
11. Get a taste of America's oldest Chinatown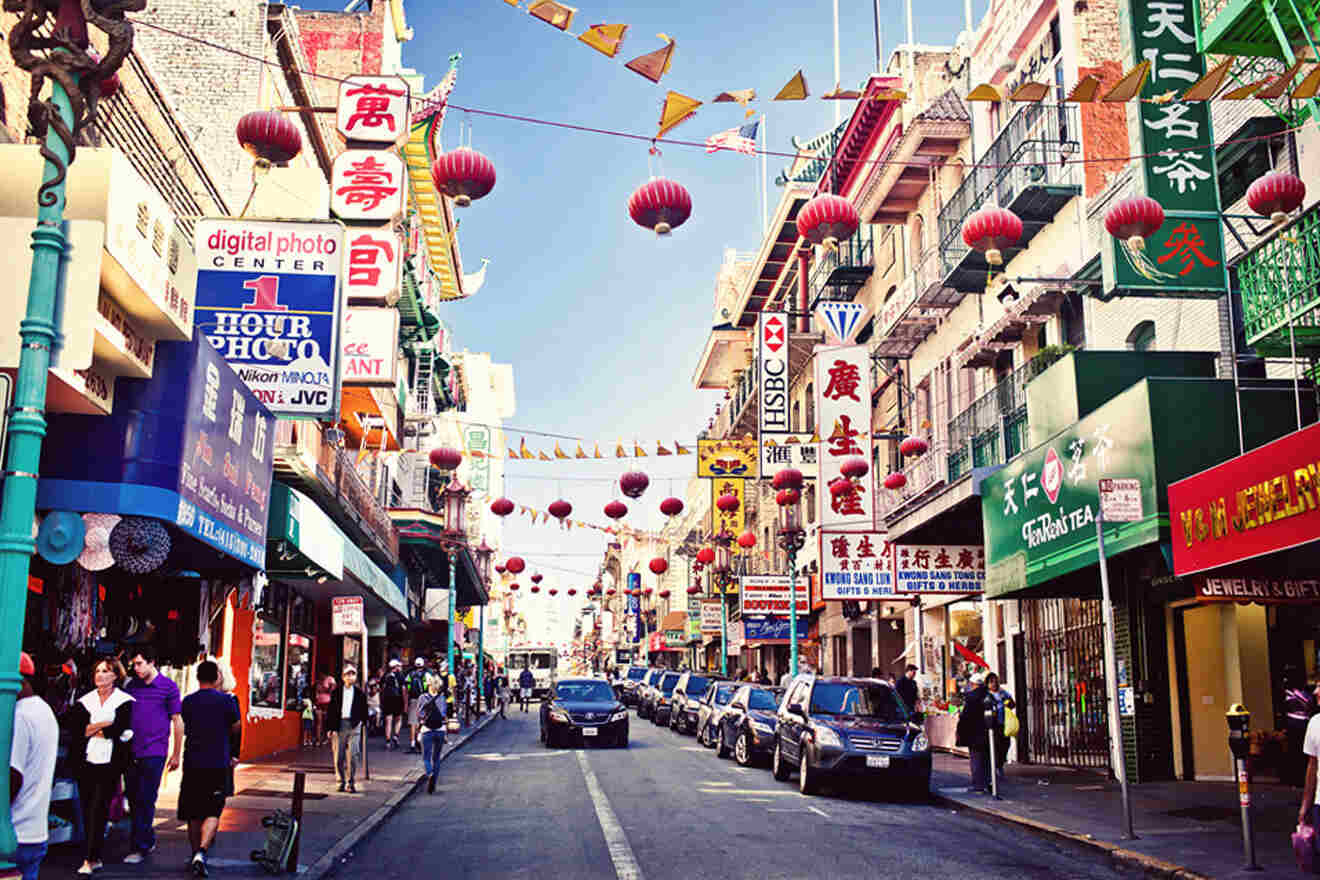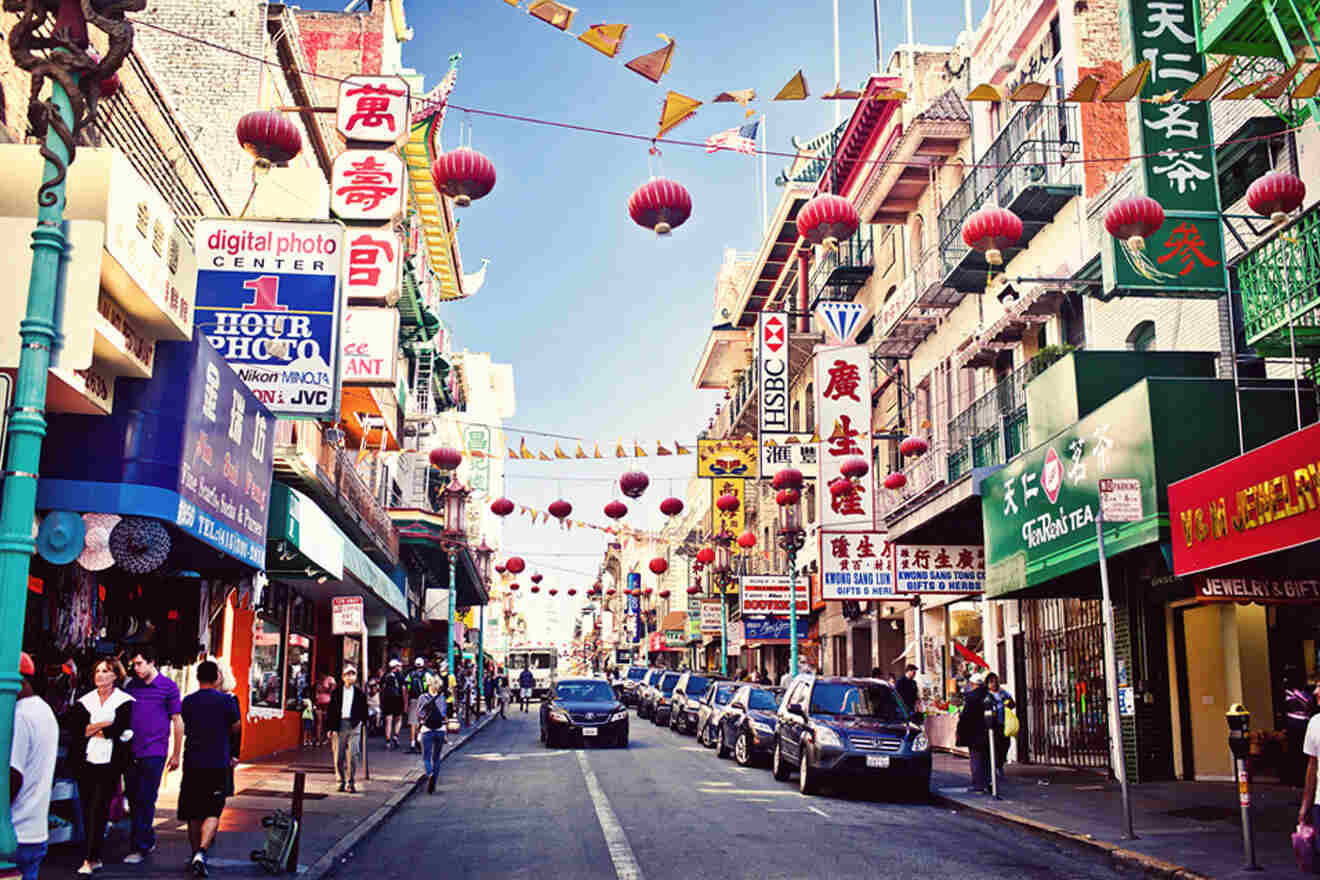 The oldest Chinatown in the country just so happens to be located on Grant Avenue, an iconic street in good ol' San Francisco! Chinatown has a wide array of activities and attractions to explore. Here Here are some things I suggest doing:
Devour the best Chinese food in the Golden State! This walking food tour is the ultimate way to experience Chinatown's delectable foods. A tour guide will take you to local favorite eateries to get a taste of the best dim sum, fortune cookies, tea, and other treats (plus, meet awesome people along the way).
Discover the lively shopping scene of San Francisco's Chinatown! Shop around the local shops and bring your loved ones something nice they can keep forever! You'll find all kinds of unique souvenirs, Chinese goods, clothing, and a myriad of other fascinating items. I buy a ring (and collect rocks) everywhere I travel solo – I suggest buying some sort of memorabilia and starting a collection of your own!
Take a leisurely stroll along Grant Avenue and immerse yourself in the vibrant culture and atmosphere of Chinatown. Admire traditional Chinese architecture, the Asian Art Museum, the majestic Dragon Gate, numerous temples, ornate street lamps, and a plethora of colorful murals. The street gets busy so be aware of your surroundings as you walk around alone.
PRO TIP: Make sure your bags and purses are close by, zipped up and secure as you walk through the city. There are tons of pickpockets preying on vulnerable people (aka people walking alone and not aware of their surroundings).
I actually have this anti-theft bag that has probably saved me on multiple occasions – consider investing in one for yourself!
NOTE: You can board a hop-on/hop-off bus tour and get transportation all around the city for the entire day – it's another good hack if you don't want to ride the BART station, wait in line for the cable car, or spend too much money on Ubers and Lyfts.
TOUR PRICE: US$80 per person
FAQs about solo travel in San Francisco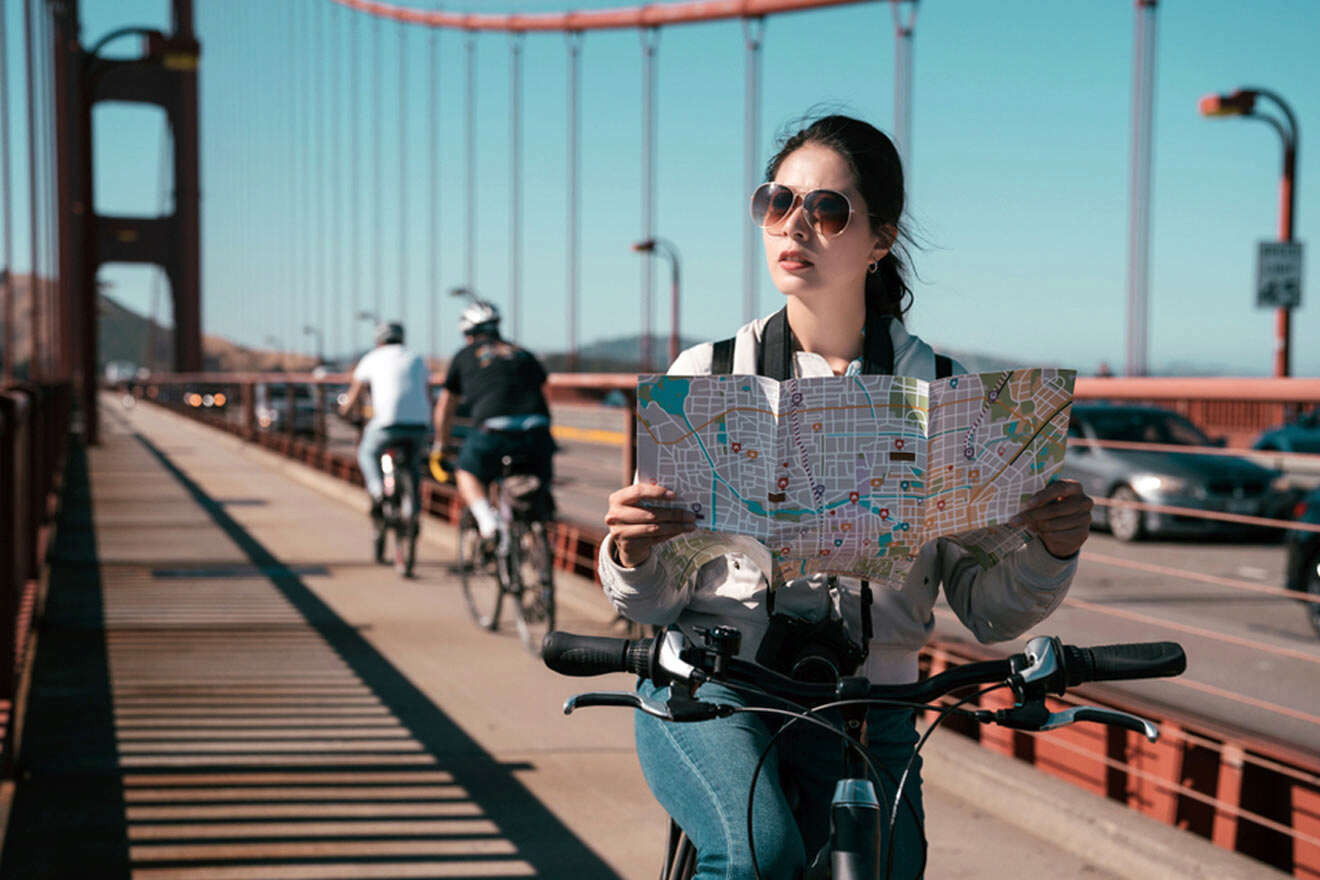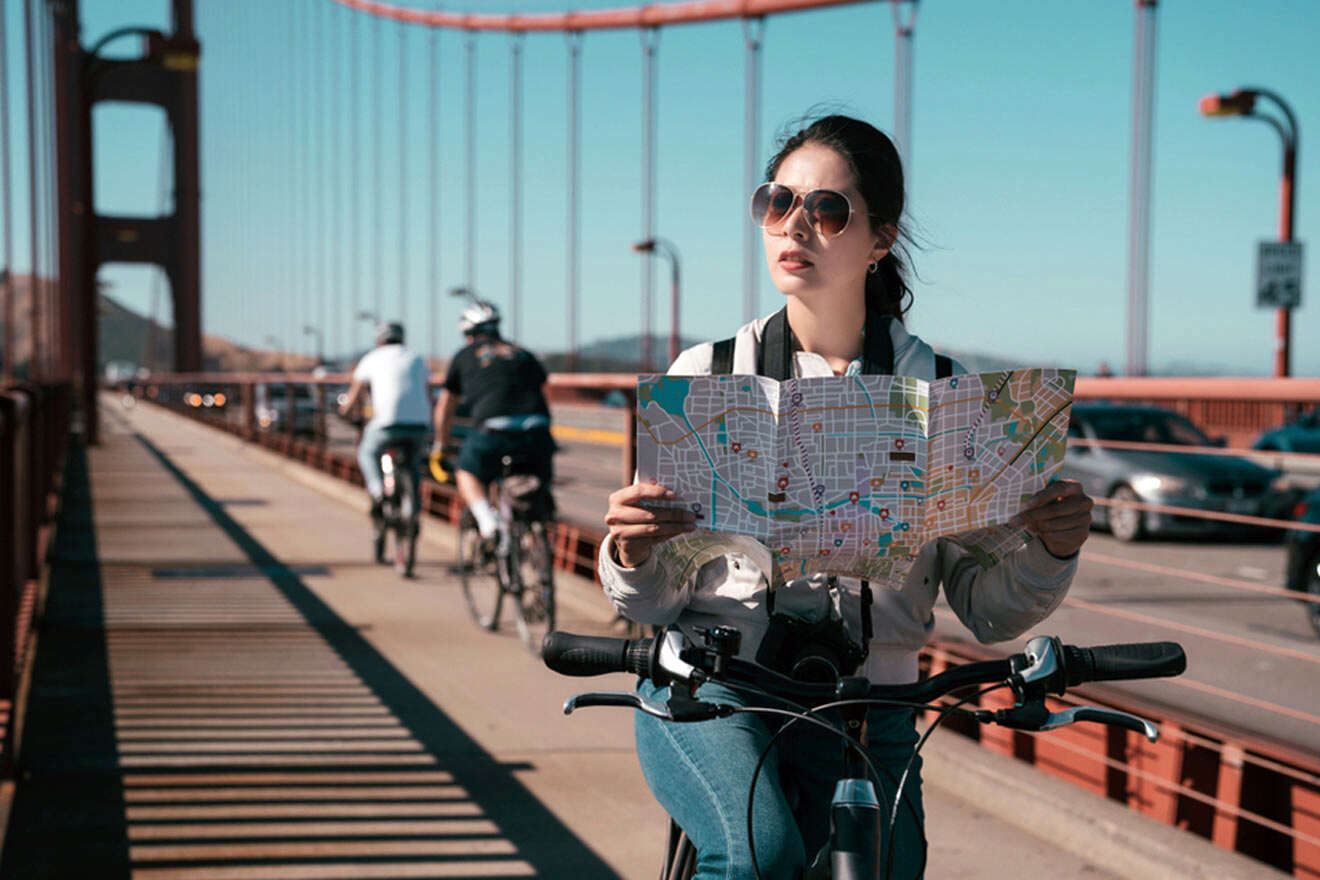 🌁 How do I spend a day alone in San Francisco?
You can spend a day alone in San Francisco by booking group tours like a city walking tour or combo tours of attractions that will guide you to where you're going, spend the evenings with your fellow hostel mates, and mingle with locals for the best solo traveling experience.
🚃 How much is a solo trip to San Francisco?
A solo trip to San Francisco doesn't have to be very expensive. If you're staying in a hostel (enjoying their free breakfast) and budgeting appropriately, you're spending drastically less than an average traveler.
🌉 Is it worth being alone in San Francisco?
Absolutely! To make your trip even that much better, I 100% suggest staying at a hostel for your San Francisco solo trip – you'll meet people from around the world and make new friends along the way.
⏱️ How many days is enough to travel solo through San Francisco?
2 days is enough time to have a blast alone in San Francisco! There are amazing tours that also offer package deals where you can explore all the highlights of the city in one day. I suggest booking a city walking tour or following our detailed 2-day San Francisco itinerary!
Conclusion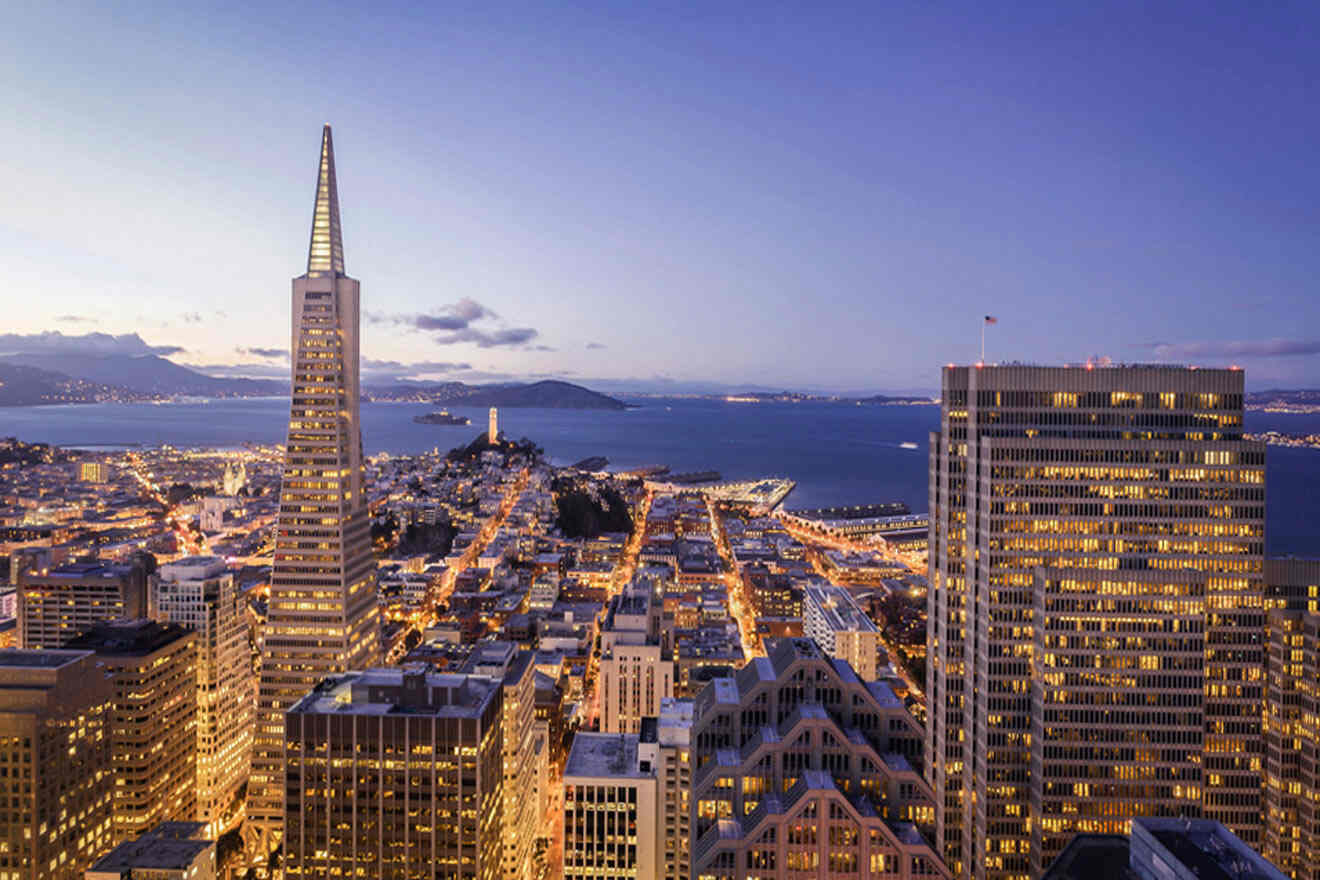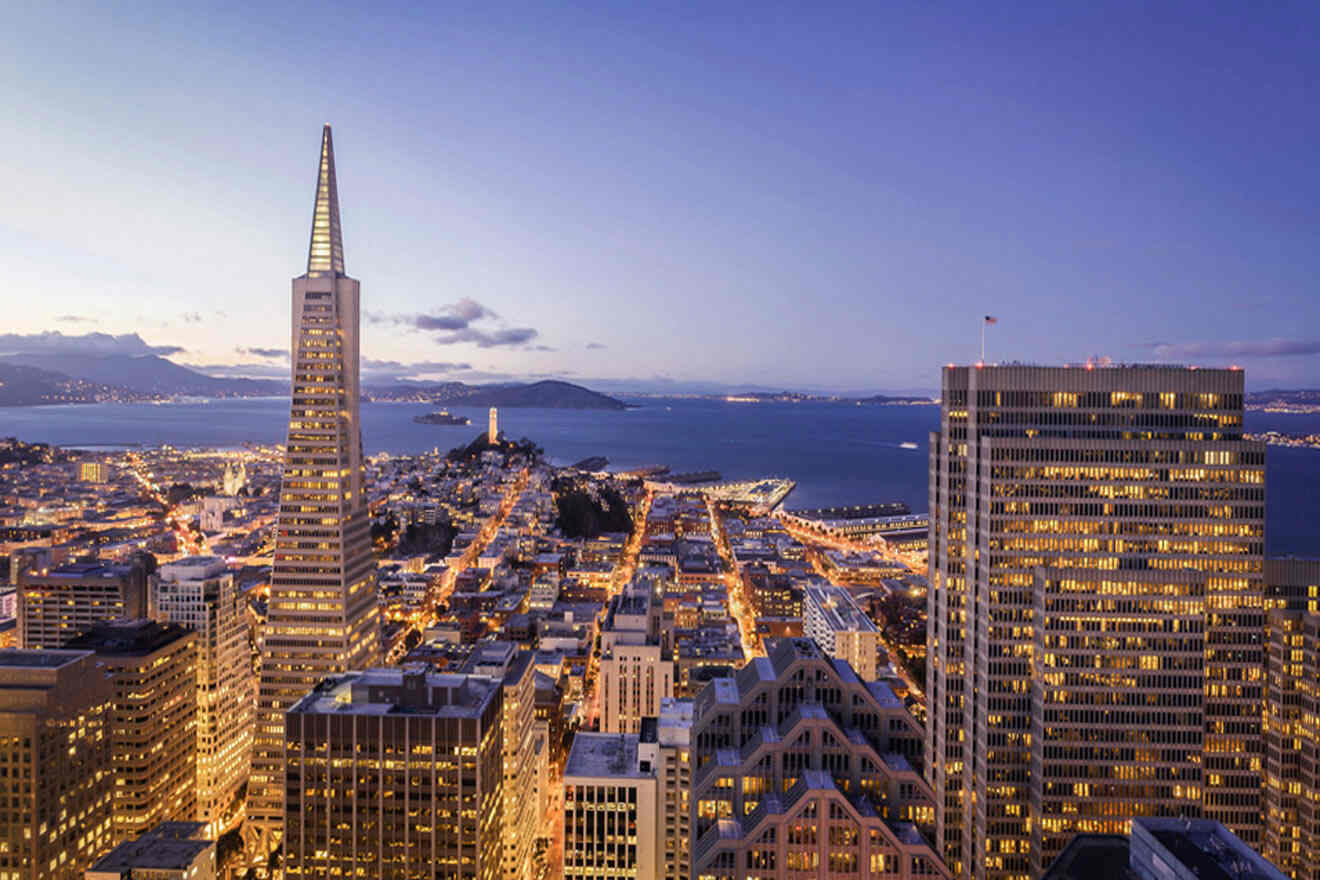 If you're a solo traveler, I'm sure you'll hear it at least once or twice – "It's too dangerous!" or "Why would you go alone?" (Especially solo female travelers.)
That's far from the truth when you're enjoying your own company, going at your own pace, and meeting people all around the world with similar mindsets as you. Solo traveling is the ultimate adventure of a lifetime, and if you haven't started already, solo travel in San Francisco is the most wonderful way to start.
My absolute favorite things to do when solo traveling to San Francisco is immerse myself into Muir Woods and walk the prison cells of Alcatraz Island (here's the tour that does both at once). They're rightfully some of the most famous attractions in the world, and I absolutely loved seeing both on my last solo trip.
If you happen to visit San Francisco anytime soon, let me know all about your experience in the comments below! And remember to book all your reservations and tickets in advance!!
Have a safe trip, and enjoy your solo trip to San Francisco!
Xoxo,
Esabel S.
---
Pin it for later!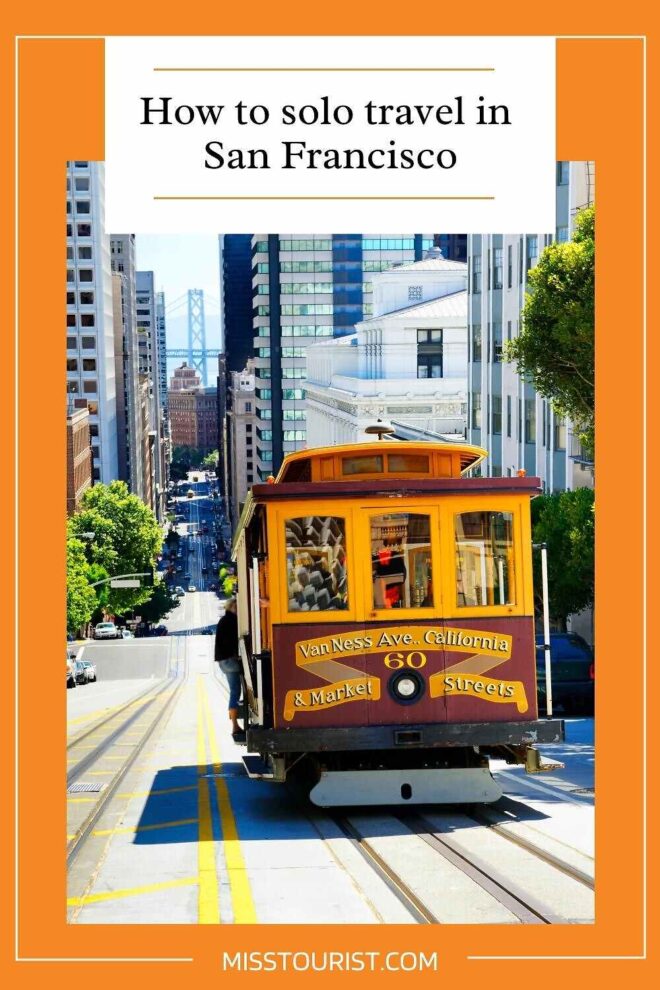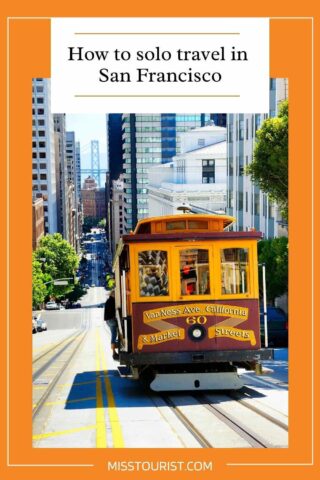 Pin it for later!