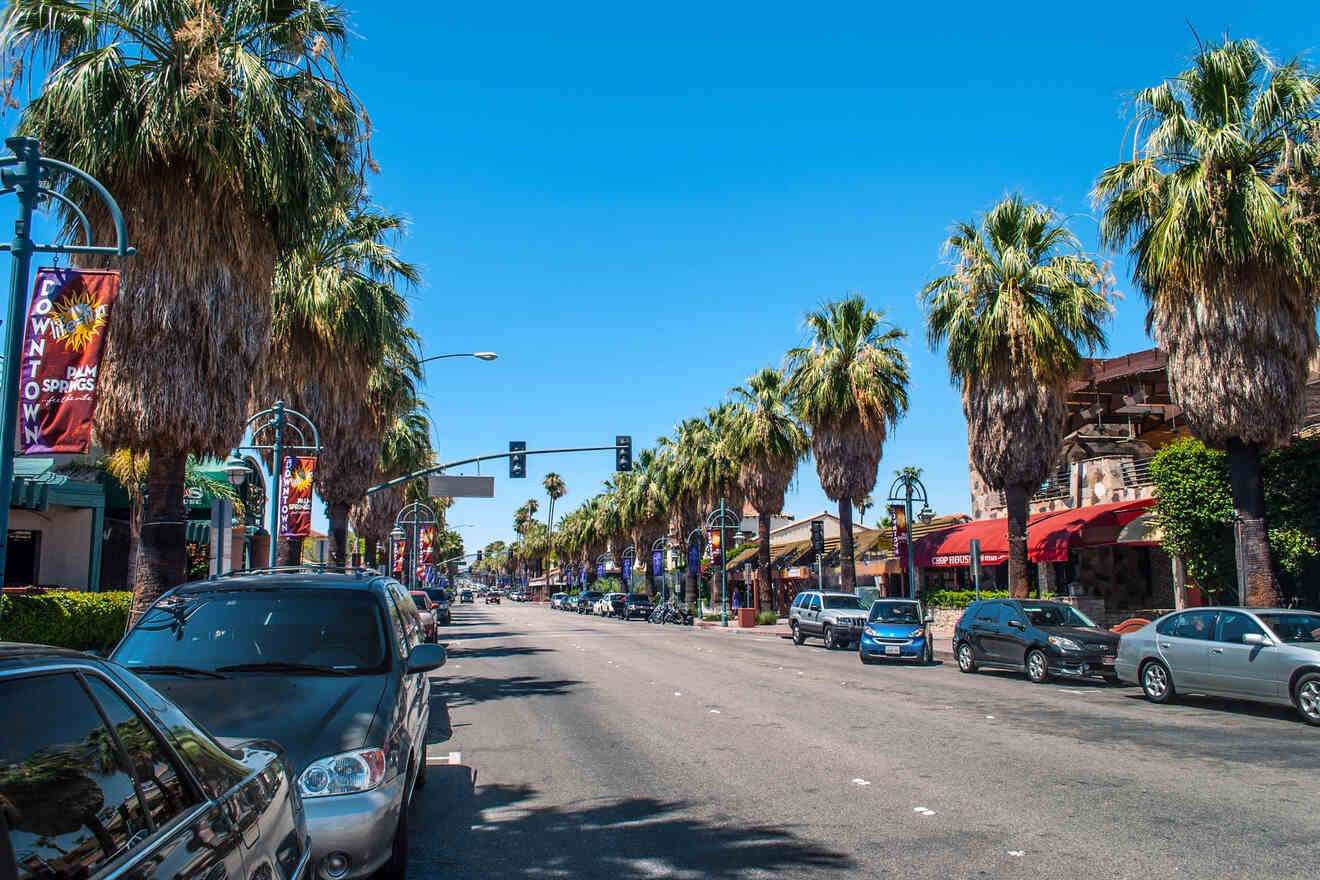 This Californian city is all about the fun in the sun! Are you ready to attend fabulous pool parties, relax in the spa centers, and play all day on the golf courses? The surrounding Coachella Valley offers amazing spots for hiking and biking, so you'll get the best of both worlds here!
Palm Springs has been the home for many Hollywood superstars over the years like Frank Sinatra and Marilyn Monroe, and while you stay here, you'll be able to visit some of their former homes!
But for now, let's see where to stay in Palm Springs because I'm sure it will be hard to decide once you see how many amazing resorts and hotels are in this city! But don't worry, I've made it my mission to help you find the best spot for you, whether you're visiting during the high season or low season.
So let's go! I hope you've got your dancing shoes on!
If you are in a hurry
If you want to book now, there's no reason to wait, here's a list of the best hotels for where to stay in Palm Springs, all located in Downtown Palm Springs:
Here's a map that will help you visualize all the areas for where to stay in Palm Springs that I will be talking about in this post:
1. Downtown Palm Springs – where to stay for the first time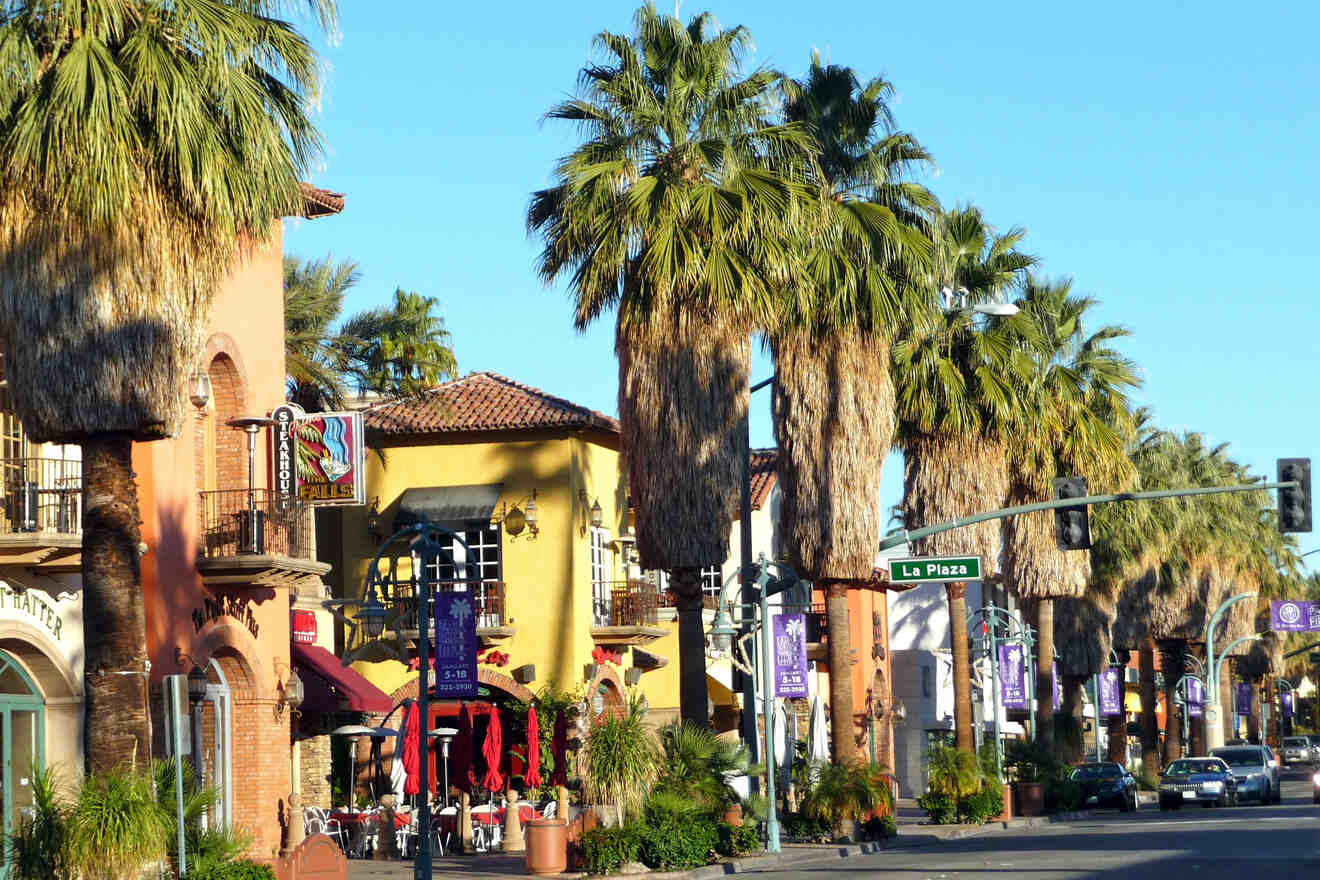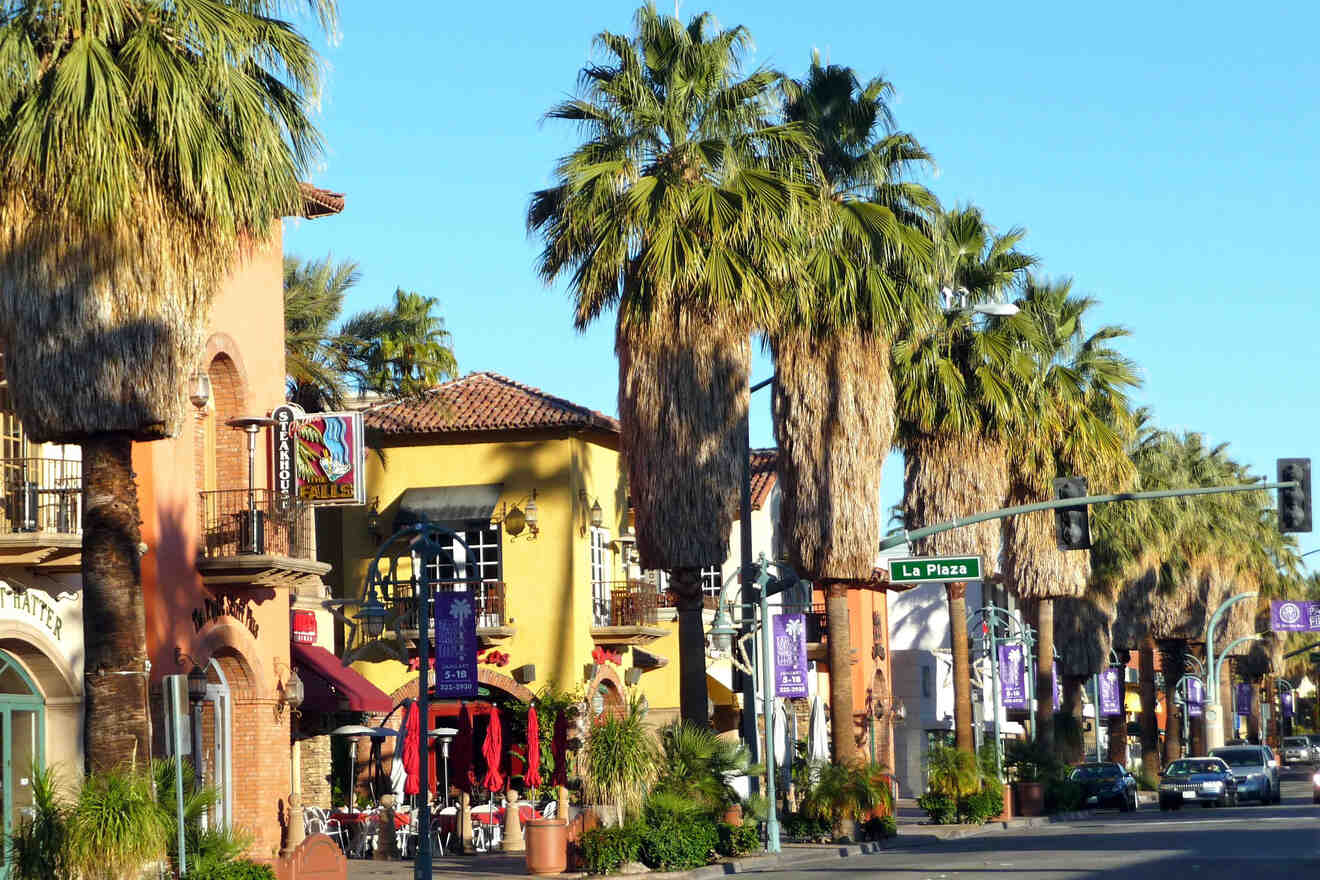 Featuring a mix of trendy spots, high-end cuisine, and shopping places, the heart of this city is where you should stay if you're visiting Palm Spring for the first time!
We've all heard about Palm Springs, the home of many Hollywood stars, such as Frank Sinatra and Dean Martin. Now, you've got the chance to see some of the places that the biggest names in Hollywood used to frequent!
The Walk of the Stars Palm Springs, a walk of fame that honors different celebrities who have lived in the Palm Springs area, is the perfect place to learn more about the history of this place.
Palm Springs, it's super close to Joshua Tree National Park, and some people even use the town as a base to visit it, so if you're in the mood to spend some time in nature, check out this cool National Park!
Yes, you'll find many shopping stores and restaurants in Downtown Palm Springs, but this area is not only about that. There are a few cool museums that you should visit during your stay here like the Palm Springs Art Museum and Agua Caliente Cultural Museum.
So let's find the best hotels in Palm Springs! I've got some amazing options, and most of them are located within walking distance from most attractions. Don't forget, though, that all the good ones go super fast, so I highly recommend booking your Palm Springs hotel in advance!
Other options in Downtown Palm Springs
Things to do in Downtown Palm Springs
Learn fun things about Hollywood's history at the Walk of the Stars Palm Springs
Go shopping at Ruddy's General Store Museum
Spend a nice afternoon admiring the art at Palm Springs Art Museum or visiting the Palm Springs Air Museum
Try your luck at Agua Caliente Casino Palm Springs
Explore the hiking trails around the Cactus to Clouds Trail and admire the mountain views
Visit the Agua Caliente Cultural Museum and find out things about the native people of Coachella Valley
Take a pic of the famous Forever Marilyn statue
Go on a tour with the Palm Springs Historical Society
2. The Movie Colony – the best place to stay for history lovers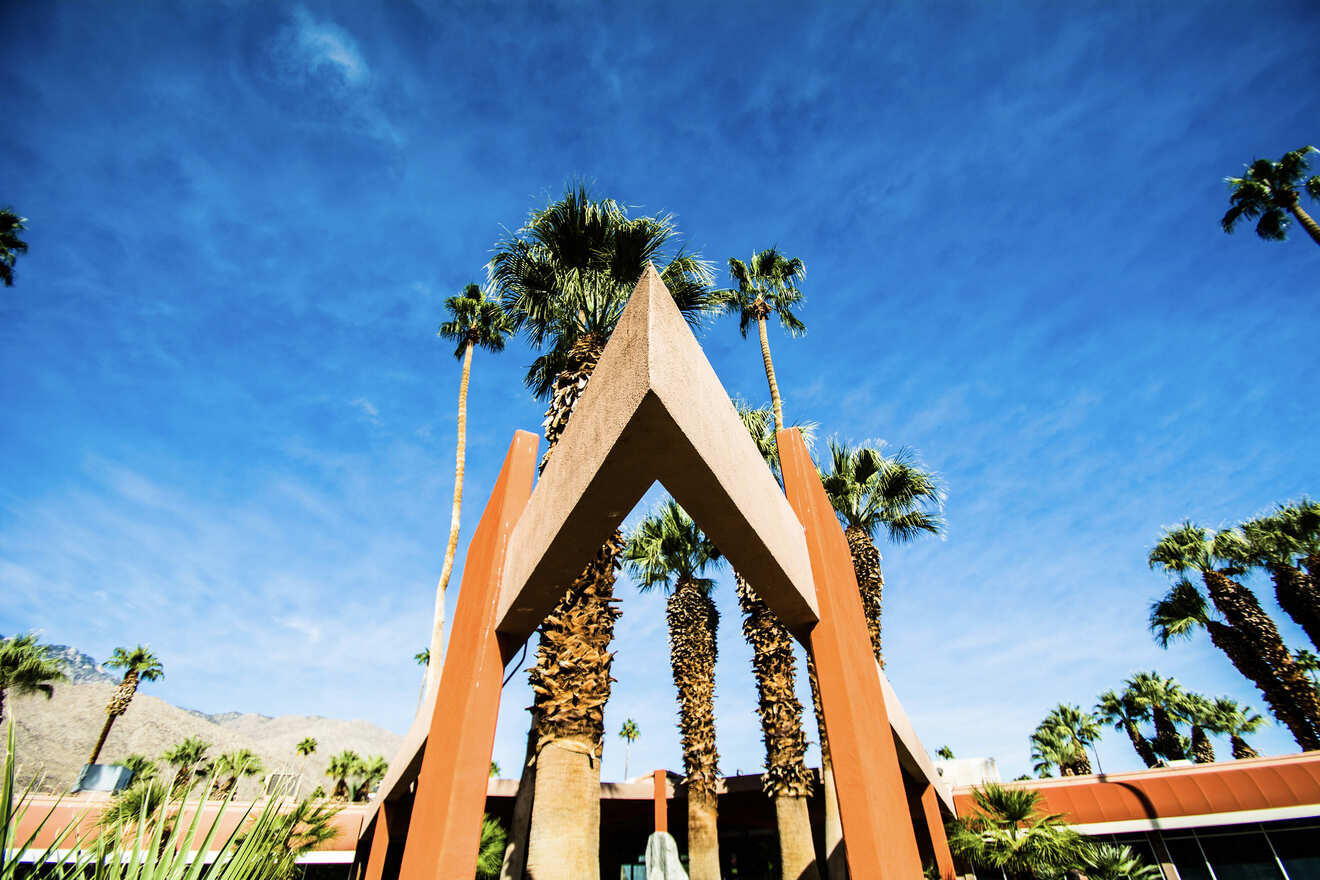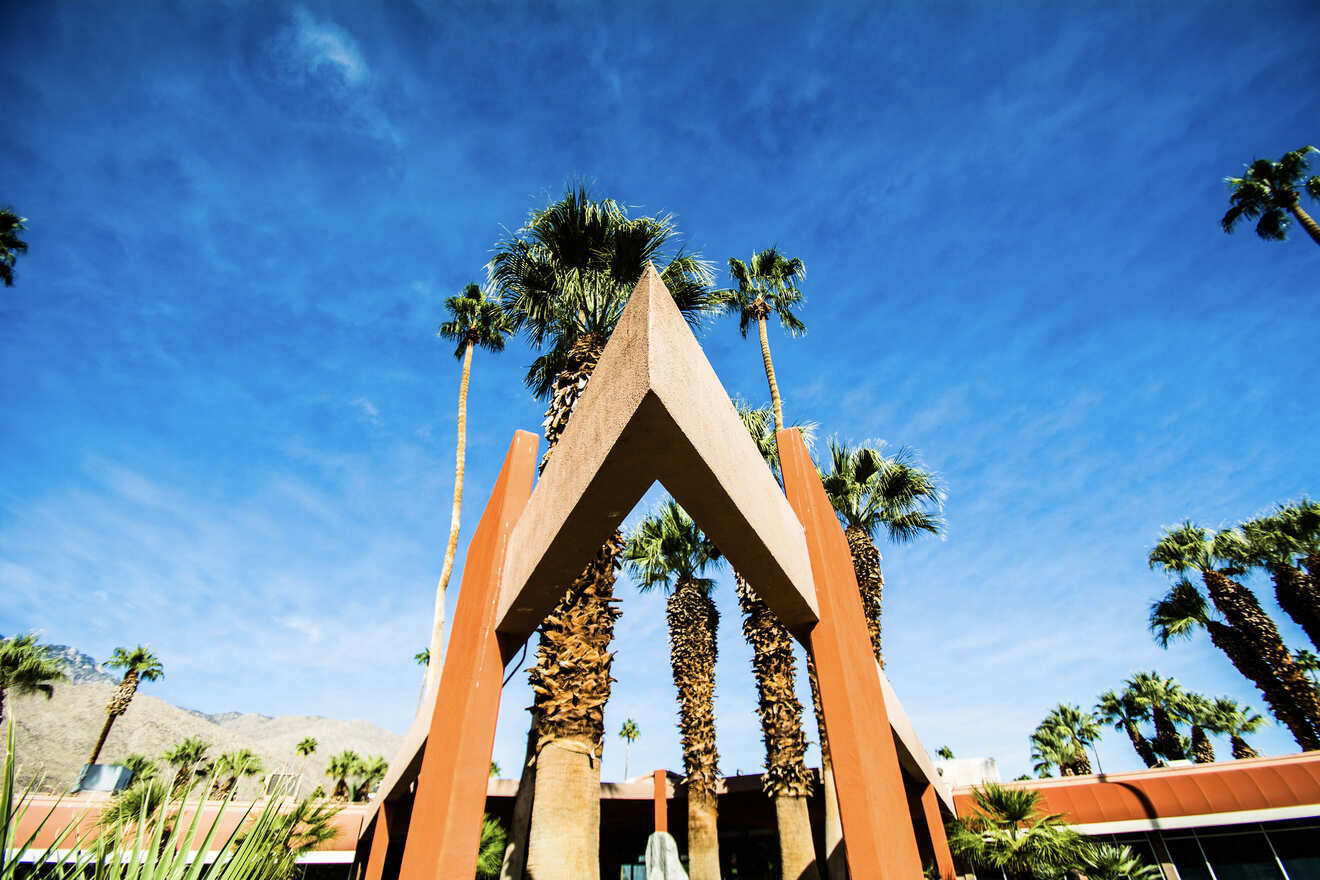 Located just 1 mile (2 km) north of Downtown Palm Springs, this neighborhood came to its glory in the 1940s and has since become the home of many Hollywood celebrities like Cary Grant, Estee Lauder, and Marilyn Monroe, hence the name of this Palm Springs area. So if you're a big fan of history and want to see some iconic spots from the film, this is the place for you.
One of the biggest attractions here is the Frank Sinatra Estate, also known as Twin Palms, which is now an event venue. But let's not forget about El Mirador, a hotel that the movie stars used to frequent, but unfortunately, it burned down in the 80s.
TMC, as people used to call this Palm Springs area, is filled with history, glamour, and places that remind us of Hollywood's golden age. It's a great place where you can dive into history and walk around where some of the biggest stars used to live.
Filled with many green spaces like Ruth Hardy Park, tennis courts, and picnic areas, this tranquil neighborhood can also be a good spot for families traveling to the city looking for more luxurious Palm Springs hotels. And if you're touring around the US, why not make Cleveland your next stop? There are many incredible family-friendly places there, as well!
Other accommodation options in The Movie Colony
Things to do in The Movie Colony
Spend a day in the family-friendly Ruth Hardy Park and do some fun things
Check the Robolights sculpture garden
Walk around the Frank Sinatra Estate, the singer's former home
See some cool pieces of art at the Desert Art Center
Admire the old architecture of the former celebrity houses in this Palm Springs area
Explore the historic El Mirador area, where one of the most important hotels in Palm Springs used to be
3. Cathedral City – where to stay in Palm Spring for families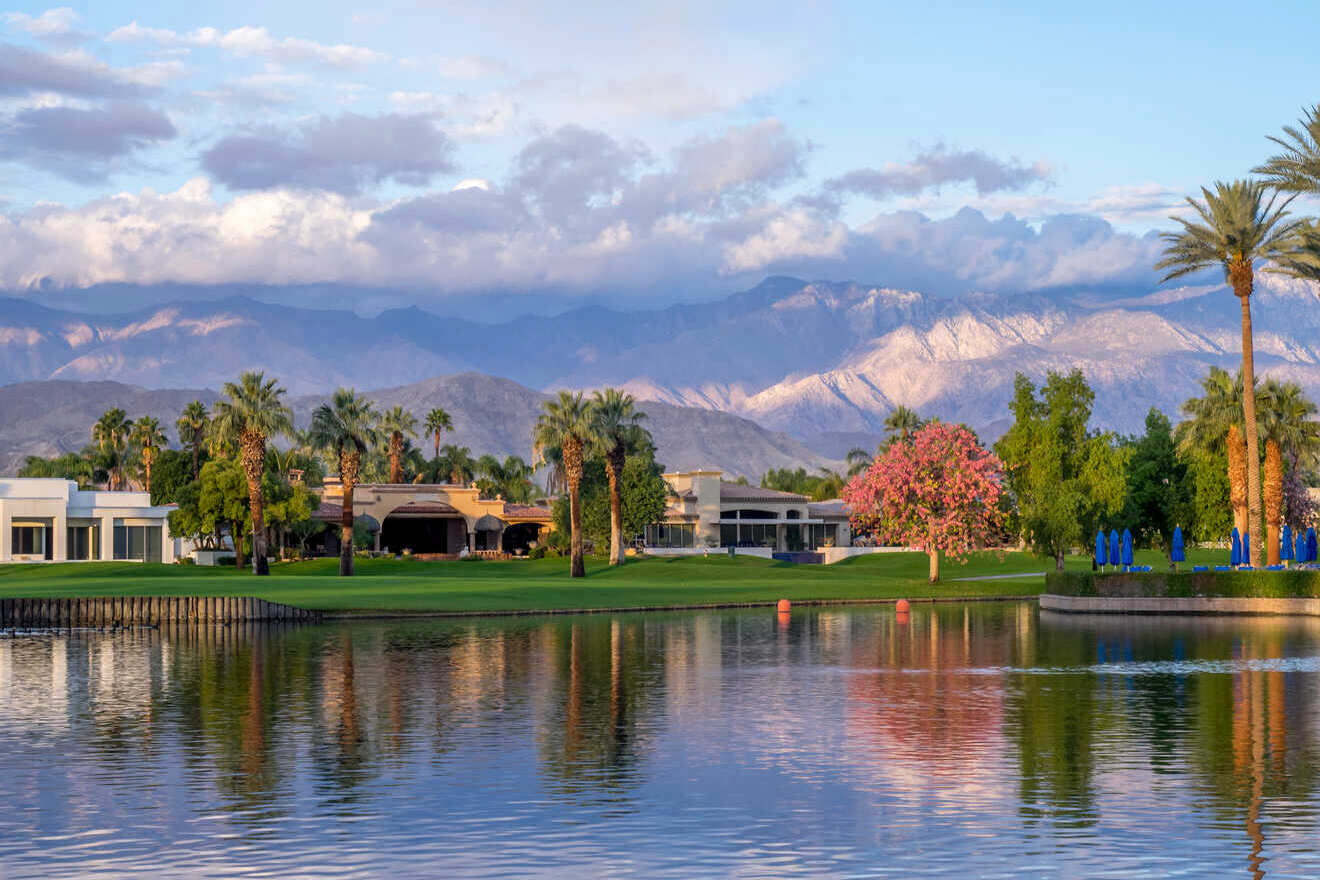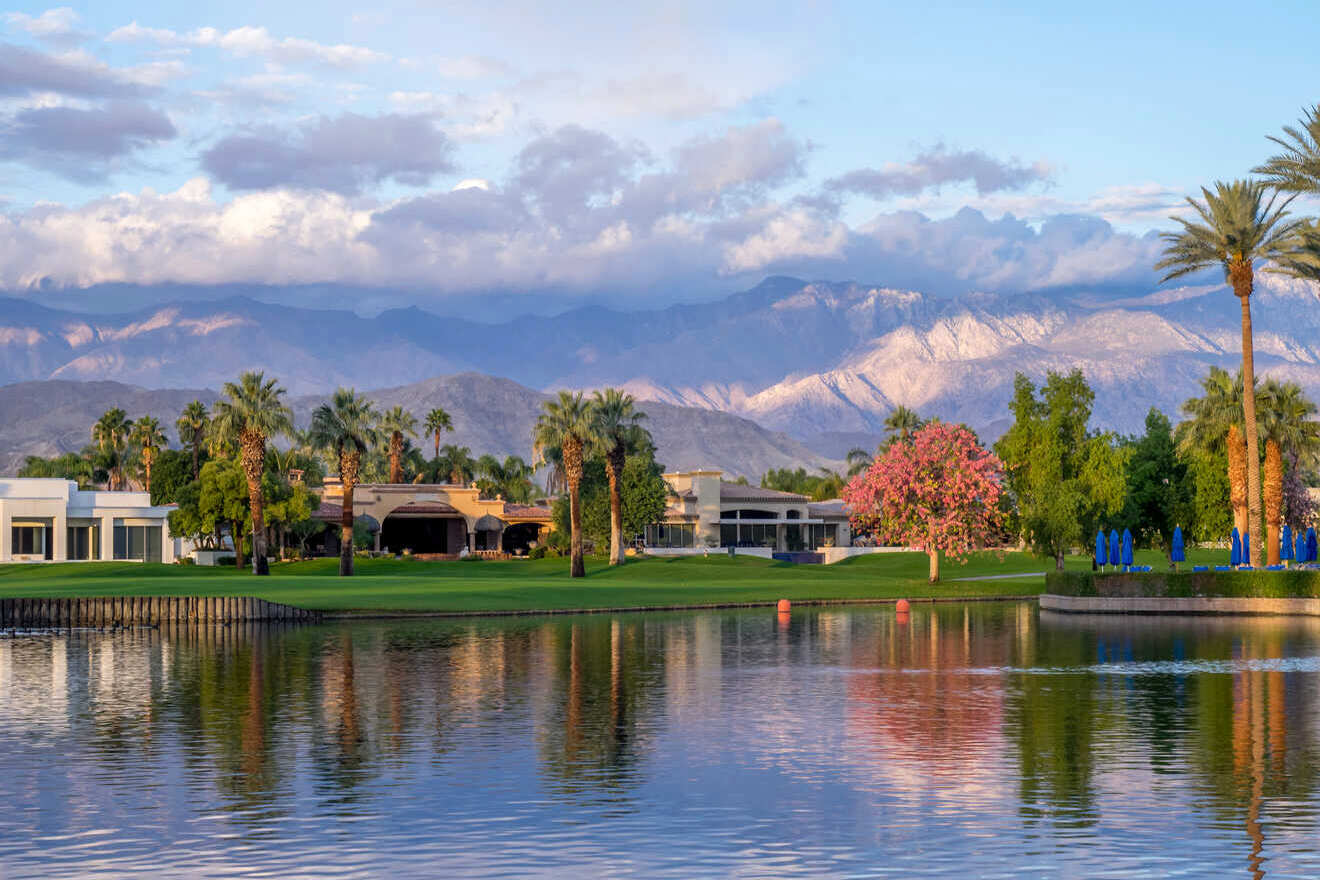 Featuring many events, especially starting October until late March, this desert resort city is located in the Coachella Valley, just 7 miles (11 km) away from Downtown Palm Springs and between Rancho Mirage and Palm Desert. Home to some of the best resorts, fine dining options, and shopping venues, this area is perfect for families looking for hotels here.
The annual Hot Air Balloon Festival and Food Truck Fiesta (the ​​weekend before Thanksgiving) bring people from all over the area, and it's a nice treat for tourists who're lucky enough to visit during this time, especially for kids who might get the chance to ride a hot air balloon!
Even if you don't visit during that time, there are still many things to see in Cathedral City. The Agua Caliente Cathedral City Casino offers some great entertainment for the adults and good food as well! Or if you're not that much into that kind of stuff, there are a few parks where you can take the kids out to play, like Town Square Park and Ocotillo Park.
Other accommodation options in Cathedral City
Things to do in Cathedral City
Attend the Hot Air Balloon Festival and Food Truck Fiesta with the kids
Try your luck at Agua Caliente Cathedral City Casino
Explore the Town Square Park with the family and enjoy the fountains
Catch a game at the Big League Dreams sports complex
Take the kids to play in Ocotillo Park
Go and explore the Indian Canyons
Learn something new at the Greater Palm Springs Convention center in Rancho Mirage just next door
4. East Palm Canyon Drive – best place in Palm Spring for nightlife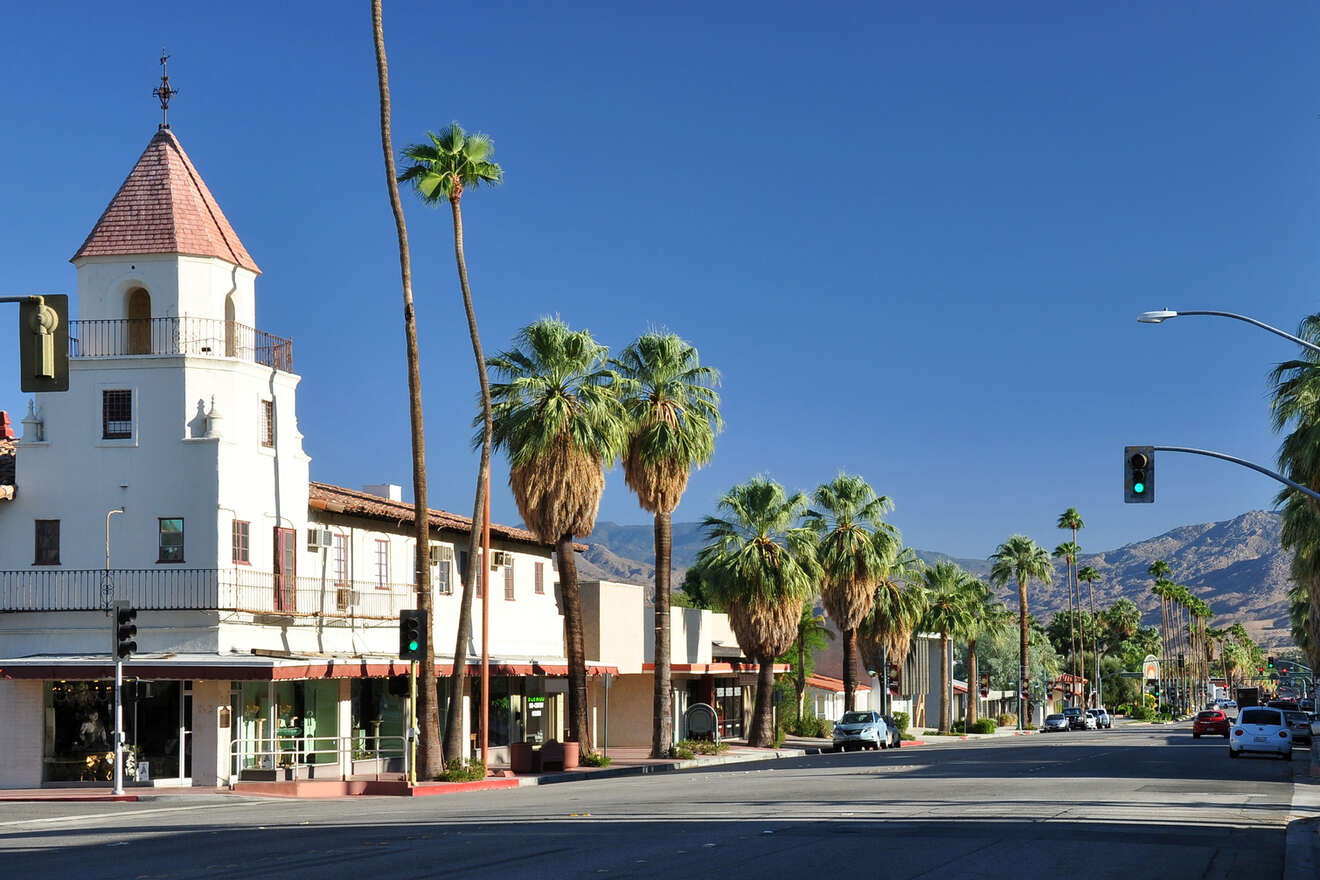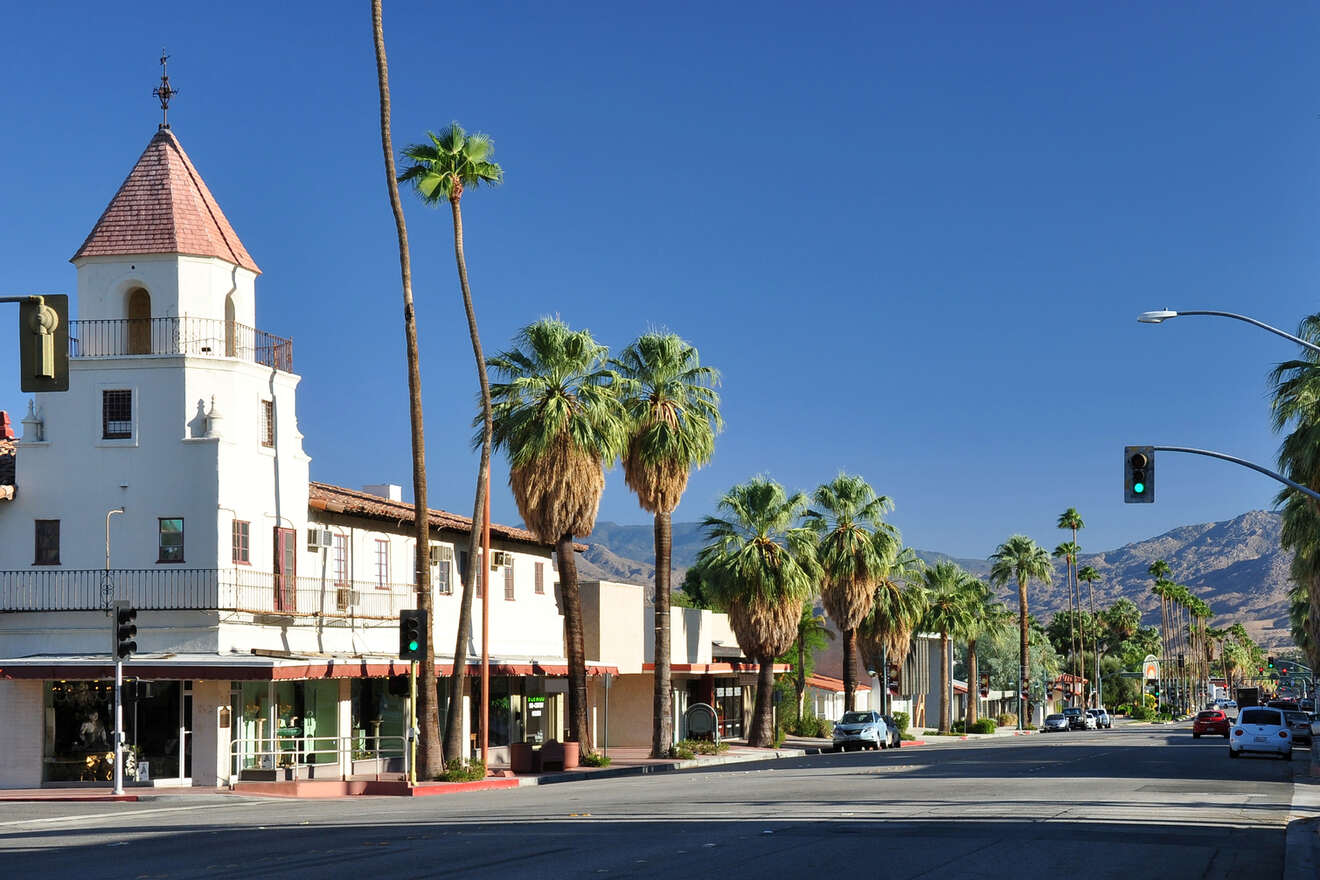 Located 5 miles (8 km) southeast of Downtown Palm Springs, this area is perfect for anyone who wants to enjoy the Californian night scene! Here many hotels organize pool parties, and you can attend some of them even if you're not staying at that particular hotel!
This area usually attracts the younger crowd who want to party all night, so you might find the neighborhood quiet peaceful during the day, that's if there's no party taking place at noon!
There are also a few art galleries that you can visit, and as I always say, a bit of time in nature never hurt anyone. Luckily around East Palm Canyon Drive, you'll find many hiking trails that you can explore when you're not out dancing the night away! The mountain views from these trails are amazing.
Now let's see the best luxury to cheap hotels where to stay in East Palm Canyon Drive!
Other accommodation in East Palm Canyon Drive
Things to do in East Palm Canyon Drive
Dance at one of the best pool parties in town at The Saguaro Hotel
Go on a short shopping trip at Smoke Tree Commons
Have a drink at The Purple Room Supper Club
Admire some art at Artize Gallery
Explore the Araby Trail or Earl Henderson Trail
Have dinner at King's Highway restaurant
BONUS: Best luxury hotels near Indio for the Coachella Music Festival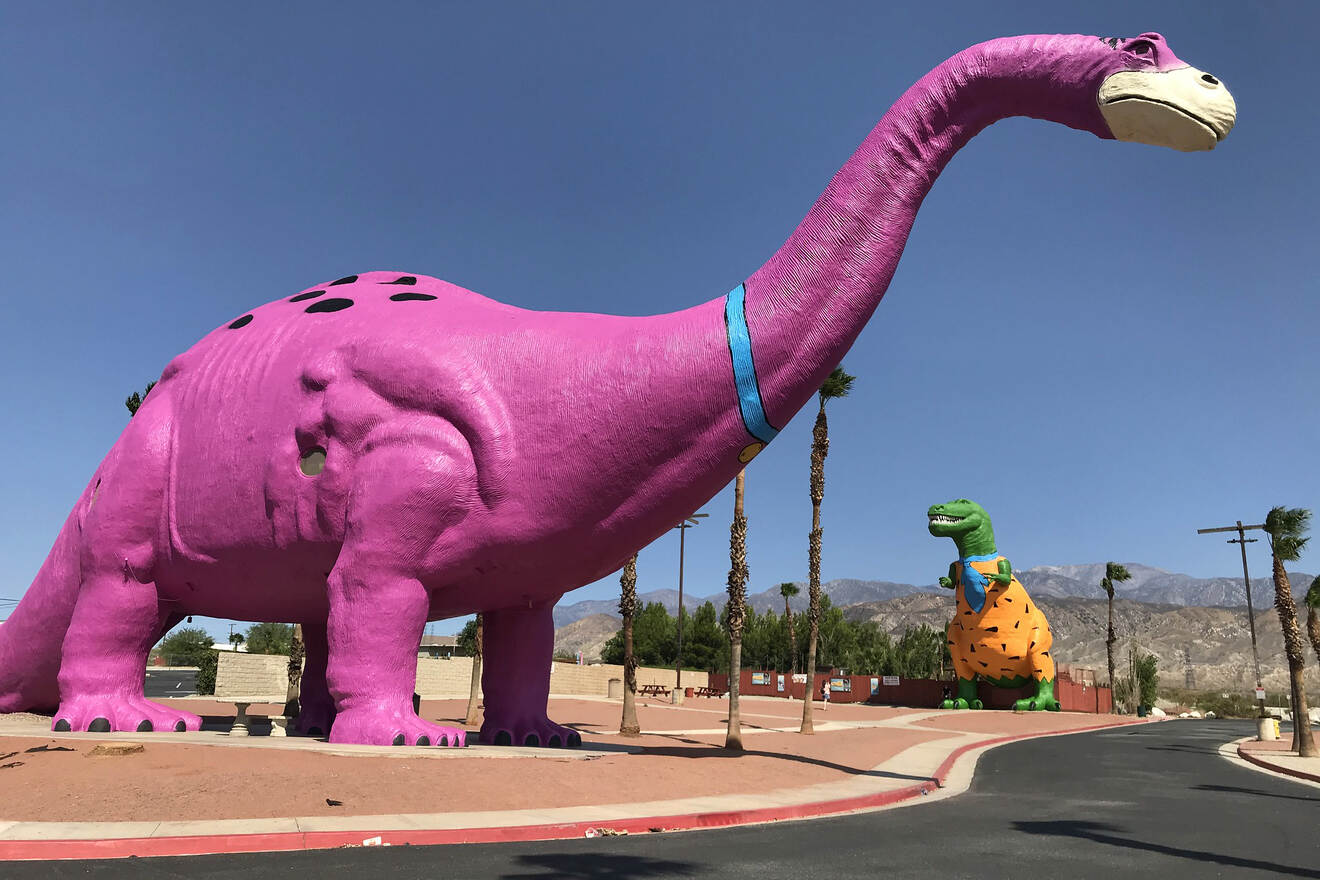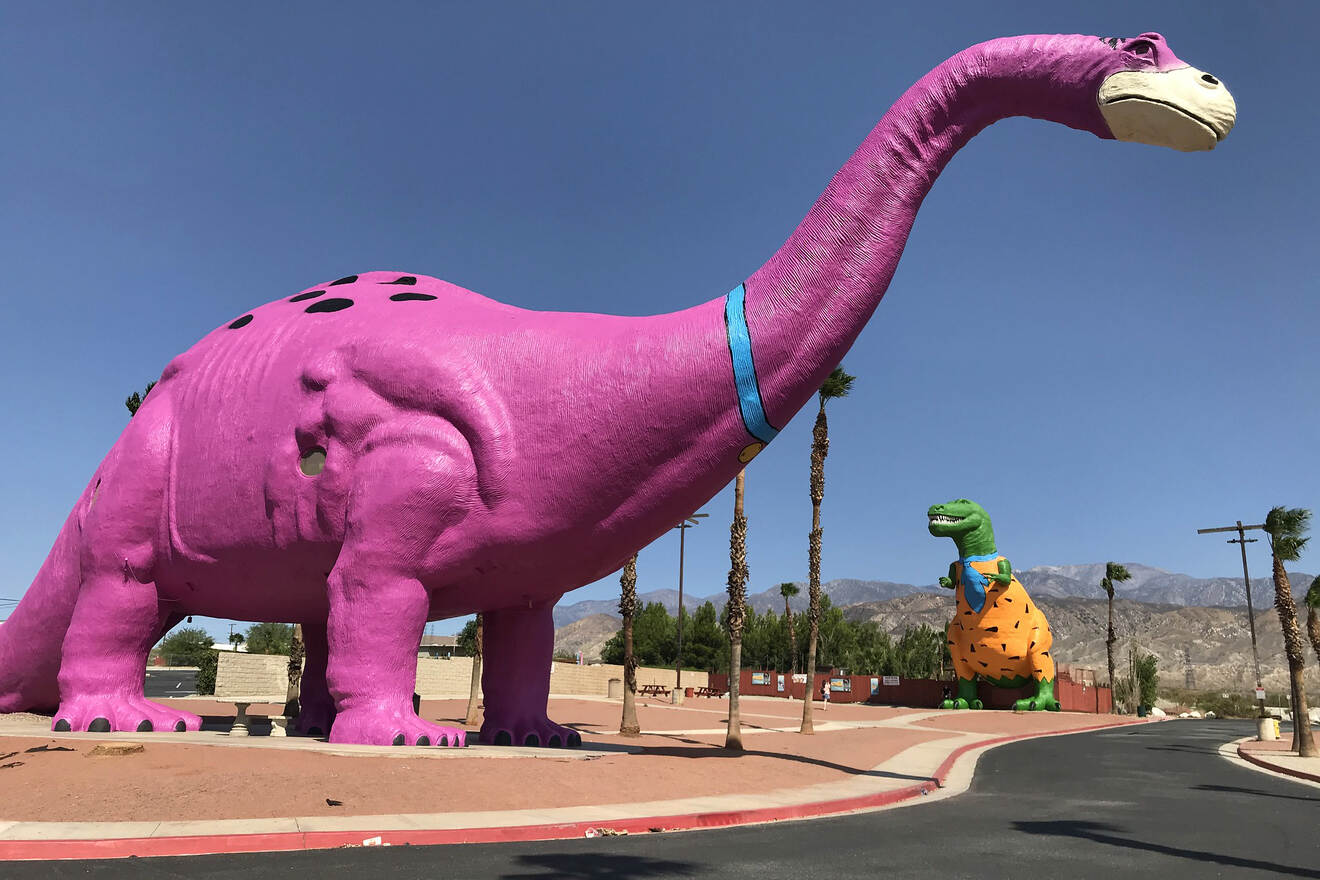 As you know, the Coachella Festival takes place in Indio, and people usually go to Palm Springs for the after-party, so the hotels in Indio and Palm Springs tend to book out super quickly.
So if you are looking for options where to stay for Coachella, the towns of Rancho Mirage, Indian Wells, and Palm Desert, which are all located between Palm Springs and Indio, are great options. That's why I thought of making a list of the best luxury hotels to stay in those 3 towns.
Rancho Mirage
Omni Rancho Rancho Mirage Las Palmas – This luxurious resort offers 5 on-site restaurants and 25 tennis courts! If you're a golf fan, you would be happy to know that there is also a golf course at this Rancho Mirage accommodation. Go for a dip in one of the 3 swimming pools or relax with a day at the spa!
Palm Desert
Hotel Paseo Palm Desert – Enjoy a full day of relaxing at this luxurious hotel in Palm Desert that offers evening entertainment. What can be better after a full night of partying, at the festival, than to go for a swim in the pool or chill on the pool loungers!
Indian Wells
Hyatt Regency Indian Wells Resort & Spa – Get a glass of wine and sit by the fire pit at this Indian Wells hotel that offers views of golf courses and the mountains. Go for a dip in the pool at night just after a long spa session and end the day perfectly with dinner at the restaurant.
Sands Hotel & Spa Indian Wells – I love the design of this cool Indian Wells hotel that has spacious rooms and a bar. The spa center offers all kinds of treatments, so why not take a whole day off and enjoy hours of massage and face treatments. The accommodation also has a swimming pool.
Frequently asked questions about Palm Springs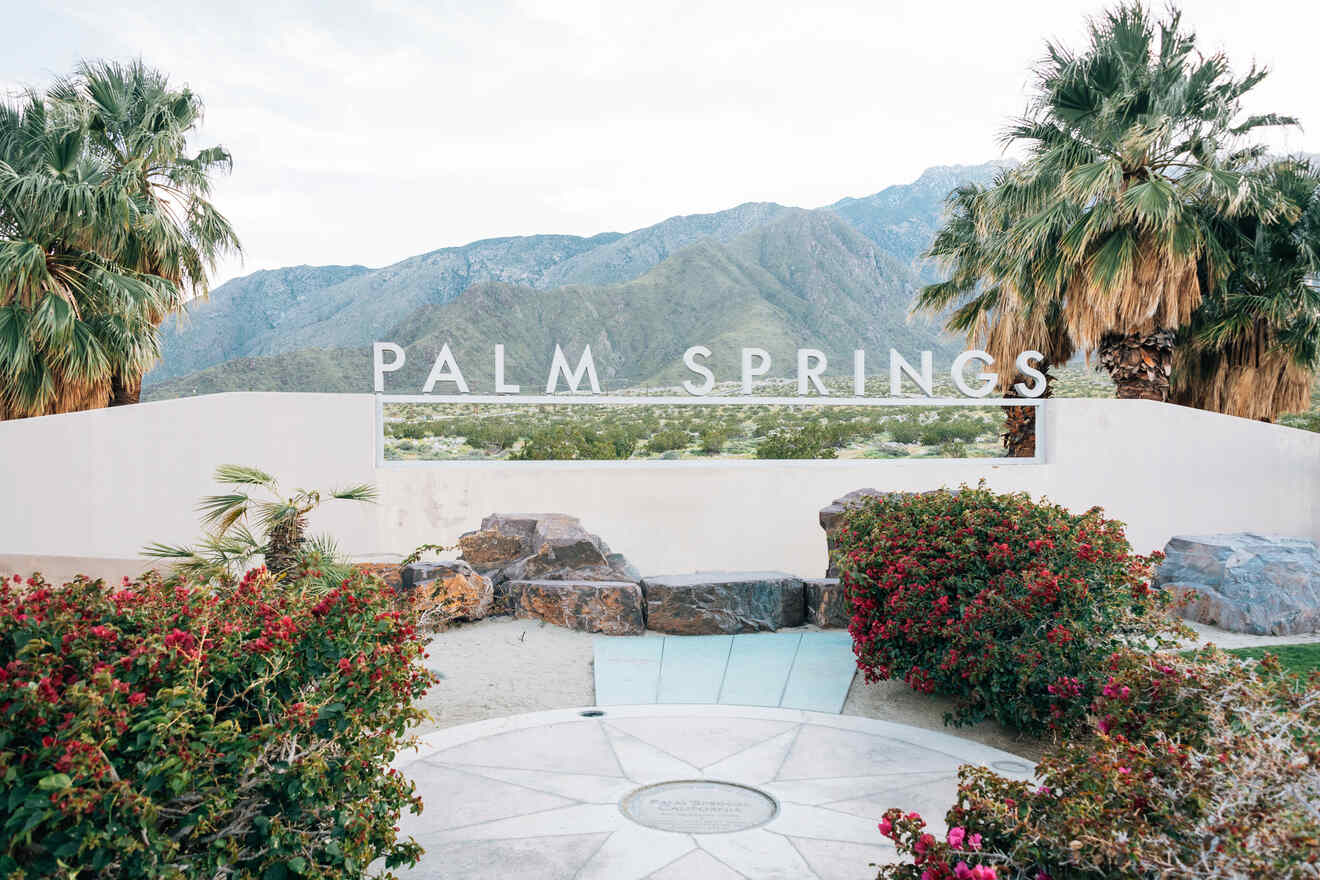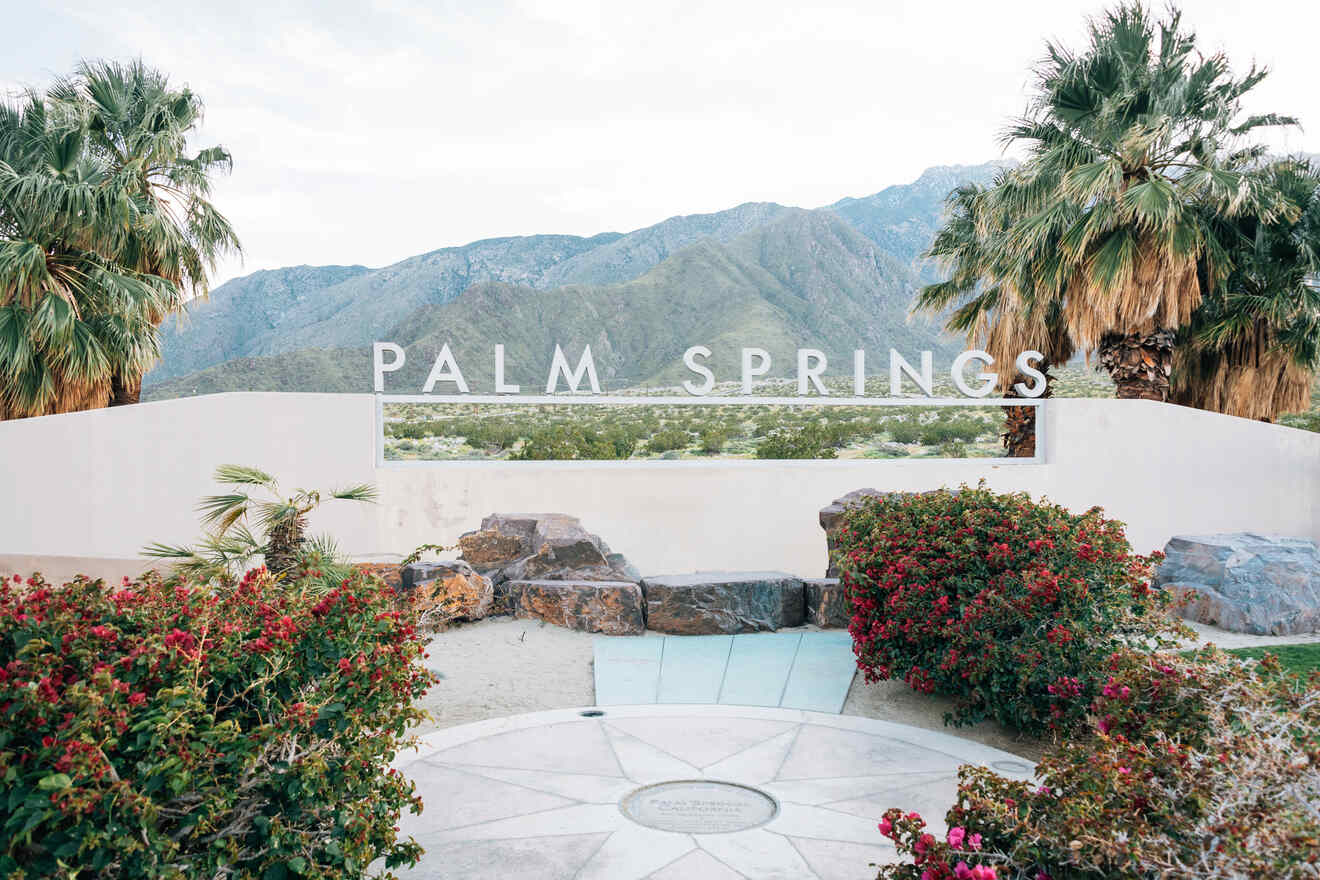 Conclusion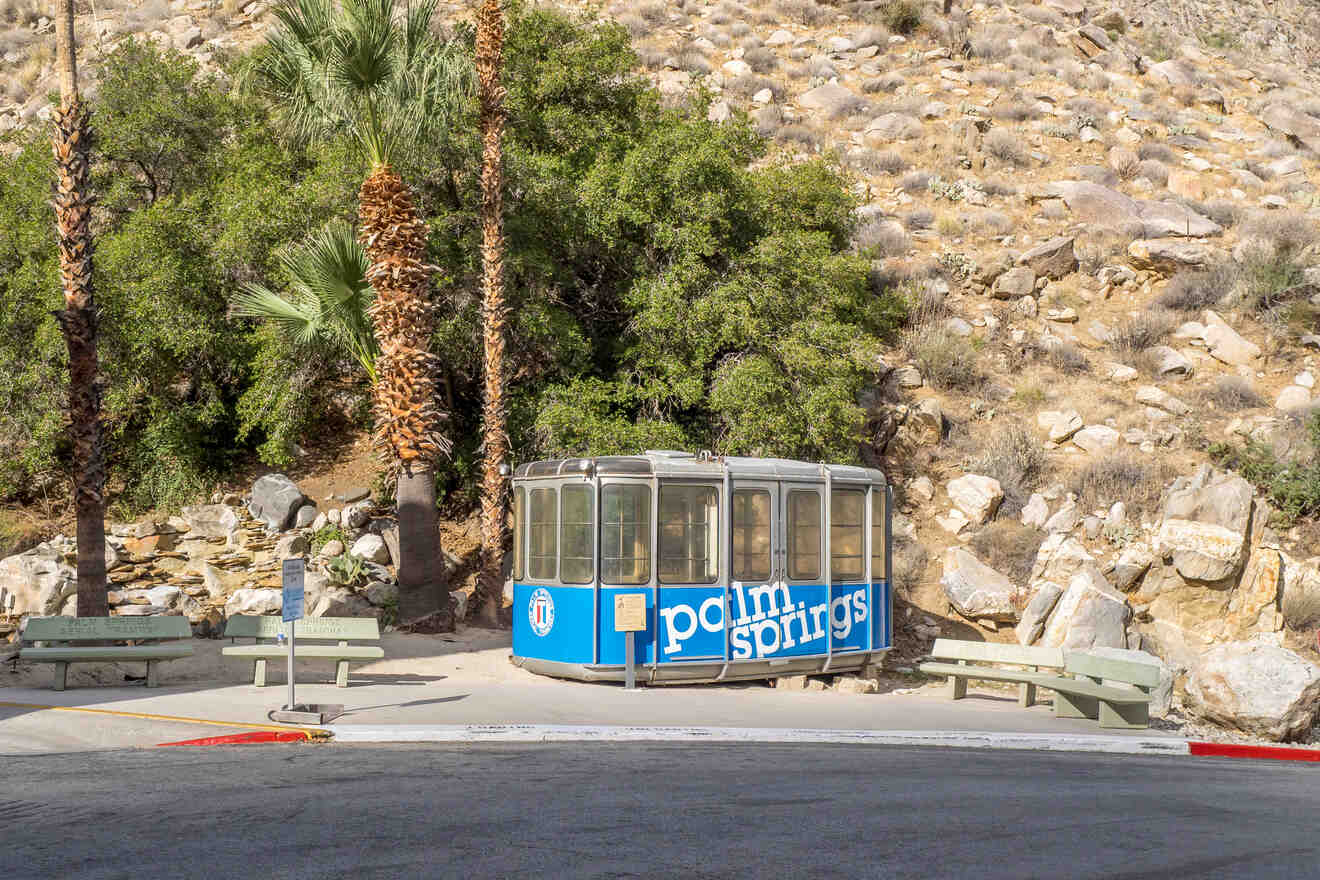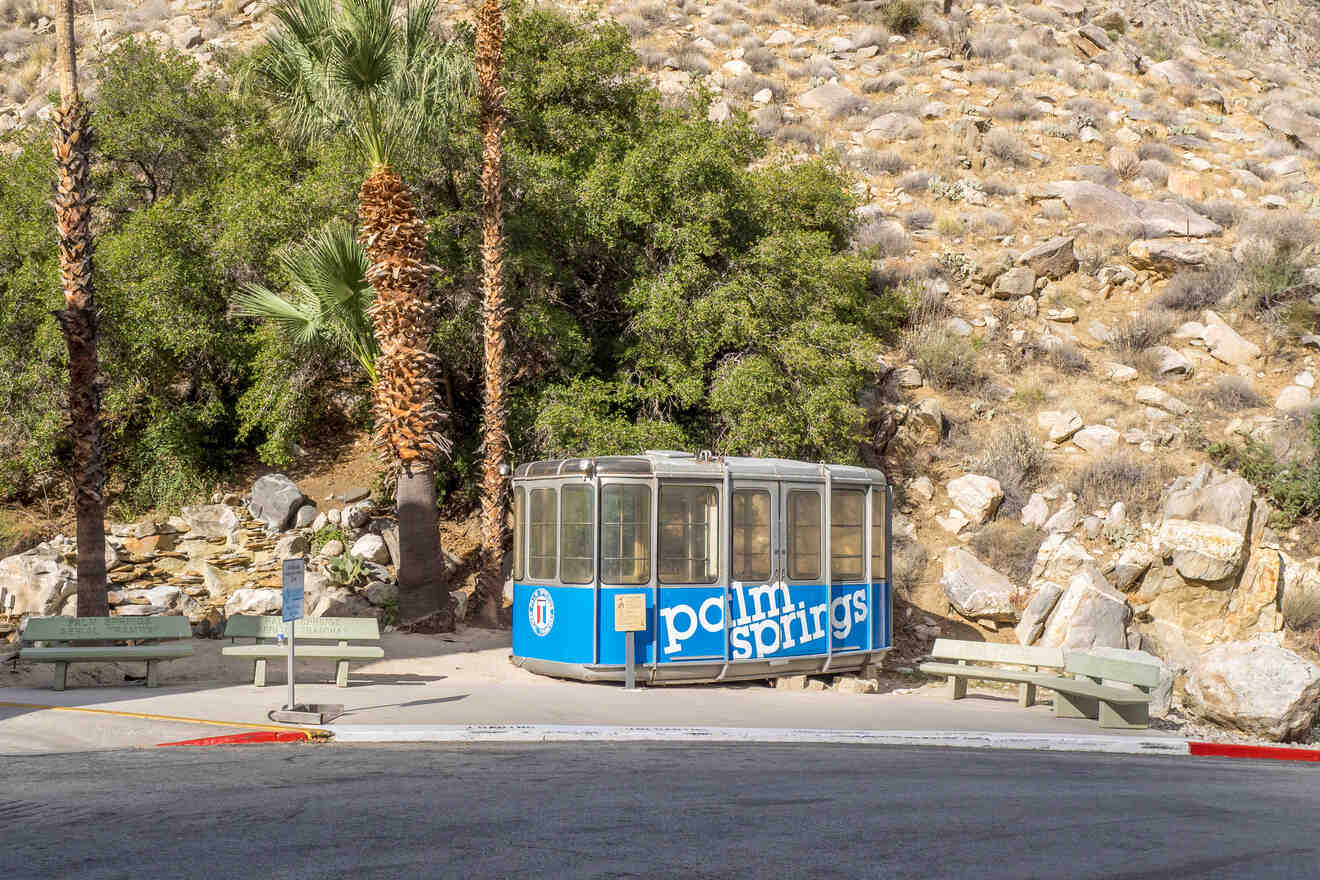 I hope this post helped you decide where to stay in Palm Springs, which hotel to book and where to cool off during those hot days!
There are many amazing hotels and resorts in this post but I know how hard it is to decide so here are my top 2 favorite ones:
Just remember that Palm Springs is a super popular area and everyone wants to come here either to relax in all the spa centers and hotels or visit the touristy attractions and learn about Hollywood history so I highly recommend booking in advance, to find yourself the best spot, especially during the festival high season!
Have fun in this amazing city, explore some of its most amazing places with the Palm Springs Aerial Tramway and hike around the Indian Canyons. And why not visit other areas like the nearby Desert Hot Springs and the cool El Paseo area which is basically Coachella Valley's version of Rodeo Drive!
Don't hesitate to leave me a comment below if you have any questions, I'll be happy to answer them!
Safe travels,
Victoria