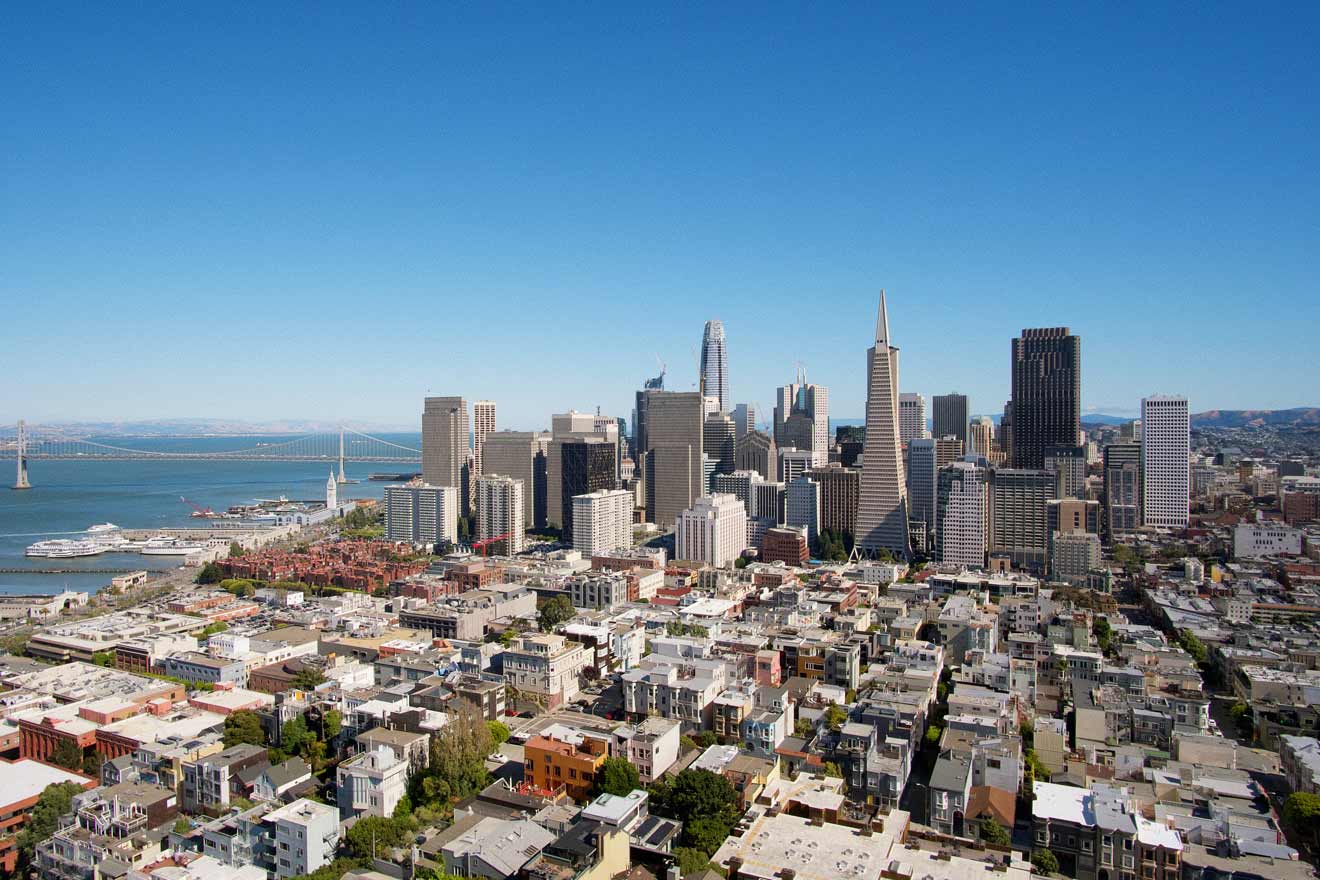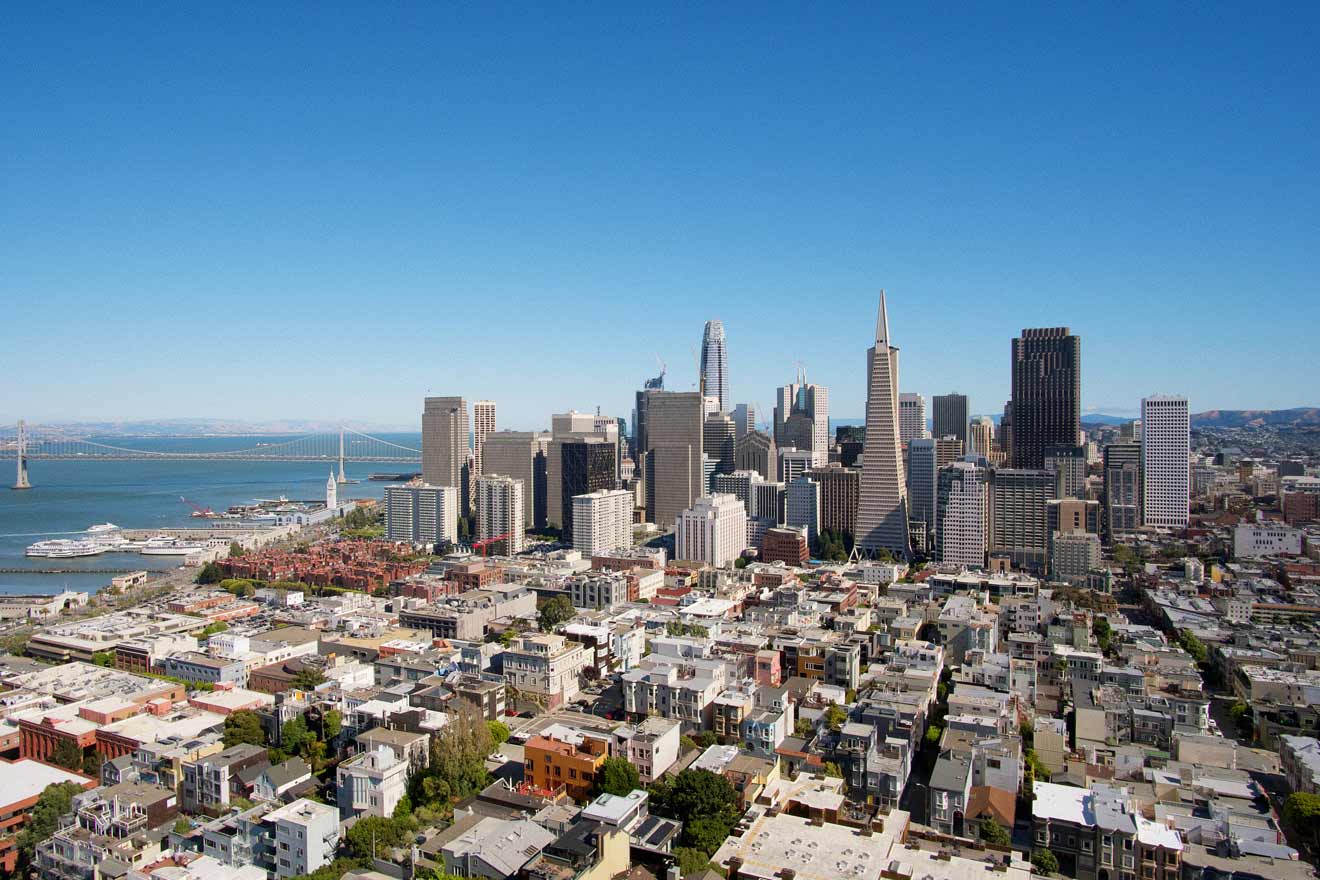 Getting ready for a fun trip to San Francisco? I'm so jealous! But that's because this city is such a cool place to visit in the United States, that I'm sure you'll want to stay a few days or even a week here! Home to the famous Golden Gate Park and the Golden Gate Bridge, San Francisco has become a hip destination for most travelers over the years!
I mean, have you seen the pictures? It's so stunning! And as you might've guessed, there are tons of hotels in San Francisco that will make your holiday here one that you won't forget. They are super unique, and that's why I decided to make a super informed list of the best boutique hotels in San Francisco for all types of travelers.
Whether you're going all out and don't care about prices during this trip, or maybe you're backpacking and looking to pay a small amount of money per night, you'll find the best choice for you here.
However, don't forget that San Francisco's popularity is only increasing as time passes and the hotels tend to get booked months in advance, that's why I highly recommend you book your favorite one ASAP so that you won't miss the chance of staying in an amazing place.
So let's choose which cool hotel in San Francisco is the best for you!
If you are in a hurry
If you want to book now, quickly browse this list with the best cool and boutique hotels in San Francisco:
Here's a map that will help you visualize all the hotels that I will be talking about in this post:
Luxury (US$210 and up)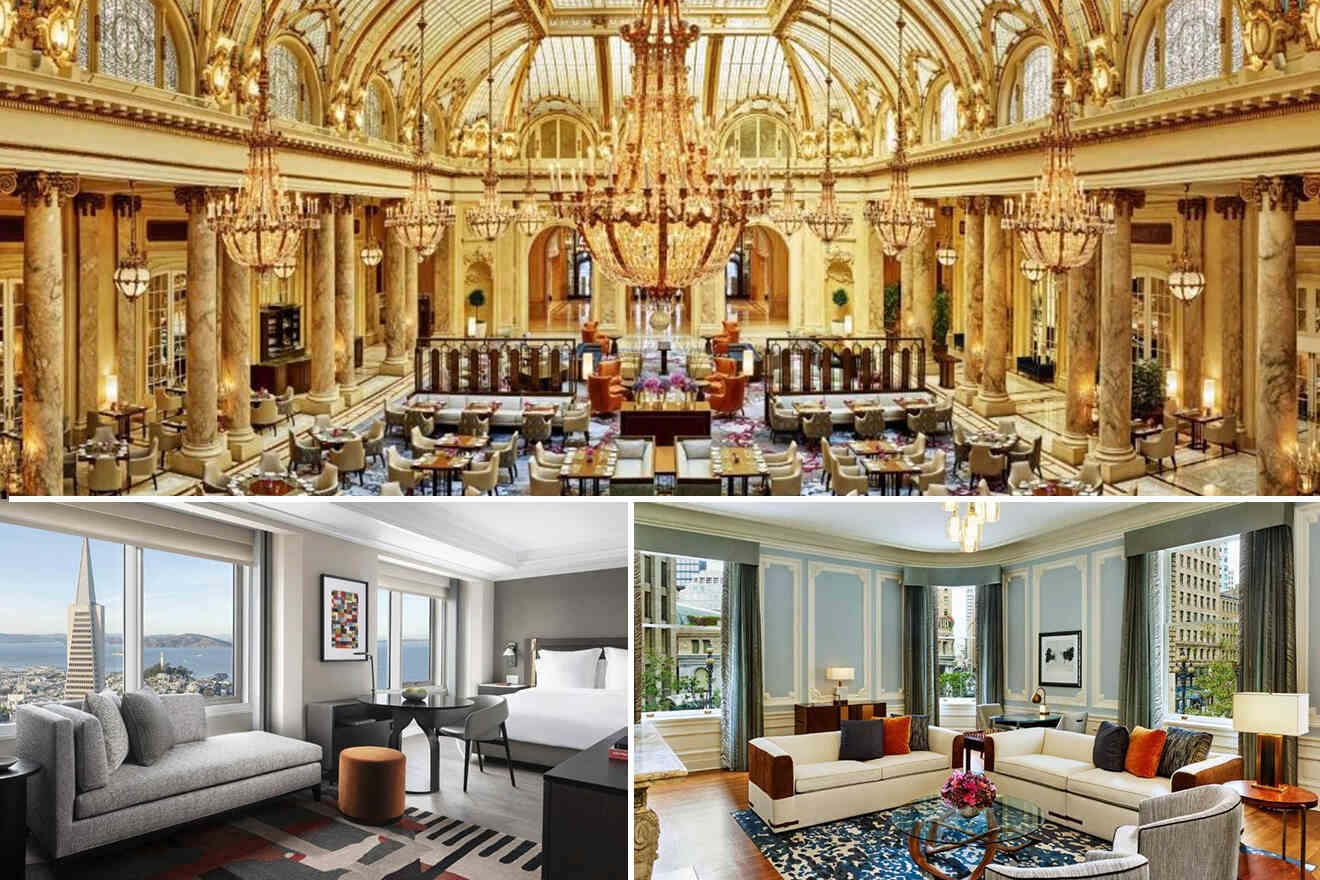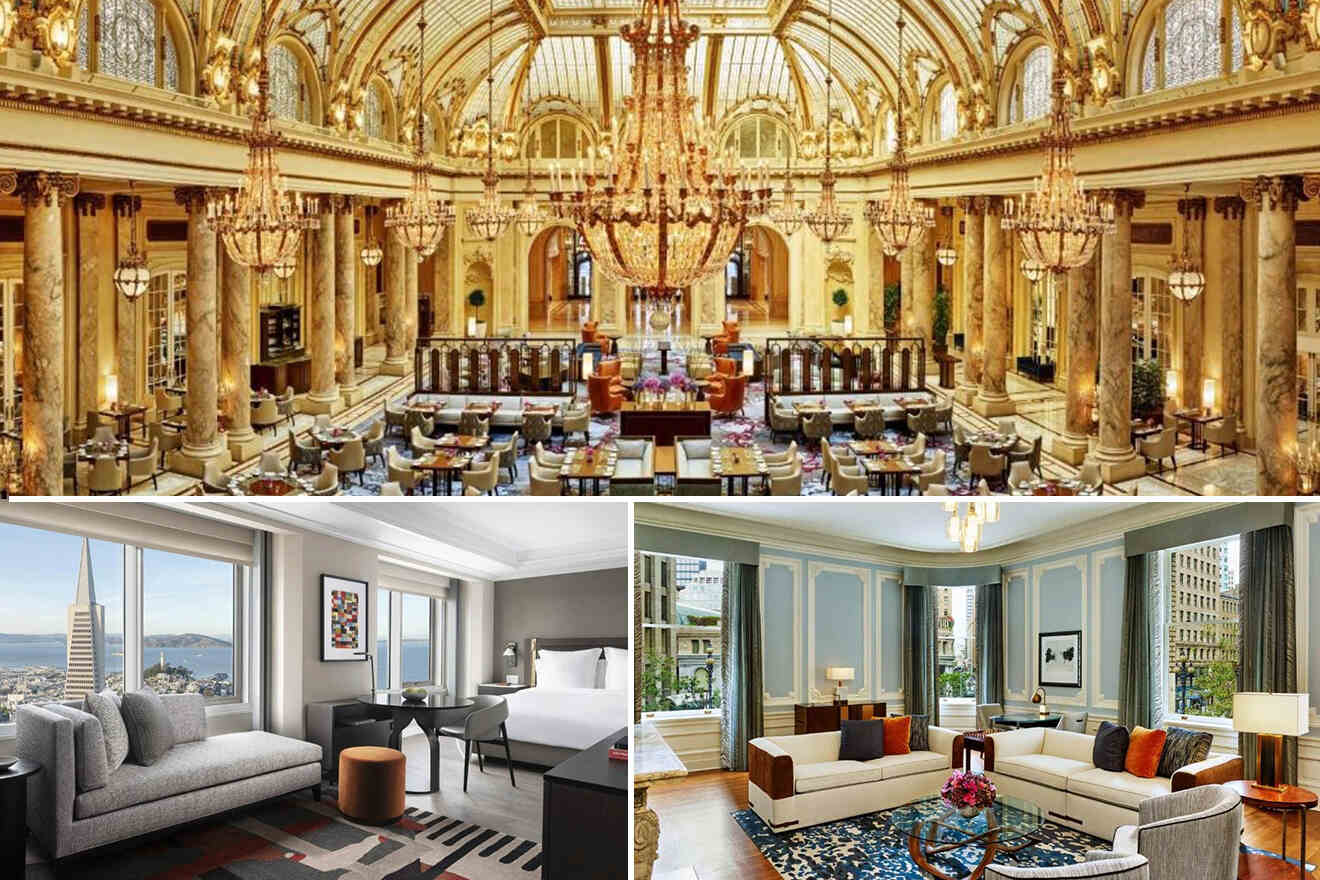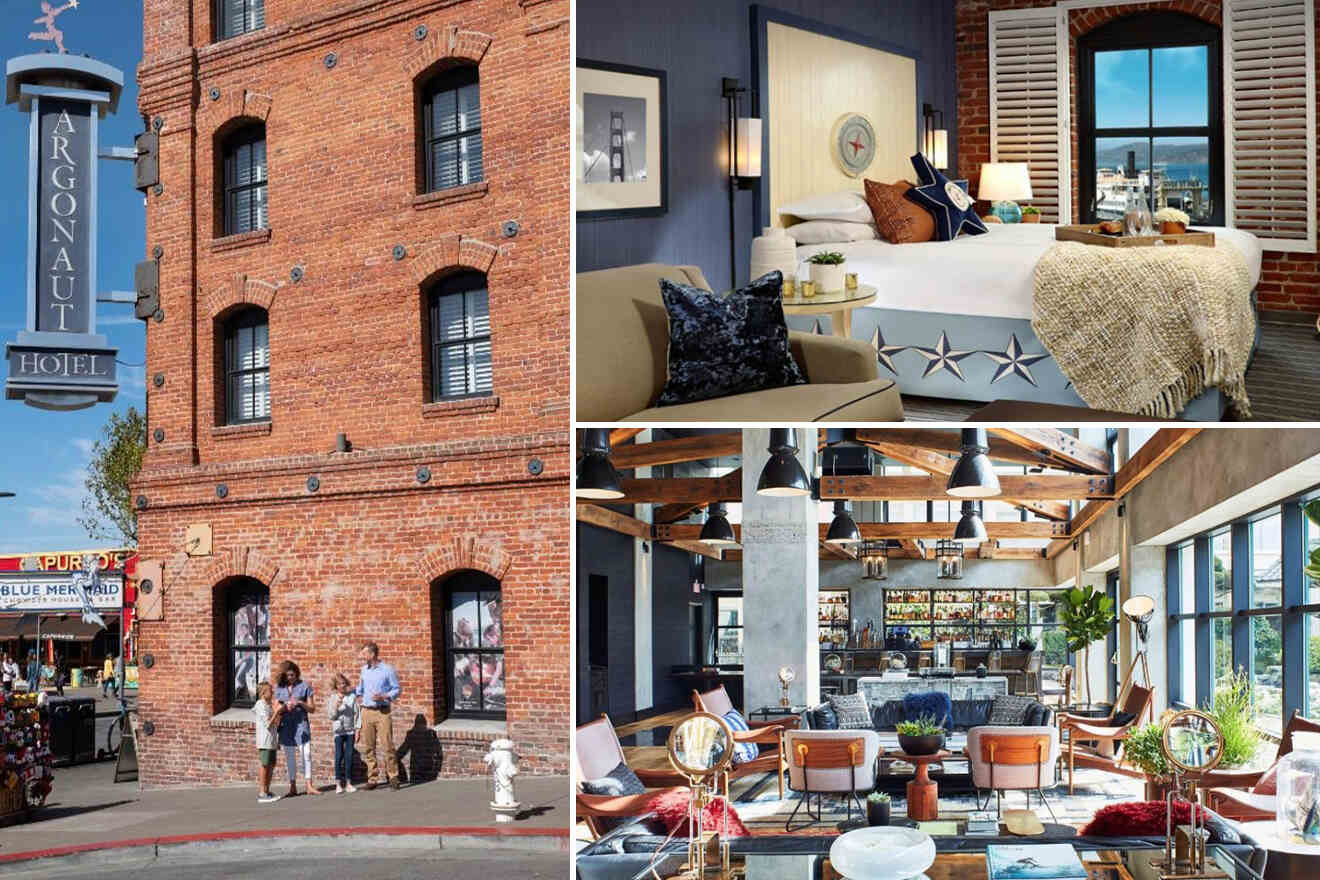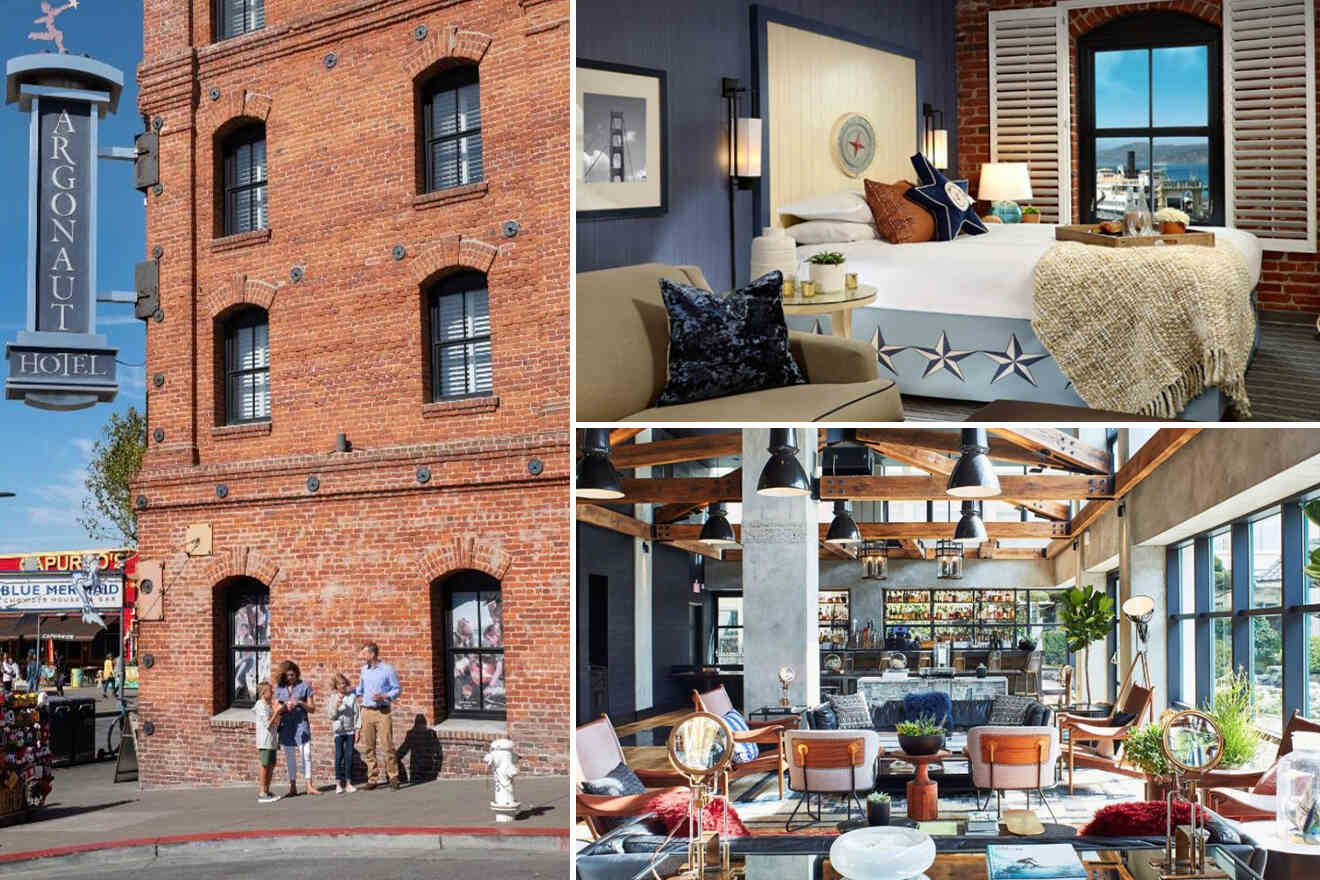 Mid Range (US$160 – US$210)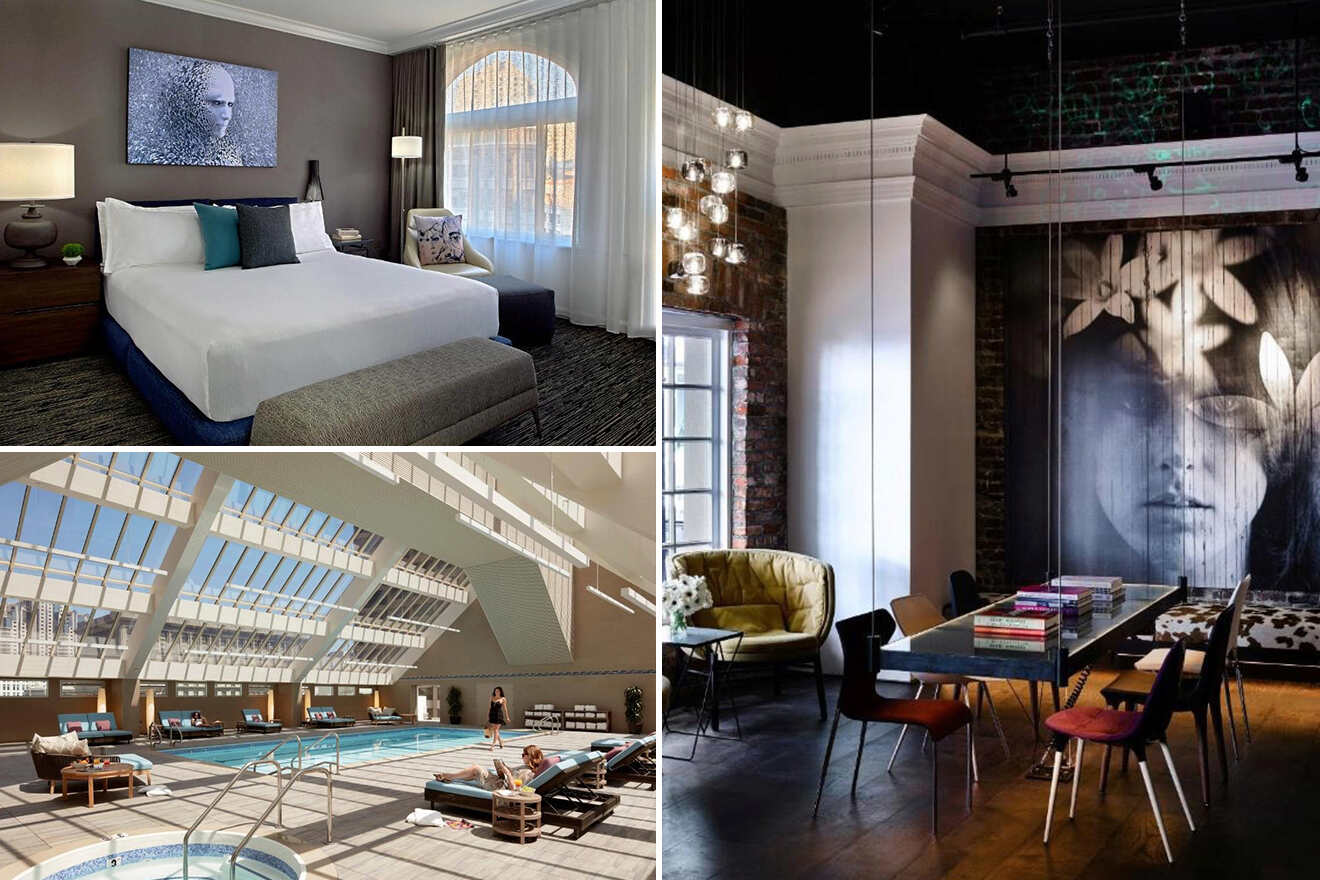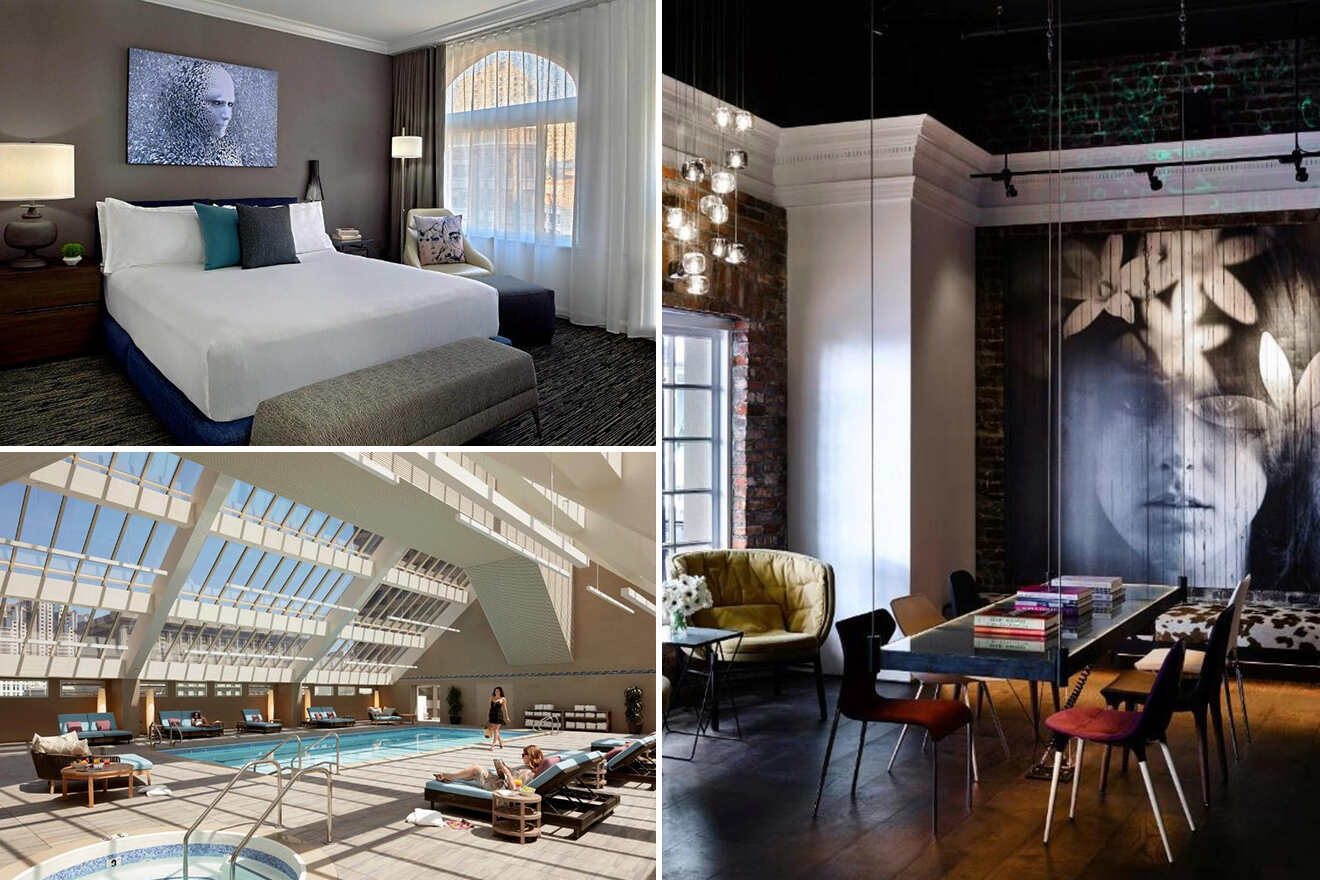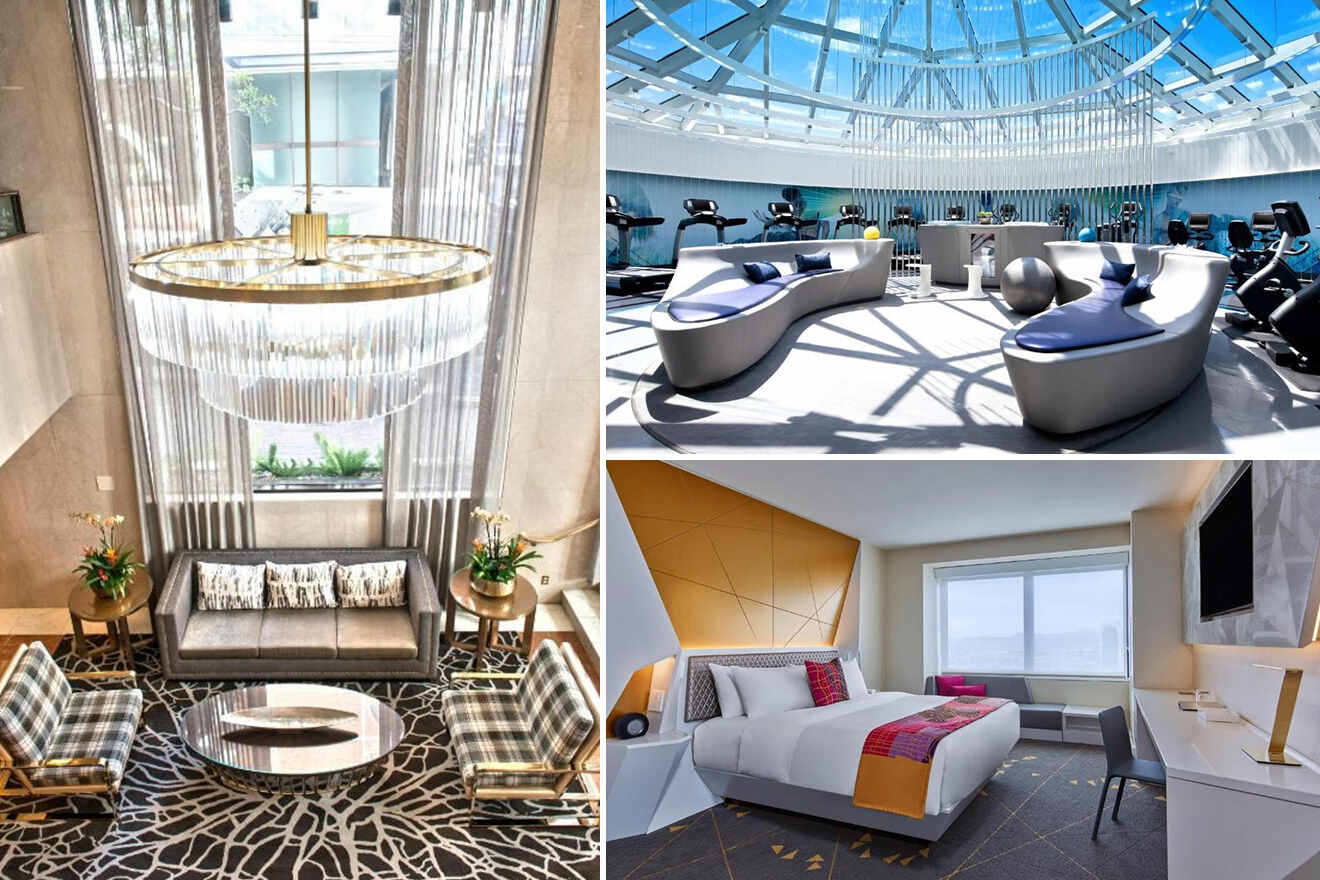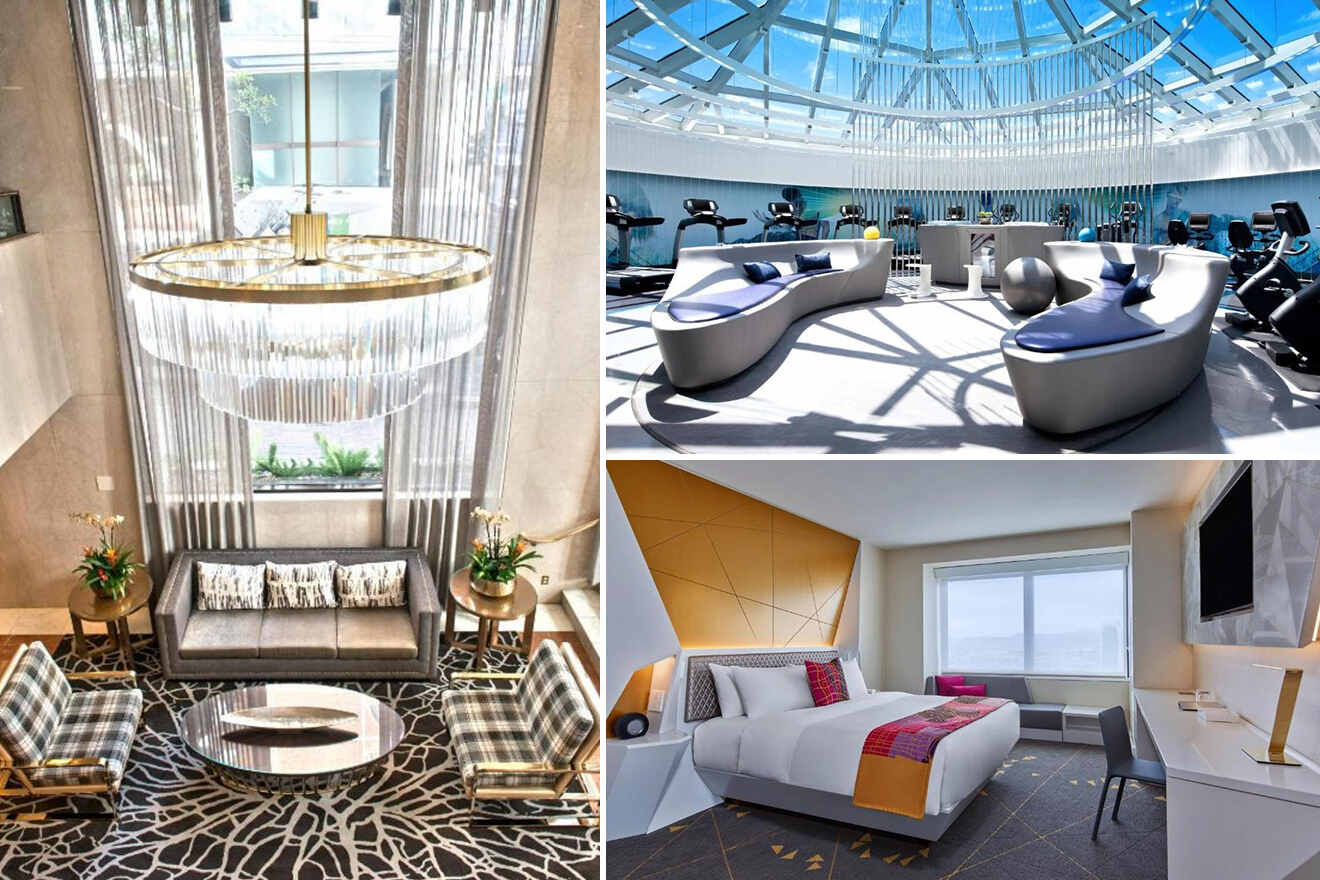 Budget (up to US$160)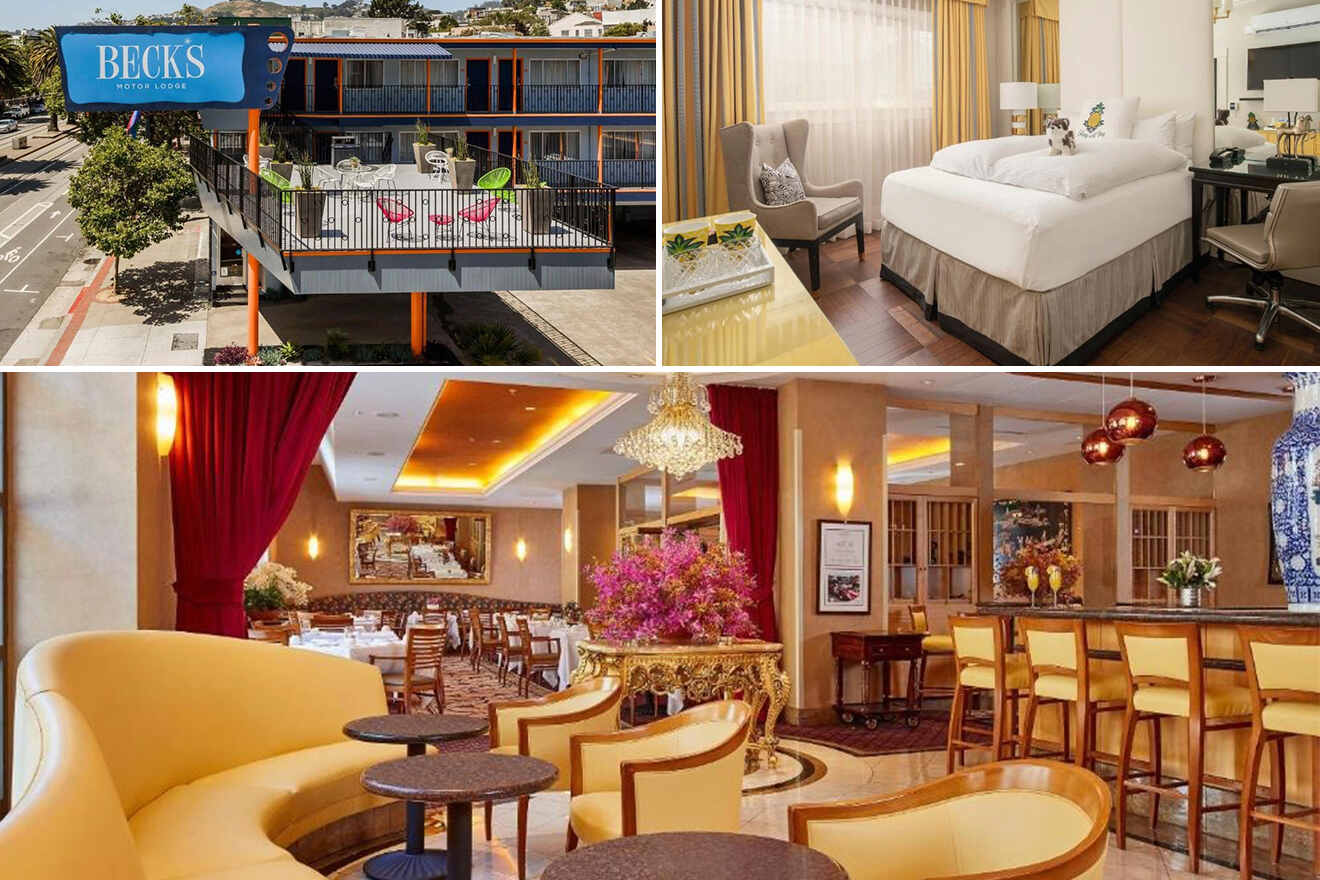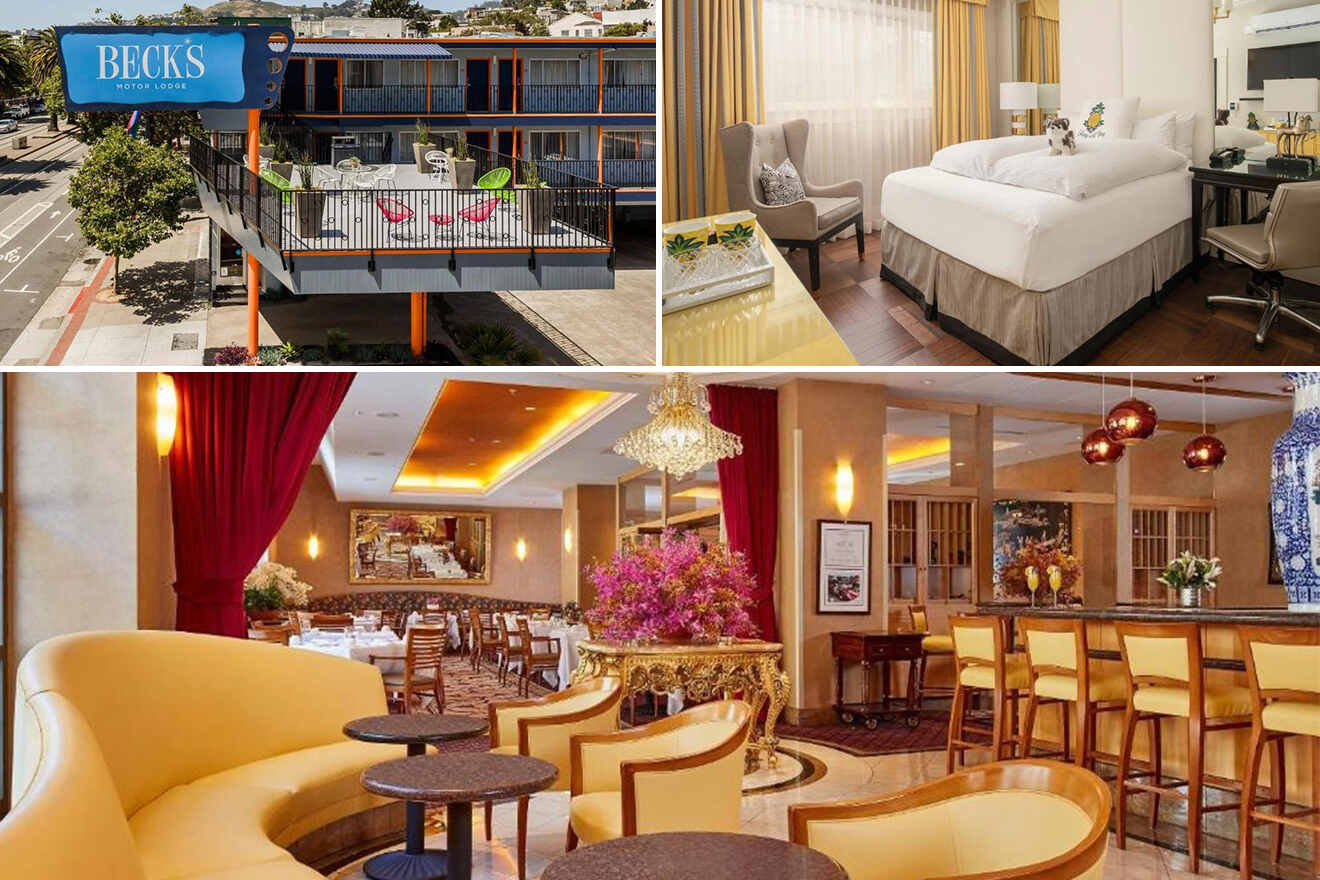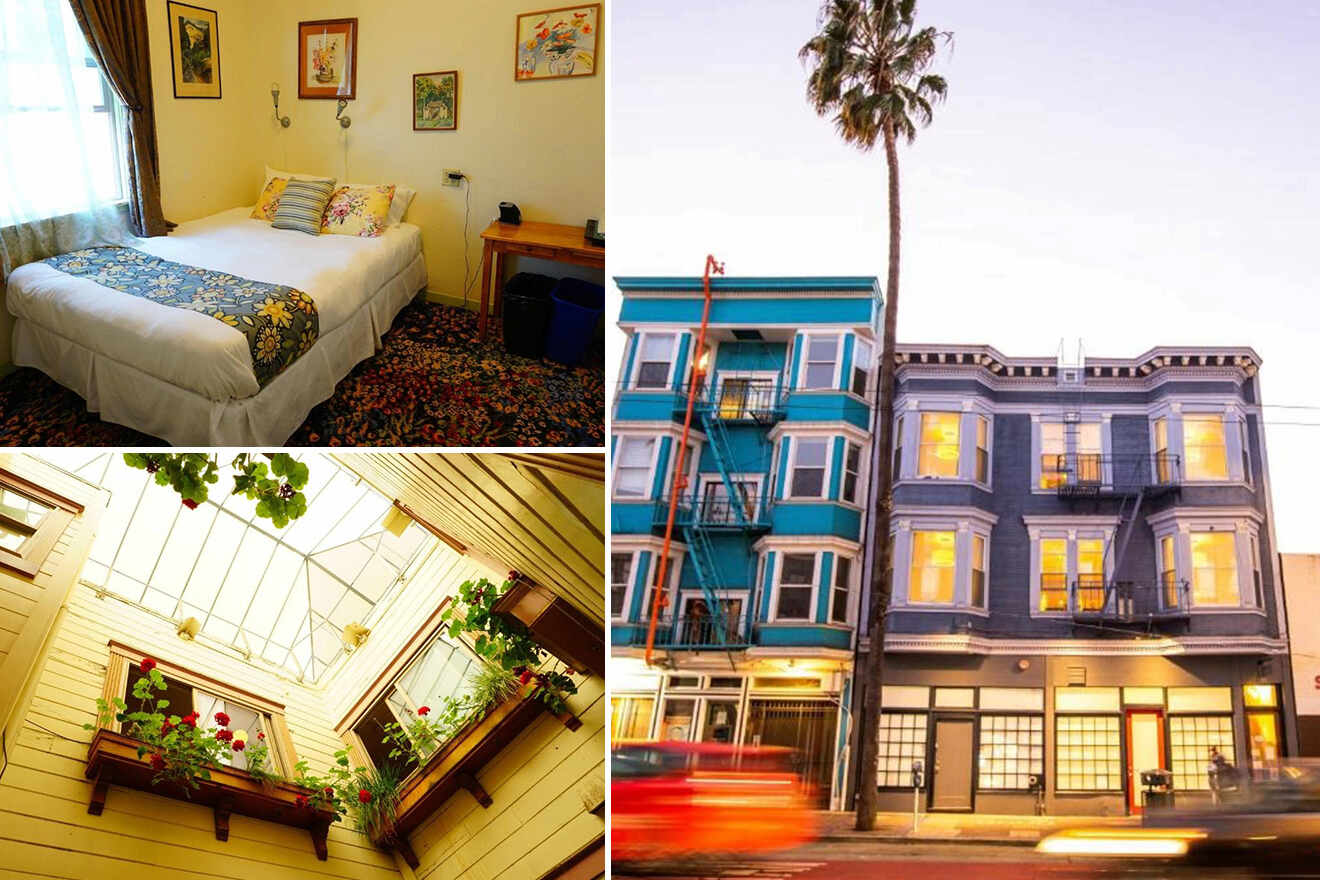 BONUS 1: 7 best family-friendly hotels in San Francisco
We all know how hard it can sometimes be to organize a family trip and keep all the family members happy, especially when you go to a big city! But, don't worry, I've managed to make a list of San Francisco's best hip hotels for families that have a great style, good prices, and some of them are even pet-friendly if you want to take your dog and cat along!
So let's see which San Francisco hotel is best for you: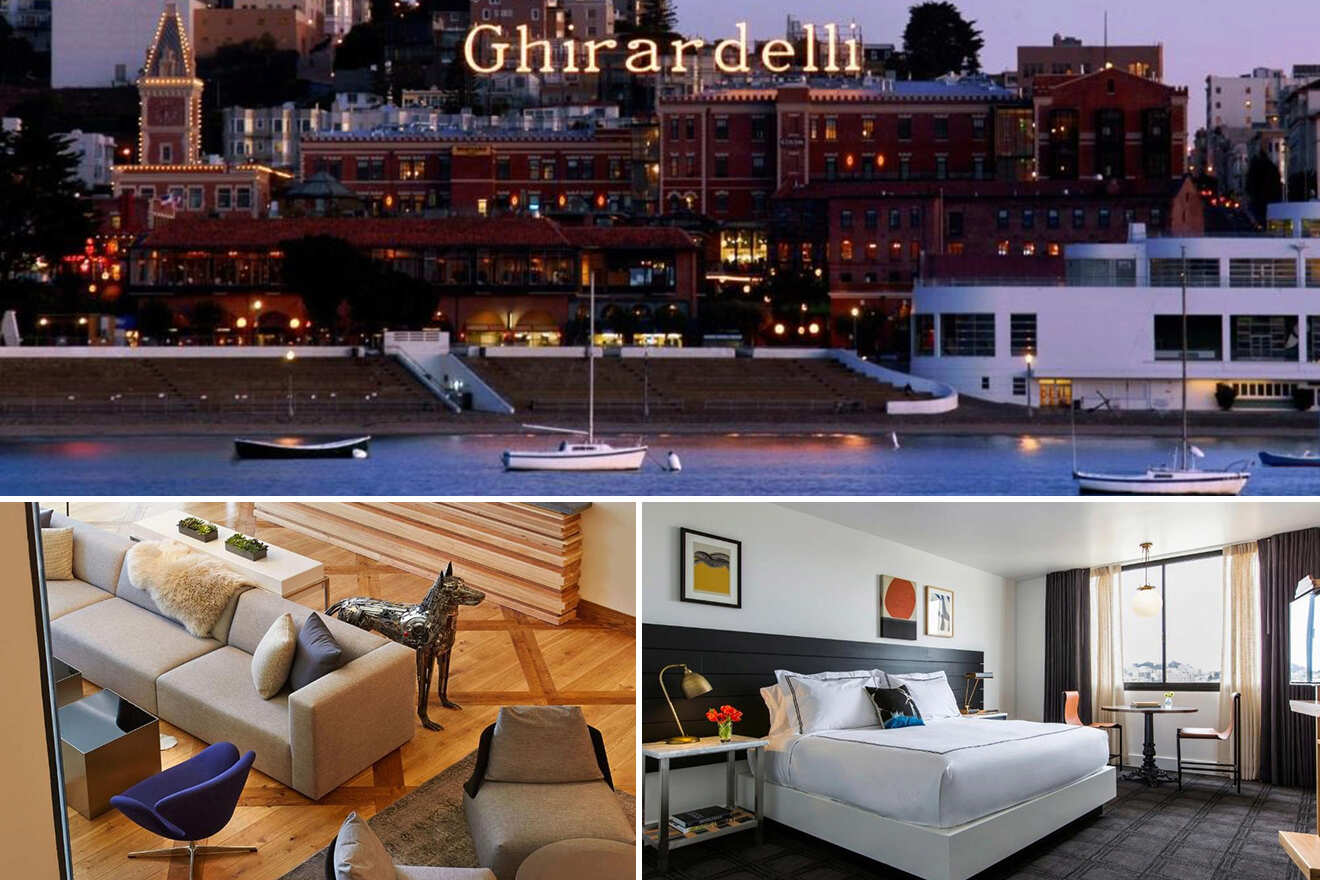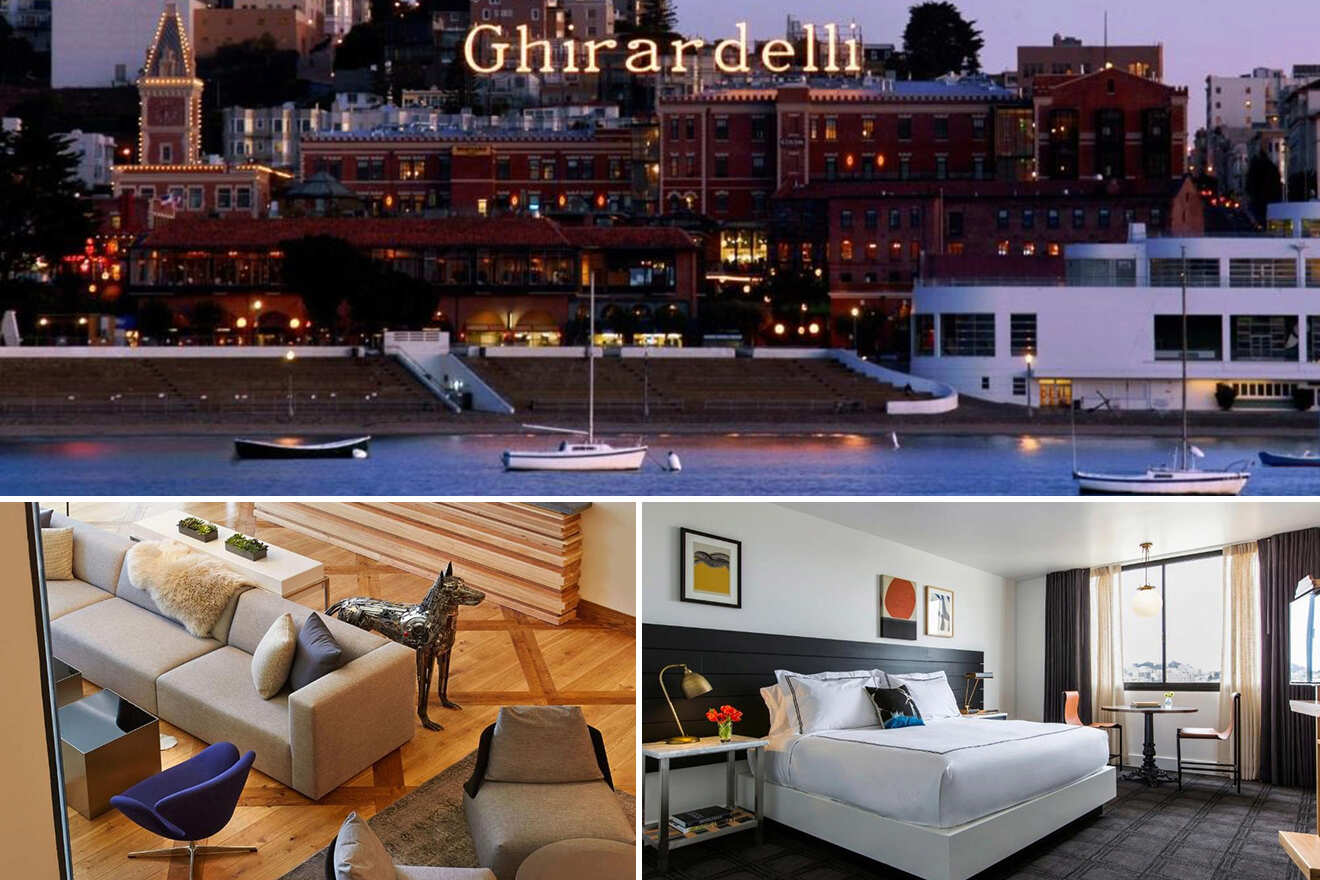 1. The Fairmont Heritage Place
A hotel where the chocolate shop is located just an elevator ride away? Yes, please! This is one of the best hotels in San Francisco and it offers spa services, some incredible views, and spacious rooms. Take the kids and your key card and head to the elevator to go to the Ghirardelli Ice Cream and Chocolate Shop. I'm sure you're going to spend a long time there, but make sure you head back to the hotel's restaurant to have a delicious dinner.
2. Kimpton Buchanan
Gather with the little ones by the firepit at night, get a cup of tea or hot cocoa and tell stories! This hip hotel in San Francisco has spacious and modern rooms with a flat-screen TV and free wifi. Decorated with Japanese art, the hotel has a restaurant on-site where you guys can have dinner if you don't feel like going out.
3. Lodge at Presidio
Located in Presidio National Park, a National Historic Landmark at the Golden Gate Bridge, this boutique hotel is the perfect place for your family's getaway to the city of San Francisco! Surrounded by nature and a super spacious courtyard where the kids can play all day long, this boutique hotel San Francisco offers activities for both parents and children on the golf course or at the bowling place. The rooms are spacious and they have private bathrooms too.
4. Hotel Zetta San Francisco
It will be hard to go sightseeing around San Francisco's local area and Union Square when the kids will find out that this boutique hotel has a game room! With splashes of modern art and lots of space for every family member, the rooms at Hotel Zetta have a seating area and an espresso machine for that first-morning coffee! You can order room service or go to the hotel's restaurant to have a delicious lunch or dinner!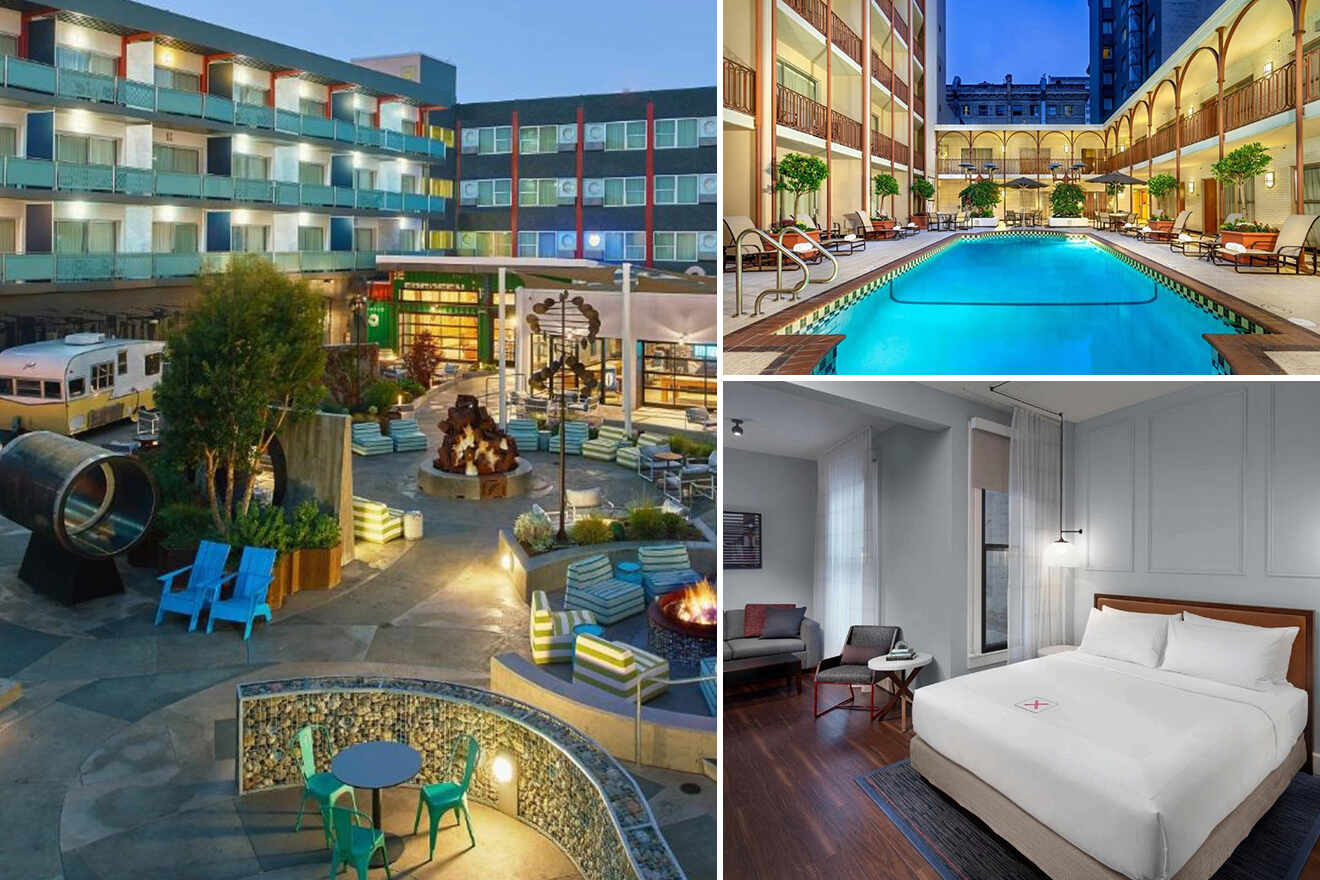 5. Axiom Hotel
A hotel that has a games room? I'm sure the kids will approve of this accommodation that's located in Union Square. The rooms are super comfortable, modern and they're equipped with a flat-screen TV! So if you're planning on having some movie nights with the kids and order some room service, because what's a movie night without any snacks?
6. Hotel Zephyr
With a super cool nautical-themed design and rooms with porthole-style windows, this San Francisco hotel is perfect for your family trip and it has good prices as well. Get a cup of hot cocoa or some wine for the adults, and gather up by the fire pit with your family and enjoy a cozy night! The accommodation is located less than a mile away from Pier 39.
7. Handlery Union Square
Enjoy a family movie night in the spacious rooms of this hip San Francisco hotel that's located near the cable car line near Powell Street. Relax by the pool after a day of sightseeing and plan tomorrow's visits with the little ones, the local Museum of Modern Art is just a short walk away. The hotel also offers free wifi and has a fitness center on-site.
BONUS 2: The 6 best boutique hotels in San Francisco for bachelorette parties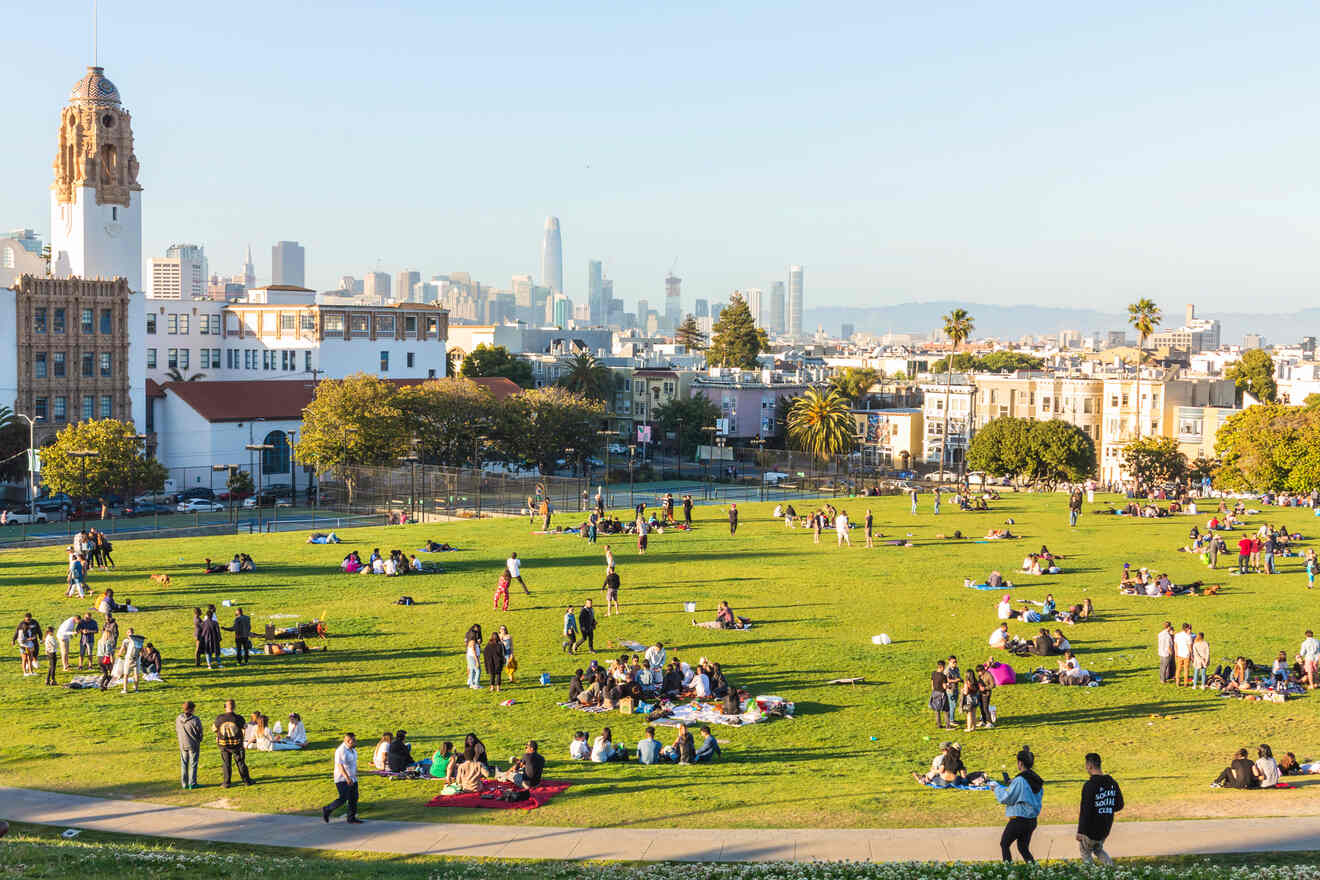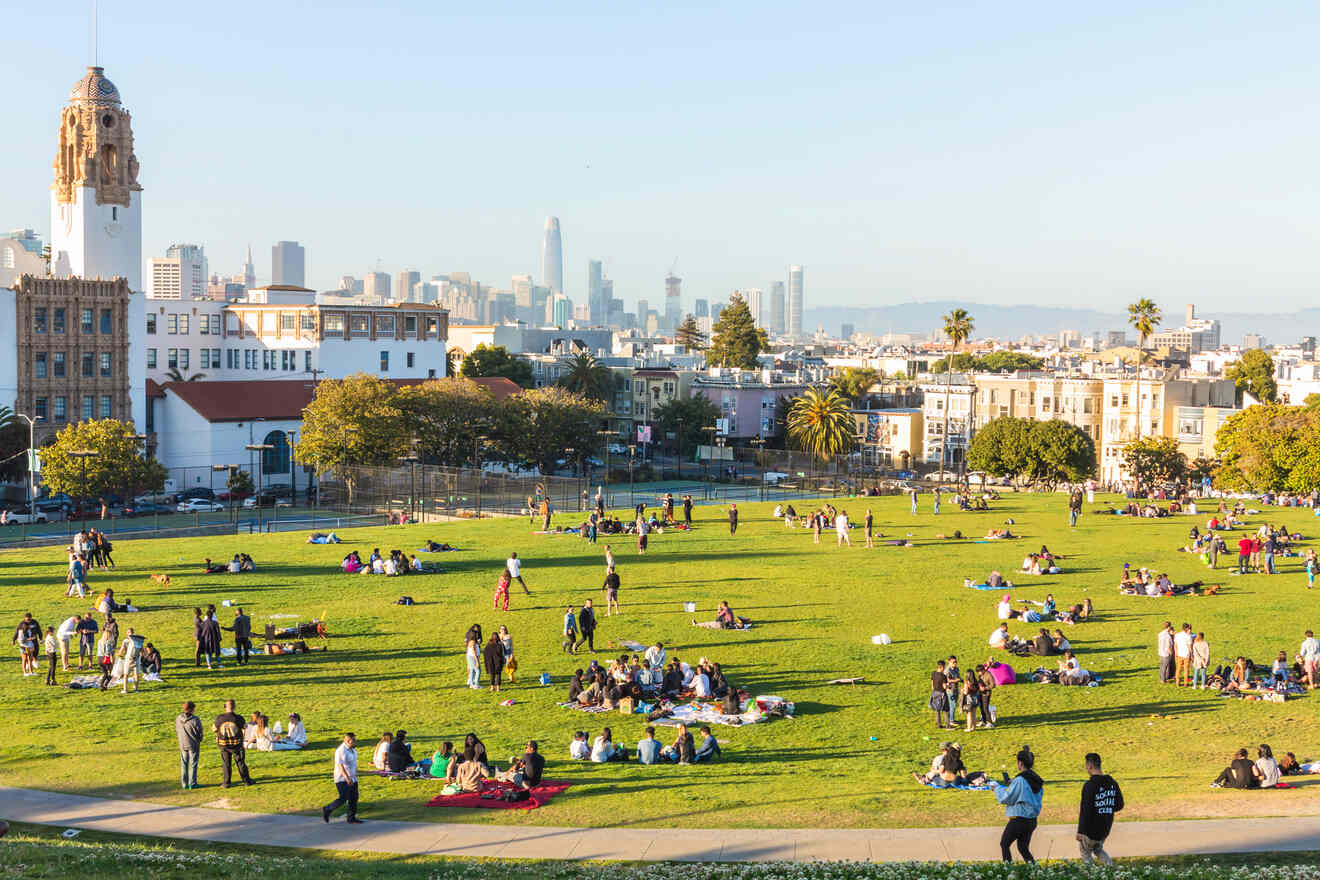 Is your best friend tying the knot soon? I bet you're planning a super-stylish bachelorette party in the city and you're looking for unique hotels in San Francisco! Well, I'm here to make your life much easier with this selection of cool and hip hotels, perfect for a girl's getaway to this wonderful city.
So let's see which are the best ones!
1. Phoenix Hotel
Is the future bride a fangirl at heart? This rock n roll hip accommodation is the perfect San Francisco hotel for your stylish bachelorette party! Get ready for some cool late nights spent by the outdoor swimming pool or in the courtyard at Phoenix Hotel while everyone gets drunk on cocktails! The style of the hotel is super trendy and vibrant. Spoil the bride to be with some room service in the morning and take tons of pictures anywhere in one of the best contemporary hotels in San Francisco. Every corner at Phoenix Hotel is very instagrammable!
2. Hotel Emblem San Francisco
This hip boutique hotel near Union Square will offer you the perfect setting for a fun weekend getaway to celebrate your friend's last days as a single lady! With tons of amenities and a vibrant atmosphere, this Hotel Emblem will be the perfect base for your trip. Start the day with room service, a quick photo session with all the stylish bachelorette accessories, head to Hotel Emblem's restaurant to have a delicious meal, and finally to the cocktail bar. Enjoy San Francisco's nightlife!
3. Omni San Francisco
Are you looking for an elegant setup for your friend's bachelorette party? This luxurious, pet-friendly San Francisco hotel has vintage décor and super spacious rooms, perfect to fit you and your friends! The guest rooms are super stylish, and they boast city views. Head to the hip restaurant for a fancy dinner to celebrate the future bride and then order lots of wine before taking her out to party in the famous San Francisco clubs.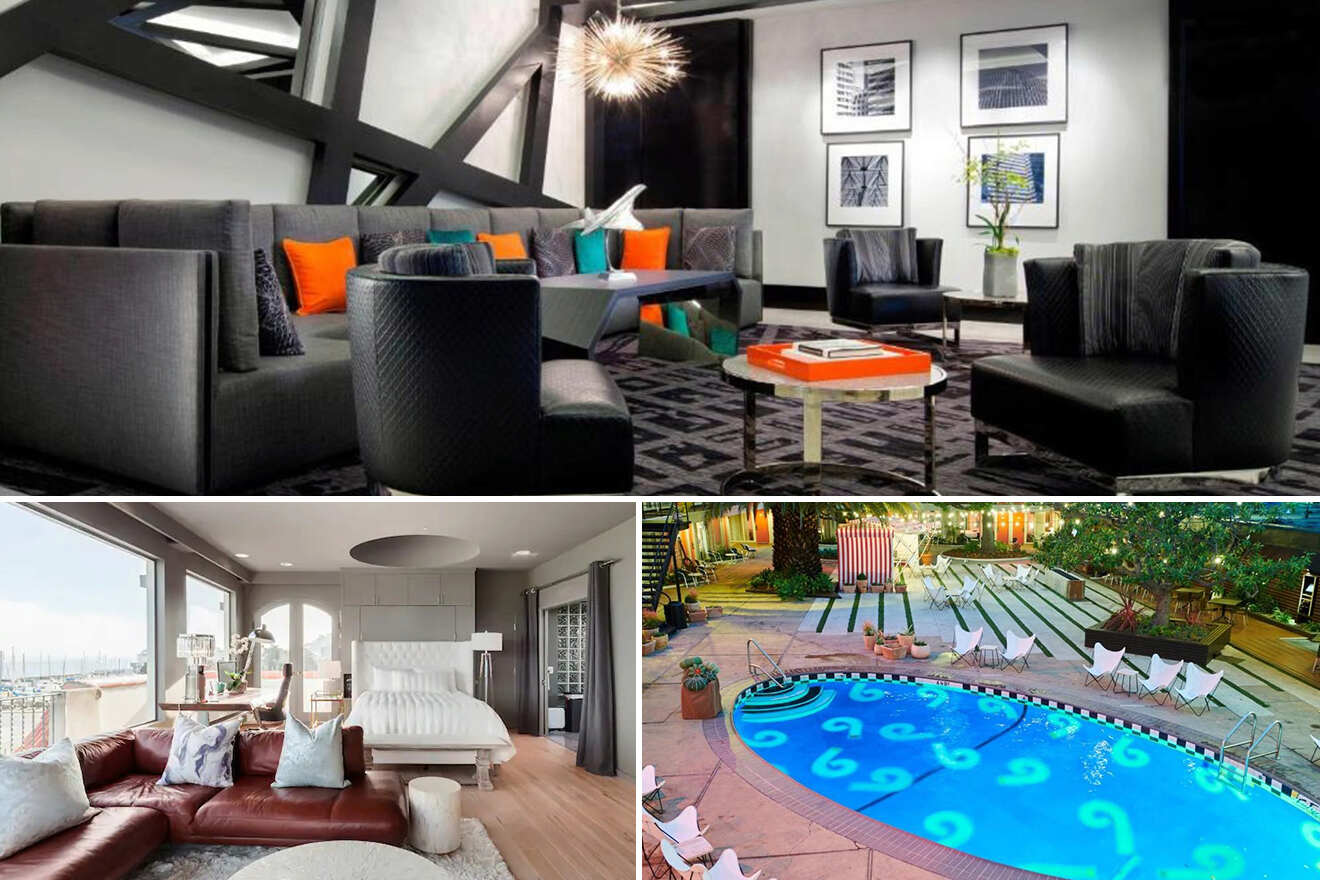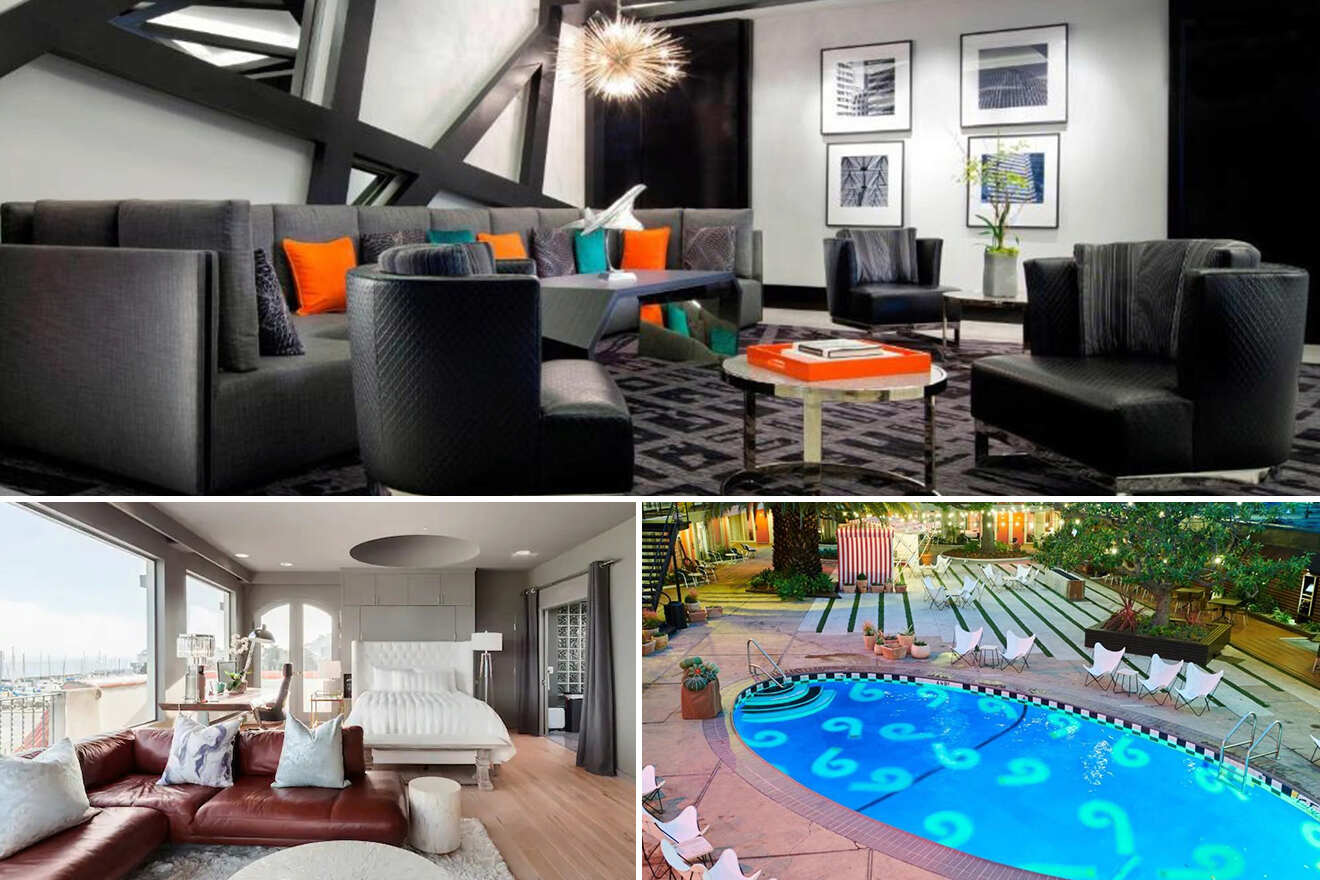 4. The Battery San Francisco
Are you ready for a super fun weekend with your girls in this super luxurious hotel San Francisco? With many different rooms (some of them with a courtyard view) that have great style, this cool hotel in San Francisco is perfect for a bachelorette party! Take the future bride to be to relax at the spa center and then head back and order some room service, get all dolled up, and hit the town! But make sure you check the events at the hotel, sometimes they even play live music!
5. Hotel Le Meridian
Every picture that you'll have will have the city's skyscrapers as a backdrop! I highly recommend taking them at sunset! This hip San Francisco hotel with free wifi is located just a walk away from the city's Financial District. The rooms are super spacious, perfect to fit all of you, and they have a great style and ceiling-to-floor windows! Start the weekend with some drinks at the bar and a delicious dinner, and celebrate your friend's last moments as a single woman!
6. Waterfront House
Renting a whole house for you and your girlfriends to have a bachelorette party? Tell me this wasn't only my dream as I was growing up? Just imagine the fun you'll have in this hip and chic house Airbnb that's fronting the San Francisco Bay! With a great style and room for all your girlfriends, this home that's located near the Fisherman's Wharf area, will offer you an unforgettable time! Warm up by the fireplace, get lots of wine, and get the party started!
Frequently asked questions about San Francisco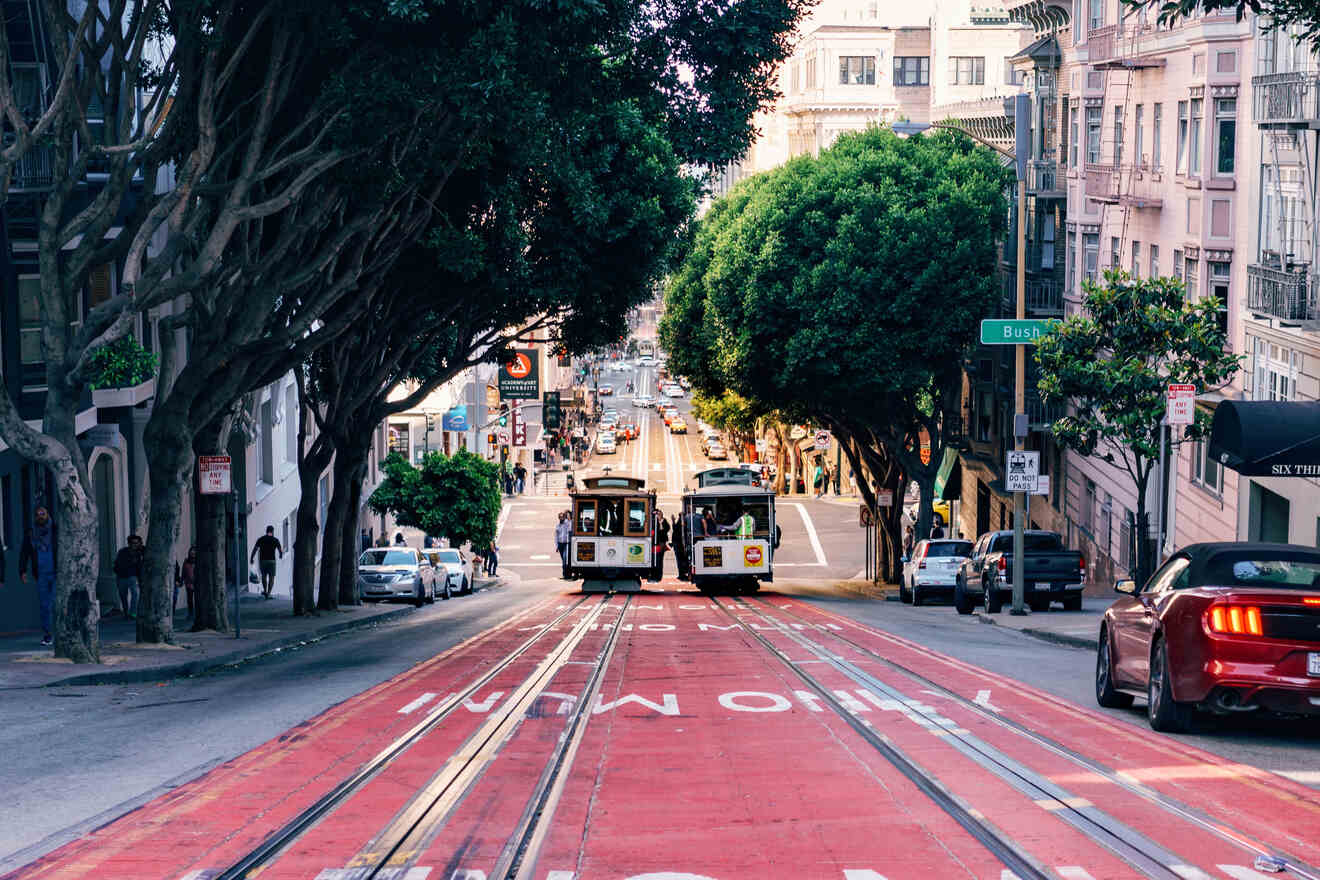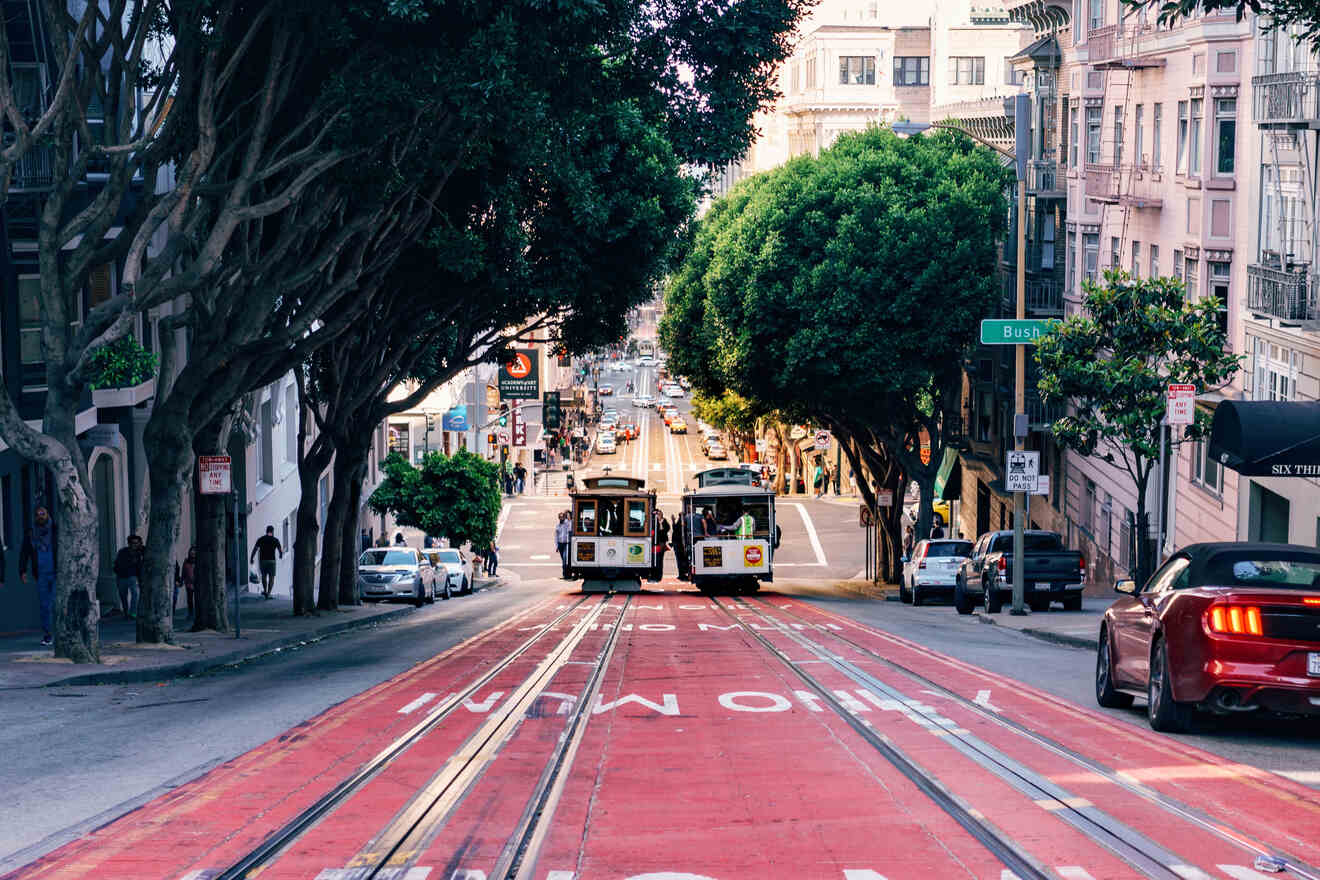 Conclusion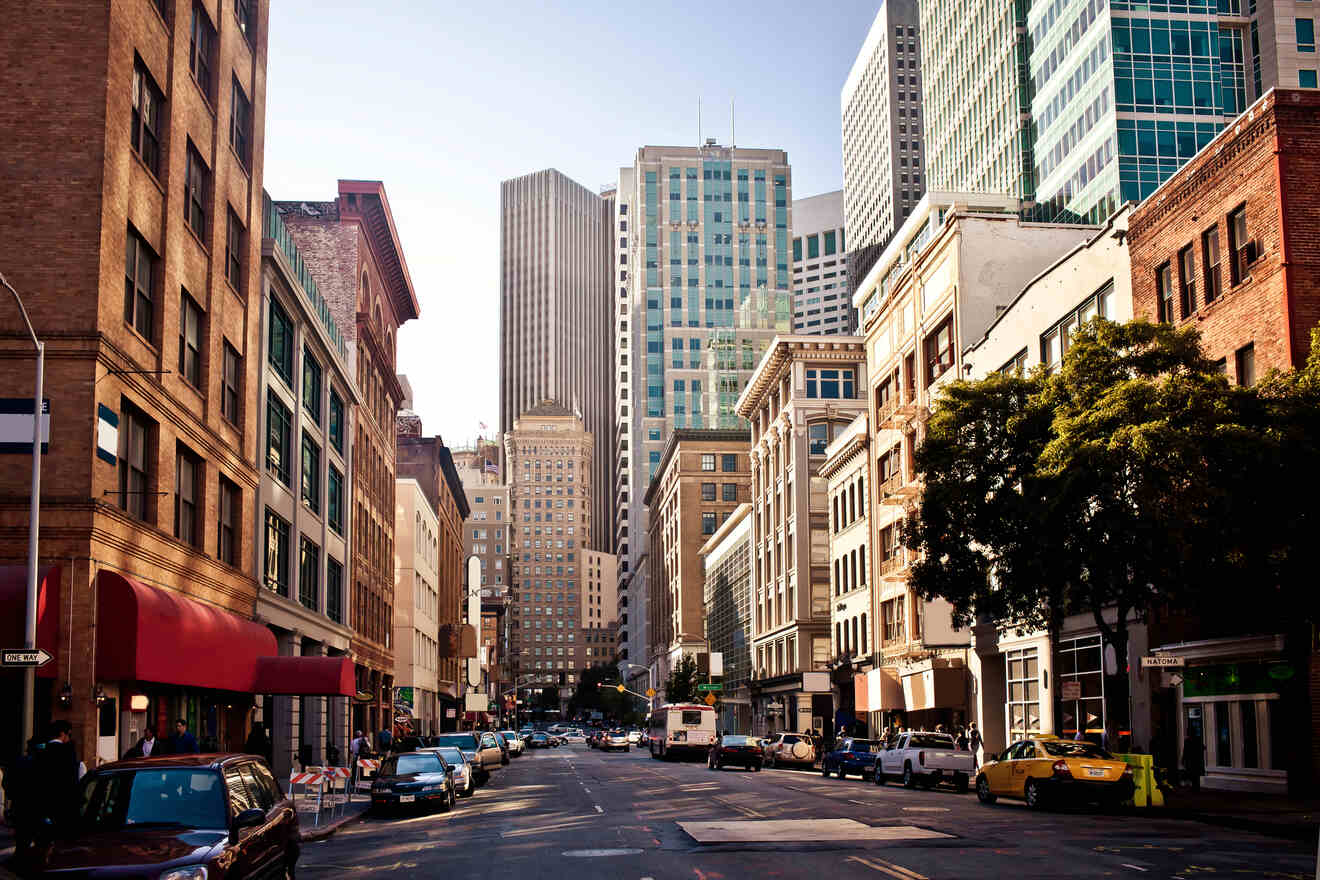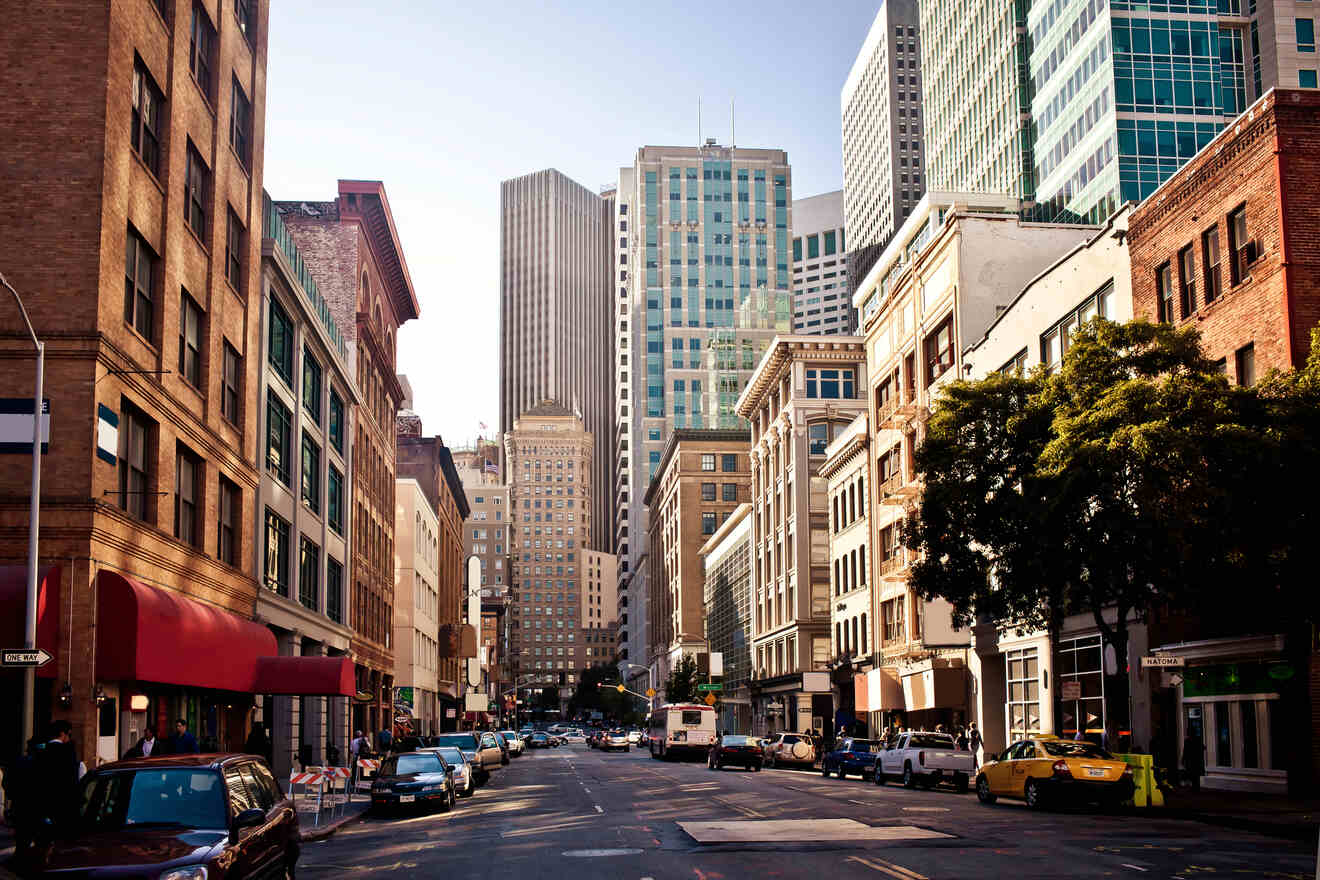 What a fun city! I hope this post helped you decide which cool hotel in San Francisco to book considering how much you're willing to pay per night.
I know there are many options here, but here are my two favorite hotels in San Francisco, both are located centrally and have great reviews:
All you've got to do now is book your hotel ASAP! Booking in advance will help you find the best prices and lots of options when it comes to the rooms you want.
Enjoy your time in San Francisco! Explore Fisherman's Wharf, Nob Hill, and the Oracle Park in South Beach. I want to hear all about it so don't forget to leave me a comment below if you want to share your adventures with us or if you have any questions about the boutique hotels in San Francisco!
Safe Travels,
Victoria
---
Pin it for later!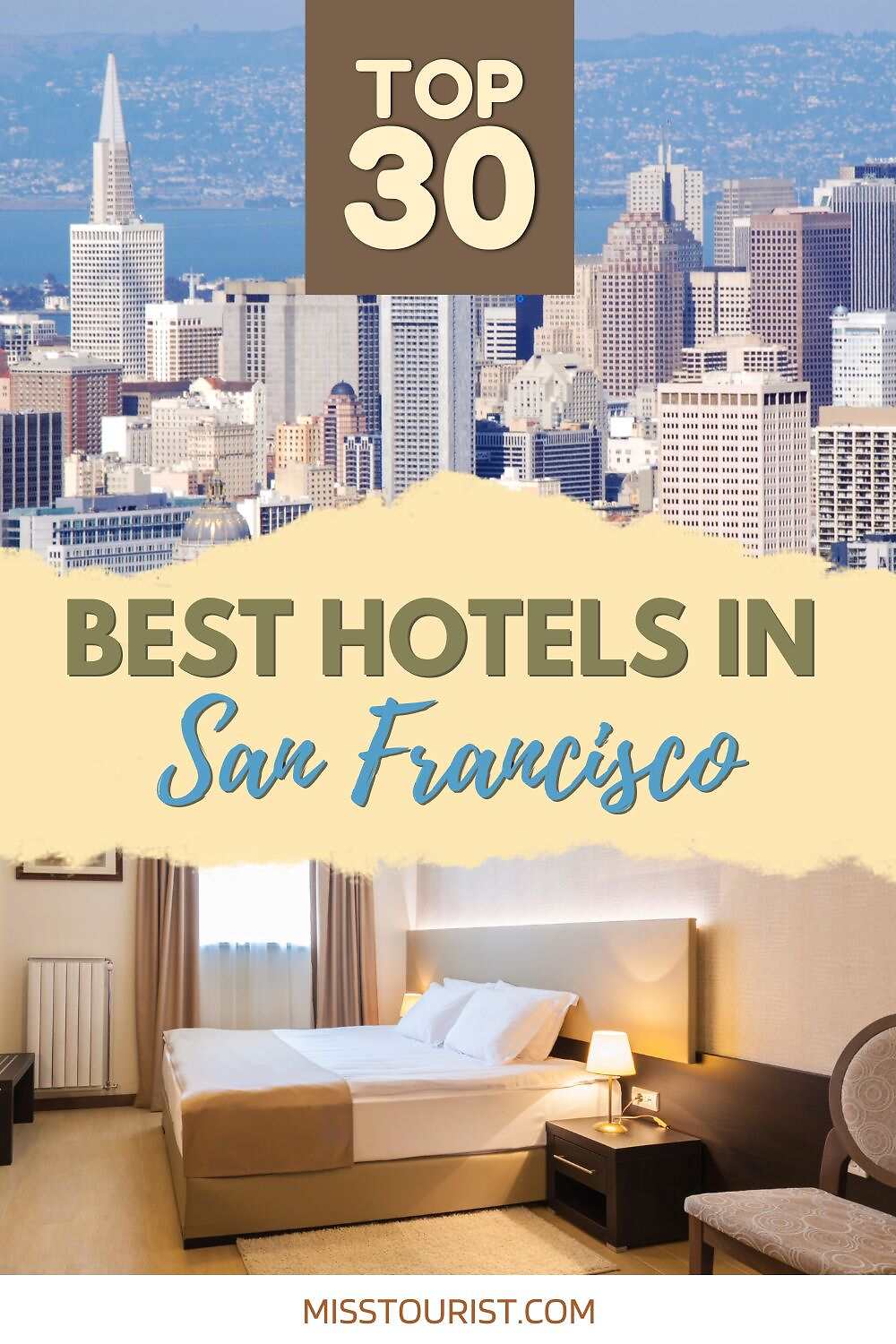 Pin it for later!