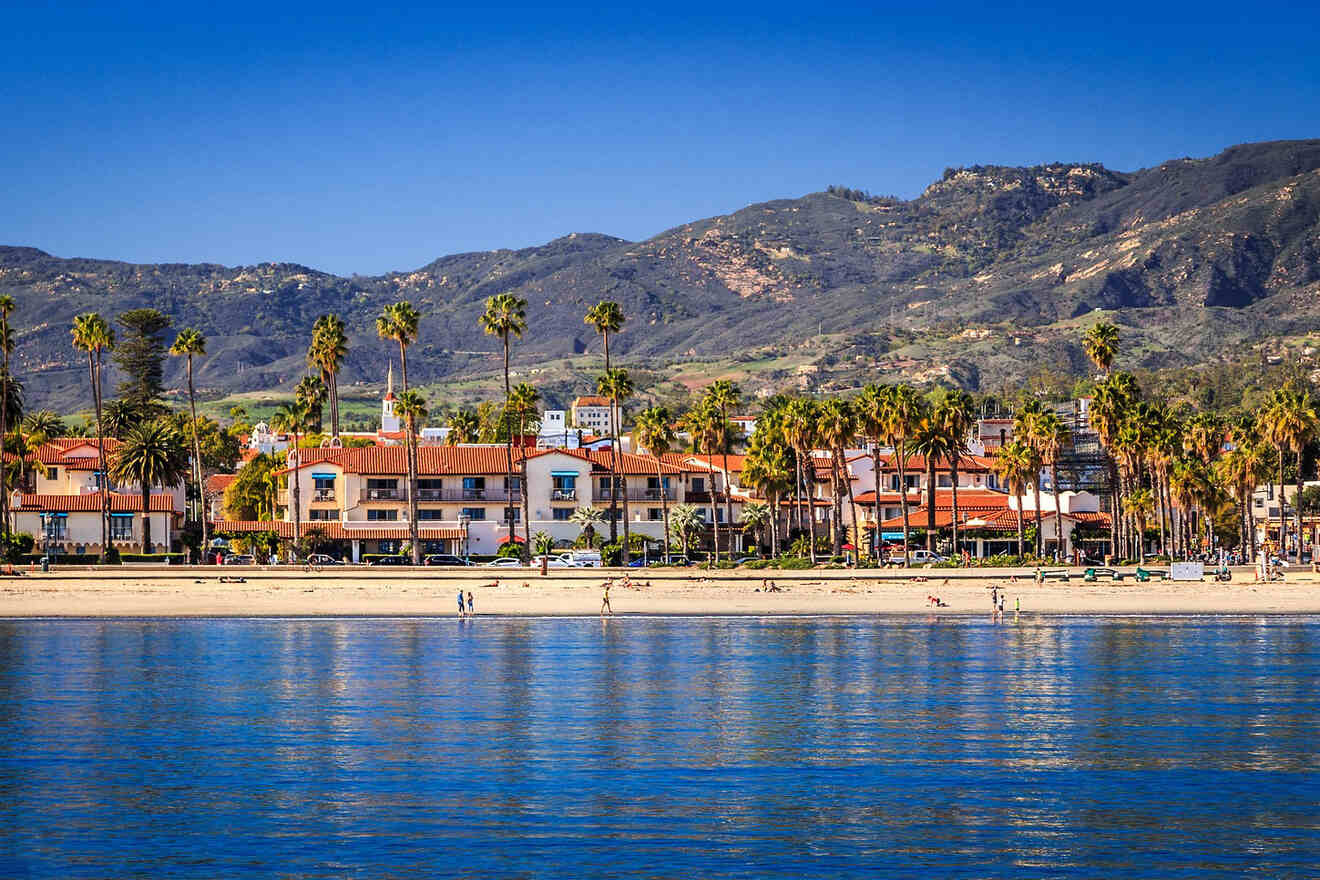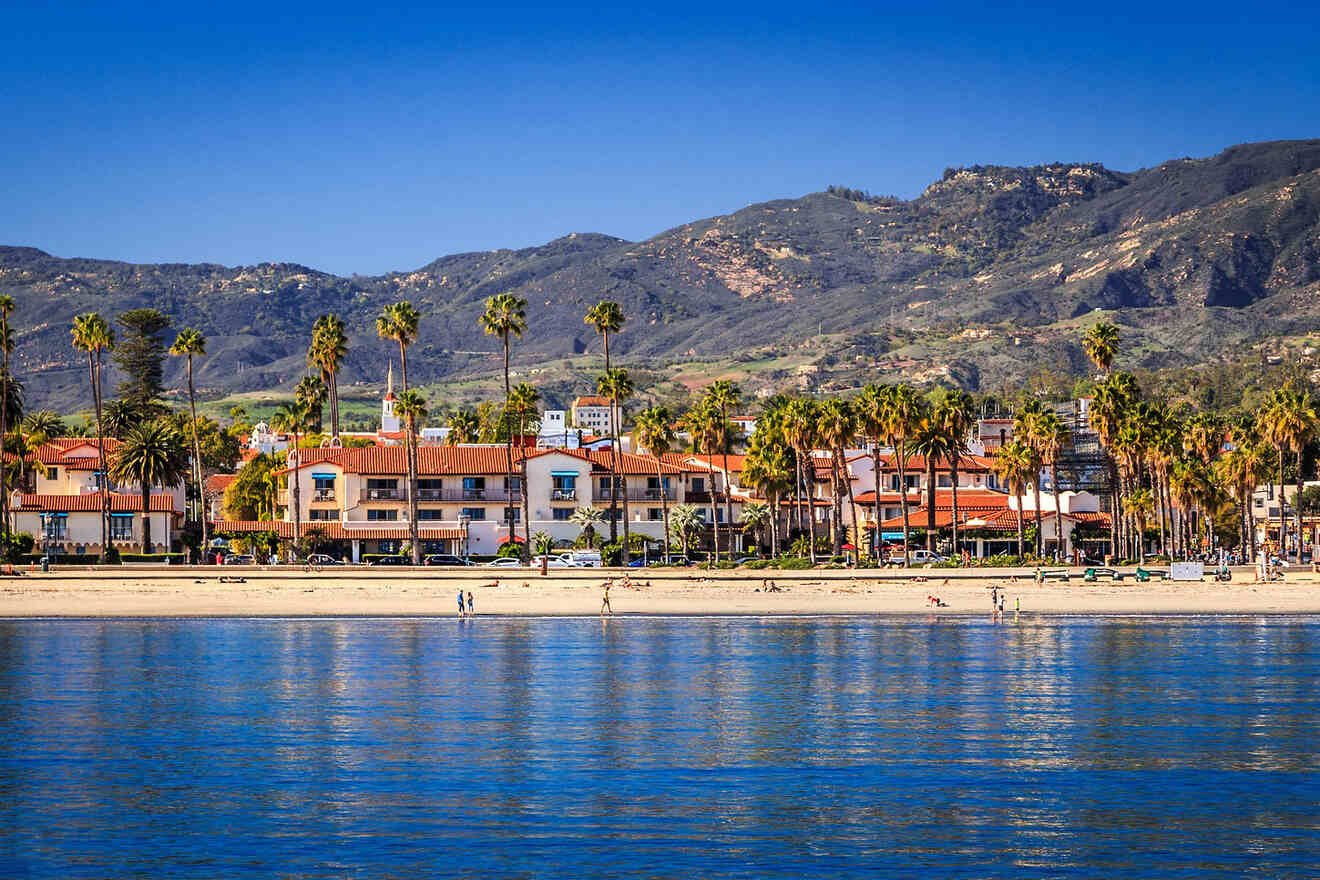 Nicknamed the American Riviera, Santa Barbara is an old Spanish town sandwiched between the Pacific Coast and the Santa Ynez Mountains. It is located 100 miles north of Los Angeles, where Central California begins.
Santa Barabara is called American Riviera thanks to its palm tree-lined beaches, laid-back atmosphere, vineyards, and upscale restaurants. This gorgeous city offers amazing culinary scenes, a chance to try many wines, enjoy epic coastal views, luxurious hotels, spas, and upscale shops. Once you visit Santa Barbara, I guarantee that you will be looking forward to coming back again! You wouldn't want to miss your favorite hotel. Don't forget to book your favorite place now once you've chosen!
Although Santa Barbara is not a very big city, different areas might attract different kinds of travelers. There are 5 main areas in the city, and in this article, I will help you find the best neighborhoods and hotels in Santa Barbara to suit your taste.
I want to remind you that it is very important to book in advance for accommodations as they have high demand and most of them have a free cancellation policy so you won't lose anything.
Let's find out your answer to where to stay in Santa Barbara.
If you are in a hurry
Here are some amazing accommodation options in Santa Barbara with good locations and reviews from budget to luxury.
To visualize easily, here is a Santa Barbara map with all the 5 areas that I will be mentioning in this blog post.
1. West Beach & the Funk Zone – where to stay for first timers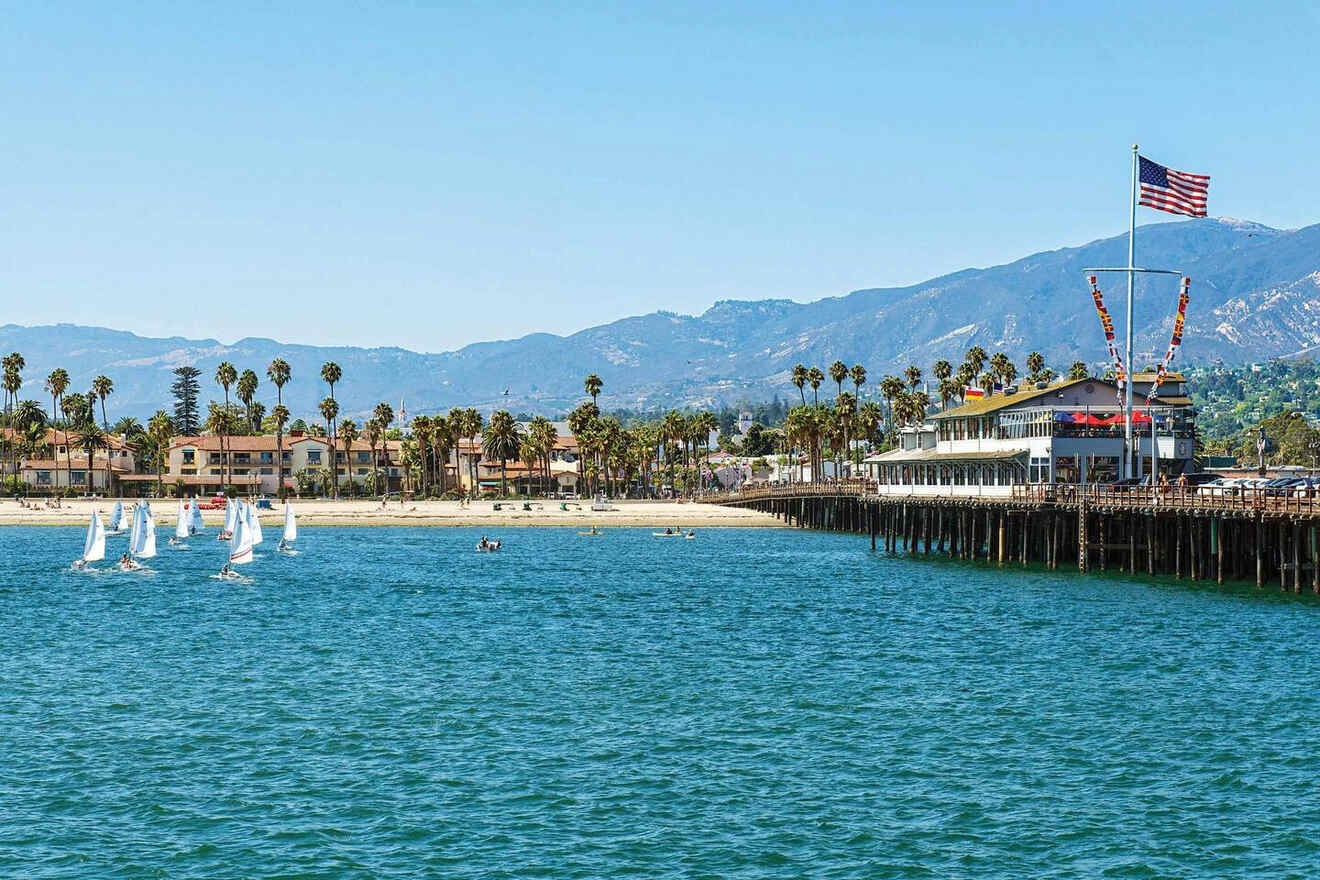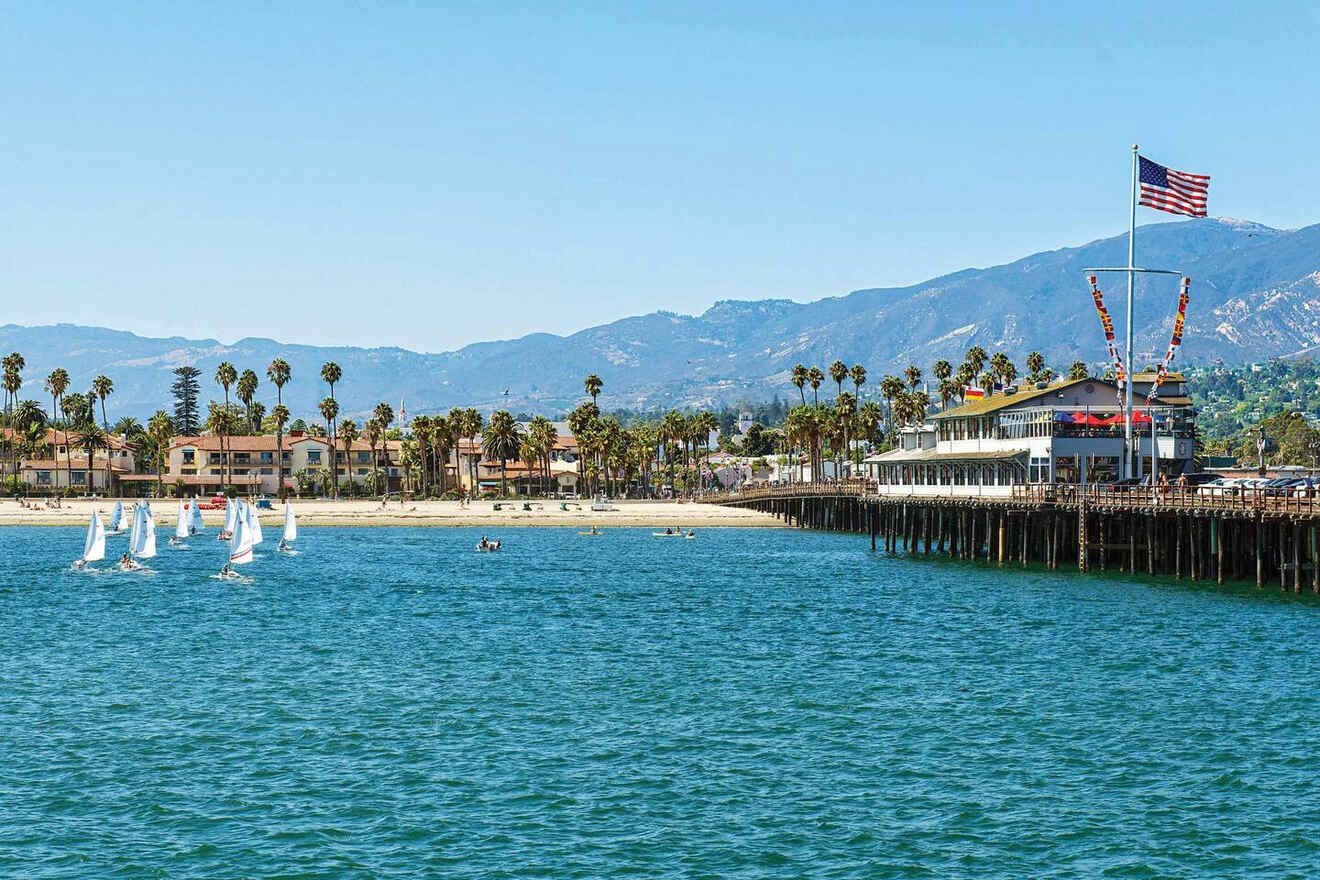 The most popular place to stay in Santa Barbara is West Beach where you will find many ocean view restaurants, shops, and museums. If you are visiting Santa Barbara for the first time, West Beach and the Funk Zone is the best choice, as most of the sightseeing areas are found here, plus you will be close to the beach, of course!
Start your day with a nice bike or walk along the path on West Beach. From the beach, walk inland, and you'll see Funk Zone. Funk Zone is an industrial area full of abandoned warehouses that have been transformed into creative studios by artists. You will not only see many instagrammable murals and graffiti here, but this vibrant area is filled with many restaurants, bars, and wine tasting cafes.
This is also the best spot in town to hit the bars with its great nightlife. West Beach has everything to entertain all kinds of travelers. Let's have a look at the best hotels in this lovely neighborhood. Don't forget to make your reservation in advance!
Other accommodation options in West Beach
Things to do in West Beach
2. East Beach – where to stay in Santa Barbara to relax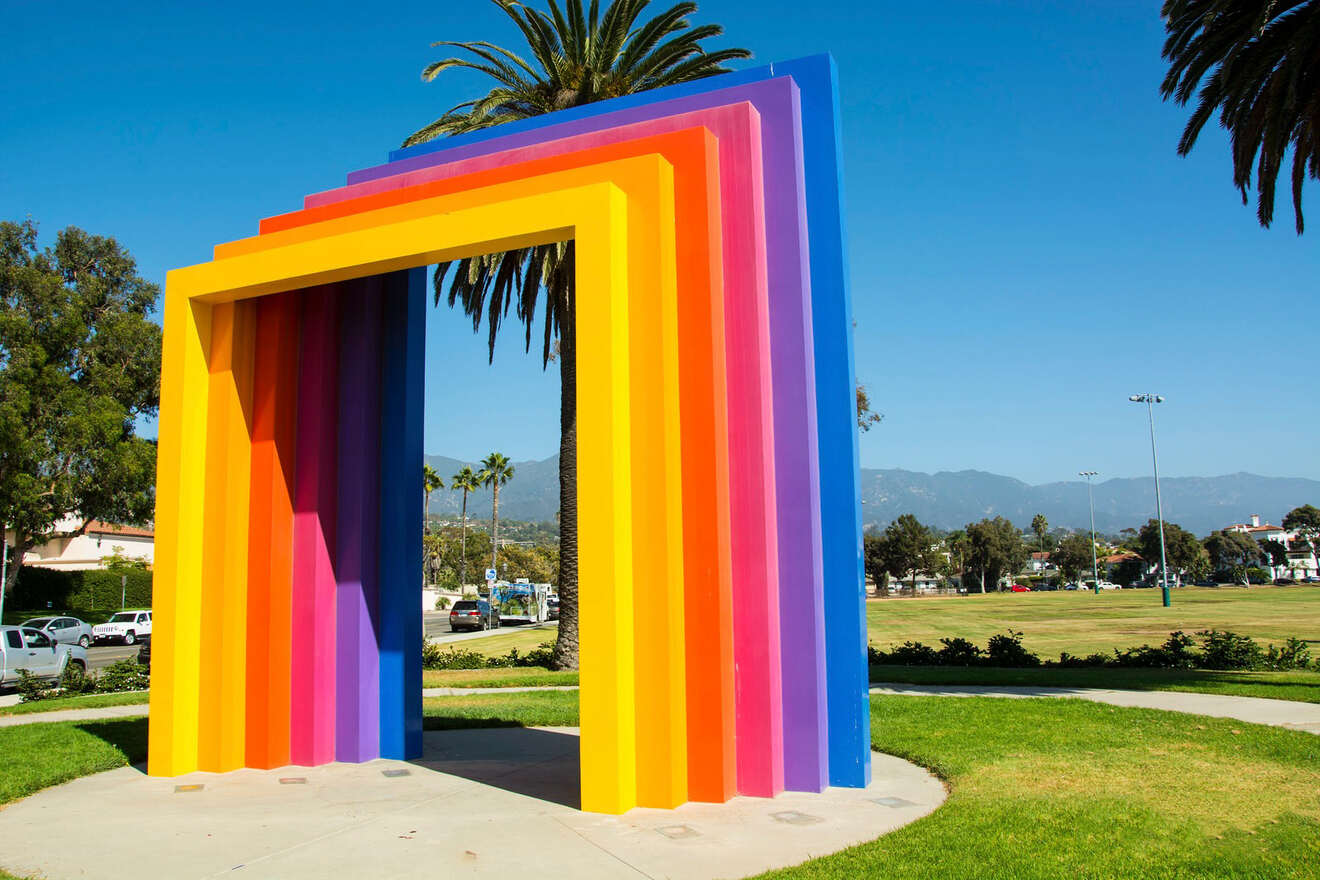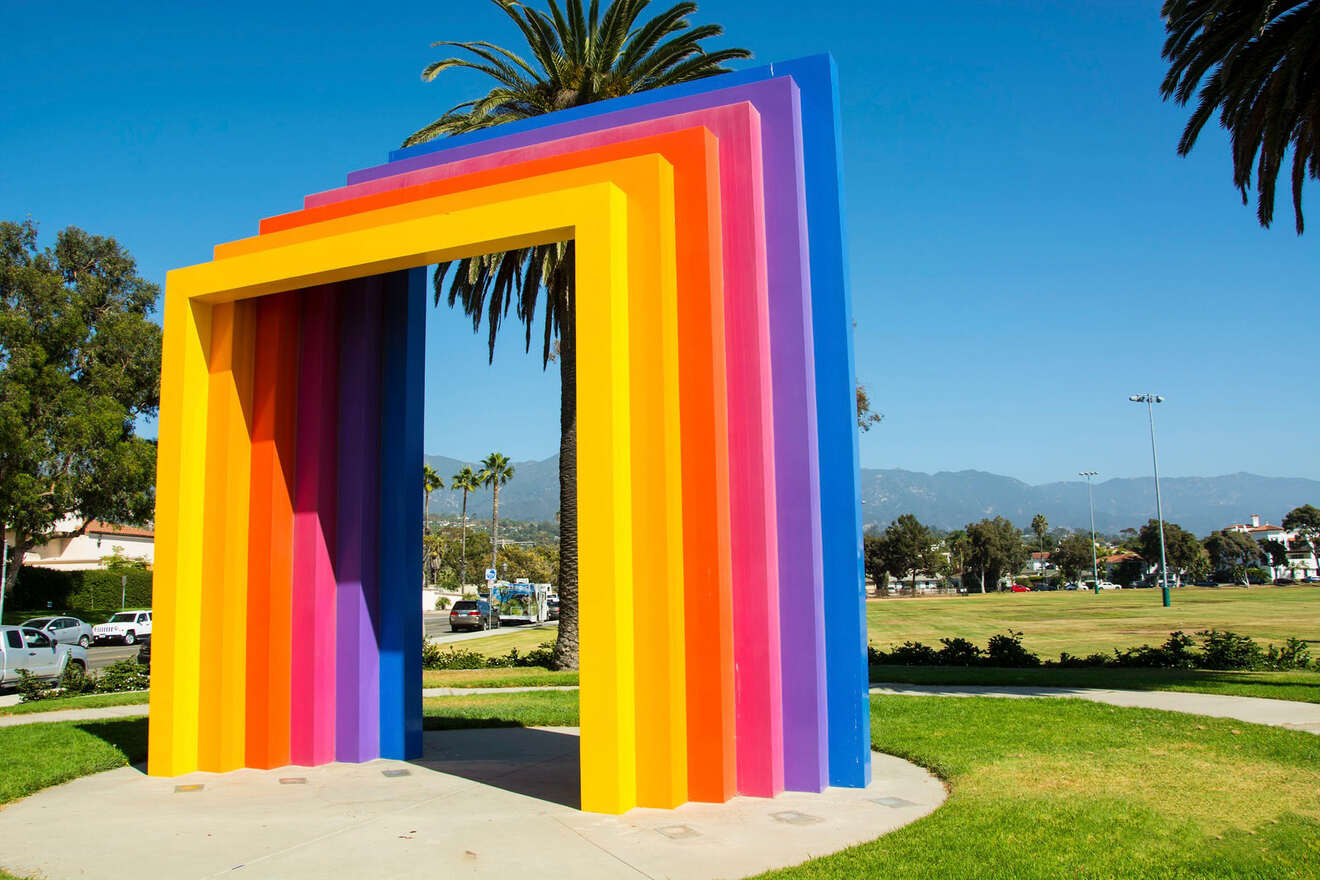 Compared to West Beach, East Beach is a more laid-back and less touristy area, making it a perfect place to stay for those who want to discover Santa Barbara without the hassle of the commercial center. Despite its relaxed atmosphere, you will still be no more than a 10-minute drive to the main areas of Santa Barbara when you want them.
East Beach is located in front of the Stearns Wharf Pier area. This is the widest part of the beach, so naturally, there are a lot of activities happening at East Beach. You will see many sand volleyball courts, grass parks with picnic tables, restaurants, and art centers. No matter if you are a solo traveler, couple, or family, there are very nice places to stay in East Beach for everyone who wants to have a relaxed holiday.
Other accommodation options in East Beach
Things to do in East Beach
3. Downtown – where to stay in Santa Barbara for culture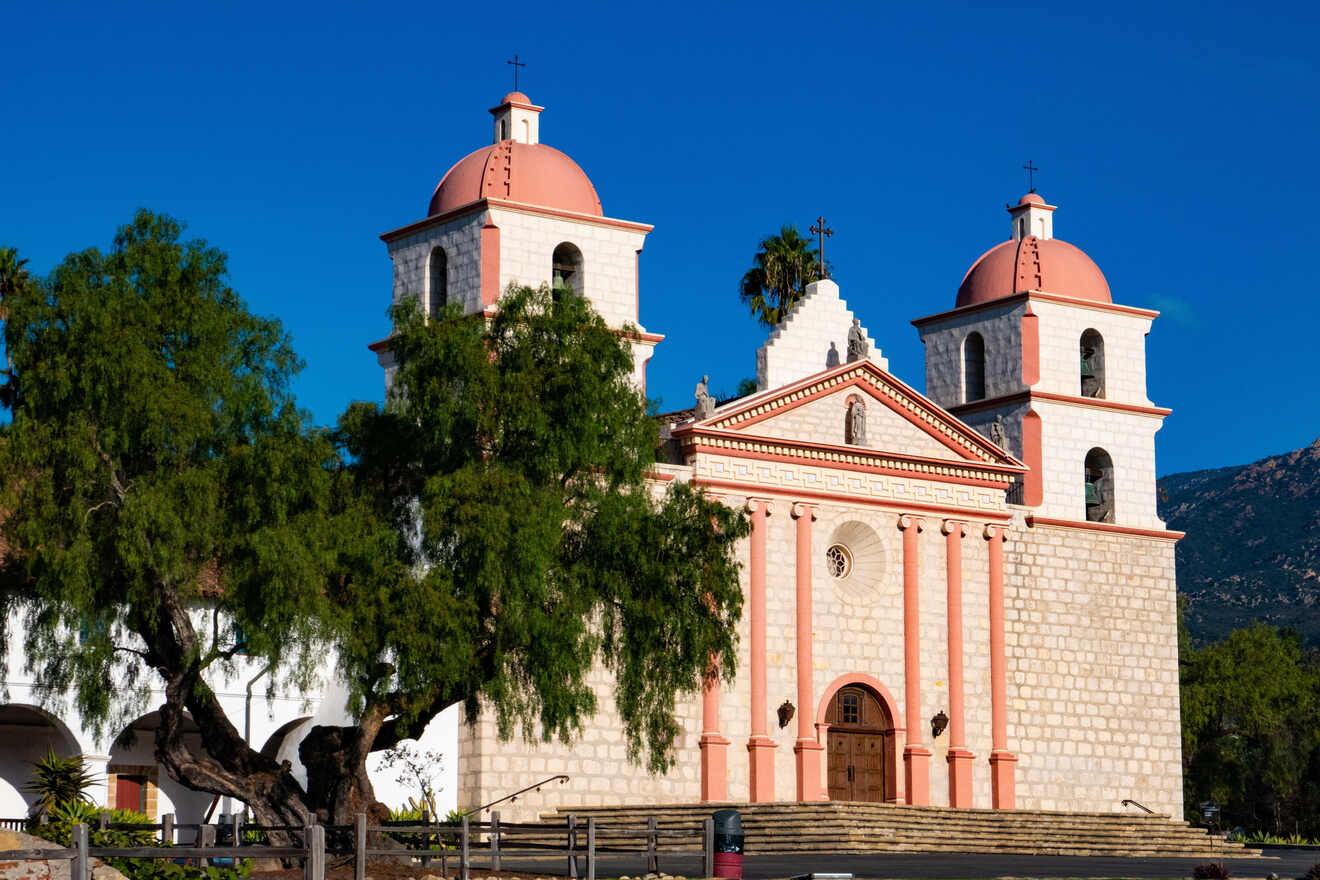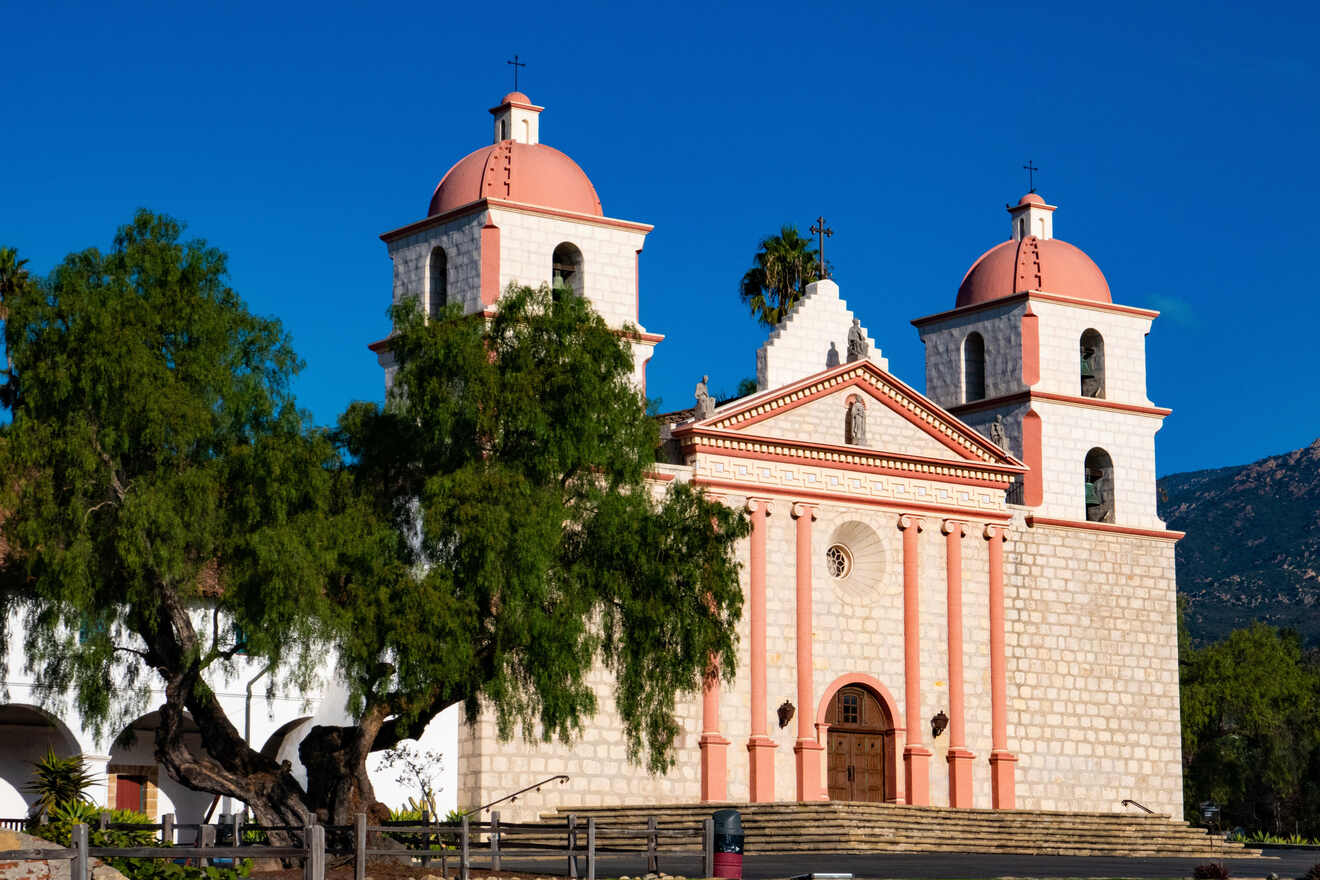 Downtown Santa Barbara is the center of culture, history, and business. It is also a great area to stay for its proximity to the beach and other neighborhoods. If you want to be within walking distance to the main attractions, you can choose to stay in the downtown area for its location too. Plus, the other Santa Barbara neighborhoods are not longer than 10 minutes drive!
State Street in the Downtown area is where you will find many great restaurants, cafes, all kinds of shops, Mediterranean-style architecture, and cultural sites. There really is a bit of everything for everyone in Downtown. You can find Monet paintings at the Santa Barbara Museum of Art, learn about history at the Museum of Natural History, climb to the top of the clock tower at the Old Mission Santa Barbara for an amazing city view, have a wine tasting tour, and go shopping in upscale boutiques.
Other accommodation in Santa Barbara Downtown
Things to do in Santa Barbara Downtown
4. Goleta – where to stay in Santa Barbara on a budget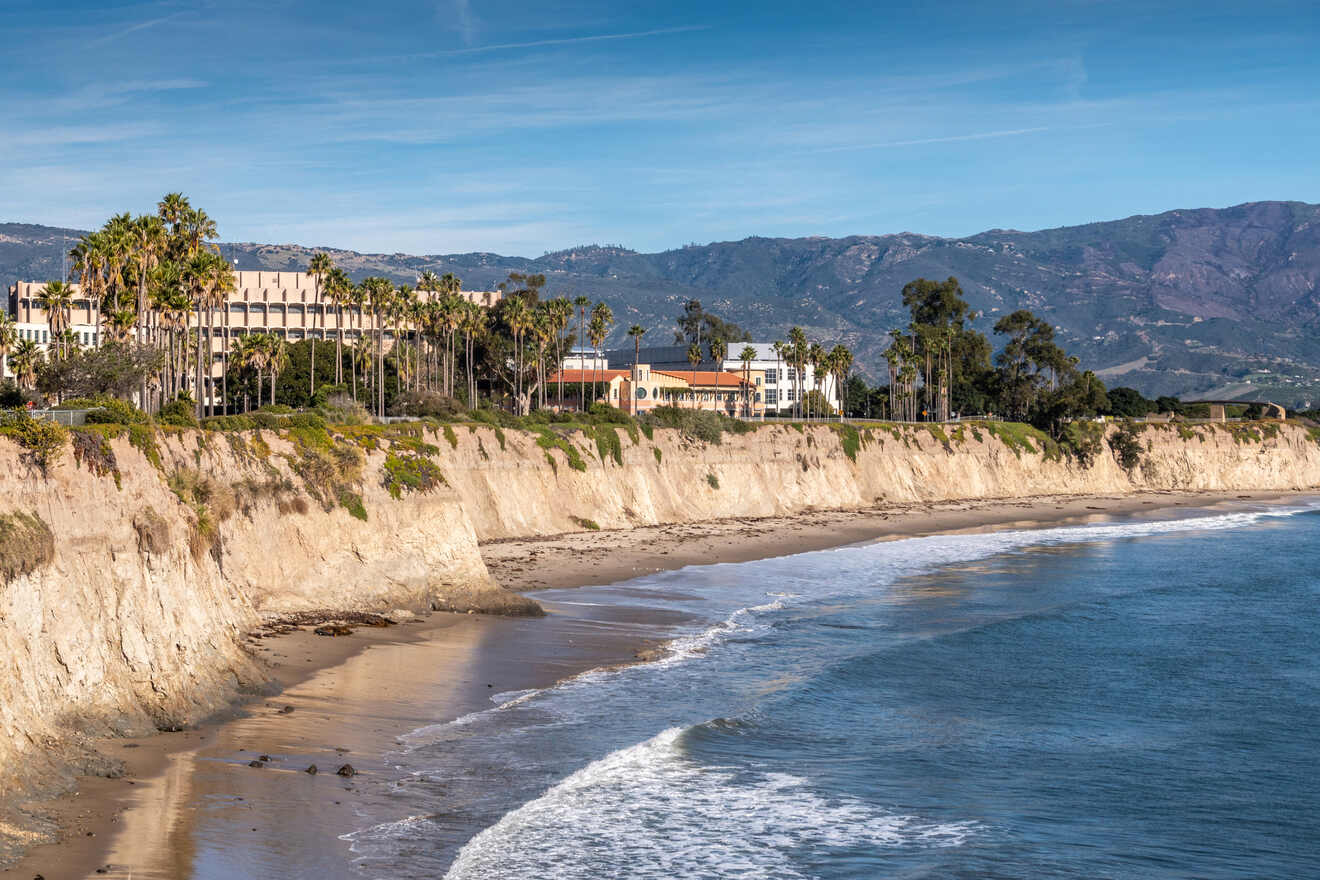 Located 10 miles west of Santa Barbara, Goleta is a great option for those traveling on a budget. It has its own beach and is the closest area to the mountains and forest. Don't worry, if you base here, you will still be close to the luxurious town and main attractions of Santa Barbara too!
Enjoy being close to the oceanside, scenic views, and local experiences. There are so many nice cafes, bakeries, and restaurants in this neighborhood!You definitely won't have any problem finding local breweries, wines, and ciders unique to Santa Barbara. The University of California Santa Barbara and Santa Barbara Airport are also located in Goleta, which means this area is full of bright young people looking for a bargain!
Even though there are all kinds of accommodation options suitable for every budget in Santa Barbara, Goleta definitely provides the most for your money. So if you are looking for more spacious luxury hotels for smaller prices, you'll find them here!
Other options in Goleta, Santa Barbara
Things to do in Goleta, Santa Barbara
5. Montecito – best in Santa Barbara for luxury lovers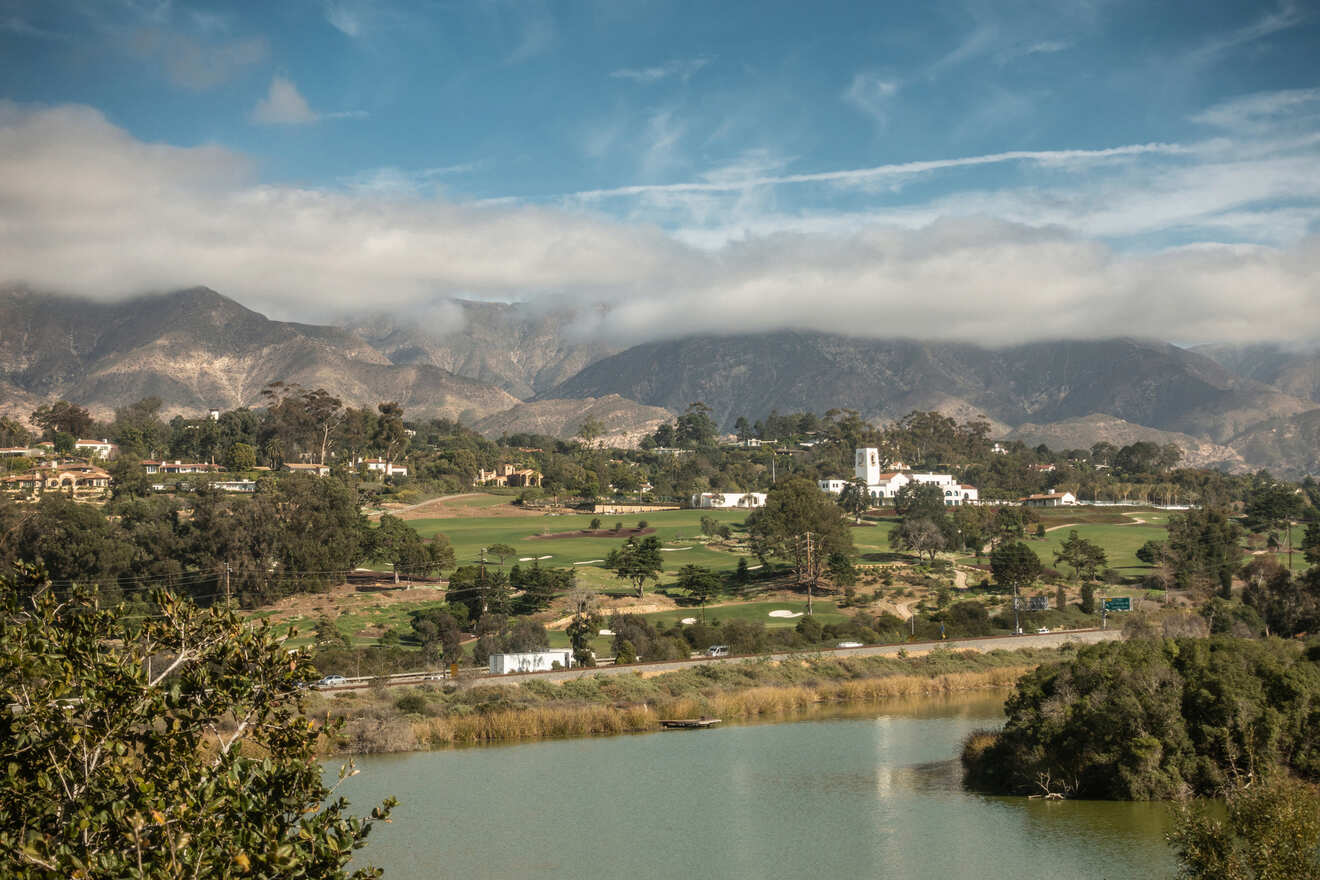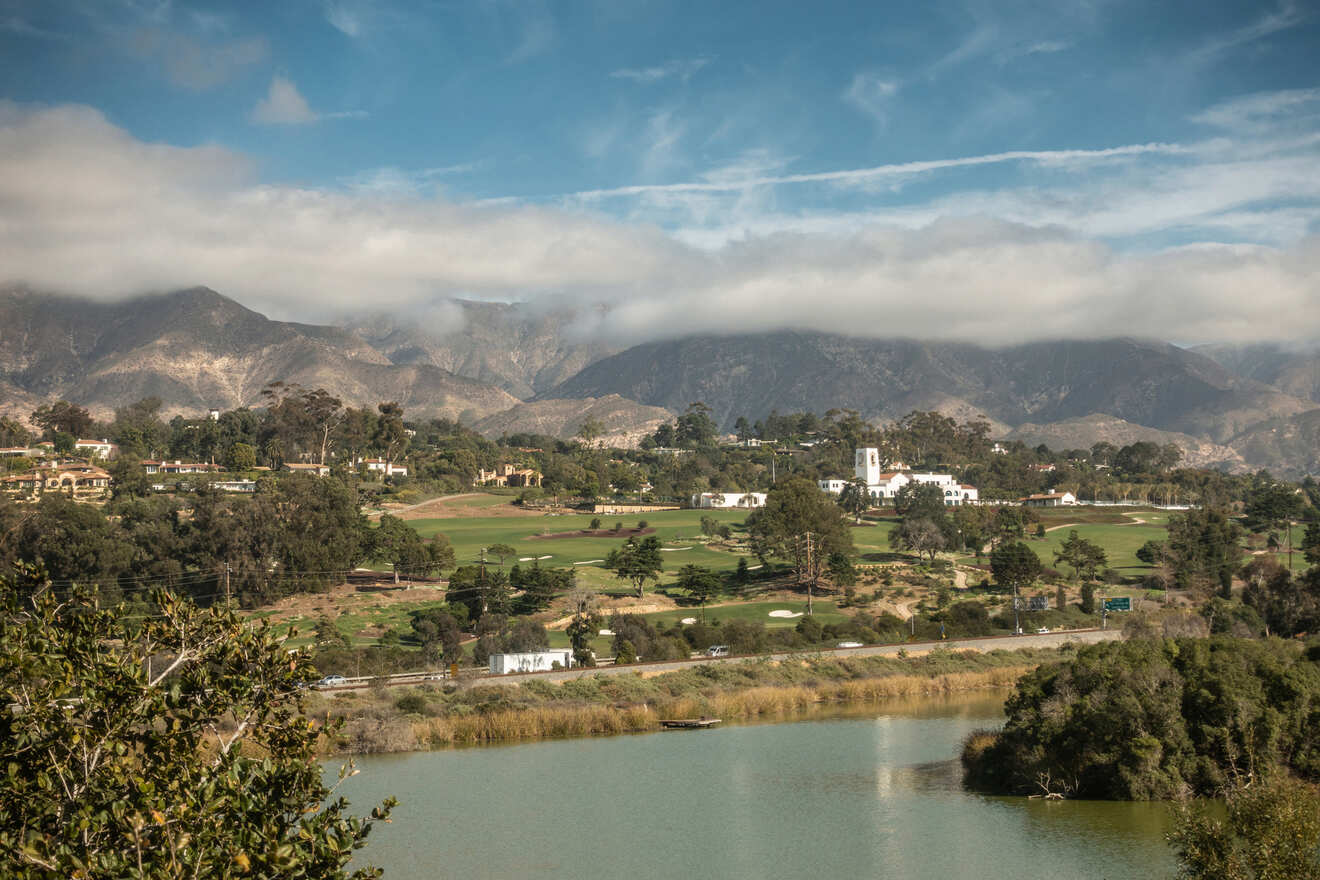 Just 10 minutes drive from Santa Barbara Downtown, Montecito is a very affluent area where you can find a lot of fancy shops, fine dining restaurants, and cafes. Not only that, Montecito is one of the most popular wedding destinations in Santa Barbara and is known as the place to go for a romantic getaway! With its posh resorts, boutique hotels, and upscale restaurants, Montecito is also best for those who are looking for a romantic honeymoon.
This neighborhood is known for its luxurious celebrity houses. For example Charlize Theron, Brad Pitt, Angelina Jolie and Kevin Costner are some of the residents of this neighborhood. So it's not uncommon to stroll the streets to spot stunning homes and celebrities here. However, Montecito is not only for nice houses, it's also a great place for outdoor activities. It offers scenic views of the coastal area, and there are more than 15 nice hiking trails for those of you who like to keep active.
Other accommodation in Montecito, Santa Barbara
Things to do in Montecito, Santa Barbara
BONUS: Best Luxurious Hotels Preferred by Celebrities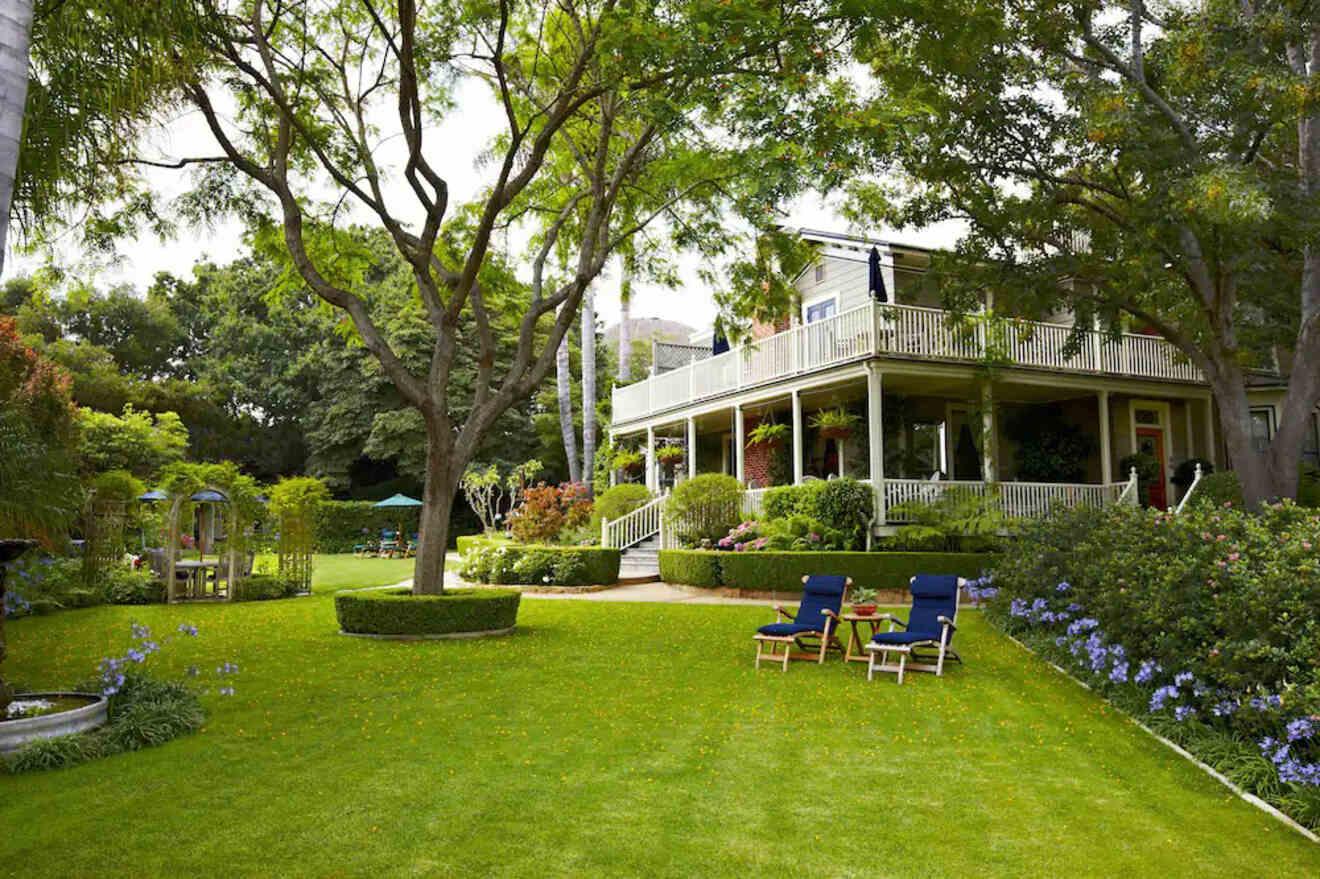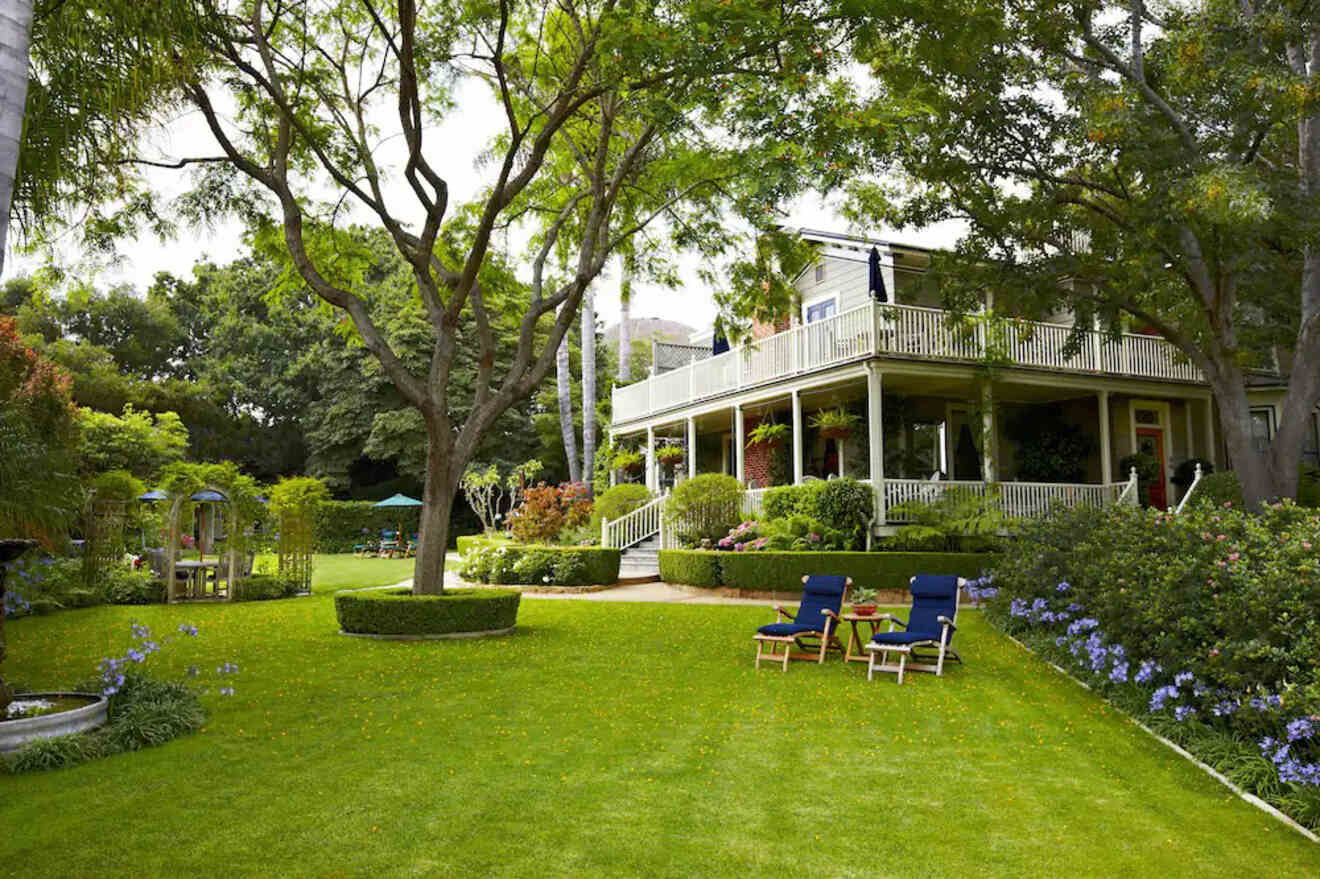 Offering many ultimate luxurious hotels, Santa Barbara is one of the top destinations visited by lots of celebrities like Tom Cruise, Jennifer Lopez, Kevin Costner, and Oprah Winfrey.
I've already mentioned that Montecito is the neighborhood for celebrity spotting, and also I've given luxurious options for each of the areas. Still, if you really want to have the same experience, these are some of the most popular hotels amongst the stars who visit Santa Barbara.
If you have already made your decision, don't forget to book your favorite hotel now. As these hotels have very high demand, I would highly recommend you to book in advance.
Frequently Asked Questions About Santa Barbara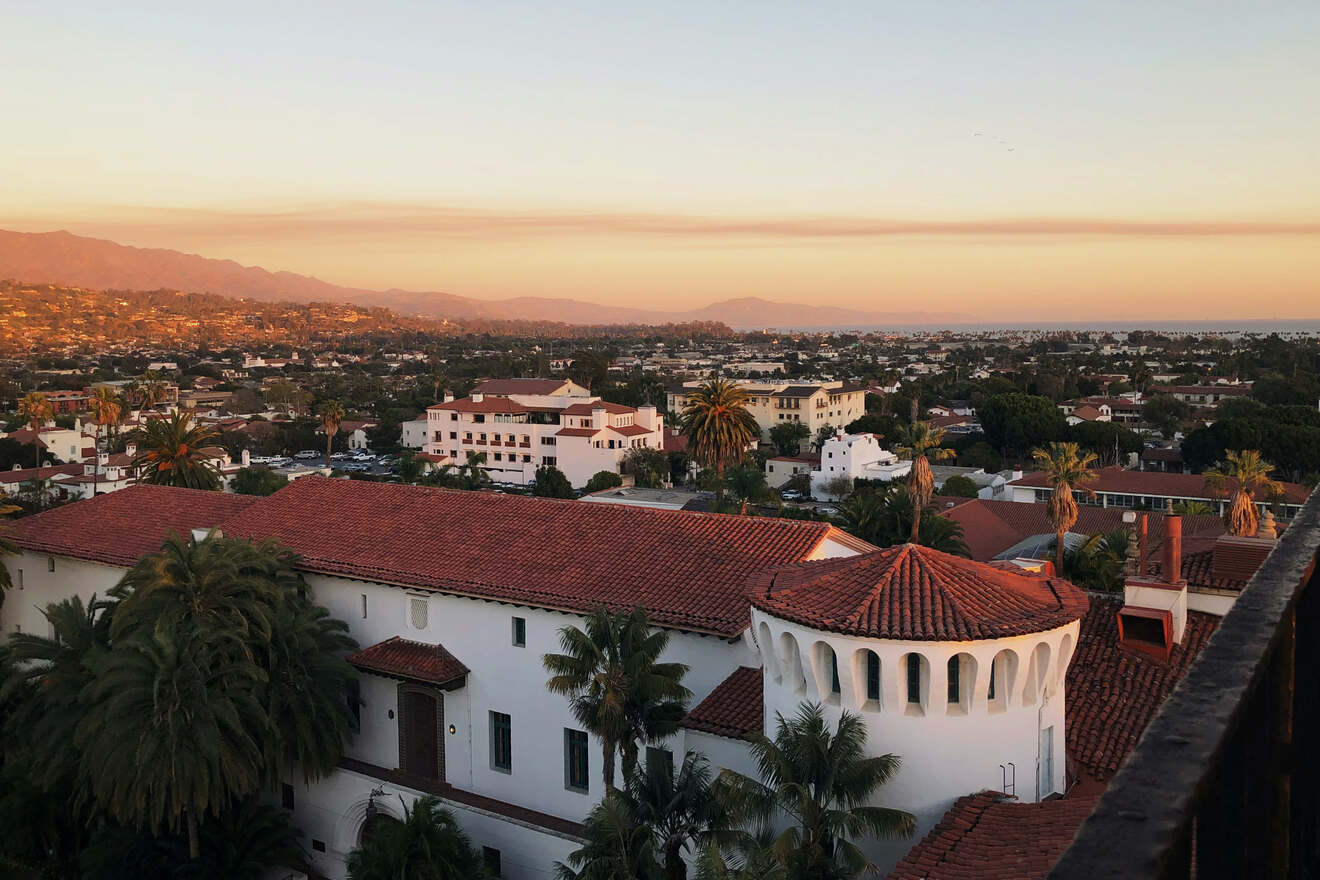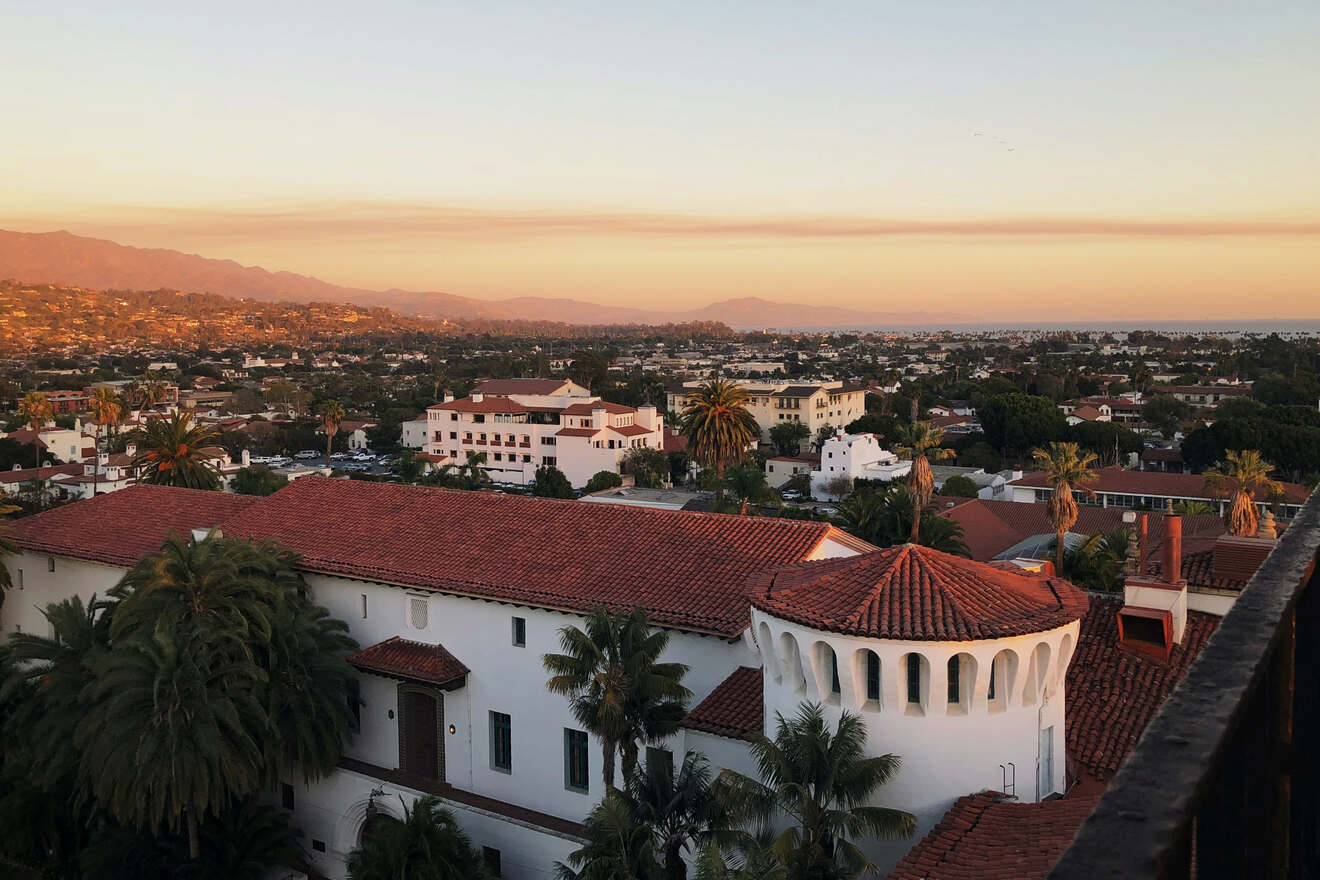 Conclusion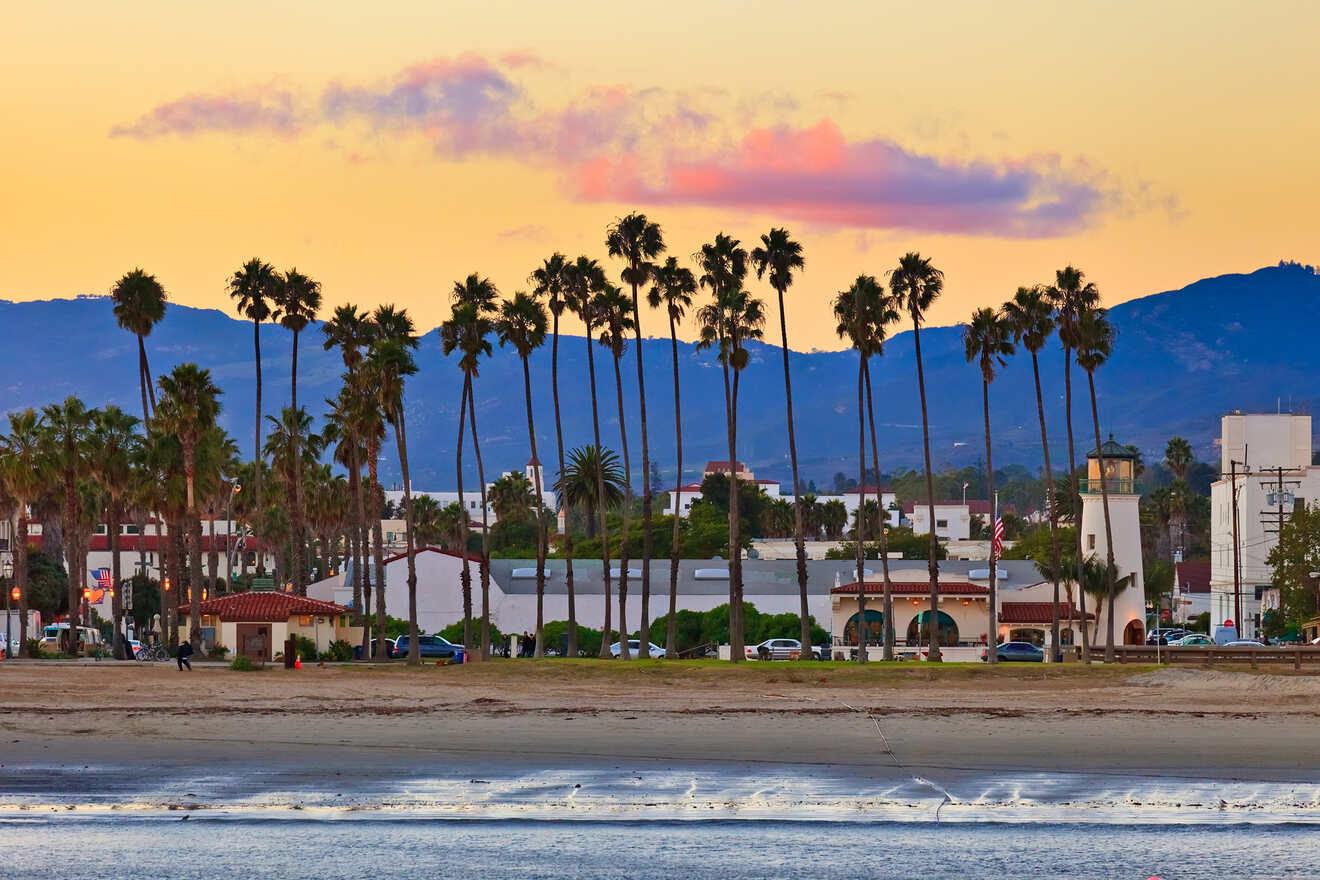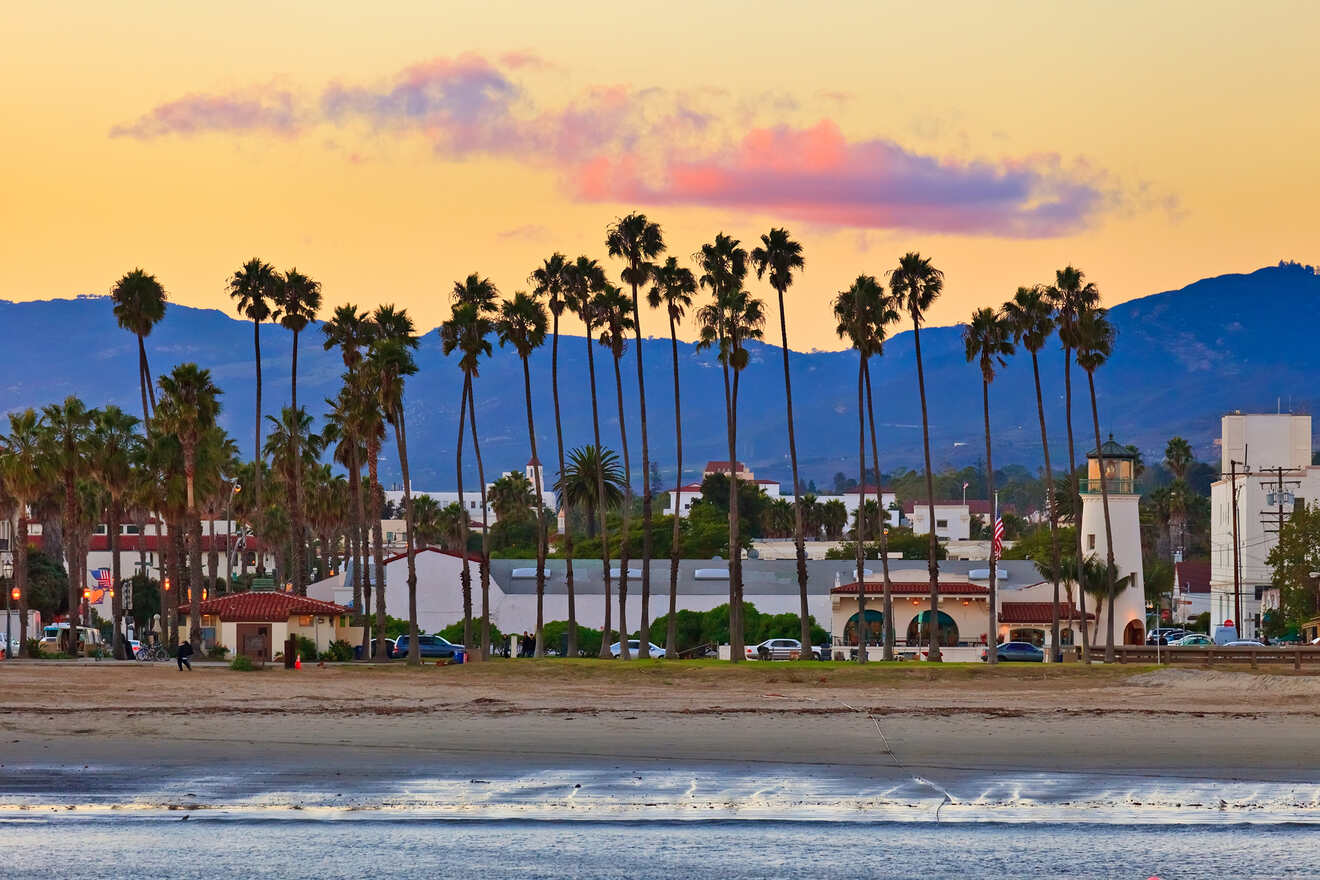 I hope that this guide will help you find the best area and hotel for your taste in Santa Barbara. I mentioned activities and things you can do in 5 great areas to give you an idea about the vibe. I also suggested hotels and Airbnbs from luxury to budget options, to help you find the best place to suit you!
To sum up, here are the best hotels in Santa Barbara that I would definitely recommend for their location and features. They have very great reviews too!
I am sure you will have a great time on the United States' riviera coast. If you are planning to continue your trip around California, have a look at this post for where to stay in Los Angeles. If you think a more private vacation rental might be more your style, check out the best Airbnbs in California.
If you've found your perfect place to stay, don't forget to book it now. You wouldn't wanna miss it! And don't forget to leave a comment below if you have any other questions and recommendations about Santa Barbara.
Have a nice trip!
Eylul