Aye, aye, captain! Welcome to the island of rum, stunning beaches, and green monkeys! Oh yes, when it comes to tropical destinations, Barbados sure gives the other islands a run for their money!
Many things make this Caribbean island a special place. For starters, it has an incredible culture and beaches that offer the possibility to try all kinds of fun activities like surfing! Delicious food, amazing rum, and tons of pirate stories that will entertain not only the little ones but also the adults!
Did you know that Barbados produces the oldest rum in the world? Mount Gay Rum dates back to 1703!
Now that we've established all the perks about the island let's help you find where to stay in Barbados! Below you will find a carefully curated list of the best accommodations here, all with excellent reviews and world-class services!
However, if you want to get your hands on the best deals for 5-star resorts or even budget hotels, you will have to book in advance. Barbados is such a popular destination, and all the places to stay sell out fast!
Let's hit the beach now!
If you are in a hurry
I've made this list of the best places to stay in Barbados, all located in Oistins, for those who don't have the time to read the whole post. You can just have a quick look below:
Here's a map that will help you visualize all the places to stay in Barbados. Barbados is divided into 11 historic political parishes, all named after saints. Here you will see a mixture of popular towns and parishes:
1. Oistins, Christ Church – best place to stay for first-timers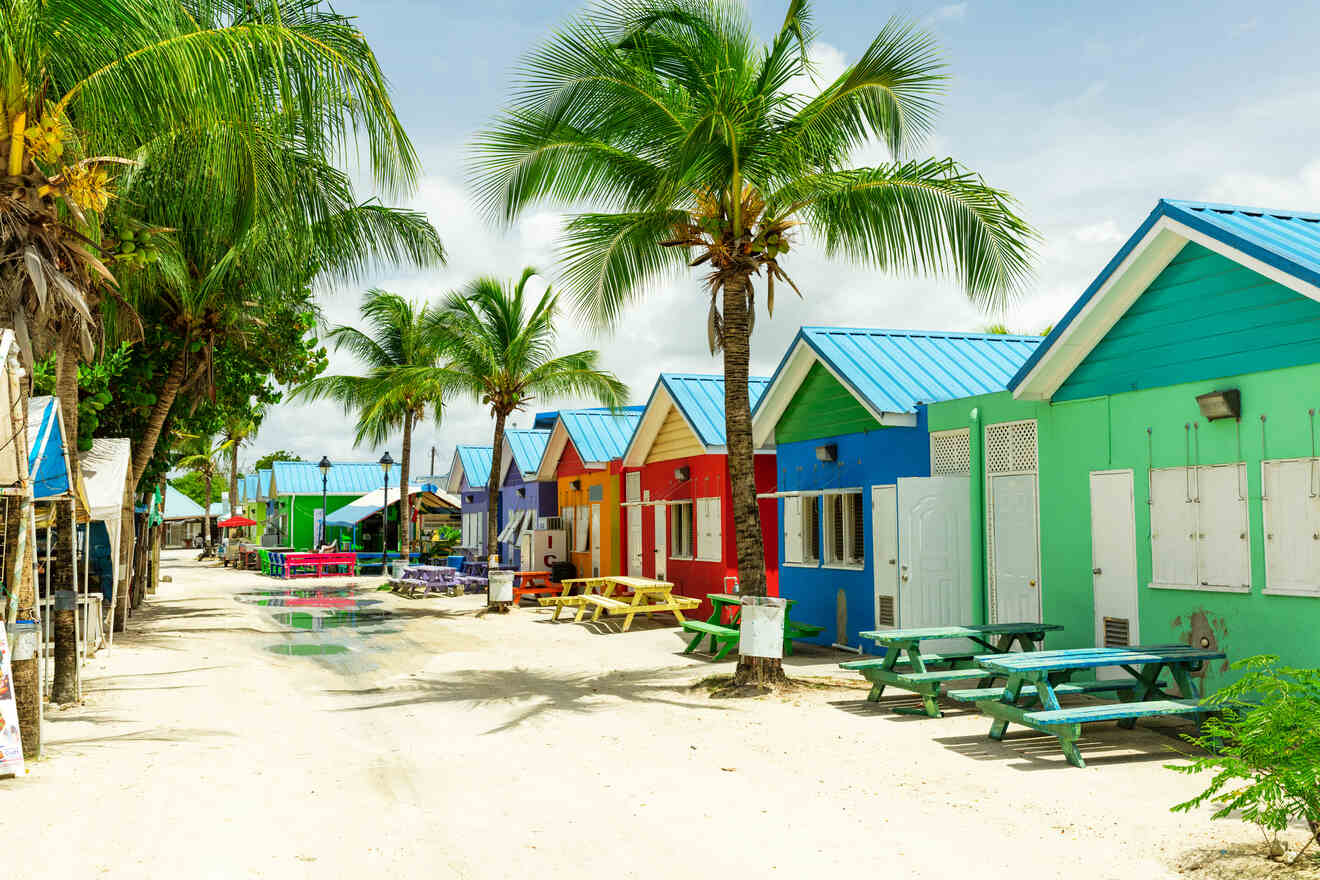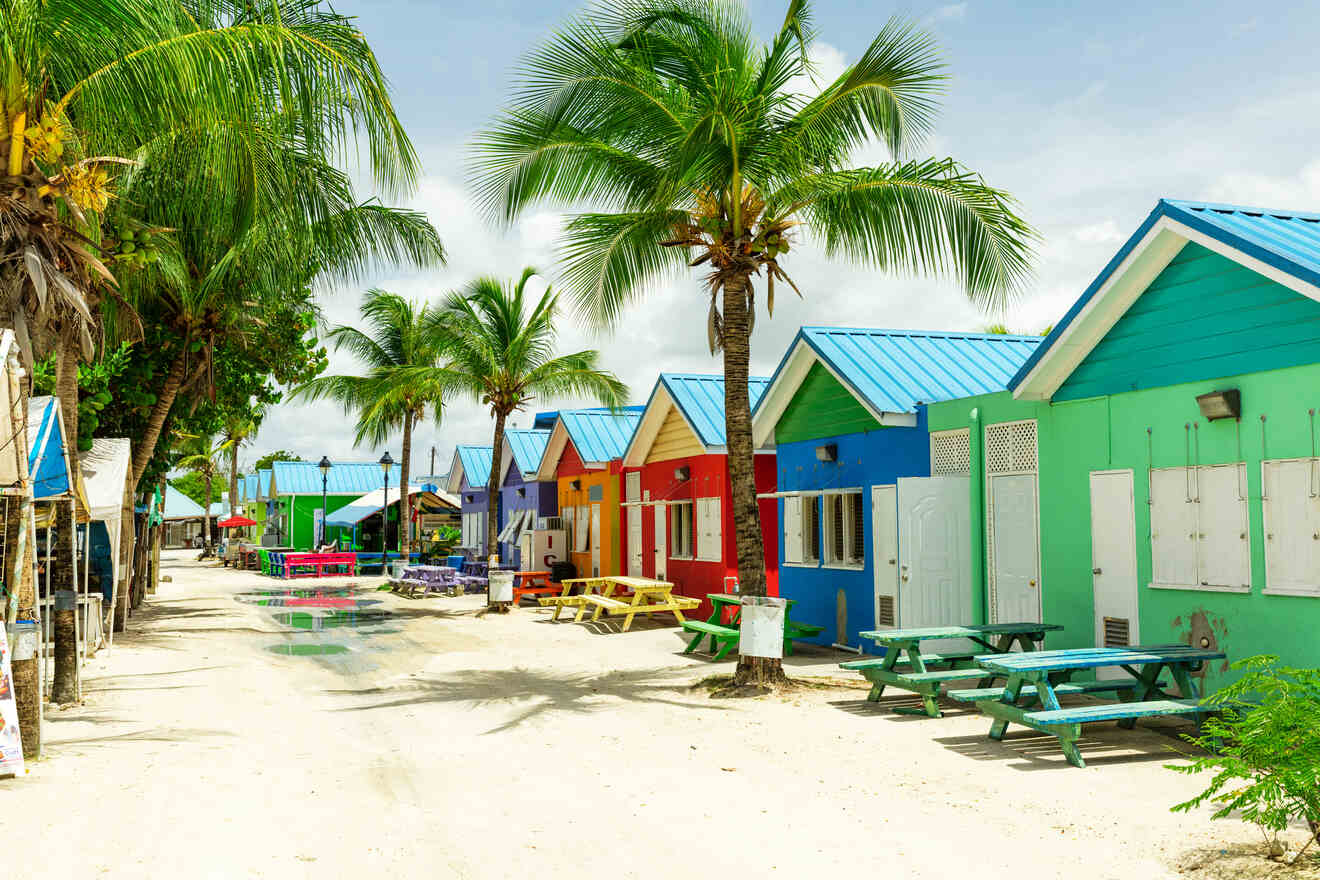 Hello, sunshine, good vibes, and cocktails on the beach! How I've missed you! Located on the south coast of the island in the Christ Church Parish, Oistins is one of the best areas to stay in Barbados if you're traveling here for the first time.
With a laid-back atmosphere and stunning beaches, this fishing village sure knows how to entertain its tourists! And if you're planning any future holidays on the island, I highly recommend St.Maarten or St.Thomas in the Caribbean.
Now let's return to Barbados because we've got lots to talk about! Like what there is to do in Oistins. A top priority would be to eat fish fry! Everyone from the island gathers here for a Friday fish fry during the weekend!
Apart from the beaches where you'll probably spend most of your time sunbathing and swimming, the town area is also pretty nice. Just imagine colorful houses, palm trees and small local shops! The Grantley Adams International airport is also located here.
The hotels and resorts are as dreamy as you've seen in the pictures! Get ready to enjoy world-class services and admire the ocean views from your room. Just a reminder that all the good places to stay sell out so quickly as Barbados is a popular destination, so I recommend booking your hotel in advance!
Other accommodation options in Oistins
Things to do in Oistins
Relax on Miami Beach on the south coast
Swim in the blue water at Oistins Bay
Play some golf at Barbados Golf Club
Go surfing at Freights Bay
Have a drink at Cafe Luna Barbados
Go on a full tour of the Barbados island
Visit the Oistins Fish Market and attend Fish Fry Friday
2. Bridgetown, St Michael – best place to stay for history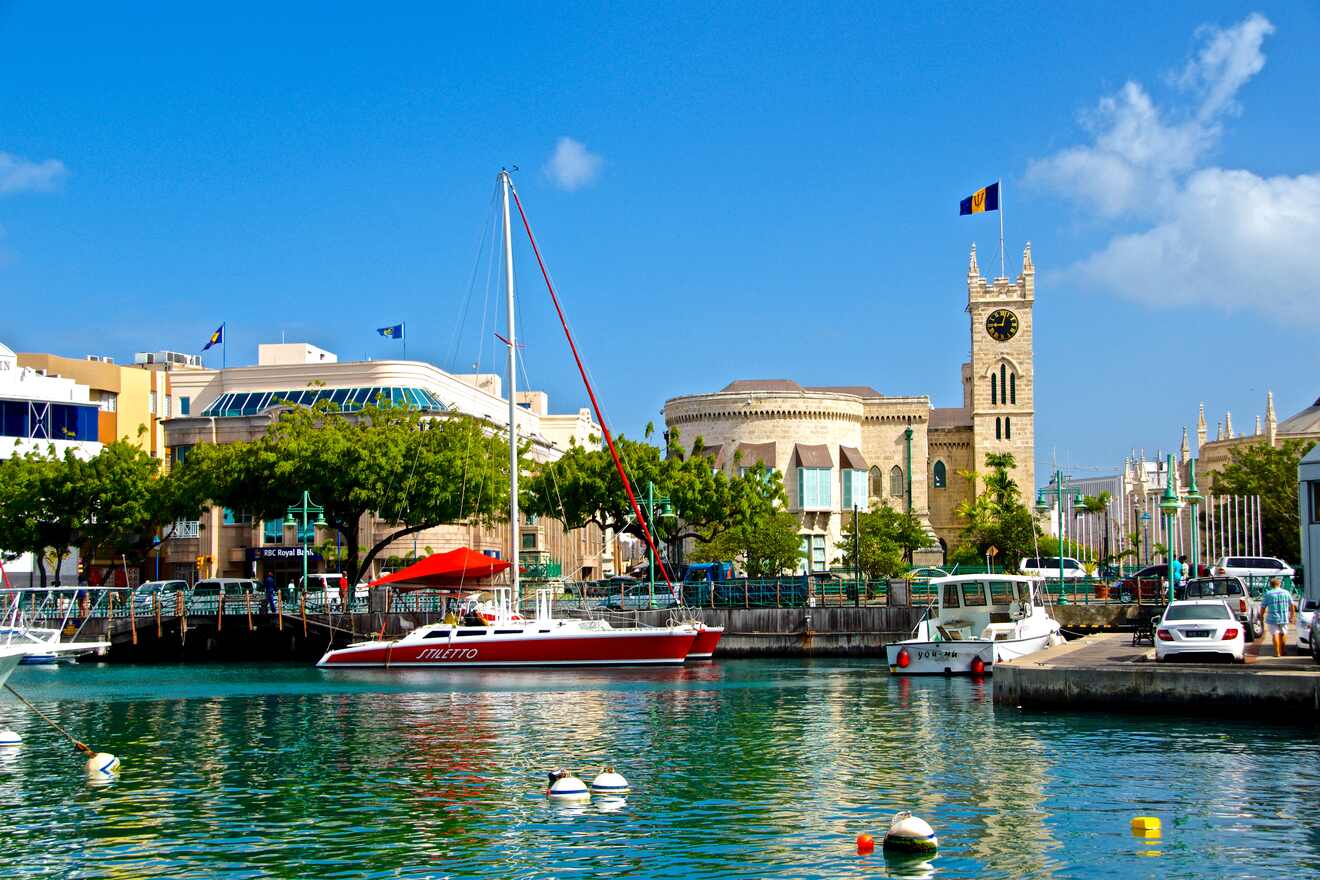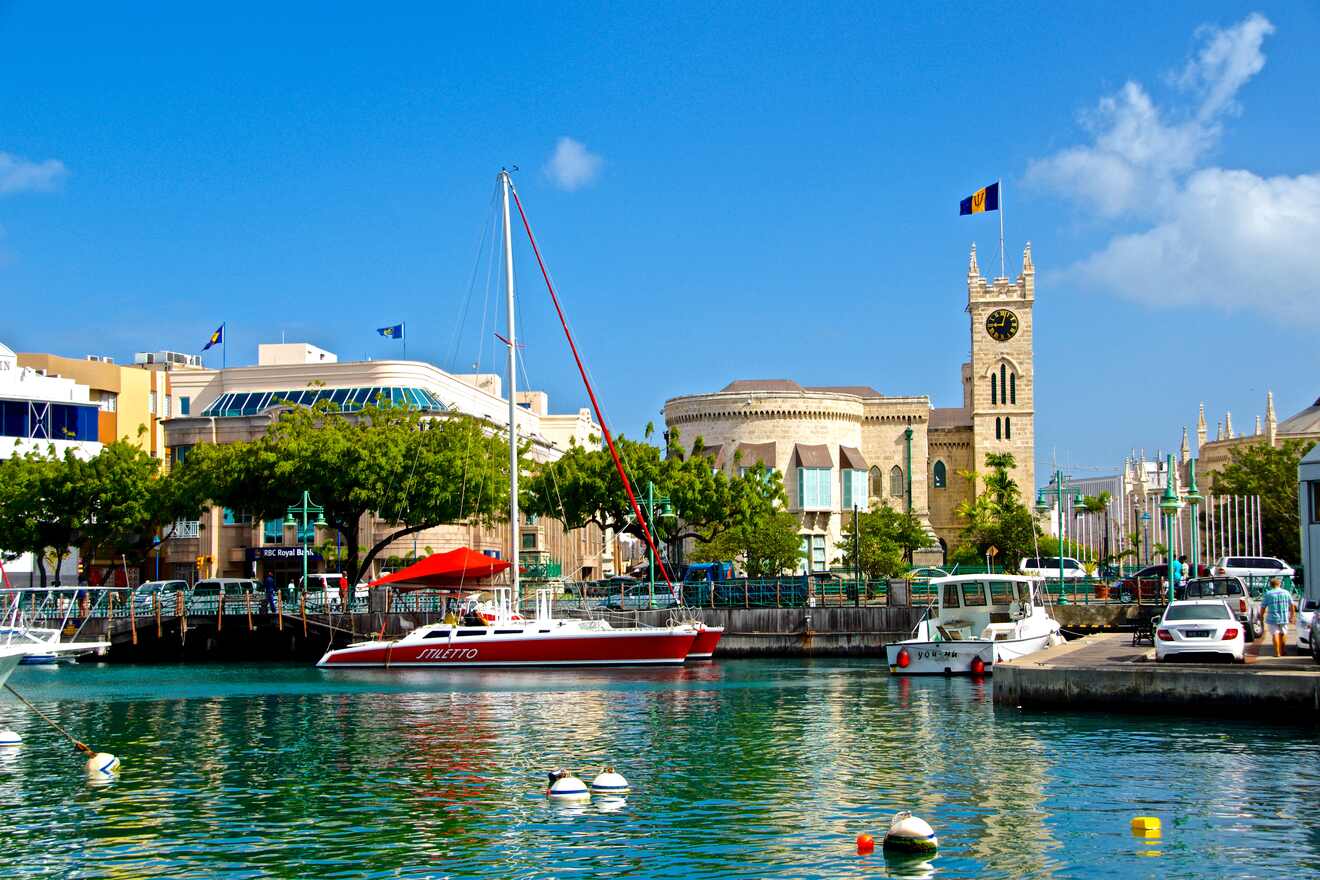 The capital city of Barbados is located on the southwest coast of the island and it's an excellent spot for people who want to learn more about the island's culture and past. Bridgetown is located in the St. Michael Parish, and it's home to many museums, the Parliament buildings, and a few beaches.
If you're looking for a full-rounded experience during your holiday and you don't want to spend ALL your time on the beach, I think you'll like Bridgetown. As the central commercial point of the island, you can expect the area to be more crowded than the other ones, but you can always escape the crowd at the beach near Carlisle Bay Barbados.
This port town in St. Michael Parish is known for its British colonial architecture. It has a mix of old buildings, new institutions, and shopping centers, showing the enormous contrast between past and future.
Make sure you grab a grapefruit juice or delicious island cocktail while you're here because grapefruit actually originated in Barbados! Delicious history, just how I like it!
But even if you're not into fruits, I guarantee you will still find something to do in Bridgetown, Barbados, at all times!
The lively city is super active all around but the Parliament Buildings are a great starting point if you're interested in architecture, and I'm sure many tourists will want to check out the Rum Distilleries, maybe even do a tasting? Just make sure you grab some breakfast first!
Other accommodation options in Bridgetown
Things to do in Bridgetown
Relax on Pebbles Beach near Carlisle Bay
Check out the Kensington Oval cricket stadium
Drink rum at the Mount Gay Rum Distilleries
Visit the Parliament Buildings on the south coast
Take a stroll in Queen's Park in Bridgetown, Barbados
Catch an exhibition at the Exchange Interactive Centre
Go underwater with Atlantis Submarines Barbados
Try different types of chocolate at Agapey Chocolate Factory
3. St. James – where to stay in Barbados for luxury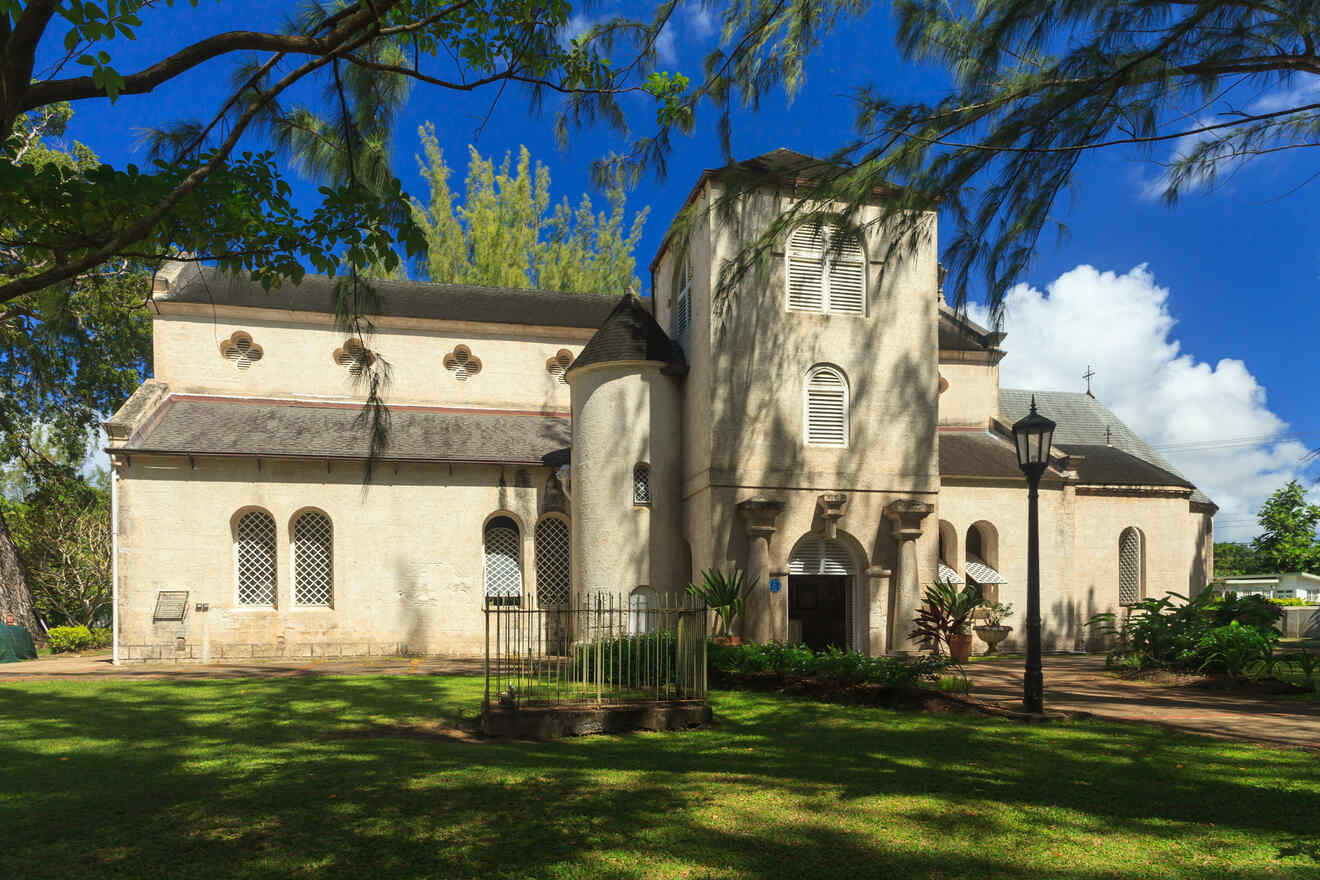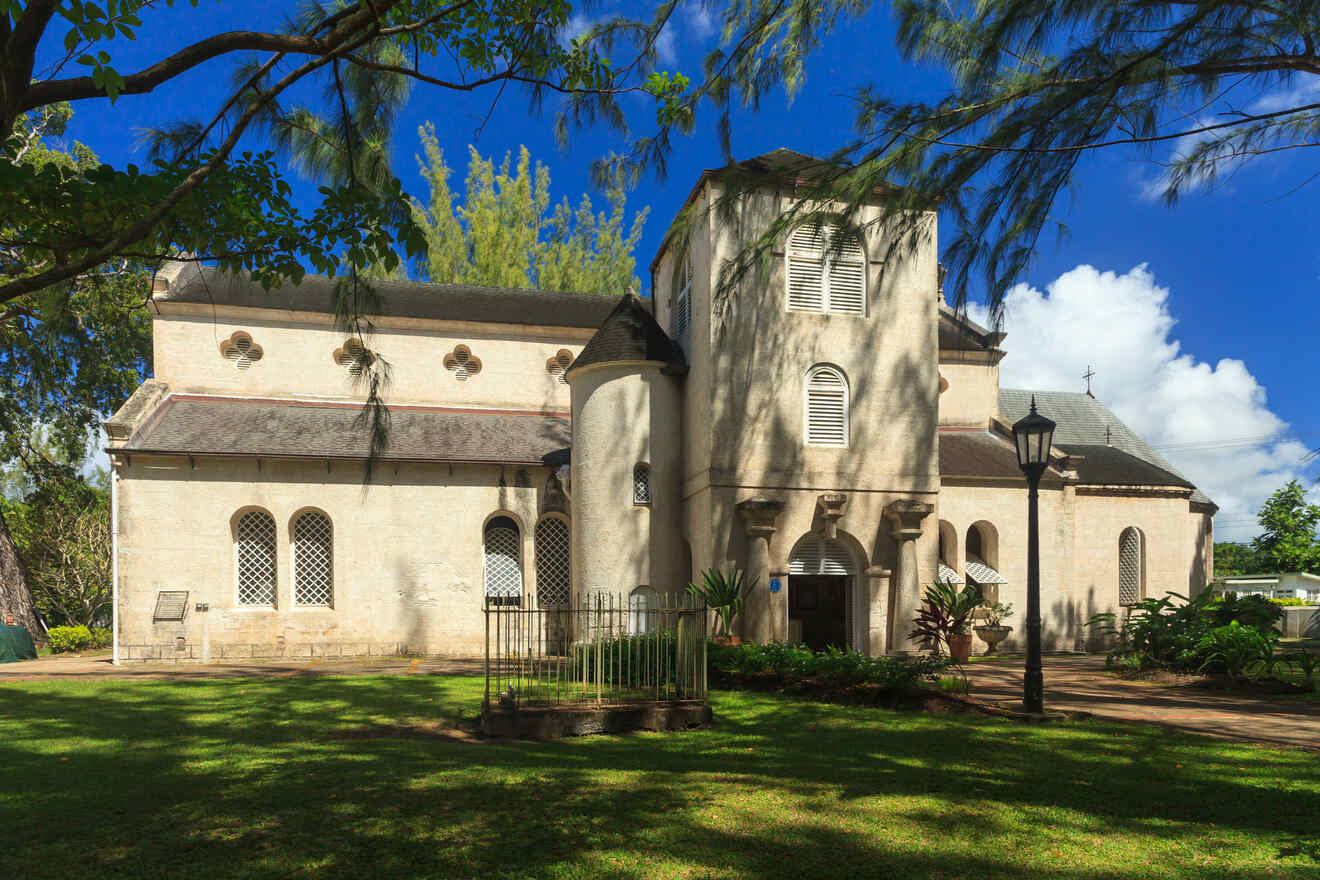 Known as the island's "platinum coast," this area is located on the northwest coast of Barbados, just 12 miles (20 km) of Oistins in Christ Church, and it's where celebrities usually stay when they vacation in the Caribbean islands.
Some famous people that were spotted here are the Beckhams and Simon Cowell! So as you can imagine, St James Parish is home to some of the best Barbados resorts, and the most expensive, making it perfect for those of you who want to splurge during this holiday.
St James offers lots of activities, golf courses, and several polo courses. Plus, an opportunity to learn more about the island's history at St James Parish Church. However, if you prefer a more laid-back atmosphere, I suggest chilling on the beach. Sandy Lane and Paynes Beach are 2 of the best ones here.
There are tons of restaurants where you can indulge in the island cuisine, The Tides Barbados offers the most romantic views, and La Cabane has a more beachy setting with the tables situated right on the sand!
Other accommodation options in St. James
Things to do in St. James
Visit the St. James Parish Church
Enjoy a match at Barbados Polo Club
Have dinner at The Tides Barbados
Explore the stunning Paynes Bay Beach
Go snorkeling and sailing during a private tour
Take a trip to St. Joseph to visit the botanic gardens
Go for a swim at Colony Club Beach in Barbados
Sunbathe on Sandy Lane Beach on the west coast
4. St. Philip – best place to stay in Barbados for tranquility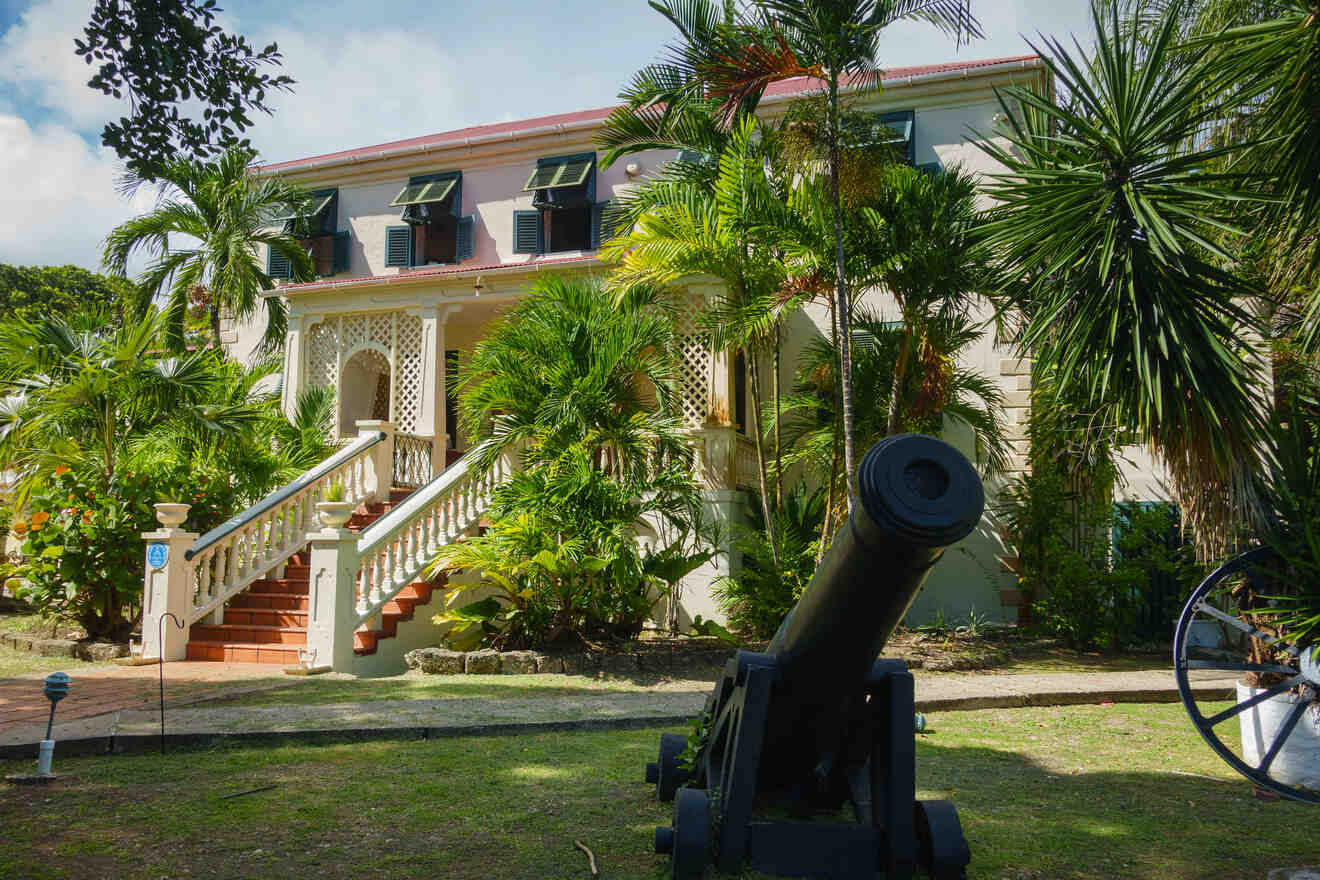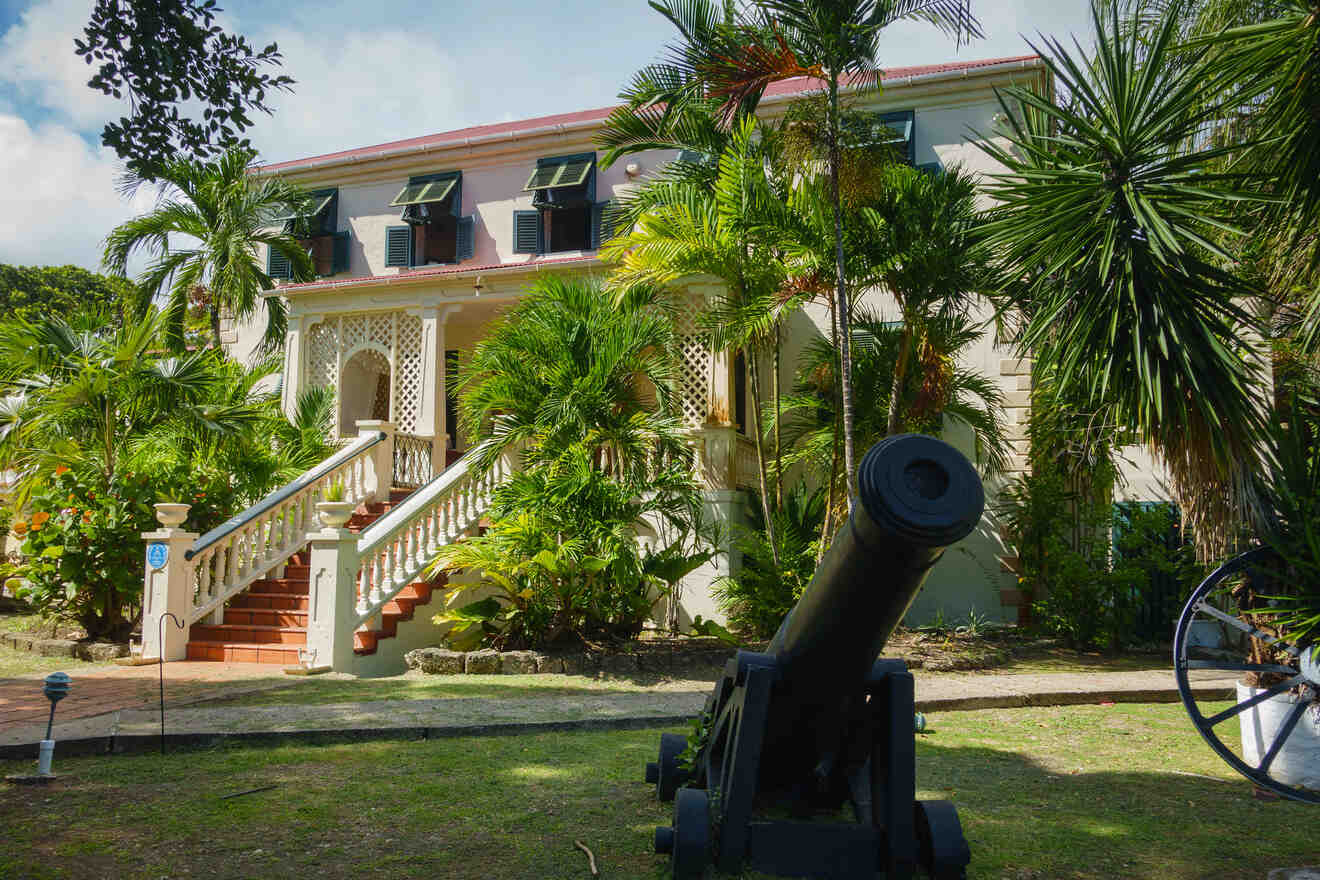 Located 8 miles (12 km) away from Oistins, on the southeast coast of Barbados, this area is perfect for anyone who seeks peace and tranquility during their holiday. Sure, you'll still bump into tourists and find several attractions around, but the atmosphere is for sure calmer in St. Philip.
So grab your favorite book and head to the beach to relax and swim! The blue water at Deborah Bay and the rocky surroundings will help you forget all about your day-to-day problems and enjoy these special days in Barbados. Crane beach is also a stunning spot, which you should check out!
If you've had enough of the relaxing part and you're ready to explore around, then head to the Sunbury Plantation, a stunning 1600s estate that is surrounded by beautiful lush gardens. Another big attraction in St. Philip is the Bushy Park Racing Circuit, where you can watch racing events.
Now let's check the best places to stay and resorts in St. Philip!
Other accommodation options in St. Philip
Things to do in St. Philip
Read a book and relax on the beach at Deborah Bay
Visit the historical house on Sunbury Plantation
Attend a car racing event at Bushy Park
Explore Crane beach and Foul Bay
Take a stroll in Three Houses Park
Have dinner at Sam's One Bar and Grill
Spot some cute animals at Marizayra Sanctuary Barbados
Go on a private tour of the east coast of Barbados
5. North Coast (St. Peter, St. Lucy) – best choice for families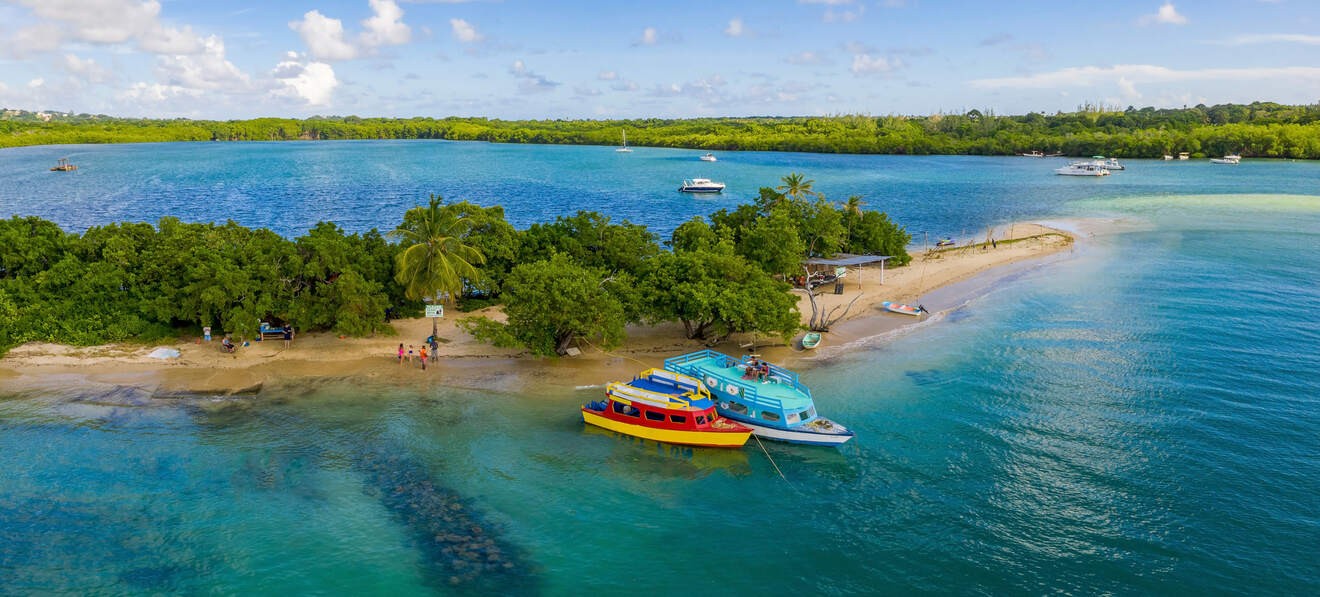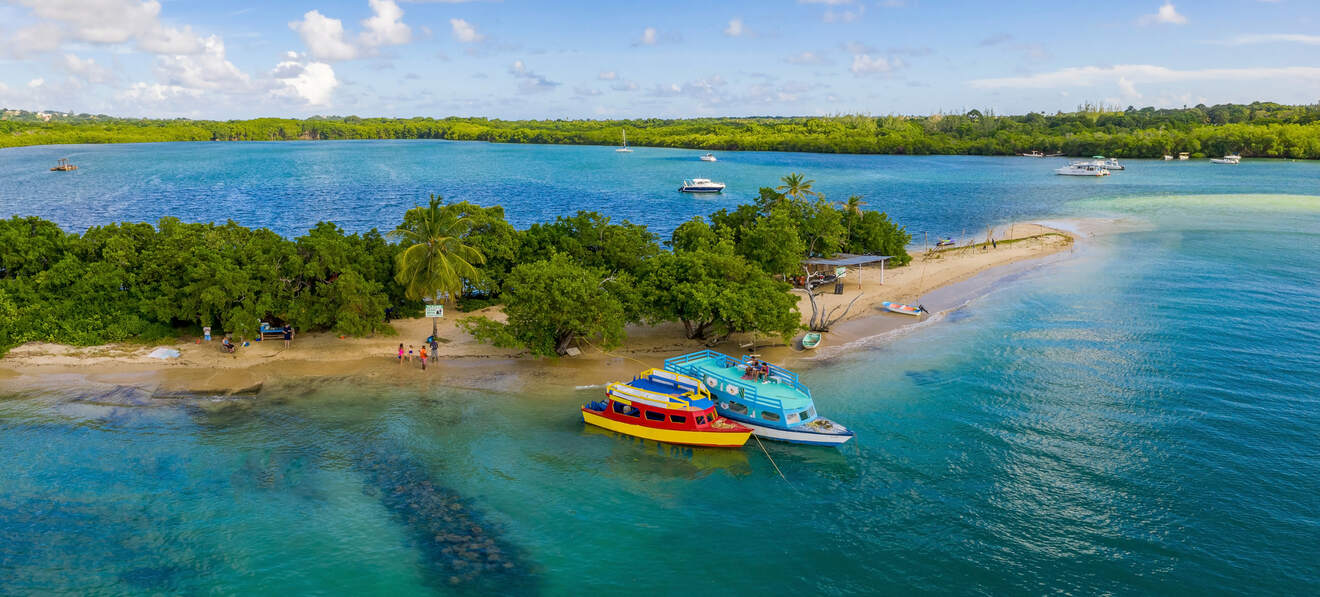 Planning a family trip to the Caribbean island of Barbados? Then stick around for a few minutes because I'm about to talk about the North Coast, including St. Peter and St. Lucy areas, my top 2 choices to stay in Barbados with the kids.
Whether you prefer to chill on the beach or go on adventures with the little ones, you will see that the North Coast of Barbados offers plenty of fun activities. The Wildlife Reserve in St. Peter is one of my favorites, and I'm sure the kids will love meeting all the cute animals!
You'll find the Farley Hill National Park near the Reserve, which offers some incredible views of the coast and some great spots for picnics!
I hope you're taking a long vacation because there are so many beaches on the North Coast of Barbados, and yes, before you ask, all of them are stunning! Little Bay beach and Maycocks Bay beach are 2 of my favorites.
You will find that this side of the island is not as developed as the other parts. However, I think that this only adds to its charm. I'm all about finding places that look as if they were untouched by the human hand! They look so magical and raw! St. Joseph, located 10 miles south, on the east coast, gives off the same vibe. Check it out. I'm sure you'll love it!
Other accommodation options on the North Coast
Things to do in North Coast (St. Peter, St. Lucy)
Spend a fun day with the kids at Little Bay beach
Spot some cute animals at Barbados Wildlife Reserve
Have a family picnic at Farley Hill National Park
Visit St. Nicholas Abbey and Steam Railway
Enjoy a family dinner at Sea Shed Restaurant
Head to St Joseph to visit the botanic gardens
Admire the sea views at River Bay
See some cool paintings at the Gallery of Caribbean Art
6. St. Lawrence Gap, Christ Church – for nightlife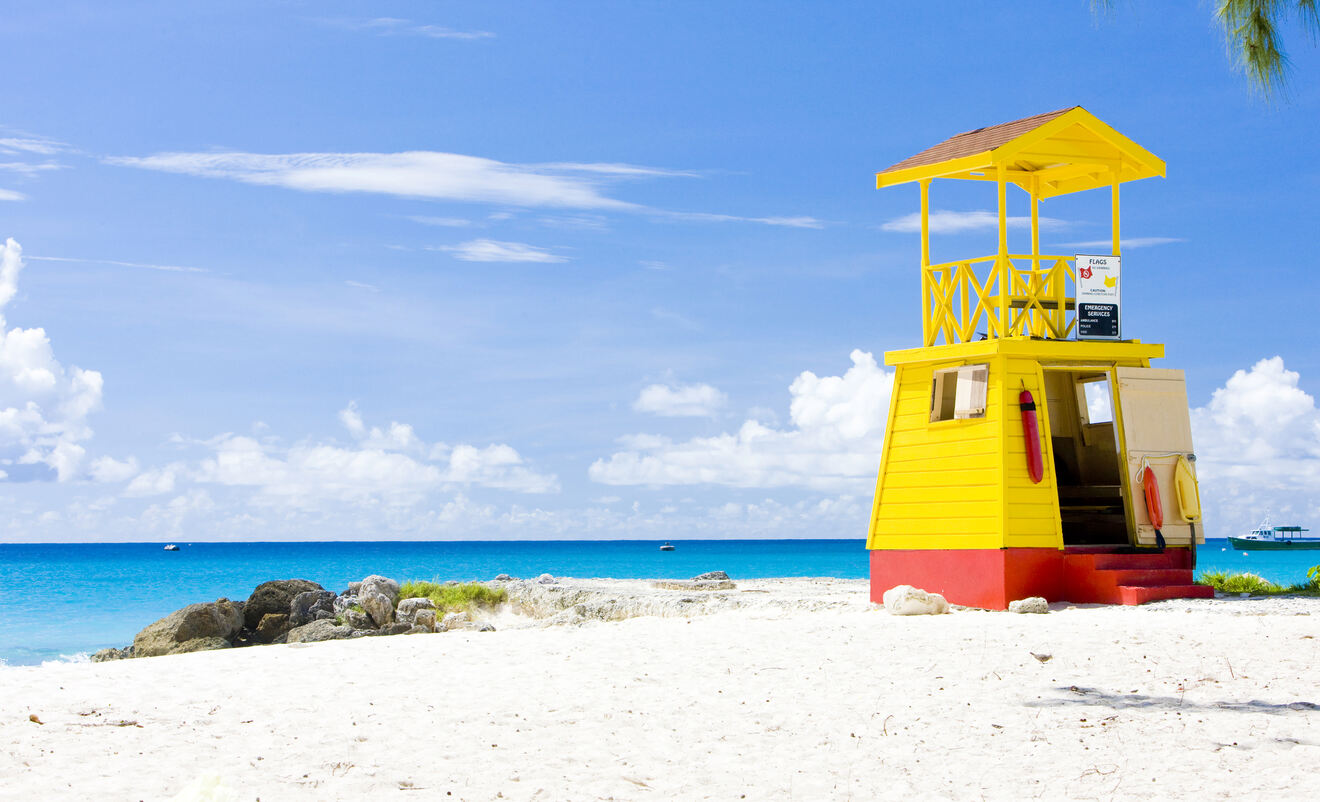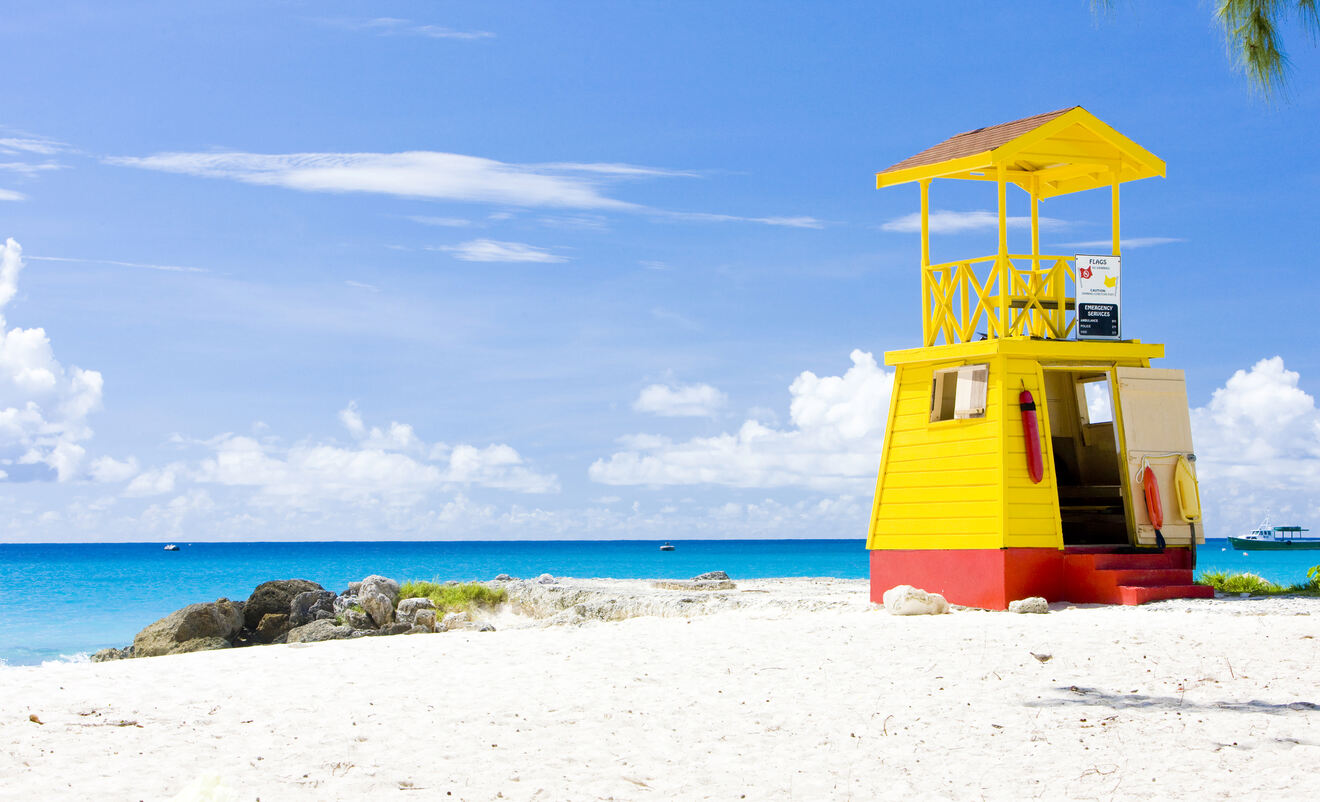 Located in Christ Church Parish, on the southwest coast of Barbados, just 2 miles (4 km) away from Oistins, St. Lawrence Gap is perfect for tourists who want to drink and party all night long! There's nothing like a night out on the island to put one in a good mood!
Yes, this is the party area of the island! On the main street that runs along the sea, you'll find the biggest concentration of hotels and bars. Depending on how long my trip is, I would try a different one each night!
Of course, with all the drinking and partying comes the hangovers, but hey, the good part is that you're on an island in the Caribbean so they won't suck as much. A quick swim in the ocean, a short nap on the beach, and you'll feel like a brand new person! The white sand Dover beach is perfect, but St. Lawrence Bay is also nice.
Now, let's find some great places to stay and resorts in St. Lawrence Gap!
Other accommodation options in St. Lawrence Gap
Things to do in St. Lawrence Gap
Have drinks at the Cocktail Kitchen bar
Sunbathe and swim at Dover Beach
Enjoy a delicious dinner at Ackee Tree Restaurant
Explore St Lawrence Bay beach
Visit the Graeme Hall Wildlife Sanctuary
Listen to music at Crystal Waters Beach Bar in St Lawrence Gap
Frequently asked questions about Barbados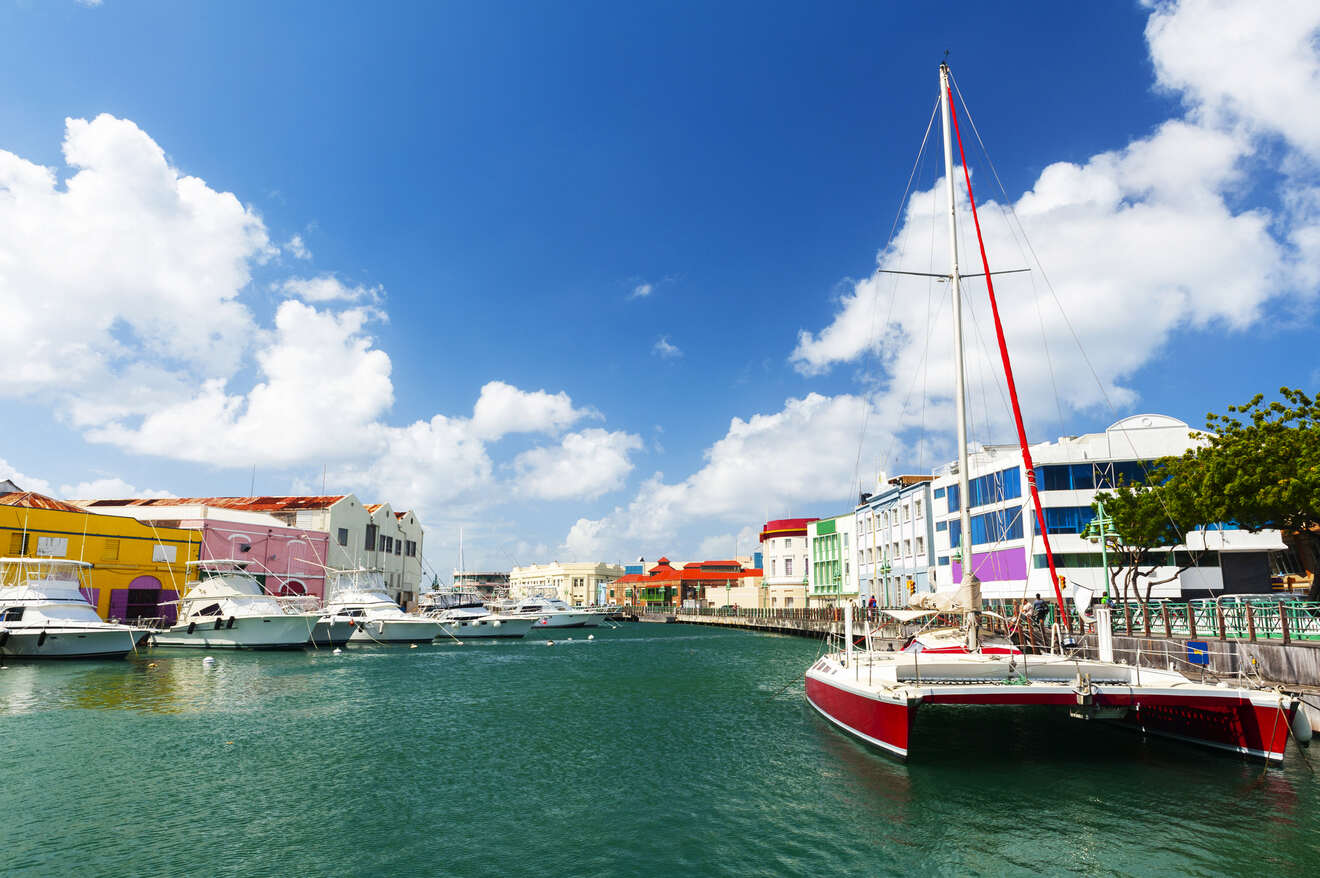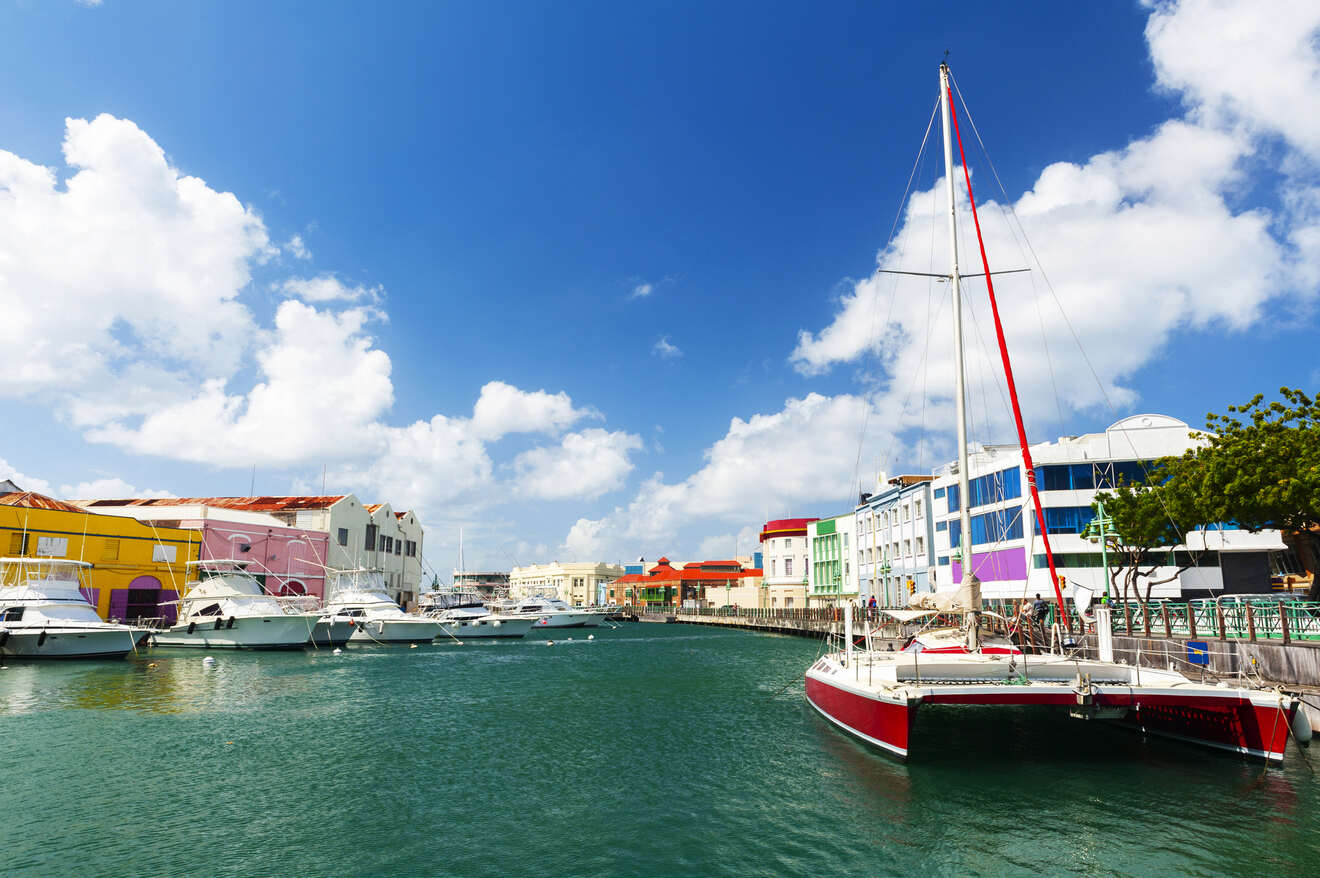 Conclusion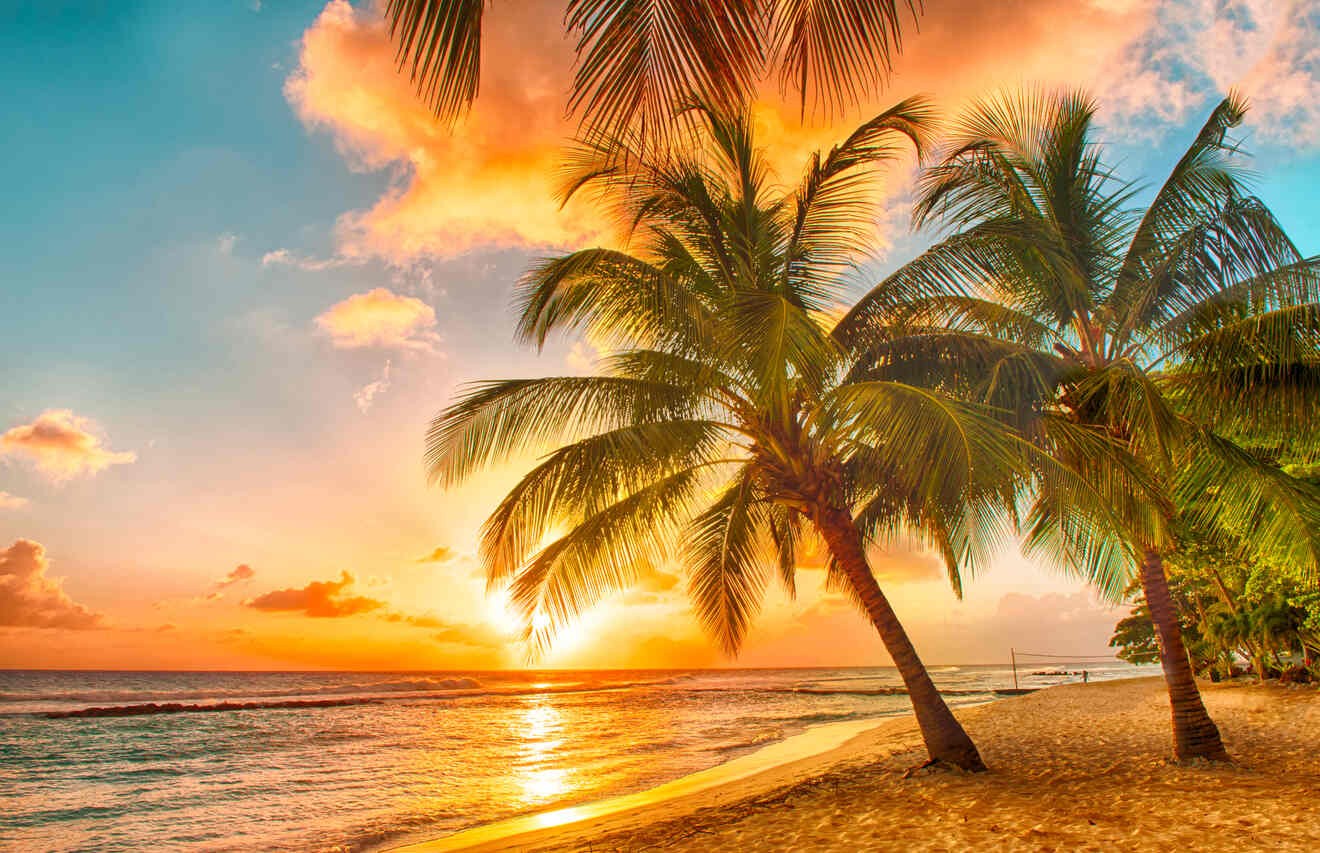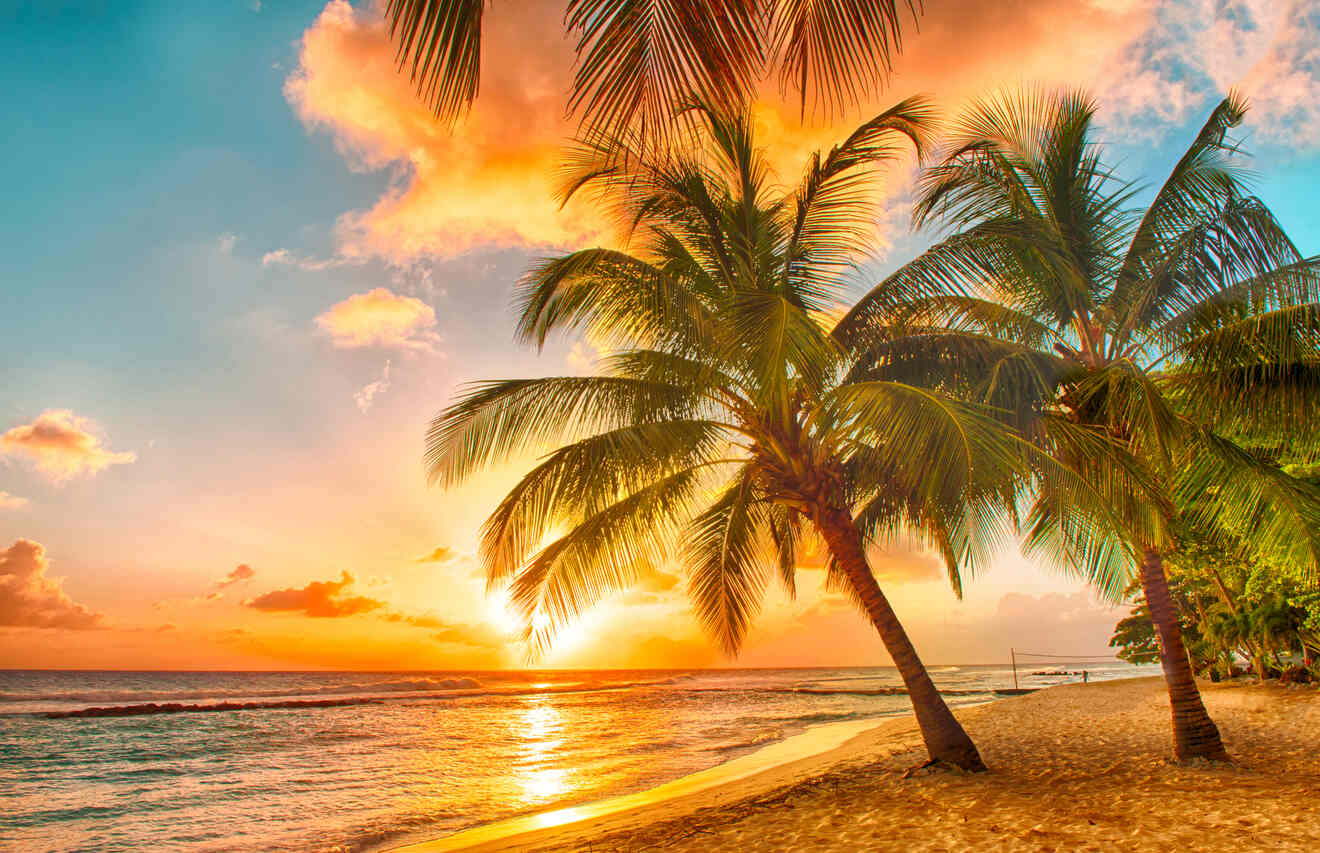 Already daydreaming about the beaches and resorts in Barbados? I'm sure we all are! I hope this post helped you decide where to stay in Barbados, which hotels, resorts, and airbnbs to book.
The post offers you so many options and it's hard to make a decision when you go on a holiday in Barbados, so here are my top 2 favorite places to stay, to help you make up your mind, both located in Oistins:
I highly recommend booking your resorts in advance, as the accommodations in Barbados sell out months in advance and the best deals are available only for a few.
If you have any questions about Barbado's best resorts, or anything else, feel free to drop me a comment below, and I'll make sure to answer as quickly as possible. Have fun during your trip to this unique destination, hit the beach, swim, snorkel with the turtles and relax! You deserve it!
Safe Travels,
Victoria