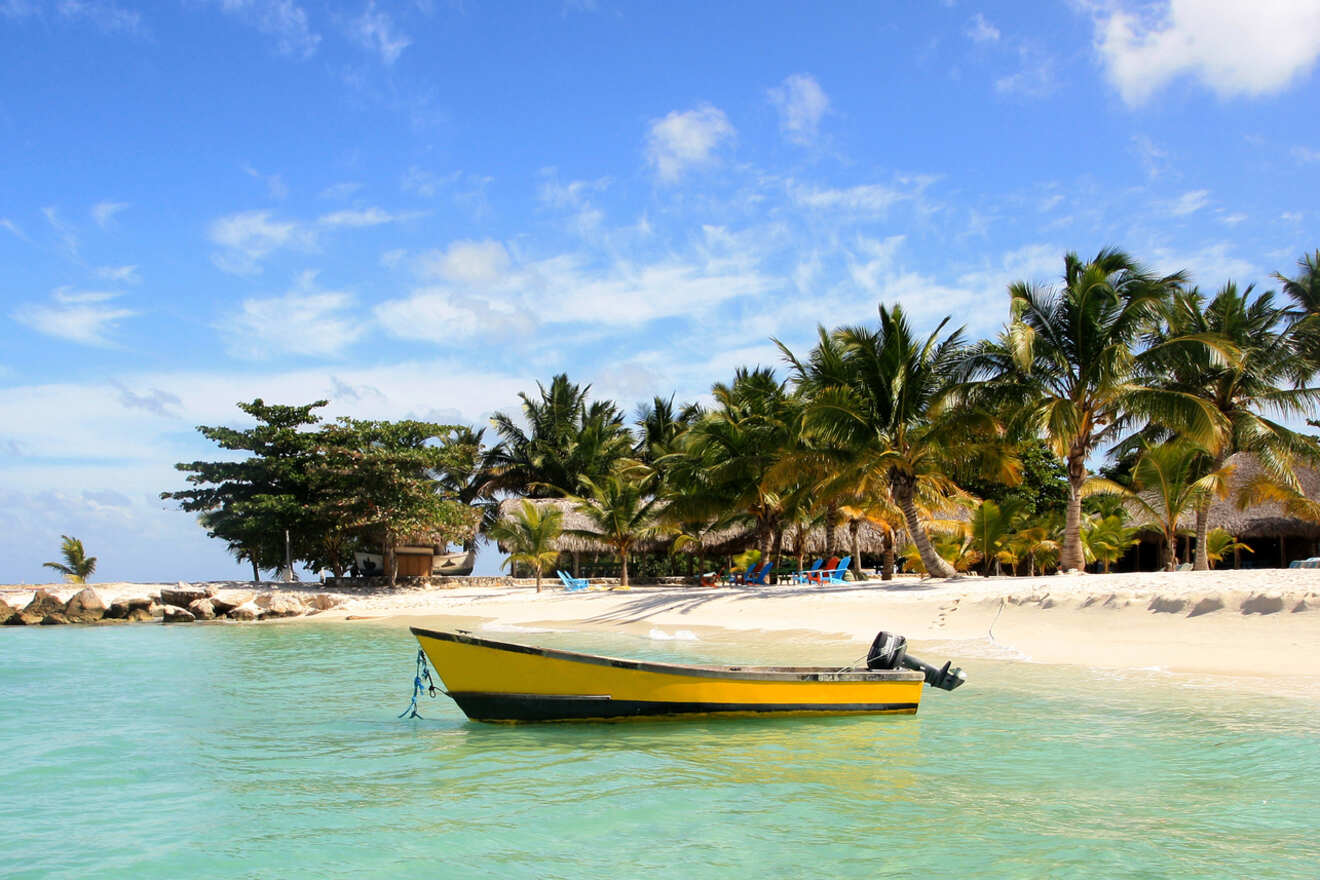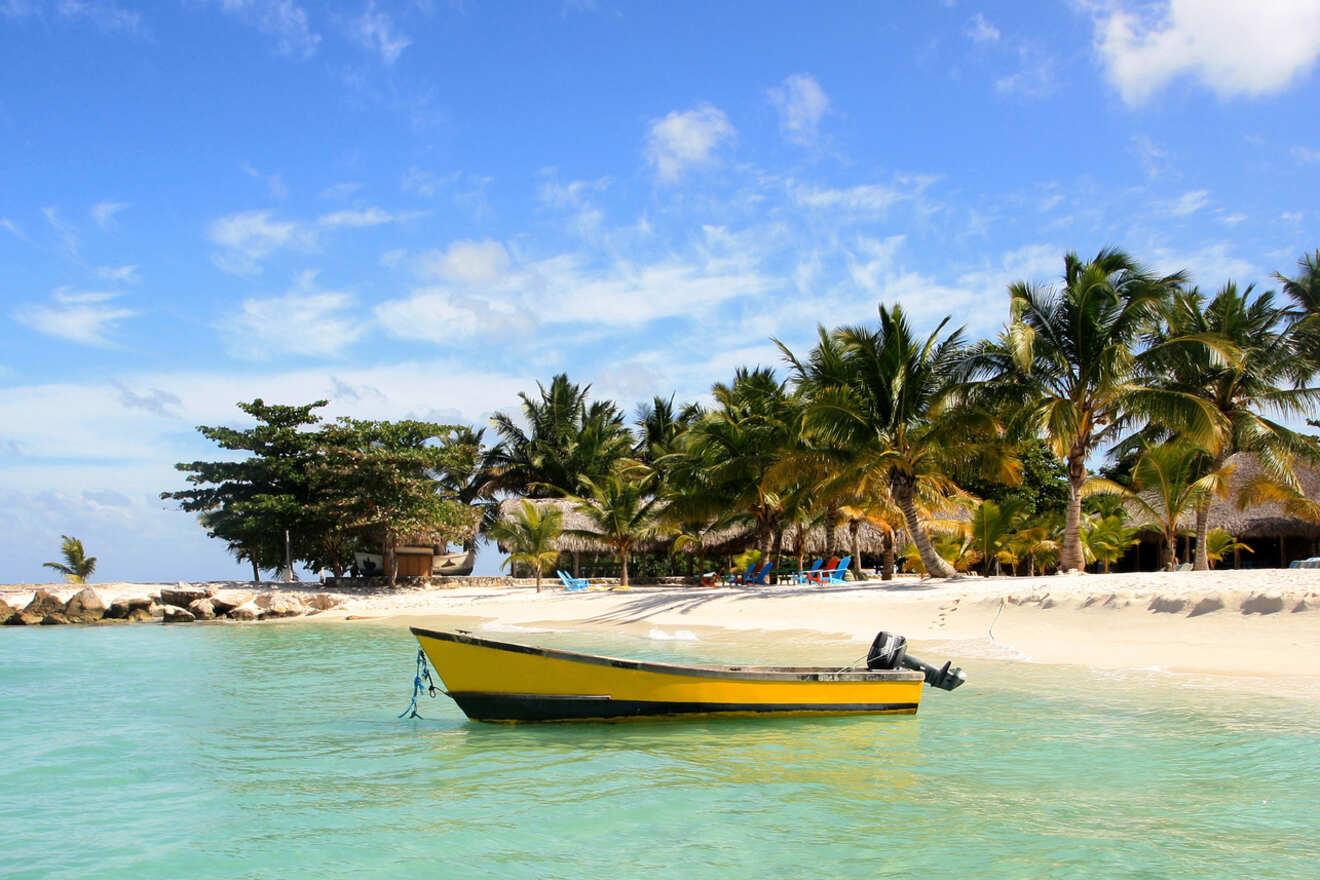 Radiant beaches, clear waters, white sand, dolphins and palm trees. It sounds like heaven, but it's a real place that you can book a vacation to visit right now! That very place is Punta Cana, a resort town situated in the easternmost part of the beautiful Dominican Republic.
In this post, I will be guiding you through the best 3 neighborhoods to choose from when deciding where to stay in Punta Cana. I've taken budget, interests, the vibe of the area, and accommodation into consideration to bring you this carefully curated list!
Punta Cana's temperatures are usually hot and humid, especially during the peak of summertime and it is a popular tourist spot in the Dominican Republic, an island known for its scuba diving and paradisiacal places. In Punta Cana, you will be able to enjoy the summer life with lots of diversity in activities, options for accommodations, and freedom to lay back and relax.
What are you waiting for? Let's hop right in!
If you are in a hurry
Familiarize yourself with Punta Cana's hotspots and best accommodations through this list ranked from most to least expensive:
Here's a map showing Punta Cana's best neighborhoods and towns. Hopefully, it will help you visualize your future stay there!
1. Bavaro – where to stay in Punta Cana for the first time
If it's your first time ever visiting Punta Cana, then Bavaro is the perfect place to start. With over 80% of Punta Cana's hotel options being situated within it, Bavaro is an area with lots of options for all types of travellers and their budgets. Just a 15 minute drive from Punta Cana International Airport, Bavaro is where the Caribbean Sea converges with the Atlantic Ocean creating breathtaking sea views and jaw-dropping sunsets.
In Bávaro, you will be able to enjoy a plethora of beach resorts that offer their own set of activities to do and sights to see. You'll also be overwhelmed with the abundance of restaurants and bars, and of course, resorts that even have a kids club – it literally has something for everyone! Since it is so diverse, I will be breaking down the area of Bavaro into the best places to stay for different types of visitors below so it will be easier for everyone to see what Bavaro has to offer.
For those looking for all inclusive accommodations, you won't have to worry since there's a lot of them here! For those with kids, Bavaro is also a fantastic place to stay in because of its notable water parks and beaches. Adults seeking some private time will also find Bavaro an excellent place to stay due to its large selection of adult only accomodation options.
1.1 All Inclusive Resorts In Bavaro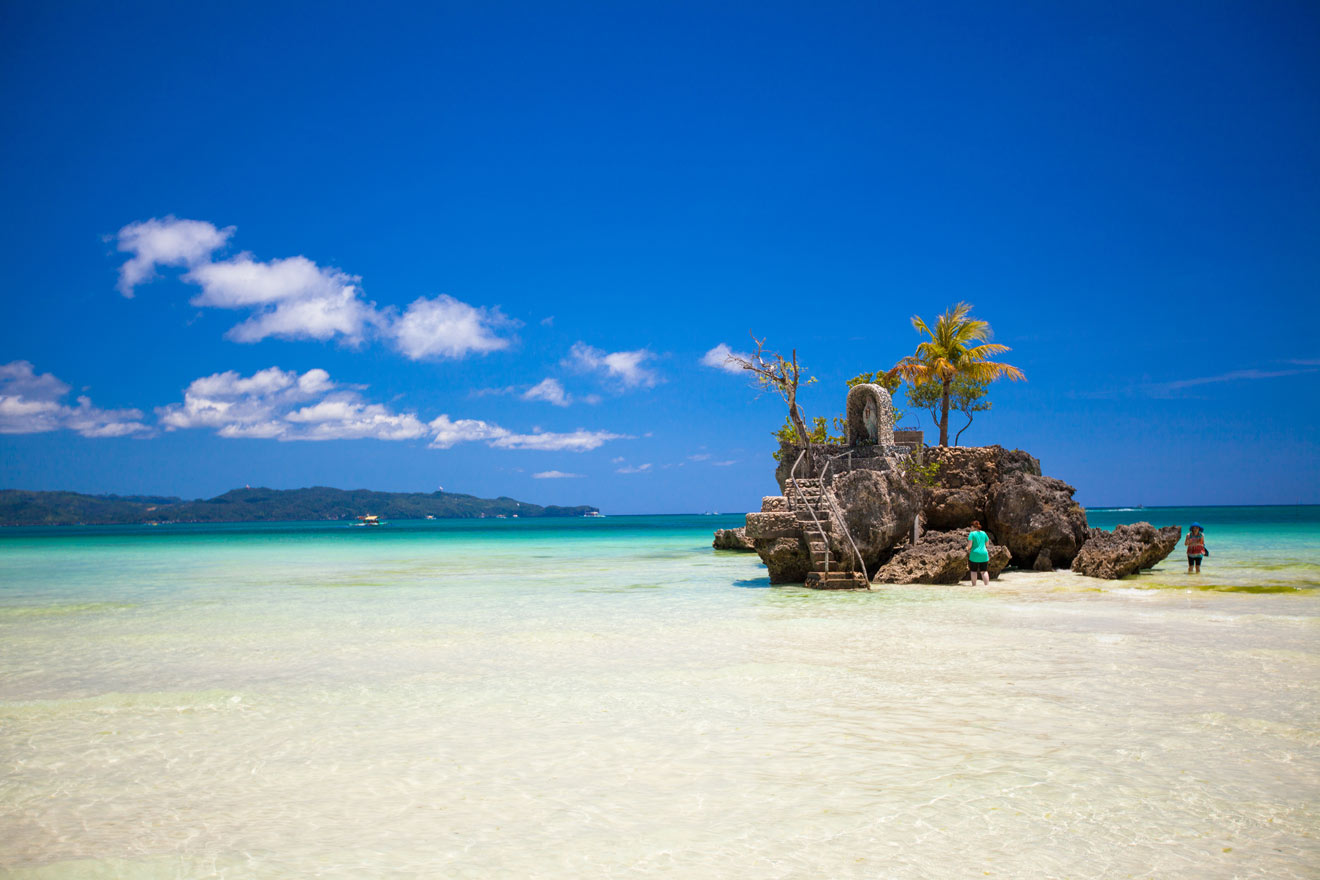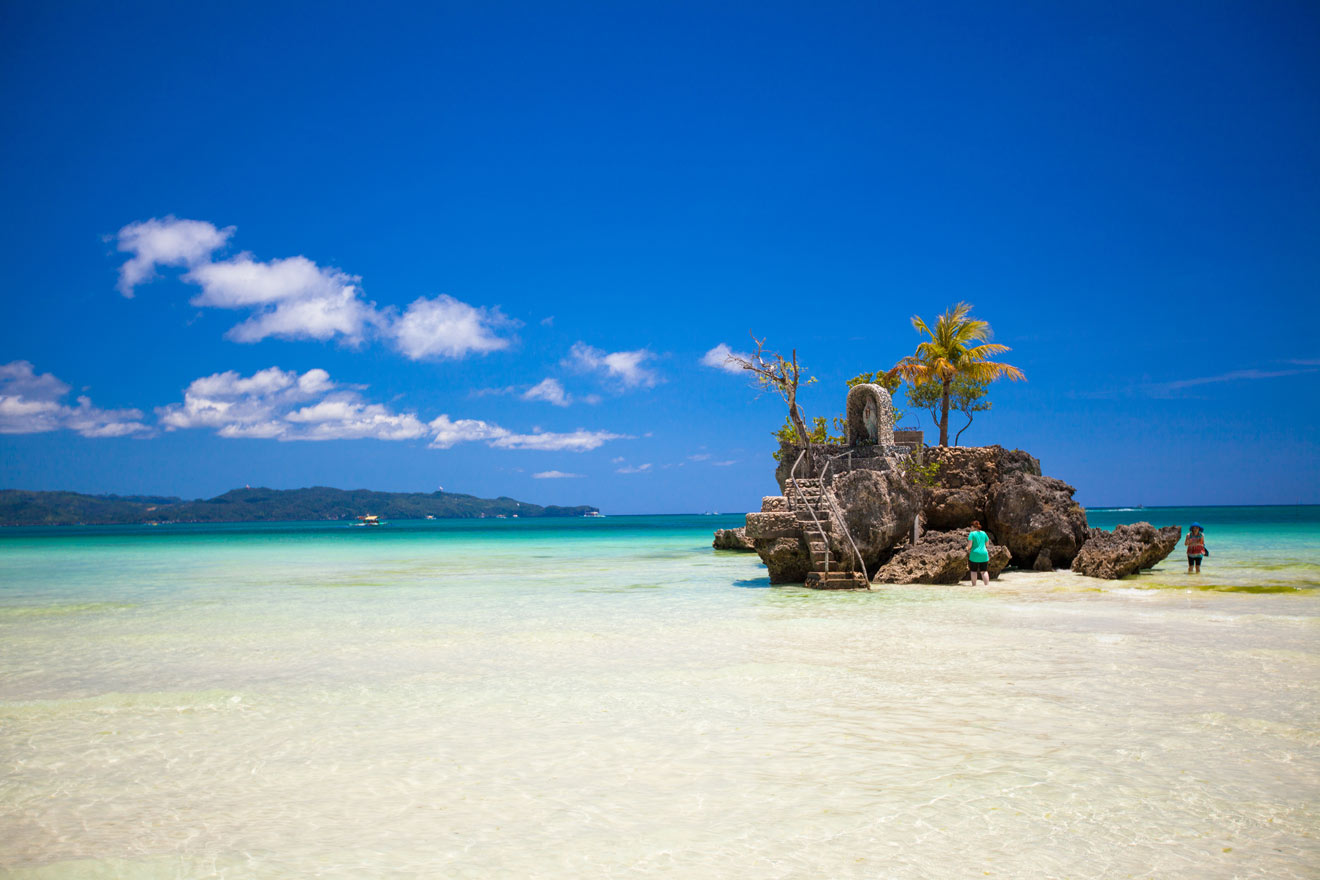 Looking for a totally stress free holiday paradise? Look no further than these incredible all-inclusive resorts. Punta Cana has a huge range and with each of these choices you can expect everything to be taken care of for you, leaving you with only the responsibility to relax. With countless on site bars, restaurants, a pool and other activities, there's really no reason to leave the gates of some of these nicest resorts in Punta Cana! 
Luxury hotel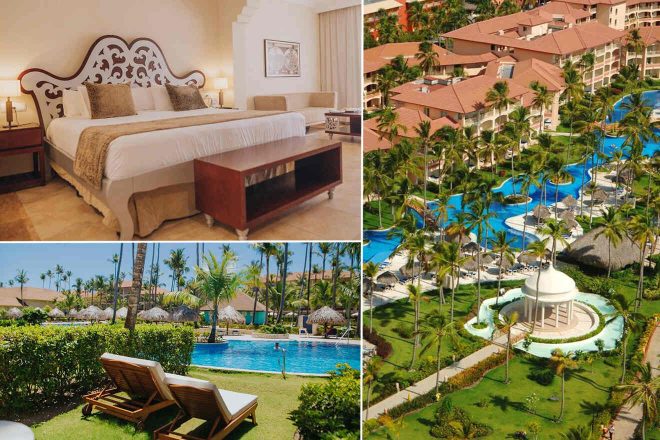 5 star all inclusive beach resort with suites overlooking Bavaro's wonderful beaches and ocean. It has outdoor pools, hot tubs, sports courts, a spa, 7 (!) exquisite restaurants, 11 bars, 24 hour room service, and many more exclusive facilities. Filled with traditional aesthetics, a beautiful garden and situated within walking distance of Bavaro beach
Other all inclusive accommodation options in Bavaro
mid-range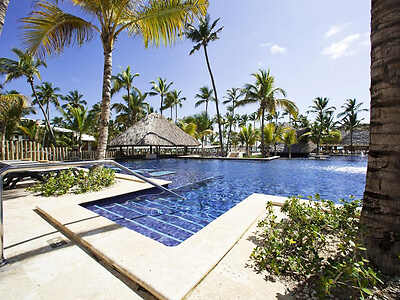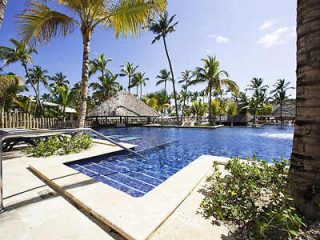 Contemporary villas with 2km of private beach and access to a spa, golf course and casino
budget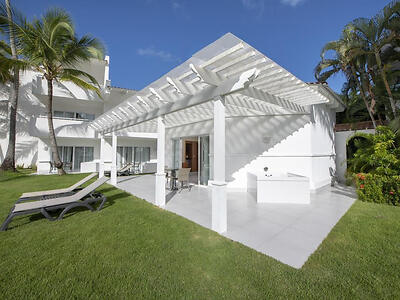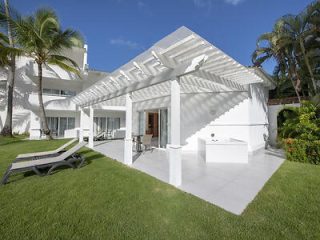 Budget hotel with premium looking rooms, spacious suites, 11 restaurants, 3 pools and activities included
airbnb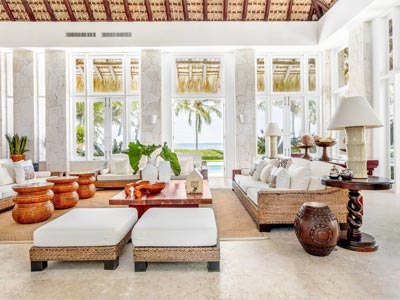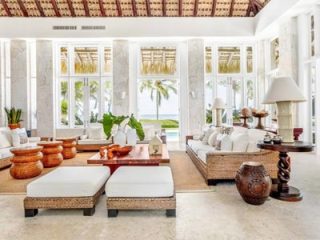 Beautiful spacious villa with housekeeping and chef included + countless optional extras
1.2 Family Friendly Accommodation in Bavaro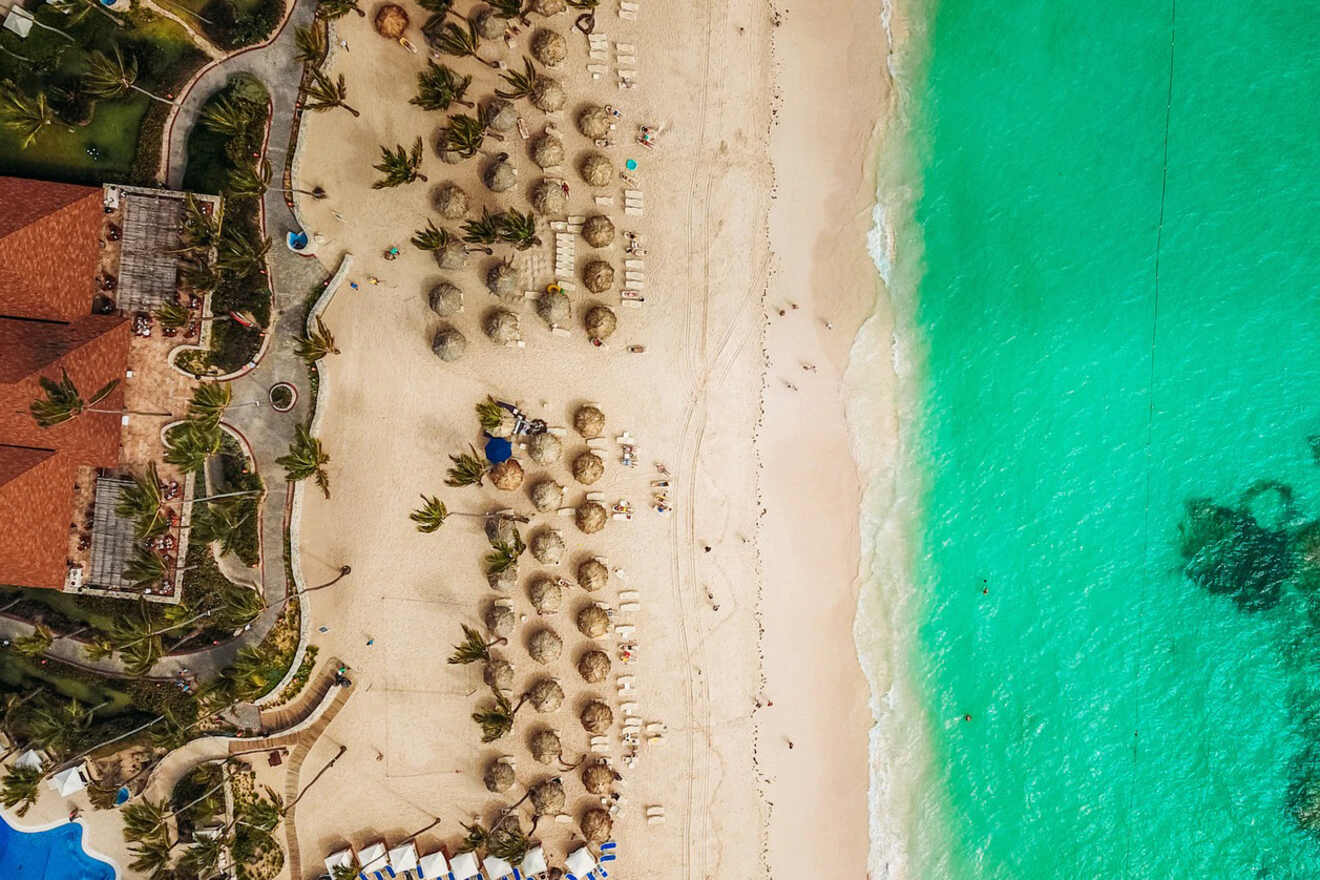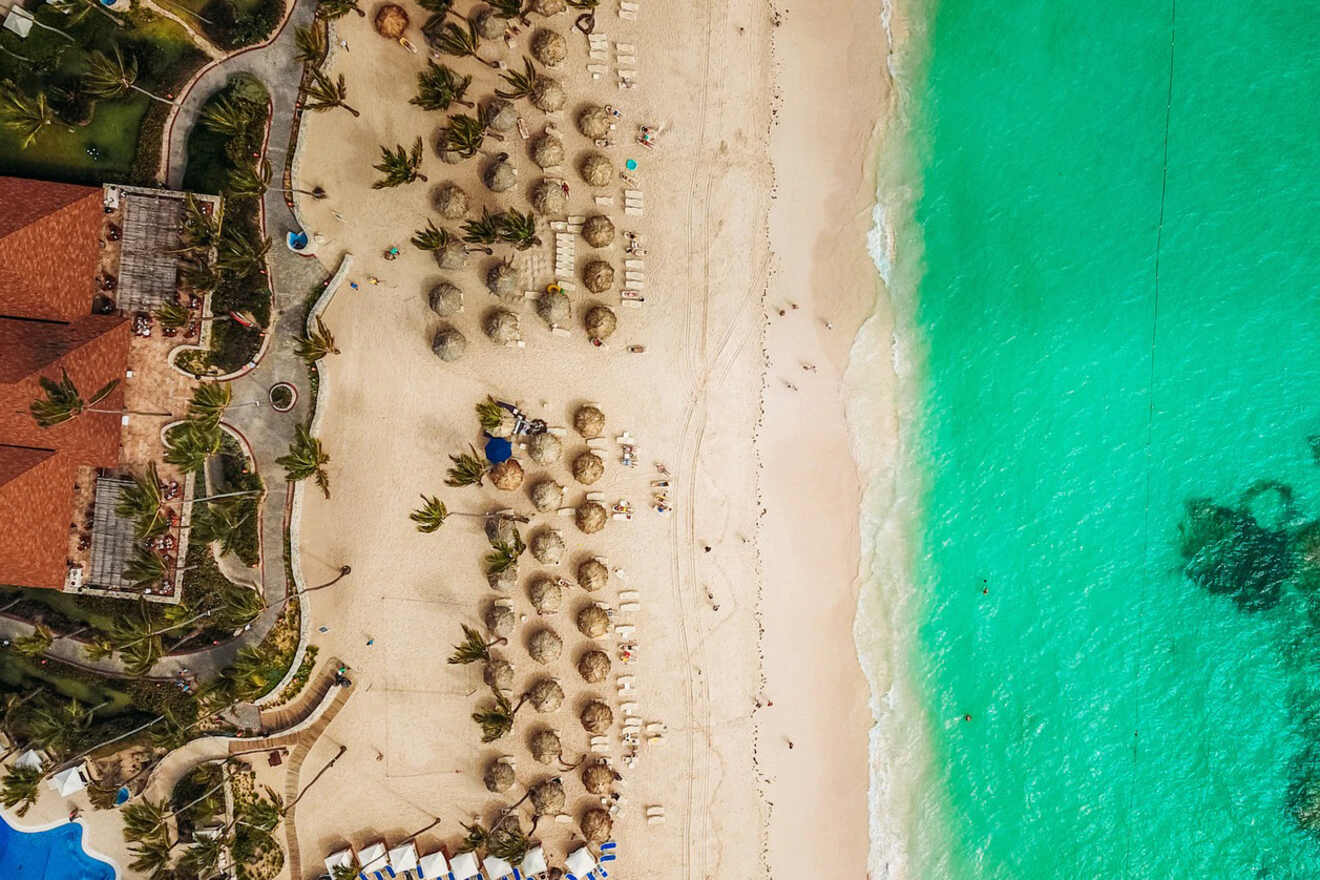 For those who will travel with their kids, there are some fantastic family friendly places to stay in Bávaro. Alongside the kids club, activities, and playgrounds that you will find in these hotels, Bavaro also has beaches, water parks and a lot of other kid friendly places for your whole family to enjoy.
Luxury hotel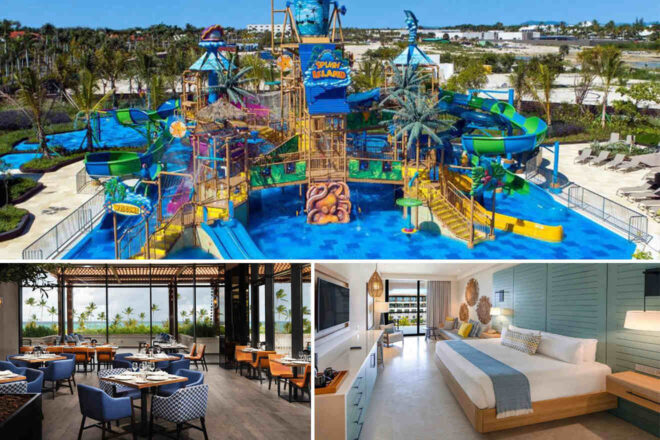 5-star resort hotel with family-friendly facilities such as a kids' club, a kids' playground, billiards, table tennis, and darts! The resort provides its guests with a fitness center, free parking, and dining options with a multilingual staff. The rooms come with a terrace overlooking the sea or the beautiful resort garden.
Other family accommodation options in Bavaro
mid-range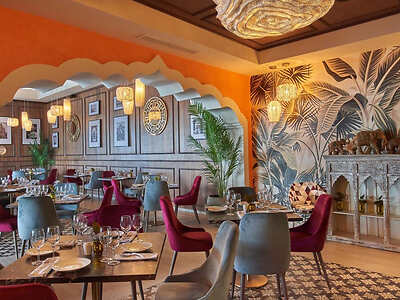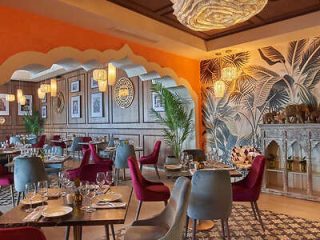 5 star, beachfront resort with indoor and outdoor play areas, toys, 2 swimming pools and spa
budget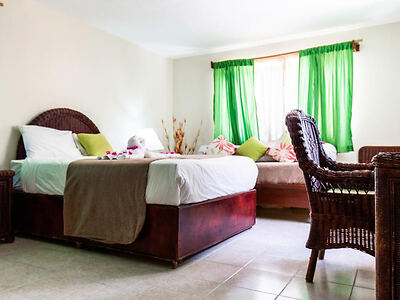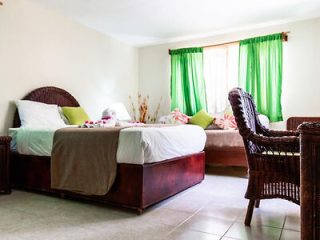 Wallet-friendly hotel with children playgrounds, babysitting services, a swimming pool and an excellent location
airbnb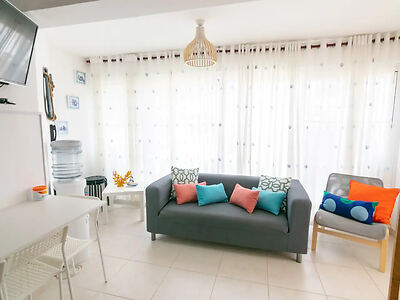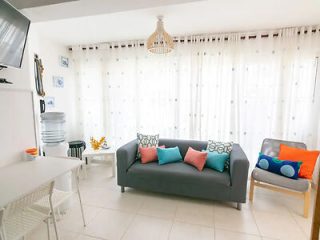 Private Airbnb with 24 hour security, spacious rooms and located 10 m from a private the beach
1.3 Adults-only Accommodation in Bavaro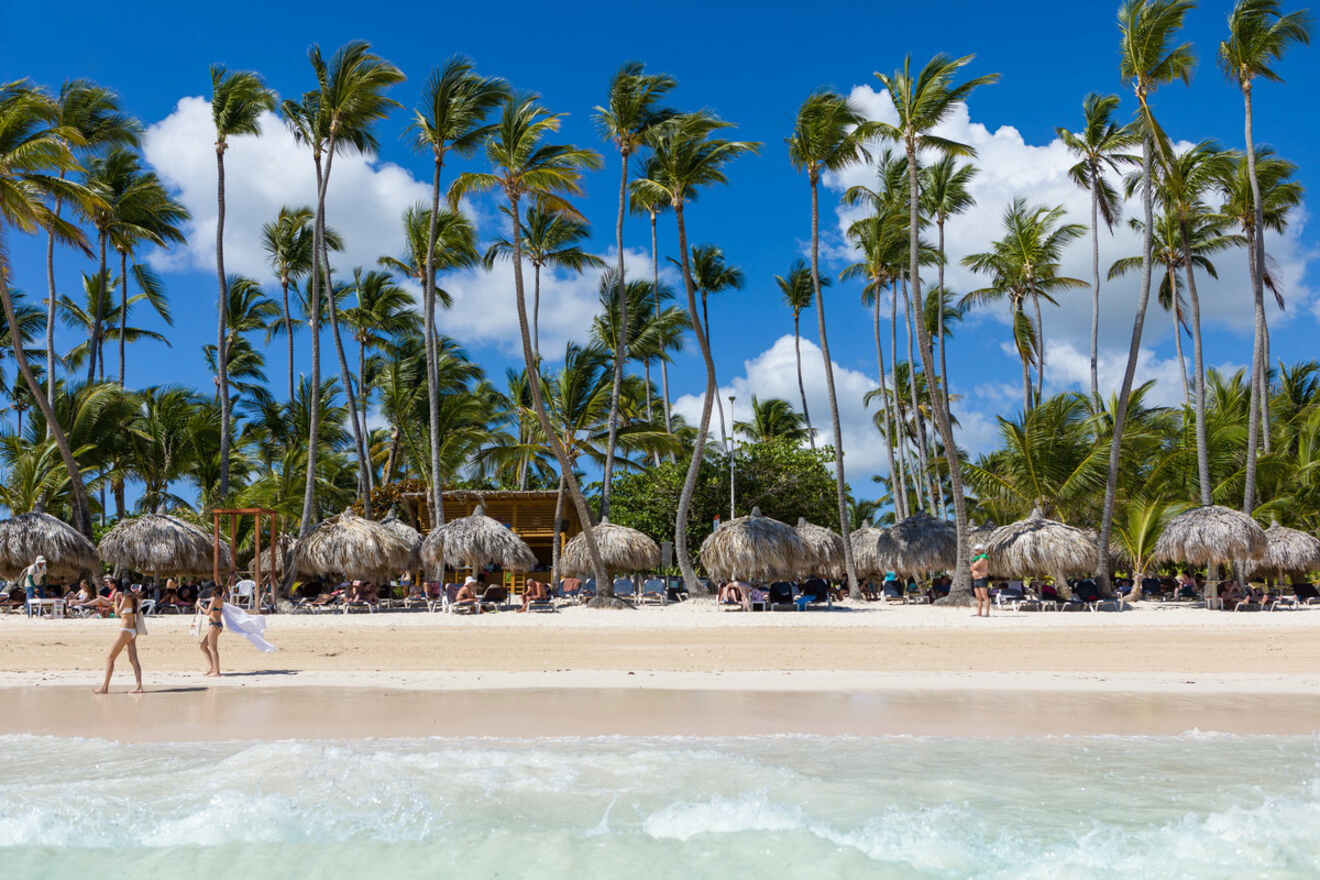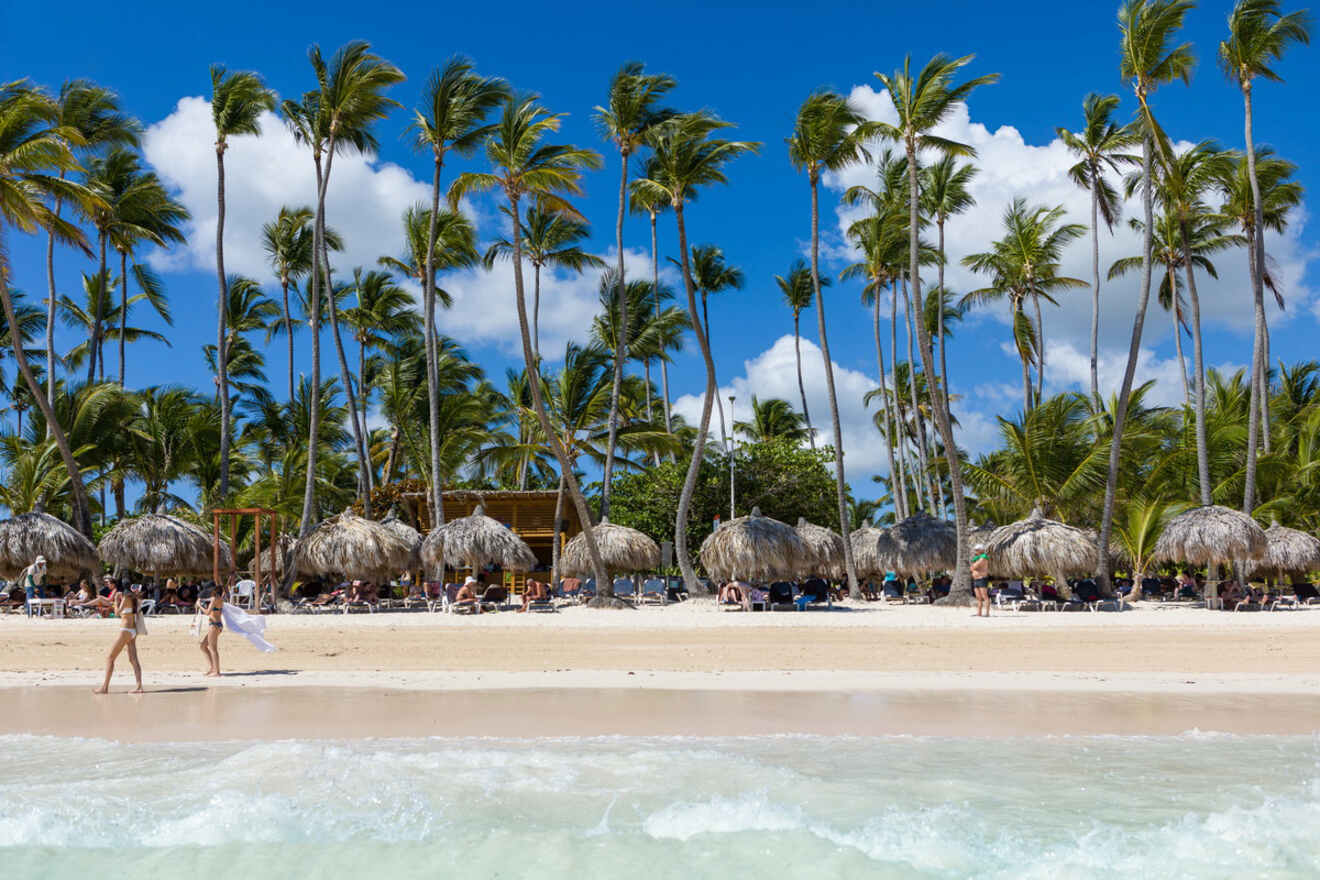 For those of you looking for a romantic getaway or heading to Punta Cana for your honeymoon, these are the top adults only accommodation choices in Bavaro. Enjoy some peace and privacy by knowing that kids aren't allowed into these resorts and hotels so get ready to party, whilst enjoying the bars and casinos of Bavaro.
Luxury hotel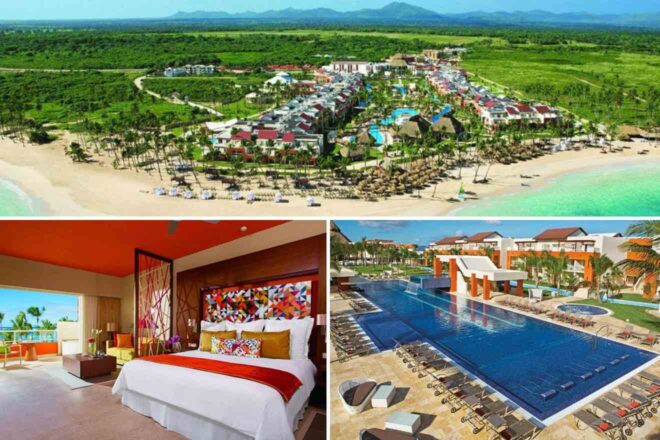 All inclusive, adults only hotel with 6 swimming pools, 2 outdoor hot tubs, and spa treatments. Not only does this resort have incredible suites with private balcony, hot tub, air conditioning, and flat-screen cable TV, but it also has an indoor theatre, an on-site casino, and water sports! Every aspect of this beautiful adults only hotel screams luxury.
Other adult only accommodation options in Bavaro
mid-range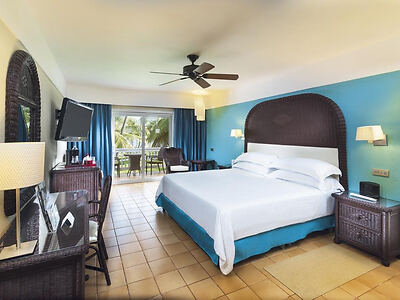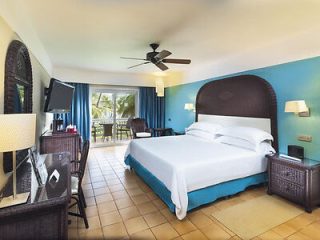 Beachfront, adults only resort with 24 hour casino, palm tree lined pool, spa, theatre and a great view
budget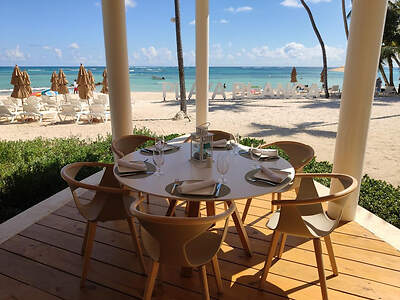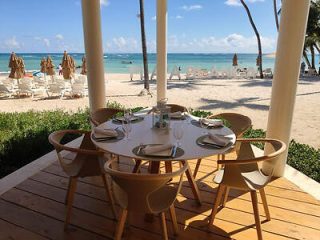 Although it's not technically adult only, this is a great option for those looking for privacy on a budget
airbnb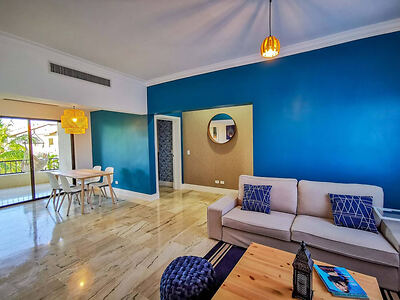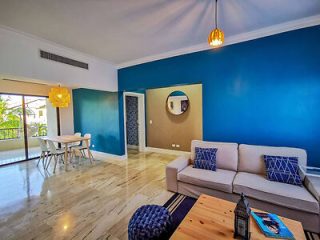 Private suite with peaceful vibes, spacious modern rooms and access to a shared pool.
Things to do in Bavaro
2. Cap Cana – where to stay in Punta Cana for solitude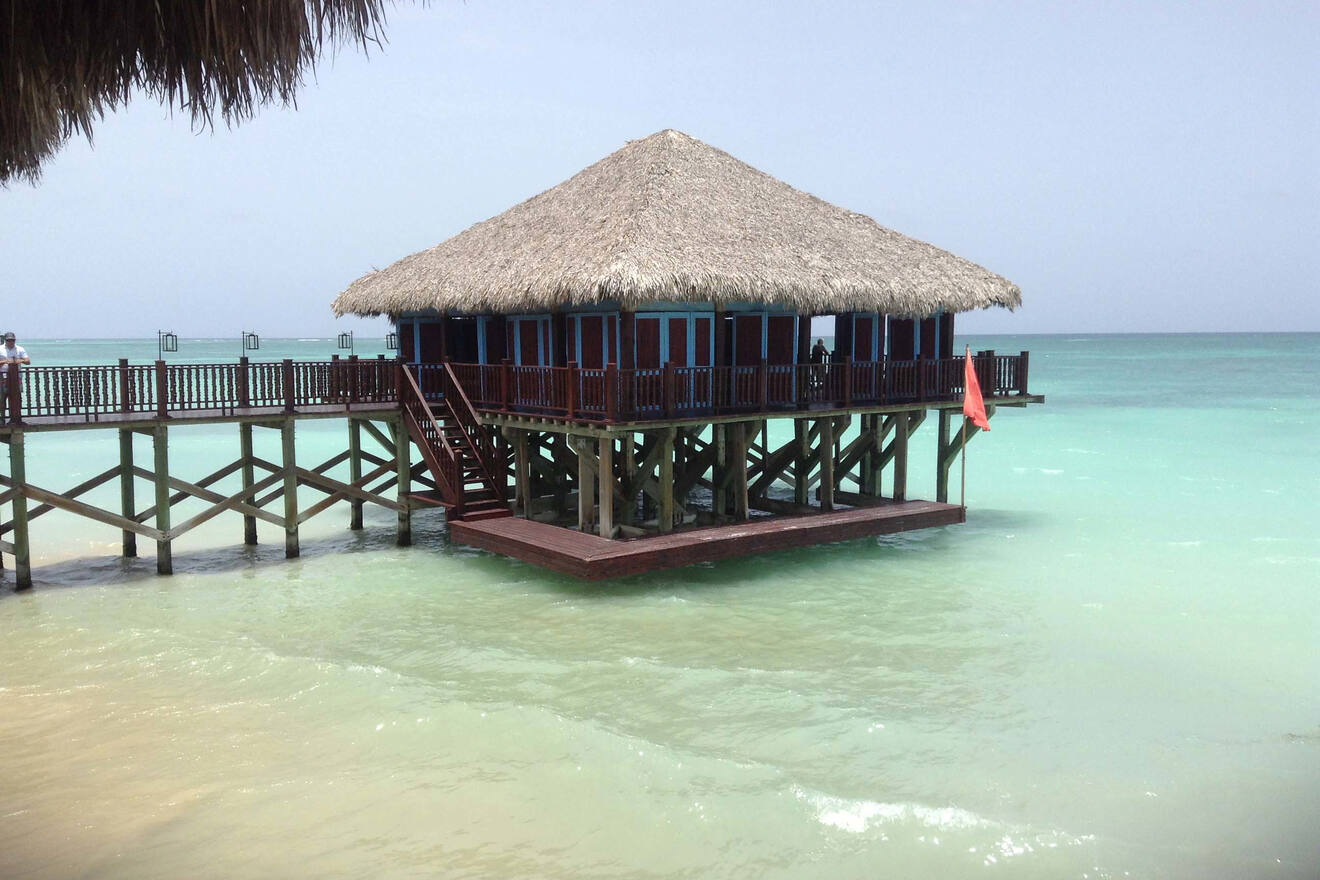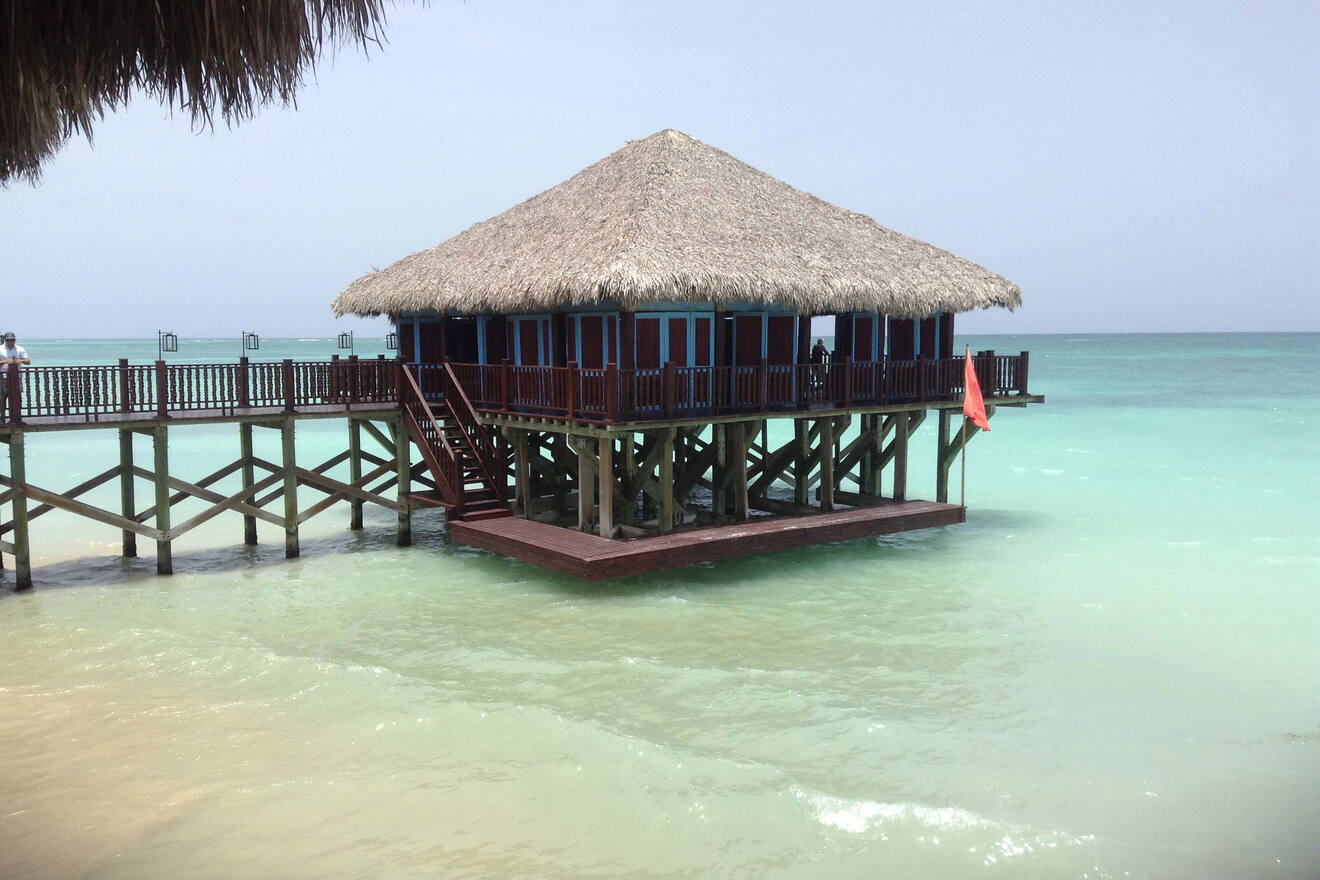 If staying amongst large amounts of resorts and hotels doesn't sound like you, then a few nights at Cap Cana may satisfy your needs. Cap Cana is a small resort village just 15 mins from the airport or a 25 minute drive south of Bavaro.  It's known for a more exclusive atmosphere, less crowds and beautiful beaches. It's one of the safest places to stay in Punta Cana and one of the best places to stay in Punta Cana for young adults.
Cap Cana is still populated with unique bars, fine dining restaurants, lounges, and shops but it is also home to some of Punta Cana's best natural wonders like caves, coral reefs and natural sinkholes.
What sets it apart from Bavaro is its unparalleled privacy, you can really have a quiet stay here away from the hustle and bustle of tourist crowds. You'll be also delighted to know that there are options for every budget in Cap Cana. Dotted with palm trees and prestige accommodations, it's truly an area that's suited for those up for a relaxing stay at Punta Cana.
Here is the list of perfect places for you:
Luxury hotel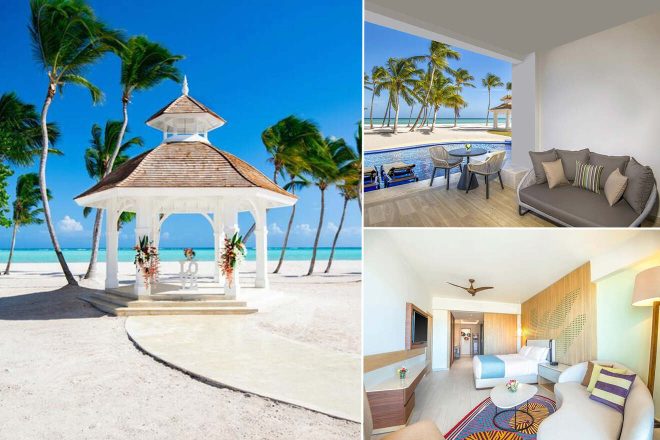 5 star resort hotel that is populated with outdoor swimming pools and palm trees. Its suites embrace a minimalist theme paired with a spacious living room where you can lay back and watch a flat screen TV. Further complemented with restaurants, bars, including rooms with private balconies which overlook the whole resort hotel, this is one of the best hotels and resorts in Punta Cana.
Other accommodation options in Cap Cana
mid-range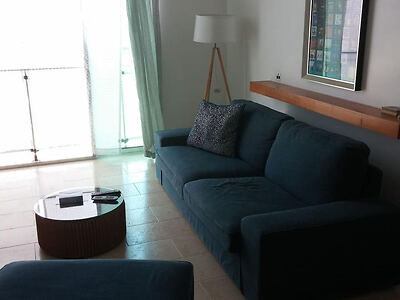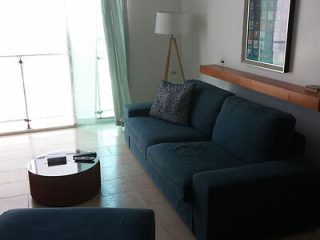 Private apartment that's great value for money for its spacious rooms, big sofa, and excellent location
budget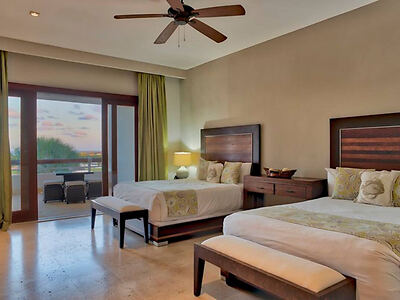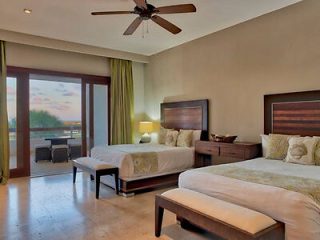 Private Airbnb with terrace that overlooks Cap Cana's beaches and rooms that are tidy and modern
airbnb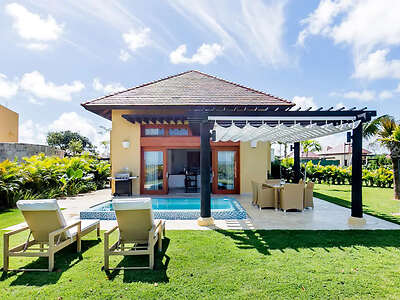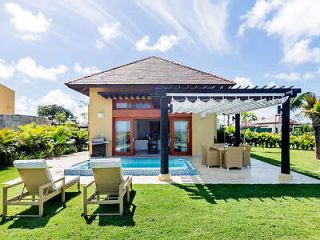 Chic Airbnb with white decor, dining table, tidy linens, free wifi, and small garden
Things to do in Cap Cana
3. El Cortecito – finest Punta Cana area for budget travelers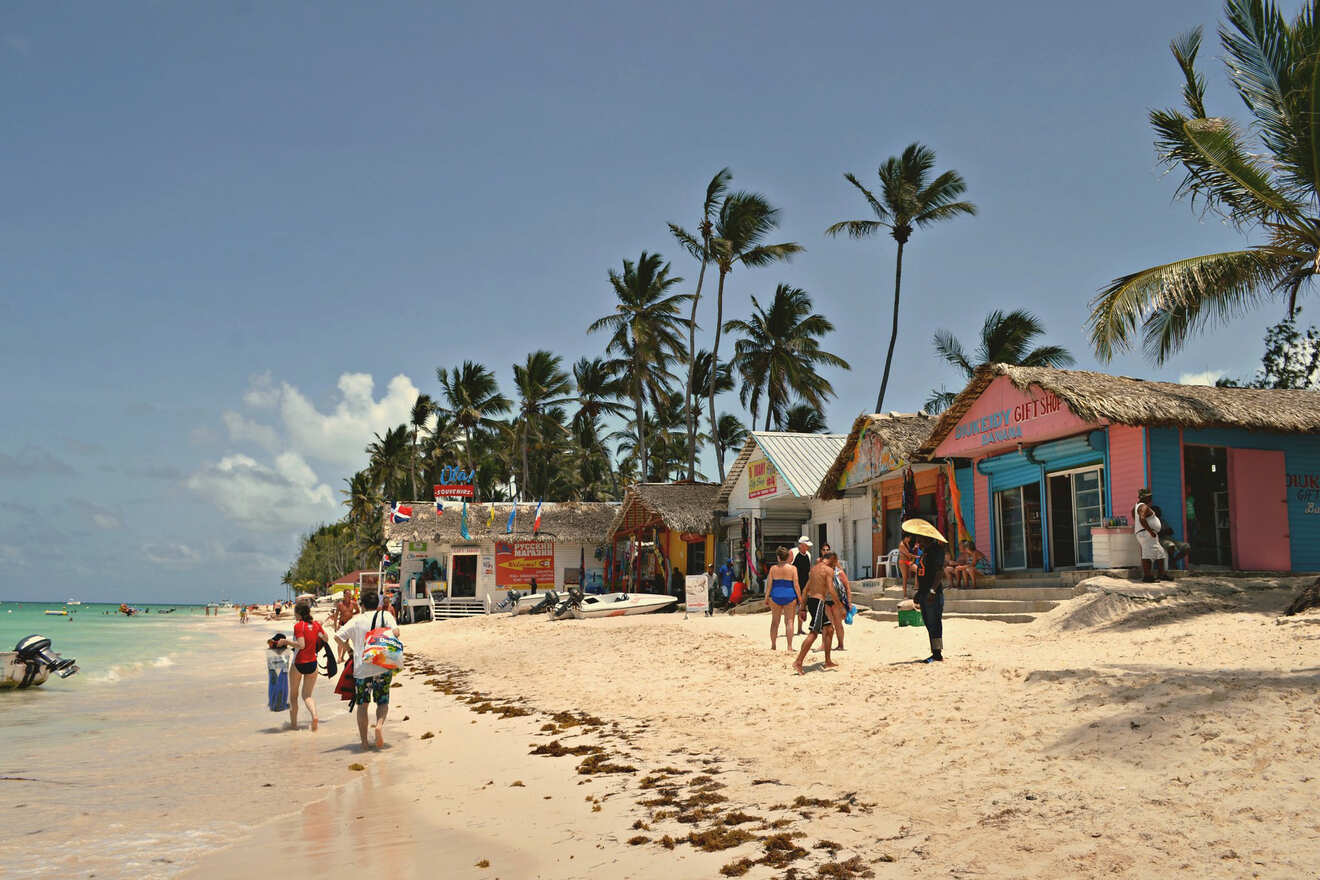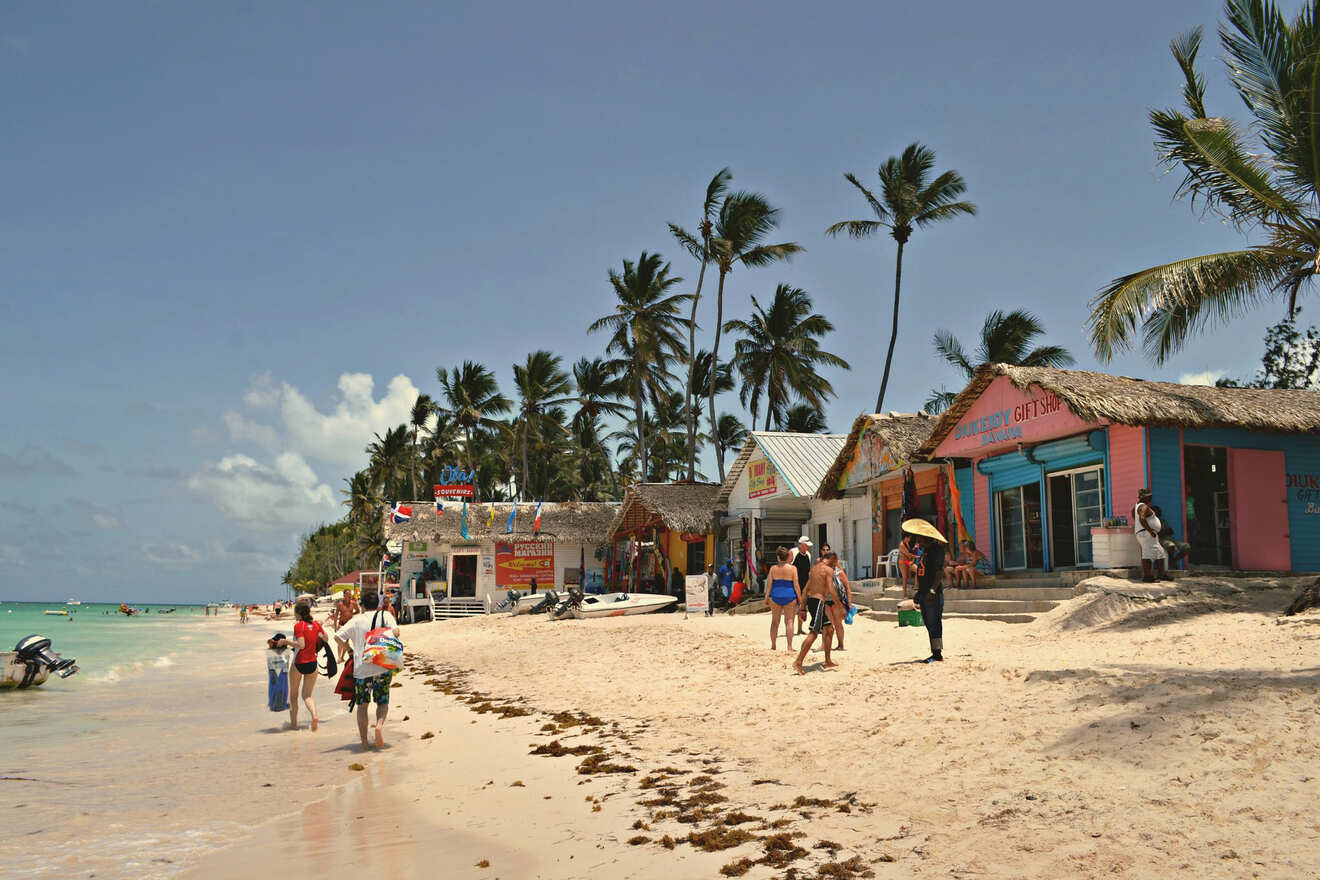 Now we know that there are a lot of luxury options in Punta Cana, it's time to tackle the other end of the spectrum. Thankfully, if you want to visit the Dominican Republic on a budget, El Cortecito caters to those who seek a wallet friendly area. This budget-oriented village doesn't cheap out on the things to do and sights to see though! El Cortecito is just a 6 minute drive from the center of Bavaro so you are still close enough to access all it's attractions, plus, it has its own beautiful beaches.
The atmosphere here isn't that much different from Bavaro as it is also filled with colorful wooden buildings, turquoise waters, and people who just want to enjoy a relaxing summer-time at the beach. It's the best area to get better value for your money if you are looking for a little bit of glam and glimmer without planning on spending too much.
Luxury hotel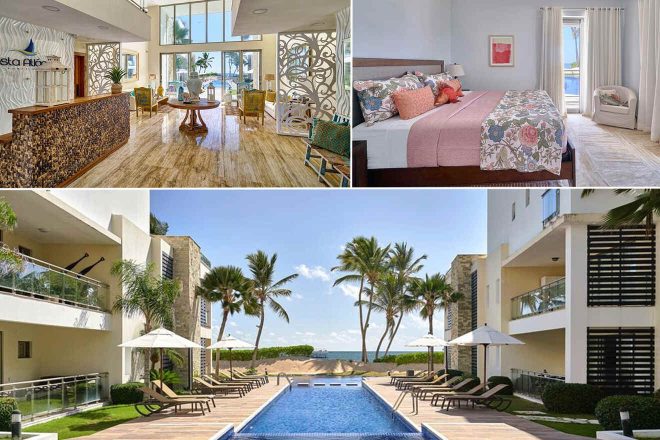 Luxury apartment with a budget price tag. Has a spacious lounge room with a dining table where couples can relax and have a romantic time. It is also equipped with large sofas where you can take advantage of the flat screen TV, has modern decor, and balconies with a majestic view of El Cortecito's garden and beach.
Other accommodation options in El Cortecito
mid-range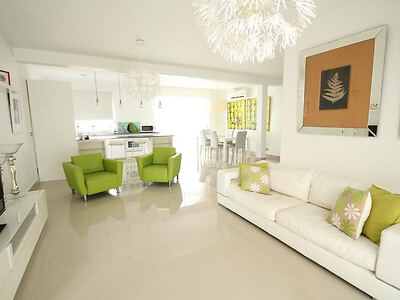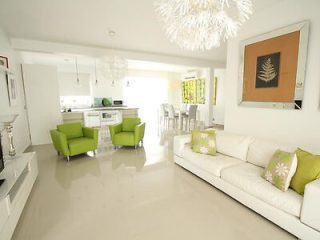 Chic private apartment with relaxing decor, tidy rooms, and sizeable living room
budget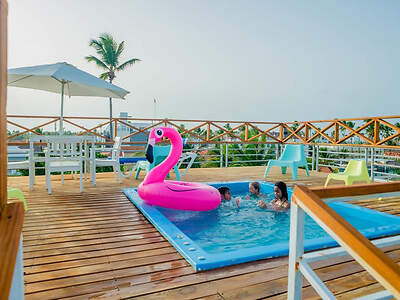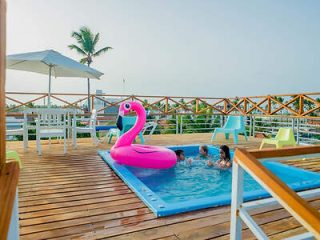 Family friendly suites that offers spacious rooms, rooftop pool for kids, and private balconies
airbnb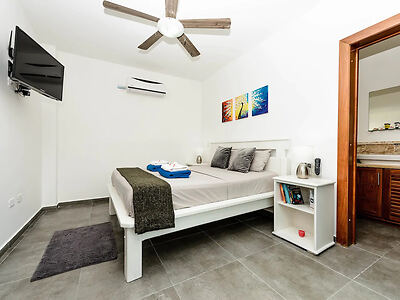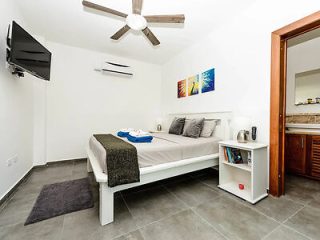 Budget Airbnb which offers air conditioned rooms with clean beds, colorful decor, and private terrace
Things to do in El Cortecito
| | |
| --- | --- |
| 👑 Luxury price: | $200 |
| Mid-range hotel: | $100 |
| 🛏️ Budget: | $50 |
| 🏠 Airbnb: | $180 |
| 💰 Accommodation prices: | Low |
| 📍 Best Area: | Bavaro |
| 🛎️ Best luxury hotel: | Majestic Colonial |
| 👛 Best budget hotel: | Riviera Punta Cana |
FAQs about Punta Cana lodging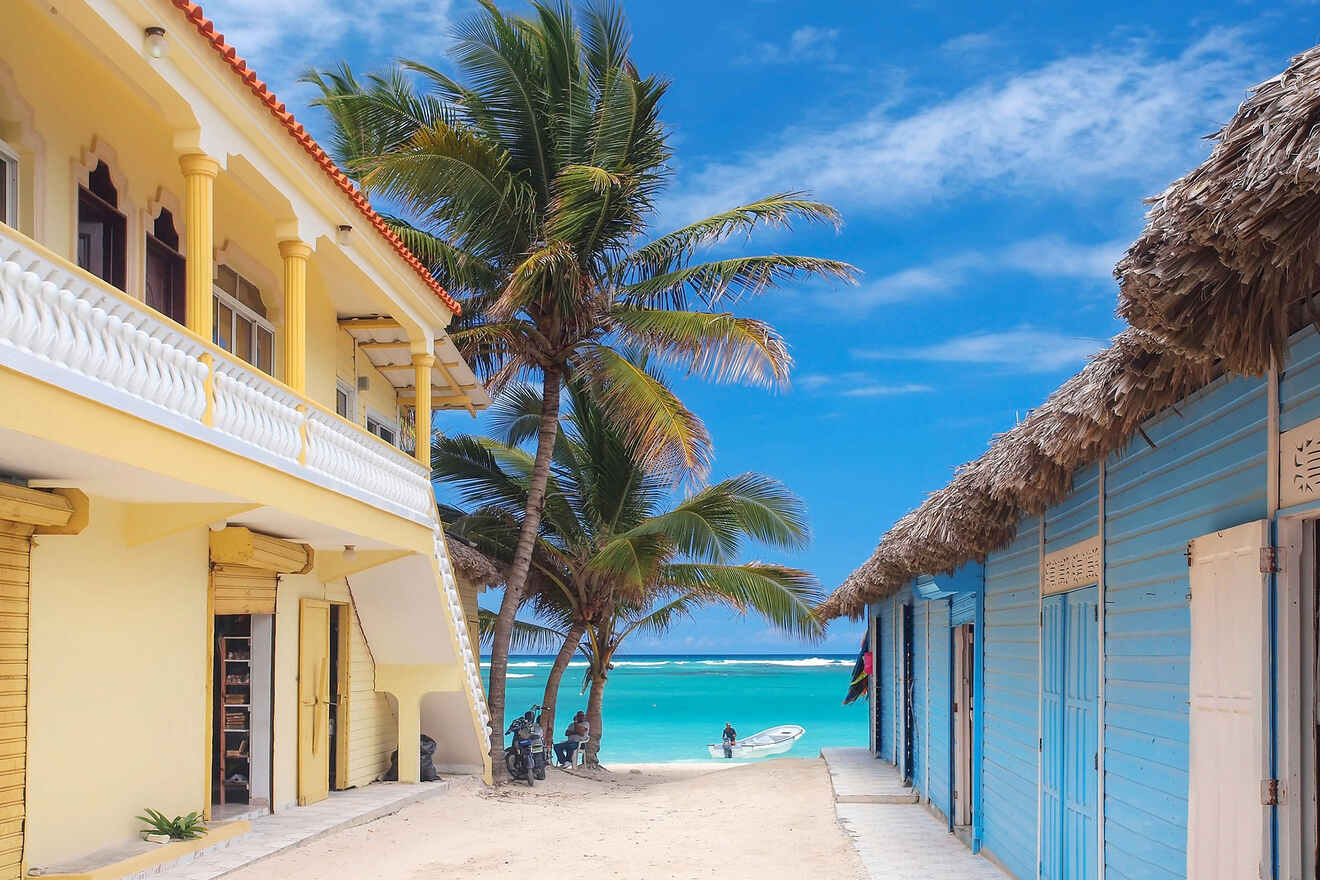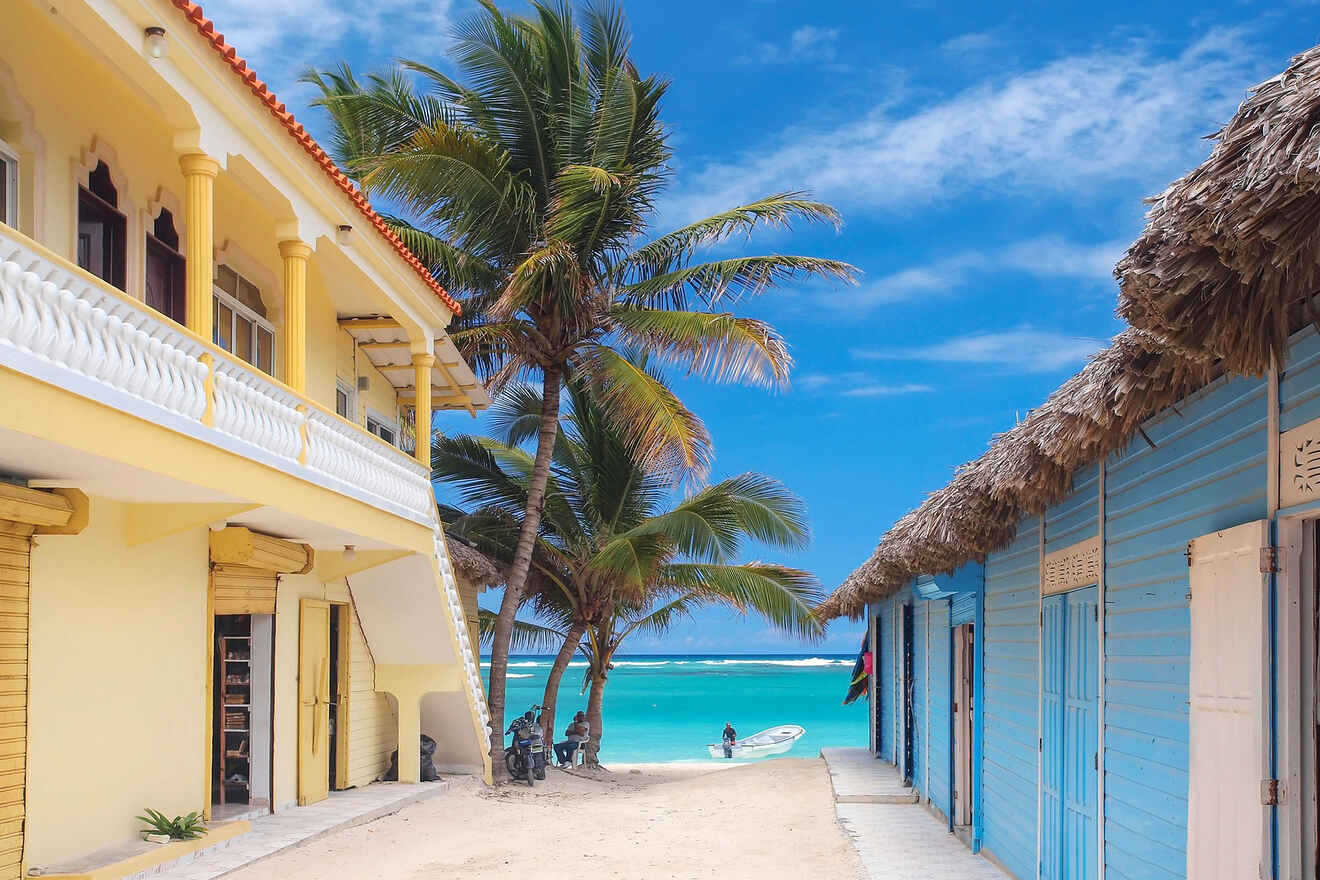 🏡 What is the best area to stay in Punta Cana?
Bavaro is the best zone to stay in Punta Cana because of its variety of accommodations, resorts bars, restaurants, and overall tropical vibe to it. It's also Punta Cana's most visited tourist spot and just a 15 minute drive away from the airport.
🏘️ What is the best area to stay in Dominican Republic?
Punta Cana is the overall best area to stay in the Dominican Republic due to its huge range of offerings including exclusive high-end resorts, all inclusive hotels, awe-inspiring attractions, and paradisiacal beaches. 
✨ Is it safe to stay in Punta Cana?
Yes! Punta Cana is a safe area to stay in because it's a popular spot amongst tourists like you and is populated with a modest amount of friendly locals who will warmly welcome you. Plus, its coral reef acts as a natural barrier to sharks making its waters good for swimming too.
🏖️ Which all inclusive resort in Punta Cana has the best beach?
📅 How long should you stay in Punta Cana?
The ideal duration for a Punta Cana trip is typically 5 to 7 days, allowing you to explore the beautiful beaches, enjoy excursions, and relax.
Conclusion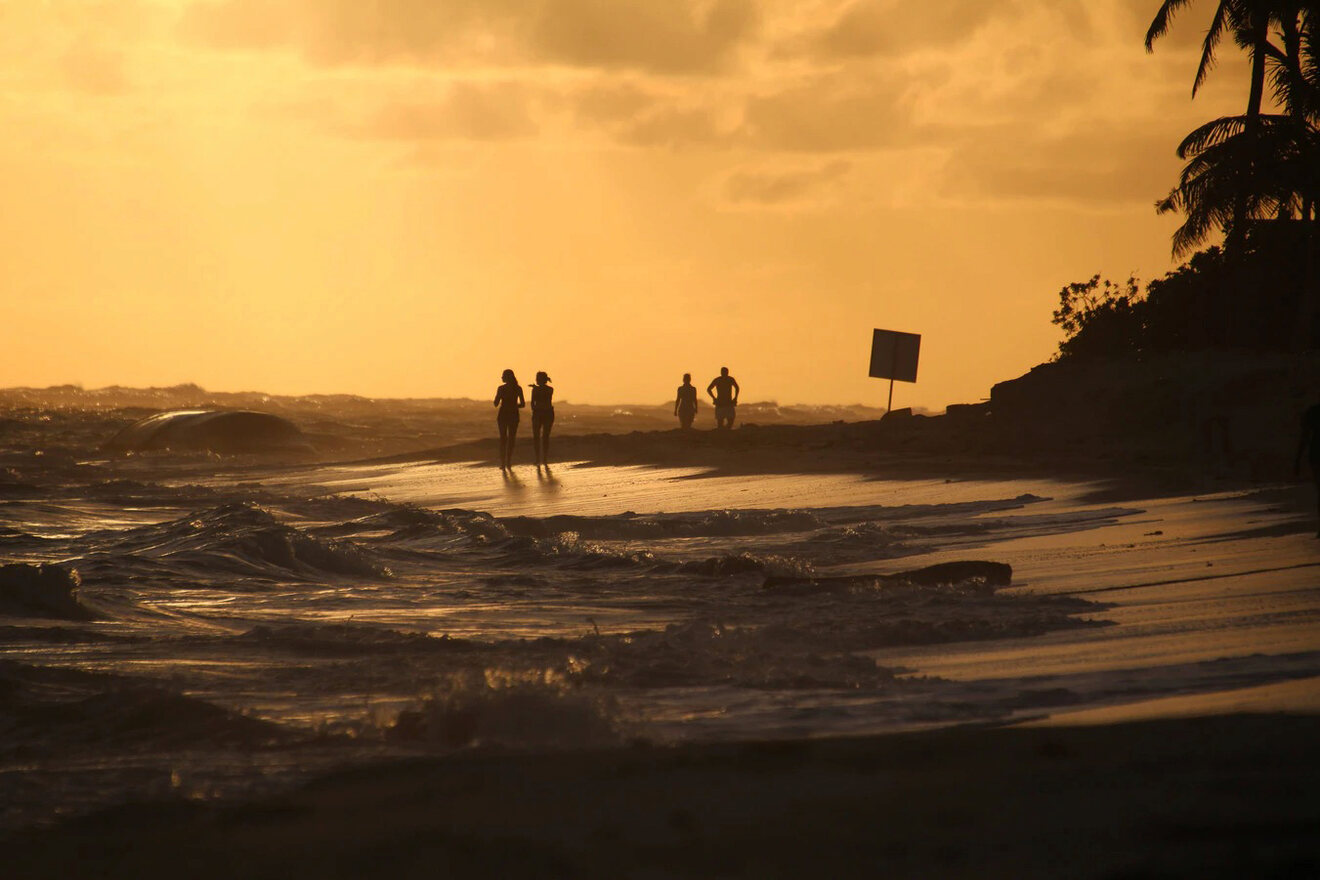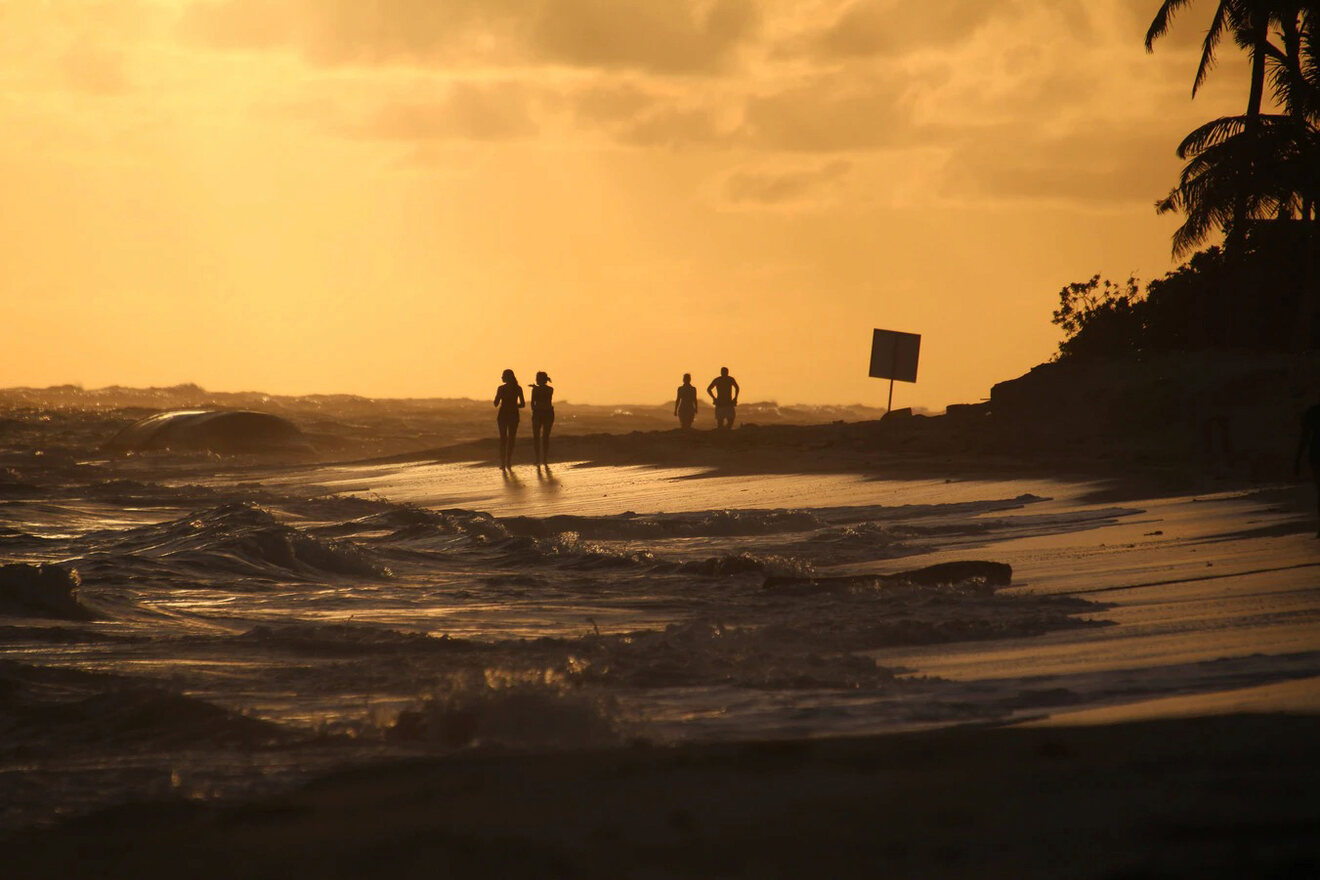 Hooray! You've reached the end of my Where to Stay in Punta Cana guide. Thanks for reading all the way through, I really hope I helped you to pick which area and Punta Cana hotel to stay in. Now it's time to take a nap in one of these gorgeous suites and relax on the beach!
Here are two of my favourite hotels in Punta Cana you should book immediately if you haven't chosen already:
Punta Cana is relatively a small part of the beautiful Dominican Republic, but it contributes largely as to why it's one of the most sought out tourist destinations in the world. If you want to taste more of the Caribbean and the tropical side of a vacation, then check out the best Airbnbs in Puerto Rico and Nassau.
Don't forget to book your hotel ASAP since all of the accommodations I mentioned earlier are being filled up quickly. If you have any suggestions, thoughts, or feedback, please share them with me. I love reading your comments!
Stay safe and have a fun vacation,
Kate
---
Pin it for later!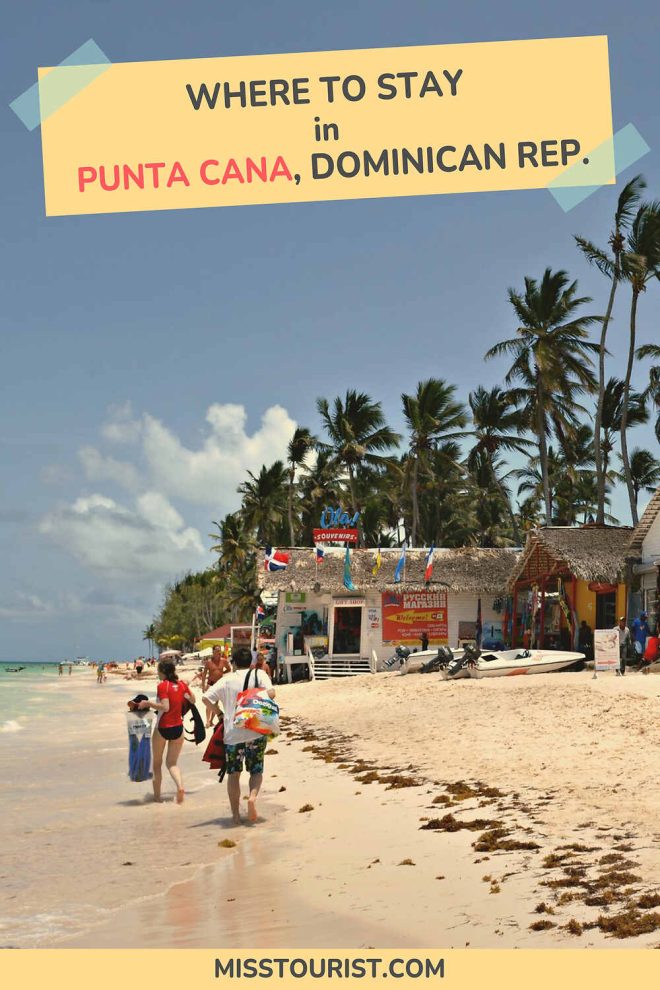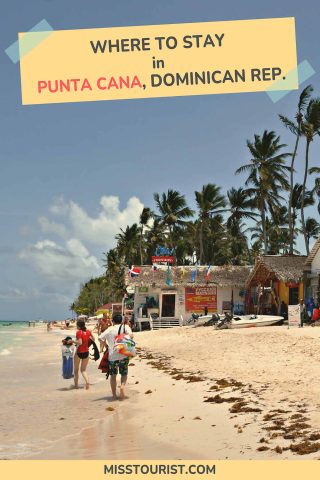 Pin it for later!