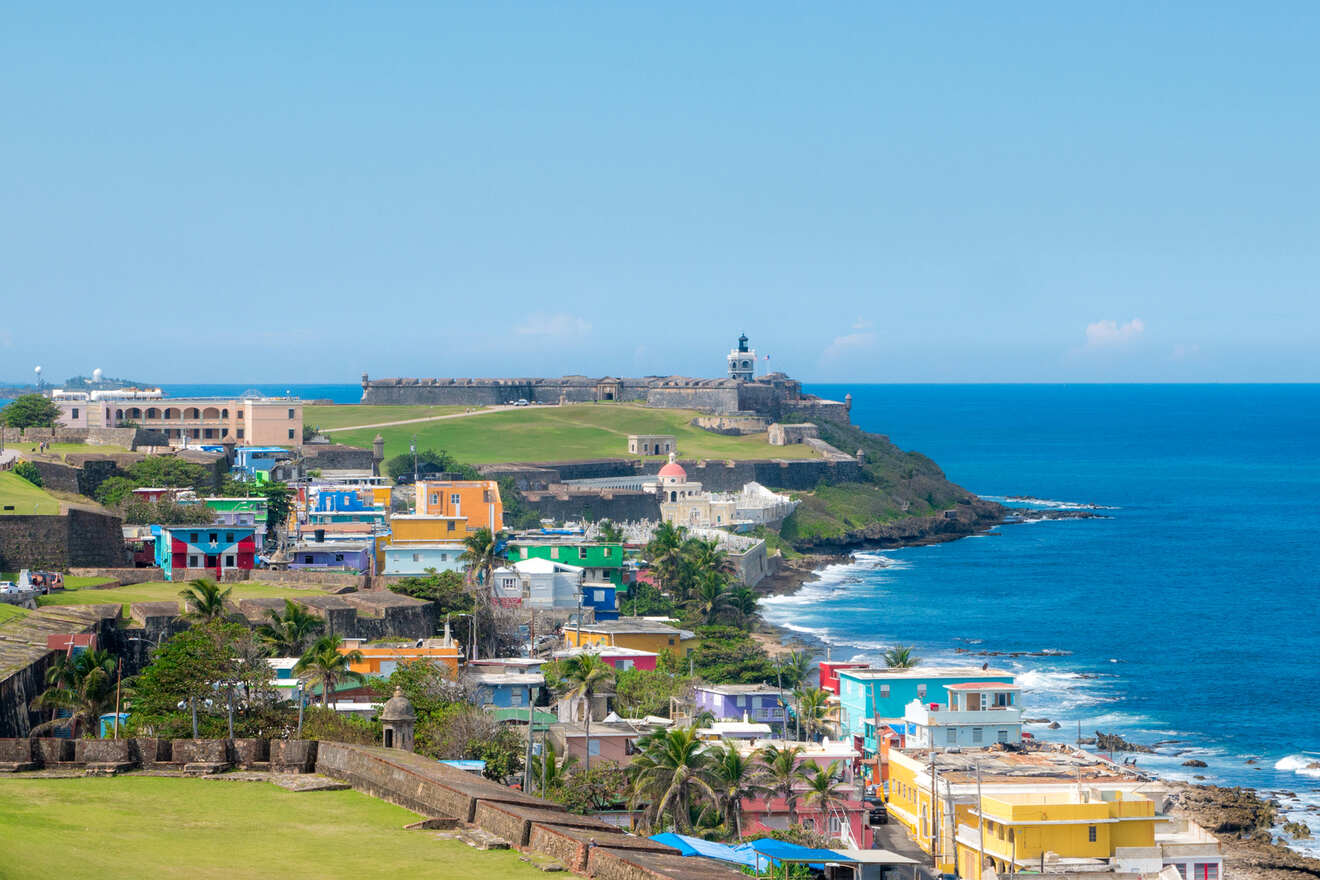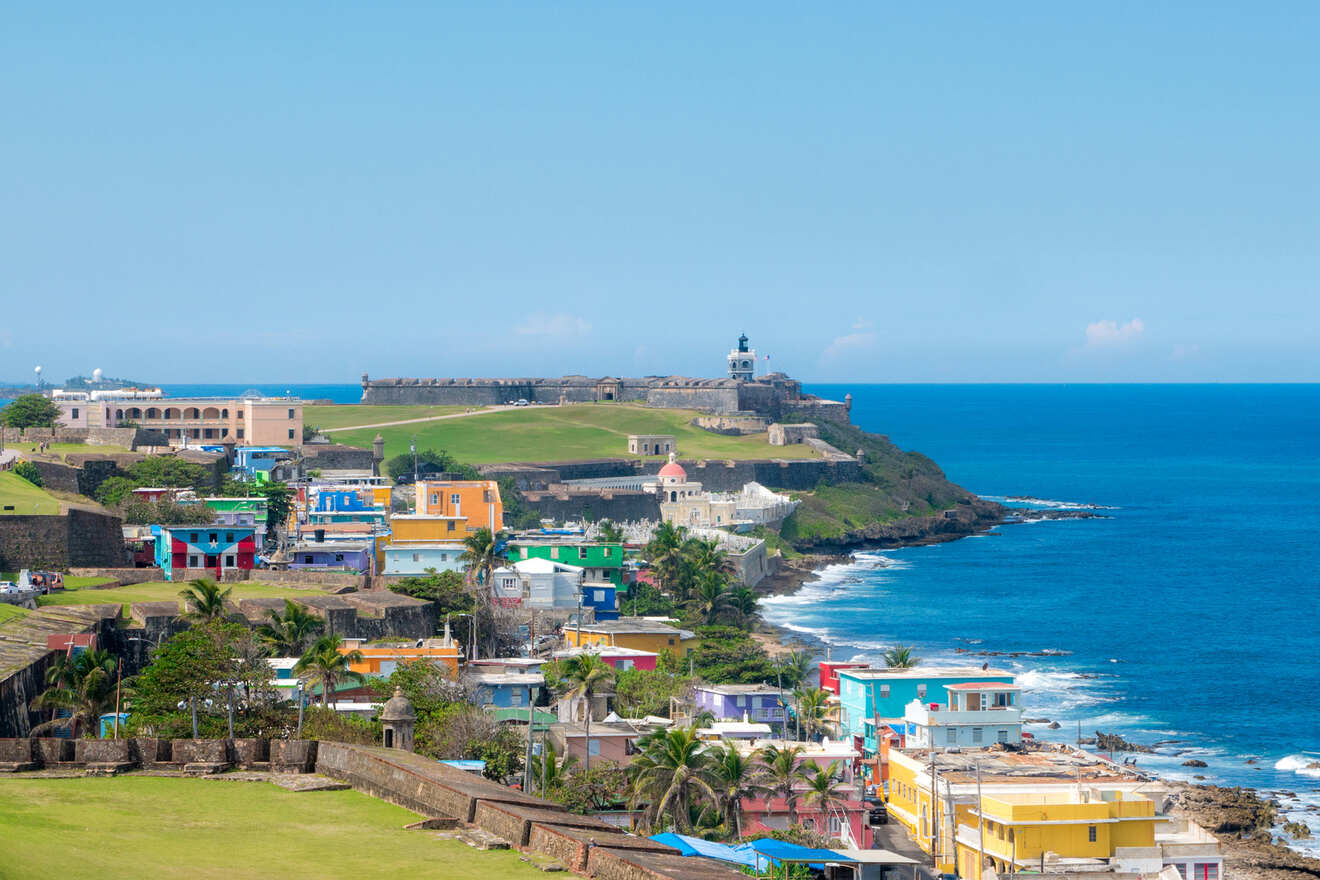 With a rich history and beaches perfect for different watersports and sunbathing, San Juan, the capital city of Puerto Rico, is one of the most amazing holiday destinations that you could go to in this region!
Founded in 1521 by Juan Ponce de Leon, San Juan is one of the biggest and best natural harbors in the Caribbean! Are you ready to lay on the beach doing nothing, to drink cocktails all day long, and to party all night? But before you do that, let's see which are the best places where to stay in San Juan, Puerto Rico!
Whether you go for a fancy boutique hotel or a hotel with outdoor pools or a plunge pool, I guarantee that all the accommodations in this post are top-notch! That's why you'll need to book them in advance if you want to get the best deals!
I can already feel that ocean breeze, let's go!
If you are in a hurry
If you want to book now, there's no reason to wait, quickly browse this shortlist with the best hotels where to stay in San Juan, Puerto Rico, all located in Old San Juan:
To help you visualize all the areas in San Juan, Puerto Rico that I will be talking about in this post, here's a map: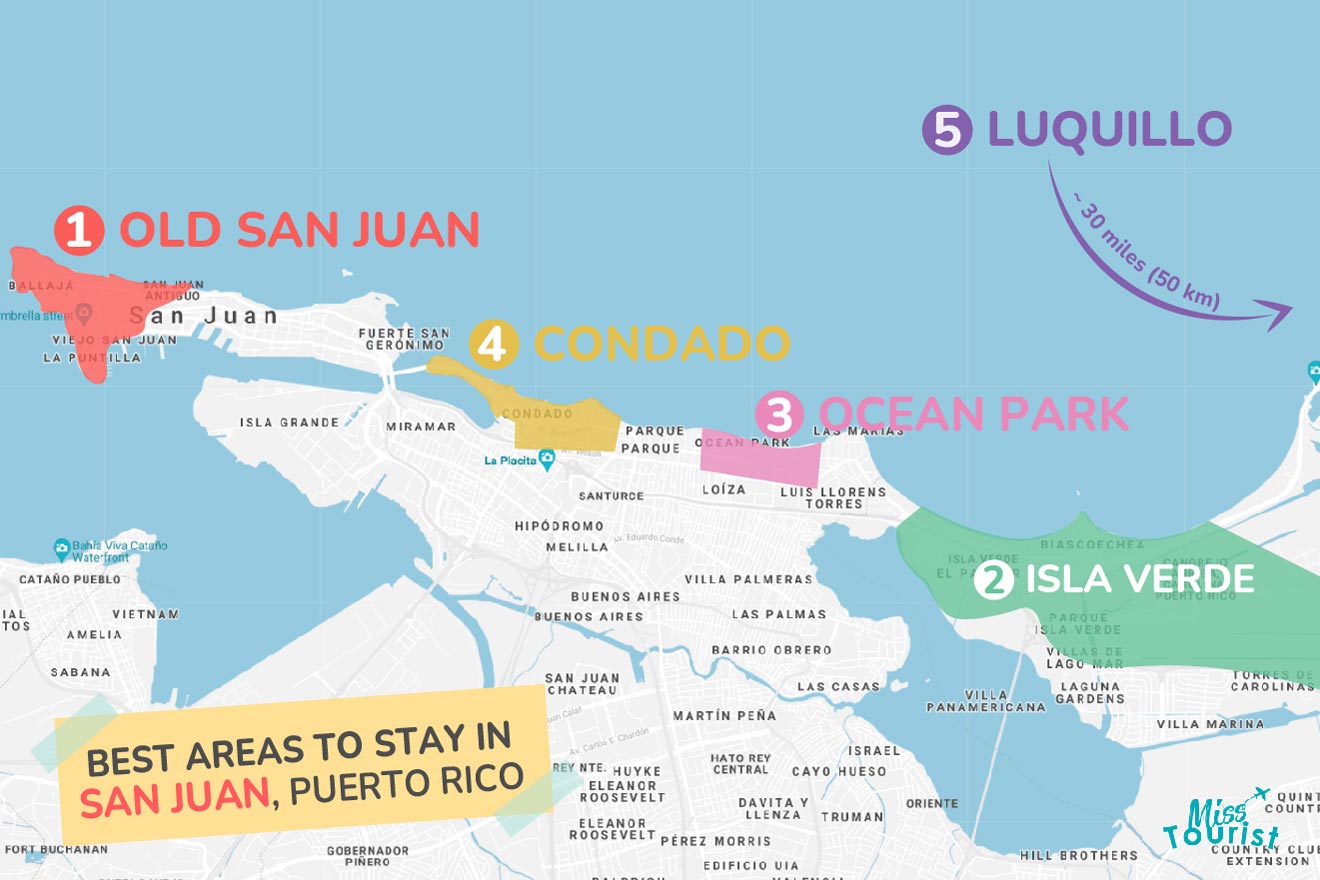 1. Old San Juan – where to stay for the first time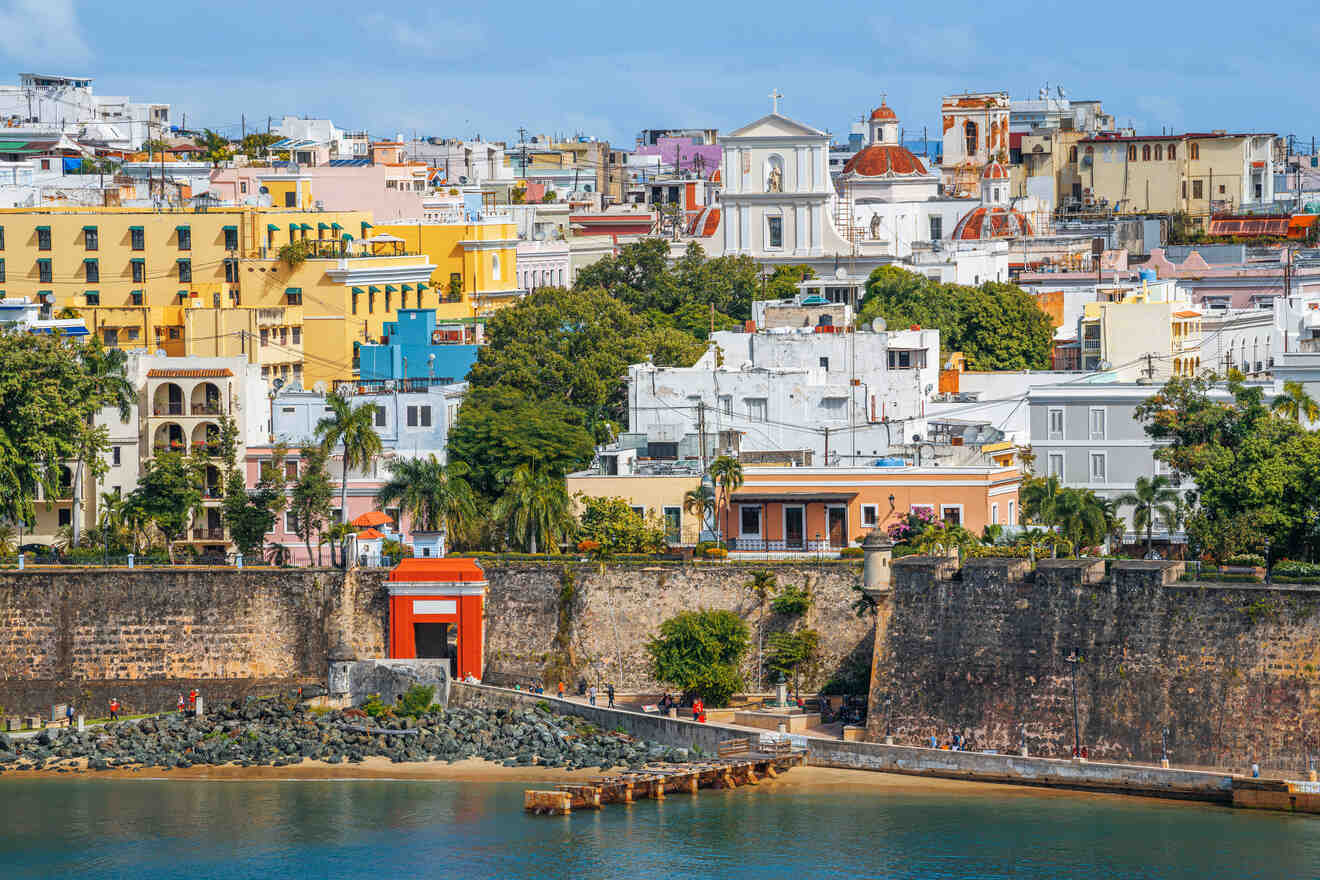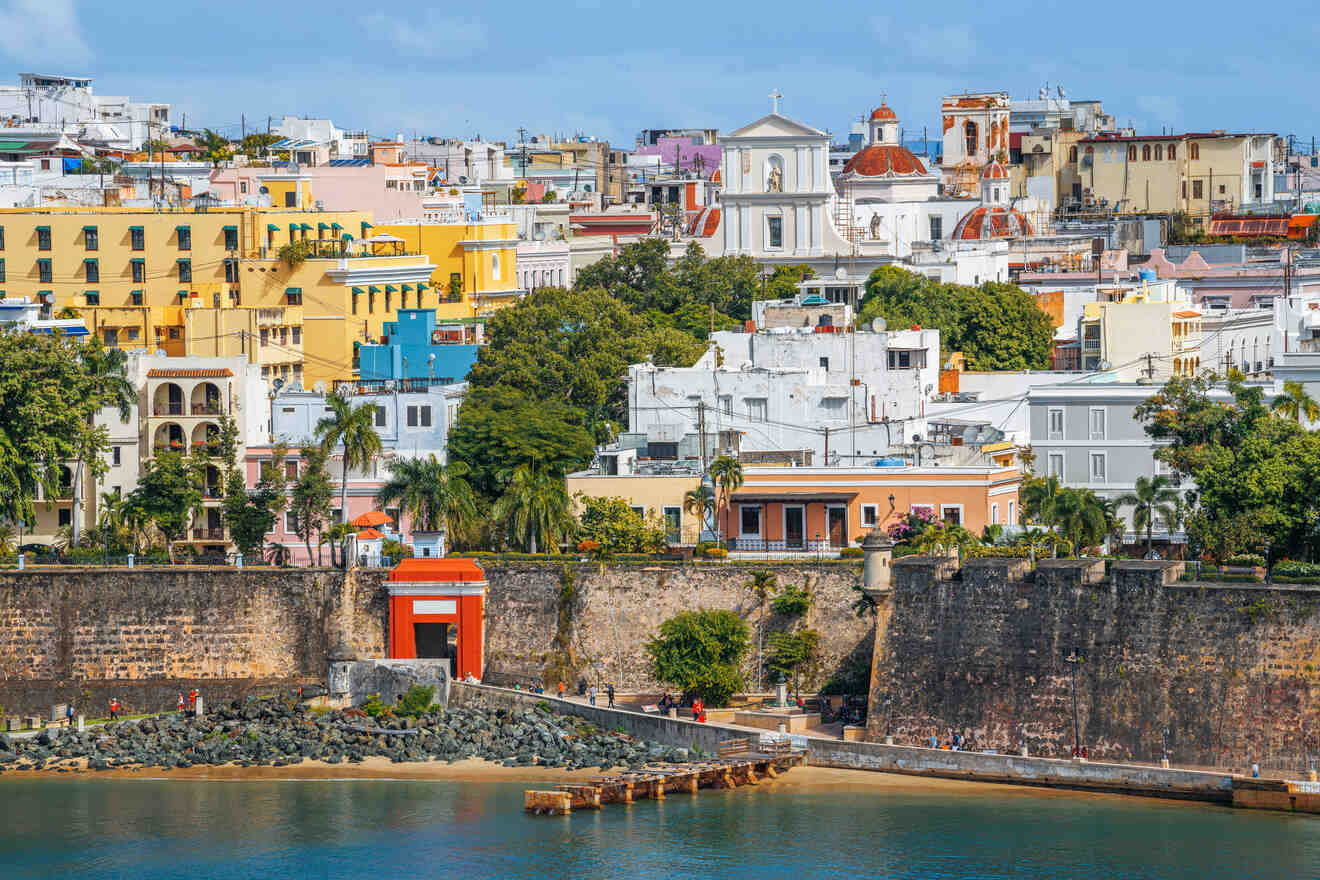 The ocean breeze, the colorful buildings, and the Puerto Rican cuisine make this dreamy Caribbean island a beautiful place to visit! The historic Old San Juan is a neighborhood that serves as the city's center of culture that has won the hearts of many tourists over the years!
This area is located just a 10 minute drive away from the airport and is one of the best places if you're visiting for the first time! Old San Juan's rich history and architecture will give you the chance to travel back in time as you walk its cobblestone streets and explore the famous 5th-century forts! This neighborhood is one of the most walkable places in the Caribbean, so you better pack some comfy shoes when you visit this historic city!
Although this area will feel like paradise for those who love history, if you're not so much into this, don't worry, because Old San Juan's nightlife and the multitude of cafes and boutique shops will keep you busy all day long! And I highly recommend exploring other areas in Puerto Rico, like the west coast. You'll love every minute of it!
Old San Juan's accommodations are some of the best in the city, and since most tourists choose to stay here, so I think you should book your hotels in advance to avoid the high prices!
Luxury hotel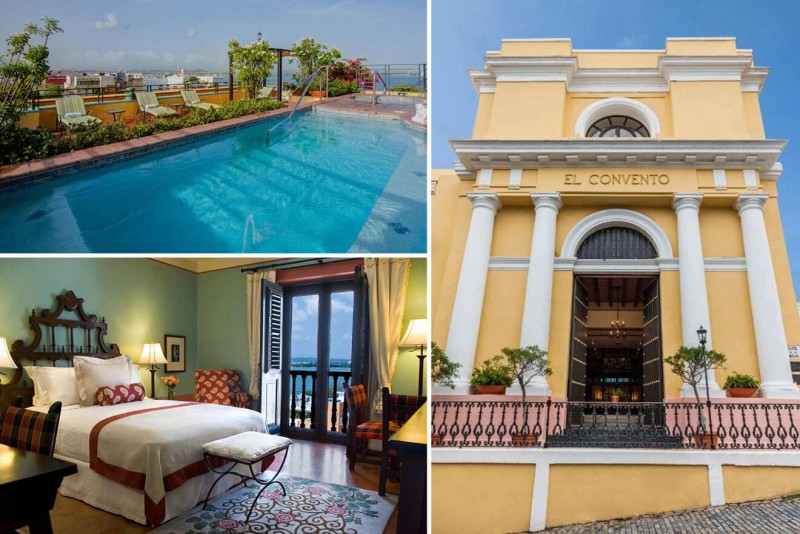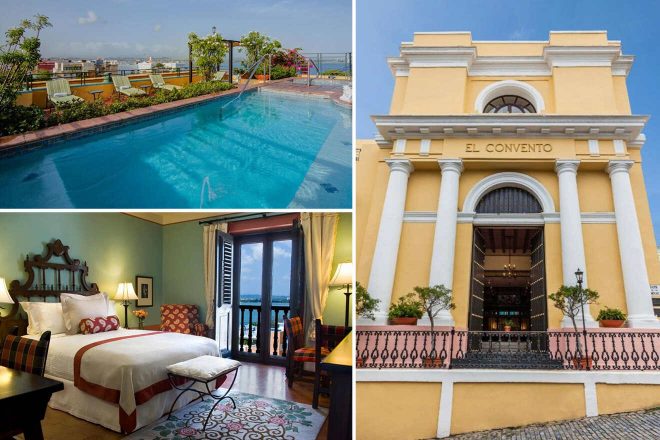 Fancy staying in a restored 350-year-old building? Now it's your chance! This luxurious boutique hotel has a central location and a Spanish design with arched doorways and bold colors. Enjoy the Puerto Rican sun by the outdoor pool and cool off with a swim! Hotel guests can relax with a massage or hit the fitness center at any time!
Other accommodation options in Old San Juan
Mid-Range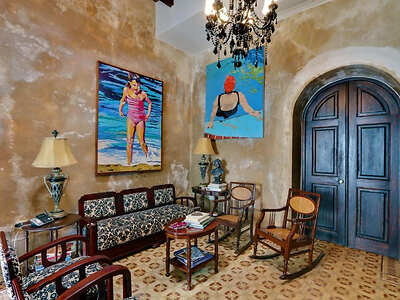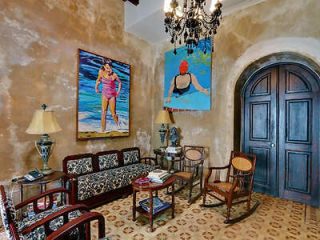 This boutique hotel has the coolest design, and it features local artwork, a library, and a hot tub
Budget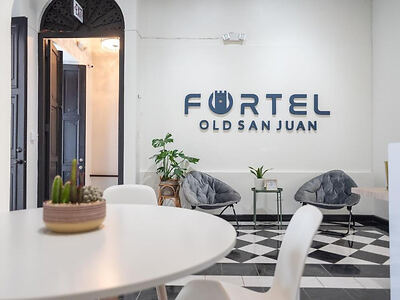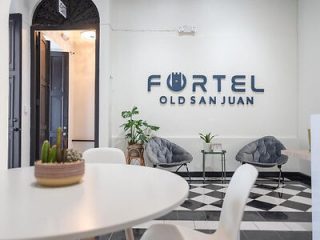 Mingle with the guests at the bar of this cool hostel that has an on-site restaurant, and free wifi
Airbnb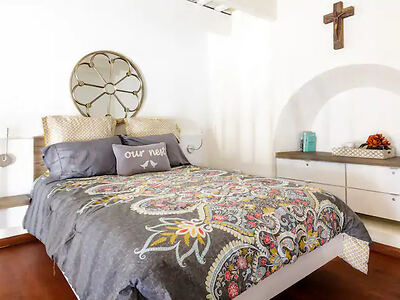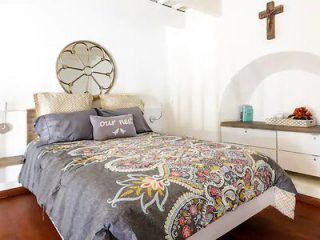 Such a cool apartment in Puerto Rico that has a spacious room, a kitchen, and a TV
Things to do in Old San Juan
Visit to the Castillo San Felipe del Morro citadel
Seethe second oldest cathedral in the Americas, San Juan Bautista
Take a picture for memories at Puerta de San Juan
Take a picture of the Ponce de Leon Statue
Admire the architecture of the Casa Blanca San Juan Museum
Check out the cafes in Plaza de Armas or in Plaza Colón San Juan
Go on a food tour and try all their delicious dishes
Learn more about the town's history at Castillo de San Cristóbal and La Fortaleza, the governor's palace
2. Isla Verde – the best place to stay in San Juan for families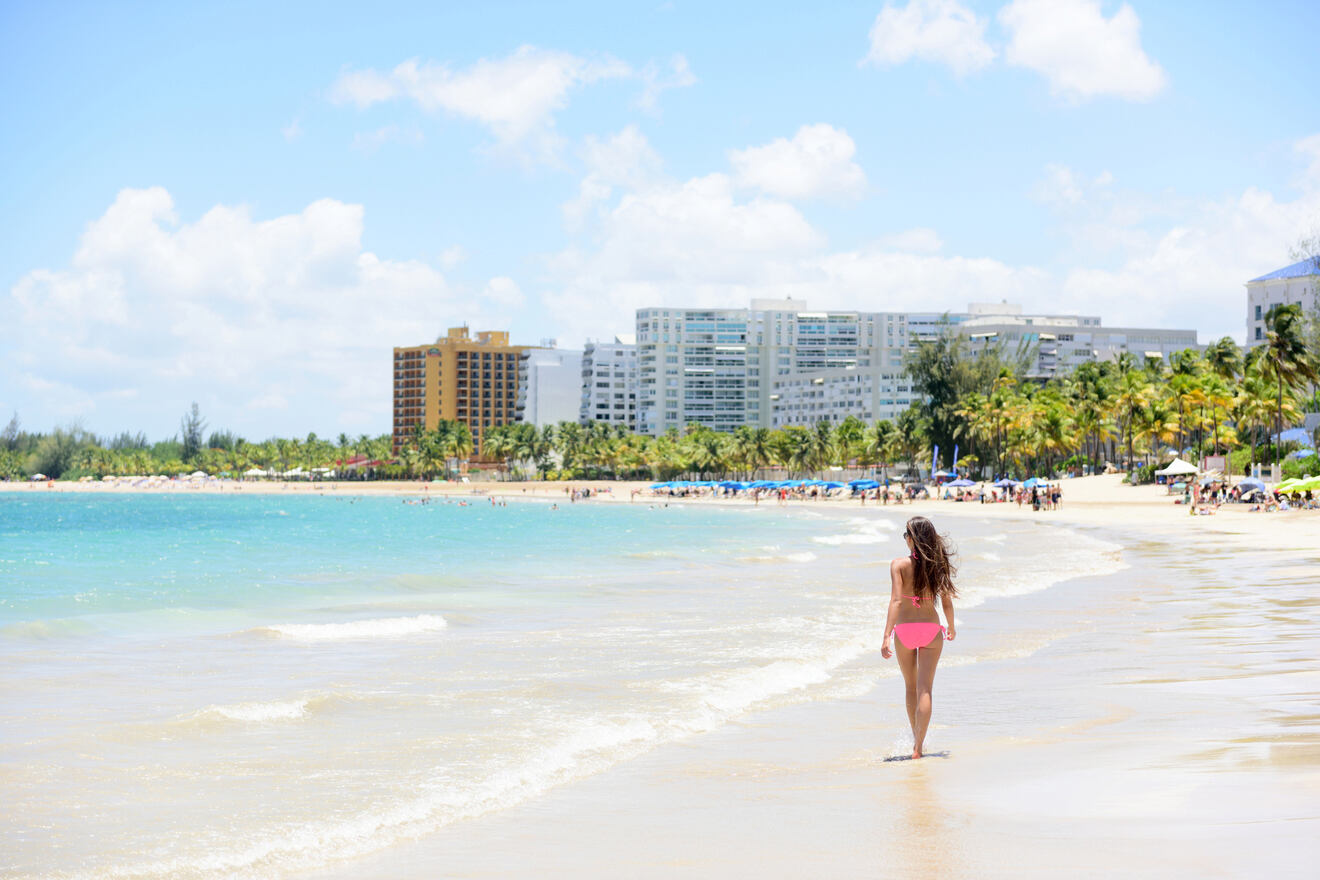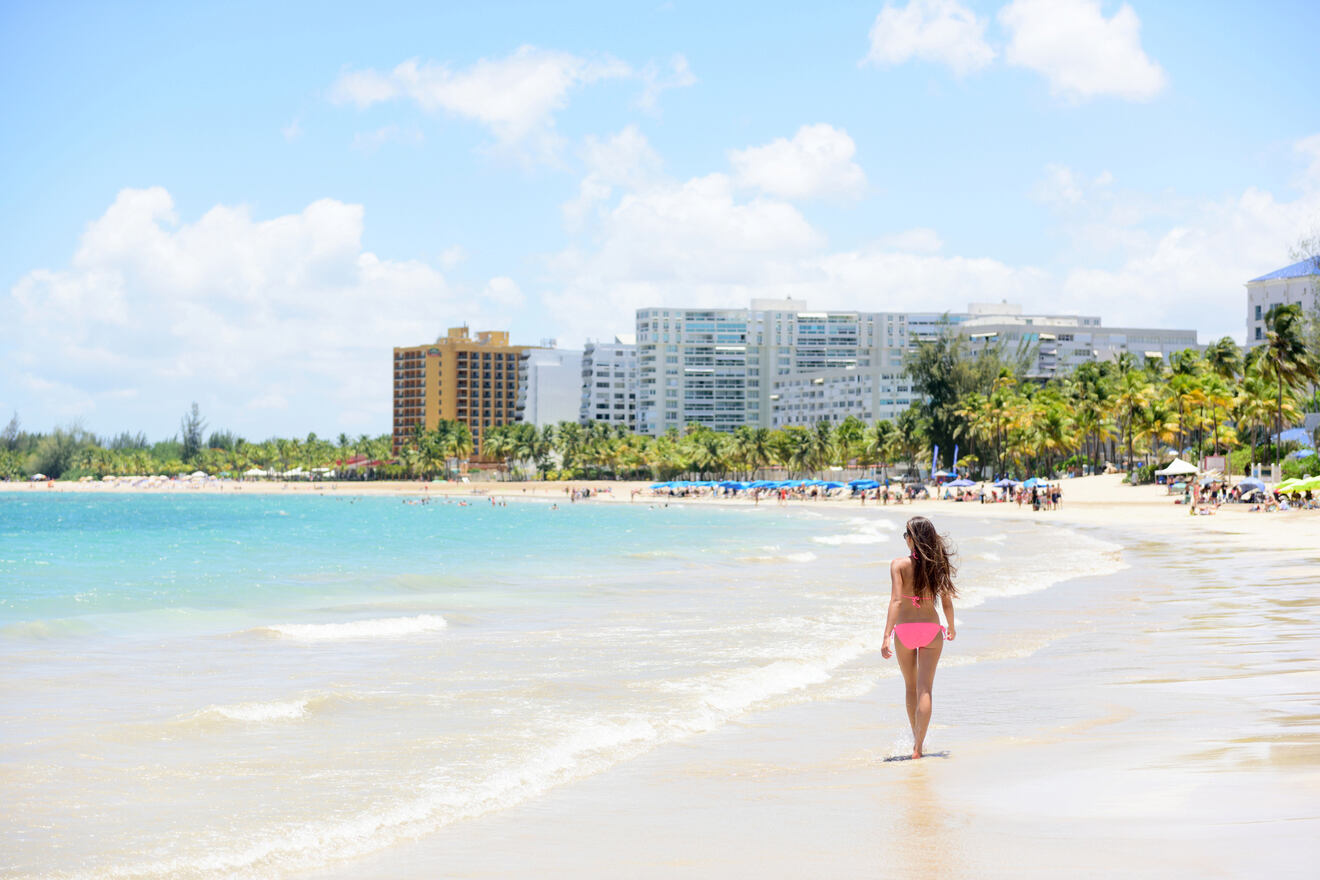 Located 9 miles (15 km) east of Old San Juan, this area is known for sandy beaches, watersports, and exclusive oceanfront hotels. If you're traveling with the family and looking for a fun place where to stay in San Juan, Puerto Rico, then this is the spot for you!
Here you can have all the beach fun that you want with the kids! Whether you prefer to lay low and relax on the sandy beach and swim in the ocean, or you're an adventurous spirit who wants to try all the different kinds of sports like surfing or parasailing, you'll find everything you need here. Some of the best beaches here are Isla Verde Beach, El Alambique Beach, and Carolina Beach.
So pack lots of swimsuits, some good books, and be ready to get the best tan when you visit San Juan, Puerto Rico! I'm sure the kids will get super hungry after all that beach fun so you'll be happy to know that on the west side of Isla Verde, you'll find many restaurants, bars, and coffee shops.
One thing that will probably make Isla Verde the best neighborhood for you and your family is that the airport is less than a mile away from the area, so you don't have to travel a long time to arrive at your hotel.
Luxury hotel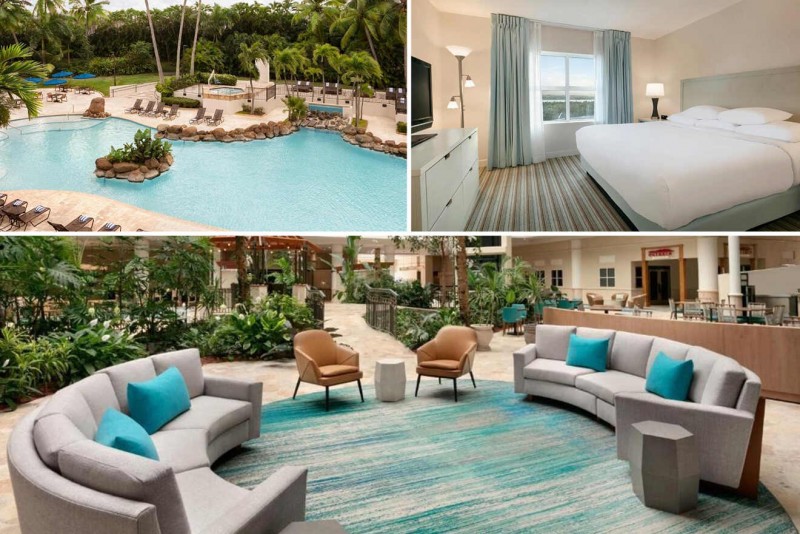 Not in the mood to go to the beach? Then you can just chill by the outdoor pool of this luxury hotel in San Juan that has family rooms and a children's playground. Enjoy some entertainment at the casino and try your luck there! Guests have access to an on-site restaurant and a fitness center.
Other accommodation options in Isla Verde
Mid-Range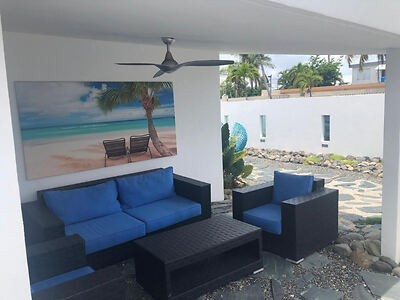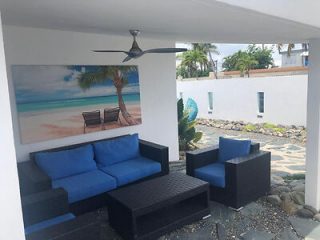 Enjoy your stay in San Juan in this great apartment that has a terrace, a garden, and a kitchenette
Budget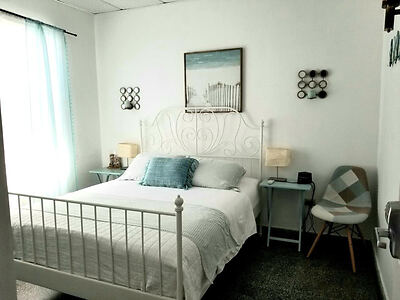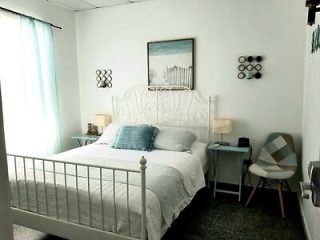 A super comfortable home that offers family rooms, free parking spots, and a sun terrace
Airbnb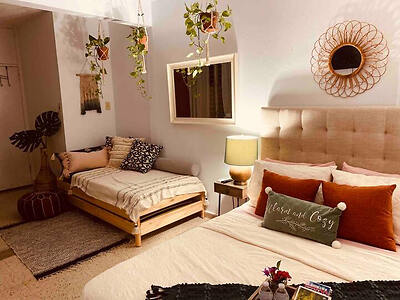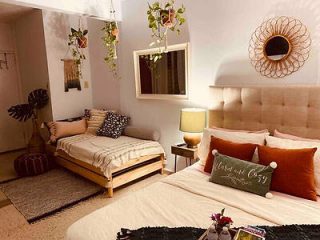 I love the design of this apartment that offers beach access, and has a backyard and kitchen
Things to do in Isla Verde
Go sunbathing and swimming with the kids on sandy beach El Alambique
Try surfing on Pine Groove Beach
Rent an umbrella and chill on Isla Verde Beach West
Have fun parasailing with Watersports 4U
Check out the Reserva Marina Arrecife de la Isla Verde with the family
3. Ocean Park – where to stay in San Juan for tranquility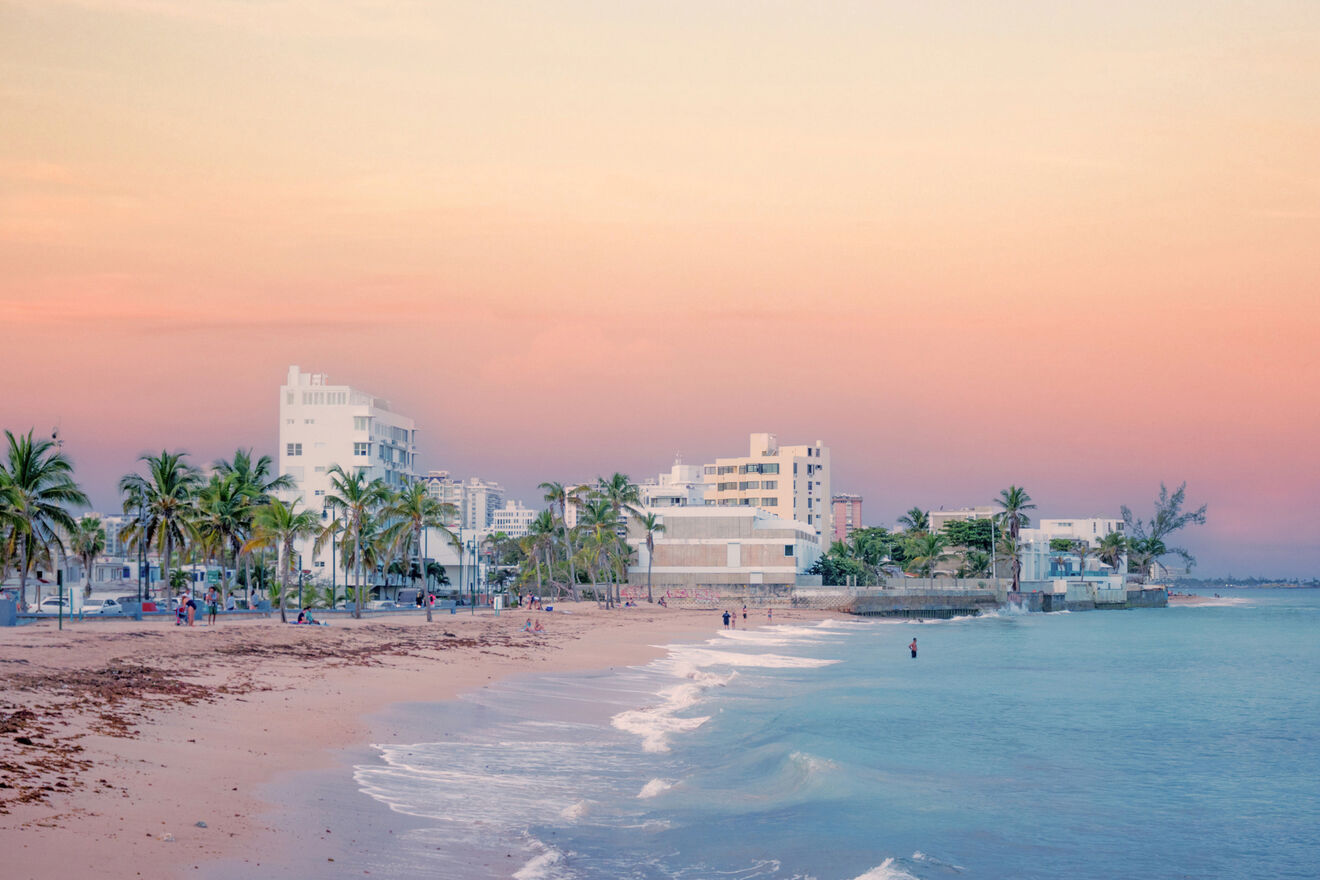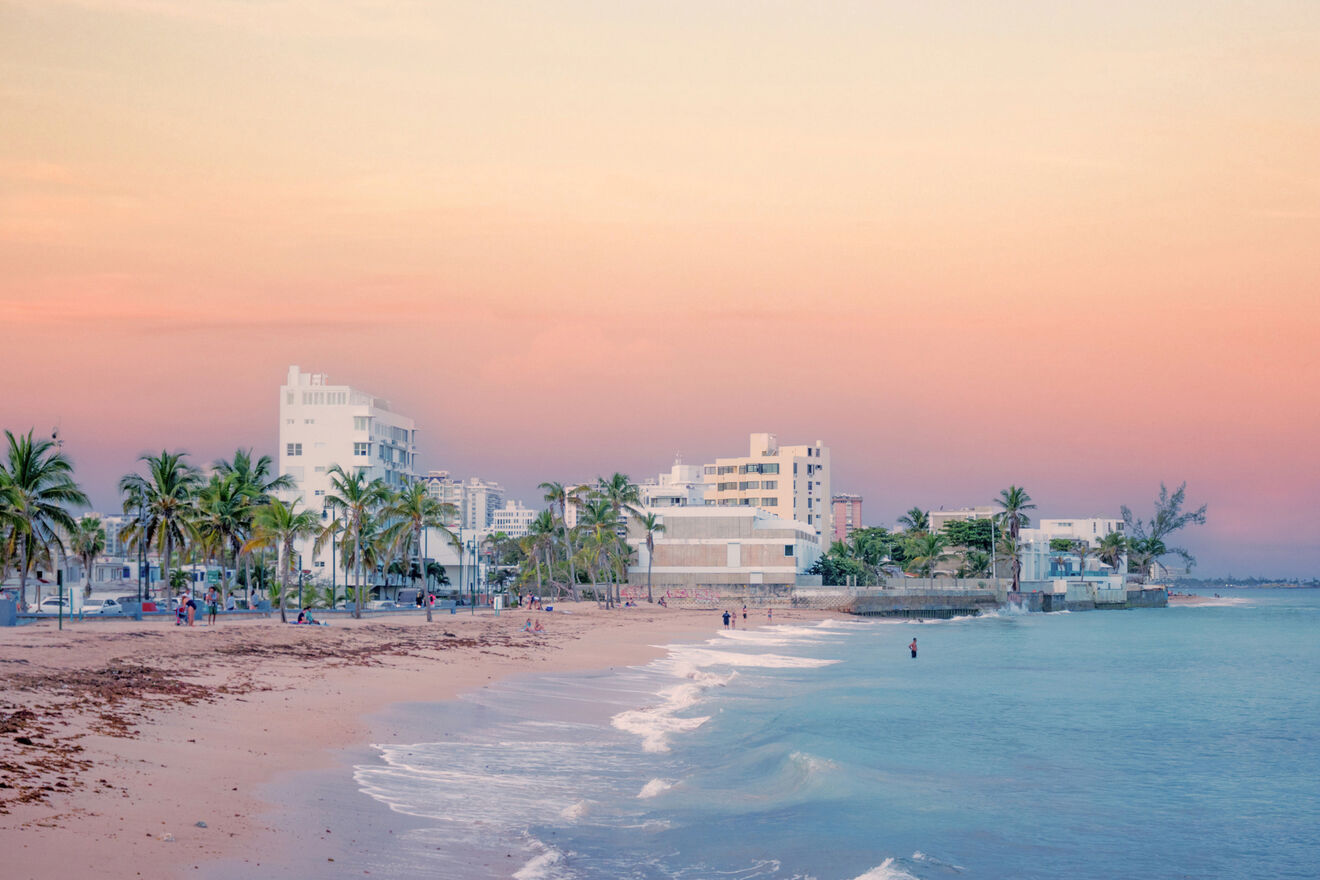 Located 4 miles (7 km) east of Old San Juan, this area is super quiet compared to the city center that is packed with tourists all day long. Ocean Park can be a nice holiday spot for people looking for a more tranquil atmosphere where they can book beachfront hotels or a beach resort that's not too loud and crowded.
Ocean Park also has a handful of restaurants that serve delicious seafood, shop, and cafes where you can spend your time. But most certainly, you'll hang at Ocean Park beach all day long!
The beach offers lots of space, and it's the main attraction in the neighborhood. You can relax and enjoy some fun days here, do some swimming, sunbathing or try some watersports such as surfing, kitesurfing, and windsurfing.
Now let's find some amazing beachfront accommodations to stay in San Juan, Ocean Park! Everyone wants the ocean view rooms and if you do too, make sure to book in advance.
Luxury hotel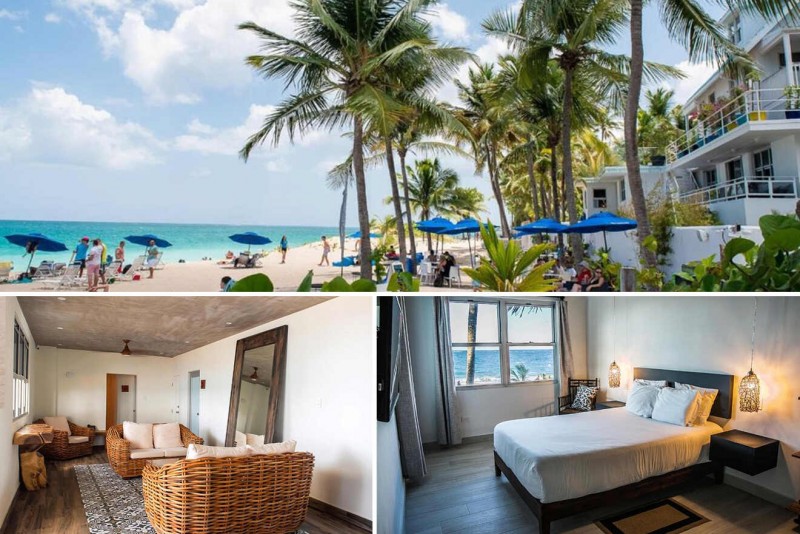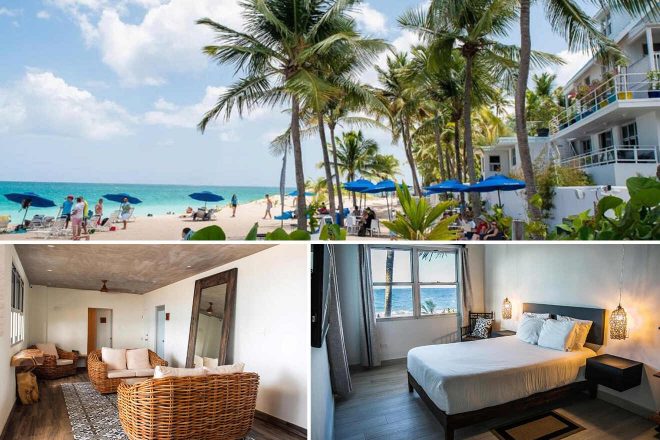 Wake up to the sight of the ocean in the modern rooms of this beachfront boutique hotel! After a whole day spent at the beach, enjoy a delicious dinner at the restaurant that offers sea views and end your night properly with a cocktail from the bar!
Other accommodation options in Ocean Park
Mid-Range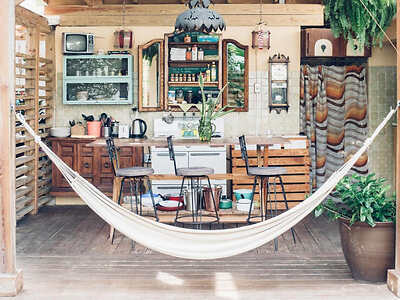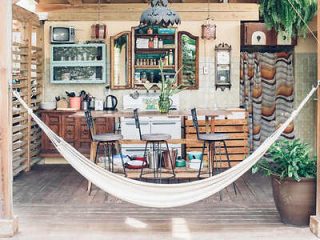 Relax with a yoga and meditation class at this hotel that has rooms with a terrace and a garden
Budget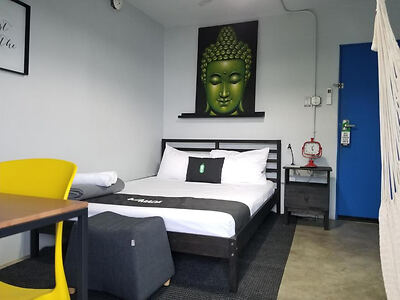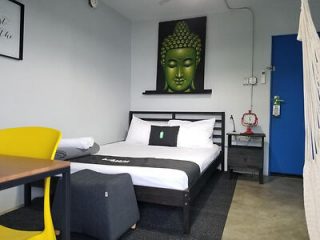 Enjoy the city views from the rooftop terrace of this budget accommodation that has free wifi and BBQ facilities
Airbnb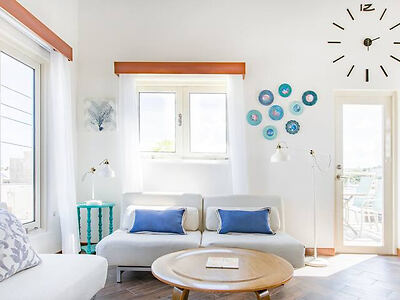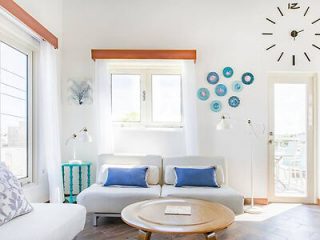 A nice place for your getaway to San Juan, this apartment has a kitchen, free wifi, and a terrace
Things to do in Ocean Park
Spend a fun day on Ocean Park Beach
Visit the Casa Museum Ismael Rivera
Go for a walk after dinner around ​​Parque Dr. José Celso Barbosa
Have a delicious Mexican dinner at Acapulco Restaurant
Buy some souvenirs from the Norte Shopping Center
4. Condado – the best place to stay in San Juan for luxury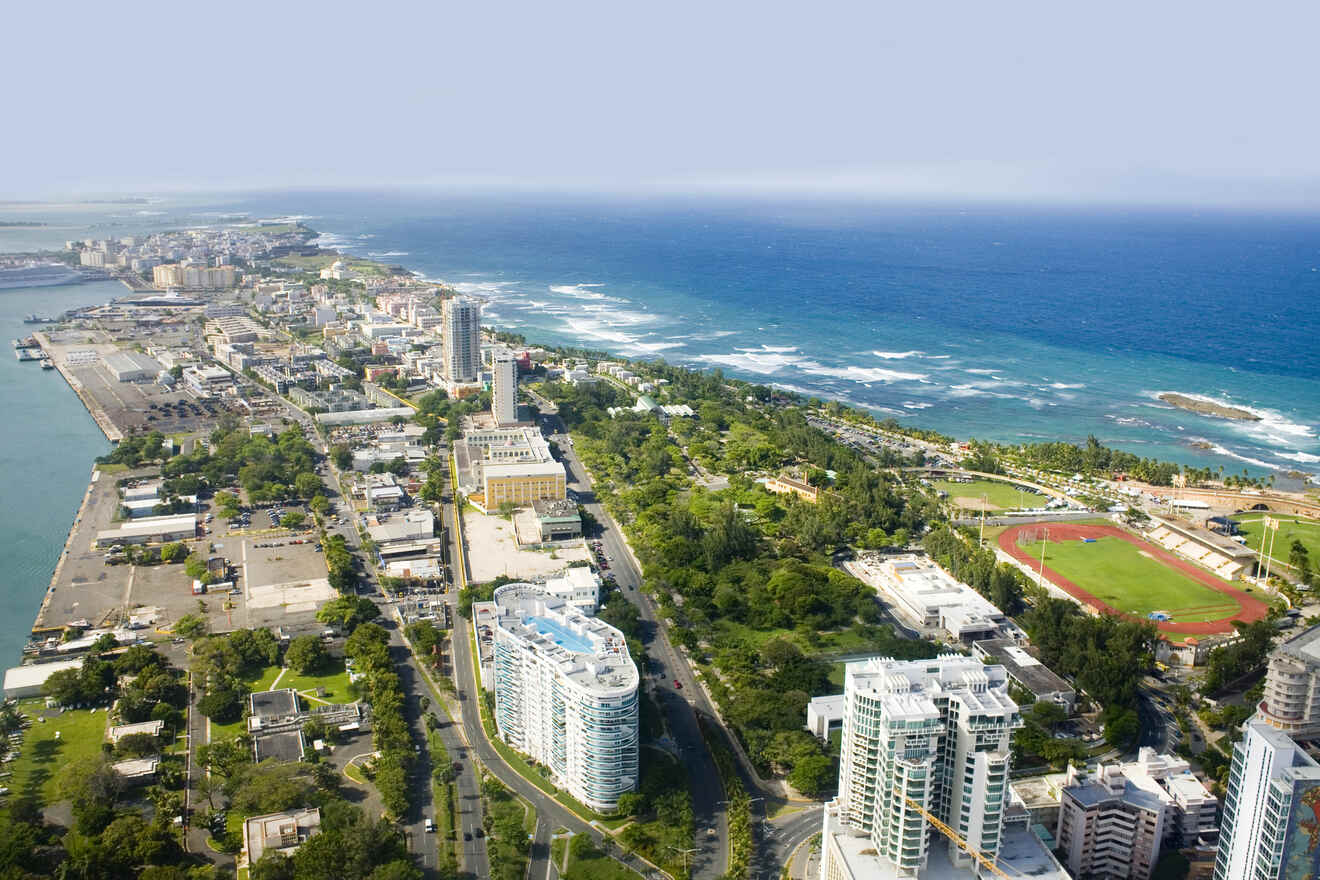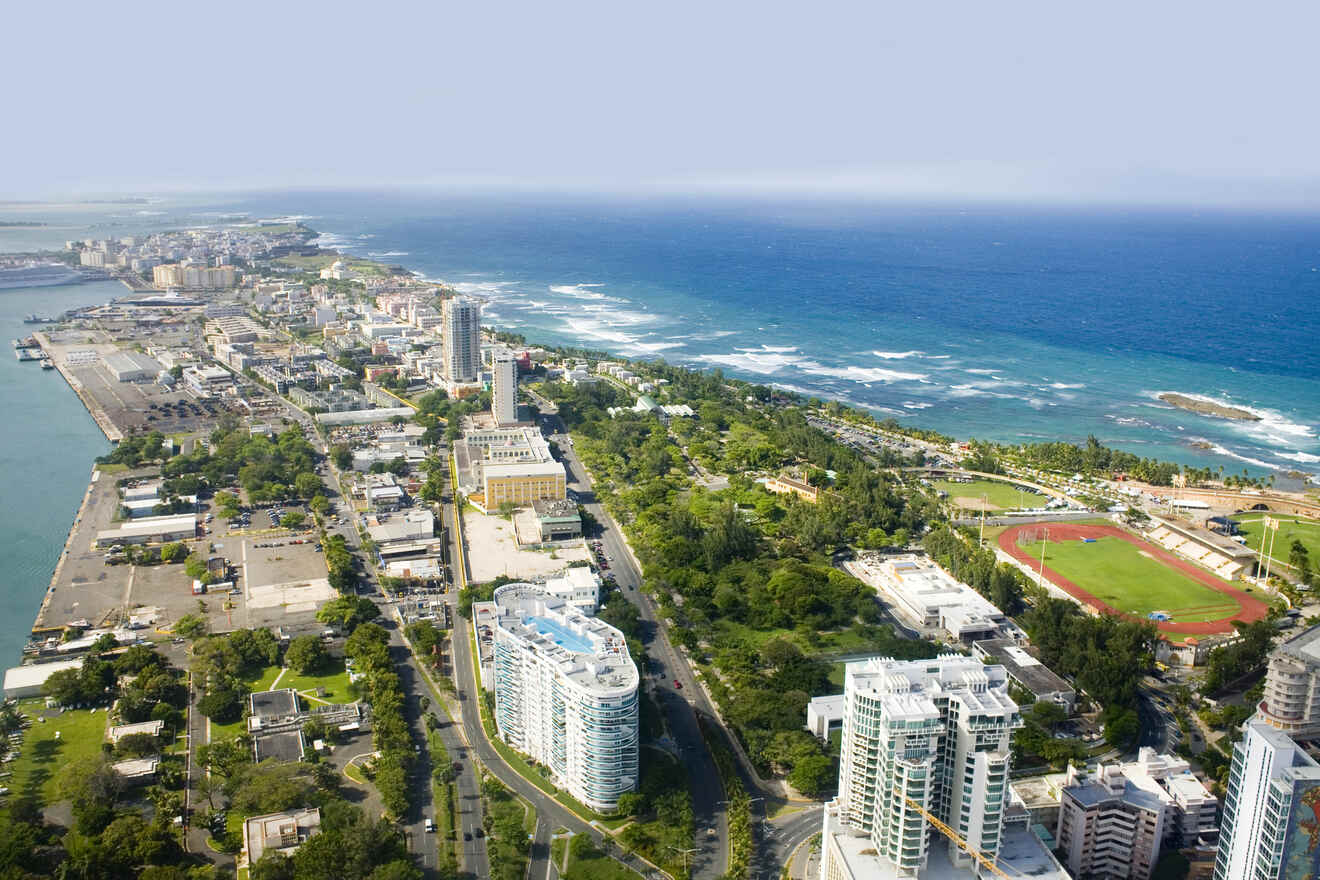 If you're looking to treat yourself during your holiday to San Juan, and money is not an issue, then go to Condado. The area is one of the most luxurious districts in the city, and located just 3 miles (5 km) away from Old San Juan, is the perfect spot for you!
Expect to see many Beachfront hotels, high-end boutique stores, and fine dining restaurants in Condado. Here, everyone comes to relax, do yoga, eat delicious food, and just enjoy the good life!
Ashford Avenue, also known as the Puerto Rican "Fifth Avenue," is where you'll find la creme de la creme! Gucci, Louis Vuitton, and Cartier are some of the big brands that have stores here. What better way to end a full day of shopping than with dinner and drinks? Ashford Avenue is also home to a few high-end restaurants.
Condado offers its visitors the full package! Shopping, food, and one of my favorite parts: the beach! Condado Beach is super popular among the people who stay in San Juan, and the Sailing Dreams Sunset & Cruises offer some amazing sailing trips. And let's not forget about the beautiful Condado Lagoon, which is perfect for anyone who likes kayaking.
Luxury hotel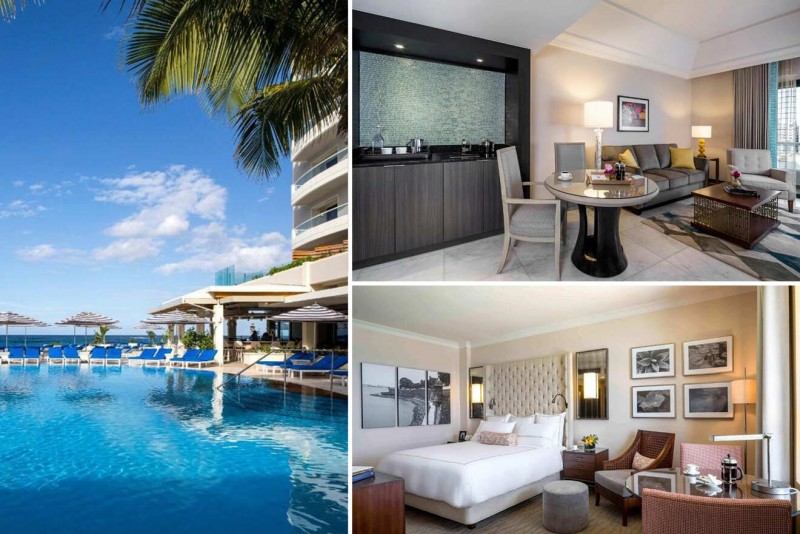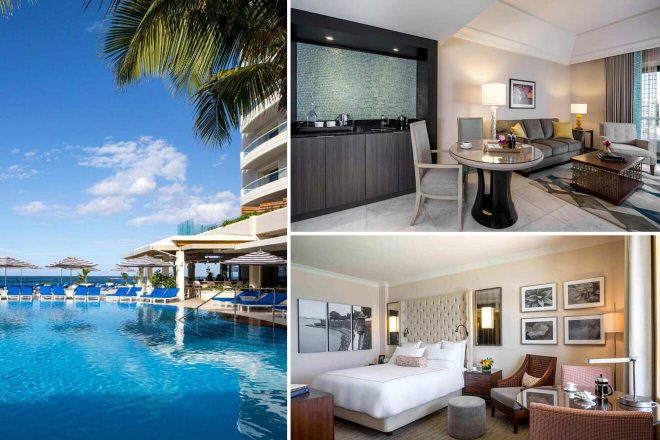 Enjoy swimming all day long in the outdoor pool of this luxury hotel that boasts amazing views of the Atlantic Ocean! When you're not out shopping, you can relax in the spa or work out in the fitness center. The beachfront accommodation also has a restaurant on-site and a bar.
Other accommodation options in Condado
Mid-Range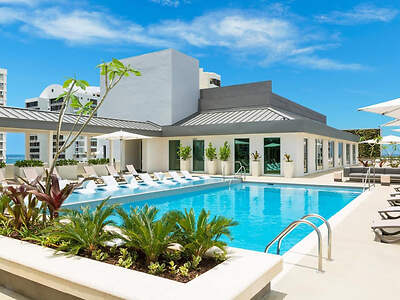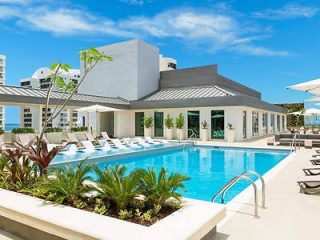 Sunbathe on the loungers by the outdoor pool of this hotel that has a restaurant and family rooms
Budget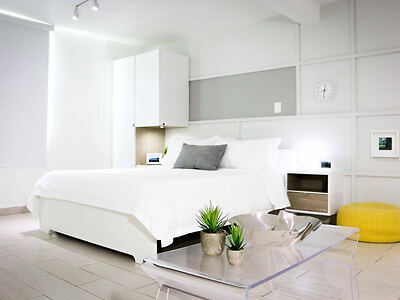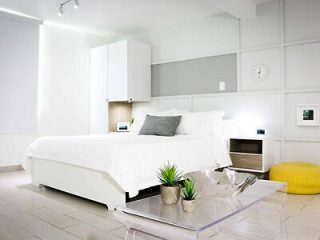 Enjoy your stay in San Juan, Puerto Rico, in this budget hotel that has a lounge area and a kitchenette
Airbnb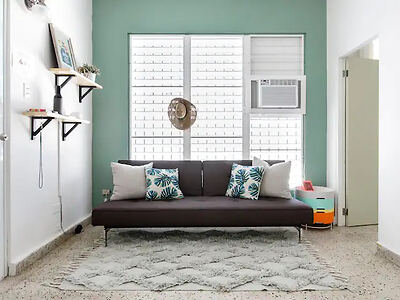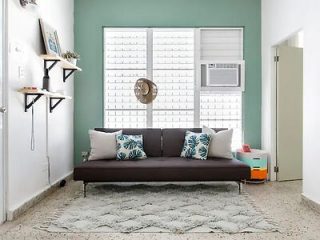 Featuring a cool style and spacious rooms, this apartment offers a great location and free wifi
Things to do in Condado
Treat yourself by shopping at the luxury stores on Ashford Avenue
Sunbathe and relax on Condado Beach
Enjoy a romantic sailing cruise with Sailing Dreams Sunset & Cruises
Have fun kayaking in Condado Lagoon
Take a stroll around the Plaza Antonia Quiñones
Try to win some money at Casino Del Mar
Go on a walk along the Puente Dos Hermanos at night and enjoy the city lights
5. Luquillo – where to stay in San Juan for nature lovers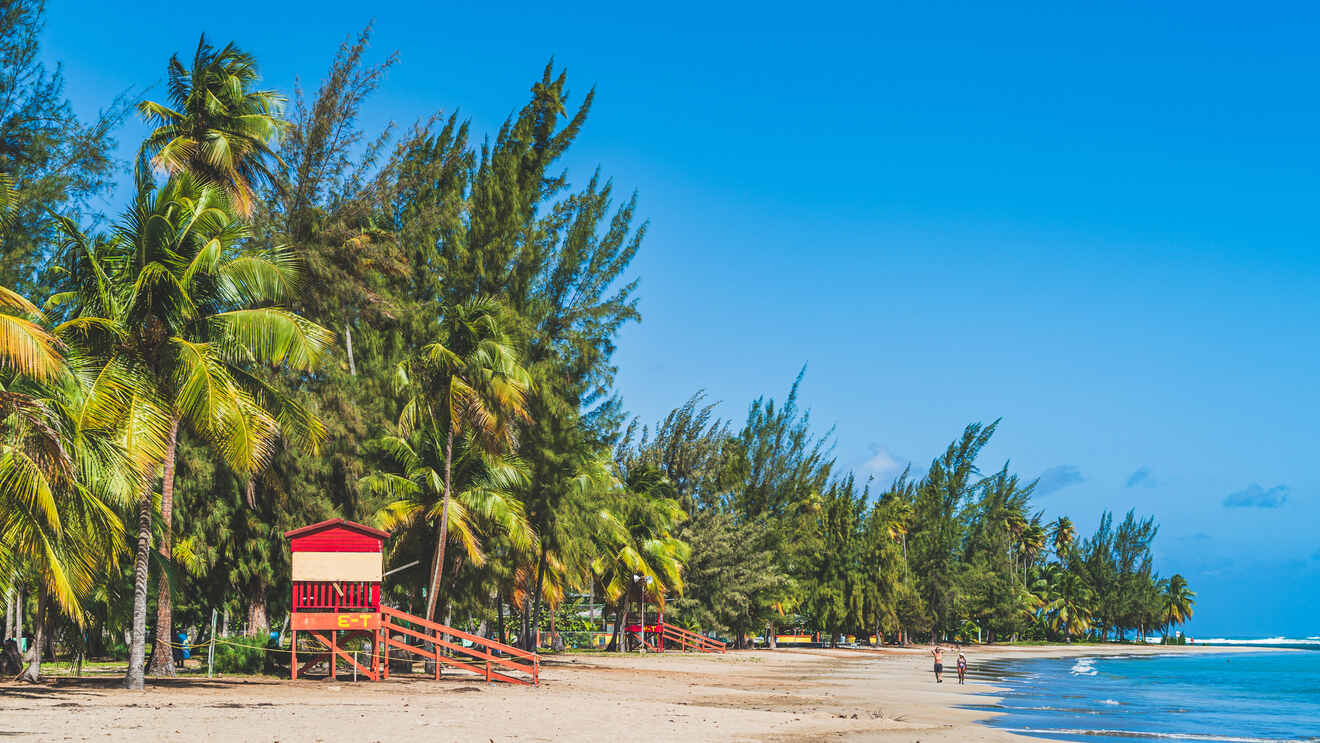 Although Luquillo is located further away from Old San Juan, 30 miles (50 km) east of the city, it's such a wonderful place that I just had to include in this list. I don't know about you, but when I'm visiting such a fabulous spot like Puerto Rico, I like to explore around, and there are always rental car services that will help you get anywhere.
Also known as "La Capital del Sol" (sun capital) and as "La Riviera de Puerto Rico," the town lives up to its nicknames, and it offers some incredible spots perfect for those who love nature and outdoor activities.
Luquillo Beach is one of the most popular beaches in the San Juan area, and it looks like your perfect dream holiday spot. Palm trees, soft sand, and the beautiful ocean will make you forget all your worries and troubles! Get an iced coffee from one of the cafeterias and sunbathe all day long!
Nearby Luquillo, you'll find the El Yunque Rainforest, one of the most biologically diverse national forests, that offers breathtaking scenery and lots of hiking trails for you to explore!
Luxury hotel
Dream Beach House by Sonsoleá Host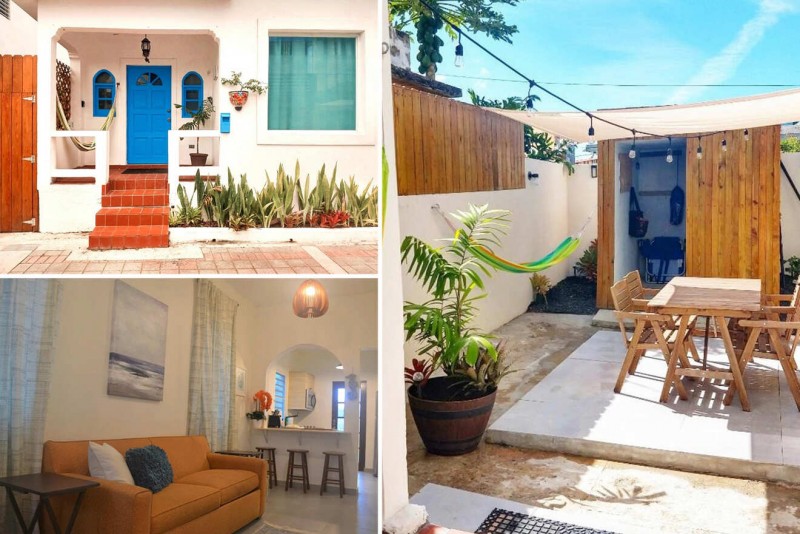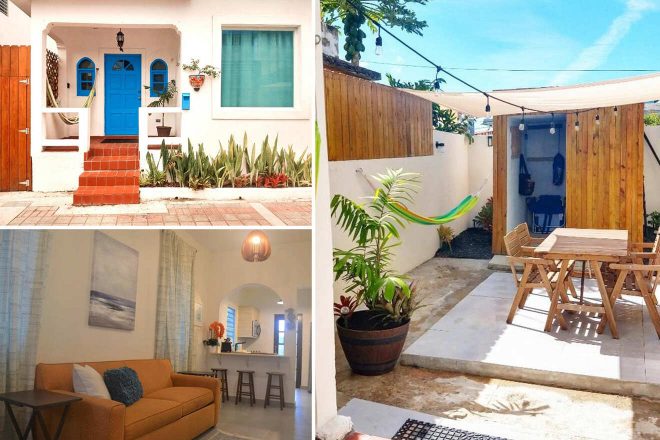 I love this spot! It looks like the beach houses in the movies! Relax after a whole day spent exploring the hiking trails in El Yunque Rainforest on the terrace of this comfortable accommodation with a garden and air-conditioned rooms.
Other accommodation options in Luquillo
Mid-Range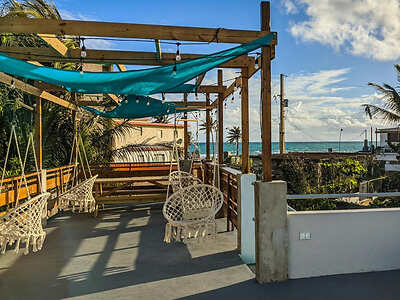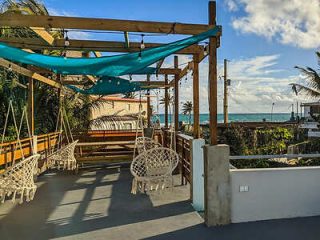 Enjoy the sea views from the terrace of this hotel that offers free parking spots and free wifi
Budget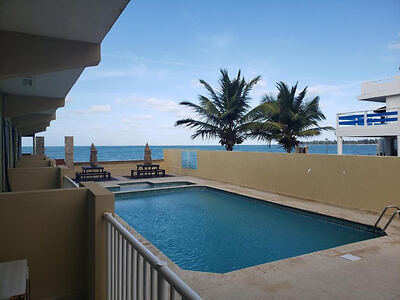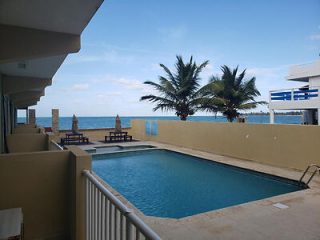 Go for a morning swim in the outdoor pool of this budget hotel that has rooms with private balconies
Airbnb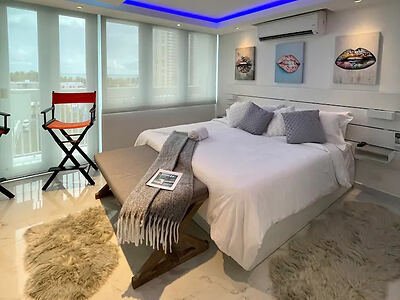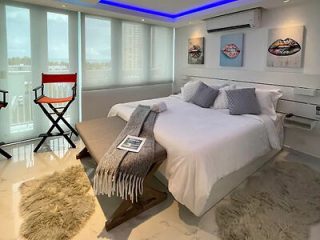 A super spacious apartment that offers sea views, a kitchen and that's located near the beach
Things to do in Luquillo
Sunbathe and relax on Luquillo Beach
Explore the beautiful El Yunque Rainforest
Eat some seafood at La Parilla Restaurant
Go surfing on La Pared Beach
Enjoy a chill day with the family at Punta La Bandera
| | |
| --- | --- |
| 👑 Luxury price: | $400 |
| 💵 Mid Range: | $250 |
| 🛏️ Budget: | $150 |
| 🏠 Airbnb: | $150 |
| 💰 Accommodation prices: | Medium |
| 📍 Best area: | Old San Juan |
| 👪 Best area for families: | Ocean Park |
| 🛎️ Best luxury hotel: | Hotel El Convento |
| 💵 Best mid-range hotel: | Villa Herencia Hotel |
| 👛 Best budget hotel: | Fortel Hostel |
Frequently asked questions about San Juan, Puerto Rico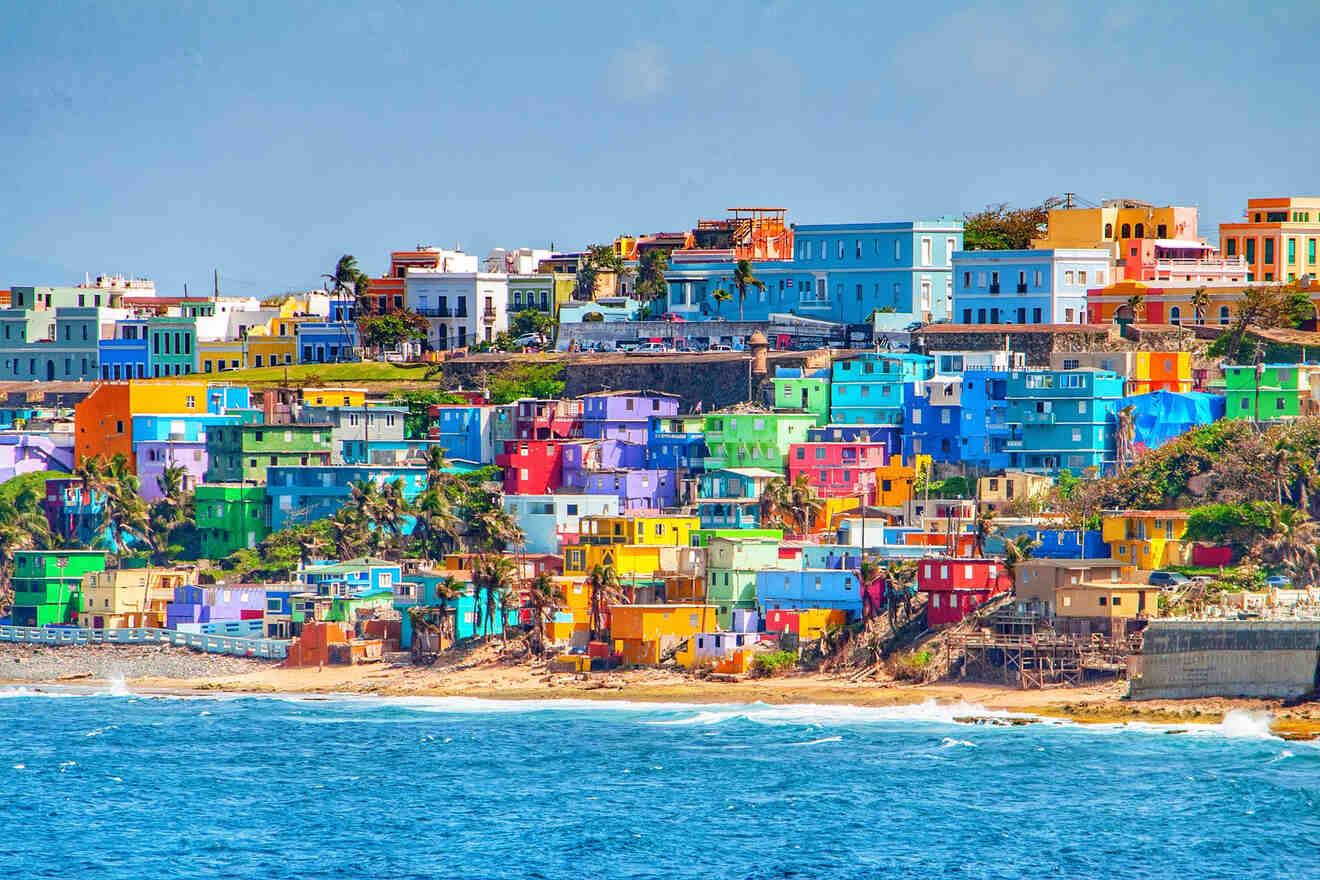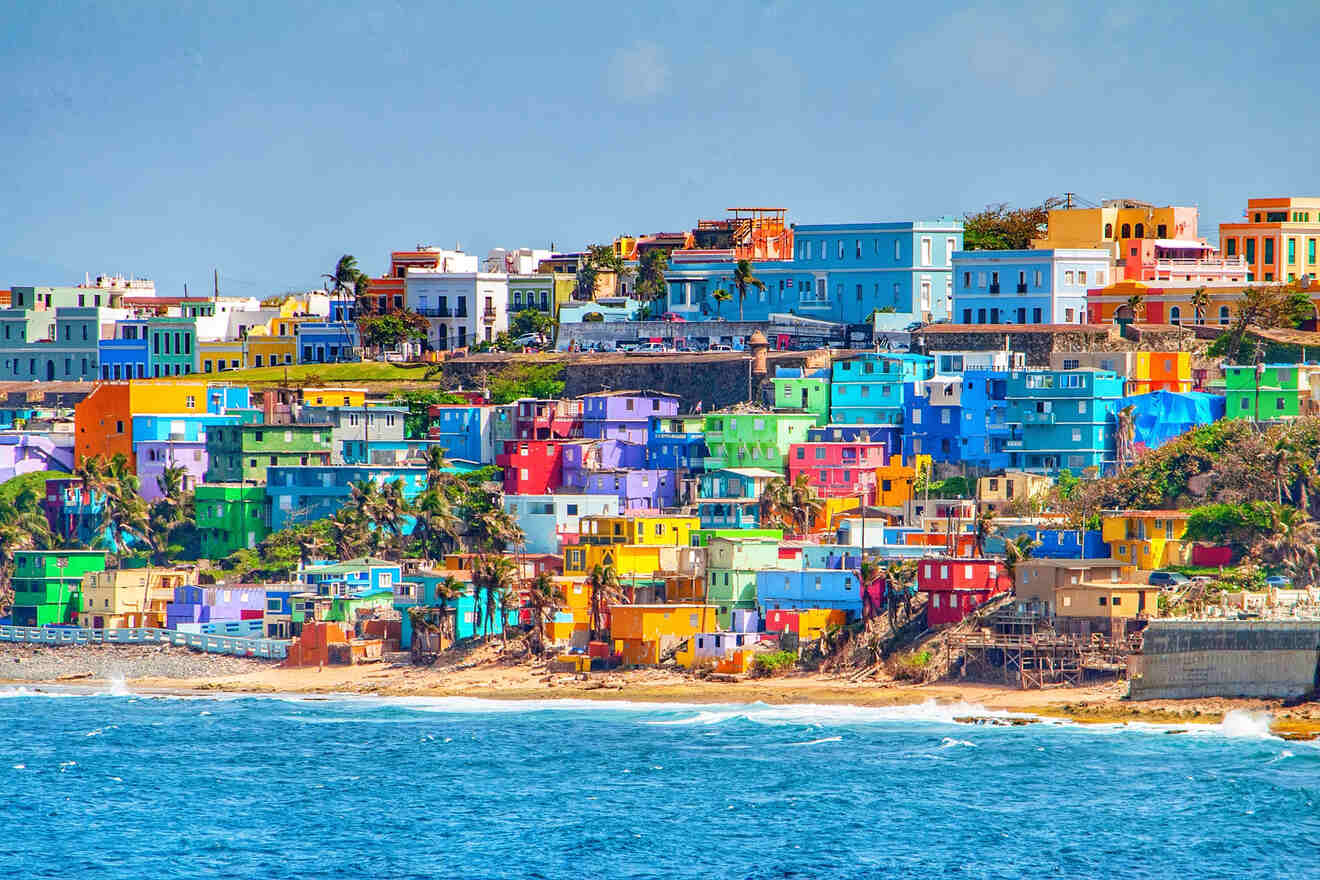 🇵🇷 What is the best area to stay in Puerto Rico?
Old San Juan is the best area to stay in Puerto Rico, as it has the biggest attractions in town, amazing restaurants, and some of the best hotels in the city like Hotel El Convento.
⚠️ Where should you not stay in Puerto Rico?
You should avoid walking alone at night in the La Perla area, which is located near San Juan's Old Town.
👪 Which hotels in San Juan are good for families?
🌅 What hotels in San Juan have nice views?
🏨 What are the best hotels in San Juan near Casa Blanca?
Hotel El Convento is located less than a mile away from the Casa Blanca Museum and it's one of the best places to stay nearby the museum or in general in San Juan, Puerto Rico.
Conclusion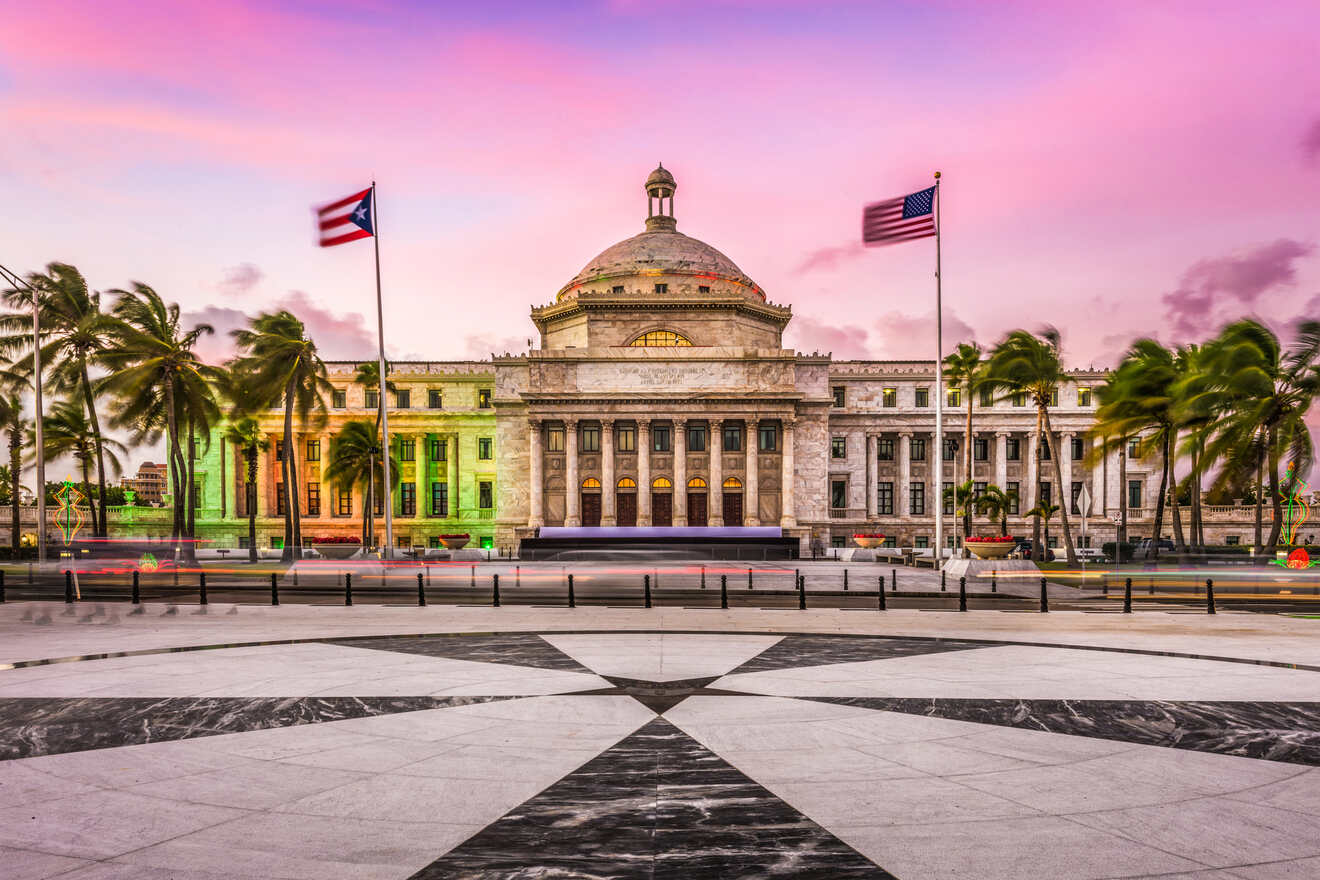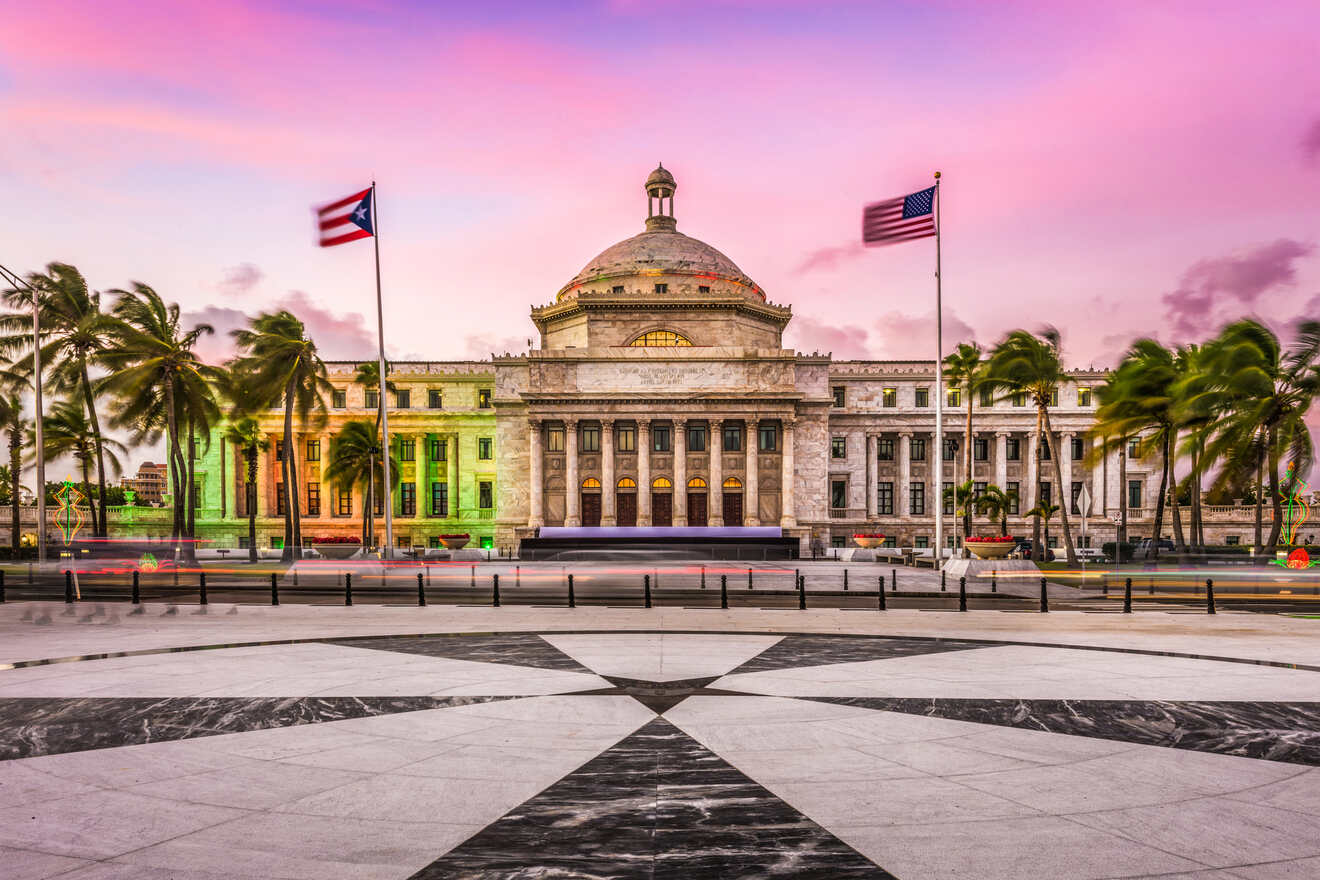 San Juan is indeed a fantastic spot! I hope this post helped you decide where to stay in San Juan, and which beach to hit first!
I know there are so many amazing hotel options in this post but here are my top 2 favorite ones, both located in Old San Juan:
Remember that San Juan is one of the most popular places in the Caribbean and thousands of tourists come here every year, so I highly recommend booking your accommodation in advance!
So pack your bags, and get ready to have the best time in San Juan! Sleep under the sun, swim all day in the ocean, and eat all that delicious food! Don't forget to leave me a comment below if you have any questions or suggestions for our readers.
Safe travels,
Victoria