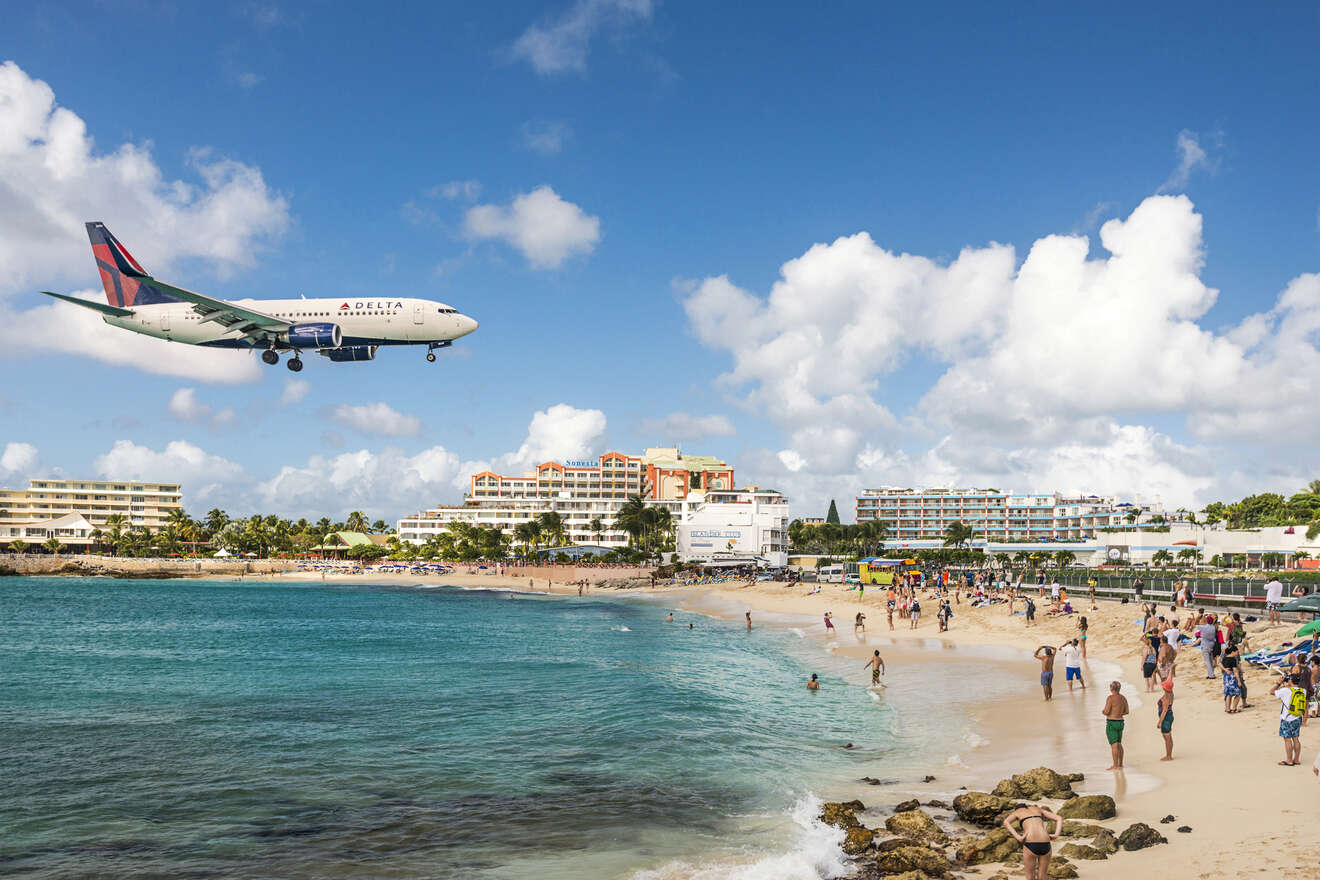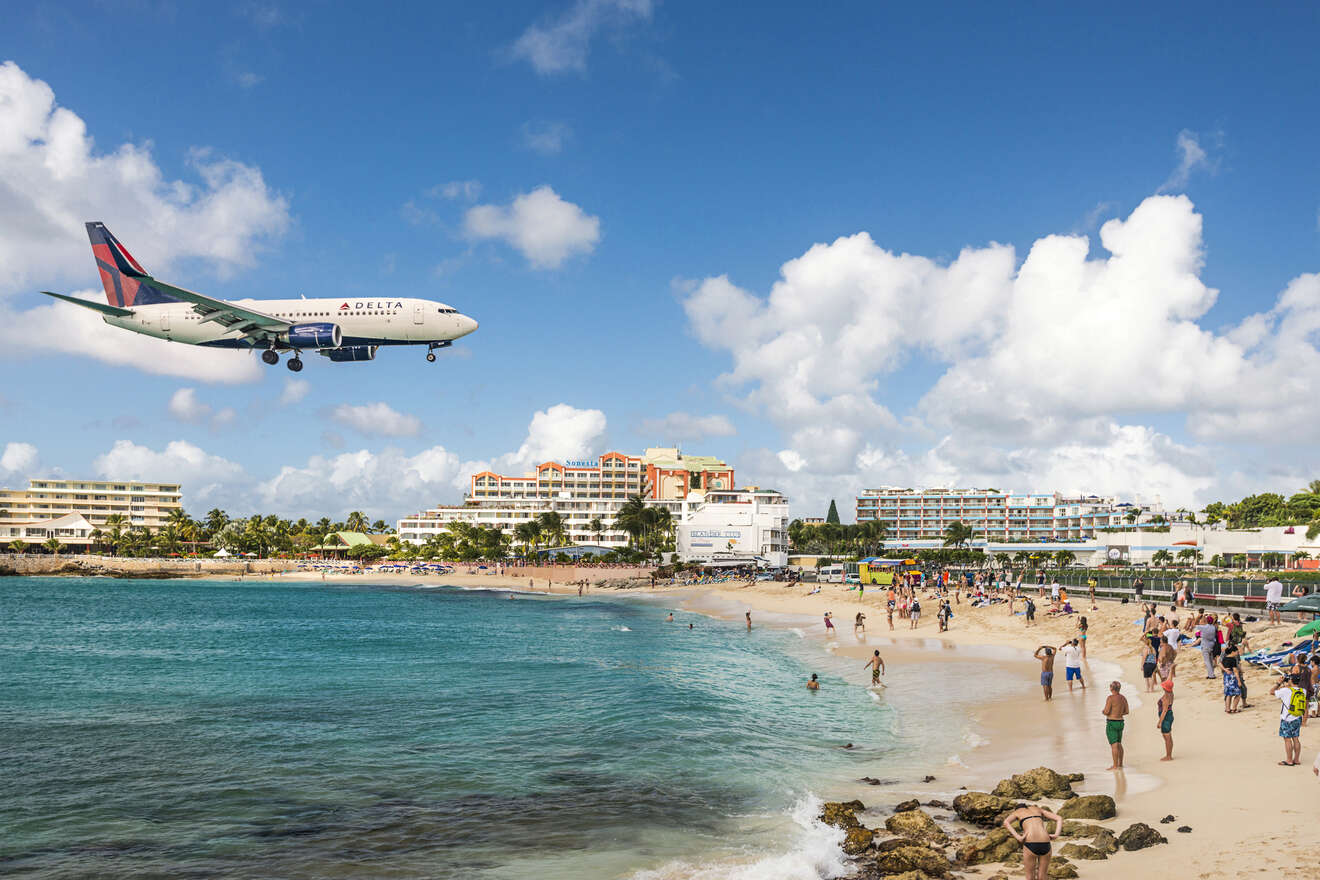 Saint Martin is a secluded piece of paradise in the Caribbean Sea, divided between its northern French side, called St. Martin, and its southern Dutch side, St. Maarten. In this post I will be talking about both sides of this incredible island.
Each part of the island is divided into several other areas, all with their own vibe and character, and it is important to know them in order to choose which is the best place where to stay in St. Maarten for your dreamy vacation!
To help you with that, I created this guide with the best areas and accommodations on the island: from the touristic Simpson Bay to the laid-back Dawn Beach, the family-friendly Philipsburg, and the French Orient Bay, there is for sure the right area for your interests and budget.
So now it's time to discover them all: get ready for aquamarine waters, palm-fringed beaches, secluded coves, vibrant nightlife, and much more!
You'll be enchanted by this island… but you're not the only one, so don't forget to book your hotel as soon as you can if you want to secure yourself a spot! Are you ready?
Let's go!
If you are in a hurry
If you need to take a quick decision and book immediately, I got your back, check this list with the best hotels located in Simpson Bay:
Sint Maarten vs St. Martin – Which to choose?
As I just mentioned, the island of St. Maarten is actually owned by two different countries. The northern half (spelled St. Martin), is French, and the southern part (Sint Maarten) is dutch.

The Dutch side of Sint Maarten is much more popular with tourists as it is not only home to the cruise terminal and airport but has the typical Caribbean vibe that you would expect from this part of the island.
Alternatively, if you prefer a more European vibe, with nude beaches, delicious French food, and a quieter location, the French part of St. Martin is for you!
Here is a map to help you visualize where all the different areas and places to stay I will be talking about are located: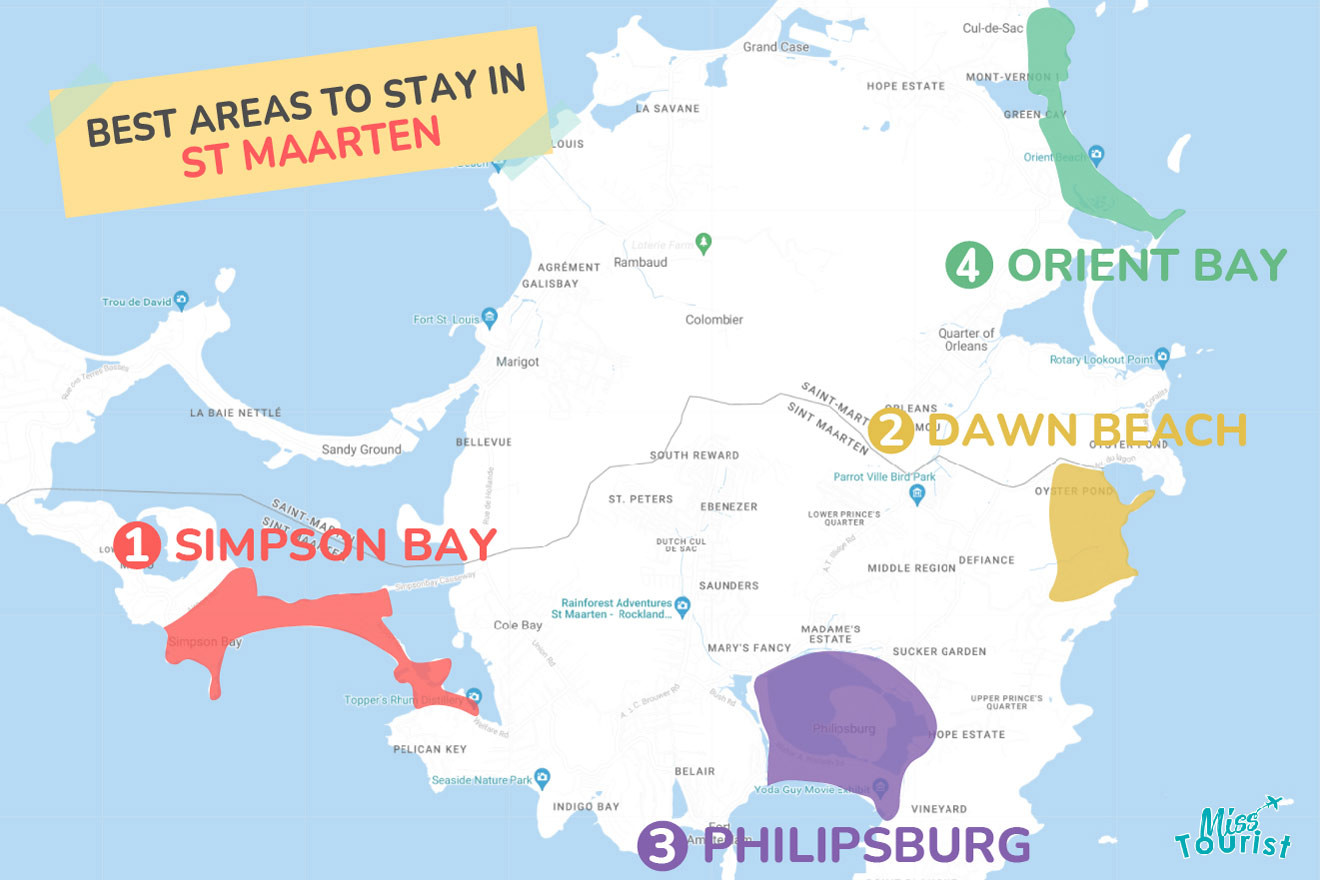 1. Simpson Bay – where to stay in St. Maarten for the first time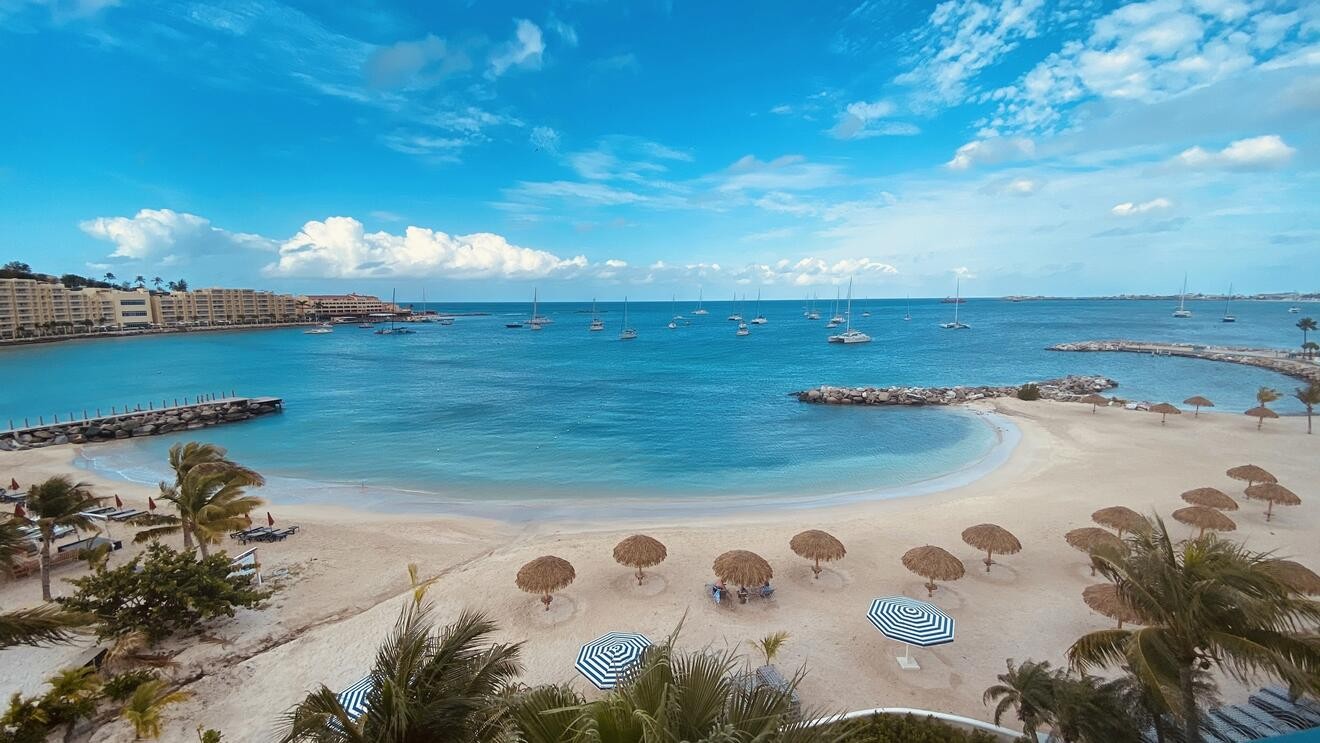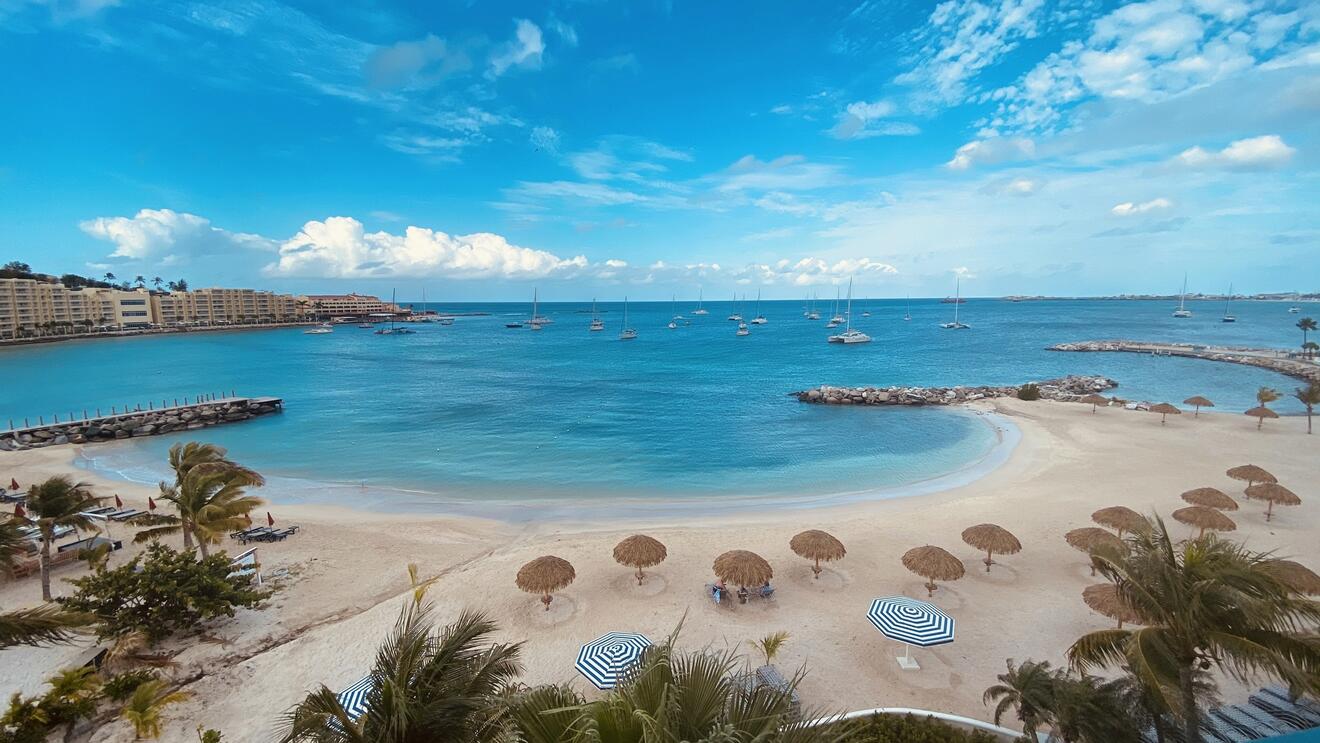 Simpson Bay, located in the southwest side of the island (the Dutch Side) is where to stay in St. Maarten if it's your first time here!
The Simpson Bay area will keep you entertained at any time of the day, starting from its lively center brimming with shops, bars, restaurants, clubs, and casinos, to super long white beaches and transparent waters surrounded by beautiful green hills!
If in Sympson bay the options to spend a relaxed holiday are plenty, the opportunities to stay active are even more! Here you can go hiking, snorkeling, or even horseback riding at the Seaside Nature Park and play golf at the golf course just nearby.
The area is also home to many water sports and to the ferry port, the starting point of many boat tours exploring the surrounding islands, like Anguilla or St.Thomas!
But one of the main things Simpson Bay is famous for is Maho Beach, where you can see the planes swoop into the land above your heads (Princess Juliana International Airport is literally just 5 minutes away).
If you like the area, check out the amazing hotels and resorts from luxury to budget below, and make sure you book them as soon as you can to secure yourself a spot!
Luxury hotel
The Morgan Resort Spa & Village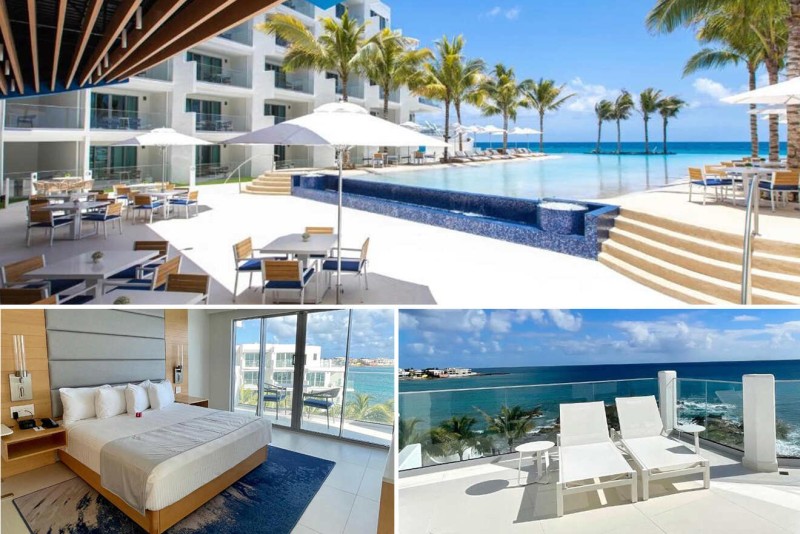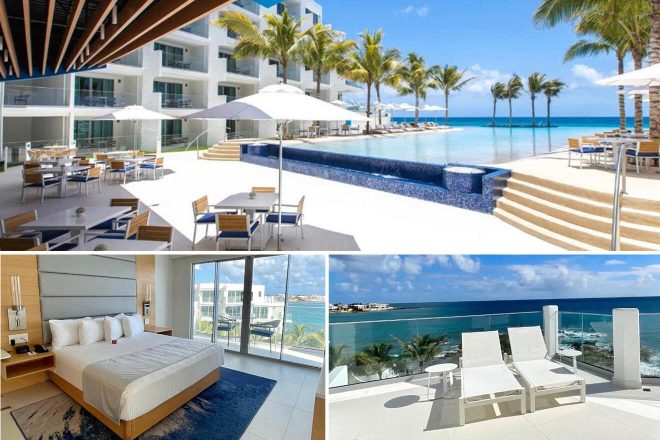 This incredible beach resort is the best option if you're looking for luxury in St. Martin. Here you'll have easy access to breathtaking Atlantic Ocean views, an outdoor swimming pool, a spa, and a fitness center. Guests particularly love the Caribbean breakfast and the vibrant resort atmosphere… perfect for honeymooners!
Other accommodation options in Simpson Bay
Mid-Range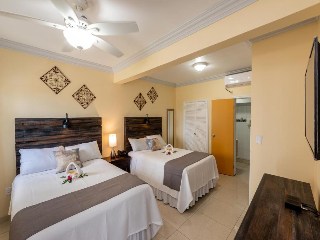 Modern rooms with a full kitchen, within easy walking distance from Simpson Bay Beach
Budget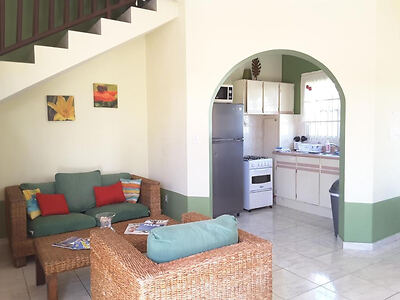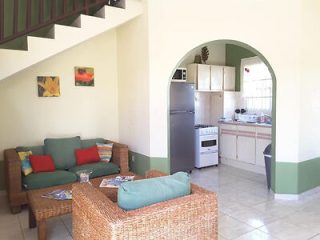 Find great value in this Caribbean hotel in St. Martin, offering family rooms!
Airbnb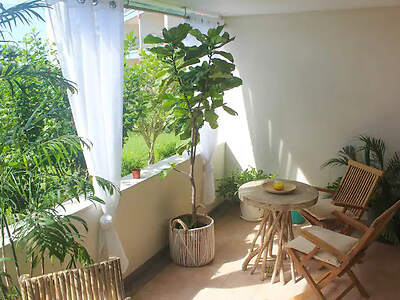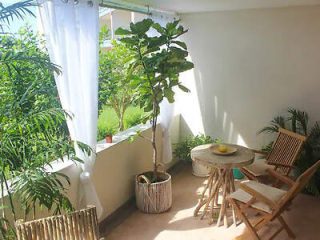 Beautiful apartments with fully equipped kitchens close to Caribbean restaurants
Things to do in Simpson Bay
Explore St. Maarten turquoise waters in this yacht excursion!
Reconnect with nature at Seaside Nature Park
Engage in cool water sports at Cupecoy Beach
Enjoy the most beautiful sunsets at Mullet Bay
Do some plane spotting in Maho Bay
Sail to Anguilla on a luxury catamaran with this tour!
2. Dawn Beach – the best beaches in St. Maarten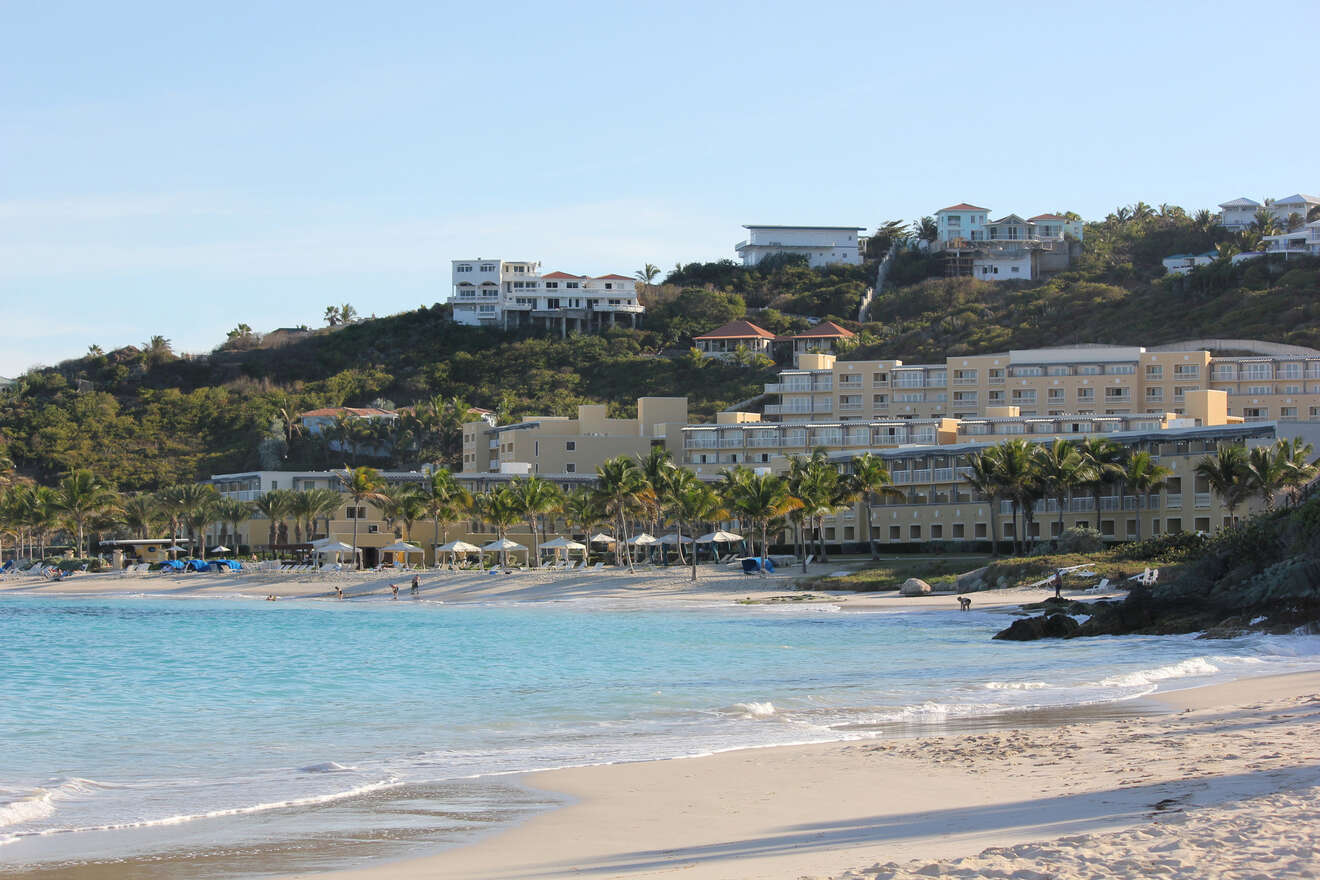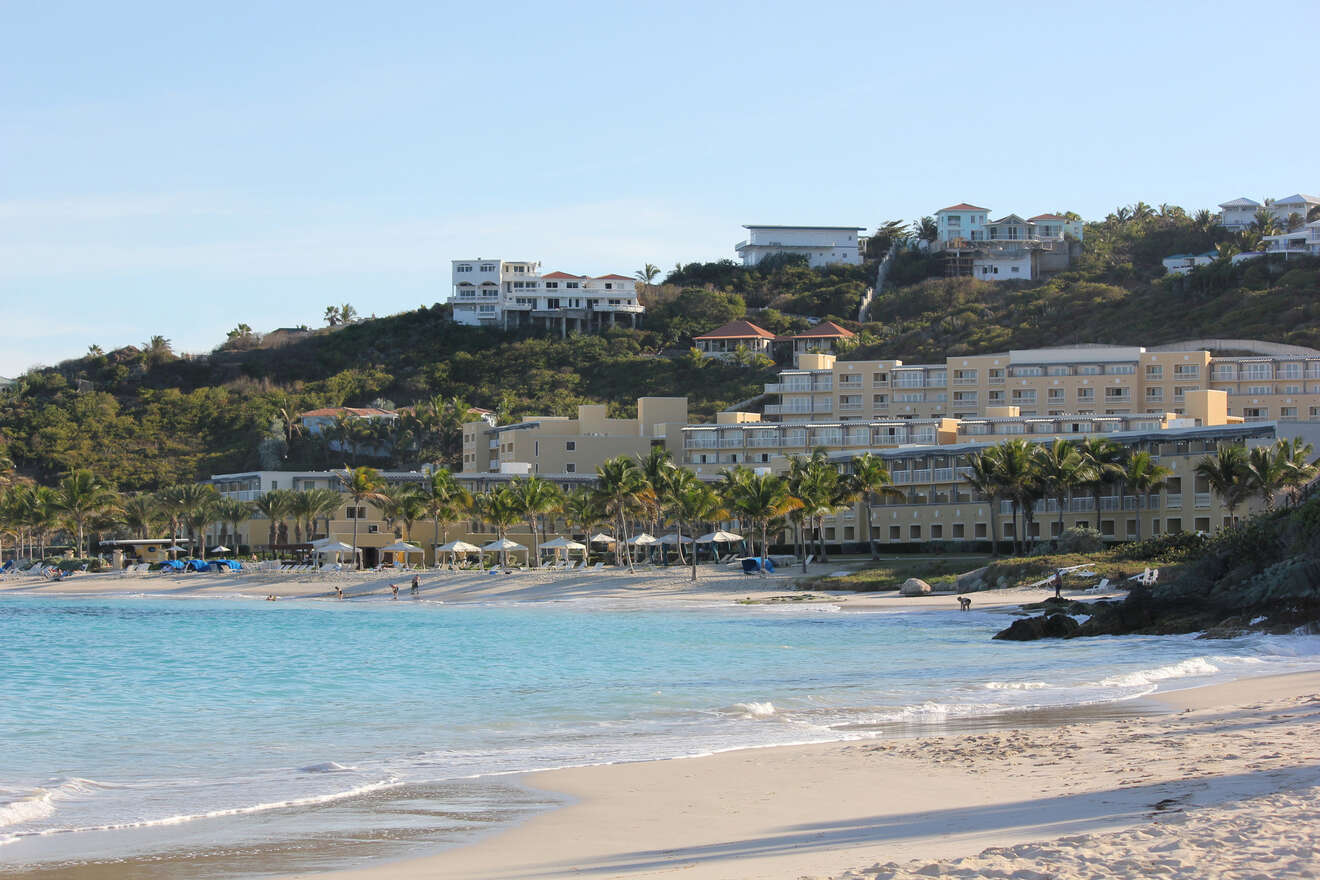 Dawn Beach lies on the eastern shores of St. Maarten, on the opposite side of Simpson Bay, and 30 minutes drive from the airport. If during your holiday all you want is relaxation, sun, and sand, this is THE place for you!
In Dawn Beach you can lay down on the white sands (like the one of Orient Bay beach), deep dive in the crystal clear waters and snorkel with colorful fishes during the day, and enjoy a tropical cocktail with a sunset view in the many beach bars as the sun goes down.
But from Dawn Beach you'll also have access to many outdoor activities, like hiking to the top of Pic Paradis peak, where you'll have stunning views both of the island's interior and coast, or zip-lining in Loteries Farm if you want some adrenaline!
Luxury hotel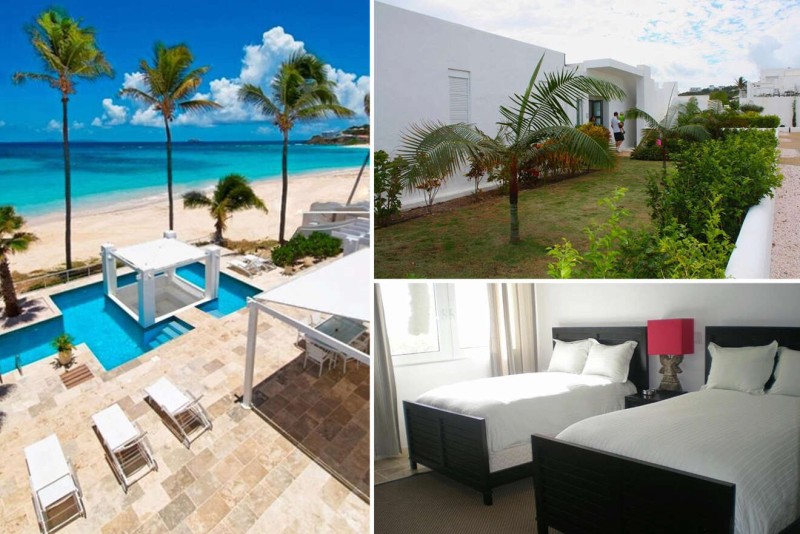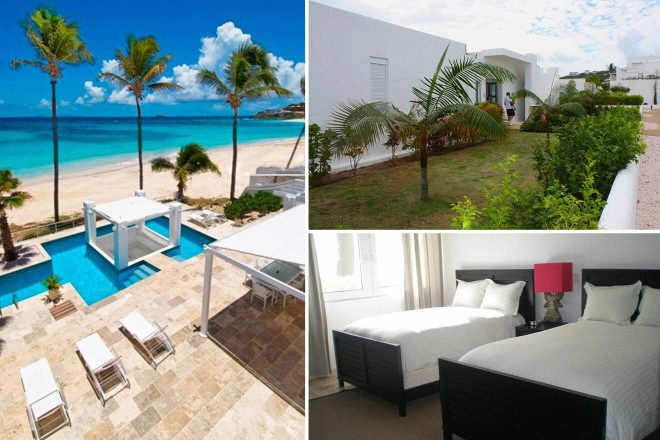 This luxurious beach resort is located right in front of the ocean, just walking distance from Dawn Beach. Staying in one of the beautiful villas will give you easy access to a garden, an outdoor pool, a fitness center, a bar, and a private beach area, particularly loved by guests!
Other accommodation options in Dawn Beach
Mid-Range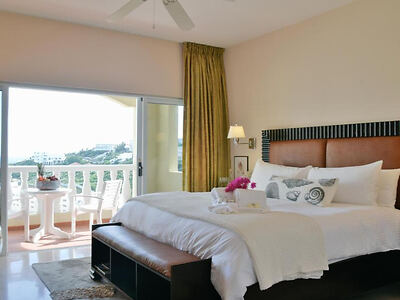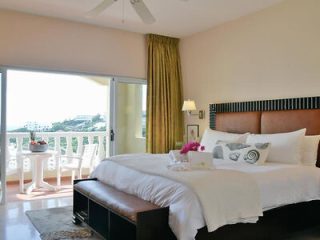 This boutique hotel offers great accommodation with Caribbean Sea views
Budget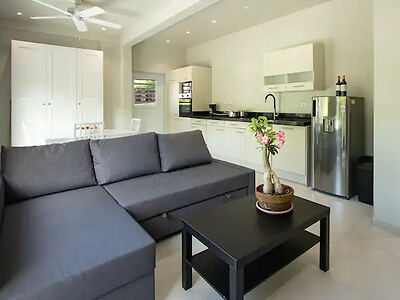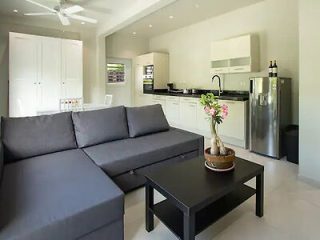 Lovely condos with private access to the beach, just 10 minutes from the French side
Airbnb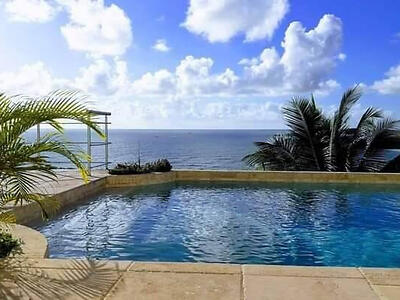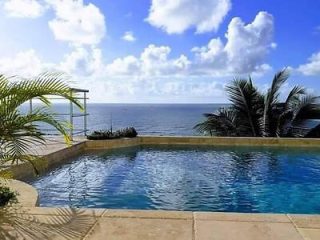 Lovely apartment with incredible ocean views in the Caribbean St. Martin
Things to do in Dawn Beach
Swim in the turquoise water of Dawn Beach
Discover the wildlife at St. Maarten Zoo
Go check out the beautiful Orient Bay Beach and Oyster Pond
Go hiking in the Pic Paradis and enjoy stunning views
Get some adrenaline at Loteries Farm
3. Philipsburg – where to stay in St. Maarten for families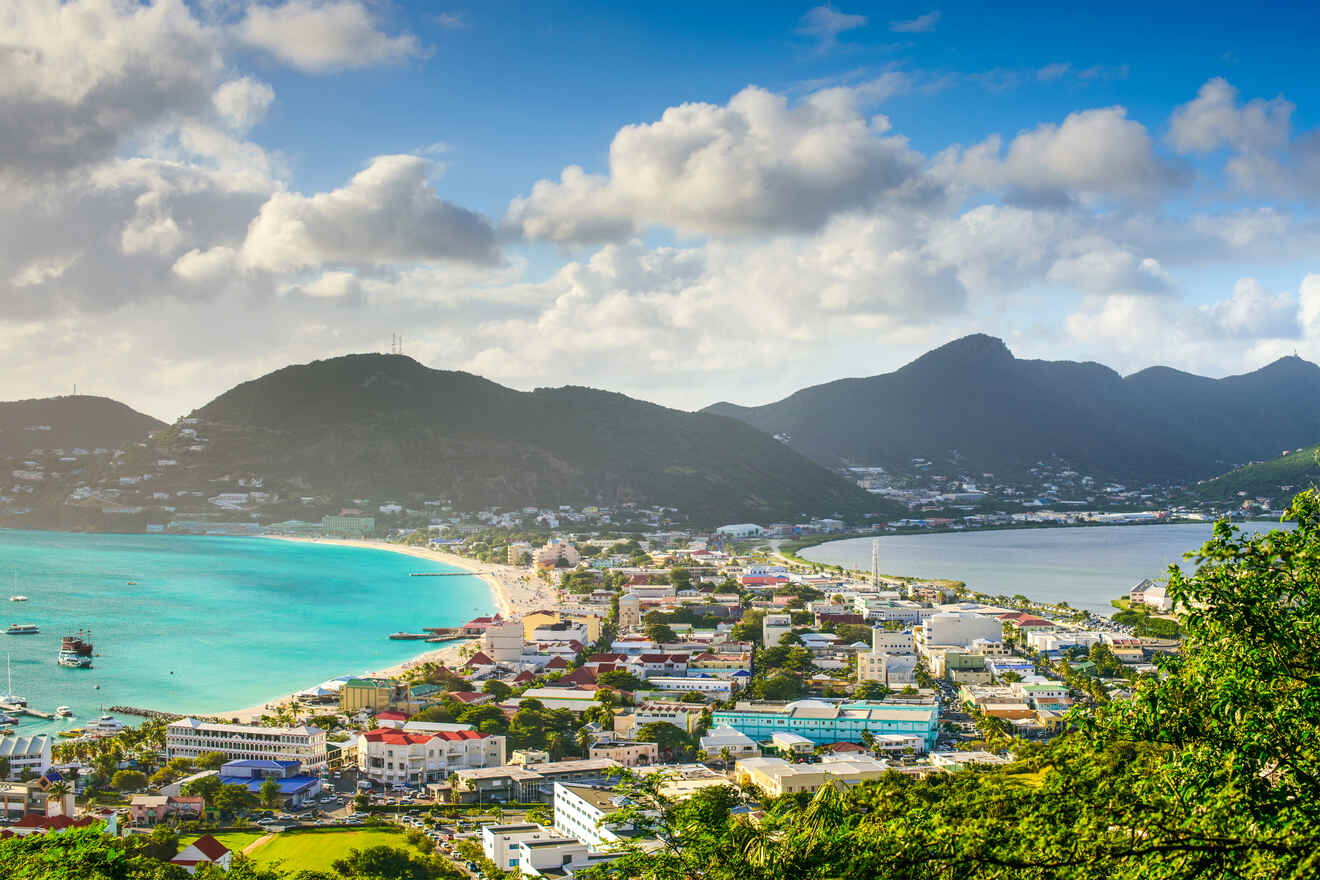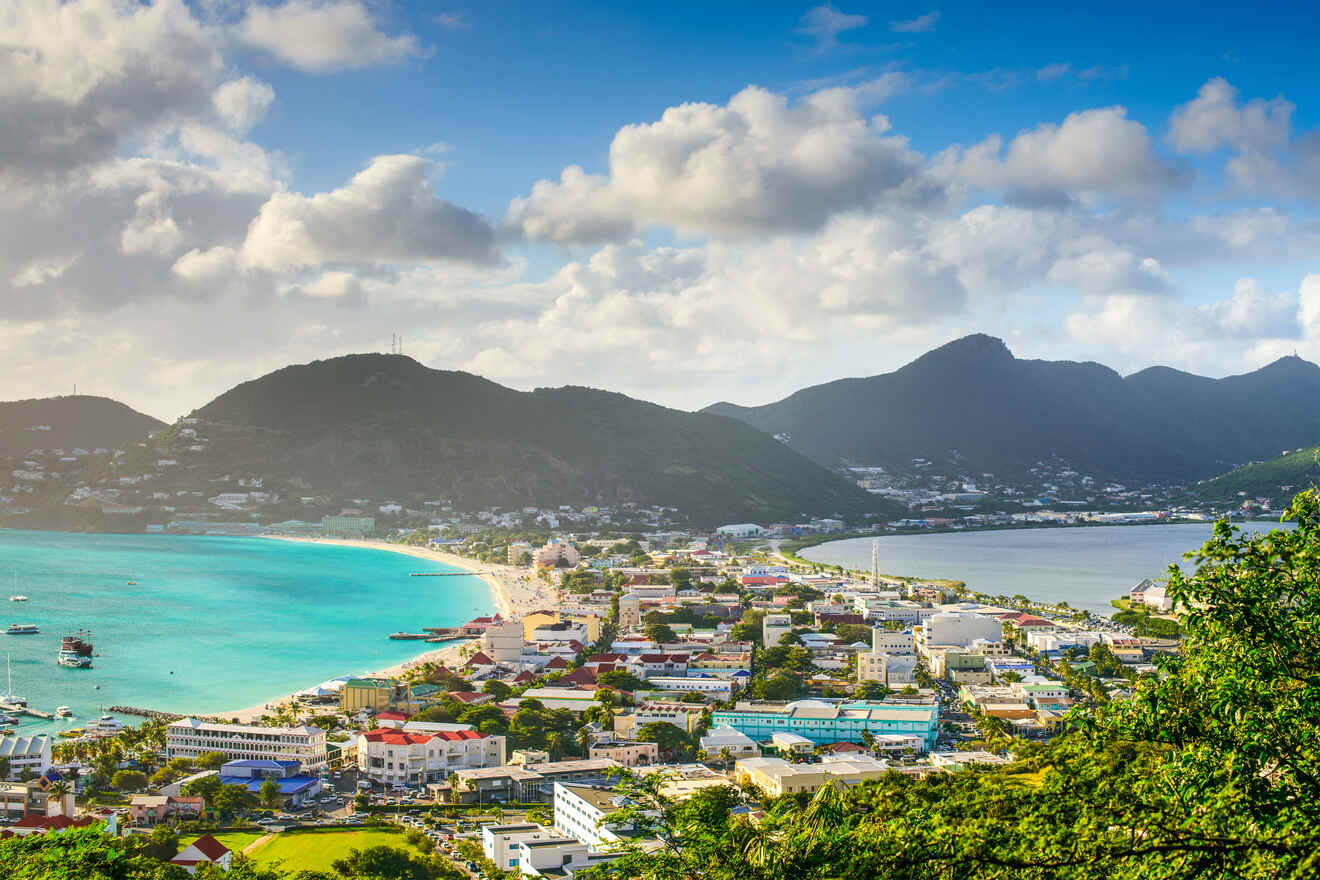 Philipsburg is the capital of the Dutch side of St. Maarten, located in the southeast side of the island, right next to Dawn Beach.
This lovely town is set on the Great Salt Pond, and offers an incredible number of attractions and activities for tourists.
Just wandering around the center you can explore its fascinating history, like in the ruins of the old Dutch fortress, and gazing at the Antillean architecture of the colorful houses.
And if you're looking for some leisure time, there's a boardwalk right on Great Bay Beach with many duty-free shopping and good dining options. The town also has two main streets – Front Street and Back Street, where you'll find everything from chic boutiques, casinos and amazing shops and restaurants!
Offering also many kid-friendly attractions like The St. Maarten Zoo or the Sint Maarten Museum, Philipsburg is the right place to stay in St. Maarten with the family.
Luxury hotel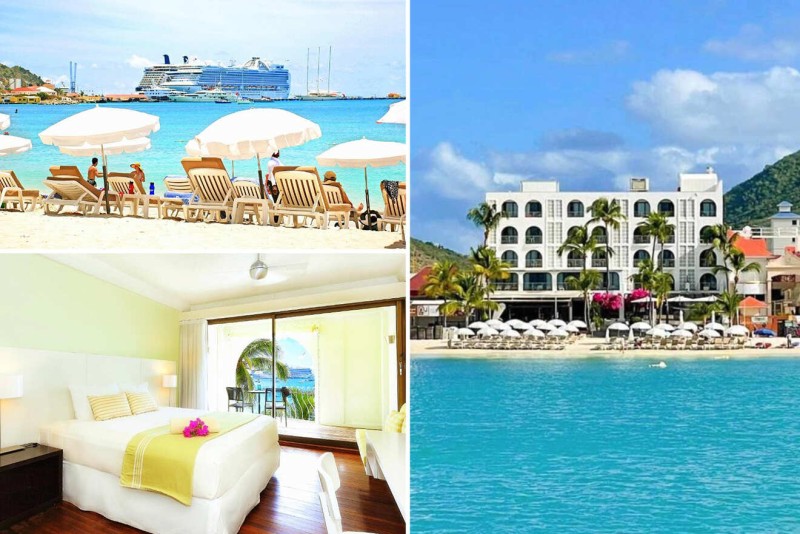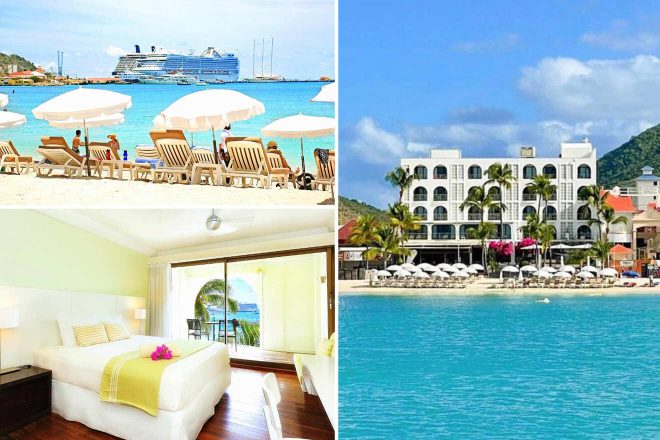 Beach resort located right on Great Bay Beach, St. Martin, offering spacious rooms with Caribbean décor and access to long stretches of white sand beach! Guests love the restaurant and bar offering delicious food and live music at the Lounge.
Other accommodation options in Philipsburg
Mid-Range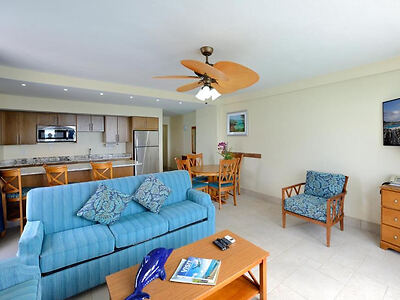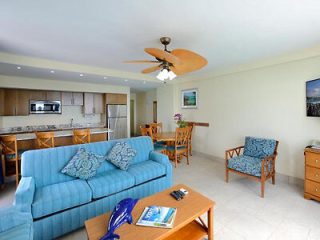 Find the best value in St. Martin in this hotel a few steps from Great Bay Beach
Budget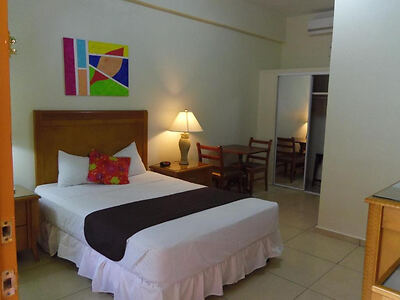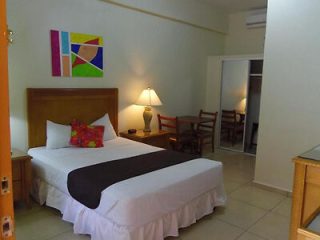 The best budget option in Sint Maarten, just 3 minutes walk from the beachfront!
Airbnb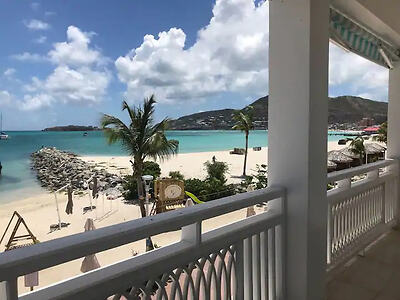 Beautiful apartment right on the boardwalk. Guests absolutely love the location!
Things to do in Philipsburg
Explore the waters around St. Maarten on this cool speedboat tour!
Bring your kids to St. Maarten Zoo
Check out the indigenous Arawak artifacts at Sint Maarten Museum
Learn about St. Martin history at the Fort Amsterdam
Walk around the beautiful Cyrus Wathey Square
4. Orient Bay – where to stay on the French side of St. Martin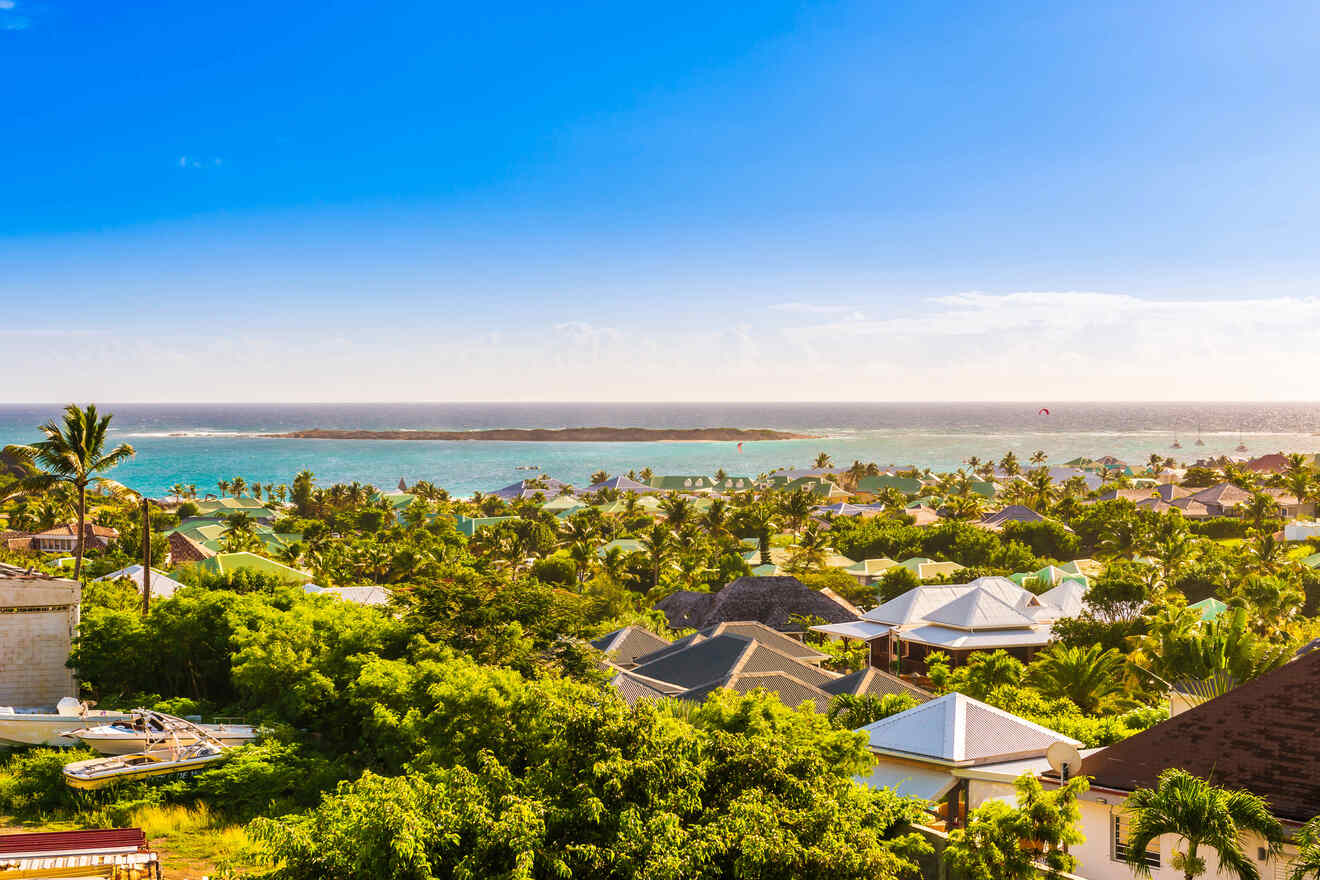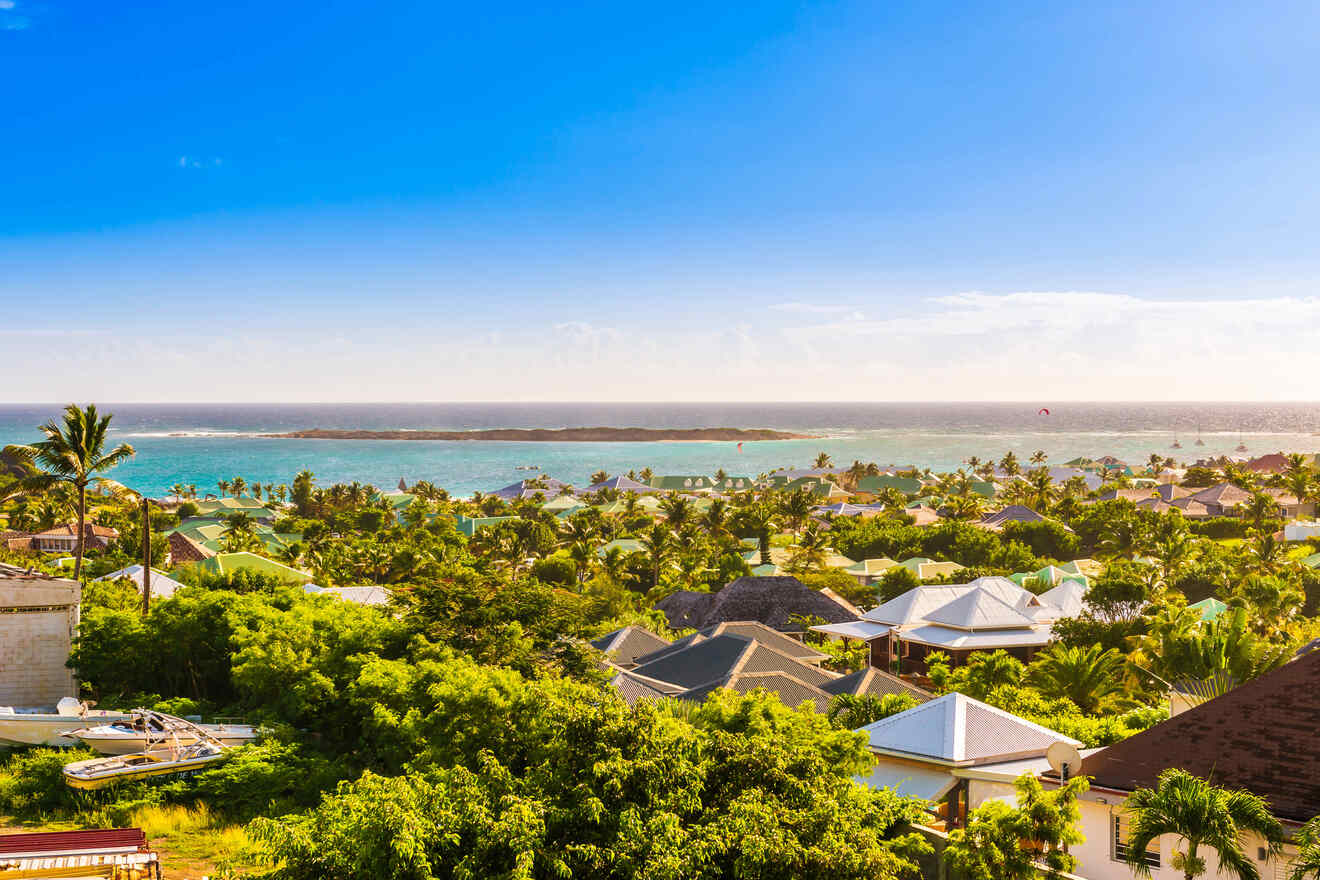 Located in the northeastern part of St. Martin, on the French side, the village of Orient Bay has become one of the most popular beaches on the Caribbean island.
One of the best things you can do here is to simply relax on the beautiful Orient Bay Beach, nicknamed the "Saint-Tropez of the Caribbean", the largest on the island!
Even if super busy with tourists, this beach is definitely worth your attention, offering white sand, turquoise water, countless beach restaurants, hotels, and shopping options. What's more, in true European style, the western end of the beach is for nudists if you want to hide from the crowds and take your tan to another level!
On this side of the island, the Atlantic Ocean has stronger winds, so the ocean becomes the perfect base for a wide range of watersports as well as sailing, yachting, and boat tours.
Last but not least, the town offers interesting historical attractions to take a break from the hot sun, such as Fort Amsterdam, the Emilio Wilson Estate, and the Border Monument.
Luxury hotel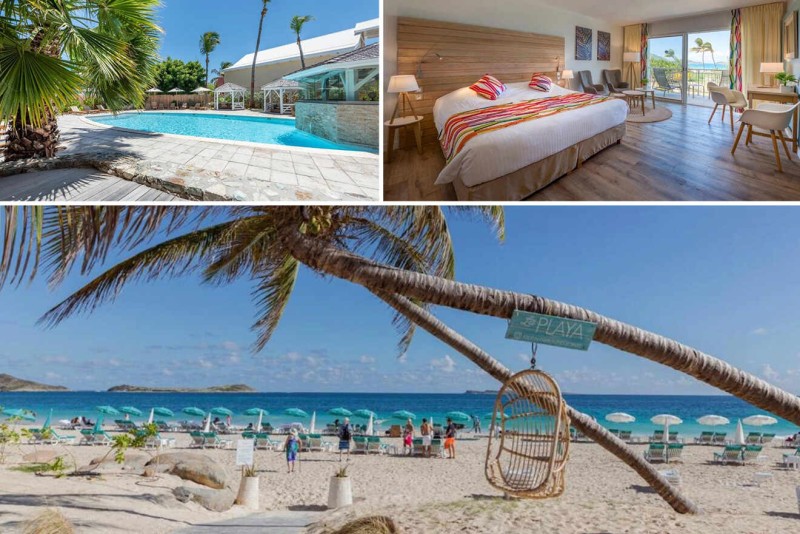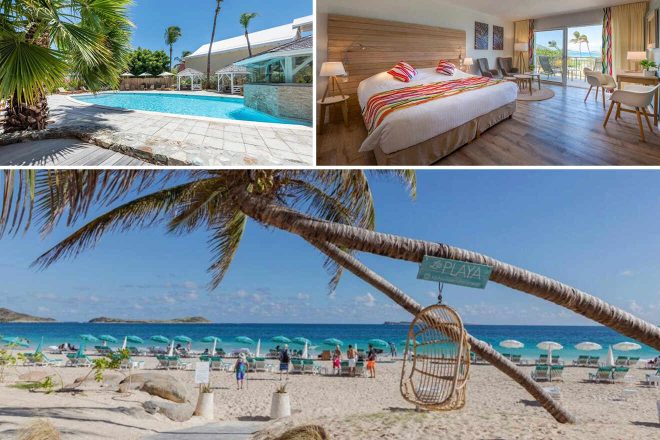 Located in Orient Bay, this luxurious hotel has the BEST location, just a 1-minute walk from the beach, to which you'll have private access! Get ready to enjoy full relaxation by the pool, or with the different massage treatments available on site. Otherwise, the hotel also arranges cool activities like scuba diving, fishing, and snorkeling trips!
Other accommodation options in Orient Bay
Mid-Range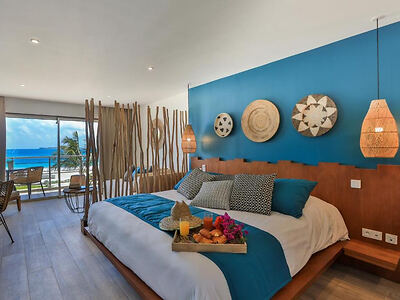 Find the best value in this hotel with an outdoor swimming pool, free private parking, and a garden!
Budget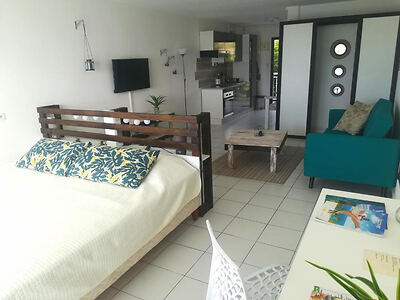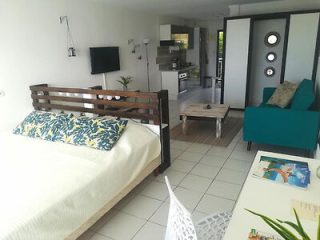 Enjoy the spectacular sea views from your spacious room is beautiful hotel for very reasonable prices!
Airbnb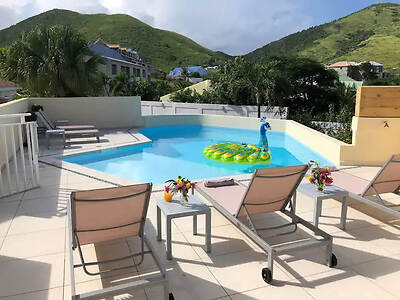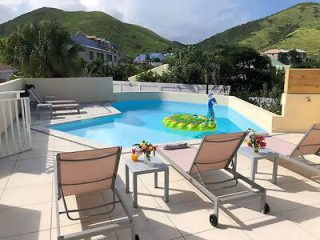 Beautiful suite for 2 people with kitchen and terrace, completely renovated, in a small charming residence
Things to do in Orient Bay
Swim, splash and chill in the beautiful Orient Bay Beach!
Engage in cool watersports like waterskiing & jetskiing
Check out the historic Fort Amsterdam
Have a stroll at the Emilio Wilson Estate
Work out on your tan at the nudist beach
Frequently asked questions about hotels in St. Maarten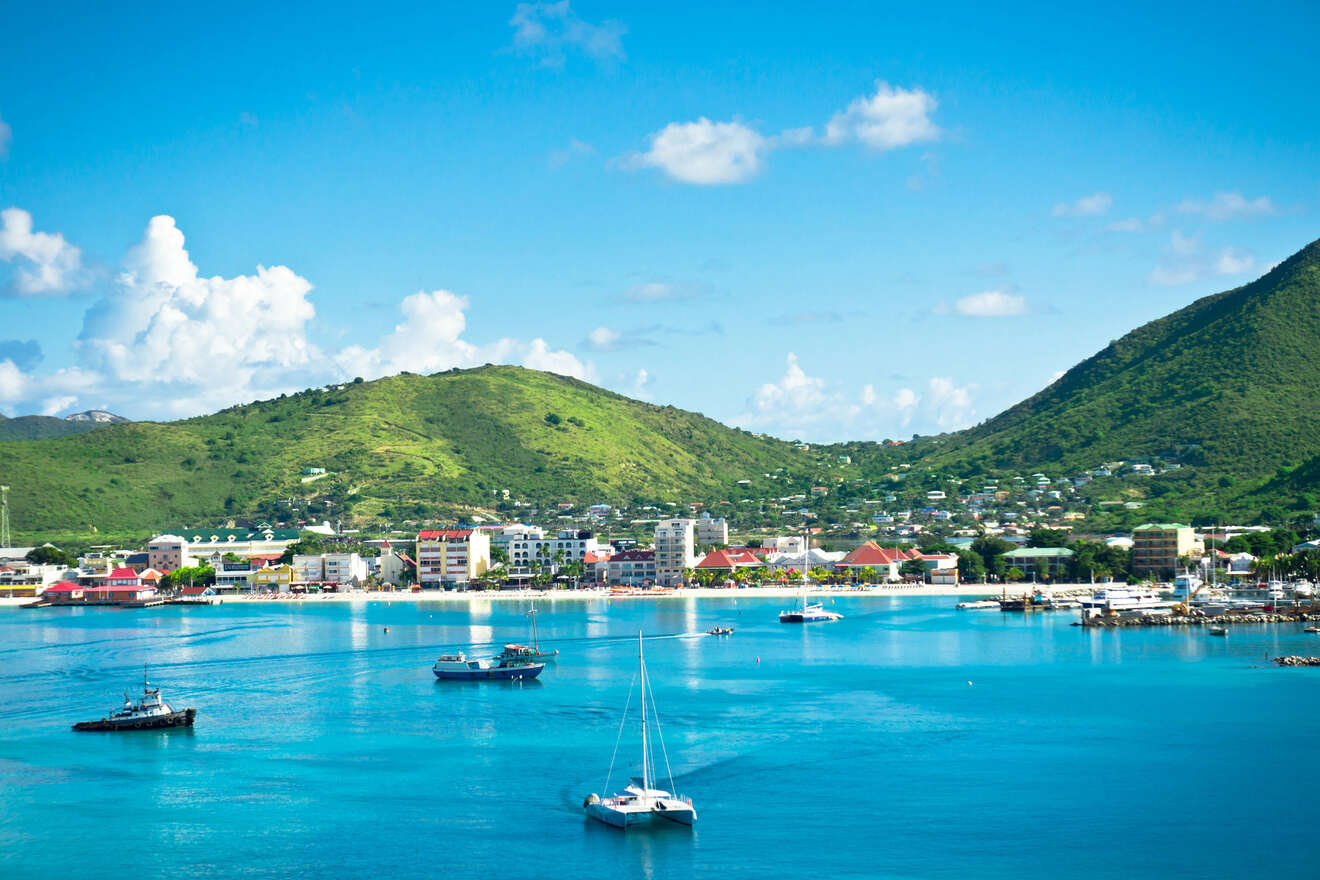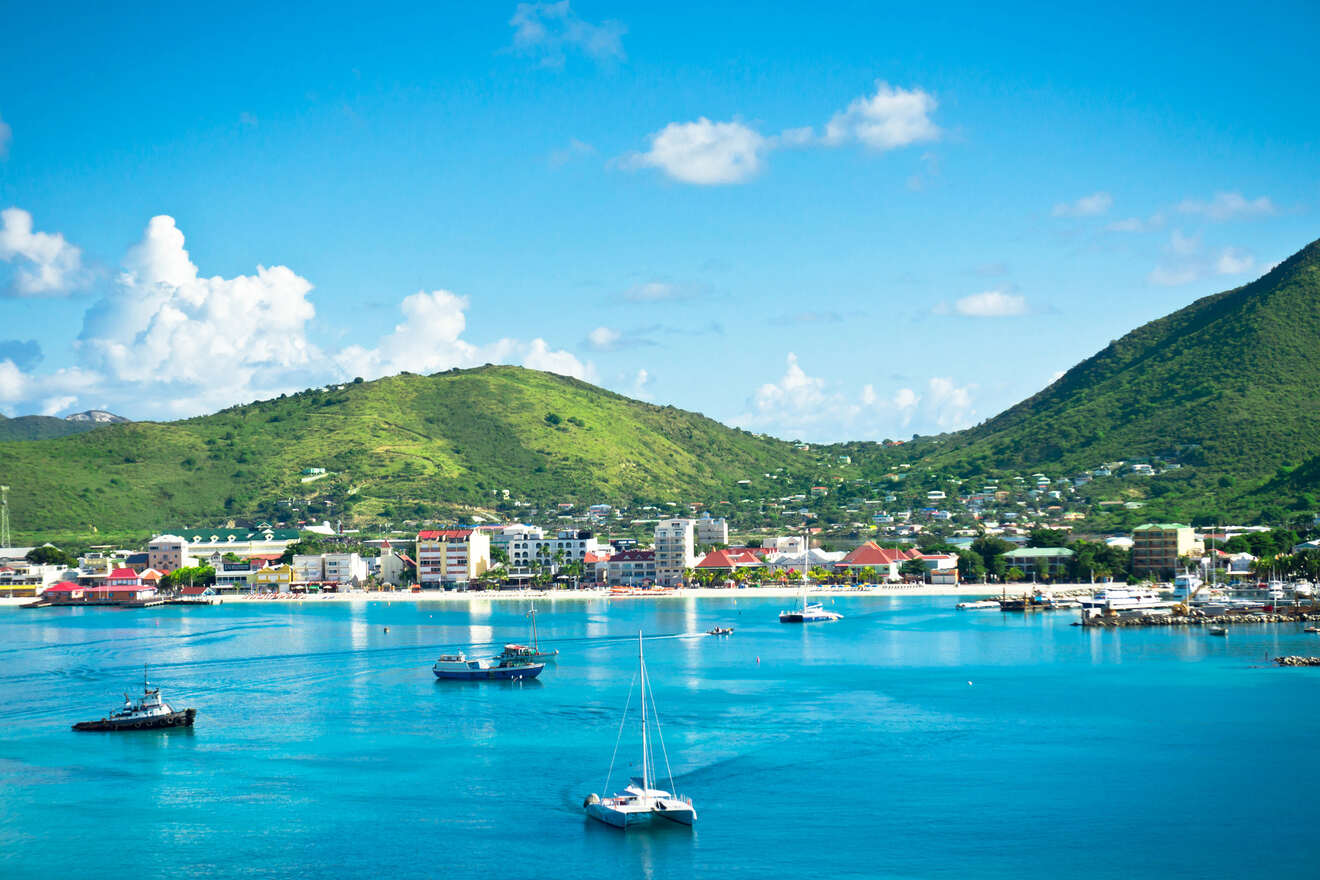 📍 Which is the best area where to stay in St. Maarten?
🏖️ What is the nicest beaches in St. Maarten?
In St. Maarten there are many long stretches of white sand beaches, the best ones are: Maho Beach, Orient Bay Beach or the ones in Pinel Island, just a five-minute ferry ride from St. Maarten.
🧳 What are the best things to do in Sint Maarten?
The best things to do in Sint Maarten include relaxing on white-sand beaches like Orient Bay Beach, engaging in watersports like snorkeling, or going on boat tours in the surrounding islands like Pinel Island!
👑 What are the best beach resorts in St. Maarten?
Conclusion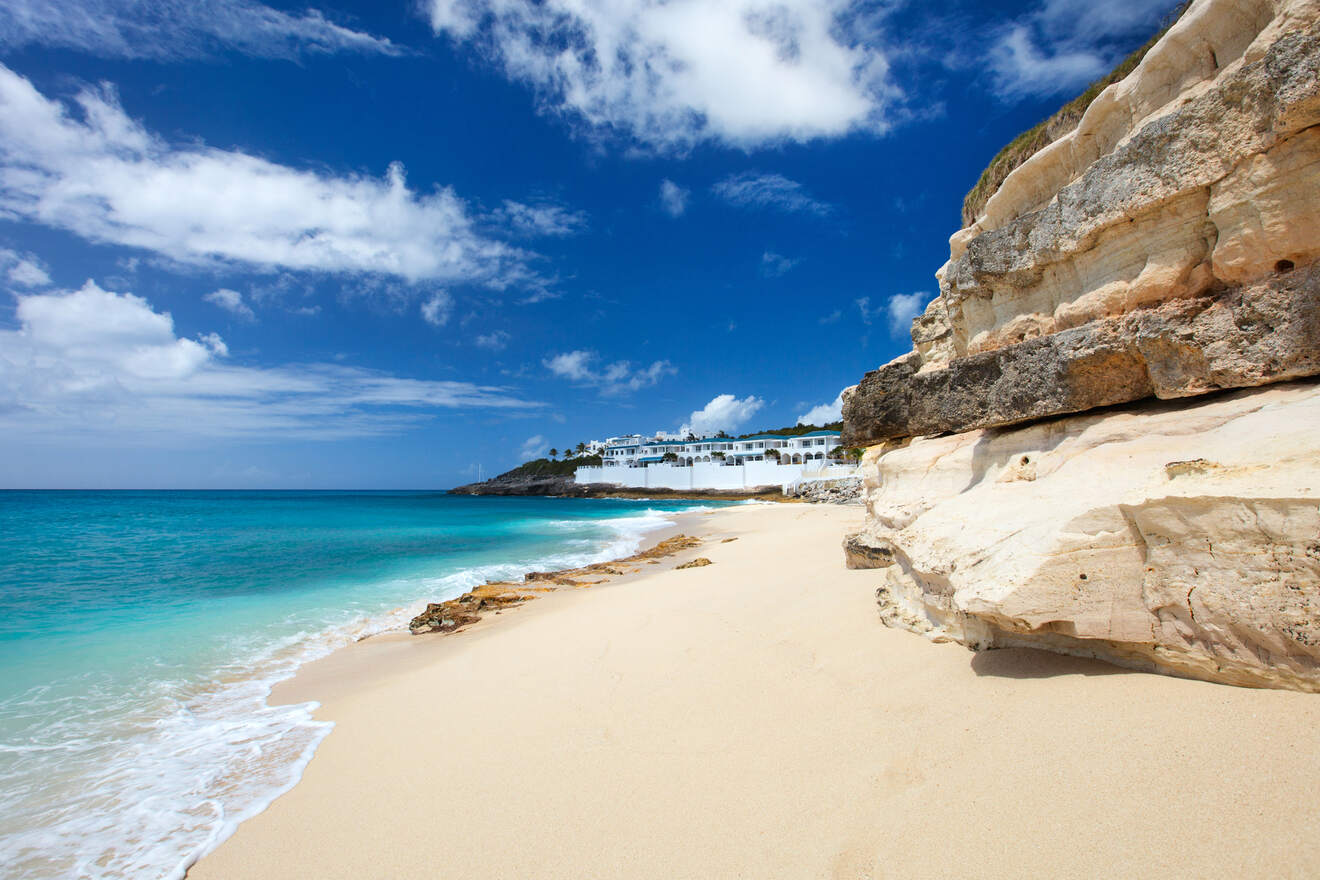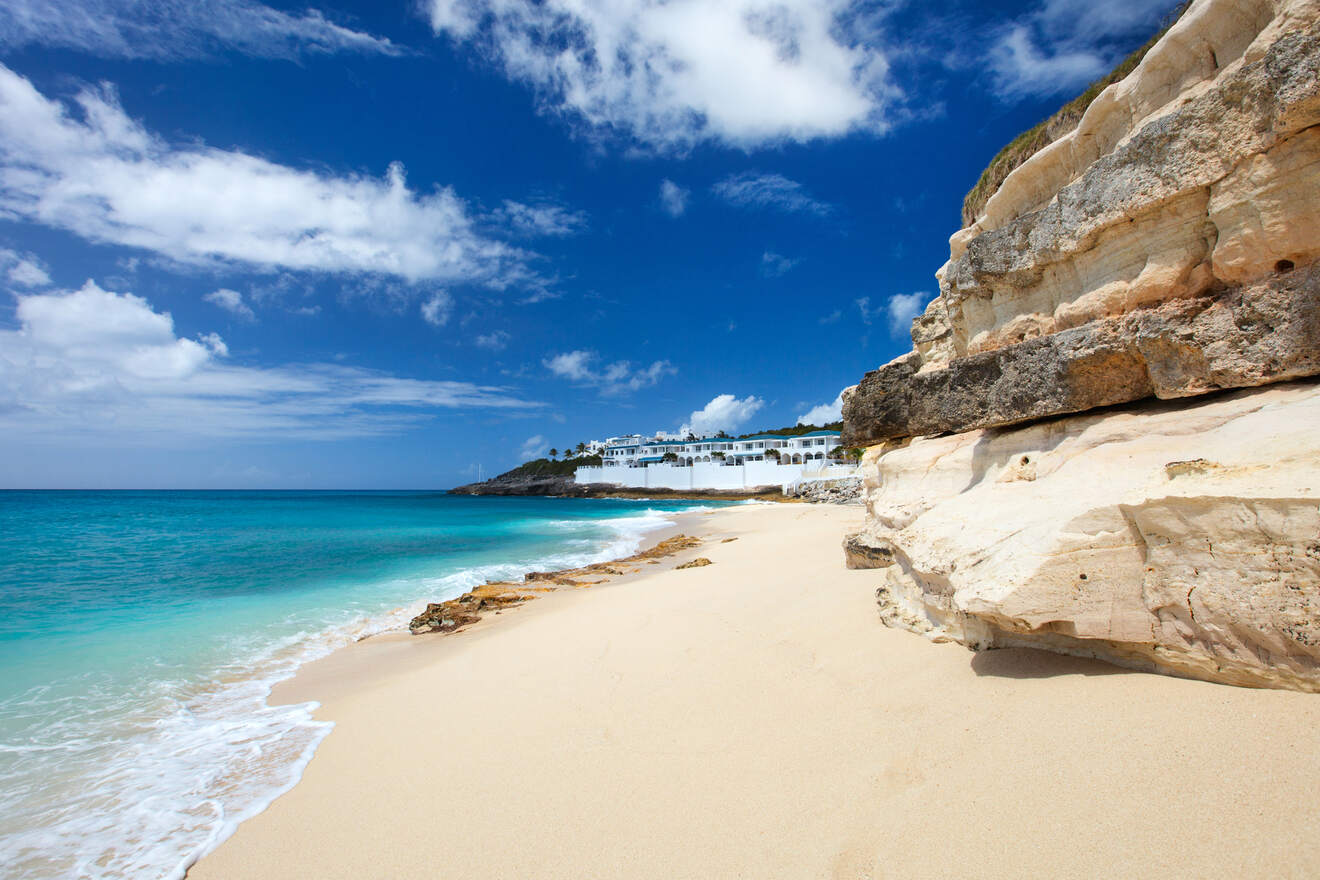 Here we are at the end of this Caribbean vacation through the best areas of St. Maartens and its amazing hotels, resorts, and villas!
By now you probably have already chosen the best accommodation for your interests and budget, but if not, here are my two absolute favorite hotels where to stay in St. Maarten, maybe it will help a little more:
Villa Alabaster – luxurious beach resort offering beautiful villas with the best ocean views!
Baker's Suites – Great mid range hotel within walking distance from Simpson Bay Beach
I am sure this guide will help you find the best place for an unforgettable and relaxing holiday, and I hope you enjoyed reading it as much as I did writing it! Just remember to book your favorite accommodation as soon as you can, places here sell out super fast!
If you have any questions regarding an area or a hotel, please leave it in the comment, I am looking forward to answering you!
Have a dreamy vacation,
Elena