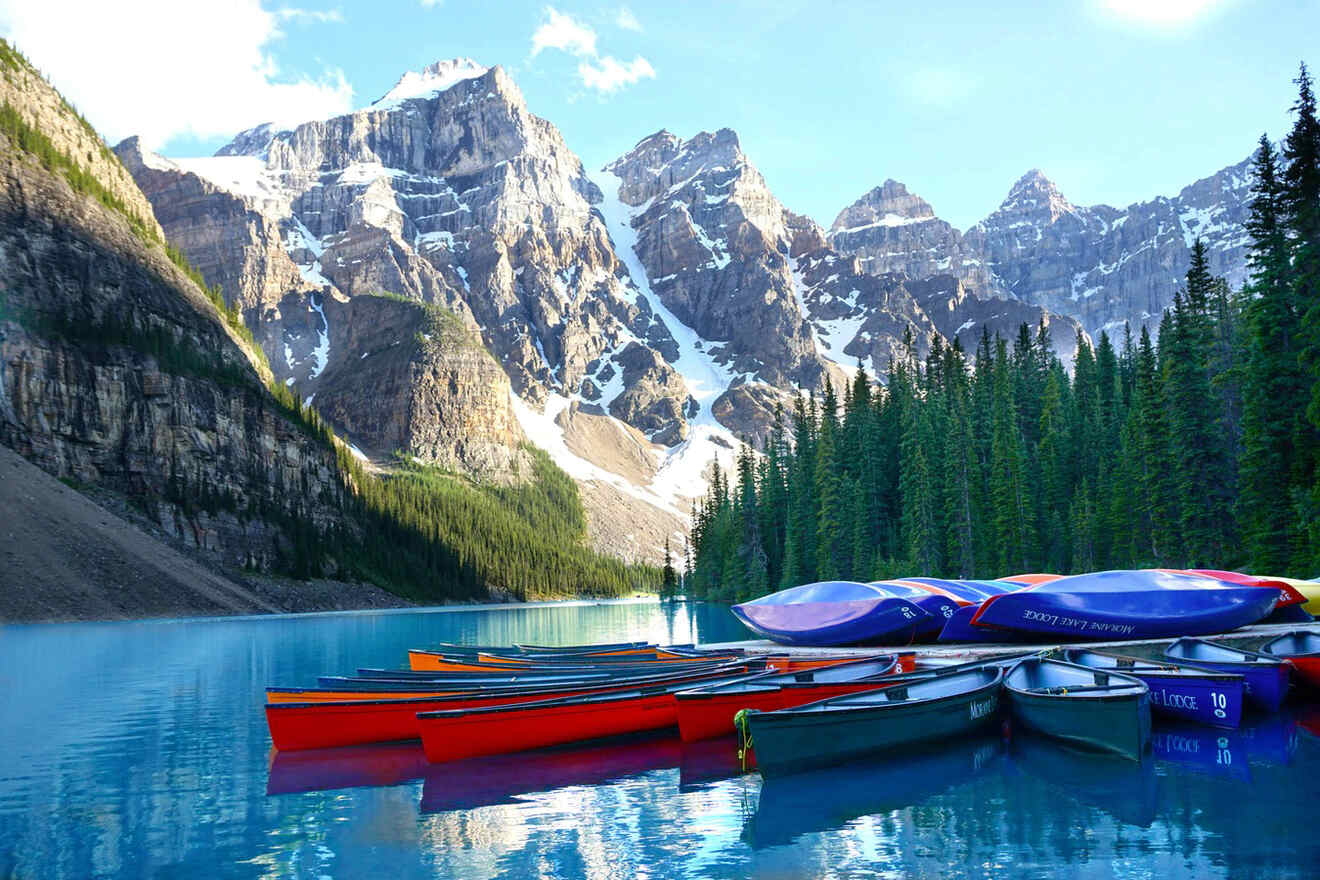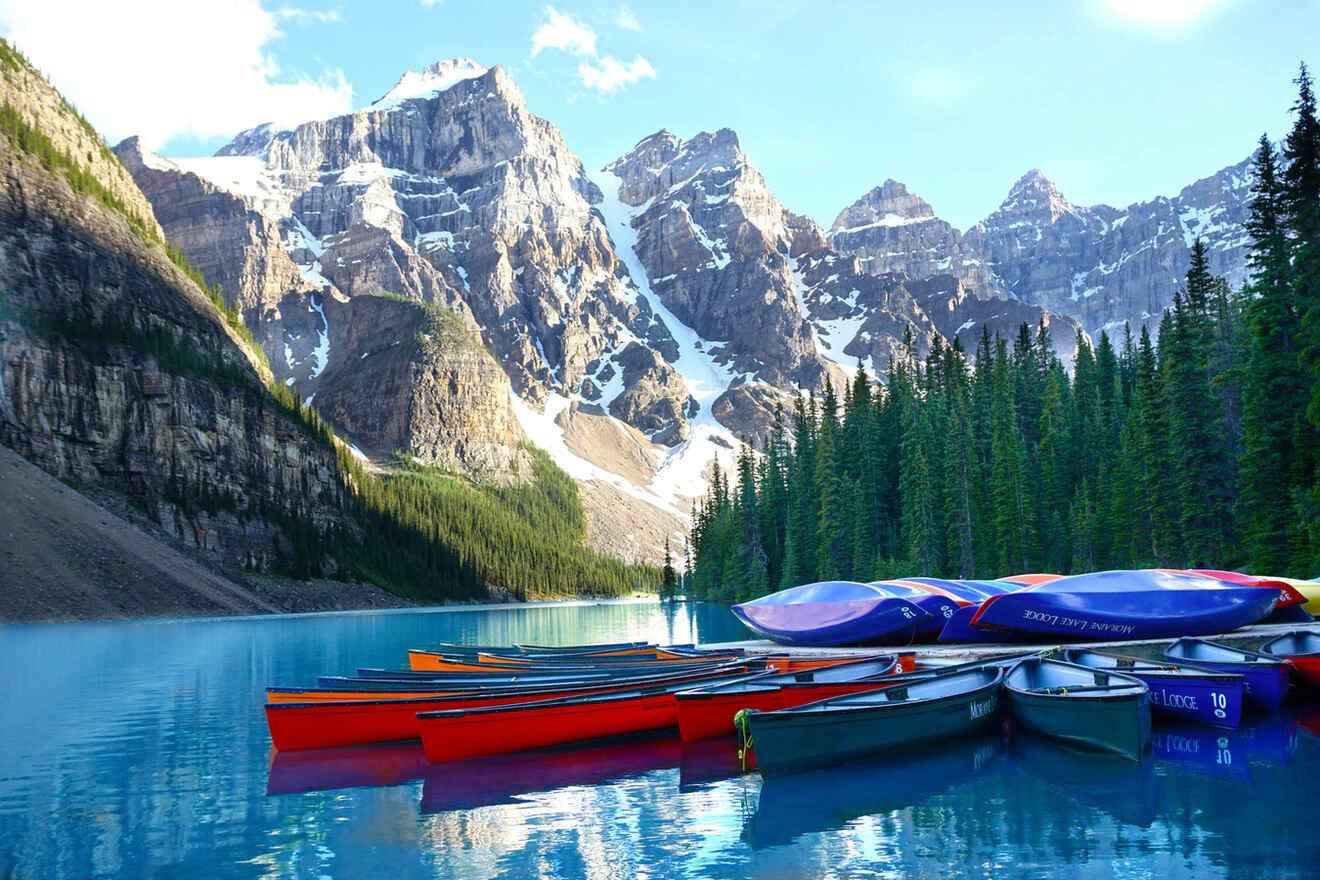 Most people will have heard of Banff in one way or another. Located in Alberta, Canada, Banff is one of the oldest national parks in the world and home to the famous Lake Louise. With its unparalleled natural beauty and endless outdoor activities on offer, Banff is an adventure lover's dream! With over 2,500 square miles of mountains, lakes, forests, and rivers, you could spend a lifetime here and not finish exploring it all. I visited this mountain paradise when I was living in Canada a few years ago and I've been itching to go back ever since!
Since it is so big, it can be difficult to figure out where to stay in Banff National Park. To make it even more confusing, inside of Banff national park, there are a number of smaller towns, and one of them is also called Banff. Never fear, I have found you the best hotels in Banff National Park and nearby. In this post, I will recommend the ideal areas near Banff, best hotels, lodges, and hostels within them for every budget to help you choose the right place for you.
If you are in a hurry
If you want to book now and don't want to sift through my whole post, here are my top 4 accommodation recommendations for where to stay in Banff. I have given you the best places to stay in every price range, all in close vicinity to Banff National Park and Lake Louise.
To help you get a better idea of where the best areas to stay in and around Banff National Park, here they all are on a map.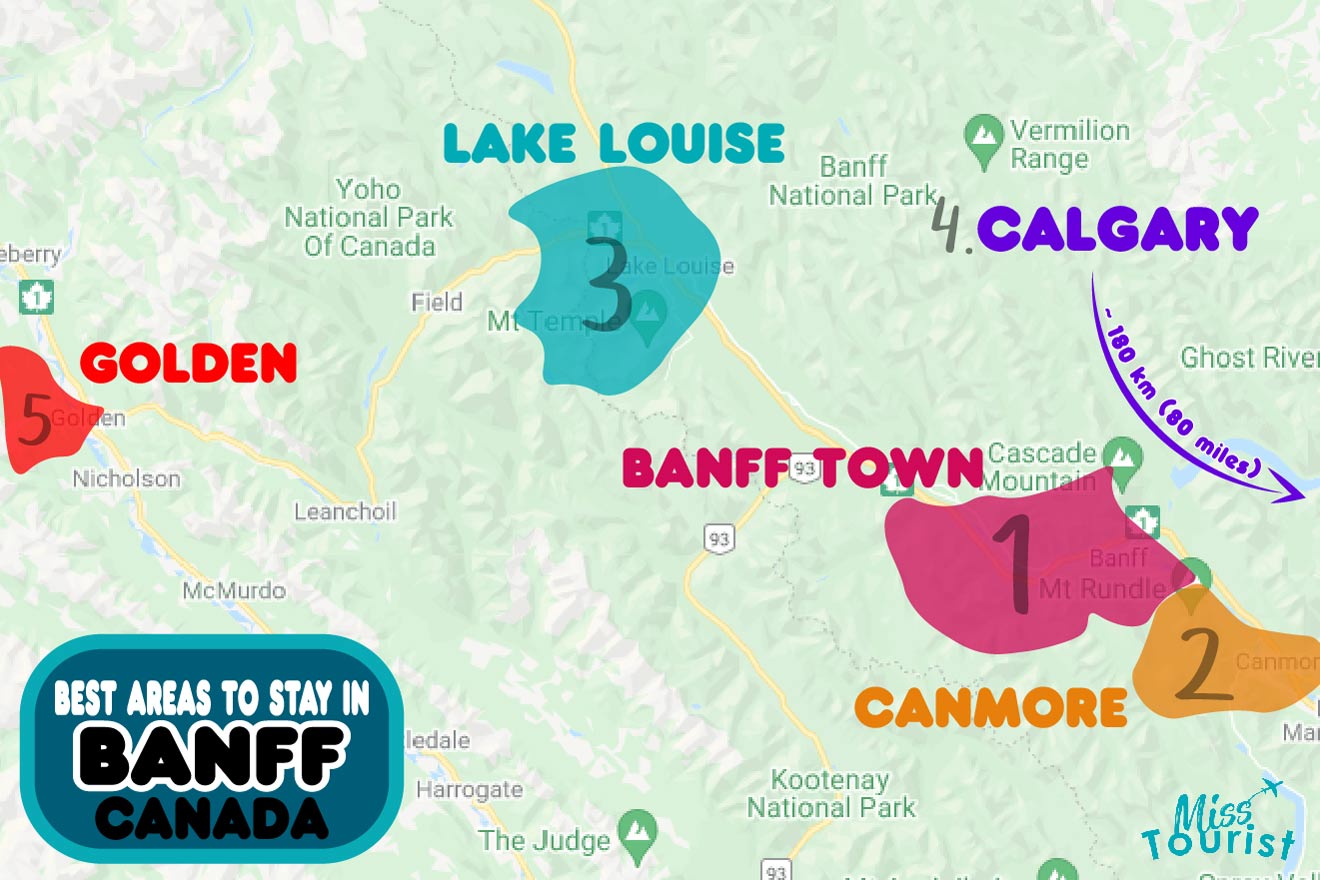 1. Banff Town – where to stay in Banff for first time visitors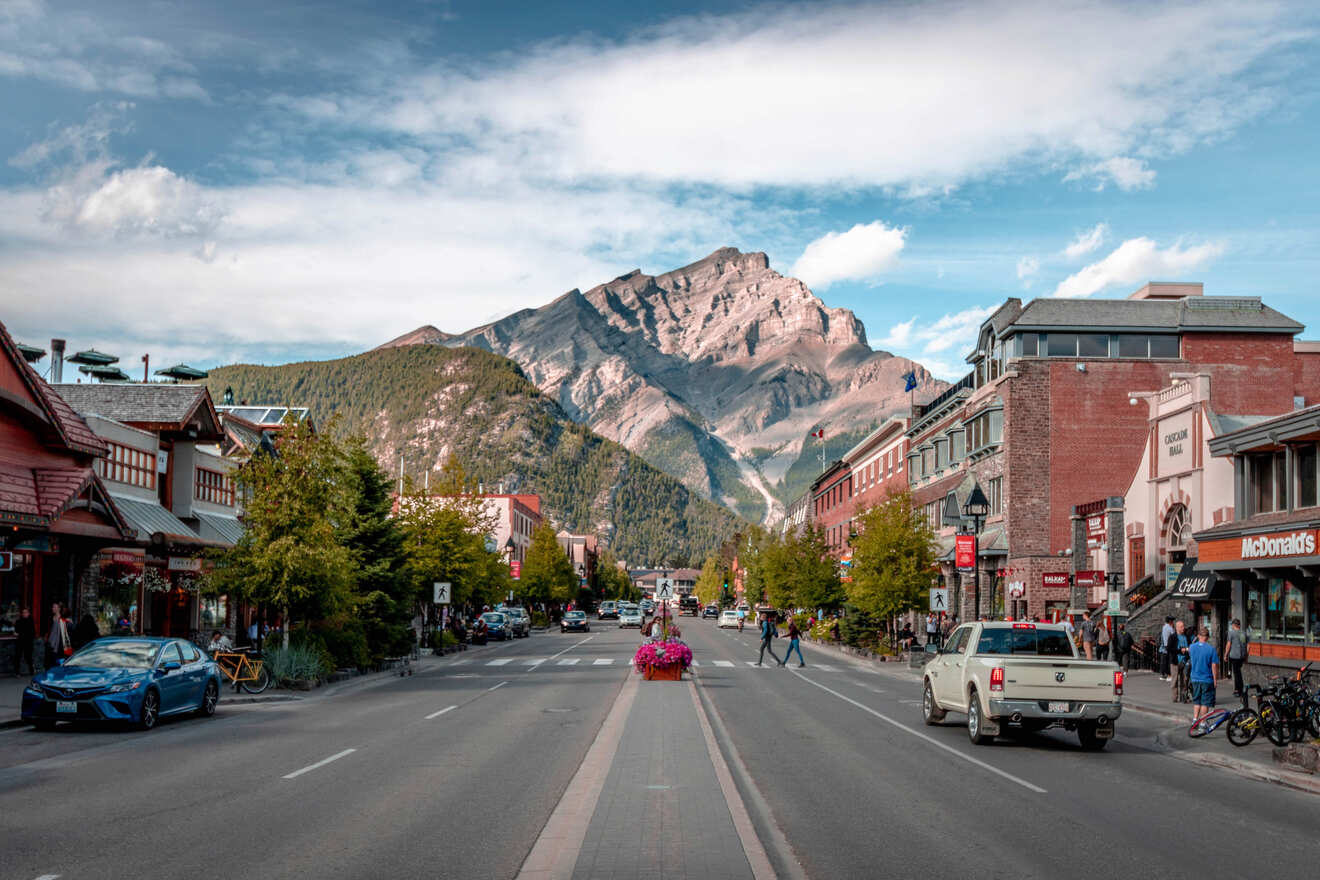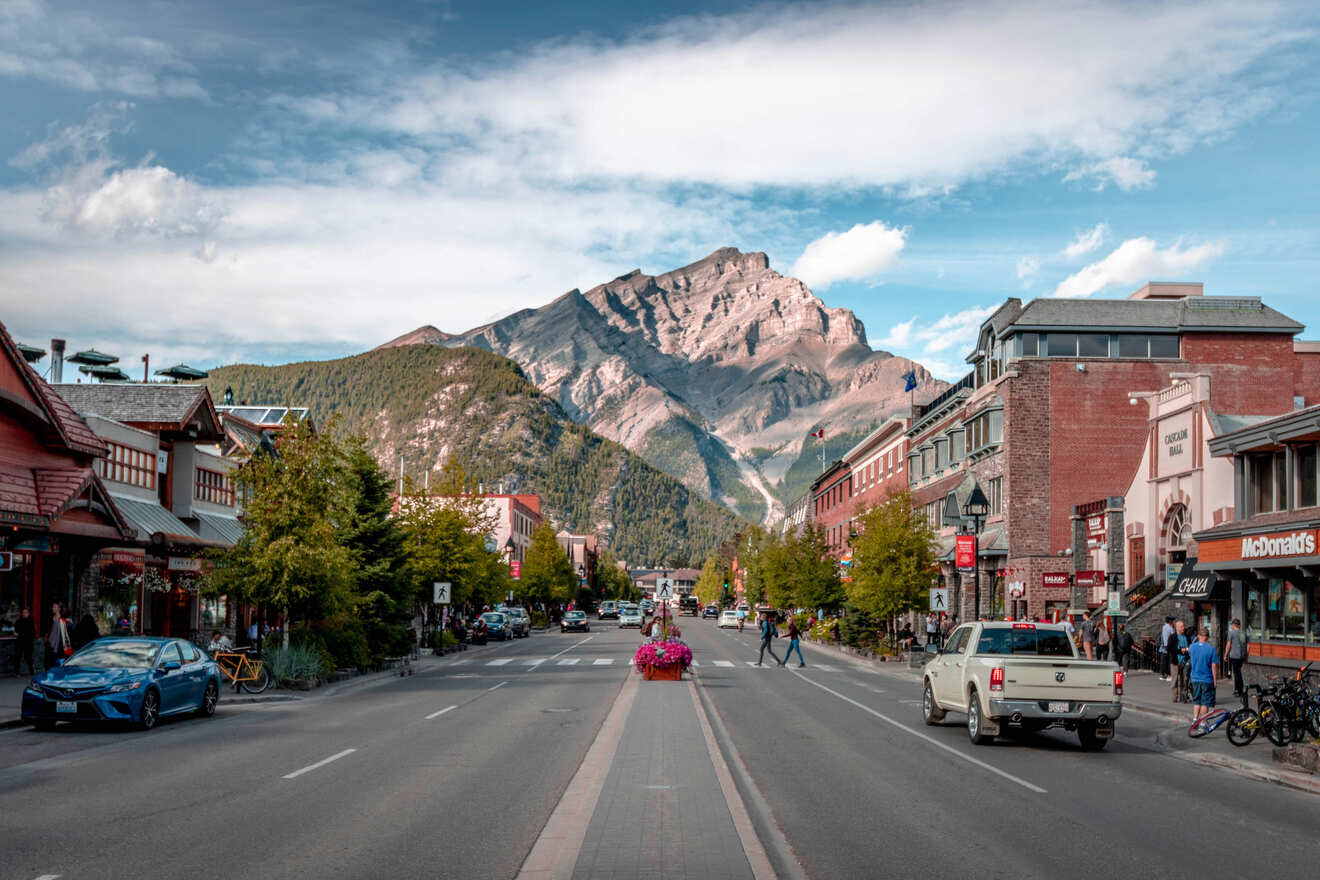 The town of Banff can be compared to the likes of other famous ski mountain towns such as Zermatt, Switzerland. The giant peaks of Mt. Rundle and Mt. Cascade loom dramatically over Banff Avenue (the main street) which is lined with an eclectic mix of designer fashion and adventure gear shops. It's not an unusual sight to see a group of women in high heels entering the same restaurants as those still in their ski boots.
The town of Banff acts as the entranceway to Banff National Park and is the best place to stay for first-time visitors as well as those who like to appreciate nature from afar, without donning hiking boots themselves. That is not to say that you can't get out there if you choose! All the main outdoor attractions are within a short drive and you are nearby some of the best restaurants, bars, and shops in Banff! Head to the top of Tunnel Mountain to get your first view over Banff Avenue, the Bow River, and the surrounding Canadian Rockies.
There is an abundance of hotels in Banff to choose from but here are the best ones: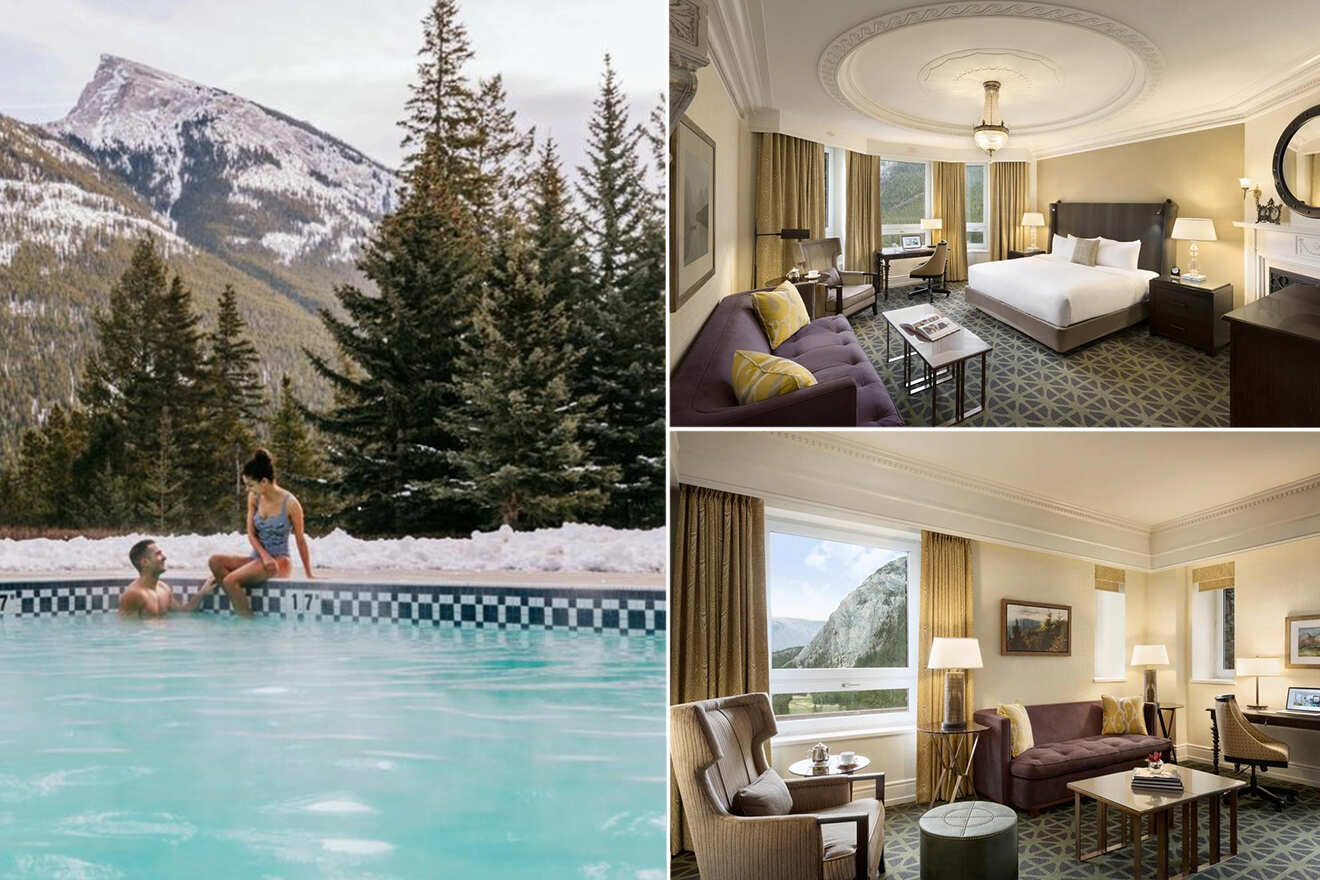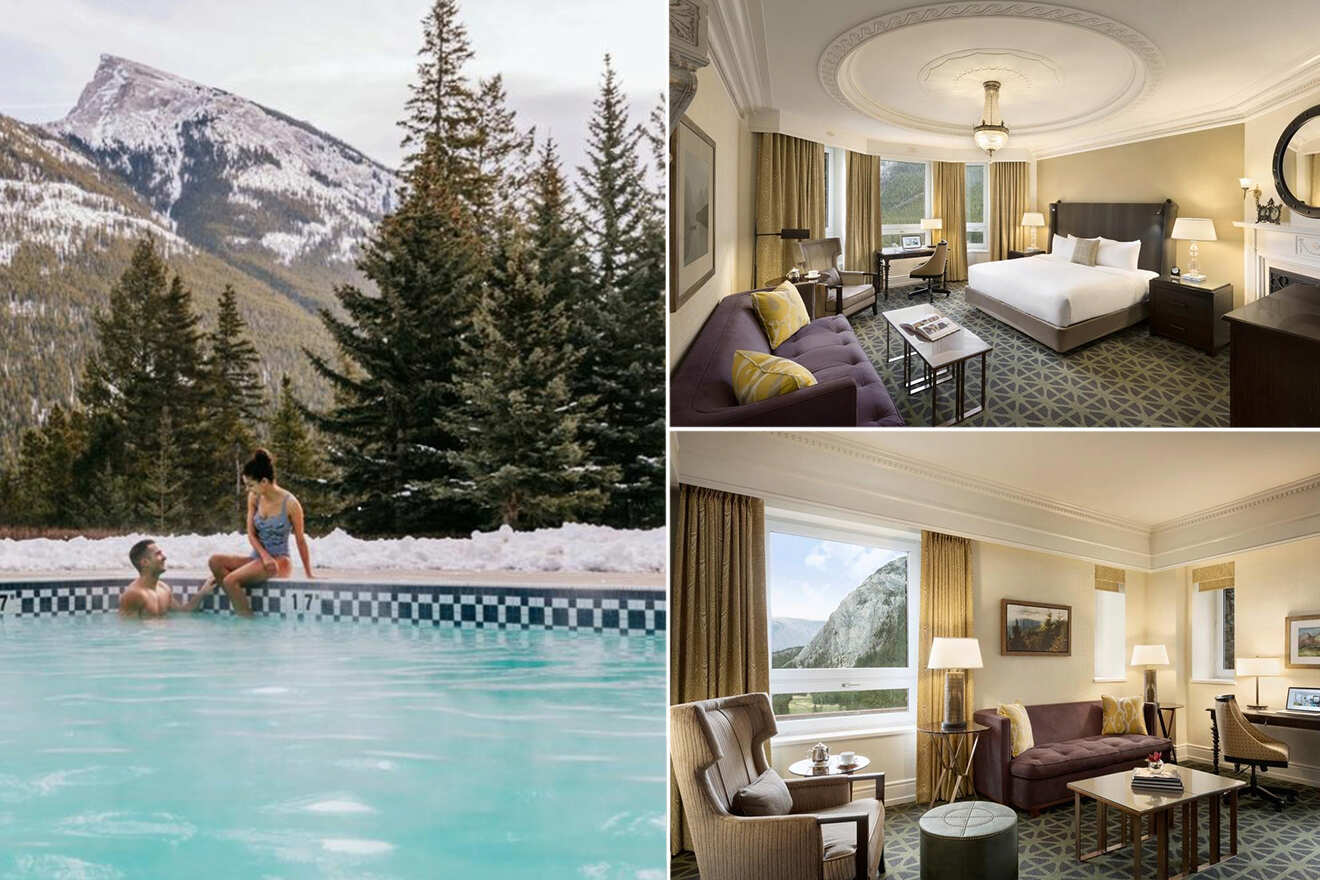 2. Lake Louise – the heart of Banff National Park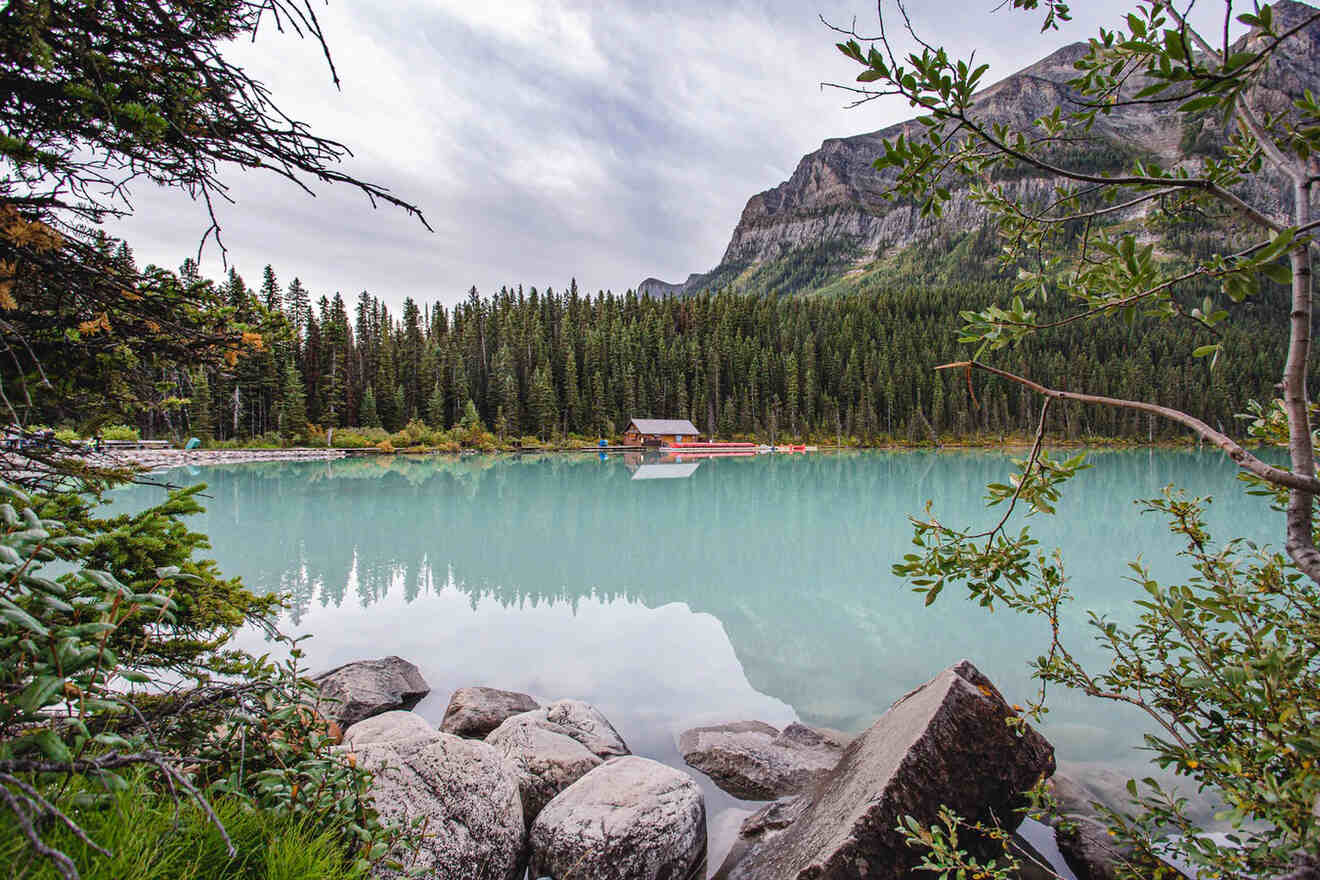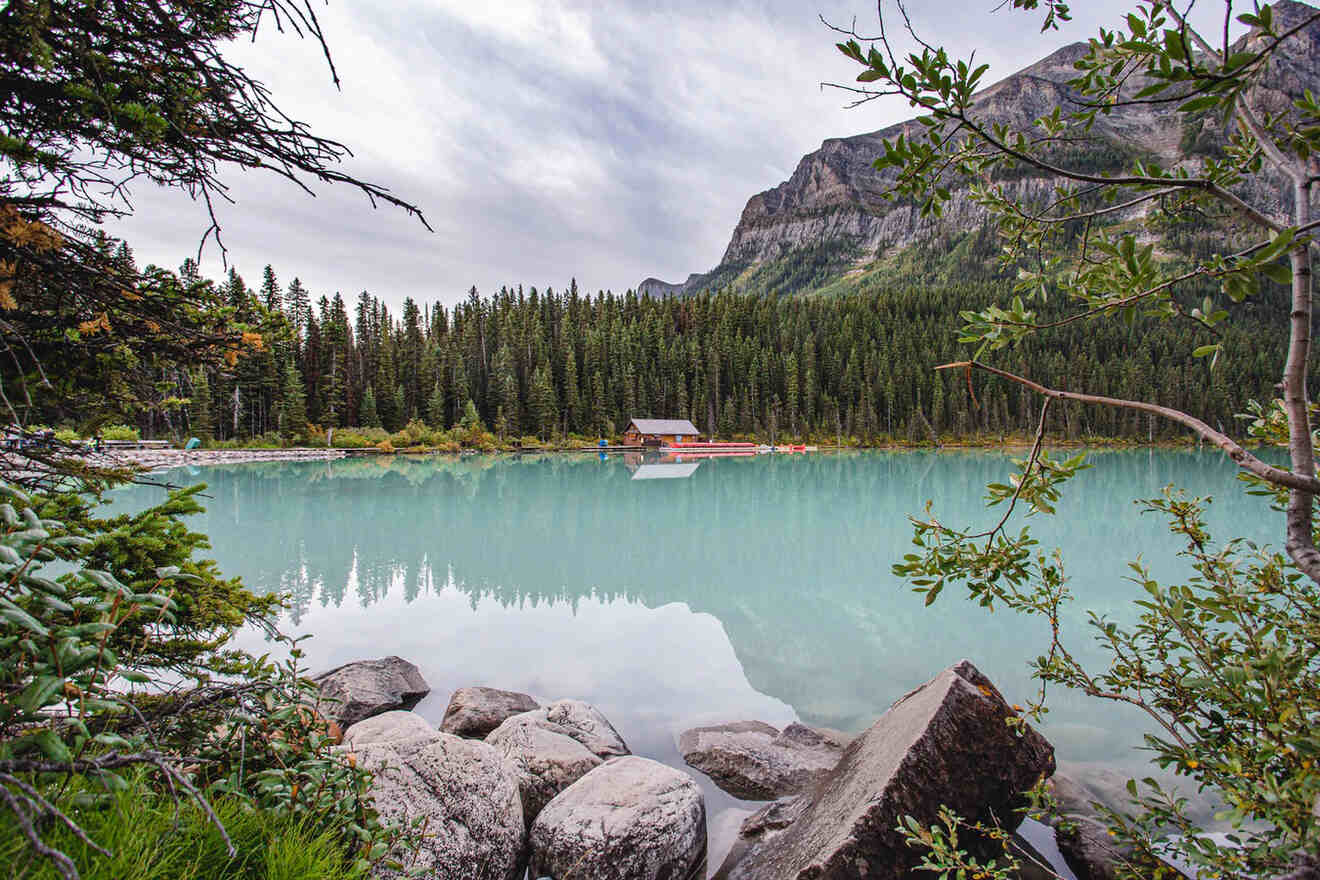 If you're like me and are always seeing photos on Instagram of a bright, turquoise blue lake, surrounded by lush green pine trees, set to a background of dramatic rocky mountains… That is Lake Lousie.
Known for its unbelievably beautiful waters, Lake Louise in itself is a must-visit spot inside of Banff National Park, so why not stay there? Just 60 km (40 miles) northwest of the town of Banff in Lake Louise you will find a small collection of shops (including a great bakery), the Lake Louise ski resort, an abundance of hiking trails in the summer, and the unmissable Lake Louise ice carving competition held every winter. (Yes, there's more to Canadian winters than just Whistler!)
Although it doesn't have a busy main street, Lake Louise is perfect for anyone who wants to truly explore everything that Banff National Park has to offer. If you stay in Lake Louise, the hikes will start right from your doorstep. With the ability to start on the popular trails early in the morning, you'll be able to beat the crowds!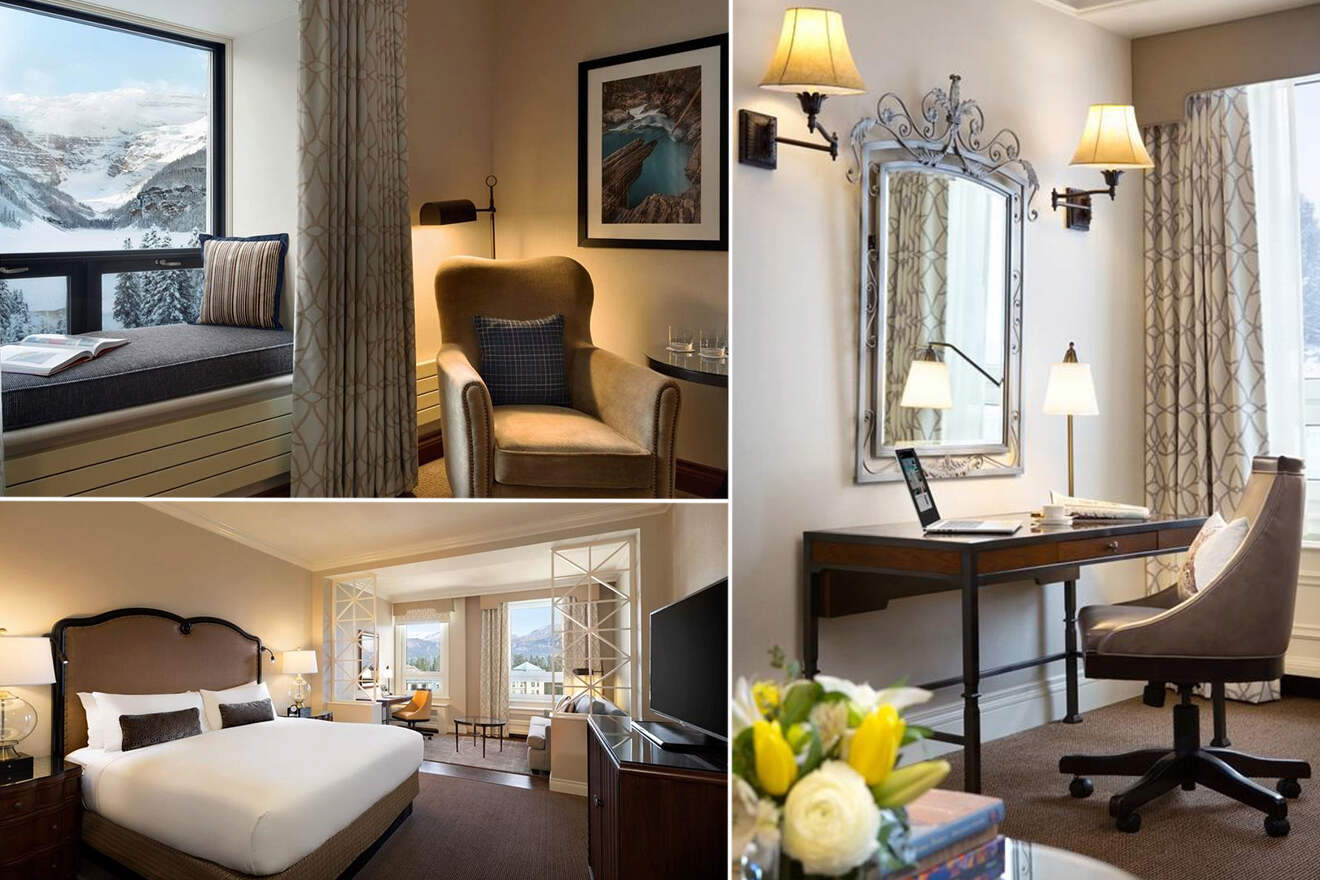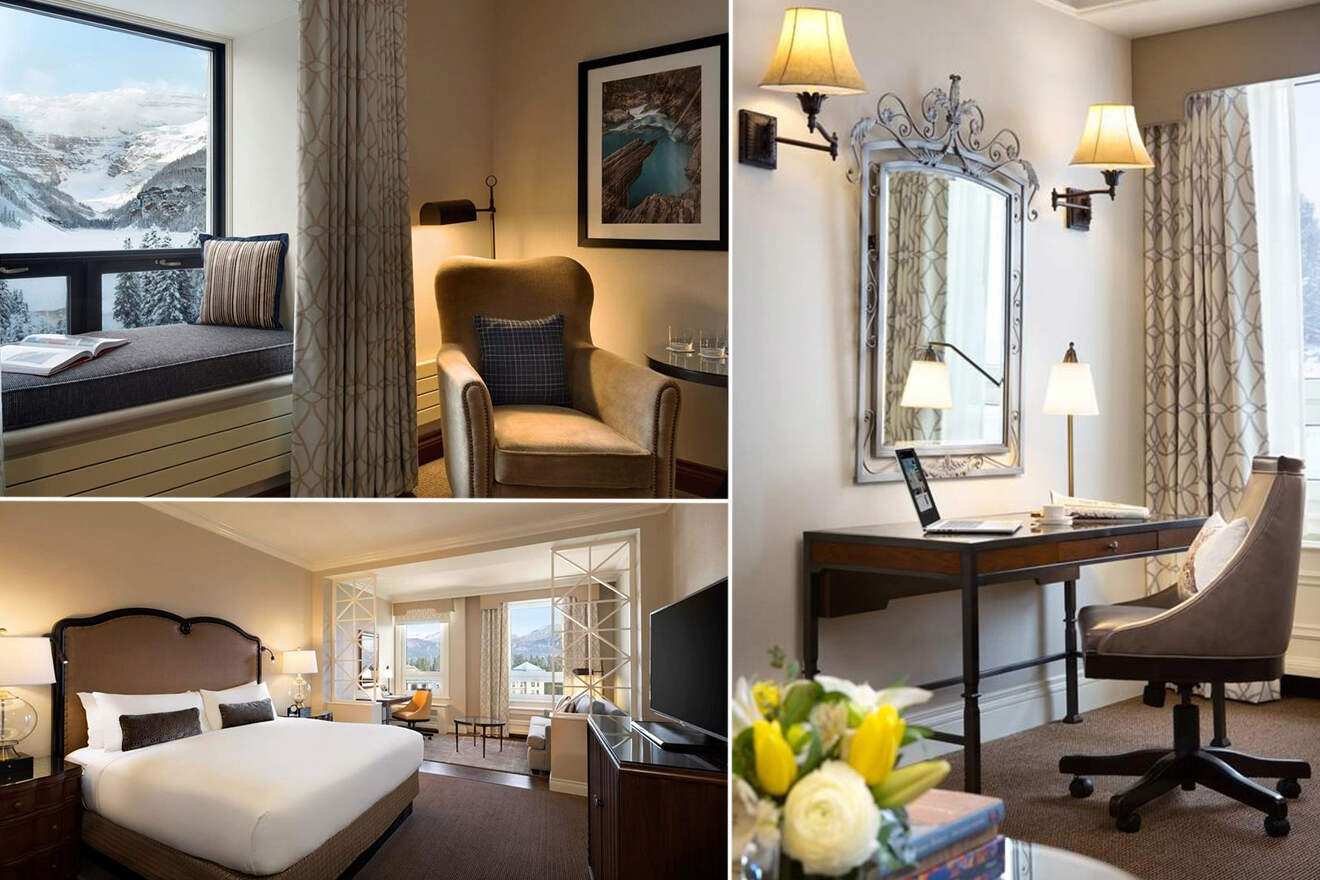 3. Canmore – great for outdoor enthusiasts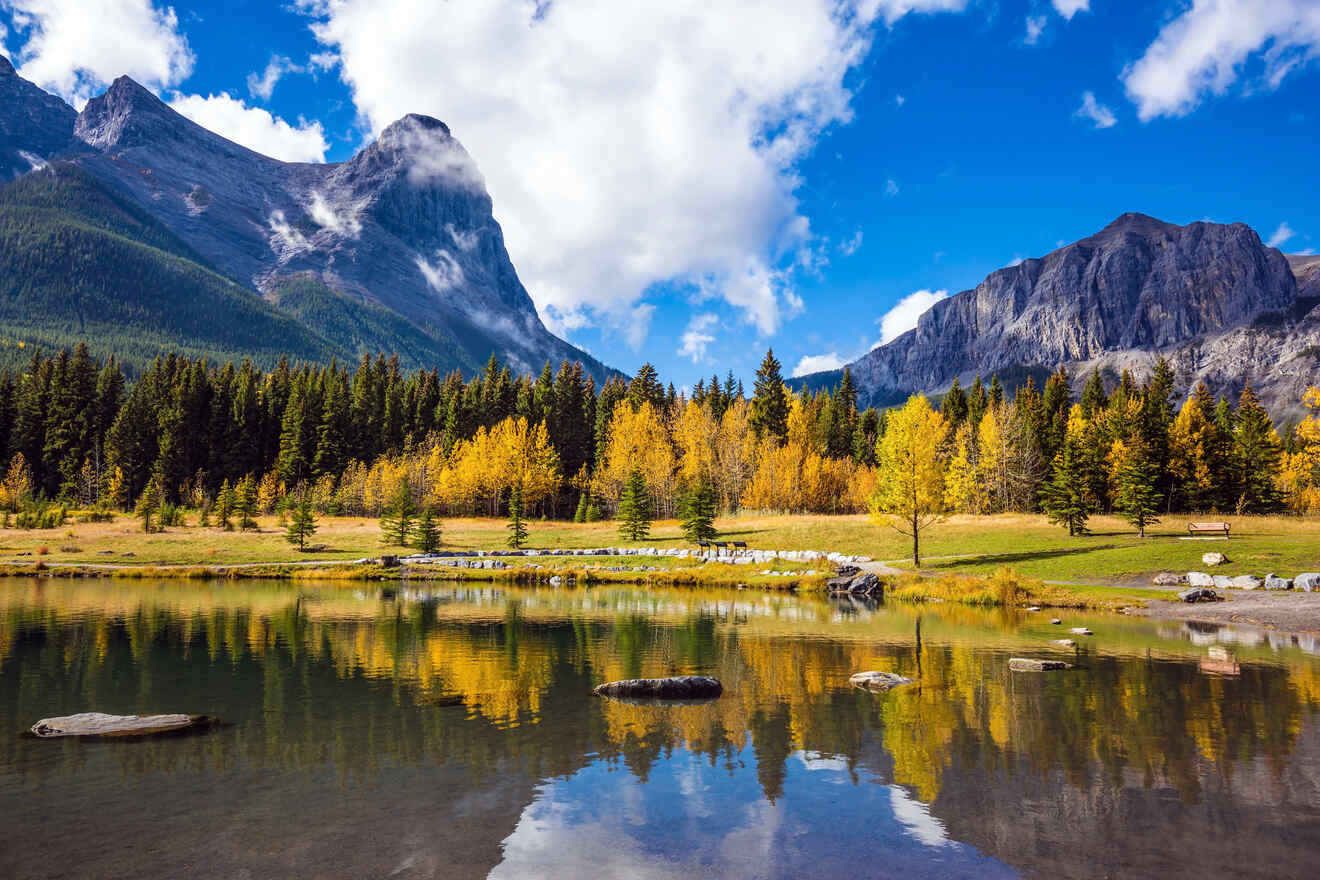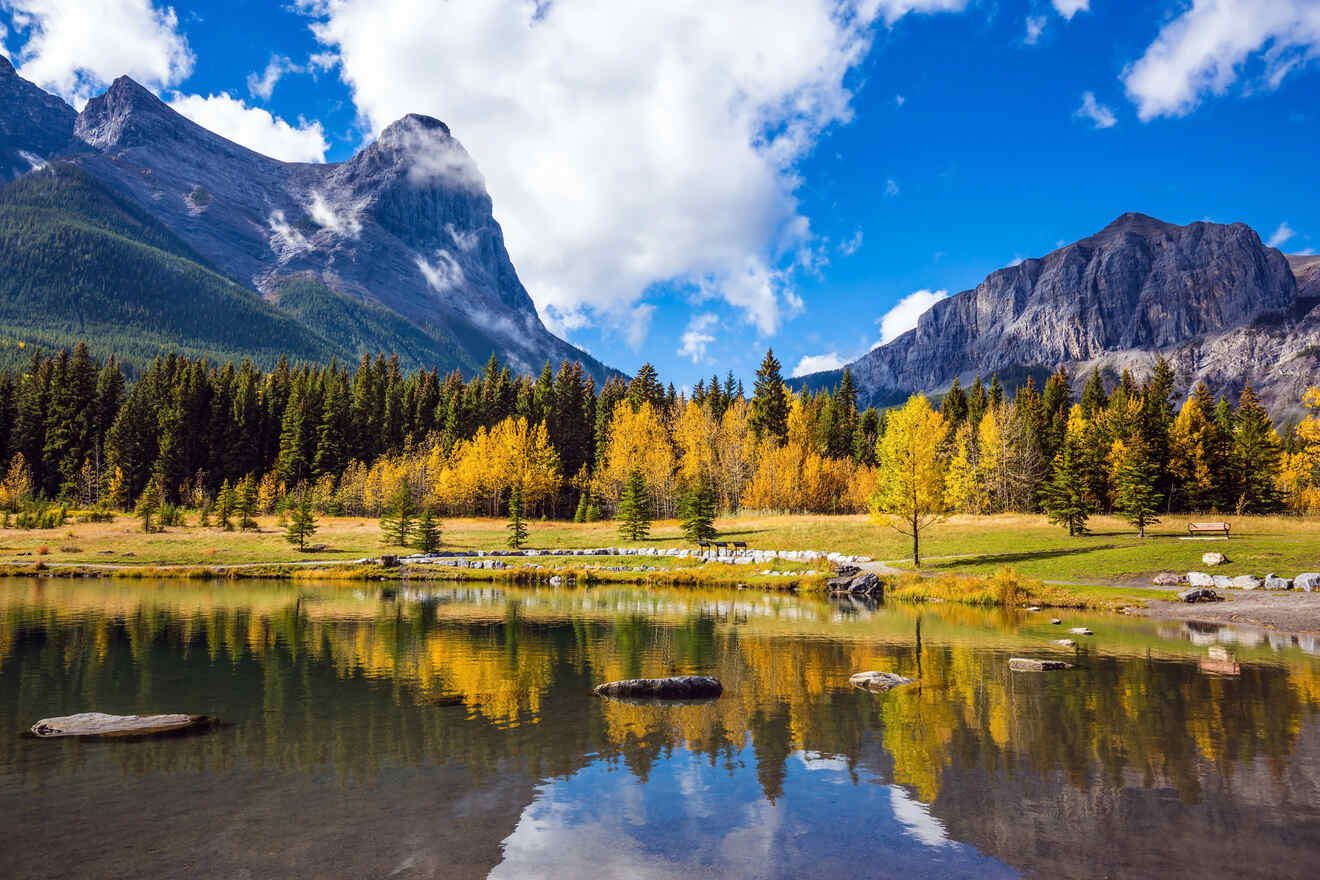 If you love mountains but don't enjoy the crowds, Canmore is the best place to stay for you! After just a 20min drive southeast of the town of Banff, you will leave the boutique Banff streets behind and arrive in a real mountain town. If you don't have access to a car, don't worry! Banff's local bus #3 runs to Canmore!
Prices in Canmore generally get you more bang for your buck than in hotels in Banff which means it has the best places to stay in Banff if you are on a budget but still want to be close to all that Banff has to offer. Canmore is my personal favorite place to stay when I visit Banff.
Similar to Banff, you can't help but notice the huge rocky mountain that dominates the landscape of Canmore. The best thing about staying in Canmore is that you are right in the middle of not just 1 but 3 (!) incredible national and state nature parks as well as being surrounded by even more ski resorts in winter! Being right on the boundary to Banff National Park to the North, you will also find Kananaskis state park to the east and Kootenay National Park to the west.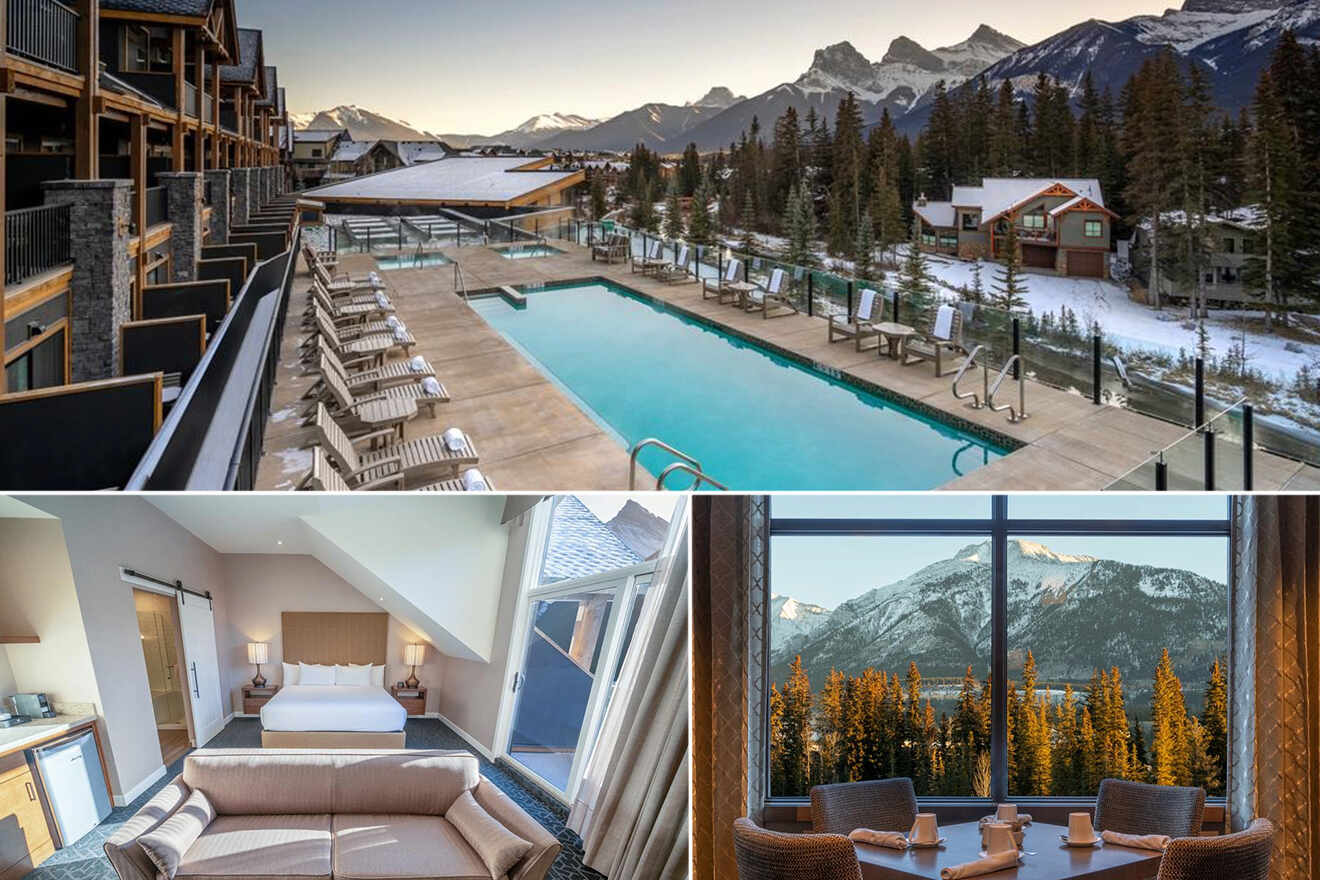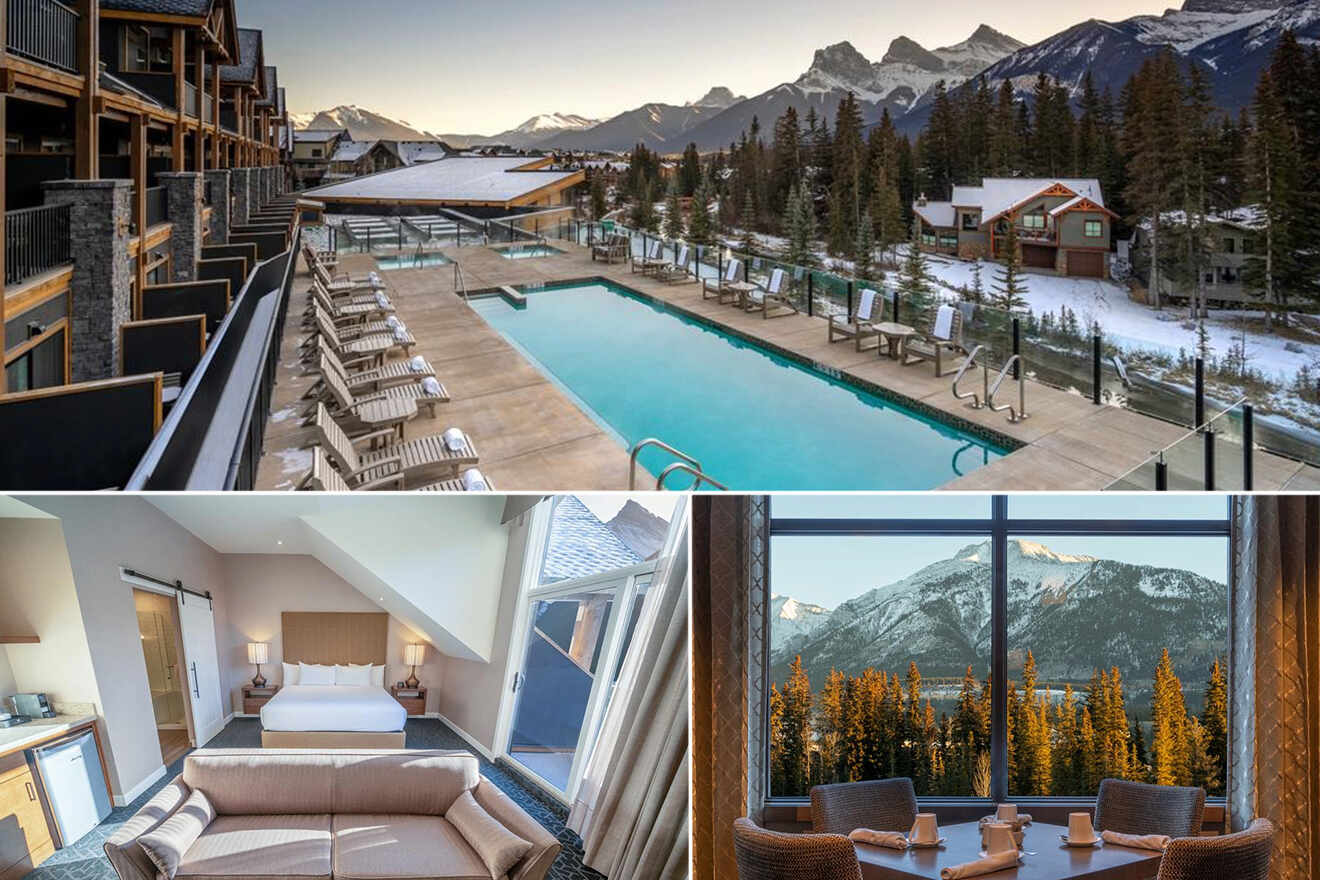 4. Calgary – best for short visits to Banff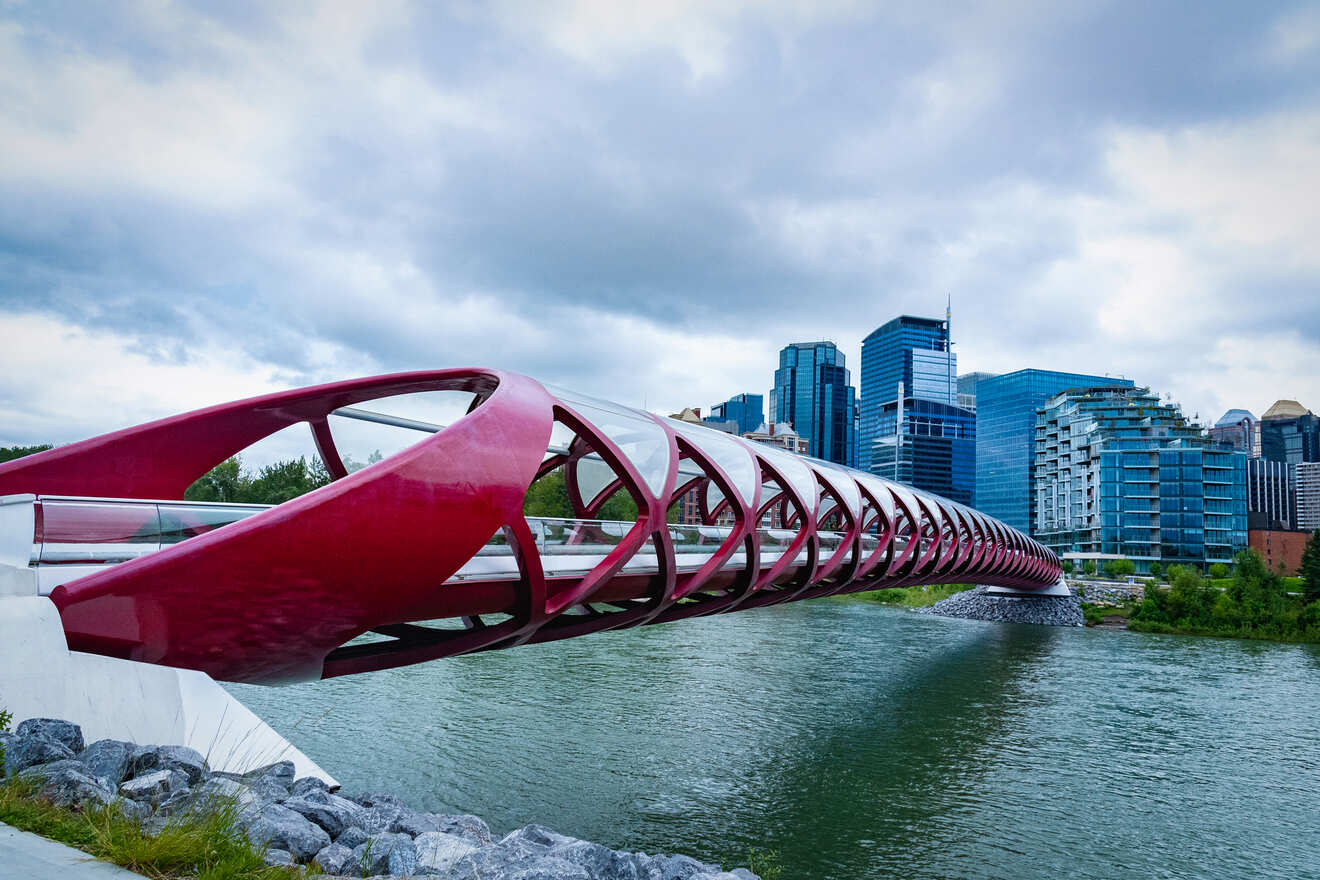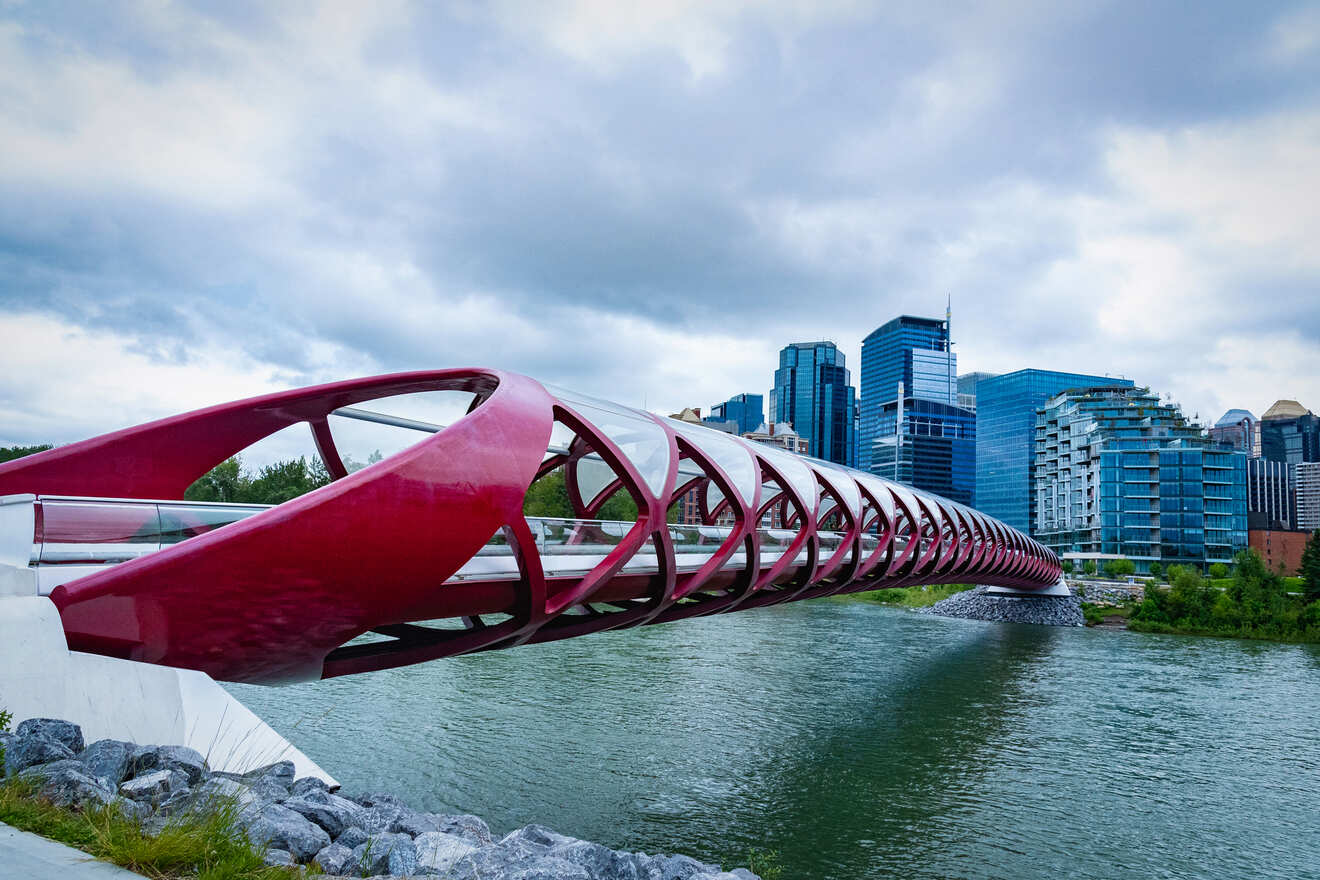 You may be wondering: "What Calgary is doing in a "where to stay in Banff" list?". Hear me out 🙂
If you don't have a lot of time to spend visiting Banff, you may want to consider a stay in Calgary instead of a hotel in Banff. Calgary is Alberta's most populous city so don't expect hikes right from your doorstep. However, after driving just 1.5-hours down the Bow Valley, you will arrive in Banff and be greeted by the glorious rocky mountains.

The Calgary airport is the biggest flight hub close to Banff, meaning it is filled with places to stay if you want to fly in and fly out, with only time for a day trip to the national park. Connecting to Vancouver and need a place to stay? Check out our Vancouver accommodation guide here.
If you're thinking that you've heard of Calgary but not sure why it's probably because of the Calgary Stampede held every July. The Calgary Stampede is the world's largest outdoor rodeo so if you're planning on visiting whilst it's on, make sure to book early as the best hotels sell out fast!
Here are some of the best hotels and Airbnbs I have selected for you in Calgary: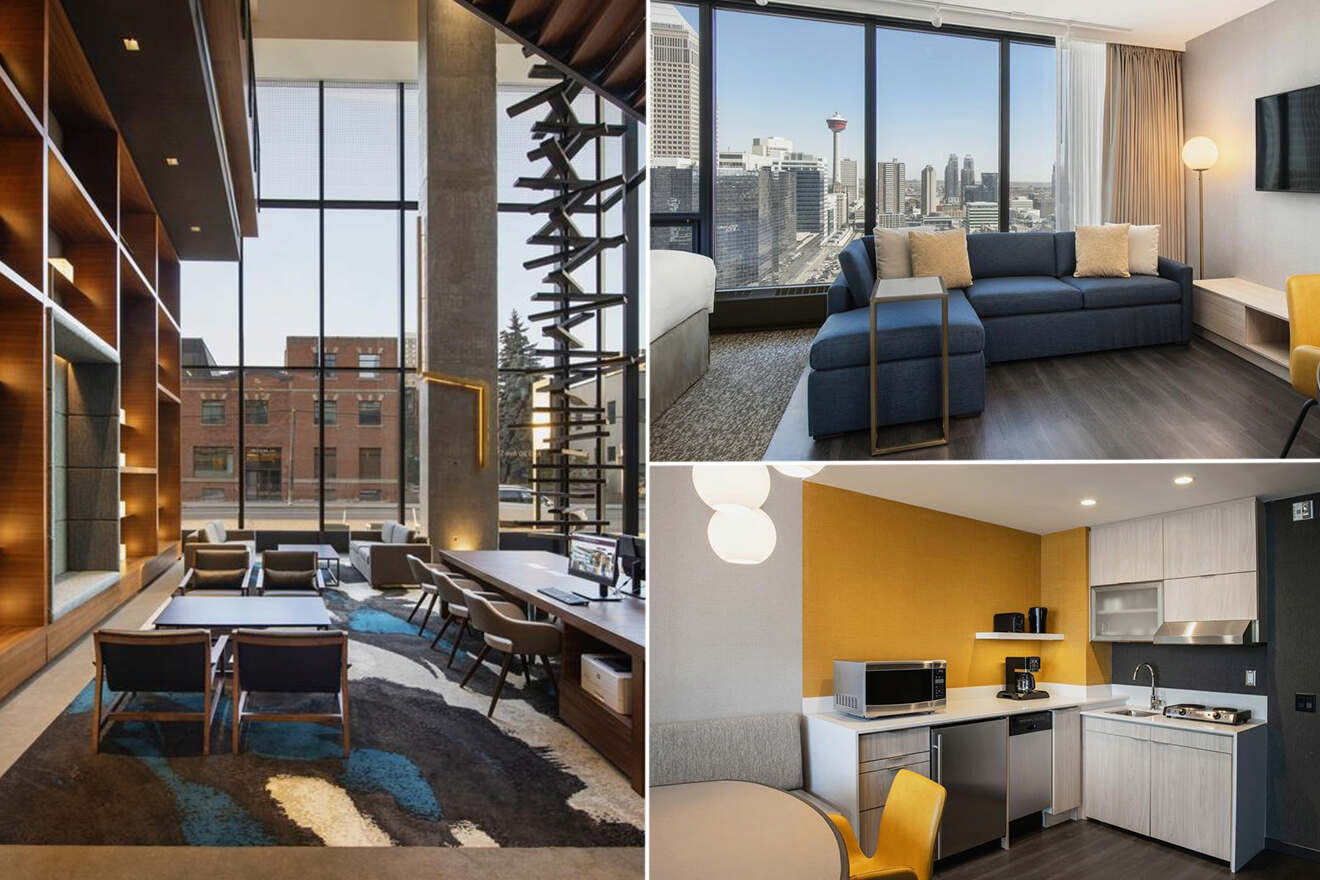 5. Golden – best for those on a budget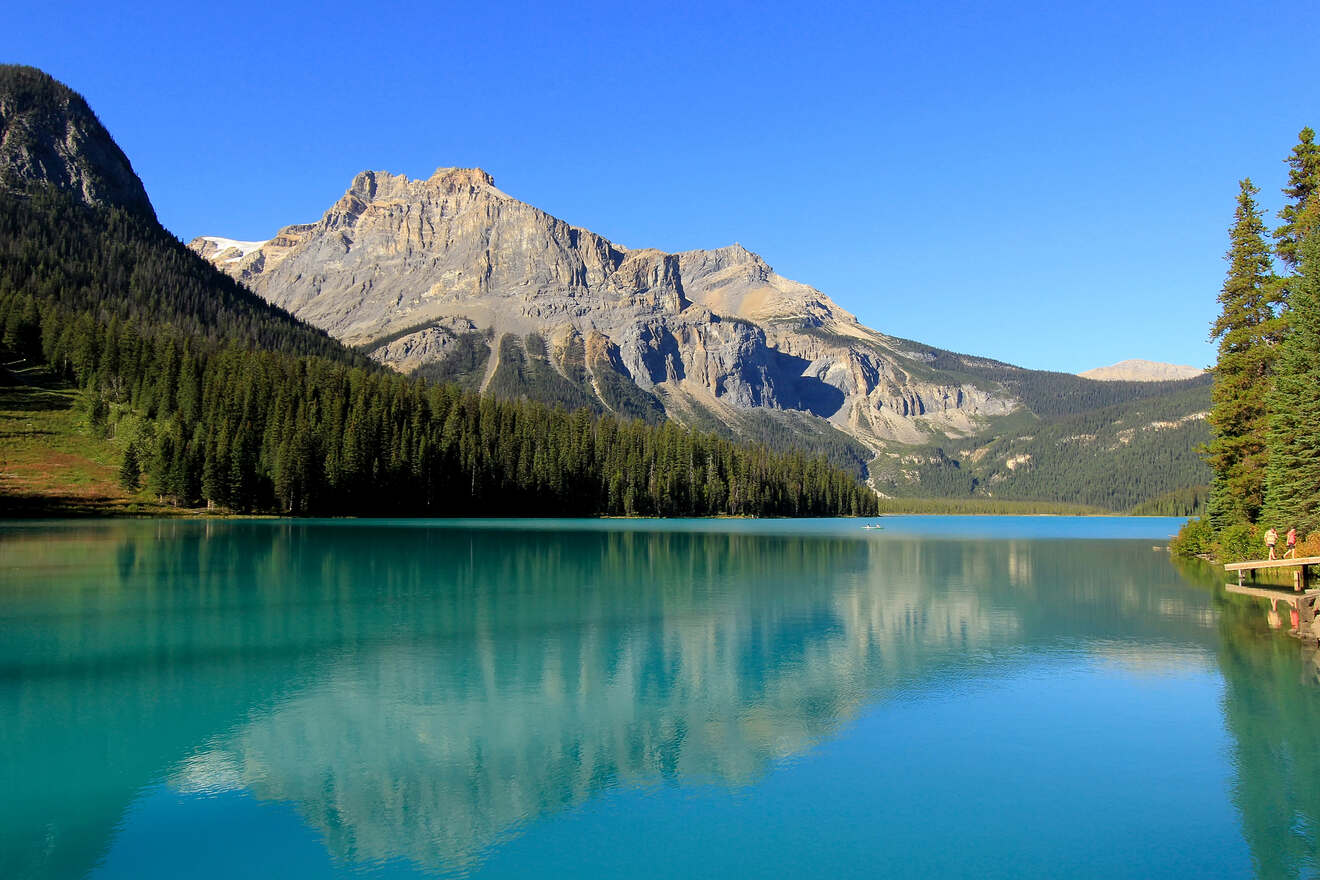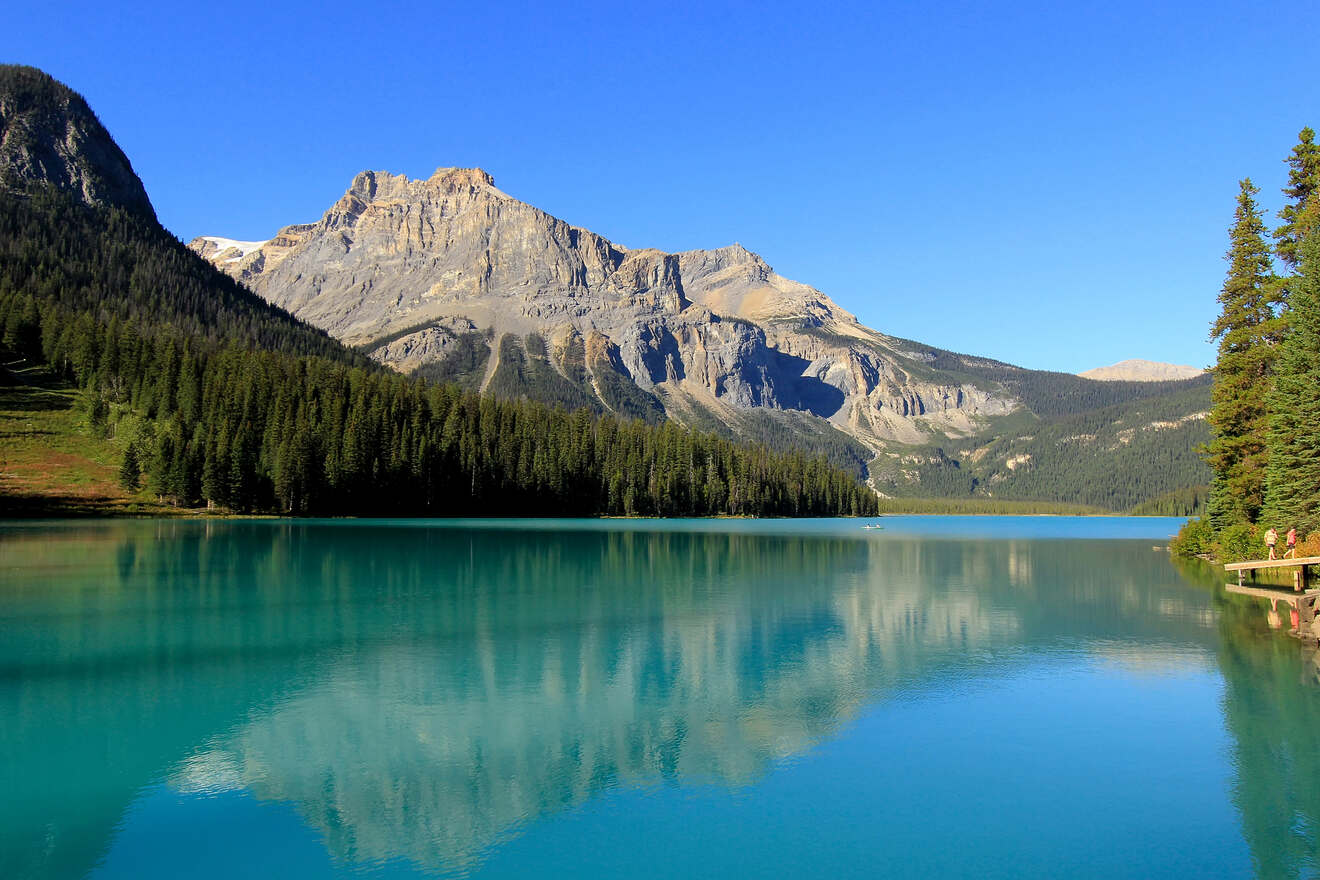 Whilst it's not technically in Banff National Park, Golden is a great alternative to the regular tourist spots. Lying on the border between Alberta and British Columbia, Golden is known as the gateway to some of the best skiing in the world. Golden is a more real Canadian mountain town. You can look forward to a more authentic country experience as well as cheaper prices and more space here.
Staying in Golden will give you access to 5 world-renowned ski resorts in winter and provides endless hiking opportunities in summer. On your 1.5 hour drive into Banff you will pass Yoho National Park, this one is a hidden gem that is 100% worth a visit! If you manage to get passes for Lake O'Hara, do not miss a minute as this is one of my favorite hikes of all time and just a handful of people are allowed in to experience this protected area each day.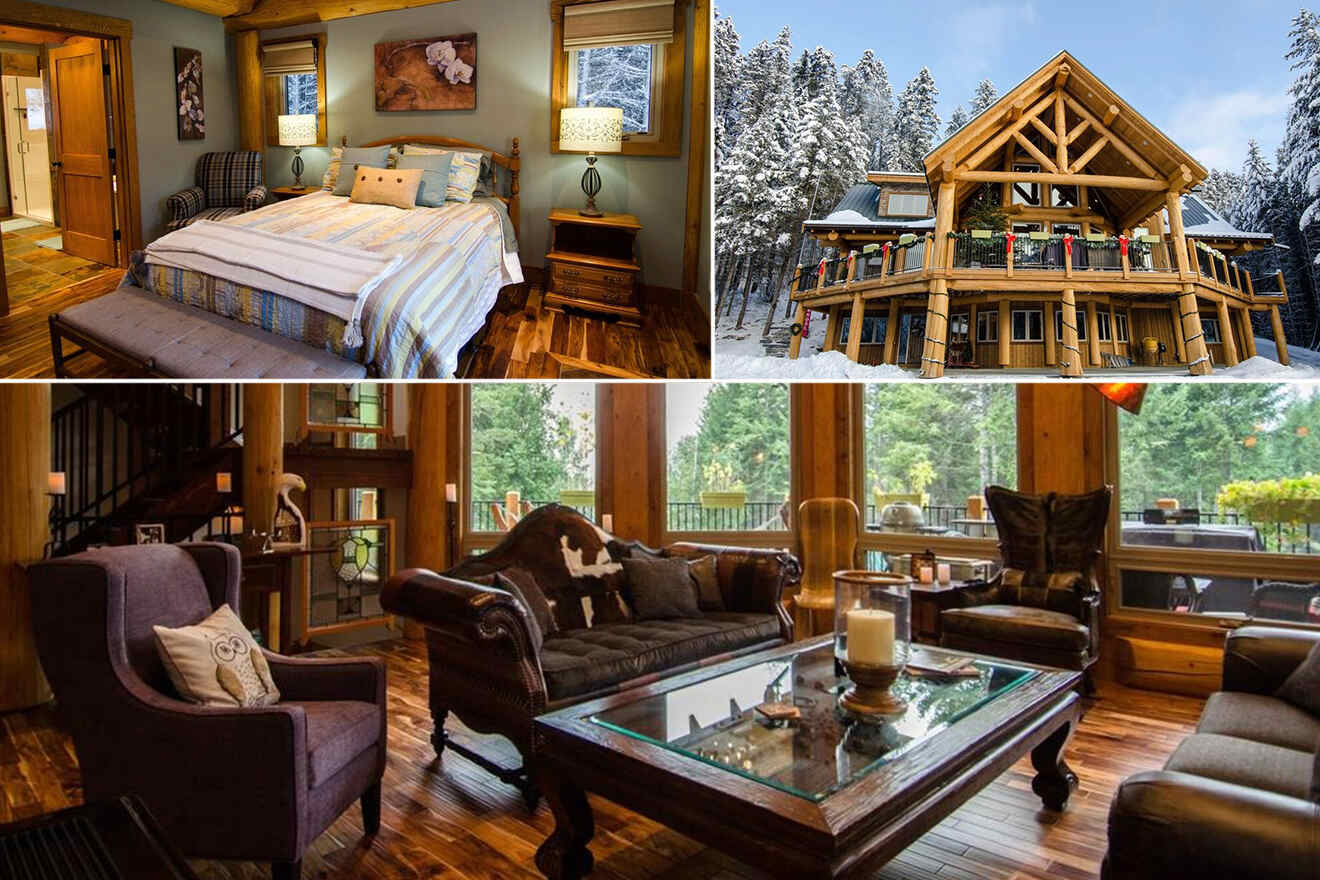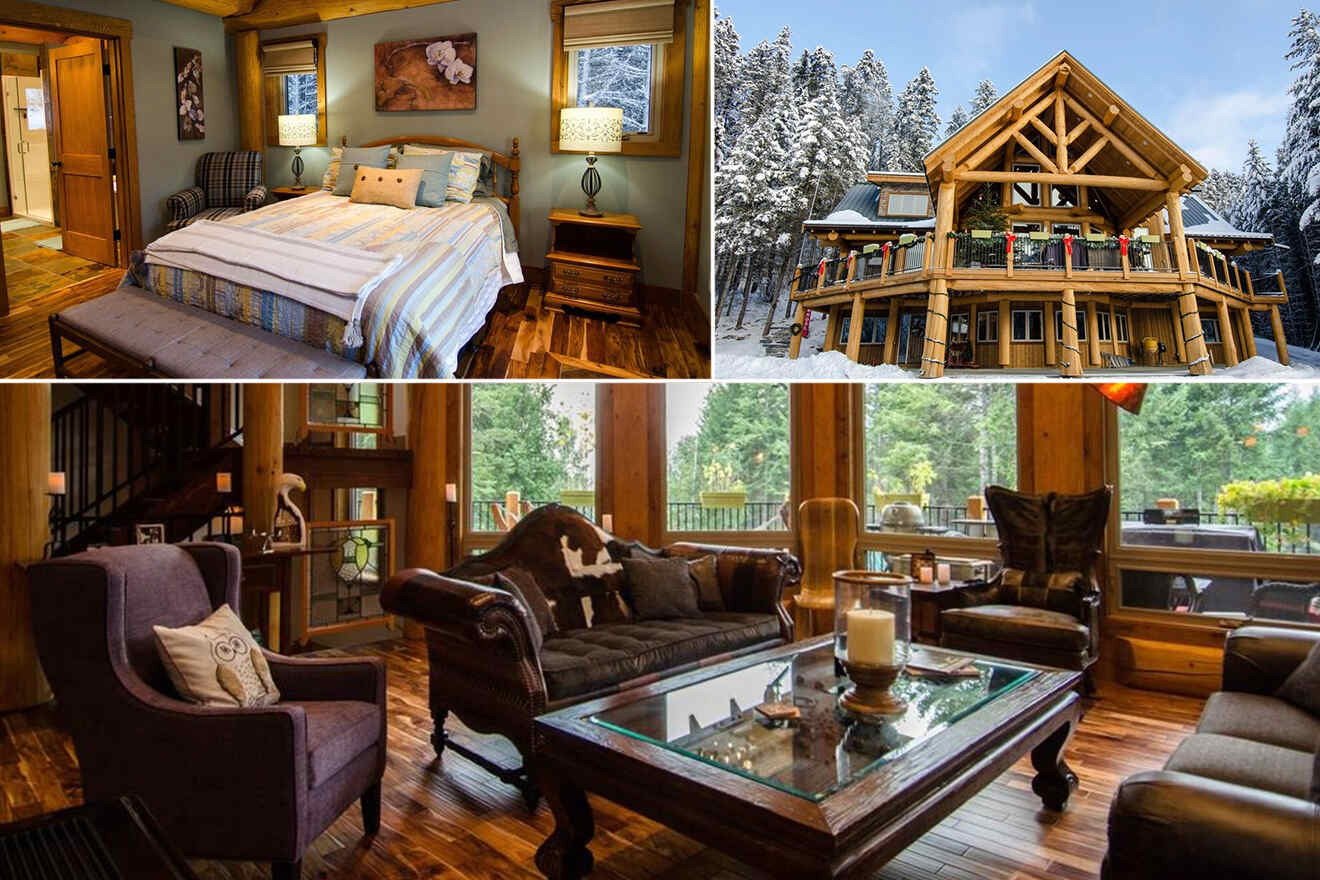 BONUS: 4 best hot springs around Banff, Alberta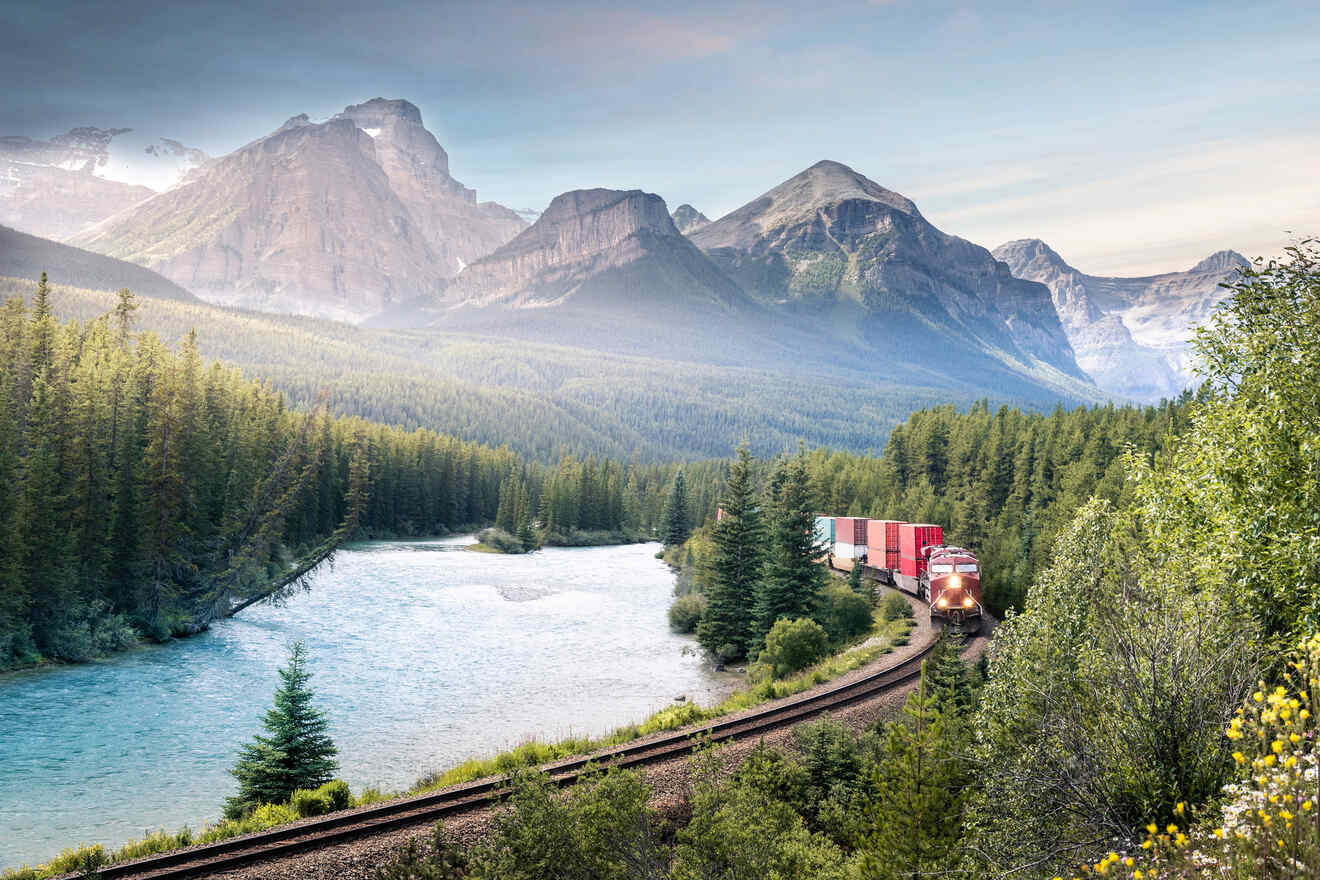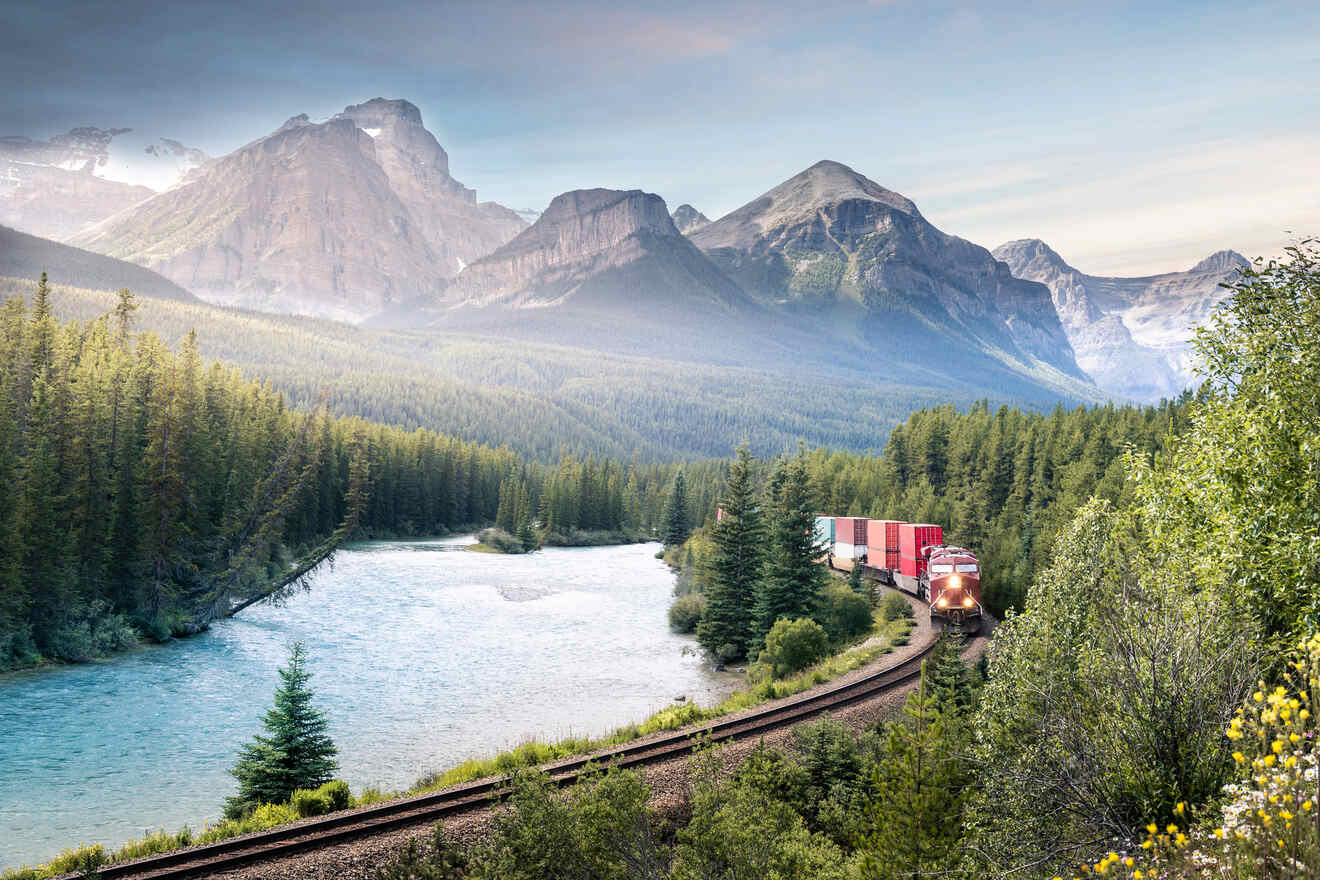 One thing that becomes quite clear when you visit Banff is that it is located in a geothermal area and is one of the best places in Canada to relax in some natural hot springs. Whilst I was traveling around Alberta, I discovered quite a few different options for soaking away the world's troubles. Here are the best ones to visit:
1. Banff Upper Hot Springs
If you're looking to enjoy a soak in some springs close to the center of Banff, look no further than the historic Banff Upper Hot Springs with panoramic views of the Rockies. These pools were actually opened just one year after the national park and they couldn't have chosen a better location for one of the country's oldest hot springs.
2. Fairmont Banff Springs
The famous castle in the mountains that I mentioned earlier, also offers day passes to their incredible springs. If you're looking for an ultimate luxury pamper day, this is the place for you. Fairmont Banff Springs will have you forgetting your hiking aches in a matter of seconds!
3. Radium Hot Springs
Located in a little canyon, just off the Banff – Radium highway, Radium Hot Springs is the best choice for those on a budget or looking for a quick dip to break up a road trip. Since the springs are located in a rocky canyon, the springs are protected from the wind and the best choice to enjoy a soak in stormy weather.
4. Lussier Hot Springs
These are quite possibly my favorite springs in Canada and are a bit of a secret. Although they are located a bit further from Banff, they are worth it!. After driving 17km down a dirt road that seemingly leads to nowhere, you will find the small parking lot and a set of stairs that leads down to Lussier Hot Springs. A local favorite, these springs are completely natural and completely free. You will find 3 different pools leading down to the coldest one, right next to the flowing river. Step out of the pool and into the river for a super cold plunge if you dare!
FAQs about Banff's accommodation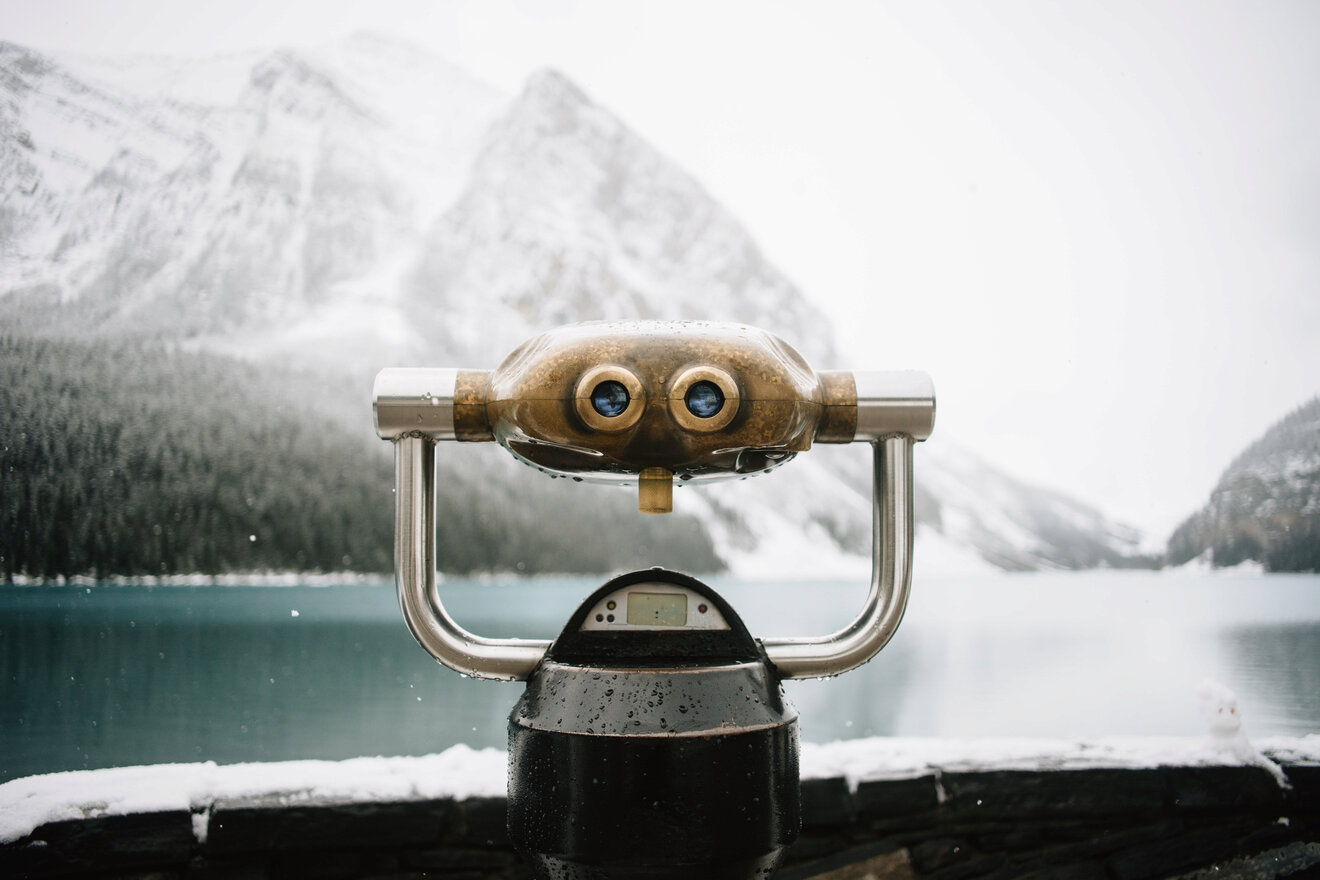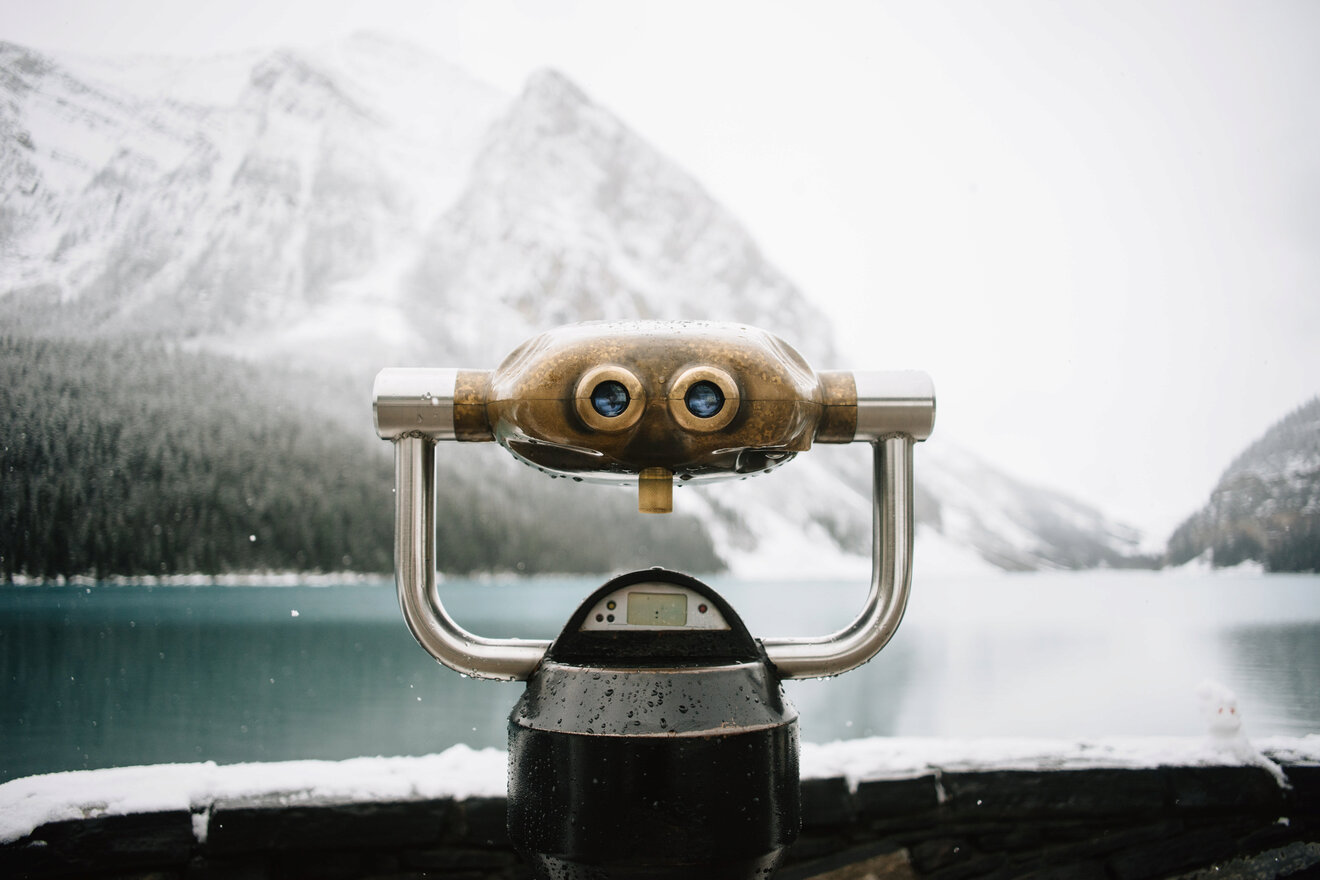 🏡 Where Should I Stay in Banff?
Within the area of Banff National Park, there are a number of different towns where you can stay. The town of Banff (a town within the national park of the same name) is the best place to stay for first-time visitors. Lake Louise and Canmore are two more towns which are good alternatives.
🏔️ Is it Better to Stay in Banff or Canmore?
If you are looking for high fashion boutiques and more fine dining that you can eat, Banff is the town for you. Alternatively, if you are looking for something budget-friendly and away from the crowds, Canmore is a great choice just 20 mins away. 
🚣 Is it Better to Stay at Lake Louise or Banff?
Staying in Lake Louise means being away from the crowds and being closer to the start of many of the most popular hiking trails in Banff National Park. If you are looking for a more happening area with shops, bars, and restaurants, the town of Banff will be more suited to your needs. 
📅 What is the Best Month to Visit Banff?
Summer is the busiest month where you will find the best weather but also the most crowds. Banff National Park is also an extremely popular spot to visit in the winter months for its world-famous ice festival and countless ski resorts scattered throughout the park. 
The months of spring or autumn are the best time to visit if you're looking for the least crowds but the weather can be a bit more unpredictable and snow may still be present on the hiking paths. 
🚗 How Do I Get to Banff?
The closest airport to Banff is Calgary International. From Calgary, it is a 1.5-hour drive to Banff national park. Many hotels offer airport transfer services but renting a car will provide you much more freedom for your adventures.
If you are road-tripping from Vancouver, the drive will take you 10 hours and I highly recommend going via the Icefields Parkways – one of the most scenic roads in the world.
Conclusion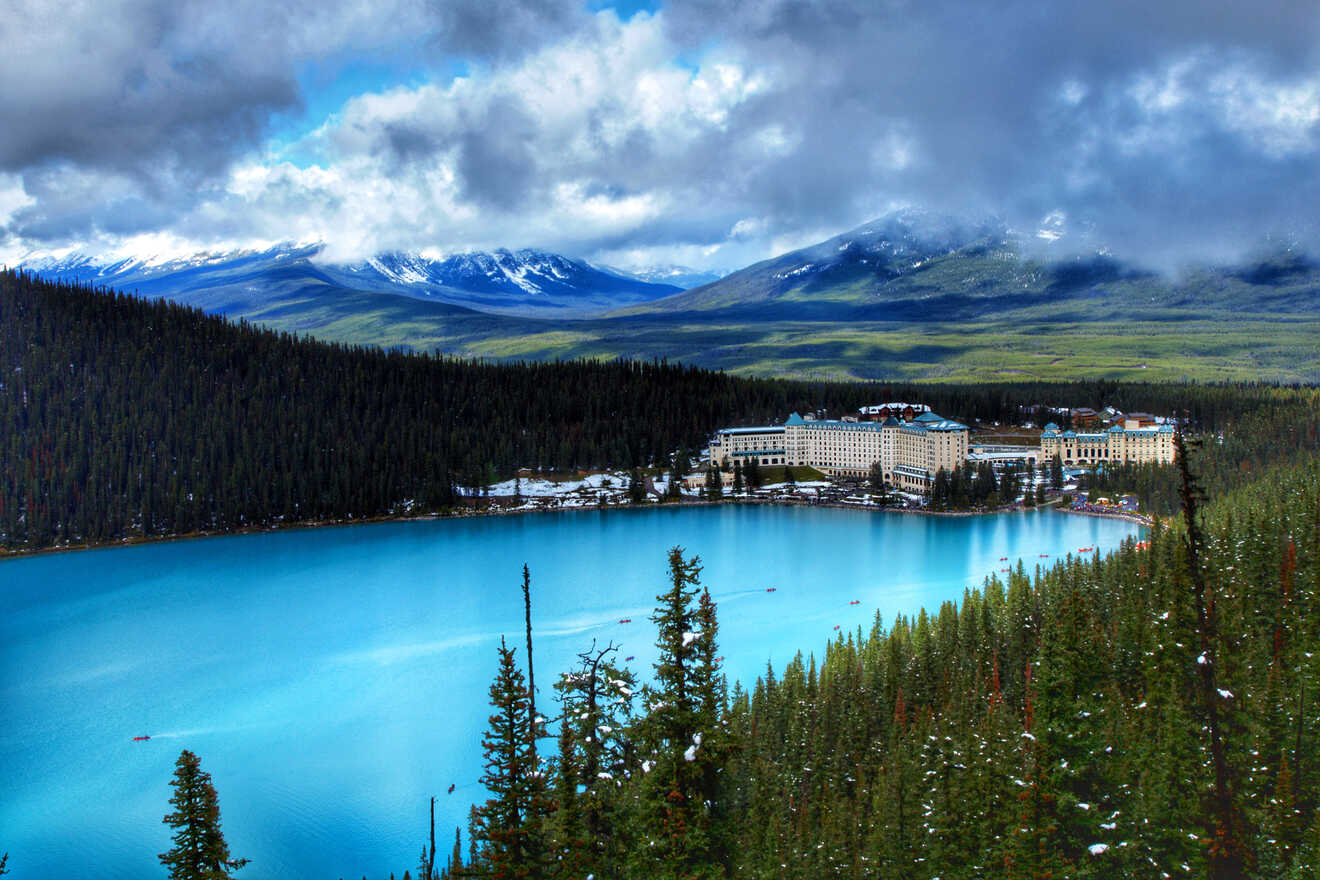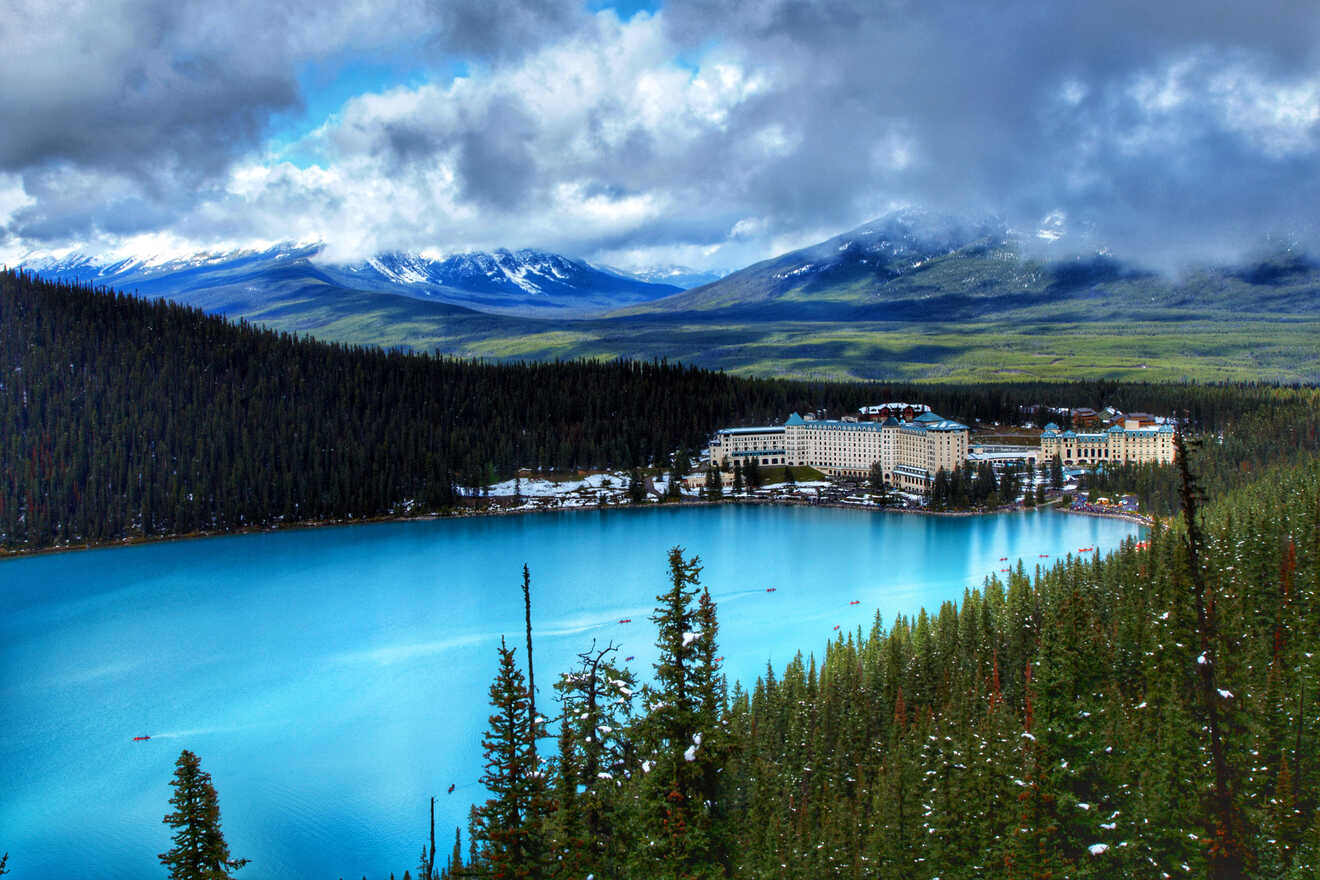 So there you have it, I have talked about a wide selection of different areas to stay in and around Banff and Lake Louise, Canada as well as the top hotel, lodge, or hostel for each price range within them. Just remember that since Banff is one of the biggest tourist destinations in western Canada, Banff Hotels do tend to book out in the high seasons of summer and winter. Make sure to book as far ahead in advance as you can to get your top pick!
I've talked about so many great options already but here are my absolute favorites:
Don't forget to visit one of the springs near Banff I talked about. If you're thinking of heading to the secret spot I mentioned, renting a car is the best way to get there. Make sure to check out this guide for things to know before renting a car in Canada.

Whether you're spending a week enjoying nature in Canmore lodge, having a luxurious holiday in a Banff mountain resort, or zipping in and out from one of the numerous Calgary hotels, I hope I helped you answer the question, where to stay in Banff and that you found a great choice in one of these Banff Hotels.
I'm sure that you love your time there as much as I did. Please leave me a comment if you want to know more or if you have already visited Banff, what was your favorite activity? I'll make sure to add it to my list for the next time I visit.
Kate