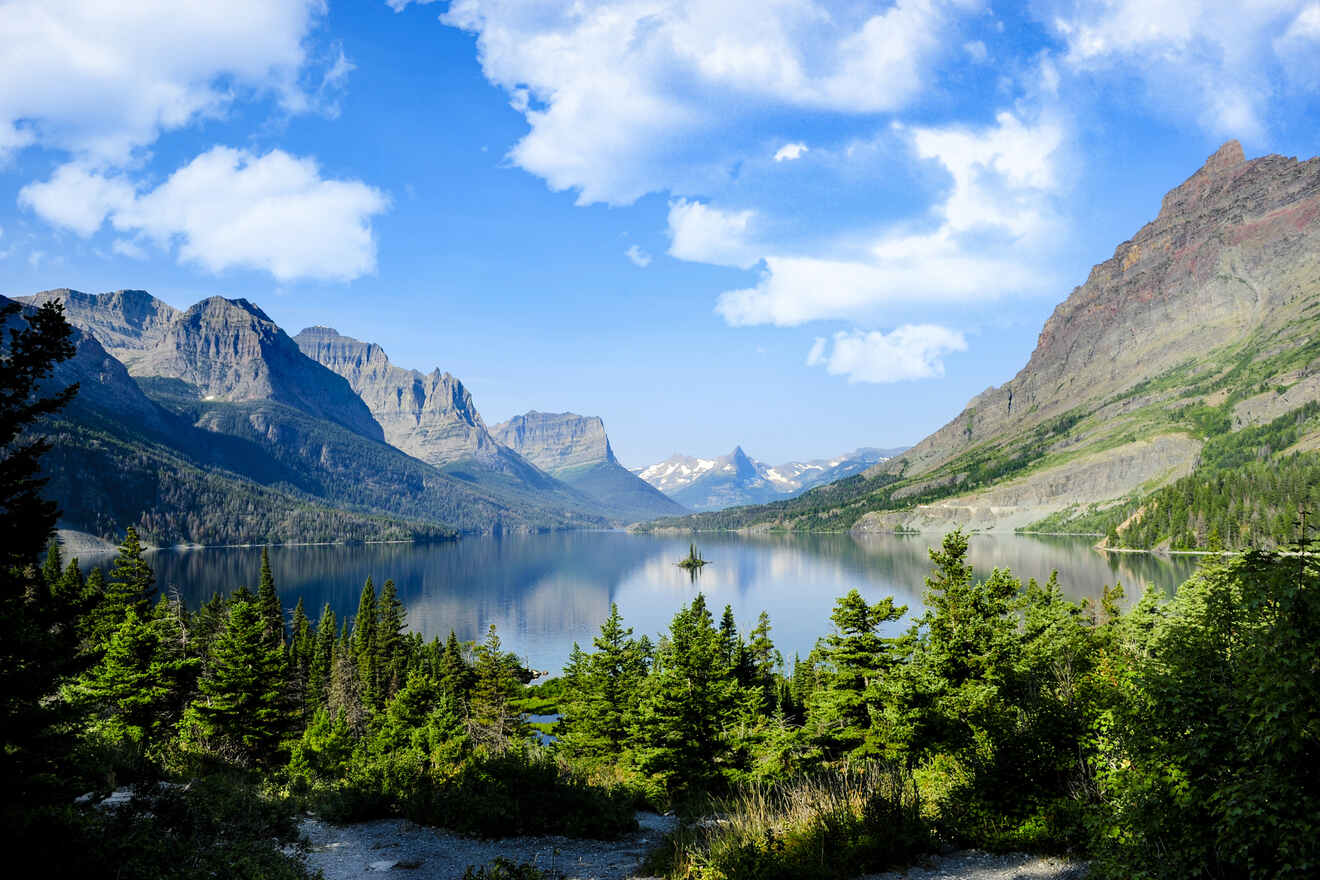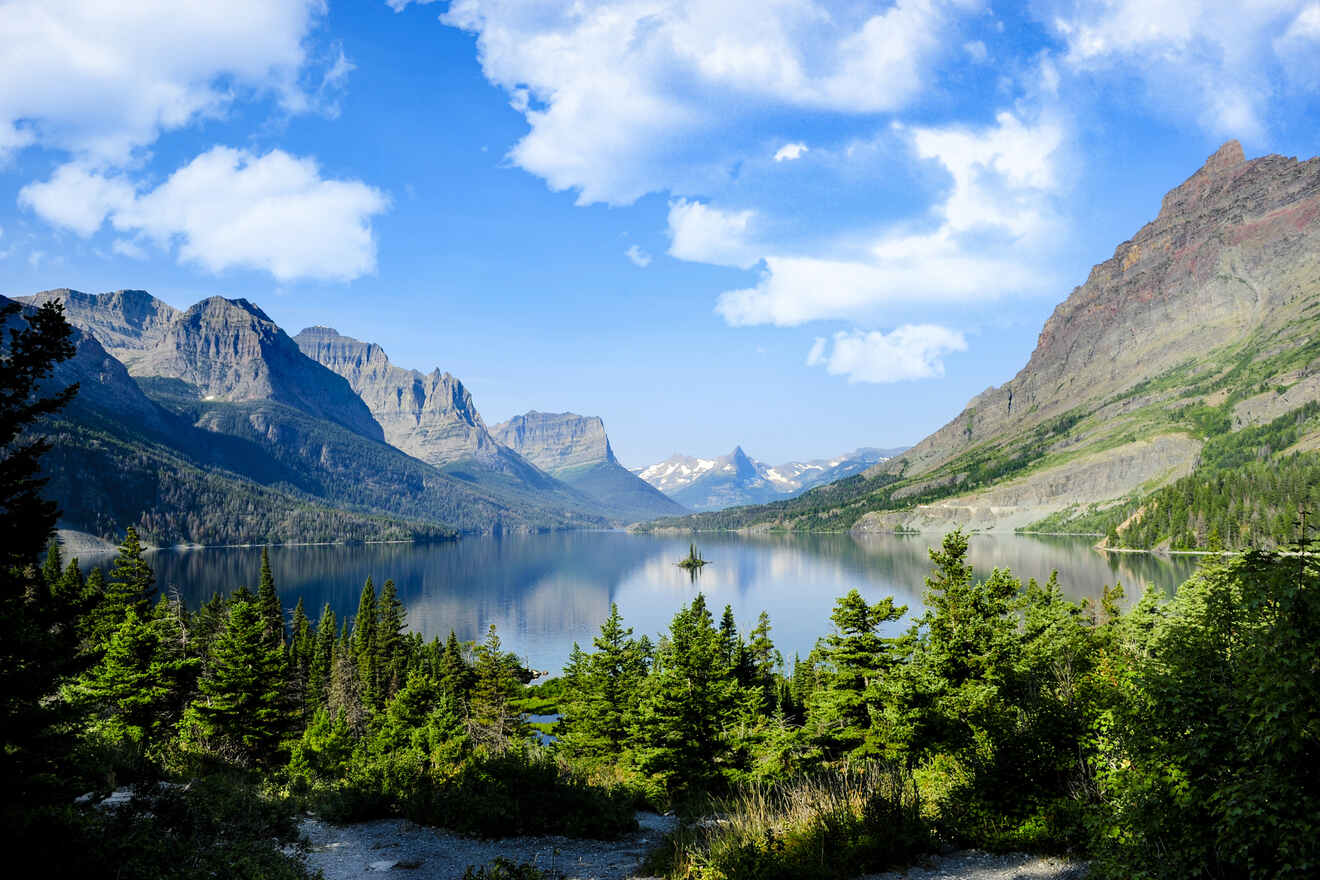 Are you ready for one of the biggest adventures of your life? Get ready for some awesome outdoor activities and spectacular scenery! The history of Glacier National Park goes way back, and scientists have traced the existence of humans inhabiting Glacier National Park for more than 10,000 years. If that doesn't get you excited I don't know what will!
Getting around a national park can be quite difficult, but I'm here to give you a hand and some clues about Glacier Park. The park has 7 different entrances but only 2 are used by the majority of tourists. The main entrance is in West Glacier, on the west side of the park. From here, the Going-to-the-Sun Road traverses the park, crossing the continental divide at Logans Pass and connects with the eastern border at the St. Mary entrance.
Now let's see where to stay in Glacier National Park! I always recommend staying in towns near the national parks. You'll find a wider range of hotel options with high-end facilities. And as you'll see, all the accommodations inside the park, book out even a year in advance! However, if you decide to stay in one of the towns, you still need to book your hotel near Glacier Park in advance, especially in the ones closest as rooms around here always sell quickly!
Let's go, the glacier country is calling!
If you are in a hurry
If you want to book now, your hotels where to stay in Glacier National Park, then quickly browse this list with the best accommodations, all located in Columbia Falls:
Here's a map of all the areas where to stay in Glacier National Park that I will be talking about in this post: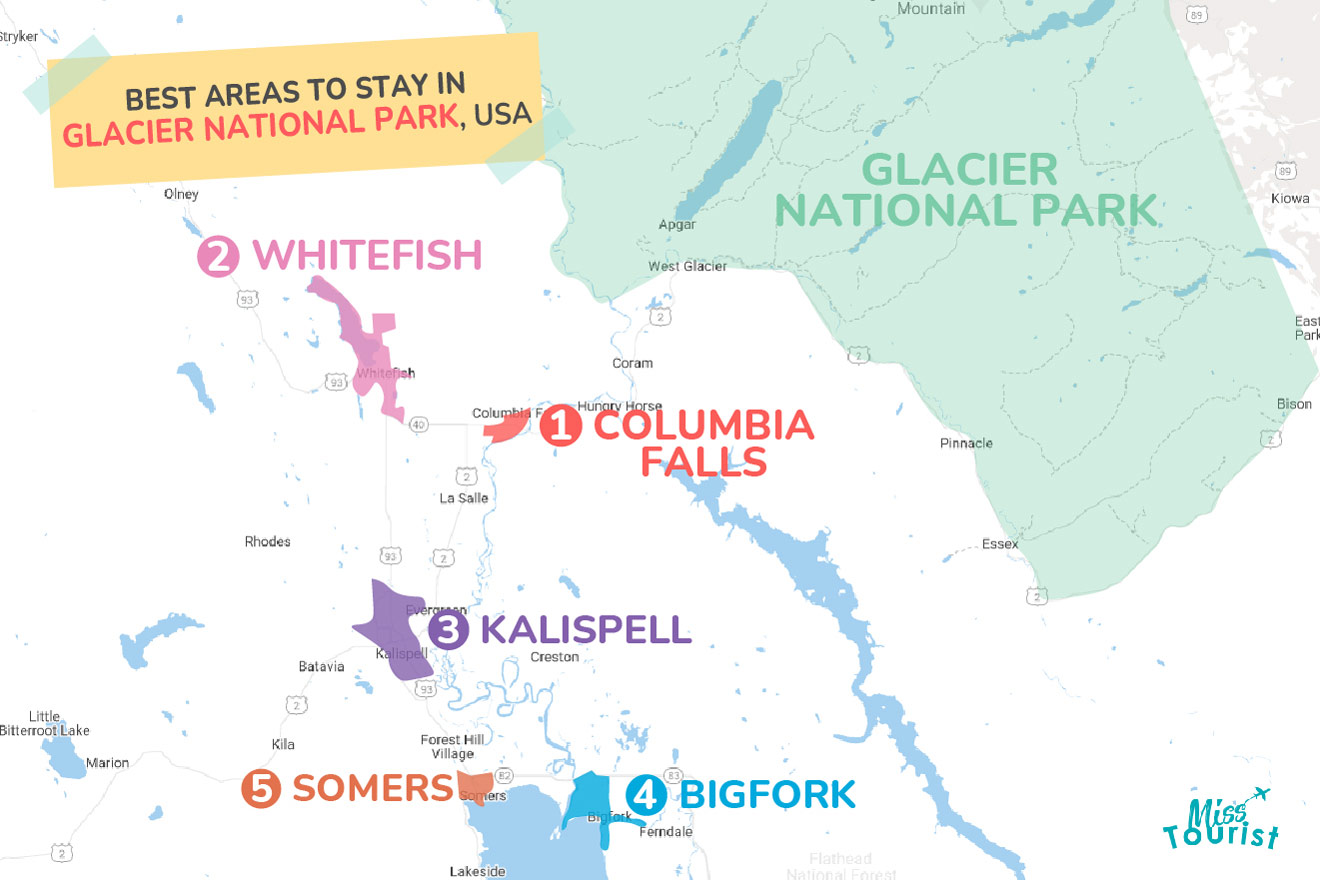 1. Columbia Falls – where to stay in Glacier National Park for first-timers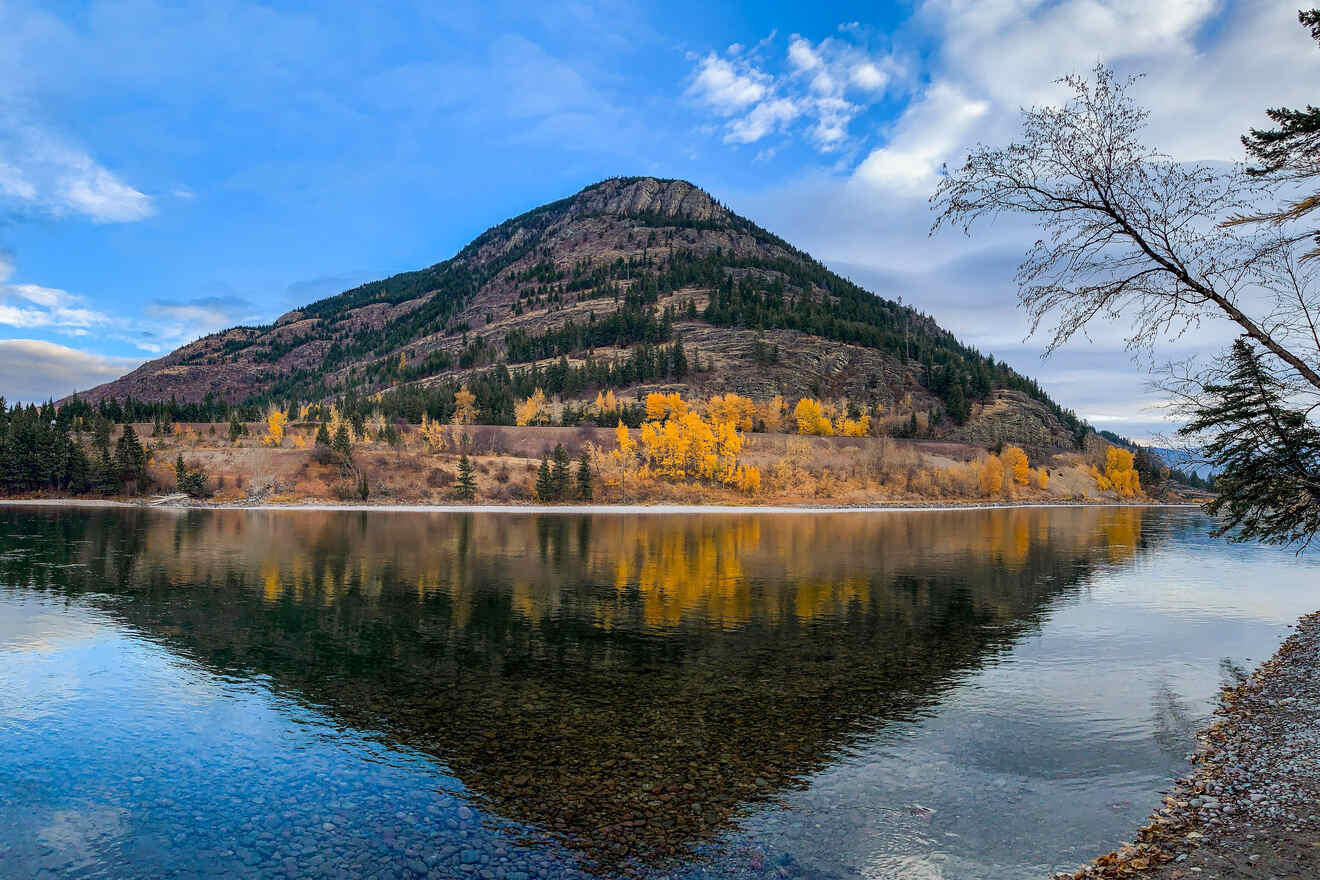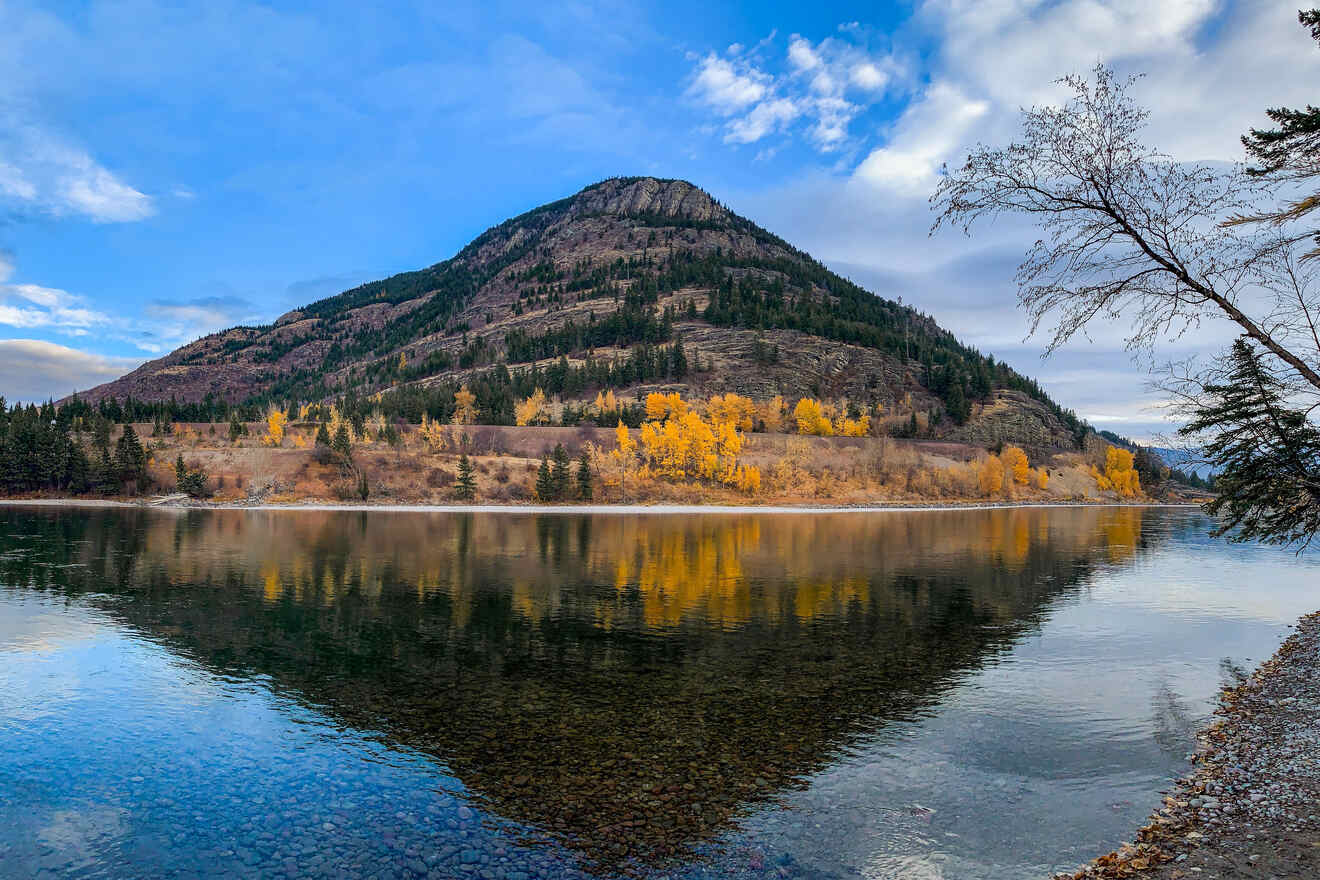 Are you looking for that authentic Montana experience during your holiday to Glacier National Park? Well, look no more, because I've found you the perfect town! Columbia Falls is conveniently located 15 miles (24 km) south of the main West Glacier entrance of Glacier National Park.
Suppose the idea of camping inside the park doesn't really excite you and you want to stay at the best hotels that are equipped with all the facilities you need. In that case, I highly recommend finding accommodations in Columbia Falls.
Here you can enjoy the famous Montana hospitality in all the local pubs and restaurants. There's nothing better than a hot delicious meal and a good drink after a day of hiking in Glacier National Park!
The town offers a wide range of attractions for all types of travelers, from the cool Big Sky Waterpark that will be the trip highlight for the kids, to all the outdoor activities like snowmobiling and ziplining, which I'm sure will excite everyone!
Because Columbia Falls offers easy access to the West Glacier entrance of the park, all the hotels and every lodge here will sell out super fast. So definitely book your accommodation in advance if you want to be close to the West Glacier Entrance! While you're busy booking, if you're looking for another destination like this one, I think you would love Yellowstone, the world's first national park!
Luxury hotel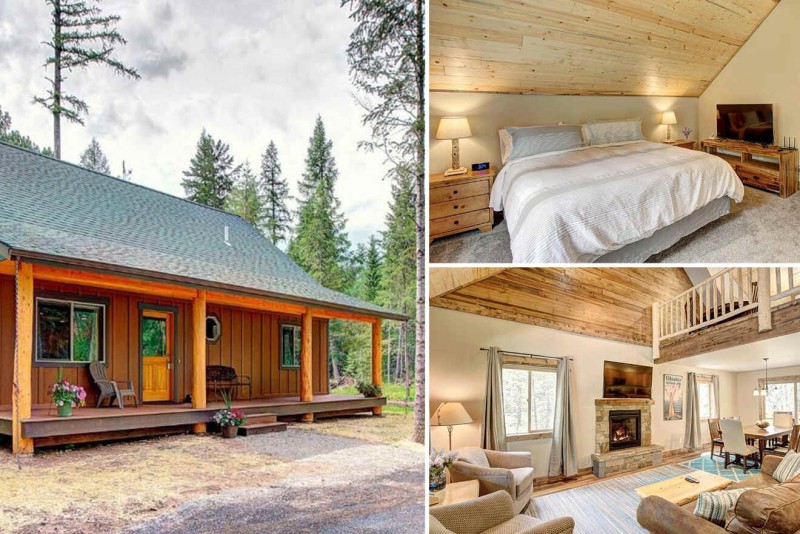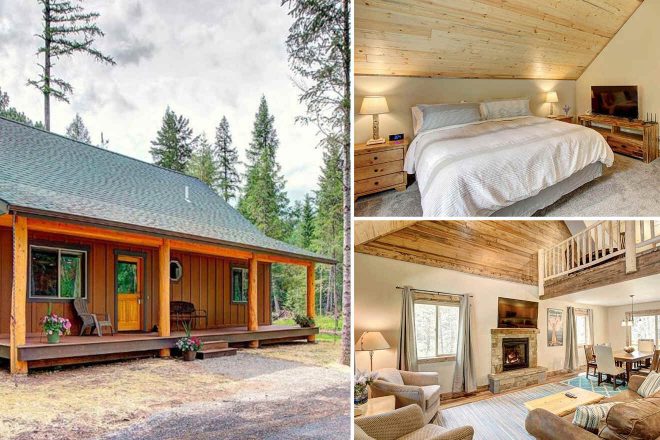 I love this accommodation, it looks like a little community! Enjoy your stay in the cabins, which have family rooms, a hot tub, and are equipped with a kitchenette and seating area. Gather up by the fire and enjoy a quiet night with your friends and the other guests. The resort also offers different activities off-site, like horseback riding!
Other accommodation options in Columbia Falls
Mid-Range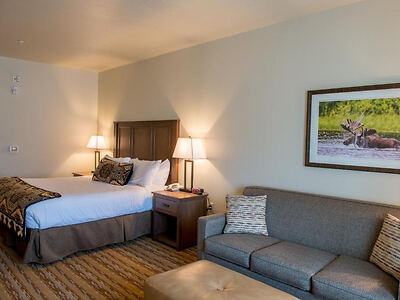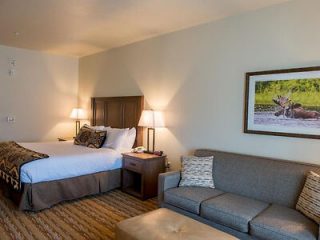 Wake up and enjoy a free breakfast at this Glacier lodge that has an indoor pool, and a private bathroom
Budget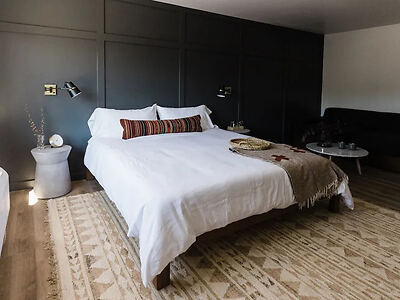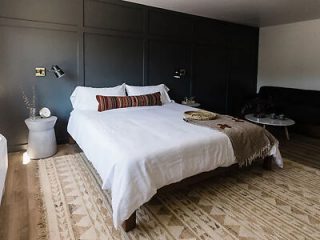 A modern accommodation that has spacious rooms, air conditioning, and a picnic area
Airbnb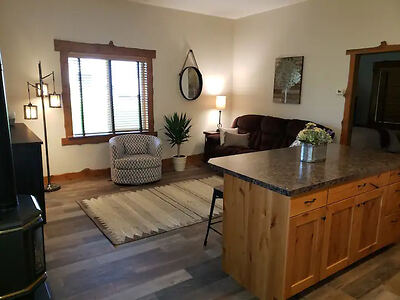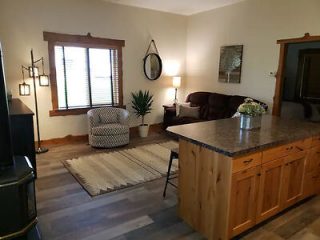 Relax after a whole day of sightseeing in the park in this cozy condo that has an indoor fireplace and a kitchen
Things to do in Columbia Falls
Have fun with the kids at Big Sky Waterpark
Visit the Montana Vortex and House of Mystery
Go ziplining with Glacier Ziplines in Columbia Falls
Pack your warm clothes and go snowmobiling
Spot the cute birds in Rivers Edge Park
Take a Columbia River Gorge waterfalls and Mt Hood tour
Have a beer at Backslope Brewing after a day of exploring Glacier National Park
2. Whitefish – the best place to stay for outdoor activities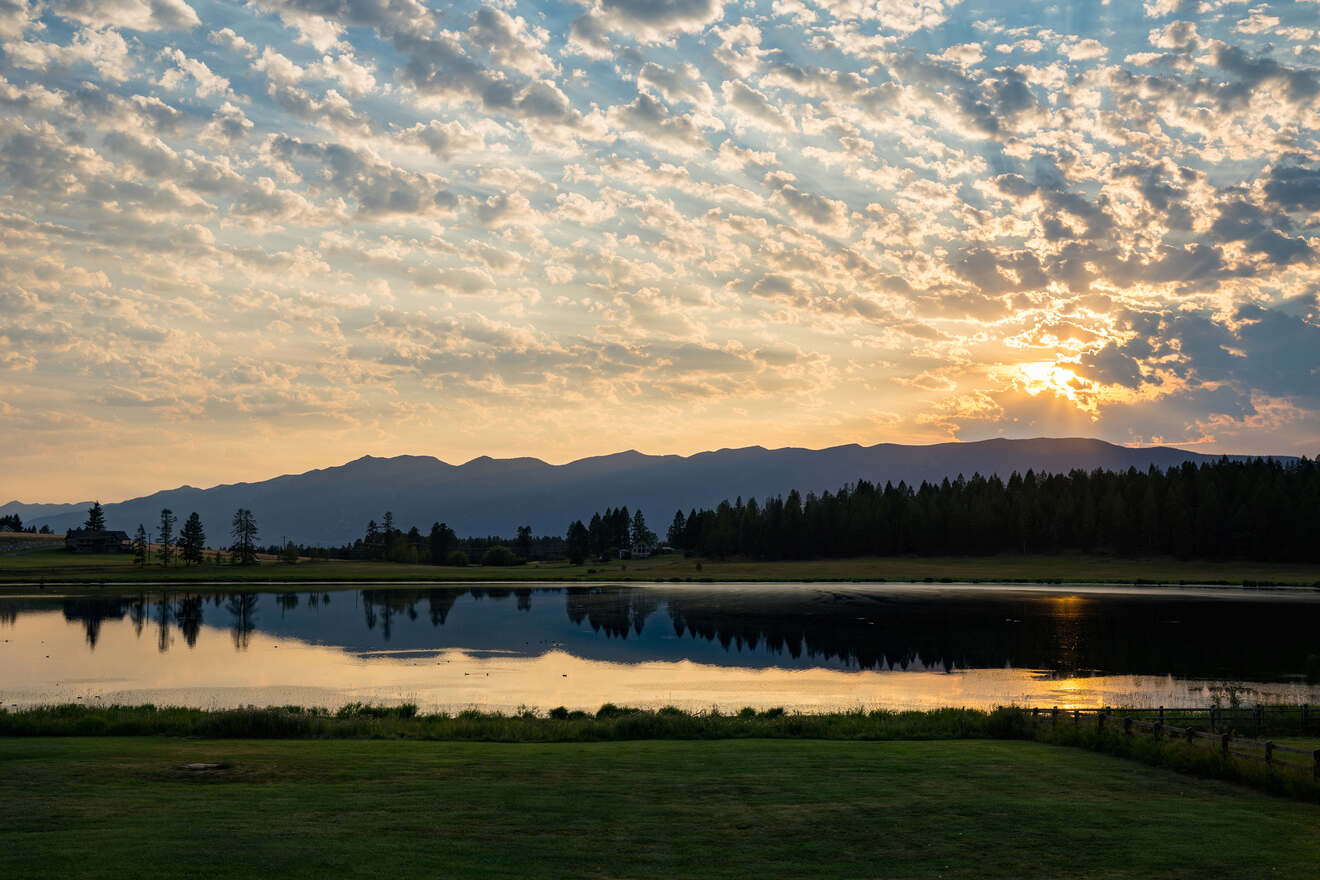 Located 25 miles (40 km) southwest of the west entrance and featuring amazing views of the Rocky Mountains and Whitefish Lake, this town is a paradise for those who love to try every possible outdoor activity!
You'll have lots of things to try out before your trip to Glacier National Park! There are many mountain biking trails located in the hills that surround the town, plus a few bike rental stores and tours.
Downtown Whitefish is where you'll find all the restaurants, plus a handful of hotels. There are also a few other attractions that don't involve so much physical effort if you're too tired after exploring all the hiking trails in Glacier National Park. Such as Stumptown Historical Museum and the Sunti World Art Gallery.
What did I tell you? Never a dull moment in this exciting town! Don't worry if you visit Whitefish during the wintertime. There are plenty of exciting things to do during the colder season as well such as skiing and snowboarding!
Luxury hotel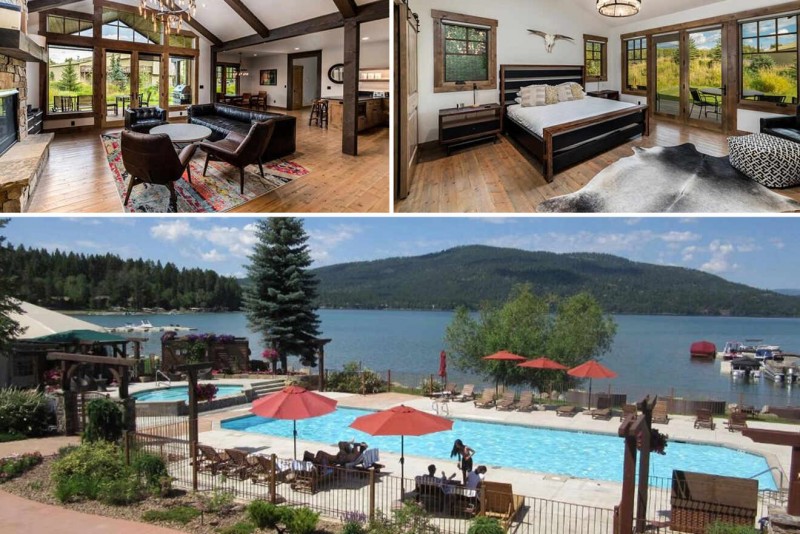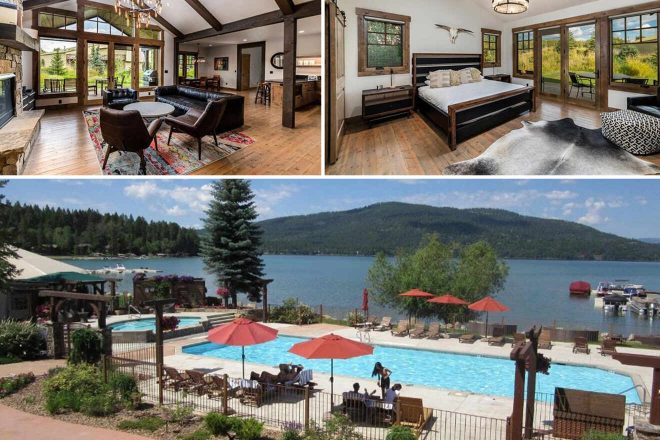 This beautiful lodge is perfect for your getaway to Glacier National Park! Located within walking distance from Whitefish Lake, the accommodation offers a free airport shuttle service and 2 pools. Relax after all that physical activity in the hotel's spa center, and then head to the award-winning restaurant to enjoy a delicious meal!
Other accommodation options in Whitefish
Mid-Range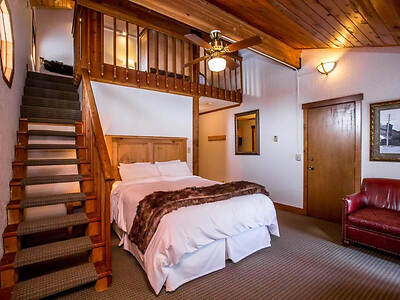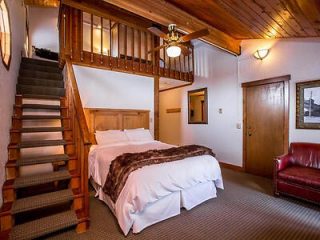 Enjoy the mountain views from the outdoor hot tub of this Glacier lodge that is ski-in ski-out in winter
Budget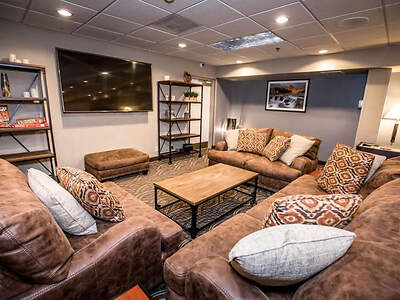 Hit the pool and enjoy the sun on the terrace of this cozy lodge that offers breakfast
Airbnb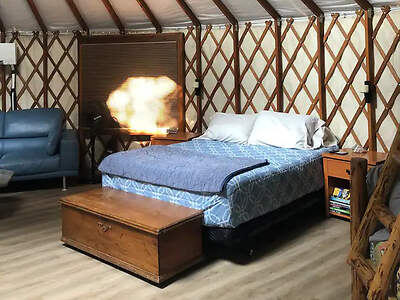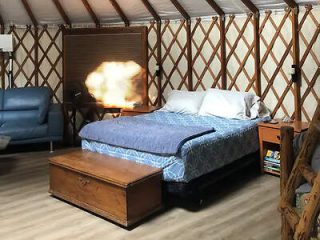 A unique yurt tent tucked away between the trees with an indoor fireplace, a balcony, and a kitchen
Things to do in Whitefish
Go mountain biking in the hills of Whitefish
Have fun ice skating at Stumptown Ice Den, near the Whitefish Lake
Visit during wintertime and go skiing at Whitefish Mountain Resort
Get some vitamin D at City Beach near Whitefish Lake
Check out the golf course at Whitefish Lake Golf Club
Explore downtown Whitefish and check all the attractions like the Stumptown Historical Museum
3. Kalispell – best place in Glacier N.P for famil

ies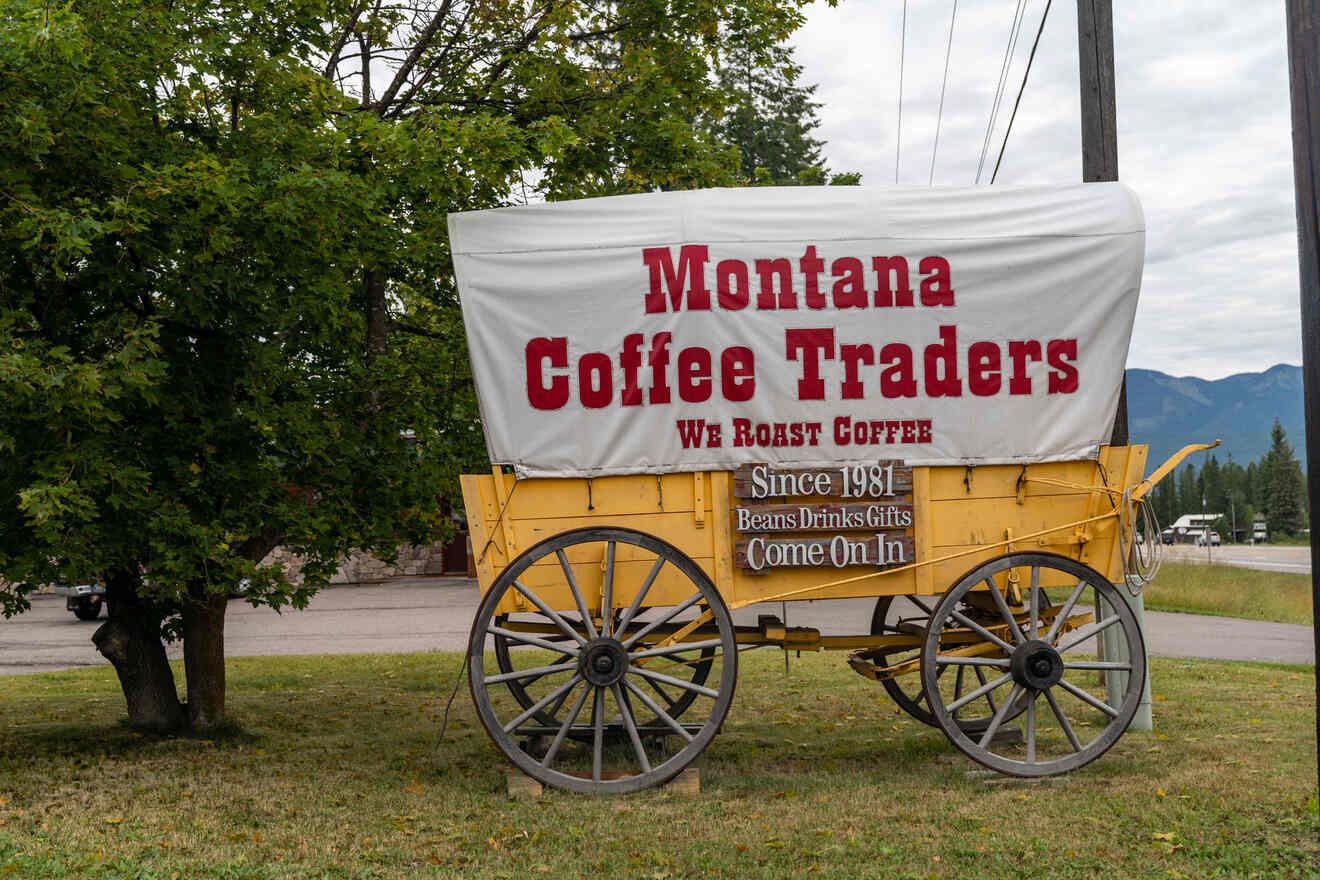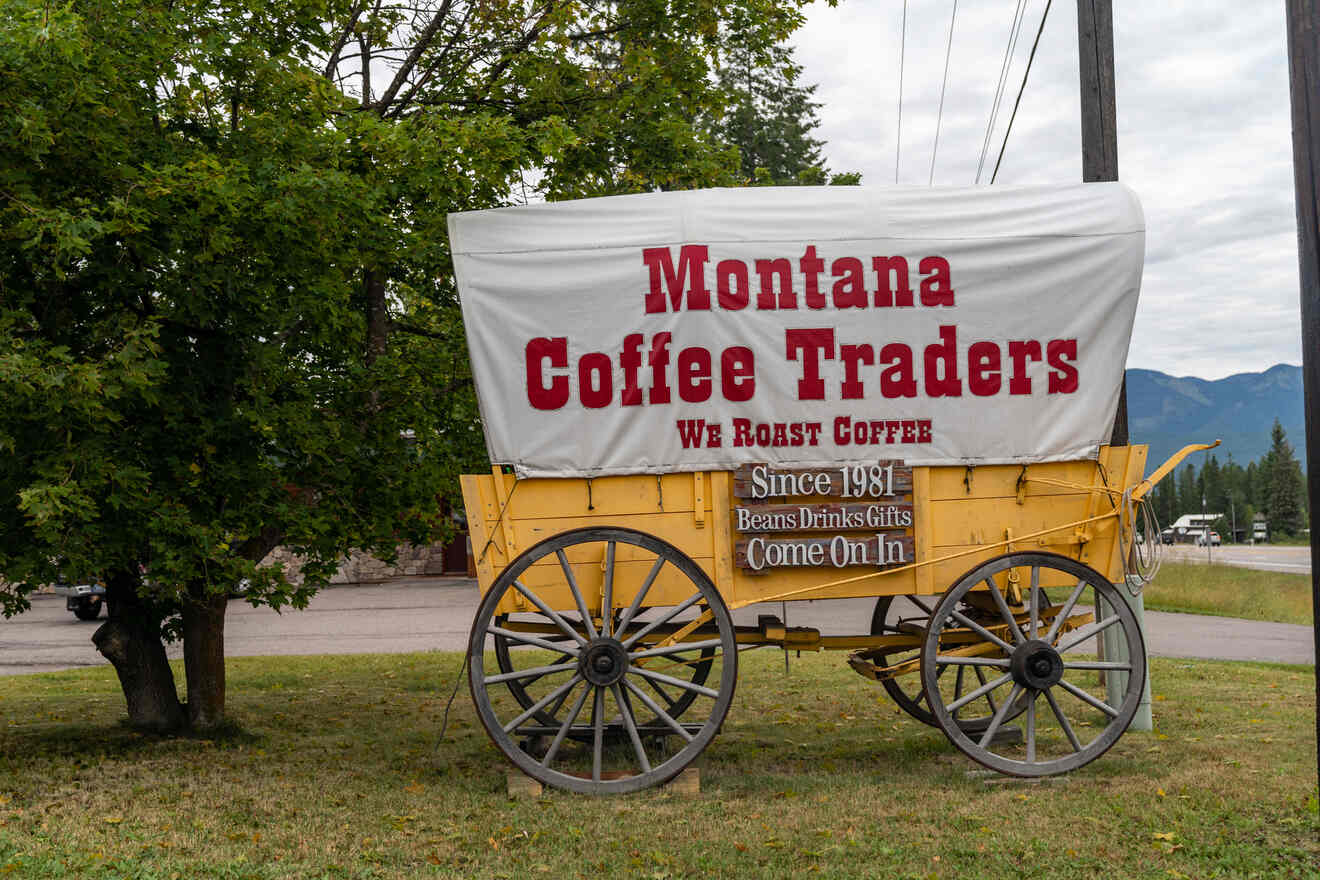 Located 30 miles (50 km) south of the park's west entrance, this town lives up to its name and will cast such a big spell on you that you won't want to leave! Home to quite a few forests, some wild animals, and surrounded by the Rocky Mountains, Kalispell is one of the best places to stay near West Glacier.
Kalispell is perfect for anyone traveling with their families. It has a wide range of activities for all age groups and numerous natural spots that you guys can explore together with the whole crew! And if you and your family enjoy spending time outdoors, I highly recommend visiting Joshua Tree National Park. It's such a wonderful place!
Before you hurry to West Glacier to visit the Glacier National Park, take a few days to explore Kalispell. The kids will probably want to spend all their time at Woodland Water Park but don't worry if you get bored of all the water. You can ground yourself by playing some golf at Buffalo Hill Golf Club.
Downtown Kalispell is a nice place to get to know the history of the town and visit some museums. That shouldn't take so long, though. I know you'll be super excited to check out all the parks and the woods!
Luxury hotel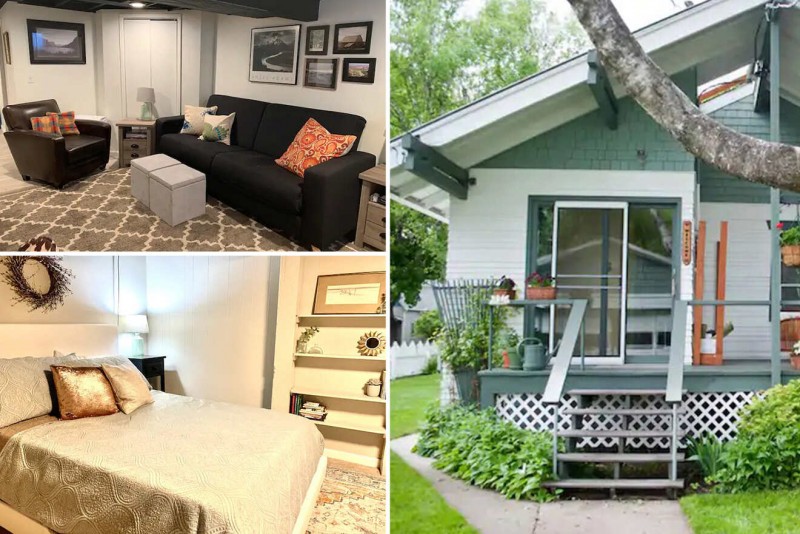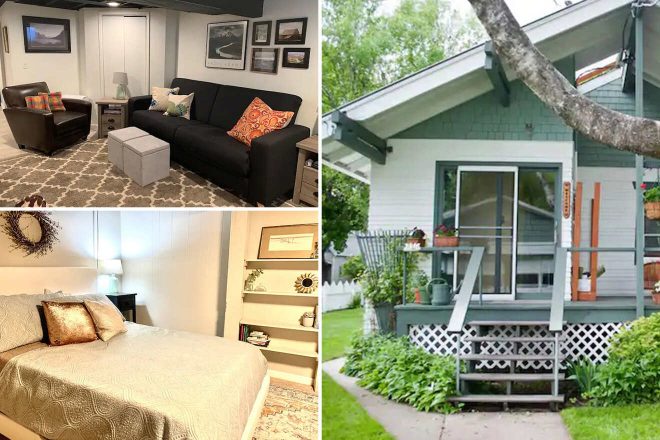 Feel like you're at home in this nice house that has a backyard. Prepare your breakfast in the kitchen and have it outside, on the little patio! The accommodation has 2 rooms, free wifi and it offers free parking for its guests.
Other accommodation options in Kalispell
Mid-Range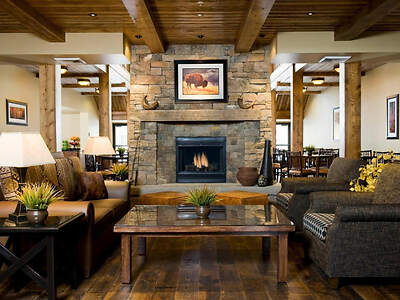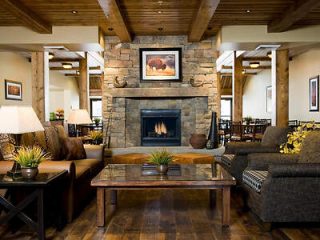 Enjoy some cozy nights by the fire pit of this Glacier hotel that has a swimming pool and family rooms
Budget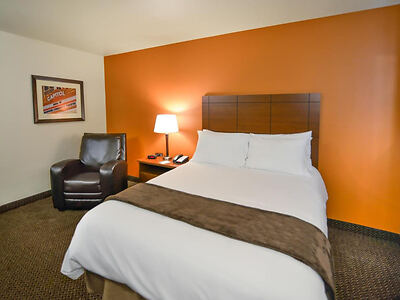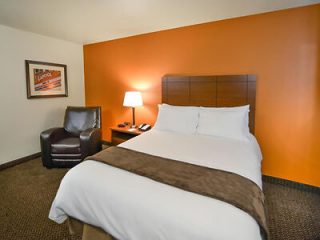 Located 6 miles (10 km) from the Glacier Park International Airport, this hotel has family rooms and a picnic area
Airbnb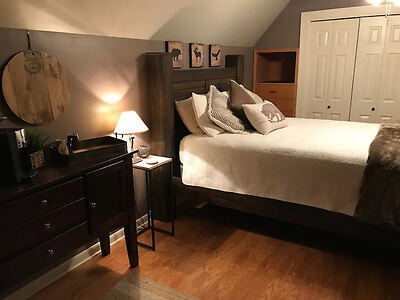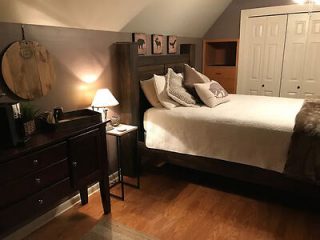 This Glacier lodge is surrounded by a lake and the mountains, and it has a hot tub and a great backyard
Things to do in Kalispell
Relax on the course at the Buffalo Hill Golf Club
Visit the cute ducks in Woodland Park
Play with the kids all day long at Woodland Water Park
Visit the Conrad Mansion Museum and the Northwest Montana History Museum in Downtown Kalispell
Enjoy some time in the outdoors with the family at Lawrence Park
4. Bigfork – where to stay for nature lovers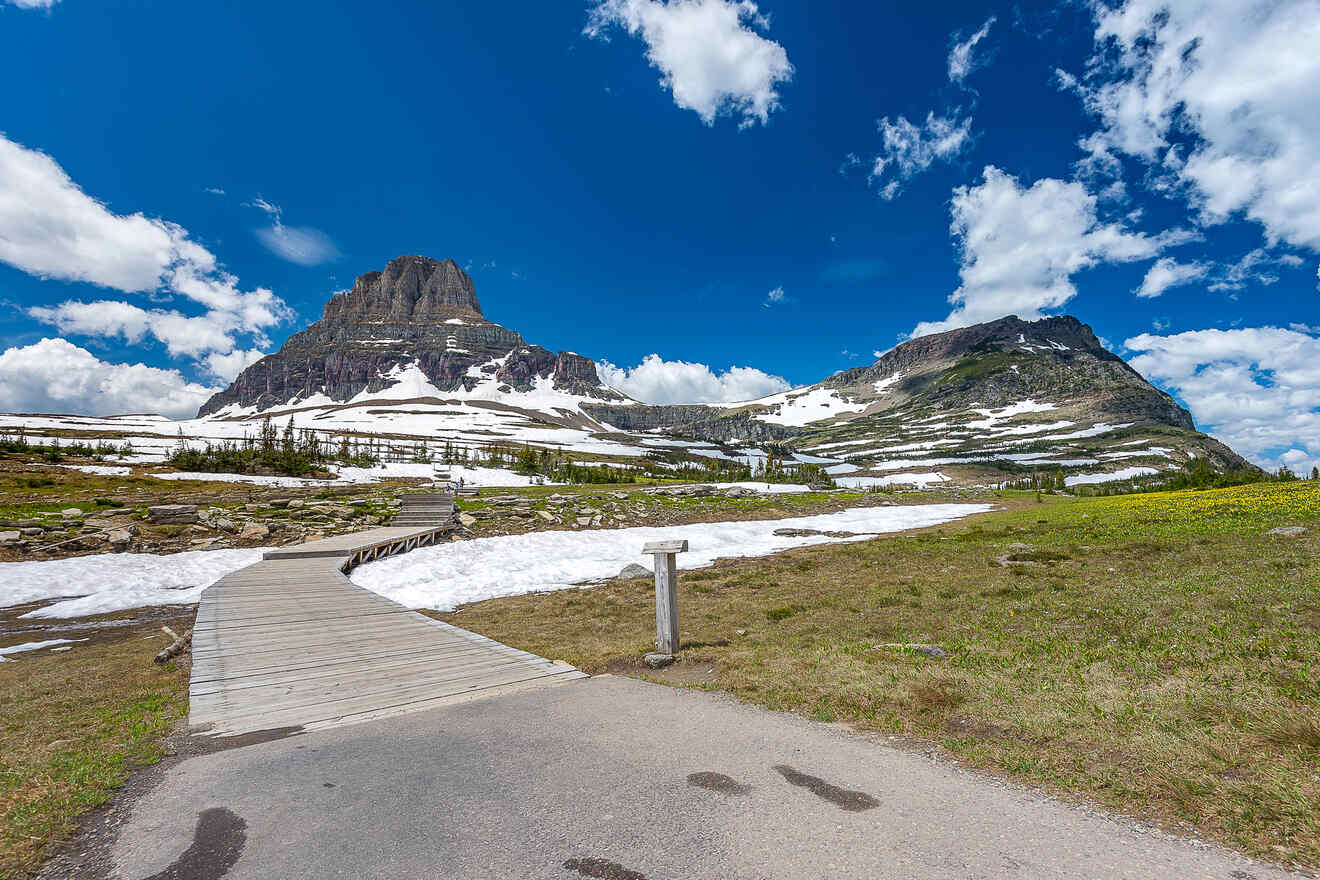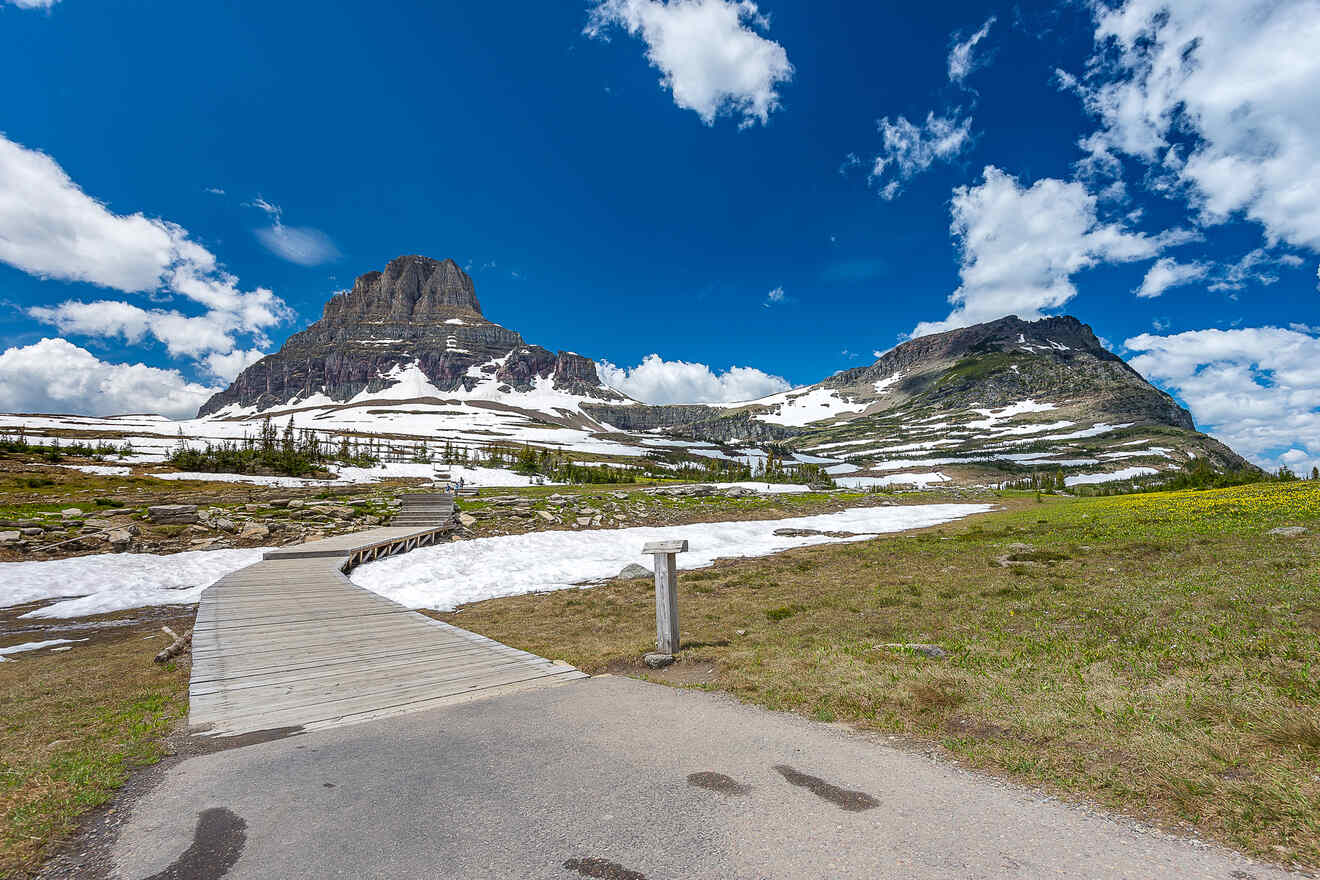 This town is located 40 miles (65 km) south of the West Entrance at the park and is a paradise for anyone who wants to spend as much time in nature as possible!
Situated near Flathead Lake and surrounded by other rivers, Bigfork offers some pretty iconic scenery that you won't forget anytime soon! And hold your excitement to go visiting Glacier National Park because guess what, we've got a super cool state park right in this town!
Wayfarers State Park is perfect for hiking, and rumor has it you can watch the best sunsets on Flathead Lake from the Park. And that's not it, right near Bigfork, you'll find the Flathead National Forest, another beautiful spot where you can enjoy the wilderness, hike, and do other cool activities like camping or skiing!
The Flathead Lake Brewing Co will be waiting for you at the end of a full day of exploring around Bigfork's top spots so don't forget to have a beer and mingle with the locals. You'll find mostly inns and apartments here, so let's see which are the best ones!
Luxury hotel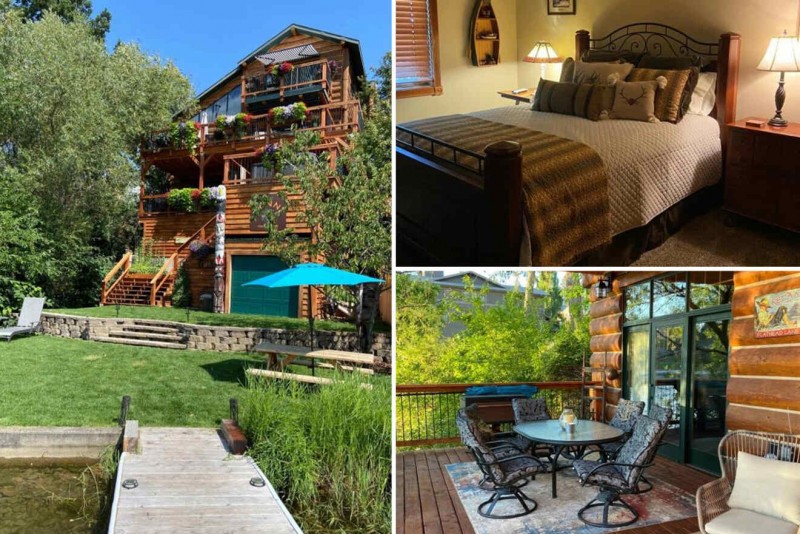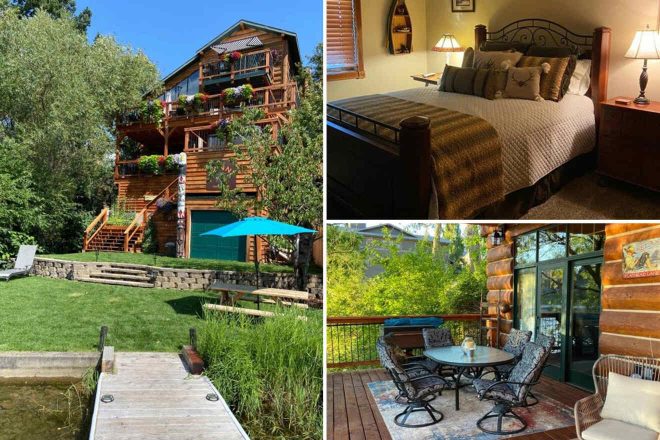 Enjoy all the cool water sports activities at this inn that's located near the river! The accommodation has a big garden and a little terrace with a jacuzzi, enjoy some relaxing time and great views as the hotel offers a bar and a picnic area.
Other accommodation options in Bigfork
Mid-Range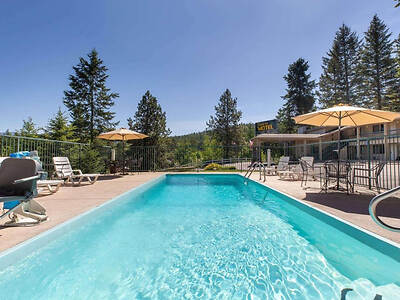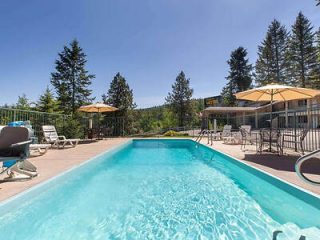 Go for a swim in the pool and spend a cozy night in the motel rooms of this reasonably priced option
Budget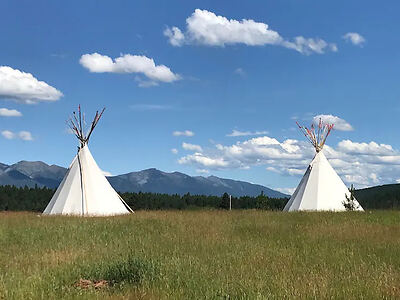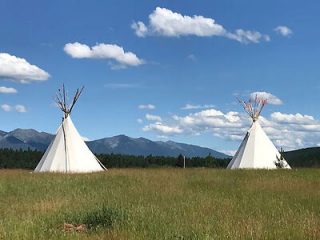 Sleep under the starry sky and enjoy the fresh air in the morning at this super cool place that has 3 tipis!
Airbnb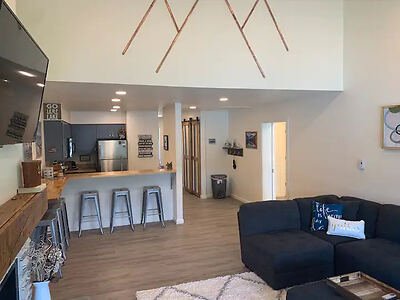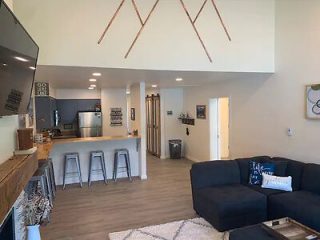 Admire the lake views from the room of this spacious condo that offers a shared hot tub and a kitchen
Things to do in Bigfork
Go hiking in Wayfarers State Park
Catch a sunset near Flathead Lake
Have a beer at ​​Flathead Lake Brewing Co
Explore the wilderness in Flathead National Forest
Play some golf on the Eagle Bend Golf Club
Have dinner & a delicious dessert at Dairy Queen Grill & Chill
5. Somers – best place in Glacier National Park for budget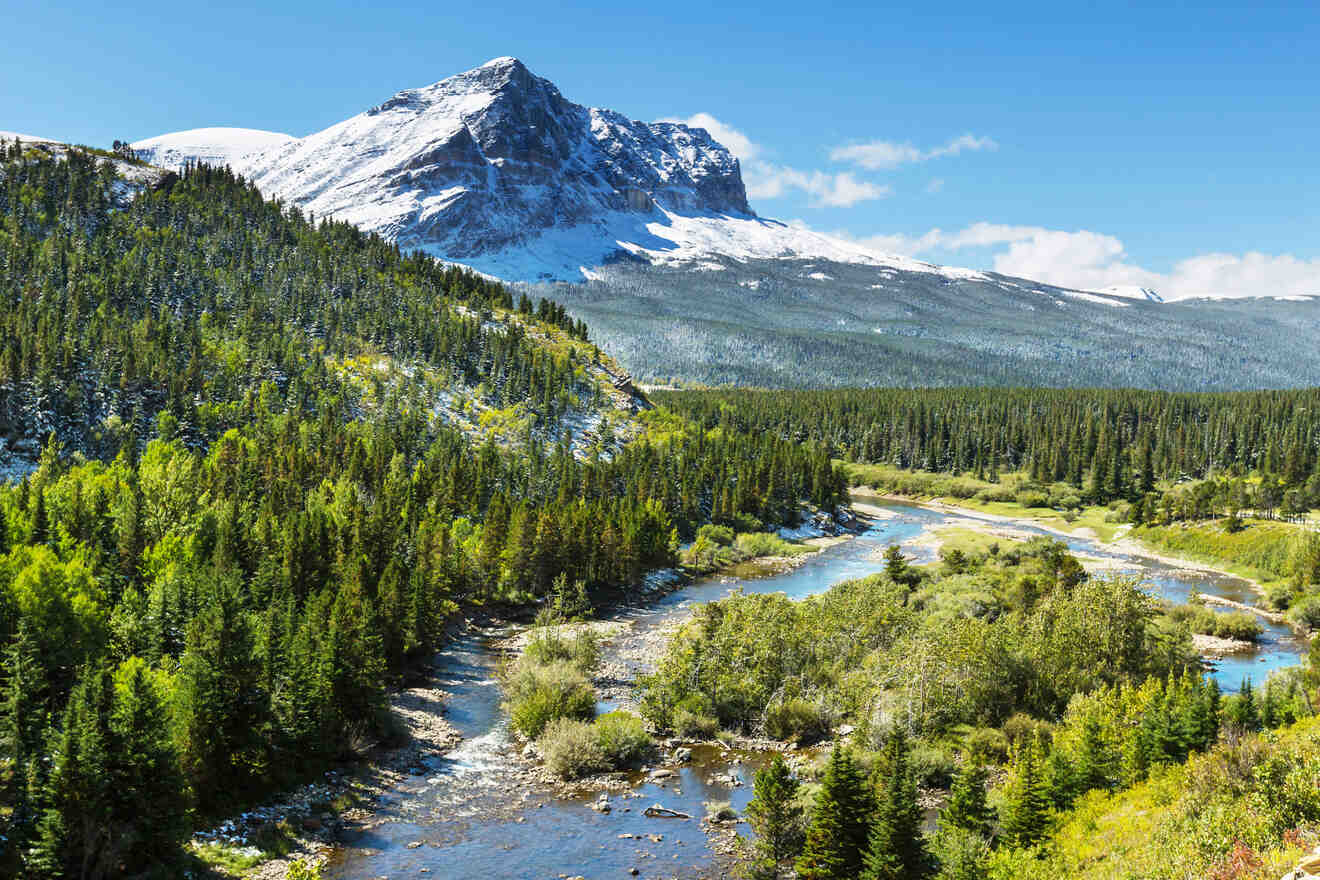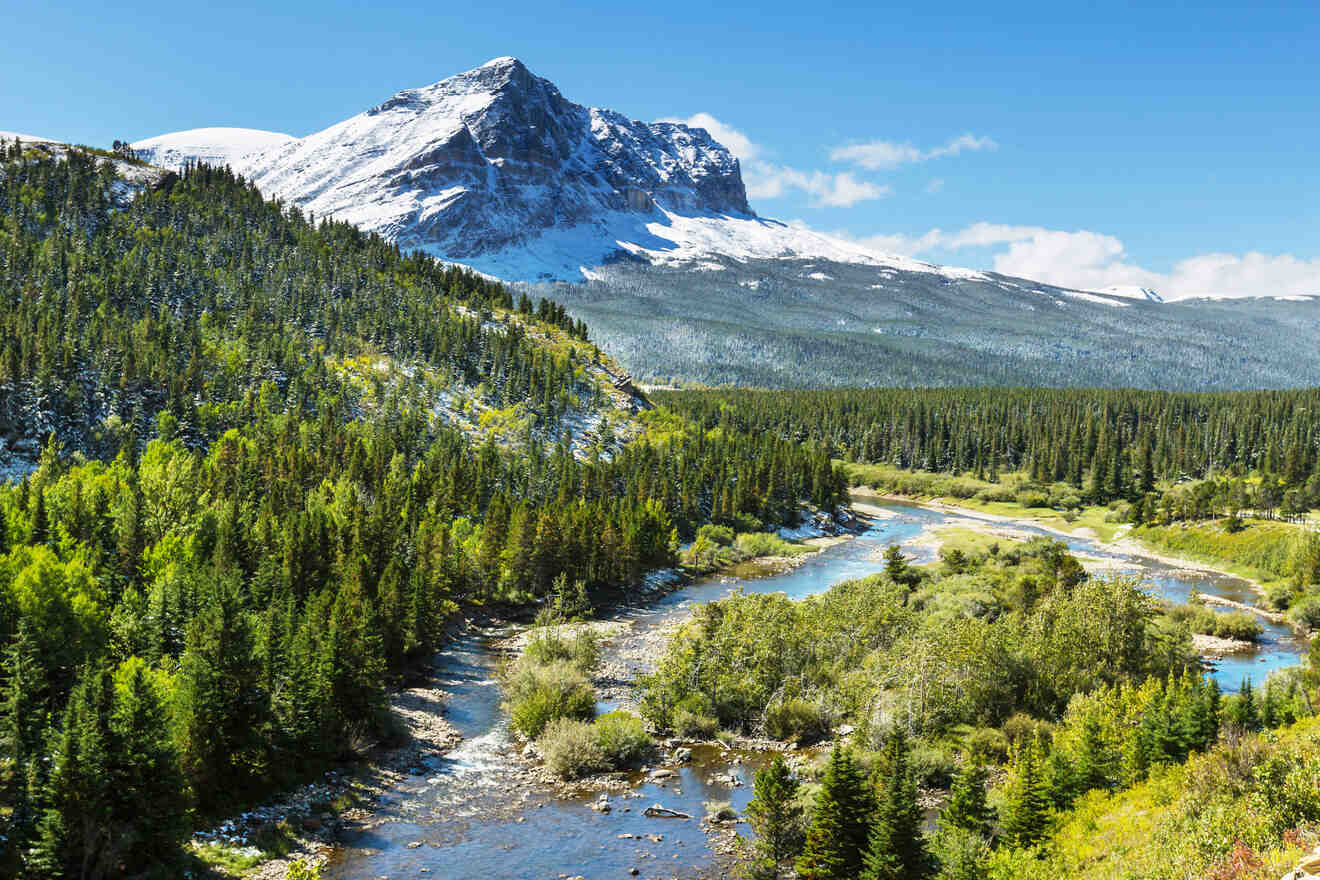 Located on the north shore of Flathead Lake, just 40 miles (65 km) south of the park's west entrance, Somers is a small and peaceful town that's perfect for anyone who wants to relax during their holiday to Glacier National Park. Also, its cheaper prices are best for those who are looking for affordable accommodation.
Because Somers is small you'll find most of the attractions and things to do in the nearby area. That's why I highly recommend renting a car if you're thinking of booking your accommodations here so you can have easy access to all activities.
Before you head to Glacier National Park, make sure you explore the area a bit. The Artemis Acres Paint Horse Ranch is located nearby, and it's a wonderful place where you can go horseback riding! Plus, Sommers is surrounded by the Blacktail Mountain, which has a designated ski area, so if you're lucky enough to come during wintertime, you can hit the slopes right away!
Luxury hotel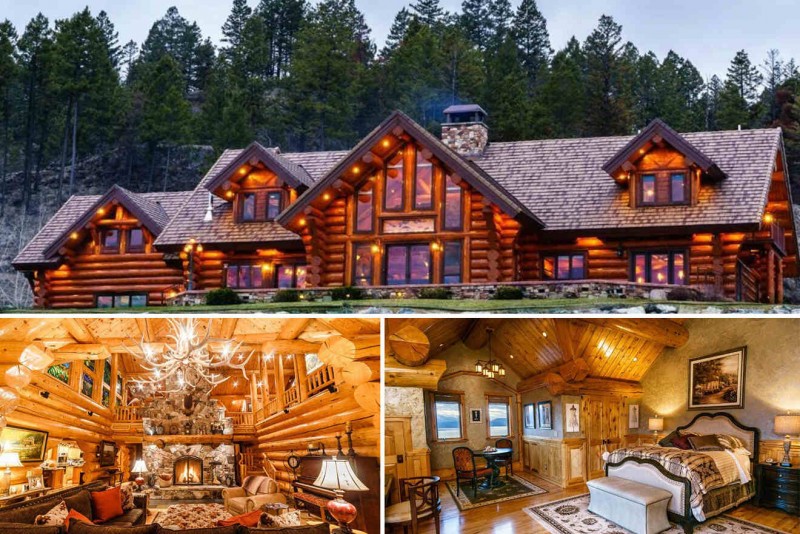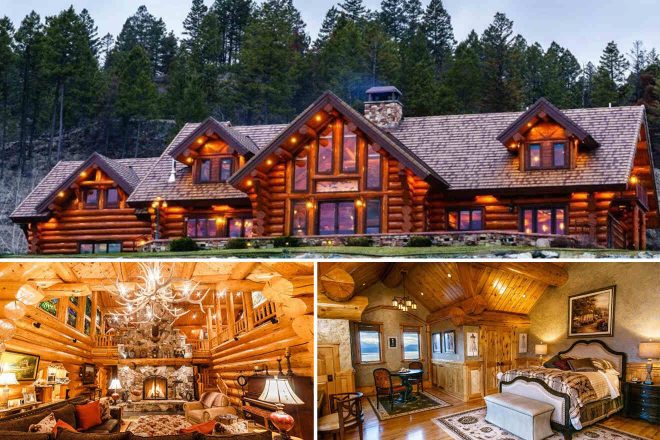 This is such a magical place! Wake up, get a coffee or tea and just enjoy the breathtaking lake and mountain views. The accommodation has private bathrooms and a spacious lounge area and at night you can get some cozy clothes and sit by the fire to stargaze!
Other accommodation options in Somers
Mid-Range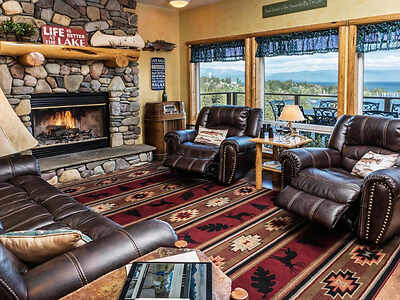 Breakfast on the terrace, amazing lake views, and a common room, this inn has everything you need!
Budget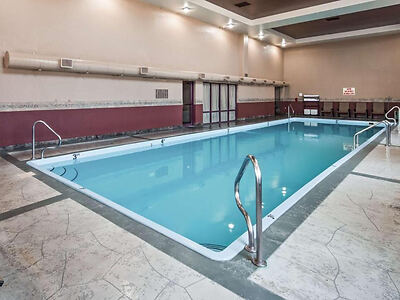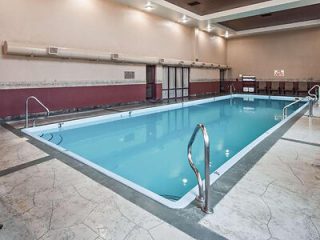 This Glacier hotel offers spacious rooms, a swimming pool, a fitness center, and a daily breakfast
Airbnb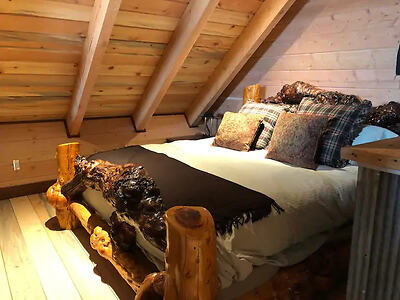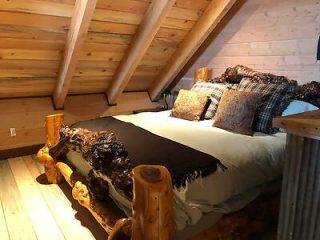 Enjoy some peace in this renovated barn that has 2 rooms, a kitchen, and offers lake access
Things to do in Somers
Go horseback riding at The Artemis Acres Paint Horse Ranch
Have dinner at Del's Bar & Grill
Buy cool souvenirs from the Somers Antique Shop
Get yourself a cup of coffee from Somers Bay Cafe
Have fun skiing in the Blacktail Mountain Ski Area
Enjoy the scenic views of Flathead Lake
BONUS: Where to stay inside Glacier National Park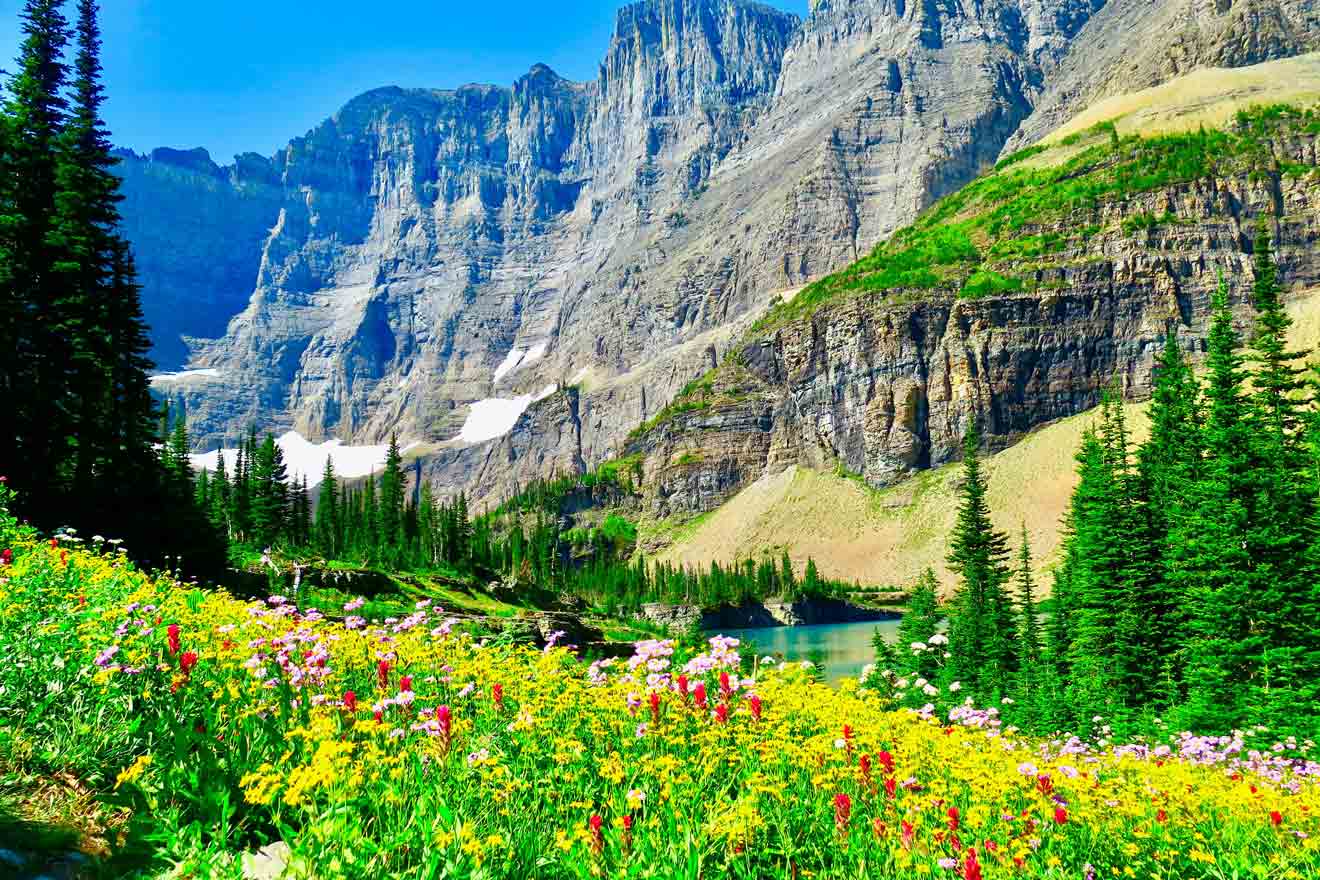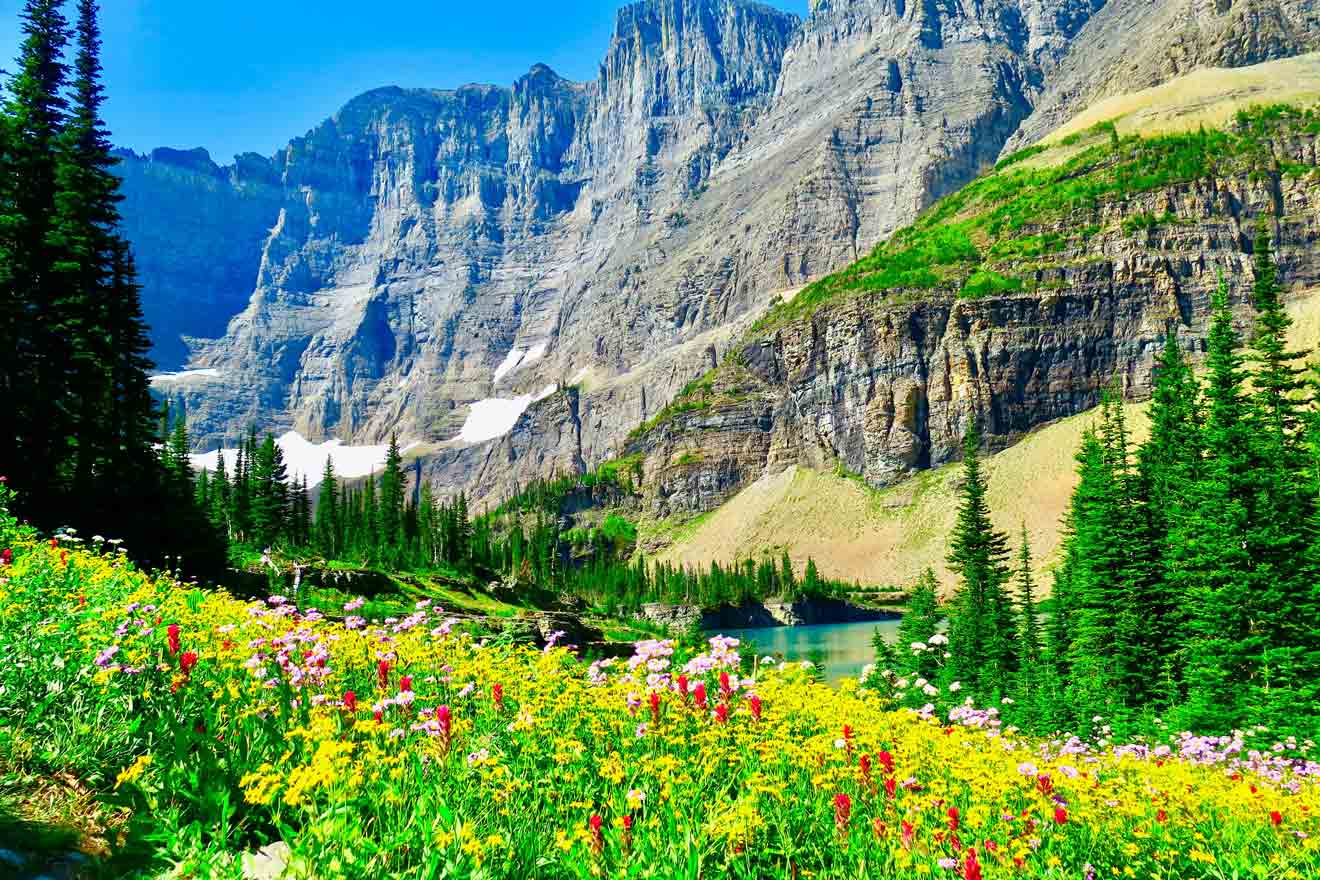 Many people don't want to miss the experience of staying inside a national park, and indeed it's a unique thing that you should try at least once! However, you should be prepared to book nearly a year in advance.
And keep in mind that most Glacier National Park lodges may not have all the facilities you are used to. That's why I always recommend finding a place to stay in the closest town, as there's a wider range of options. But I know that you guys are looking for adventure and might still want to stay inside the park and have easy access. So I thought I would make a list of the best Glacier National Park lodging!
Let's find your perfect spot!
1. Many Glacier Hotel
Many Glacier Hotel is a great place to stay inside the Glacier National Park, and it's located on the shores of Swiftcurrent Lake just 4 miles (6 km) away from the Many Glacier entrance, on the east side of the park. Many Glacier Hotel offers different services like the Red Bus Tours and kayak rentals. The rooms have views of Swiftcurrent Lake and have a rustic style and private bathrooms starting at $260 per night.
2. Village Inn at Apgar
Enjoy having easy access to the park's facilities at Village Inn at Apgar lodge that has different types of rustic rooms with private baths and kitchens starting at $180 per night. Located 2 miles (3 km) away from the west entrance of the Glacier National Park this accommodation is perfect for your holiday!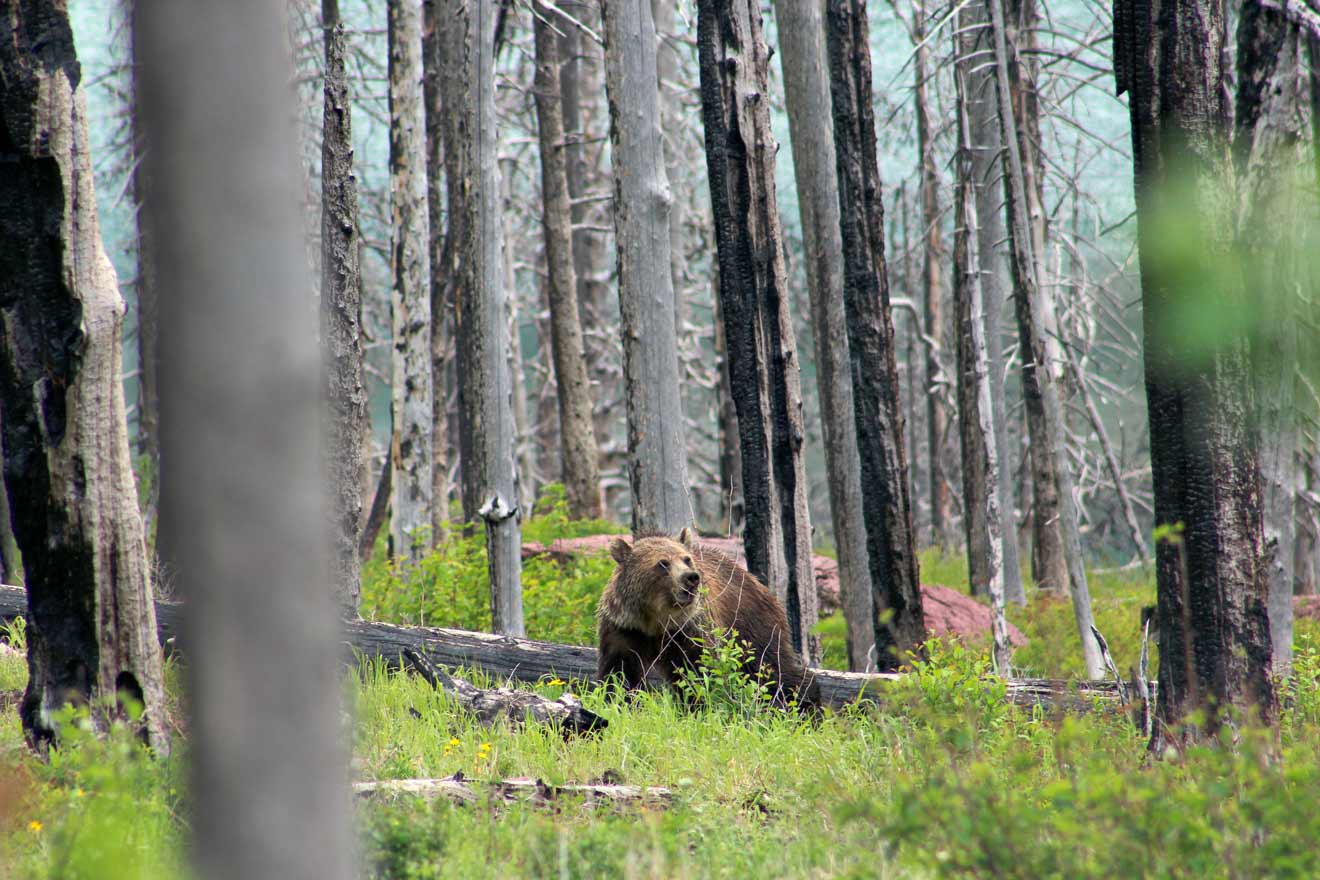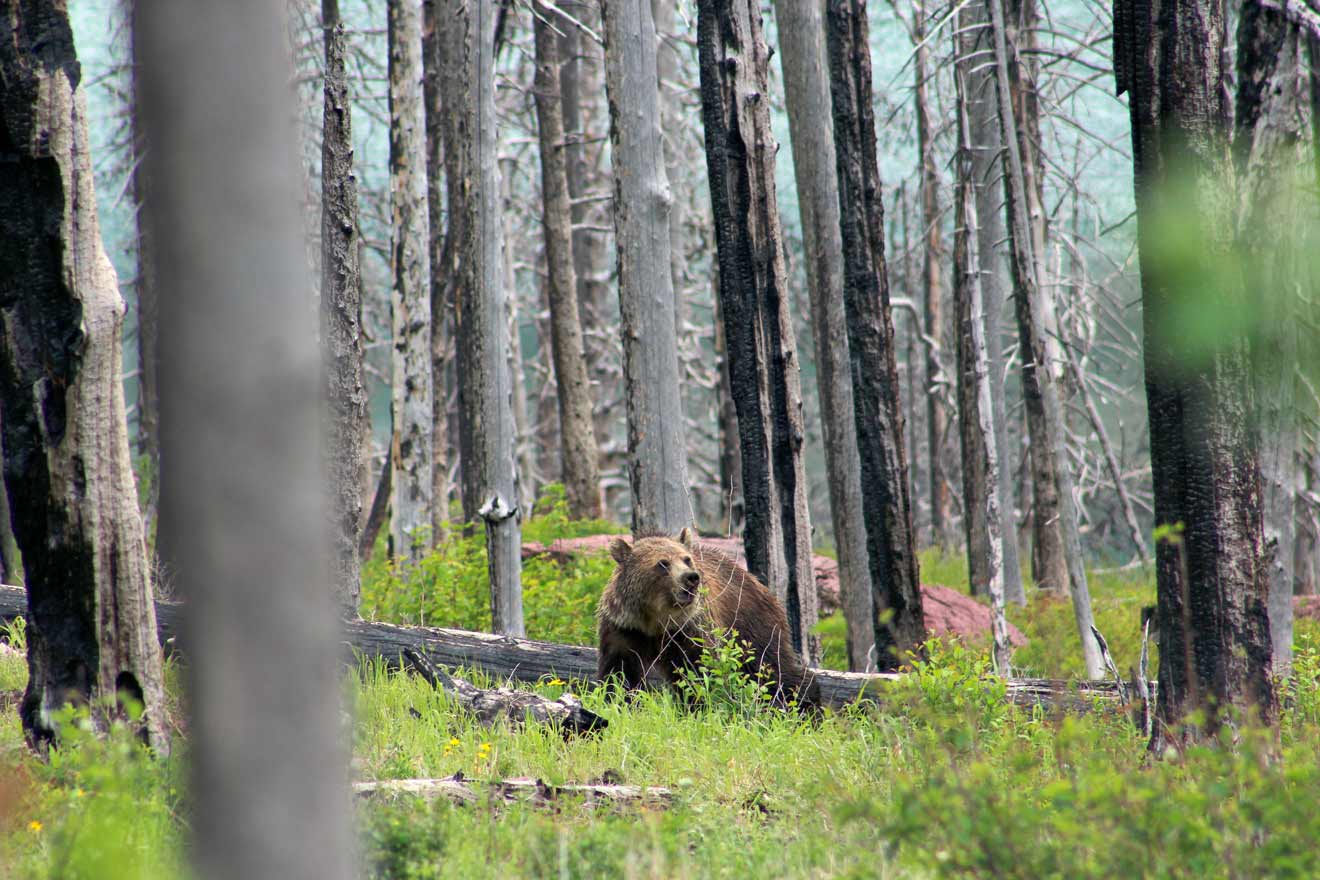 3. Rising Sun Motor Inn
For those of you who want to be close to the St. Mary entrance, on the east side of the Glacier National Park, I highly recommend booking your place at the Rising Sun Motor Inn located 6 miles from St. Mary Visitor's Center. The accommodation is also near St Mary Lake and it has lots of amenities including an on-site restaurant and rooms with private bathrooms starting from $180 per night.
4. Lake McDonald Lodge
Located on the eastern shore of Lake McDonald just 10 miles (16 km) away from the west side of the park, this historic lodge was built in 1913 and it has a beautiful rustic style! There are different types of accommodations at the Lake McDonald Lodge from standard rooms to cabin rooms starting at $120 a night. The accommodation offers a wide range of services from Red Bus tours, boat cruises, and horseback rides.
5. Swiftcurrent Motor Inn & Cabins
This accommodation is located 5 miles (8 km) away from the Many Glacier Entrance and it has 95 rustic cabins and motel rooms starting from $120. There's a restaurant on-site if you want to grab a bite before you head to explore the park and a gift shop to buy cool souvenirs for everyone at home!
Frequently asked questions about Glacier National Park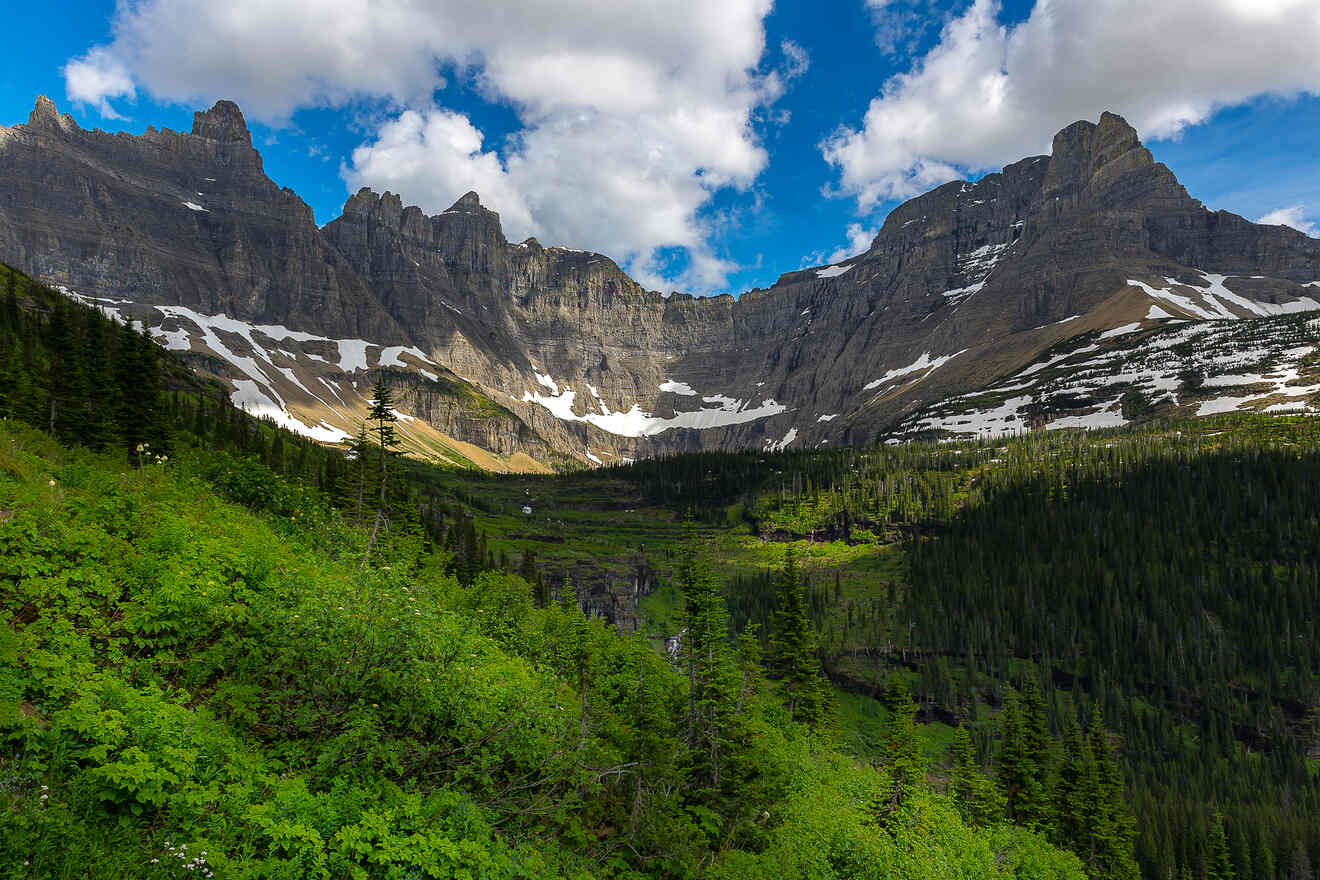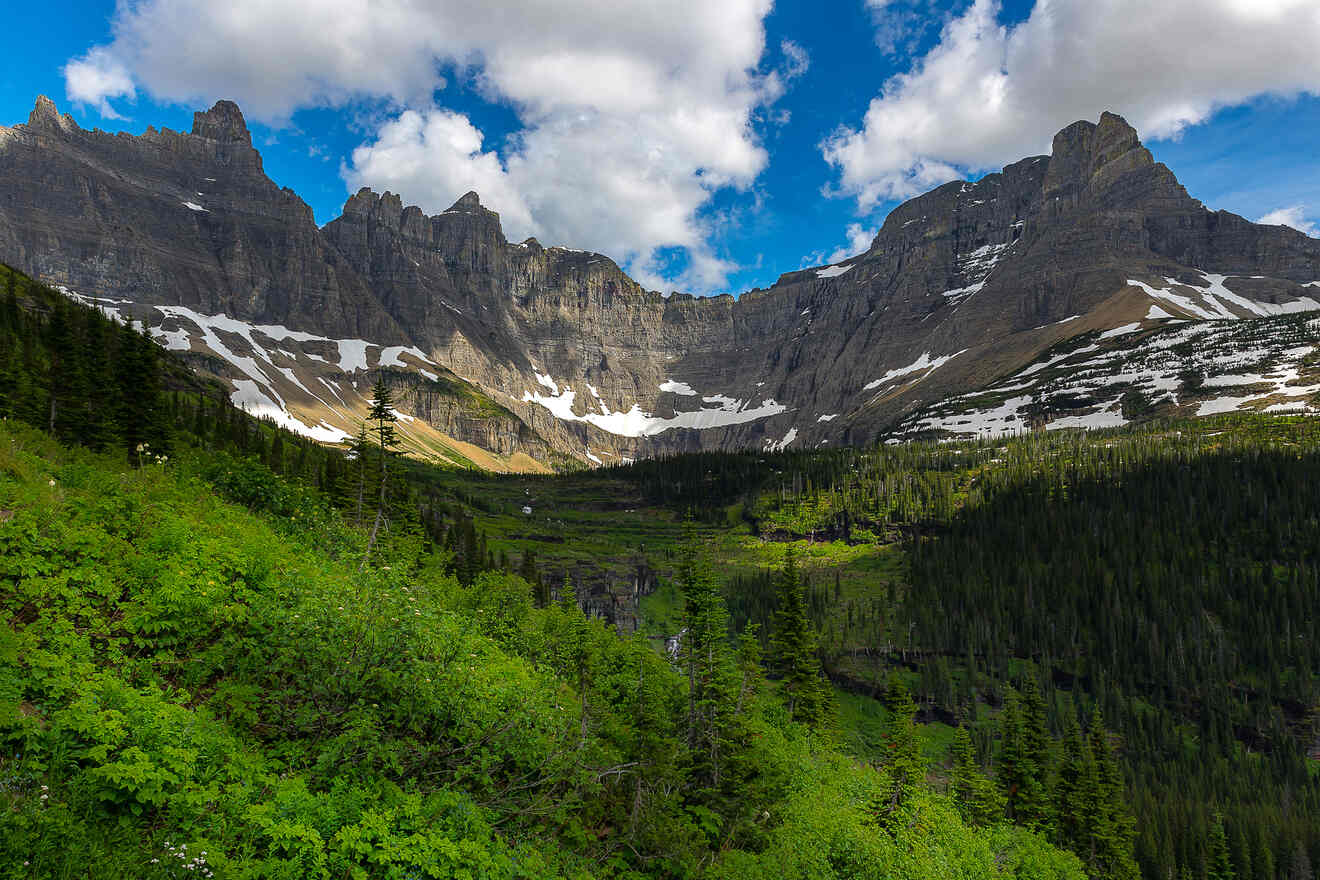 ⛰️ What town should I stay in when visiting Glacier Nation
Columbia Falls is the best town to stay in when you're visiting Glacier National Park as it's the closest one to the park and it offers many facilities and amazing hotels like North Forty Resort.
🍃 What is the best time of year to visit Glacier National Park?
The best time of the year to visit Glacier National Park is in late June through mid-September.
📅 How many days do you need in Glacier National Park?
To see all the big attractions in the park and try the different activities, I recommend spending between 3 or 4 days in Glacier National Park.
❓ Is it better to stay in Whitefish or Kalispell?
The 2 towns are a bit different, if you're looking to spend most of your time doing outdoor activities, then I recommend staying in Whitefish but if you're traveling with your family, I recommend staying in Kalispell.
Conclusion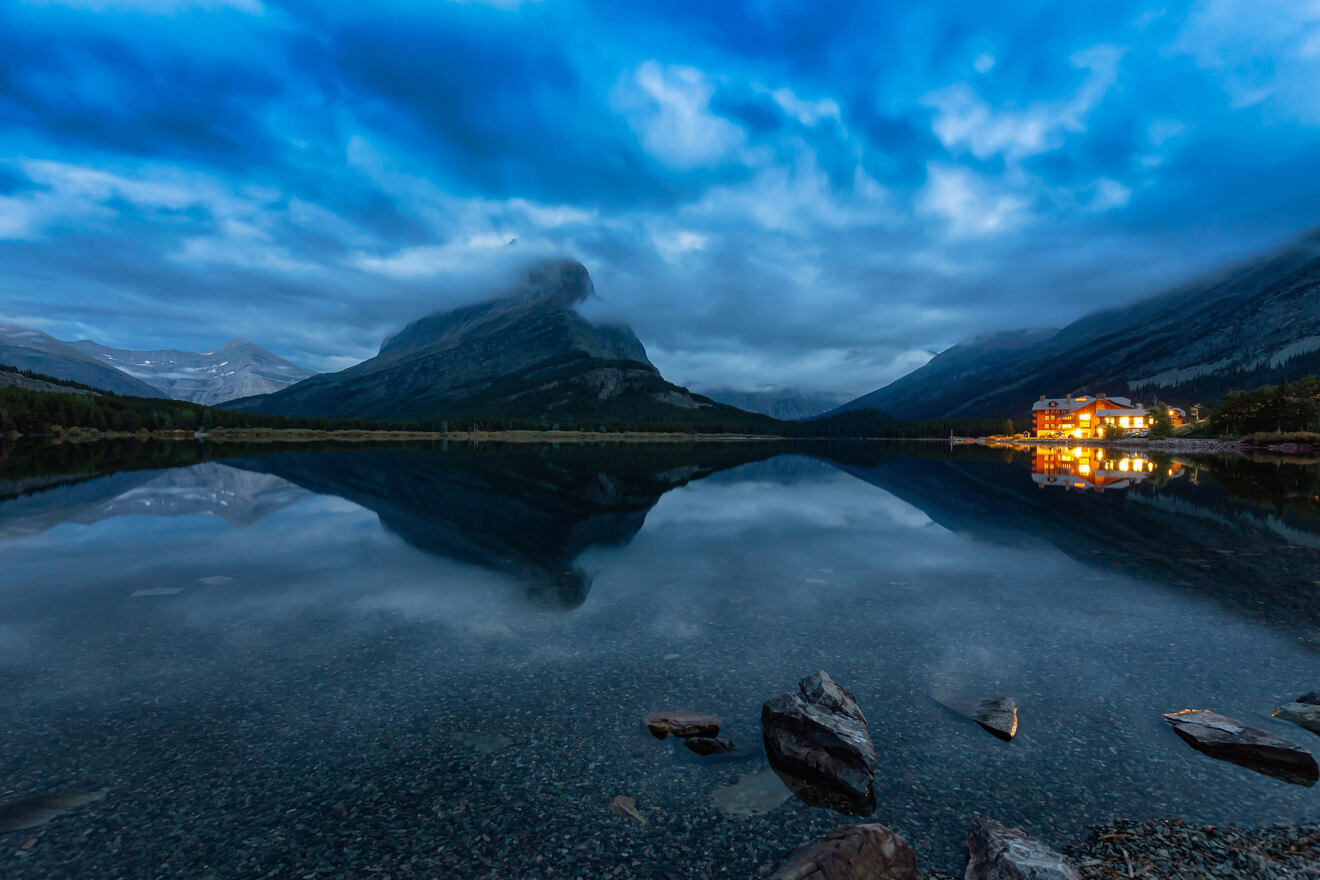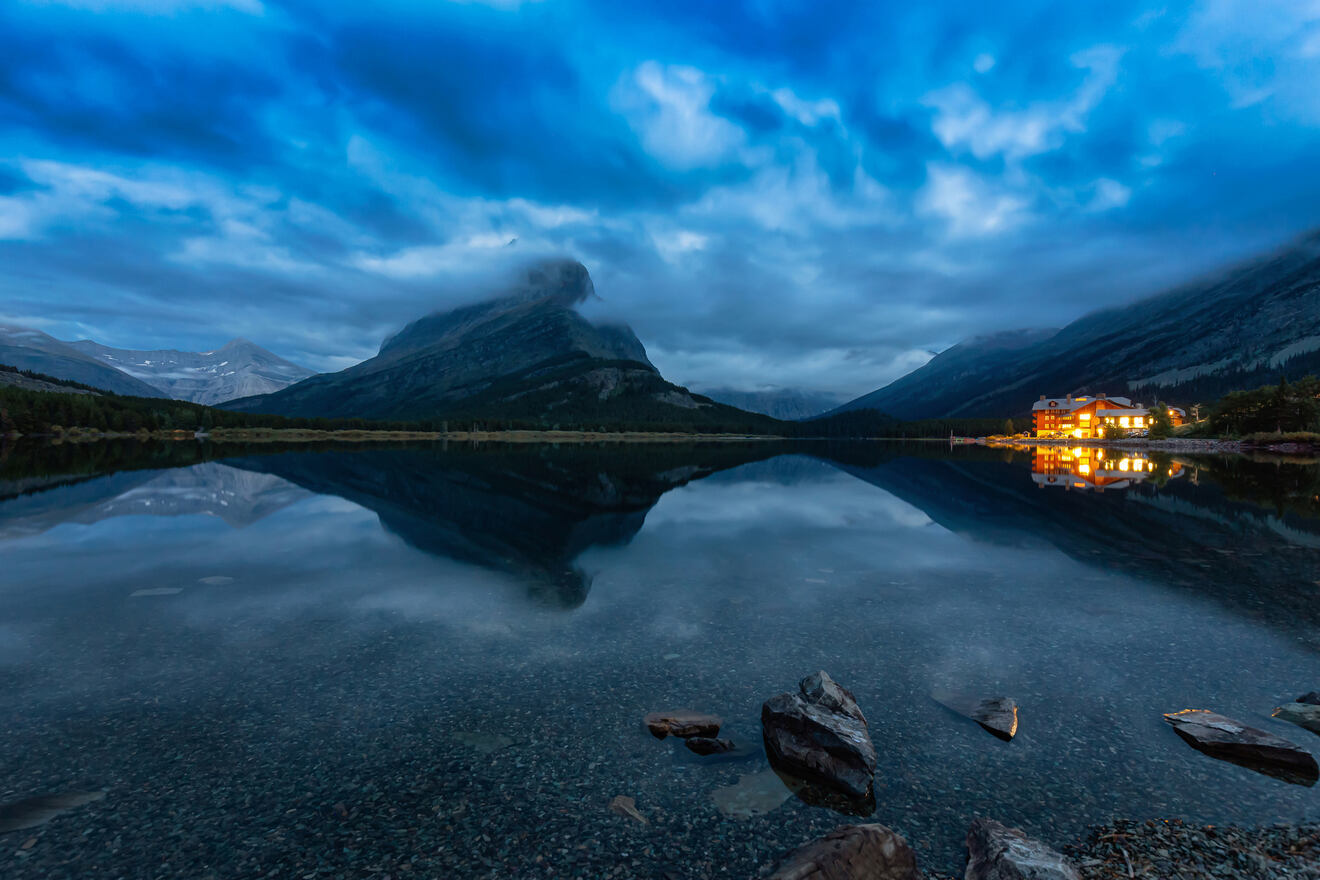 What a fun adventure! I hope this post helped you decide where to stay in Glacier National Park and whether you should stay near the west or east entrance.
There are so many hotel options in this post, but here are my top 2 favorite ones, both located in Columbia Falls:
Once you decide which accommodation you want, make sure you book it in advance! That way you can get the best deals and prices!
That's it from my side! Have fun in Glacier National Park, enjoy the views of Lake Mcdonald, and explore the great Mary Village and the Highline Trail! I want to hear all about your trip, so leave me a comment below and I'll make sure to answer!
Safe Travels,
Victoria
---
Pin it for later!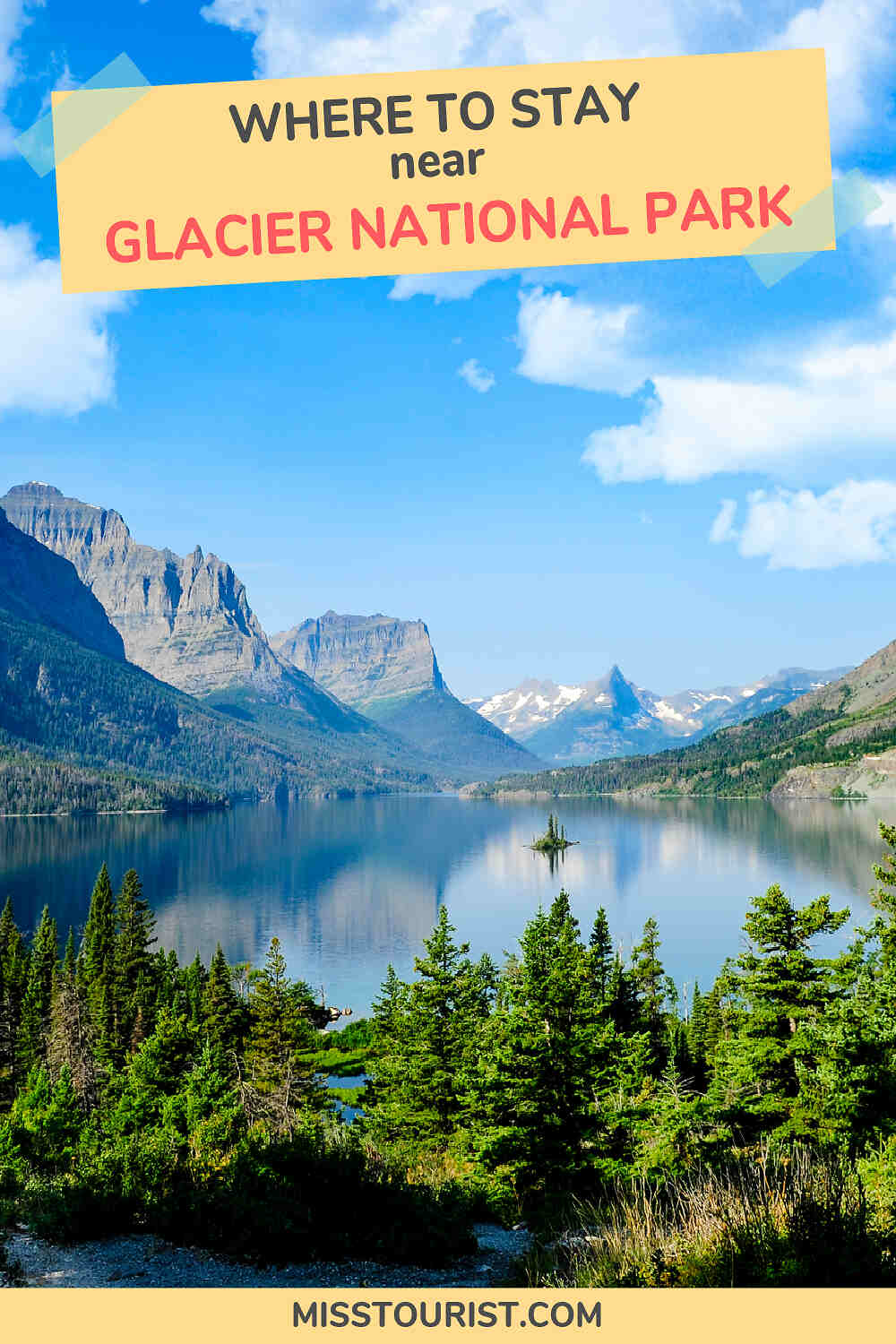 Pin it for later!