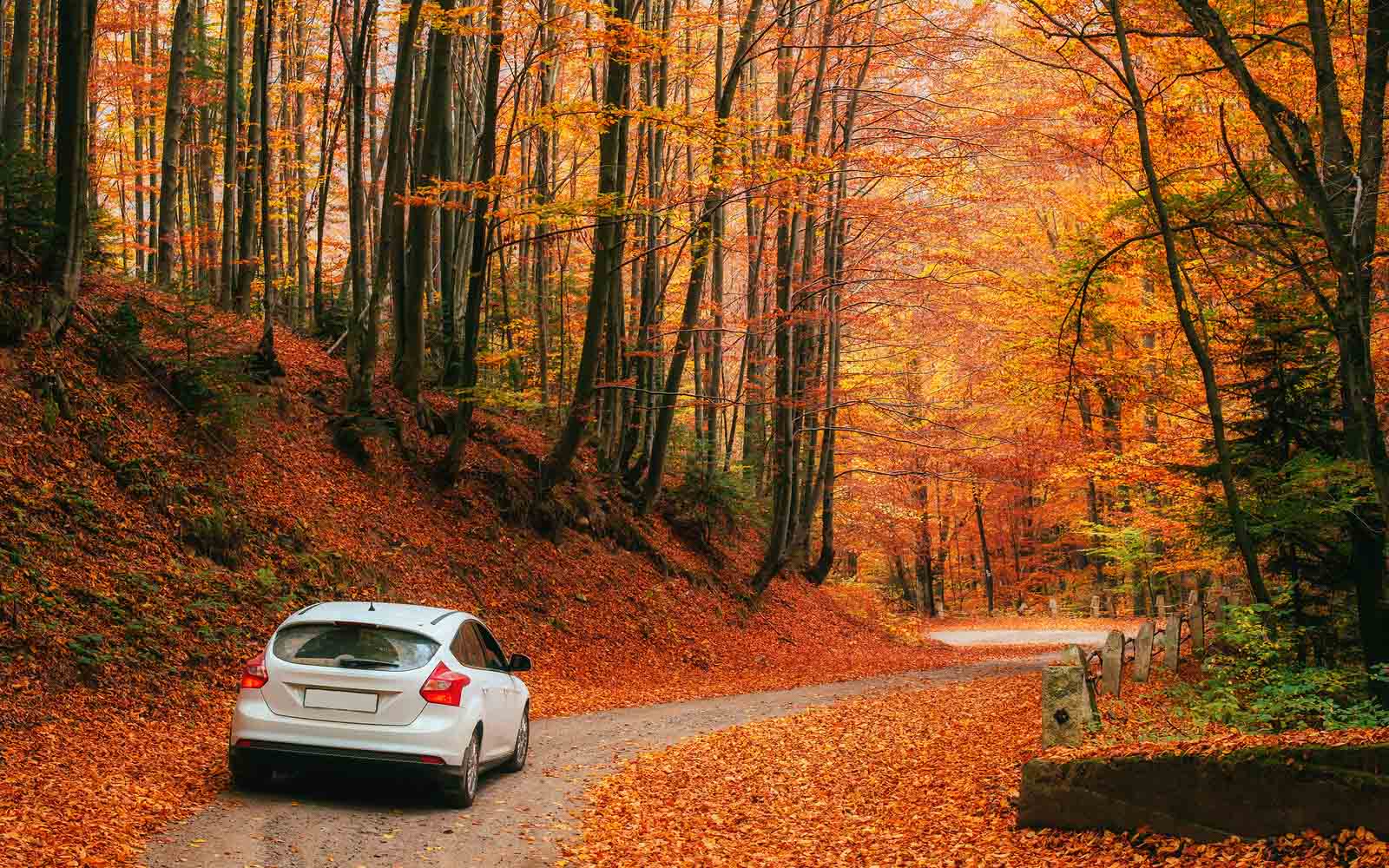 Deciding to visit Canada on a road trip and renting a car there can be one of the best ideas you will ever have and it will transform your vacation into a real adventure!
Why is it a great choice to rent a car in Canada? I personally enjoyed it because of the flexibility and freedom it gave me to organize my route, to stop along the way whenever I wanted to, and to take my time to admire the gorgeous landscapes at my own pace. Plus, there are many car rental options out there for all budgets!
I took a 16-day road trip around the Quebec and Ontario provinces, but the tips given here will be applicable for renting a car anywhere in the whole country.
Read all the information carefully – some of these car rental tips are specific to Canada and some of the advice you might know already if this is not your first time renting a car (in this case it will be a good reminder!).
Below are the 8 most important things you should know before renting a car in Canada:
1. Car rental prices in Canada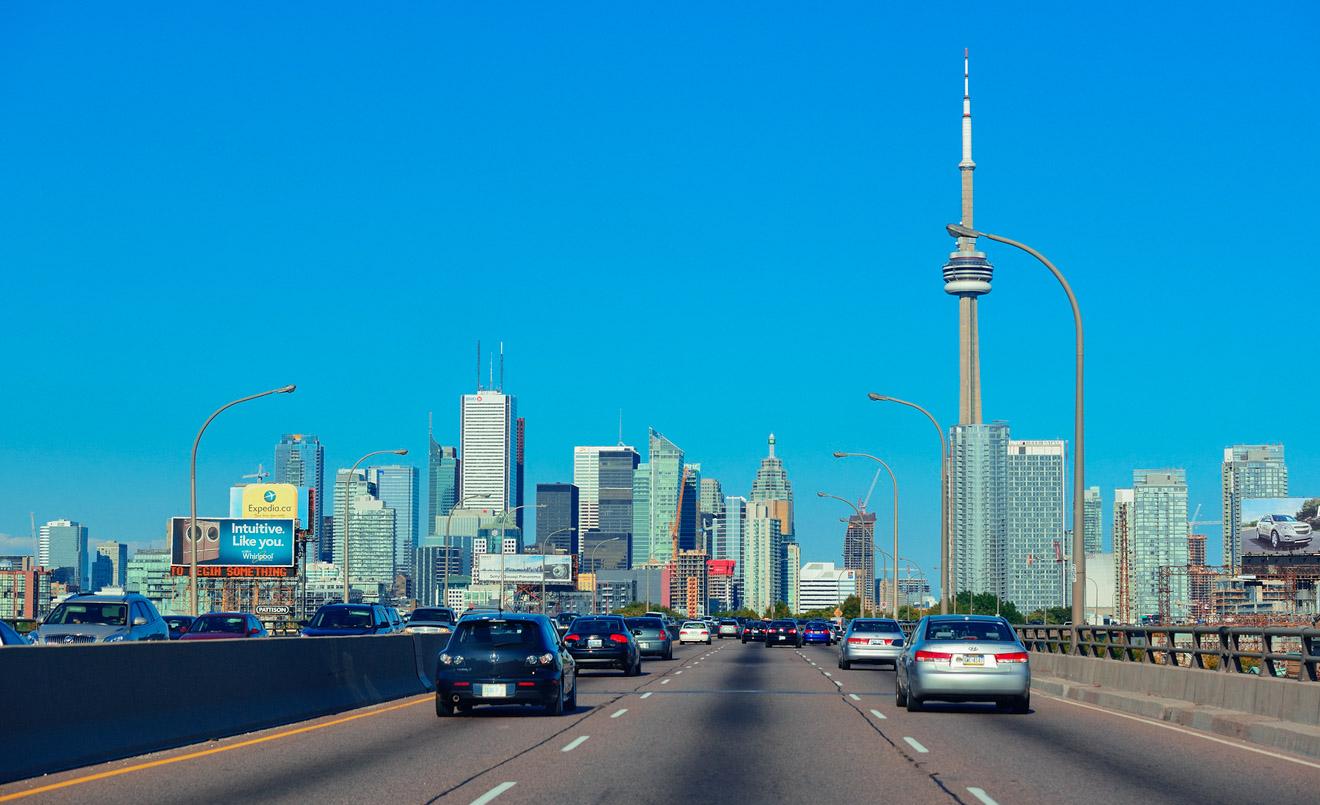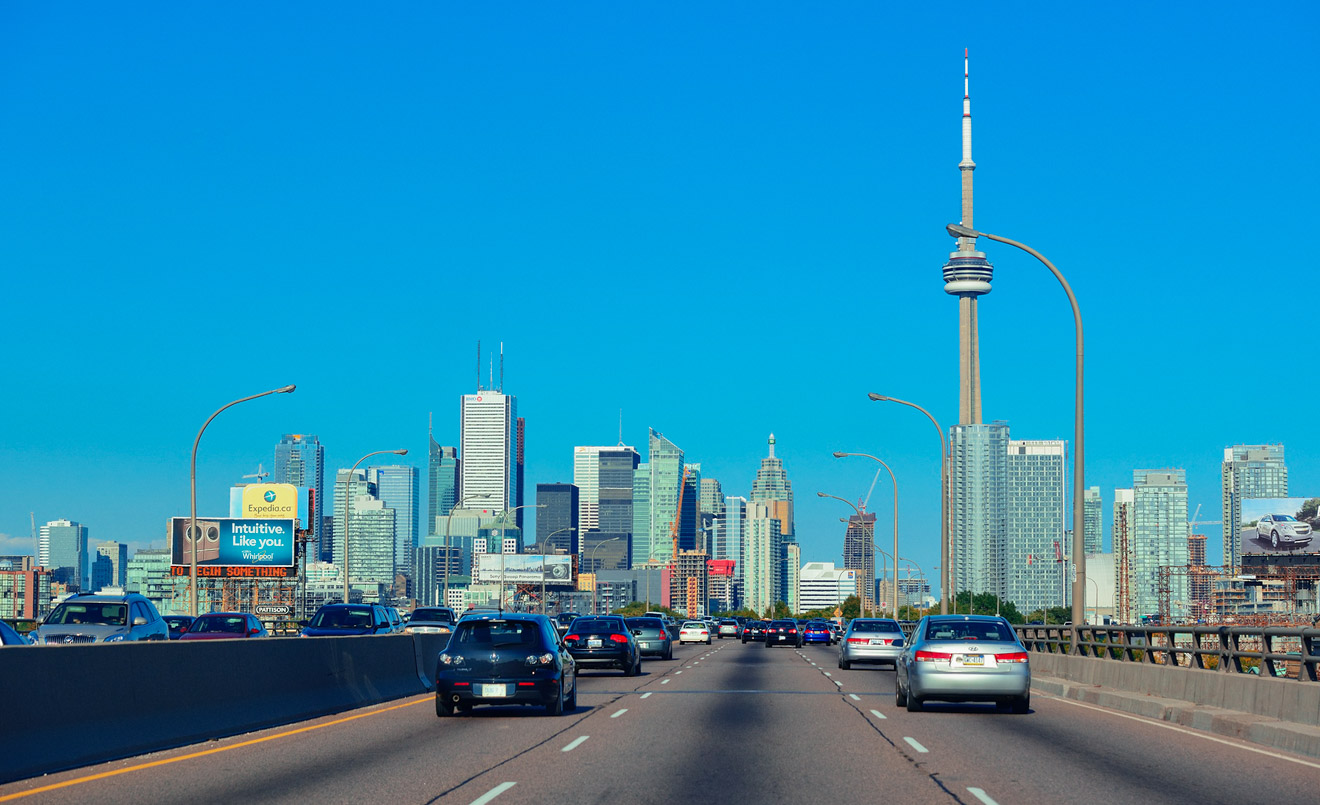 Let's start with the most important part, shall we?
As you may know, prices vary from company to company. One possible way of finding a deal is to compare rates individually for your specific dates on Budget, Avis, Dollar, Enterprise, Hertz, Thrifty, National, Alamo, Discount, Advantage Car and numerous others car rental sites. Another option is to use a price comparison aggregator – for example, RentalCars or AutoEurope to find the best car for my trip!
What is cool about the 2 sites above is that they compare all the rates for the international and local companies that are available in the country for your dates so you don't need to spend your time manually comparing the options. Everything can be done in one click! There are also many filters, so you can sort out the results by your preferences – car type, location, prices, and more.
RentalCars is basically a SkyScanner in the world of car rentals!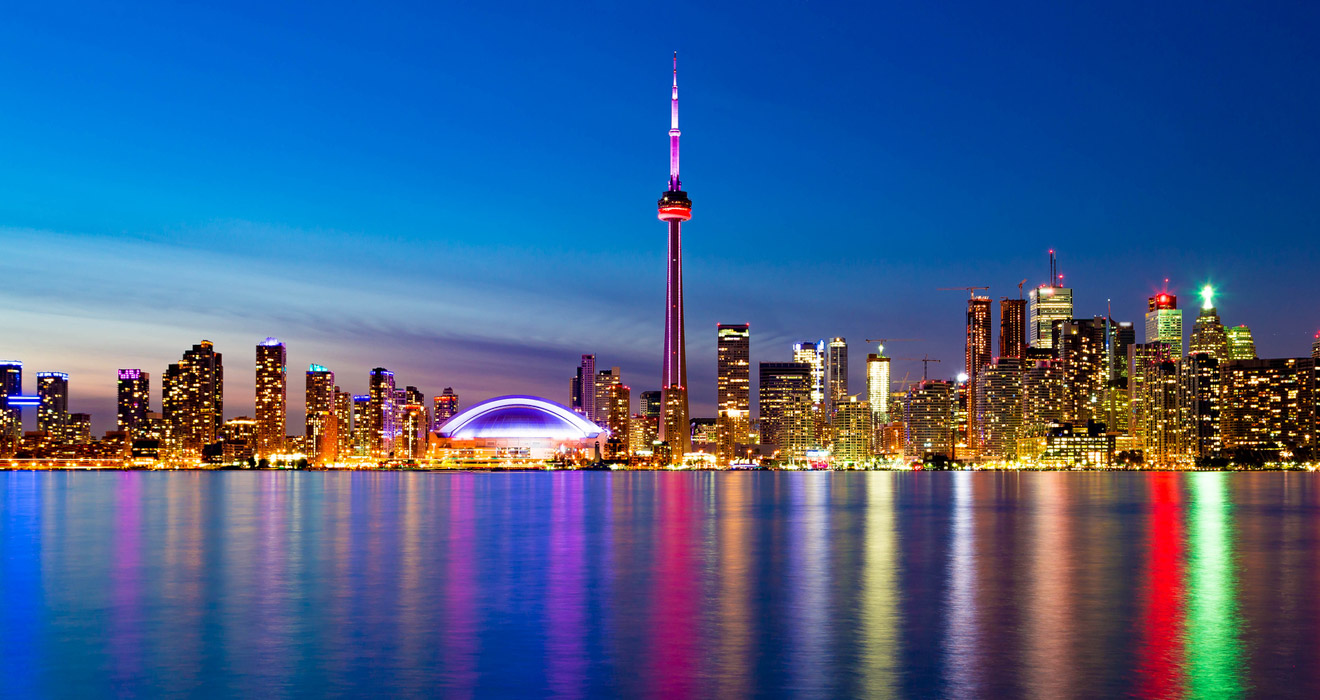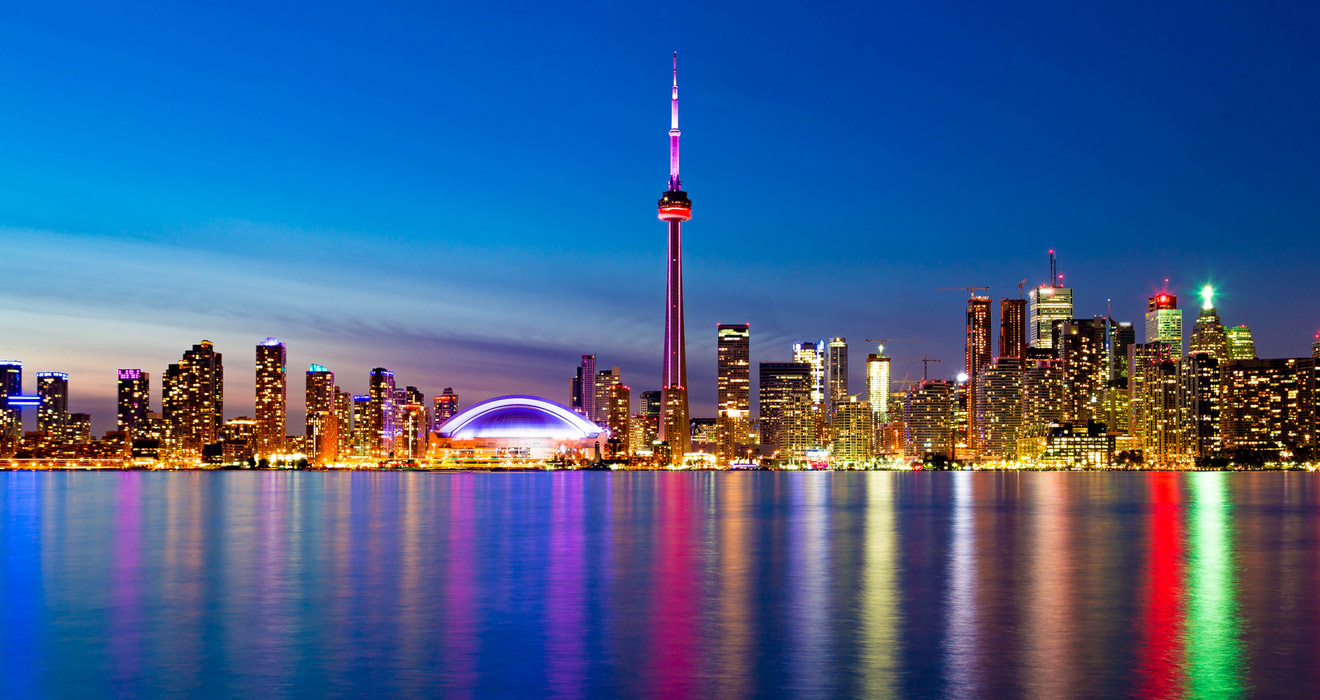 So, what are the average prices you should expect to pay when renting a car in Canada?
Remember that the price will highly depend on the type of car you choose and the season you are visiting in.
Here are the average prices per day in CAD. I am listing 2 prices – off-season and during the high season, but note that the price might vary significantly depending on how much in advance you are booking your car:
Economy car: High season – 48 CAD, Low season – 44 CAD
Mini car: High season – 48 CAD, Low season – 44 CAD
4×4: High season – 81 CAD, Low season – 87 CAD
RV: High season – 138 CAD, Low season – 106 CAD
All in all, as I said, it is always best to book as far in advance as possible! I have not heard about any cases of car rentals in Canada being discounted closer to the date of rental. You definitely should not expect the price to drop if you are traveling in the high season – that is anywhere between May and September. The demand during these months is so high, the suppliers are not going to lower the prices, that's for sure!
My experience and how much I paid
Car price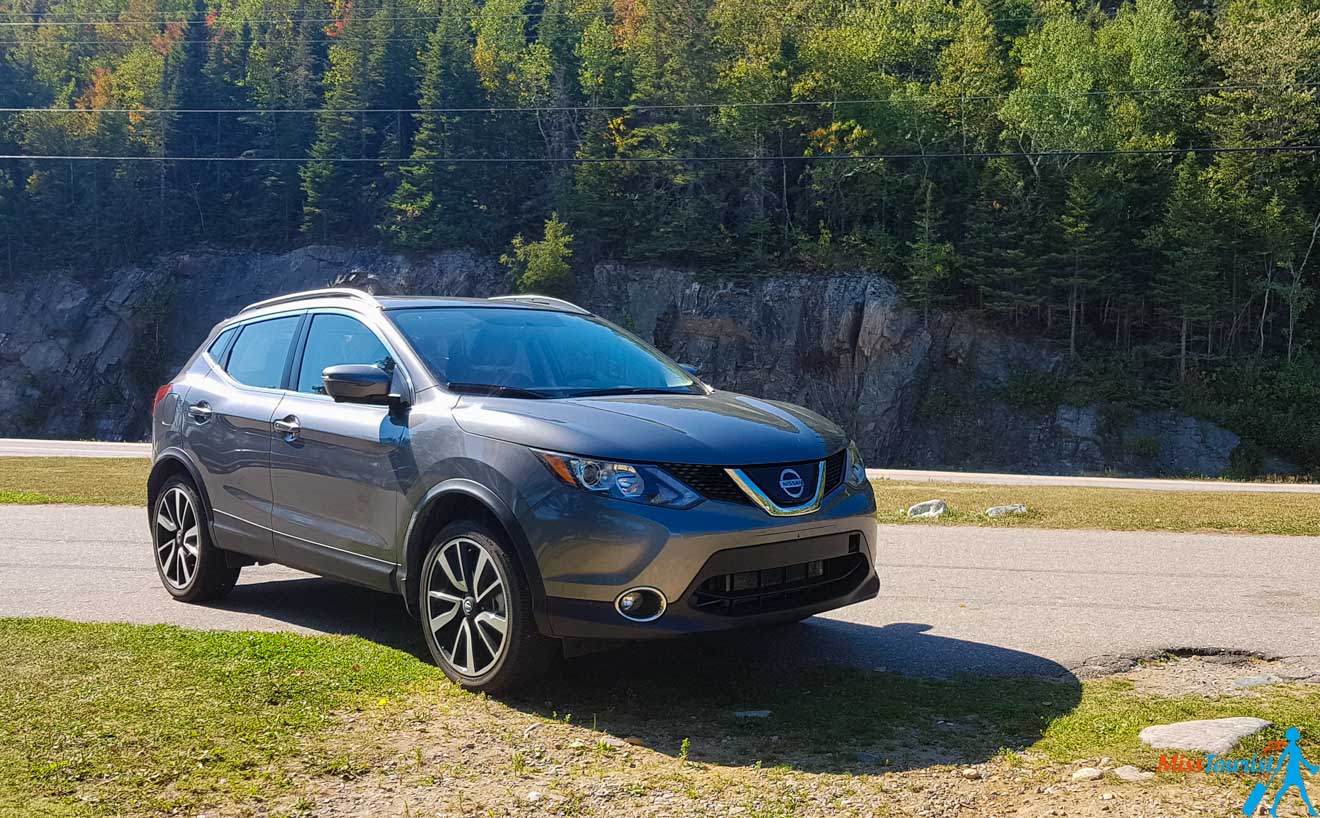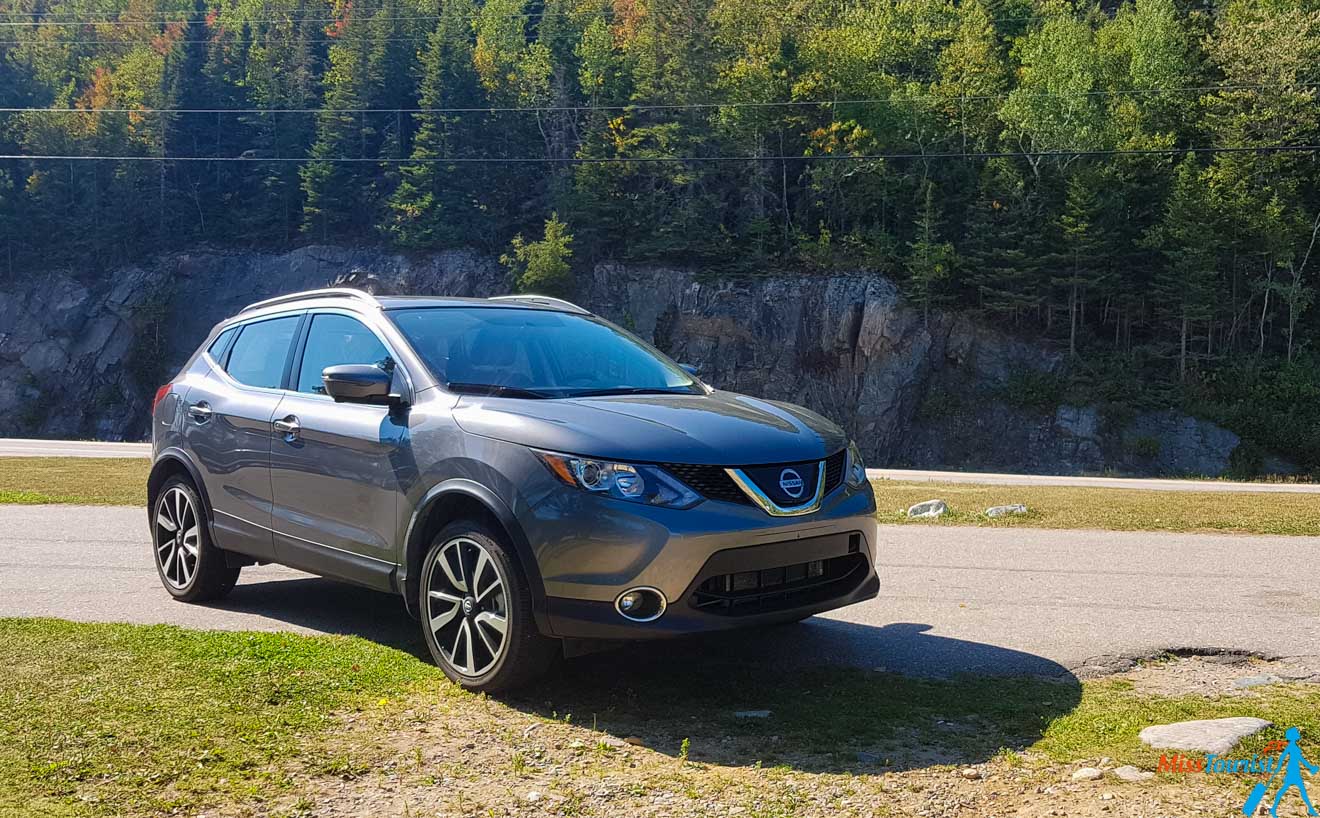 I checked both Rentalcars and AutoEurope and basically chose by the lowest rate from those 2. We were looking to hire a cat from Melbourne, to return to the same city, from the 12th of September (9 AM) to the 24th of September (5 PM), so that makes it 13 days. The best combination of price and model we found was a VW Jetta or similar from Budget Car Rental. I really did not have any specific preferences and because that was the best price-model correlation, we went for it!
As we booked quite late (only a couple of weeks before the trip), our total price for an economy car was US $333 (442 CAD).
Now I see that if we had booked the car 6 months in advance, the price would have been US $184 (244 CAD), which is almost half the price! So learn from my mistakes and book in advance if possible!
When we arrived at the Budget office, we were given a Nissan Qashqai instead of a VW Jetta, which was even better than we expected! The car was perfect for the 2 of us – very spacious and new, we could not have been happier with it!
Car Insurance price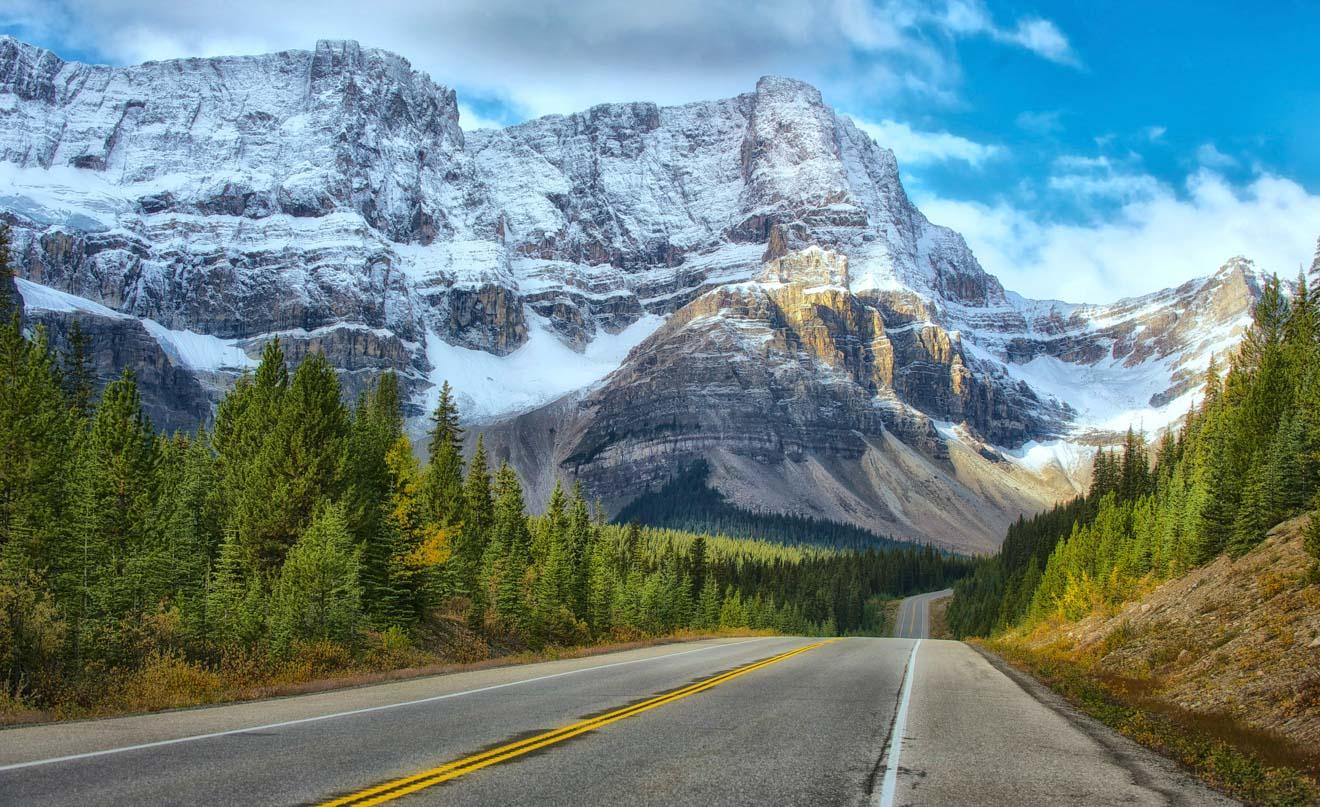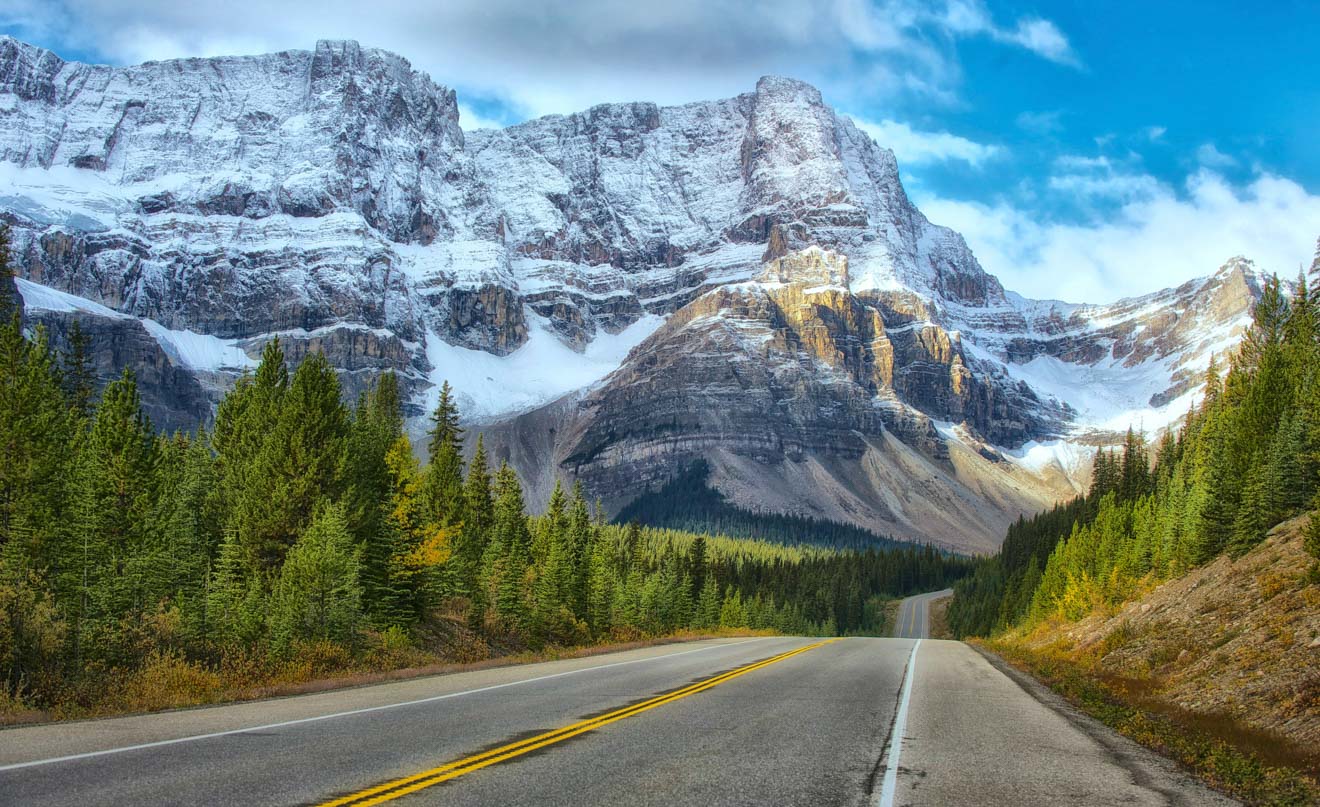 ATTENTION: I paid the price requested by the rental office, but you can lower this price by about 3 times. How? Read point #8 below. (I did not know this trick when I rented the car myself; I only figured it out when I started doing more research in order to write this post for you guys!).
We bought insurance for 30 CAD a day plus taxes, which ended up to be 444 CAD for 13 days. See how it ended up to be more expensive that the car itself? Read on to learn how to not overpay for insurance (but still be insured of course!).
Gas prices in Canada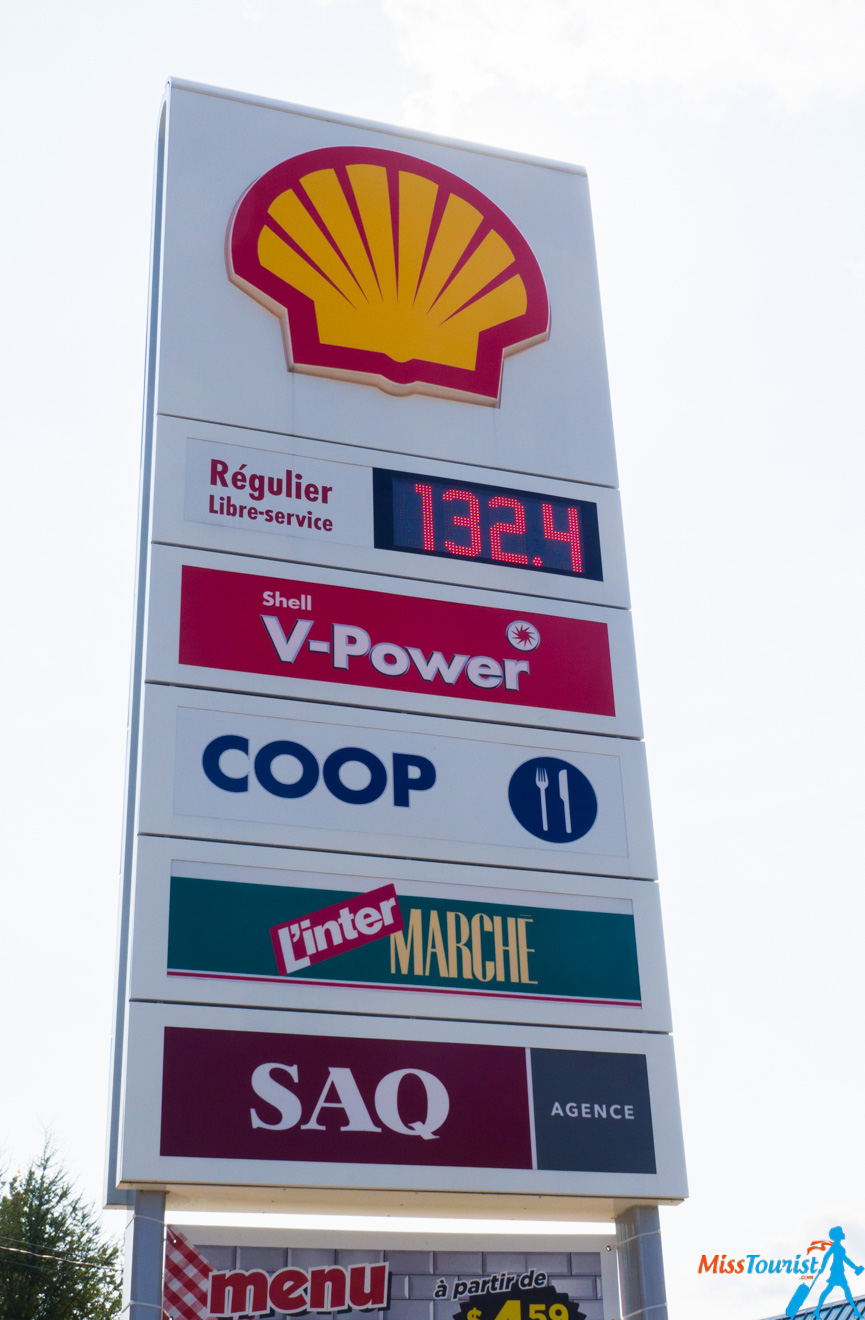 Remember that a considerable part of your vacation budget will go to gasoline.
PRO TIP: Gas prices are generally higher in Canada than in the USA, but a bit cheaper than in Europe.
The gas price In Canada depends on the province (Alberta has the lowest prices for gasoline), but this should give you a general idea:
1 liter of gas (1/4 gallon) is currently 1.32 CAD. Please check the updated price here.
My friend and I covered over 2,400 km and spent a bit less than 300 CAD on gas during our 2-week road trip around Ontario and Quebec.
NOTE: When renting a car, do not forget to return it with a full tank of gas! If you don't, you will have to pay the rental company for the gasoline you owe and the prices at the rental office are muuuuch higher than at a gas station, trust me.
2. Things to consider when choosing your rental car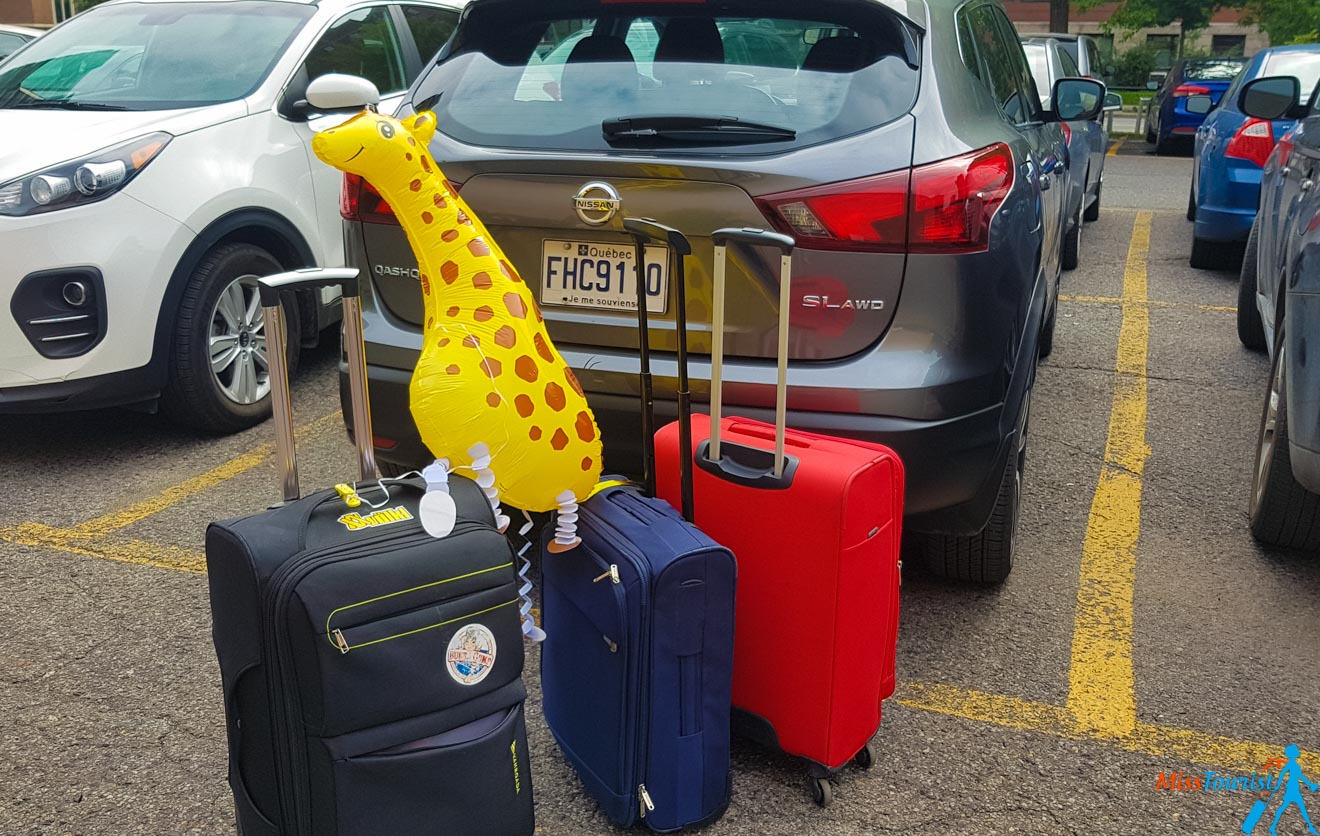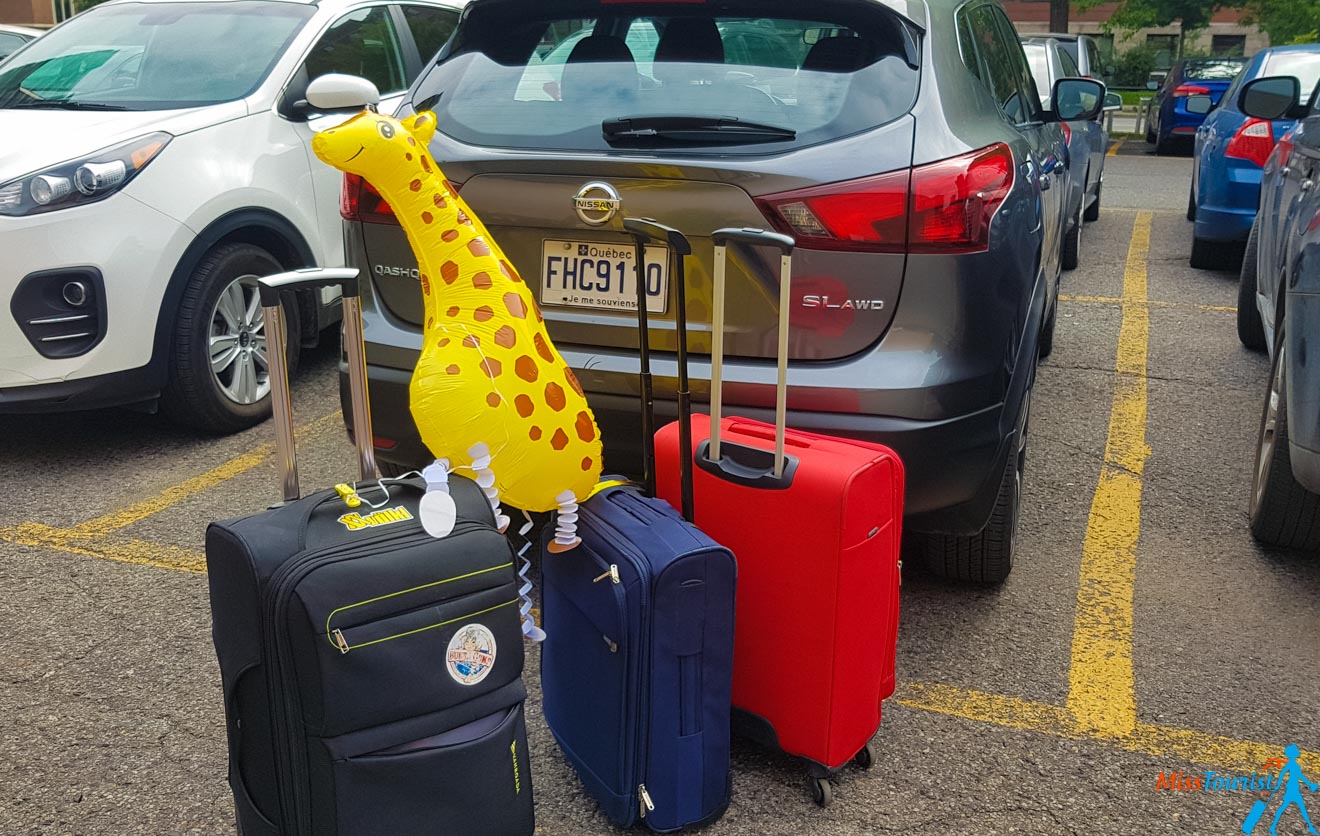 Here are some of the questions you should be asking yourself before making a decision about the car type you want and its specifications:
Is your luggage going to fit? Think about how spacious the car is, how many people will be traveling in it, and will all of you fit comfortably? Are you going to travel with kids? Do you need a special kid's seat? Are you going to bring your own child seat (you can do this and there is usually no extra charge from airlines for the seat)?
Does it have a GPS included? Our built-in GPS helped us a lot because sometimes there was no Internet connection on the road. You can also bring your own GPS from home if you want to.
Are you going to travel to the USA as well? If yes, is cross-border travel allowed by your car rental company? (more on it below in the Bonus section)
Can you connect your phone to the music system of the car? The road is long, and even if radios were really good in Canada, you will still want to listen to something different at some point and with no ads. P.S. Some of the newer cars only have a USB-C slot and most phones, at least for the moment need a normal USB slot to connect, so maybe buy an adapter just in case before you go. It is tiny and it will be useful in many of your future trips, I promise!
Does the car have cruise control? Most of the cars are equipped with it by now, but it never hurts to double-check – we found it to be extremely useful when driving on Canadian highways!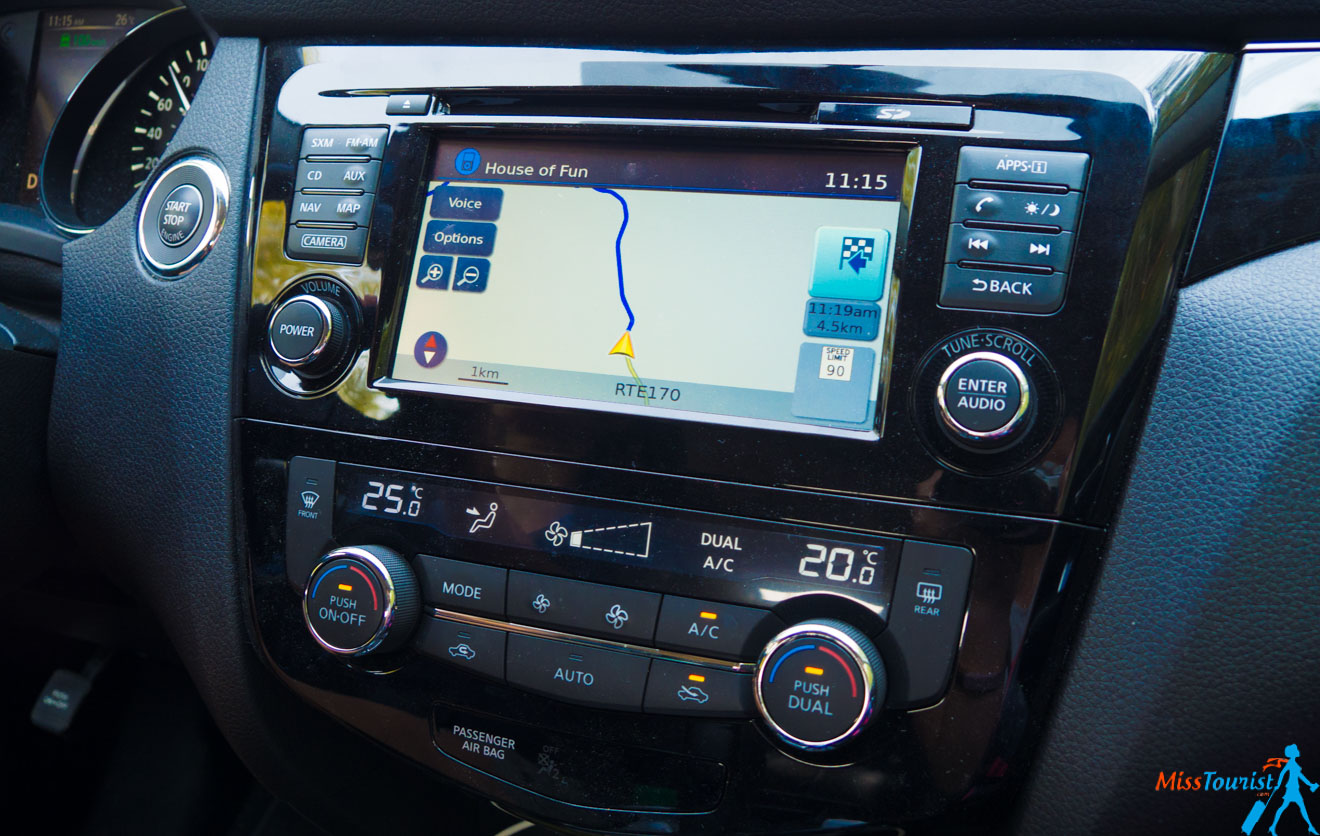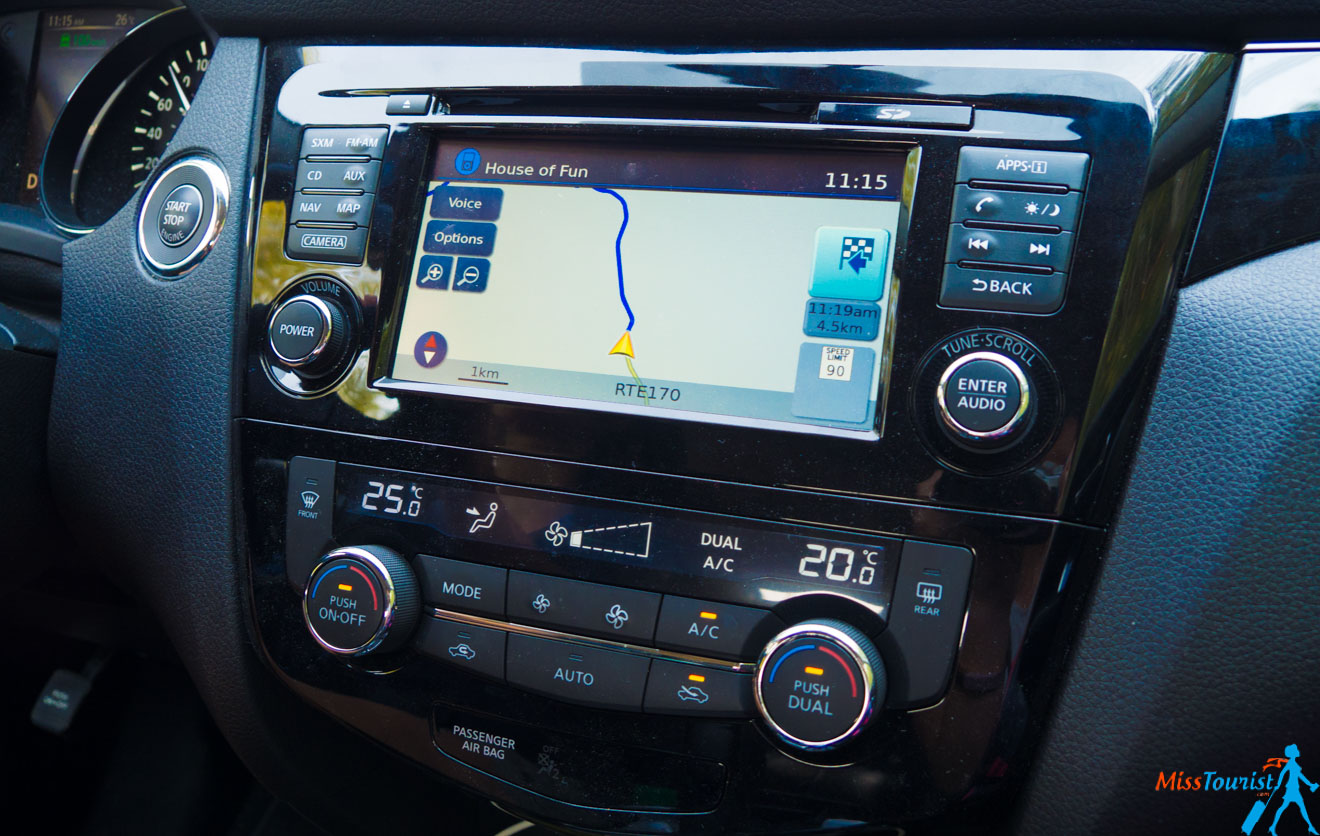 As for the car models available to rent in Canada, you can pretty much choose anything you want. There is something for all budgets – from small economy cars to large luxurious models or electric ones. Most of the cars I have seen offered as rentals were new or almost new.
If you'd like more recommendations on which car to choose, check out Section 4 below in this post.
NOTE: Most cars in Canada have an automatic transmission and use unleaded gas or diesel.
3. Watch out for any possible additional fees!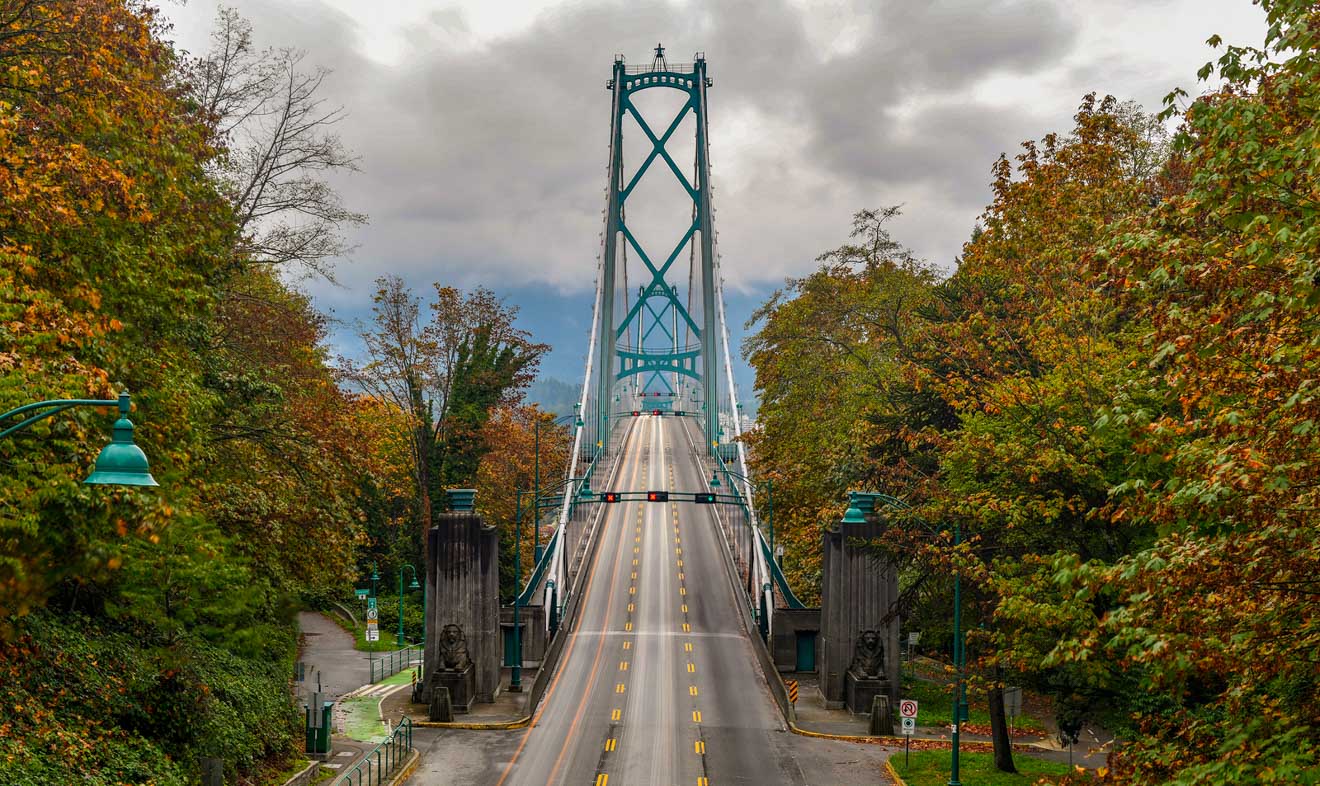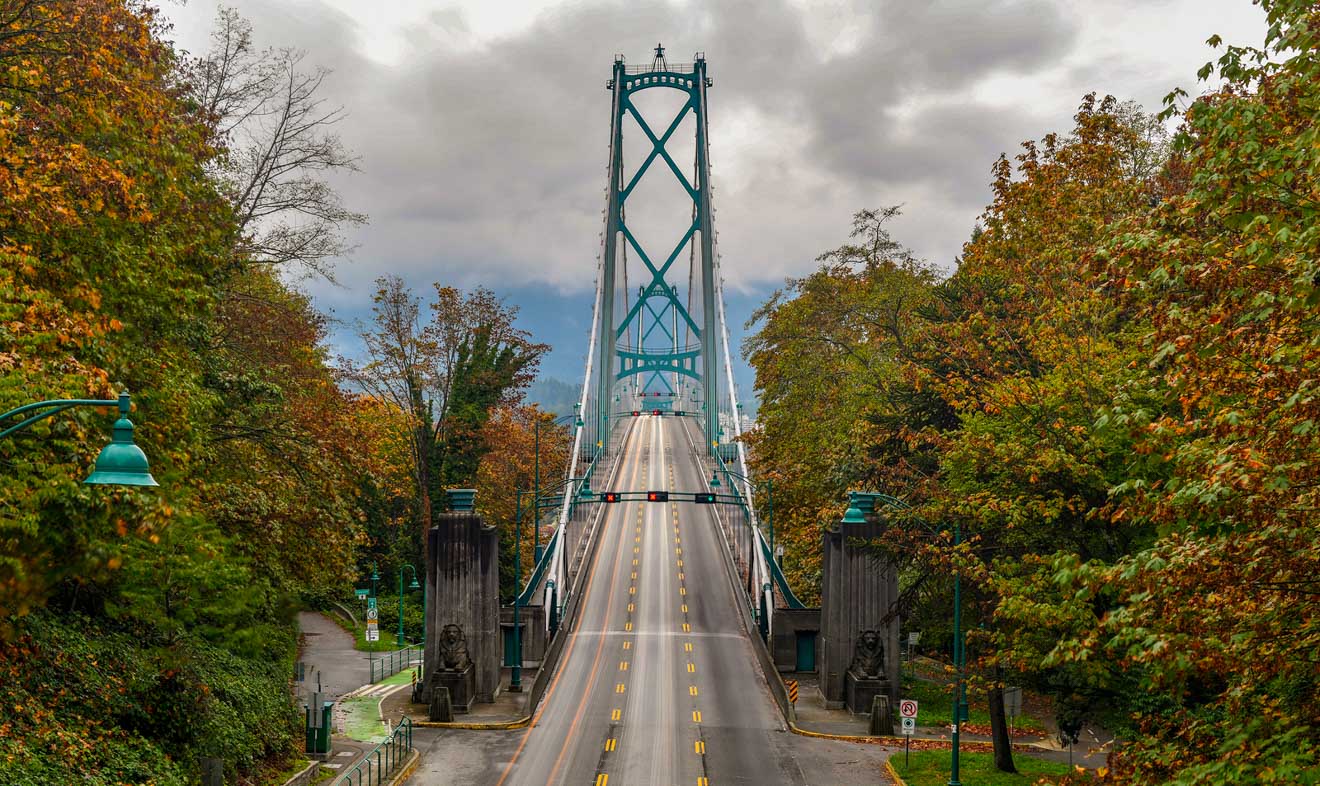 ATTENTION: You have to be at least 21 years old AND have at least 12 months of driving experience in order to rent a car as a tourist in Canada! You might be charged an additional "Young Renter Fee" if you are between 21 and 24 years old. Also, do not forget to make sure your driving license is not expiring in the following 6 months after your trip.
Here are some fees you might want to watch out for:
Are there any additional driver fees? How many people are going to be driving? Keep this to a minimum if possible because most companies charge more for each extra driver.
Any one-way drop-off fees? Some car hire companies allow one-way car rentals with no additional charge, but you should double-check if they charge extra beforehand.
Are there any hidden service taxes that you haven't noticed? (GST)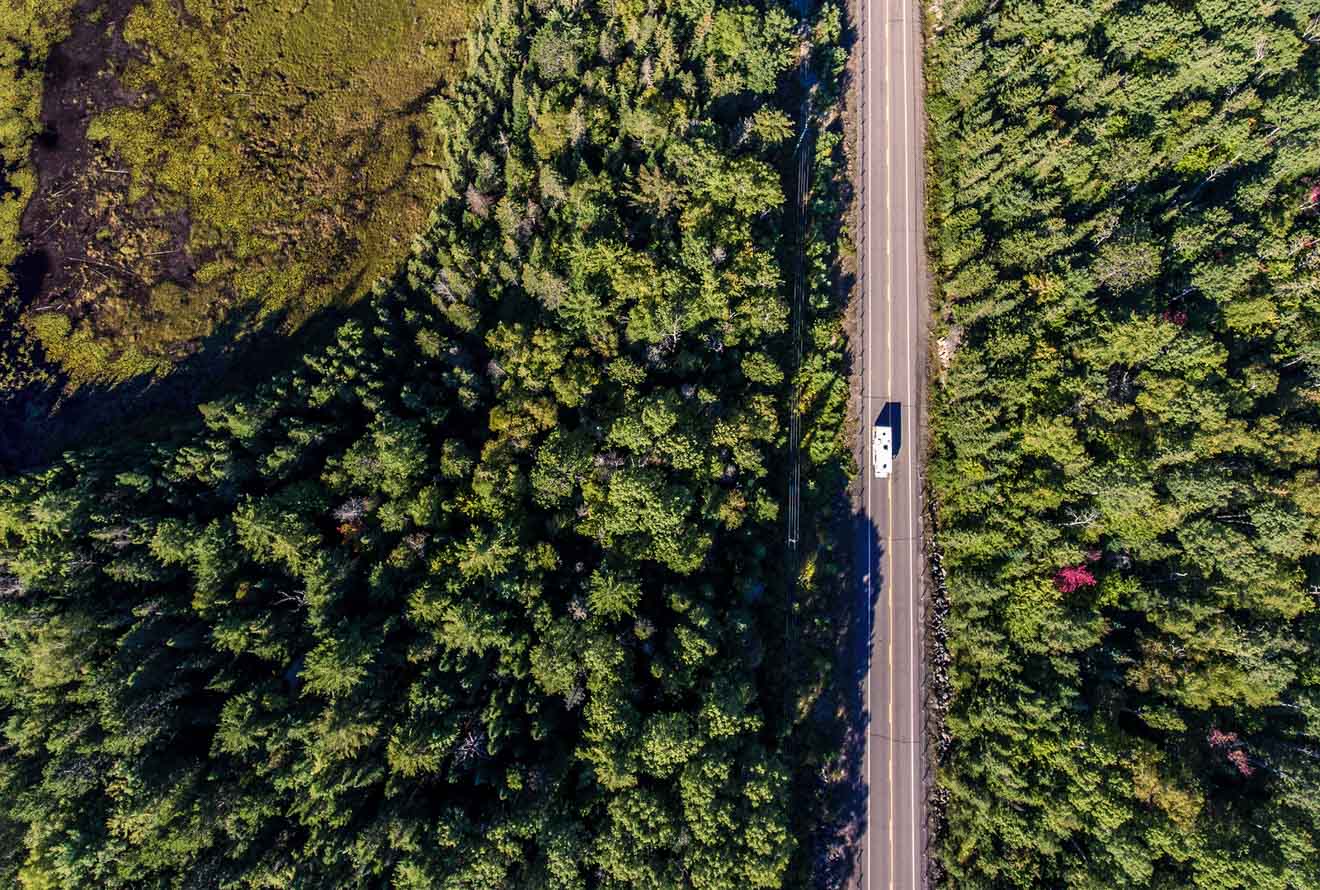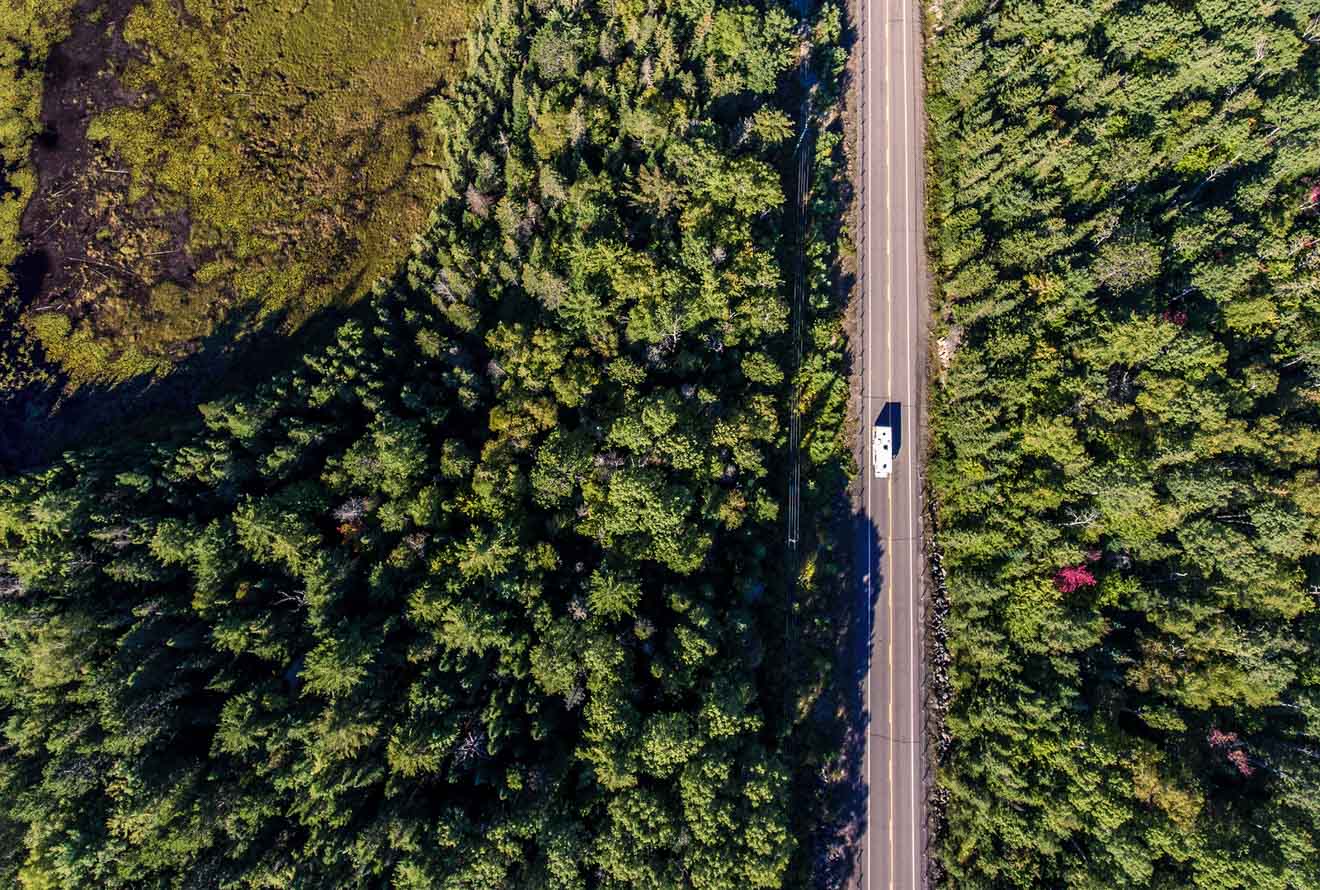 Is the mileage unlimited or is there a per km charge (while they usually offer unlimited mileage in North America, it never hurts to double-check!)
Is there a 21 to 25 years old fee? (Only applies to you if you are from 21 to 25 years old obviously). As I said earlier, this is a common practice in Canada, even if you have a spotless driving history!
Is there a premium location fee (in airports, for example)?
Most of the time airport rentals are more expensive as they need to pay airport fees for running their business there. If you are renting your car from RentalCars, you can actually see the location of each available car rental company (press "Show Location" on the results page). We chose ours to be in the city center, right inside the Montreal railway station. This way we could discover the city on foot for the first couple of days and then grab the car and goooo!
4. Which car type to choose in Canada
As I said earlier, Canada has everything to offer for a car rental, so your choice will only be limited by your budget and will depend on the trip preferences that you have.
Let's choose based on the type of trip you are planning:
1) A comfortable trip between cities and National Parks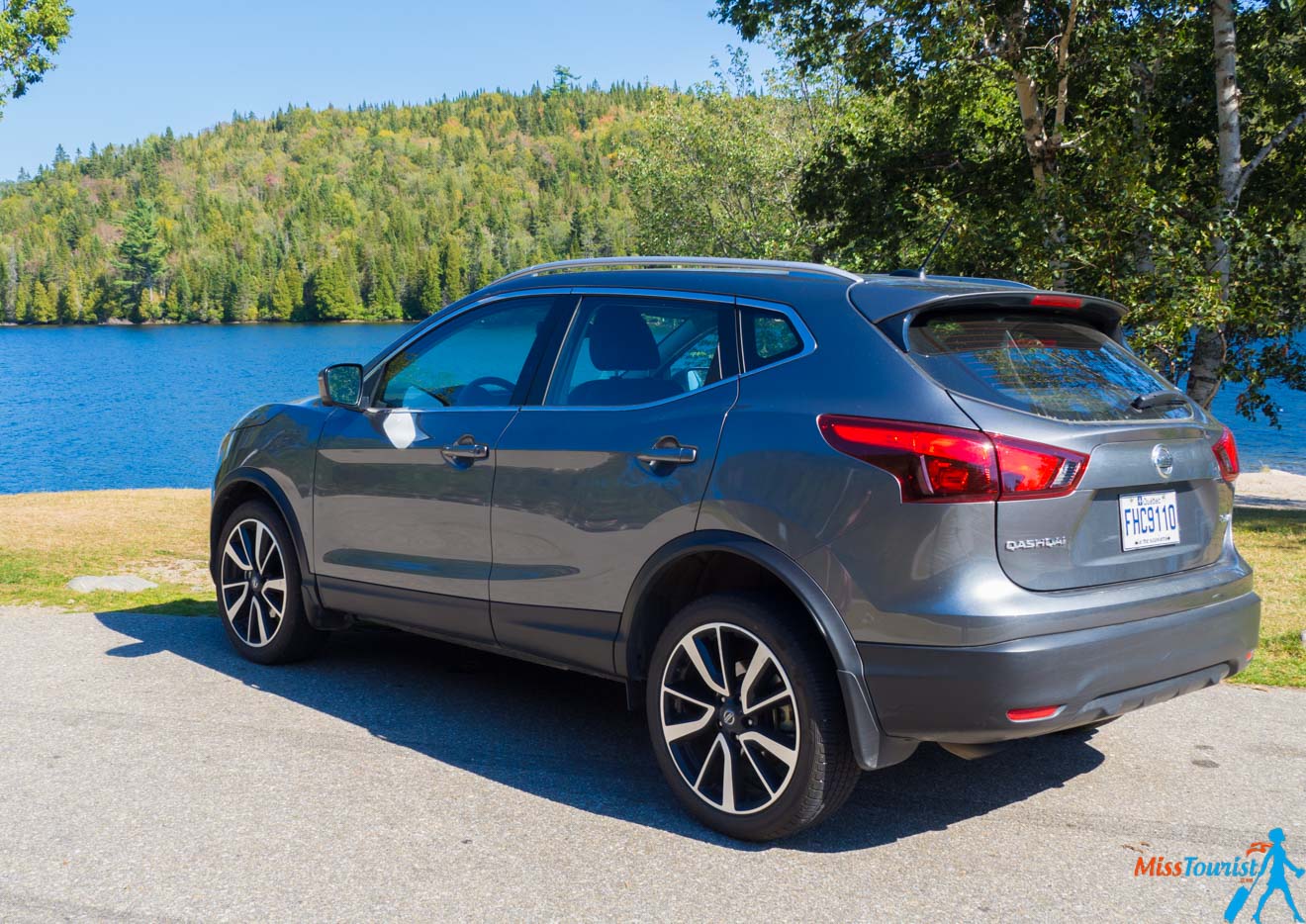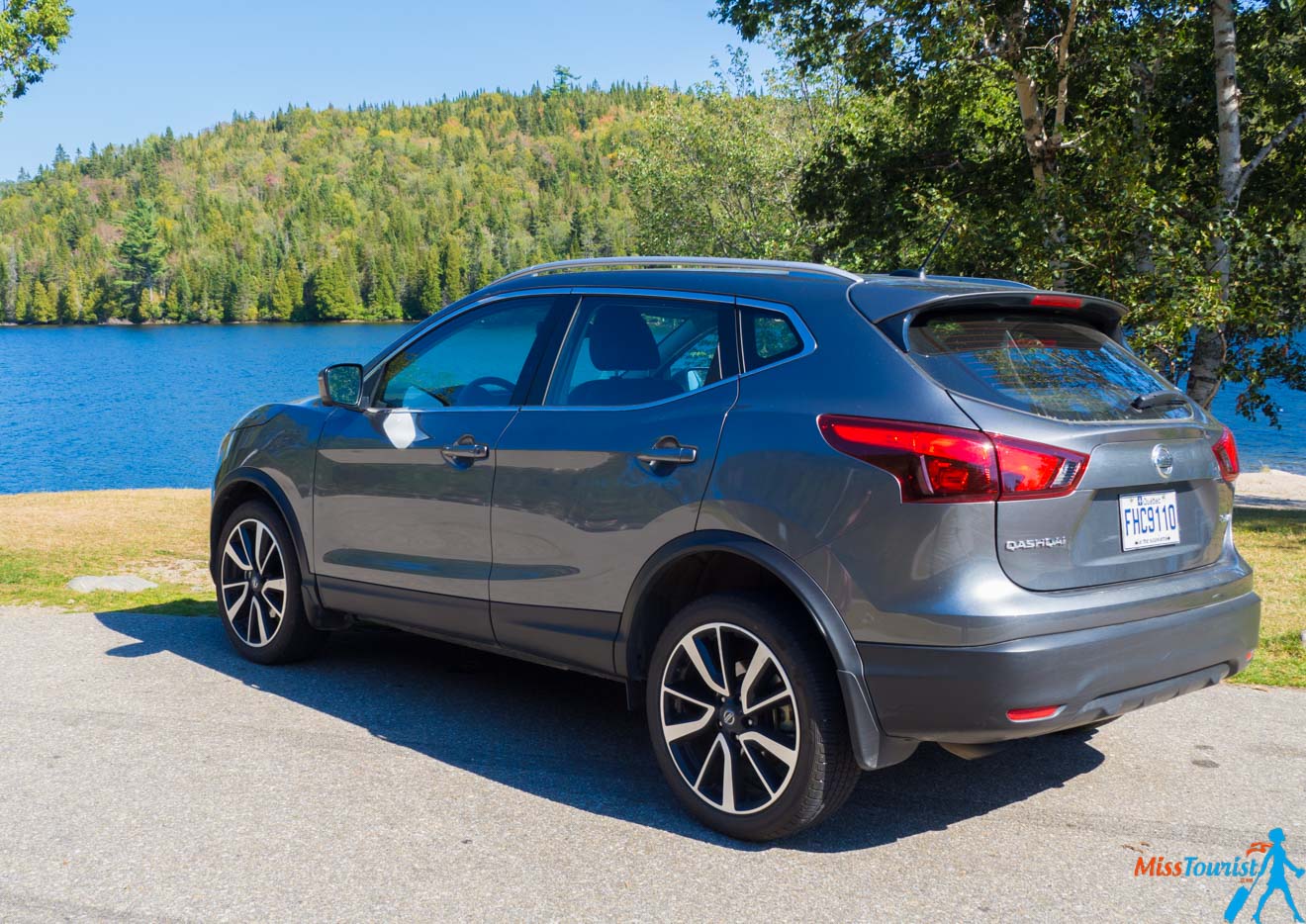 RECOMMENDED CAR TYPE: A simple economy car would be your perfect solution.
In fact, it is the most common option for road trips in Canada. A normal economy car like a VW Jetta or Nissan Qashqai would fit you perfectly if you need it to get from one city to another and go to National Parks. The road quality is outstanding in Canada, you won't need more than that.
PRICE: about 45-50 CAD per day
2) Off-road Canadian adventure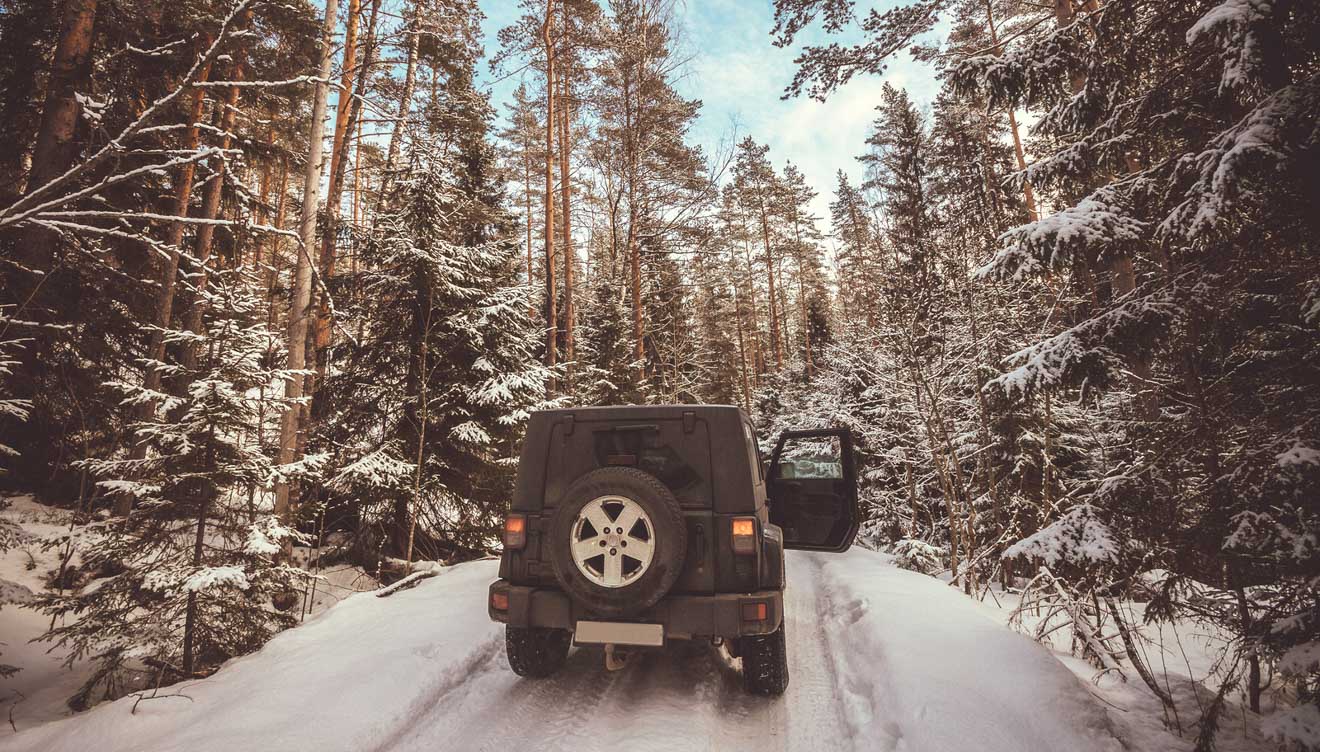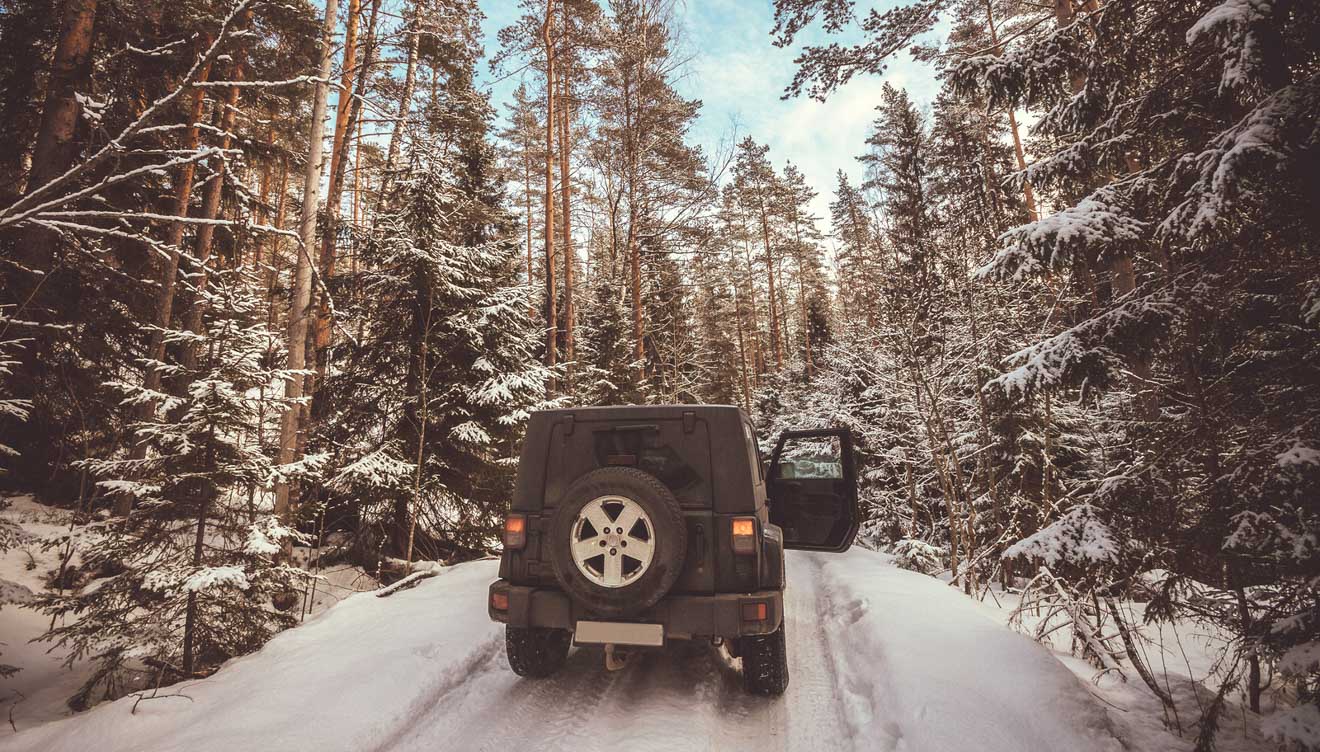 RECOMMENDED CAR TYPE: a 4×4 (SUV)
In most cases, you won't need this kind of car at all, as the road conditions are perfect in almost any tourist location you might want to go to (including the Rockies, Banff, Whistler and other national parks). If you are planning to drive the Northern Gravel Highway or many backcountry unpaved roads, I would recommend renting a 4WD.
NOTE: Double check that the T&C for your car hire company in Canada actually allows you to go off-road.
PRICE: about 85 CAD per day
3) A whole family/a group of friends campervan journey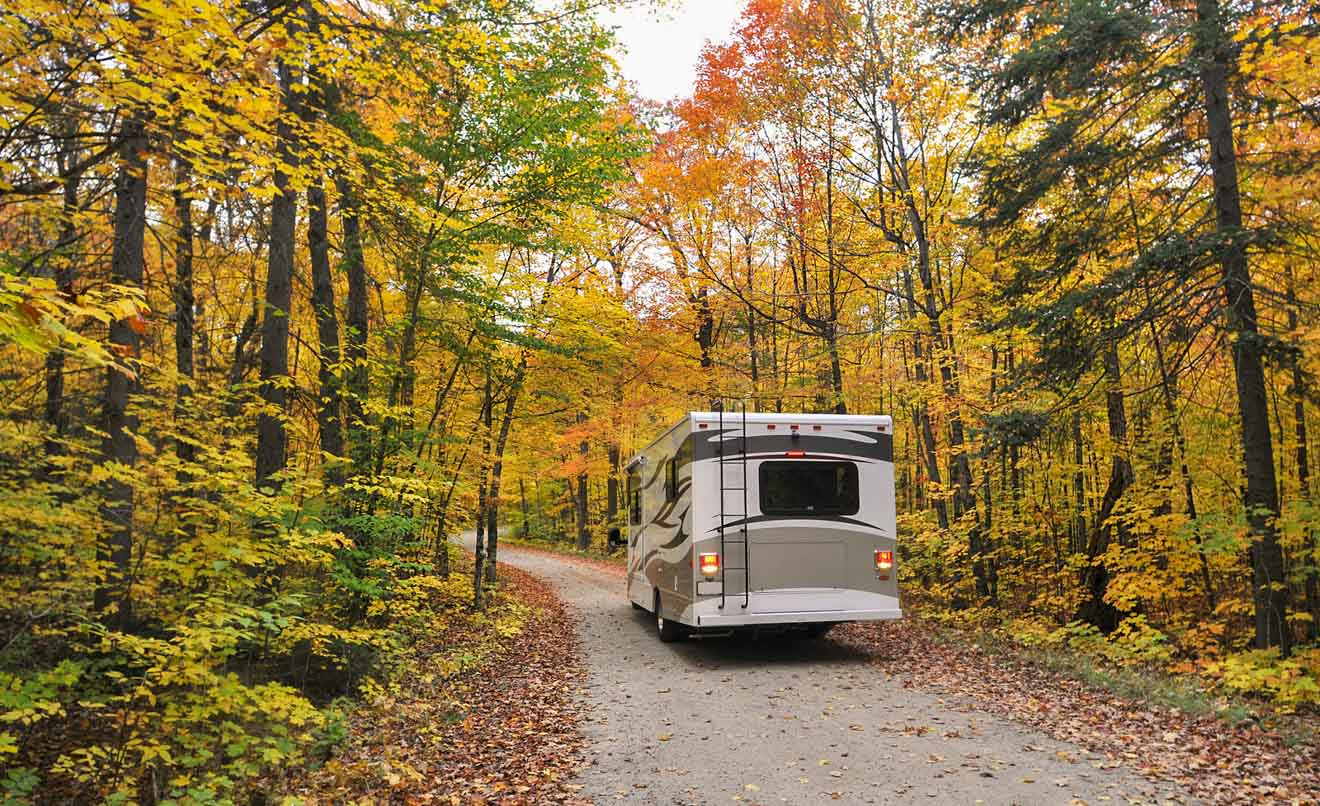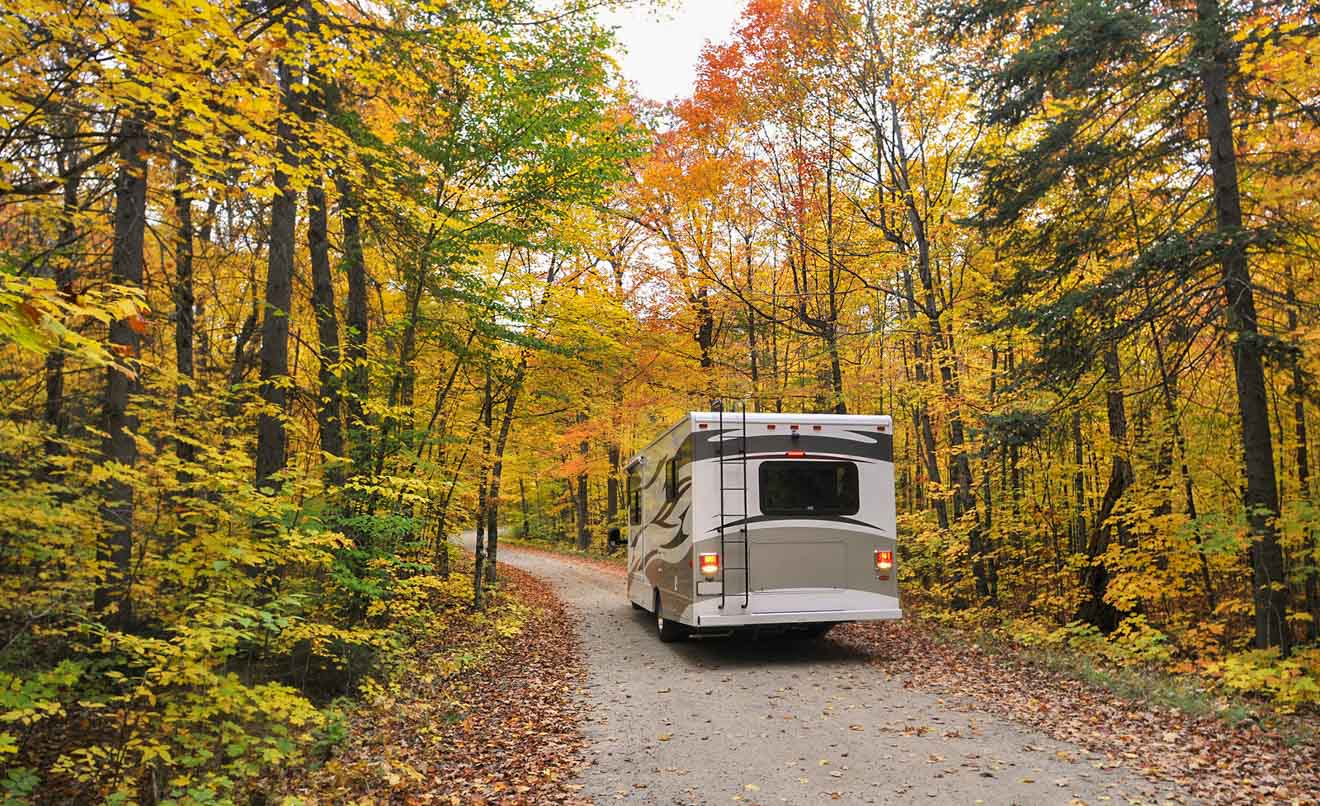 RECOMMENDED CAR TYPE: an RV (also known as a motorhome, caravan or campervan)
Canada is an ideal country for camper and RV (Recreational Vehicle) travel! With an RV you will be able to go anywhere and stay anywhere and you won't need to pay for accommodation. A great option for adventurous travelers! If you are looking for a big selection of campervans with good rates, check out this price comparison website.
NOTE: Don't forget to check if the RV includes a kitchen too!
PRICE: about 110-130 CAD per day
4) A quick trip to any Canadian city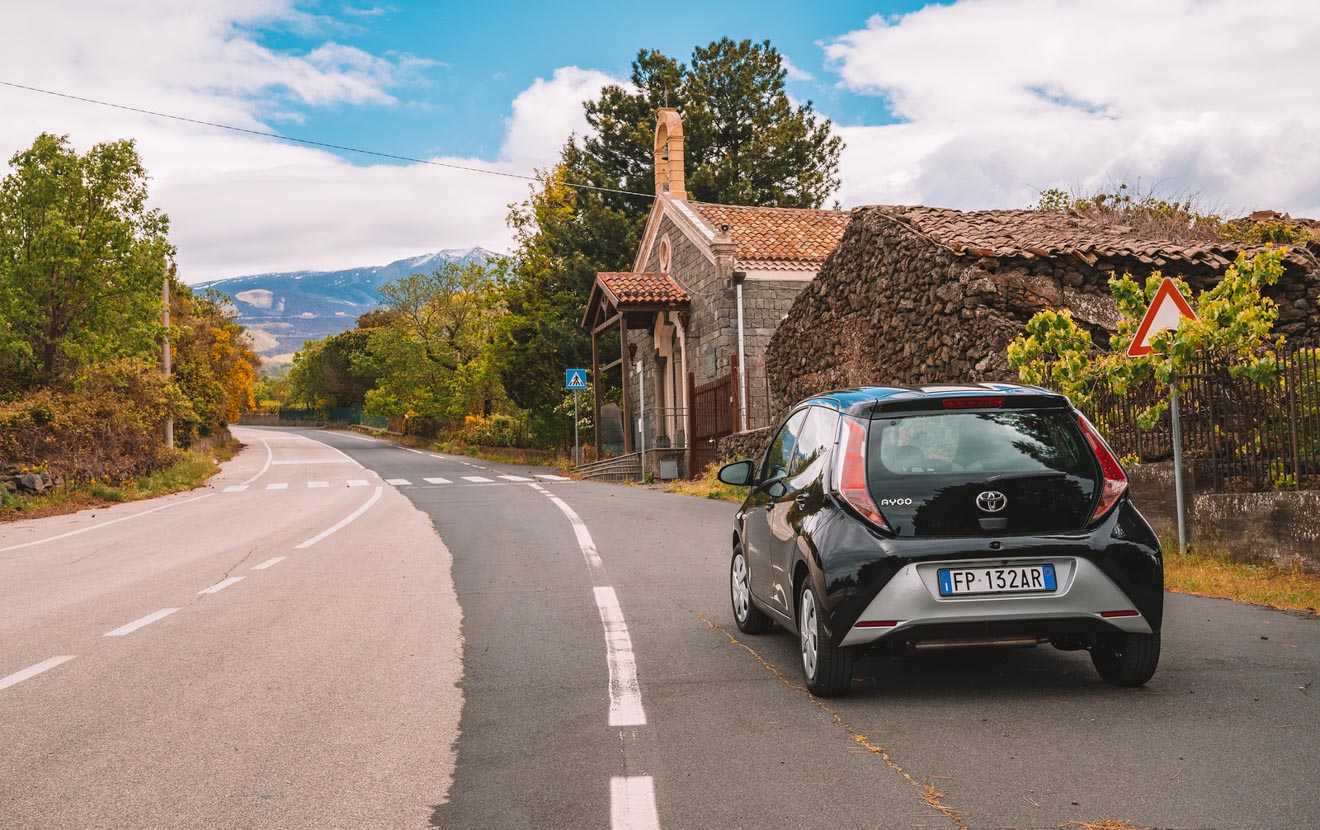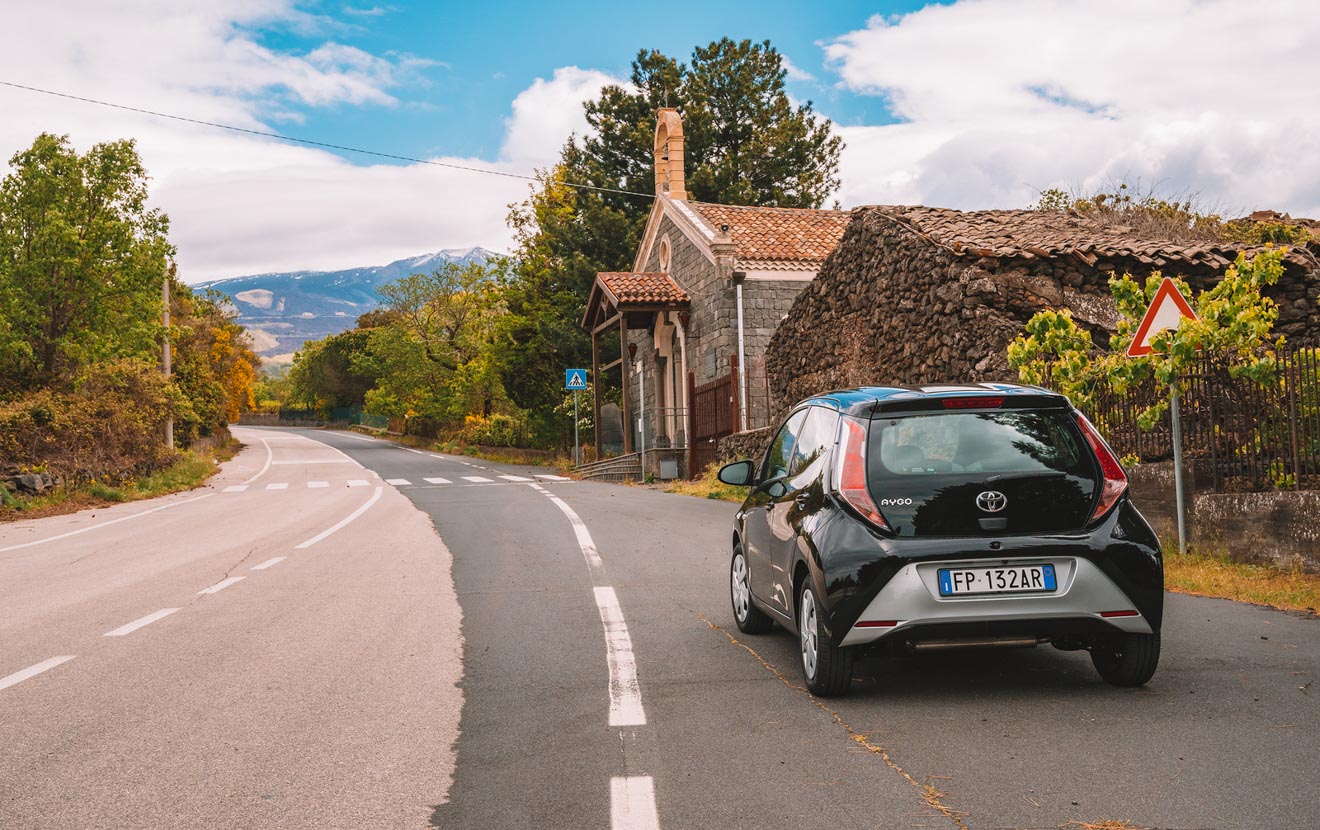 RECOMMENDED CAR TYPE: a compact car
If you do not have much time to wander around and you are just searching for the most inexpensive car that will take you from point A to point B inside a city, then the cheapest, tiniest car will suffice. Remember – if you need some space for your luggage, this might not be the best option.
PRICE: about 45-50 CAD per day
So, the general suggestion would be to get a car that would satisfy your budget and comfort needs and would fit all the passengers with no problems. Try to choose a car that does not consume a lot of gas, as this will be a considerable extra cost for you. In most cases, a 4×4 is an unnecessary upsell, unless it is your personal preference to feel more comfortable.
5. Things to check when picking up your rental car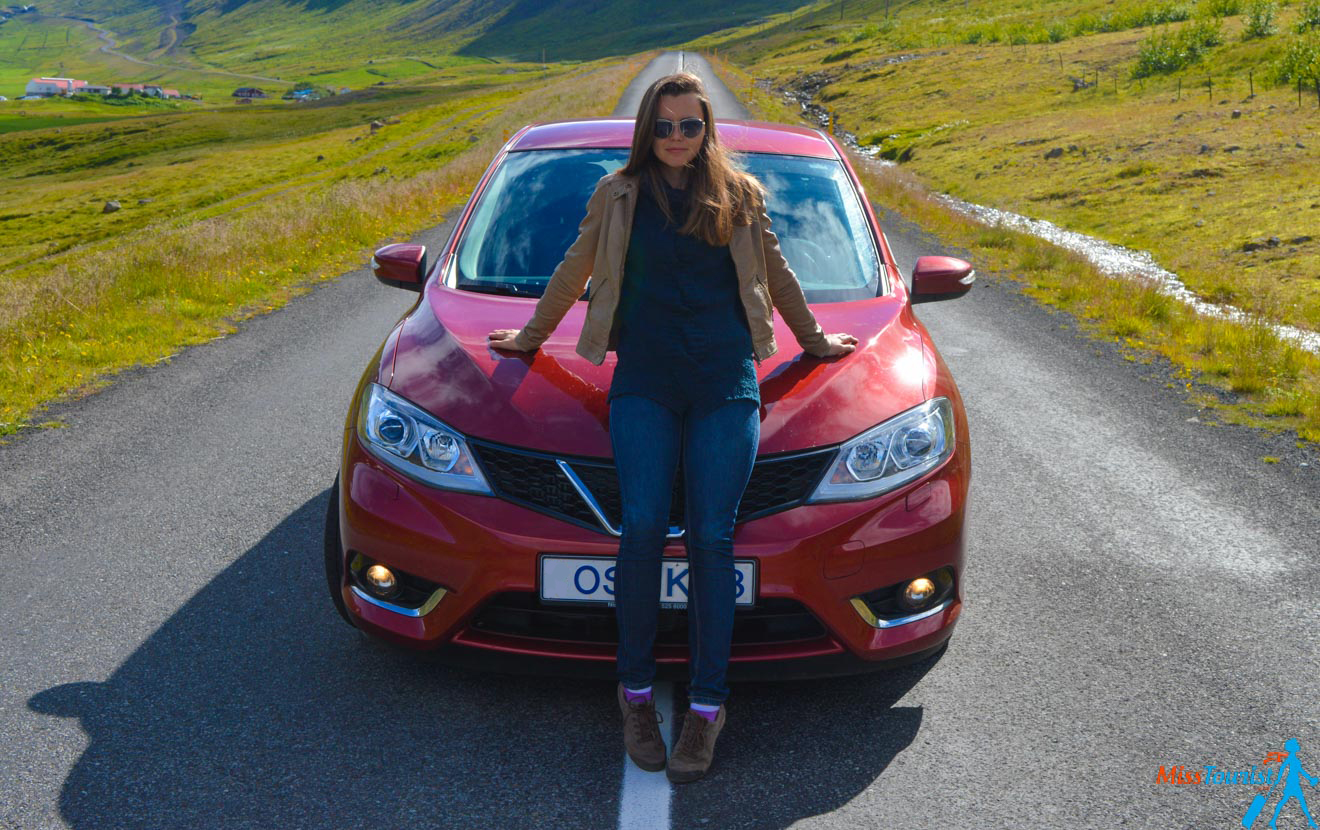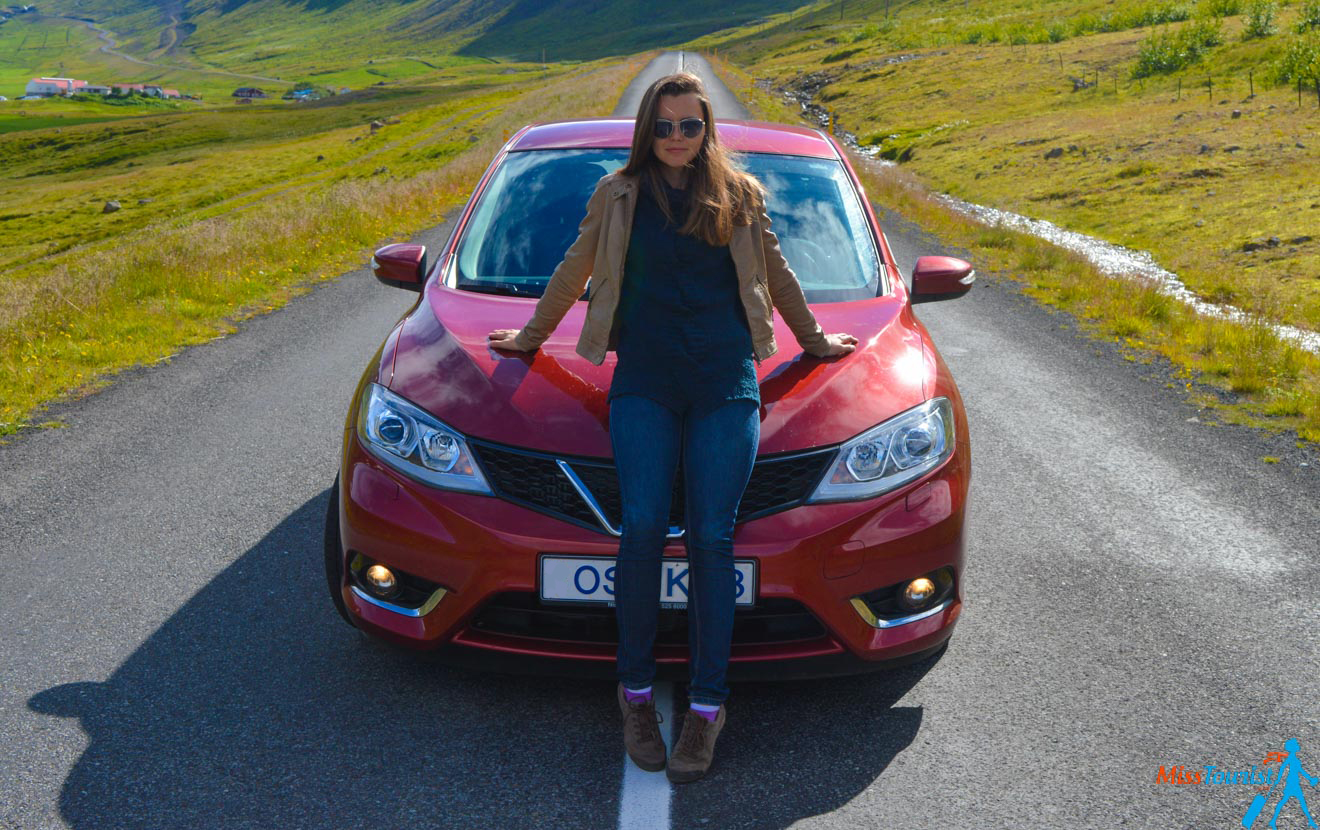 Here are the documents you should have with you to present to the car hire agent:
Yourself – you must be at least 21 years old as I mentioned earlier
Your driving license. Make sure it is a)valid for the following 6 months after your trip b)in English or French. If your driving license is in another language, you will need to get an International Driver's Permit in your country beforehand.
You will need a credit card to present at the car hire office so they can freeze a certain amount of funds on your card – renting a car without a credit card in Canada is impossible. The name on the credit card and the driver's name should be the same. If you pay at the end of the rental period, you can pay with any other card or even cash, but it is important that they deposit the money from the driver's credit card.
A child seat in case you are traveling with kids that are under 18 kg (40 lbs). Usually, your rental company can provide it for an additional charge, but if you refuse it, then you are obliged to have your own child seat with you.
And here are important things to check when you take the car: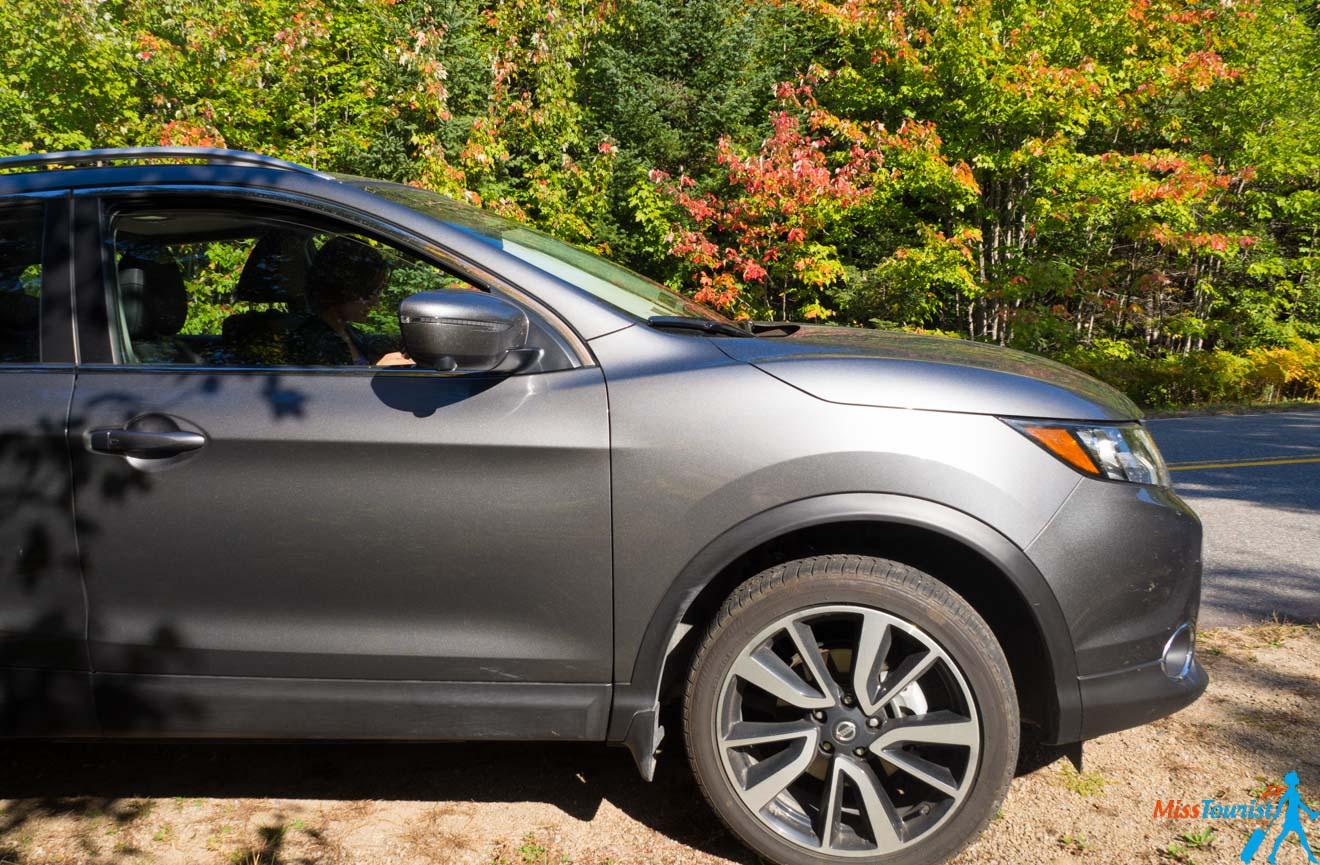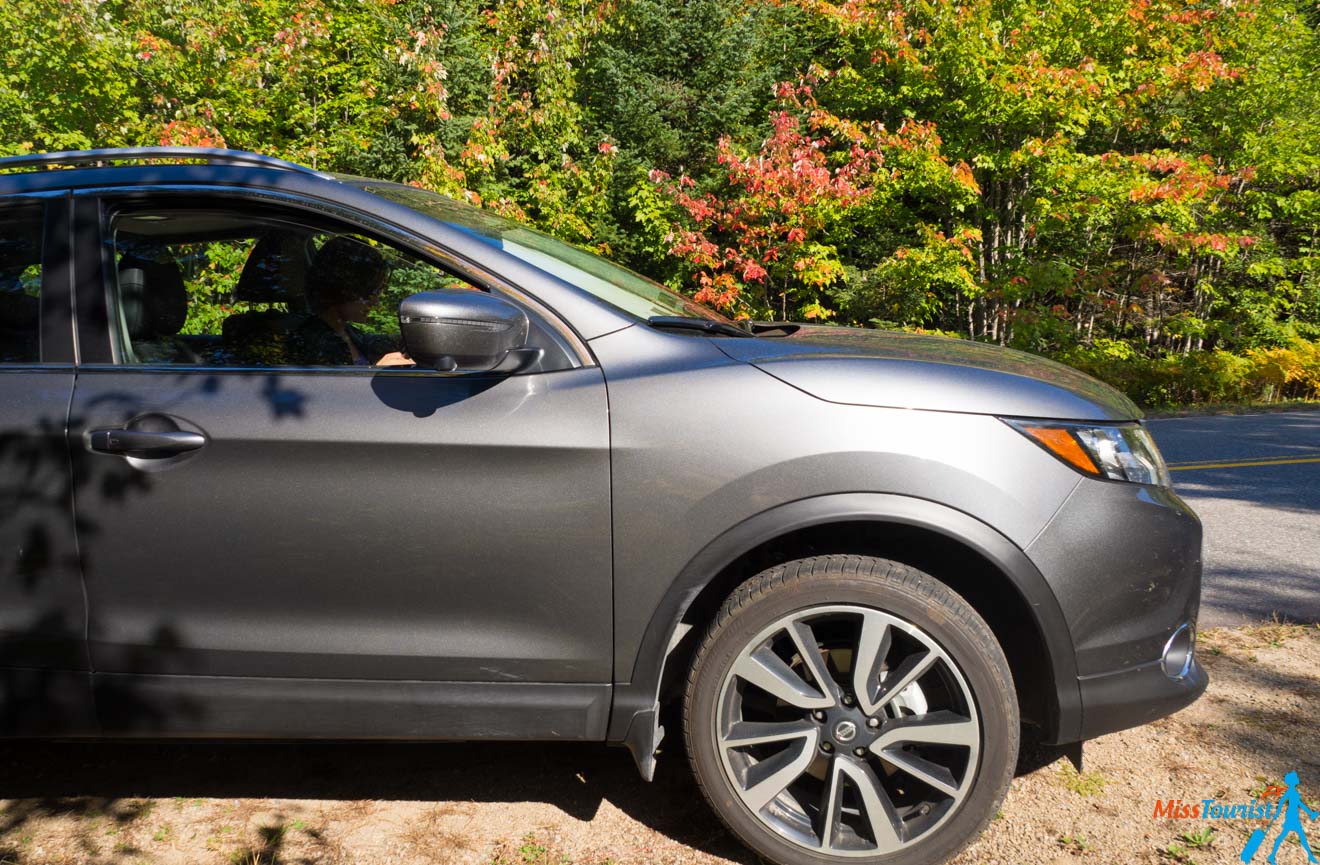 If there are any scratches – document them, take a picture of them and let the car hire assistant know about them. There is usually a special paper where they should mark all the scratches on the car.
The insurance. All car rental companies supposedly have some insurance for free, but you need to make sure you have the papers with you in case there is an accident.
Check that the gas tank is full
You will need the keys and the documents to drive the car 🙂
NOTE: Try to get a written confirmation after you return the car where it states that the car has been checked and they confirm there was no damage made. I know that some car rental companies can charge you afterward for some small damages that they did not see before (and that could not have been done by you).
6. Driving rules in cities and on highways
Here are a couple of things I noted for myself when were rented a car in Canada, I thought it might be useful for you too:
General driving rules for everywhere in Canada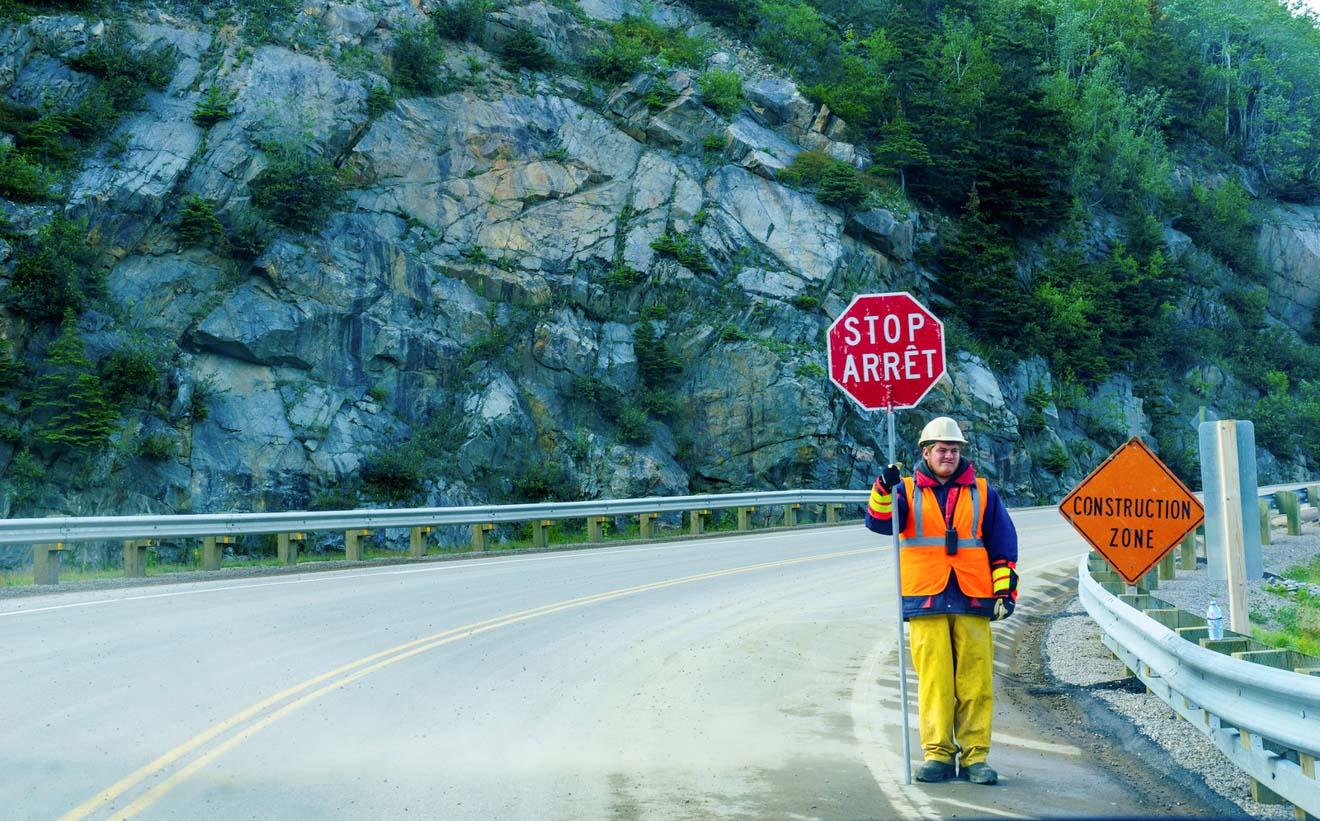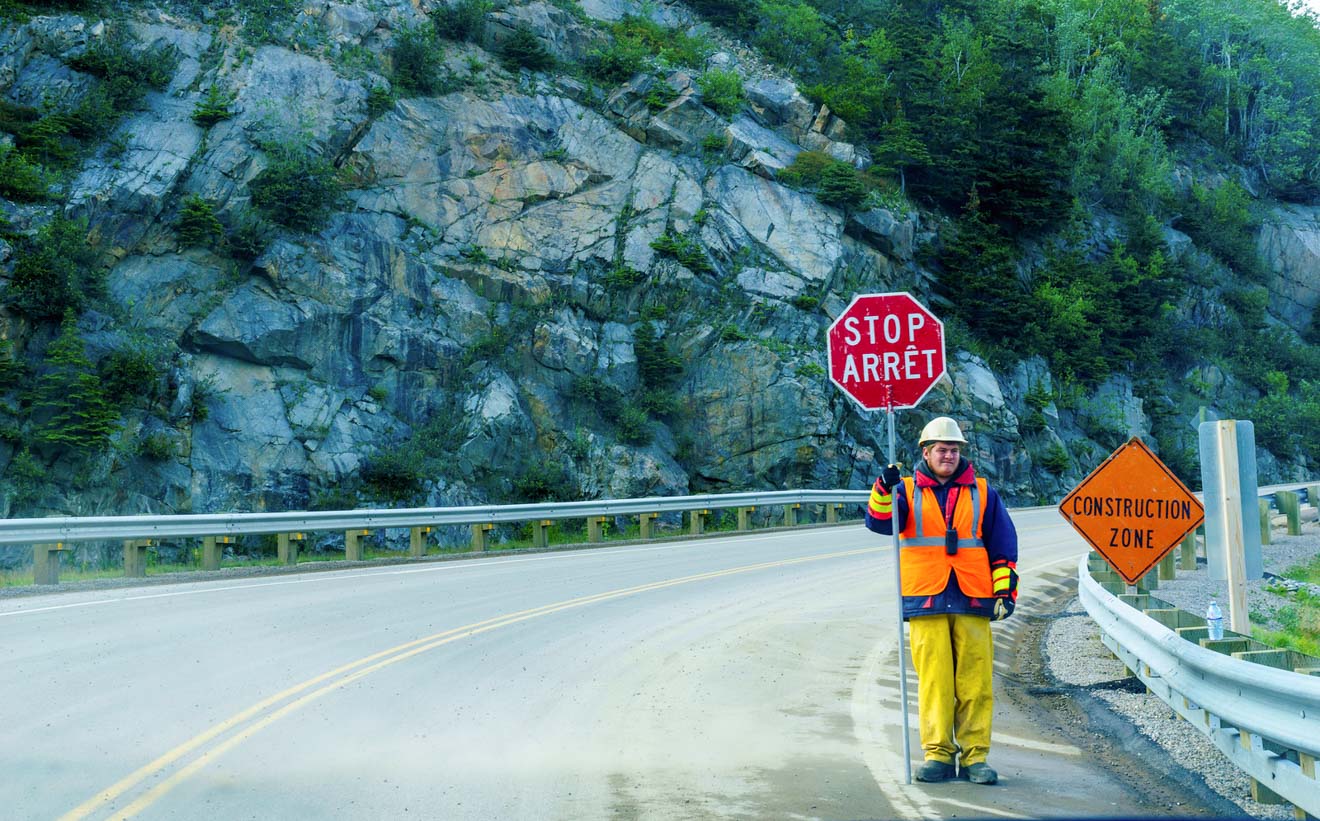 Turning right in Canada
Unless a sign tells you not to, you may take a right turn facing a red light as long as you first come to a complete stop and wait until the way is clear. NOTE: This rule does not apply in Montreal, so you cannot turn right on a red light in that city.
The road signs are pretty similar to the ones that are found all over the world, but beware that the ones in the Quebec region might be in French. ("Arret" is "Stop", for example).
Here are some general rules that are quite common everywhere in the world, but it doesn't hurt to repeat them one more time:
Everyone in the car must have a seat belt on.
The use of mobile phones is forbidden for the driver unless he/she has a hands-free device.
Any child between 22 – 40 lbs (10-18 kg) should be secured in a forward-facing child seat.
NOTE: While you can find some gas stations working 24/7 on big highways, the majority of petrol stations are open from 8 AM to 10 PM.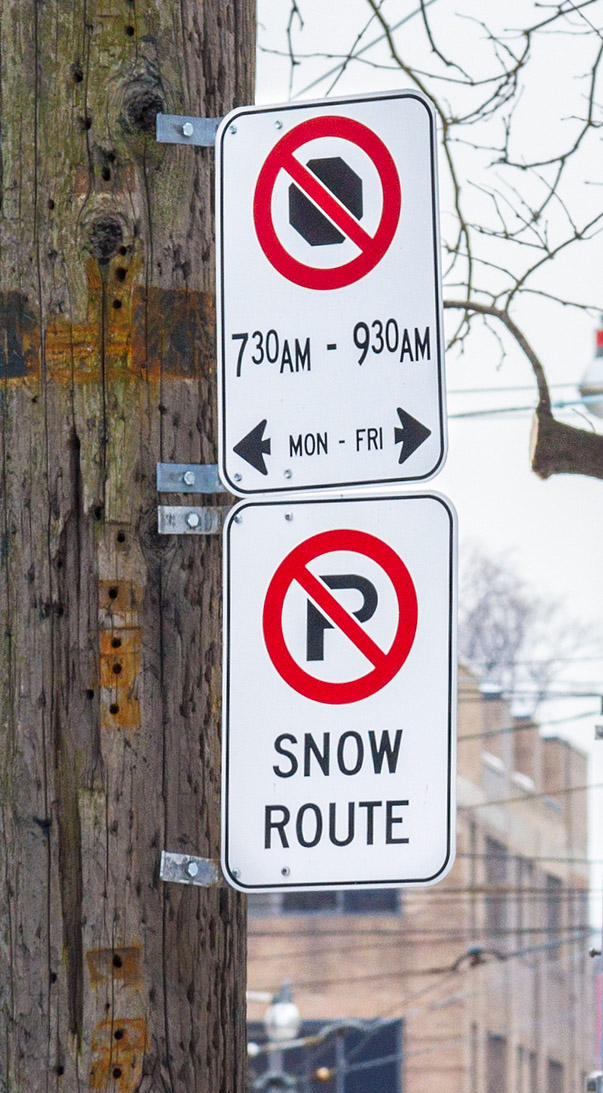 The speed is measured in km/h and you drive on the right side.
Here are the general speed limits (which can vary insignificantly) – in most cities the limit is 50 km/h, 80 km/h for 2-lane highways, and 90-100 km/h for major highways.
Don't go off-road – most insurance companies will not cover the damage if you drive on a non-asphalt road. That is a violation of the rental agreement, so they will have the full right to refuse to cover any damage you cause.
If there are 2 or more people in the car, you can use a special HOV lane (High Occupancy Vehicles). It was recently introduced in some provinces on some of the highways and it may be marked with diamonds. It is a great time saver as this lane is usually less crowded!
If you can, try to bring your rented car back during office working hours as opposed to just dropping it off in a designated place. This way an agent can inspect the car in your presence and confirm there are no damages before you leave.
If you can't bring it back during the rental office's open hours, I recommend taking photos of the car's condition again (so one time before you take it and one time when you return it) to prove that you did not damage the vehicle to avoid any problems.
If you do damage your car, get an independent quote before you return it. This way you will have a fair idea of what the repair bill might be. You have the right to request proof of where the car was repaired and how much the repairs cost.
Driving and parking in Canadian cities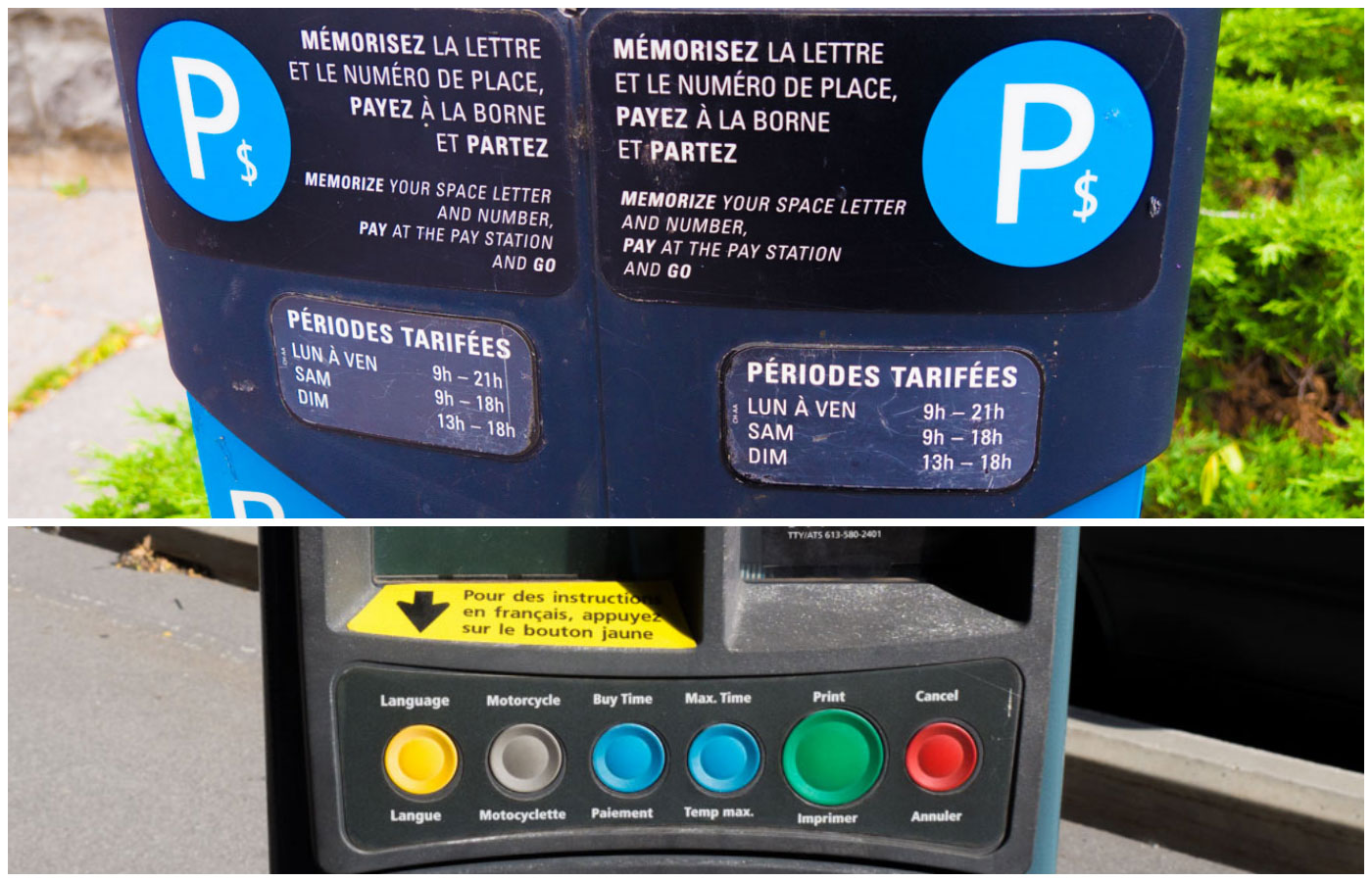 As I mentioned earlier, I recommend saving some cash and renting a car only after you explore a city by foot. Why? Because in cities like Toronto, the traffic is crazy and parking is a nightmare, especially for a person not familiar with how it is organized.
If you, like me, have a road trip to do, I suggest renting a car after you are done with the first city and using it as a mode of transportation between cities and other points of interests. When you are IN the city, I recommend leaving the car at a parking lot and enjoying the attractions by foot.
Having said that, you will still drive in Canadian cities at least a little bit. Are there any precautions you should take?
First of all, pay attention to bicyclists on the street, there are quite a lot in Toronto and especially in Montreal.
While I don't know if there are any speed cameras on highways, there are some in the cities. The speed limit inside the cities is 60-70 km/h (37-44 mph).
As I noticed, drivers are quite accurate and calm in Canada. They don't try to cut you off and are generally very polite.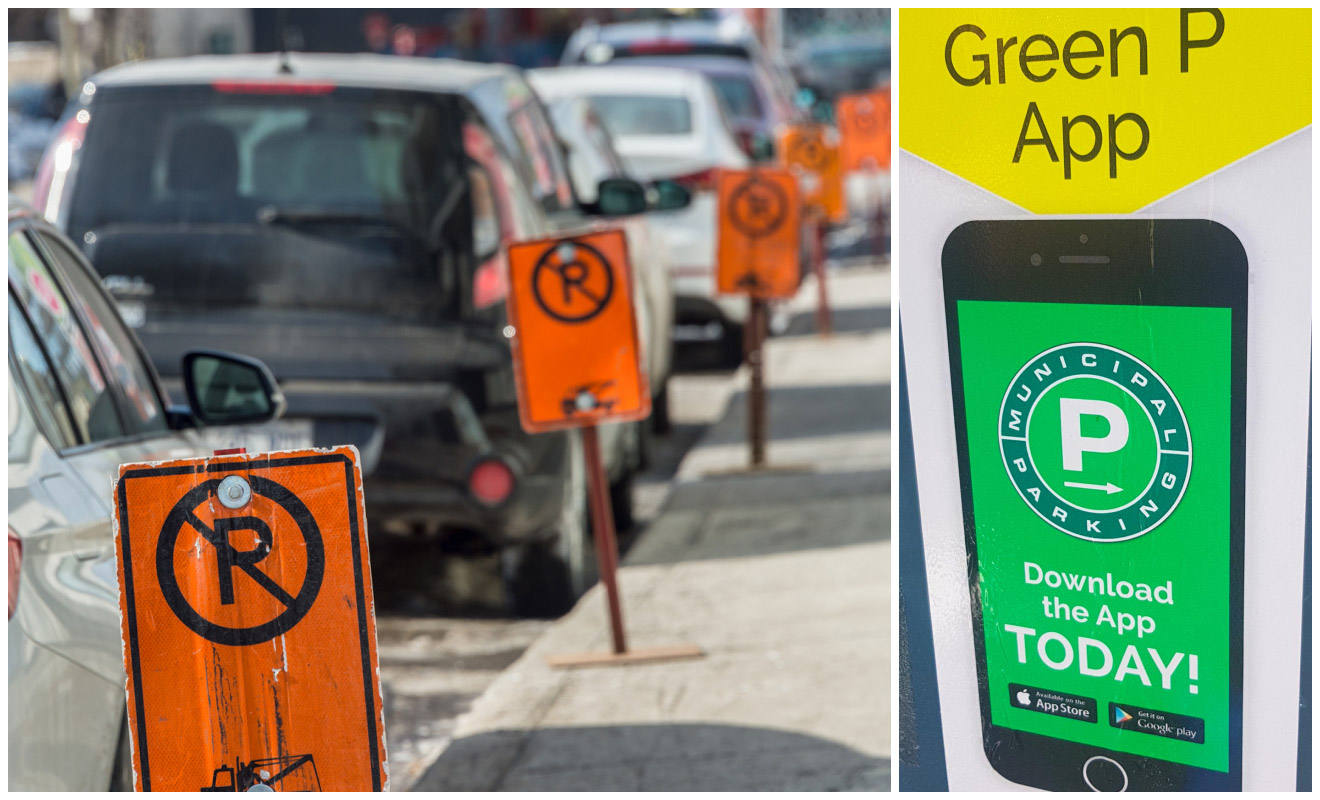 Parking can be a little bit confusing at first – read all the signs, it usually says when you can park. When you find a vacant spot, make sure to find the closest parking meter where you will need to type in your license plate and the parking spot number (there will usually be a little pole with the number on it) and pay for the number of hours your car will stay there (cards are usually accepted, too).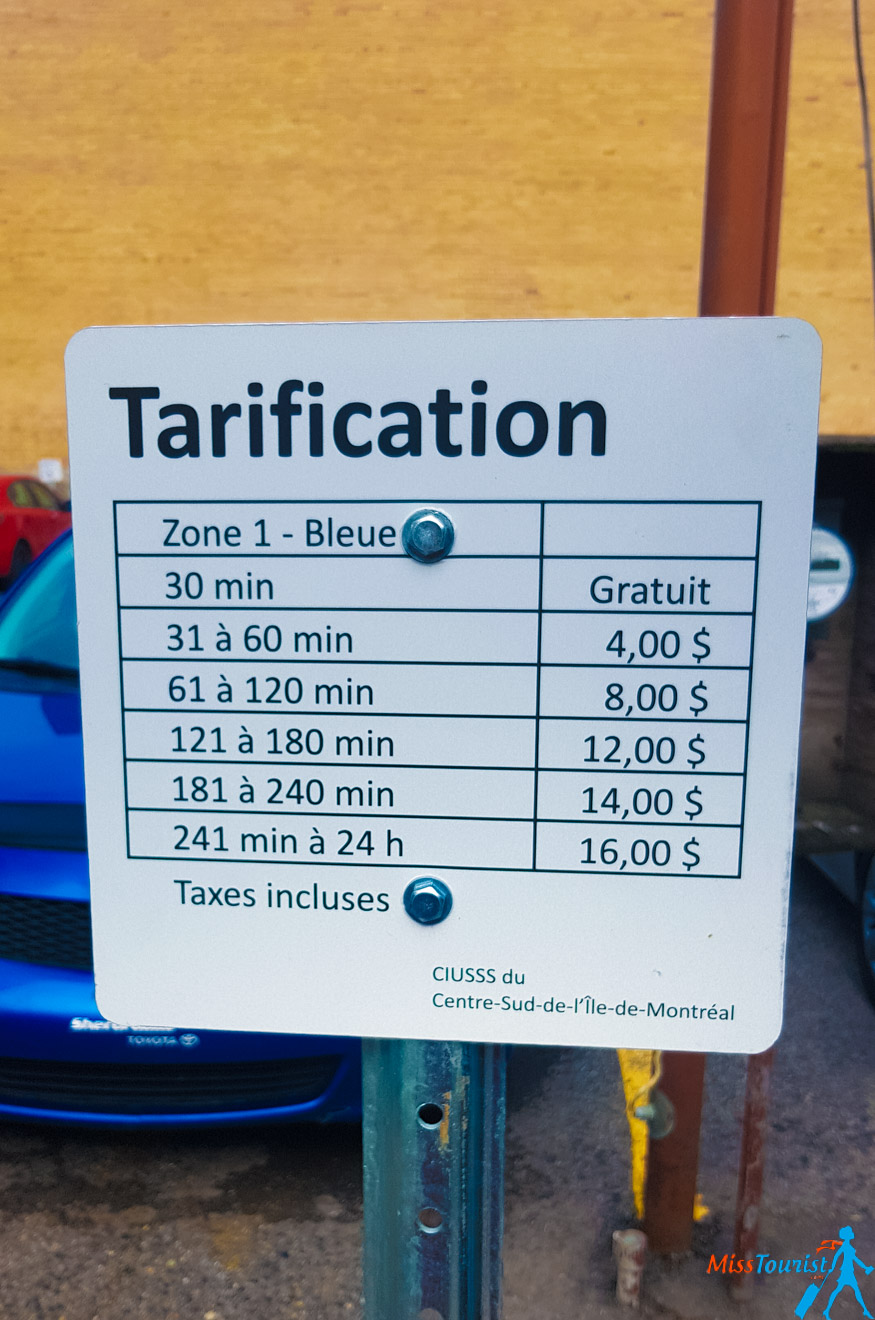 I don't think I saw any free parking anywhere unless it was in front of a shopping mall. I also advise you to NOT try your luck with not paying, thinking you will leave your car for a very short time. They actually patrol the streets every hour or so and you might get a fine. I remember we went to a supermarket in the city center (it was a tiny street so there were no free parking spots in front of it) and we could not figure out where the parking meter was, so we decided it would be OK to leave the car for literally 5 minutes there. Of course, when we came back there was a policeman checking our car and he was about to give us a fine when we showed up. He was very nice and he understood we were obviously tourists who just couldn't figure out the system yet, so he forgave us for the first time. And we made sure we knew how to pay for parking from that moment on. 🙂
If you need more details about parking in the cities of Canada, make sure to ask me in the comments and I will reply!
PRO TIP: Try to park under a green "P" sign – this indicates municipal parking and it is usually the best option, price-wise (see the pic above).
If you are completely lost with parking, check out Parkopedia.ca – it gives you the exact conditions and prices sorted by the closest location to you.
PRO TIP 2: Check if your hotel accommodation has parking included because paying 15 CAD per day on top of the price of the car rental is a significant extra cost.
Driving on highways in Canada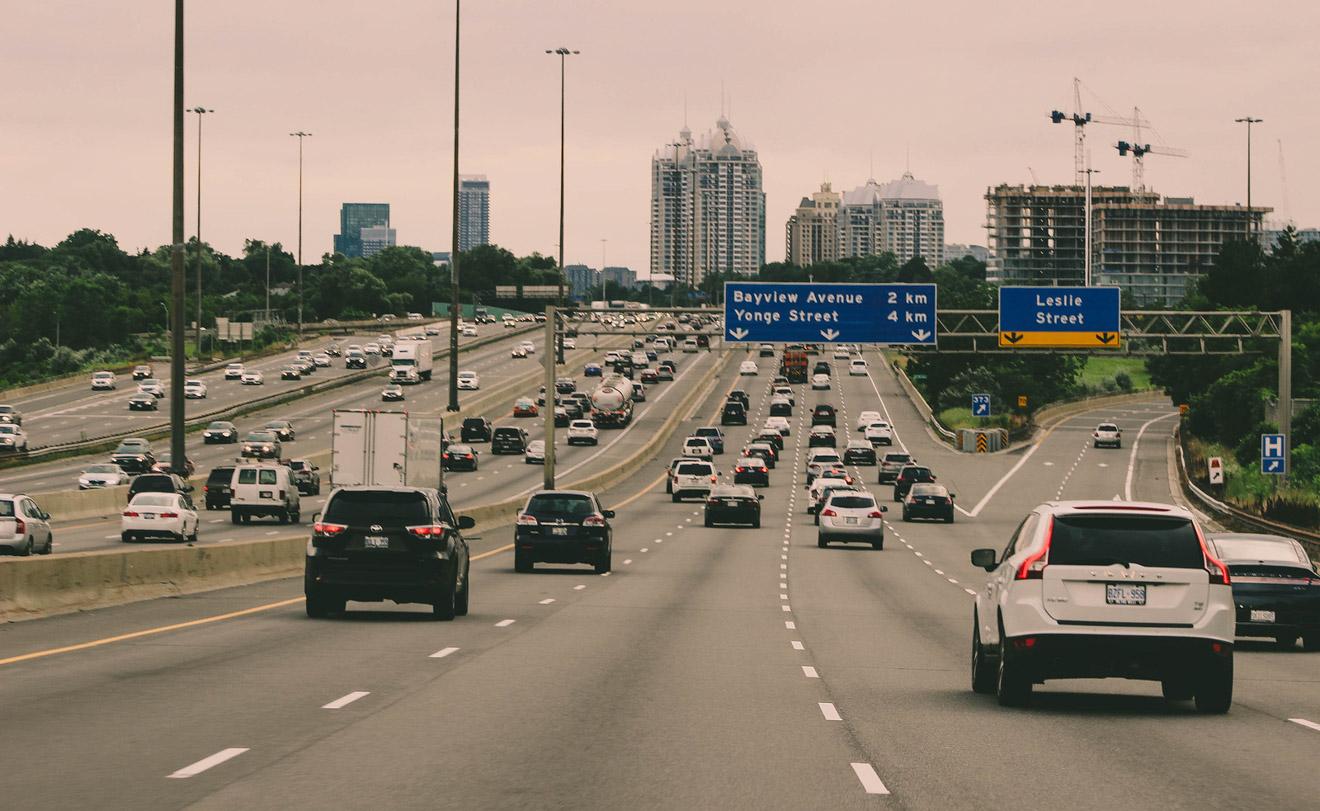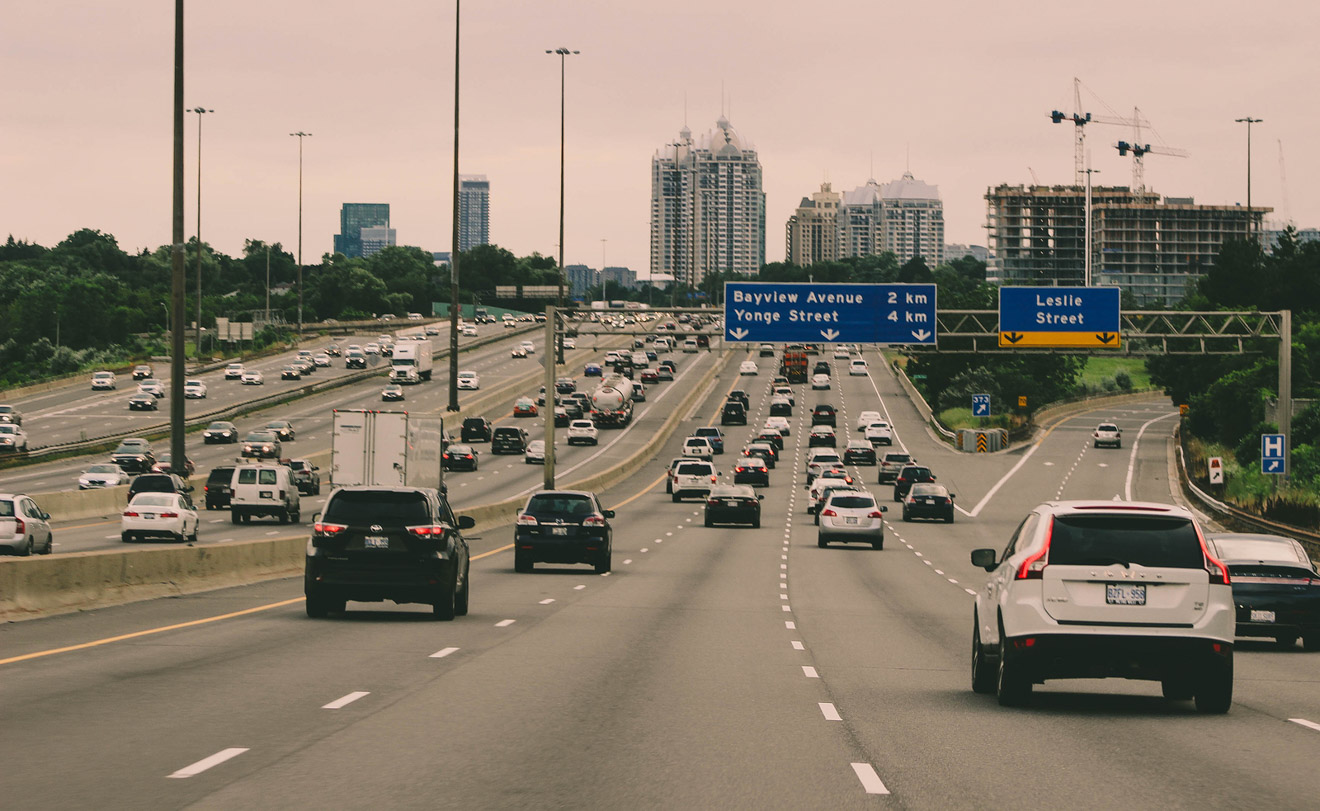 Most highways have a 90-100 km/h speed limit and a local told me that if you exceed it by 10-15 km it is fine, but over that, you will surely get a fine.
When driving on highways in Canada, don't forget to use your cruise control – it is going to be very useful as the roads are straight and of good quality. A built-in navigator will be very useful as well. If you know that you are going to use your phone a lot for GPS or for Instagram stories, for example, make sure you have a USB charger in the car, as it will be very useful when driving long distances.
One more important thing about the highways – please beware of animals; I saw many small dead animals on the road!
Remember – where there is one animal that you can see, there are probably more that you can't.
You can expect to see big animals such as bears and moose in Nova Scotia, British Columbia, and Alberta. Pay attention to the road signs, they usually indicate where you might be more likely to encounter an animal on the road.
As for me, I only saw a couple of really pretty birds and some rabbits on the road while traveling in Ontario and Quebec.
7. While on the road – paid tolls, gas stations, toilets, and road police
Drinking and driving law in Canada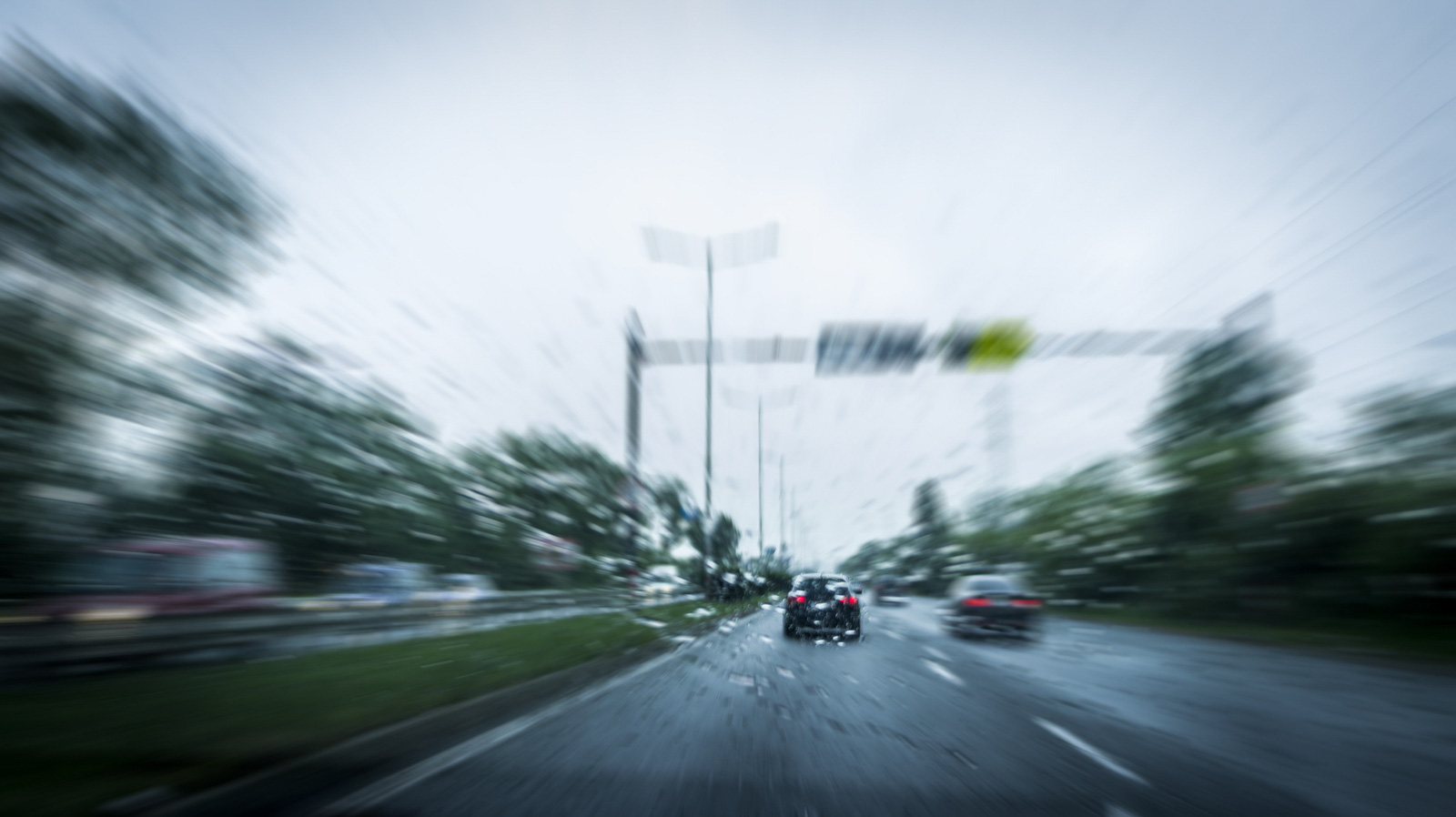 Drinking alcohol, even a little bit, is not allowed in Canada and it can result in the suspension of your driving license, arrest or even a denied entry to the country in the future.
An interesting fact shared with me by an Uber driver – technically, the road police is not allowed to stop you if you did not do anything wrong (because you could sue them later for your wasted time). But they will certainly stop you if they notice any strange behavior in your driving style. So, why not take a taxi if you decide to go out and drink? I think this will be the safest option for everyone and it does not matter what country you are in, to be honest.
Road police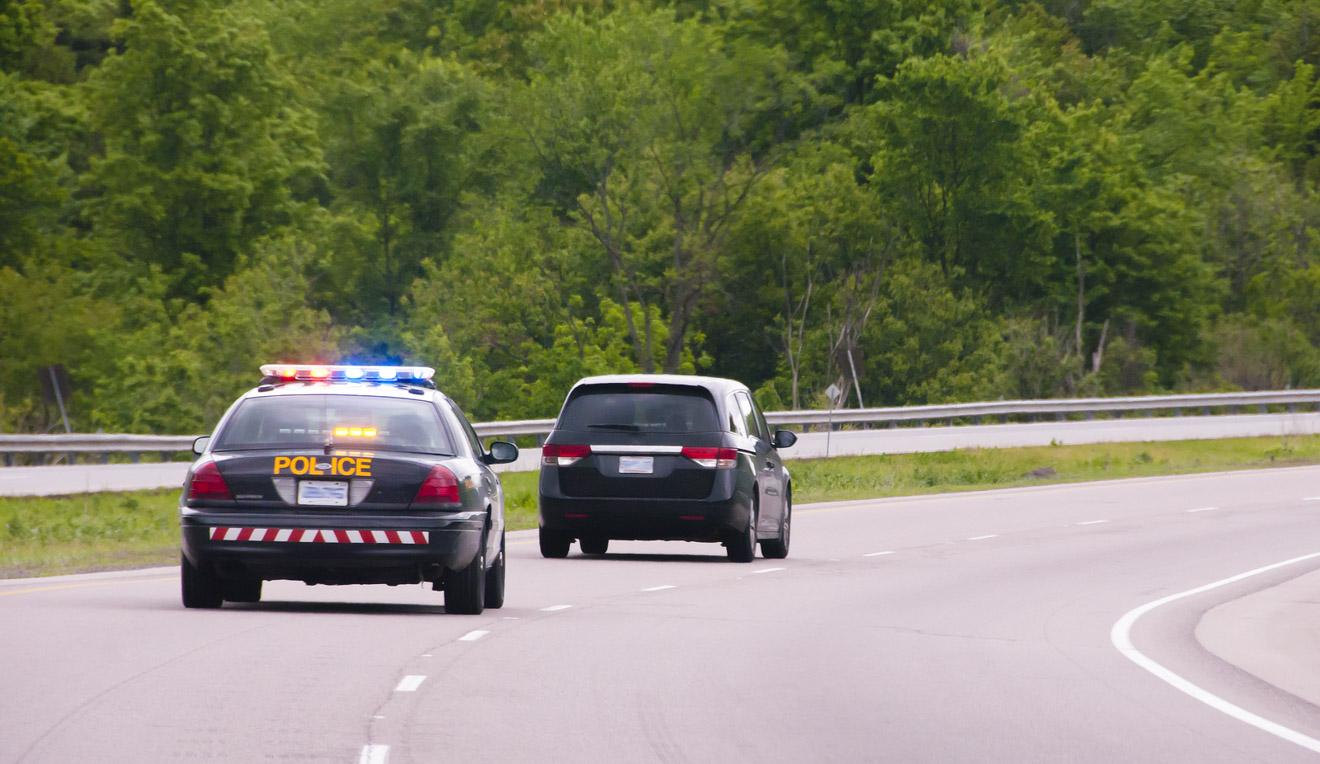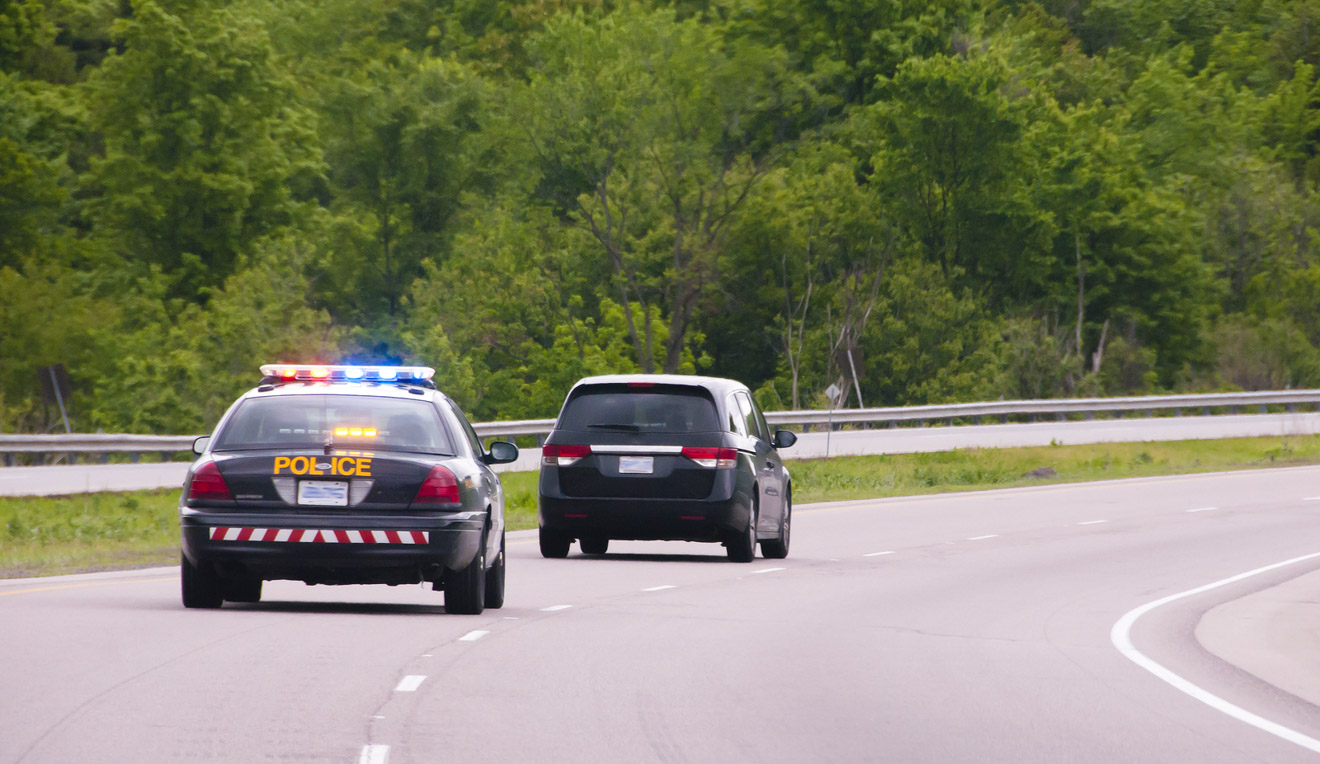 Even if it is very rare to be stopped by the road police in Canada (I only saw one road officer during my 2-week road trip), it is always better to double-check that you have all your documents beforehand.
An international driving license is not required in Canada if your driving license is in English or in French, otherwise, you will need to apply for an International driving license when you are in your home country.
We only saw the road police once during our 2 week trip but that, of course, does not mean we did not follow the rules.
Gas stations in Canada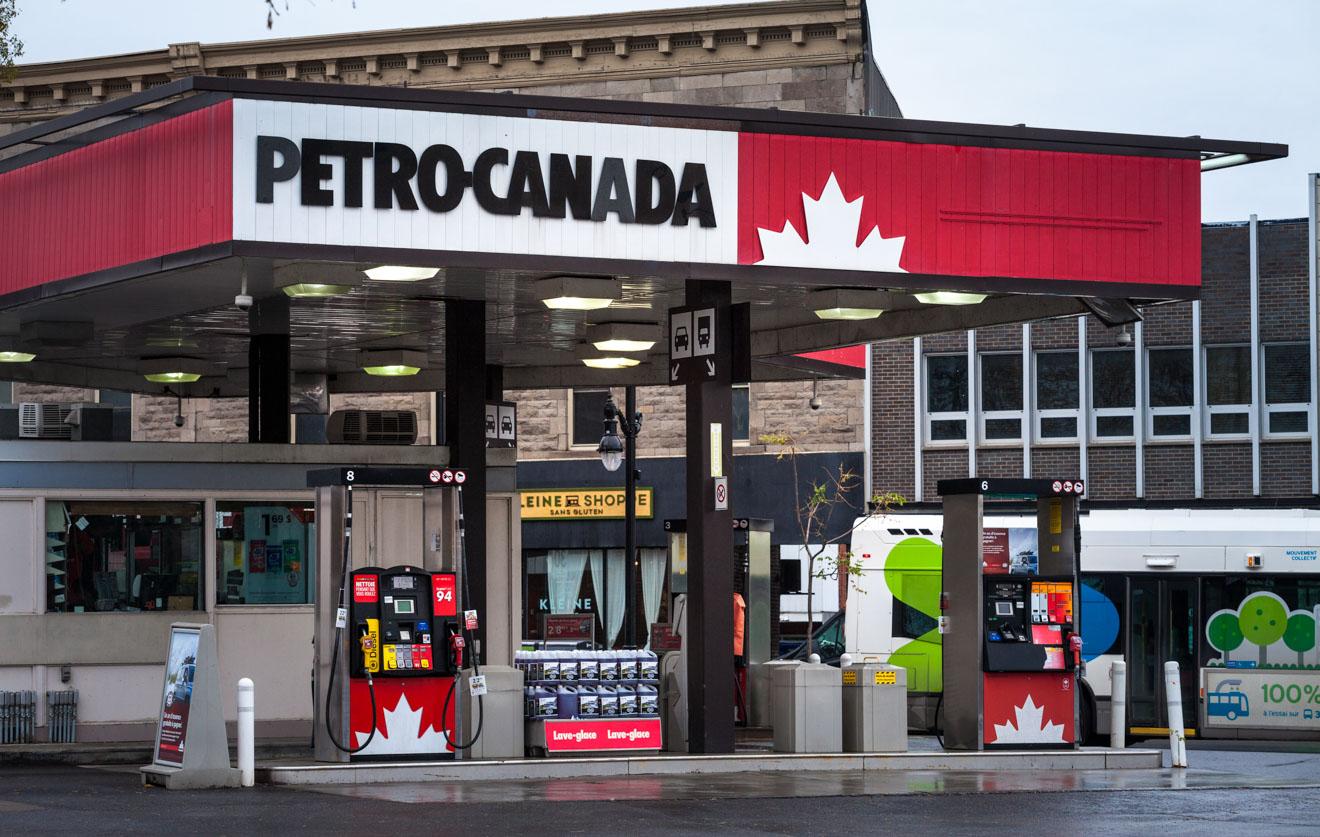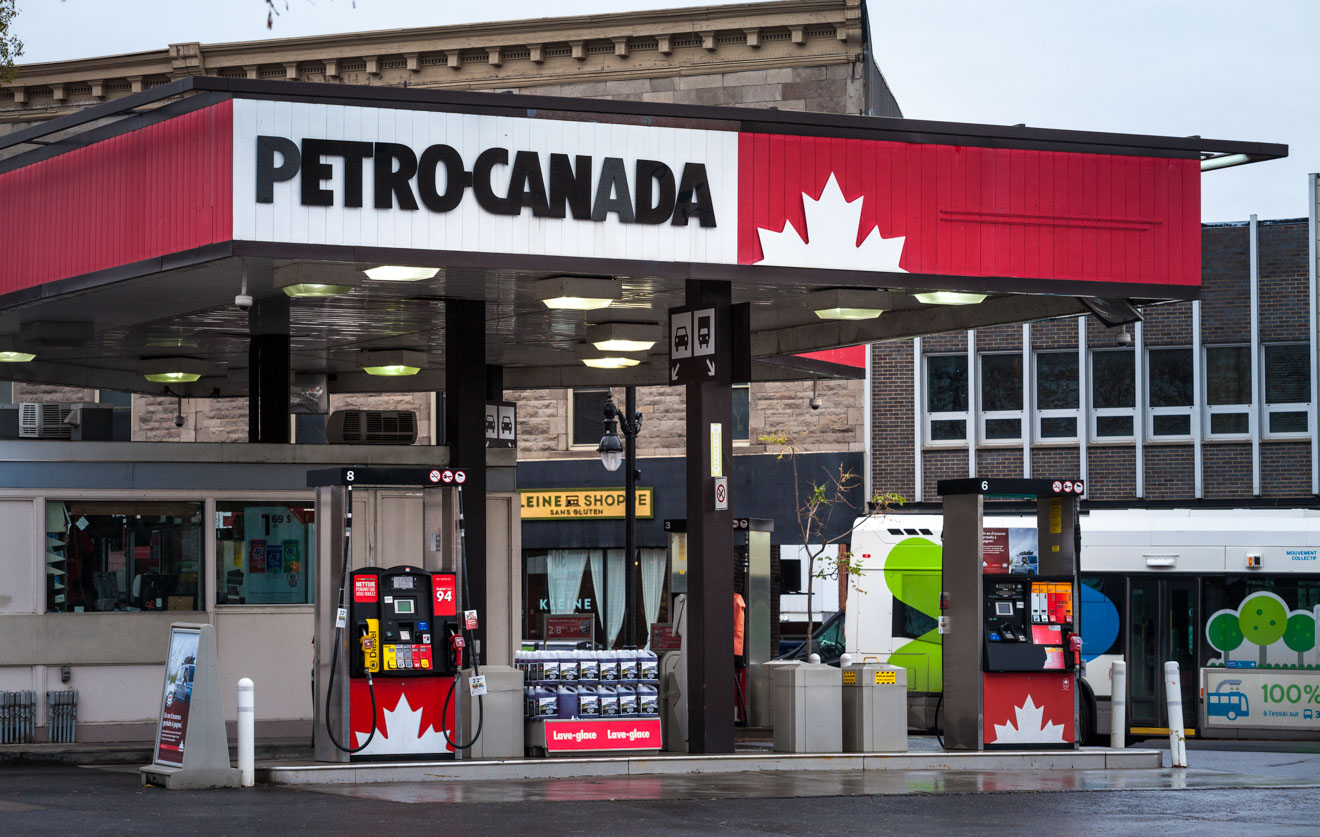 As a general rule, the prices for gasoline in big cities are lower than in small towns.
Also, be aware that some stations in small towns might close at 6 PM. The gas stations are found pretty regularly between cities or National Parks on the road, but I would recommend fueling up in advance if you know you will be going to remote areas.
Here is how to use the self-service gas stations in Canada (it might be a little harder in Quebec where all the info is in French):
In Quebec: Choose the amount in Canadian dollars -> then insert the pump in the car -> choose the type of gasoline (bronze, silver, or golden) -> wait until the fueling up is finished -> go to the cash register to pay.
In Ontario and probably all other provinces in Canada: insert the pump -> choose the type of gas -> choose the amount of money you want to pay (not the number of liters) -> insert your card and pay. You can also ask for assistance if someone is around.
Most of the time there will be someone to help you out in any way.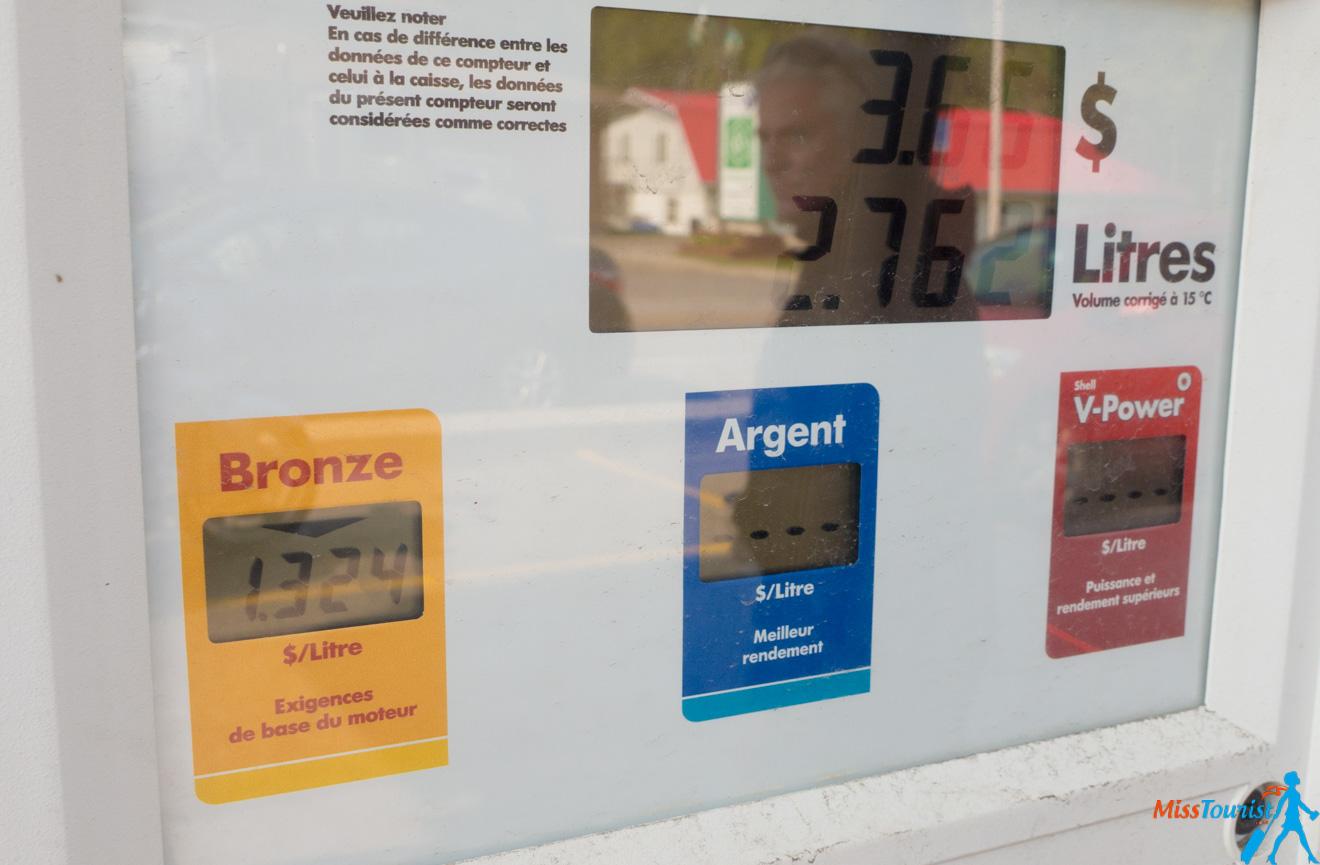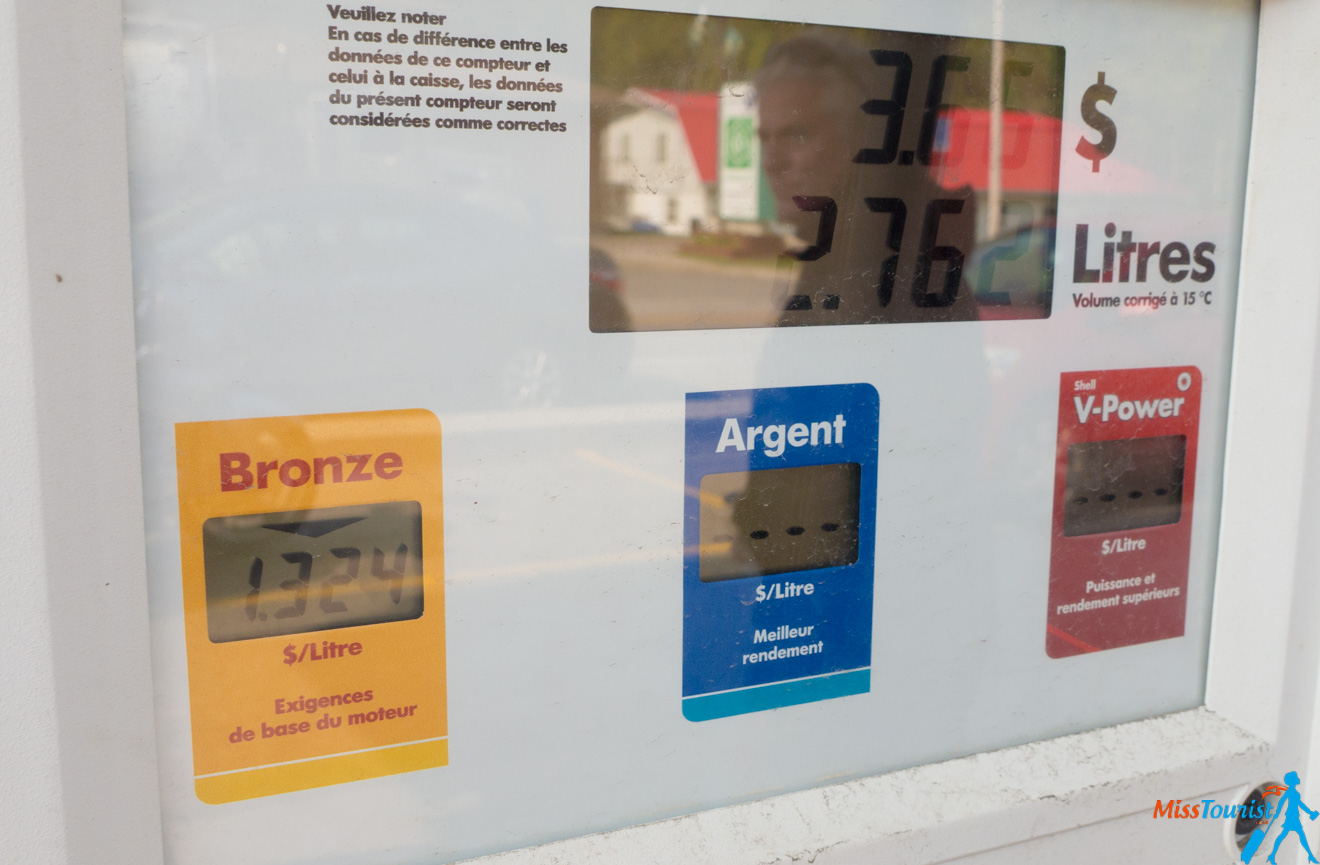 In Ontario and probably all other provinces in Canada: insert the pump -> choose the type of gas -> choose the amount of money you want to pay (not the number of liters) -> insert your card and pay. You can also ask for assistance if someone is around.
Most of the time there will be someone to help you out in any way.
Toilet stops in Canada
There are on-route stations that you can use and they are located around every 100 km on the highway. You will be able to use a toilet, eat and get some gas there. To find an ON-route station near you, please visit onroute.ca
Paid tolls in Canada
There are just a few toll highways in Canada and I personally did not have a chance to use them. Some of them are pay-on-the-spot, some use the electronic UE payment, some are on the road from the USA to Canada (scroll down for the Bonus section if that's your case)
There is a 407 Electronic Toll Road in Ontario (it was on our way, but we just took a 401 instead). Beware that there are no payment kiosks on 407 – an automatic system will scan the license plate of your car and send the bill to your car rental company later, which means that your credit card will be charged afterward as well.
8. Car insurance in Canada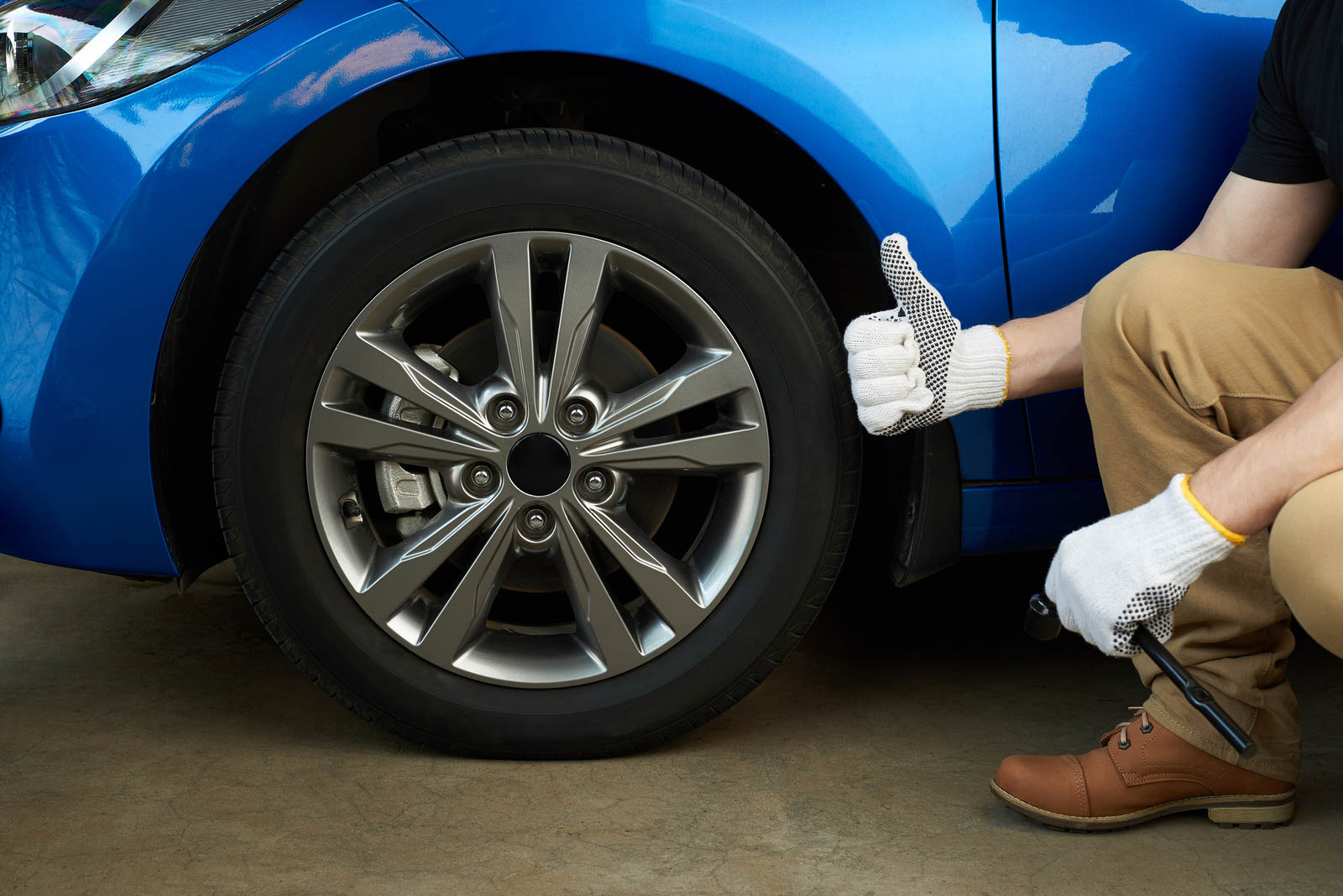 Basic insurance called Collision Damage Waiver (CDW) is almost always included in your car rental contract.
What is a CDW? If an accident happens, the CDW will only cover a small part of the damage and you will need to pay the bigger part of it yourself.
That is why I always purchase extra coverage and I sleep better thanks to it! 🙂
As I mentioned earlier, in my case the price was 30 CAD per day + taxes, which ended up to be 444 CAD for 13 days.
Check if your personal vehicle insurance covers rentals. Some do and that would save you over 400 CAD in 2 weeks. You can also check if your credit card covers overseas car insurance (you can call the bank directly if you are not sure).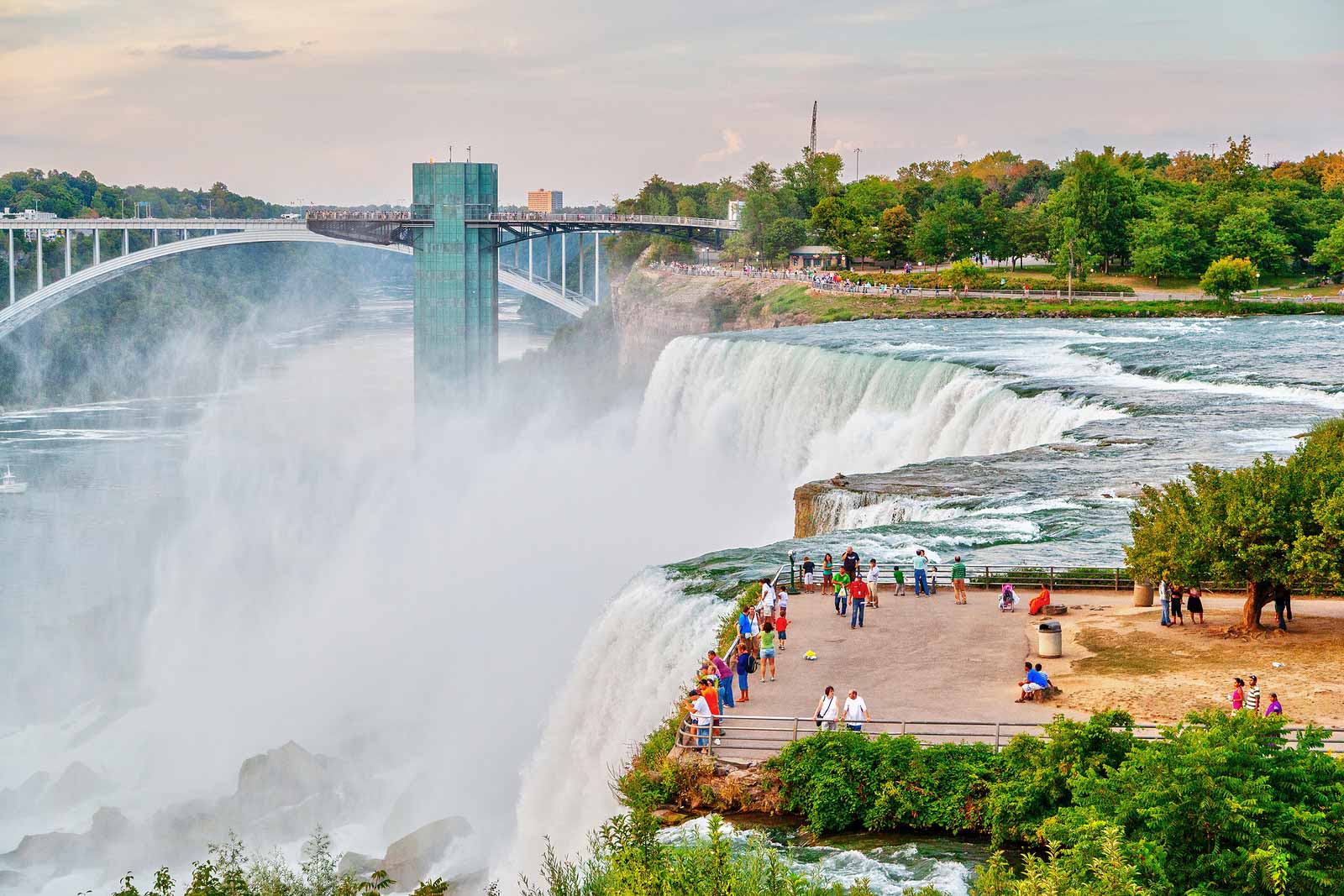 I made a huuuge research through the years about independent third-insurance providers (I think it is called excess insurance). Please feel free to add some more in the comments if you know some good ones!). Usually, the insurance companies are country-specific, so if you are, say, from Italy, you probably won't be able to use third-party insurance aimed for the UK residence and so on.
Here are the companies for the countries where most of my readers are coming from:
USA – Bonzah is a third-party insurance provider that has MUCH better rates than the car hire company directly – about US $8 a day on average instead of 30 CAD that we paid per day. NOTE: Make sure to buy it BEFORE you start driving, otherwise it will not work.
UK – Insurance4CarHire – clean interface and pricing, you can add up to 6 additional drivers free of charge too! MoneyMaxim – even though it did not offer a big variety of pick-up locations, it compares all third-party insurances for your given dates with different options.
Worldwide – WorldWideInsure (seems to have almost all counties in the list?) I bought this insurance myself a couple of times and it is generally about 3-4 times cheaper than what car companies try to upsell to you at the front desk. I did not have cases when I needed to claim it (thanks god!), so I can't say how they behave in the case of emergency, but the reviews seem good, so I will keep using it. P.S. In order to get a quote, you don't actually need to give them all your details like they ask, just don't fill that info and click "Get a quote".
I hope this information is useful to you, as my fast calculation shows that we would've been able to save at least US $200-$250 if we used this instead of the rip-off rates offered by the rental office.
| | |
| --- | --- |
| 🚗 Economy car: | $35 per day |
| 🚜 4×4 price: | $65 per day |
| 🚐 Campervan price: | $90 per day |
| 🔞 Minimum age to rent: | 21 |
| ⛽ Avg. cost of fuel: | ~ $1.3 per liter |
| 🛣️ Roadside: | Right-hand traffic |
| 🛑 National speed limit: | 110 km/h |
The best time for a road trip in Canada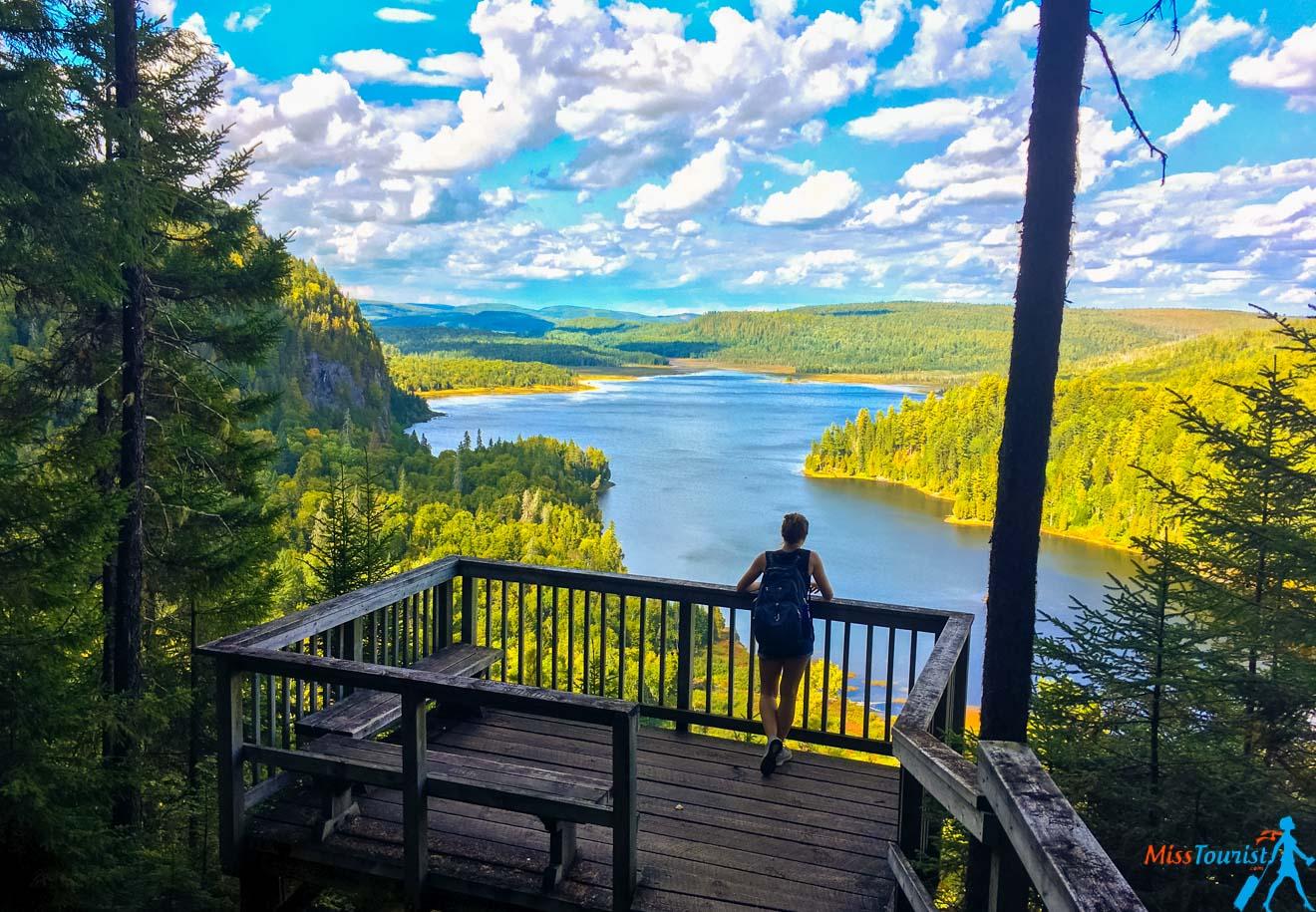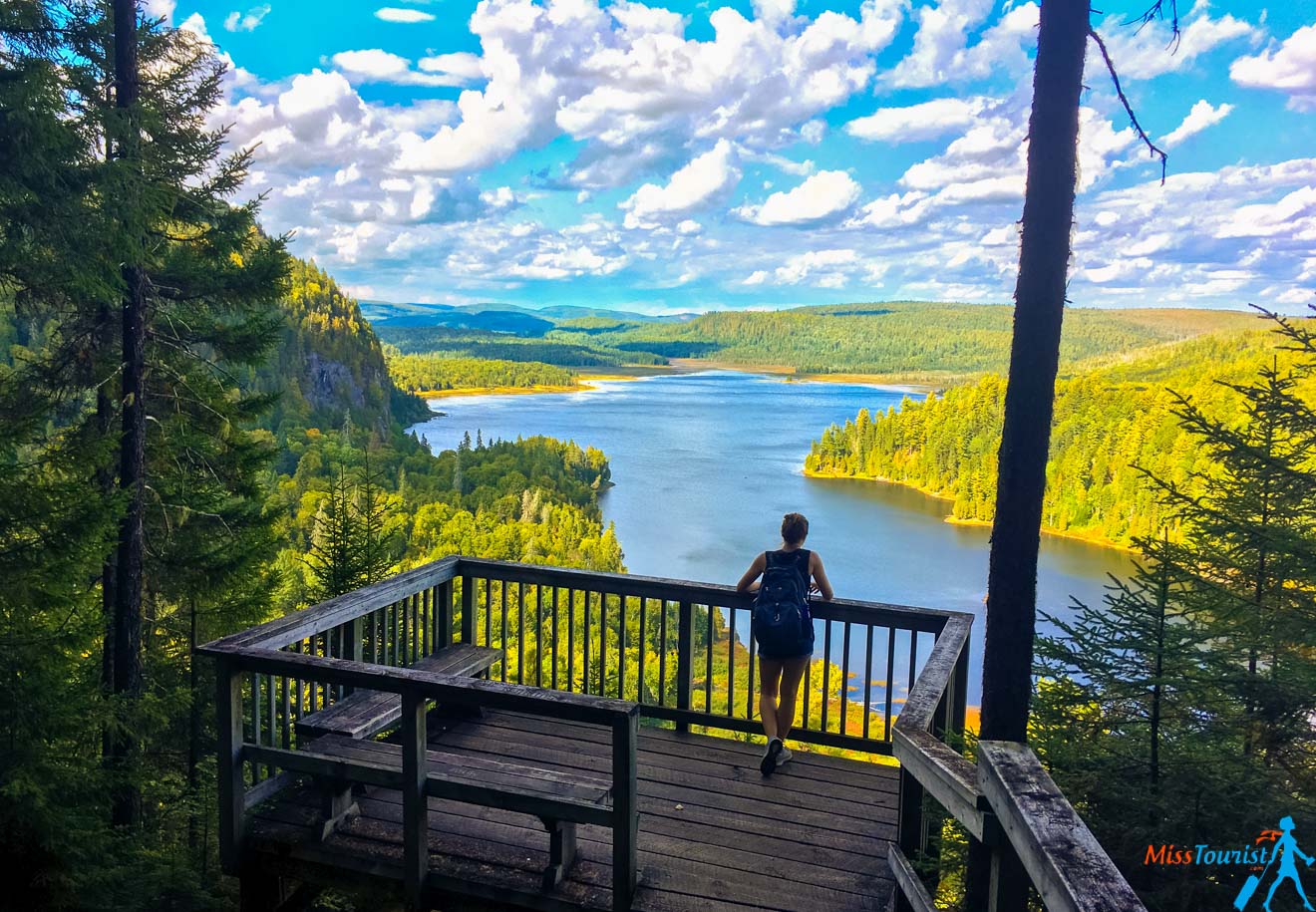 The best time to visit Canada is anywhere from July to mid-September. This period is great because all the activities are open this time of the year and the weather is warm. But this is also the highest season, so prices are the highest too.
If you are not keen on going during the high season, then the last 2 weeks of May and the entire month of September will be nice too, although you might be unlucky with the weather. I traveled at the end of September and, though the weather was generally nice to us, we had a couple of days when it was absolutely freezing.
NOTE: If you want to travel by RV, I don't think you should do it any time between November and April, as it will be too cold.
Below are a couple of driving tips that are winter-specific:
Driving in Canada in the winter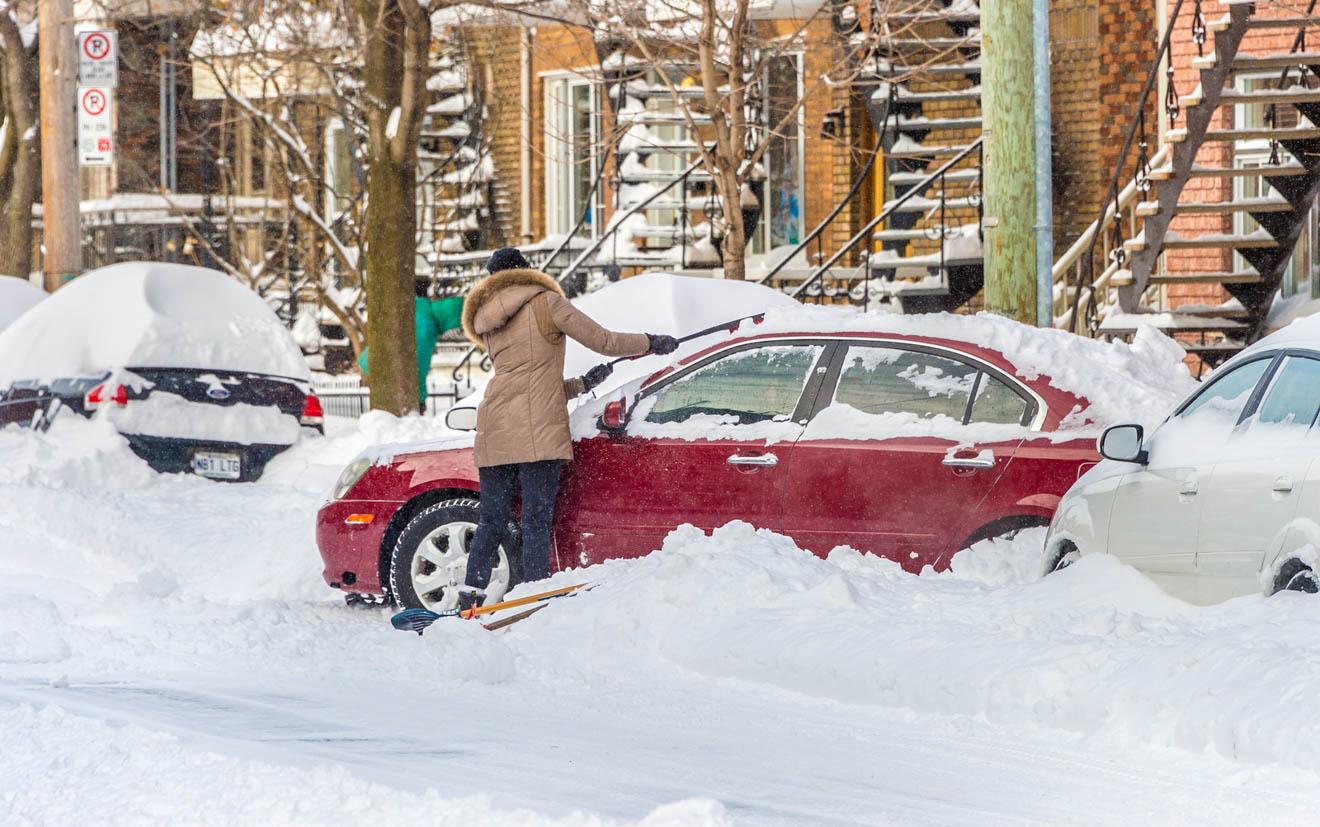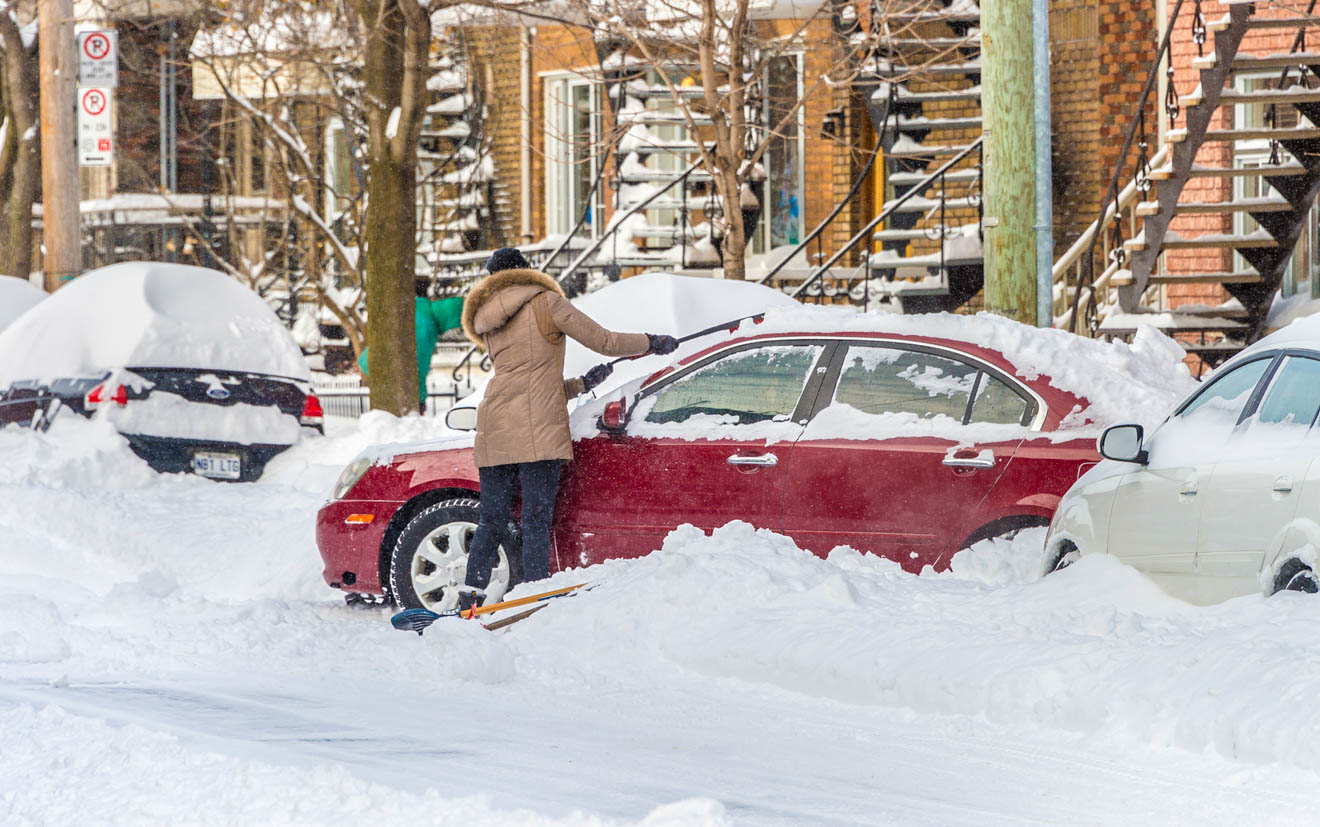 The weather conditions might be brutal (heavy snow, ice roads, etc), so do not underestimate this.
ATTENTION: If you are driving in Canada during the winter period, please make sure to request winter tires just because it is winter, that does not mean the car will come with them. They usually provide cars with summer tires by default (don't ask me why).
Check the weather forecast before going to your next destination to make sure this is a decision based on the driving experience.
I do not want to scare you or anything, but it would be smart to charge your phone before going on the road and make sure you have warm clothes, a blanket, and some food with you – just in case.
Depending on where you are going (just between some big cities or close to the North Pole) you will need a different type of car or a different type of tires (such as snow tires or tire chains for mountain areas). As I mentioned earlier, double-check in advance that your car rental provider has winter tires on the car.
BONUS: Other important tips on renting a car in Canada
Renting a car in the US and driving to Canada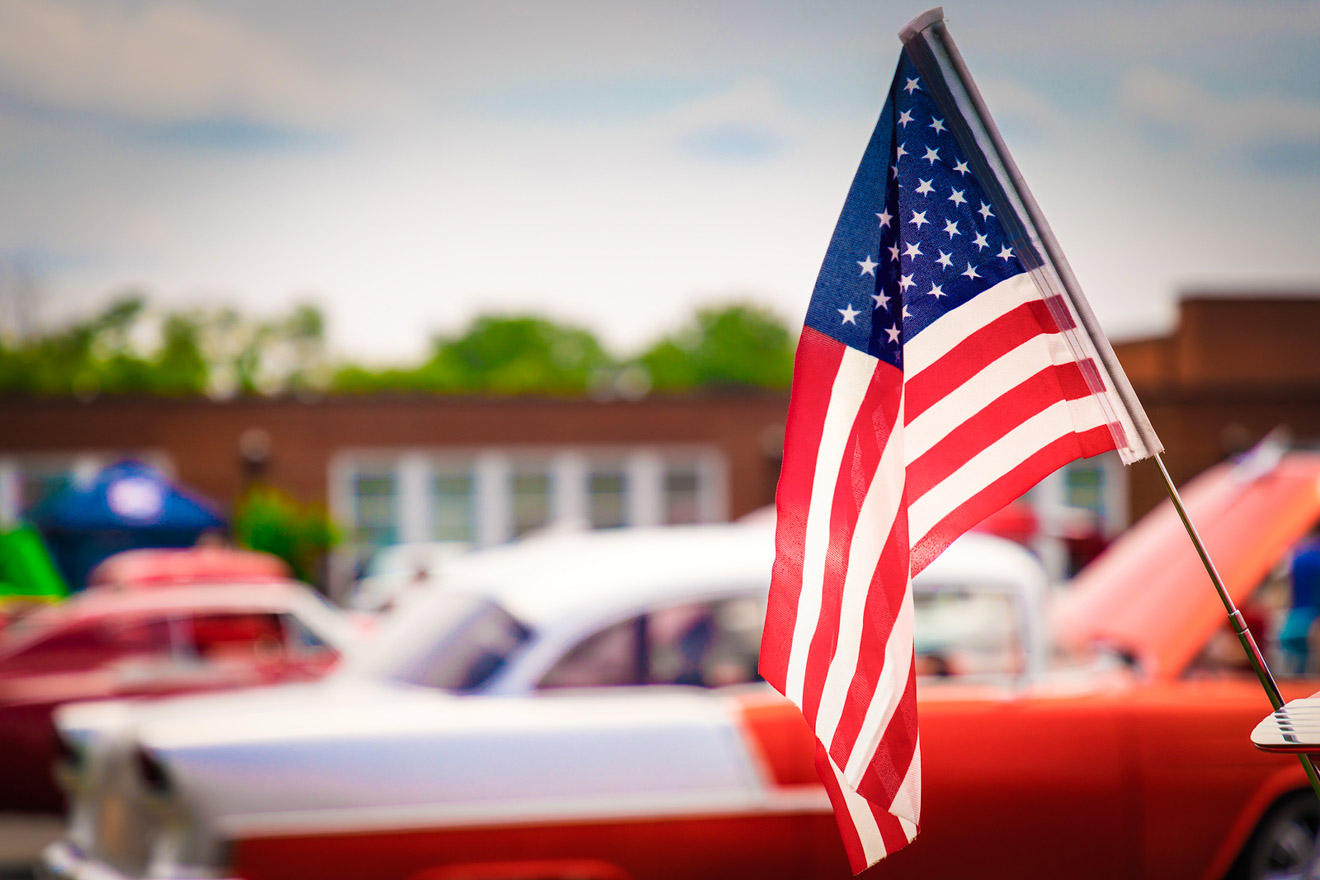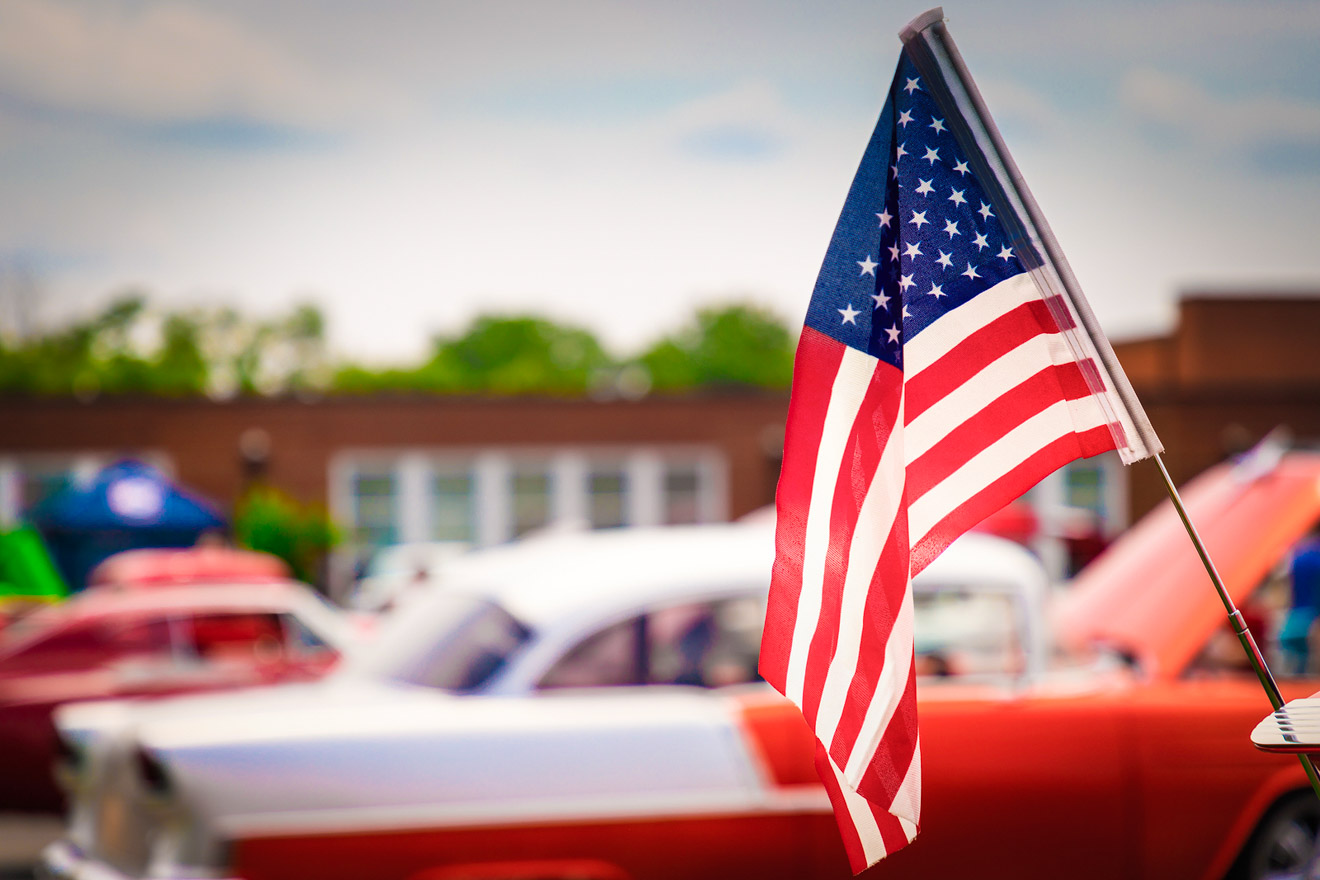 Sometimes the car prices are significantly cheaper in the USA, so renting it in the USA might be a good option especially if you were planning on combining the 2 countries on your trip anyway.
Example: If you are going to Vancouver, it might be worth checking out car rentals in Seattle and then driving an extra 2.5 hours between the cities.
Most major car rentals will let you rent a car in the USA (it does not matter if you are a US citizen, you just need a visa in case you are not). The only disadvantage is that if you are not a US citizen, you will spend some extra time at border control being asked about the purpose of your trip to Canada etc.
Do not forget to let your car rental company know you are going to do cross-border travel though, as they need to know this in order to arrange a Canadian Non-Resident Insurance Card for insurance purposes.
PRO TIP: Make sure to save your receipts for the goods you purchased in Canada! You will be able to claim a tax refund on your way back to the USA.
As I said above, a one-way rental is possible, though not easy and not cheap in most cases. So you should call the office in advance to double-check this!
Other modes of transportation in Canada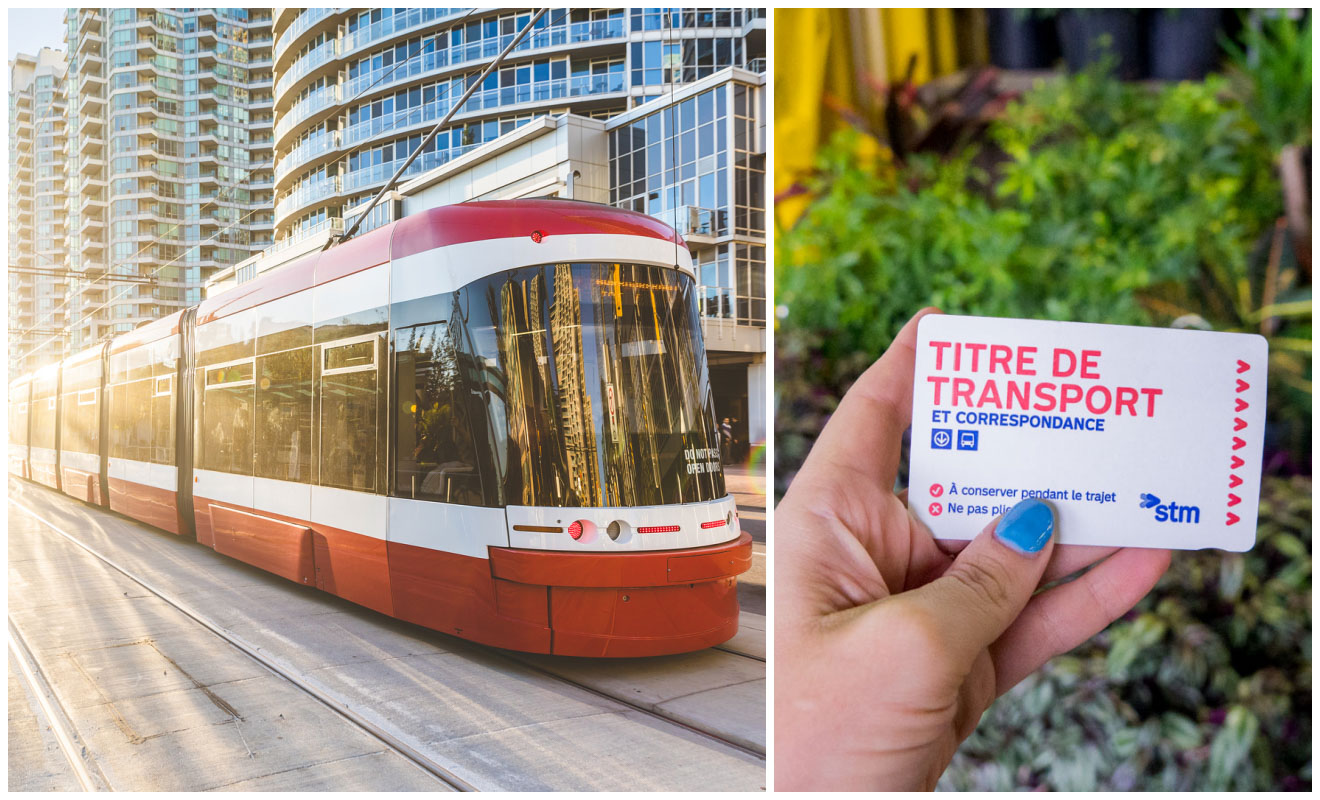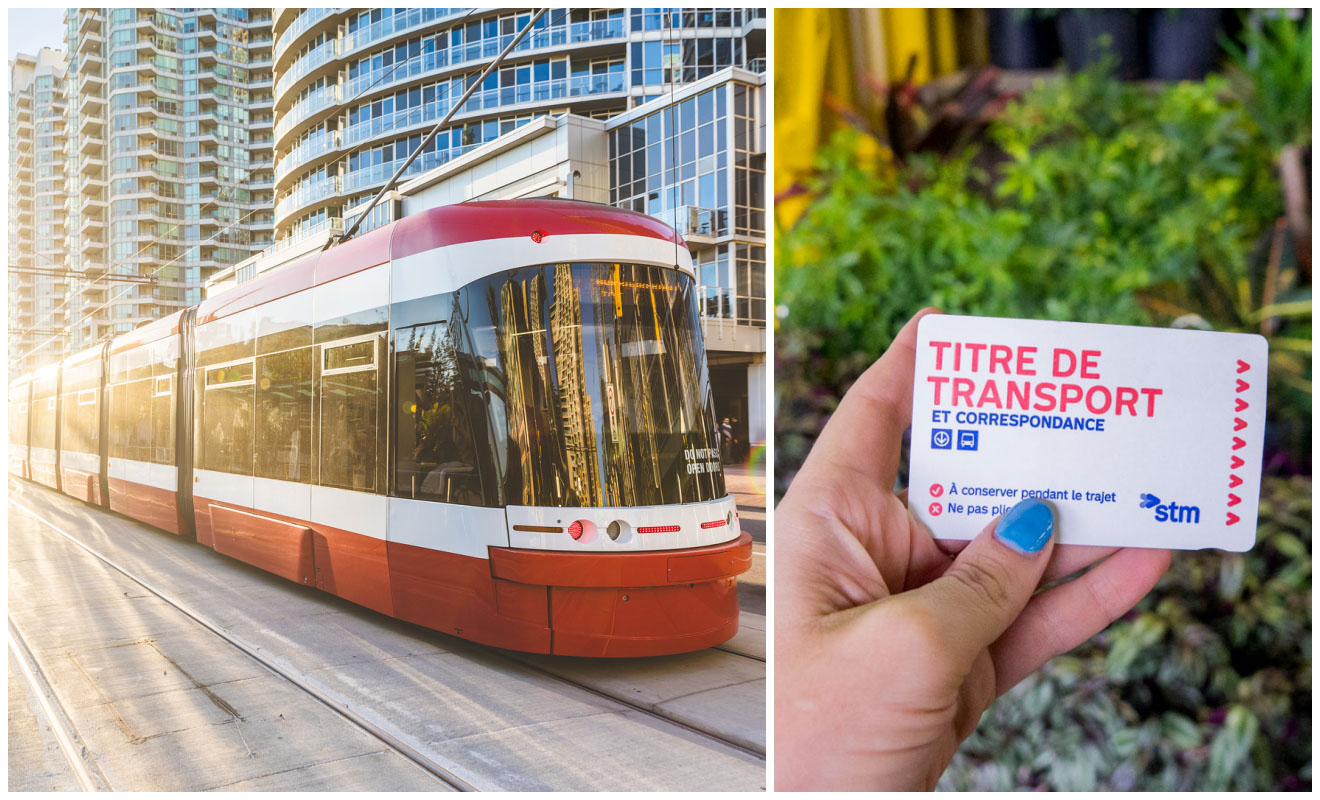 Before we conclude, I would like to talk a bit about some alternative means of transportation in the country.
Except for a simple car rental, you could also try checking out the so-called Fly-Drive packages. A Fly-Drive includes a plane ticket AND a car rental right away. I did not know anything about it before my trip, otherwise, I might have used it. So far, I have found packages like this from the UK here, here and here. If you are from these countries, please check it out, it might be a good deal for you!
Even though there are trains and buses in Canada, they will only get you as far as from one city/town to another – you will not be able to get to National Parks or any other slightly remote area. My friend wanted to go to Mont Tremblant, so she had to change 3 buses to get there and the owner of the hotel she was staying in looked at her like she was crazy. In short: it is possible, but not very easy and definitely time-consuming.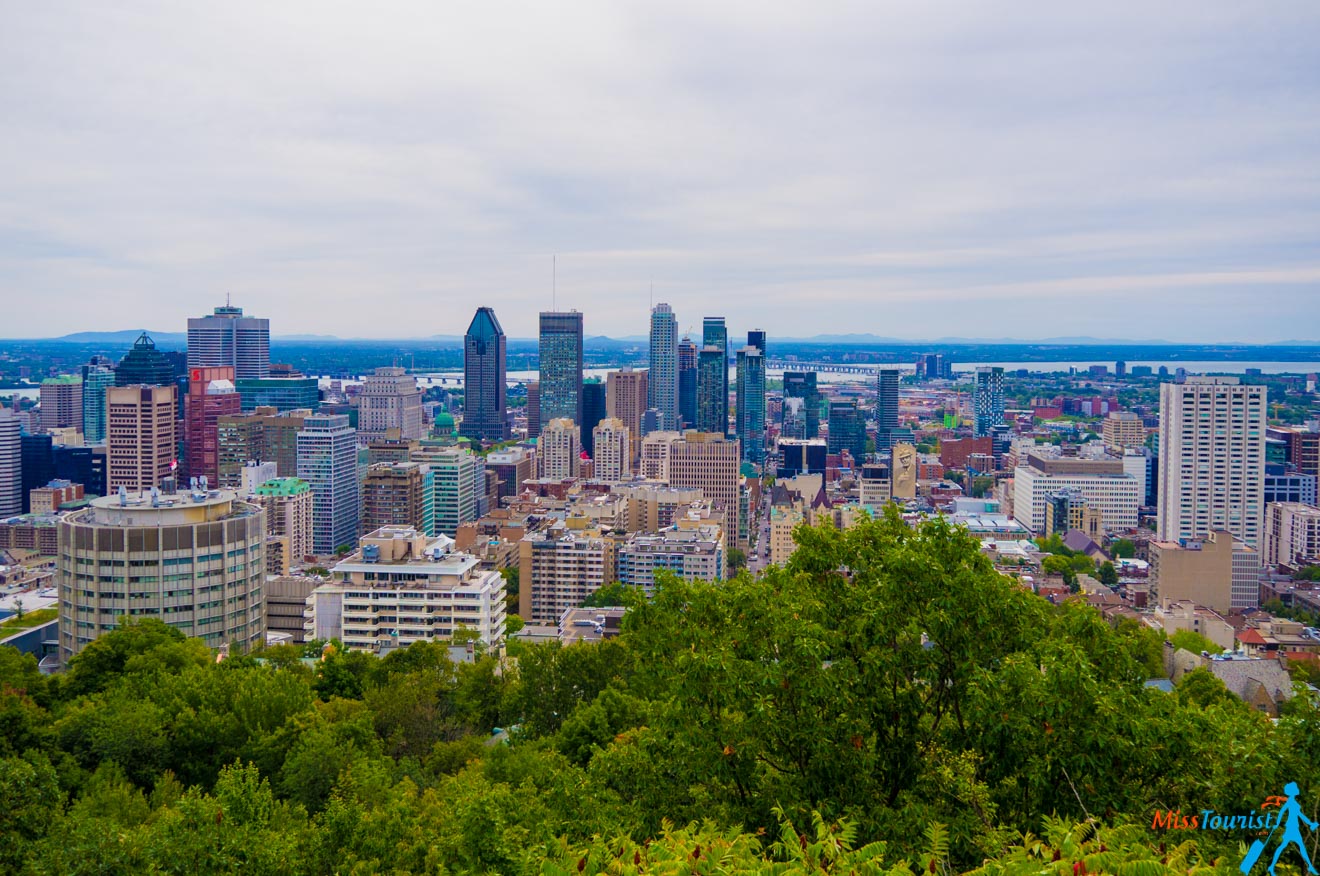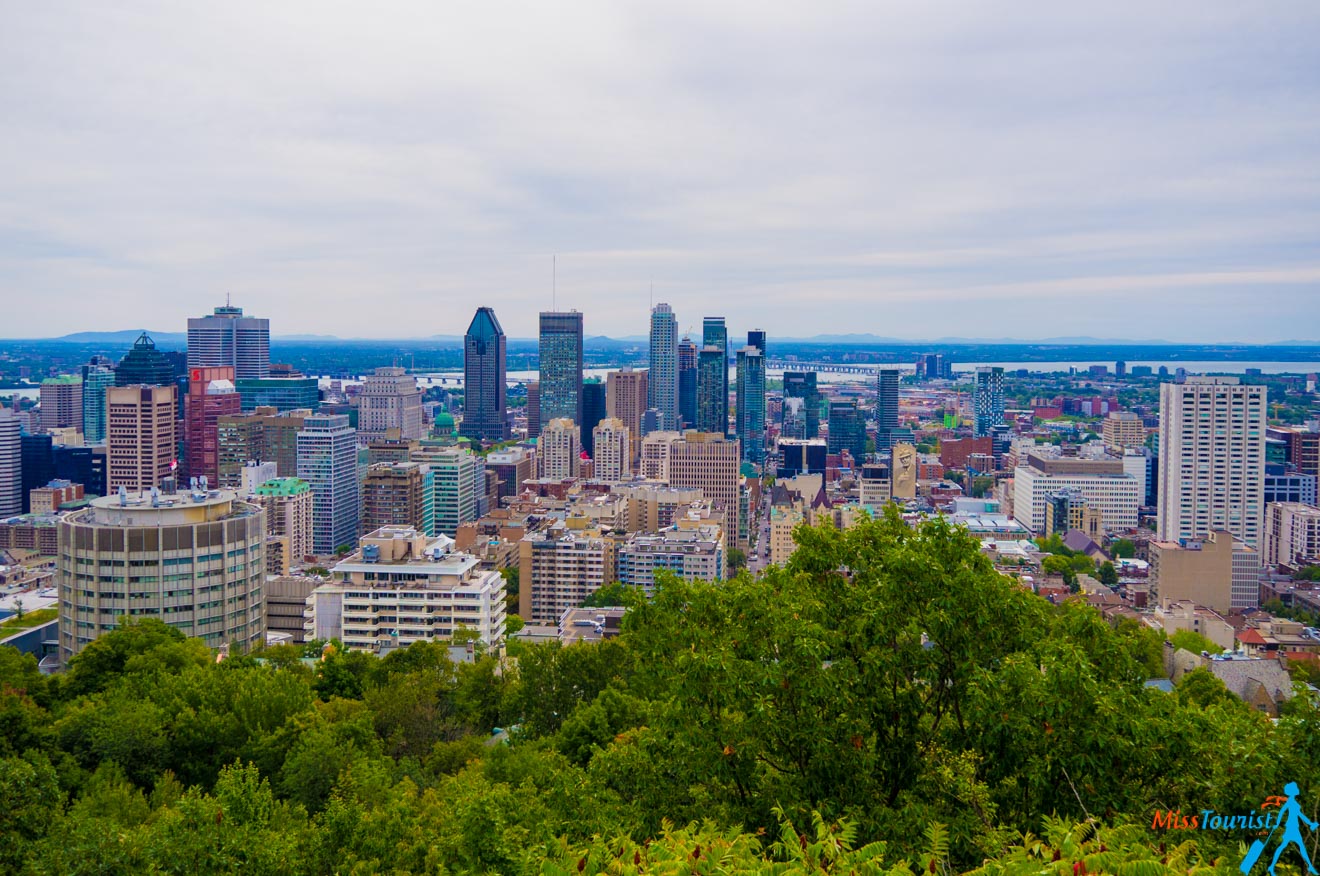 Plus, I am sure you would enjoy going at your own pace and stopping for a picture whenever you like rather than traveling in a big bus full of people, right?
If anything, I would take the train – I know that Trans-Canadian routes are very good. In fact, I would love to come back again one day and do that trip, too! But first, it is much more expensive than a car (about US $4,000 for 8 nights per person) and second, it only has a specific route, so you would be far from flexible with it.
---
Conclusion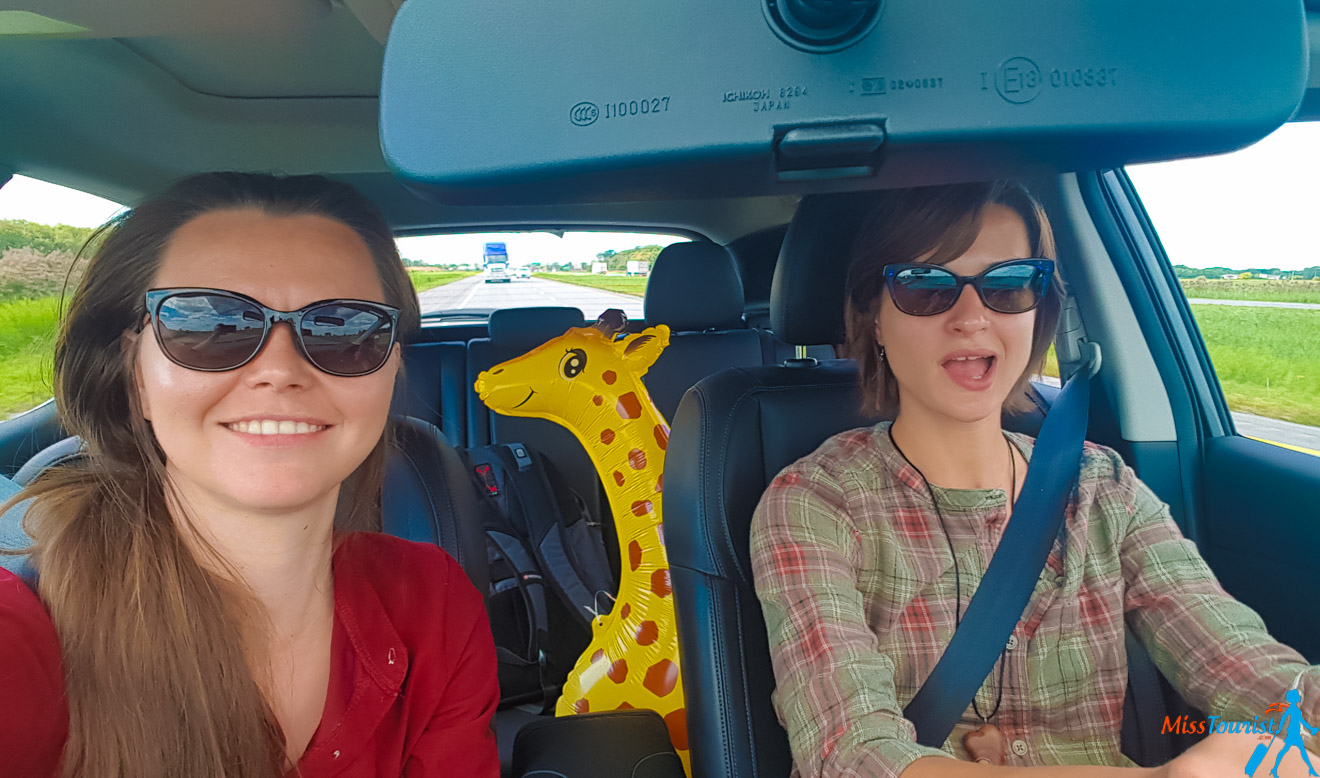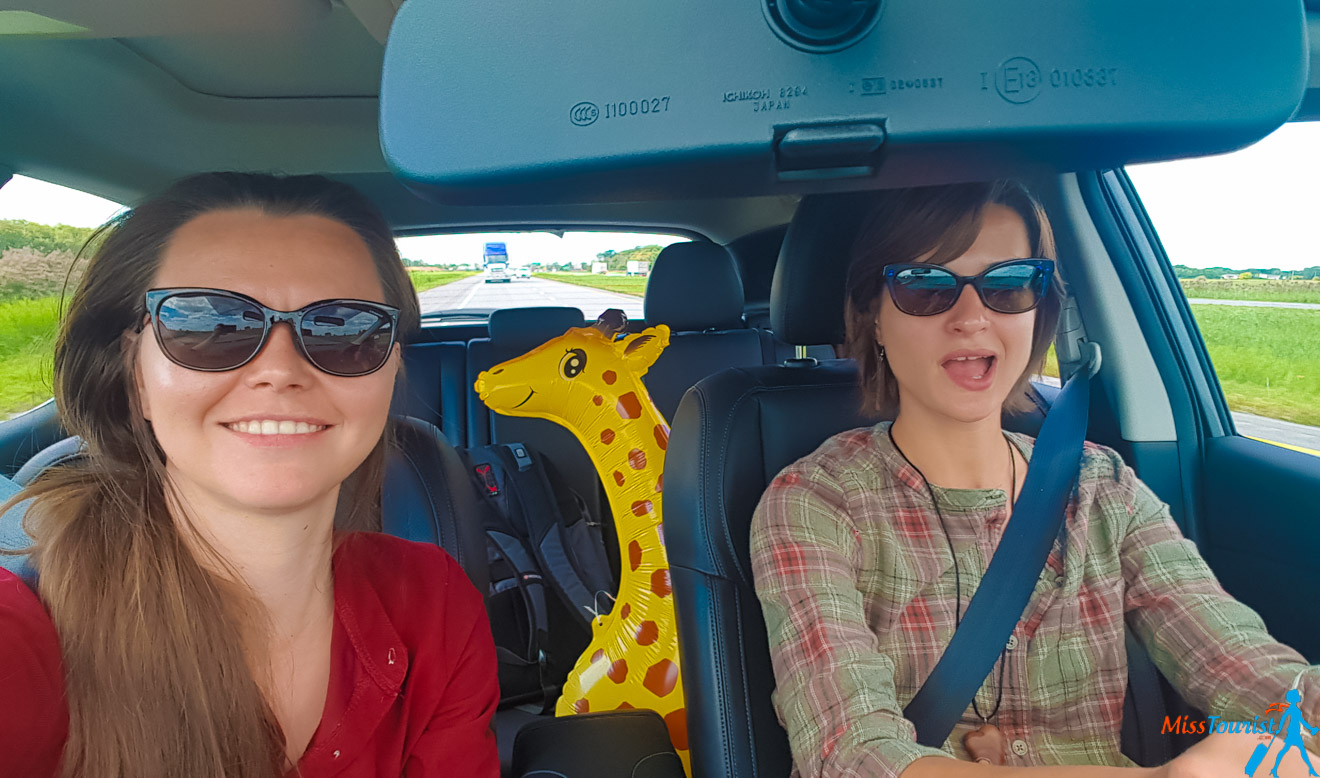 Beautiful and vast, Canada is any road tripper's dream – it offers terrific scenery, great quality highways, and an overall unforgettable adventure!
Even if you are better off using public transportation and walking in cities, there is no way to enjoy this spectacular destination without a car, especially if you are going to visit some remote areas (any National Parks, smaller cities etc.) And, overall, it is much faster and much more comfortable to have your own means of transportation and to travel at your own pace!
I hope my tips about things to consider when renting a car in Canada were useful to you, I tried to cover everything from prices and car models to rules on the road. But if it would only be one thing to remember from this post, it would be this – Book you car in advance! (RentalCar gives you tons of options with free cancellation, for instance!). Check your rates now, chances are there won't be any last minute deals on car rentals in Canada. 🙂
As usual, I love chatting with my readers, so be sure to drop me a line in the comments if you have any questions, or just stay in touch on Instagram where I post my travel updates!
Have a great road trip!
Yulia
---
Pin it for later!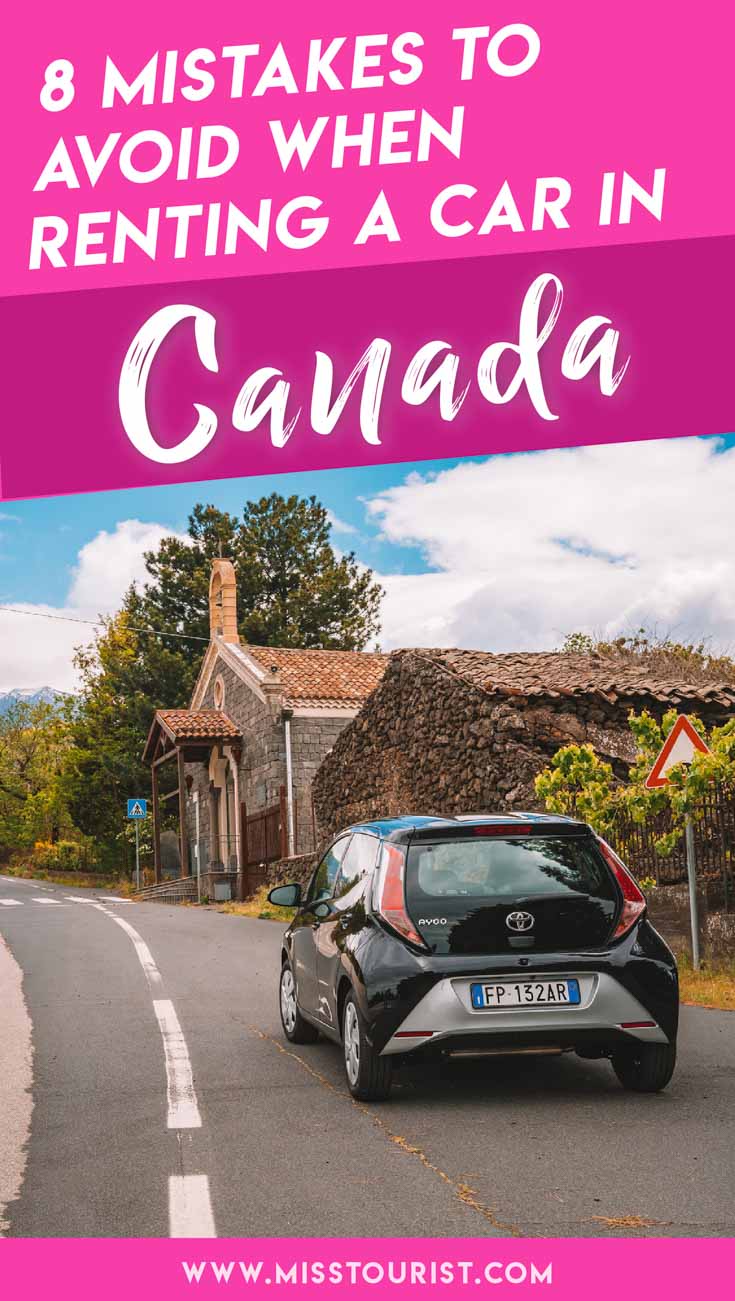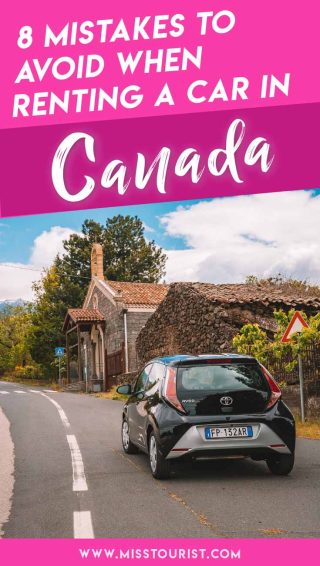 Pin it for later!