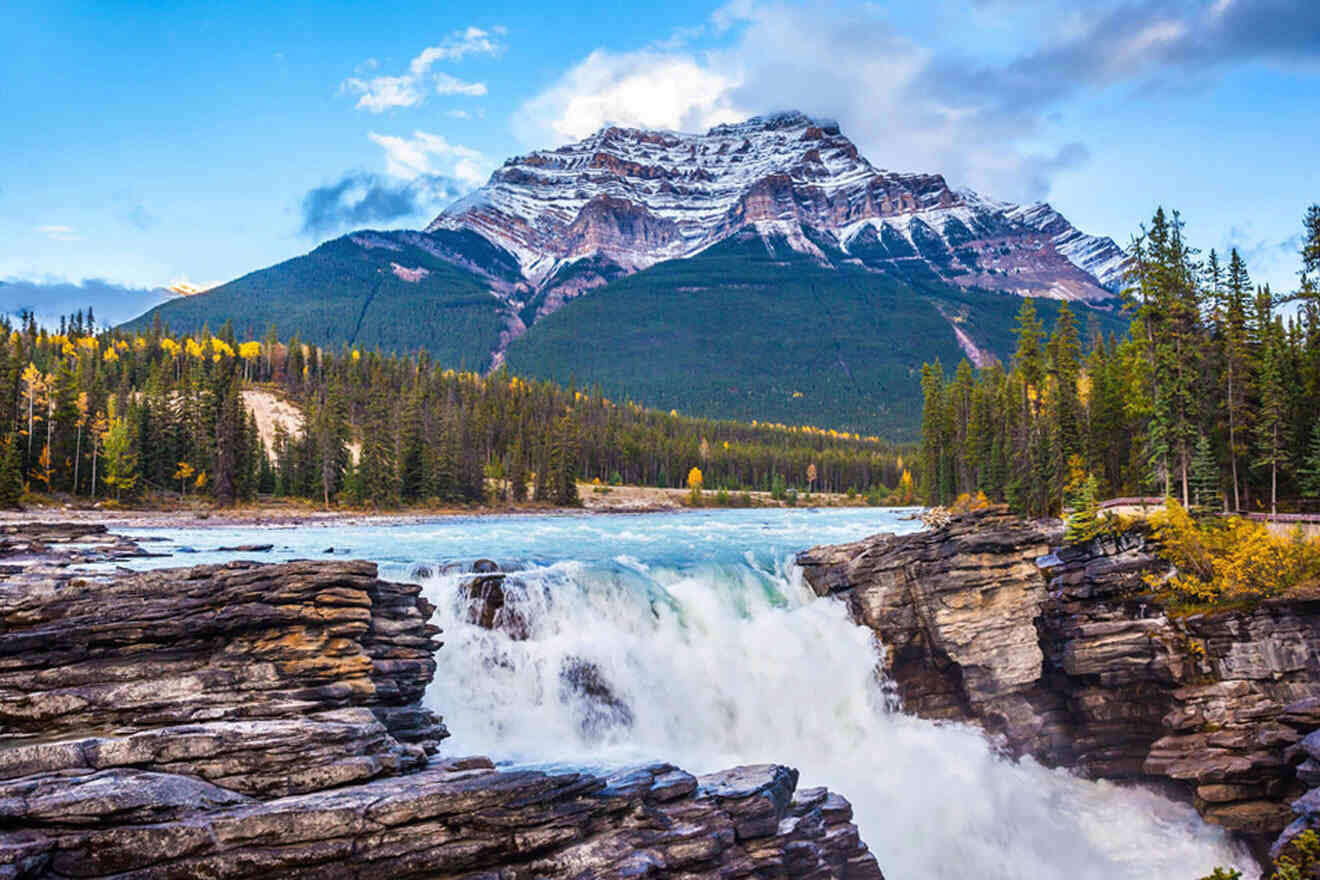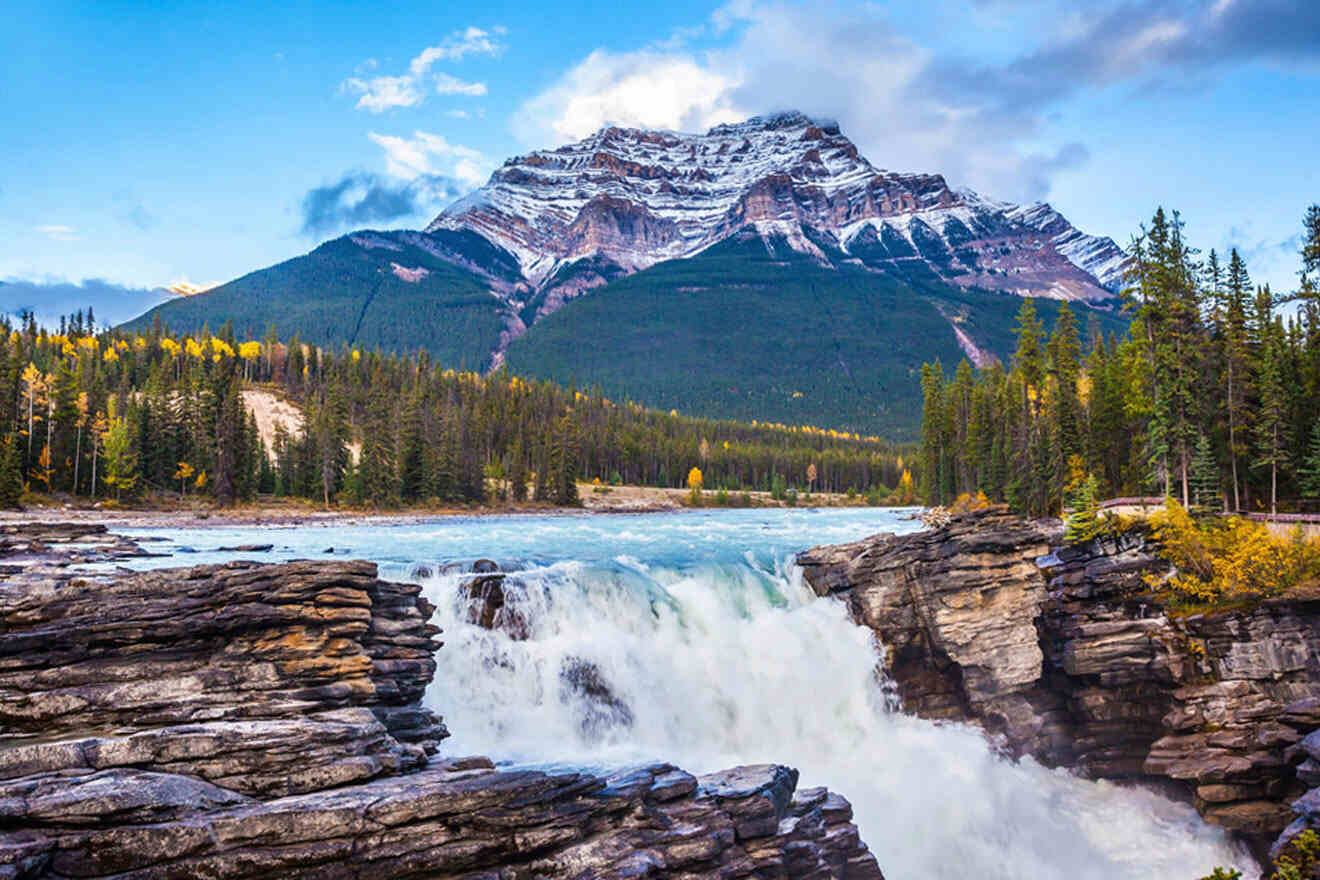 If you're planning a memorable vacation to Jasper, Canada, you have come to the right place! I've been researching for hours to find the best areas and the best hotels in the beautiful Jasper Town. Exploring Jasper is going to be a wholesome experience, this beautiful town is surrounded by incredible natural landscapes making it the perfect place for outdoor activities!
This article is arranged by area, starting with the downtown area, followed by the Rocky Mountain area, the National Park area with campsites, and last but not least, a bonus with the best Jasper hotels with a pool!
I'll give you some top-rated accommodation options for every budget in each area so that you've got all the options you need to make your stay super memorable.
This little town is super popular for its unbeatable natural wonders and the never-ending activities you can do outdoors. So, whichever area you pick, and either if you stay in Jasper cabins, hotels, or campsites, book your Jasper accommodation in advance; you want to secure any of these best places to stay in Jasper!
Are you ready to check out the best places to stay in Jasper?
Let's dive in!
If you are in a hurry
If you need to click and book, and you don't have enough time to go through the entire post, I got you! Here you have the best places to stay in Jasper by price:
Here you have a map of Jasper, so you can get a clear idea of where each area is!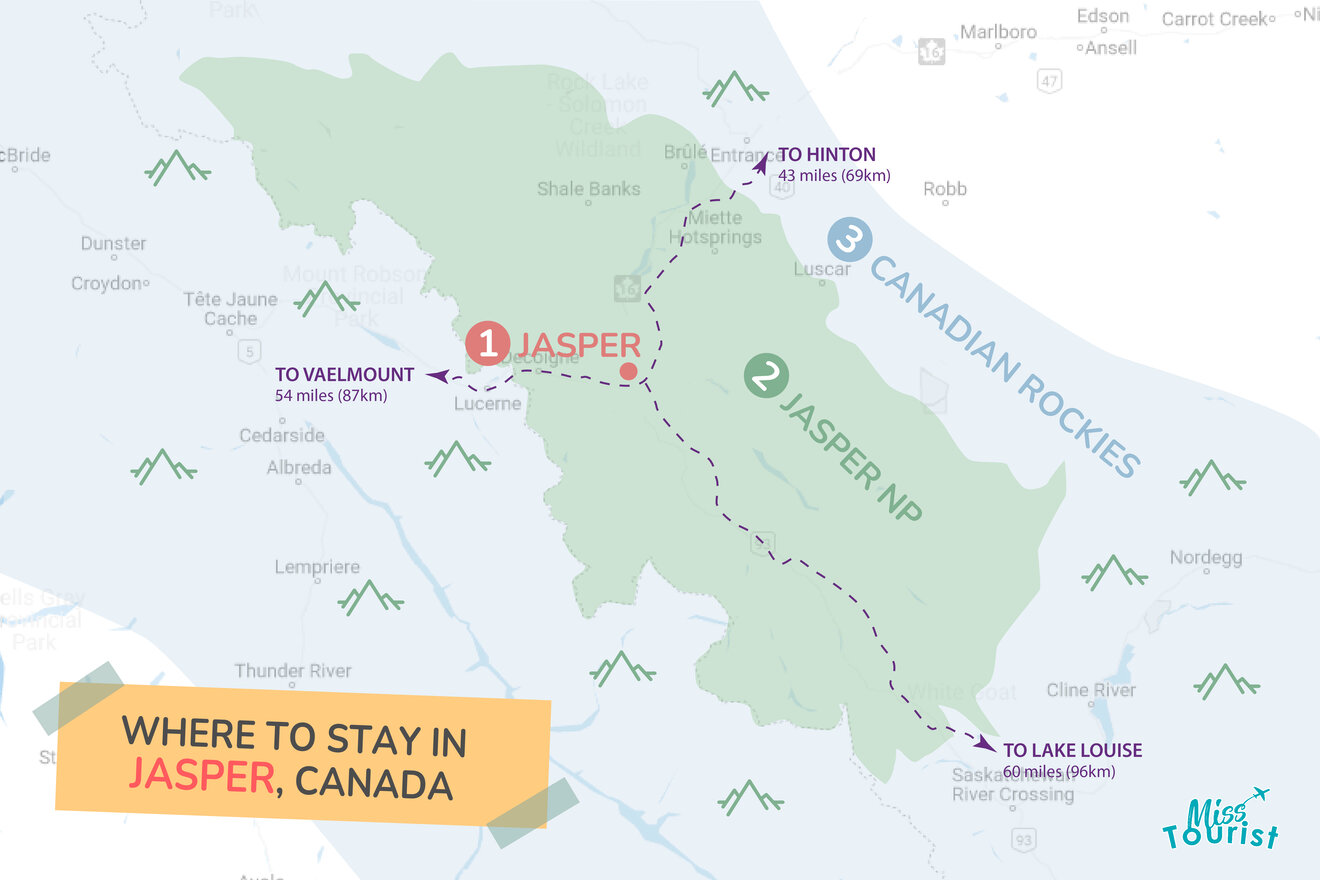 1. Downtown Jasper – where to stay in Jasper for the first time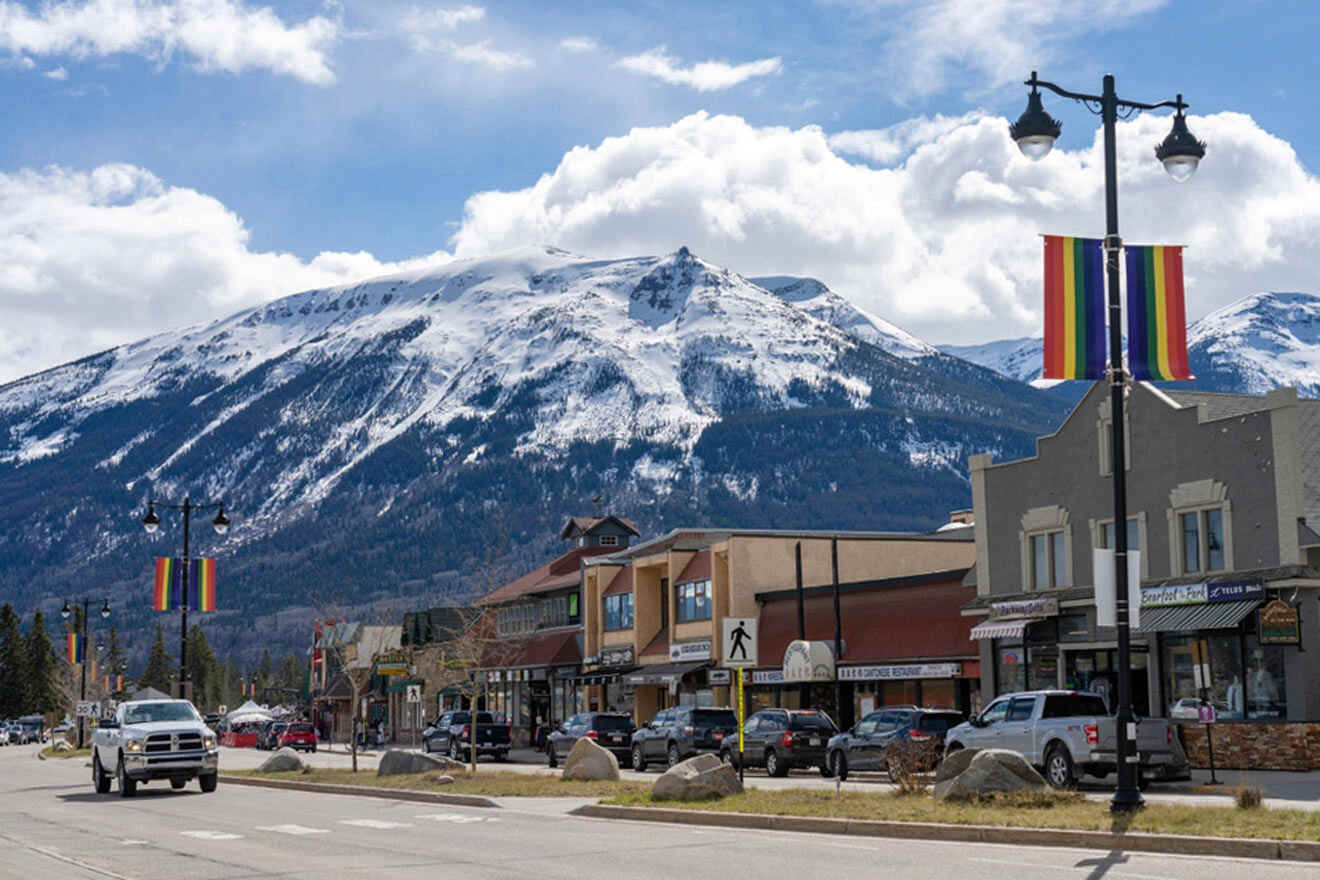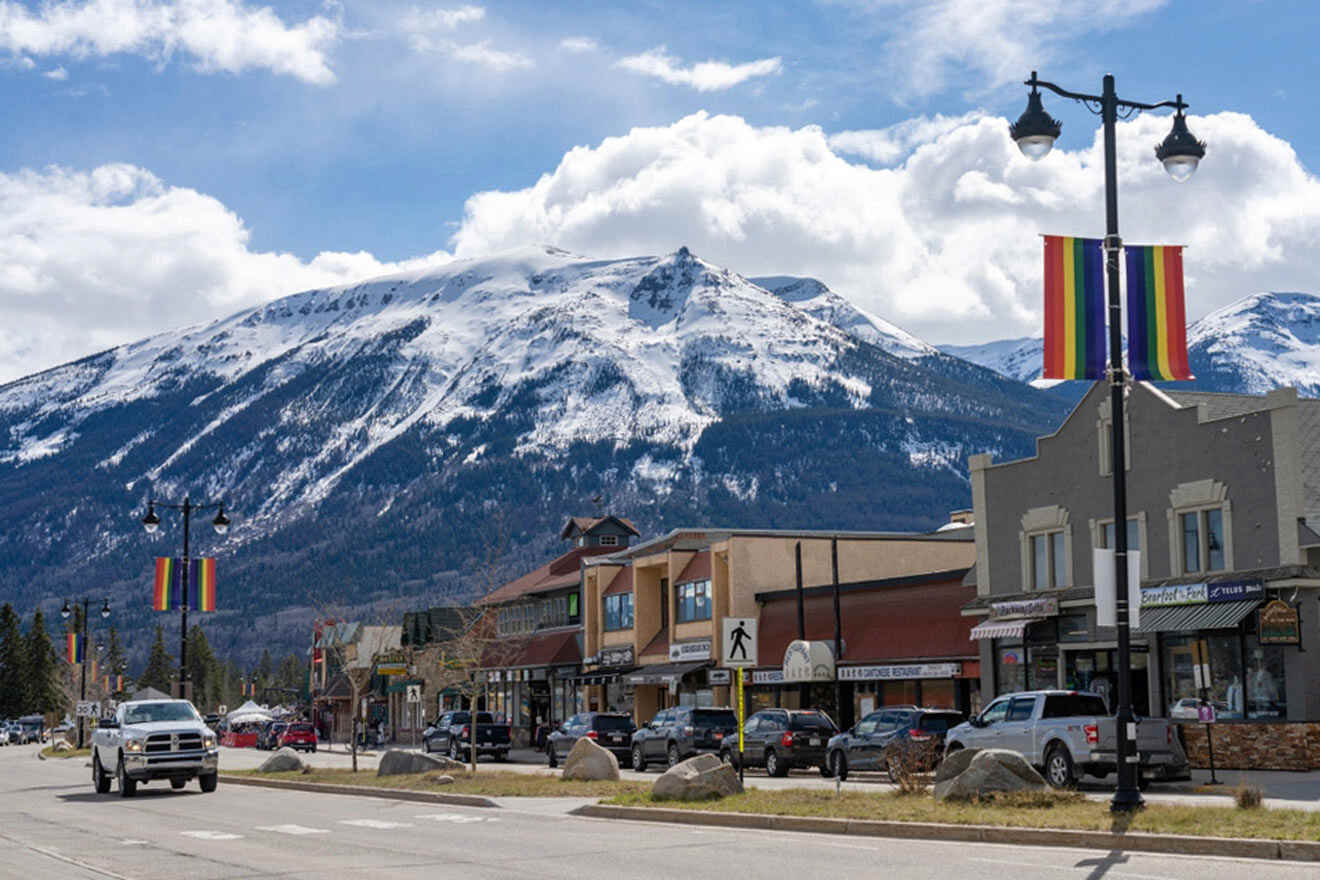 Downtown Jasper is definitely one of the best areas for people on their first Jasper trip! All the main attractions are within walking distance, and the charm of this little mountain town will make you feel super cozy and at home even in Jasper's main tourist area!
If you are traveling by train, Jasper train station is right in the Jasper town center, so your hotel will be just a stone's throw away from it! When you're traveling somewhere for the first time, it's always helpful to have everything you need right by you – so once you arrive at the train station, just have a quick walk to the hotel, and your trip can begin! How easy is that!?
This charming town has cool spots that are worth a visit, for example, Jasper Brewing Co. and Beauvert Lake, which is around half an hour's walk away, and Fairmont Jasper Park Lodge golf course is just a 10-minute drive away! Jasper National Park and Banff National Park are also super close to the downtown area!
This area also is home to many luxury hotels, which is perfect for those who would like to indulge in style while being surrounded by beautiful mountains, amazing music, an art scene, and cute shops and boutiques. I know! Jasper is the perfect mix for those who love nature but also need that big city vibe, with many activity options!
Luxury hotel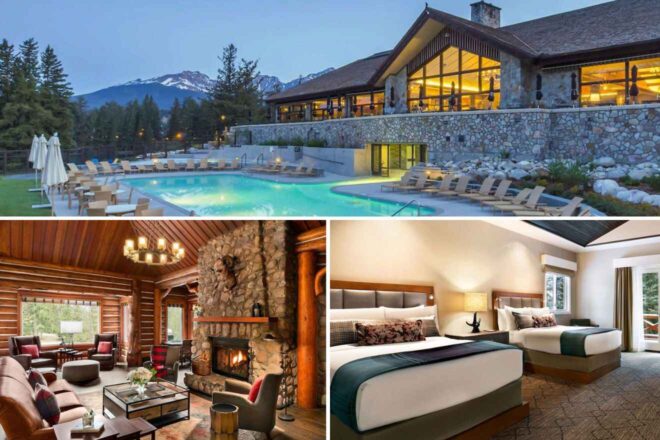 This fantastic Jasper hotel is just minutes away from an award-winning golf course and comes with great amenities such as a heated outdoor pool, laundry facilities, a hot tub, and an outdoor terrace with a fireside lounge and a picnic area which comes in handy in the summer! All the spacious rooms come with free Wi-Fi and a flat-screen TV. The views are also STUNNING, you could spend hours just admiring the view!
Other accommodation options in Downtown Jasper
mid-range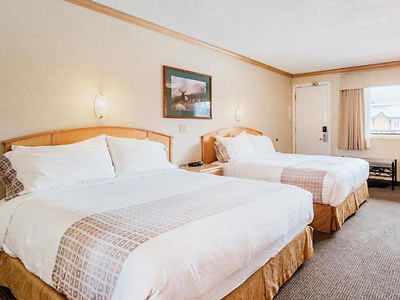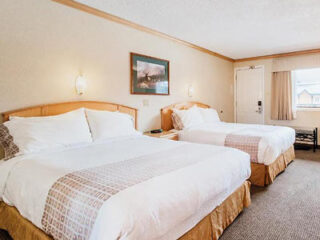 This hotel comes with an outdoor hot tub, a tour desk, an on-site restaurant, and private rooms with a bathroom
budget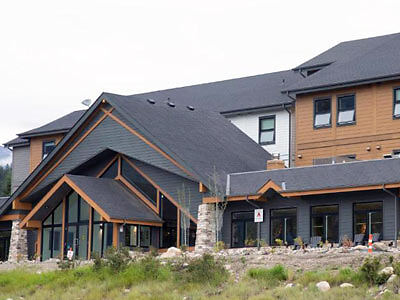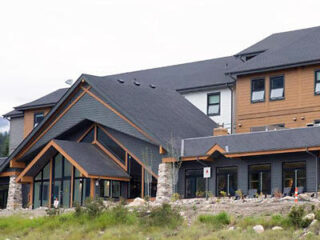 This Jasper downtown hostel offers private and shared rooms, and all the guests have access to the communal kitchen
airbnb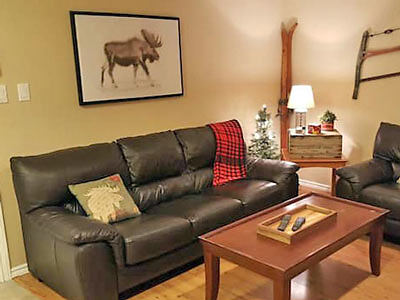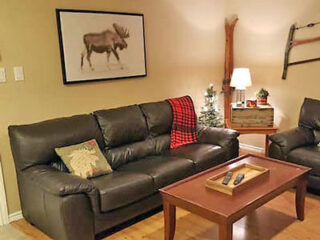 This cute little cabin is perfect for a group of 4 guests looking to spend a perfect cozy vacation in a rustic setting
Things to do in Downtown Jasper
2. Canadian Rockies – for nature lovers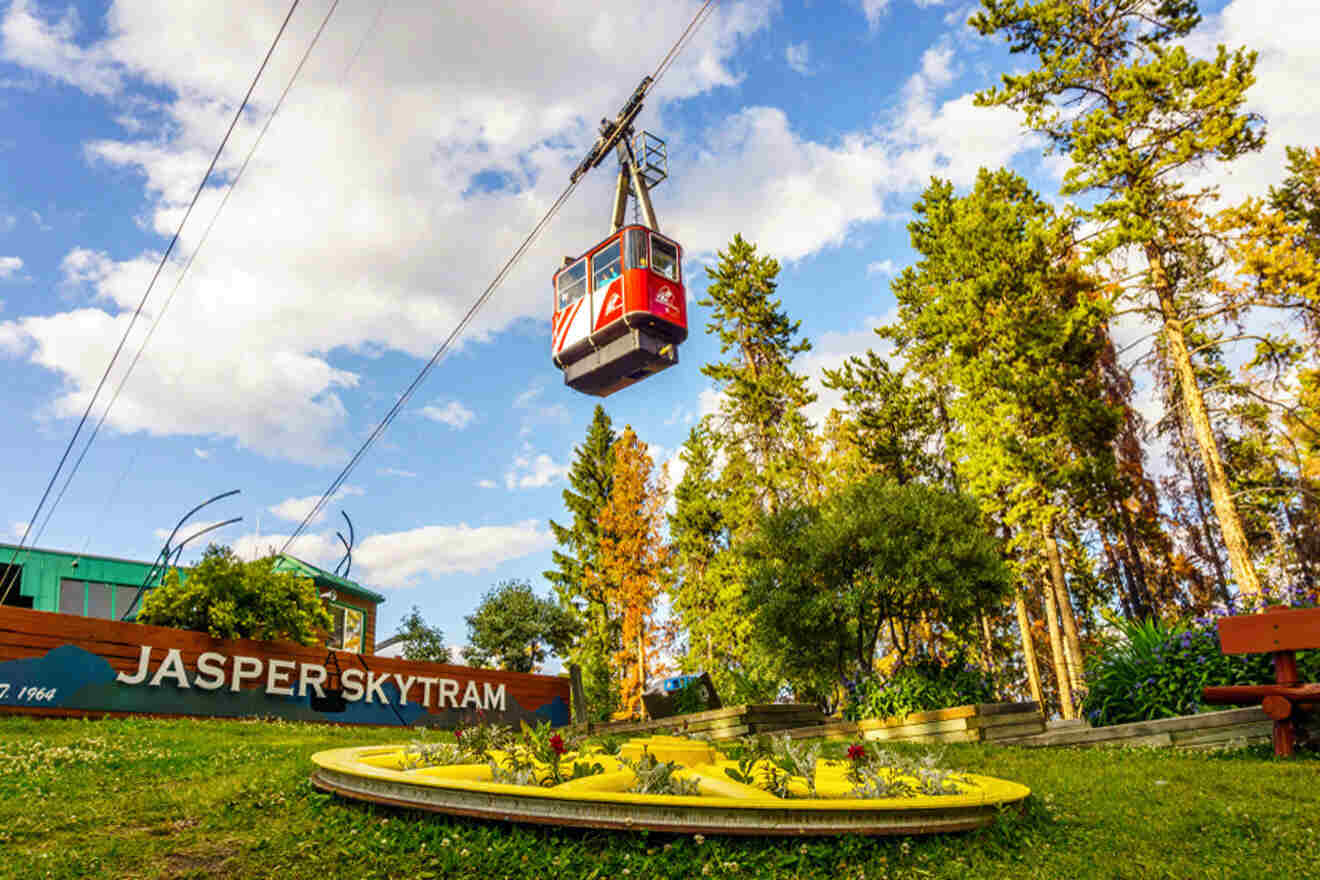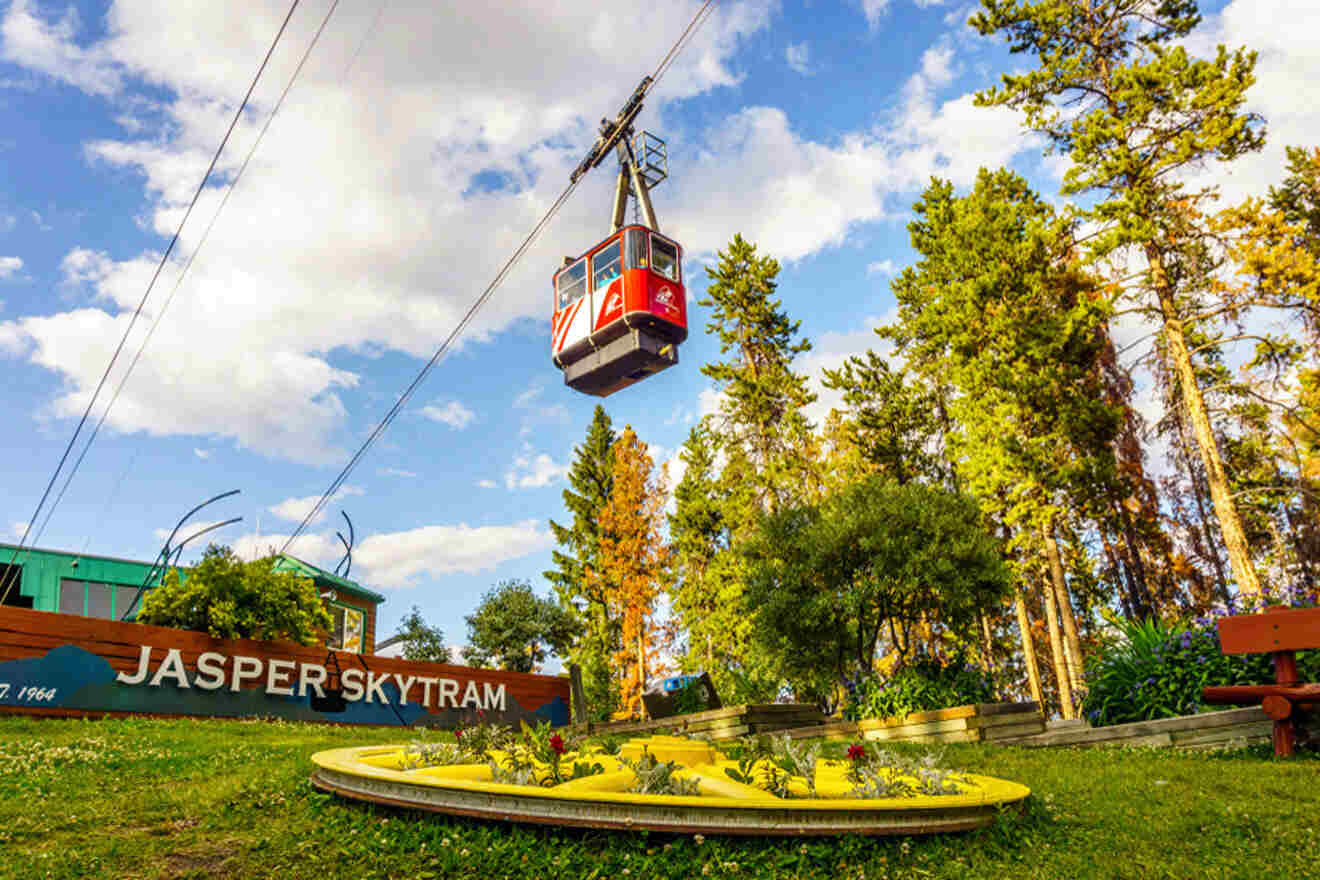 The Rocky Mountains are the perfect place for all the nature lovers out there, the natural beauty of the place is truly remarkable, and the chances to have a close encounter with the wildlife in the area are more than high!
If you're a nature lover looking for your next nature adventure and wildlife fix, I highly recommend staying outside of Downtown Jasper in the more remote Canadian Rockies. There's plenty to do and you can easily pop into town if you need anything!
Imagine traveling to this remote location and seeing the glaciers and feeling all the history and time behind them, the fresh lakes and rivers which are full of life, the amazing animals that you will be able to see from a safe distance, and all the hiking trails that will take you to a different panoramic landscape. Nature is truly wonderful!
And since I want your stay in the Canadian Rockies more than special, I looked up the best hotels and accommodations in the area for all tastes and budgets. We have amazing options that will make your stay easy and fresh and the winds of Alberta, Canada!
Luxury hotel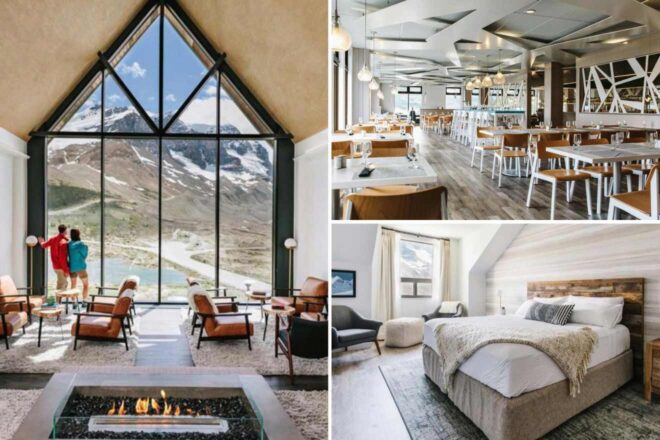 This incredible hotel near Icefields Parkway has the most outstanding fashionable and minimalistic style! The views from the property are truly breathtaking and will make you feel like you are part of a movie! The property comes with onsite restaurants and bars, perfect for a nice candlelight dinner after spending a long day wandering in the beautiful Rocky Mountains! There's also a really cute little gift shop here so you won't go home empty-handed!
Other accommodation options in Canadian Rockies
mid-range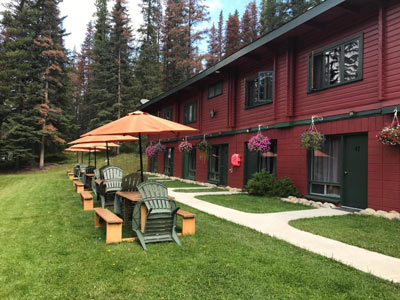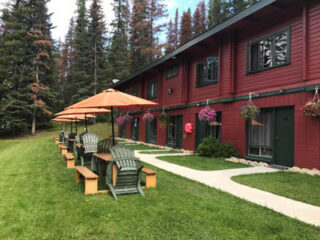 I love the homey style these pine bungalows have; they all come with a fireplace perfect for that wholesome feeling after a day of exploring!
budget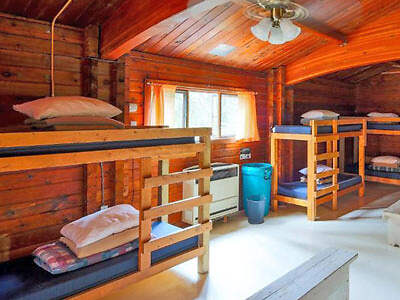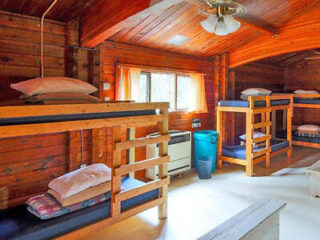 This Jasper hostel will take you back to your camp days! Their biggest room can host up to 6 people
airbnb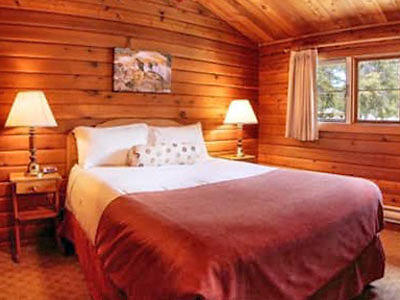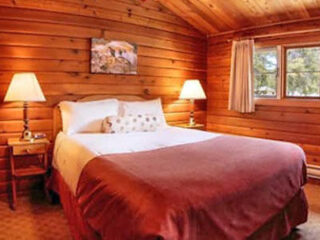 Who wouldn't want to stay in this lovely wooden cabin with amazing views of the woods and breathtaking views of the Mountains?
Things to do in the Canadian Rockies
3. Jasper National Park – camping for adventure lovers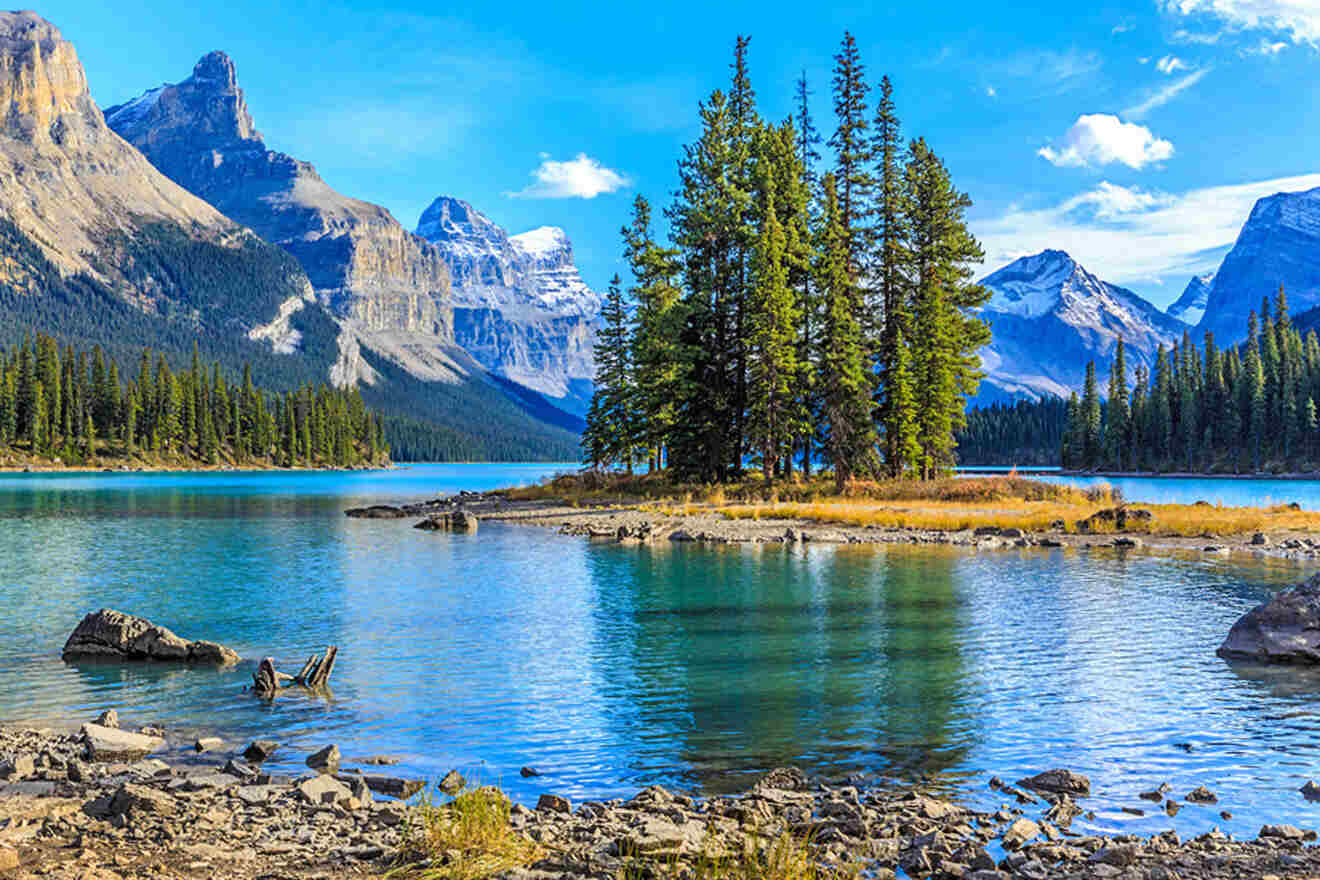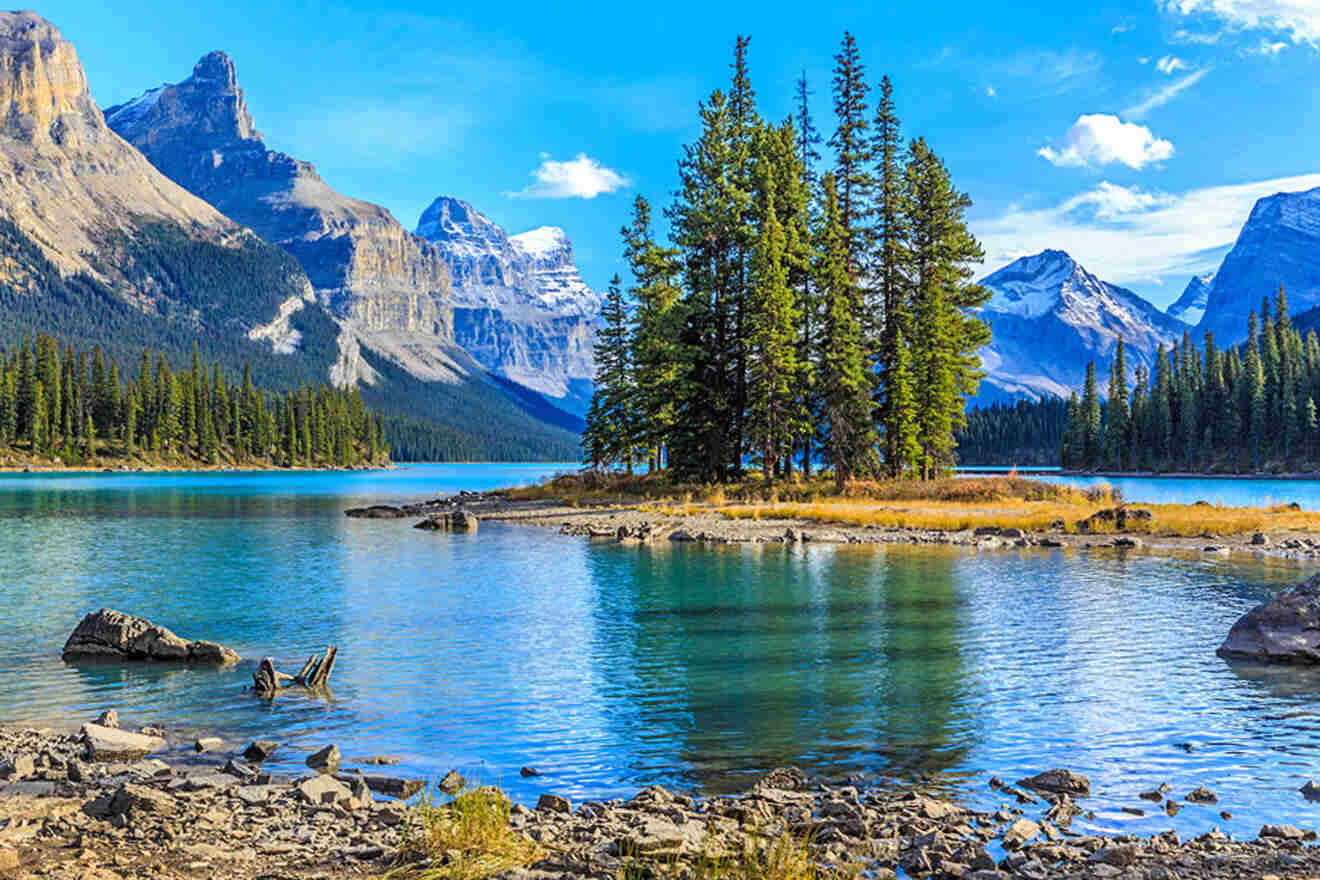 Adventure lovers should stay in Jasper National Park, which is part of the UNESCO world heritage site! The National Park ensures that the environment, the natural area, and wildlife are secure and prospering in the area; that is why it is so important, when you visit these places, to be respectful and appreciative of our surroundings!
Camping is SUCH an incredible experience, and even more so in Jasper National Park! There are plenty of excellent places to camp with all the necessary equipment and amenities, and you'll have a fun and exciting experience really getting to grips with the wilderness of Jasper National Park.
In Jasper National Park, you can find amazing places, like Patricia Lake, Athabasca River, and much more, so you can go exploring Jasper National Park and be amazed by all the fantastic things it has to offer. You can spend your time meditating, hiking, swimming, looking for wildlife, bird watching, and so much more – I promise you, camping is really worth it!
If you are going to stay in Jasper National Park, it only makes sense to stay in a campground! It will make you feel closer to nature, and it is one of those once-in-a-lifetime experiences that we all want to check from our bucket lists!
I have 4 amazing campground options for you and a plus of 2 extra campgrounds that you might like!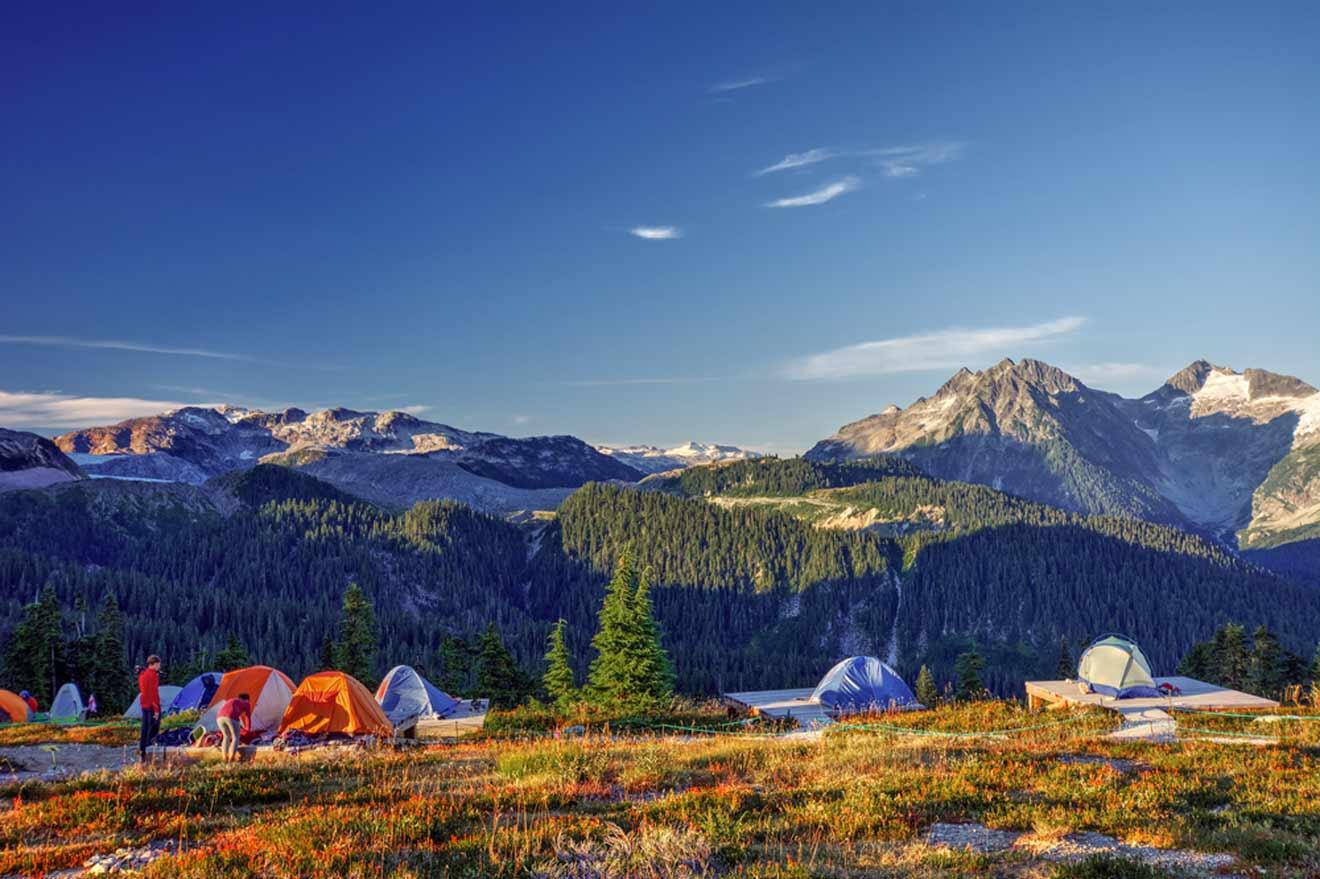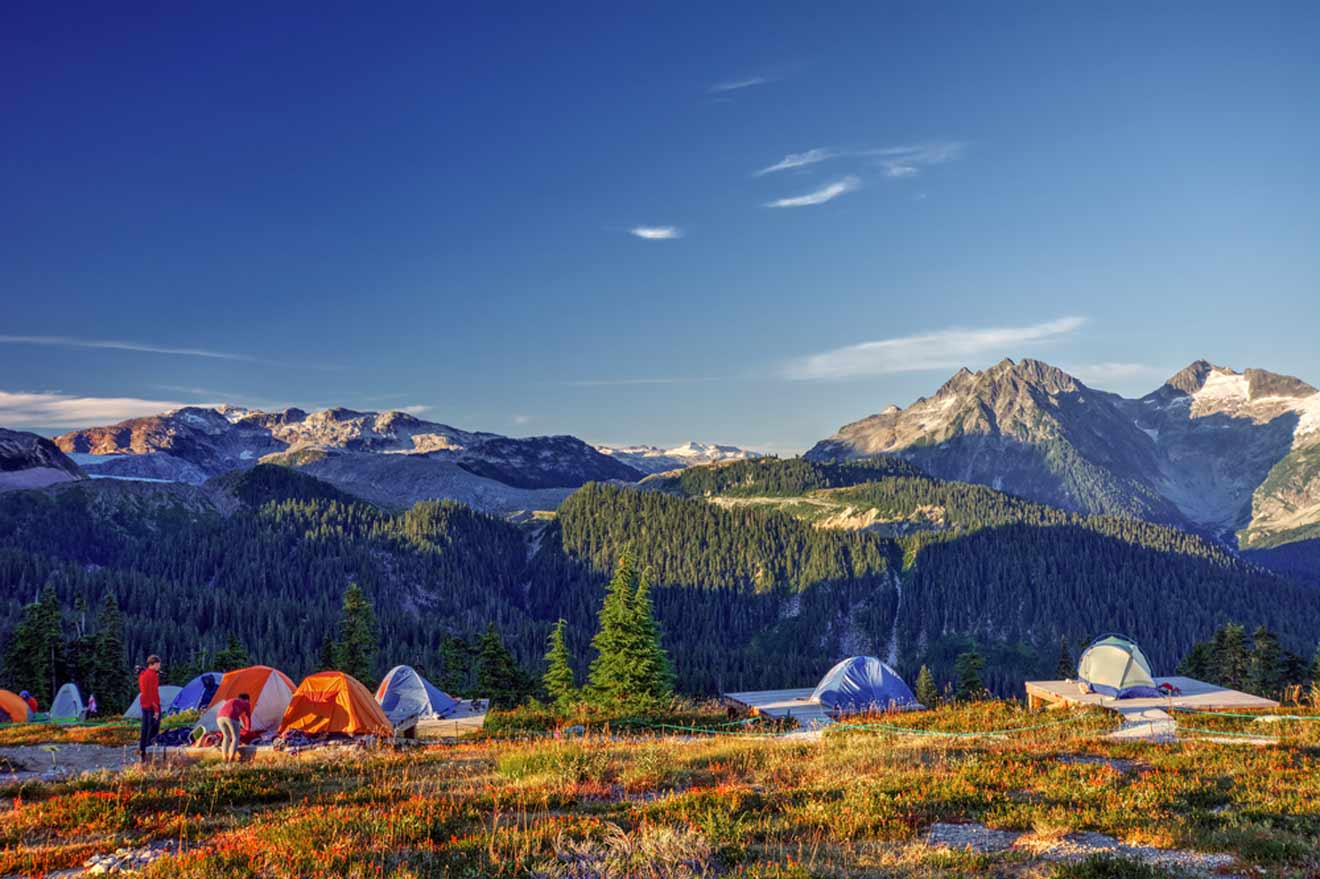 Wapiti Campground
This campground will be the perfect start to your amazing nature wonder experience. This accommodation has a shower and bathroom area with running water, a kitchen that is free for all campers to use, and a designated area where people can play games. Staying here, you will have hiking trails and fantastic views every time you step out of your tent!
Whistlers Campground
This newly renovated campground comes with new showers and bathroom facilities, which are handy after spending enough time camping!
Wabasso Campground
This campsite is set next to the Athabasca River, so you can be sure the views are 10 out of 10! This campground has a sitting area and a toilet area but no shower
Snaring Campground
This one is set following River Snaring, and there is an inscription office you must visit when you arrive!
The campsite options in Jasper National Park are really amazing, and there are a few more options, so I thought it would be great to share them with all of you! Here are 2 other options for your camping vacation in Jasper National Park: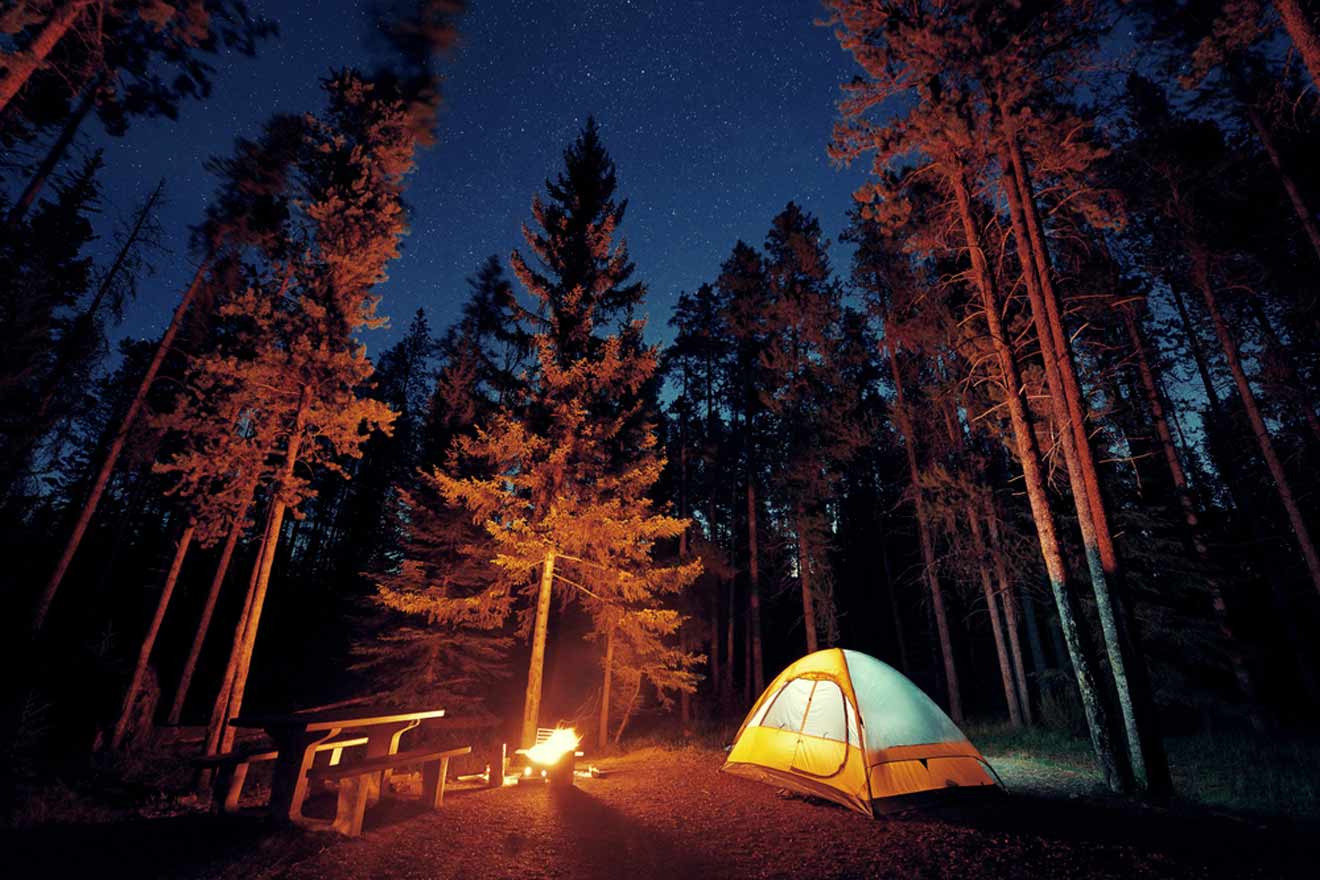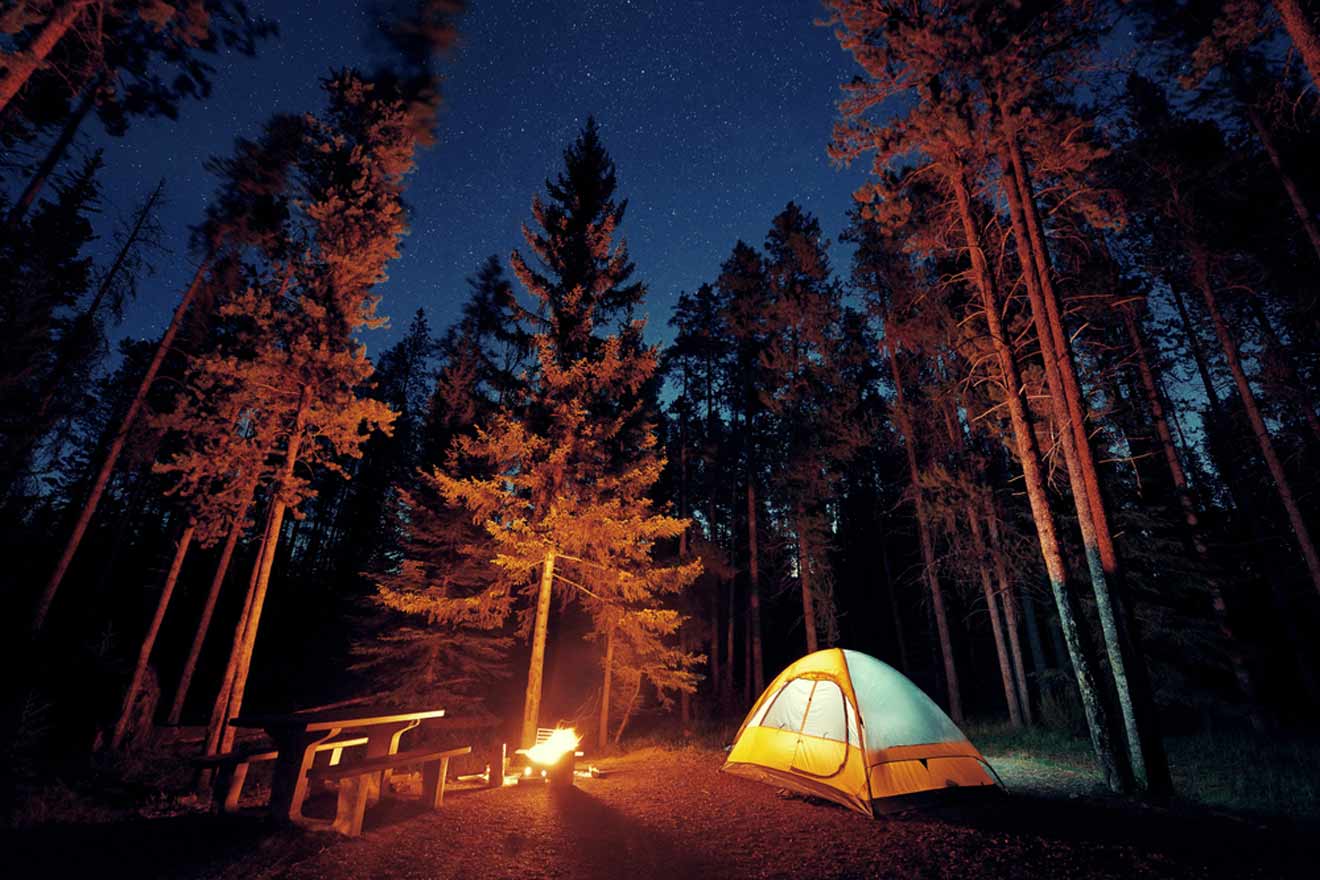 Things to do in Jasper National Park
BONUS: Places to stay in Jasper with a pool
Well, you know me! I couldn't end this best place to stay in Jasper without sharing with you the best places to stay in Jasper with a pool!
If there is anything that could possibly make your stay in Jasper even better is a heated pool or a hot tub on site that overlooks the amazing natural beauty of Jasper's landscape.
The prices for these accommodations go around US$1000 per night, and all the hotels come with amazing amenities besides the pools, so I am sure you will find an accommodation that fits your preferences!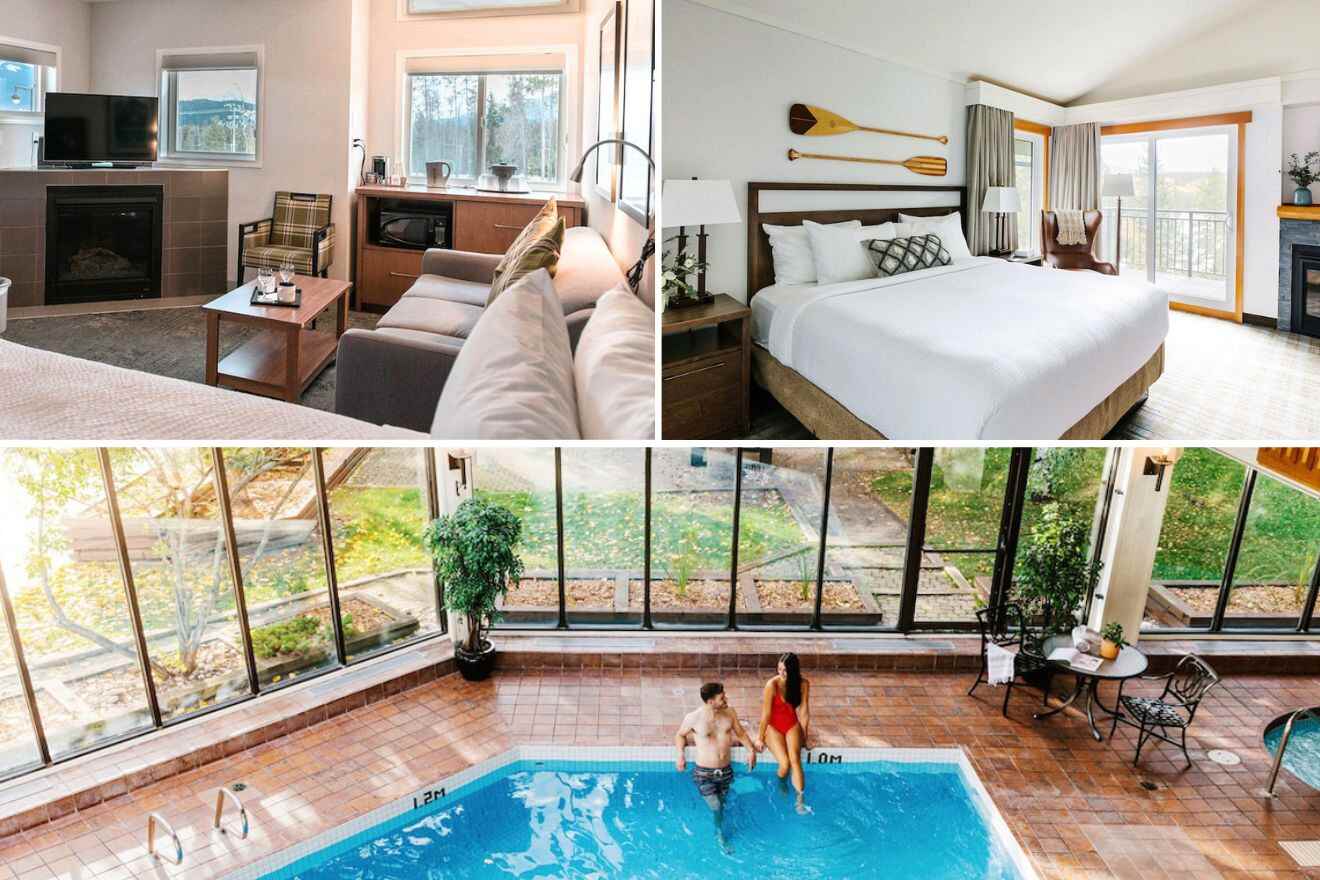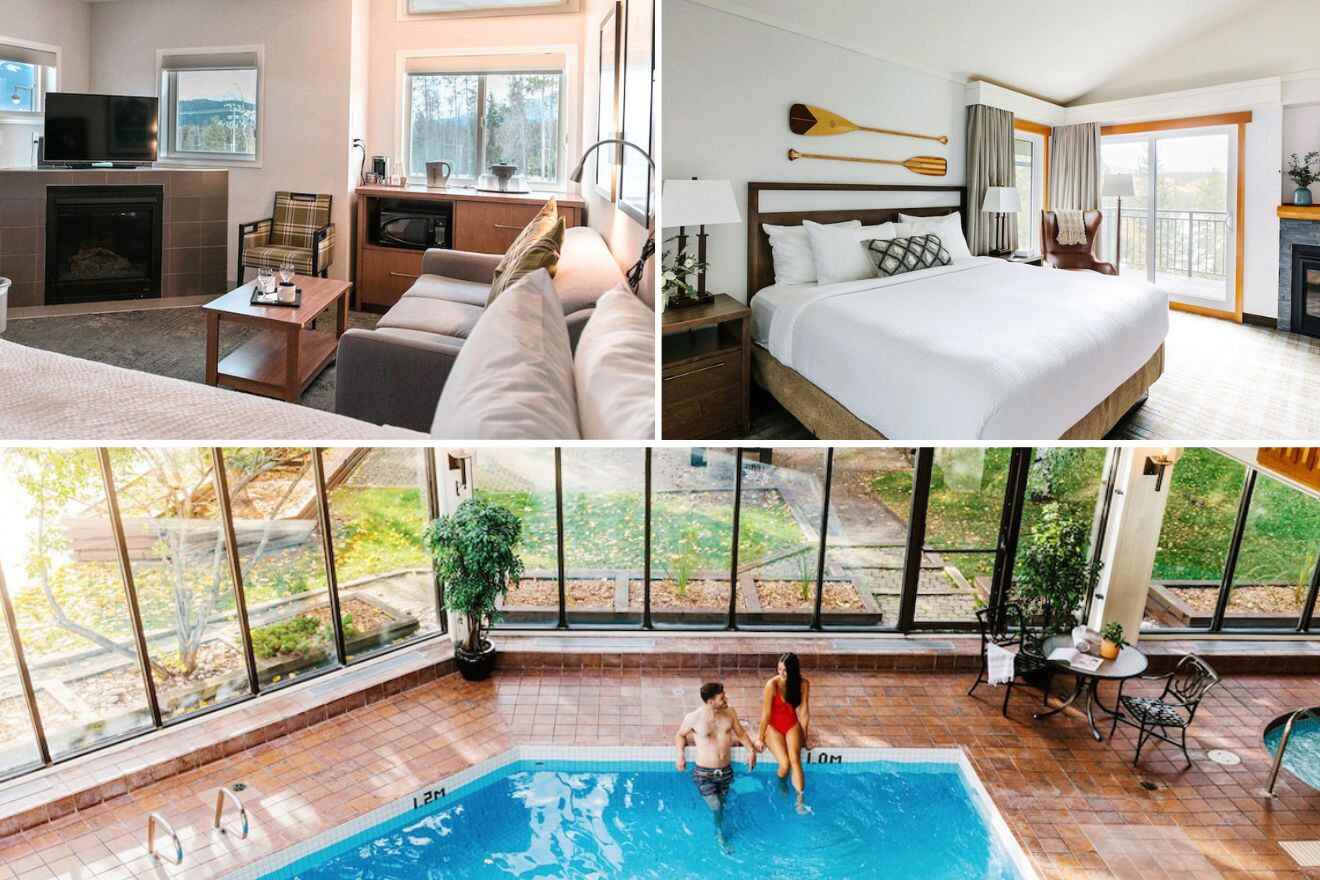 1. Pyramid Lake Lodge
Wow! This amazing accommodation is located by the lakefront, making it possible to practice many water sports on the water. It has incredible views of the forest and the mountains, and it focuses on wellness with a fitness center. There is a rooftop hot tub open to all guests and featuring lovely views, plus a private beach area!
2. Mount Robson Inn
This hotel feels modern and vintage; it comes with complimentary breakfast and rooftop hot tubs, plus a ski wax room! Mount Robson Inn also has spa tubs which are just divine, and the perfect way to unwind after a long day of sightseeing and exploring. You'll also get a ski shuttle service which is super useful in the winter months when you're getting your ski on!
3. Chateau Jasper
This hotel comes with an indoor swimming pool, a complimentary breakfast, and offers tranquil studios with a wet bar. The common area has a lovely fireplace where you can take a load off after exploring the mountains, and the hotel is also pet-friendly, so you can take your furry friend with you on your hiking trips!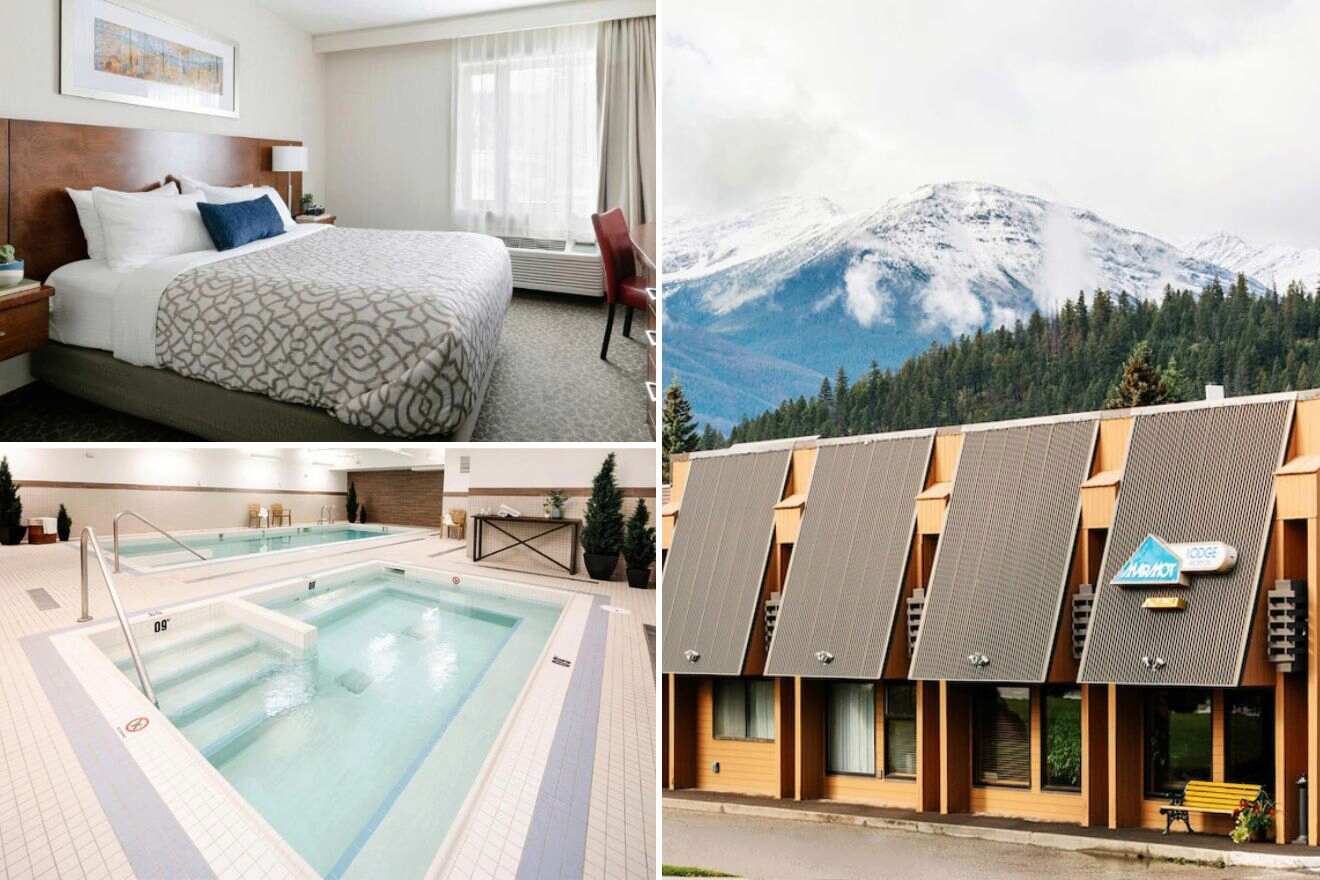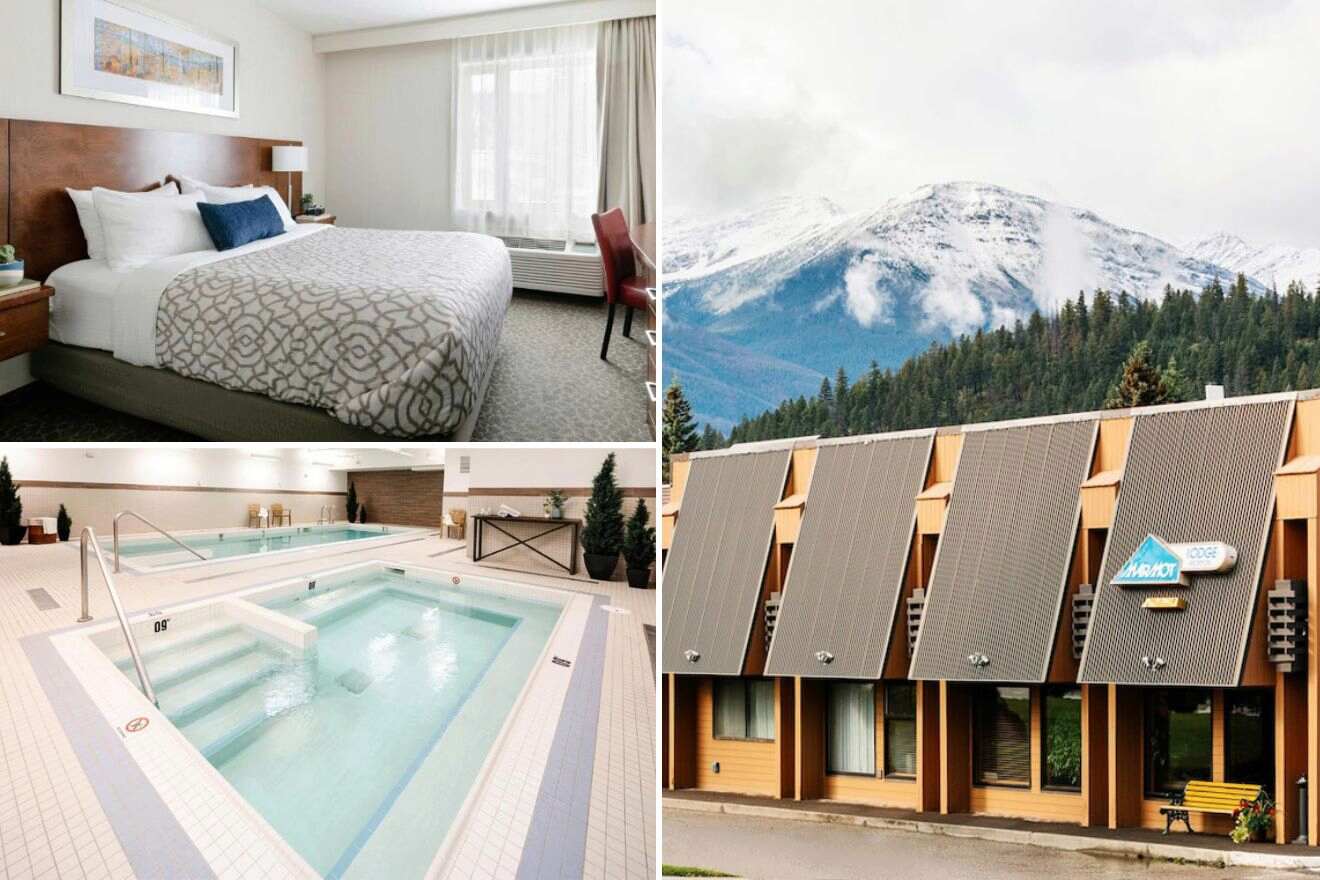 4. The Crimson Jasper
The Crimson comes with an indoor swimming pool, complimentary breakfast, and onsite bars and restaurants to enjoy a homey meal! Your room will have a fridge, coffee machine, and microwave which is just great for those who love a little independence. It's also just 5 minutes away from Downtown Jasper, so it's a super convenient location for everyone!
5. Marmot Lodge
This cute little hotel has a nice decoration resembling old school cabins with a modern twist. The hotel has amazing views and features a steam room which is perfect for relaxing, and it also comes with an indoor pool and hot tub to steam off those aching bones after a day of hiking. It's also pet-friendly, so you can rest assured you won't have to leave your doggo at home!
FAQs about best places to stay in Jasper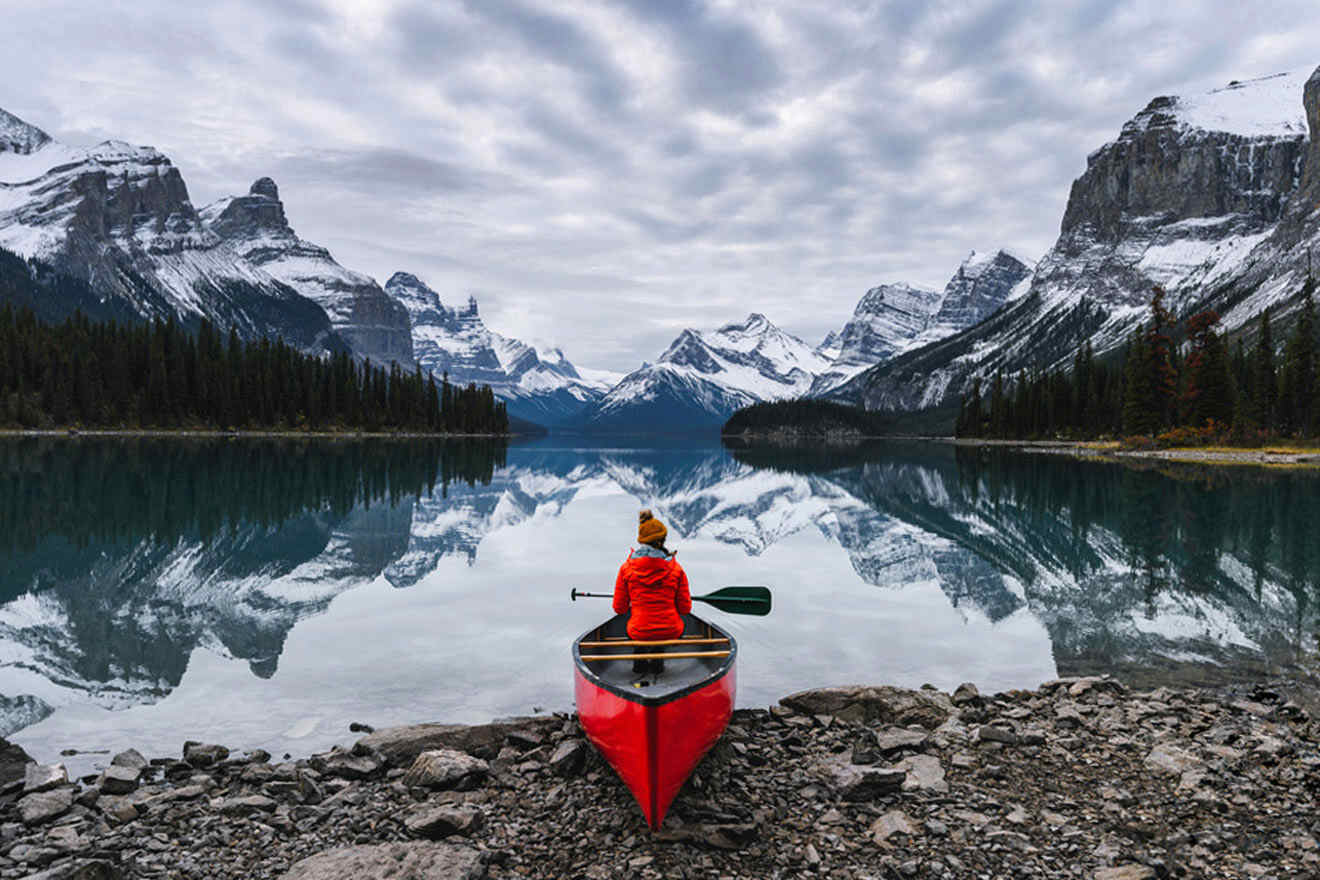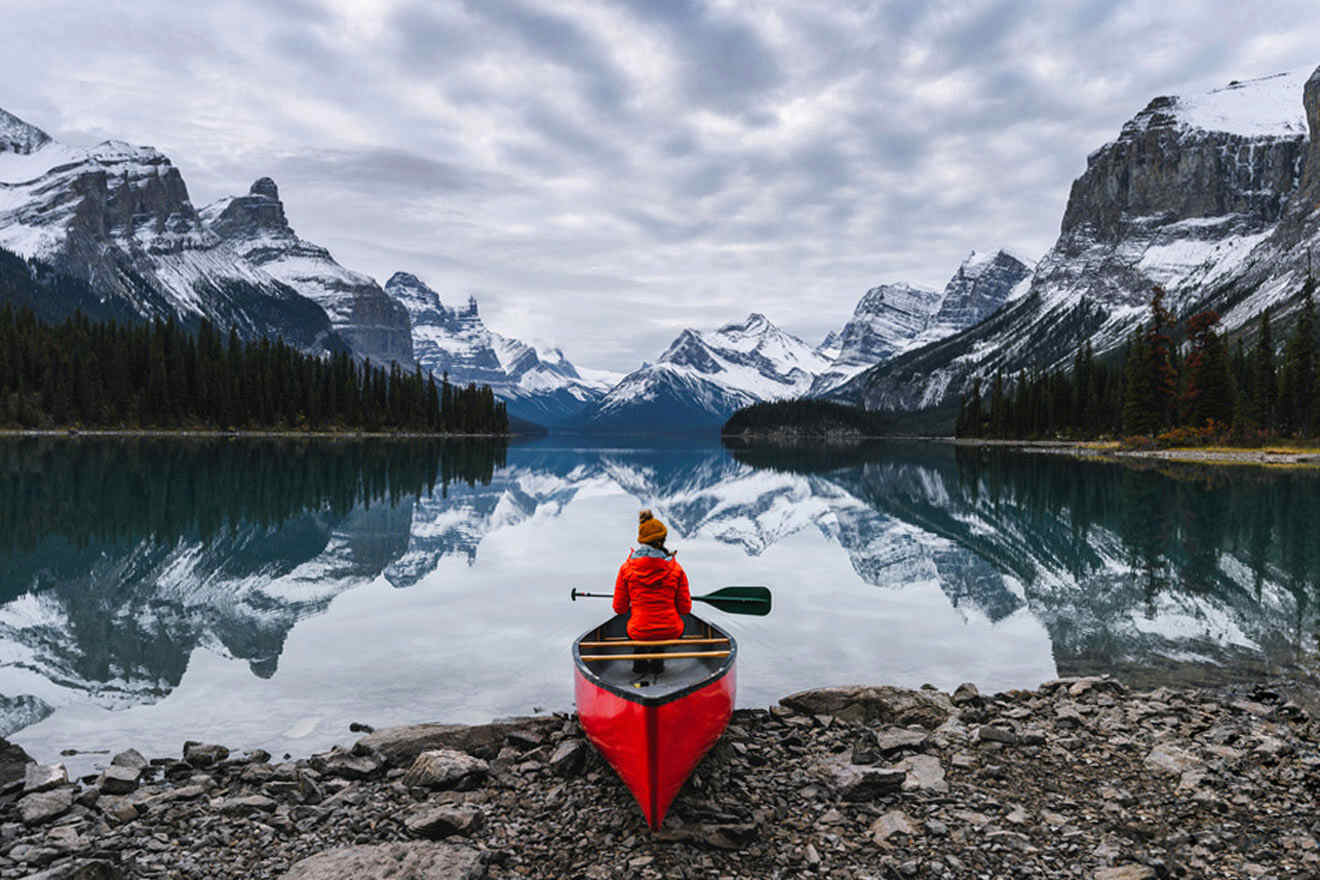 Conclusion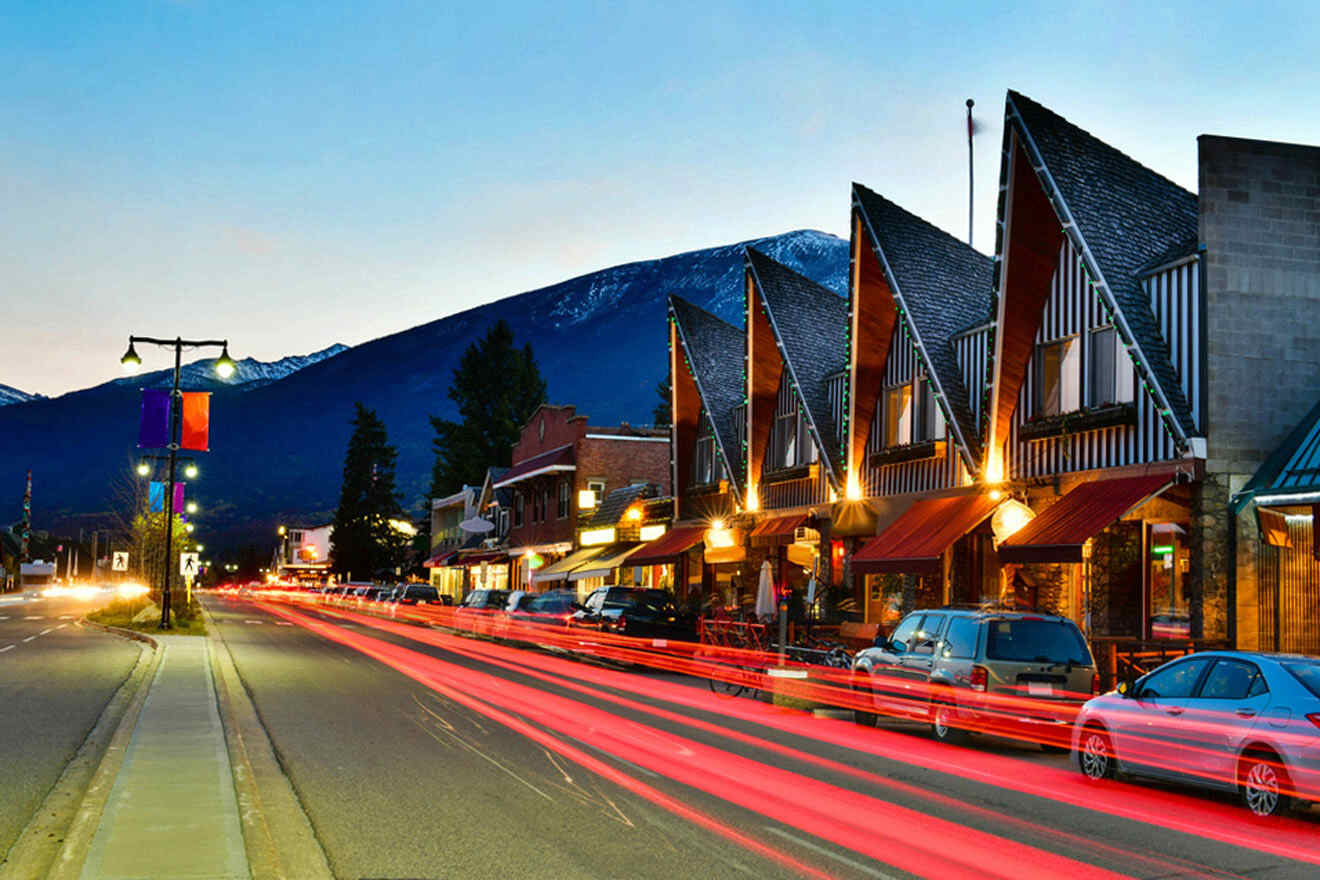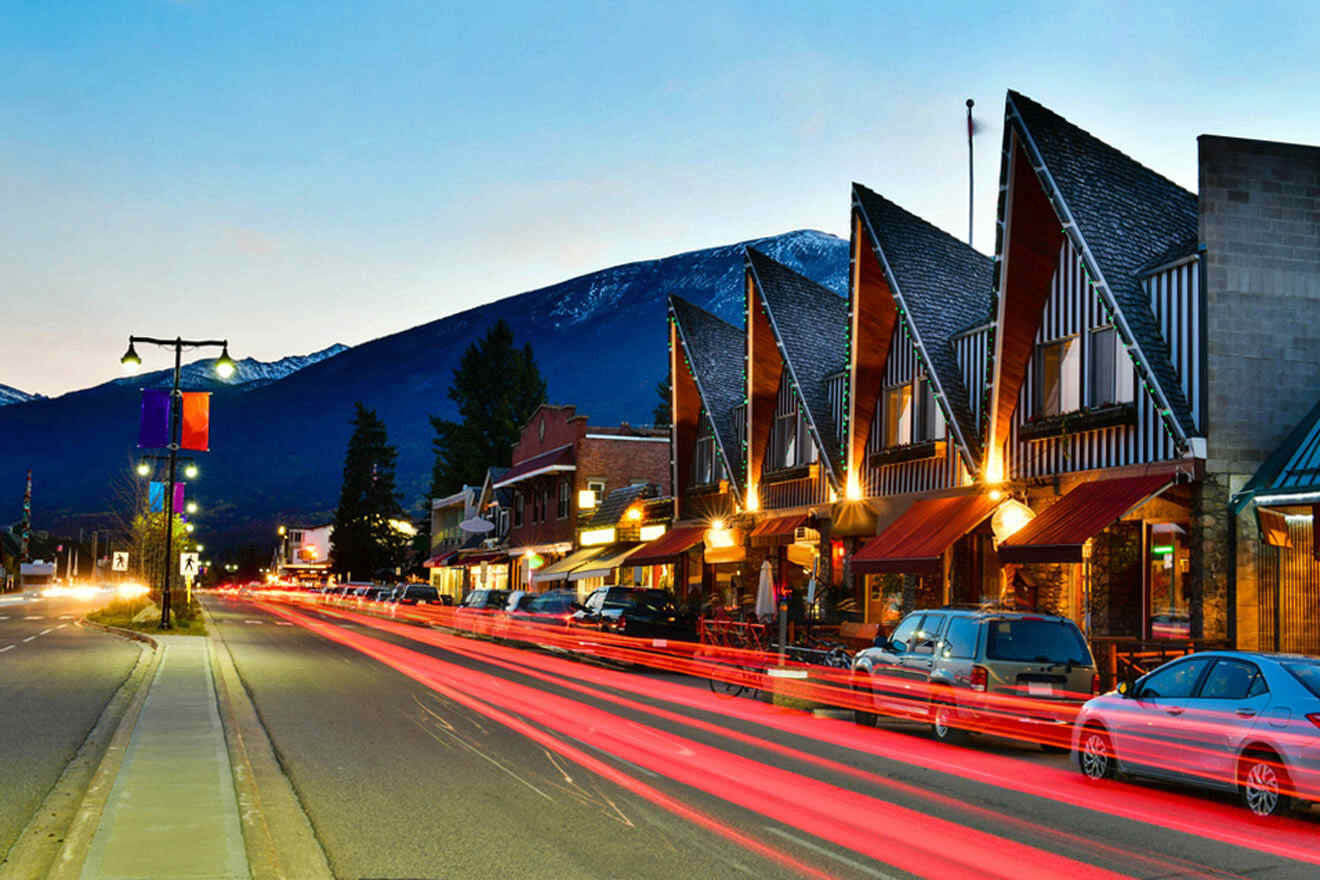 That is a wrap for today, my lovely people! Those were the best areas and the best accommodations in the charming town of Jasper! I am so happy and jelly you are going to experience such enormous beauty face-to-face!
Honestly, if I had to choose 1 hotel from this list of best places to stay in Jasper, I wouldn't know what to pick; we have amazing options! But if I had to mention 2, I would say:
Which one of these areas is your favorite? Have you ever stayed in any of these areas and hotels? Let me know in the comments, and if you have any questions, ask away! I am here to help. And book your hotel room in the area of your liking right after reading this article before someone books the hotel room of your dreams!
Until the next adventure,
Daniela
---
Pin it for later!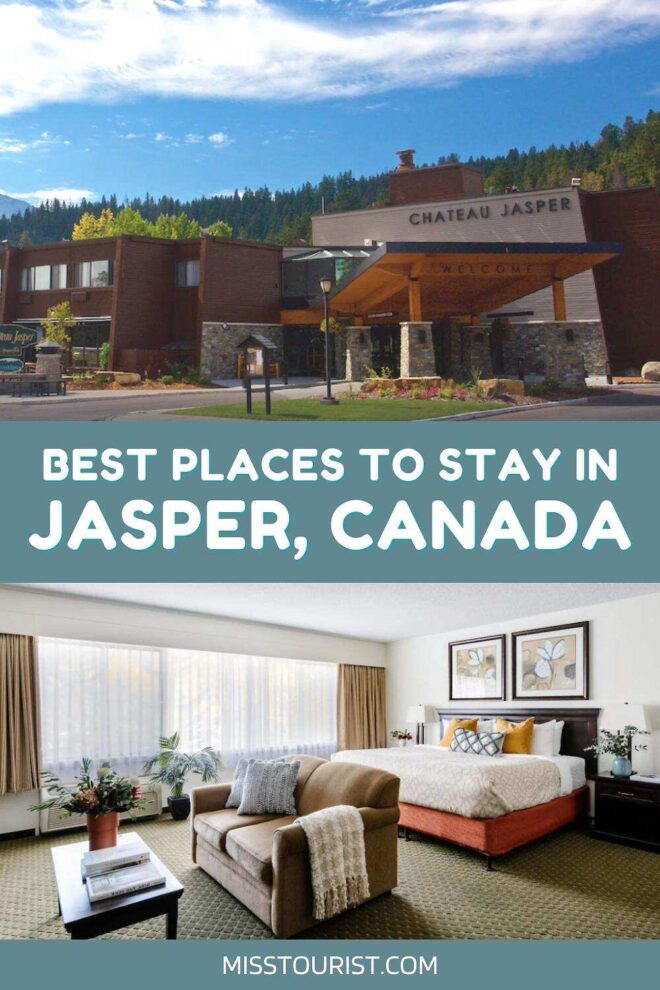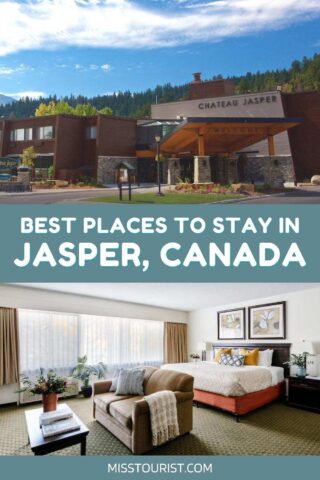 Pin it for later!