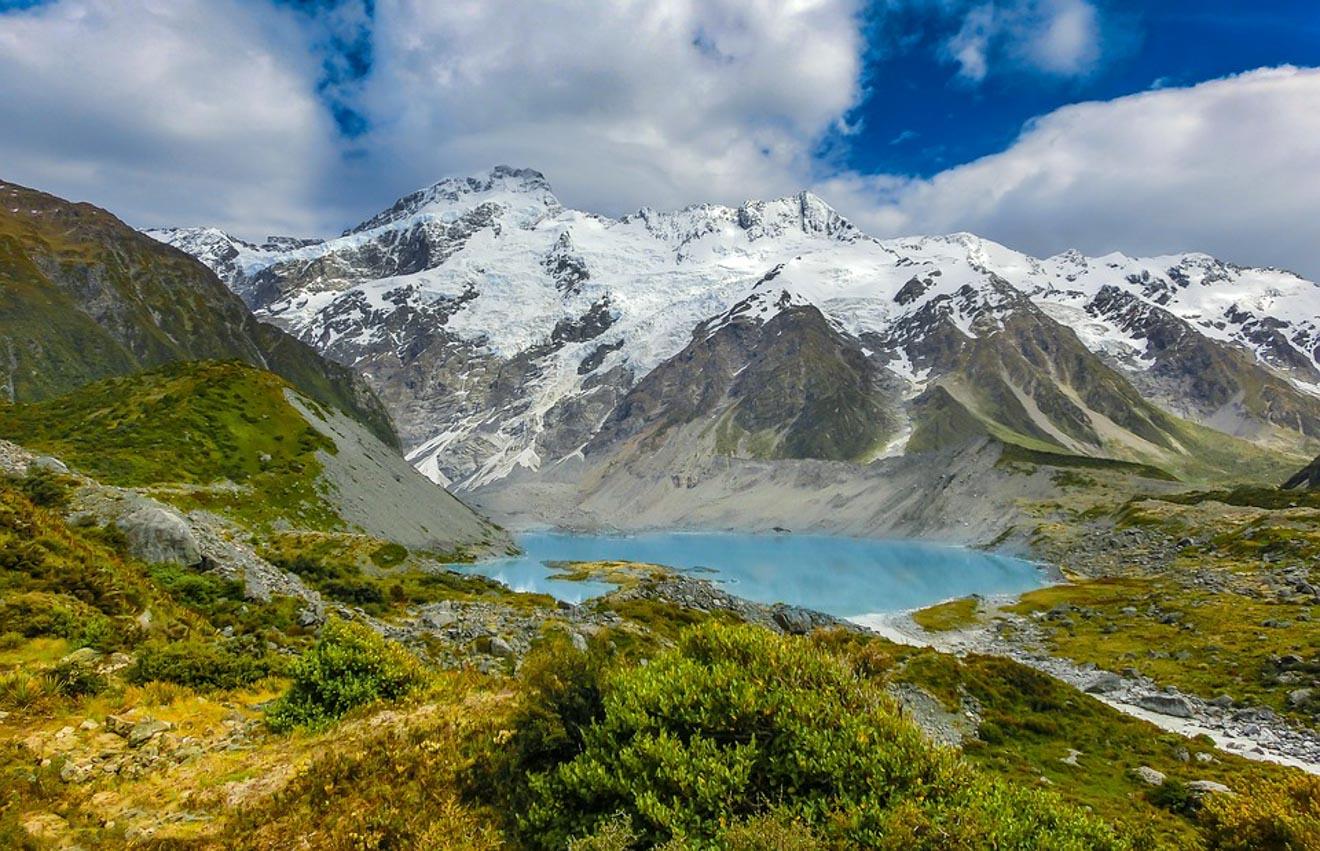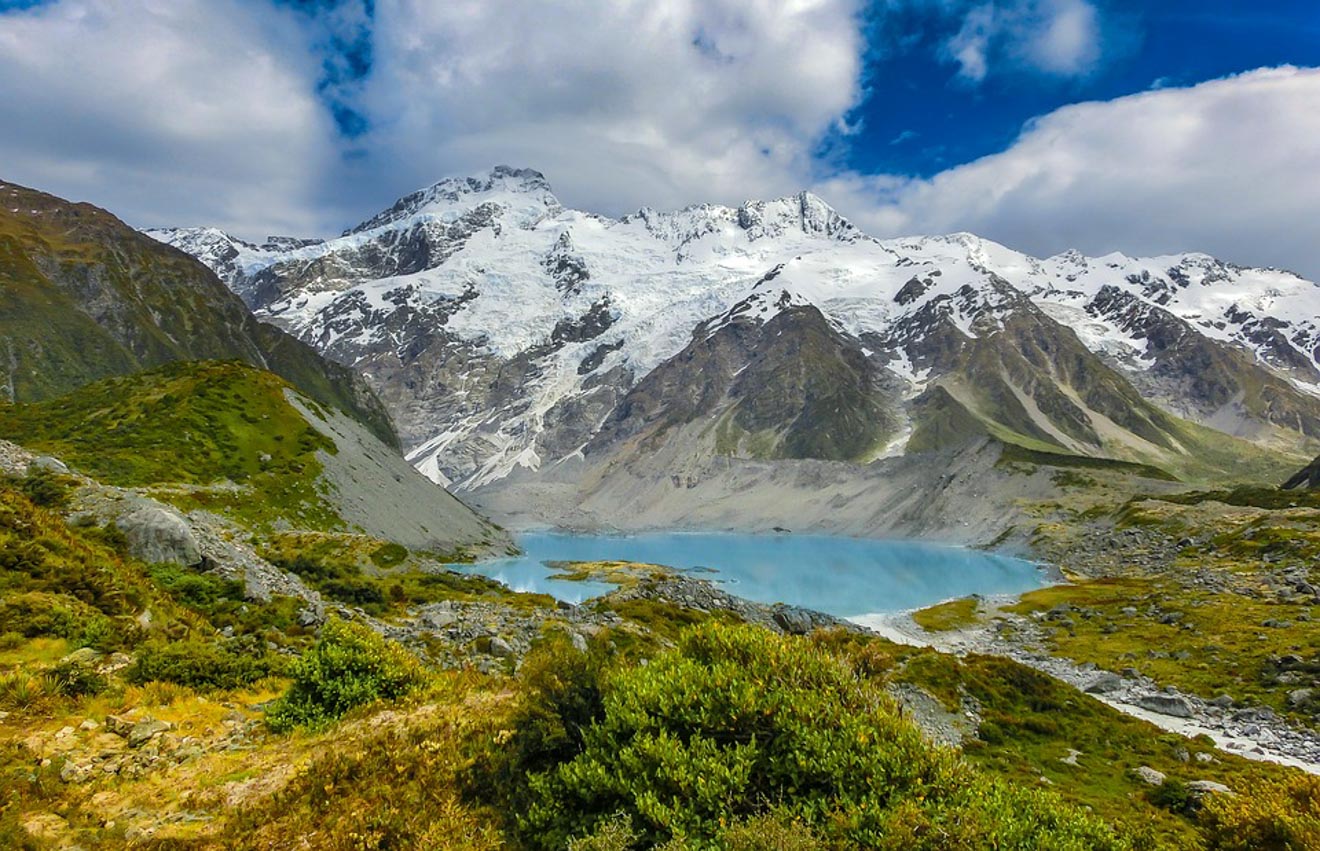 Are you ready for some world-class scenery of mountain peaks, deep lakes, lush forests and photogenic coastlines?
The South Island of New Zealand is every nature lovers' playground – a virtually untouched wilderness known for its rare and unique wildlife and surroundings.
It doesn't matter how many days you are visiting – 5, 7, 10, 14 – this itinerary will be helpful in choosing the highlights for your ideal trip, seeing the prices for each suggested activity and getting accommodation suggestions sorted out by price range.
Here is a self-drive South Island itinerary, enjoy!
Ultimate South Island Road Trip in New Zealand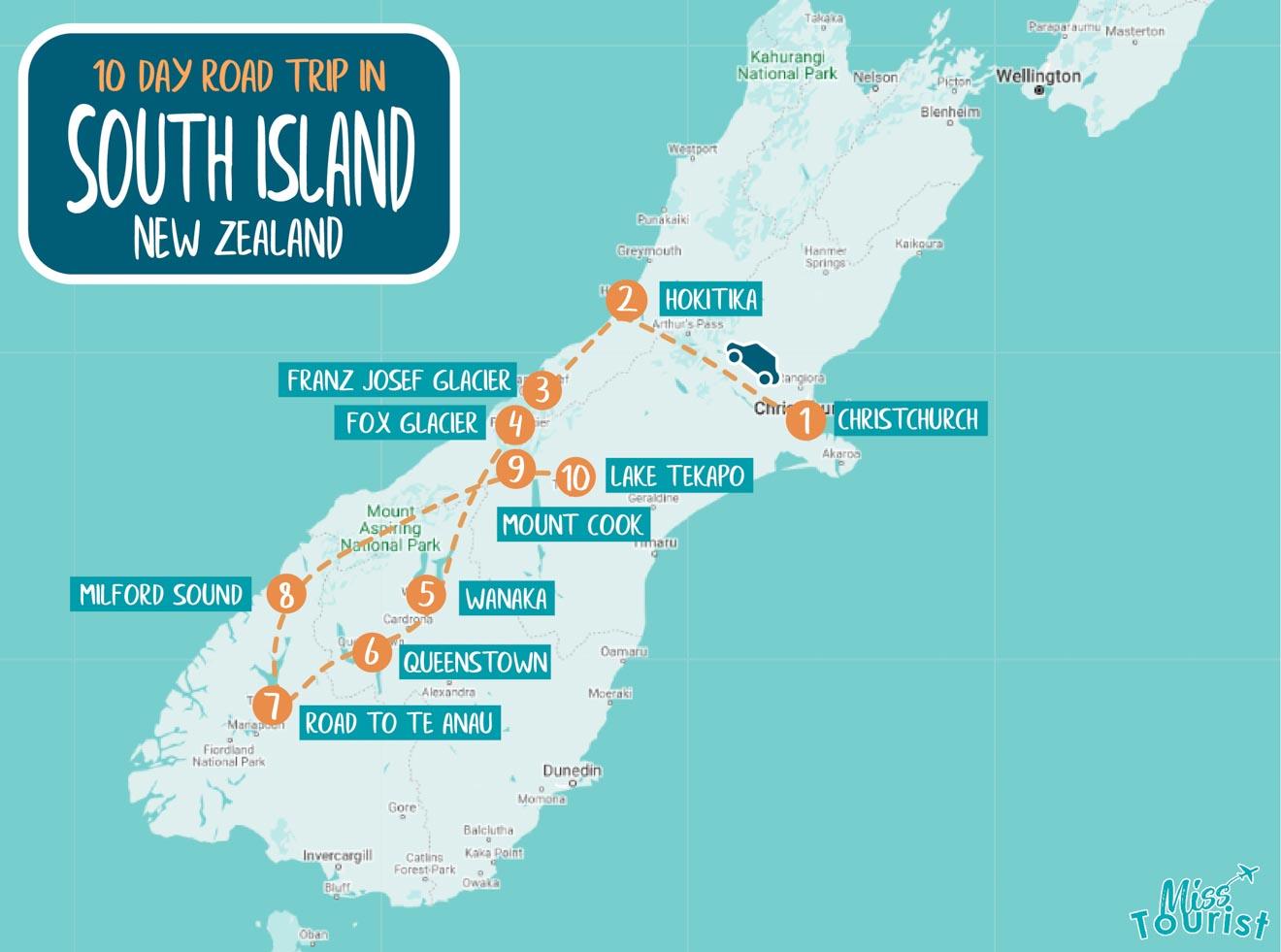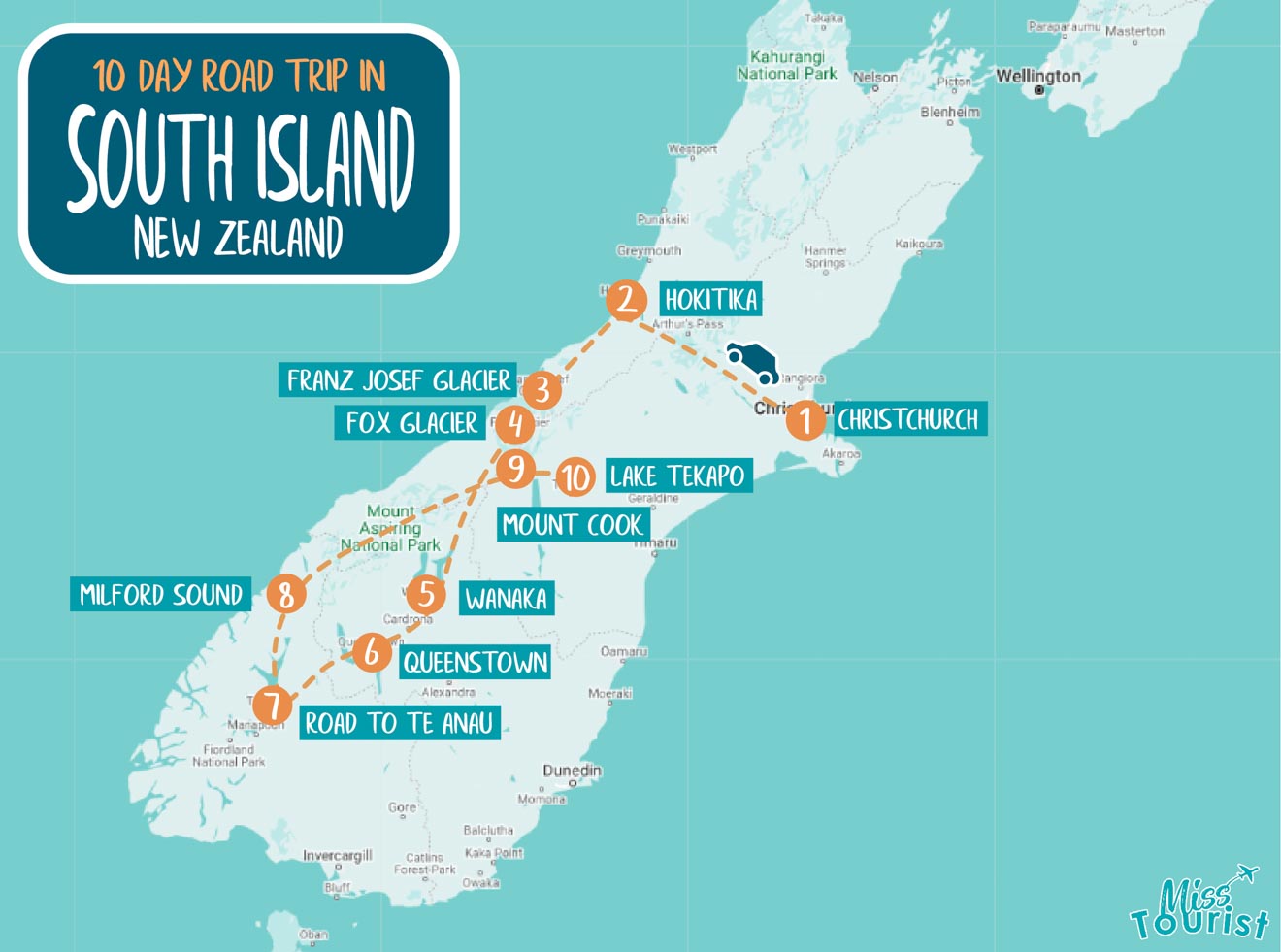 Day 1 – Christchurch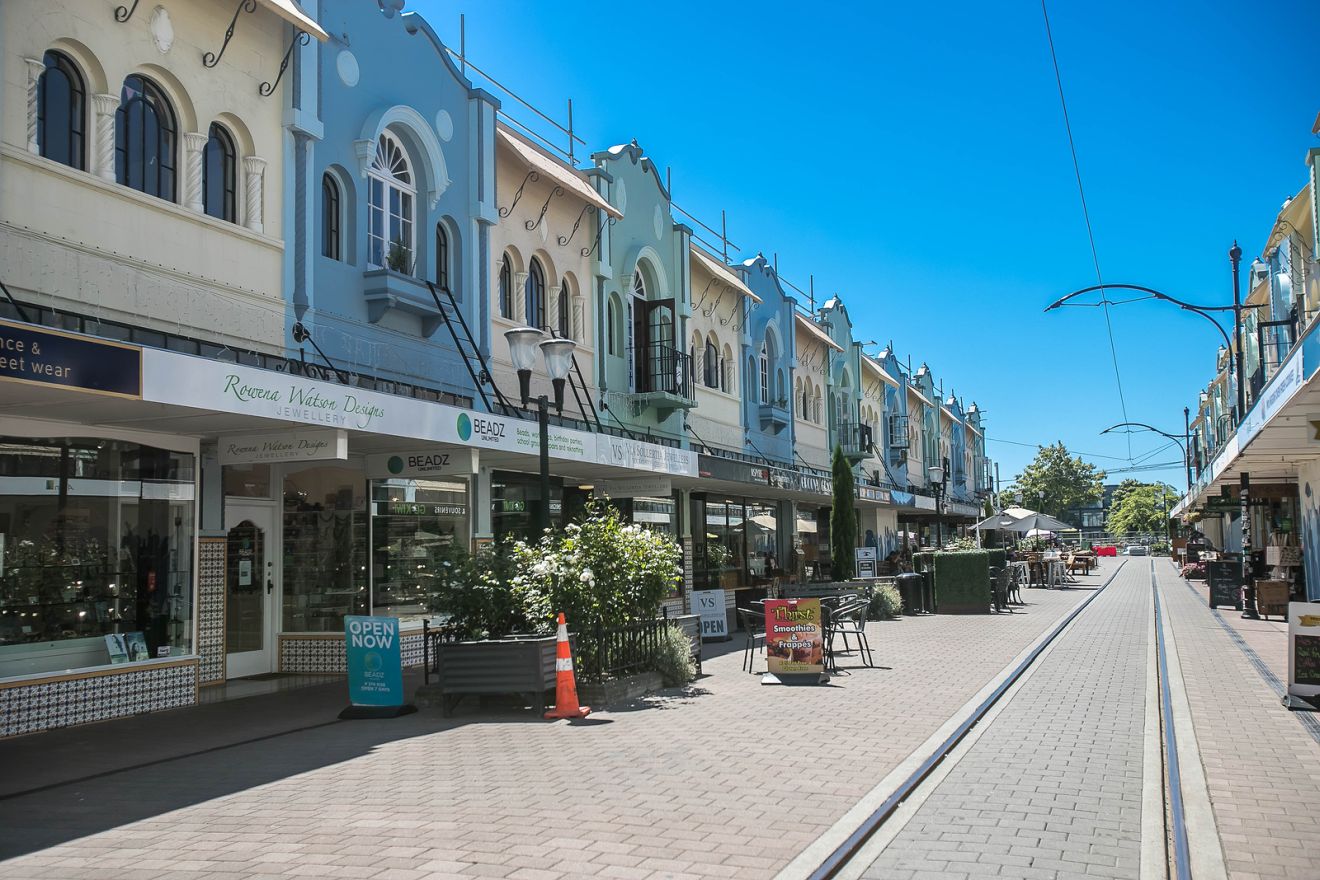 I hope you have already planned some time for the North Island, too, as it is very pretty (read my day-to-day itinerary for the North Island here), but now it is time to see what the South has to offer!
Spend the first day of your South Island adventure in Christchurch!
Christchurch is a cute little city and also the biggest one on the South Island.
Don't let the old English charming architecture fool you – you will be surprised at the funky vibe as well! Christchurch is rapidly changing and rebuilding since a drastic earthquake in Feb 2011.
Things to do in Christchurch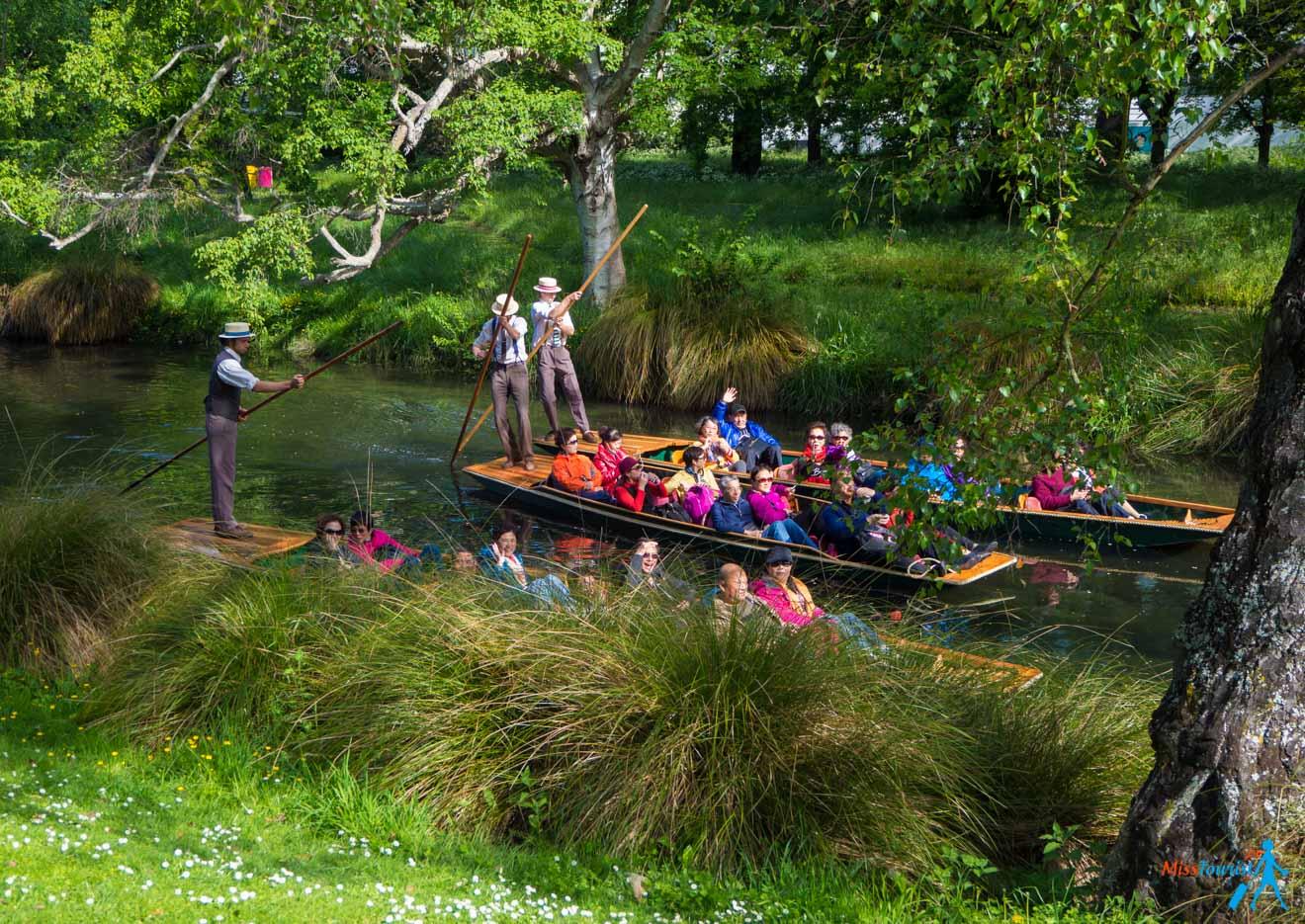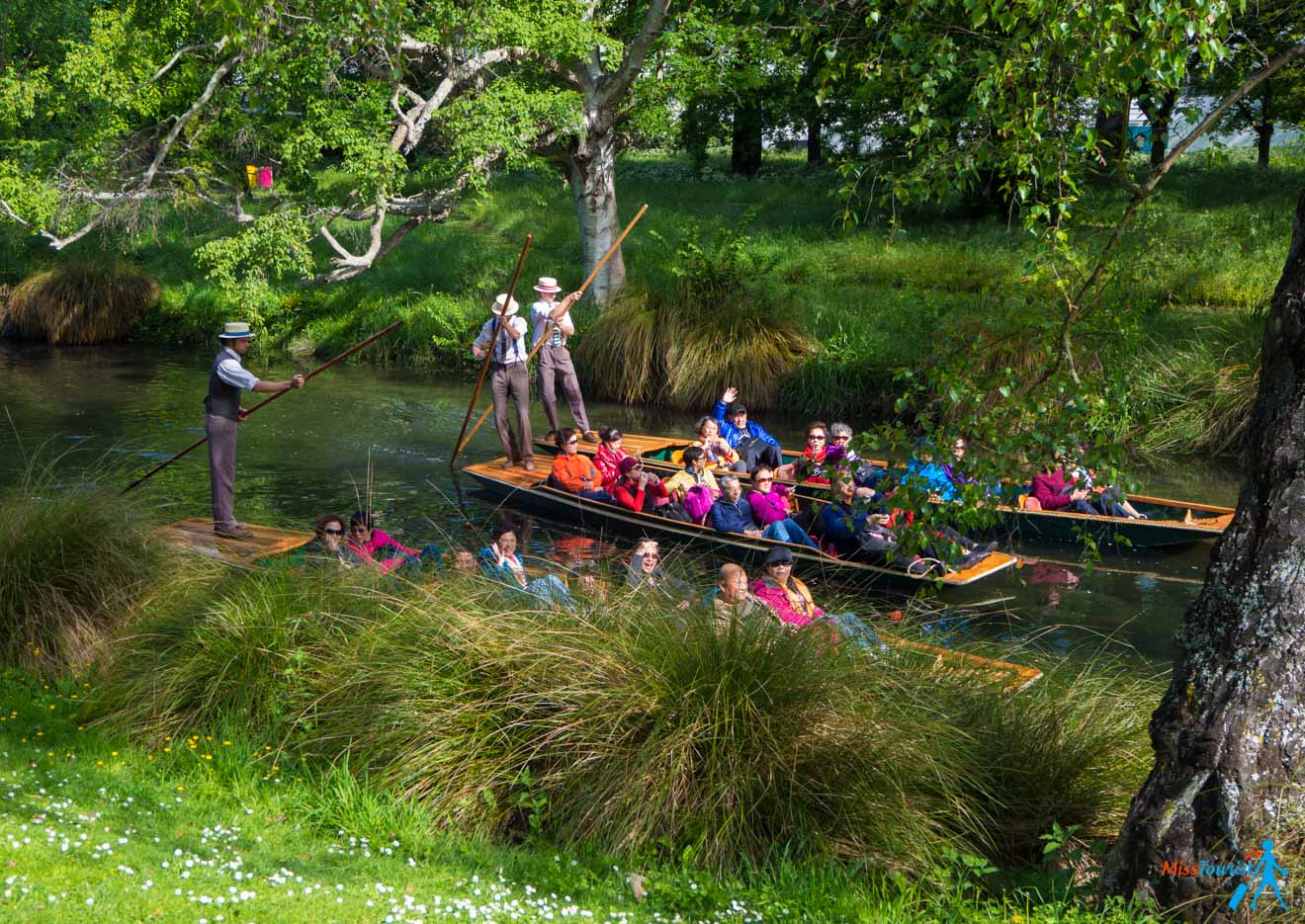 Accommodation in Christchurch
Luxury ($180 NZD and above) – Clearview Lodge is the perfect option and you will find it described with pictures below. Eco Villa is another cool option – situated in the city center and it even offers free private parking and free bicycles.
Middle ($61 – $180 NZD) – The Grange B&B is a very good option if you want a cozy place with a free gourmet breakfast. On the other hand, Pomeroys on Kilmore offers you with a lovely garden!
Budget (up to $61 NZD) – For budget travelers I also have 2 recommendations: 3 Rooms At Jellie Park (a pretty Bed & Breakfast perfect for a group of people that love breakfast cereals!) and Christchurch Central Apartment (offering a shared kitchen and a nice terrace, too)
Clearview Lodge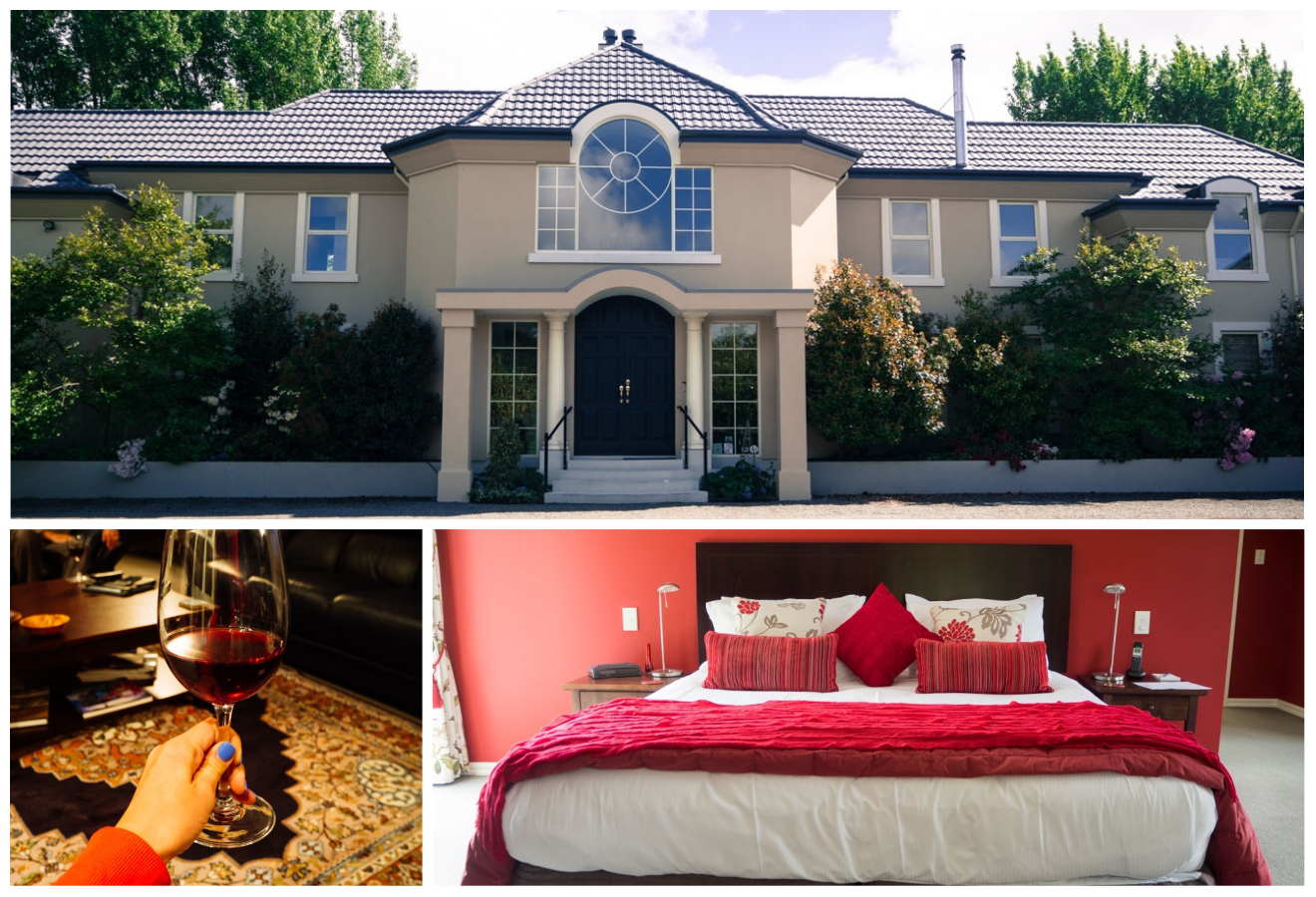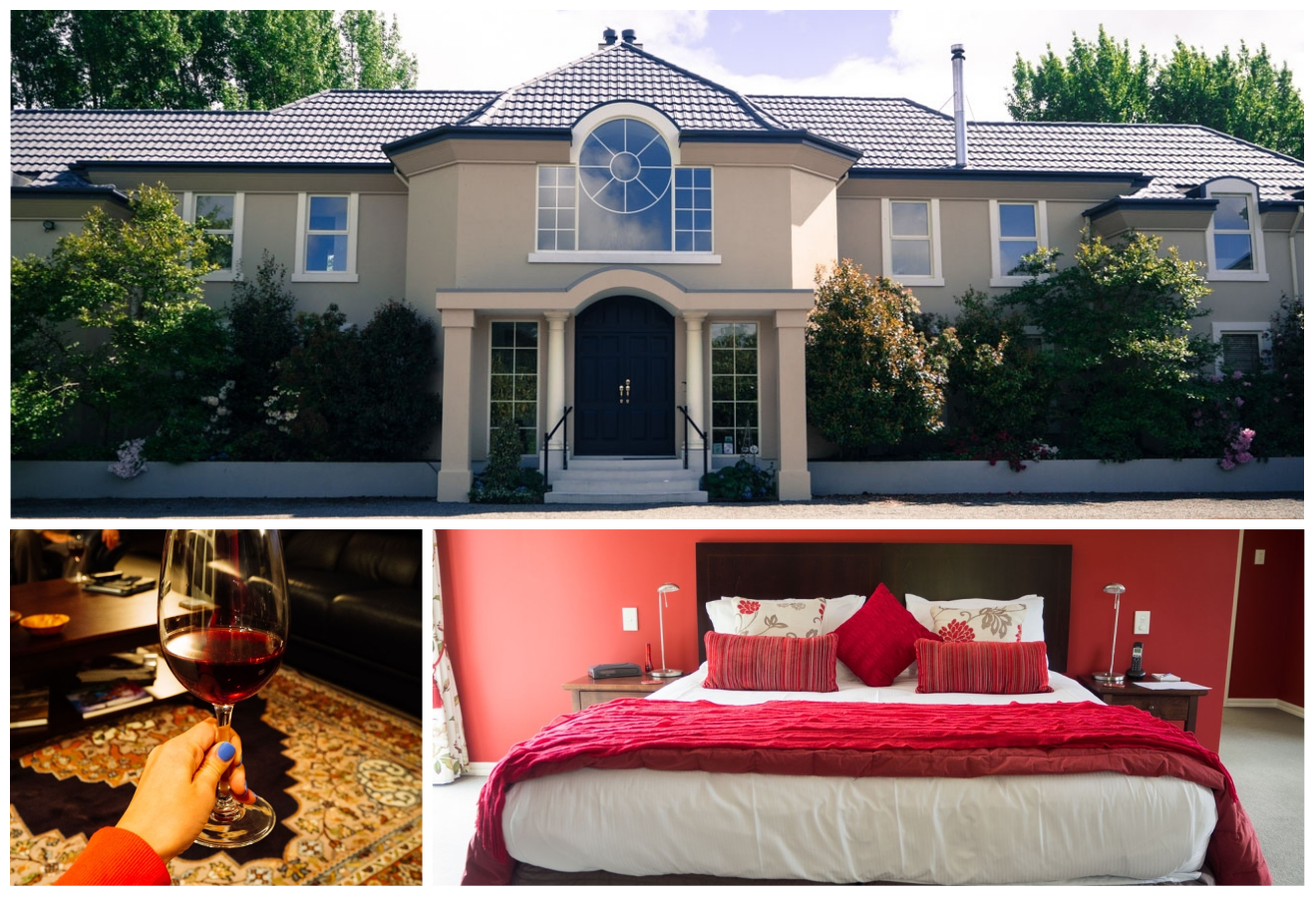 We stayed in a lovely little chateau that has only 3 rooms called Clearview Lodge.
If you want to relax, eat organic homemade food, and drink well-produced wine in the garden, then you will love this place!
Clearview Lodge is 10 mins away by car from the city. It is located in a quiet and beautiful place surrounded by gardens and flowers.
The rooms are tastefully decorated and spotlessly clean, with a large balcony facing the garden. I loved the light and spacious bathroom-I felt like a princess in her own mention!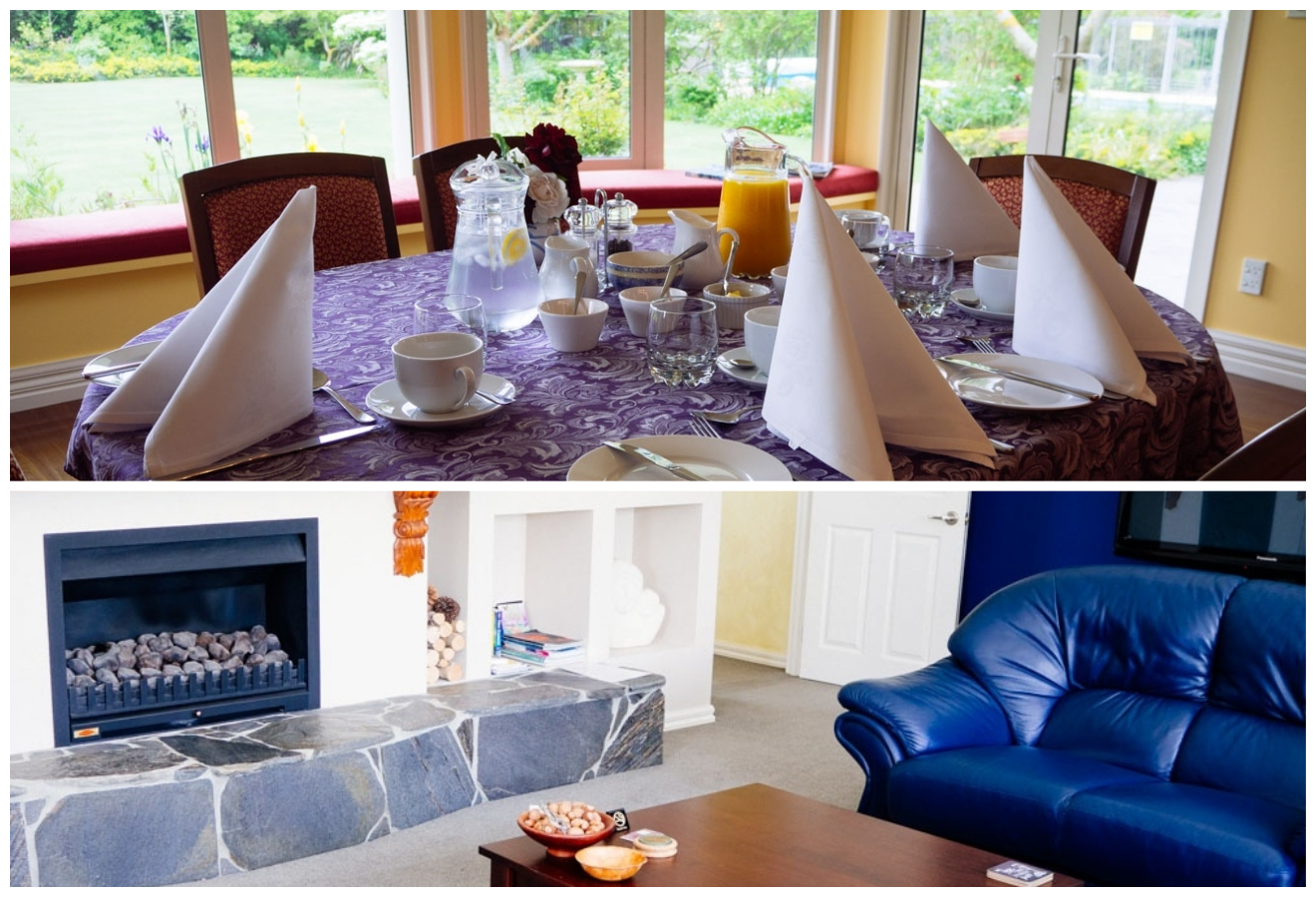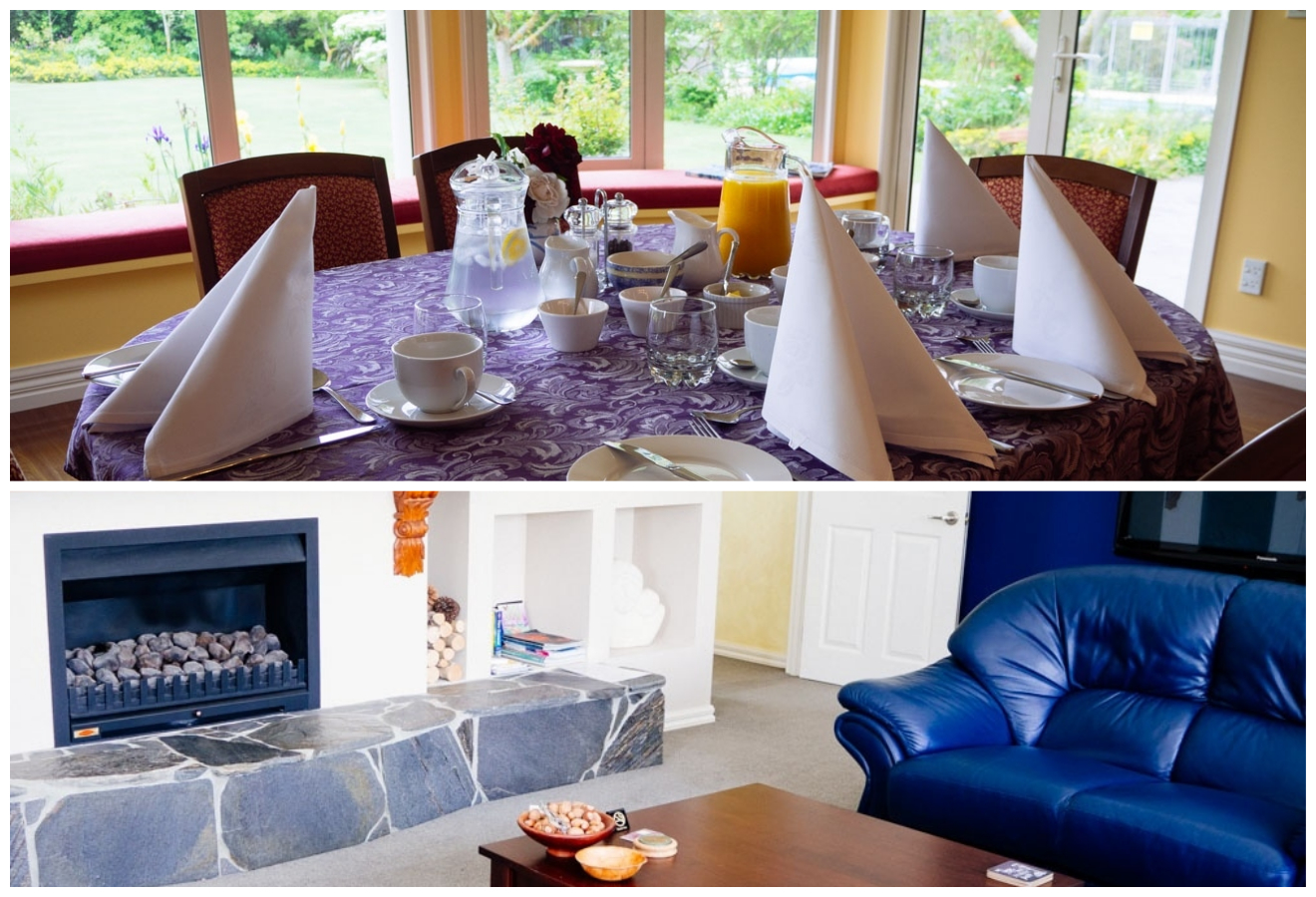 Robin and Sue, the owners of this charming place, will gladly show you around the property – they have vineyards, orchards, olive groves, chickens and much more! If you are not into gardening, I am sure you will still enjoy the freshly grown food for your breakfast.
The owners are extremely hospitable and the breakfast prepared from locally grown products was amazing!
NOTE: As it is a small property, Clearview Lodge allows only adults. The owners prefer this in order not to bother the other guests who might have come there to get away from their own kids. You are very welcome to come with kids if you rent all 3 rooms though.
Day 2 – Artur's Pass and Hokitika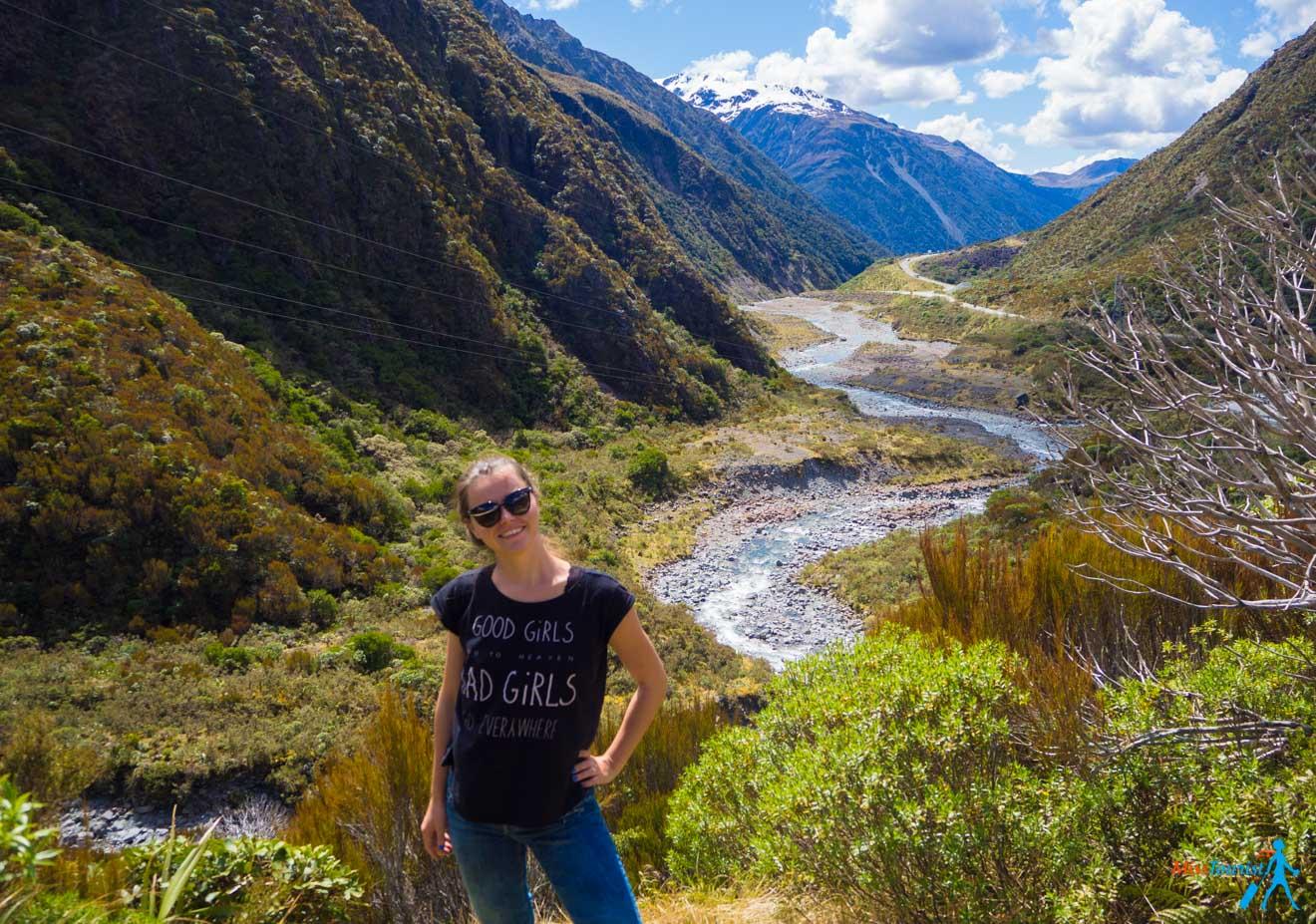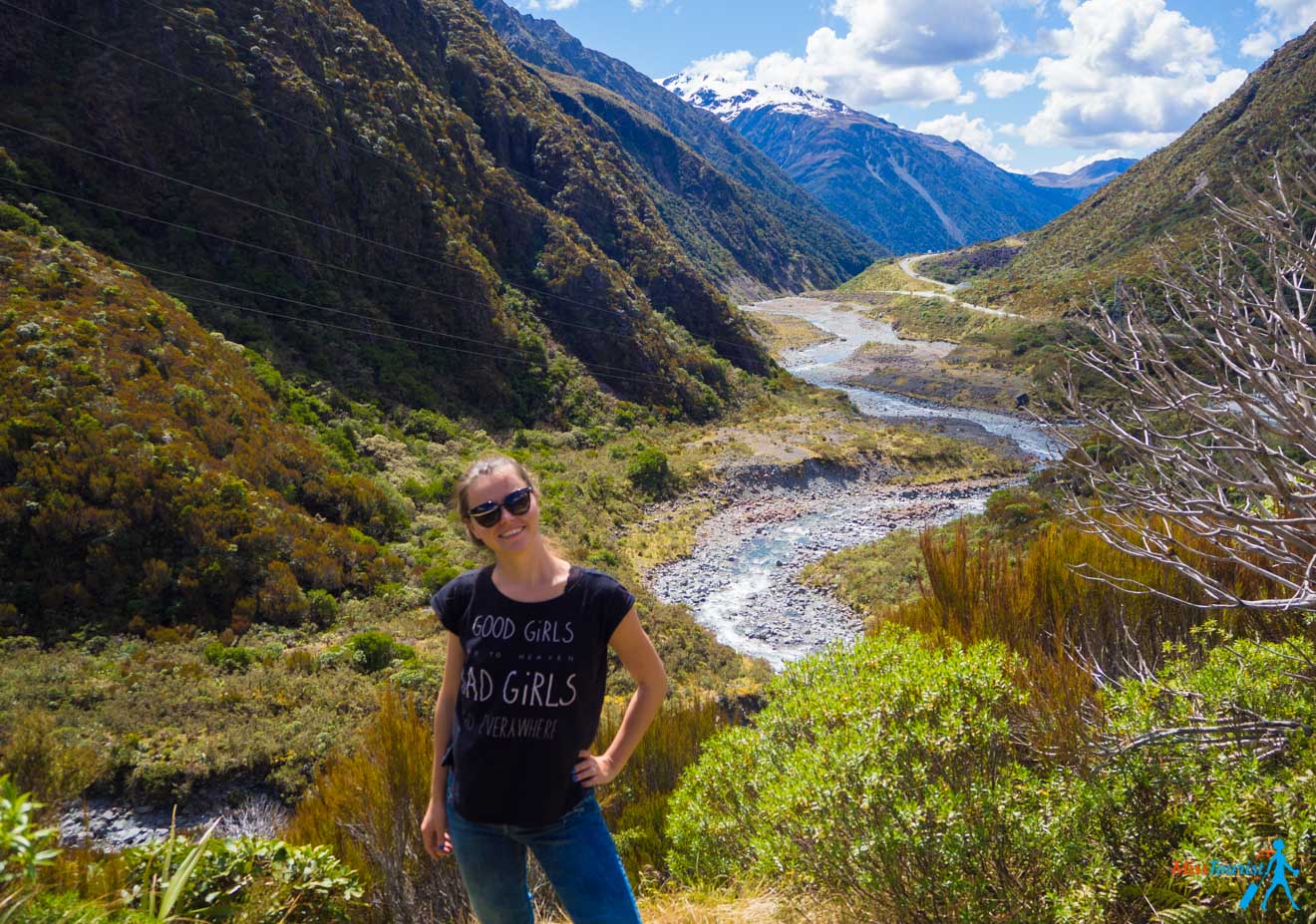 Driving time: Christchurch -> Hokitika, 250 km, 3 hours
We will leave Christchurch in the early morning and head west to the other side of the island.
On your way to Hokitika, our final destination for this day, make sure to stop by Arthur's Pass National Park. You can do some short hikes there and have lunch.
Now, some people stay in Greymouth (it's a slightly bigger town than Hokitika), but as it was a small detour to get there, we decided to stay in Hokitika and we did not regret it one bit; it is a cool transfer city!
For a little town, Hokitika struck it big in the resource and activity realm. We did not expect to find so many things to do in this little town.
Things to do in Hokitika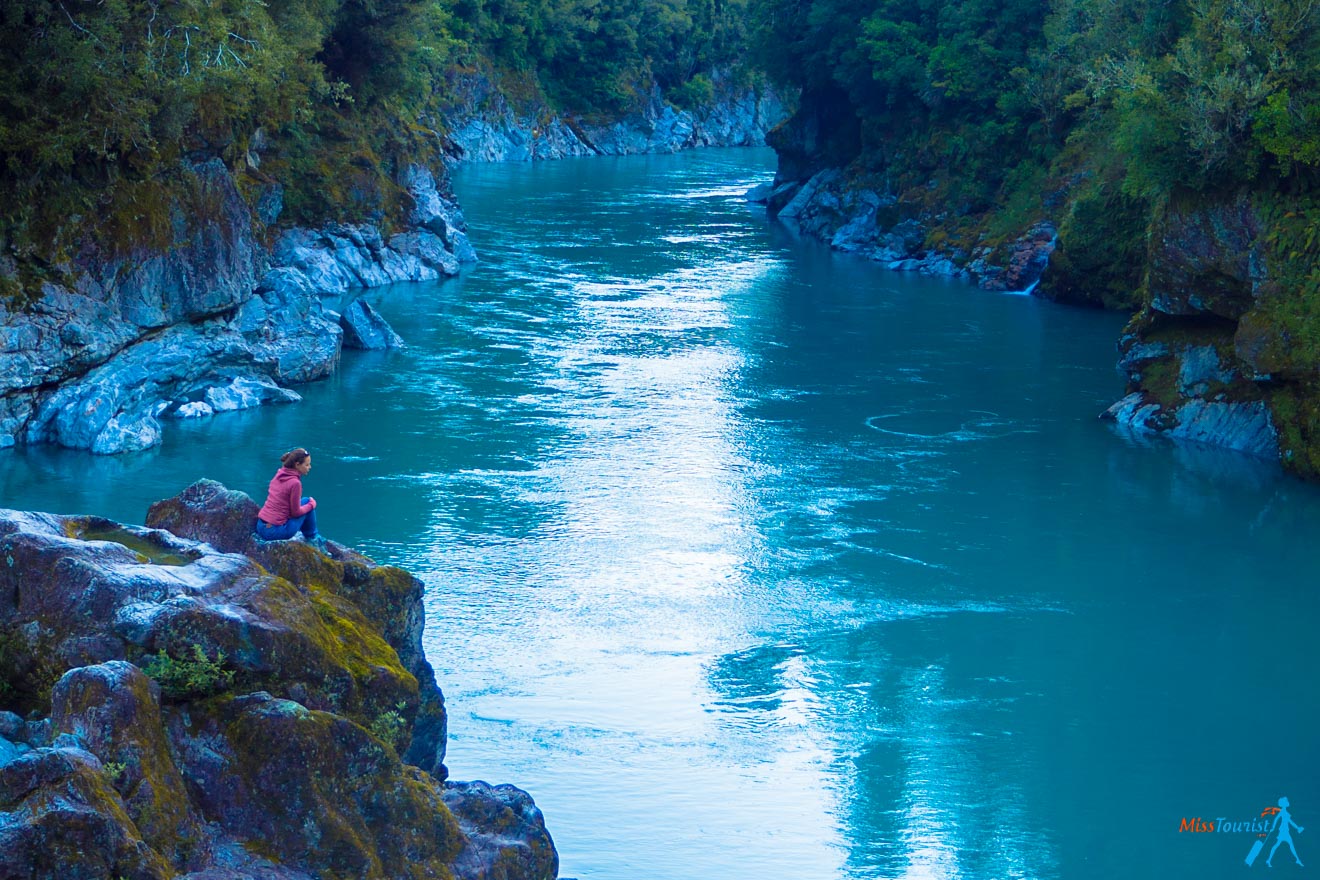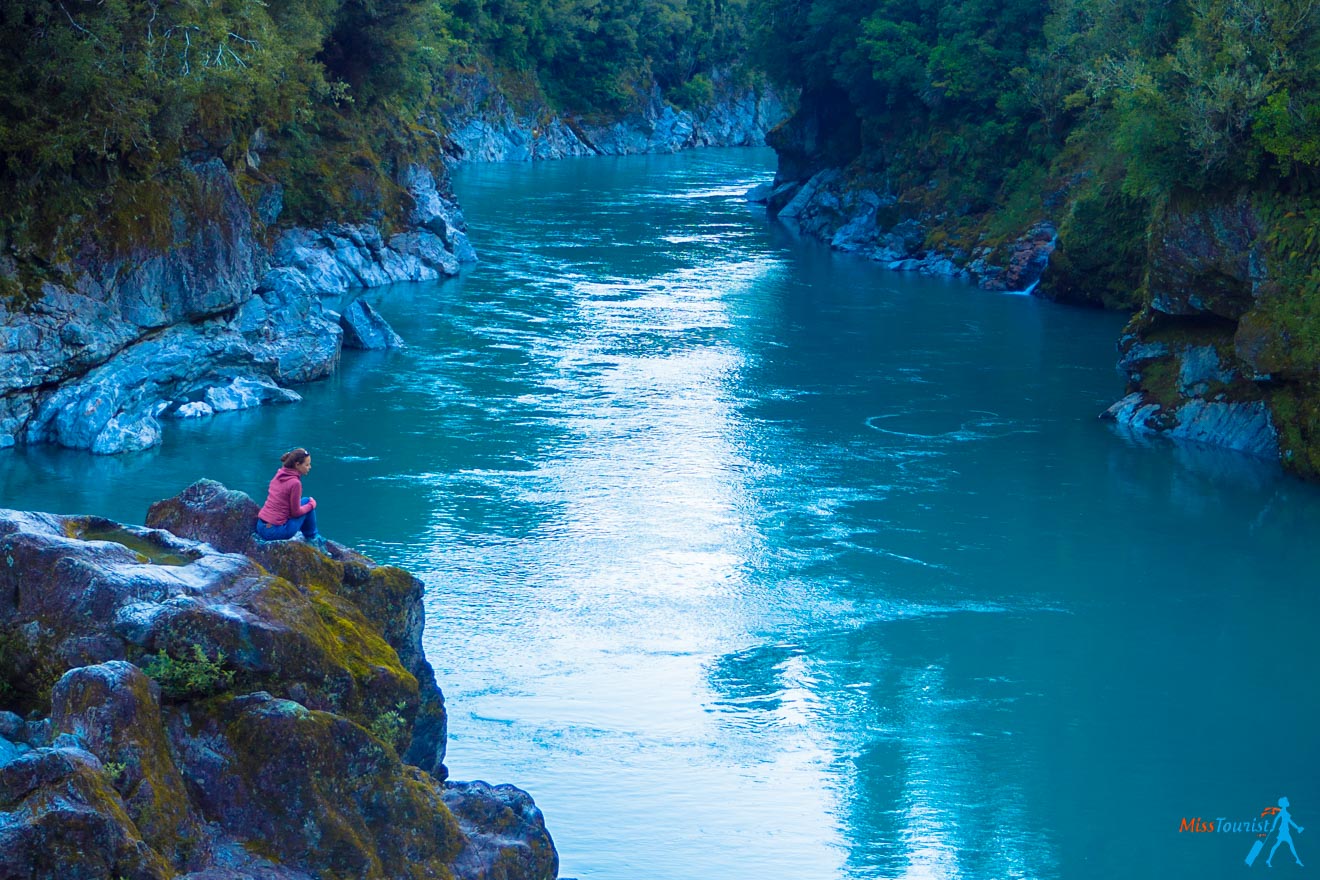 Go to Hokitika Gorge – incredibly beautiful! The vivid turquoise water surrounded by lush bushes looks too good to be true. It is a 40 mins drive from the town
Lake Matheson for perfect reflections. It's still one of the not-so-popular tourist destinations in New Zealand and this is such a pity, because it's stunning! I hope you will be lucky enough to catch a clear day with a perfect reflection! Take your camera, this place is picture perfect! Put "Jetty viewpoint" on your GPS navigator to reach the location.
The Glowworm Dell – bring a torch/flashlight and you can see glowworms for free there!
Hokitika beach – I have heard you can spot penguins there if you are lucky!
Visit National Kiwi Reserve for a guaranteed viewing of kiwi birds in their nocturnal houses. They feed the birds at 10, 12 and 3 pm. If you don't have time to go there, no worries, there are more places like this on the way and I will name them later!
All the activities above are free of charge except the last one. The entrance for the Kiwi Center is $25 NZD.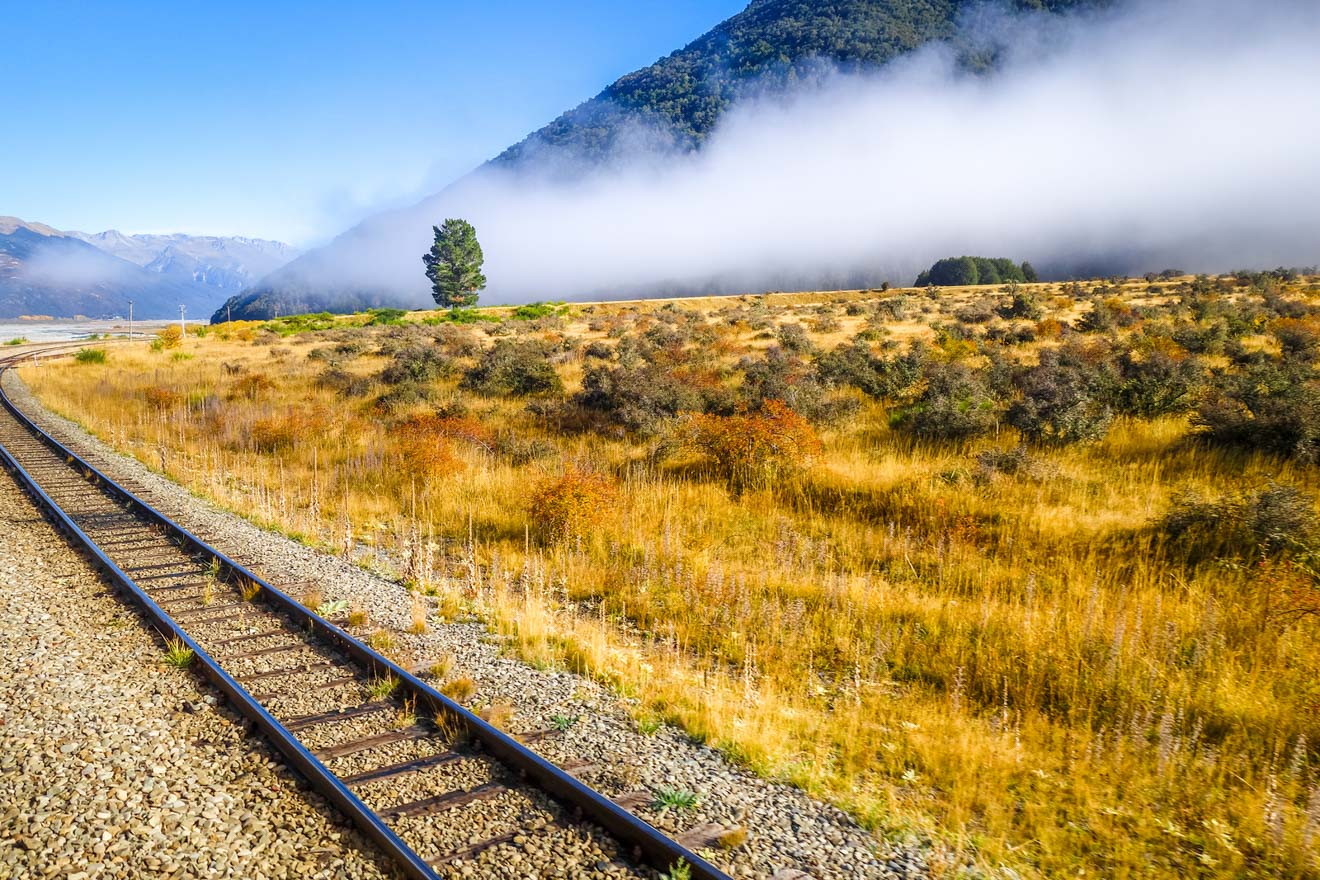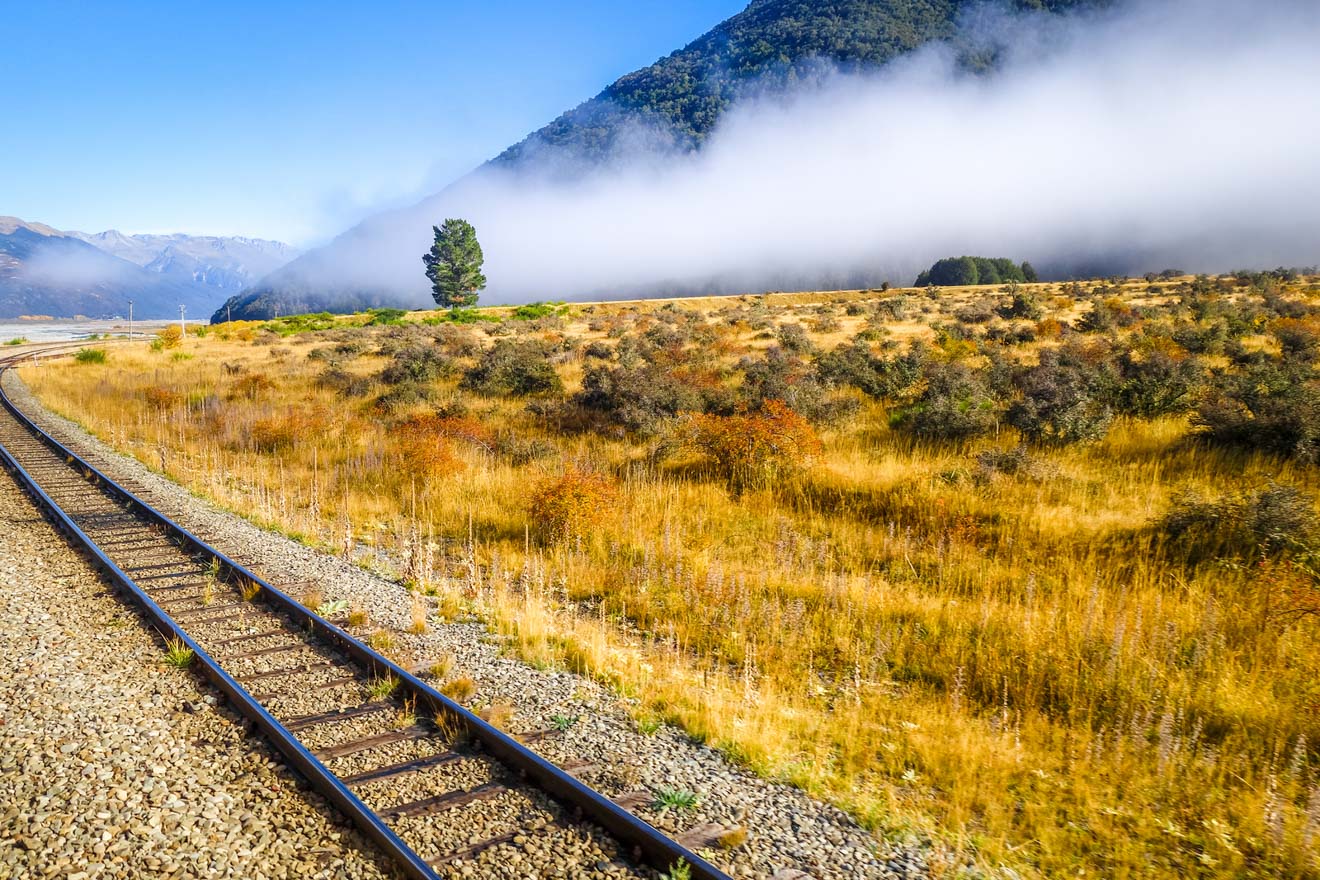 OPTIONAL TRAIN RIDE: I also wanted to let you know that you can do the same road through Arthur's Pass by train. The route is called TranzAlpine train and it's considered to be one of the most scenic train rides in the world. It takes 4,5 hours and the cost is about $180 NZD per person one-way. Check the prices and book the tickets here. In this case, you would stop in Greymouth (40 km away from our original destination for Day 2 – Hokitika). You can rent a car and start your road trip from there. We decided it would be a bit more complicated returning the car, so we did not do the train ride.
Accommodation in Hokitika
You could also stay in Greymouth if you didn't find any good hotels in Hokitika, but it is a small detour. Here are my recommendations for Hokitika:
Luxury ($180 NZD and above) – If you want to feel spoiled, then I suggest you book a room at The Villa Holiday Home – you will get the entire luxury house for 8 people with a gorgeous garden and BBQ. If you're not traveling in a large group, then a room at Beachfront Hotel Hokitika should be perfect for you. This accommodation is situated right on the beach!
Middle ($61 – $180 NZD) – Jade Court Motor Lodge is situated very close to the city center and also to the beach. You will get free 100MB of WiFi and electric blankets there. My other suggestion is Bella Vista Hokitika – this place is in the heart of Hokitika, very close to restaurants and shopping places.
Budget (up to $61 NZD) – Two budget accommodations that I highly recommend are Hokitika Pioneer Hotel (if you like old-style country pubs that also offer rooms for rent) and Mountain Jade Backpackers (super close to the beach and it offers shared guestrooms for very good prices)
Day 3 – Franz Josef Glacier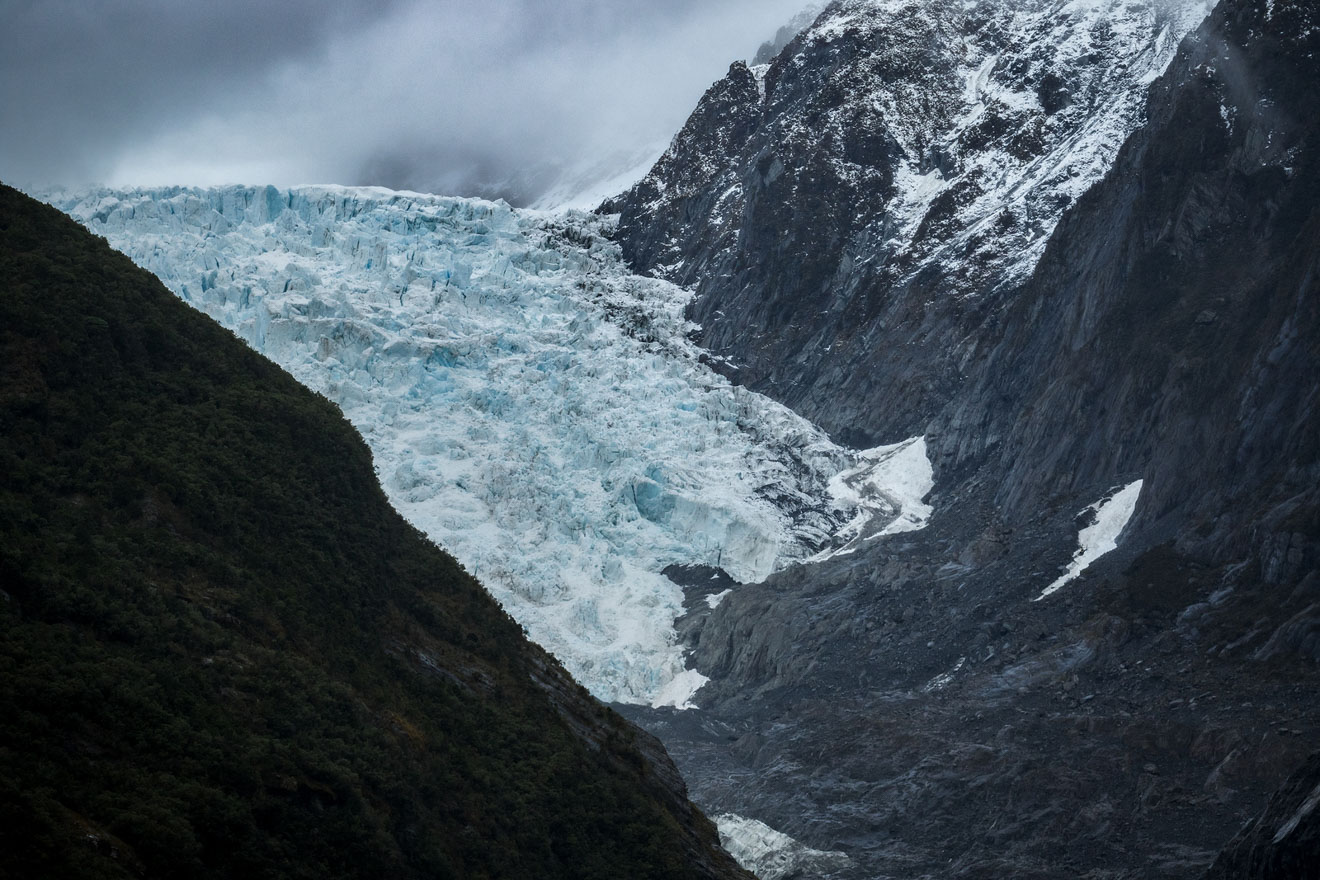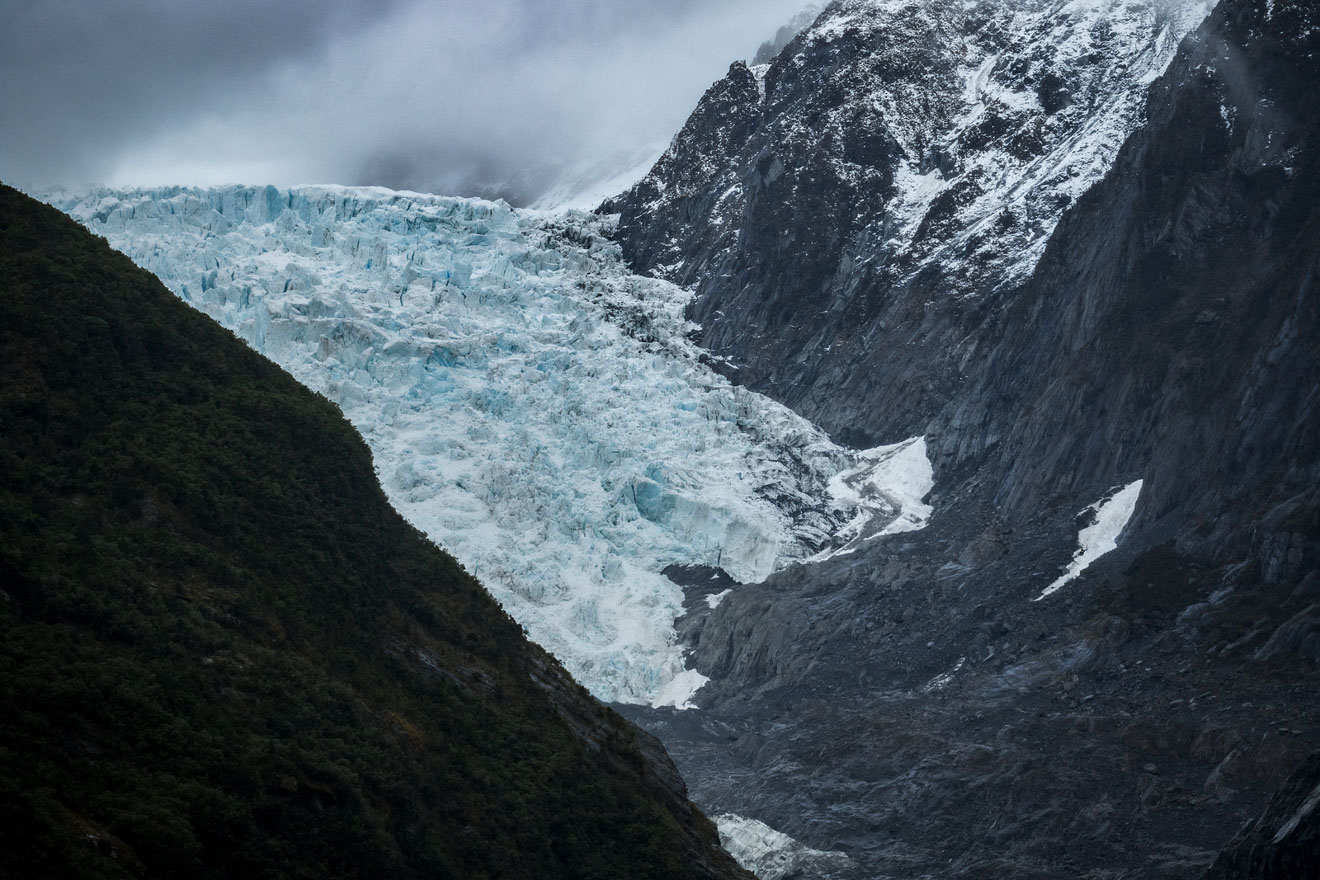 Driving time: Hokitika -> Franz Josef, 130 km, 1 h 45 min
Leave Hokitika in the early morning (surprise!) and head to the glaciers!
There are two enormous glaciers in the area – Franz Josef Glacier and Fox Glacier. They are located very close to each other, 23 km to be exact (less than 30 mins of driving).
Nowhere else in the world will you see glaciers advancing so close to the sea!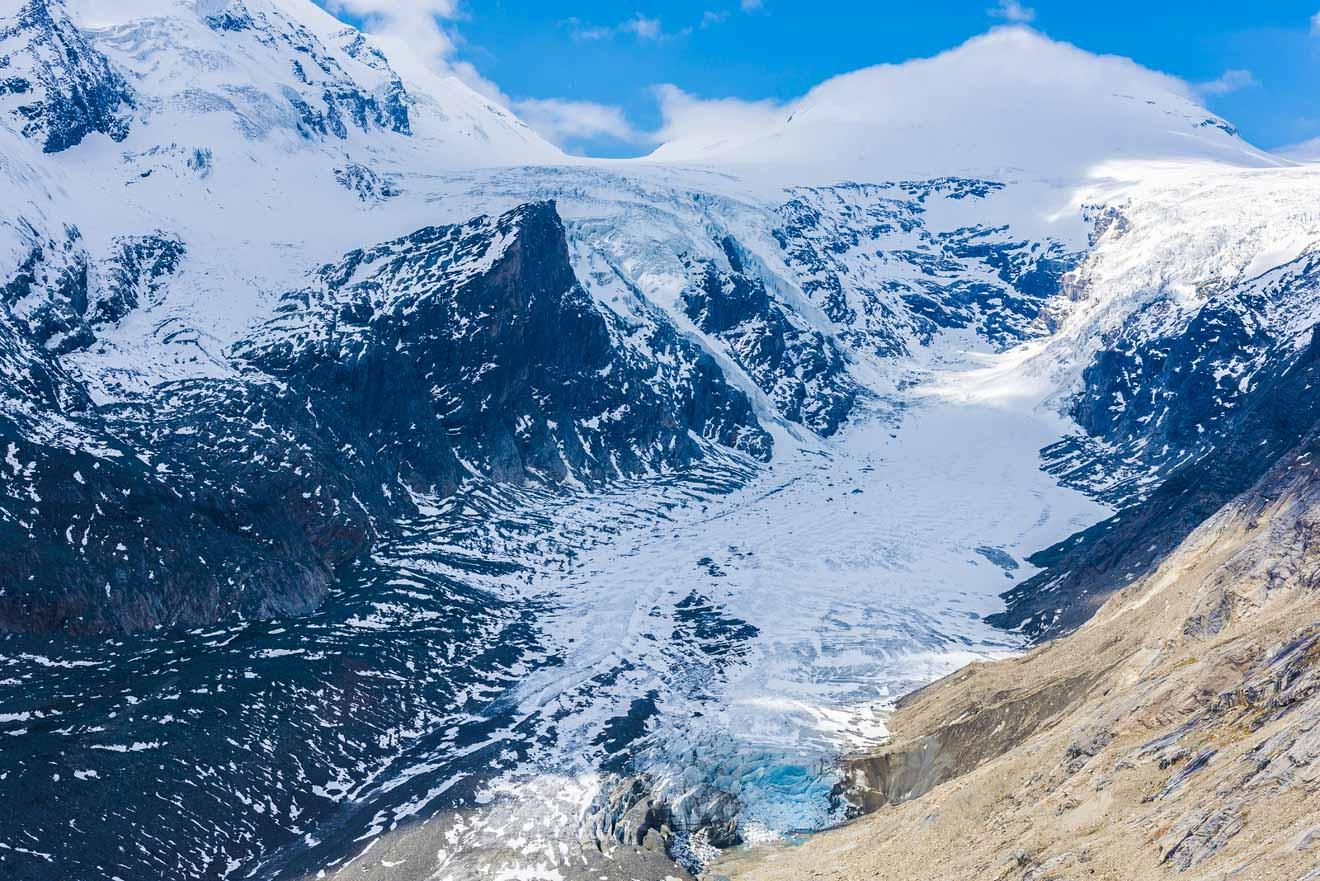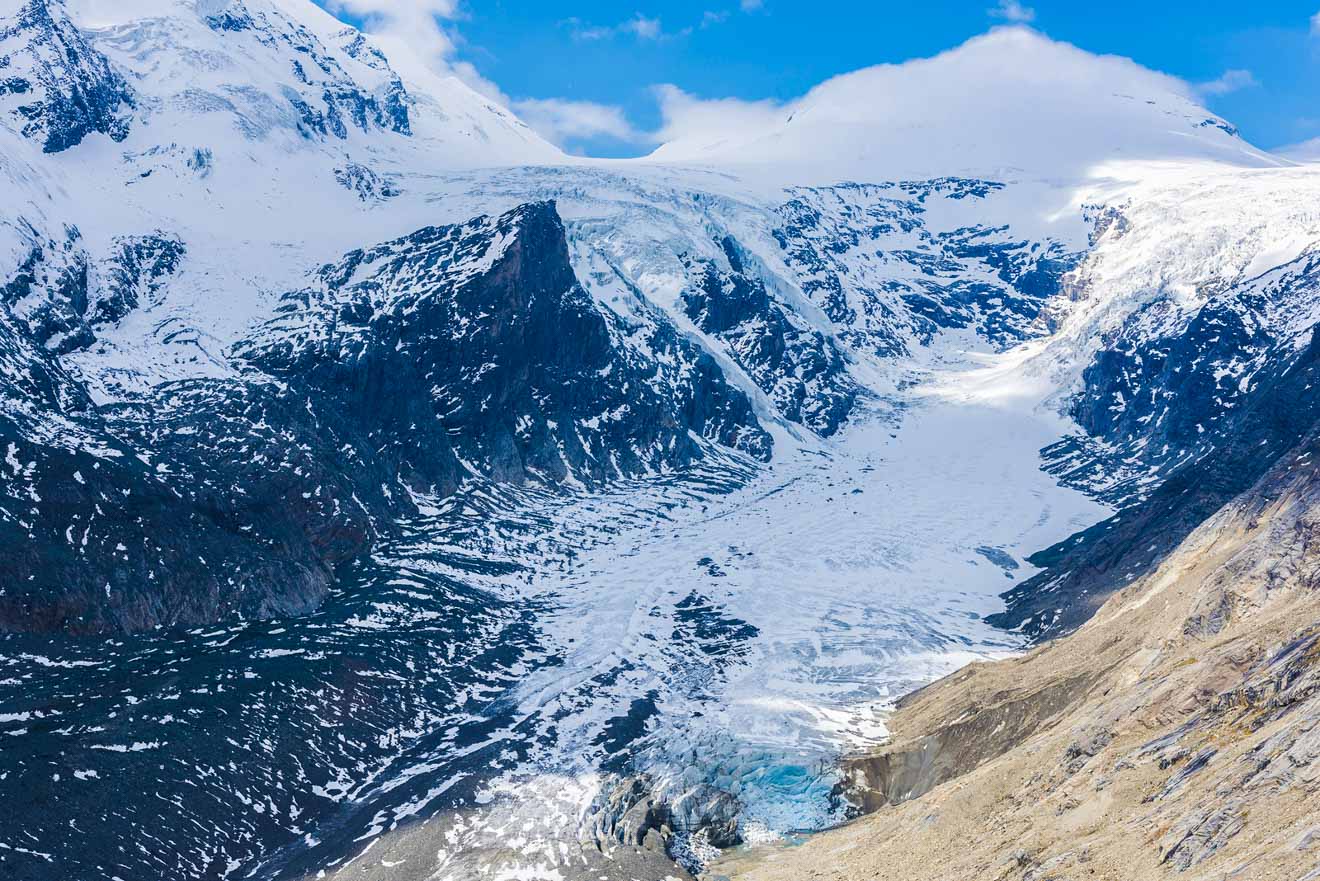 I recommend staying for 2 days in the area because the weather is very unpredictable and you can never guarantee you will be able to get to the glacier. On the other hand, if you are lucky and the weather is sunny, I have plenty of other suggestions for things to do in the area!
I was VERY lucky and both days were sunny and clear (read – the sky cleared up for a couple of hours exactly when I took the tour). That is why I could do some extra stuff that I did not plan in advance – I did a scenic flight in a helicopter AND a heli hike the next day.
You can either choose to do one, or both if your budget allows it. I will share my experience and this will hopefully help you decide on which awesome things you are going to do:
Things to do at Franz Josef Glacier:
Scenic flight over Fox and Franz Josef glaciers
I took a fantastic scenic flight over both glaciers for 40 mins and it was one of the most beautiful things I have ever seen!
You will enjoy a swift flight over the stunning ice and moraine formations of the Franz and Fox glaciers. This 80,000-year-old river of ice is so impressive and flying over the glaciers was such a unique feeling!
This year was the first year in a long time that the glacier actually grew in size!
The staff at Fox and Franz Heli services, the company I used, also recommends staying for 2 nights because the weather changes rapidly, so you should be a bit flexible. They suggest booking in advance to ensure your spot (there is no payment required, so you won't lose anything).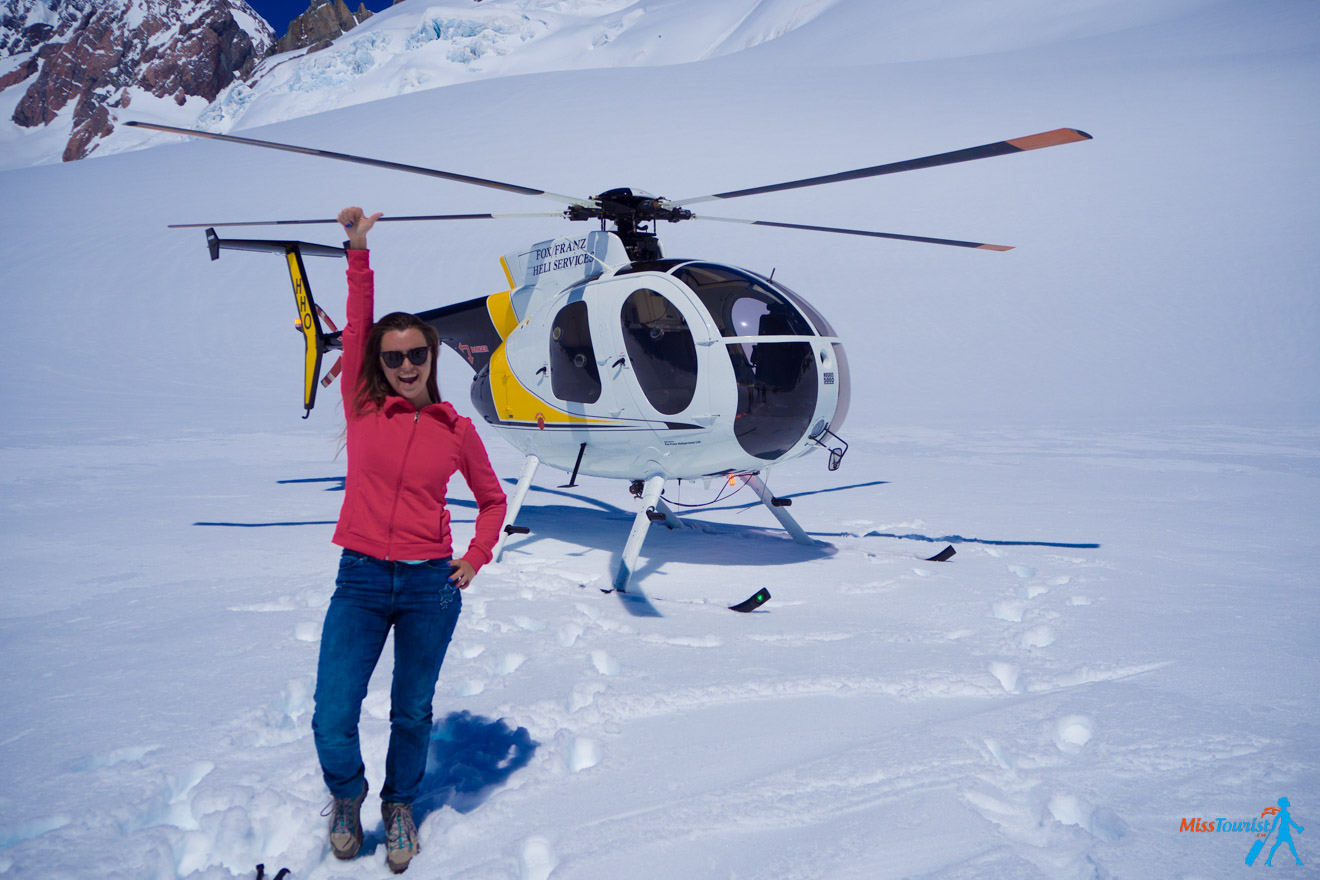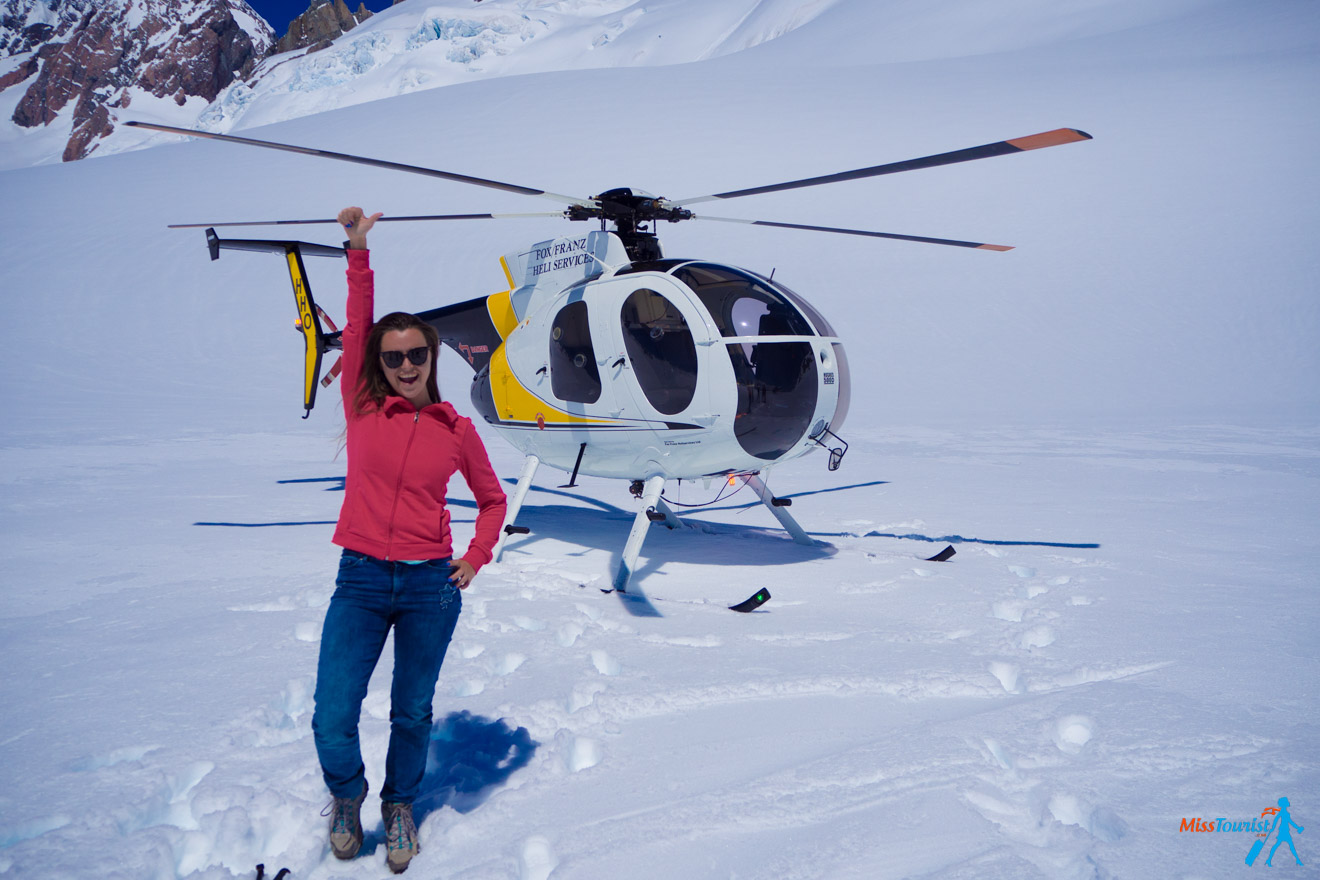 NOTE: Do not forget to wear sunscreen on the tour. There is no need to be warmly dressed (just look at the pic below), as you will land for only 10 mins, but the sun is high, so you better protect yourself!
PRO TIP: Usually the best time to take a helicopter tour is between 10 am to 12pm when the sky is typically clear and sunny.
We did a grand tour which shows you both glaciers.
PRICE: $455 NZD per person for the Grand tour (the one that I took), but the prices start from $250 NZD. You can check the list here.
If you want to find out more about transportation in New Zealand, I recommend my article about 7 Things You Should Know Before Renting A Car In New Zealand.
Kiwi Conservation Area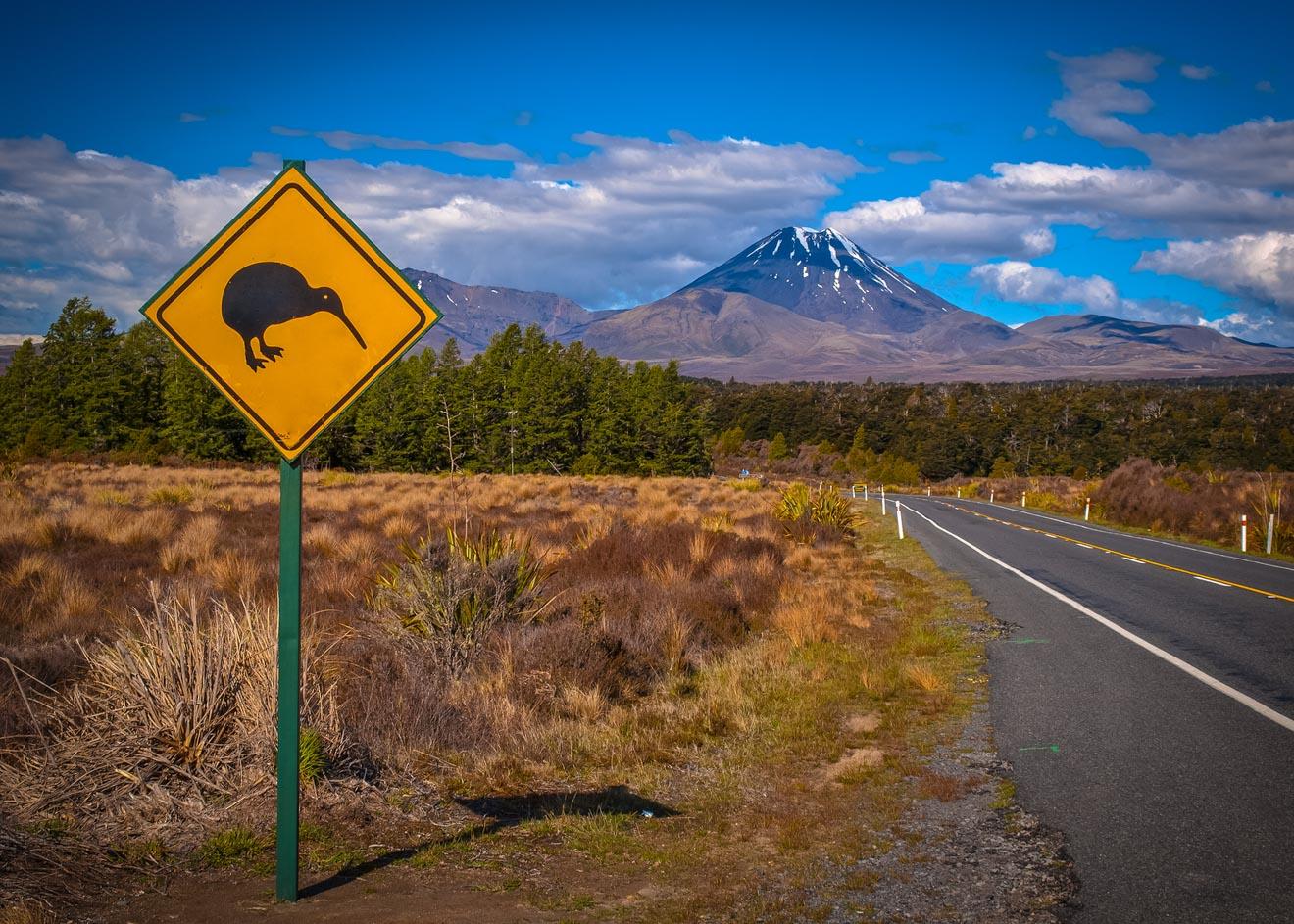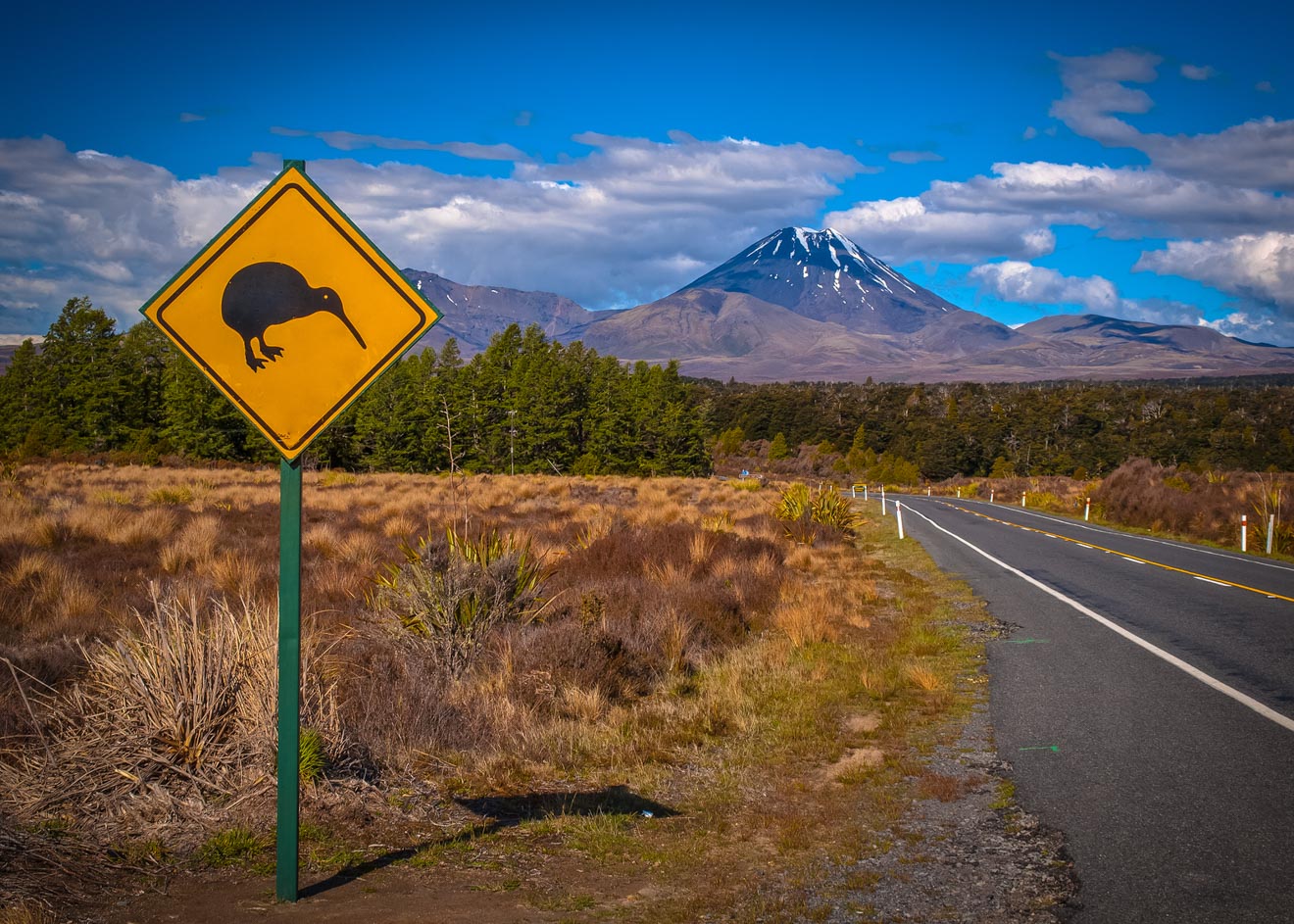 On the way back from your helicopter adventure, be sure to check out the Kiwi Conservation Area. Even if they are sometimes hiding in the bushes in the dark, you are guaranteed to see them – one of the staff members will help you with a red light (kiwis cannot see red).
Kiwis are super cute creatures! They are flightless animals that have one partner for life (monogamous) and they can only be seen in New Zealand.
NOTE: As kiwis are nocturnal animals, it will be dark inside and no photos or videos are allowed so as not disturb them.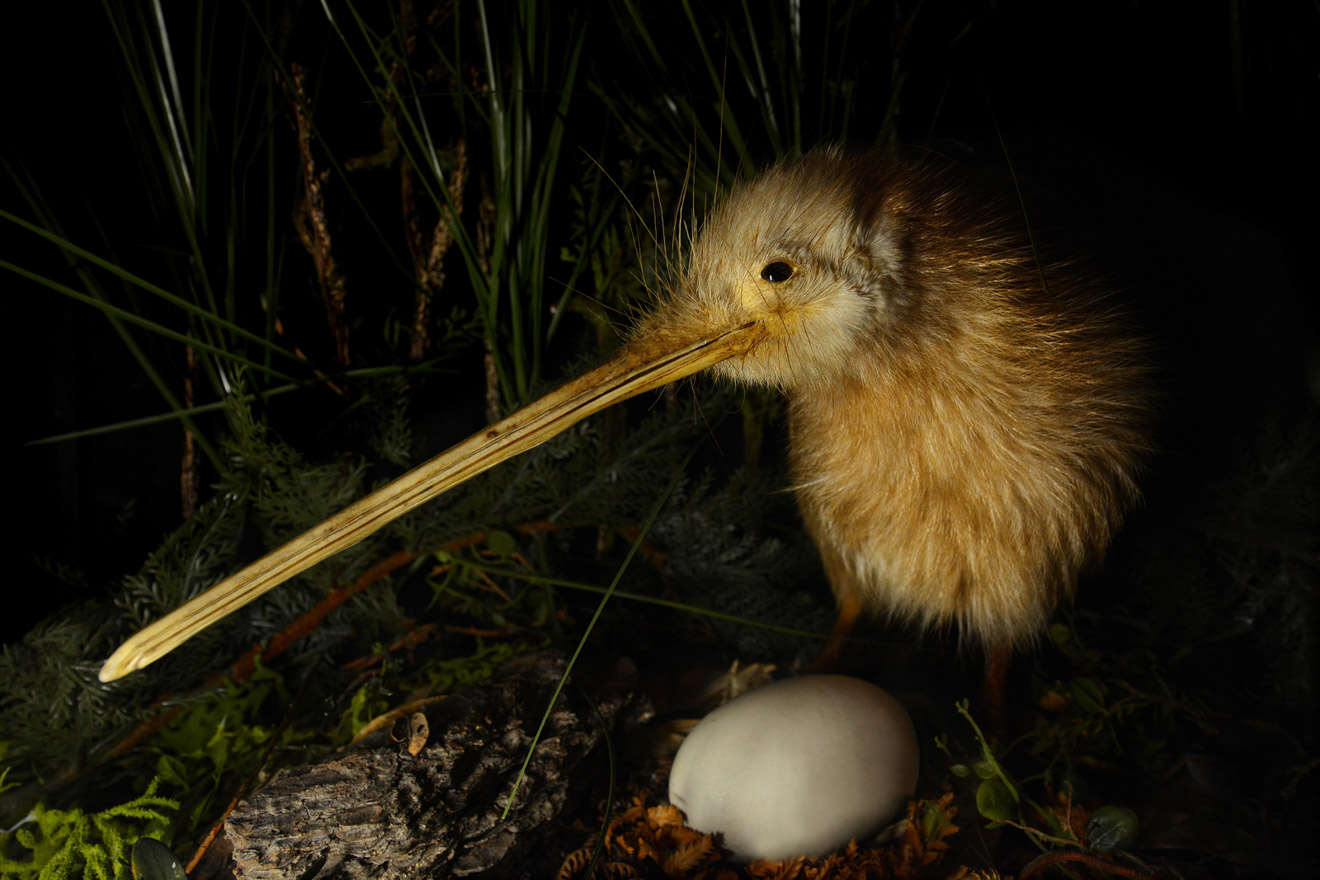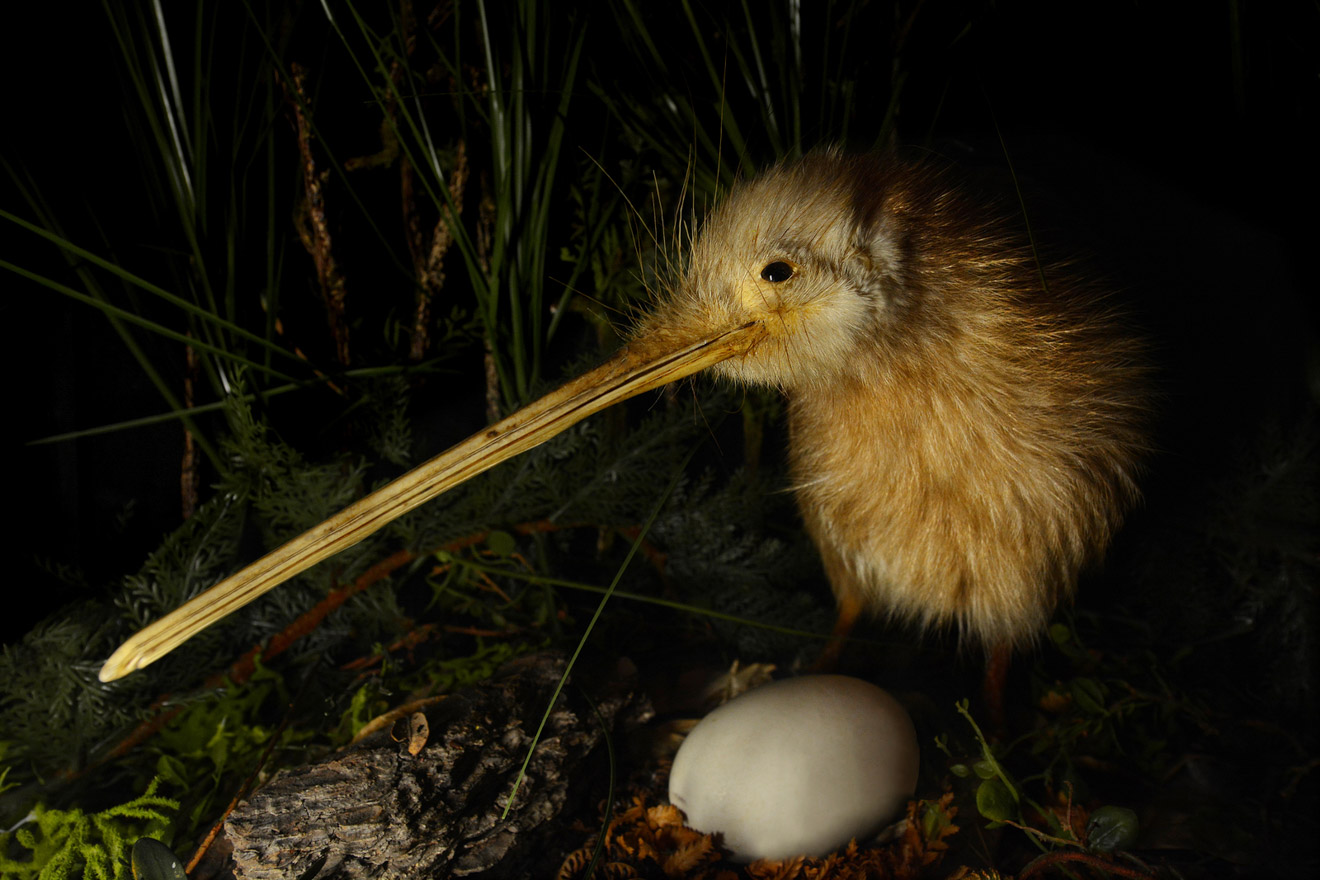 Kiwis lay huge eggs – about 20% of the female's body weight. That is the equivalent of giving birth to a 6 year-old child!
In conservation areas like this one, they help kiwis grow and then they are released into the wild. Kiwi species are endangered because possums and stoats are a serious threat to them – they can actually kill kiwis weighing up to 1 kg (over 2 lbs)!
Overall, the conservation area is really informative. You will also learn a lot about glaciers there after you see New Zealand's rarest kiwi.
PRICE: $36 NZD if you book online, or $38 NZD for walk-ins
Franz Josef Lookout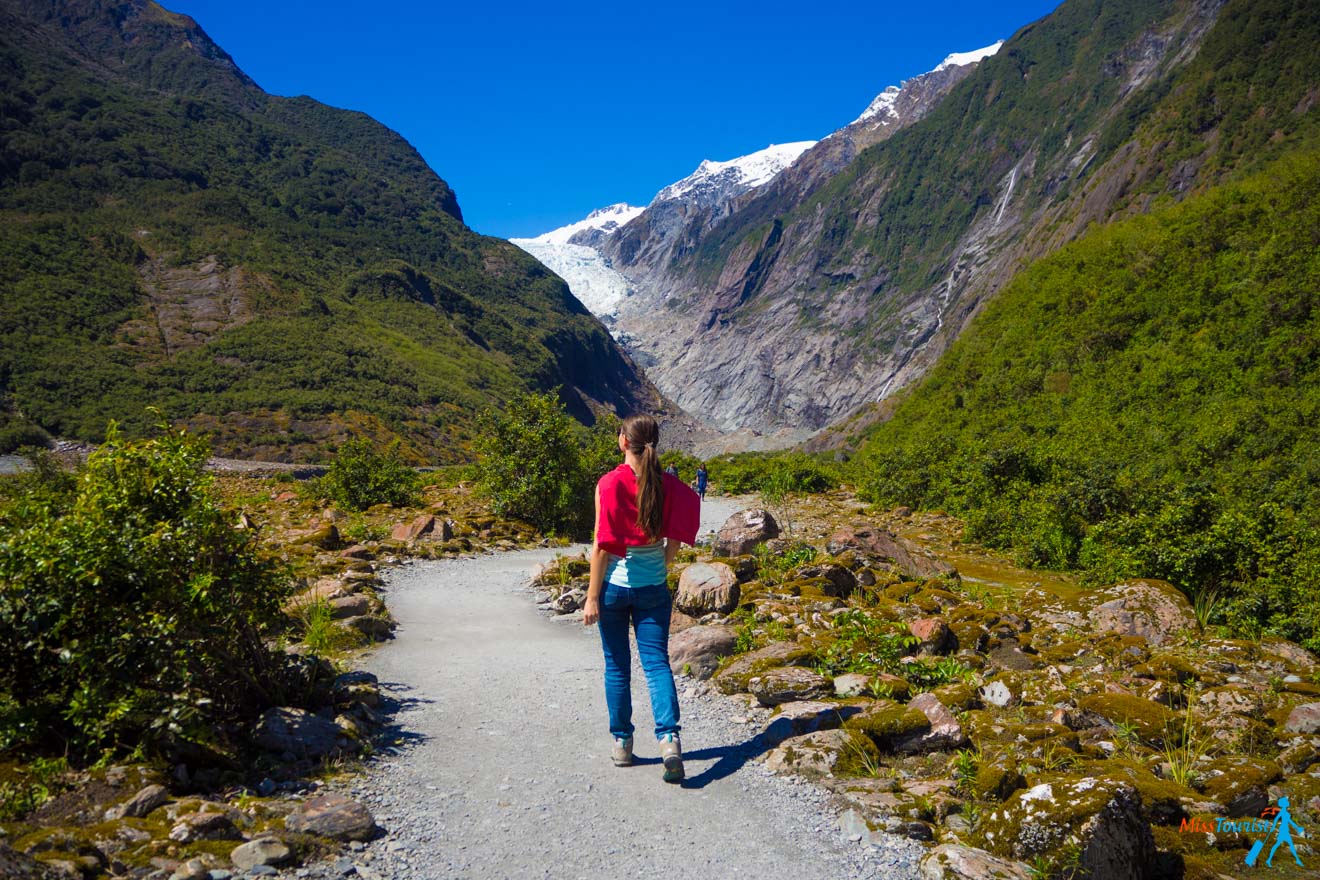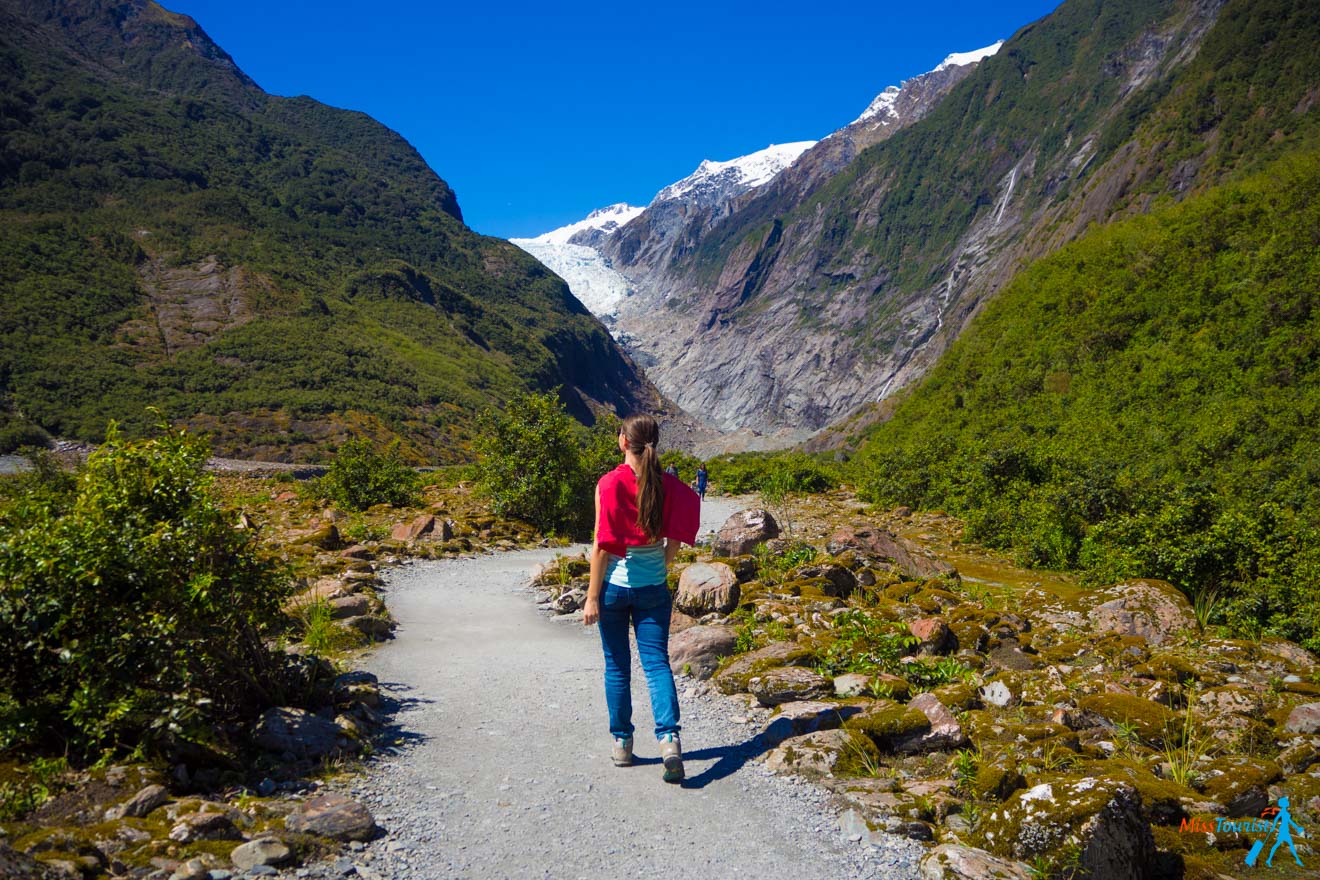 You can also get close to Franz Josef's lookout by foot, but I have to warn you – the view from there simply can't be compared to what you will see from the helicopter. We went there before our scheduled flight, and here is a picture of the view.
It is about a 30-minute walk from the car park and is quite easy to reach because of the flat terrain; I recommend doing it if you have more time but your budget doesn't allow taking a helicopter flight. Unfortunately, you will not be able to get on the ice nor touch it as you will only see the glacier from a distance.
Accommodation near Fox/Franz Josef glaciers
Luxury ($180 NZD and above) – If you want to stay in an awesome luxury accommodation near Fox/Franz Josef glacier, then you should take a look at Aspen Court Franz Josef – surrounded by beautiful nature, this gorgeous place is only 9.7 km away from the glaciers. My second suggestion would be Franz Josef Treetops (9.6 km away) with free WiFi and a gorgeous design. I highly recommend it for a group of 7 people or fewer, because this is an entire vacation home.
Middle ($61 – $180 NZD) – My first middle-priced recommendation is Top 10 Fox Glacier Hotel, for which you can find a detailed description below about my experience there. You can also book a room at Glacier Highway Motel – this one is situated 12 km from the glaciers and some of the rooms even have a lake view!
Budget (up to $61 NZD) – For a good budget stay I recommend Franz Josef Montrose (9 km away from the glaciers, unlimited WiFi and free parking) and Rainforest Retreat (9.5 km away with many accommodation options).
My hotel – Top 10 Fox Glacier Hotel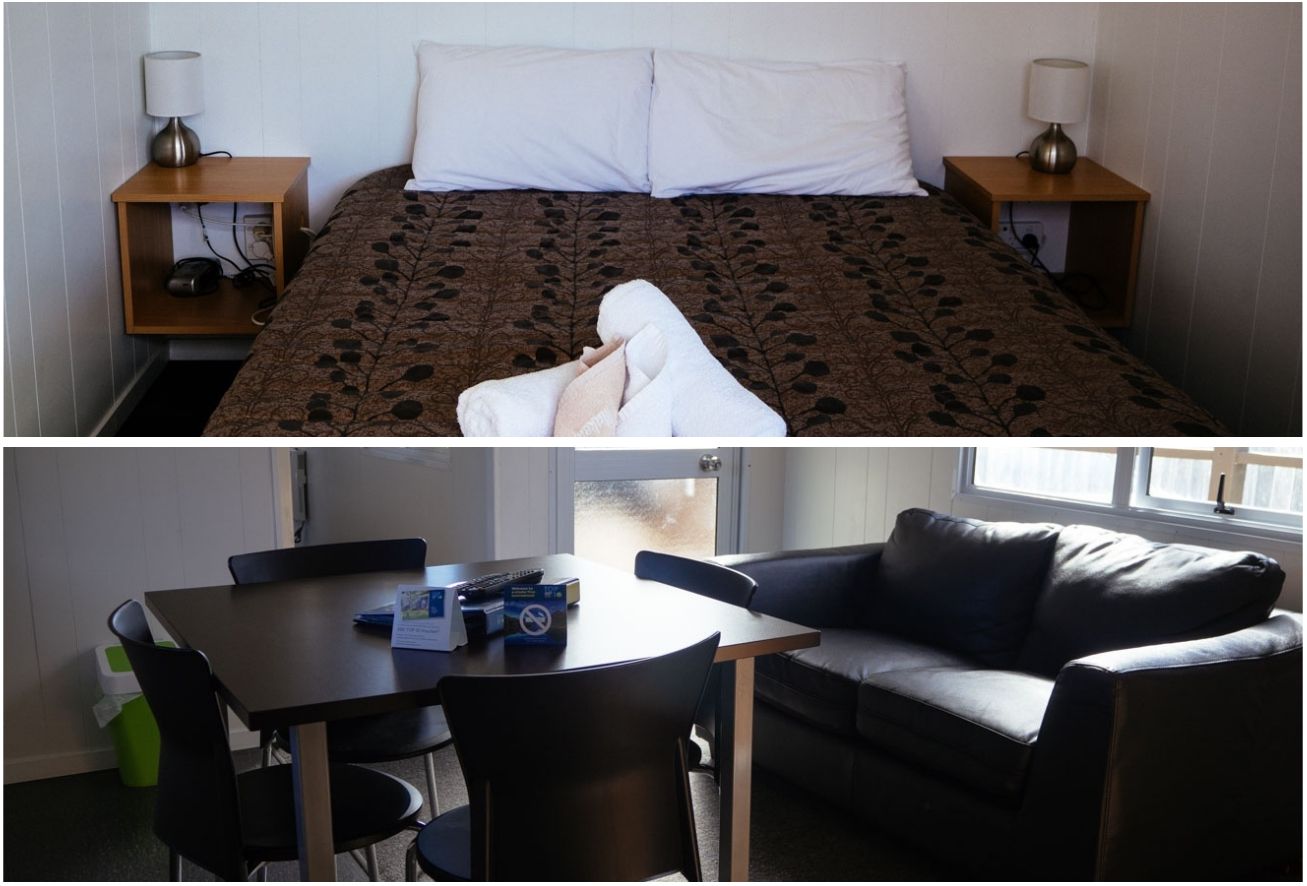 This time we stayed in a famous New Zealand chain of hotels called Top 10. I really liked the simplicity of our apartment (it was a small house in fact), it had tidy rooms and a fully equipped kitchen.
How is this for a window view? I would say so not bad, huh?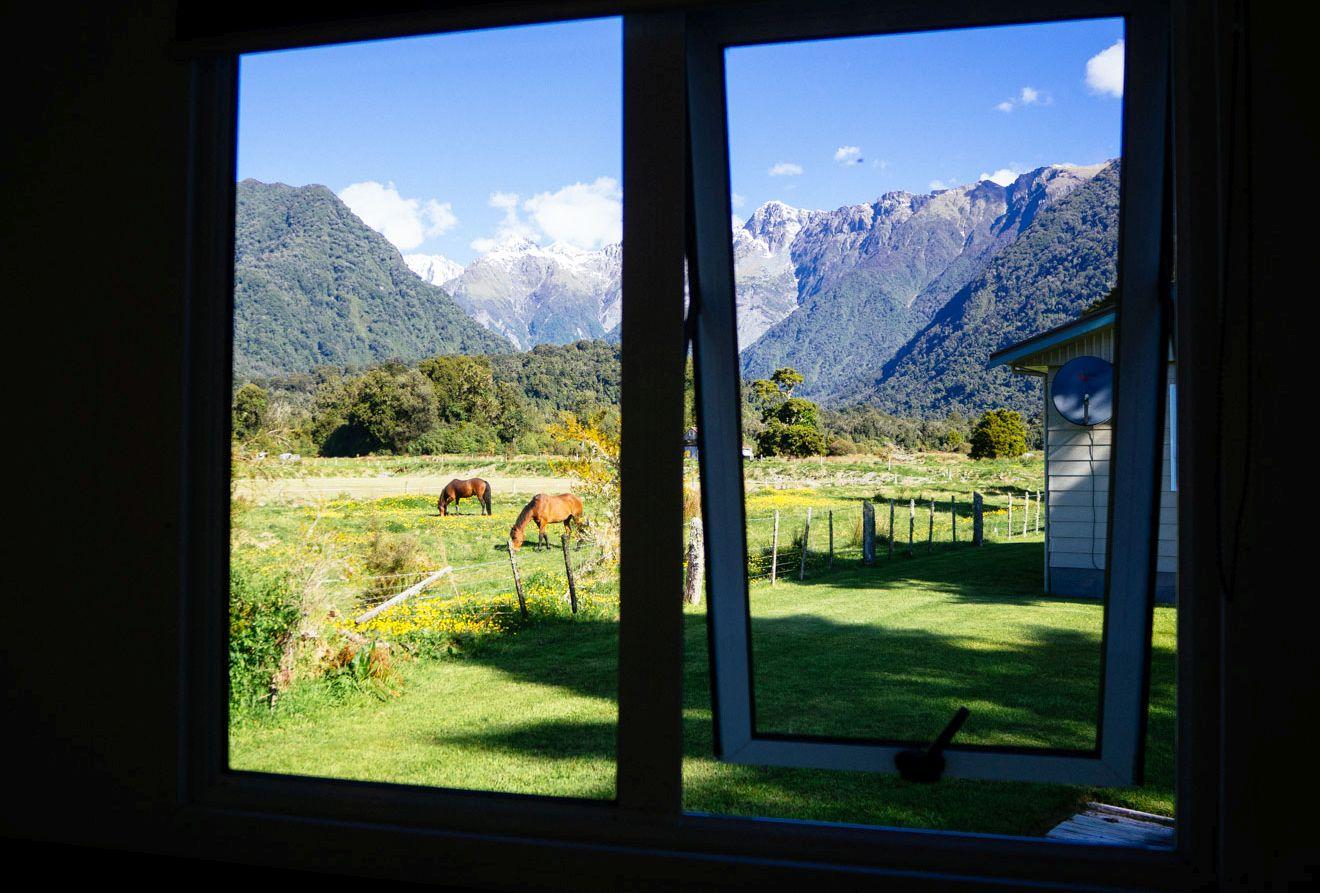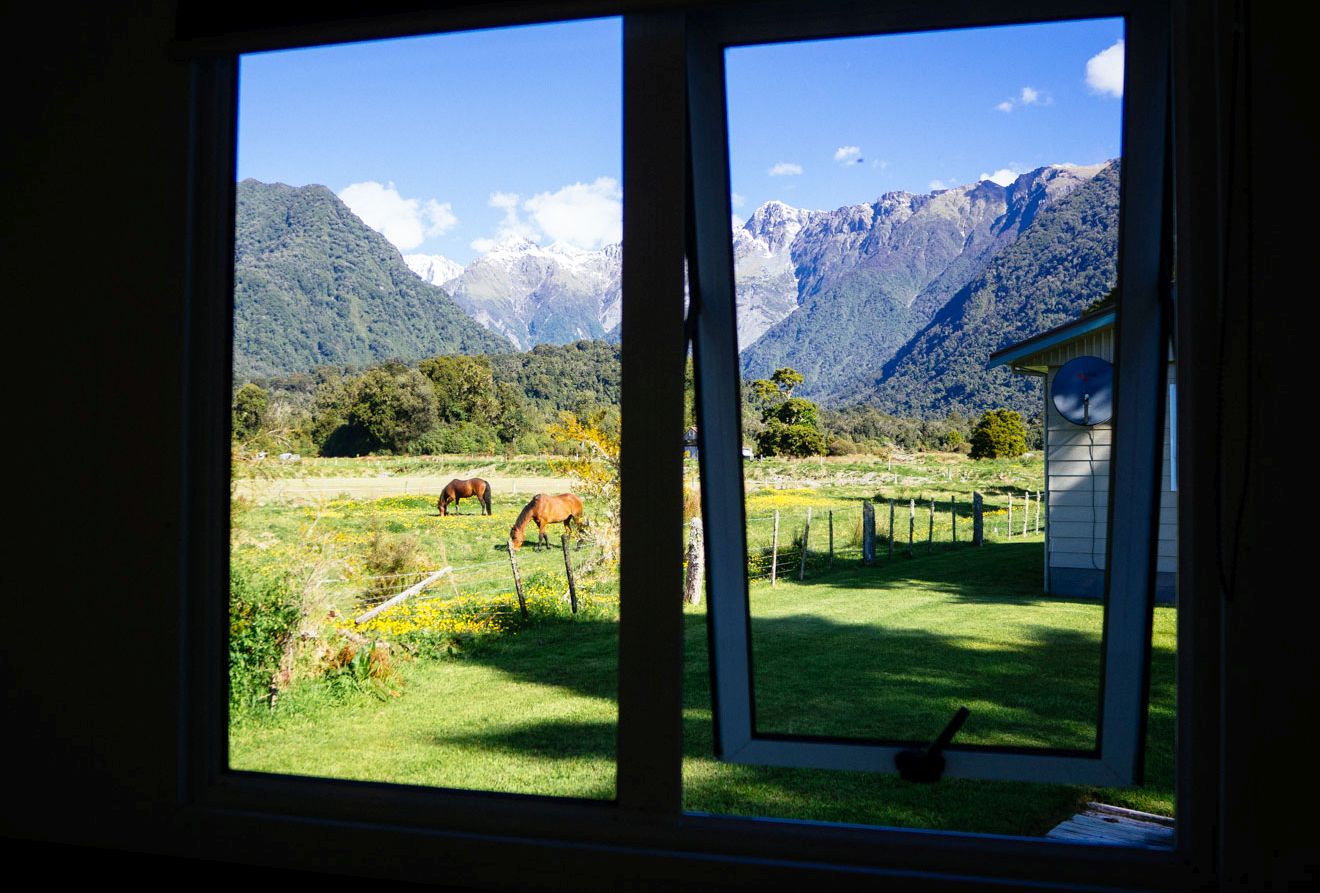 The staff was always super welcoming and ready to help us with anything. Oh, and it's also literally 5 minutes away from Fox Glacier Guiding by car, so that was a nice bonus!
NOTE: Top 10 is a big chain of hotels all over New Zealand and you can get a member card for $50 NZD. It's good for 2 years and will give you a 10% discount on all future bookings in any Top 10 Fox Glacier Hotel. There are also numerous restaurants and tours that will give you a discount if you have this card (ex. – Interislander Ferry10% off).
For campervans owners – You can park your campervan and use all the facilities of the hotel. This includes showers and access to the common kitchen area. I asked and it is around $50 NZD for 2 people. If you are looking to rent a campervan, here is a great price comparison website I found.
Younger guests can enjoy a large playground for kids. Us, we enjoyed a nice hot tub. 😉
Day 4 – Fox Glacier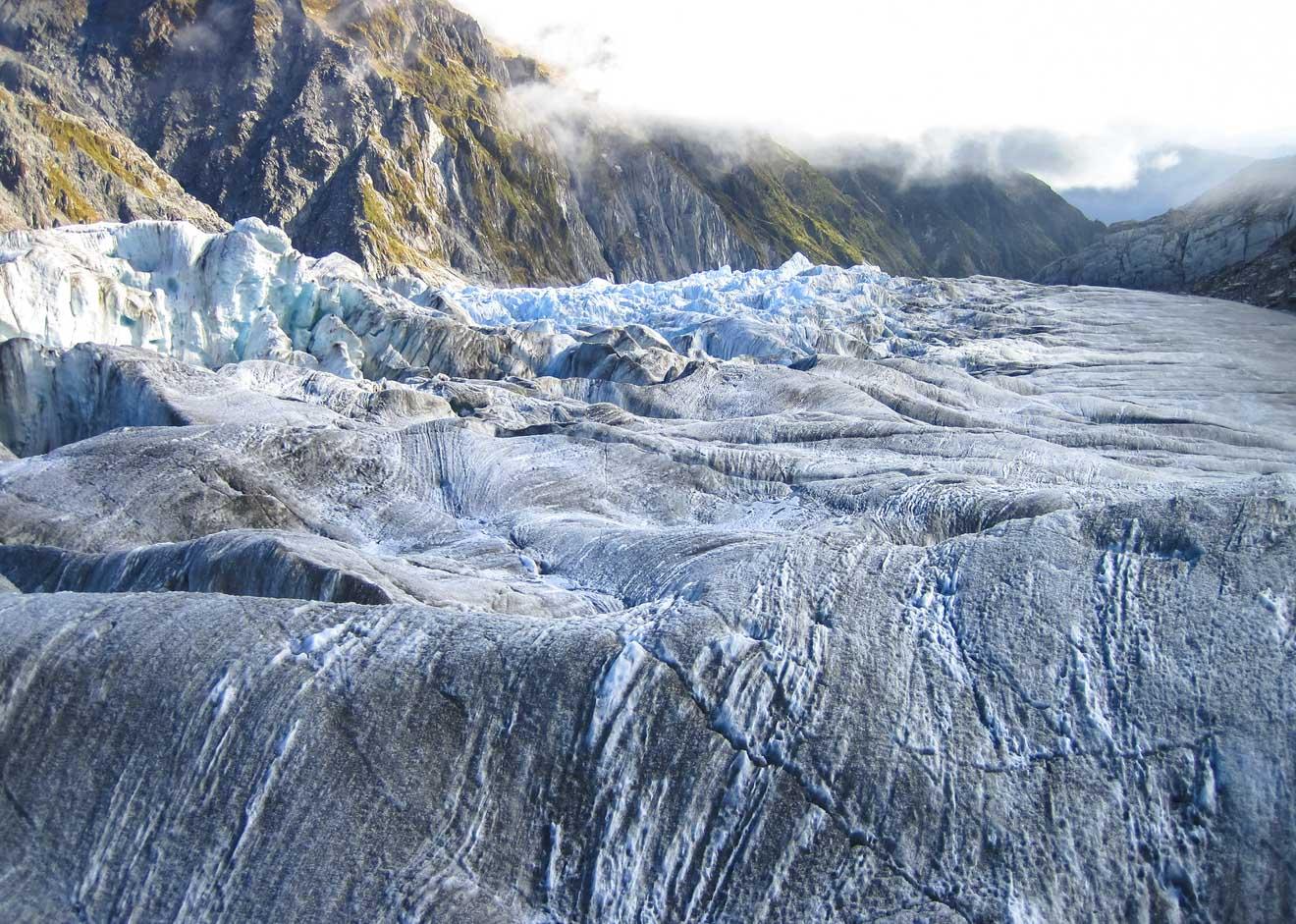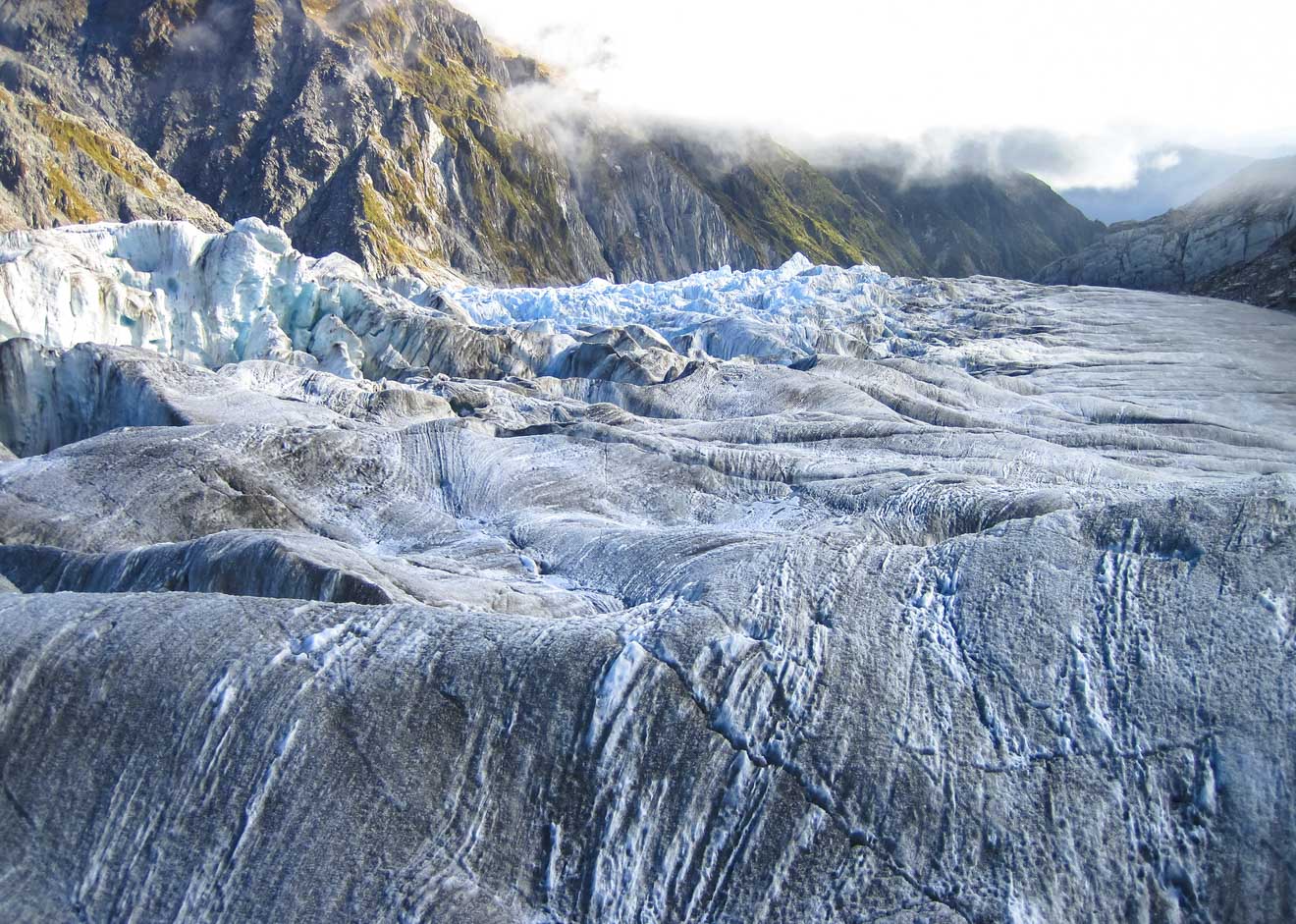 Day 4 started again with perfect sunny weather for us and we decided to take a chance and do something that I had been dreaming about for a long time – to hike ON a glacier!
I missed the opportunity once in Iceland because we didn't book in advance, so I wanted to use the opportunity here! The tour is called a heli hike and this is what it was like:
A Heli Hike of the Fox Glacier
Fox Glacier Guiding organizes small group hikes on the Fox Glacier. I took Flying Fox: Heli Hike, a 4-hour trip, and it was unforgettable!
If you want to explore a remote and pristine part of the glacier by foot with a knowledgeable guide, I highly recommend this tour, as it is an unforgettable experience!
You will see spectacular ice in lots of different shades of blue and you will go through ice caves and arches. There will be waterfalls, rivers and quaint snow formations along the way!
NOTE: as I mentioned above, you might need to stay a couple of days in the area to wait for the good weather (I hope you will be lucky!). It was a perfectly clear morning for us, but the afternoon tour got canceled because all of a sudden there were dark clouds everywhere and flying wasn't safe anymore.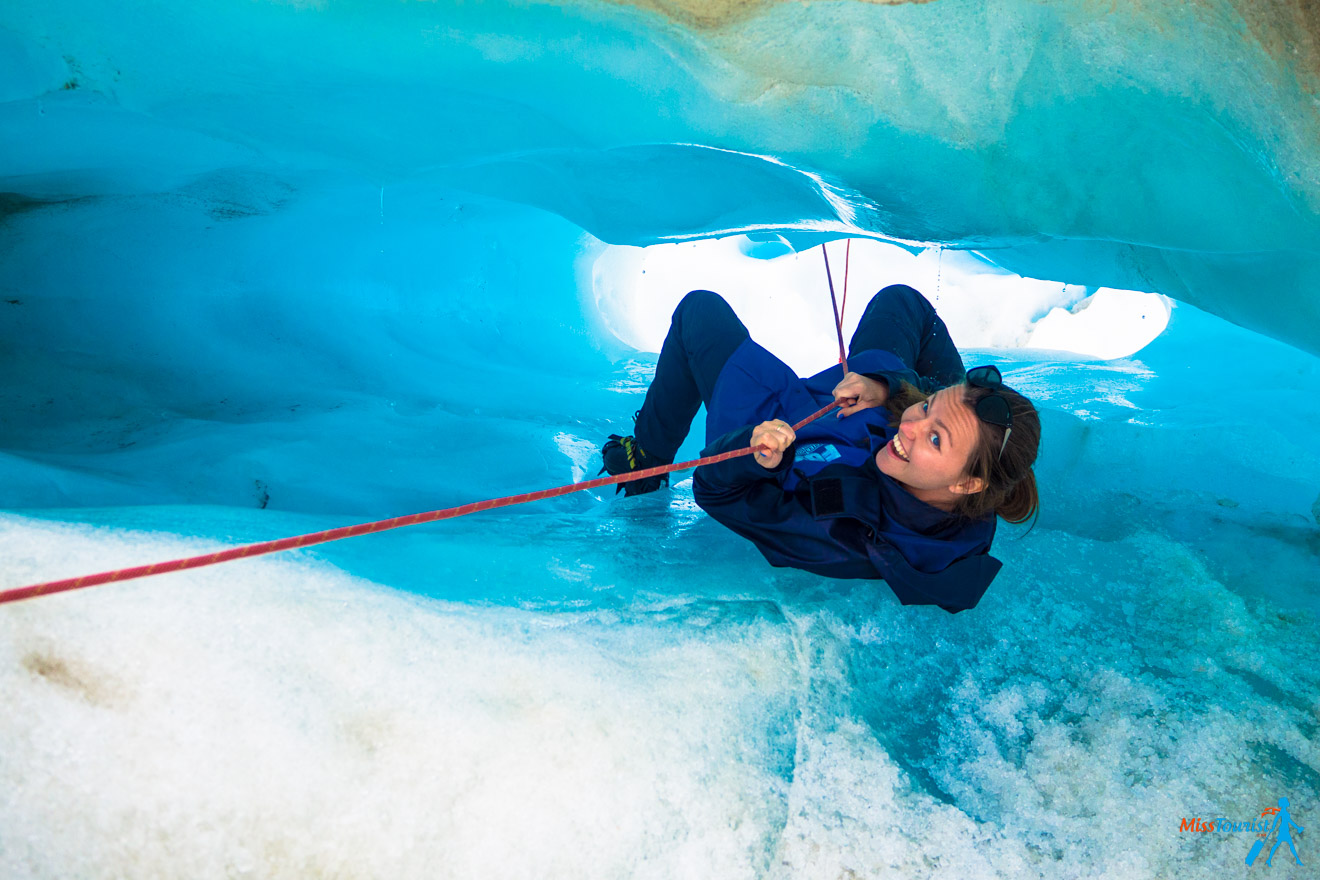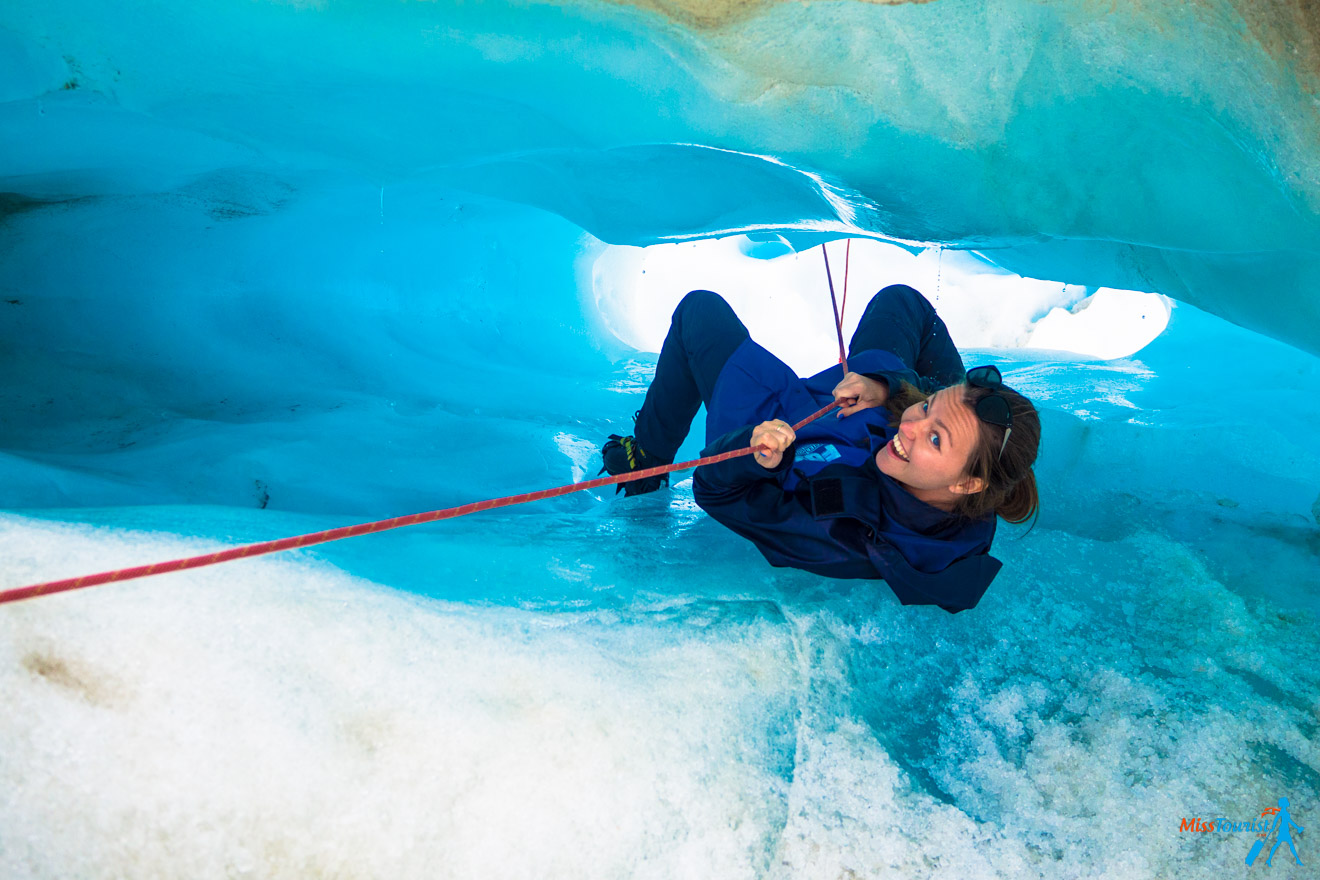 The flight itself is only 4-minutes long and the helicopter will quickly take you to the base of the Glacier. As I said, the whole tour takes 4 hours, of which 3 hours is the actual hiking time. The rest will be spent on safety instructions, changing your clothes and boots and flying to the place.
CLOTHES: Fox Glacier Guiding will provide you with waterproof cover-ups for pants and jackets, socks and leather walking boots. If you don't have a backpack, they have one for you too!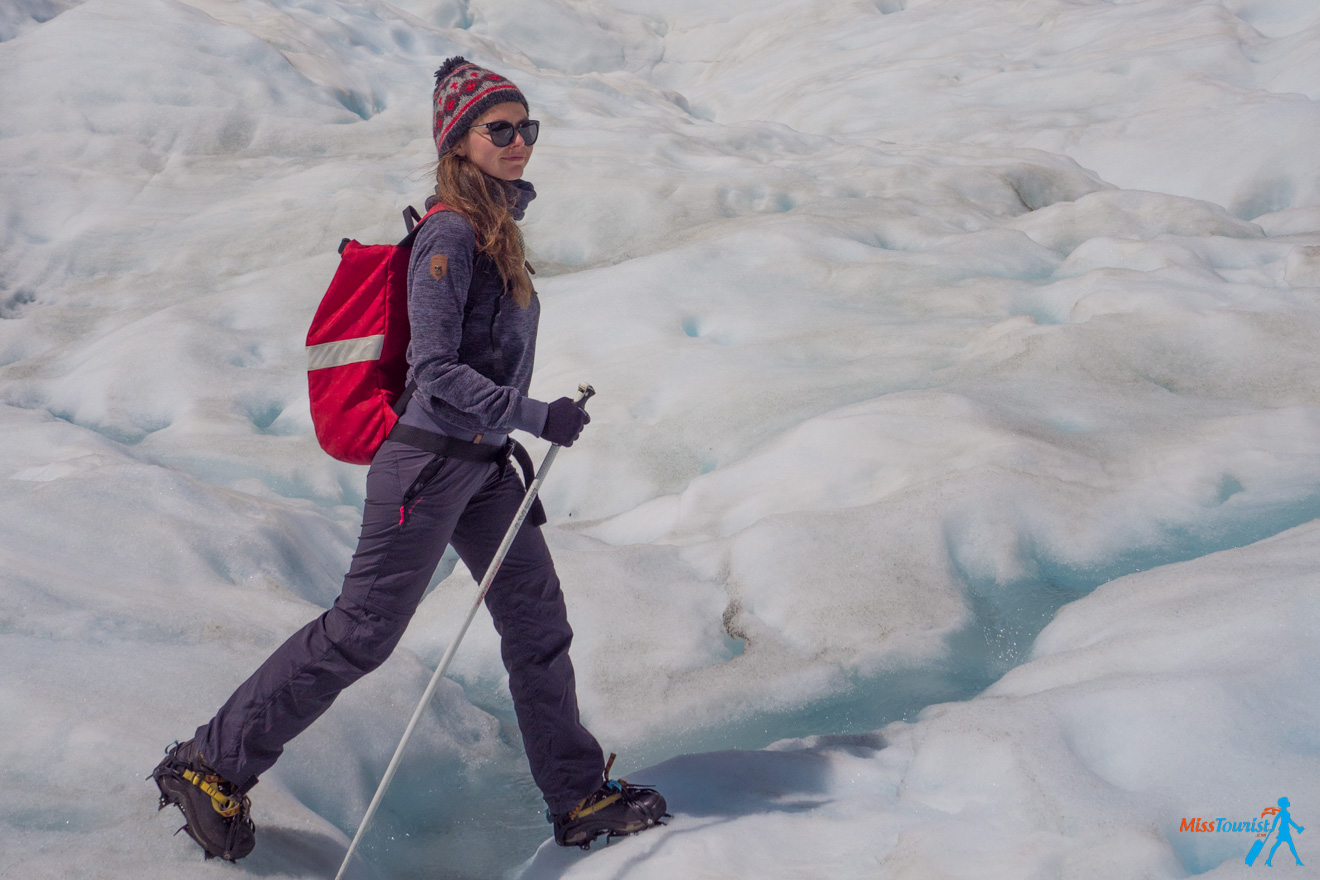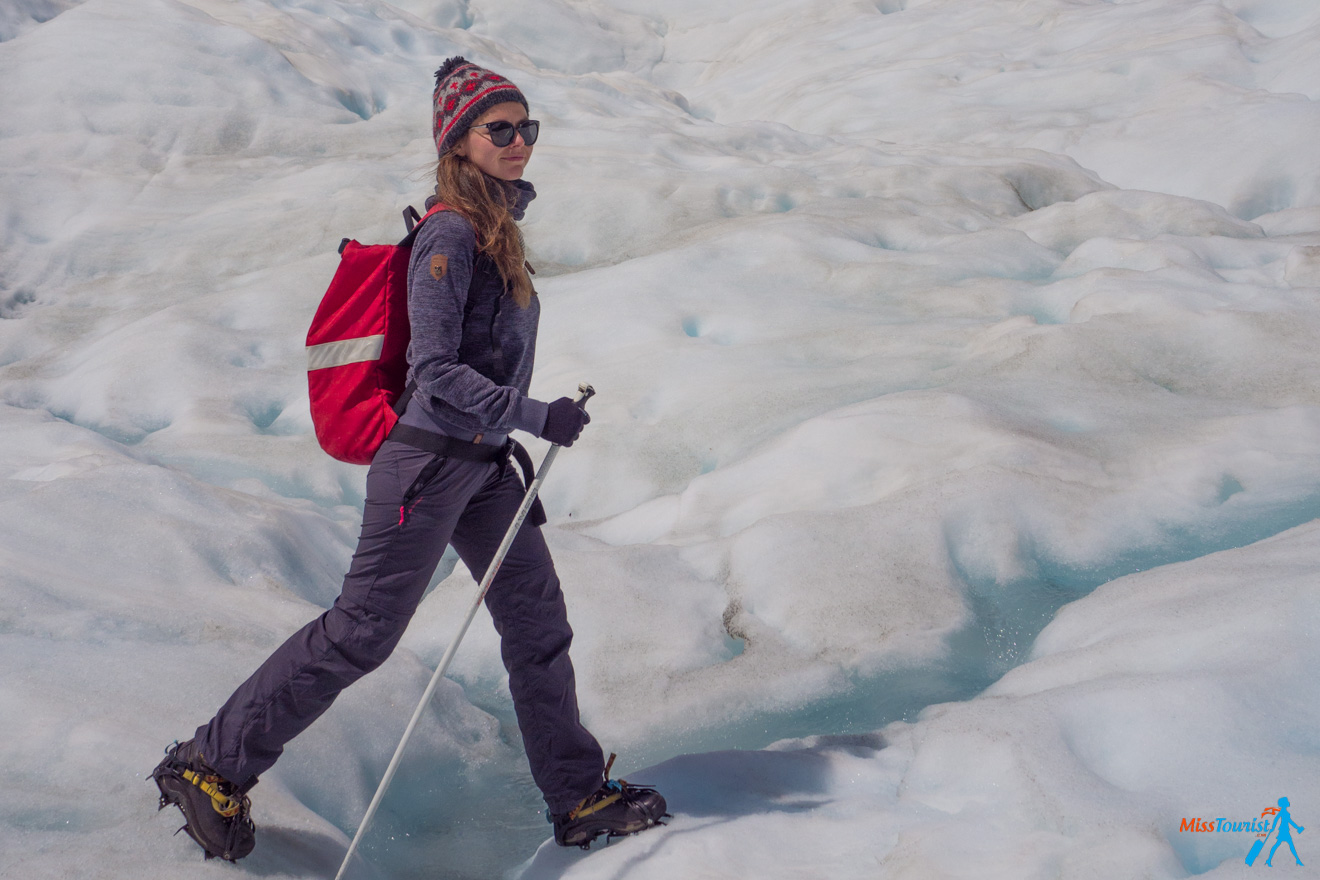 FOOD: There is nowhere to buy food on the glacier (obviously), so please take some snacks with you in case you get hungry. Also, make sure to have a good breakfast/lunch before the hike. I was silly enough not to eat before I went and I was already feeling hungry when we landed on the glacier. Learn from my mistake and take a couple of chocolate bars with you. 🙂
FITNESS LEVEL: No worries, you do not need to be very fit to do this hike, only a moderate fitness level is needed – there are no hard climbs.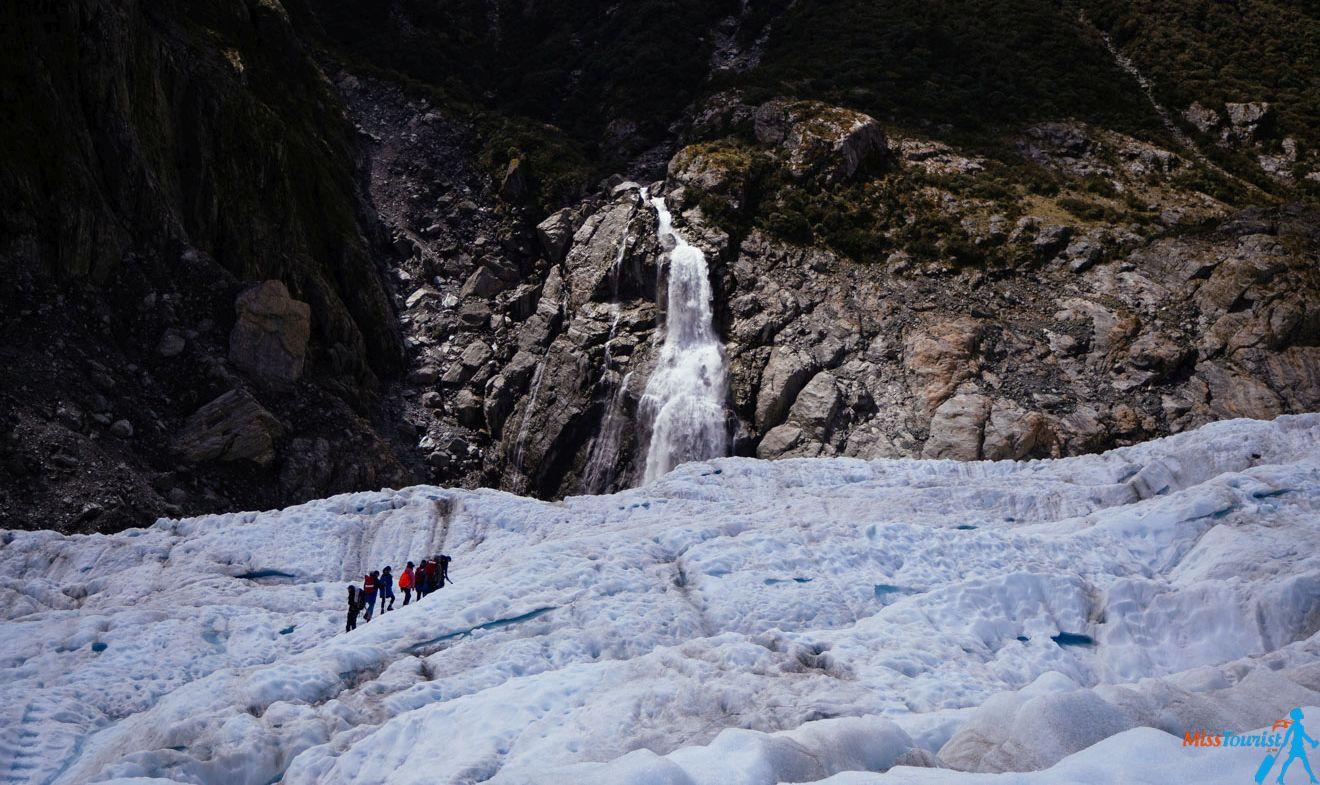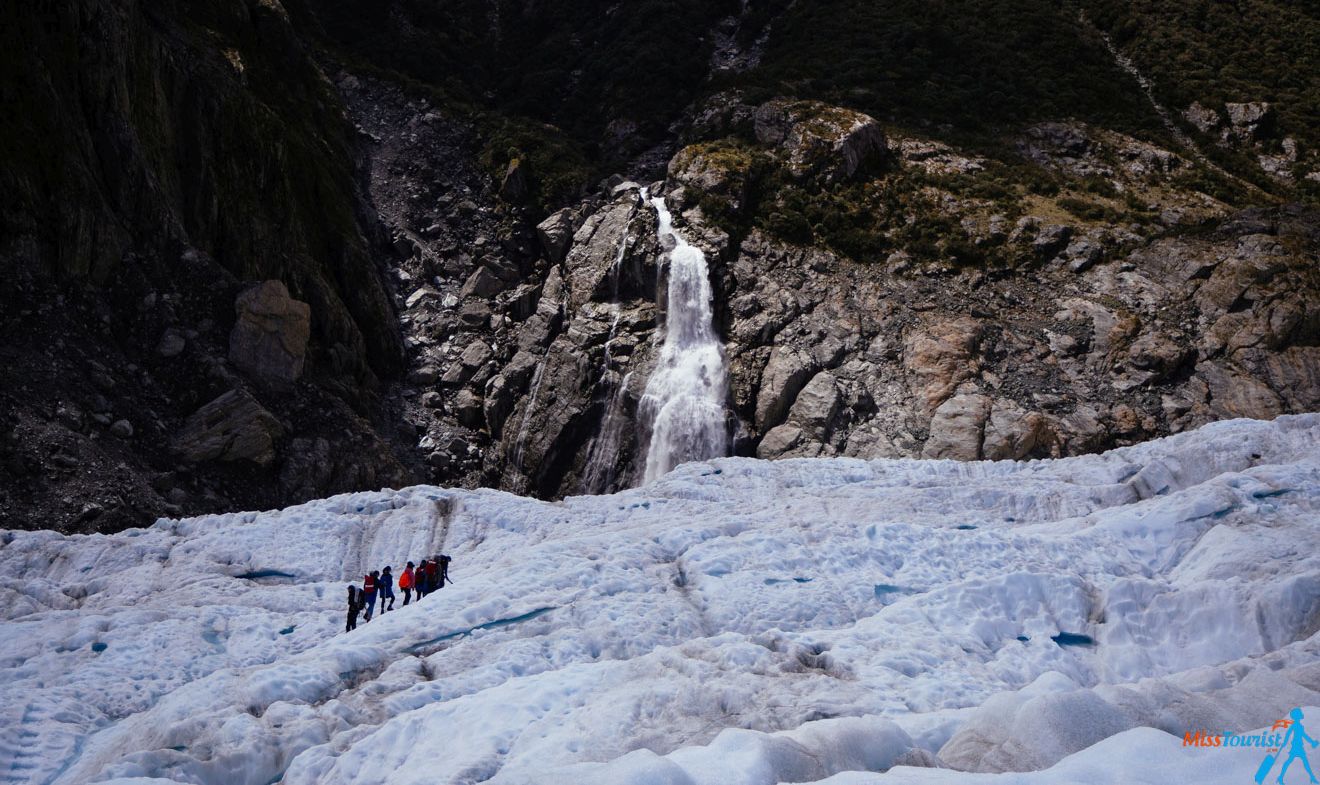 In the unlikely event of worsening weather conditions, you might need to stay there overnight (that has only happened 4 times in 30 years). But no worries, they are fully prepared for it – there are tents and enough food to feed 100 people for 5 days. That would actually be fun, don't you think?
REFUND POLICY: As with all the other weather-dependent activities, you will get a full refund if the weather doesn't cooperate.
PRICE: $450 NZD per person for the Heli hike tour. They do many other tours including an overnight one, check the full list here.
Visiting a glacier is actually on my list of the Top 10 best things to do in New Zealand!
Other things to do near Fox Glacier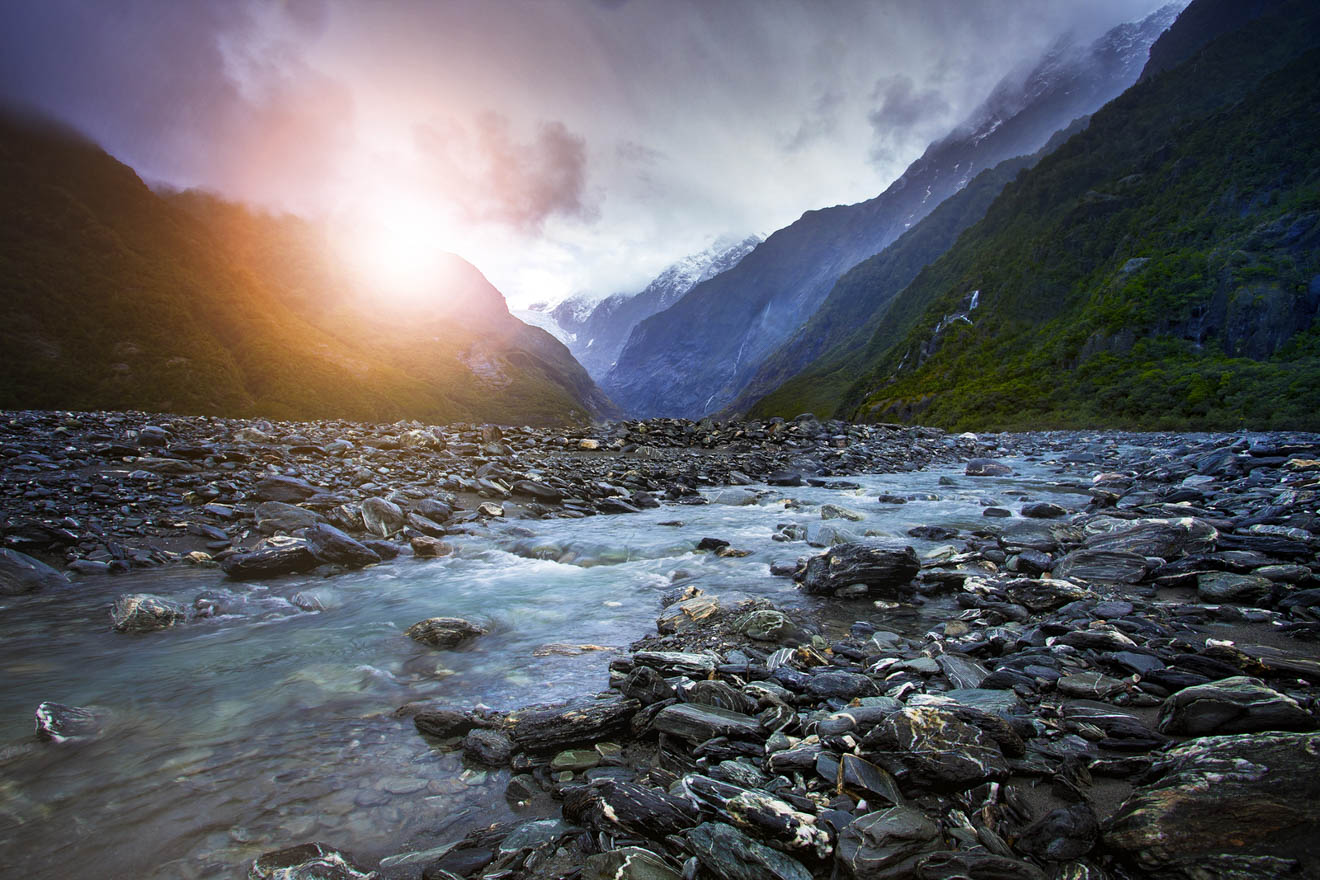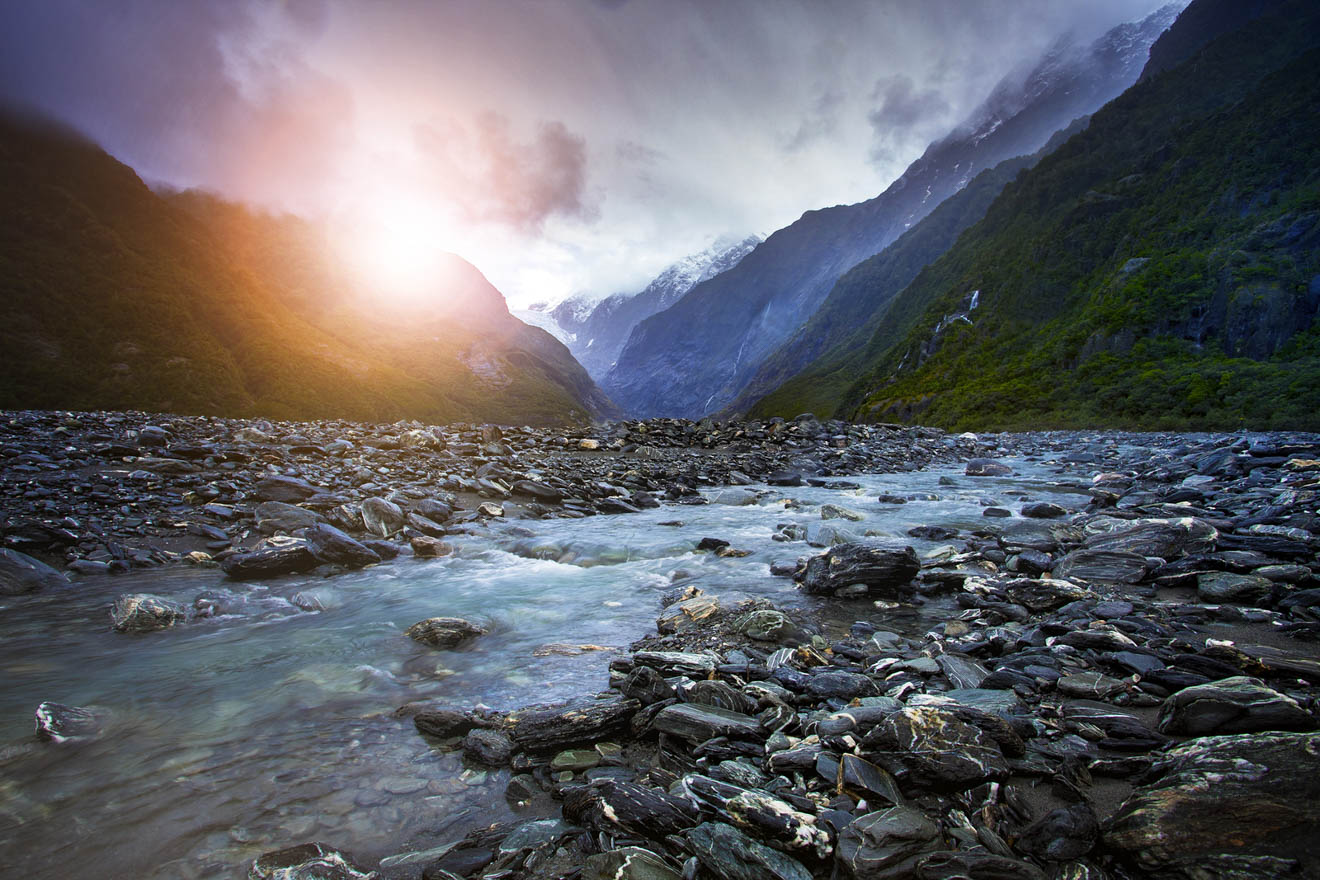 If you still have more time, here are some other things to visit around the Fox Glacier area
I know you can also skydive with a glacier view. I did it in Taupo (see North Island), so I did not do it again here.
There are also Glacier hot pools where you can relax in a stunning rainforest setting after a hike
If you like horses, you can go for a horse trek
Fox Glacier Lookout – take the Glacier access road, it's 5 mins away by car from the city and then a 45-min walk to the view point.
UPDATE: By popular request, here is the article that will help you book ALL the hotels for your road trip in New Zealand. They were all carefully selected by reviews and sorted by price for you! Click here:
Day 4 – The road to Wanaka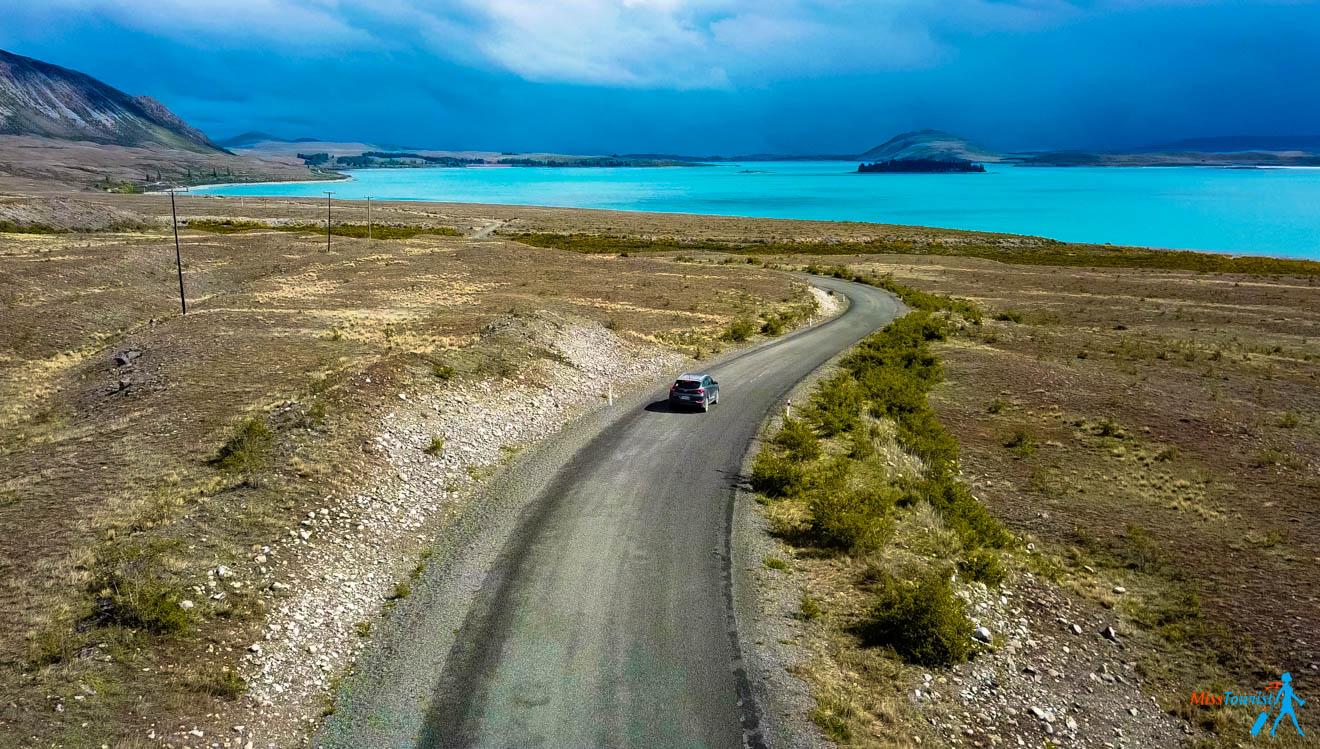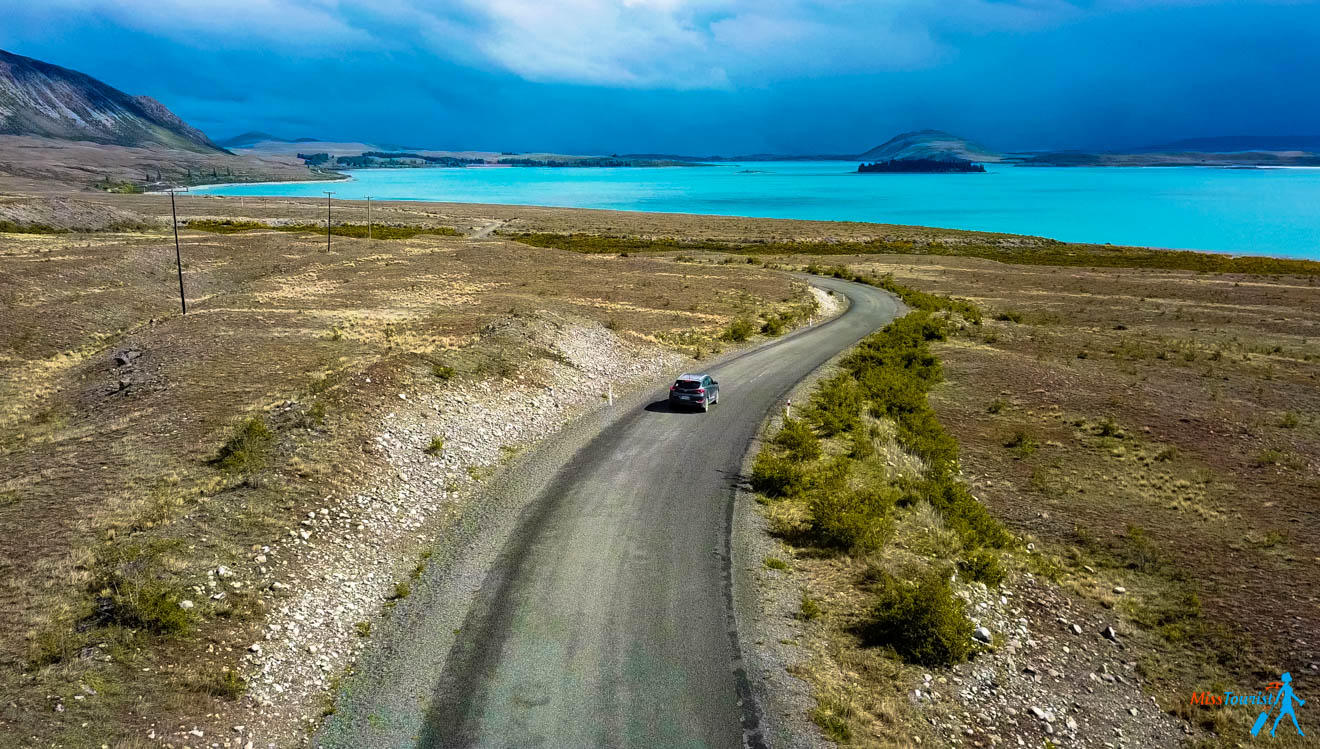 We now move on from the glacier area and head out to Wanaka! Leave in the morning so that you reach the town by afternoon (spoiler alert – it will be hard because the road is stunning!).
Driving time: Fox Glacier -> Wanaka, 260 km, 3 h 30 mins
Even if the driving is not too long, there are so many beautiful things along the way, that it can easily take you the whole day.
Here they are:
The road to Wanaka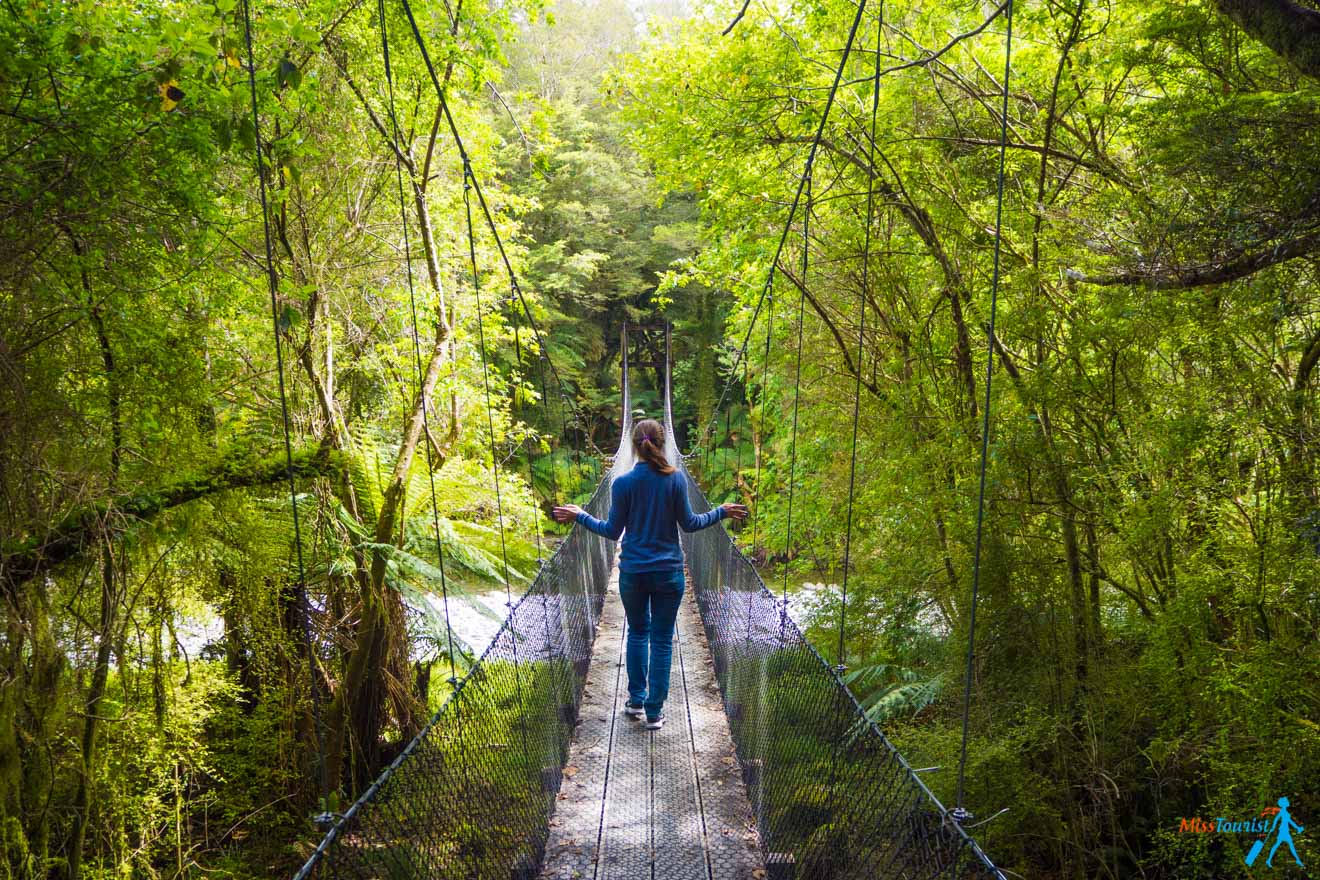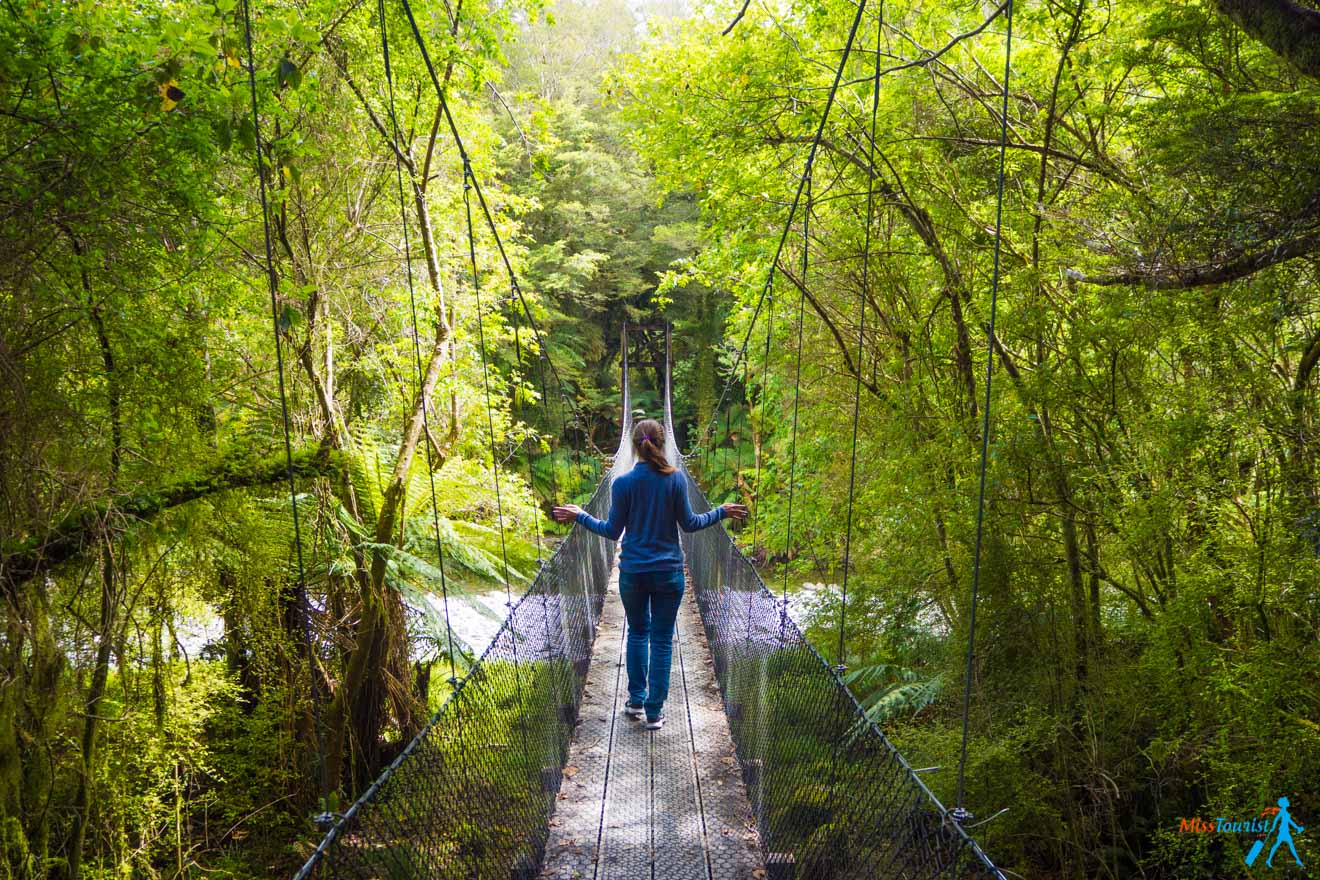 The road to Wanaka goes along the Haast River, which is very beautiful and serene.
PRO TIP: There will be no Internet and radio for the entire road trip. If you are a Spotify kid like me, take care of the music in advance, because Spotify won't work on that part of the road.
Here are the things to stop at on your way to Wanaka: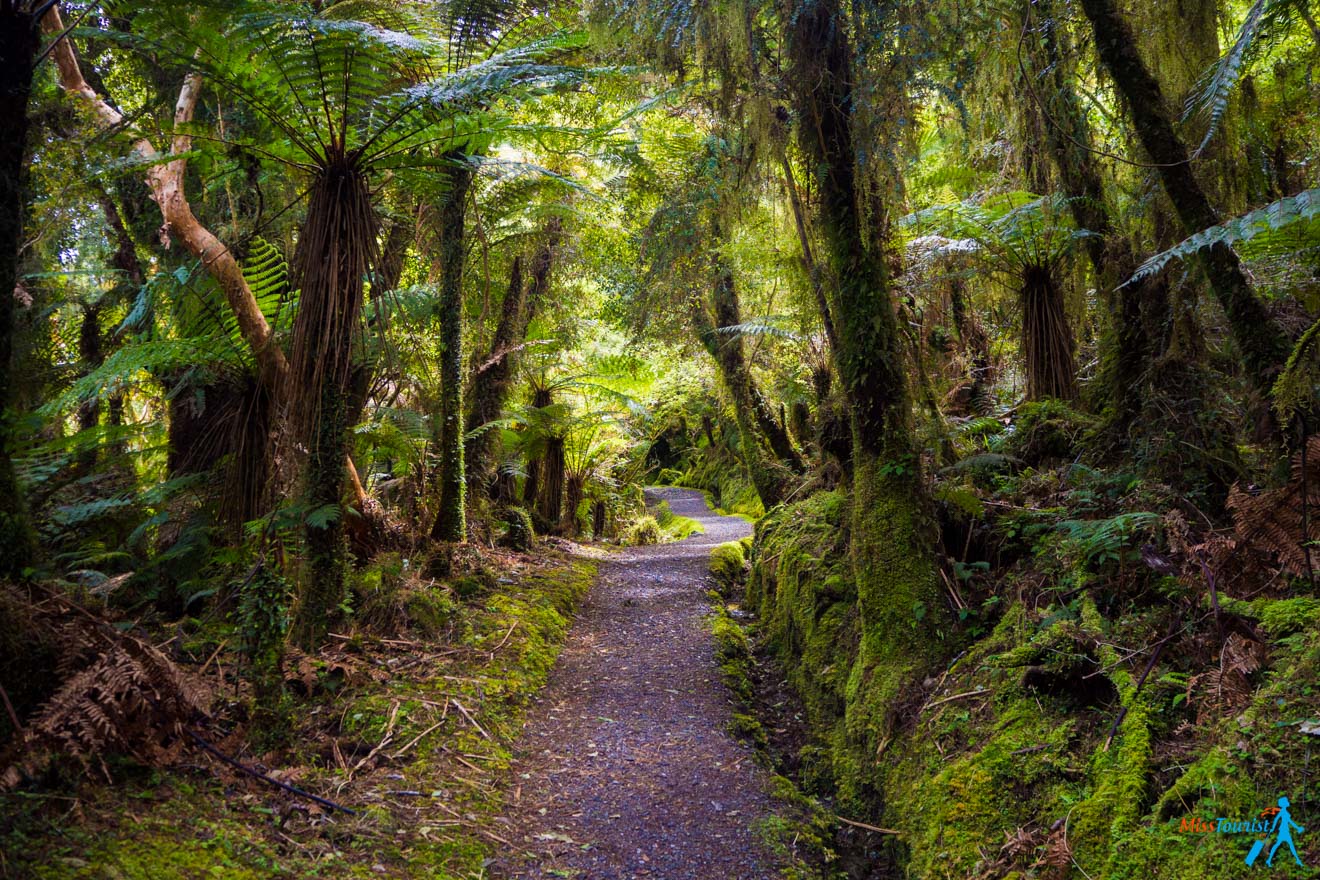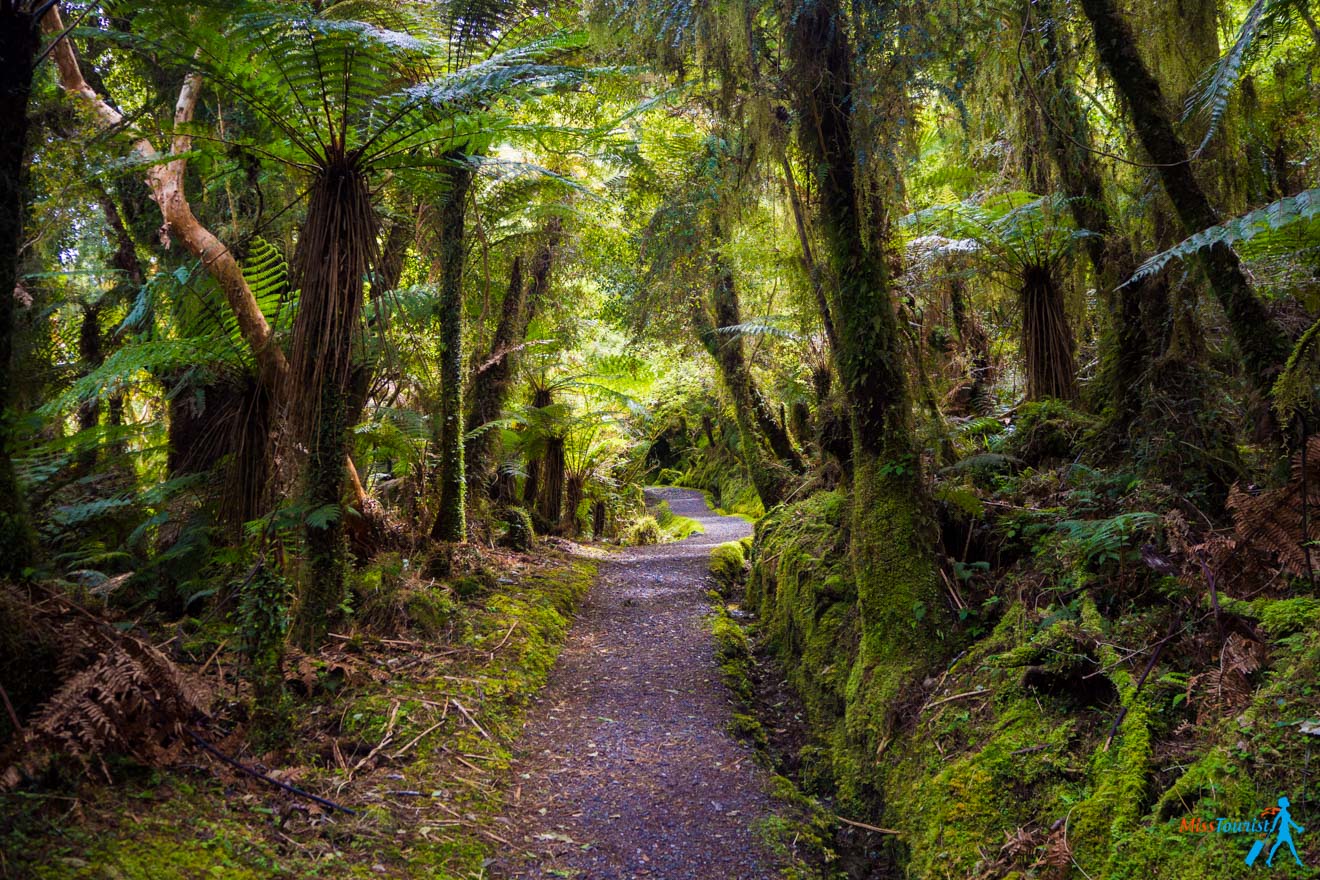 You should do the Monroe walk.
The Monroe walk is one of the prettiest forest walks I have done!
It leads to a beach where you can see penguins. We didn't see any, but we were not disappointed because the walk itself was extremely beautiful. It is free of charge, too.
Try White Baitfish. I honestly did not like it, but my boyfriend did. It is something very typical for the area, so at least it might be worth trying.
Check out Lake Hawea lookout right before Wanaka
Things to do in Wanaka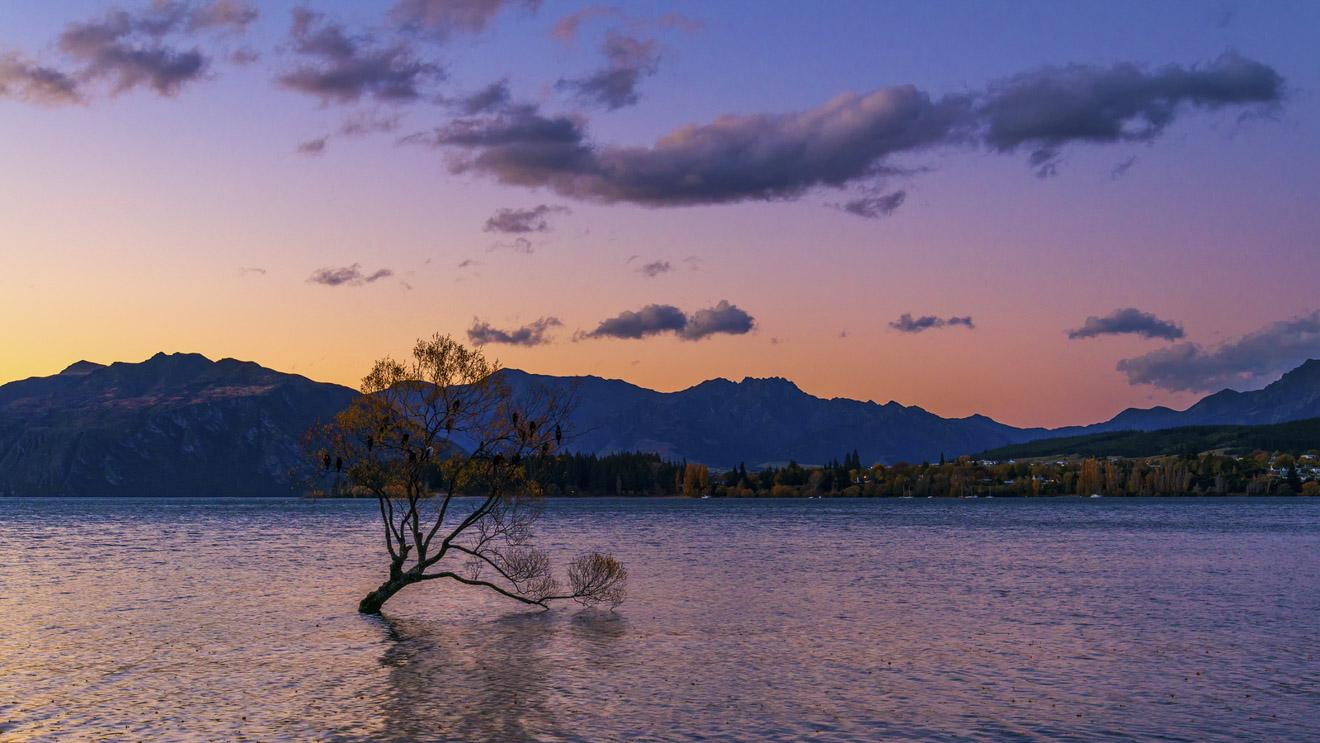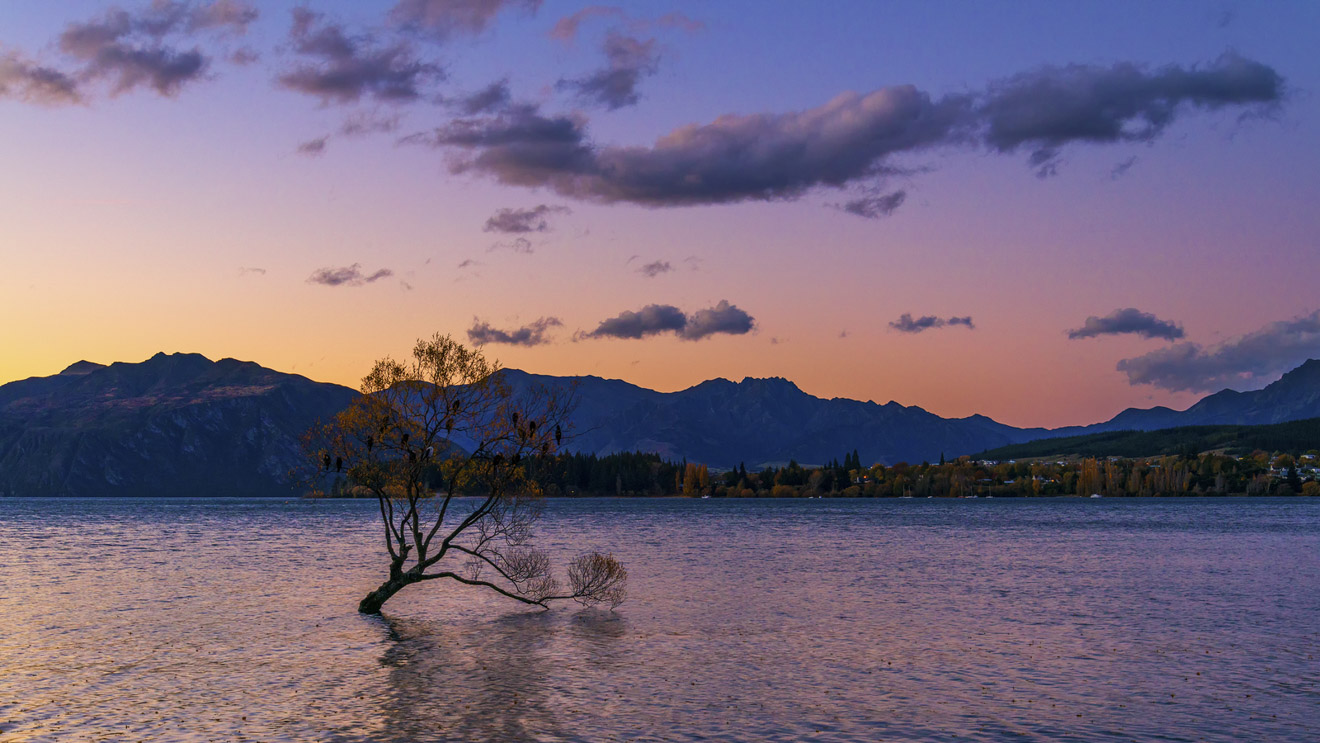 Blessed with crystal clear lakes, towering snow capped peaks and tremendous national parks, Wanaka is definitely the place that requires a camera! But don't let all that fool you – while Wanaka's delightful scenery paints a picture of serenity, it is also overflowing with adventure!
Summer is perfect for jet-boating, kayaking and swimming and in the winter the snowy peaks draw skiers from around the globe to the world-class slopes in Wanaka. Spring is the time to explore the tracks and trails, while autumn is known to be the most colorful season.
You can easily stay for 2 days or more as there are plenty of activities to try such as skydiving and scenic flights, but we did those before in the previous places.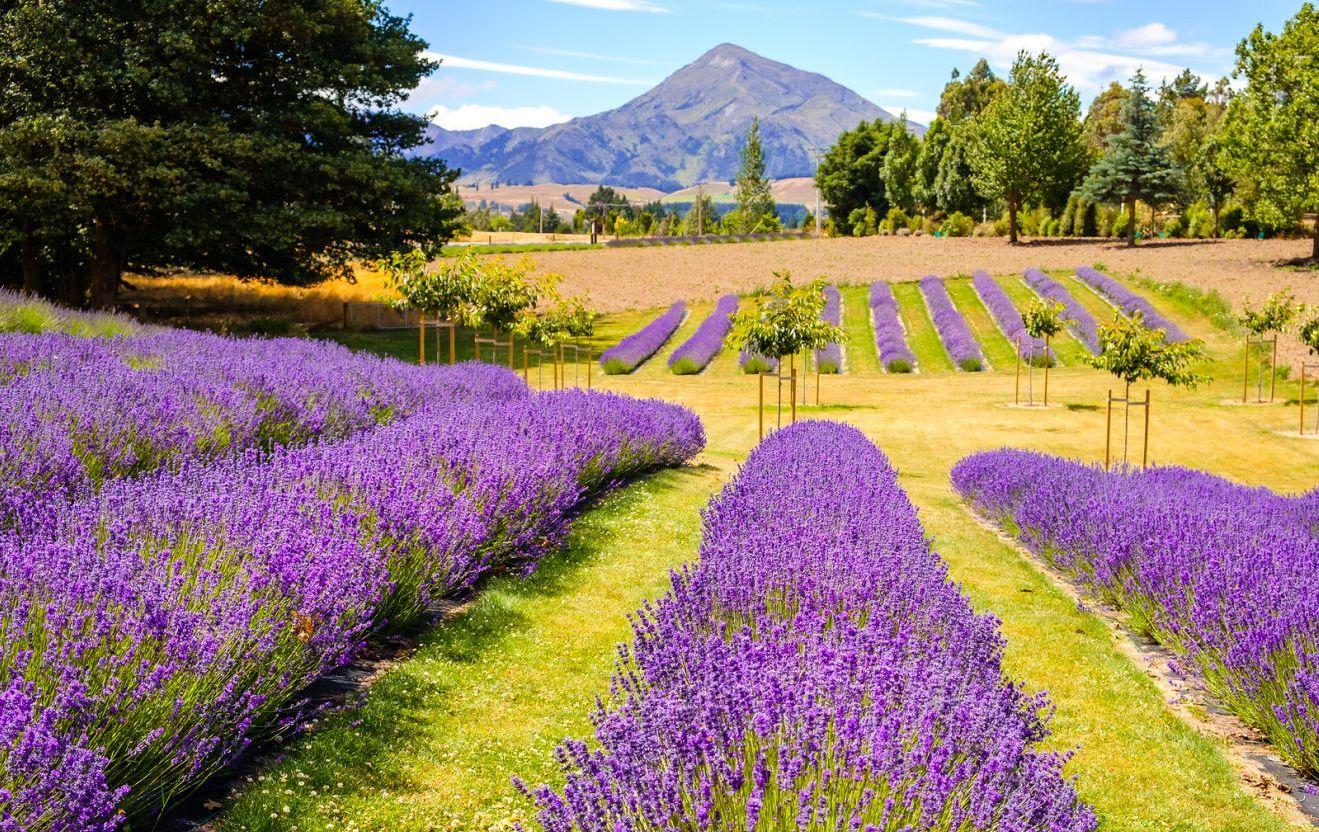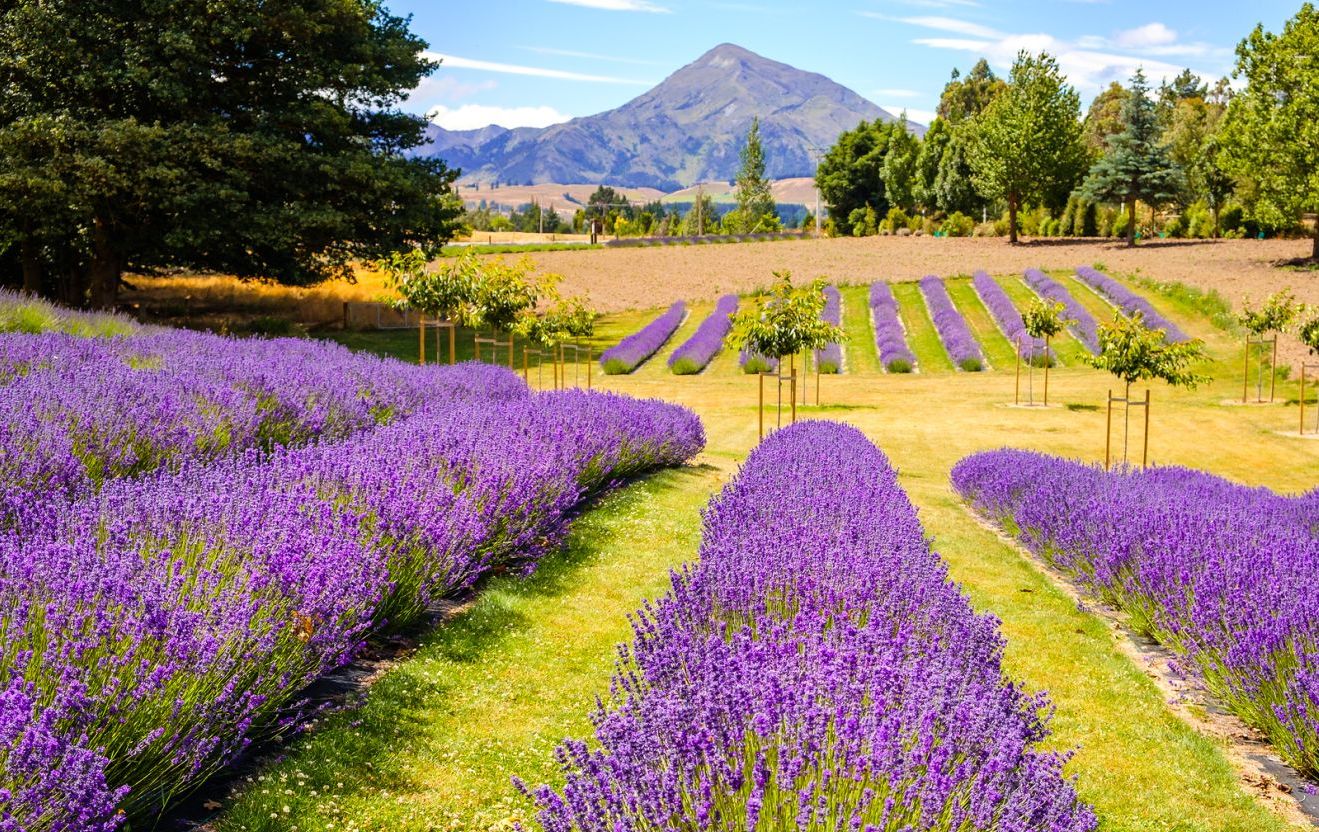 You might be lucky to catch lavender fields blooming, too!
Did I mention you can take a helicopter flight around pretty much everything in the South Island?
Have breakfast by the lakeside and feed the birds
You can rent a bike and drive around the area
Pay a visit to THAT tree in Wanaka
You can visit Puzzling World if you stay for a bit longer than me
Do some wine tasting in one of the wineries around
Accommodation in Wanaka
You will spend 2 nights in Wanaka. Choosing the accommodation in Wanaka is all about selecting a place that feels right and meets your budget, so here are my suggestions:
Luxury ($180 NZD and above) – For a great luxury stay I recommend you check out Golfcourse Road Chalets. This is a 5-star accommodation located on 10 acres of gardens! My second suggestion is West Meadows of Wanaka – free Wi-Fi, free parking and free taxi return from the city center.
Middle ($61 – $180 NZD) – Oasis Yurt Lodge & The Shed is a great option if you fancy an outdoor dining area and cozy rooms. Wanaka View Motel is situated close to the beach and it offers free Wi-Fi and ski drying room, which is a bonus!
Budget (up to $61 NZD) – If you're on a tight budget, don't worry! You can still book a room at YHA Wanaka (4 minutes away from the beach and an amazing view!) or at Matterhorn South Lodge (also super close to the beach and with different accommodation options.
Day 5 – Wanaka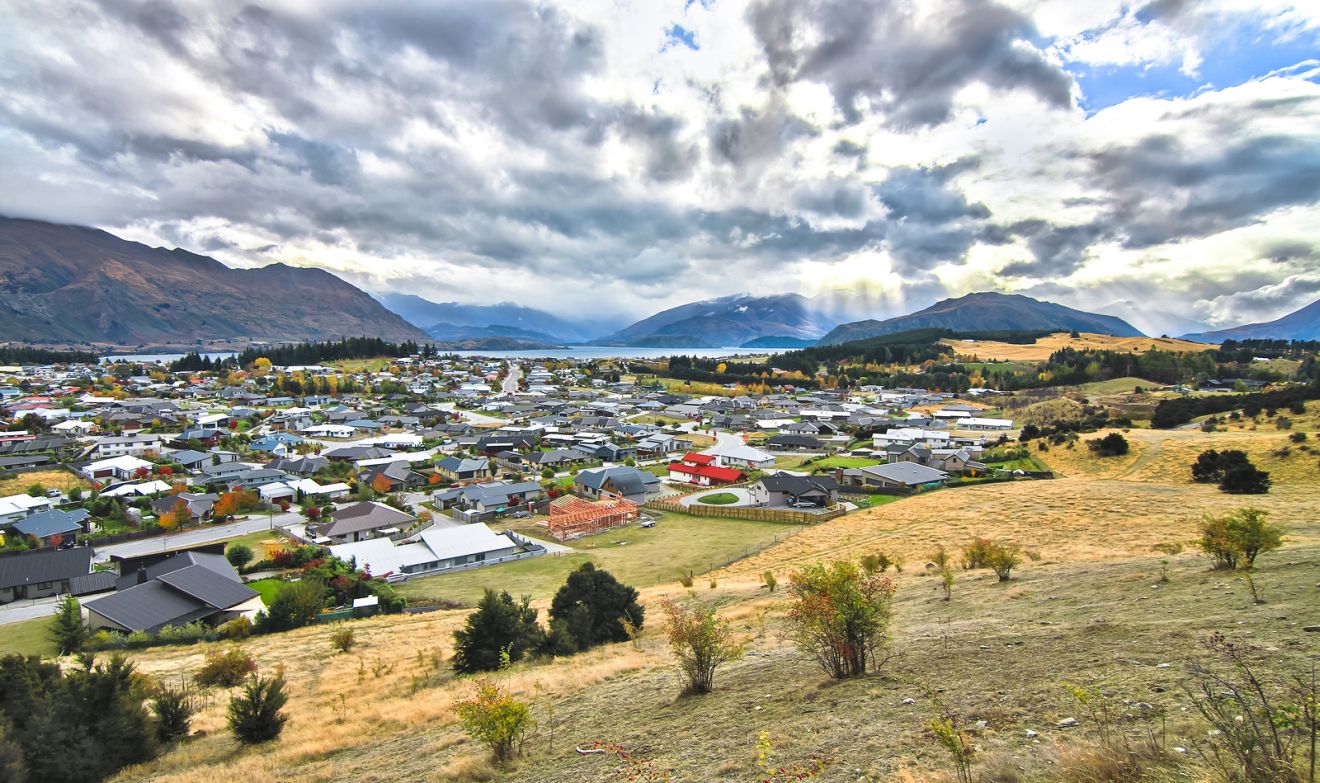 Driving time: stay in Wanaka
As Wanaka is a perfect combination of outdoor adventure and indoor indulgence, we will stay for 2 days here. The second day will be dedicated to discovering Wanaka's surroundings.
Wanaka's mountain and lakeside setting and proximity to Mt Aspiring National Park make it the ultimate base for outdoor activities. Rivers, glaciers, waterfalls, and native forests in the mountains all in one!
Things to do around Wanaka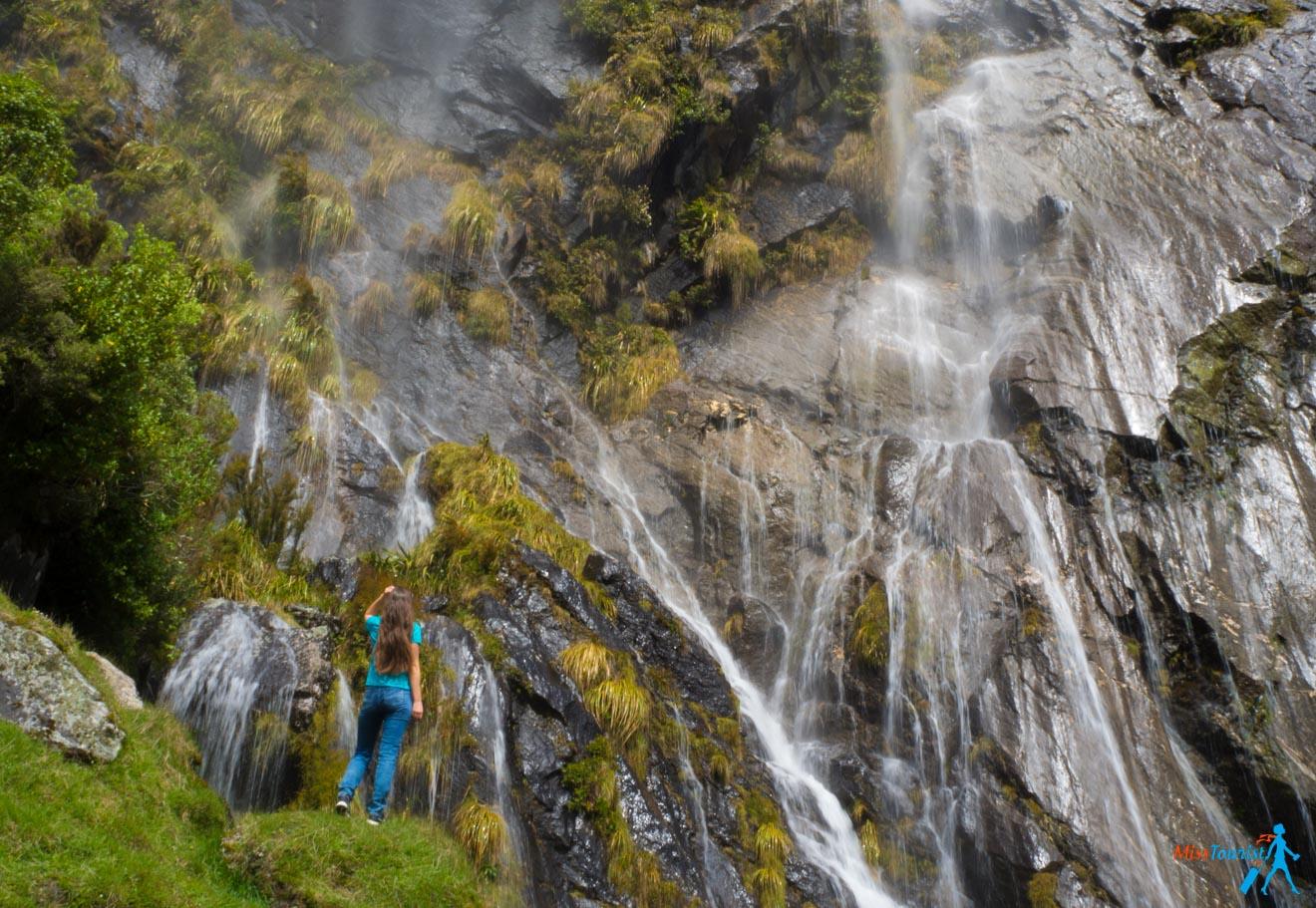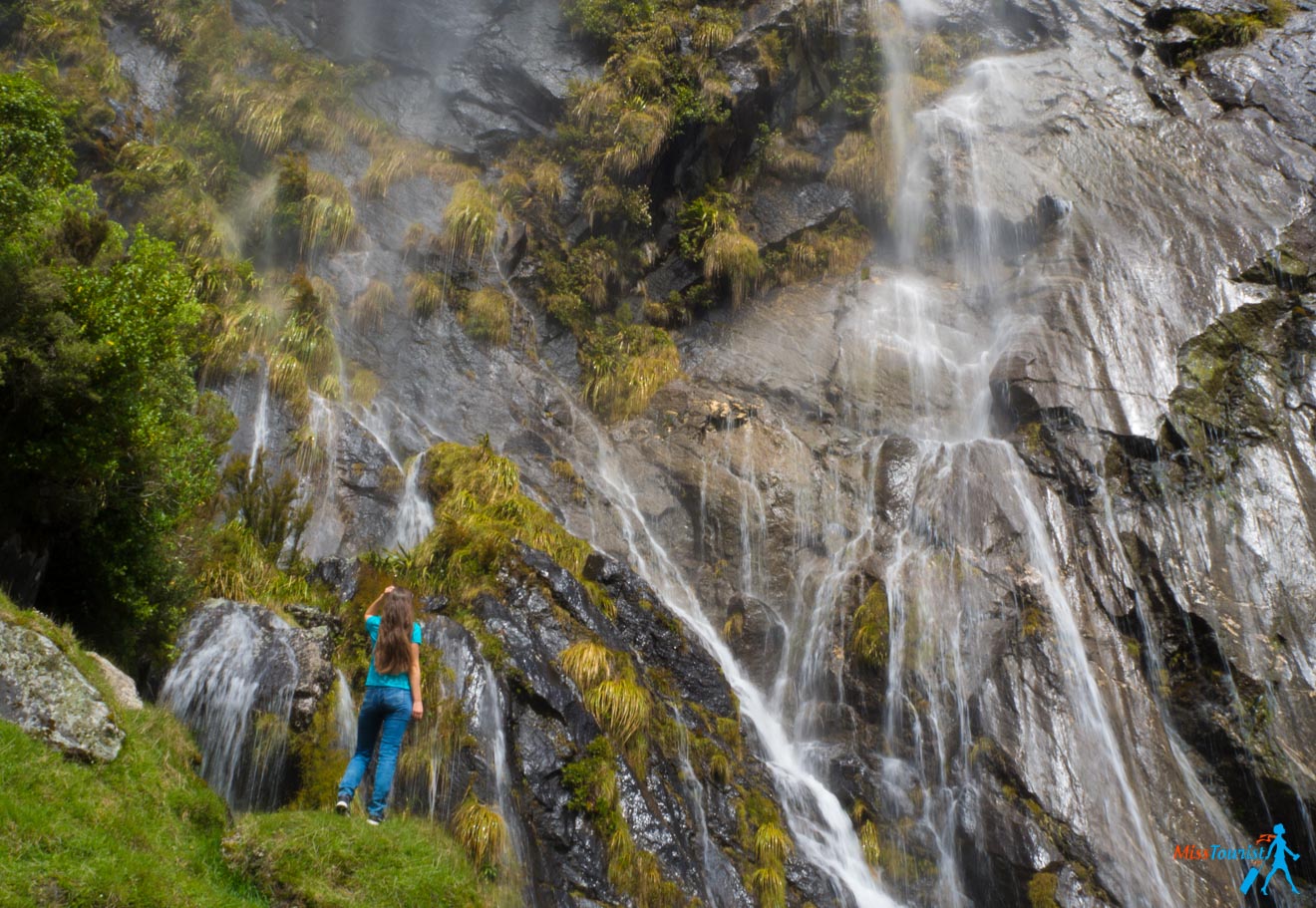 Matukituki Valley (Rob Roy Glacier hike)
Lake Hawea (great place to bike, boat or swim)
Makarora (beautiful terrain)
Cardrona (famous for its historic hotel, where you can do horse trekking and quad biking)
Mt Aspiring National Park (UNESCO world heritage area, mountains and glaciers)
Visit a winery
Via Ferrata – the world's highest waterfall climb!
Wanaka Lavender farm (enjoy a breathtaking walk through flower fields, from October to April)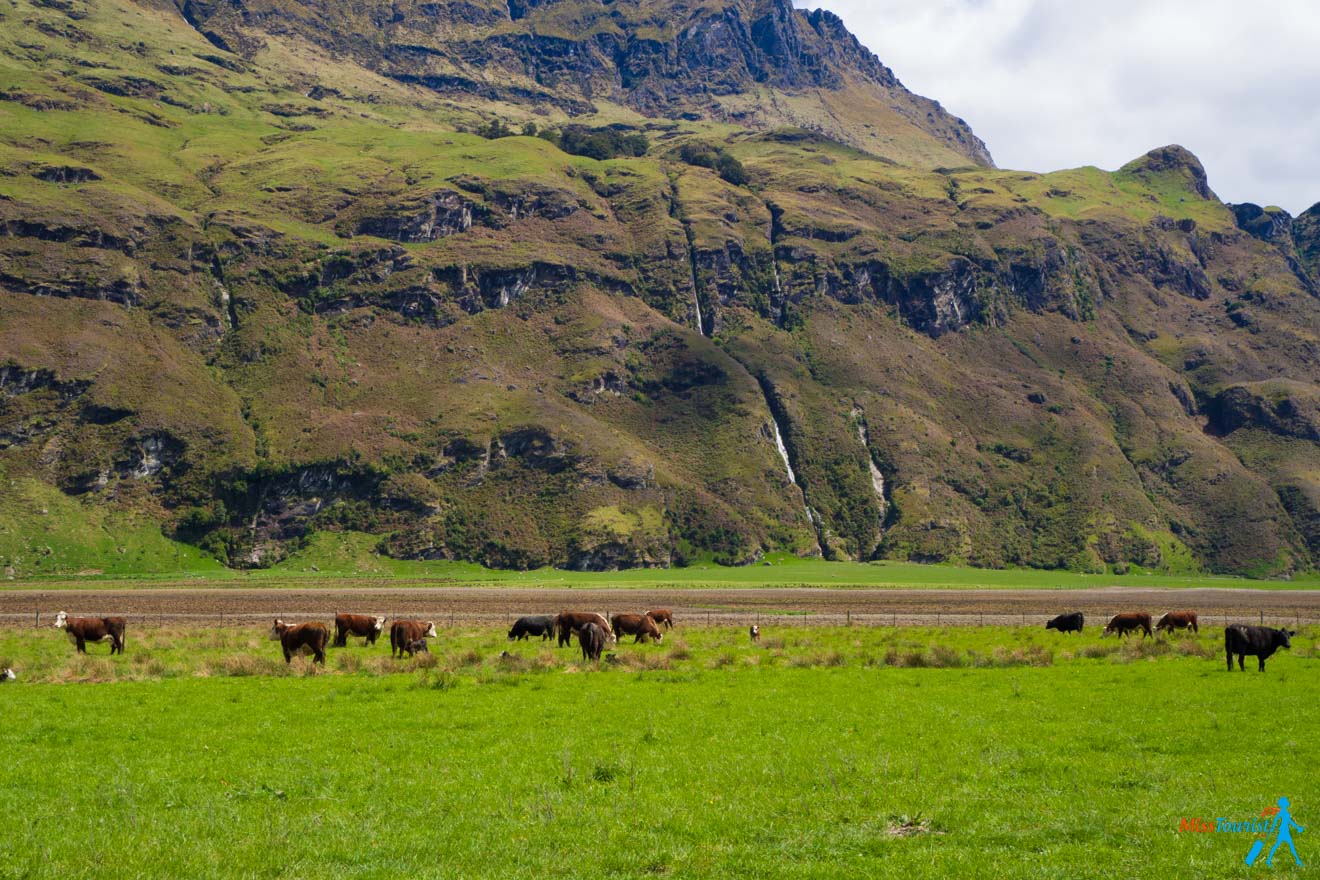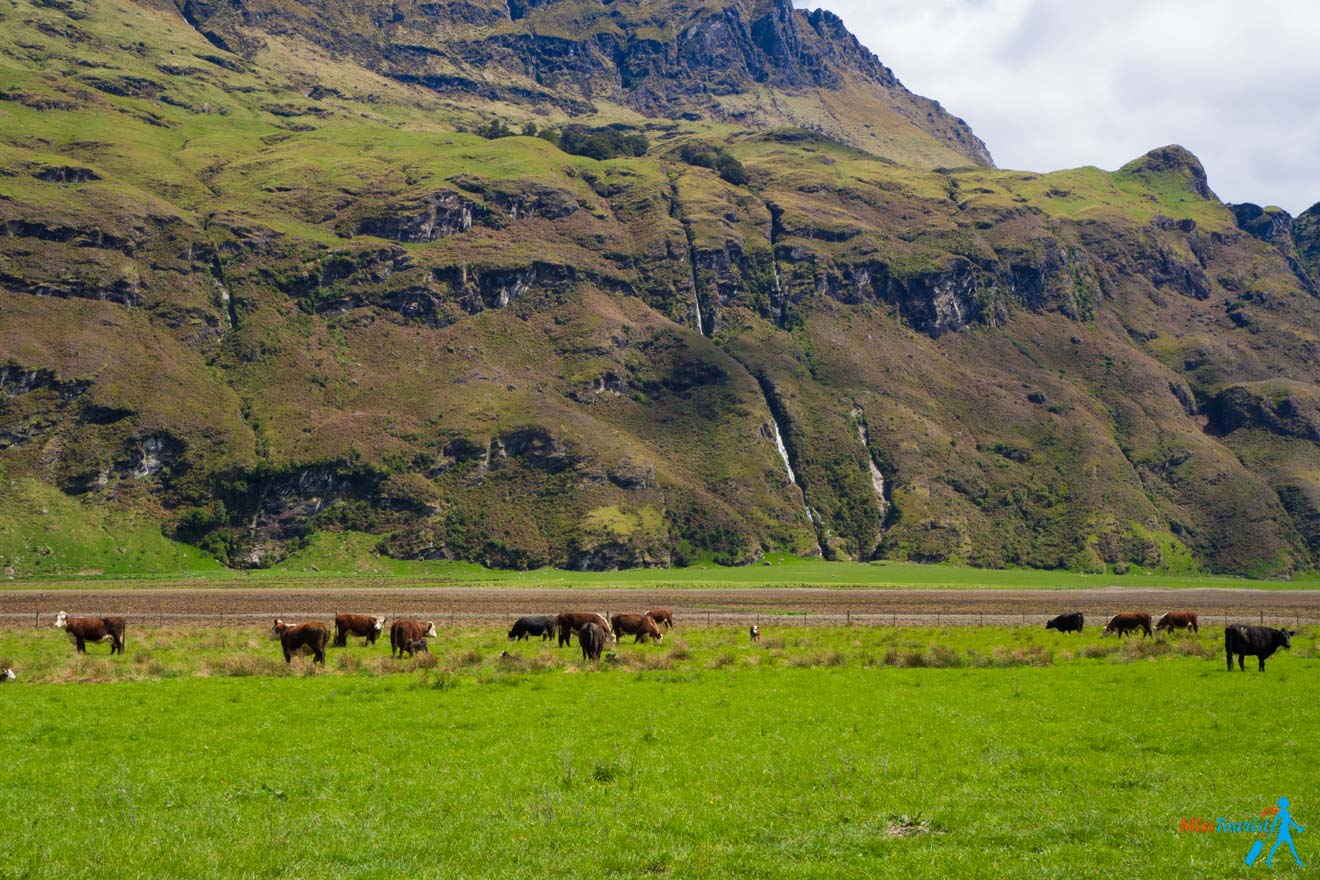 You obviously can't do everything from the list because your time is limited, so you should choose according to your preferences and the season. I visited Mt. Aspiring National Park and it was amazing! Its terrain includes active glaciers, valleys with waterfalls and serene scenery full of cows and sheep. The Matukituki Valley inside the park is spectacular, but make sure your car is ready for it. There is some water to ford on the road and there is also no asphalt!
Where to stay in Wanaka
You are staying in Wanaka again, so look at the recommendations above – Day 4
Day 6 – Queenstown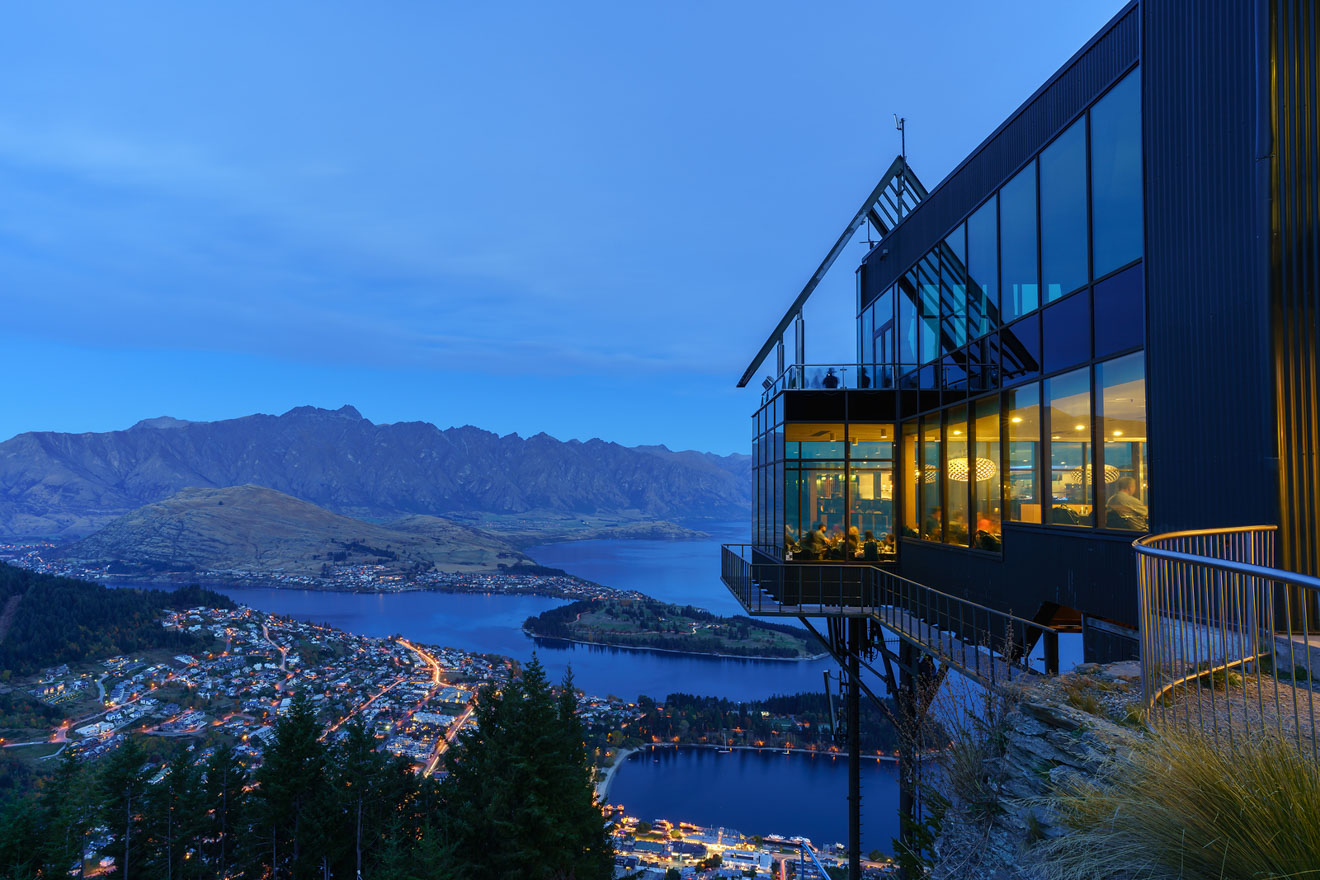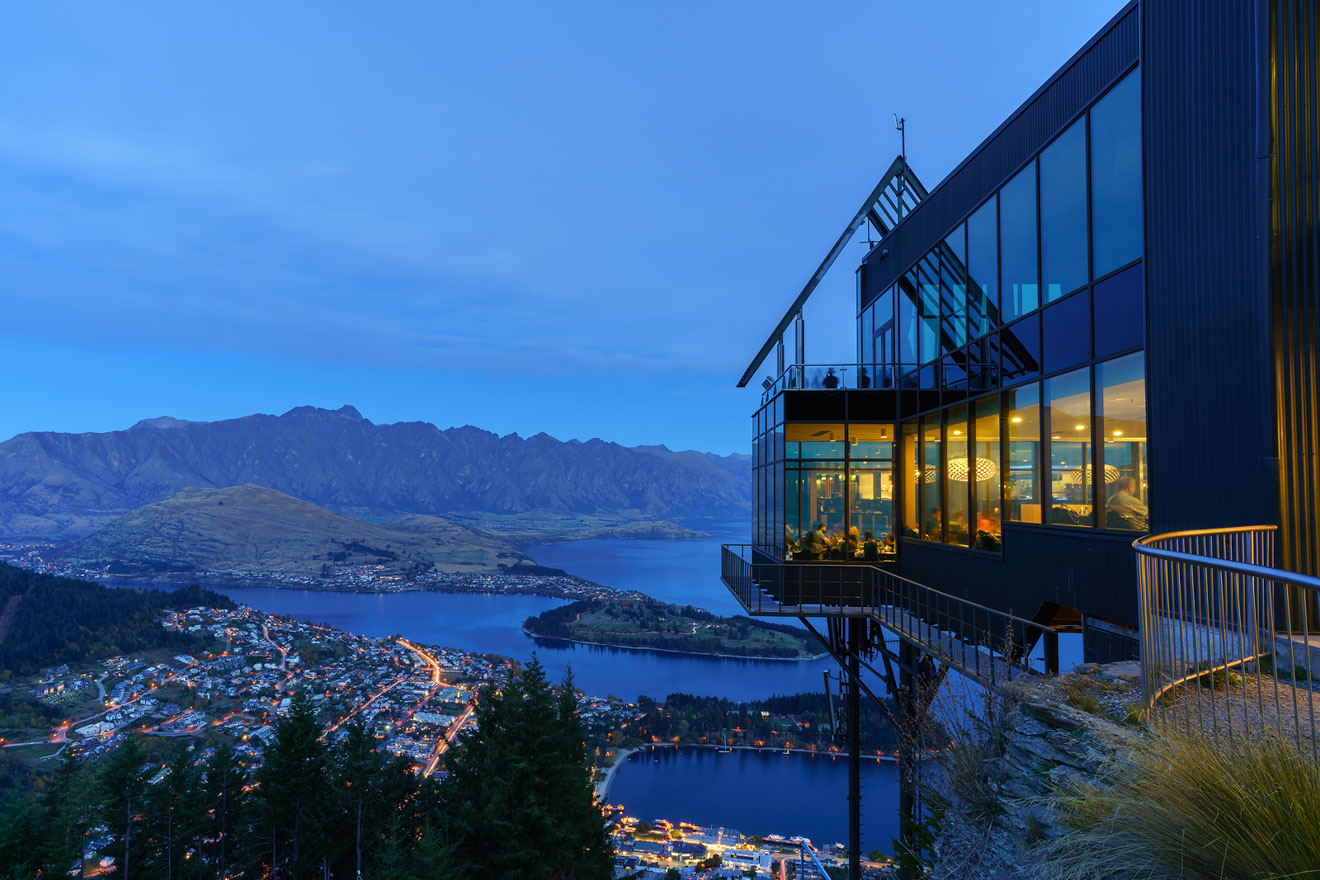 Driving time: Wanaka -> Queenstown, 67 km, 1 hour
When you start your journey to Queenstown, there are two roads that you can choose from. The one that goes through Cardrona is more scenic and it's also shorter, so choose this one.
Things to do in Queenstown: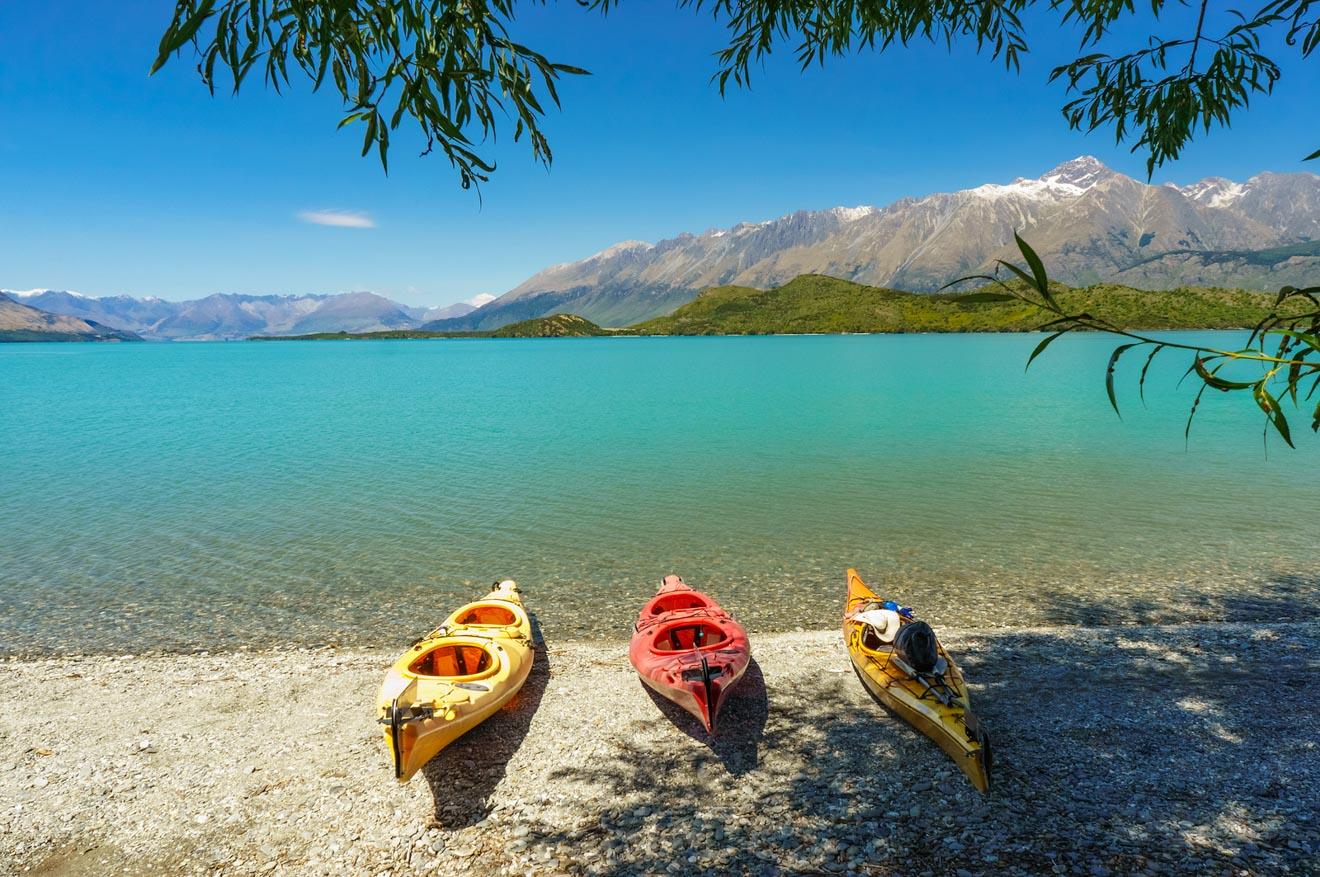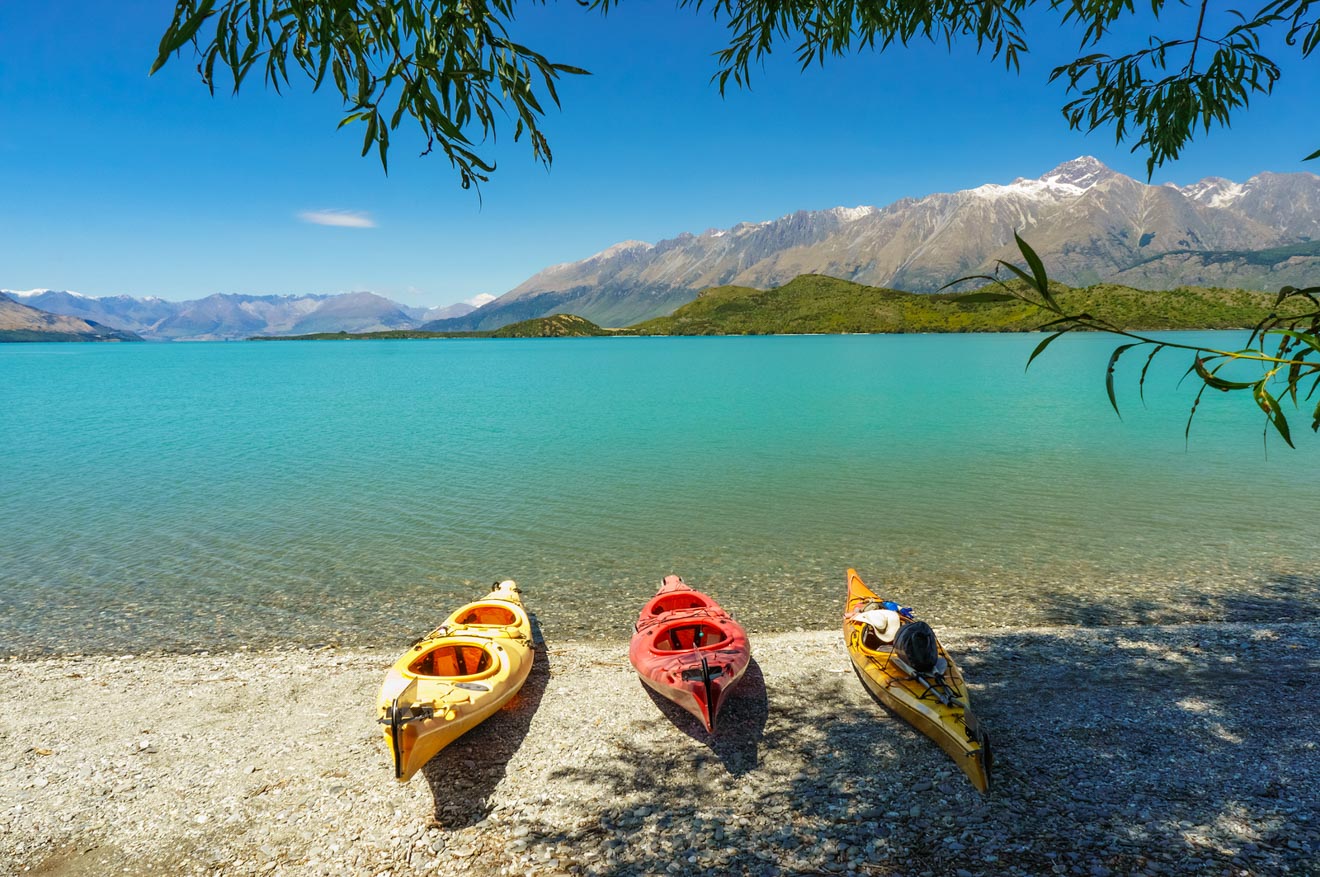 Surrounded by majestic mountains and nestled on the shores of Lake Wakatipu, Queenstown is an absolute must-do for any tourist in New Zealand!
The town is known for its breathtaking scenery, a vast range of experiences and its cosmopolitan vibe.
Take a gondola up for a jaw-dropping view and then hike back down. Many people rent bikes and you can attach them to the gondola. PRICE: $35 NZD per person.
Head to the hills (where you can do some hiking trails, for example: Tiki Trail or race downhill by bike)
Try Fergburger – a famous and busy burger restaurant. A tip from locals – check their menu online, call ahead and pre-order to avoid the queues (they are very long, especially in the summer)
Get out on the water (kayaking, cruising)
Pamper yourself – you can rent your own private spa cabin and watch the sun go down in Onsen Hot Pools
Go for a wine tasting tour (try Central Otago Pinot Noir)
You can also go golfing, on one of the most scenic courses in the world-a peninsula as the course
take a histori boat ride on the TSS Earnslaw to familiarize yourself with Lake Wakatipu.
Extreme activities in Queenstown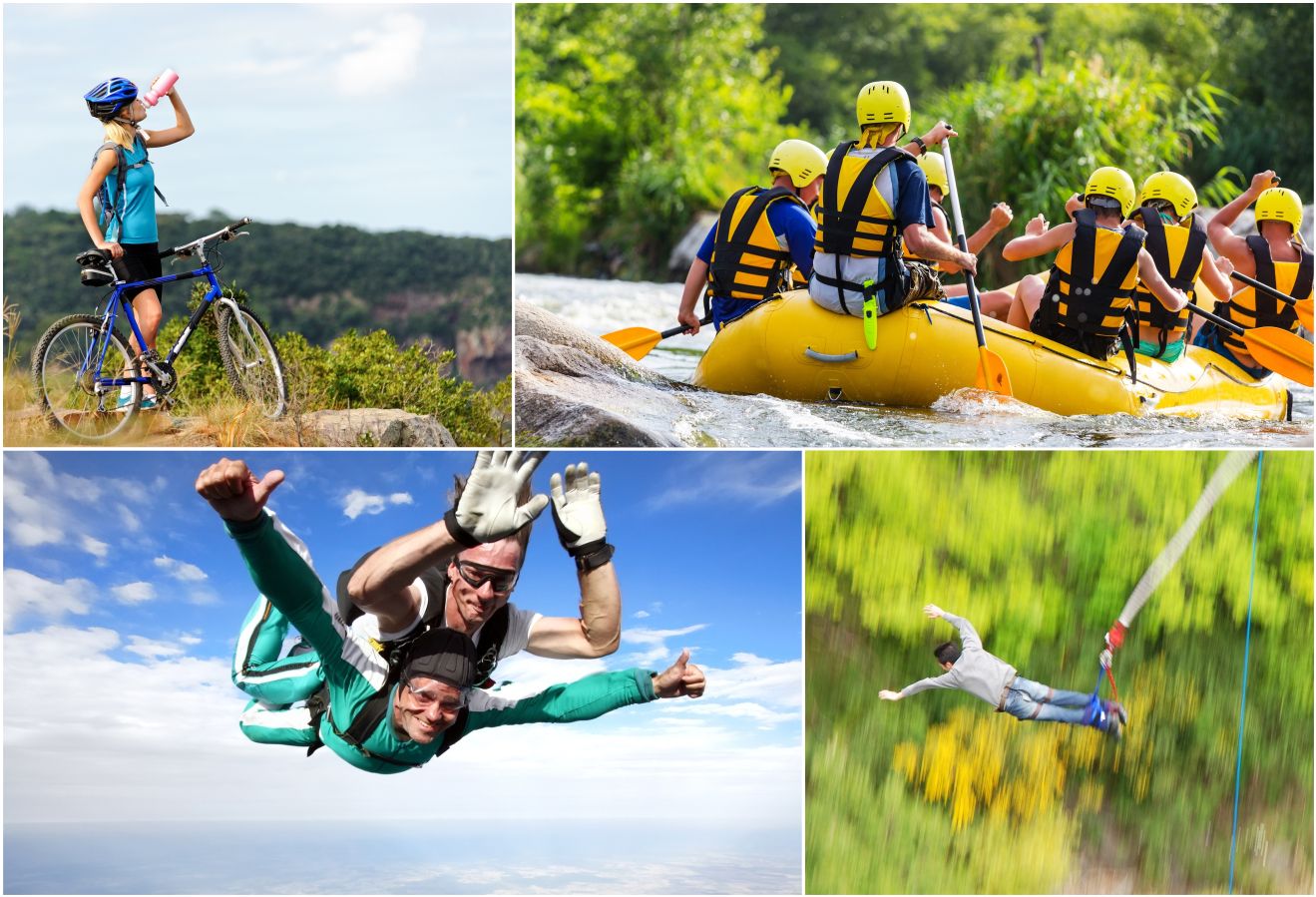 Queenstown has been proclaimed the most adventurous city in the world!
You can get your blood racing with the almost endless list of extreme activities: Queenstown is a perfect place to dare to try something new!
Adrenaline junkies will find it hard not to overdose on Queenstown thanks to an astonishing number of heart-pounding activities. Here are just a few of them:
Sailing
Hiking
White water rafting
Bungee Jumping (New Zealand's highest bungee jump is 134 m)
If you are older than 70, you can bungee jump for free! Any volunteers?
Skydiving
Ziplining
Paragliding
Rafting
Mountain biking
Jetboating
4WD tours
Hot Air ballooning
Parasailing… (and more!)
You should stay for longer if you want to try them all!
Accommodation in Queenstown
Queenstown has a diverse range of high quality accommodations, from 5* to budget, from hotels and motels, to luxury lodges, B&Bs, apartments and holiday parks. It pays off to book ahead especially if you are visiting in high season!
Luxury ($180 NZD and above) – QT Queenstown is a gorgeous five-star hotel with incredibly beautiful rooms and a view over the crystal-clear Lake Wakatipu! The Rees Hotel & Luxury Apartments is another awesome five-star option where you will feel like a celebrity – this accommodation offers private balconies, gorgeous views and a free transfer to the city center.
Middle ($61 – $180 NZD) – Pinewood Lodge has a cool design and a variety of middle-priced accommodation options. Haka Lodge Queenstown offers free parking, free unlimited WiFi and it's super close to the city center.
Budget (up to $61 NZD) – For budget travelers, YHA Queenstown Central offers a cool view of Lake Wakatipu, a guest kitchen and cozy shared rooms. Absoloot Value Accommodation is situated only 2 minutes away from the beach and it offers rooms with private bathrooms and free unlimited Wi-Fi.
Day 7 – Queenstown, road to Te Anau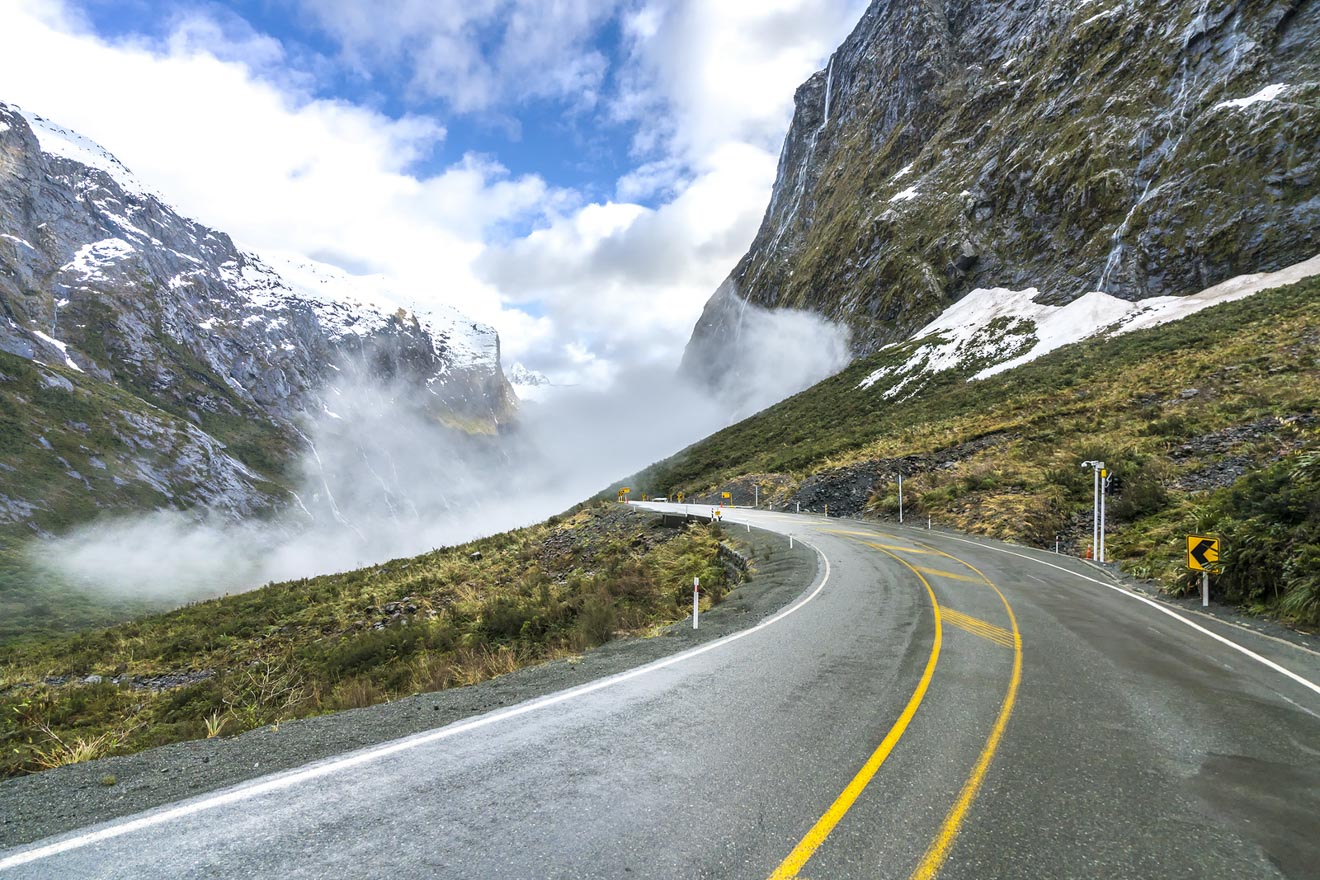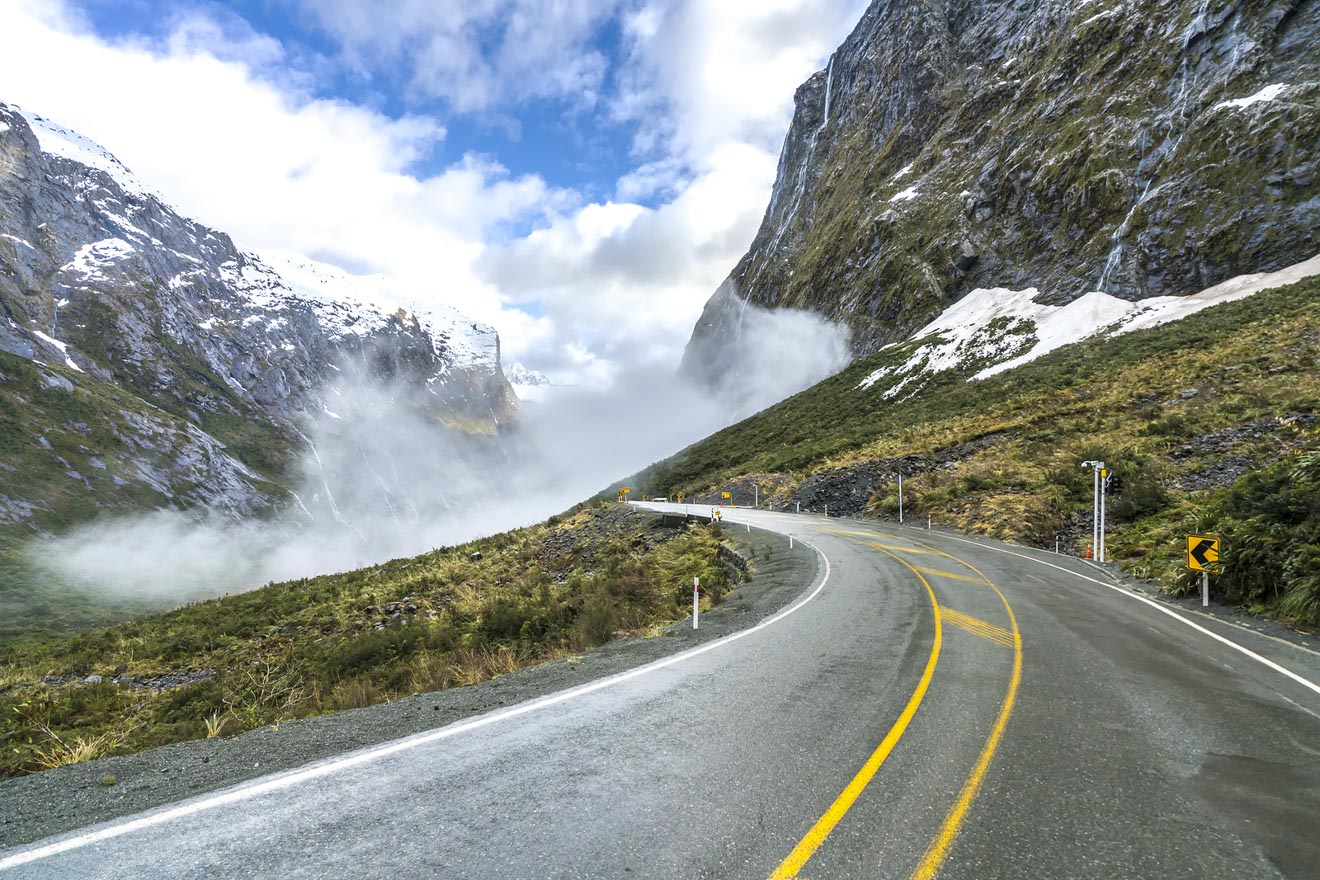 It has been a very fast day full of activities in Queenstown and now we move even farther South, to the fjords!
Driving time: Queenstown -> Te Anau, 170 km, 2 hours 10 min
Here are 3 options to get there, please read them very carefully:
FIRST OPTION: No need to leave early this time, so you can take your time and visit some more things in Queenstown first. You can leave Queenstown even in the evening because Te Anau, the town we are going to, is just a transfer point for us to have a rest and start fresh the next morning to move closer to the fjords, to Milford Sound. Queenstown to Te Anau road is (again) very beautiful and a large part of it goes along a huge lake.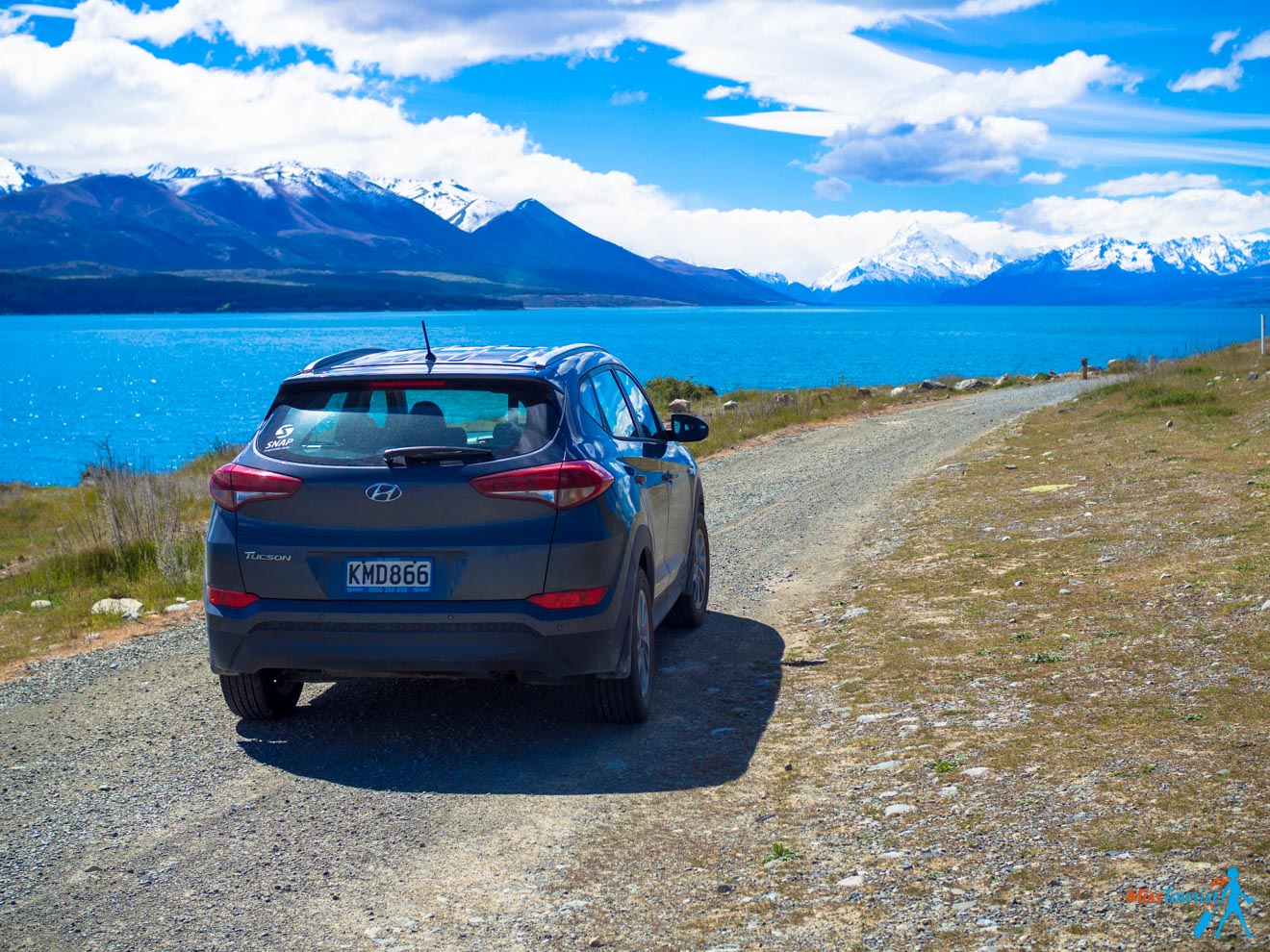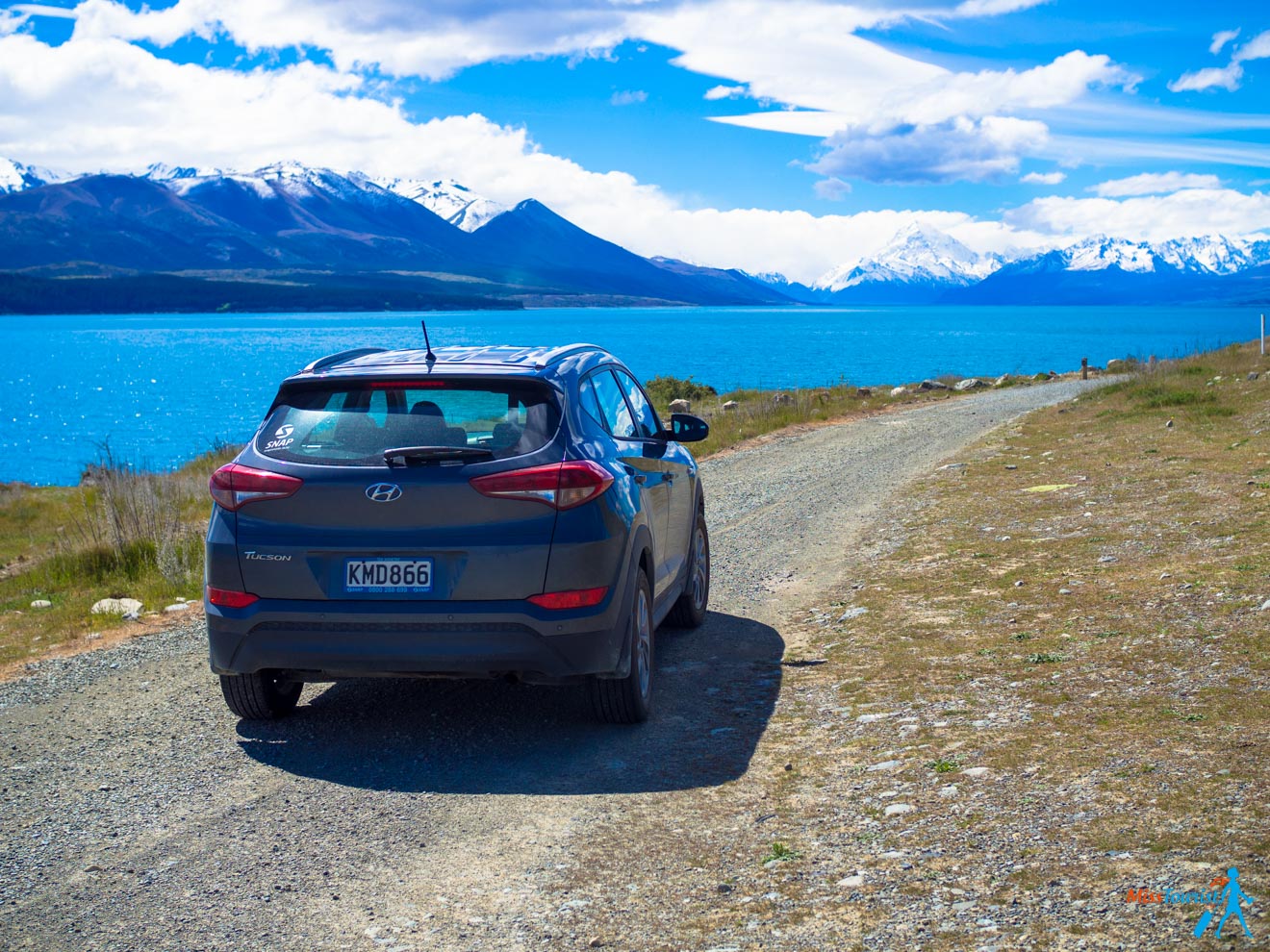 SECOND OPTION: You can leave Queenstown early in the morning and get to Milford Sound in the afternoon-ish (the road takes about 5 hours one-way) and from there take an overnight cruise. Here are some good options for overnight cruises.
THIRD OPTION: If your budget allows it, you can take a helicopter to reach Milford Sound (otherwise you will "lose" at least a day to get there and return. The scenic flights start at $450 NZD per person including a lunch and a cruise). Check prices here, here and here. It might actually be a good saver of both time and money (considering you don't need to pay for gasoline and an extra hotel day). We, unfortunately, did not think about this option before.
Thus, we chose the first option, but I listed all of them here so you could choose the one that is most convenient for you.
Accommodations in Te Anau
If you also go for the first option, this is where I recommend spending the night:
Luxury ($180 NZD and above) – For a group of 6 friends I recommend Loch Vista Villa – this luxury villa is super close to the beach and to the city center and it's situated on Milford Sound Highway. Radfords on the Lake has gorgeous views, free car parking outside each apartment and flat-screen TVs.
Middle ($61 – $180 NZD) – Te Anau Village Inn is my first recommendation and you can see a detailed description for it below. A second option could be Avon House – close to the city center, it has lots of cozy rooms surrounded by a garden.
Budget (up to $61 NZD) – Te Anau Lakefront Backpackers is a great, central budget option that has both mountain and lake views and free unlimited WiFi. YHA Te Anau has a great BBQ area, free parking and awesome prices!
Te Anau Village Inn Hotel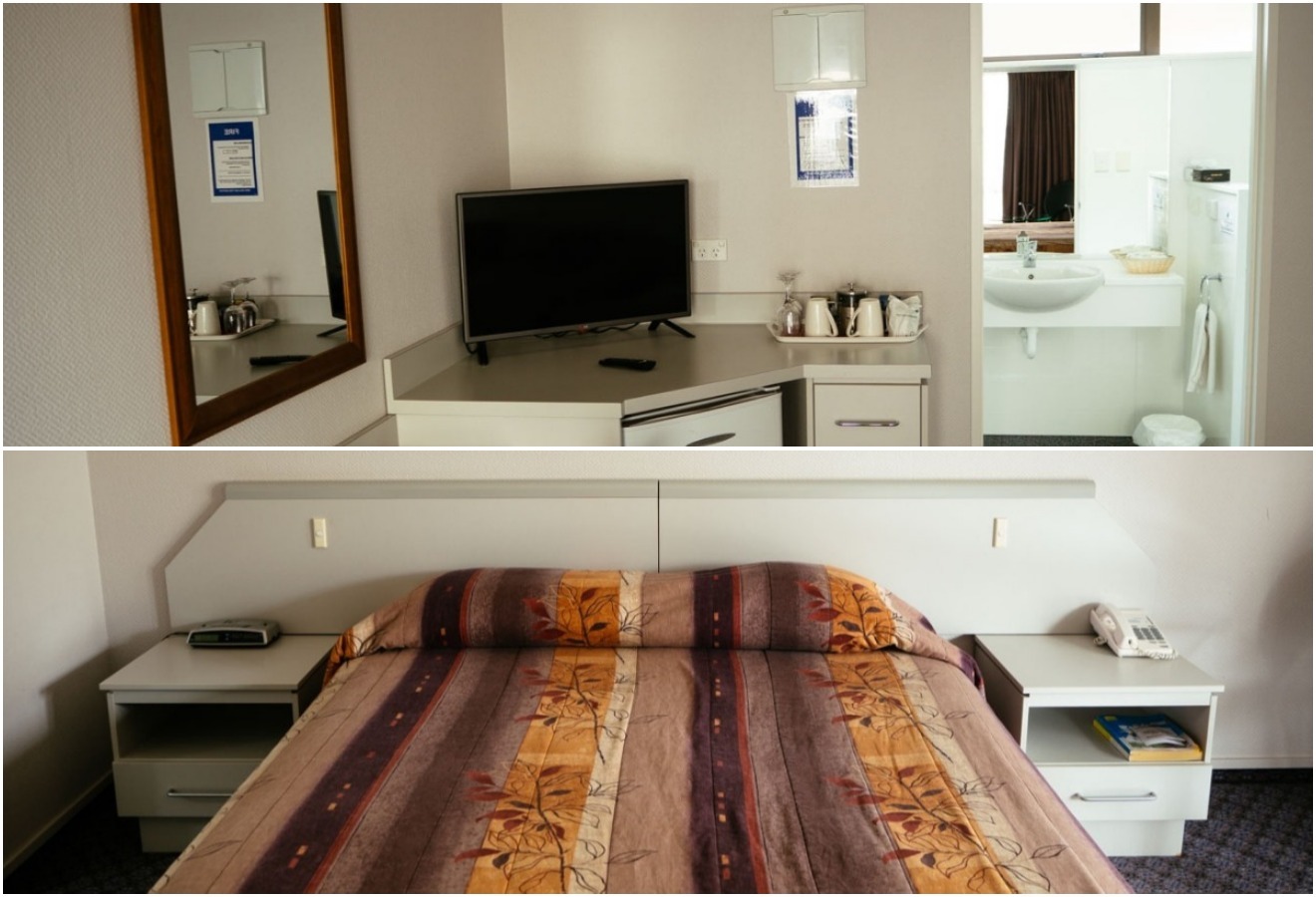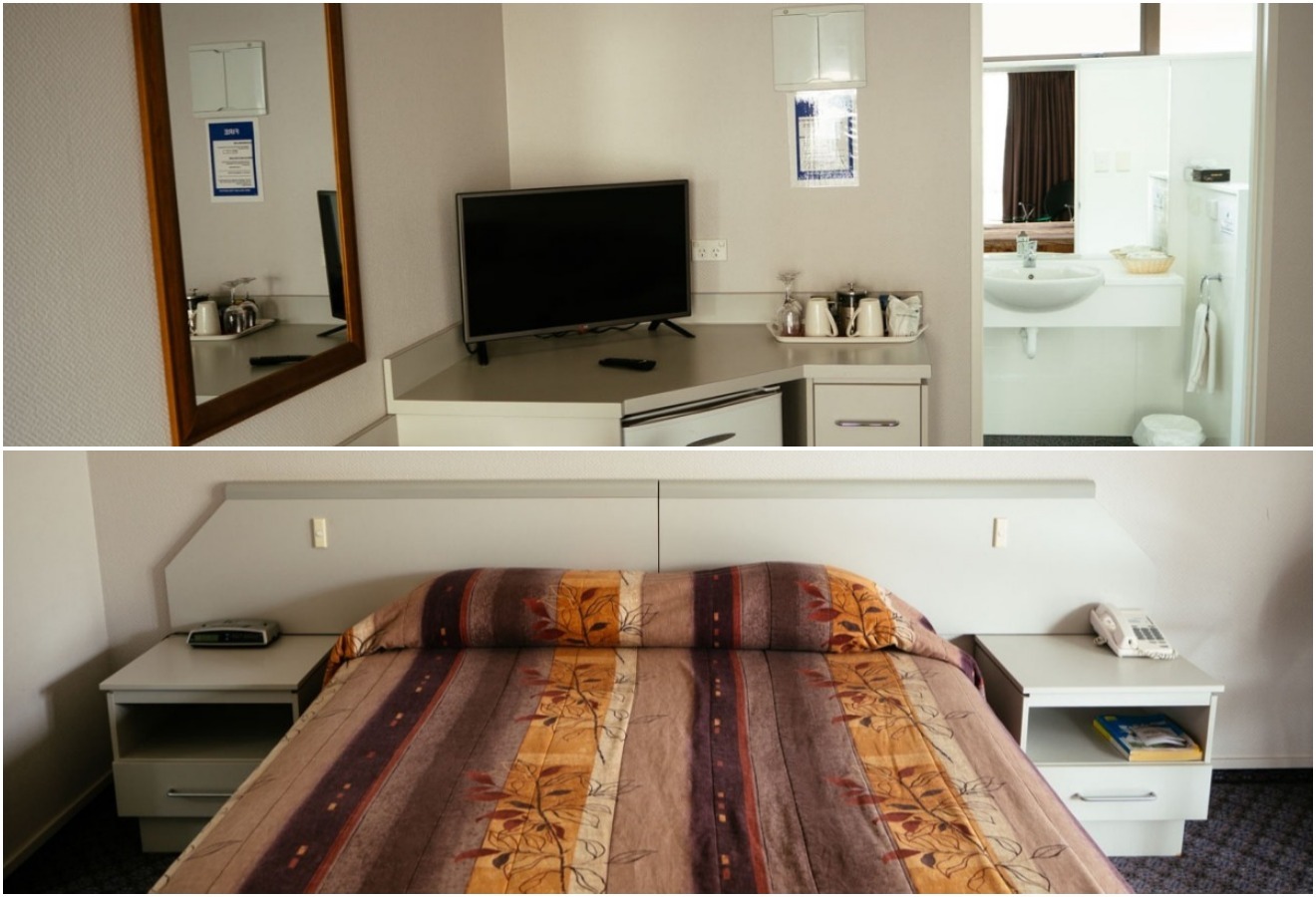 Te Anau is a very small settlement nested amid spectacular scenery including mountains and lakes.
The hotel I stayed in was great for making an overnight stop on the road. Village Inn is a super nice and quiet hotel with spacious rooms and everything needed inside.
The staff was very friendly and I loved the fact that we could stay and have a rest after a long road trip. Moreover, they actually have some great massage options at affordable rates – I recommend this as a great relaxation technique after a long day on the road!
If we chose the second option, we would need to drive for 5 hours straight, and that just didn't sound really exciting to us.
Day 8 – Milford Sound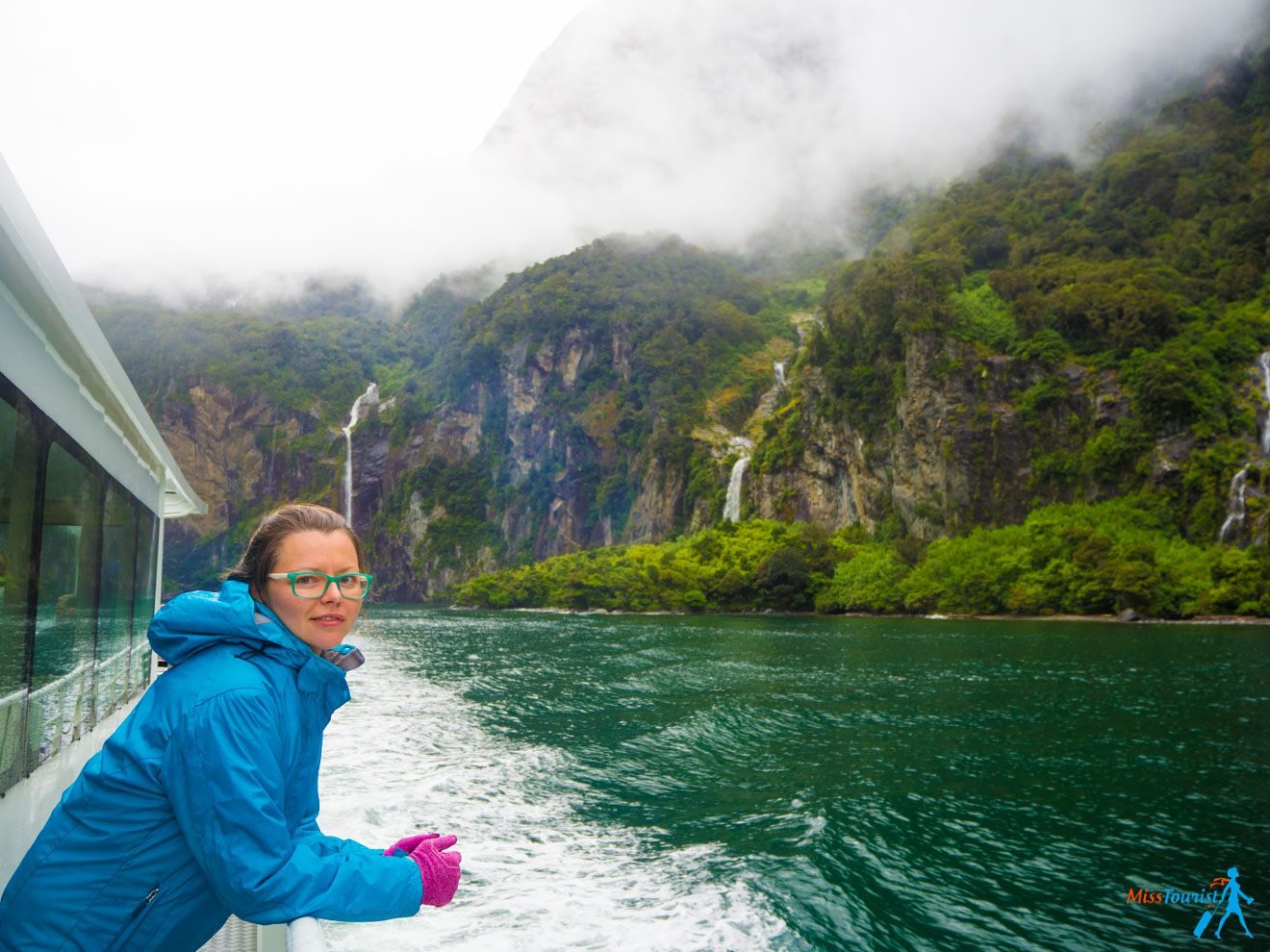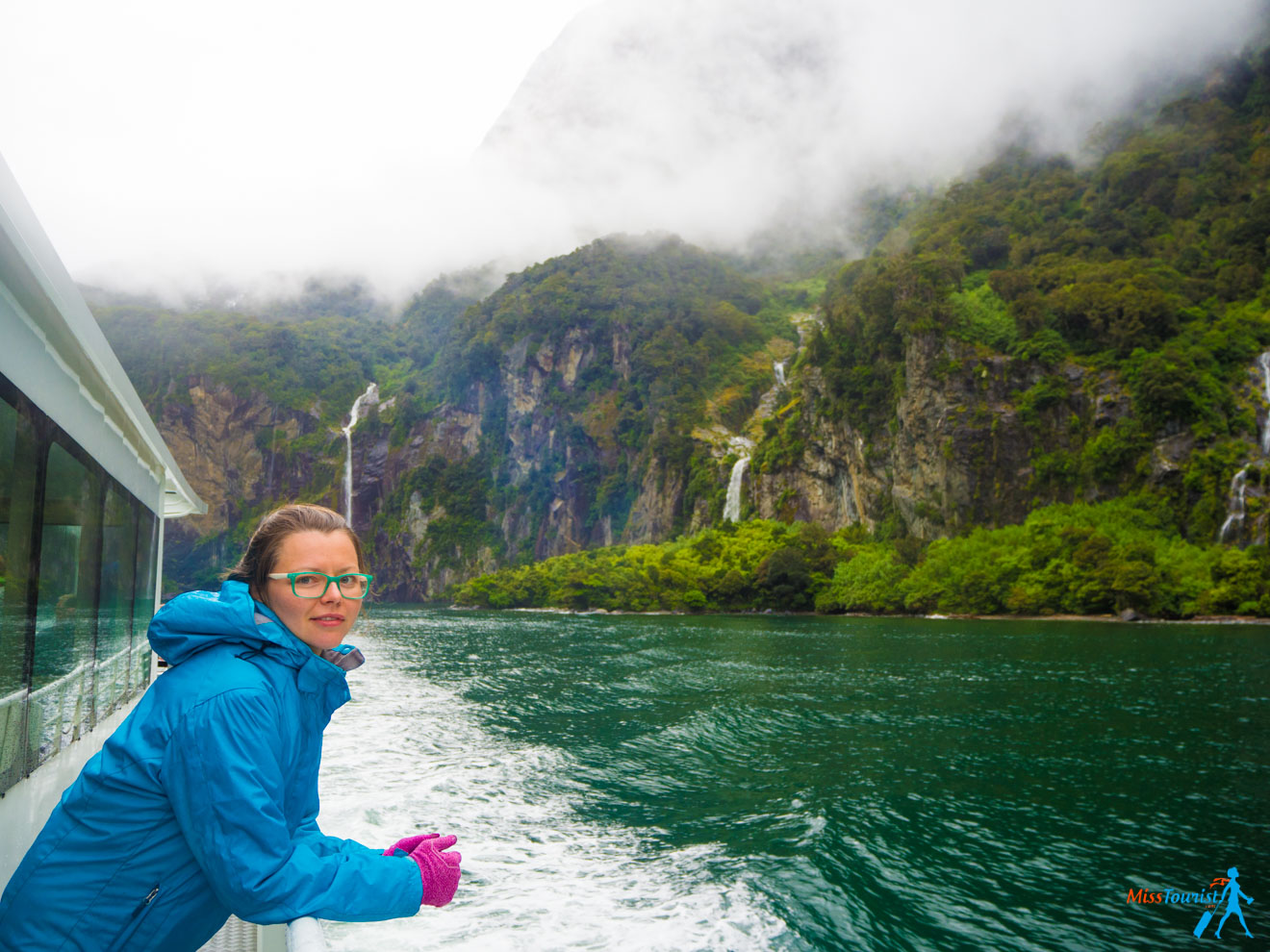 Driving time: Te Anau -> Milford Sound, 120 km, 1 hour 40 min
and
Milford Sounds -> Cromwell (4h) or Omarama (5h 30m) or Twizel (5h 50m)
Leave Te Anau in the early morning and prepare yourself for a loooong day
Make sure to fuel up your car before hitting the road because there are no gas stations on the road after Te Anau.
Milford Sound Cruise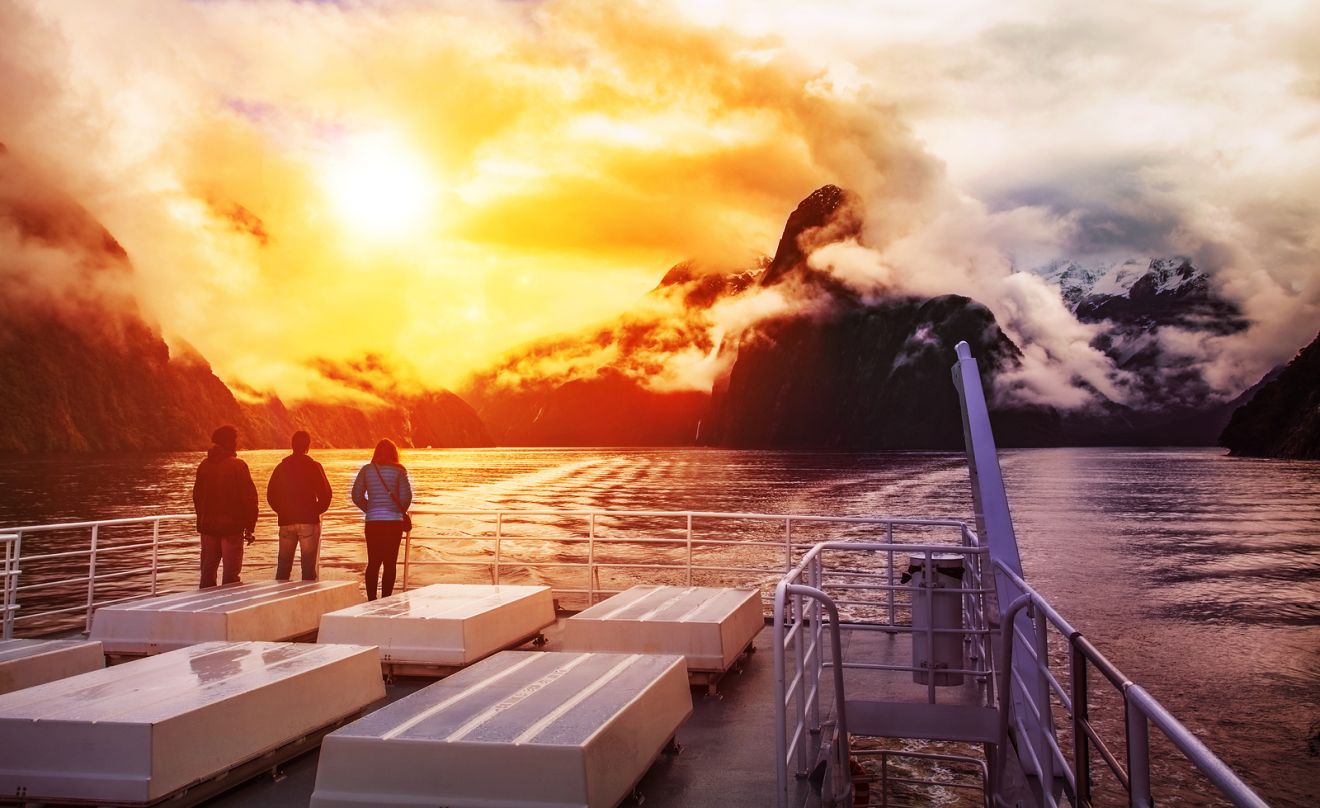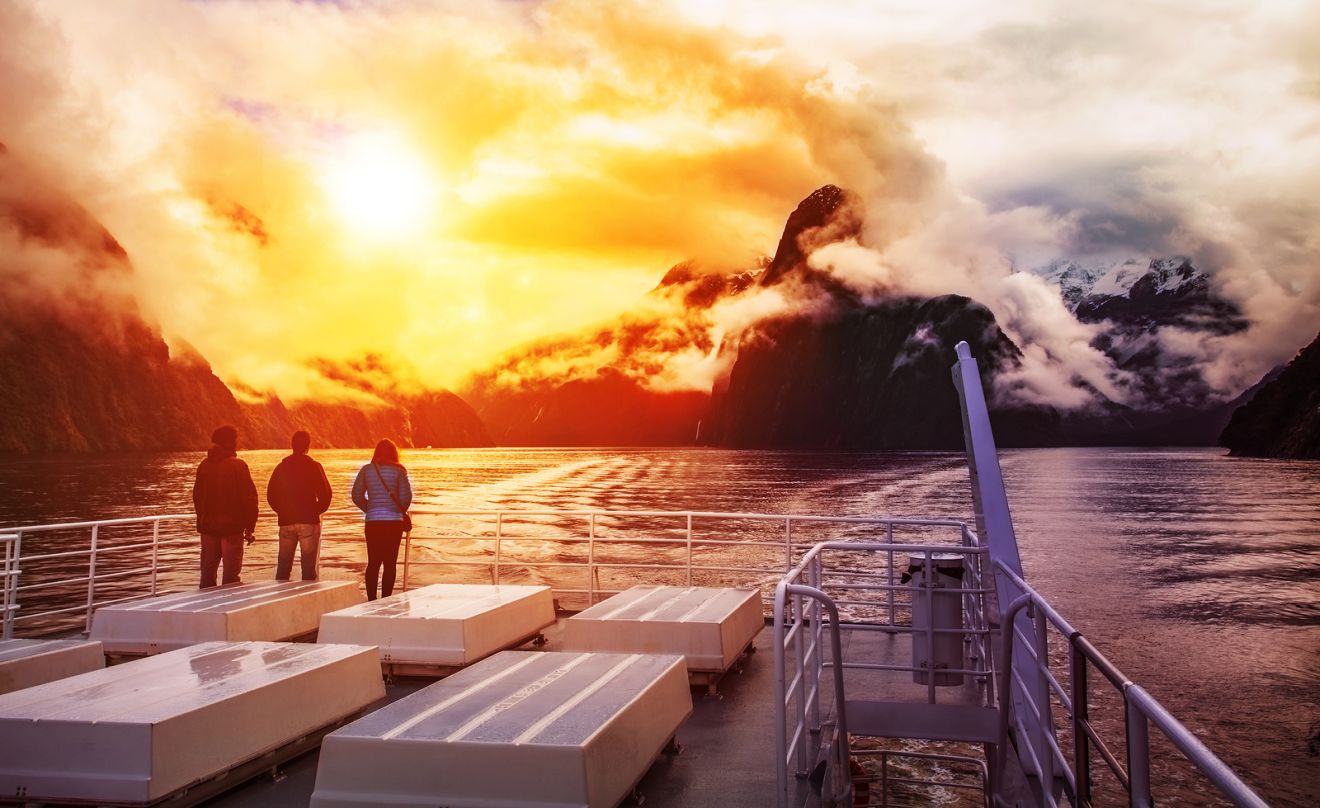 There are about 5-6 companies that offer cruises on Milford Sound. You can choose between different durations for the cruise and even transportation options (Te Anau and Queenstown).
PRO TIP: The best tour to take is at 10:45 am in my opinion, as there are way fewer people then.
I took a tour by Cruise Milford, because they are a small company with smaller boats. Hence, they can get pretty much anywhere with that boat and that also meant fewer people on board.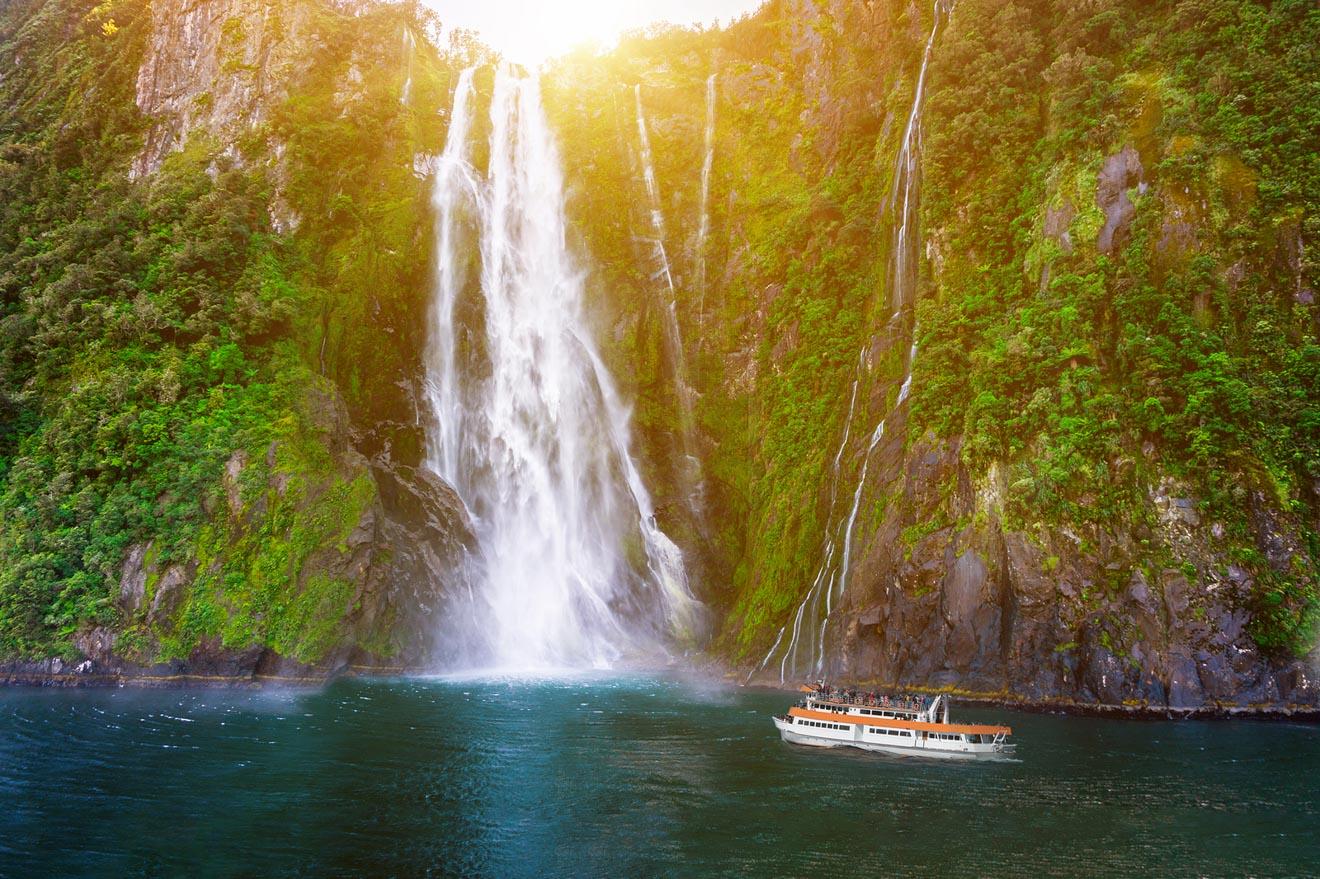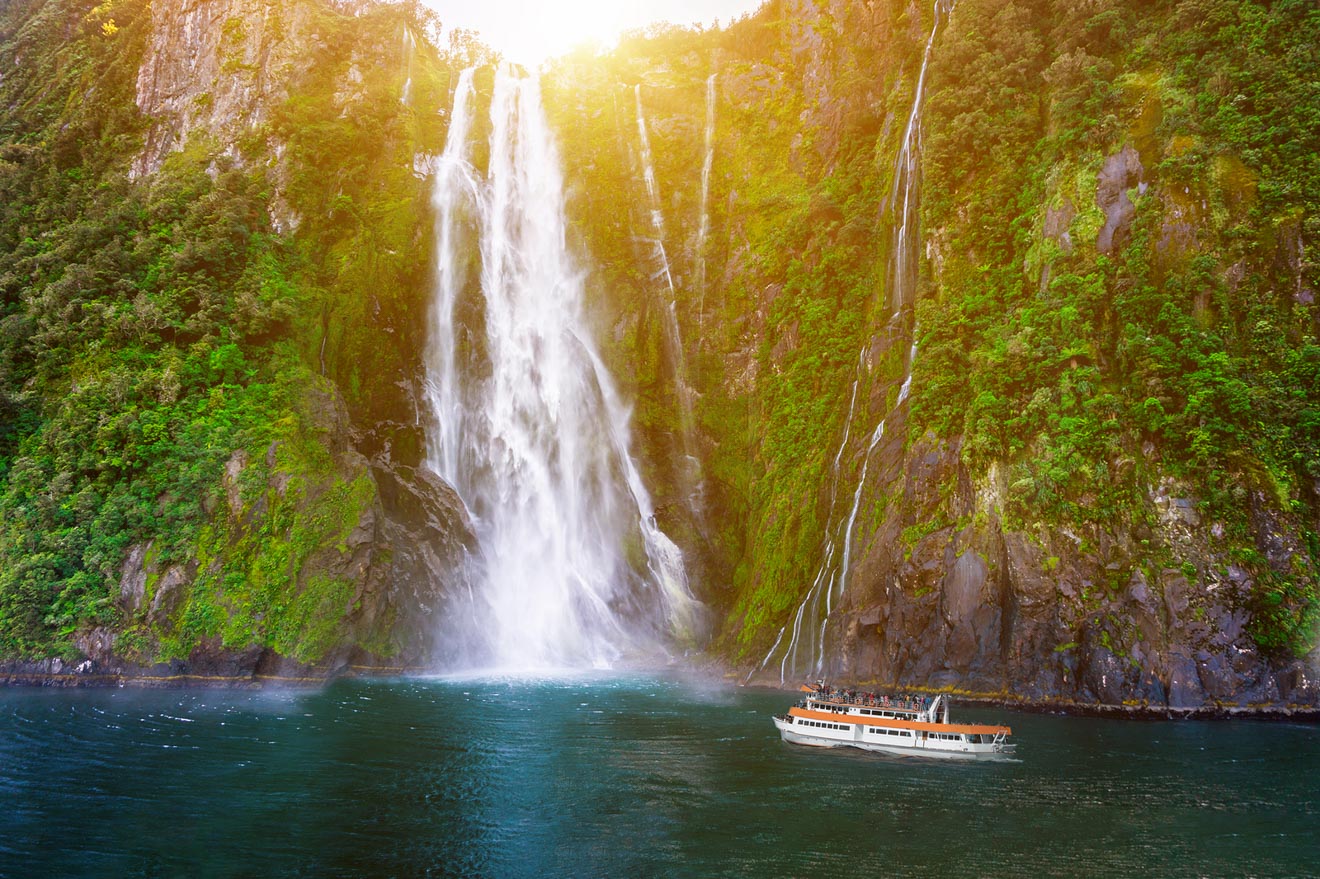 The other boats I saw were much bigger because they provide spots for large groups of tourists arriving by bus. I felt like it would be a good idea to stay away from the crowds and go for a nicer, smaller boat where there would be no jostling for space with other guests.
The tour itself took 1 hour and 45 minutes and the boats leave 3 times a day, the earliest one being at 10:45 am (that's the one I recommend).
During the cruise, we had the chance to see seals and penguins in the wild and sometimes you can even spot dolphins (but we didn't see them). We got verrrrrry close to many beautiful waterfalls (I'm thankful for my waterproof jacket provided by the crew!) and we went all the way to the Tasman sea.
Was it worth a 2-day reroute?
I would say, probably, yes!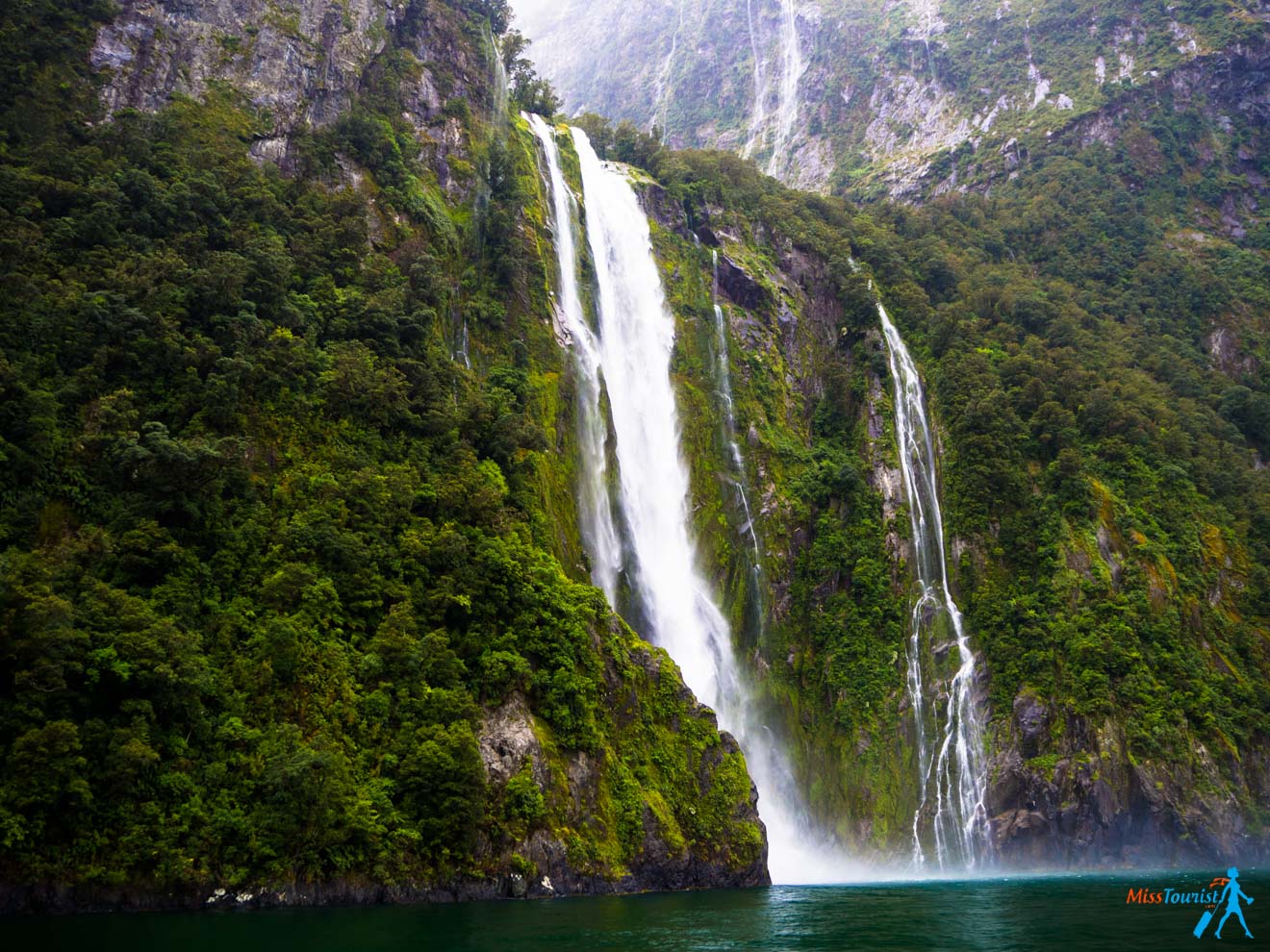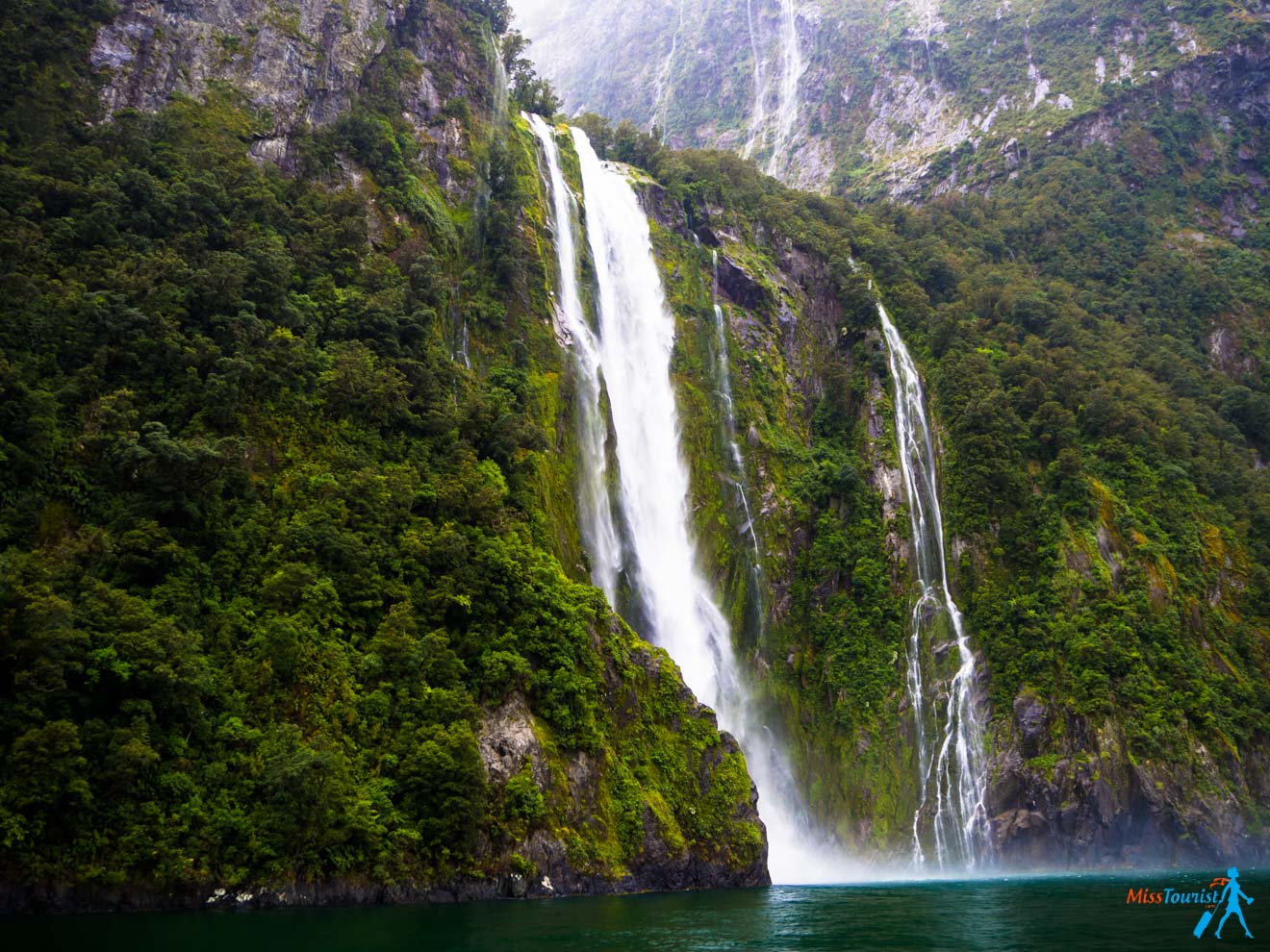 I have never seen wildlife so close and nature so rough and beautiful at the same time. Getting there was not easy, but I do not regret doing it, not even a tiny bit!
Oh, and about the weather there:
It rains 200 days a year in Milford Sound, so your chances of getting wet are pretty high!
NOTE: Do not be too sad if you happen to get a rainy day in Milford Sound – that just means you will see more waterfalls! Sunny weather means blue skies and seeing the peaks of the mountains, but they will be dry, so no waterfalls. Actually, an ideal day would be a sunny day right after it rained for a long time, but chances of that happening are very low.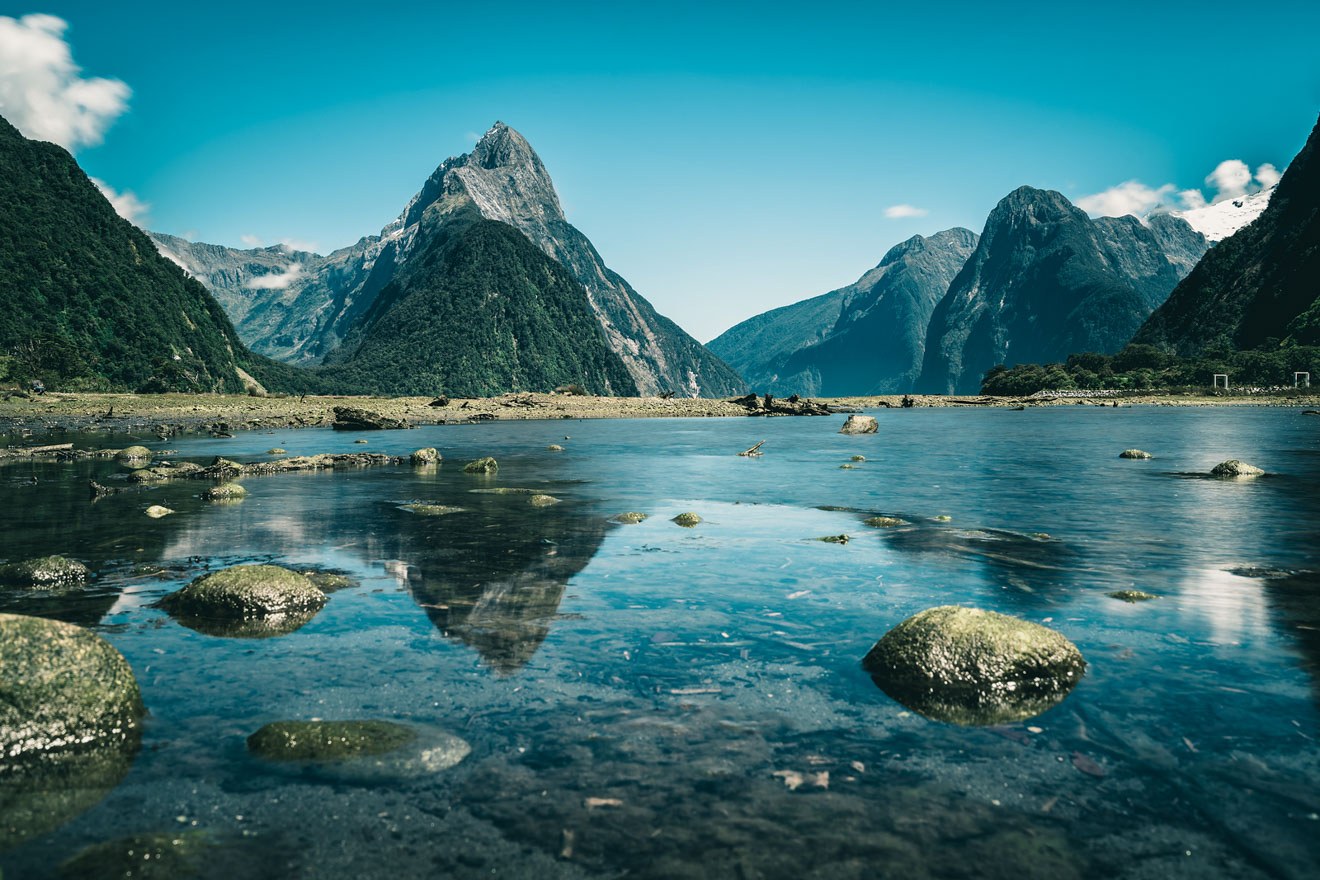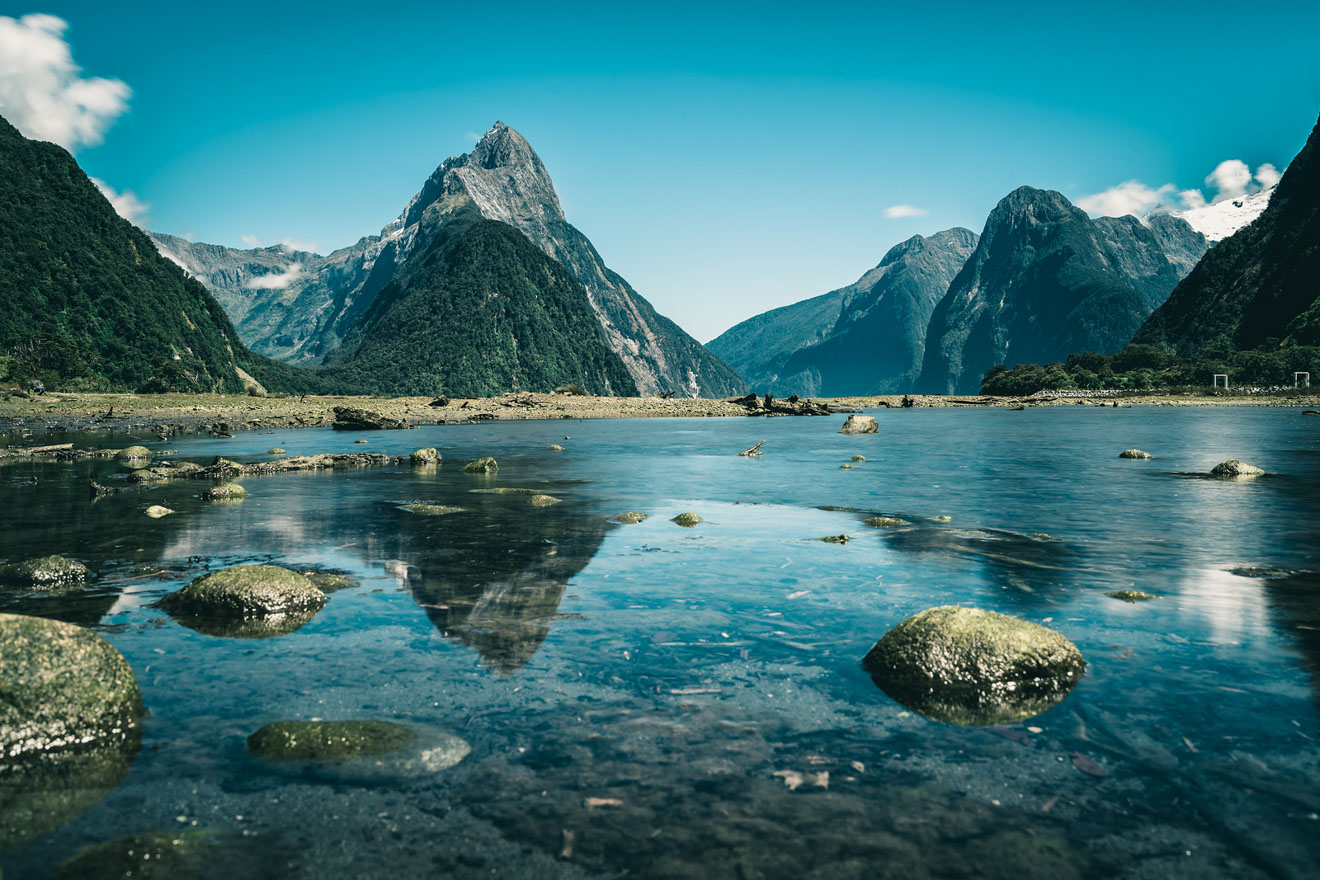 We got our share of rain, but that was fine. There is space inside the boat and outside under a roof with large picture windows and wrap-around decks.
PRO TIP: most of the people take the cruise during lunchtime (big buses with tourists also come in at that time). So, it's not only better to get the earliest or the latest cruise because it will be less crowded, but you will also enjoy some discounted rates!
PRICE: $95 NZD for a cruise-only option. They have other options too, check them out here.
Accommodation Day 8
Stay somewhere between Te Anau and Mt Cook, so that you could easily reach Mt Cook by early morning the next day. Cromwell, Omarama or Twizel can be some good options. We stayed in Twizel, but I have to warn you that it was almost a 6-hour drive from Milford Sound.
Luxury ($180 NZD and above) – Looking for a wonderful luxury stay? Matuka Luxury Lodge has everything you could wish for, including a gorgeous view of the Southern Alps and private patios. Foehn Cottage is a boutique-style hotel with an outdoor dining area and lots of other cool facilities!
Middle ($61 – $180 NZD) – My first middle-priced suggestion is The Barn at Killin B&B. The staff will offer you a free breakfast, free WiFi and even a spa pool. A second option could be Gladstone Cottage. Also located in Twizel, this place is perfect for a group of 4 because you can rent the entire place!
Budget (up to $61 NZD) – Two good budget stays in Twizel are High Country Lodge, Motels & Backpackers (which offers free on-site parking, a shared kitchen and a nice communal terrace) and Twizel Holiday Park (very close to the city center and they also offer 100MB of free WIFi per day).
Day 9 – Mount Cook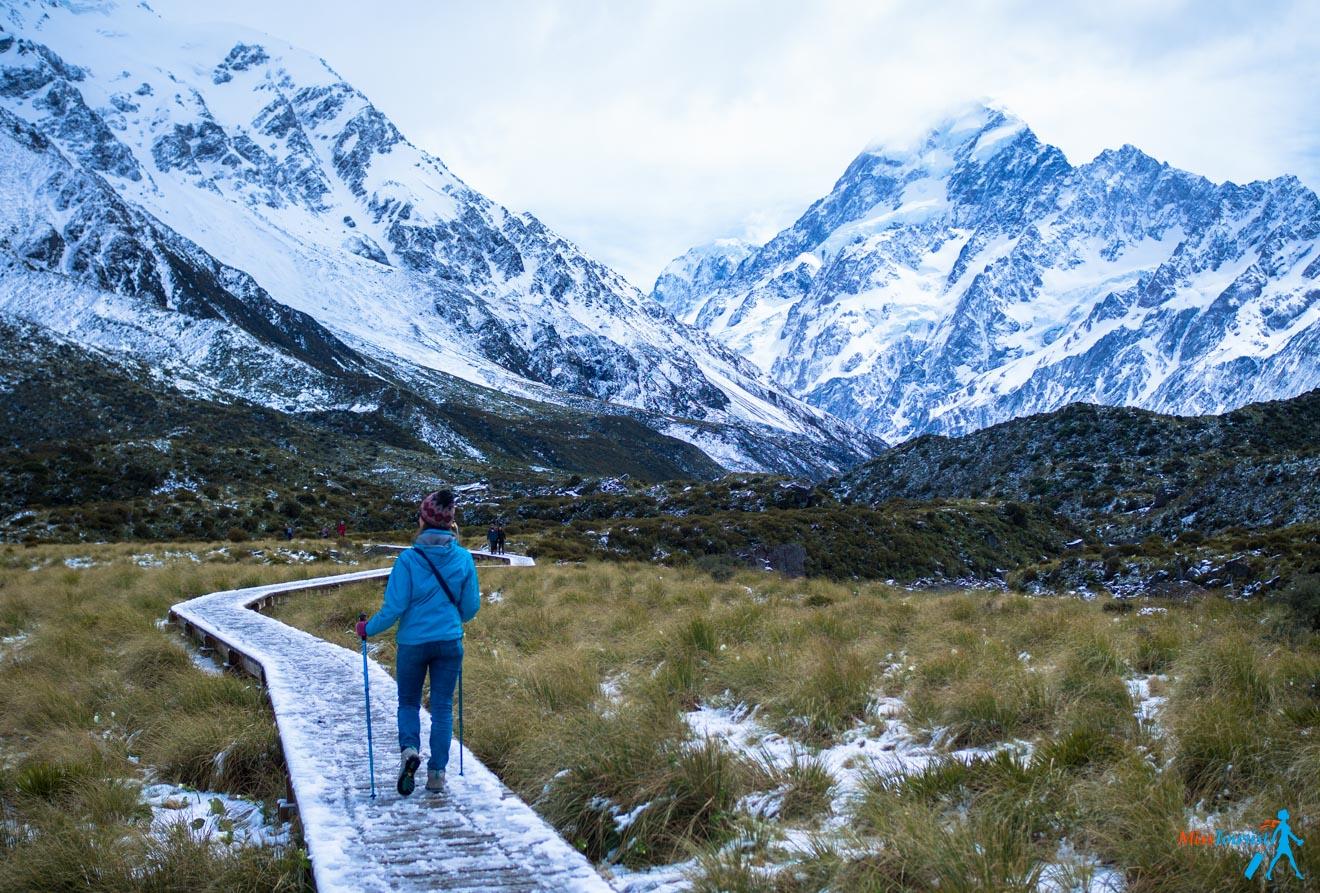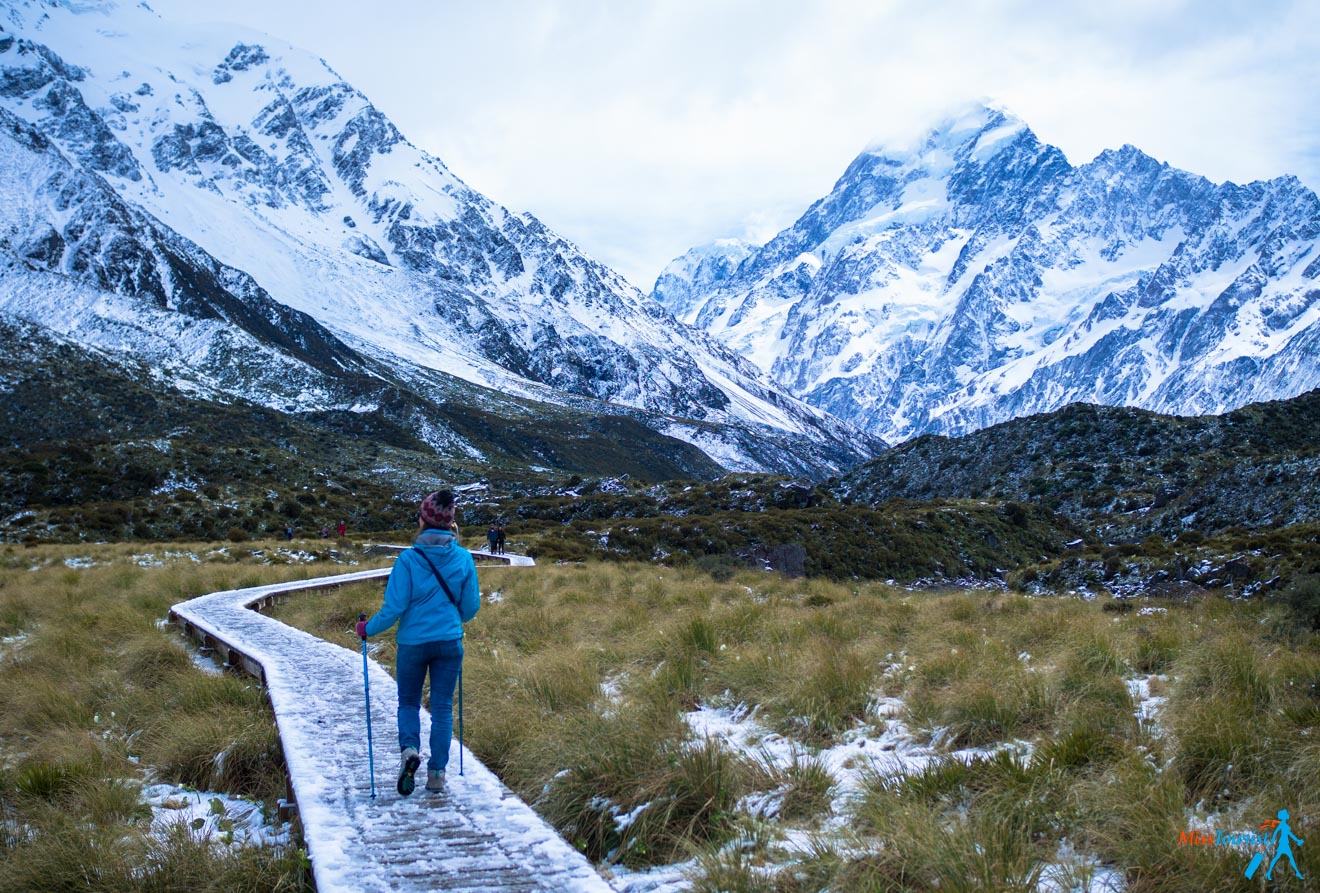 Driving time: Twizel -> Mt Cook, 65 km, 50 min
We did all the driving yesterday, so today we only have one-hour on the road to Mt Cook.
Aoraki (or Mt Cook) is the highest mountain in the country with the longest glacier and it is also one of the most impressive mountain ranges I have ever seen!
NOTE: You cannot go directly to Fox and Franz Glacier (which we visited in Day 3 and Day 4) from Mt Cook because there is no road through the mountain, which is why we had to circle around it.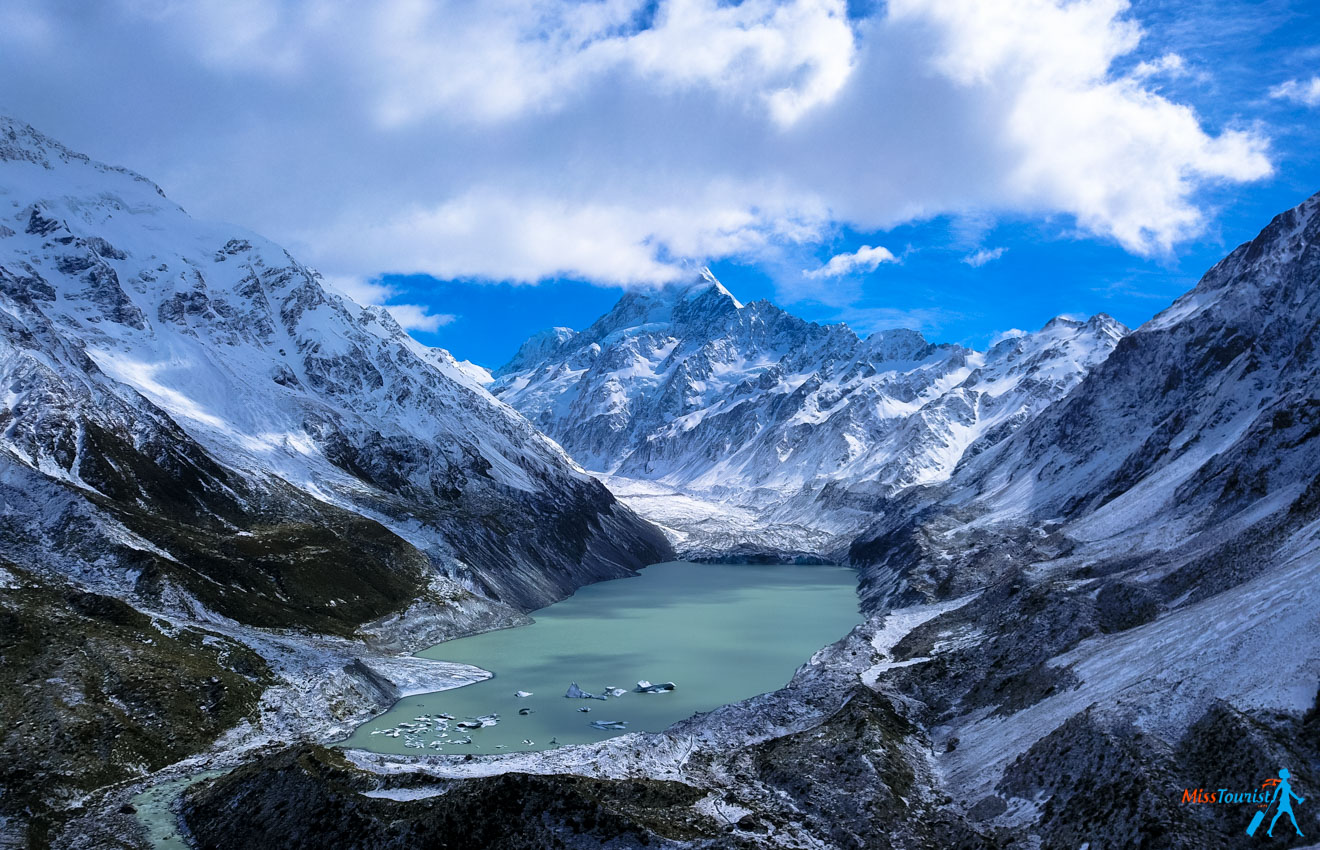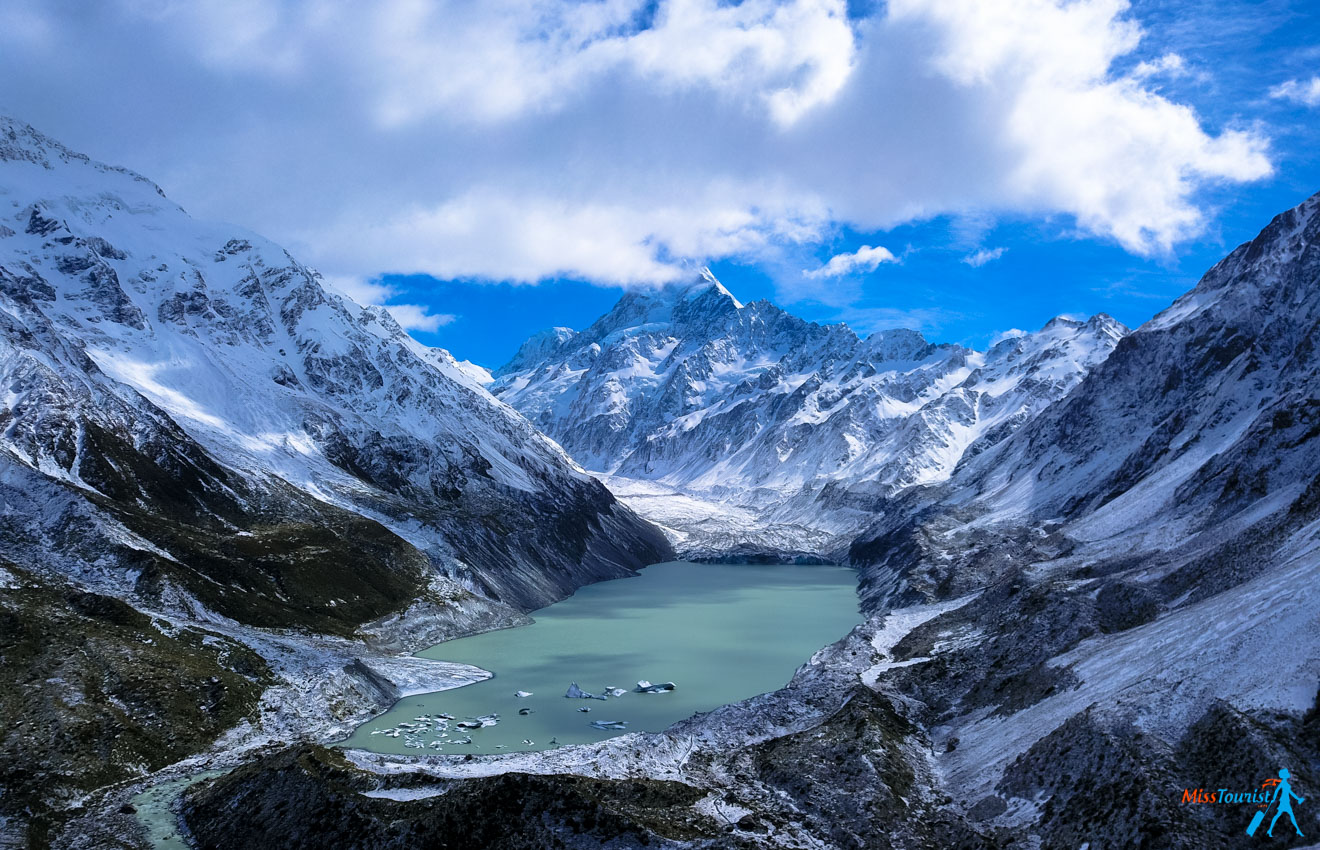 As I said above, if you can afford it and you do not have time, you can fly from A to B by helicopter. Most of the people drive, and this is what we did too.
When you reach Mt. Cook Village, just ask at the information center for hike recommendations- there are so many options! We chose the most popular one which takes about 4 hours. During this hike, we reached the viewpoint of the mountain and reached the glacier, too. If you are an experienced hiker/climber, there are plenty of choices – here are some of them. As I said, the info point will be able to give you more customized suggestions if you wish.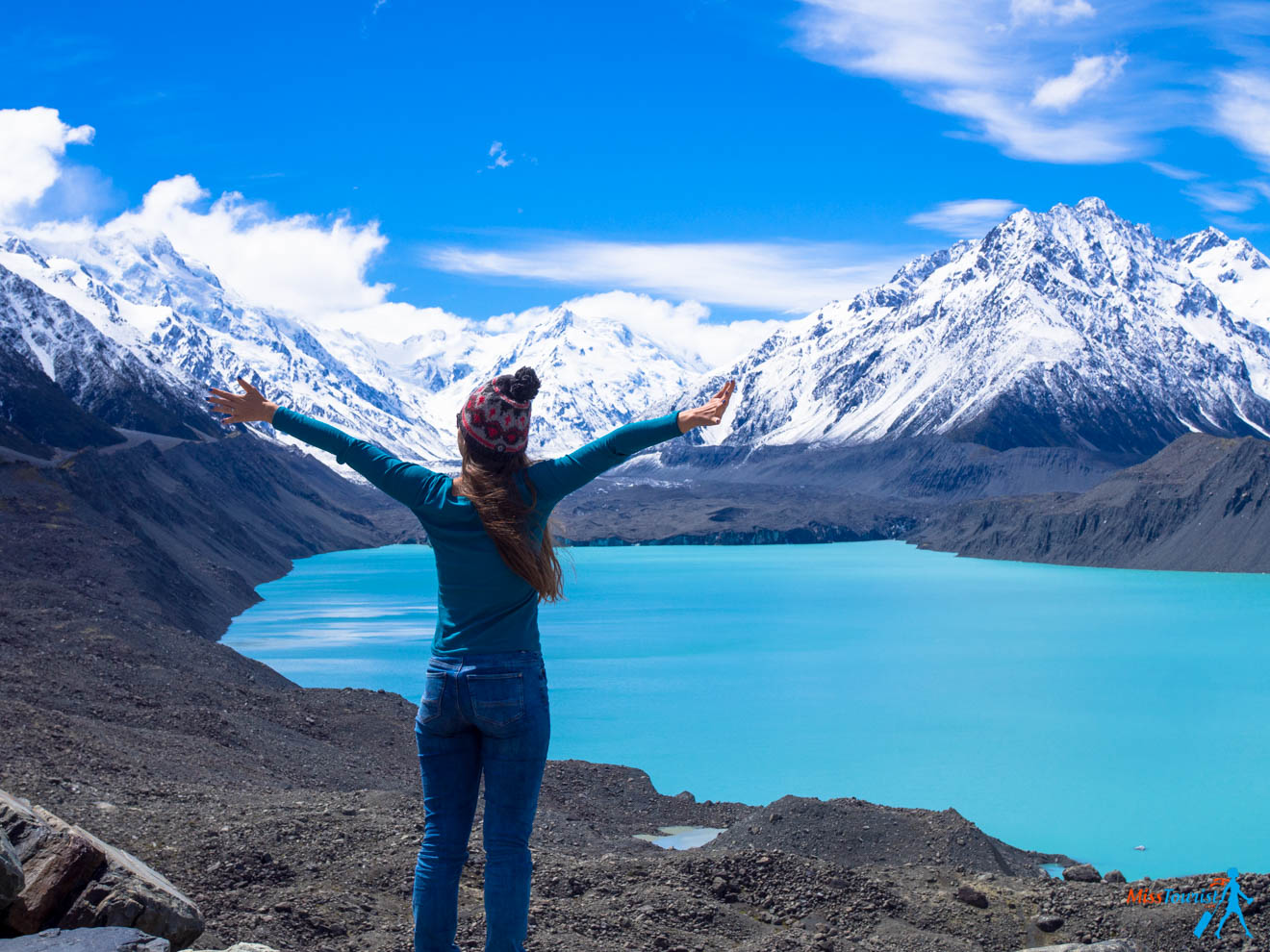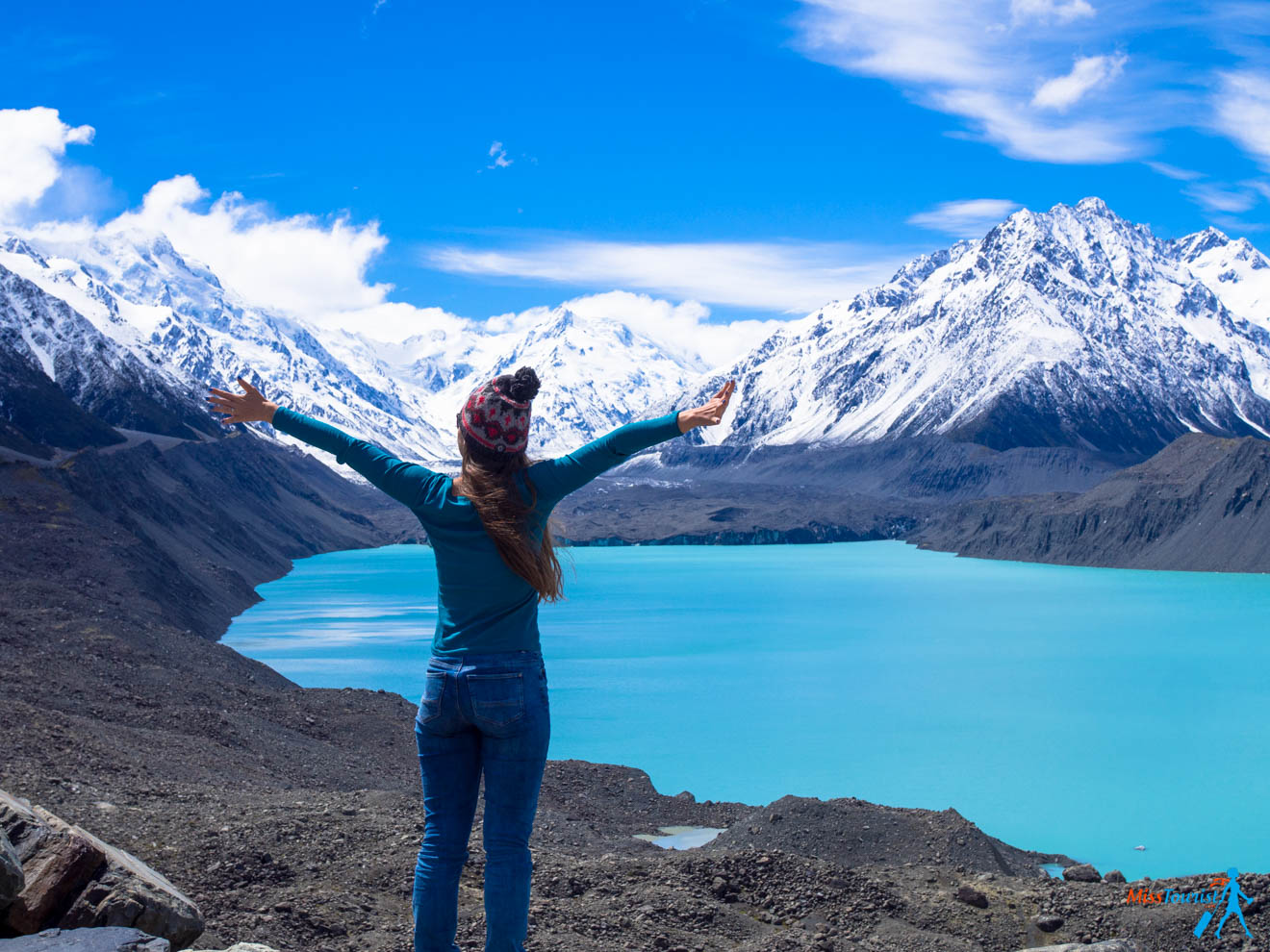 There is also a wonderful free museum in the information center so make sure to visit it as it will give you a general understanding of mountains, climbers and how it was done 100-50 years ago. Super interesting! We spent a couple of hours there waiting for the weather to clear up.
NOTE: Bring all the layers you can-the weather is so tricky, it changes in minutes!
You can (of course) take a scenic flight here, too. You will see the Southern Alps from a birds-eye-view, explore the Tasman Valley and fly past Mt Cook and Mt Tasman before making a picture perfect glacier landing. The view is indeed breathtaking! I know it because I flew my drone there and it is probably the most beautiful footage I have ever made!
Accommodation at Mt. Cook
As the accommodation options are limited and pricey near Mt. Cook, I suggest staying in Twizel again or near Lake Tekapo. You can find the Twizel suggestions in Day 8 but I will still list some options for Mt. Cook for those who wish to stay as close as possible:
Luxury ($180 NZD and above) – The Hermitage Hotel Mt Cook is one of the greatest options for a luxury stay near Mt. Cook! This awesome accommodation is set in Mount Cook National Park and it comes with endless facilities. Aoraki Court Motel is a super modern accommodation situated in Aoraki Mount Cook National Park. They even have a self-service guest laundry!
Middle ($61 – $180 NZD) – Aoraki Mount Cook Alpine Lodge is an awesome middle-priced option that offers 1GB of free WiFi per room, a shared kitchen and even BBQ Facilities! Glentanner Park Centre is a 4-star accommodation that has great panoramic views of Aoraki Mount Cook and Mount Cook National Park.
Budget (up to $61 NZD) – For a good budget stay I recommend YHA Mt Cook – affordable accommodation options, seasonal BBQ area and free access to a sauna room!
Day 10 – Lake Tekapo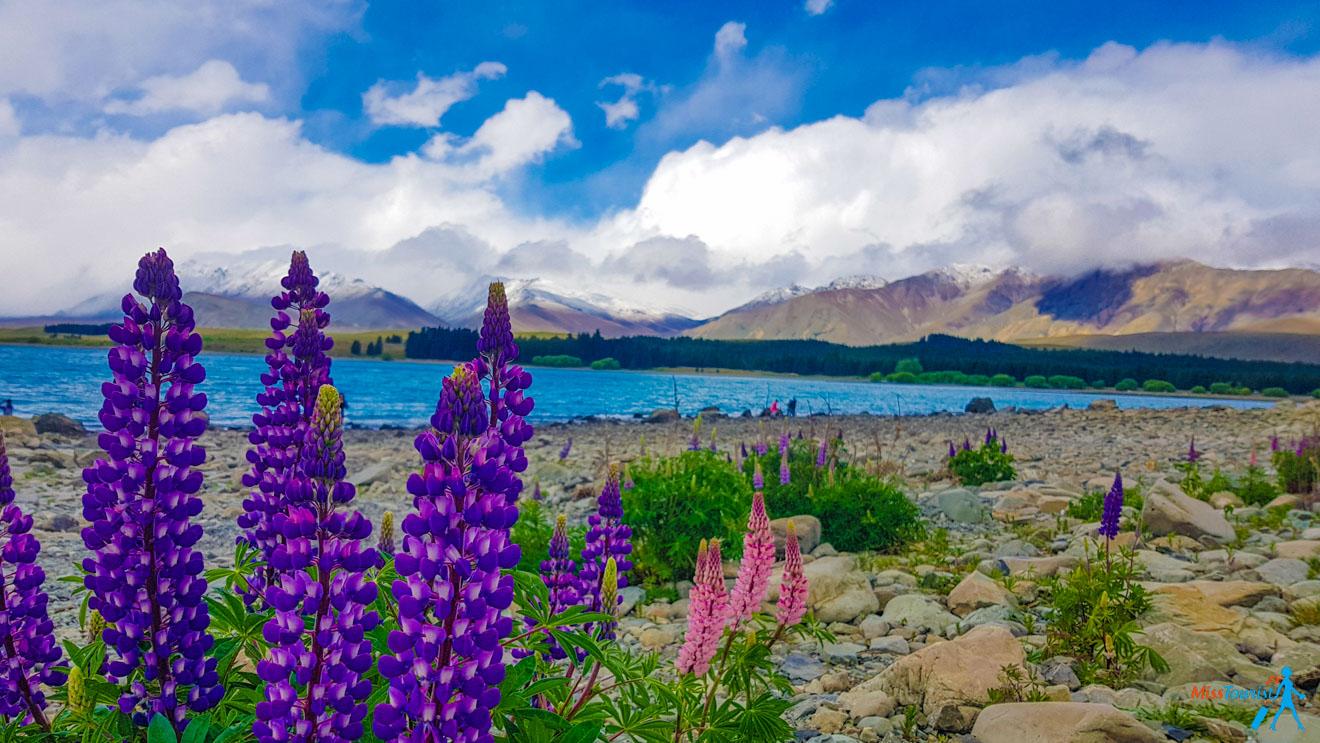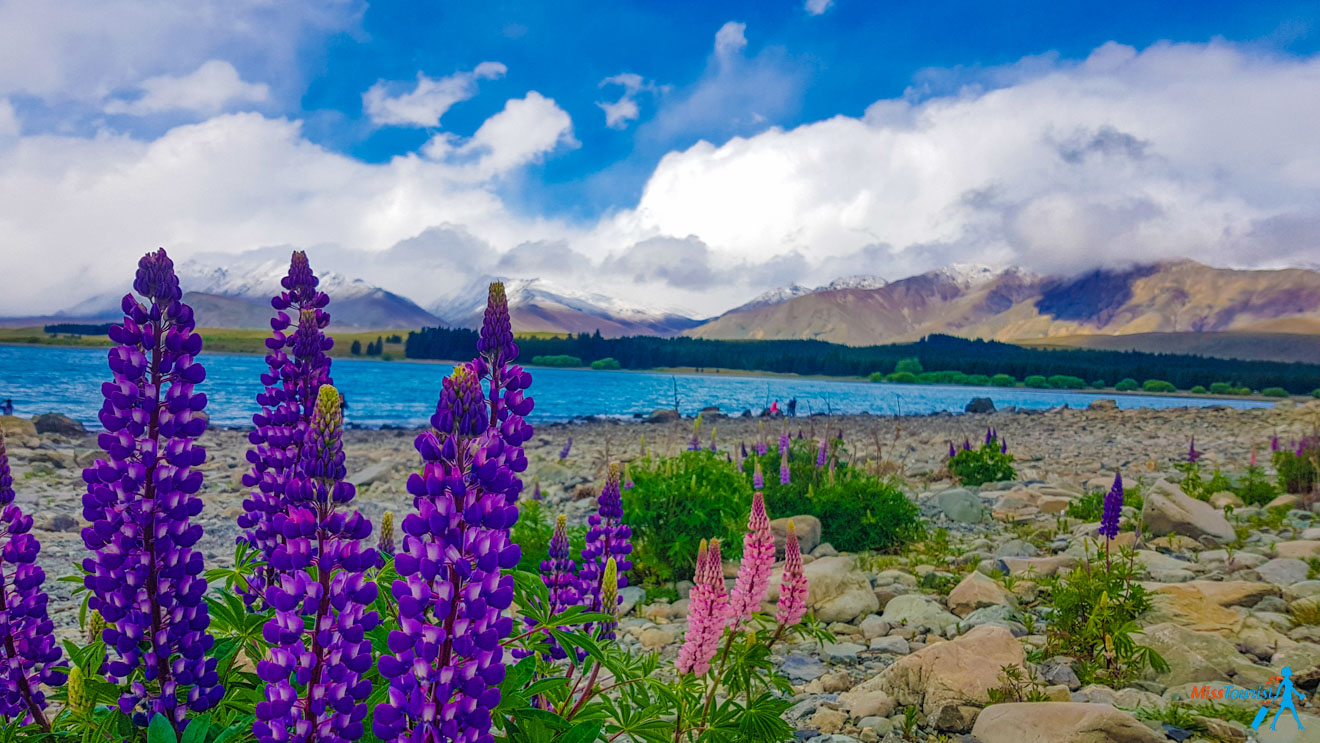 Driving time: Twizel -> Lake Tekapo, 57 km, 40 min
and
Lake Tekapo -> Christchurch, 230 km, 2h 50min
If the weather wasn't good yesterday for a Mt. Cook hike, maybe it cleared up and you can come back to see Mt. Cook today? That is what happened to us in fact – the weather was so, SO bad that we could hardly see the road on the first day and then it was clear and sunny the next day. Go figure why, but I am so happy we had an extra day to see it because the views are magnificent!
If you already visited it yesterday, congrats!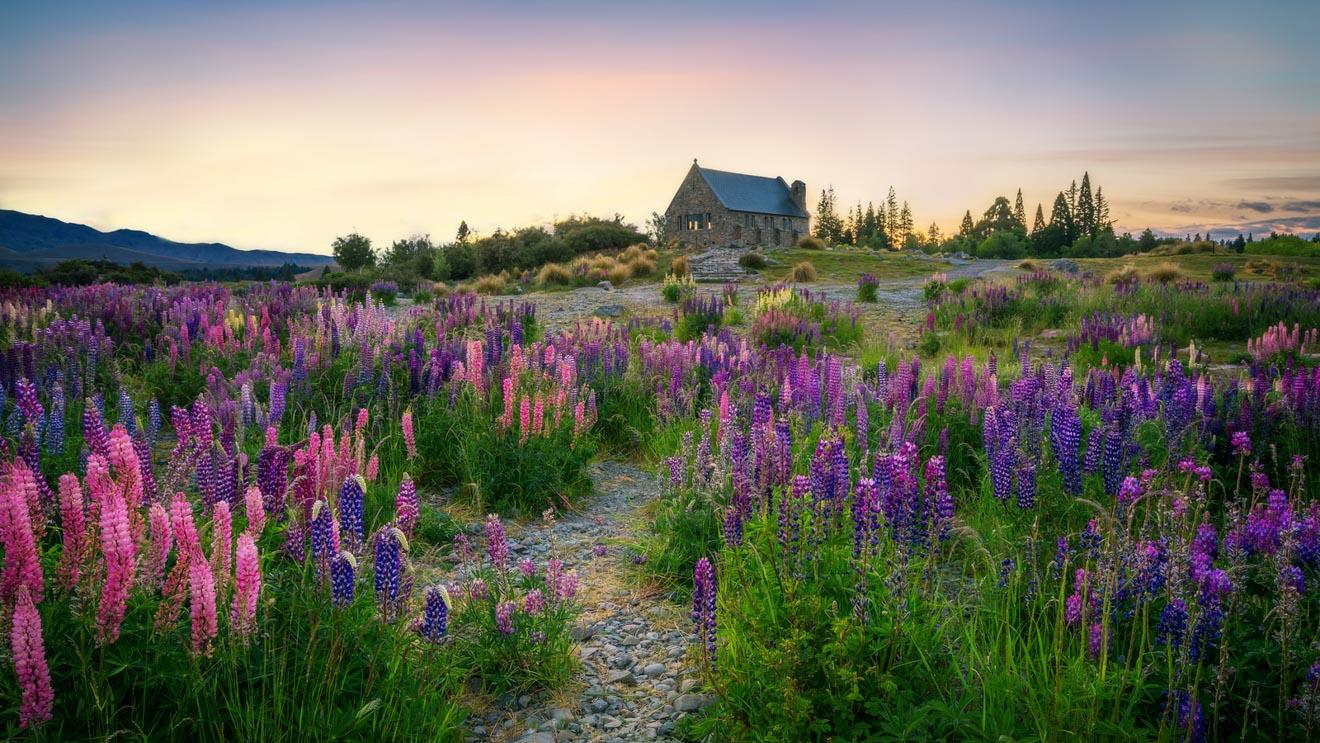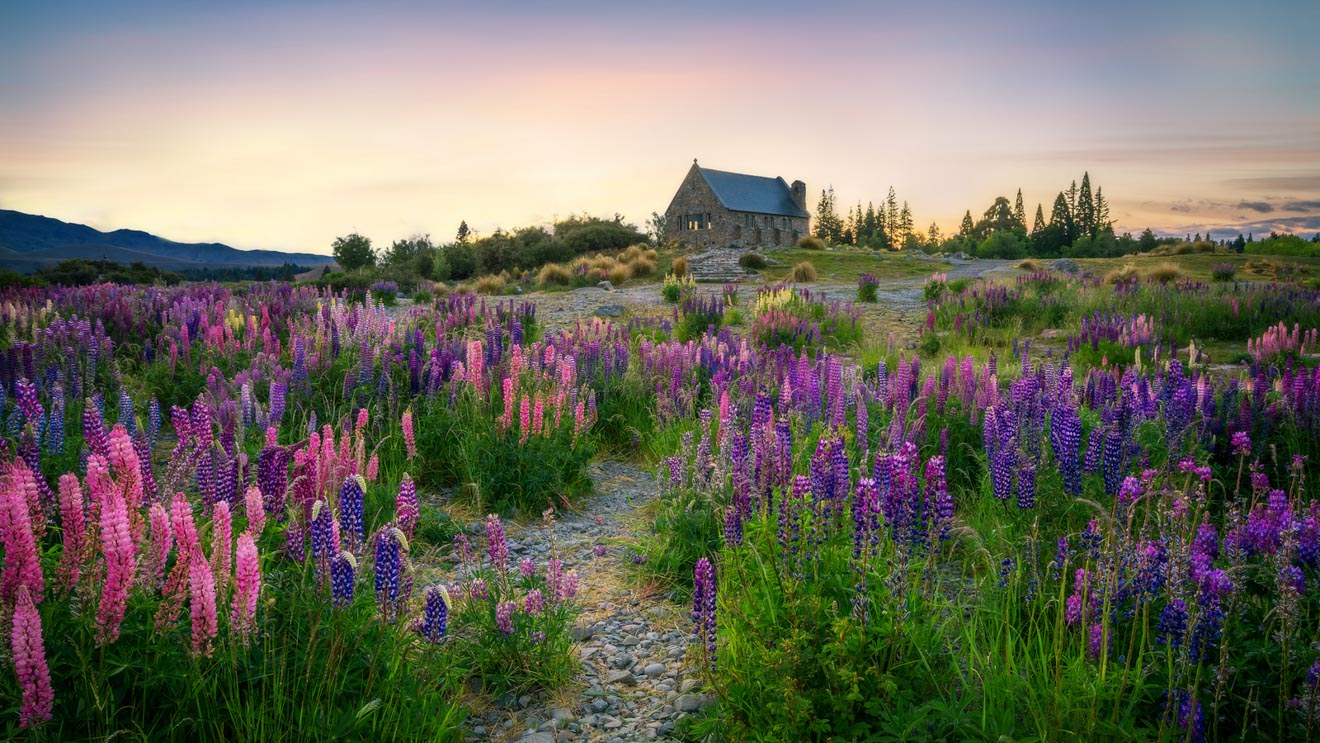 You can reach Lake Tekapo (only 40 mins away) and go around the lake by car.
Once at the lake, relax and unwind, because you deserved it! This is your last day and it should be a relaxing one!
Have some lunch with a view of this stunning lake and explore the area around you a little bit – there are dozens of walking and biking trails (you can head up to Mount John, for example).
Take a token picture in the Church of the Good Shepherd and come back to Christchurch in the evening. Christchurch is 3-hours away so you will probably reach it in the evening.
I suggest staying there overnight and taking a morning flight back to Auckland.
| | |
| --- | --- |
| 🗻 Best hiking: | Mt. Cook |
| 🪂 Best for extreme: | Queenstown |
| 🌳 Best for nature: | Wanaka |
| 📅 How many days: | 10 |
| 💵 Avg hotel price: | $150 |
More things to visit in the South Island of New Zealand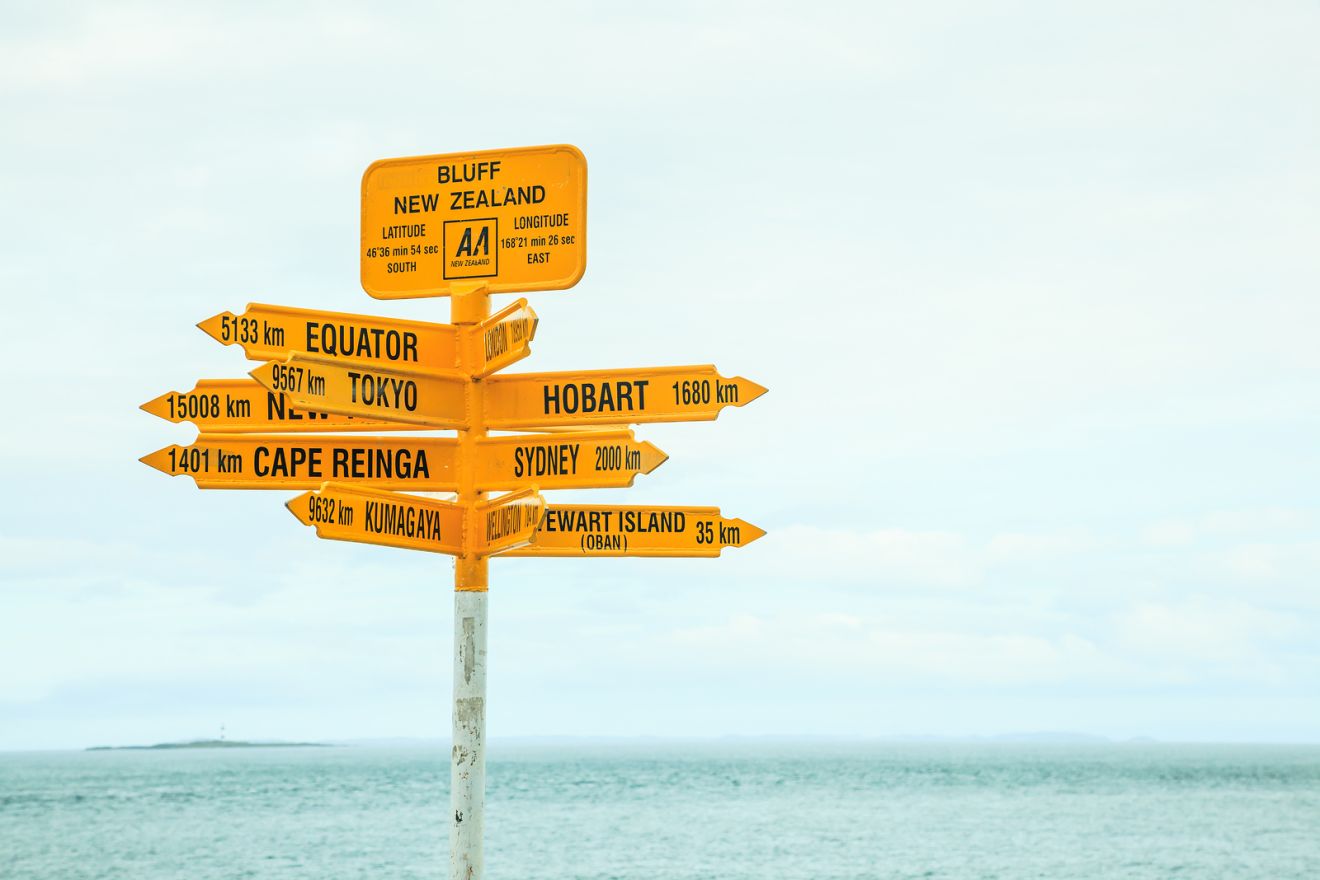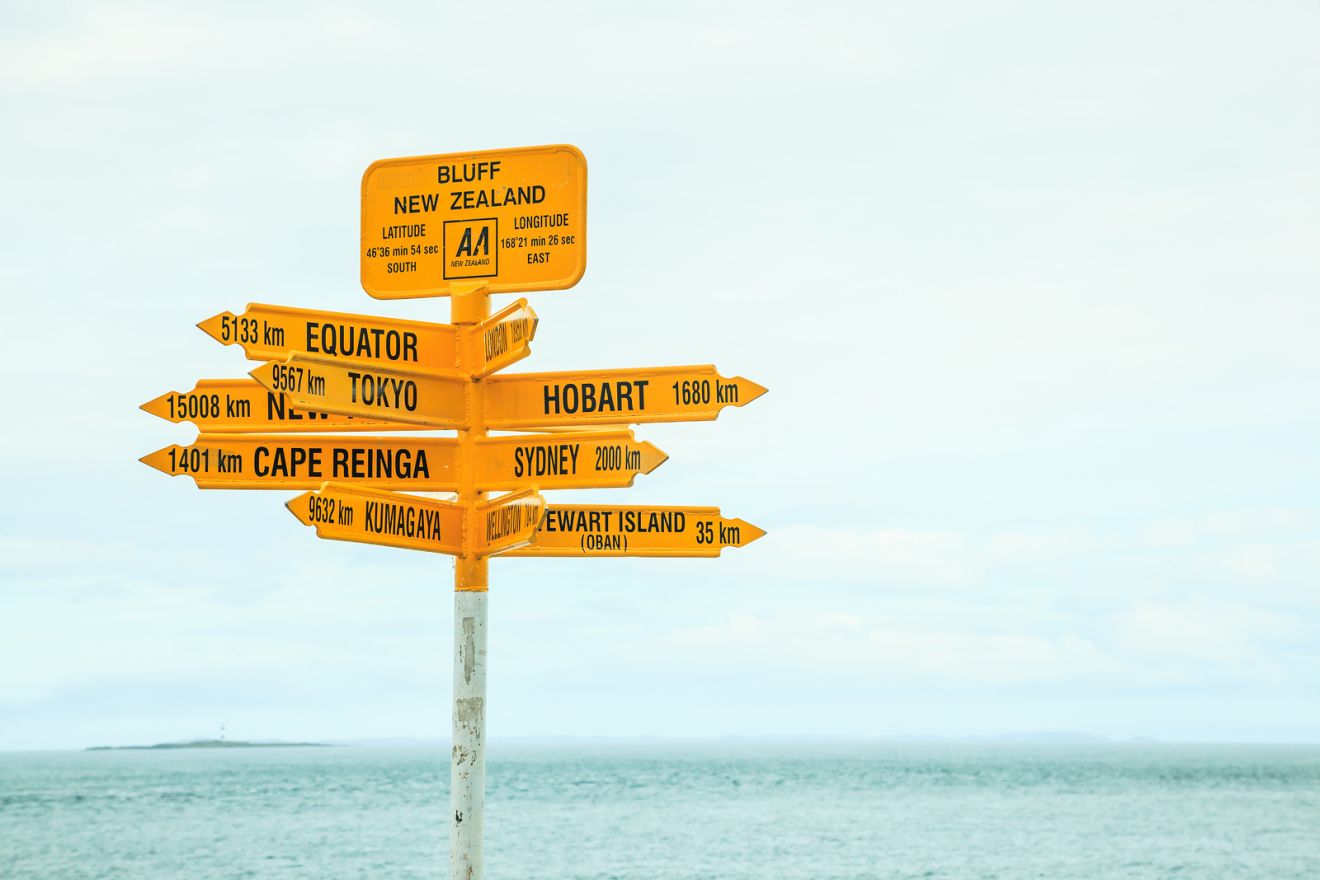 If you are going to spend 2 or more weeks on the South Island, then no worries, the awesome places definitely do not end here. Here are some cool places I would visit if only I had more time in New Zealand:
Dunedin, Lake Wakatipu, Routeburn Track, Marlborough Sounds, Picton, the Catlins, Otago Peninsula, Kaikoura Coast and, last but not least, Stewart Island.
The best time of the year to visit New Zealand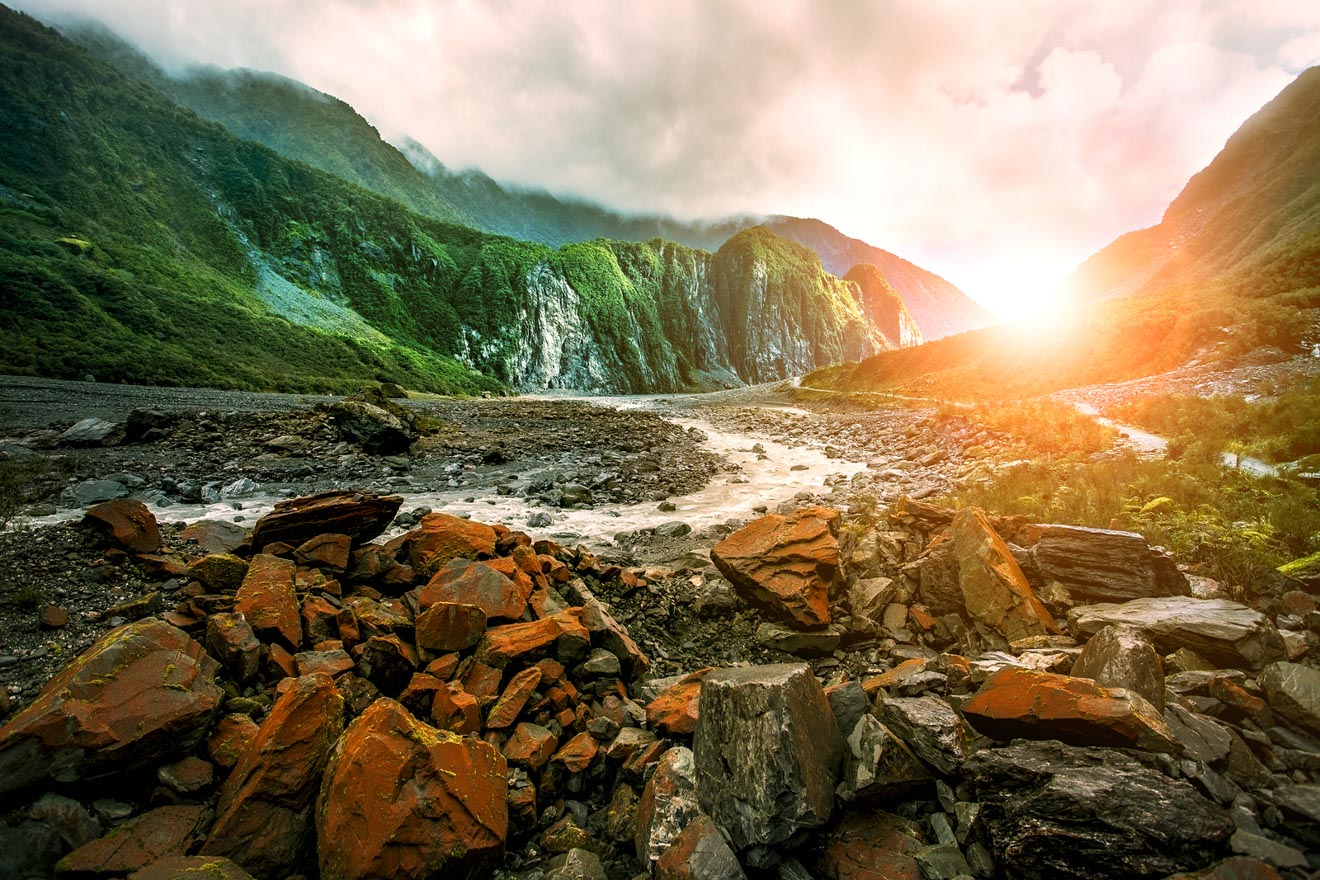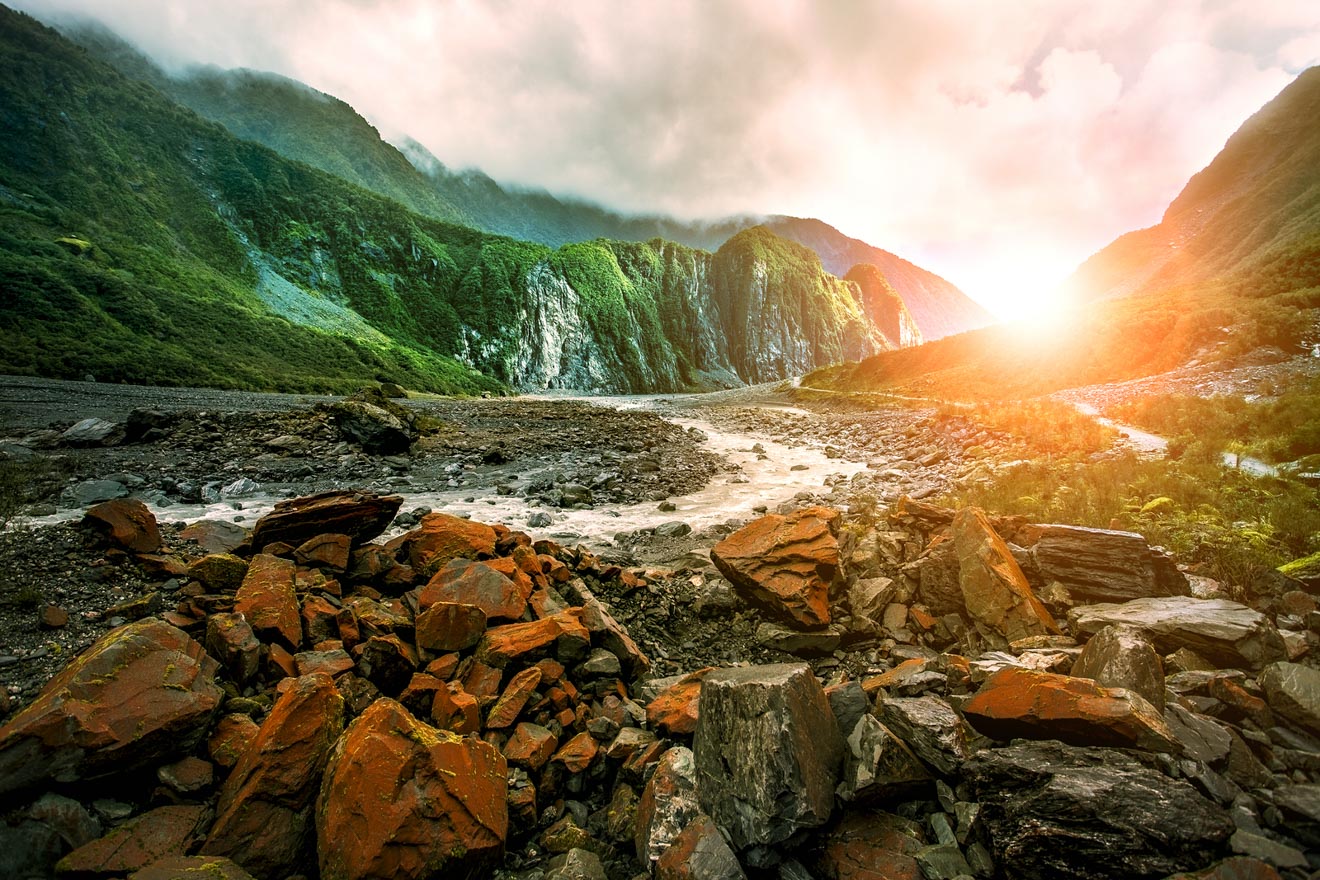 I am often asked what is the best season for visiting New Zealand – the detailed answer is in my How to plan your New Zealand vacation post, but here is the short version:
Weather on the South Island is the most changeable I have ever experienced, so be prepared for everything. Take appropriate clothes and footwear with you, the more layers the better.
Hiking on the South Island of New Zealand
The South Island is a walking/hiking paradise – you can find anything from gentle short walks to outstanding multi-day hikes there! The tracks are generally well formed and maintained. On the trail you will see signs with directions and estimated hiking time for your convenience. There were toilets at the trailheads of most of the hikes I did.
And that was it, your self-drive tour over the South Island of New Zealand is finished!
If you did not visit the North Island, I have a great 1-week itinerary for you here. It has the same structure – prices, driving times and accommodation recommendations.
Conclusion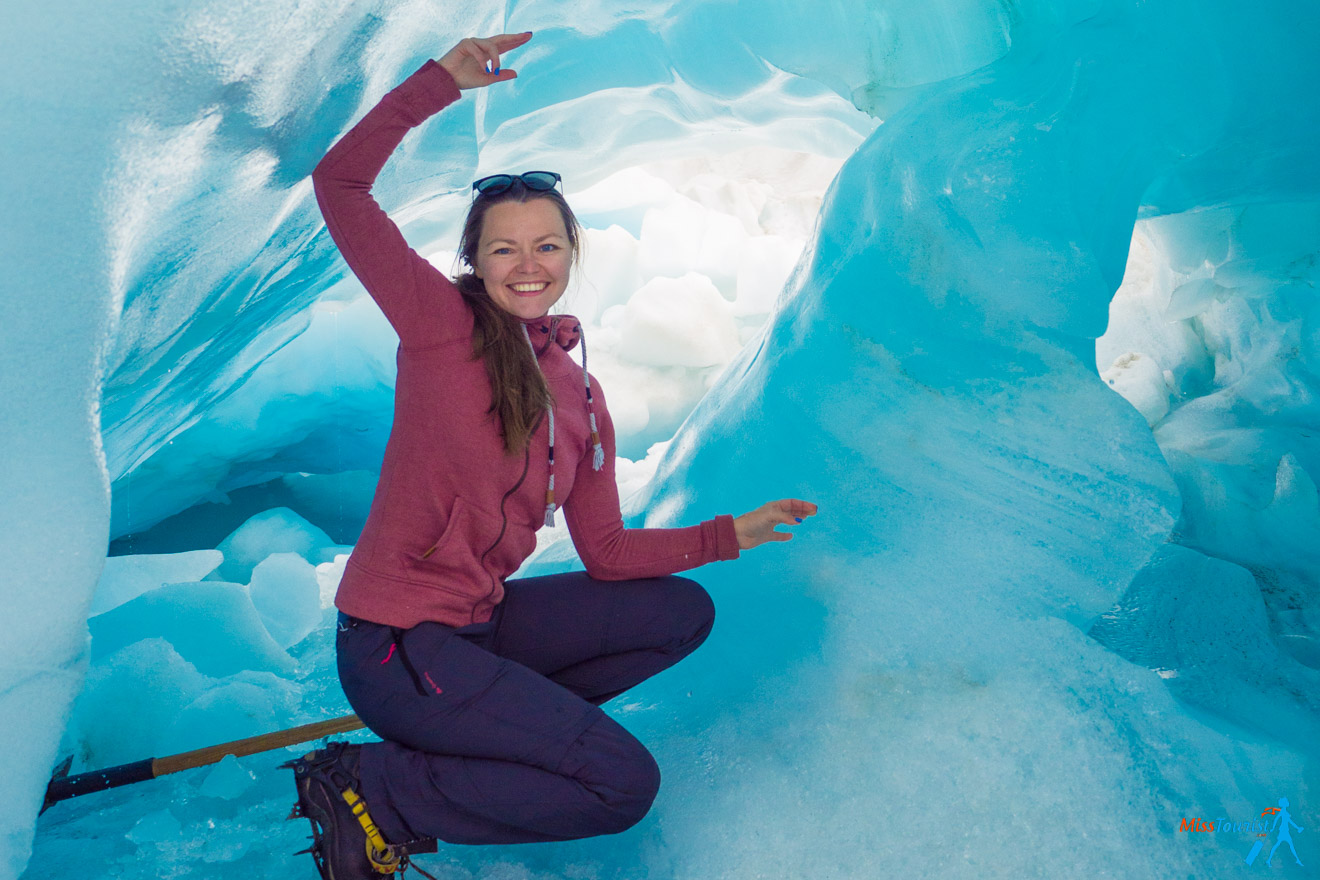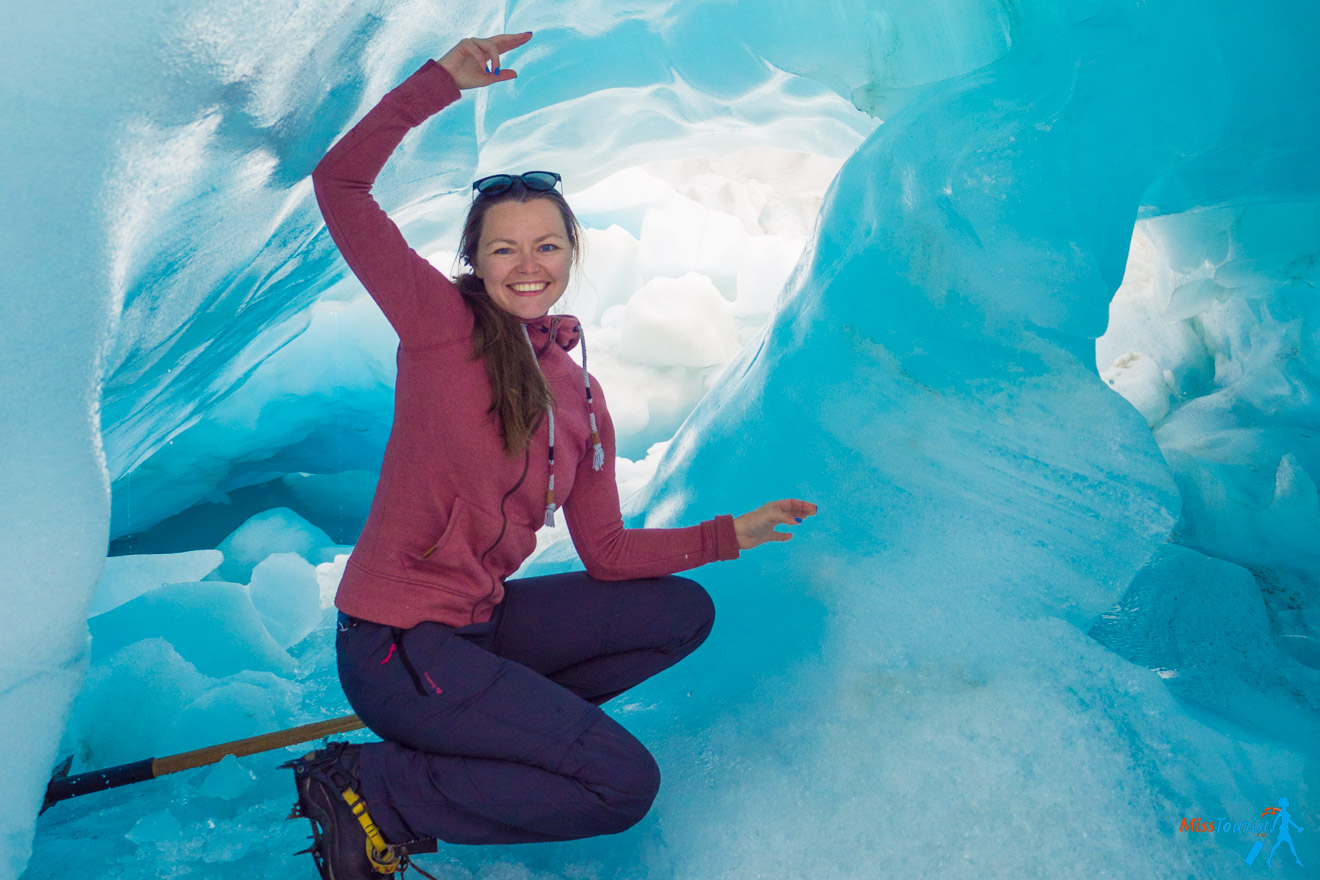 The South Island is undoubtedly a playground for getting out and about in the wild! Using this guide, you will cover about 2,000 km (1,200 ml) on the road during which you will see high mountains, enormous glaciers, magnificent fjords, and historic towns, as well as trying some thrilling activities – all in 10 days!
I hope these tips will help you to create your own best New Zealand itinerary!
Let me know if you have any additional questions,
I am always happy to help!
If you liked the article, do not forget to share it with your friends,
Yulia
---
Alternatively, you can check all my New Zealand posts here!
---
Pin it for later!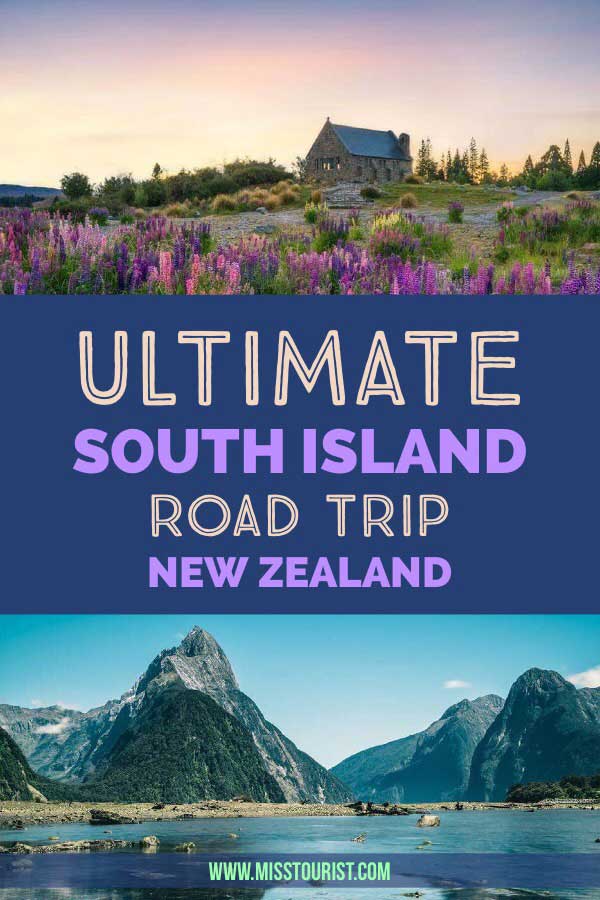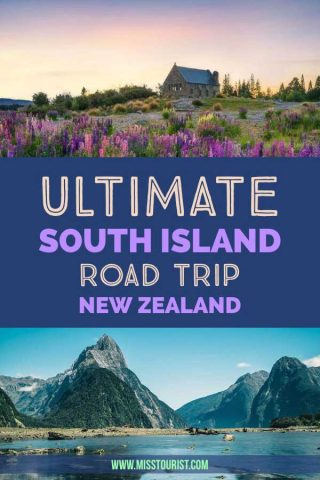 Pin it for later!