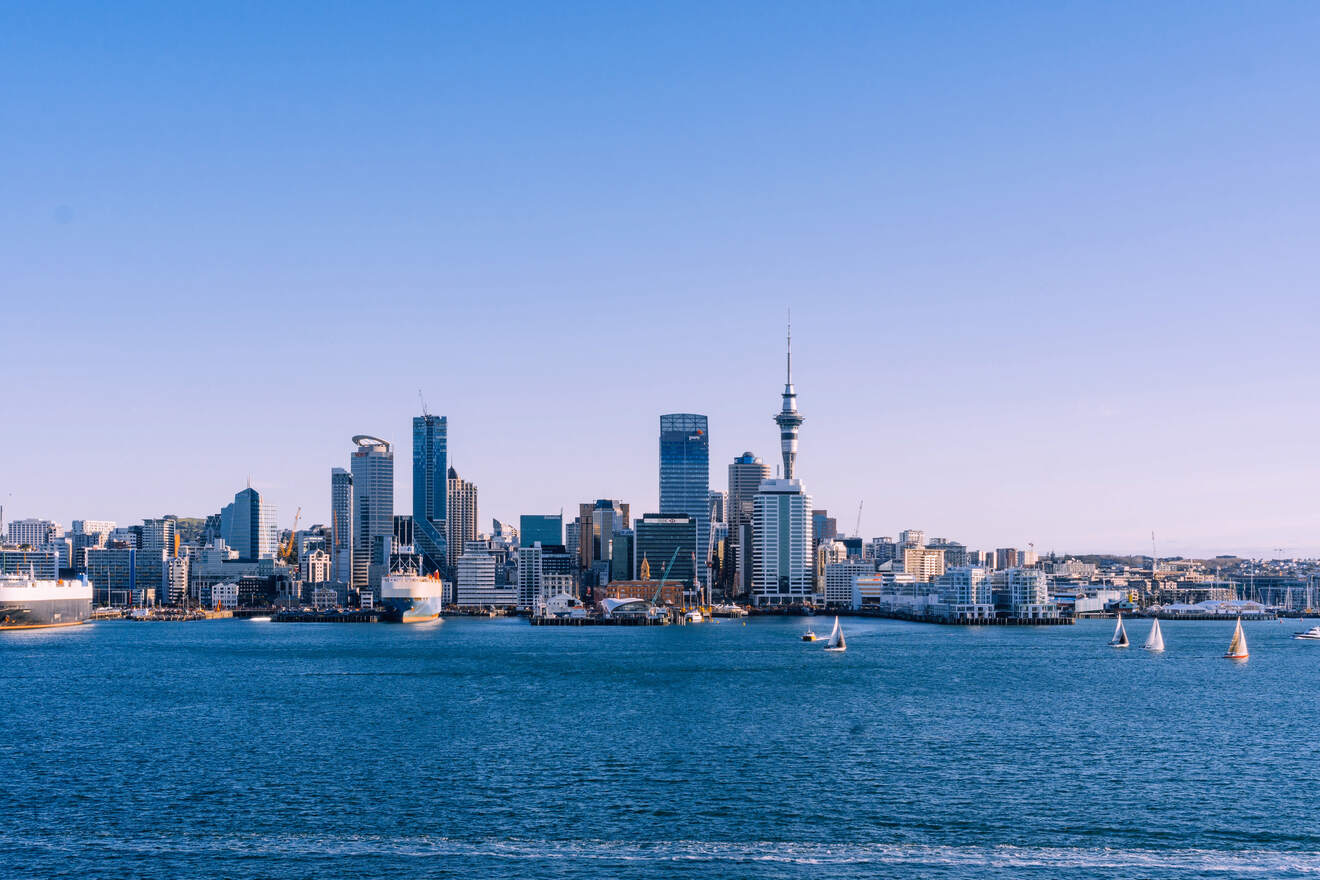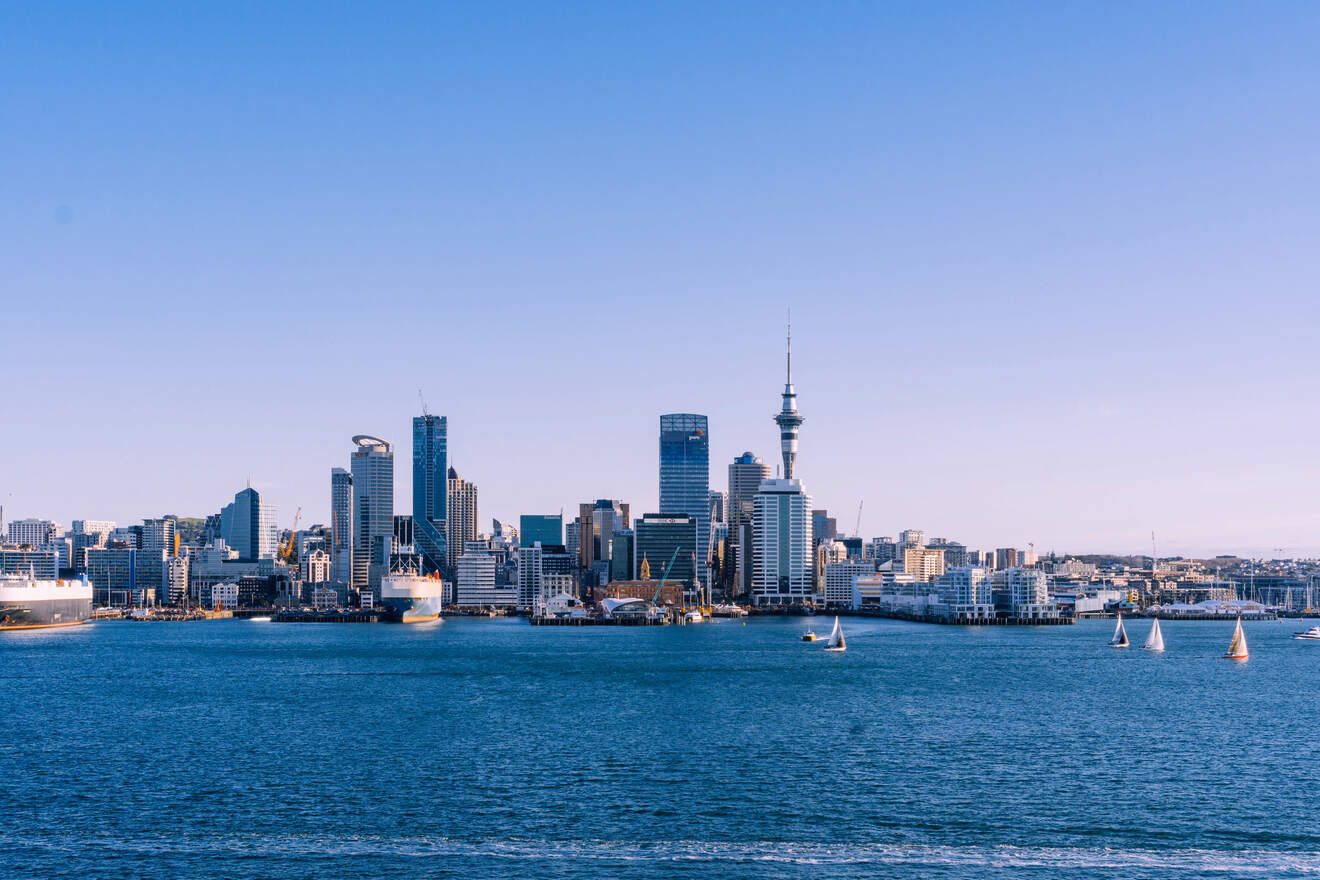 Hello dear traveler, and welcome to Auckland, the former capital of New Zealand the land of the Kiwi! We can't be surprised, though, with how this bustling financial hub has developed over time. New Zealand consists of two big islands, the North Island and the South Island. The Greater Auckland area is located in the Northern part, and it consists of four different areas: Auckland City, North Shore, Manukau, and Waitakere.
If you've decided to come to the City of Sails, then I hope you're ready for this vibrant urban town and do a SkyJump from the Sky Tower, one of the tallest buildings in the Southern Hemisphere! Don't worry if adrenaline isn't your thing, there's also some cool historical spots and beach fun to be had!
Now, the part that most travelers hate doing, to find the best hotels where to stay in Auckland. I admit it is a difficult job, but I'm here to make your lives much easier. All you need to worry about is how quickly you can get to the airport!
I've looked through many hotel lists to find the top accommodations. You'll find some just a minute walk away from all the attractions, in the best areas for any backpacker or luxury lover. I did my part, so you should do yours and book these hotels in advance, not only in the CBD area but in all of the areas, if you want to get the best deals. And who doesn't?
So let's go, the Sky Tower and Viaduct Harbour are waiting for us!
If you are in a hurry
If you want to book now, wait no more, quickly check this list with the best hotels all located in the Central Business District area
Here's a map that will help you visualize all the areas that I will be talking about in this post:
1. CBD (Central Business District) – where to stay in Auckland for first-timers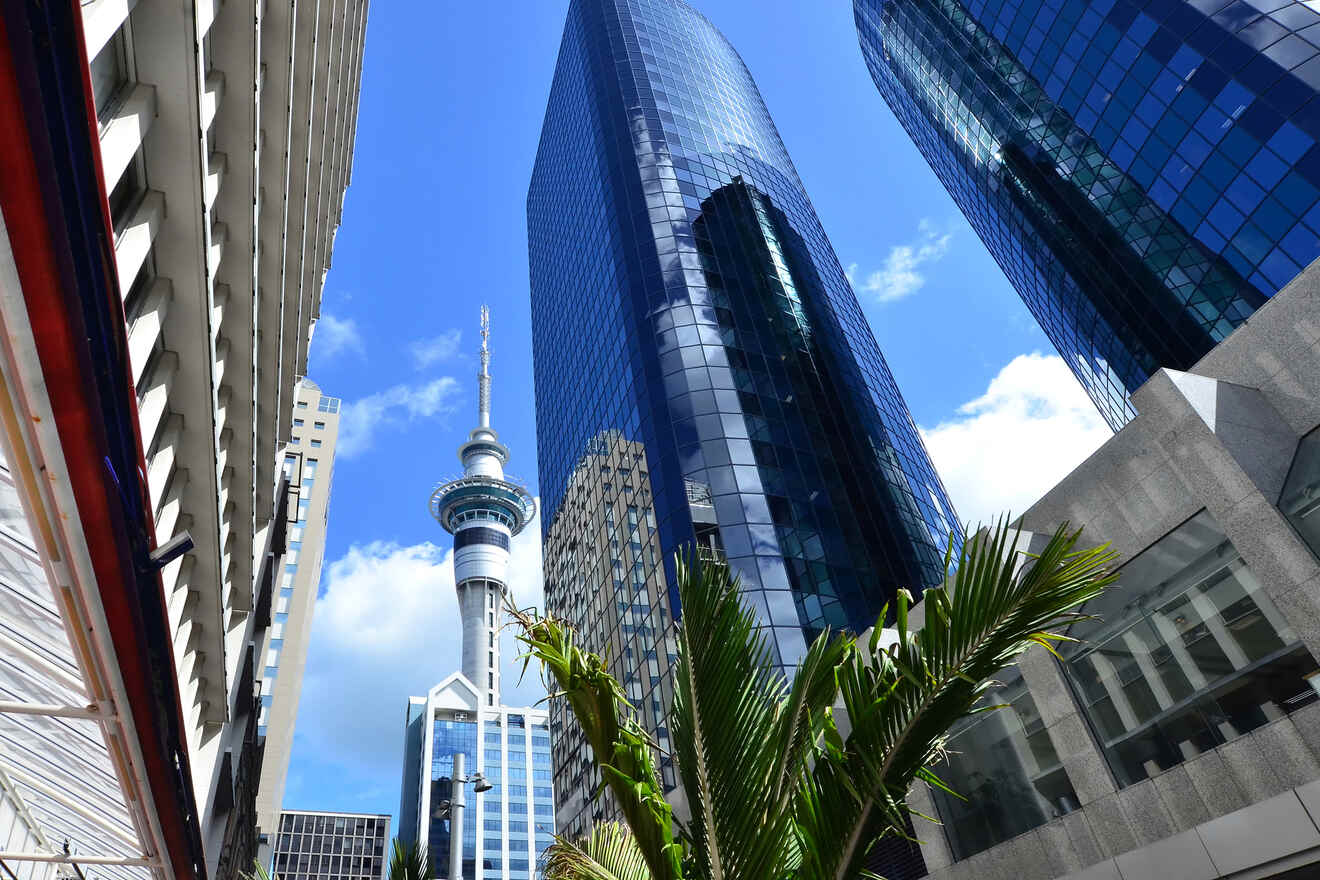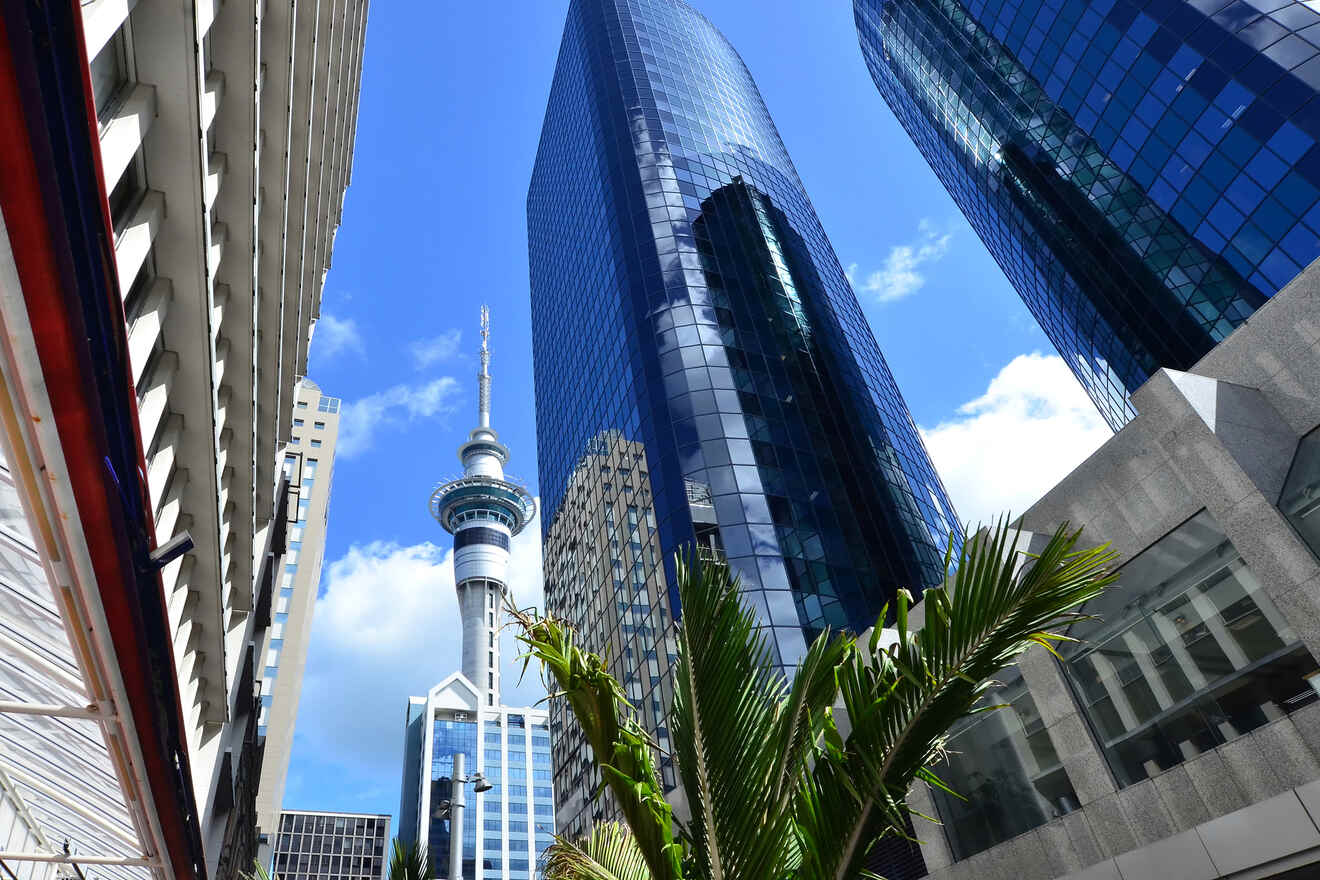 Urban lovers, this one's for you! I always thought that people who work or live in a vibrant and modern financial hub like the Auckland CBD are super courageous! Me, I love spending a few days in the City Centre and enjoying all the perks of a trendy spot. This cosmopolitan area is the heart of Auckland is where you want to stay if you're visiting the city for the first time.
Huge skyscrapers, art galleries, and theatres, there's no chance you'll get bored here. Instead, you'll need one or two days more to get the full experience of this fun town! And if you're thinking about adding a few more days to your trip, count some extra so you can stay in other parts of the North Island, here are some of the coolest destinations that you'll find.
CBD is located 20 km (13miles) away from the Auckland Airport. There are tons of attractions like the Viaduct Harbour, and they are all located within walking distance but the queen is definitely the SkyTower of Auckland. It's the city's symbol and where you can try bungee jumping! Now that's a thrill! Would you be up for it?
That's not the only cool thing in the CBD though, if you walk along Queen Street you'll find tons of friendly faces, nightclubs, bars, and restaurants that serve all types of cuisines!
I told you that there are amazing benefits when you stay in one of the best areas in the city! One of Auckland's jewels is the Art Gallery, built in 1888 it has pieces of art dating back to the 11th century! And for those of you who want to dive a little deeper into the city's history, you can go to Britomart, around the port area that still has some of the old buildings and some modern boutique shops! Basically, the best of both worlds!
Now let's find Auckland's best hotels:
Other accommodation options in CBD
Things to do in CBD
2. Ponsonby – best place to stay in Auckland for nightlife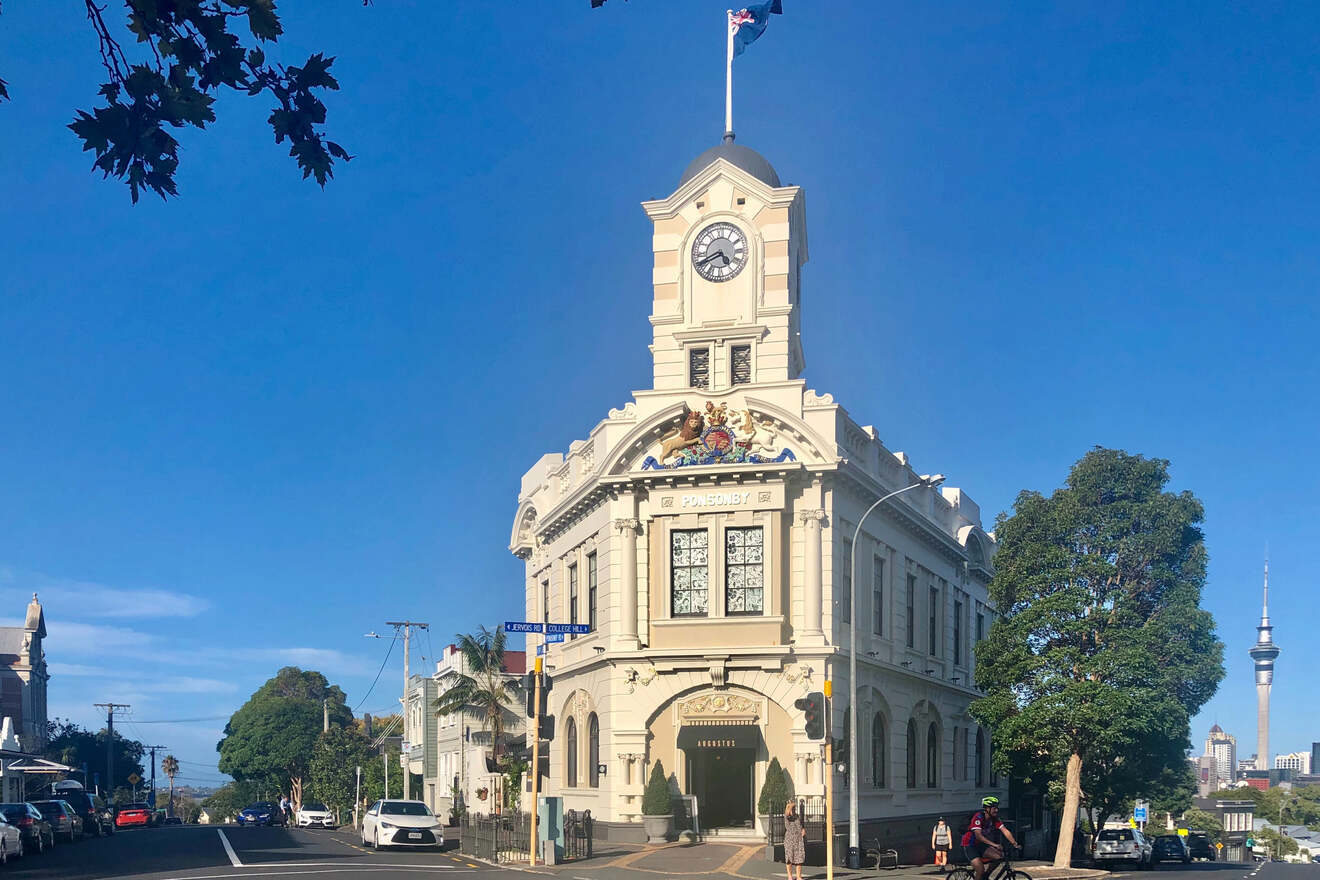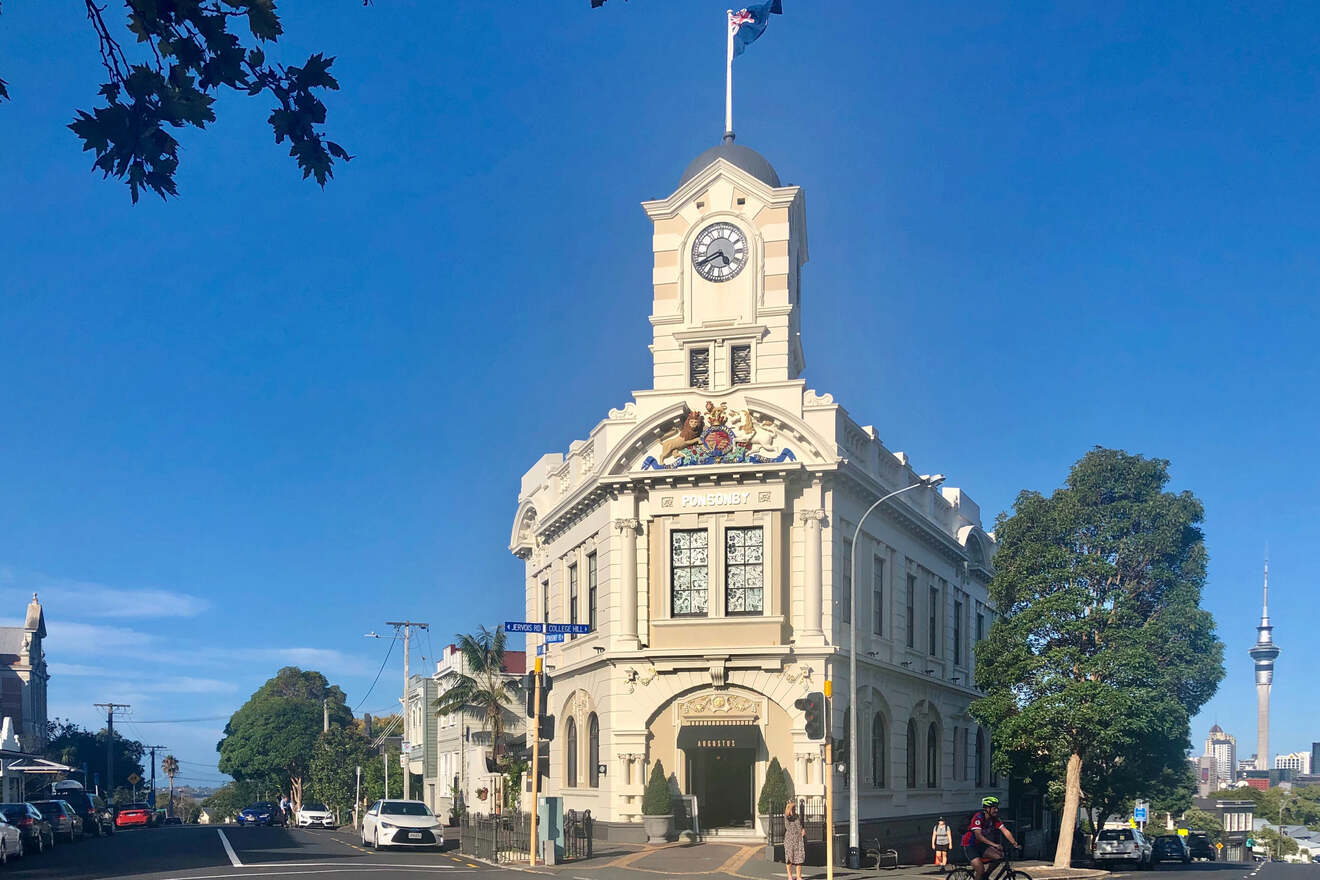 This area is located west of downtown Auckland, just 2 km (2 mi) away from it and 20 minutes drive from the airport. If you want to go to the city centre to visit the Viaduct Harbour, you can simply enjoy the 30 minute walk or use public transport. Their bus services are really good!
For all my travelers who love staying in a neighborhood that has a good party scene, I highly recommend booking a hotel in Ponsonby! I would do it ASAP because this hip, posh area has become so popular lately that everyone wants to stay in Auckland's top nightlife spot.
One piece of advice: pack fancy clothes! This is not your hood and jeans type of situation, Ponsonby is one of the best areas, and it's basically the high-class hipster heaven we all want to visit at least once. The main street is filled with expensive restaurants, boutique shops, and bars. At night you'll see how this whole area becomes alive when everyone steps out of their hotel looking super fresh!
Although it's super close to Central Auckland, you're still far enough from the hustle and bustle in case you're too hungover and seek a tranquil spot. The Western Park in particular will be a great option if you want to walk for a bit and admire the beautiful flower garden and Auckland's cool sculptures.
Other accommodation options in Ponsonby
Things to do in Ponsonby
3. Parnell – where to stay in Auckland for history lovers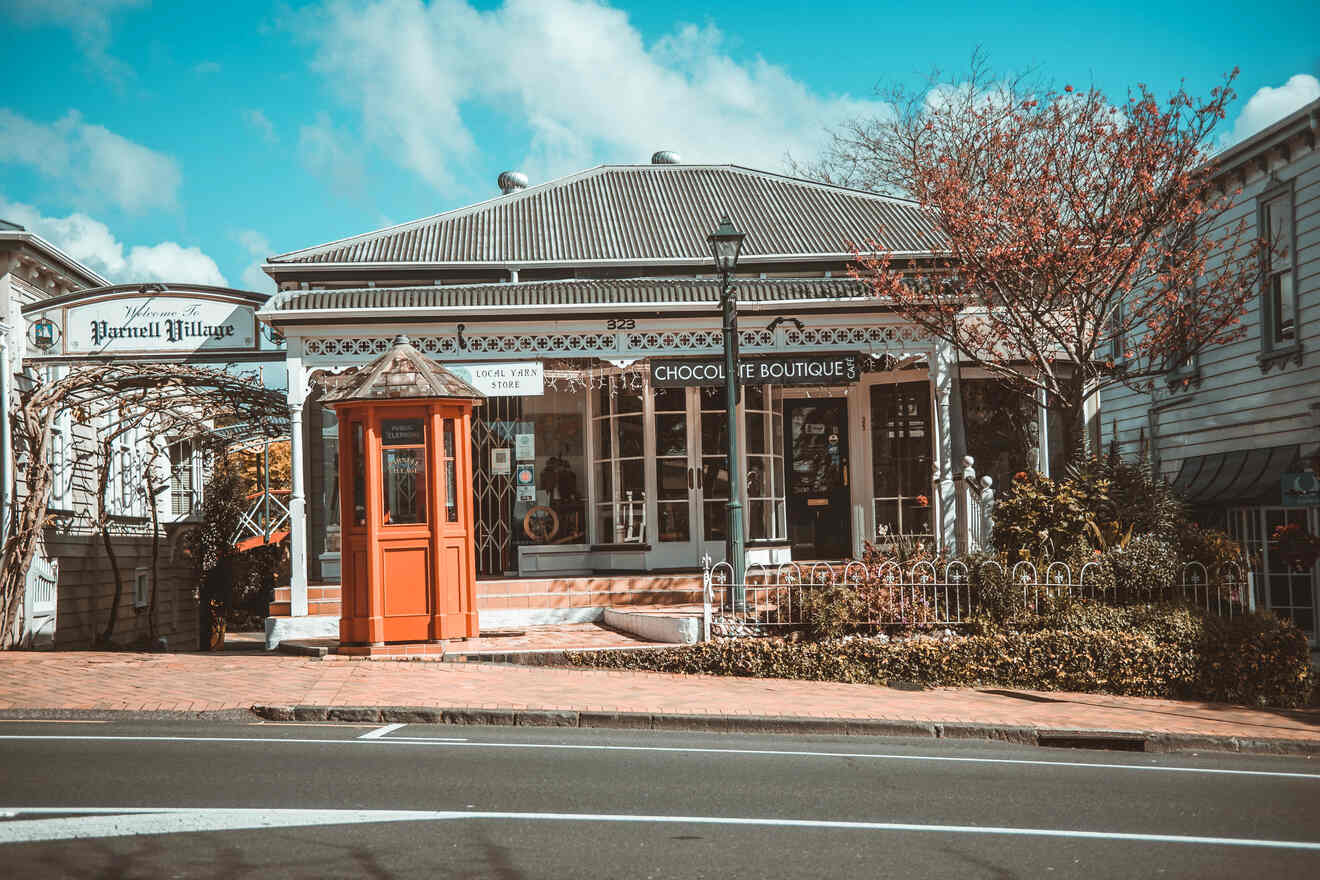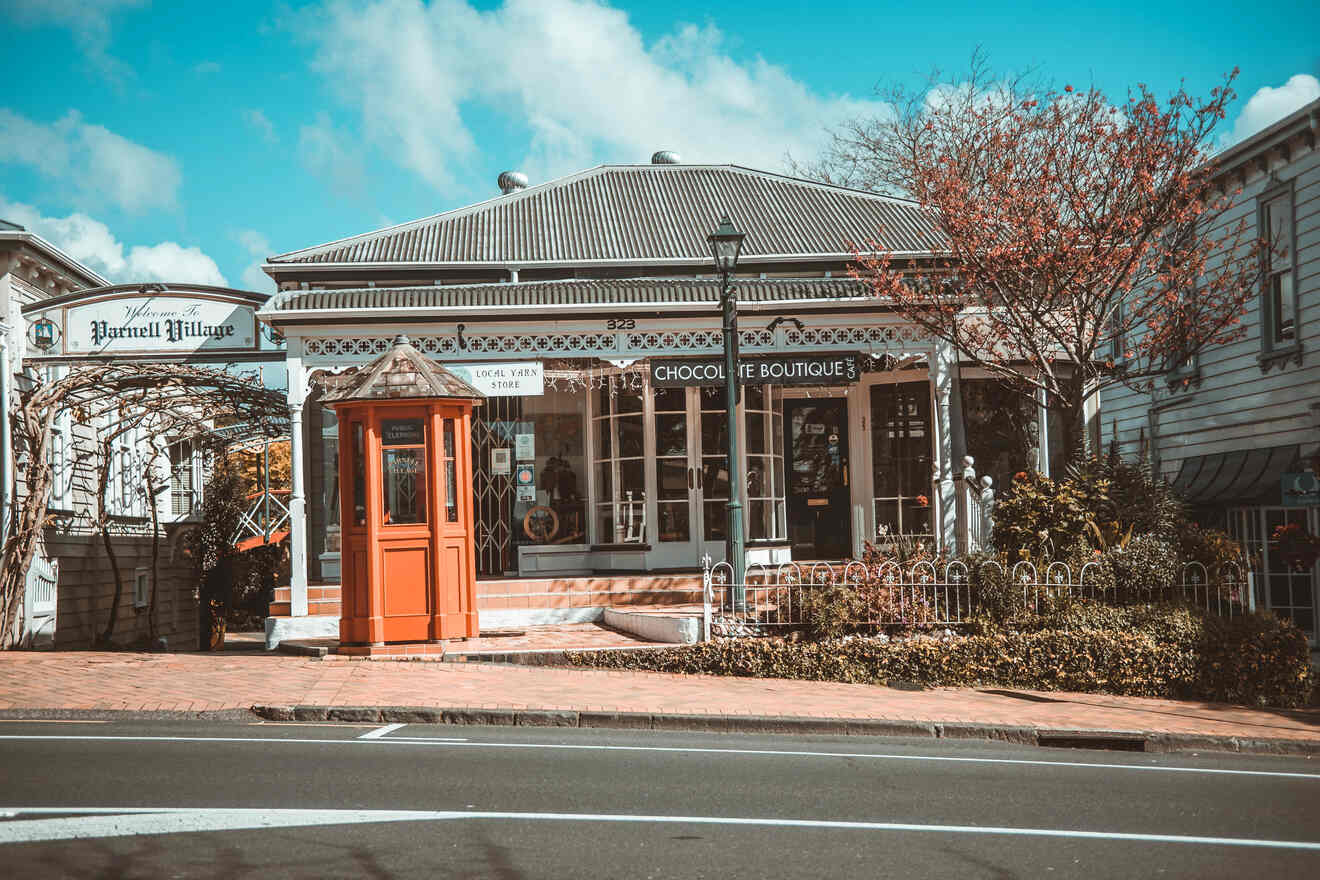 Such a cute and cozy area! Located just east of central Auckland and 20 minutes drive from the airport, Parnell is thought to be Auckland's oldest suburb, dating back to 1841! This place is very exclusive. The Edwardian houses look amazing, and combined with the view of the Sky Tower, it's like you're on a movie set where each zone belongs to a different time era!
The old houses make Parnell look like a village, that's why it will be so nice to wander on the streets of this neighborhood, especially at night when they turn on all the fairy lights. You'll find some cool attractions here including the Auckland Domain, which is one of the city's most important parks, and is set in a volcanic crater! That's something you don't get to see every day!
This is another high-class area but a little more residential than Ponsonby, which means you'll find really nice restaurants and bars, although they will be a bit more pricey. You better save some money for shopping too because who can't resist the urge to enter one of those cute boutique stores! I know I can't!
Let's not forget about the Parnell Rose Gardens, where you'll want to spend the whole day! If you still have some time left, you can always use public transport and visit Viaduct Harbour in the CBD area!
Other accommodation options in Parnell
Things to do in Parnell
4. Mt Eden – best place to stay in Auckland for families and nature lovers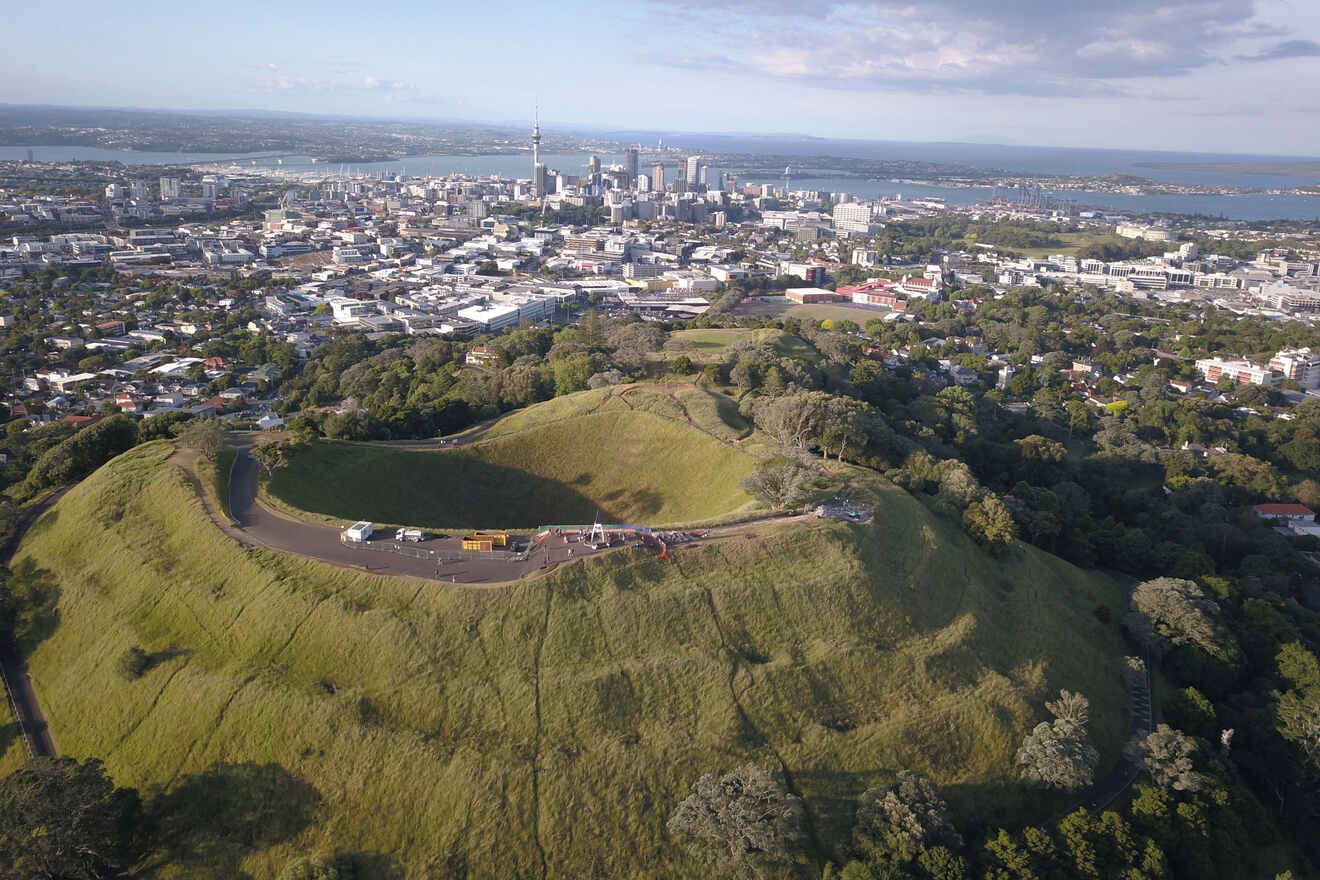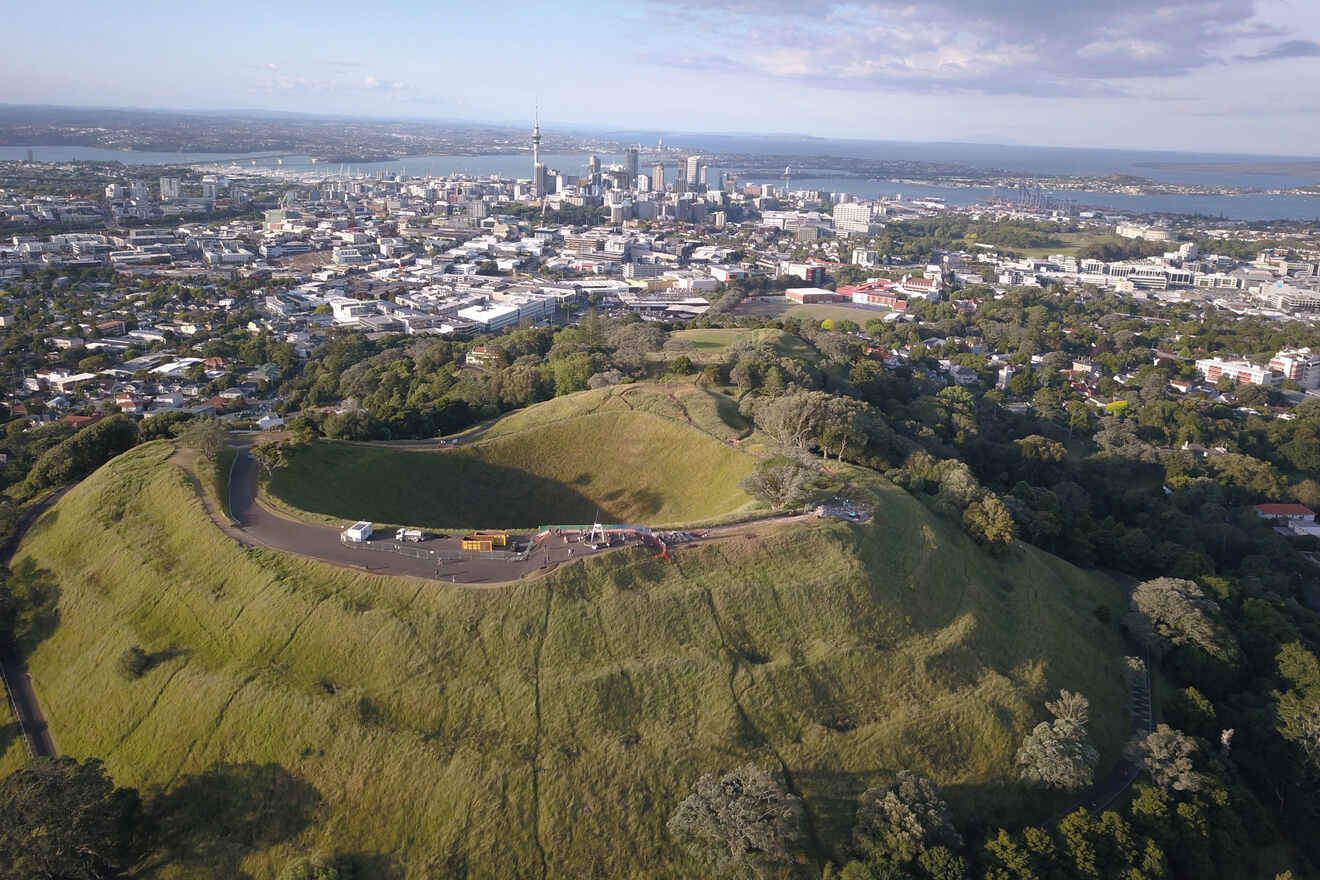 Hey, my fellow nature enthusiasts! If trees, plants, and great high-top views are some of the things you love to see during your holiday to the Auckland area, then the mount Mt Eden neighborhood is the right fit for you! And if this area only increases your appetite for natural spots, take the 2 hour trip to the Coromandel Peninsula and try these 15 cool things to do that will make your holiday unforgettable.
Located south of the Central Business District and just a 20 minute drive from the international airport, Mt Eden is another historic part of the city. This area is a bit quieter so families might want to look for hotels here if they don't want to be too close to Auckland's hustle and bustle or the busy nightlife of the city.
Mt Eden is actually a dormant volcano, which is the highest natural point in Auckland. If the views from the Sky Tower weren't enough for you, wait until you see the views of Auckland from up from the Mountain! Although, this might appeal even more to those who love to hike and spend lots of time in nature. Can anything be better than that? Sorry for the excitement, guys but I can't hide my love for this beautiful spot.
The craters at the top are super popular, but nothing can beat the views at sunset when that gorgeous orange light covers the whole green area and the city. Honestly, these are the moments I live for! Don't worry though, you'll also find nice places to stay here with great rooms and suites. There are also a few great restaurants and chilled bars where you can have a drink!
Other accommodation options in Mt Eden
Things to do in Mt Eden
5. Newmarket – where to stay in Auckland for shopping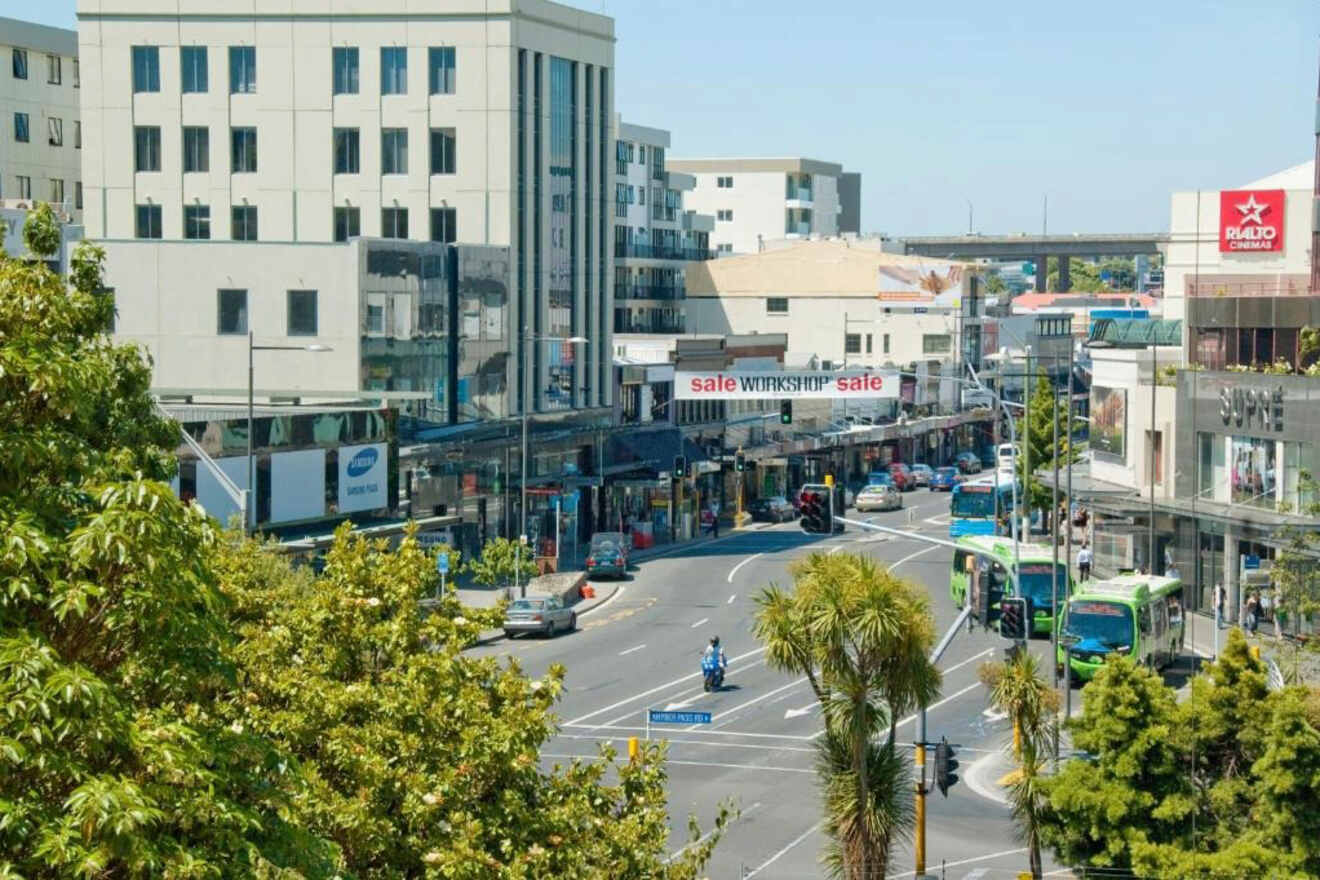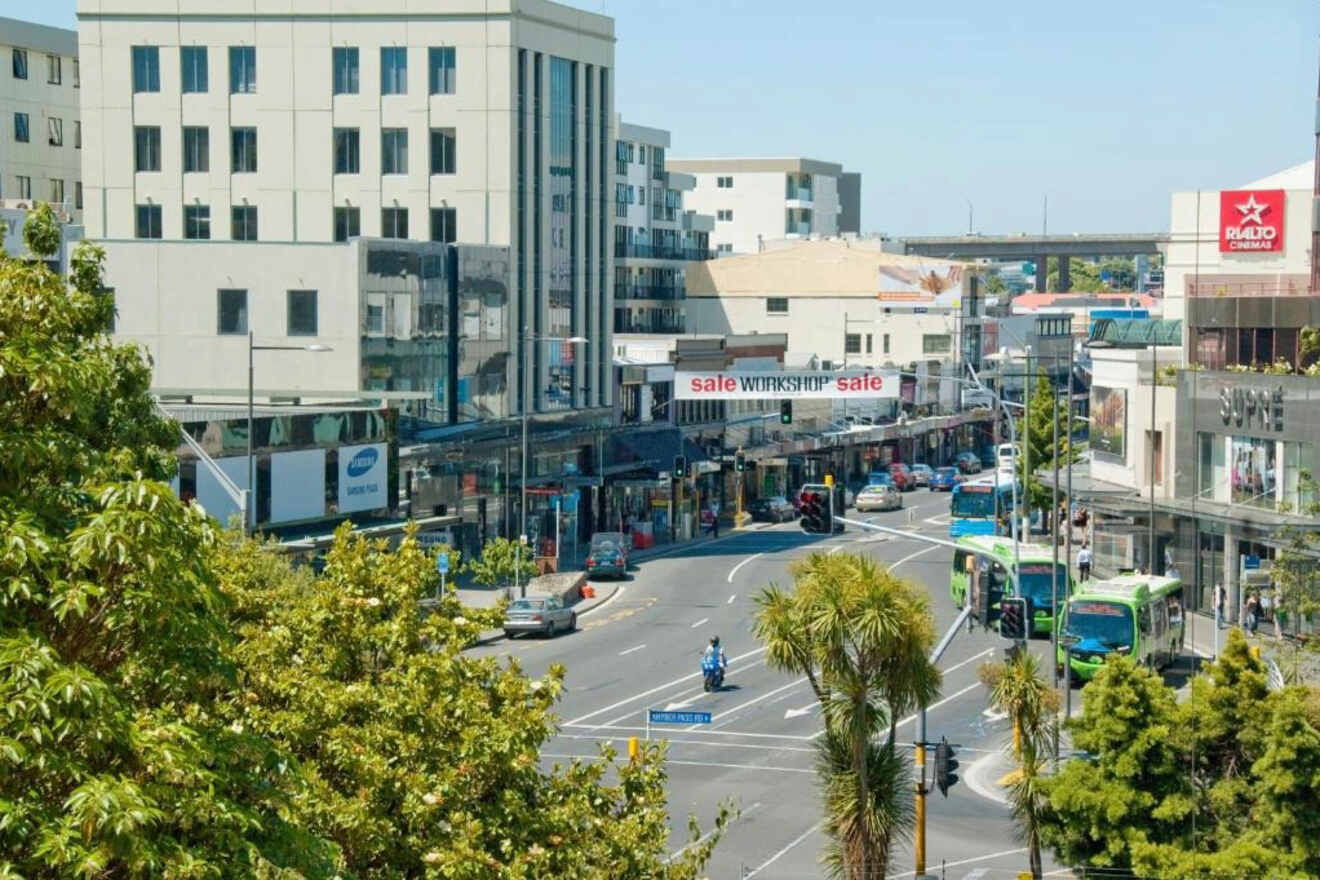 Located southeast of Auckland CBD and 20 minute drive away from the international airport, this area is a dream come true for any person who loves to raid all the stores while they are on holiday! Especially for all my European friends who, like me, have always wanted to buy stuff from brands that aren't available on our continent.
Having the Auckland Domain as its northern neighbor, the name of this area tells its story and why it was created in the first place. So that people have an entire district just for shopping! Everyone says that Newmarket is a smaller CBD that is not so crazy and chaotic!
One of the best areas to stay in the city if you love to shop, go to the cinema and try all the different international restaurants. Newmarket has it all, from local shops to boutique stores, plus the giant Westfield Mall. Broadway street, which is the main avenue of this area, is where you'll find all the action.
If you can believe it, they even have a mini Chinatown, where you can indulge in all the delicious dishes! With great public transport connections and the train station close to the mall, it will be easy to get to other city areas if you want to visit the historic Parnell or enjoy the nightlife in Ponsonby.
Other accommodation options in Newmarket
Things to do in Newmarket
6. North Shore – best place to stay in Auckland for beaches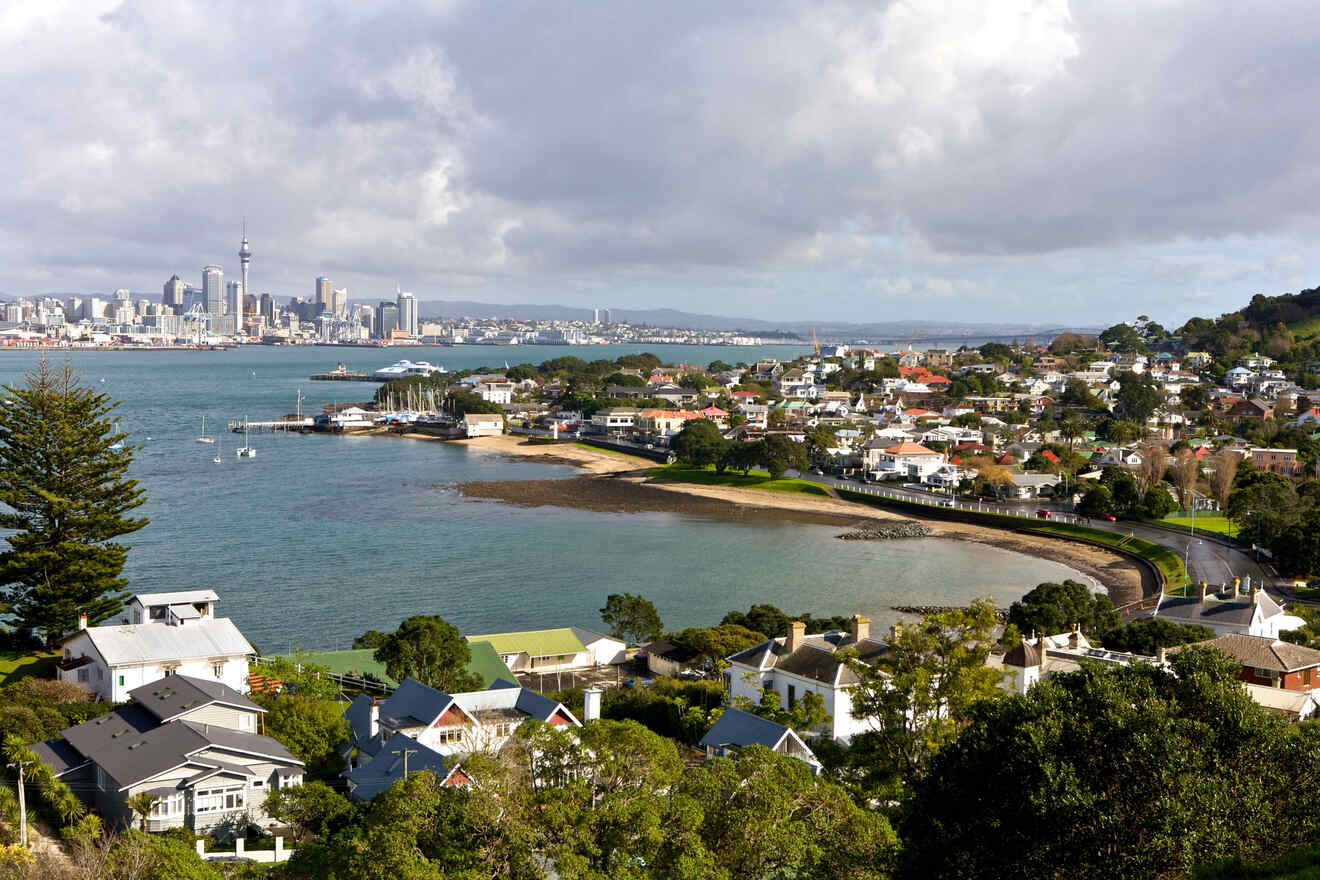 Does anyone fancy some relaxing time on a New Zealand beach while staying in Auckland? Because let me tell you something, this is one of the best areas in the City of Sails for those of you who prefer a laid back atmosphere!
Even if you're not a short walk away from the Central Business District, you're not that far either. It will take you between 10-20 minutes to get to the North Shore from the CBD by bus and the Auckland Airport is 20 km (13 mi) away from the area.
There are a few different beaches for you to explore here so I want to give you a rundown of each so you can find the perfect spot for you. On the south part of the North Shore, you have Devonport, a small peninsula and one of the oldest areas of the Auckland area, located just a 10 minutes ferry ride away from CBD.
Cheltenham Beach is our first stop here, and it's located just a short walk from the ferry terminal. You can come to this beach to relax and enjoy the beautiful surroundings, including many trees, green spaces, and even some Victorian villas.
For people traveling with families, then I recommend the Narrow Neck Beach, it's situated within walking distance from Devonport. Don't let the name fool you, the beach is quite long, very tranquil and it has a children's playground!
I know some of you love huge crowds, that's why I think you'll love Long Bay Beach. It's the most popular one in Auckland, the longest one, and also a regional park. But you'll get the best of both worlds here, sun, sea, and trees!
Last but not least, Waiake Beach is the perfect spot if you are looking for more of a unique spot where you won't find many tourists, just a Kiwi or two!
Other accommodation options in North Shore
Things to do in North Shore
BONUS: Where to stay in Auckland near the airport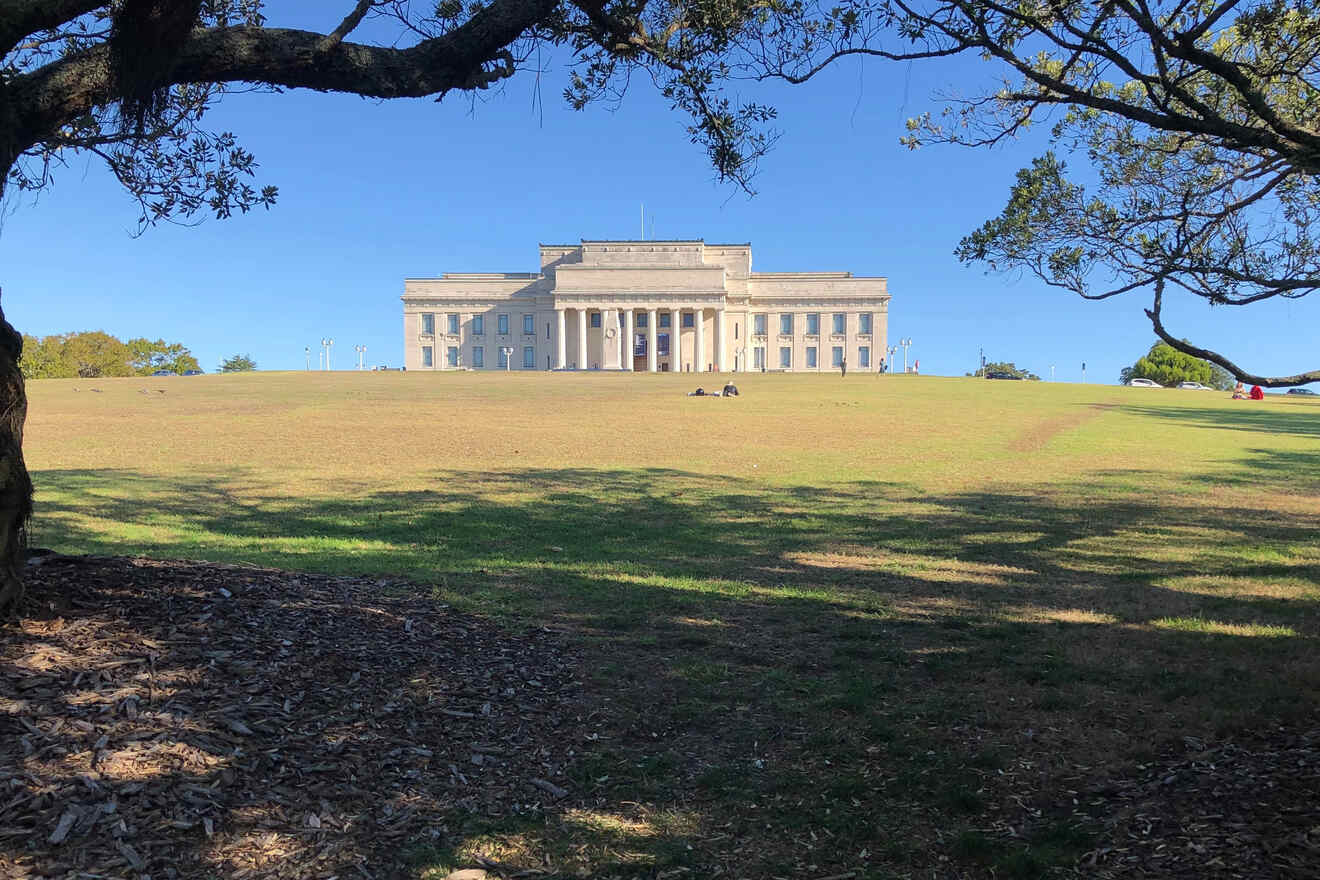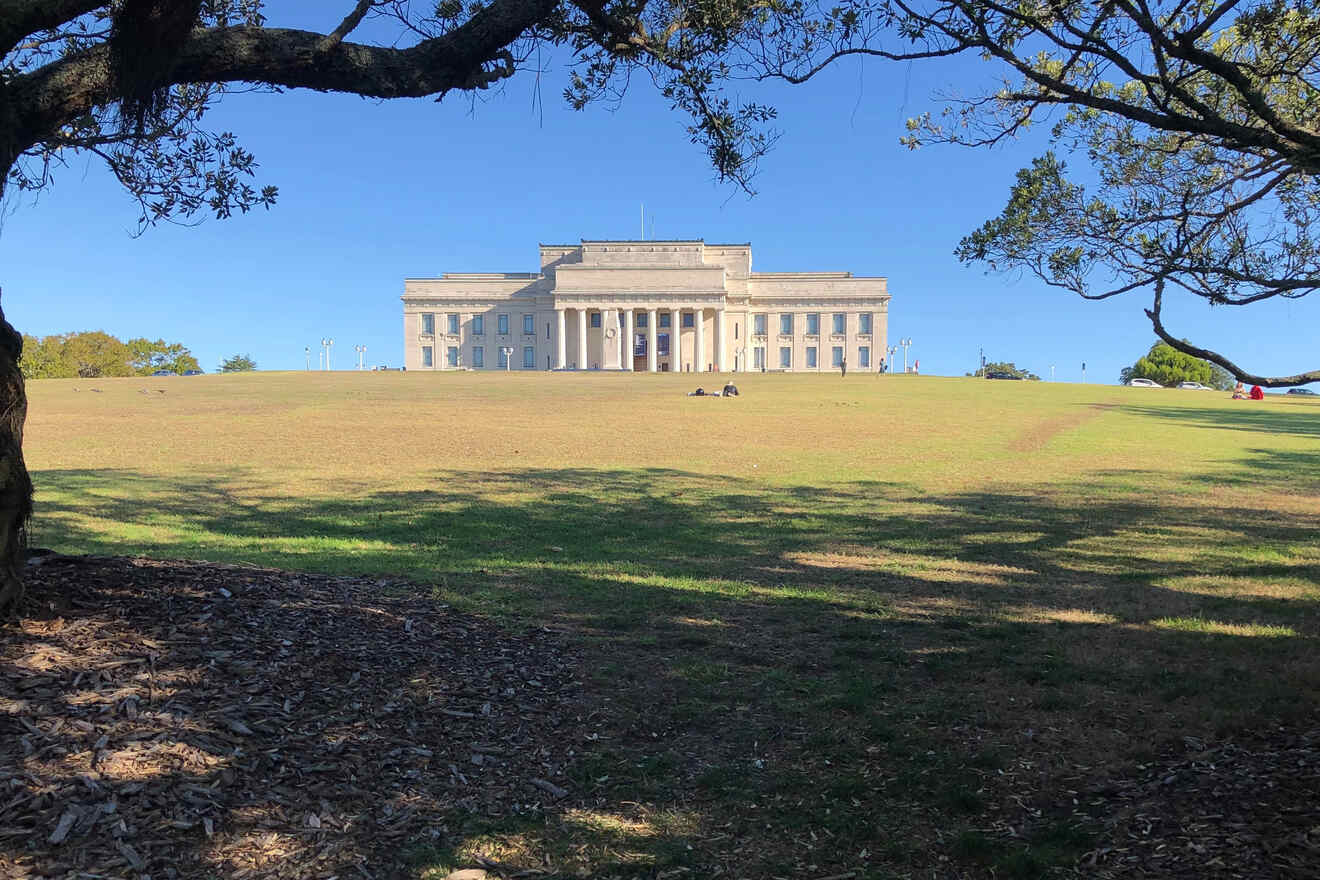 I know the flight to New Zealand is usually long if you're coming from the Northern Hemisphere, so staying near the airport sometimes sounds like the best idea especially when that jet lag hits you! If you aren't bothered by the city of Auckland and it is simply your port of entry, many people even rent a car from the airport, spend a night nearby and then head off on their adventure around the islands.
Whatever your reason for wanting to stay nearby, here are four good hotels located close to the Auckland Airport that will save you a lot of time. There isn't a lot of choice in terms of pricing if you want to stay in a decent hotel around here so I have found your best 4 options overall. They are all similar prices in the range of $100-150 so take your pick!
1. Heartland Hotel Auckland
This 4 star hotel is situated just a 5 minute drive away from the airport with a free 24 hour shuttle. You can spend all day by the outdoor pool enjoying the weather and relaxing after that long trip. There's a restaurant and gym on site in case you want to work out, the rooms are super comfy and have space for families.
2. Best Western BKs Pioneer Motor Lodge
Located just a 7 minute drive away from the Auckland Airport, this 4 star motel has super spacious rooms and reasonable prices making it perfect for families. They also offer a free airport shuttle and a really nice breakfast. If you're arriving at odd times of day or night there's a small kitchenette in your room in case you want to fix up a quick bite.
3. Airport Manor Inn
A cute and homie inn is located 5 mins drive from the airport and offers a free 24 hour shuttle, cozy rooms and a small kitchenette. There's a small little patio where you can drink your morning coffee and read a book before getting ready to explore beautiful New Zealand.
4. Vaniva's Place
This cute house is perfect for your stay in Auckland near the airport if you are traveling with a group. It has a nice terrace with BBQ facilities so if you're in the mood to cook something delicious, don't hesitate. The rooms are spacious and the backyard looks like a lovely place to relax just 5 km from the airport!
Frequently asked questions about Auckland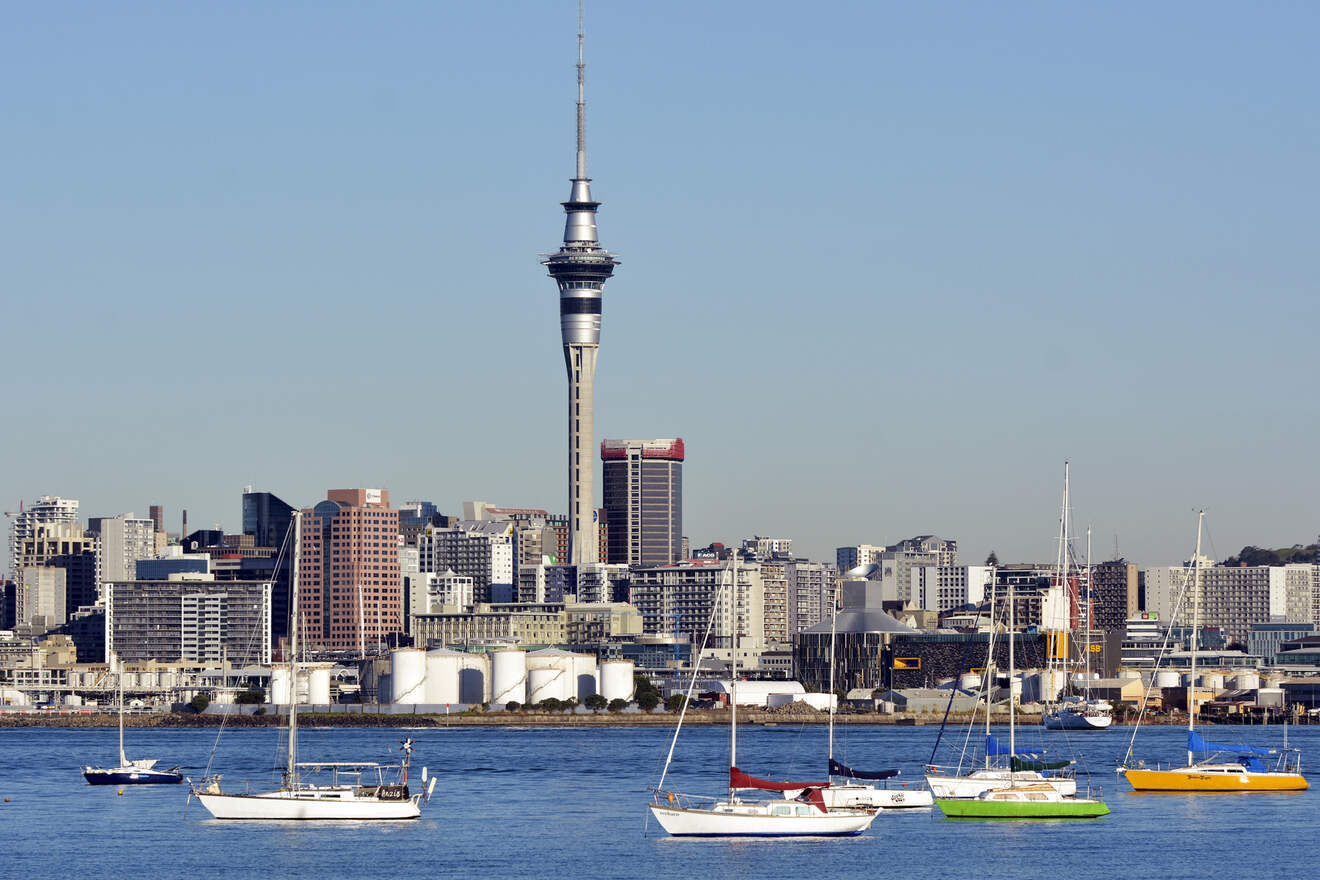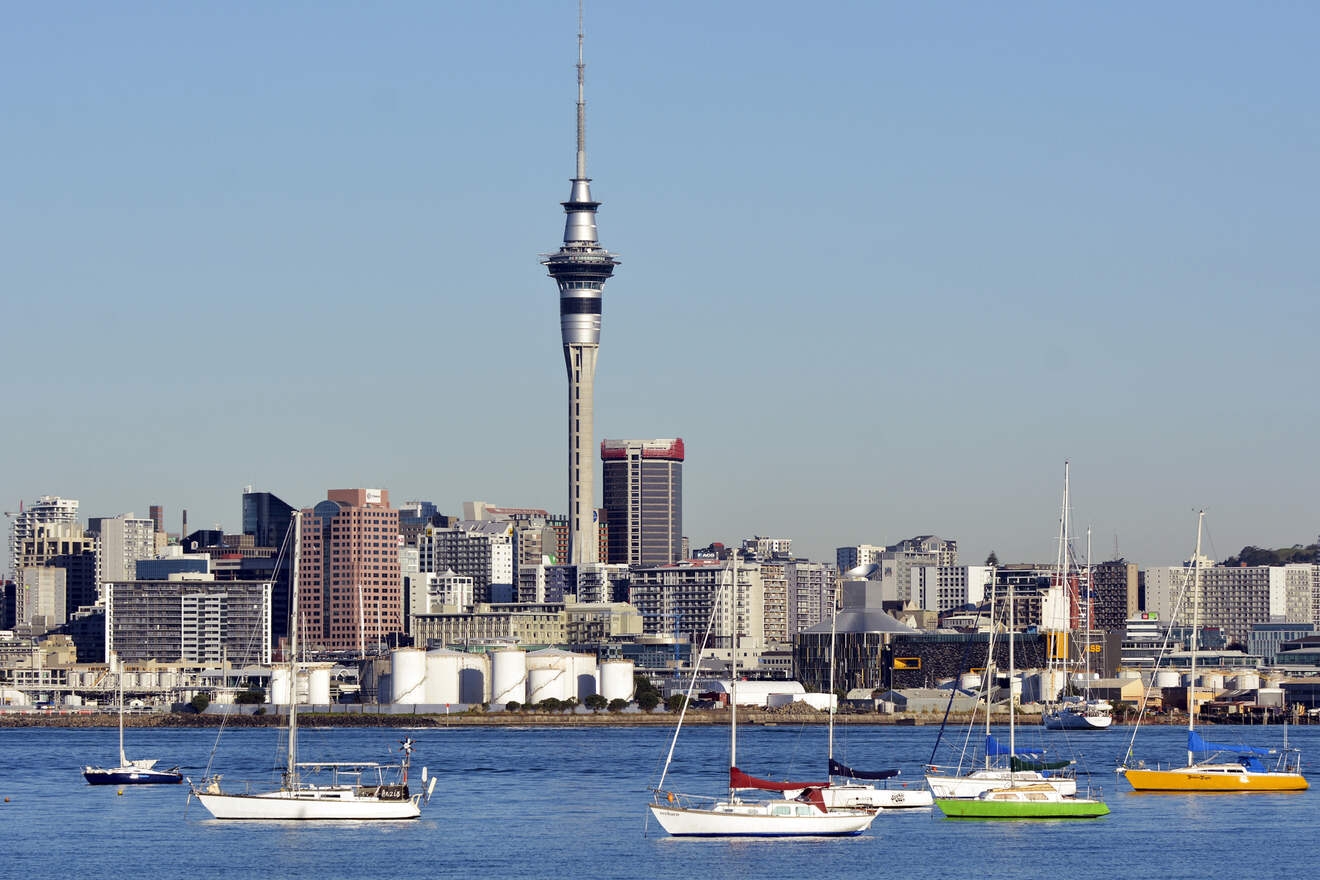 Conclusion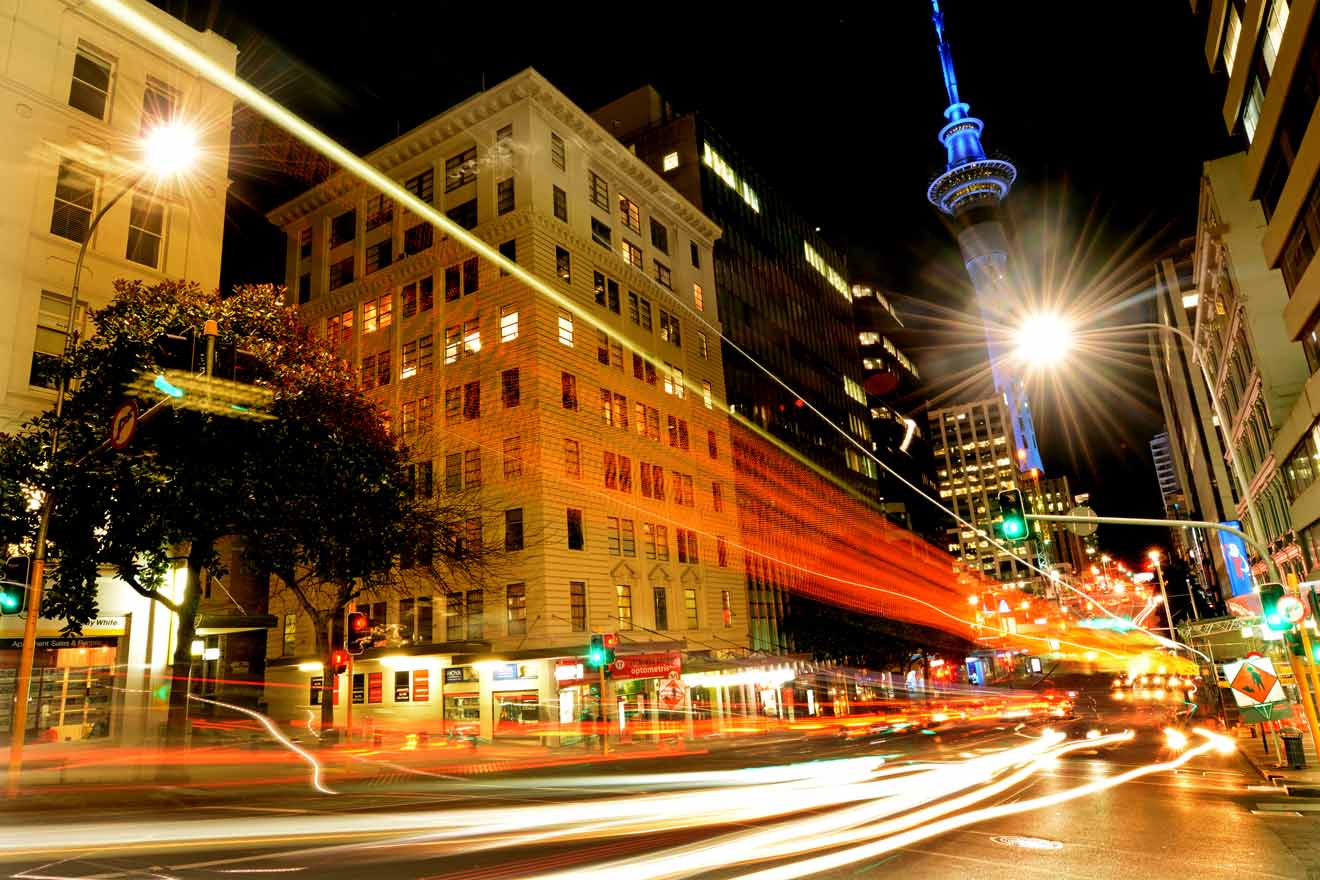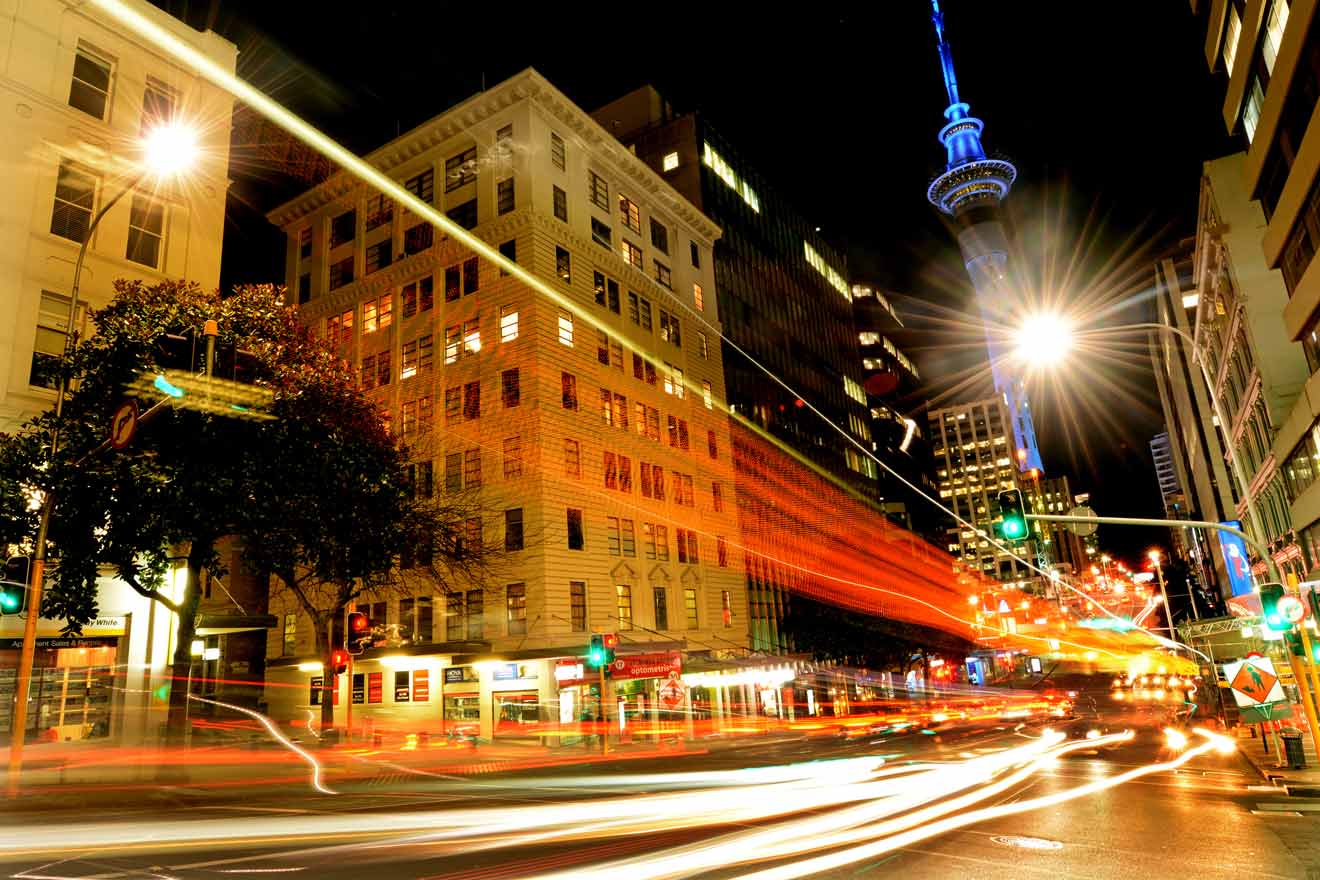 What an eventful trip! I hope you'll have double the fun I had when I wrote this post about where to stay in Auckland. You're probably on your way to the airport by now! I'm sure this article will help you find all the best areas, hotels and restaurants in the inner city.
There are so many amazing hotel options, all located in the best areas and some just a minute walk away from the central area, but here are my two favorite ones both located in the CBD, Auckland. Make sure you book all the hotels in advance, Auckland may be a big area but everyone will want to stay at the best accommodations.
Don't forget to visit all the beaches and eat at the best waterfront restaurants in Auckland. I want to hear all about your adventures so leave me a comment and let me know how it went!
Have an amazing holiday,
Victoria
---