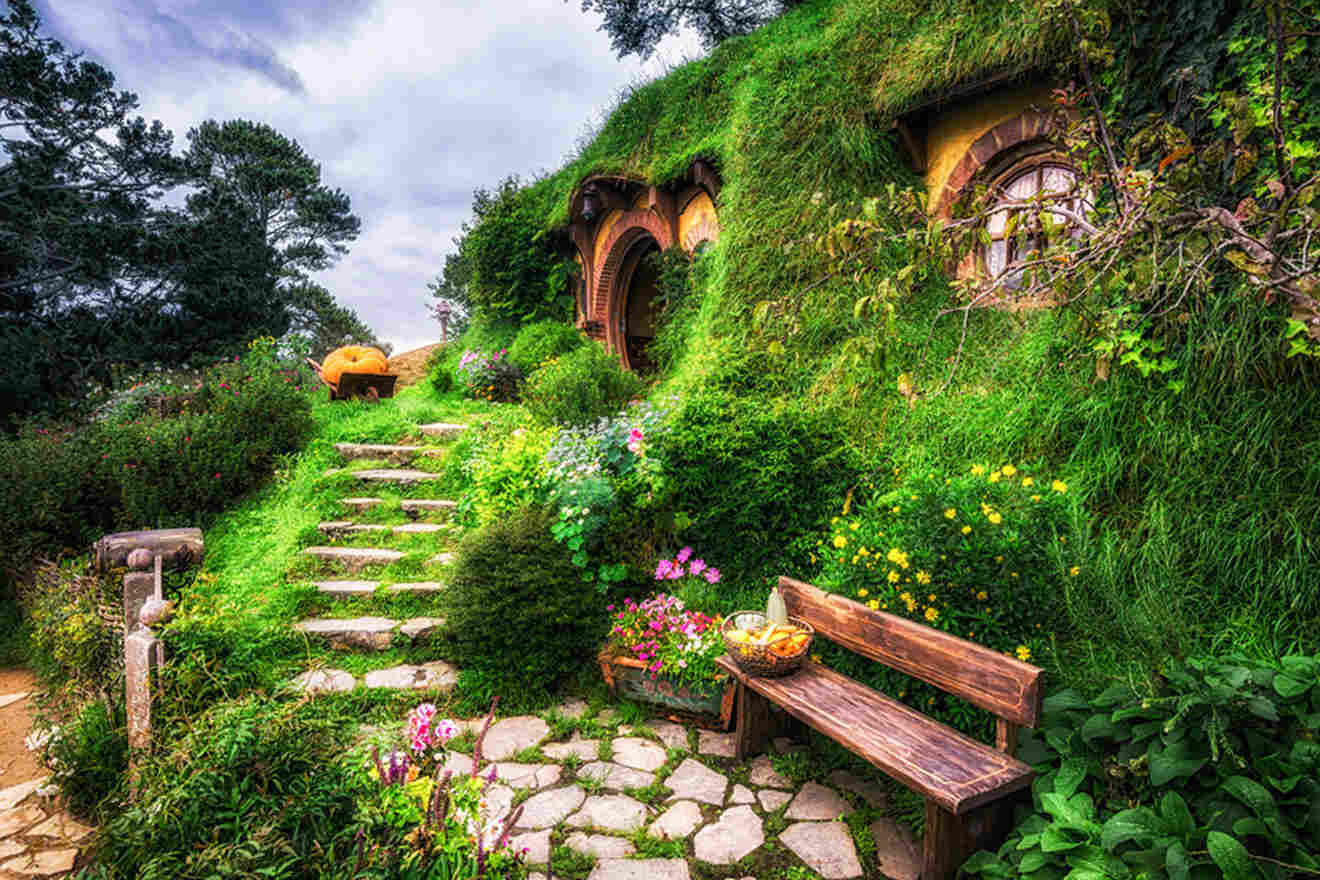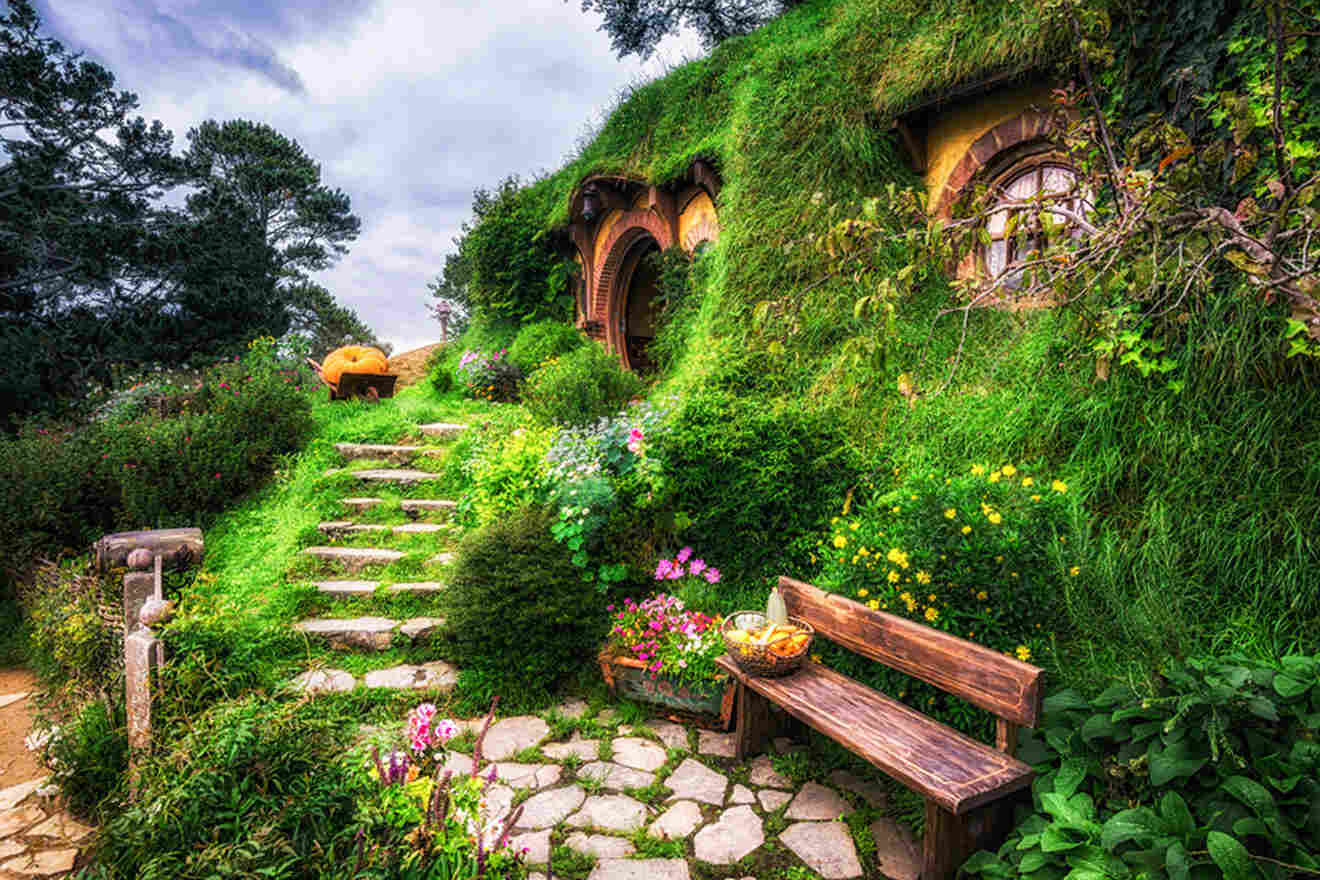 While this country may be famous for its stunning landscapes and waterfalls, there is no denying that the Hobbit tour in New Zealand is one of the absolute must-dos.
New Zealand gained global recognition with this famous movie set location, and touring it is a unique experience even those who aren't into fantasy movies can appreciate.
I'm a cinema freak and decided to spare some trouble for my fellow cinema lovers by compiling a list of top-tier Hobbiton movie set tours. You'll find a lot of convenient options as well as many combo tours that can take you to various New Zealand landmarks to taste the local culture truly. There are some private options as well for my dear introverts out there.
Before we start, it's worth reminding you that this location is super famous, with thousands of visitors coming every year. That's why I recommend you don't risk your spot and book your movie set tour well in advance!
Let's start!
If you are in a hurry
Here are the top Hobbiton movie set tours that you'll have to absolutely book in advance:
1. Take a Hobbiton movie set tour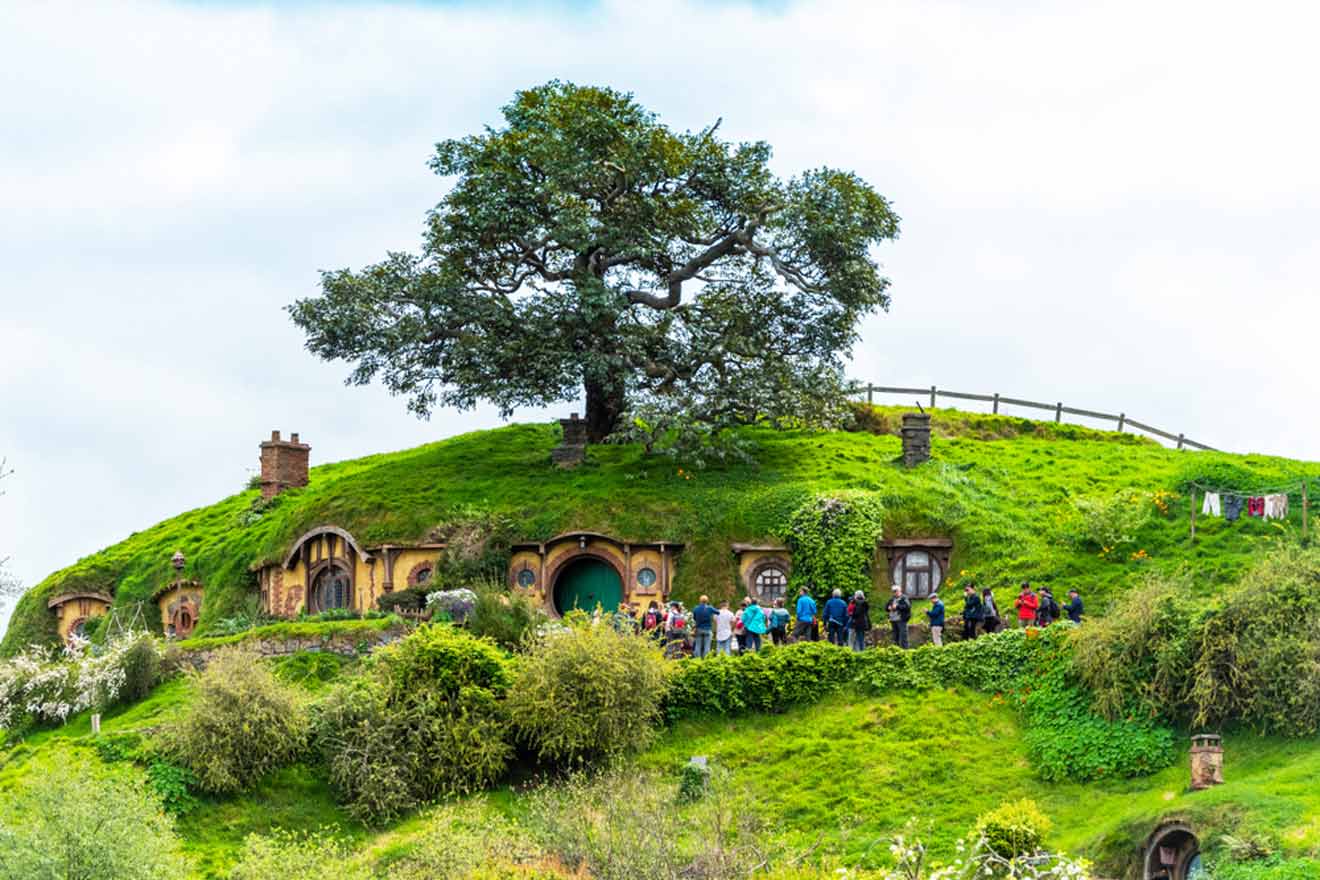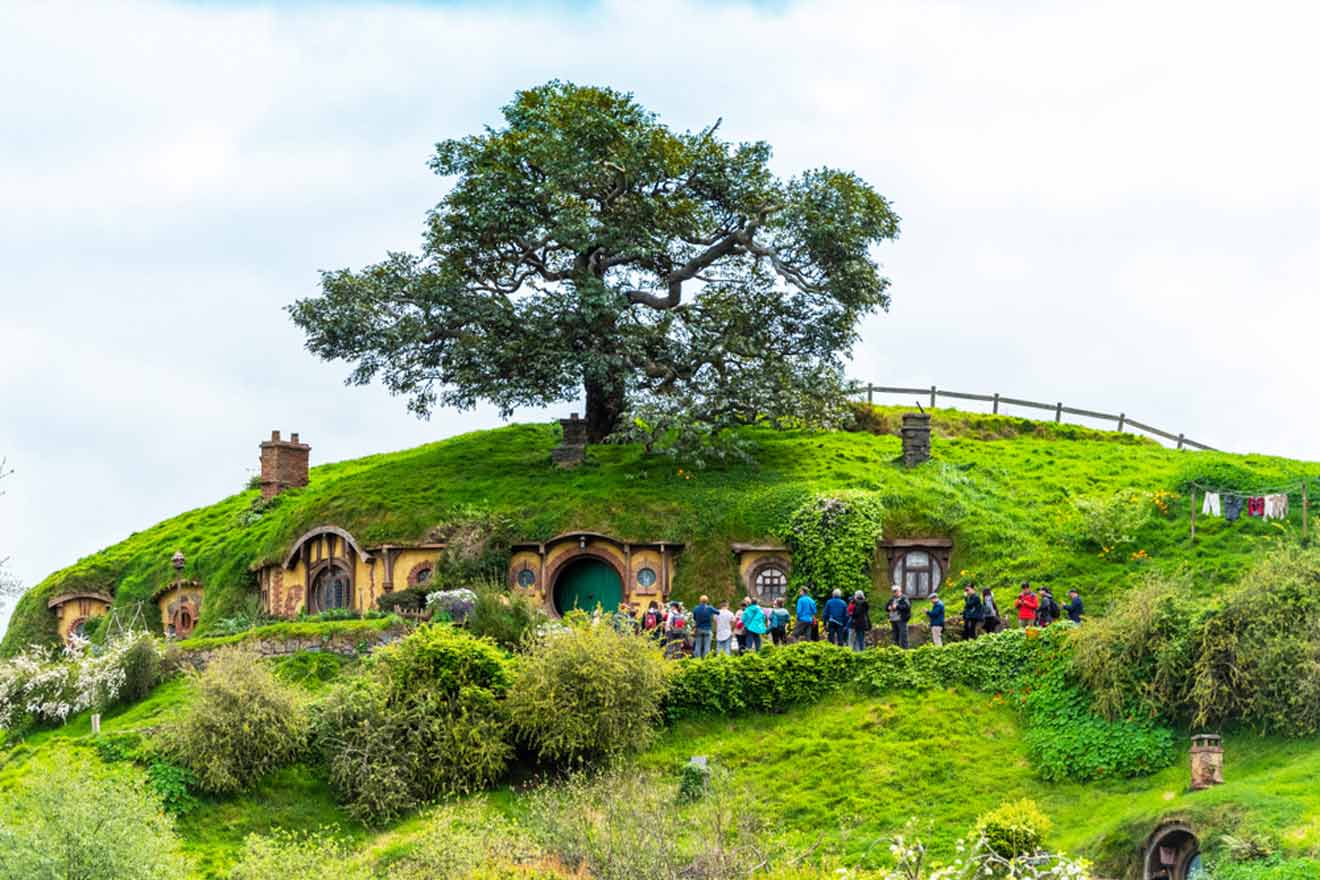 Duration: 2 hours
Price: from US$56
Why you should take it: the most popular tour of Hobbiton
If you thought that experiencing the movie magic of Lord of the Rings is an unbeatable feeling, just wait till you tour the entire movie set location. It's the original, fully immersive guided tour of the Shire of Middle-earth. Aside from having a knowledgeable tour guide all the time with you, you'll also have a free drink from The Green Dragon Inn.
Don't miss out on this opportunity to experience J.R.R. Tolkien's definitive vision while trekking around 12 picturesque acres (5 hectares) before nightfall. It's a small-group walking tour designed to appease lovers of adventure, but it's also very convenient because it offers both morning and afternoon departures! The whole journey into the Hobbit films' magic will take approximately 2 hours.
2. Explore the Hobbit trilogies world on a combo tour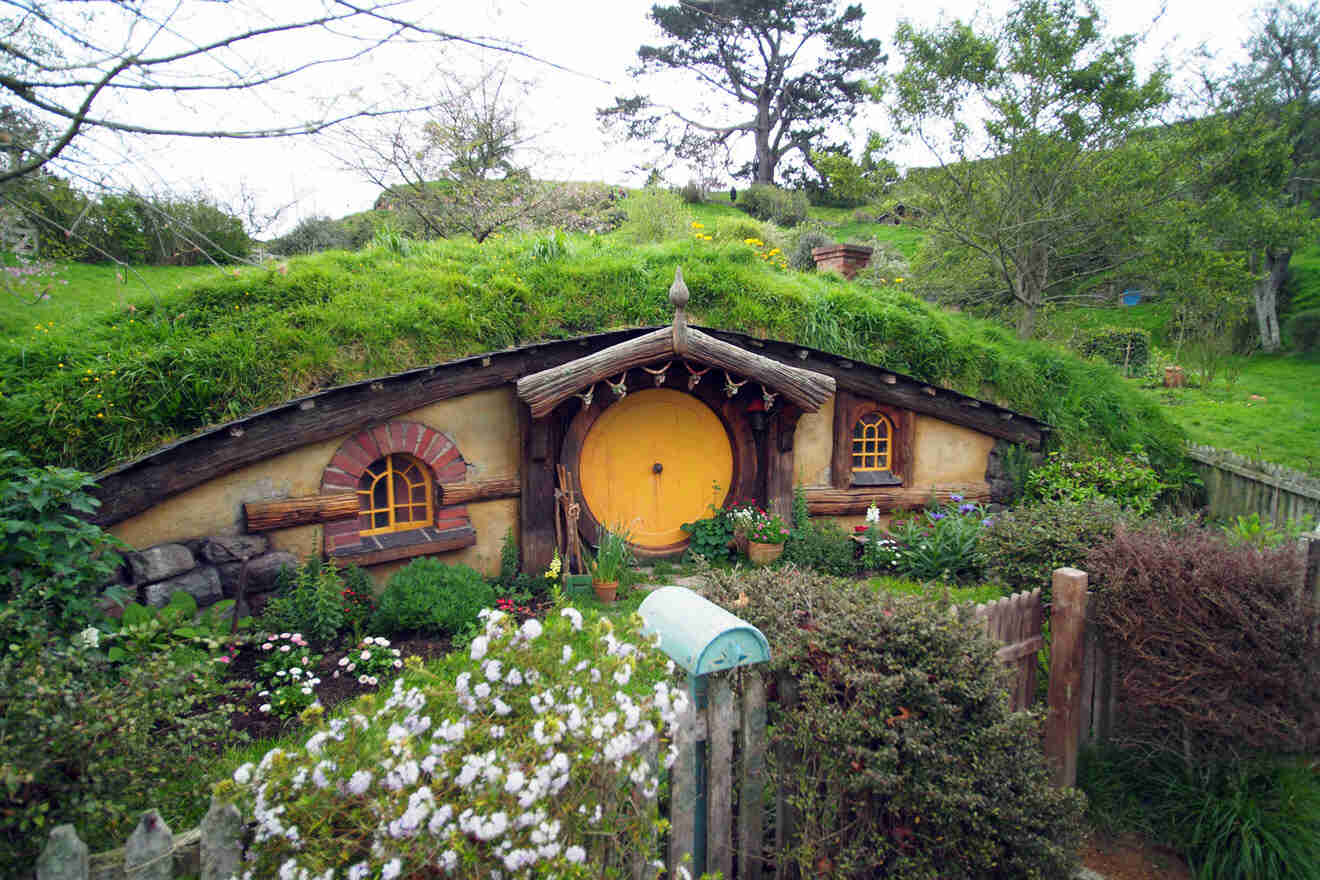 Duration: 11 hours
Price: from US$210
Why you should take it: includes Waitomo Caves visit
Uncover a magical side to New Zealand with this delightful combo trip from Auckland. It's a full-day tour that includes admission tickets and hotel pickup.
Journey through the real Middle-earth by meandering your way into the enchanting Hobbit Holes and across the Shire. Top off the tour with a festive drink from The Green Dragon Inn before tucking into a tasty Kiwi lunch. After that, travel over to Waitomo Glowworm Caves for an afternoon voyage full of mysterious Maori lore and thousands of twinkling glowworms lighting up caves cloaked in mystery.
One more thing to remember is that this movie set was being made with the help of the New Zealand Army, so it's a sight you definitely shouldn't miss, and it's absolutely worth taking souvenir photos from this small town.
3. Go on a Hobbiton & Tauranga excursion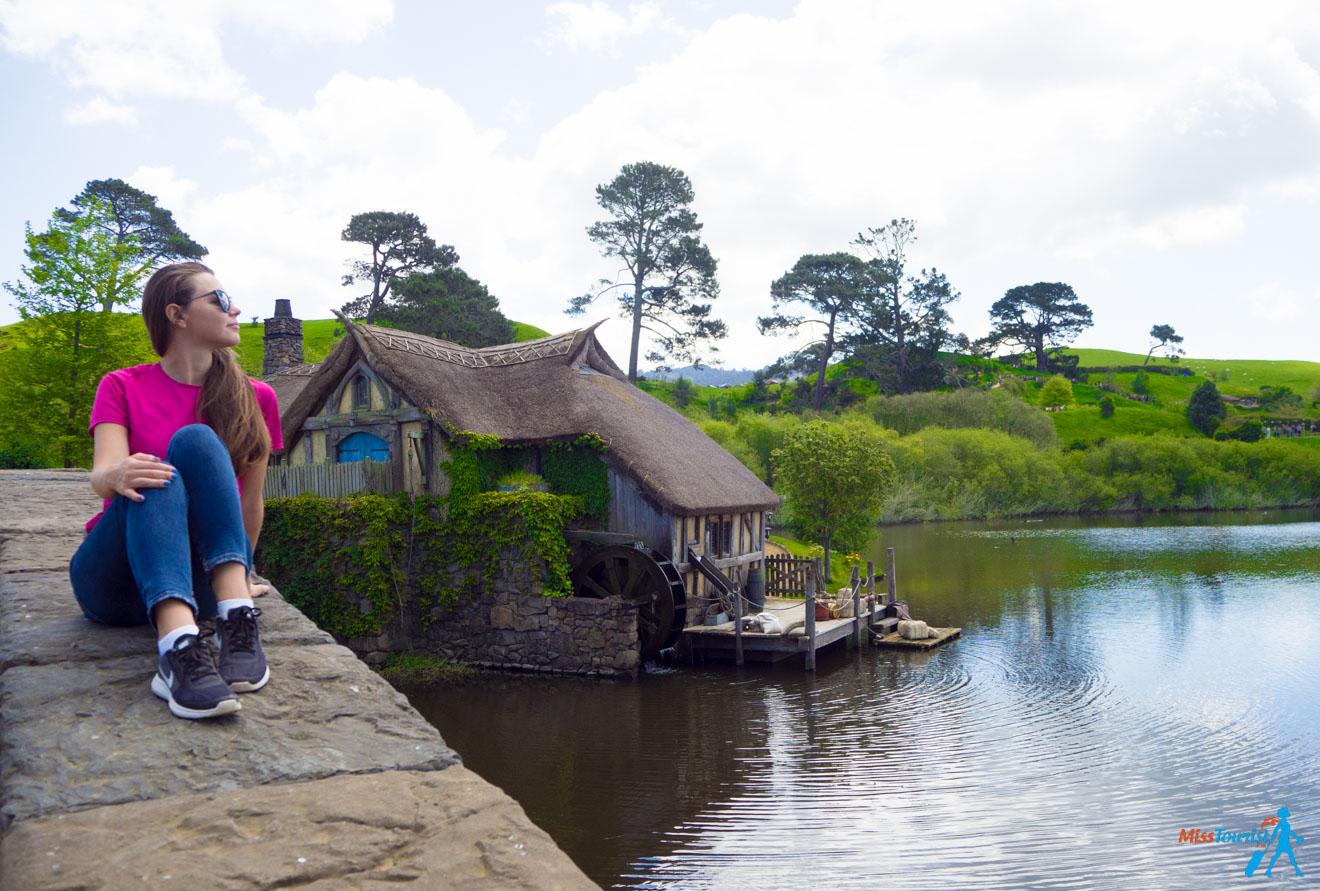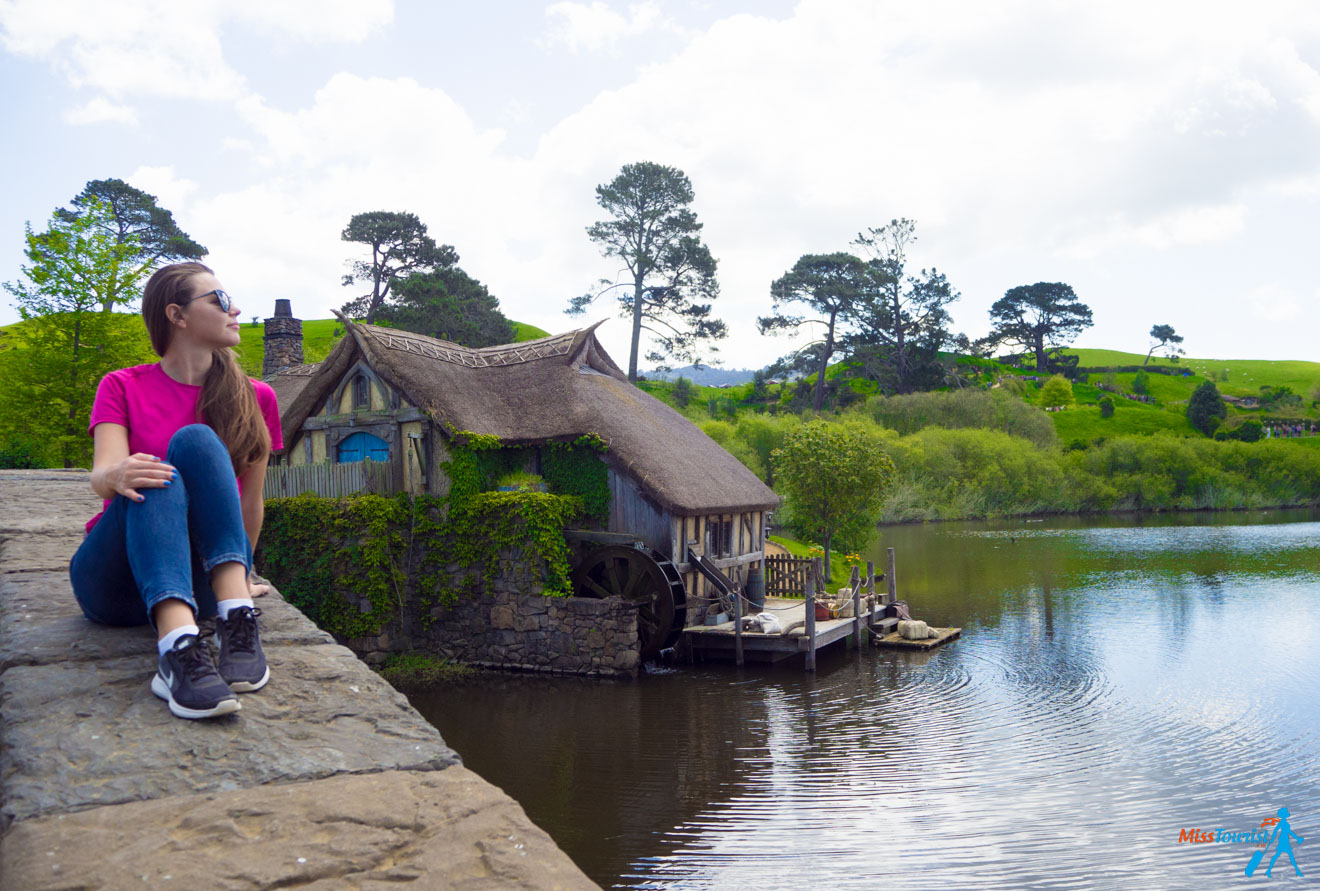 Duration: 8 hours
Price: from US$126
Why you should take it: includes a visit to McLaren Falls Park
Prepare to take your own personal journey into Middle-earth! With this small-group shore & movie set excursion (up to 19 travelers), you'll be able to explore without the stress of a large tour group. Say goodbye to all that waiting in line – tour operators have got entry fees covered ahead of time, and if requests are made, there's even pickup in Tauranga for those leaving from the cruise ship.
As you drive deep into Waikato with your knowledgeable guide, you'll make a stop at secluded McLaren Falls Park and catch sight of the majestic titular waterfall. There will be no need for wifi anxieties either, as free Internet is conveniently available on board for all your photo uploading needs!
4. Feast on banquet & witness Hobbiton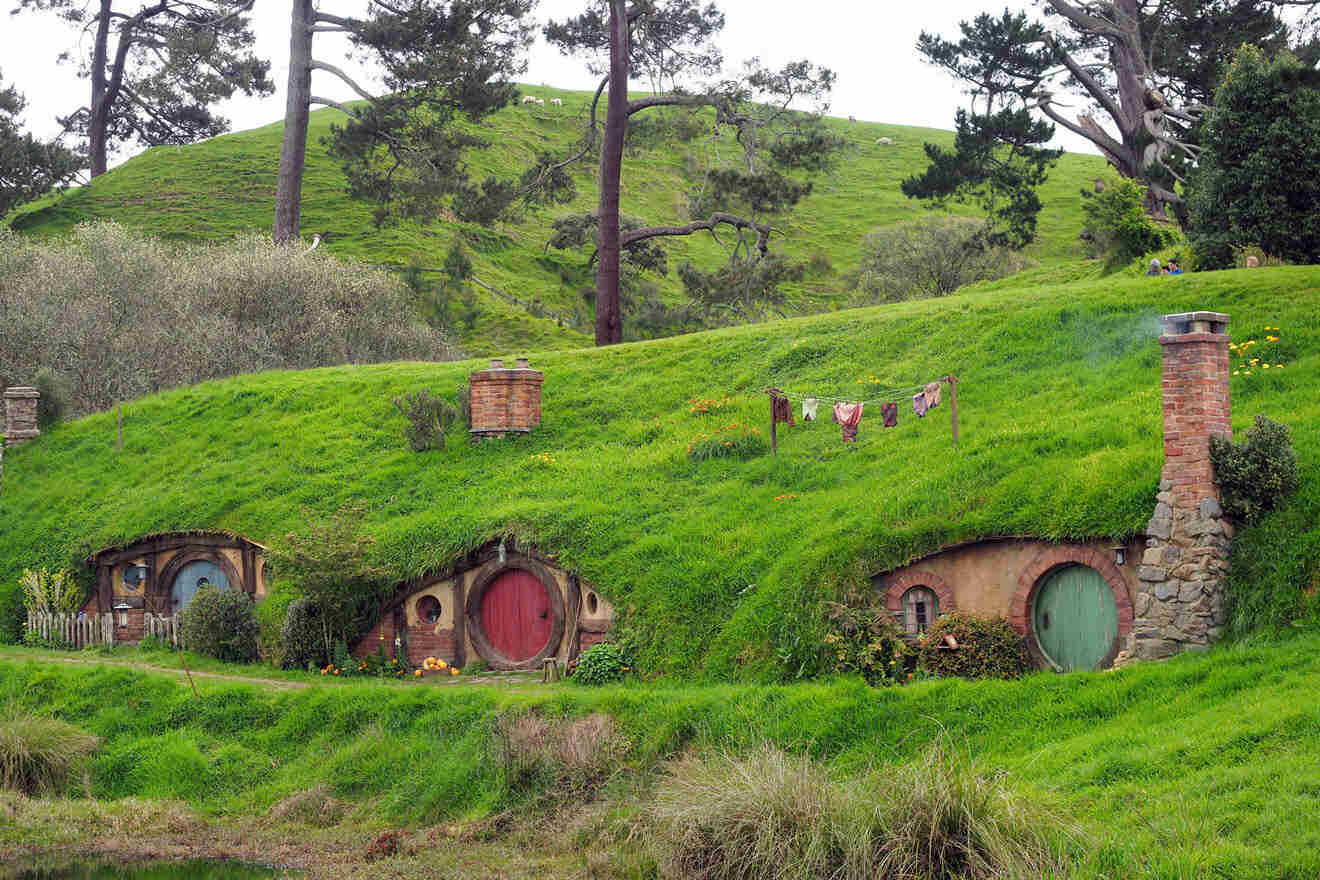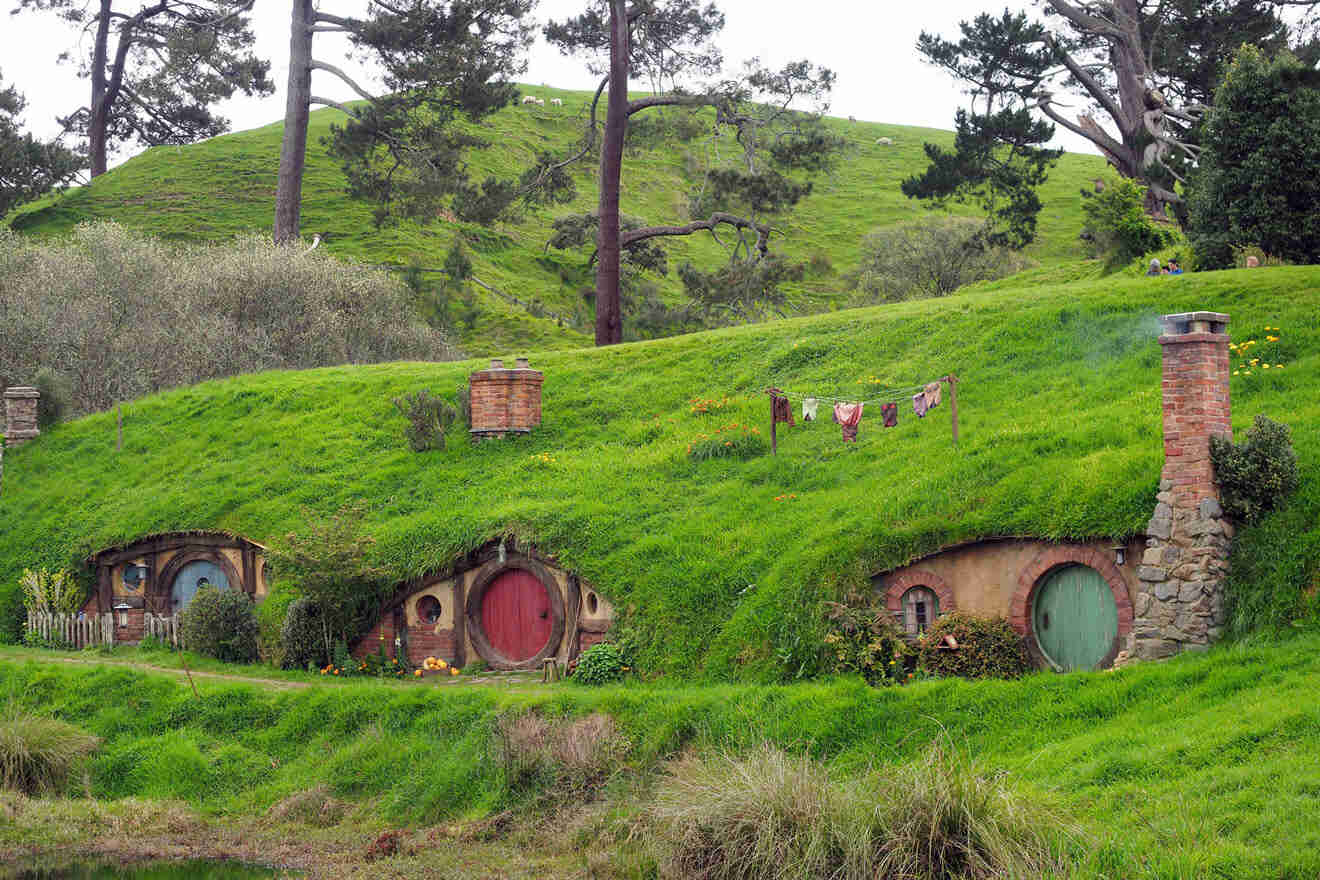 Duration: 10 hours
Price: from US$816
Why you should take it: includes sunset vistas and a tasty banquet
Step into the entrancing world of The Shire with this special small-group tour! You'll be transported to the laneways and pathways from Lord of the Rings and The Hobbit, as you arrive for an unforgettable evening that includes beautiful sunset views as well.
Enjoy a drink at The Green Dragon Inn followed by feasting on a magical meal made in Hobbit style. You'll be sure to get that magical feeling beneath hundreds of glistening lights while taking one final stroll through Hobbiton before wrapping up your journey back to Auckland.
This is an all-encompassing experience like no other and it includes a banquet which is a unique option! With personalized care, pickup/drop-off from your hotel and a small group of 11 people max it's a convenient and must-do option.
5. See the Hobbiton movie set from Rotorua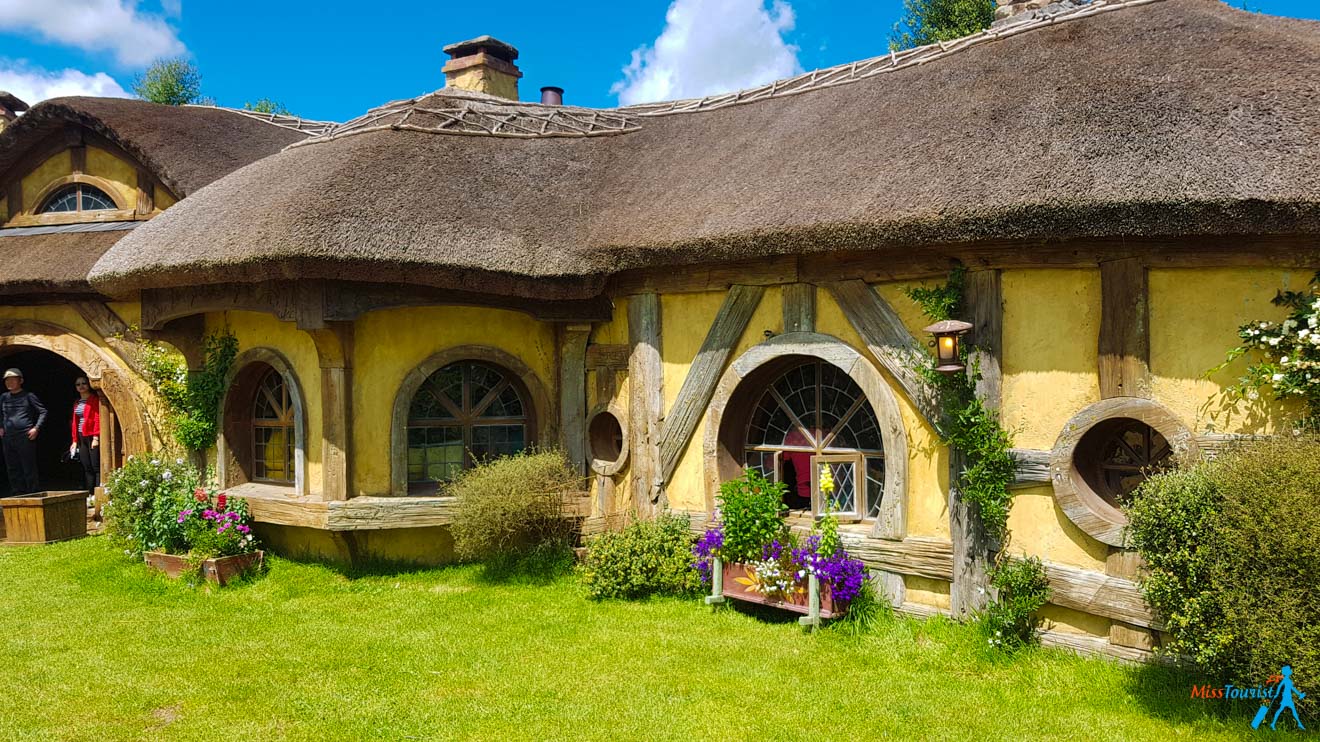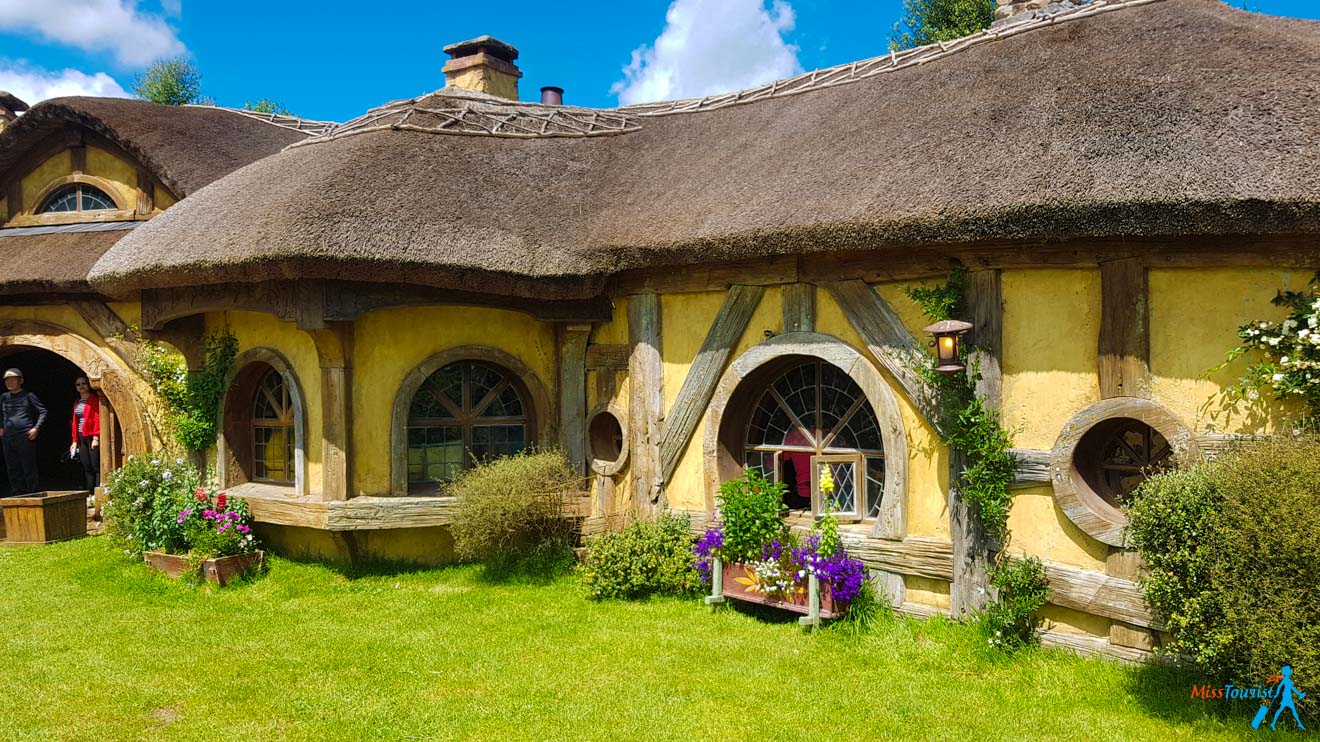 Duration: 6.5 hours
Price: from US$113
Why you should take it: departs from Rotorua, includes lunch
Kicking off in Rotorua, your Hobbiton tour starts with a scenic drive across to Matamata. You'll be accompanied by an expert local guide who will have plenty of tales to tell during that time; everything from the region's history and culture, right through to how this idyllic countryside turned into Middle-earth!
Stepping up onto the tour itself you'll get a guided exploration of all its iconic spots. Here you'll spot some familiar sights like hobbit holes, The Green Dragon Inn, The Party Tree, and then there's even the mill. Before bidding farewell to this fascinating movie set you can grab a tasty lunch at The Green Dragon Inn before making your way back safely and soundly back down towards Rotorua!
6. Enjoy Hobbiton and learn about Maori culture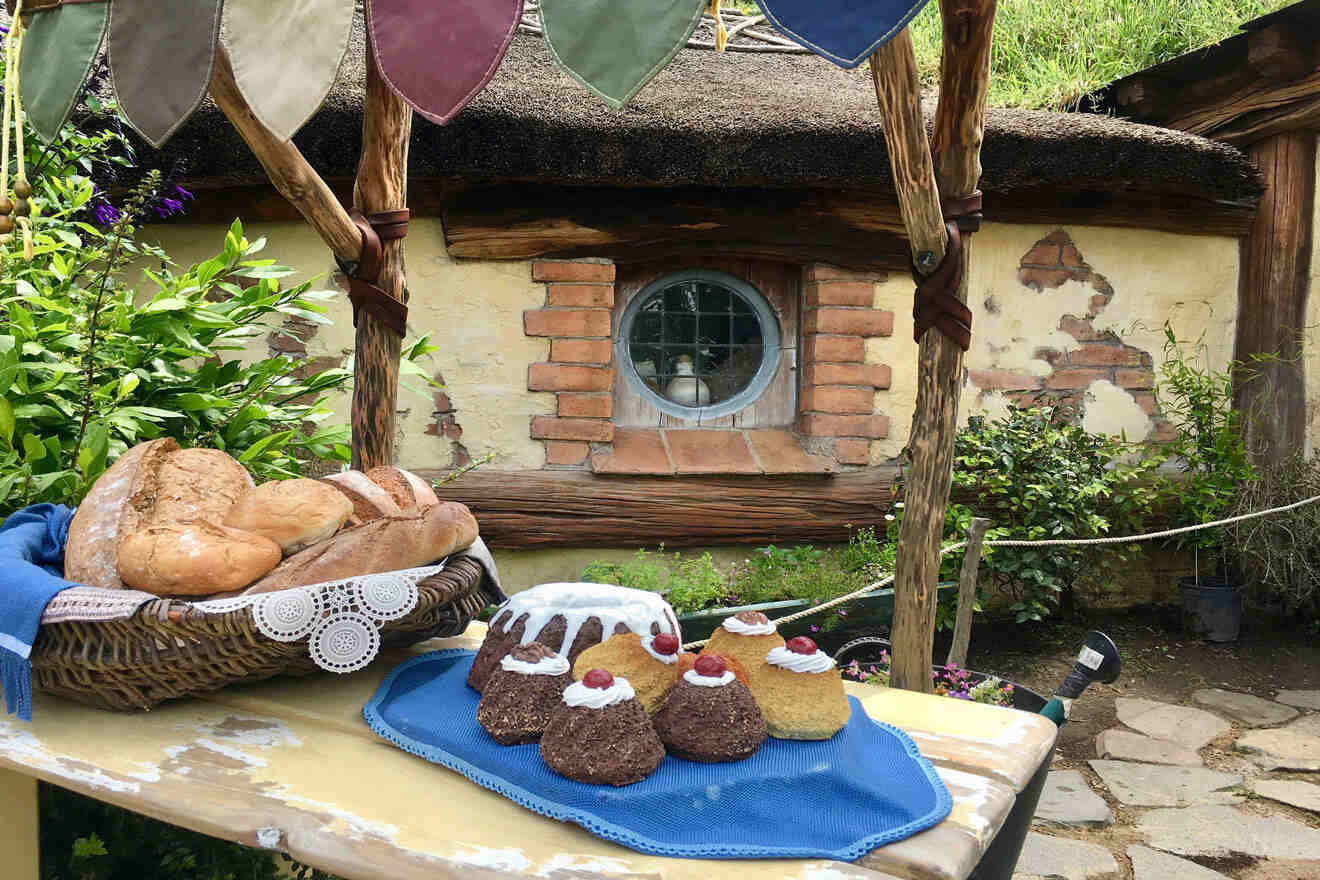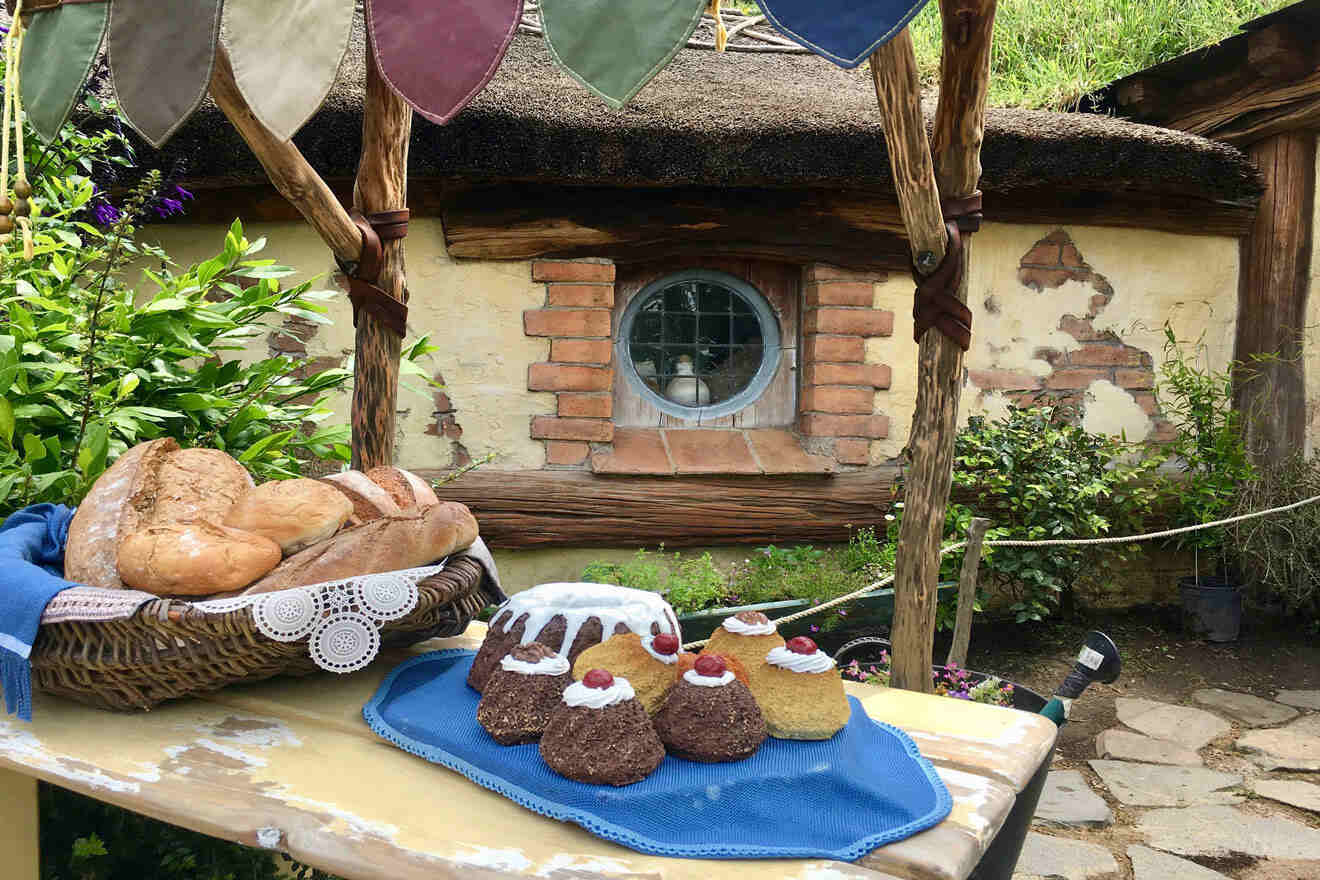 Duration: 10 – 13 hours
Price: from US$220
Why you should take it: includes lunch in Te Puia You
Come along and experience Waikato's beautiful scenery as you head off on your remarkable journey to Hobbiton! Upon arriving, a 2-hour guided tour awaits you, where you'll be mesmerized by 12 acres (5 hectares) of luscious countryside that has been subtly transformed into the peaceful Shire from Middle-earth. From the whimsical buildings down to the charming details, no stone has been left unturned in recreating this heavenly place.
Next is the tranquil 55-minute ride to Rotorua and Te Puia Māori village. Your extraordinary excursion begins with delightful regional flavors on an original hangi lunch! Then, be astonished by one-of-a-kind art such as wood carving, stone carving, and bone carving displayed in national school galleries.
7. Visit Hobbiton with a tour from Auckland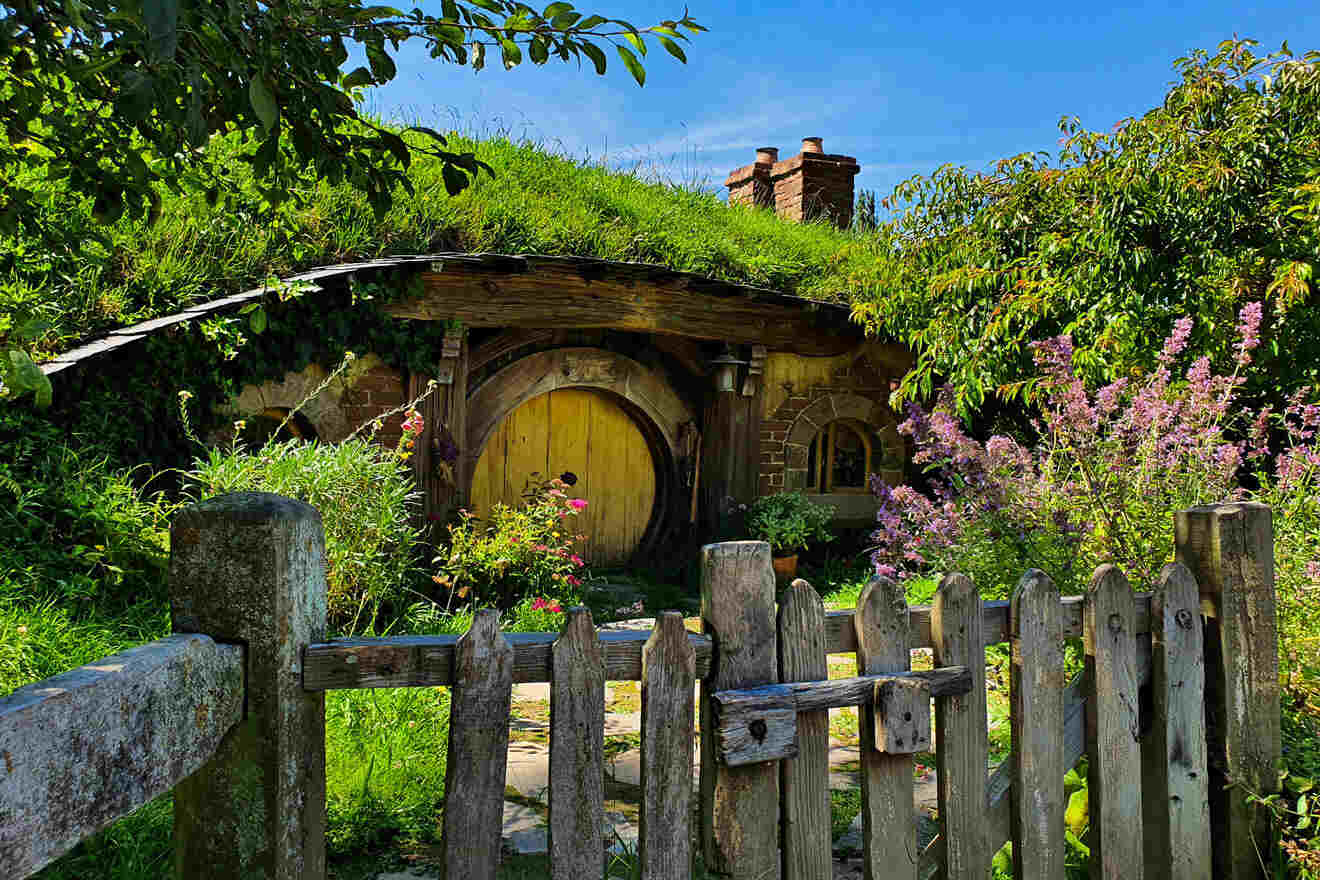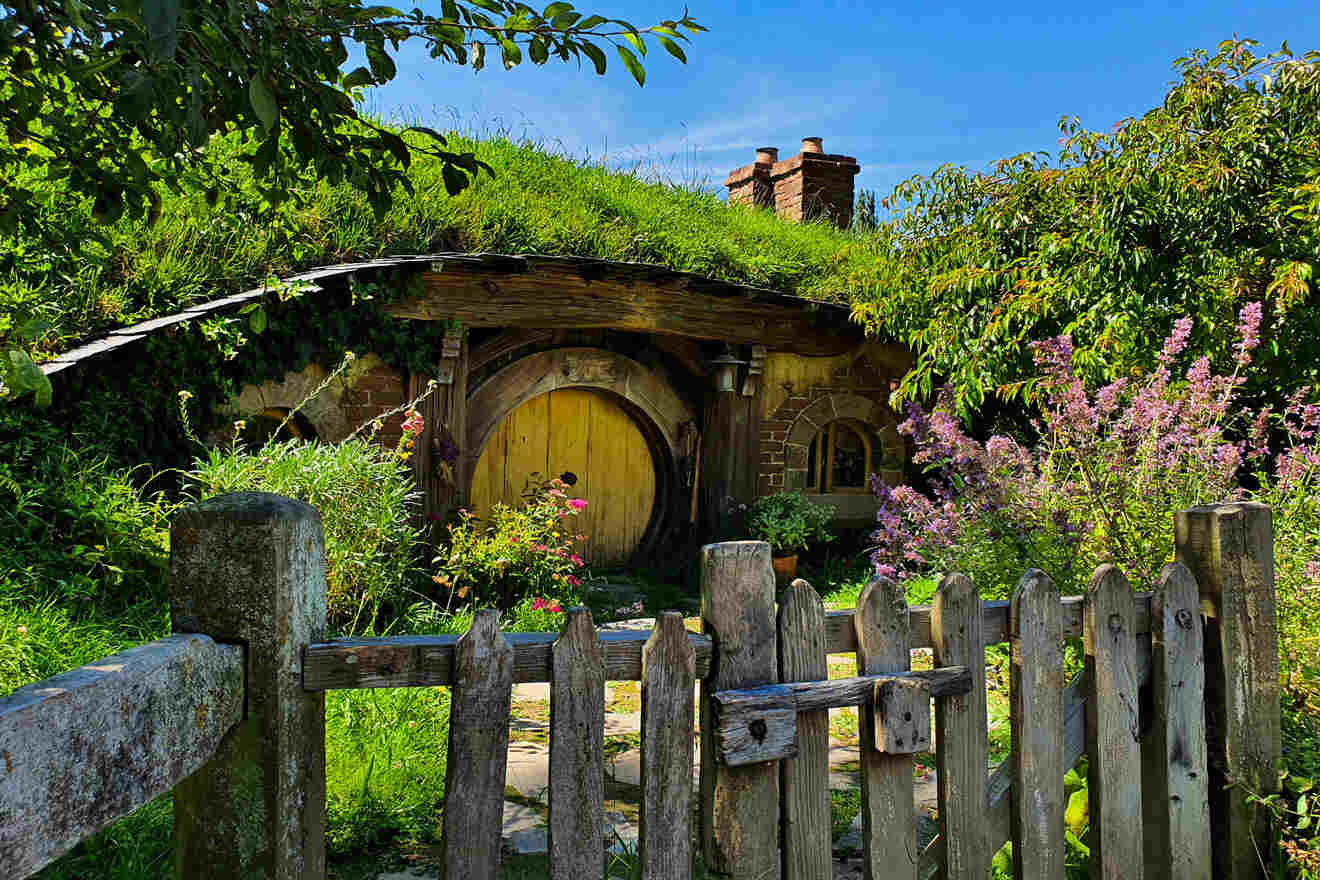 Duration: 8 hours
Price: from US$155
Why you should take it: hotel pickup, small-group trip
While there are a lot of cool things to do in New Zealand, North Island and its gem for all fans of fantasy movies make it one of the top choices for all tourists. And what's awesome about this tour is that it's limited to only 11 people, so it's one of the best tours for an intimate experience.
From lush farms to hobbit holes and beyond, follow your tour guide on an inspired journey of this dearly beloved 12-acre (5 hectares) movie set immortalized in both the Lord of the Rings and The Hobbit trilogies. Afterward, take time to shop around The Green Dragon Inn while savoring a complimentary Middle-earth-themed drink.
8. Get a second breakfast experience in Hobbiton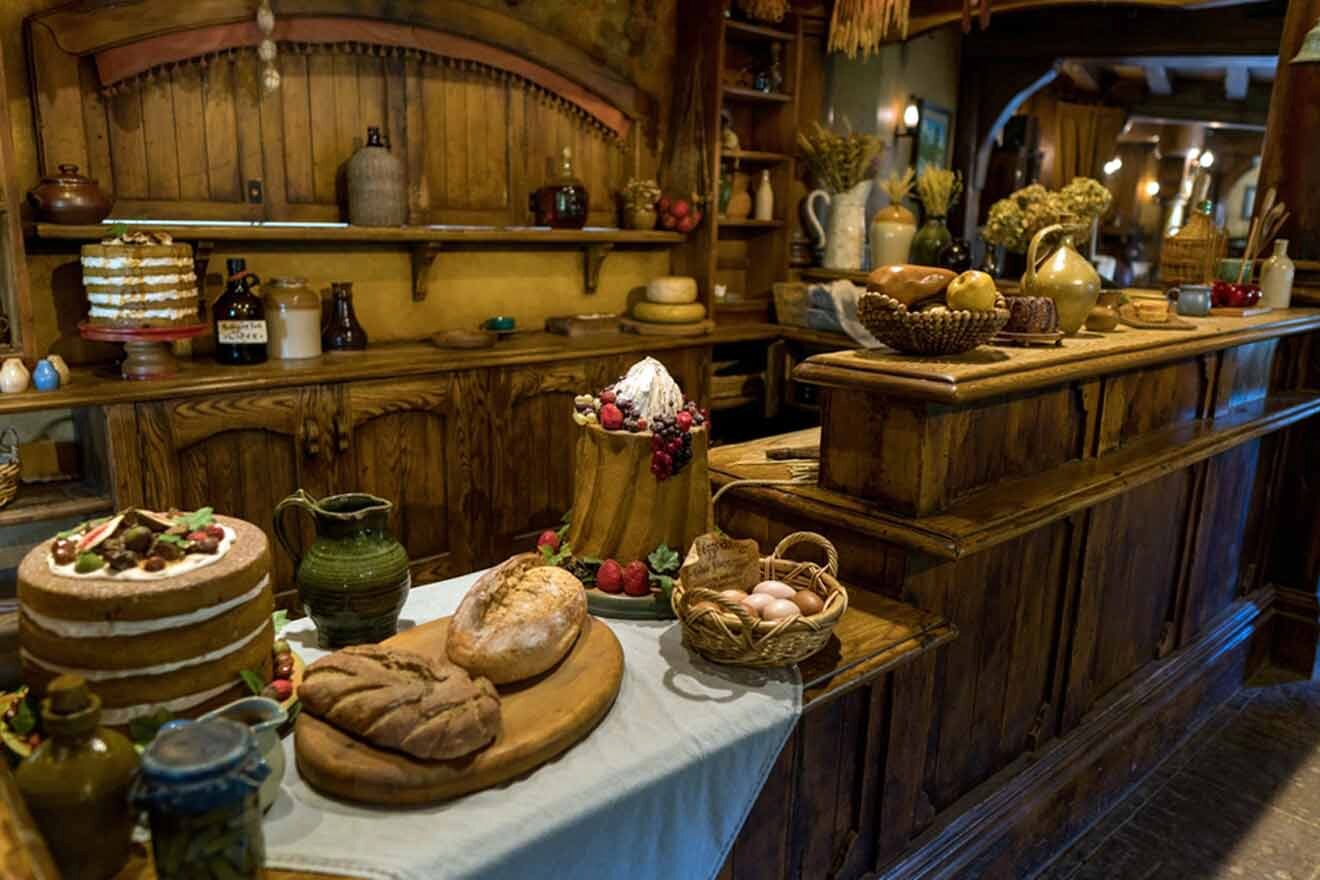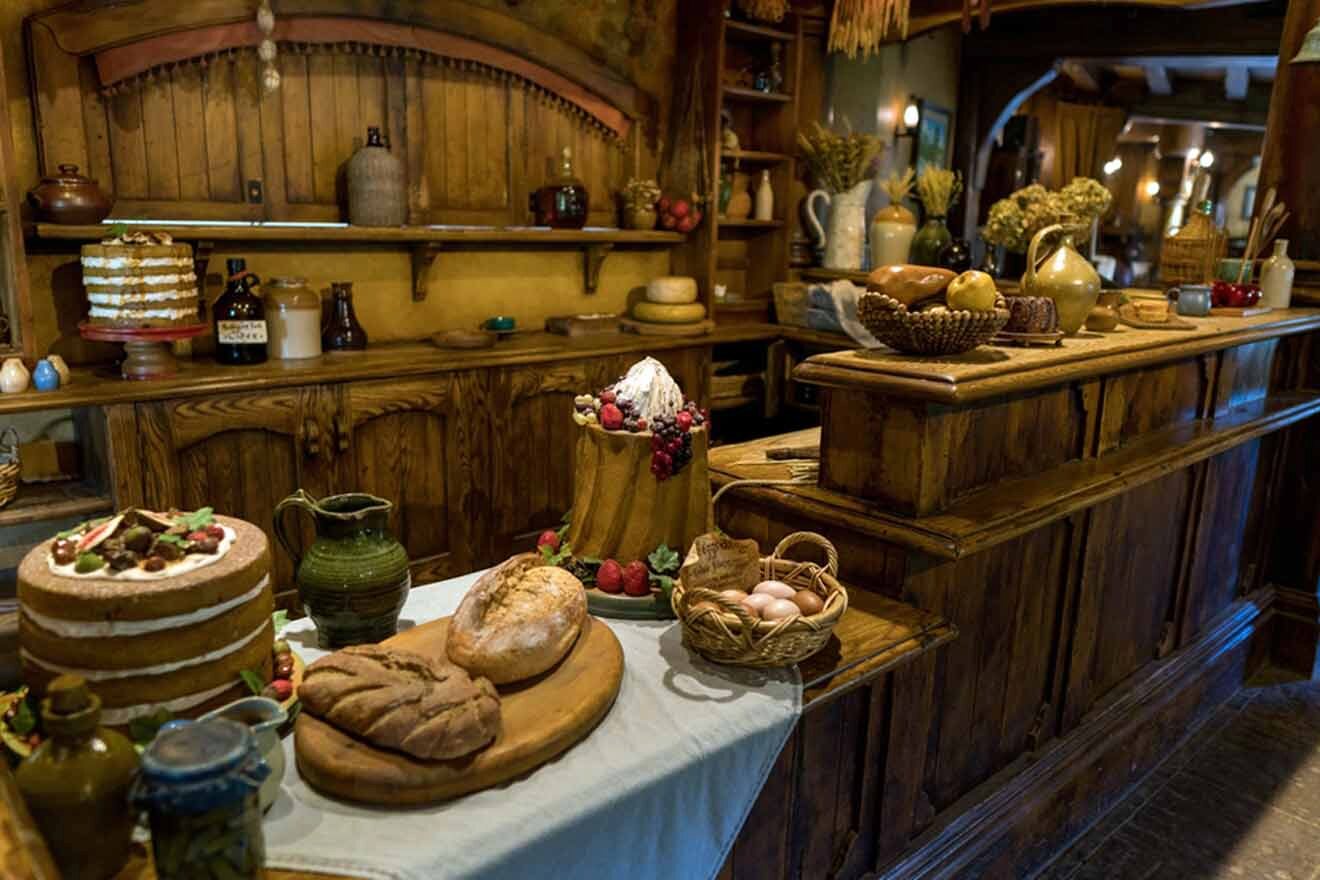 Duration: 3 hours
Price: from US$150
Why you should take it: for early birds
Maybe sunsets aren't really your thing and you prefer something exciting first thing in the morning, so I prepared you a tour option for that as well.
Step into the enchanted morning dew and make your first footprints of the day as you embark on a movie set tour with your guide. Your friendly guide will weave interesting tales from filming days past as you explore twelve fantastic acres. The signature tour highlight is an incredible movie-like breakfast offer.
As you saunter through the meandering pathways of The Shire and you can also step into the cozily rustic Old Mill, where there's steaming tea and coffee just waiting to be savored.
FAQs about Hobbiton tours, New Zealand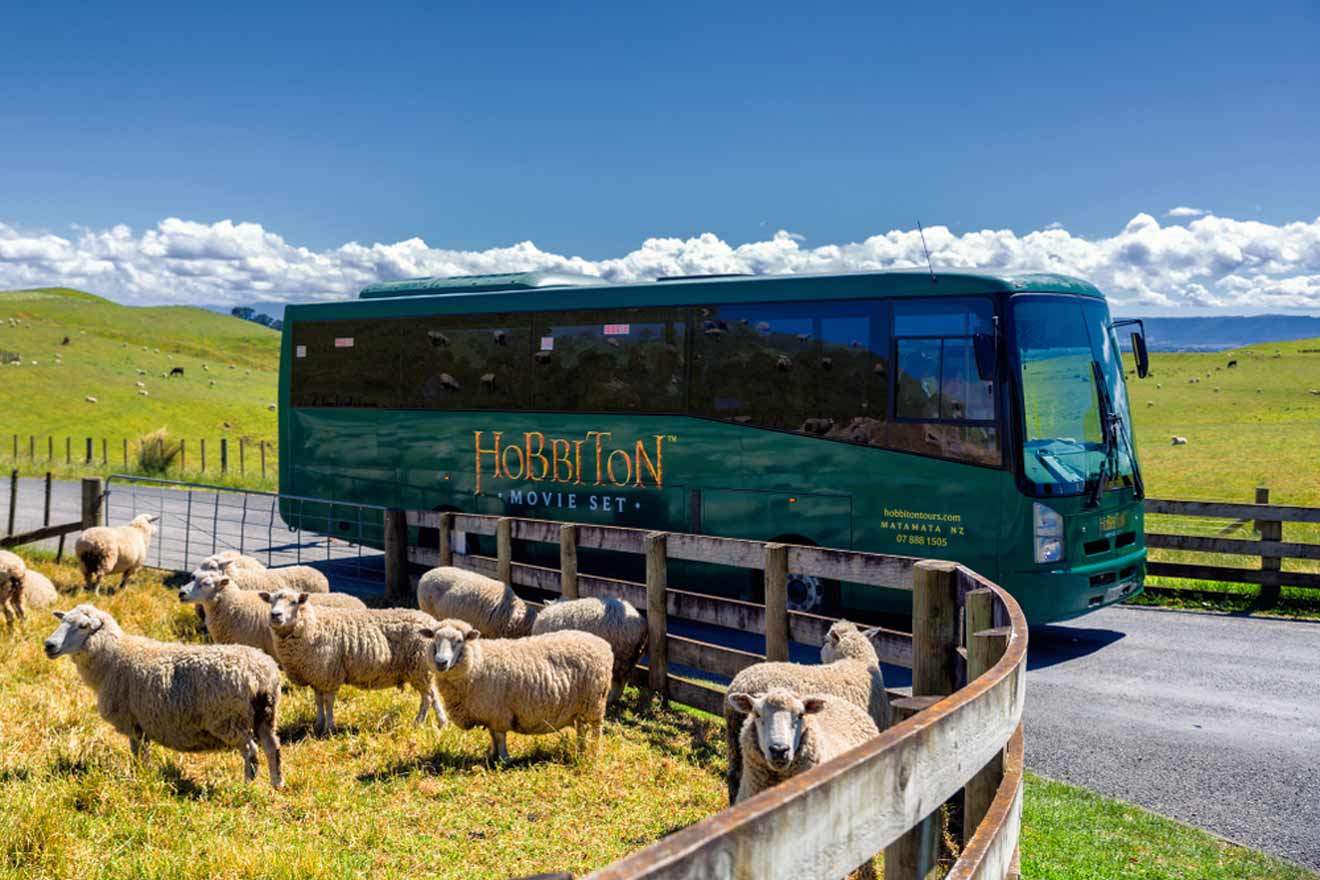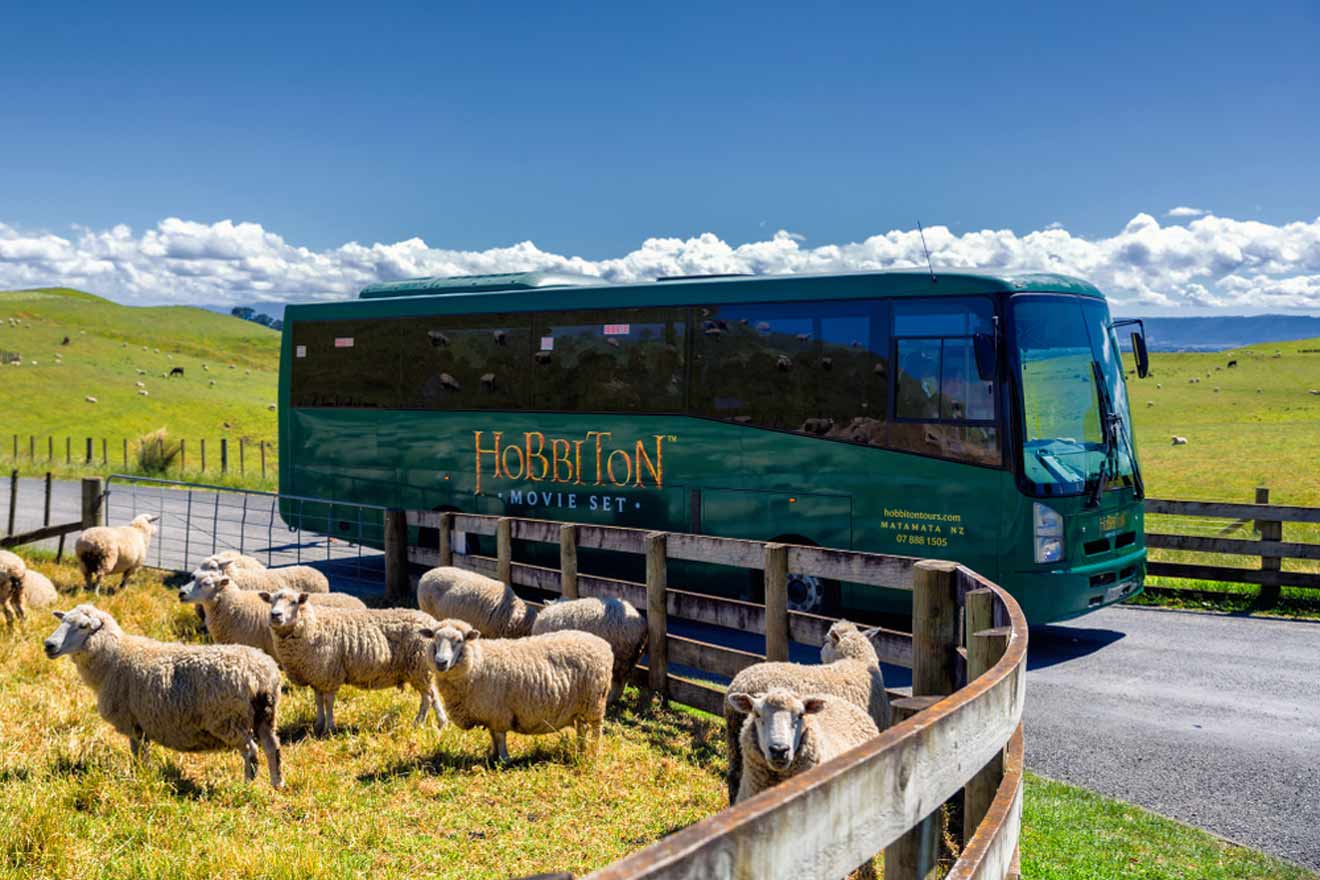 📍 Can you visit the Hobbit Holes in New Zealand?
Yes. Every Hobbiton tour allows visitors to explore the picturesque Hobbit holes, and they offer a tour guide as well. If you crave some personalized experience, then I recommend this small-group tour of Hobbiton from Auckland.
💰 How much is the Hobbit tour in New Zealand?
Depends on the specific tour. Combo tours tend to be more expensive as they offer multiple locations. If you're looking for an awesome combo trip, I recommend checking out this Hobbiton combo tour with prices that start from US$210 per person.
🔝 Are Hobbit Tours in New Zealand worth it?
Absolutely! Many tourists say seeing the movie set up close is the highlight of their trip to New Zealand! Make sure to check out the most popular Hobbiton tour for the ultimate experience!
📅 When is the best time to visit Hobbiton, New Zealand?
Tours are offered all year round. Popular times like school holidays and weekends tend to be busier, so I recommend weekdays or during off-peak seasons for quieter adventure.
Conclusion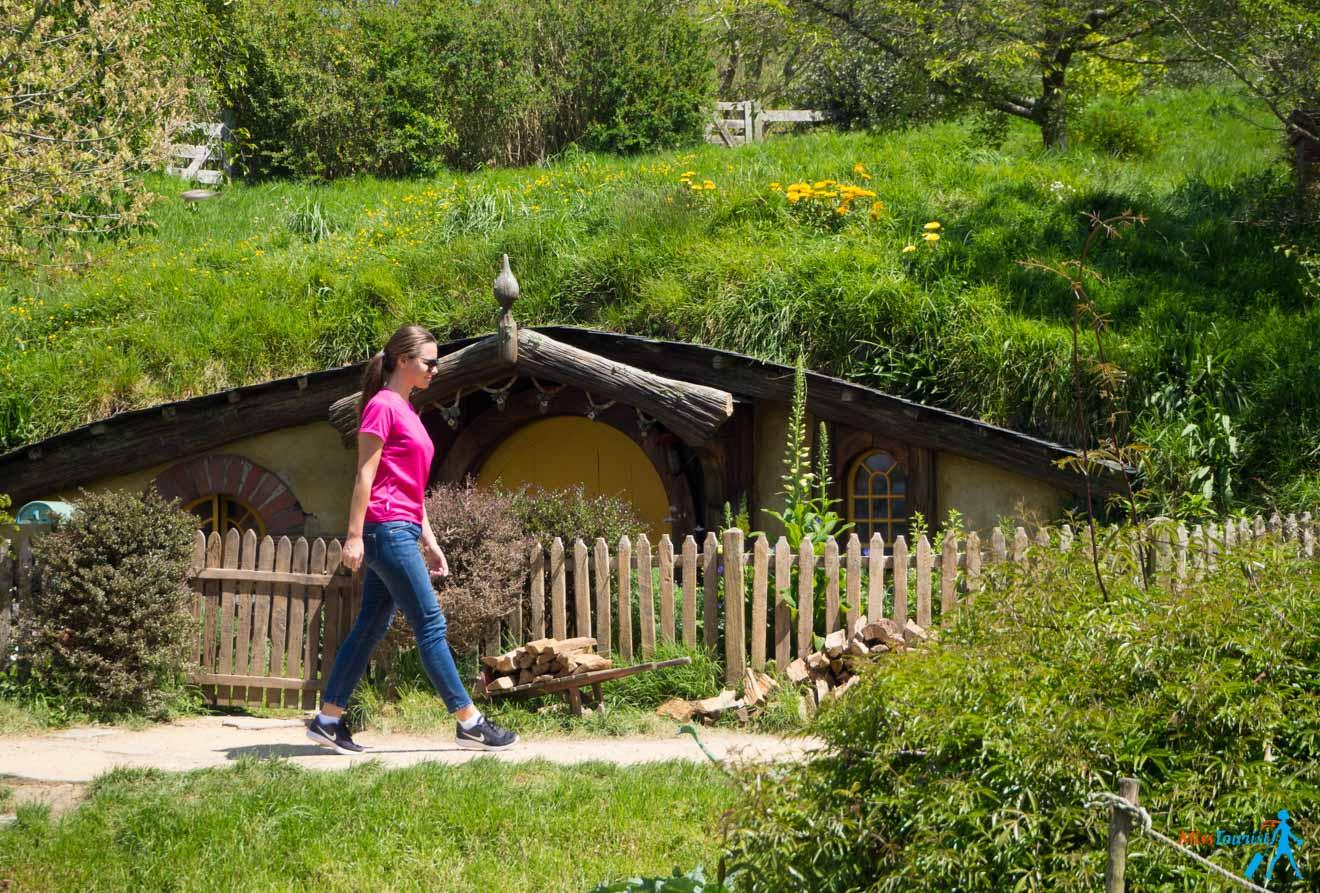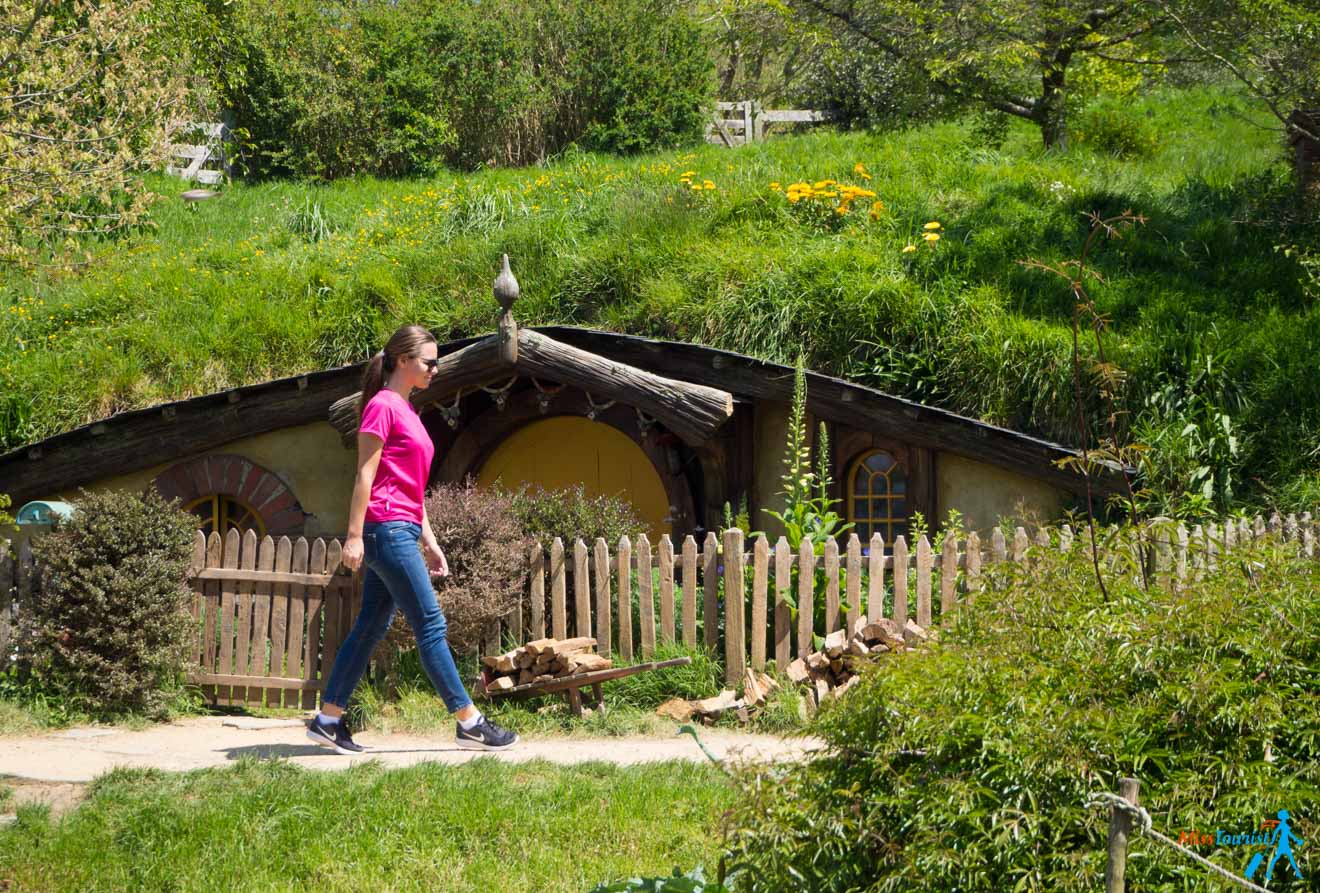 Well, my dear hobbit lovers, you've made it to the end! Now you can choose the very best Hobbit tour in New Zealand can offer and investigate all there is to know about the Lord of the Rings & The Hobbit trilogies.
There is no need to mention how many movie fanatics are dying to visit this location each year and how quickly the spots for both big-group and small-group tours fill up. So, be a smart little hobbit and book your tour in advance!
As for my travelers who already had the honor of walking down Middle-earth, how was it? What did you like the most? Would you add something more to the list? Make sure to let me know in the comments below!
Happy sightseeing,
Angelina
---
Pin it for later!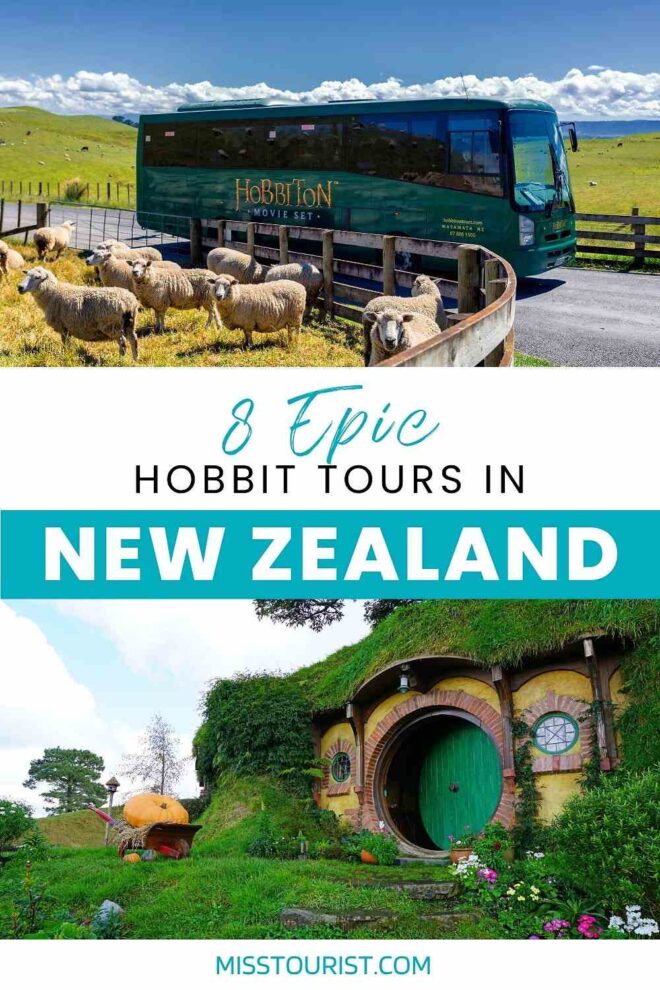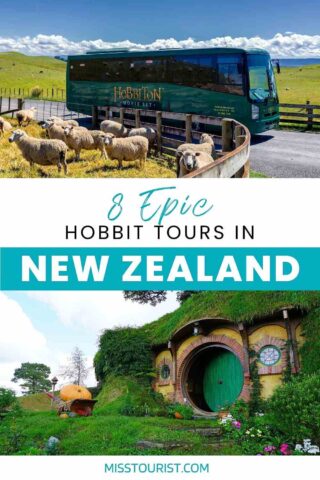 Pin it for later!