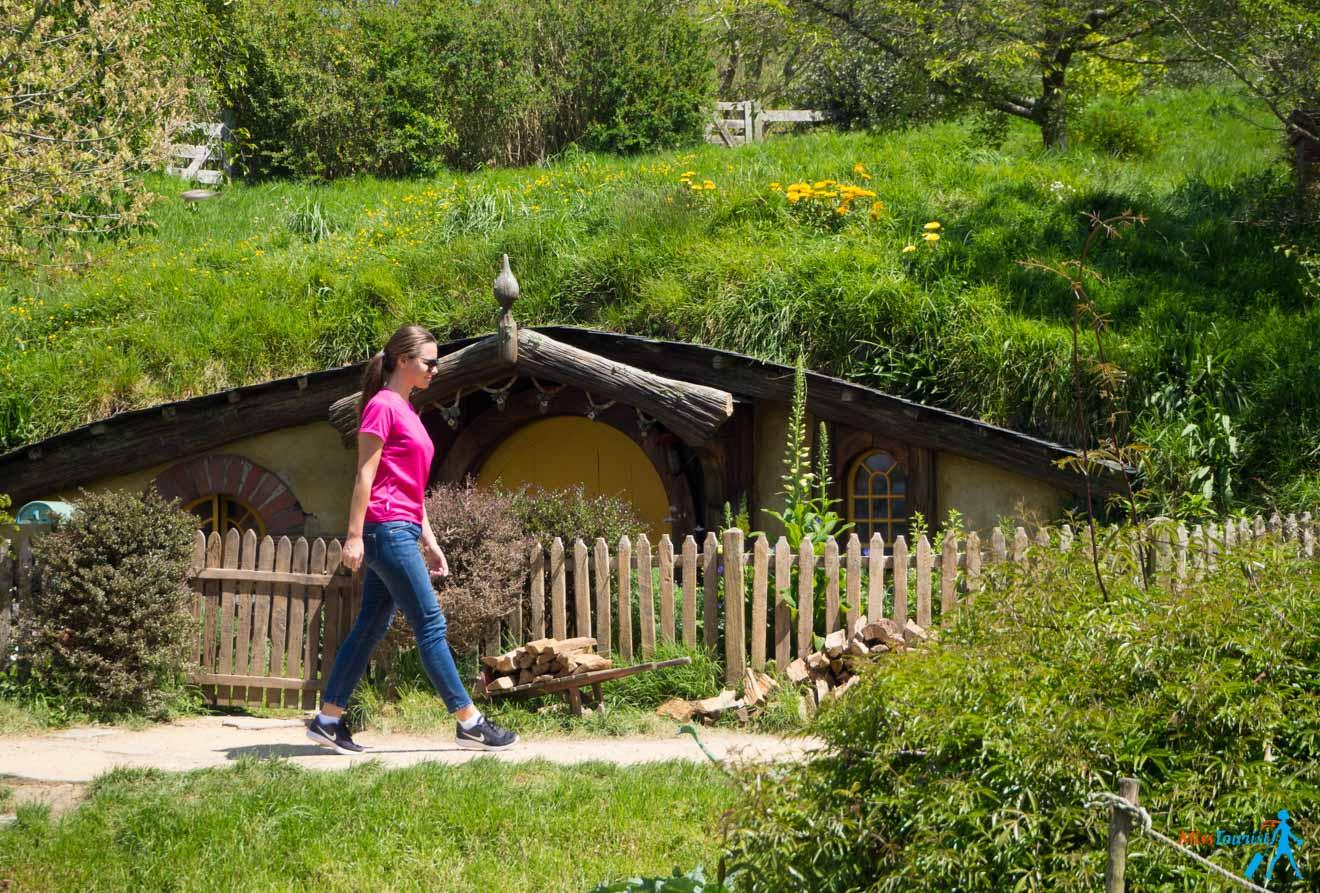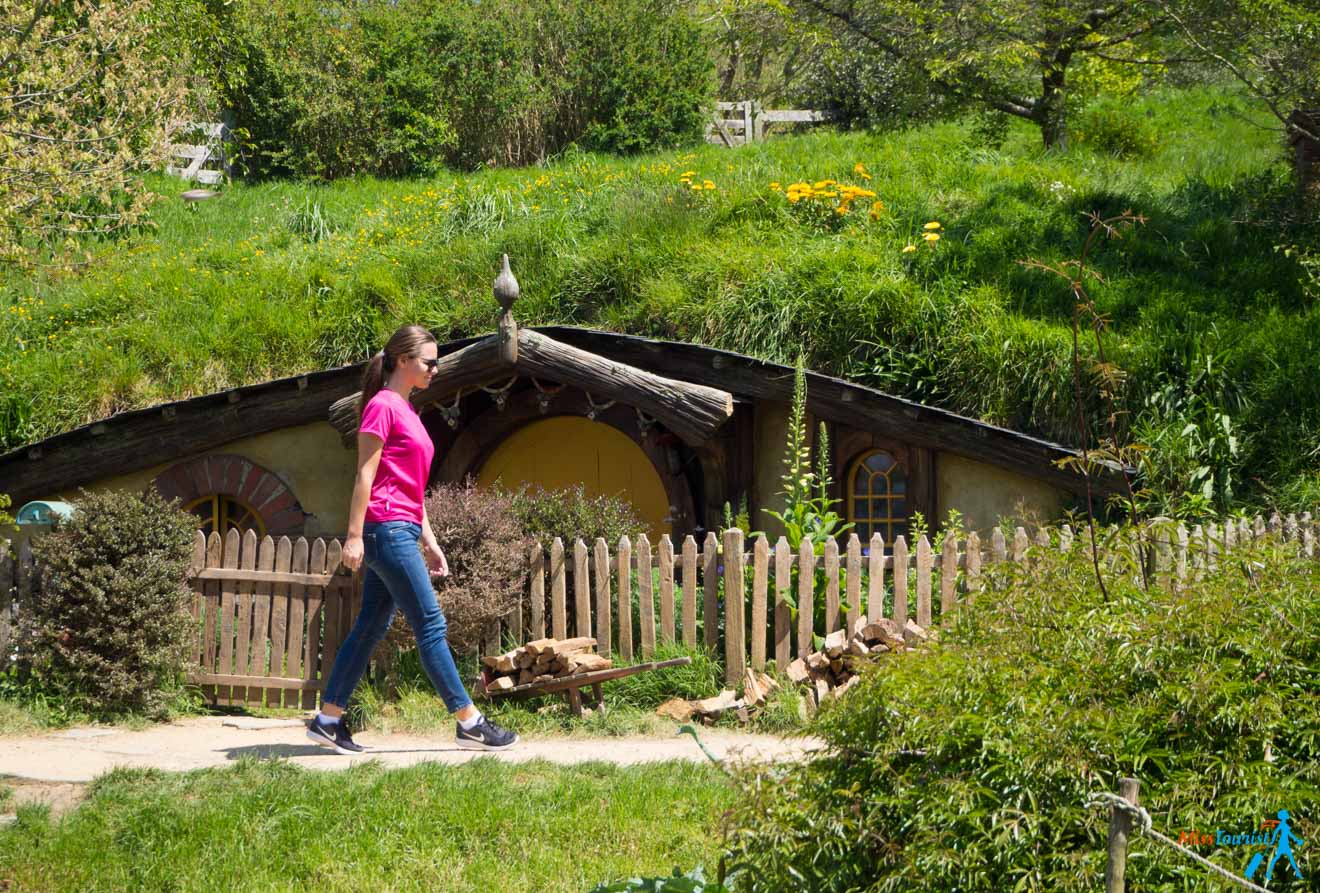 Hello there, traveler! If you are thinking of visiting New Zealand soon for a period of 1 to 3 (or even 4) weeks, this post is written to help you plan the best New Zealand road trip ever!
Below you will find recommendations of New Zealand highlights for each day. The article offers a mix of landscapes, culture, extreme activities and city visits for both the North and South Islands. Also, as the title suggests, this is a road trip itinerary, so you will be discovering New Zealand by car (see why I think that this is the best choice of transportation for this country here).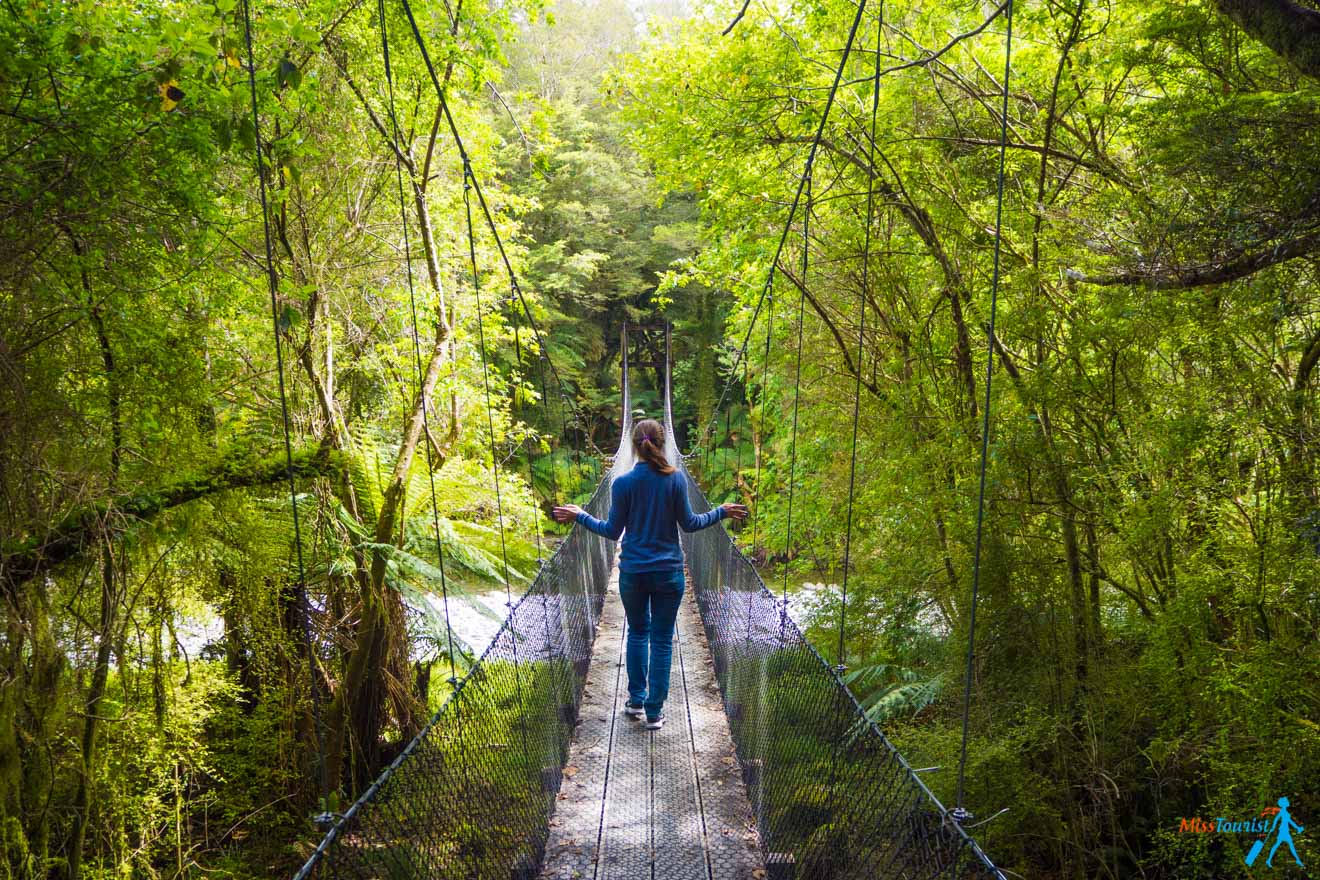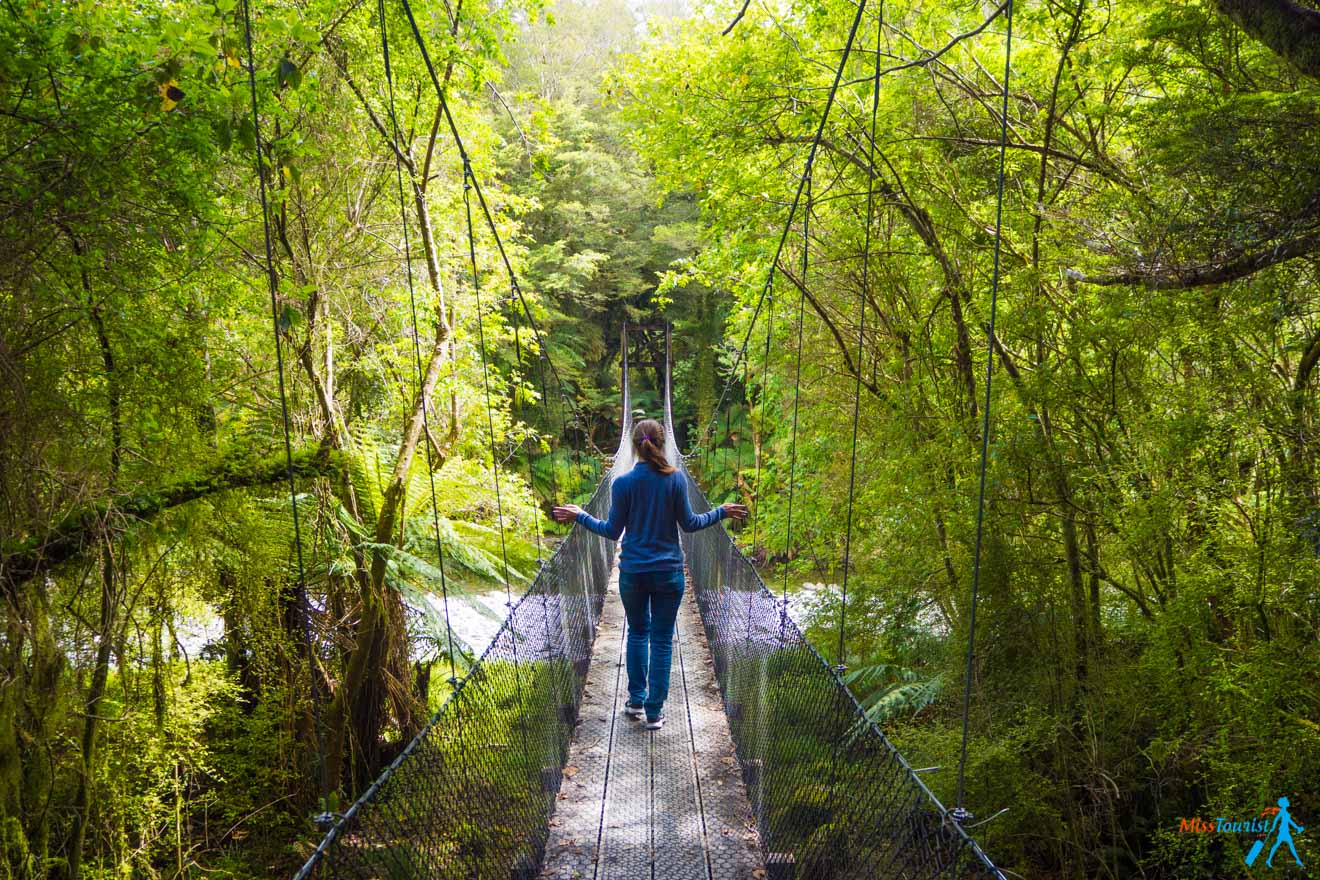 Now, this is an overview of two longer posts which describe in detail the costs, times, hotel names and activities for everything that is mentioned here in the overview.
You can find more specific details here:
The plan you will see below is an improved itinerary based on my trip experience with all unnecessary personal mistakes corrected.
NOTE: This a self-drive itinerary, but you can also use buses or planes to get to most of the places mentioned here (not all of them though).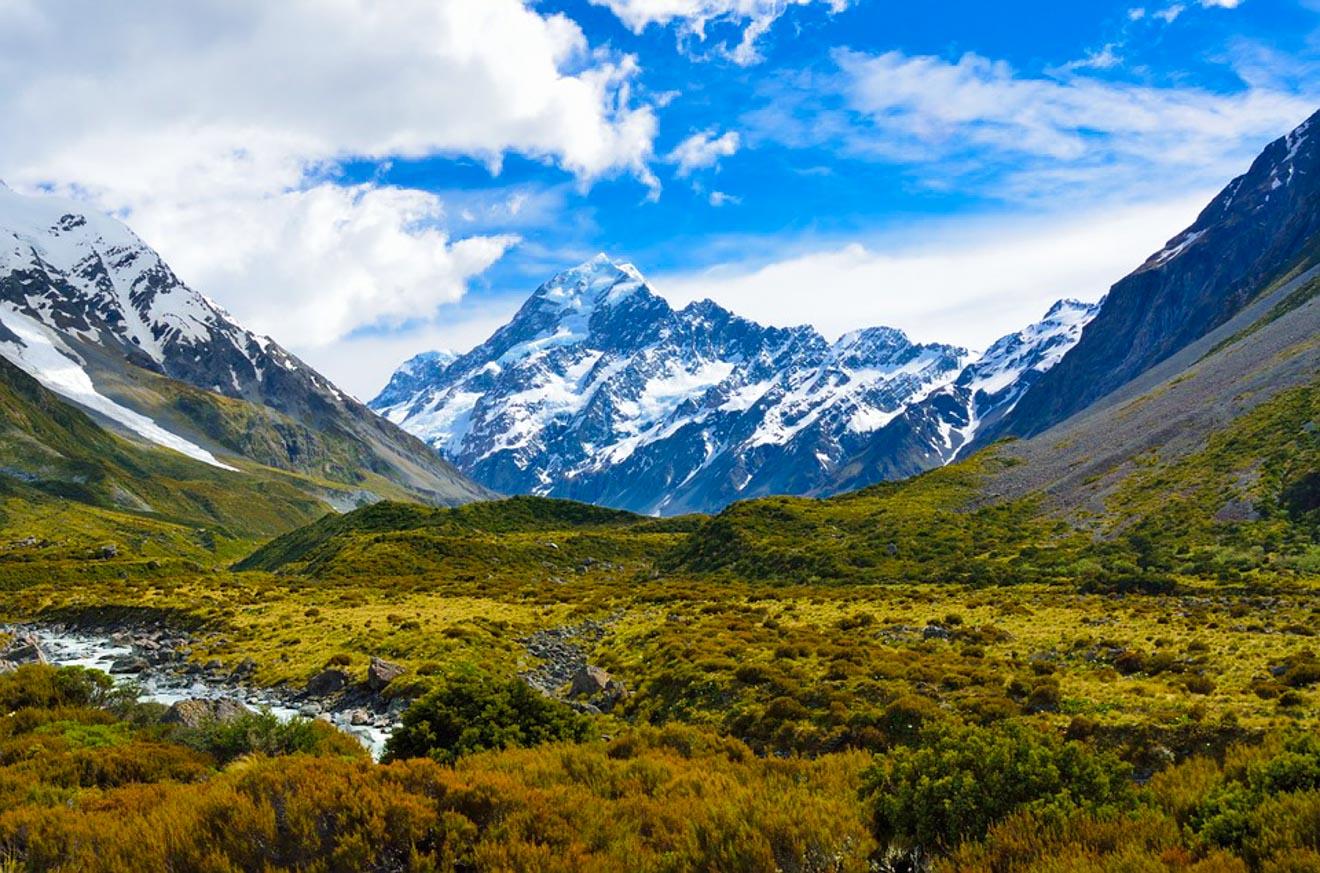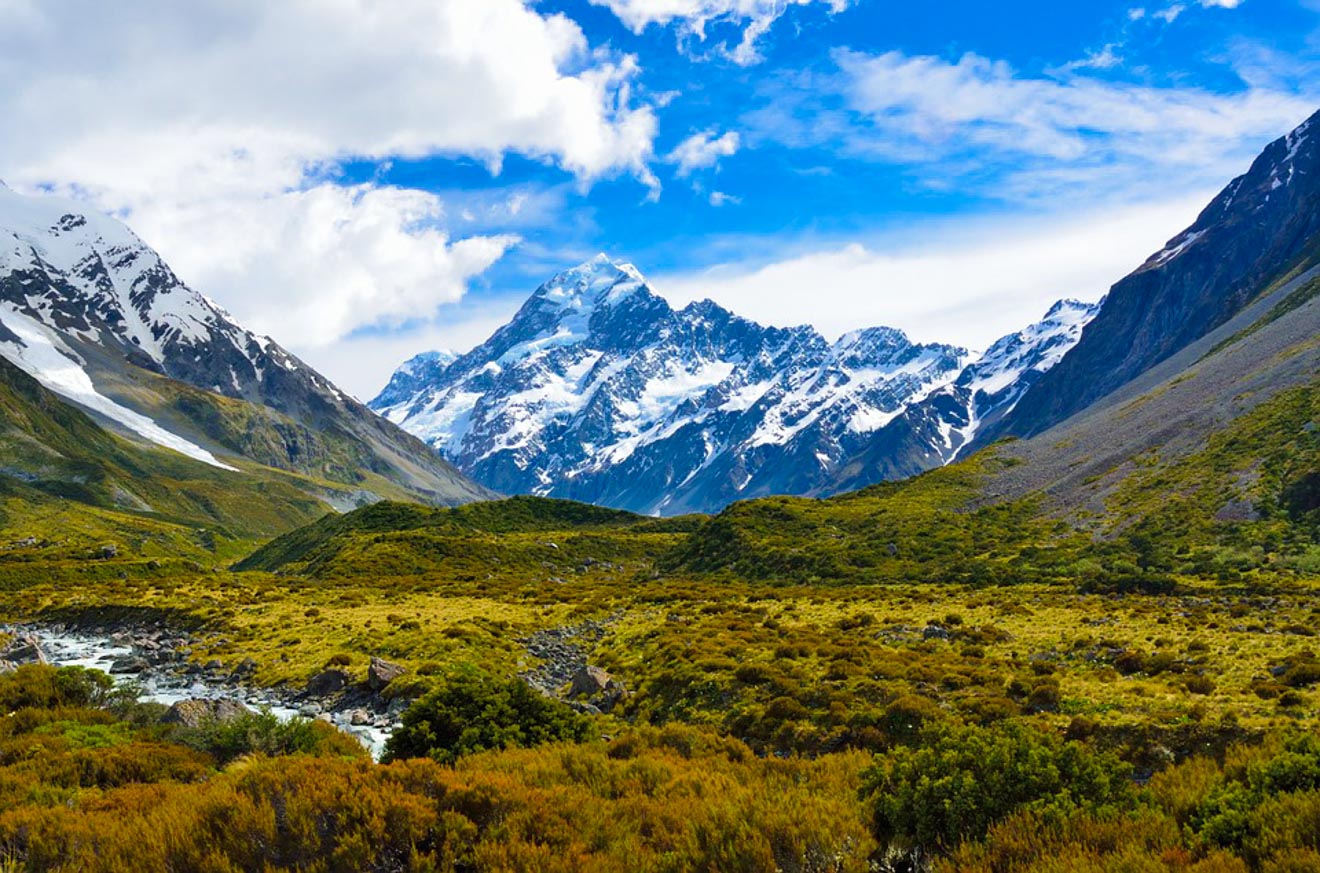 Day 1 – 7. The North Island
Day 1 – Auckland
Day 2 – Hobbiton and Glowworm Kayaking
Day 3 – Rotorua and Tamaki Village tour
Day 4 – Lake Taupo and Skydiving Experience
Day 5 – Taupo, Tongariro Crossing
Day 6 – Taupo to Wellington (or Auckland to Wellington by plane)
Day 7 – Wellington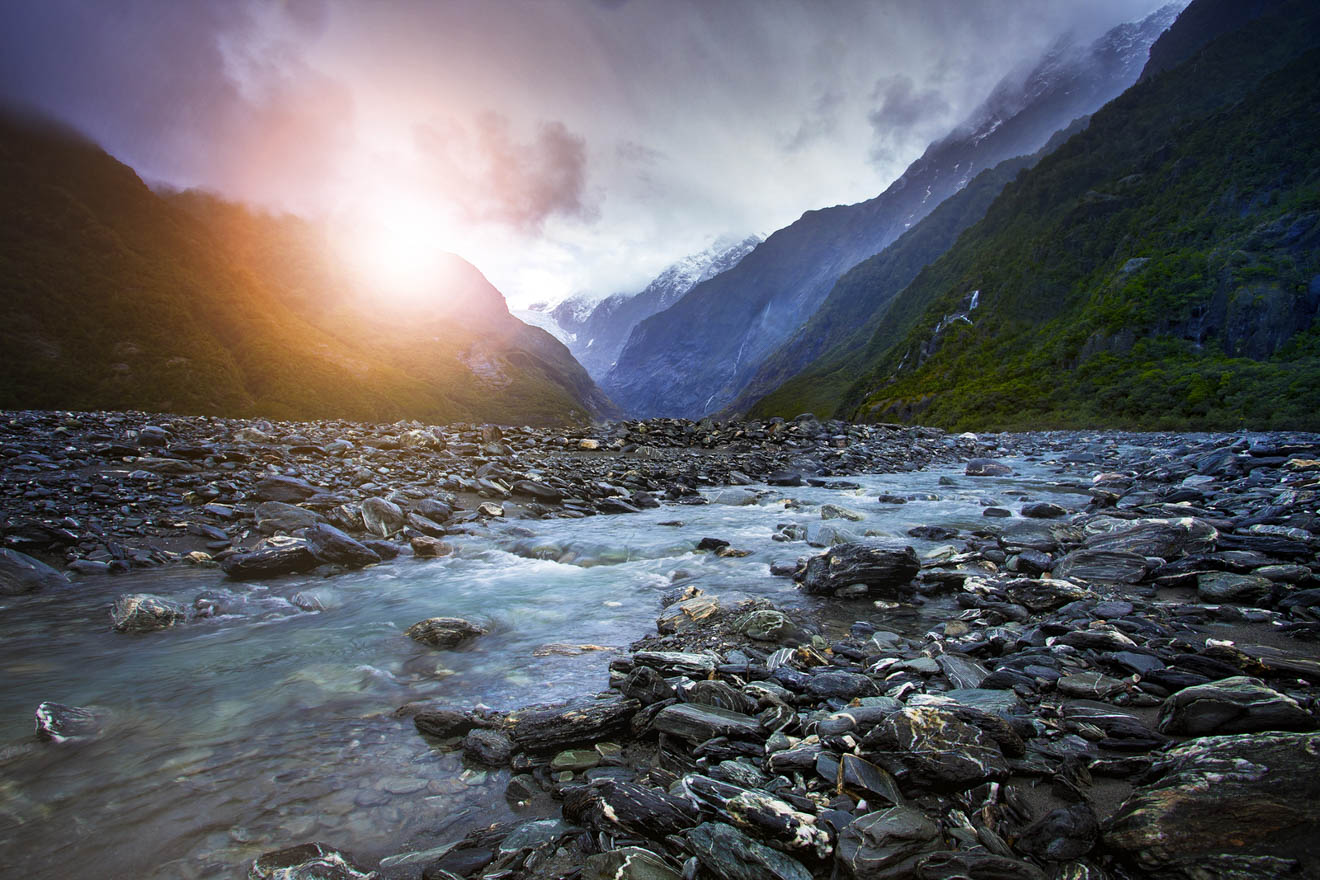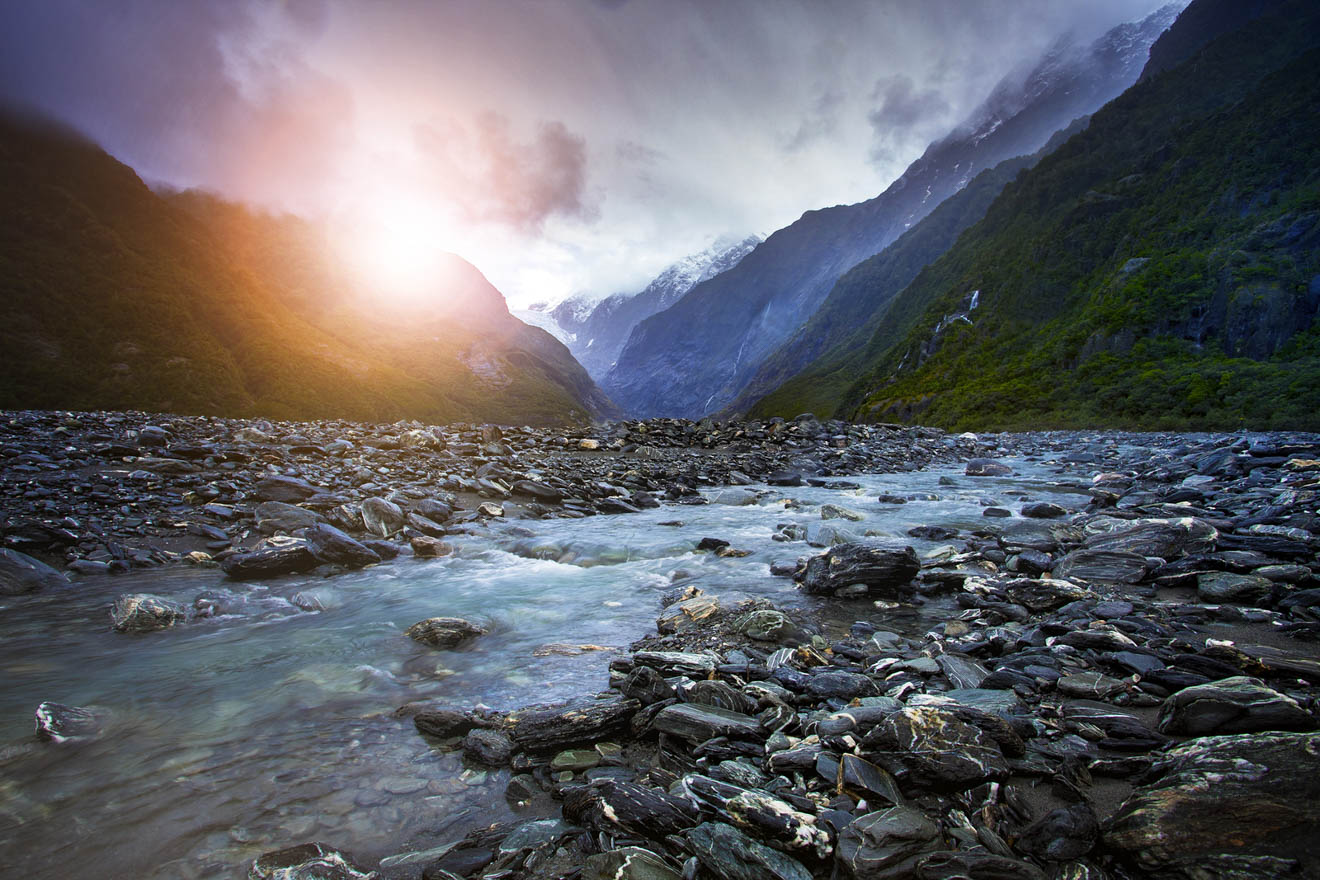 Day 8-20. The South Island
Day 8 – Christchurch
Day 9 – Artur's Pass and Hokitika
Day 10 – Franz Josef Glacier
Day 11 – Fox Glacier
Day 12 – The road to Wanaka
Day 13 – Wanaka
Day 14 – Queenstown
Day 15 – Queenstown, road to Te Anau
Day 16 – Milford Sound
Day 17 – Mount Cook
Day 18 – Lake Tekapo, back to Christchurch
Day 19 – Flight back to Auckland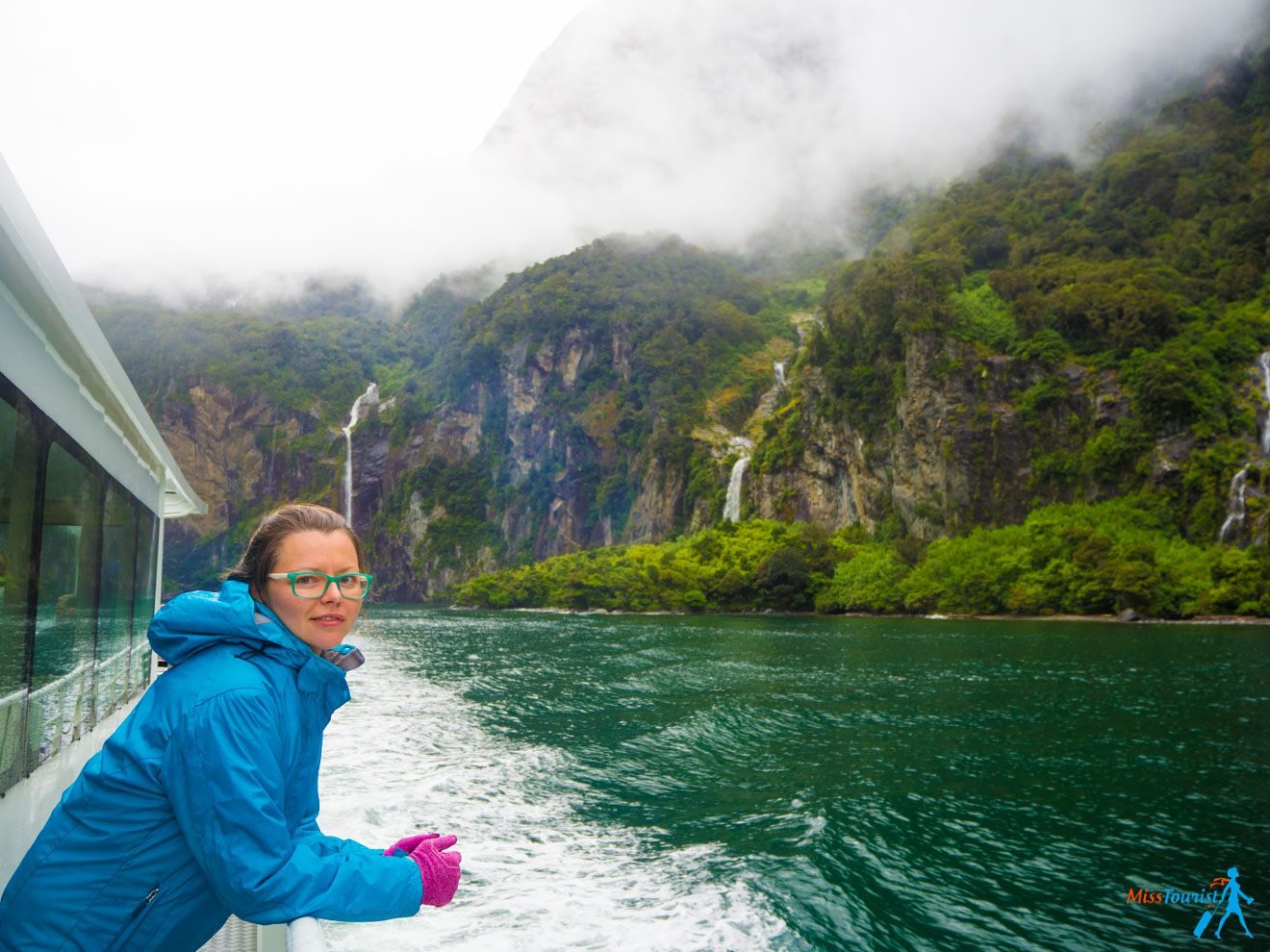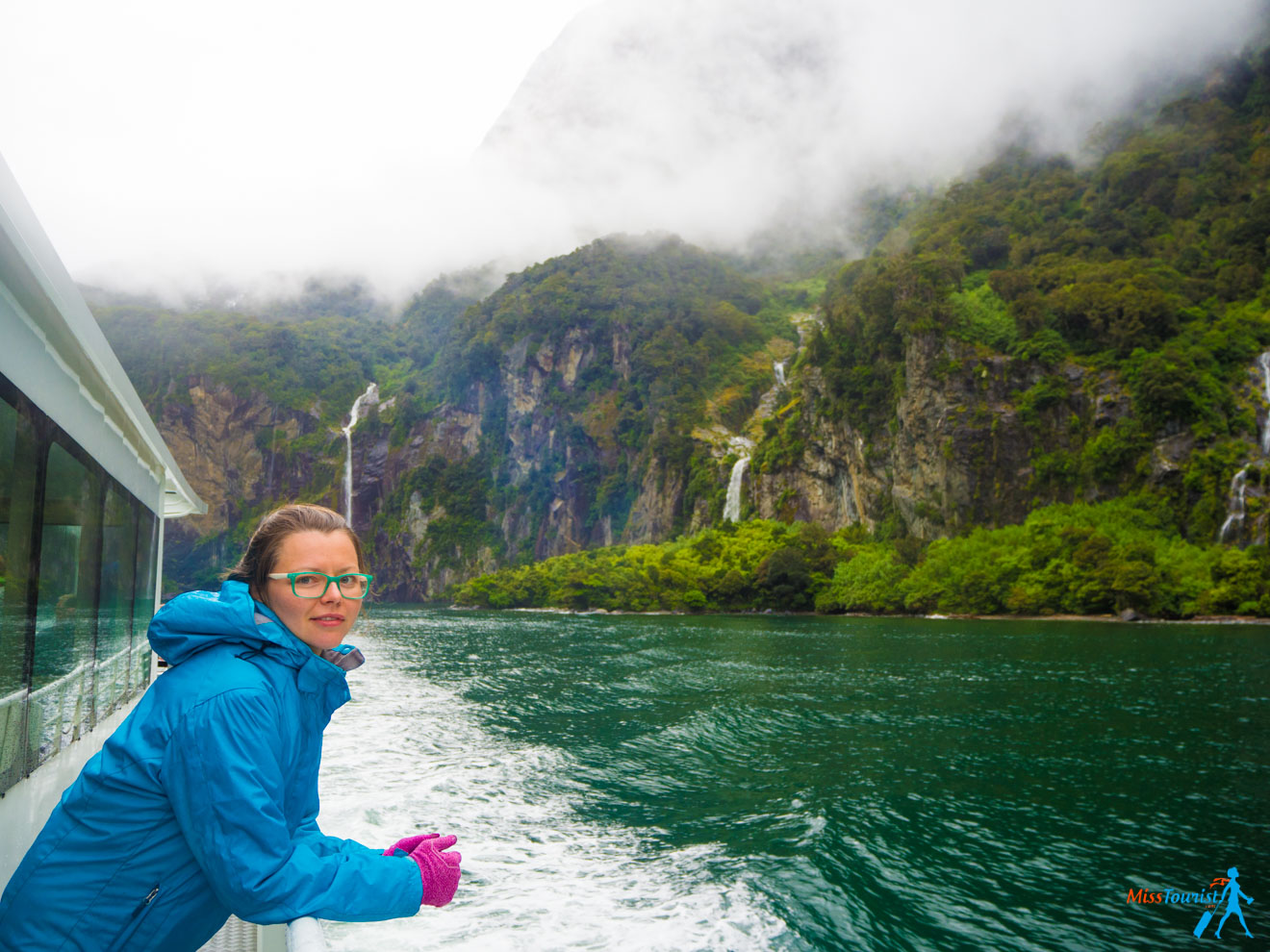 As you can see, this itinerary takes a bit less than 3 weeks, but if you have more time (good for you!), no worries, I will give you recommendations on extra things to visit along the way!
Again, as I said, this is a general overview of things to do in New Zealand during a road trip. I have 2 more articles for North Island and the South Island where I give step-by-step recommendations on how to better organize your trip with prices, times, accommodation suggestions and other useful tips. Without further delay, here are the top 10 things you should do in New Zealand:
Days 1-7. The North Island
Day 1 – Auckland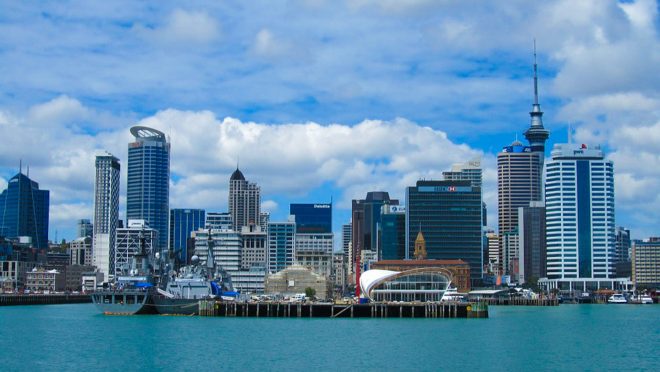 Pick up your car at the airport and, depending on your arrival time and how tired you feel, you can either rest or discover the city.
If you haven't chosen a car rental company yet, here is my post on 7 things you should know before renting a car in New Zealand
Get to know the biggest city in New Zealand and relax after the long flight – you will need to be energized for the next day as it has many activities!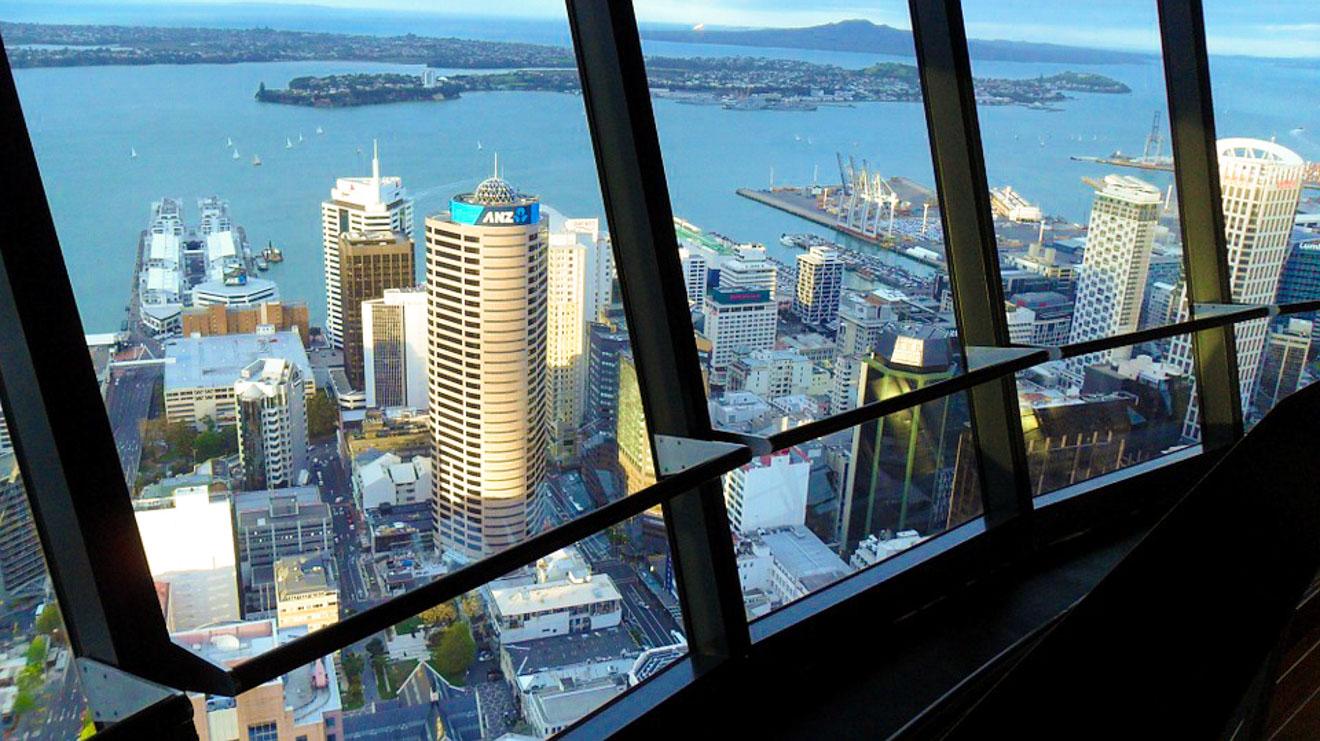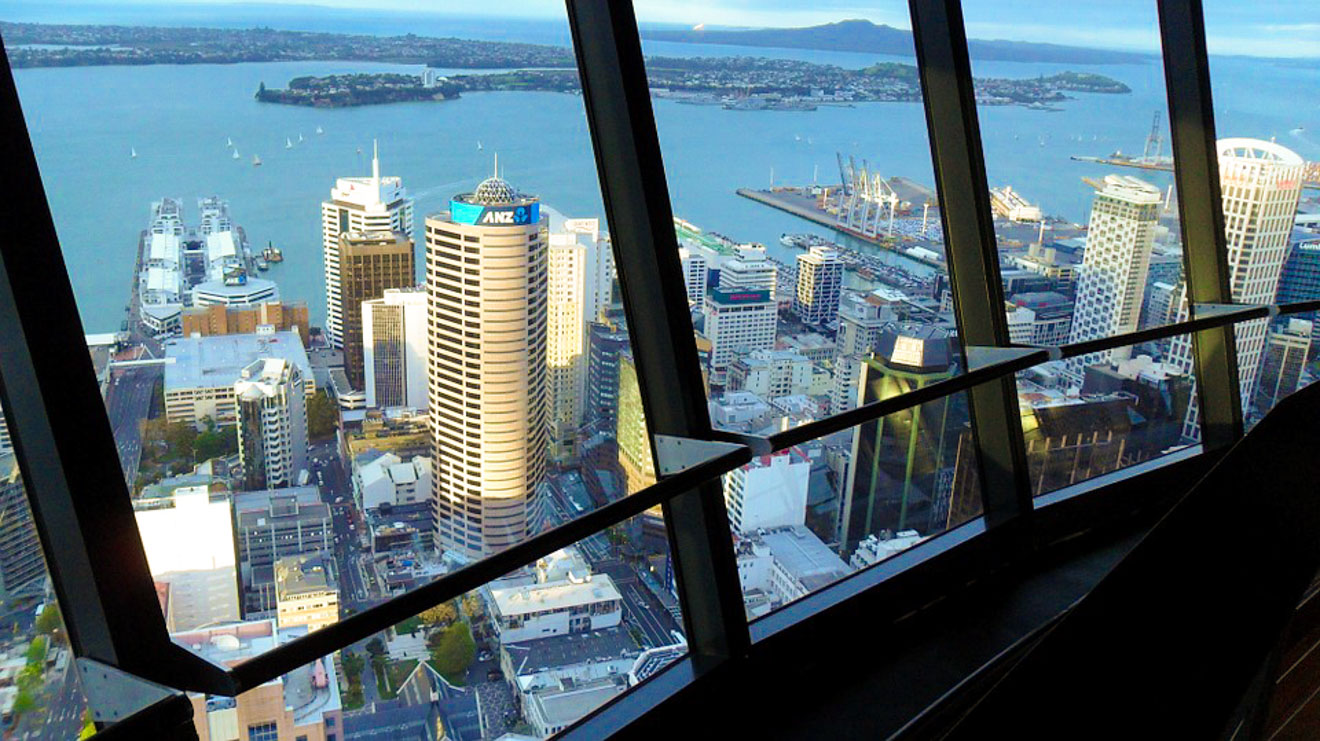 What to do:
How to get there: The best way to get from the airport to the city center is to take a Sky Bus (unless you rent a car at the airport, of course)
Where to stay: My best tip is to stay at Parnell one bedroom with ensuite, or Naumi Auckland Airport Hotel if you want to stay near the airport.
Day 2 – Hobbiton Movie Set and Glow Worm Kayaking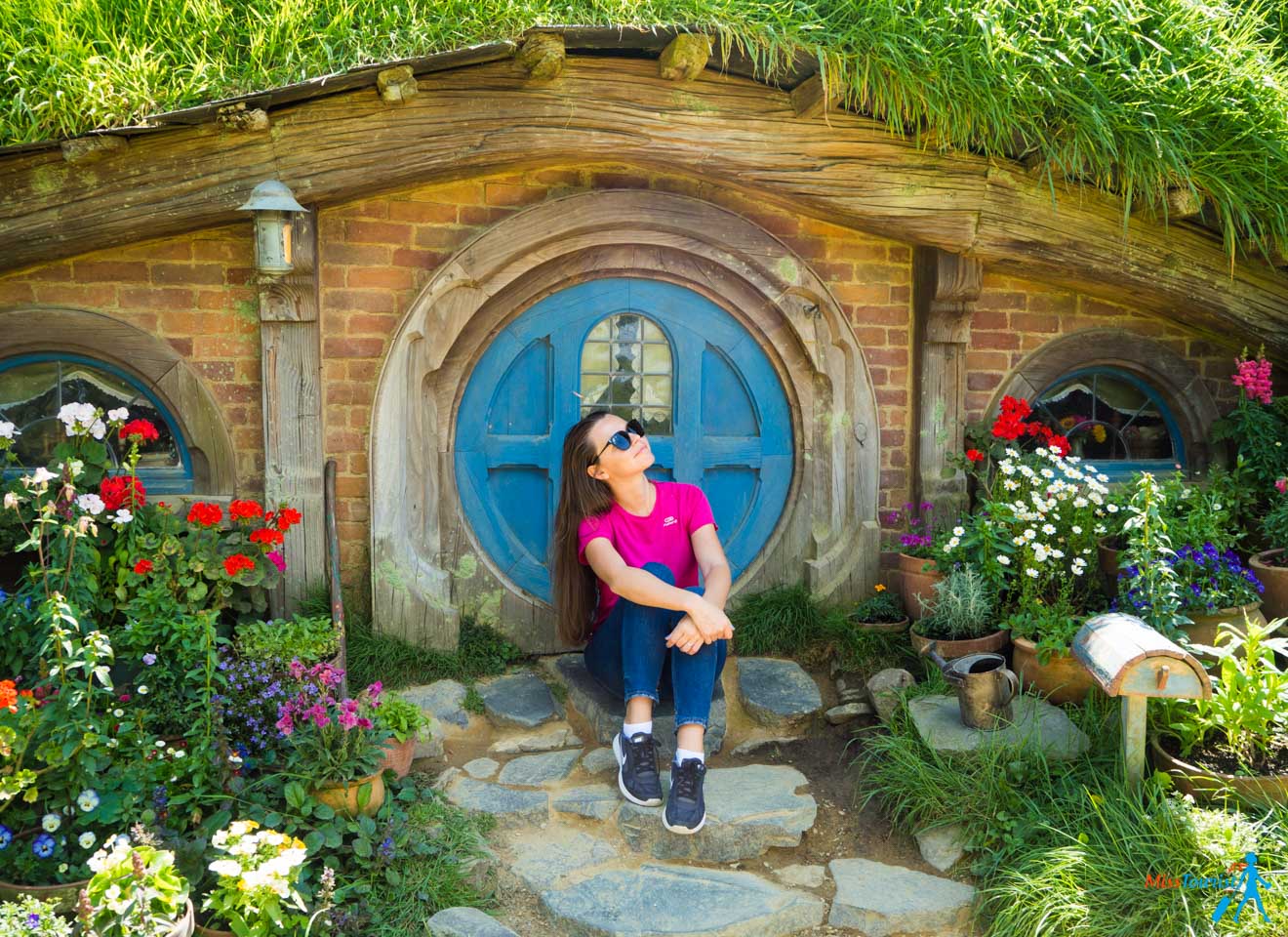 Some of my subscribers on Instagram told me that Hobbiton is too touristy and they have been to New Zealand 5 times but never visited it.
I disagree with that – even if you are not a crazy "Lord of the Rings" fan (I am not), I think you should definitely pay a visit to Hobbiton! It is such a beautiful and idyllic place, it will be the highlight of your trip for sure!
Just a short drive from Hobbiton there's a place called Waimarino where you can witness a natural phenomenon called glow worms. Trust me, it is absolutely magical!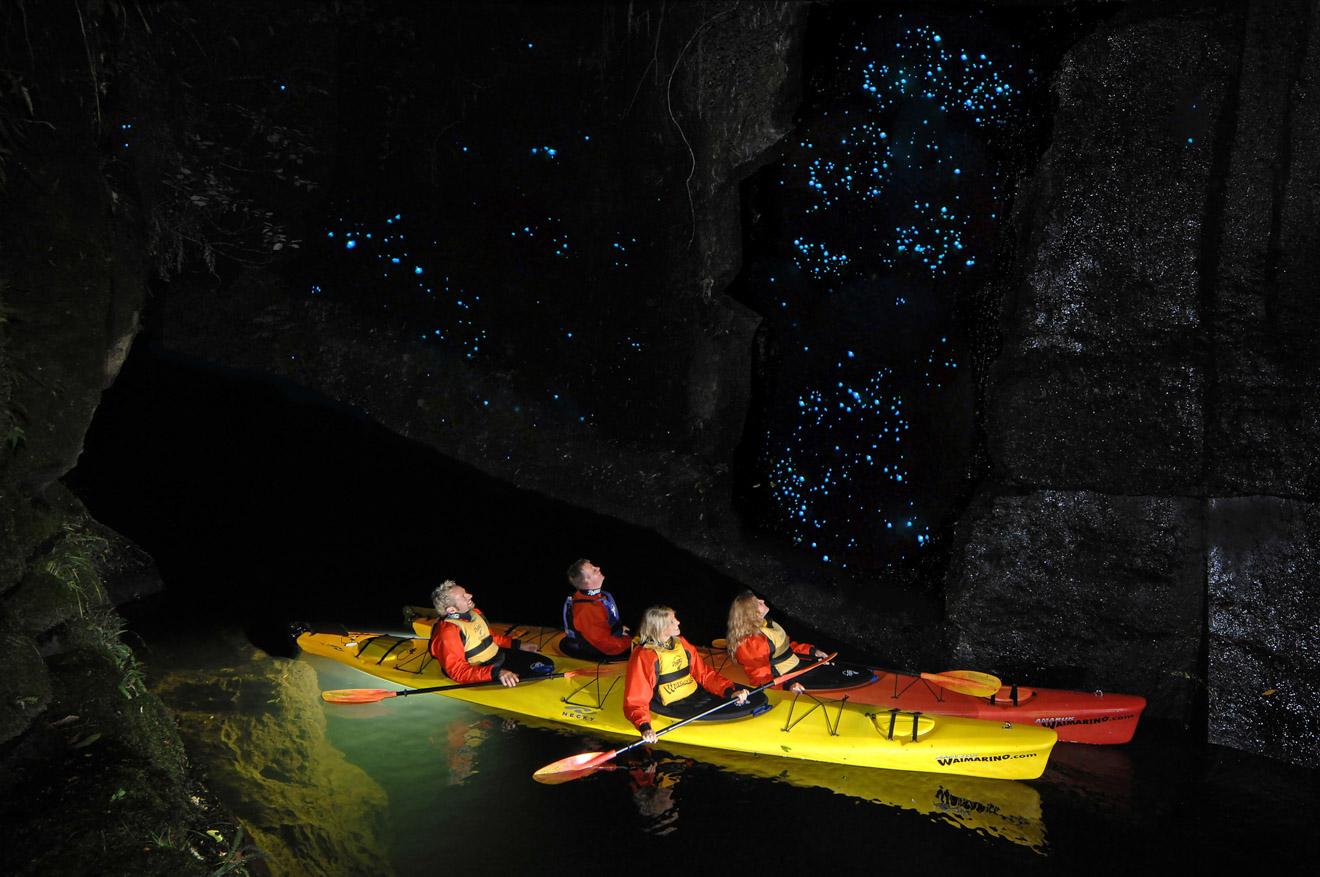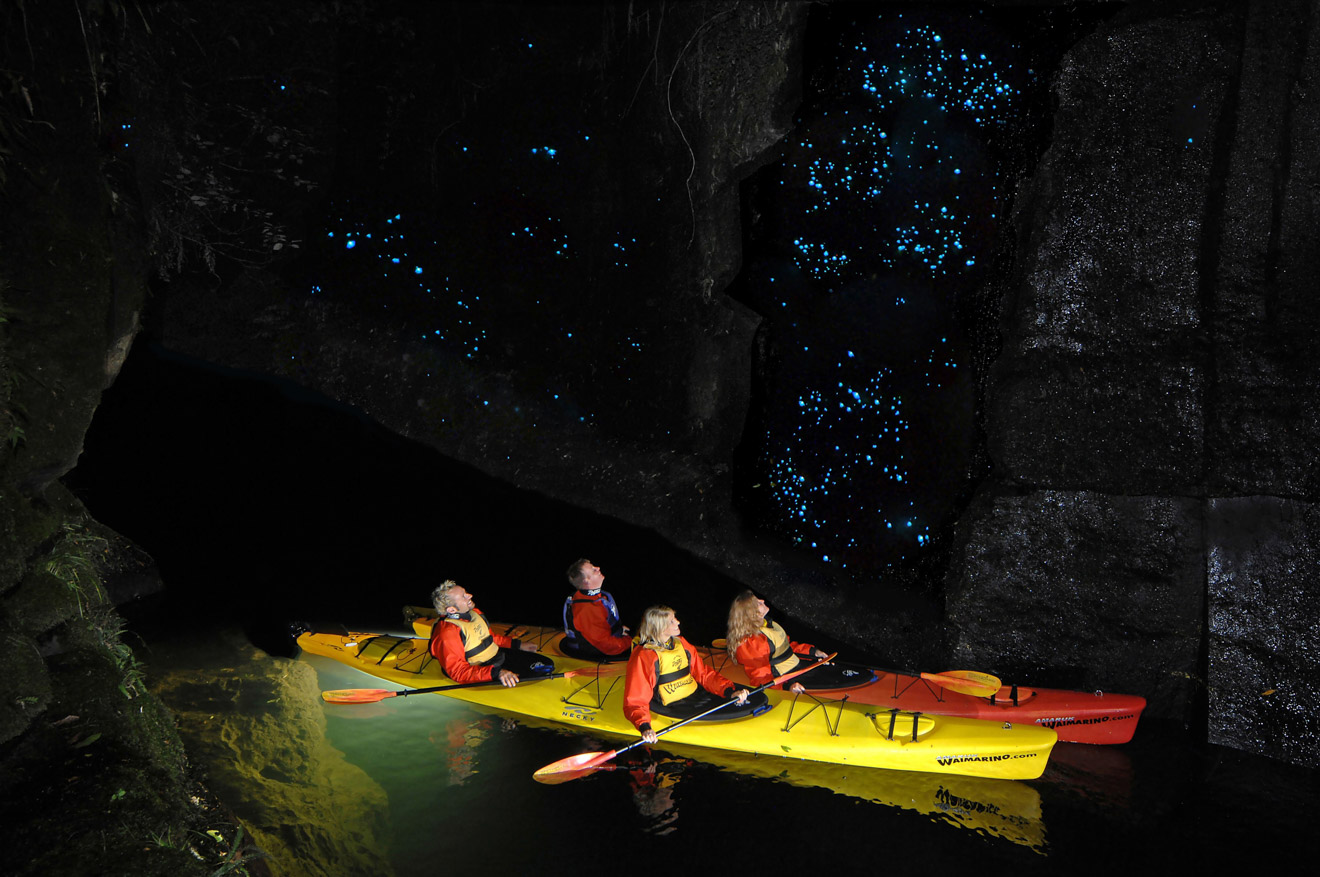 What to do: Feel like a hobbit in the Hobbiton movie set and kayak surrounded by glowworms in the dark
How to get there: Auckland to Hobbiton is 176 km (2h drive), add a bit less than an hour to get to the glowworms
Where to stay: depending on which town you decide to stay in – Accommodation at Te Puna Motel and Holiday Park in Tauranga or Sudima Hotel Lake Rotorua in Rotorua.
UPDATE: Tired of spending hours searching for the best accommodations for your New Zealand road trip? We have done the job for you – click below to book ALL the hotels for your road trip in New Zealand in minutes! All accommodations were carefully selected according to the best reviews and sorted by price for you!
Day 3 – Rotorua and Tamaki village tour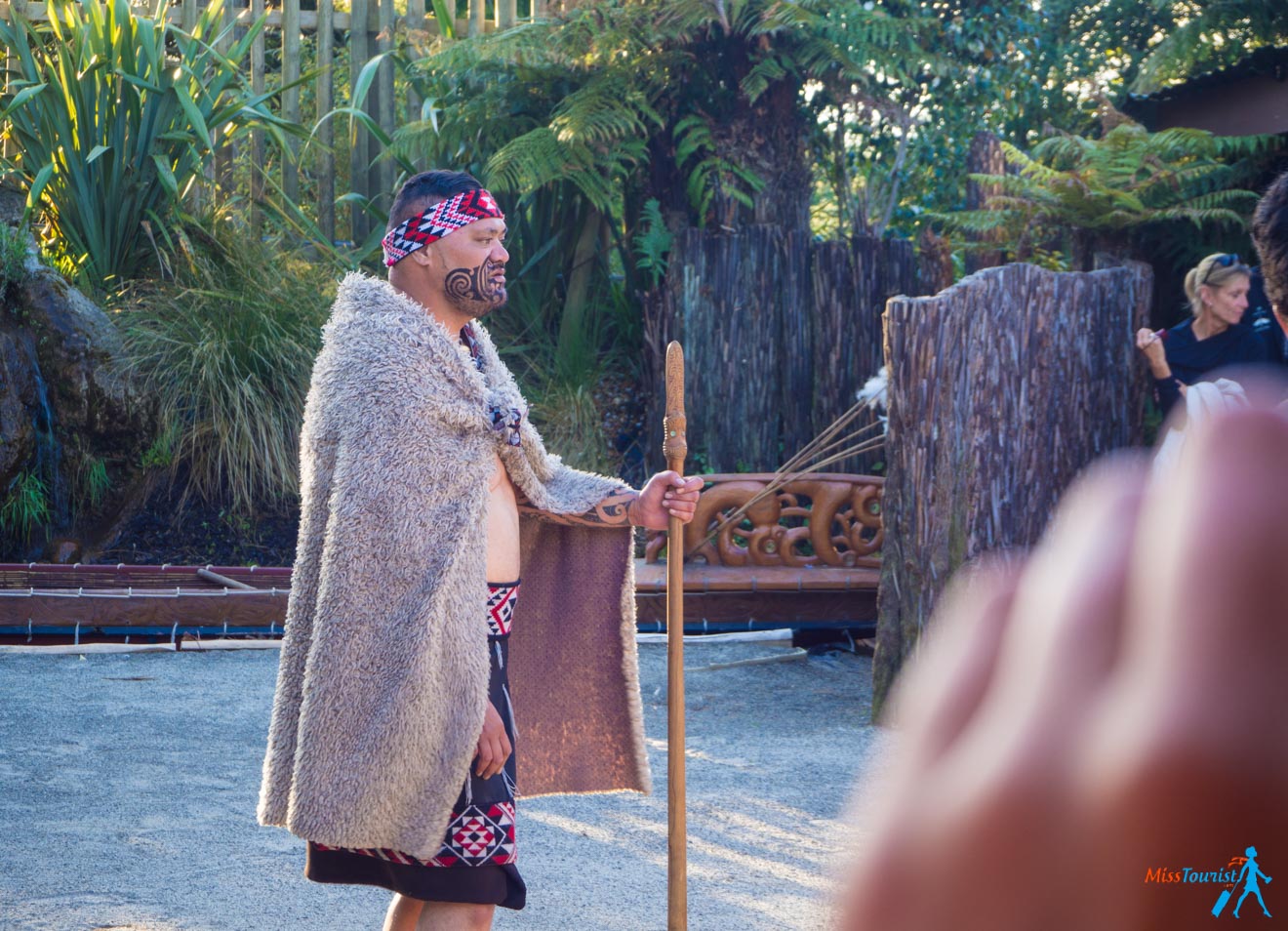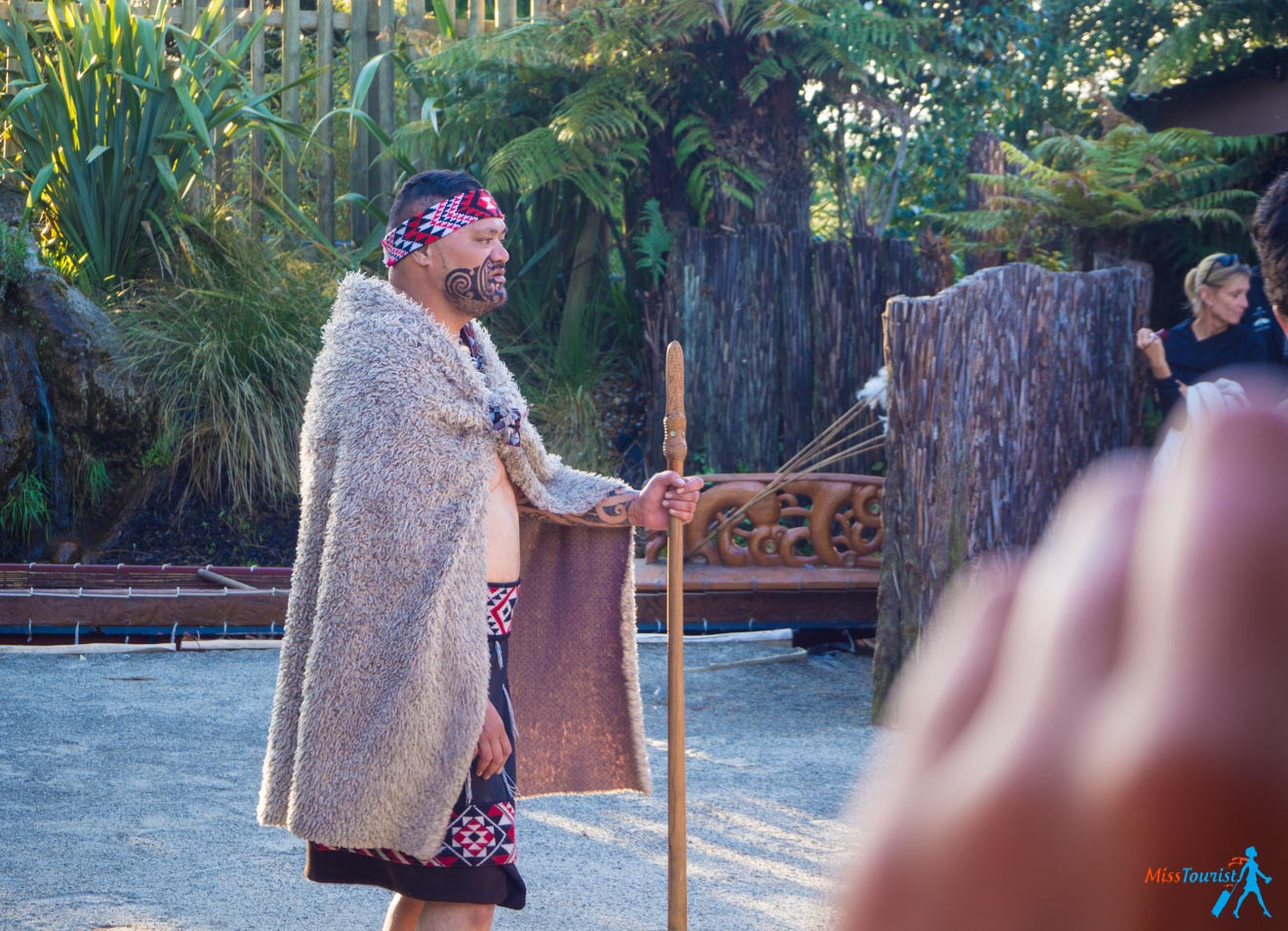 There are so many great things to do in Rotorua! In fact, this will probably be the most active day for you in the North Island, so prepare yourself for a day full of fun!
Start with zorbing, then relax in Rotorua's natural hot pools and walk around the town to see the geothermal wonderland that surrounds it and finish the day by getting to know the Maori culture – learn to dance the Haka dance, try their traditional food and many more fun things!
What to do: Zorbing, Spa, walk in the city and finish the day with a Maori cultural performance
Where to stay: Holiday Inn Rotorua
Day 4 – Lake Taupo and a Skydiving Experience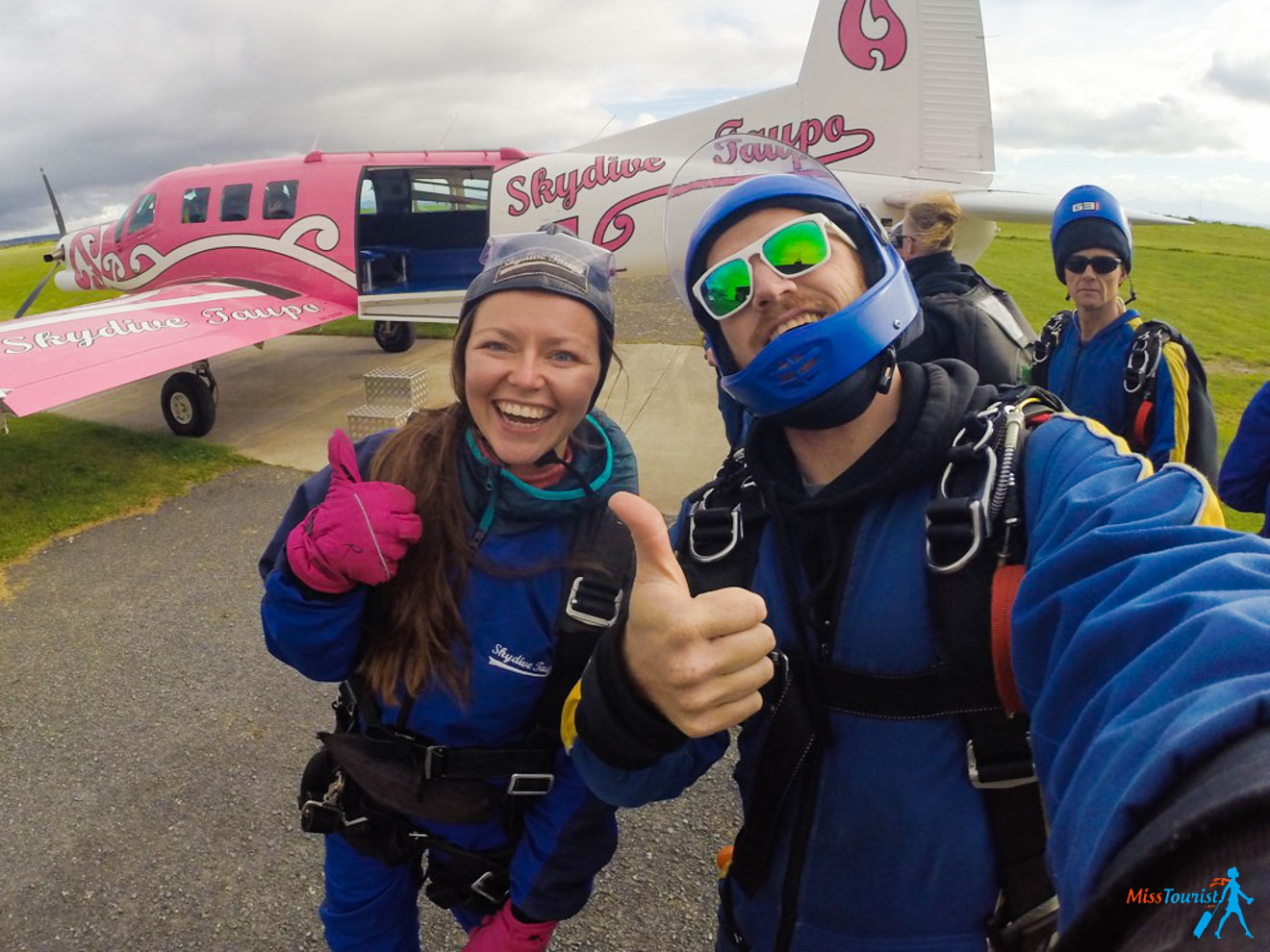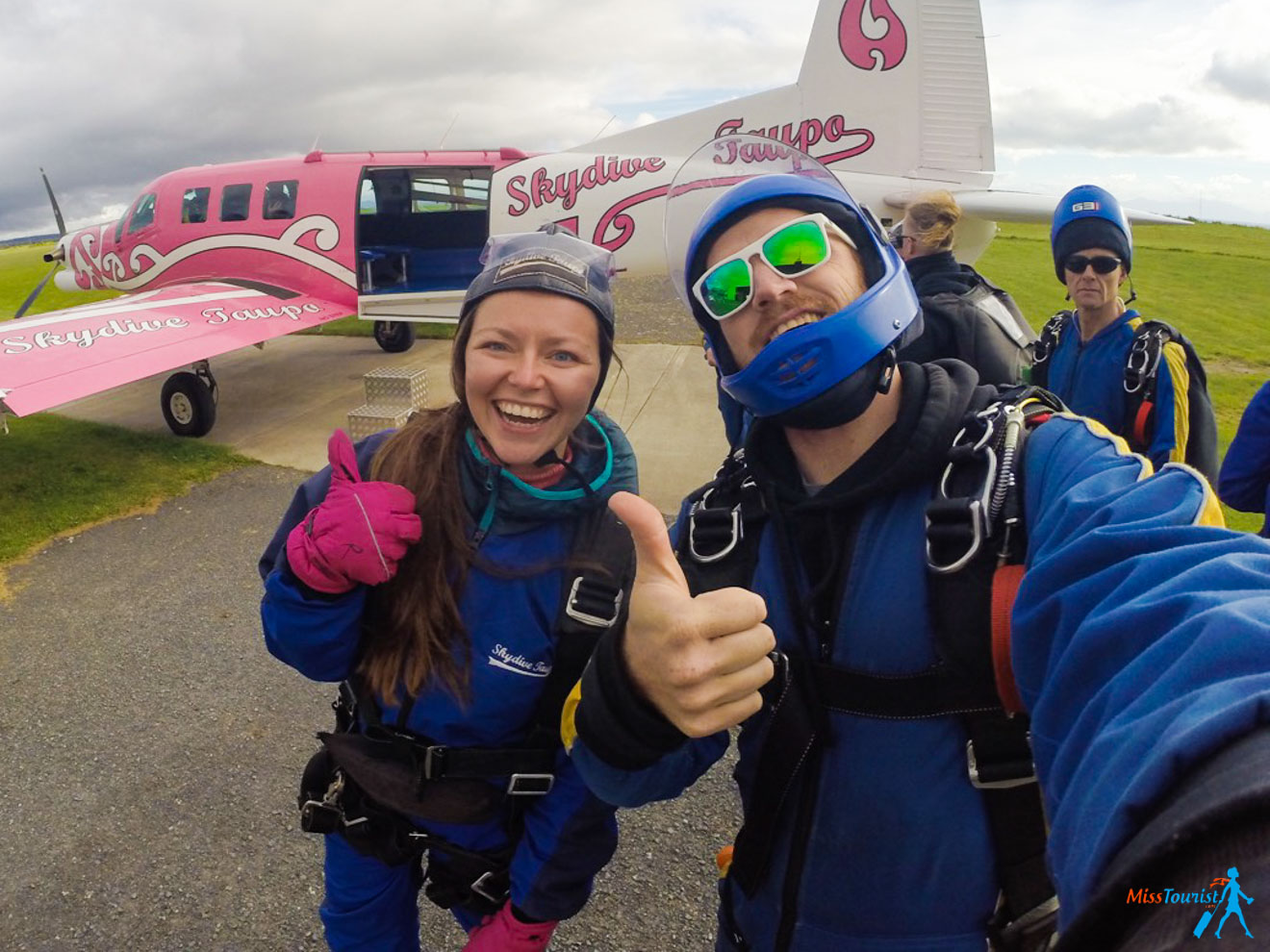 We are now moving from Rotorua to Taupo, which is just a 1-hour drive.
Taupo is famous for having the biggest lake in the country and for being the gateway for the Tongariro crossing (more details on the hike in Day 5).
Is it time for some adventure yet? Does jumping off a plane sound adventurous enough?
I did tandem skydiving from 12,000 feet (that's a 45-second free fall!) and it's an experience that is hard to describe with words, so I will just show you my video:
If jumping with a parachute is not exactly your thing, you can hike around Taupo; there are some really beautiful trails there!
What to do: Great Lake Taupo, Taupo Tandem Skydiving, Huka Falls, Mount Tauhara
Where to stay: Taupo Hotel Chalet Eiger
Day 5 – Tongariro crossing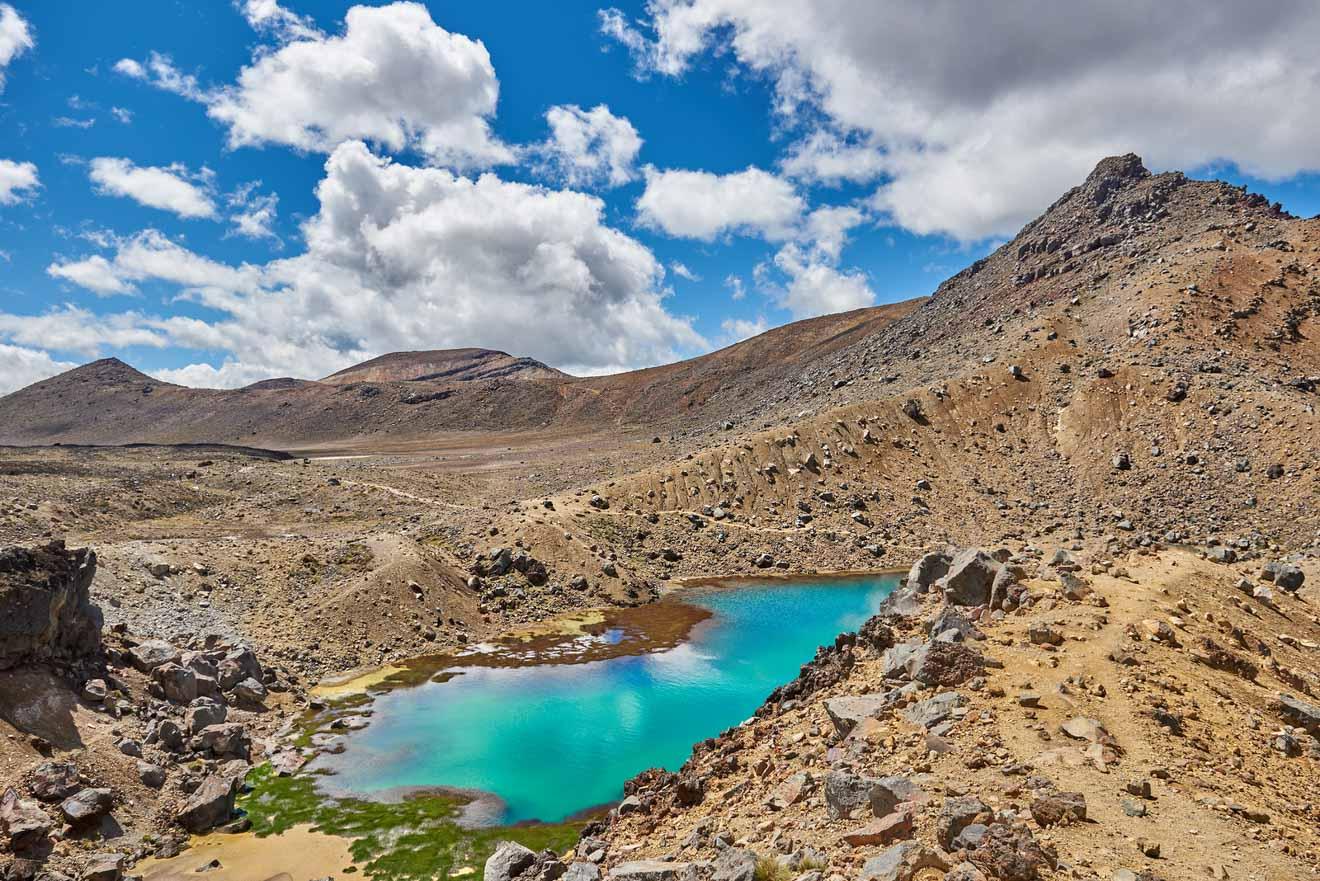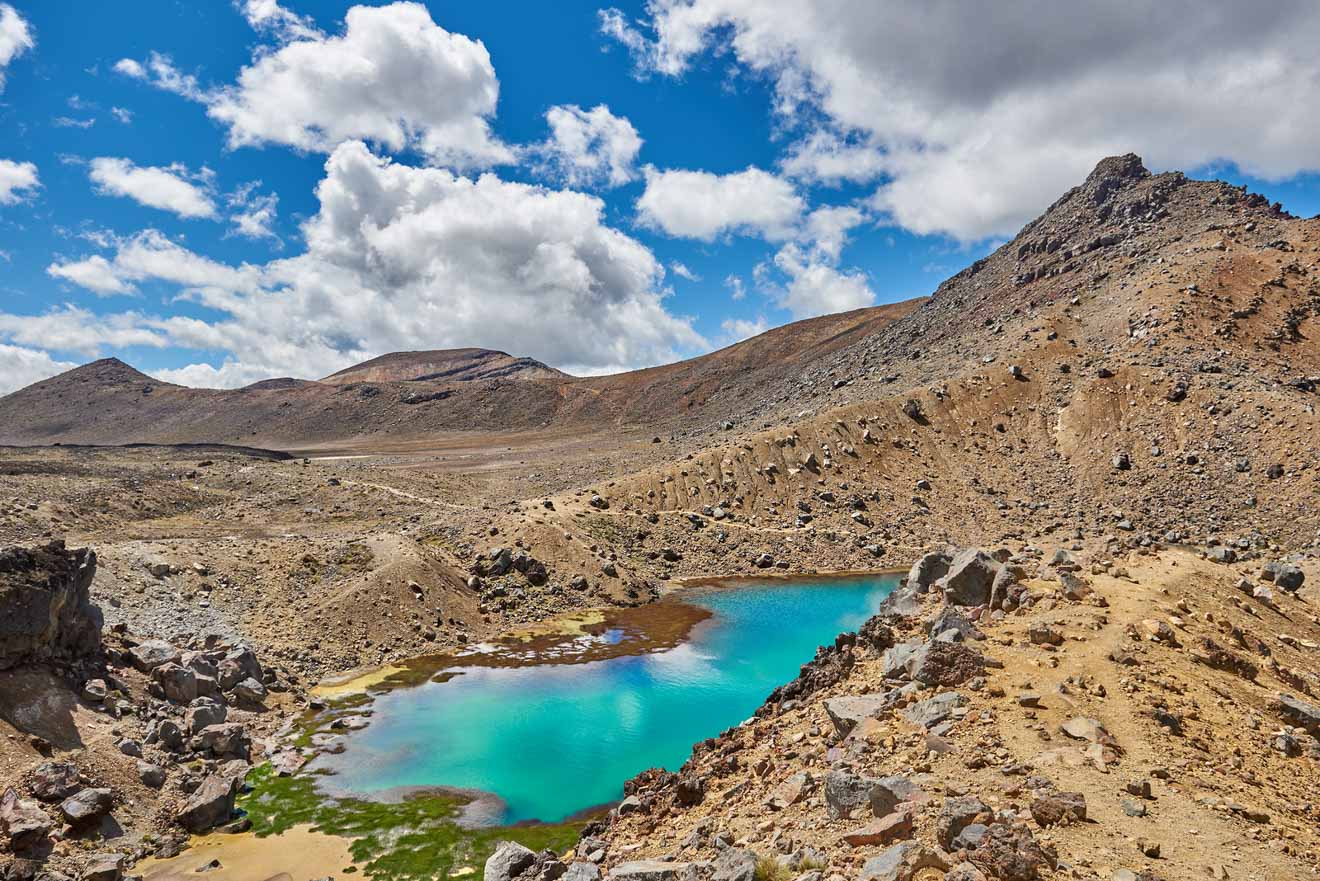 Maybe this one would better be called a "Mordor" hike?
Yes, you guessed it right – Tongariro crossing is where they filmed Mordor from the Lord of the Rings.
I unfortunately didn't do the hike myself due to bad weather conditions, but I hope you will have more luck than me as this is supposed to be one of the best hikes in the world!
Just look at the pictures: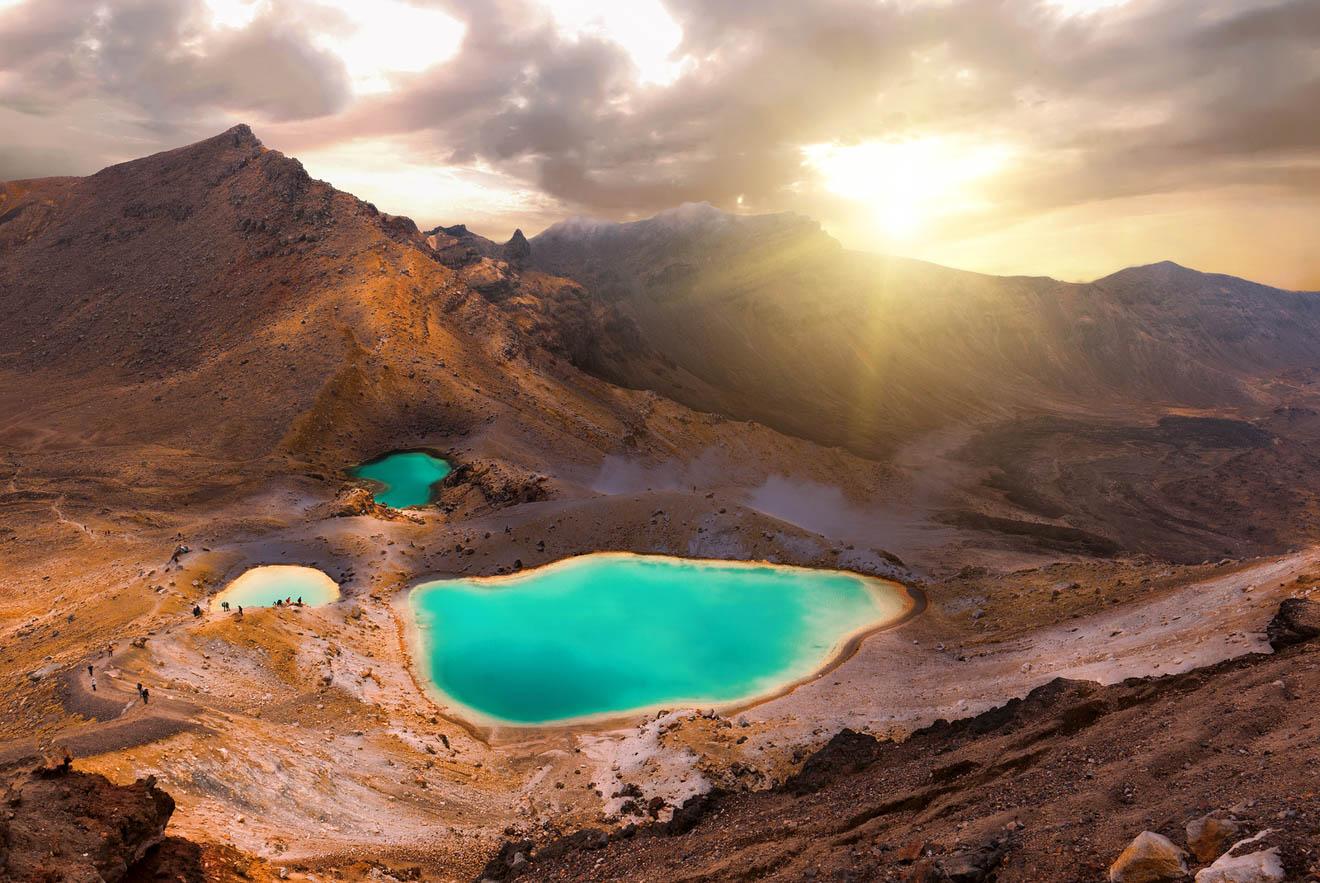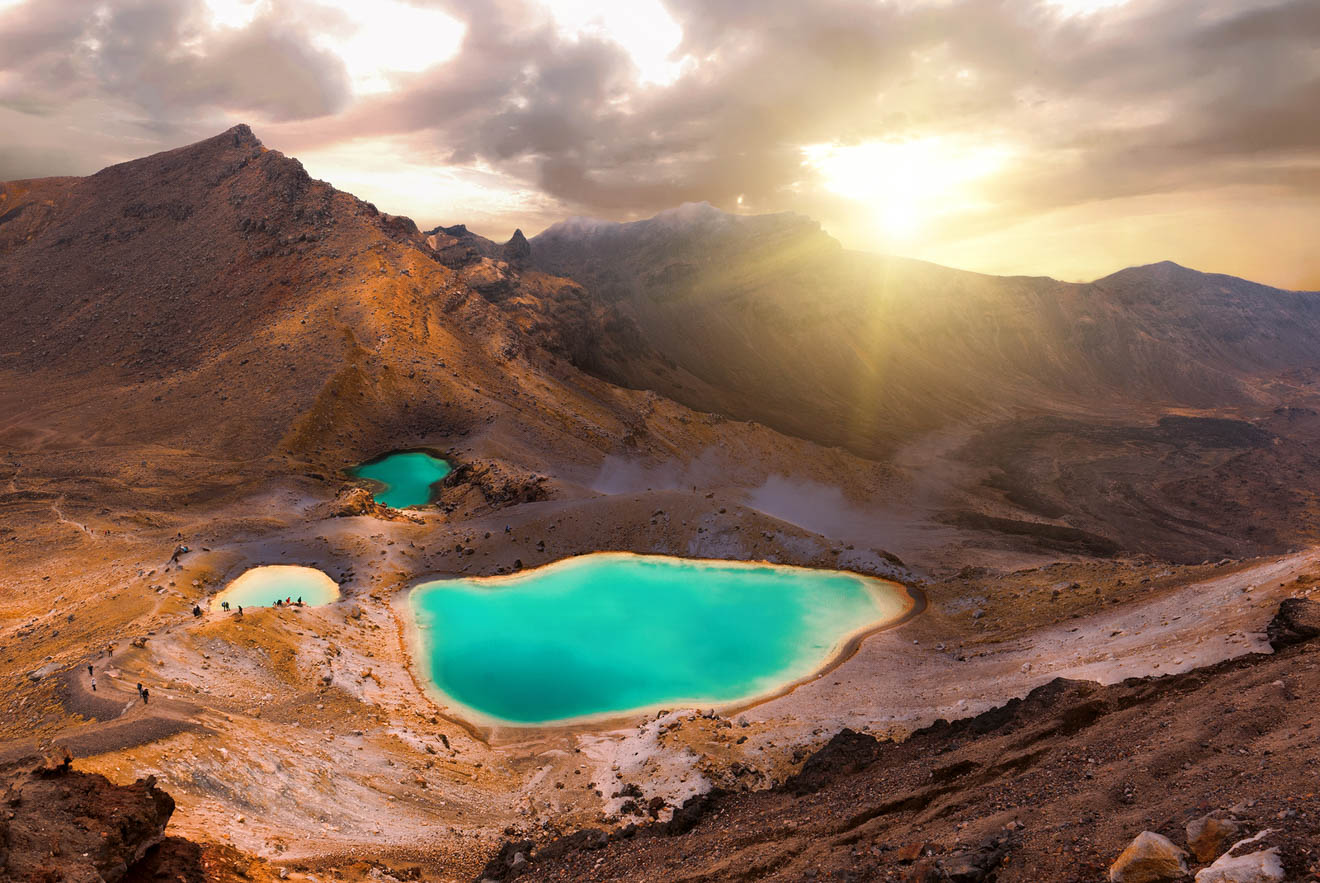 Tongariro can be done in 1 day with a tour, or you can do a 5-day hike there.
What to do: Tongariro Alpine Crossing
How to get there: There are special shuttle buses that can pick you up from Taupo in the morning, and wait for you at the end of the trail (20 km away) to drop you off back at your hotel.
Where to stay: Taupo Hotel Chalet Eiger
Day 6 – Taupo to Wellington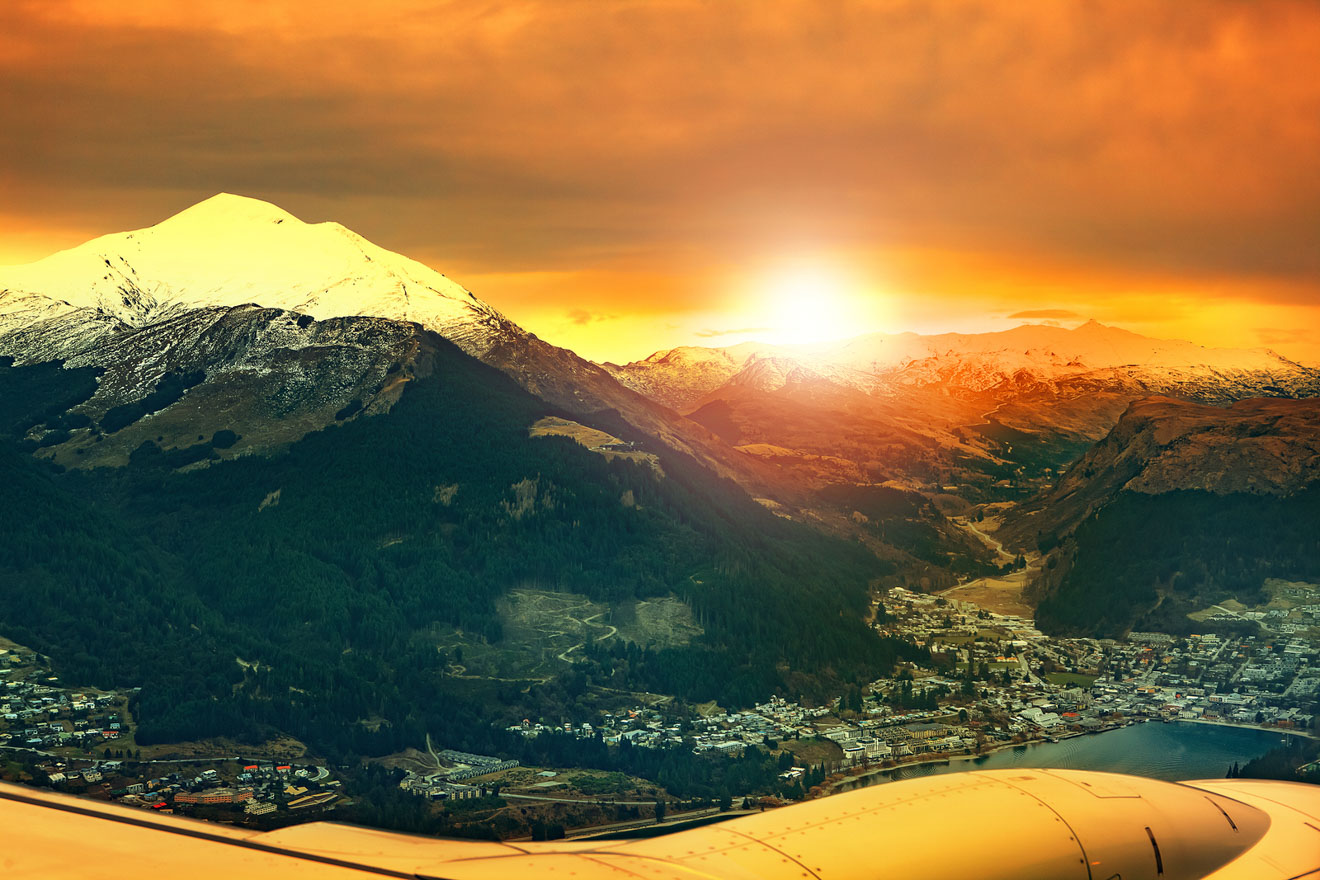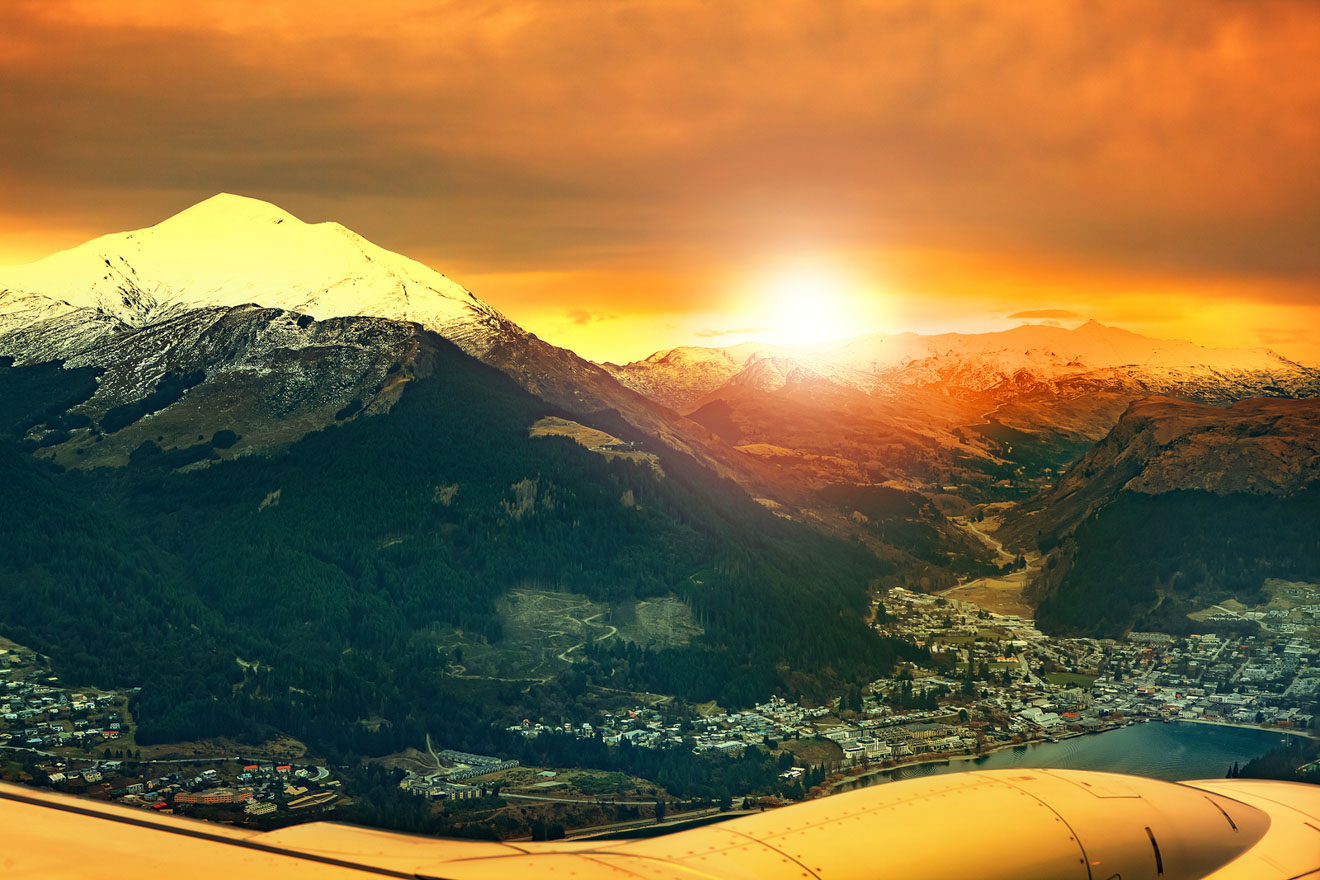 Let me give you a couple of options here:
You can drive directly to Wellington (that's about a 5-hour drive)
You can drive back to Auckland, leave your car and fly directly to Wellington
I chose the second option because in this case we could leave the car in Auckland and not worry about the ferry transfer to the South island. You probably won't need a car in Wellington that much any way and skipping the transportation part from Wellington to Christchurch by car was a bit of a time saver for us.
What to do: Transportation day, either to Wellington or Auckland (plus the flight to Wellington)
How to get there: car or car plus flight, the choice is yours
Where to stay: Novotel Wellington
Day 7 – Wellington, the capital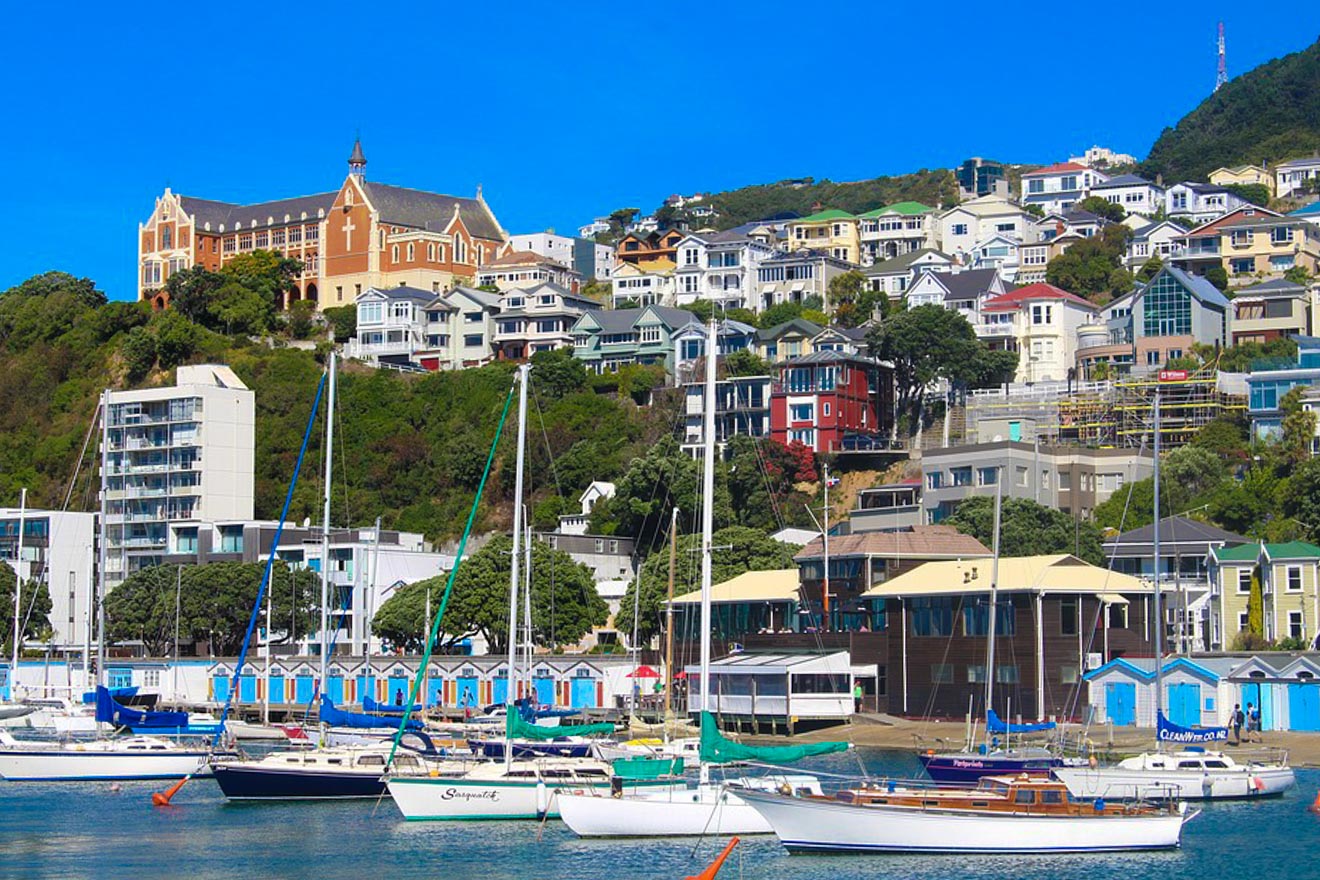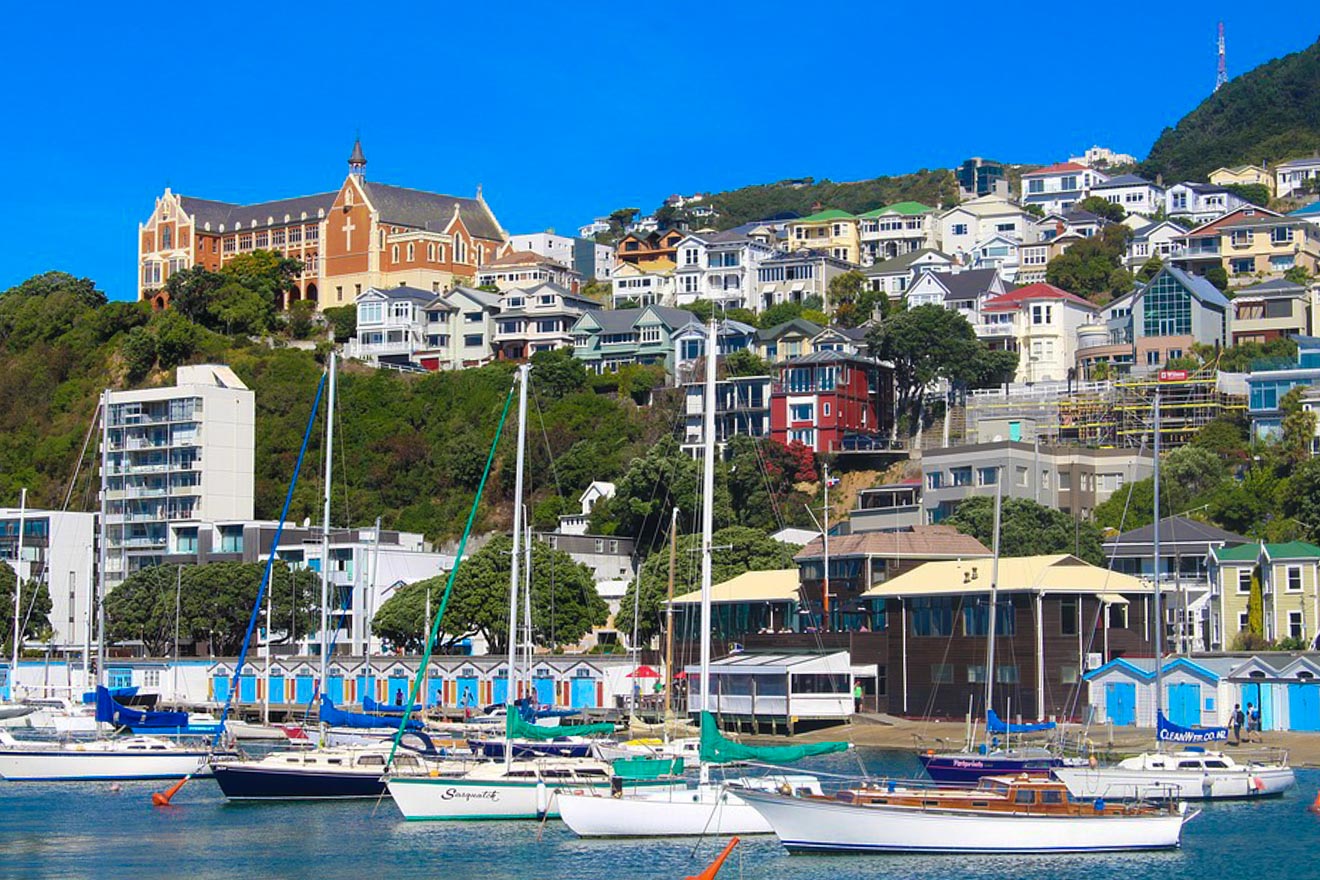 Congrats traveler, you safely made it to Wellington, the capital of New Zealand
In my opinion, it's worth visiting the city because they have some great museums and interesting workshops, and getting to know the Wellington vibe is fun (they also have tons of good restaurants, cafes and shops). If you have more time, you can stay for 2 days or longer!
What to do: Weta workshop, Te Papa Tongarewa, Free walking tour
Where to stay: Beachfront Wellington Bed and Breakfast
More places to visit in the North Island: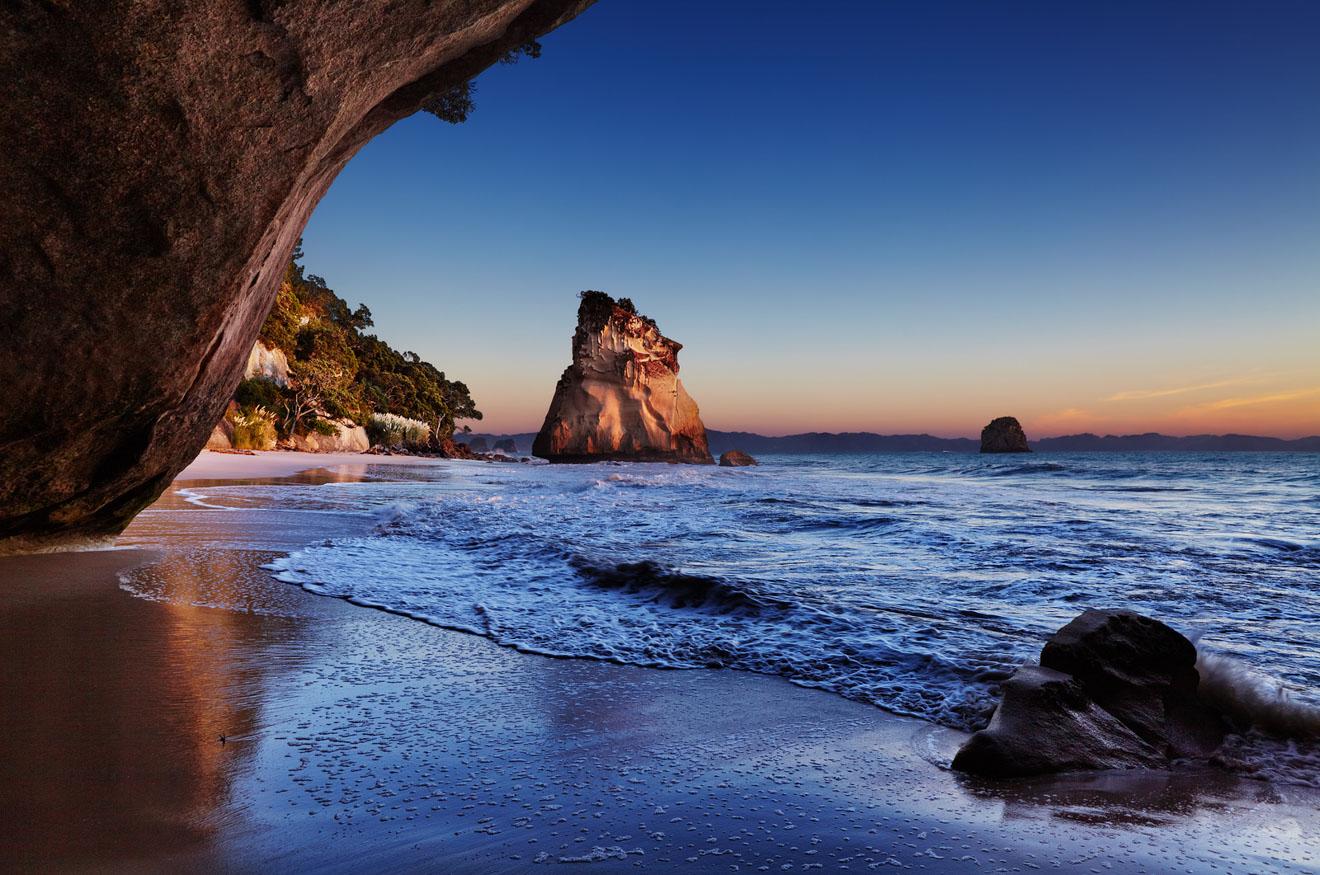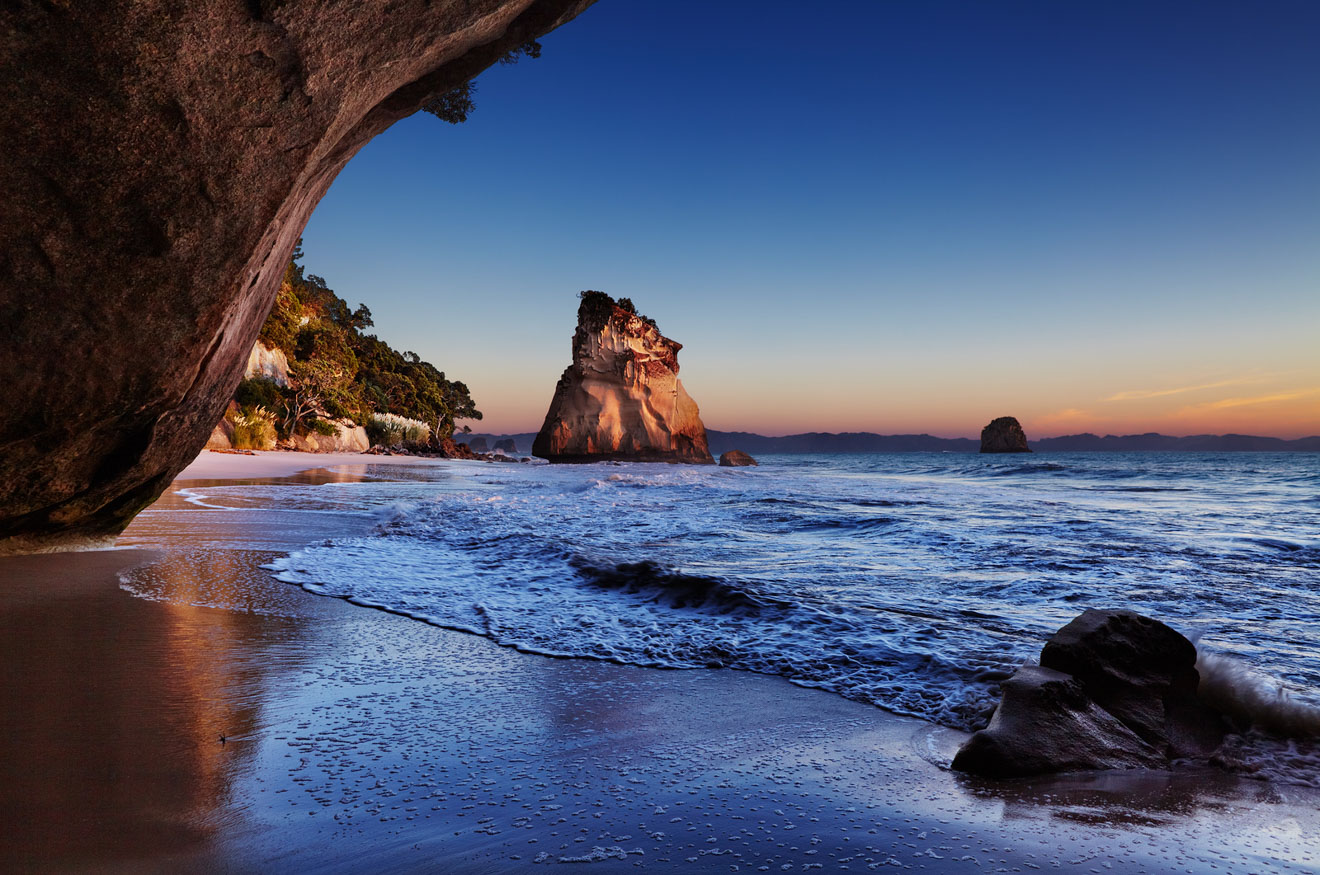 In case you have more time on your hands, here are some places that can be added to your North Island trip: Coromandel peninsula, The Bay of Islands, Mount Ruapehu, Mount Taranaki.
---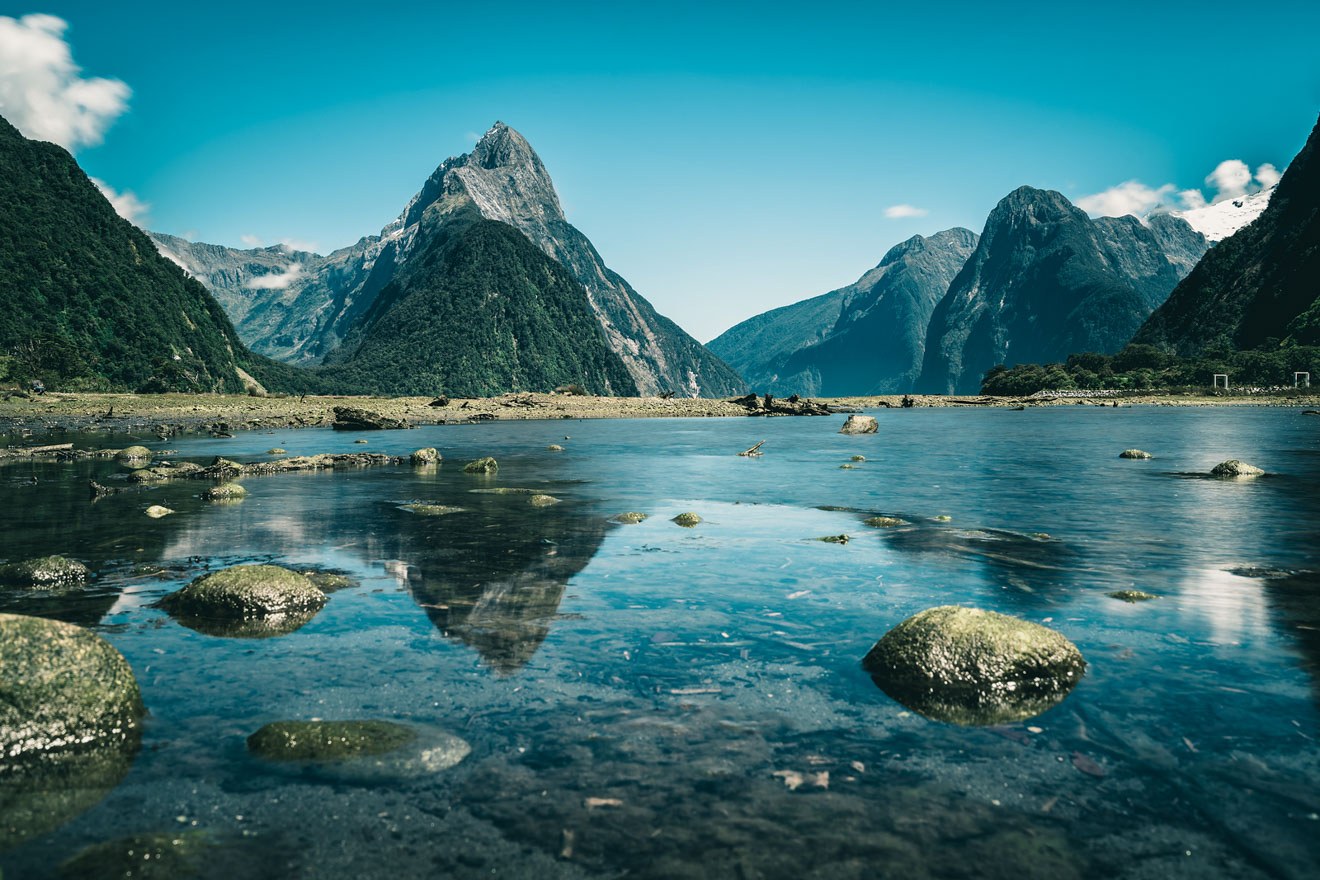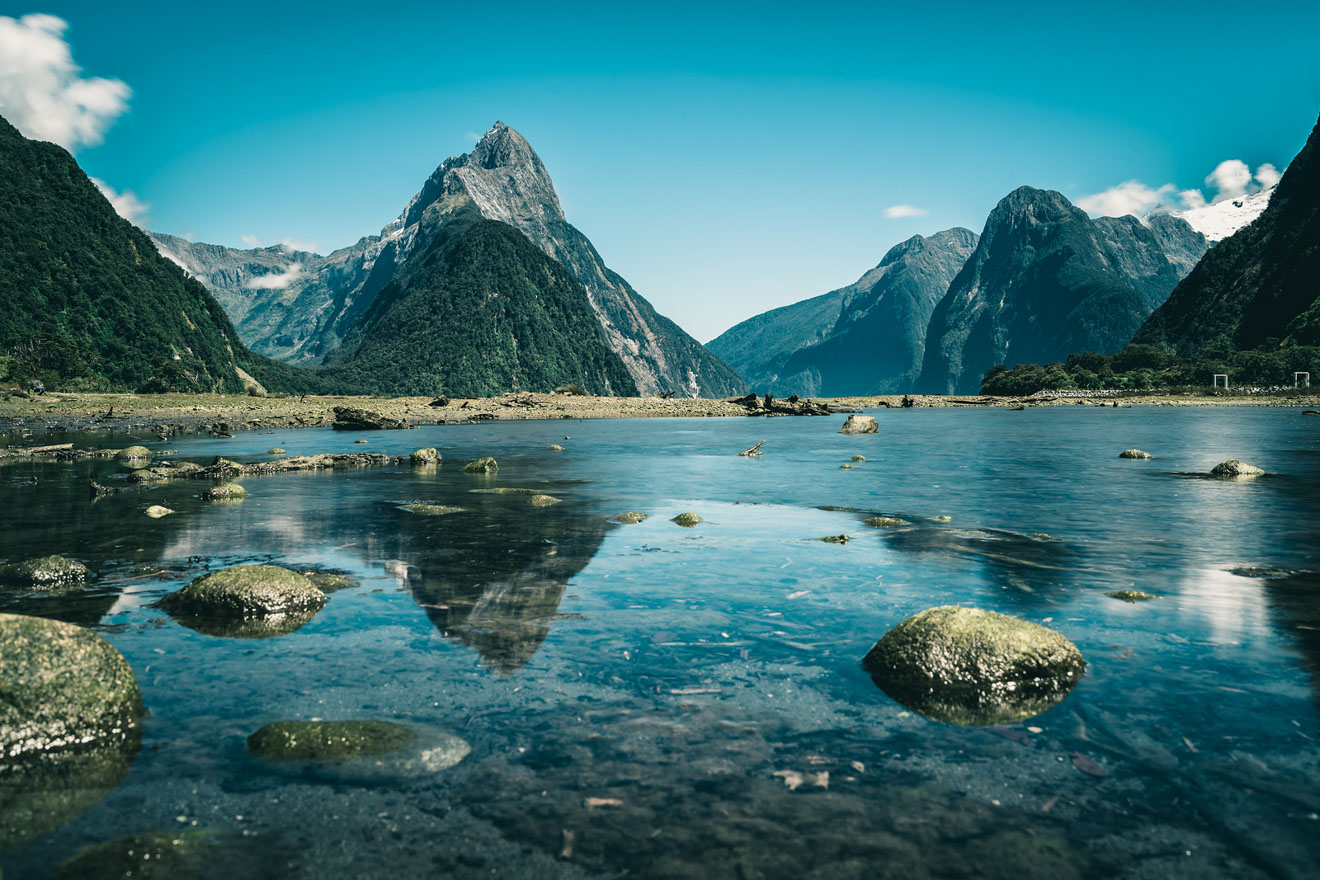 Ok, moving on to the South island!
As this means crossing some water between the islands, you will either need to pay to take your car on the ferry or leave it on the North Island and just pick up another car on the South Island.
As I mentioned earlier, we chose the latter and we flew directly to Christchurch to save some time.
If you decide to go by car – stop by Nelson and Picton, there are many things to do there too!
Days 8 – 14. The South Island – into the wild
As we did not have much time on our hands, we flew from Wellington to Christchurch. It was a good decision because:
We significantly saved on car rental costs because we didn't pay for the ferry transfer and we also did not need the car in Wellington, so that is minus 1 day of paying for it.
It was much faster to fly. As I said, we could not afford to spend a couple or more days to get ourselves to Christchurch
Day 8 – Christchurch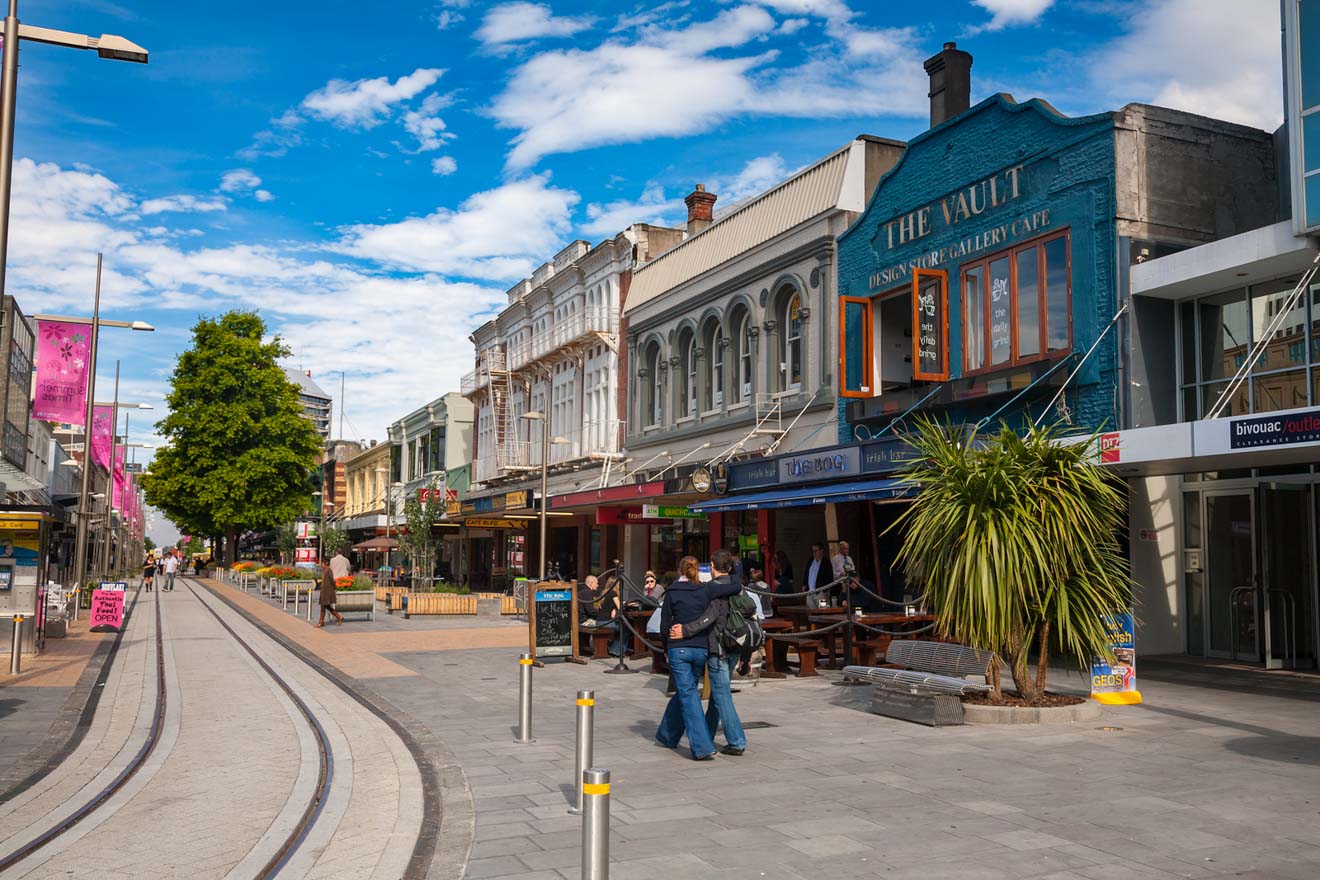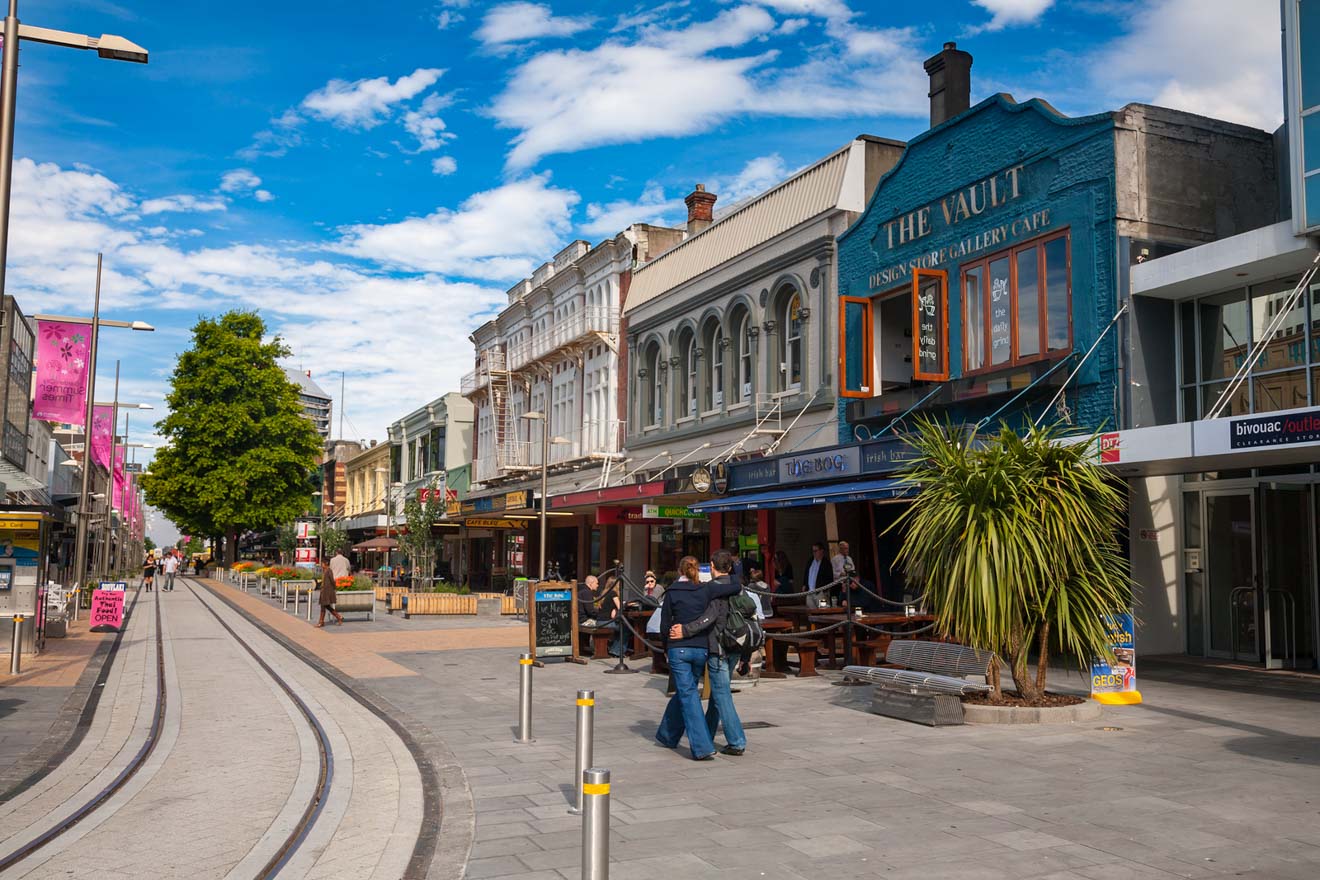 Spend the first day of your South Island adventure in Christchurch!
Christchurch is a cute little city and it is also the biggest one in the South Island.
What to do: Christchurch tram tour, gondola ride, Avon River Punting, Christchurch Botanic Garden
Where to stay: Clearview Lodge
Day 9 – Arthur's Pass and Hokitika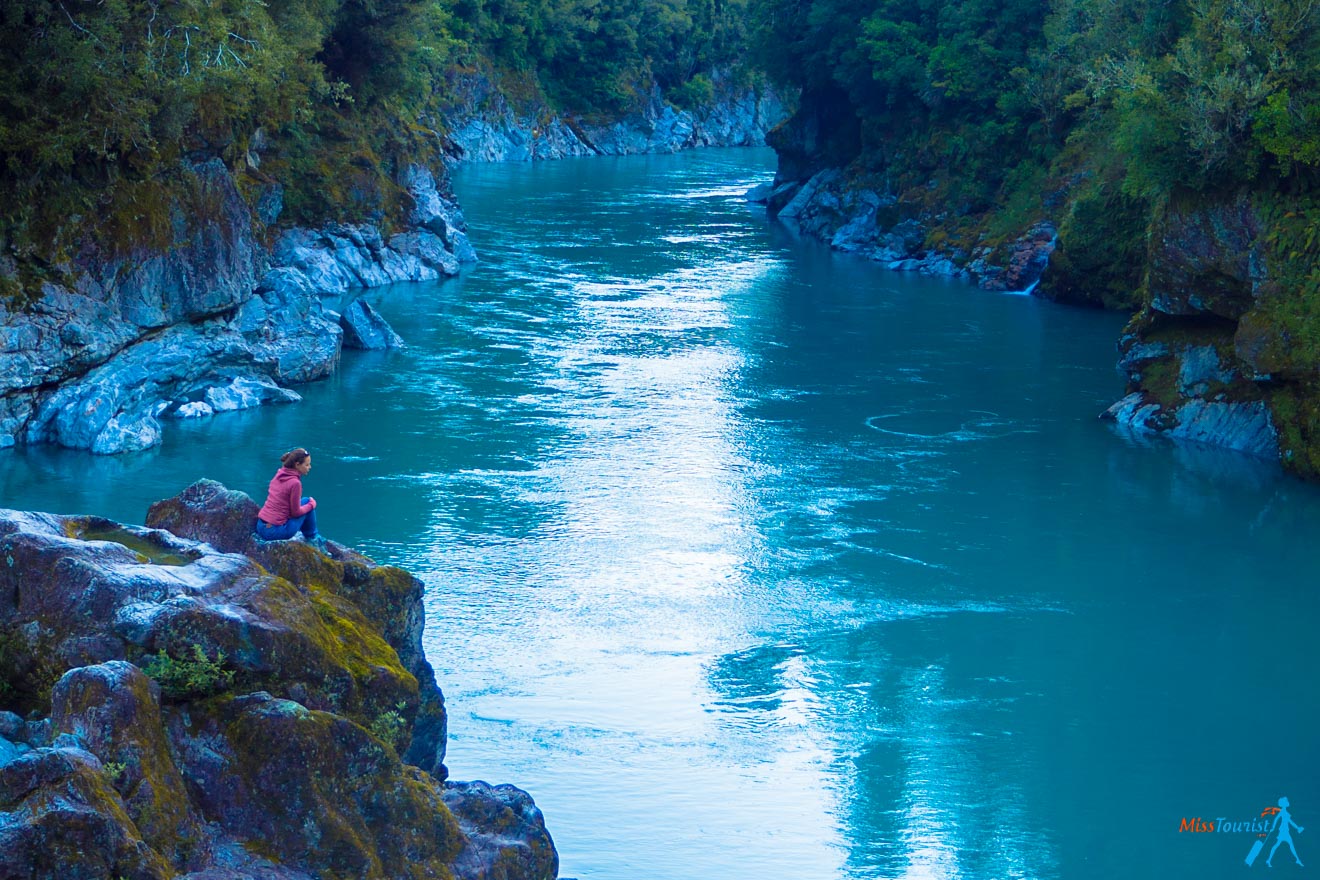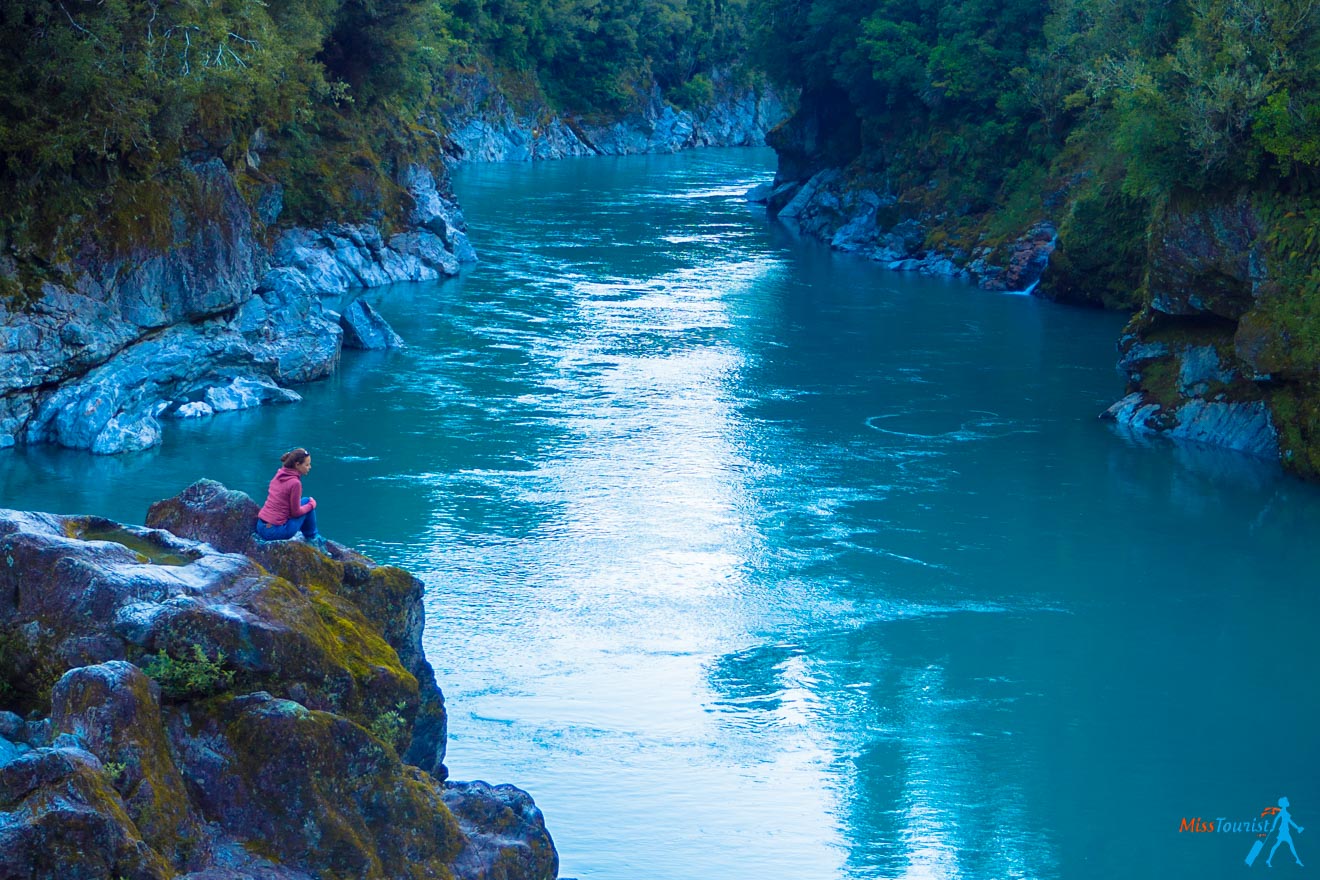 Leave Christchurch early in the morning and head west to the other side of the island.
On your way to Hokitika, your final destination for this day, make sure to stop at Arthur's Pass National Park. You can do some short hikes there and have lunch.
What to do: Hokitika Gorge, Lake Matheson, Arthur's Pass National Park.
Where to stay: Bella Vista Hokitika
Day 10 – Franz Josef Glacier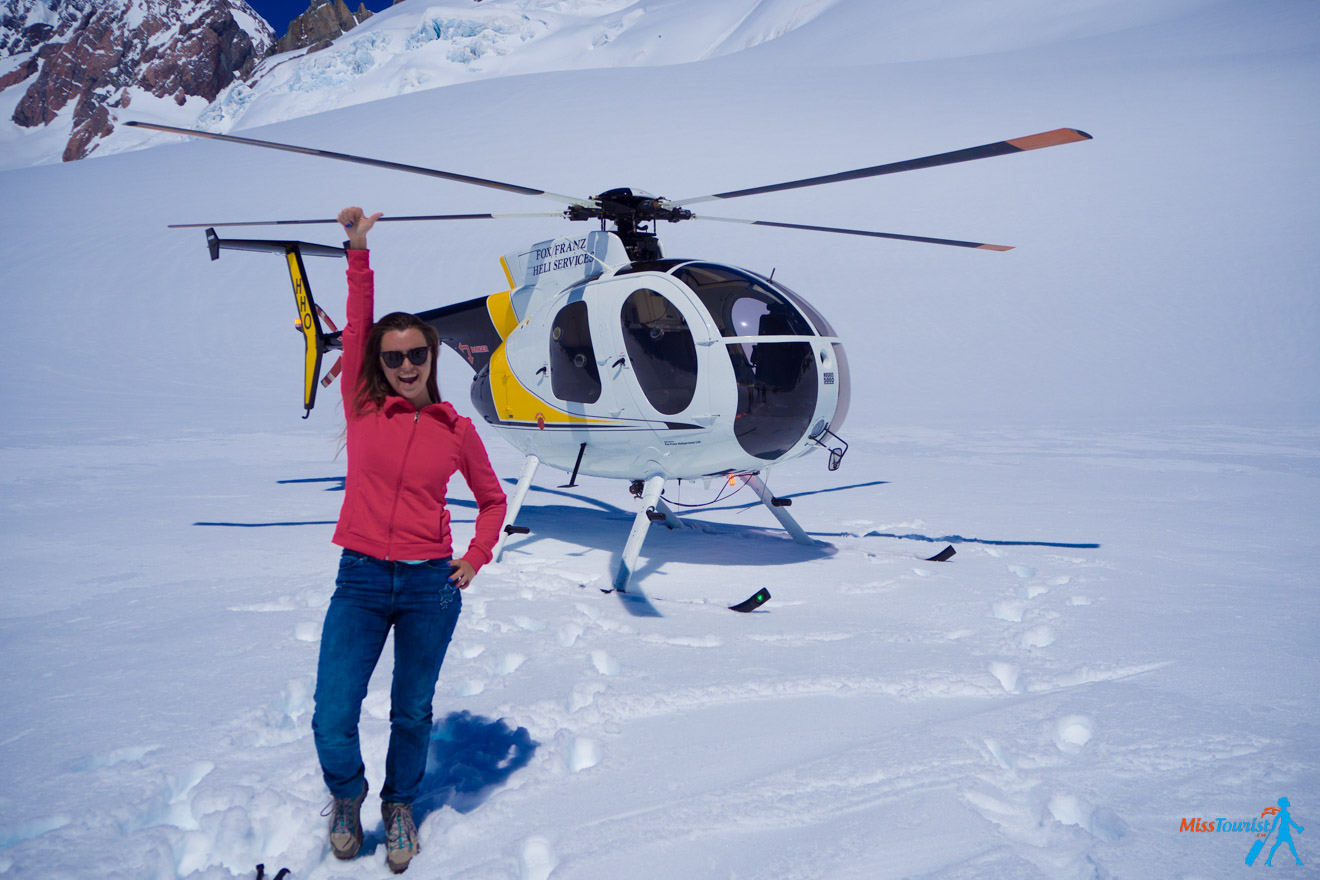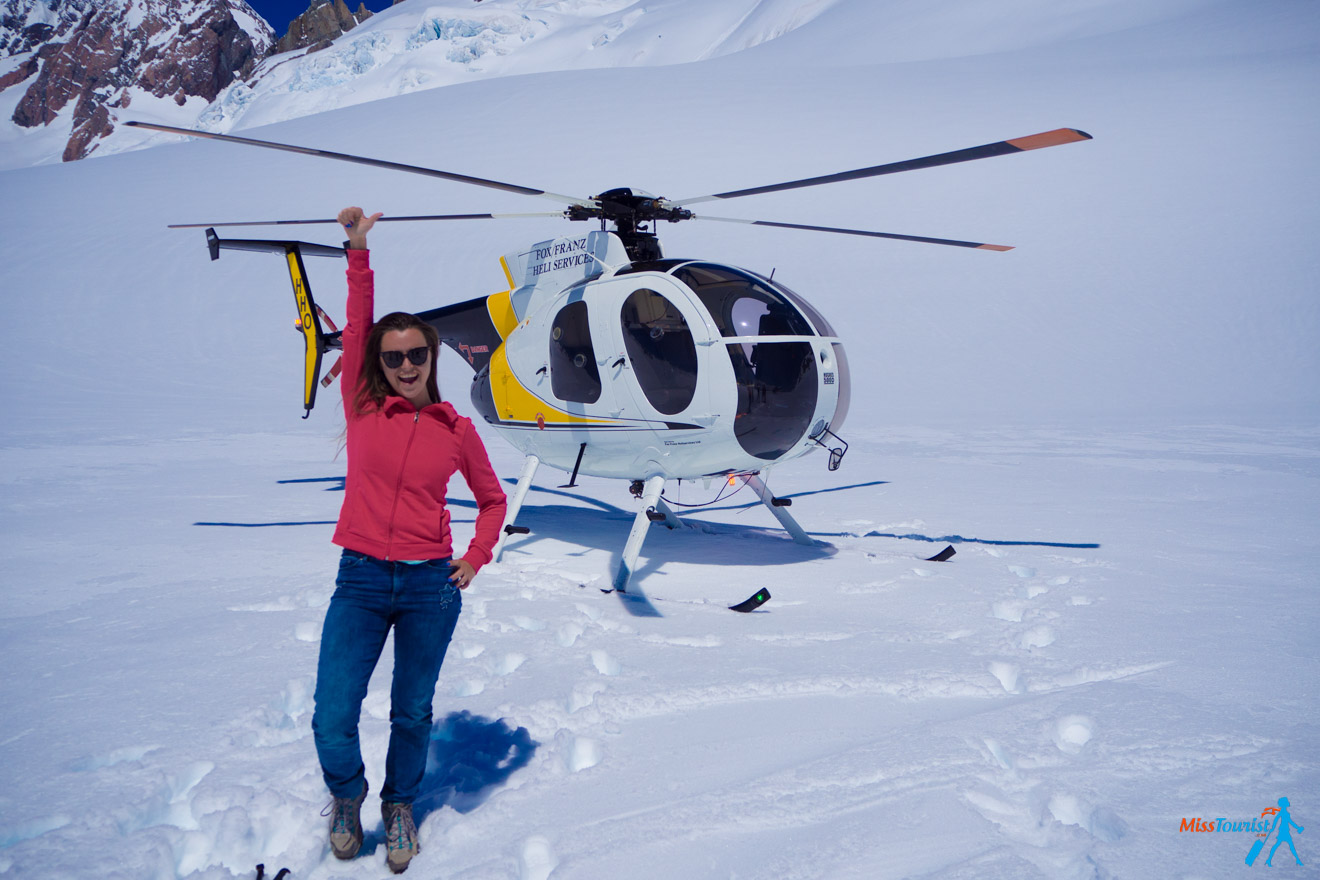 Is it time for a helicopter ride yet?
Ever since I started to dream about my New Zealand trip, I always imagined how cool it would be to take a panoramic helicopter flight there!
That day had come as we reached the base of the Franz Josef glacier with perfect weather, so we did it! I sincerely hope the weather will let you do it too and you will be able to take that flight because the views are mesmerizing!
Here is a short video of what you are going to see:
If this tour is out of your budget or you don't want to do it, you can hike to the base of the glacier (about 40 minutes), but the view will be far from what you would see if you take a flight, trust me! There is also a wonderful Kiwi conservation area in town so if you haven't seen kiwis yet, this is a good place to spot them!
What to do: see the Franz Josef Glacier from above, Kiwi conservation area.
Where to stay: Top 10 Fox Glacier Hotel
Day 11 – Fox Glacier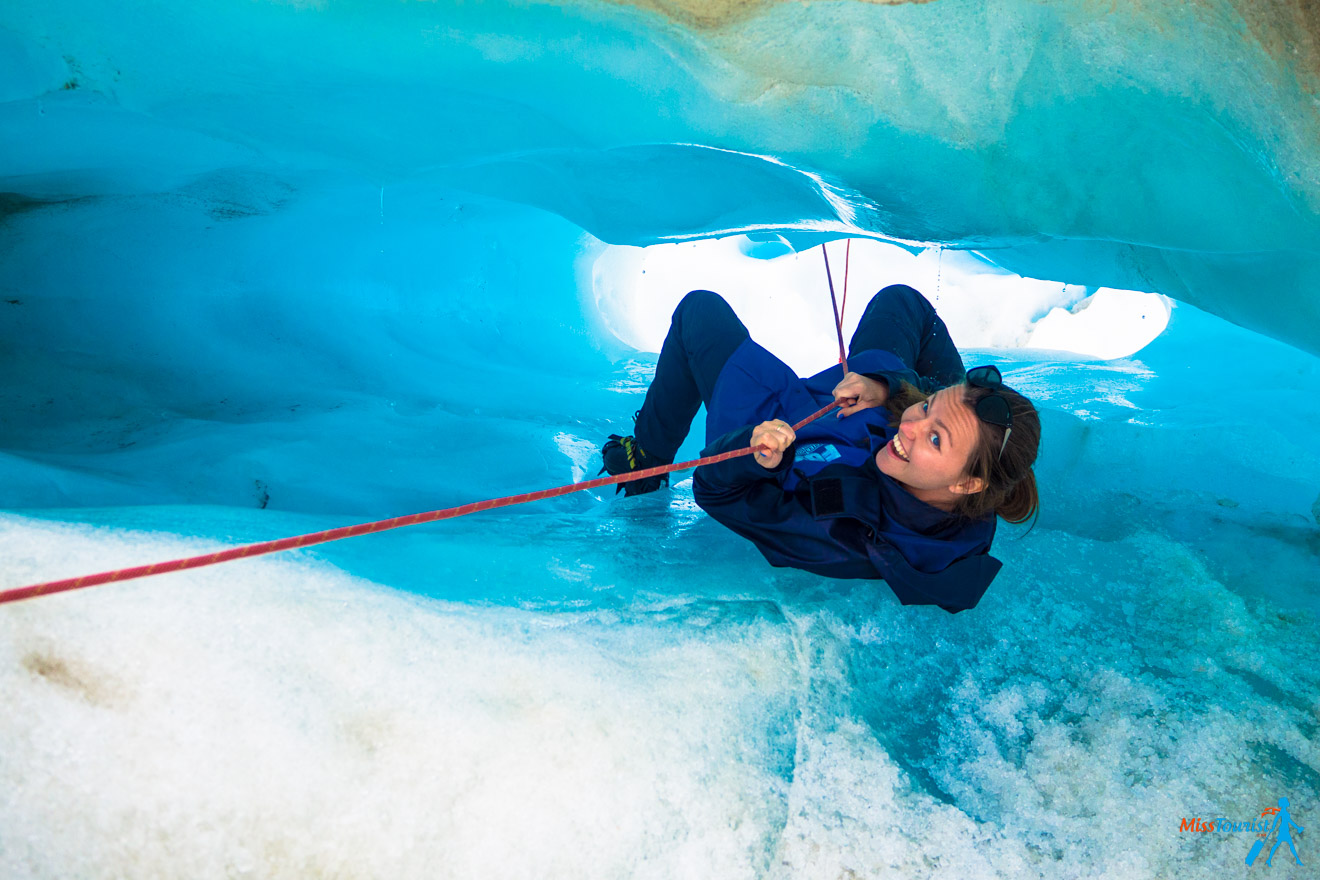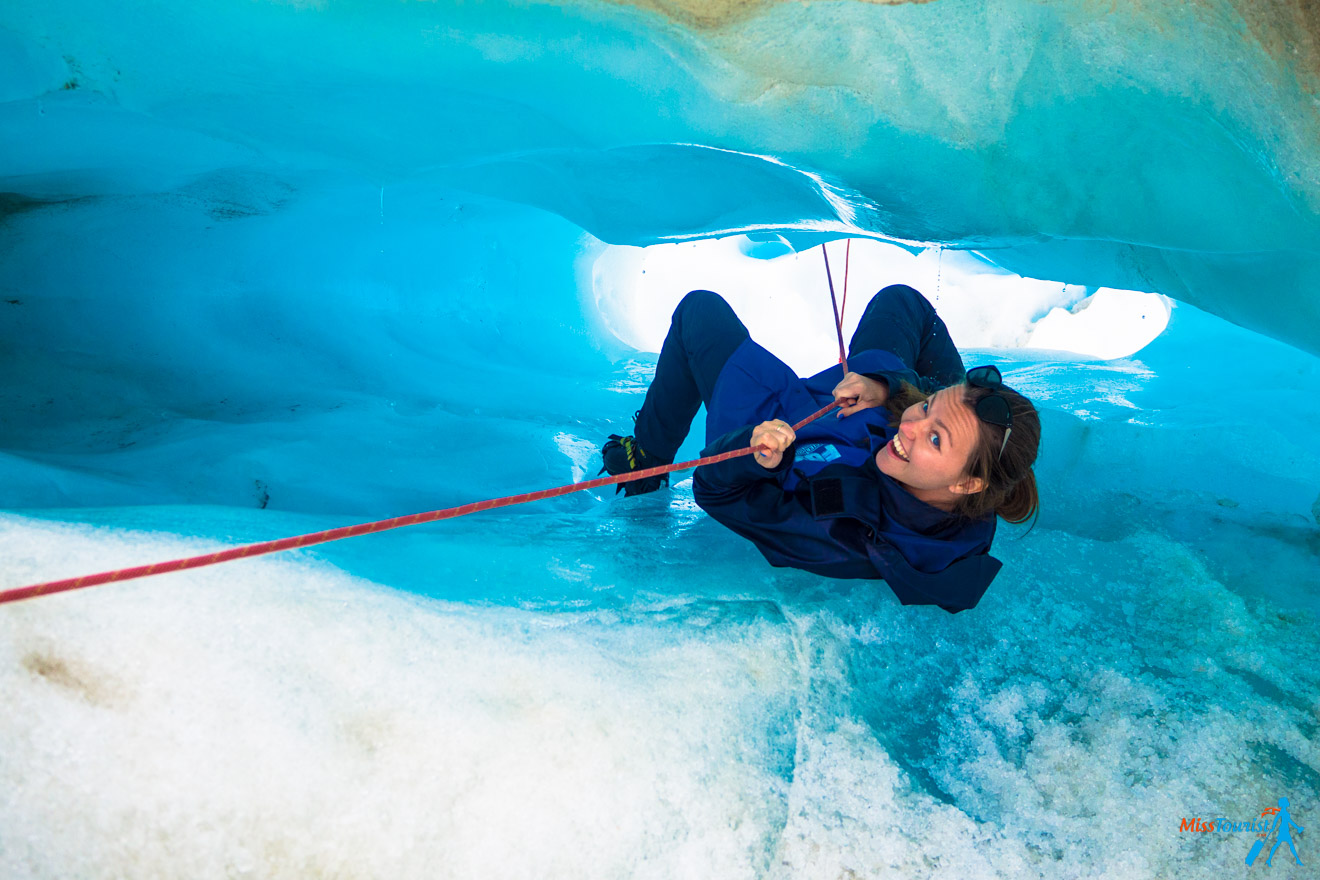 I loved the flight so much that I decided to take another one at Fox Glacier! This one was not just a scenic flight, but a Heli hike!
Heli hike means that you will be taken to the glacier by a helicopter to take a beautiful 4-hour hiking tour there (all together with the bus ride, equipment change and guidance). You will get to see some glacier waterfalls, caves and other exciting things and the total time on the glacier will be close to 3 hours. All the equipment is provided so you won't need to worry about overalls or shoes.
Here is the video to better describe this breathtaking experience much better than words:
Again, if this is not what you were planning to do, there is a Fox Glacier lookout. After your hike there you can relax in the rainforest in a hot pool or even take a horseback ride!
What to do: A Heli-hike, Skydive with glacier view, Glacier hot pools
Where to stay: Again in Top 10 Fox Glacier Hotel
Day 12 – The road to Wanaka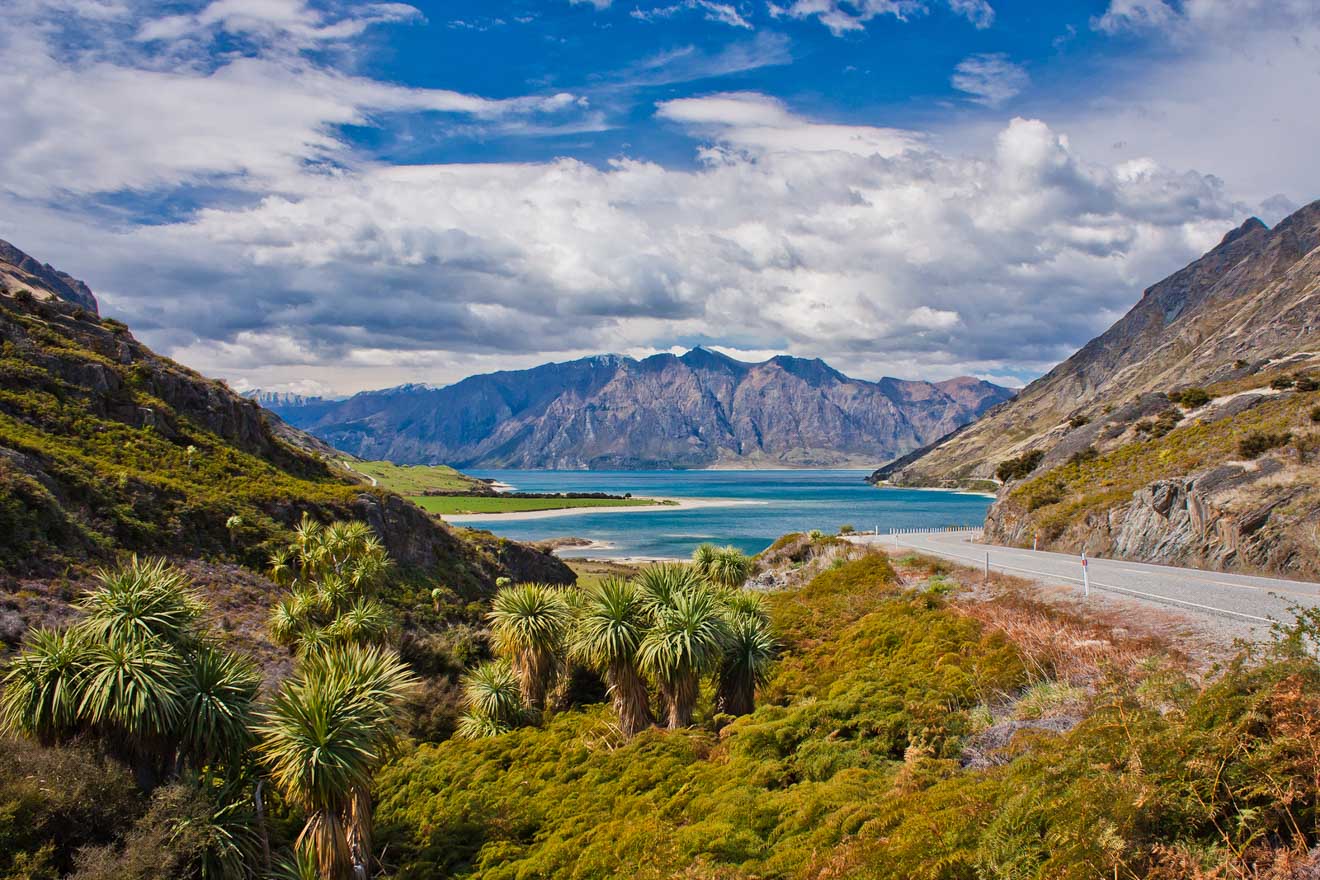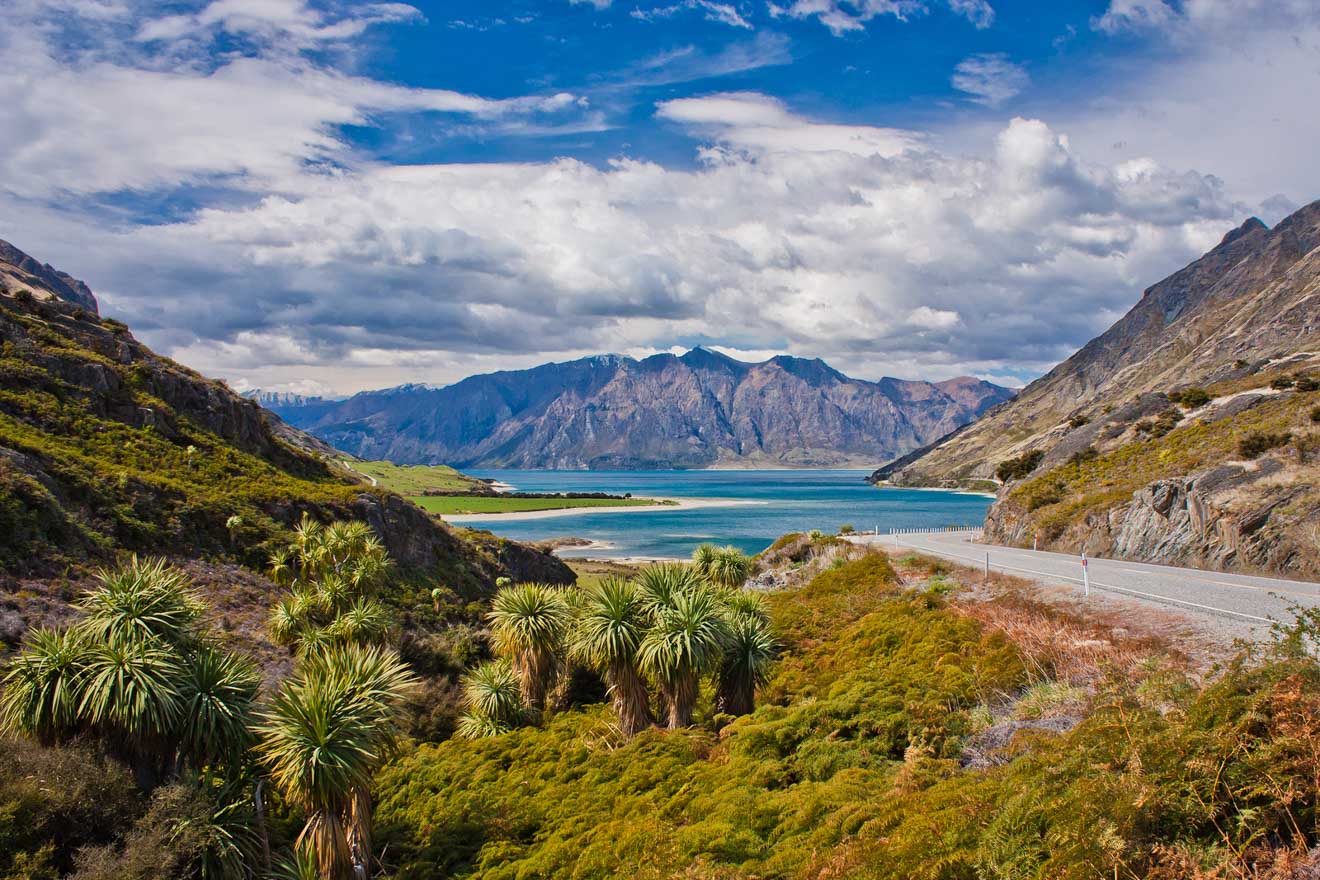 The ride from the Fox Glacier to Wanaka is 3.5 hours, but trust me, it will take you much longer than that because of the super scenic road, one of the most beautiful I have ever seen!
There will be plenty of opportunities to stop, take pictures and stretch your legs. There are lakes everywhere! On the way to Wanaka stop by Monroe Walk – it is one of the prettiest forest walks I have done!
What to do: Monroe walk, try White baitfish, check out Lake Hawea lookout, walk around the town
Where to stay: Wanaka View Motel
Day 13 – Wanaka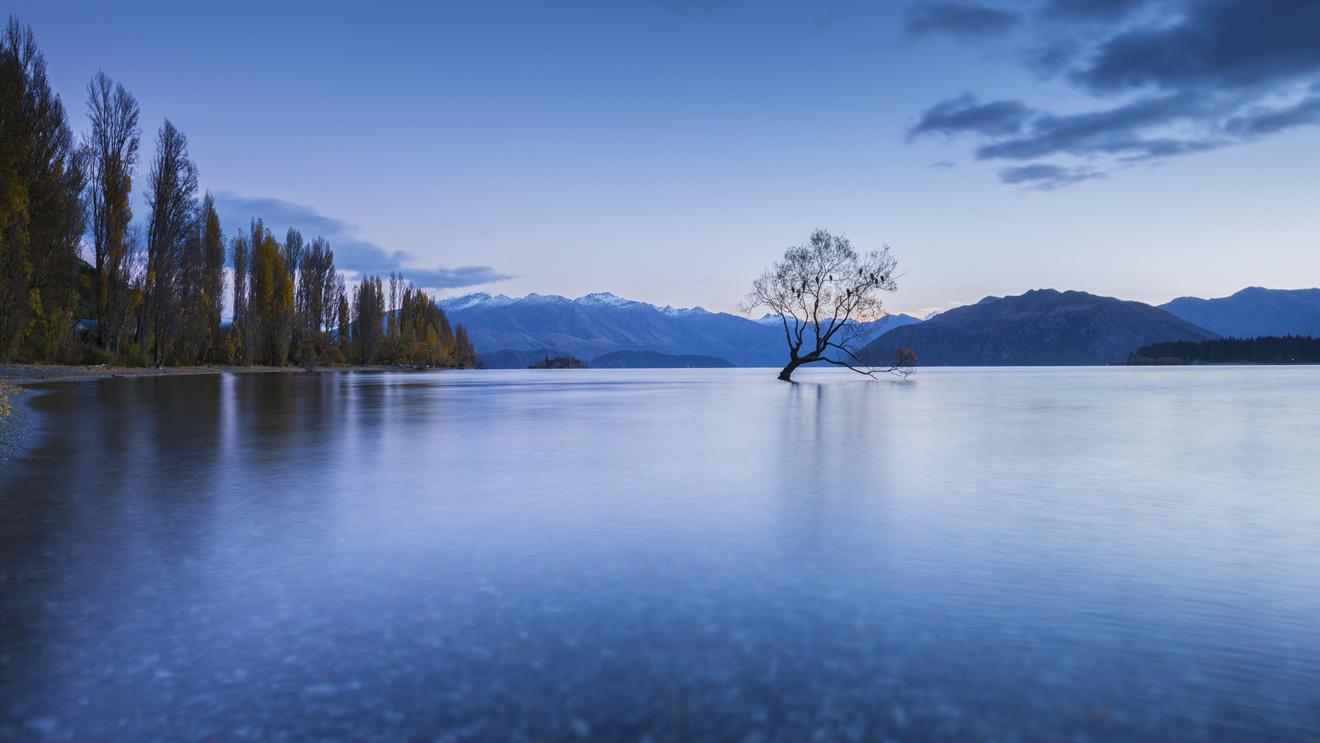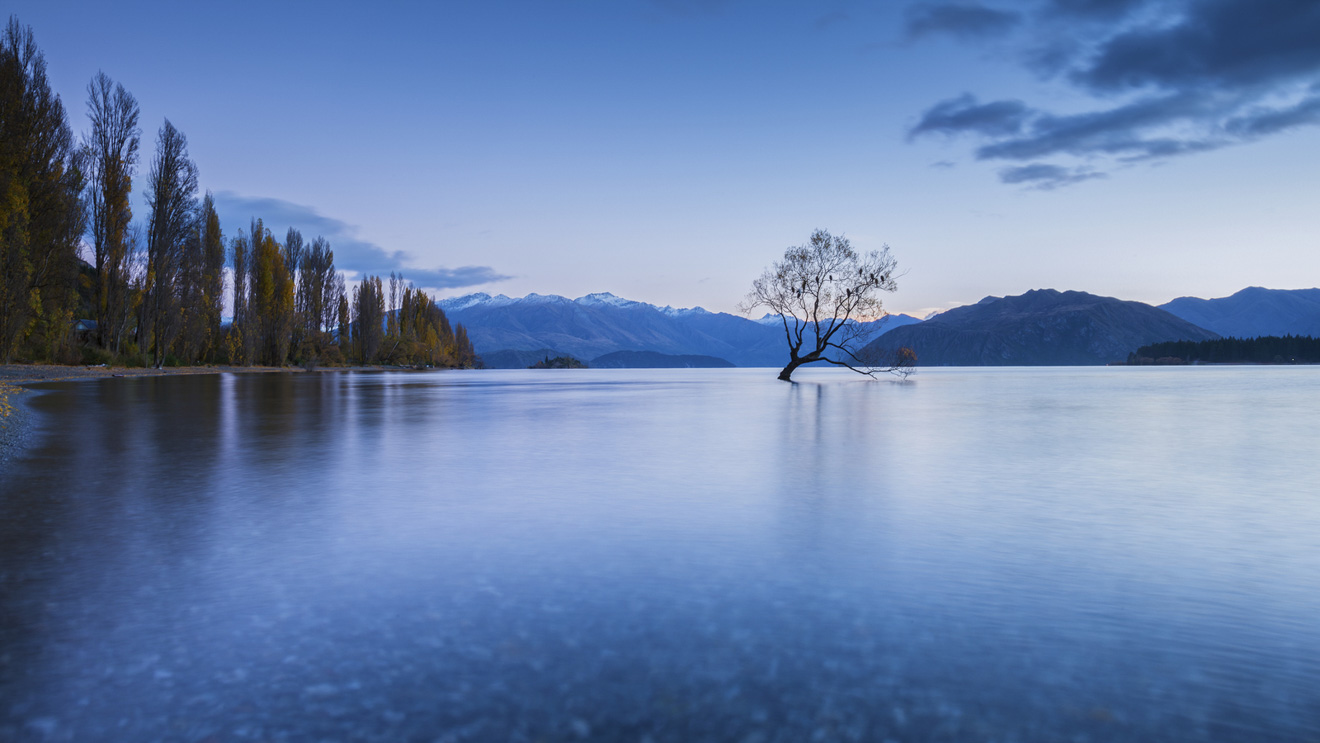 Located in the stunning Alps of the South Island, Wanaka will offer you complete freedom to explore them!
The second day in Wanaka is for relaxation and more exploration around the town.
What to do: Have breakfast by the lakeside and feed the birds, rent a bike and drive around the area, visit THAT tree in Wanaka, visit wineries around the area, Mt Aspiring National Park
Where to stay: Oasis Yurt Lodge & The Shed
Day 14 – Queenstown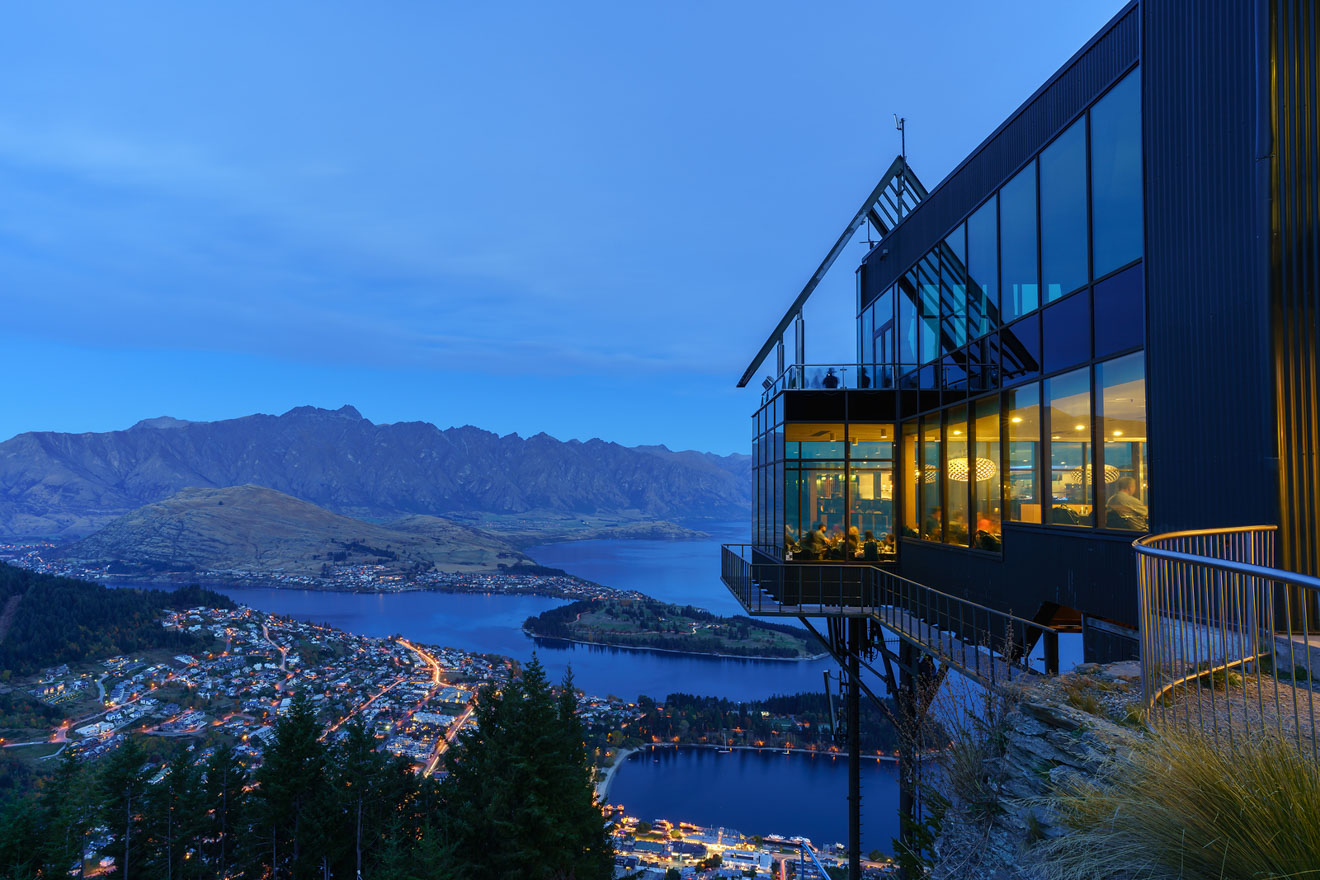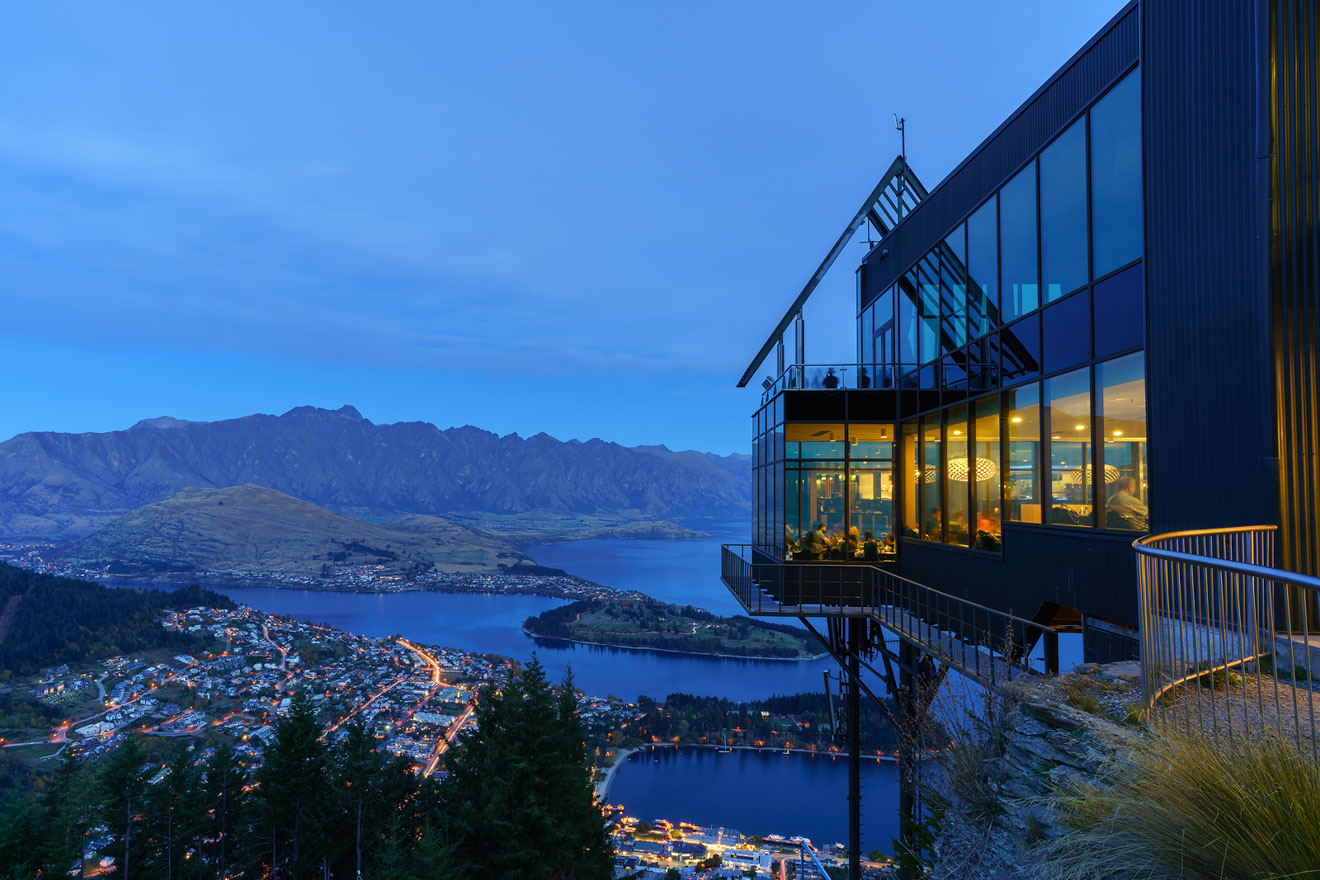 Surrounded by the clear waters of Lake Wakatipu, Queenstown has a well-deserved reputation as the adventure capital of the country.
This place is brimming with activities and the list of extreme things to do in Queenstown is almost endless!
What to do: White water rafting, Bungee Jumping, skydiving, zip lining, paragliding…
For less adventurous travelers you can take a gondola ride, hike the Tiki Trail and pamper yourself in Onsen Water Pools
Where to stay: QT Queenstown
Day 15 – Queenstown, road to Te Anau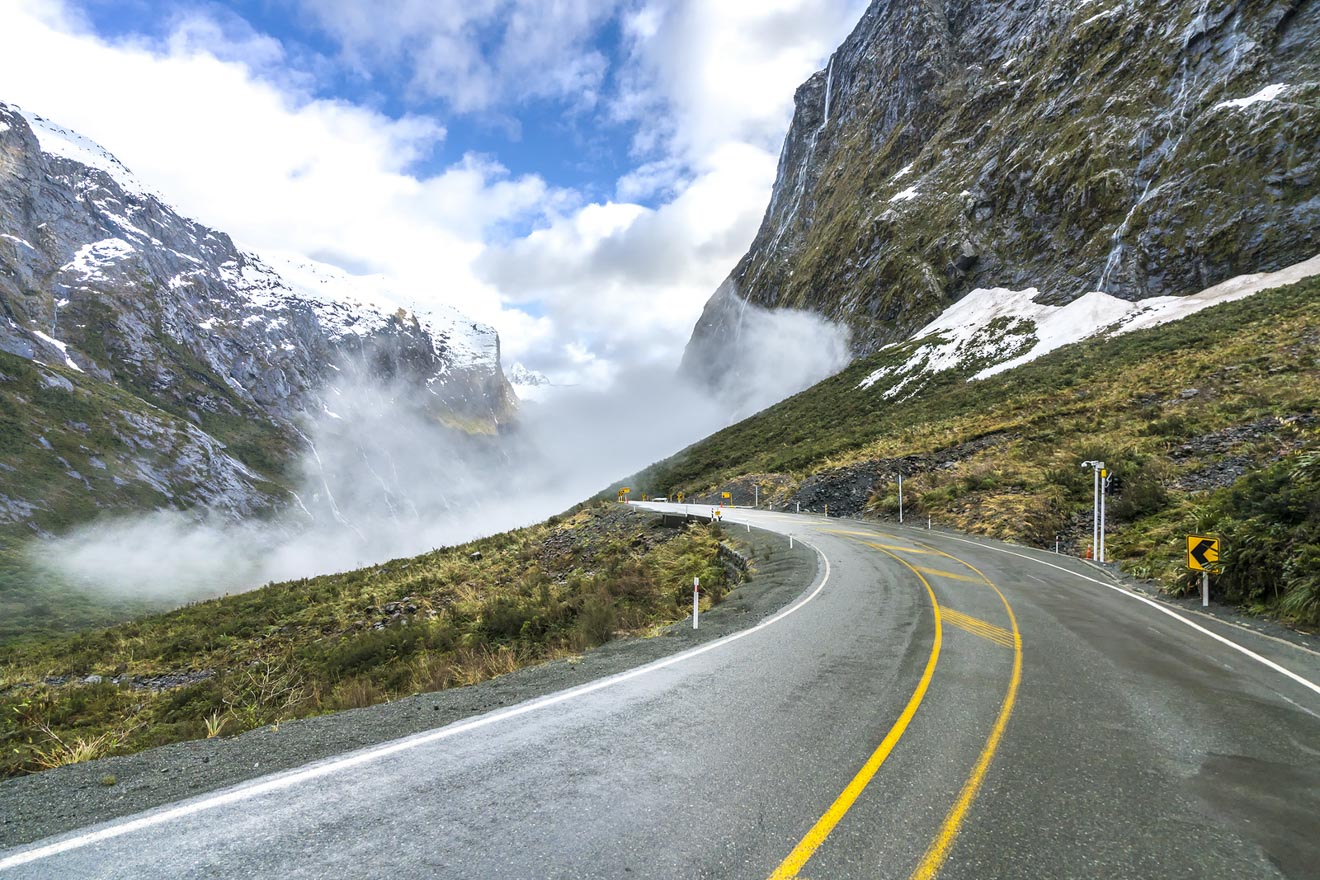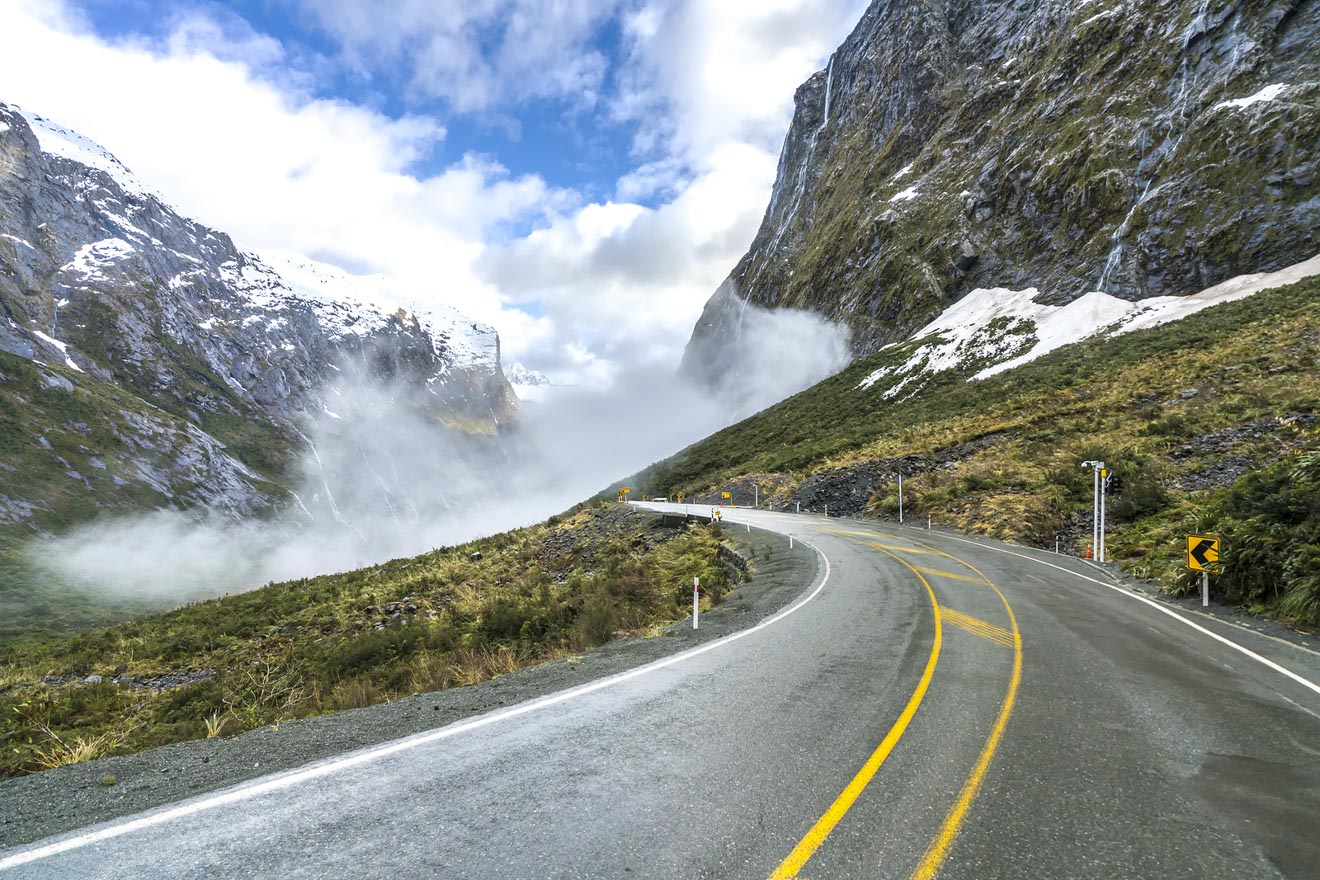 If you did not get enough of Queenstown, you still have plenty of time to discover the town and surroundings today. And then you move even farther South to the fjords!
Here I will also offer you a couple of options for getting to the fjords:
You can take a helicopter from Queenstown (pricey, but you save one day on the road)
You can leave Queenstown in the morning, reach the fjords by afternoon and spend the night in Milford Sound on an overnight cruise
You can leave Queenstown in the afternoon and reach Te Anau (our transfer town) in the evening, spend the night there and start your cruise the next morning
Our option was the last one but you can choose yours based on your budget and time.
What to do: spend some more time in Queenstown, drive to Te Anau
Where to stay: Te Anau Village Inn
Day 16 – Milford Sound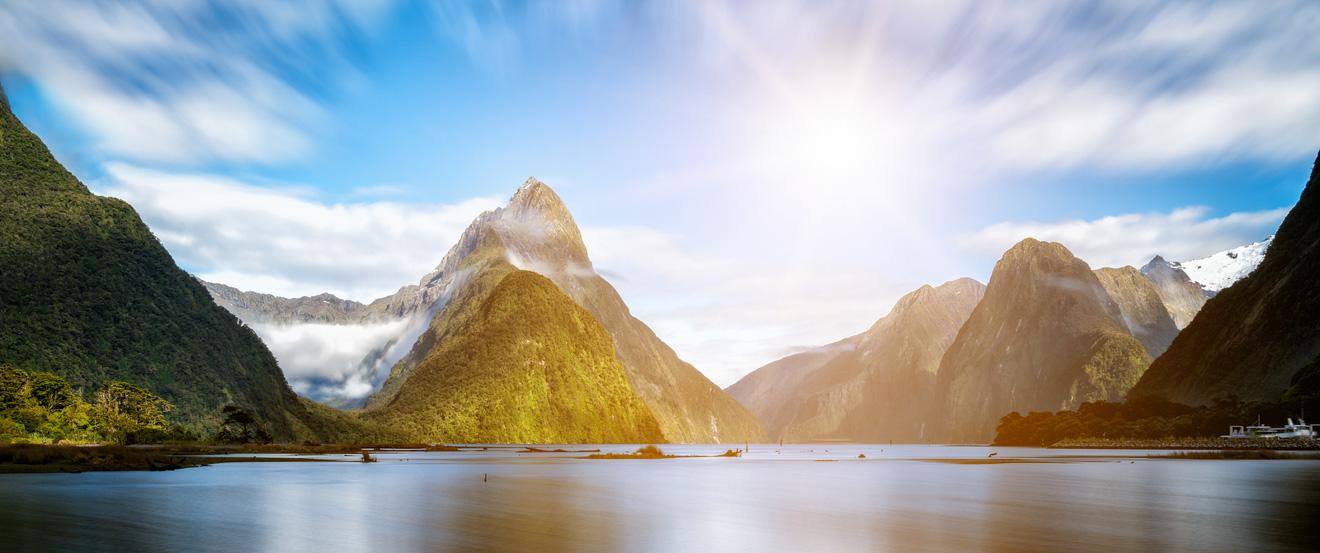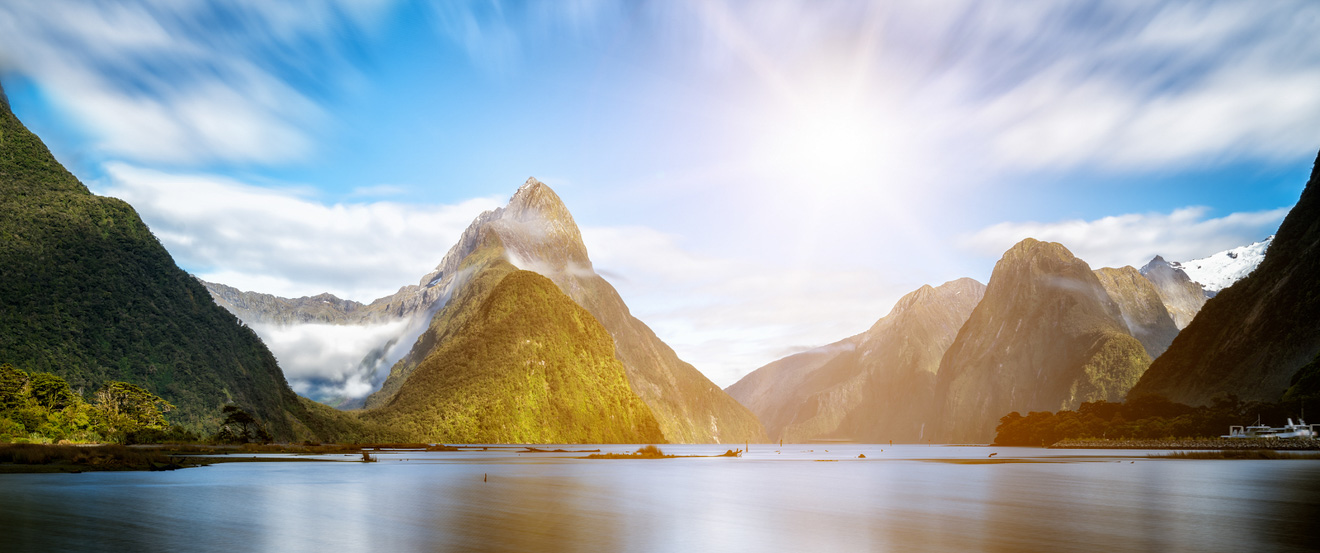 We finally made it and, in my opinion, this place is worth the long drive!
During the Milford Sound cruise you will have the chance to see seals, penguins and dolphins in the wild. If you take a smaller boat, you will get very close to many beautiful waterfalls and go all the way to the Tasman Sea!
Please be aware that the weather in the fjords can be extremely unpredictable. For instance, it raining 200 days a year in Milford Sound, so do not be too upset if it is raining during your cruise too! Hey, that means more waterfalls for you! 😉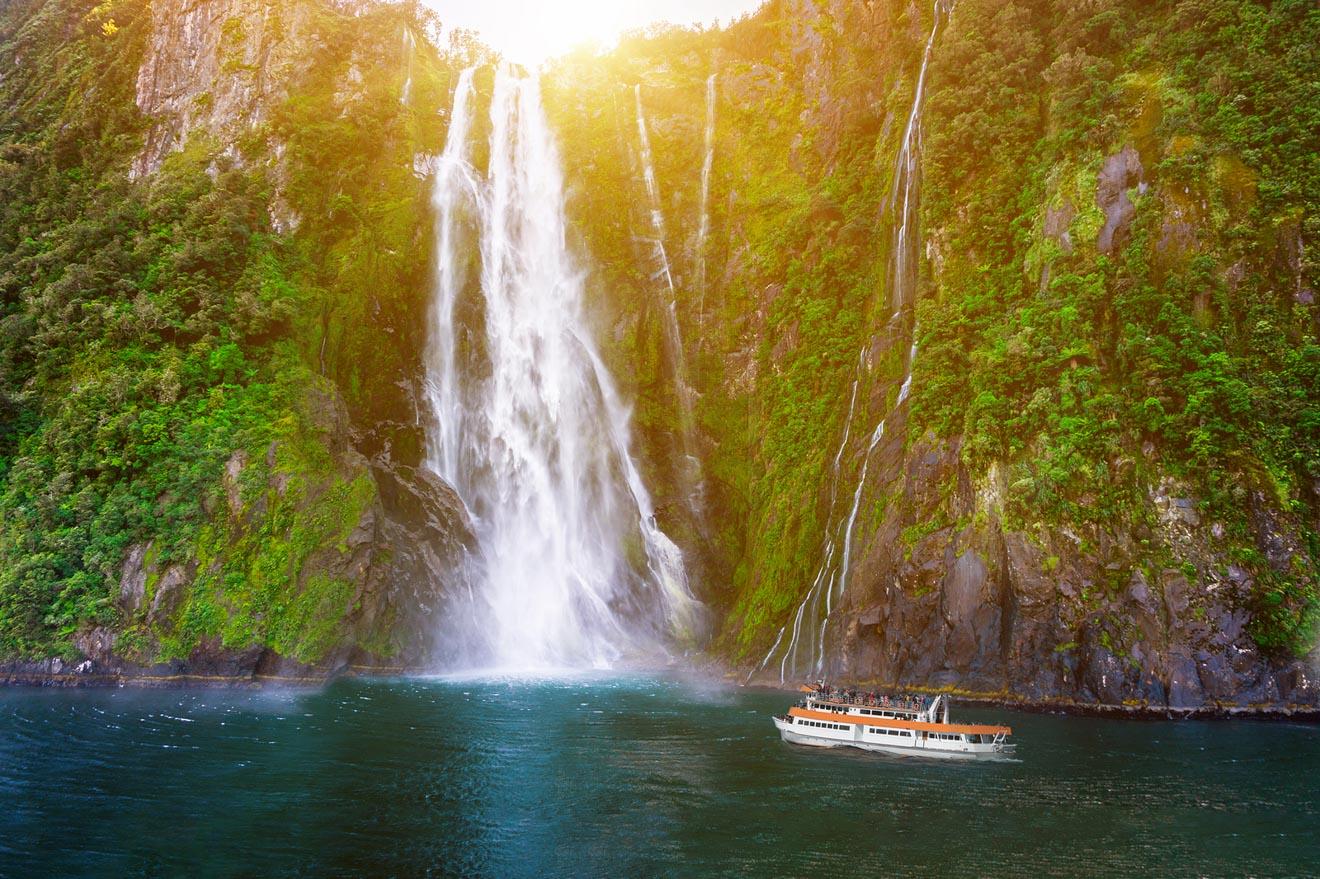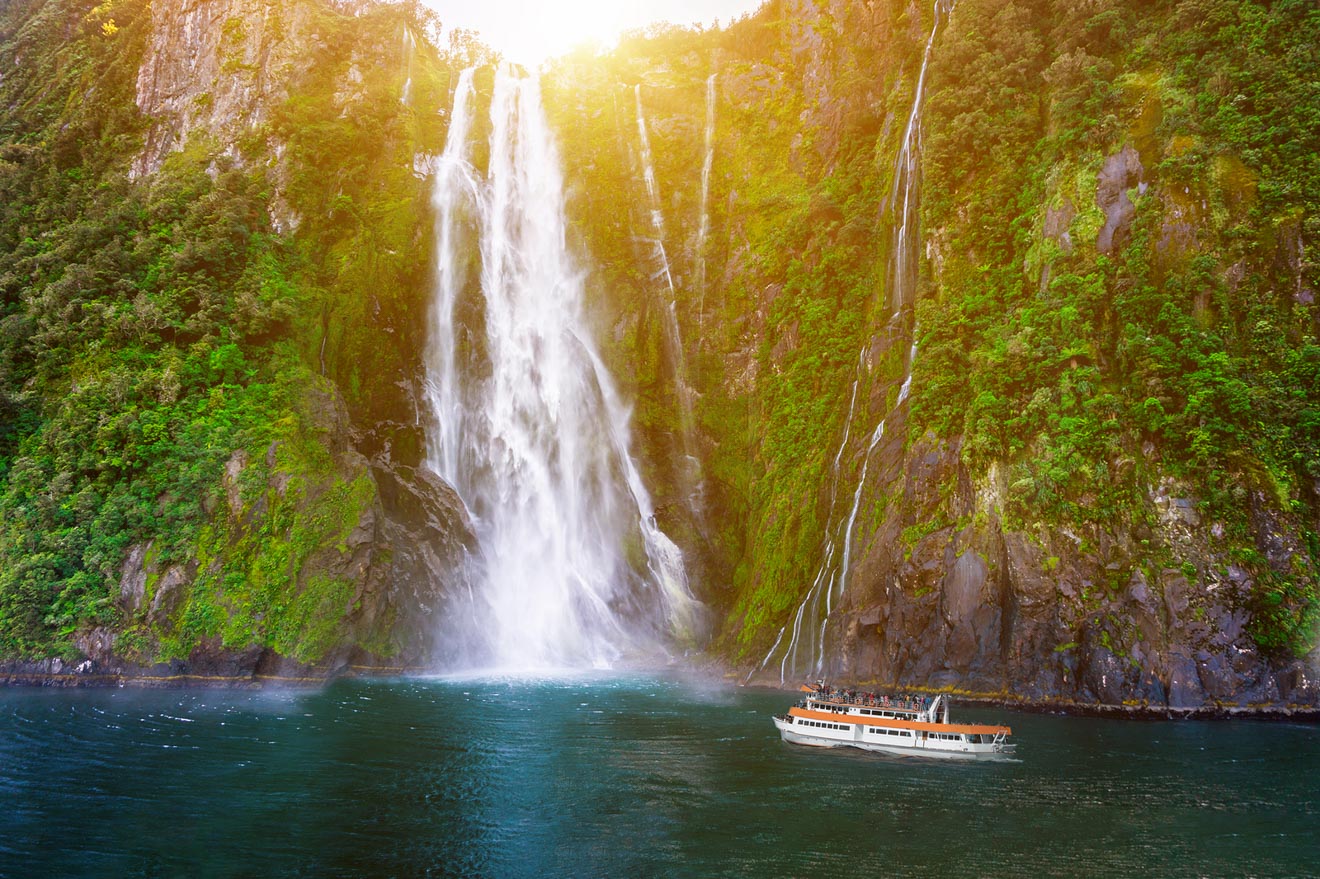 After the cruise you will drive quite a lot to make our way back. Depending on where you decide to spend this night it can take from 4 hours driving (if you stop in Cromwell) to 6 hours (if you go all the way to Mt. Cook)
What to do: cruise Te Anau and see the breathtaking scenery, drive all the way back afterward.
Where to stay: Colonial Manor Motel in Cromwell, Ahuriri Motels in Omarama or Gladstone Cottage in Twizel
Day 17 – Mt Cook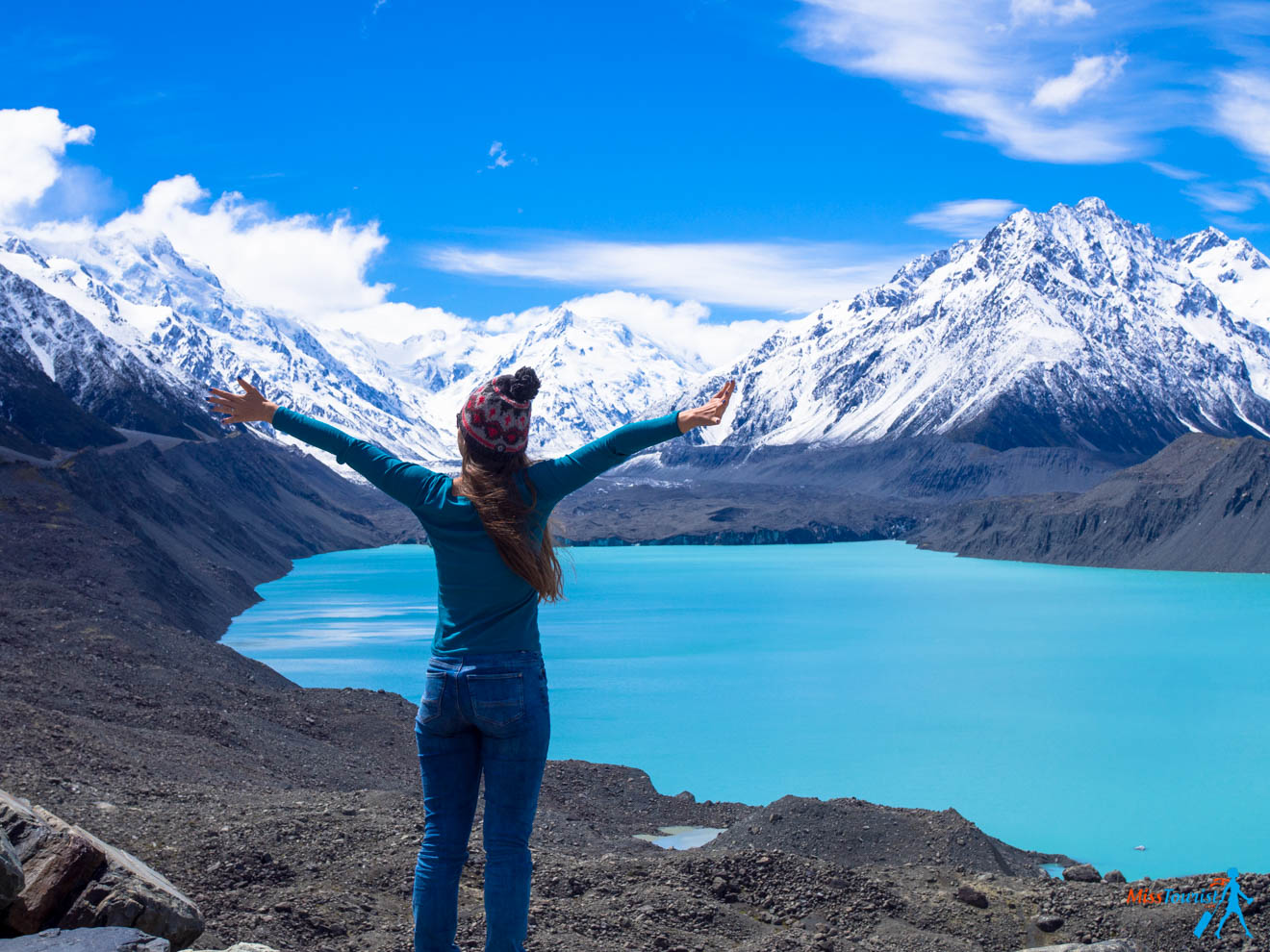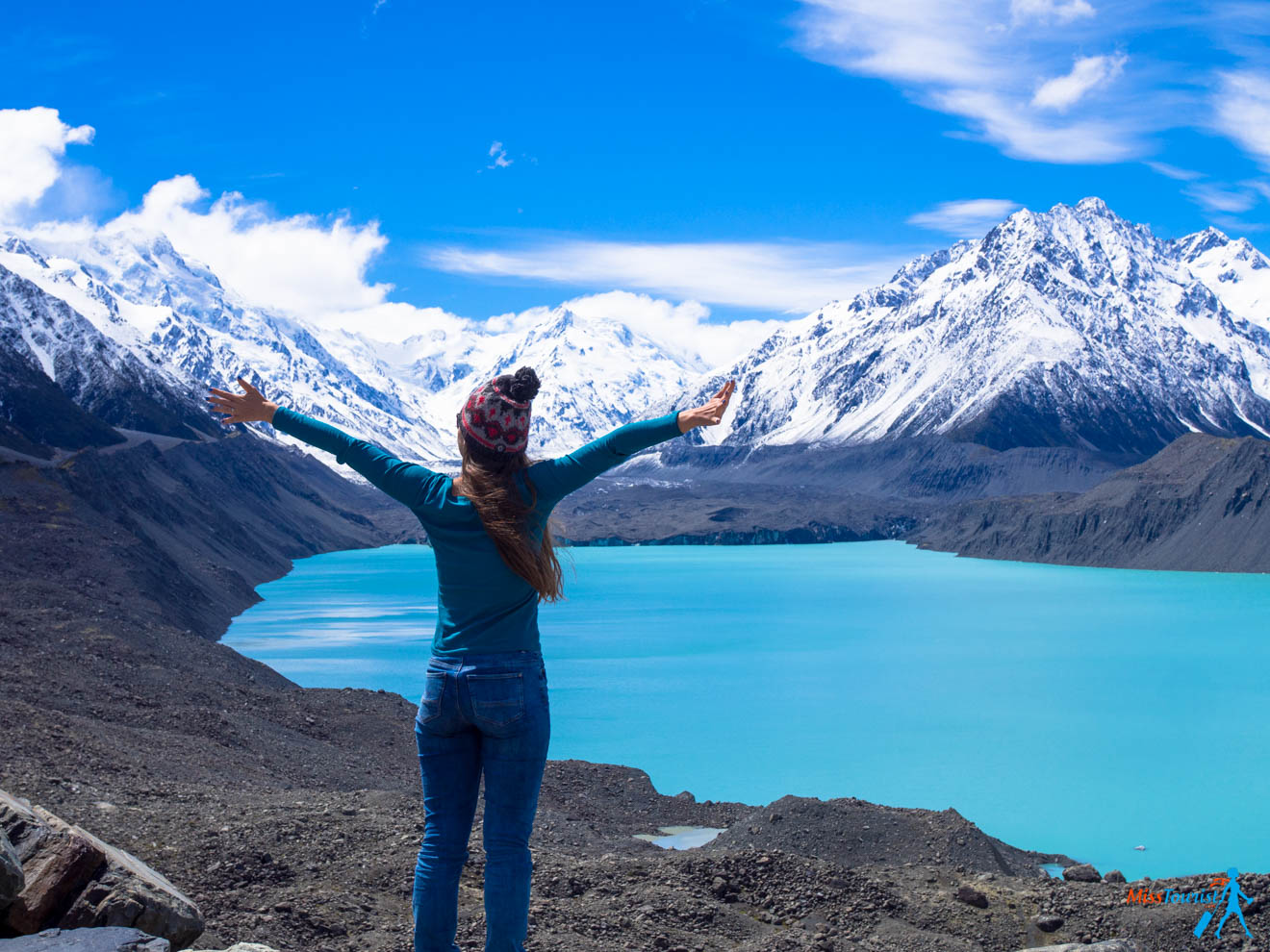 As you did almost all the driving yesterday, today you can start early and hike Mt Cook, yay!
Aoraki (or Mt Cook) is the highest mountain in the country with the longest glacier but it is also one of the most impressive mountain ranges I have ever seen!
You can take many different hikes there, just ask at the information center about your preferences. They have an amazing info office that also serves as an incredibly interesting and free museum. We chose the most popular hike which is about 4 hours long.
NOTE: Dress in layers, the weather is so tricky, it changes in minutes!
What to do: Hike Mt Cook
Where to stay: The same hotel as the previous day
Day 18 – Lake Tekapo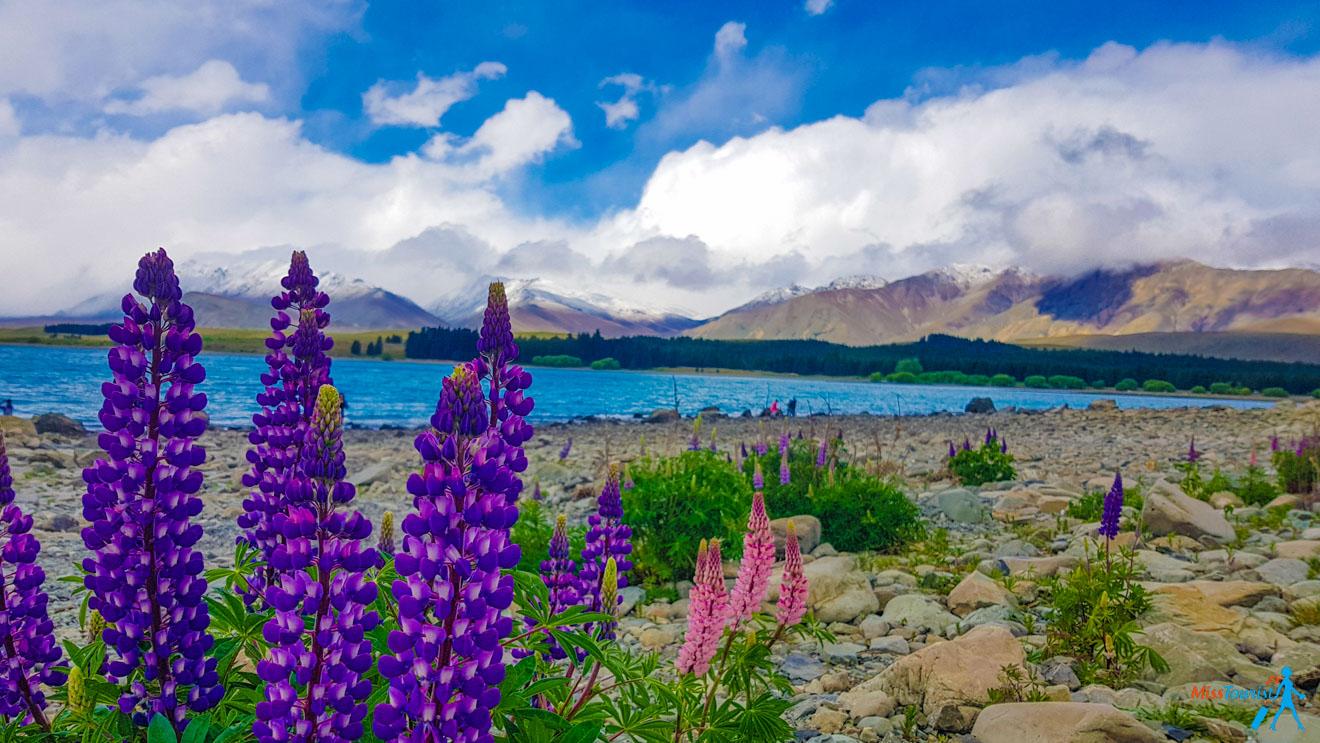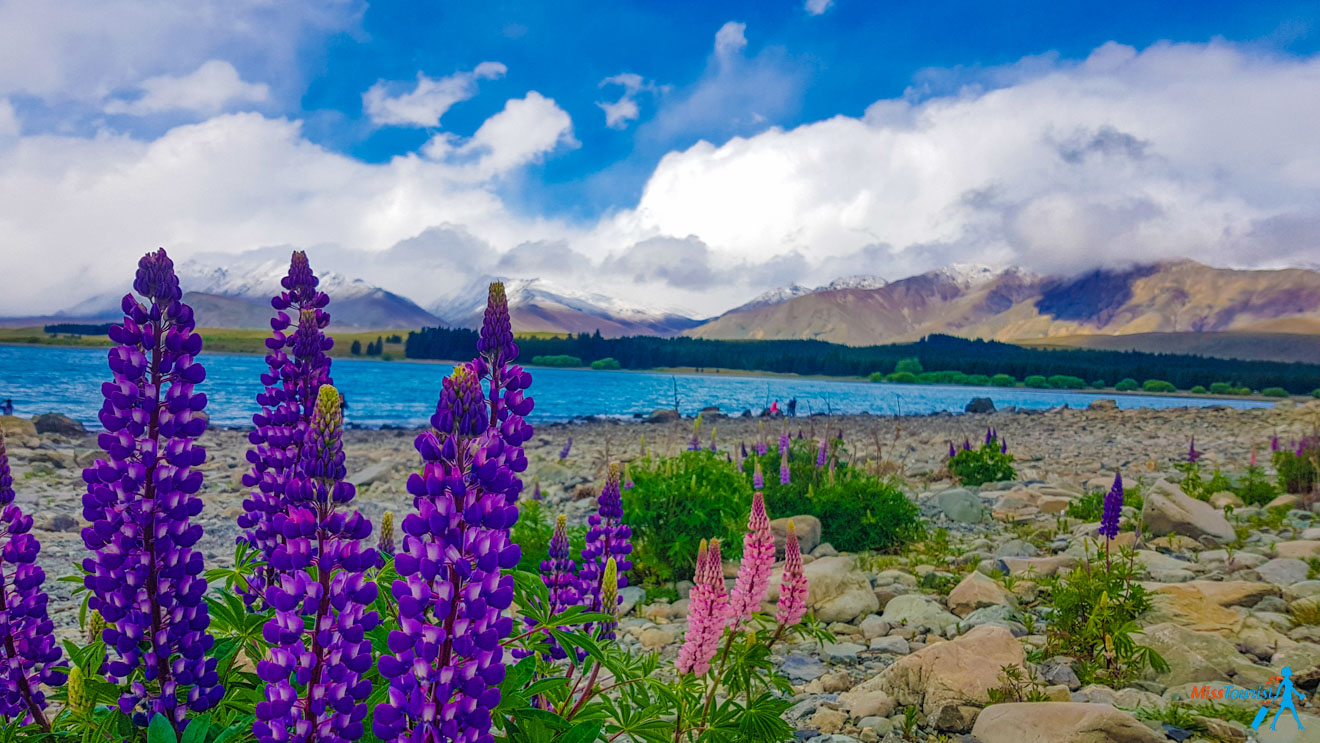 This is going to be a very relaxing day and you can reward yourselves after the amazing and long road trip. Lake Tekapo is really beautiful, especially during the flower blossom time.
To be honest, you could fit the visit of the lake in the previous day, too, but I recommend leaving 2 days for the area in case the weather is not be good on one of the days and you can't hike Mt. Cook because of it.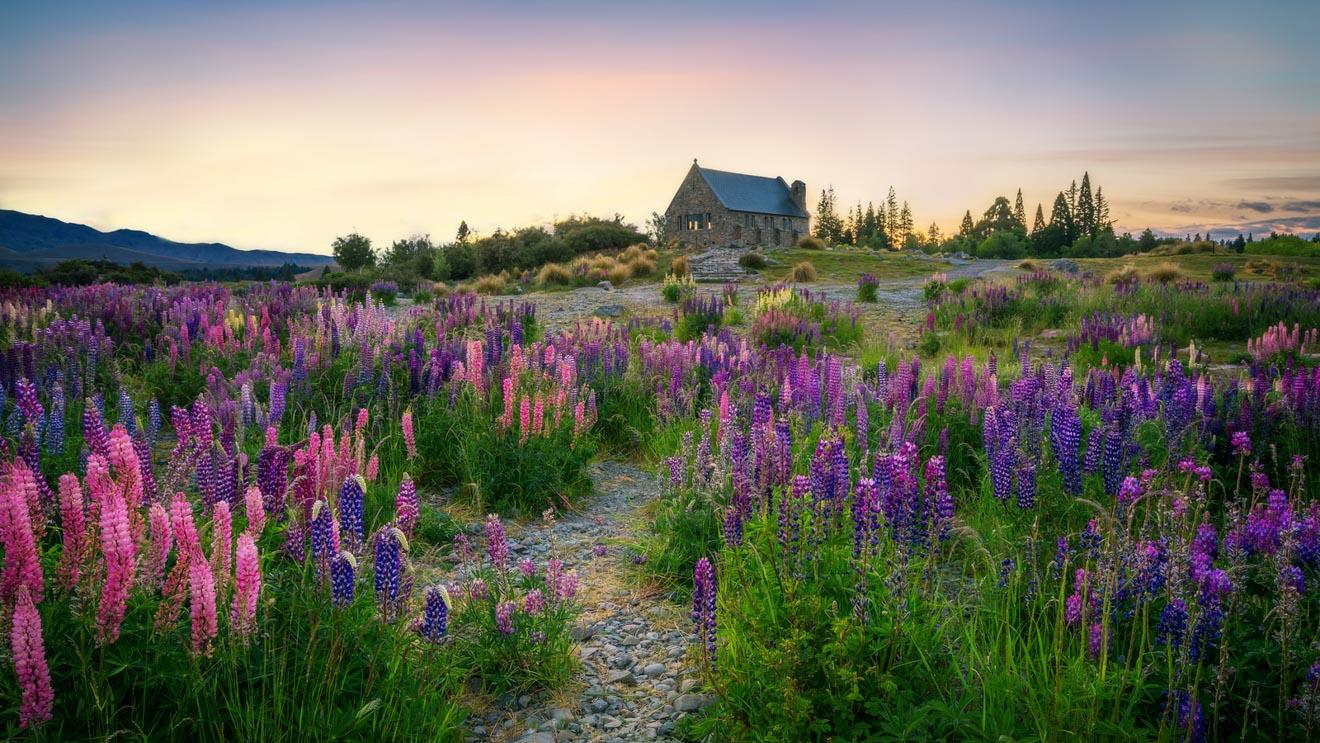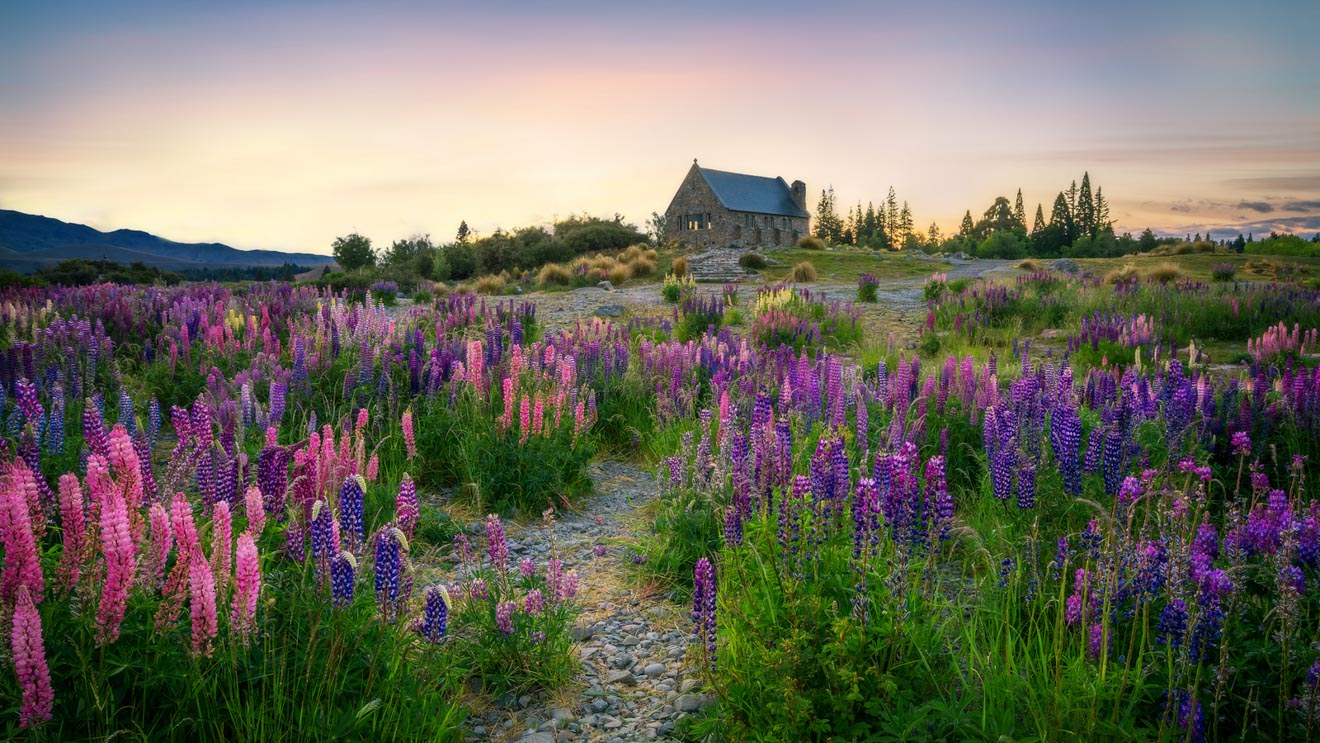 In fact, it happened to us as well (and that's not a rare thing) – on the first day it was absolutely impossible to do anything and we only got as far as the info point (it started to snow and rain and the visibility was almost 0). The second day everything cleared up, it was sunny and we saw some fantastic views!
What to do: relax at Lake Tekapo area and come back to Christchurch in the evening
Where to stay: JUCY Snooze Christchurch – near the airport
More places to visit in the South Island
Dunedin, Lake Wakatipu, Routeburn Track, Marlborough Sounds, Picton, the Catlins, Otago Peninsula, Kaikoura Coast and last but not least, Stewart Island.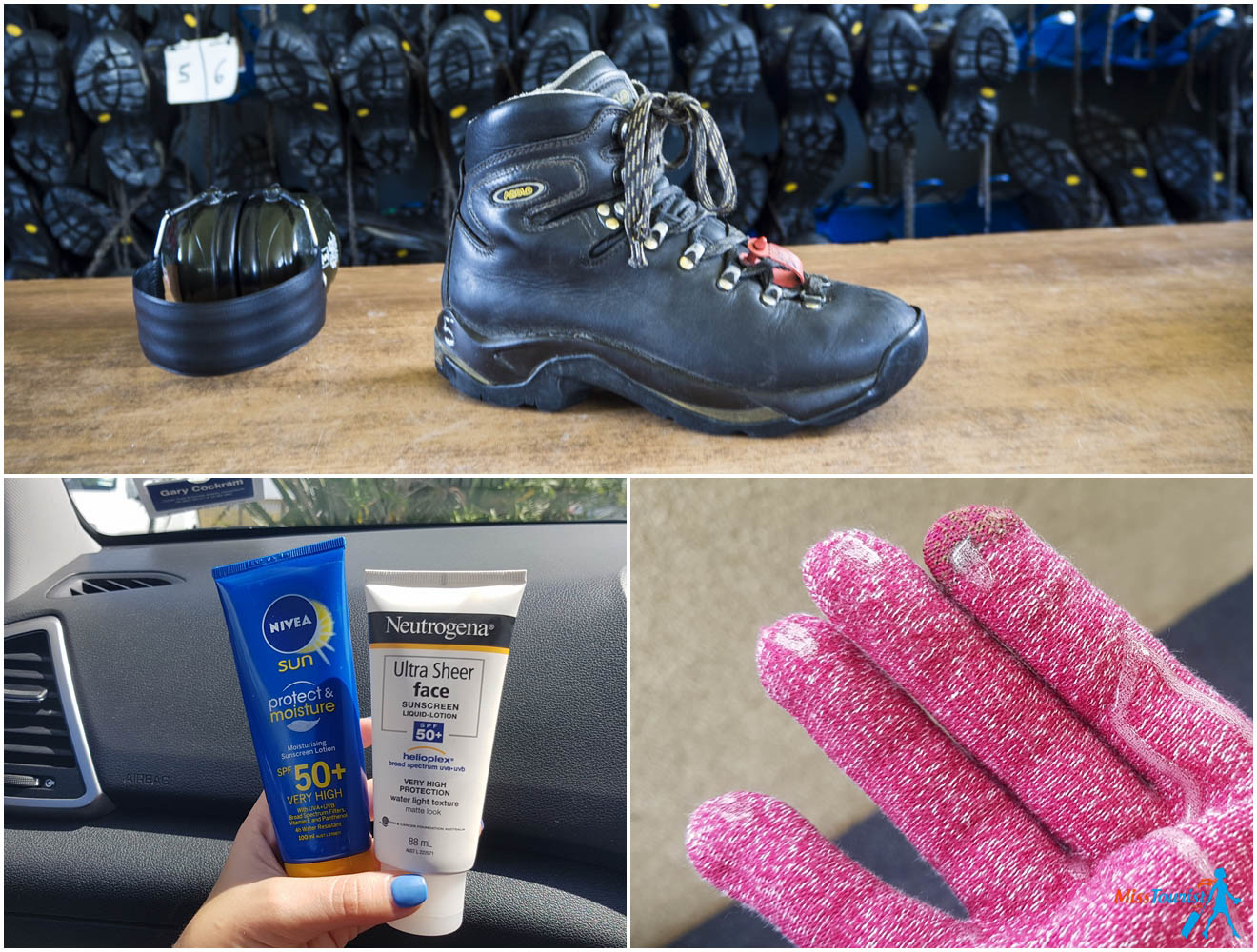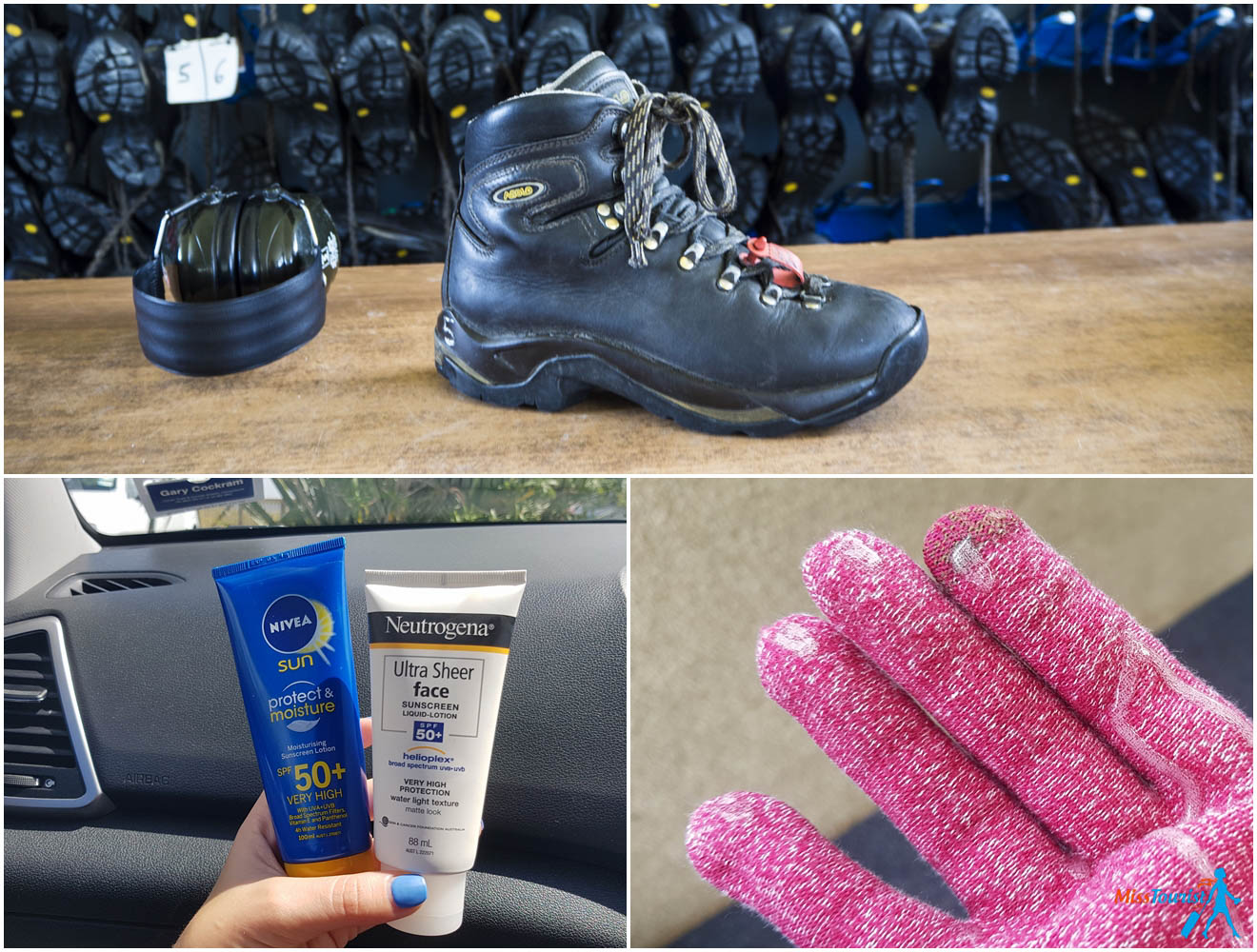 What to pack for the trip?
You can find a detailed list sorted by seasons in this article.
| | |
| --- | --- |
| 📍 Capital: | Wellington |
| 💲 Сurrency: | New Zealand Dollar (NZD) |
| 🤩 Range of activities: | Great |
| 📅 How many days: | 2-3 weeks |
| 💵 Avg hotel price: | $150 |
| ✈️ Cost of traveling: | Medium |
---
Conclusion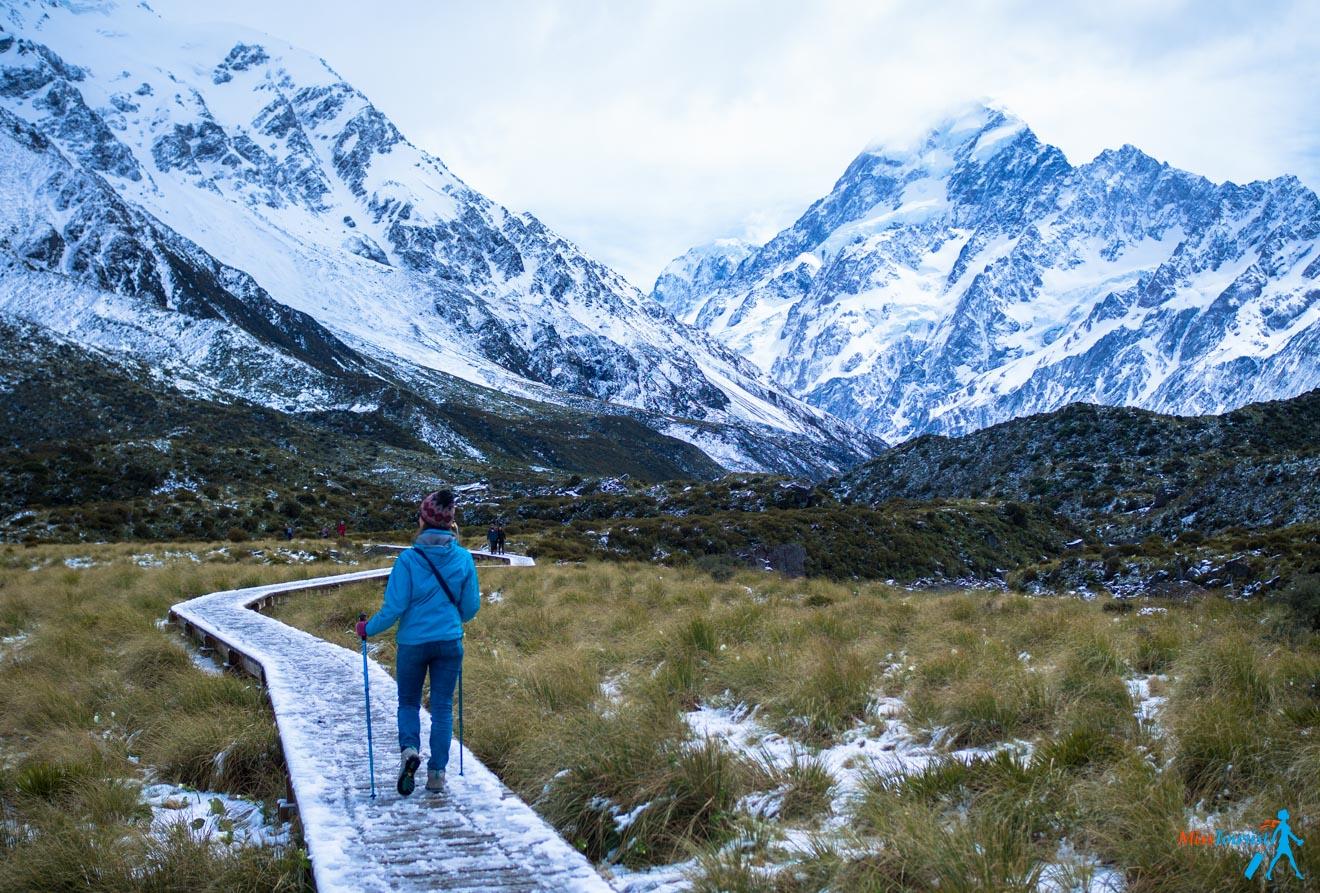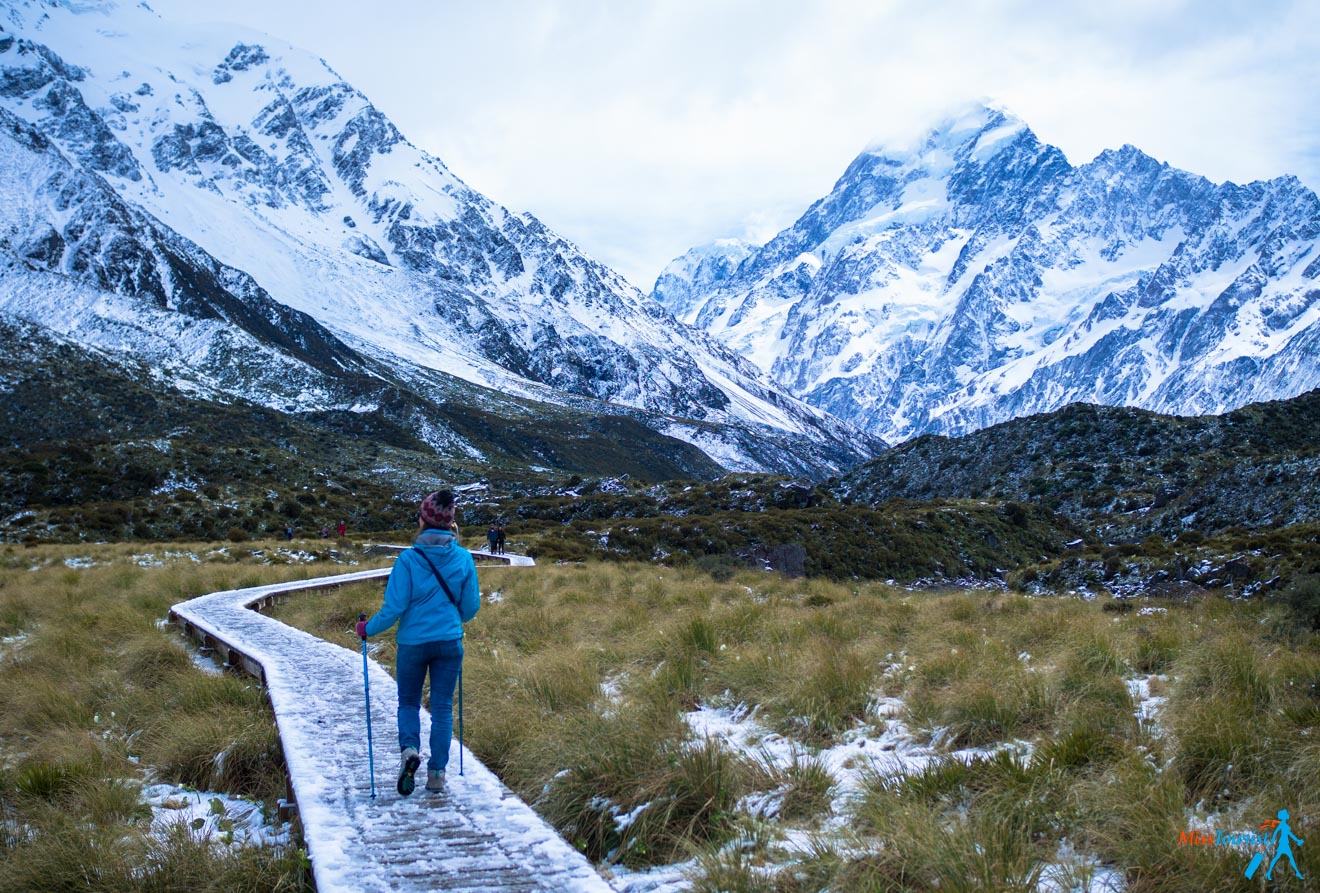 They say your first road trip should NOT be in New Zealand as it will spoil you.
And you know what? Having done this itinerary myself, I can tell you this is true! In my opinion, the only country that can be compared to the beauty of this road trip is Iceland. You will see it all: hissing volcanoes, enormous glaciers, pristine beaches, wildlife, and you will even get to know the rich local culture and try some thrilling activities if you wish to.
Here are my TOP 10 things to see in New Zealand to get you inspired!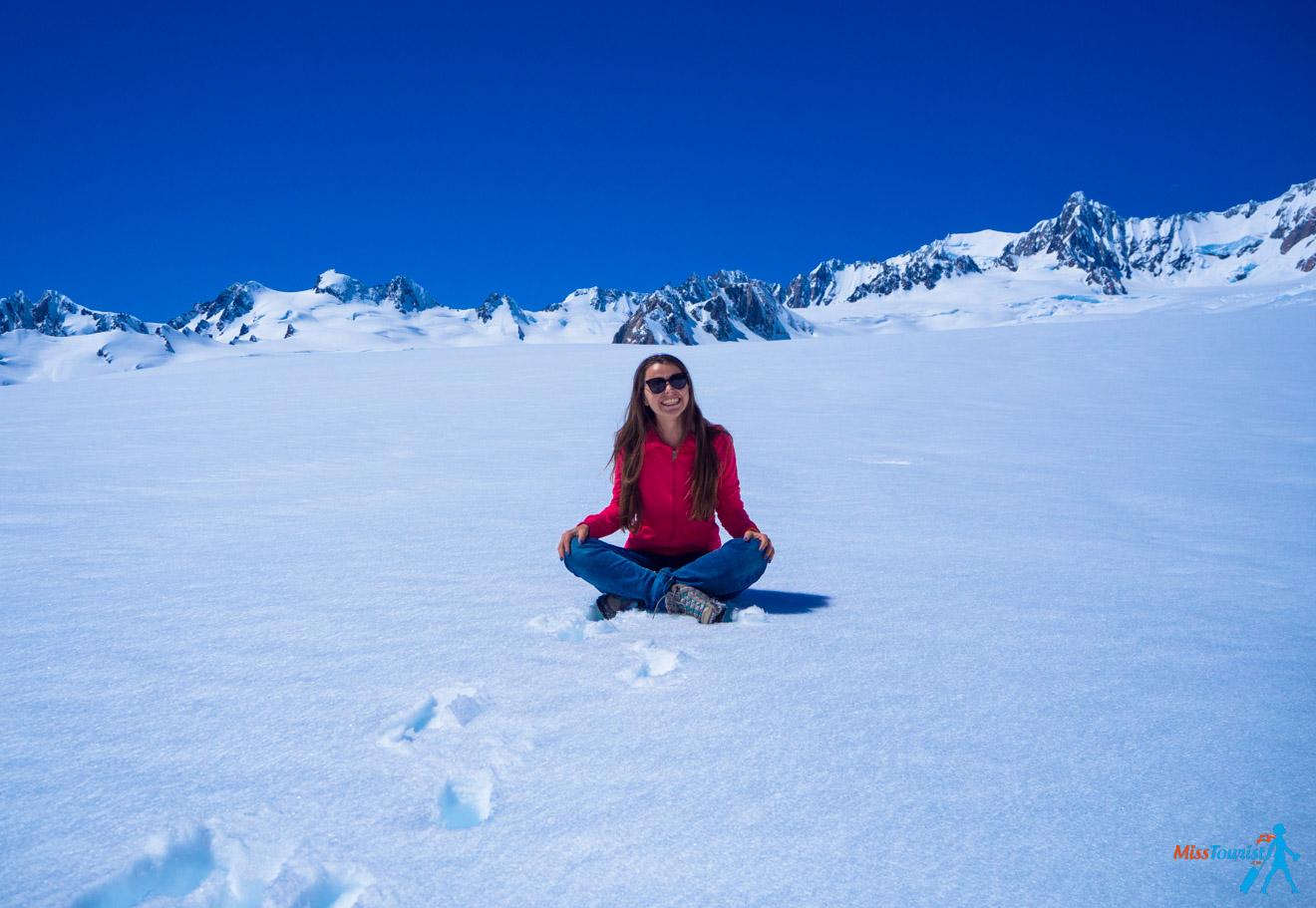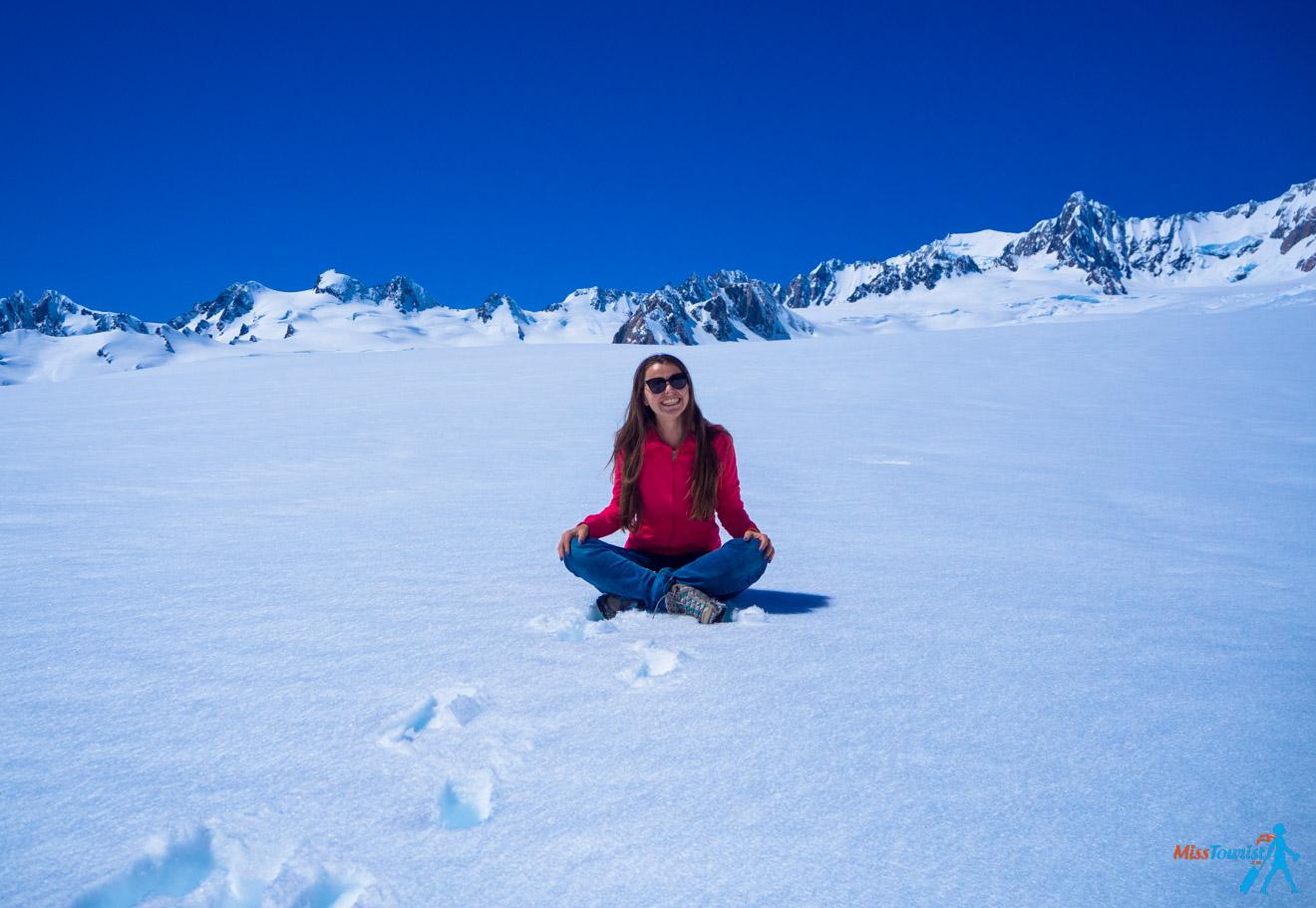 I hope you enjoyed the itinerary and do not forget to check out my detailed posts on the North Island and the South Island.
Remember, nobody's itinerary is the same, so I hope you will choose what you like according to the amount of days you have and plan your own ideal trip to New Zealand!
Be sure to let me know if you have any more questions,
I will be happy to respond!
Yulia
---
Alternatively, you can check all my New Zealand posts here!
---
Pin it for later!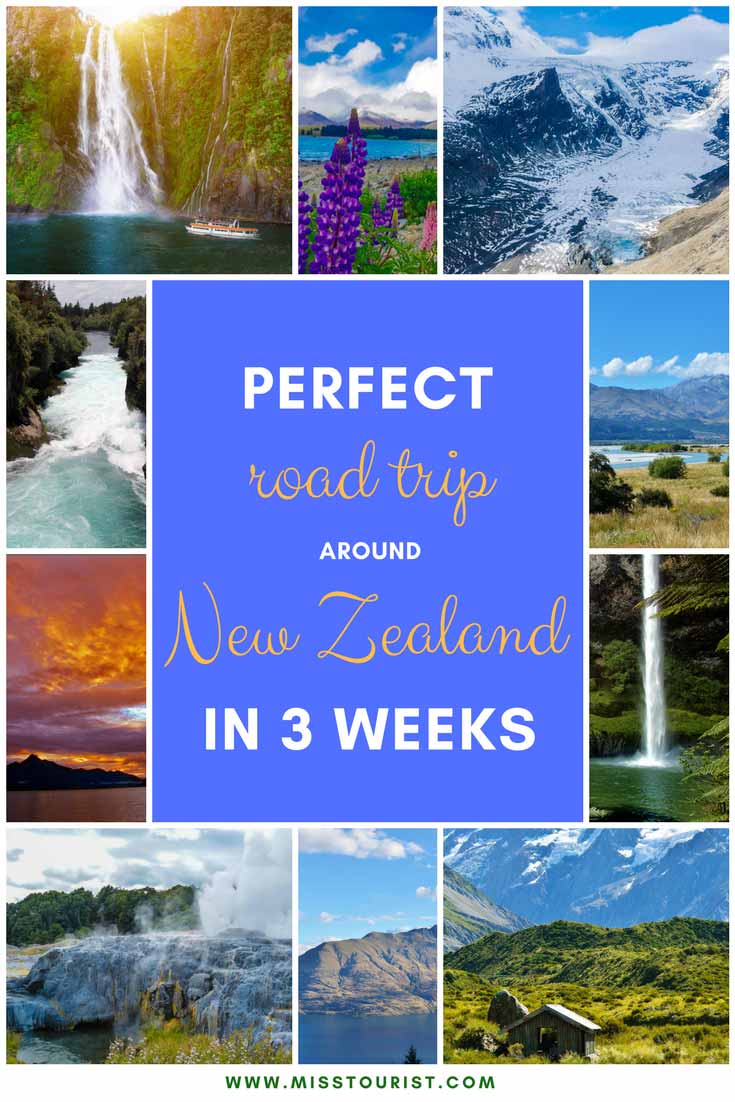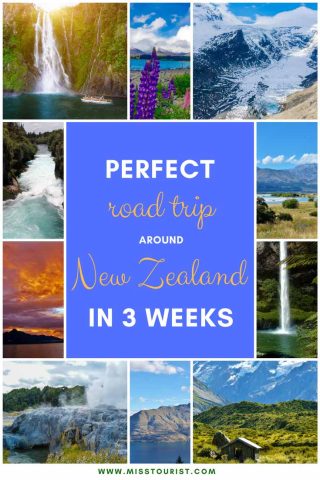 Pin it for later!