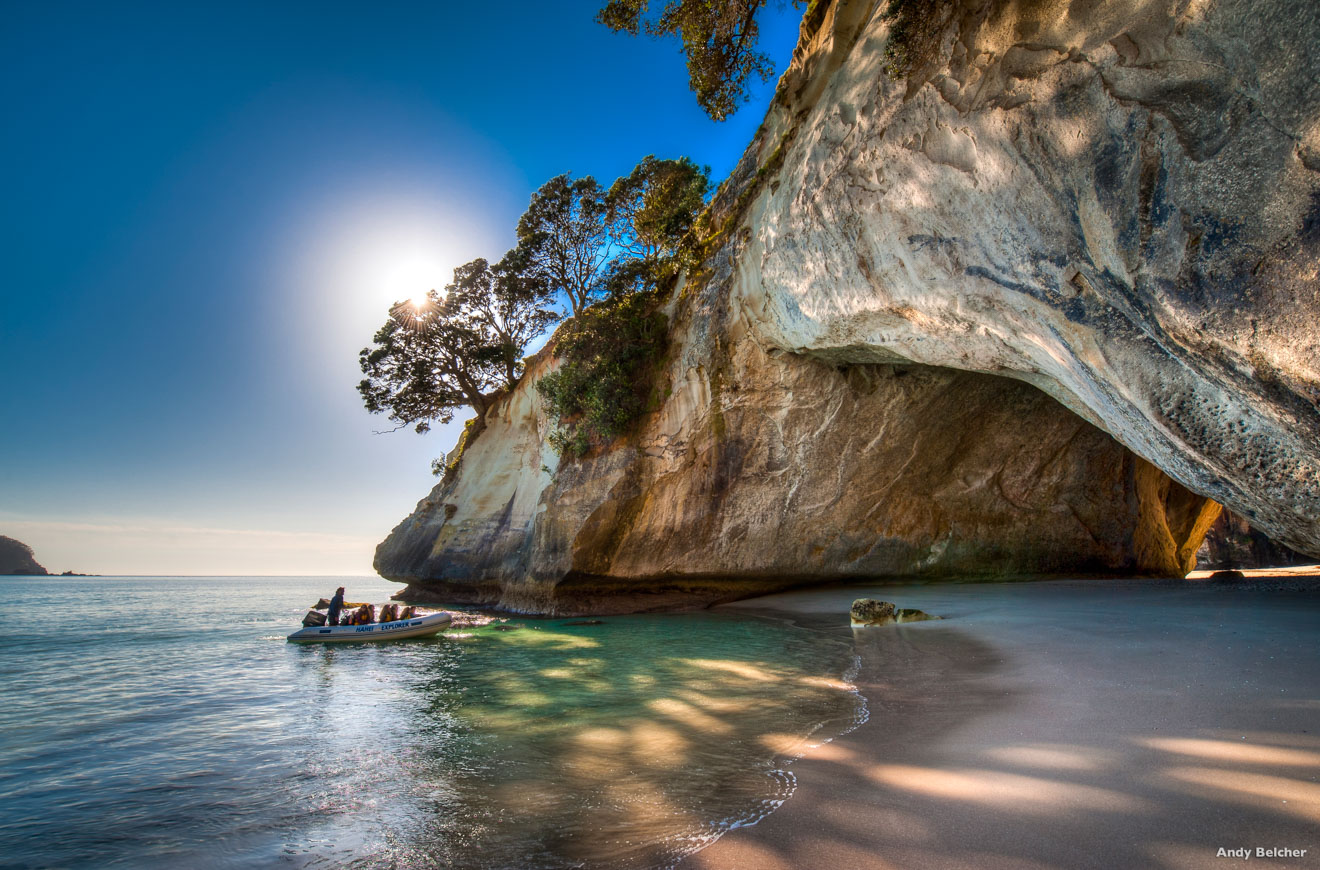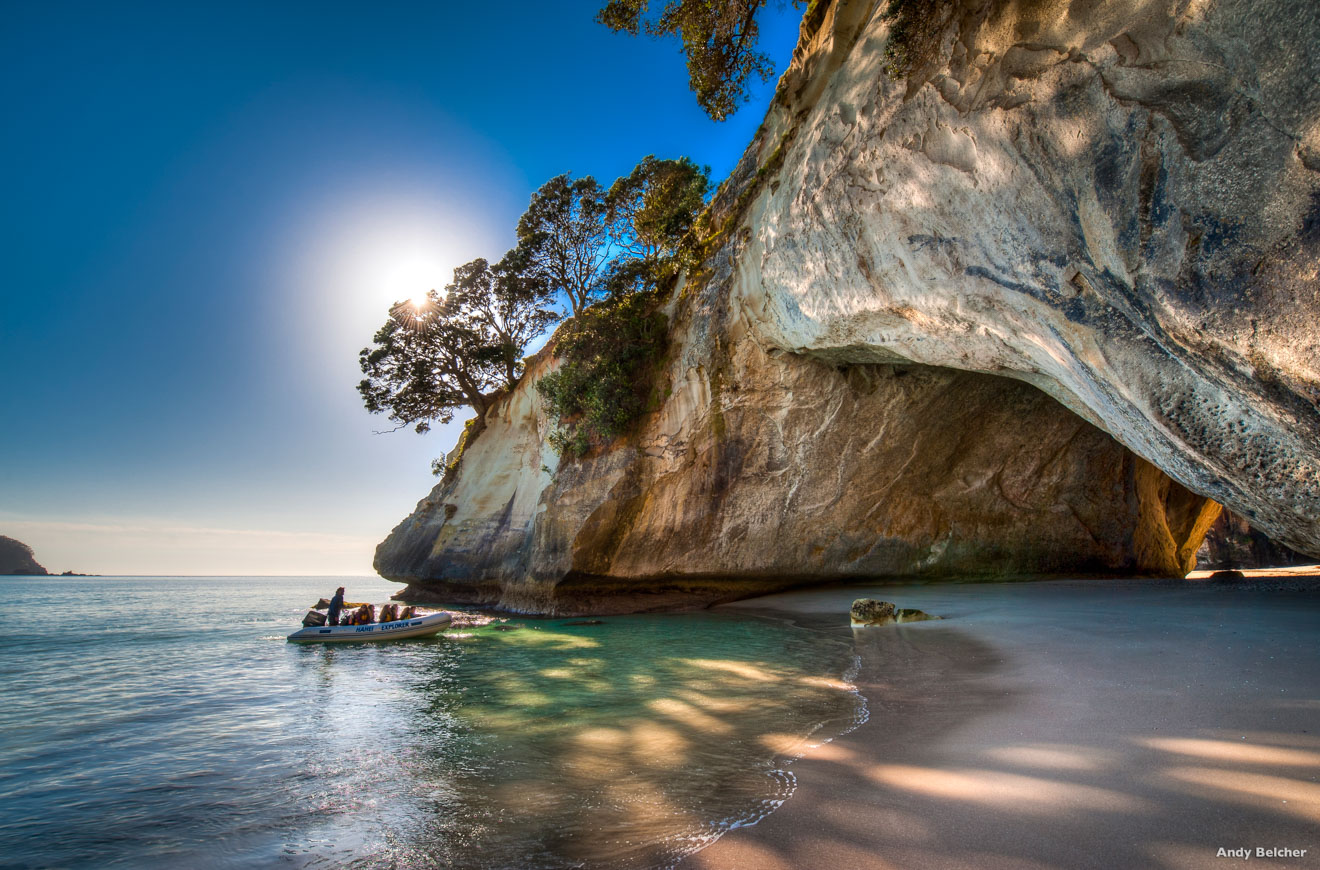 Are you planning a vacation to New Zealand? Here is why you should add a unique place to your list – the Coromandel Peninsula!
It is an incredible place that has it all – beautiful pristine beaches, rainforests, historical buildings, hot springs and many other amazing attractions! There's something for everyone there, regardless of if you're an adventurous hiker or surfer or more of a slow traveler who enjoys long walks and relaxing in a luxurious spa.
Calm beaches and gorgeous rainforests, all together – isn't that the perfect combination?
The Coromandel Peninsula is located only 2 hours from Auckland. The entire peninsula is almost 85 kilometers long and is found on the North Island of New Zealand. Here you can check out my suggested itineraries for the North Island and South Island or the perfect road trip around New Zealand in 3 weeks.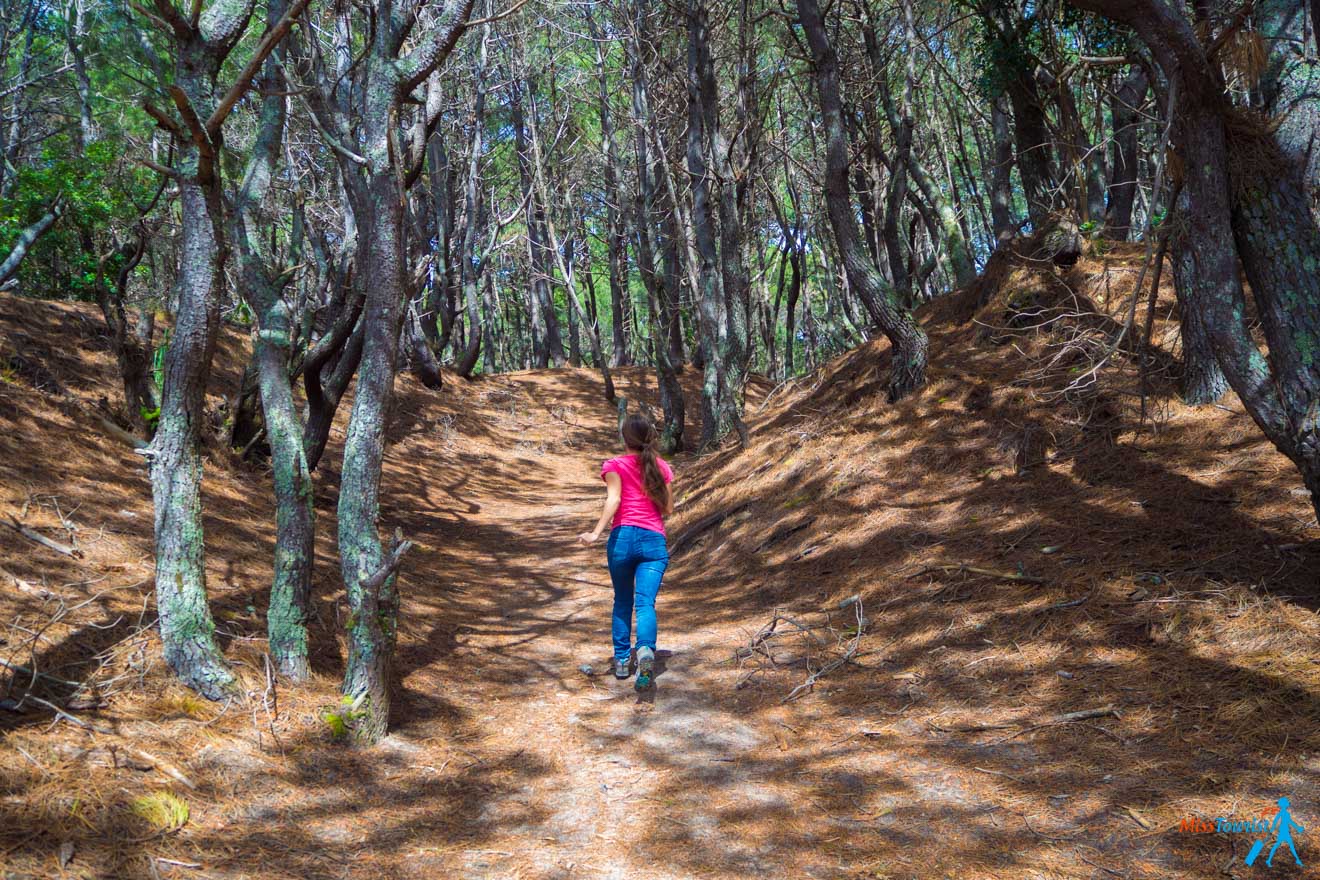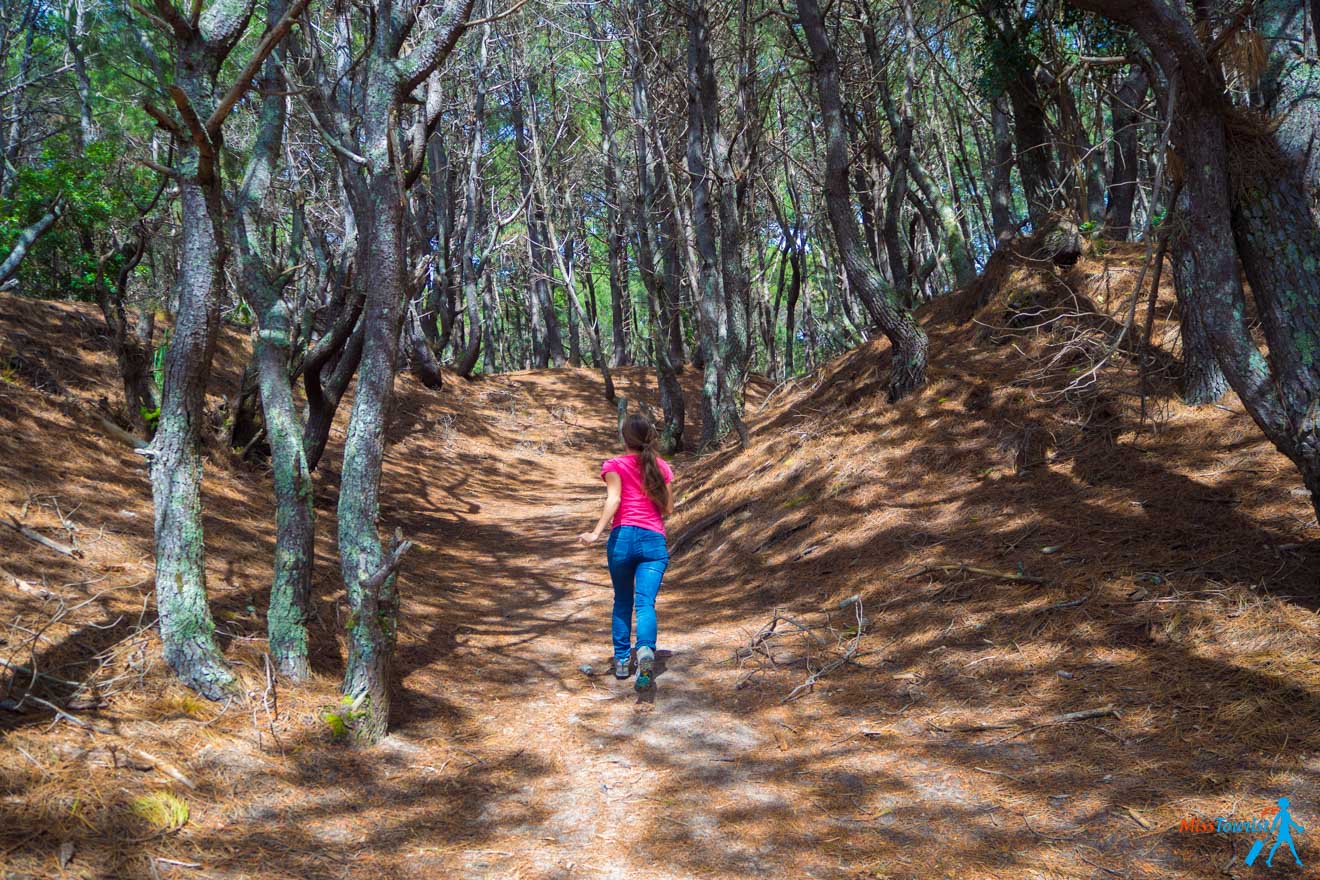 Overall, I think The Coromandel is a very underrated place where you will see mostly locals – at least that's what I saw when I was there.
I only stayed there for one night and it definitely wasn't enough. There are so many cool activities to do there that you have to stay for at least 2-3 days in order to enjoy it as you should.
So, if you're looking for a good list of Top 10 Coromandel activities – I actually have something better for you! Here are the 15 most exciting things to do in The Coromandel
1. Dig your own homemade hot tub on Hot Water Beach
Even though there are lots of beaches in The Coromandel, this one is definitely a must see while you're there!
Hot Water Beach in The Coromandel is actually considered a worldwide wonder because of the thermal water beneath the surface of the sand. Do you know what this means?
It means you can dig your own small pool that will fill with hot water and you can soak in it to relax!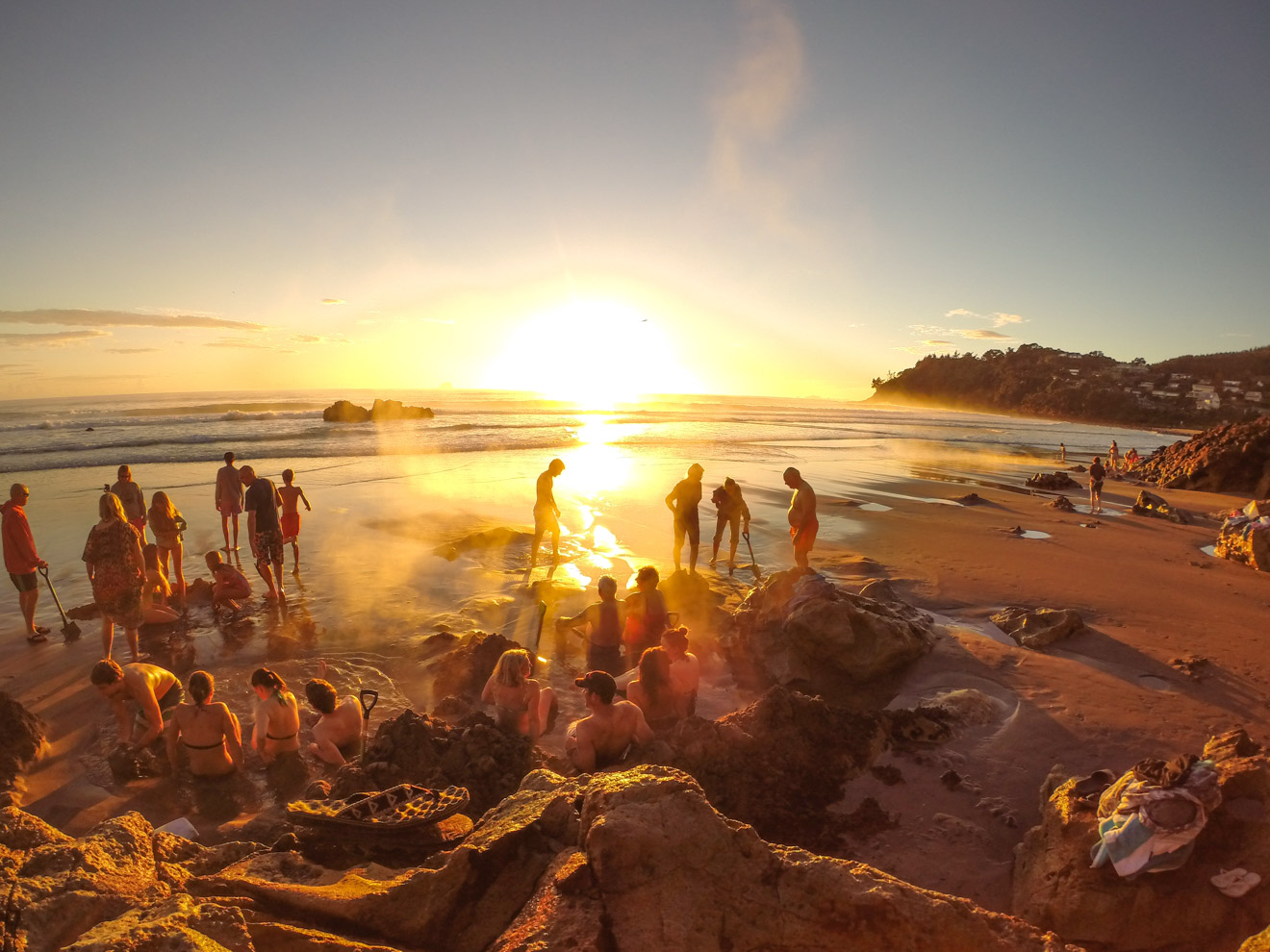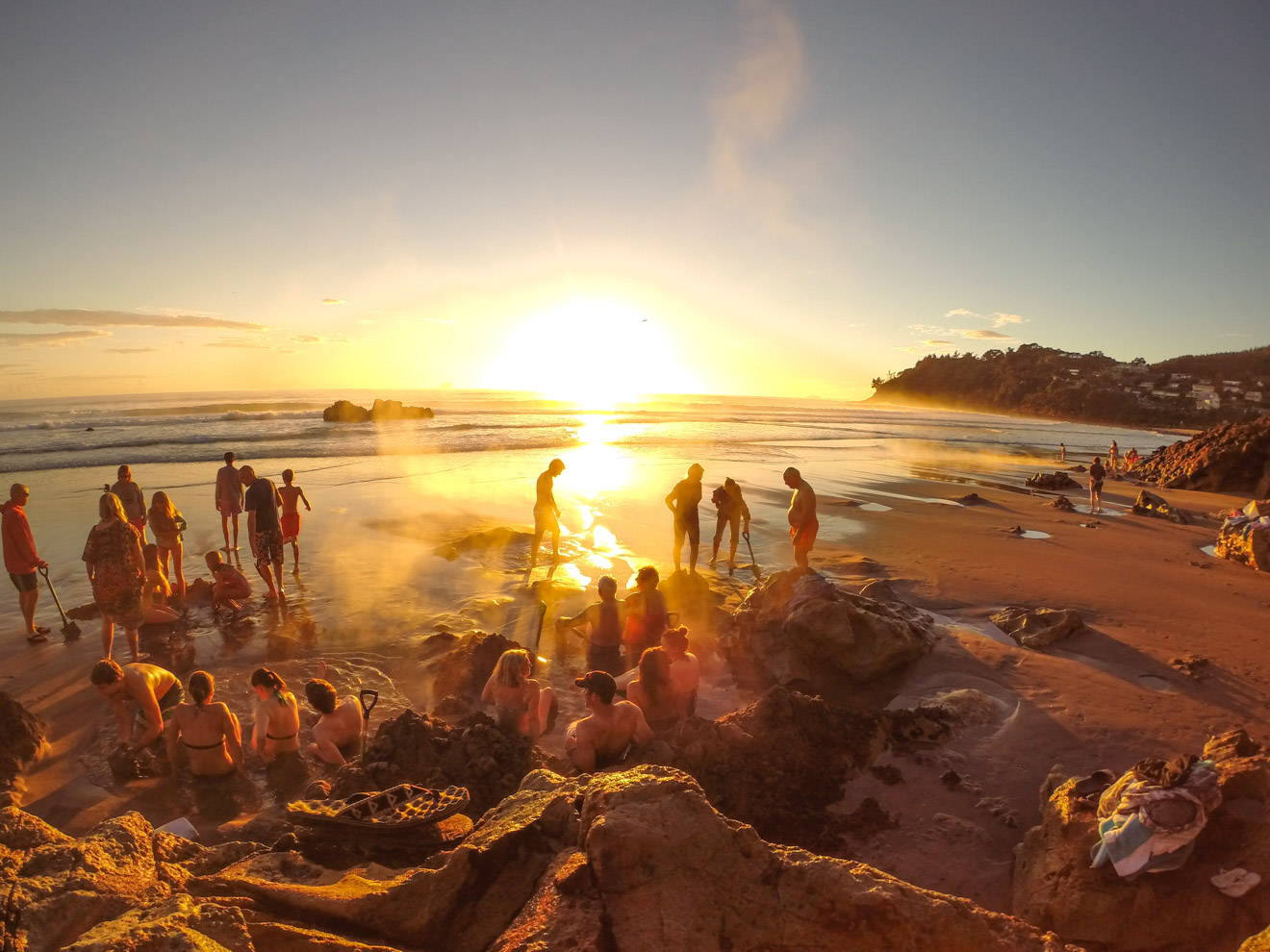 I actually recommend Hot Water Beach in The Coromandel as one of the Top 10 things to do in New Zealand! This world famous beach located on Mercury Bay on the east coast contains two volcanic hot water springs that keep the water heated at up to 64 degrees Celsius. The beach is very different at low tide than at high tide. At high tide it looks like a normal beach, but at low tide you can do this unique activity. A little work that will offer you so much satisfaction and fun! You can even rent the shovels at the beach!
WHEN TO GO: Best time to visit is 2 hours each side of low tide. You can find all the information you need about the Hot Water Beach tide times and weather conditions for each month by checking The Coromandel website. Make sure to check for this information beforehand – it's very important because at high tide the waterline covers the geo-thermal openings so you won't be able to do this activity at all!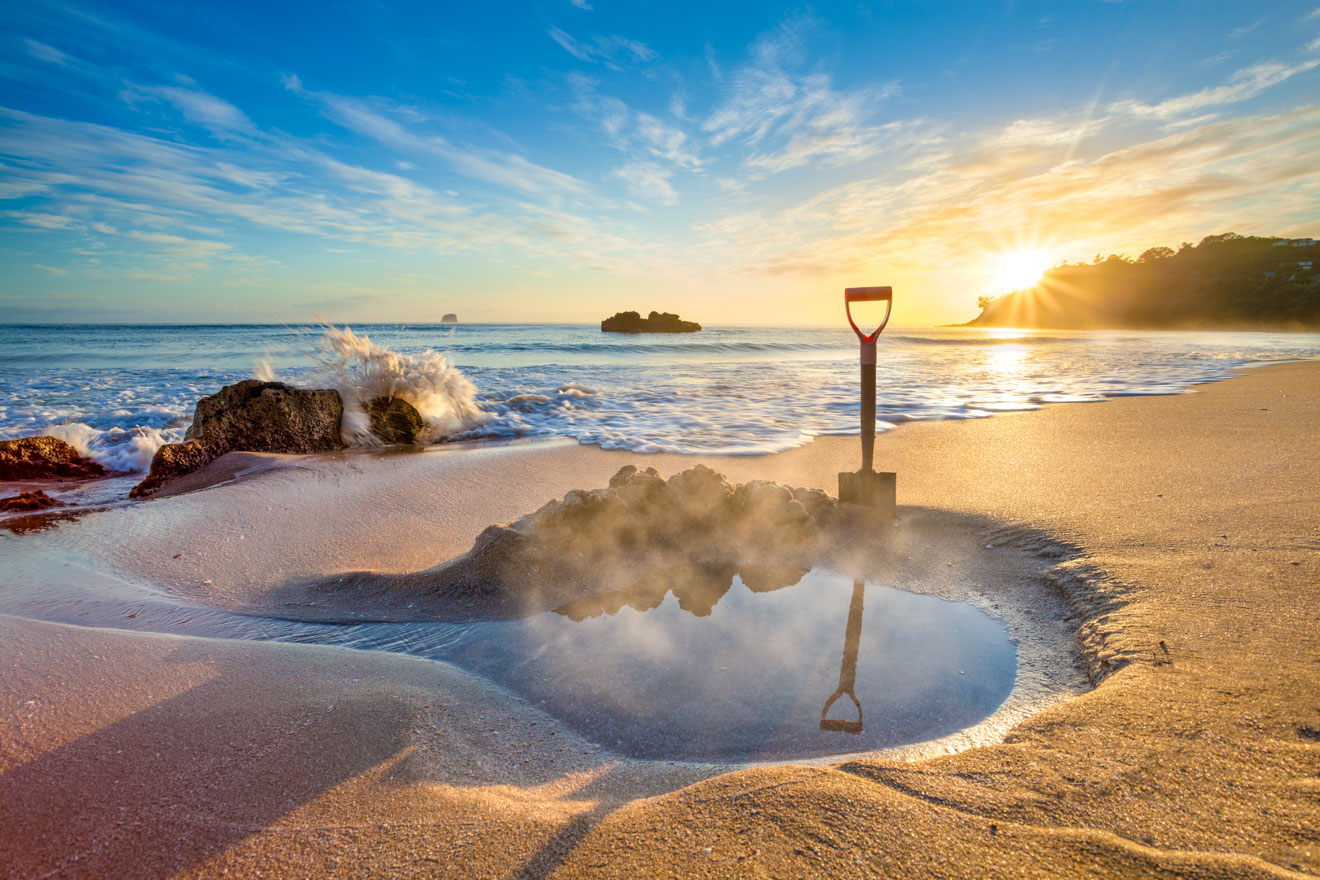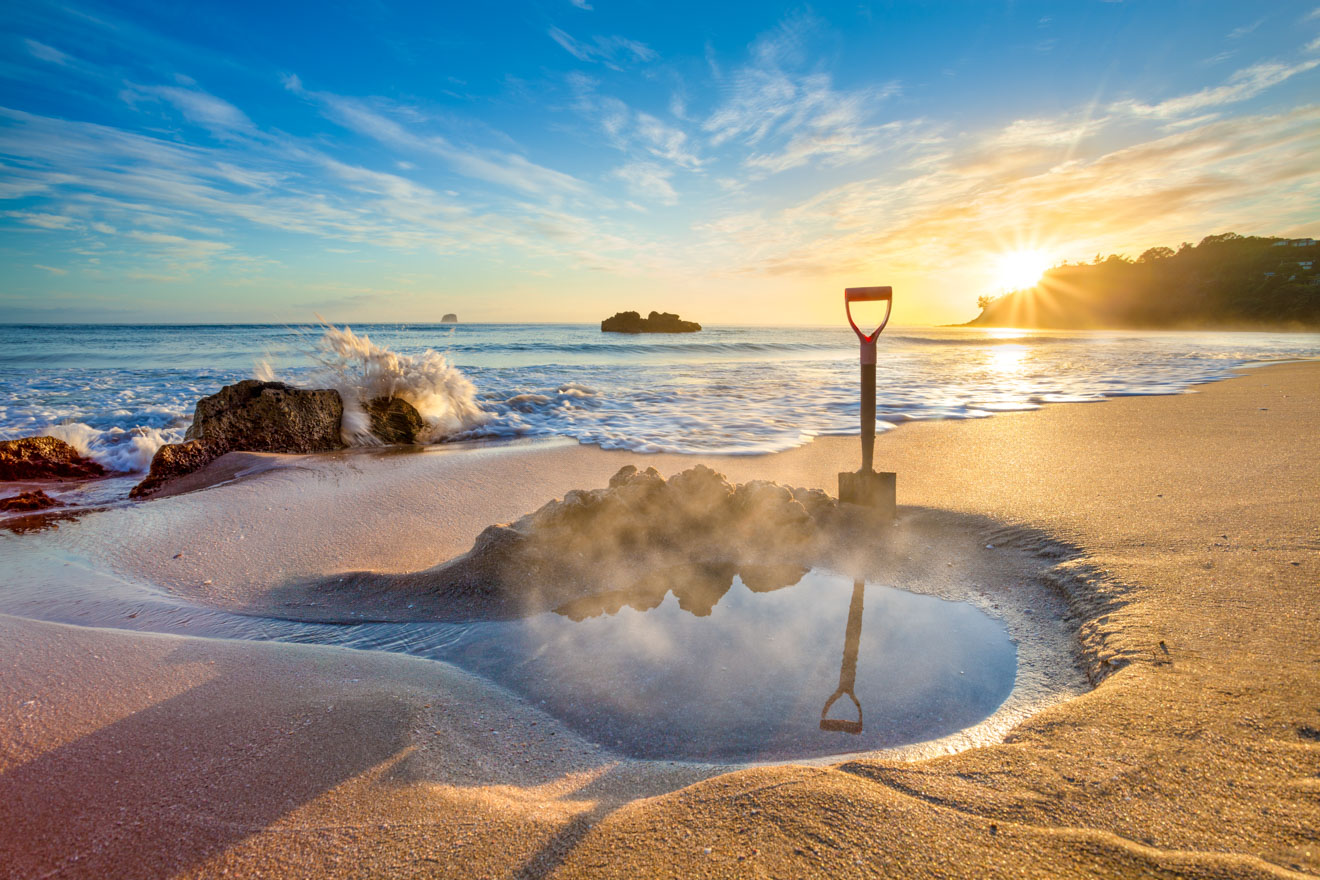 HOW TO GET THERE: Hot Water Beach is situated on Mercury Bay, on the east coast of the Coromandel Peninsula. It's 12 kilometers south-east of Whitianga, and around 175 kilometers from Auckland by car.
TIP: If you go there at night at low tide, you can even see glowworms on the way leading up to the beach! Now if this isn't one of the best beaches in The Coromandel, I don't know which is!
IMPORTANT: The Hot Water Beach can be unsafe at times due to strong currents. Make sure you are always supervised and you swim between the flags! Also, always keep an eye on the incoming tide while you're in your home-made pool!
2. Take a peek at paradise at Cathedral Cove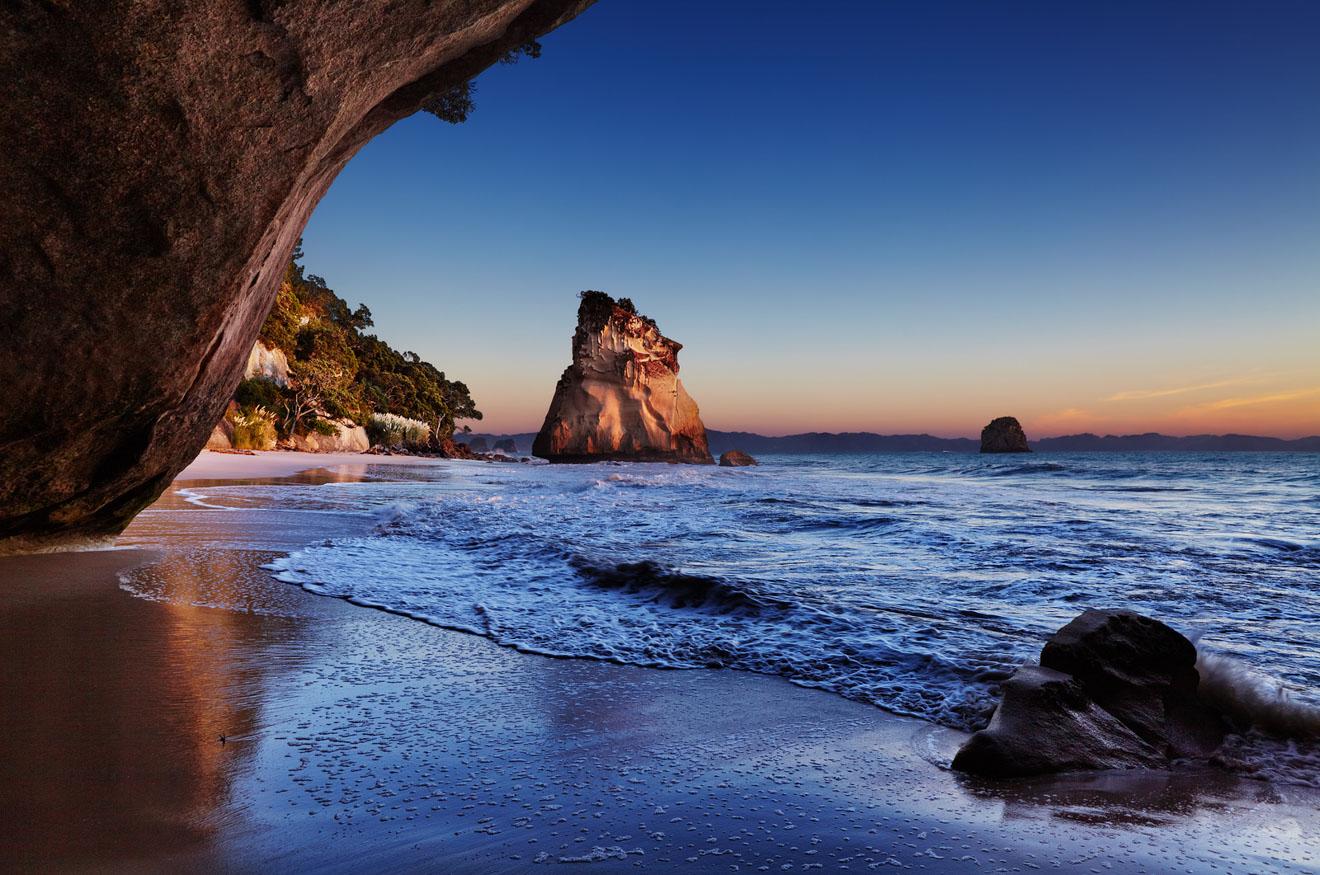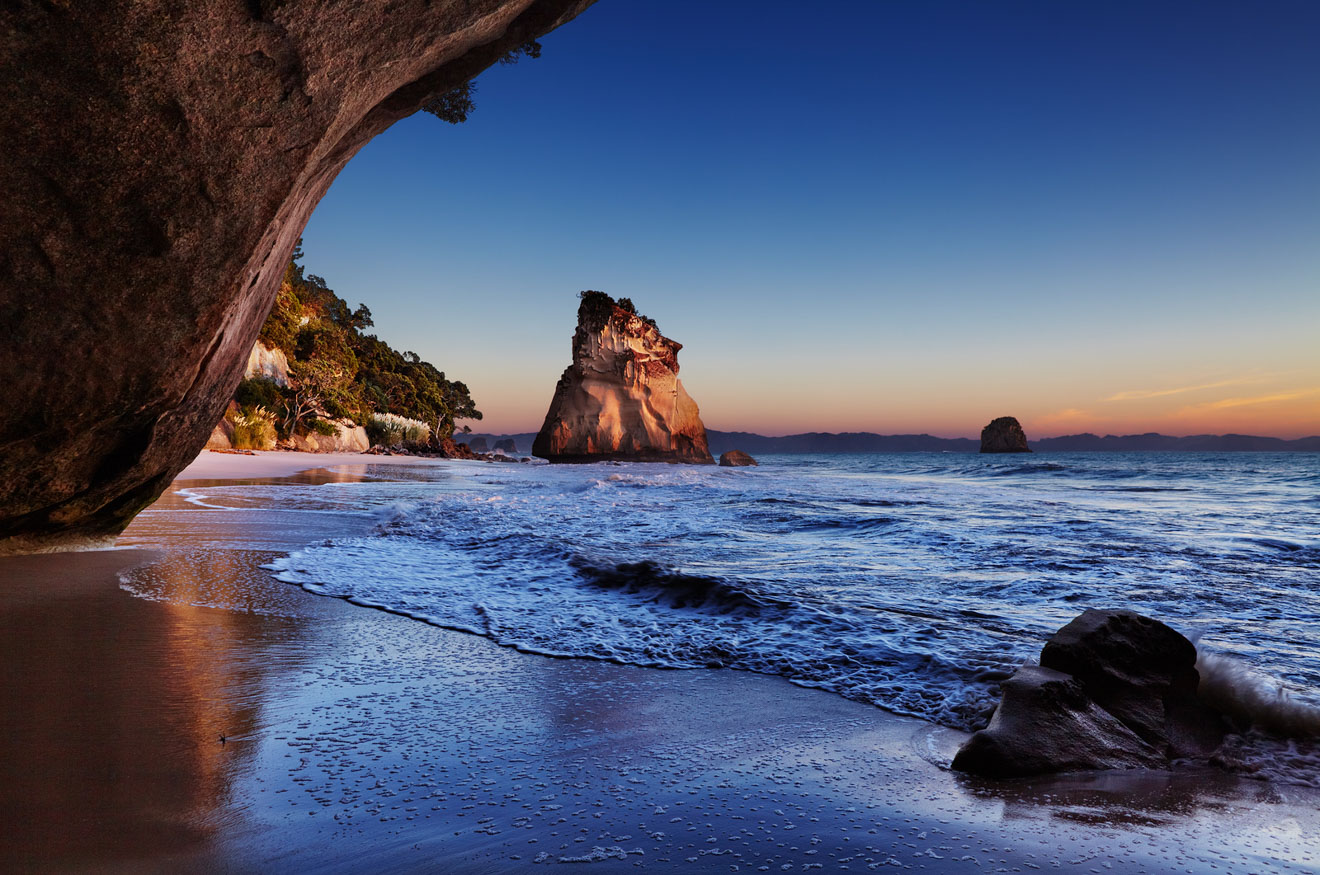 Cathedral Cove is one of the top places to visit in The Coromandel if you want to witness the real beauty of this place! It's basically a rock surrounded by golden sand and the sea. But trust me, the entire Cathedral Cove beach looks like paradise! This wonderful attraction is located in the north-eastern part of the peninsula and it's actually an 840 hectares marine reserve maintained by the Department of Conservation.
The famous Cathedral Cove was also the place where a well-known scene from The Chronicles of Narnia movie was filmed!
This famous attraction can only be seen by walking to it or by taking some Cathedral Cove tours such as taking an open boat or kayak. I strongly suggest you try the kayak , even though walking is completely free. Exploring the place by kayak offers a unique sight that I'm sure you won't forget very soon!
If you prefer walking, I suggest you start your journey at Hahei Beach. This is a very nice spot that you can enjoy before starting your walk. Just keep in mind that Hahei Beach is the last place where you can buy something to eat or drink (and I suggest you have some supplies with you) before you start discovering Cathedral Cove.
Don't worry, you will have plenty of photo opportunities and places to rest along the way if you get tired!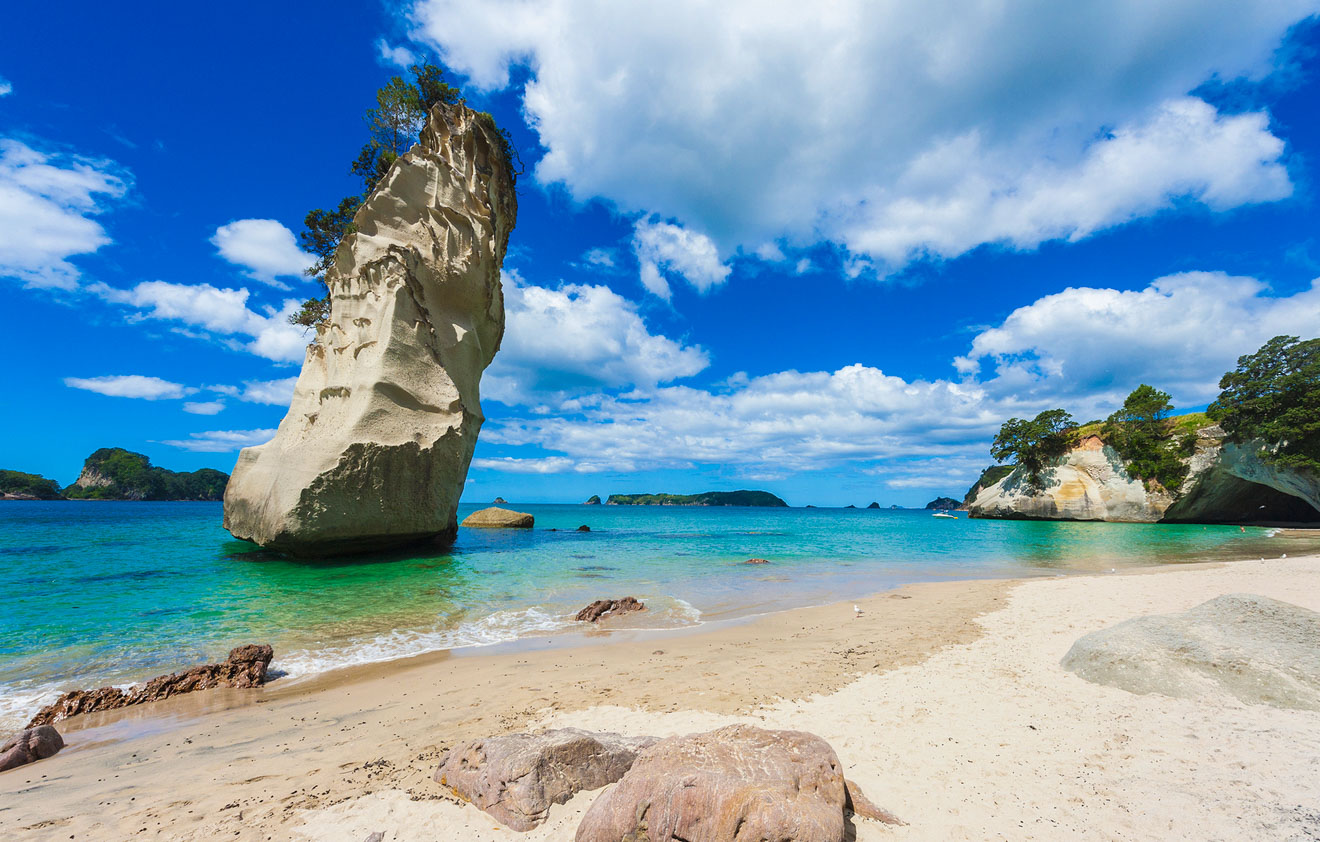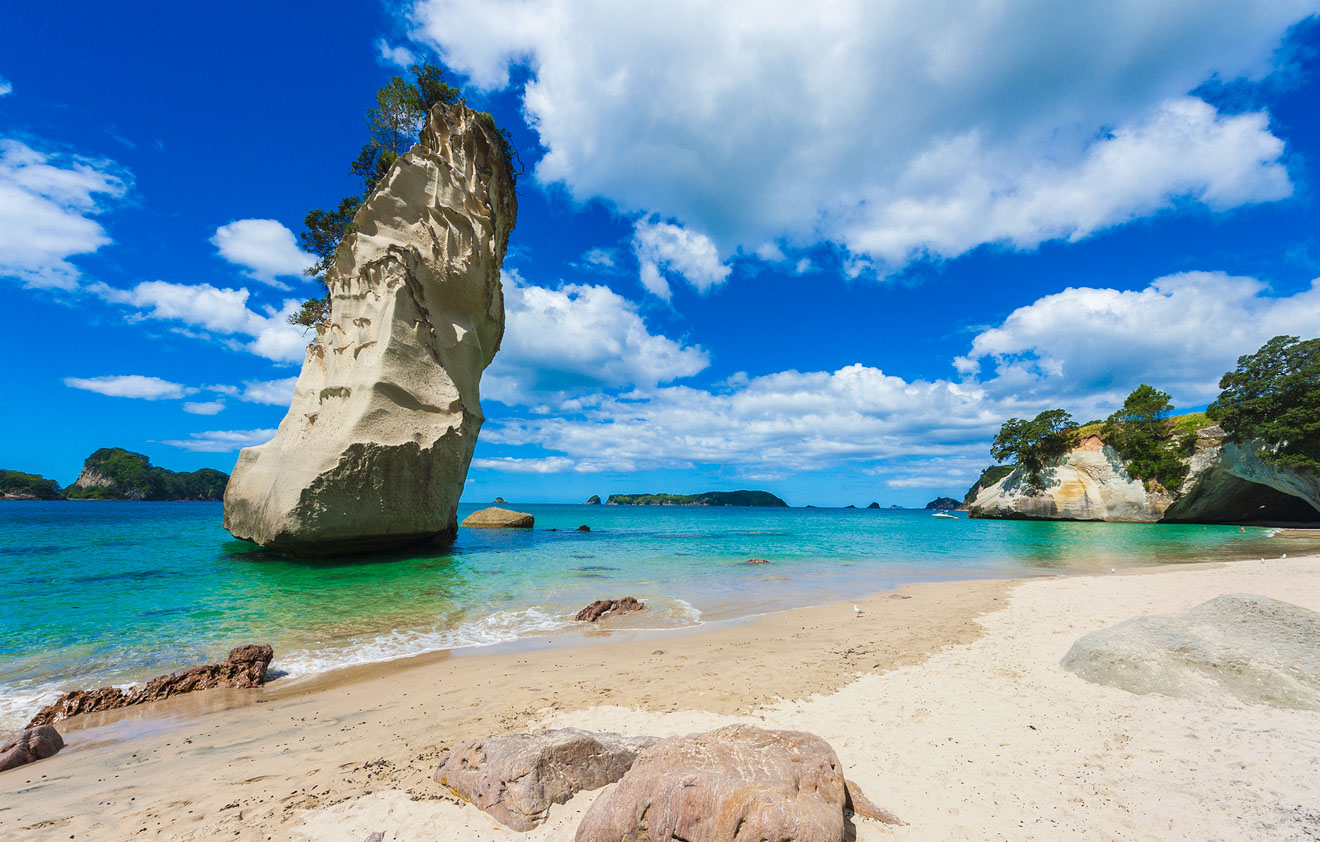 I also suggest you take a 2-kilometer (half hour) detour to a spot named the "Viewing Platform". This will offer you a different perspective of this amazing place and it's one of the more off the beaten path places where you will find almost no one. You will basically feel like you have the entire place to yourself!
This will take 45 minutes one-way and 90 minutes roundup, but it can easily take you the entire day if you wish!
If you are more adventurous, another suggestion would be to take a tour called Sea Cave Adventures. This will take you in an open boat inside the Orua Sea Cave to experiment with its acoustics and you will even be able to snorkel at Gemstone Bay!
PRICE: $55 – $90 NZD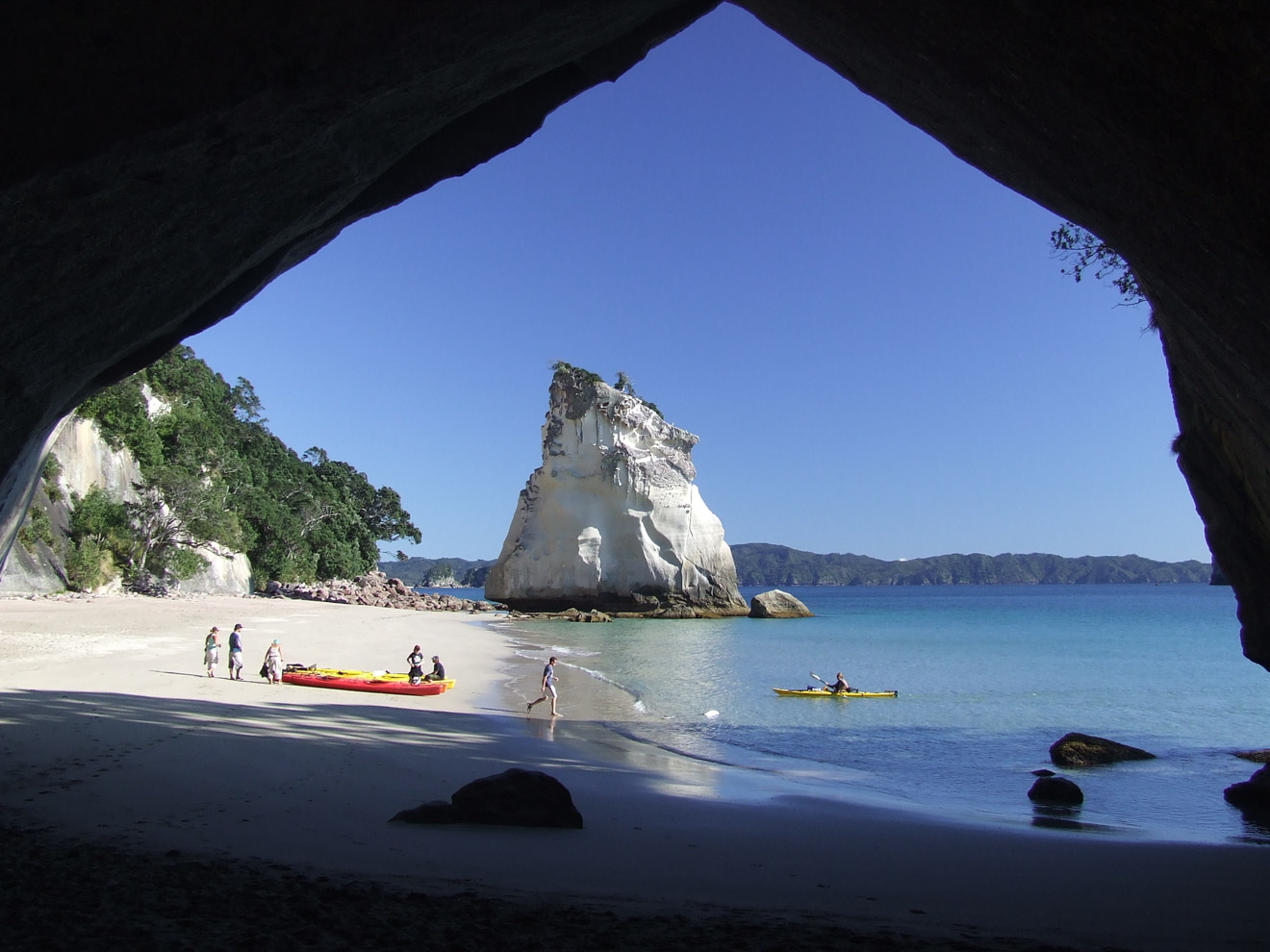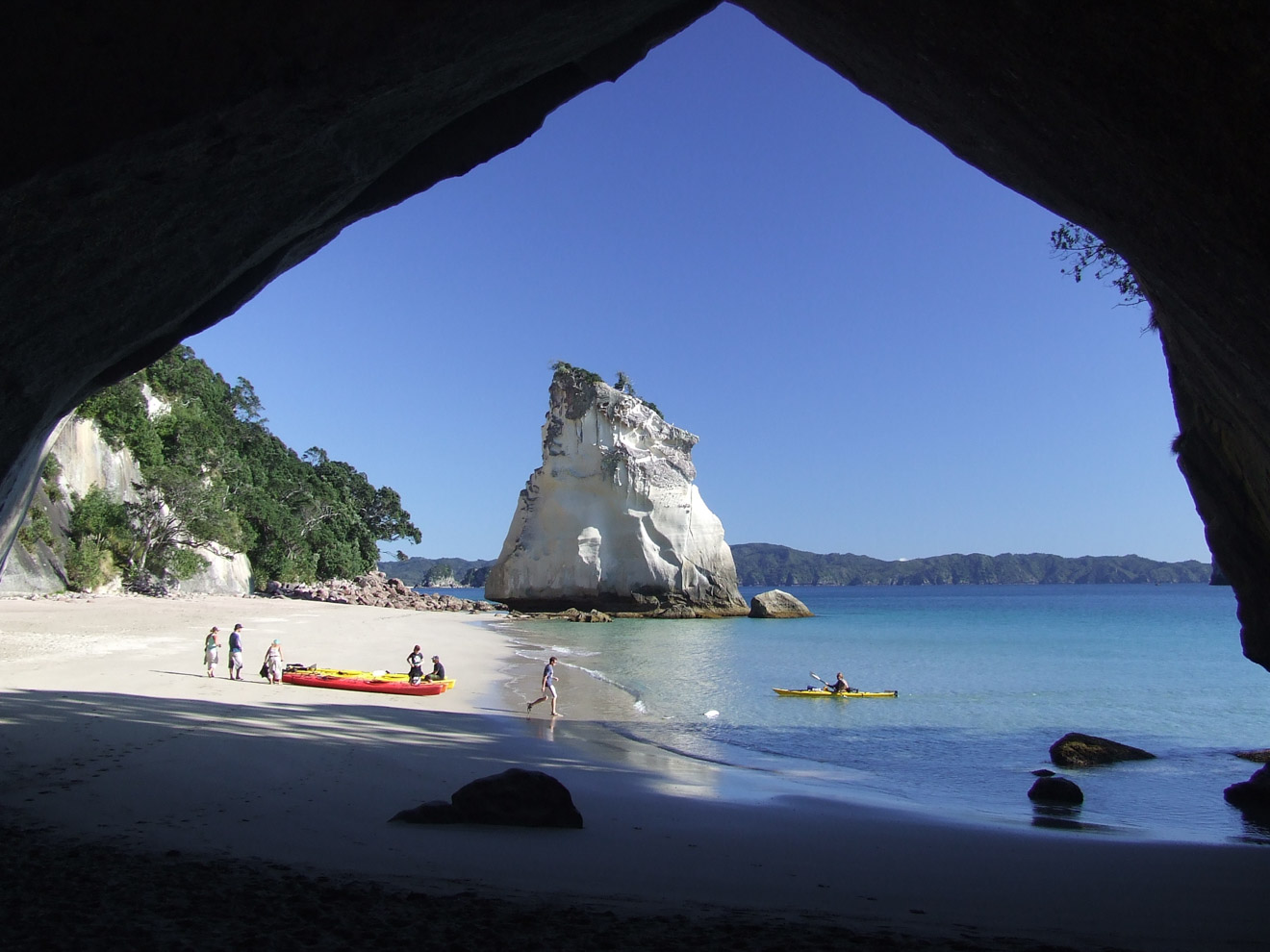 As I previously said, seeing Cathedral Cove by kayak would be a unique experience. Kayak tours are available daily at Cathedral Cove and you will get to see its coastline in an amazing way!
PRICE: $170 NZD
There are other activities you can do at Cathedral Cove, including sailing, traveling on a glass bottom boat, diving, snorkeling and more! You can find more details about all the available tours on The Coromandel website.
HOW TO GET THERE: Cathedral Cove is located in Whitianga / Hahei
3. Enjoy a breathtaking view of the Pinnacles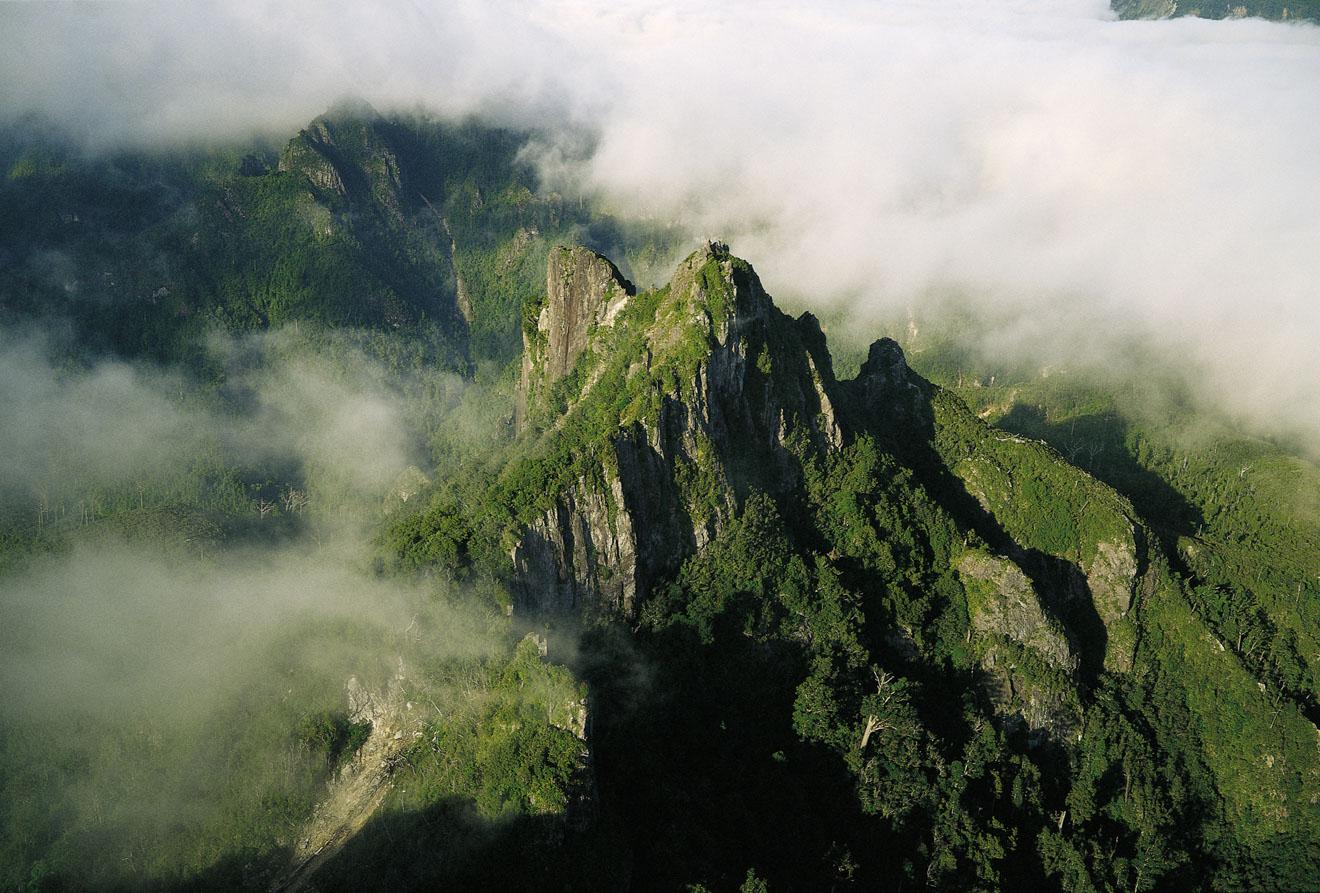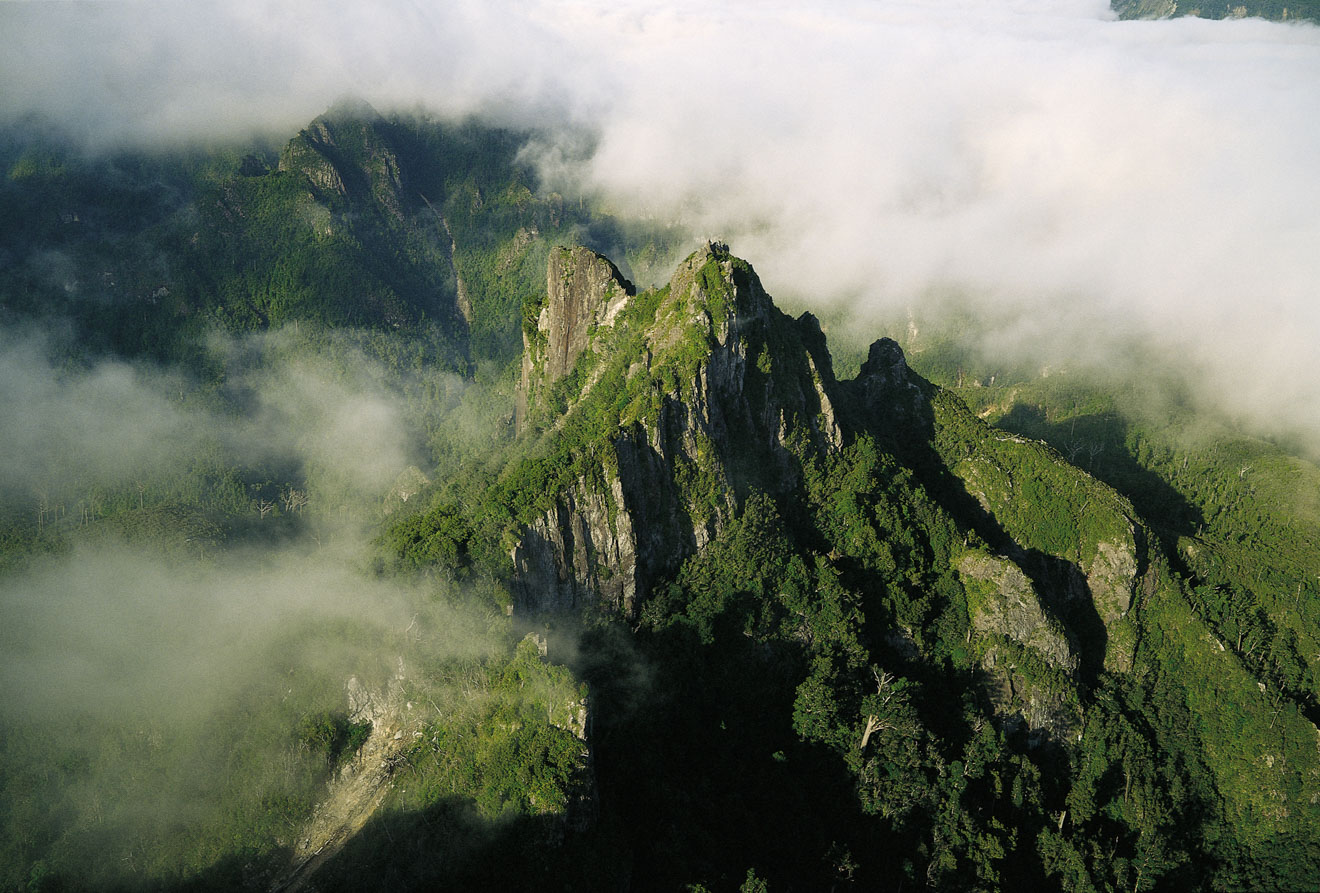 If you're an adventurous individual who likes to hike, then The Pinnacles in Coromandel should be your ultimate destination while you're there! Also known as the Kauaeranga Kauri Trail, this hike will guarantee you some breathtaking views!
The Pinnacles offer one of the best overnight walks in all of New Zealand!
If you don't want to invest that much time and energy into it, then you should know that you can turn your visit to the Pinnacles into a day-walk. The complete trail can easily take you about 4 to 6 hours round trip if you're in good shape. Here you can see the Pinnacles map and trail overview.
If you're very short on time, you can also do the Billy Goat circuit which is much faster. Even though this can be done, I do not recommend it. Trust me, you want to do the entire track and then stay overnight (there is a Pinnacles hotel there) to see the sunset and sunrise – it will be the best reward in the world!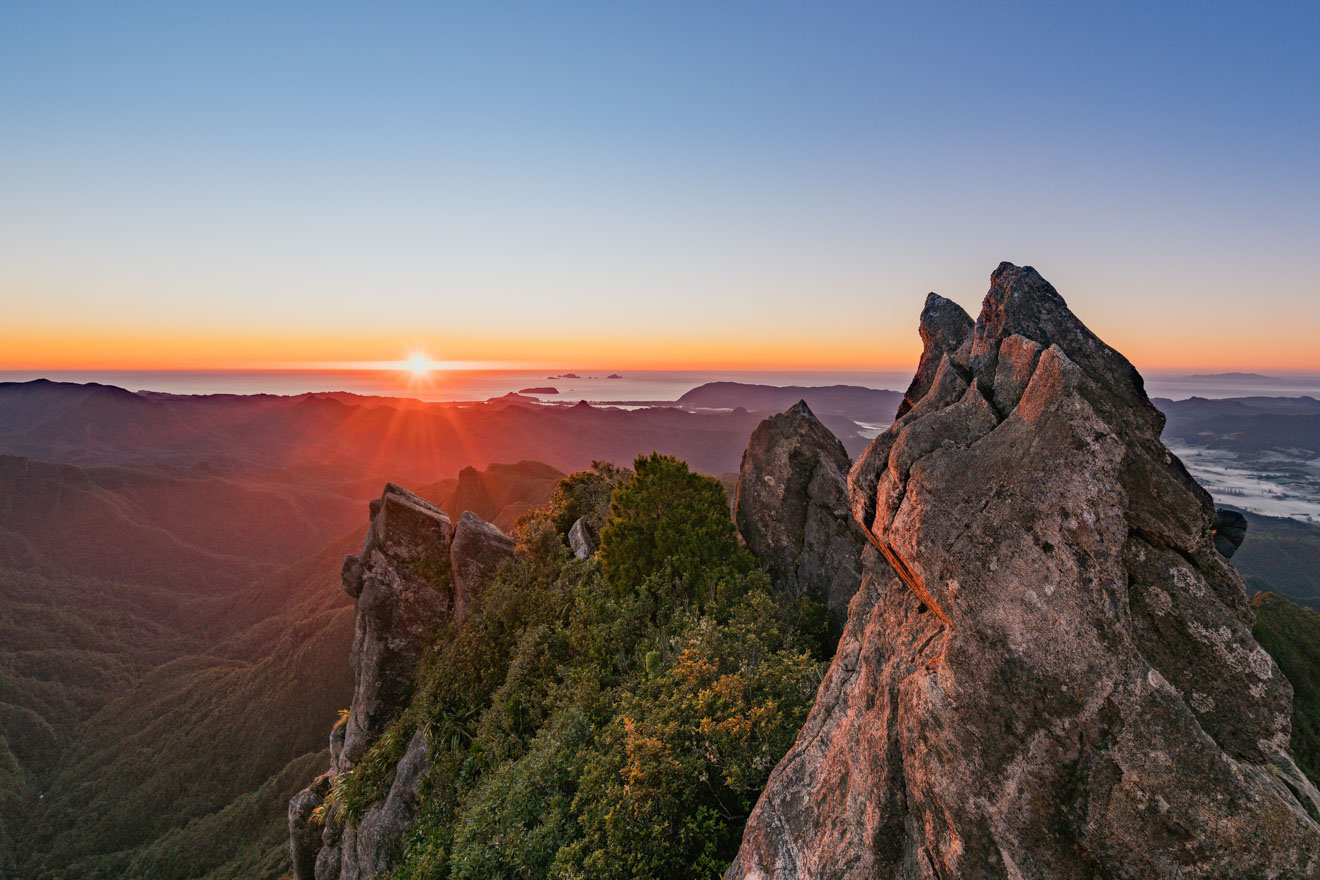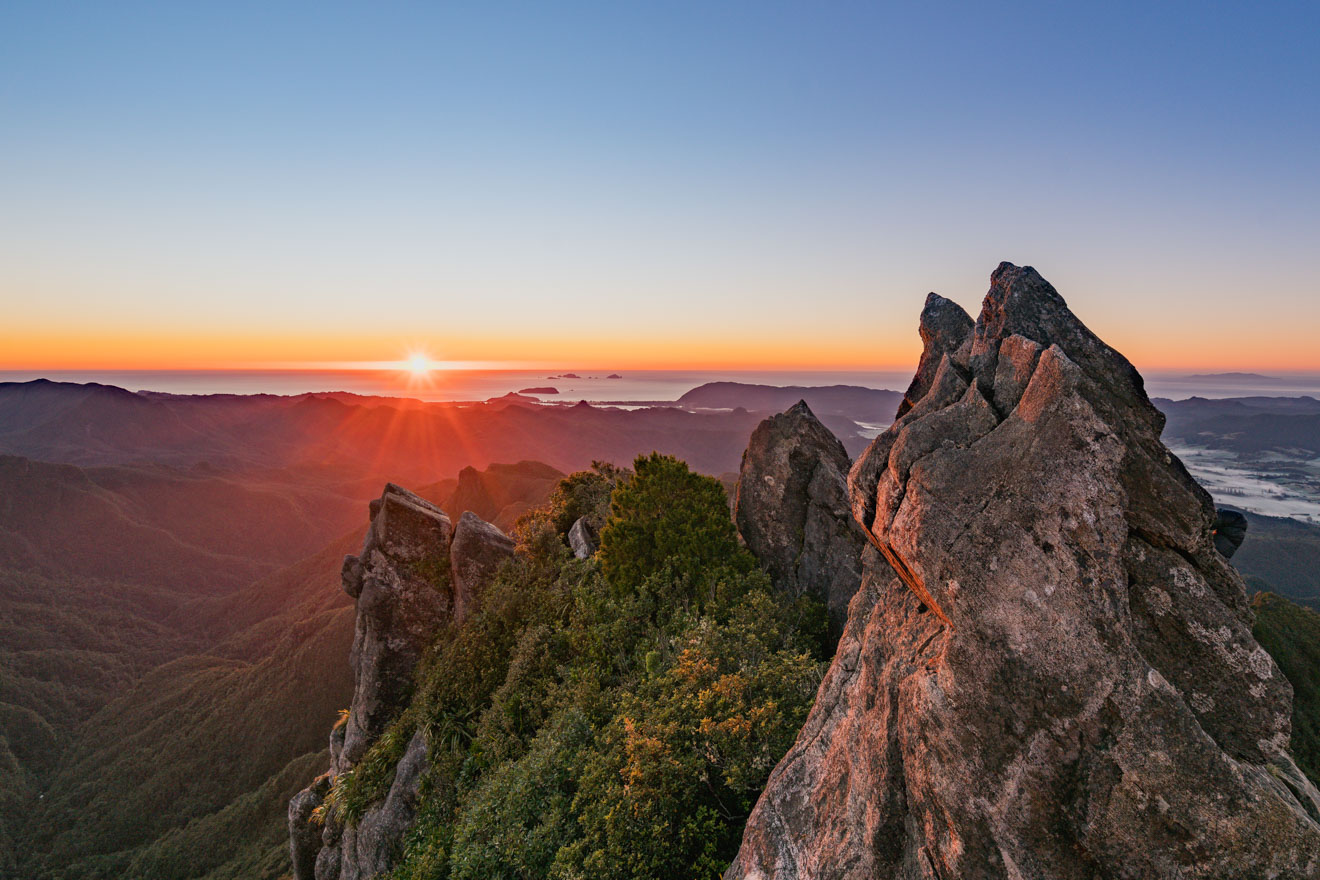 If you don't want to do this hike alone, you can book a guided tour from Coromandel Adventures. It will take between 9 to 10 hours. The departure is from the town of Coromandel at 6:30 AM and the return (if you want to return the same day) is at 5:30 PM.
PRICE: If you decide on a tour, the cost is $110 NZD one way and $189 NZD return for one adult, $70 NZD one way and $110 NZD return for a child. You can find all the available tours here.
I suggest you stay overnight at The Pinnacles Hut in Coromandel, which is well maintained by the Department of Conservation. This is a serviced 80-bunkbed hut situated south of Thames, a three-hour walk from the road end. You must book it online in advance! This is also a great Pinnacles campground, as it provides 4 tent sites for a maximum of 12 people.
PRICE: $20 adult/night, $10 child/youth night (5 – 17 years). Check the updated prices here.
4. Have a luxury thermal experience at The Lost Spring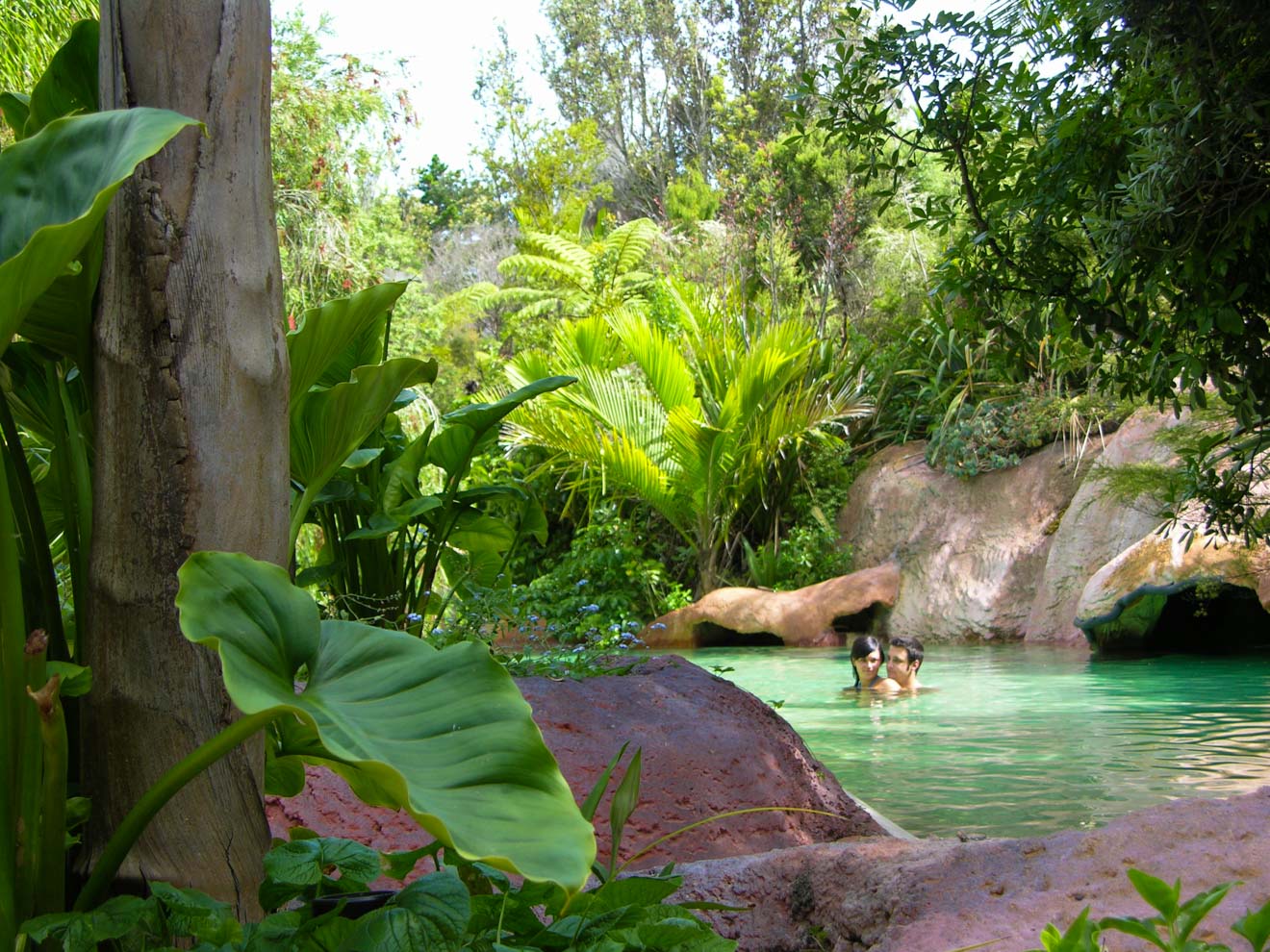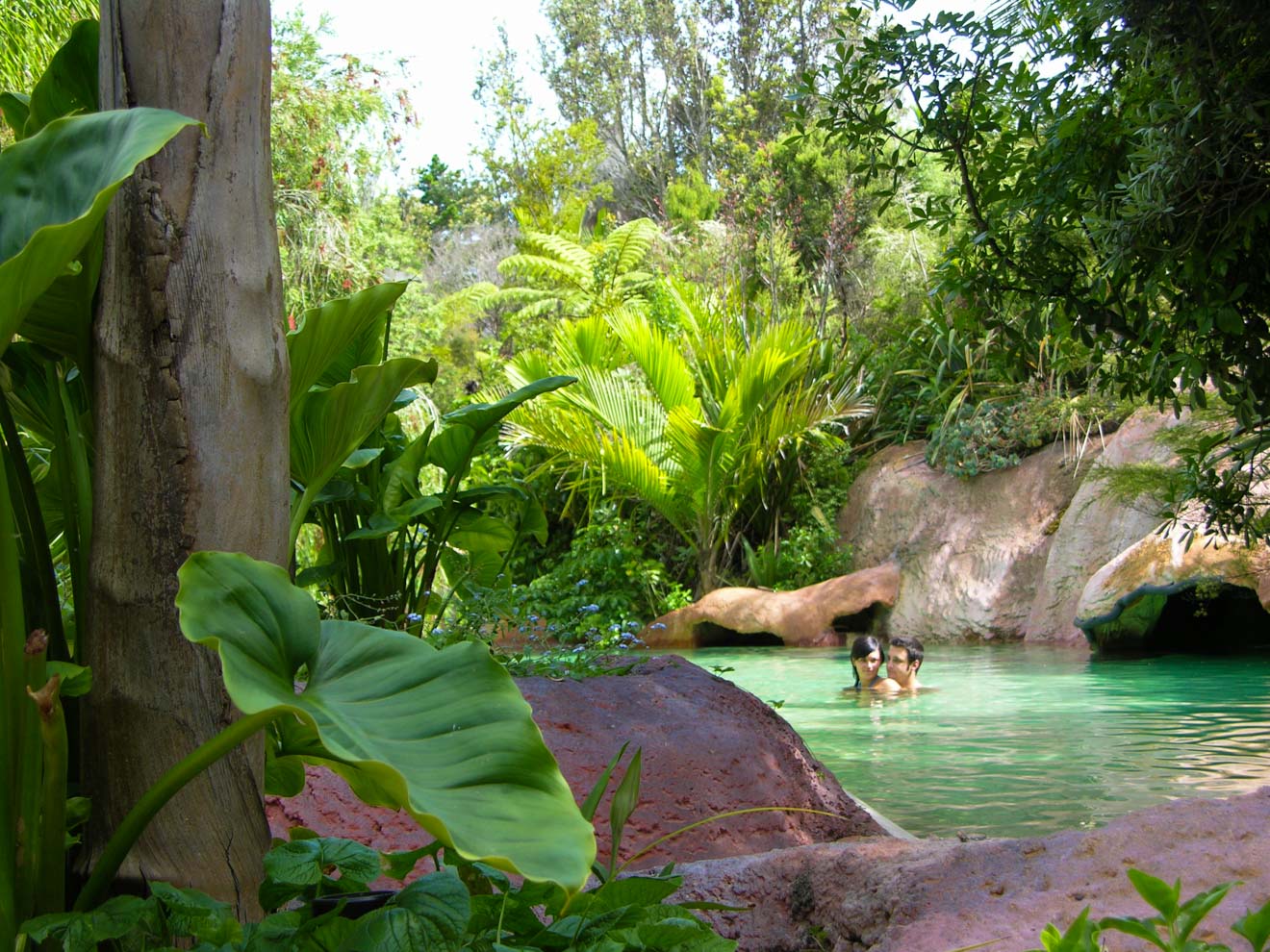 If you ever get tired of all the walking around and hiking, I suggest you go to The Lost Spring in Coromandel!
This incredible place will offer you a truly unique luxury thermal experience!
If you go to The Lost Spring, you will find lots of hand-sculpted, filled pools that you can sit around in all day. The source of the waters is a spring located 600 meters below the ground.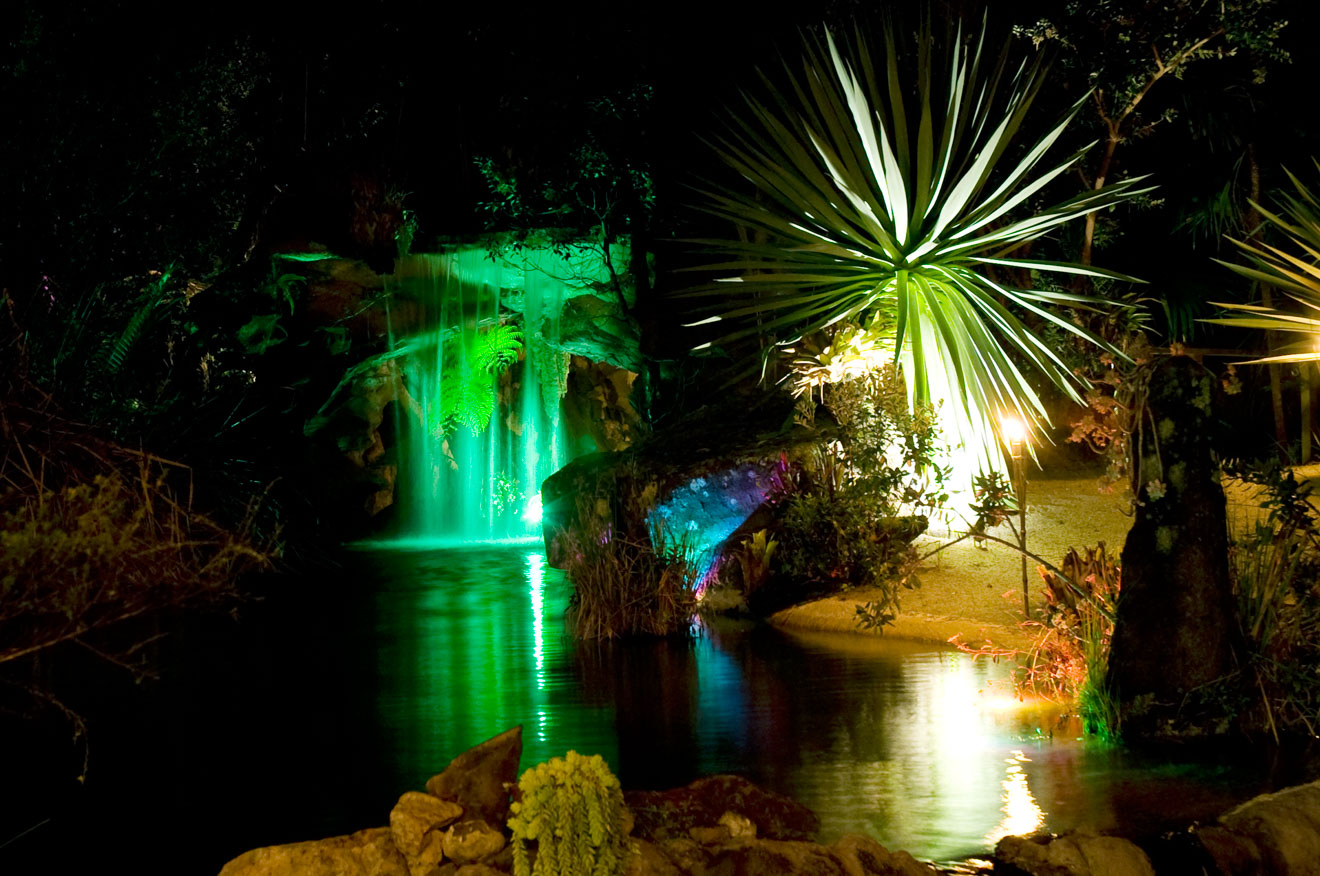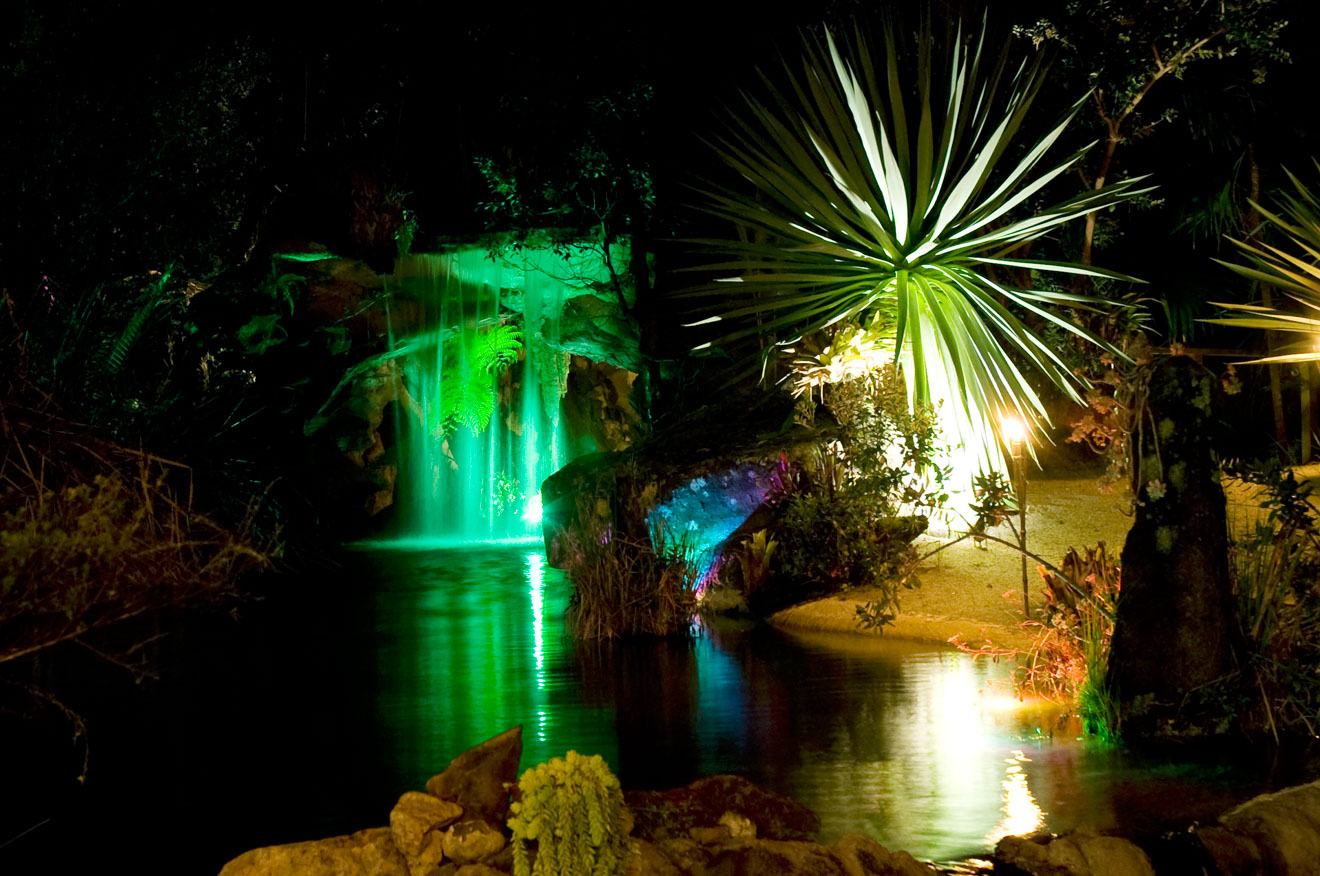 You can also try lots of awesome treatments there that will improve your skin and mood. Their team of professional international therapists will be there to help you. My advice is to be prepared for a lot of relaxation, to free your mind of unwanted thoughts and maybe even treat yourself to some delicacies and good coffee!
PRICE: from $80 NZD to $850 NZD depending on your desired package. Check all the available packages here.
HOW TO GET THERE: The Lost Spring is in the heart of Whitianga. The complete address is 121a Cook Drive Whitianga 3510.
5. Walk the paths of an old railway at Karangahake Gorge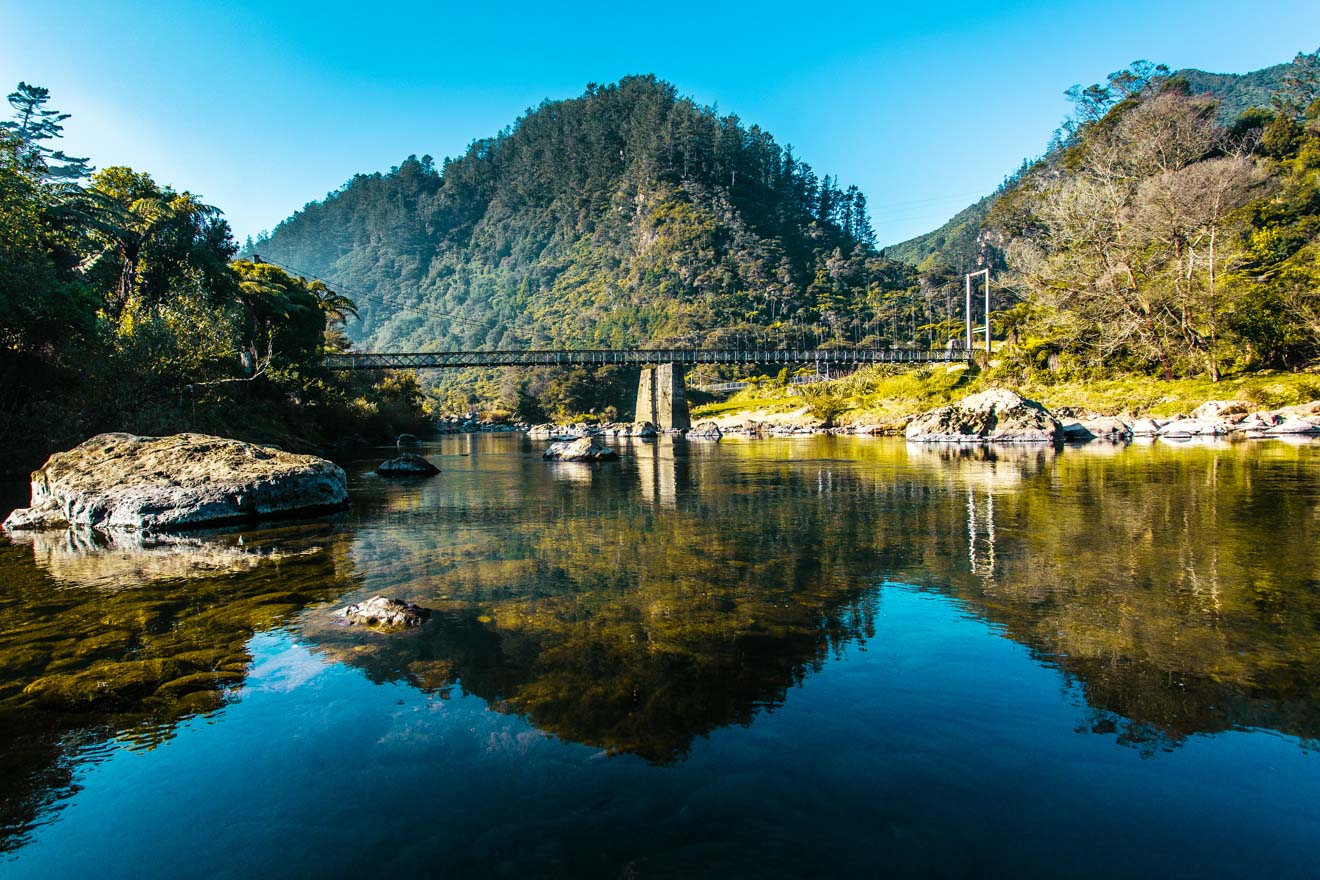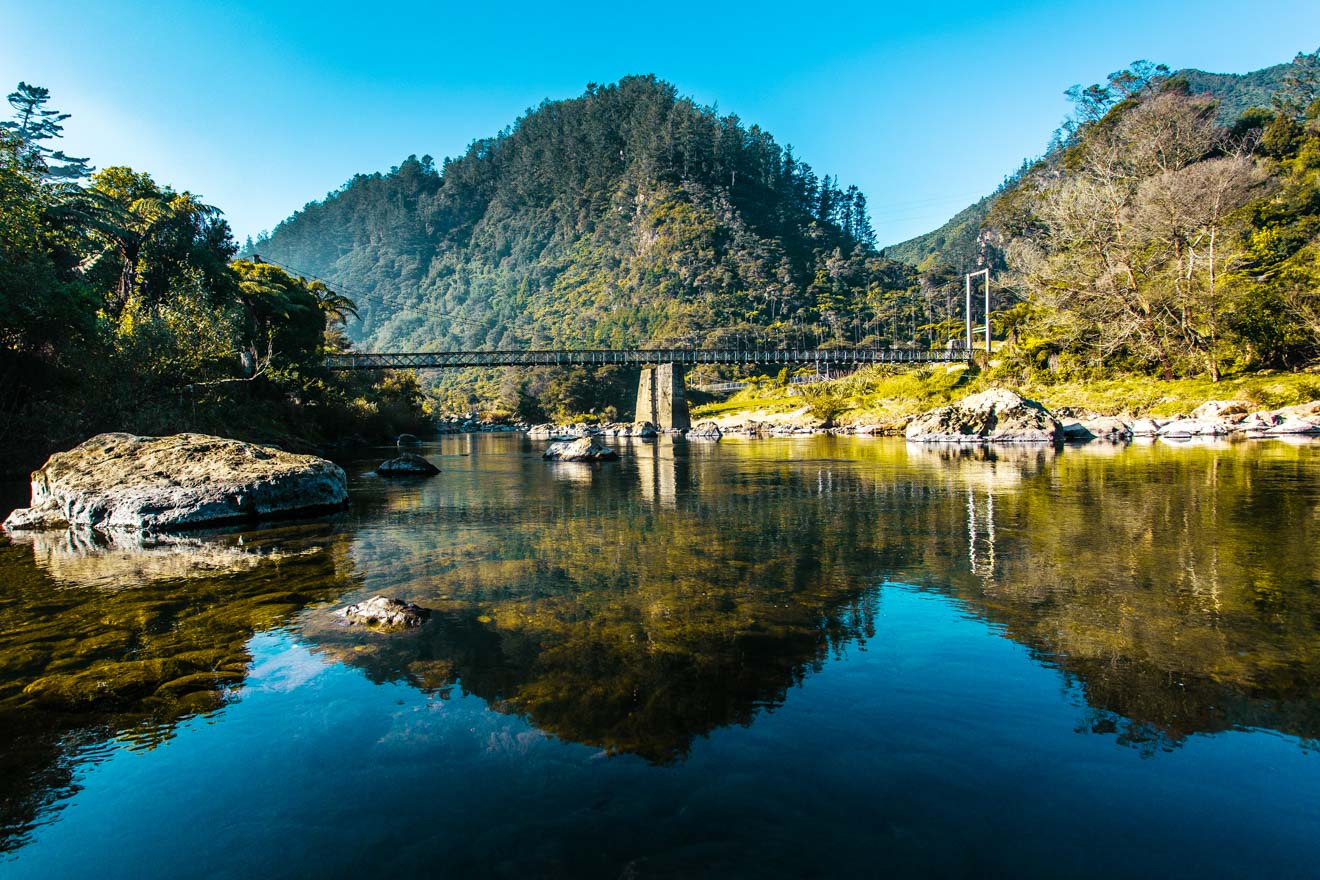 If you want to find out about Coromandel's gold mining history, then Karangaheke Gorge is the place to be!
You will get to walk the paths of a very old railway in The Coromandel and admire the beautiful scenery. You can even enjoy a good cup of coffee while you're there – there's even a place to grab a cup in the original old railway station. If you want to be fancier, then make sure to sip a glass of wine from the winery.
HOW TO GET THERE: Karangaheke Gorge is located on State Highway 2 between Paeroa and Waihi.
RELATED READ: What to pack for your New Zealand (all seasons list)
6. Enjoy a unique train ride at Driving Creek Railway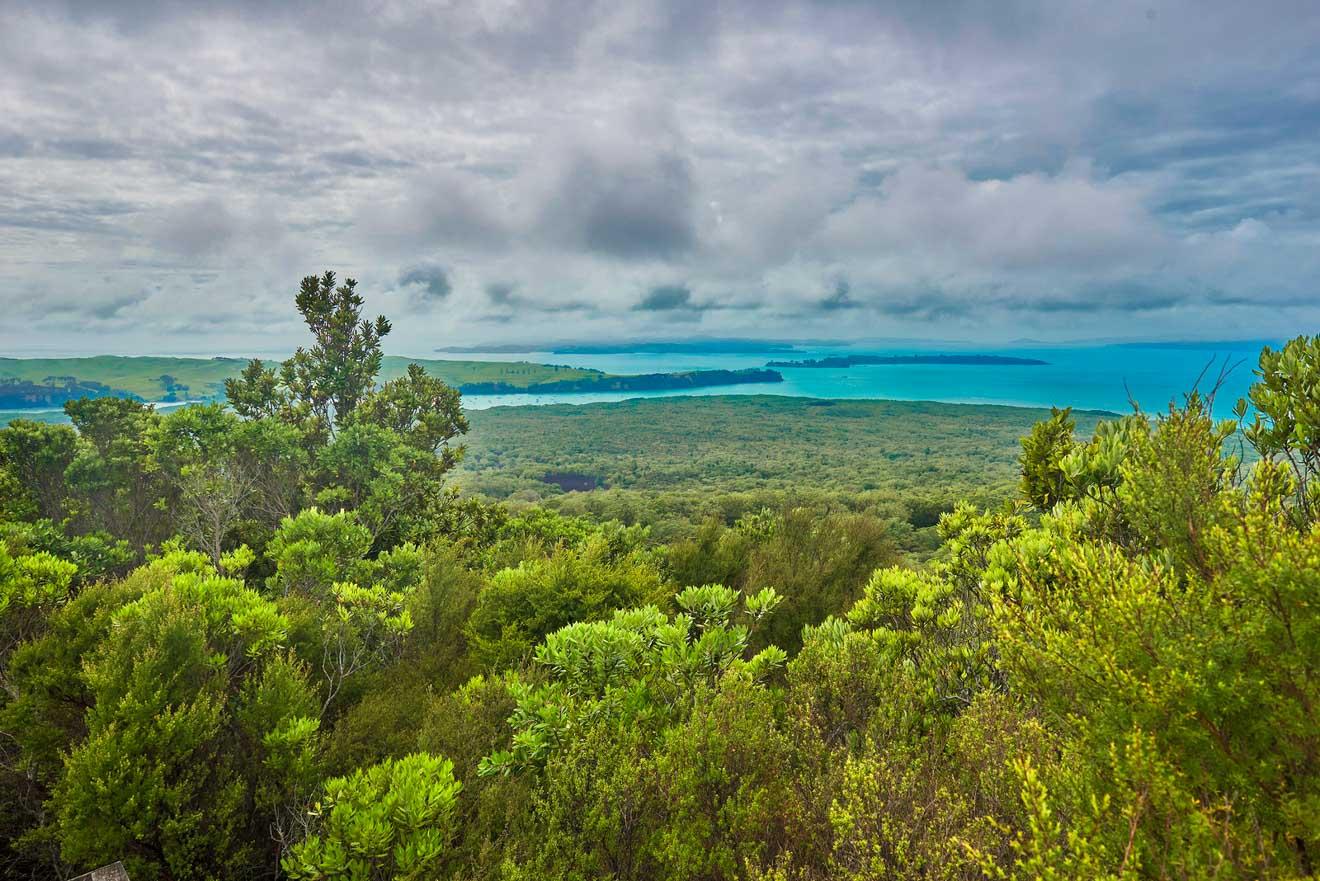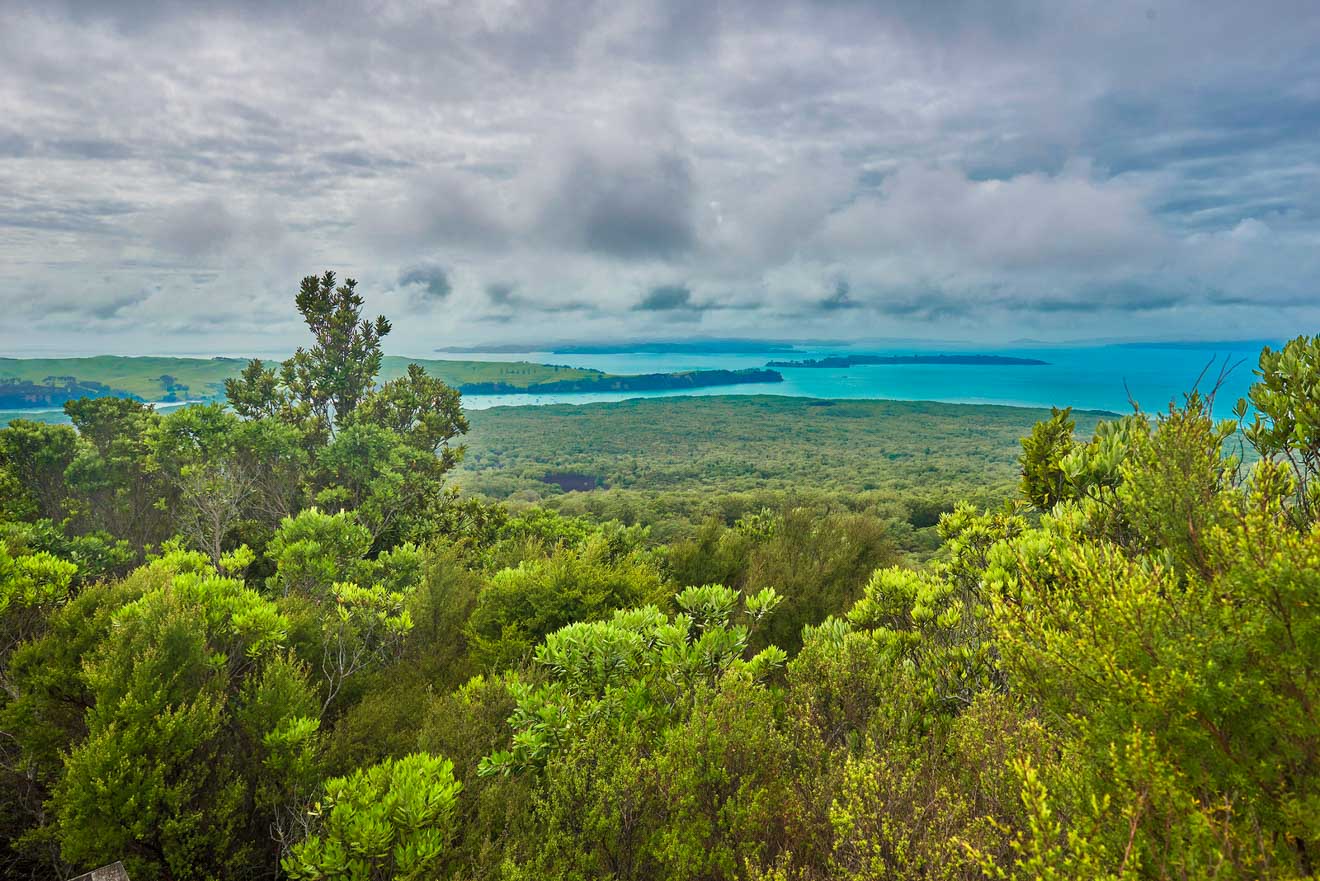 You wouldn't want to miss a cool train ride in The Coromandel, right? This train ride is one of the most popular Coromandel attractions and a New Zealand must-do. This trip will take you on an amazing railway situated in the mountains. It will only take 1-hour, round trip. The railway track goes up a mountain and then reaches a viewing platform (The Eyefull Tower) located 165 m above Coromandel. You will get the chance to admire the amazing natural scenery and pottery sculptures that can be found along the track.
The entire train ride includes 3 short tunnels, 2 spirals, and 5 reversing points while climbing up to the Eyefull Tower.
Once you get to the top, you will be rewarded with an incredible panoramic view of the Hauraki Gulf.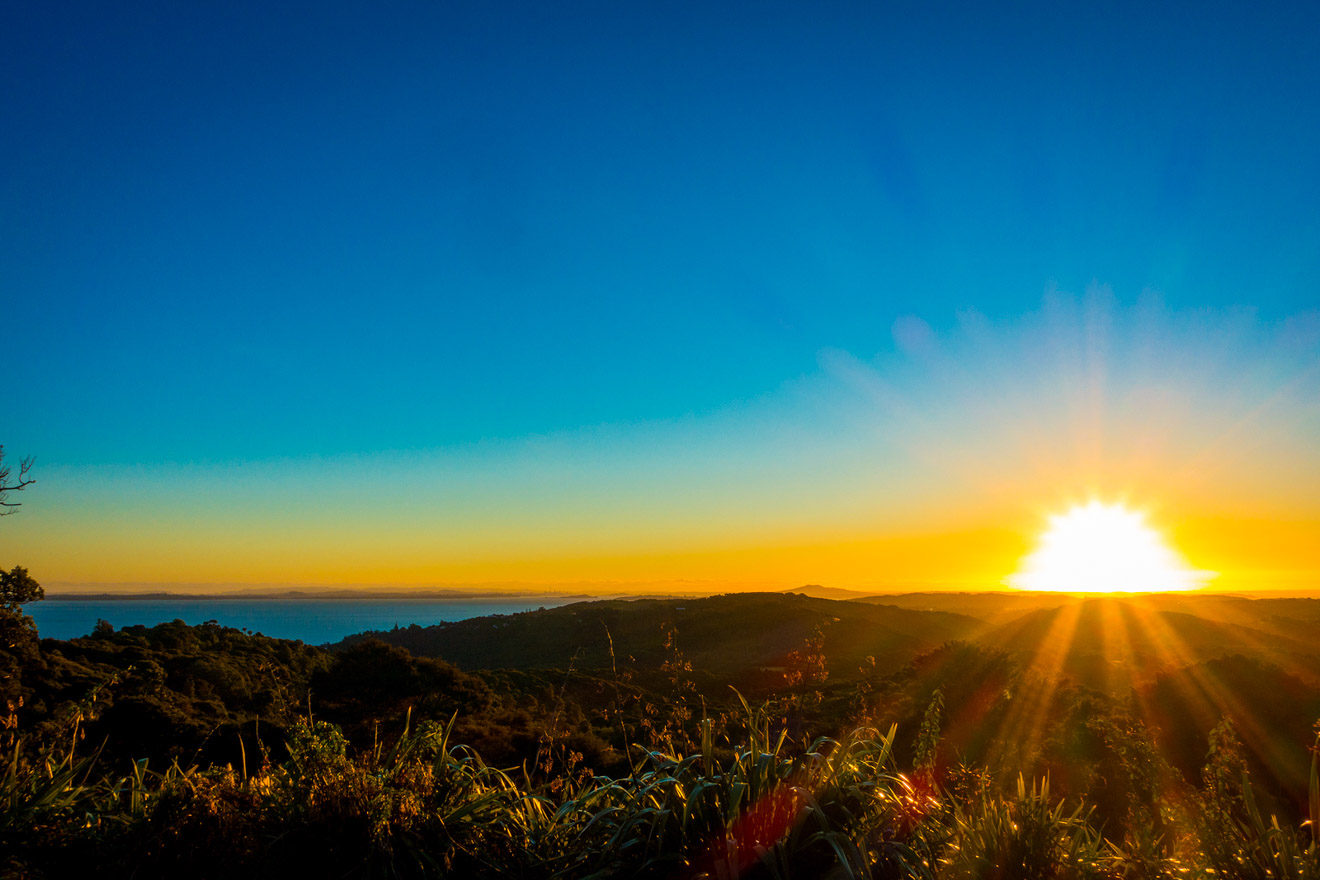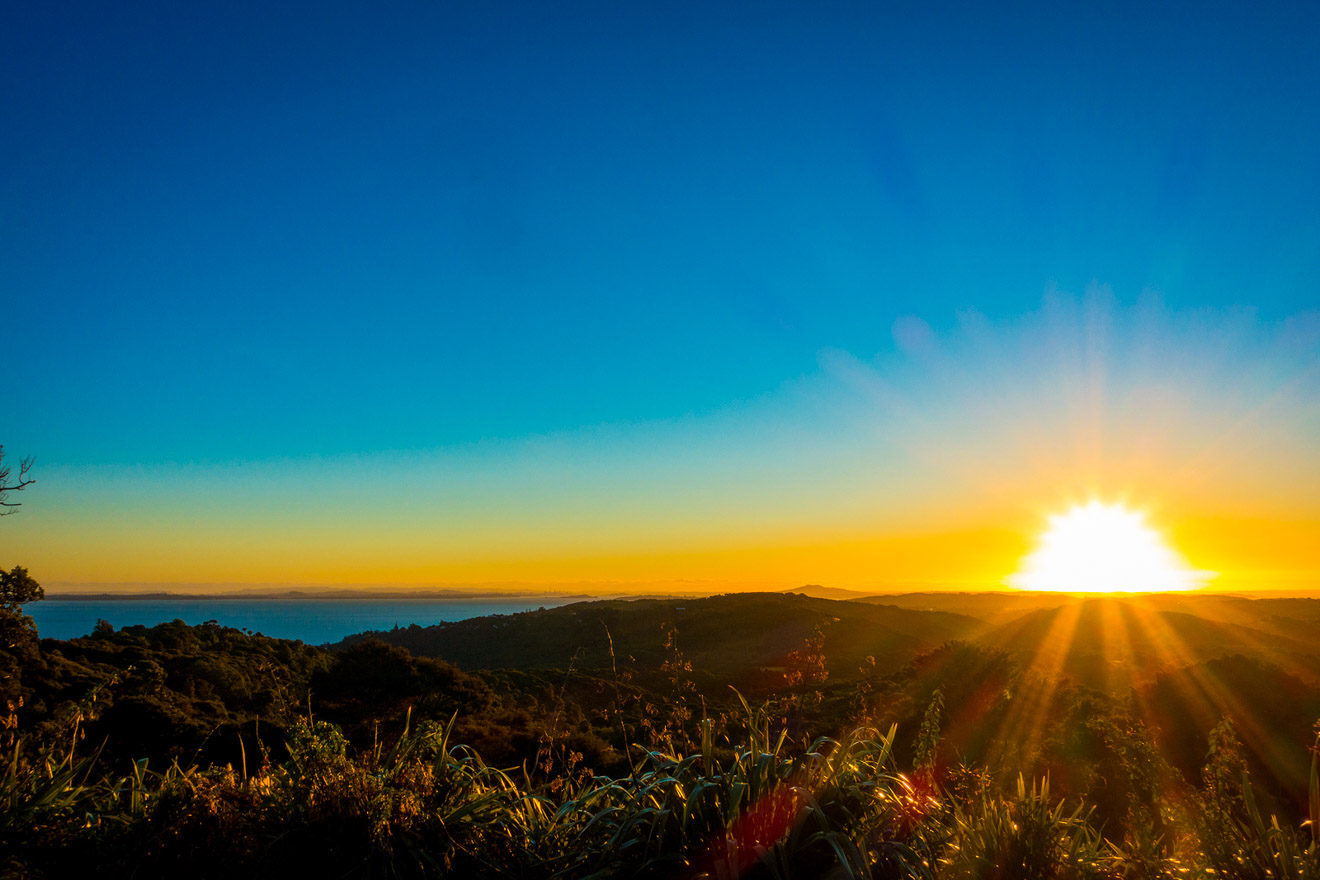 This awesome railway track was built by a man (Barry Brickell) who needed to bring clay and wood up to the top where he would use them for his pottery sculptures. Your driver will explain more to you once you get to the top. If you're interested, you can even buy some souvenirs and pottery sculptures to bring home – they will always remind you of this awesome activity you did in New Zealand and The Coromandel!
HOW TO GET THERE: Driving Creek Road is located only 3 km north of the town of Coromandel (a 2 hour and 45 minute drive from Auckland)
PRICES: $35 NZD for one adult, $13 NZD for one kid, $83 NZD for a family of 4. All prices are for the roundtrip ride. You can check the complete price list on their official website.
NOTE: Please remember that you should arrive at least 20 minutes before your ride and buy your tickets at least 10 minutes before the ride starts. The timetable of the rides can also be checked at the link above. It's also better to call in advance to check the seat availability. Phone number: +64 7 866 8703
7. Discover the Coromandel Peninsula on a Harley Davidson Chauffeured Passenger Tour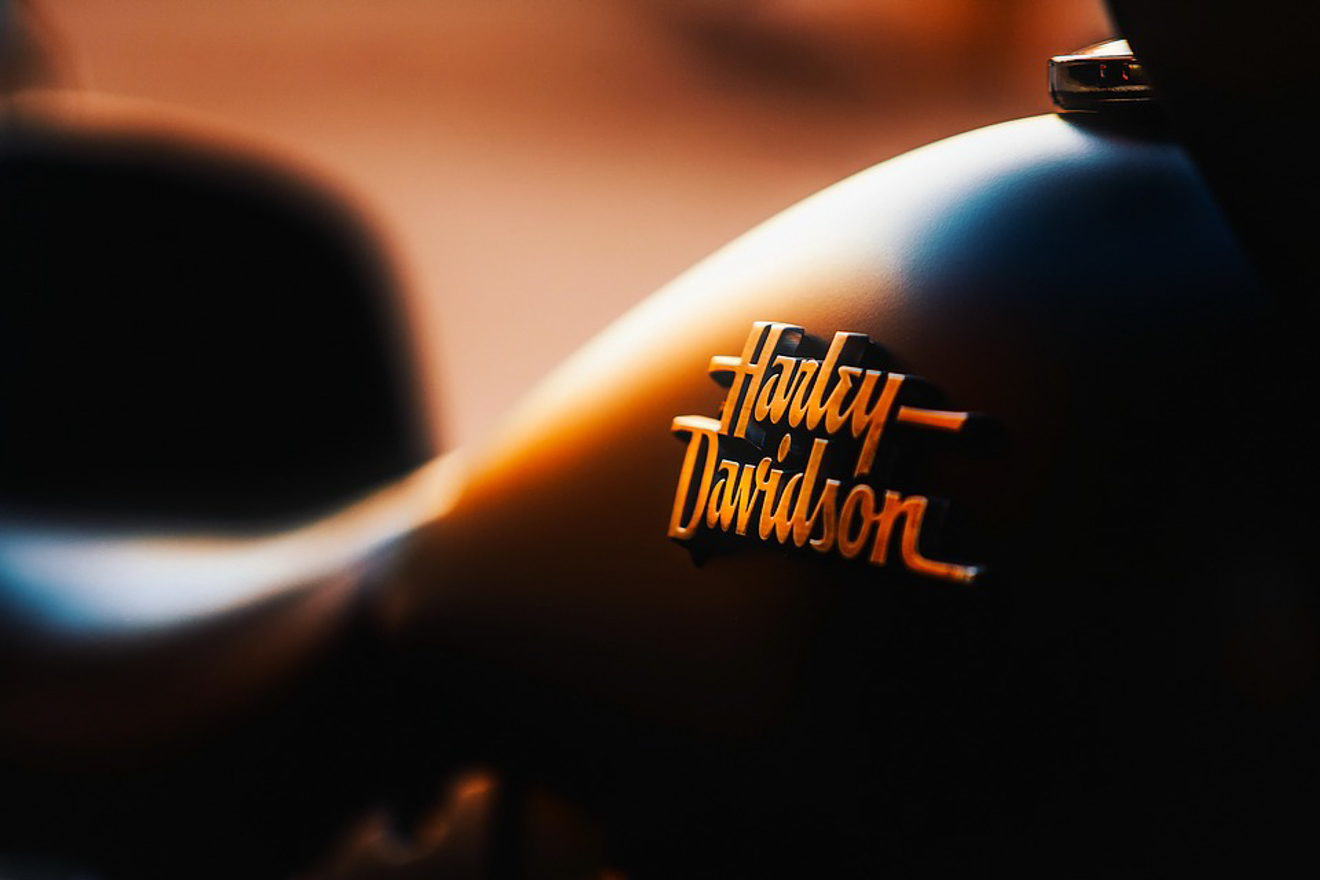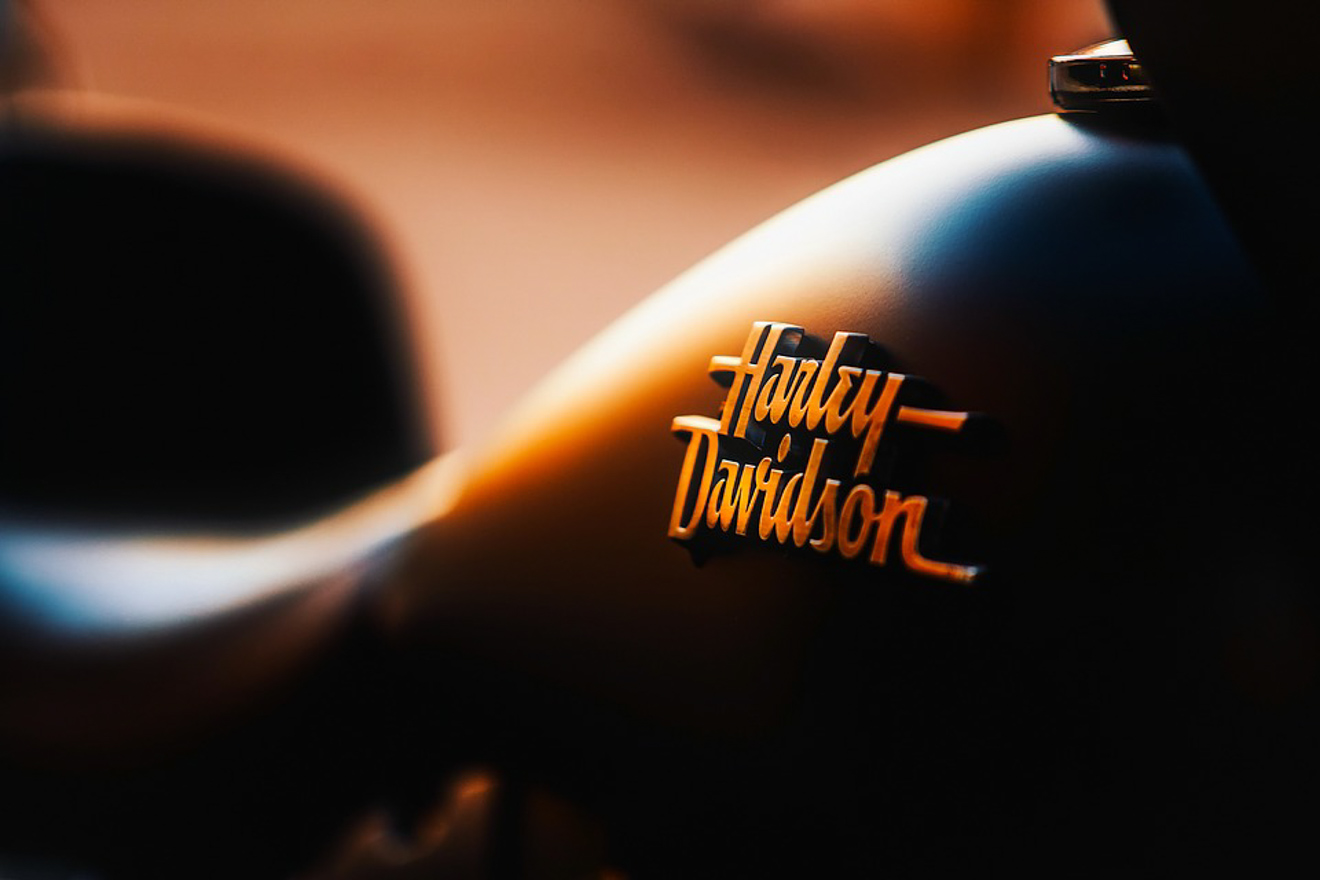 If you don't have a lot of time to explore The Coromandel, but you want to value every second of it, then I suggest you visit the area in style, with a Harley Davidson chauffeured passenger tour!
If you're a sucker for adrenaline, what could be better than exploring The Coromandel roads and landmarks on a Harley Davidson?
If you choose this unique adventure, you will start from Auckland and go see the spectacular Pacific Coast Highway around the Coromandel Peninsula, Hauraki Gulf, Coromandel, Kautounu, Whitianga, The Lost Springs, Coroglen Pub, Tairua, Thames and then you will be transported back from Coromandel to Auckland.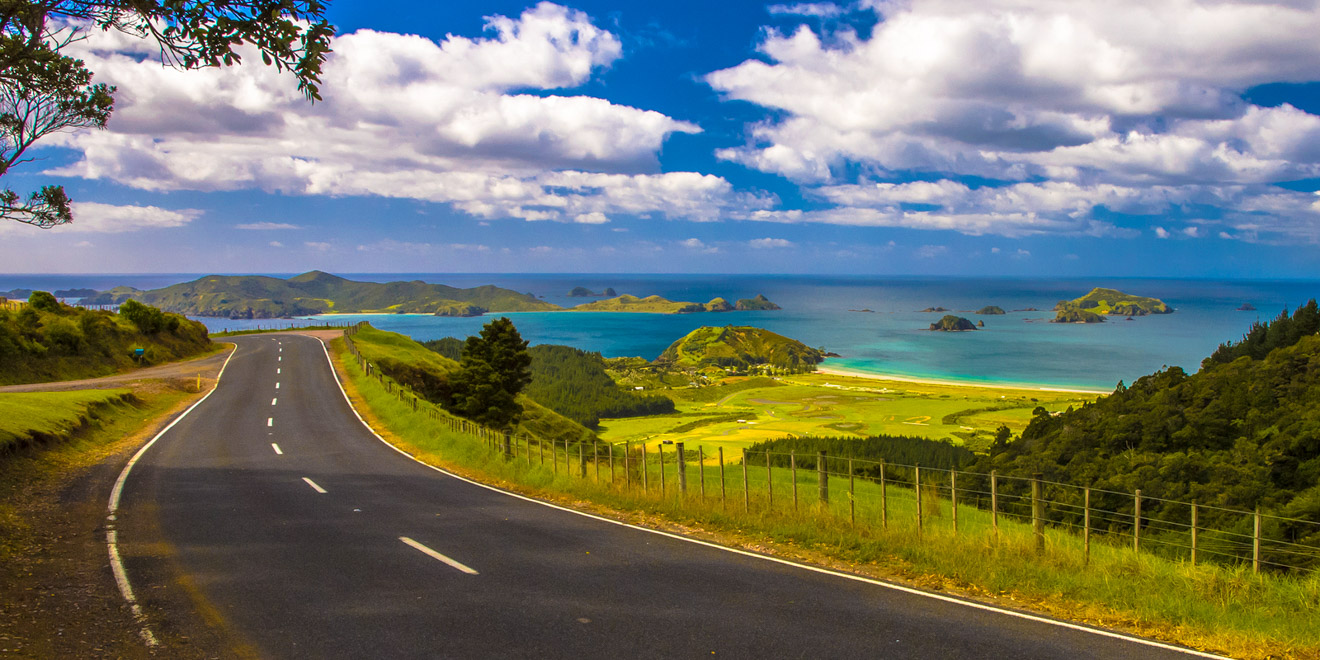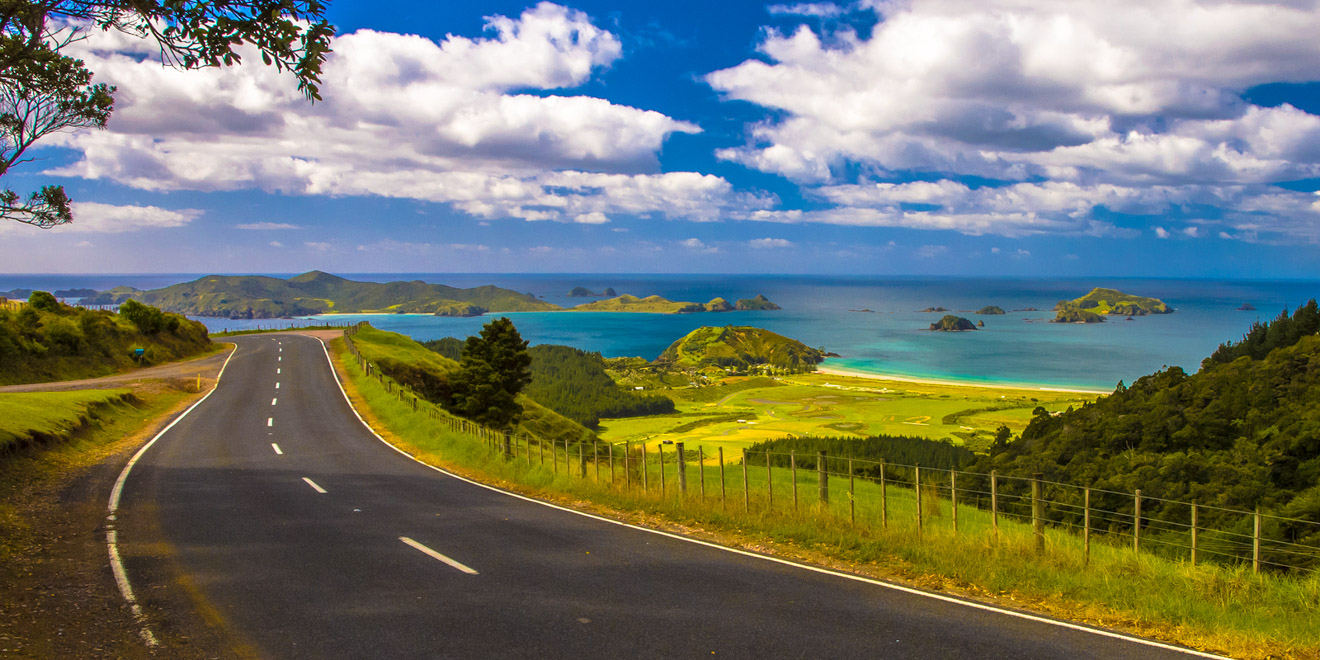 This tour is named The Coromandel Loop Tour and it takes an entire day. Bularangi Morobikes have more Harley Davidson tours (even some self-ride ones) that you can check out on their website.
PRICE: $650 NZD. Check the updated prices for Coromandel tours here
NOTE: The tour can also be started from Tauranga, Thames or Waihi. Included: helmet, jacket and gloves, lunch, entry to Lost Springs.
8. Fall in love with the stars at Whitianga's Stargazers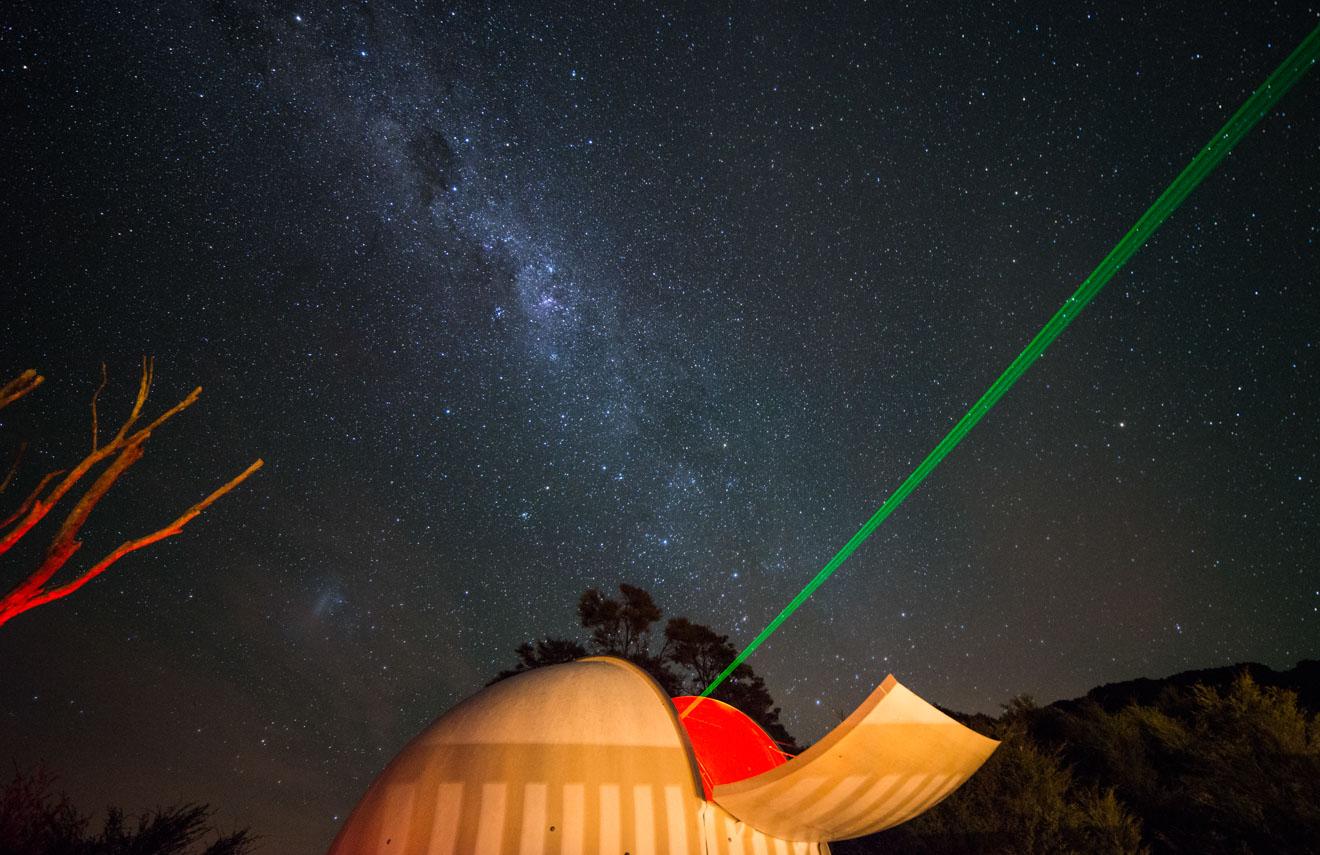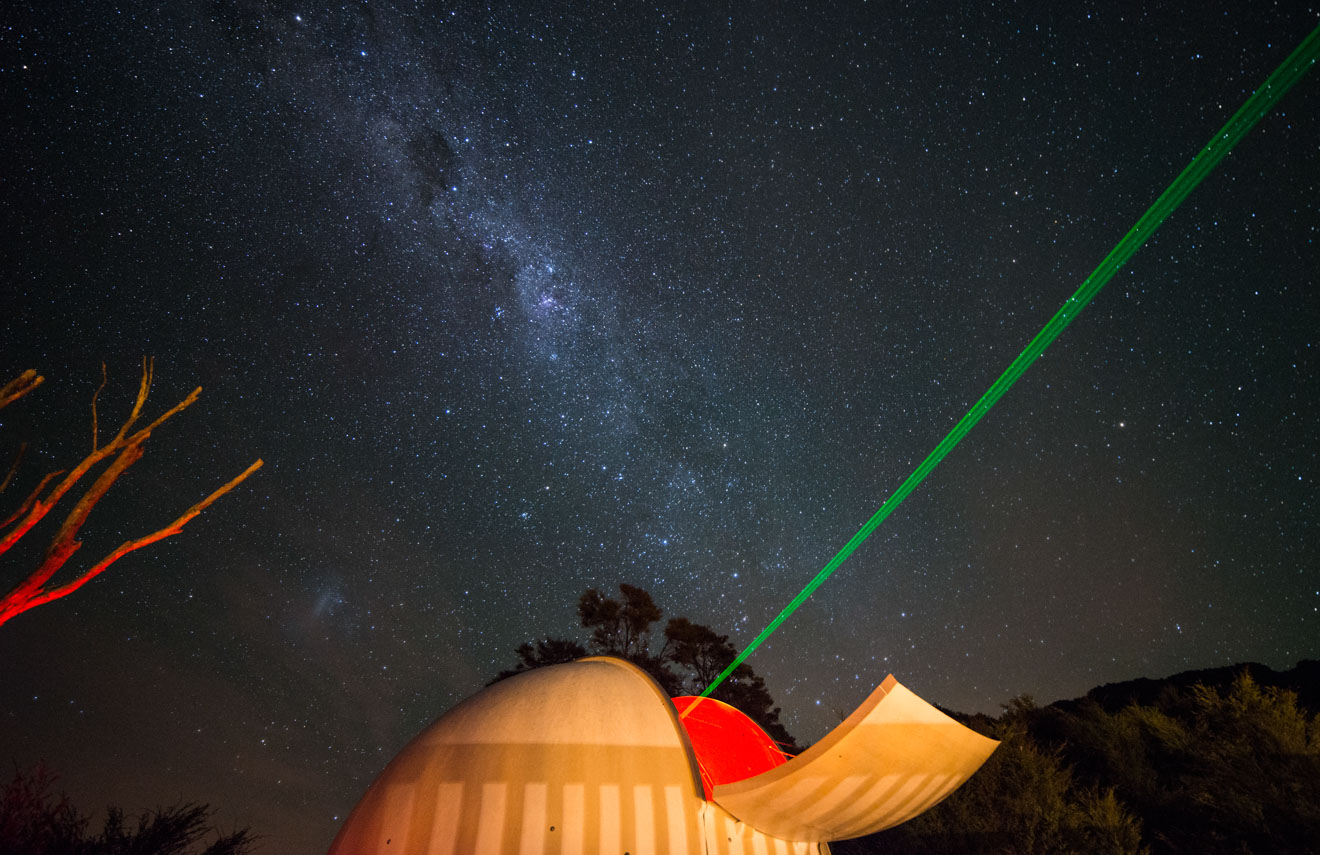 If you're passionate about astronomy and everything about it, then trust me – you don't want to miss Whitianga's Stargazers!
Even if you're not into this kind of stuff, this is the place to start falling in love with the world above us. Besides stars, you will also get to see planets and rocks and your guide will explain everything in detail.
I especially recommend this activity for people from big cities where they don't usually get the chance to see the stars clearly due to all the light pollution where they live. This place will take you to another magical world, I promise!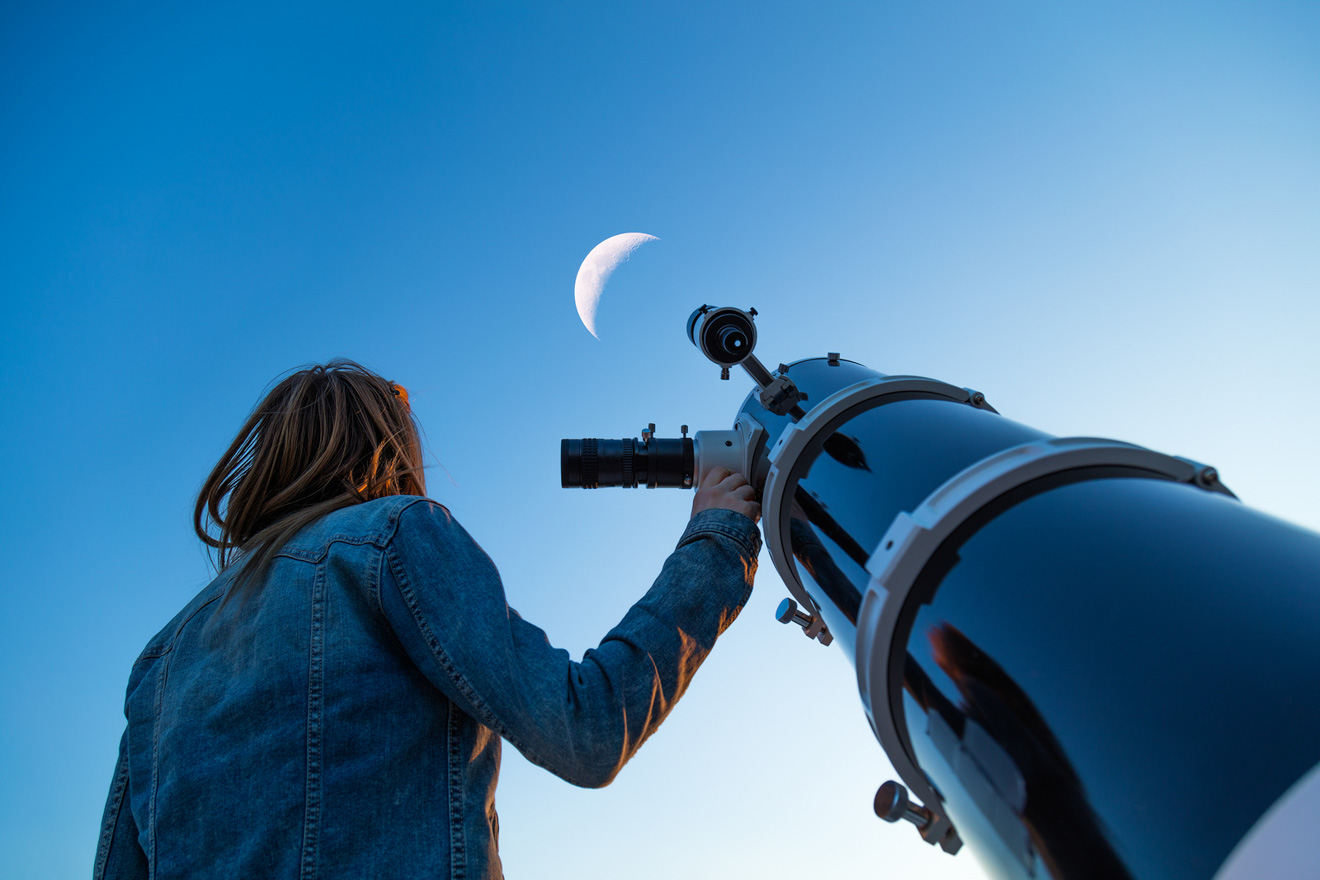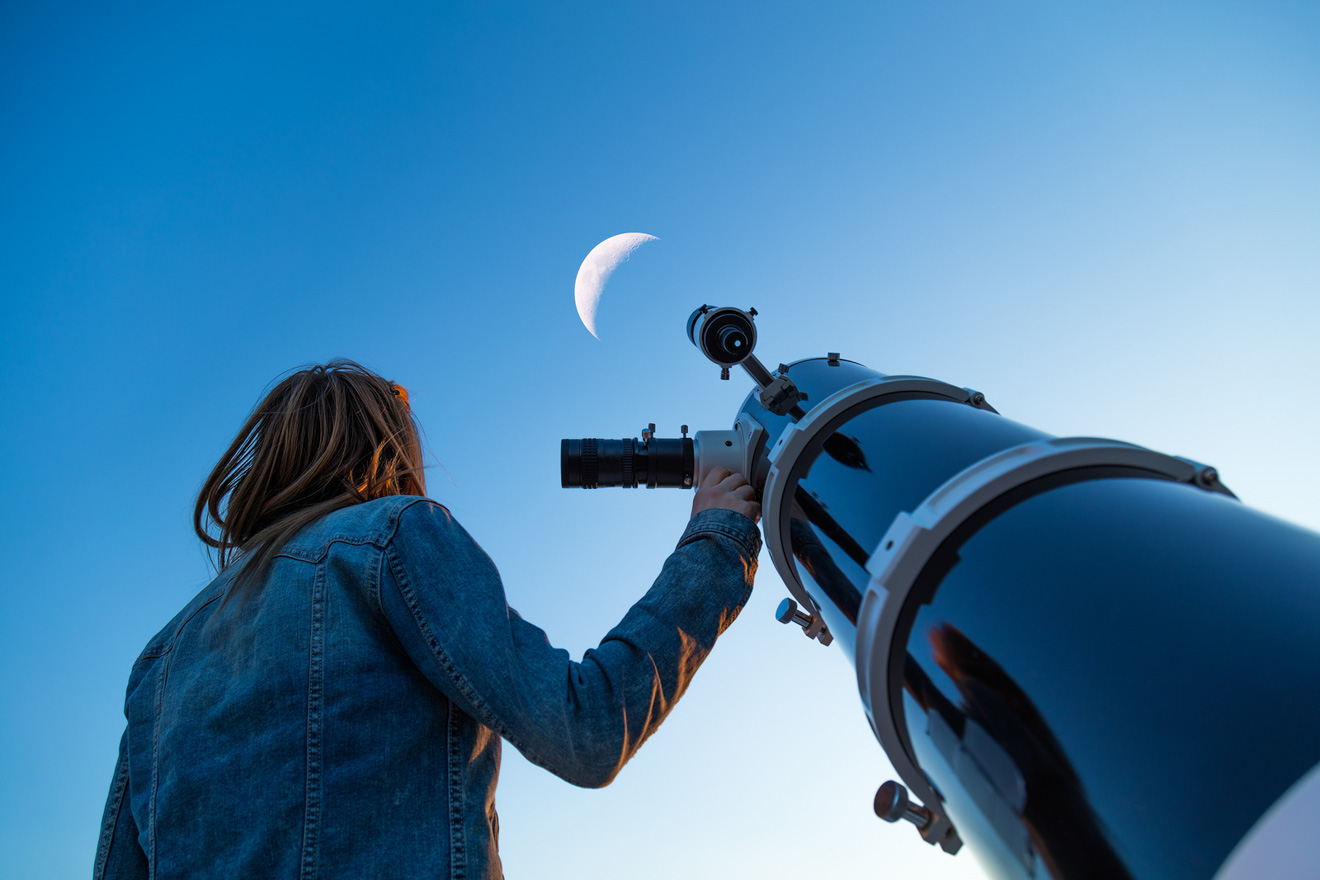 You will be most lucky if you go there on a night with a clear sky. I'm sure you will fall in love with the moon and the stars there and you will discover a whole new world in Whitianga!
If you want to spend some more time there, you can even stay overnight at their B&B, but make sure to book well in advance as the place is usually full!
PRICES: The Galaxy Gazer Astronomy Tour takes place in the evening. It takes from 1½ to 2 hours and it costs $60 NZD for an adult and $150 NZD for a family of 4. Check their tours here
HOW TO GET THERE: The Stargazers can be found 2 km south of Kuaotunu Beach and settlement. The place is a bit hidden away from the world, so it can be hard to find. That's why I will leave here the complete directions from their website – they explain how to get there from Whitianga and from Coromandel, too. Just make sure to search for their signs near the mailboxes when you arrive!
9. Walk to the top of Wentworth Valley to see the two waterfalls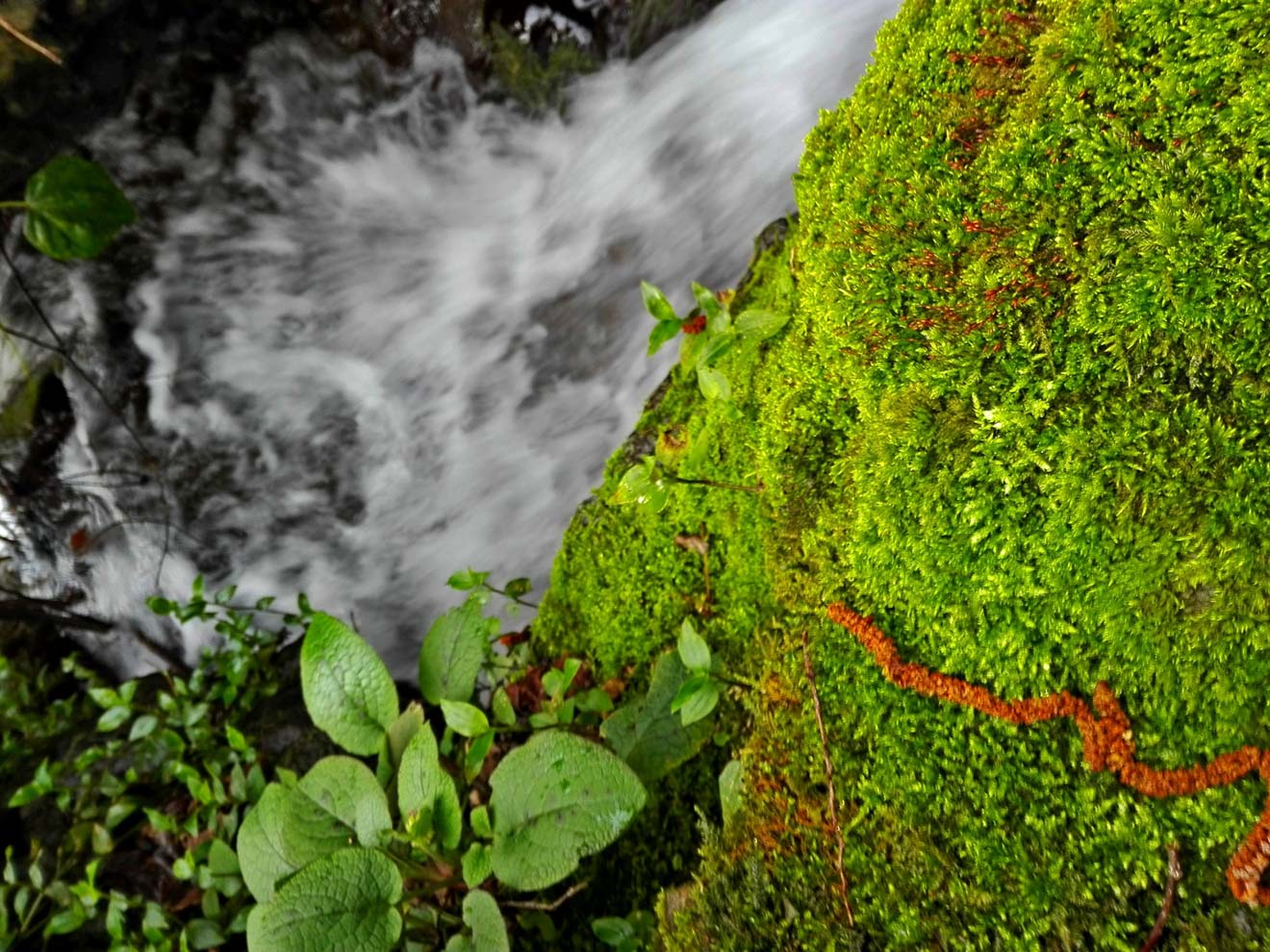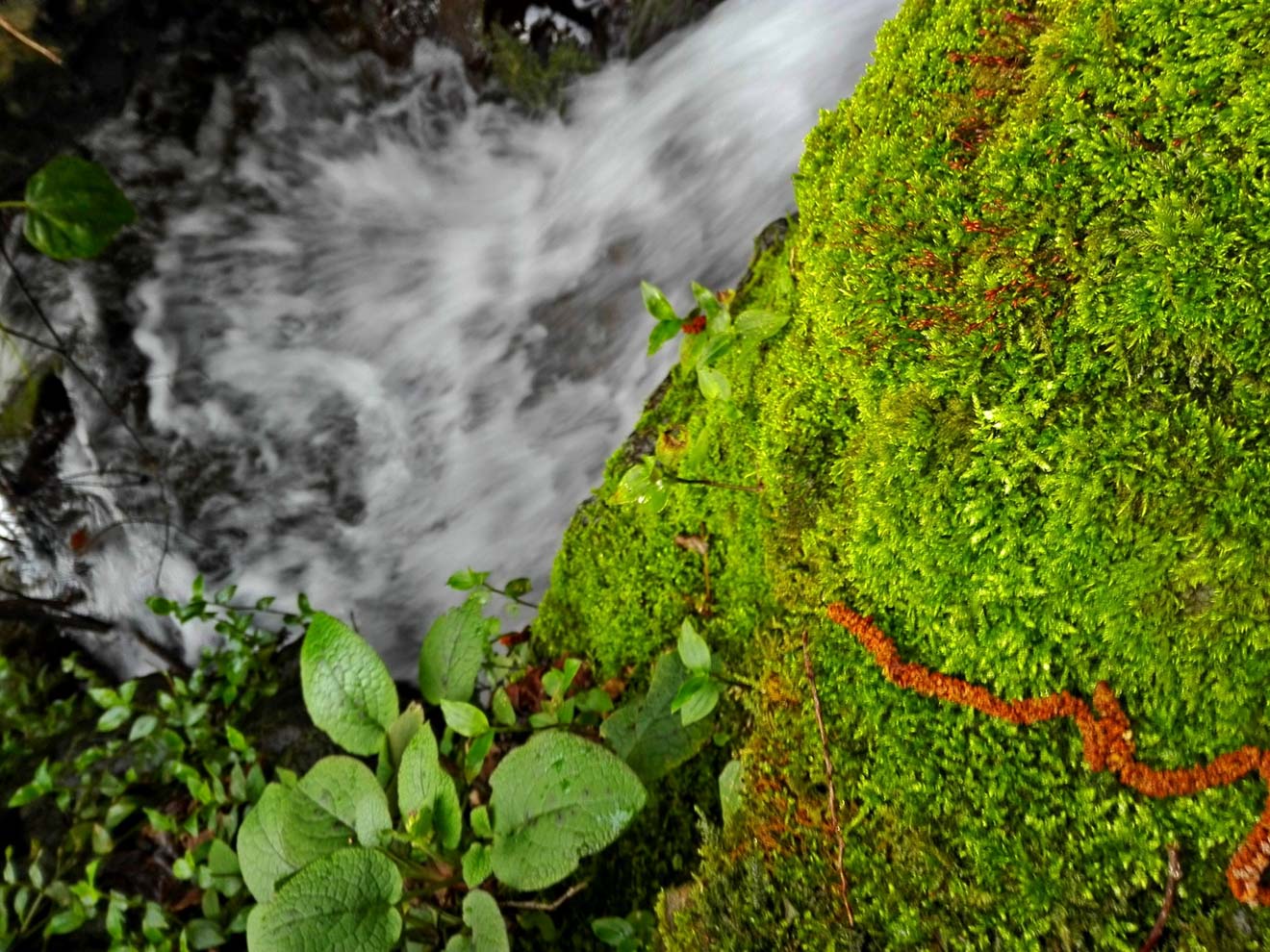 If you're interested in seeing two extraordinary Coromandel waterfalls, then this activity is for you!
Walking this trail in Wentworth Valley
will take you over two bridged crossings, then you will have to climb to get to see the two waterfalls properly. The walking track is 3 km long and it will take you about 2 hours and 30 minutes round trip.
If you're not short on time, you can even go explore the two abandoned mine shafts that can be found along your road to the waterfalls. When you arrive at the top, you will find two waterfalls of 20 meters each. If you continue walking, you will get to a basin located at the top of the falls. You can take a look at the track overview here
HOW TO GET THERE: From Whangamata township drive south on SH25 for 2.5km. Turn right off the highway onto Wentworth Valley Road. The track starts at the road's end.
10. If you're a bird lover, go to Pukorokoro Miranda Shorebird Centre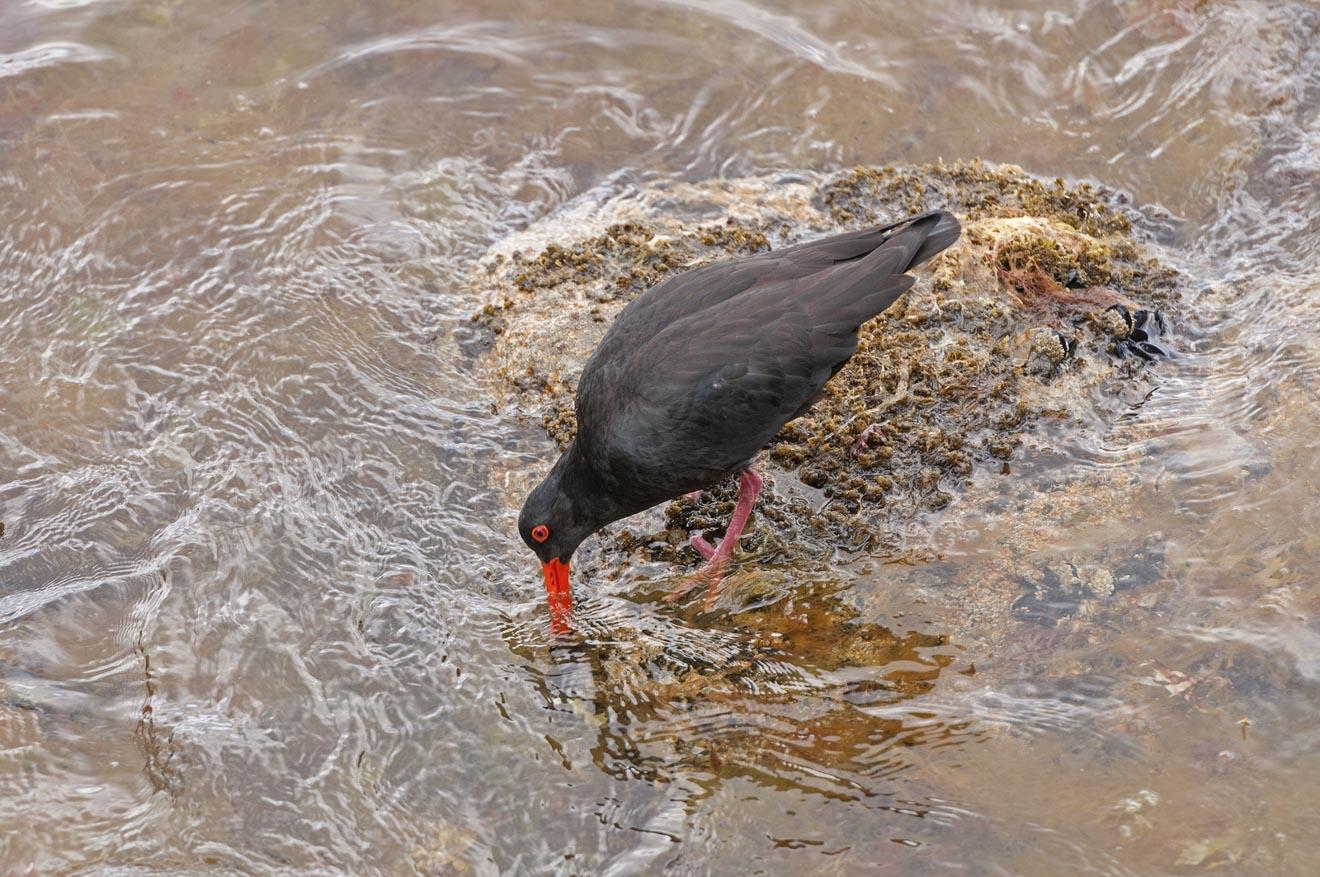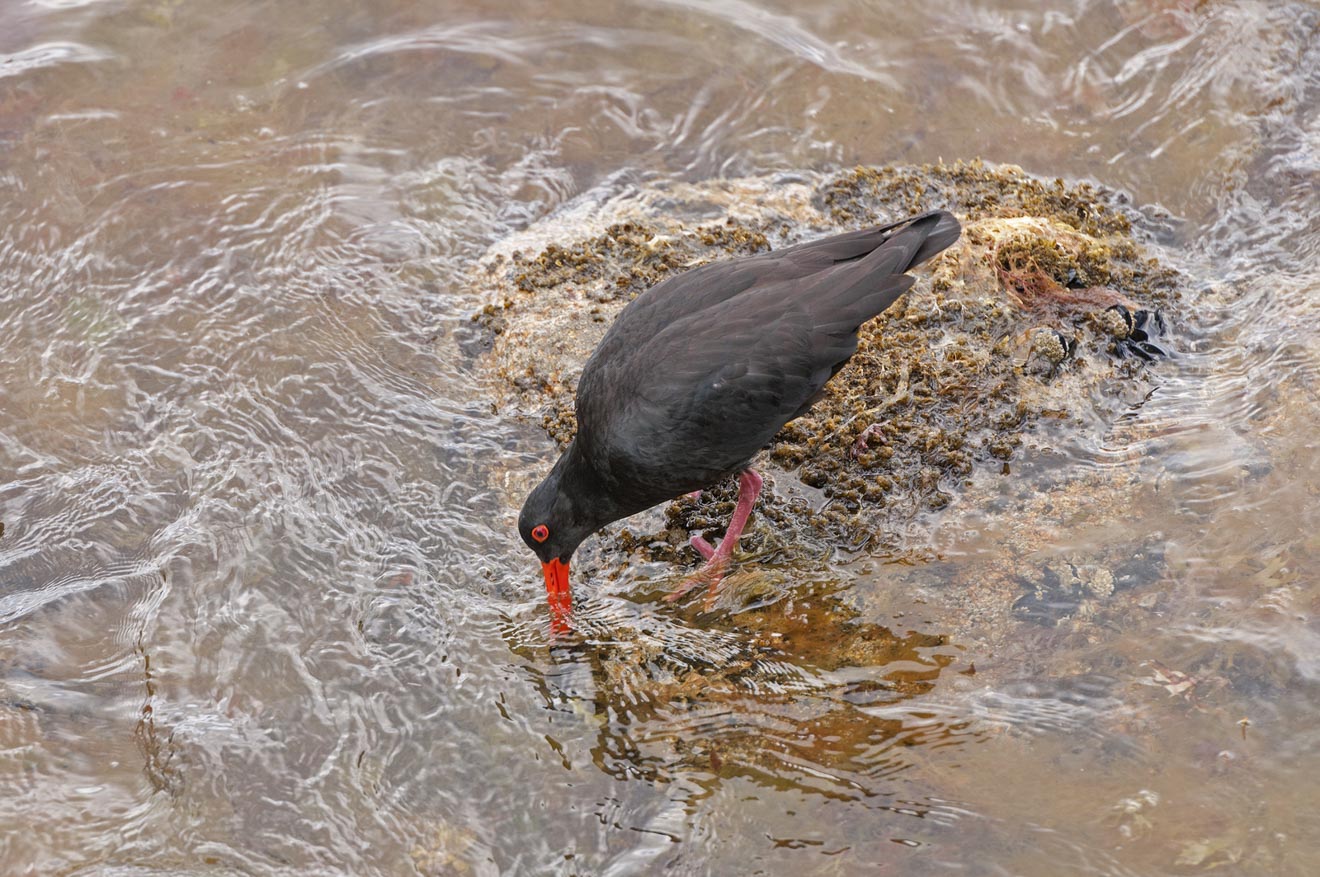 Now here is an activity that any bird lover will appreciate! Pukorokoro Miranda Shorebird Centre is situated an hour away from Auckland. I suggest going there if you want to escape the city and also to admire some incredible bird specimens, such as the wrybill – a seabird that can only be found in New Zealand!
At Miranda Shorebird Centre the number of shorebirds exceeds 10,000!
Go there to watch the birds and also hear some incredible stories about them from the people there! You will find shorebirds there all year round, but if you want to see as many as possible, I suggest you go there between January and March. The best time to view the birds is 2 hours either side of high tide.
HOW TO GET THERE: The Shorebird Centre is located in Kaiaua (near Miranda).
PRICE: Entrance is free, but if you want to stay overnight and also support them, you can do so at their Shorebird Centre Accommodation. If you don't want to spend the night there, you can still help them by buying something from their shop or just making a donation!
11. Admire some Edwardian buildings and the Mokena Geyser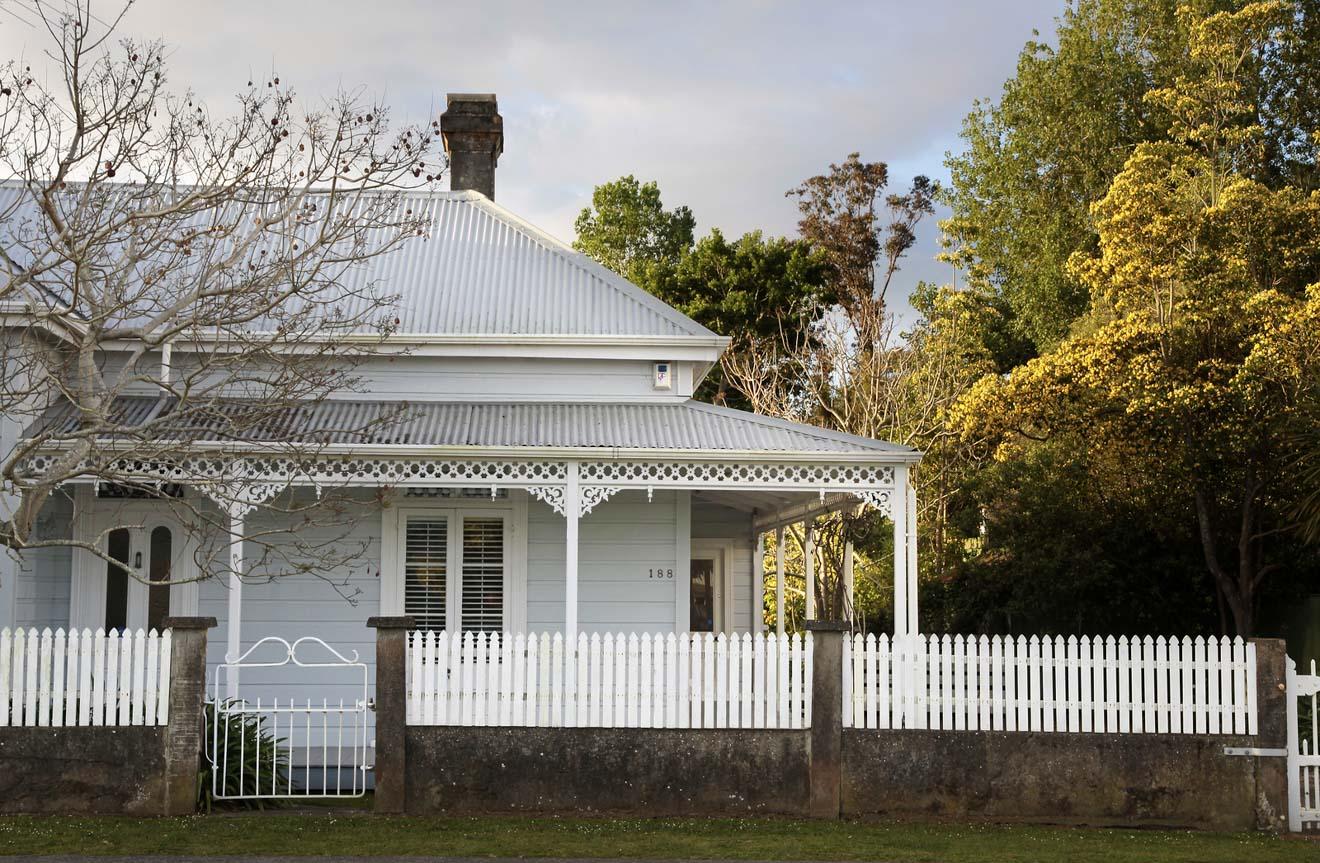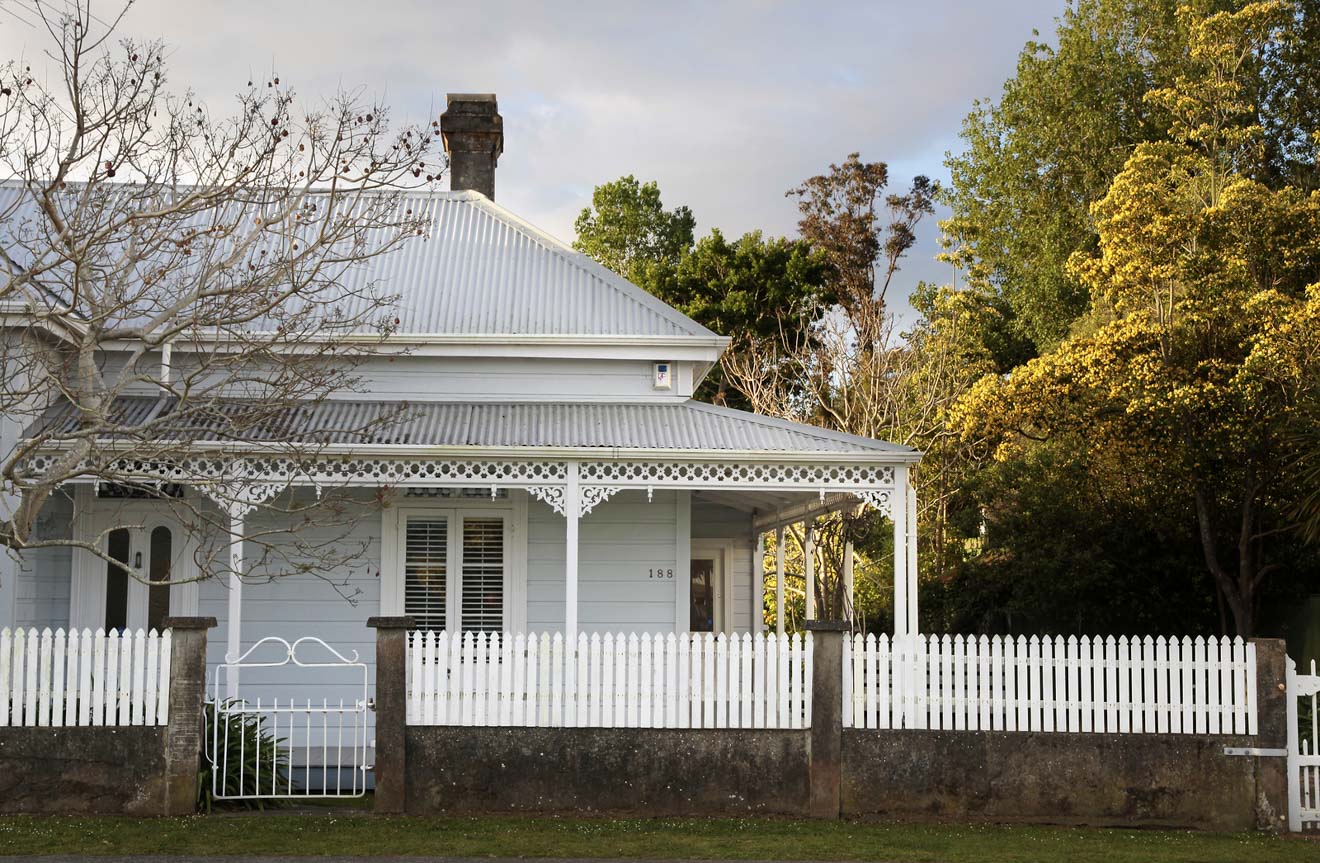 If you want to see a geyser in New Zealand, then why not visit the world's only hot soda water geyser and some original Edwardian buildings and bathhouses? Make sure to add Te Aroha Domain to your to-do list for the Coromandel Peninsula!
This is a wonderful historic area and it was one of the most popular spas and health resorts in New Zealand at the end of the nineteenth century.
The Maori name Te Aroha actually means "Place of Love" so be prepared to fall in love with this attraction!
You can have a nice walk there and admire the landscape, plant life and the indigenous buildings, all giving you a taste of the Edwardian era. There are only a few original buildings left but nothing else can compete with their charm!
Of course, don't forget to watch the Moneka Geyser – the world's only hot soda water geyser! A must-see, for sure!
HOW TO GET THERE: The main access to the reserve is from Whitaker Street with minor accessways from Church, Koromiko and Wilson Streets.
12. See the unaltered beauty of New Chum Beach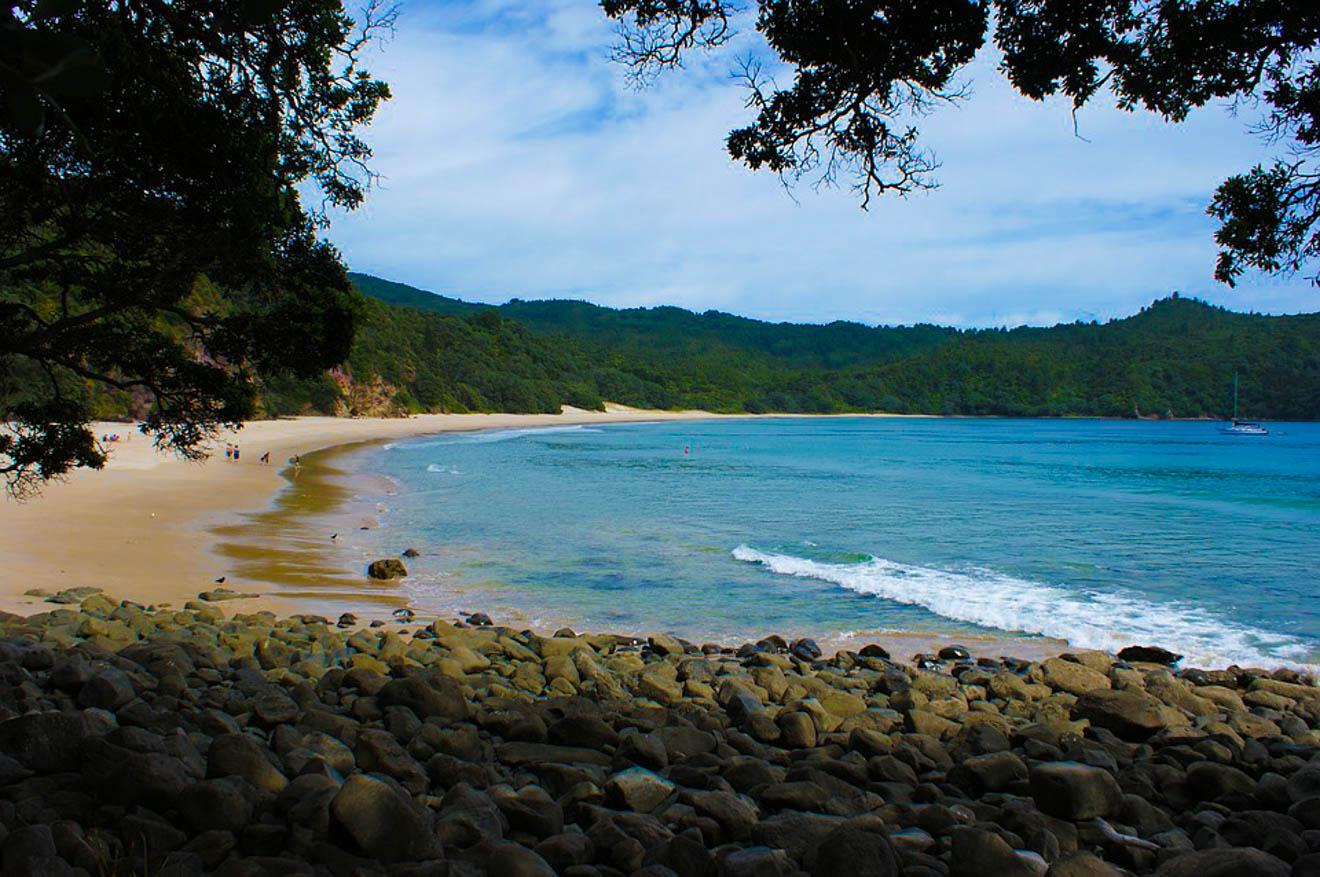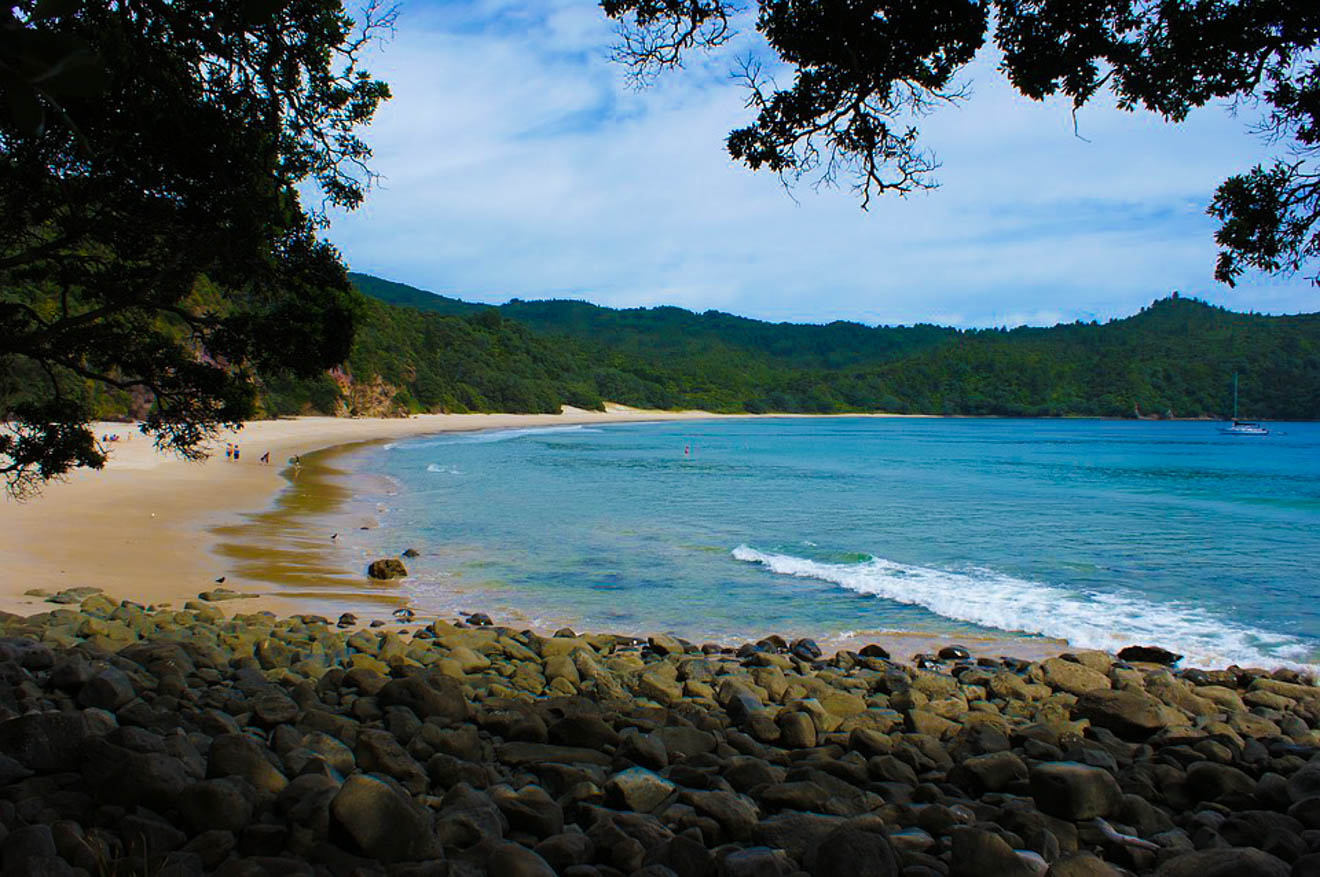 New Chum is a protected beach where you won't find any buildings, roads or camping places! This sounds incredible, right? Go there to see the true, unaltered beauty of the Coromandel Peninsula and I'm sure you won't regret it!
New Chum Beach was voted one of New Zealand's 10 most beautiful beaches and it's among the top 20 wilderness beaches in the world!
HOW TO GET THERE: New Chum Beach is located in the Wainuiototo Bay, north of Whangapoua village.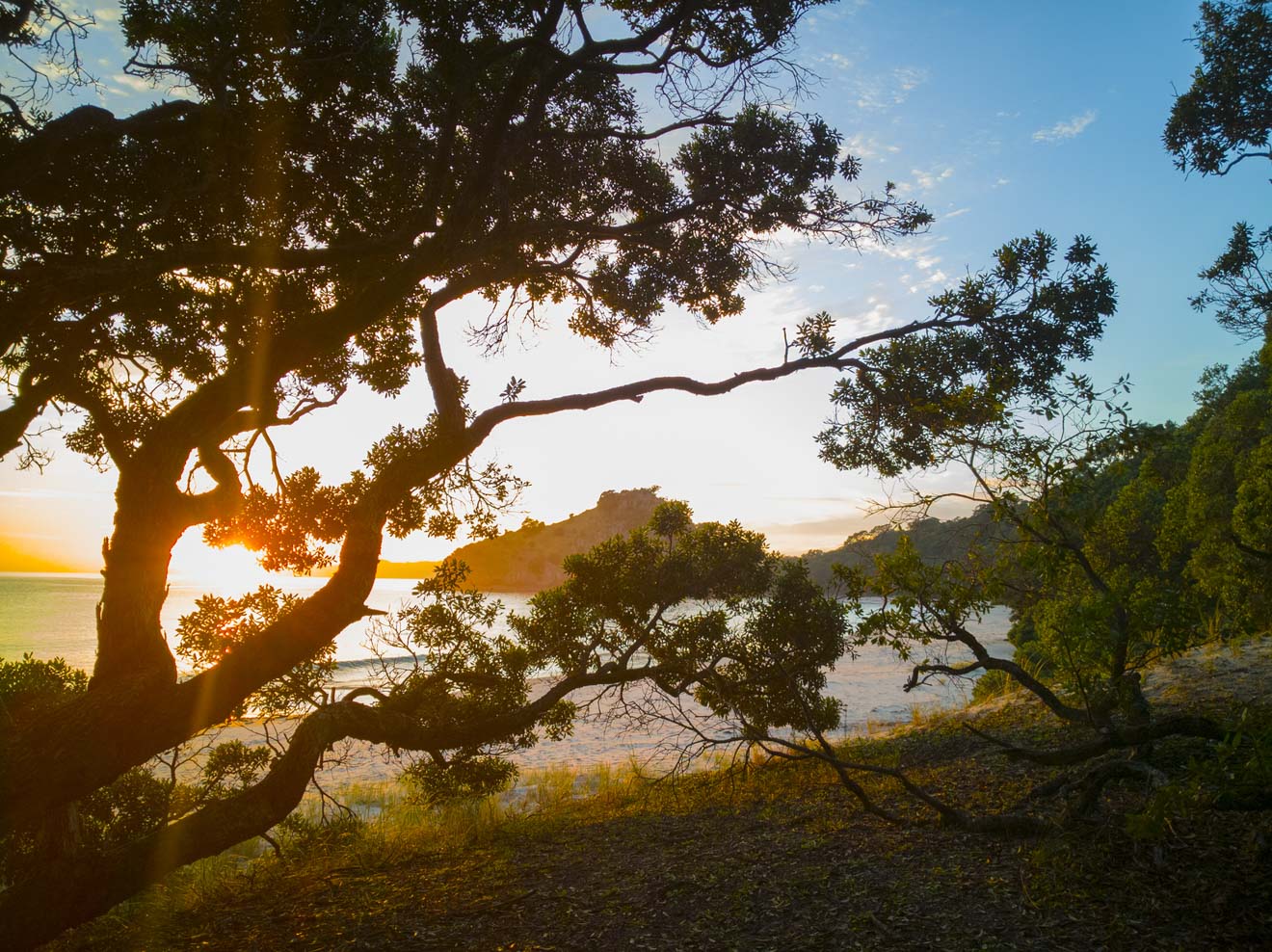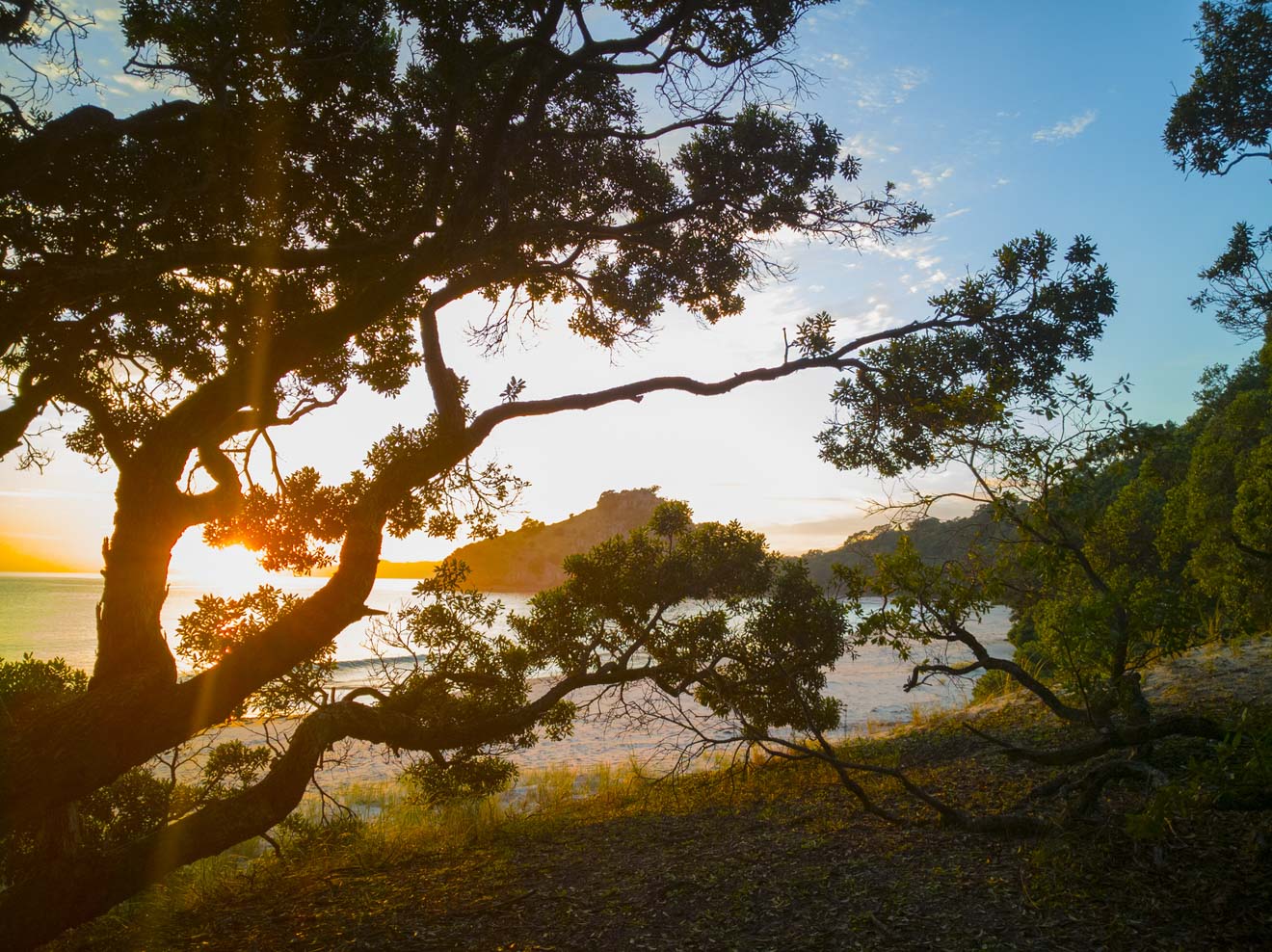 TIP: There are no toilets at this beach, as it is completely pristine, but you can find a public toilet in the carpark at Whangapoua Beach's north end.
IMPORTANT: When visiting New Chum, please stay on the track and the beach. In the area beyond the beach and on the private land there is Kauri Dieback – a microscopic pathogen that infects the roots of kauri trees, making them die. There is no cure for a Kauri Dieback infection and it can be spread very easily by anyone because it stays on footwear and equipment which is why it's not recommended to walk outside the special trail.
13. Take a look at the marine life on a Glass Bottom Boat Tour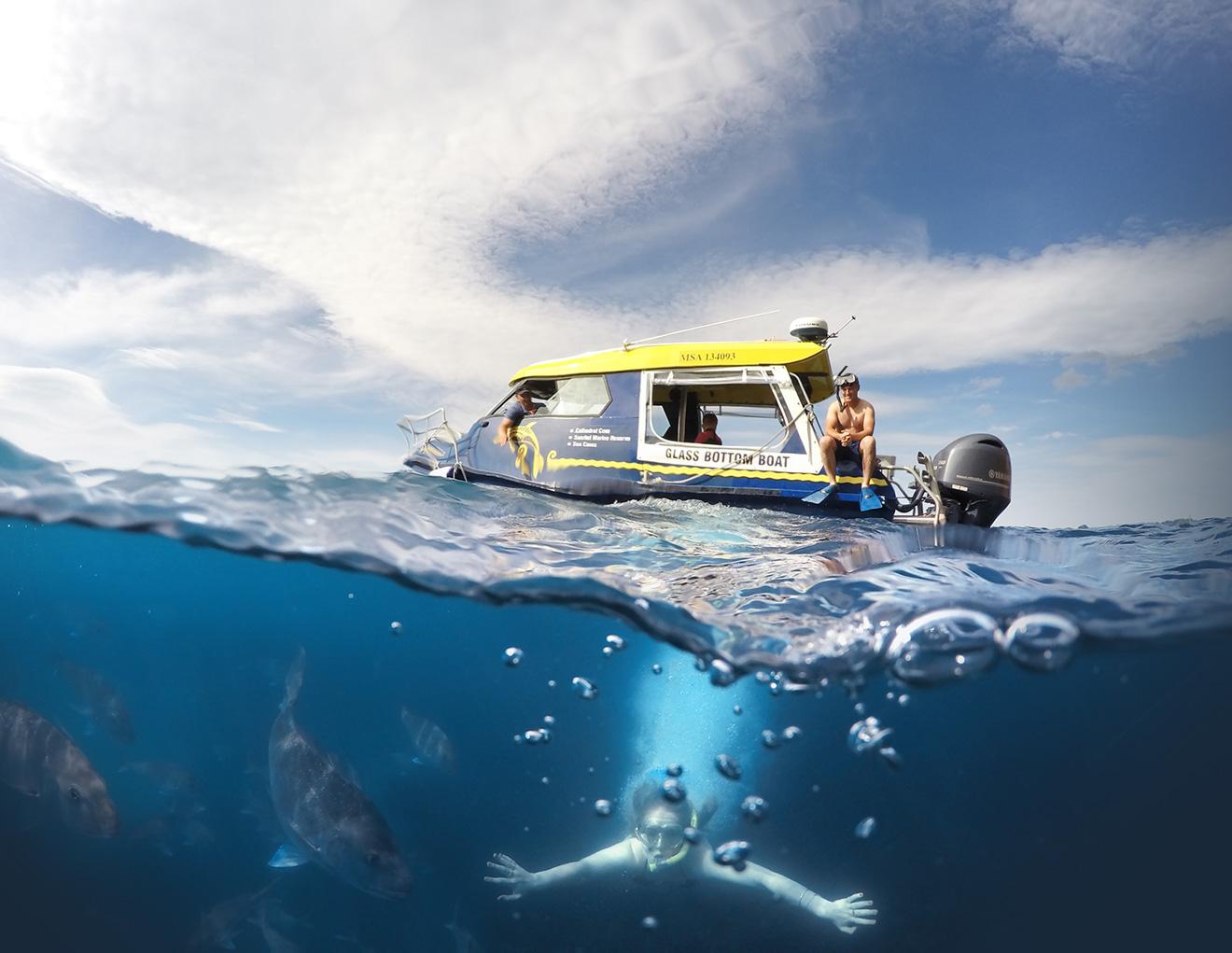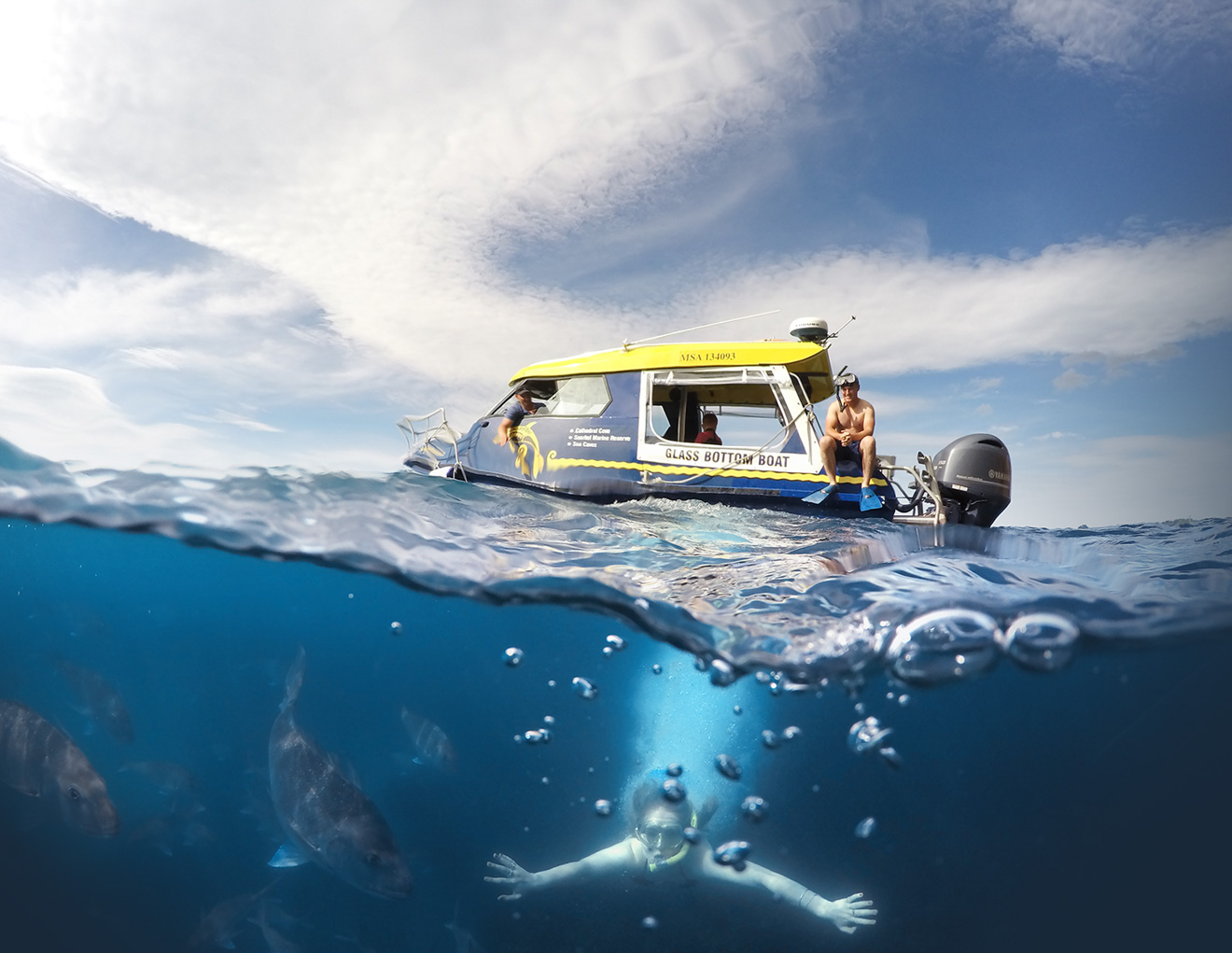 If you don't have much time in the Coromandel area but you still want to see all the highlights of its amazing marine life, then I strongly suggest you take a glass bottom boat tour.
This one-of-a-kind tour will take you to Cathedral Cove, and you will get to see the sea caves, the unique volcanic rock formations, the Pinnacles and even the marine reserve. You won't be able to get off the boat and walk at Cathedral Cove, but you will get to enter the sea caves with the glass bottom boat.
Te Whanganui-A-Hei is the only marine reserve in The Coromandel and it's definitely a to-do if you're passionate about this. There are lots of amazing fish that you can see there such as blue cod, snapper, blue moamoa and more! If you get lucky, you can even catch a glimpse of some octopuses, crayfish or maybe even eels.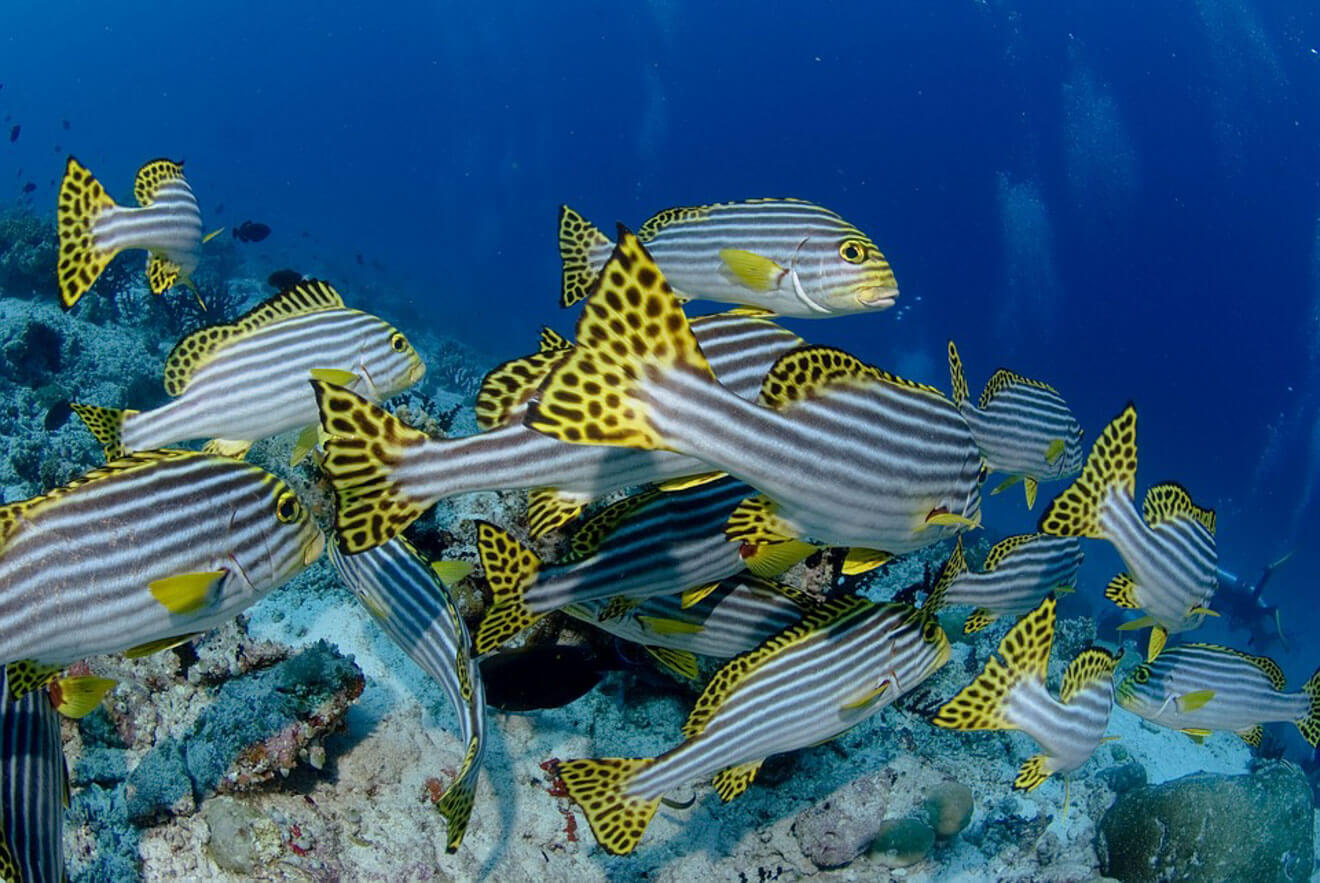 One of the best parts of this tour is that they even have a mammal watch permit. This means you might even see some dolphins, whales and seals while you're there!
You can see marine life through the boat's glass bottom – just think of it as your personal aquarium!
If you want to, you can even get your equipment and snorkel. How cool is that?
HOW TO GET THERE: This tour departs daily from the Whitianga Wharf. If you prefer, you can even organize your trip to depart from the Ferry Landing wharf.
PRICE: $110 NZD for an adult, $65 NZD for a child and $310 NZD for a family (meaning 2 adults and 2 children).
TIP: Because this is a very popular boat tour, I recommend you book well in advance to make sure you get some spots!
14. See The Coromandel's biggest secret: Donut Island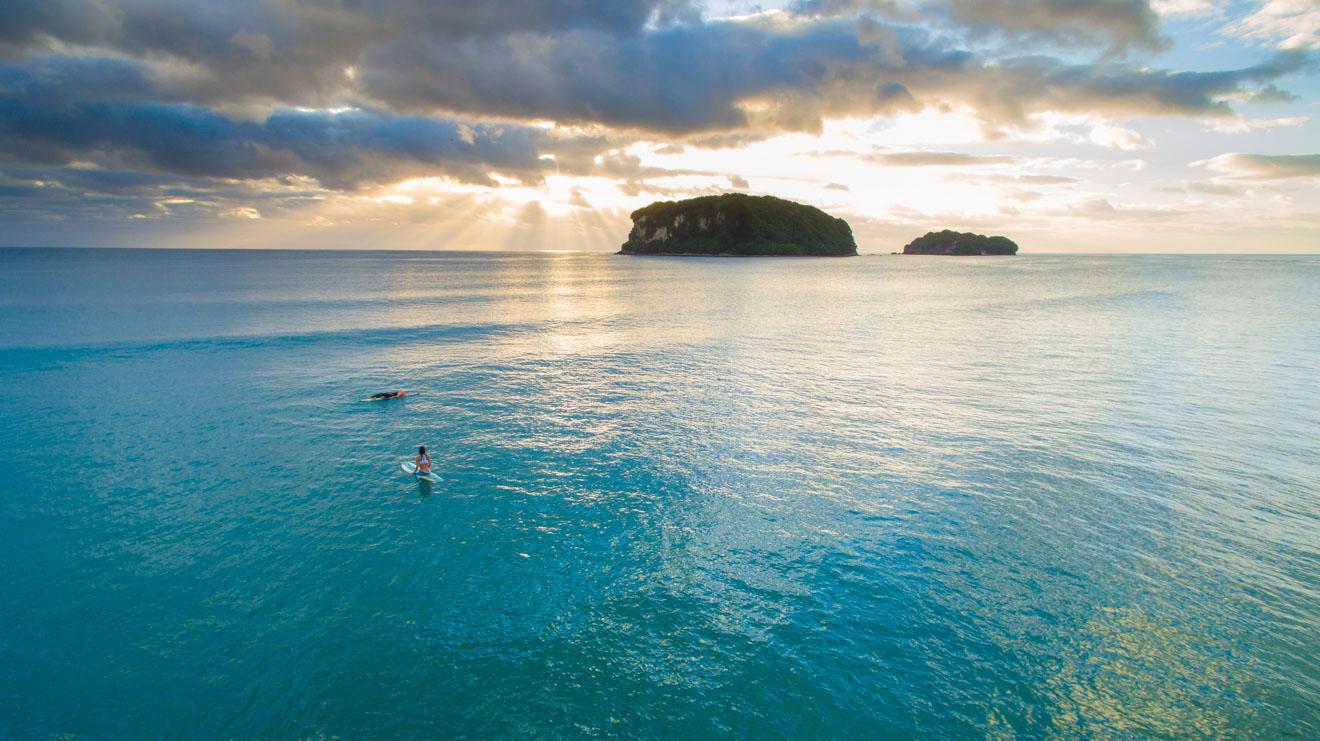 Whenuakura Wildlife Sanctuary, also known as Donut Island, is a magical place. You will find there a cool lagoon with beautiful turquoise water, surrounded by volcanic rocks. Donut Island is actually an old volcano and its crater is filled with water.
Whenuakura Wildlife Sanctuary or Donut Island is one of the most beautiful coastal attractions in New Zealand!
Once, this place was kept as a big secret, but now it has become one of the must do's while in The Coromandel.
While there, you can try some awesome tours that I'm sure you won't regret.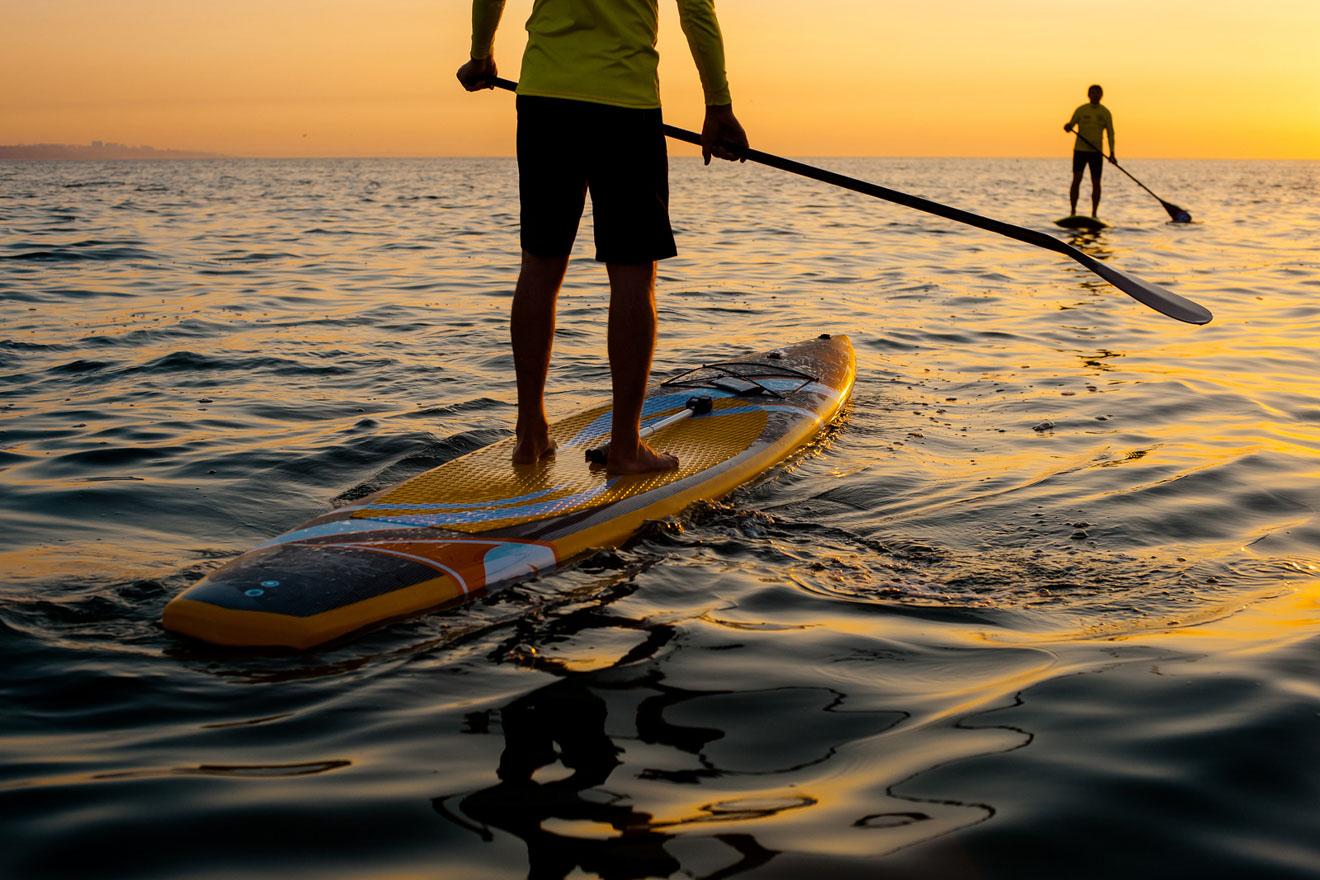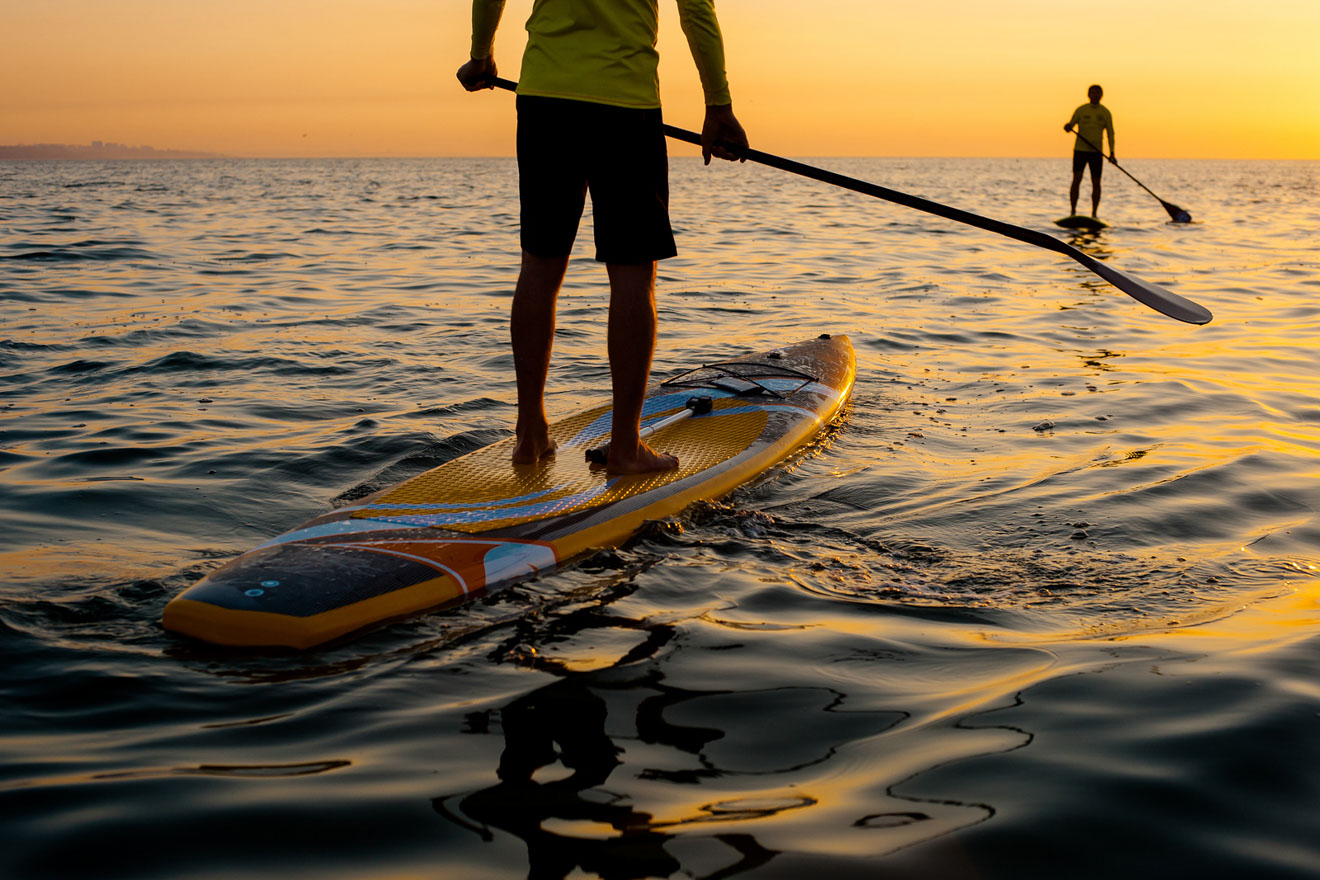 For example, you can try SUP – Stand Up Paddle Boarding. This is one of the fastest growing water sports in the world and if you haven't tried it yet, then I suggest you do it in The Coromandel!
PRICE: From $80 NZD
Another suggestion is to visit this amazing place with a kayak tour. This will be a great chance to admire the turquoise water, volcanic rocks and incredible fauna that this place keeps as a treasure! Plus, I'm sure you won't ever forget your experience of kayaking in Coromandel!
PRICE: $40-80 NZD
HOW TO GET THERE: Donut Island is located only 600 m from Whangamata.
15. Connect with nature at Mill Creek Bird Park and Animal Encounters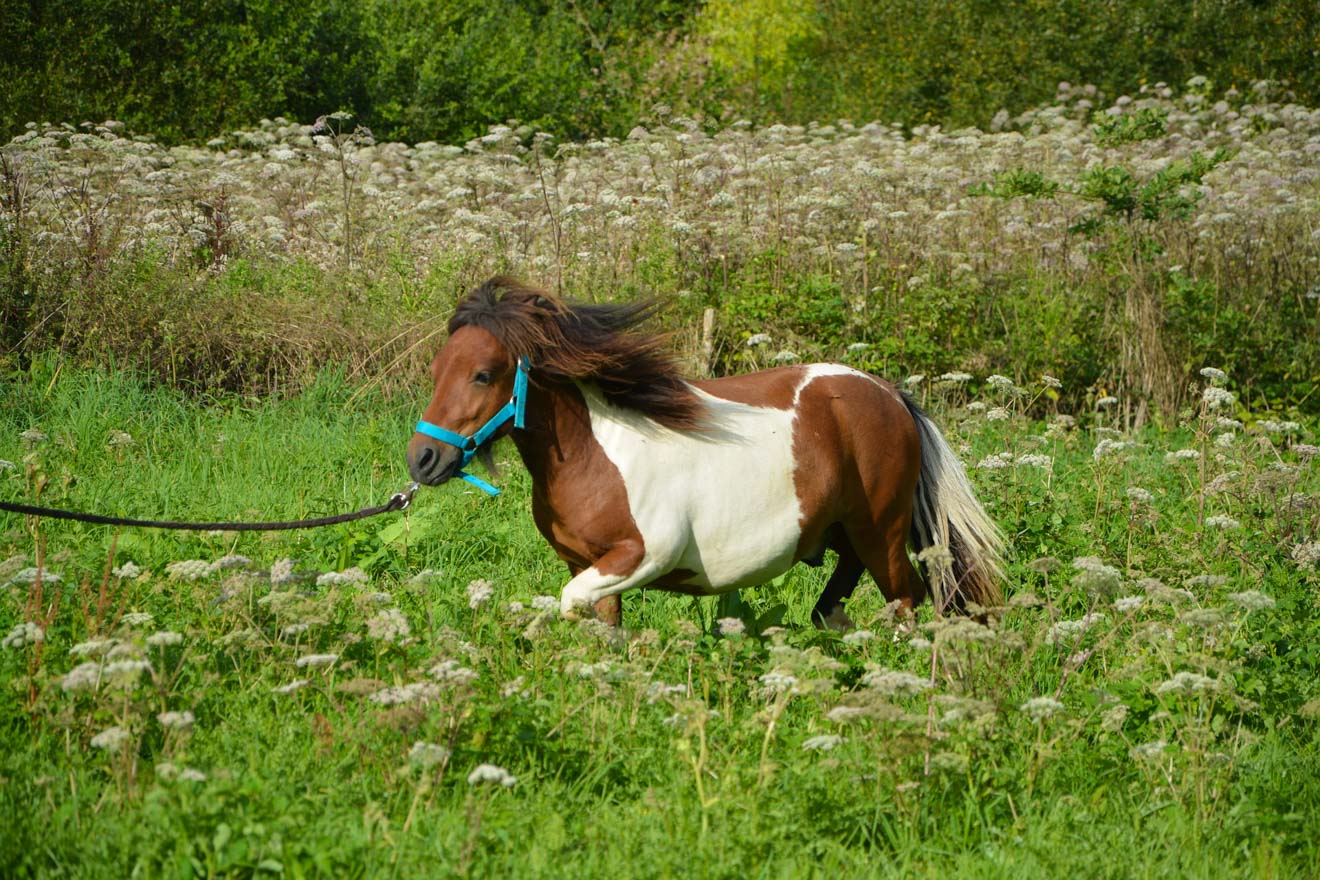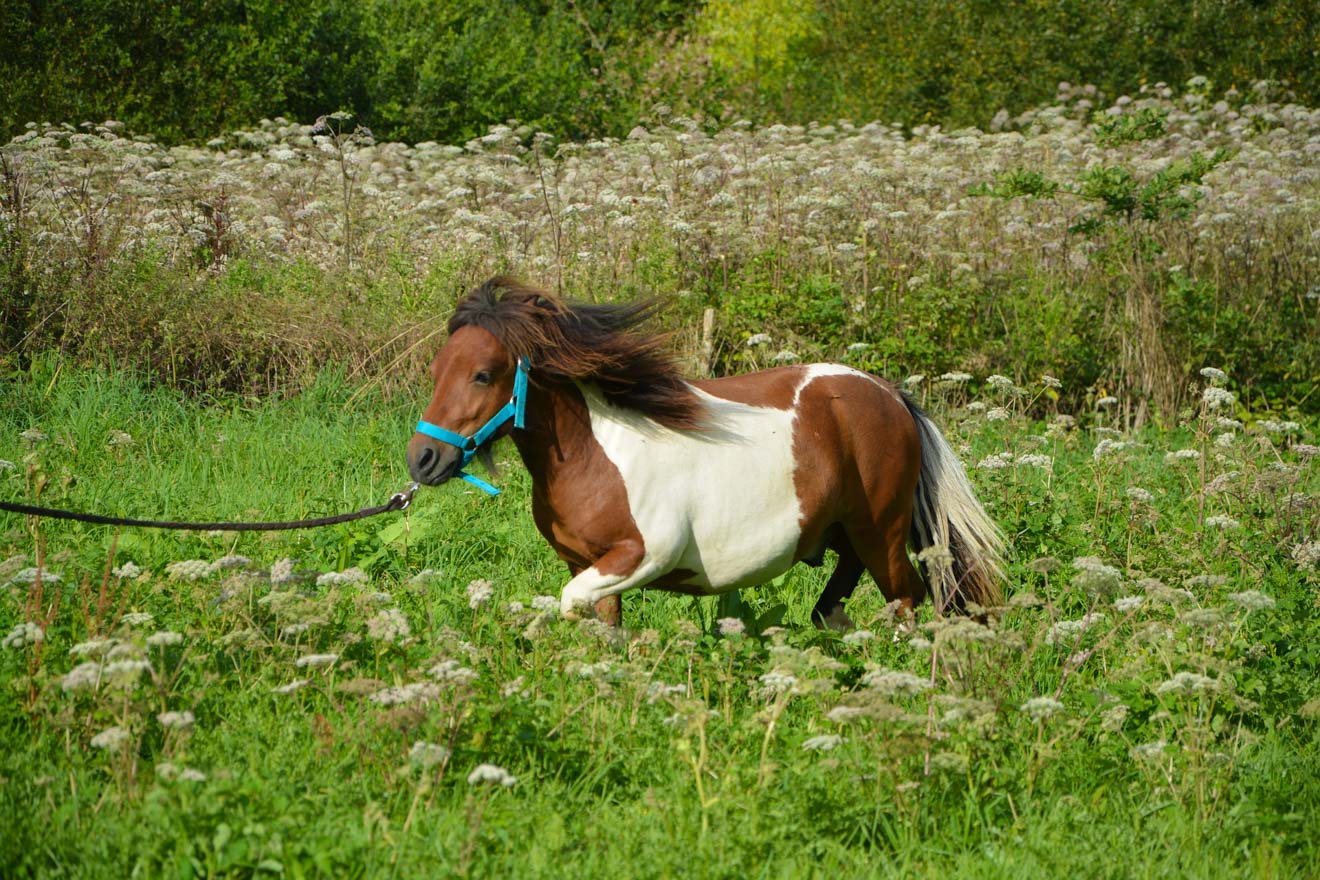 If you want to be surrounded by amazing birds and animals while visiting the Coromandel Peninsula, you can stay and relax at Mill Creek Bird Park and Animal Encounters. This is one of those ideal places that you can visit with your entire family and I'm sure all of you will have fun!
They have over 400 birds, mini horses, donkeys and other friendly animals you can feed and interact with!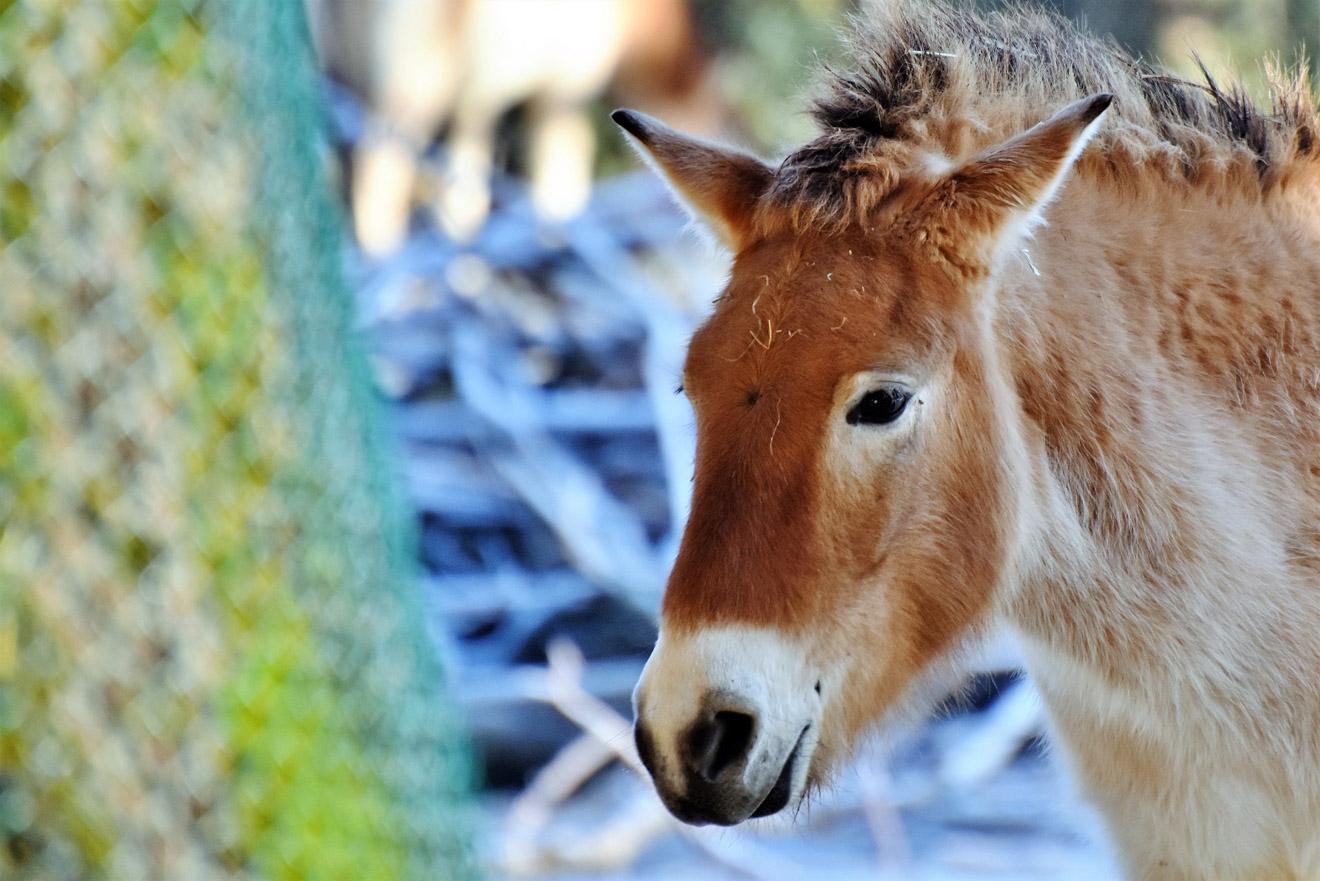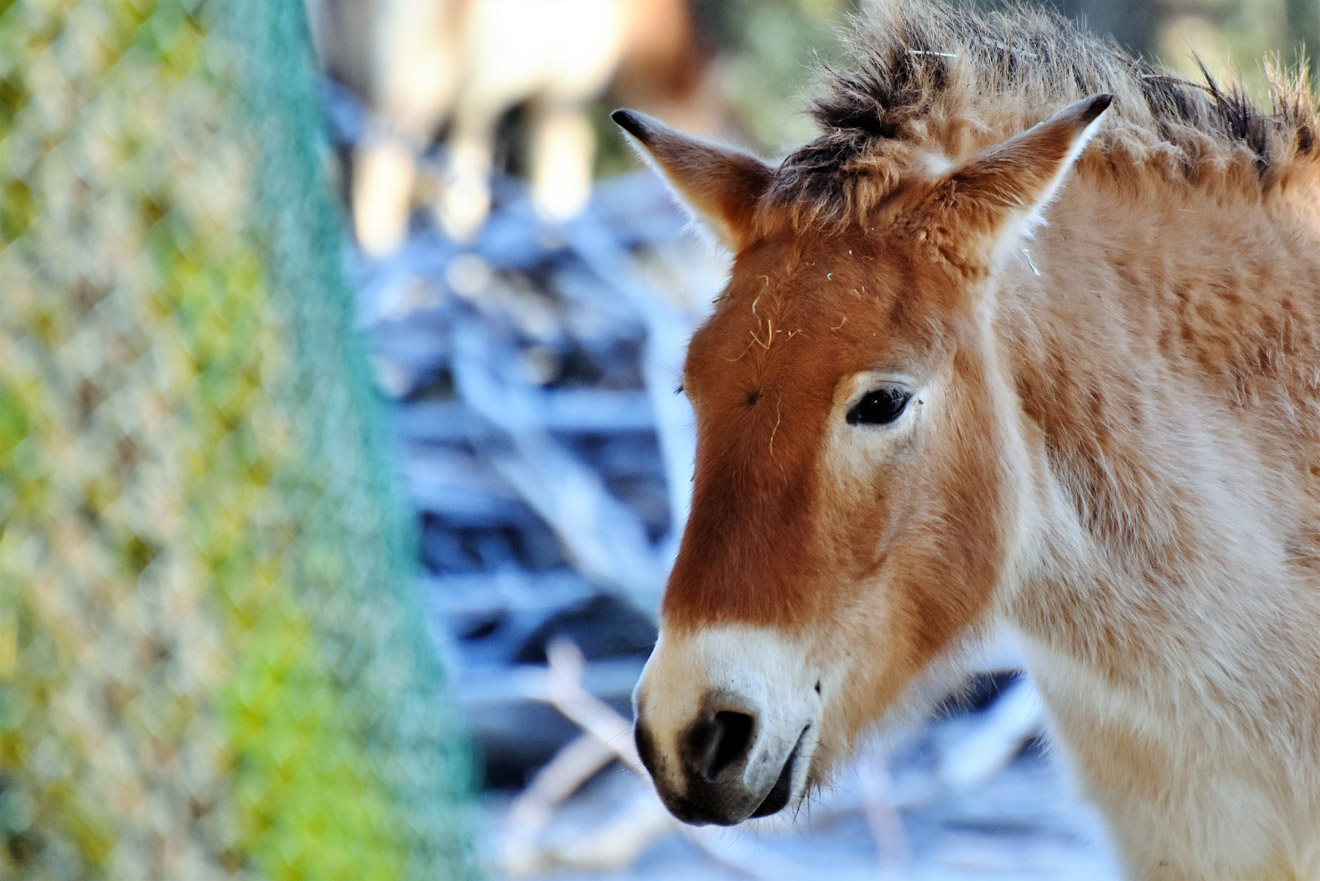 If you want to stay there for a longer time, they even have a campervan park and cabins or a self-contained unit.
PRICE: Admission fee to the bird park is NZ $10 for an adult, NZ $3 for a kid and between NZ $1-$2 for the food that you can feed the animals.
Prices for the campervan park are NZ $18 per adult/night and NZ $9 per child/night. If you would like to stay in a cabin it will be NZ $25 for an adult and NZ $10 for a kid. All the prices can be checked on the Mill Creek Birk Park website.
HOW TO GET THERE: Mill Creek Bird Park is located at 365 Mill Creek Road RD1, Whitianga
| | |
| --- | --- |
| 👨‍👩‍👦 Family-friendly score: | Great |
| 🌊 Must visit attraction: | Cathedral Cove |
| 🏖️ Best for relax: | Hot Water Beach |
| 🌌 Best kids activity: | Whitianga's Stargazers |
| ☀️ Best time to go: | October – May |
| 📅 How many days: | 3-5 |
How to get from Auckland to Coromandel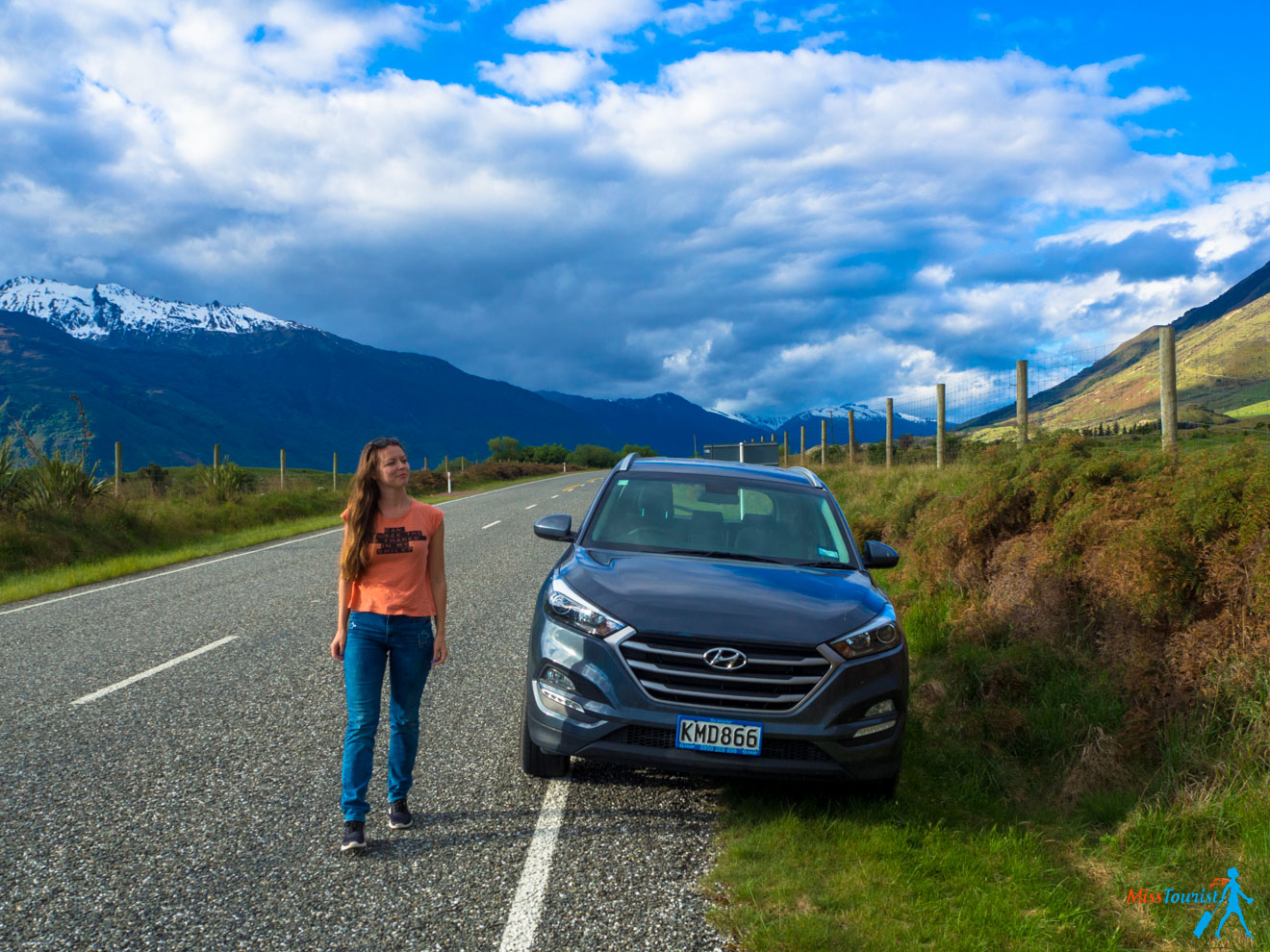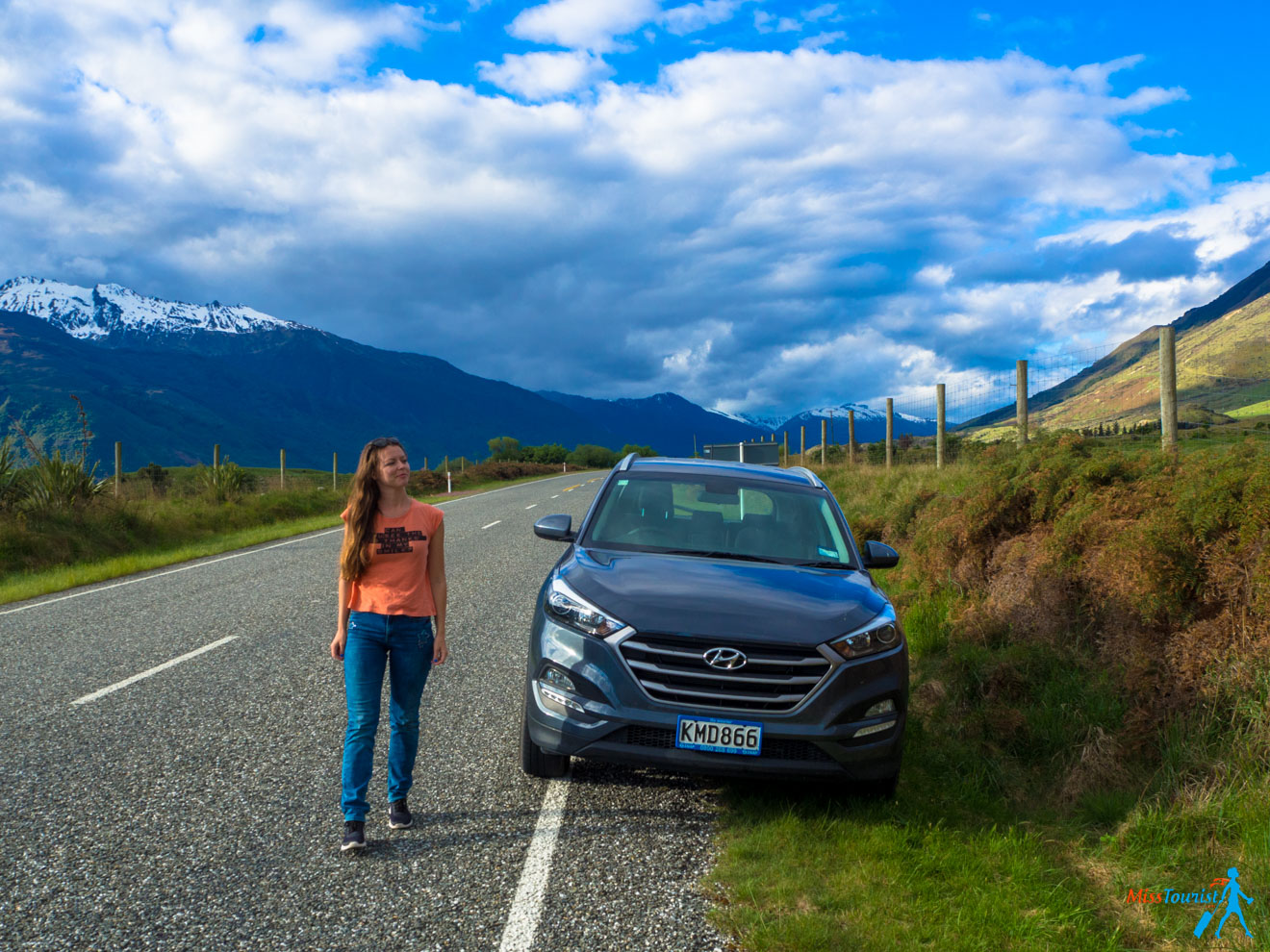 add The Coromandel to your bucket list. There are many ways to get from Auckland to the Coromandel and I will list them here:
If you want to go by car (which was my choice), then you should know that a drive from Auckland to Coromandel will take you about 2h 30 min. Here is my complete article where you can read about the 7 things you should know before renting a car in New Zealand.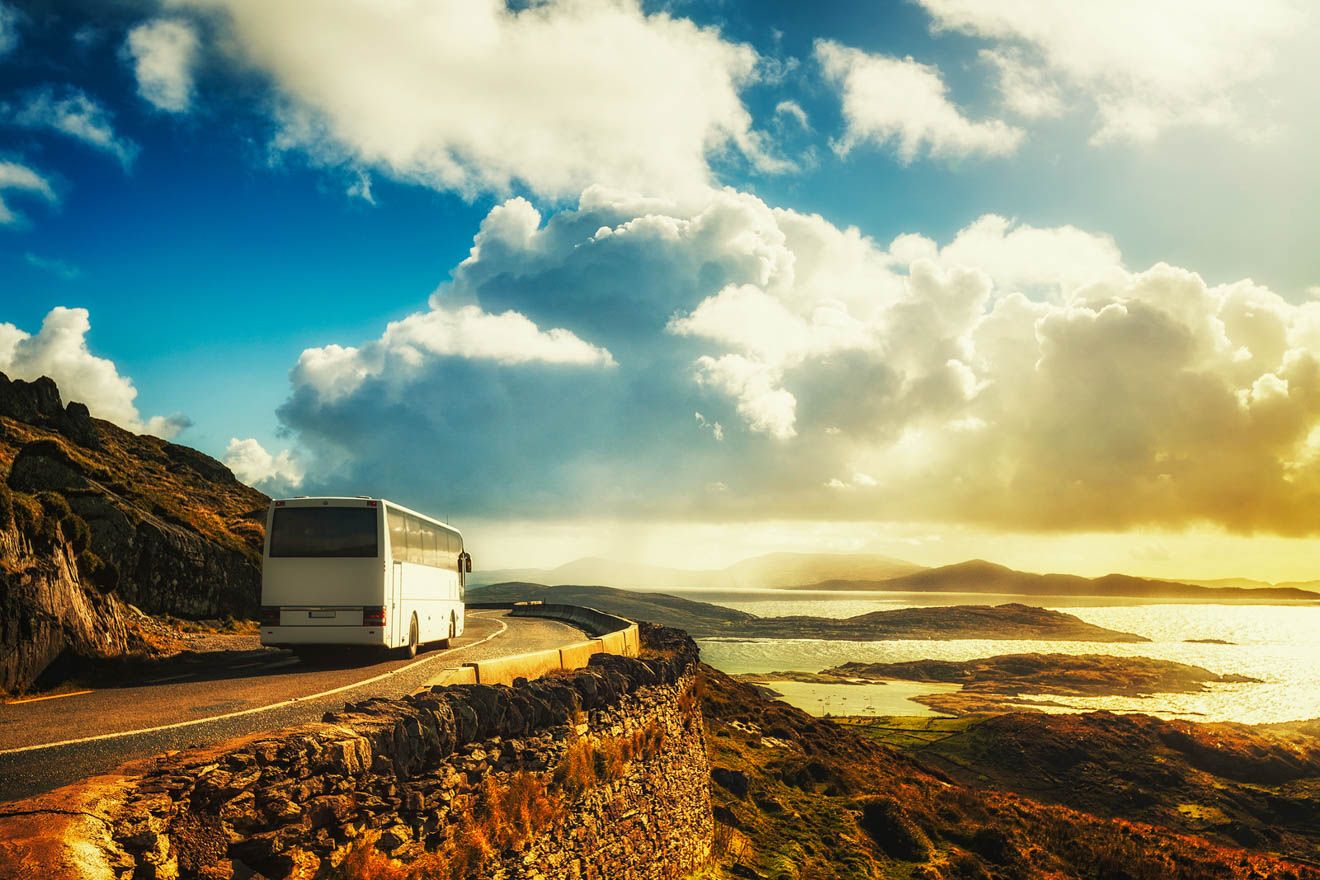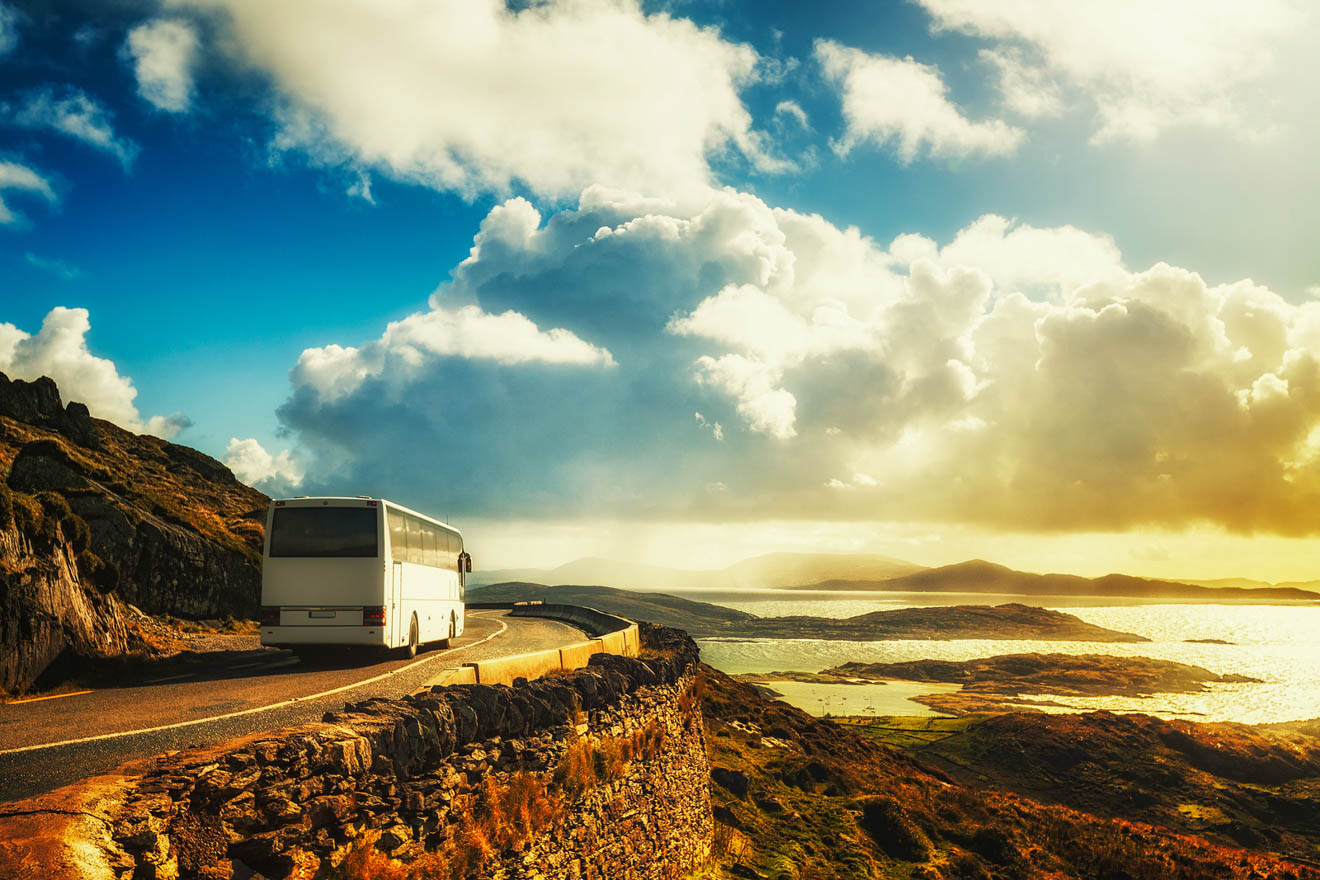 You can also choose to go from Auckland to The Coromandel by bus. I recommend checking the InterCity website to find tickets and offers. The entire bus journey will take 4 hours, including a transfer at Thames, Coromandel. The InterCity buses depart from the Sky City Terminal on Hobson Street in Auckland and they arrive in Coromandel near the Information Centre accessed off Woollams Avenue.
Price for the bus: around $40 NZD for Auckland – Coromandel one-way or $80 NZD roundtrip. Check the updated prices here.
If you prefer to get to Coromandel by ferry instead, then you're in for a 2-hour relaxing cruise. I recommend taking a ferry with 360 Discovery Cruises.
Price: $67 NZD Auckland ferry to Coromandel one-way and $103 NZD roundtrip. Check the updated prices here.
Where to stay in Coromandel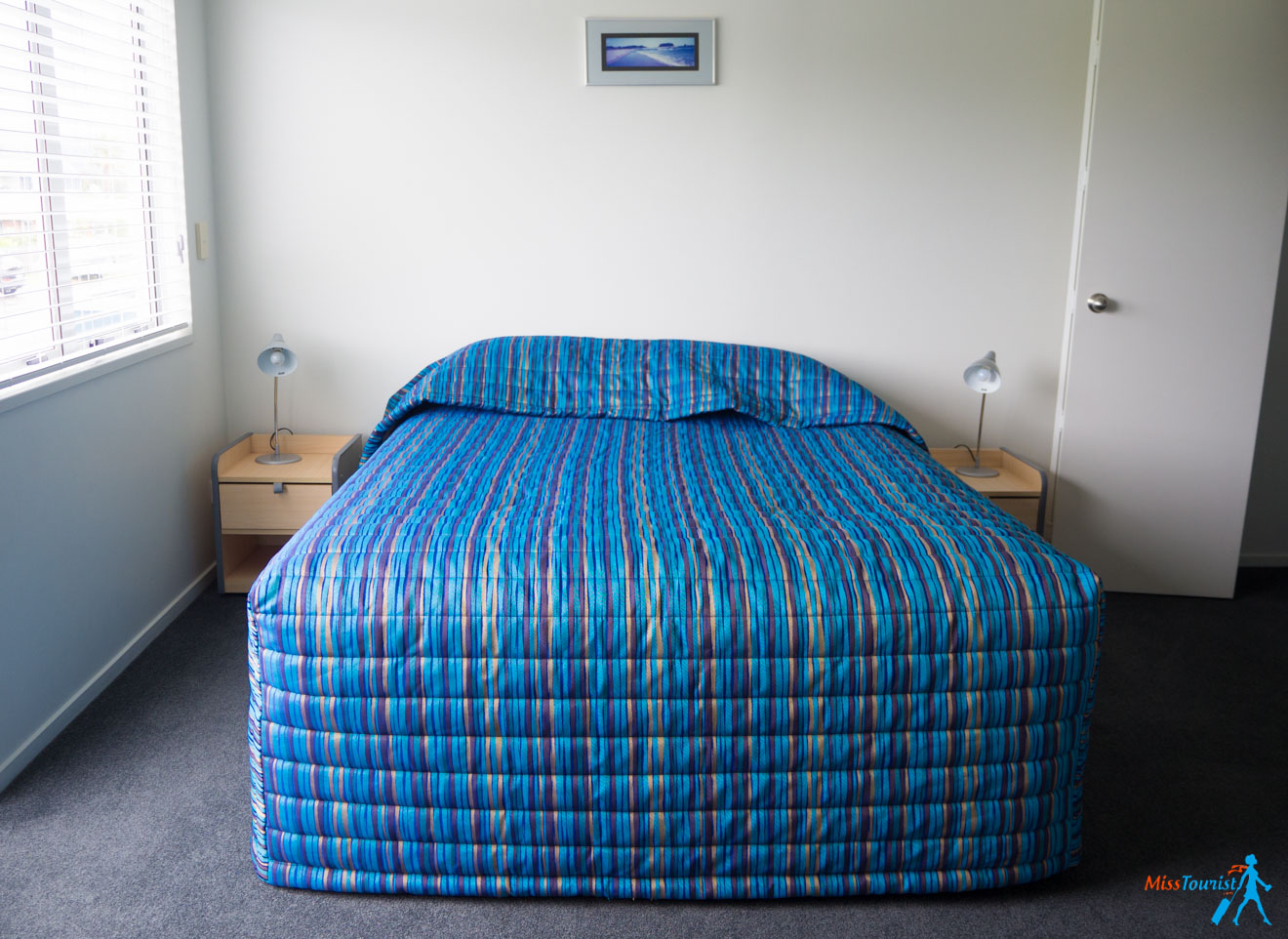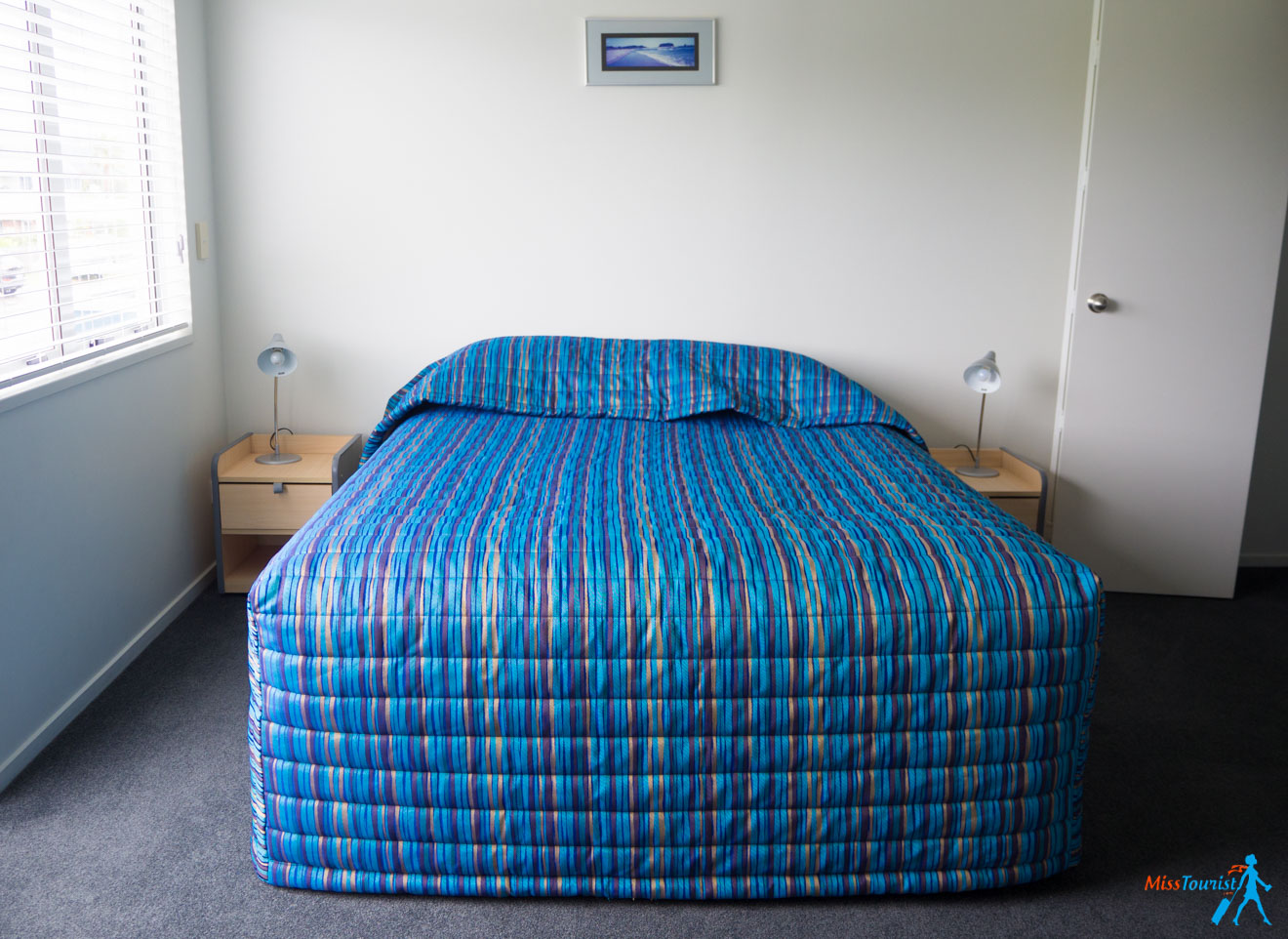 As I mentioned above, The Coromandel is a special place that needs at least 3 days if you want to have enough time to walk around, surf, kayak, and hike.
I stayed in an awesome place called Marine Reserved Apartments which offers condos that are perfect for families or groups of friends. This is a great accommodation in The Coromandel that I sincerely recommend!
The best part? Marine Reserved Apartments is located only 100 meters from Whangamata beach!
One of the best facilities this accommodation offers is the garage – very useful if you decide to rent a car for your New Zealand trip. Another advantage is that you can do your laundry there, which is great if you are spending a longer time in the country.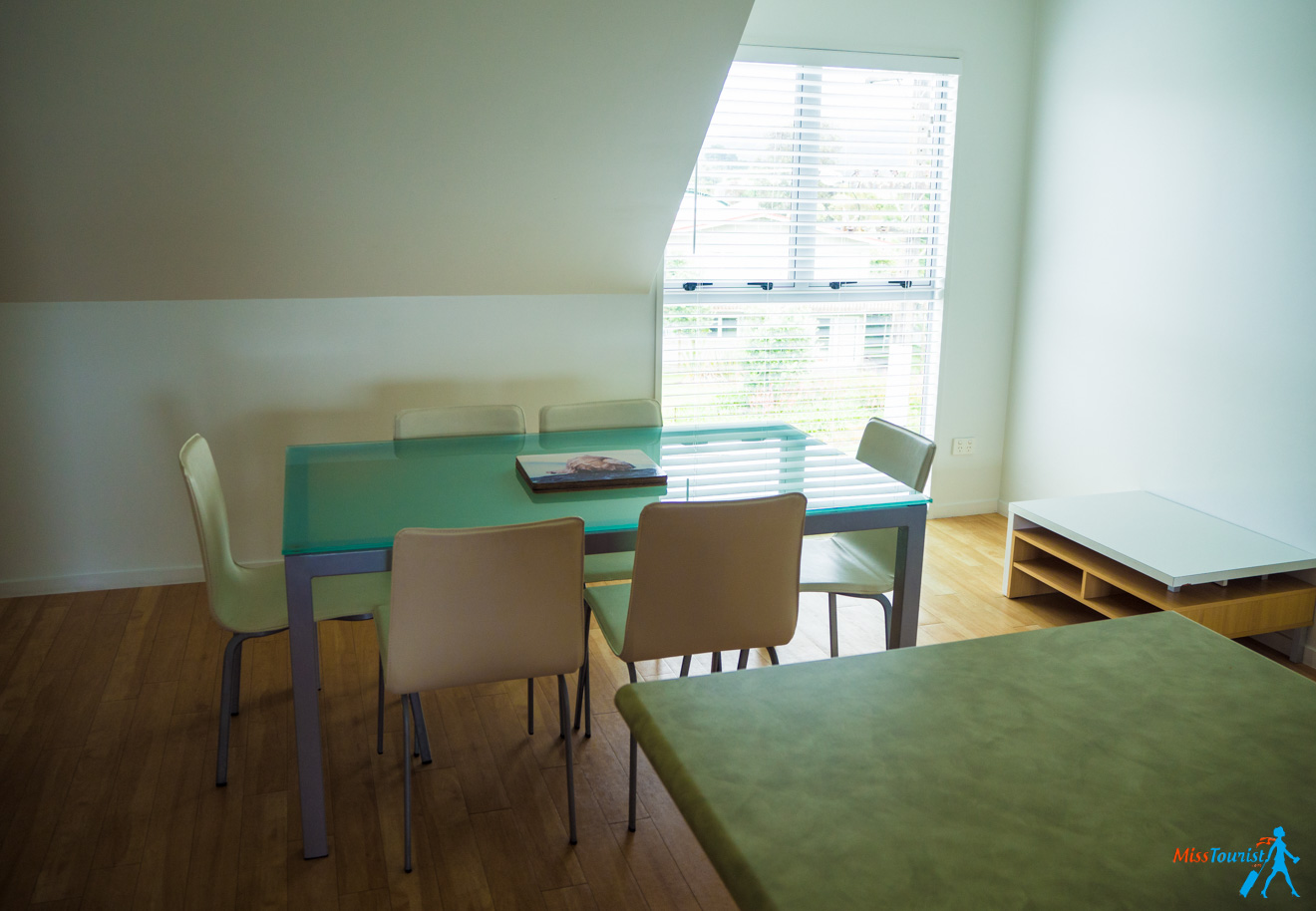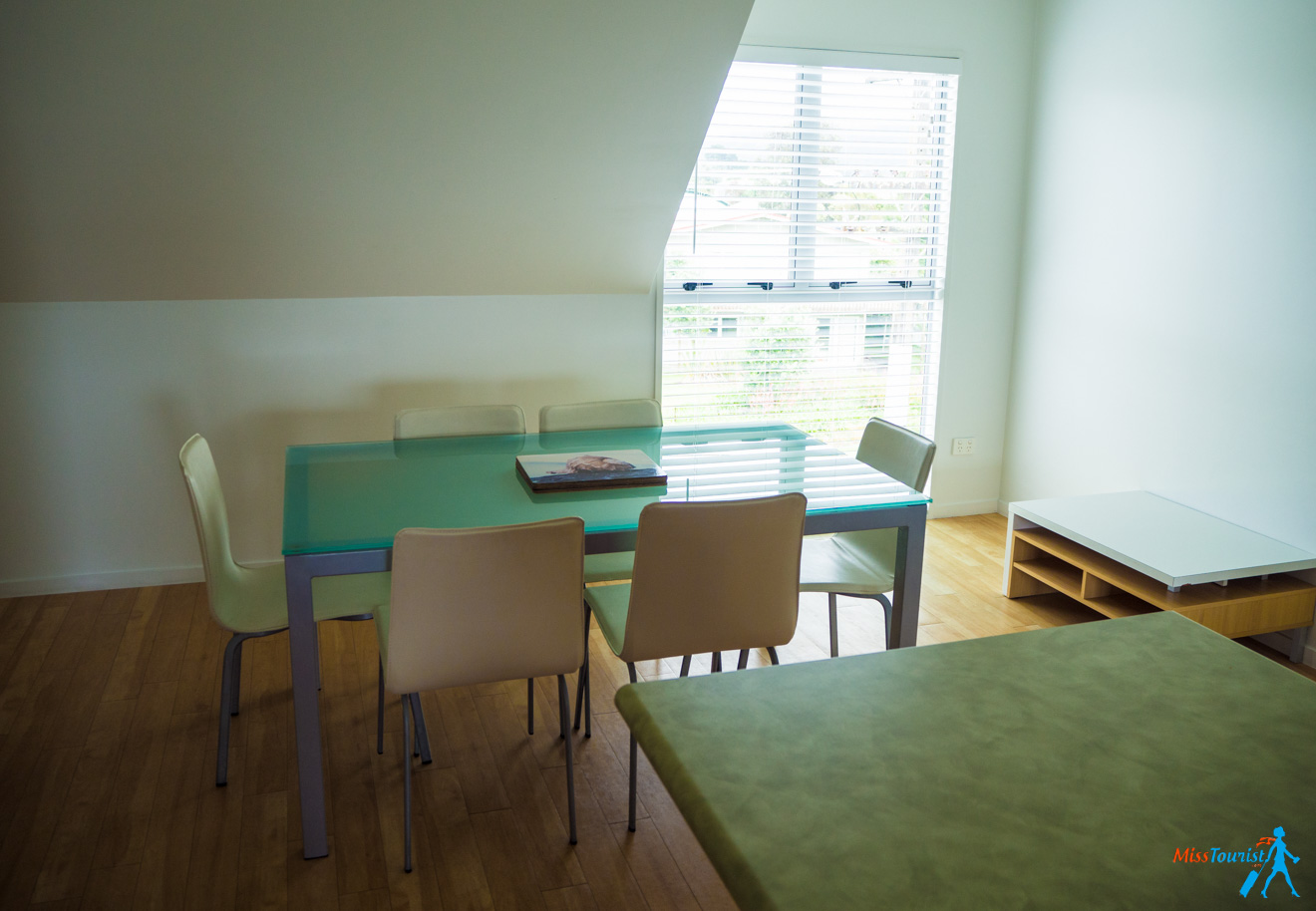 Overall, the place has everything you could want to satisfy your needs. It has a large living room as big as the entire first floor where you can relax. Each apartment has its own kitchen that's well equipped with everything you may need.
You will even get your own balcony with a BBQ! What more could you want?
If you need to fit more than 2 people, I recommend the 2-Bedroom apartment that has 1 queen bed and 2 single beds.
Prices: They vary between $170-$300 NZD depending on the type of room you choose
Other accommodation options
Here are some other hotels in The Coromandel that you can take into consideration while you are on the Peninsula. All of them have great reviews and facilities and were hand-picked by me according to your budget:
Luxury ($180 NZD and up): If you want to spend your Coromandel vacation in style, then you should take a look at Pinnacle Views NZ. This luxury accommodation is located 42 km from Coromandel and it's a perfect retreat spot for 2 people. My second suggestion is Paku Palms – also the perfect accommodation in Coromandel for 2 people that want to be only 15 minutes away from the beach.
Middle ($120-$180 NZD): For a middle-priced hotel in Coromandel, check out Grafton Cottage & Chalets. You can stay in private chalets and there is an outdoor swimming pool and a great sea view. Pipi Dune Bed & Breakfast is a very clean and sunny place, situated only 4 minutes away from the beach.
Budget (up to $61 NZD): A great budget hostel in Coromandel is Peebles Cottage. The accommodation is situated in Kuaotunu and they have free Wi-Fi, barbecues and a great garden. Another very good and cheap accommodation is Little Paradise Lodge, in Whitianga, on the east coast of the Peninsula. They even offer free on-site parking, which is great.
Camping in Coromandel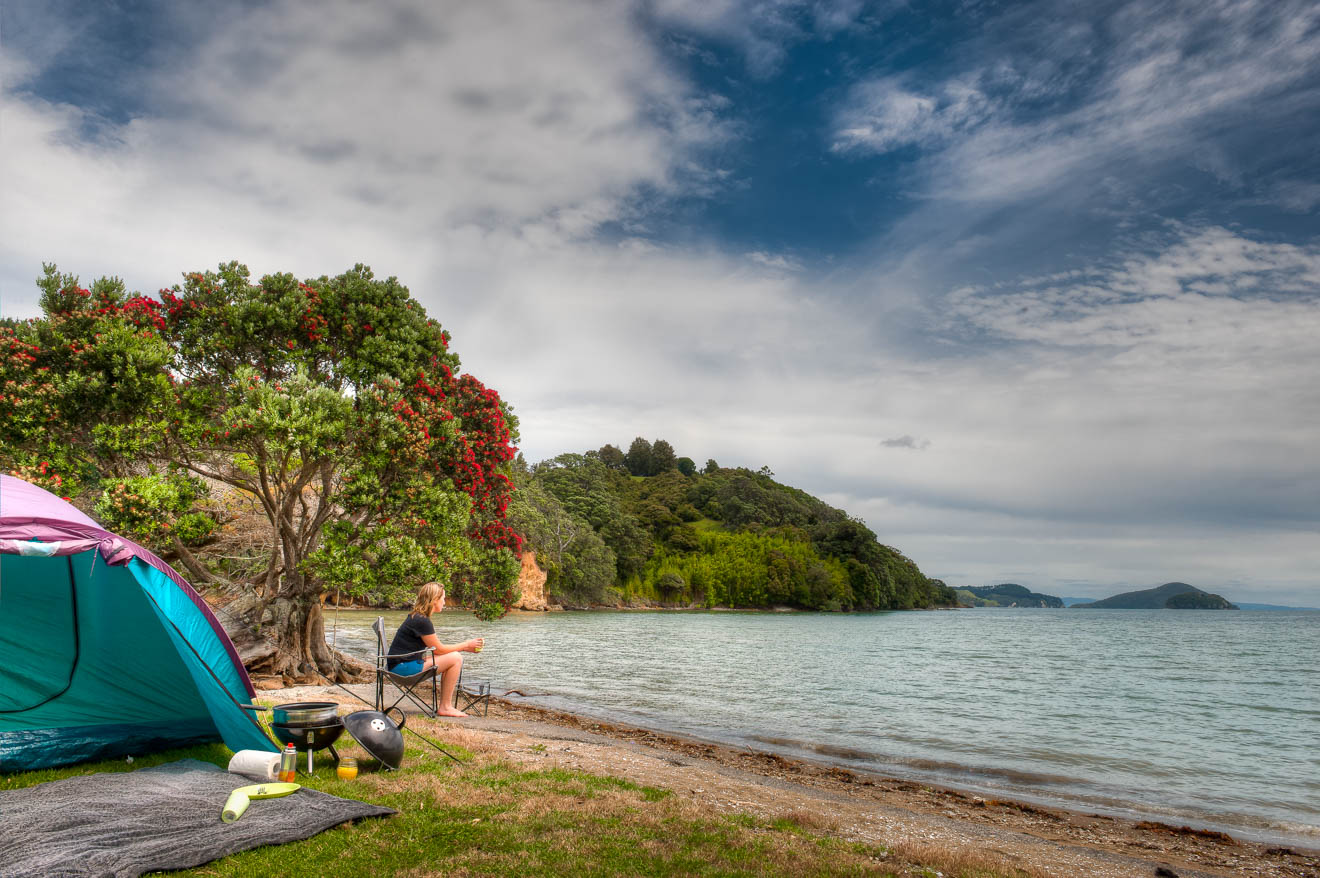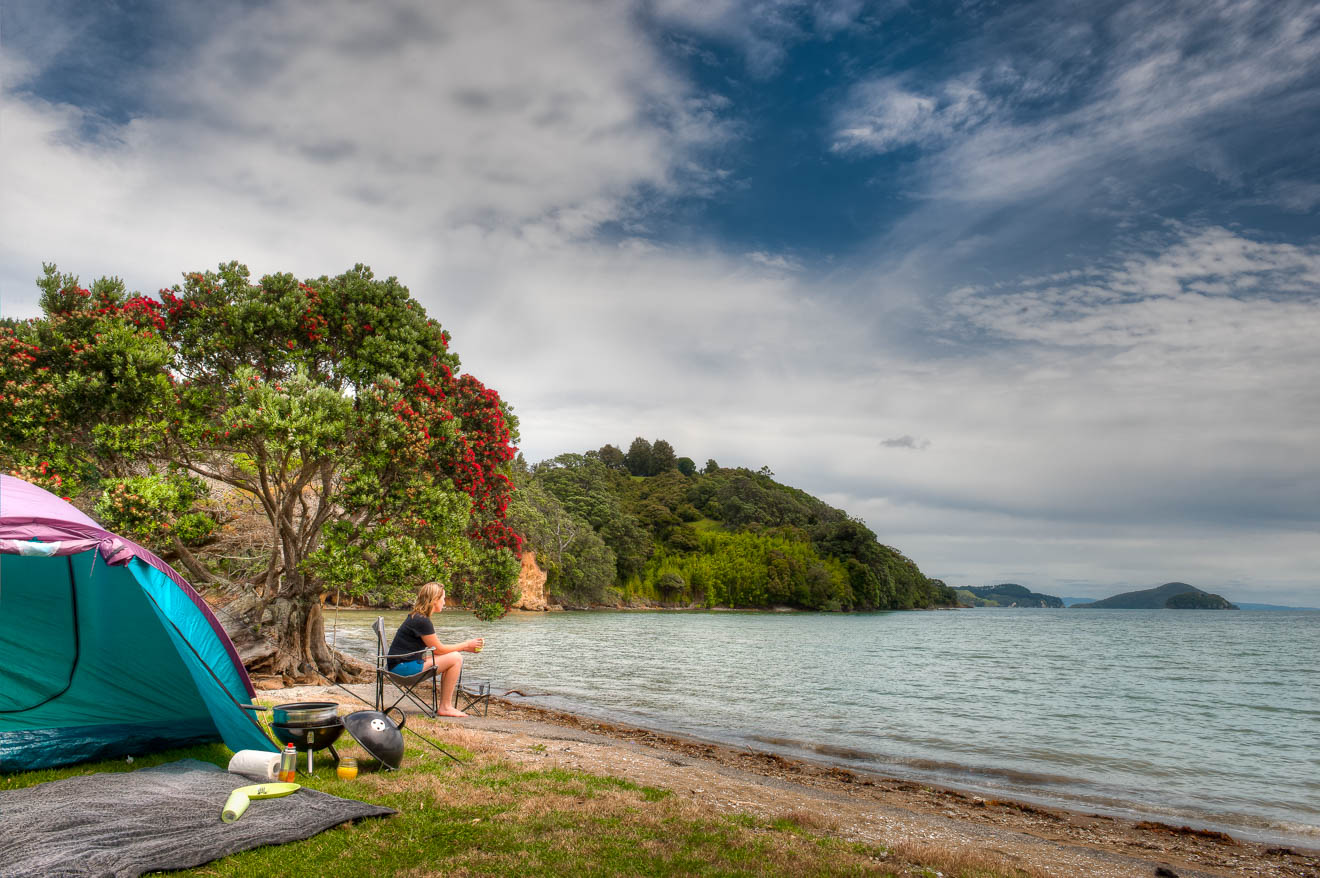 If you're on a tight budget or you feel more adventurous, then you can choose camping as a good accommodation alternative. There are many specially organized campgrounds for both tents and campervans around New Zealand, including in The Coromandel.
Here you can find a list of all the holiday parks and camping sites in The Coromandel, including their websites and prices. The price varies from campground to campground, but it is somewhere around $10 to $40 NZD per tent site or around $50 NZD or more per campervan. Here is a great price comparison website for campervans I found.
As I previously said, I did not camp while in New Zealand, but I learned a lot about it while traveling there. You can find more information about camping in New Zealand in my How to plan your ideal trip to New Zealand article where I explain everything you need to know.
UPDATE: If you are going to discover more of New Zealand (which you definitely should!), here is a new post that will help you book all your accommodations for all the most important places in minutes! (All the places have amazing reviews, and they are also sorted by price!)
---
Conclusion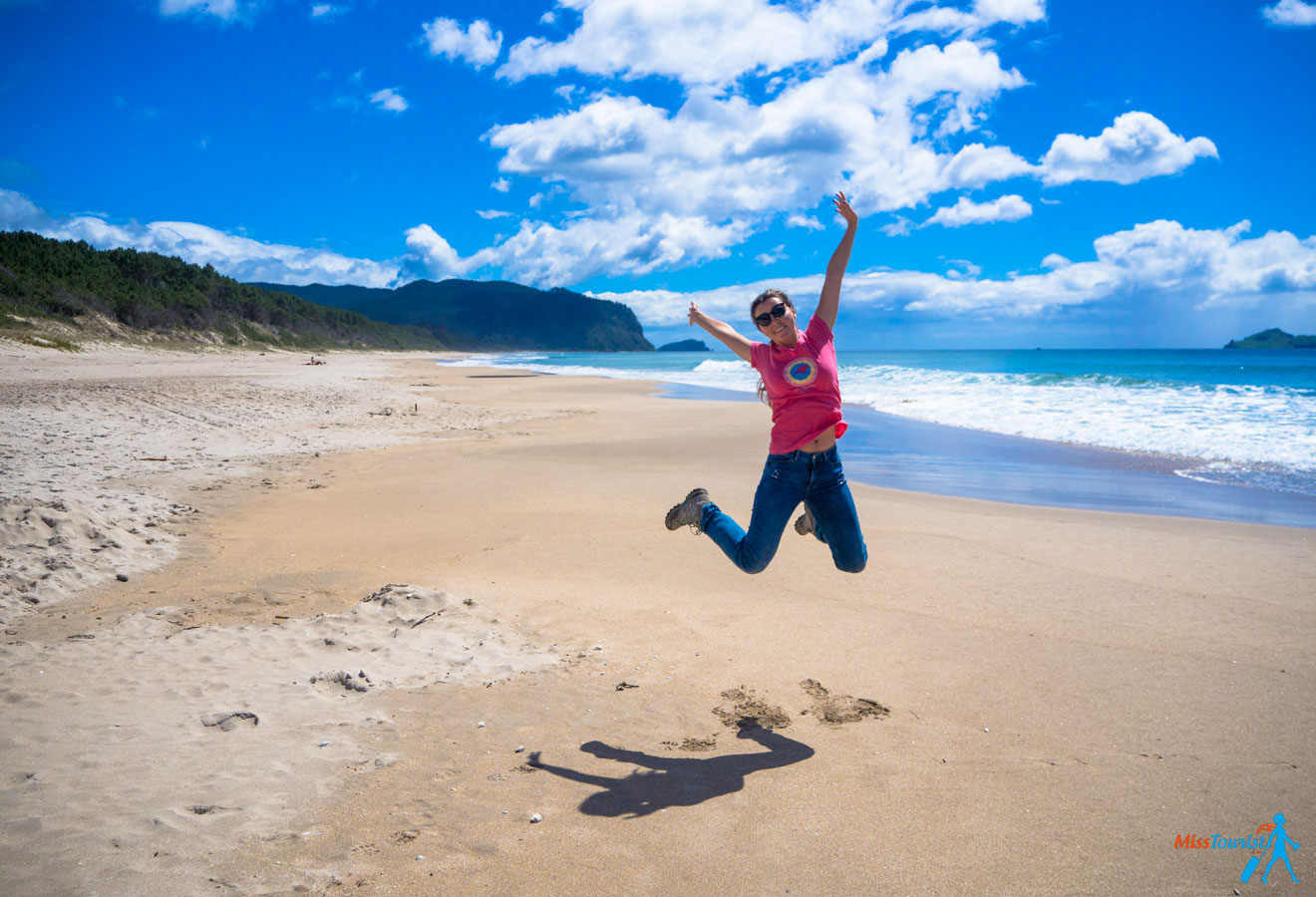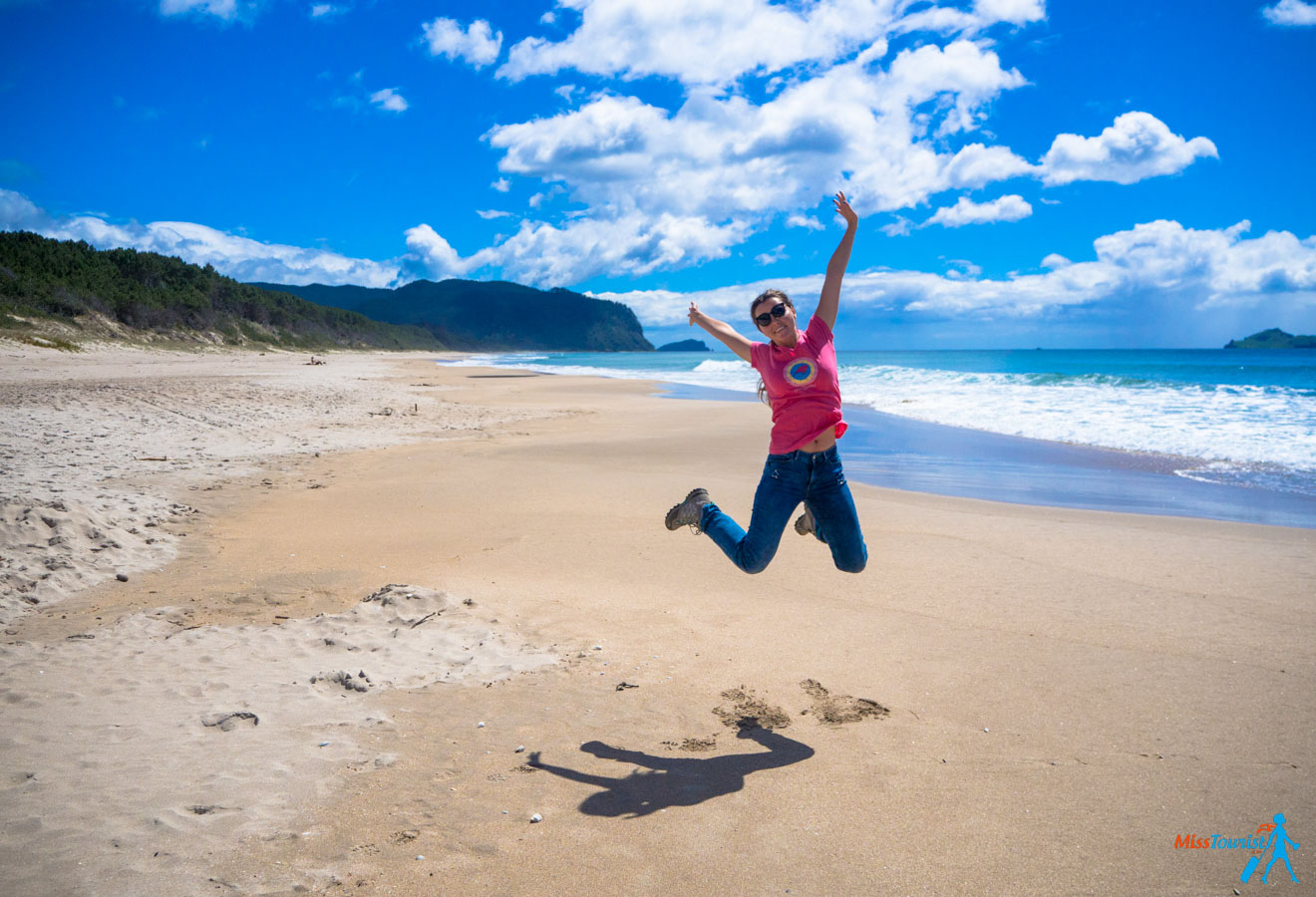 Thank you for reading this article!
The Coromandel is an amazing place and I recommend staying there for at least 3 days in order to have some time to explore and enjoy the beauty of the peninsula.
In this post I described the best 15 things to do in The Coromandel.
I hope you added some things to your bucket list and you will visit this unique place in New Zealand!
What is your favorite place or activity from this list?
Let me know in the comments – I love to hear your opinions and questions!
If you found this article interesting, you can share it with your friends!
Yulia
---
---
Pin it for later!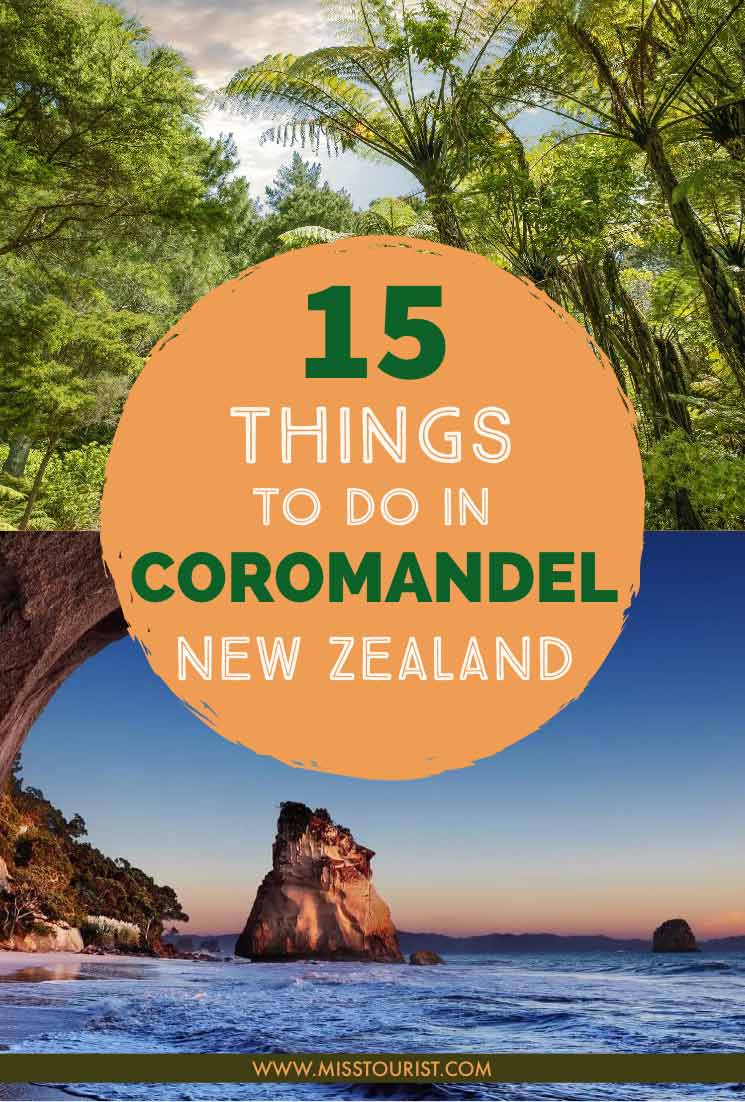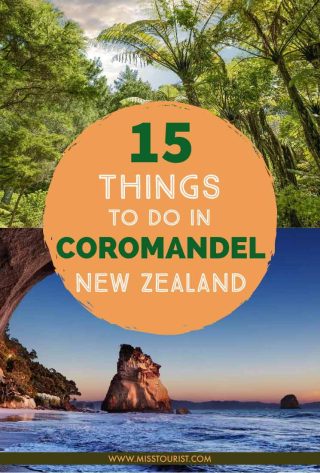 Pin it for later!