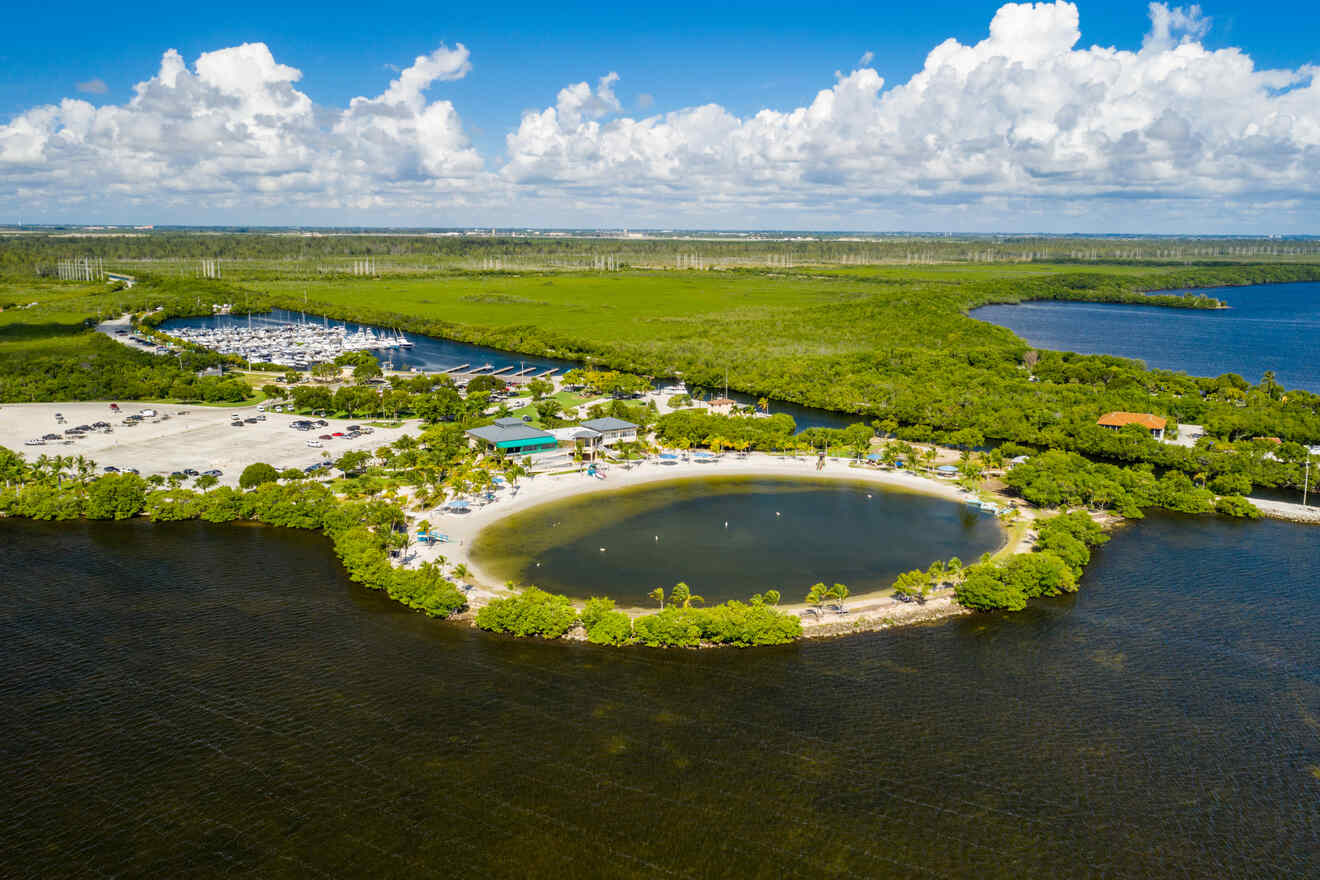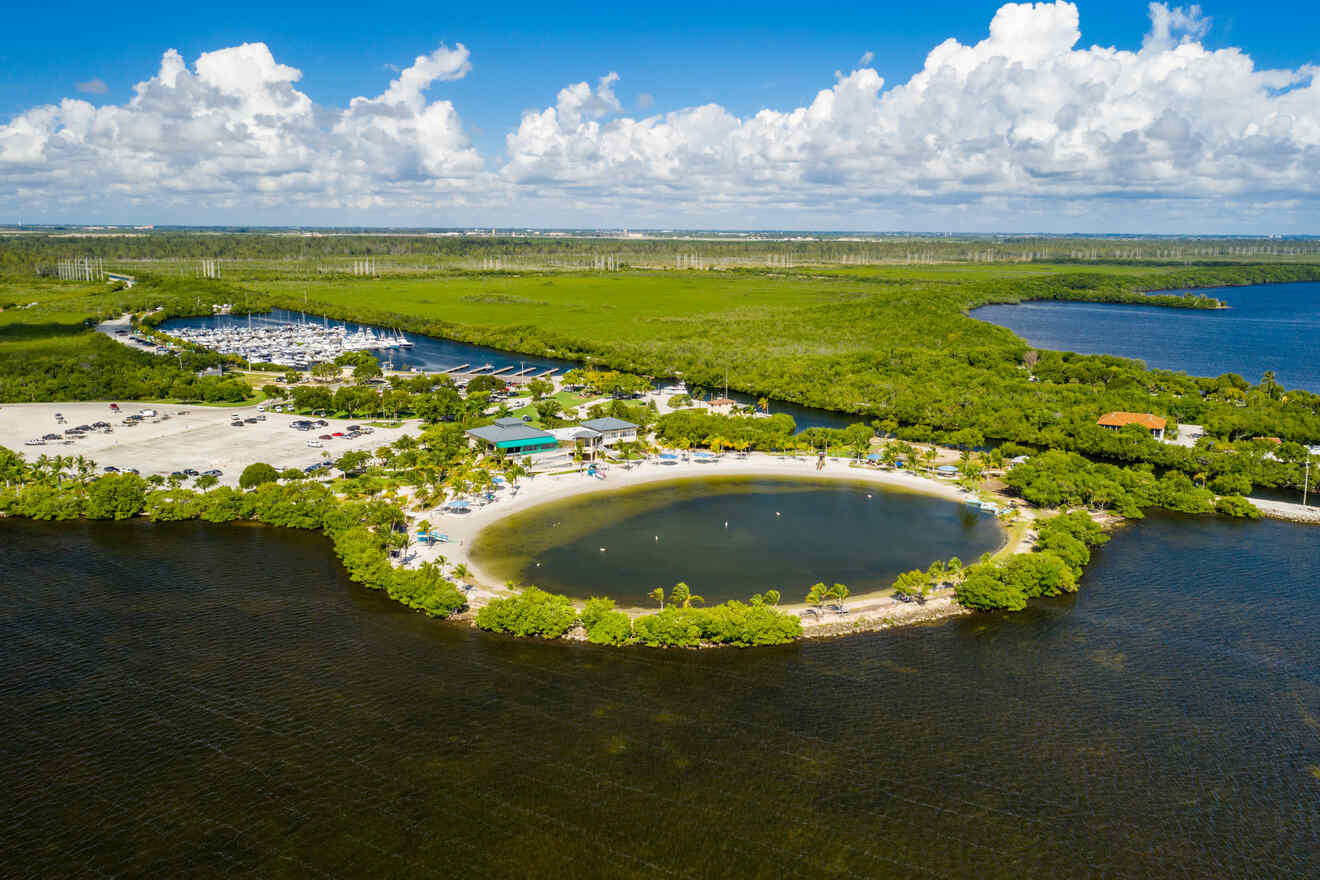 After Miami, Homestead is the second oldest city in Miami-Dade County off the Atlantic Coast. Incorporated in 1913, Homestead has an excellent mix of historic and exciting attractions and plenty of places to witness the inherent beauty of South Florida!
When I lived in Miami, I had a native plant pollinator habitat landscaping business, so I was in Homestead ALL the time.
Homestead is where all the plant nurseries and farms are in South Florida. With the Everglades National Park to the West and Biscayne National Park to the East, Homestead is the perfect combination of where nature meets recreation!
If you're planning a trip to the Florida Keys, you're going to have to drive through Homestead! I highly recommend checking it out since there are some really cool and unique places to visit in this South Florida City.
Let's get into the best things to do in Homestead, shall we?
If you are in a hurry
Here are the main things to book in advance:
1. Explore the Everglades National Park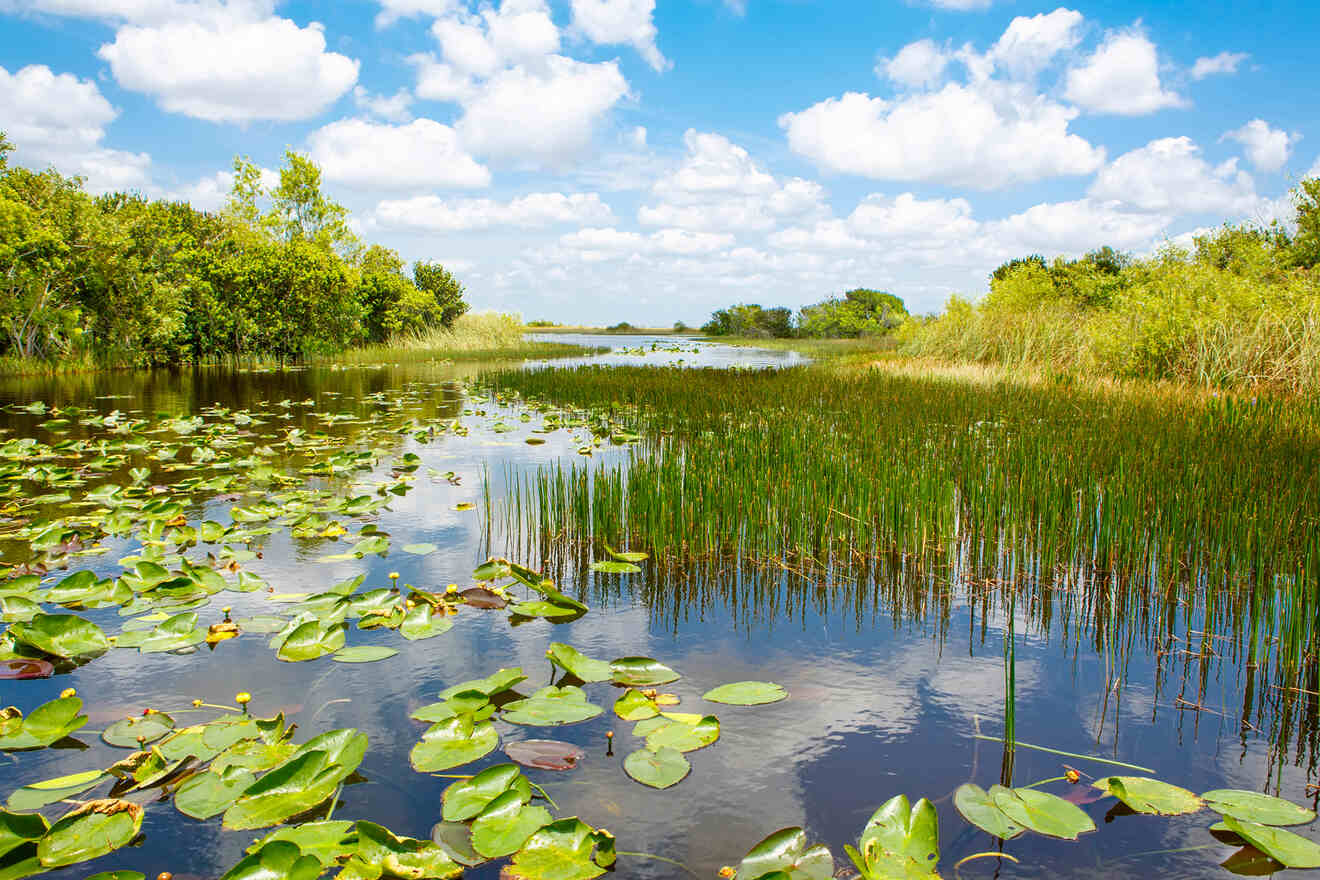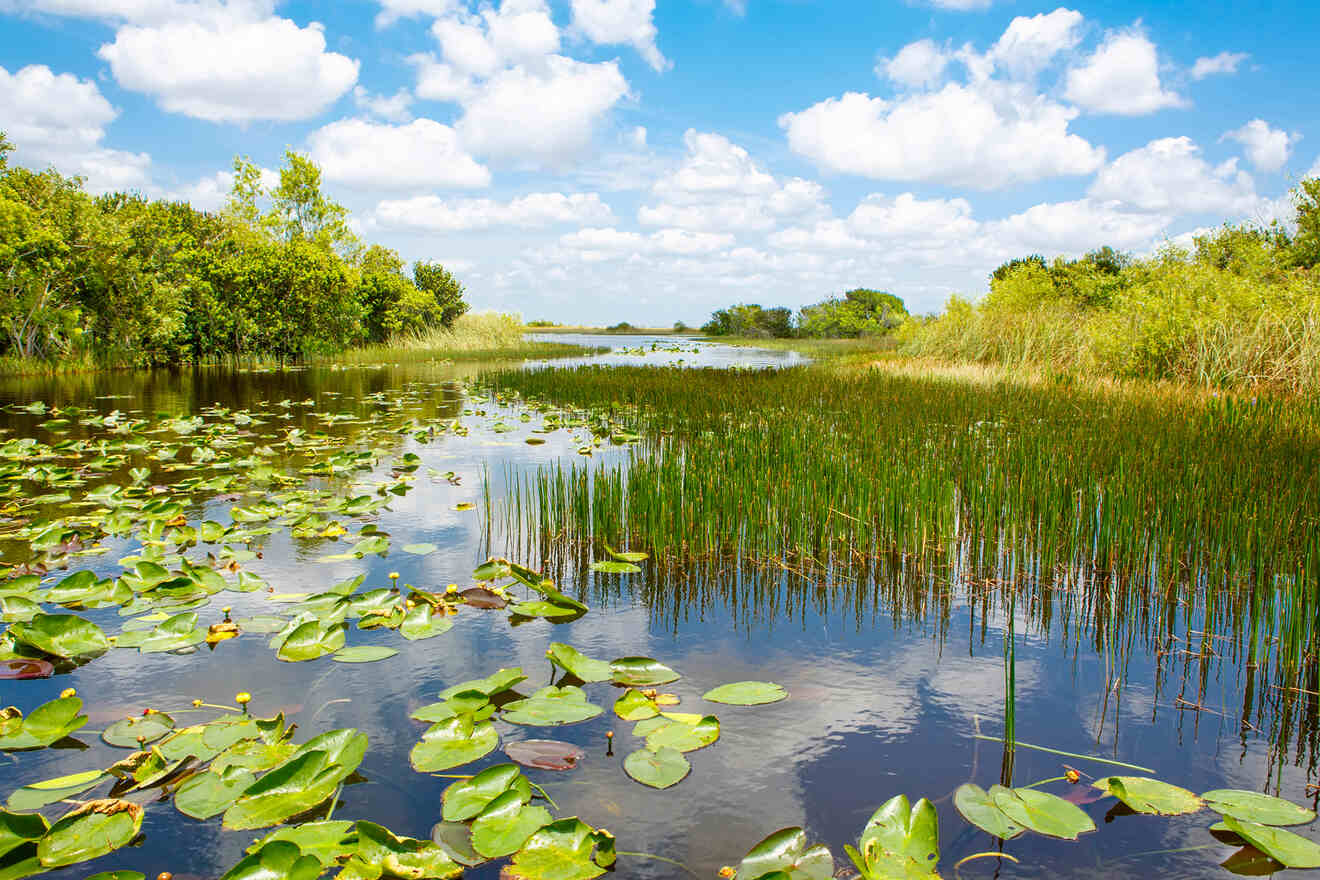 At the top of this list is exploring the Everglades National Park, of course! This is the main reason why people visit Homestead. Plus, it's a UNESCO World Heritage Site!
Just a short trip down Dixie Hwy, locals know Homestead as the "Redlands," "Down South," or the "Boondocks."
This is because Homestead is a land filled with alligators, wetlands, salt marshes, farms, unique attractions, and plant nurseries!
The Everglades National Park is the largest tropical wetland habitat in North America. Encompassing almost 3 million acres, the Everglades is one of the most biodiverse habitats in the United States.
There are so many fun things to do in the Everglades. You can take an exhilarating airboat ride through the wilderness of the Everglades, hike, kayak through the incredible salt marshes, and go birdwatching! Make sure you check out Shark Valley as well!
Check out this super awesome Everglades eco-tour! You'll experience a full day of boating, kayaking, and walking – just keep your eyes peeled for dolphins and manatees!
PRICE: US$173
2. Be in awe of the Coral Castle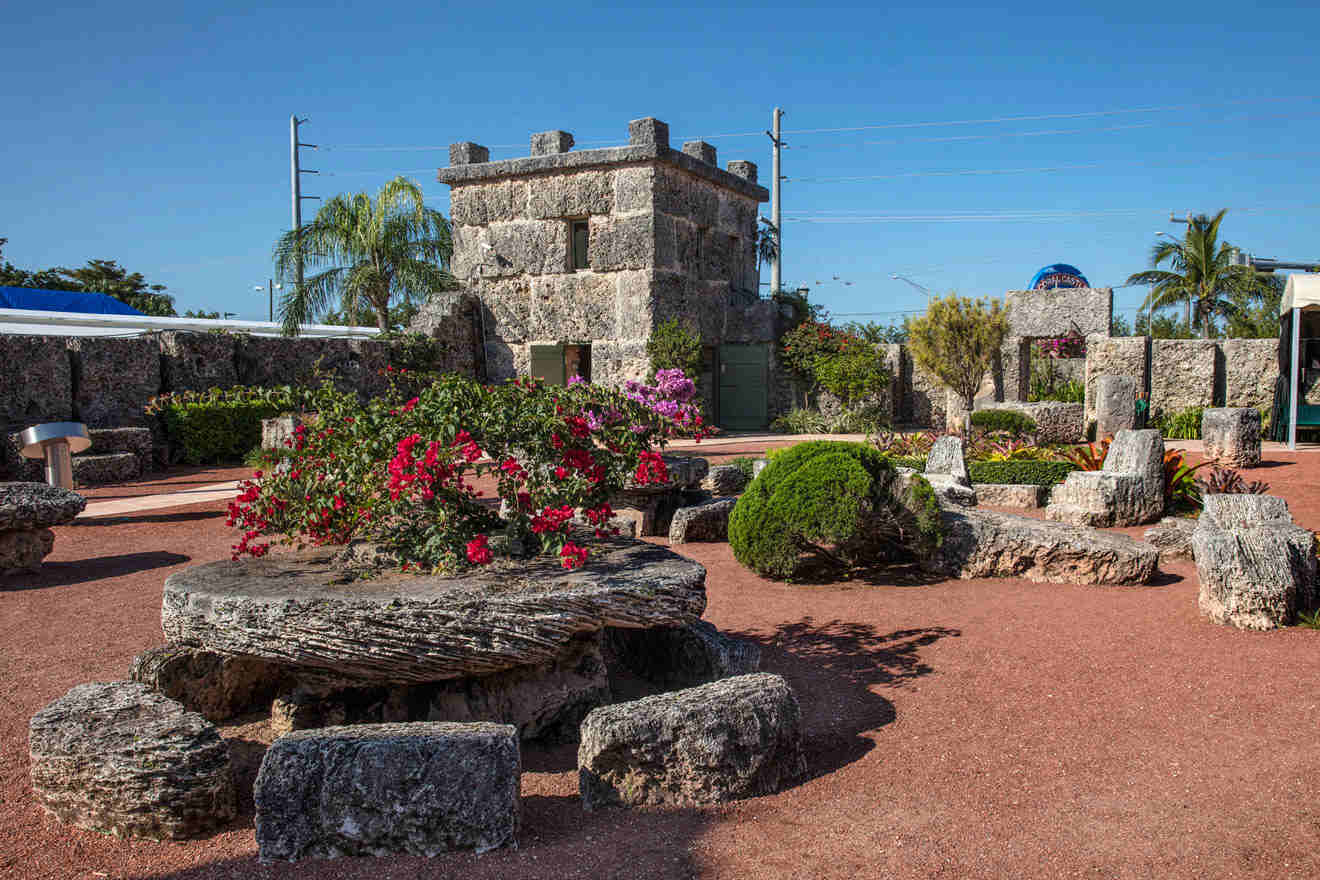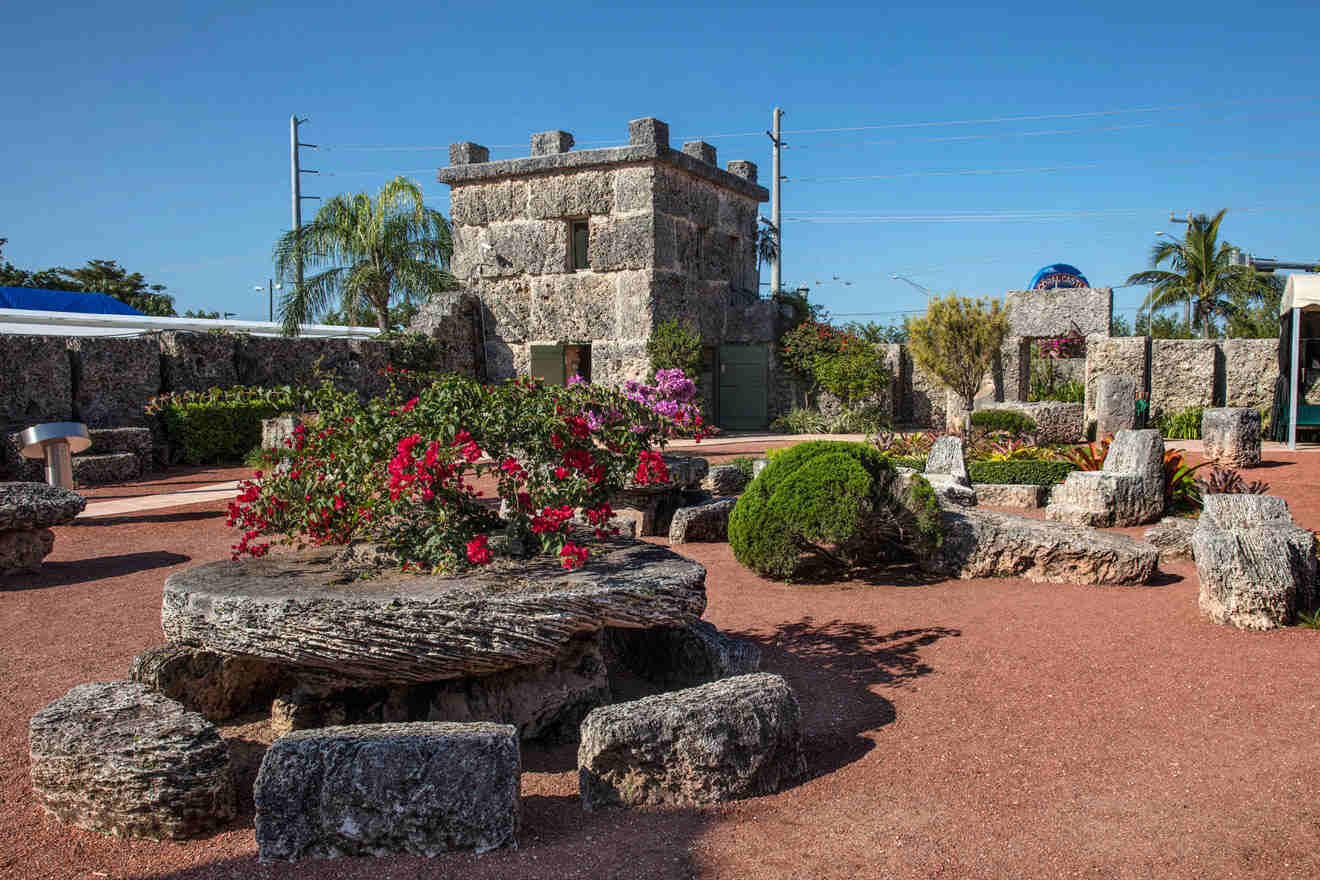 Coral Castle is one of the many wonders of the world. The man who built this incredible castle claims to have unlocked the mysterious formula of the Egyptian pyramids!
Built entirely from local limestone, oolite, and coral, this is one of the coolest architectural phenomena in the United States!
This castle is such a mysterious creation because it is still unclear how one European immigrant, a 100-pound man, built this entire castle, allegedly by himself.
There are claims that he had extraterrestrial help, as the rock formations that make up this castle are incredibly unique and out of this world!
The Coral Castle Museum showcases the incredible works of this hopeless romantic who built an extra-terrestrial sculpture garden and castle for his love back in Europe who never even saw the castle in person.
PRICE: US$18
3. Check out the Homestead Miami Speedway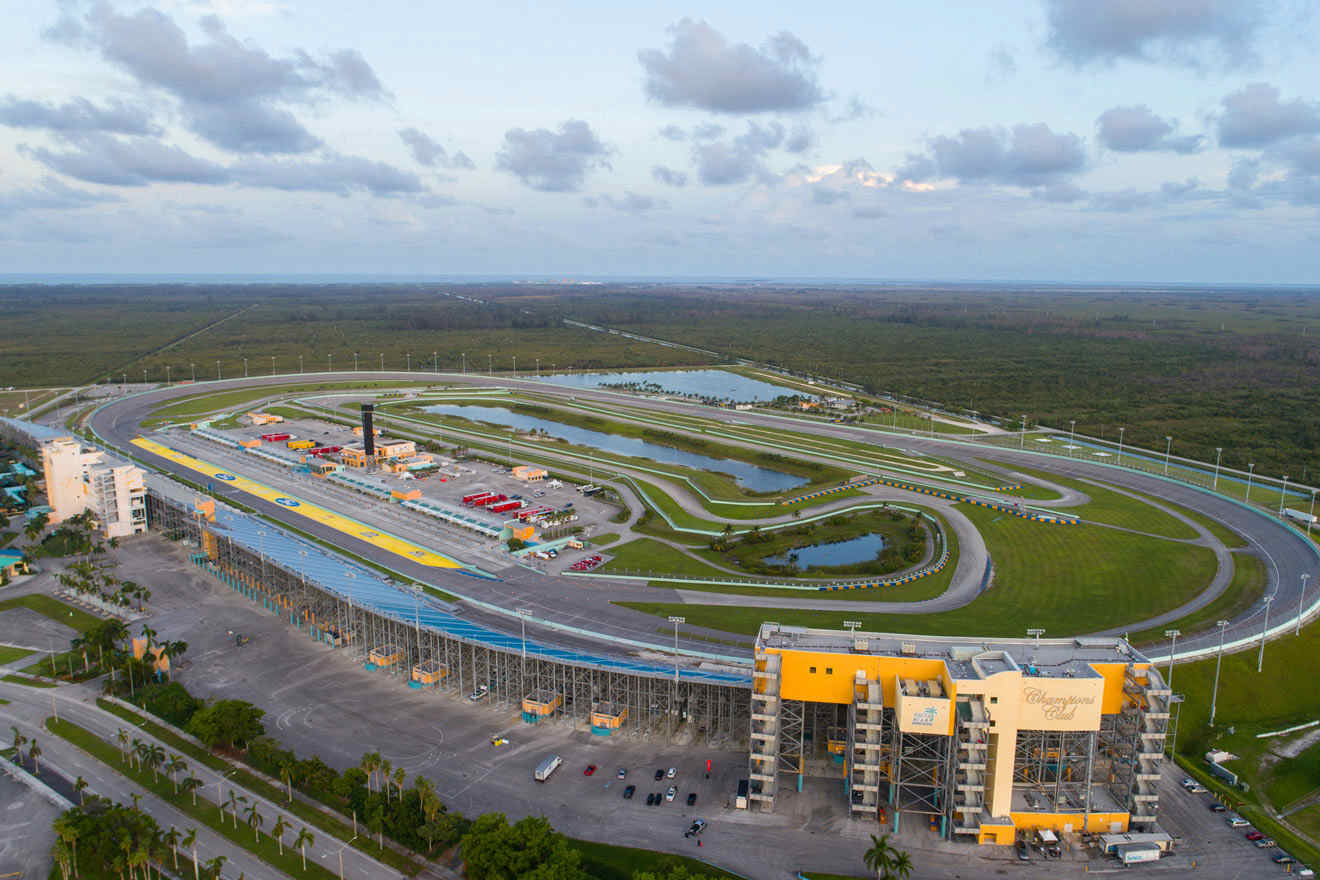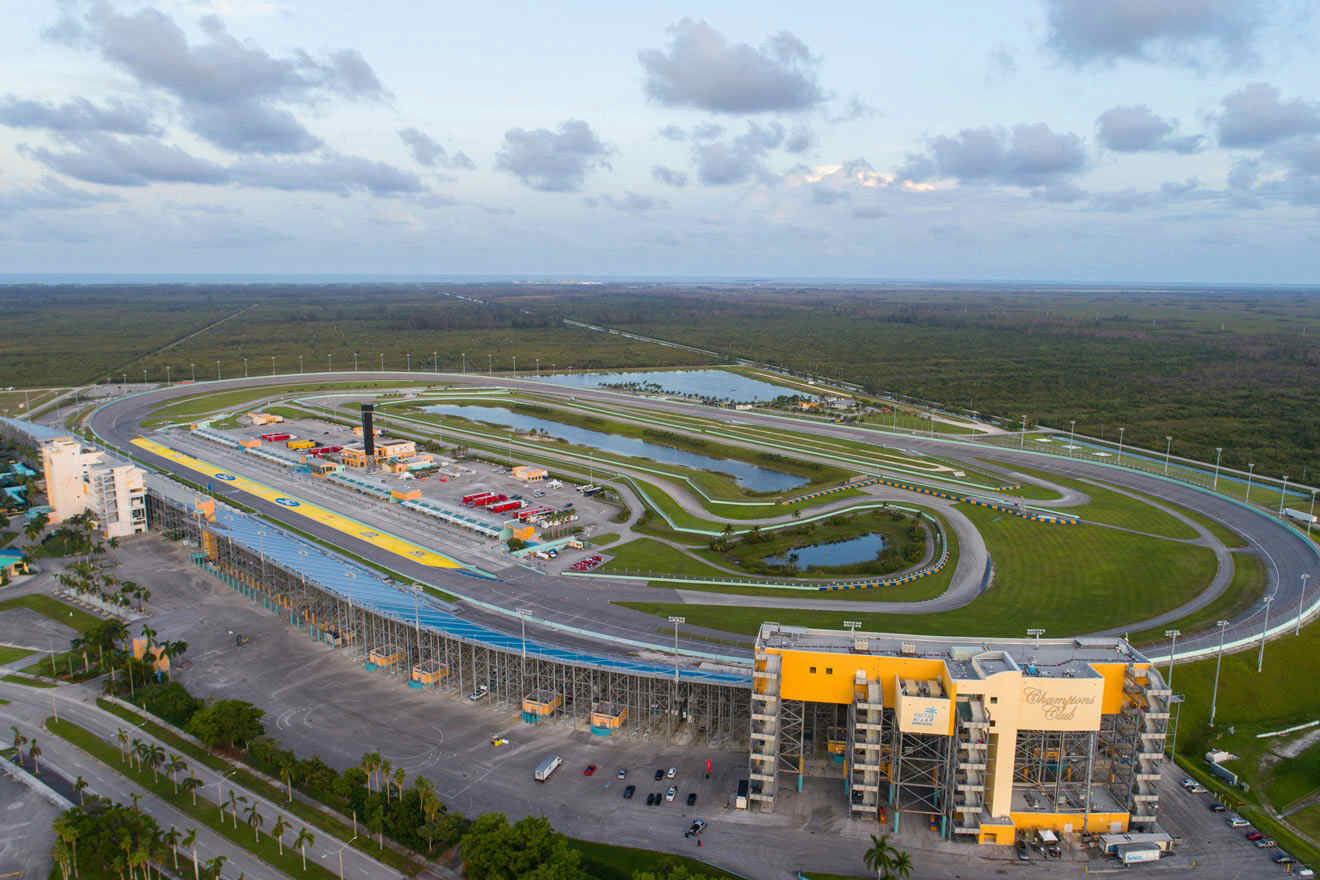 It's no secret that Florida is home to some serious speed racers.
Home to the Daytona 500 and the Homestead Miami Speedway, Florida is the racing capital of the world!
The Homestead Miami Speedway has a long history of hosting NASCAR races drawing spectators from all over the country. A festive and lively energy descends upon the town and makes for a super fun experience!
Definitely purchase your tickets in advance, as they sell out pretty quickly during race season.
Ticket pricing for the Homestead Miami Speedway varies. Check their website to get your tickets in advance!
4. Visit the Historic Homestead Town Hall Museum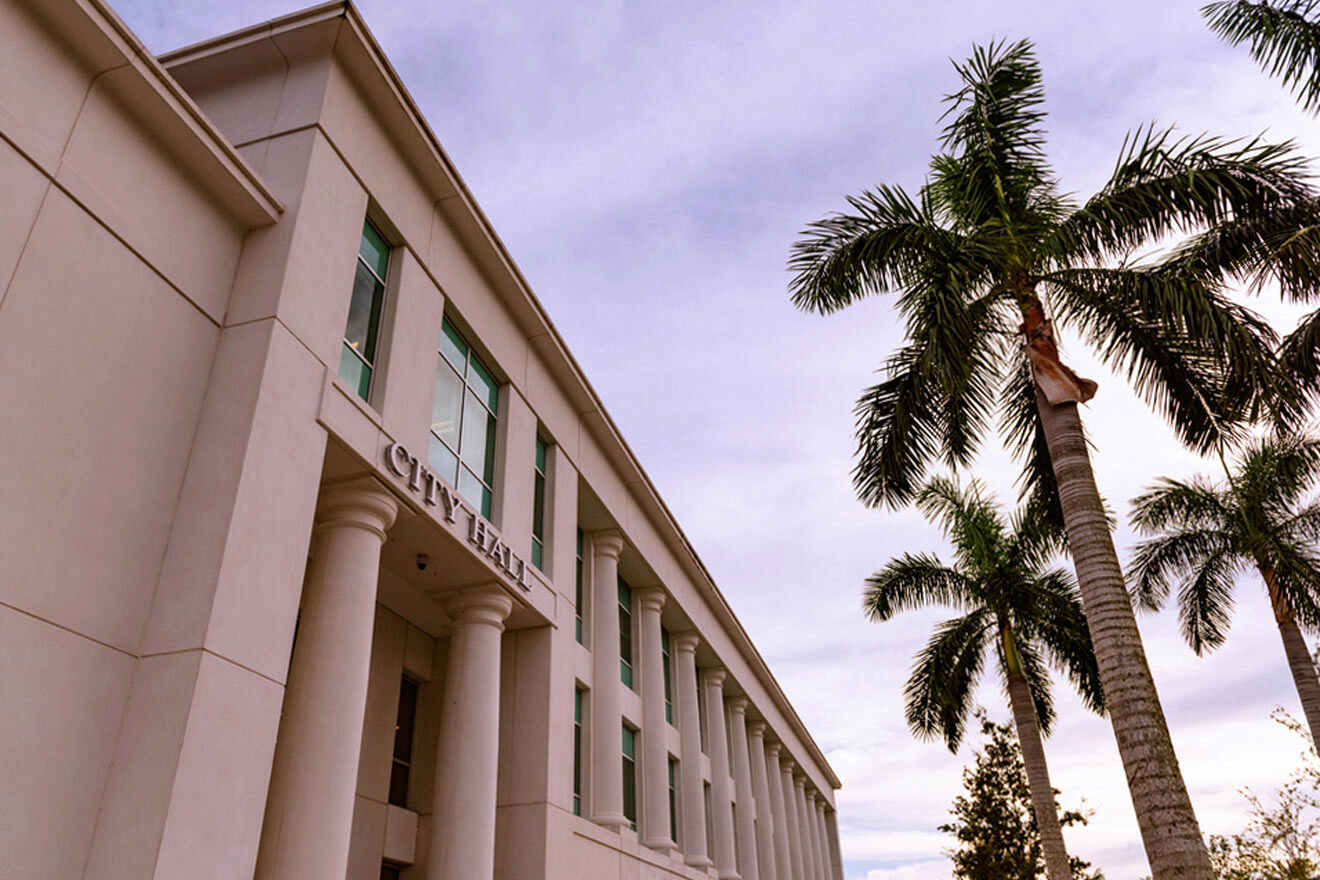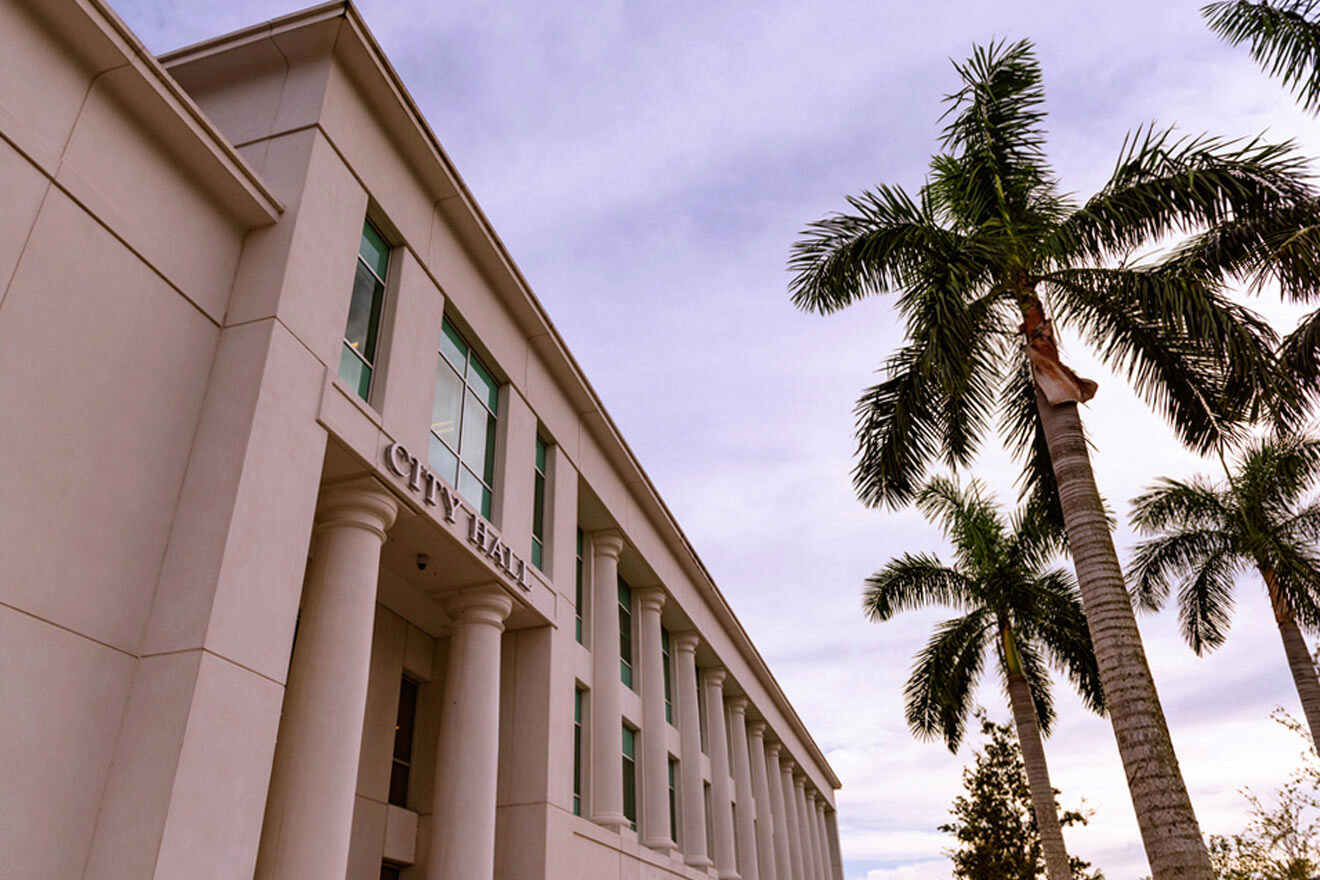 Built more than a century ago, the Homestead Town Hall has since been converted into a museum preserving the history of this South Florida town.
This is the only museum in the area with such an extensive collection of memorabilia and historical artifacts!
For all those history buffs out there, the Homestead Town Hall Museum is a great way to get to know the local history of this southern Florida city.
Here you can see vintage photographs, an old retired fire engine, historical documents, and other important aspects of the local history of Homestead, Florida. Don't forget the gift shop!
PRICE: Free
5. See some living dinosaurs at the Everglades Alligator Farm
At the Everglades Alligator Farm, you get a unique experience where you can get up close and personal with these incredibly ancient dinosaur beings.
One of Florida's most iconic symbols, alligators are to be respected, and their environment needs to be vigorously protected. Development in Florida has claimed acres upon acres of their natural habitat and so many other wildlife natives to Florida.
The local rivers, swamps, wetlands, and lakes are all home to these incredible reptiles that can grow well over 16 feet and weigh over 1,000 pounds.
This zoological wildlife foundation houses thousands of alligators. Some of them were once considered "nuisance alligators," meaning they were found somewhere where they could pose a potential threat to humans, so they were removed and brought to an alligator farm.
Alligator farms are important as they provide an alternative to death for these alligators!
PRICE: From US$31
6. Grab a pastry and see a sausage tree at Pinecrest Bakery
One of my go-to places, when I visit Homestead, is the Pinecrest Bakery. This cute little market is surrounded by lush foliage and, yes, a sausage tree!
If you've never heard of or seen a sausage tree, it is most definitely a sight to behold. A huge tree with literal dangling sausages hanging from vines, it's one of the coolest trees you will ever see, and it's native to Africa!
Pinecrest Bakery sells tons of local goods, from produce to sandwiches, pre-made healthy meals, and delicious snacks!
PRO TIP: Try the Mamey smoothie! Mamey is a tropical fruit that grows all throughout South Florida and the Caribbean and is one of the most delicious fruits you will ever try!
7. Swim with an alligator!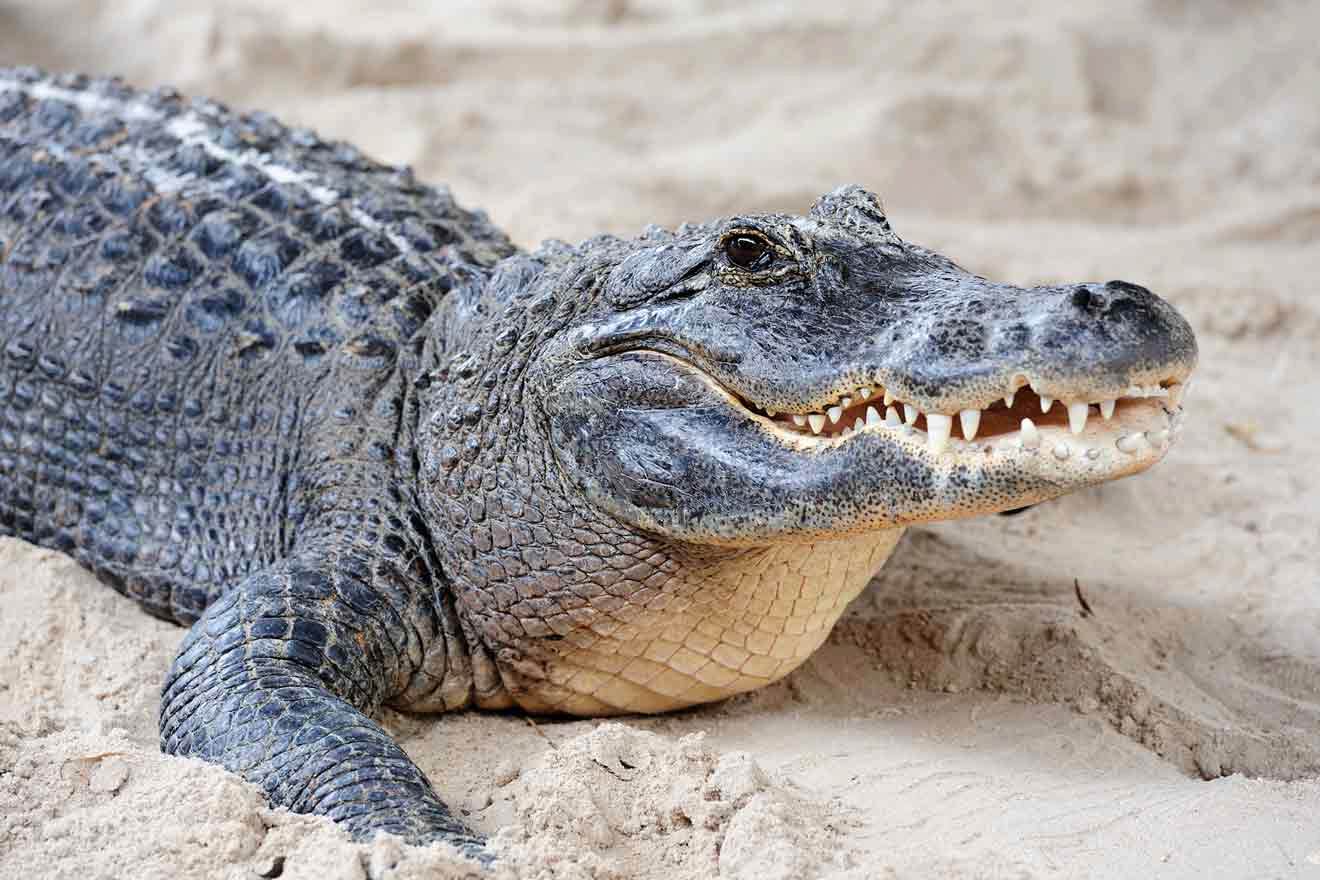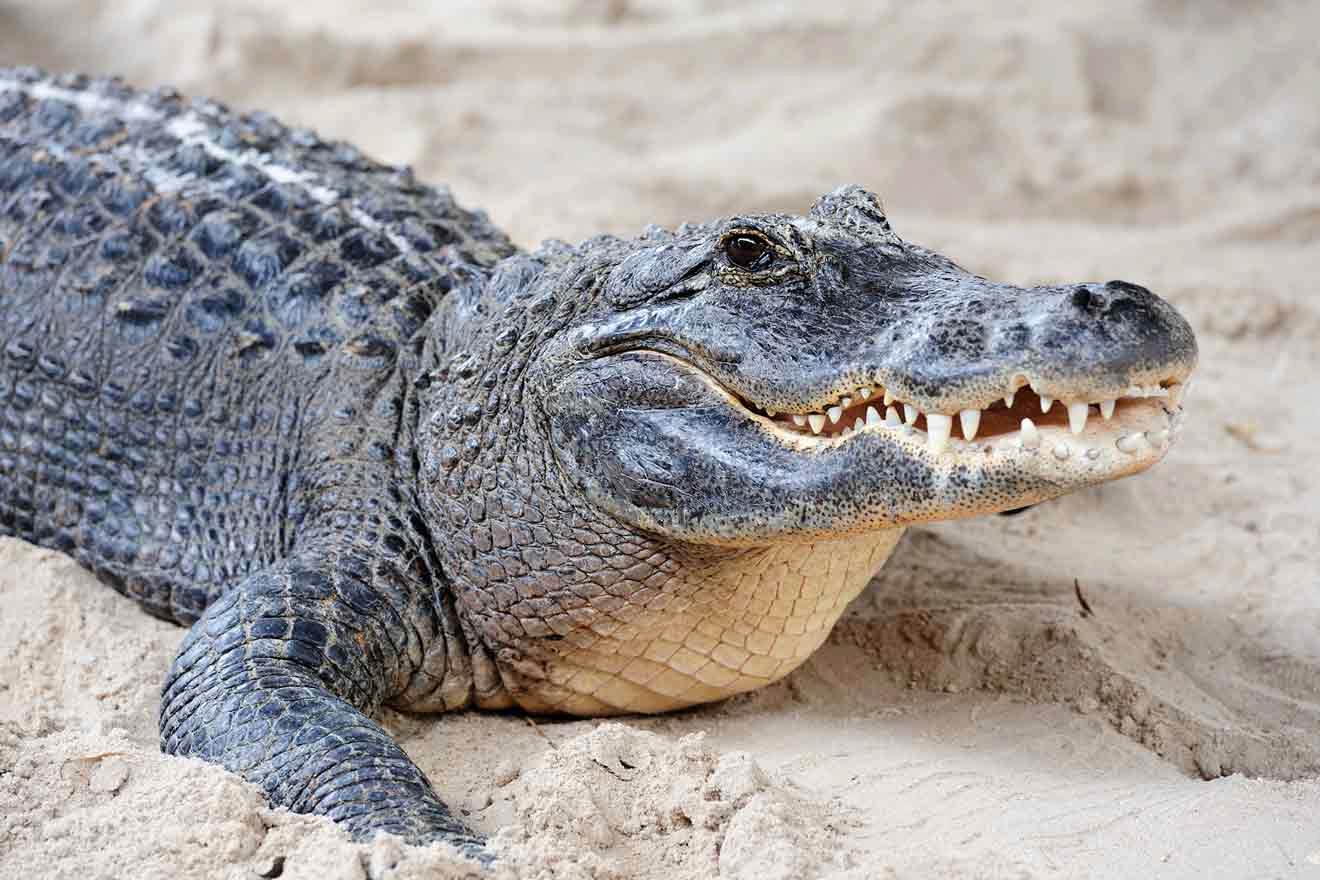 Yup!
You read that right! What's cooler than visiting Zoo Miami? Visiting a wildlife rescue of course!
The Everglades Outpost in Homestead is one of the coolest animals rescues in South Florida. They give hundreds of animals a new lease on life and provide life-saving medical services for all sorts of wildlife so they can eventually release them!
This is one of the best things to do in Homestead with kids and provides an excellent opportunity to teach the little ones about wildlife rescue, conservation, and how our local wildlife is impacted by development and human activity.
They even have a huge alligator sanctuary where they rescue 'nuisance' alligators and allow them to live their lives out in a gorgeous sanctuary.
And, one of the many services and experiences they offer is the rare opportunity to swim underwater with an alligator!
The idea of swimming with an alligator sends most people running for the hills. But thrill-seekers, animal lovers, and adventurers brave enough to have this once-in-a-lifetime experience swear by it.
There is a screen separating you from the alligator, but it's not glass. It's some sort of mesh material.
If you're not into swimming with an alligator, no worries. They offer all sorts of different experiences that are well worth checking out! Don't miss out on this experience to see a camel, a panther, tons of gators, and all sorts of rare wildlife!
PRICE: From US$20 for basic entry, US$250 for underwater alligator experience
8. Pick some fresh fruit at Knaus Berry Farm
Florida is one of the most abundant US states when it comes to growing fruit and other produce. This is because of the year-round growing conditions and excellent weather!
Knaus Berry Farm is a must-see on your trip to Homestead.
One of southern Florida's most famous family-owned farms, Knaus Berry Farm has been around for almost more than half a century!
Their roadside market has become quite popular over the years and provides an excellent one-stop shop for some delicious produce, baked goods, and even ice cream!
If you'd rather have a U-pick experience, call ahead and see what's in season, and you'll be able to visit and pick your own fruit!
9. Soak in nature at Homestead Bayfront Park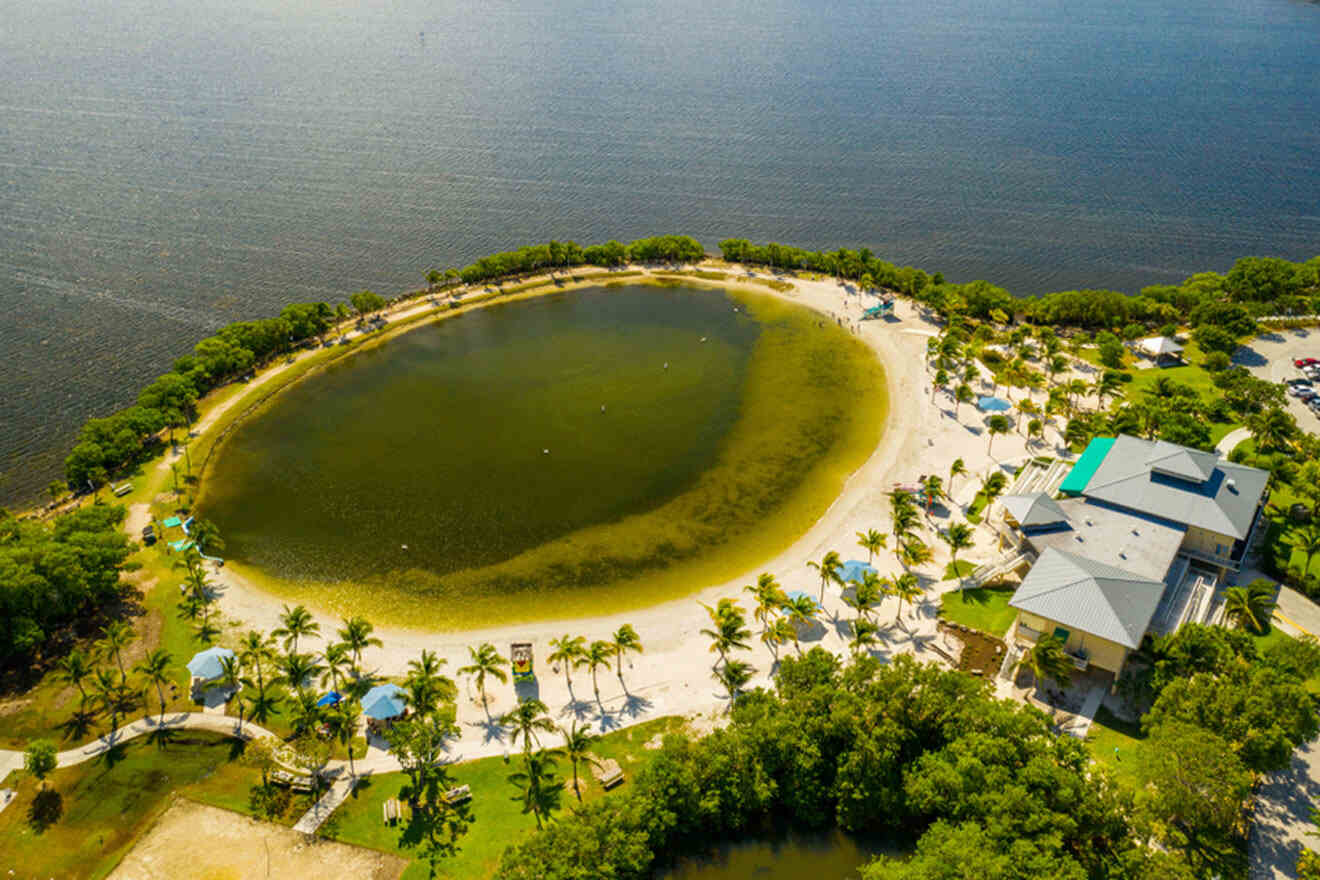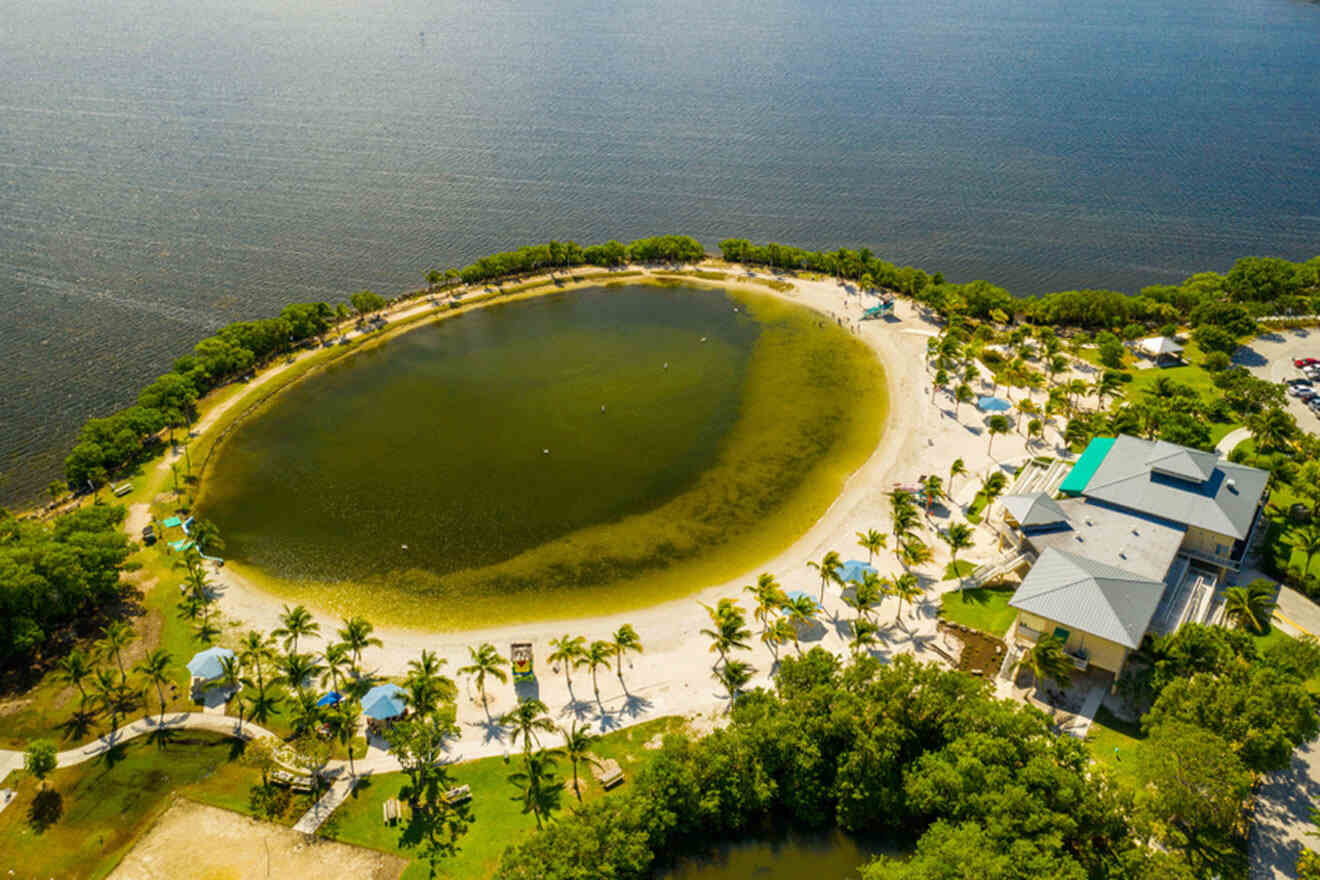 This is a great activity for those looking to soak up that Florida sun or participate in a variety of outdoor activities.
Located in Biscayne Bay National Park, Homestead Bayfront Park is a gorgeous bayfront park that's great for watching wildlife, outdoor activities, having lunch at the picnic tables, and relaxing in nature.
Admission is paid on a per-vehicle basis, as with many of Florida's parks.
PRICE: US$5 on weekdays, US$7 on weekends
10. Get some unique goods at the Redland Market Village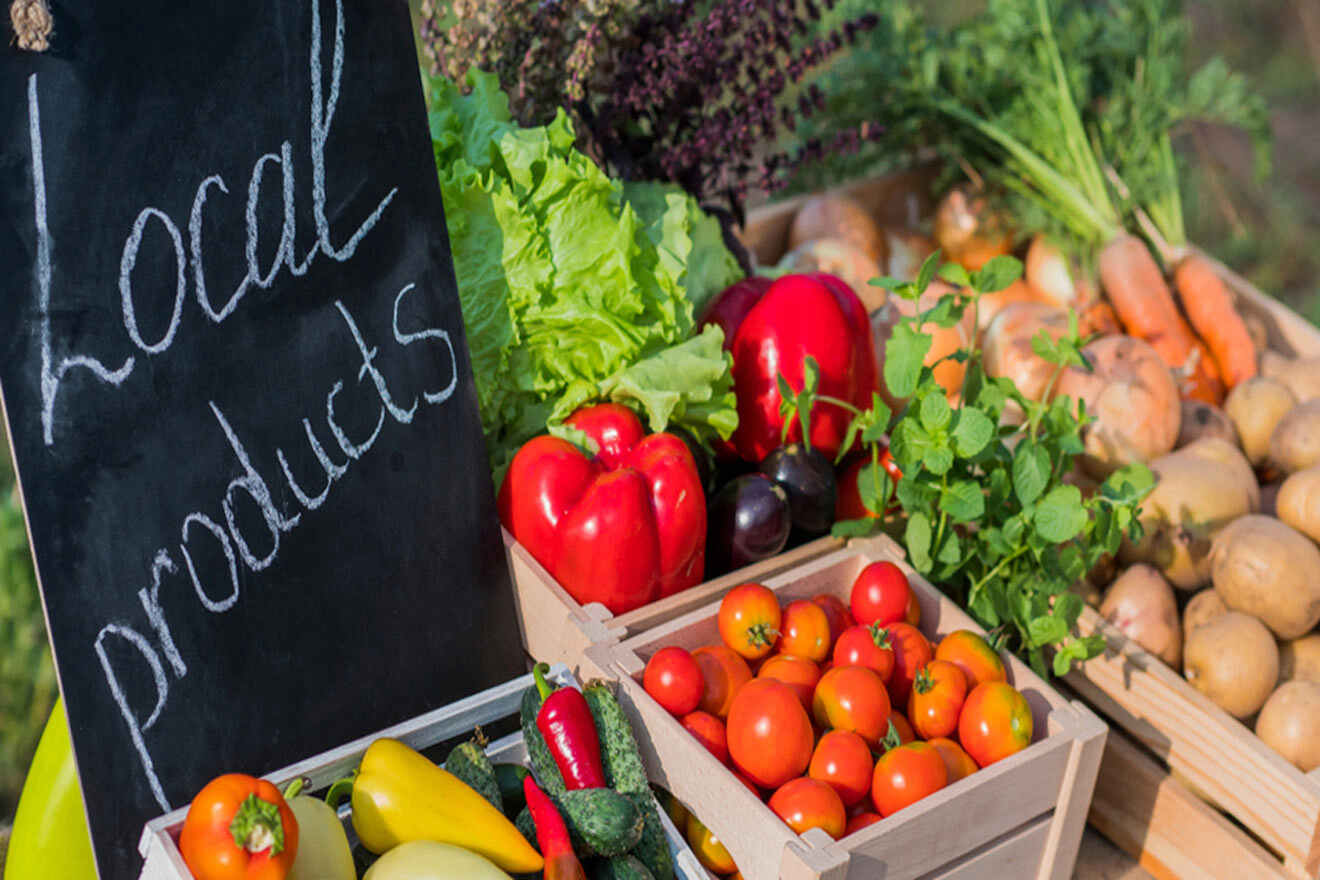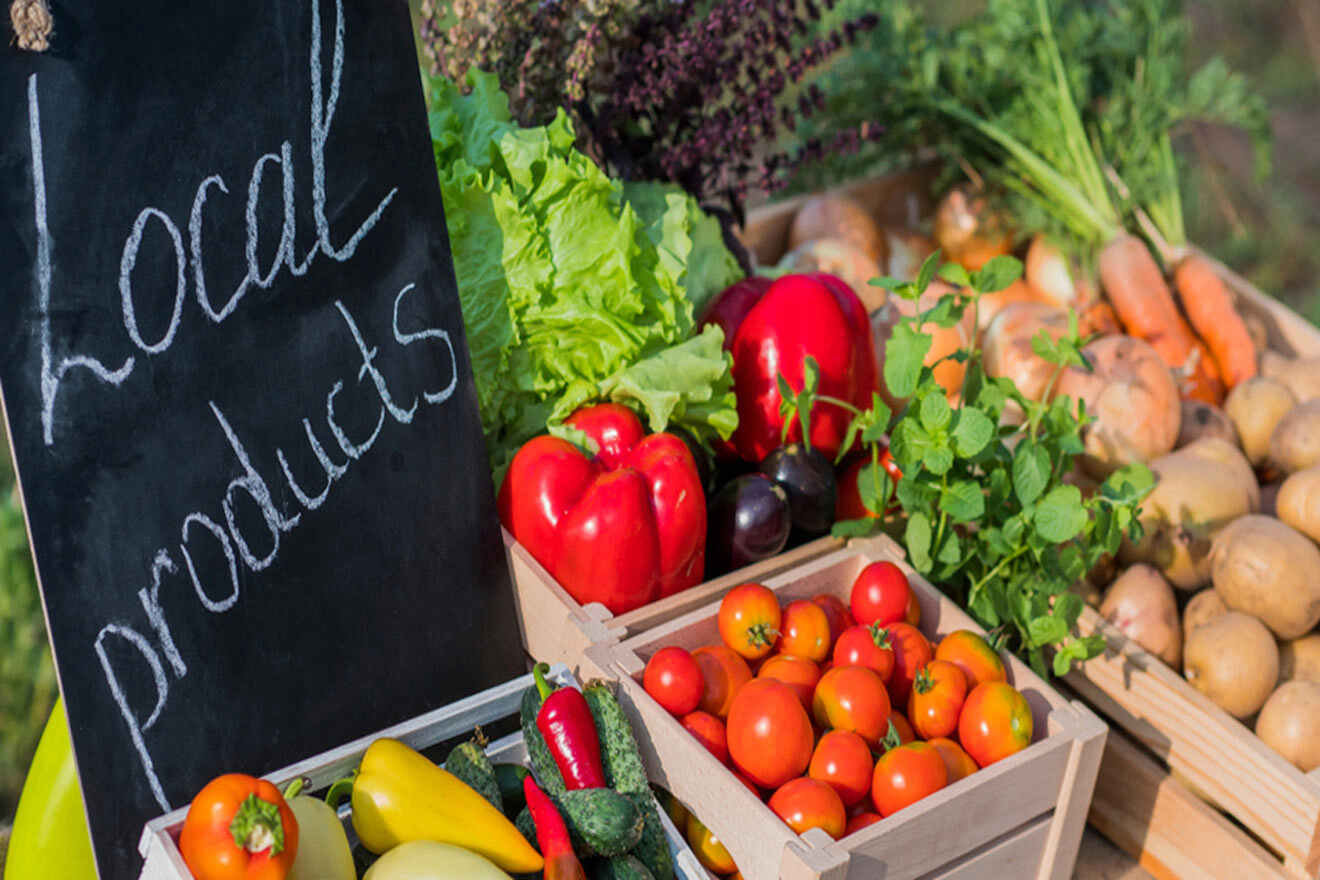 Part farmers market, part flea market, part live entertainment event space, this family-owned business is a super fun activity to do with the family in Homestead, Florida.
I don't know about you, but I love a good flea market where you can find all sorts of unique goodies that are just not even remotely available in big box department stores!
The Redland Market Village preserves a time-old tradition – a village marketplace where you can find anything from local produce to antiques and handmade goods.
Spread over almost 30 acres, this is a huge market where you can spend hours shopping around at all the different vendors and unique offerings.
I even got an electric bass guitar here in excellent condition with an amp and everything for an incredible bargain price!
There are all sorts of food trucks boasting different international foods, collectibles, random goods, arts and crafts, and the famous seafood market, where you can find tons of options when it comes to fresh local catch.
11. Hang out with tropical fruit trees at Fruit and Spice Park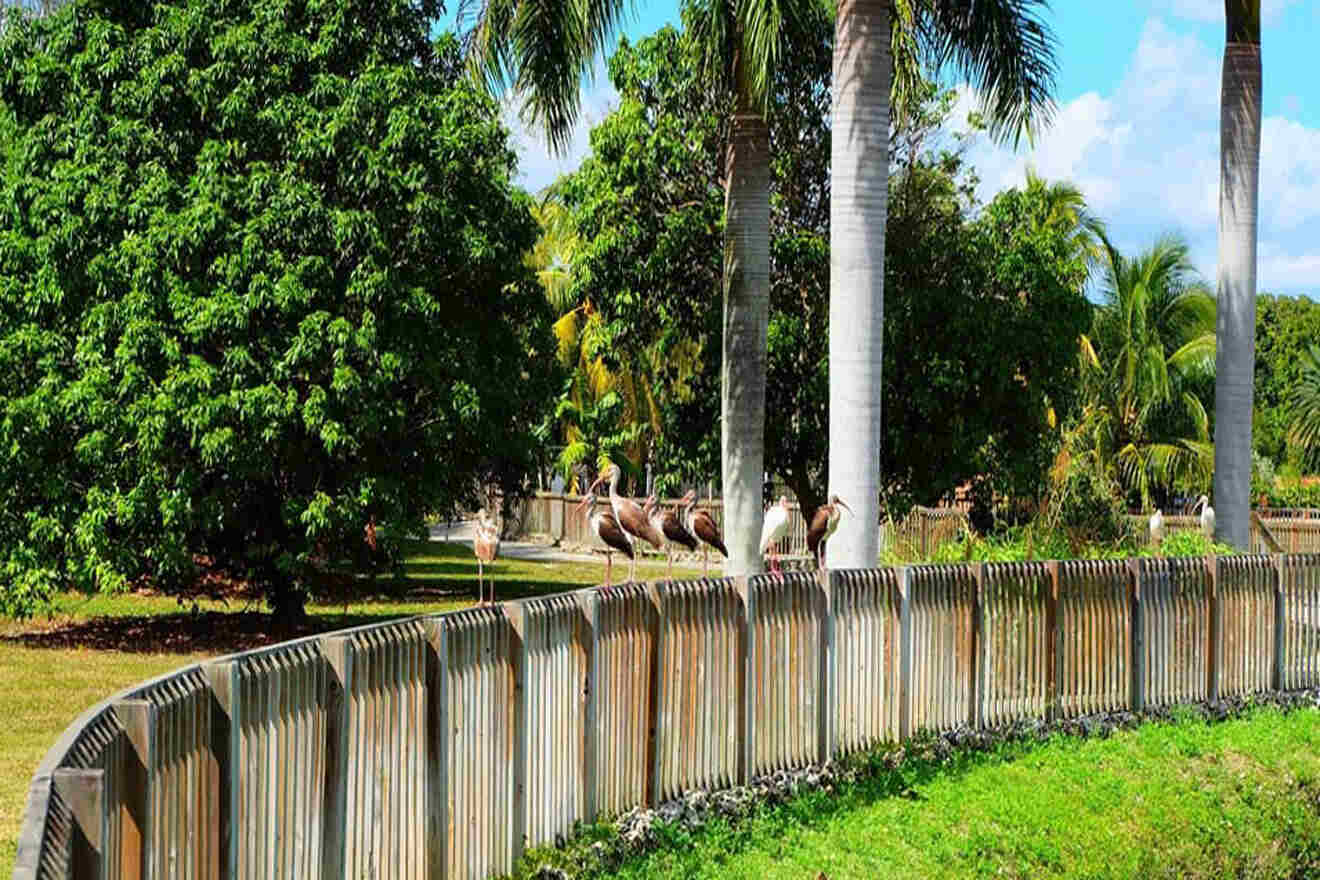 This botanical garden of Eden has hundreds of species of tropical fruit trees and other incredible tropical plant specimens!
Home to over 500 different species of fruit trees, vegetables, herbs, and spices, Fruit and Spice Park is an experience for the senses and a great opportunity to try some tropical fruit straight off the tree!
There's also a beautiful lake complete with water lilies and fountains, and I am convinced that fairies live there. I mean, there are so many magical tropical oases in Homestead that I'm sure there are some magical beings hiding around somewhere!
In all seriousness, this is an incredible place to visit in Homestead, and you don't want to miss out on the sheer bounty and beauty.
PRICE: US$10
12. Have a drink at the Schnebly Redland's Winery and Brewery!
This gorgeous local gem in Homestead is home to Miami-Dade's only winery!
Spend the day lounging around in this lush paradise oasis, sipping locally made wines made from different tropical fruits!
The tropical vibe at this winery is unbeatable. Additionally, it is not your traditional winery on a vineyard with rolling hills. Instead, it's filled with tiki huts, a pond filled with colorful fish, and abundant tropical plants! I don't know about you, but I love the combination of a winery and a tropical paradise oasis!
13. Visit the wellness oasis and farm Aguacate Sanctuary
Bring your little ones here to see the adorable farm animals, stop by and grab a refreshing cold-pressed juice, eat a delicious vegan meal, or take a yoga class!
The vibe at Aguacate Sanctuary is unbeatable. For those who appreciate wellness, eating well and farming, this is one of the best things to do in Homestead.
With lush gardens, wellness retreats, and relaxing yoga classes, this is an excellent way to level up your vacation and feel recharged, relaxed, and rejuvenated.
14. Take the family to By Brothers
As I mentioned earlier, Homestead is a tropical farm country. This in itself is enough reason to visit, as it's a nice change of pace from the hustle and bustle of Miami!
At By Brothers, you will be greeted by a giant sign surrounded by huge, lush tropical trees. With a petting zoo, Cuban cuisine, pony rides, train rides, fishing ponds, and fruit trees, this is a really fun natural recreational park for people of all ages to enjoy.
This is a lowkey, super fun, natural Disney World in Homestead!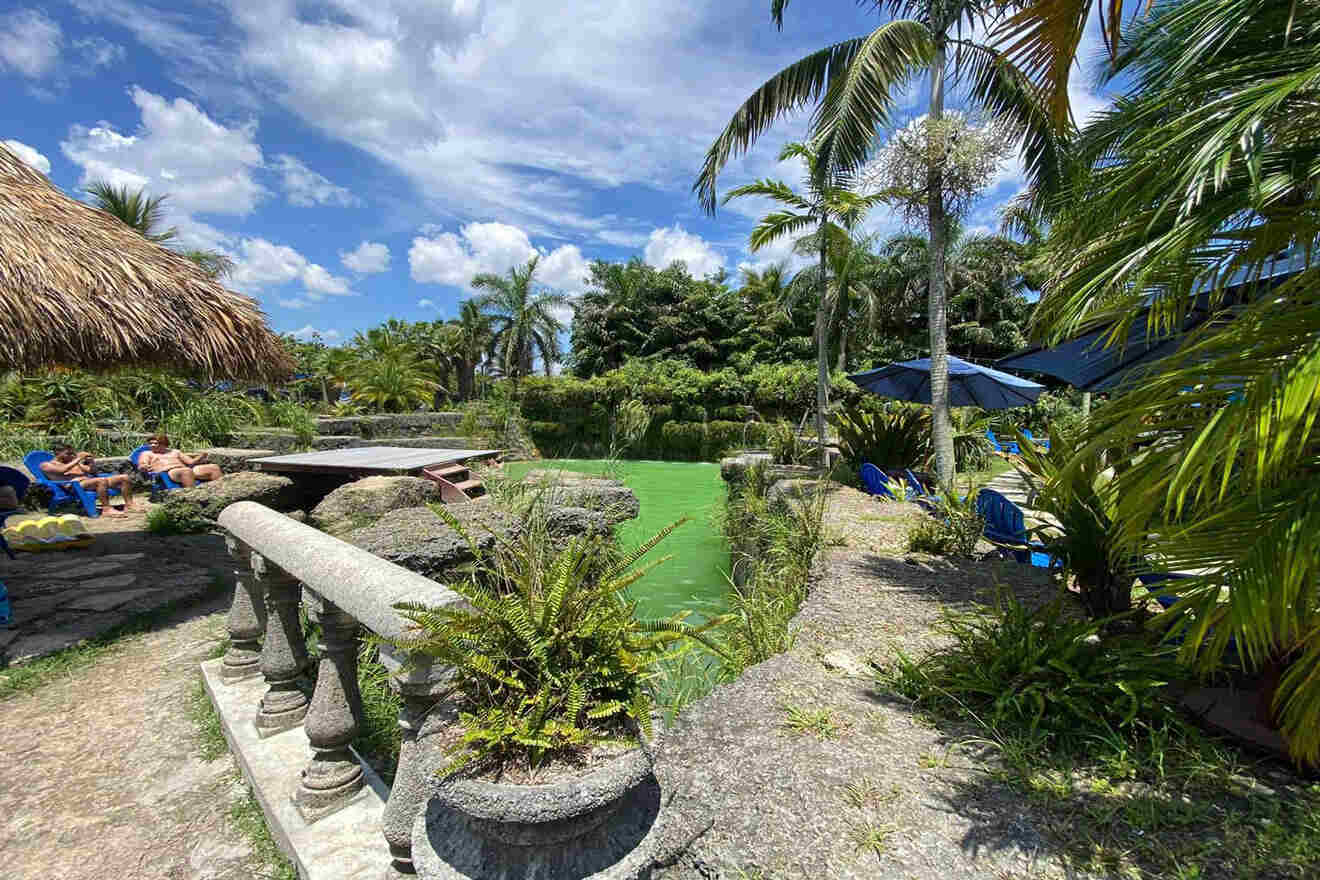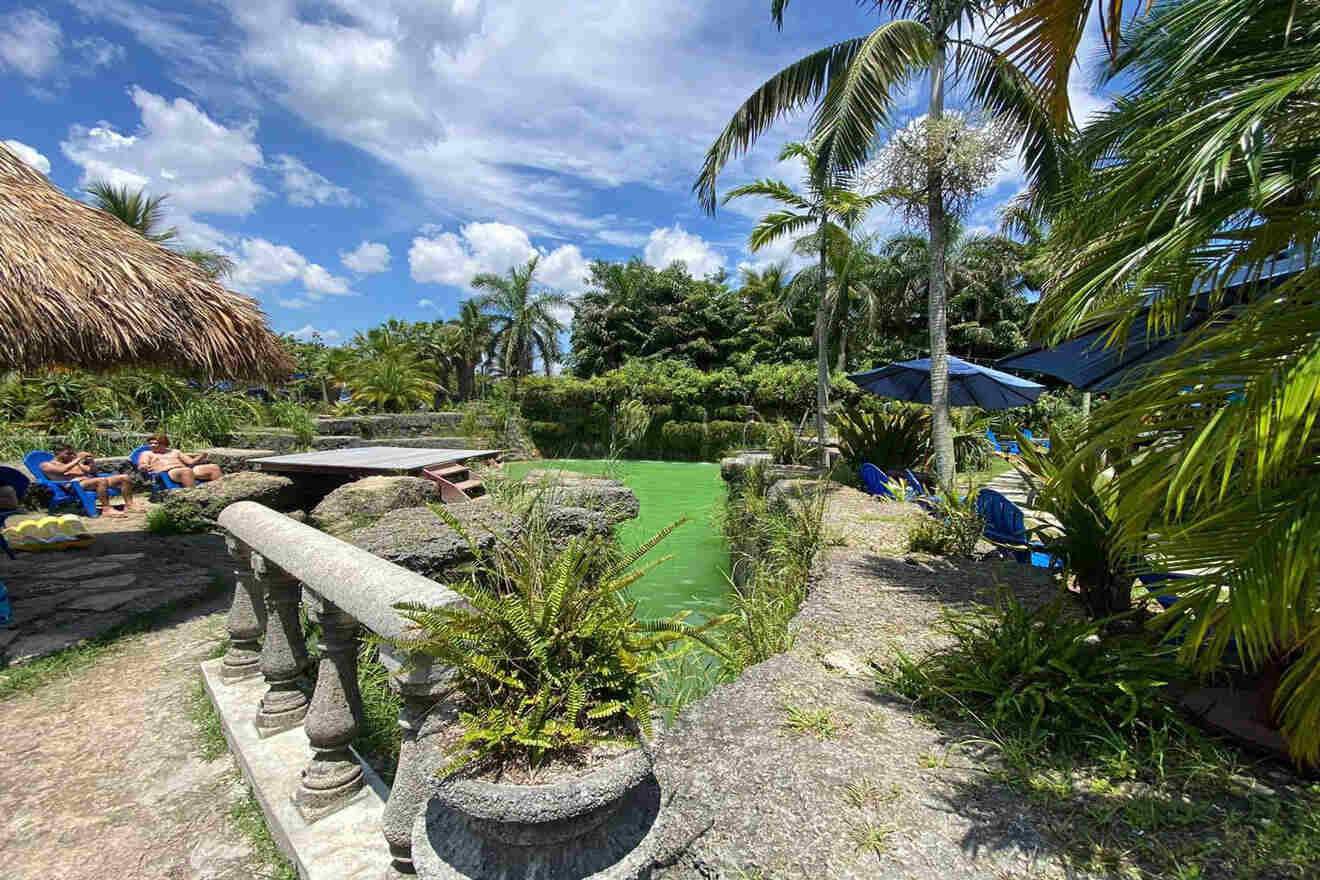 Most people don't know about this spot, and they're seriously missing out because this is one of the coolest things to do in Homestead, Florida!
Blue Lagoon Farms is straight out of a dream or tropical fantasy.
Complete with incredible crystal clear blue natural pools, waterfalls, a grotto, and a manmade spring, this is the perfect place to cool off during the summer and enjoy a nice dip in a gorgeous environment.
Lined with huge moss-covered rocks, gorgeous tropical foliage, and incredible bodies of water, Blue Lagoon Farms is definitely a one-of-a-kind experience in Homestead to get your feet wet in a tropical oasis paradise lagoon!
The five-acre farm is an excellent place to host events, have a photo shoot, or do some yoga on the water on paddleboards! How cool is that?
This is the stuff that mermaids dream of. Not to be corny, but it's true!
16. Visit an otherworldly oasis, Patch of Heaven Sanctuary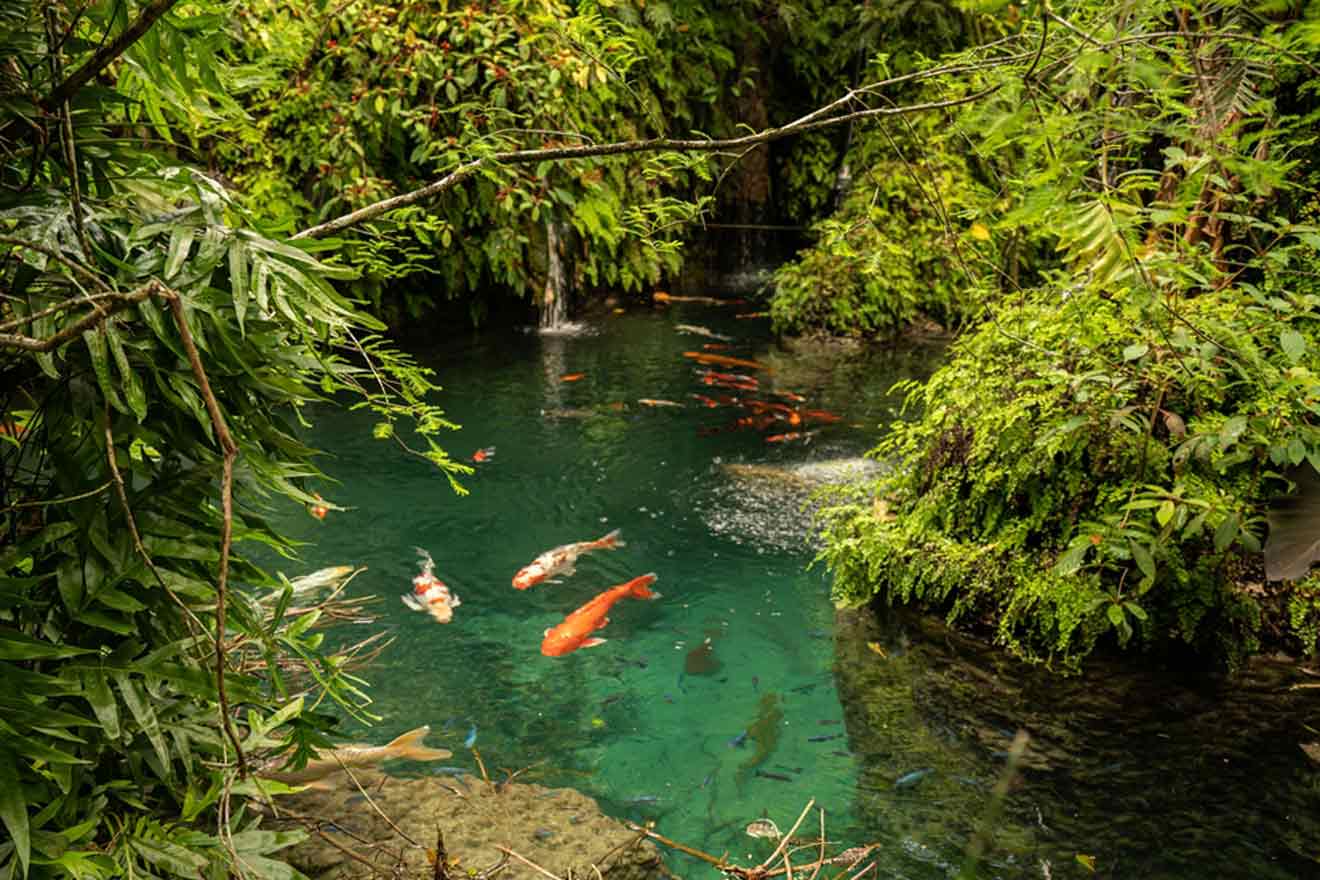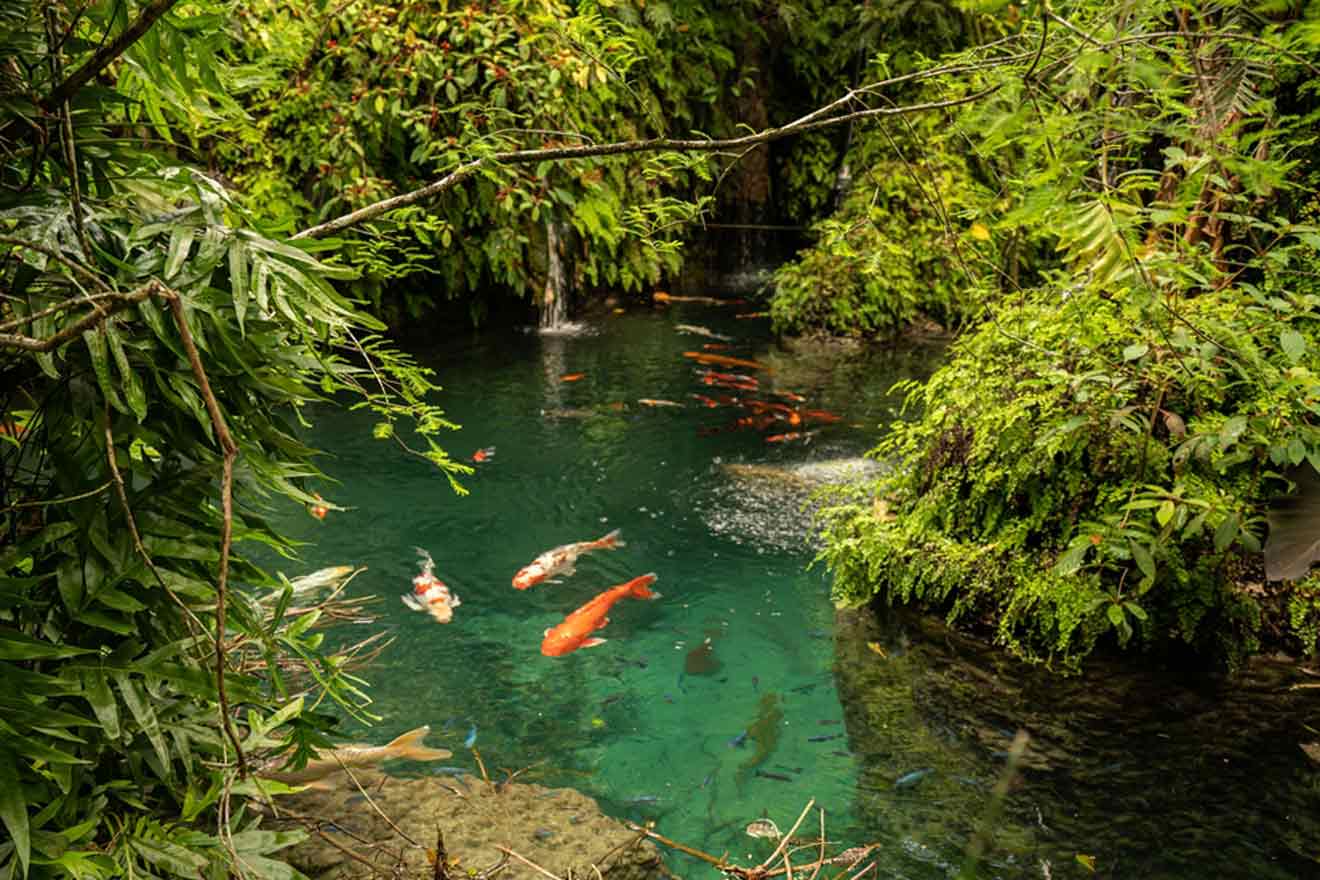 This 20-acre preserve is seriously what dreams are made of. Every inch is more beautiful than the last. Between the lush tropical plants, hidden pools, and bodies of water, this Homestead destination is undoubtedly a patch of Heaven!
Many films and music videos have been shot here, and it's not hard to see why once you're there. It feels like you stepped into a movie set or another world entirely!
Wander through the serene meandering paths of the Zen garden, meditate by the koi pond, or just silently take in the beauty of this paradise oasis.
There are also some cool historic structures on sight, and you can get a guided tour of this paradise to learn more about its founding and lifetime.
Pioneers in conservation in southern Florida, are passionate about creating habitat for native species, education, reforestation, and protecting sacred wild Florida.
PRICE: US$25
17. Check out Biscayne National Park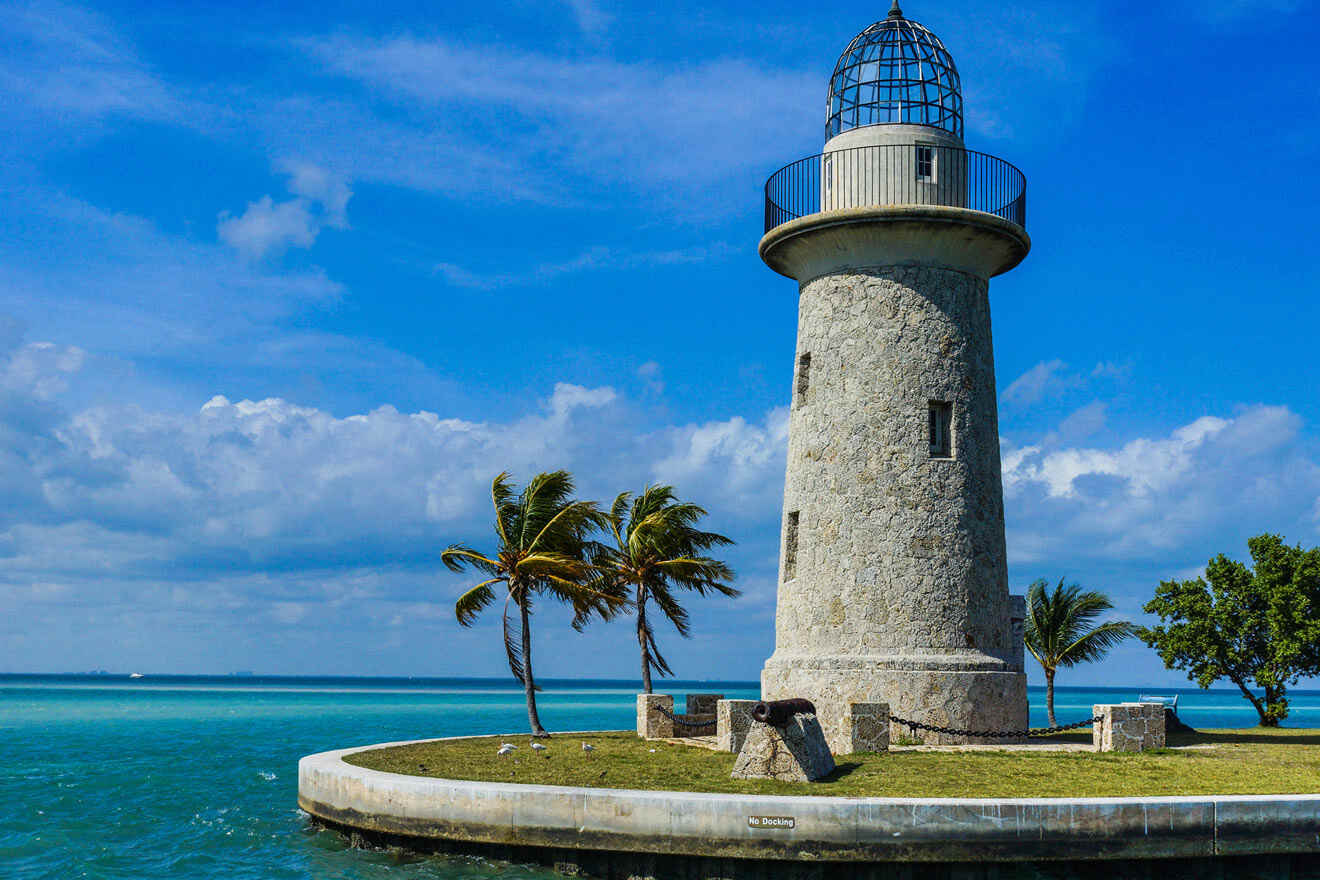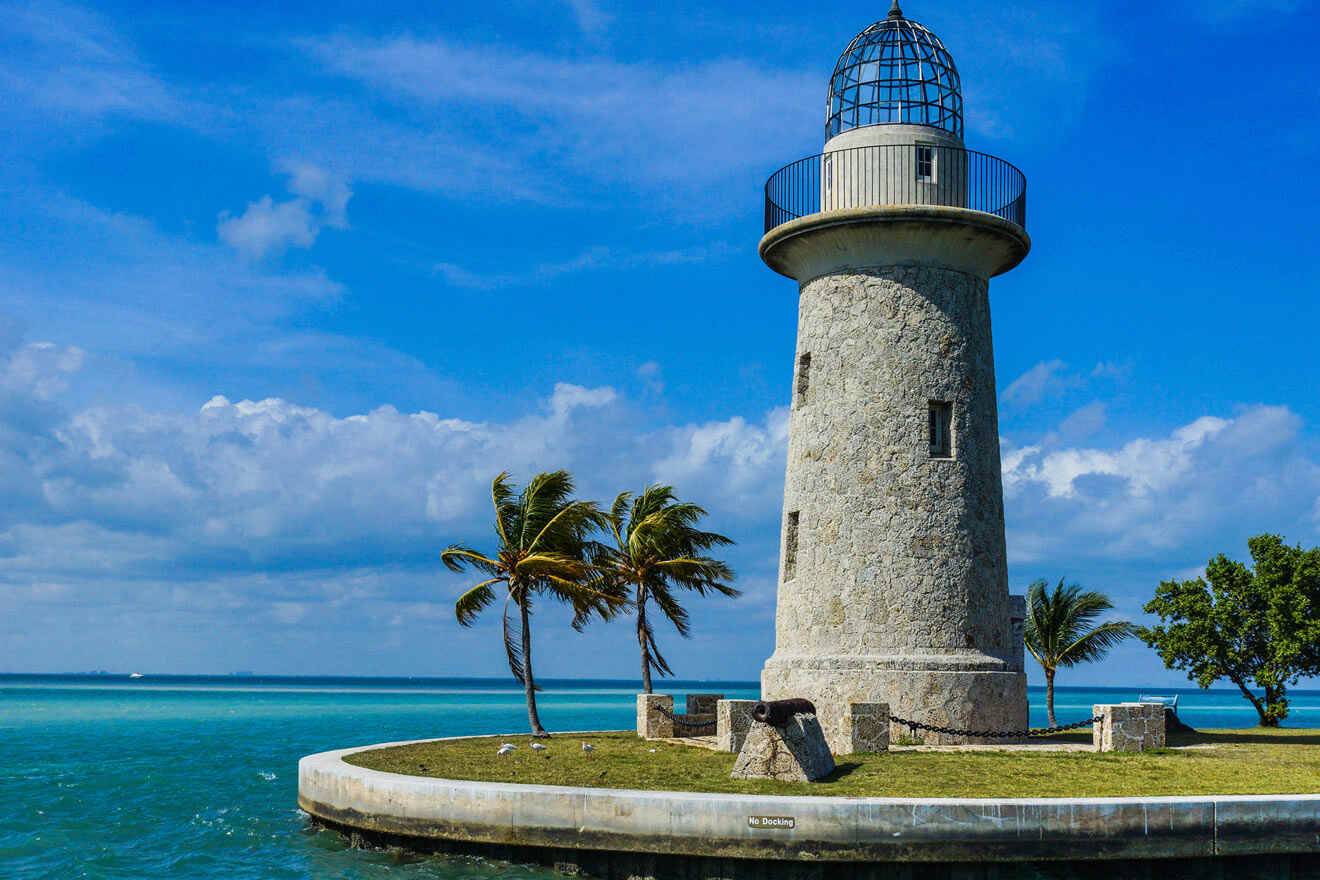 As I mentioned earlier, Homestead is a tropical farm country oasis nestled between two national parks: The Florida Everglades and Biscayne National Park.
Biscayne Bay extends from South Beach to Key Largo and the Florida Keys.
The Homestead location encompasses the Dante Fascell Visitor Center and offers all sorts of fun experiences, like the small group snorkel experience, snorkel and paddle eco-adventure, and the heritage of the Biscayne National Park cruise. Check them out here!
If you're looking for a fun way to get around Biscayne Bay, you should definitely check out this jet ski tour! What better way to cruise than on a jet ski?
PRICE: US$160 for the jet ski tour
18. Visit the historic Wat Buddharangsi Buddhist Temple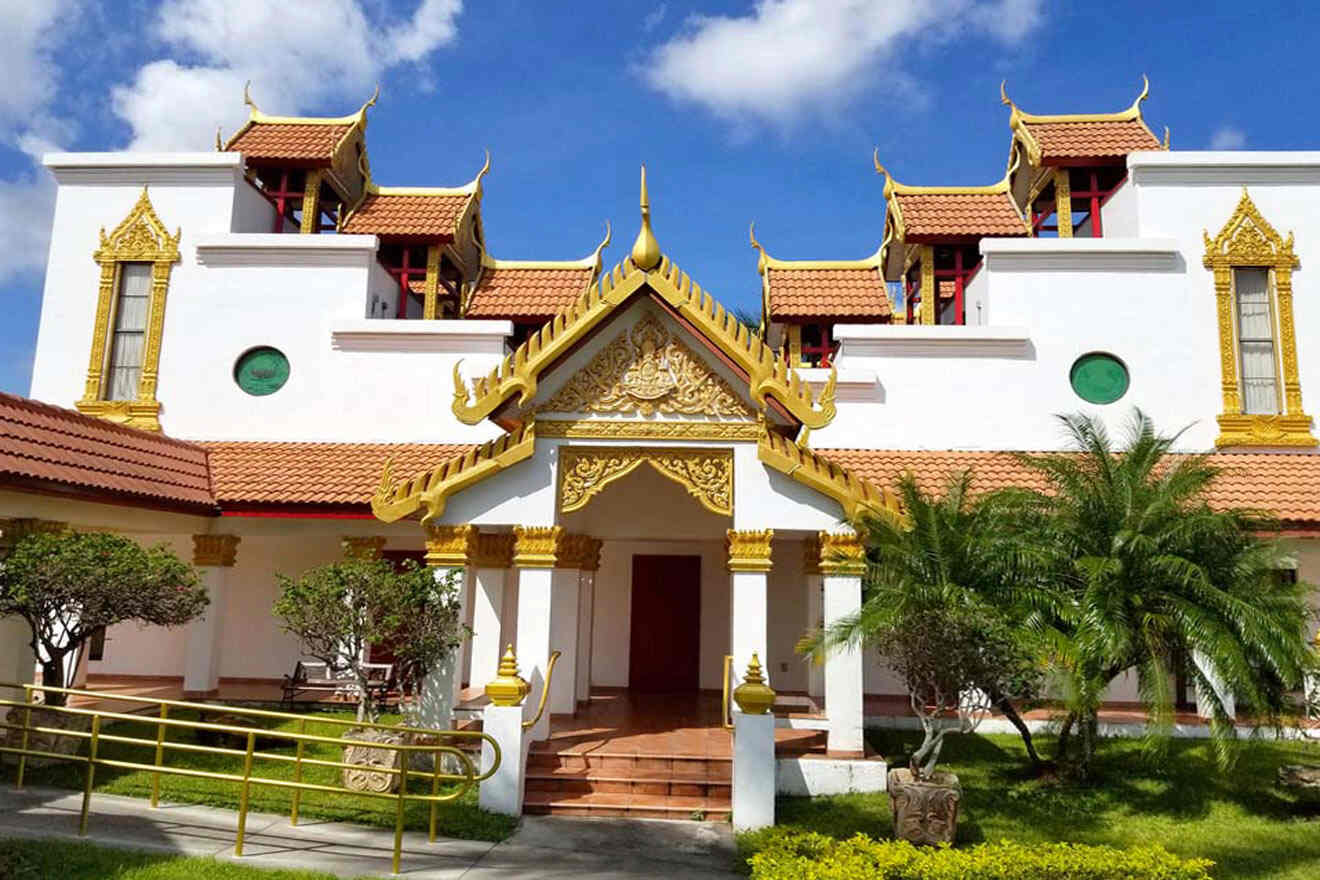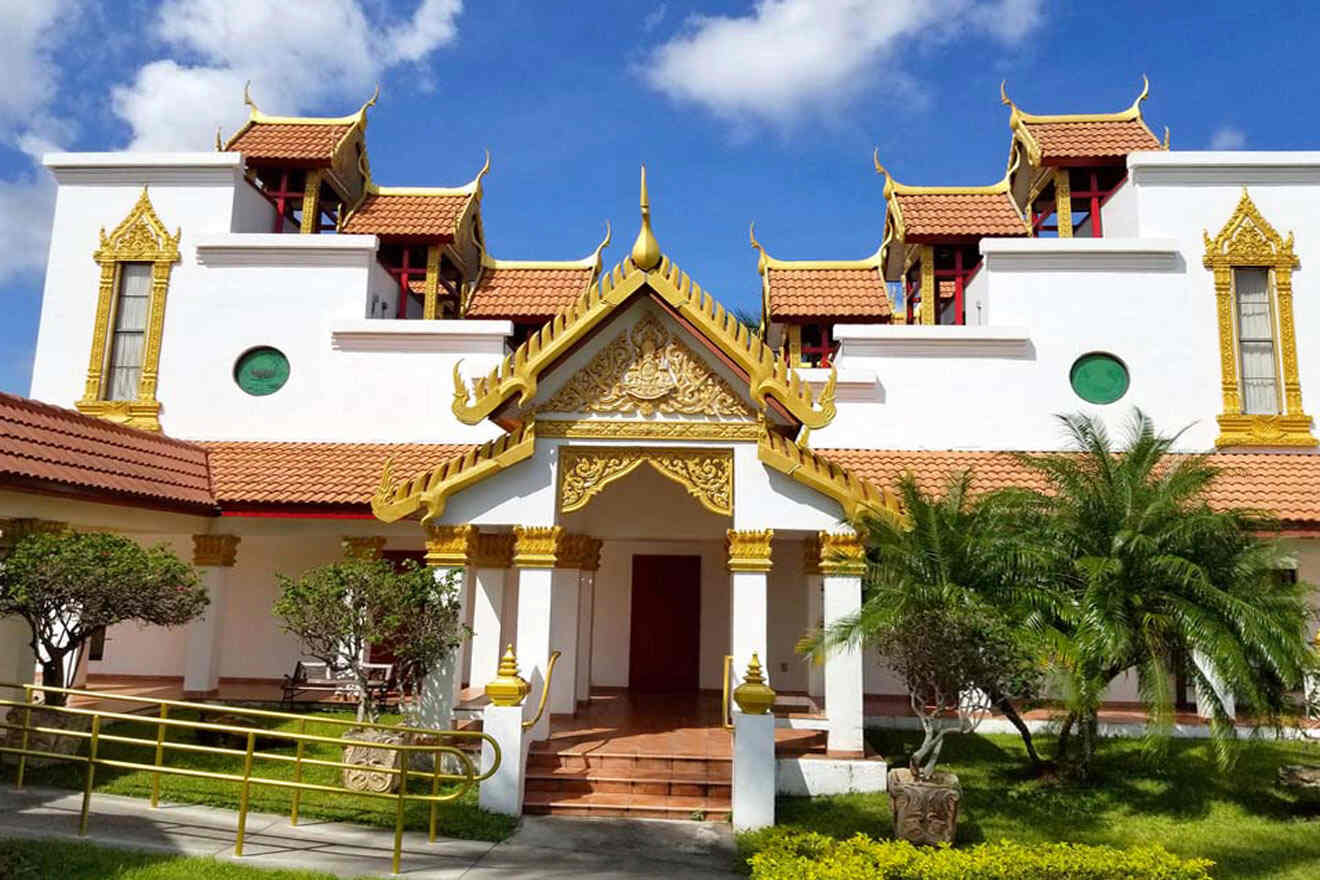 With several items incorporated into the building of this stunning Buddhist temple shipped over from Thailand, this is an excellent experience that makes you feel like you stepped into another country!
A collective effort, with funds donated from a temple in Bangkok, this masterpiece of a Buddhist temple is a really cool experience.
Upon the opening of the Buddhist temple, over 150 Buddhist monks came from Bangkok to pay their respects.
There is also a 23-foot sculpture of Buddha that was originally carved in Bangkok on site!
NOTE: Please check their visitor info for the guidelines before you visit!
PRICE: Free
FAQs about things to do in Homestead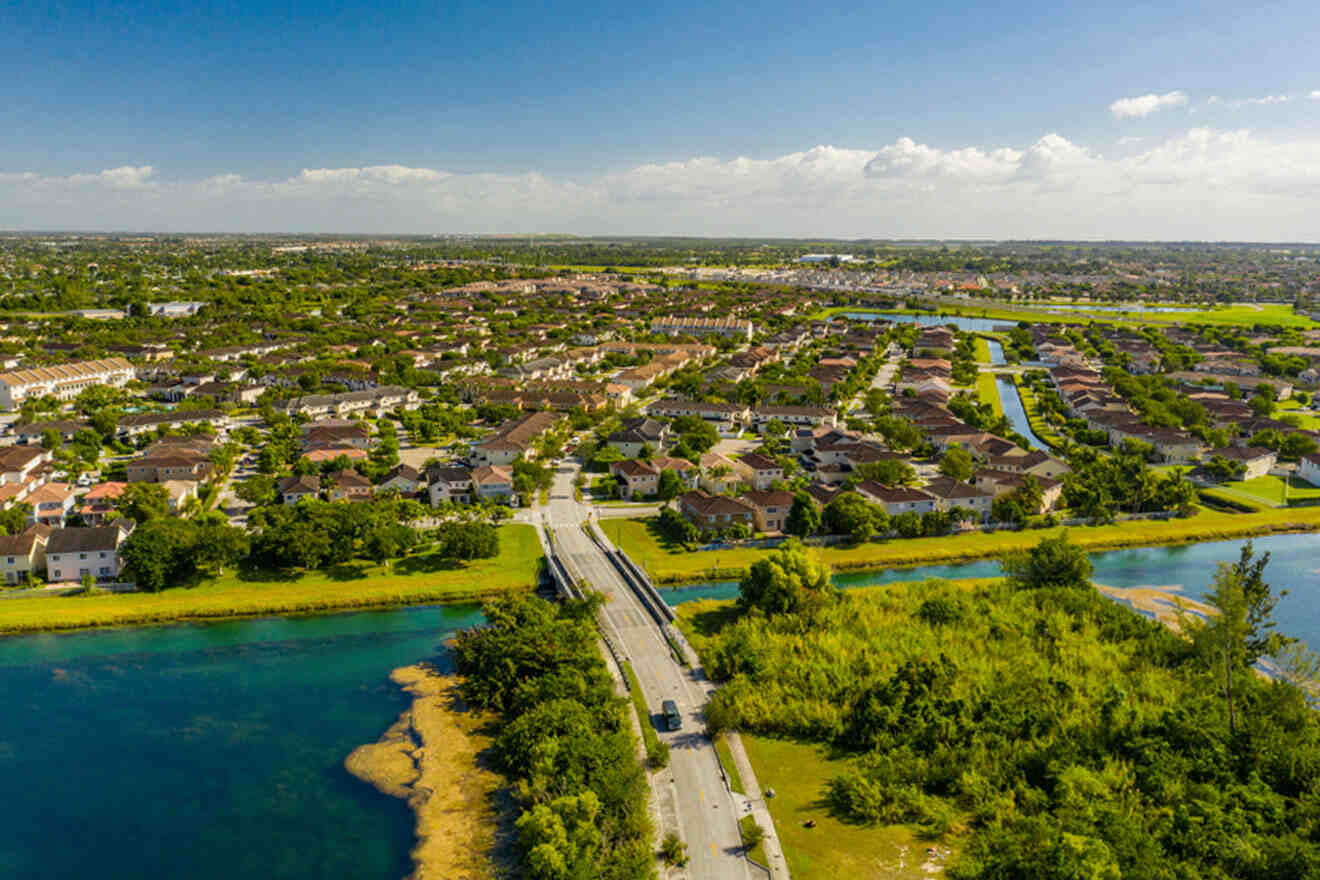 Conclusion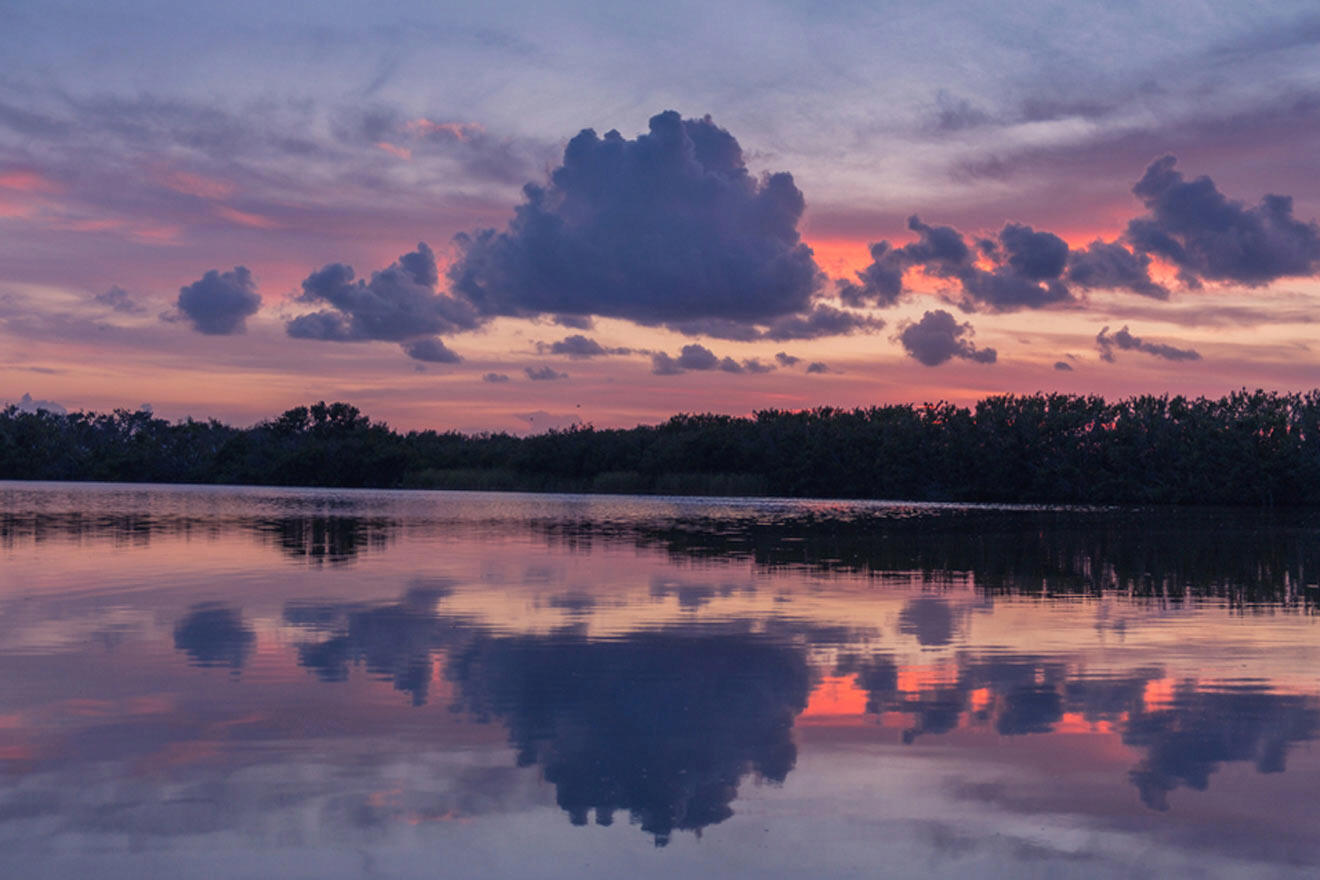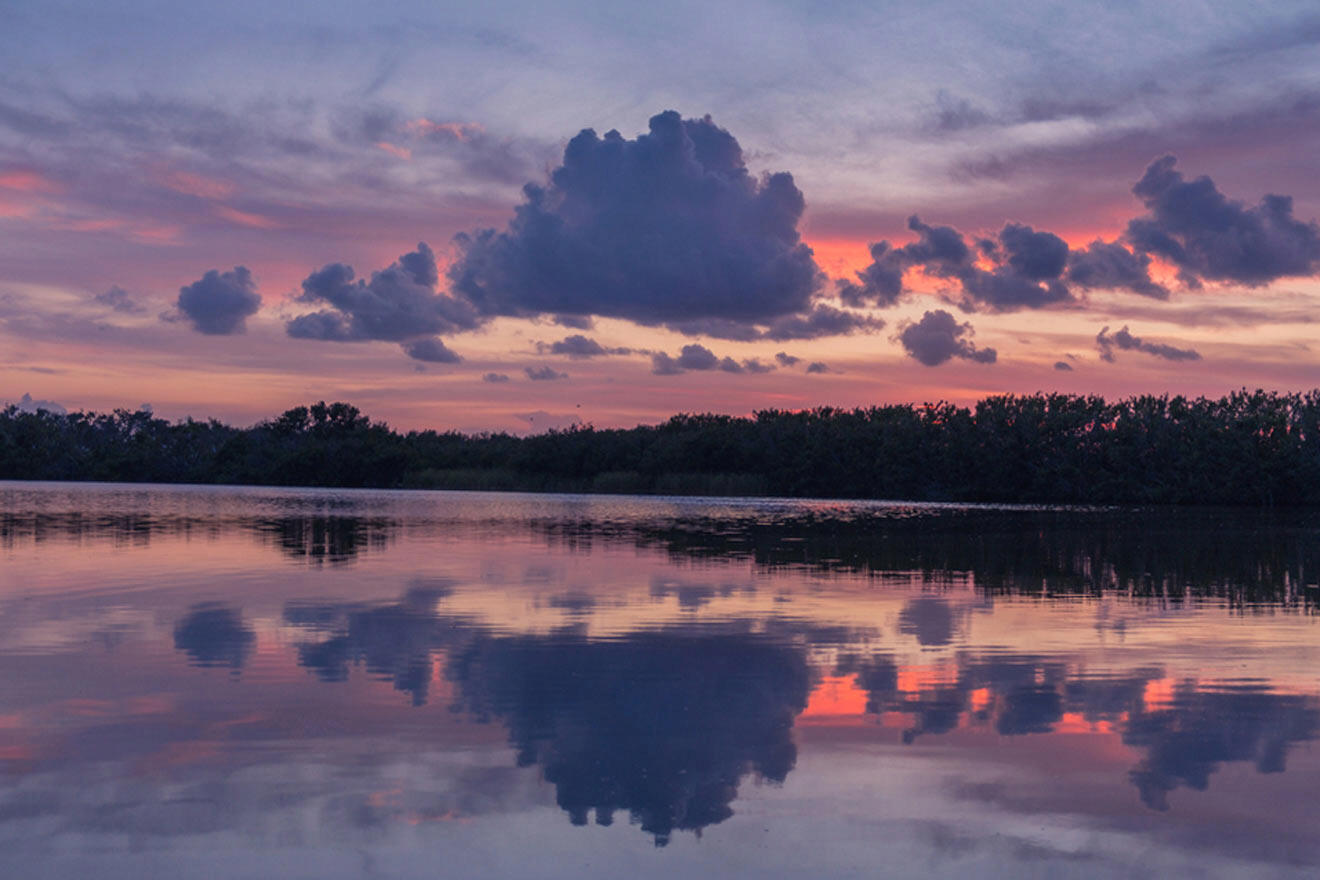 There you have it! The ultimate guide for things to do in Homestead!
Homestead is a total hidden gem when it comes to the Southern tip of Florida. Most people know that the Everglades are there, but that's about it.
When people learn about all the hidden oasis farms with incredible pools, lush foliage, exotic fruits, and super fun recreational activities (like swimming with an alligator), they are shocked at just how many unique things to do there are in Homestead.
I love Homestead. A tropical farm country oasis with so many hidden gems and natural beauty, Homestead should be high on your list of places to go in Florida!
With Love and Gratitude,
Amira G.
---
Pin it for later!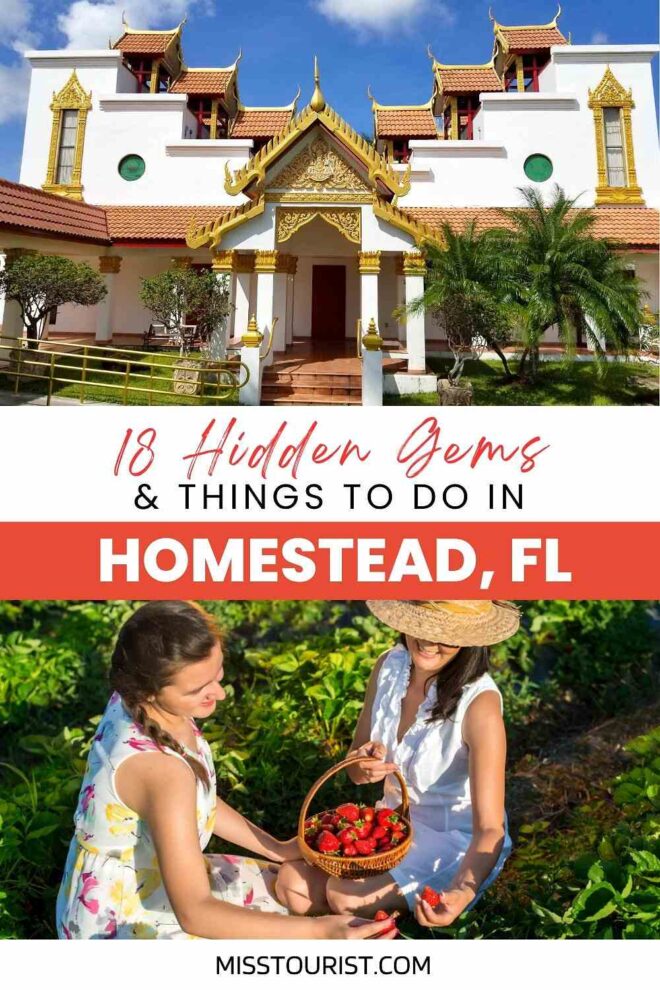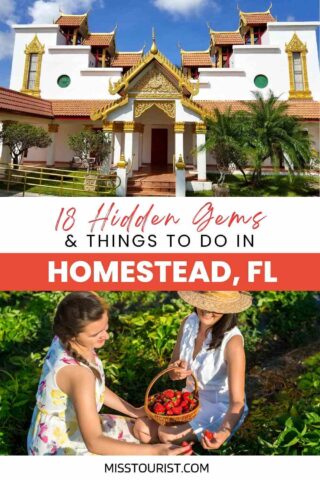 Pin it for later!