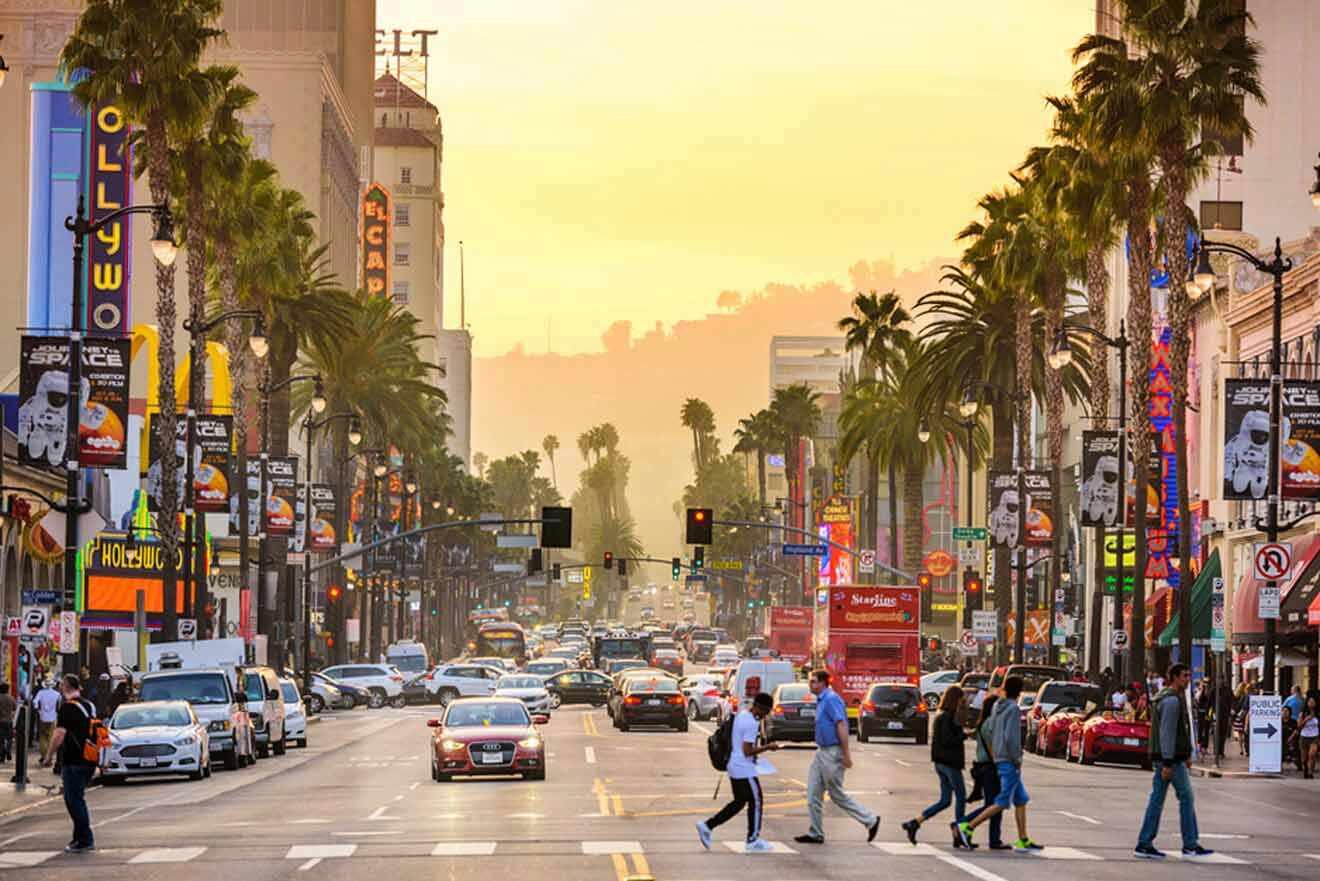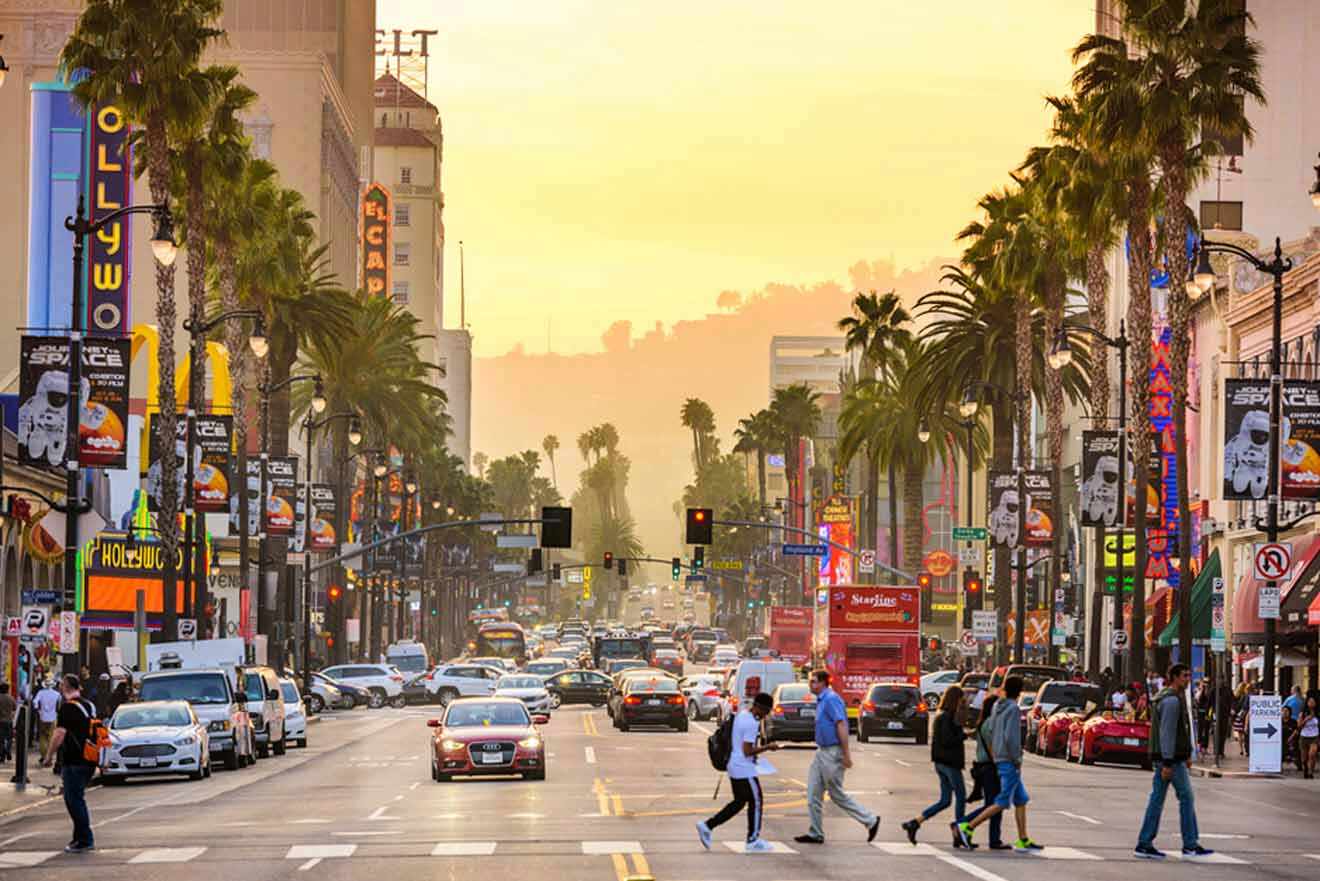 Welcome to the city of stars! Los Angeles is the entertainment capital of the world, with plenty of activities and destinations for visitors like you to explore.
As a San Diego native, I've spent many day trips and weekend trips exploring the ins and outs of the city, and lucky for you, I'm here to share my expertise on the best things to do in Los Angeles!
The most important thing to keep in mind here is to remember to stay organized when planning your trip and book your tickets in advance. Los Angeles is a mega-popular city with tens of thousands of tourists visiting every single day, so it's important to get ahead and secure those tickets.
Alright, let's get started!
If you are in a hurry
Only have a day or two in Los Angeles? There are a few must-see tours and attractions I recommend checking out. These experiences are specific to LA, so you won't find anything like them anywhere else in California!
Here are the main things to book in advance:
And here are the best hotels: The Prospect Hollywood (luxury), AC Hotel by Marriott Los Angeles South Bay (mid-range), LA PodLife (budget)
1. Spend the day in Universal Studios Hollywood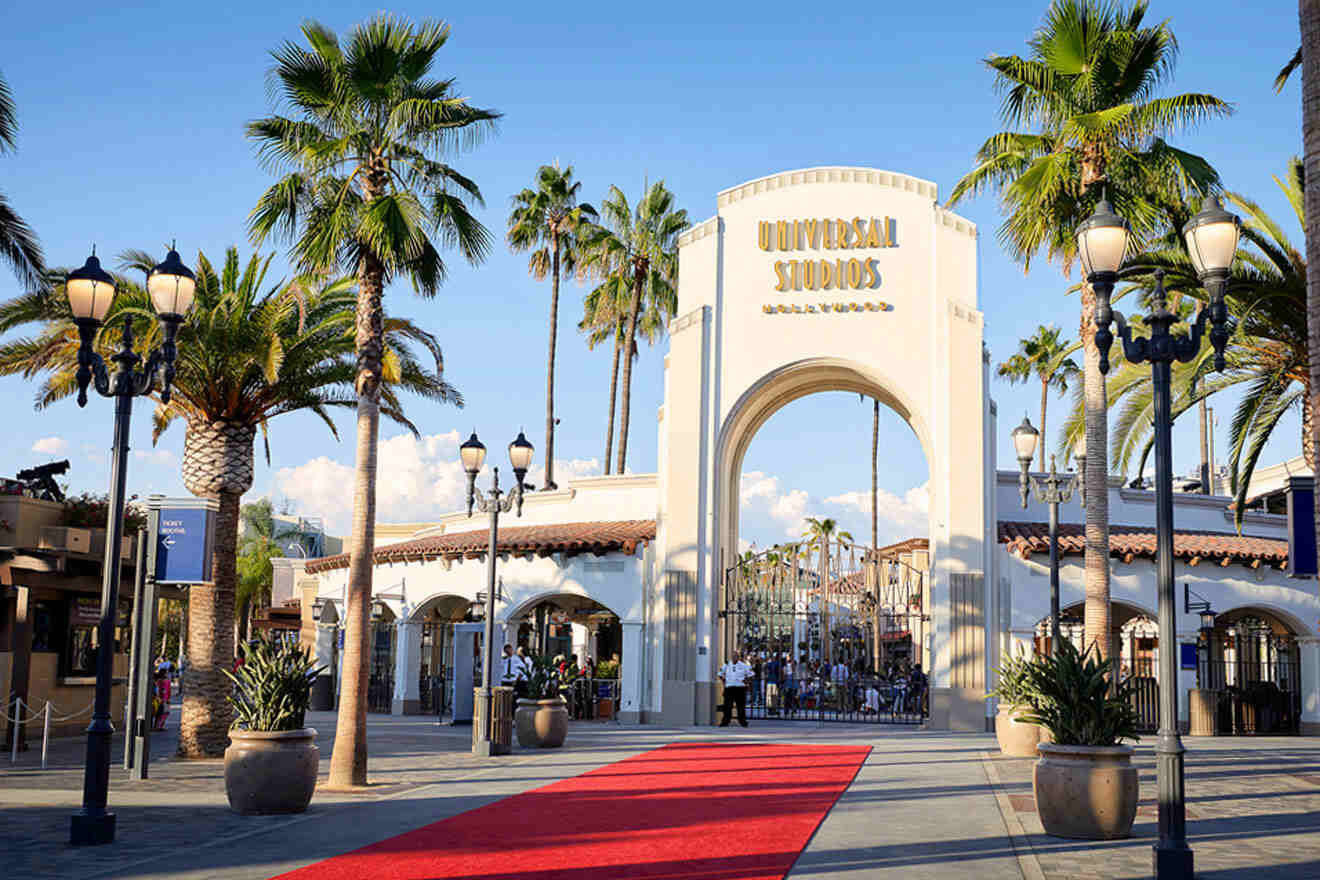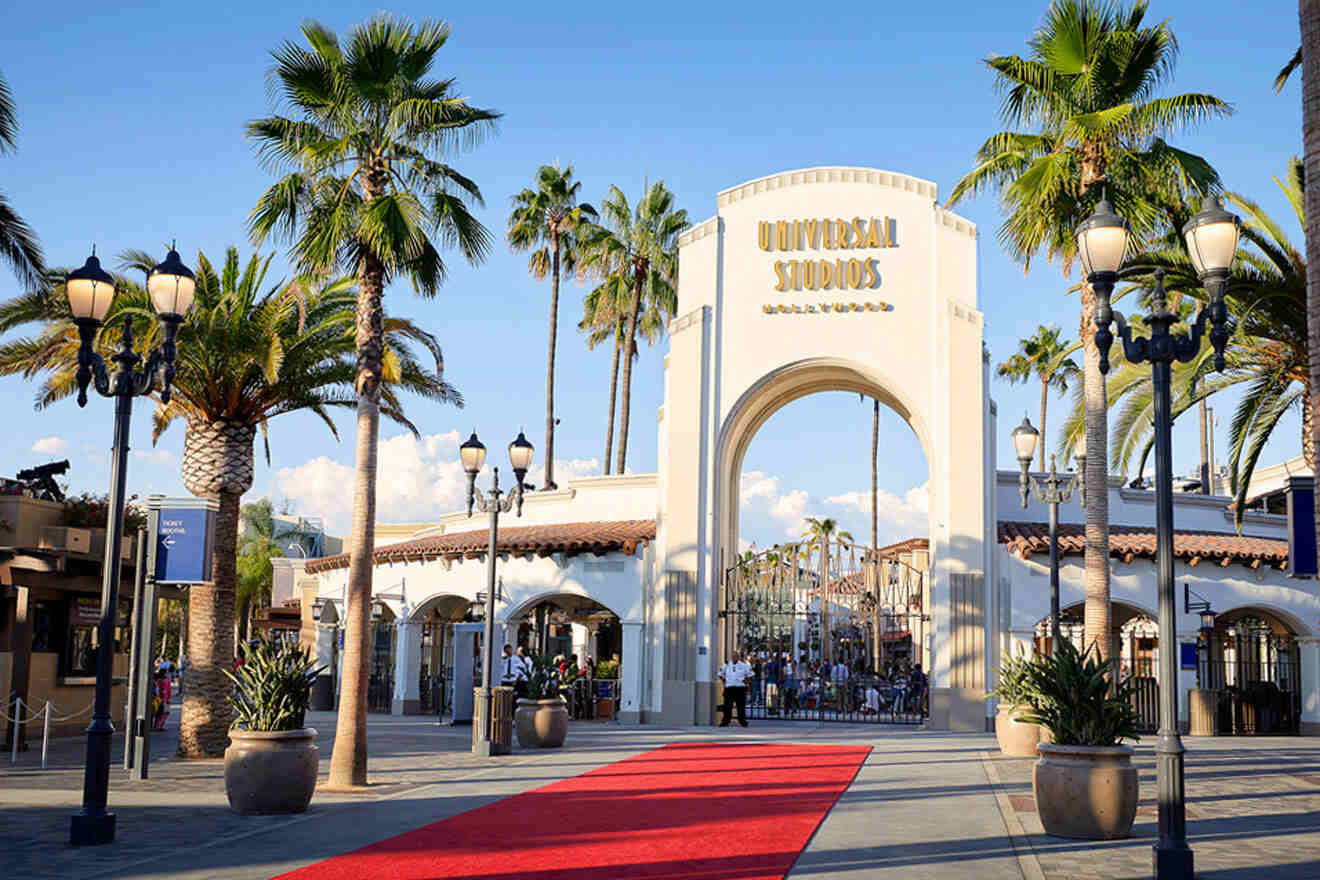 One of the most popular amusement parks in Los Angeles is the renowned Universal Studios Hollywood! This is where the most famous movies and television shows come to life through park attractions, rides, characters, and more. The Wizarding World of Harry Potter is my #1, and an absolute must-visit for kids and adults!
Don't miss out on The World-Famous Studio Tour. It's my absolute favorite tour in Universal Studios and is included with your admission! You get an inside look at a real Hollywood set and how they make movies.
PRICE: from US$108 for adults
2. Admire the architecture at the Getty Villa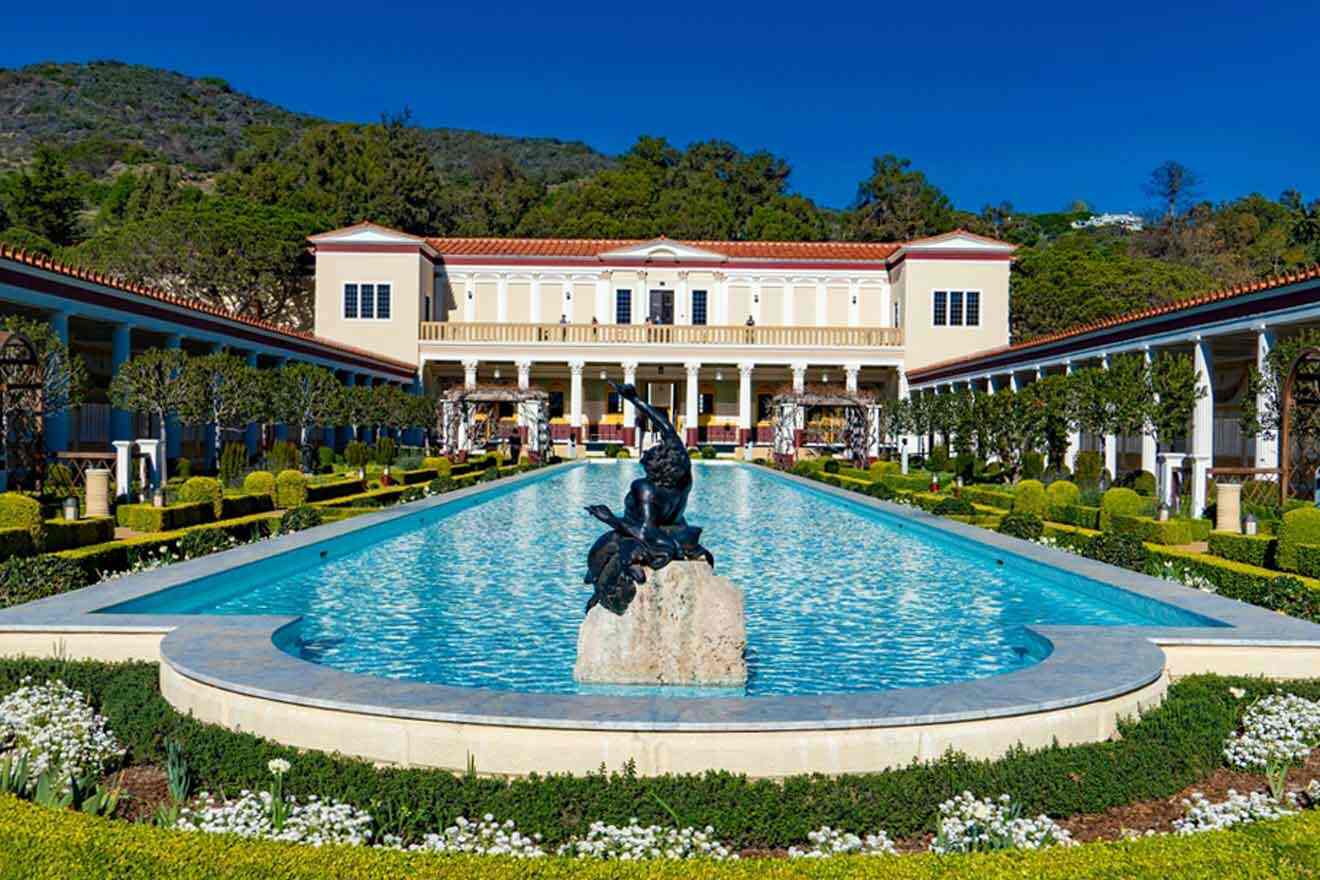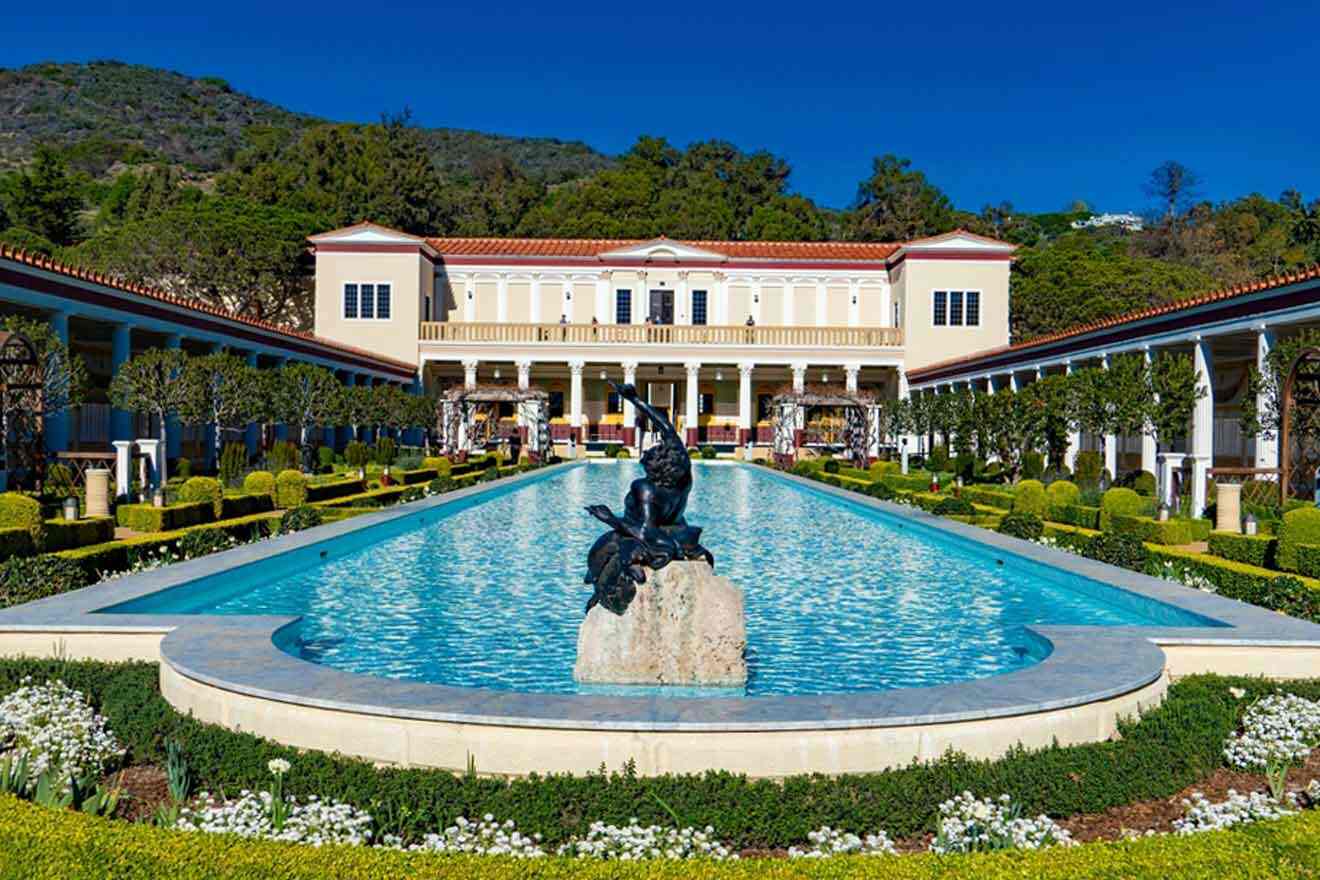 Take a drive outside of downtown LA to the Getty Villa Museum, the art museum known as the "largest cultural and philanthropic organization." As you can imagine, it's pretty popular, and it gets quite busy. If you're an art enthusiast, this is the place to be!
The Getty Center is also a beautiful work of architecture with antiques from ancient Greek and Roman heritages that you won't find anywhere else in California. It's completely free to visit but make sure to book in advance to reserve your spot!
If you're traveling with a bigger group of art enthusiasts, I suggest booking a private group tour. The professional guide will walk you through the Middle Ages all the way to 20th-century art.
TOUR PRICE: from US$200 per group of 6
3. Visit the Griffith Observatory and Park for endless views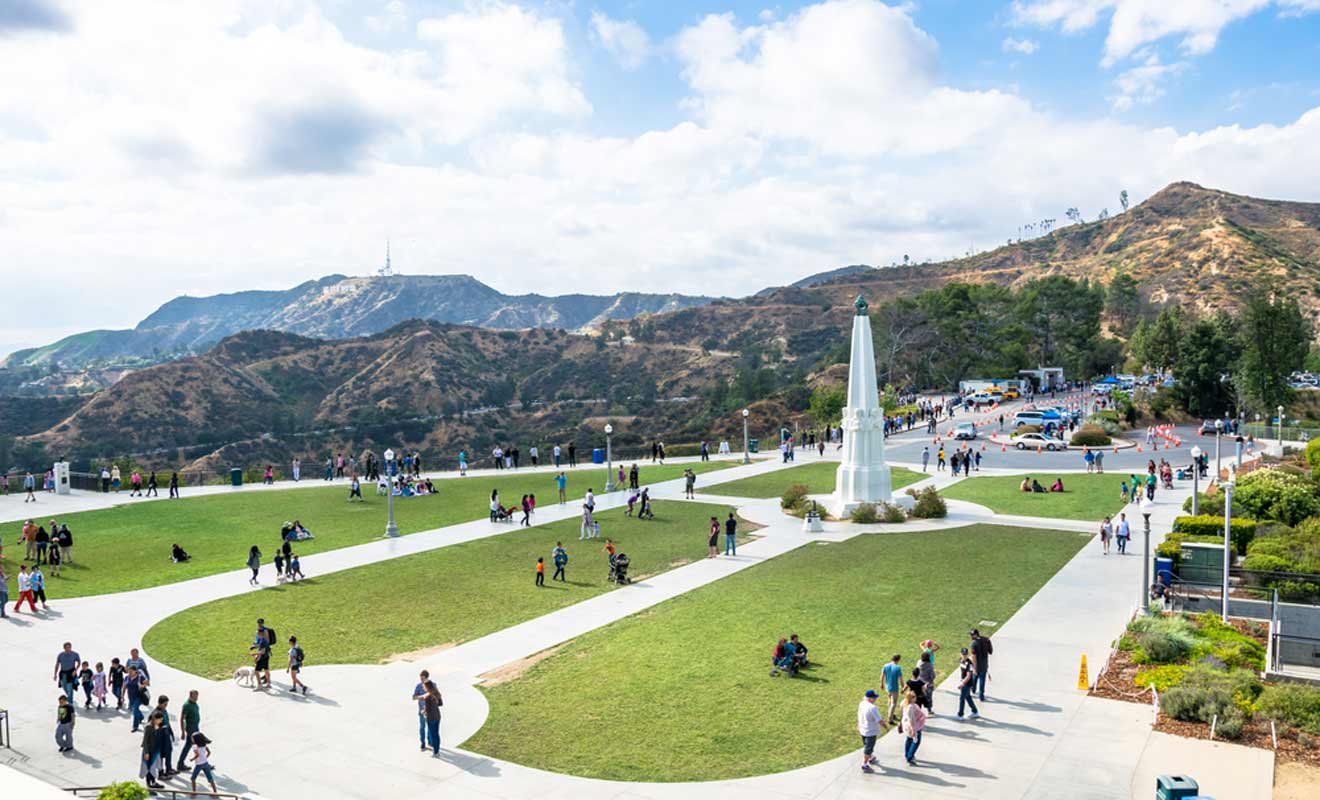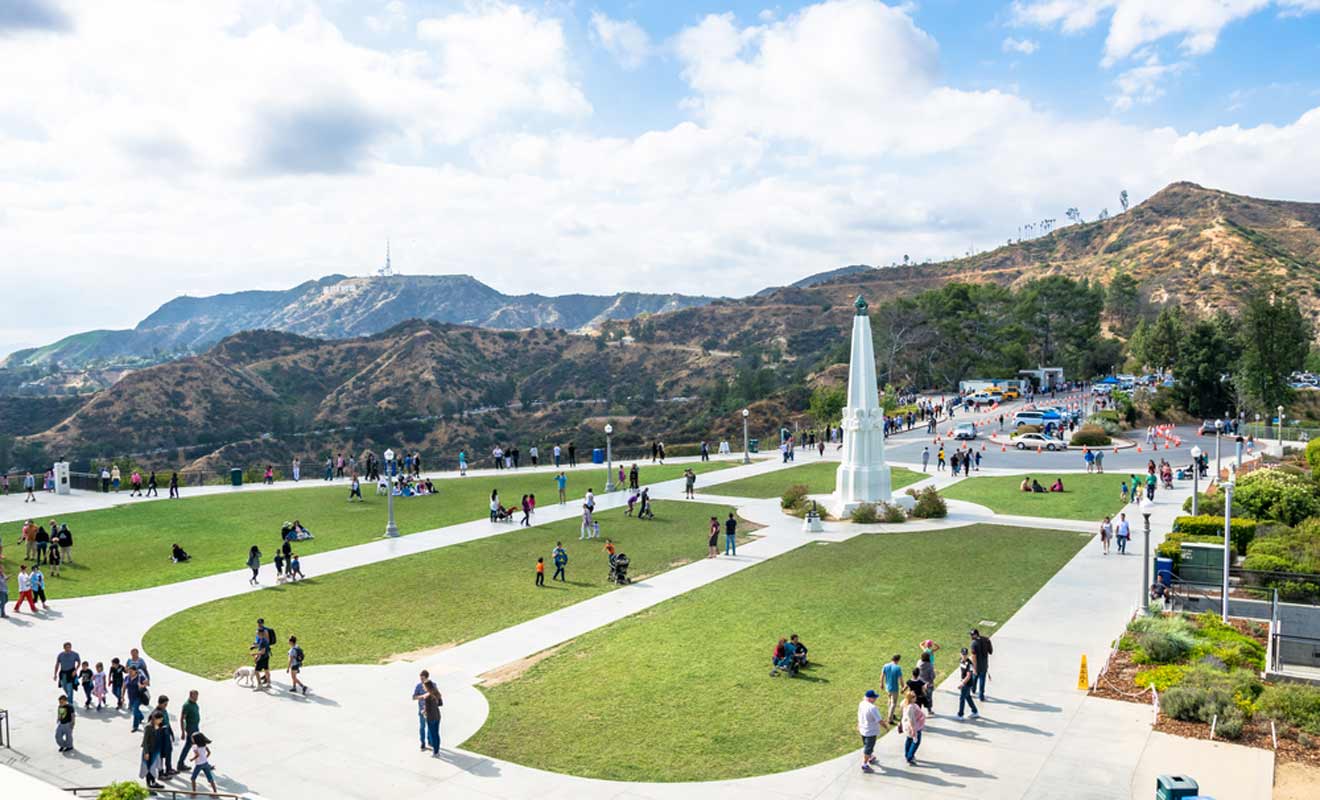 Griffith Observatory is known to be "Southern California's gateway to the cosmos" with its exhibits, telescopes, and live shows. You'll leave the observatory with a better understanding of the sky, and inspire you to want to learn more!
The Griffith Observatory is an iconic building in Los Angeles, CA, being one of the most popular attractions in the city, let alone the entire state of California. It's located on Mount Hollywood and Griffith Park overlooking the Los Angeles basin and a starting point for many hikes leading up to the famous Hollywood Sign.
I recommend exploring Griffith Observatory with a tour guide to learn the ins and outs of it. After the tour, take a walk through Griffith Park! Being one of the largest parks in the United States, there's an endless amount of fun to be had here. It's a hikers' paradise with some of the best hiking trails in LA. The Los Angeles Zoo and Echo Park are also nearby if you want to see a few more LA hidden gems.
4. Play games and ride roller coasters at Santa Monica Pier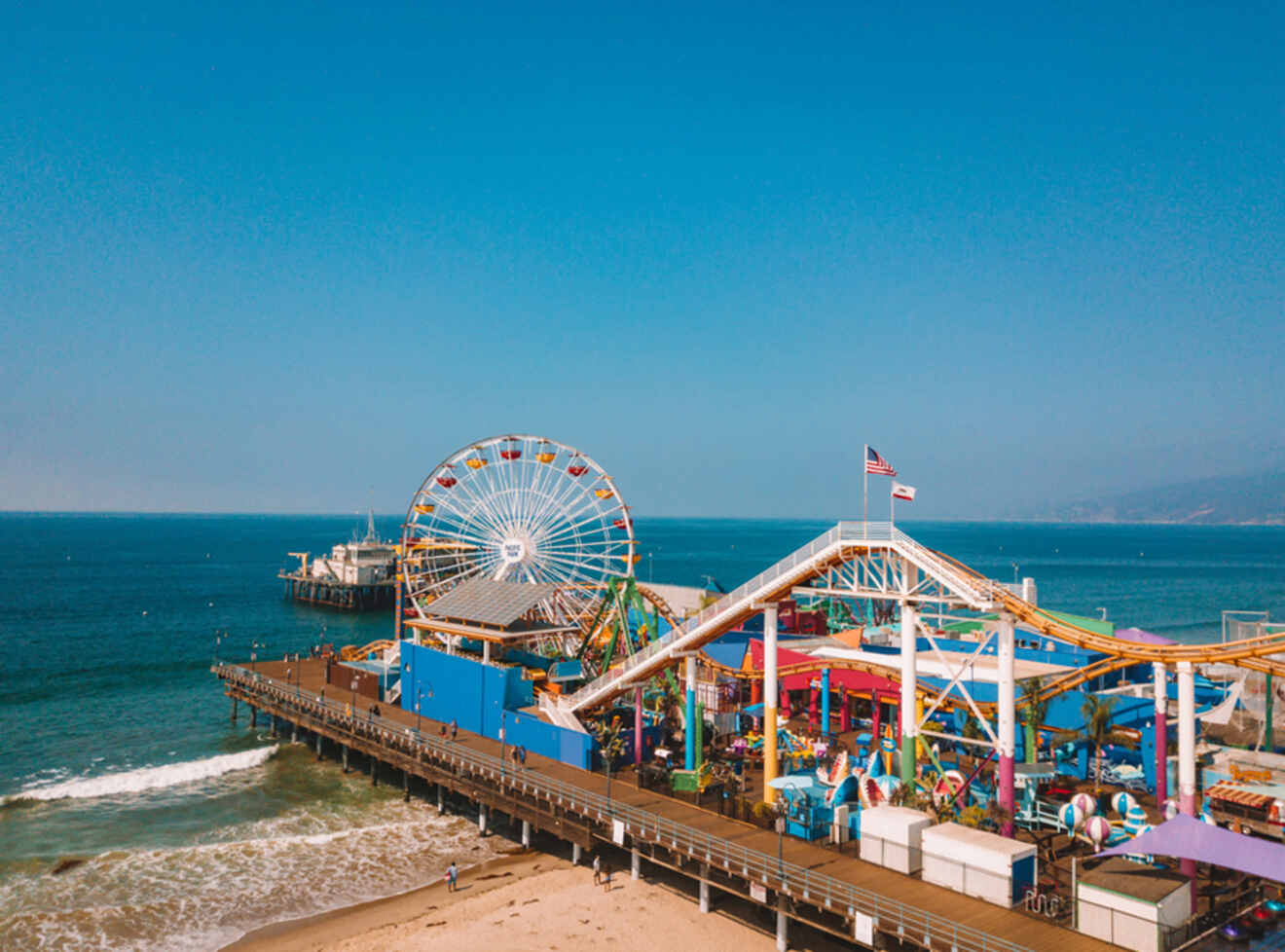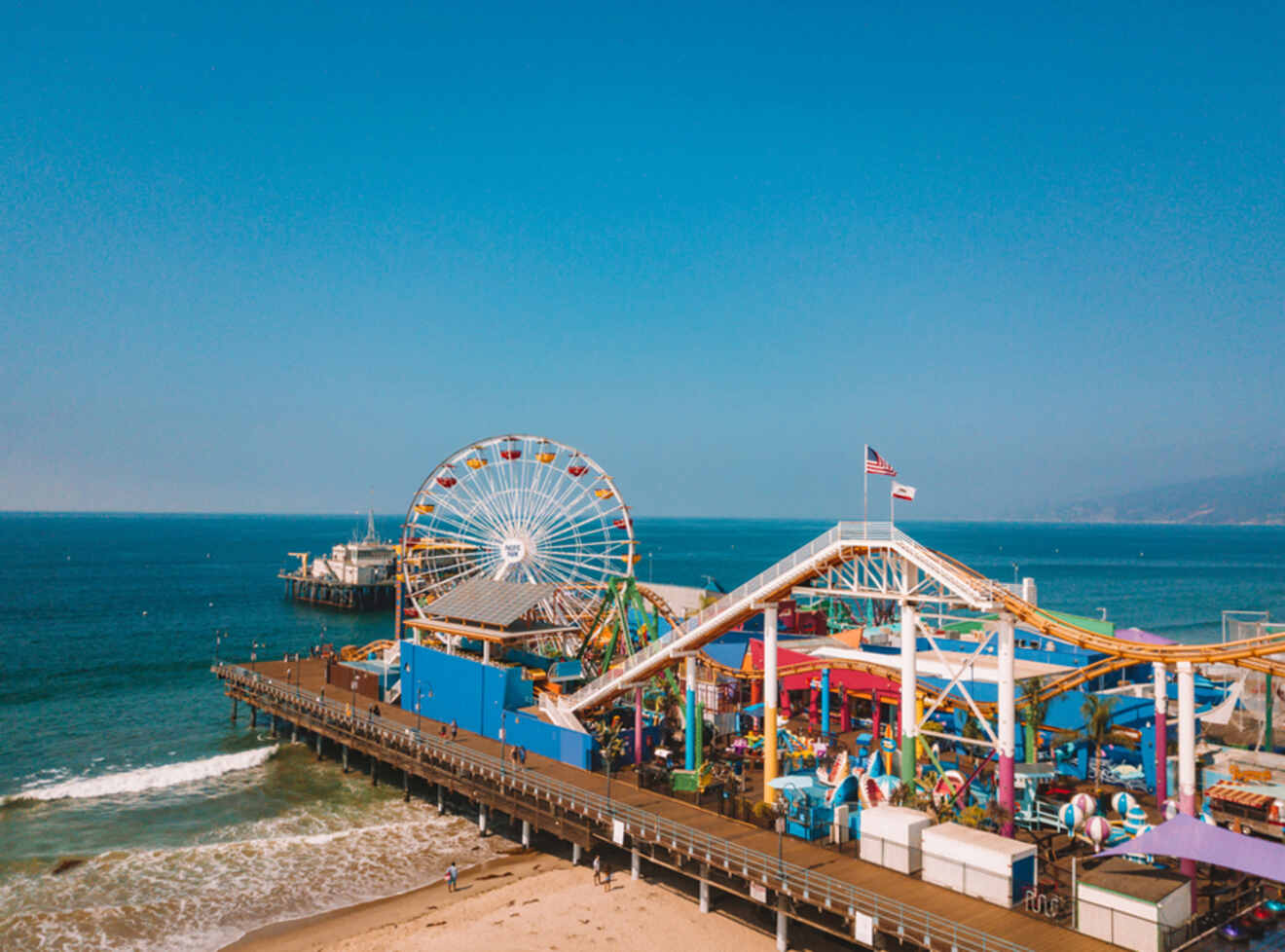 The famous Santa Monica Pier in Santa Monica Beach is the only theme park in the world sitting on the pier itself! From carnival games to roller coasters and mouth-watering carnival food, performers, and attractions, there is plenty to enjoy here.
I recommend checking out this electric bike tour heading from Santa Monica to Venice Beach. Venice Beach is a short 45-minute walk away from the pier, so it's worth checking out both beach towns on an adventurous tour like this! This is a great way to enjoy awesome coastal views and feel the cool ocean breeze along the way.
While here, visit the Santa Monica Farmers Market on Wednesdays, Saturdays, and Sundays in the Downtown, Main Street, and Pico neighborhoods. You'll find real richness here.
Ride eBikes Through Santa Monica
5. Shop and enjoy a cocktail at Rodeo Drive in Beverly Hills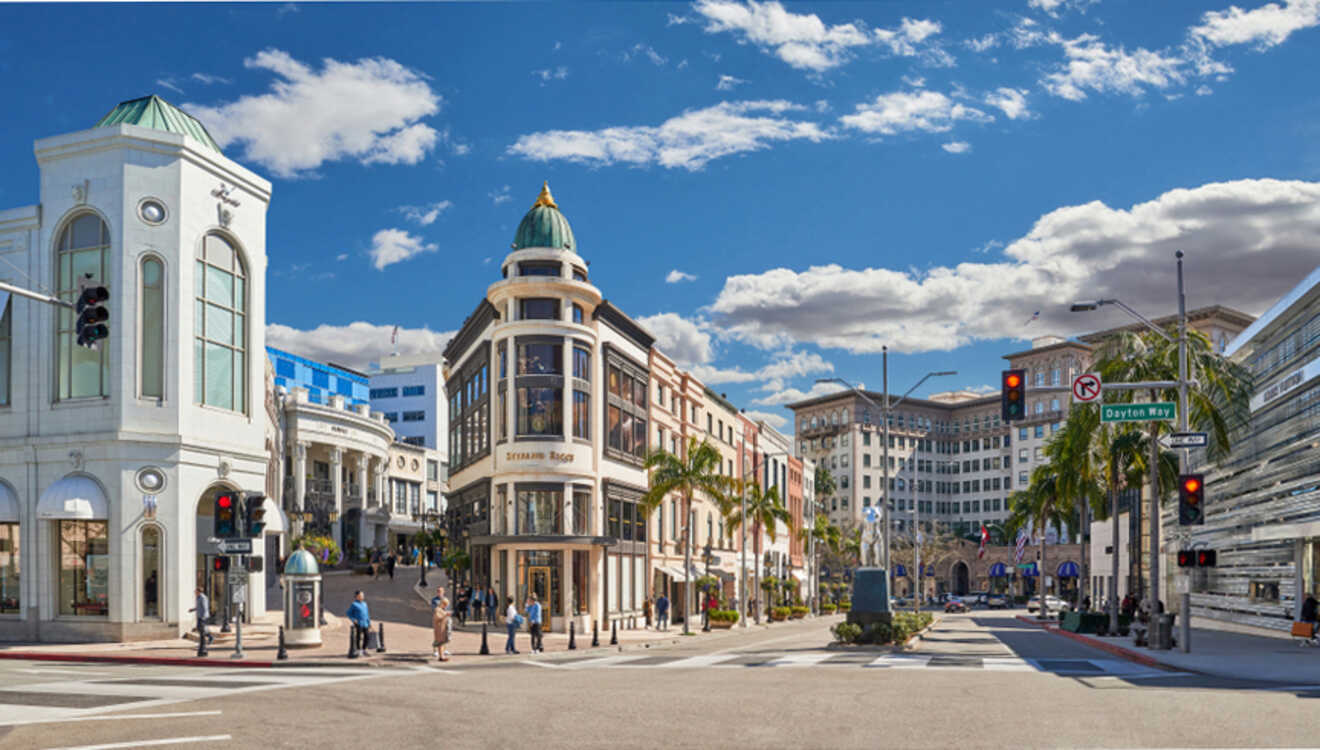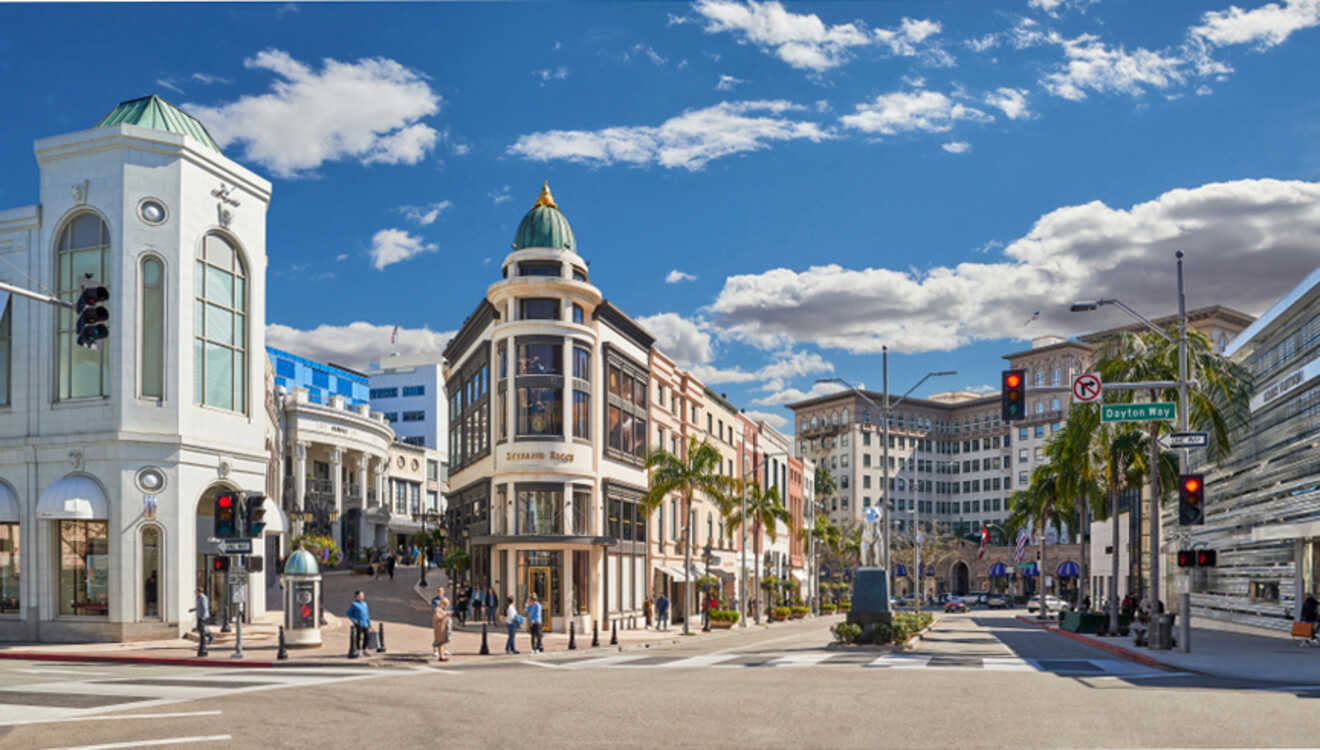 Ever heard of Rodeo Drive? Beverly Hills is most popular for the infamous Rodeo Drive, a 2-mile (3 km) long high fashion shopping district. The street is filled with high-end restaurants, spas, hotels, shopping centers, and more.
I suggest coming here for a quick drink and shopping (or window shopping). The Bar Nineteen12 is a luxurious bar inside The Beverly Hills Hotel named after the year it was first opened! Come here for a delicious cocktail with a view of the sunset along the most famous streets in California: Sunset Boulevard and Beverly Hills Drive.
HACK: There is free 2-hour parking available at the parking garage on Dayton Way before 6 PM. If you're parking after 6 PM, you can get your ticket validated at the restaurant and pay US$7.
After you walk through the hills, you can check out the iconic Sunset Strip nearby and snap some photos of Beverly Hills mansions!
6. Explore modern works of art at The Broad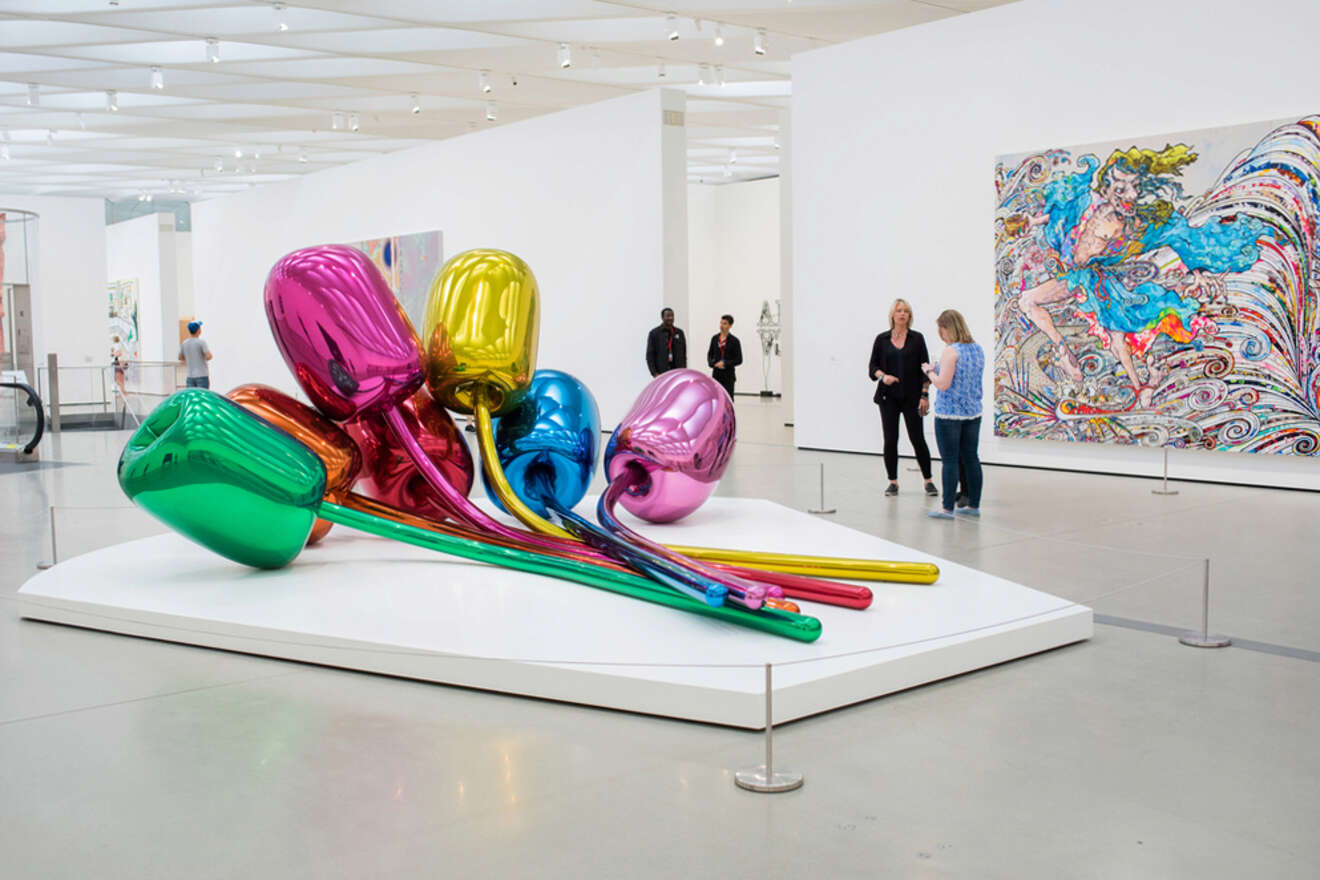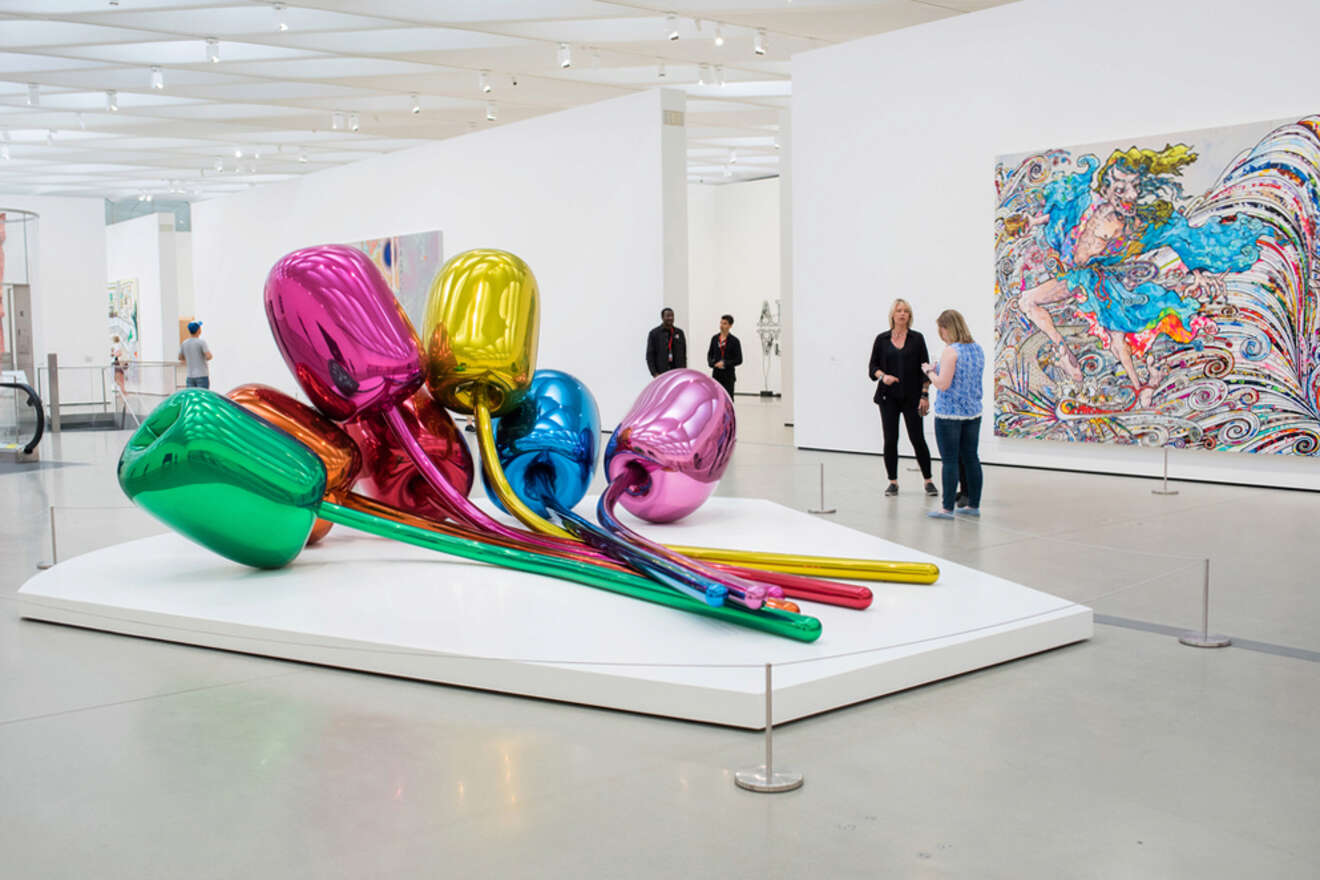 The Broad in downtown LA is a large collection of contemporary art dating from the 1950s to today. The modern art museum is well-known for its interactive displays and humongous 120,000 ft² (c. 11,150 m²) building featuring 200 different artists and 2,000 works of art! It's easy to spend the entire day here. Plus, the architecture of the building itself is worth taking alone!
Yayoi Kusama's Infinity Mirror Rooms is a cultural phenomenon with an illusion of limitless space using mirrors and LED lights. They are the coolest things to see here.
The museum is open Tuesdays, Wednesdays, and Fridays from 11 AM to 5 PM, Saturdays and Sundays from 10 AM to 6 PM, and they're closed on Mondays.
PRICE: FREE! (Make sure to reserve your free ticket in advance here!)
7. Stroll through the Hollywood Walk of Fame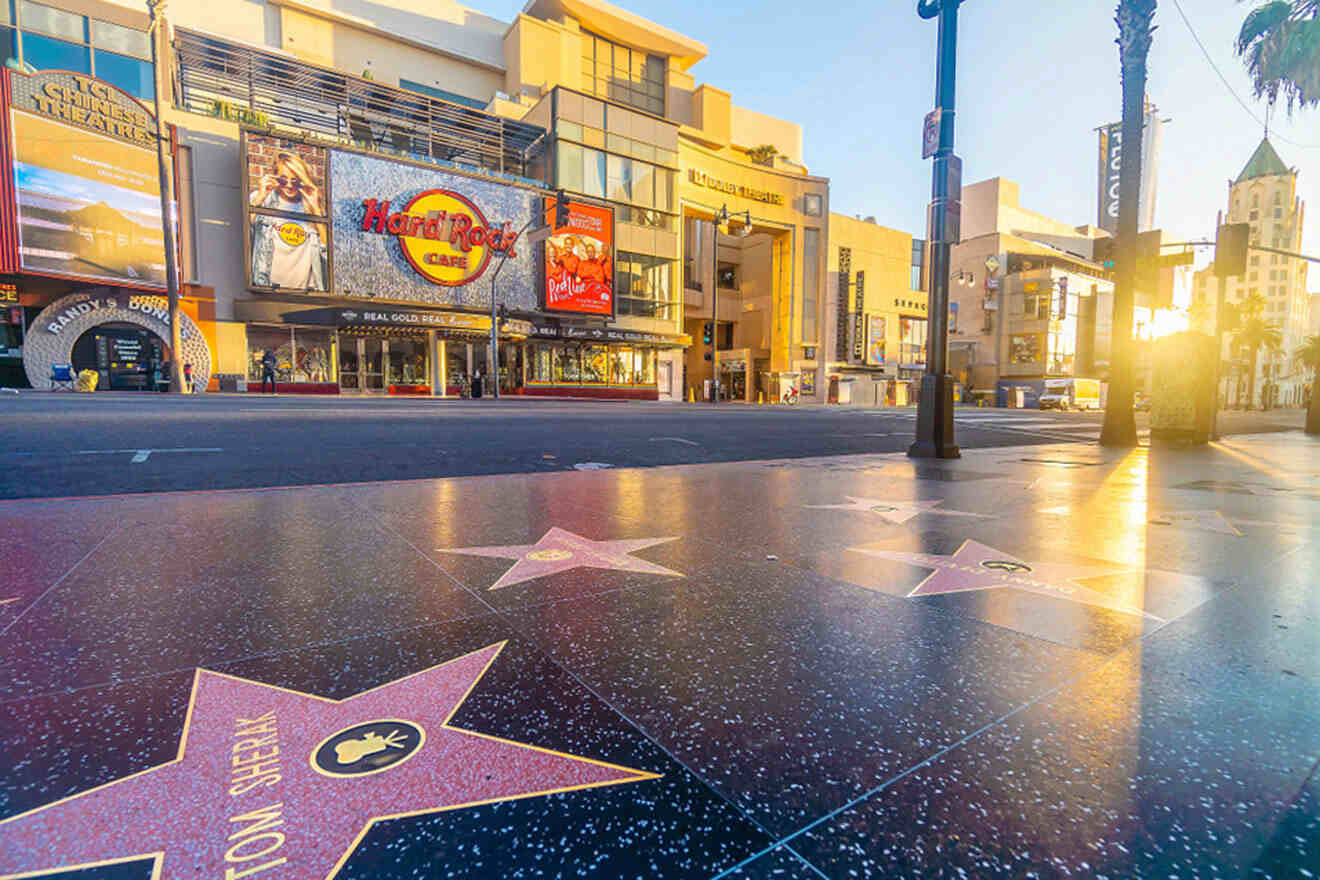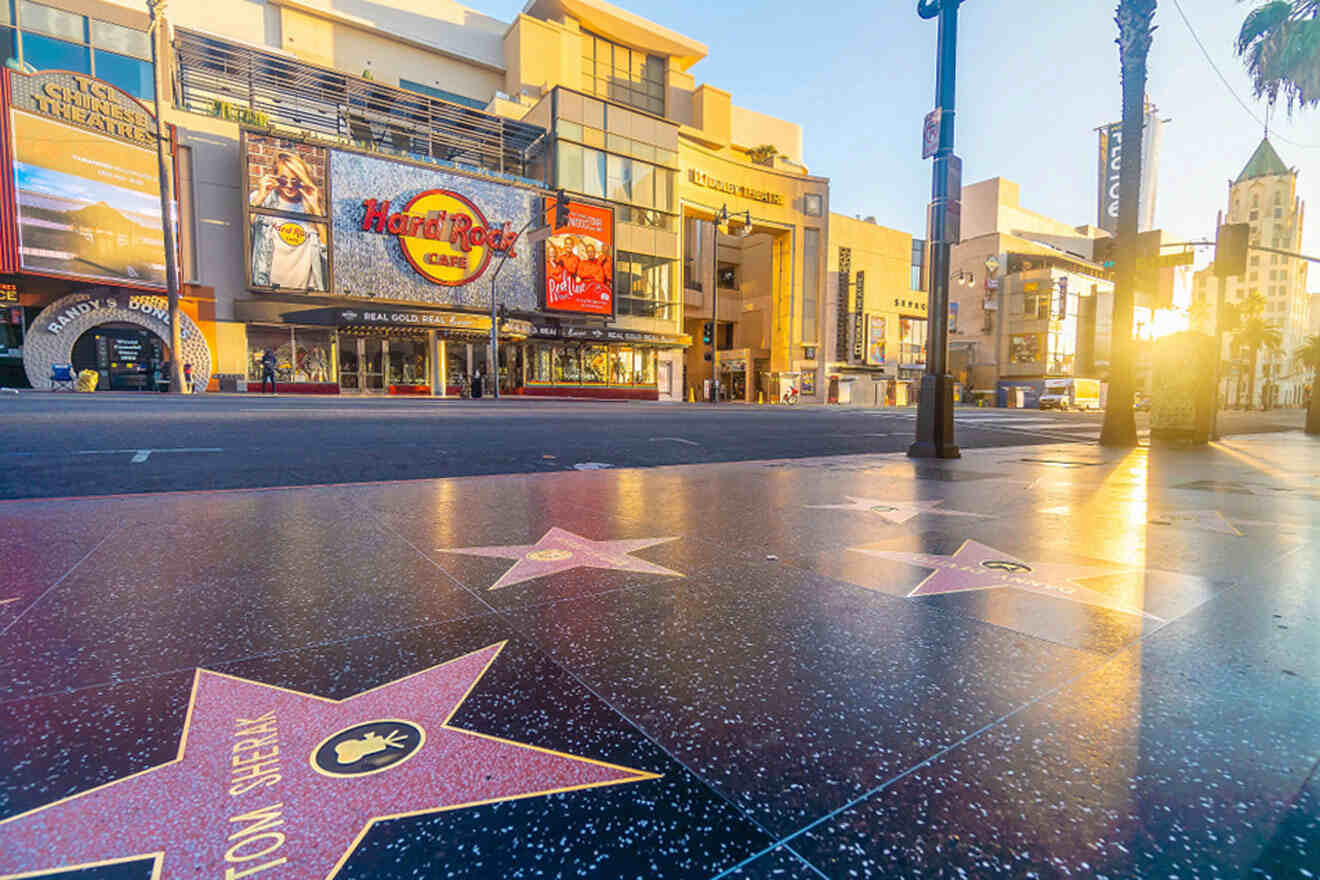 The Hollywood Walk of Fame on Hollywood Boulevard is just over 2 miles long (3 km), showcasing over 2,500 legendary pink stars along the sidewalk floors. The stars are seen around the world as a representation of the richest and most famous stars in Hollywood.
It's definitely not the most exciting thing on this list, but it's a must-see in Los Angeles! Grab a cup of coffee and admire the stars walking down to the other museums in downtown Los Angeles and admire other fun things on this list.
PRICE: FREE
8. Watch an outdoor show at the Hollywood Bowl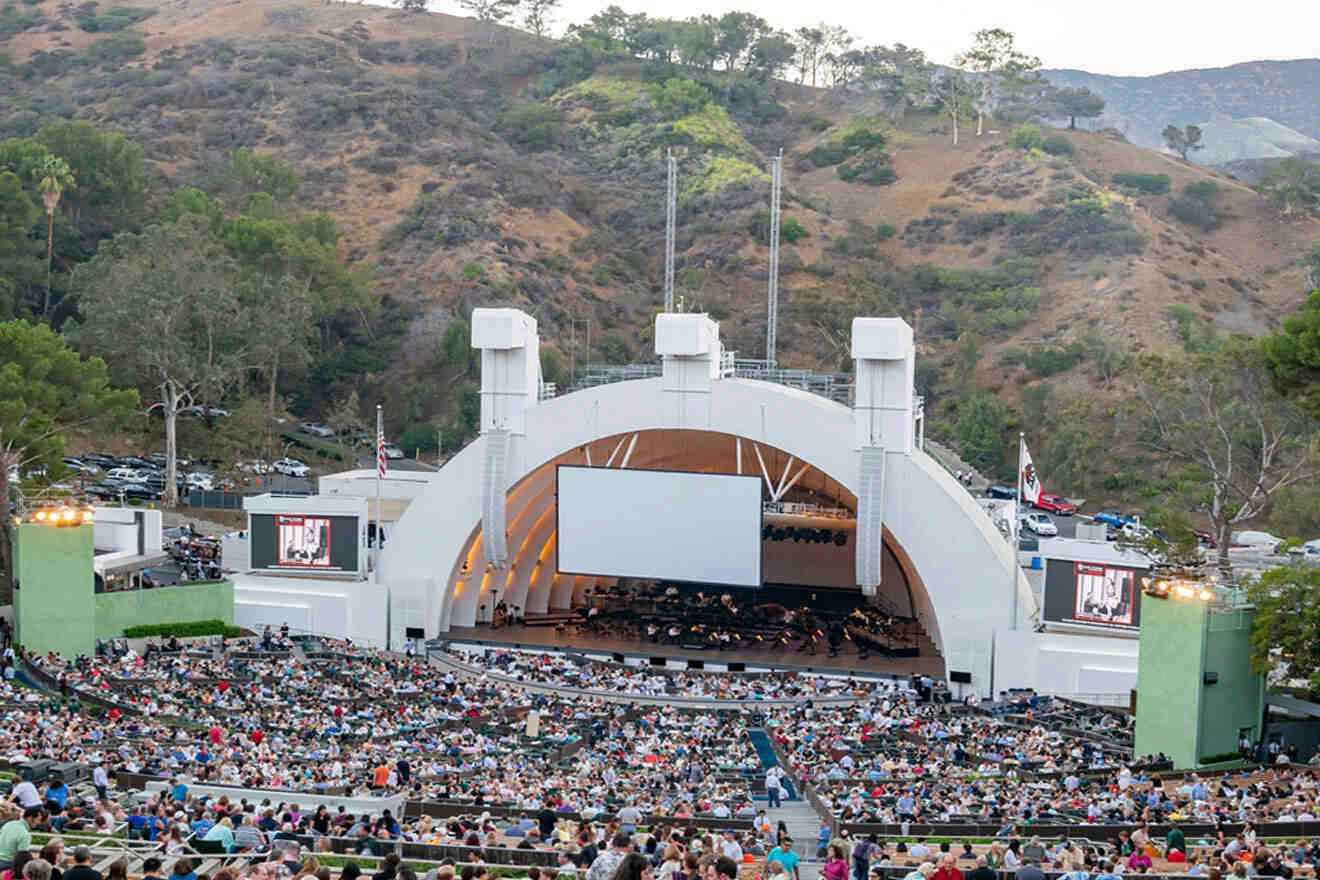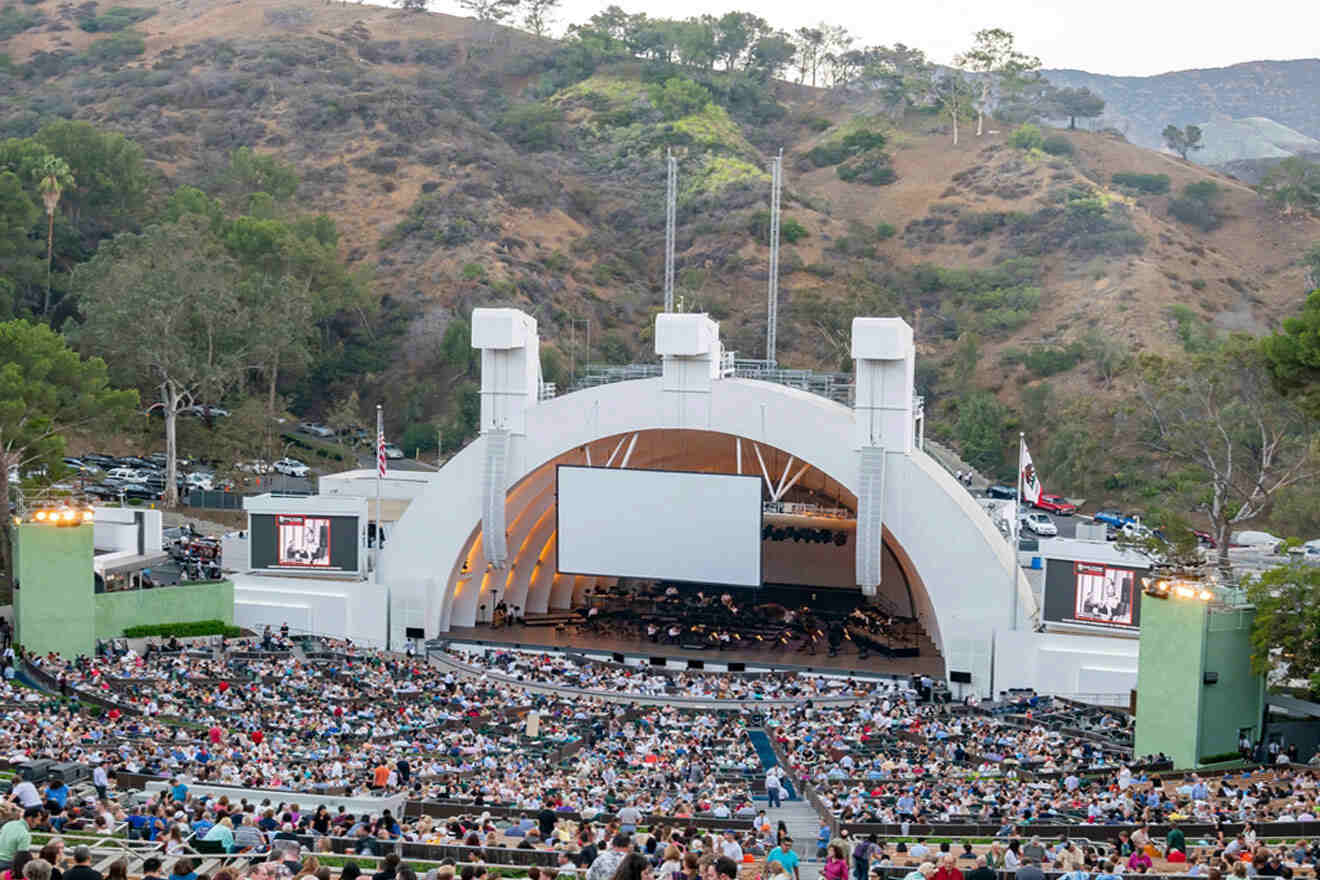 The Hollywood Bowl hosts concerts with performers showcasing their talents from around the world! I highly suggest checking out the events page and planning ahead if you want to catch a concert here. It's a must-visit, and you won't want to miss out on this one!
The Hollywood Bowl is located outdoors, so always wear a hat, sunscreen, and sunglasses to stay protected from the SoCal heat. We're lucky enough to get a cool breeze in the summer, pretty ideal weather for an outdoor venue like this!
TIP: Bring your own snacks and drinks! Concession stands can get quite pricey!
9. Take a hike in Runyon Canyon Park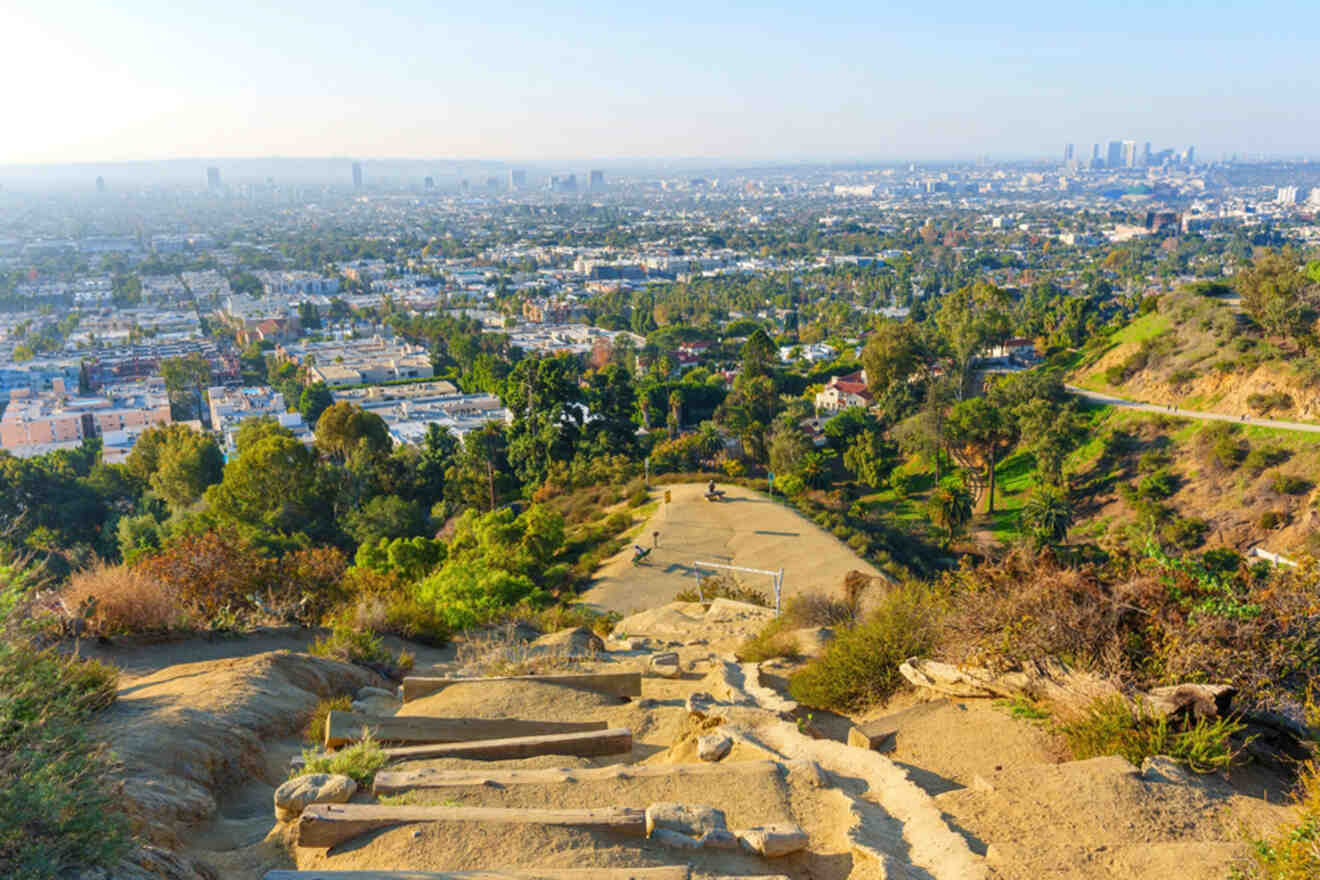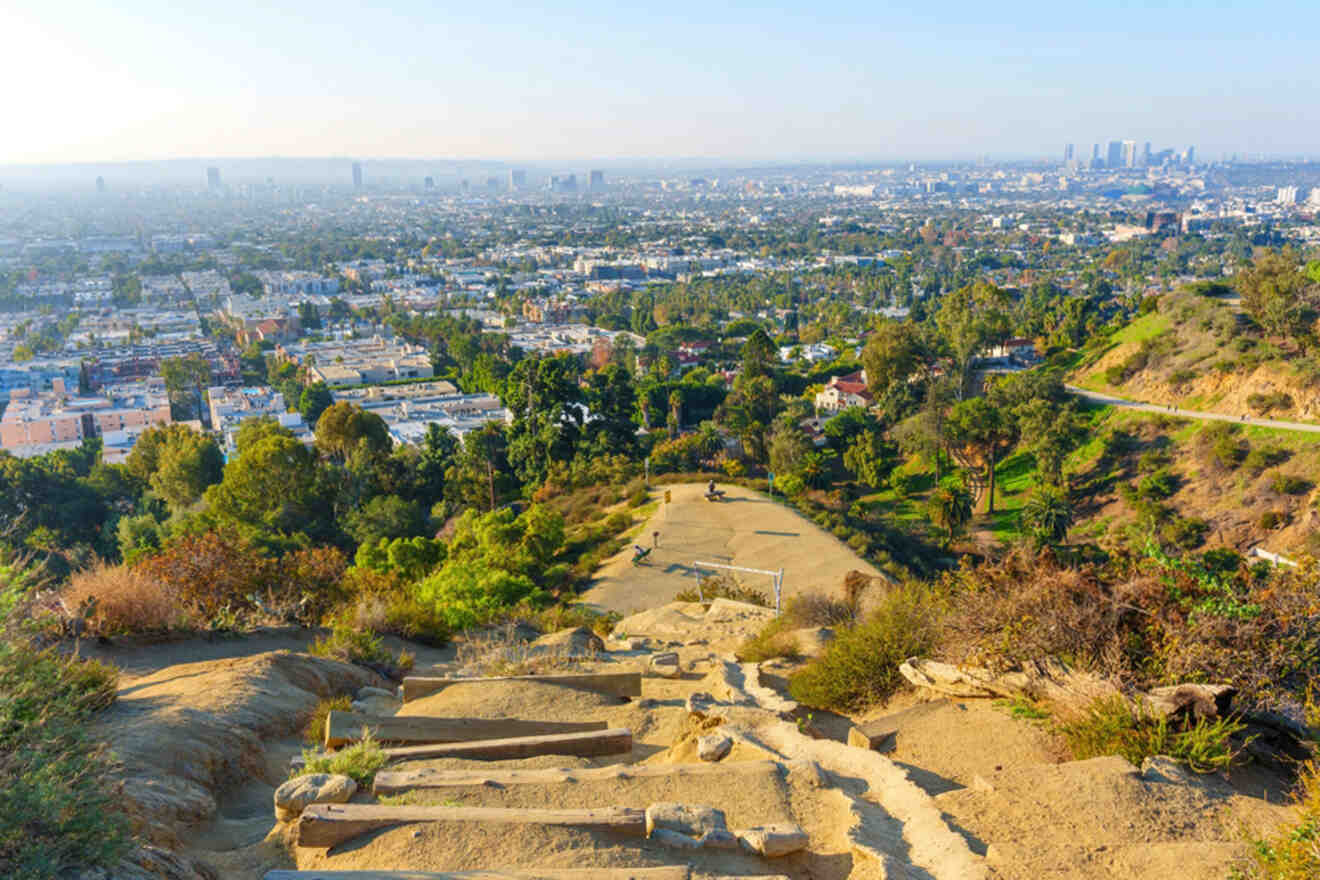 The go-to for travelers who are here for the views and their furry friends!
Runyon Canyon Park is one of the most popular parks in the city of Los Angeles! If you're looking for a nice stroll (and you enjoy people-watching), this is a beautiful hike to consider.
It covers about 130 acres (c. 50 hectares) of land located on the east of the Santa Monica Mountains with hikes and views of the the iconic Hollywood Sign on Mount Hollywood and Hollywood hills.
There are a couple of trail routes that I recommend:
10. Spend time at the Huntington Botanical Gardens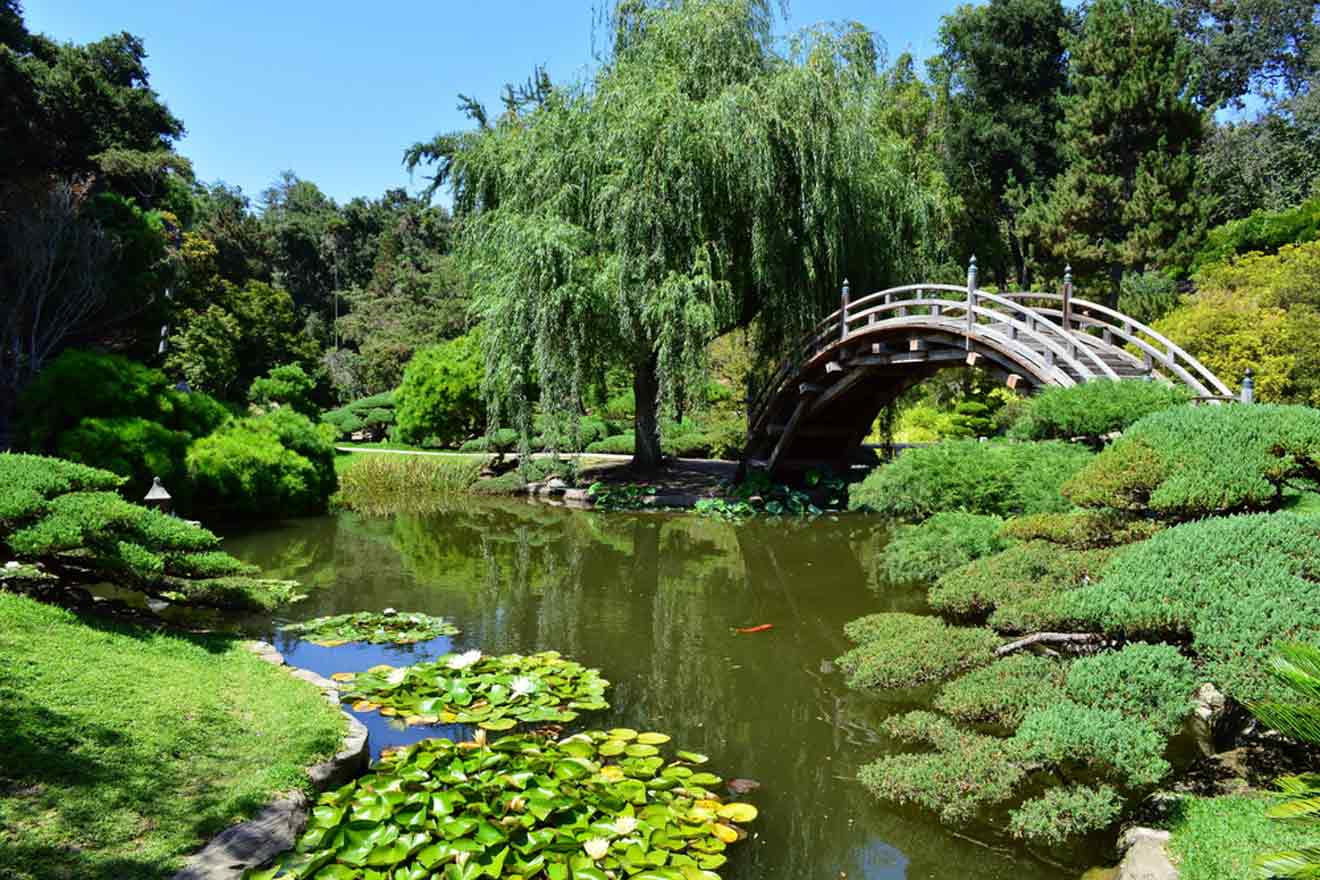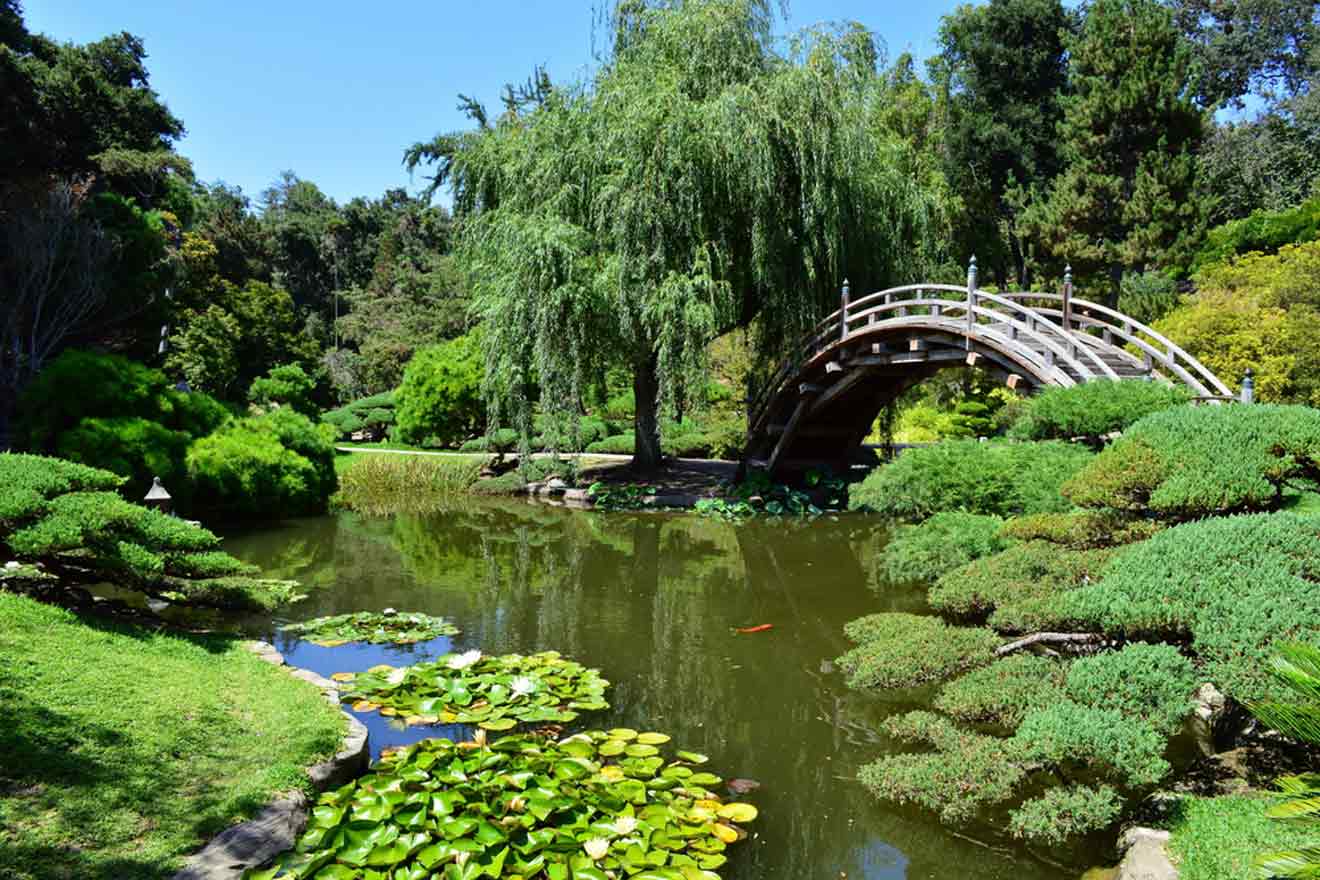 The Huntington Botanical Gardens features 16 themed gardens over a span of 130 acres (53 hectares) and over 83,000 unique plants! It's also a laboratory for conservation and research, where visitors like you and me are welcome to visit.
Walk through every single garden and take photos beside the old bonsai trees, orchids, and cycads, but don't forget to visit the newest addition to the garden: a 320-Year-Old Japanese Heritage Shōya House!
The Huntington is open every day from 10 AM to 5 PM and closed on Tuesdays. Reservations are required, so buy your tickets ahead of time here!
PRICE: from US$25 per person
11. Watch a dig at La Brea Tar Pits and Museum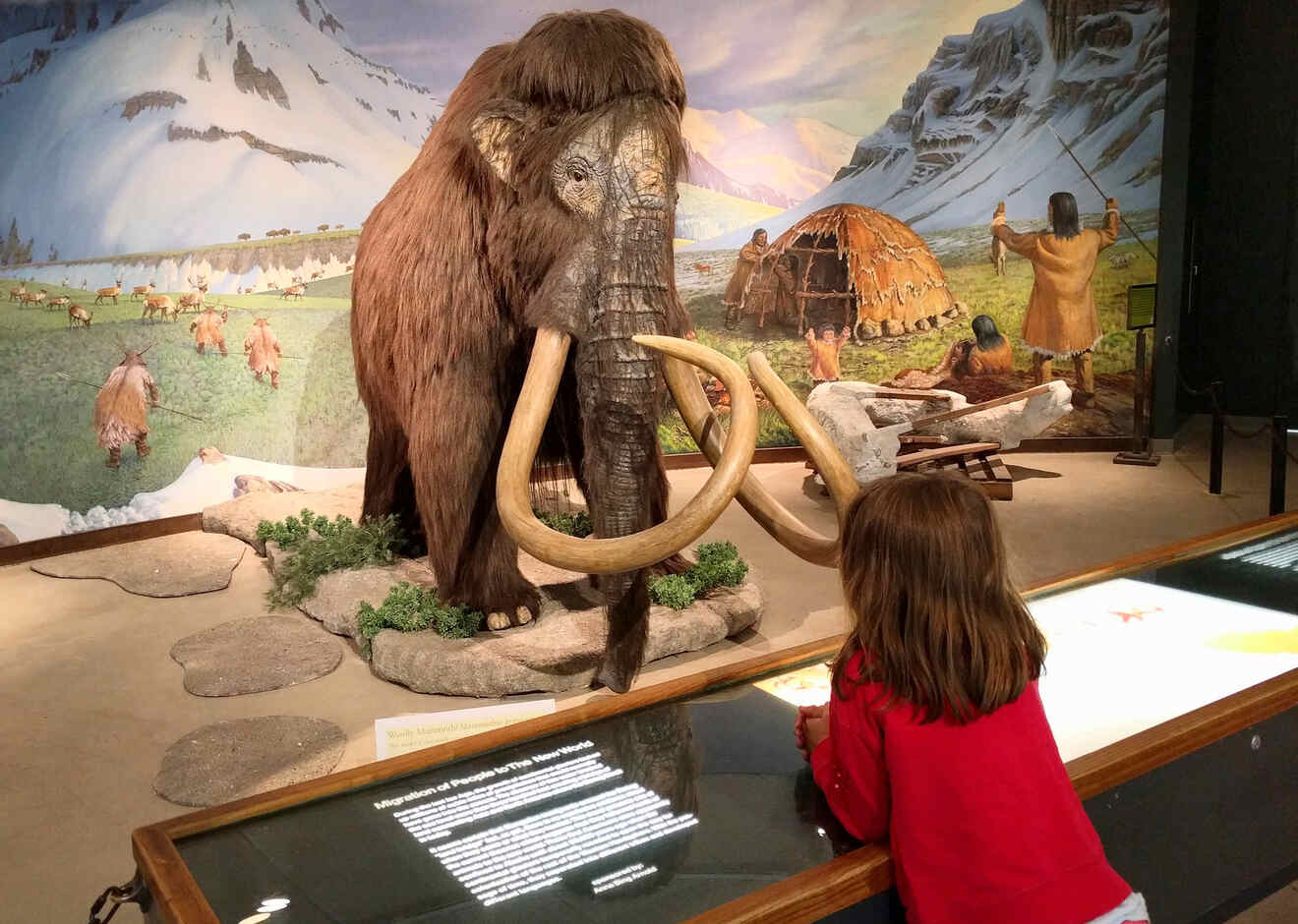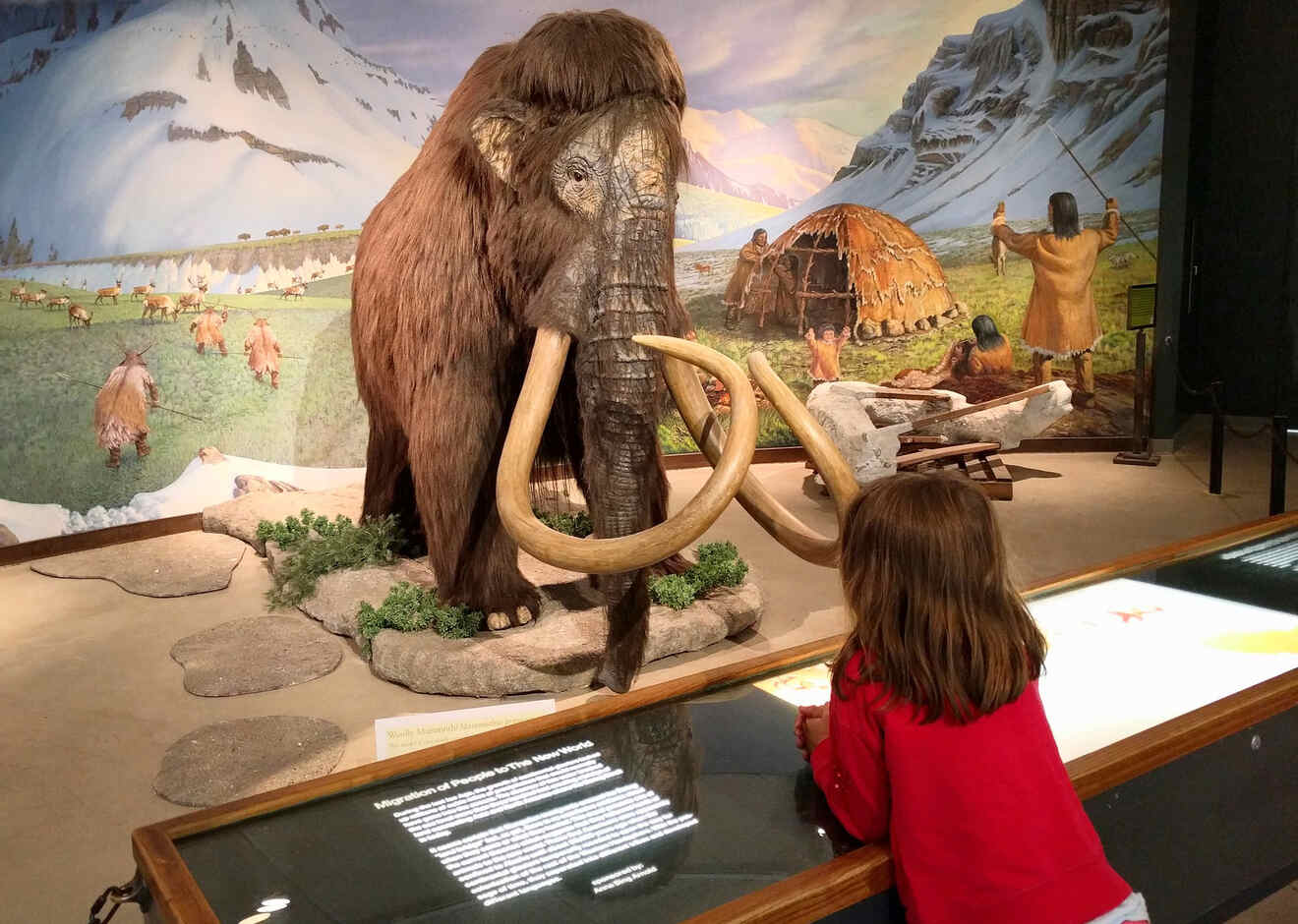 My favorite attraction in Los Angeles is the La Brea Tar Pits and Museum, a 30-minute drive from downtown Los Angeles and a short walking distance from a few other museums on this list.
Here, you get the chance to explore an active paleontological research site with work and artifacts being uncovered in real time. This is a unique experience in Los Angeles because most of the attractions are centered around Hollywood, filmmaking, celebrities, etc.
Visiting a museum like this in the middle of a big city is quite a lovely surprise for tourists like you to enjoy. Save your spot and take a sneak peek into LA's prehistoric times!
There's an onsite parking lot that charges a flat rate of US$15. I recommend parking here and hopping around the museums nearby!
PRICE: from US$15 per person
12. Visit the Urban Light at LACMA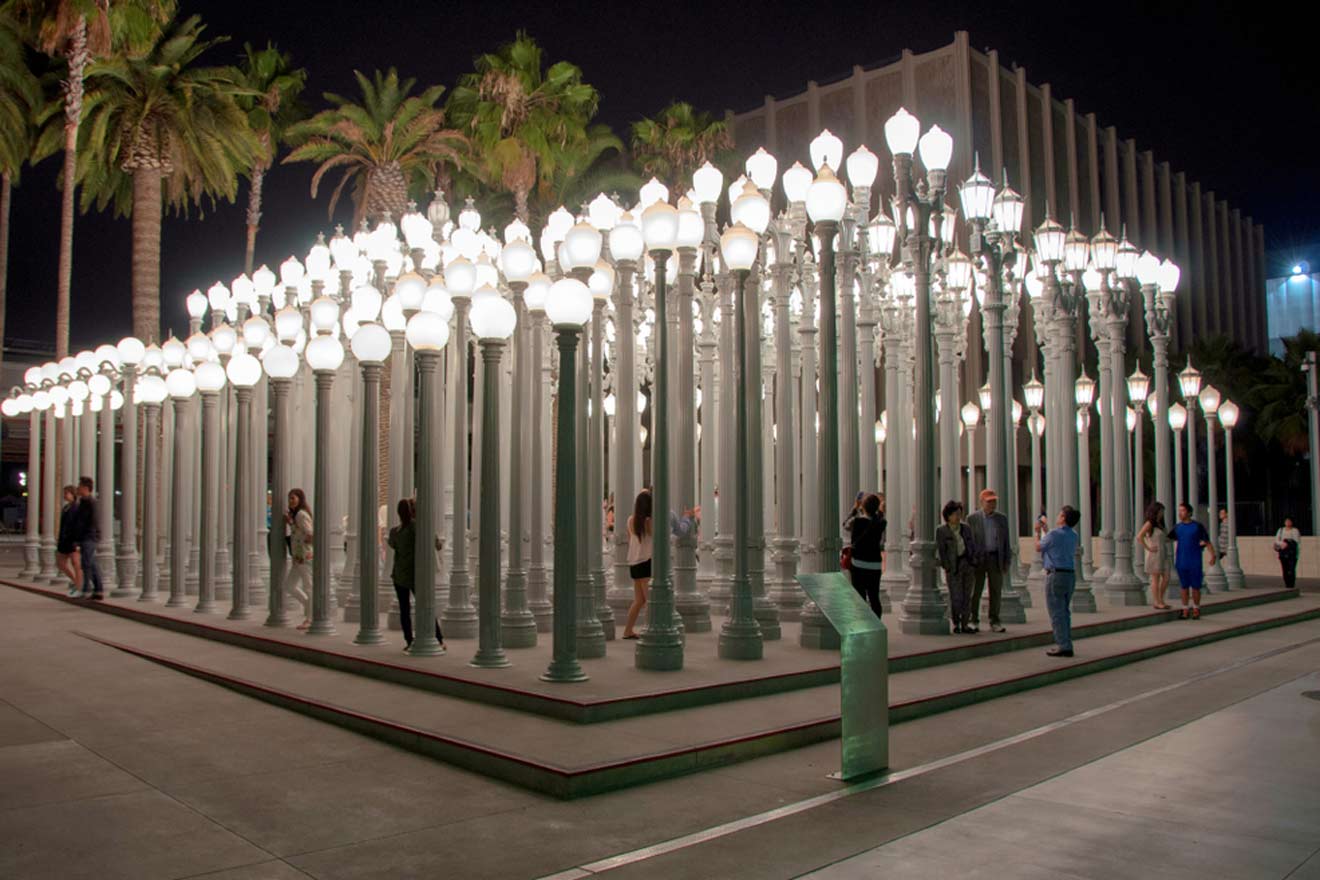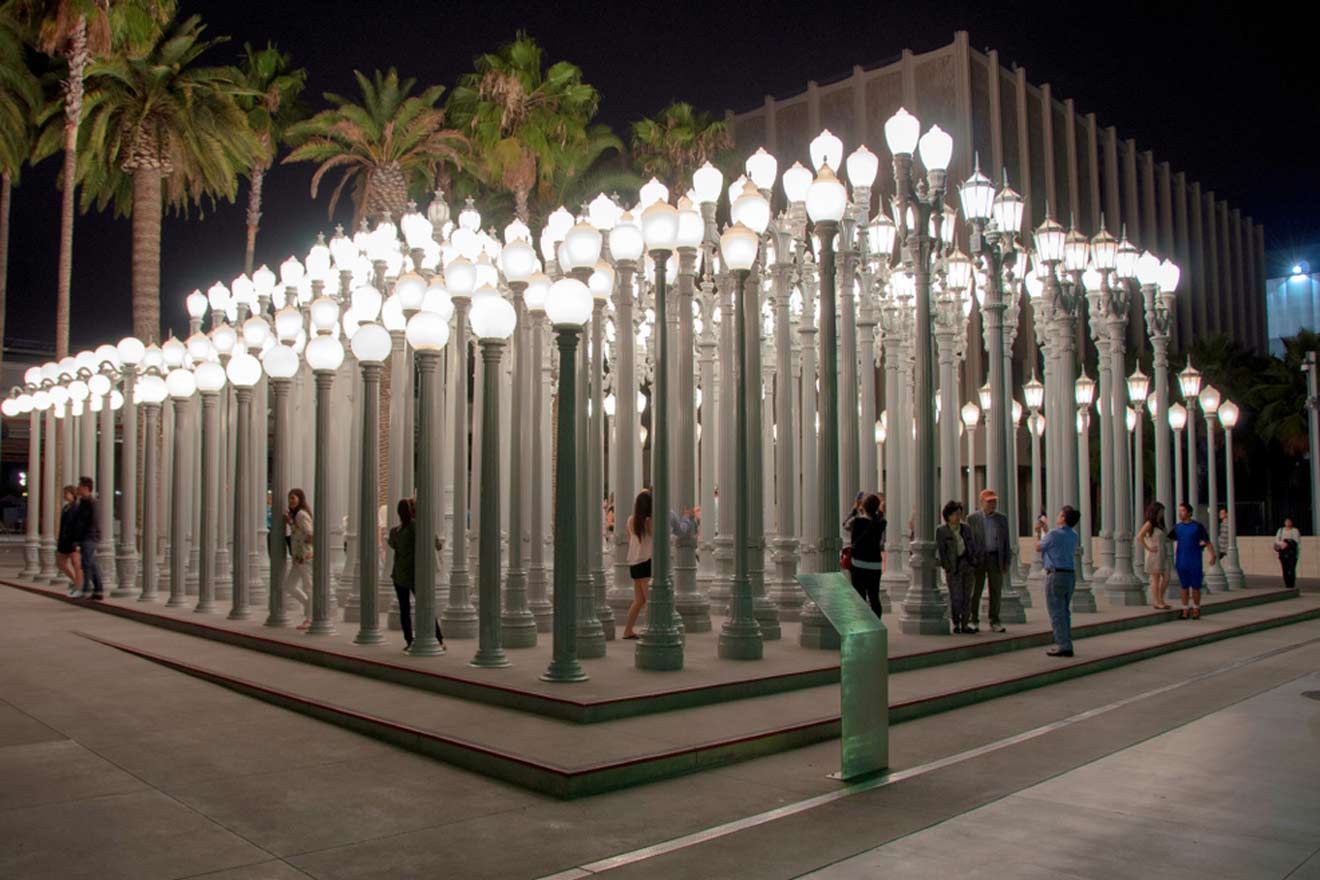 The Los Angeles County Museum of Art (LACMA) is the largest museum in the western United States! You can easily spend a whole day here walking through the halls, admiring the 150,000 works of art that span from the ancient world to the present, 21st-century world.
This is a super interesting museum in comparison to The Broad because of the way it's rich in diversity, time periods, and culture being translated into artwork.
The Urban Light at LACMA is composed of 200 historic street lamps originally scattered through Los Angeles in the 1920s and 1930s. It's a symbol of the city of Los Angeles and one of the most popular sculptures in the museum!
Have some spare time? Visit the Academy Museum while you're here! It's attached to the LACMA, making it convenient and a nice little detour! If you're still up for another museum, stop by the Academy Museum of Motion Pictures right across the street!
PRICE: from US$20 per person
13. Catch a movie at TCL Chinese Theatre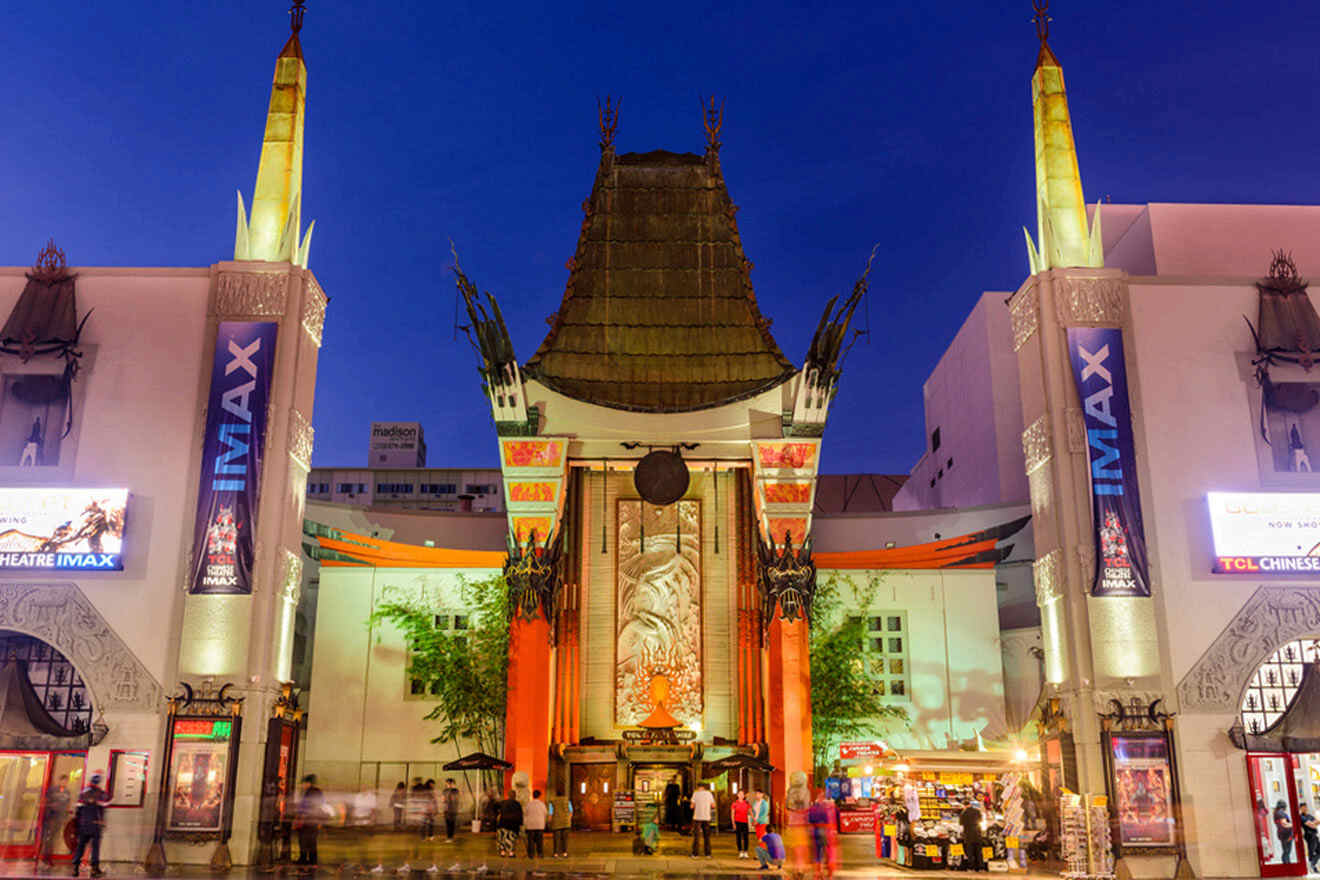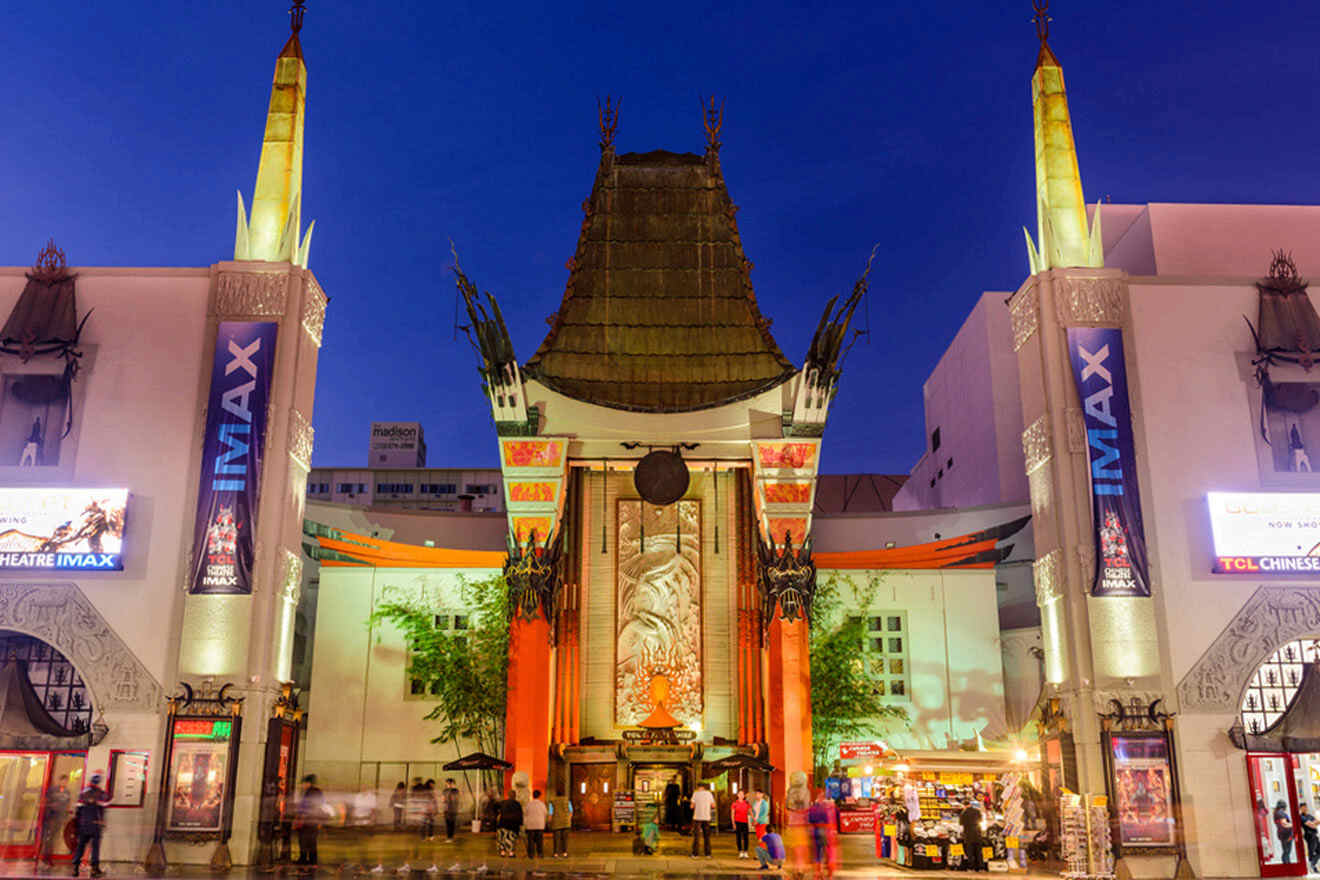 The TCL Chinese Theatre (originally Grauman's Chinese Theatre) in West Hollywood is a movie theater designed by the famous architect Sid Grauman in 1927. It's famous for the hand and footprints on the front courtyard of famous stars in the 1920s to famous stars today!
Guests can experience the glory of the TCL Chinese Theatre by watching a movie or experiencing a VIP tour where you'll learn about the historic theater, famous Hollywood premiers, and more.
Buy your VIP Tour tickets and movie tickets in advance! Check for screenings here.
PRICE: from US$21 per person
14. Plan a sophisticated night at Walt Disney Concert Hall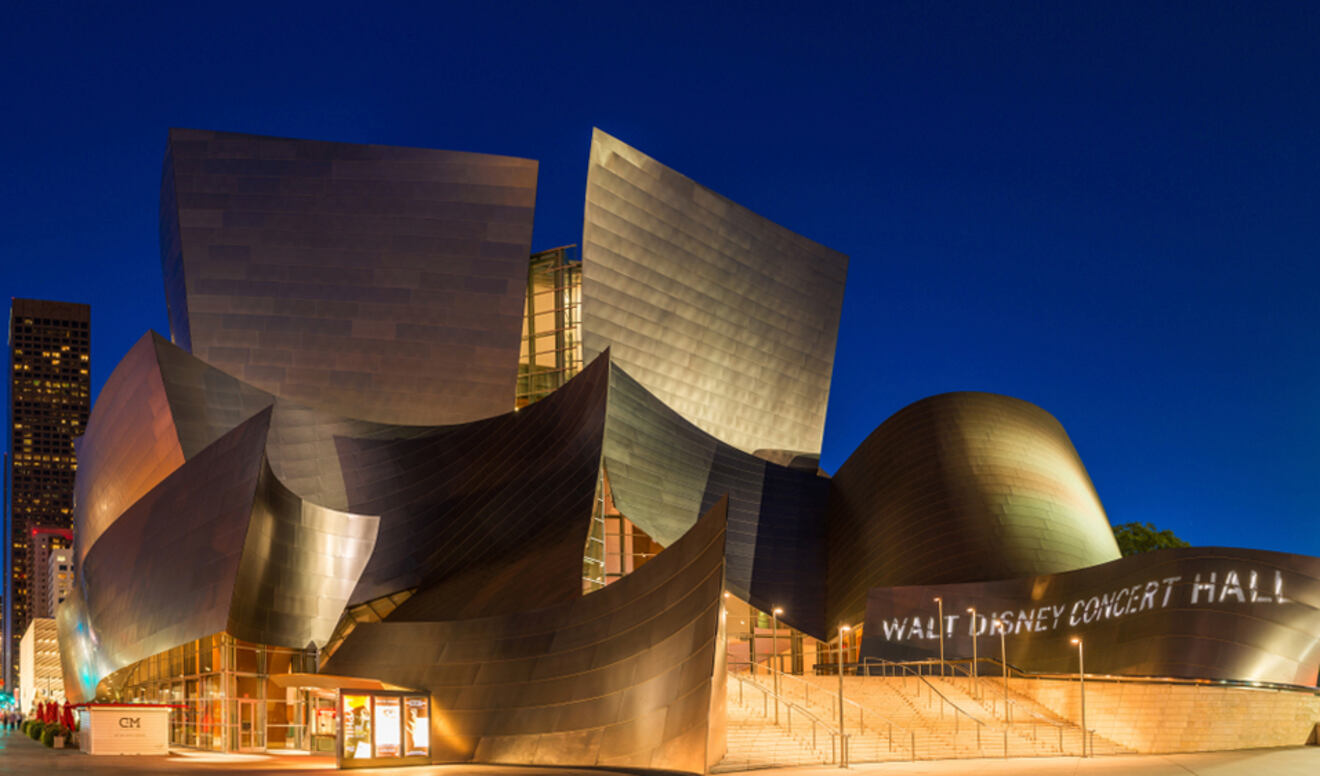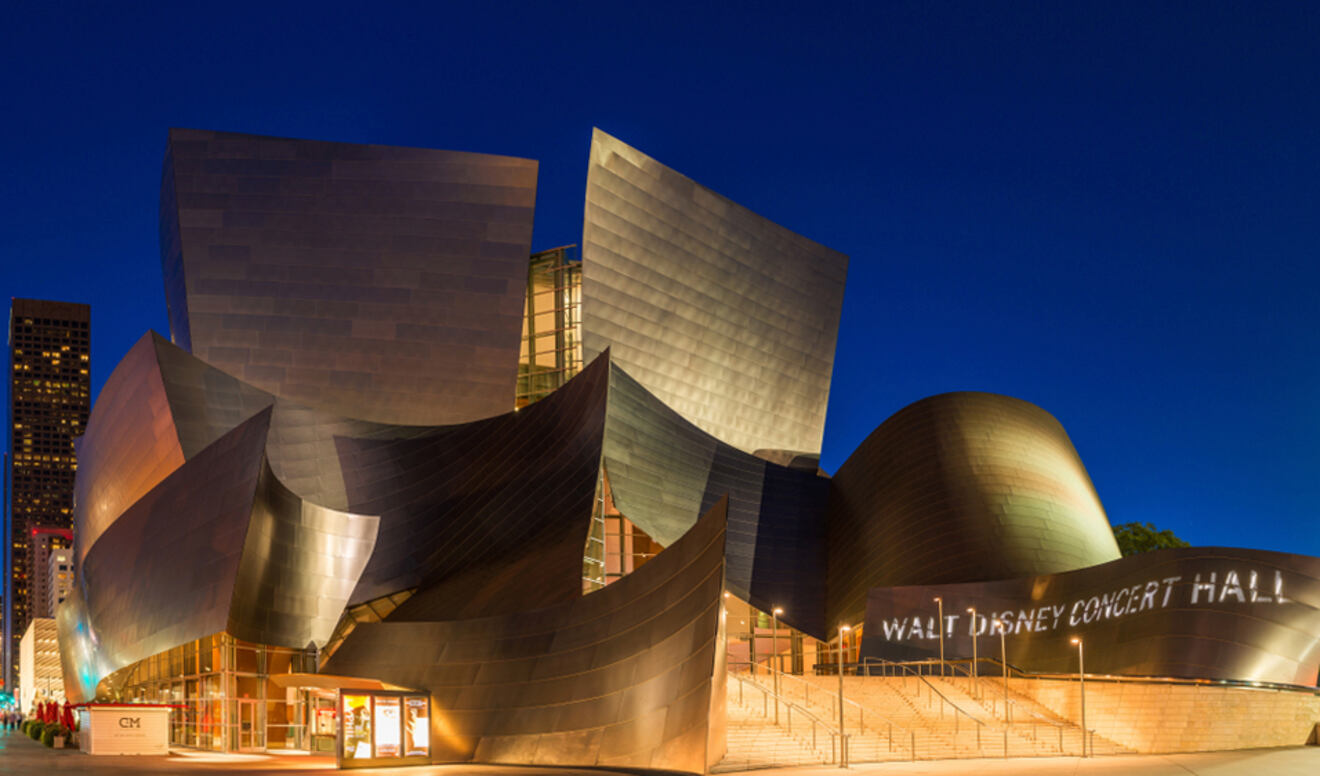 The Walt Disney Concert Hall is home to the Los Angeles Philharmonic and is recognized internationally as an architectural landmark that visitors come to admire. It hosts the most sophisticated concerts in the world.
If you're looking for a fancy date or unique experience in Los Angeles, dress up and buy your tickets in advance here! Tickets get sold out fairly quickly, so plan and book ahead!
If you plan on going to a few different concerts, buy a package for concerts at the music center and save some money! If you don't want to visit the same concert 4 different times, you can buy 3 at the same time, create your own package, and still save that way.
TIP: The hall is near the Japanese American National Museum! This is a super interesting exhibit digging deep into Japanese-American culture that's worth taking a look at!
PRICE: Packages start at US$148 for 4 concerts
15. Take a studio tour at Paramount Pictures Studios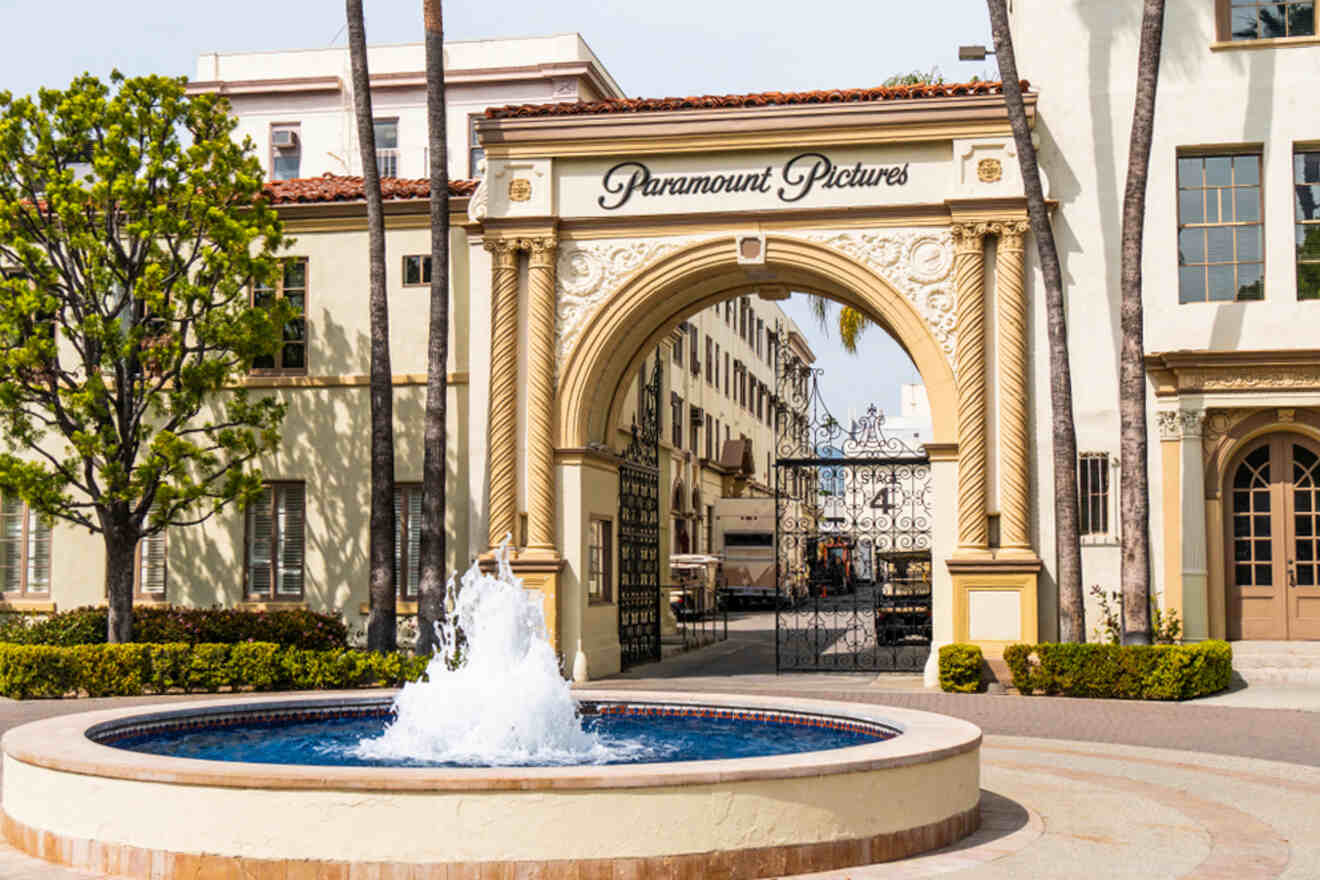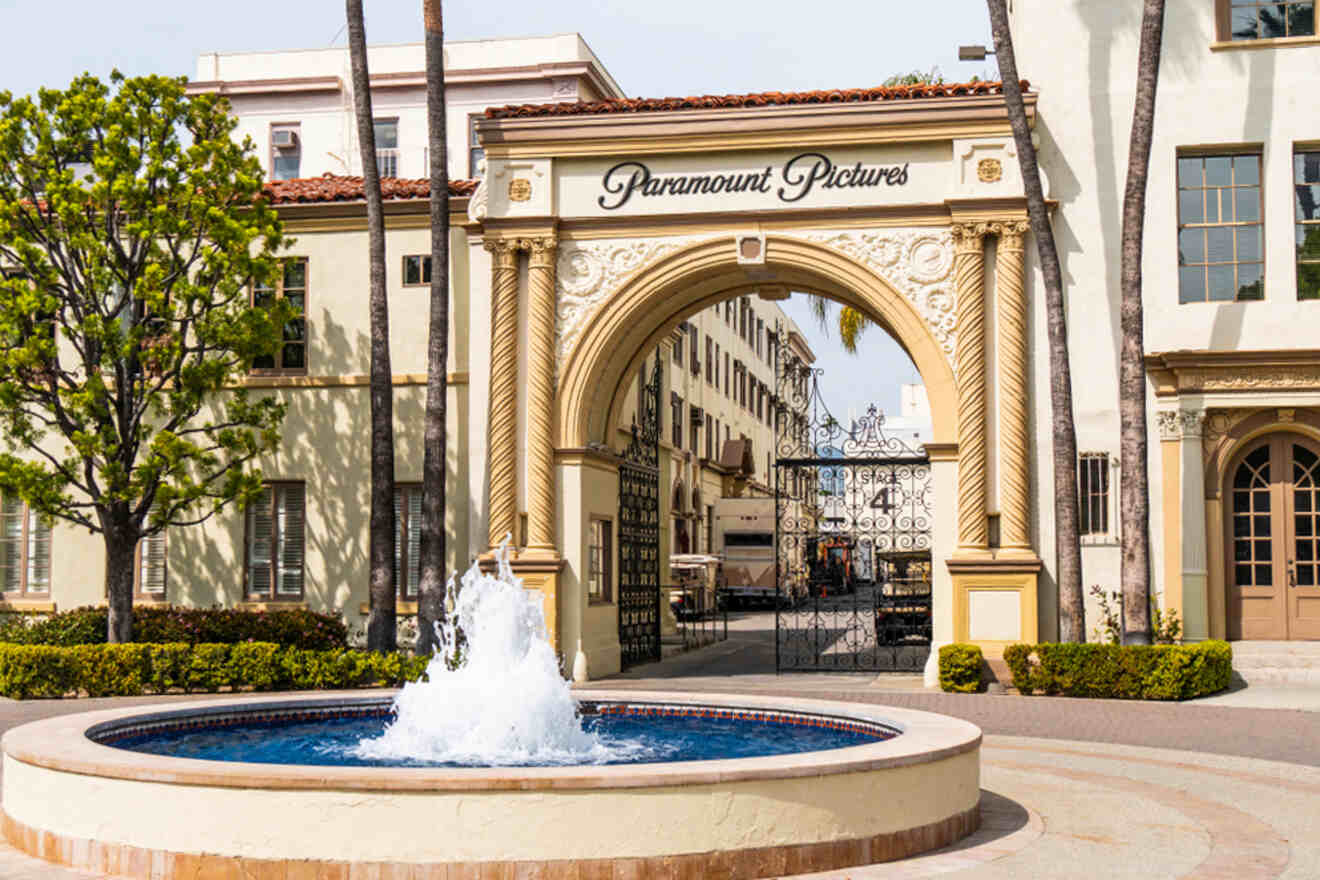 Paramount Pictures Studio Tour takes you behind the scenes through a century of Hollywood films! In the 2-hour tour, you'll visit iconic spots like the Prop Warehouse, New York Street Backlot, and Bronson Gate and learn the ins and outs of the world of Hollywood and Paramount Pictures. (You even get a chance to hold a real academy award!)
Want more? There is another studio tour option for VIP guests looking for an ever more immersive experience! This VIP Tour is about 4.5 hours long and allows you to explore the inside world of Hollywood.
TIP: Visit the Hollywood Forever Cemetery located near East Hollywood, a short walk away. It's the largest cemetery of iconic Hollywood stars and a cultural events center in one spot.
PRICE: from US$64 per person
16. Explore the historic district at Venice Beach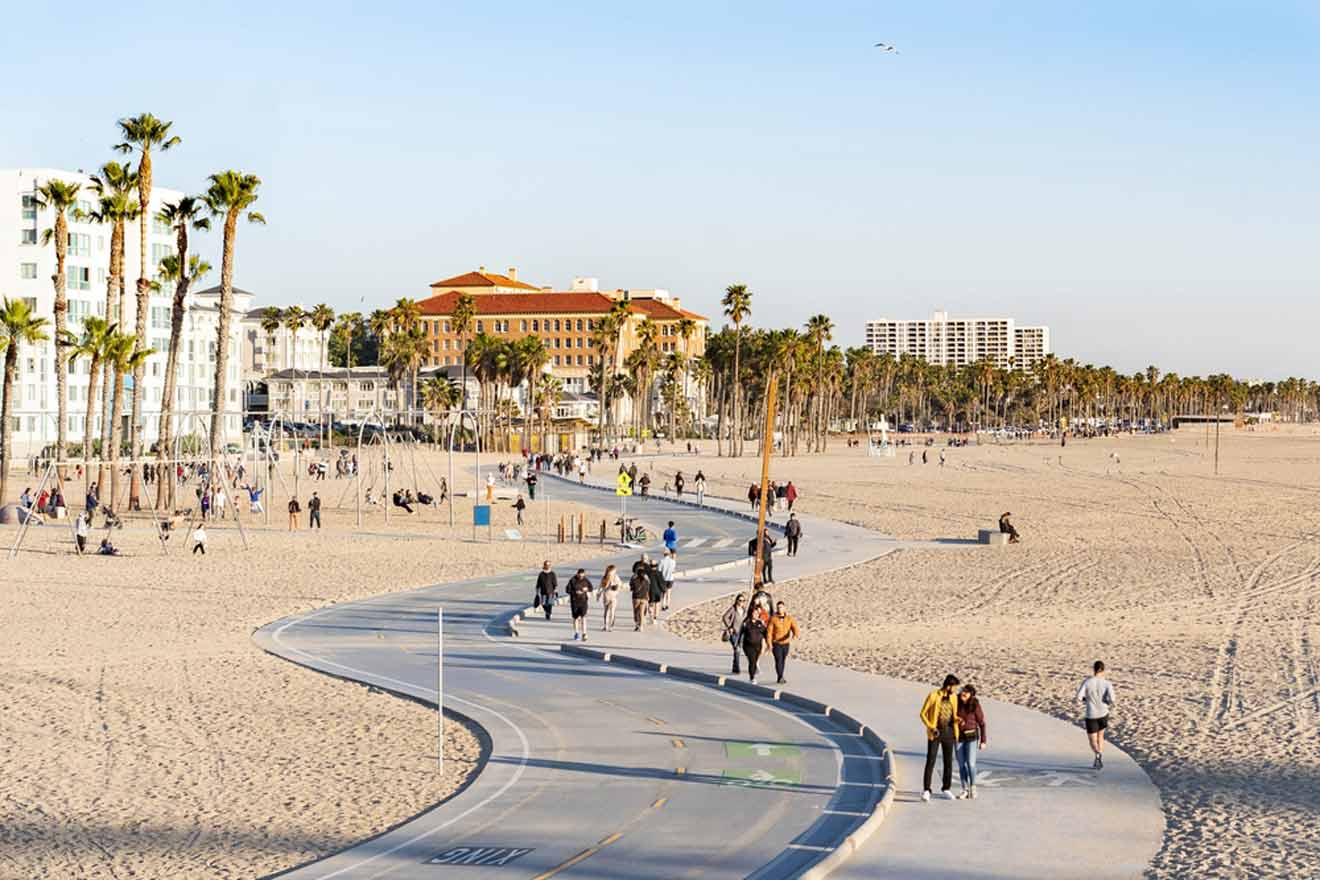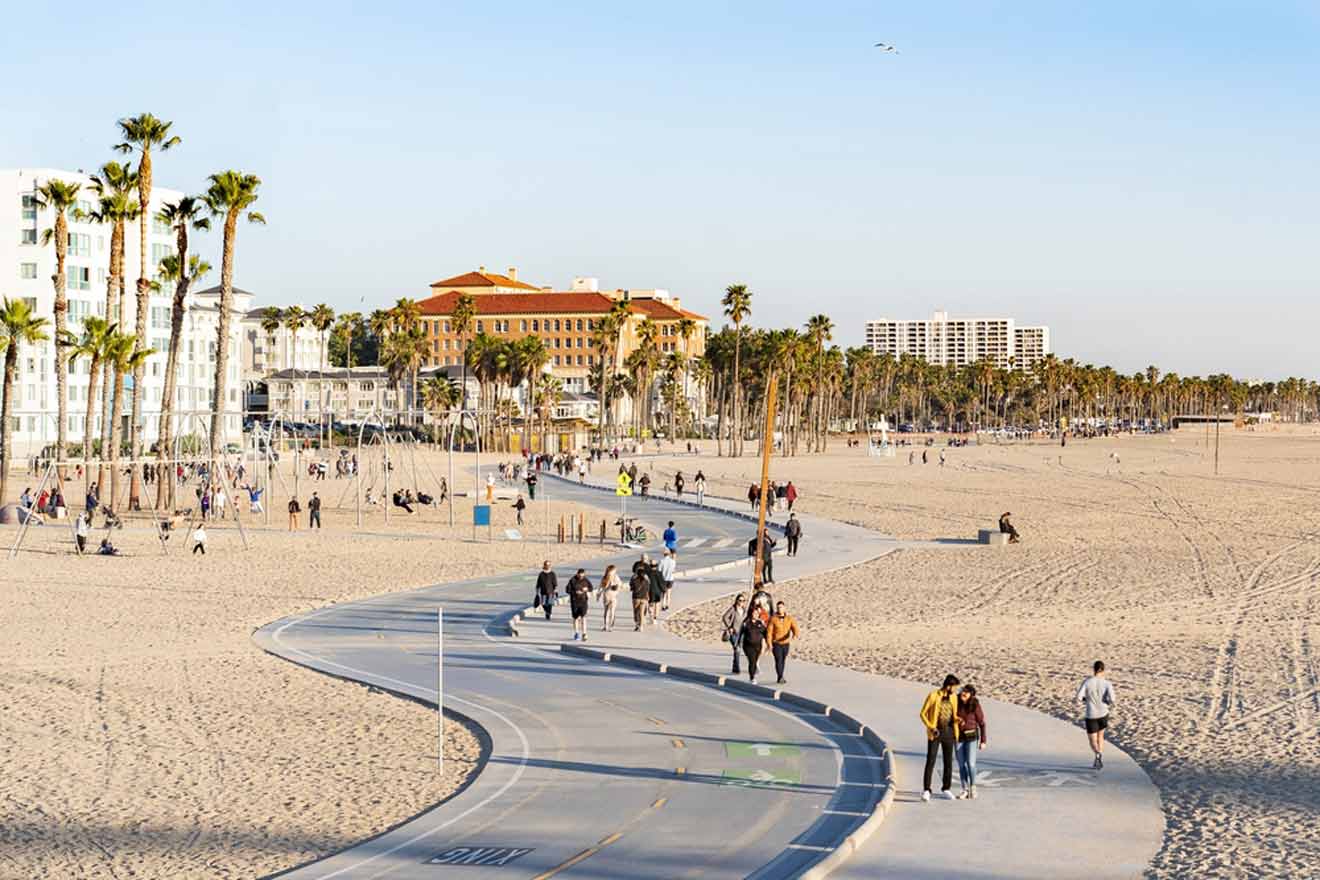 The Venice Canal Historic District was recently renovated in the 90s and has become one of Venice Beach's most popular areas to explore. You'll feel like you're in a dream with the beautiful Monarch butterfly garden, charming bridges and architecture, duck pond, Venice canals, and more.
Being that Venice Beach is a Southern California beach town, it's always a good time to visit. But to be safe, we rarely get cold weather in the spring, summer, or fall. I recommend visiting anytime between those seasons and coming early in the morning to avoid crowds!
While you're in this Los Angeles area, it's worth taking a walk to the Venice Beach Boardwalk, the nearby skate park, Muscle Beach, and checking out the beach volleyball courts right on Venice Beach.
FAQs about things to do in Los Angeles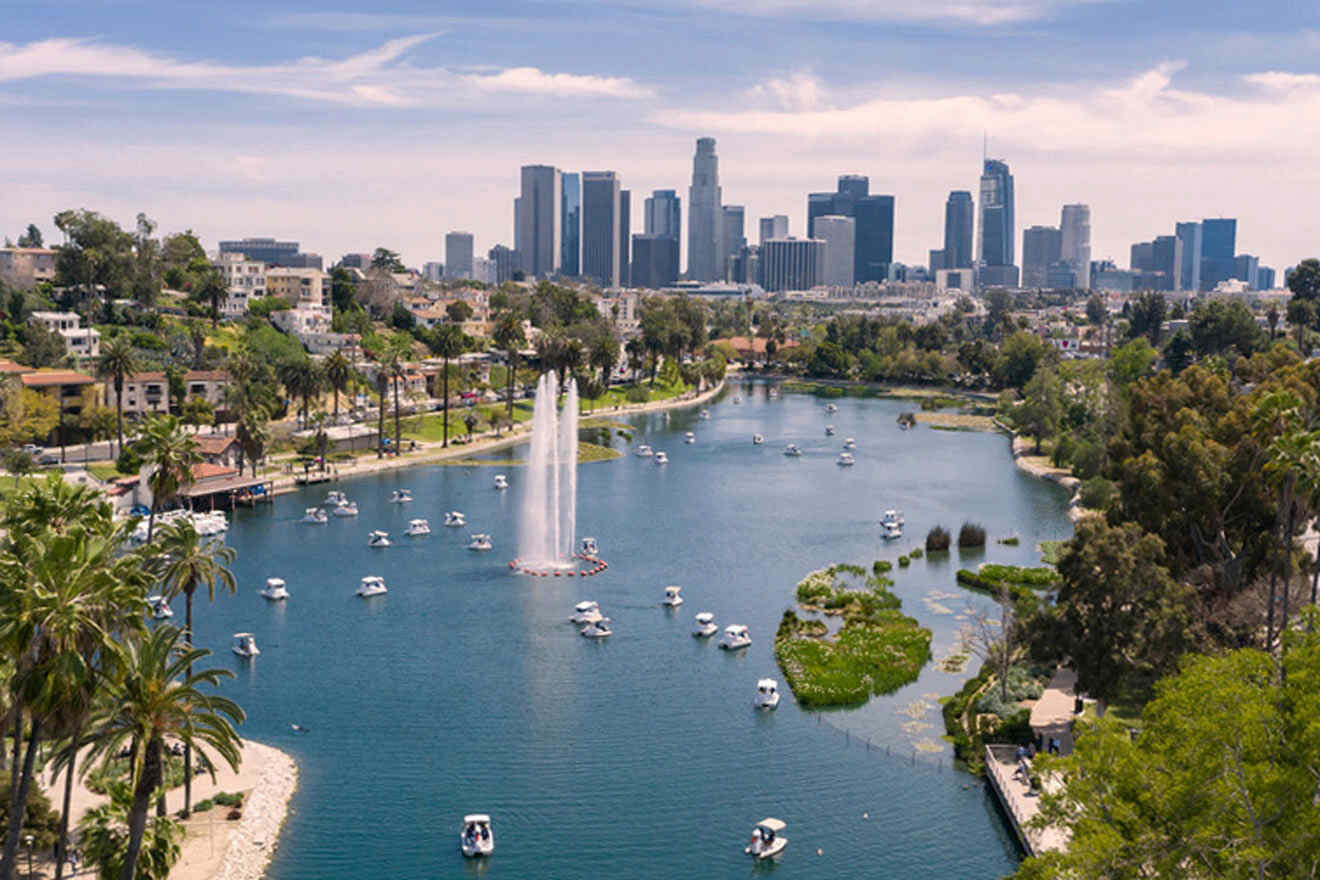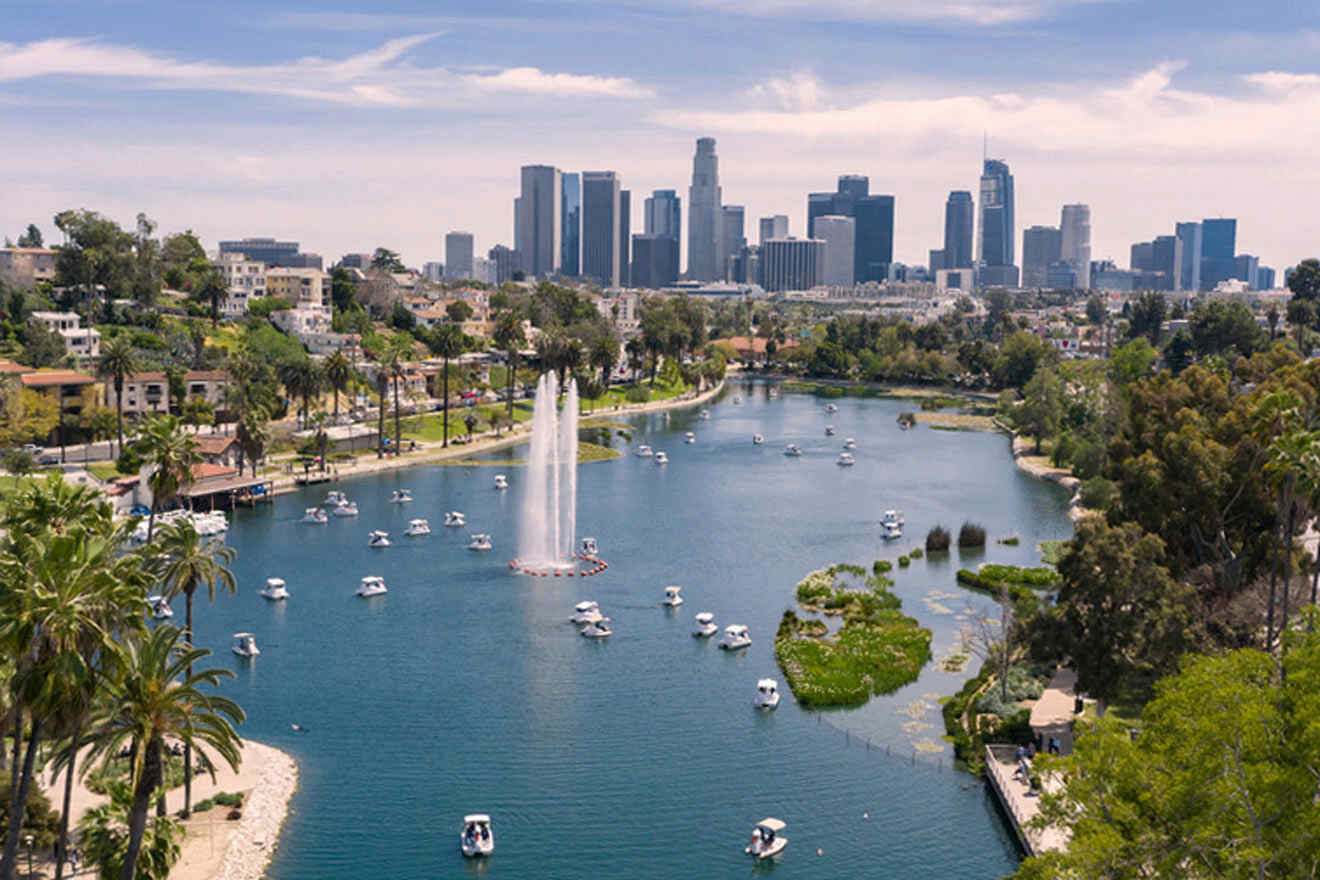 Conclusion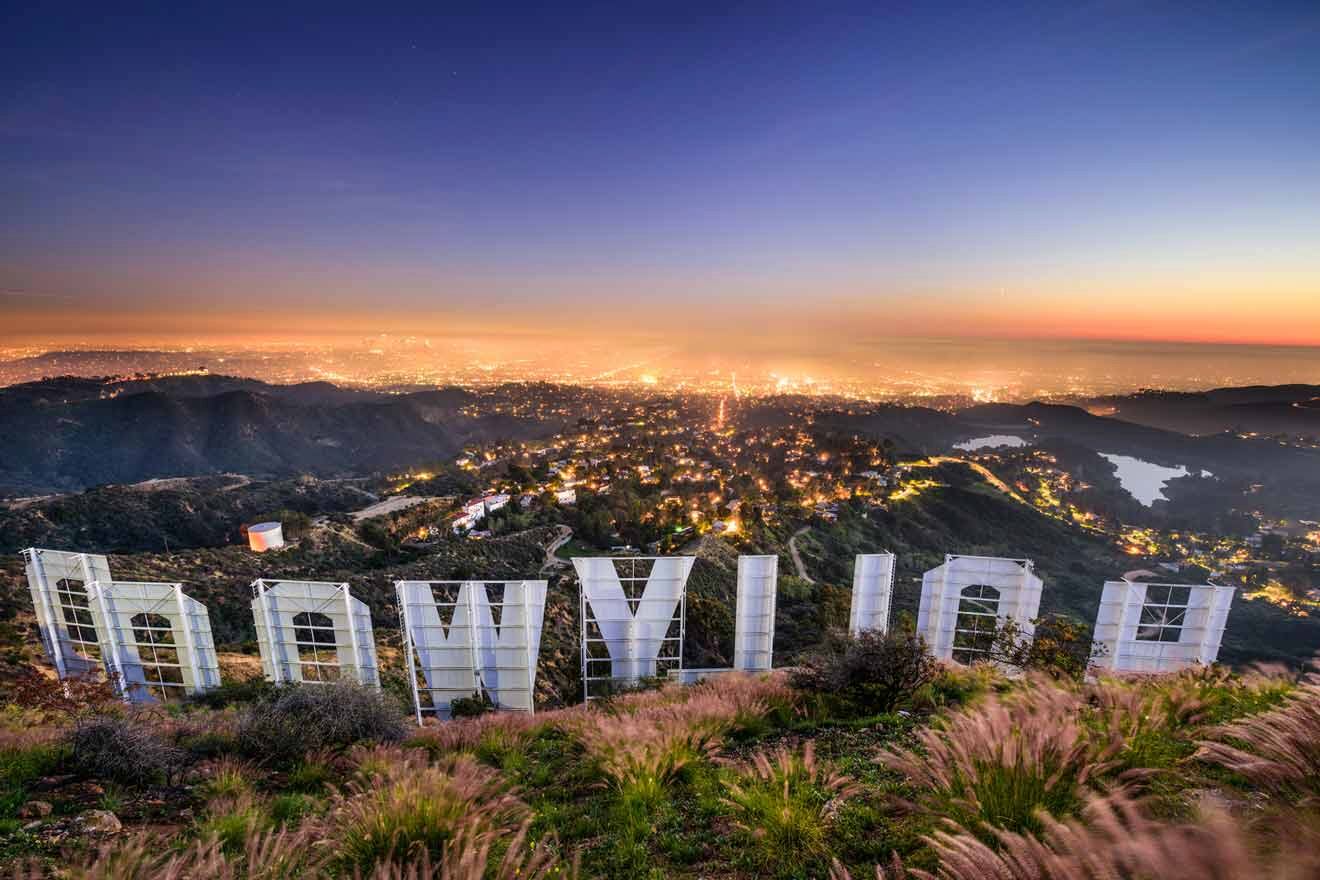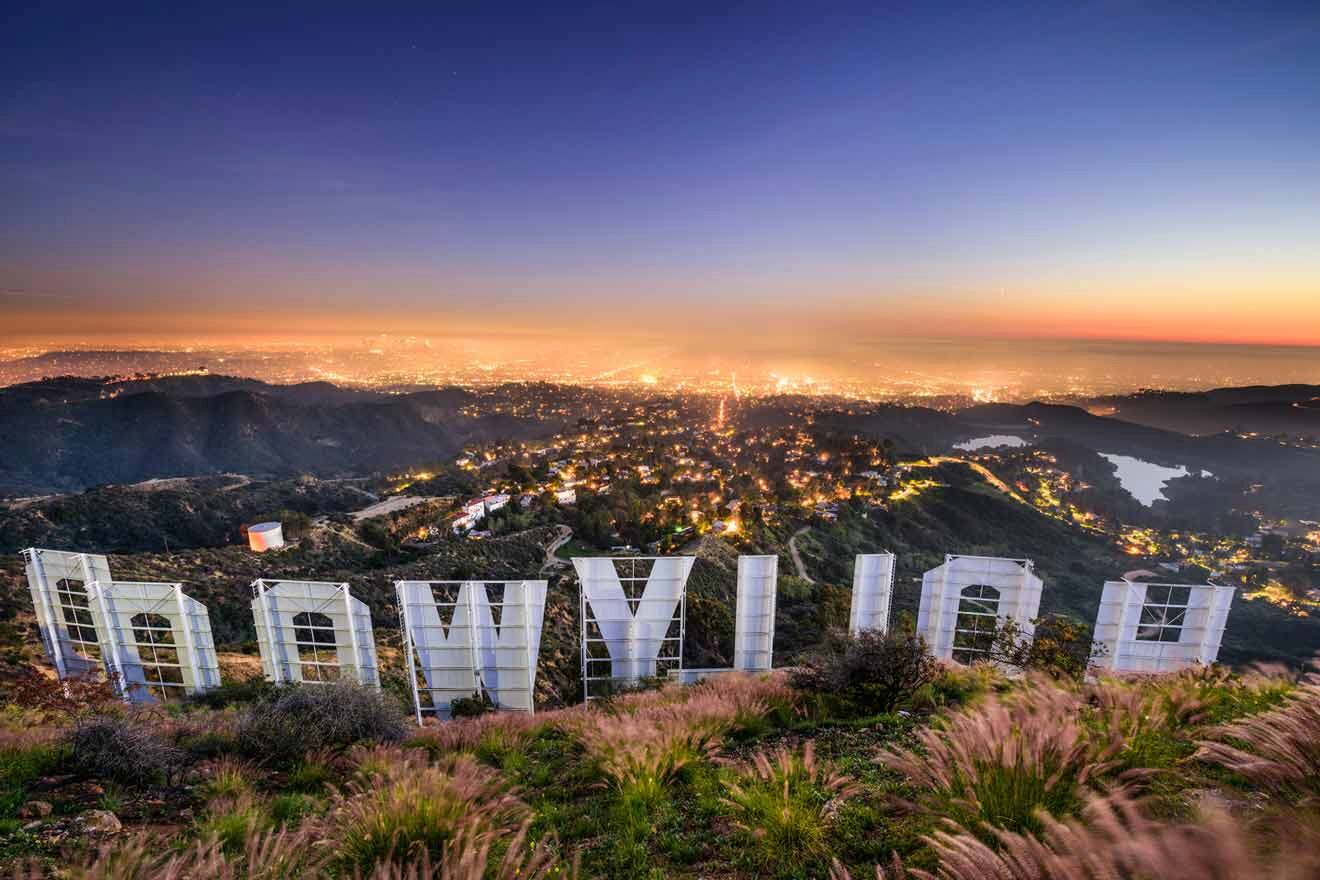 We made it to the end! Woohoo! There are a plethora of things to do in Los Angeles for whatever your interests and budget are.
I hope this article helps you figure out your plans for the next time you're in LA! If you do end up visiting any of these museums, attractions, beaches, or amusement parks, be sure to buy all your tickets ahead of time to save your seat! You guys – I really can't stress how important this is!
My favorite activities from this list are the following:
La Brea Tar Pits and Museum is just so fascinating! I love watching scientists in real time uncover fossils and artifacts. It's a once-in-a-lifetime experience that you wouldn't expect out of the entertainment capital of the world!
Exploring Santa Monica and Venice Beach – The beach is my go-to spot anywhere in California, and there are no exceptions. On top of that, they're both highly entertaining to wander around, so you get the best of both worlds!
Let me know if you have any questions or comments. Always happy to help! 🌎
Good luck and safe travels! ✈️
Xoxo,
Esabel S.
---
Pin it for later!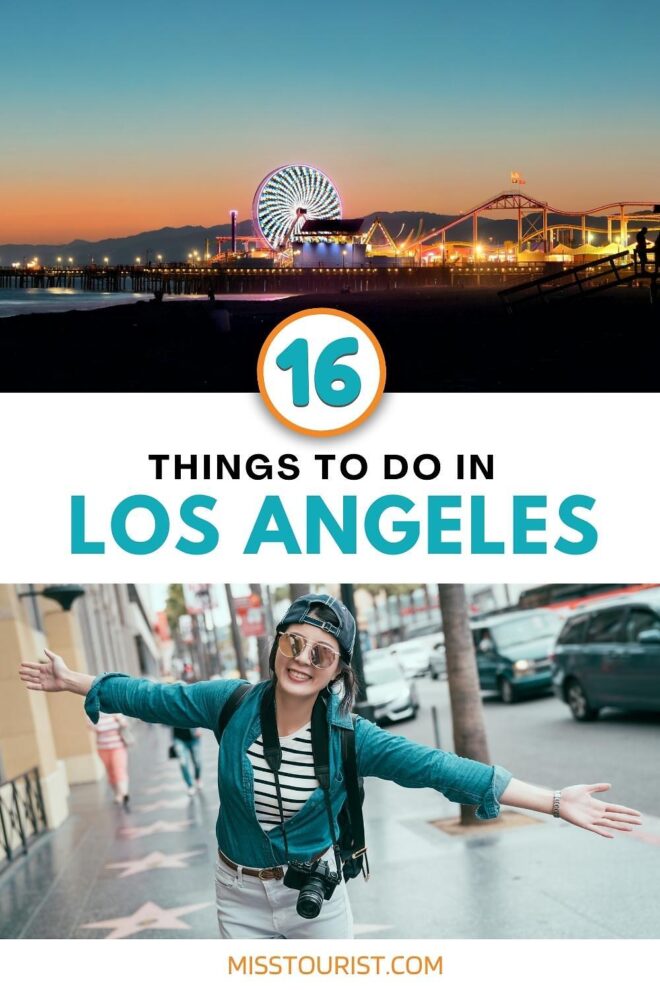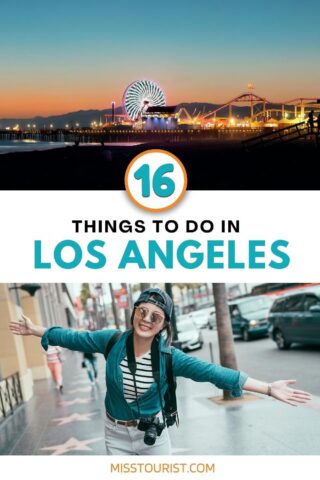 Pin it for later!