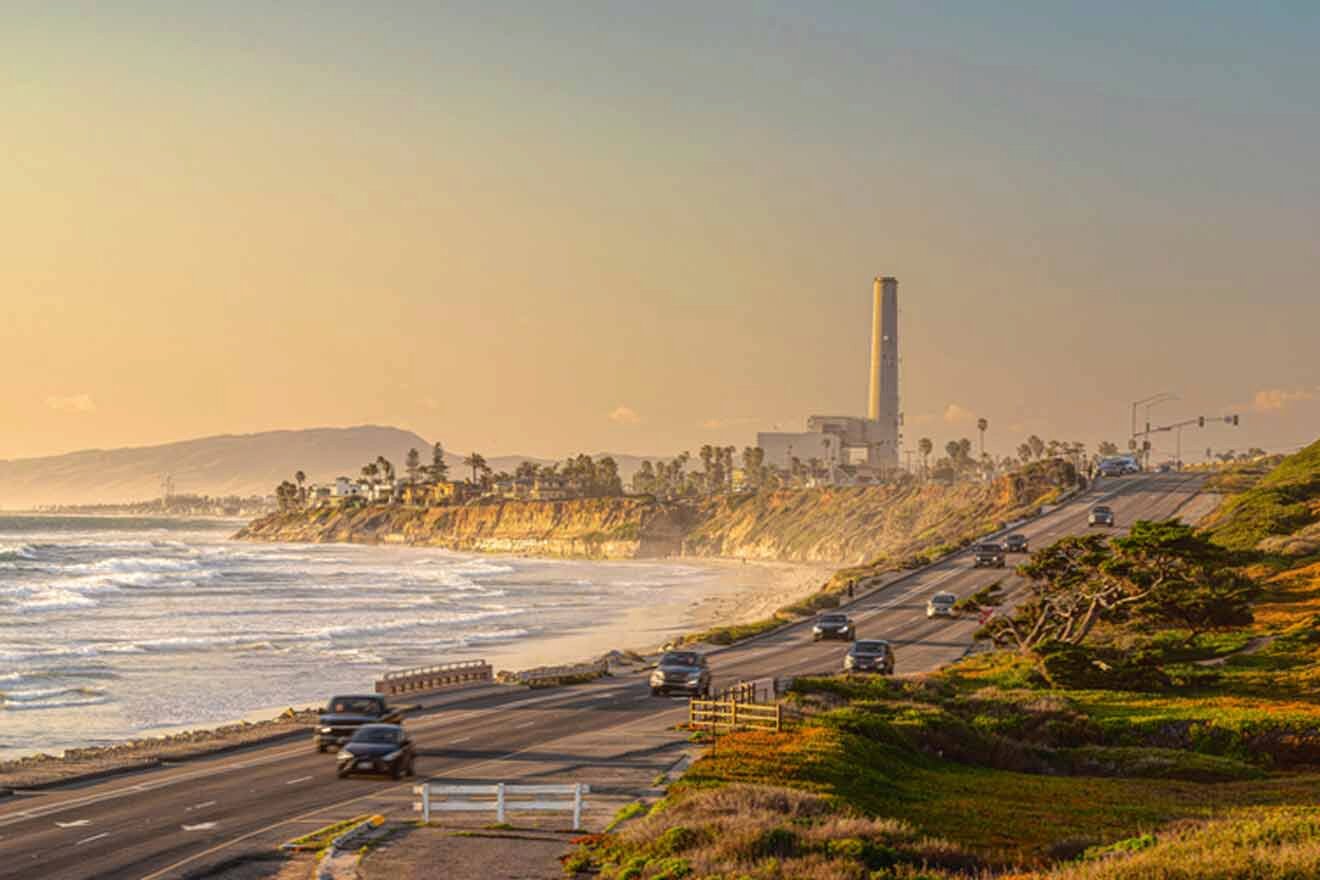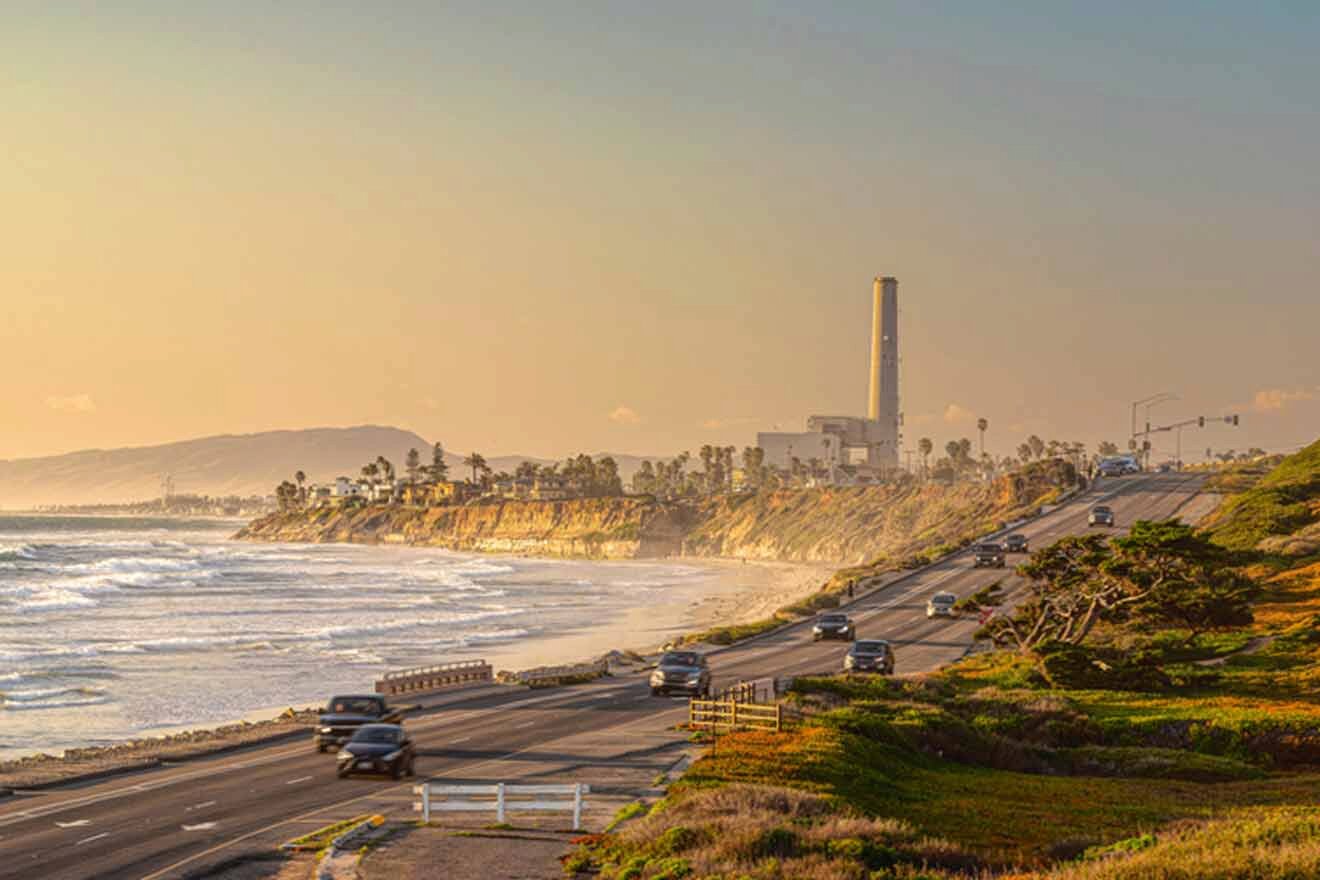 Get ready to embark on a thrilling adventure that will take you along the sun-kissed coastline through breathtaking national parks and vibrant cities bursting with culture and entertainment on this Northern & Southern California road trip adventure of 14 days.
As a native San Diegan, I've made my own road trip itineraries plenty of times throughout my 20-something years of living here. Lucky for you, I'm here to do the same for you and make your trip that much easier.
On this road trip, you'll discover the diverse beauty of Southern and Northern California, where every mile offers a new and exciting experience. From the iconic palm-lined streets of Los Angeles to the stunning coastal cliffs of Big Sur and from the otherworldly landscapes of Joshua Tree National Park to the laid-back charm of San Diego, each destination will leave you with memories that will last a lifetime.
NOTE: While this is a 14-day Northern and Southern California itinerary, I organized it that way so you can follow it to the point that's convenient for you depending on how much time you can allot for the trip.
Now buckle up, get ready to hit the road, and let California's landscapes and energy sweep you off your feet.
Let's begin! 🚙
If you are in a hurry
Road-tripping California can honestly take as long as you want it to take. There's SO much to see and not enough time! There are a few experiences that you absolutely shouldn't miss while you're touring the Golden State.
Here are the main things to book in advance:
And here are the best hotels: Beverly Wilshire (luxury), The Ritz-Carlton (mid-range), Tapestry By Hilton (budget)
But first: prepare for your road trip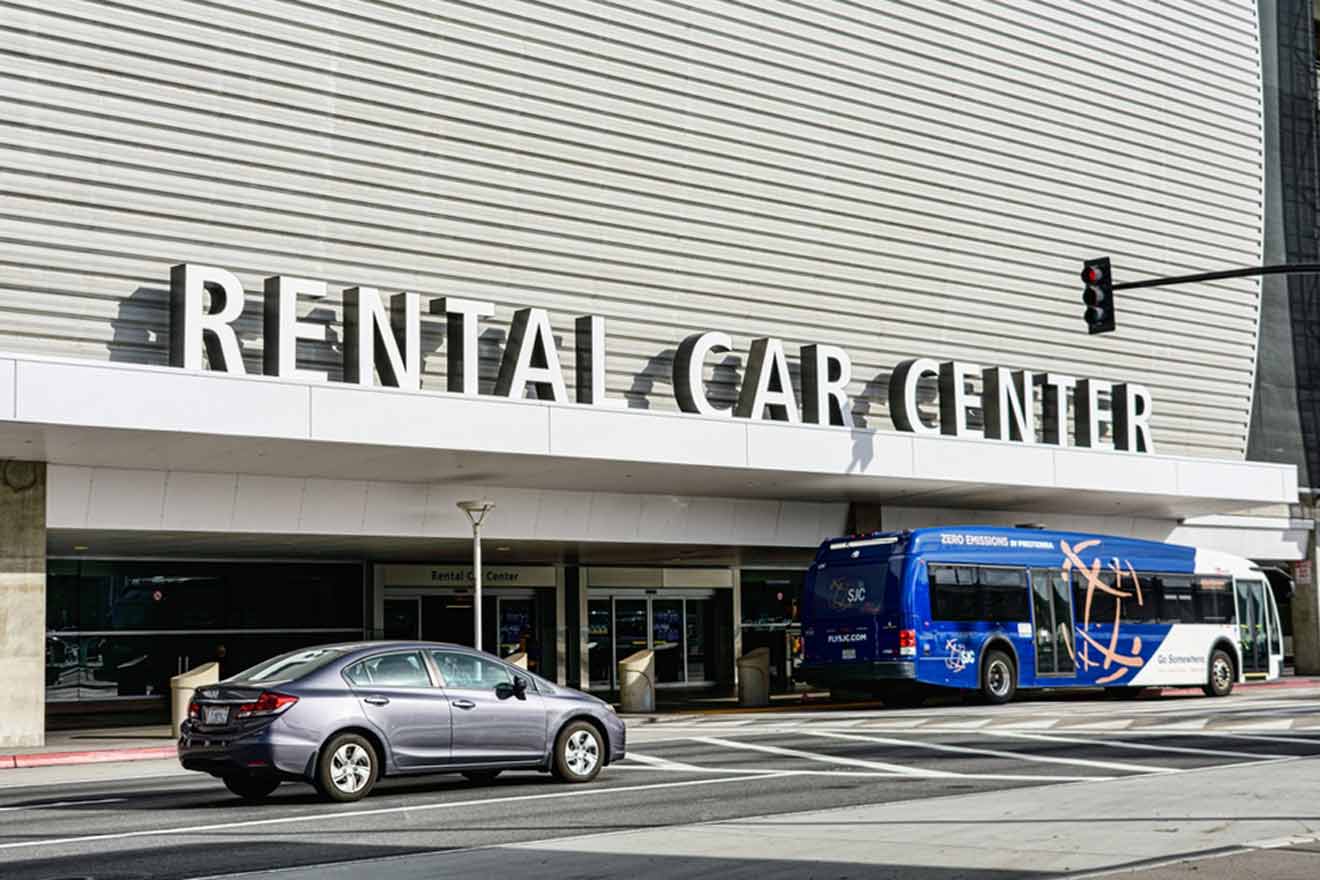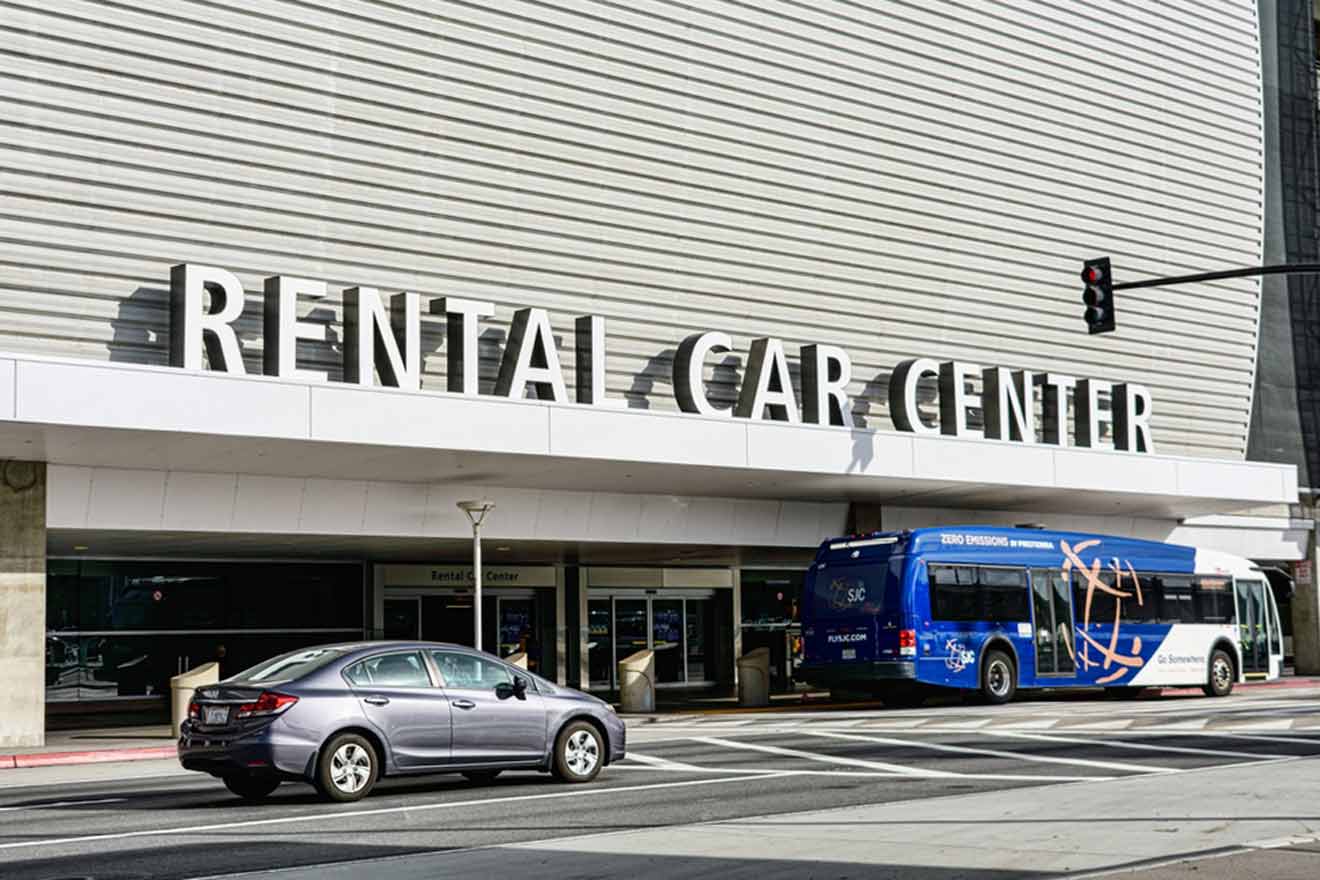 Before embarking on your ultimate NorCal and SoCal road trip, make sure to book your car rental! Ensure the vehicle's maintenance is up to date, the tank is full, and stock up on plenty of snacks for the journey.
It's crucial to inspect the car for any pre-existing damage to avoid potential expenses in case of new damages during the trip. Be aware of the distinction between the damages you caused and the existing ones. This will save you from problems in the future should *knock on wood* there be any car damage from your doing.
For your road trip, bring a reusable water bottle like the H2O Capsule to reduce waste. Provide comfort for backseat passengers with pillows, blankets, and headphones designed for travelers. Pack fiber and protein-rich snacks like protein bars and nuts to keep you full and energized throughout the trip.
And here's a map of all the destinations you'll be stopping at!
Days 1 – 5
For the first 5 days of your road trip, you have a few options on where to go depending on where you're starting (and what kind of ~road trip vibe~ you're going for).
1. Spend the first few days in popular SoCal cities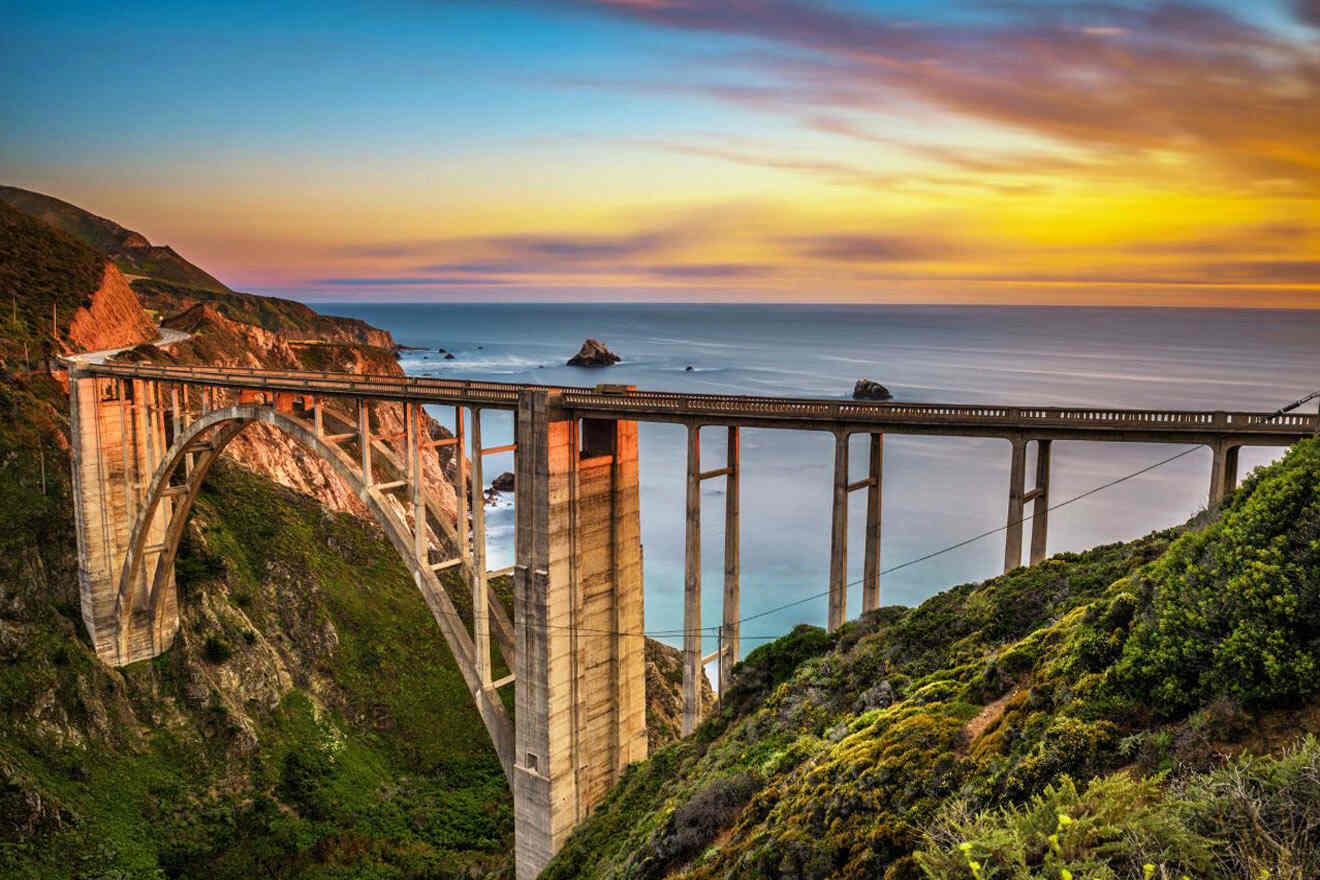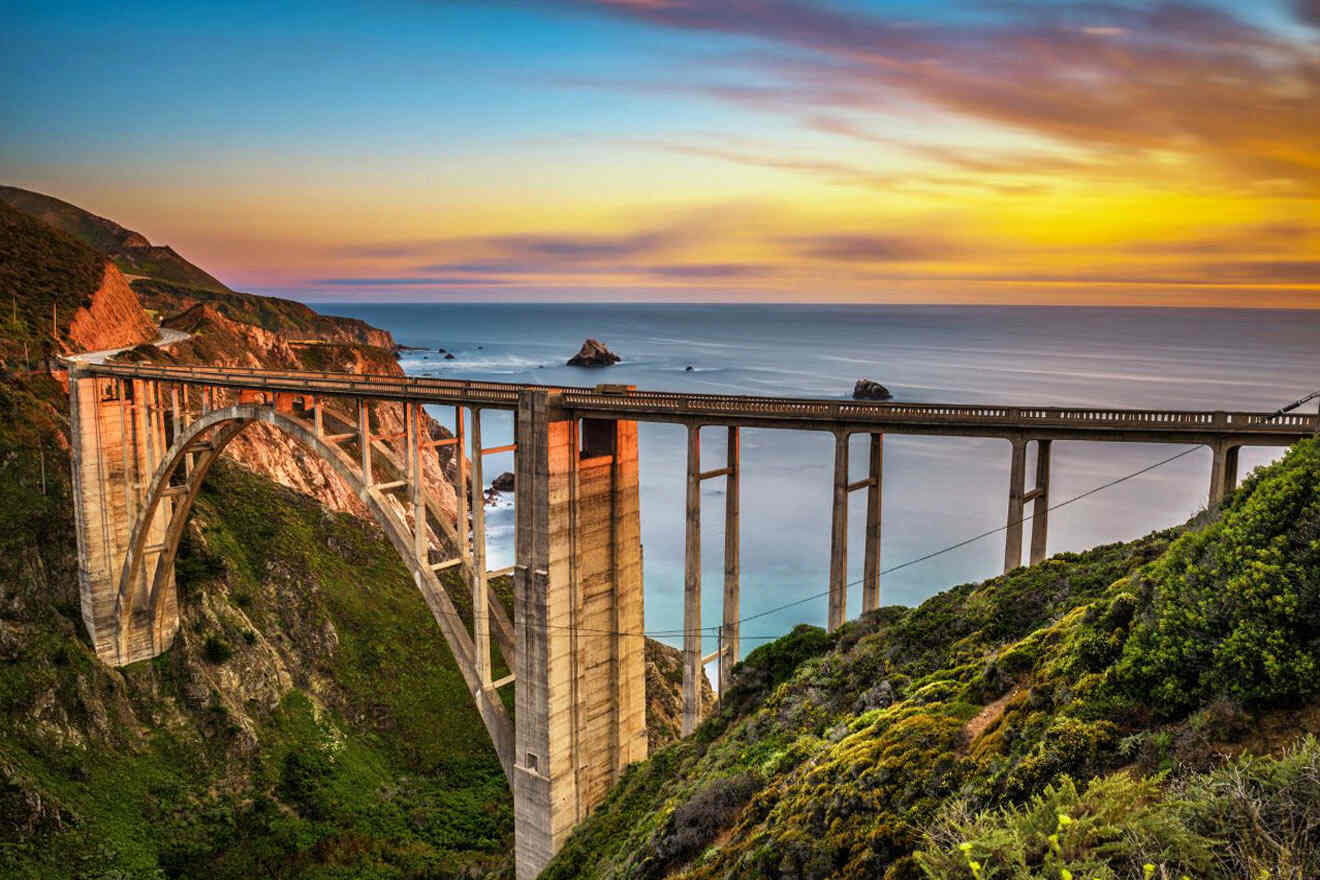 I'll first be going over the inland route, where you can ditch the beaches and find the Southern California desert scene, lakes, and mountains.
Then, I'll discuss the Pacific Coast Highway routes, with the pristine beach towns and Pacific Ocean scenery. I suggest going with one or the other to make the most time out of your 5 days, but if you're down for a longer adventure, visit everything mentioned below to check off your bucket list.
1.1 San Diego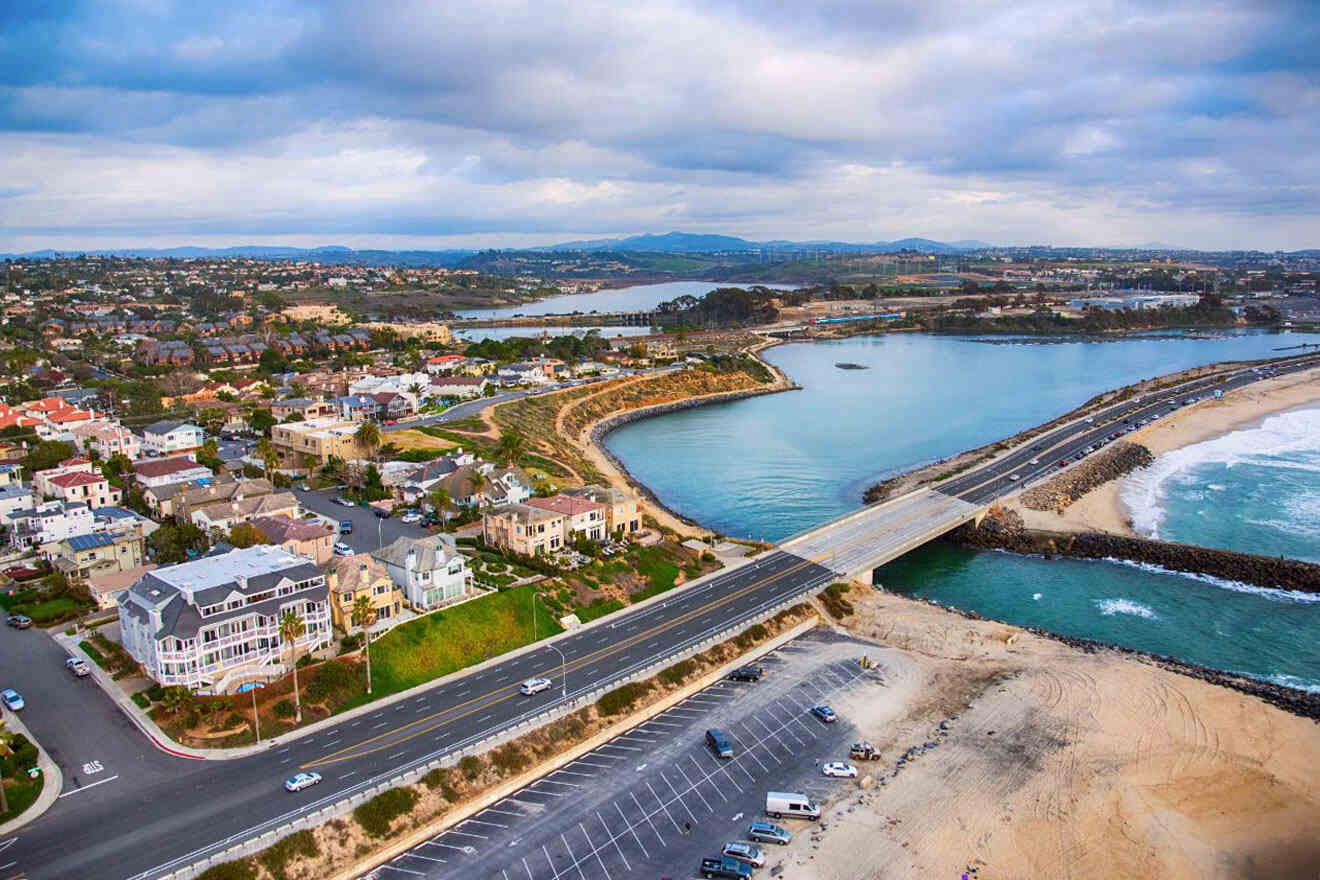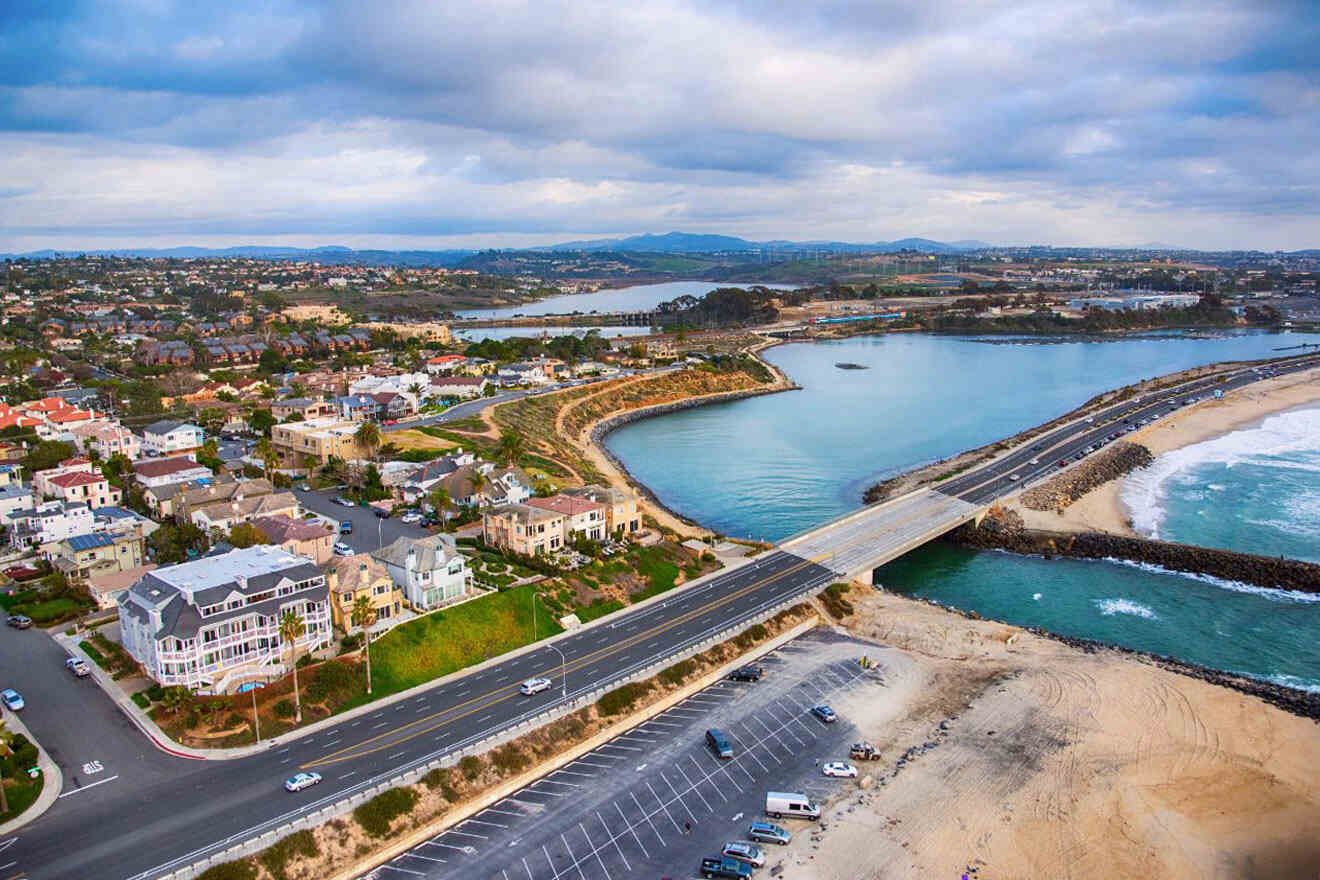 Welcome to sunny San Diego! There are quite a few stops so you really need a long time to explore this large city but for now, I suggest staying for a day or 2. If you need a suggestion on where to stay, read our post on the best areas & hotels to stay in San Diego.
And now, let's see what are the main things to see in San Diego when on a road trip:
Balboa Park: Take a peek at San Diego's most famous park! The humongous park can get overwhelming, so I suggest following a guide on a walking tour.
La Jolla Cove: Meet San Diego's most famous animals… yes, the sea lions! Millions of visitors come to La Jolla Cove every year to get a close look at the sunbathing sea lions, sea caves, and sweeping ocean views.
Carlsbad: Need a minute to relax your muscles after all that driving? Come to the Carlsbad Mineral Spa for a hot springs bath and the first mineral water spa in the state.
TOUR PRICE: from US$45 per person
1.2 Los Angeles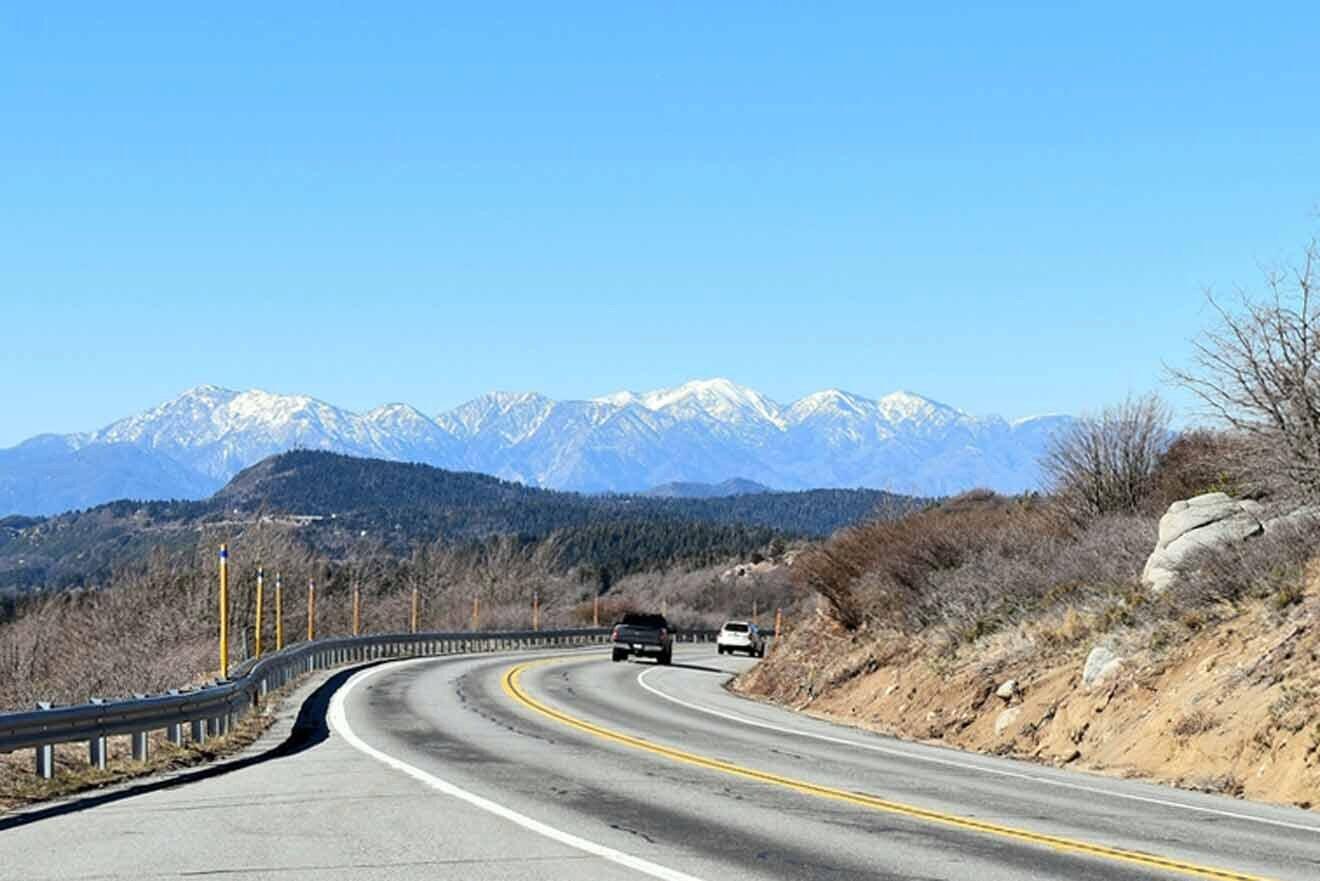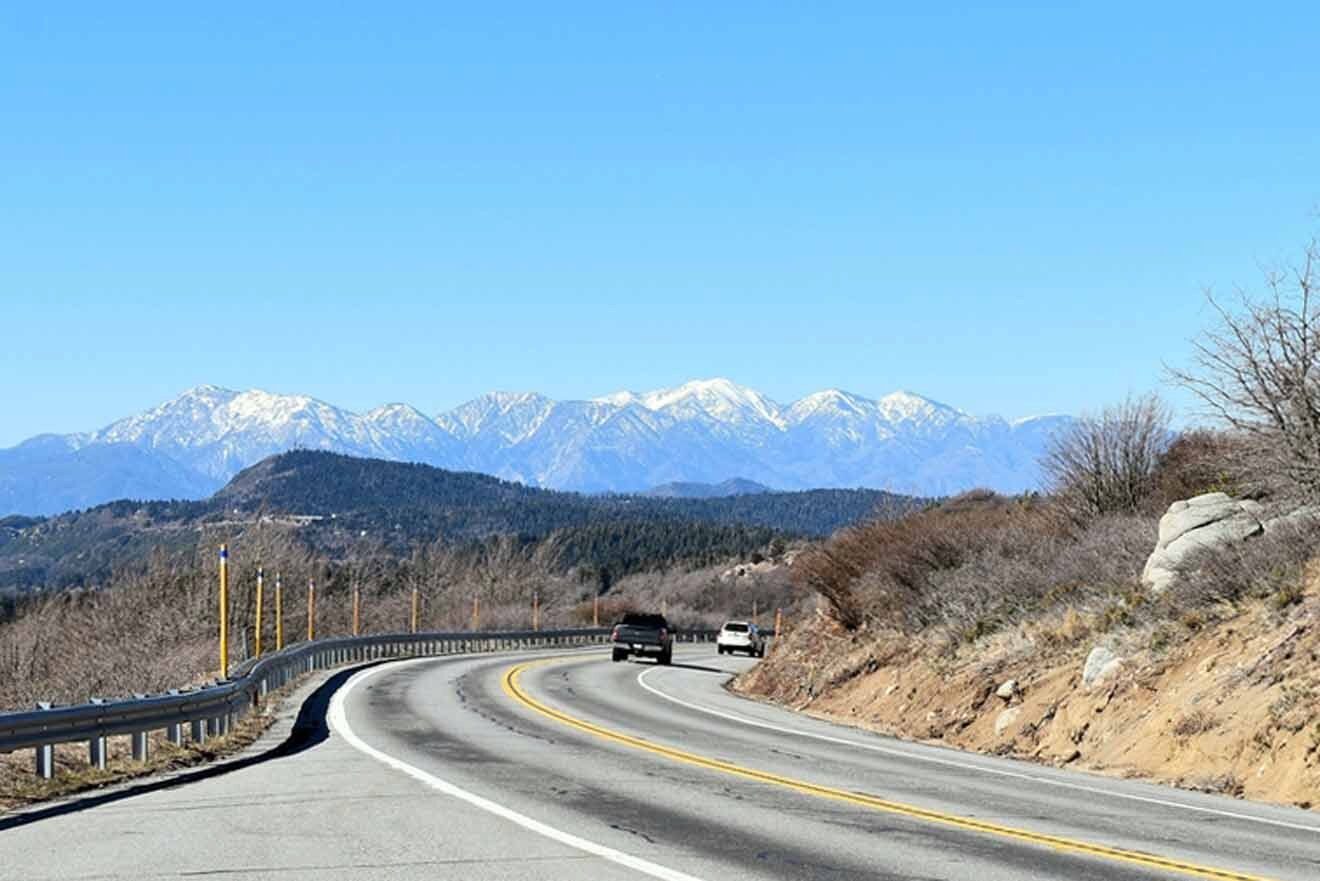 Next up, drive through the San Gabriel Mountains and the rim of the World Scenic Byway, and you've made it to Los Angeles! Los Angeles is well-known for its entertainment industry, diverse cultural scene, iconic landmarks like the Hollywood Sign and Griffith Observatory, and more.
If you want to see the best of LA, I suggest taking a separate trip here and doing all the bucket-list Hollywood things.
For now, I recommend indulging in a leisurely stroll along the picturesque hiking trails of Griffith Park, exploring the wonders of the Griffith Observatory, and embarking on a memorable horse ride to catch a glimpse of the iconic Hollywood Sign. This experience does just that!
PRICE: from US$125 per person
2. Then, visit the best deserts, lakes, and beach towns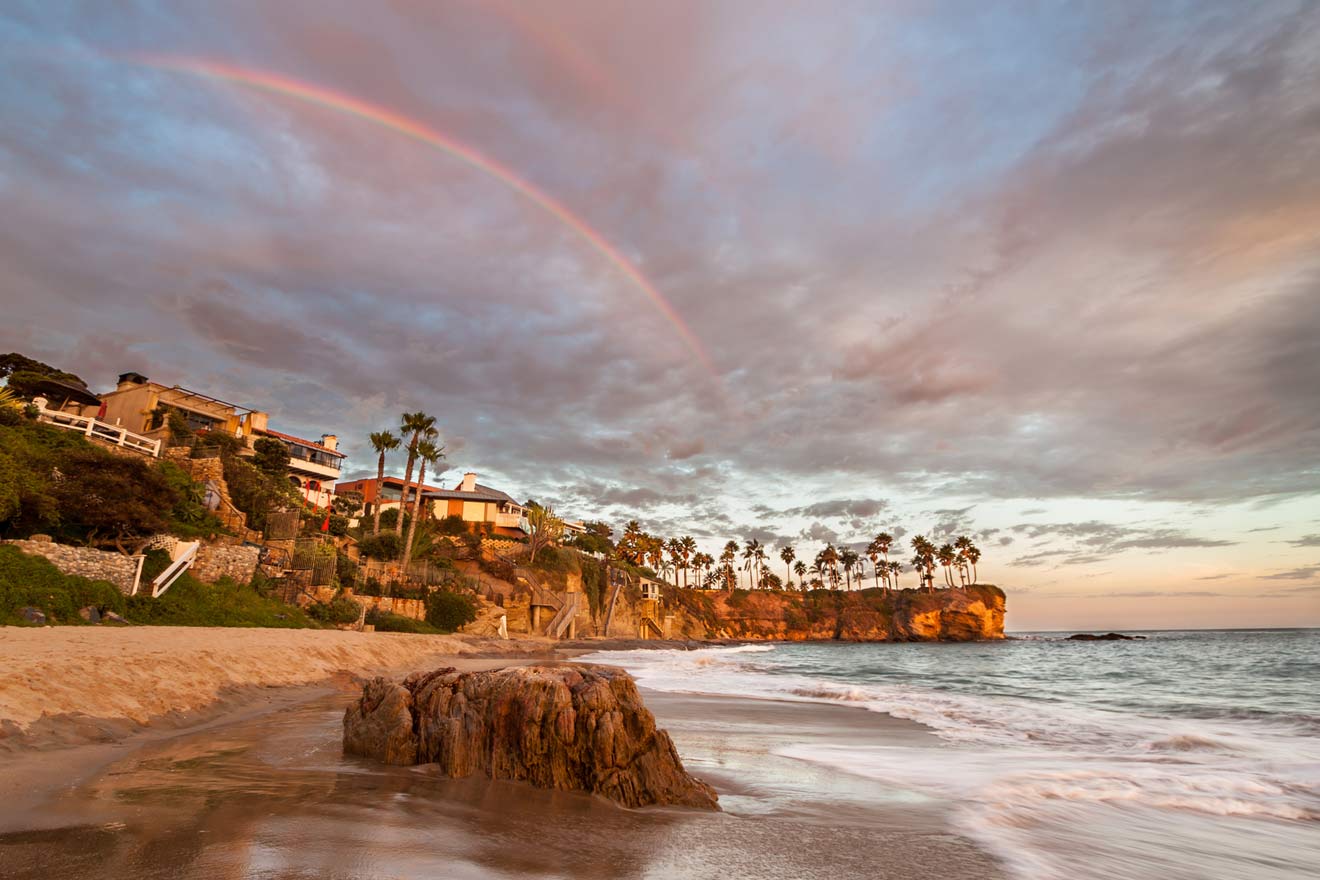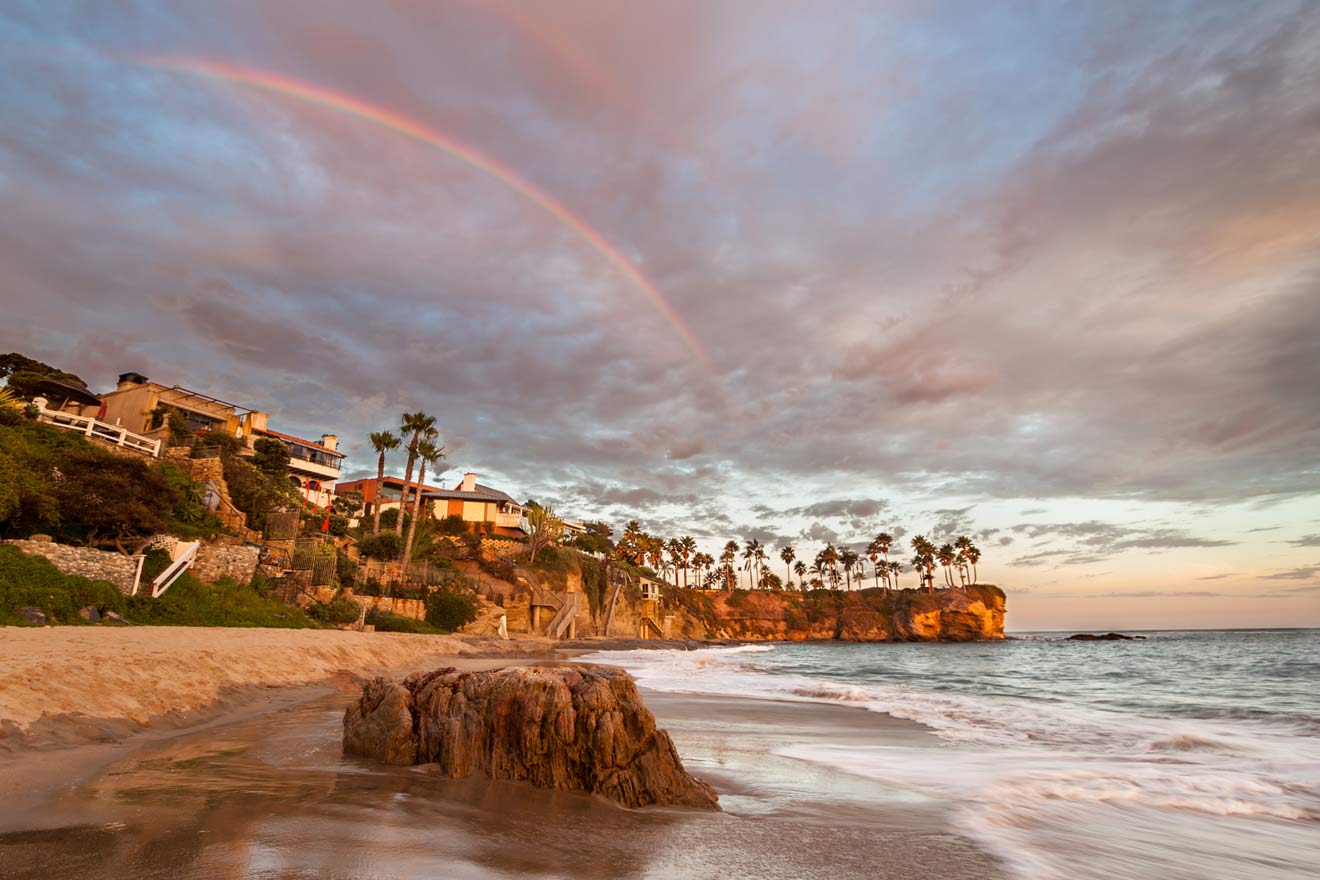 There are plenty of ecoregions within SoCal that are worth checking out. You can spend a few days in a different region, depending on which areas peak your interest most. I suggest going to the desert during the winter and spring seasons, the lakes during the winter seasons (for fun snow outdoor activities), and visiting the beach in the summer!
2.1 Southern California Deserts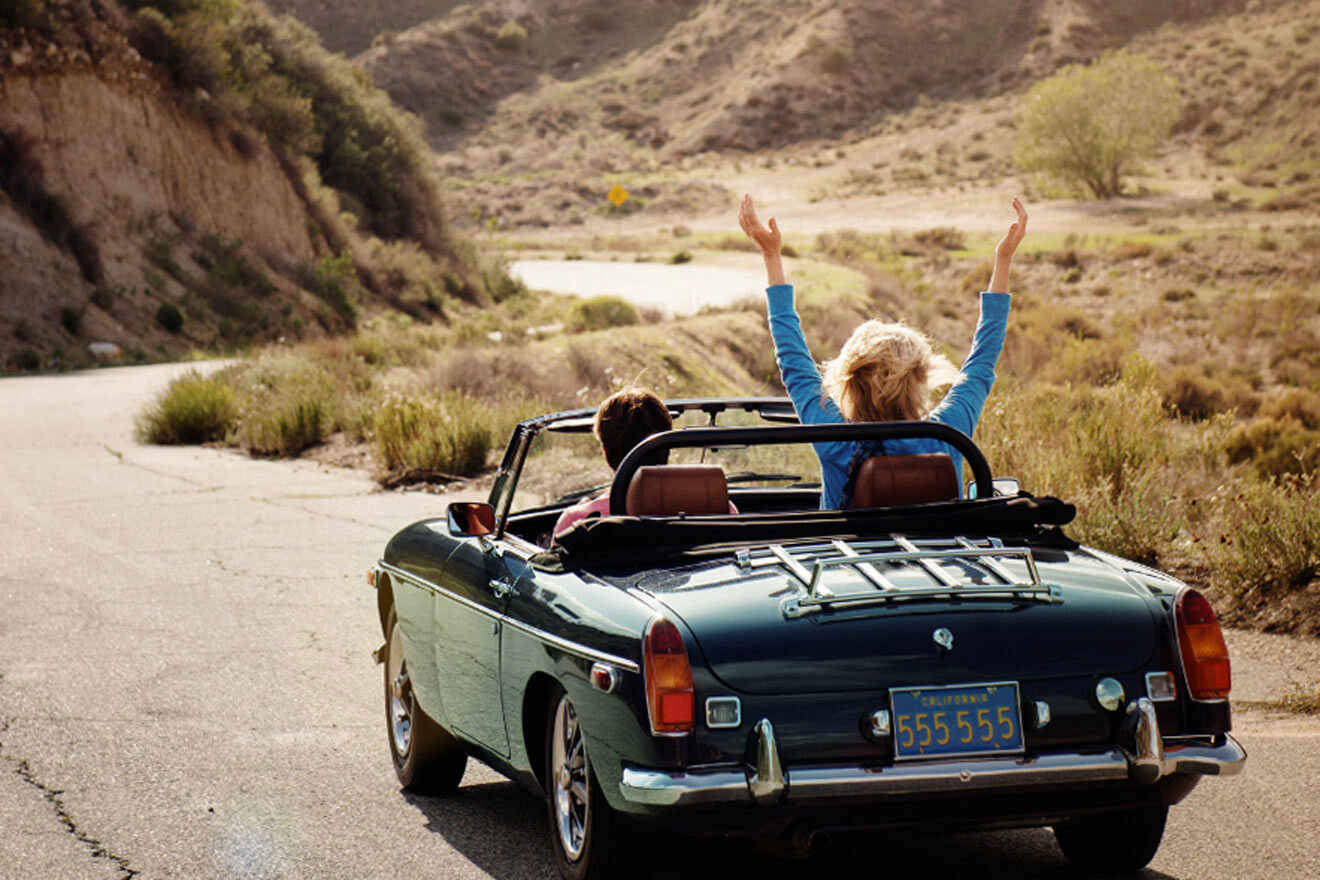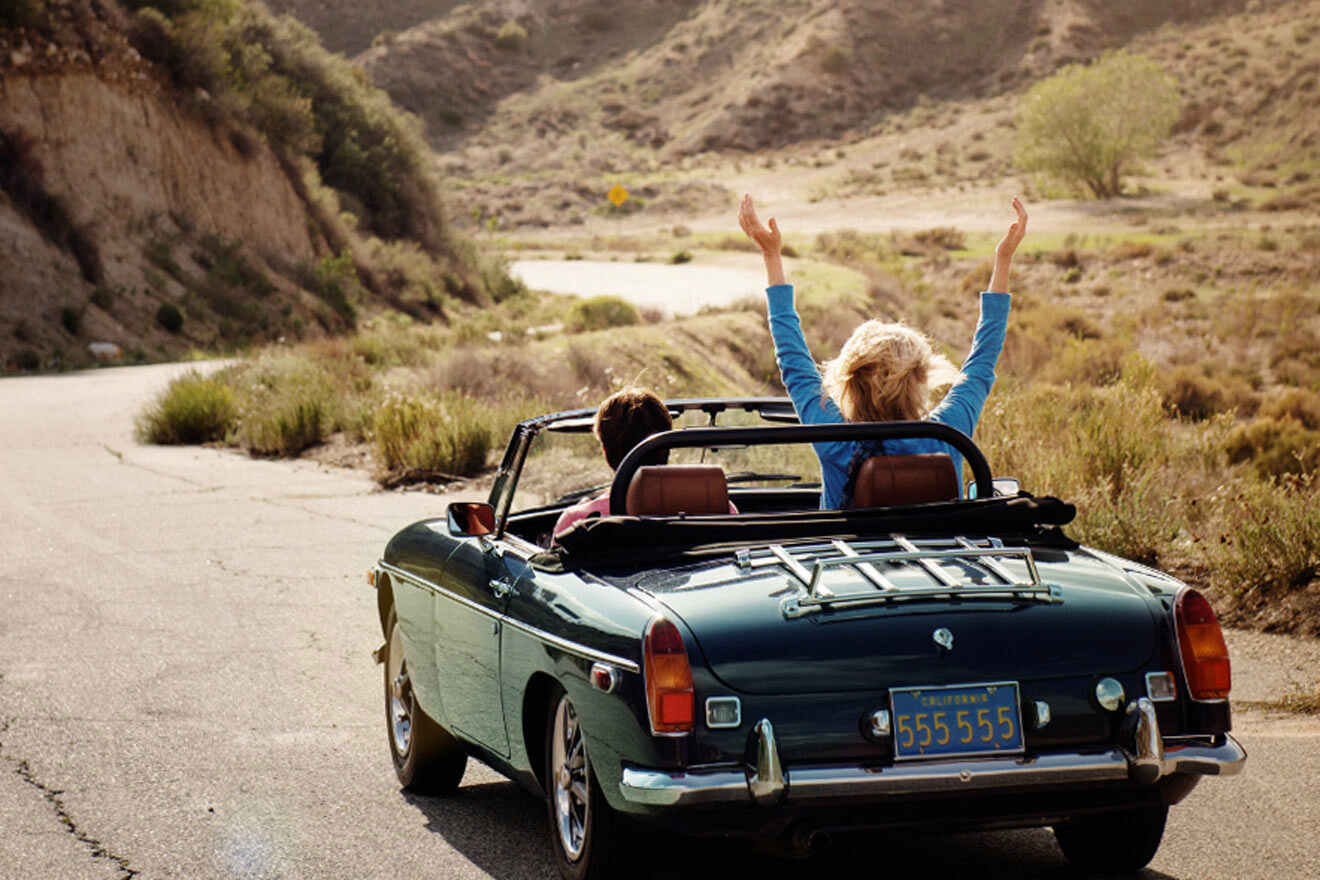 Palm Springs is about a 3-hour drive away from San Diego and Los Angeles, making for an ideal, easy start to your trip, whether you're starting in Los Angeles or San Diego.
For the perfect afternoon in Palm Springs, take a stroll through Palm Canyon Drive. The renowned avenue runs through the heart of downtown, adorned with a diverse array of shops, boutiques, galleries, restaurants, and entertainment spots.
Death Valley National Park is nearby, also closely located to the famous Joshua Tree National Park, Alabama Hills, and the Mojave Desert.
If you're curious about more California deserts, I suggest stopping by to check out the famous desert wildflowers during the spring months' "Superbloom" and the Mesquite Flat Sand Dunes in Death Valley to snap amazing photos. I don't recommend stopping by in the summer, it can get dangerously hot, and if you're not prepared, it's honestly a nightmare!
2.2 Southern California Lakes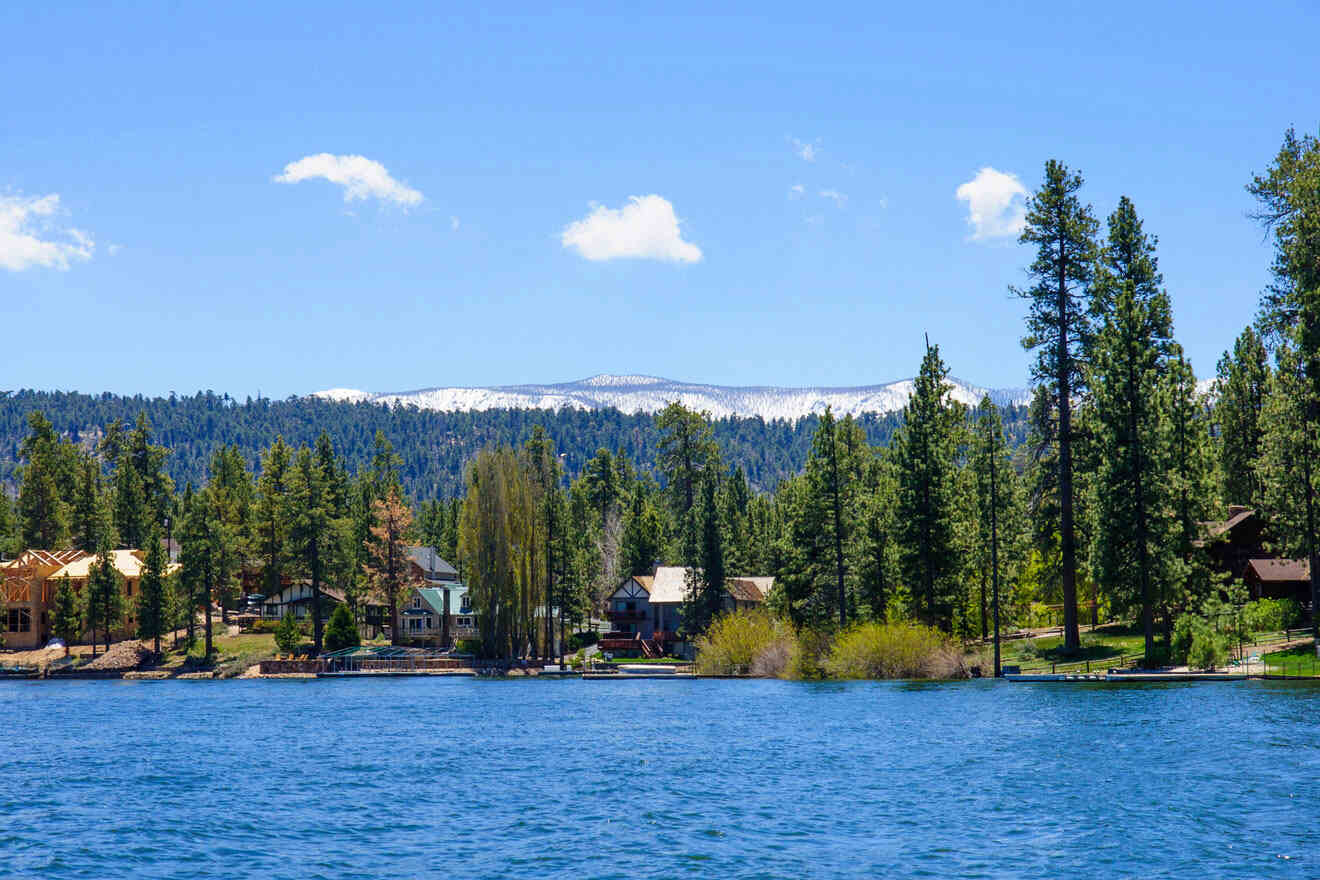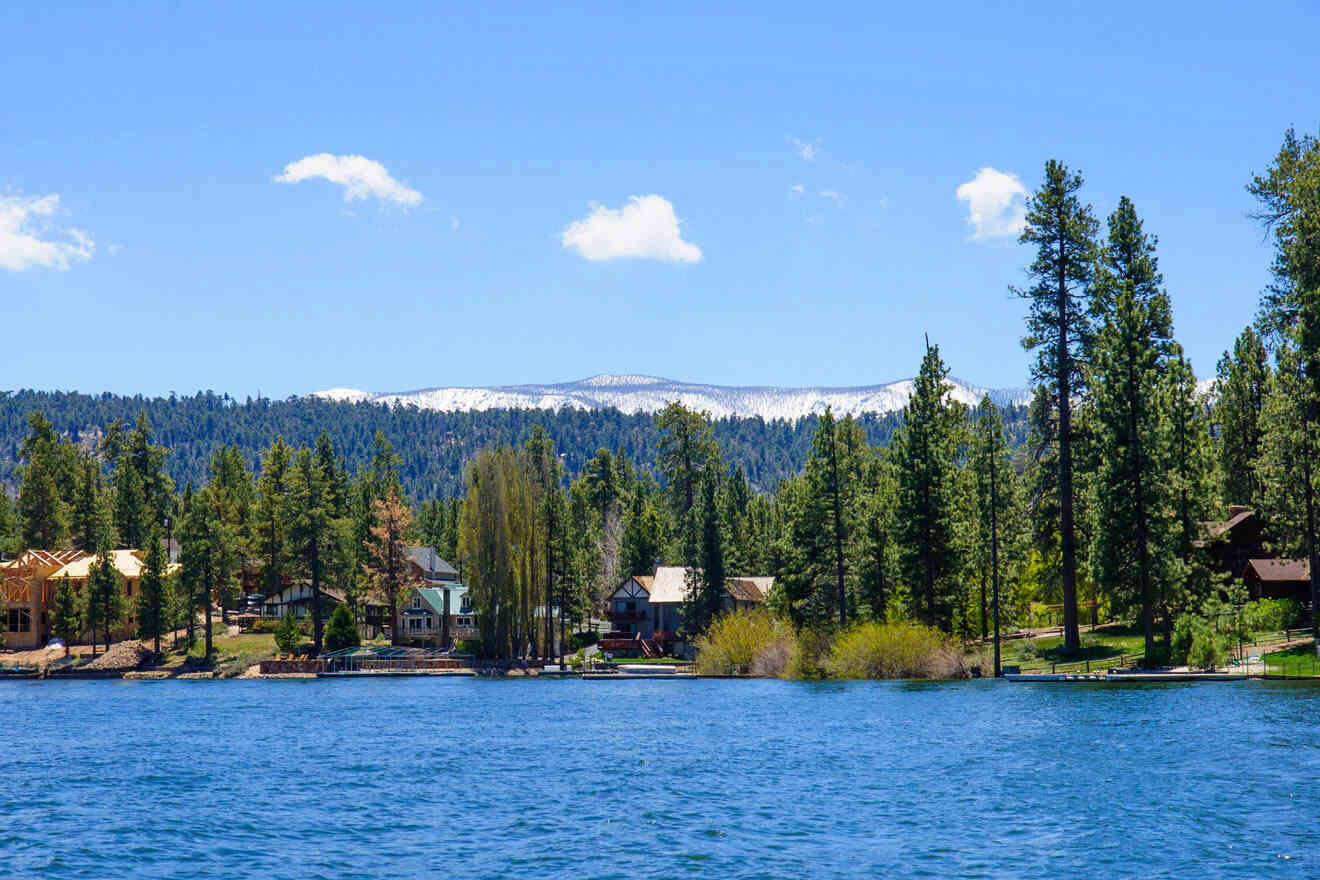 Spend a day there before heading to your next destination in Big Bear Lake and Lake Arrowhead. Nestled in the San Bernardino Mountains and San Bernardino National Forest, Big Bear Lake is conveniently located around 100 miles (160 km) from Los Angeles, making it a reachable destination within a 2-hour drive.
Plan an early morning departure to maximize your time and enjoy all that this beautiful location has to offer! I suggest staying here to experience all for 1 – 2 days. Whether you're visiting in the winter, spring, fall, or summer, there's something to do every season.
Skiing in the winter at Big Bear is what you'll see locals doing while kayaking, mountain biking, and hiking the Castle Rock Trail in the summer are locals' go-to activities. A few fun activities I suggest are ziplining through the pristine California pine trees (this tour is great for thrill-seeking adventurers) or taking a guided, family-friendly hike! This is a great option for those traveling with young children or elderly people who want a more relaxed experience in the woods.
PRICE: from US$35/person for the guided hike; from US$180/person for ziplining
2.3. Southern California beach towns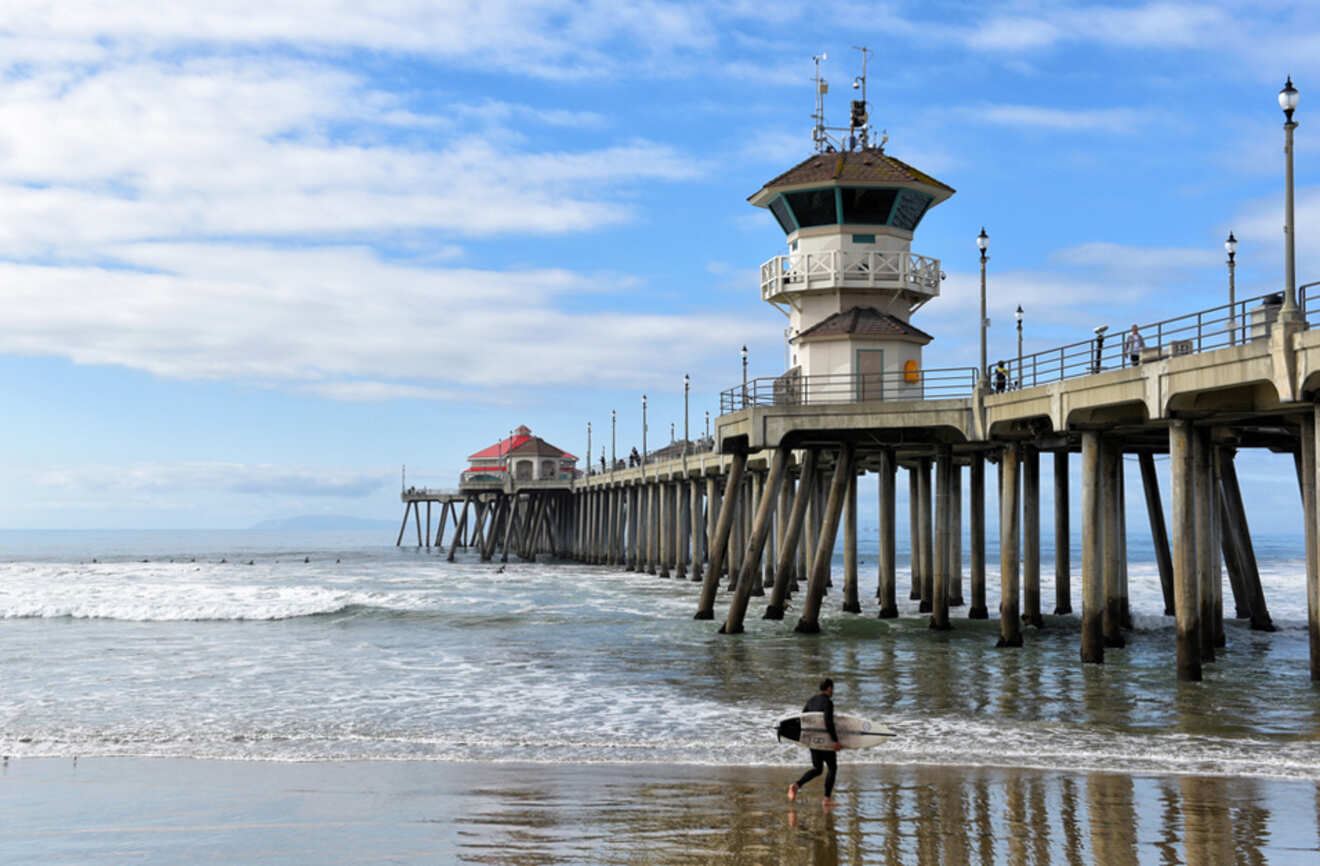 If the desert isn't the vibe you're looking for during your Southern California road trip, ditch the Palm Springs stop and head to the California coastline for beach towns like Dana Point, Laguna Beach, and Huntington Beach.
Dana Point is a port of entry to the crystal-clear waters of Catalina Island, a perfect day trip if you decide to spend a day there. This is an awesome 45-minute underwater expedition that I suggest doing while you're there. Oh, and stop at The Sandtrap for inexpensive, delicious Mexican food!
Laguna Beach and Huntington Beach are popular surfing beaches, so if you're down for a more adventurous activity, spend a day riding waves before heading back on the road the next day. In Huntington Beach, this is an excellent group surfing lesson that you can take if you're a solo traveler open to meeting new, like-minded people, and this is a private surfing lesson that's great for couples or groups traveling together.
PRO TIP: You'll get pretty tired driving to all these destinations, so make sure you're resting in between stops. It's best to relax for a bit as soon as you get to a new city because you'll have more than enough time to explore for a day or two. Don't wear yourself out!
Have an extra day to explore? Or prefer to see one of the most famous national parks and cities in the country? Get out of California and visit Las Vegas or Grand Canyon National Park for a bit. Both Las Vegas and the Grand Canyon National Park are absolutely bucket-list worthy, so I don't blame you for wanting to venture out of Cali.
SURF LESSON PRICE: from US$160 per person
Days 5 – 7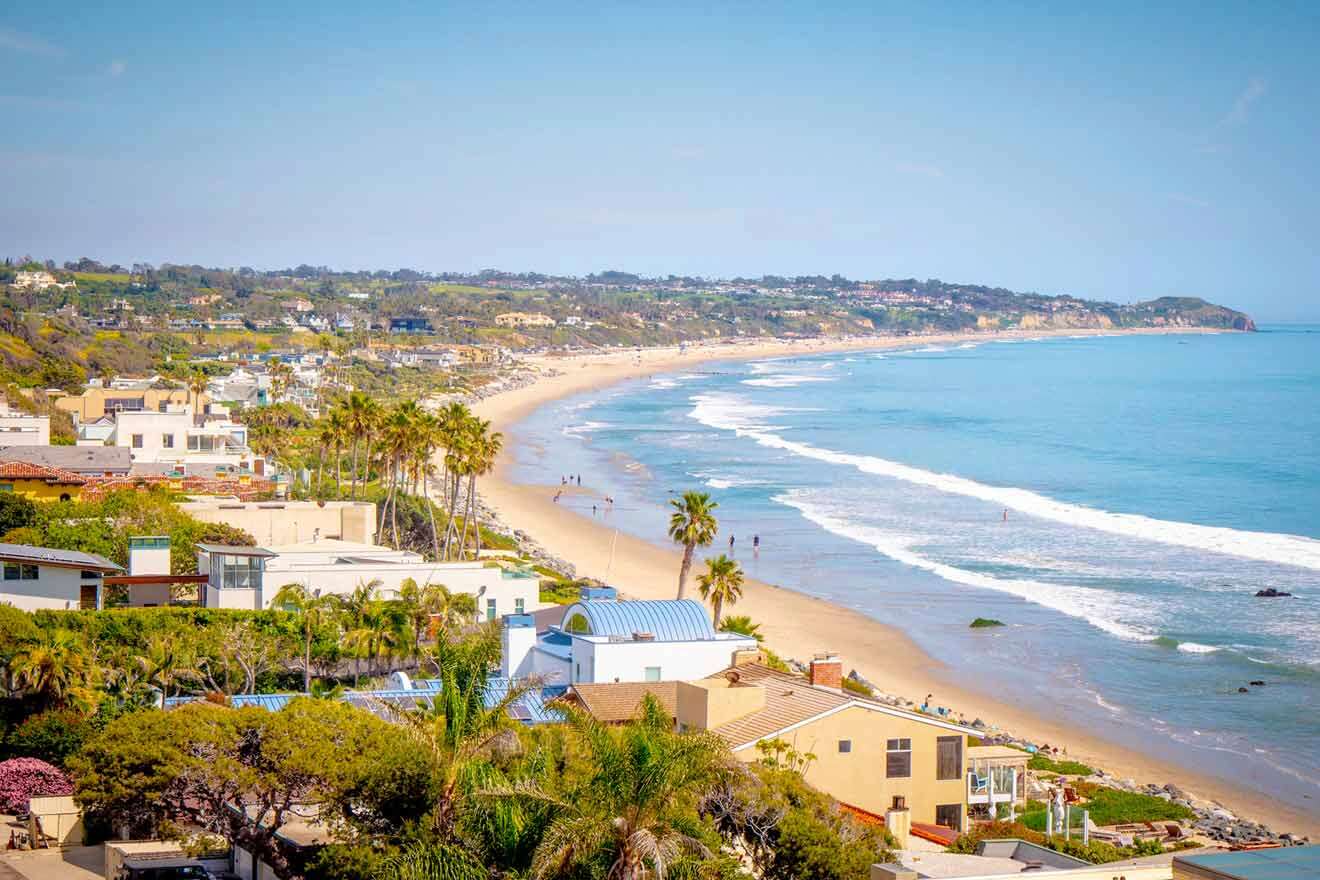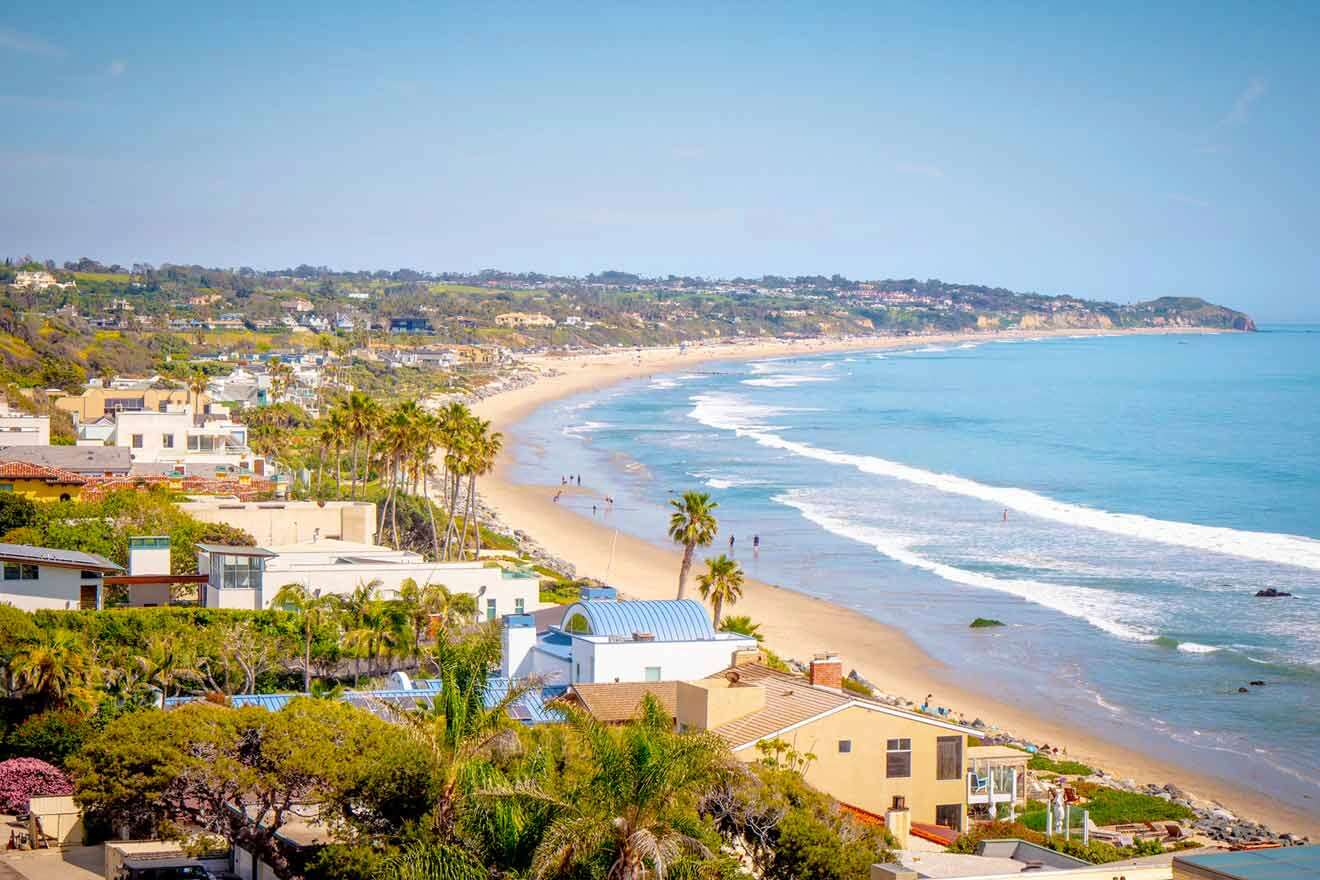 About 5 hours away from your starting point in San Diego or Los Angeles, you're getting closer to all the most beautiful central California towns. I suggest stopping by a few places and spending no more than 2 – 3 days here. You'll also find that a handful of these places are well-known wine countries, so make sure you're ordering your Ubers if you're traveling solo and dedicating your dedicated drivers if you're with a group.
3. Make your way toward Central California
Now that you've spent 5 days in SoCal's vibrant cities and action-packed destinations, it's time to chill out with a glass of wine and a relaxing walking tour or more in Central California.
3.1 Santa Barbara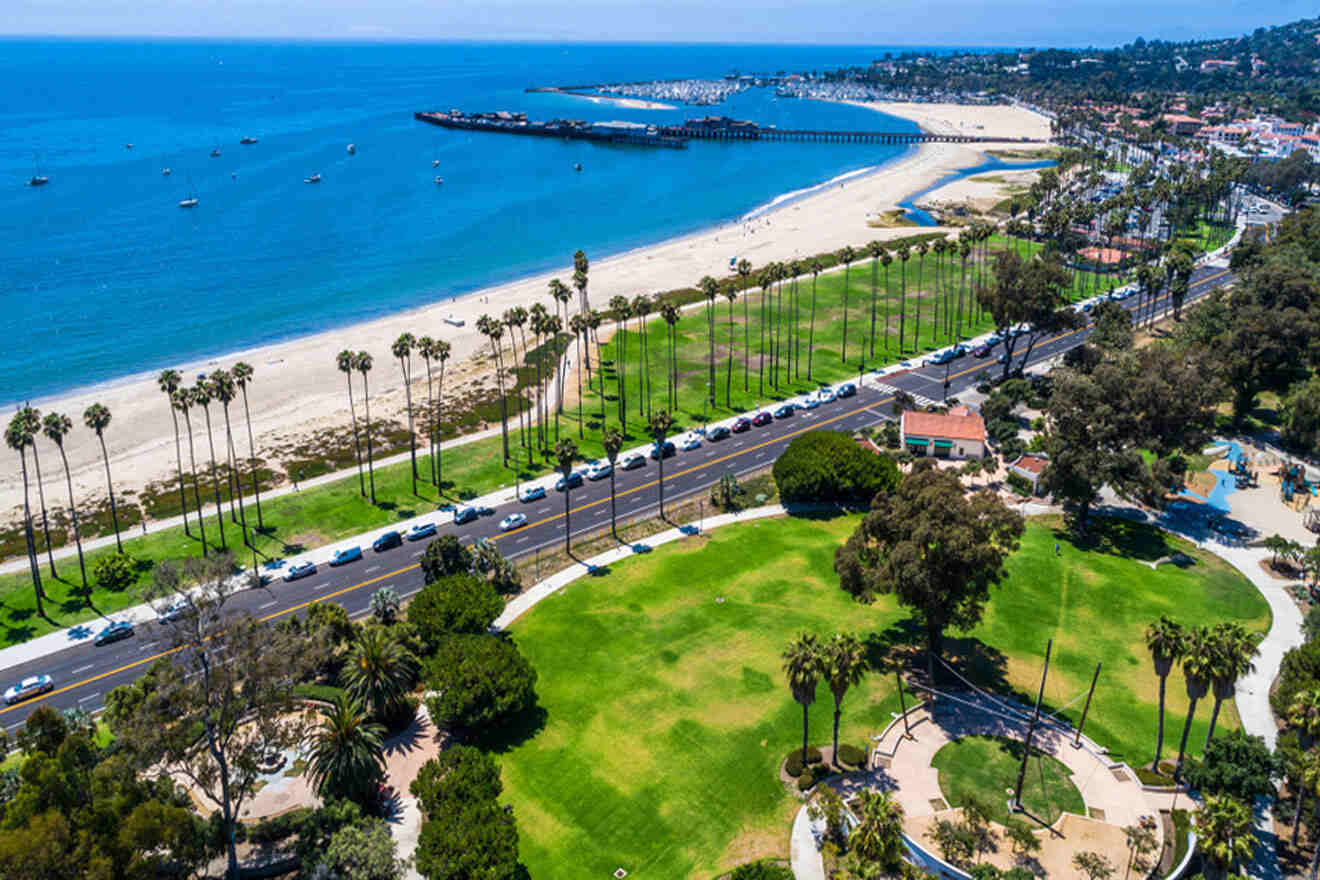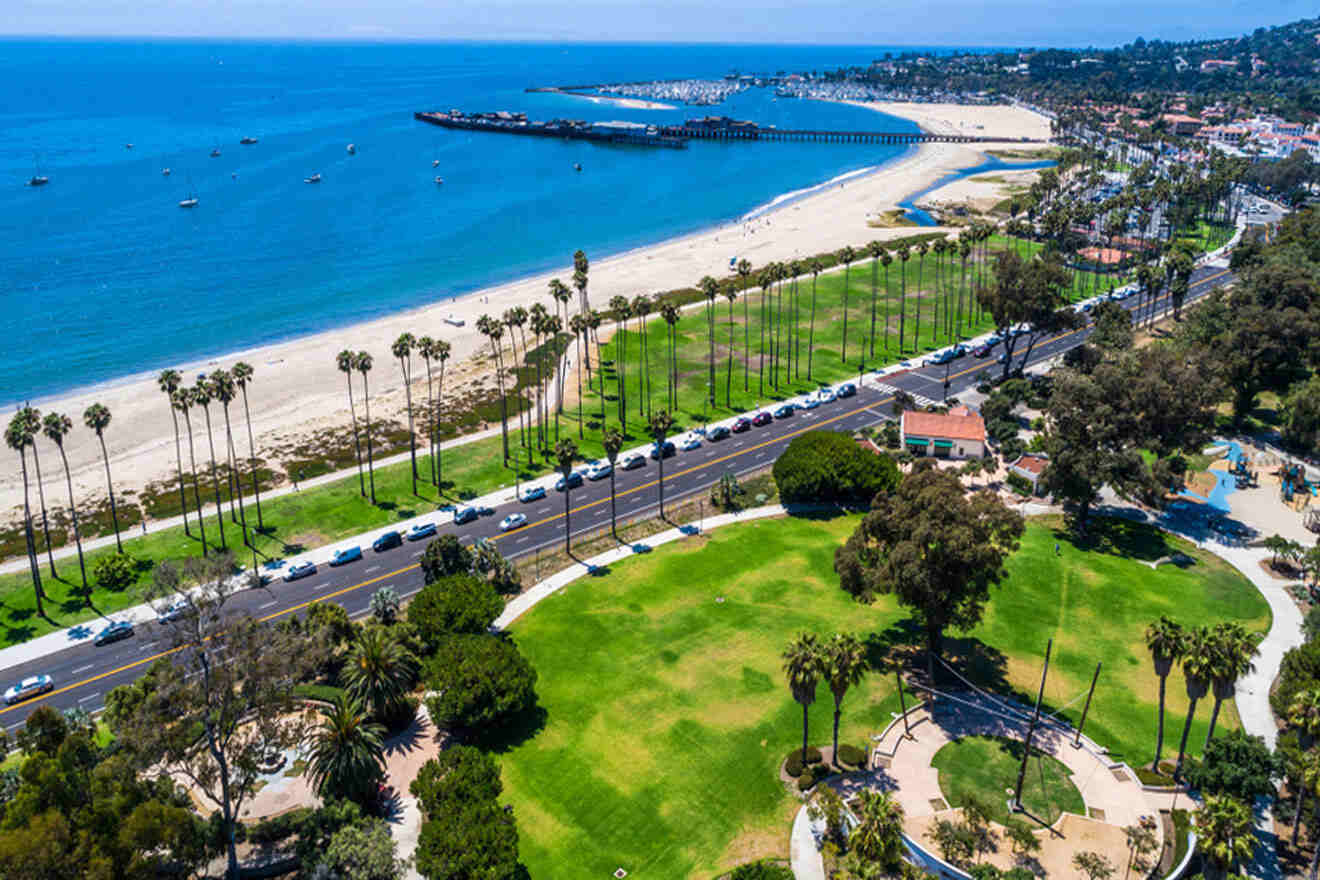 Santa Barbara is renowned for its beautiful beaches, Spanish Colonial architecture, and the historic Santa Barbara Mission. It's a sought-after destination with plenty of activities for every type of road tripper to enjoy. After being in the car for some time, I suggest walking around the old town for its stunning architecture and stopping by Old Town Coffee Santa Barbara for iced matcha later on the way.
As you make your way up to Santa Ynez Valley on your next stop, consider stopping at Dinosaur Caves Park in Pismo Beach for some fresh air and stretch those legs!
3.2 Santa Ynez Valley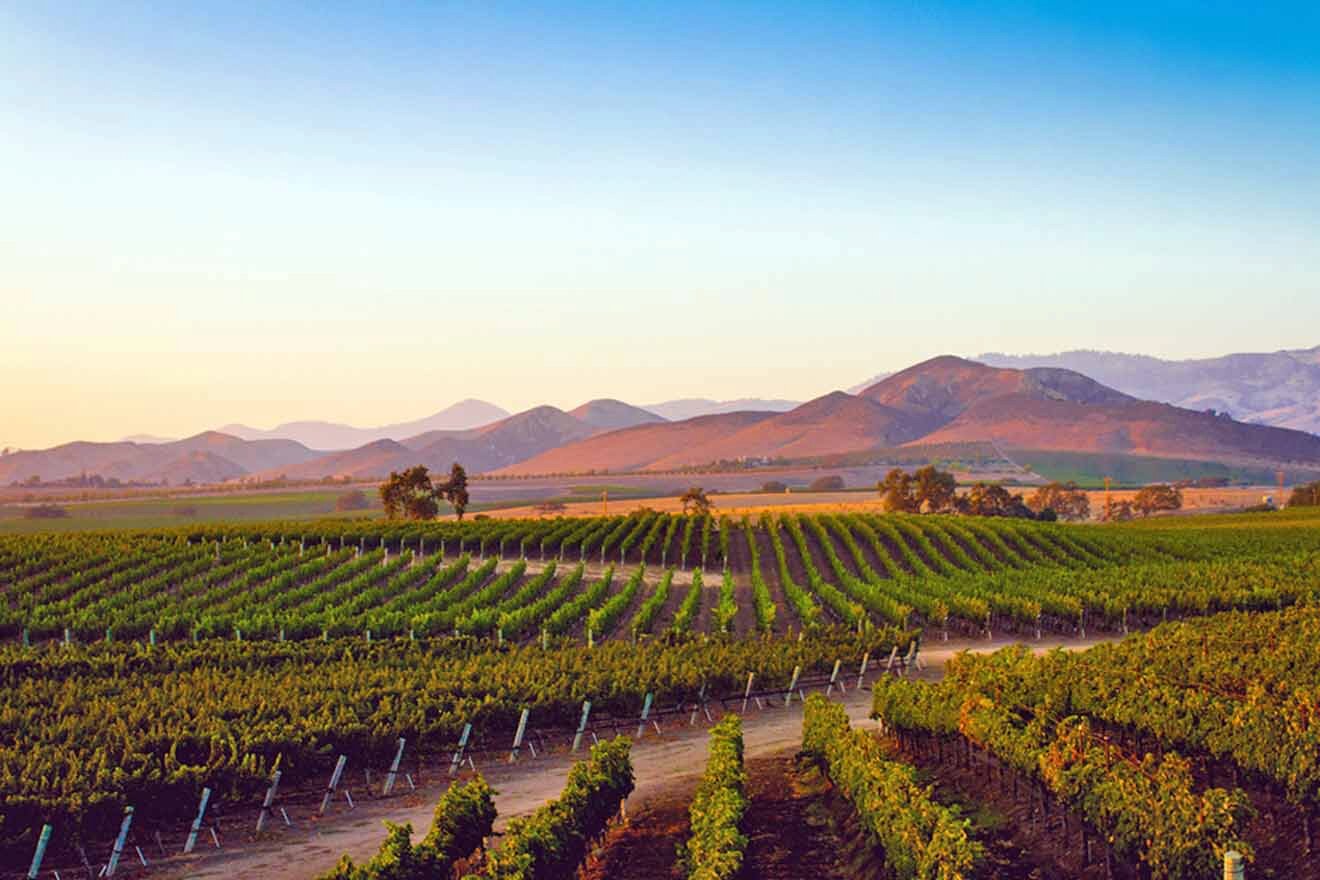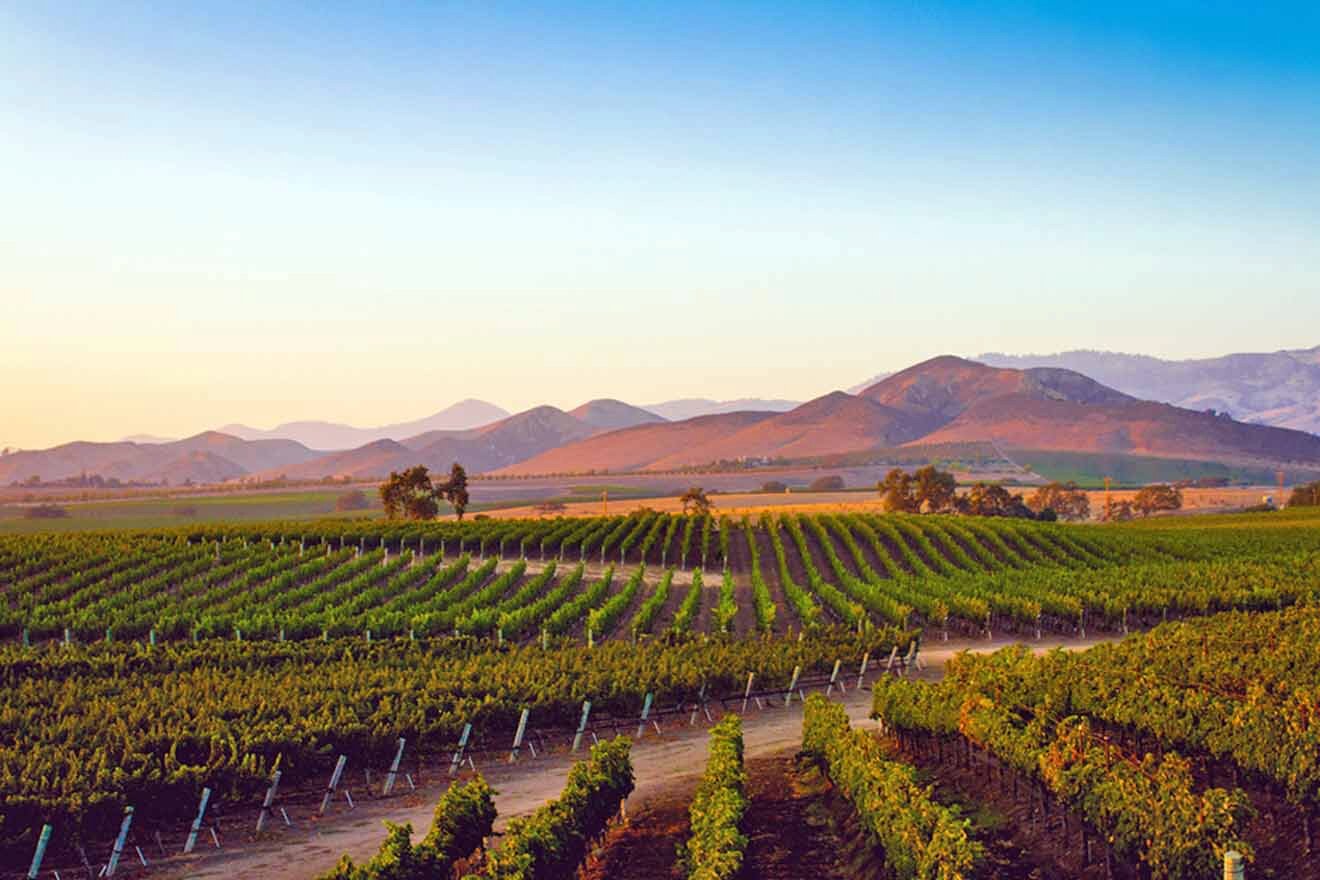 Cruise around Santa Ynez Valley's wine country on this tour that will drive you around Santa Ynez to some of the most famous wineries. Leave your car parked at the hotel, they'll pick you up and drop you off!
I suggest staying at The Genevieve for the ultimate luxurious experience in the valley or the Chumash Casino Resort for another luxurious (but cheaper) alternative. Both are in the heart of Santa Ynez Valley and are conveniently equipped with everything you need on this relaxing 2-day stop.
HOTEL PRICE: US$350 per night for 2 people
3.3 San Luis Obispo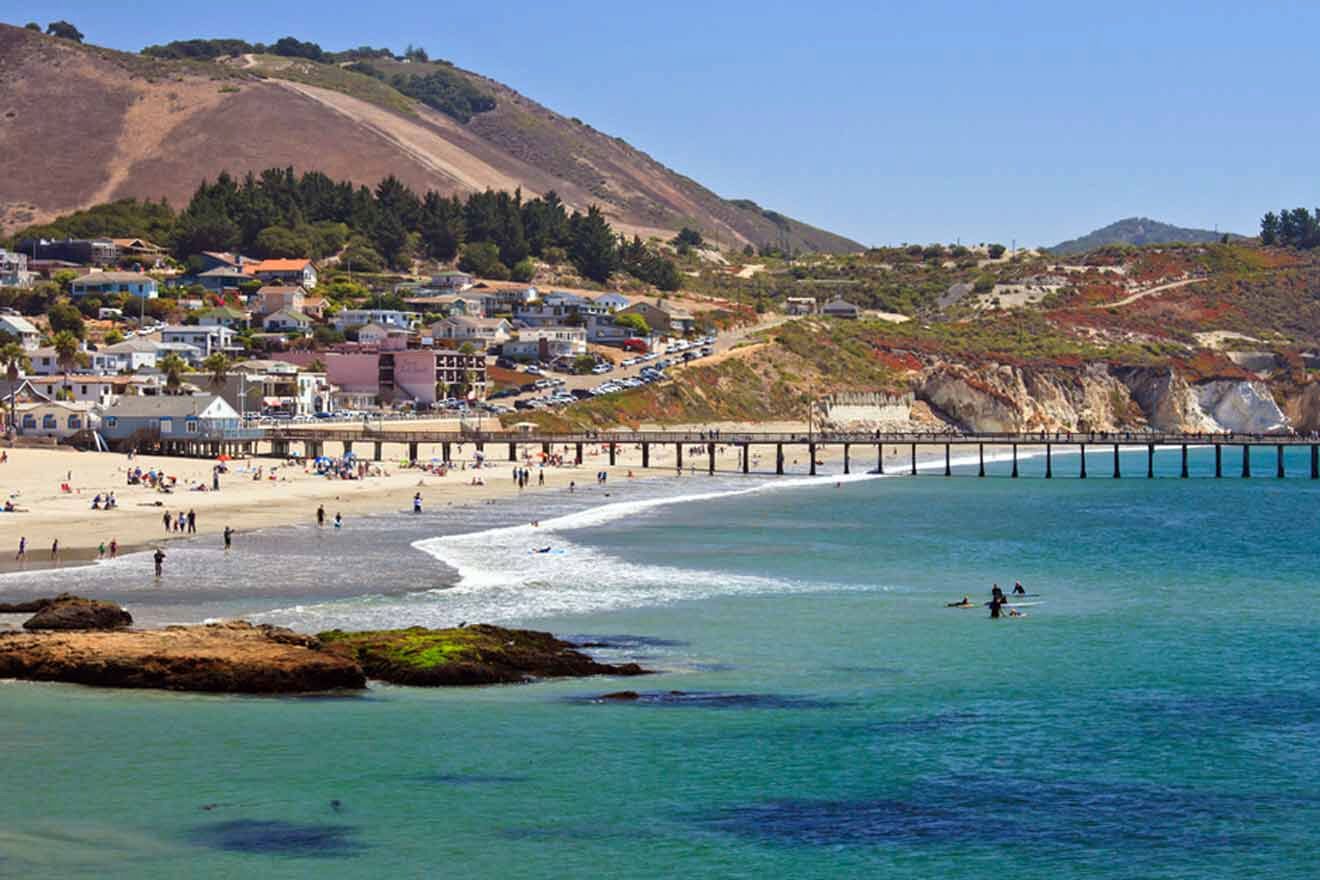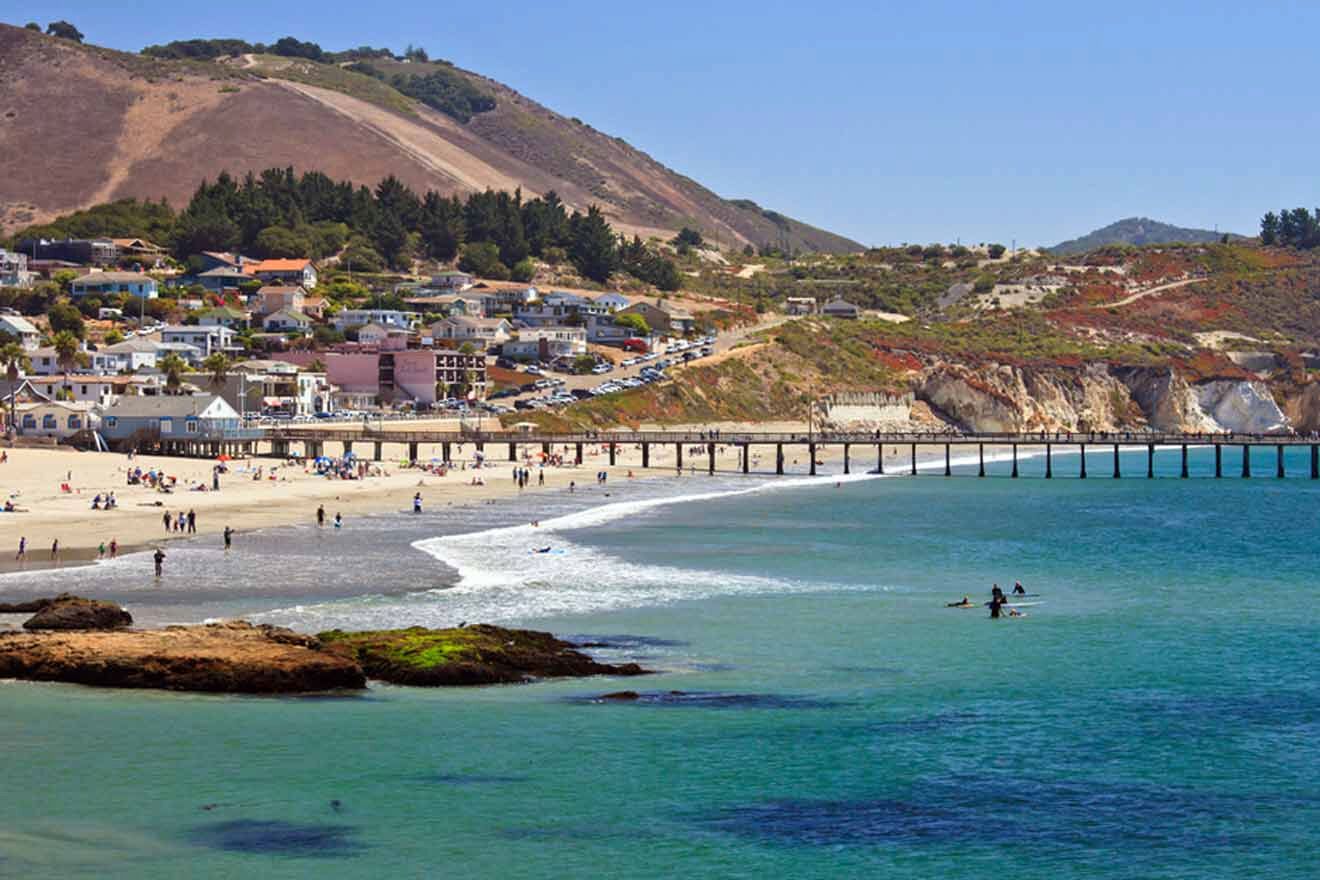 Need another day to wine down before heading up to Northern California? Visit San Luis Obispo for another famous wine country region in Central California. There is a unique hop-on/hop-off experience here where the driver takes you to 90 wineries, and you get to choose where you want to stop.
The driver comes back in intervals to take you to whichever location you want to stop at next. I've never heard of a hop-on/hop-off experience like this one, and the concept is absolutely amazing. I couldn't recommend it enough! Buy your tickets here.
Before you finish your day in San Luis Obispo and head back on your epic road trip, you might want to stop by Hearst Castle in San Simeon for a unique mansion known for its magnificent architecture and amazing history.
PRICE: from US$130 per person
Join the Hop-On/Hop-Off Wine Tour
Days 7 – 14
The rest of this 14-day itinerary is focused on Northern California, where you can explore the natural wonders for a week of activities, tours, and experiences listed below.
4. Head north and explore California's natural wonders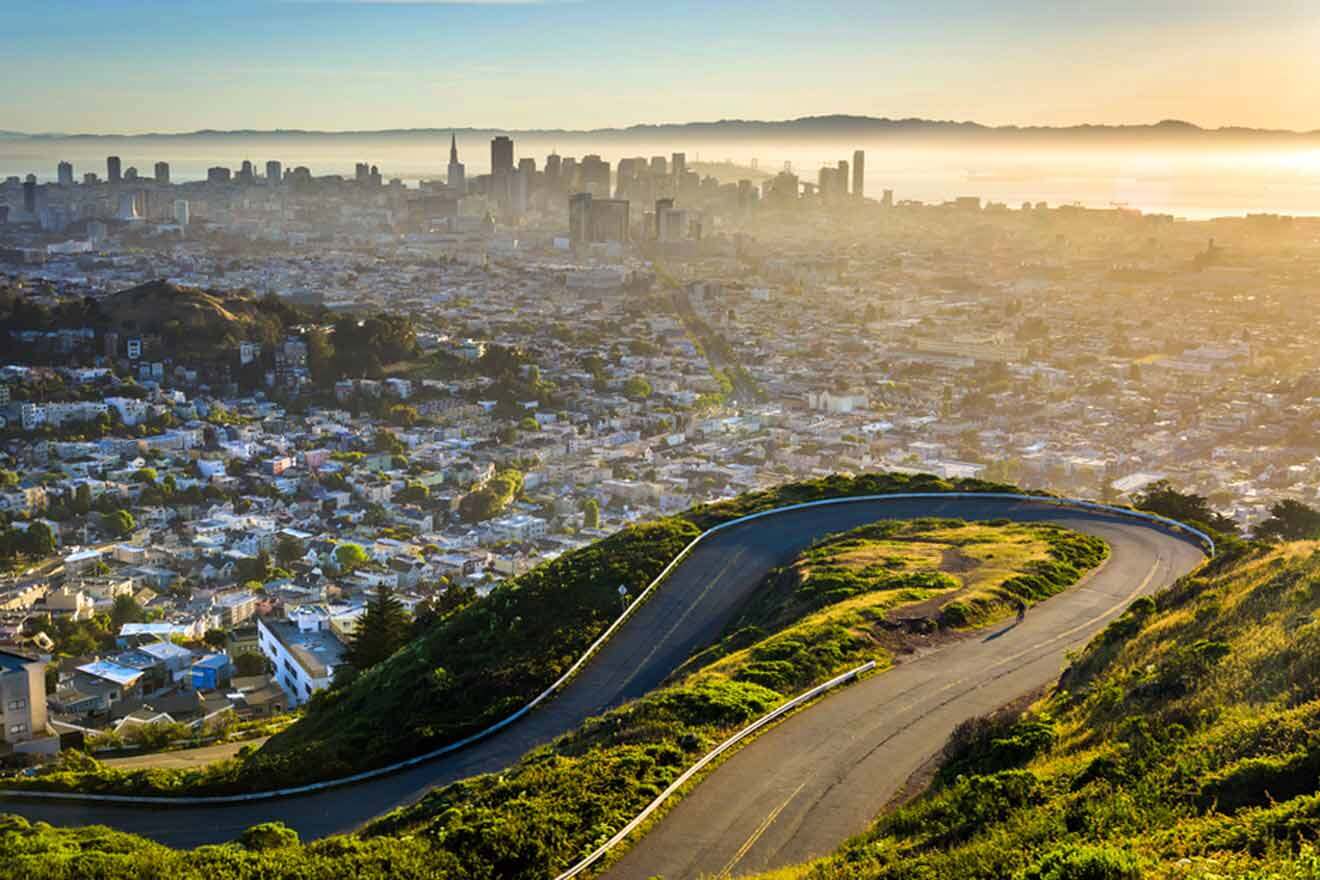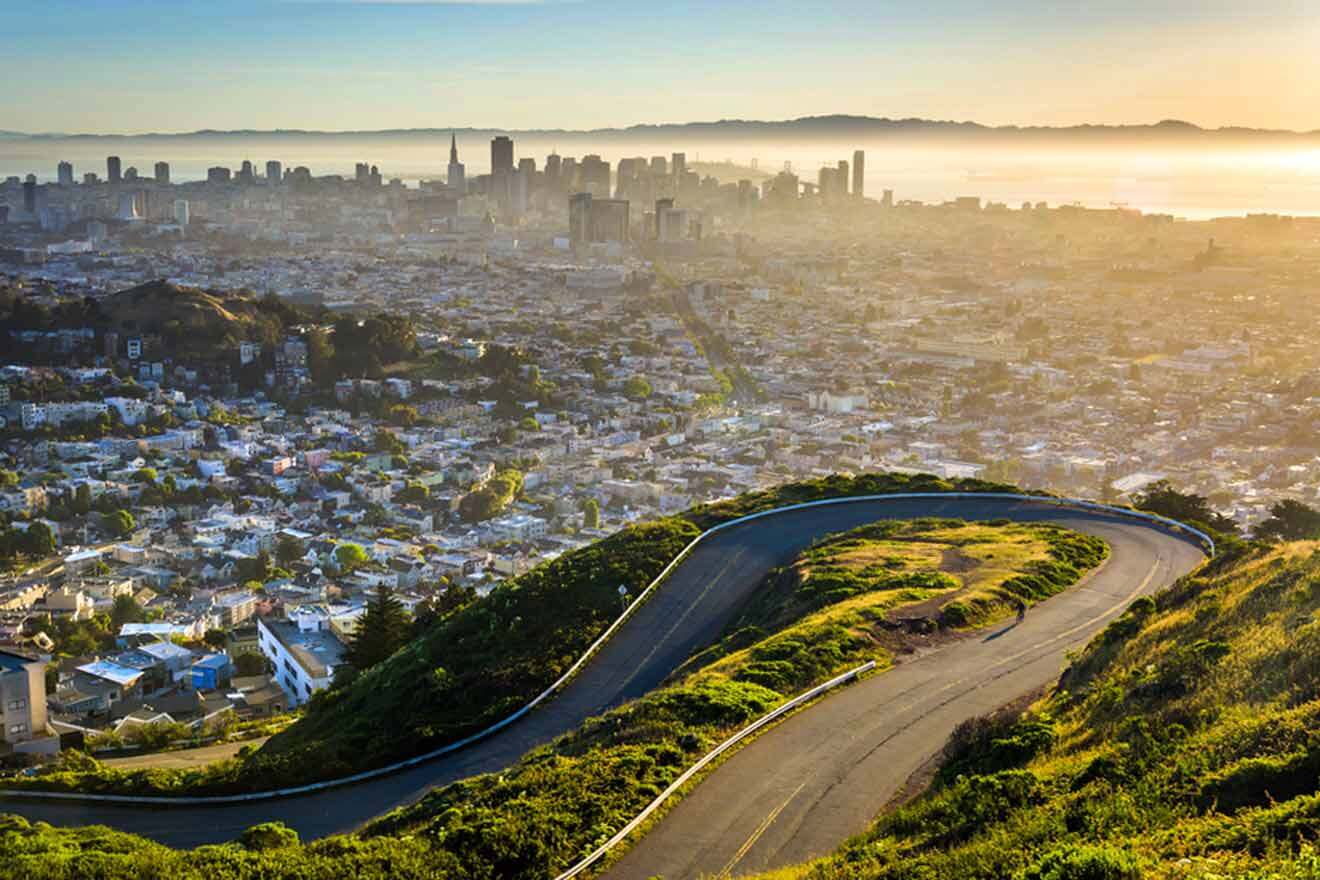 Northern California is known for its iconic cities, San Francisco and Silicon Valley, wine regions like Napa Valley, majestic redwood forests, stunning national parks including Yosemite, Lake Tahoe's alpine beauty, and scenic Pacific Coast Highway. The region's diverse natural wonders and progressive culture make Northern California destinations some of the most important for tourists and industries.
There are quite a few destinations on this list that I suggest spending one or two days at your preferred destinations. You probably won't be able to hit them all in 7 days, but it's worth checking out a few and then coming back around for your next California road trip (you can spend a lifetime exploring this state)!
4.1 Big Sur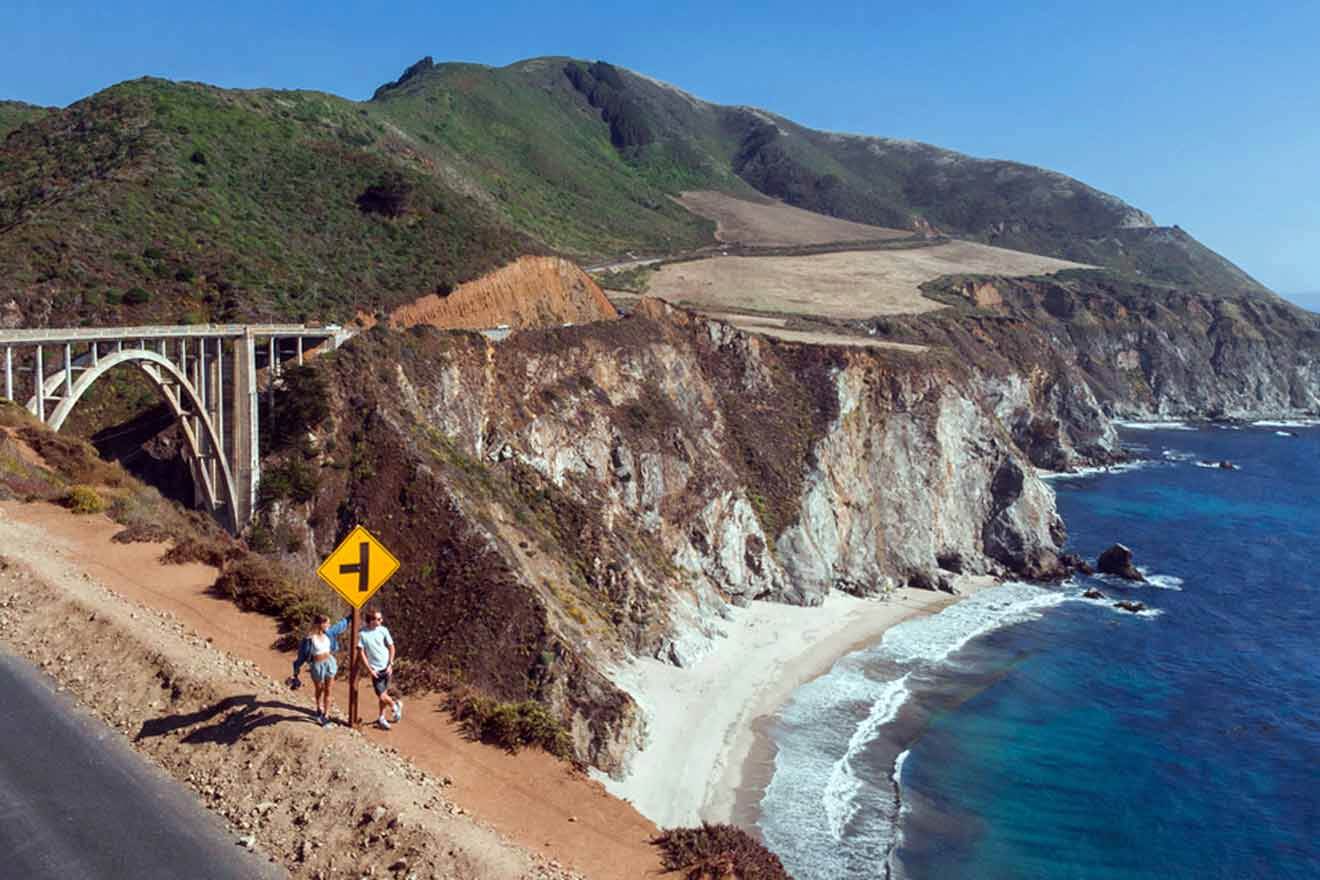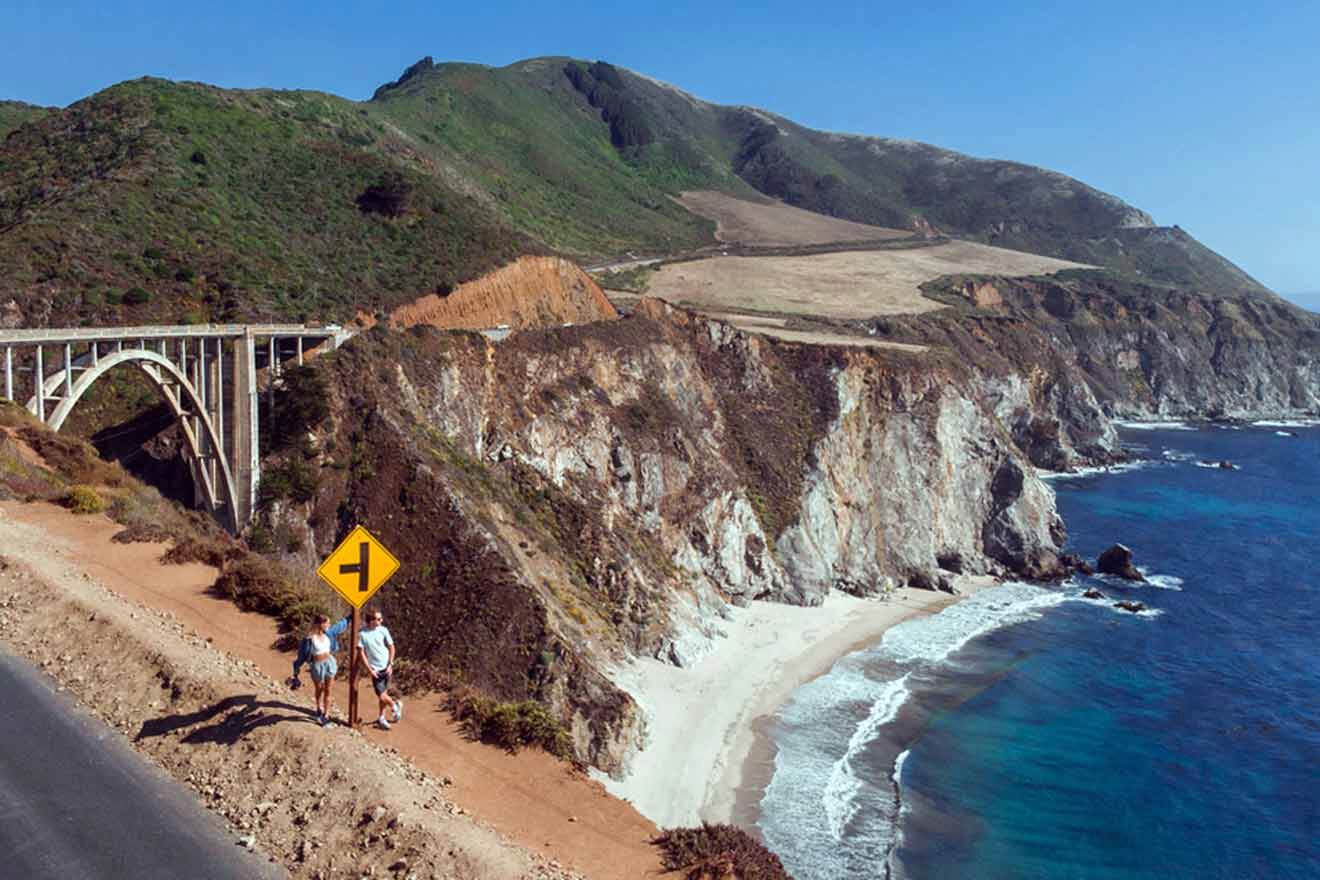 Take your time exploring the breathtaking wonders of Big Sur, one of California's most awe-inspiring natural treasures that really deserves your attention. There is an abundance of marine life, stunning coastal bluffs, and a diverse array of natural reserves that will leave you in awe.
I suggest visiting Pfeiffer Beach and Bixby Creek Bridge and heading over to Pebble Beach for more iconic attractions along the 17-Mile Drive, like the Lone Cypress Tree.
Spending a few hours in Big Sur is a good idea during road trips like these since it's conveniently on the way, and you can have a great sighting and snap photos within a few hours unless you plan on getting down and exploring hiking trails.
4.2 Carmel-by-the-Sea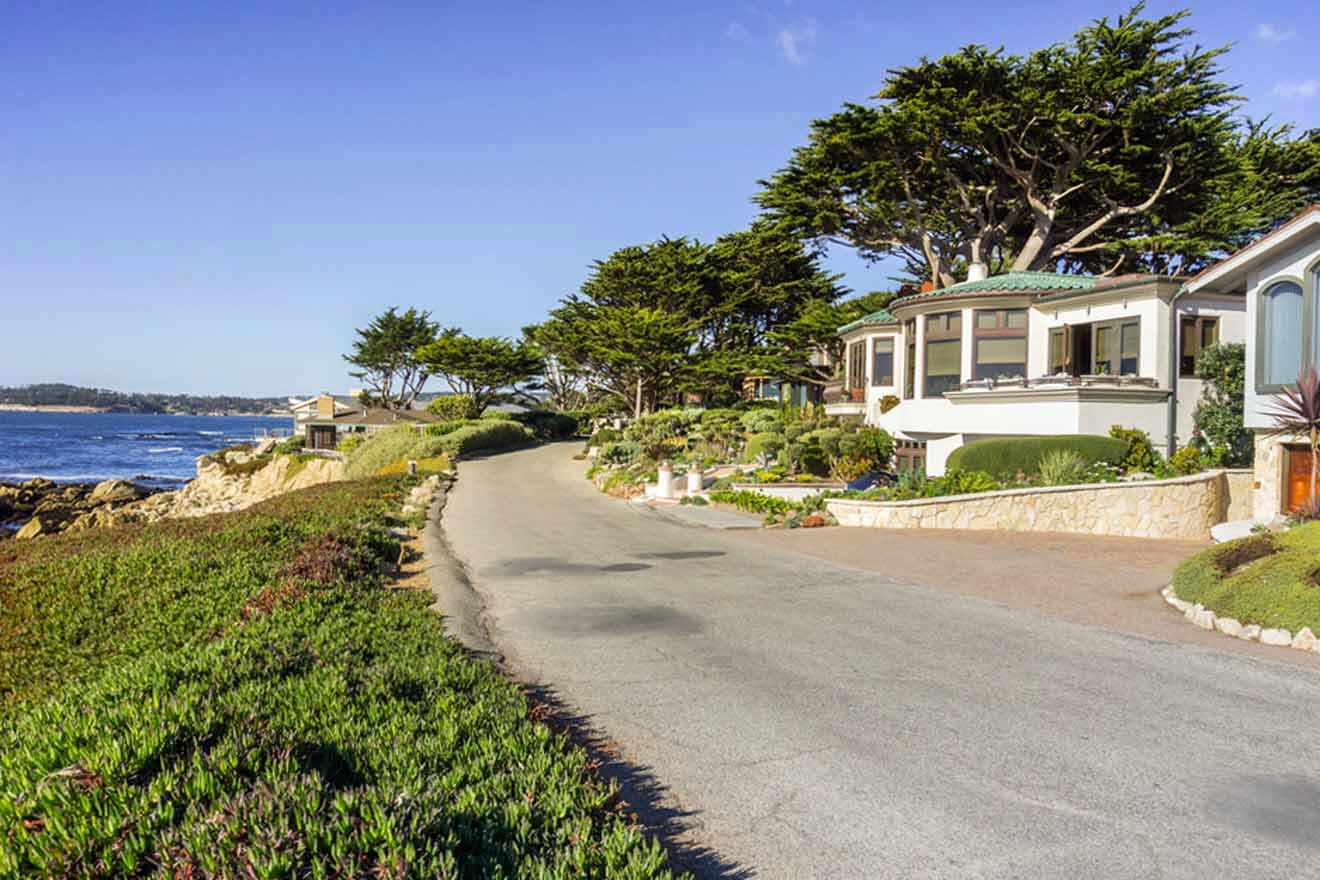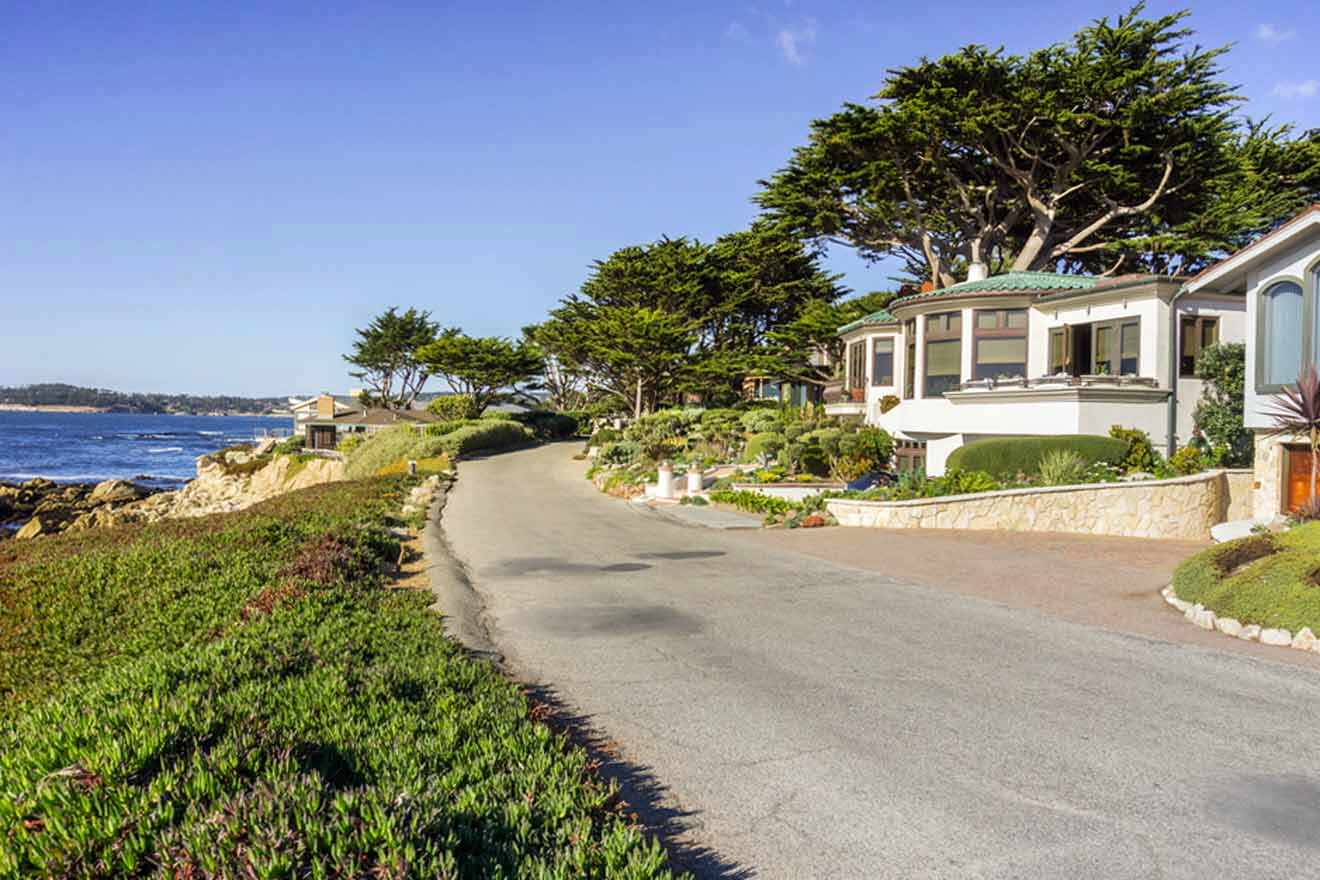 Step into the enchanting coastal haven of Carmel-by-the-Sea, my absolute favorite in Northern California! This town exudes a magical ambiance, with architecture straight out of fairytales from the 1920s, a profusion of art galleries at every turn, and white-sand beaches. I suggest staying for at least 1 full day before embarking on your next destination.
I highly recommend taking a leisurely stroll through Carmel Village to immerse yourself in its charm and experience a unique atmosphere distinct from bustling San Francisco.
To make the most of your visit, consider joining a captivating 2-hour guided walking tour! As you stroll through the town, don't forget your camera as you'll come across 3 particularly picturesque spots: The Tuck Box, Storybook Cottage, and The "Hansel" & "Gretel" Cottages.
PRICE: US$35 per person
4.3 San Francisco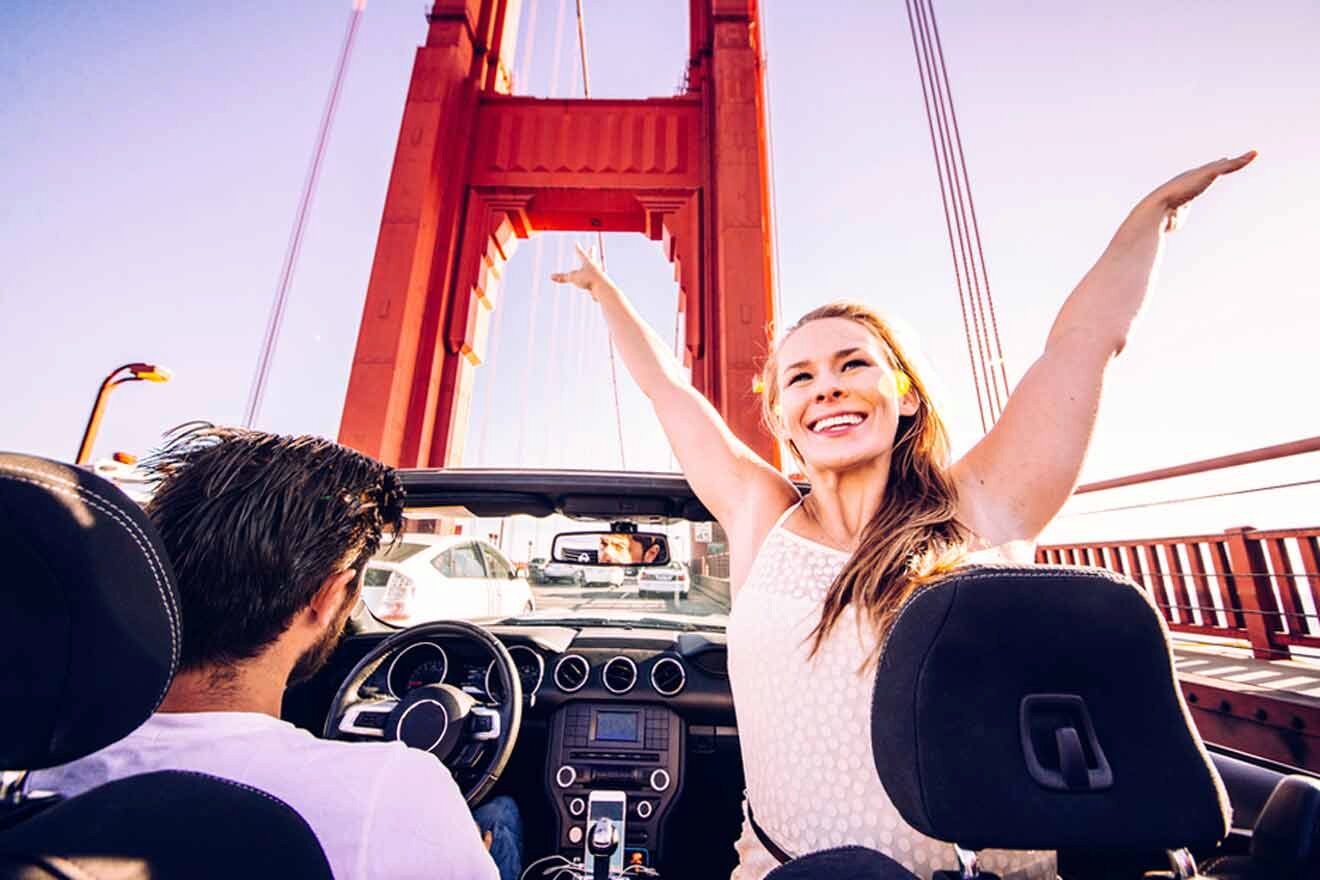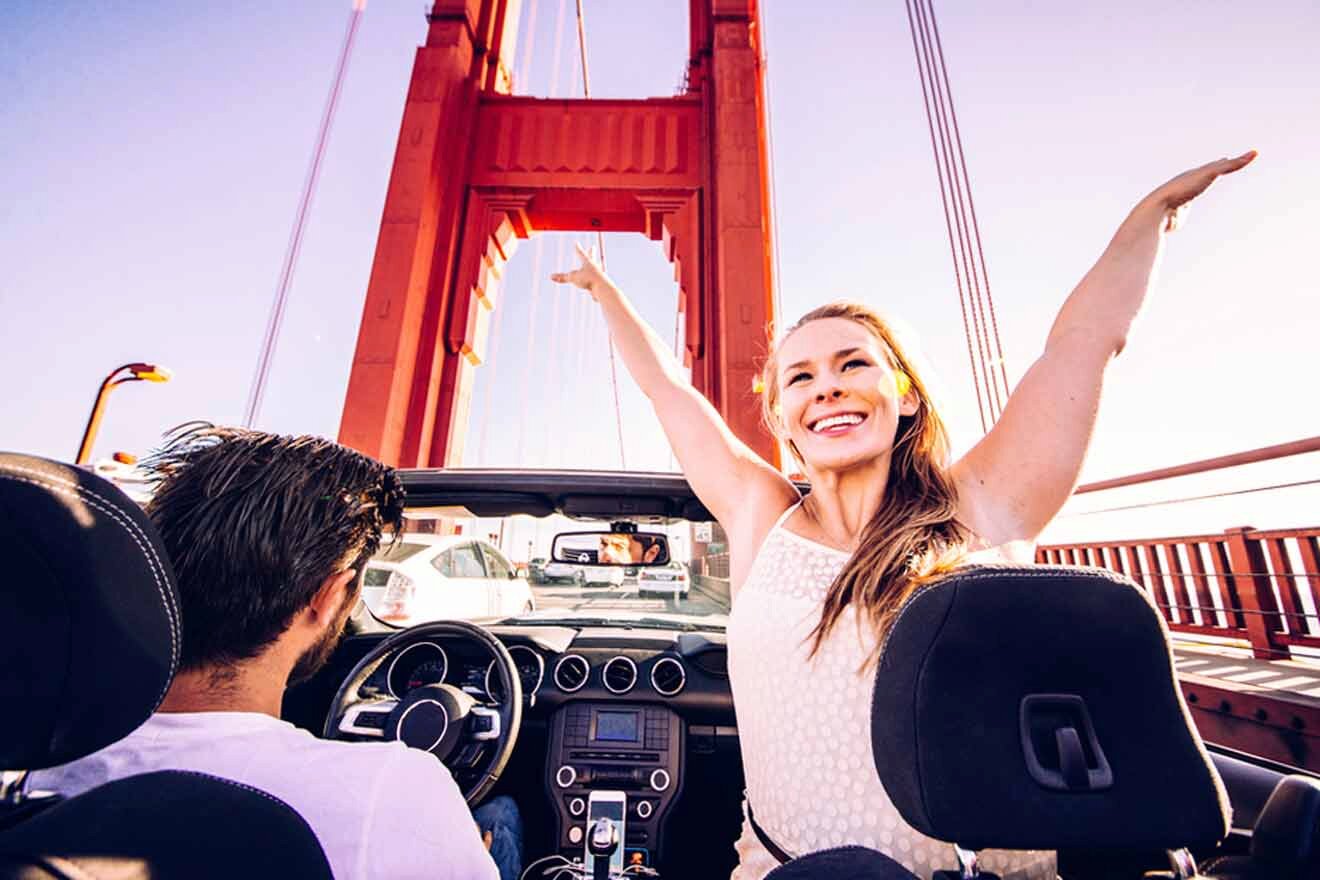 Next up, the vibrant city of San Francisco! This exquisite destination is renowned for its diverse range of activities, iconic landmarks, and rich historical sites. Among the must-visit places, the famous Golden Gate Bridge, the intriguing Alcatraz Island, and the bustling Fisherman's Wharf are top priorities for every traveler's bucket list.
The highest value tour you can have in San Francisco is walking through the famous prison cells of Alcatraz Island and seeing the iconic Golden Gate Bridge. This Alcatraz Island & Golden Gate cruise gives you an experience of both within 1 day, so I suggest booking for your short stay to experience more of the city of San Francisco.
If you need some help on where to stay in San Francisco, find it in our guide on the best areas and hotels.
PRICE: from US$140 per person
4.4 Napa Valley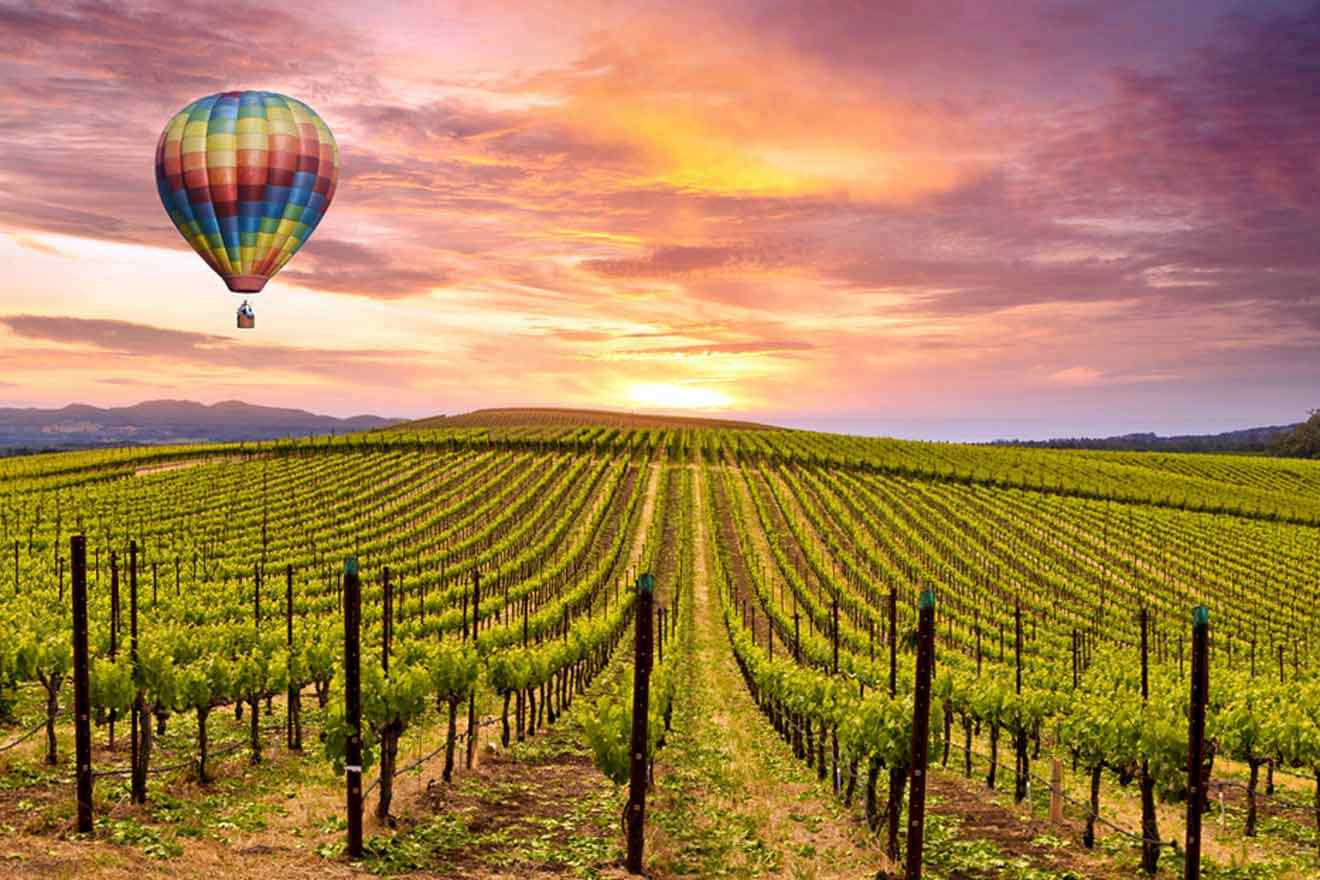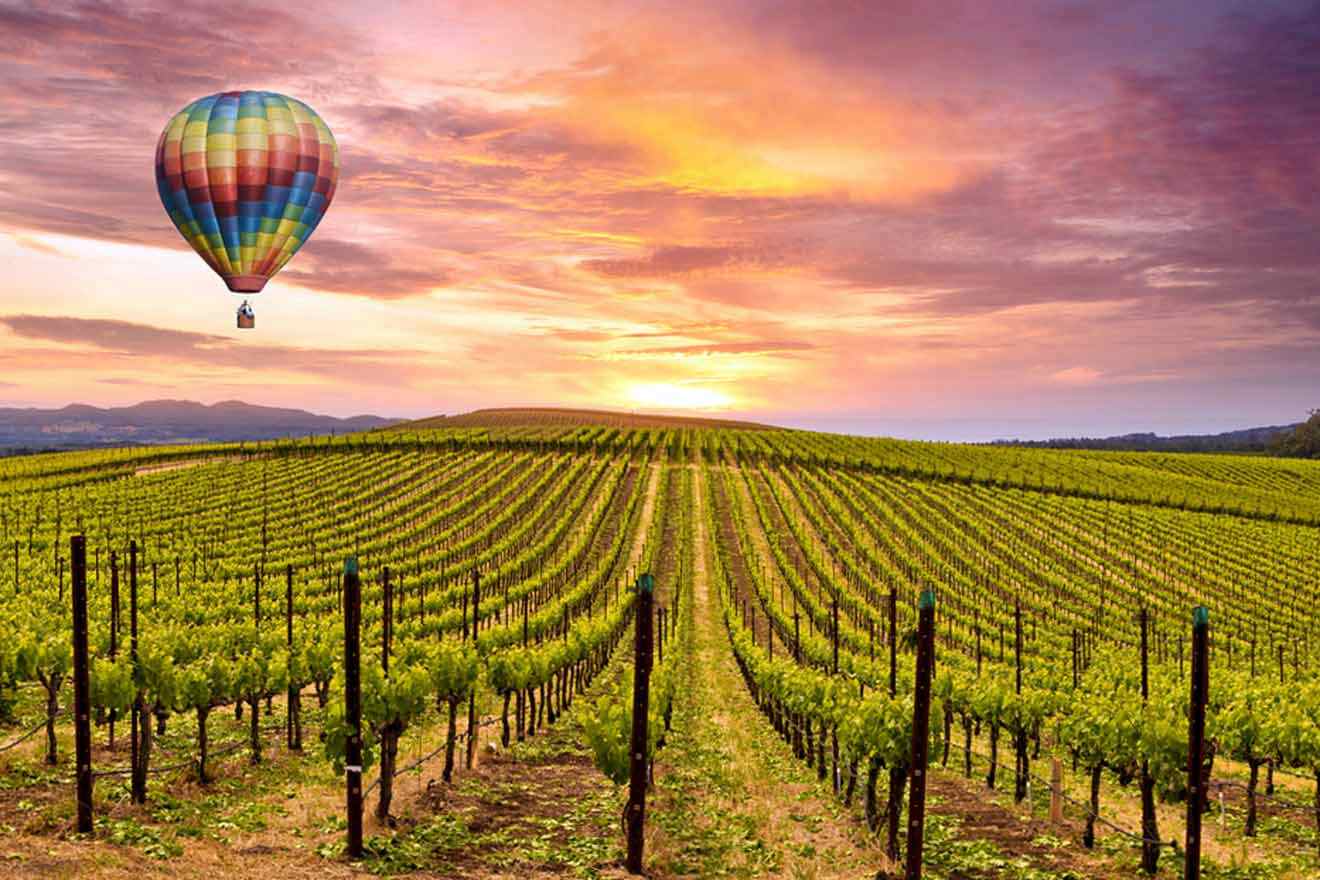 Nestled to the north of San Francisco, the illustrious Napa Valley is celebrated for its divine vineyards, top-tier wineries, and unmatched gastronomic delights. Regardless of whether you're a connoisseur of wines, a culinary enthusiast, or a lover of outdoor adventures, Napa Valley, California, presents a variety of activities that make for an unforgettable stop on your road trip.
For 24 hours in Napa Valley, I suggest *obviously* taking a guided winery tour while also signing up for a hot air balloon ride above the rolling hills and world-renowned vineyards. The hot air balloon experience is a once-in-a-lifetime kind of memory that you will cherish forever. Super romantic, too!
TOUR PRICE: from US$125 per person
4.5 Lake Tahoe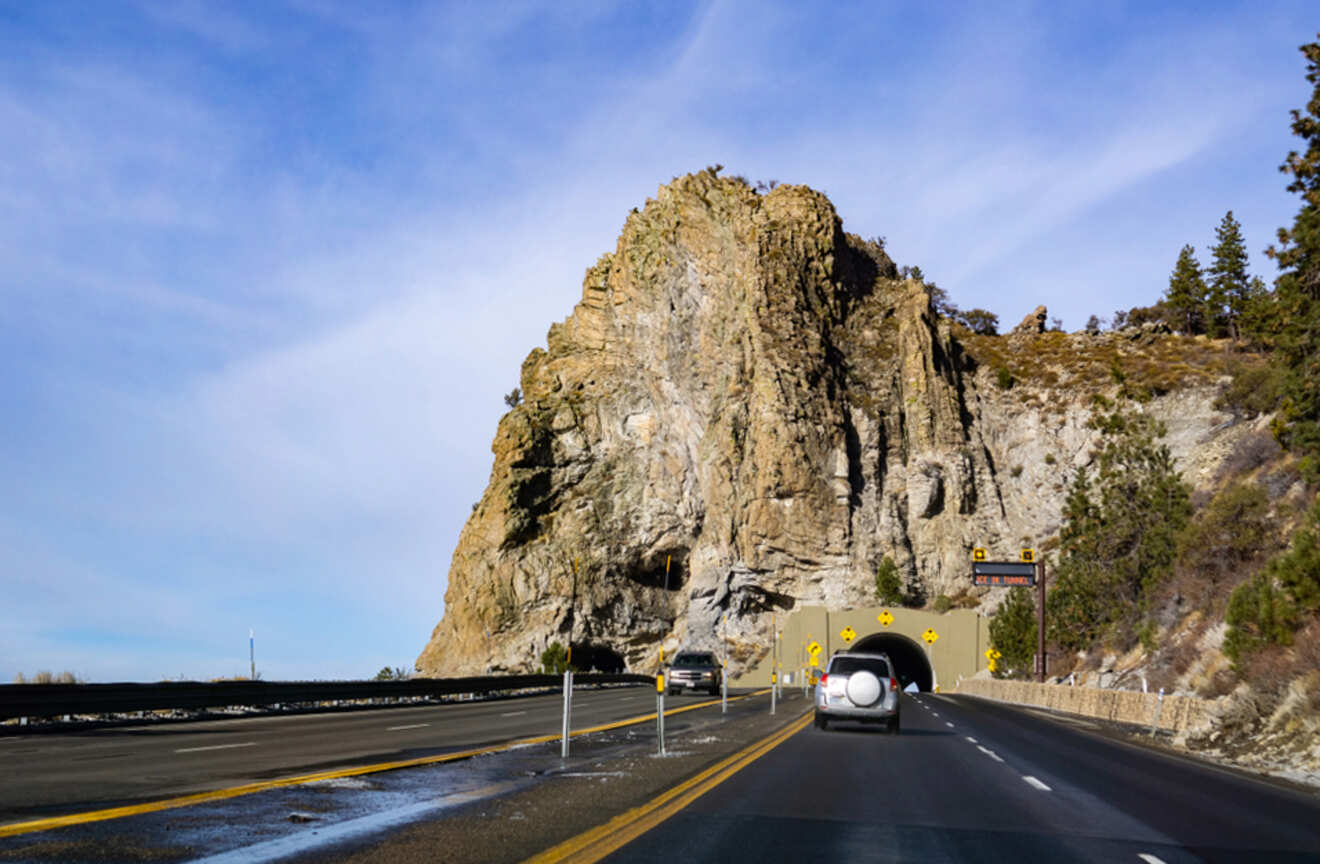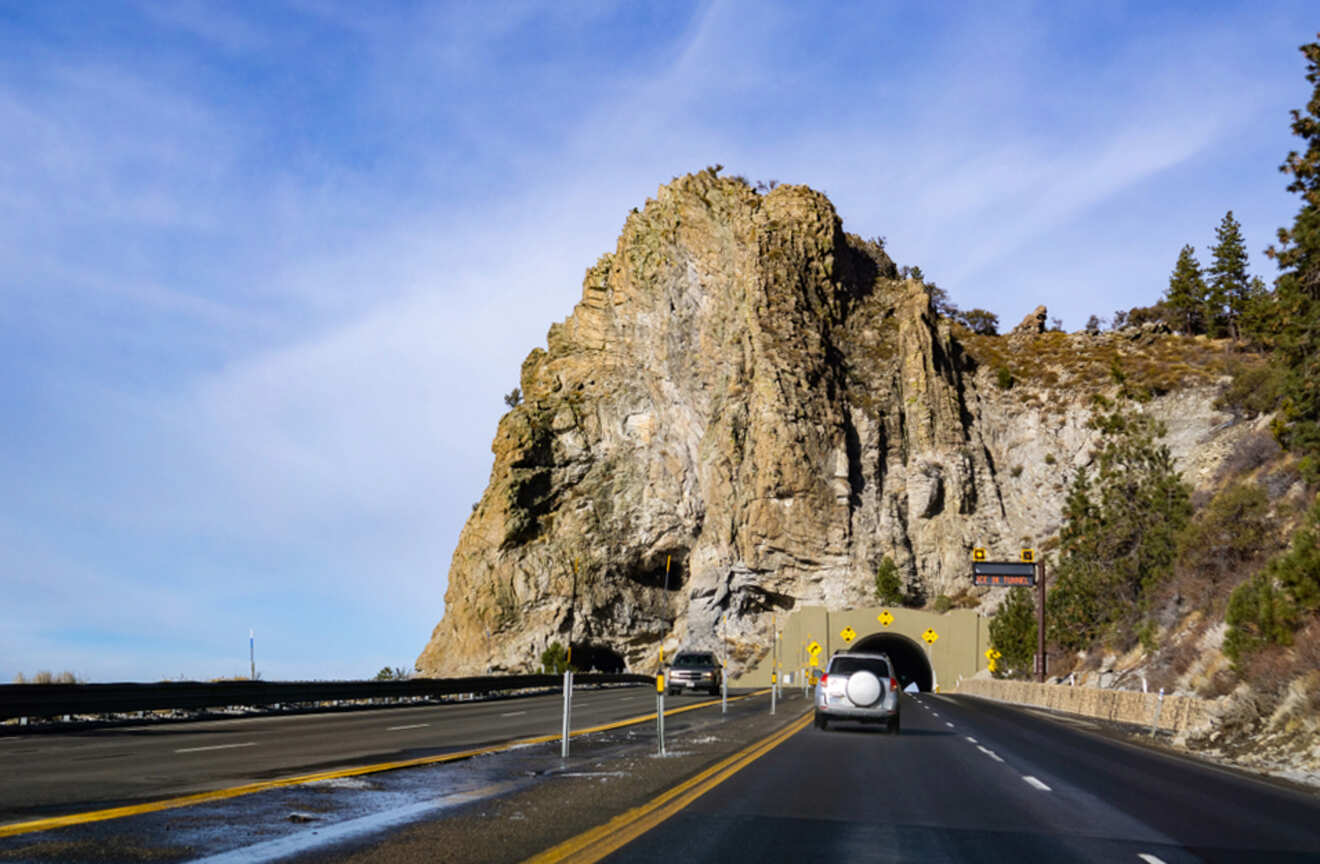 Lake Tahoe is an alpine lake serving as a famous attraction for tourists worldwide, all year round. Its fame stems from its superb skiing opportunities and ski resorts during the winter season and transforms into a hub for exciting outdoor activities such as hiking and water sports in the summer.
Lake Tahoe remains bustling with visitors throughout the year, making it a cherished and densely populated destination for adventurers and nature enthusiasts. Since you're on a road trip, I suggest visiting in the spring or fall to avoid dangerous snowfall. Visit North Lake Tahoe for a quieter experience and South Lake Tahoe for a lively nightlife scene.
4.6 Northern California National Parks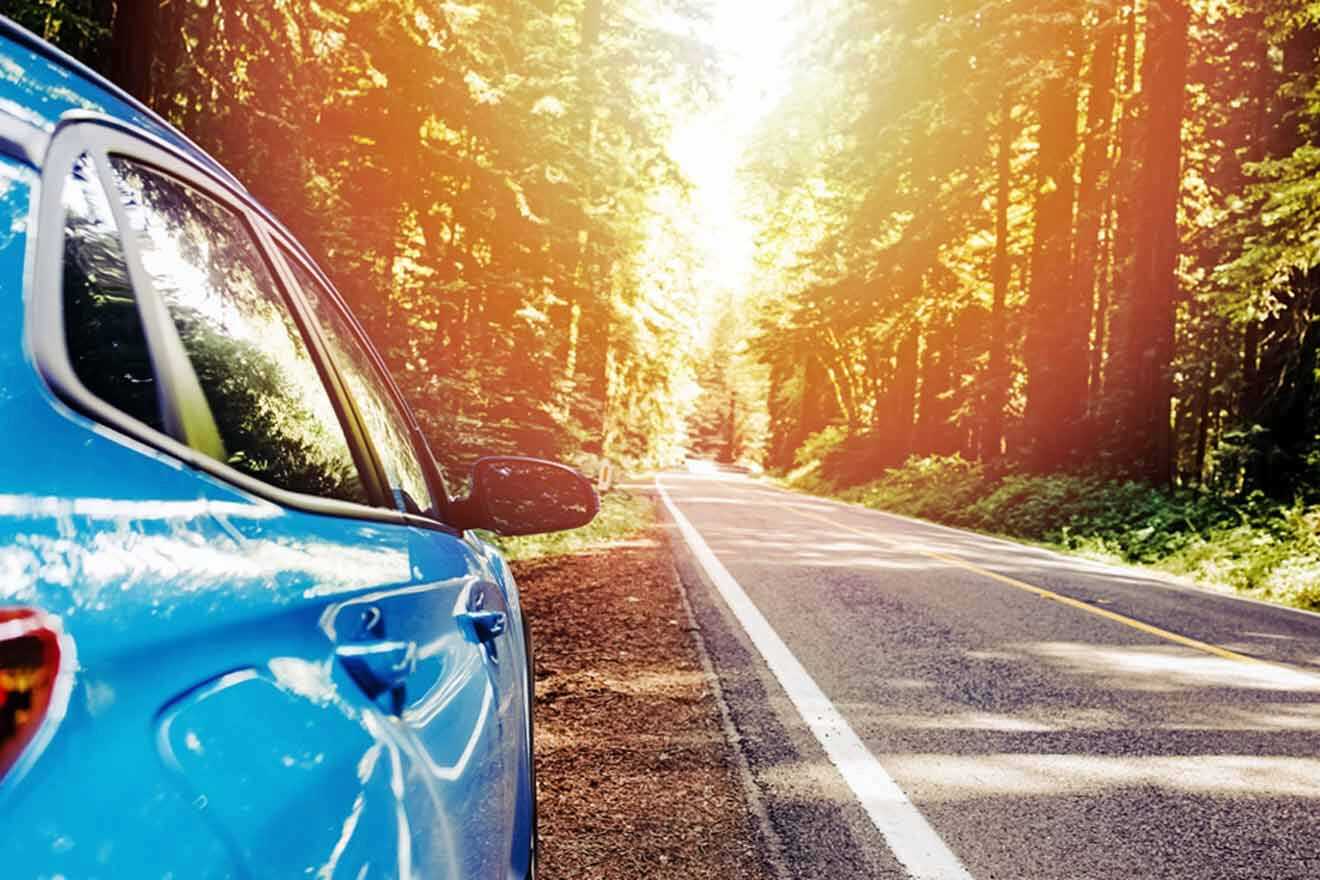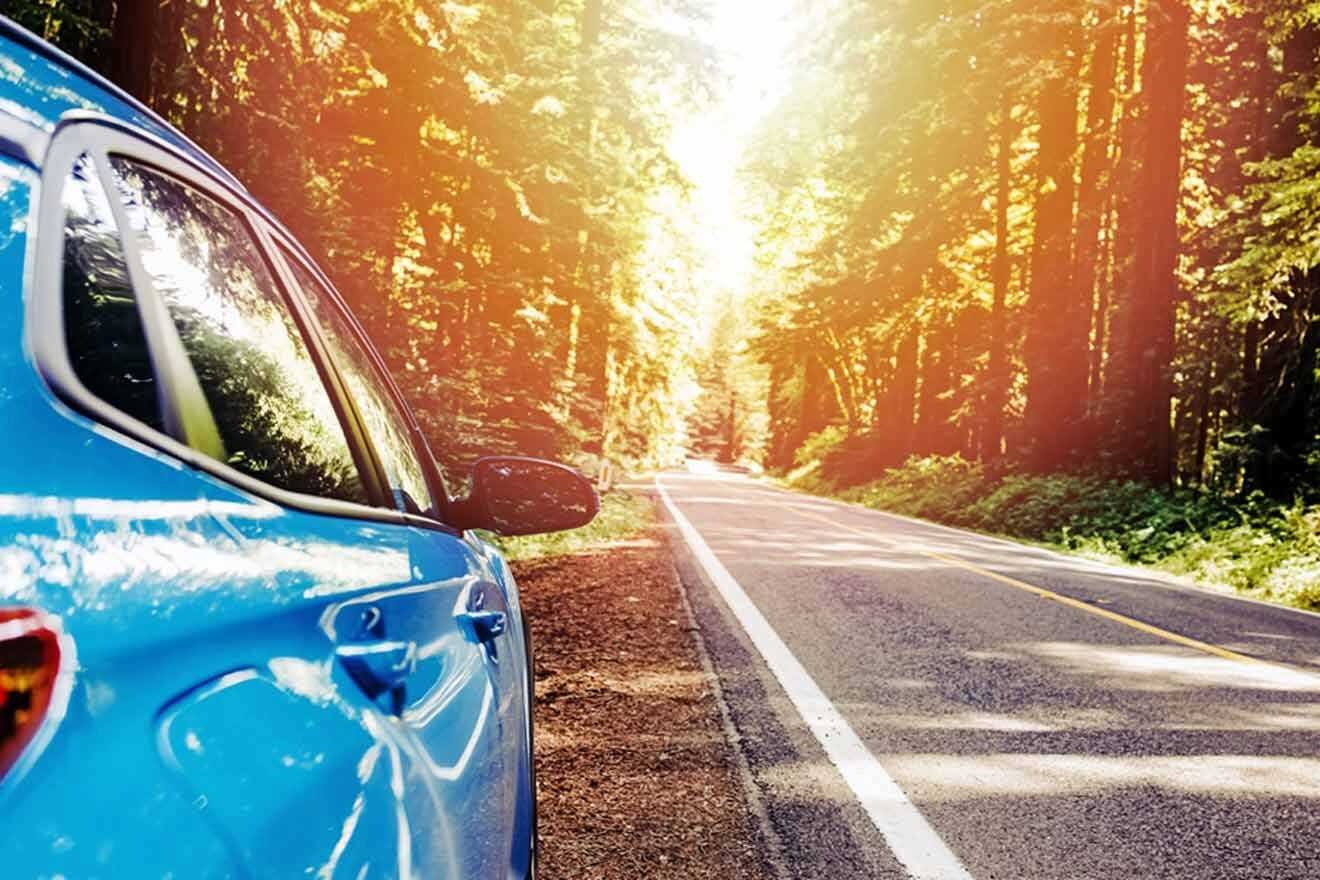 Last but not least – California's famous national parks! Scattered all throughout Northern California, these national parks are home to the most unique flora and fauna in the world.
A few that everyone has to visit at least once in their lifetime include Yosemite National Park, Lassen Volcanic National Park, Kings Canyon National Park, Sequoia National Park, and the Shasta Trinity National Forest. You'll find the largest and tallest trees in the world, 1,000-year-old caves, and more!
If you only have time to visit 1 national park during this road trip, stop at Yosemite National Park. There are plenty of tours that can show you around, so there's no need for confusion and/or getting lost when you arrive.
TOUR PRICE: from US$10
FAQs about the ultimate Southern California road trip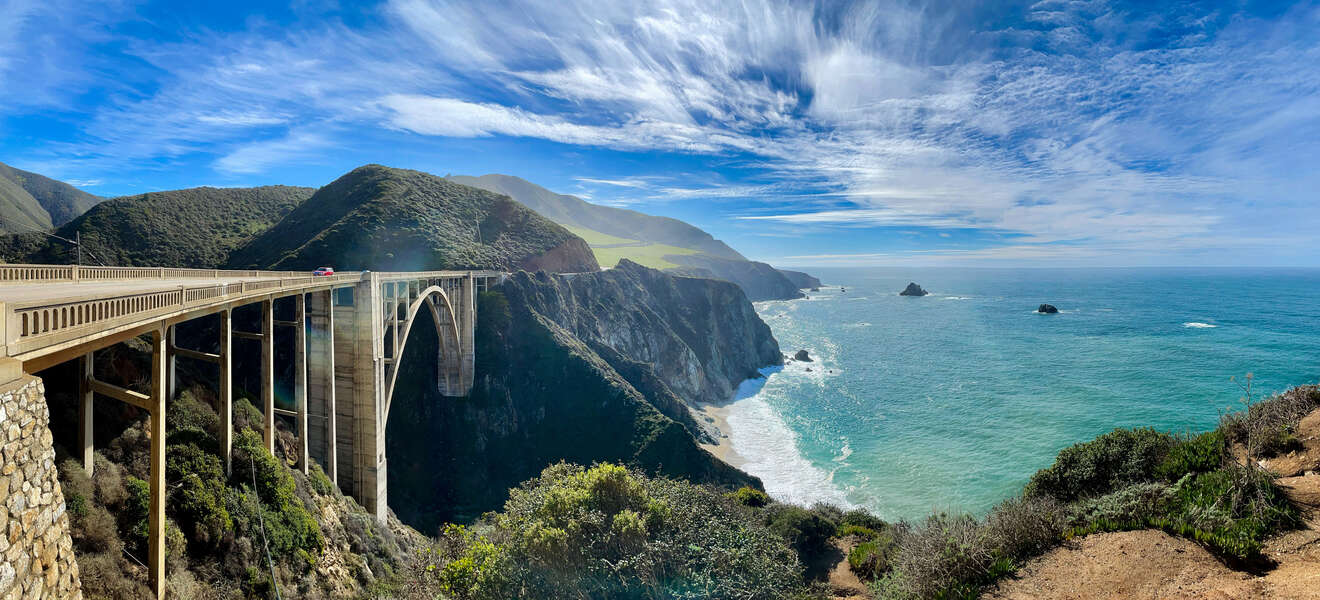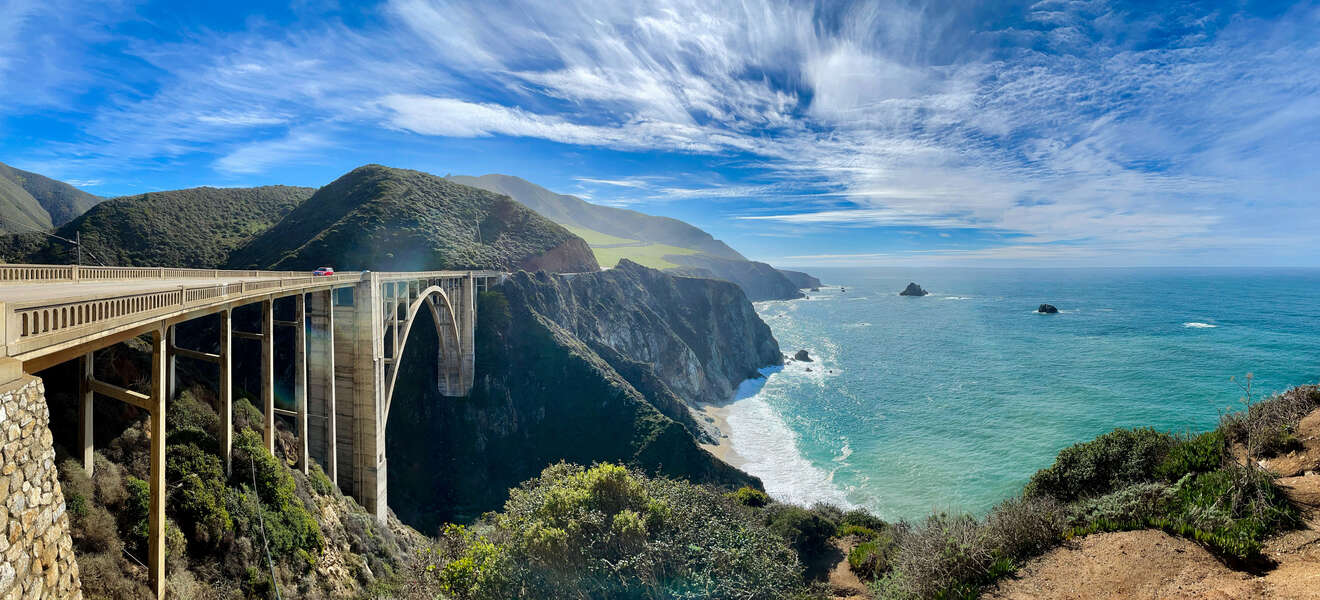 ⏰ When is the best time to go on a Northern & Southern California road trip?
The best time to go on a NorCal and SoCal road trip is during the spring and fall. The summer months get way too hot to enjoy the car ride, and the winter may get dangerous with snowfall.
🍷 What is the best Northern California wine country region?
The best regions to explore the wine country road trip are Napa Valley, San Luis Obispo, and Santa Barbara. Napa Valley is most well-known around the world for its prestigious wines – go check it out on a winery tour!
🌲 What are the best California national parks to stop at?
The best California national parks I suggest stopping by are Joshua Tree National Park, Death Valley National Park, Sequoia National Park, Mojave National Preserve, and Kings Canyon National Park, to name a few.
👍 What are the most popular stops on Northern & Southern California road trips?
The most popular stops on Northern & Southern California road trips are the national parks all throughout the state, all the cities located near or on the Pacific Coast Highway, and wine countries like Napa Valley and San Luis Obispo.
Conclusion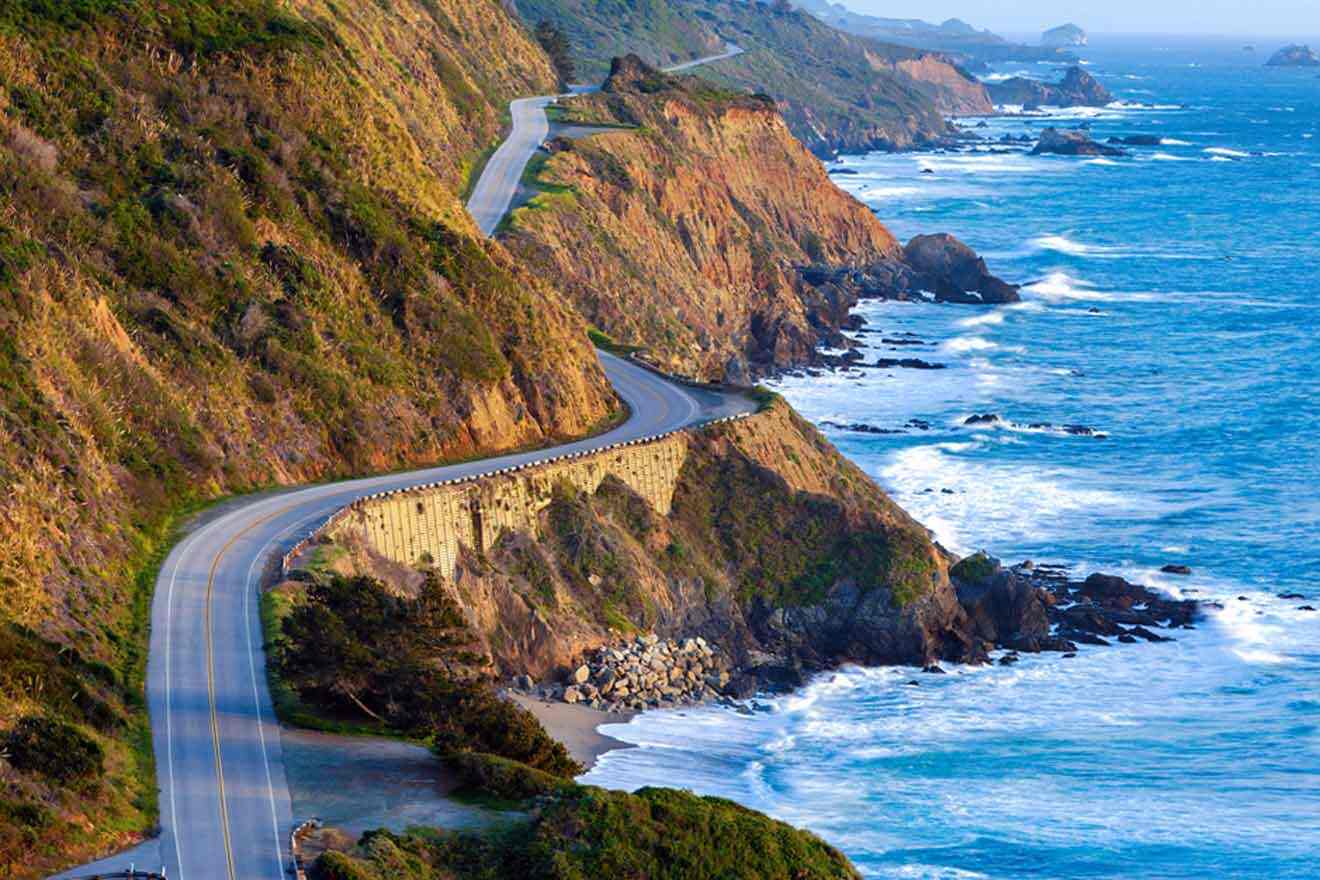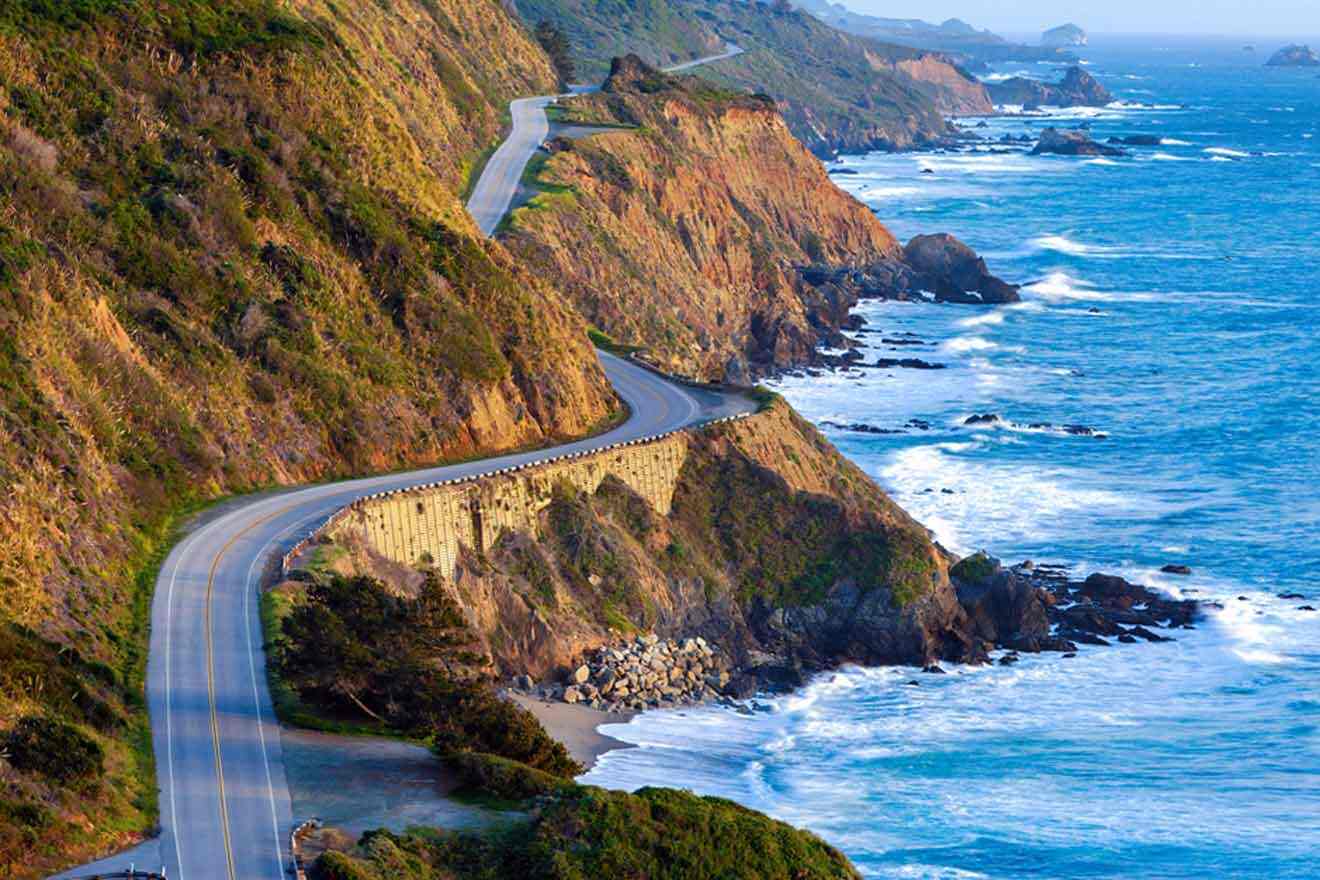 Ready to embark on your Northern & Southern California road trip? California promises adventure everywhere you go, so I promise you'll enjoy any and every destination you decide to experience for yourself on your road trip.
My favorites from this list have to be all the national parks and wine countries that make up California. I'm a huge wine and nature gal, so those just call out to me the most. Plus, we have the largest trees in the world and world-renowned wines. What else can you ask for?
If you plan on hitting the road sometime soon, I suggest planning out your days in advance, booking your hotels ahead of time, and keeping note of what places you want to visit as you drive through the state. Immerse yourself in the Golden State and enjoy the ride!
Drive safe, and let me know if you have any questions!
Xoxo,
Esabel S.
---
Pin it for later!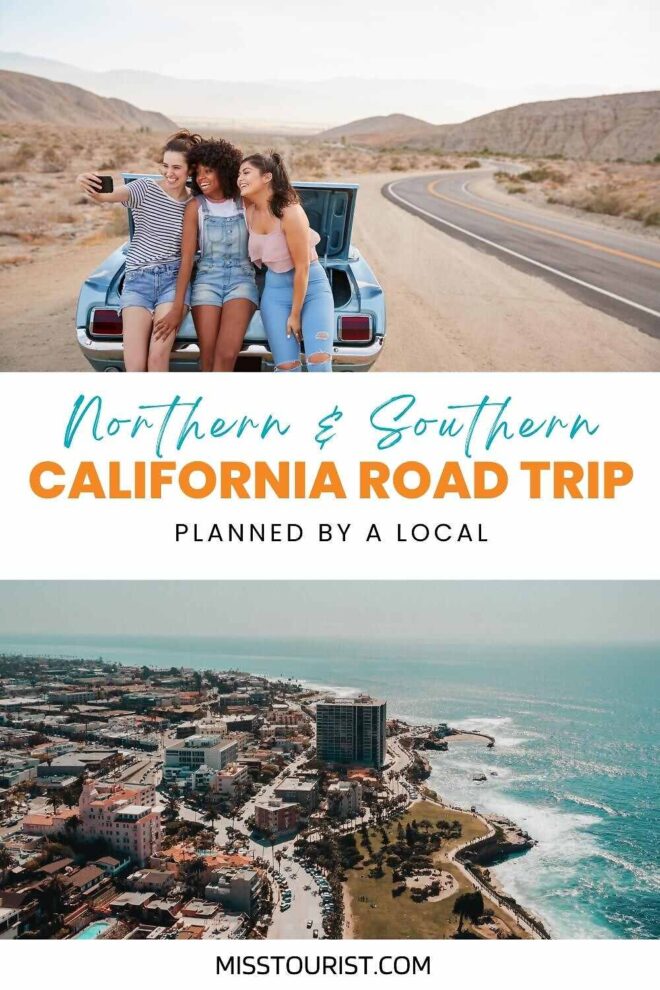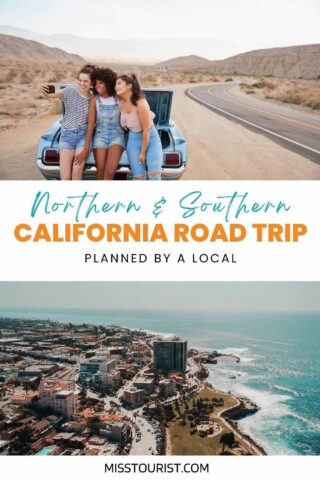 Pin it for later!