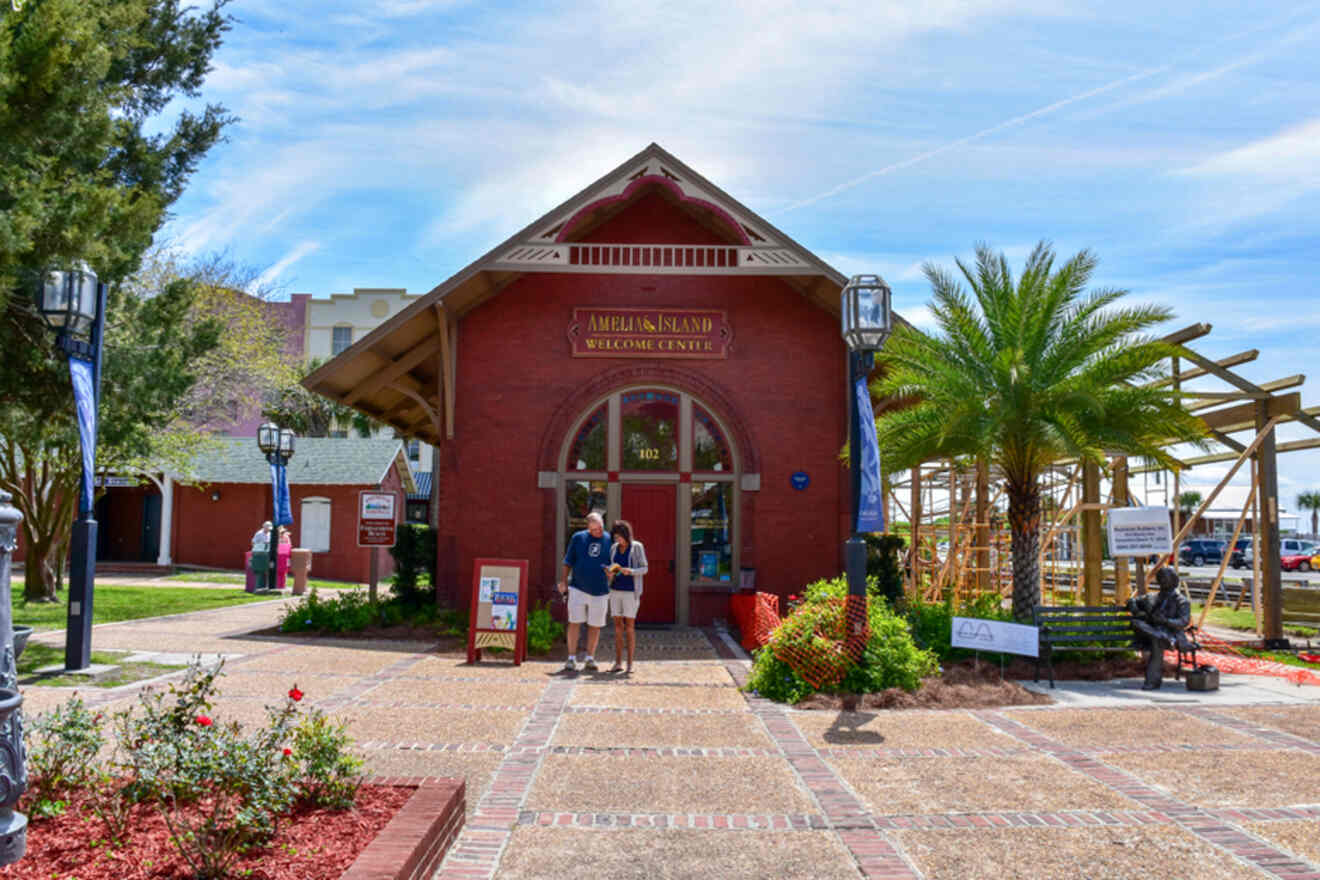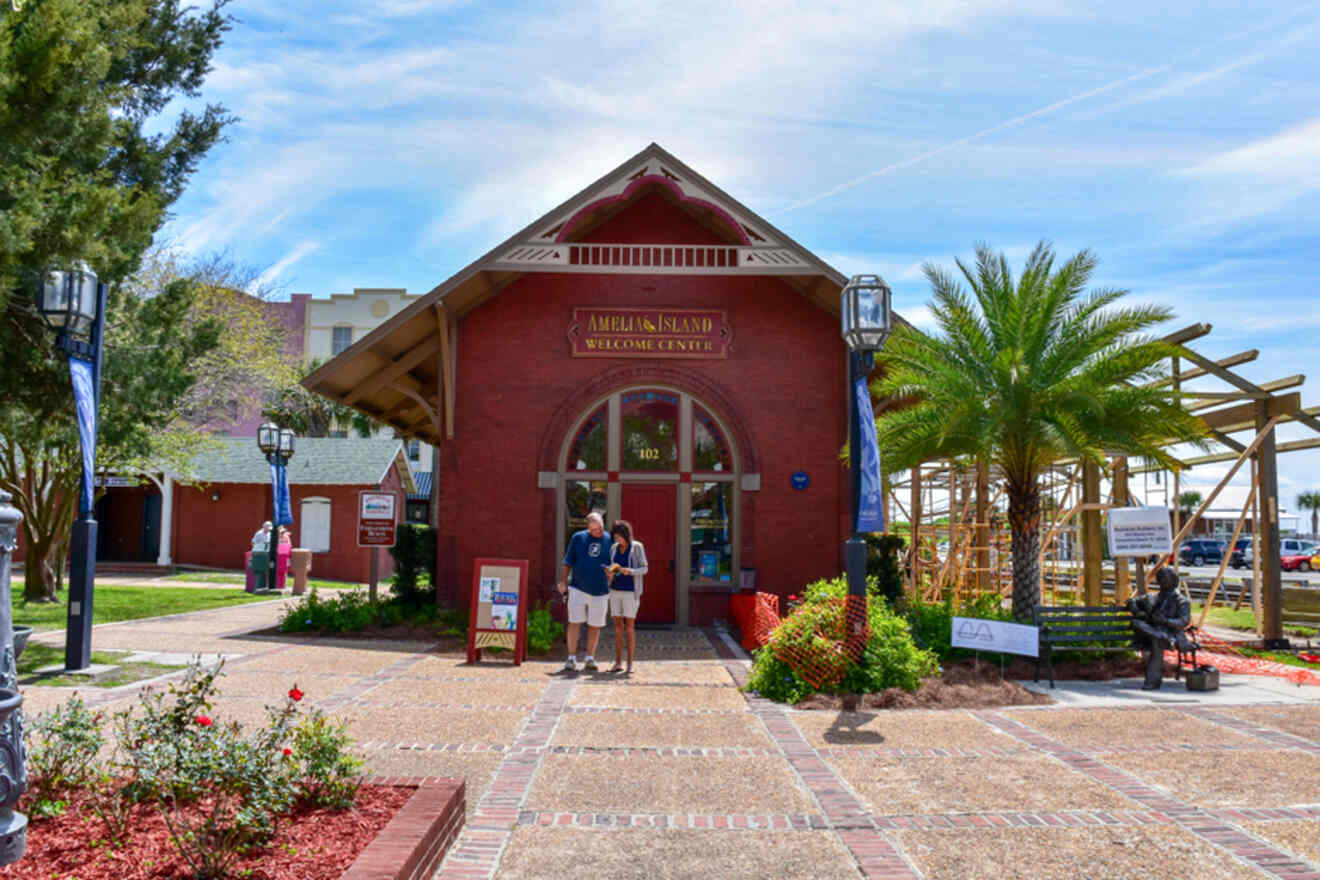 A barrier island off Florida's Atlantic coast, Amelia Island boasts around 15 miles (less than 25 km) of breathtaking, unspoiled beaches to explore, a fascinating, rich history to discover, and incredible adventures to pursue in and out of the water.
If you're looking for the best things to do in Amelia Island, FL, I've got you covered. As a Florida local myself, I can confidently say this beloved vacation destination is a dream come true for beach lovers, naturalists, and adventurers. It doesn't matter who you're traveling with either – Amelia Island's accolades include being named one of the top family beach vacations and best romantic getaways. There is something here for everyone!
Whether your idea of fun in the sun is a lazy day on the seashore or paddling through salt marsh estuaries (or maybe even both!), you'll find exactly what you're looking for in Amelia Island.
Shall we?
If you are in a hurry
Short on time, but want to know the best things to do in Amelia Island? A few of the activities on our list book up fast, so I put them in one easy place for you!
1. Shop and dine in historic downtown Fernandina Beach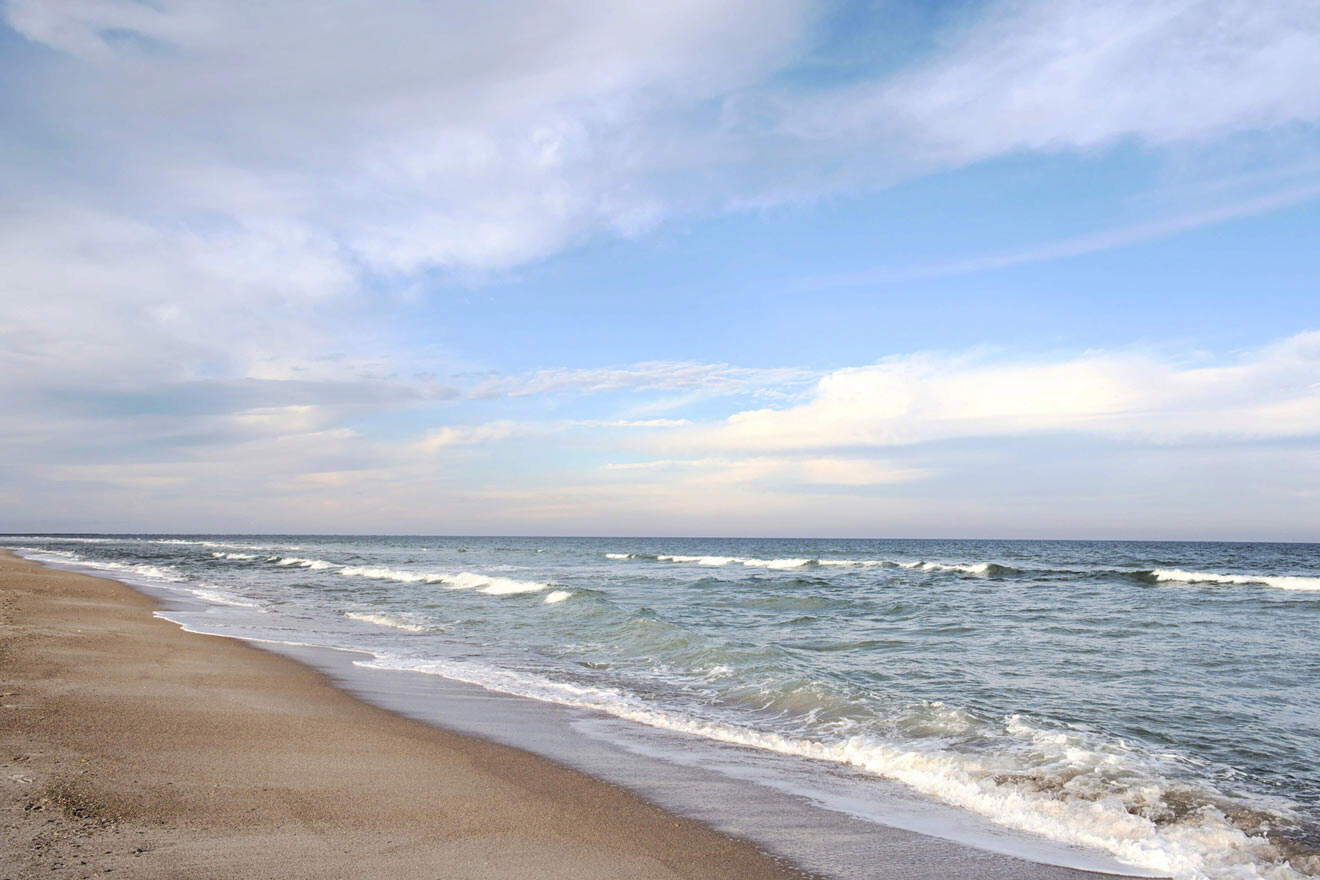 The first on our list of unmissable things to do in Amelia Island is Fernandina Beach, a historic beach community located at the northern tip of the island, flanked by the Amelia River on one side and the Atlantic Ocean on the other.
Fernandina Beach is called the Isle of Eight Flags since it's the only US location to have flown under the flag of 8 nations, including France, Spain, Mexico, and Great Britain, and you can see this influence throughout. In fact, Amelia Island itself was named for Princess Amelia of England!
Historic downtown Fernandina Beach is a charming area with an old-fashioned main street called Centre Street. This 8-block district features Victorian-era architecture, adorable locally-owned boutiques, art galleries, antique stores, and excellent pubs and eateries housed in historic buildings. Be sure to stop by Blue Door Artists, a collective of local contemporary artists, where you can shop locally-crafted artisan goods!
A stroll through downtown Fernandina Beach is like stepping back in time, and it's a must-do when you visit Amelia Island.
2. Make a splash at Main Beach Park in Fernandina Beach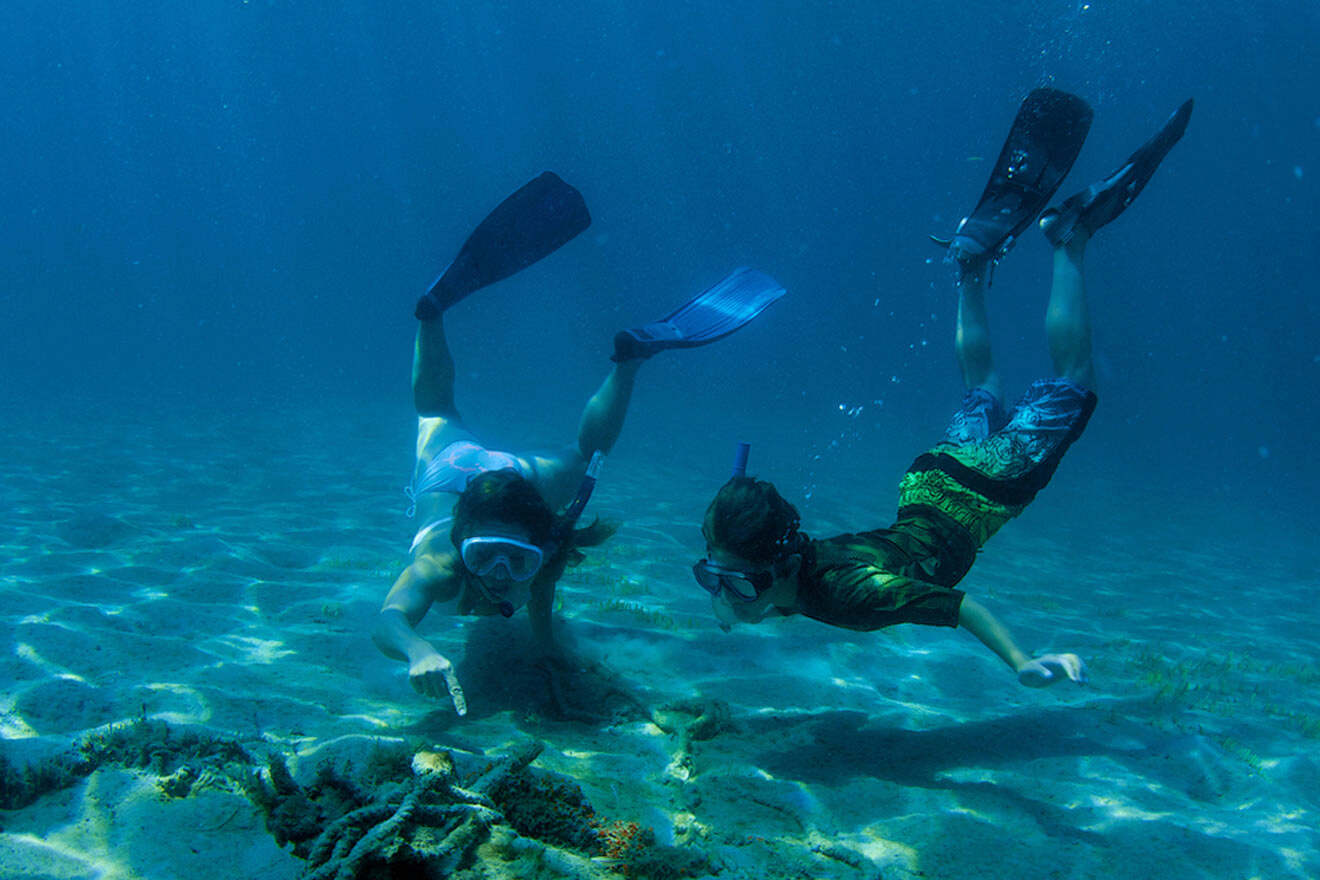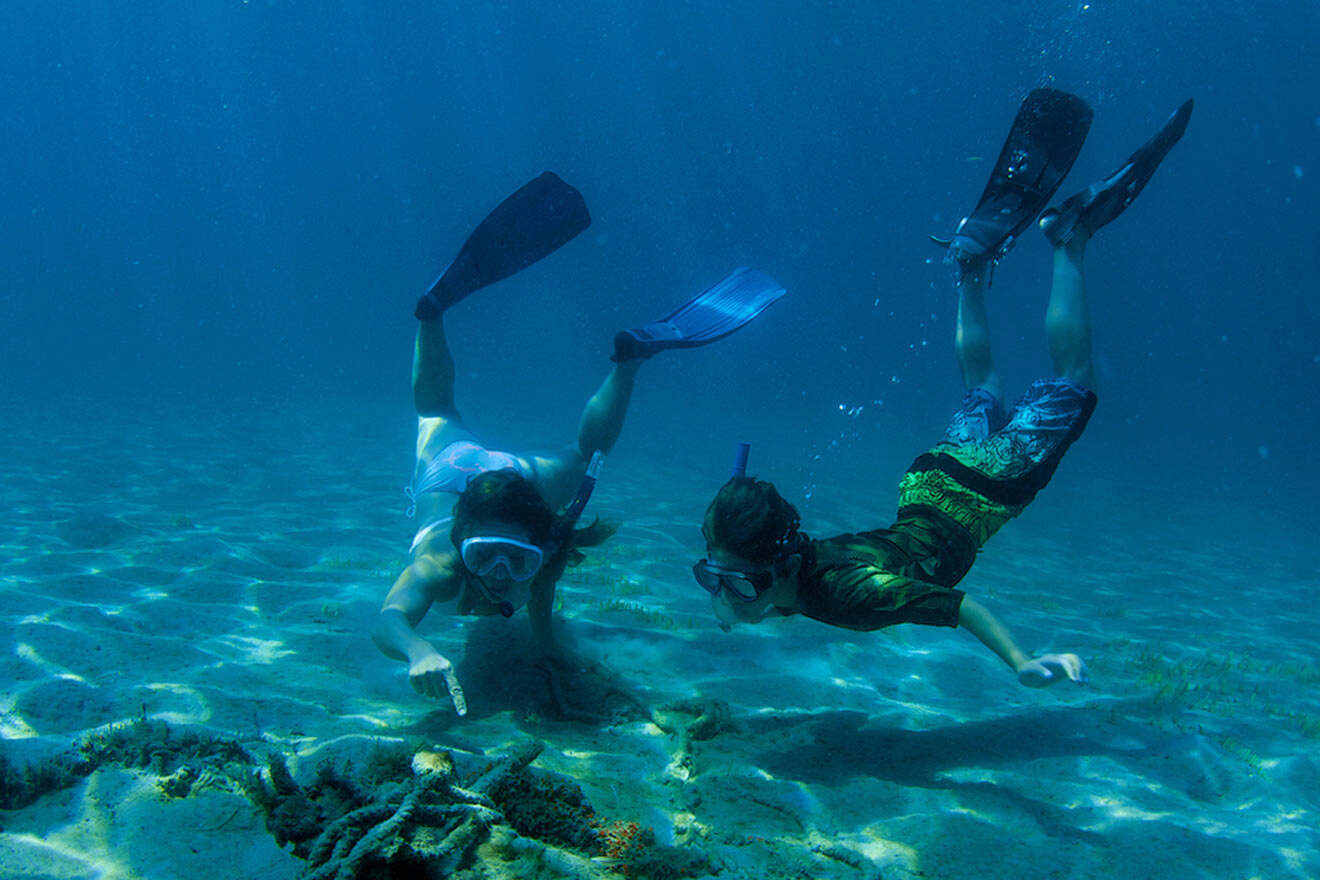 Amelia Island's beautiful beaches are a huge draw for travelers, with white quartz sand and stunning blue ocean as far as the eye can see. One of the best beaches on Amelia Island is Main Beach Park, located in Fernandina Beach!
Main Street Beach Park is a fantastic spot for swimming, snorkeling, and paddling, in addition to just sitting back and relaxing. You'll find all the amenities you need for a perfect beach day, like restrooms, outdoor showers, grills, picnic shelters, a playground, sand volleyball courts, and even a skatepark.
One of the most unique things about Main Beach is its mini golf course! Putt Putt Amelia Island has been a Fernandina Beach staple for over 60 years. It's only open on Fridays through Sundays though, so aim for a weekend if you'd like to try your hand at oceanfront mini golf.
When you're ready to fuel up for more fun on Main Beach, grab a bite at the awesome restaurants and check out the amazing beach views: Salt Life Food Shack and The Sandbar & Kitchen.
3. Get your game on at Fernandina Pinball Museum
Speaking of uniqueness, this is certainly not something you see every day! The Fernandina Beach Pinball Museum is a one-of-a-kind attraction that both kids and adults will love.
The Fernandina Beach Pinball Museum is fully interactive – you can play on any of their 20+ pinball machines, ranging from vintage pinball from the 1950s to the present day! They have really cool themes as well, including Pirates of the Caribbean, Game of Thrones, and the Adams Family.
This is the ideal outing for a rainy day and something the whole family will love. The owner is super welcoming and happy to discuss his pinball passion with you, which I think is really what makes this place such a must-do.
PRICE: Free to enter, US$10 per person for 1 hour of play, US$14 per person for unlimited
4. Explore Fort Clinch State Park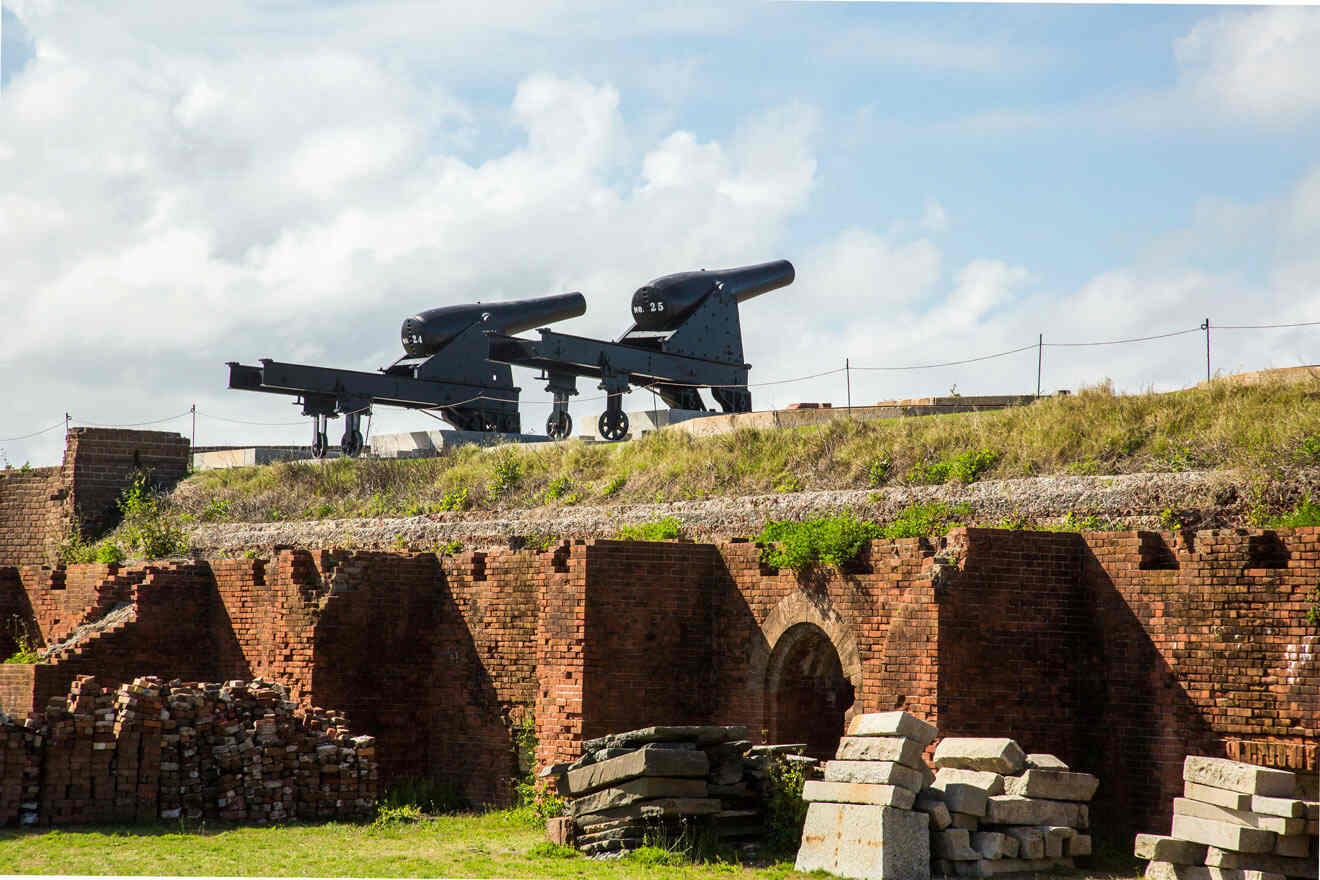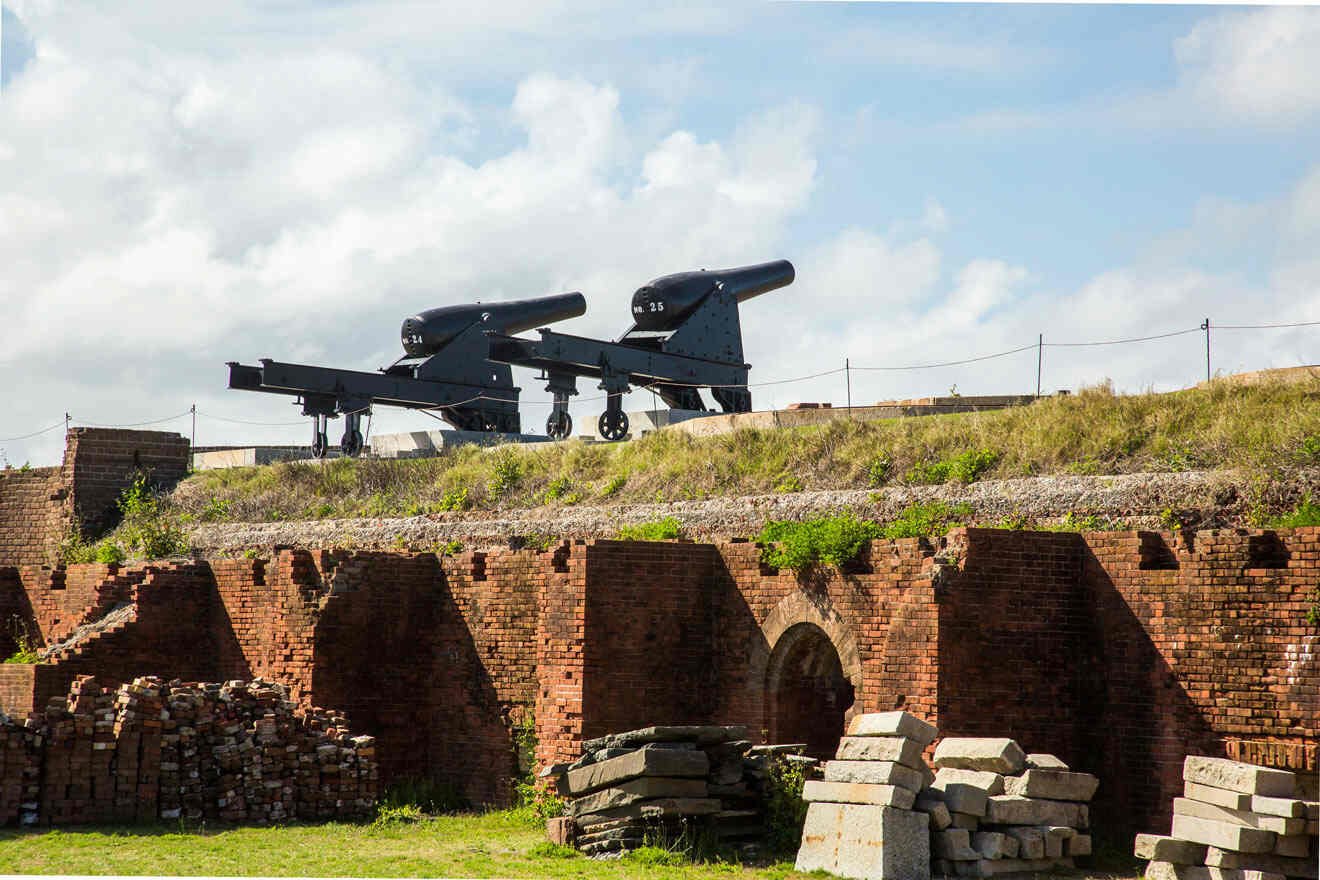 History buffs and nature enthusiasts won't want to miss out on the beautiful Fort Clinch State Park. This park is the home of historic Fort Clinch, a military fortress from the Civil War, as well as maritime hammocks lined with enchanting live oaks and an abundance of wildlife.
Hiking, biking, birding, fishing, shelling, and swimming are all very popular activities at Fort Clinch State Park, as is paddling, although the paddling here is recommended for experienced sea kayakers only due to the unpredictable currents on St. Mary's River Inlet.
There is a 6-mile (10 km) trail at Fort Clinch State Park that will take you through dense forests and ancient dunes. You'll get to know the area's flora and fauna along the way, as well as look across to the Cumberland Island National Seashore to get a glimpse of the wild horses who roam there.
Various happenings and ranger-led tours are hosted at Fort Clinch State Park throughout the year, and you can check out their event calendar for more information.
5. Step back in time at the Museum of History
4,000 years of life have been lived on the shores of beautiful Amelia Island, and the best place to learn about the island's rich history is the Amelia Island Museum of History, of course!
This fascinating museum is housed in the former Nassau County Jail and is the first spoken-history museum in Florida. You'll be immersed in Amelia Island's storied history, which includes the Timucua Native American tribe, Spanish and French explorers, pirates (yes! pirates!), and so much more. It may be a small island, but it's got a big past!
You're welcome to explore the museum yourself, or you can join one of the hour-long docent-led tours, which are included in the price of admission. The guided tours take place at 11 AM and 2 PM from Mondays through Saturdays and just once daily on Sundays at 2 PM.
The museum hosts some amazing events outside the building as well. They're an additional cost, but I highly recommend them. On the 1st and 3rd Wednesday of every month, there is a pub crawl, which takes you on a tour of the most historic (and notorious) bars in town. On Fridays, brave a ghost tour of Amelia Island and explore the darkest parts of its past.
There are 4 different docent-led walking tours offered for groups of 4 or more, including Gilded Age and architecture tours! The tours range from US$15 to US$20 per person.
PRICE: US$10 for adults, US$5 for children
6. Sample spirits at the Marlin and Barrel Distillery
This one's for the 21+ crowd! It also happens to be one of my favorite things to do on vacation: visiting a local distillery. Marlin and Barrel Distillery is the first, and only, distillery in Amelia Island, and it's a must-do if you love unique spirits – and no, I'm not talking about the kind you'll meet on the ghost tour in #5 on our list. 😉
At Marlin and Barrel Distillery in Fernandina Beach, sample their award-winning, handcrafted vodka, rum, and gin. The tastings are so fun, and it's also interesting to learn about the distilling process. There are yummy mixed drinks to try as well. If you like what you try (which you definitely will), you can buy a bottle or 2 and bring it back with you.
NOTE: Marlin and Barrel Distillery are closed on Tuesdays.
7. Go horseback riding on the beach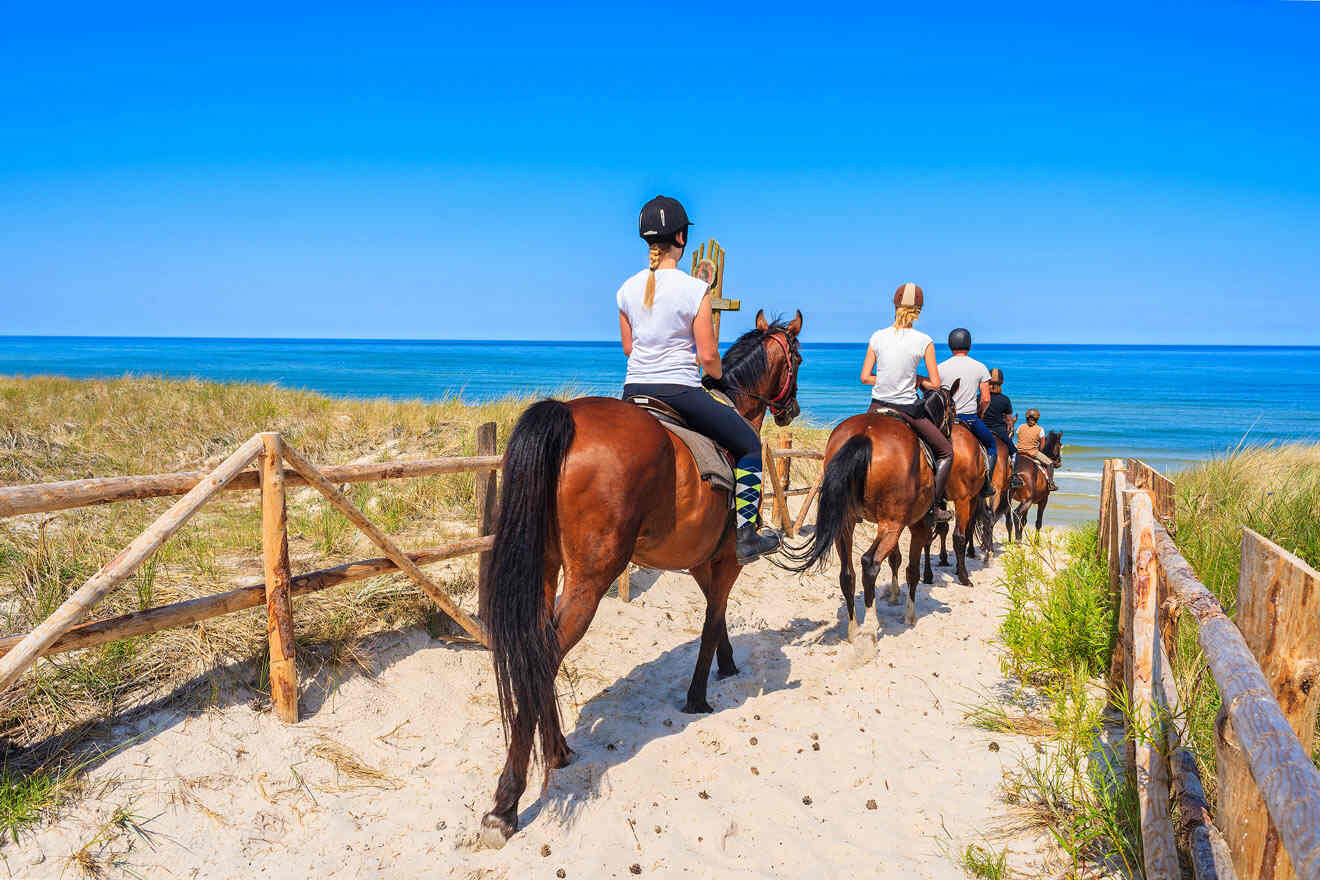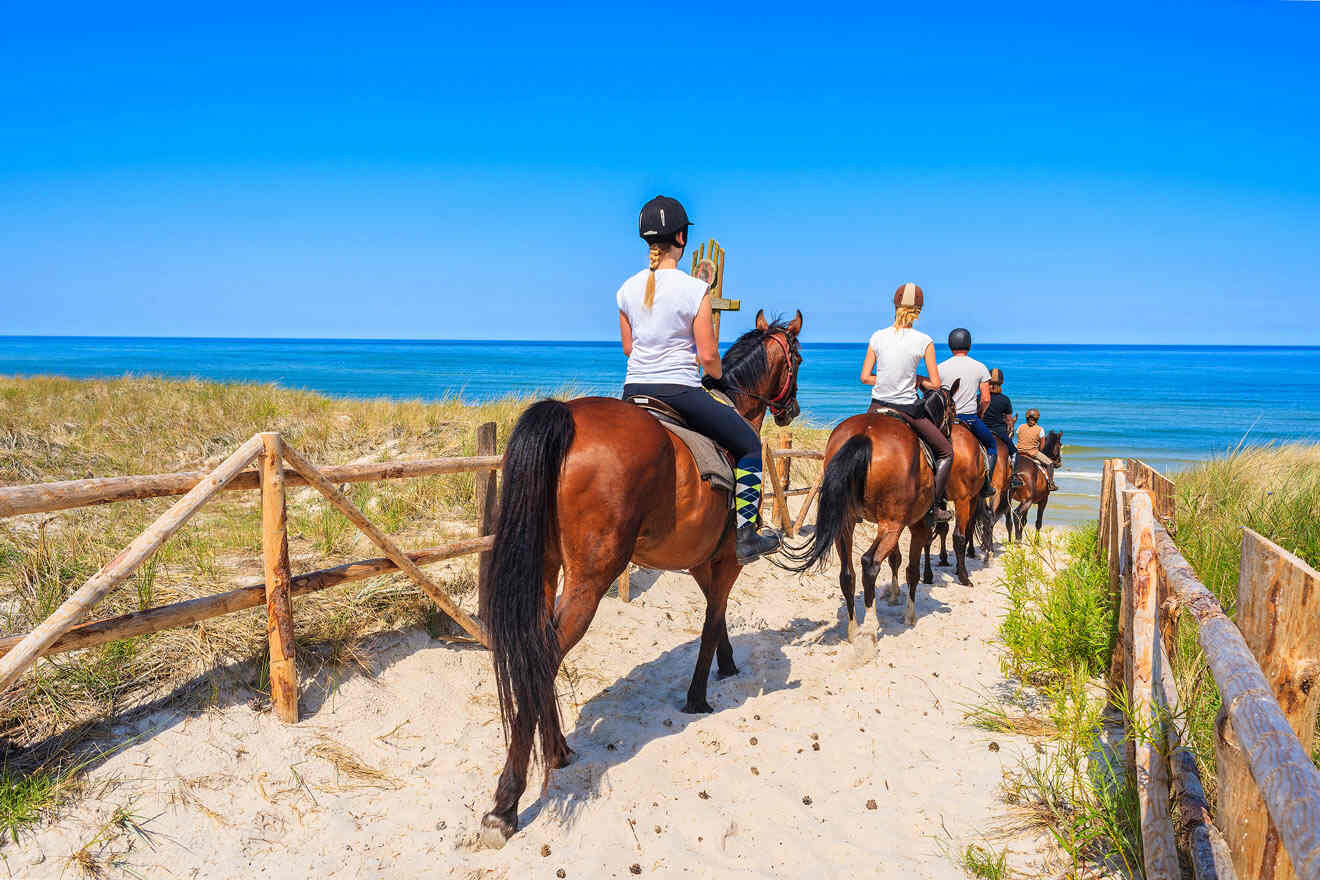 The hard-packed sand on Amelia Island is ideal for bicycling on the beach, but did you know that also makes it perfect for horseback riding? I really can't imagine anything more romantic than going for a ride on horseback along the glittering shoreline!
For over 30 years, Amelia Island Horseback Riding has been helping visitors create unforgettable memories on their horseback beach tours. Their rides are 60 minutes long and suitable for all levels of experience, whether this is quite literally your first rodeo or you're a champion equestrian.
There are several different types of rides available, including sunrise and sunset rides, for an extra special experience. Looking for the perfect place to propose? Amelia Island Horseback Riding offers customizable proposal rides as well. Talk about a magical engagement!
PRICE: Starts at US$125 per person
8. Stay & play at the Omni Amelia Island Resort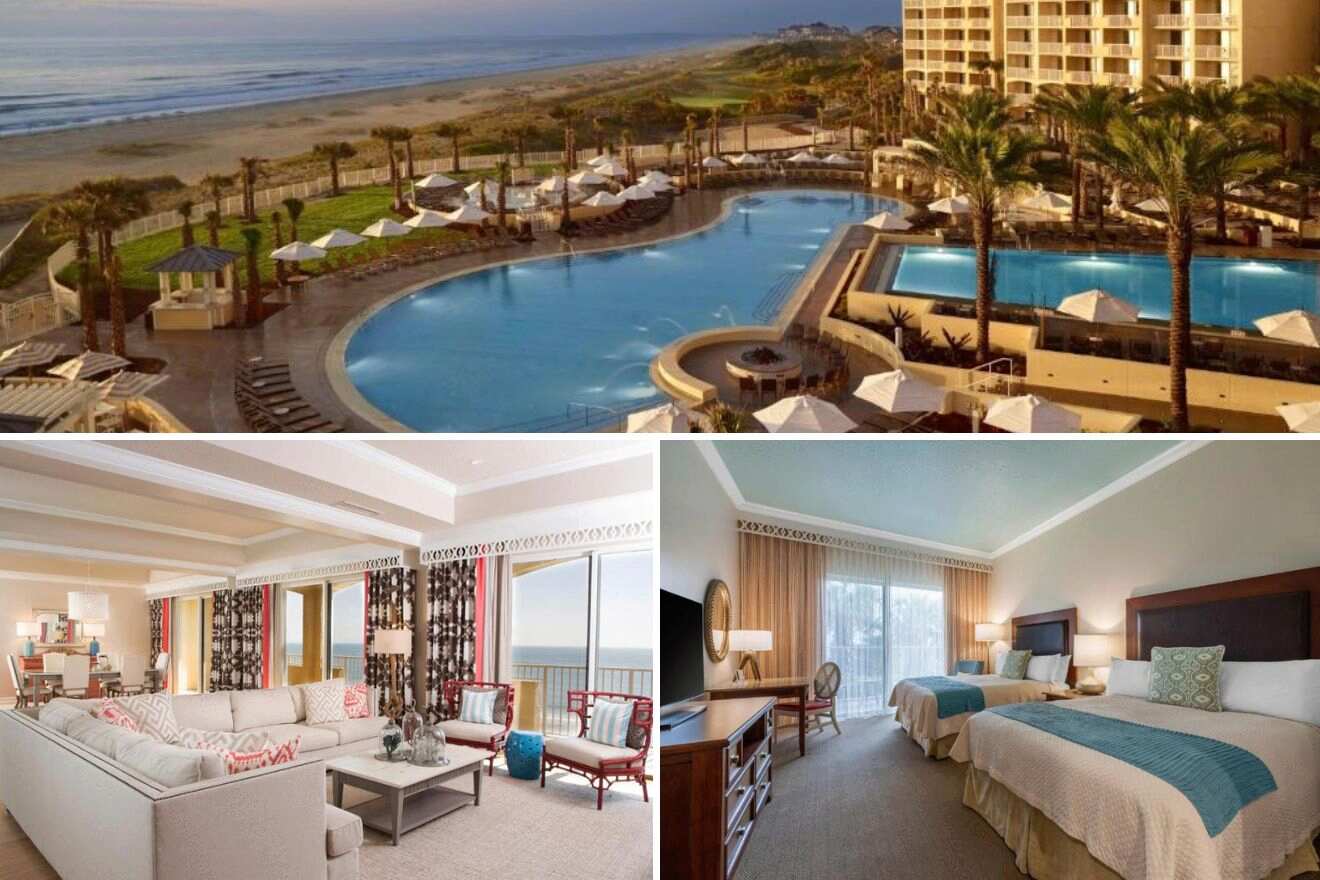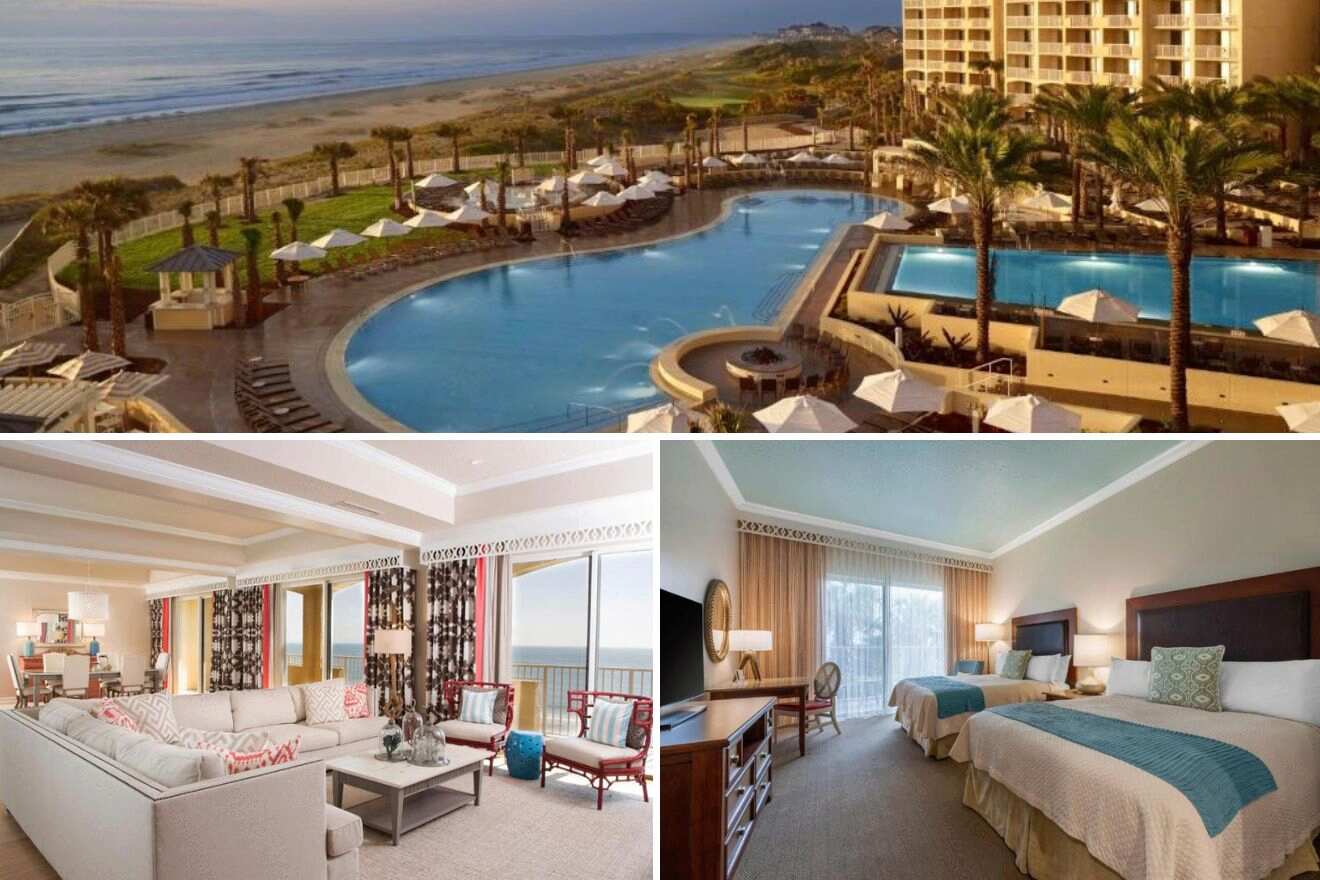 The most iconic resort on Amelia Island is definitely the Omni, which is oceanfront and situated on the northern tip of the island. The Omni Amelia Island Resort offers luxurious accommodations and unparalleled amenities for guests, including extraordinary dining, a full-service spa, incredible pools, and award-winning golf courses.
If you're not up for the splurge to stay at the Omni Amelia Island Resort, you can still experience its beauty and top-notch service by making a reservation at one of the restaurants. Verandah boasts a coastal Mediterranean-inspired menu and an impressive wine list, and Oceanside is great for a casual meal with sweeping beachfront views.
9. Have fun in the sun at Little Talbot Island State Park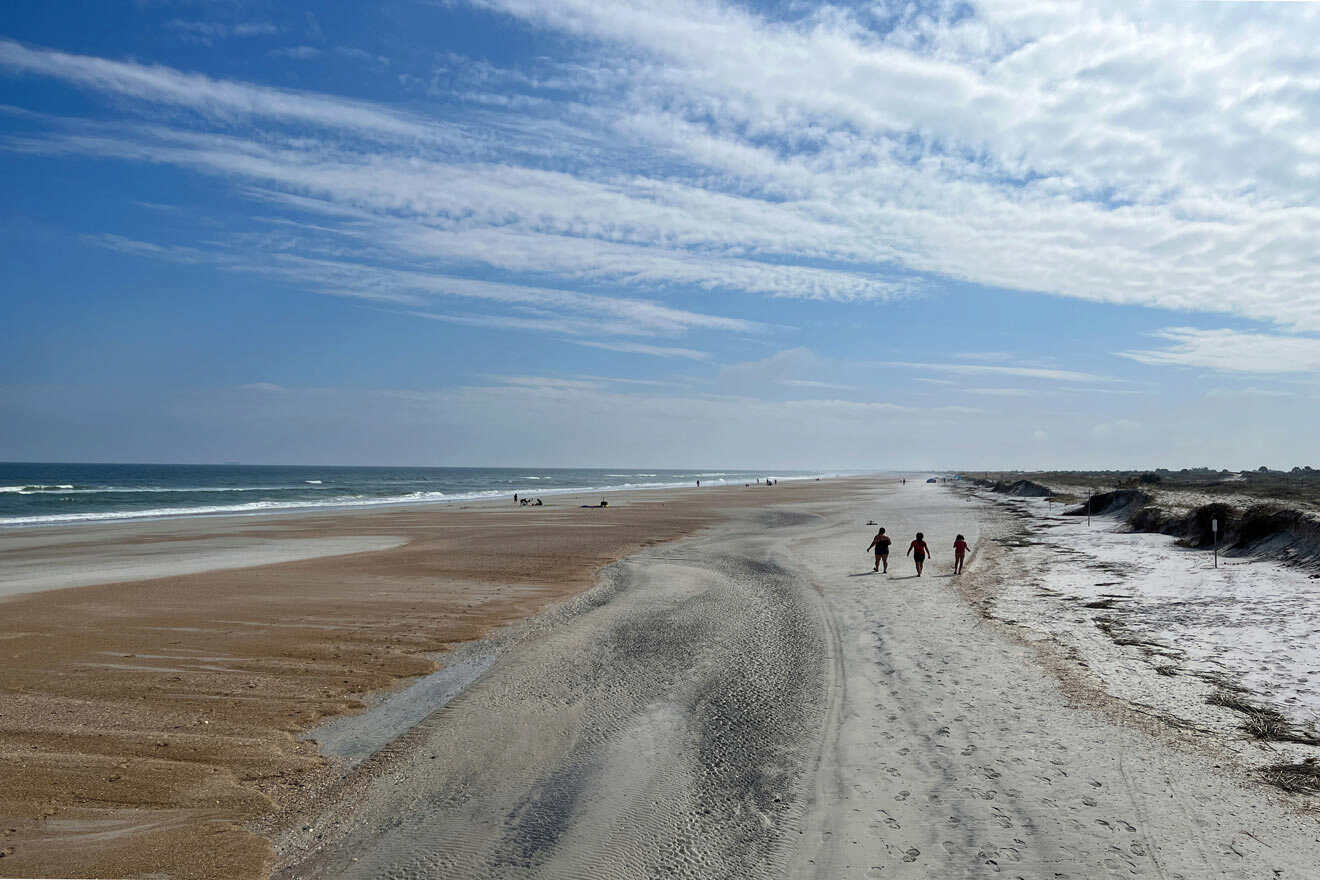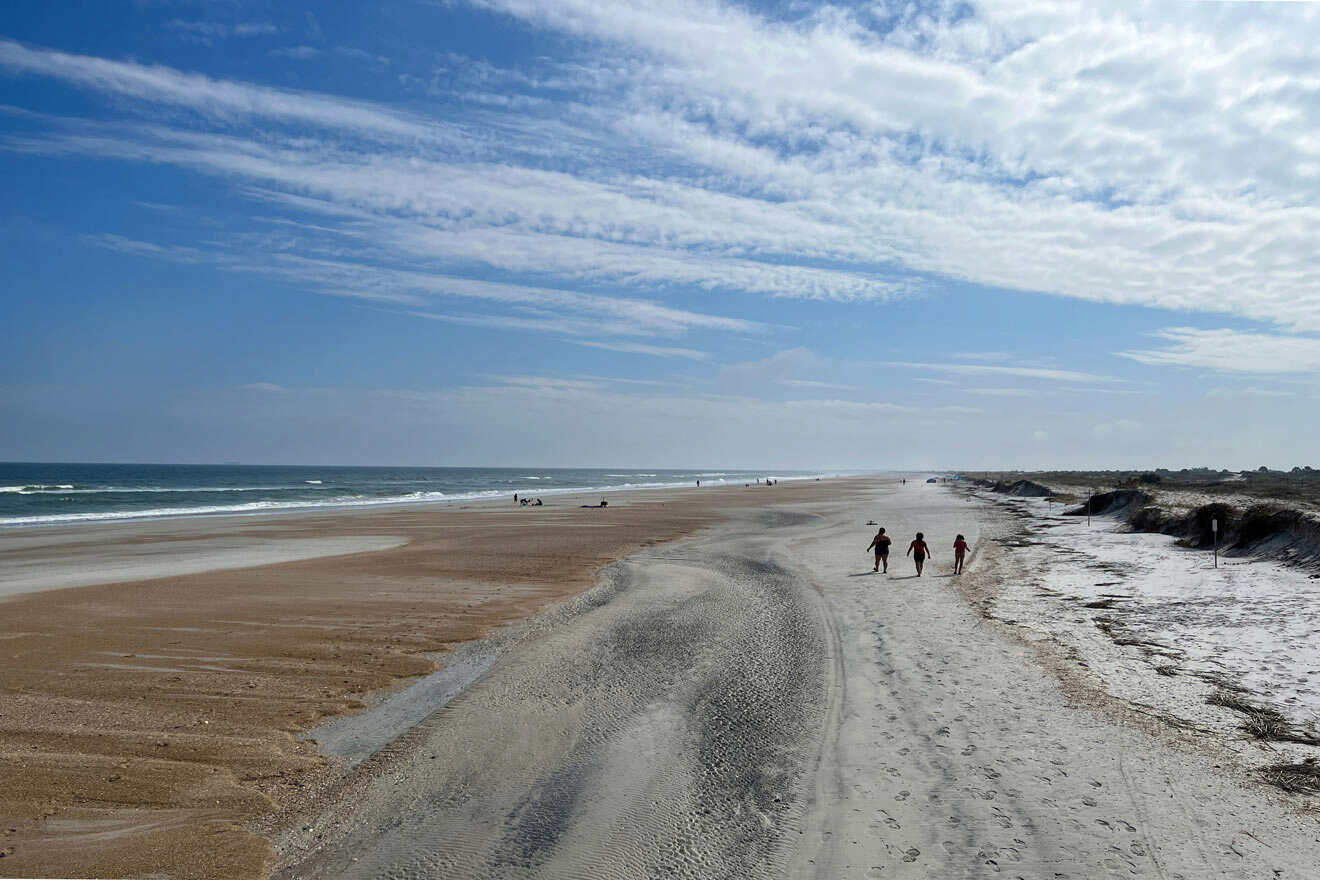 Situated on one of the few remaining undeveloped barrier islands, Little Talbot Island State Park is a must-do for outdoor adventures, and it's only a 20-minute drive from Amelia Island!
You'll find amazing hiking and biking trails that take you through sandy beaches, ancient dunes, salt marshes, and live oak maritime hammocks. Swimming, camping, fishing, and birding are also popular activities at Little Talbot Island State Park.
If you'd like to explore the water, check out Kayak Amelia. They provide guided tours and self-guided gear rentals for Little Talbot Island State Park and Big Talbot Island State Park, which is next on our list. You can choose from kayaks, canoes, and stand-up paddle boards. Kayak Amelia also hosts fun events, like sandbar hopping.
The beaches are the best part of Little Talbot Island State Park. There are 2 parking lots, 5 boardwalks, and 3 bath houses with changing stalls and showers – all the amenities you need. Surfers will want to head to the north beach, which is known as one of the best surfing spots in Northeast Florida!
PRICE: US$5 per vehicle, US$2 for pedestrians or bicyclists. Exact change or credit card only.
10. Hike and bike in Big Talbot Island State Park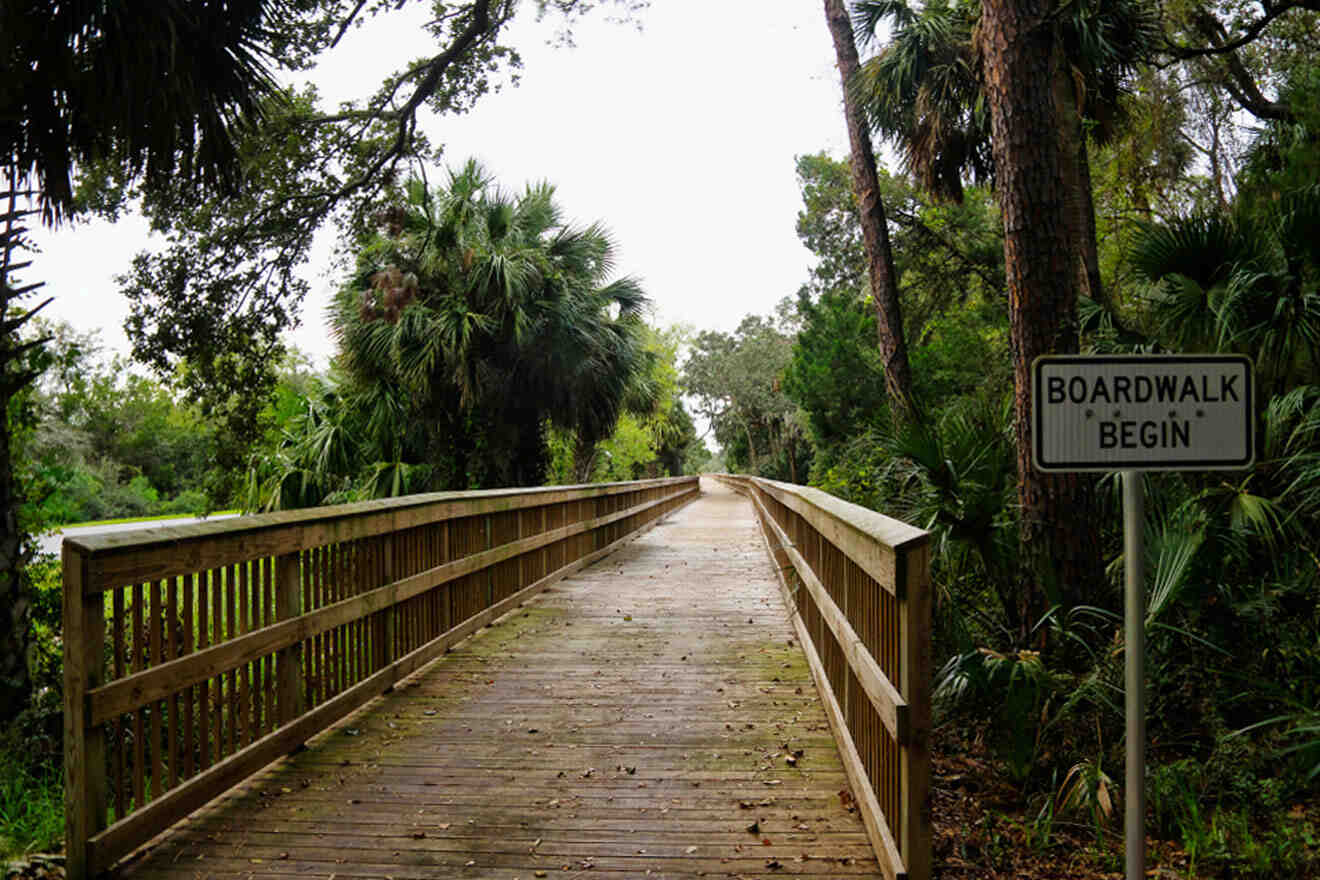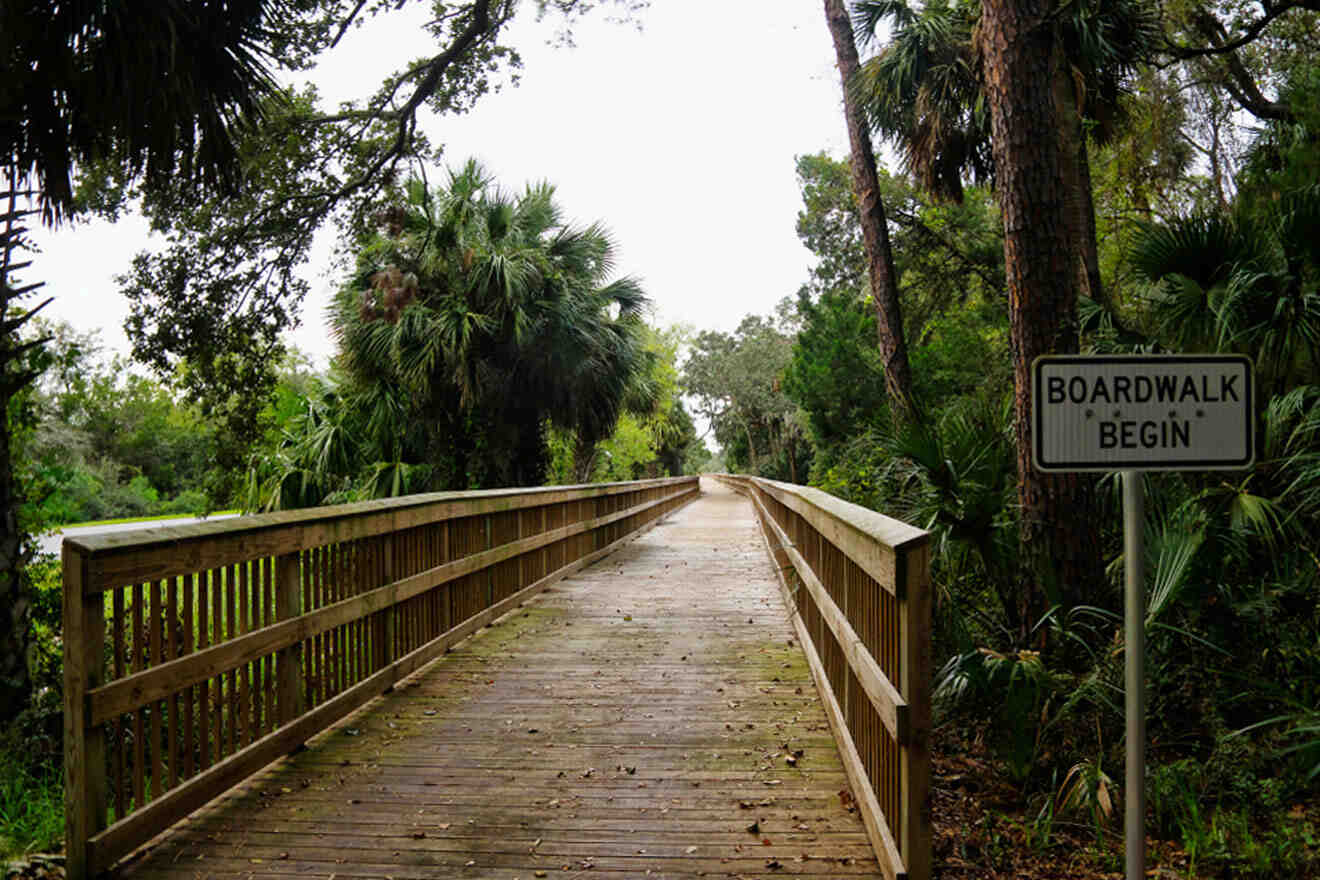 Florida's most ancient people, the Timucua, once called this area of Big Talbot Island home. Today, Big Talbot Island State Park is a paradise for hikers and bikers, with so many incredible trails to explore that take you through the maritime hammock, salt marshes, and scrubby flatwoods.
Boneyard Beach is one of the most unique things to see here. It may not be far from neighboring Jacksonville Beach, but it feels like a different planet altogether. Boneyard Beach is named for the massive fallen driftwood trees both in the water and on the shore, and the "bones" of these trees play an important role in protecting the barrier island against the elements!
Kayak Amelia also services Big Talbot Island State Park, so you can rent kayaks, canoes, and stand-up paddle boards for your adventures or join in on a guided tour here as well. Keep your eyes peeled for the local wildlife as you explore the park – you may spot bobcats, deer, gopher tortoises, whales, dolphins, and birds.
PRICE: US$3 per vehicle, US$2 for fishing pier
11. Take a sightseeing tour of Amelia Island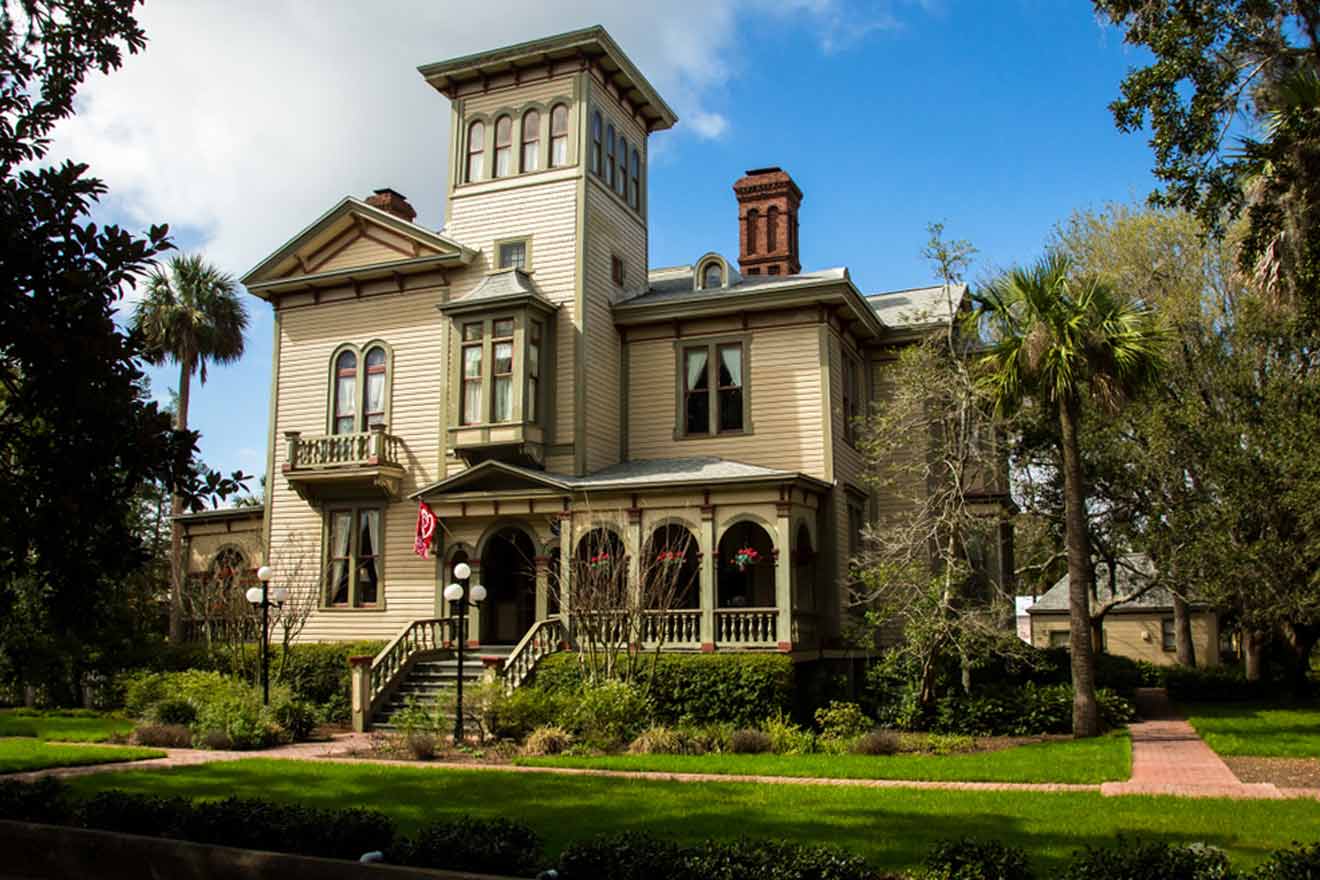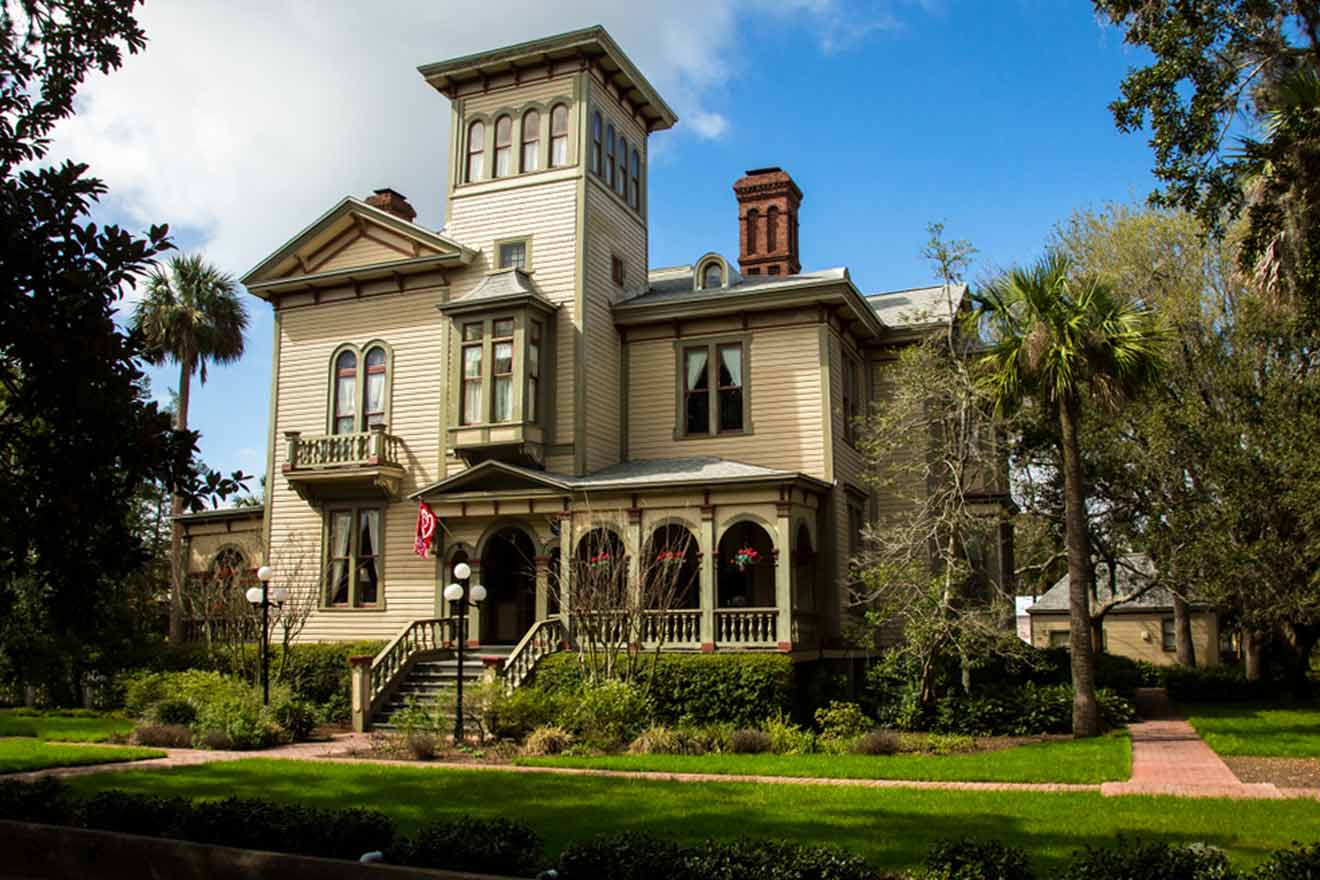 I highly recommend sightseeing tours when visiting a new place because it's a great way to make the most of your time by seeing a lot at once. You always learn interesting facts about the place you're visiting, as well as get local insight on the best places to check out.
The Eight Flags Road Tour is a small-ground sightseeing tour that takes you through Amelia Island's rich history dating all the way back to Timucua, Florida's most ancient people. Not only will you get to know the layout of Amelia Island, as well as identify spots you want to visit later on, but you'll discover things about this amazing place that you wouldn't learn anywhere else.
Be sure to secure your spot for this one quickly if you're interested, as it tends to sell out!
PRICE: US$50 for adults, US$30 for children
12. Grab a drink at Florida's oldest bar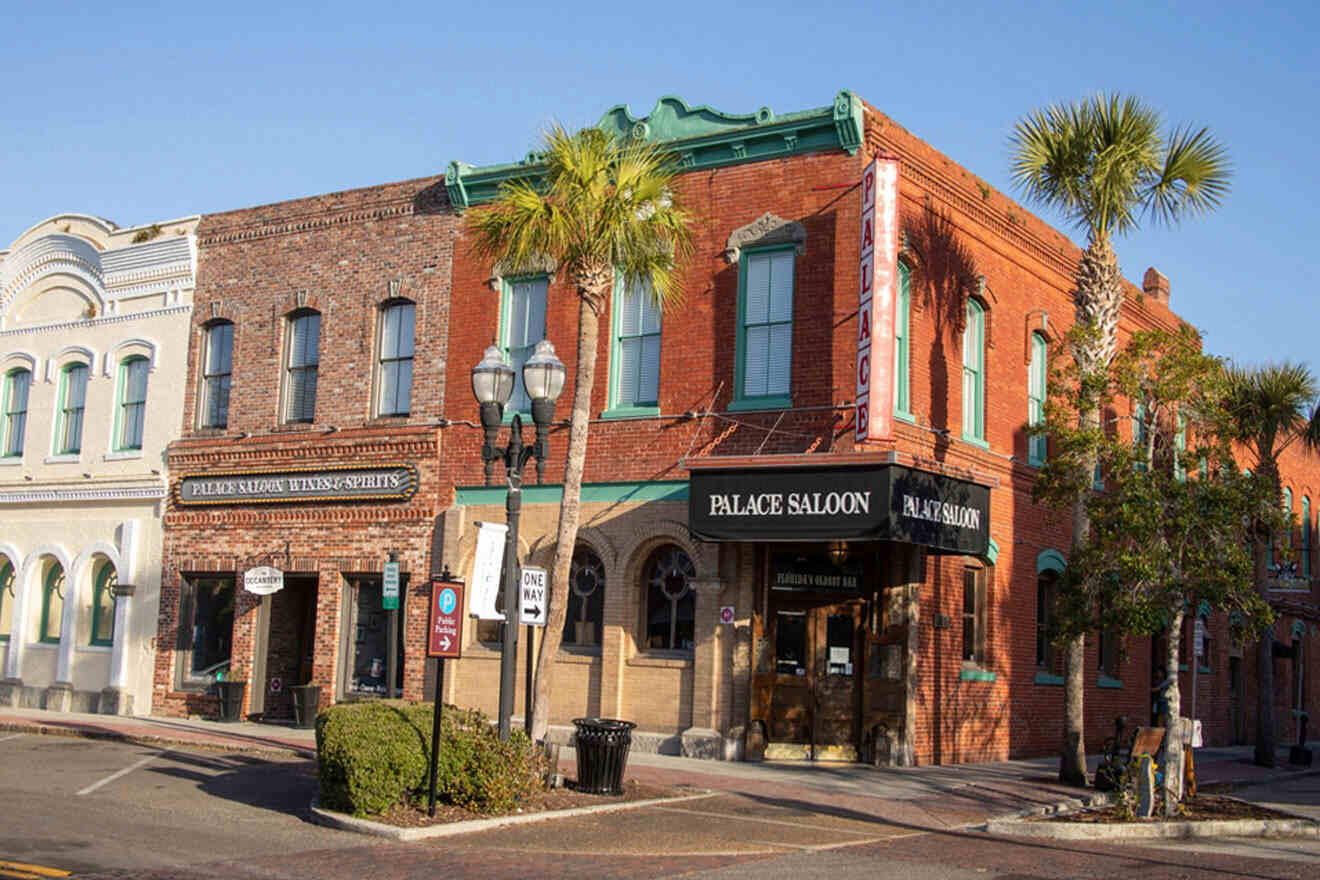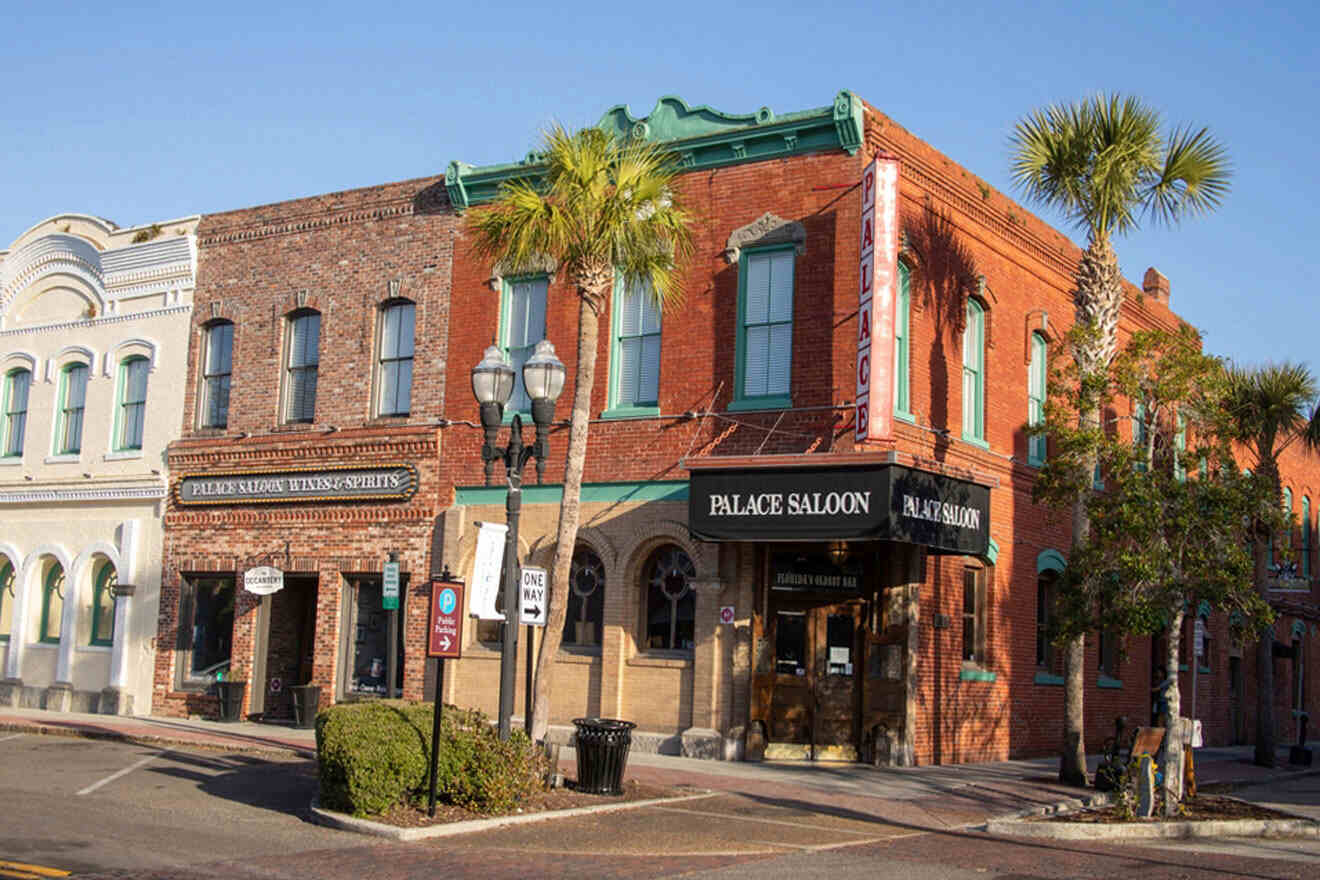 With so much history, it's no surprise Amelia Island is home to the oldest continuously operating bar in the Sunshine State. It's called The Palace Saloon, and it's located in historic downtown Fernandina Beach.
In the late 1800s and early 1900s, Fernandina's docks were bustling with ships, and the local saloons would welcome visitors from all over the globe with open arms. In 1903, what was once a local haberdashery was turned into The Palace Saloon, which would go on to bear the distinction of being the Ship Captain's Bar. It's been an Amelia Island staple ever since.
Stop into this historic watering hole for a drink, like their world-famous Pirate's Punch. Who knows? The ghost of an old sailor just might join you at The Palace Saloon!
13. Marvel at the historic Amelia Island Lighthouse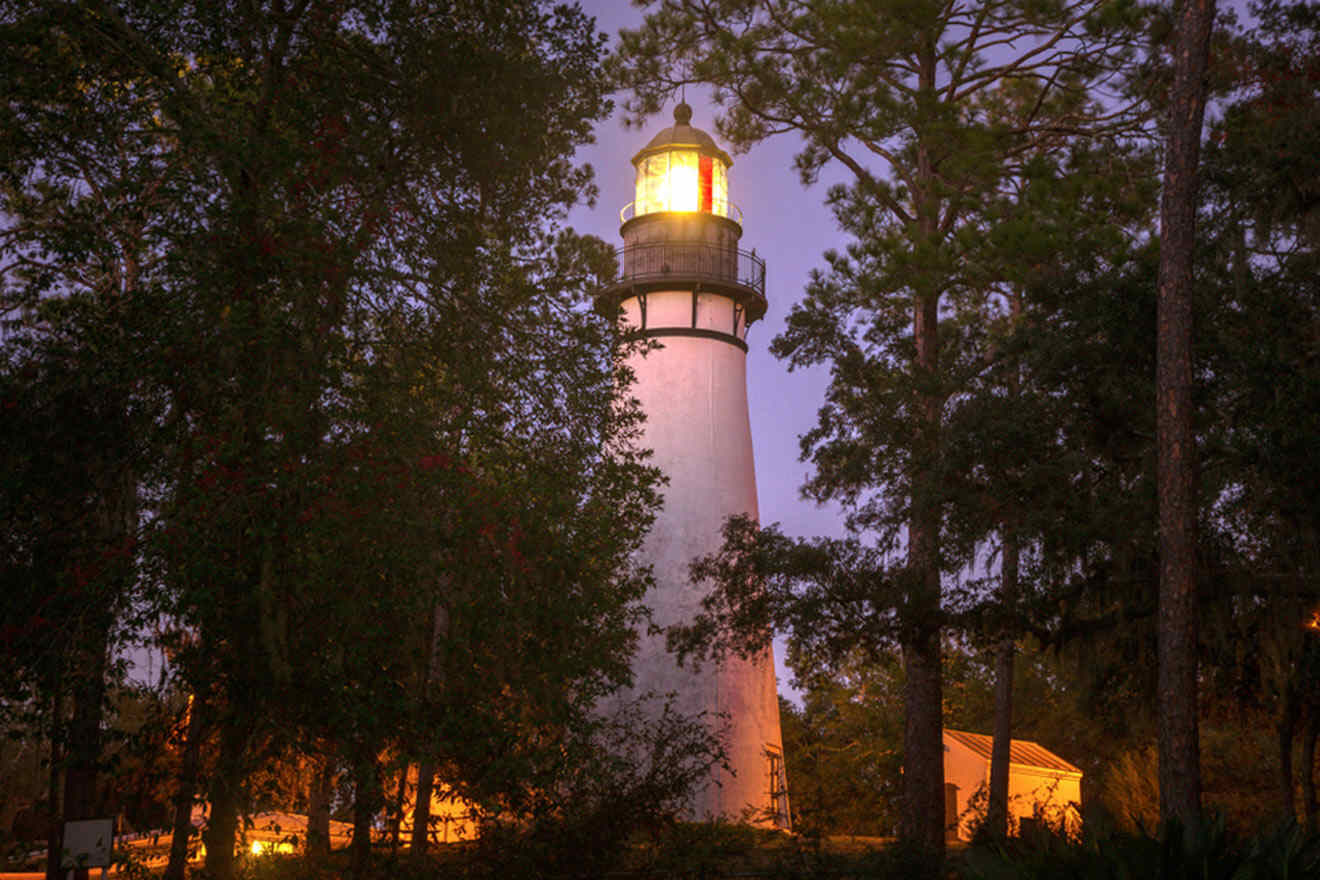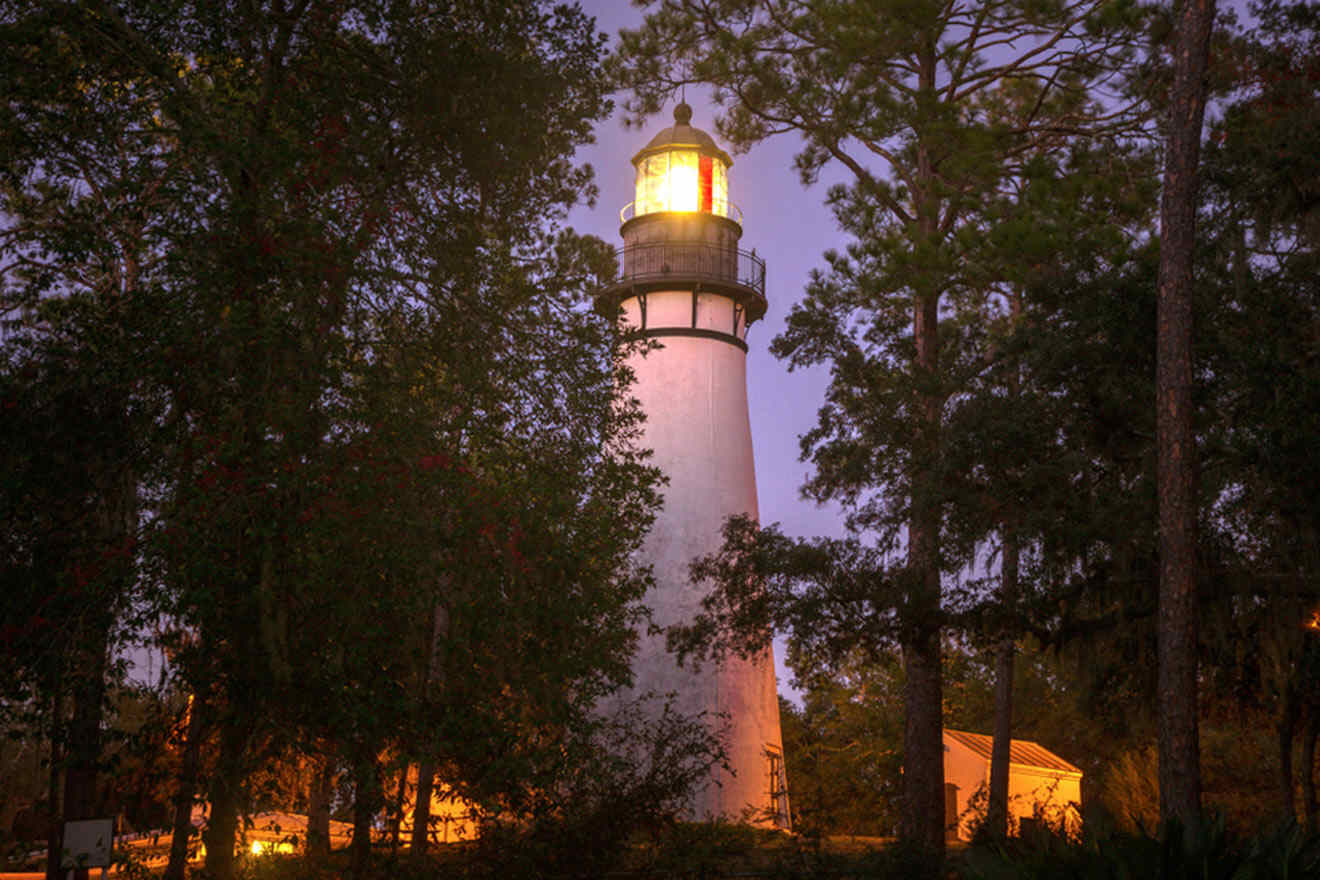 Not only is Amelia Island home to Florida's oldest bar but also its oldest lighthouse, the only one that hasn't needed to be rebuilt! The Amelia Island Lighthouse was built in 1838, back when Amelia Island was part of a territory, not an actual state.
Since the lighthouse is still active today, there are strict rules on when you can visit. The only way to see the inside is on one of their guided tours, which are offered on the 1st and 3rd Wednesdays of every month (excluding holidays). The tours are held at 10 AM, and you'll need to pre-register by calling (904) 310-3350.
On Saturdays, you're welcome to visit the Amelia Island Lighthouse grounds, as they're open from 11 AM to 2 PM. The lighthouse is amazing to see up close, so even if you decide to skip the tour, I recommend still checking it out from outside!
14. Go kayaking on Lofton Creek
No trip to Florida is complete without spending some time out on the water. If you're looking for something relaxing, you'll love this kayak tour of Lofton Creek. The tour departs from Fernandina Beach to Lofton Creek, a calm backwater channel through forested wetlands that are home to an abundance of flora and fauna.
Kayaking Lofton Creek is an amazing, family-friendly experience! This kayak tour is perfectly suited for beginners and includes everything you need to participate. You might see some adorable otters along the way!
PRICE: US$60 per person
15. Tour American Beach and A.L. Lewis Museum
This Amelia Island beach is an important part of American history. It was founded by the 1st Black millionaire, Abraham Lincoln Lewis, during a dark time in Florida's past when segregation laws barred people of color from public beaches.
This historic beach is part of Florida's Black Heritage Trail and a reminder of A.L. Lewis' accomplishments and contributions. Check out the nearby A.L. Lewis Museum to learn more about American Beach and the legacy A.L. Lewis has left behind. They offer guided tours as well, and it's open Fridays, Saturdays, and Sundays.
Along with its history, American Beach boasts the tallest sand dunes in Florida. Nana Dune is the largest at a whopping 8½ acres!
16. Check out Amelia Island State Park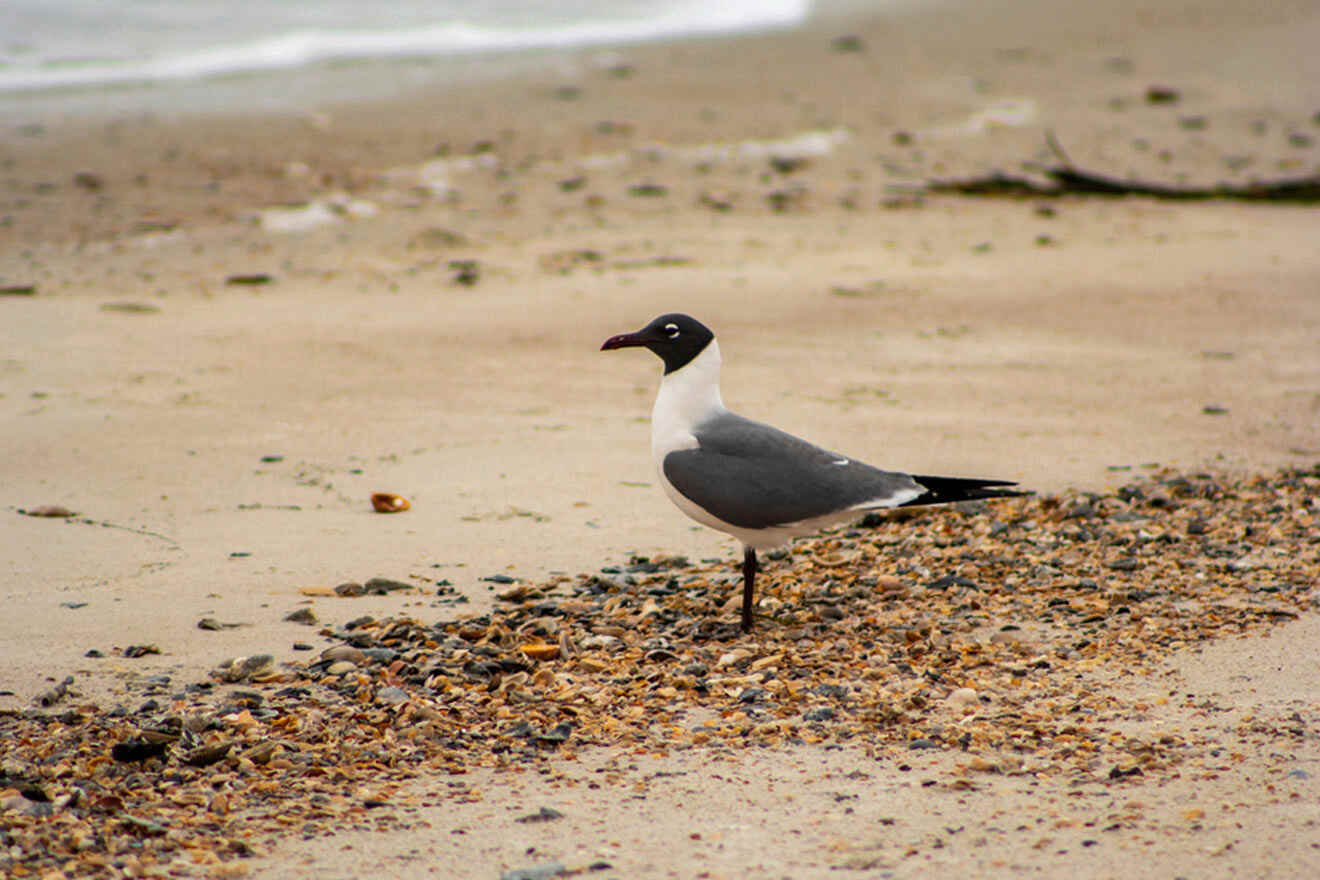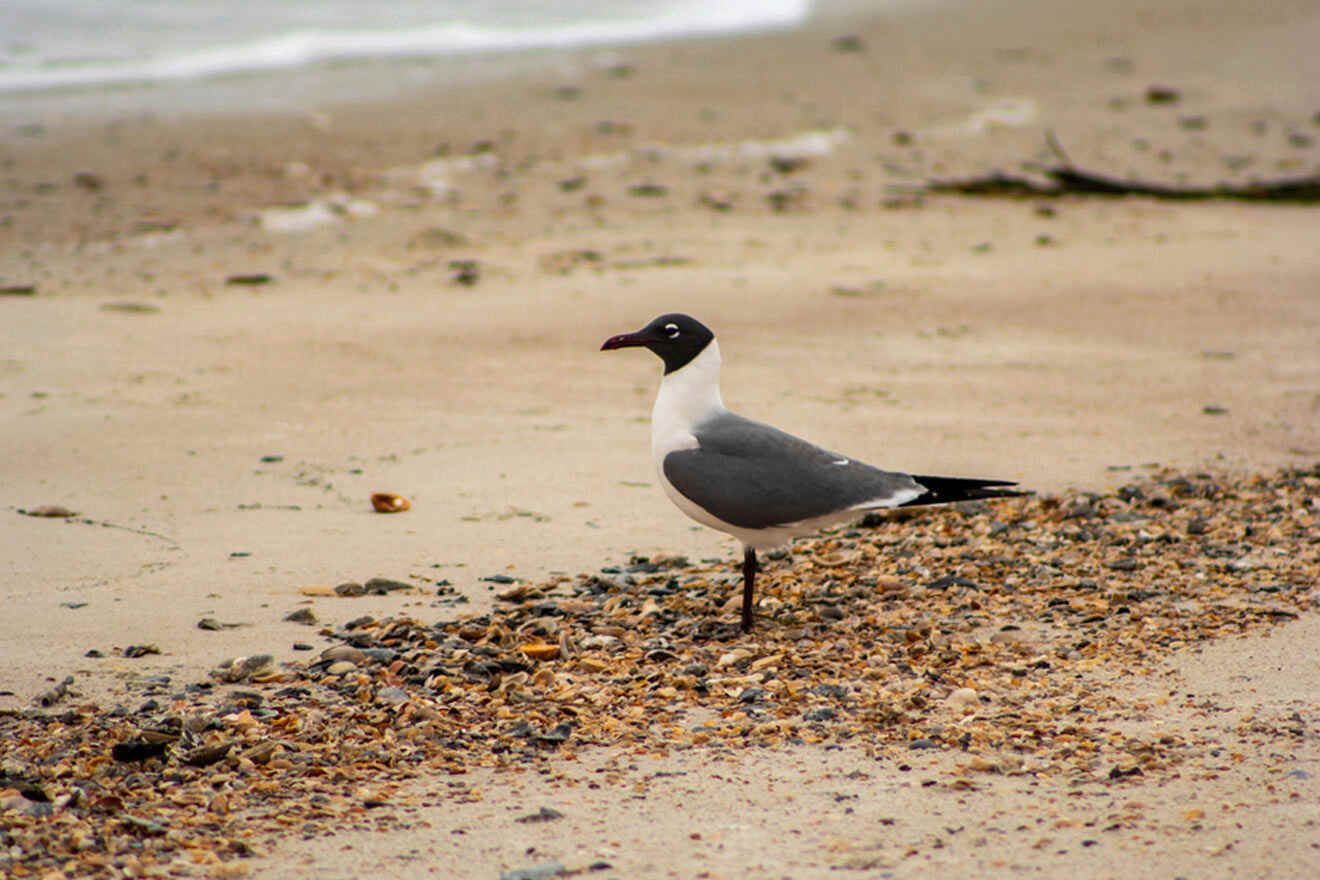 Exciting outdoor adventures await you at Amelia Island State Park, which protects over 200 acres (80+ hectares) of pristine wilderness.
Birding is very popular at the park, as it's part of the Great Florida Birding and Wildlife Trail. Amazing shorebirds can be seen here year-round, as well as bald eagles in the winter and early spring.
Situated on the Nassau Sound, where record-breaking flounder has been caught, Amelia Island State Park is a hotspot for fishing. Stop by On the Line Bait and Tackle Shop for everything you need to get out there and catch dinner!
If combing the shore for seashells sounds like more of your thing (it's definitely mine!), this is the place for it. You can find all sorts of beautiful shells and even shark teeth.
PRICE: US$2 per person. An exact change is required as the state park uses an honor box for payment.
17. Take a boat tour of the Amelia Island waterways
For something totally unique and super fun, look no further than this CraigCat boat tour from Fernandina Beach.
You'll head out on your very own CraigCat boat, which is basically a water-friendly go-kart. You're the driver, but your guide will lead you through the waterways, where you'll pass by local landmarks and spot amazing wildlife, like manatees, dolphins, and shorebirds.
The experience is 2.5 hours long, so there's plenty of time to leisurely explore this beautiful area. You'll even make a stop at Cumberland Island in Georgia (yes, you're crossing state lines for this one) to stretch your legs out and take in the stunning beach views.
PRICE: from US$145 per person
18. Explore with Amelia River Cruises
Take in the enchanting scenery on a river cruise of Amelia Island! Amelia River Cruises is a family-owned business that has been providing extraordinary tours of Amelia Island for over 20 years. They offer a variety of unique tours for every taste, including an Adult Twilight BYOB Cruise, a shrimping eco-tour, and a family-friendly sunset tour!
Their most popular attraction is the Cumberland Island tour, which takes you on a leisurely journey to the island, known for the wild horses that roam there. The narration is the best part of the Amelia River Cruises – the knowledgeable historians teach you so much about this area and its storied past.
FAQs about things to do in Amelia Island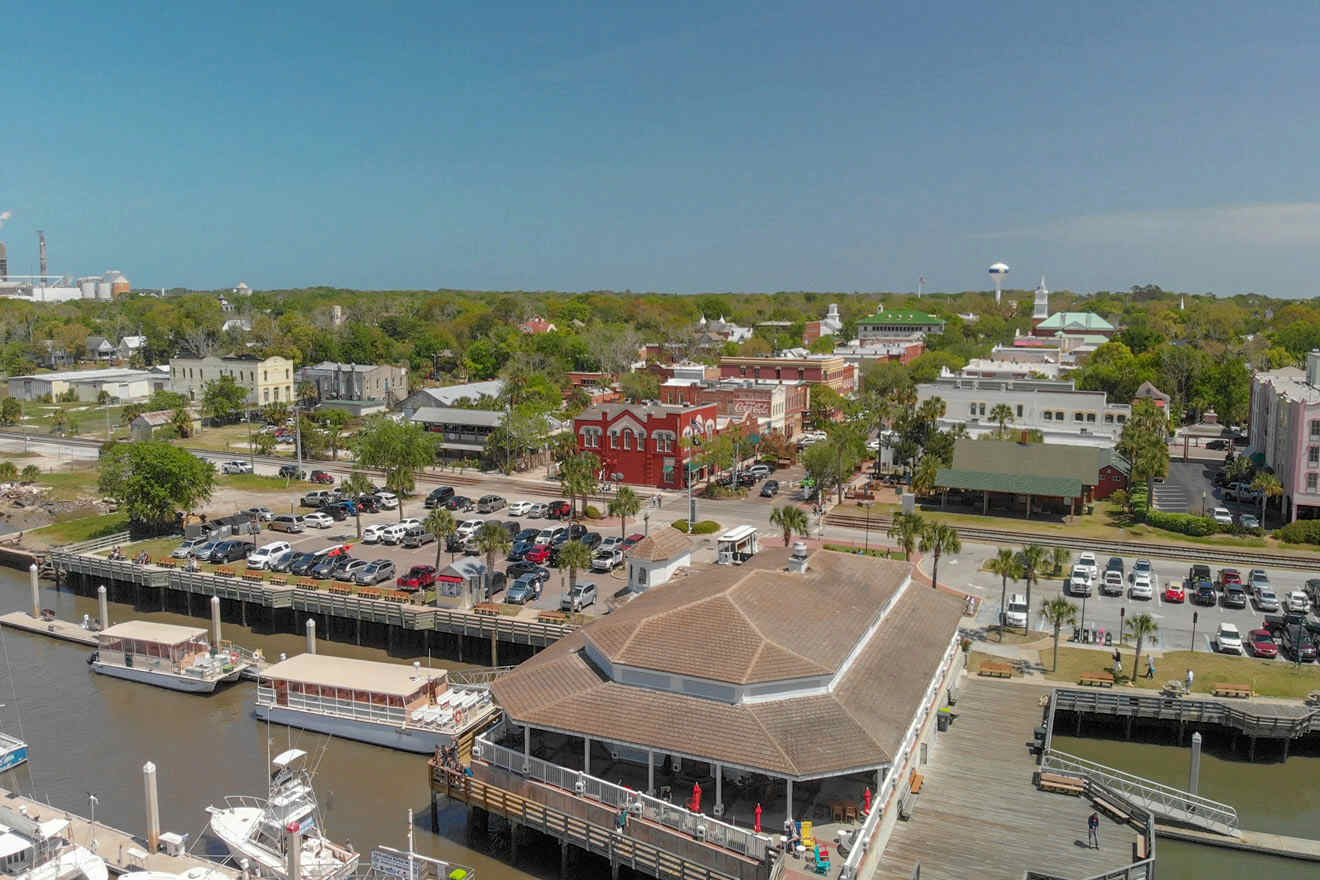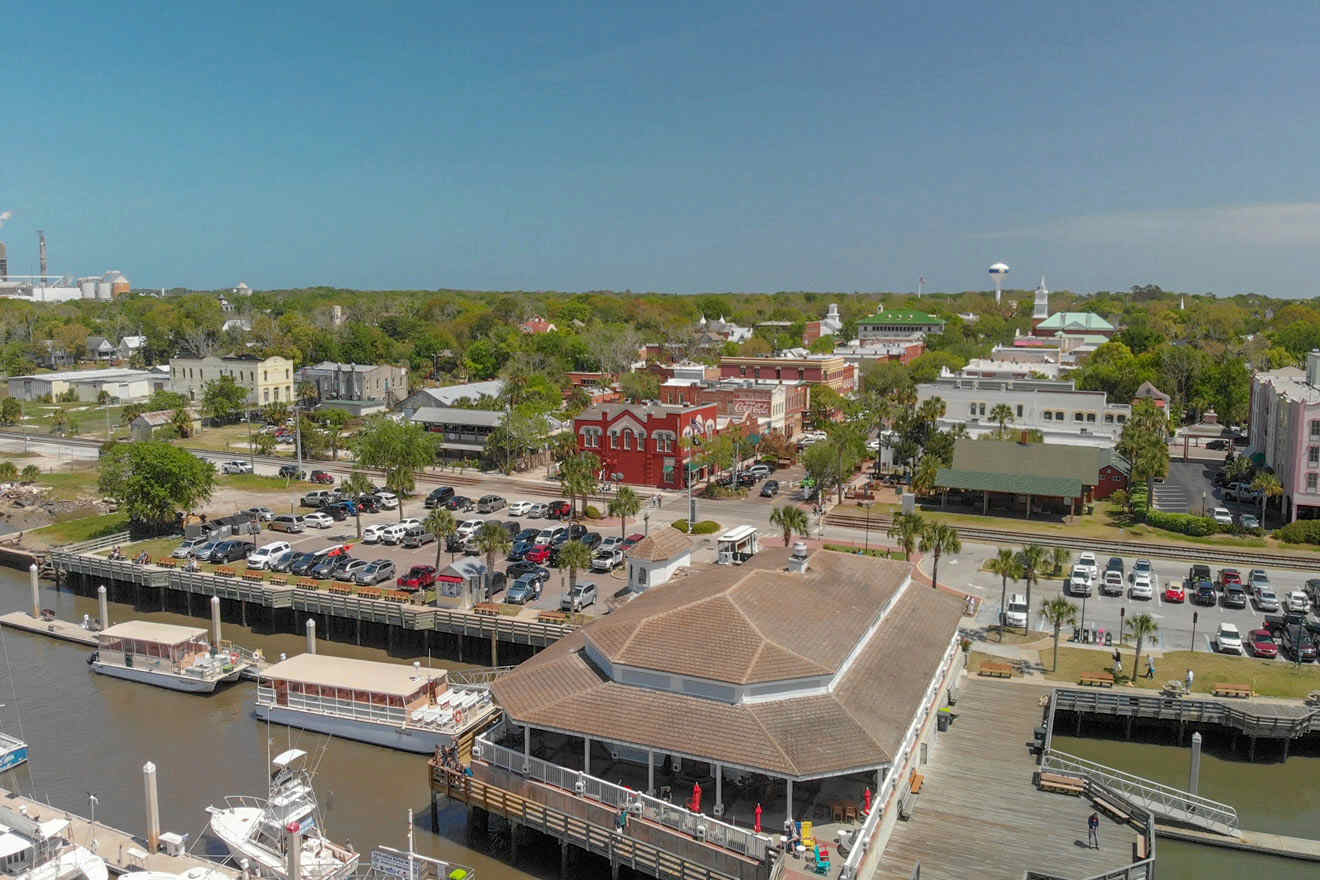 🏖️ What is Amelia Island best known for?
Amelia Island, FL, is known for its beautiful beaches, rich history, and outdoor adventures. It's also home to world-class resorts, championship golf courses, and incredible dining.
🌟 Is Amelia Island worth visiting?
Absolutely! Amelia Island is a true slice of paradise, boasting miles of pristine beaches, stunning Florida state parks, and a fascinating history to explore. Whether you're traveling with your significant other or with little ones, you'll love Amelia Island.
🚶‍♀️ Can you walk around Amelia Island?
The historic district of Fernandina Beach on Amelia Island is highly walkable, with tons of shops, restaurants, galleries, and more located in one central place for you to explore.
📅 What is the best month to visit Amelia Island?
The best month to visit Amelia Island is March, April, or May. Although Florida is known for its hot, balmy weather, Amelia Island is far enough north that it does tend to get colder here during the winter months, and in the summertime, the island sees a lot of storms.
Conclusion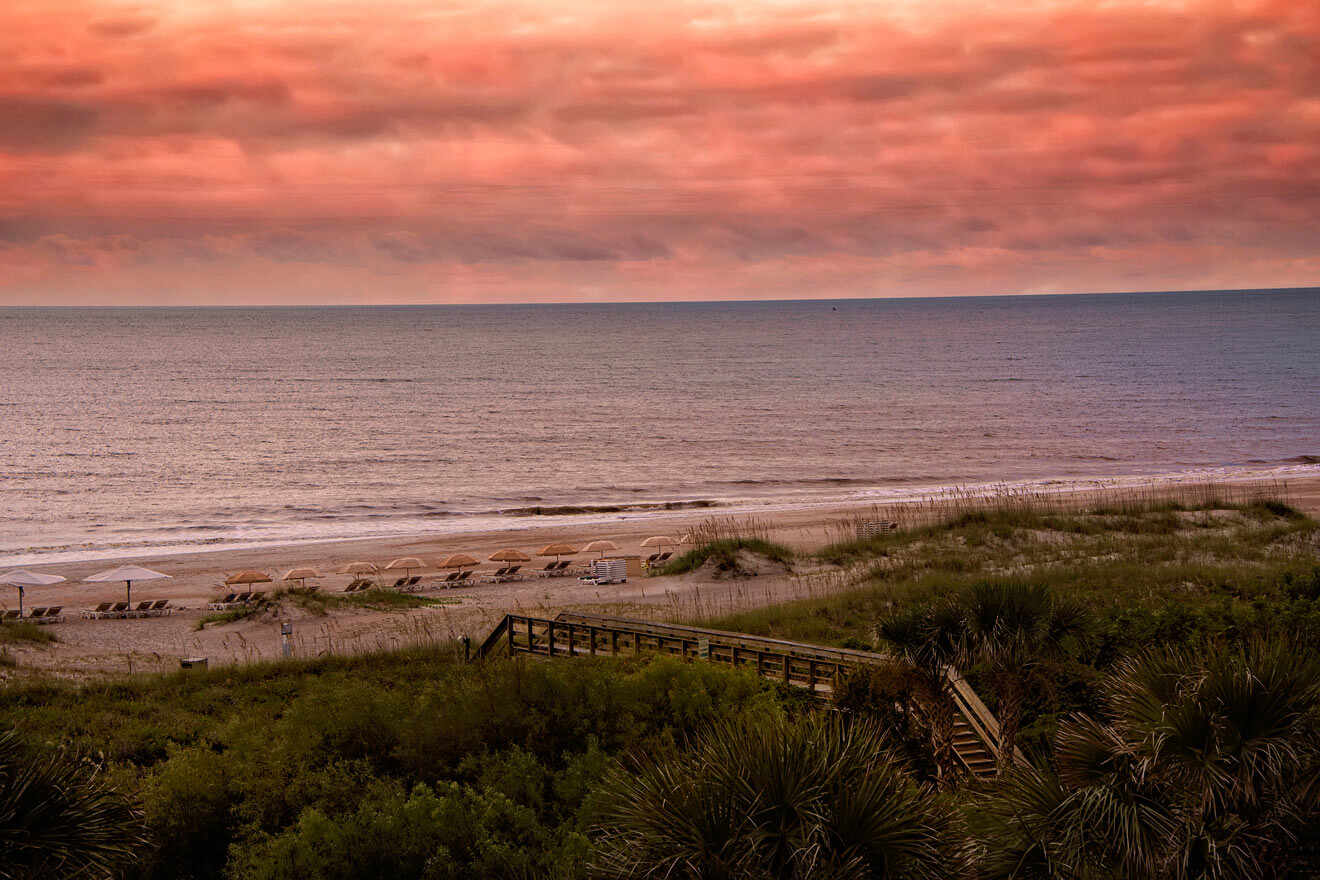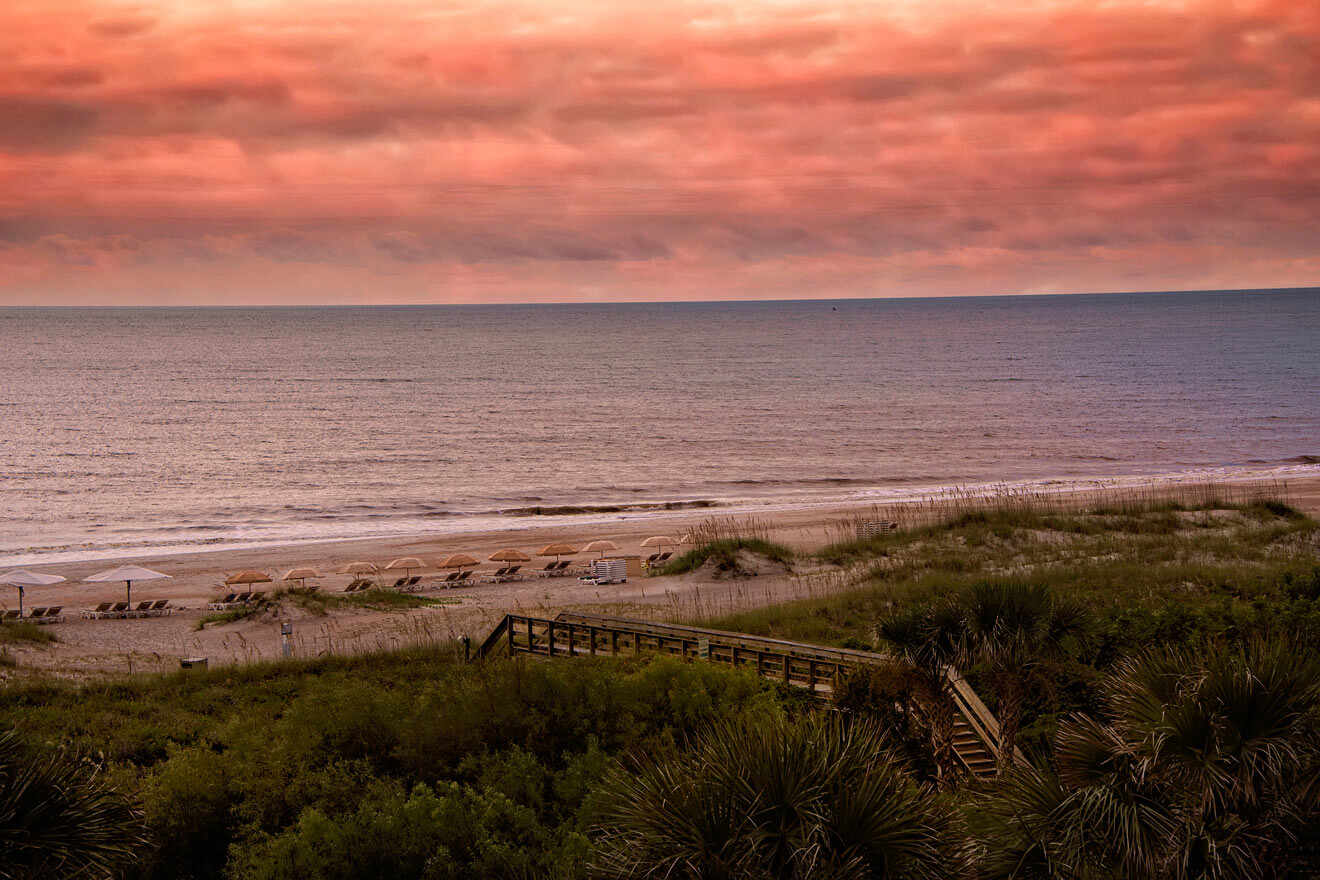 We covered a lot of things to do in Amelia Island, Florida, today – I hope you were able to find a few perfect activities for you on your next trip! Amelia Island really is a paradise for nature lovers, beachgoers, and history buffs, so if you can relate to any of those, you're going to love it there.
Just a quick reminder of 2 of my personal favorite activities we talked about today that you'll want to book ASAP so you don't miss out:
Thank you so much for reading the article! Let me know if you have any questions or need any help planning your Amelia Island vacation.
Happy exploring!
Montana
---
Pin it for later!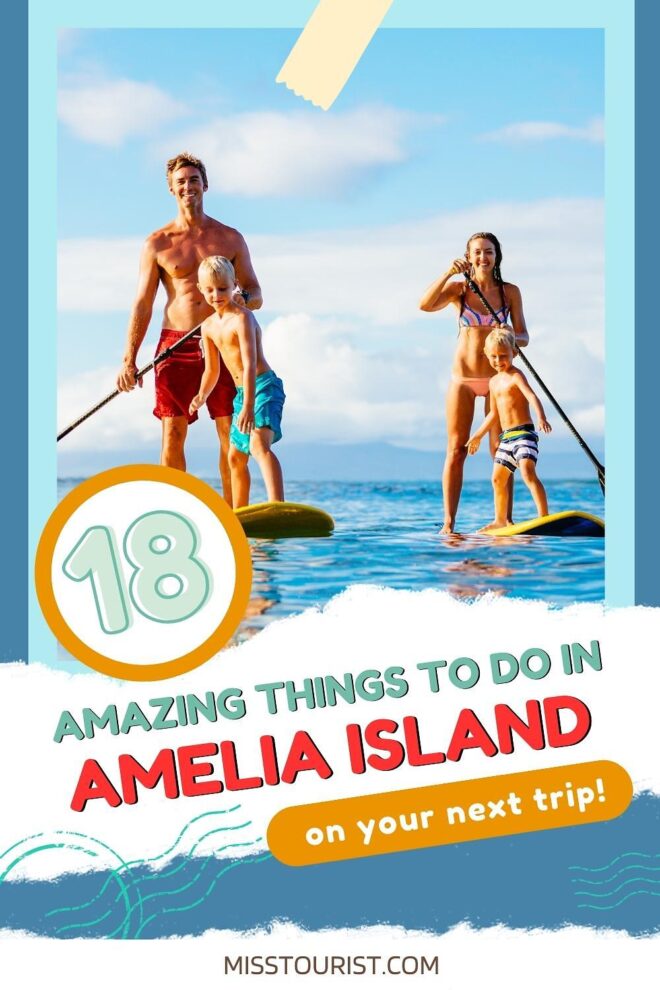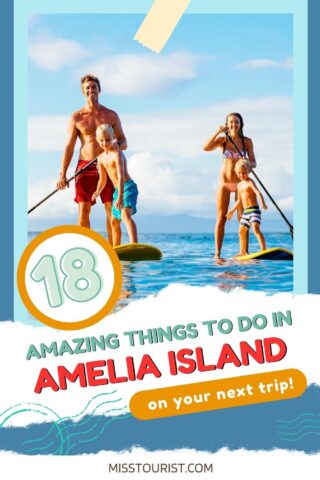 Pin it for later!