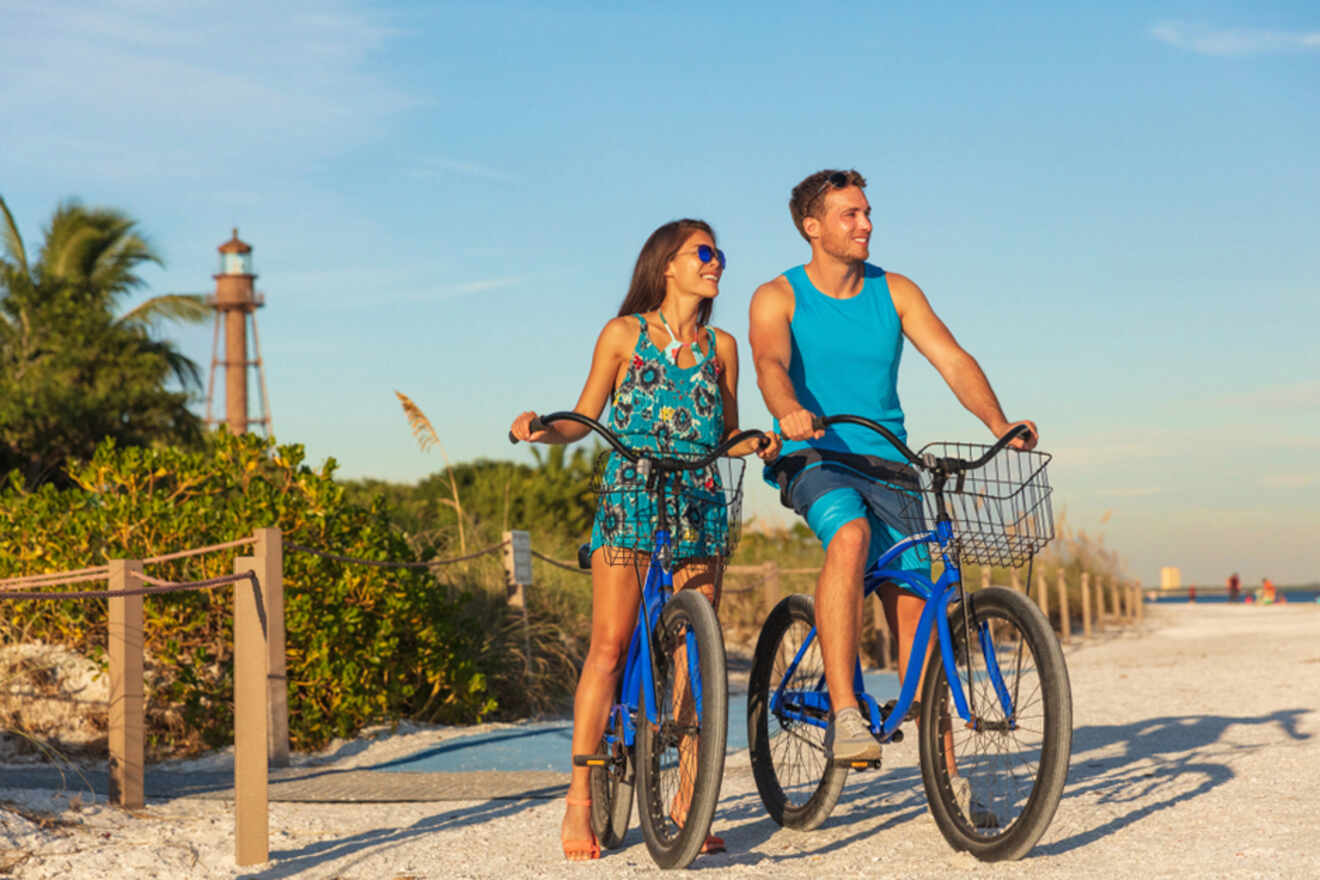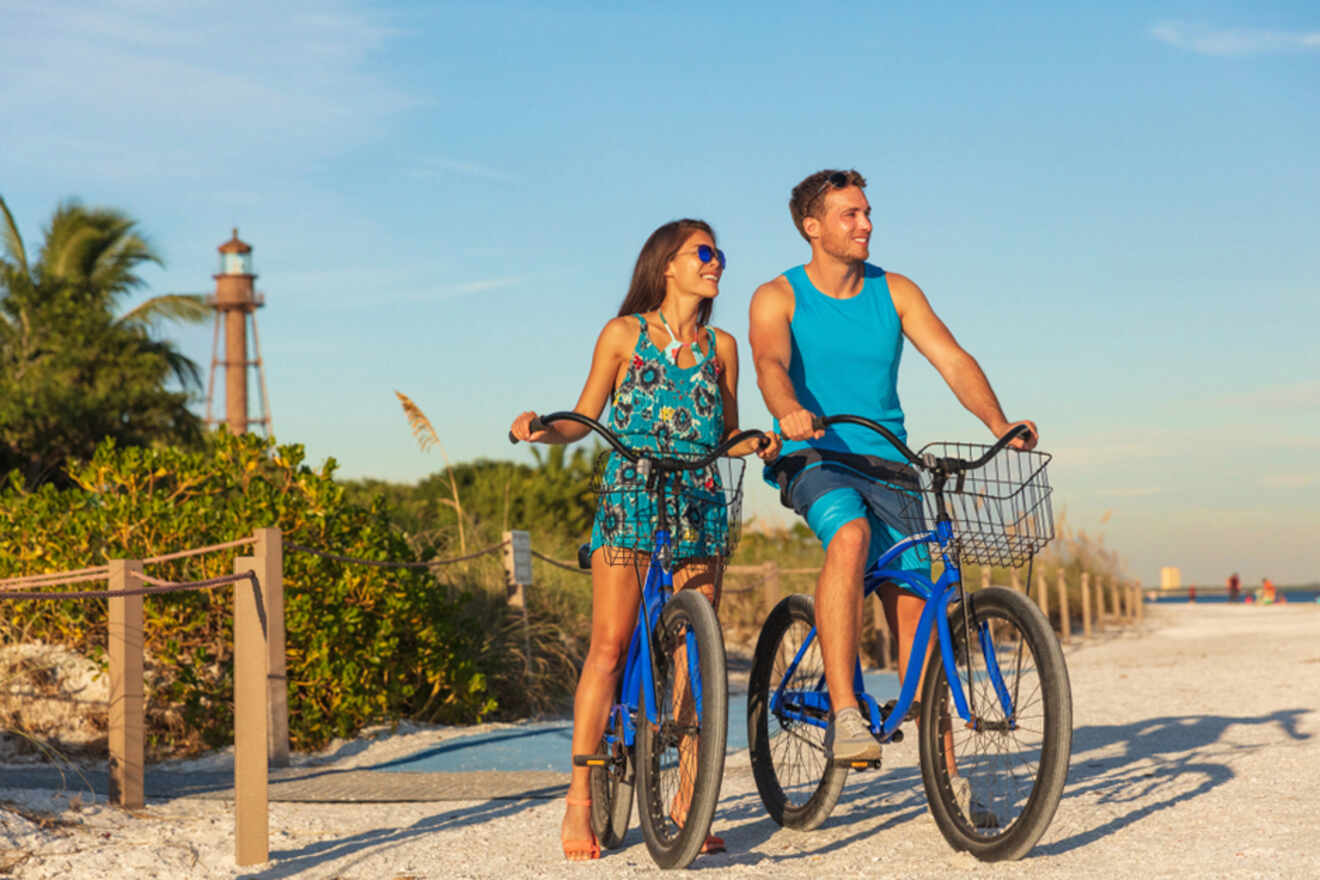 Sanibel and Captiva Islands boast some of the most beautiful beaches you'll find in the entire US. We're talking crystal-clear blue water, miles of white sand, and exquisite seashells just waiting for you to pick them up!
Both Sanibel Island and Captiva Island are small islands off the west coast of Florida. They're connected to each other by the Blind Pass Bridge and are often considered synonymous because of their proximity to one another. Whichever you choose to stay on, you're in for unforgettable weekend getaways in paradise.
In this article, I'm sharing the most fun things to do on Sanibel Island and Captiva Island, from up close encounters with wildlife to spending hours in the sunshine on one of the picture-perfect beaches. You won't find any high rises or chain restaurants here – a trip to Sanibel Island, Florida, is a true escape from the hustle and bustle.
Before we dive in, I do want to mention that much of the island paradise of Sanibel and Captiva Islands are still recovering and rebuilding from the disastrous impact of Hurricane Ian in September of 2022. Quite a few of the activities on our list are closed temporarily and are noted as such, but you'll find links to updates on their reopening progress.
Now, let's get started!
1. Explore the J.N. 'Ding' Darling National Wildlife Refuge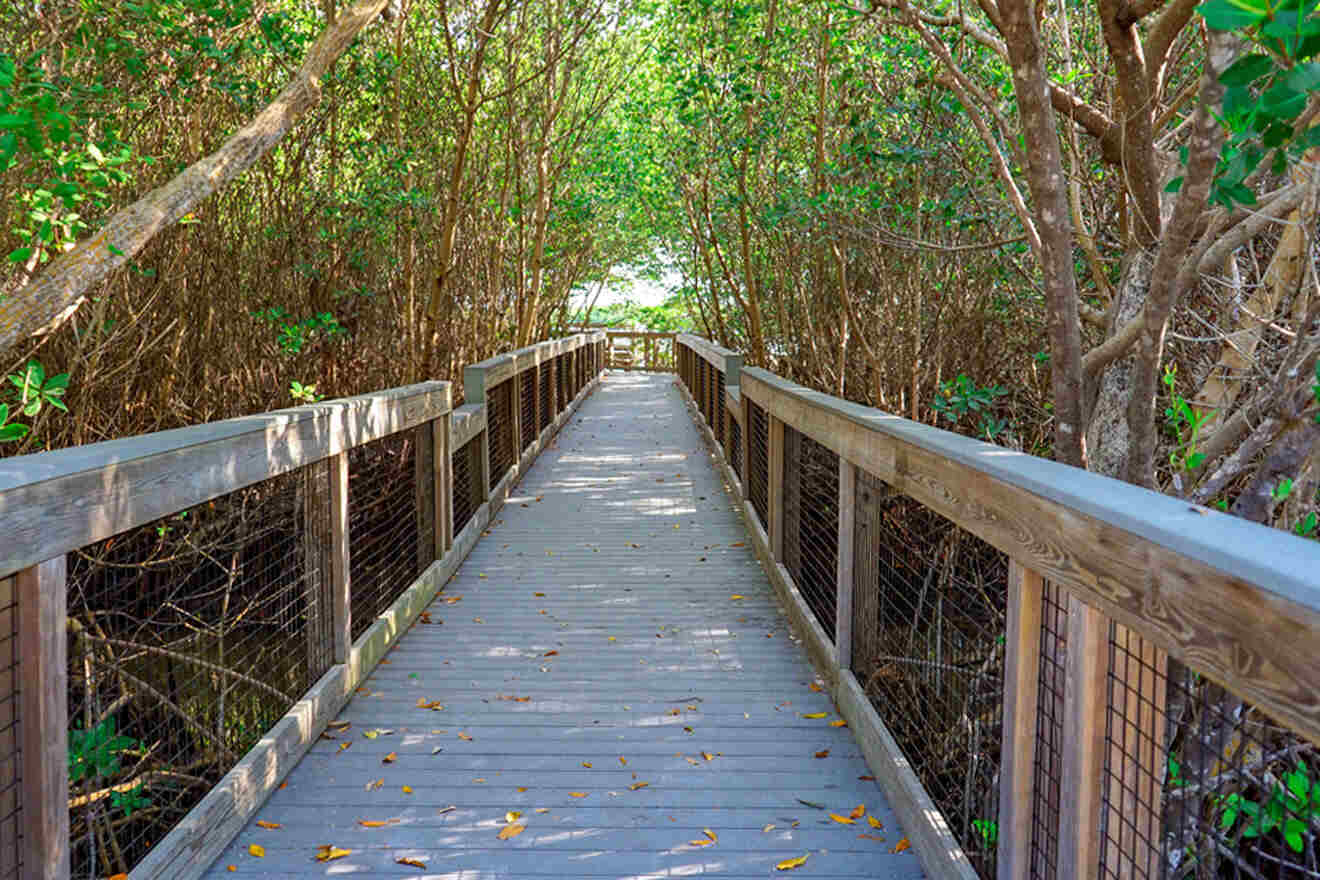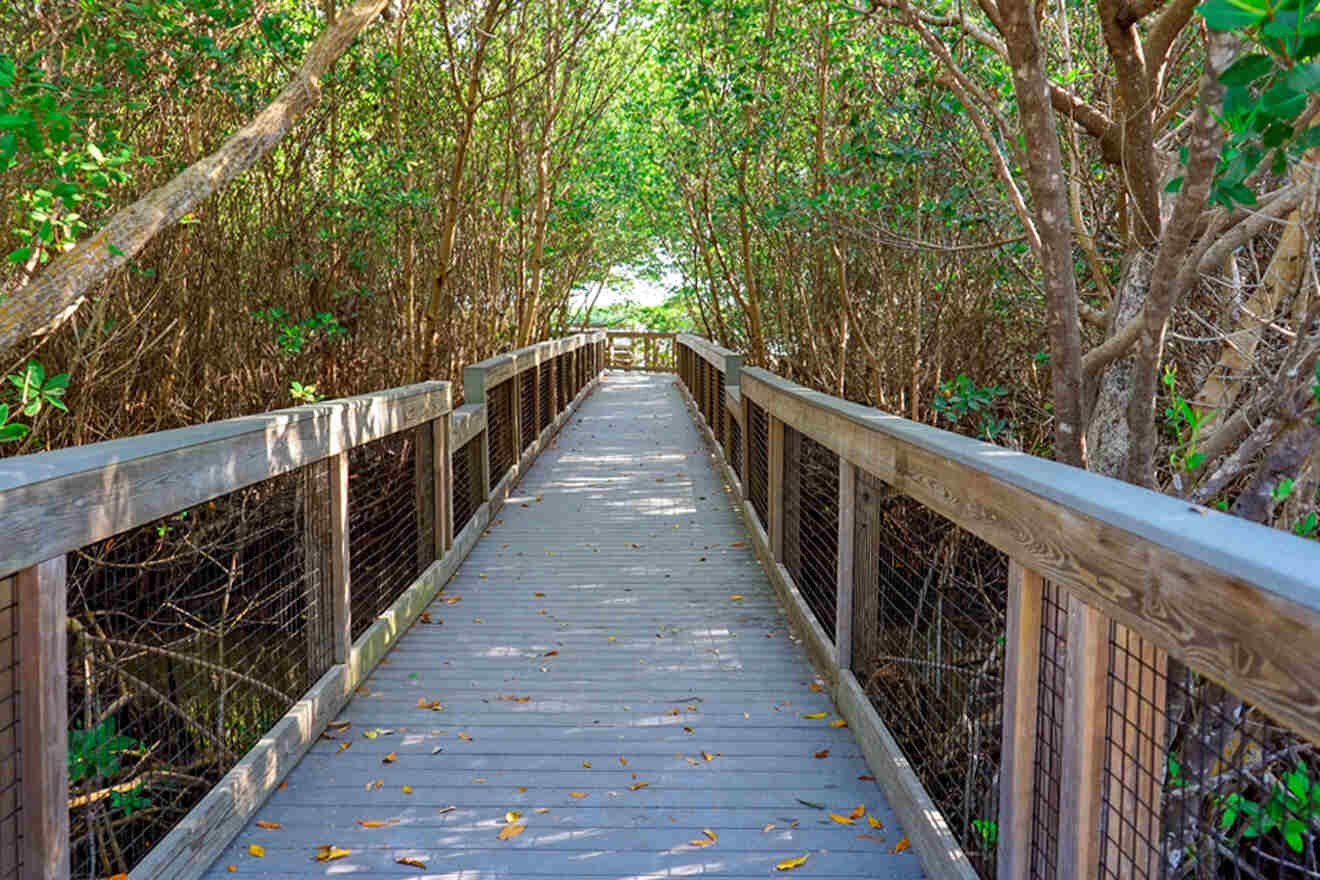 Kicking off our list of the best things to do on Sanibel and Captiva Islands is the incredible J.N. 'Ding' Darling National Wildlife Refuge!
Encompassing 6,400 acres (2,590 hectares), this massive wildlife refuge is a part of the country's largest undeveloped mangrove ecosystem and is home to some amazing flora and fauna, including 245 different bird species.
There are a few ways to explore the J.N. 'Ding' Darling National Wildlife Refuge, depending on your preference. You can drive your own vehicle or bike along the 4-mile (6 km) Wildlife Drive or take the Tarpon Bay Explorers Refuge Tram Tour, a 90-minute ride led by a naturalist guide who will tell you all about the refuge and the creatures you spot.
I recommend adventuring by foot on a nature trail (there are 3), as this allows you to really immerse yourself in the natural beauty. For those who want to explore on the water, Tarpon Bay Explorers at Ding Darling National Wildlife Refuge offers canoe, kayak, and stand-up paddleboarding rentals as well.
PRICE: Wildlife Drive is US$10 per vehicle
2. Visit the Bailey-Matthews National Shell Museum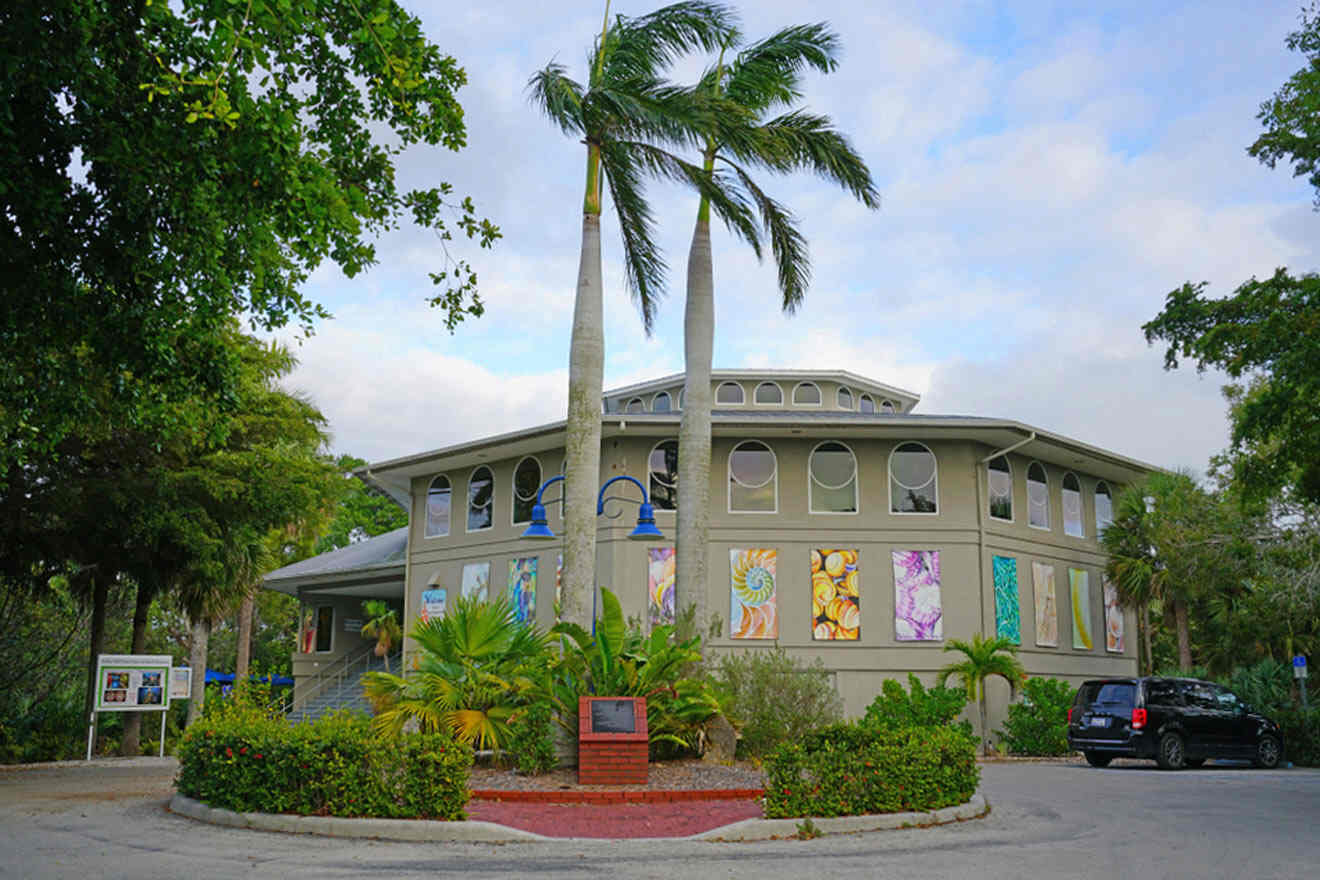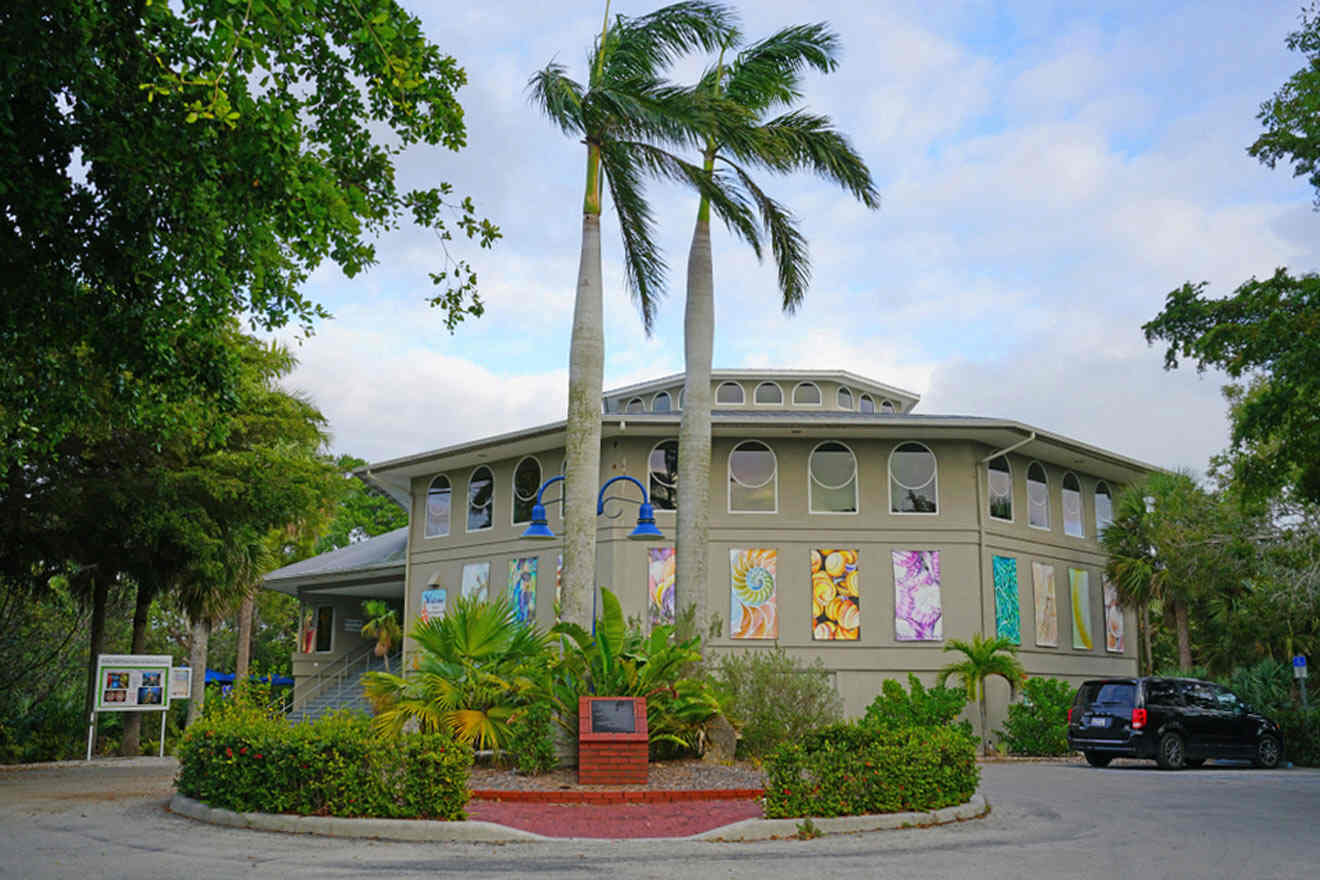 Now here's something you don't see every day! In fact, it's the only one of its kind in the US! Sanibel Island is the "Seashell Capital of the World," so a visit to the Bailey-Matthews National Shell Museum is a must-do when you're visiting Sanibel and Captiva Islands.
In the Great Hall of Shells, explore 35 exhibitions displaying nearly 1,000 shells from all over the globe, including shells of record-breaking sizes, like the largest goliath conch in the world, and beautiful shells from right there on Sanibel Island.
But there's much more to do here beyond the shells! The Bailey-Matthews National Shell Museum boasts 9 aquariums and 2 large touch pools, where guests can meet over 60 different species of marine life, including a Giant Pacific Octopus, the largest species of octopus on the planet!
I recommend visiting the Bailey-Matthews National Shell Museum after you've gone shelling on Sanibel and Captiva Islands – it's really fun to match up your finds with their official names. It's also a great way to spend a rainy afternoon in Sanibel since Florida sees a lot of mid-day storms, especially during the summer months.
NOTE: Due to ongoing recovery efforts from Hurricane Ian, hours are subject to change, so I suggest confirming the most up-to-date hours on the museum website prior to visiting.
PRICE: There is no fee for admission, but a US$10 per adult and US$5 per child is suggested to aid in the museum's recovery and rebuilding from Hurricane Ian.
3. Soak up the sun at Bowman's Beach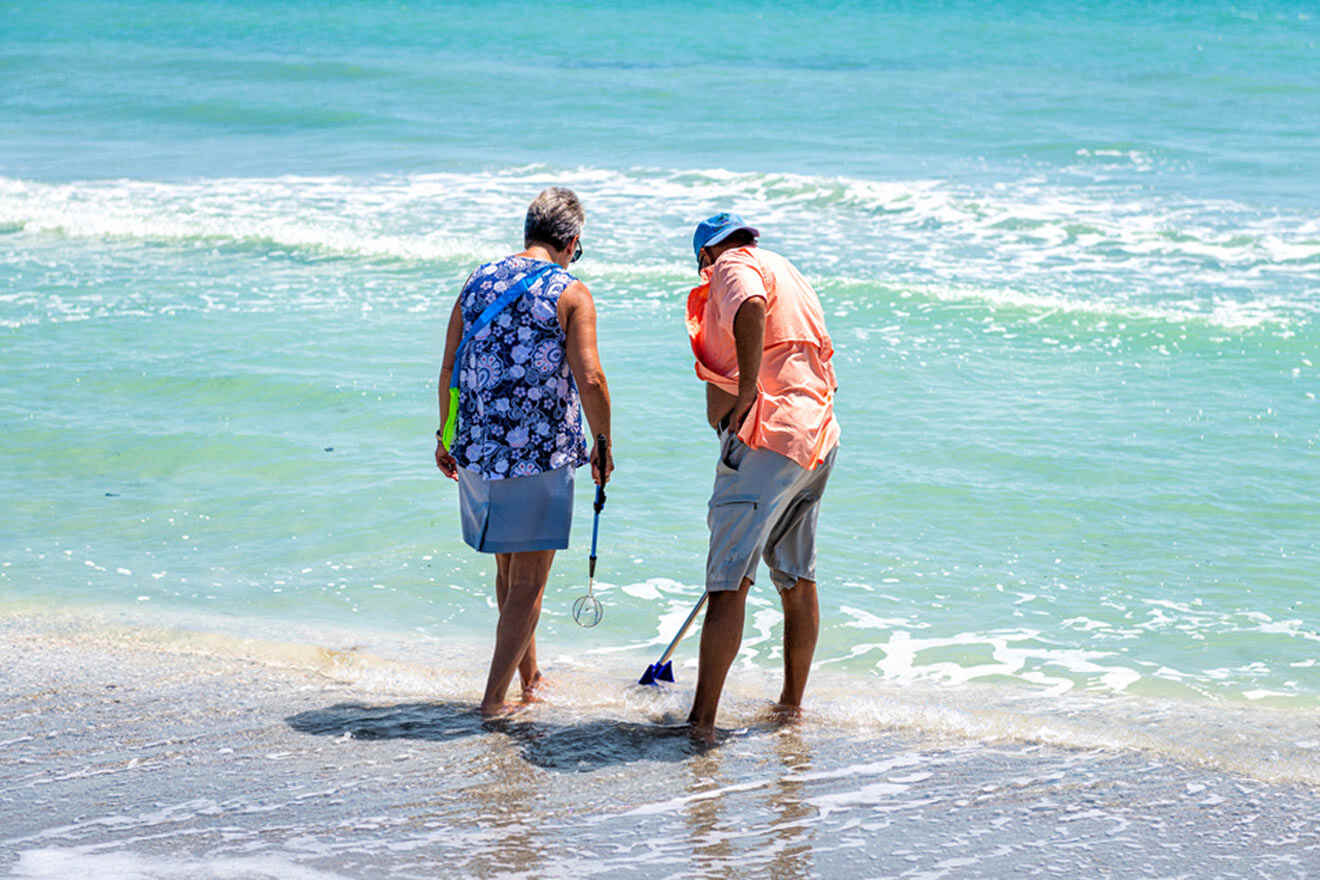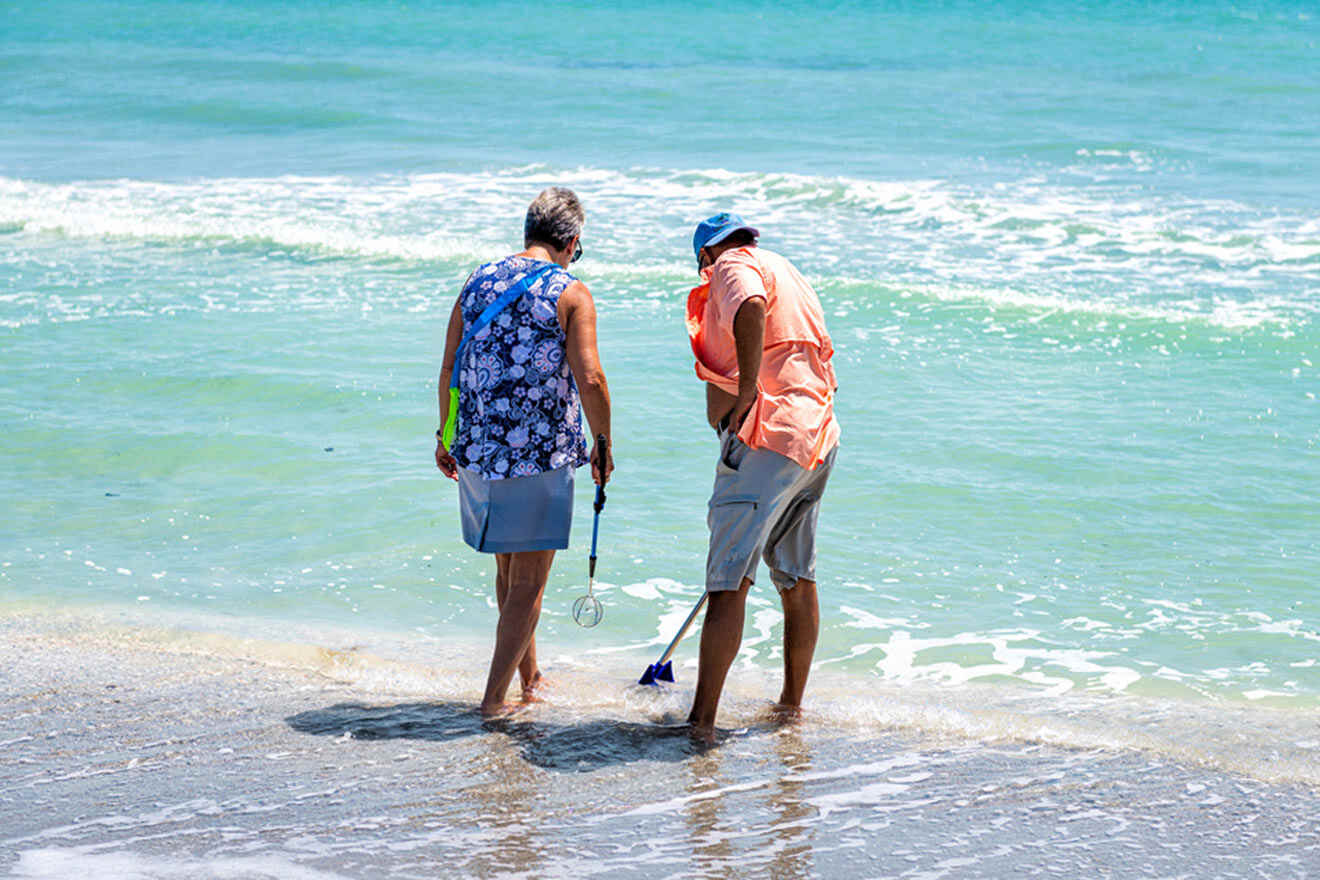 I know this is a list of the best things to do on Sanibel Island, but one of the best things to do here is absolutely nothing! This slice of paradise is perfect for kicking back and relaxing on the beautiful sandy beaches and letting your worries wash away in the ocean.
There is so much to love about Bowman's Beach (located just off of Sanibel-Captiva Road), from its lovely seashells to its clear blue-green water. Bowman's Beach Park offers public beach access, and its convenient amenities are also a huge plus – you'll find restrooms, outdoor showers, charcoal grills, a playground, picnic pavilions, and more here.
In addition to soaking up the sun on the shore, swimming, snorkeling, and shelling are all super popular as well. All Sanibel beaches are dog-friendly, so feel free to bring your furry friend on a leash! Public parking is available about a 5-minute walk away from the beach, but the short trek is worth it, I promise.
PRICE: Parking is US$5 per hour
4. Marvel at the beauty of Sanibel Moorings Botanical Gardens
To me, botanical gardens are one of the most magical things to see on vacation, especially in Florida, where you can immerse yourself in stunning tropical and sub-tropical foliage. If that sounds like your kind of thing, you'll want to check out the Sanibel Moorings Botanical Gardens next time you visit Sanibel Island!
The botanical gardens at the Sanibel Moorings Resort boast 6 acres of lush (about 3 hectares), mature tropical flora with native Florida plants and non-invasive tropical species to explore, as well as resident fauna to spot there, including butterflies, rabbits, turtles, birds, and more. It's such an enchanting place, especially if you're a plant lover like me.
Tours are complimentary if you're staying at the Sanibel Moorings Resort, but on Wednesdays at 9 AM, a 90-minute public walking tour is available for US$10 per person plus tax. These garden tours are available by reservation only, and you can sign up by calling (239) 472 – 4119.
5. See the historic Sanibel Island Lighthouse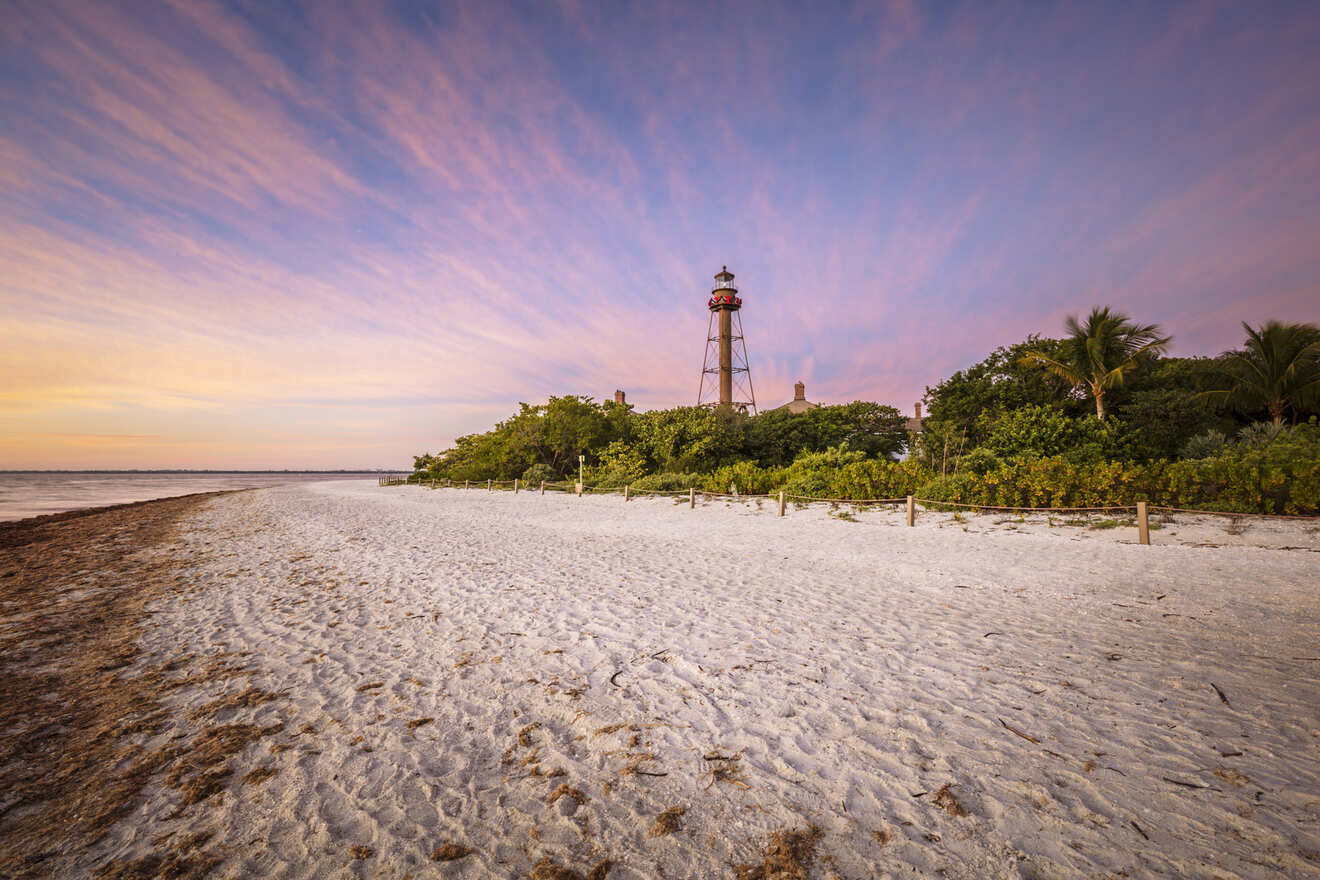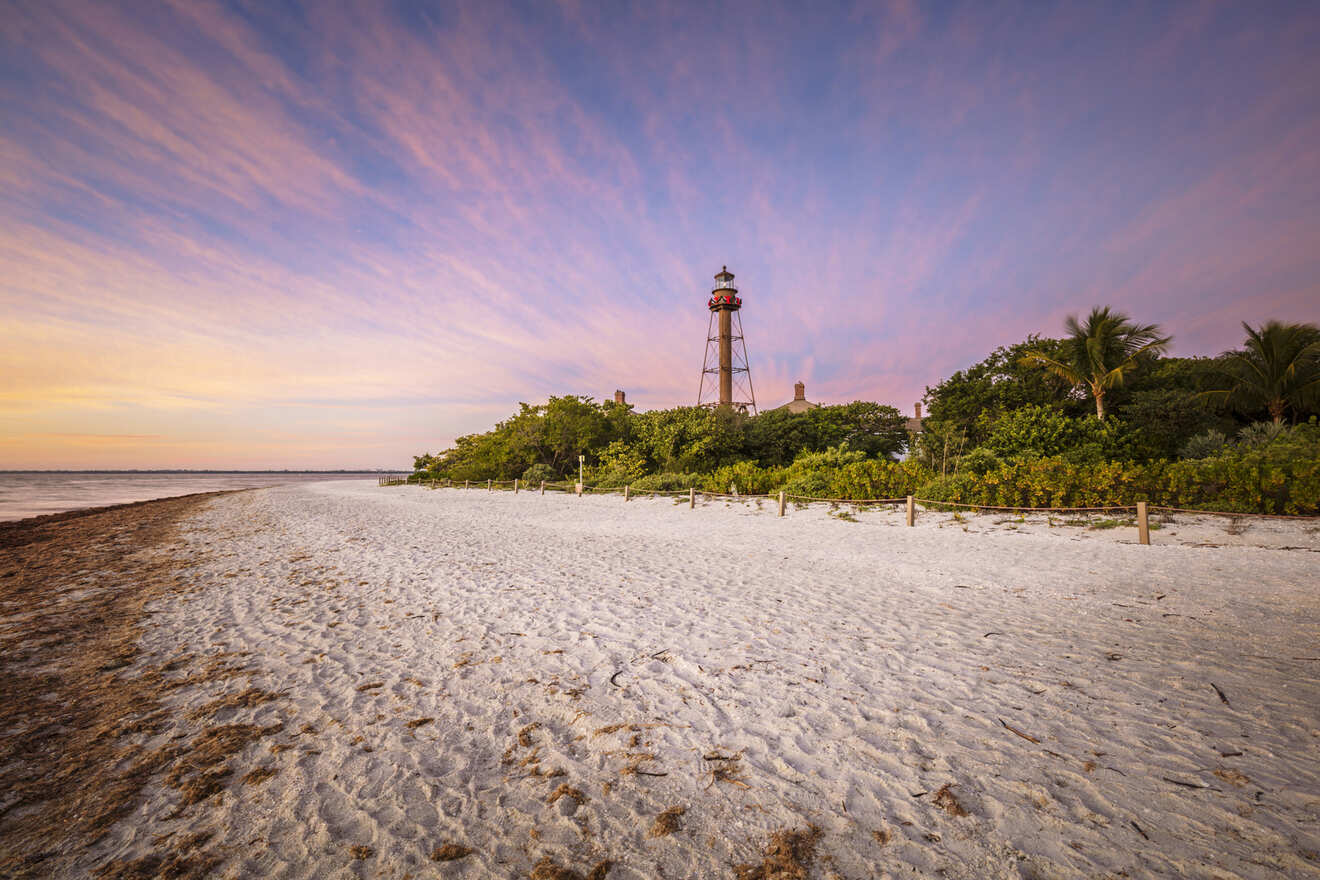 An icon of Sanibel Island and listed on the National Register of Historic Places, the Sanibel Lighthouse, known as the Sanibel Island Light, has a long history here, making it a must-see if you're visiting Sanibel Island for the first time!
While it may not look like the charming lighthouses you see in coastal Hallmark movies due to its simple iron frame, the Sanibel Lighthouse has been standing since 1884. After being relit for the first time 5 months after the immense damage from Hurricane Ian, it now serves as a beacon of hope.
You cannot climb up into the Sanibel Lighthouse, but it's still a really cool thing to see while you're in town. Lighthouse Beach Park, where it's located, is a popular beach for shelling, windsurfing, kite surfing, and fishing from the fishing pier.
NOTE: Lighthouse Beach Park is currently closed due to destruction from Hurricane Ian, and the community of Sanibel Island is working hard to restore the area.
If you've worked up an appetite, stop by The Lighthouse Cafe, just a few blocks away. This cozy eatery is known for making the "World's Best Breakfast" and has been since 1987. The best part is that breakfast is served all day! Savory options like fresh seafood can also be enjoyed here – I definitely suggest stopping in for a bite!
6. Shop and dine at Periwinkle Place
Periwinkle Place is Sanibel Island's main street: a hub of shopping, dining, and entertainment that's loved by locals and tourists alike. Discover boutiques, galleries, award-winning restaurants, and more in a charming, tropical setting. You'll find Sanibel Island staples here, like the beloved Blue Giraffe Restaurant and the award-winning Sanibel Day Spa.
NOTE: Unfortunately, Periwinkle Place was completely destroyed during Hurricane Ian, but it is in the process of being completely rebuilt from scratch. I'm personally really looking forward to keeping up with the progress, and I'm hopeful that new, exciting things will take shape at Periwinkle Place soon. For the latest updates on re-opening, check out the official website.
7. Go shelling on Blind Pass Beach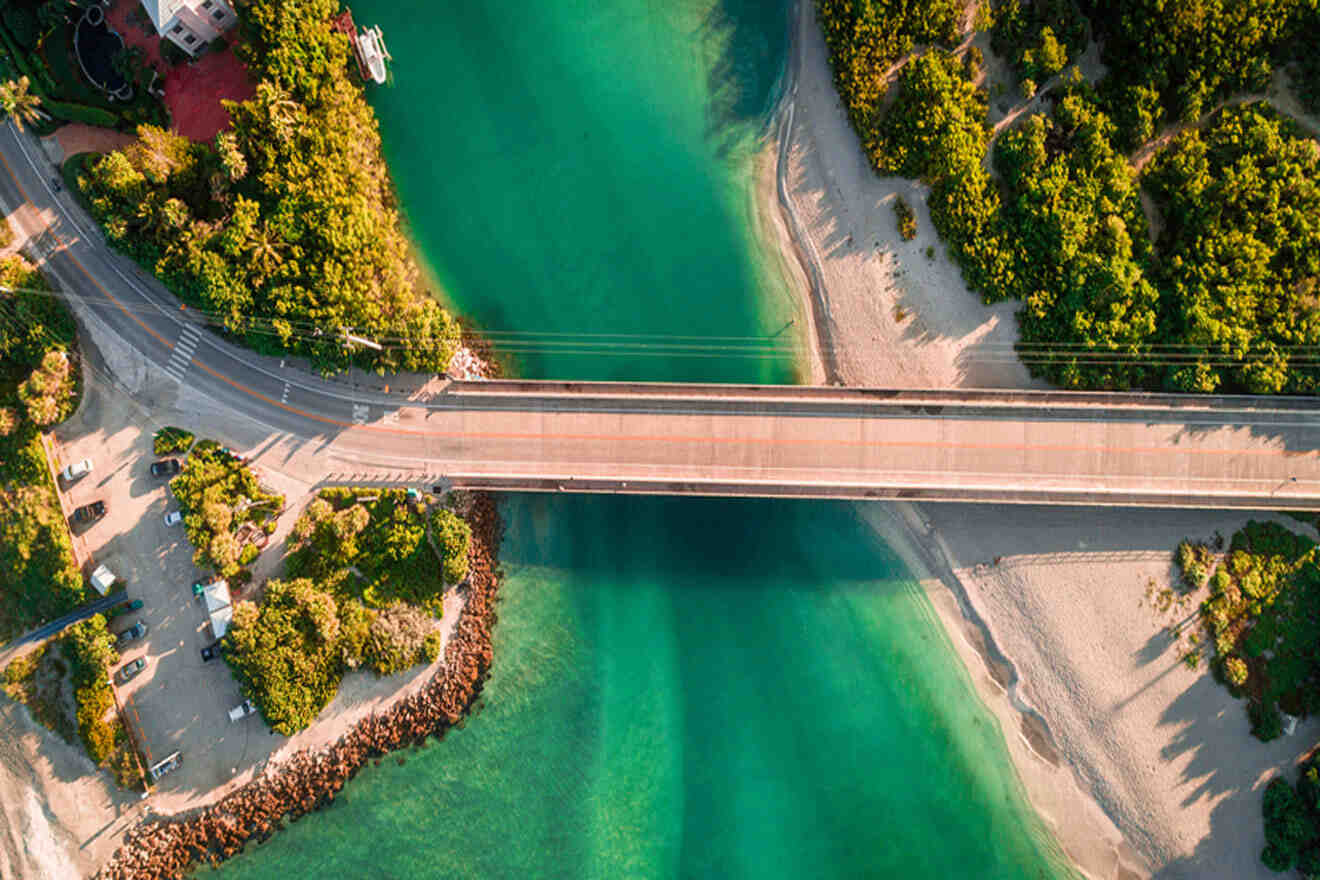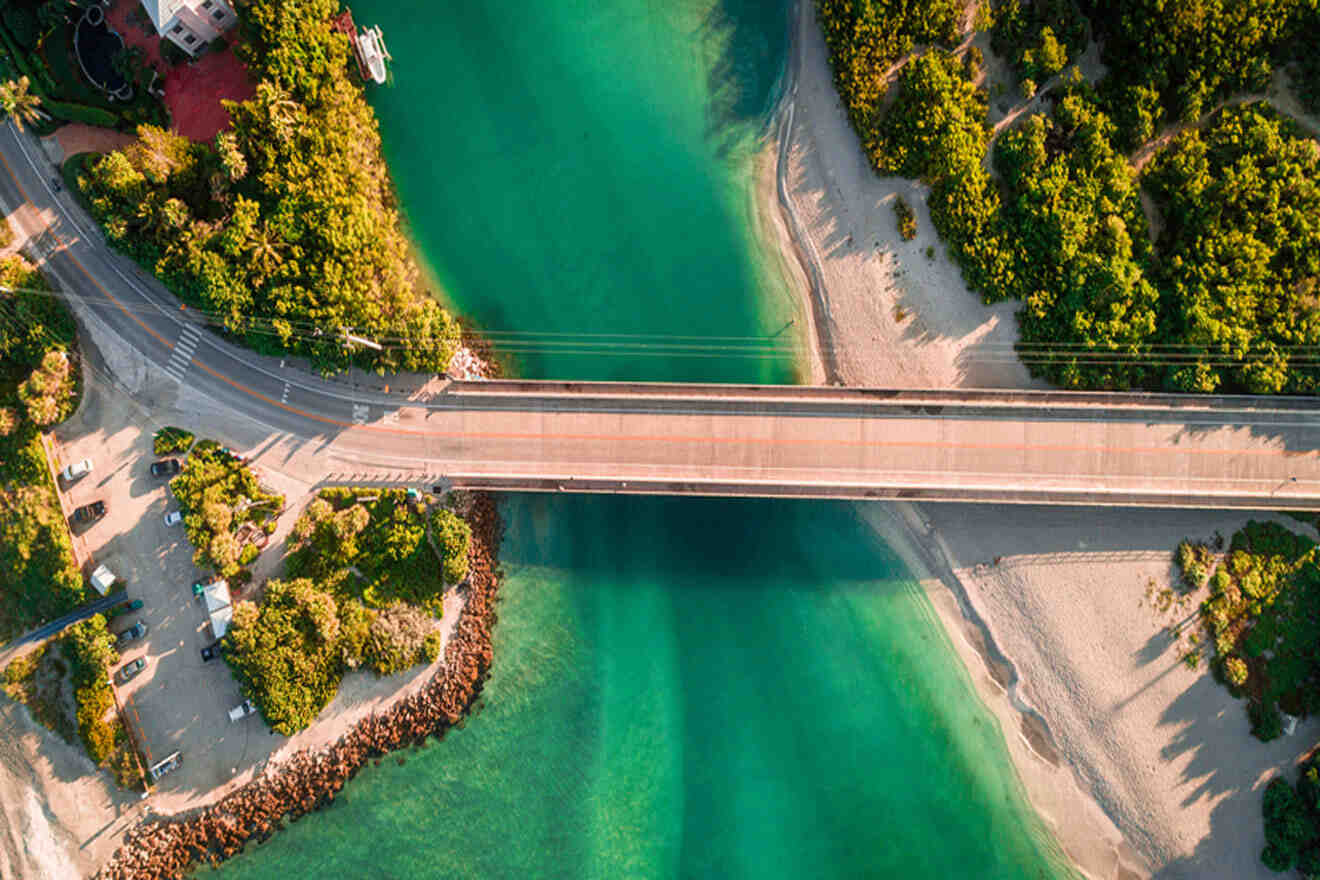 When you visit Sanibel Island, you may hear talk of something called the "Sanibel stoop," so here's what you need to know about it.
We already chatted about how Sanibel Island is the Seashell Capital of the World – people come from all over to go shelling on its breathtaking beaches! You know when you lean down to pick up a seashell and your body is bent? That's the Sanibel stoop!
The best beach for shelling (and for flexing your Sanibel stoop) is Blind Pass Beach, an absolute paradise for finding seashells. Blind Pass is an inlet located between Sanibel Island and Captiva Island, and with a location like that, you know it's going to be jaw-droppingly gorgeous.
As amazing as Blind Pass Beach is for shelling, the swift currents aren't great swimming conditions. For swimming and floating, you'll want to head to #3 on our list of things to do on Sanibel Island!
8. Visit the Sanibel Island Farmers Market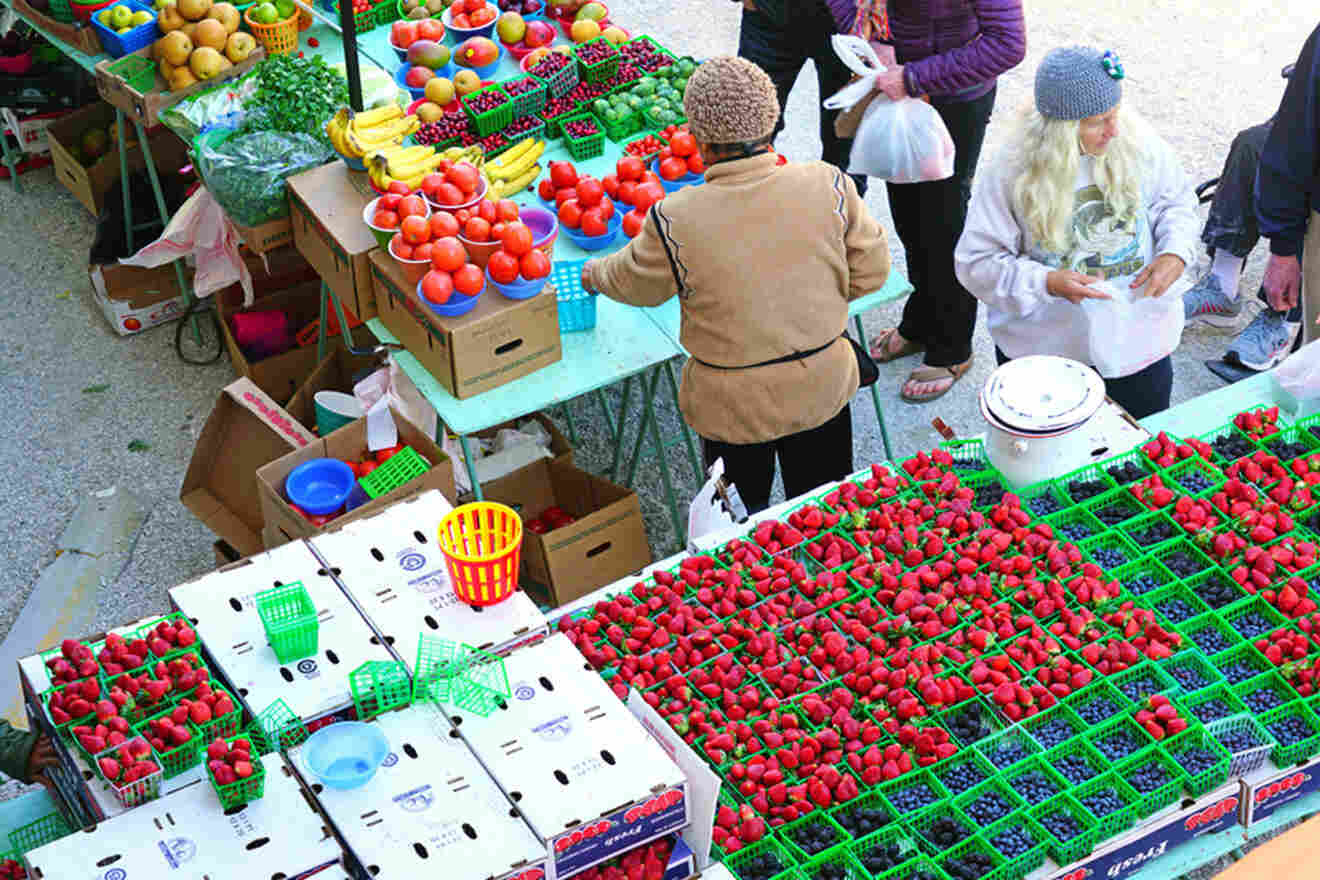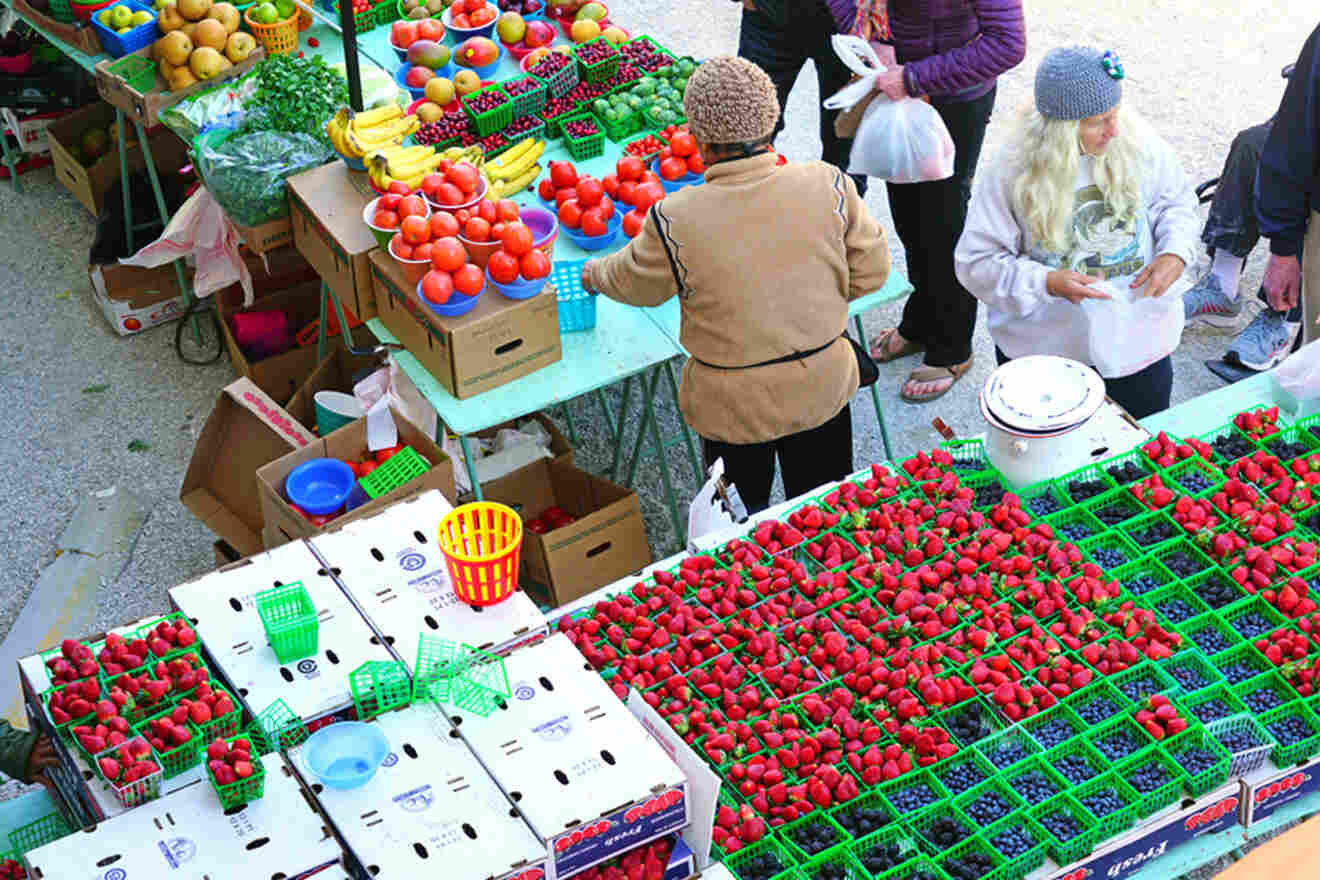 If strolling through local vendors selling fresh produce, prepared food, artisan goods, flowers, and baked goodies sounds like your kind of morning, you need to check out the Sanibel Island Farmers Market!
The Sanibel Island Farmers Market is held every Sunday from October to the end of May, and it's probably one of the best farmers' markets I've ever been to. In fact, it's not uncommon for people to drive from the other side of the Sunshine State just for this farmers' market. Yes, it's that amazing.
Due to Hurricane Ian, the Sanibel Island Farmers Market is being held temporarily outside of Jerry's Foods. This is subject to change, so I recommended checking out their Facebook page for the most up-to-date information!
9. Catch a sunset at The Mucky Duck on Captiva Island
Is there anything better than relaxing at a beach bar? Imagine sipping a refreshing libation with sweeping views of the ocean and then watching a magnificent sunset – now that's what I call heaven!
The place to make that fantasy a reality is The Mucky Duck neighborhood pub in the heart of Captiva Island, a must-do on your next trip to Sanibel and Captiva Islands. It was established in 1976 with the goal of sharing that stunning sunset view with others and continues to do so to this day.
Stop by The Mucky Duck for tasty beachside fare, ranging from burgers and sandwiches to grilled Florida lobster tail and scallops served au gratin. While you may need to wait a while to score a seat there, especially near sunset, The Mucky Duck is absolutely worth the wait!
10. Hike at the Sanibel-Captiva Conservation Foundation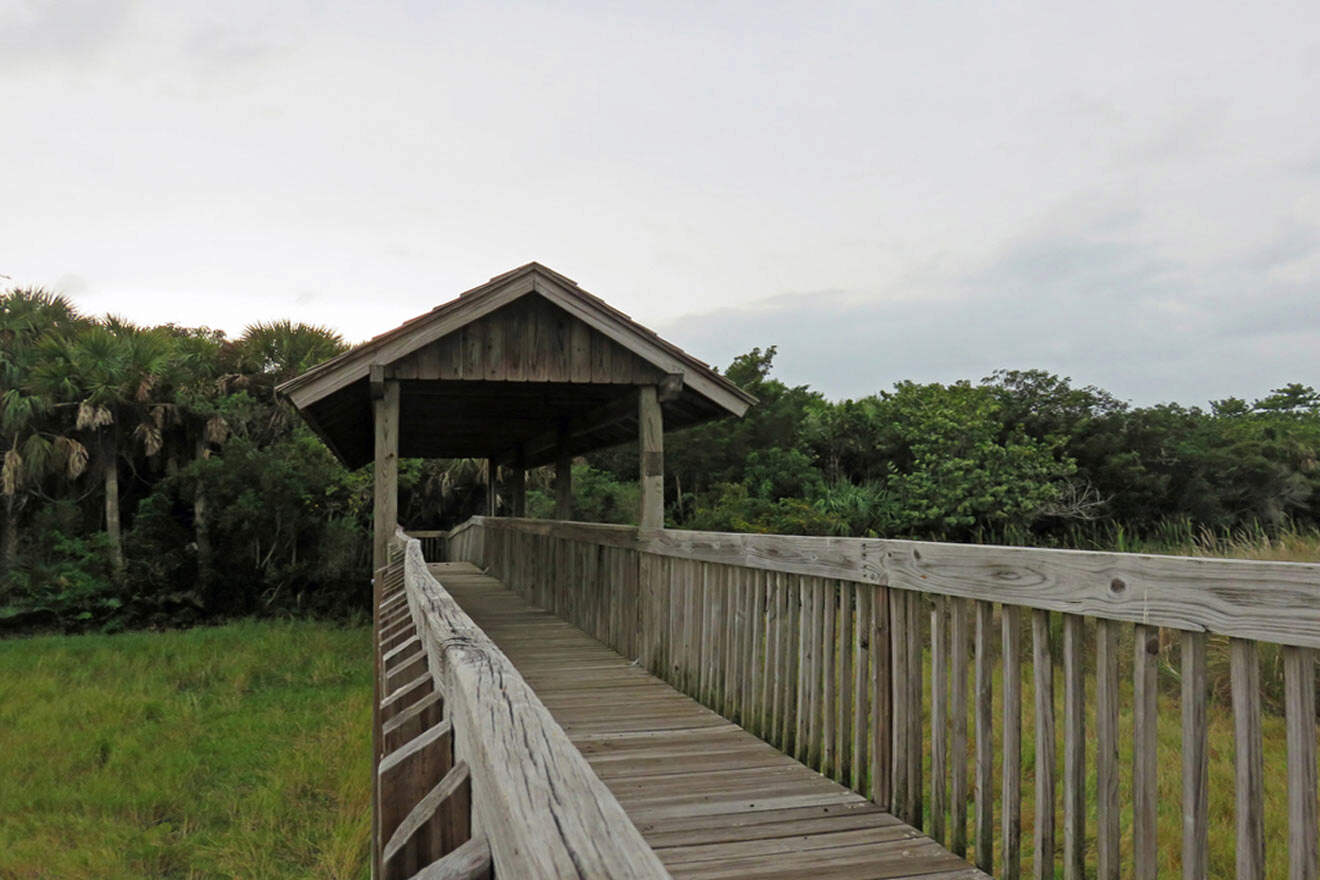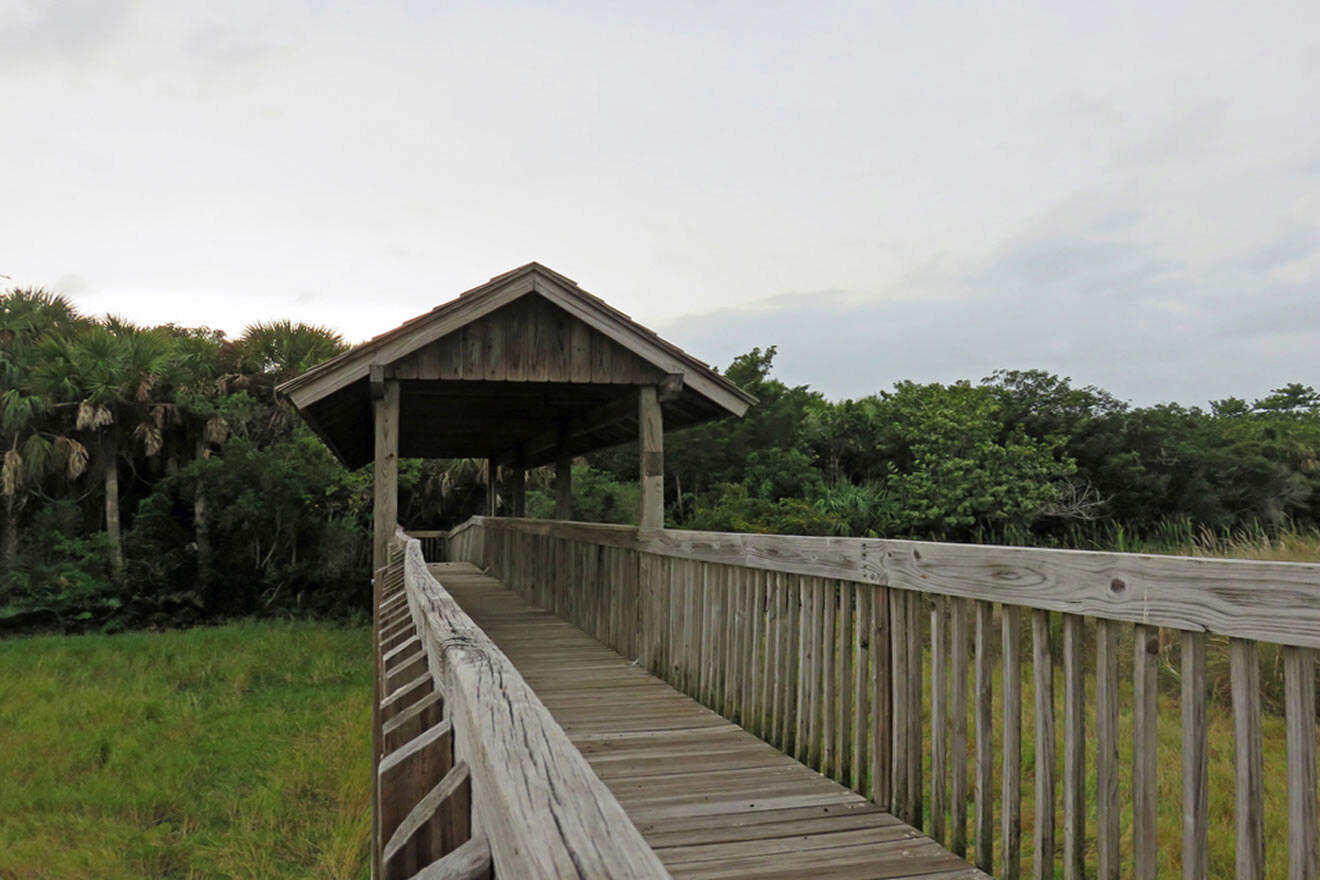 Nature lovers, this one's for you! The Sanibel-Captiva Conservation Foundation (SCCF) does some truly amazing things to support its mission, which is to protect and care for the coastal ecosystems of Southwest Florida. The SCCF has a nature center with an interactive exhibit indoors and an interlocking maze of 4 nature trails outdoors.
The Sanibel Slough Trails are located right behind the nature center and boast 4 miles (app. 6 km) of walking trails, raised boardwalks on the Sanibel River, and even an observation tower. They take you through the Sanibel Slough and the interior wetlands, where you may spot some animals, like river otters and American alligators in their natural habitat.
NOTE: The Sanibel-Captiva Conservation Foundation Nature Center is currently closed and rehabilitating from Hurricane Ian. However, the Sanibel Slough Trails are still open to the public during this time! Check the SCCF website for the most up-to-date information on re-opening.
PRICE: US$5 for adults, children ages 17 and under are free
11. Play a round at The Dunes Golf & Tennis Club
If you want to feel like a true Floridian, head to the golf course for the Sunshine State's favorite pastime. The Dunes Golf & Tennis Club on Sanibel Island is a paradise for golfers, tennis players, and pickleball fanatics alike!
The Dunes Golf & Tennis Club boasts an 18-hole championship golf course, tennis and pickleball courts, clinics, and extraordinary waterside dining at The Dunes Clubhouse. All of this is situated within a gorgeous, protected wildlife preserve.
NOTE: The Dunes Golf & Tennis Club is temporarily closed due to hurricane damage, but they regularly share updates about their reopening progress online.
12. Take a relaxing sail of Fort Myers Beach and Sanibel Island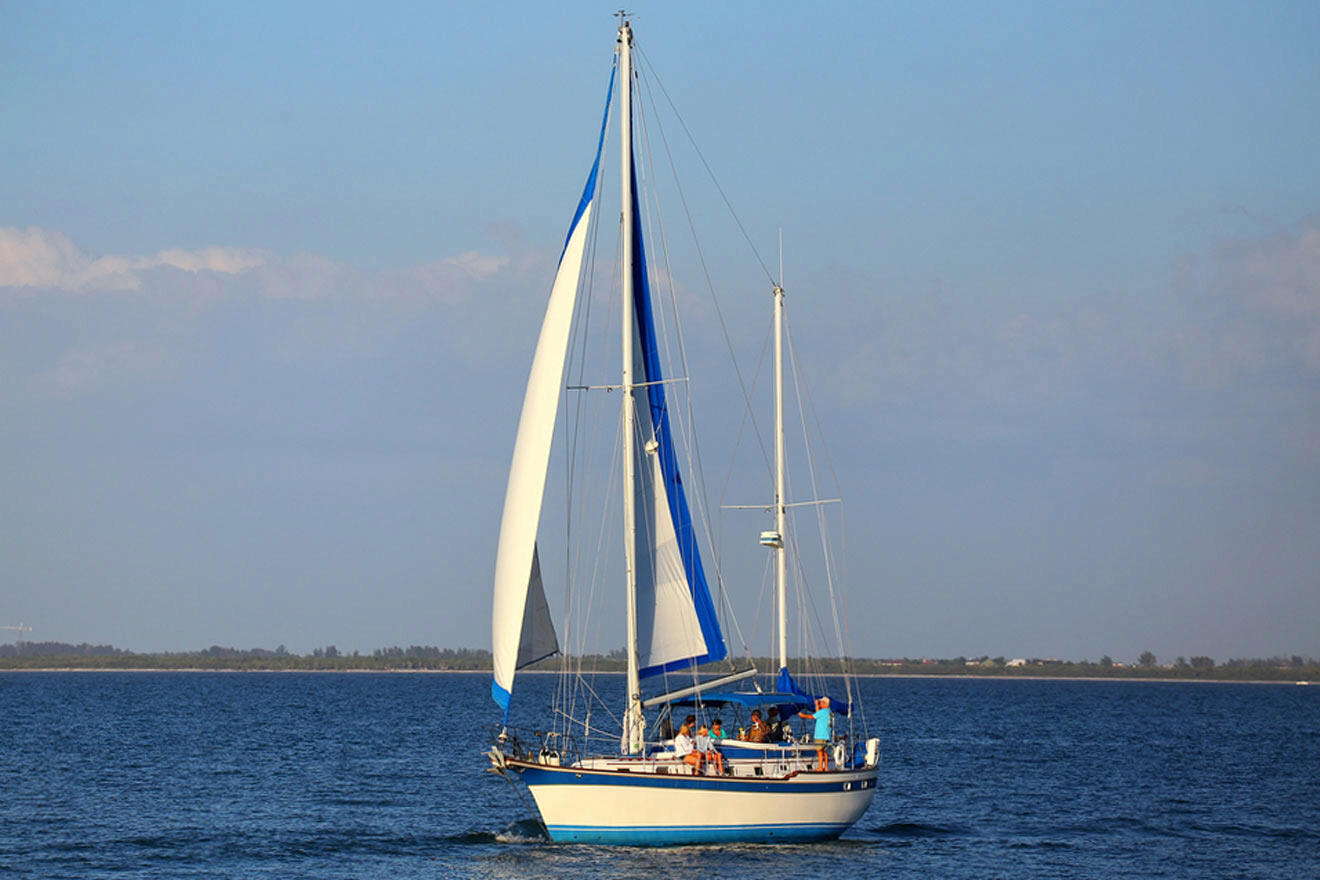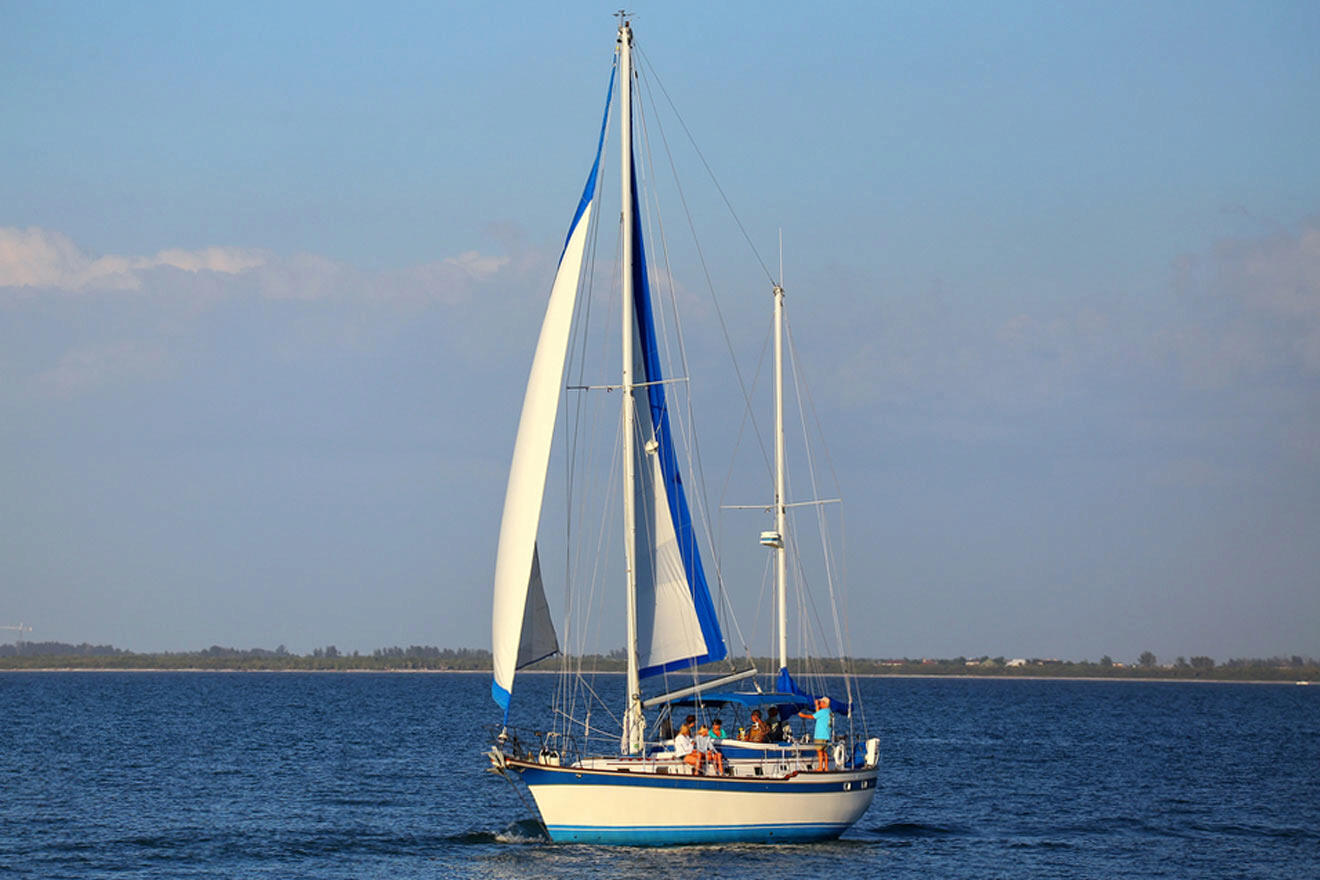 Sanibel Island is right across San Carlos Bay from Fort Myers Beach, and this relaxing sailing excursion is worth the drive over the beautiful Sanibel Causeway!
As I always say, there is no better way to experience South Florida than from the water. Set sail on the waterways of Fort Myers Beach and Sanibel Island aboard a catamaran as you enjoy the stunning views and sightseeing along the way.
It's not uncommon to spot wildlife out there either – you might see dolphins, sea turtles, manatees, and even sharks. Non-alcoholic drinks are included, and this sailing adventure is a great thing to do on Sanibel Island with kids!
You'll want to prioritize booking your spot ASAP, as this activity is known to sell out quickly.
PRICE: US$70 for adults, US$55 for children ages 4+
13. Step back in time at the Sanibel Historical Museum & Village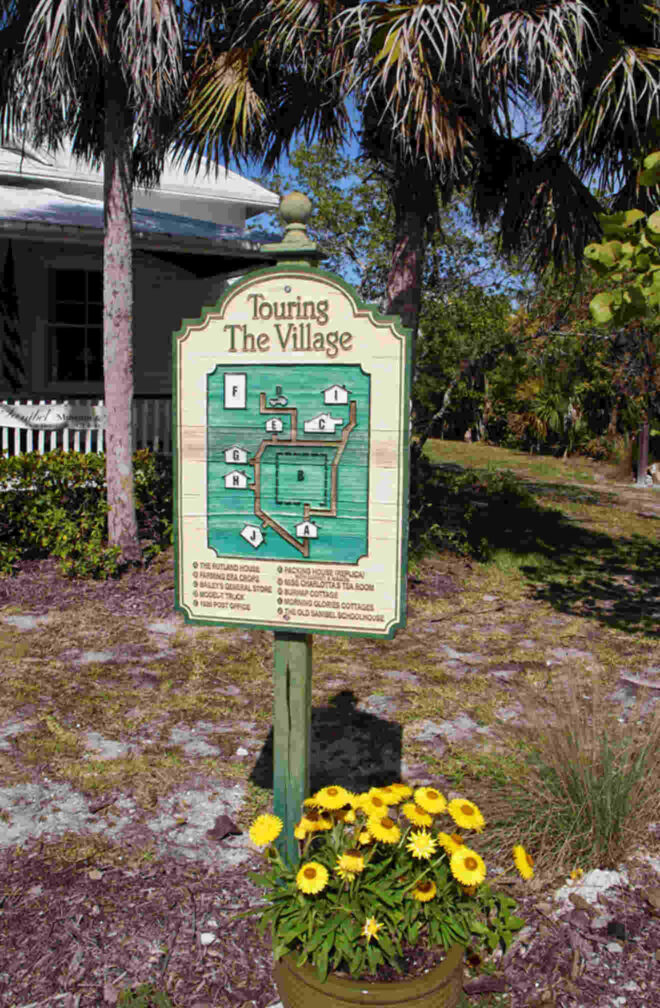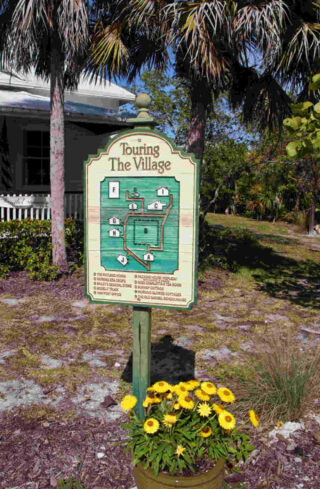 If you love learning about the history of the places you visit, then the Sanibel Historical Museum and Village is a must-do for you! This historic village is home to 10 historic buildings, 9 of which were moved there from their original site to be preserved, and range from the years the 1800s to the 1920s.
A visit to the Sanibel Historical Museum and Village is like stepping back in time. As you explore the historic buildings, you're moving through the story of Sanibel's past. Complimentary docent-led tours are offered at 10:30 AM, so you can learn about Sanibel from a local expert, or you can do a self-guided tour with a written guide and audio recording instead. No reservations are required.
NOTE: The Sanibel Historical Museum and Village are operating limited hours during a phased re-opening. It is currently open to the public on Tuesdays through Thursdays from 10 AM to 1 PM, but please check their website for the most up-to-date information.
PRICE: A suggested donation of US$5 per person
14. Dine dockside at Gramma Dot's Seaside Saloon
If you ask someone where to eat on Sanibel Island, chances are they'll mention Gramma Dot's. This locally loved establishment has received the "Taste of the Islands People's Choice Award"… 7 years in a row!
Dine dockside at Sanibel's only seaside saloon, located at the Sanibel Marina, where you can enjoy favorites like Gramma Dot's famous New England clam chowder, fresh-caught local grouper sandwiches, and shrimp by the half pound.
The harbor views are incredible, so I definitely recommend eating al fresco. And whatever you do, don't forget to finish your meal off with a slice of their creamy, tangy key lime pie, a necessity on any Florida vacation.
15. Get inspired at the Big Arts Center
With so many fun things to do outside in the sunshine on Sanibel Island, it's easy to forget there are some fantastic indoor activities as well! Big Arts Sanibel is a cultural arts center that brings music, dance, visual art, film, and theater to the community in a big way.
Big Arts put on exciting events throughout the year, like concerts, performances, and workshops that are all free to attend. See live lectures, film screenings, spectacular shows, and art by local and national artists on display at the Big Arts Center's galleries.
With over 250 classes held annually that cover a variety of different art forms, there is something for everyone here looking to learn or hone their craft. These classes are open to all ages – you're never too young or too old to create something incredible.
While there is no charge for events, you do need to pre-register online to attend.
16. Take a walk at the Clinic for the Rehabilitation of Wildlife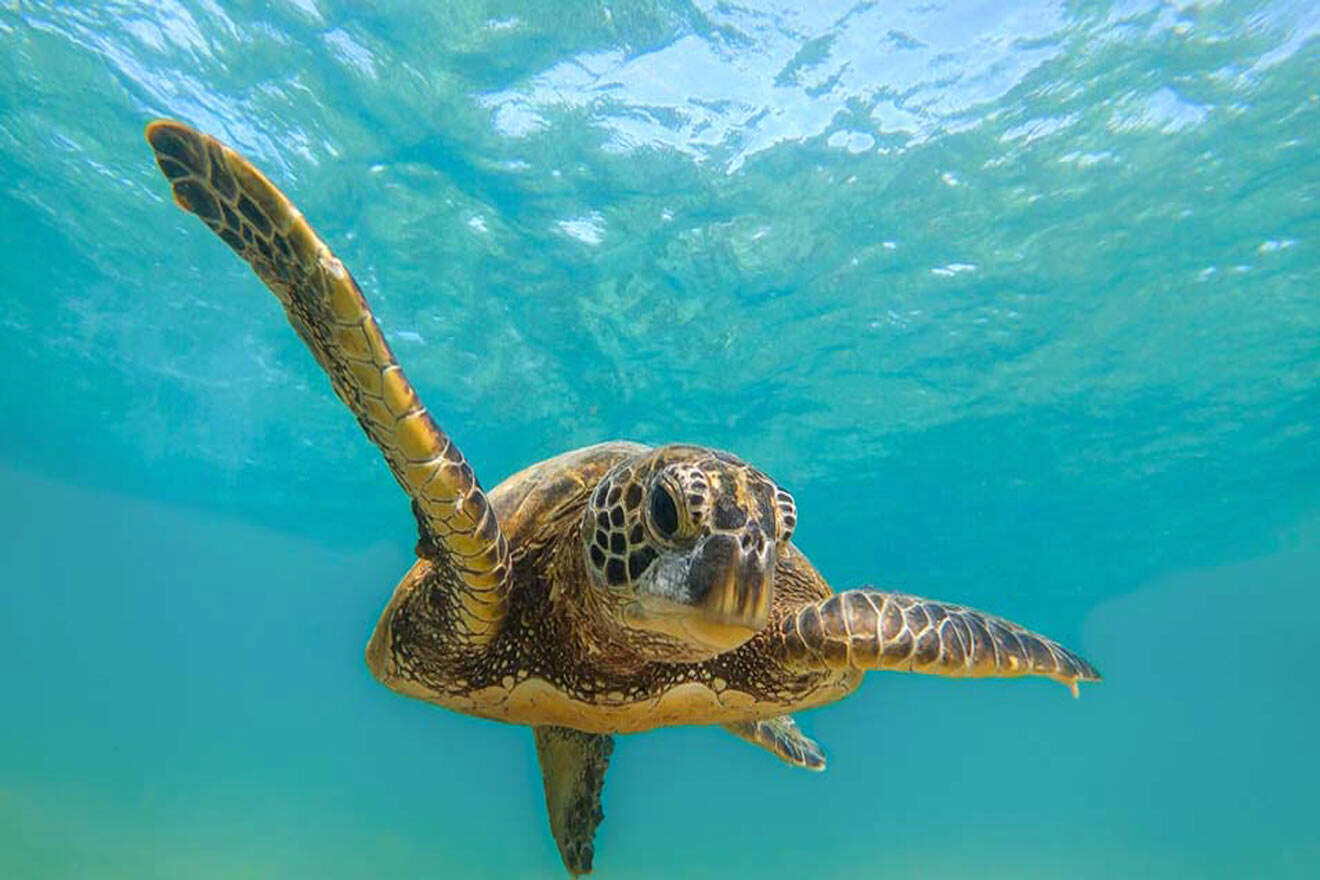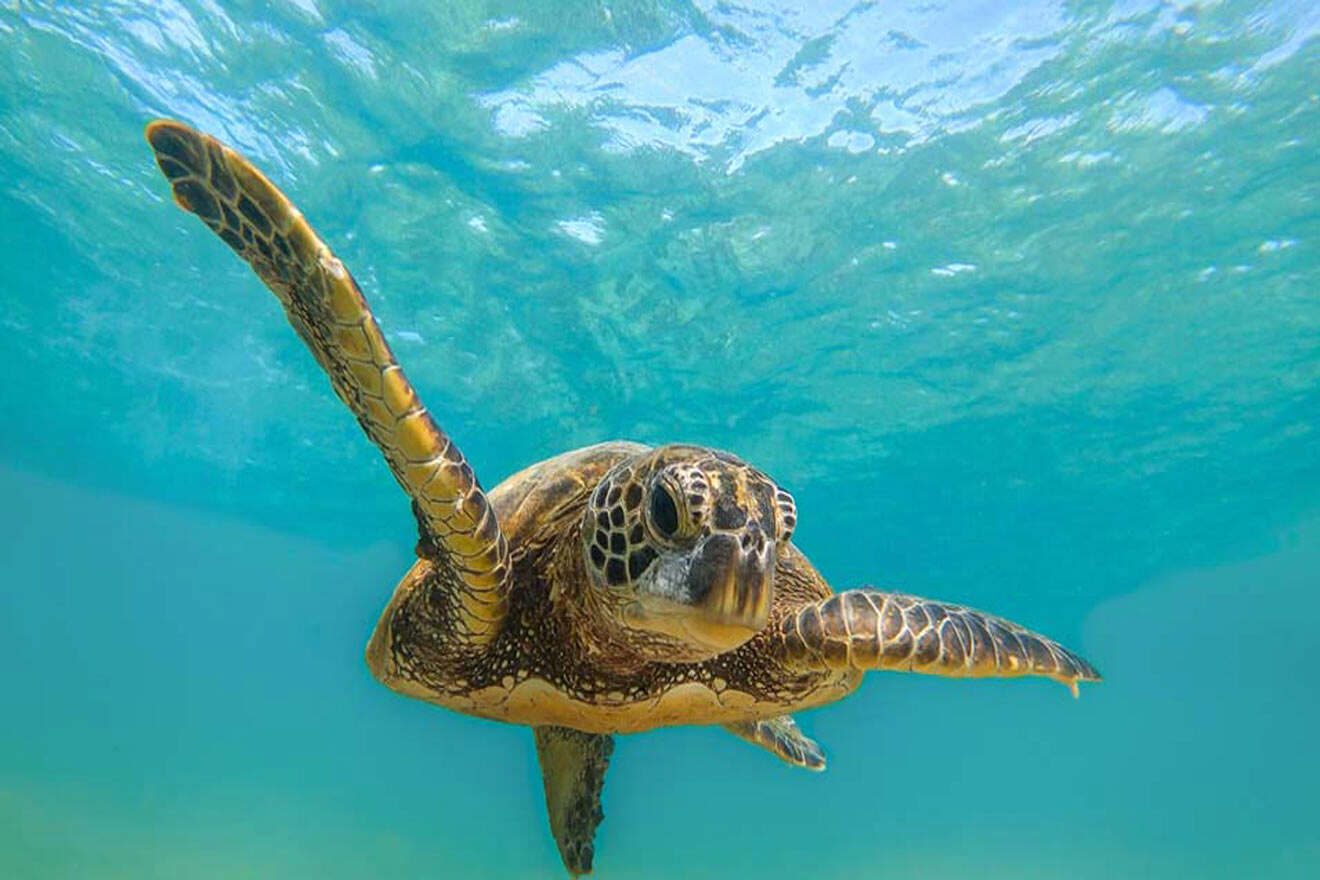 Southwest Florida is home to amazing wildlife, as well as countless opportunities to get up close to the animals that live here. For a super unique experience on Sanibel Island, take a wildlife walk at the Clinic for the Rehabilitation of Wildlife.
The clinic, also known as CROW, is a teaching hospital where the team uses state-of-the-art veterinary care to rescue, rehabilitate, and release wildlife. The CROW Visitor Education Center gives guests a behind-the-scenes look at the work CROW does, including the animals they're helping, which represent over 200 species.
If you're an animal lover, I highly suggest reserving a spot on one of their Wildlife Walks. These guided hospital tours allow for an in-depth look at CROW's process from intake to release. You'll even get to meet some animal ambassadors! The walks are kept to a group of 12 or less, so you are able to ask questions and interact with your guide.
Wildlife Walks require pre-registration by midnight EST the night before. You'll want to allow about 2 hours for this experience!
PRICE: US$25 per person
FAQs about things to do on Sanibel Island & Captiva Island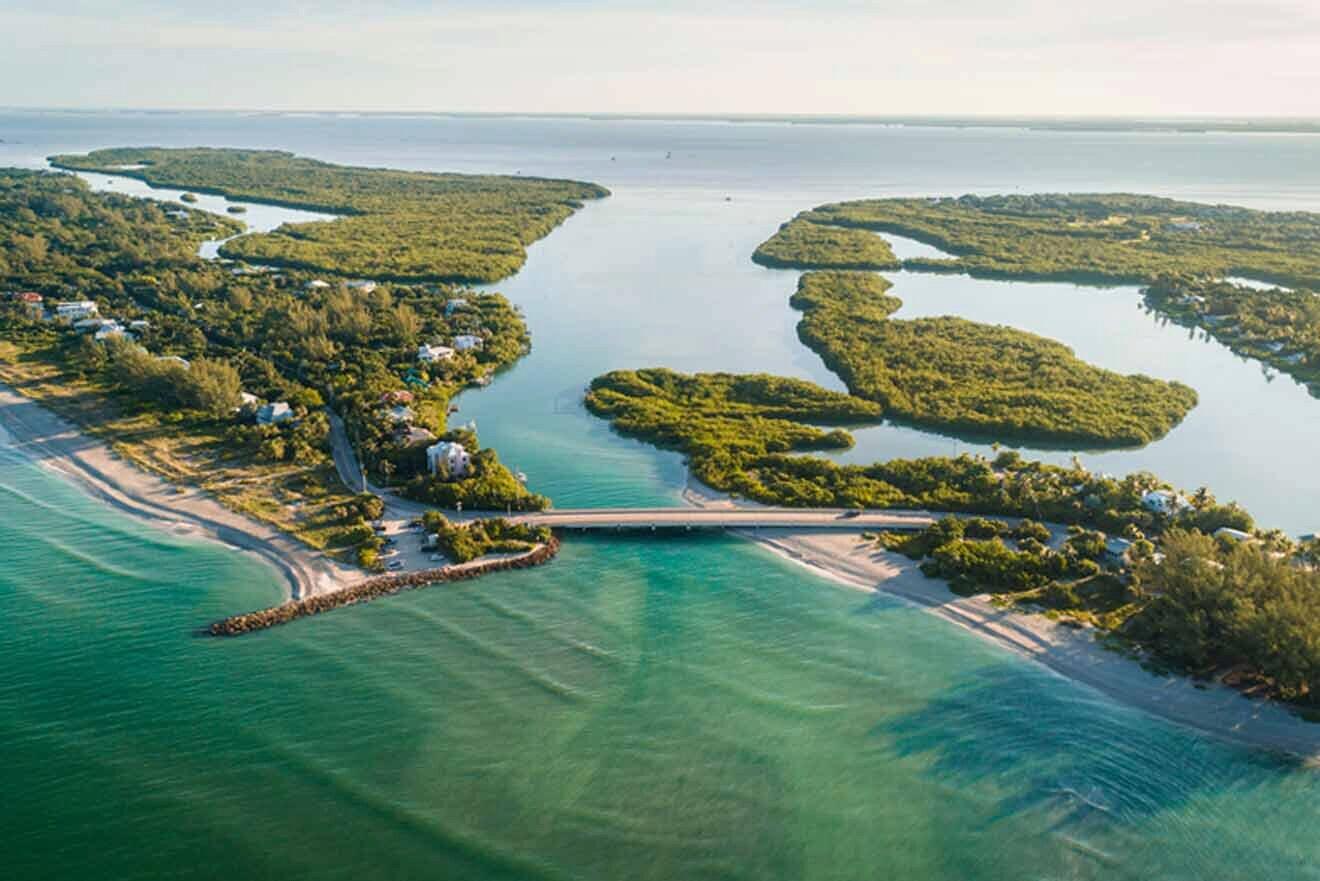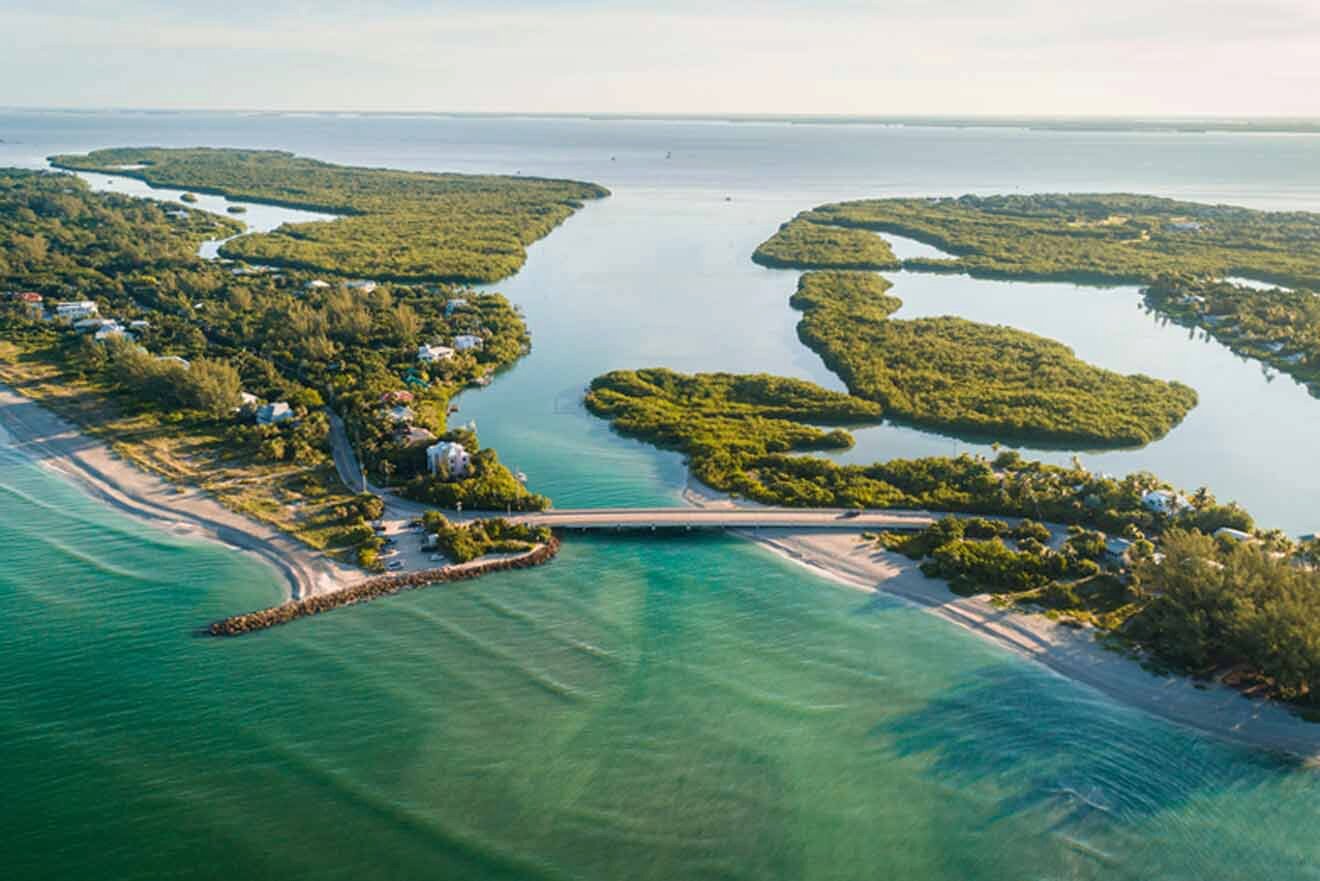 🌊 Is there a lot to do on Sanibel Island?
Yes! Despite its small size, Sanibel Island boasts a ton of fun things to do for visitors of all ages, from relaxing at the beach to adventuring in nature at the J.N. 'Ding' Darling National Wildlife Refuge to visiting the only museum in the US dedicated solely to shells!
🐚 Why is Sanibel Island so popular?
Sanibel Island is a barrier island famous for being the "Seashell Capital of the World." Its beautiful beaches, an abundance of seashells, and opportunities to connect with nature and wildlife attract visitors from all over the globe.
📅 What is the best month to go to Sanibel Island?
Since many events happen seasonally on Sanibel Island, you'll want to visit between December and April for the most things to do. Although peak season brings crowds, April is the best month as it's at the tail end, as the weather is perfect for leisurely days at the beach.
🏖️ What is the secret beach on Sanibel Island?
Blind Pass Beach is a hidden gem on Sanibel Island and the absolute best place for shelling. It's located on Blind Pass, an inlet between Sanibel and Captiva Islands.
Conclusion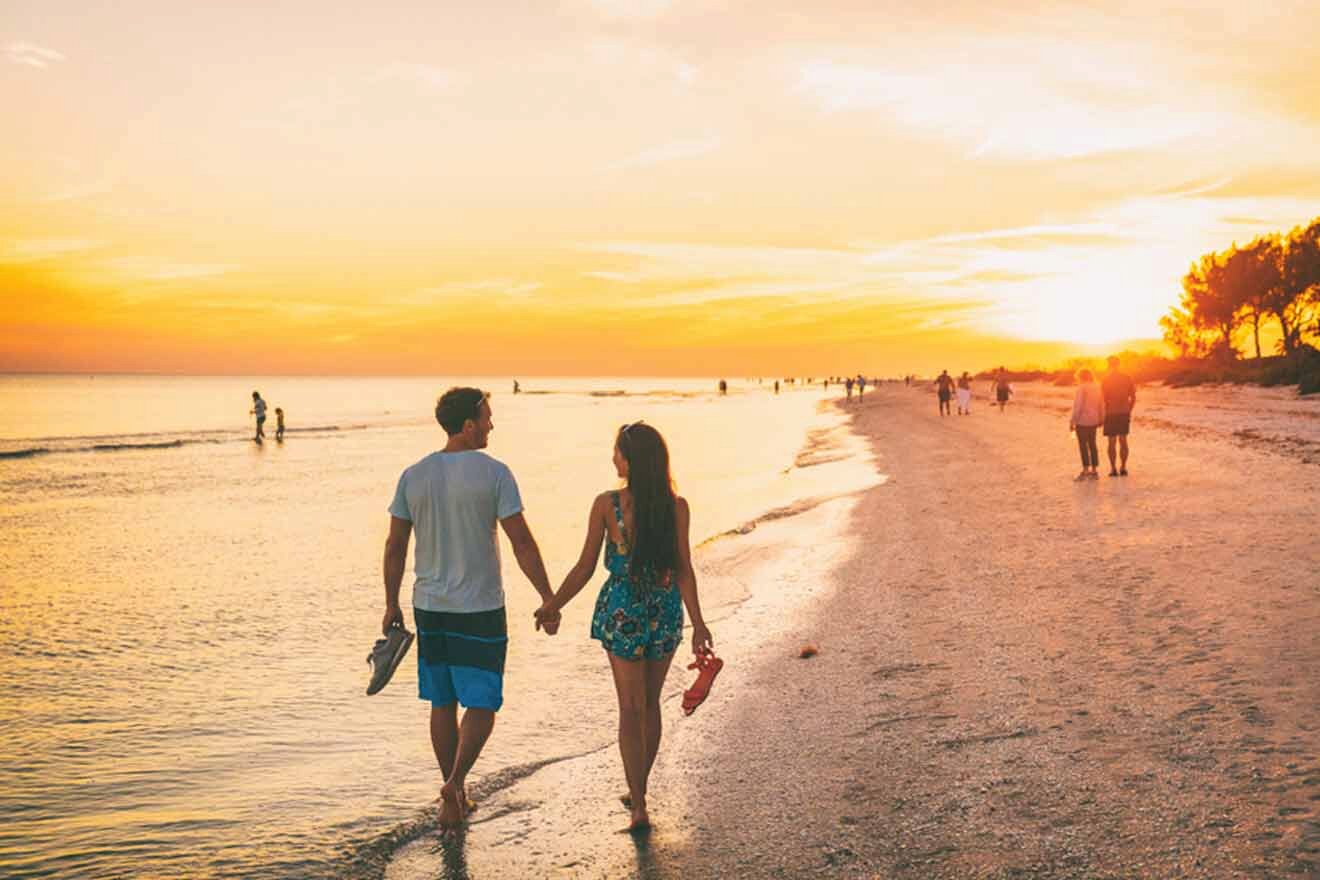 Isn't Sanibel Island such a special place? Although the Gulf Coast of Florida is packed with beach towns, Sanibel and Captiva Islands are so unique with their natural landscapes. It's not every day you get to visit the "Seashell Capital of the World"!
I hope you were able to find some fun things to do on Sanibel Island and Captiva on your next vacation. Thank you so much for reading! If you're a nature lover, a history buff, or just looking for a little R&R, you're going to fall in love with Sanibel Island, Florida. I'm so excited about your upcoming adventure.
Just a reminder that although I did my best to reflect the most up-to-date information on Sanibel Island's hurricane recovery, things are changing quickly. Prior to your visit, you'll want to confirm the info we've shared here on the activities' official websites.
Happy exploring!
Montana
---
Pin it for later!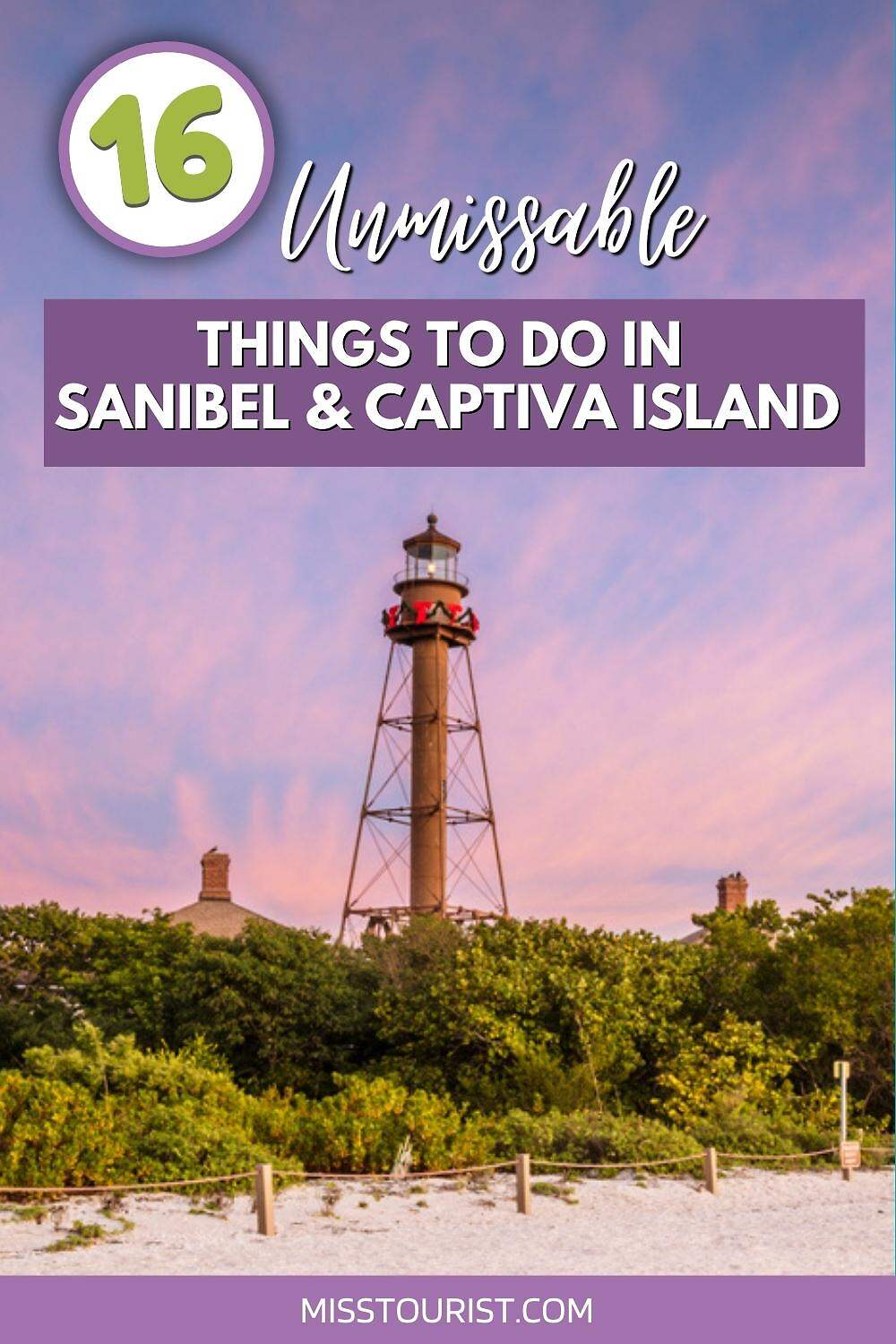 Pin it for later!