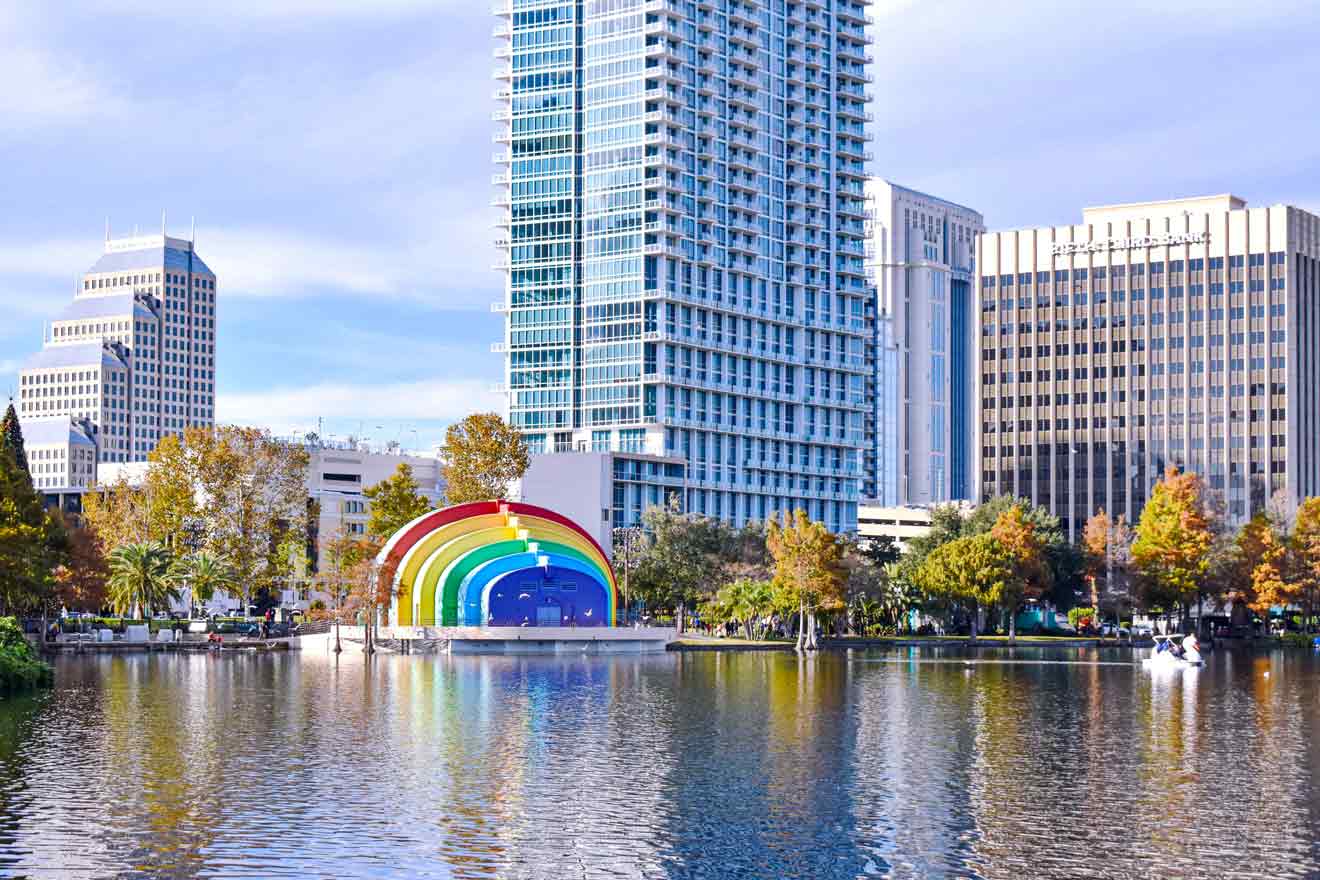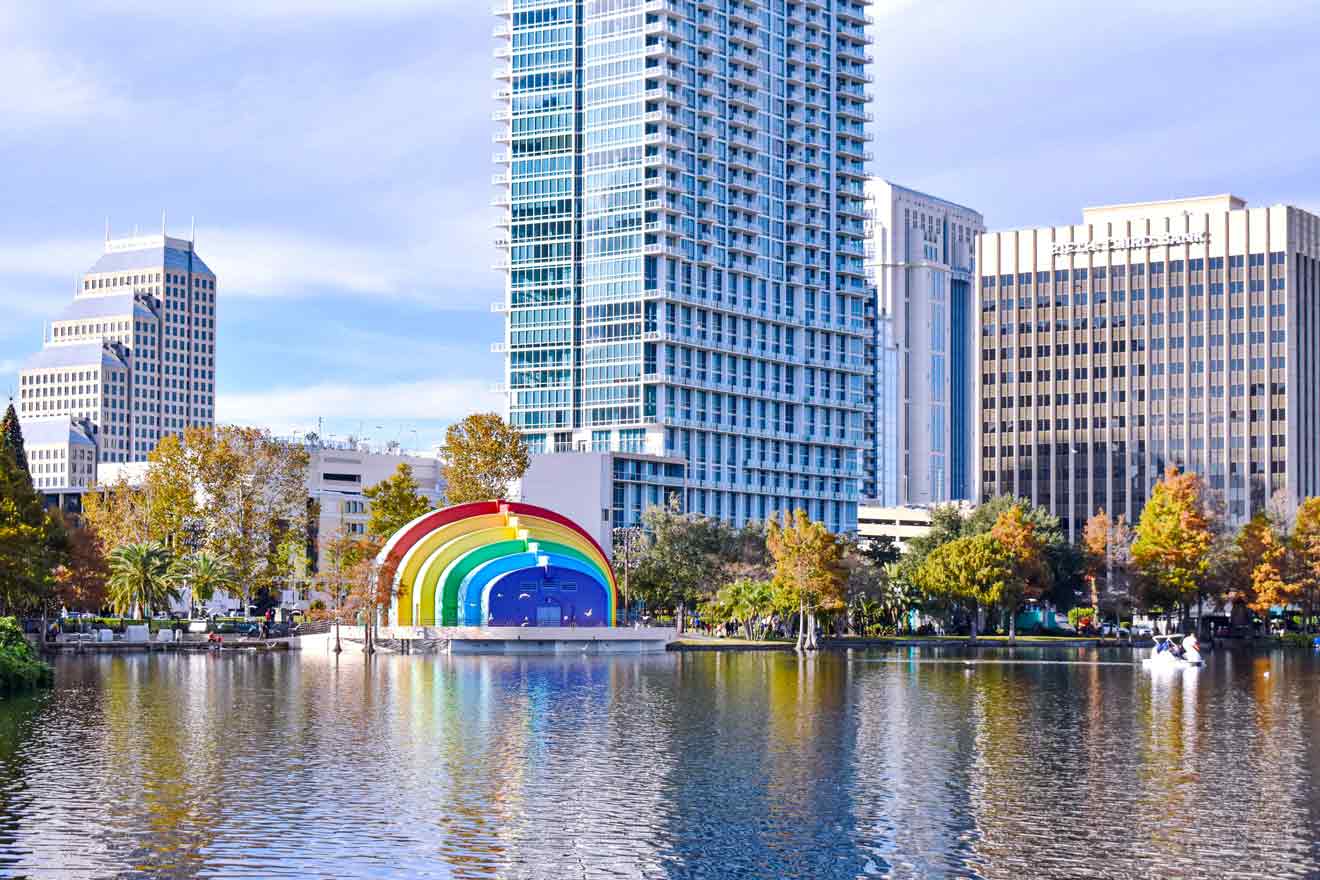 While most people visit Orlando for the theme parks, Orlando has so much more to offer!
As an Orlando resident who has never even gone to the theme parks, I'll be the first to tell you that there are so many fun things to do in Orlando.
So, I compiled a list of all the things I think you should know about when it comes to exploring "The City Beautiful".
Below you will find the ultimate bucket list of the best things to do in Orlando.
Let's get started!
If you are in a hurry
Here are the main things to book in advance:
1. Take a trip to Orlando's Theme Parks
Without question, Florida is best known for its abundance of theme parks. Many people plan their trips to Florida to exclusively see the theme parks, while others prefer to explore the natural wonders of Florida.
Here is a comprehensive list of all the theme parks worth visiting during your trip.
1.1 Walt Disney World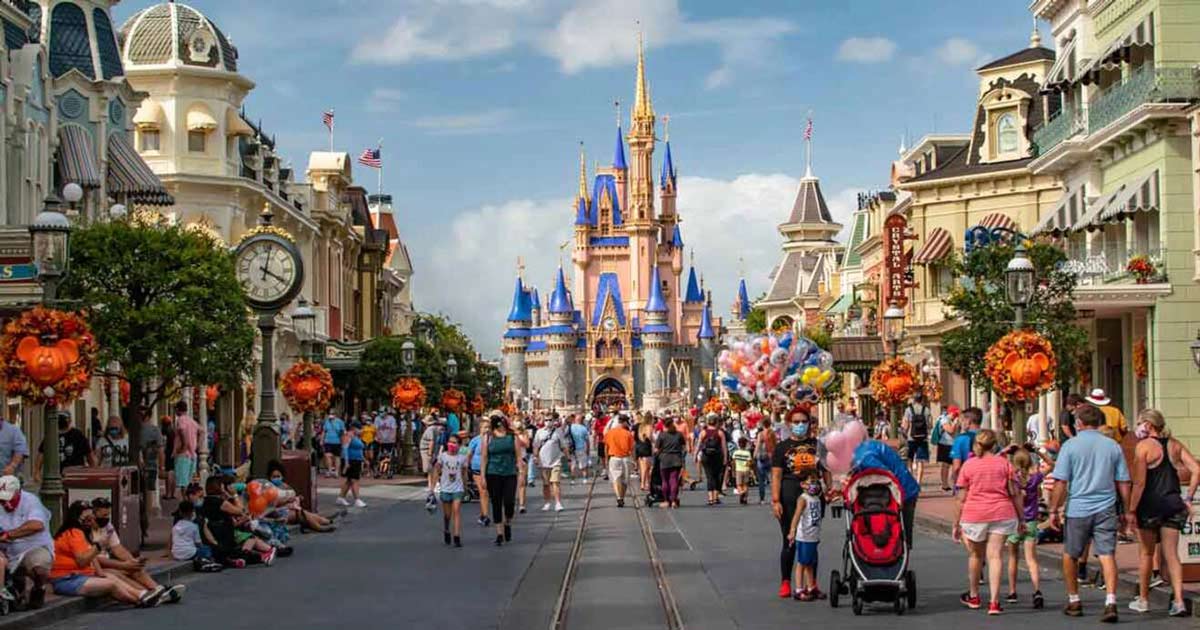 Walt Disney World is a land of fantasy and fairy tales for all ages. Children get to see lifesize versions of their favorite movie and TV characters while honeymooners enjoy the gorgeous views of the fairytale castles. Walt Disney World has four theme parks conveniently located within Walt Disney World: Epcot, Magic Kingdom Park, Disney's Animal Kingdom Theme Park, and Disney's Hollywood Studios.
PRO TIP: Make a reservation here to make your trip swift and easy.
HACK: If you are a Florida resident, check out their Florida resident memberships for year-round passes.
PRICE: Standard Theme Park Ticket is $109/day but can vary depending on several factors. See here for a list of theme park ticket prices. If you want to check out all the theme parks, I recommend you select the Park Hopper option.
1.2 Busch Gardens Safari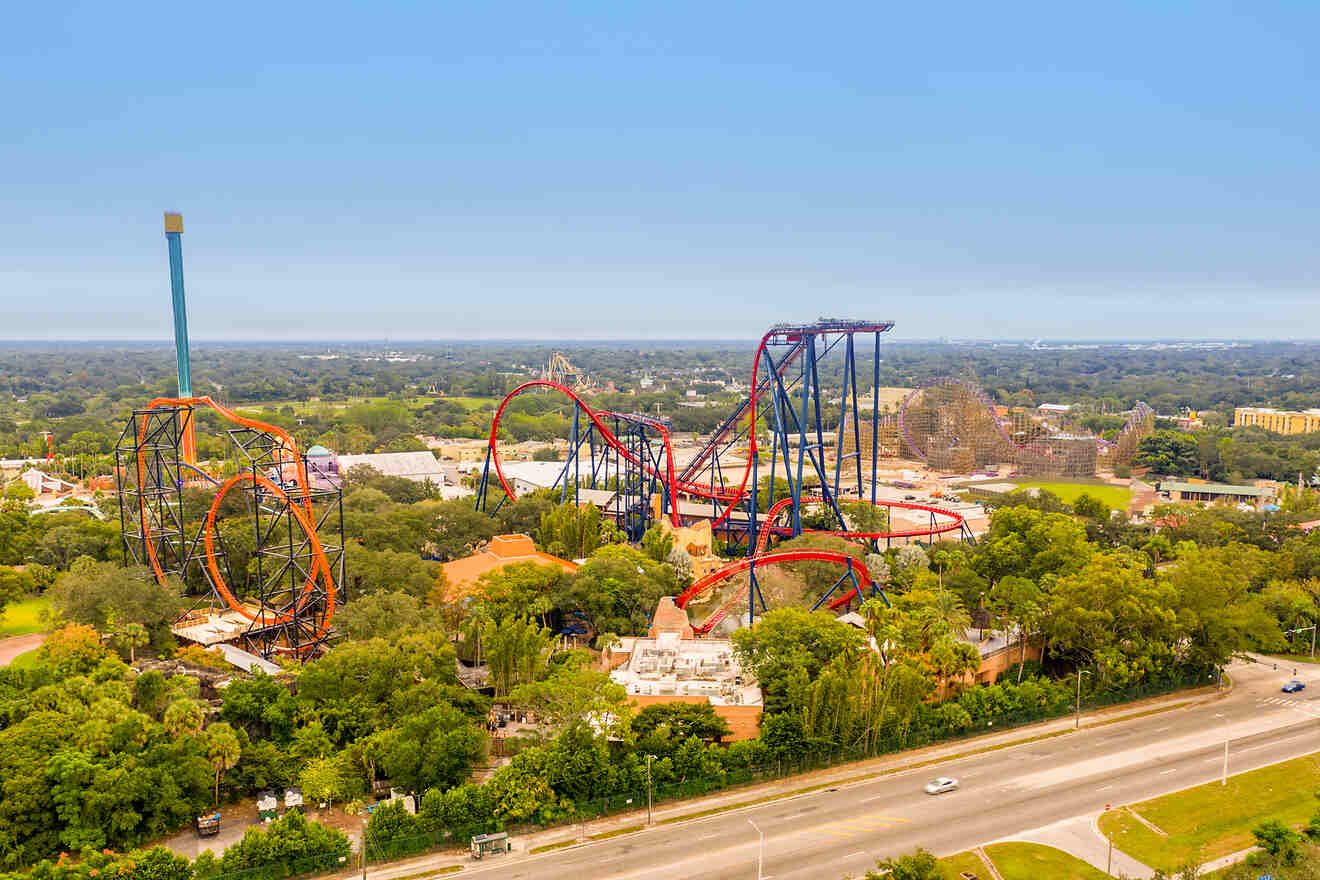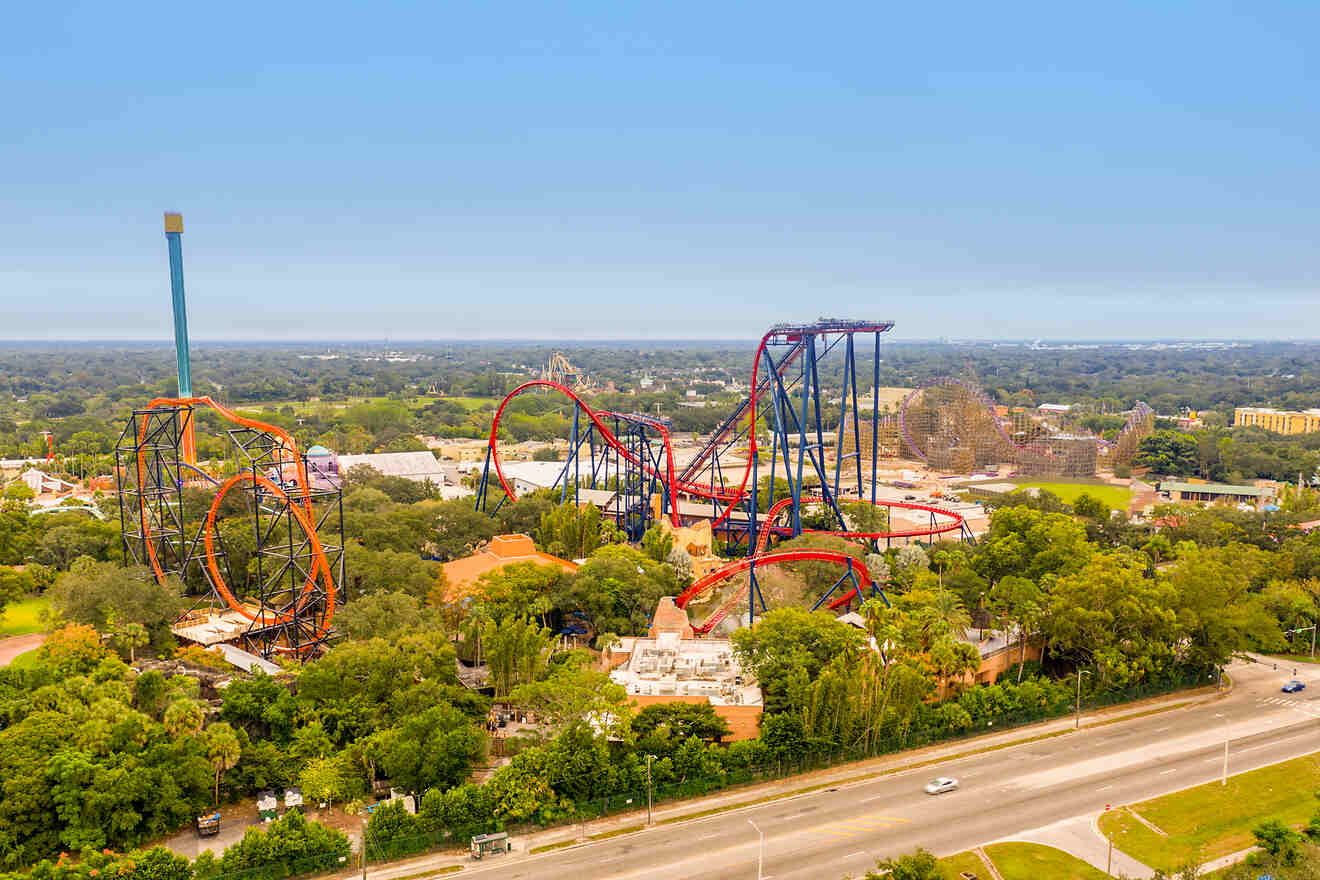 Busch Gardens Safari is a truly wild experience where you can see rare safari animals up close.
Not only is there a safari with extraordinary animals, but this theme park is also equipped with tons of rollercoaster rides and world-class entertainment!
Busch Gardens is located in Tampa, about two hours from Walt Disney world, so it is possible to make a day trip and see both theme parks in one trip!
Please note that there are plenty of upgrades available after you purchase your day pass for all-day dining, hand-feeding giraffes, elite adventure tours, and more!
HACK: Busch Gardens is now offering the Fun Card ticket, where you pay for one day and get access to Busch Gardens and Adventure Island for all of 2023!
PRICE: Single-day ticket $100. See here for all ticket options and pricing.
1.3 LegoLand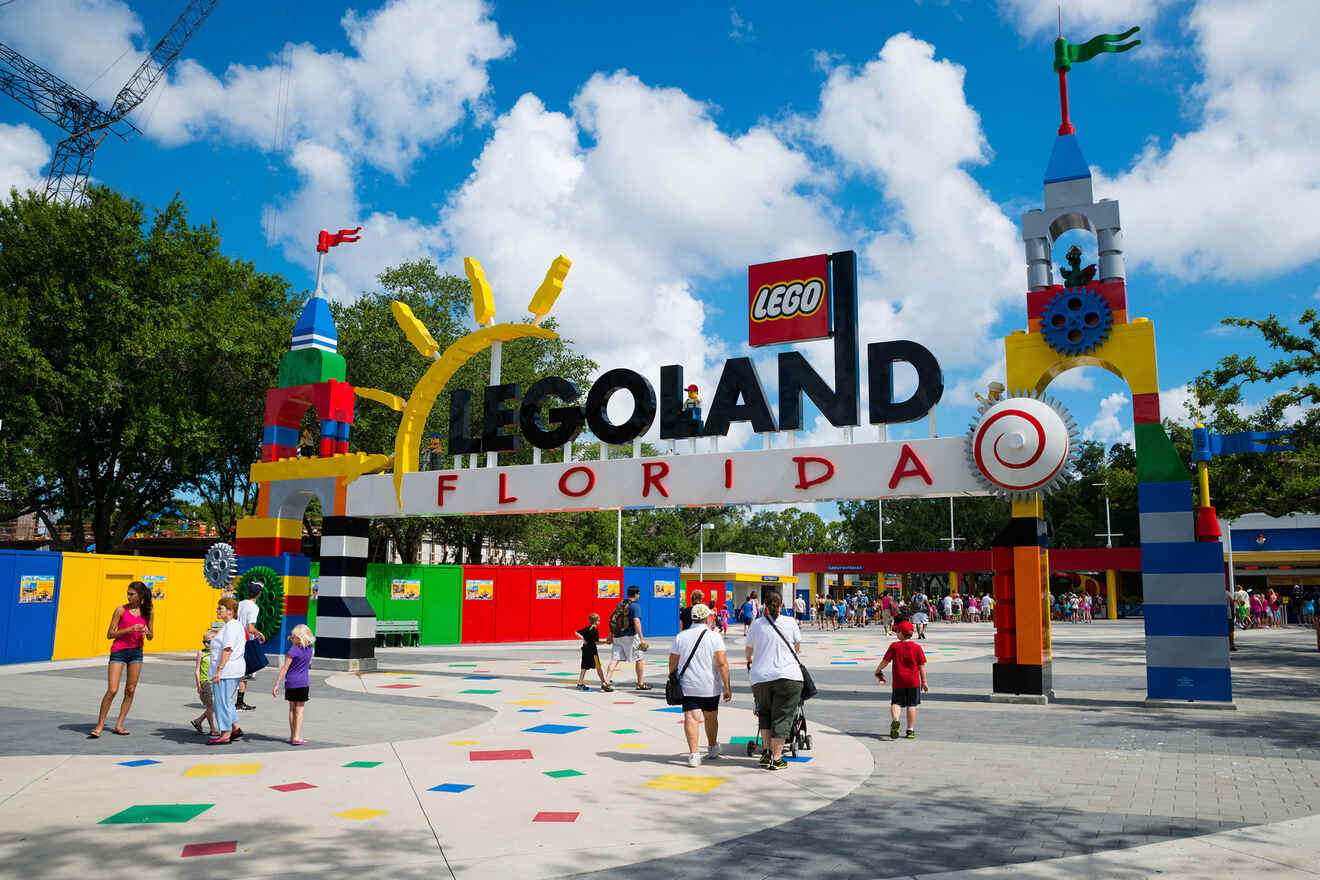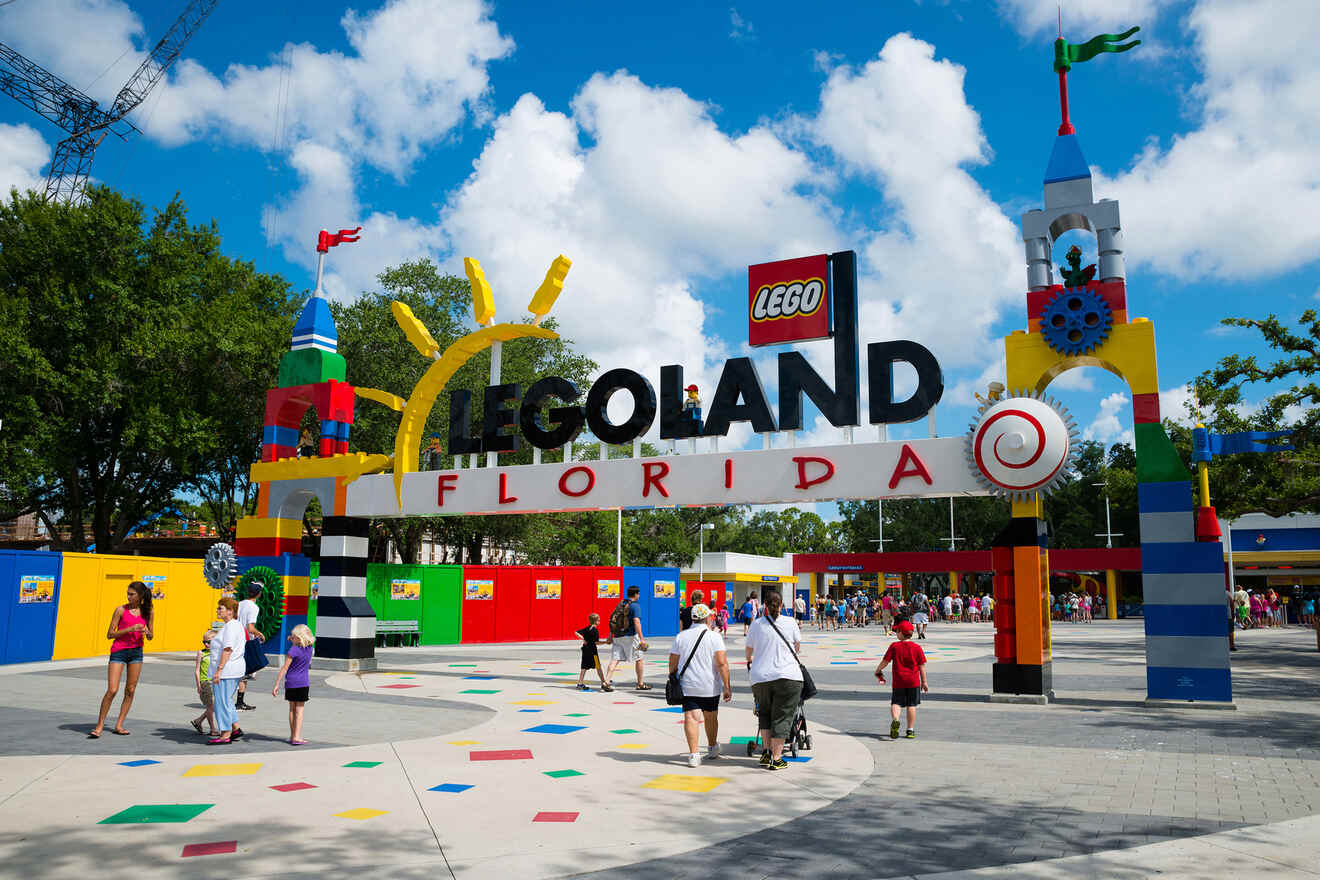 LegoLand in Winter Haven, Florida, is a family favorite. Create some one-of-a-kind family memories with this thrilling theme park! Enjoy building extravagant lego creations, going on different rollercoaster rides, and setting sail on a pirate river quest along Lake Eloise's banks with magnificent views!
You can get a ticket here that gives you unlimited access to all the parks in LegoLand!
HACK: Get the annual pass for free parking, hotel discounts, and many other perks to make your trip a once-in-a-lifetime experience.
PRICE: $111
1.4 Universal Studios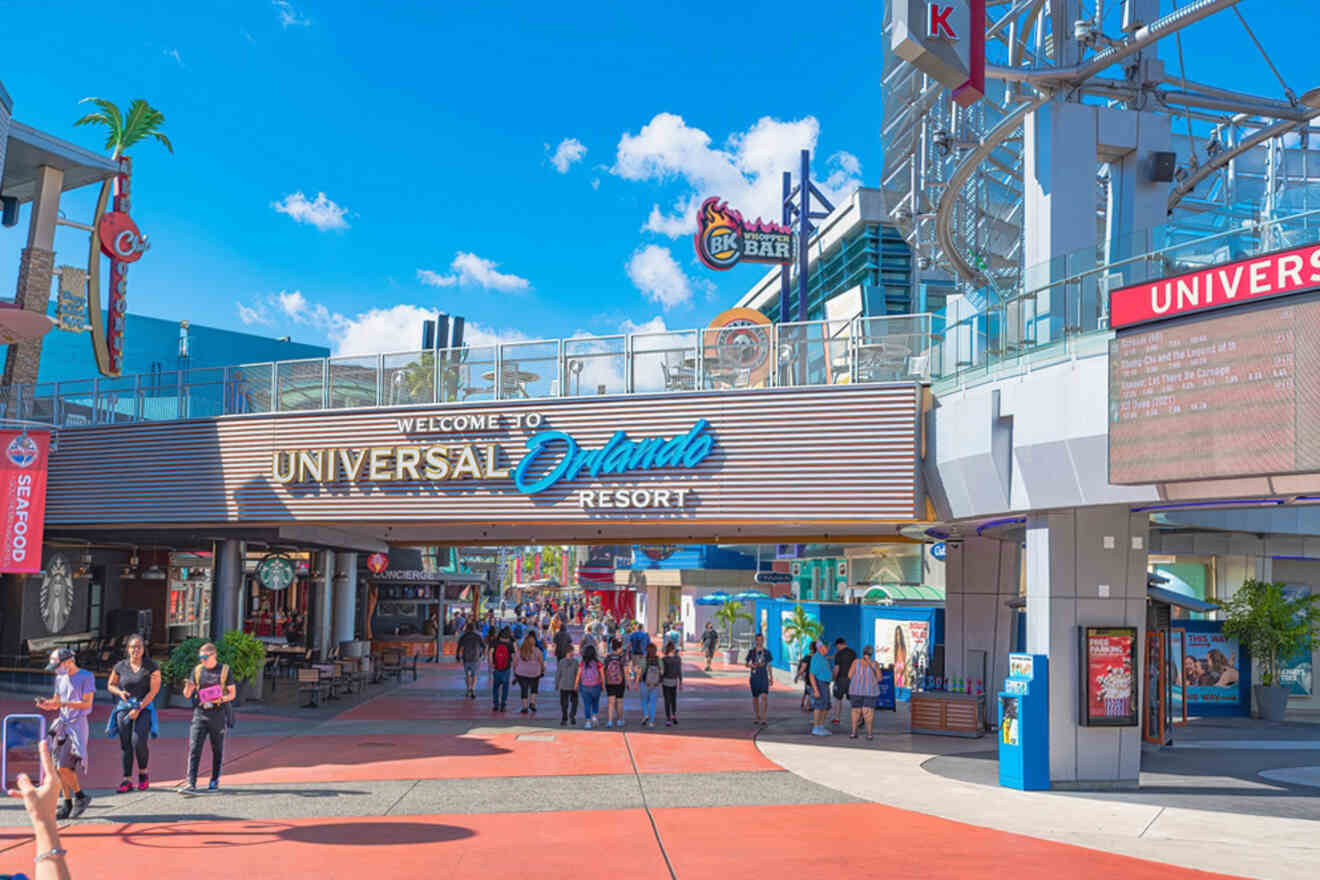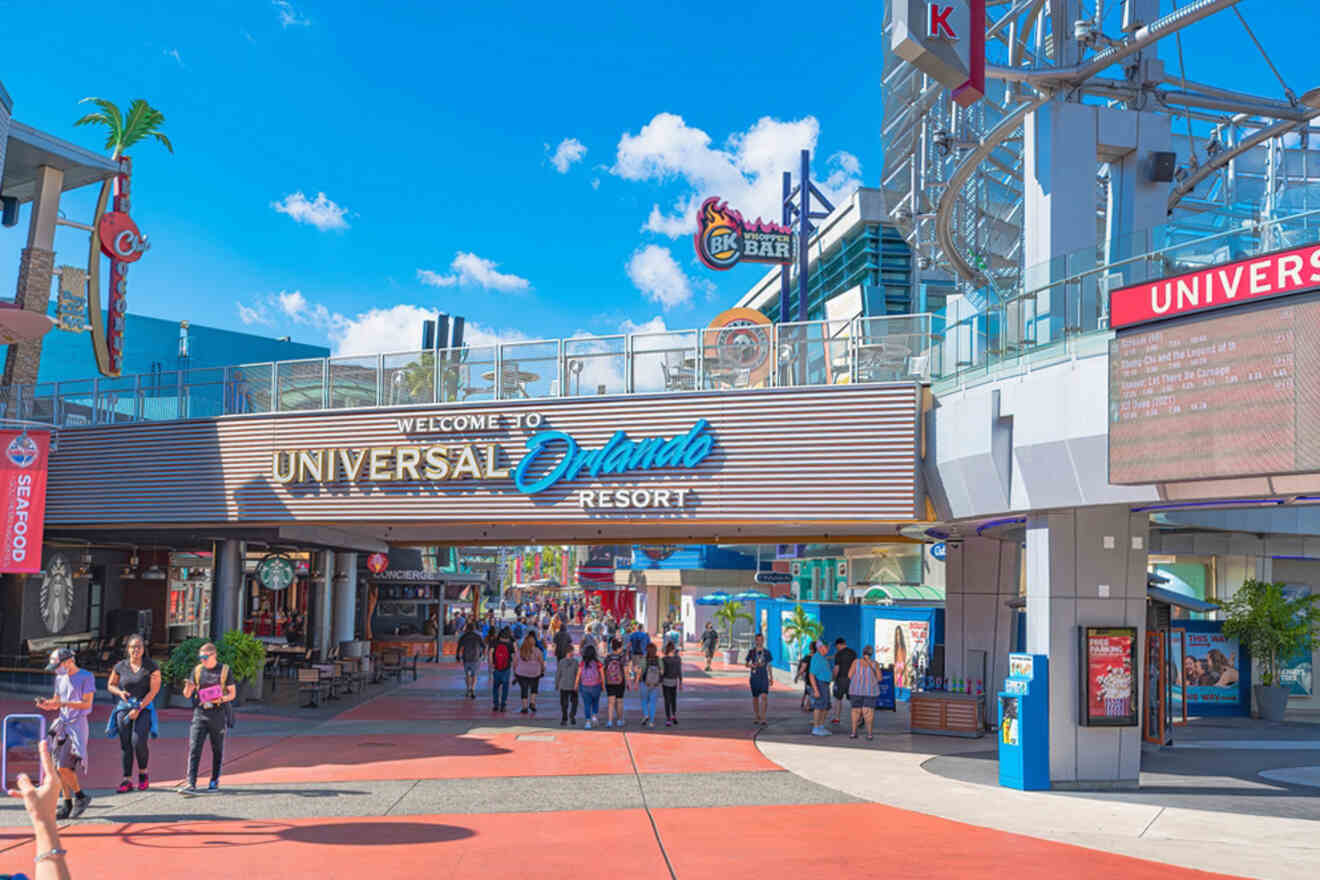 Universal Studios Resort Florida has many attractions within this theme park. Islands of Adventure, Volcano Bay, and Universal CityWalk, to name a few.
CityWalk is one of the most popular places to go in Universal Studios! You can find amazing shops, unforgettable restaurants, and even find late-night entertainment! It's literally 3 full blocks of pure entertainment, eating, shopping, live shows, and people watching – you could spend an entire day here!
Islands of Adventure is another absolute gem at Universal Studios, and it's just a 7-minute walk from Universal CityWalk so you can grab a bite to eat and just walk right over!
This is the place for magical creatures, superheroes, rides, and dinosaurs! Super fun for any age, you could easily spend days at Islands of Adventure without getting bored. All your favorite stories are brought to life at Islands of Adventure!
PRO TIP: Make sure to get the Early Park Admission to skip the line and get a head start. The parks can fill up pretty fast, and Early Park Admission gives you an advantage.
HACK: On their website, they have many deals and specials on hotel stays, package deals that get you in for two days free, and more.
PRICE: Universal Studios start at US$109 /day, Islands of Adventure starts at US$109/day, and Volcano Bay starts at US$80/day.
2. Spend an afternoon at Icon Park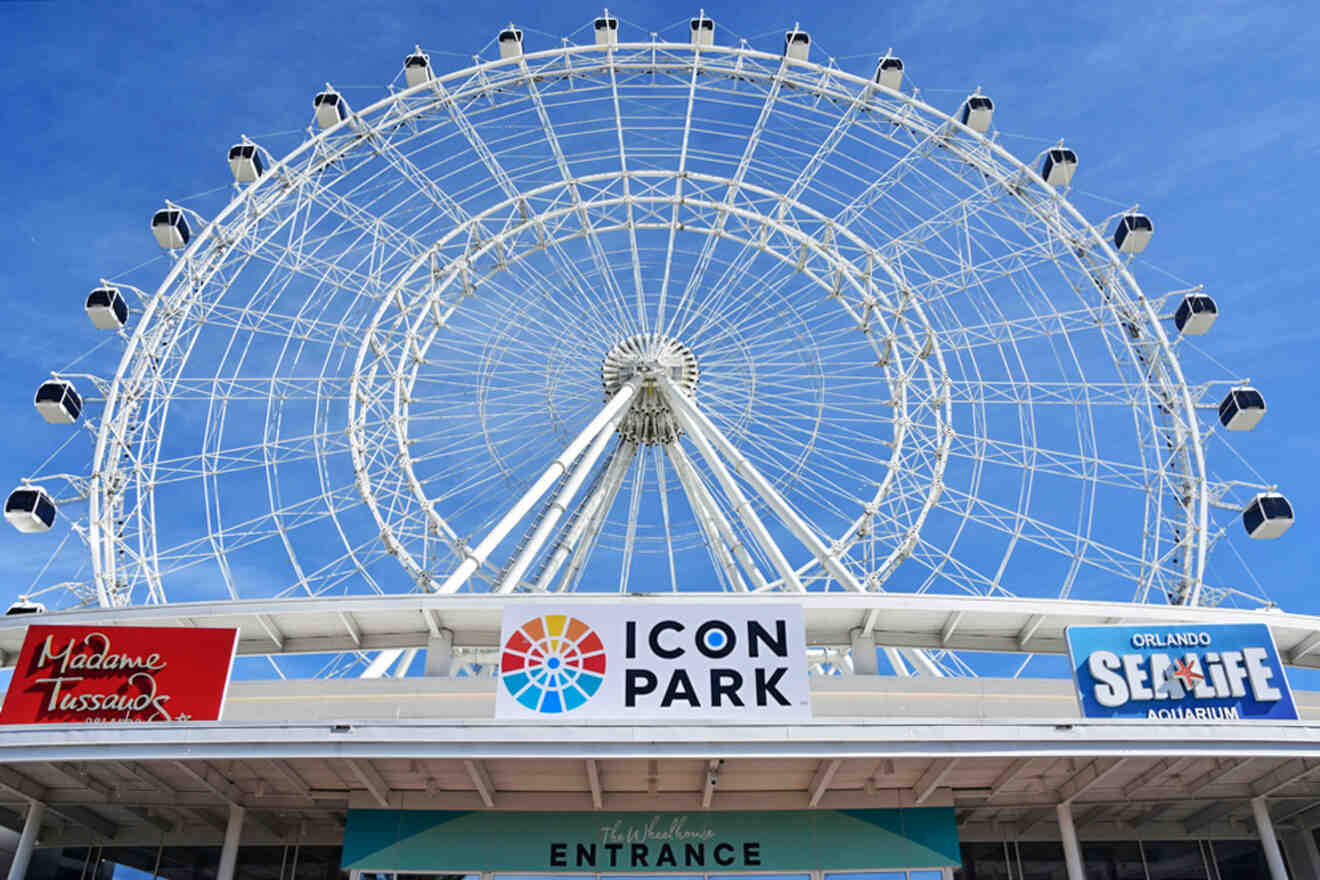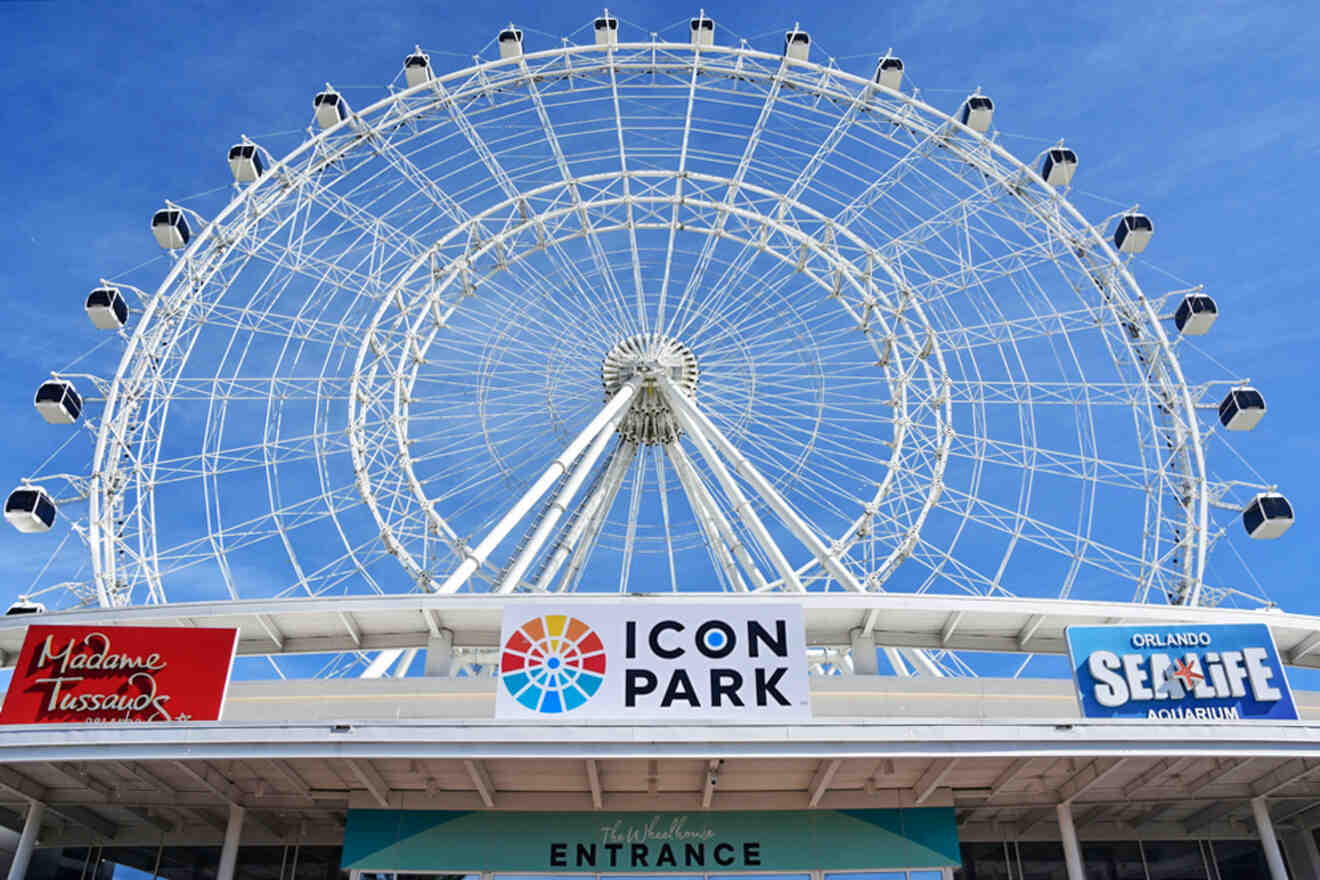 Icon Park is so fun! There are so many things to do, like Madame Tussauds, the Wheel, tons of shops and restaurants, and the Museum of Illusions! Your sense of perception will most definitely be tested at the Museum of Illusions!
If you want to get on the Wheel, I 100% recommend this – get your tickets to the Wheel at Icon Park with optional complimentary champagne here!
The Museum of Illusions in particular will totally skew and alter your perception! Your senses will be overcome with amusement and confusion as you walk through one of the exhibits, where all the furniture is turned in different directions.
PRICE: US$29
3. Go kayaking at King's Landing
In my opinion, this is one of the most magical places in Orlando. Tucked away in a gorgeous nature preserve, this springhead is unlike anywhere I've seen in the world.
King's Landing is famous in Florida for being one of the most beautiful and otherworldly places to go kayaking, swimming, or paddleboarding. With aqua blue, clear turquoise waters lined by palm trees, lush vegetation, and wildlife, this spring experience is like no other.
There is no better way to immerse yourself in nature and relax than to soak up the pristine emerald waters among the tropical hammocks of King's Landing.
PRO TIP: Make sure you plan your trip when it hasn't rained too much before your visit. The rain can sometimes cause sediment to rise, making the waters less crystal clear than they usually are.
PRICE: Canoe rental US$59, Double Kayak rental US$69, Single Kayak rental US$49 (they also offer tours, see here for more info)
4. Rent a boat at Lake Eola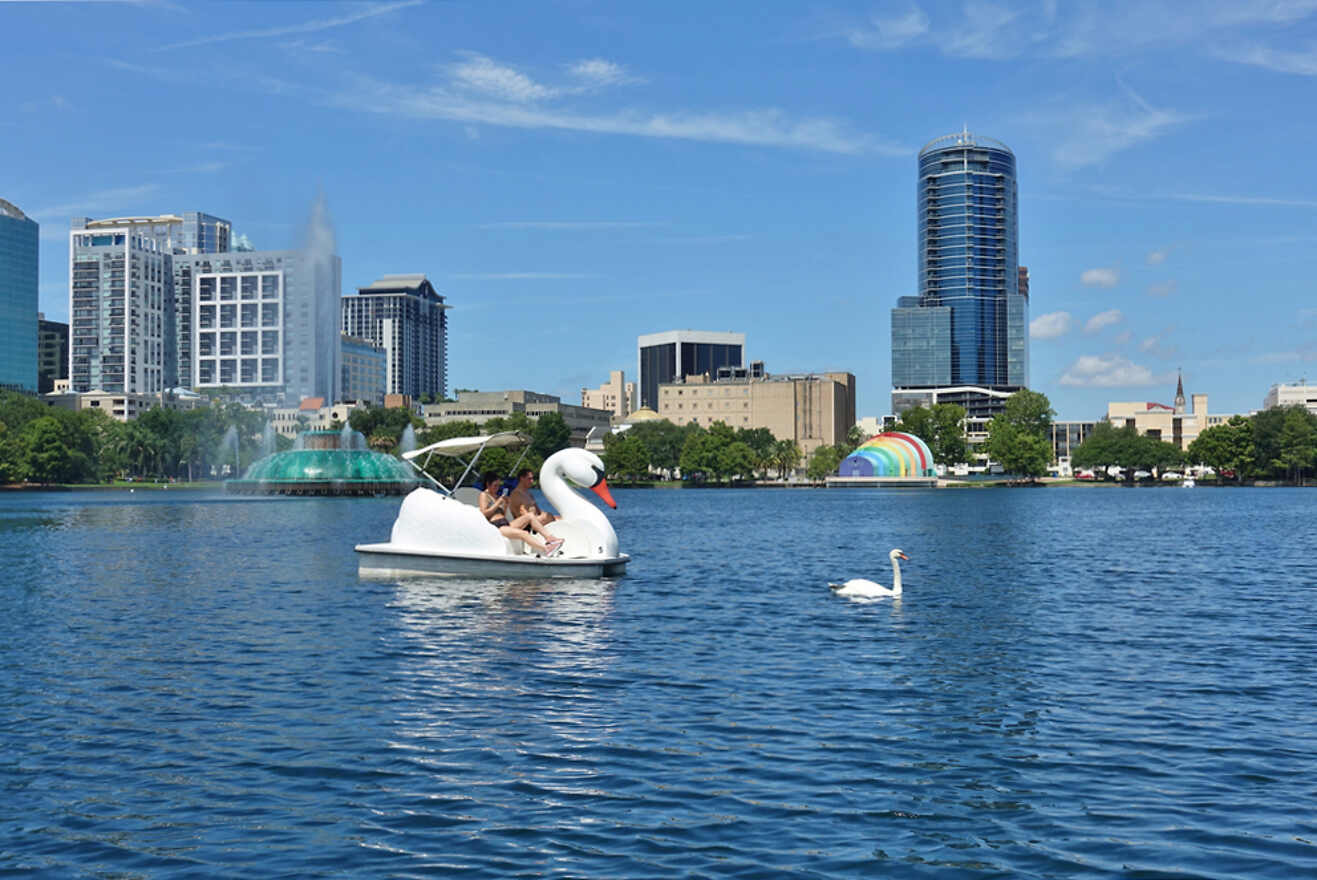 This is my favorite place to walk my dogs when I want to relax and unwind by some water. Also, the swans are such a lovely experience every time!
Lake Eola is an Orlando classic. Centrally located in downtown Orlando, this lake has a huge population of swans! Walking the perimeter of Lake Eola either during the day or at night is always a special experience.
There's a restaurant right on the water, a gorgeous sculpture and art installation, an amphitheater, a fountain in the middle of the lake that's lit up at night, and a cute farmer's market on Sundays!
One of the most popular activities at Lake Eola is the famous Swan Boats! Rent a Swan Boat and tour the lake at your own leisure. There are no reservations, it is first come first serve. This is a super fun activity for the family or for the solo traveler. Since they are pedal boats, It's a great workout too!
Book your reservation online and check out all the different adventures they offer!
PRICE: Free entry to Lake Eola, $15 for a 30-minute swan pedal boat rental
5. Have lunch at Eola General
Eola General is the cutest little cafe offering many local wine and beer options and delicious sandwiches and pastries. This is my go-to in downtown Orlando.
This little gem of a restaurant is the cutest spot to get lunch or dinner and pair it with a delicious local beer or artisan wine. Plus, it's only a few blocks from Lake Eola and the center of downtown Orlando!
The food is excellent, and the vibe is even better. It feels like you've entered a little farm store in the middle of a city!
6. Explore the Winter Park Chain of Lakes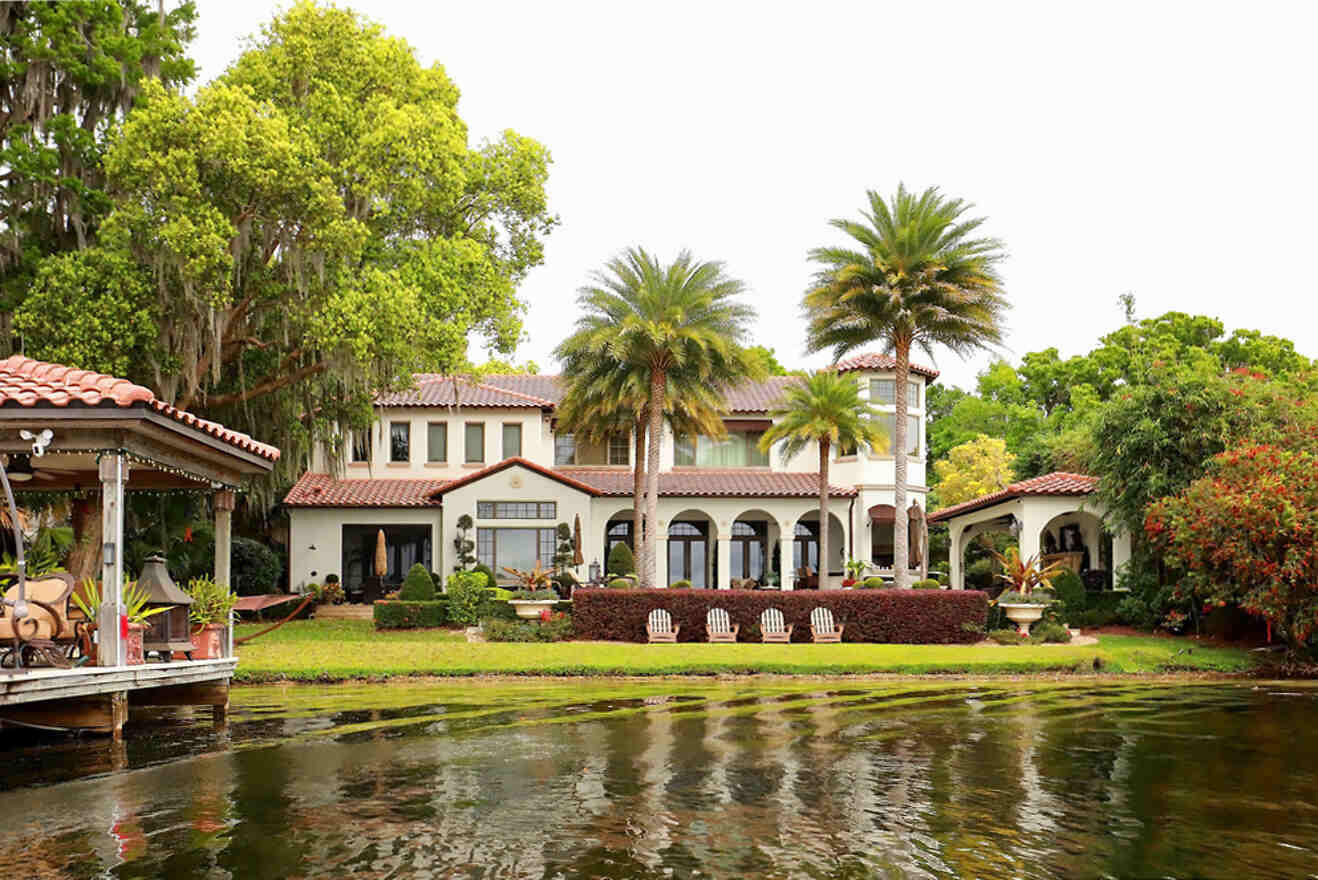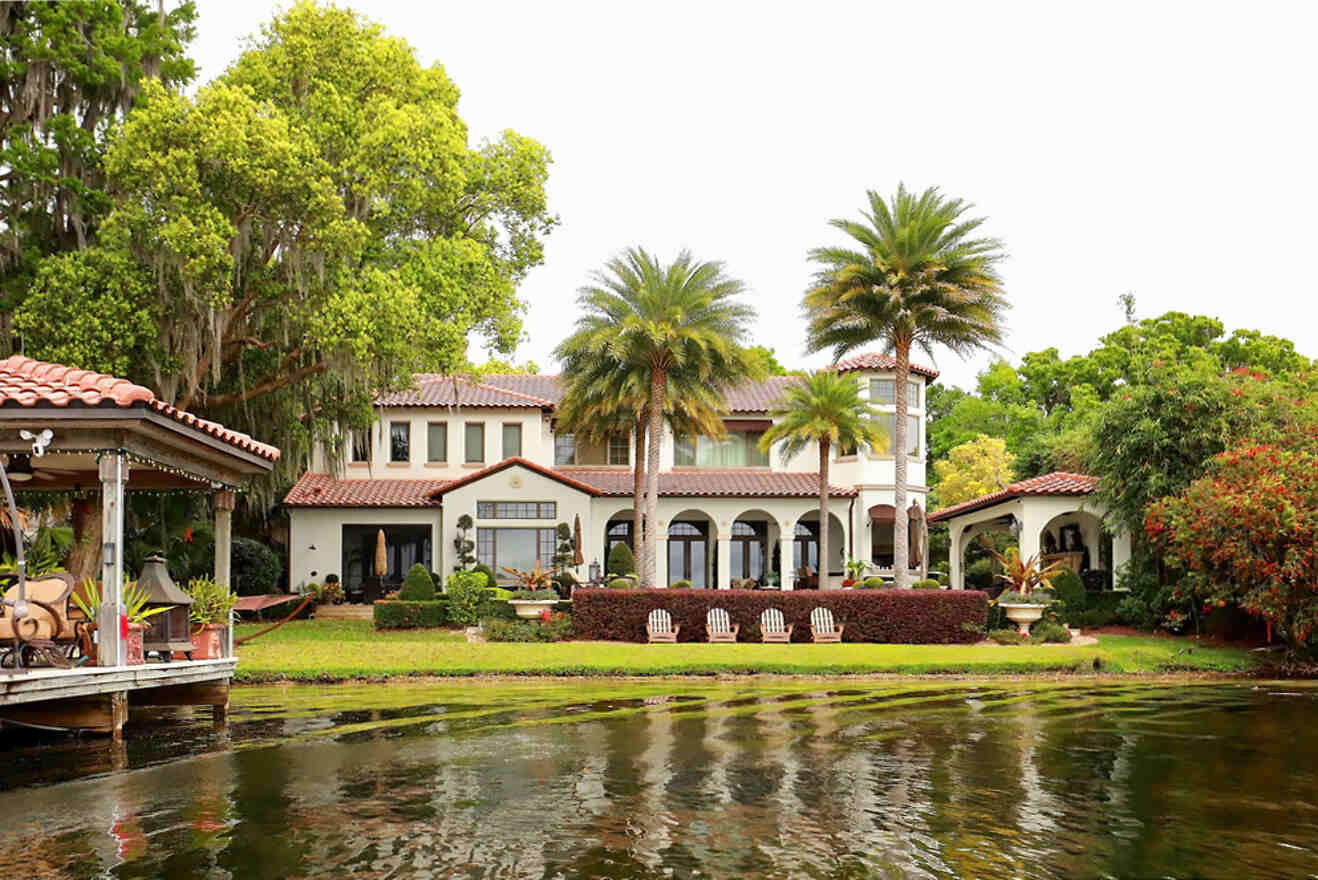 Winter Park is both my home and my favorite part of Orlando/Central Florida. Anywhere you go in Winter Park, you are not far from a lake or a wetland teeming with life.
The Winter Park Chain of Lakes is a super cool urban paddling experience through six lakes connected by natural and manmade canals. You can rent a see-through kayak or a canoe and spend the day lake hopping in a peaceful and serene environment.
Expect to see huge towering cypress and oak trees covered in Spanish moss, tropical and subtropical plants, ferns, and all sorts of exotic wildlife and ecology.
One of the best ways to experience Winter Park is with this awesome evening tour! You'll get a glow-in-the-dark clear kayak to experience all the magic Winter Park has to offer.
PRICE: $70
7. Experience the best ramen at Domo
If you are craving ramen in Orlando, this is the place to go. The ambiance is inviting and intriguing, with beautiful decor on the walls and potted tropical plants.
This ramen is so good. It's by far the best I've ever had! The drinks are really delicious too. Eating at Domo is definitely one of the best things to do in Orlando.
PRO TIP: Make a reservation before arrival; they tend to get busy, and the wait can be long.
HACK: Get there for happy hour and enjoy the delicious food and drink at a bargain!
8. Discover Mead Botanical Garden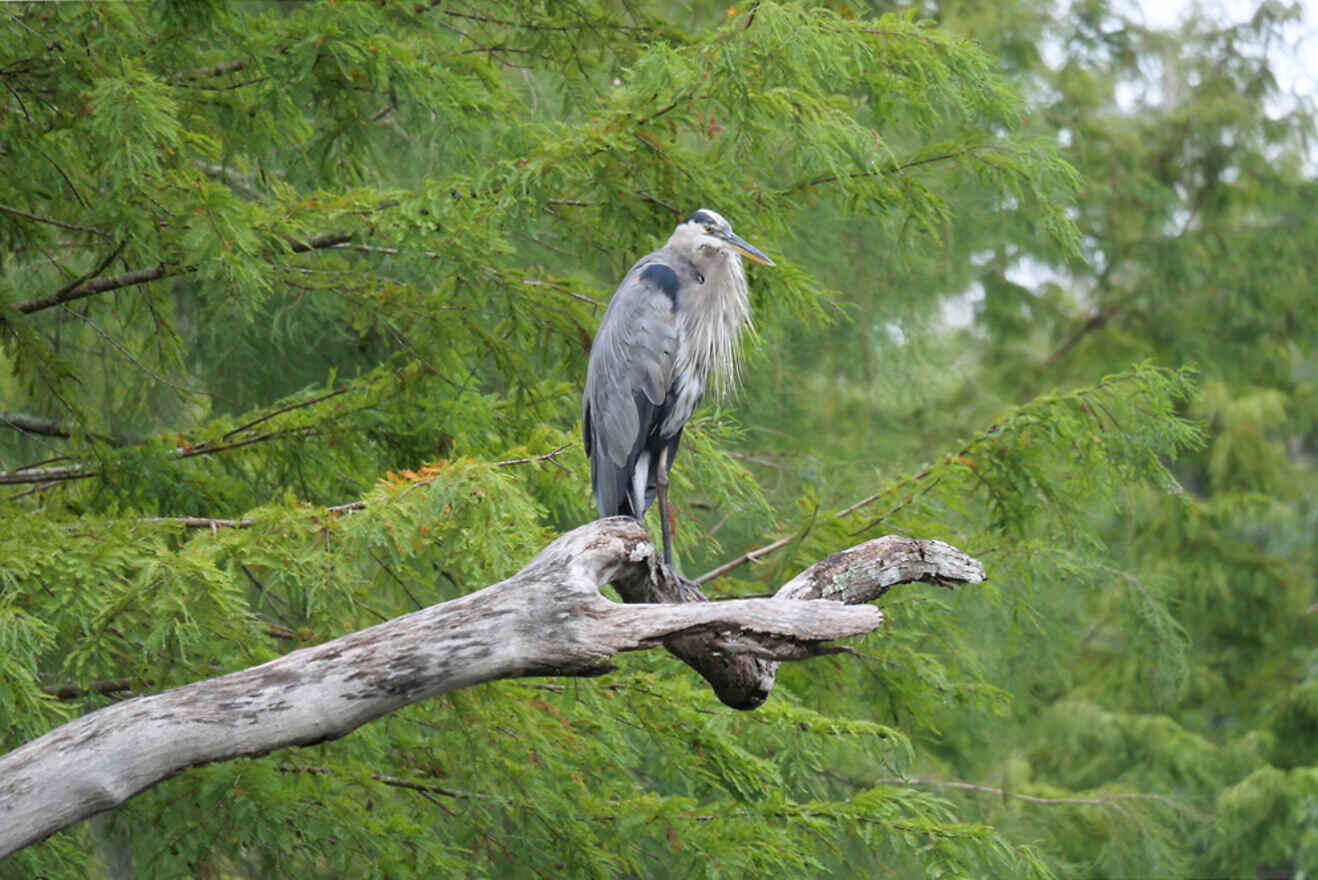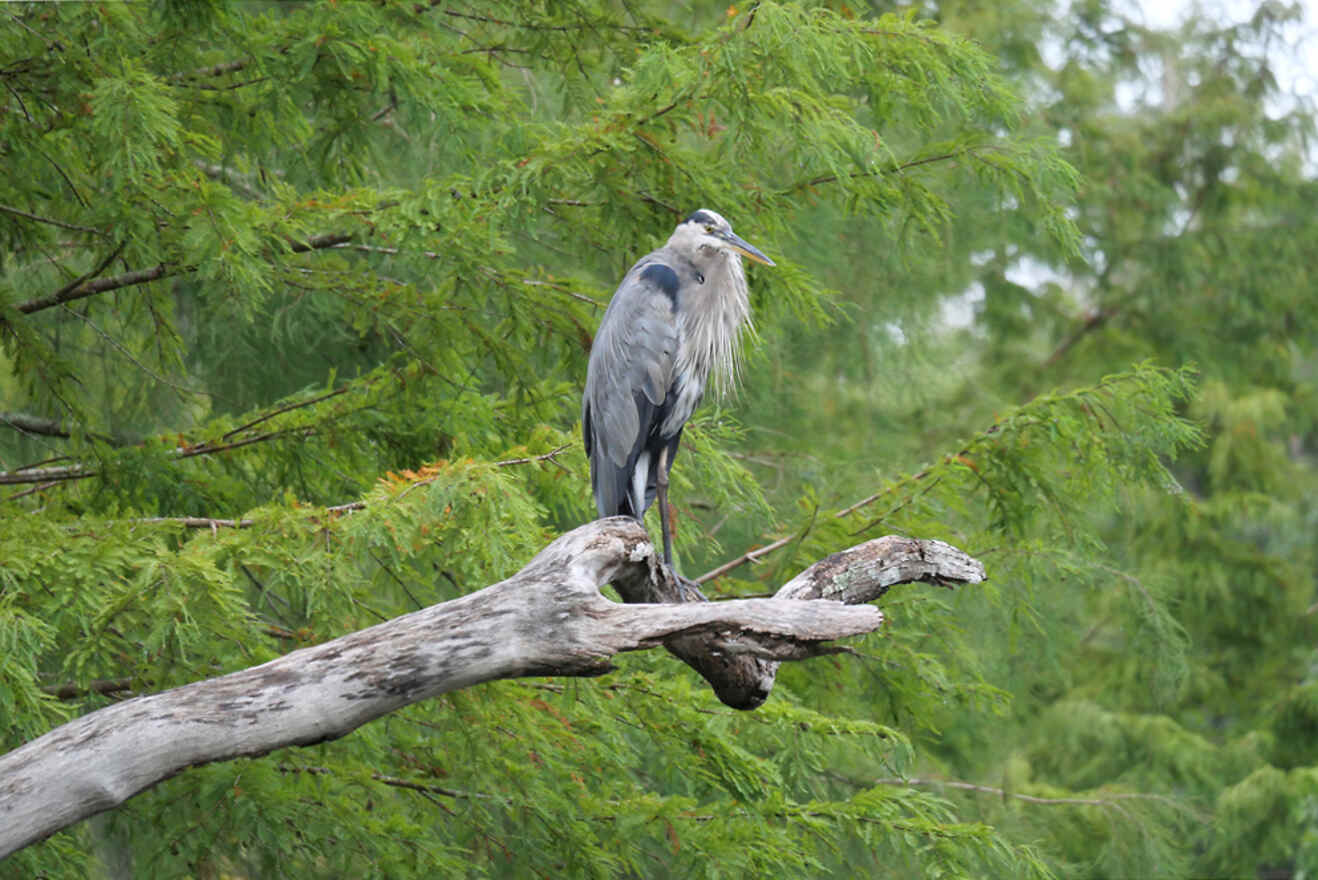 This is such a wonderful escape from the crowds and the hustle and bustle of Orlando. I always go to Mead Gardens to unwind, walk my dogs through beautiful nature, and go to community events!
Mead Gardens is hands down one of my favorite spots in Orlando. It's a natural habitat in Winter Park, about 10 minutes from downtown Orlando. It's a conservation hub with 47 acres of preserved natural ecology. They do excellent work educating the community about ways to take action to protect Wild Florida! Mead Gardens also hosts several educational and candle-lit events, including yoga in the garden!
PRO TIP: Check out their events page and see if any of their events coincide with the dates you'll be in town!
PRICE: Free
9. Have a sandwich at Deli Desires
Deli Desires is a little-known spot in Orlando with the best sandwiches in town. They are famous for their bialys and Eastern European cuisine. Don't forget to try their selection of soft drinks, from beer to celery seltzer! They offer delivery for those who just want to get a takeout lunch!
However, I recommend going there in person to enjoy the food fresh and get a feel for the Deli Desires vibe.
10. Hang out at Leu Gardens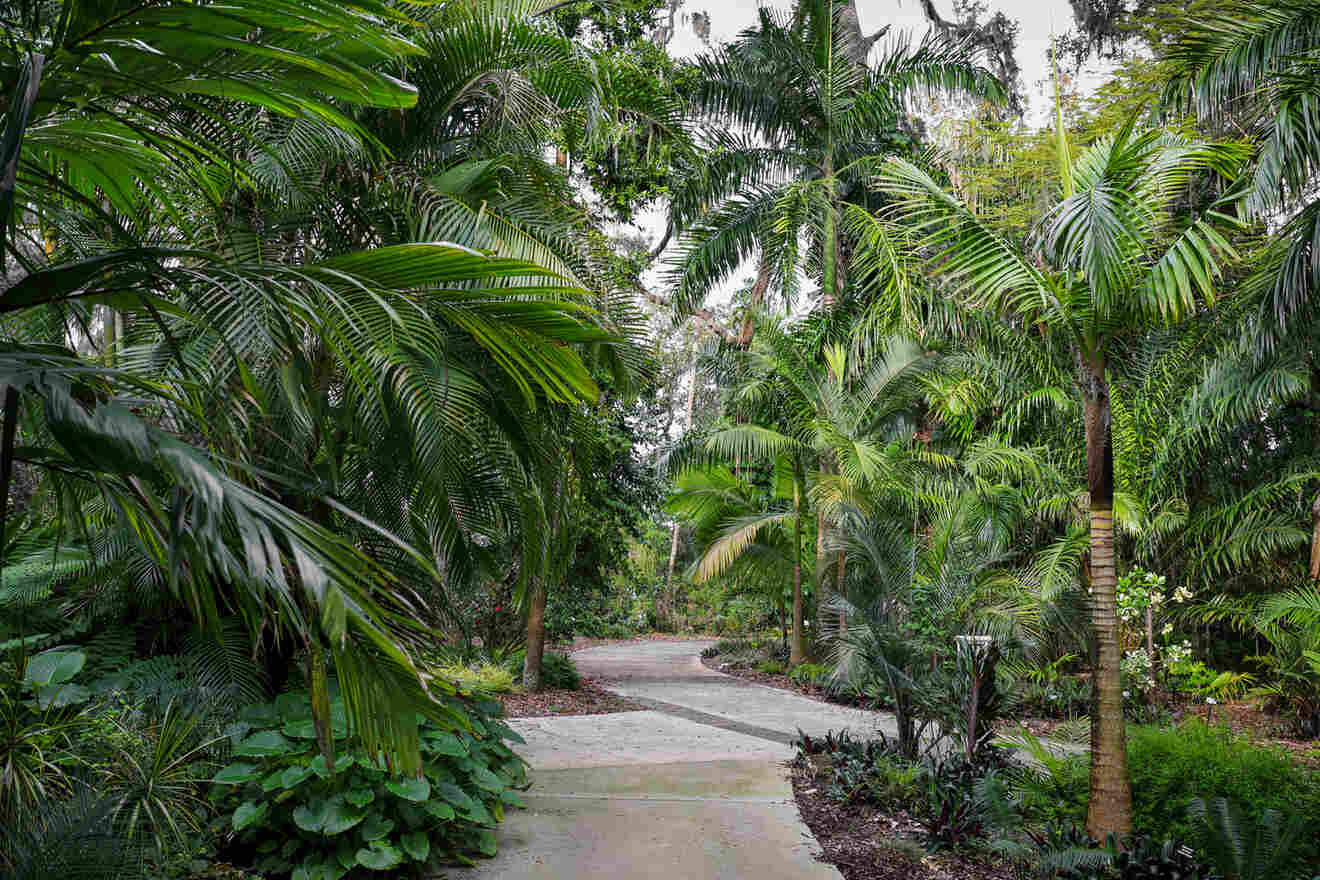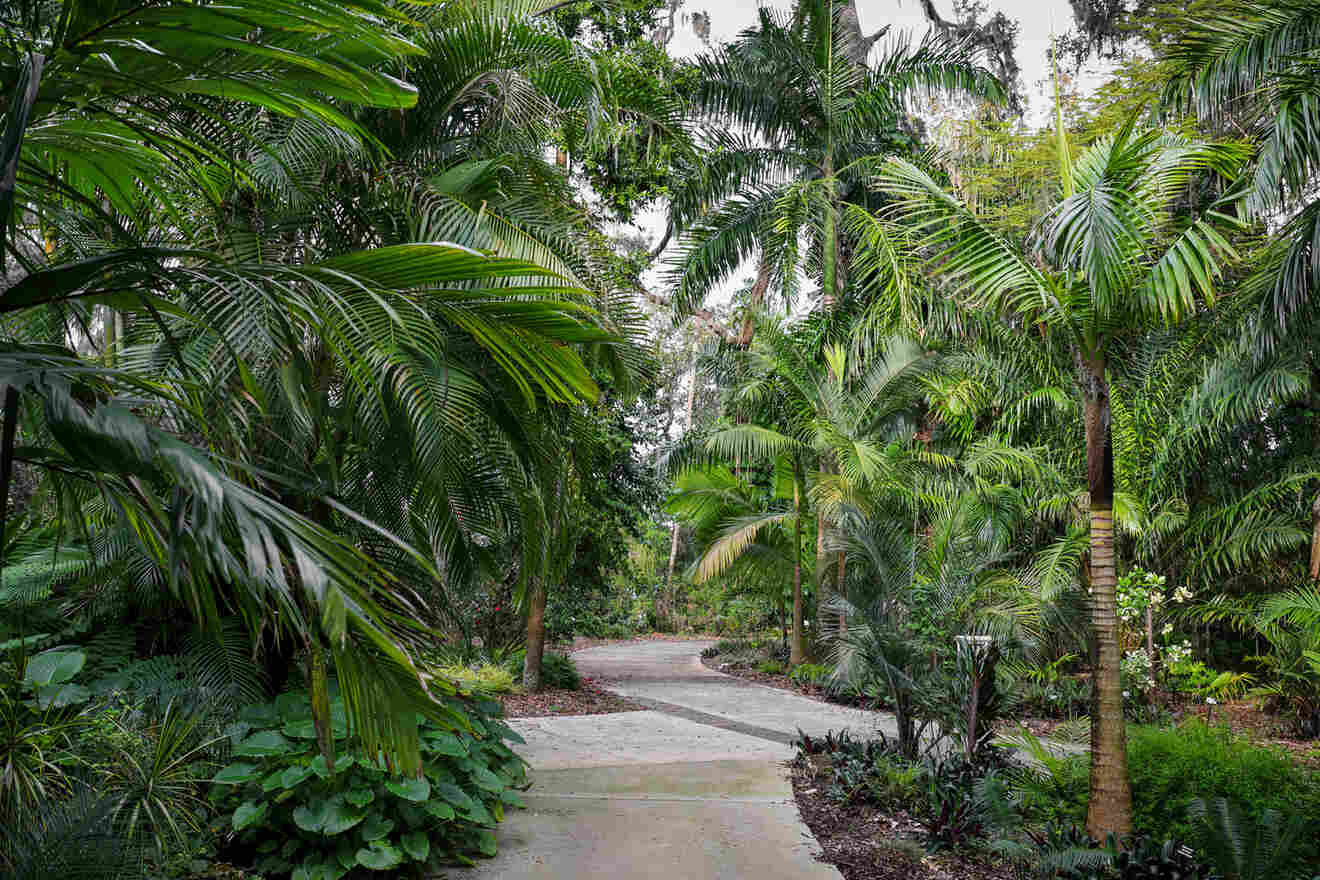 After I get my Deli Desires, I usually head over to Leu Gardens to enjoy my food with a view!
Leu Gardens is just a hop, skip, and a jump away from Deli Desires, and the two make for a lovely combination. Leu Gardens is a 50-acre oasis in the middle of Orlando. It has a different vibe than Mead Gardens, and more exotic gardens spread throughout the property.
A historical home donated to the city of Orlando in 1961 by Harry P. Leu, this is a lovely destination for anyone who appreciates the beauty of nature and extravagant gardens.
PRICE: $15
11. Take a baby goat yoga class
This may sound strange to say the least, but this was one of the cutest, most wholesome experiences of my life.
Baby goat yoga is exactly as it sounds. It's a yoga class, usually on a farm, with baby goats frolicking around you and jumping on your back while you're in downward dog!
While I fully acknowledge this may not be everyone's cup of tea, it was the cutest thing I have ever experienced and I would do it again and again.
Wildflower Farm Orlando offers baby goat yoga at a great price, and their farm is absolutely adorable. The class begins with everyone receiving a bottle to hand-feed a baby goat. Throughout the class, the goats frolic around you and jump all over you.
Wildflower Farm Orlando also offers multiple different experiences on the farm aside from baby goat yoga. They have a 'Party in the Pasture' for adults, where you can come with a few friends, BYOB, and set up a picnic while the baby goats jump and play all around you.
They also have packages that are for the kids and more family-friendly. This is by far one of the coolest things to do in Orlando.
PRICE: $24
12. Go horseback riding at Hidden Palms Ranch
If you want to go horseback riding in Orlando, Hidden Palms Ranch is the place to go. They offer multiple different packages for those of all ages and comfort levels with horses, and their property is just incredible.
If you want to unplug and get away from the fast-paced city vibe, this is the place for you. Exploring wild Florida on horseback feels like an ancient and very special experience. One that you will keep with you forever.
Hidden Palms Ranch is a small family-owned business providing the best care to their horses and customers. They have private and guided trail rides around picturesque Lake Jesup.
PRICE: $85 for a trail ride for up to 5 people. Check out their website for other packages.
13. Visit Ripley's Believe It or Not Orlando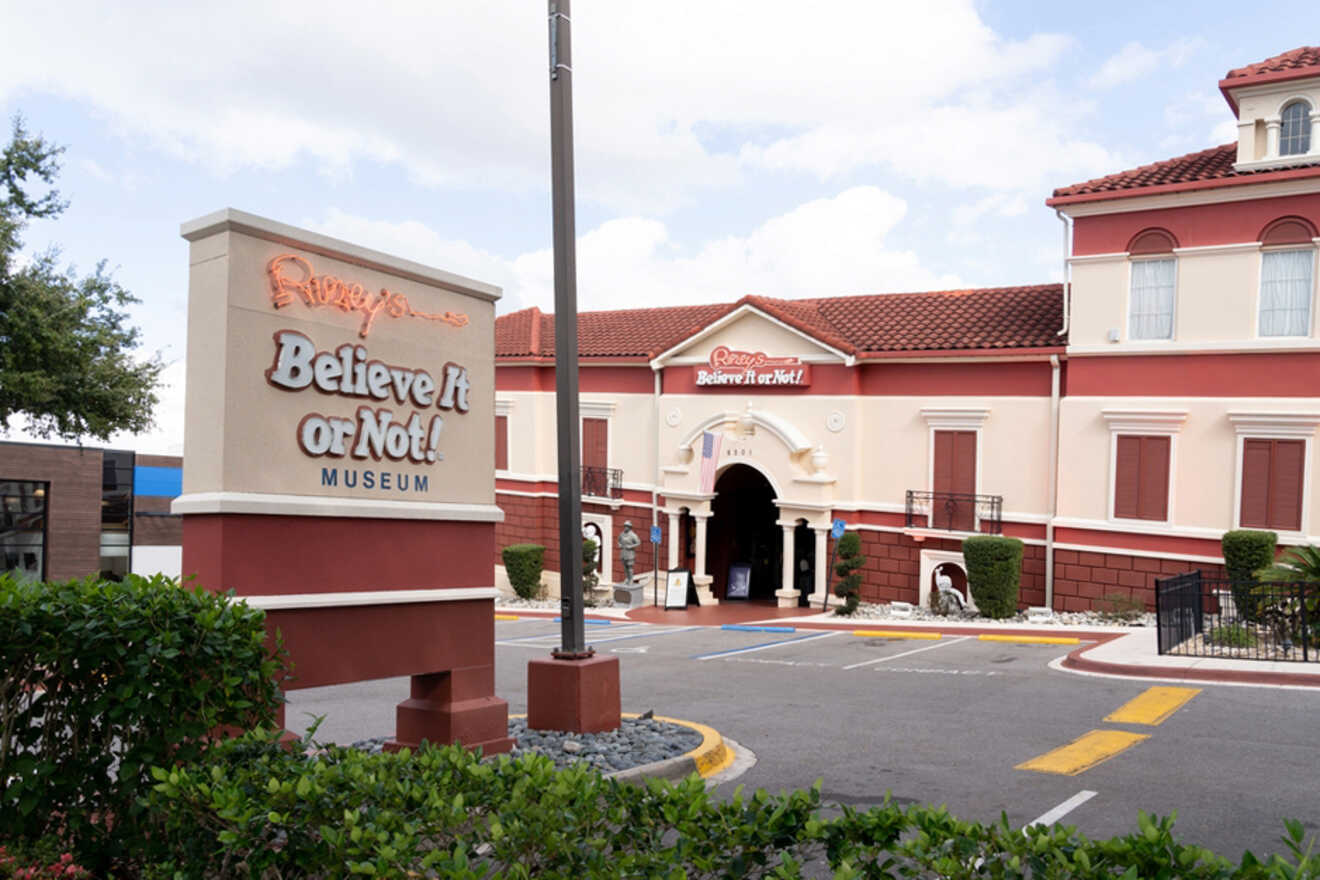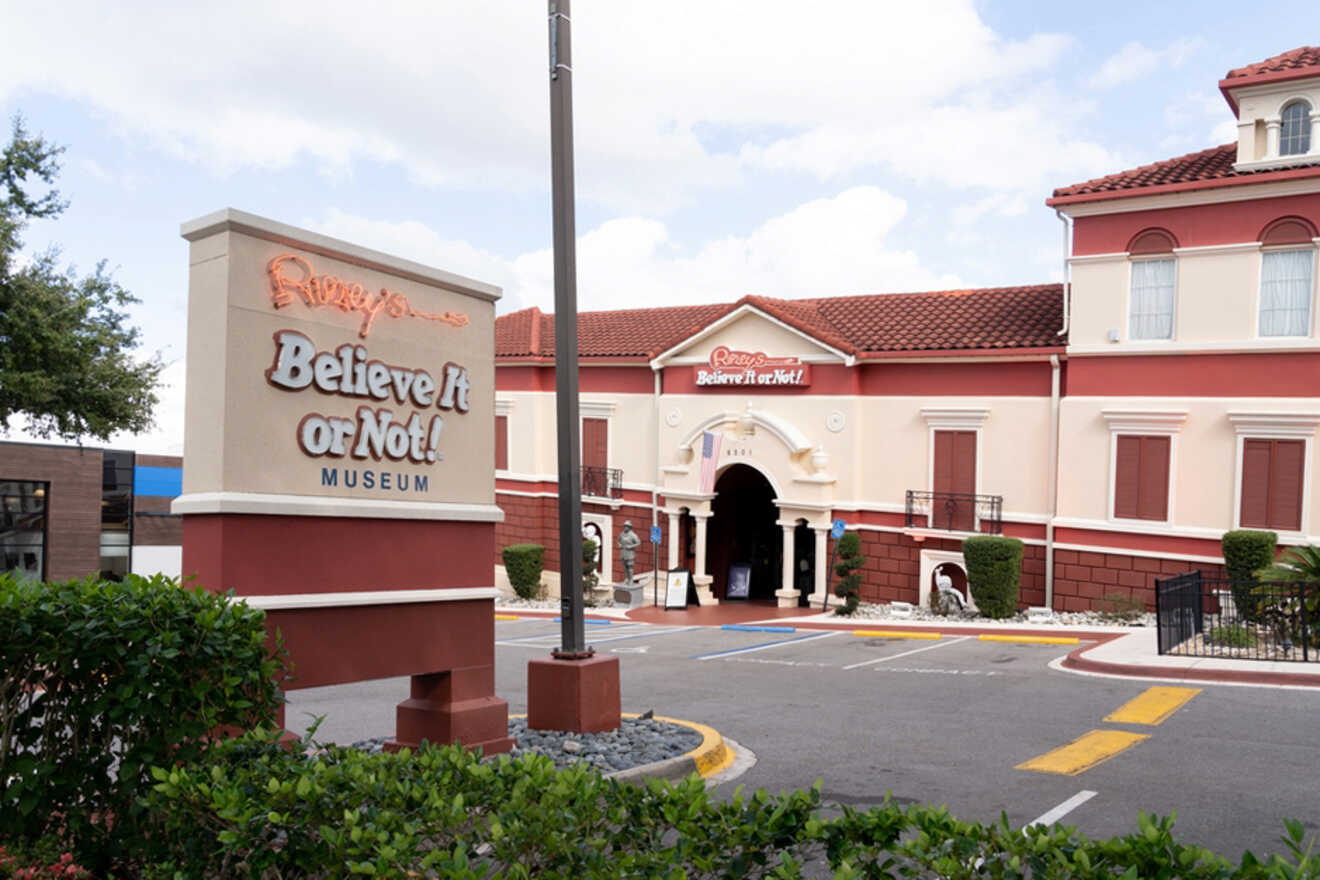 This artifact museum holds curiosities that Ripley's have collected for more than 100 years! They also have a mirror maze with infinite mirrors and seemingly endless hallways. Ripley's Believe It or Not Orlando is a super fun activity for families, as there are so many fascinating exhibits with undeniably strange feats that will blow your minds!
Famously known as the weirdest attraction in Orlando, this is definitely one of the most unique things to do in Orlando.
PRICE: $28
14. Visit the Space Coast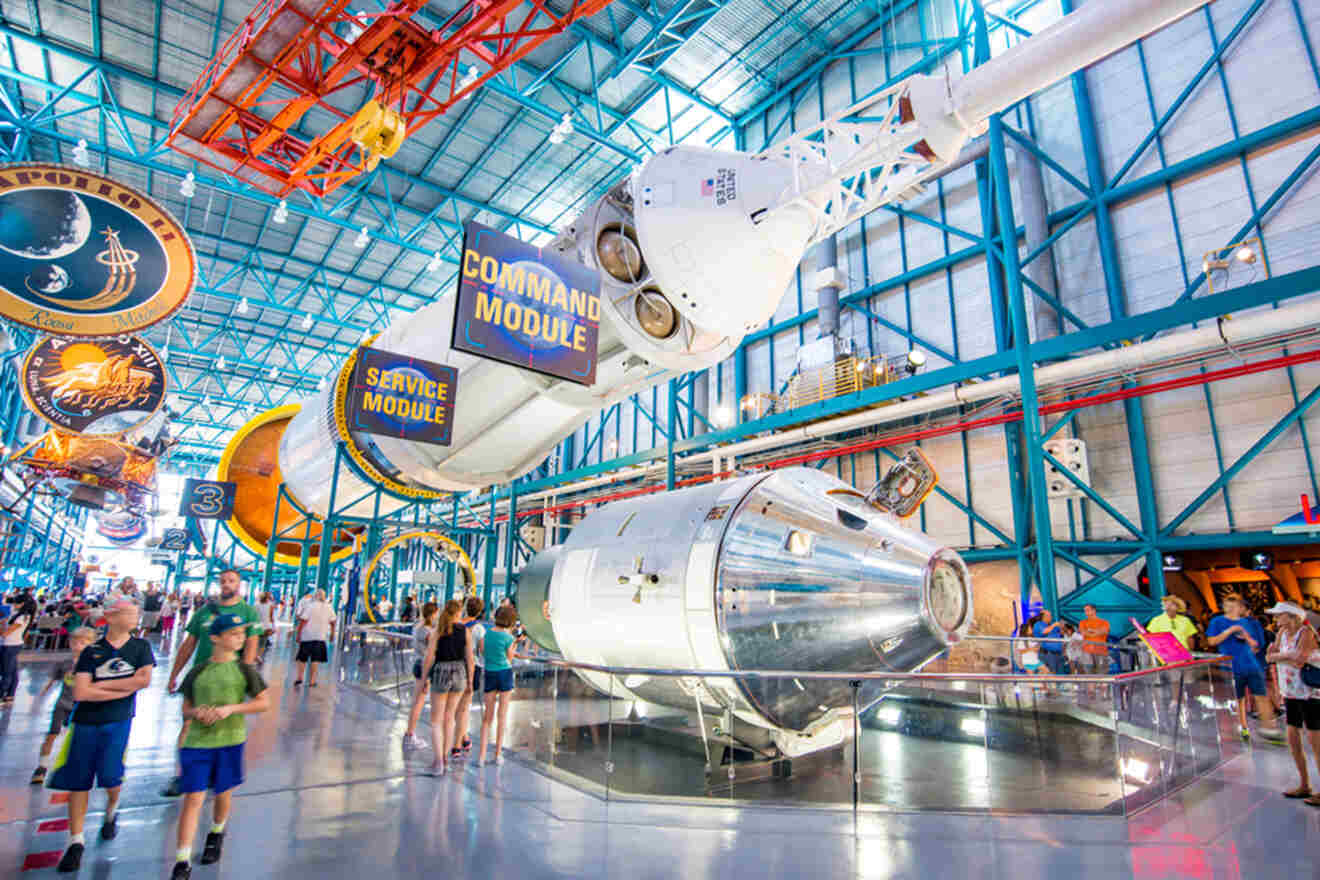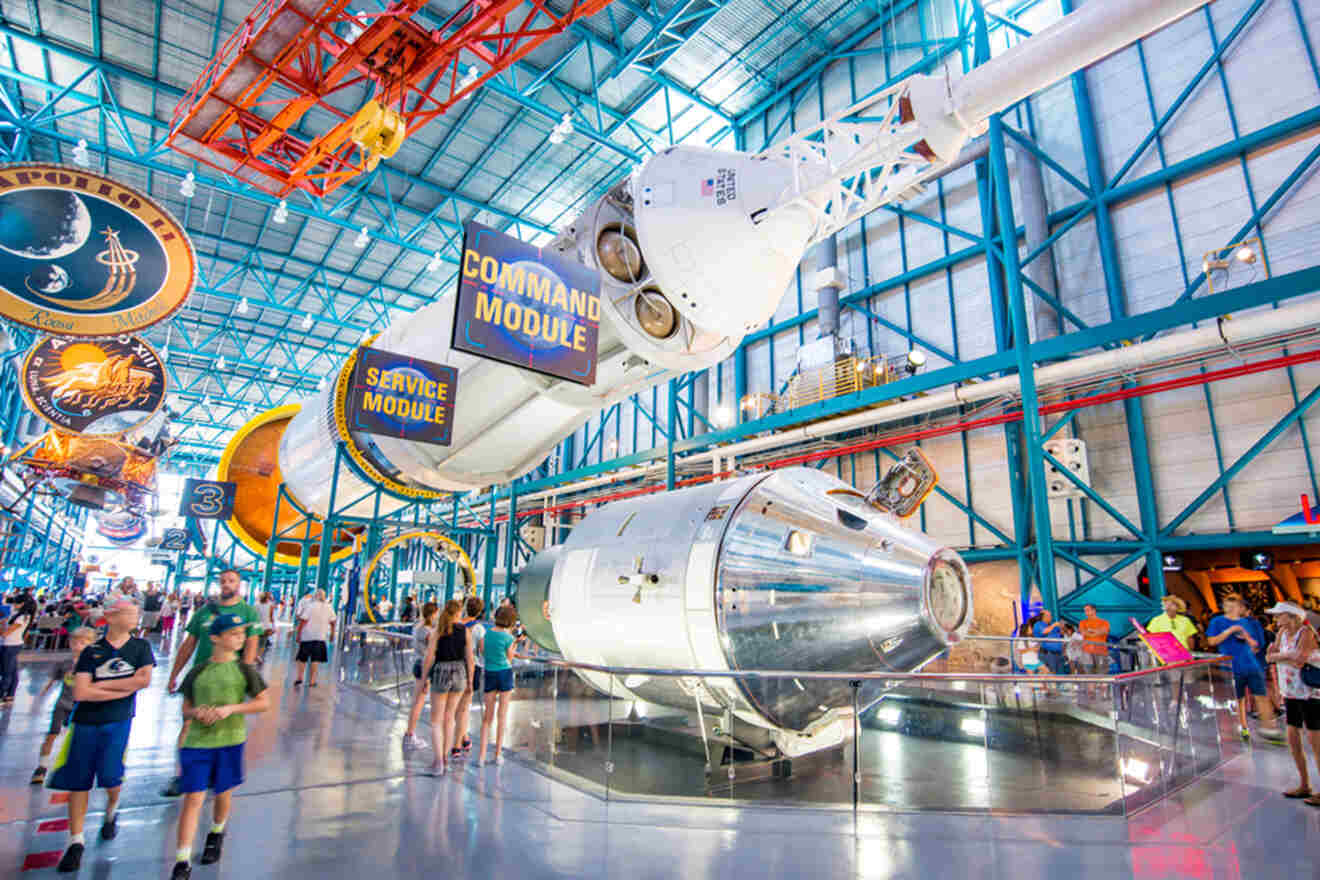 Cape Canaveral, or Space Coast, is one of the biggest tourist attractions in Florida – and with good reason! The beach is gorgeous, with many state parks featuring pristine and untouched Wild Florida, and you have Kennedy Space Center right there!
The Space Coast of Florida is an enjoyable and memorable place to visit. This is the perfect destination for a day trip, between the beaches, state parks, food, and Kennedy Space Center. Only 45 minutes from Orlando, this is the perfect activity for the family or the solo traveler.
PRO TIP: Before going, do a quick Google search to see if there are any rocket launches happening when you visit. Witnessing a rocket launch firsthand is an incredible experience that widens your perspective in a powerful way.
PRICE: $107
Book your Space Coast adventure here
15. Go indoor skydiving at iFLY Orlando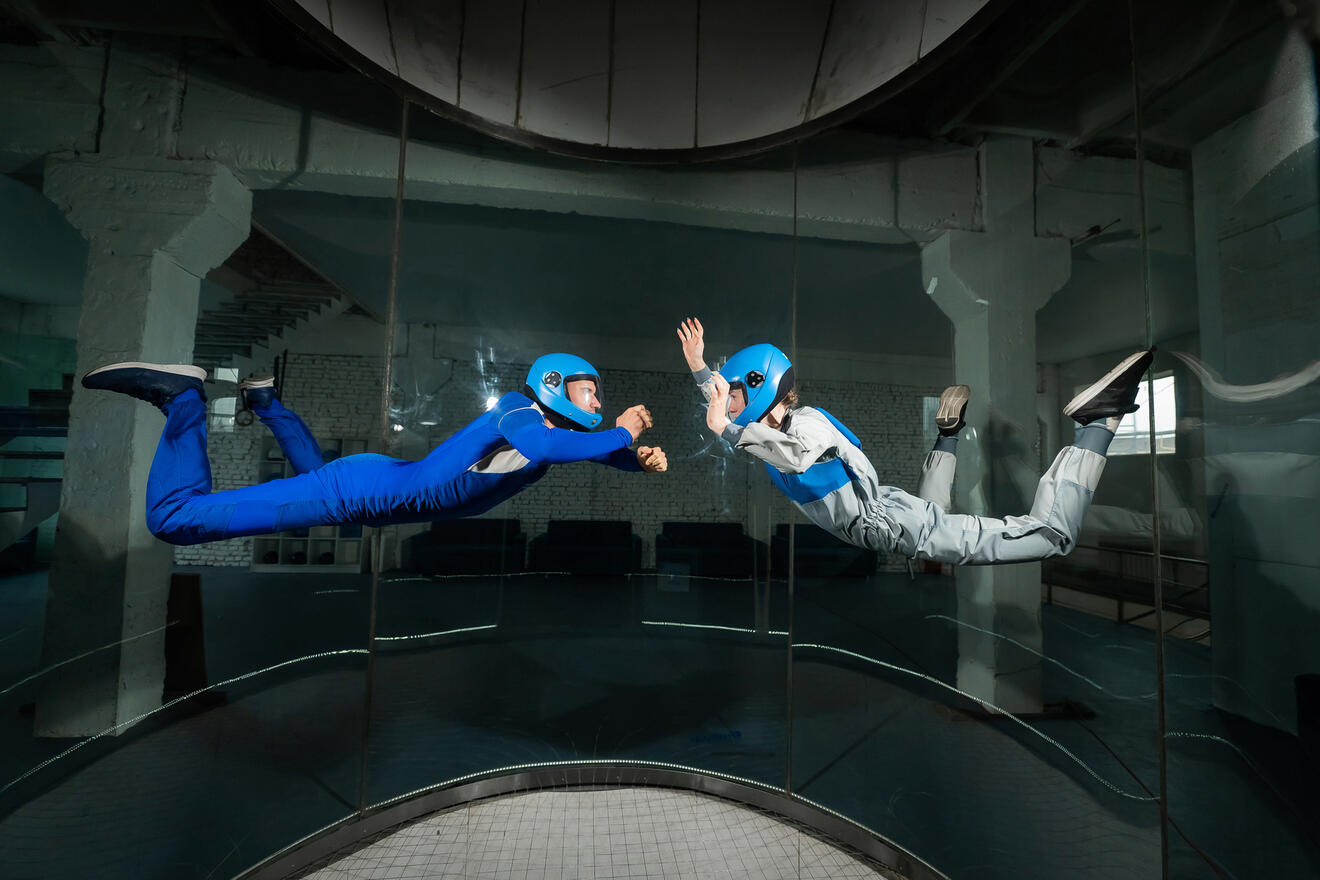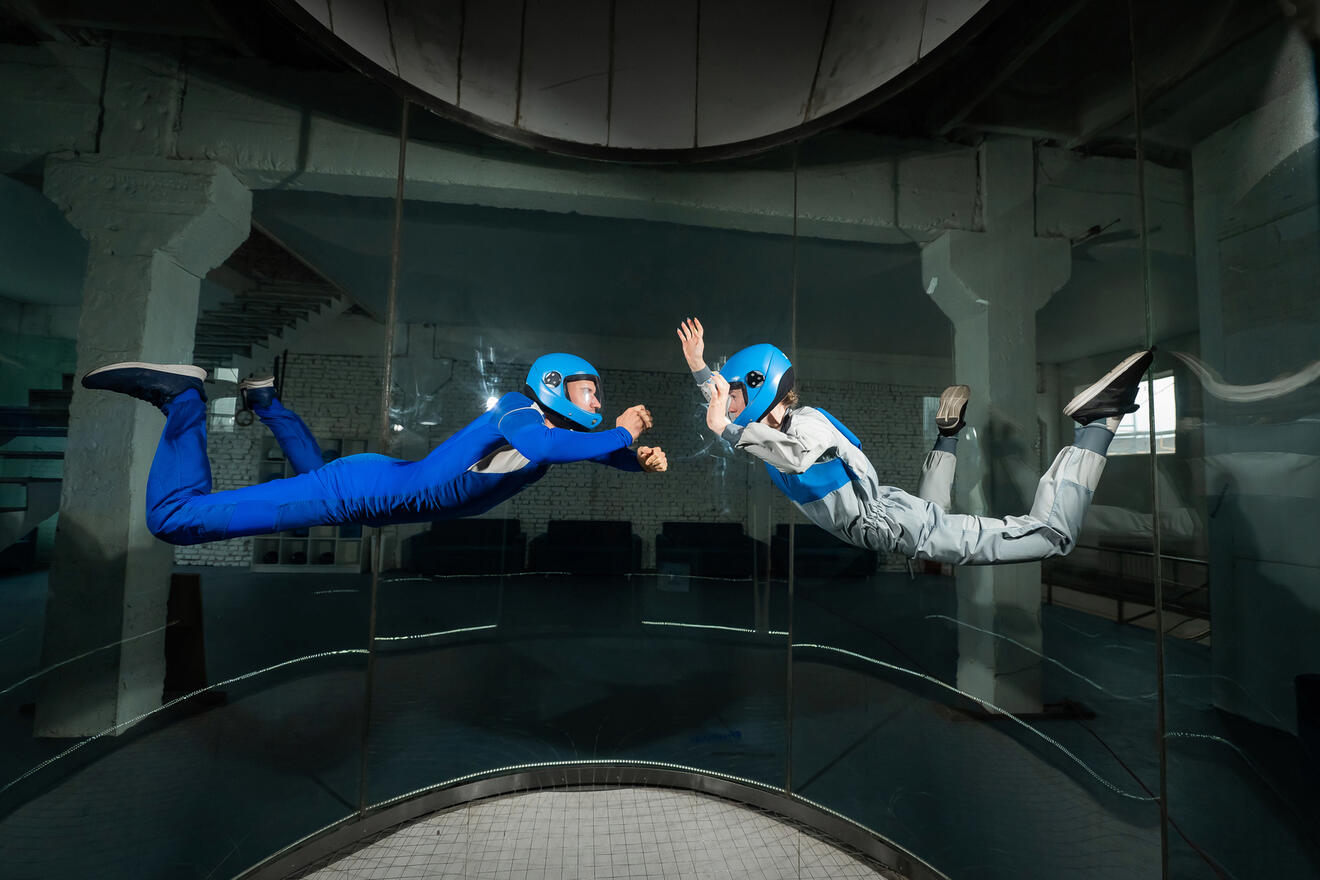 Are you a daredevil at heart? This one is for all the thrillseekers out there! Skydive indoors at iFLY Orlando for an enthralling experience you will never forget.
For those who want to try skydiving but are a little intimidated by diving out of a plane, this is the perfect way to satisfy that urge without putting yourself in an uncomfortable situation. Don't worry. You're still a daredevil, even if you skydive inside!
Practice mid-air maneuvers while feeling vertical wind propelling you up. All from the safety of an indoor facility. If your goal is to skydive outside, this is the perfect way to get some practice.
PRICE: $91
16. Relax at Kraft Azalea Garden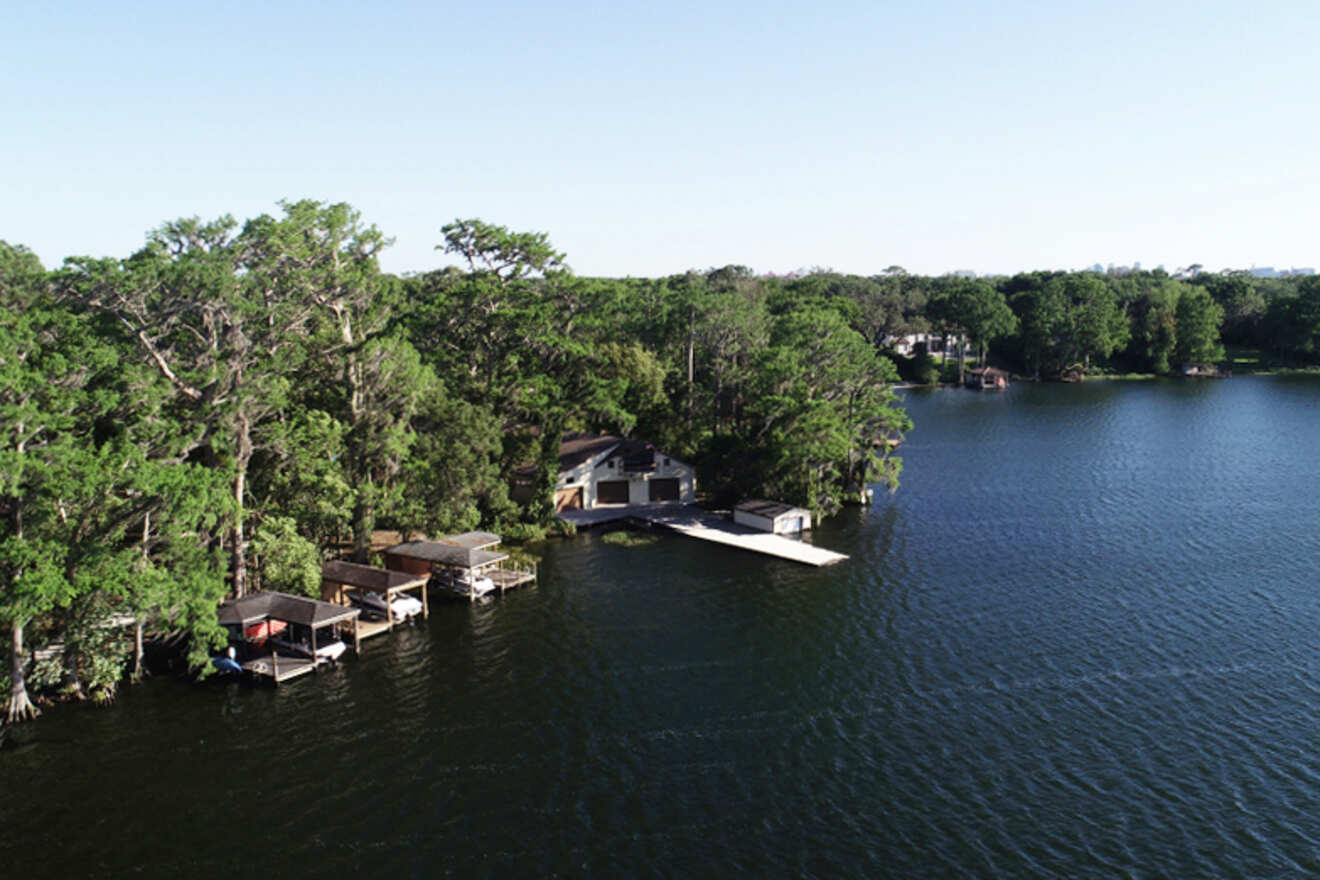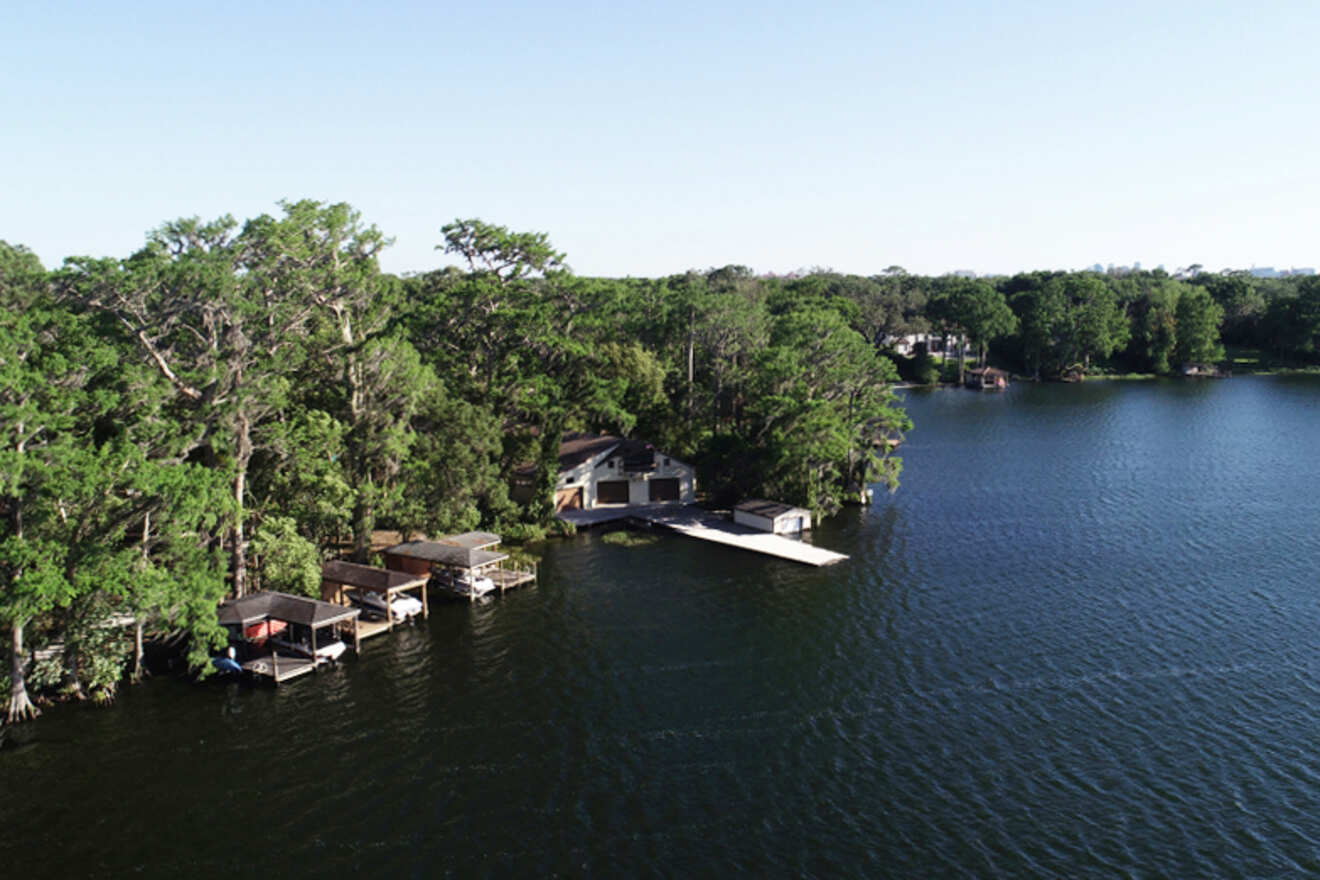 Situated on the banks of Lake Maitland, 15 minutes from downtown Orlando, Kraft Azalea Garden is a charming 5-acre oasis that will most definitely steal your heart. With hundred-year-old cypress trees draped in Spanish moss towering over you and dozens of species of wading birds, hawks, and owls flying about, this is one of Orlando's best-kept secrets.
After strolling through this park and basking in its undeniable beauty, you will start to unwind and relax in a way you didn't even think was possible. You will likely see people enjoying the lake on their kayaks or boats, and you might even spot an alligator!
PRO TIP: Bring a picnic and head to this park during sunset. This is when all the birds are heading home to roost and the owls are just beginning to awaken for their nightly hunt.
PRICE: Free
17. Wekiwa Springs State Park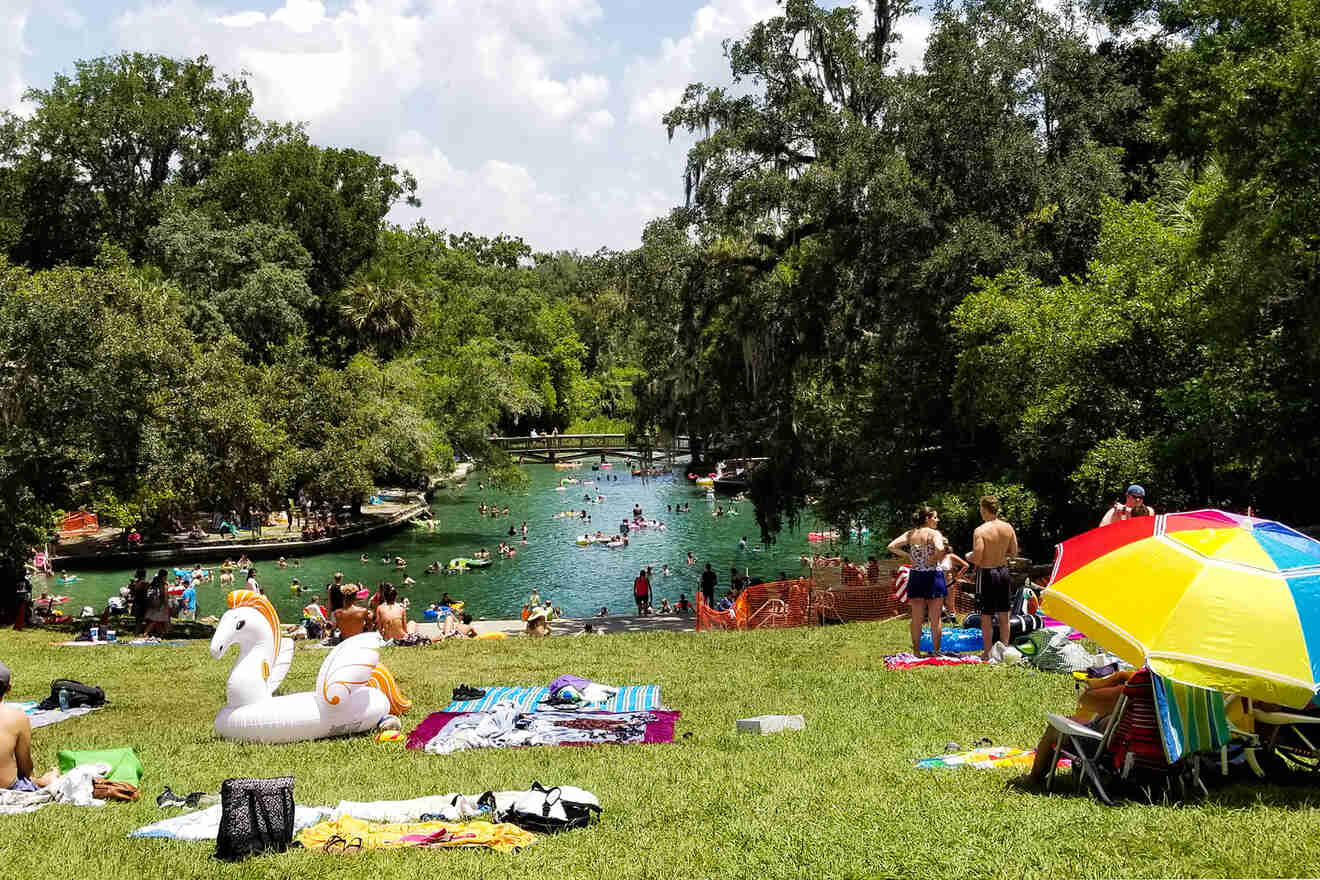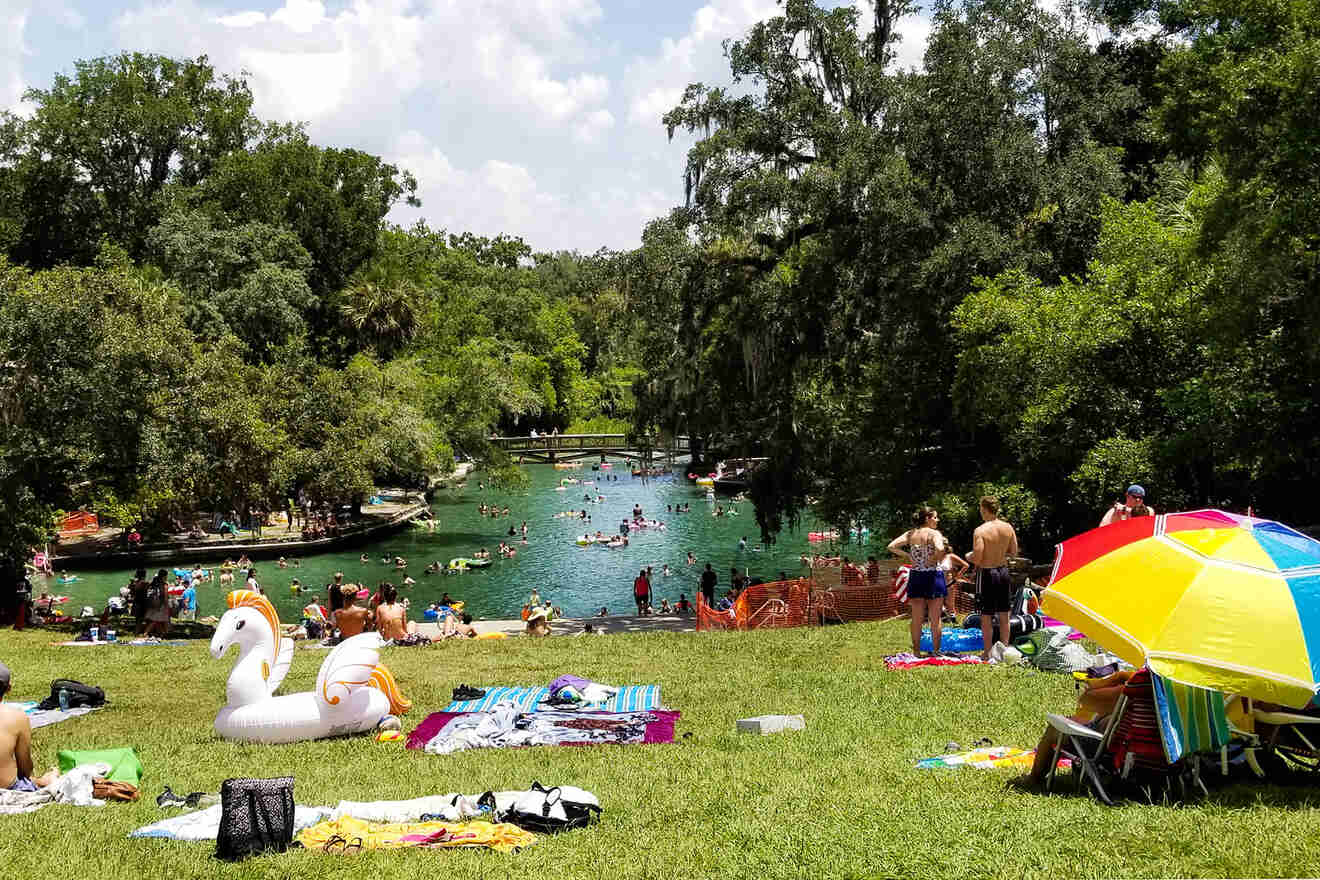 This state park, only 30 minutes from downtown Orlando is truly one of the best things to do in Orlando that most tourists don't even hear about!
Wekiwa Springs State Park boasts miles of trails just begging to be explored, along with a crystal clear emerald spring head that leads into a thriving river ecosystem vibrant with biodiversity.
This state park offers dozens of experiences and amenities from camping, kayaking, hiking, fishing, paddling, horseback riding, picnicking, snorkeling, mountain biking, swimming, and more!
The crystal clear springs stay at a steady 72 degrees year-round! Check out this beginner-friendly paddleboard experience for the best day out!
PRICE: $39
Book Your Paddleboard Tickets Here
18. Explore Renningers Flea Market and Antique Center
This is one of the coolest things to do in Orlando. Renningers Flea Market and Antique Center is such a unique experience and is only minutes away from Orlando!
Renningers is a massive flea and antique market with hundreds of vendors, both outside and inside. Here you can find the most unique trinkets, antiques, and even some delicious food!
Even if you don't spend a dime, you can spend all day just looking at all the unique little antique items that have lived lifetimes before you were even born.
PRICE: Free
19. Grab a beer at À La Cart
À La Cart is a really fun food truck market and beer garden with tons of options for everyone to enjoy. The food trucks there are unique and really really good!
Their list of local beers and imported beers is really extraordinary. This is a favorite spot for locals to grab some food and a beer and just kick back and relax with friends.
PRICE: Free
20. Visit Split Oak Forest Wildlife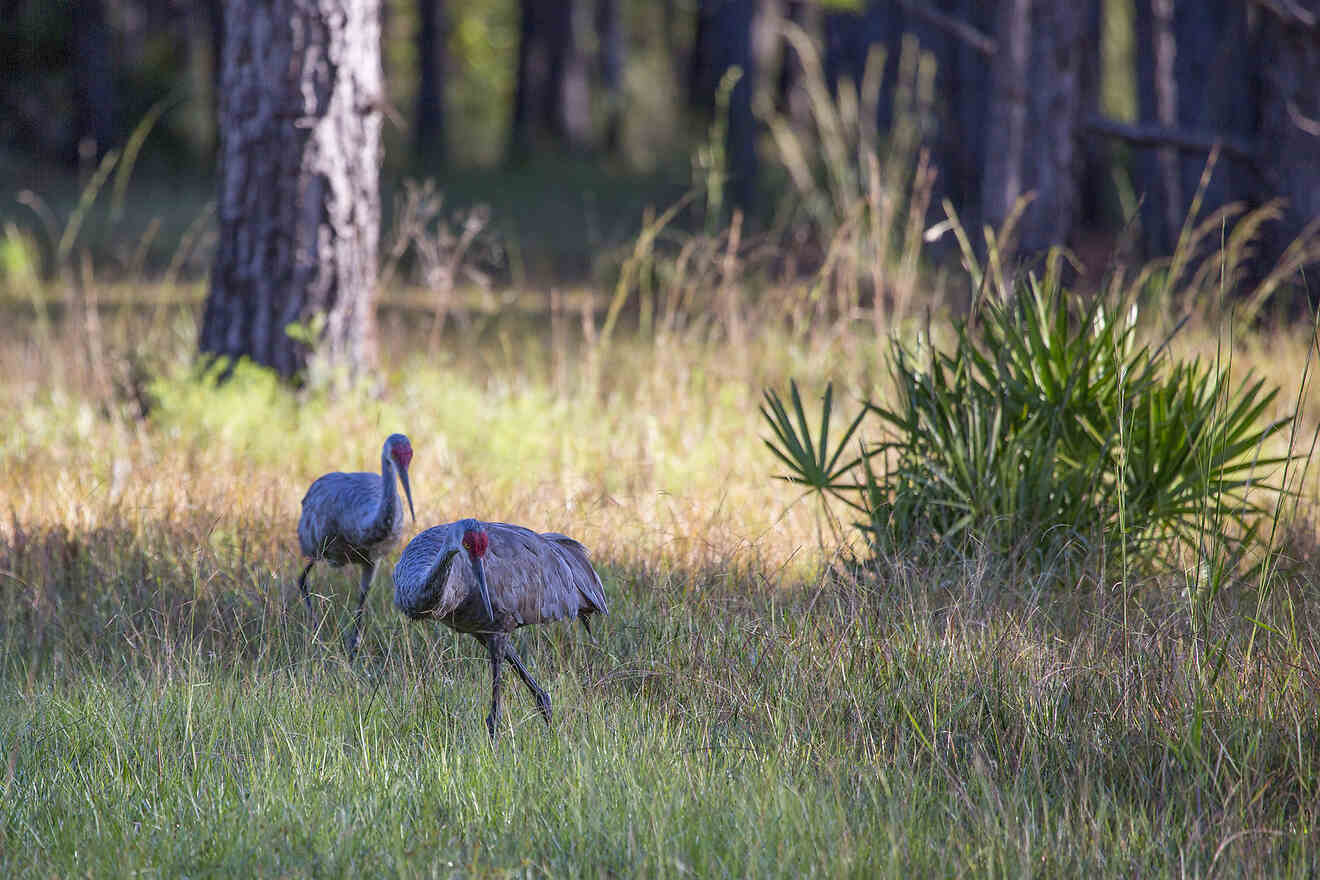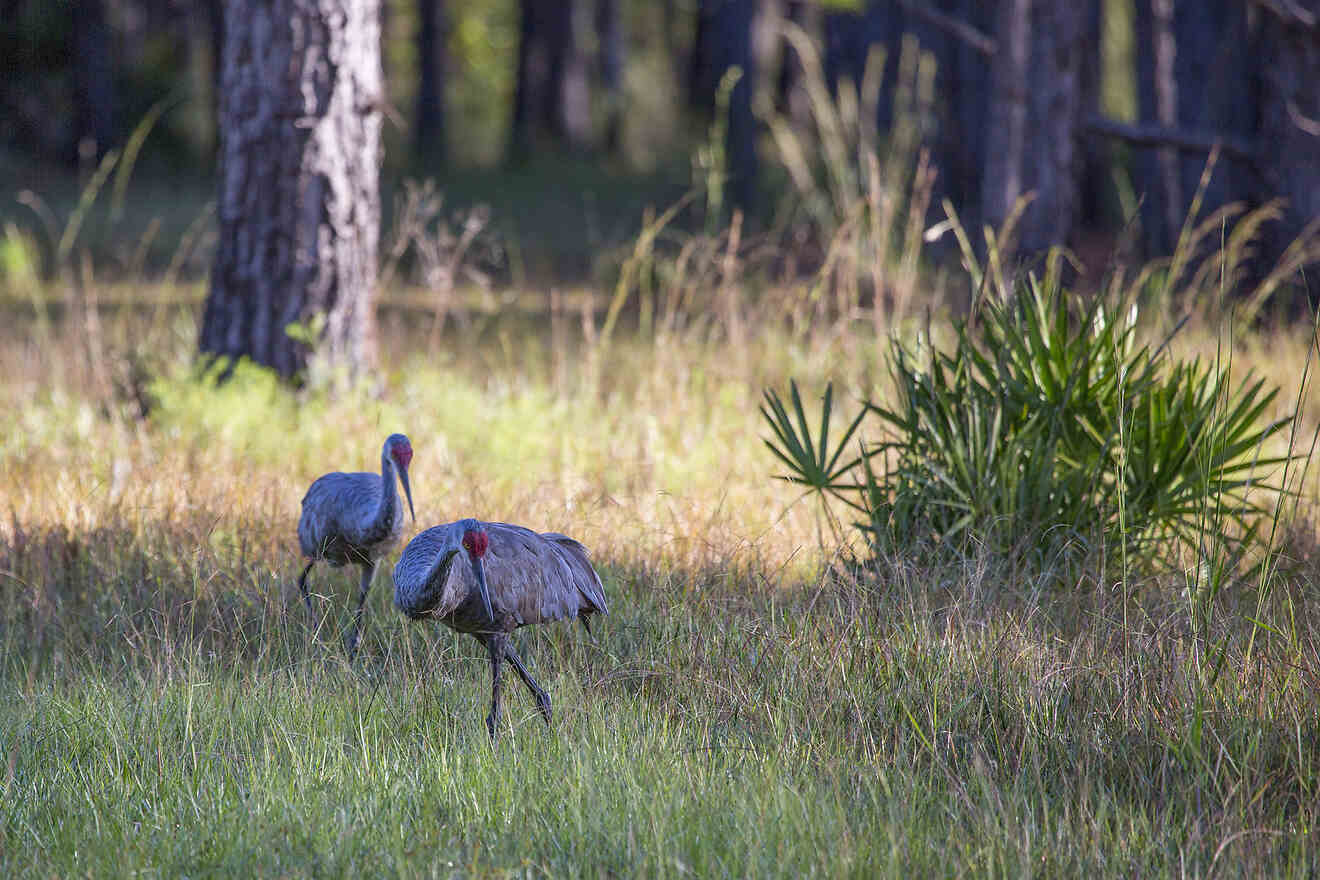 Split Oak Forest is one of the most beautiful conservation areas in all of Florida and is only a 45-minute drive from Orlando.
This Forest is a lovely conservation effort looking to preserve the integrity of wild Florida and protect its unique biodiversity.
Split Oak is actually under threat of being demolished and lost to development, so if you do end up going, make sure you support the local conservation efforts that are working towards preserving this Florida gem.
PRICE: Free
21. Go ziplining through Florida's only canyons!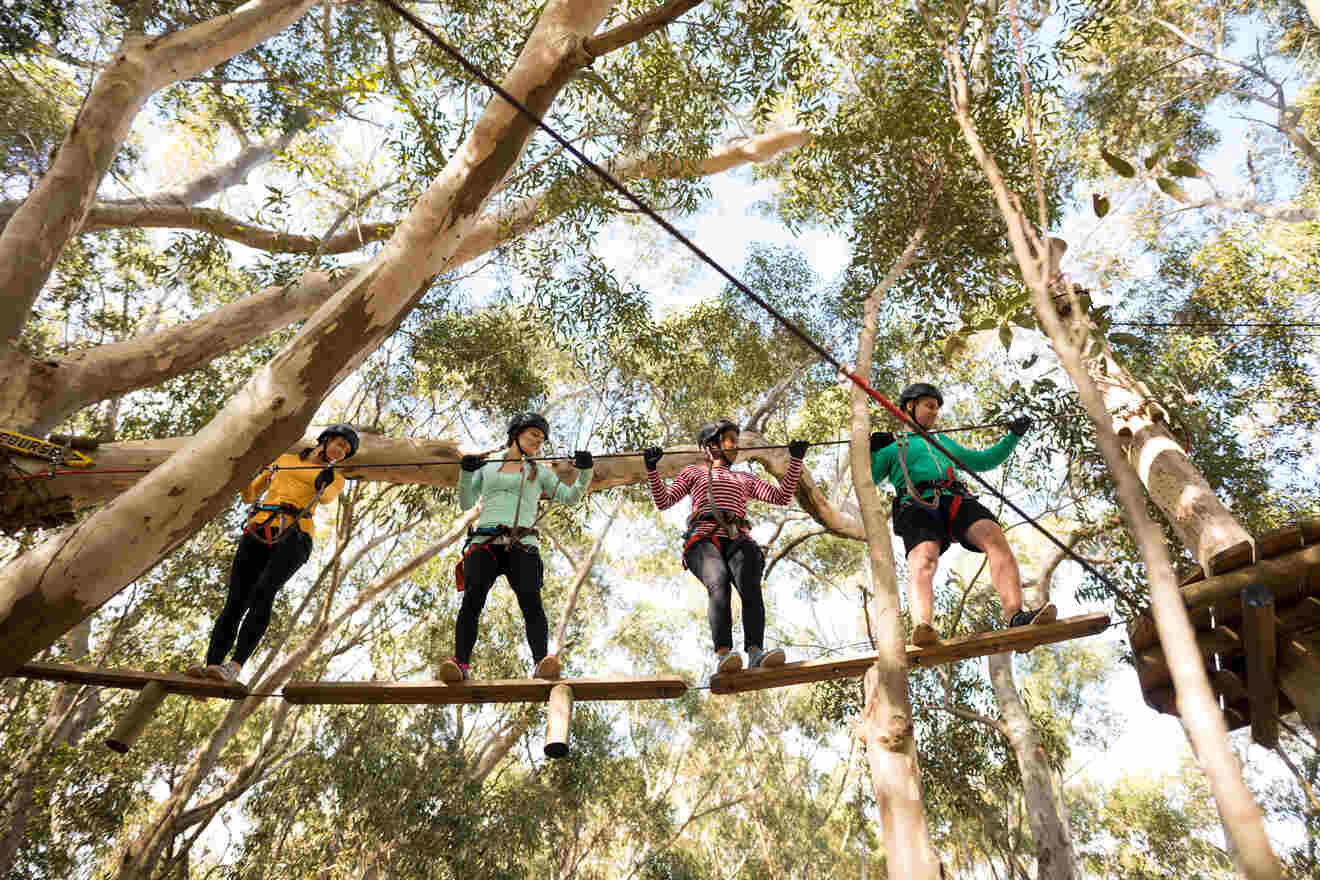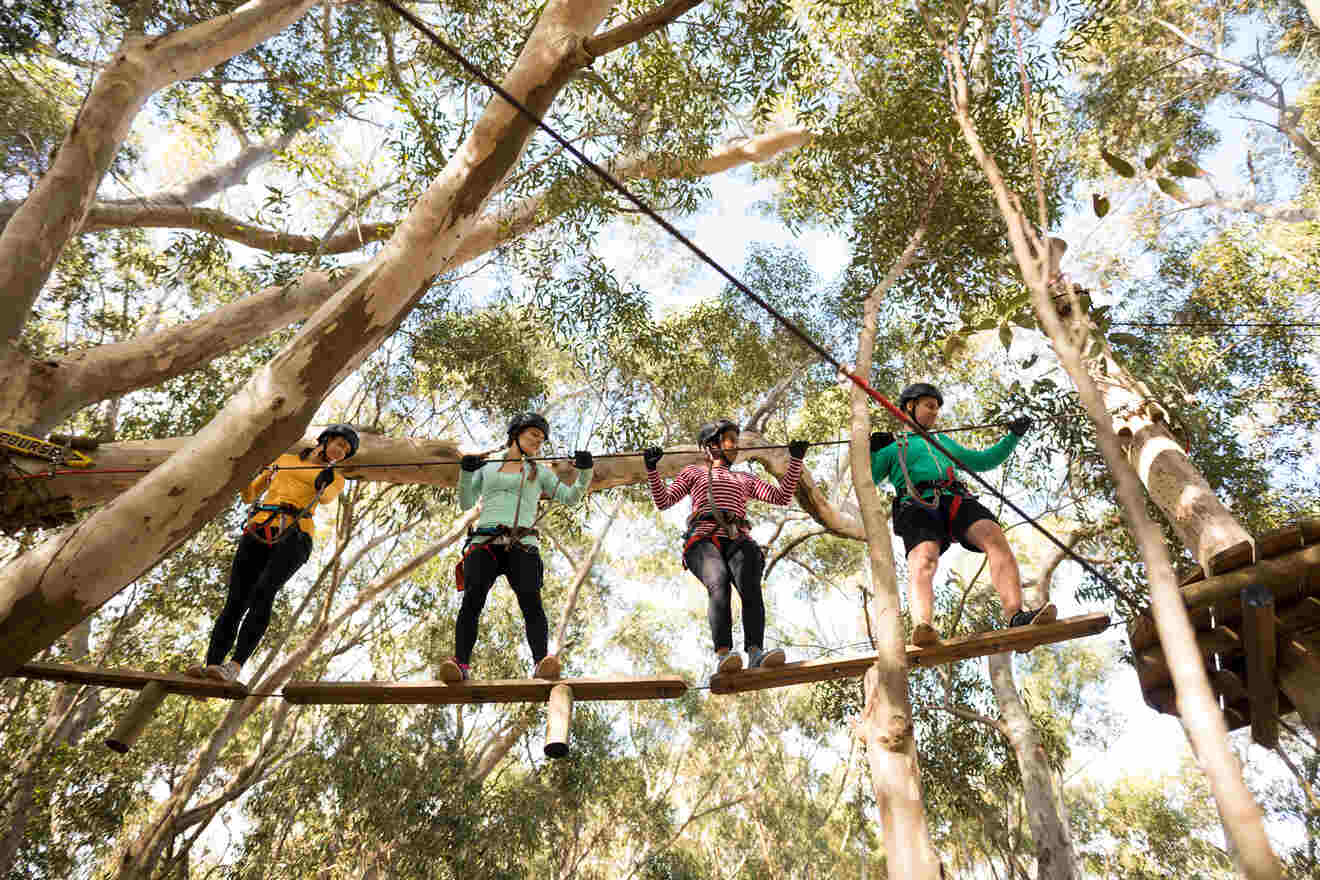 When most people think of Canyons, they think of Arizona or New Mexico. Well, prepare to be shocked, because Florida is also home to some gorgeous canyons!
The Canyons Zipline and Adventure Park are definitely one of the most unique and fun things to do in Orlando. This experience is by far one of Florida's best-kept secrets and just happens to be right on the outskirts of Orlando.
You will be in absolute disbelief as you fly through the sky over ancient canyons and bright blue waters surrounded by prehistoric palm trees and foliage!
PRICE: Packages start at $56 and go up to $109 depending on the package you select
22. Visit Zora Neale Hurston's childhood home in Eatonville!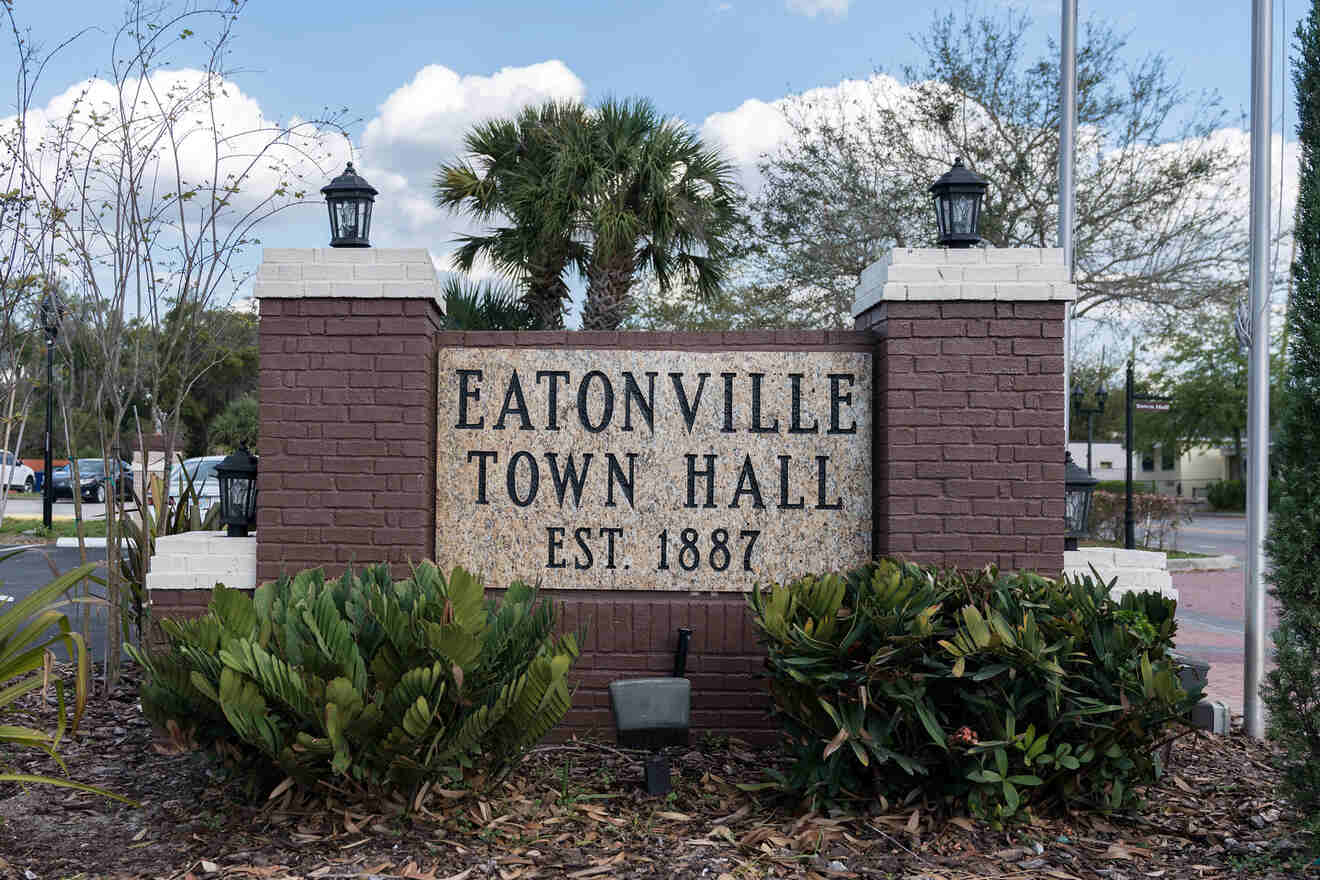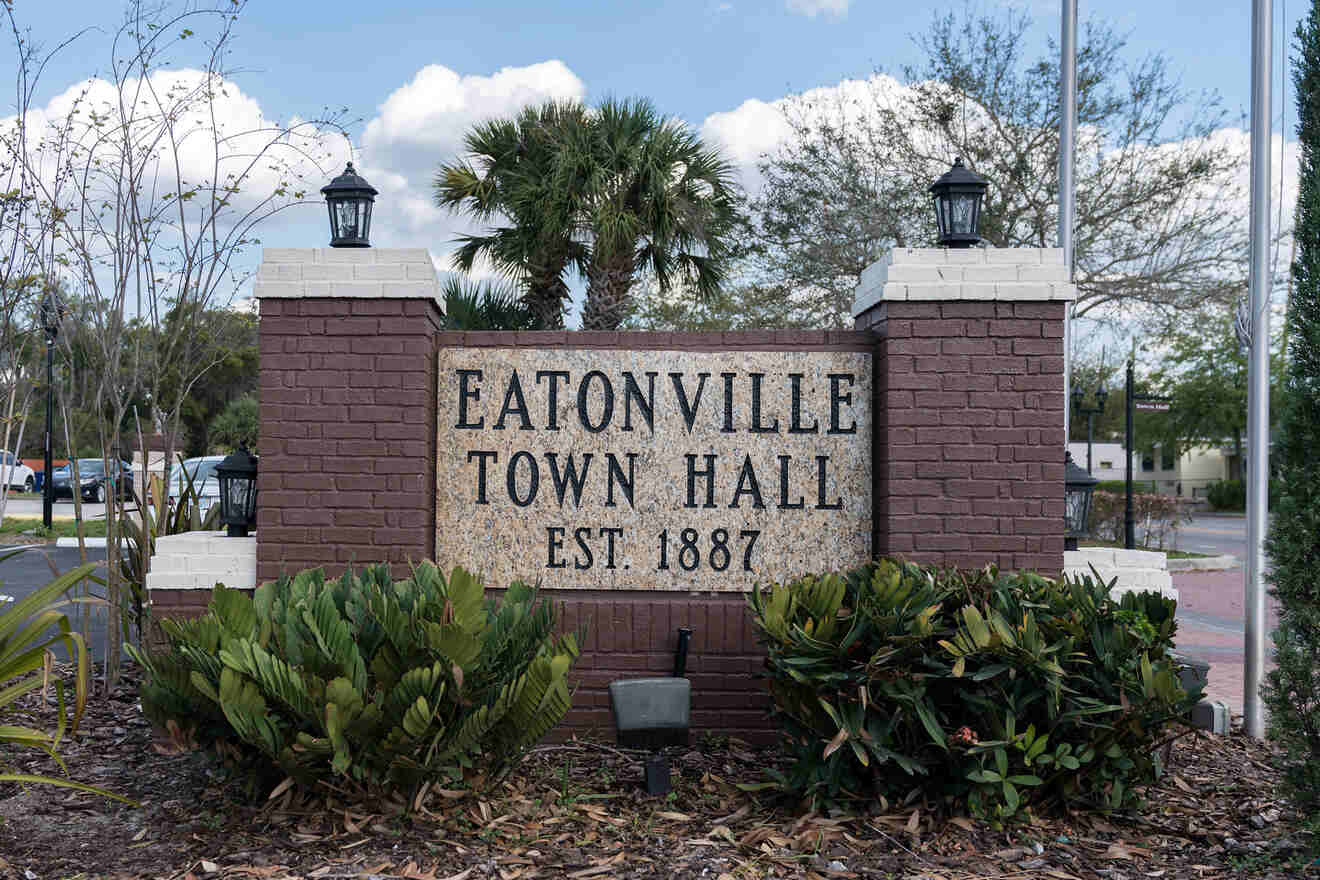 Eatonville is a historically African-American town incorporated in 1887, and was one of the first all-Black self-governing municipalities in the United States. Aside from its rich history and trailblazing status, it also happens to be the childhood home of the famous writer Zora Neale Hurston.
Eatonville had a huge impact on Hurston, and she wrote about its impact quite a bi. There is a museum dedicated to her called the Zora Neale Hurston National Museum of Fine Arts, where you can learn about her powerful work, legacy, and the revolutionary history of Eatonville.
PRICE: Free
23. Enjoy a beer and explore wild Florida at Wekiva Island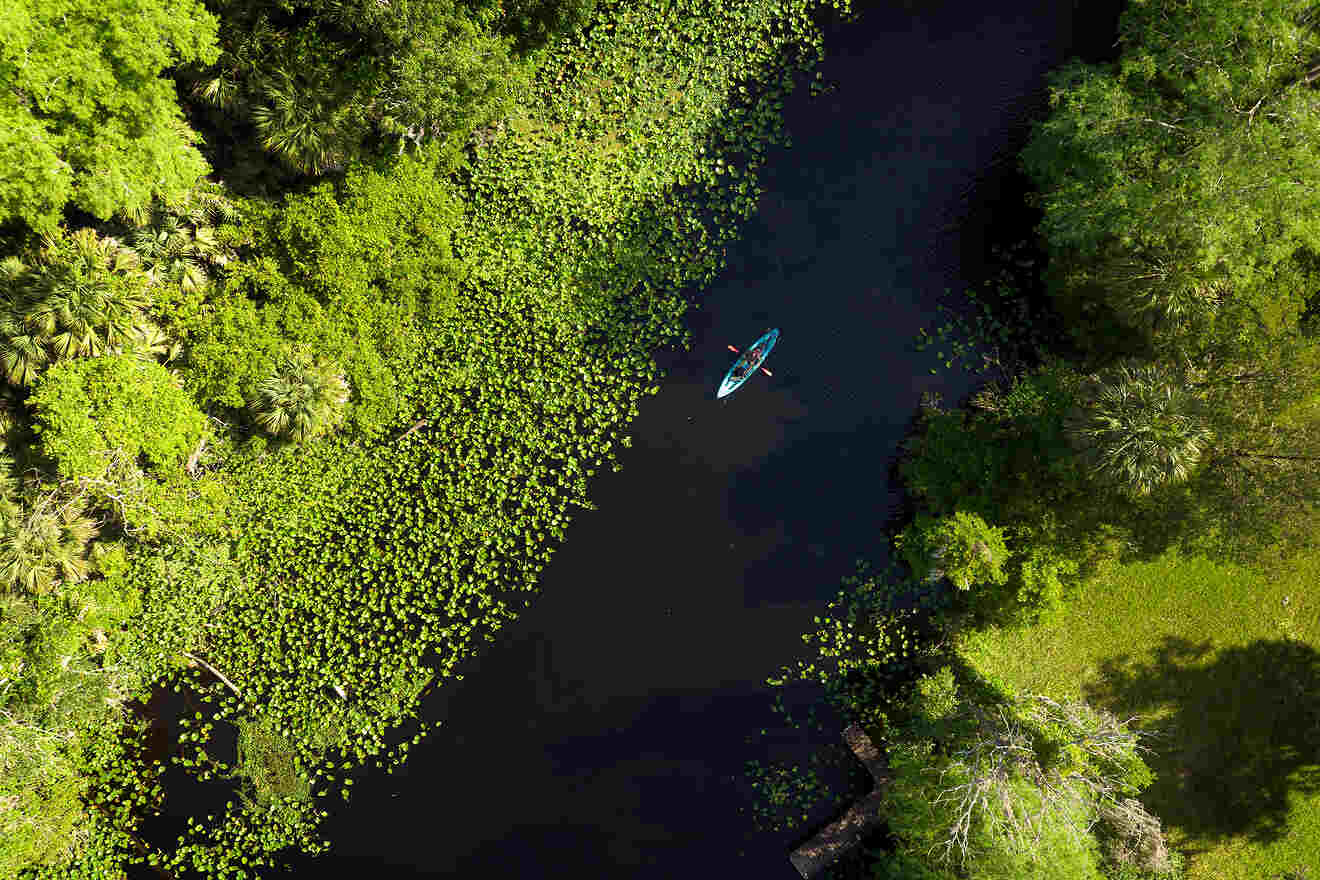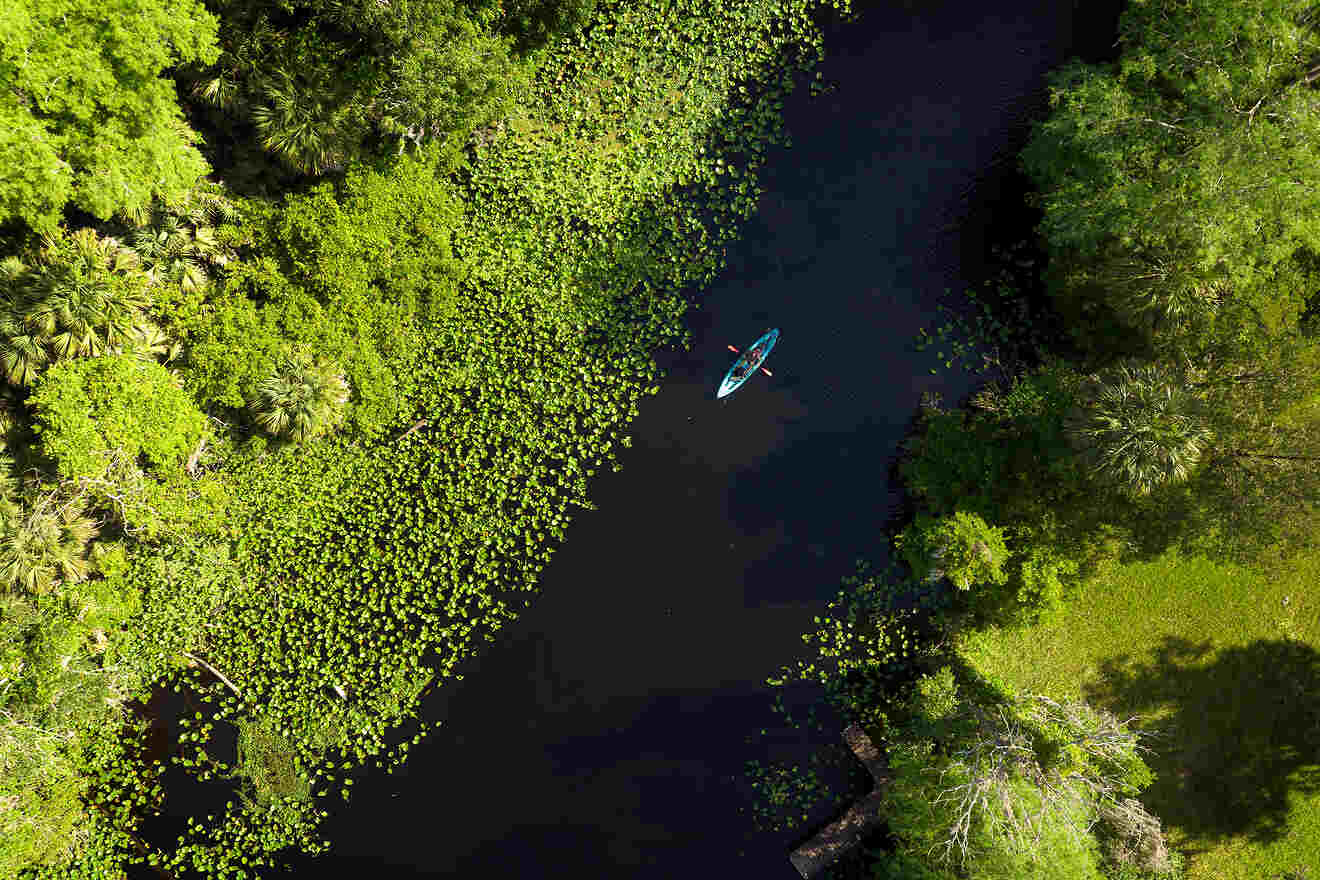 Wekiva Island is unique because they have a small bar and restaurant with cabanas you can rent out and spend your day riverside enjoying a beer and small eats. You can also rent kayaks, canoes, and paddle boards and paddle up the river to the springhead.
I definitely recommend traveling 30 minutes upriver to get to the springhead. It is truly a sight to behold to watch these crystal clear waters emerging from caverns deep in the Earth.
I got super lucky when I was there, and a mama manatee and her baby came into the springhead area to drink some fresh water and munch on some seagrass. My partner and I were lucky enough to be in the water when they entered the springhead, and we got to swim with wild manatees!
24. Wander round the local Farmers Markets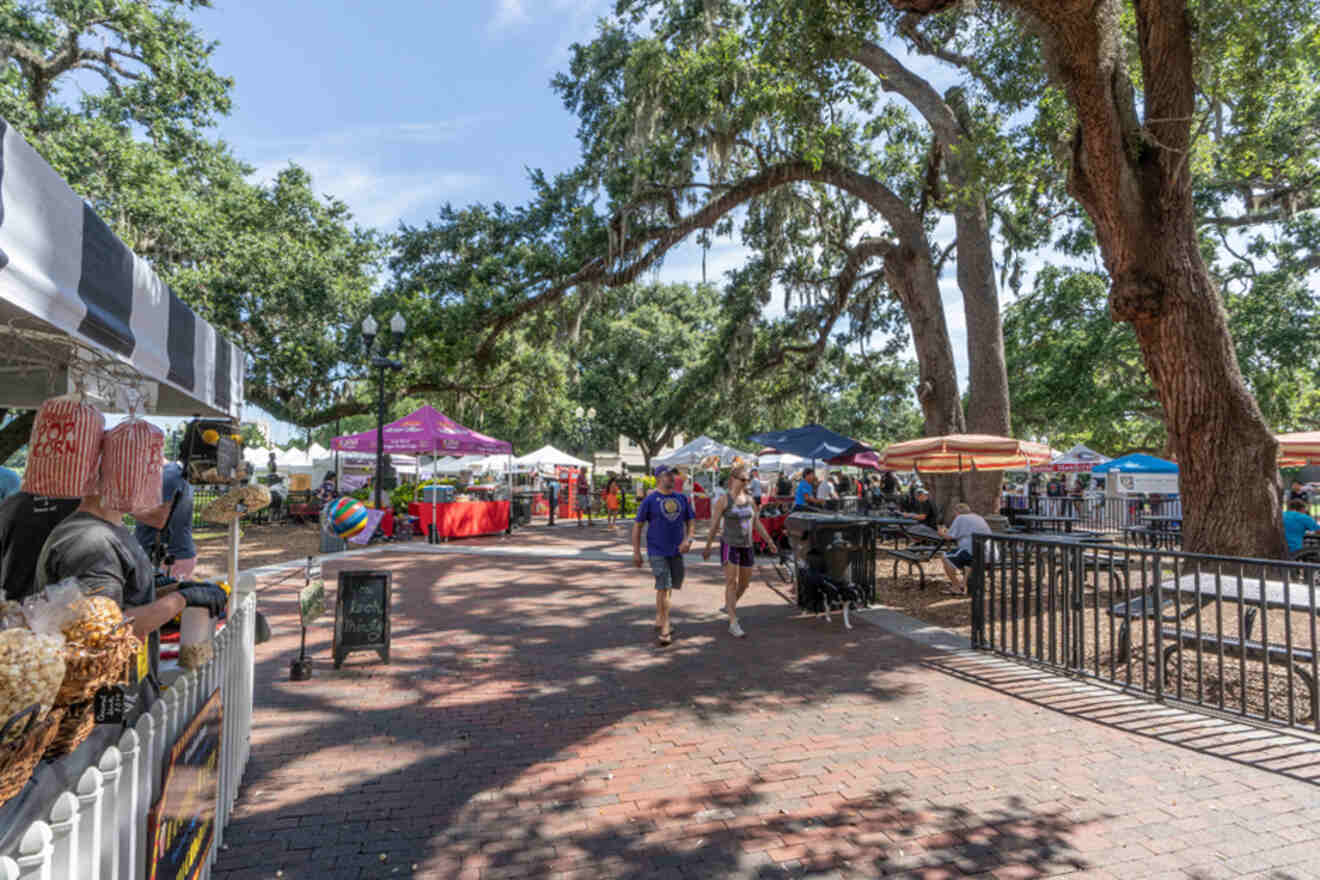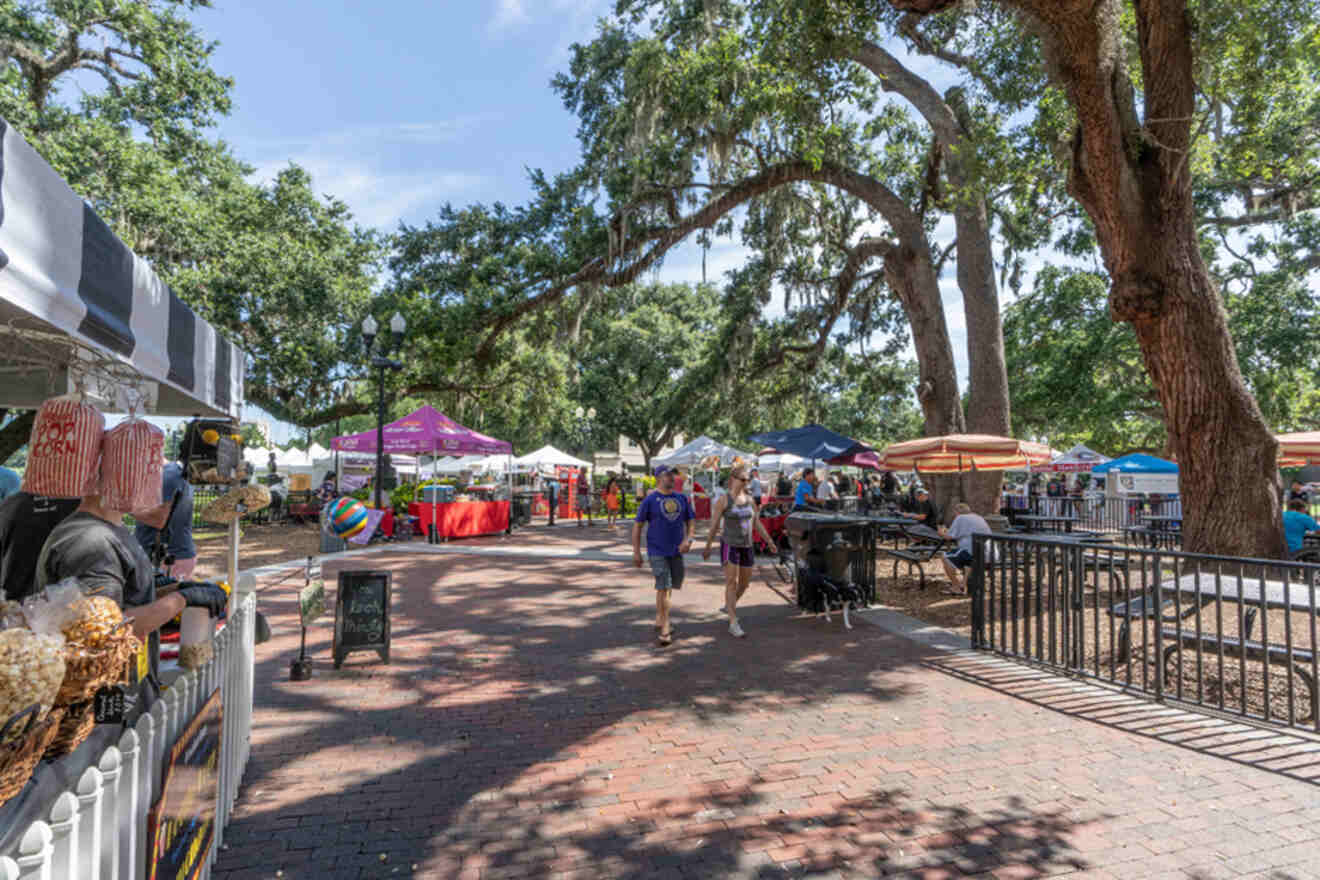 Florida is home to hundreds of cute little farmer's markets with local vendors. Support the local small business economy by stopping by one of Orlando's many Farmers Markets and grabbing some one-of-a-kind handmade goodies! This is one of the best things to do in Orlando!
Here are some of my favorite Farmers Markets in the Orlando Area:
Where to stay in Orlando
Due to the popularity of theme parks, there are hundreds of hotels in the Orlando area. Here are my top recommendations based on personal experience.
Luxury
Ette Hotel – This wellness hotel is beautiful and located just minutes from the main theme parks. It features a stunning pool, a wellness spa, and a Michelin chef-run restaurant
Mid-range
VRBO Stay in Winter Park – This lovely boutique guest house is perfect for a stay in Winter Park! There are 2 bedrooms so it's a perfect stay for a small family, and the kitchen is fully stocked!
Budget
Best Western Orlando Gateway Hotel – This is an excellent hotel for a short stay, and you really get a bang for your buck. 14 minutes away from the Orlando International Airport, and they have a great restaurant onsite.
FAQs about things to do in Orlando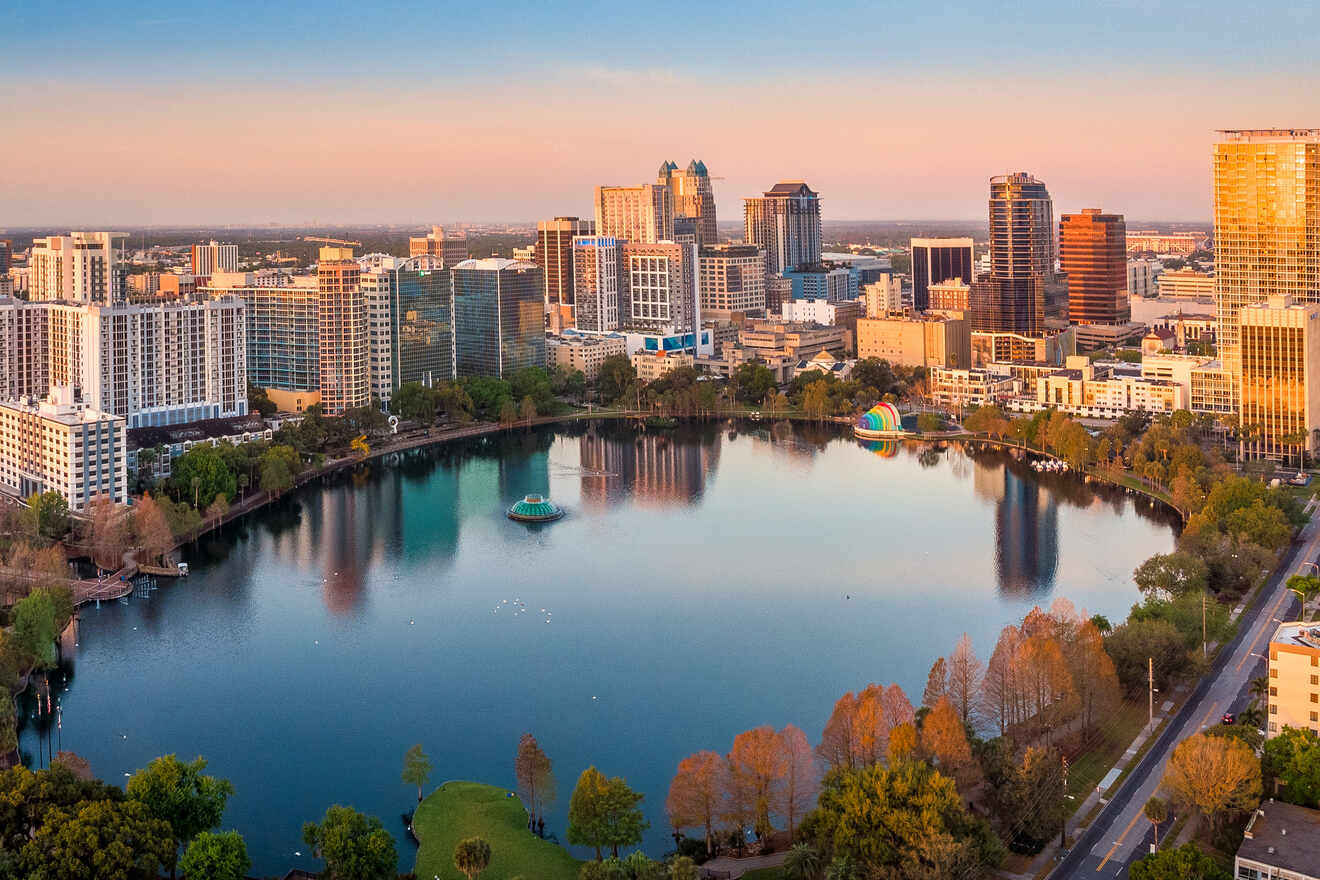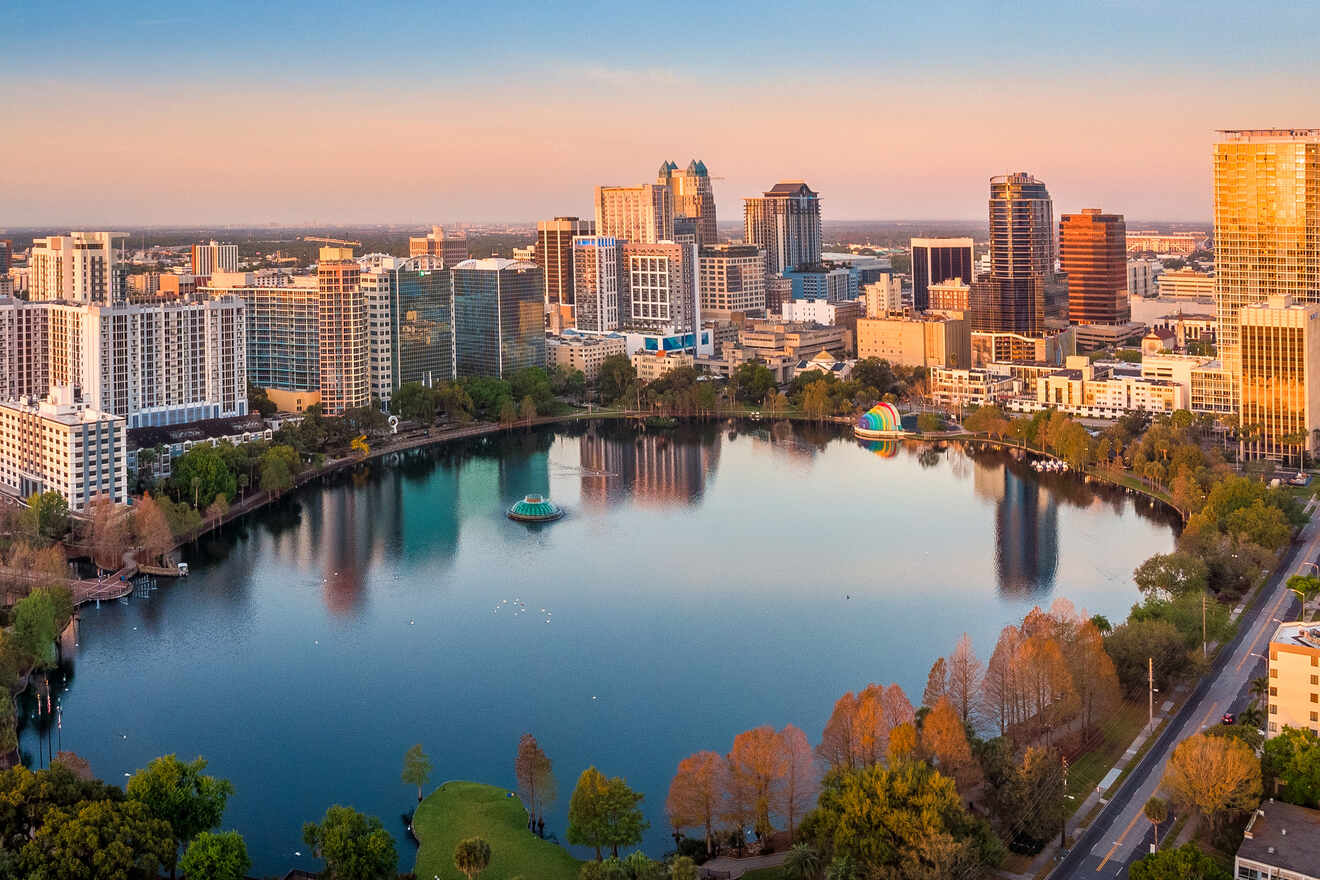 🗝️ What are the best things to do in Orlando for free?
Orlando has so many fun activities to do for free. First and foremost, enjoy the unbeatable wilderness and biodiversity Florida has to offer at one of our many state and local parks!
🤯 What are some unique things to do in Orlando?
Go kayaking in a crystal clear spring, see bioluminescence firsthand, go to an antique flea market with over 100 vendors, take a giant swan pedal boat out on Lake Eola, and the list goes on and on.
💲 What are some of the cheapest things to do in Orlando?
Hike one of our many trails in a state park, check out one of our many thrift shops, stroll down Park Ave in Winter Park, people watch at Lake Eola, or go to a spring and see manatees!
🤸 What are some kid-friendly things to do in Orlando?
From multiple theme parks to choose from, nature adventures and excursions, museums like the Museum of Illusion, and tons of water activities, there are hundreds of things to do with your kids in Orlando.
Conclusion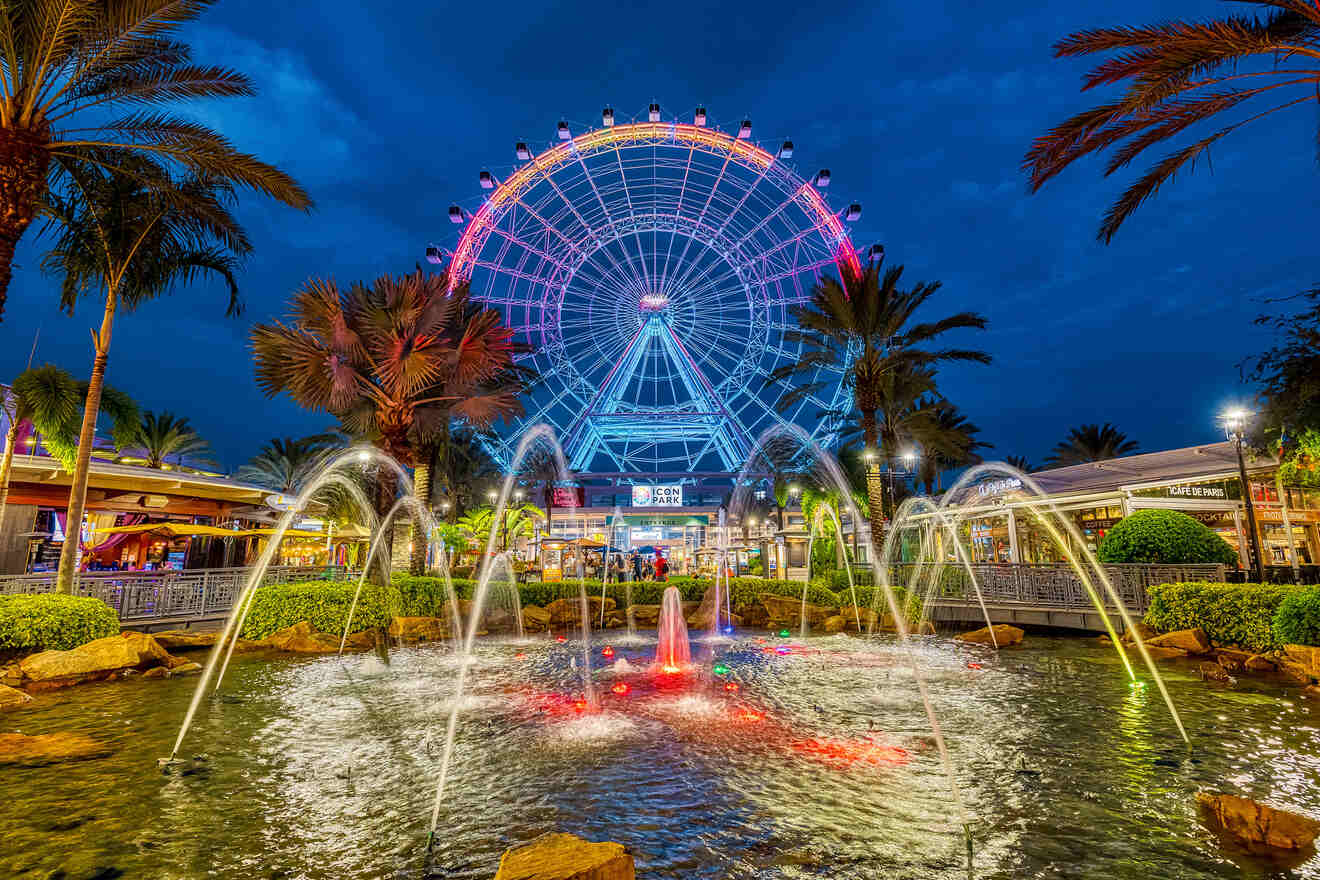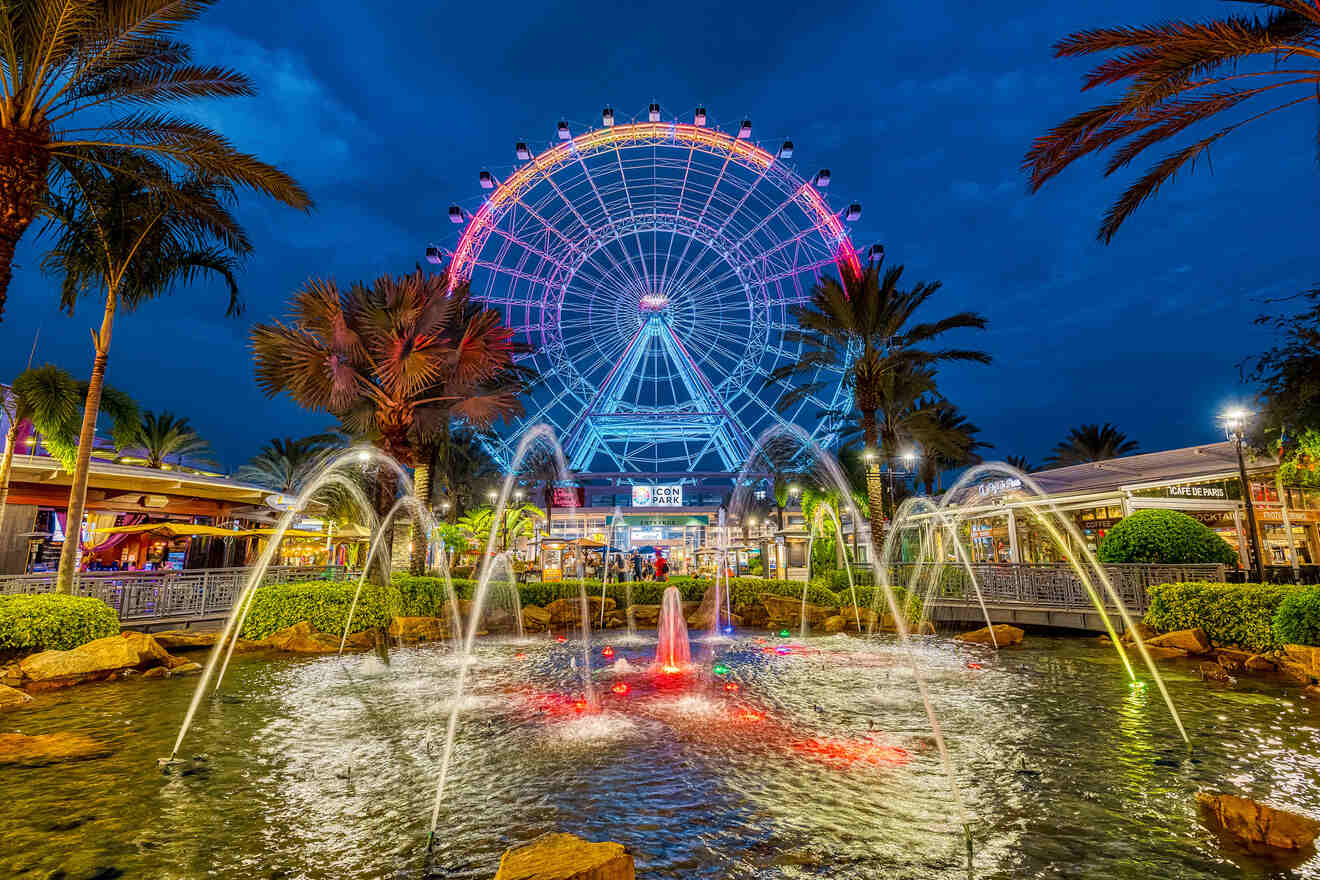 There you go! 24 super fun things to do in Orlando from a local. Orlando is such an interesting and exciting city with so much potential and thousands of opportunities for fun adventures. As you can see, there is a lot more to do than just going to Disney World! These are some of my favorite things to do in Orlando, and I hope you enjoy them too.
Let me know which activity was your favorite and why!
With love and gratitude,
Amira G.
---
Pin it for later!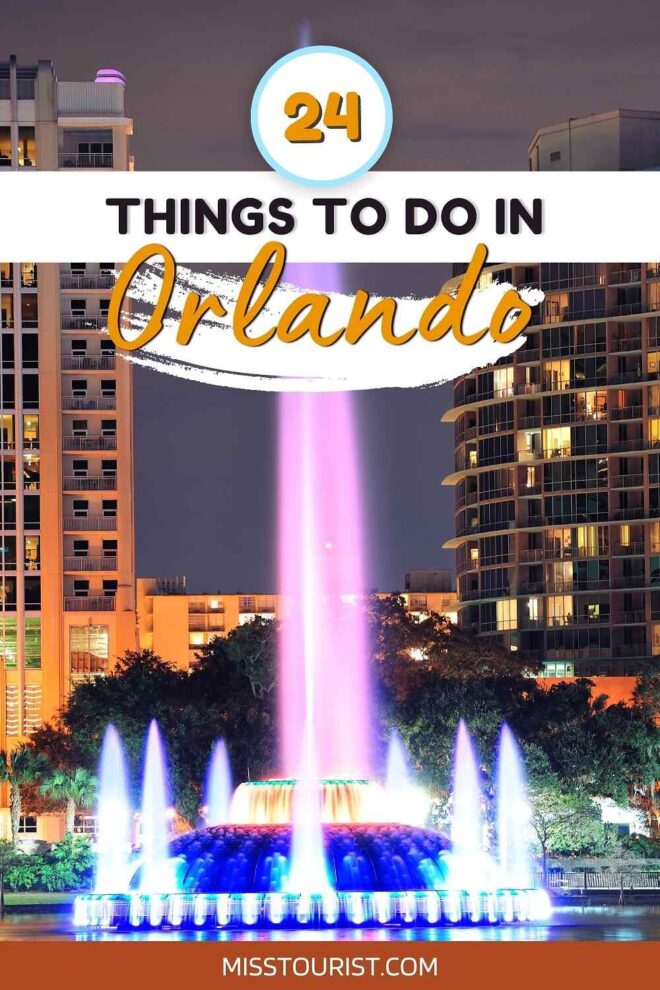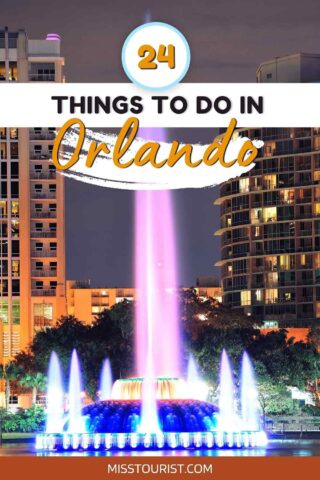 Pin it for later!