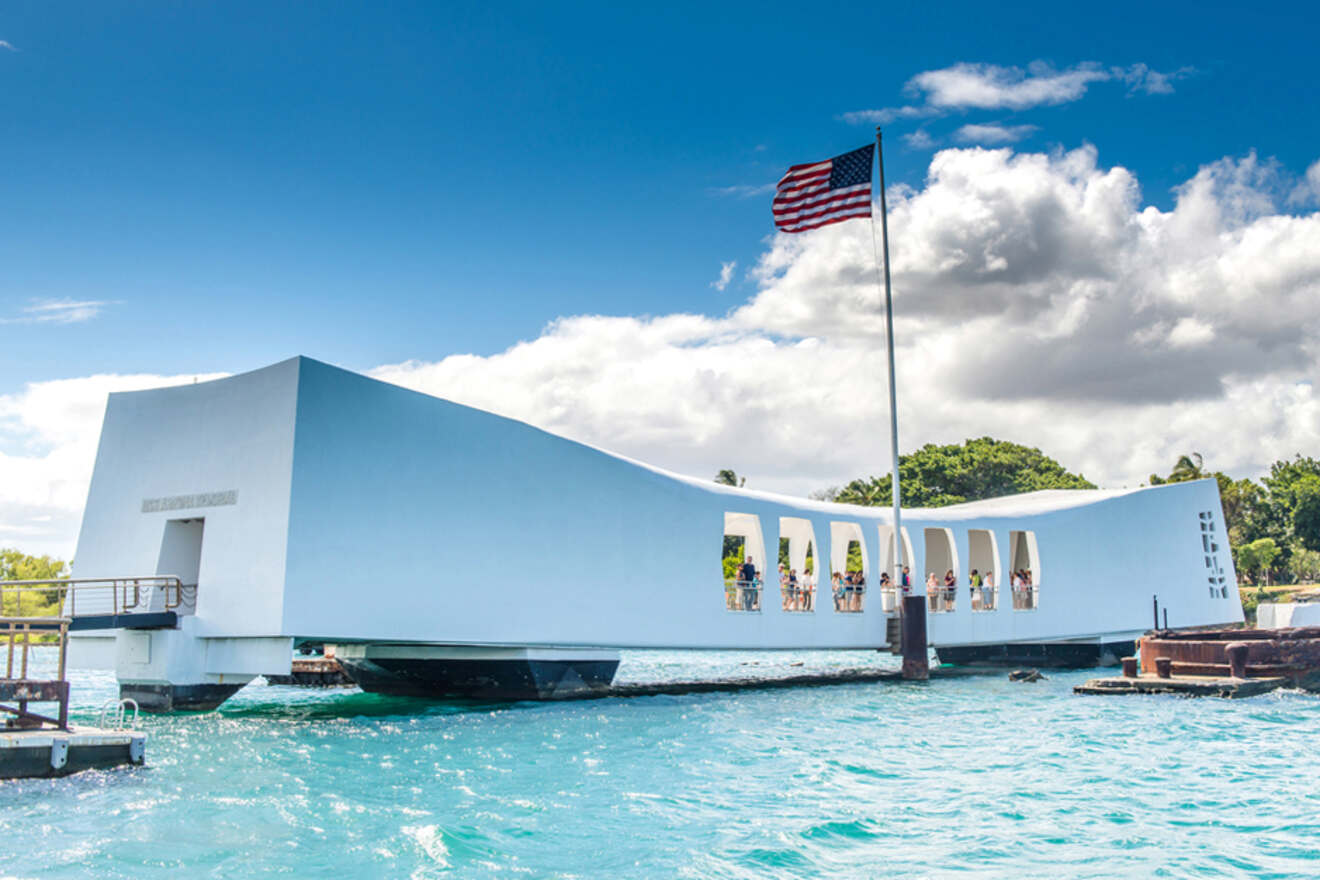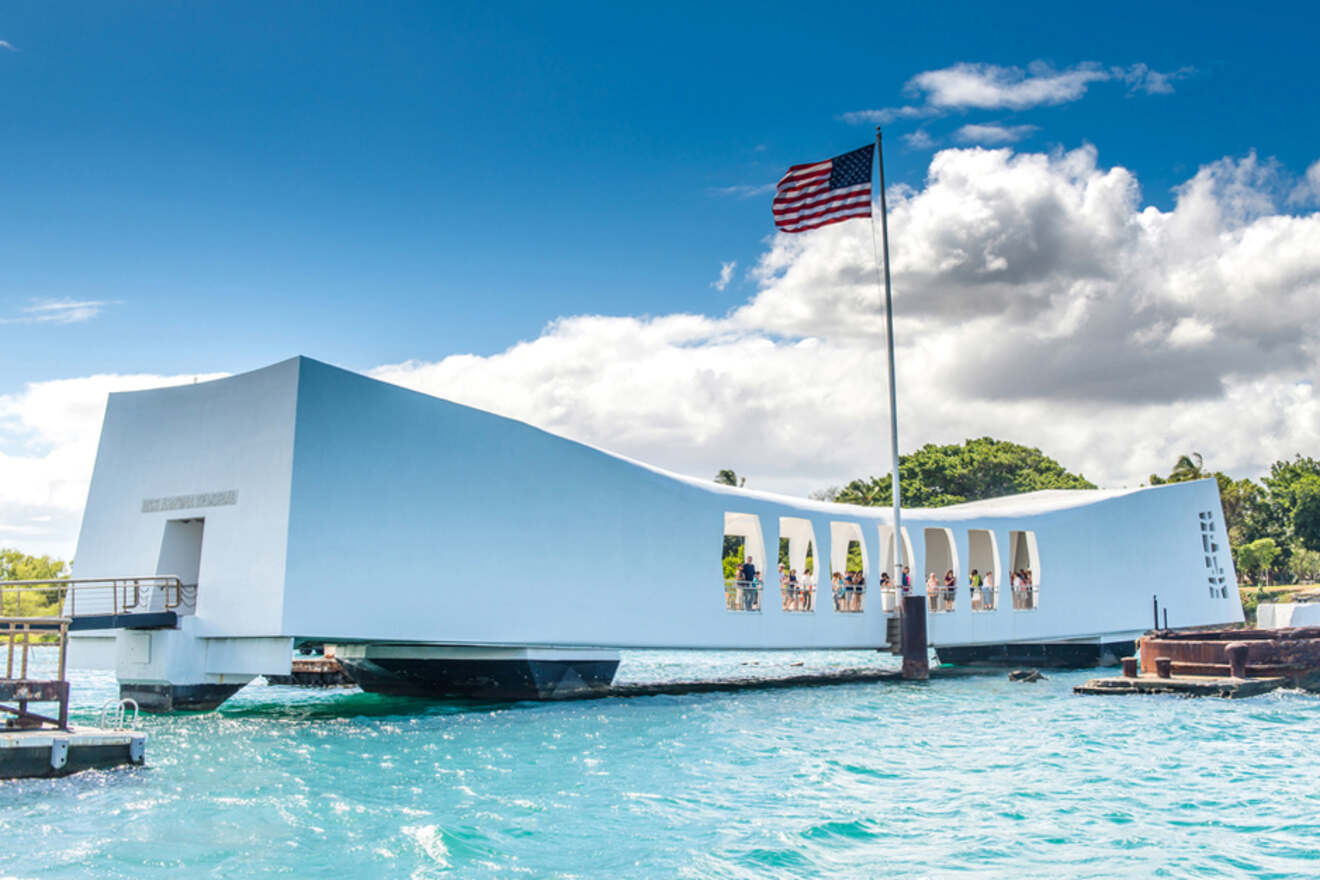 Nicknamed "the gathering place," Oahu is the 3rd largest island in Hawaii and one of the most popular tourist spots. And if you truly want to experience its magic, you must try Oahu tours!
Oahu's got it all for you – from goose-bump-inducing experiences to stunning sights and even diving with the colorful sea life. And don't let the too-good-to-be-true number of choices overwhelm you. As your exclusive tour guide, let me narrow them down for you so you can easily pick the cream of the crop.
I compiled a list of the high-quality and most popular tours Oahu can offer. It caters to a large number of interests, so I'm sure you'll manage to find one for yourself as well.
One thing to remember, tho: this location is insanely popular, so you better book your tours ahead to avoid missing out! Better safe than sorry, right?
Let's dive in!
If you are in a hurry
In a hurry? Don't worry, here are the most popular Oahu tours that you shouldn't miss out on:
1. Join a full-day tour of Oahu sights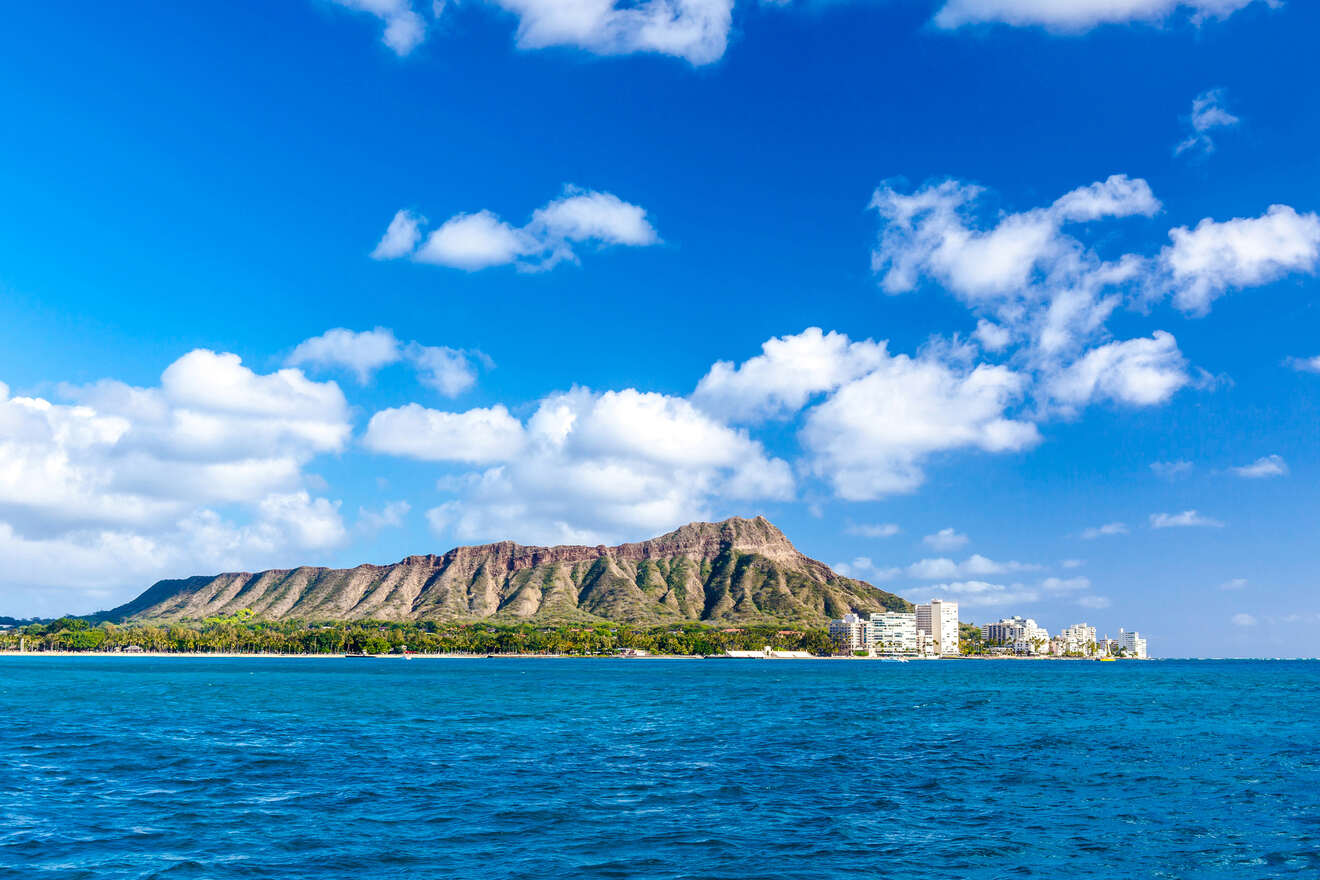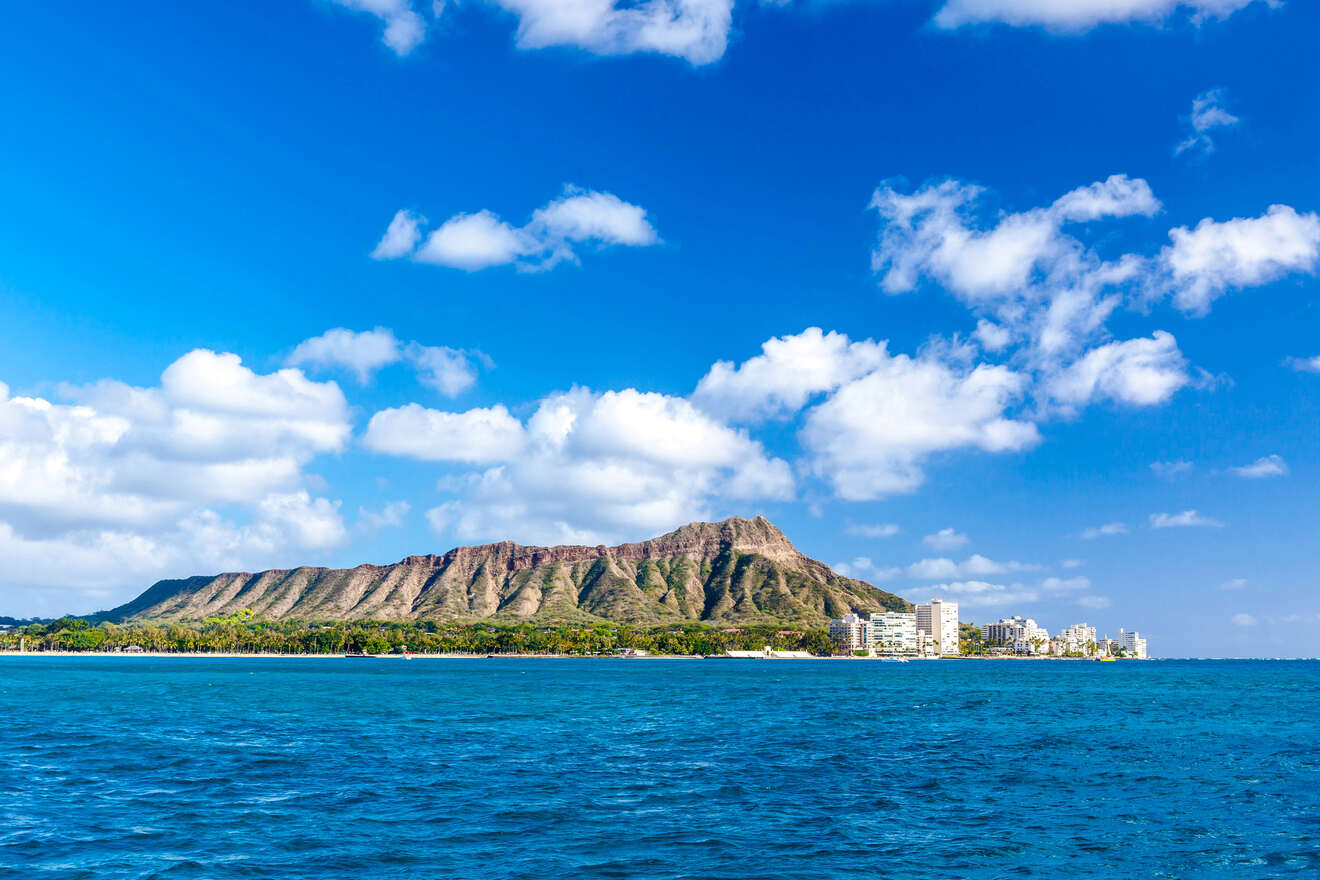 I present to you the action-packed, all-day tour of Oahu! Whether you're a newbie or pressed for time, this 9-hour tour has got your back. Although the length of the tour might seem overwhelming at first, it's a perfect choice for first-time visitors that want to experience all the highlights of the island in just 1 day. It will whisk you away from one end of the island to the other, giving you an overview of all it has to offer.
You'll take a trip to the Diamond Head and dive headfirst into the stunning Hanauma Bay. The tour also has a historical side with a visit to Byodo-In Temple. You'll also check the North Shore's legendary surf beaches. And if that's not enough, you'll also visit Haleiwa town, packed with local eateries, little shops, and a relaxed atmosphere.
You'll have a local guide by your side throughout the whole tour.
2. Soar over Oahu's coast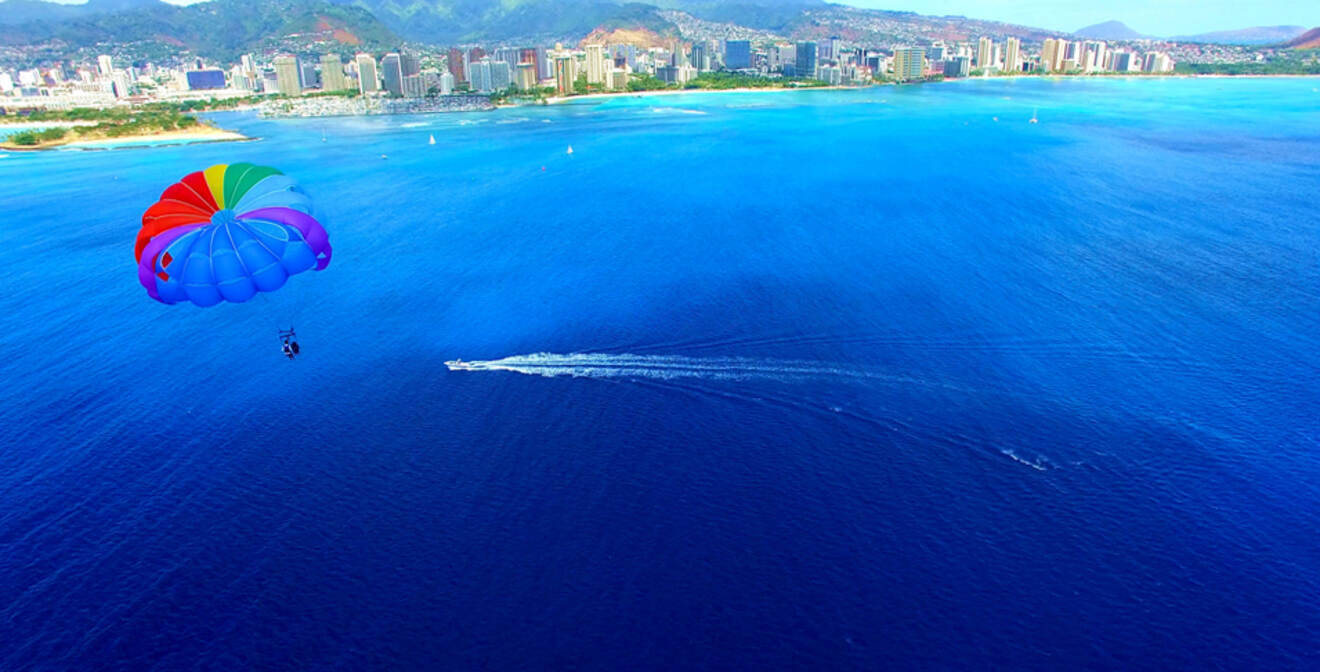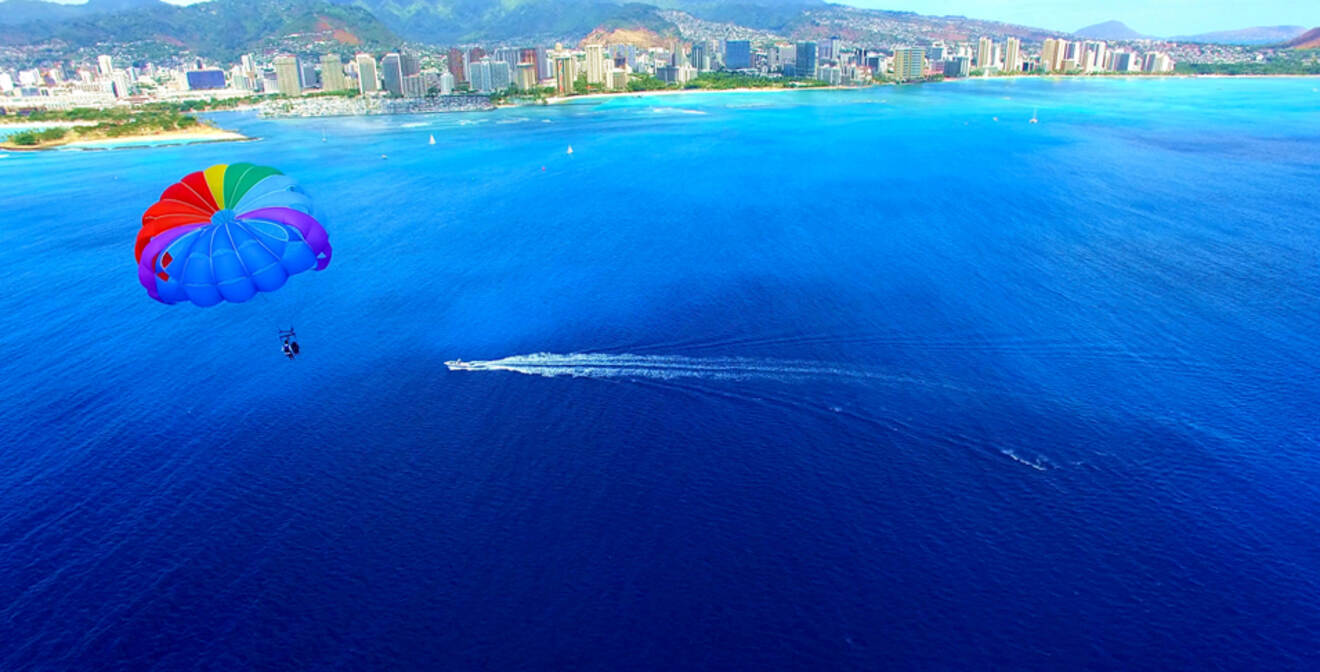 Get ready to take flight and experience the rush of a lifetime with this amazing and very popular parasailing adventure! Soar up to 500 feet (152 meters) above Oahu's stunning coast and feast your eyes on the breathtaking sights along its southern shore. You might even catch a glimpse of your Oahu hotel from the sky.
Don't worry if you're a newbie! This one's for everyone: no experience needed. And what's also awesome is that it's only 1 hour long so if you're short on time it's a great choice.
The tour includes amazing photo packages or GoPro footage on the boat, so when you get back home, you can show your pals and loved ones what a blast it was. What a great way to remember your adventure!
3. Visit Pearl Harbor, USS Arizona Memorial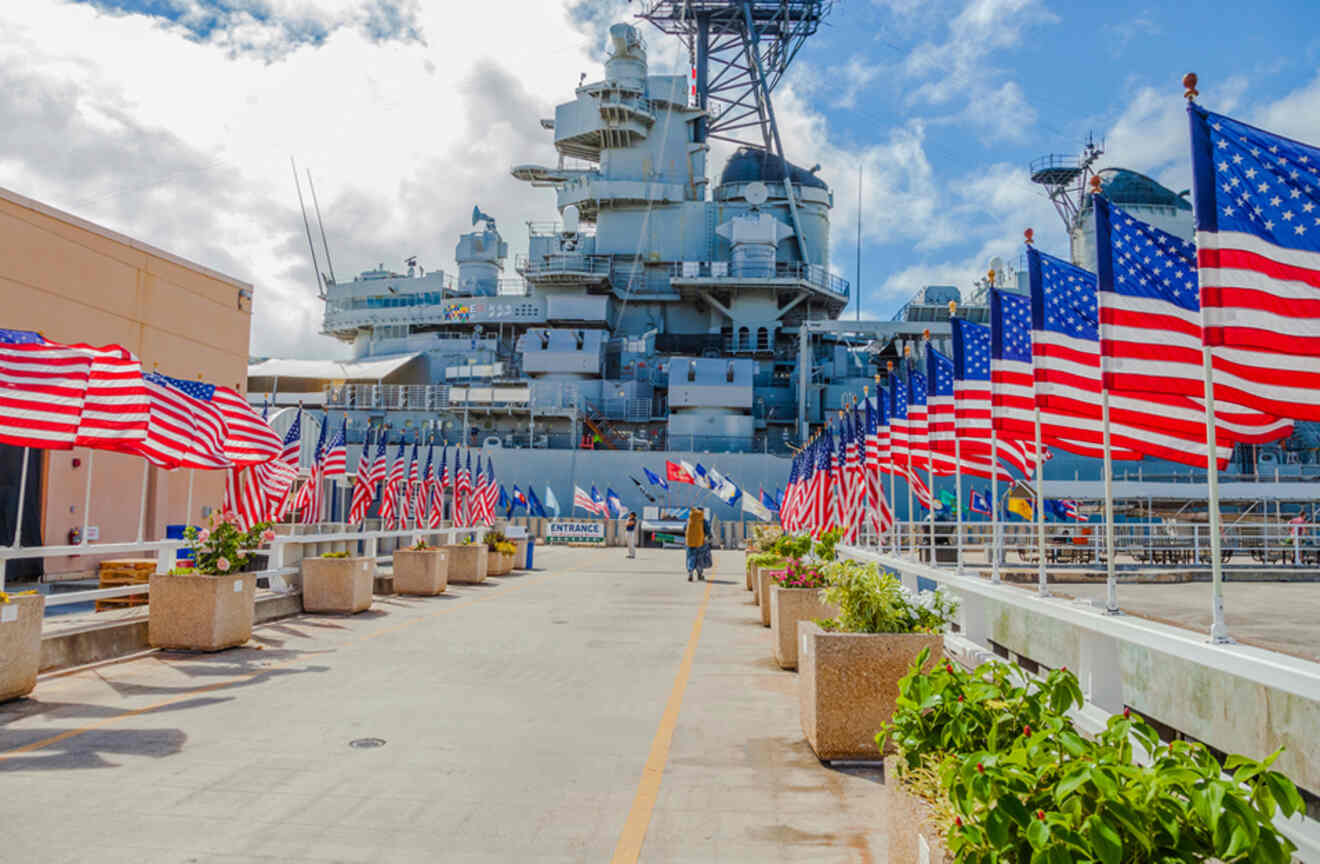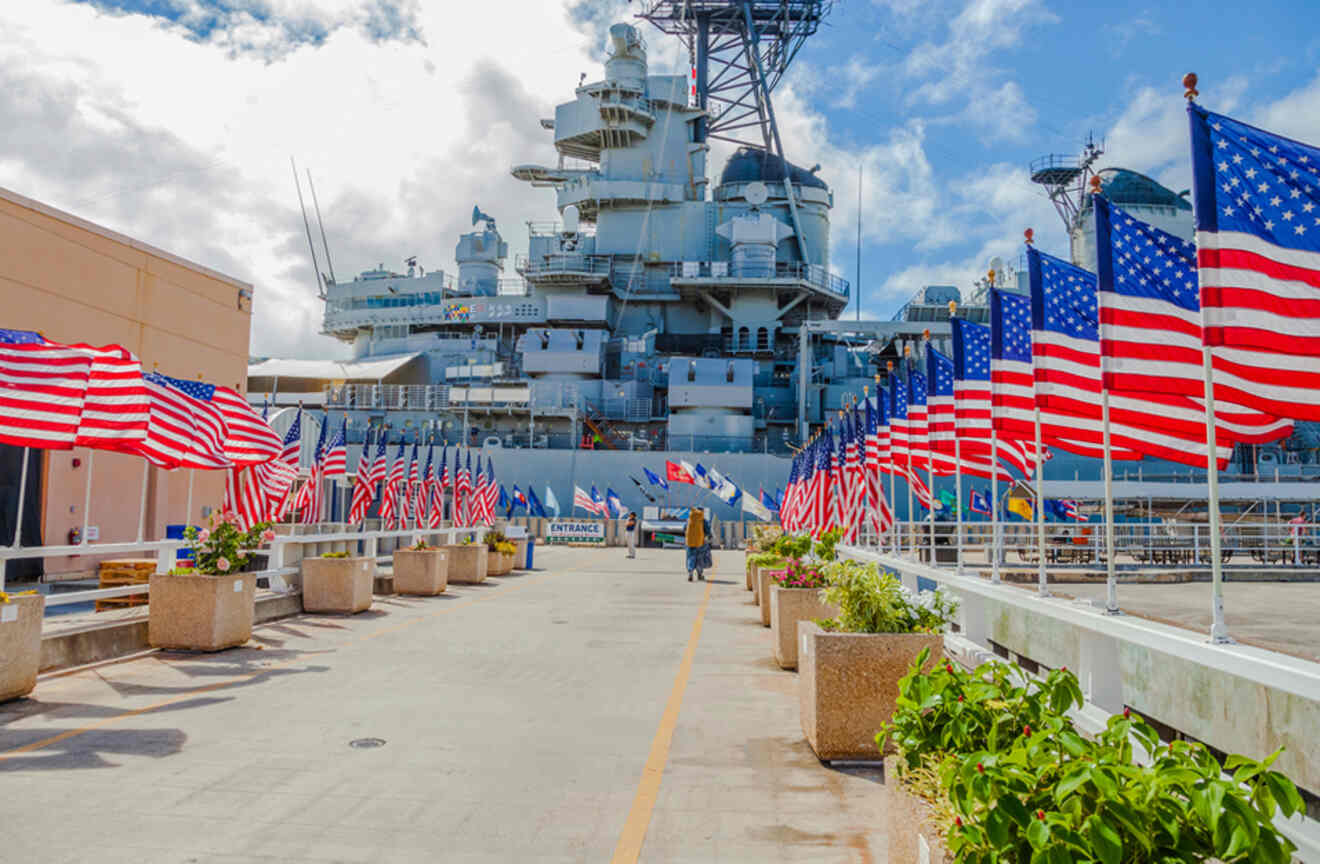 Are you a die-hard history lover just itching to explore WWII? Then jump on board this 5-hour tour of Pearl Harbor and uncover the gripping stories of the brave patriots who laid their lives down for freedom!
You'll kick off the tour at the World War II Valor in the National Memorial Cemetery. Get an up-close and personal look at all the amazing memorabilia honoring those brave, courageous servicemen who battled it out in the Pacific! Following that, you'll be taken to Battleship Row to uncover its big role in history.
Don't worry, your tour guide will take care of all the logistics so you can relax and let them give you a real insider's look into Oahu's WWII experience. They've got amazing tales that'll instantly transport you back in time! The tour will take care of all the entrance fees, plus pickup and drop-off from your hotel – no worries!
4. Witness the Hawaiian Luau party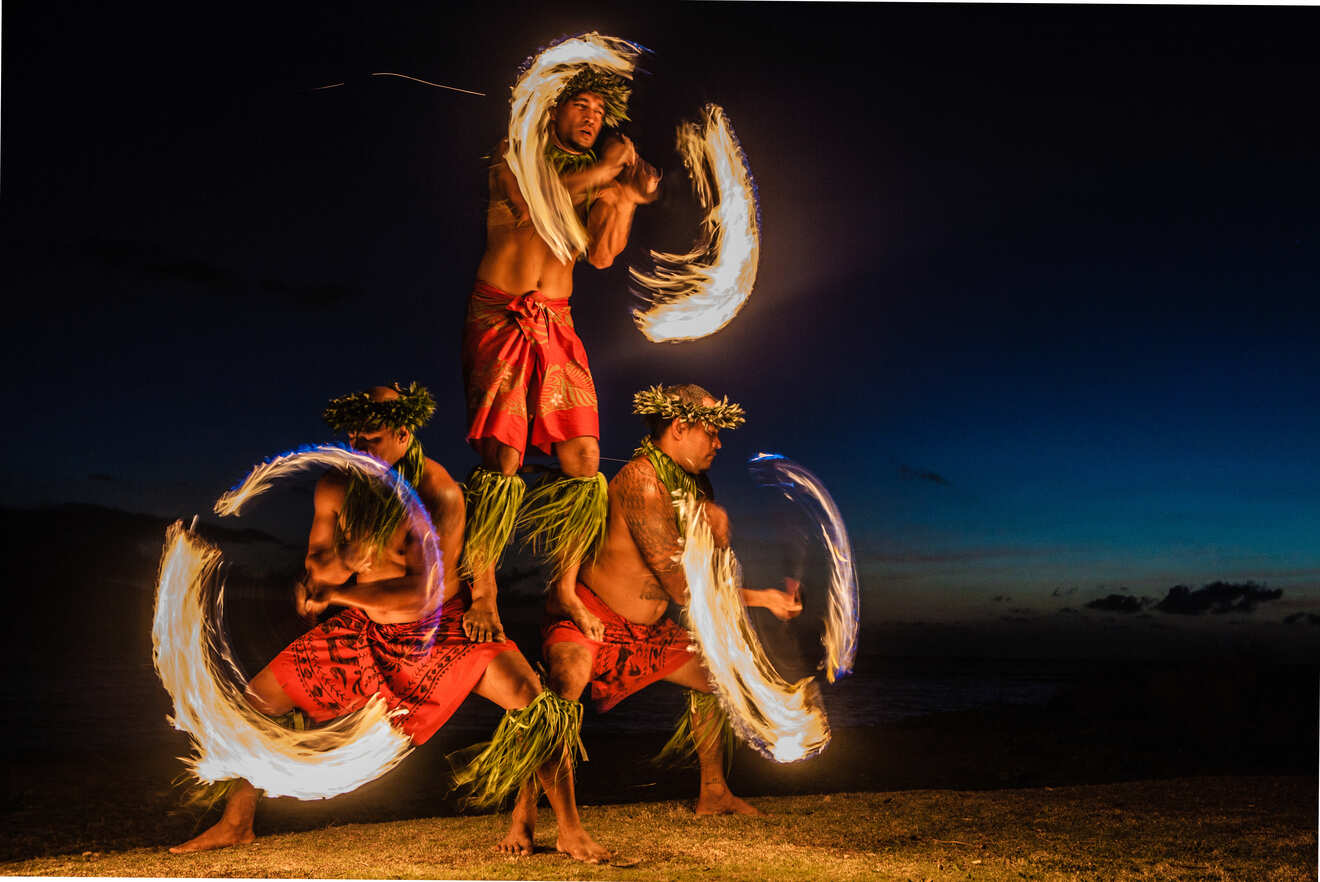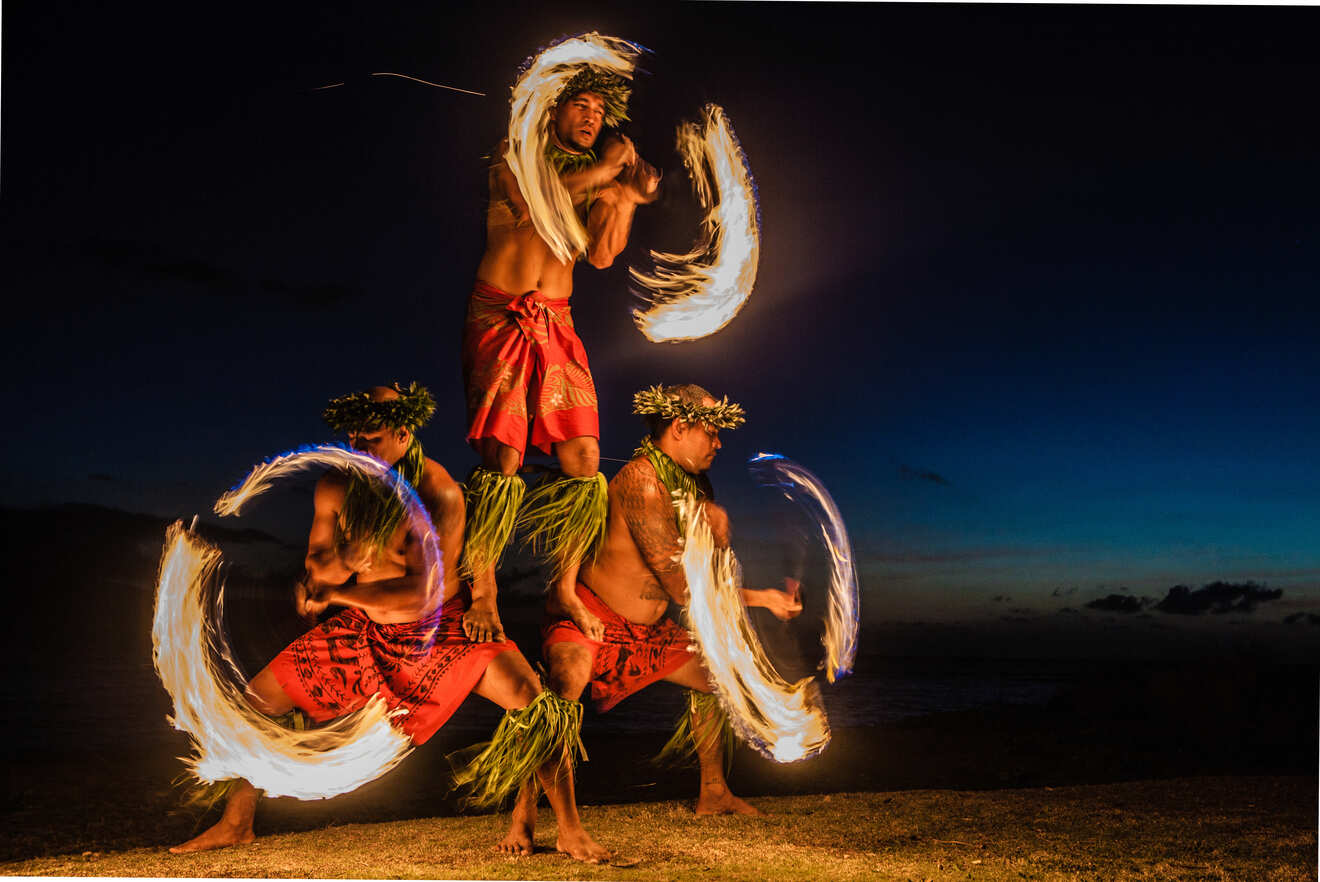 This 5.5-hour tour will take you over to Paradise Cove for an unforgettable experience! It checks all the boxes- delicious local cuisine, swinging tunes, and super fun live entertainment. It's everything you can wish for from a Luau party.
As you set into the port of paradise, you'll be welcomed with a refreshing Mai Tai. Follow up with a culinary voyage of sailors' delights! The menu features fresh seafood, juicy kalua pork, and tropical fruits that'll have your taste buds tantalized. Savor the stunning sunset coastal views as you dig into your meal and get swept away by the hypnotic sounds of Hawaiian musicians, mesmerizing hula dancers, and incredible fire twirlers.
The tour offers 3 dining packages to choose from, so you'll be able to customize your experience exactly the way you want it, no fussing required. And it even includes convenient pickup and drop-off services from certain Waikiki hotels!
5. Zip your way through Oahu's North Shore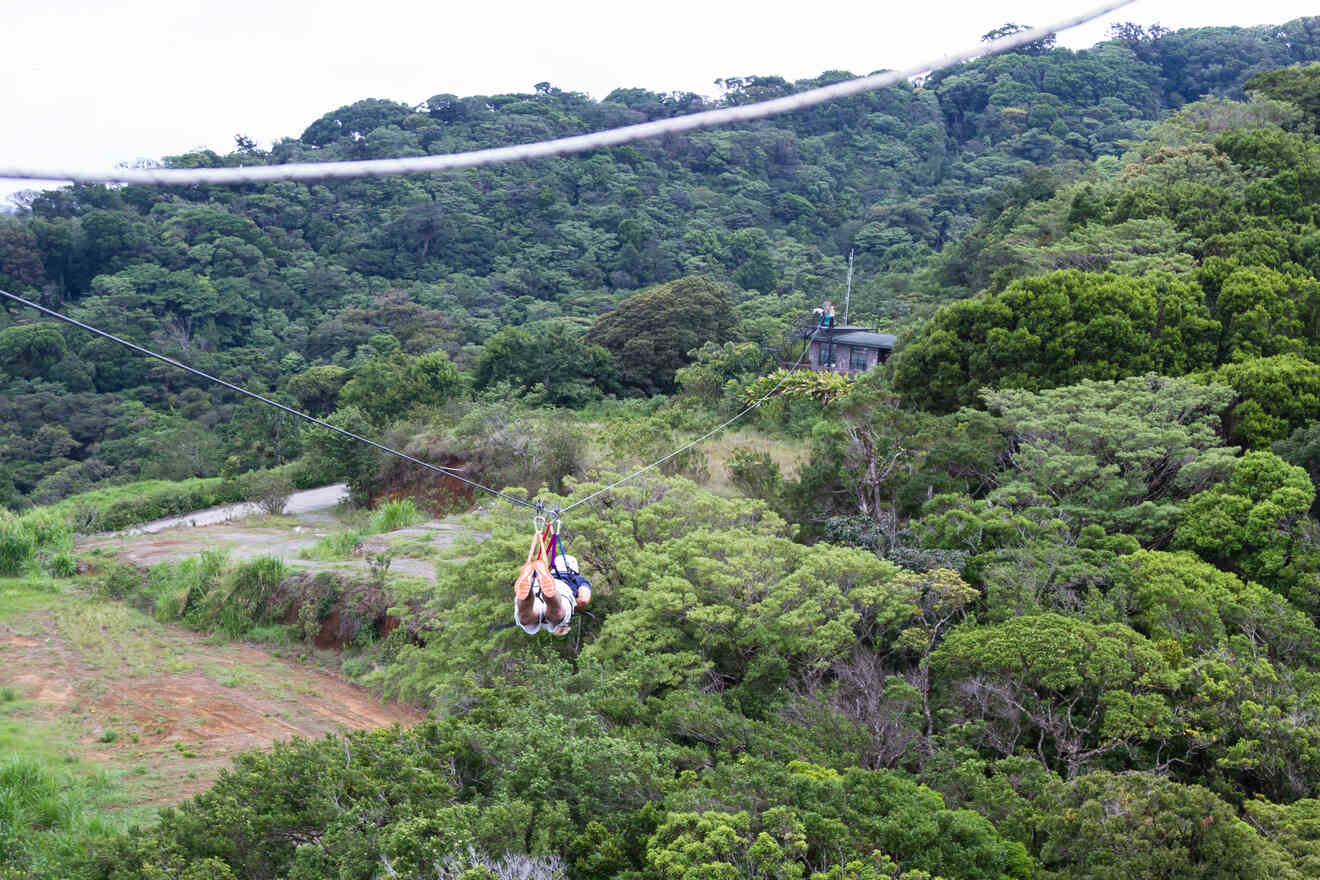 This is one of the best tours for adrenaline junkies! You'll kick the 3-hour tour off with an ATV ride to the top of the mountain giving you awesome, panoramic views of Oahu's illustrious North Shore.
After that, the ultra-silent, long and high ziplines will take you soaring between 500 and an astonishing 2,400 feet (c. 150 – 730 m)! On the way, don't miss the exhilarating rappels, sky bridges, and scenic boardwalks, plus a few delightful surprises to give your journey some extra spice, all with complete safety in a fully-controlled environment.
Tour guides will be right with you every single step of the journey, keeping you safe and sound while providing all the gear and guidance needed. As you soar through the sky, enjoy that rush of adrenaline – it's like flying!
6. Take an Oahu shark dive tour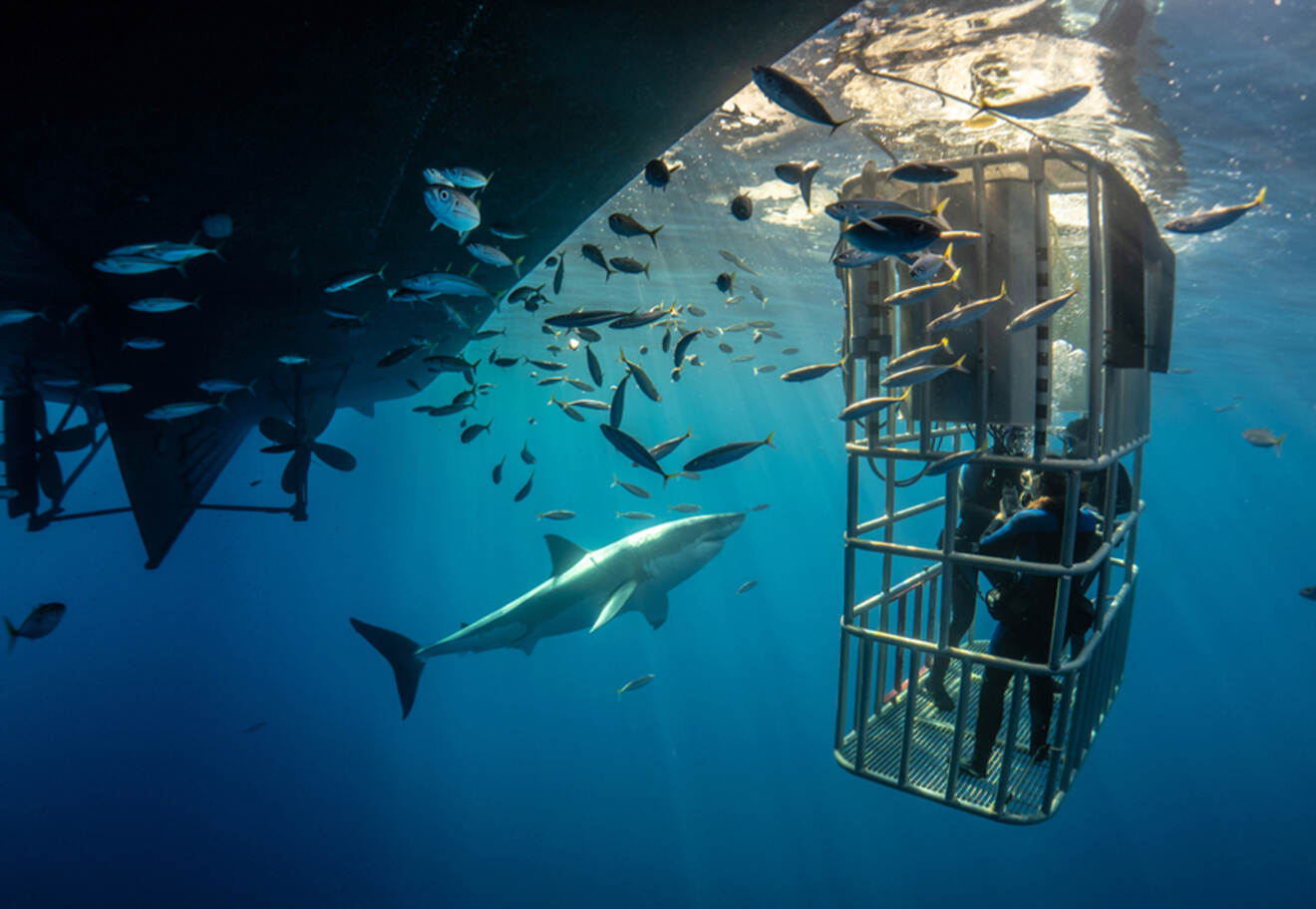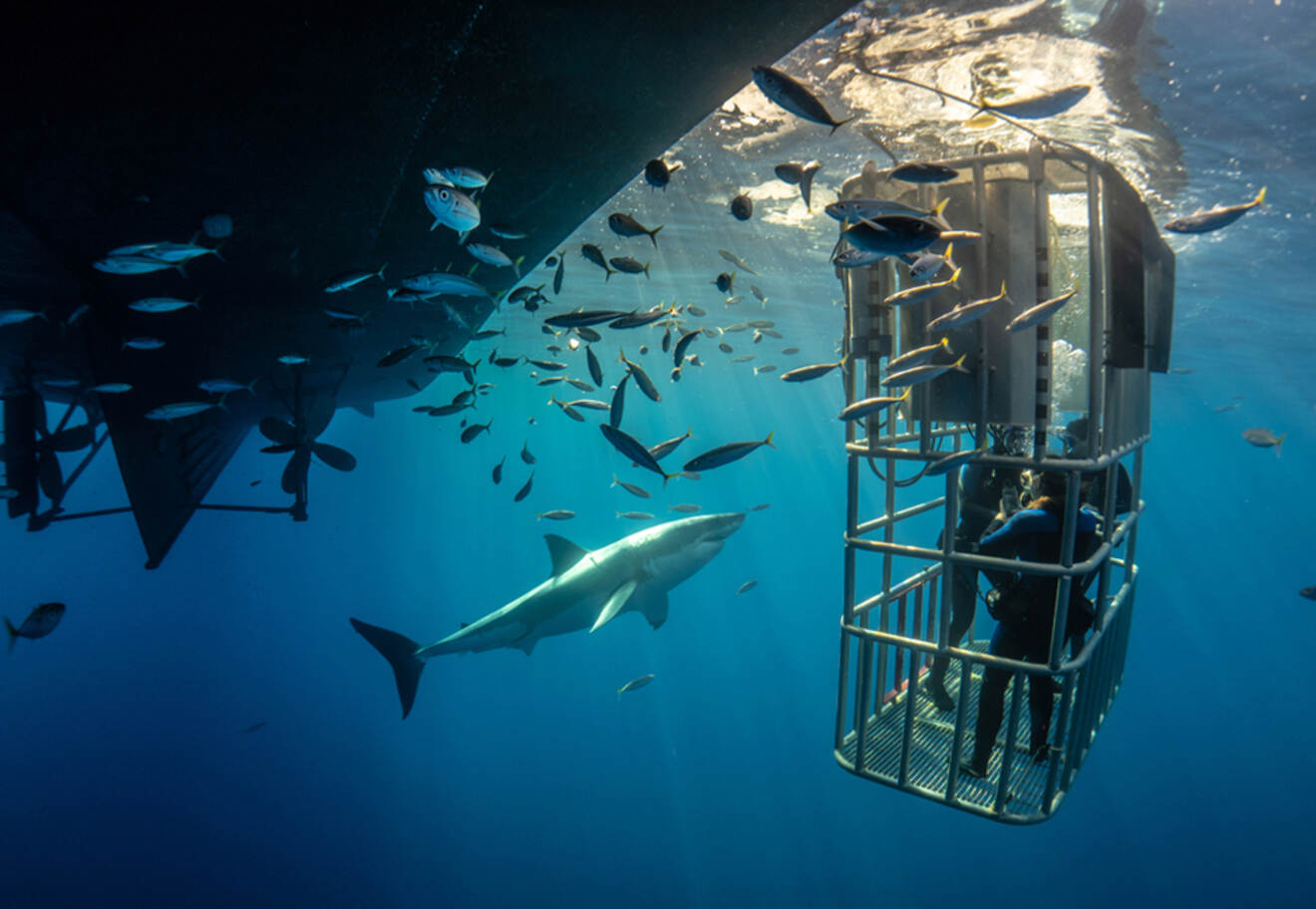 This 2-hour guided tour will take you to sail along the stunningly pristine ocean and see some vibrant sea life: think Hawaiian green sea turtles, spinner dolphins, tropical fish, and magnificent humpback whales.
And when you get to the excursion spot to glimpse the sharks, you can choose to go inside a submerged shark cage or stay put on the boat for safe viewing. The skilled and savvy crew knows the ins and outs of shark behavior, so you can trust that your well-being is their top priority.
I also have one more interesting underwater adventure to offer you! You'll get to take a plunge beneath the waves and ride your very own self-propelled electric underwater scooter. No prior experience is needed – top-notch guides have got you covered with all the snorkel gear and lessons necessary to make sure your excursion is safe and fun!
7. See Waimea Bay sights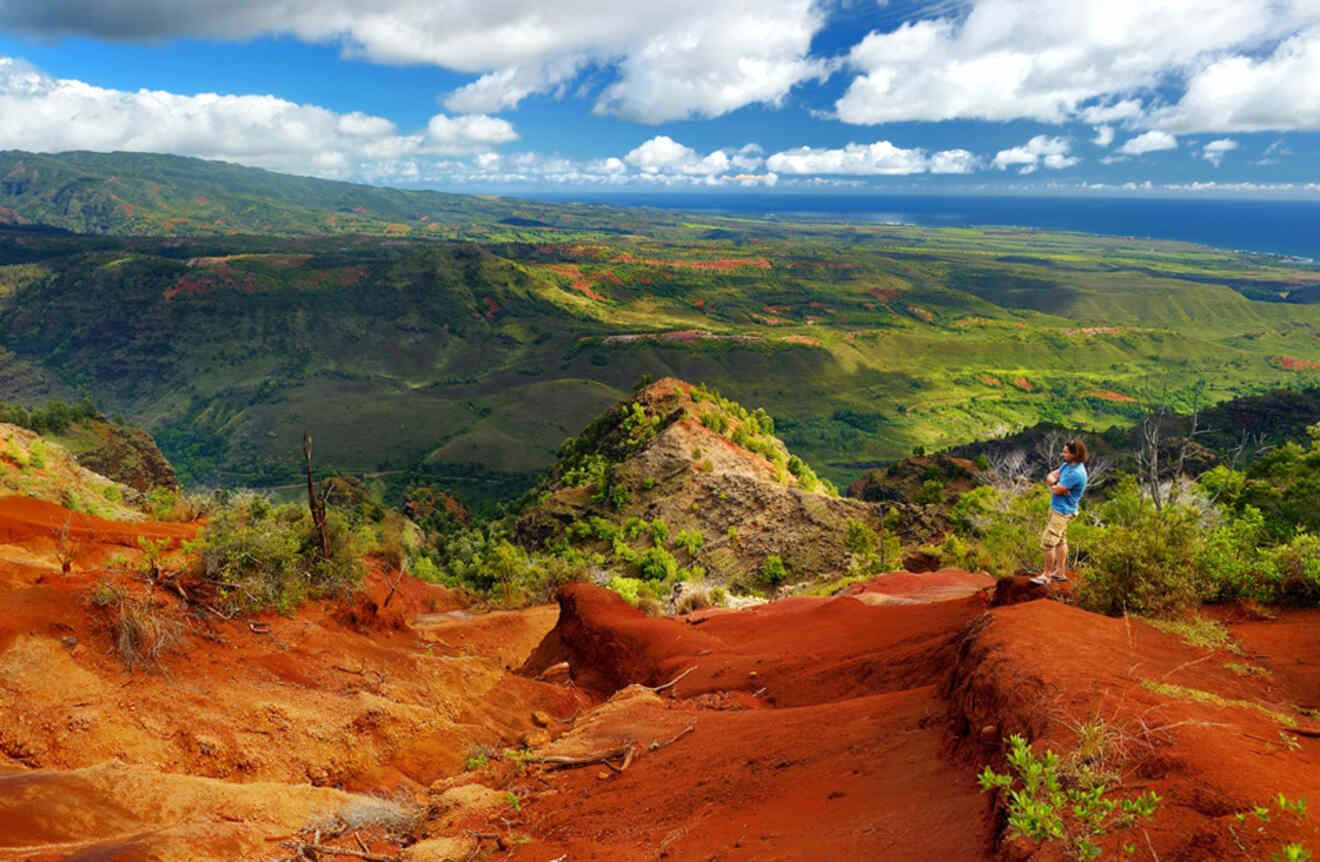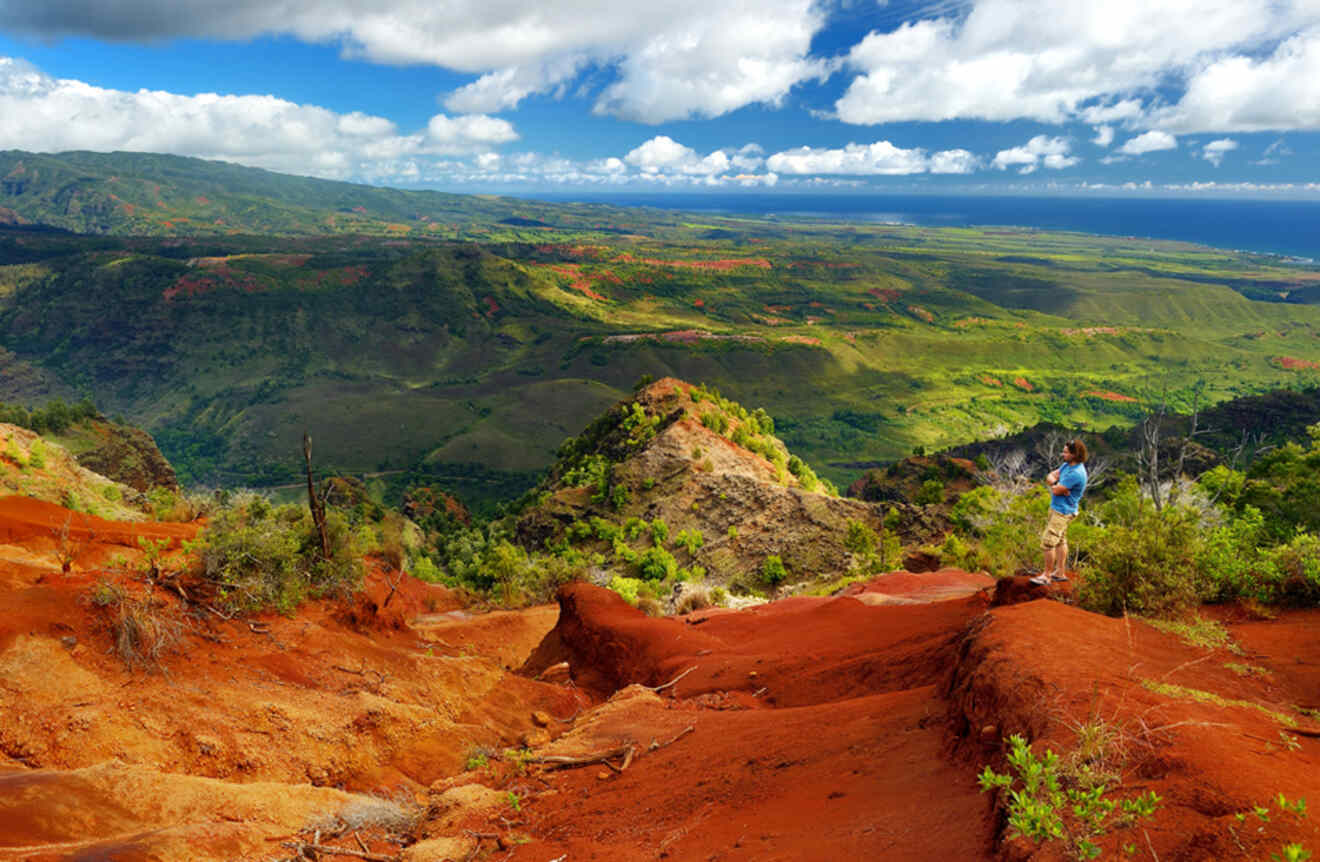 This highly-rated sightseeing Oahu tour is one you can't pass up – it will show you all the hidden gems Hawaii has to offer, with the help of the local guide, of course.
You'll get to see the jaw-dropping sightseeing spots and the white sandy beach! The tour heads to the Waimea Valley and Waimea Waterfall, where you can take in the majestic greenery and breathtaking views. If you're feeling adventurous, there's also the Byodo-In Temple as an alternative option. It's guaranteed to dazzle and amaze!
This circle island tour offers daily pickup in Waikiki and admission to all the places on the itinerary. It lasts for approximately 8 hours and has a maximum of 24 travelers.
8. Snorkel in the Turtle Canyon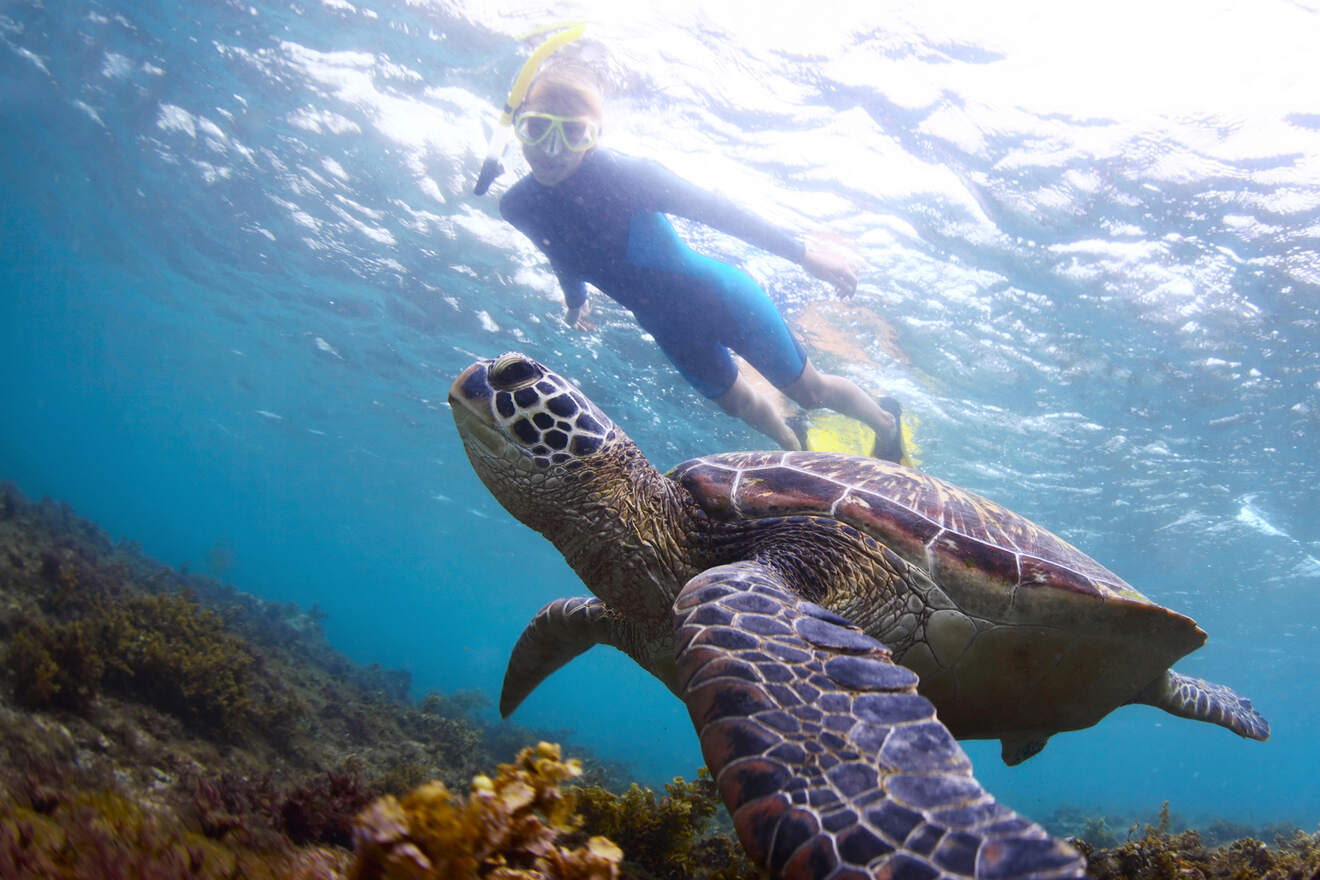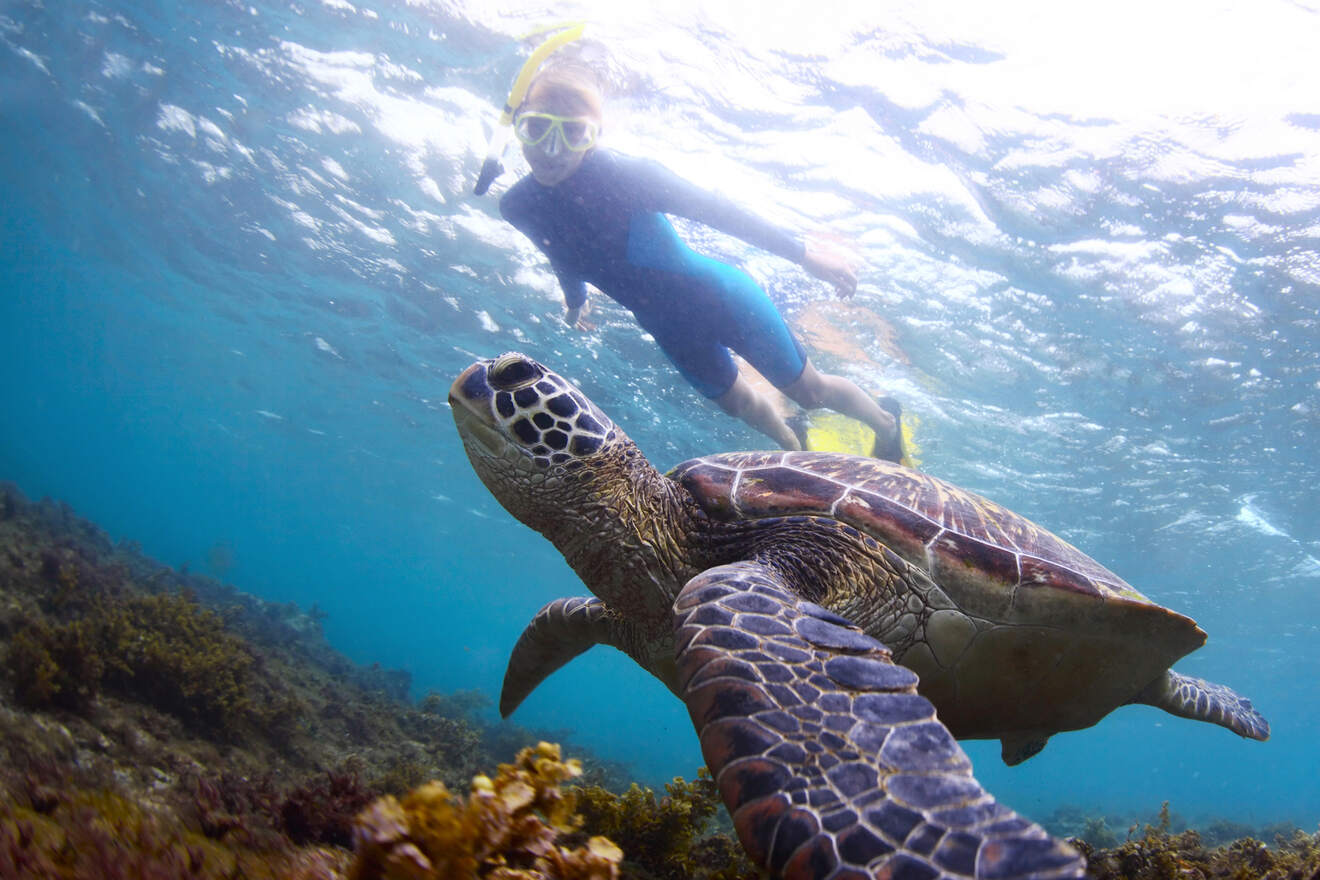 This 3-hour tour will take you to visit Turtle Canyon snorkeling tour, a famous gathering place of green sea turtles. You'll sail on a luxe power catamaran along the coastline of Oahu. After snorkeling with the turtles, you'll indulge in a delicious lunch and 2 complimentary drinks while taking in those stunning views of Waikiki Beach and Diamond Head – all from the comfort of the water.
If humpback whales are more of your thing, then this whale-watching tour is sure to pick your interest. You'll enjoy the eco-friendly cruise on a beautiful catamaran and spot these majestic creatures in their natural habitat. The tour lasts for about 2 hours.
And if you're a romantic at heart, then I wholeheartedly recommend the sunset dinner cruise tour. Enjoy cocktails, beautiful sunset sights, and a great dinner prepared by onboard chefs.
9. Drive through Kualoa Ranch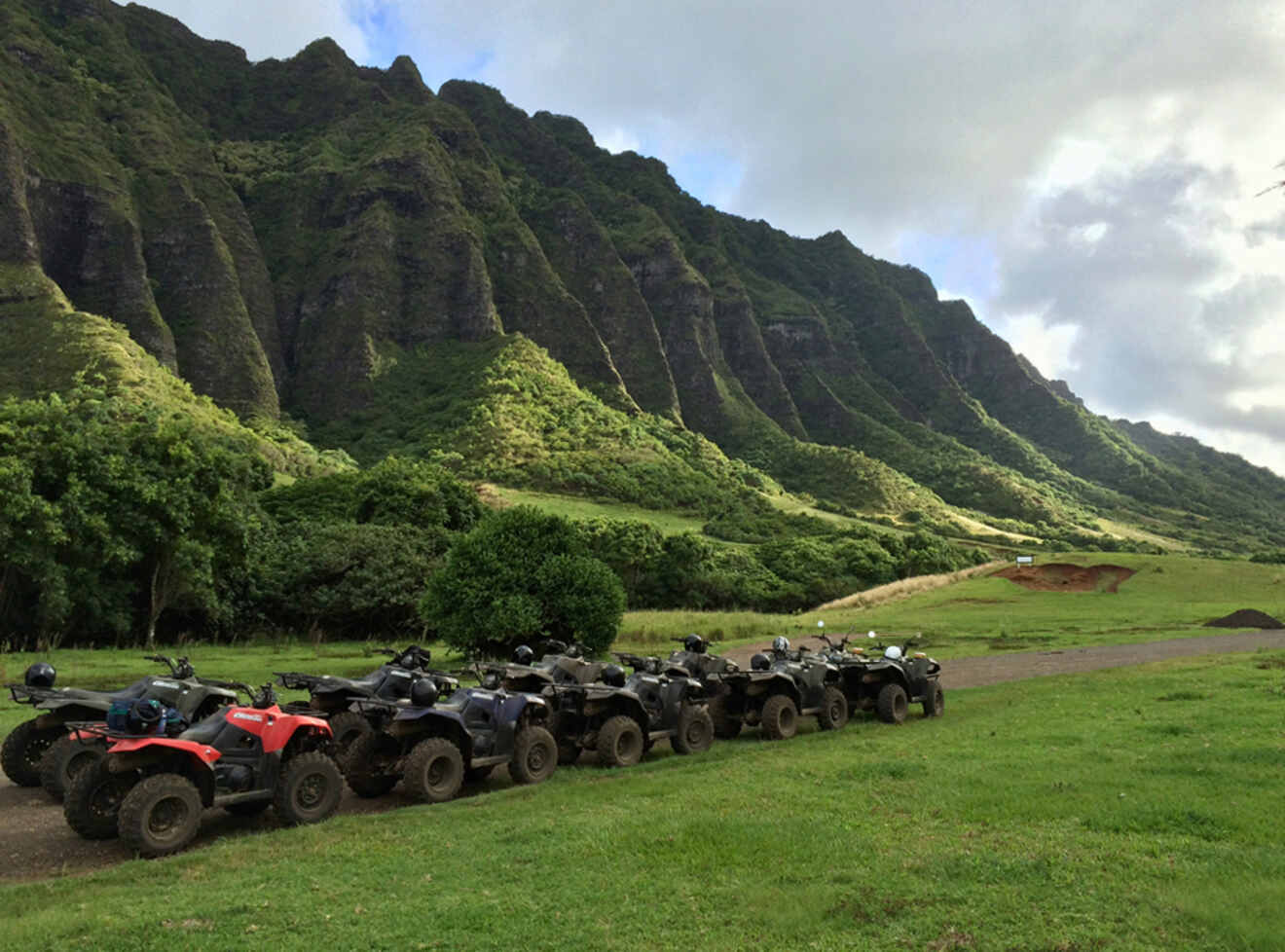 It's time to rev your engines and explore the breathtaking beauty of Kualoa Ranch on this 2-hour tour through Ka'a'awa Valley! With an expert guide leading the way, you'll take in some amazing sights from behind the wheel of an open-air four-wheeler. Along the way, you'll spot numerous film locations from Hollywood movies like for example Jurassic Park.
UTVs can take up to 6 of your family and friends, and you'll get to plunge over streams, power through mud, and discover the beauty of the remote areas – so much more than just resorts and beaches. It's a great family activity to spice up your Hawaiian vacation.
10. Enjoy a helicopter tour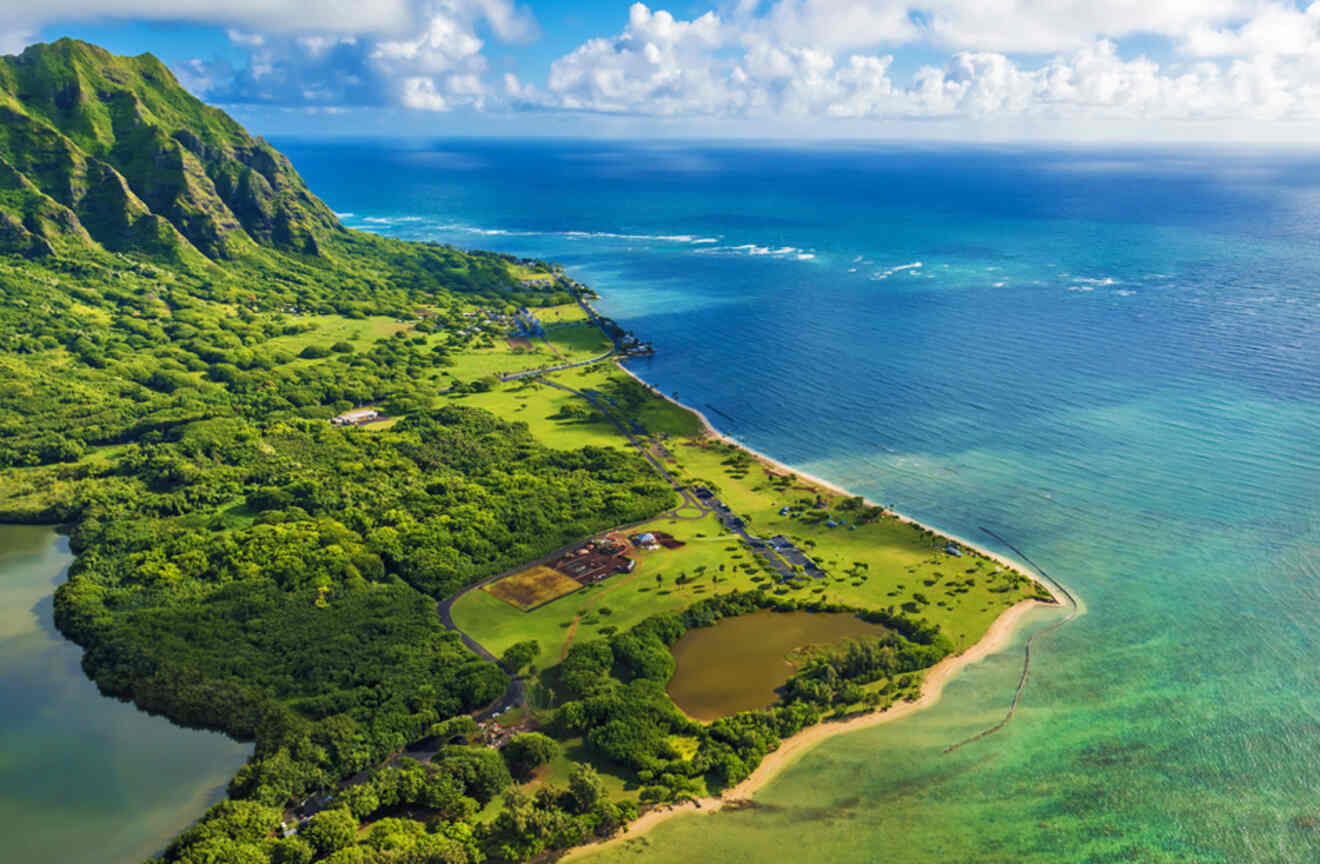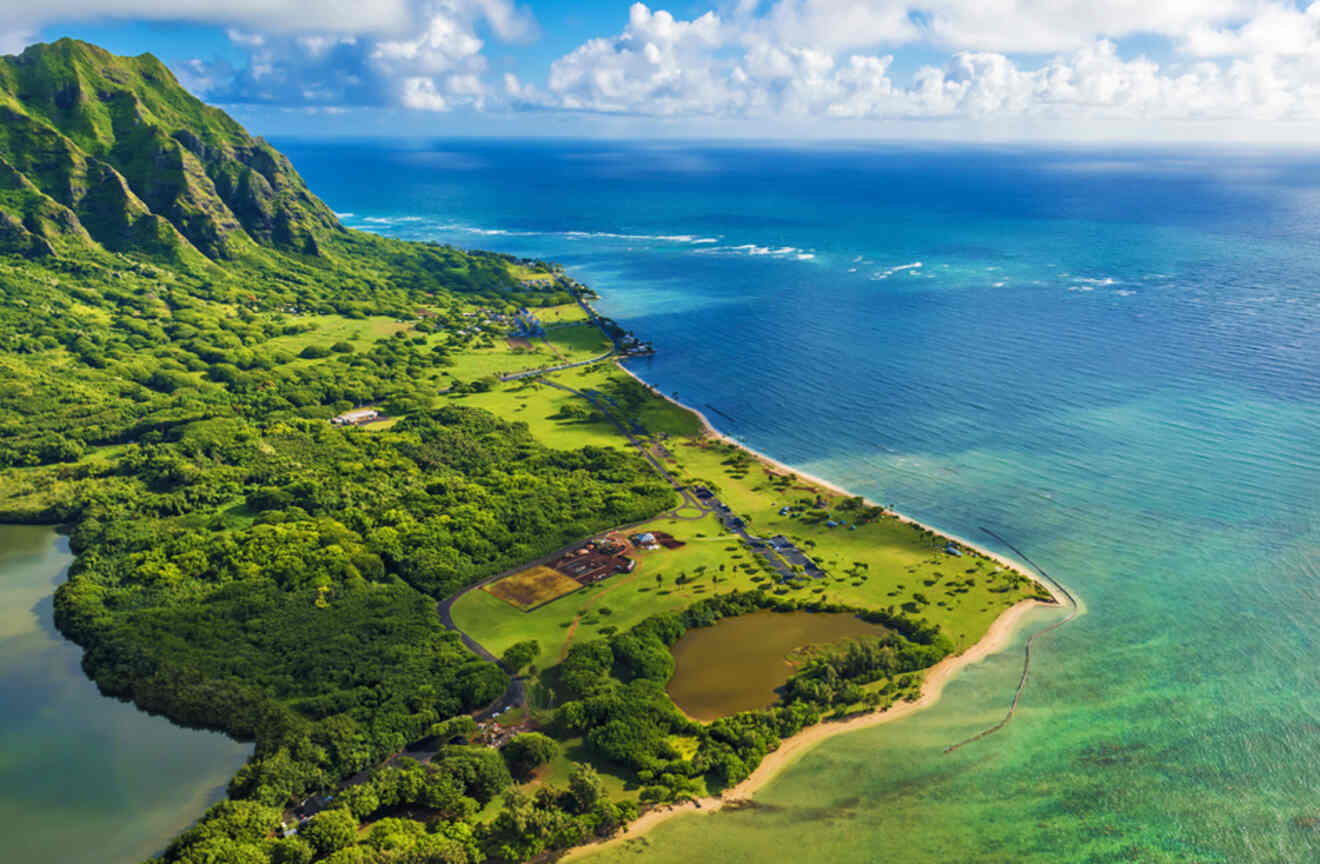 Climb on board our open-door helicopter tour over Oahu and get ready to witness the stunning sights of the island like never before! With no obstructions, you'll be able to take in the beautiful landscape like a hawk.
You'll feel the wind kiss your hair as you soar and sweep over some of Hawaii's majestic landmarks! From Kaneohe Bay to Dole Plantation, Hanauma Bay to the iconic Halona Blowhole – get ready to see some of the best landmarks.
As you soar through the air, the seasoned pilot will be your trusty guide, chock-full of engaging stories and interesting facts about the sights you'll take in. The flight lasts approximately 50 minutes, so it's a quick and convenient experience.
11. Dive into the pineapple fields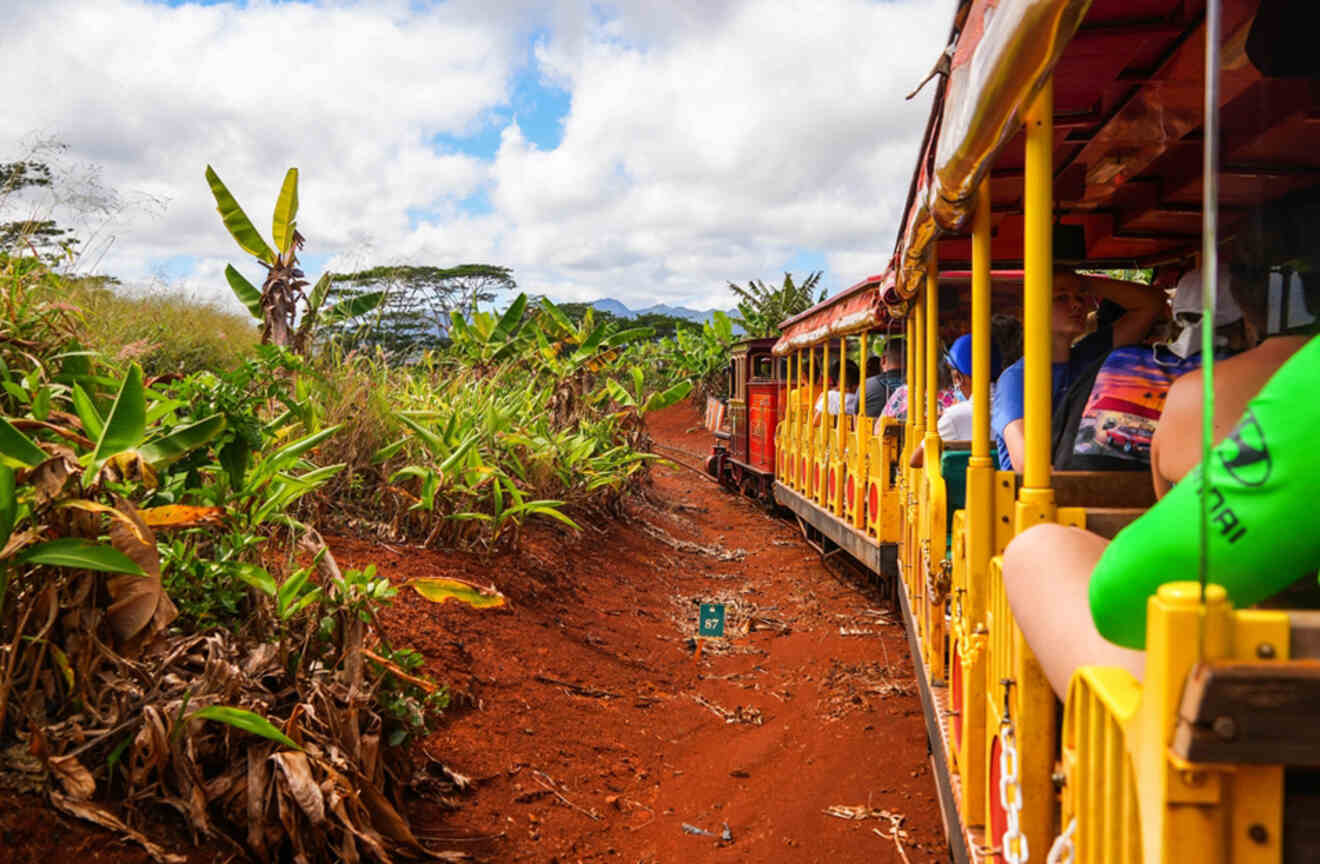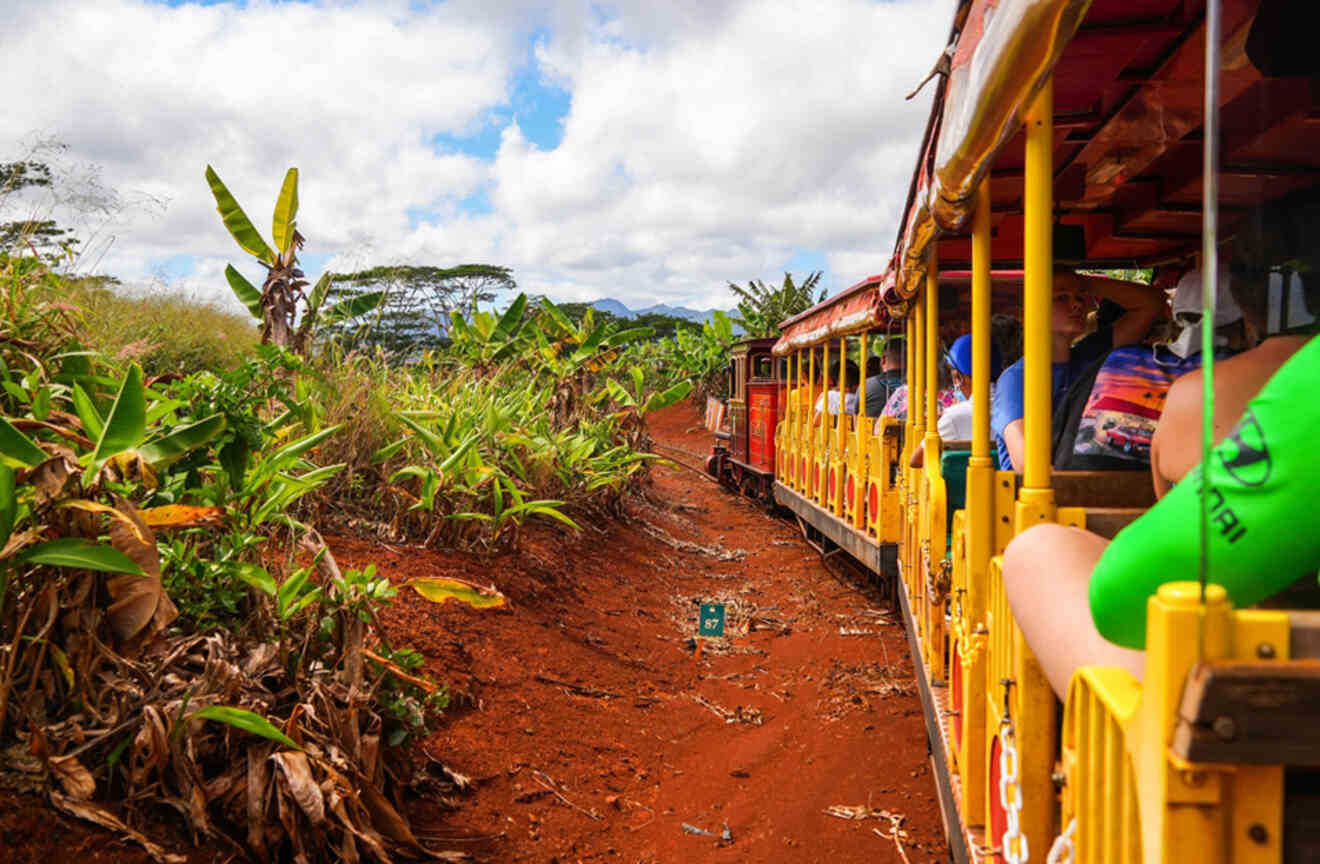 Are you itching for a unique experience in Oahu? This 7-hour tour will take you on a trip into the iconic Dole Pineapple Fields! Here, you'll discover how these critically acclaimed "pineapples of paradise" are made. From seed to ripe, juicy fruit, you'll get to see it all – and take home a tasty treat like no other.
You'll also have a chance to refresh with a jolt of java at Greenworld Coffee Farm, tantalize your taste buds with some yummy grubs from the food truck, have your fill of macadamia nuts at the shop, then explore historic Waialua Sugar Mill, which has been transformed into a soap factory. Talk about the jam-packed day!
A trip to Oahu's North Shore just wouldn't be complete without visiting Old Haleiwa Town and catching a glimpse of the famous King Kamehameha Statue.
12. Admire, shop & roll with the hop-on/hop-off tour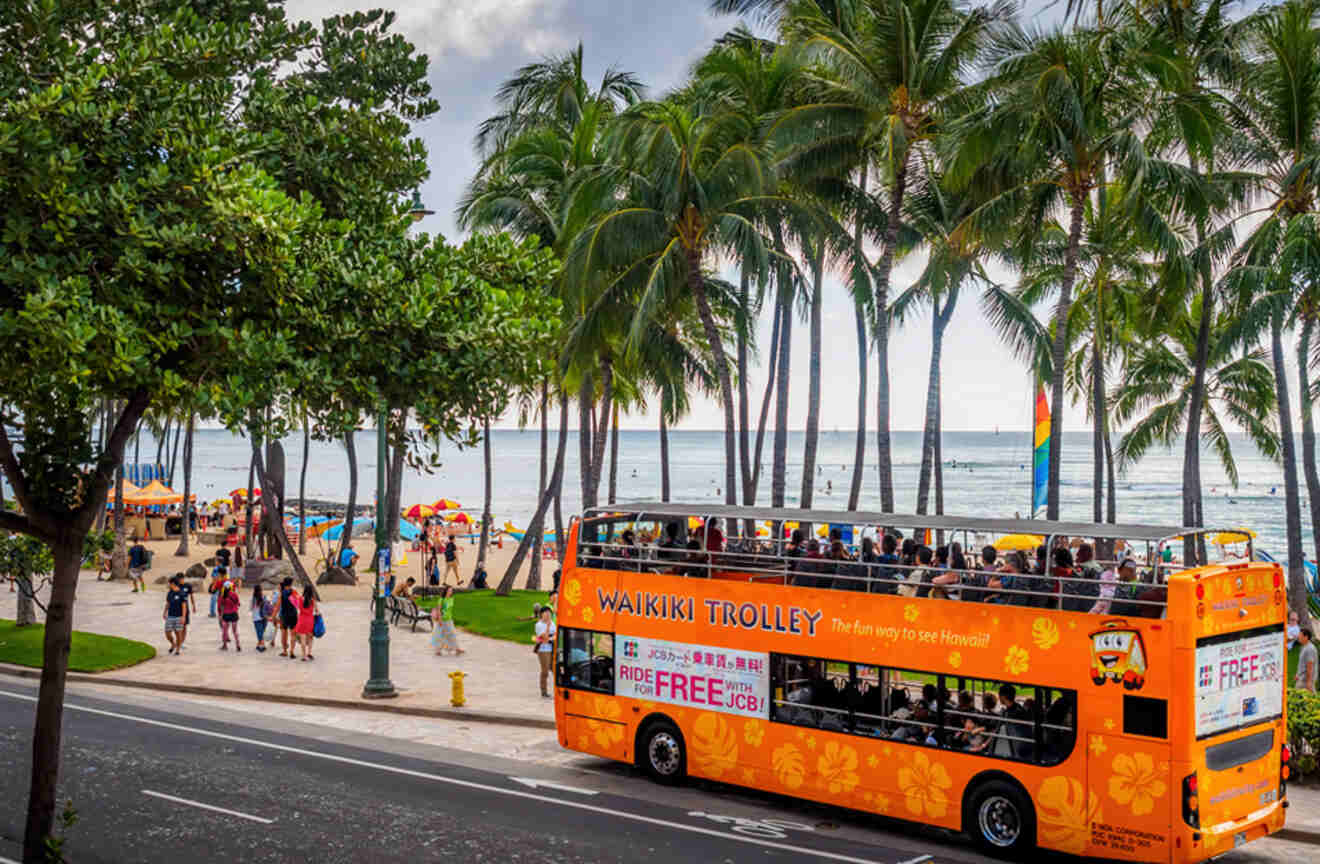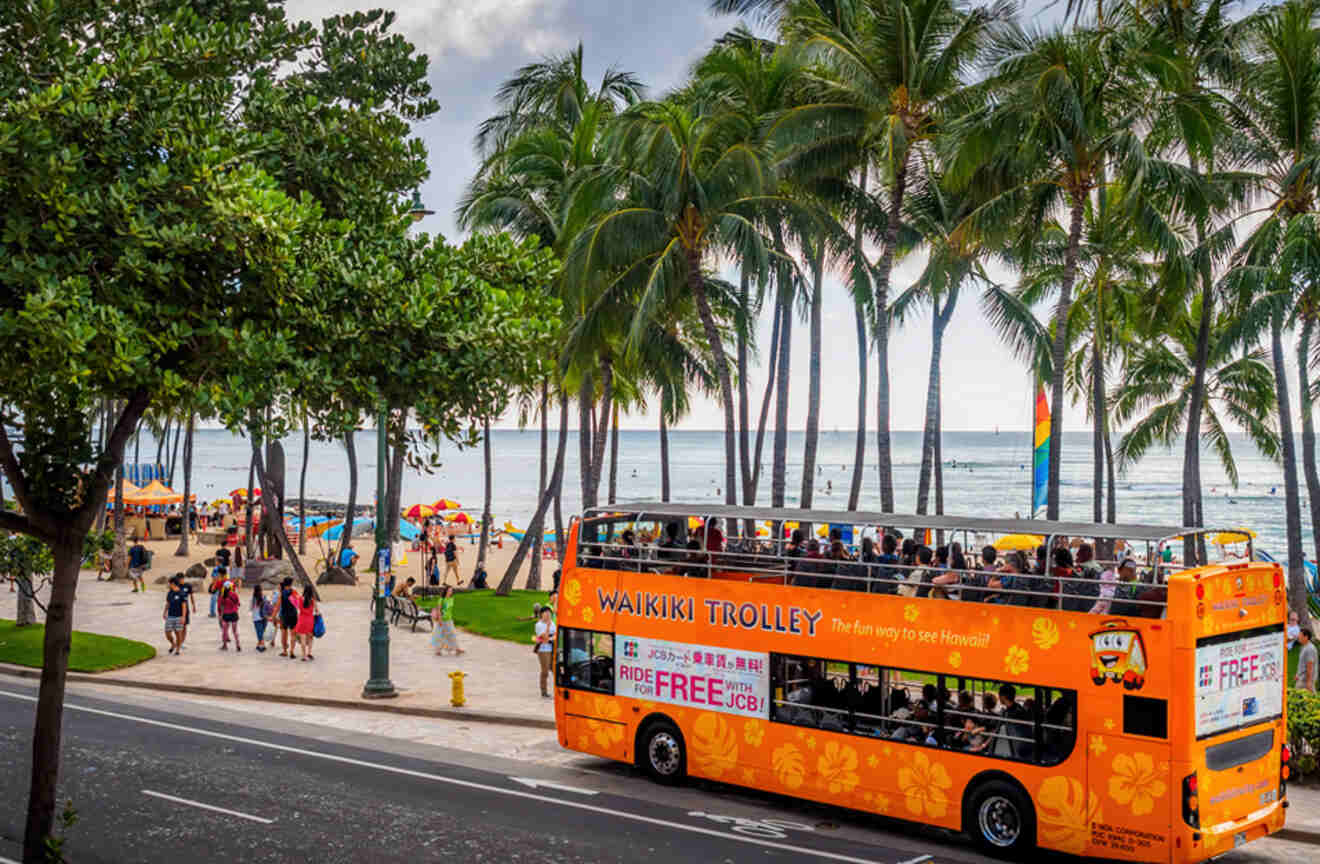 This hop-on hop-off tour will take you through the vibrant city of Honolulu, and you'll have the freedom to explore all the must-see attractions at your own pace. It's perfect for free birds that don't want to be restricted by the strict schedule.
You'll cruise past the crème de la crème of eateries and stores, immerse yourself in the deep-rooted history of famous sites, and be captivated by the eye-popping scenery! Feel like admiring Diamond Head on the Blue Line? Or longing to experience Chinatown on the Red Line? Whichever route you're interested in, this tour can offer it.
The tour offers 1-day, 4-day, or 7-day tickets, and you can jump on a double-decker bus or open-air trolley.
13. Learn how to surf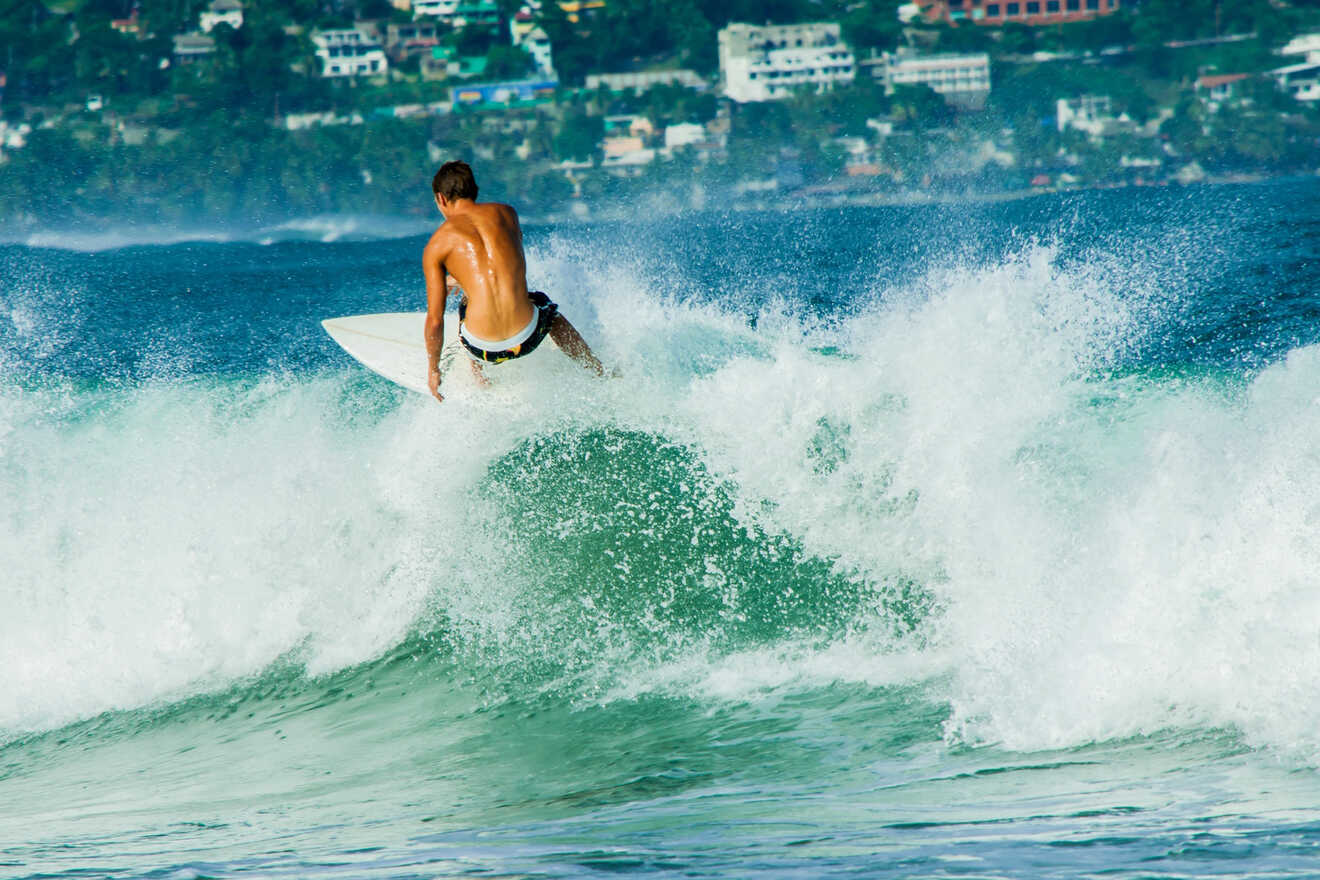 Get ready to ride some serious waves with Surfer Girl Academy's most sought-after surf lesson! Their amazing instructors, who happen to be certified lifeguards, will give you A+ instruction and keep a watchful eye making sure each wave is safe and exhilarating.
When it comes to the group lesson, you can expect some personal 1:1 time with an instructor as you'll be teamed up with no more than 3 other surfers. Before you hit the waves, you'll kick off by getting a 20-30 minute beach briefing. During this dry land instruction, you'll get clued up on the essentials: ocean safety, how to stand up on the board, and all that jazz.
You'll feel an adrenaline rush as you catch waves like a total pro. Over 70 minutes of surfing will have you riding your board through some killer breaks.
14. Capture amazing photos of Oahu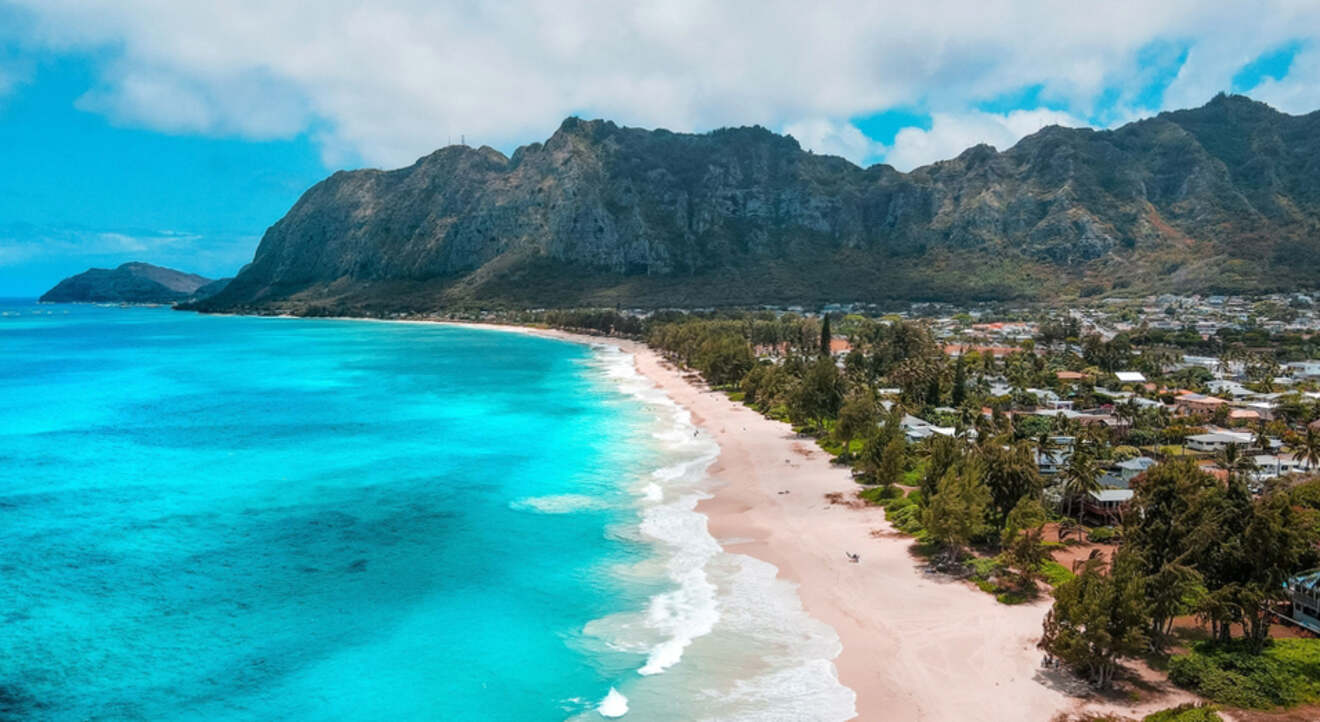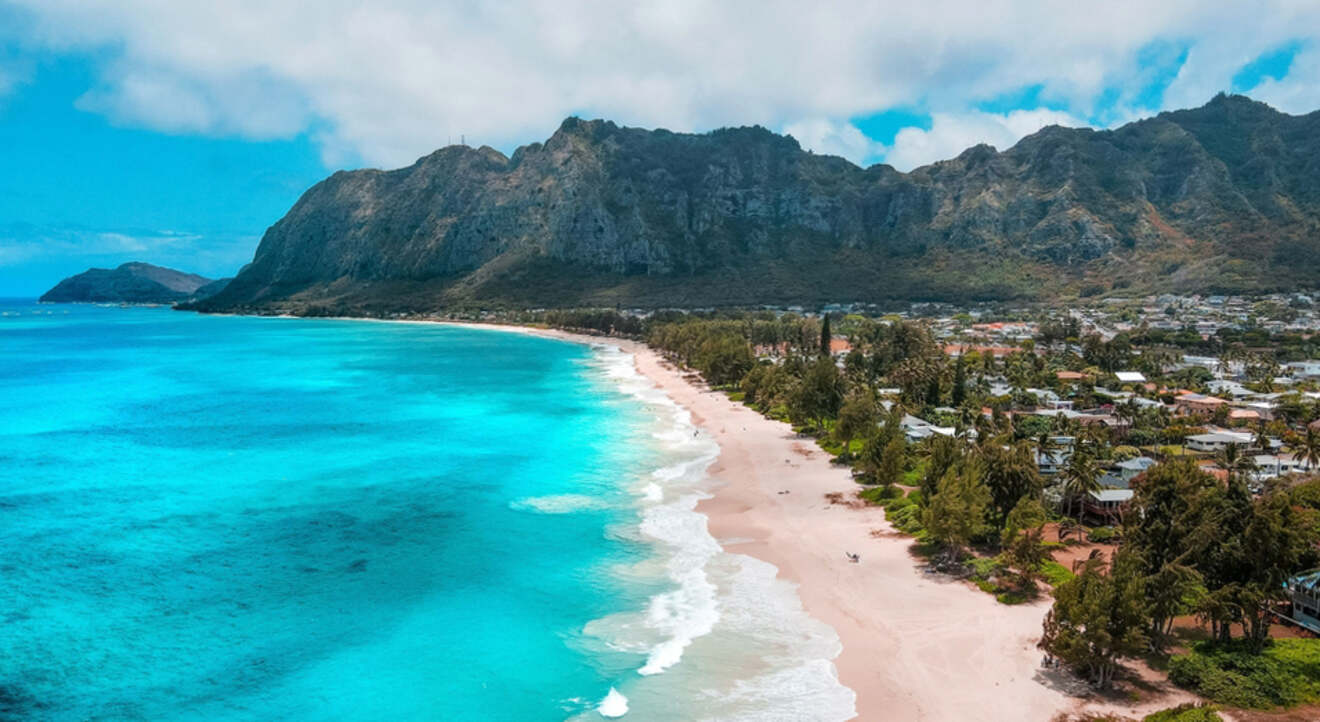 If you want to make your Insta feed shine, then this fun and thrilling 5.5-hour photo tour from Waikiki is the perfect choice for you! It's led by a professional photographer who'll show you the raddest places for snagging sensational shots.
It will take you on a journey through some truly picturesque spots, like Hanauma Bay's marine reserve and Halona Blowhole – evidence of molten lava tubes from volcanic eruptions eons ago. The tour also includes admission to the Pali Lookout. You'll check out the gorgeous views from the Nuʻuanu Pali Lookout and marvel at Waimanalo Beach with its majestic Ko'olau Mountains!
And if you want to catch beautiful sunset photos on the sea cliff, then I definitely recommend taking this 5.5-hour photo tour! It includes multiple photo stops with a professional photo expert!
15. Feast your senses on a food tour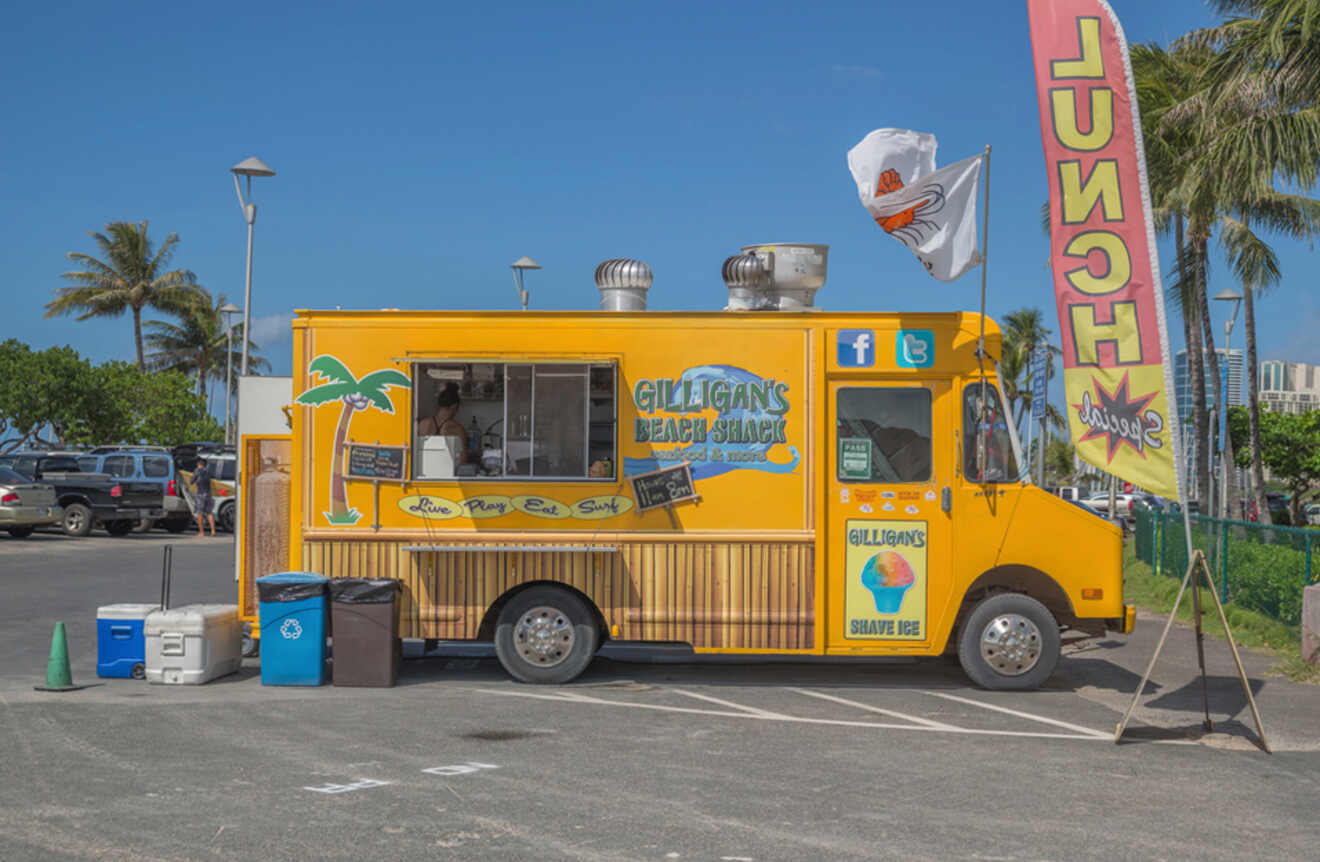 Hey foodies! Trust me, you don't want to miss out on this culinary sightseeing tour, it'll be the yummiest experience of a lifetime!
You're off to the tropical paradise of the Macadamia Nut Farm for a delicious taste of coffee, chocolate, and macadamias – can't beat that! But don't miss out on lunch, where you can try one of the famous North Shore Shrimp Trucks! After your lunchtime refuels, head to delightful old Haleiwa and enjoy doing some shopping. Choose from an array of tasty treats, from ice cream to whatever else your heart desires.
Are you a wine lover? If so, you don't want to miss this wine-tasting tour! It takes you straight to Oeno Winery – the only one on Oahu. There, you'll get an up-close and personal look at the winemaking process and then let your taste buds go wild with 6 different types of wines.
16. Feel like a VIP on a private Oahu tour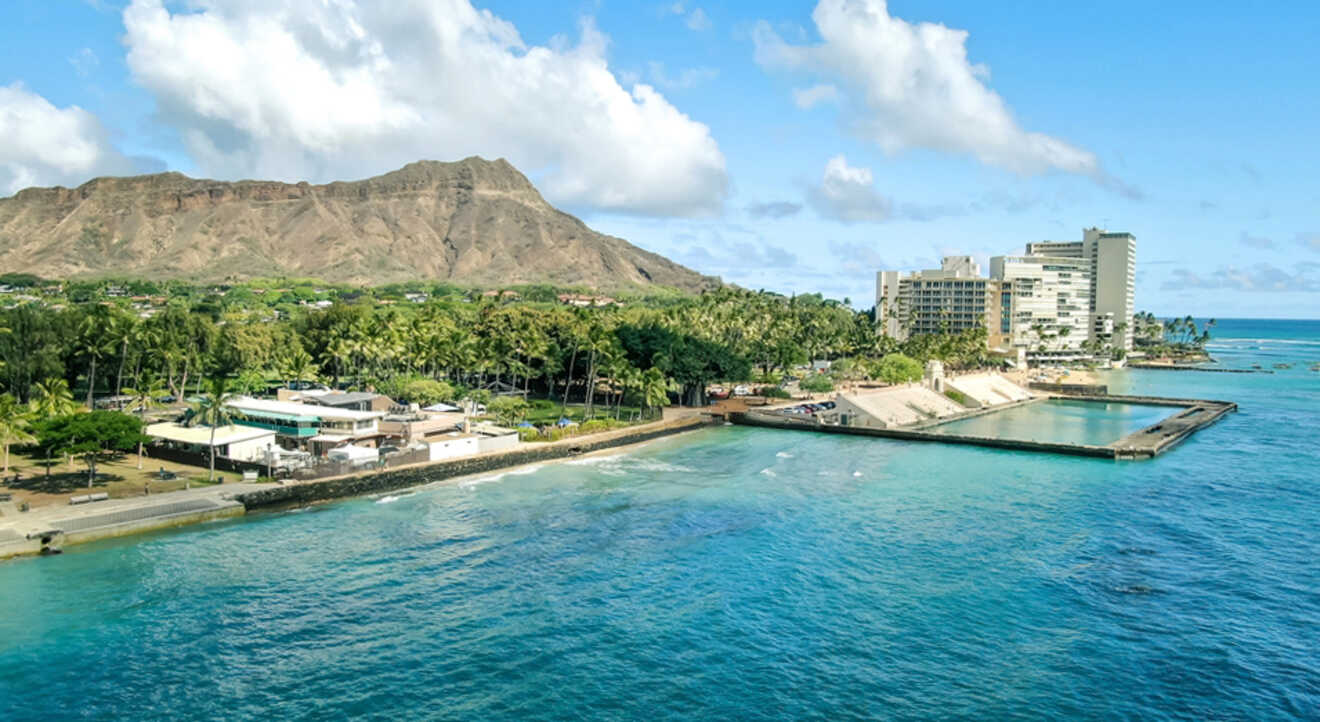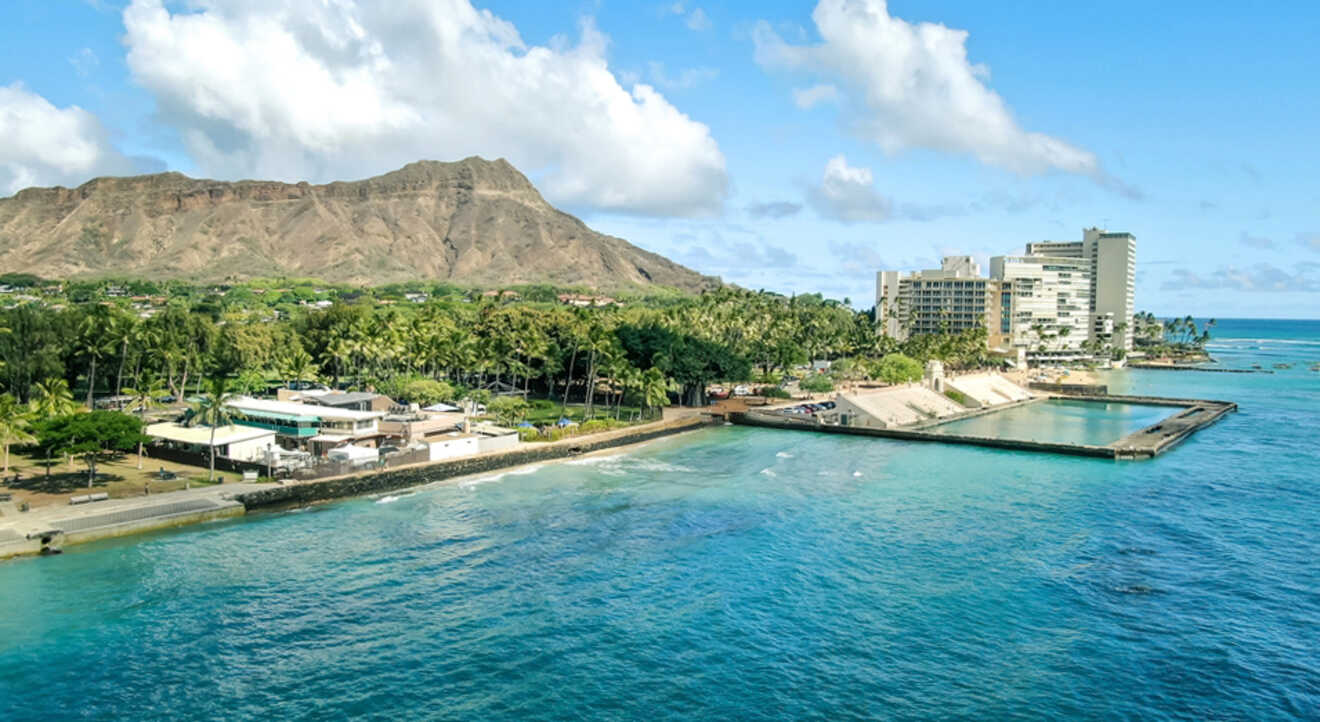 This custom private tour has got you covered with over 30 activities and attractions, you can craft the itinerary that fits all your wish lists. A dream come true, if you ask me!
You'll get to hit the waves and cruise through some of the most famous surf beaches in the world! Discover pineapple fields and explore macadamia farms. Be sure to keep your eyes peeled for whales or sea turtles in their natural habitats! And don't forget to stop by some of the yummiest local food trucks for some fresh shrimp and Insta-worthy poke bowls.
This 6-hour private tour is quite the ultimate luxury experience! You and your group will have a private guide and round-trip transportation to your hotel – perfect for families, couples, or whatever crew you got! When it's all said and done, you can even score a spectacular souvenir video with drone footage.
FAQs about Oahu tours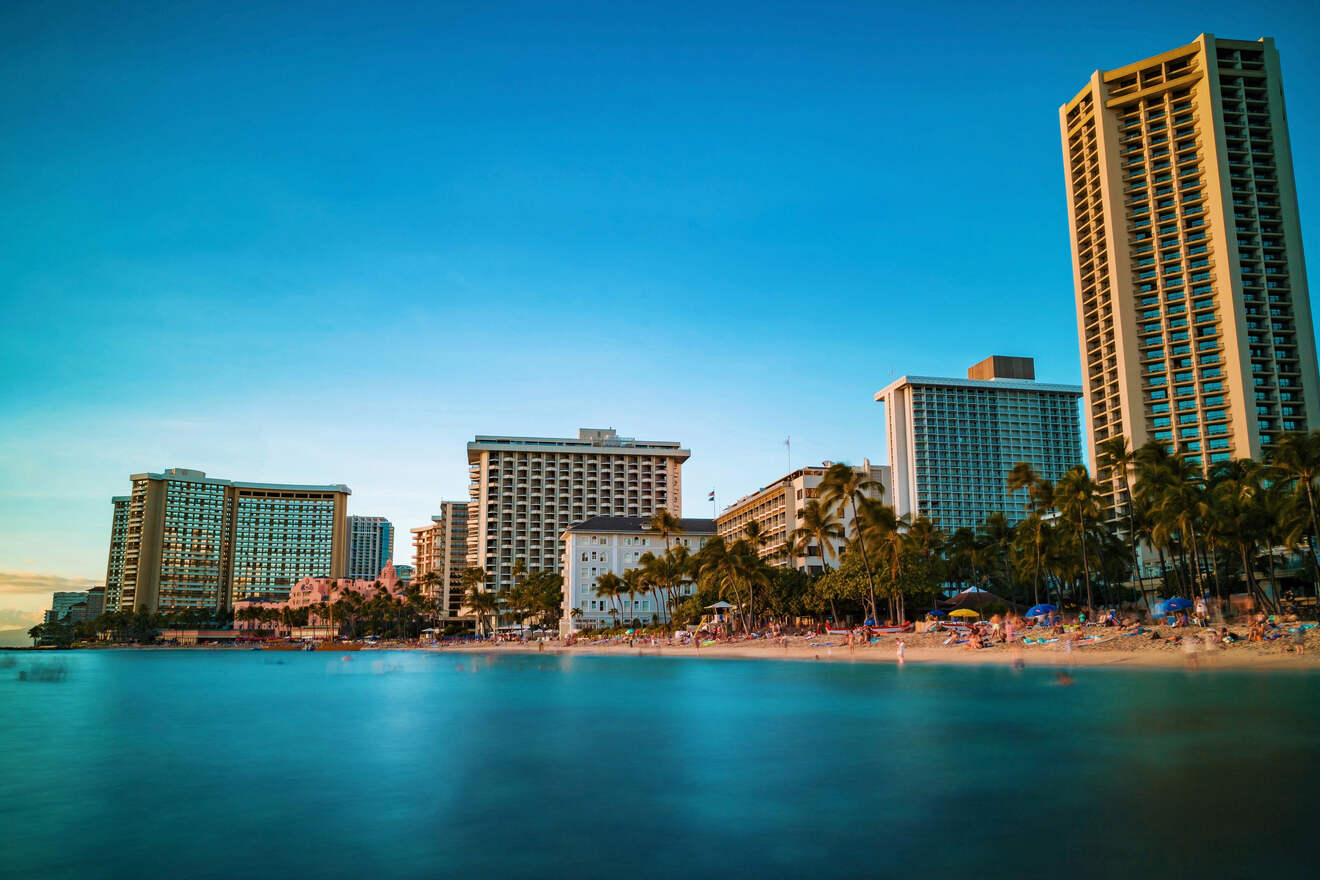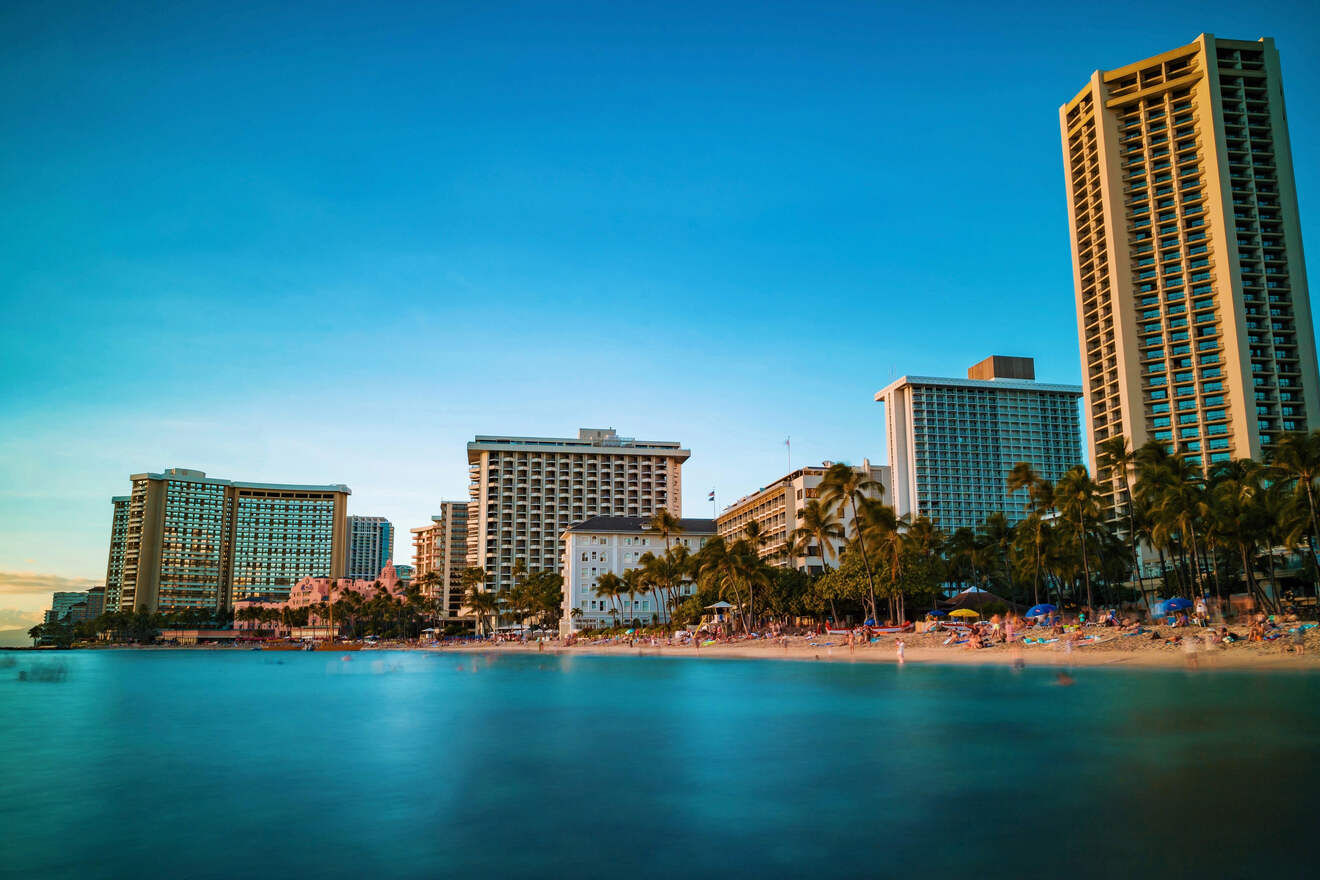 Conclusion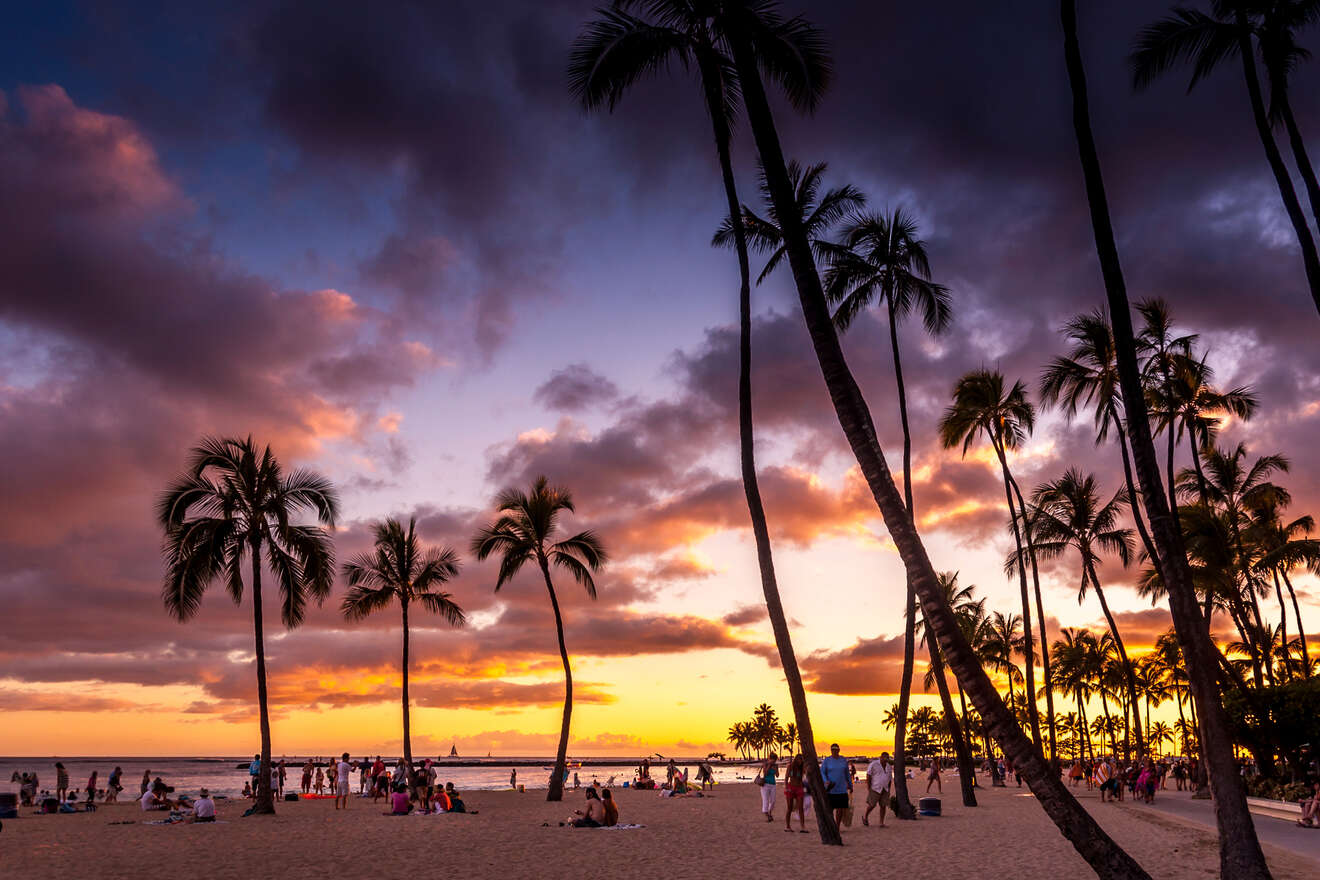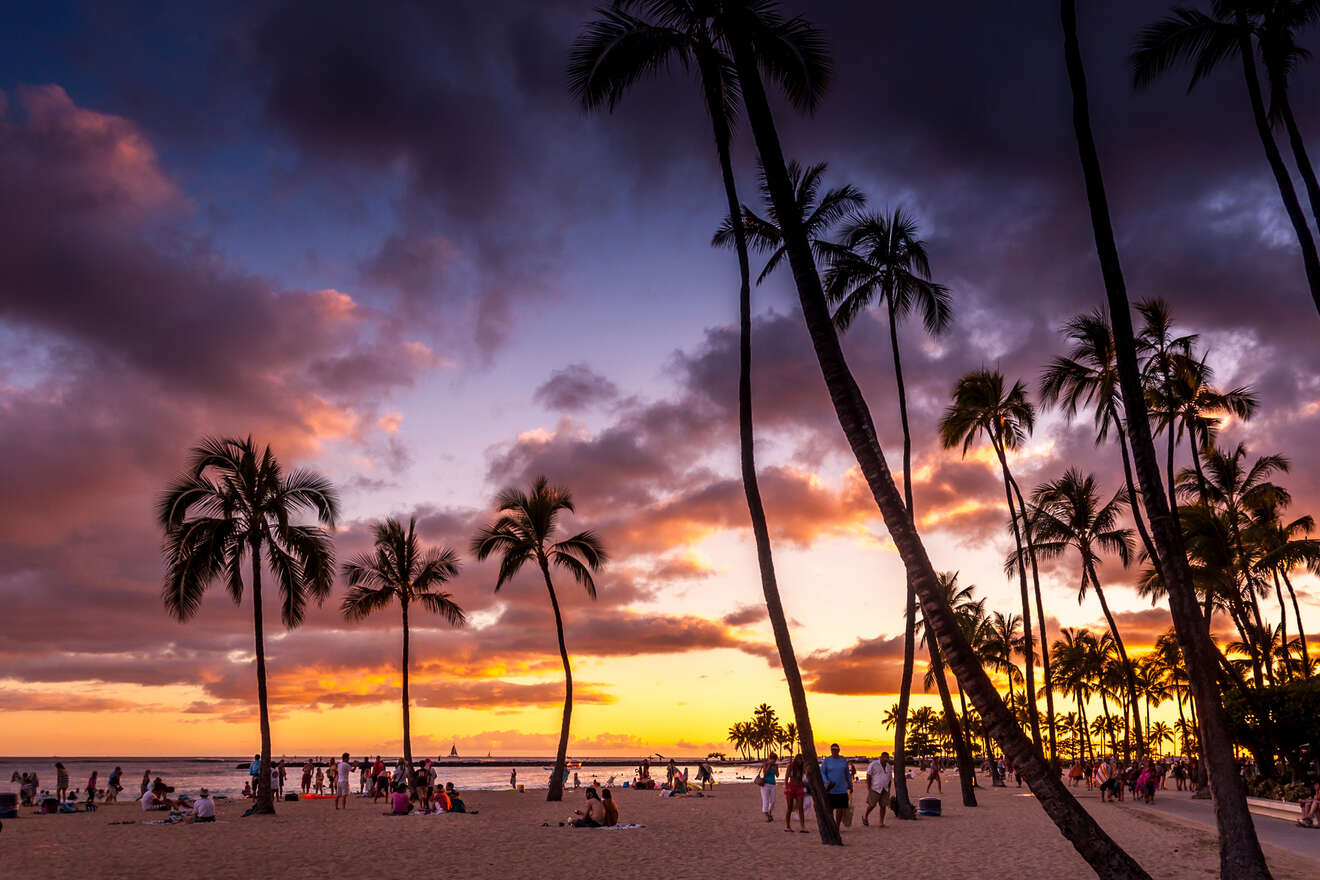 In a nutshell, Oahu tours are one of the kinds of experiences that every traveler must try when visiting Hawaii!
No matter what you're in the mood for – a traditional show, a shark-filled swim, or an adrenaline-packed helicopter ride, Oahu has got you covered! Whether it's thrill or chill that you seek, this island will deliver its spectacular sights and unparalleled experiences.
This list has provided you with the very best choices among the tours, and you won't be disappointed if you decide to try any of them!
Remember to book your tours in advance to secure your spot and avoid missing out on the adventure of a lifetime. Plus, getting organized will benefit your wallet, and you won't lose out in the long run.
Leave a comment below and let me know which tour you're most excited to try!
Happy exploring,
Angelina
---
Pin it for later!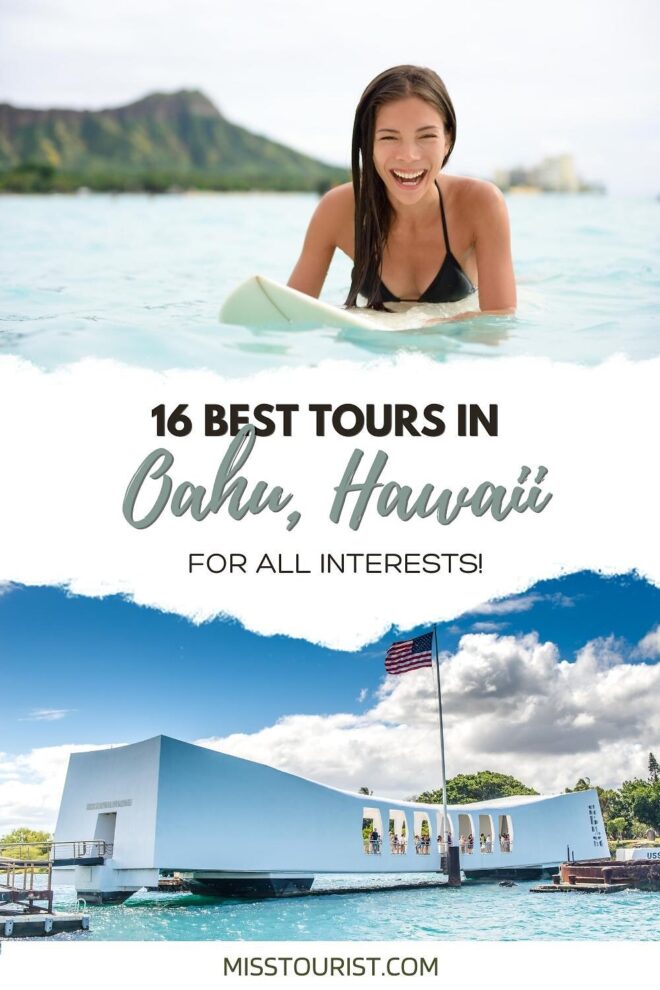 Pin it for later!