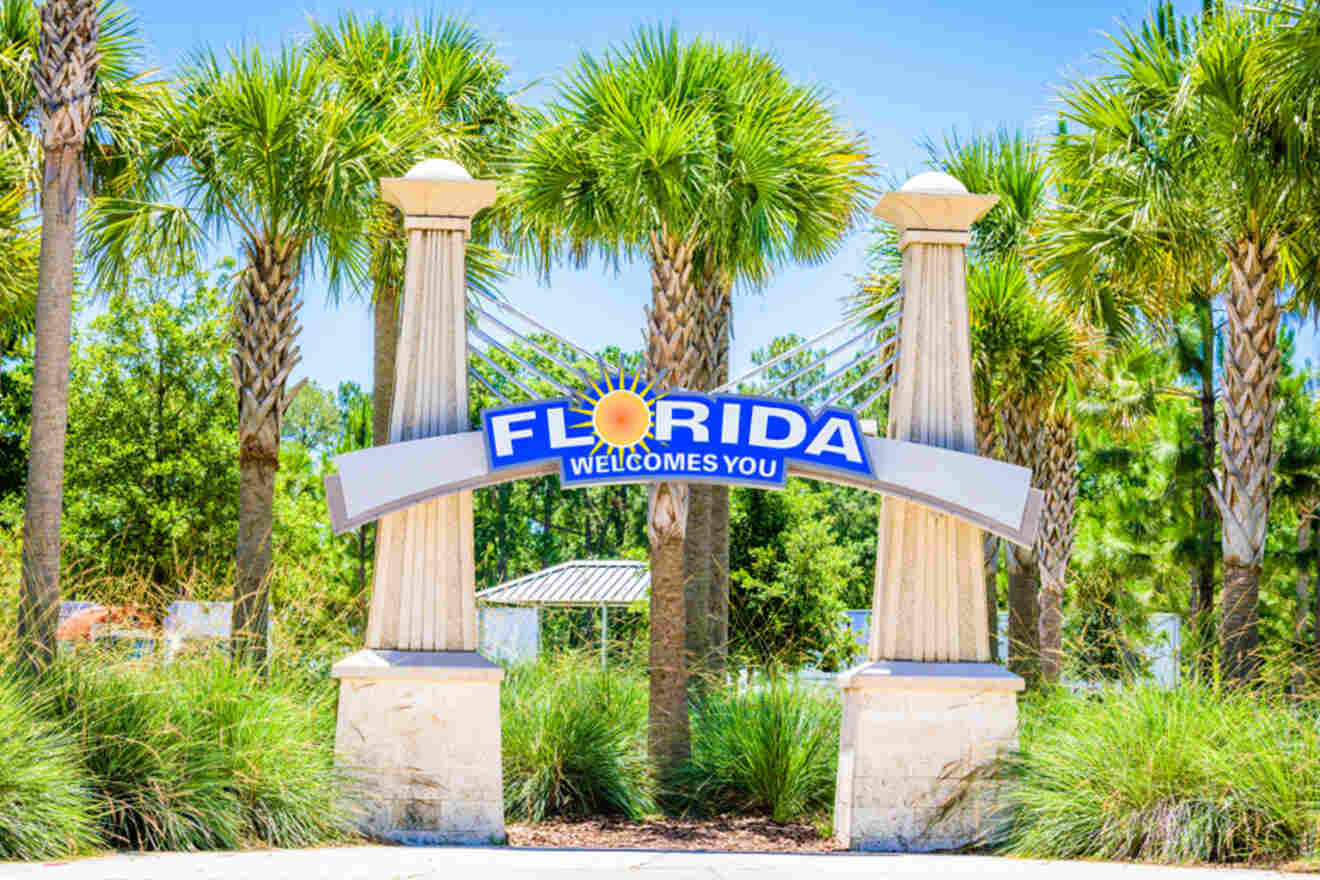 There are so many incredible things to do in the Sunshine State, and the best way to make the most of your time here is by adding a few Florida day trips to your vacation!
There's no denying that Orlando, Tampa, and Miami are some of the state's most popular tourist destinations. But since I've lived in Florida for most of my life, I know that some of the best places lie off the beaten path. In today's article, I'm sharing my top Florida day trips with you, organized by major city, so you can plan your most fun vacation yet.
Just a quick note before we begin! Some of these day trips do require having access to a car, but no worries if you won't – I've included others that offer ticket packages with roundtrip transportation.
Now, we've got an adventure to plan!
Day Trips from Orlando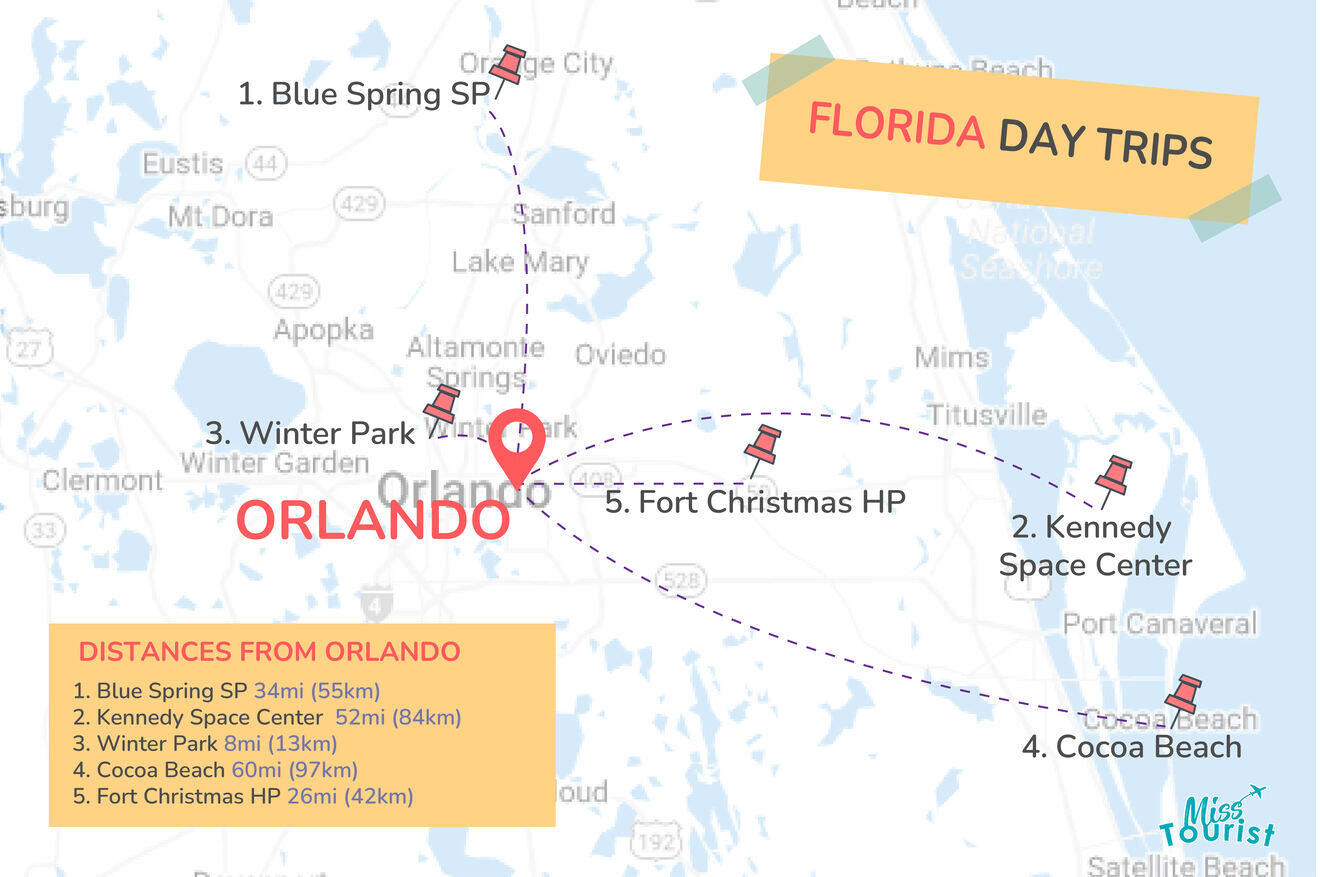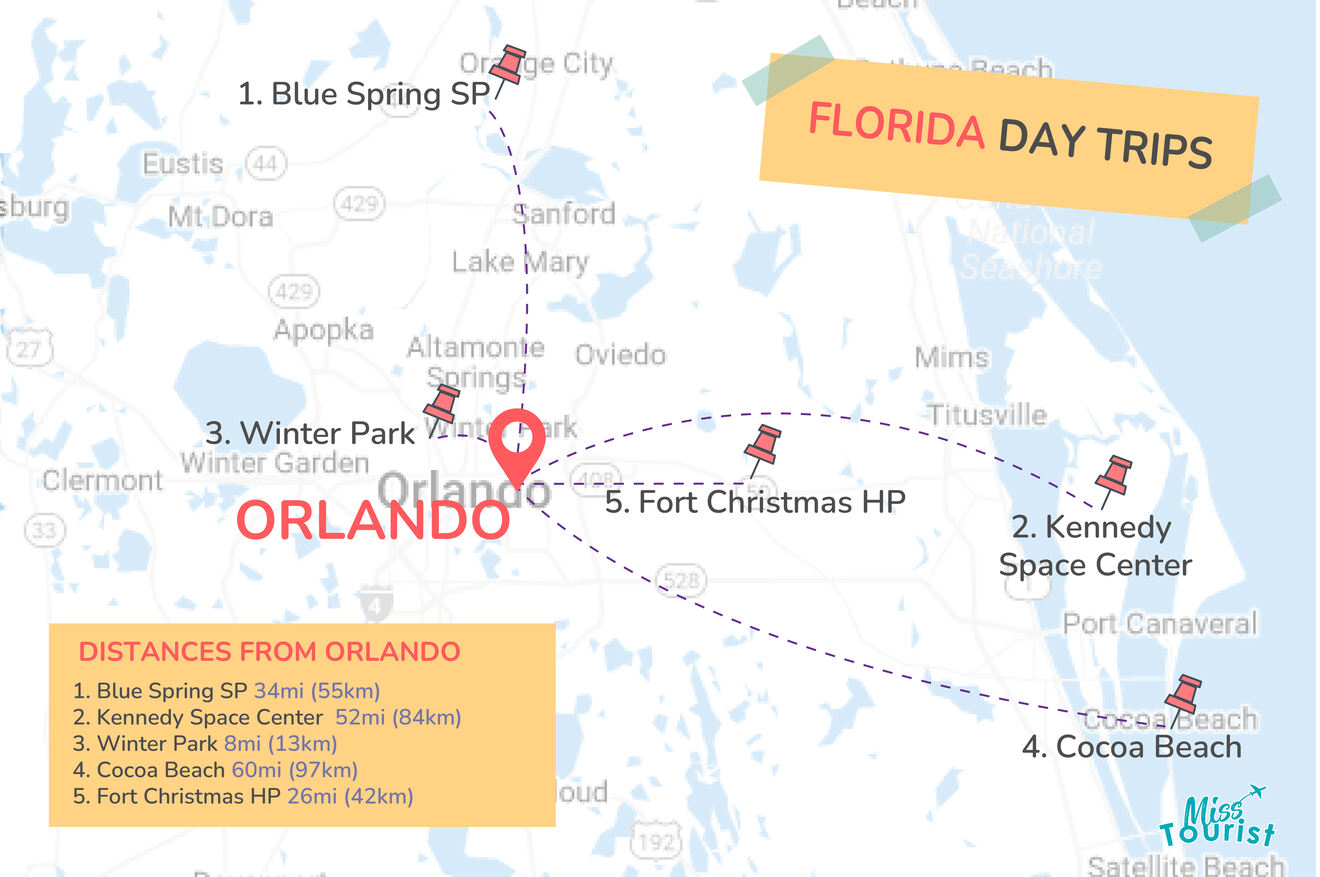 Orlando's location makes it an ideal starting point for some of the very best Florida day trips. When you're ready for a break from the Walt Disney World crowds, escape to one of these nearby beloved locales!
1. Discover Florida's natural beauty at Blue Spring State Park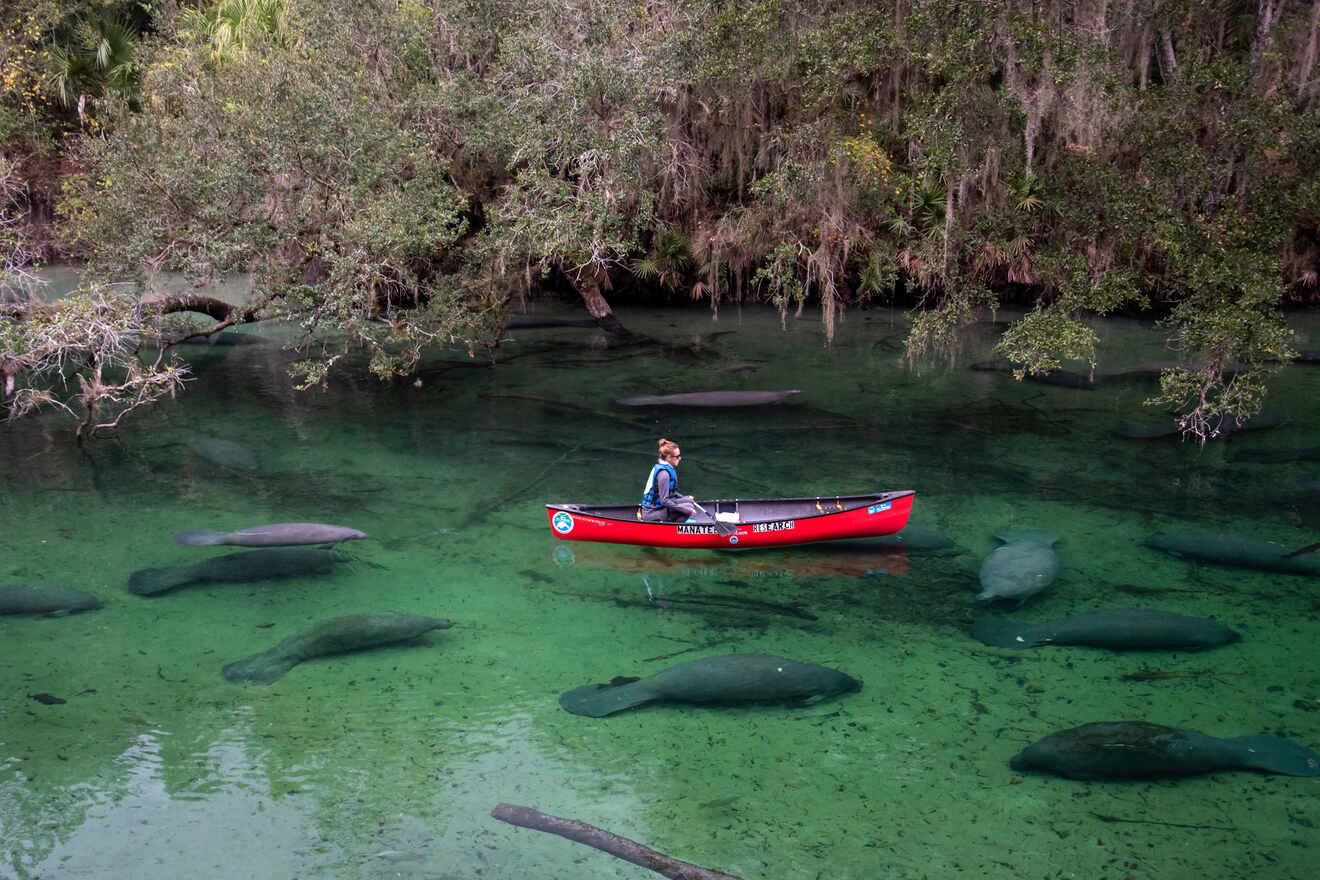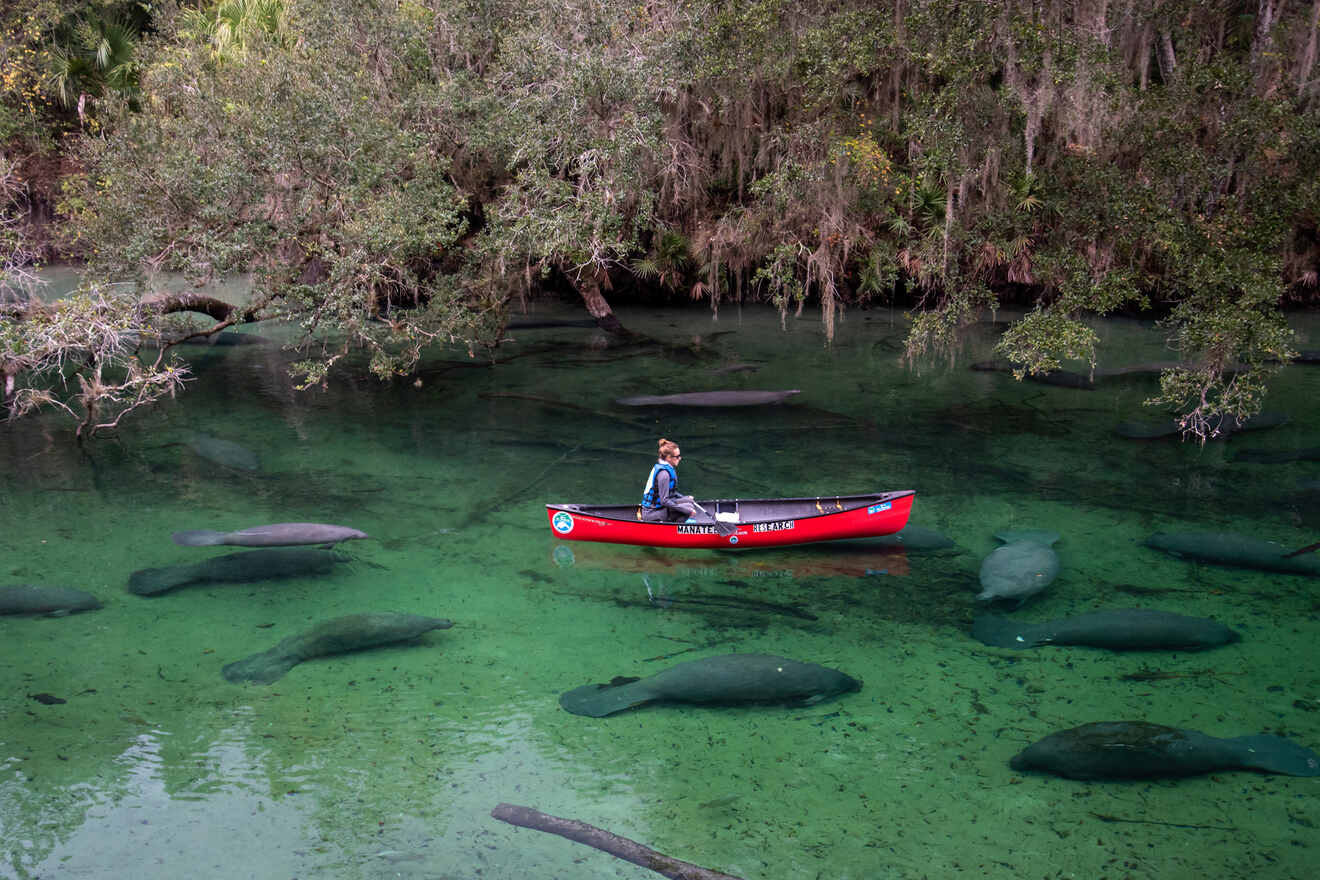 Visiting Blue Spring State Park during manatee season is an unforgettable experience, but no matter what time of year you go, you're in for a treat! It's only around a 45-minute drive from Orlando, but it feels like being whisked off into another world.
From mid-November to March, the park serves as the winter home of local West Indian manatees. Hundreds of these gentle sea cows gather in the spring run (the water is 72°F/22°C all year long) to warm up from the chilly temps in St. Johns River.
I will never forget the explosive joy I felt the first time I saw them all here! I'm not afraid to admit I cried many happy tears and got a few concerned looks from strangers around me.
There is a big plus to visiting Blue Spring State Park when the manatees aren't there, though! For their protection, all activities in the spring and the spring run are prohibited while the manatees are visiting – it's their winter home, after all. In the off-season, you can enjoy all the spring has to offer, from swimming, snorkeling, scuba diving, and paddling.
2. Blast off to Kennedy Space Center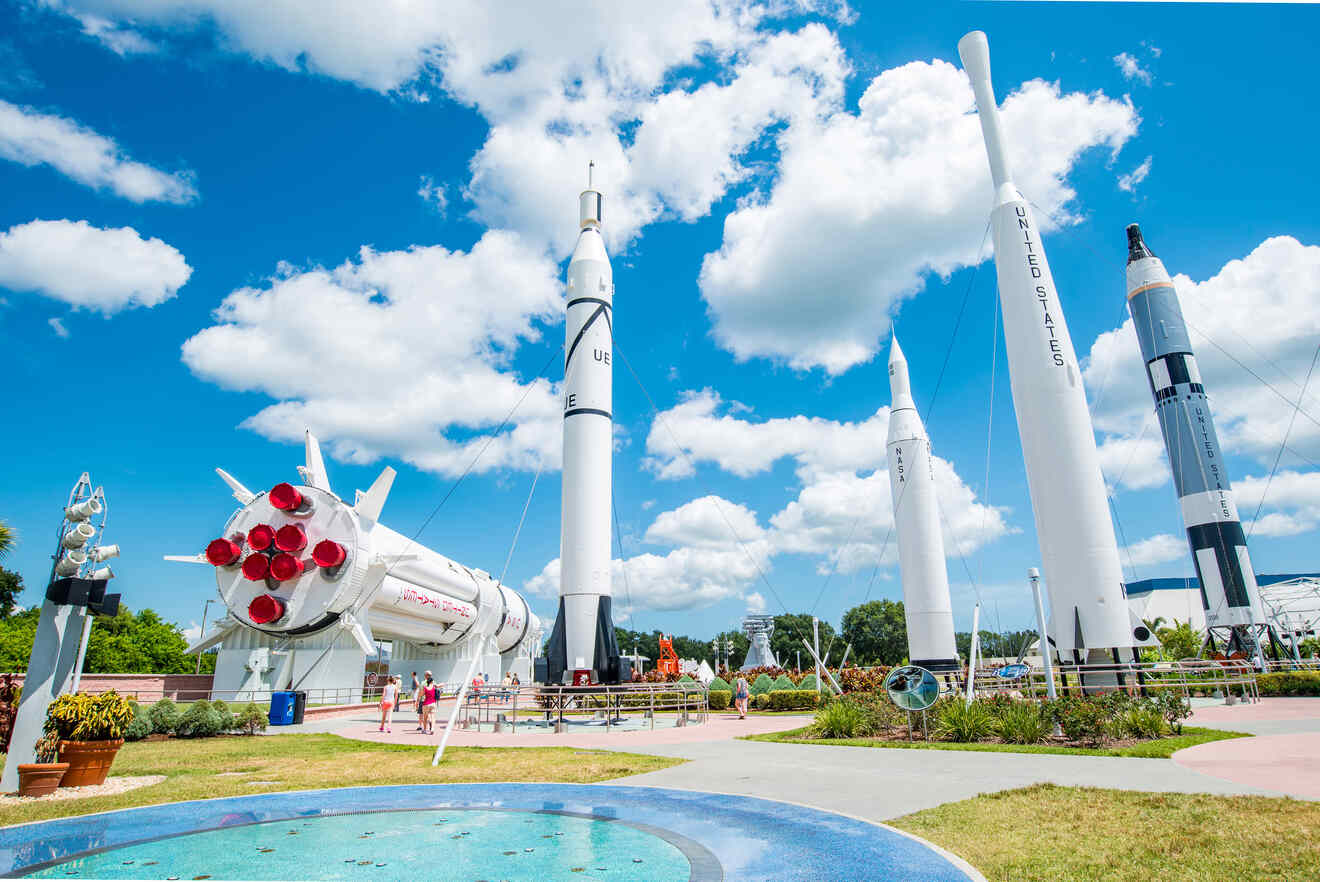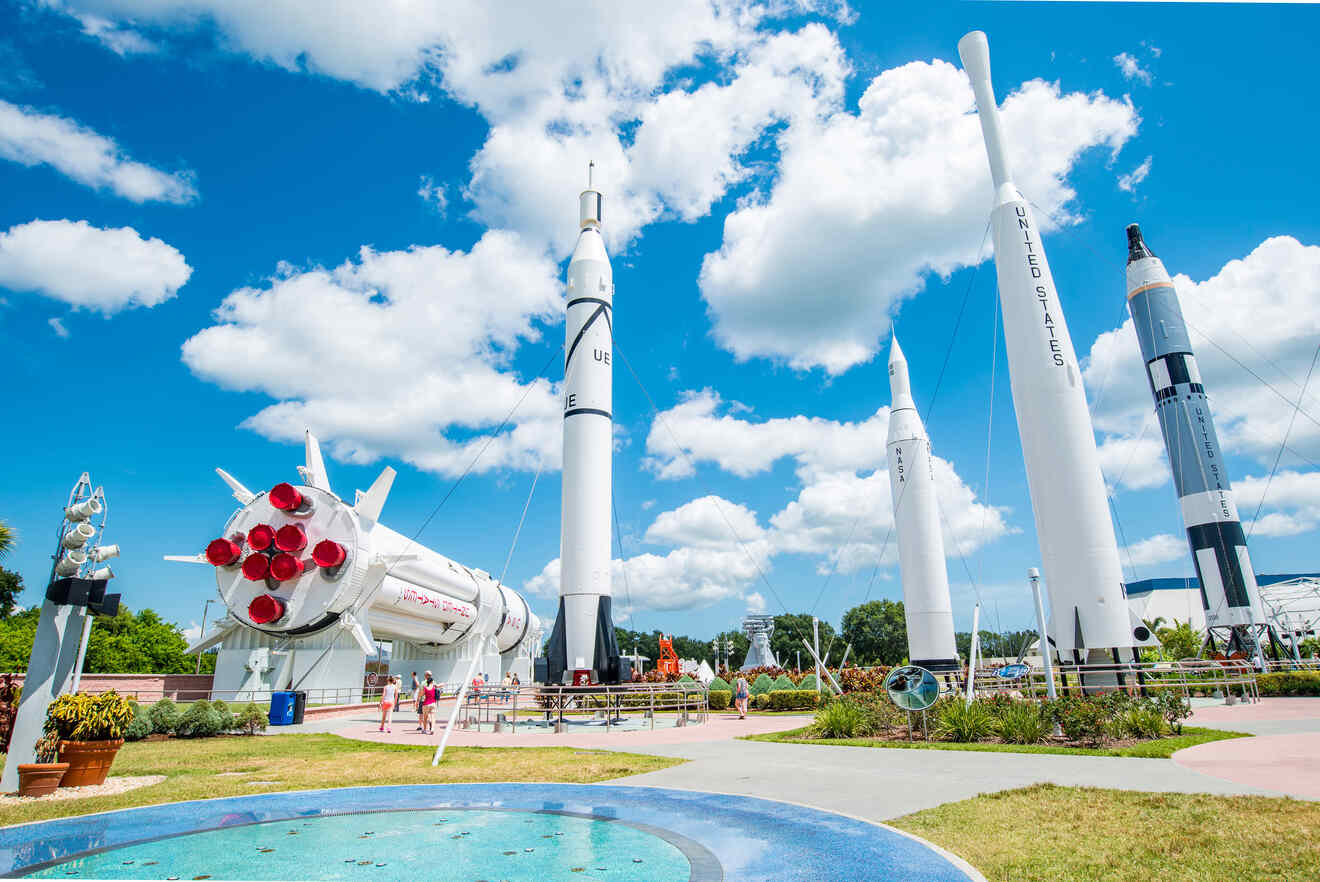 For an out-of-this-world experience, look no further than the Kennedy Space Center Visitor Complex. It's considered one of the best things to do near Orlando with kids, but visitors of all ages will be blown away by this unique attraction that you can't find anywhere else.
At less than a 1-hour drive from Orlando, you can explore the history and future of space exploration right here on Earth at the Kennedy Space Center Visitor Complex, packed with interactive, immersive, and exhilarating exhibits. Meet a real astronaut, take a spin on the Shuttle Launch Experience simulator, and walk right underneath the iconic moon rocket, Saturn V!
For a stress-free day trip, opt for this Kennedy Space Center day trip with a transport ticket package. It includes admission to Kennedy Space Center, as well as transportation to/from Orlando, Kissimmee, and the Disney World area, so you won't need to worry about renting a car.
PRICE: From US$156 per person, including transportation and entry ticket
3. Shop and dine in scenic Winter Park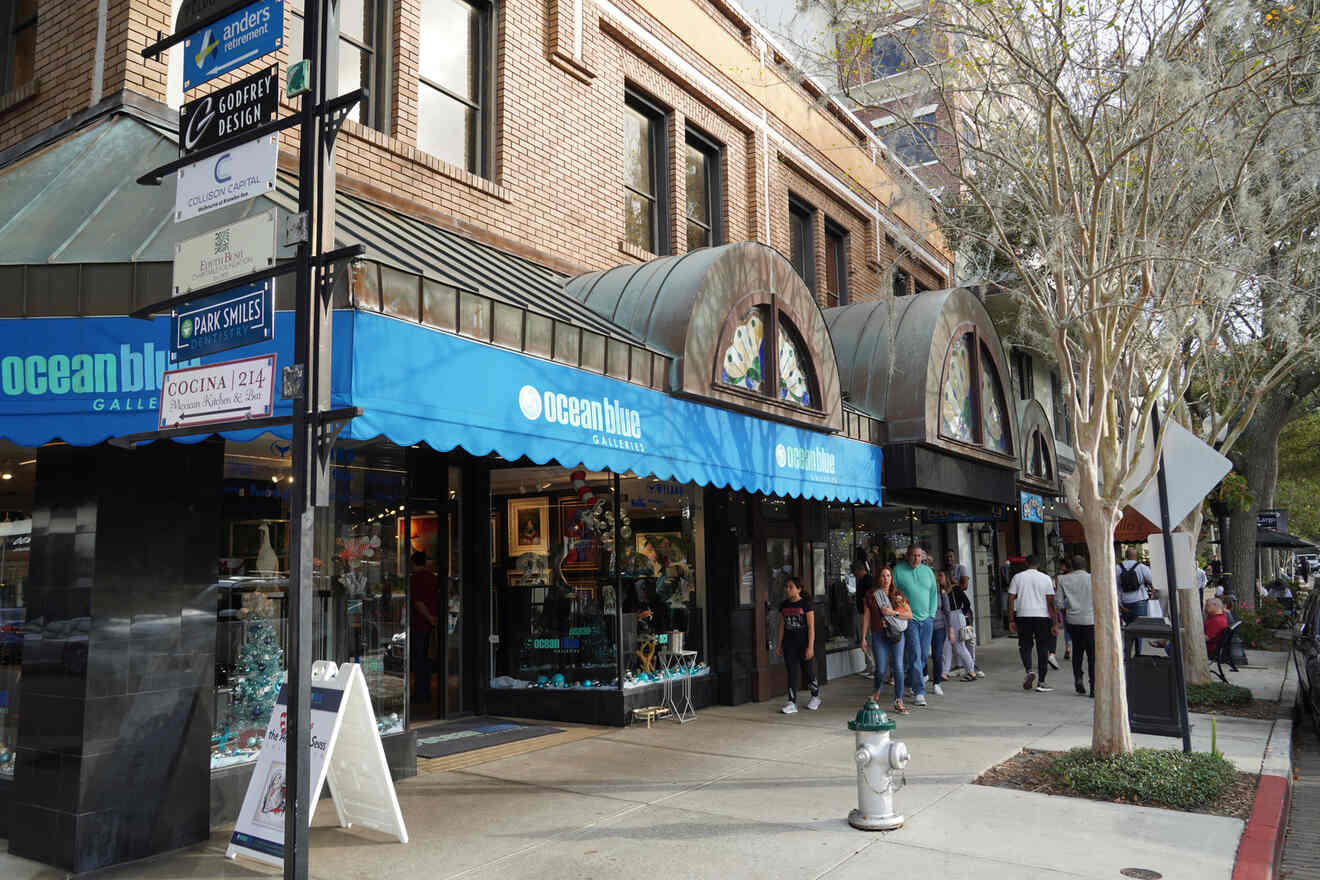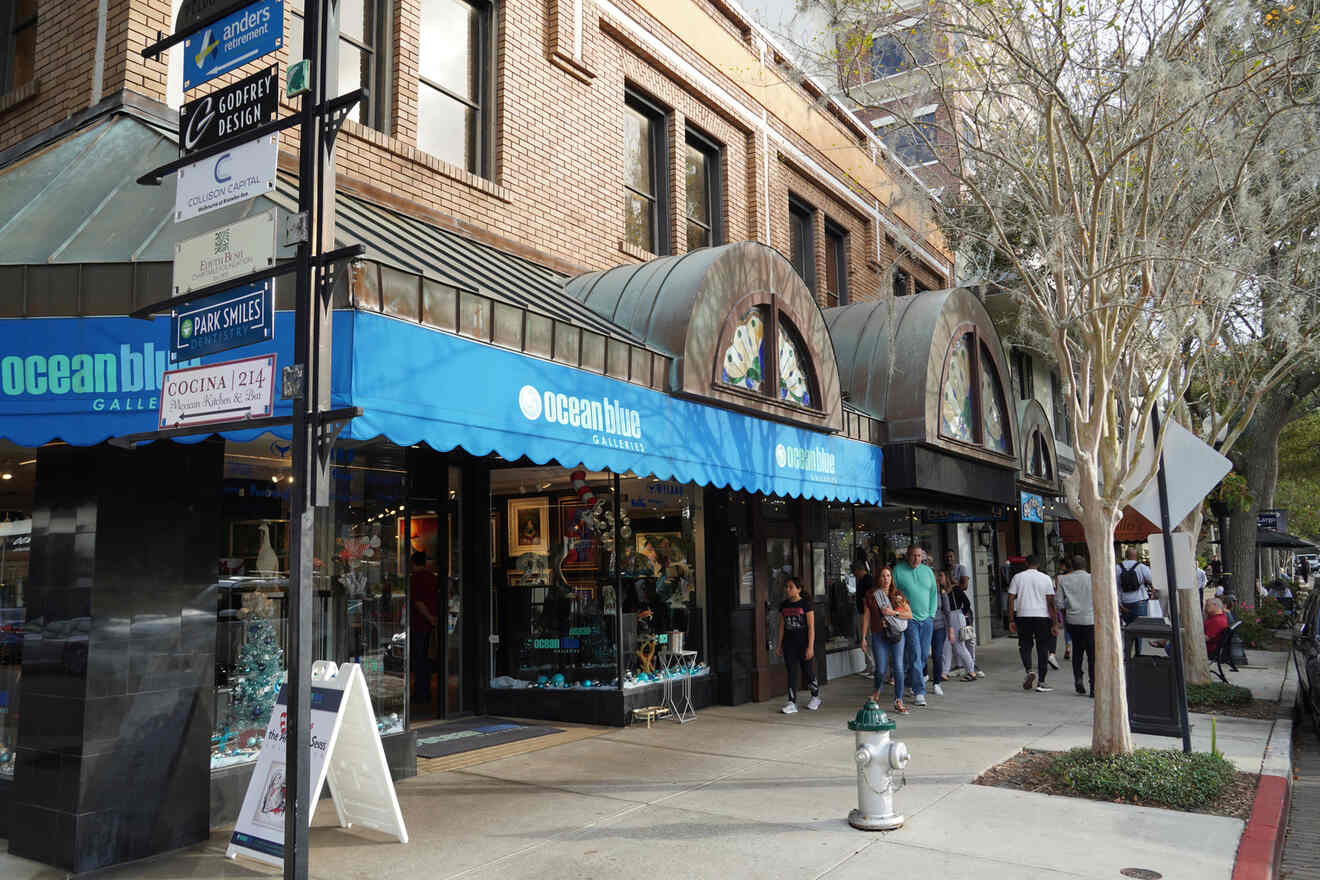 Next up on our list is actually only 10 minutes from where I live in Orlando, although technically considered its own city.
Winter Park is a charming and picturesque Central Florida town known for its upscale shopping, dining, and entertainment, an idyllic chain of lakes, and cozy streets lined with stately trees dripping with Spanish moss.
It's as enchanting as it sounds, and it's only 23 miles (37 km) from Orlando's major theme parks! You can easily spend an entire day here browsing the boutiques and high-end stores on Park Avenue, enjoying a meal at one of Winter Park's celebrated restaurants (I recommend Briarpatch for brunch!), and doing some sightseeing on the Winter Park Scenic Boat Tour, which is loved by locals and tourists alike.
FUN FACT: The Charles Hosmer Morse Museum of American Art in Winter Park is home to the world's most comprehensive collection of works by Louis Comfort Tiffany. Yes, that Tiffany!
4. Have fun in the sun in Cocoa Beach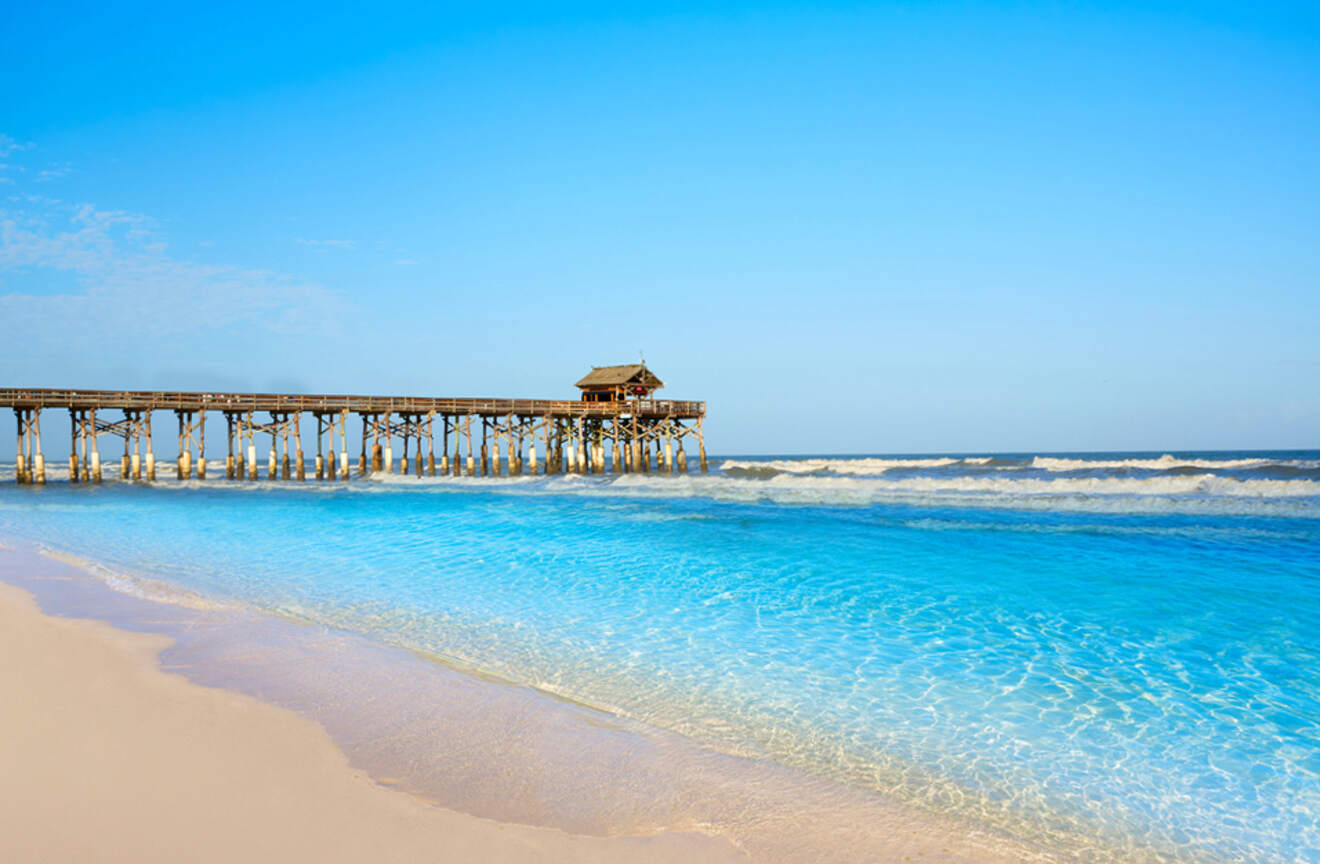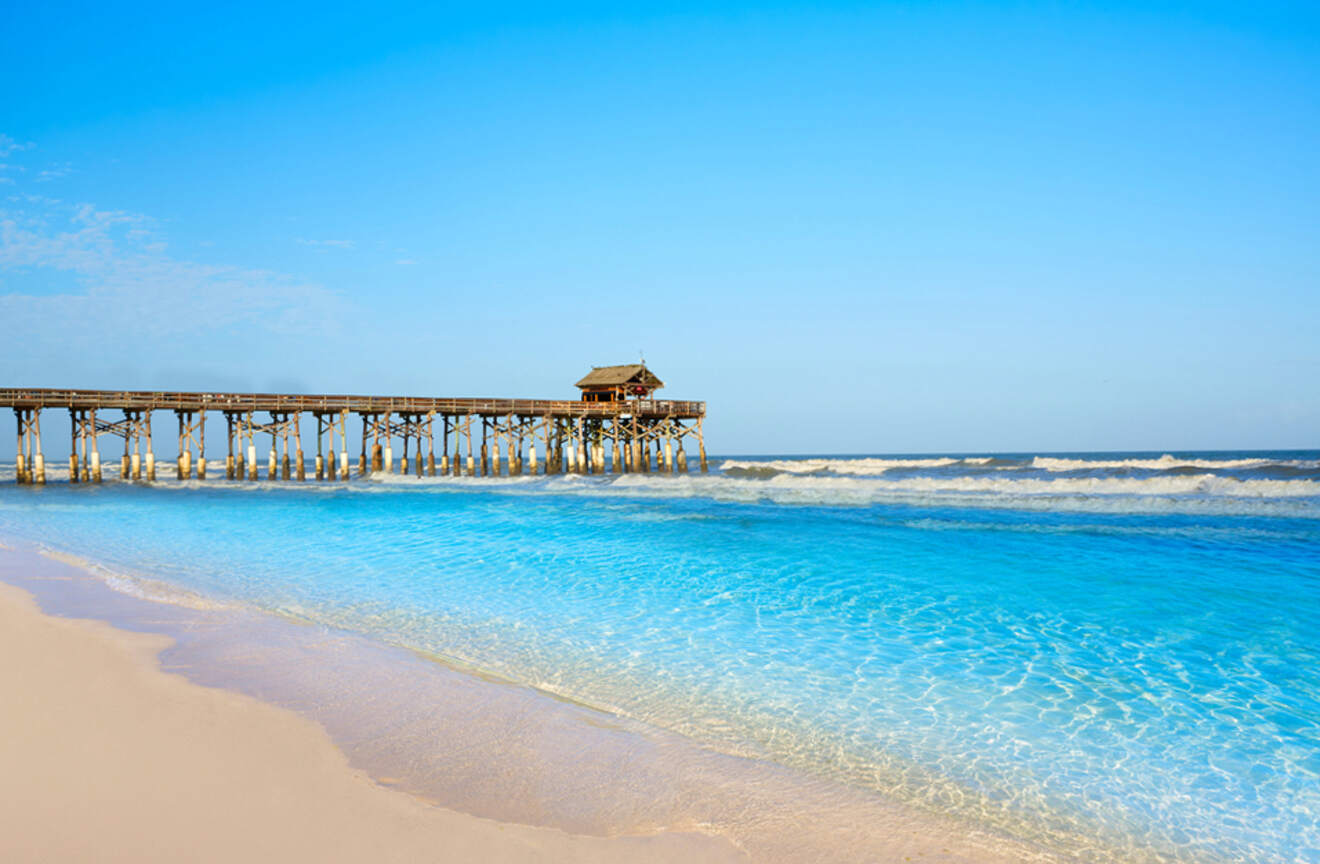 Cocoa Beach is the closest beach to Orlando, situated just 60 miles (C. 100 km) east on Florida's Space Coast. So if you're looking for some sun, surf, and sand, Cocoa Beach is the day trip for you!
Of course, the best thing to do in Cocoa Beach is to find a spot on the shore and spend the day soaking up the sunshine and refreshing sea breeze. It has lifeguards on duty all year long, and the various beach access points have all the amenities you need, like restrooms, showers, and picnic tables.
For some family-friendly fun, head to the historic Cocoa Beach Pier. Stretching 800 feet (245 m) into the Atlantic Ocean, this iconic attraction is a hotspot for dining, shopping, live music, and gorgeous views.
5. See how pioneers lived at Fort Christmas Historical Park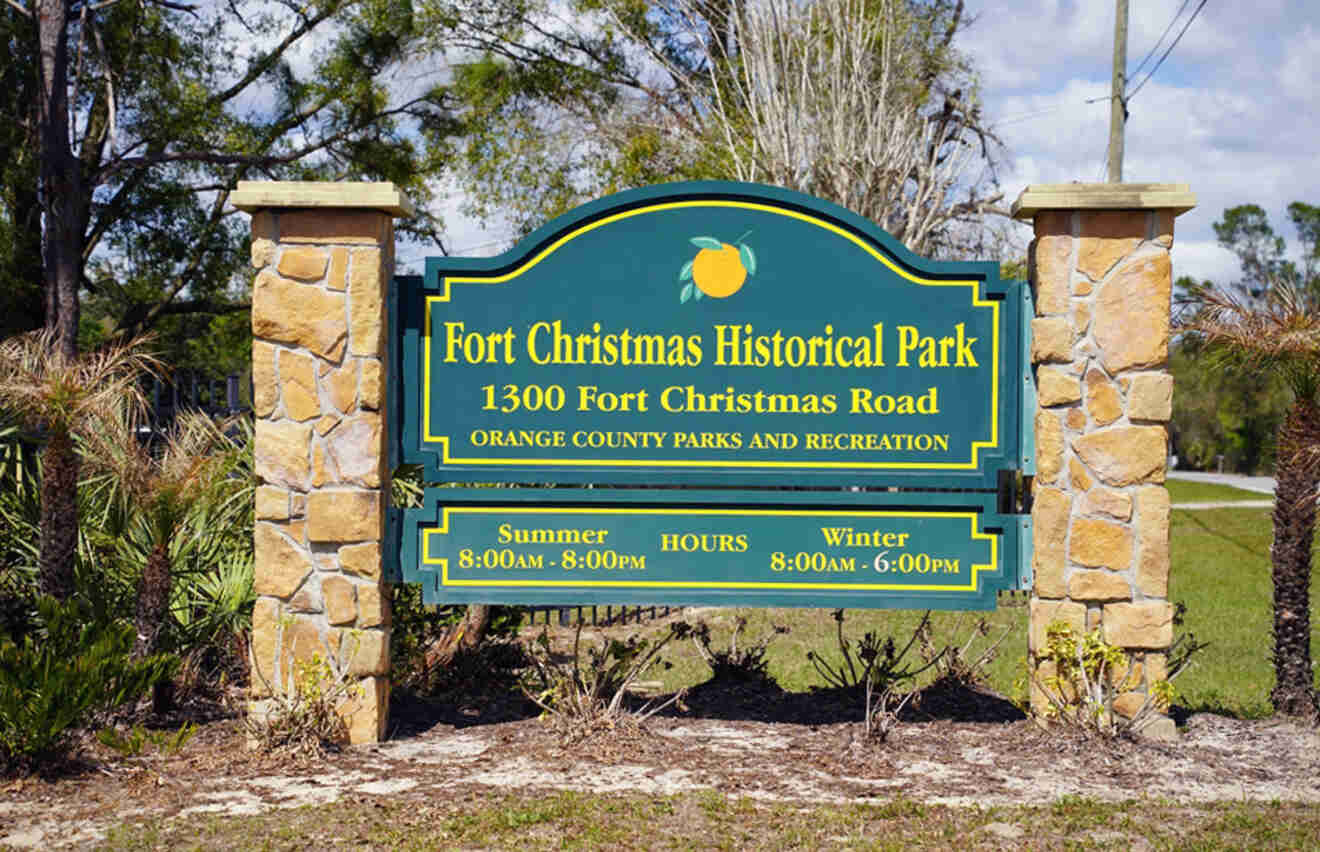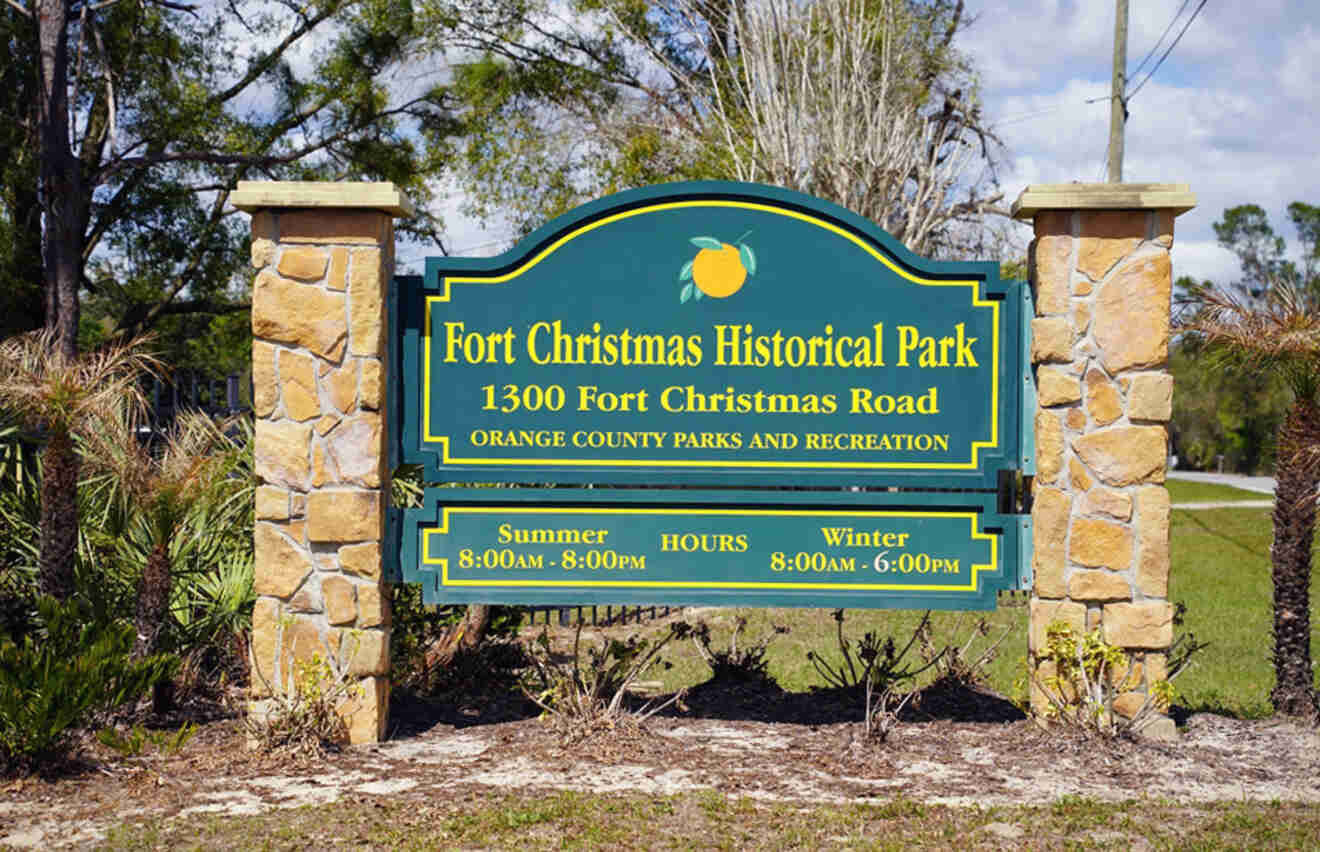 If you're a history buff visiting Orlando, Florida, take a day trip over to Fort Christmas Historical Park. It's located in the town of Christmas, which is just 20 miles (32 km) east of downtown Orlando. Back when Florida was still the frontier, 2,000 U.S. Army soldiers began construction on a fort in this very spot on December 25th, 1837, giving both the town and the fort the iconic, festive name.
Today, you can explore a replica of the original Fort Christmas, as well as other historic gems at this park, including a schoolhouse, sugar cane mill, post office, pioneer garden, and 8 restored historic homes interpreted to show visitors what life was like as a pioneer.
Pack a lunch for a picnic at the pavilions or under the shade of the magnificent trees at Fort Christmas Historical Park. There's also a playground, basketball courts, and a tennis course on the grounds. There is no cost for admission!
Day Trips from Tampa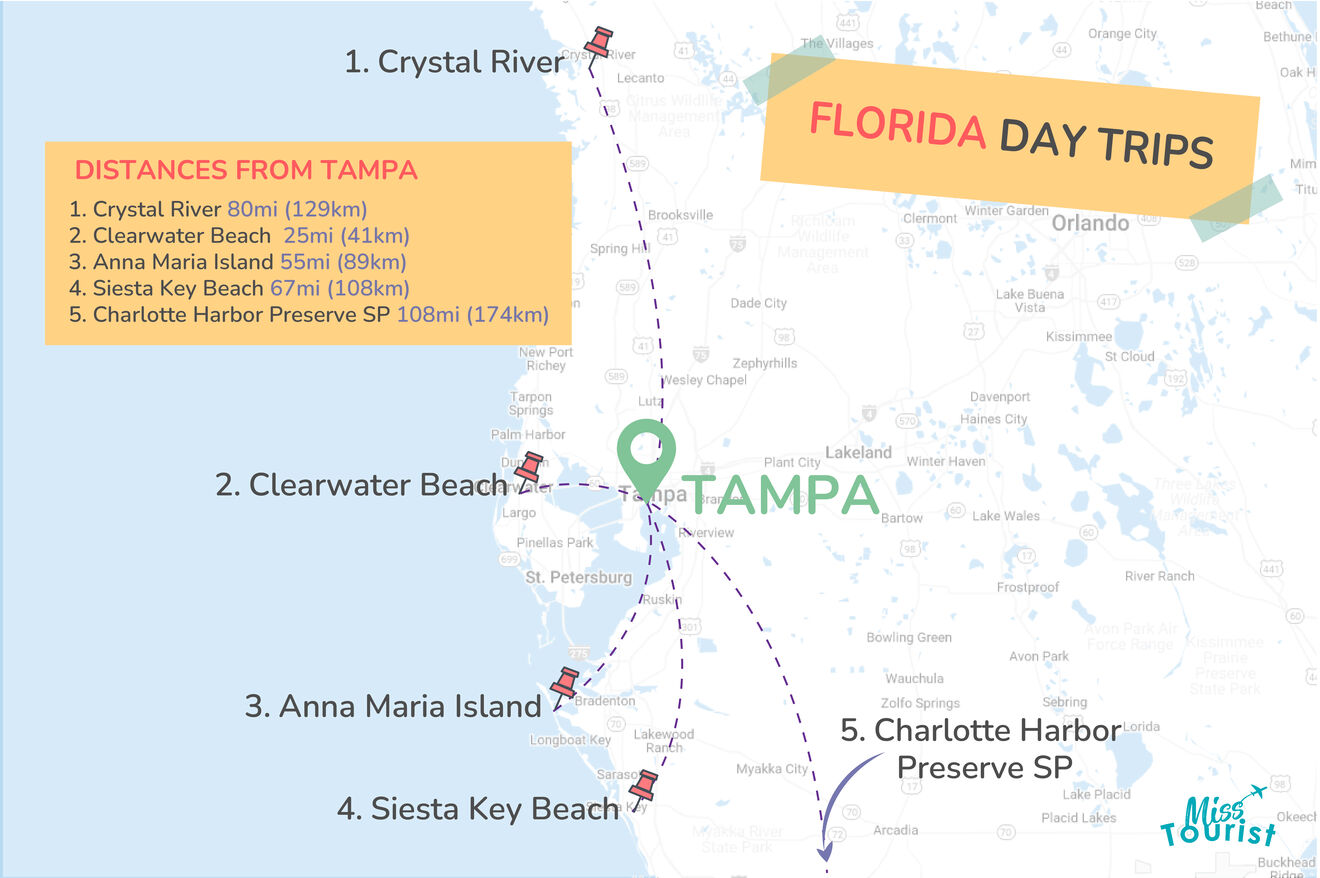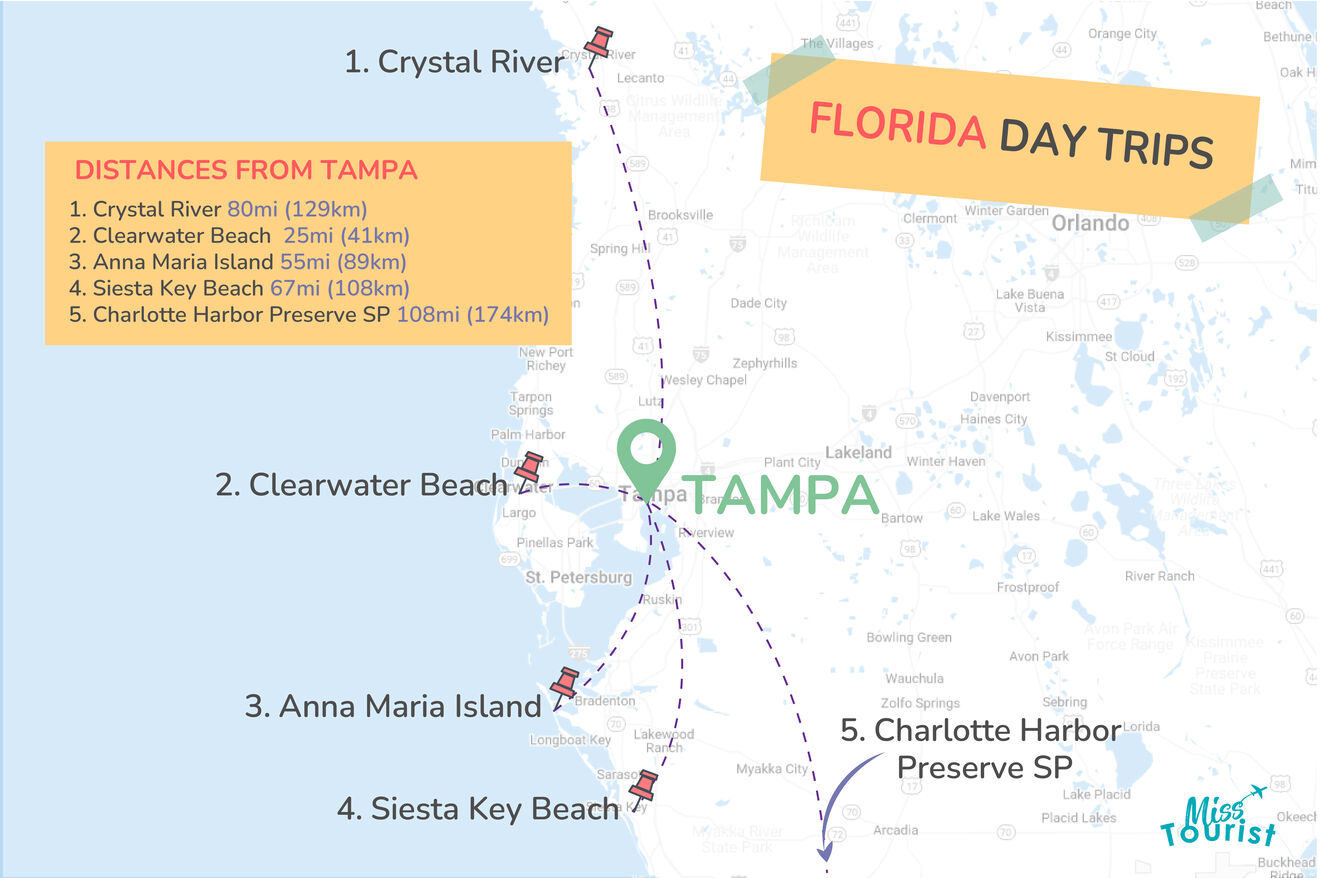 It's not every day you're surrounded by the most beautiful beaches in the United States – unless you're visiting the coastal town of Tampa, Florida, that is!
This lively city on the Florida Gulf Coast is just a stone's throw away from some of the most awarded beaches in both the Sunshine State and the entire country, so don't be afraid to go out and explore with one of these amazing day trips.
1. Meet the manatees at Crystal River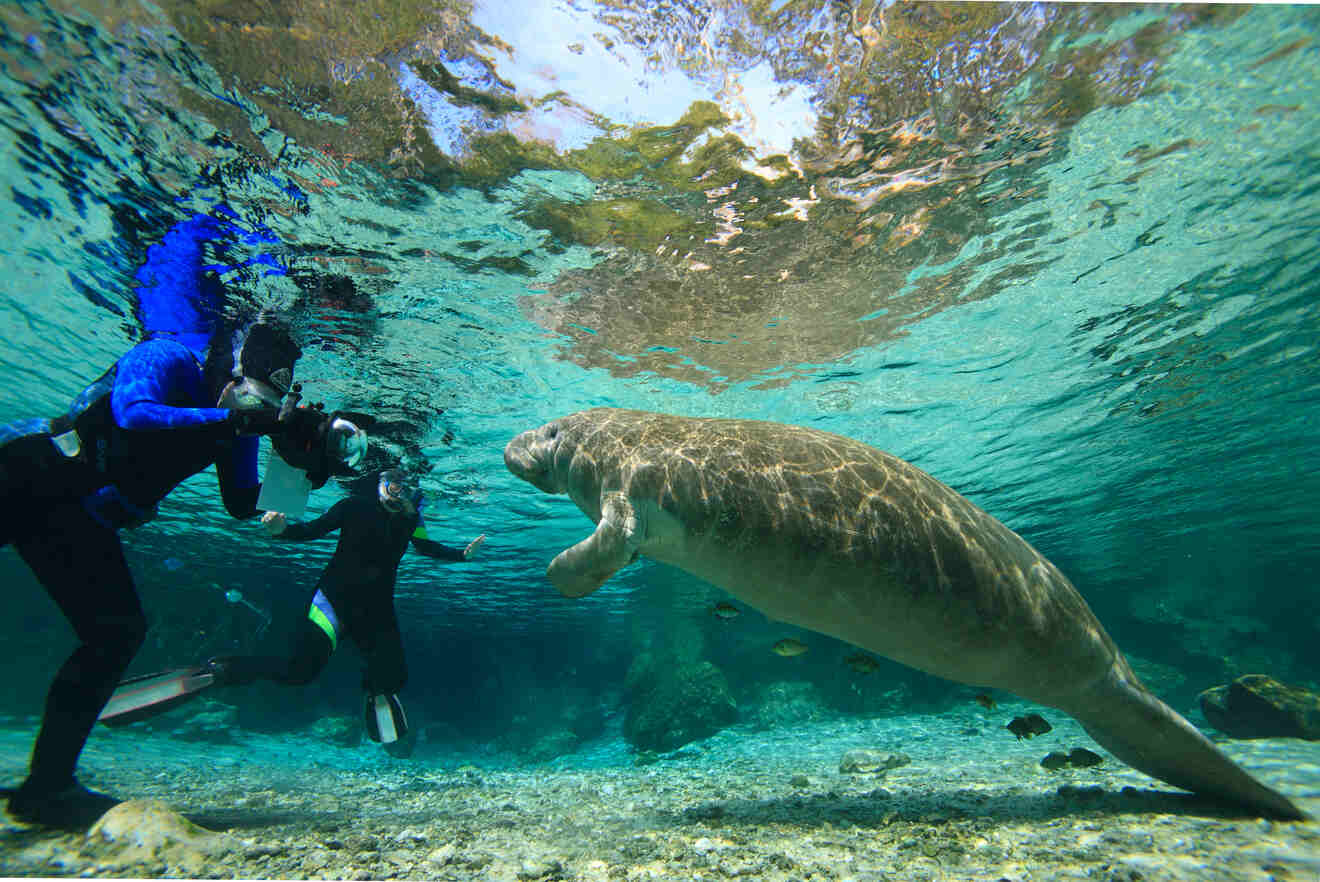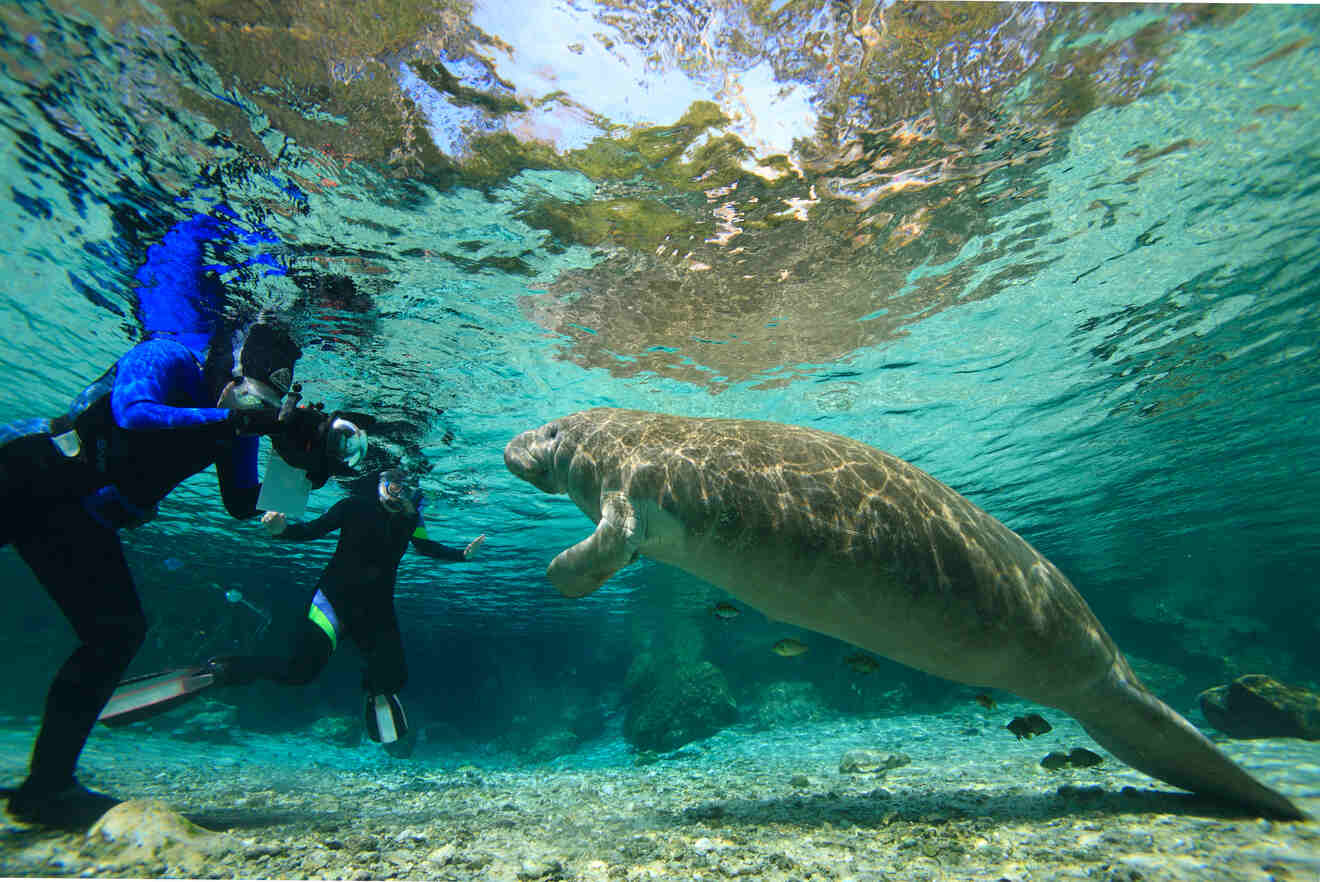 4 of our 5 day trips near Tampa are all about hitting the beach, but for something a little different, check out Crystal River. It's the Manatee Capital of the World and home to the country's only National Wildlife Refuge dedicated specifically to protecting manatee habitats.
If you're a manatee lover like myself, Crystal River makes for one of the all-time best Florida day trips – it's just a little over an hour's drive from Tampa!
There's no shortage of places in the Sunshine State to see these adorable sea cows, but Crystal River is a step above the rest. It's the only place in Florida where it's legal to actually swim with the manatees, and you're allowed to very gently touch them (on the back or on the stomach with one hand), which is unheard of anywhere else!
You can spot manatees in the Crystal River waterways at any time of year, but peak manatee season here is from mid-November to April. The absolute best time to visit Crystal River is between December and February when the manatee population here is the highest.
I highly recommend this Crystal River manatee swim, which includes a boat tour of the Crystal River National Wildlife Refuge and a snorkeling excursion with manatees! Dates book out very quickly, so you'll want to book this experience ASAP.
PRICE: From US$80 per person
2. Cool off at Clearwater Beach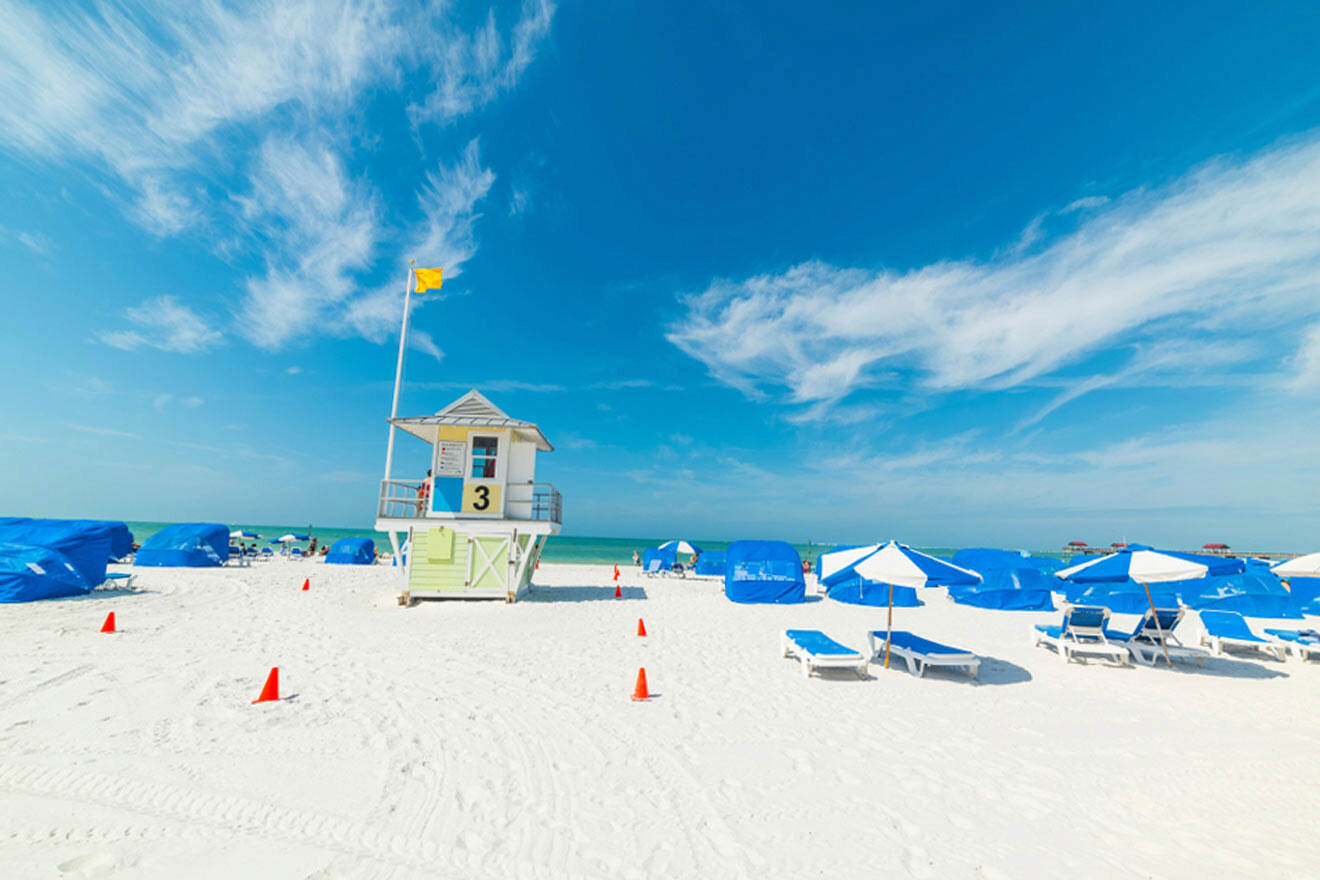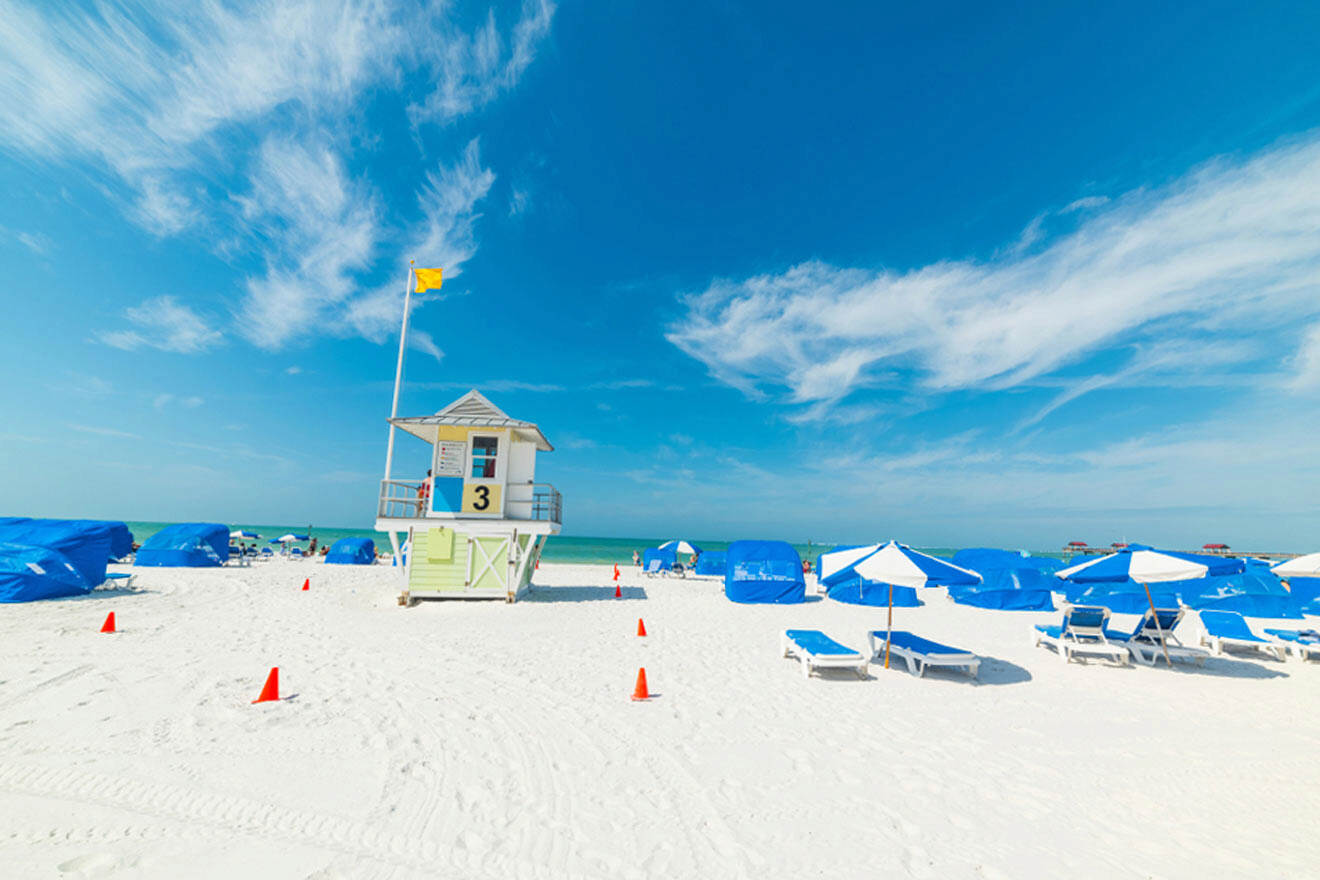 Located on a barrier island off the coast of Tampa Bay at 25 miles (40 km) distance, Clearwater Beach has been named both the best beach in Florida and the best beach in America by several sources over recent years.
Clearwater Beach is known for its soft white sand and – you guessed it – stunningly clear water! It's one of my personal favorite Florida day trips, as there are countless fun things to do in Clearwater Beach, whether you're traveling with friends and family or on a romantic getaway.
Happening Pier 60 at Clearwater Beach is one of the area's top attractions and the perfect place to catch a gorgeous Gulf Coast sunset. From 2 hours before sunset to 2 hours after, the fishing pier hosts a nightly celebration with crafts and live entertainment.
Did you know wild bottlenose dolphins love to play in the Gulf of Mexico? For a closer look at these adorable animals, take the Encounters with dolphins tour in Clearwater. It includes a stop at Compass Island, where you can keep a lookout for marine life, search for seashells, or take a dip in the water.
PRICE: From US$33 per person
3. Kick back and relax on Anna Maria Island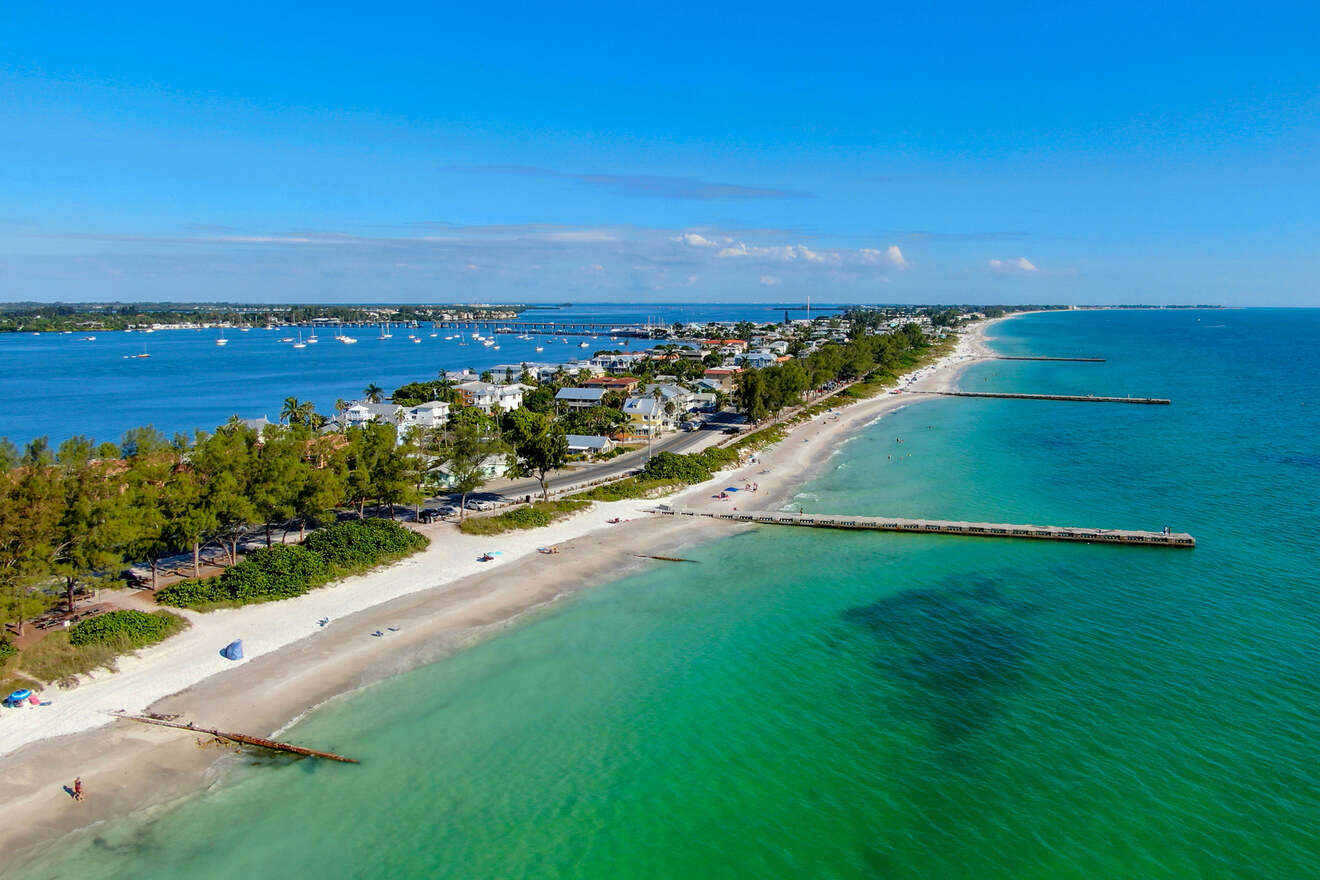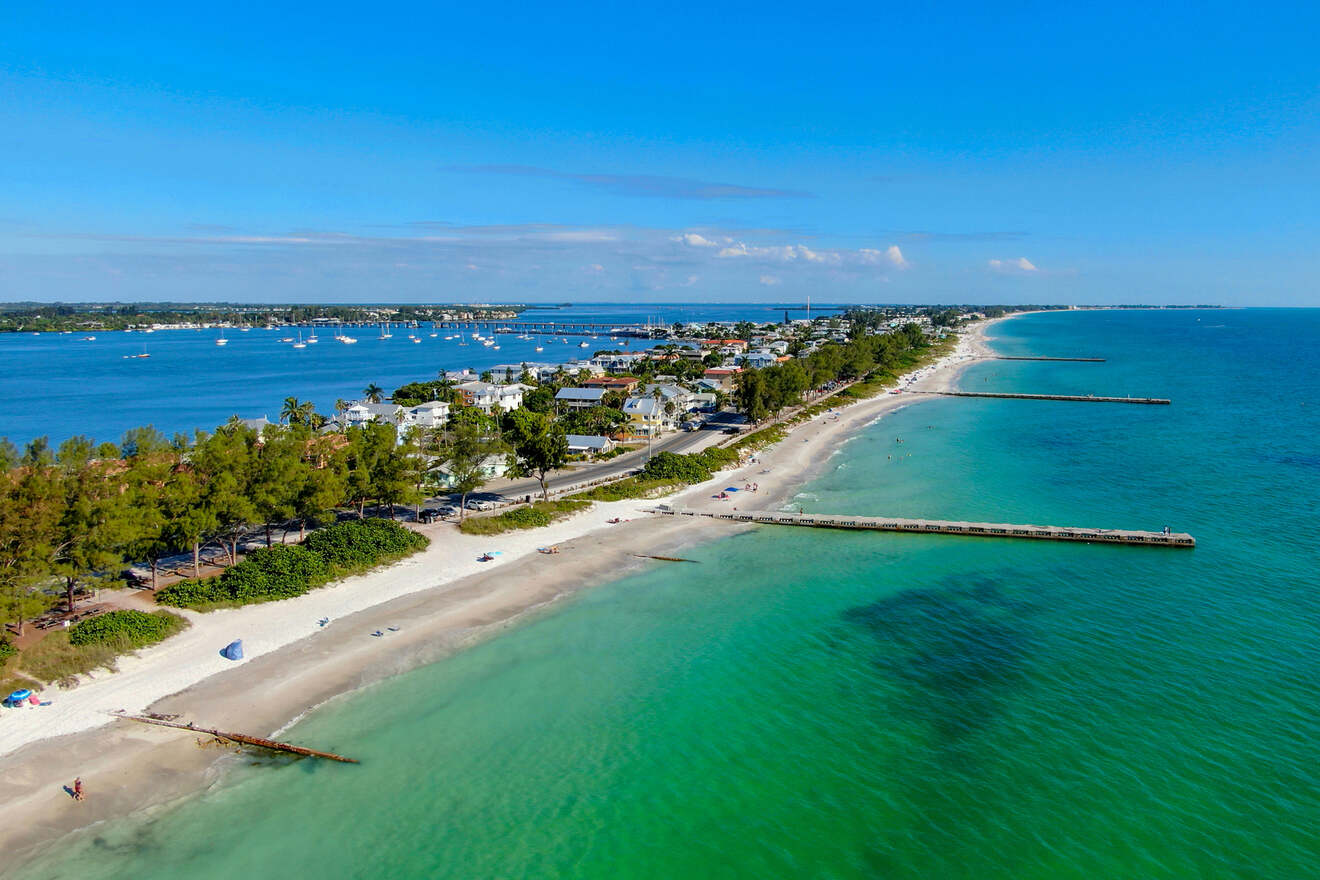 At just 7 miles (11 km) long, Anna Maria Island off the Gulf Coast of Florida is quite literally a slice of paradise, and you can get there from Tampa by car in just over an hour.
This laid-back beach town is teeming with history and Old Florida charm. From taking it easy at the beach to shopping and dining in downtown Anna Maria, there are endless ways for you to relax and recharge here!
The best part of Anna Maria Island is the free transportation! The Island Trolley is available to locals and visitors at no charge, making it super easy to explore everything Anna Maria Island has to offer without having to worry about repeatedly finding parking on a very small island.
4. Visit world-famous Siesta Key Beach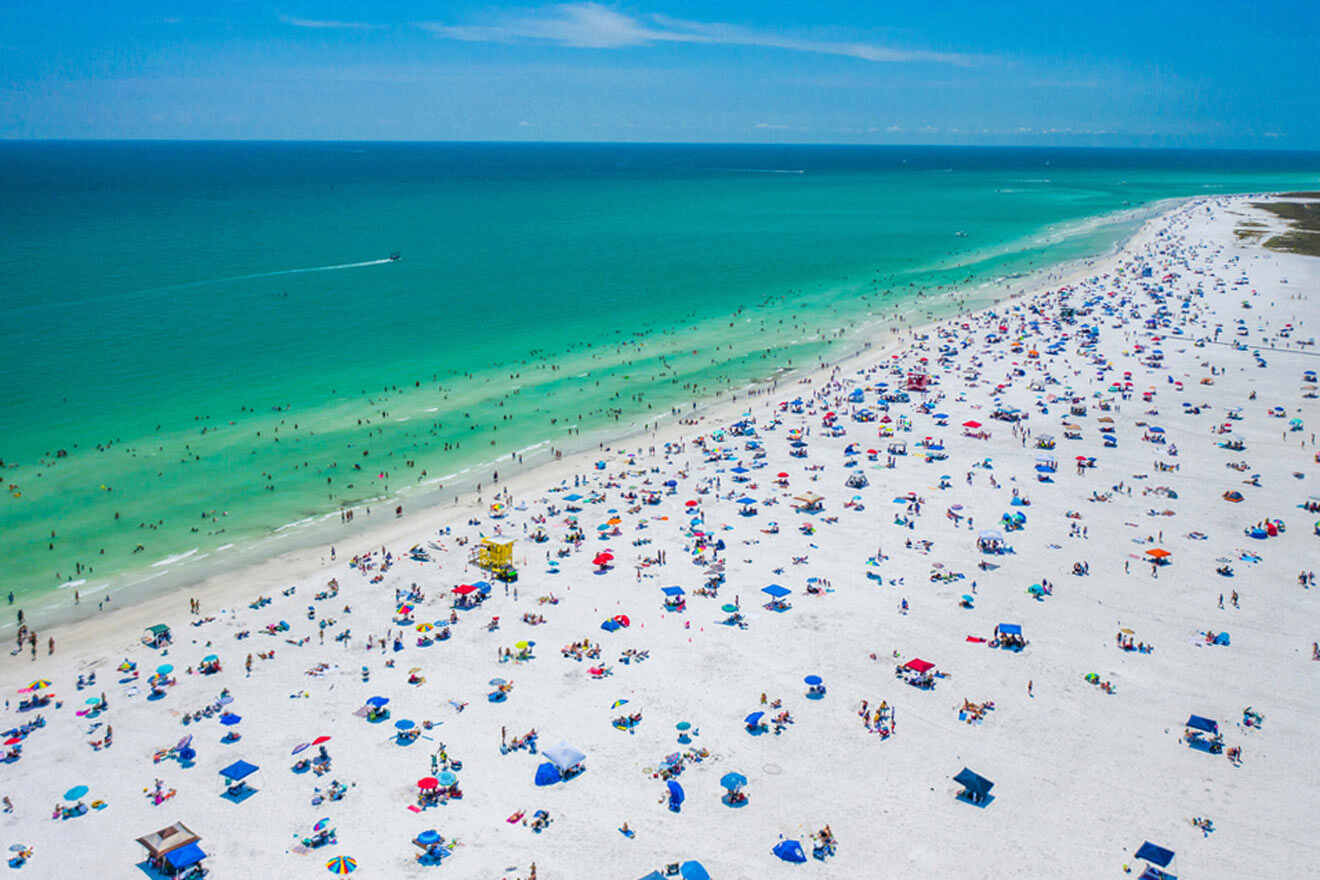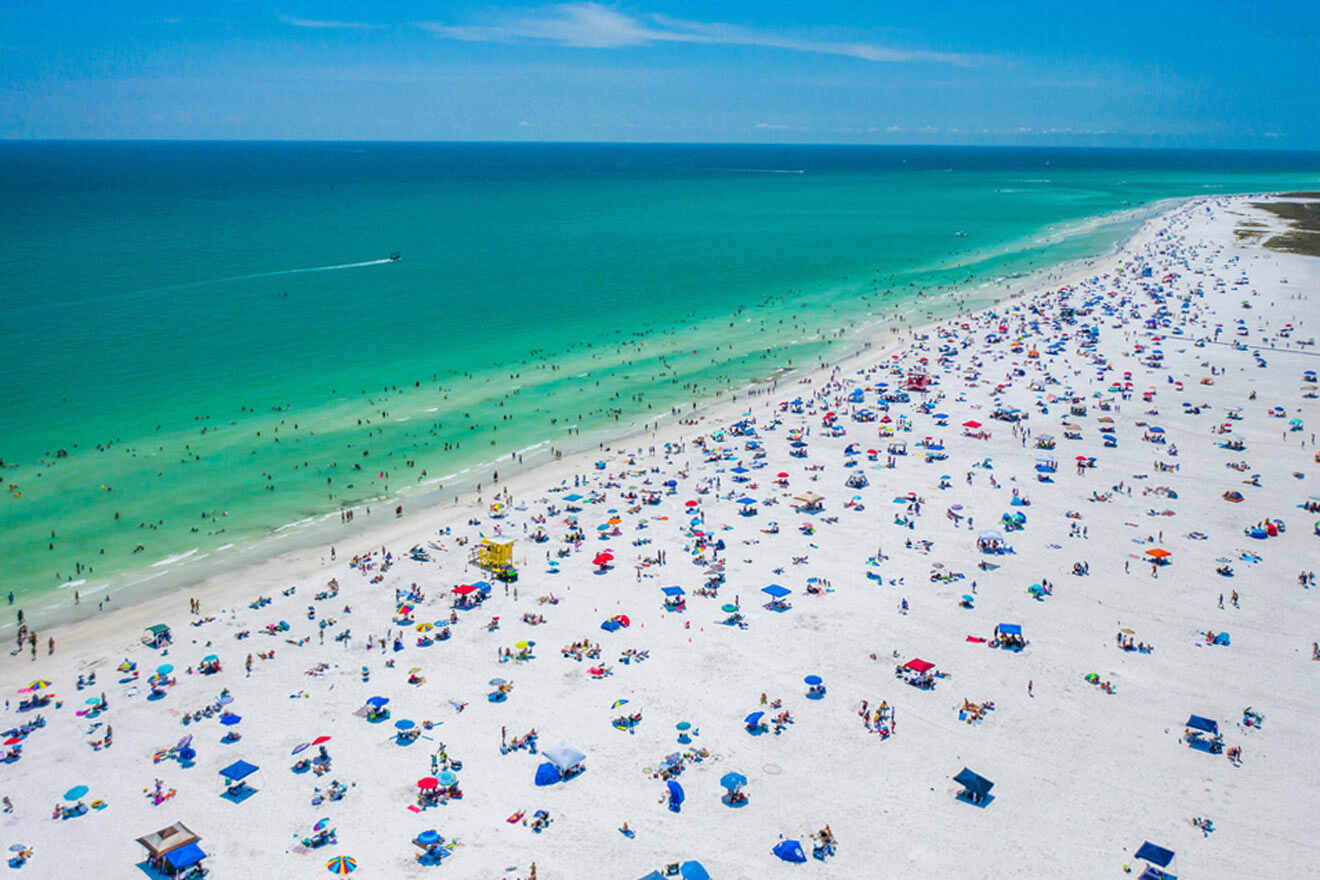 Few beaches on planet Earth get as much attention as Siesta Key does – it's made its way to nearly every "best beaches" list on the state, national, and worldwide scale. With all the hype around it, you may be wondering if Siesta Key Beach is worth the visit. The answer is a resounding yes!
You can get to Siesta Key Beach in just under a 1.5-hour drive from Tampa. It's most famous for its stunningly white sand, which gets its color (or lack thereof) from Appalachian quartz. A fascinating property of this sand is that the crystal stops it from retaining heat – it's cool to the touch, even in the scorching Florida sun.
The beauty of this beach doesn't mean sacrificing conveniences, either. Siesta Public Beach has all the necessary amenities, including showers and restrooms, picnic shelters, grills, a playground, concessions, volleyball and pickleball courts, and more.
5. Charlotte Harbor Preserve State Park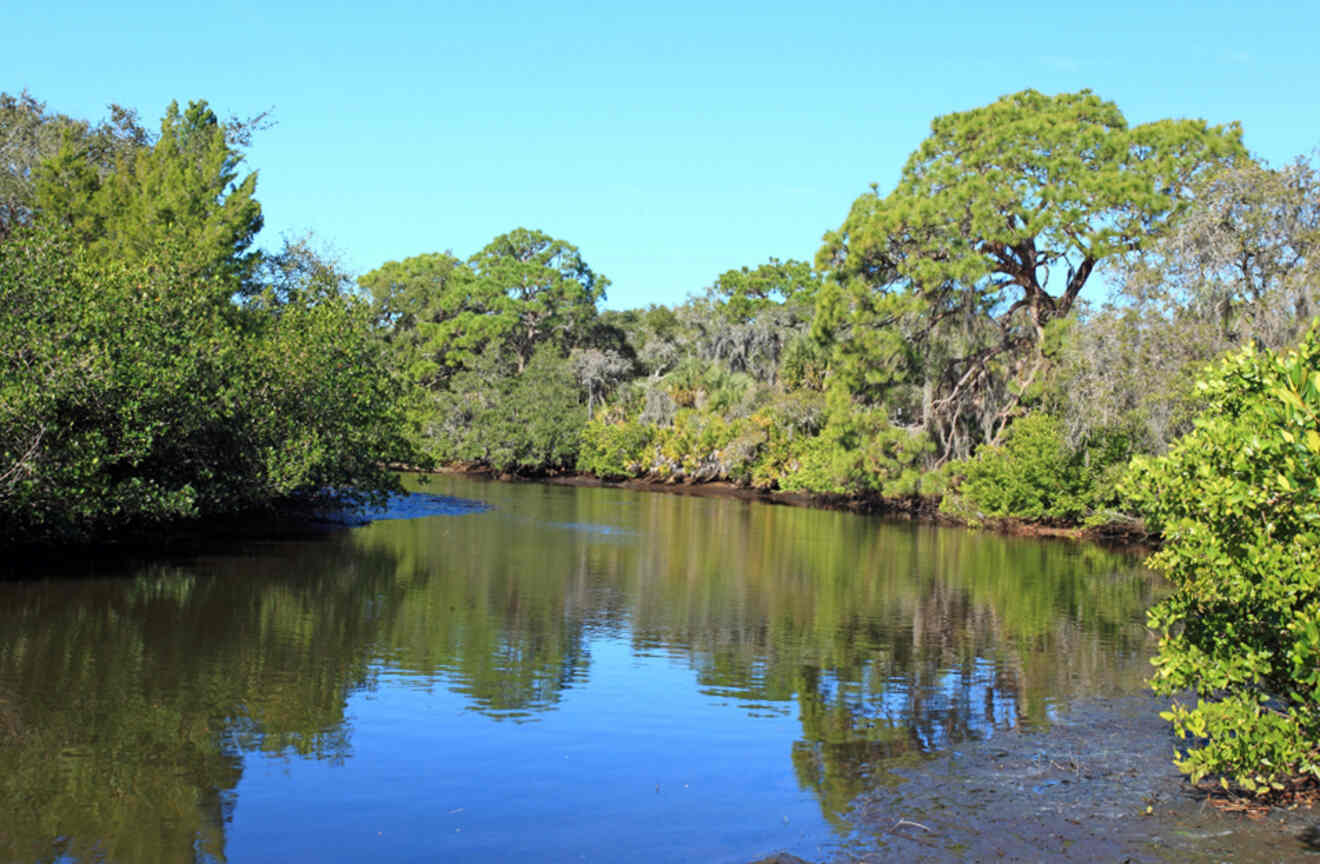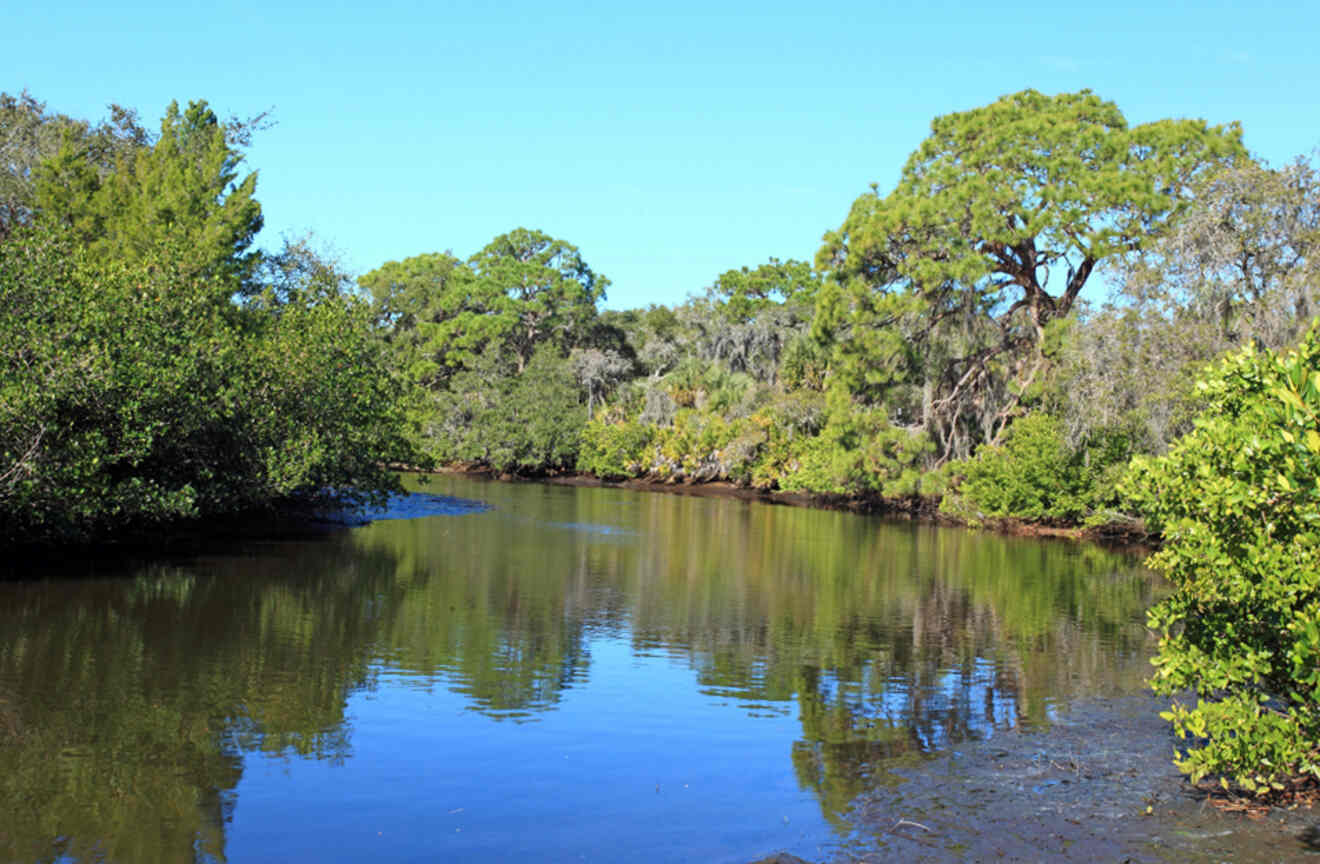 Located in Charlotte Harbor, the 2nd largest estuary in Florida (the #1 largest is Tampa Bay), Charlotte Harbor Preserve State Park is an absolute paradise for paddlers a little under 2 hours from Tampa!
Covering over 45,000 acres (18,210 hectares), the majority of this Florida state park is shallow water lined with mangroves, making it a magical place to canoe or kayak through the area's natural beauty. In each part of the park, you'll find nature trails to explore, so even without a boat, you can immerse yourself in the incredible flora and fauna here.
The Charlotte Harbor Environmental Center hosts a ton of fun events each week, including free guided nature walks, so be sure to check out the calendar prior to visiting.
Day Trips from Miami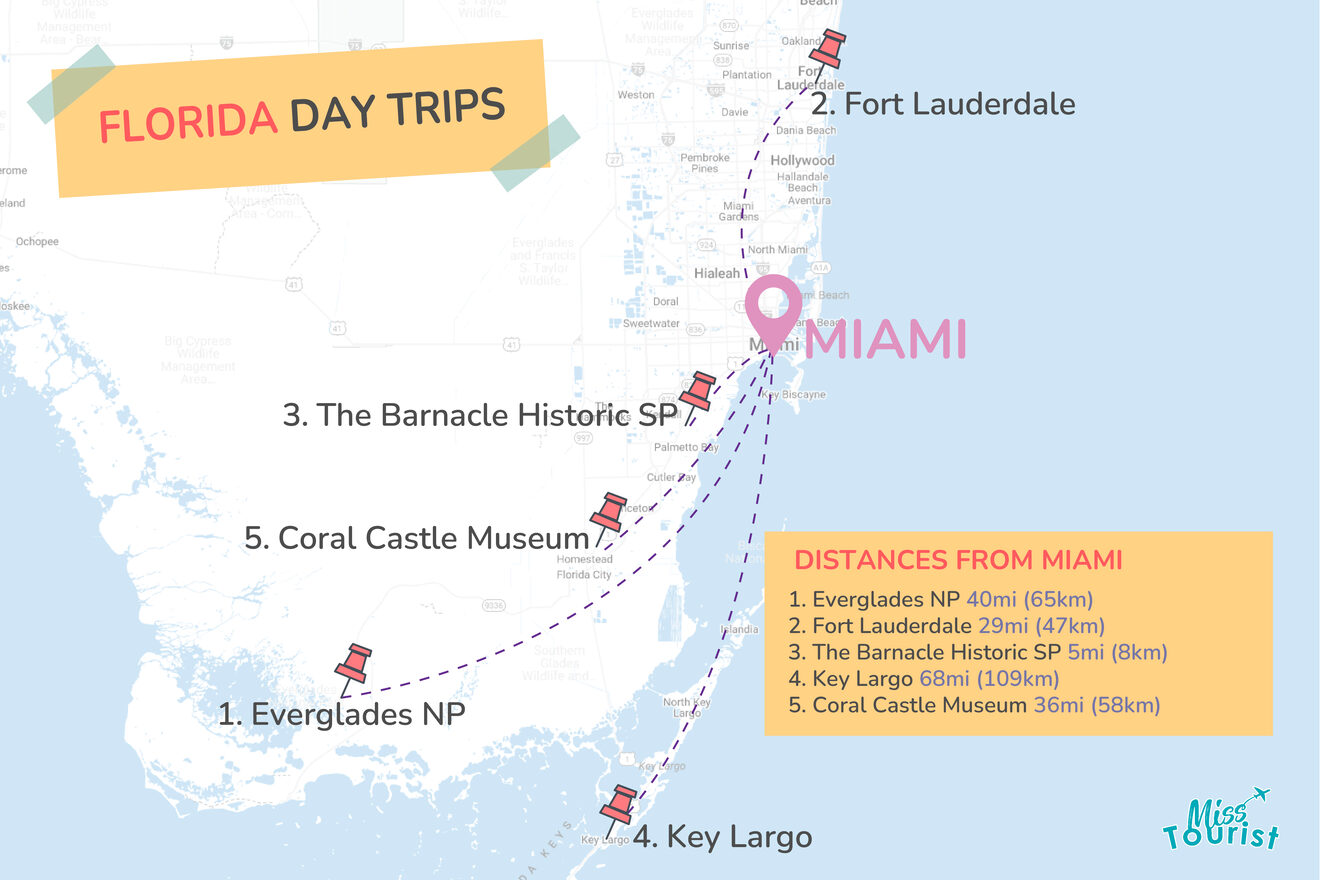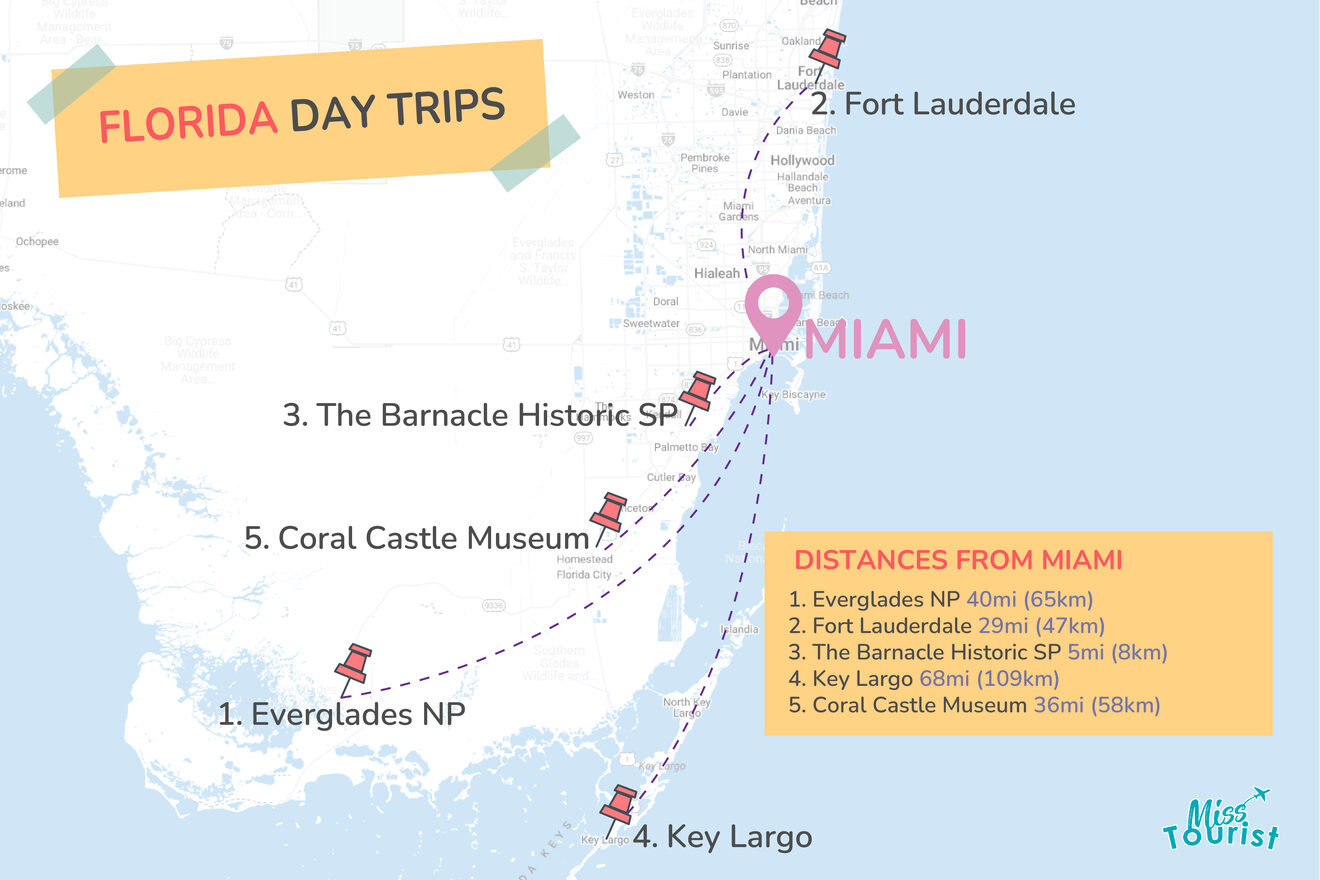 Miami's beautiful beaches, star-studded nightlife, luxurious resorts, and explosive art scene attract visitors from all over the world, but it's also an excellent home base for exploring
1. Explore Everglades National Park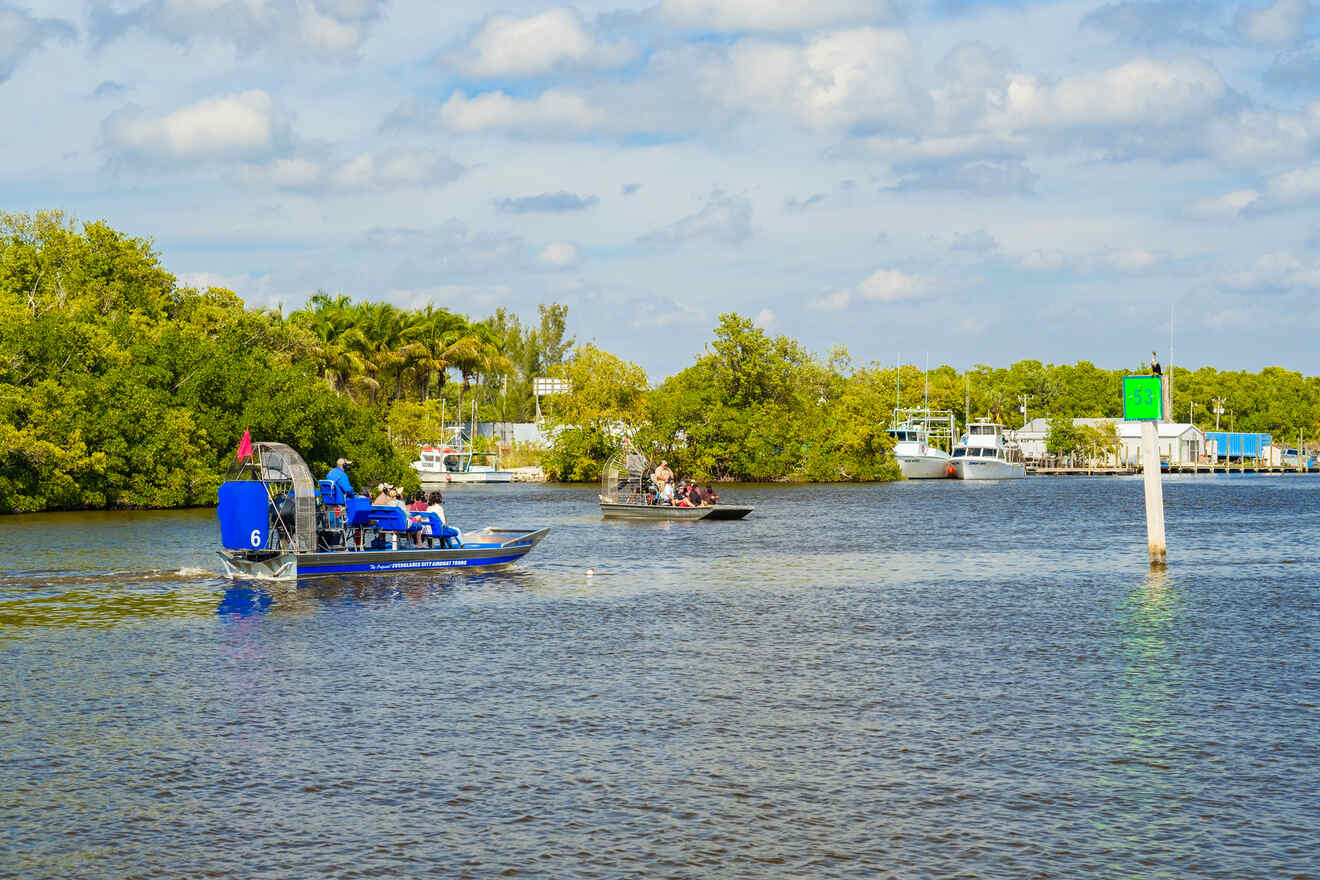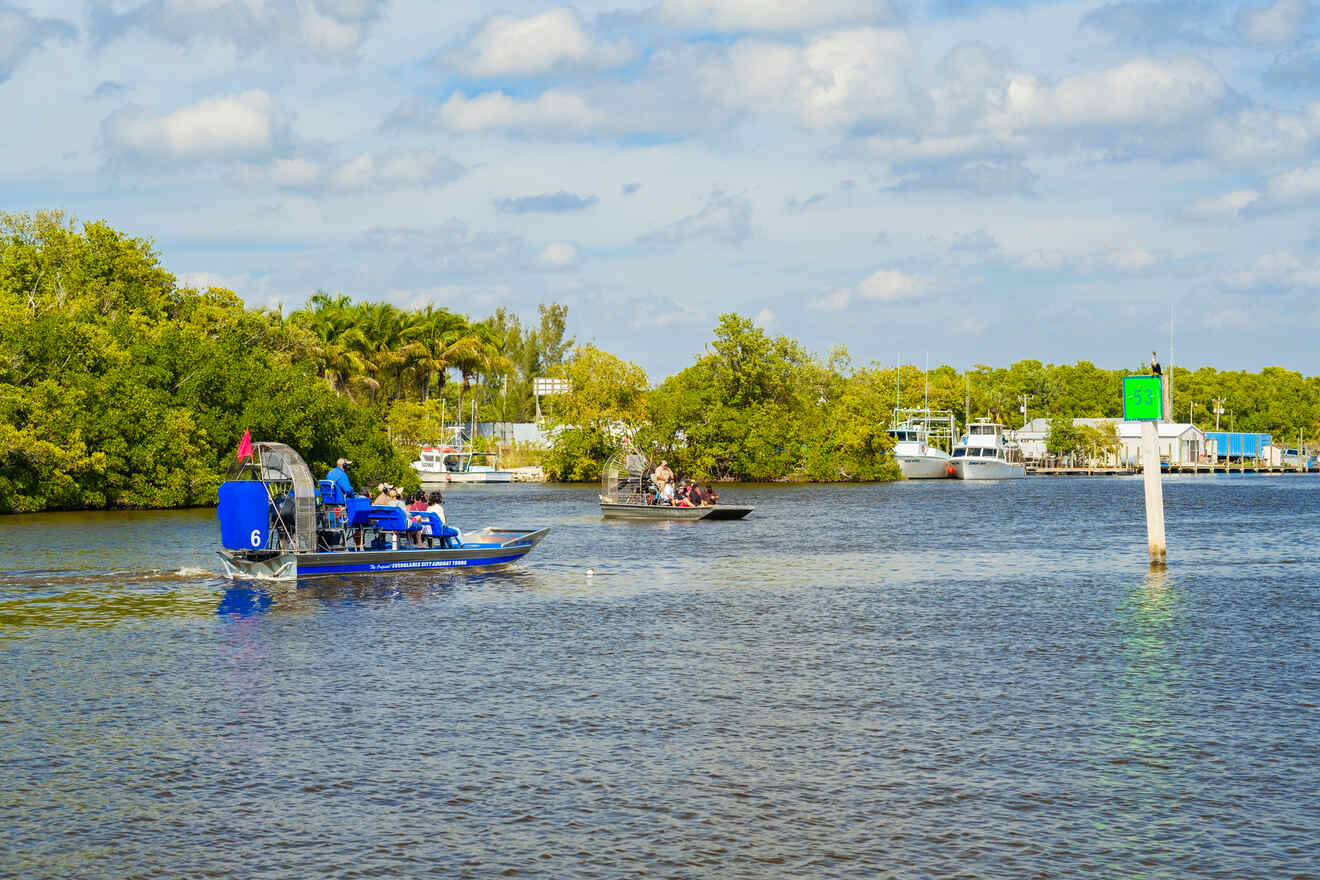 The Florida Everglades is the crown jewel of the Sunshine State, making Everglades National Park an unmissable Florida day trip! Immerse yourself in one of the world's most unique ecosystems teeming with incredible flora and fauna, including the feared and revered American alligator.
The best way to experience Everglades National Park is on a guided tour, and airboat tours are the most popular. This Everglades airboat ride and nature walk combines an iconic airboat tour with a naturalist-led nature walk in Everglades National Park, so you'll get to explore both on land and on the River of Grass!
Everglades National Park can be a bit tricky to get to, but you don't have to worry about that with this tour since it includes roundtrip transportation from both Miami and Fort Lauderdale area hotels. You'll want to book ASAP, as the experience sells out very quickly.
PRICE: From US$160 per person
2. Spend the day in Fort Lauderdale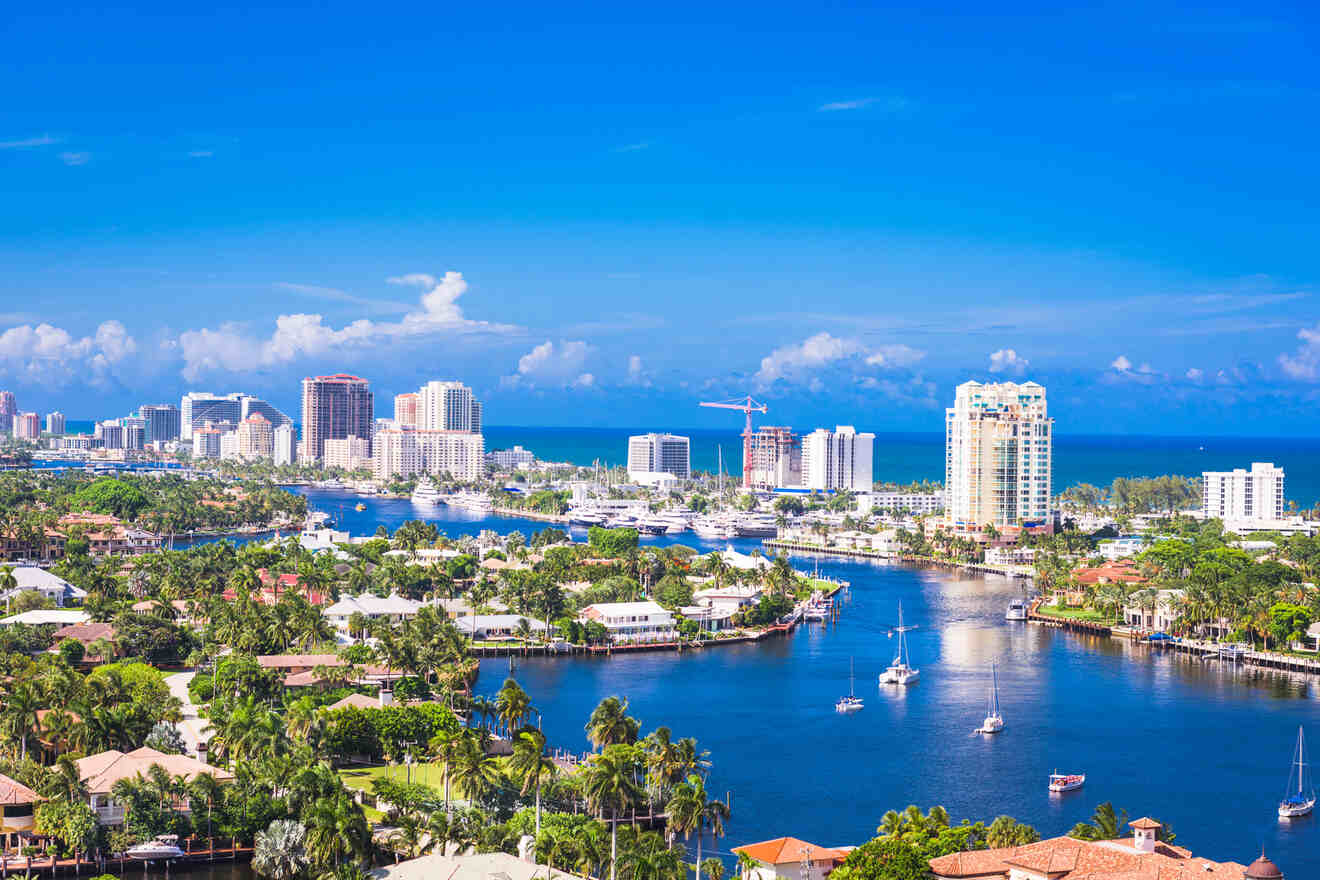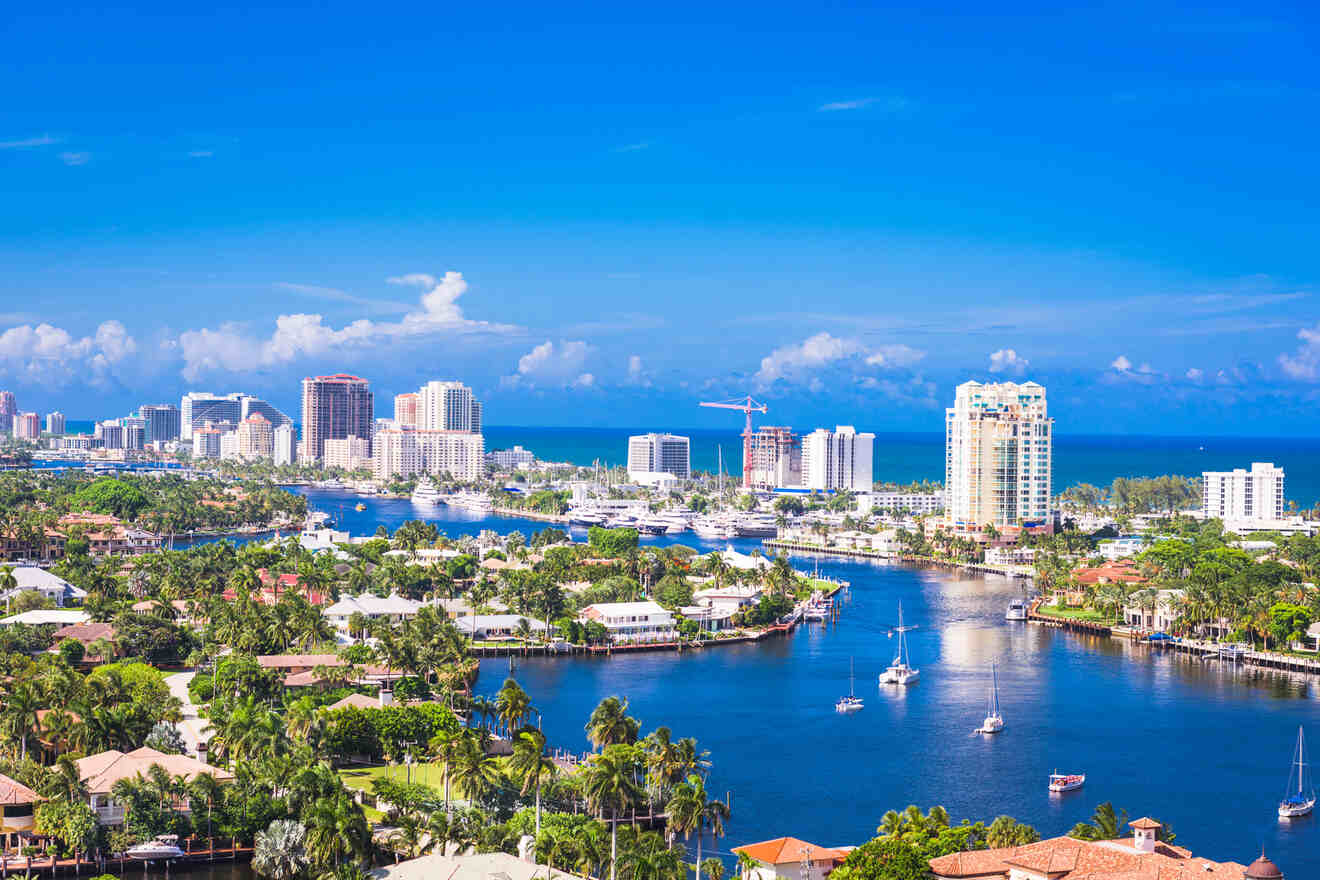 As someone who spent a significant part of my life living in Fort Lauderdale, of course, I agree that it is one of the best Florida day trips from Miami. It's quite a bit more laidback than its glamorous neighbor, so it's great if you need a break from the hustle and bustle of Miami and want to experience another one of Florida's east coast cities.
The best way to spend a day in Fort Lauderdale is by utilizing the Fort Lauderdale Water Taxi. Locals and tourists alike love this convenient transportation through the city's scenic waterways that earned it the nickname "Venice of America."
With a day pass, you can hop on and off at any of the 15 stops along the way, which include local hotspots like Fort Lauderdale Beach, Las Olas Boulevard, Riverwalk Fort Lauderdale, and Hugh Taylor Birch State Park! With the Water Taxi, you can easily get to the best restaurants, bars, beaches, and attractions while leaving the driving to someone else. Drinks, anyone? 🥂
PRICE: From US$35 per person
3. Take in the views at The Barnacle Historic State Park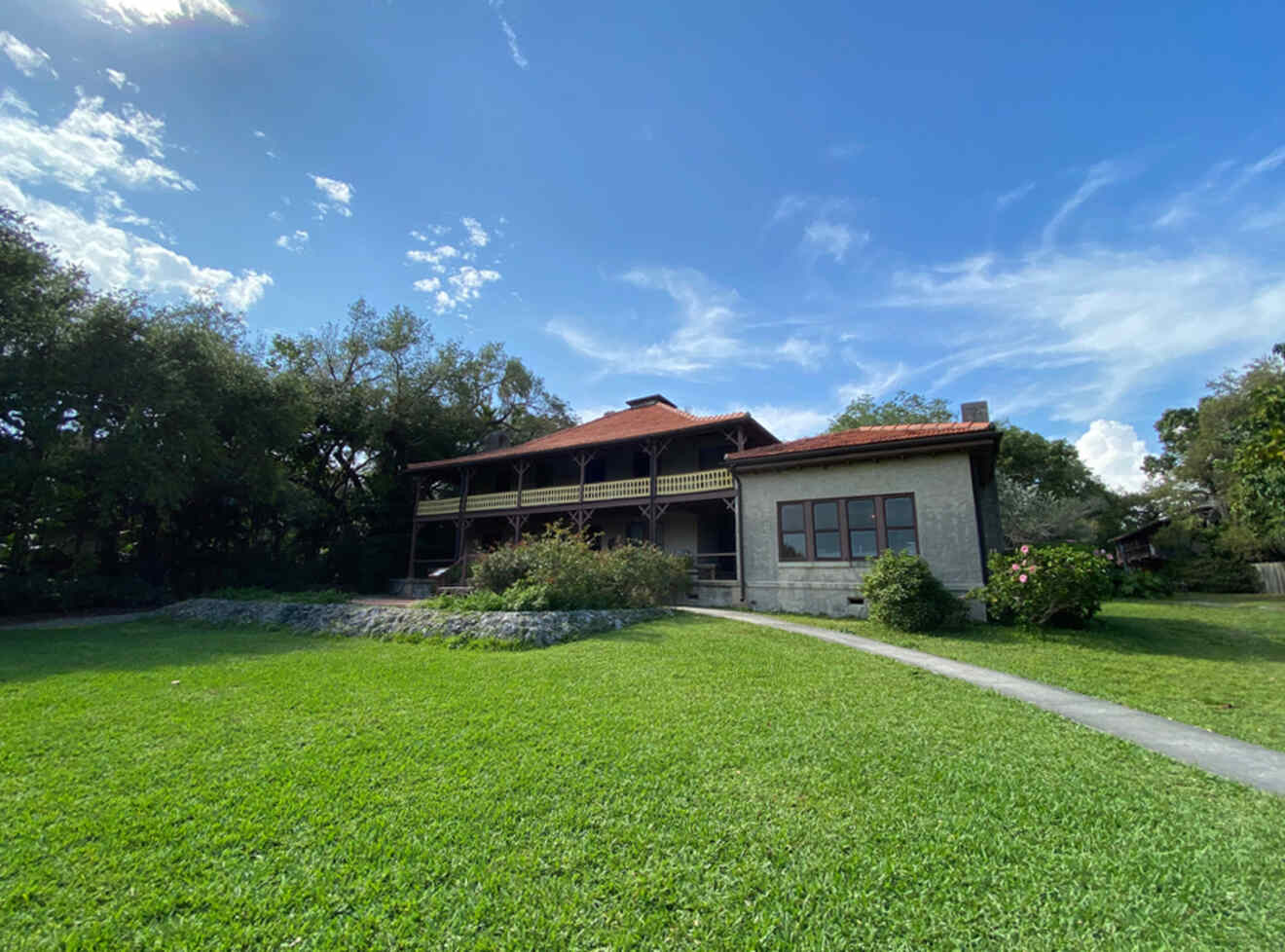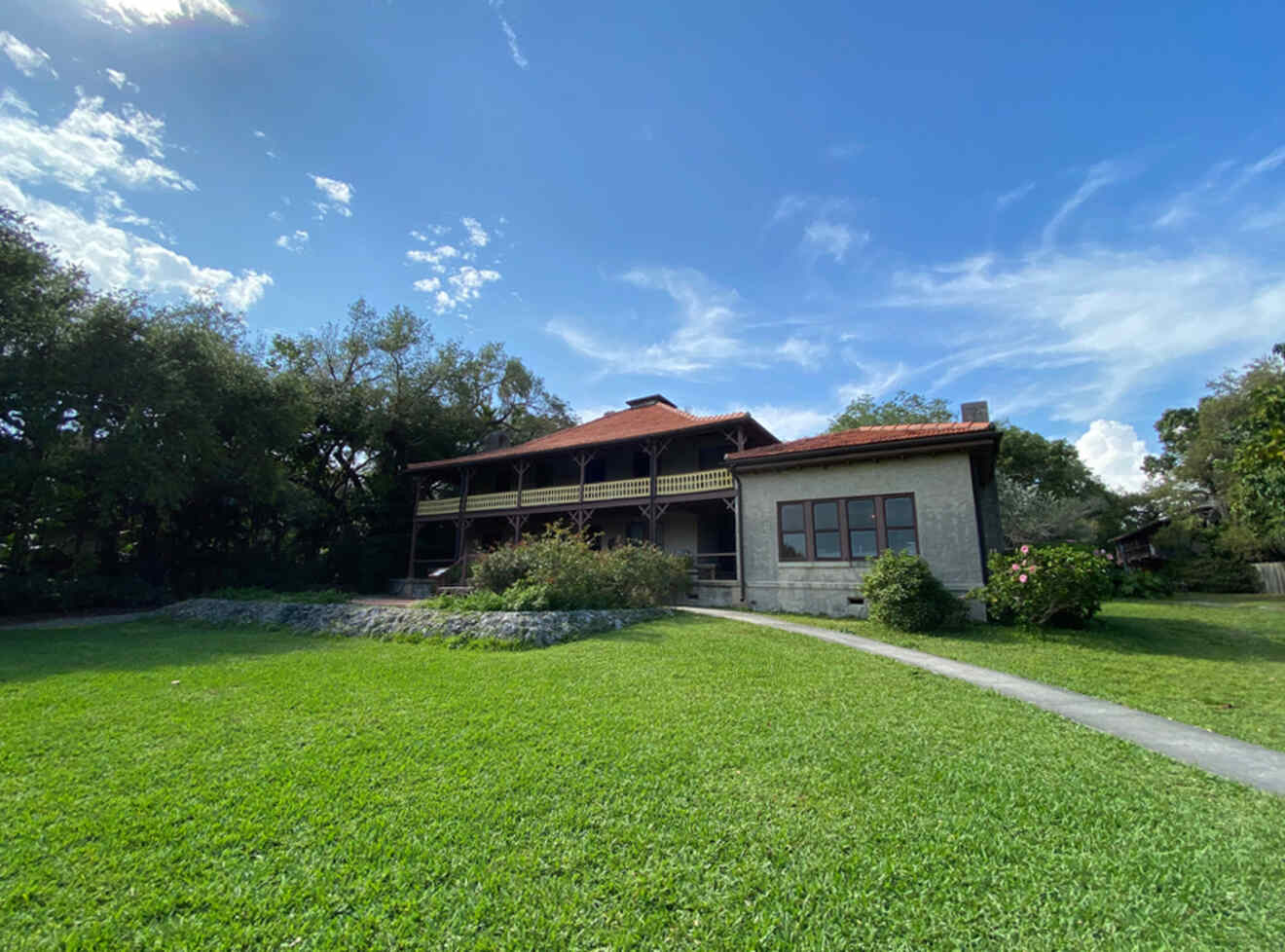 Situated on the postcard-worthy shore of Biscayne Bay, The Barnacle Historic State Park is a breathtaking step back into the past. This beautiful oceanfront home was built in 1891, and its owner, Ralph Middleton Munroe, was a charismatic and well-liked pioneer.
Munroe left the majority of the forest on his property in its natural state, so today, it's a lush, breathtaking oasis you'll definitely want to check out, as it's just under 40 minutes from Miami Beach!
Take in the stunning views, enjoy a picnic on the lawn, and even take a look around the inside of the house on a guided tour. Guided tours of the historic home are offered Fridays through Wednesdays at 10 AM, 11:30 AM, 1 PM, and 2:30 PM for US$3 per person.
On Mondays and Wednesdays at 6:30 PM, The Barnacle Society hosts Yoga by the Sea, one of the many fun events they frequently host at The Barnacle Historic State Park!
PRICE: US$2 per person
4. Escape to Key Largo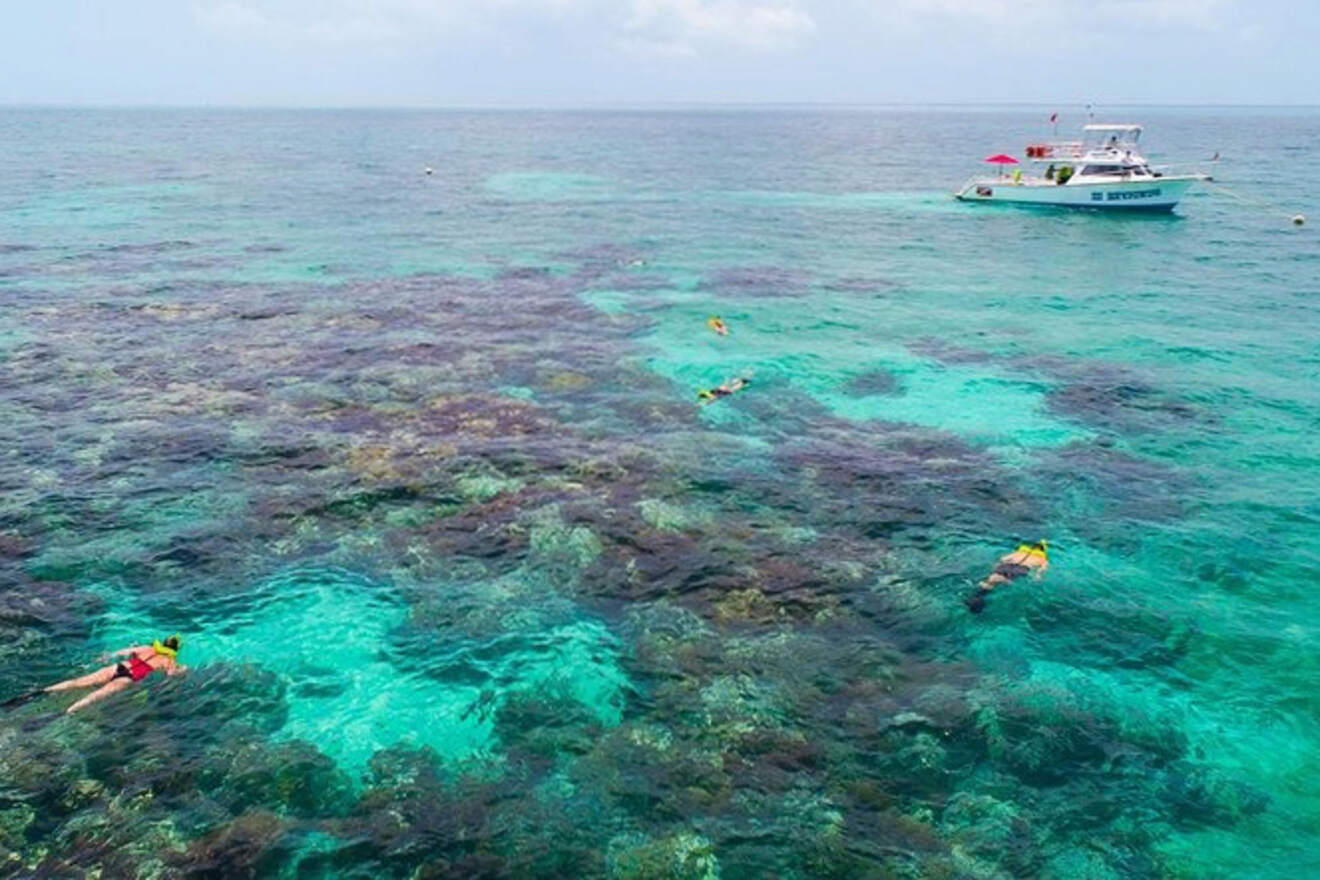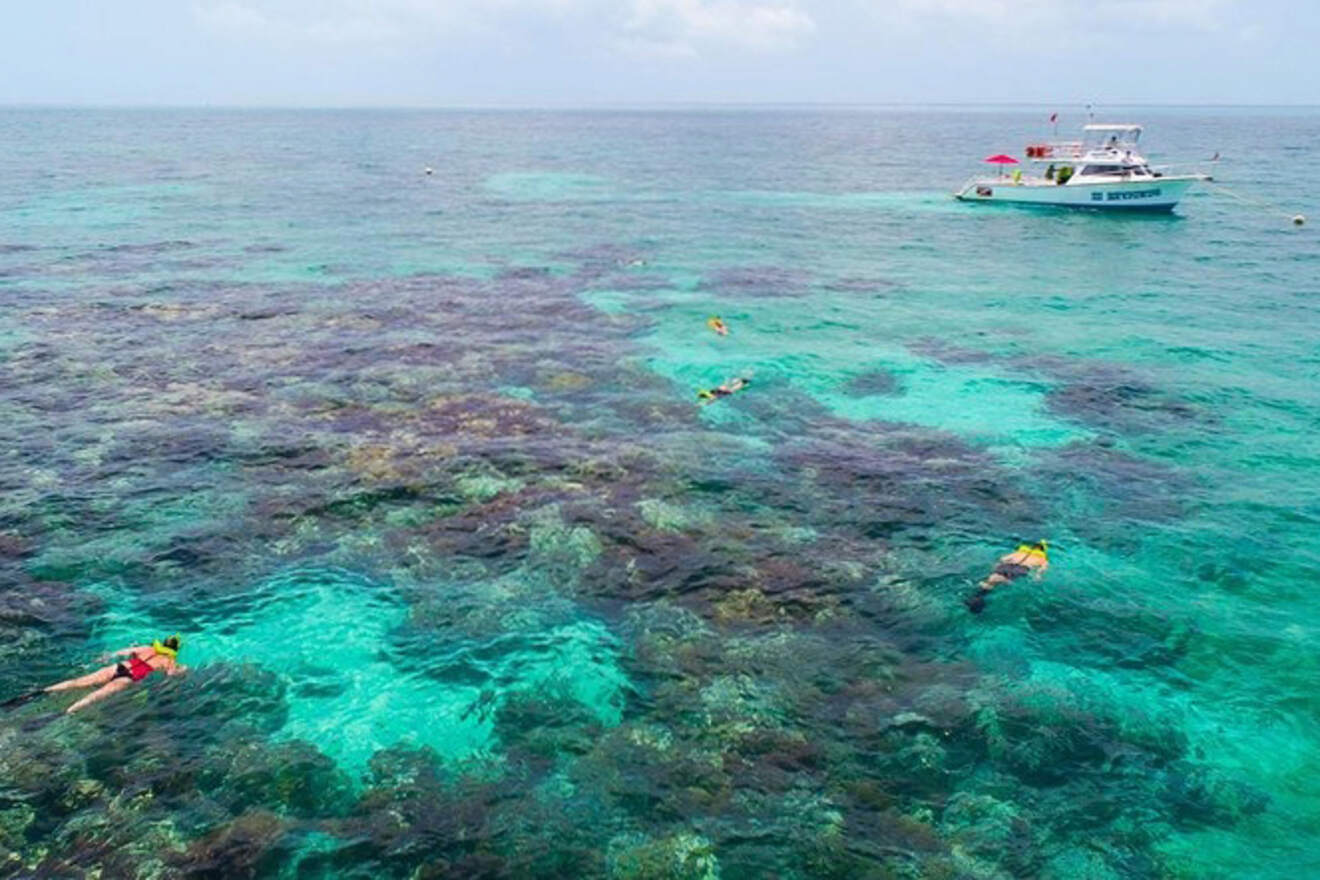 You don't need to make the 4-hour drive down to Key West to experience the unparalleled beauty of the Florida Keys – Key Largo is a sun-soaked paradise just a 2-hour drive from Miami.
Key Largo is the self-proclaimed "Dive Capital of the World", so it makes sense that the best way to explore it isn't on land but in the water!
It's home to the world's largest artificial reef, the USS Spiegel Grove, as well as breathtaking John Pennekamp Coral Reef State Park, the 1st undersea park in the country and a wonderful place to explore the Florida Reef, which is the only living barrier reef system in the continental United States.
If you'd rather stay dry, take a relaxing boat ride on the famous African Queen – the exact same vessel from the 1951 film The African Queen. For more Hollywood history, head to the Caribbean Club, where they filmed Key Largo starring Humphrey Bogart and Lauren Bacall. Make sure you try the Key Lime Pie Rum Punch!
5. Get amazed at the Coral Castle Museum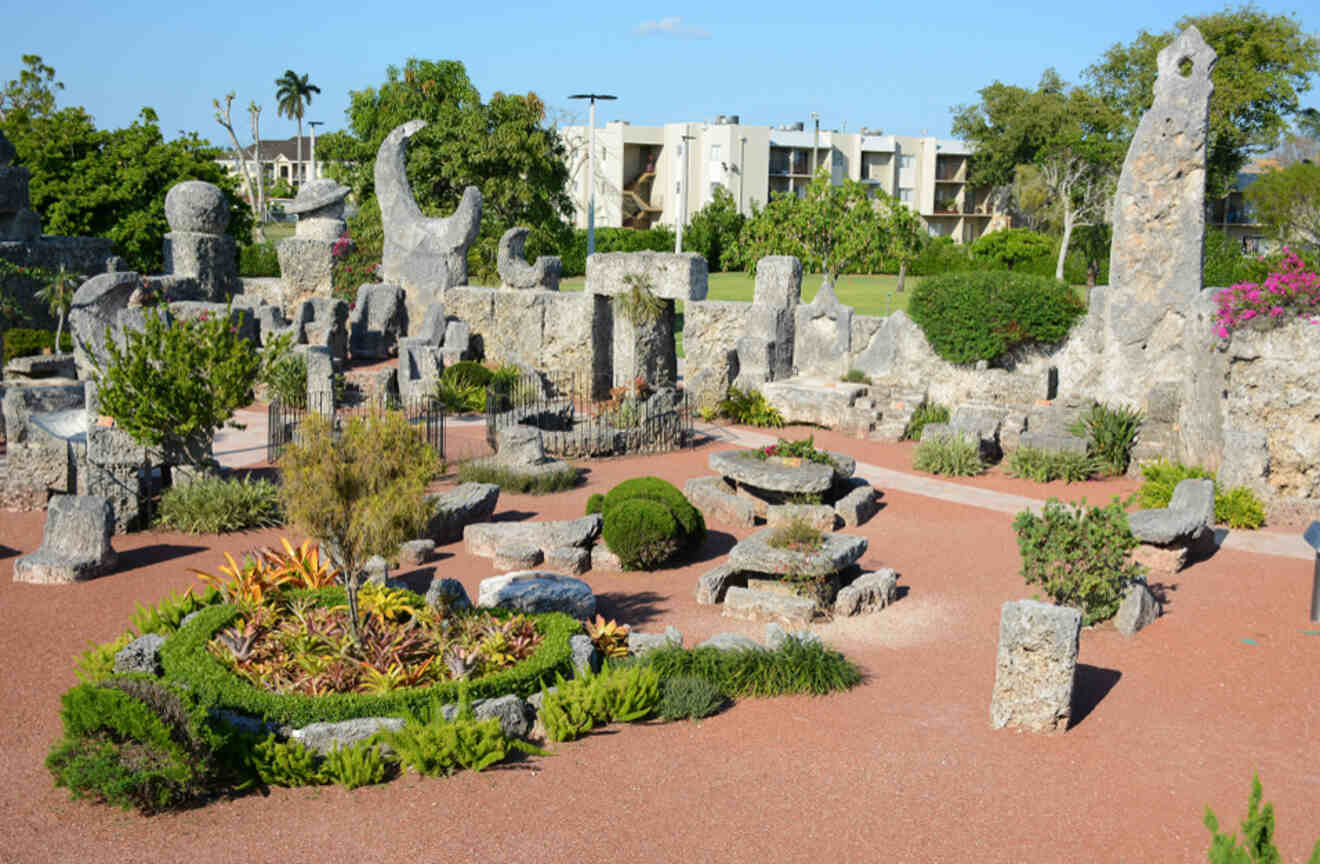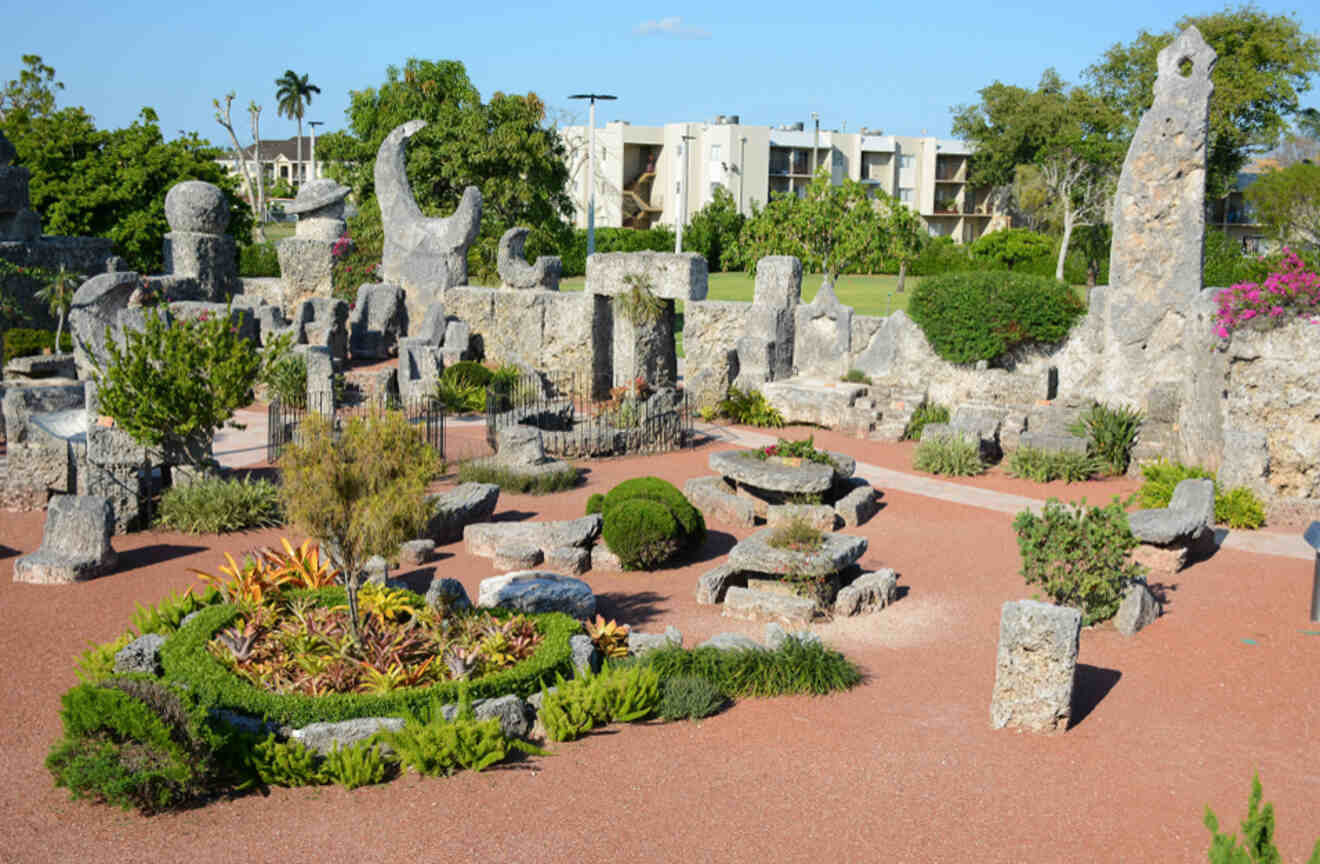 By far, the most unique of the Florida day trips we've talked about so far is the Coral Castle Museum in Homestead. This unbelievable (and I use that word in the literal sense) sculpture garden is just under 1 hour's drive from Miami and worth every minute.
Coral Castle was created by a man named Edward "Ed" Leedskalnin. Ed was from a very poor family in Latvia, and after getting his heart broken by the love of his life, fled to the United States. Now here's the mind-boggling part: From 1923 to 1951, Ed single-handedly hand-carved 1,100 tons of coral rock – an accomplishment that, to this day, baffles experts!
There are all sorts of legends about Ed having some kind of mystical wizard power, but when asked, he simply claimed to have learned the secrets of the pyramids and that if he learned them, anyone could. 🧐
Did I mention he weighed no more than 100 lbs (45 kg)!? The Coral Castle Museum really is something you need to see to believe!
Day Trips from Jacksonville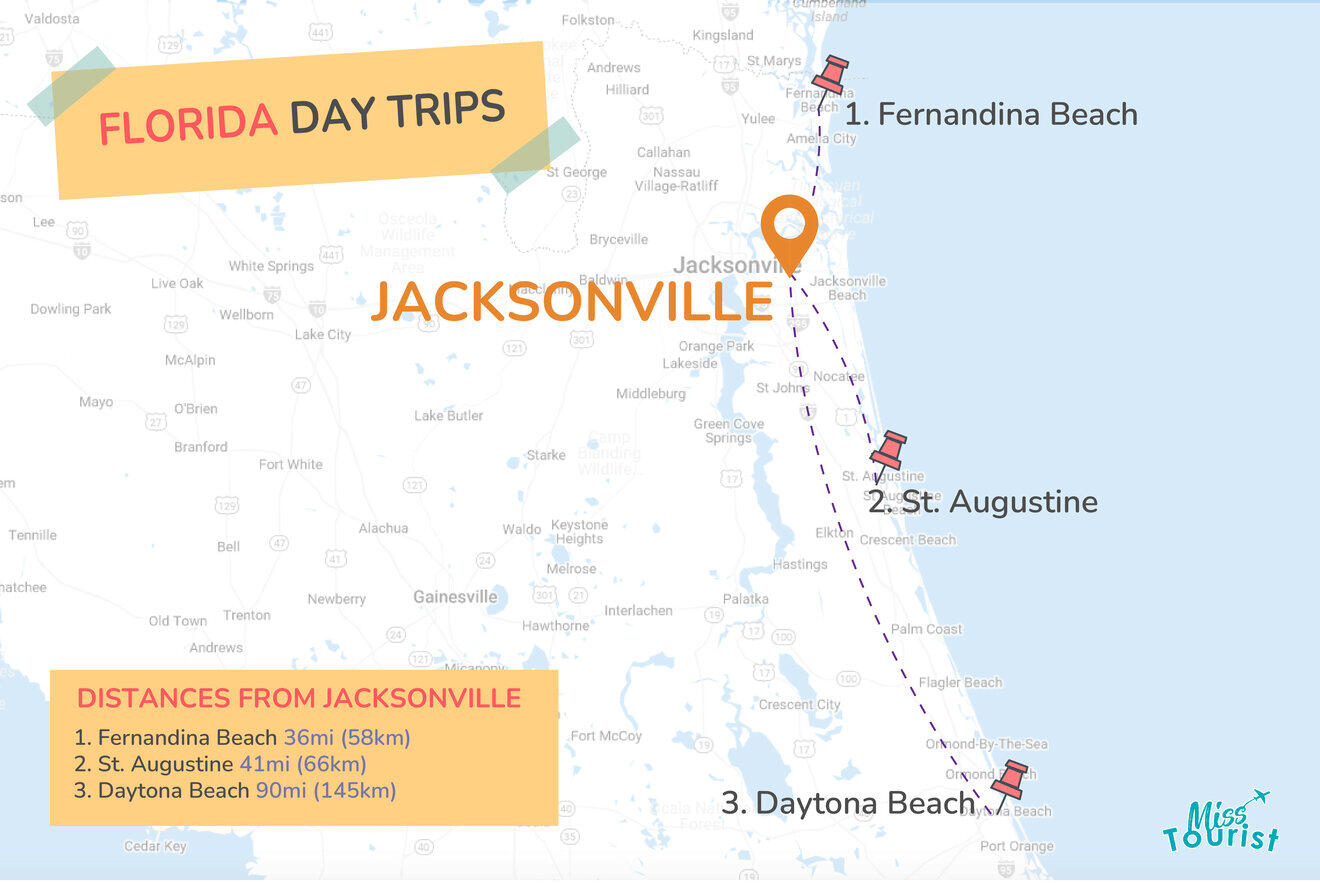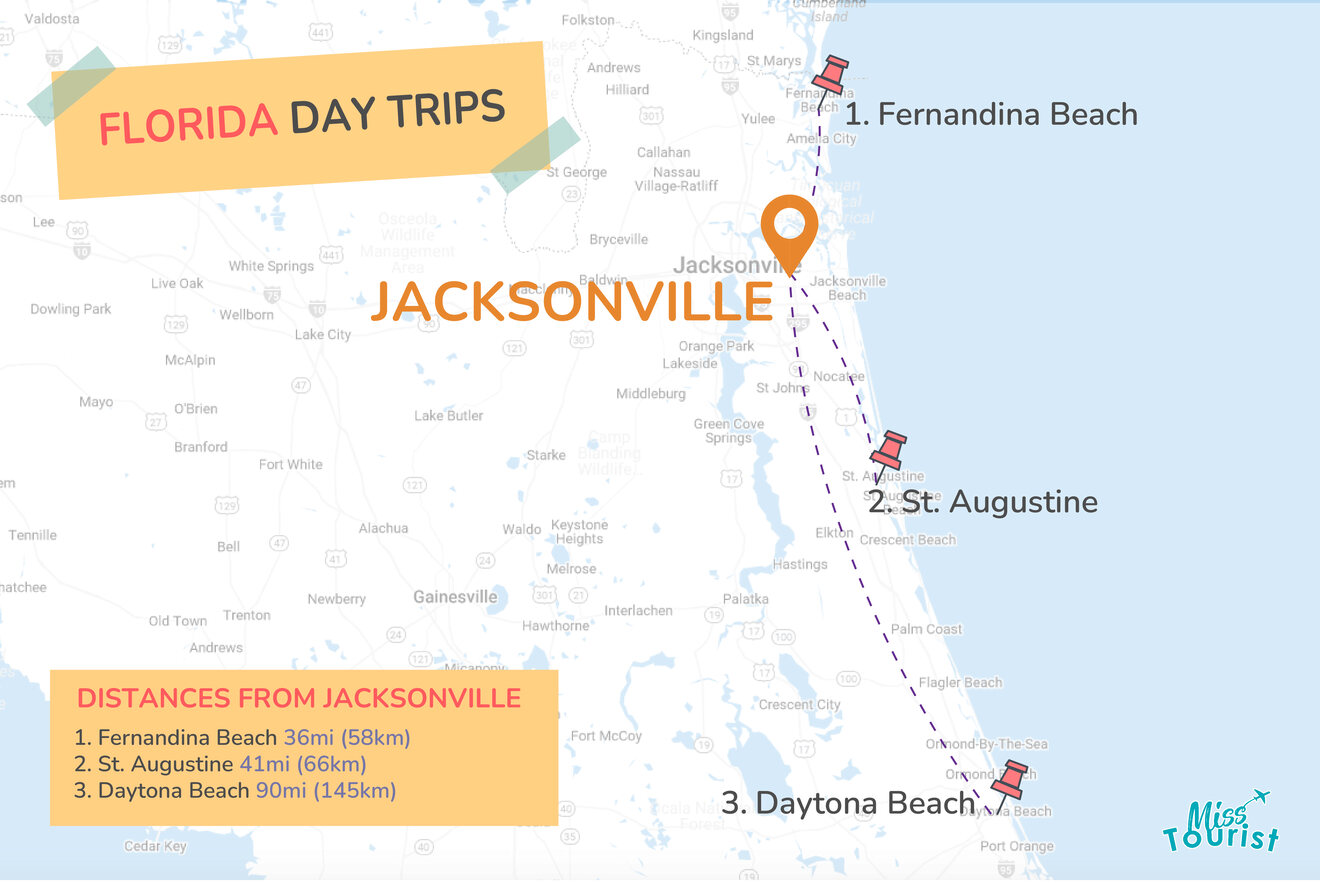 This Northeast Florida town boasts uncrowded, beautiful beaches, breathtaking state parks, and neighborhoods steeped in history.
1. Fernandina Beach on Amelia Island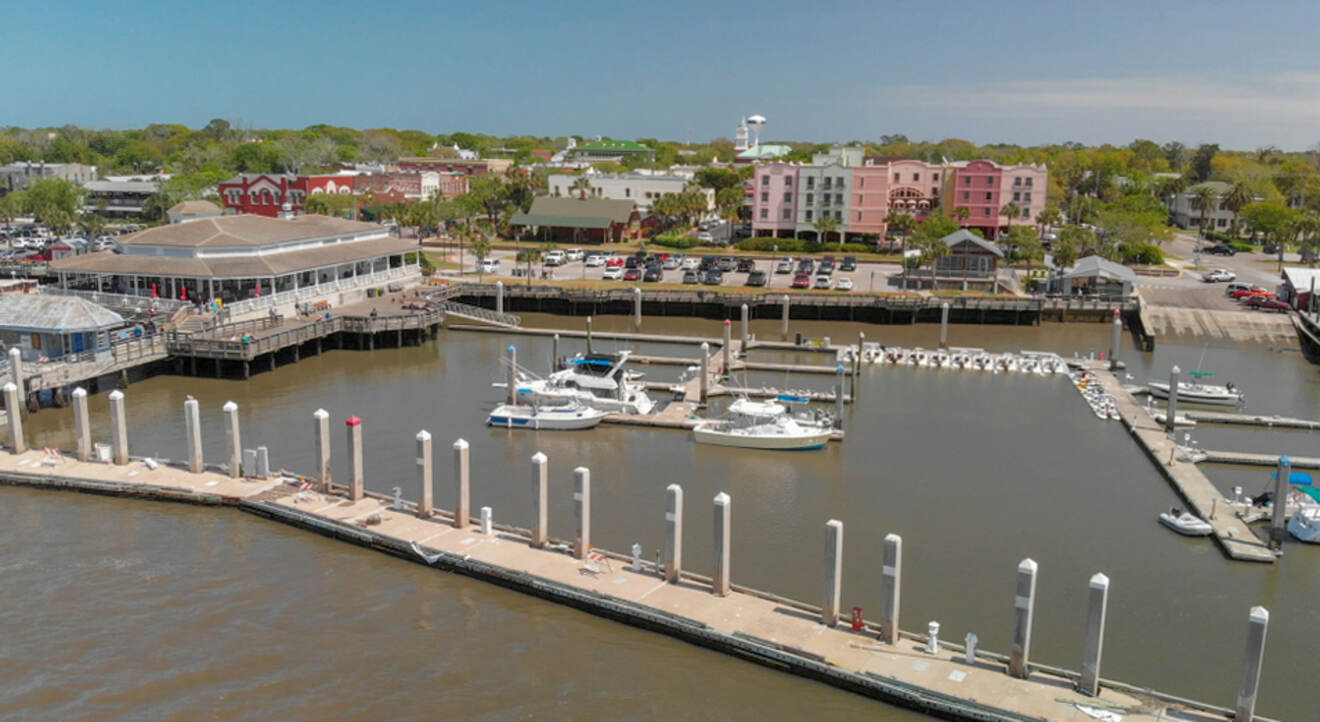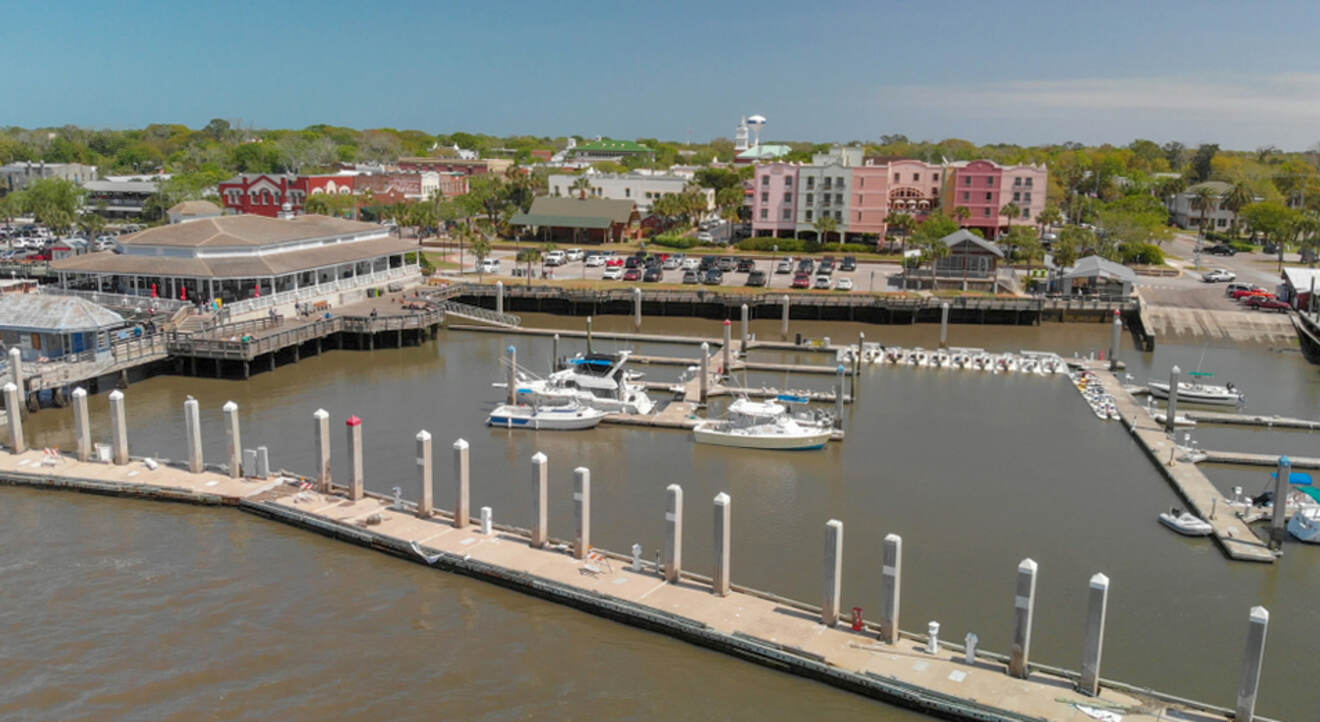 If you love charming beach towns full of eclectic shops, local eateries, and lots of history, Fernandina Beach is the day trip for you! Located at the northern tip of Amelia Island, it's only a 45-minute drive from Jacksonville.
Fernandina Beach is known for its sugary white sand beaches, so head to Peters Point Beachfront Park to make the most of your day in the sunshine. Historic downtown Fernandina Beach boasts amazing shopping, dining, and entertainment, so after you've wrapped up on the shore, you can keep the fun going!
I'd be remiss if I didn't mention the Peach Cobbler Factory, which serves up 12 flavors of cobbler, 12 flavors of banana pudding, and so much more. Nothing goes with the beach quite like a sweet treat.
2. Step back in time in St. Augustine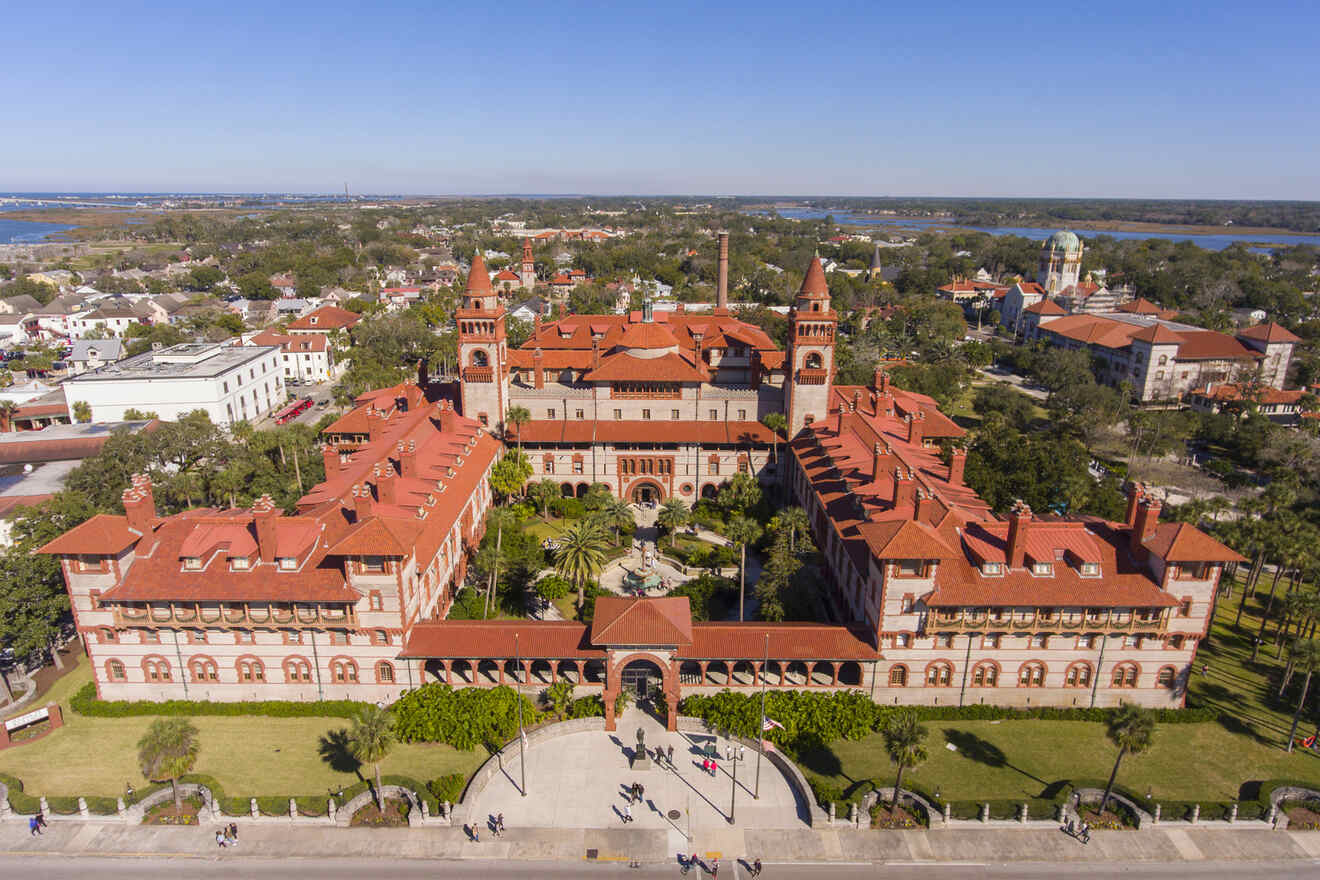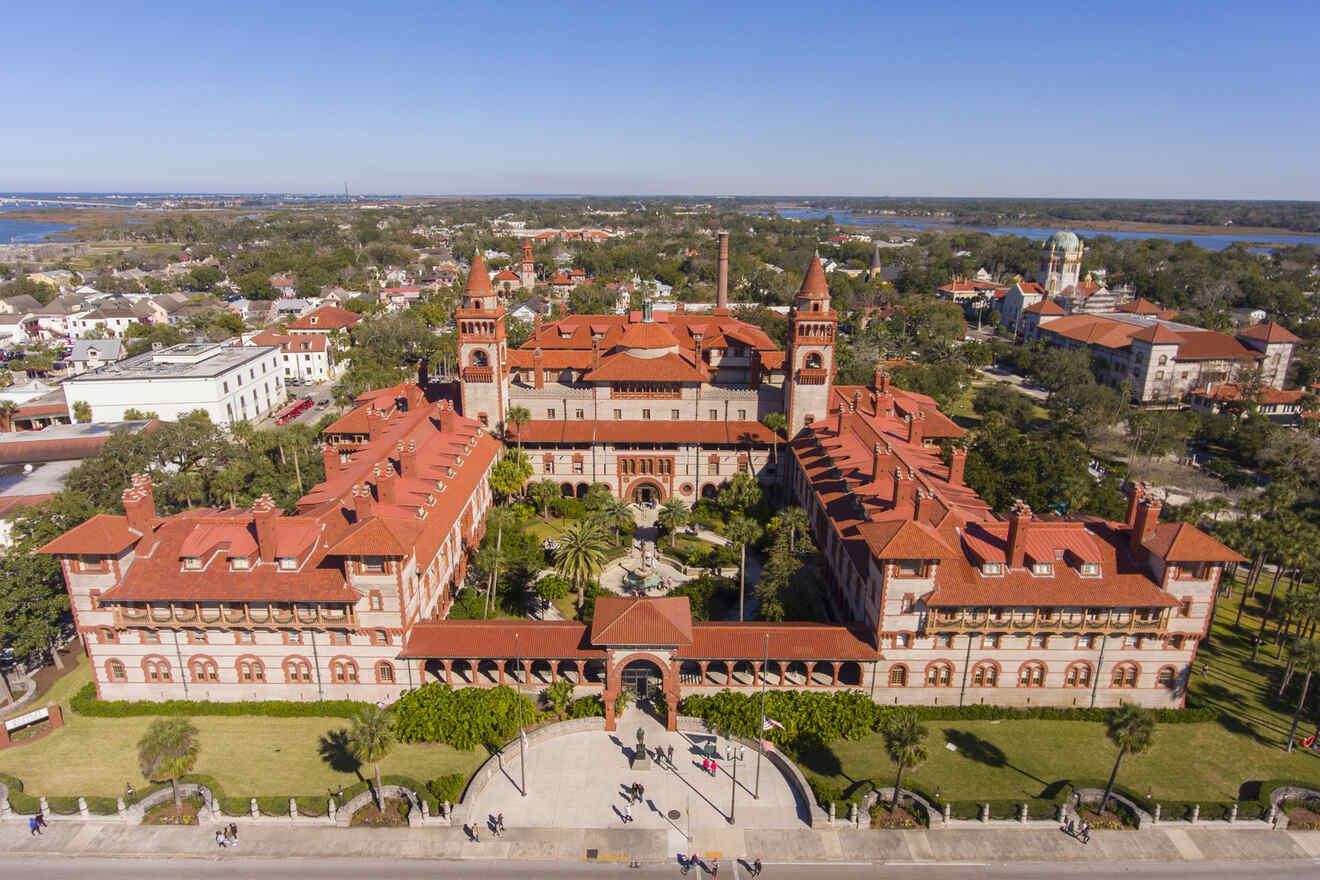 St. Augustine is easily one of my all-time favorite places in Florida, so if you're visiting Jacksonville, I urge you to take a day trip to St. Augustine.
It's the oldest continuously occupied European settlement in the United States, and it was founded all the way back in 1565. It's a dream come true for history buffs, but don't mistake that to mean it's boring. There are so many fun things to do in St. Augustine, from exploring Castillo de San Marcos to joining in on a haunted pub crawl.
I love taking the Hop-on Hop-off Trolley Tour whenever I visit, as it stops at all the top attractions, like the St. Augustine Distillery, Potter's Wax Museum, Castillo de San Marcos, and the Fountain of Youth Archaeological Park, just to name a few.
PRICE: US$38 per person
3. Race to Daytona Beach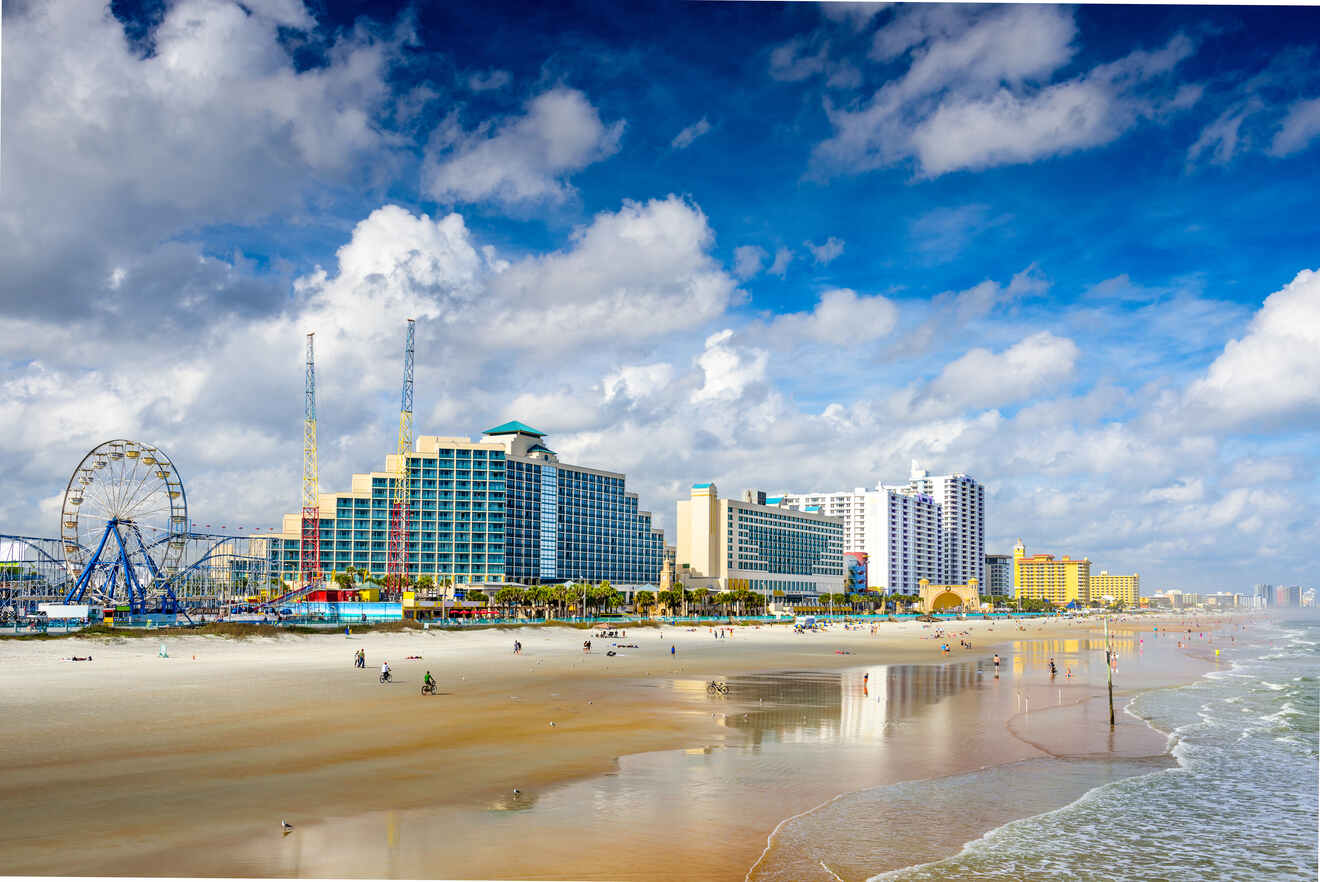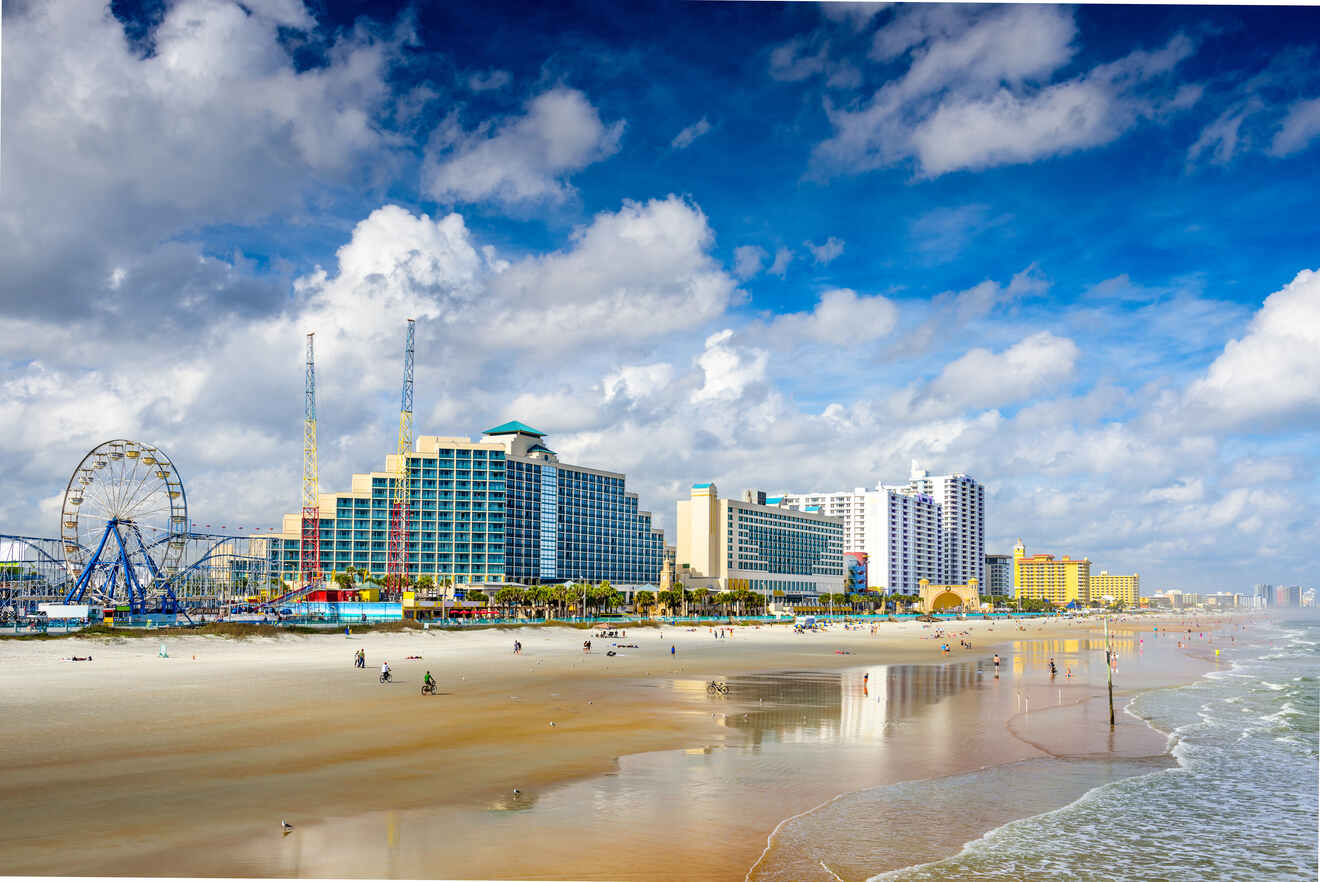 For NASCAR race car fans, a day trip to Daytona Beach is probably a no-brainer, as racing fans travel from all over the globe to visit the Daytona International Speedway, where the legendary Daytona 500 is hosted!
But you don't have to be a racing fan to appreciate this city on the Central Florida Atlantic coast, which boasts beautiful beaches, historic buildings, and tons of things to do for all types of interests.
For art lovers, a visit to Cici & Hyatt Brown Museum of Arts is a must since the museum boasts the largest collection of Florida art in the world! If you're traveling with kids, bring the whole family over to the Daytona Beach Boardwalk. History buffs and nature lovers should check out Tomoka State Park.
FAQs about Florida Day Trips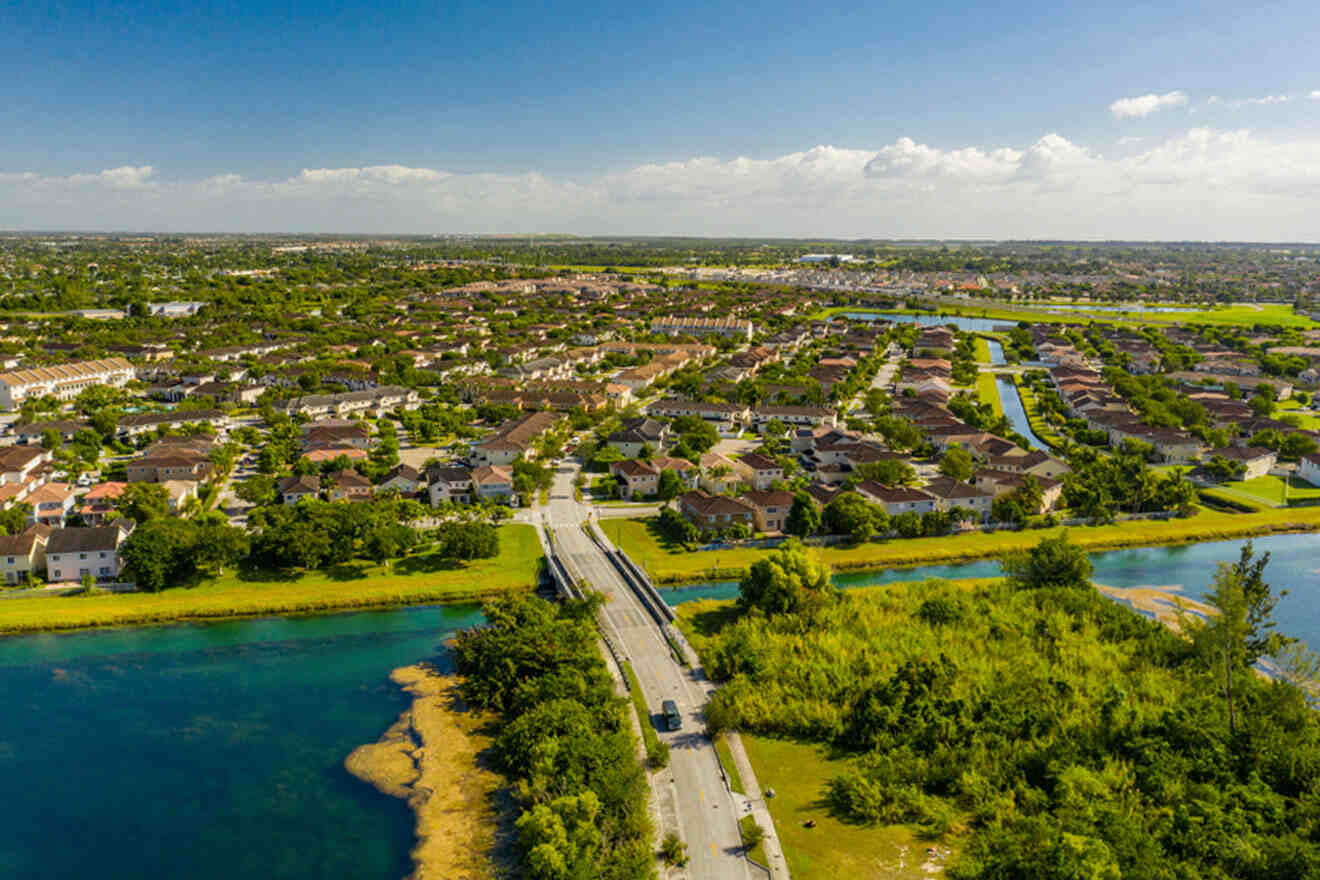 📍 What is the number one vacation spot in Florida?
The #1 vacation spot in Florida is Orlando. This Central Florida city attracts visitors from all over the world for its legendary theme parks, including Walt Disney World and Universal Orlando Resort.
🚘 Can I do a day trip to Key West from Miami?
The drive from Miami to Key West takes around 4 hours with no stops, so although possible, it makes for a very rushed day trip. The Overseas Highway boasts so many fun things to see and do, so it's better to take your time getting there.
🥇 What is the nicest place in Florida to visit?
If you're looking for the nicest beach in Florida, check out Siesta Key, as it's ranked among the country's most beautiful beaches.
Conclusion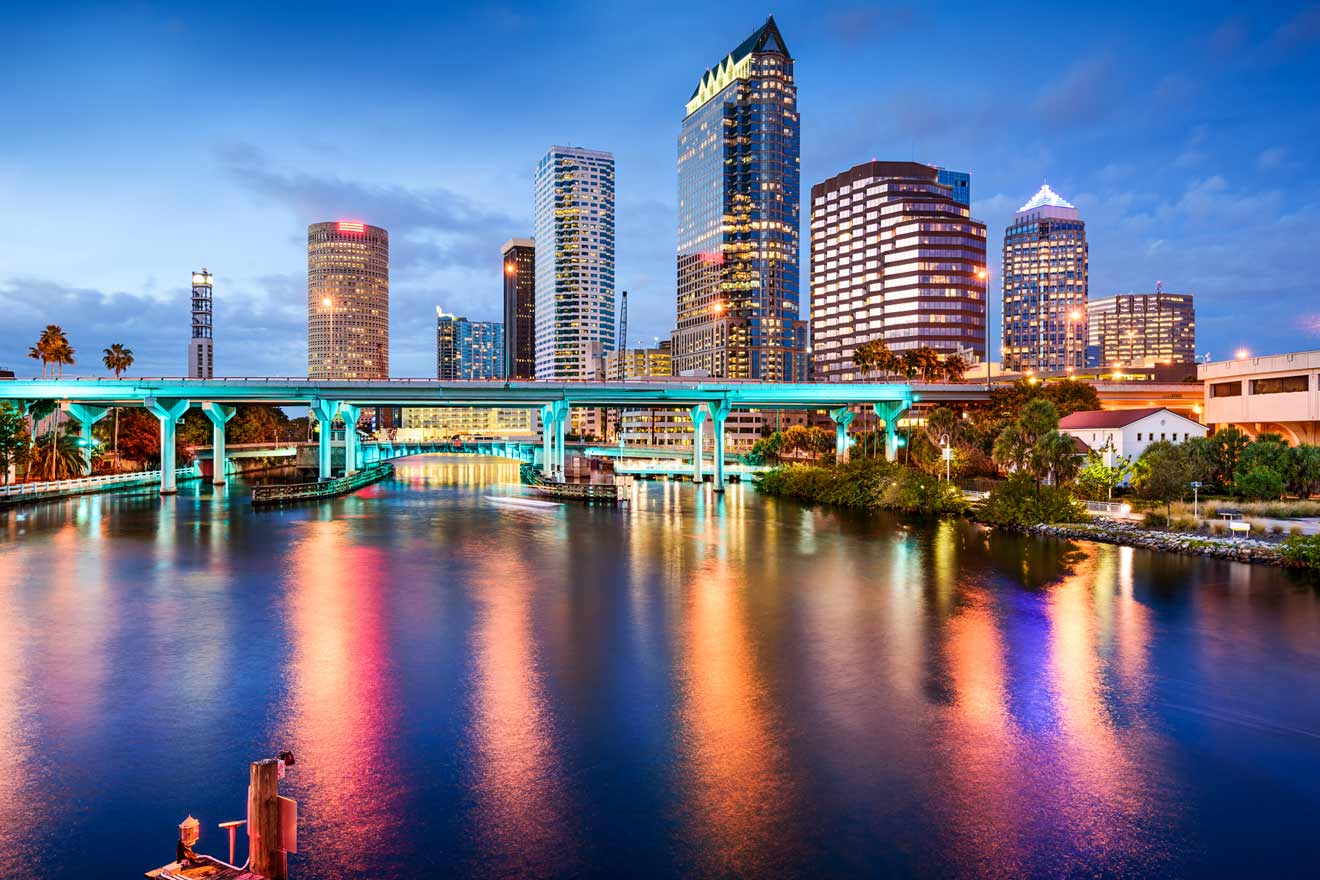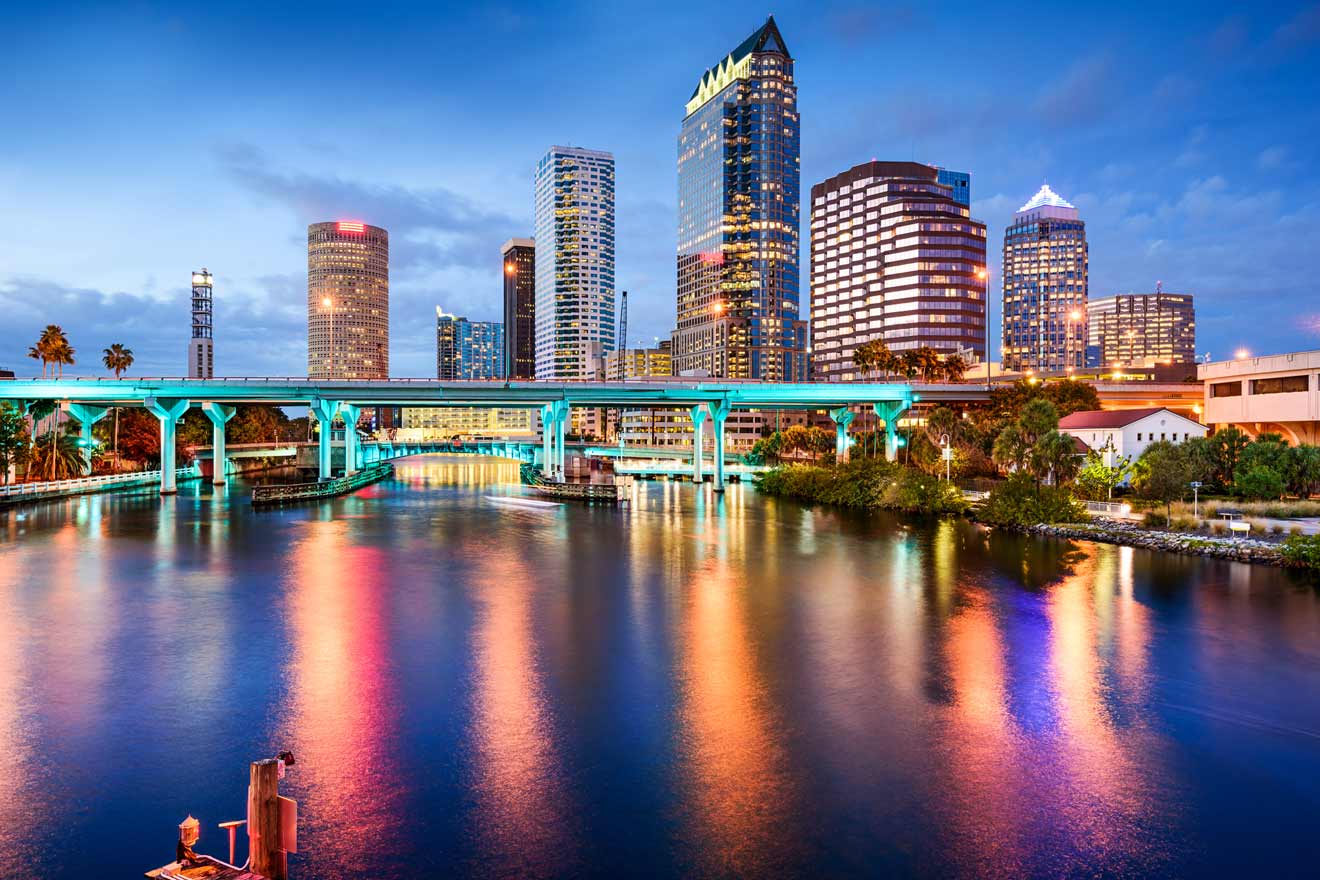 There are so many fun adventures waiting for you in the Sunshine State, both underwater and on land. Where will you go next? Thank you so much for reading through this article – I hope you found a few day trips you absolutely love.
I mentioned a couple of activities that are known to book up quickly, so here's a reminder in case they caught your eye:
As always, you can leave a comment below if you have any questions for me, I'm here to help.
Happy exploring!
Montana
---
Pin it for later!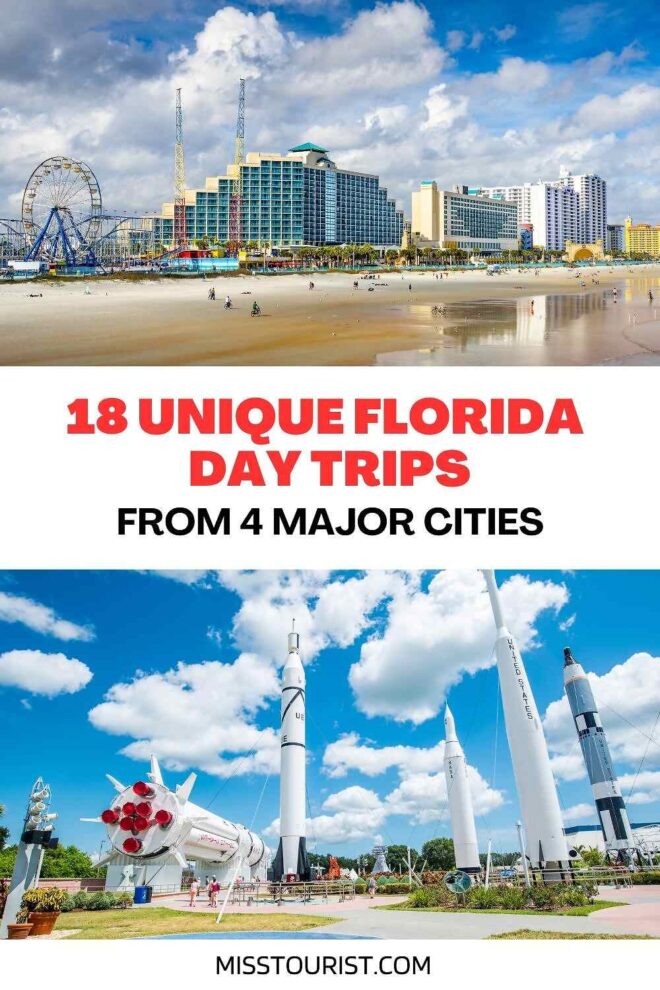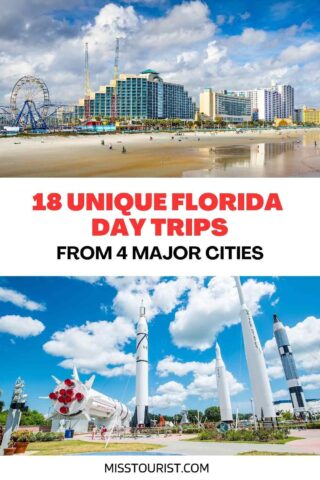 Pin it for later!