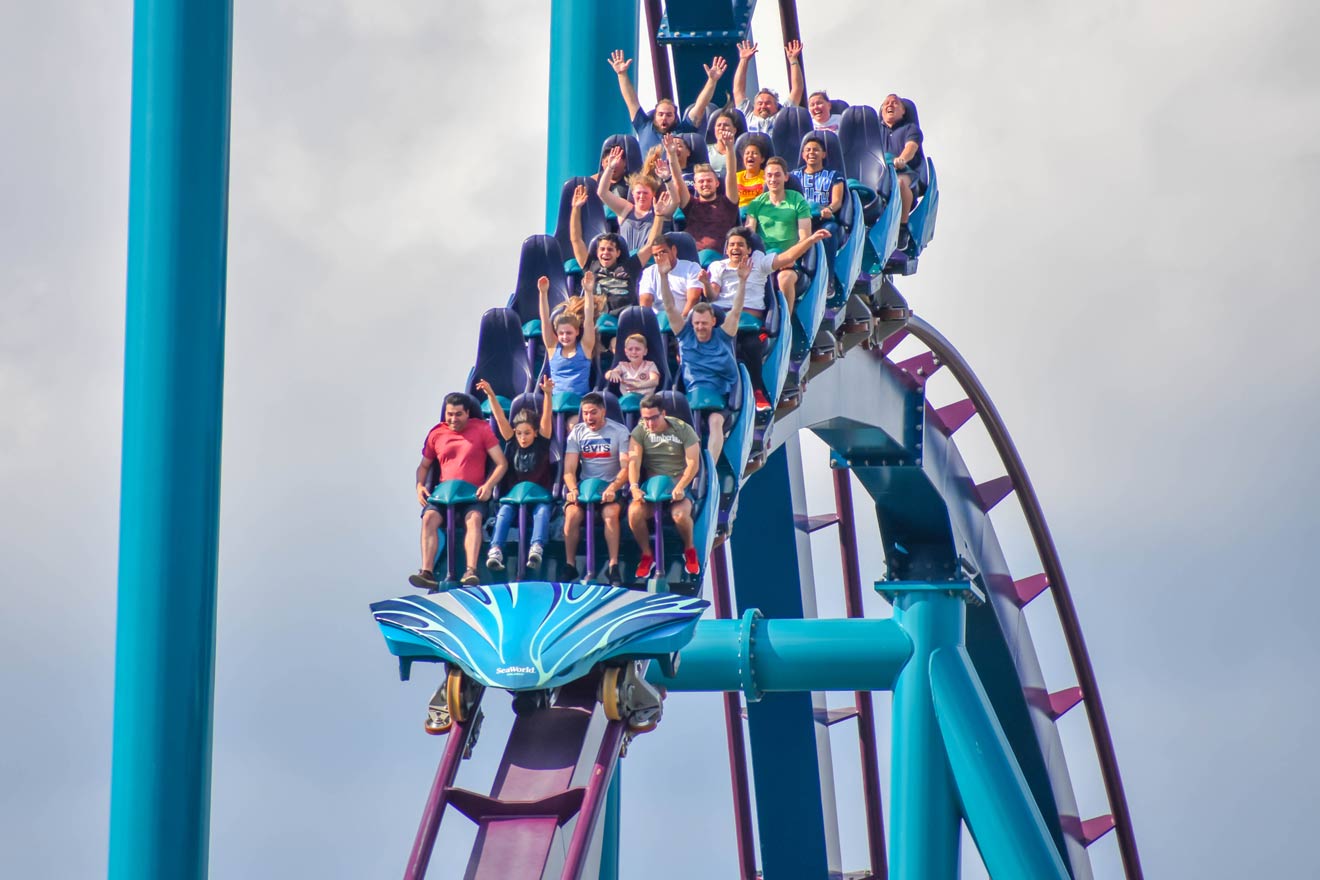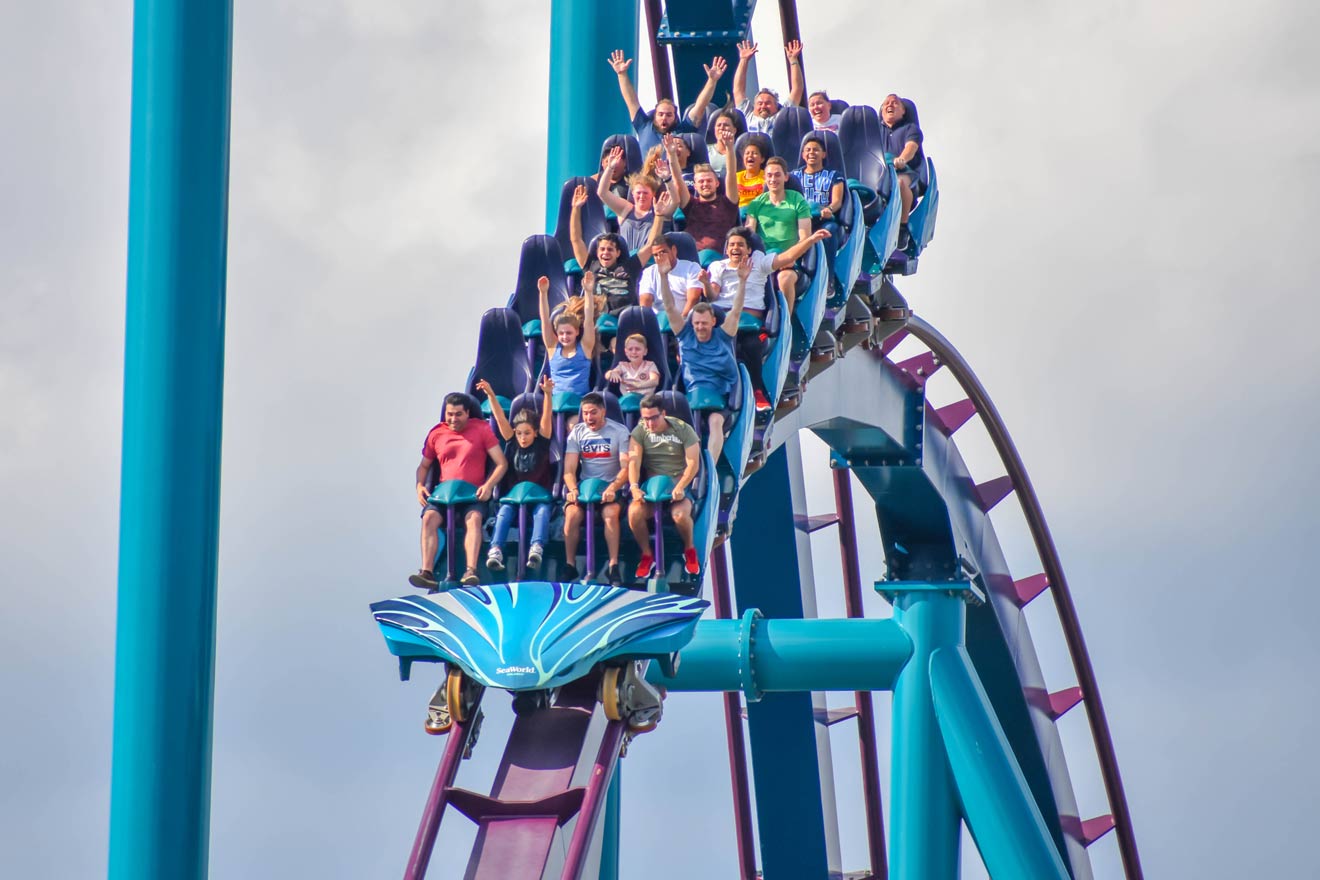 Orlando is the ultimate vacation destination for family-friendly fun! But as this local knows, its world-renowned theme parks are only a slice of the amazing things to do if you're visiting Orlando with kids. One-of-a-kind experiences, unique museums, stunning nature, and incredible adventures abound in this magical city. I don't want you to miss out!
In this post, I'm going to share 33 outrageously fun things to do in Orlando with kids, as well as some tips and tricks to help you save money and time while planning. We'll cover all kinds of Orlando attractions for a variety of ages, from toddlers to older kids to fun things the entire family will love.
Ready to plan the world's best family vacation? Let's go!
If you are in a hurry
Orlando is such a popular place to vacation with the family, so the best tours and attractions tend to fill up fast!
Here are the main things to book in advance:
Since Orlando is a big city, and the things to do are dispersed all over the place, here's a map so that you can better visualize where each one is located:
1. Yes, you should visit a theme park (or all of them!)
Whether you choose just one theme park or spend a whole week park-hopping, you'll make memories with your kids that will last a lifetime. Chances are, you've heard quite a bit about these already, so I'll keep this section short and sweet.
The best theme parks to go to in Orlando with kids:
1.1 Walt Disney World Resort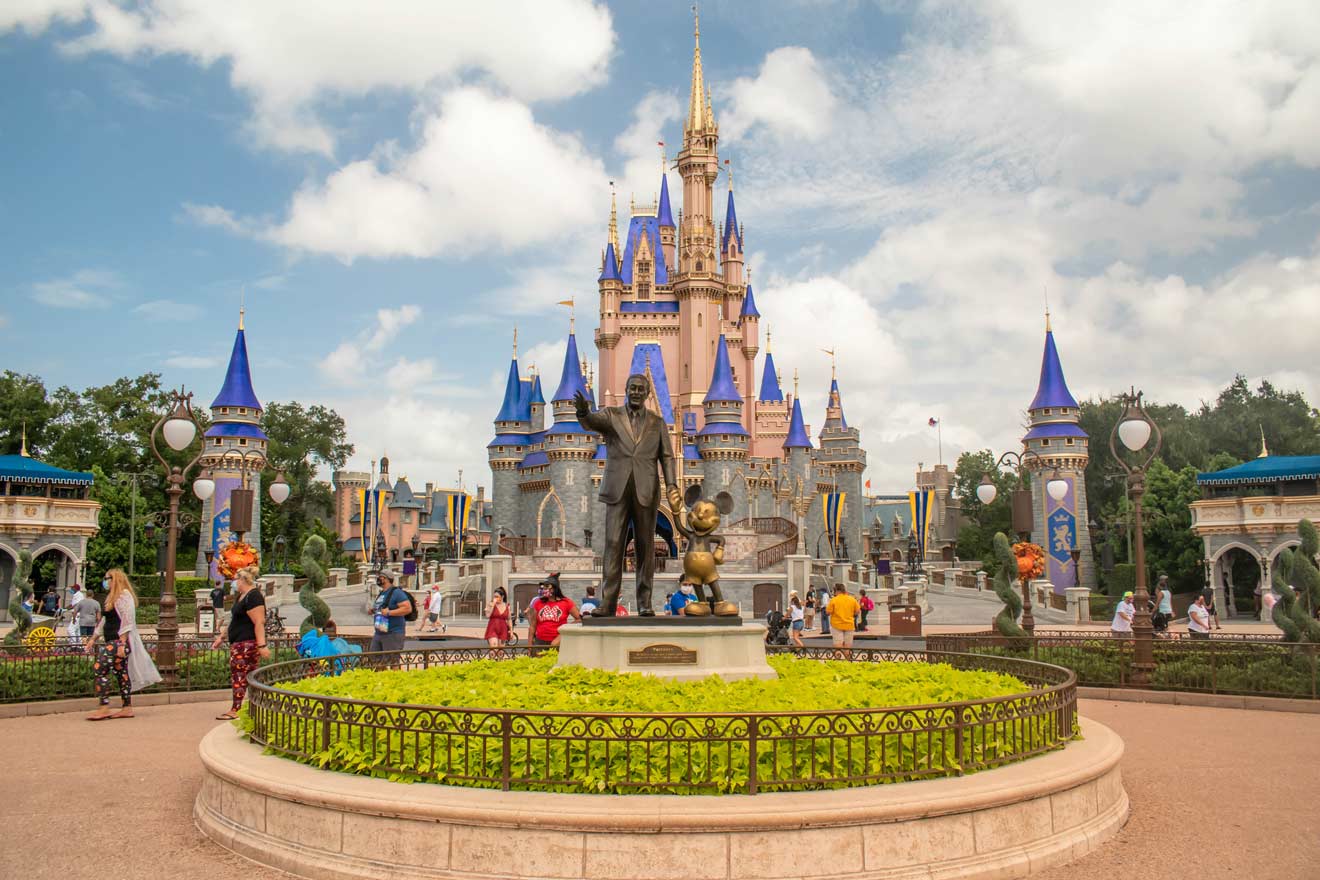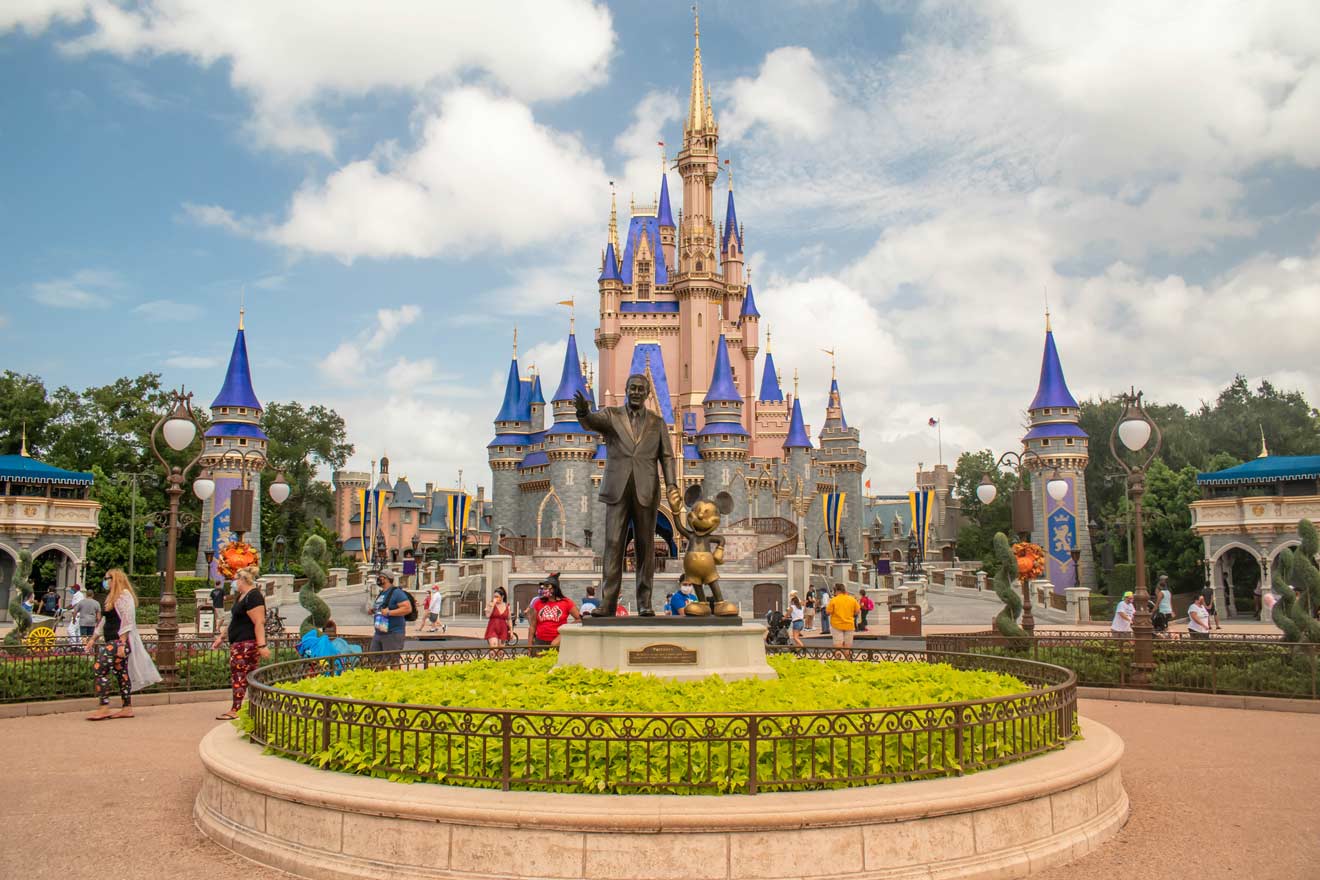 4 theme parks, 2 water parks, and endless opportunities to make magical memories with your kids in Orlando! Disney World is the ultimate family vacation.
1.2 Universal Orlando Resort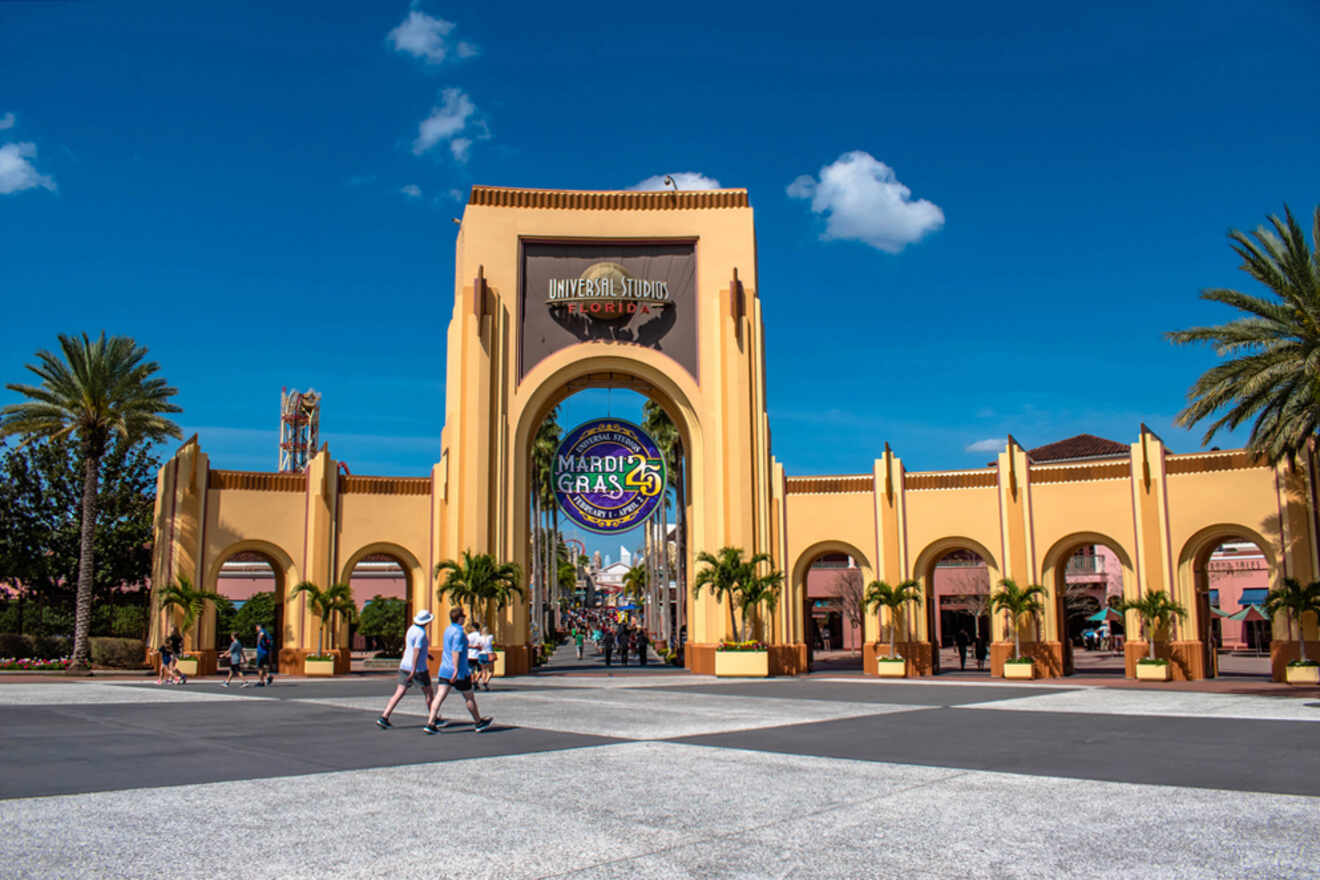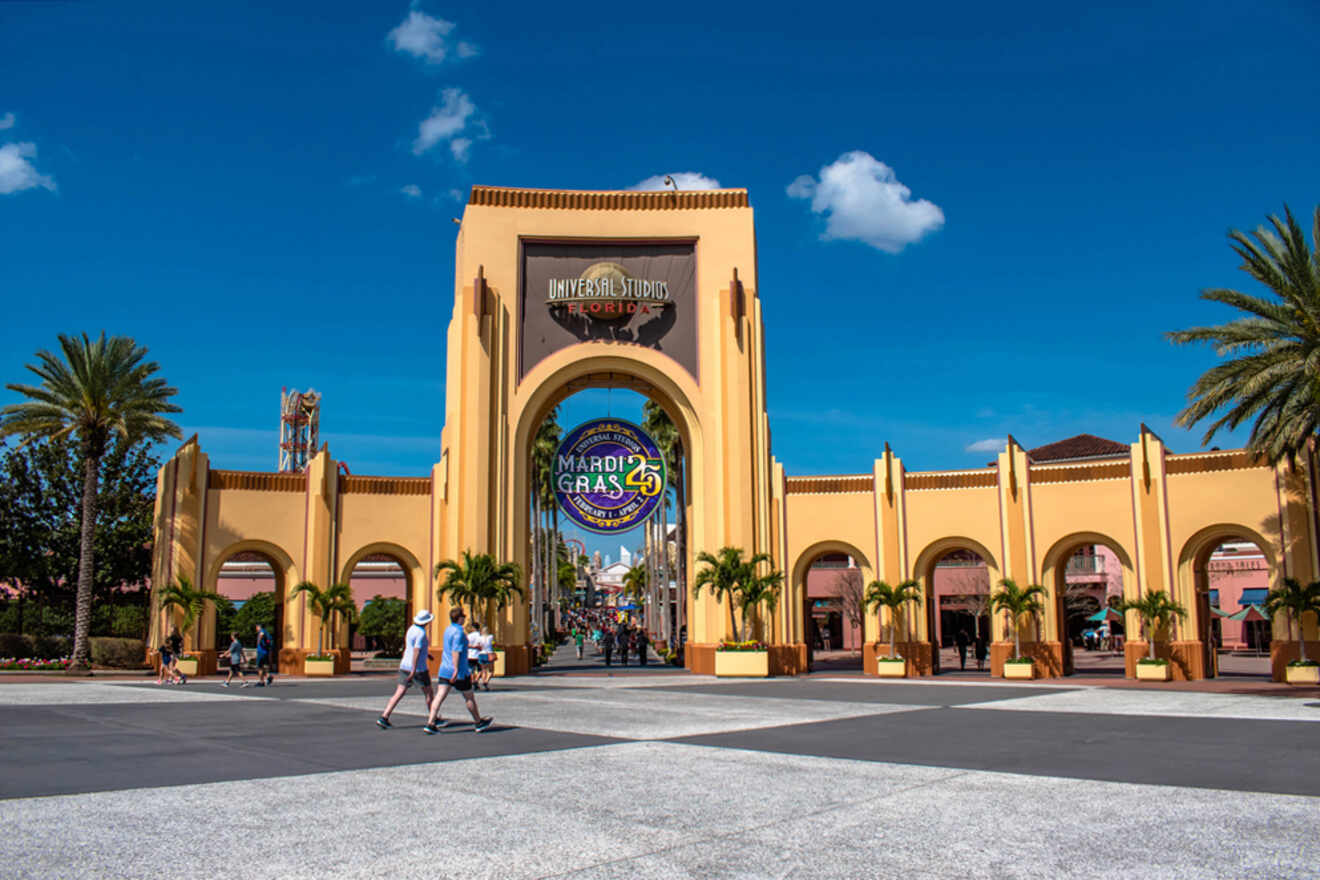 Universal Orlando Resort is an adventure-seekers paradise, including 2 theme parks, a water park, and a lively entertainment district.
PRO TIP: If you have a park-to-park ticket, you can take the Hogwarts™ Express from one to the other. It's as magical as it sounds!
1.3 SeaWorld Orlando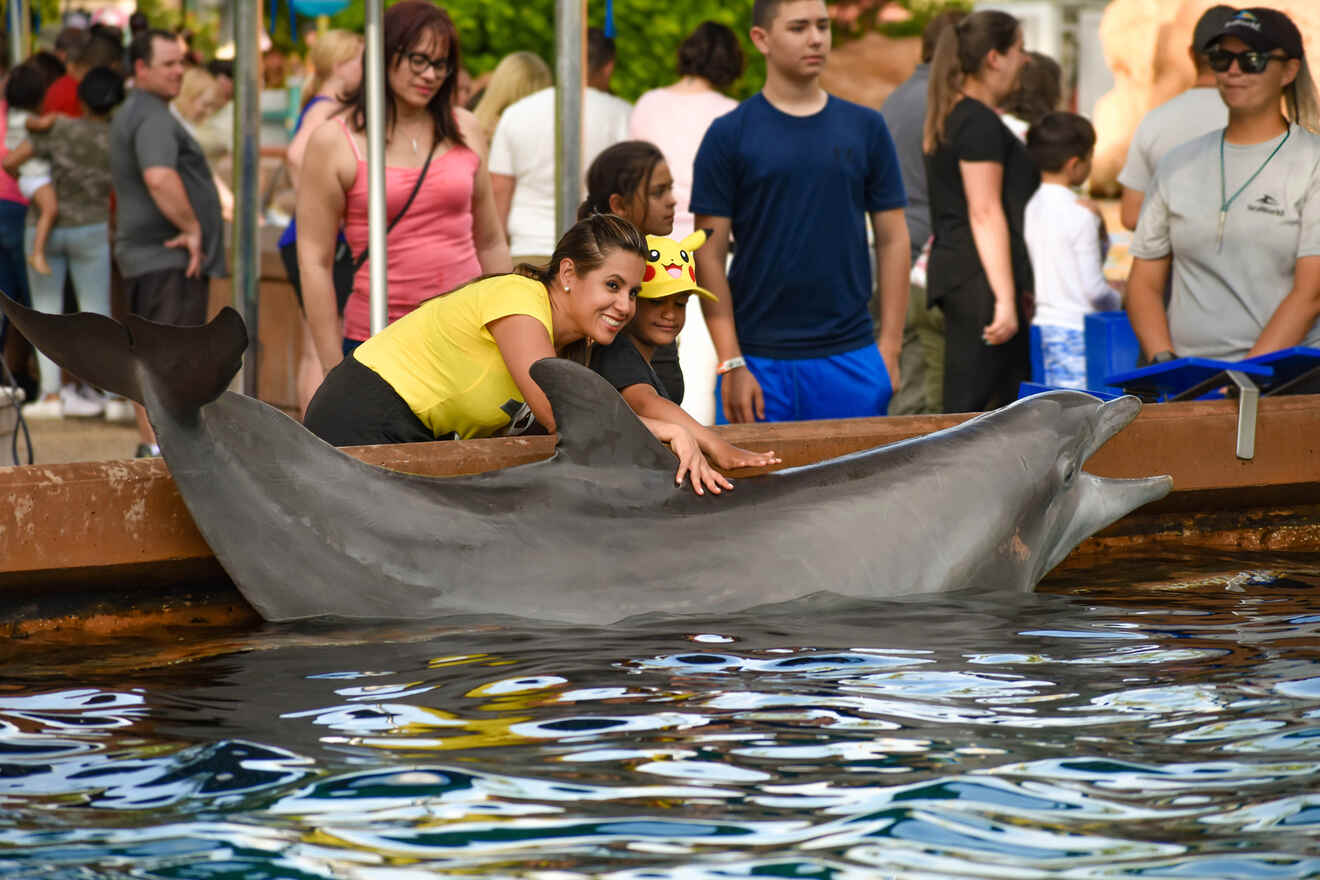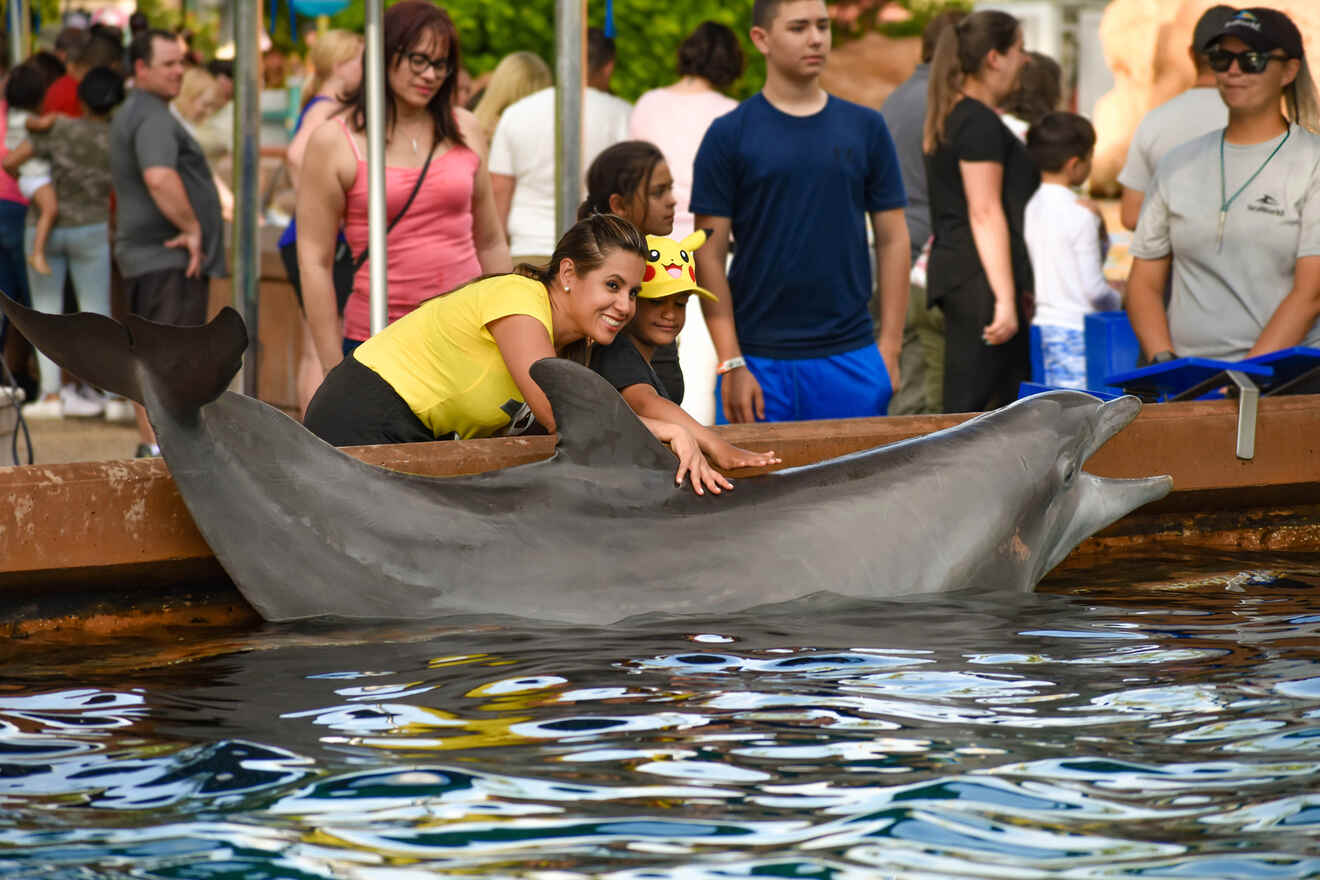 Get to know our under-the-sea friends at SeaWorld Orlando! From its amazing theme park and award-winning water park, Aquatica, to the all-inclusive family day resort, Discovery Cove, there is so much fun to be had at SeaWorld!
If your kids love marine life, SeaWorld is a must-do for your Orlando family vacation. Unique attractions and thrilling roller coasters meet incredible sea creatures in this one-of-a-kind zoological theme park!
1.4 LEGOLAND® Florida Resort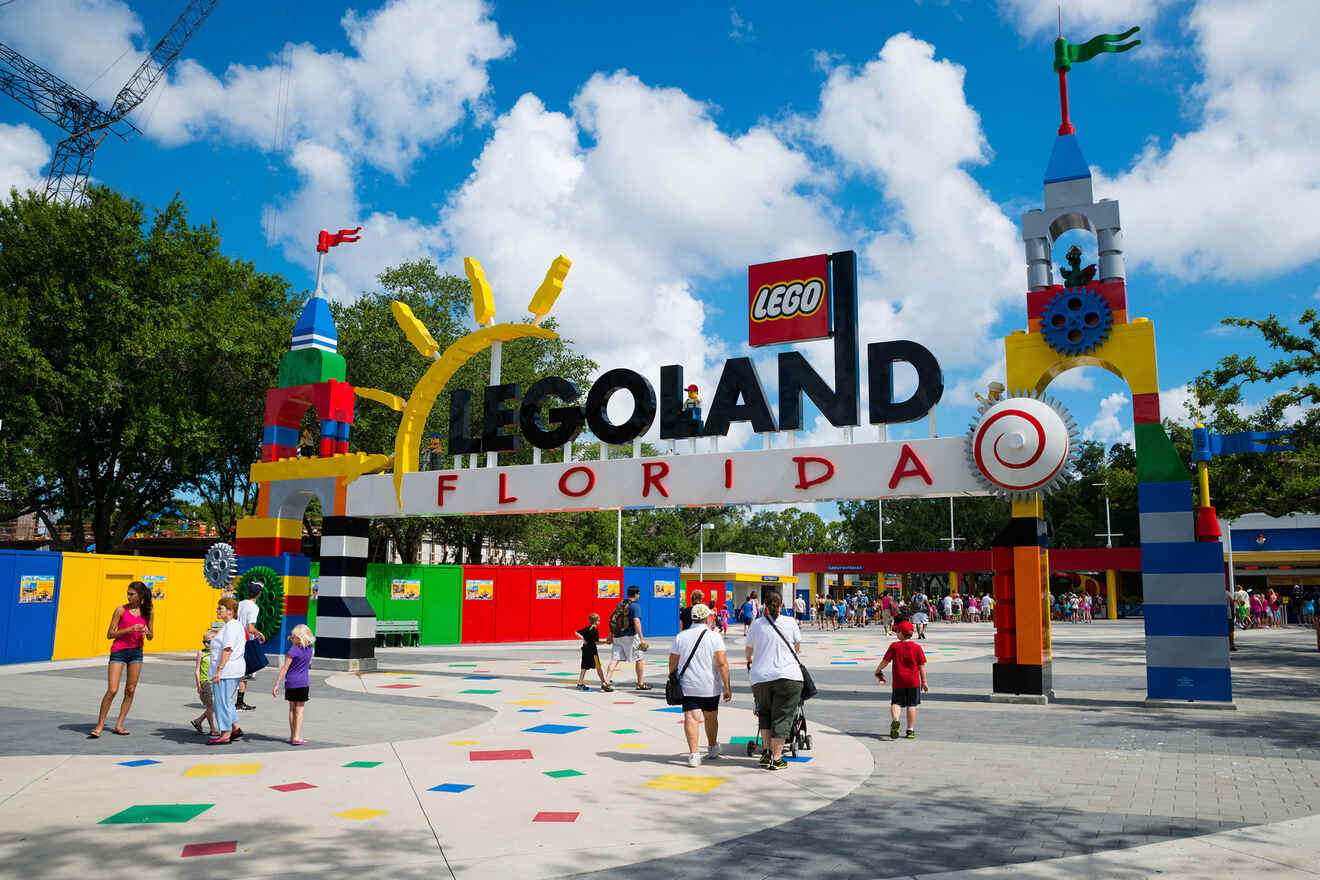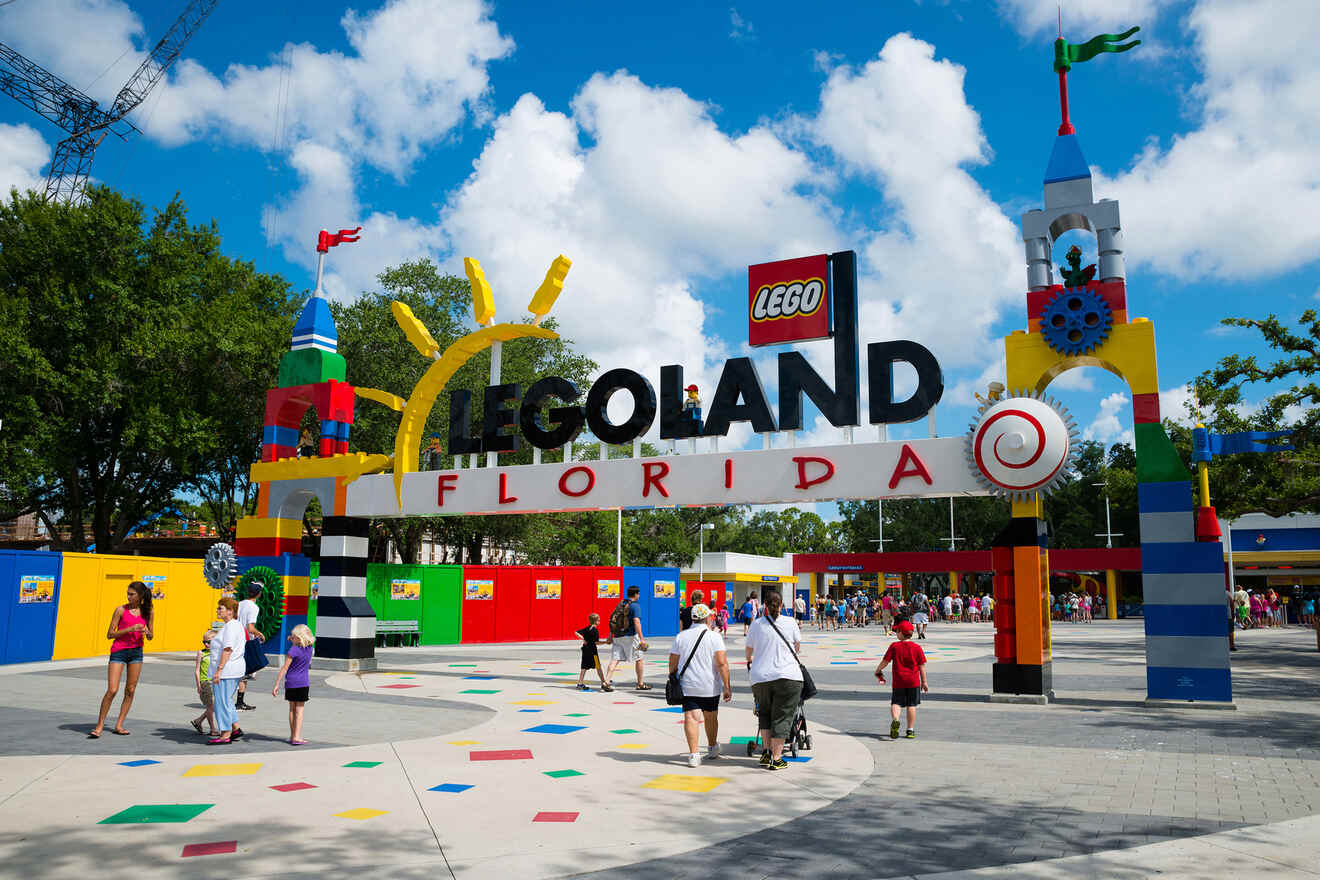 See this favorite childhood toy like you've never seen it before at LEGOLAND® Florida Resort, boasting 2 theme parks ideal for kids in Orlando!
I highly recommend booking this ticket in advance, which includes admission to both theme parks, and is of great value (US$112, where the same ticket on the official website starts at US$119).
Get Your LEGOLAND® + Peppa Ticket
2. Have some fun in the sun at an Orlando water park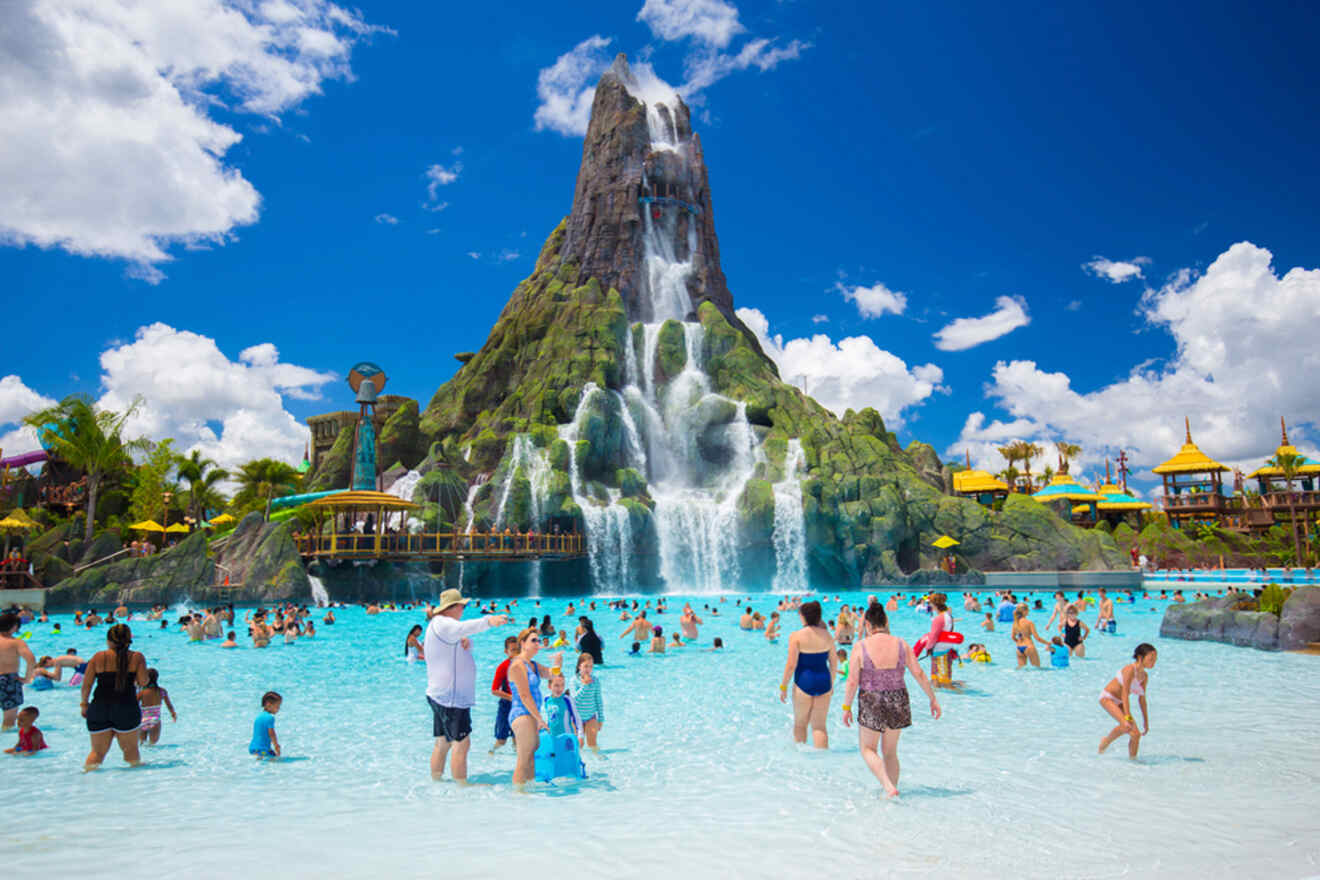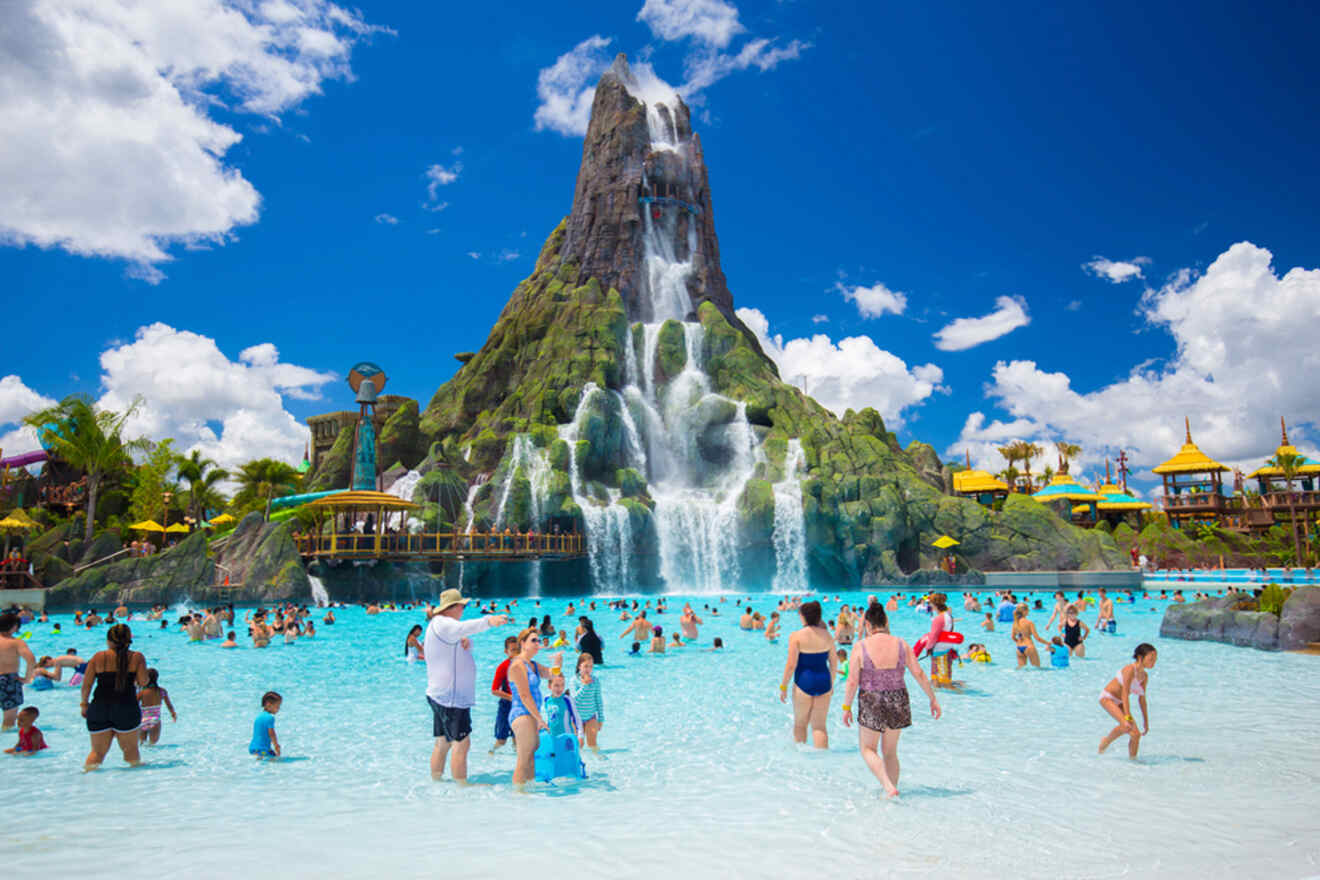 One of the best things to do in Orlando with kids is cool off at one of the spectacular water parks. You really can't go wrong with any of the water parks, as they all offer unique themed, thrilling slides and rides, and plenty of opportunities to kick back and relax.
Some of the best water parks for kids in Orlando are:
My personal pick for kids in Orlando is Disney's Blizzard Beach. It's designed to look like a winter wonderland, complete with a chair lift, snow-capped mountains, and ski slope themed attractions!
8. Learn and play at the Orlando Science Center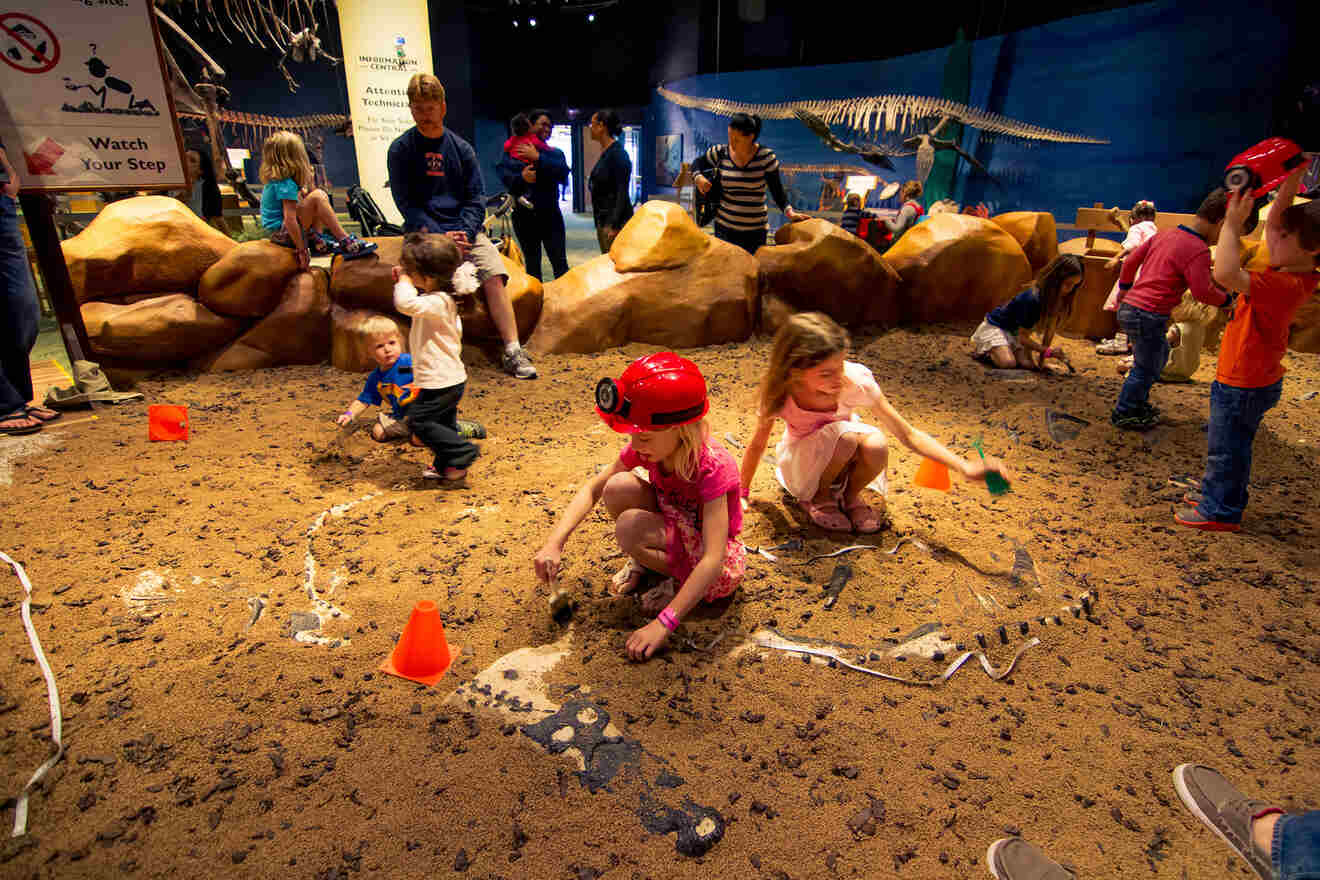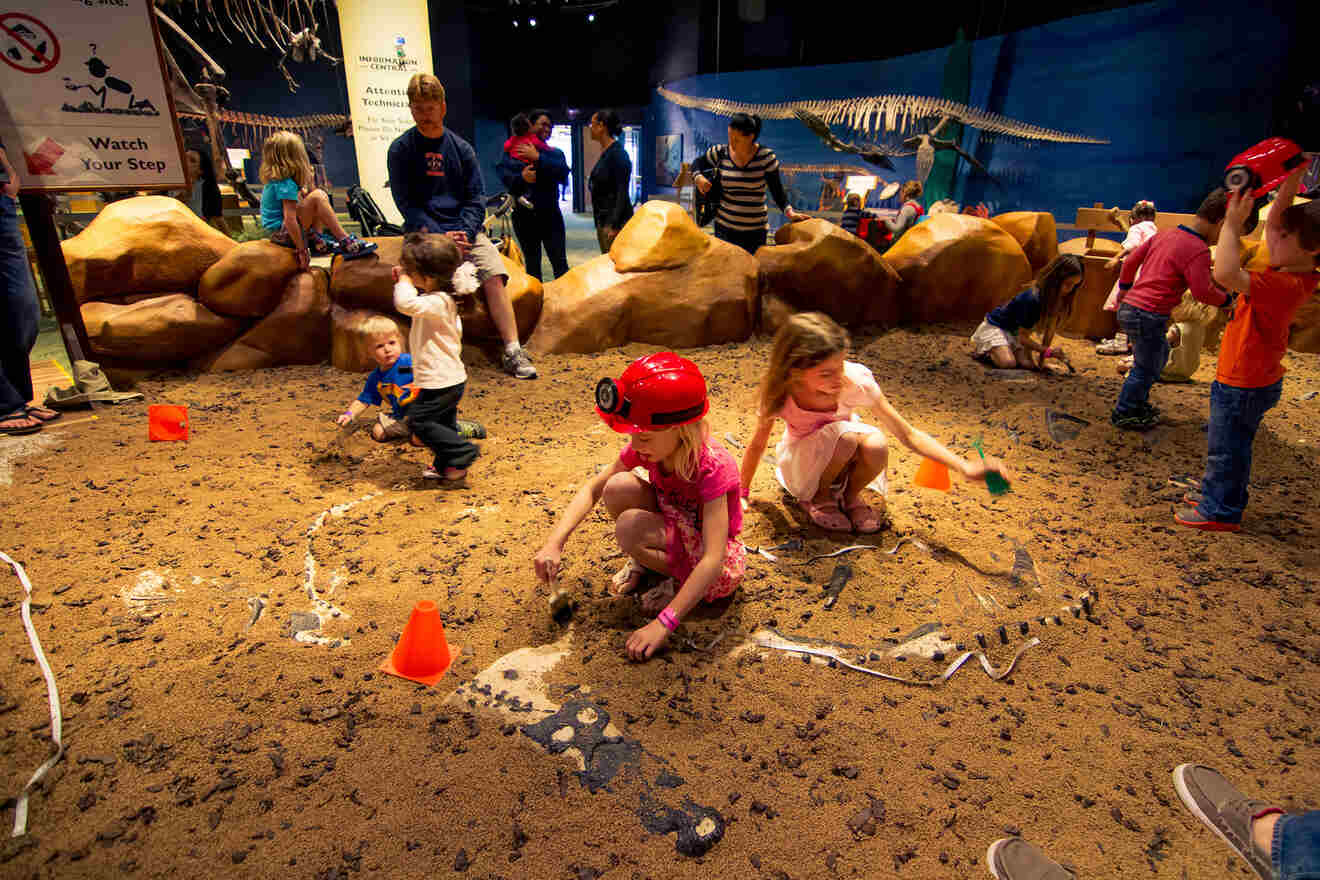 Is there anything better than watching your little ones have fun while learning? The Orlando Science Center is a hands-on science museum loved by locals, and it's out of this world! Explore 4 levels of interactive exhibits, where education and entertainment abound. There's even an area especially for younger children (ages 0-7) called KidsTown, where they can safely splash, climb, and play.
The Orlando Science Center is by far one of the best family-friendly attractions in the city! You will need to purchase tickets in advance online, so make sure you do that before you go.
4. Spend the day at Discovery Cove
We've discussed theme parks and waterparks, now let's talk about SeaWorld's one-of-a-kind hybrid of the two: Discovery Cove. This unique, exclusive to Central Florida concept is an all-inclusive family day resort, featuring a sandy beach, tropical lagoons, snorkeling with fish and rays, and up-close encounters with marine life. It's easily one of my favorite family-friendly attractions in Orlando!
Since it's all-inclusive, pricing includes unlimited food and beverages (even a selection of wine and beer for 21+), special sunscreen safe for animal habitats, towels, changing areas, and all the gear you need to enjoy your day at Discovery Cove.
Swimming with dolphins is offered at an additional charge, and if it's within your budget, I highly recommend this unforgettable experience!
PRICE: US$219 per person
5. Ride a swan boat on Lake Eola in downtown Orlando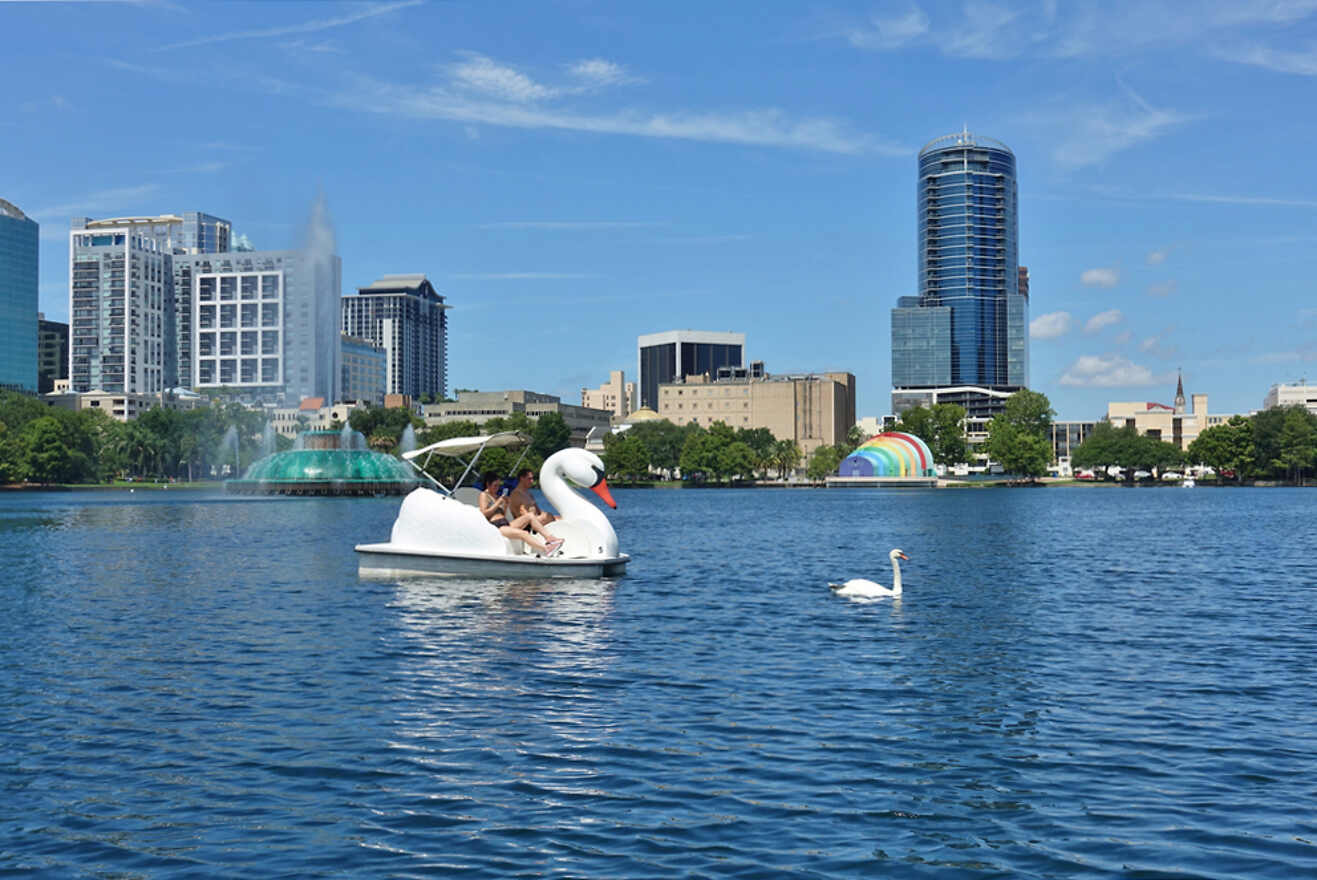 Lake Eola is a beautiful, historic lake in downtown Orlando, with an iconic fountain, playground, amphitheater, and stunning views of the skyline. Don't mind the residents – Lake Eola is home to over 60 swans, made up of 5 different breeds, who are cared for regularly by swan specialist veterinarians!
Blend in with Lake Eola's inhabitants (and delight your little ones!) by exploring the lake on a pedal-powered swan boat. The swan boats on Lake Eola are available to rent Tuesdays through Sundays, from 10 AM to 7 PM. They can accommodate up to 5 people, and you can even bring your pets along too!
In addition to the swan boats, Lake Eola has a fabulous selection of restaurants and shopping. Every Sunday from 10 AM to 3 PM is the Orlando Farmers Market, where you'll find tasty food, fresh products, and lots of gifts made by local artisans. If you love dogs, you will especially love spending time at Lake Eola!
PRO TIP: Swan boats are rented on a first-come, first-served basis. On weekends, the wait can get up to several hours long. I suggest getting there early, or going on a weekday if possible! If you do get stuck waiting, grab a bite to eat next door at Relax Grill.
PRICE: US$15 for a half-hour tour
6. Blast off to Kennedy Space Center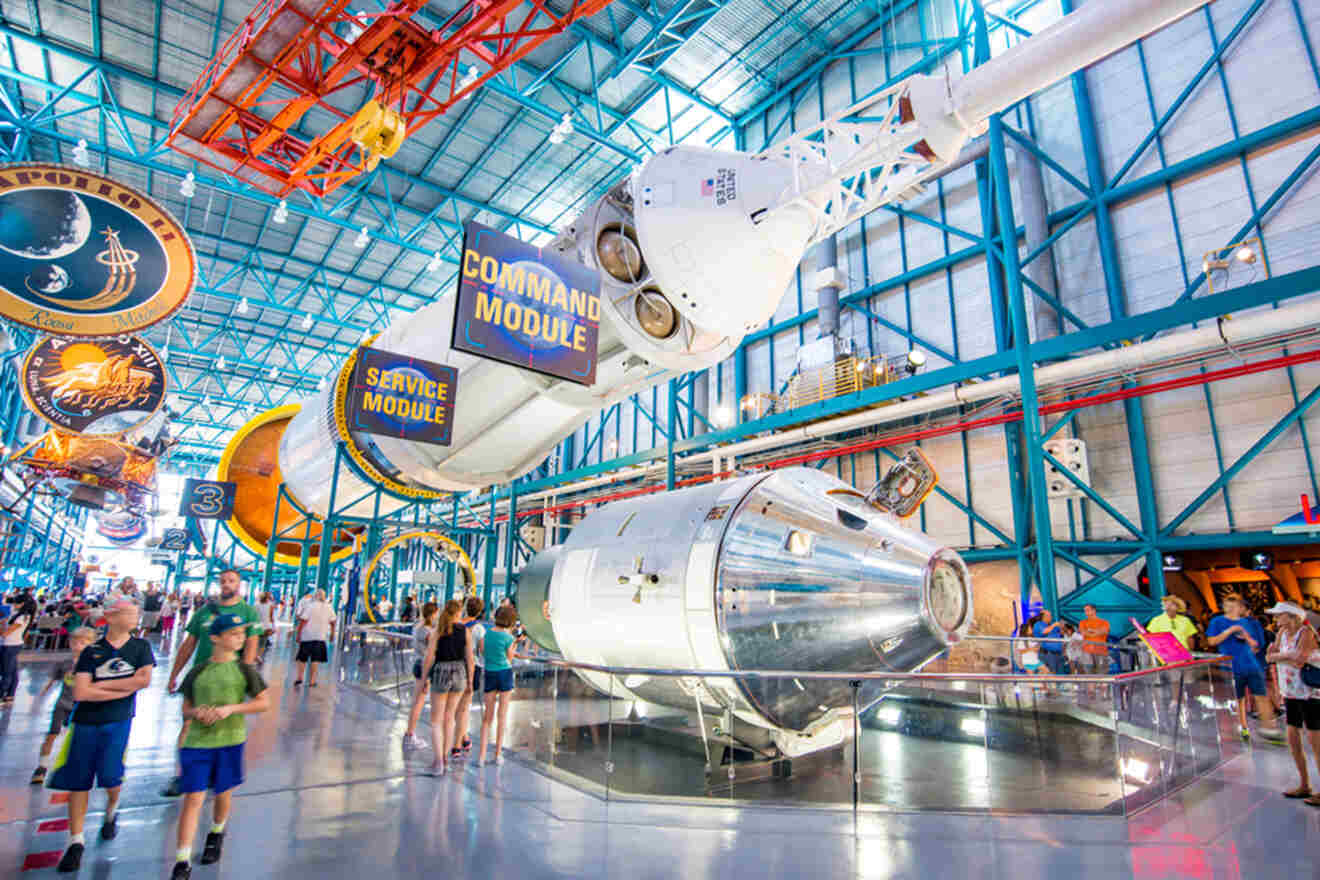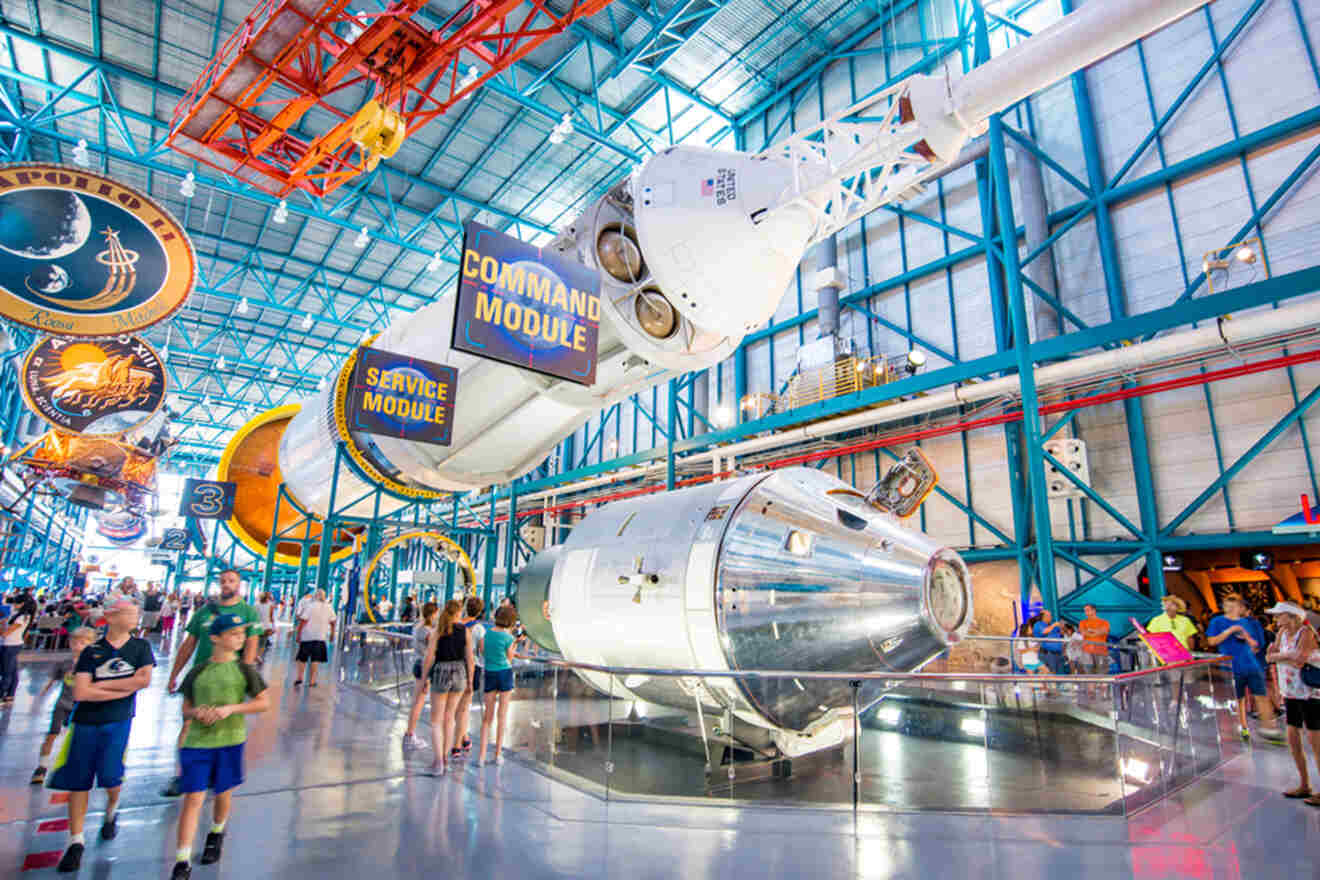 Now, Kennedy Space Center is not technically in Orlando, but it's consistently ranked as one of the best things to do in Orlando with kids because it's so close. At just under an hour away, it's the perfect day trip. If you purchase a package that includes transportation, you can leave the driving to someone else, while you focus on fun!
Kennedy Space Center is jam-packed with interactive exhibits that the kids and adults in your travel party will adore! See the real-life space shuttle Atlantis, experience a simulated rocket launch, tour Apollo/Saturn V Center, and explore many other family-friendly attractions at Kennedy Space Center you won't find anywhere else.
PRICE: US$70 per person
7. Tube down Rock Springs at Kelly Park
When you visit Orlando, you may find yourself tuckered out after long days at the theme parks. Catch up on some R&R by floating at Kelly Park. This picturesque spring is a real life lazy river! You can rent tubes for just $7 each (or bring your own), and enjoy a peaceful float on the turquoise water.
There are some important things to know before you go:
PRO TIP: The tubing run is only ¾ of a mile long, but you'll need to walk back. Tie lightweight shoes to your tubes for the return trip!
PRICE: US$3-5 per vehicle
8. Go wild at the Central Florida Zoo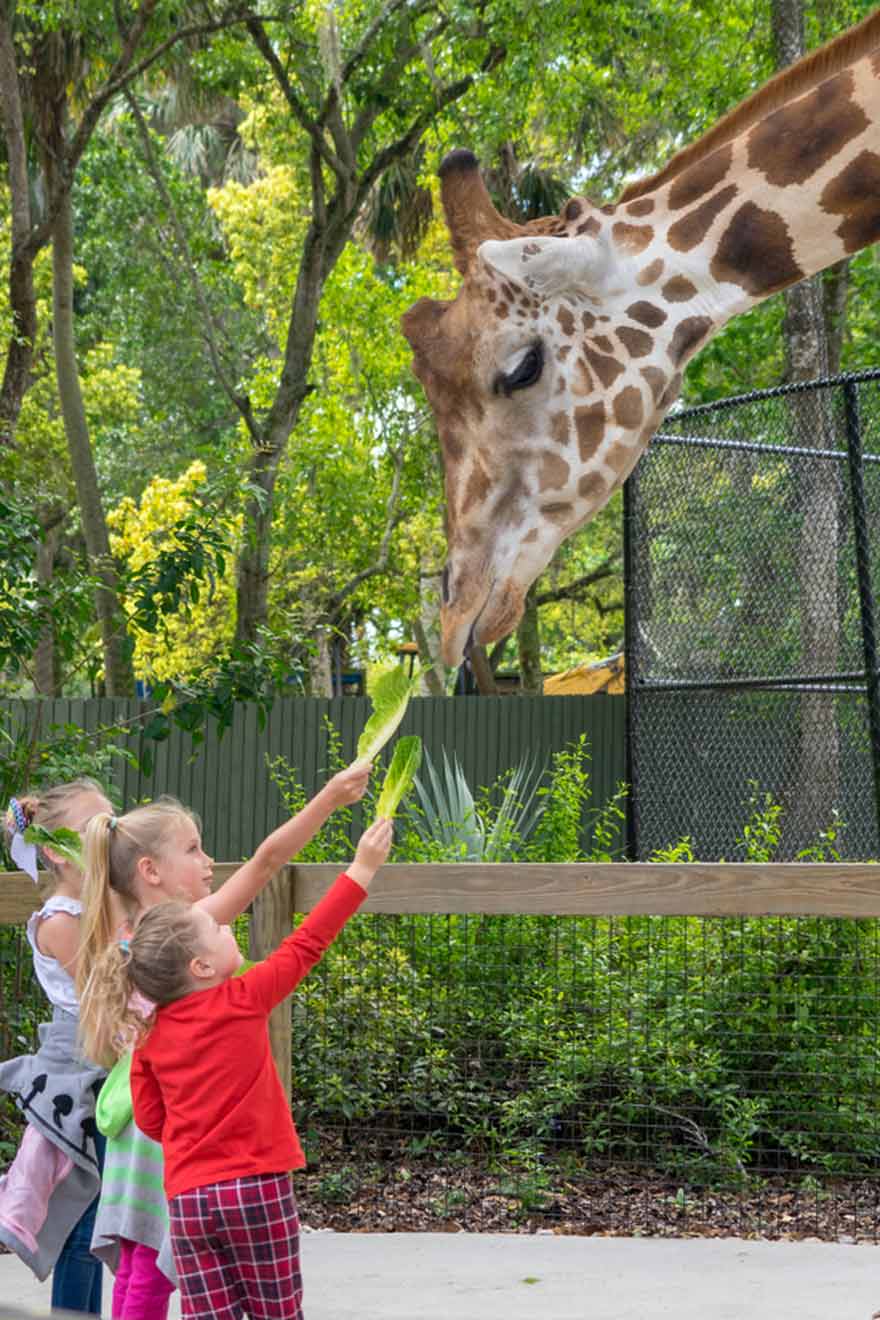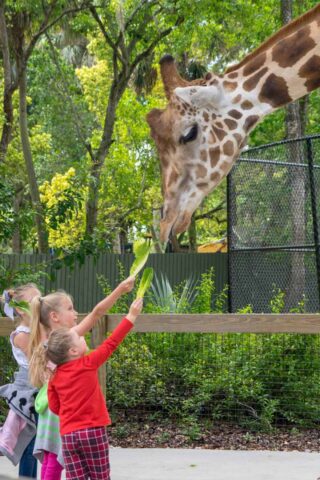 Visiting Orlando with kids? They'll love a day at the Central Florida Zoo & Botanical Gardens, where they can get to know its 350+ different animals, from tiny scorpions to towering giraffes.
Stroll through the beautiful gardens to admire the wildflowers, trees, and diverse plant life. If it's especially hot outside (and there's a good chance it will be!), cool off at the Tropical Splash Ground, a watery oasis inside the zoo with streams, sprinklers, and sprays kids adore.
PRO TIP: Create an extra special memory by feeding the giraffes. You can add this on for just $5, and your kids will have the opportunity to get up close to one of the 2 giraffes, Rafiki and Gage!
PRICE: US$22 for adults, US$15 for children
9. Make memories at ICON Park on International Drive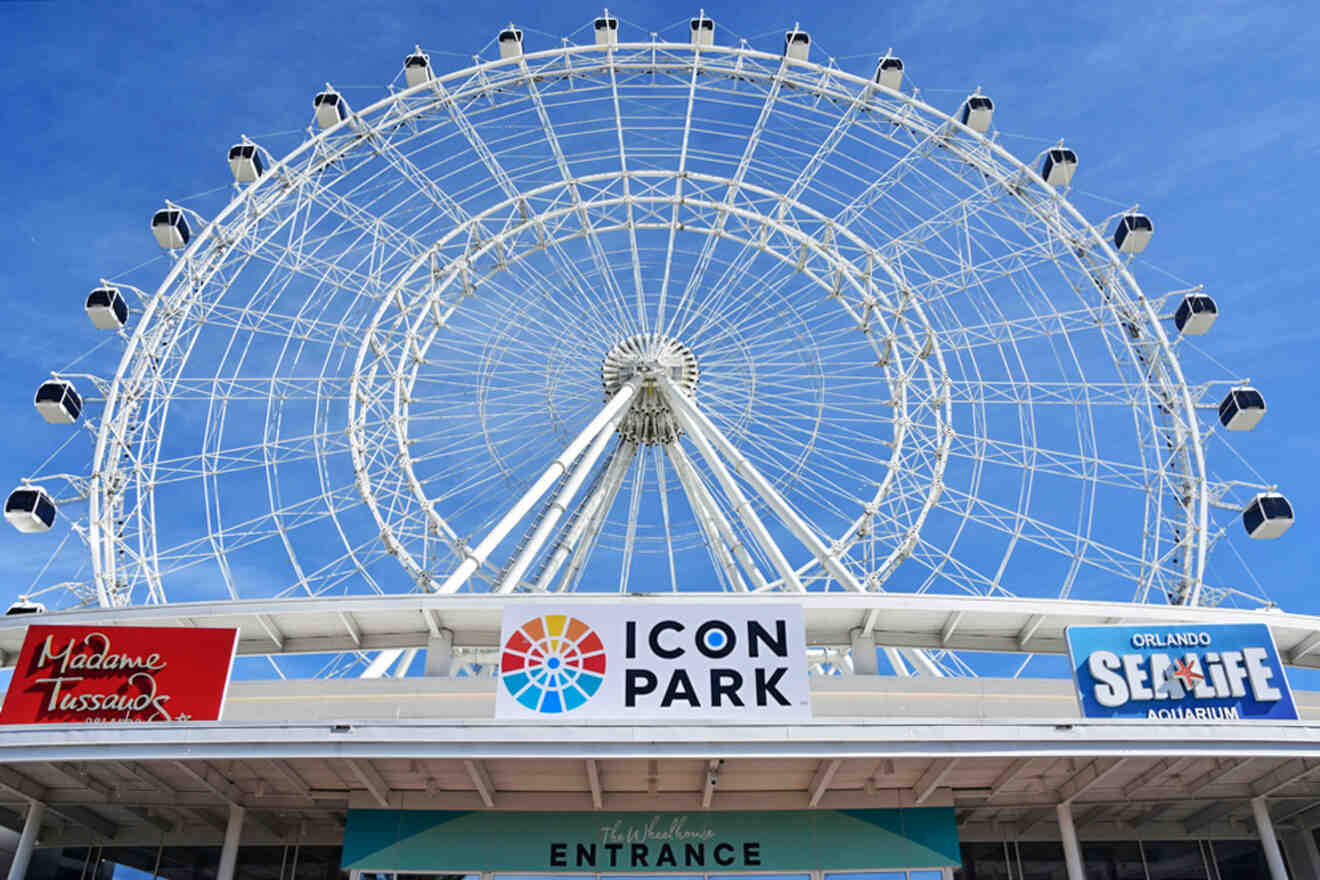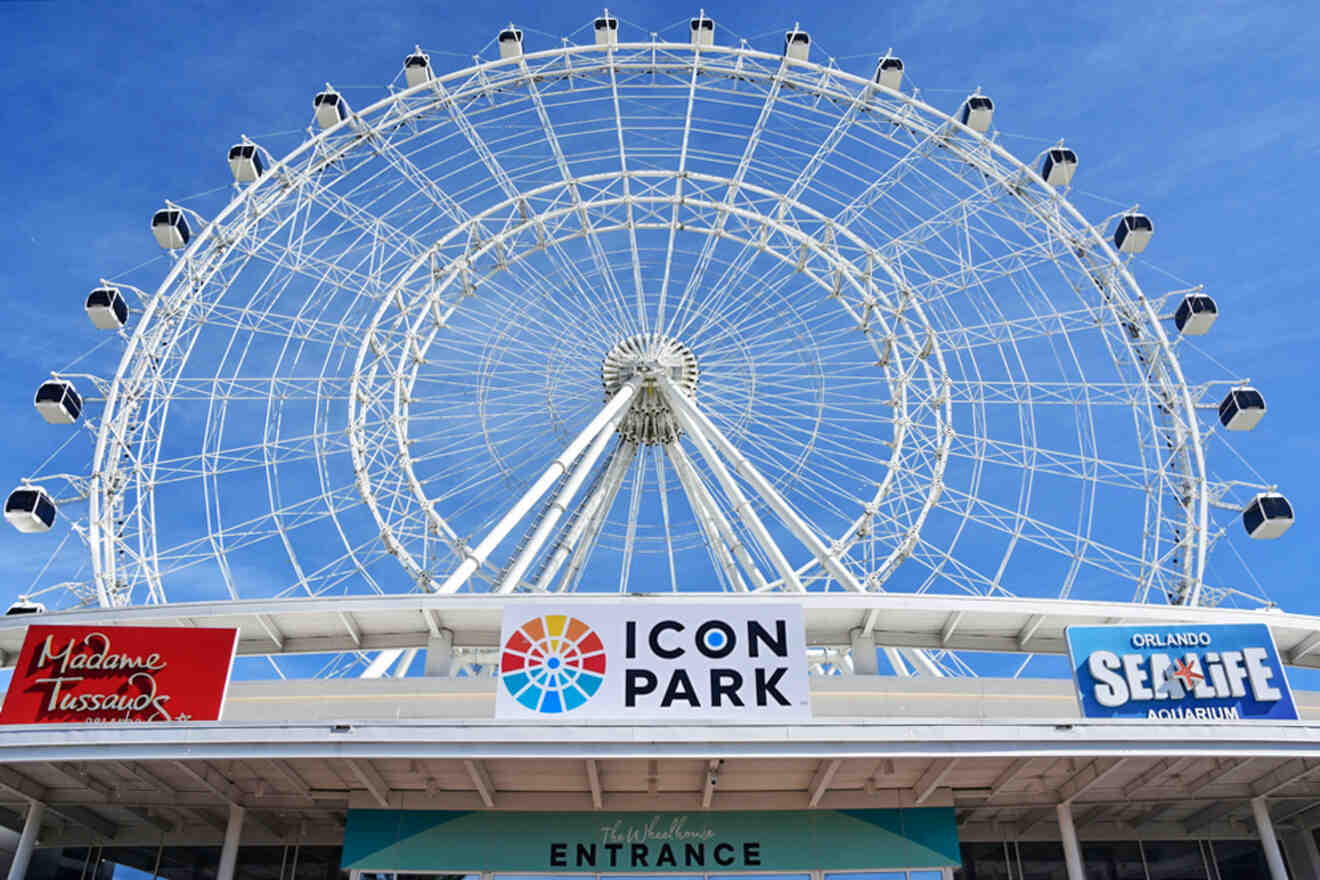 Located in the International Drive Resort Area, ICON Park is a hub for family-friendly fun. It's a massive entertainment complex featuring over 50 unique shops, restaurants, and attractions and it has free admission!
ICON Park is home to some super popular Orlando attractions for kids:
These fun activities are listed with individual entry fees, but you can save money by bundling them with a Go City: Explorer Pass. It's a great deal because it lets you experience a little bit of everything ICON Park has to offer for a discounted price!
PRICE: US$54 per person per pass
10. Uncover the sunken past at Titanic: The Artifact Exhibition
There are tons of fun activities lining International Drive, but perhaps the most unique one is Titanic: Artifact Exhibition. Travel back in time to April 1912 and experience the Titanic as you've never seen it before, with over 300 artifacts from the ship, live actors in costume, and fully re-created rooms!
I wouldn't recommend Titanic: The Artifact Exhibition for young children, but kids over 8 years old who visit can take a special guided kids tour with a scavenger hunt. There are several other tours available, and you can even opt to have dinner on the ship by making reservations for the immersive First Class Dinner Gala, hosted Fridays and Saturdays. For that event, dressing up is encouraged! 😉
You can buy tickets to Titanic: The Artifact Exhibition separately, or bundle them in your Go City: Orlando All-Inclusive Pass which I recommend if you're planning on visiting many attractions.
PRICE: US$25 per person
11. Taste your way through the Chocolate Kingdom Factory Tour
If you've got a sweet tooth, you need to put this on your Orlando to-do list. It's the East Coast's only micro-batch chocolate factory with a chocolate museum tour! In this unique experience, your very own chocolate tour guide will team up with a handsome prince and his dragon sidekick, leading you through the splendid Chocolate Kingdom.
Learn how cacao beans are transformed into chocolate, sample a variety of chocolate treats, and check out the River of Chocolate. You can even pick ingredients to make your own custom chocolate bar at the end!
PRICE: US$21 per person
12. Zip line through obstacles at Tree Trek Adventure Park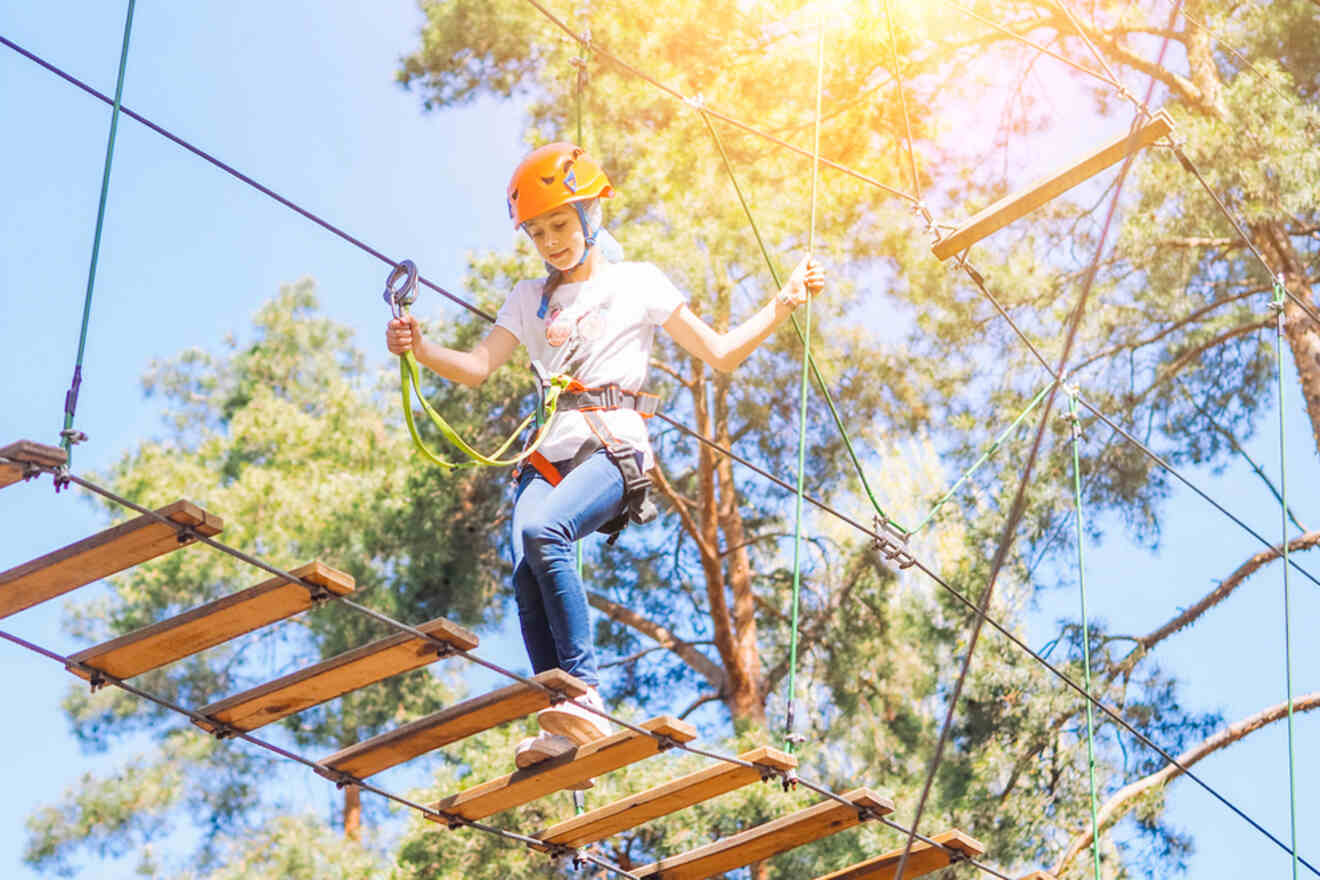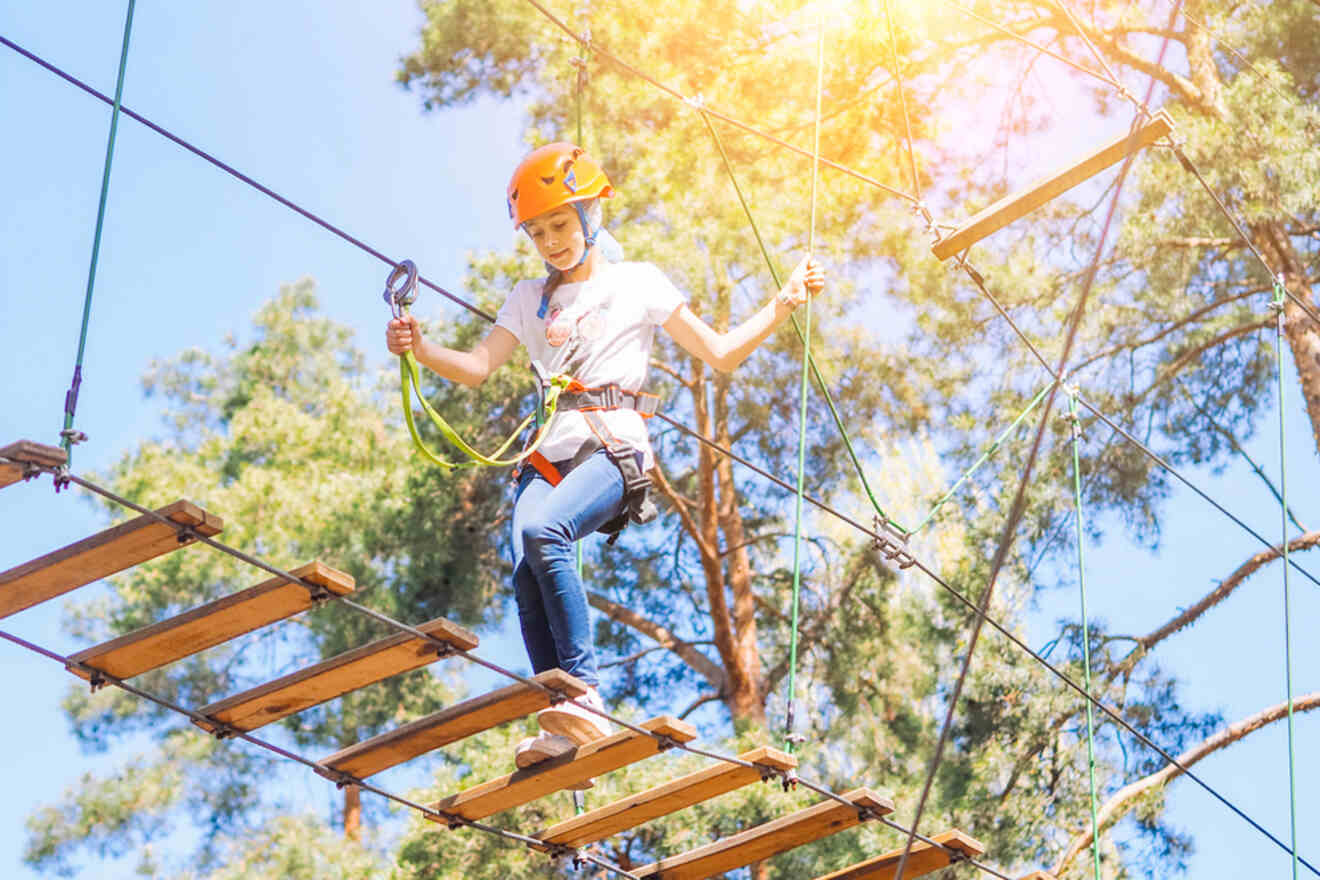 Your family can go tree-to-tree at Tree Trek Adventure Park, one of the most exciting and unusual things to do in Orlando with kids. Its zipline obstacle courses are set among the treetops in a natural pine forest and feature Tarzan ropes, 50-foot (15 m) ladders, hanging nets, suspended bridges, and hanging logs.
Tree Trek Adventure Park has 4 different courses, each progressively more challenging, and 2 separate courses just for kids. All skill levels are welcome. Don't forget to take a thrilling ride along the 425-foot zip line while you're there!
Reservations are required as this attraction fills up fast, so be sure to book your adventure in advance!
PRICE: US$60 per person
13. Explore the Florida Everglades on an airboat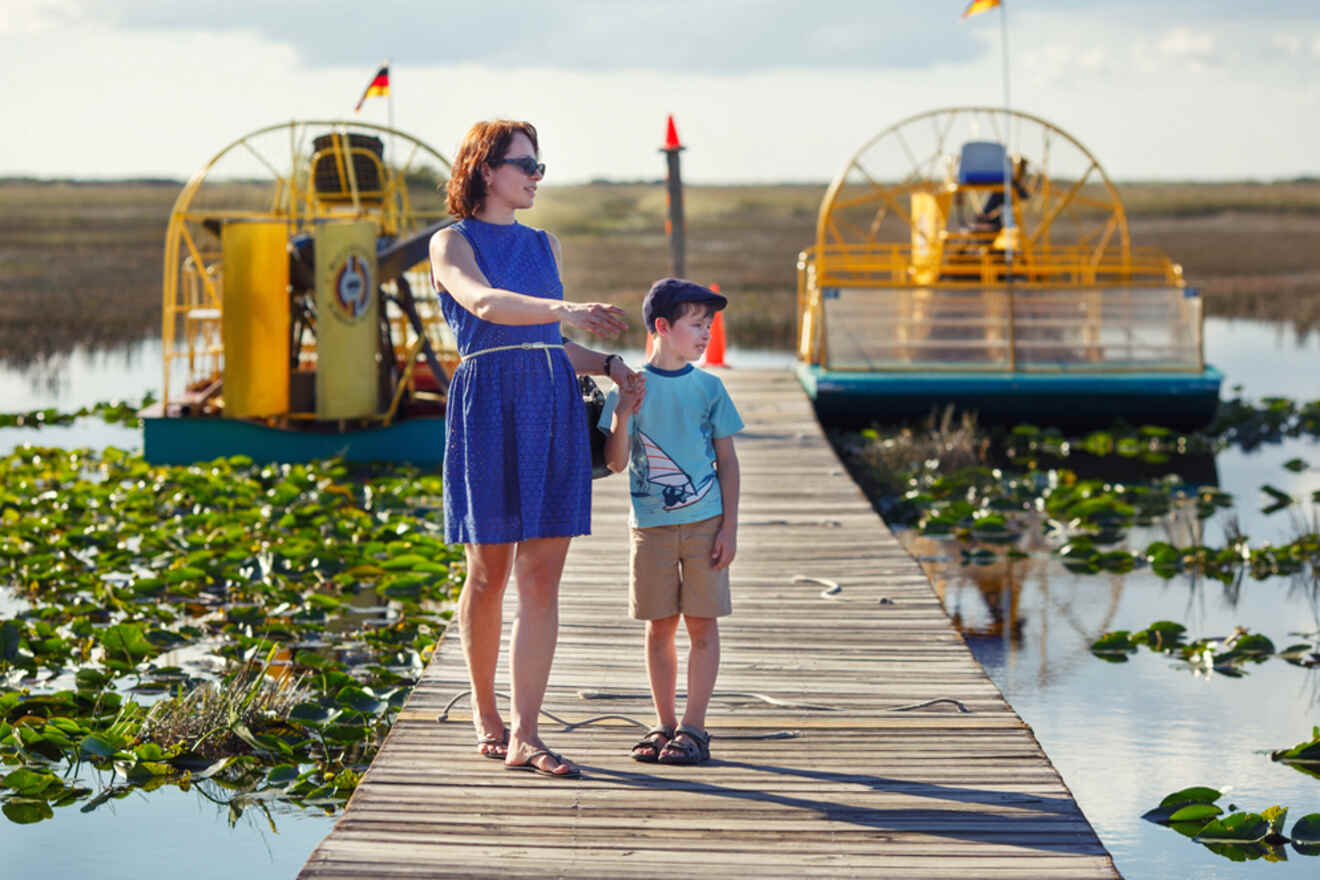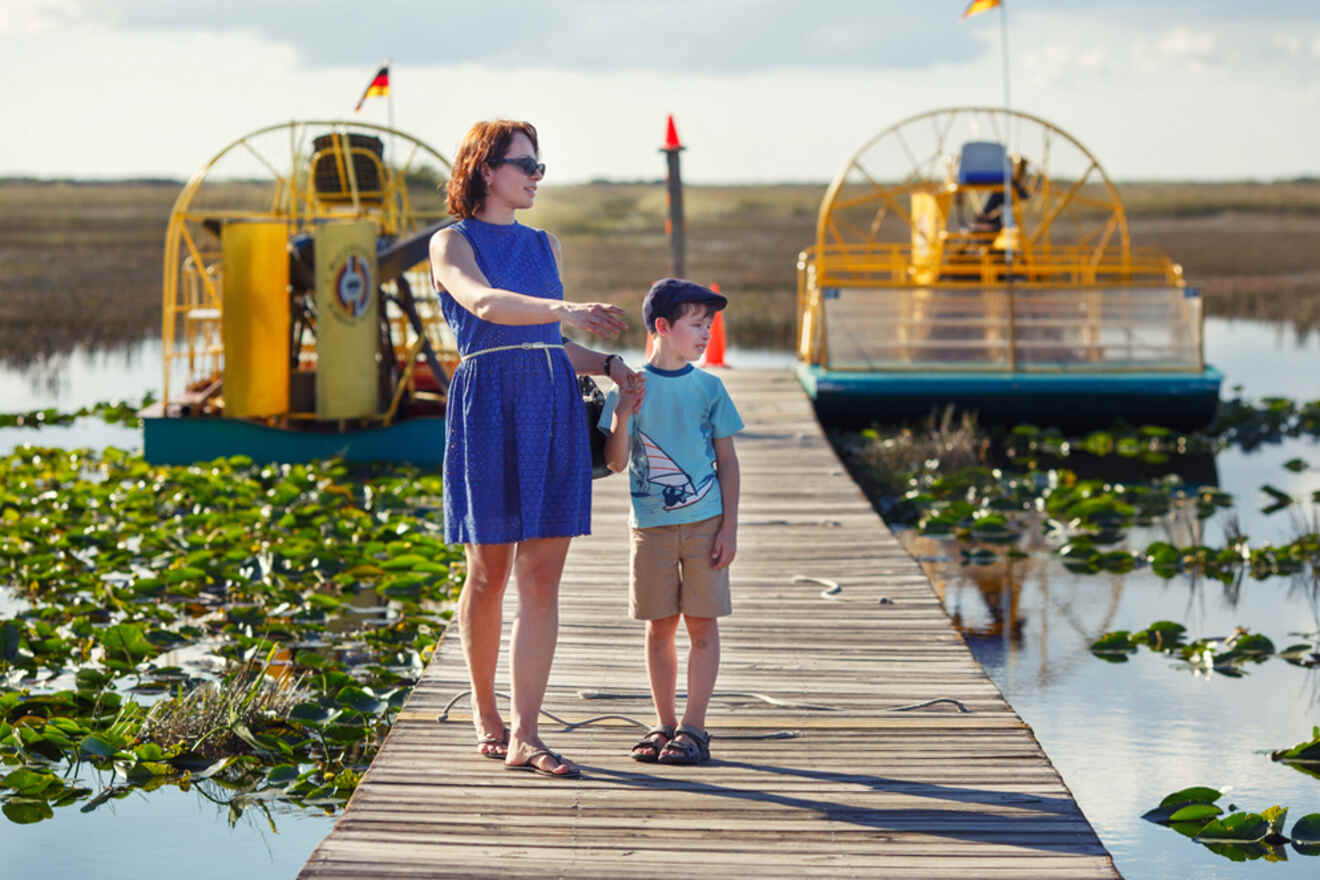 Boggy Creek airboat rides are a must-do for kids in Orlando, and your family will love exploring this unique part of Central Florida together. Discover the wilderness of the Florida Everglades on an airboat tour captained by a local expert. Spot alligators, turtles, birds, and other native wildlife as you zoom through this area's natural beauty.
PRO TIP: As exhilarating as this tour is, it's not recommended for kids who are sensitive to sounds. Airboats are quite loud – I personally always pack earplugs!
PRICE: US$60 per person
14. Have a good time at Pirate Adventure Dinner Show
Have a little one who dreams of life as a pirate? Arrr, have I got the thing for you! The Pirate Adventure Dinner Show is something the whole family will enjoy.
Board an 18th-century Spanish galleon for an interactive, stunt-filled show, a three-course meal with unlimited soft drinks, and plenty of opportunities to sing, dance, and cheer your heart out. Hope you're hungry, mateys!
PRICE: US$51
Buy Pirate Adventure Dinner Tickets
15. Make a splash at the Orlando Watersports Complex
Did you know Orlando is the wakeboarding capital of the world? You don't need to be a seasoned pro to get out on the water– bring the kids to the Orlando Watersports Complex for a one-of-a-kind experience.
There are activities for kids of all ages, including wakeboarding, waterskiing, and boating. Your little ones will enjoy splashing, swimming, climbing, and exploring at the Aquapark, a huge inflatable obstacle course!
16. Spend the day (or evening) at Disney Springs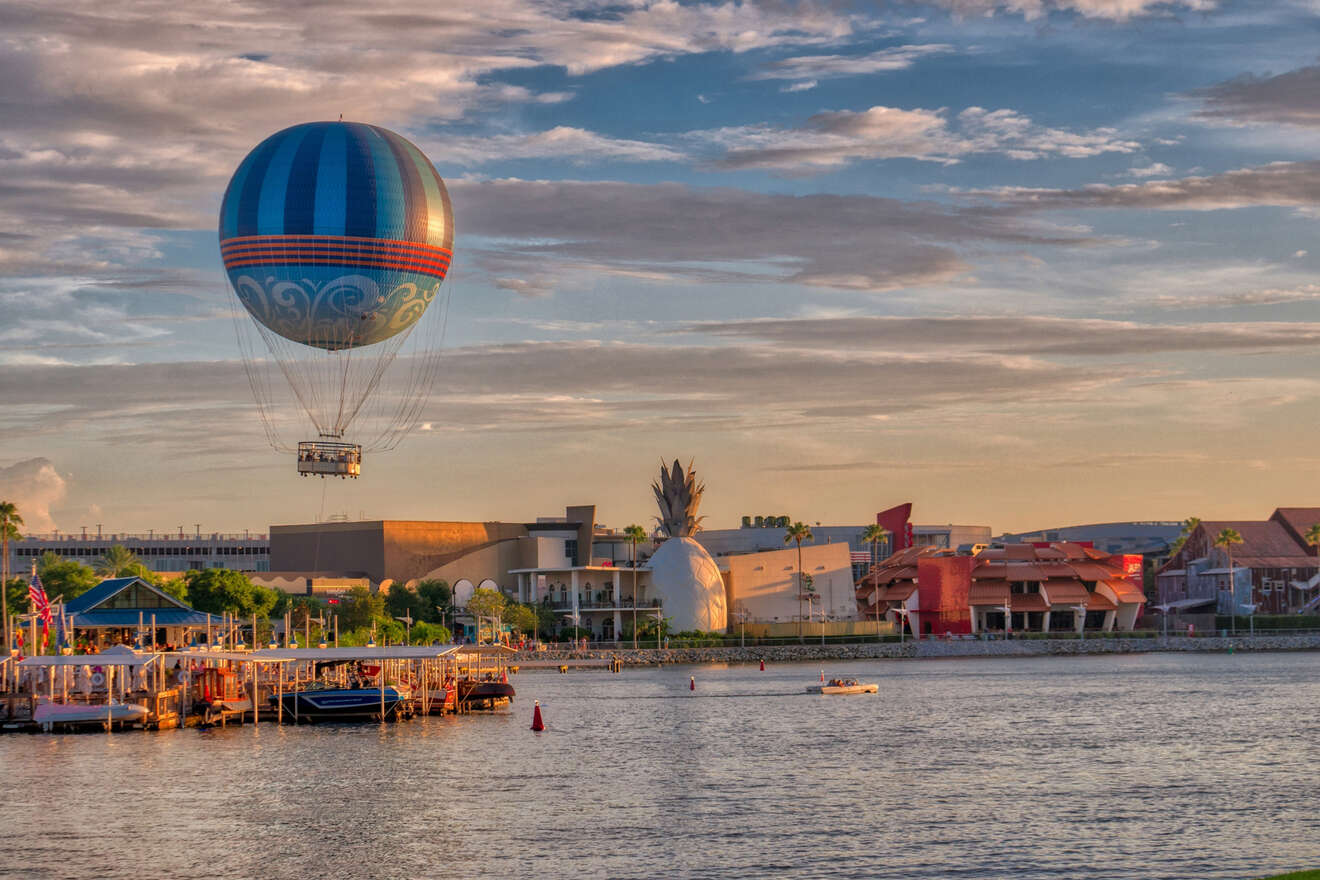 Disney magic awaits you at this magical shopping, dining, and entertainment complex within the Walt Disney World Resort. And you don't need a ticket to Walt Disney World either – Disney Springs' admission is FREE! (I know, I know. When you think about Disney, "free entry" probably doesn't come to mind 😆).
My favorite part about Disney Springs is the unique restaurants. If you have any dino lovers in your travel party, I highly recommend reservations at T-REX Cafe. This fully immersive, dinosaur world eatery transports you back to prehistoric times! The Boathouse is another one-of-a-kind dinner experience, where you can even take a tour of the lake via a vintage amphicar.
Another magical thing to do in Orlando with kids is taking a hot air balloon ride over Disney Springs. It's actually the world's largest hand-painted helium balloon, filled with 210,000 cubic feet of helium and ascending to 400 feet (122 m). It's tethered, so you can enjoy the views without concern about how you're going to get back down. You can book this experience in person on the same day.
PRO TIP: Make dining reservations well in advance for Disney Springs' popular full-service restaurants. They open up to 60 days prior.
17. Tour the breathtaking lakes of Winter Park by boat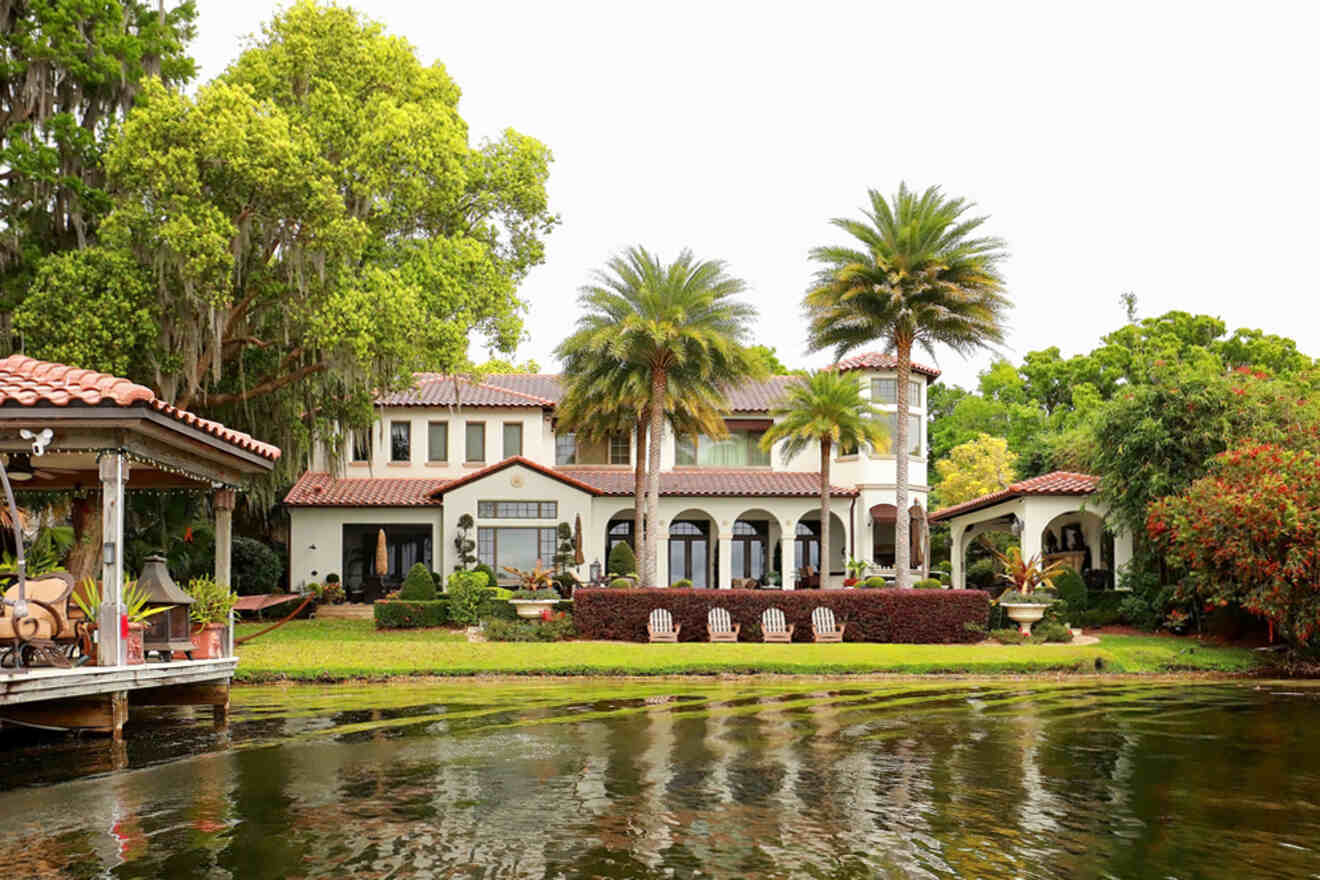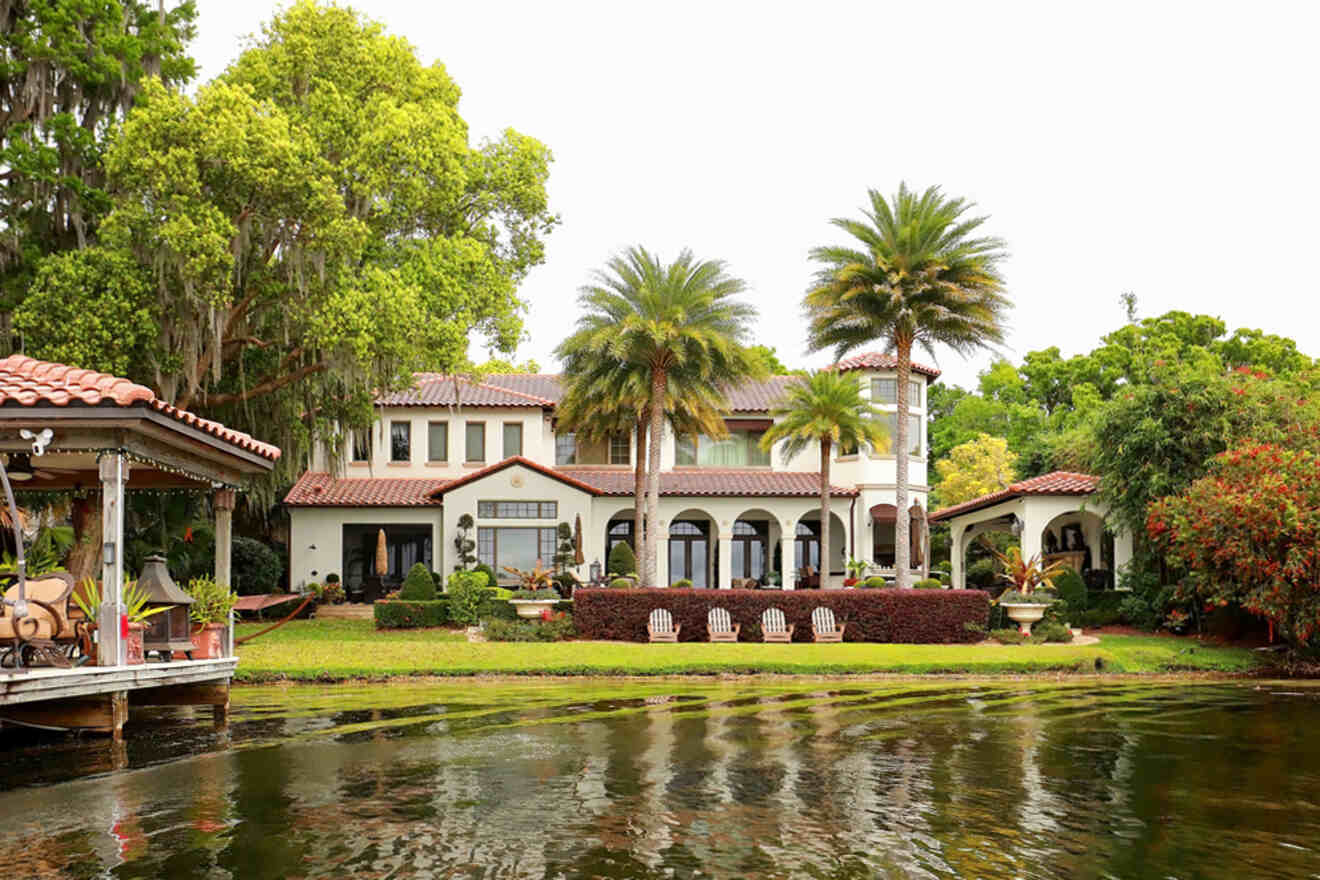 The Winter Park Scenic Boat Tour is a local favorite – I swear, no matter how many times I go on, I always see something new and even more beautiful than before. This is a nice change of pace from the hustle and bustle of Orlando's theme parks, and it's a wonderful way to spend an afternoon with your family.
If you're looking for somewhere to eat with kids in Winter Park, I suggest Briarpatch for brunch. They serve up waffles with ice cream (as well as other breakfast staples), and they're as heavenly as they sound!
PRICE: US$16 for adults, US$8 for children
18. Catch a show at the Orlando Repertory Theatre
This is one of those Orlando fun things to do with kids that I would have loved when I was younger! The Orlando Repertory Theatre, also known as The REP, is a professional theater with a mission to enlighten, enrich, and entertain families and young audiences. It's actually Florida's only professional theater dedicated specifically to young audiences.
Check out Orlando Repertory Theatre's show schedule to plan your visit!
PRICE: Starts at US$15 and varies per day, show, and spot
19. Get inspired at Bok Tower Gardens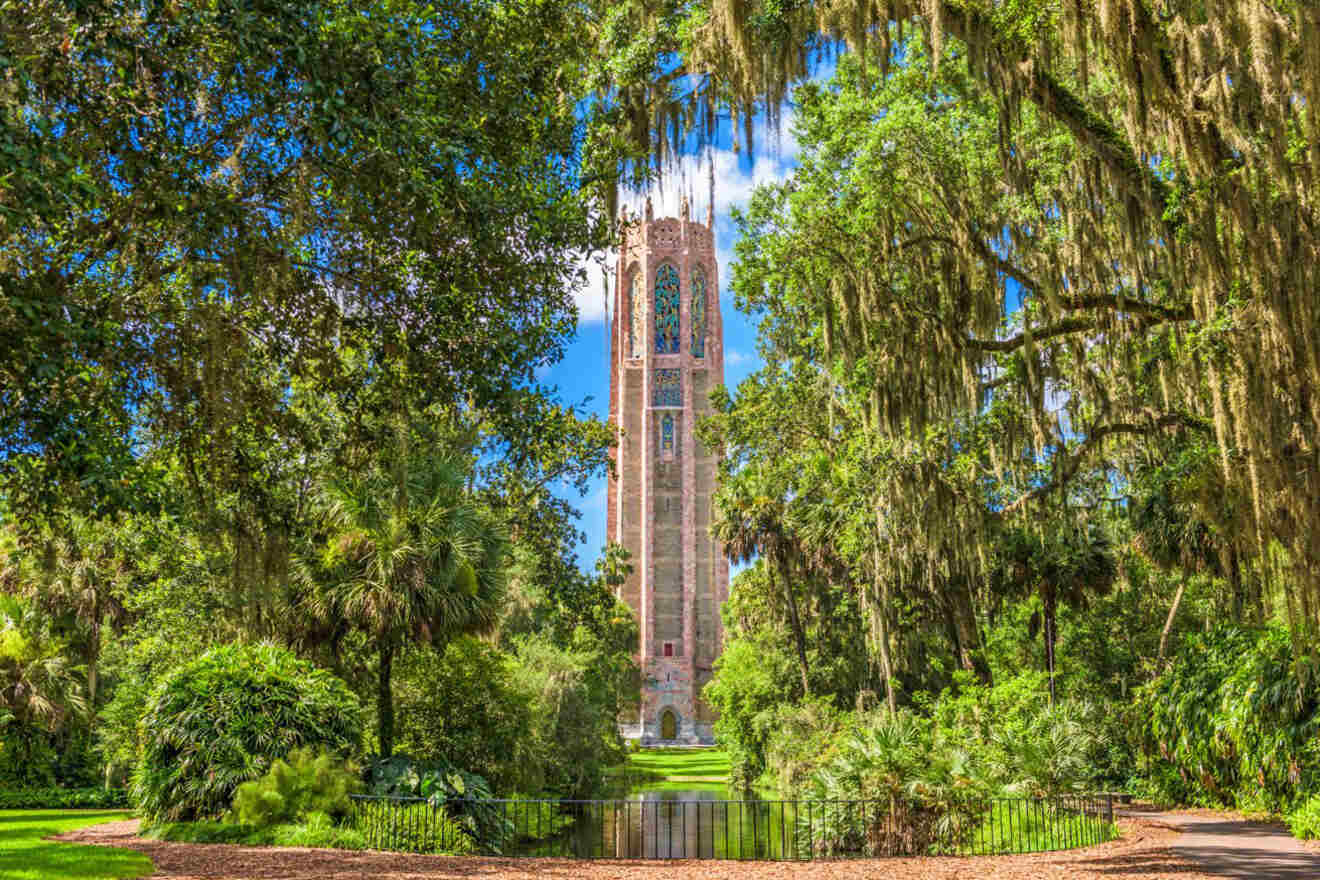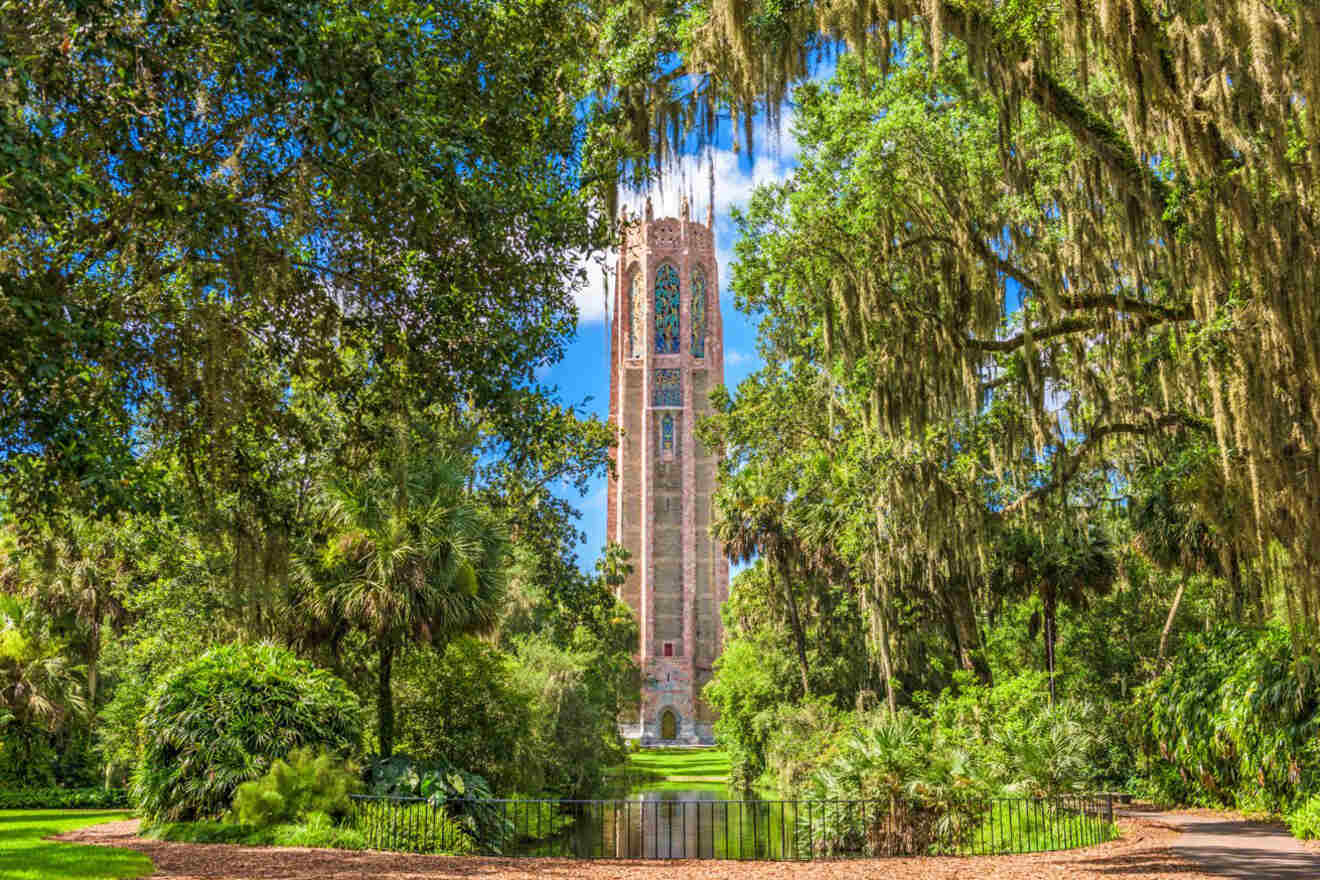 Beautiful Bok Tower Gardens is just outside Orlando, but worth every minute spent driving there. These enchanting grounds are home to the Singing Tower, a building that is actually a very rare instrument, called a carillon. It's one of only 185 in North America.
Specifically for kids, there's the Hammock Hollow Children's Garden, which is 3 acres of nature designed for kids to build, dig, explore, and create. There are climbing structures, a boardwalk, a stage, vibrant paintings, and even a magical fairy house trail!
PRICE: US$17 for adults, US$5 for children
20. Play the day away at Fun Spot America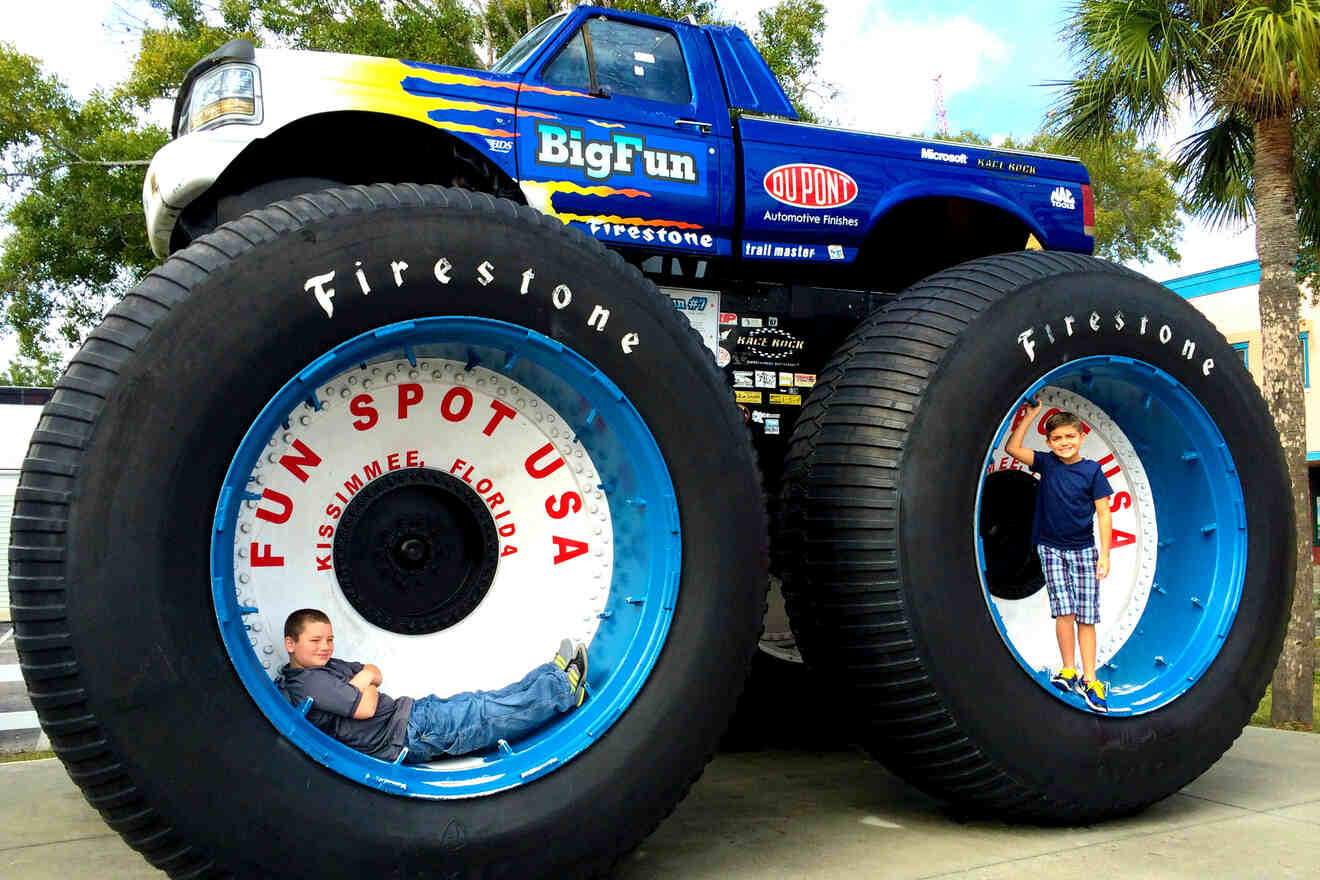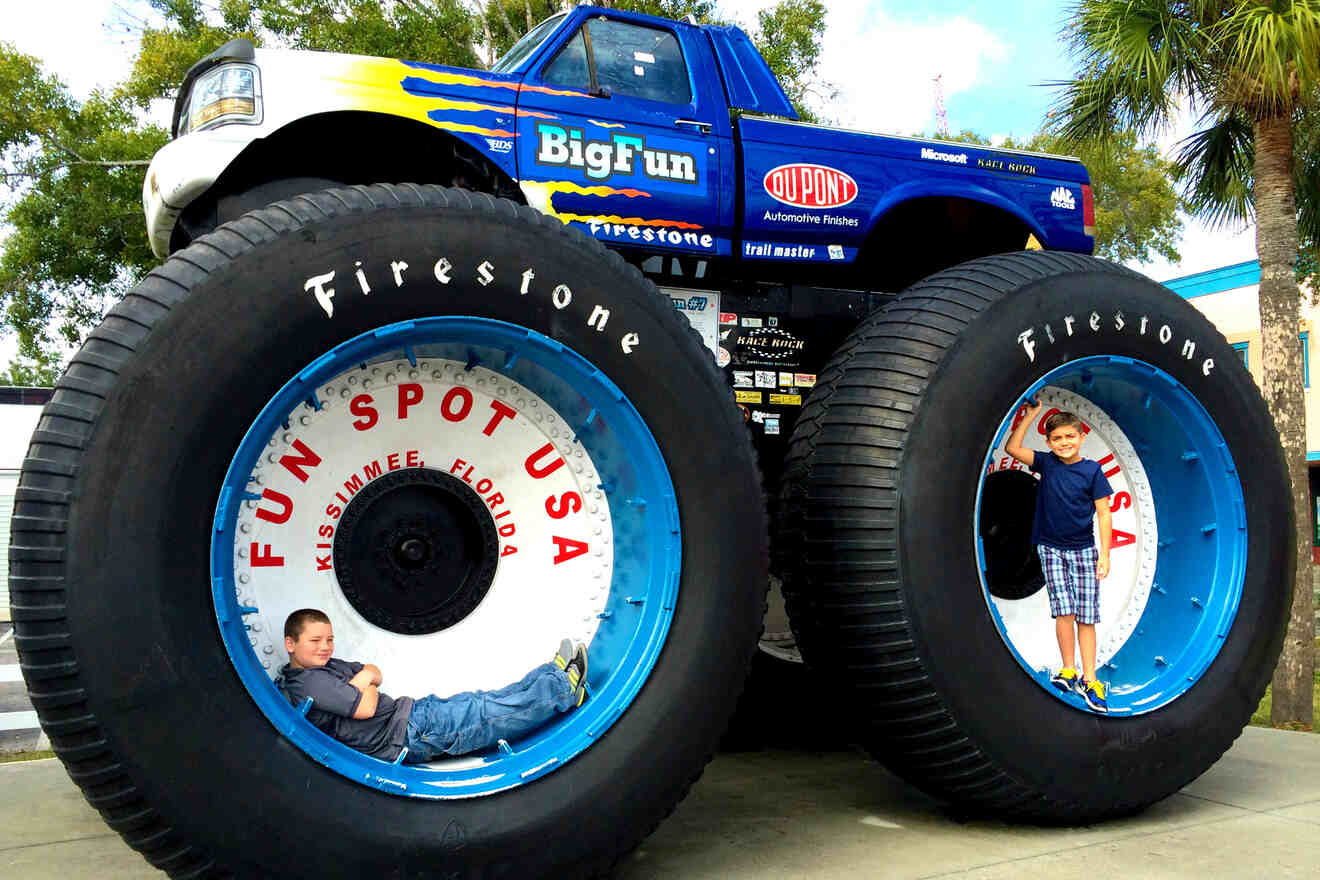 There's fun to be had within every budget in Orlando, and Fun Spot America serves up fun attractions at an affordable price. It's actually the only family-owned theme park in Central Florida, which I think is really awesome!
You'll find things here you can't find at the bigger theme parks, like shorter lines, longer operating hours, and Orlando's only wooden roller coaster!
Take a ride on one of their crazy coasters, drop 80 feet (24 m) straight down into inversion on the Mine Blower, or hit the multi-level track on a go-kart. Fun Spot America also has a humongous splash pad with over 30 interactive water elements to keep you cool in the scorching heat!
What do you get when you combine hang gliding and skydiving? The sky coaster, of course! And it's one of the tallest in the world! Warning: this one's only for the daring, but older kids may be up for the challenge!
PRICE: US$35 for this park only, US$54 with the Explorer Pass
21. Hike to the top of the Citrus Tower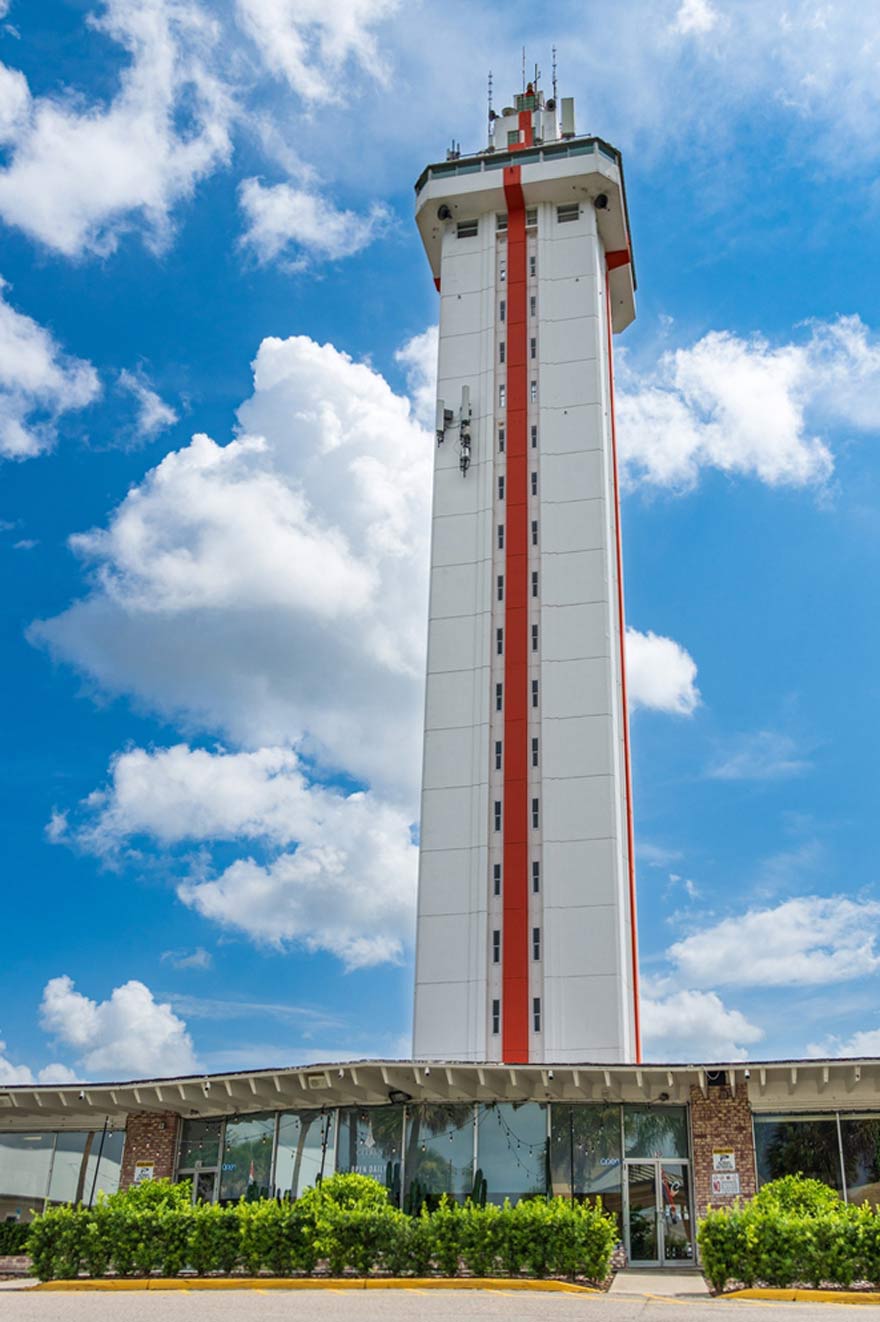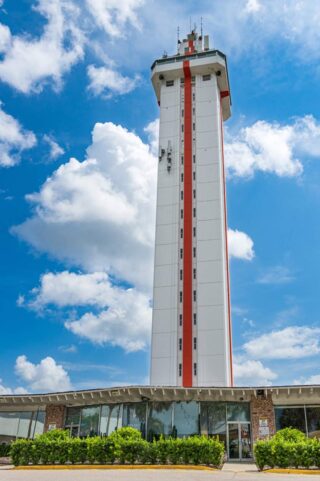 For something off the beaten track, I recommend visiting the Citrus Tower in Clermont. It's a 226-foot (70 m) tall structure, first built in 1956 for people to see the gorgeous surrounding orange groves. The tippy top of the highest antenna is a whopping 500 feet (150 m) above sea level!
It may not be as famous now as it was back then, but this charming piece of Old Florida history is a great thing to do in Orlando with kids. Up at the top, check out the panoramic views in the glass observation deck. On a clear day, you can even see as far as Port Canaveral. It's so cool!
22. Go on a drive-thru safari at Wild Florida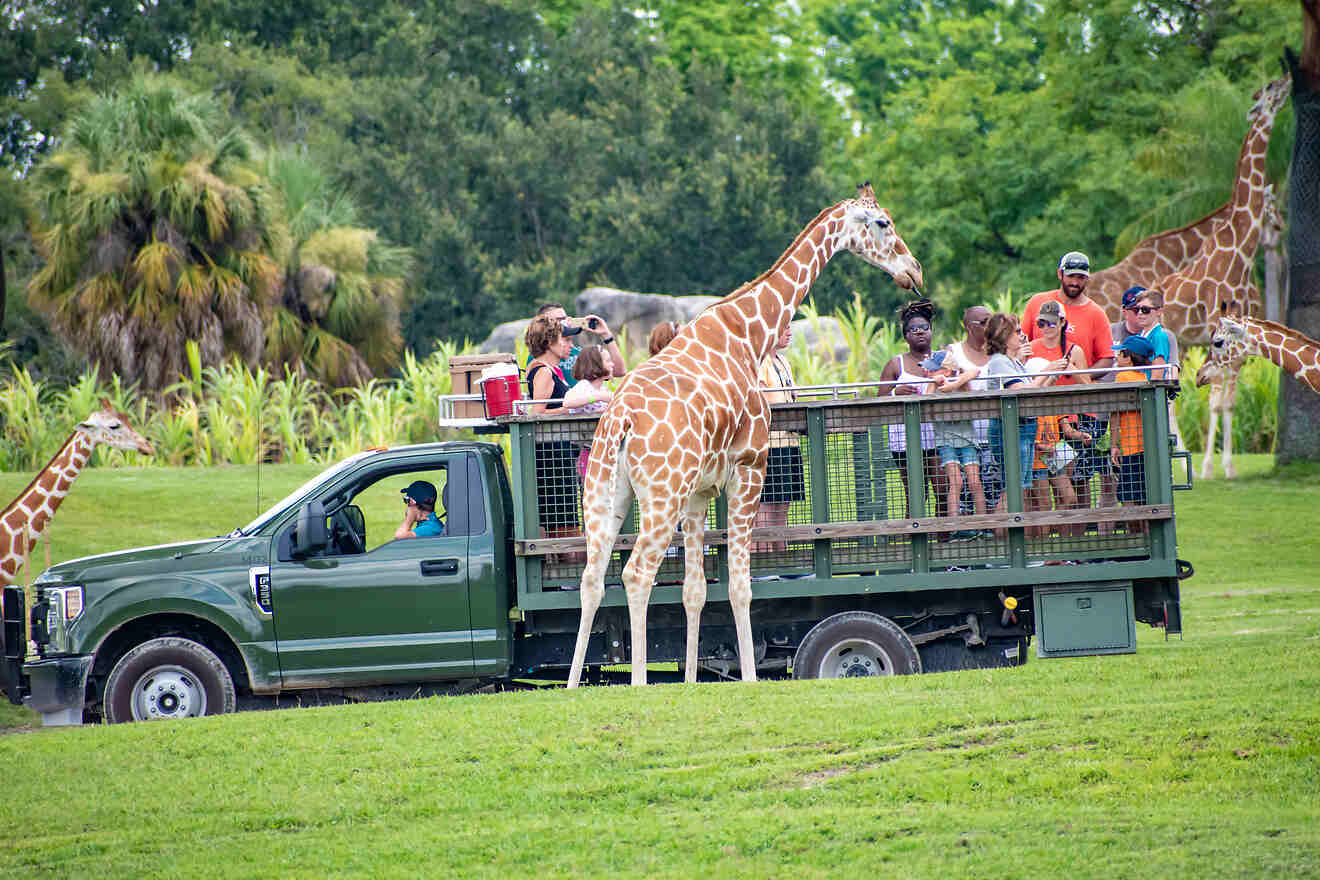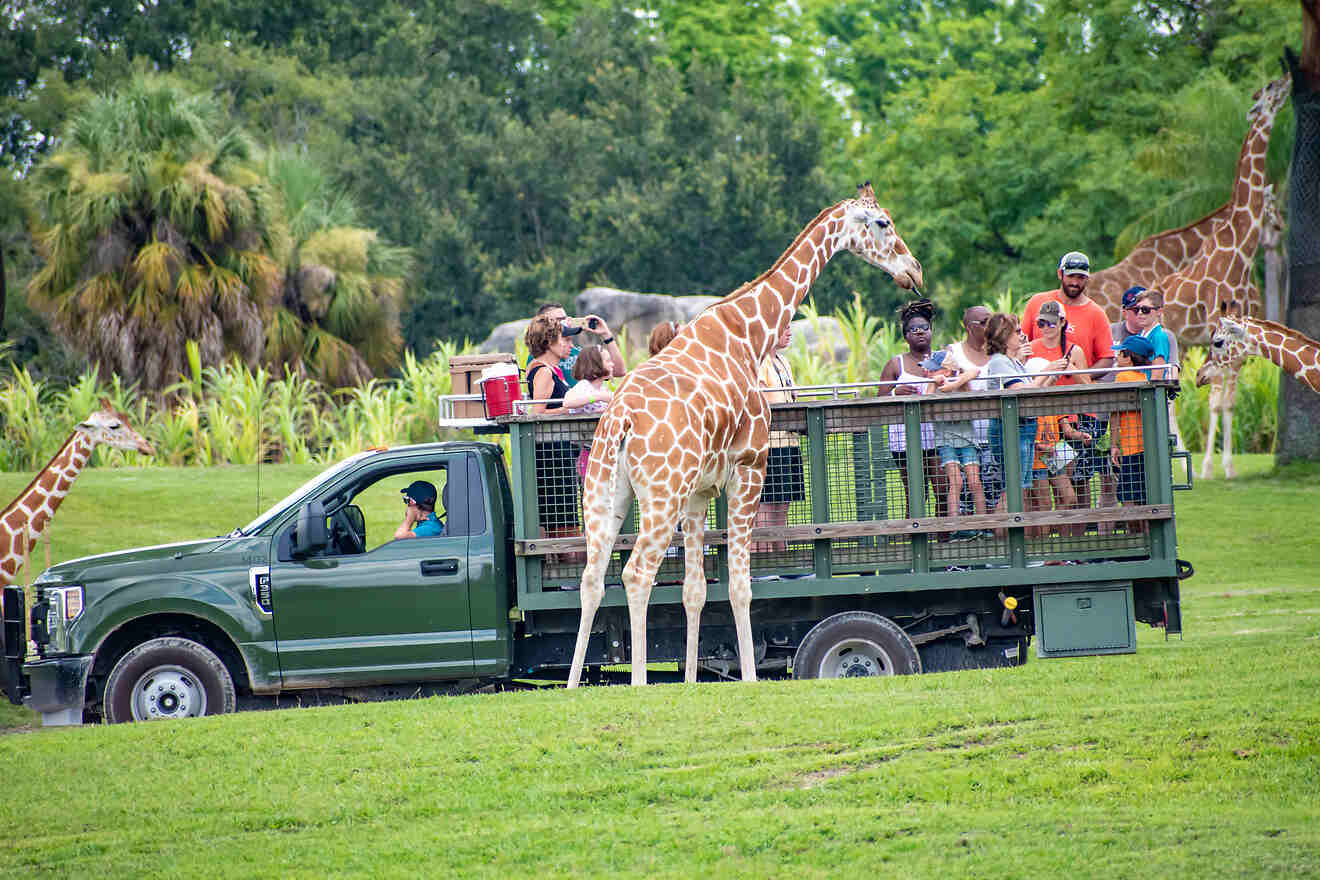 Wild animals? Check! Viewing them from the comfort and safety of your own vehicle? Also check! Wild Florida offers a totally wild experience as Orlando's only drive-thru safari park. Discover 150+ wild animals roaming freely, both native and exotic.
Wild Florida extends over 150 acres (60 hectares) of untouched landscape, where you can spot giraffes, zebras, antelope, onyx, and more. You can also add on up close and personal experiences, such as the VIP sloth encounter, and gator feeding.
You can actually hold a sloth! Yes, I've held one, and yes, I cried tears of joy! Can you imagine all the amazing family photo opps?
PRICE: US$34
23. Dine like royalty at Medieval Times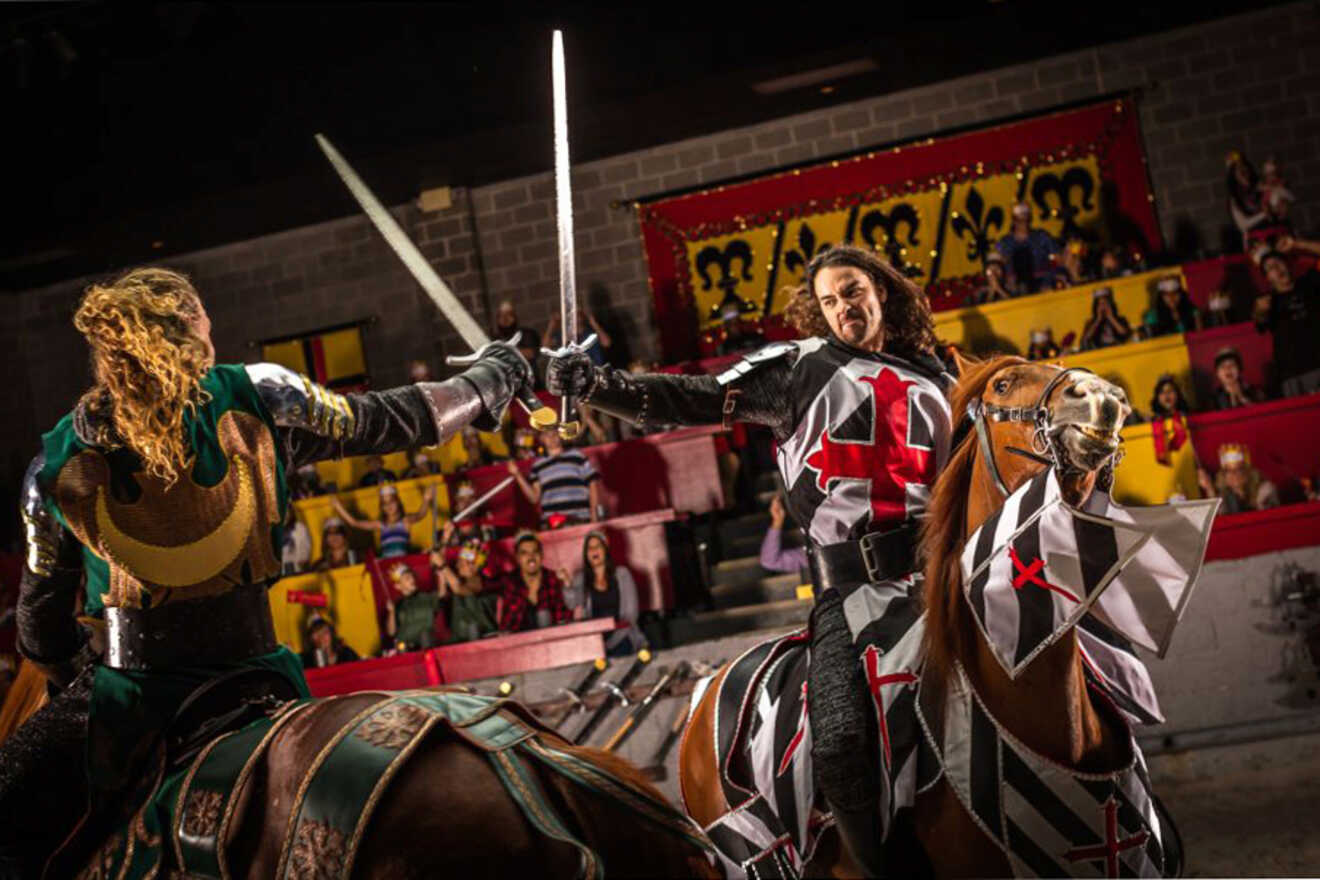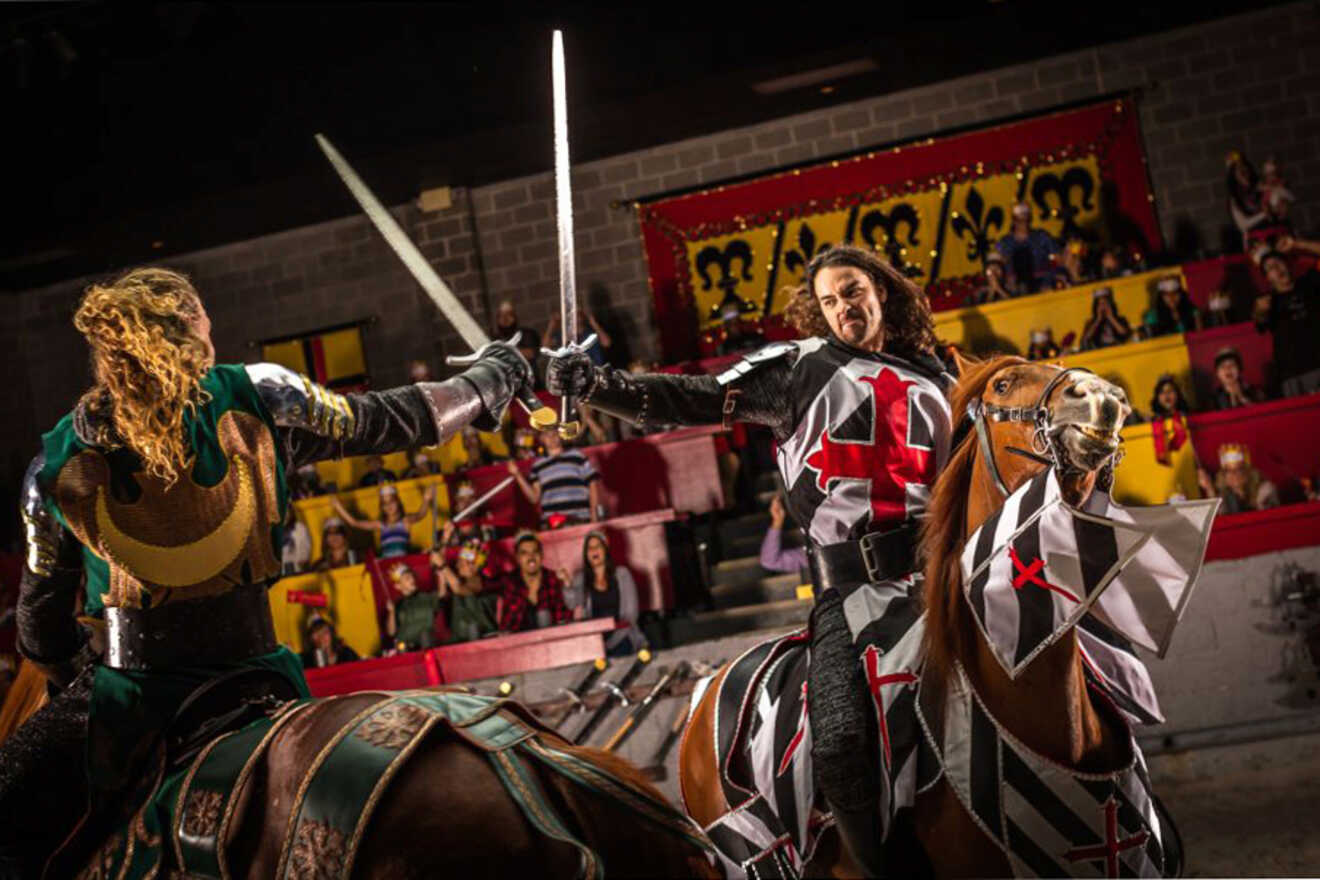 Calling all little princesses, princes, knights, and their royal guardians! Party like it's the 11th century at Medieval Times! Enjoy a generous, four-course feast as you're taken back in time, and watch a fully immersive, interactive dinner show teeming with epic battles, brave knights, majestic horses, and falconry.
Medieval Times is a fantastic dining experience and the perfect place to make unforgettable memories on your family vacation.
This is something you definitely want to book ahead of time, as dates fill up quickly!
PRICE: US$76 per person
24. Get creative at the Crayola Experience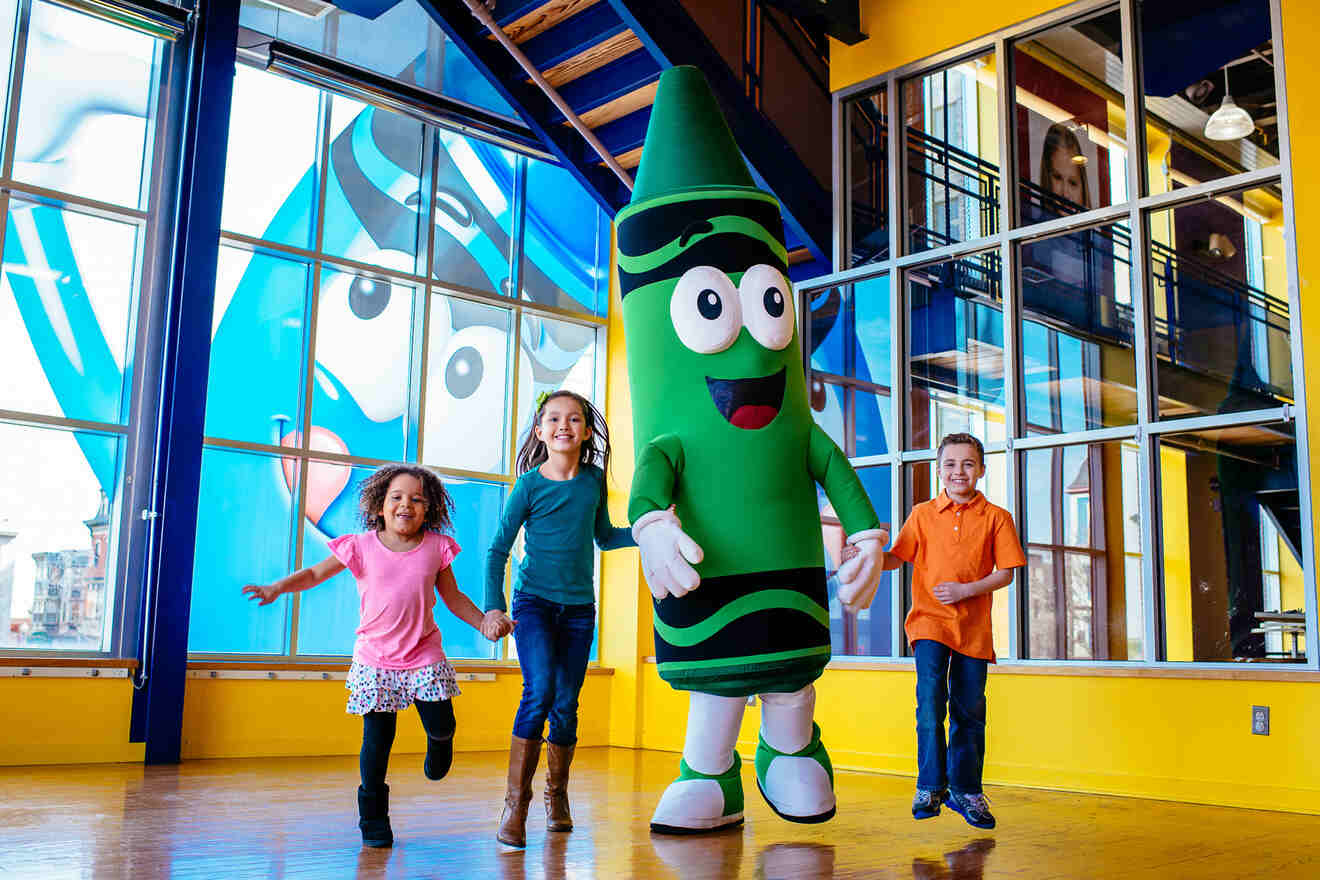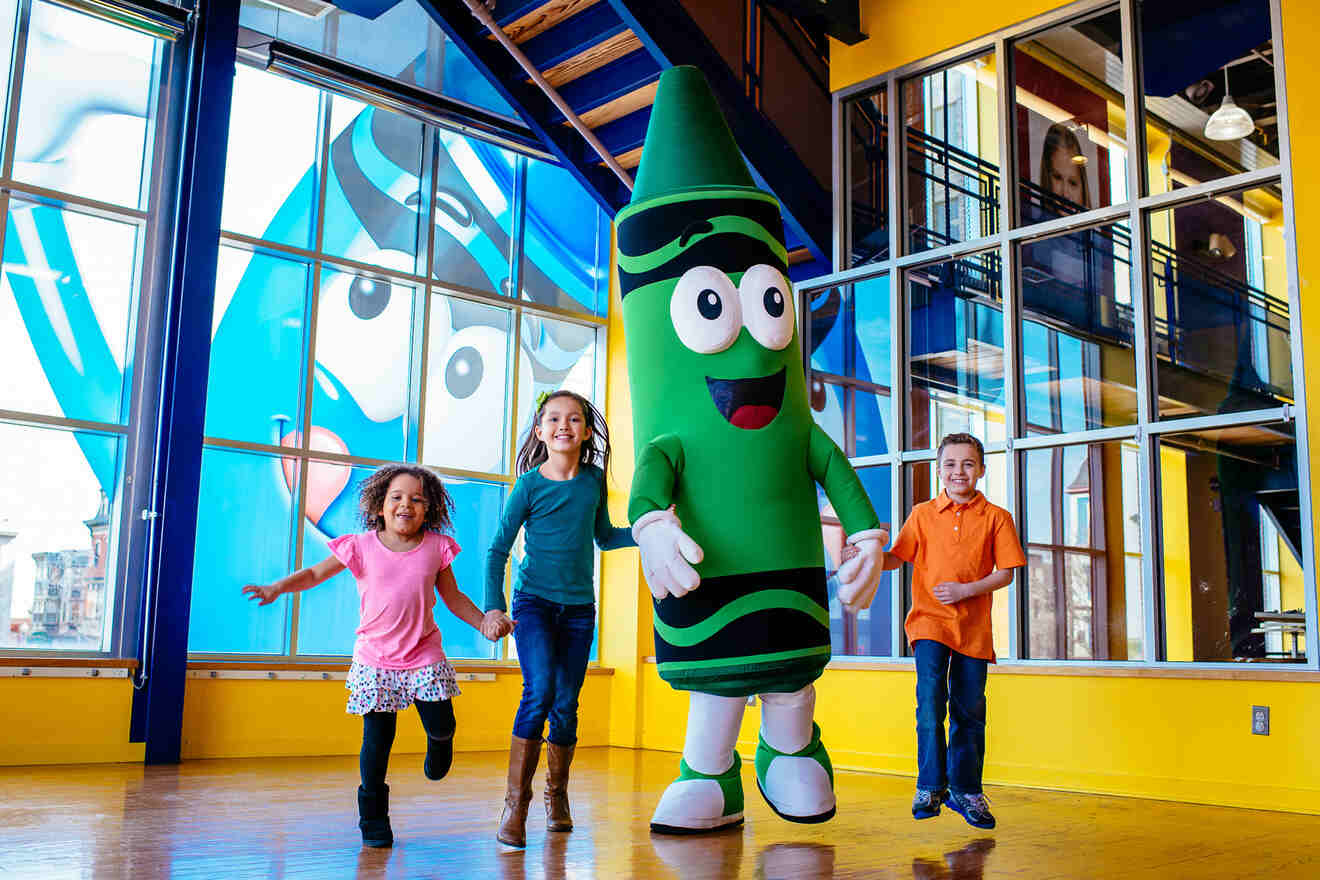 Have some fun with color at the Crayola Experience, 7,000 ft² (650 m²) of the interactive play located at the Florida Mall. Young artists will delight at this multi-sensory, vibrant attraction where they can explore art and technology in a unique space.
Check out the immersive Color Playground, giggle along to the Chaos & Creativity Show, see how crayons are made, and so much more!
The best part of the Crayola Experience is the custom coloring pages. Included in admission, you can create a coloring page from a family photo, taken right there! Your kids can color it, and you can take home a very special memento from your trip.
PRICE: $31 per person, free for children under 2
25. Meet real-life alligators (and more) at Gatorland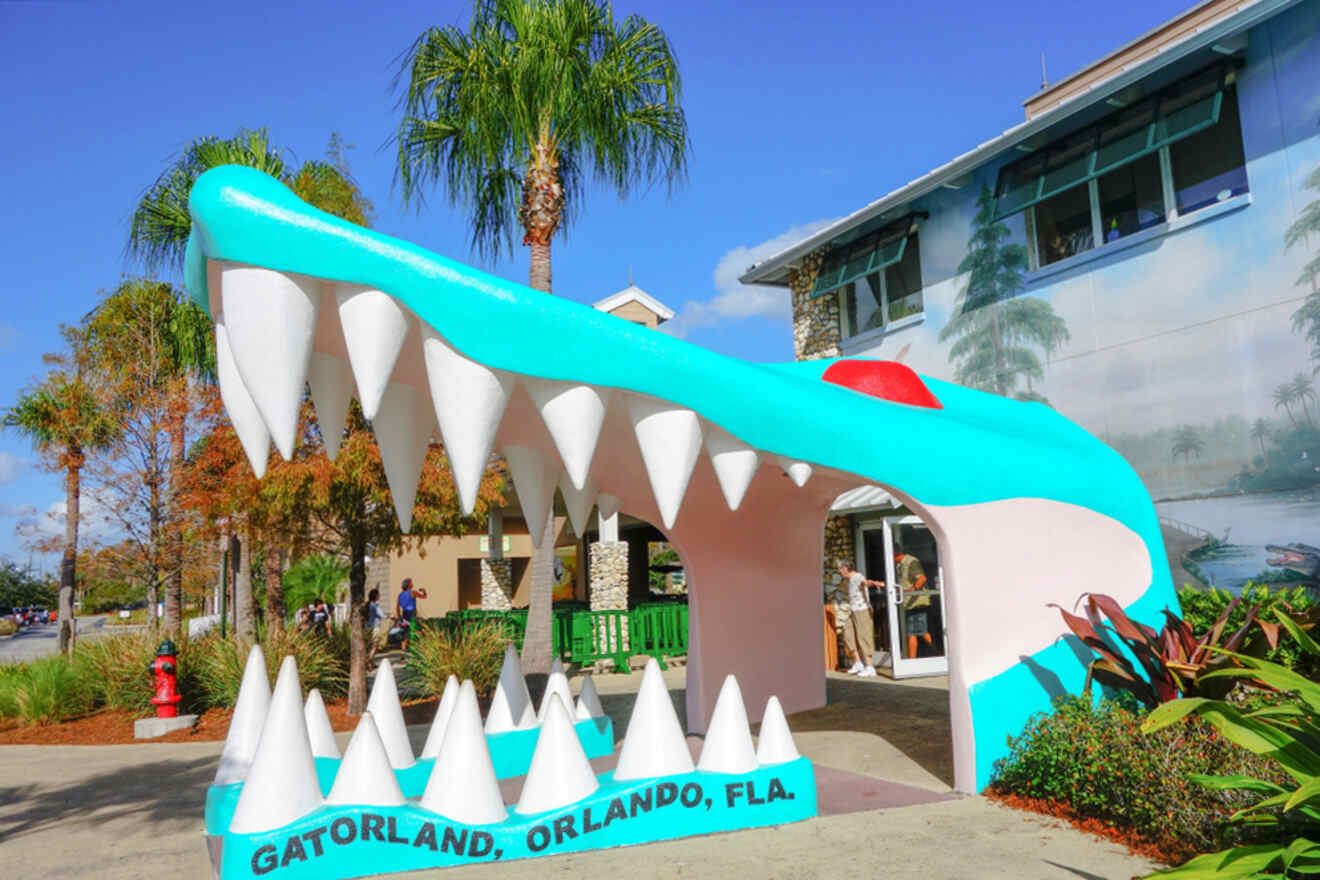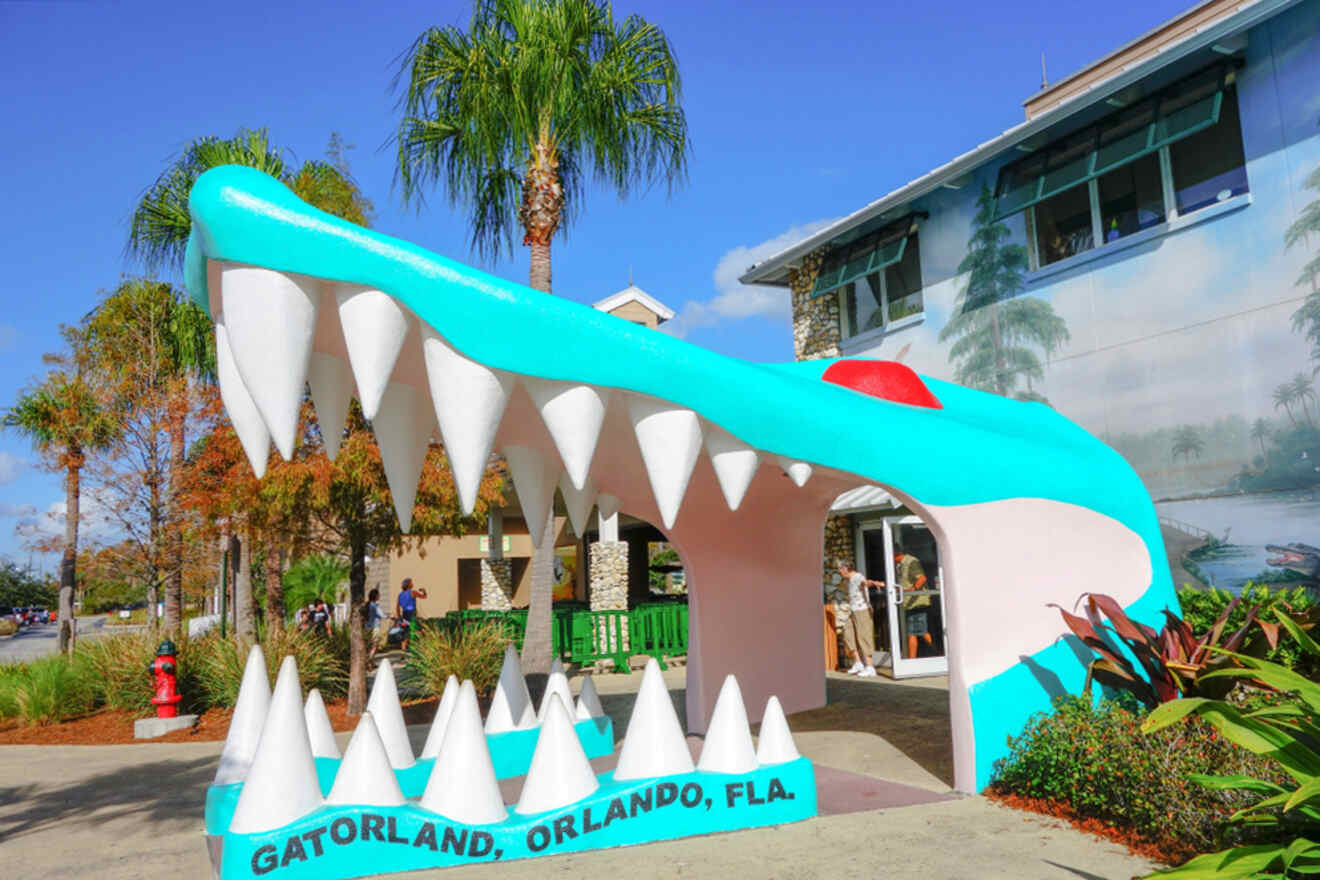 Gatorland is a quintessential Central Florida attraction. First opening its doors in 1949, Gatorland has since then been Florida's leader in alligator safety and education. I had always feared these creatures until I visited Gatorland myself, and it really is something you don't want to miss if you're in Orlando with kids.
Get to know alligators and crocodiles ranging from tiny babies to HUGE ones, up to 14 feet (4 m) long! Meet the resident capybaras, named Boba, Mochi, and Jerry. Check out the wild cats in Bobcat Bayou, and come face to face with many more wild animals, all in one place. Little ones will love Allie's Barnyard Petting Zoo, where they can pet and feed gentle furry friends.
If you're feeling brave, experience Gatorland in the dark with a nighttime flashlight tour! Guests are given a flashlight and gator food, as they traverse the windy pathways through the alligator breeding grounds.
PRICE: US$25 per person
26. Learn about firefighters at the Orlando Fire Museum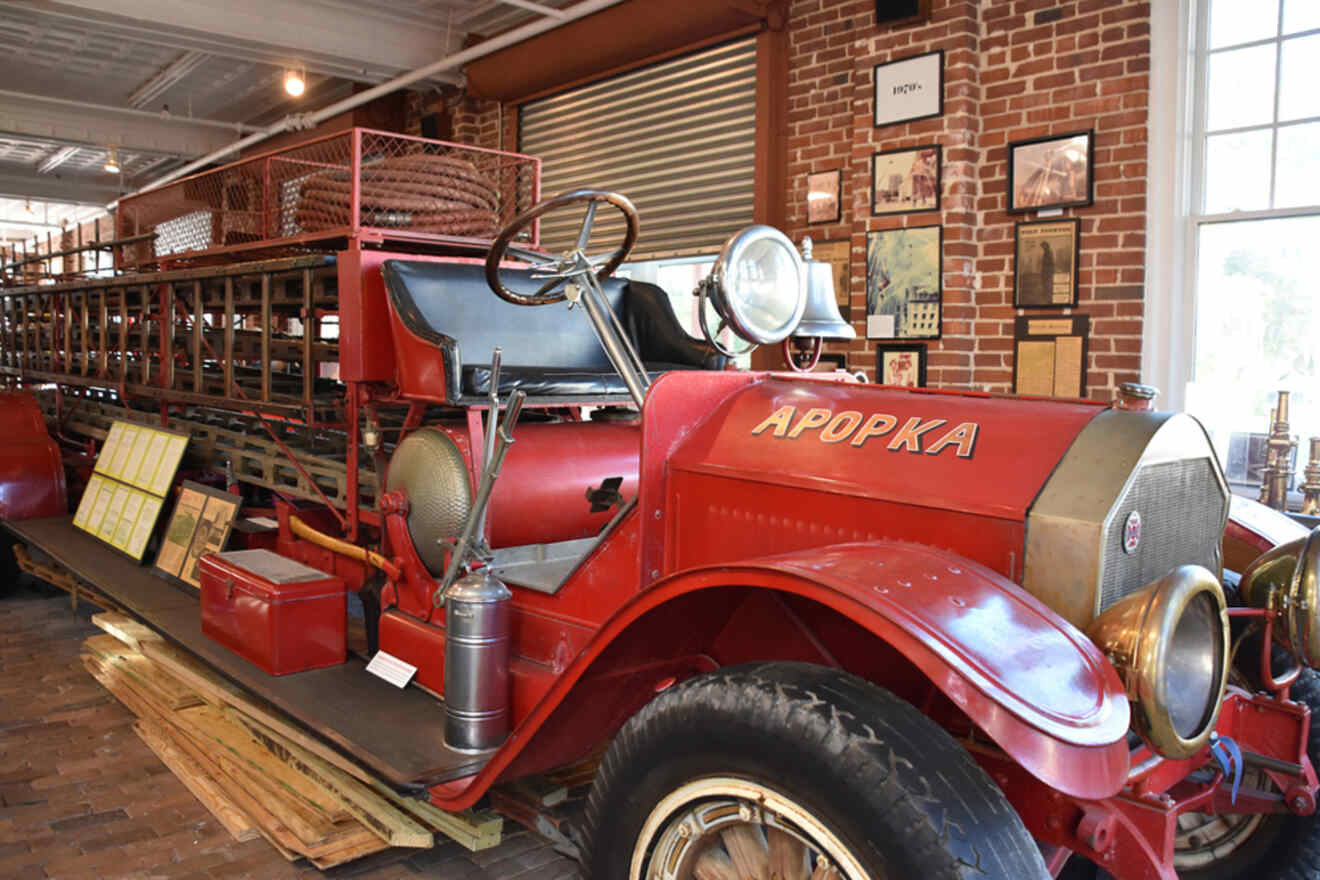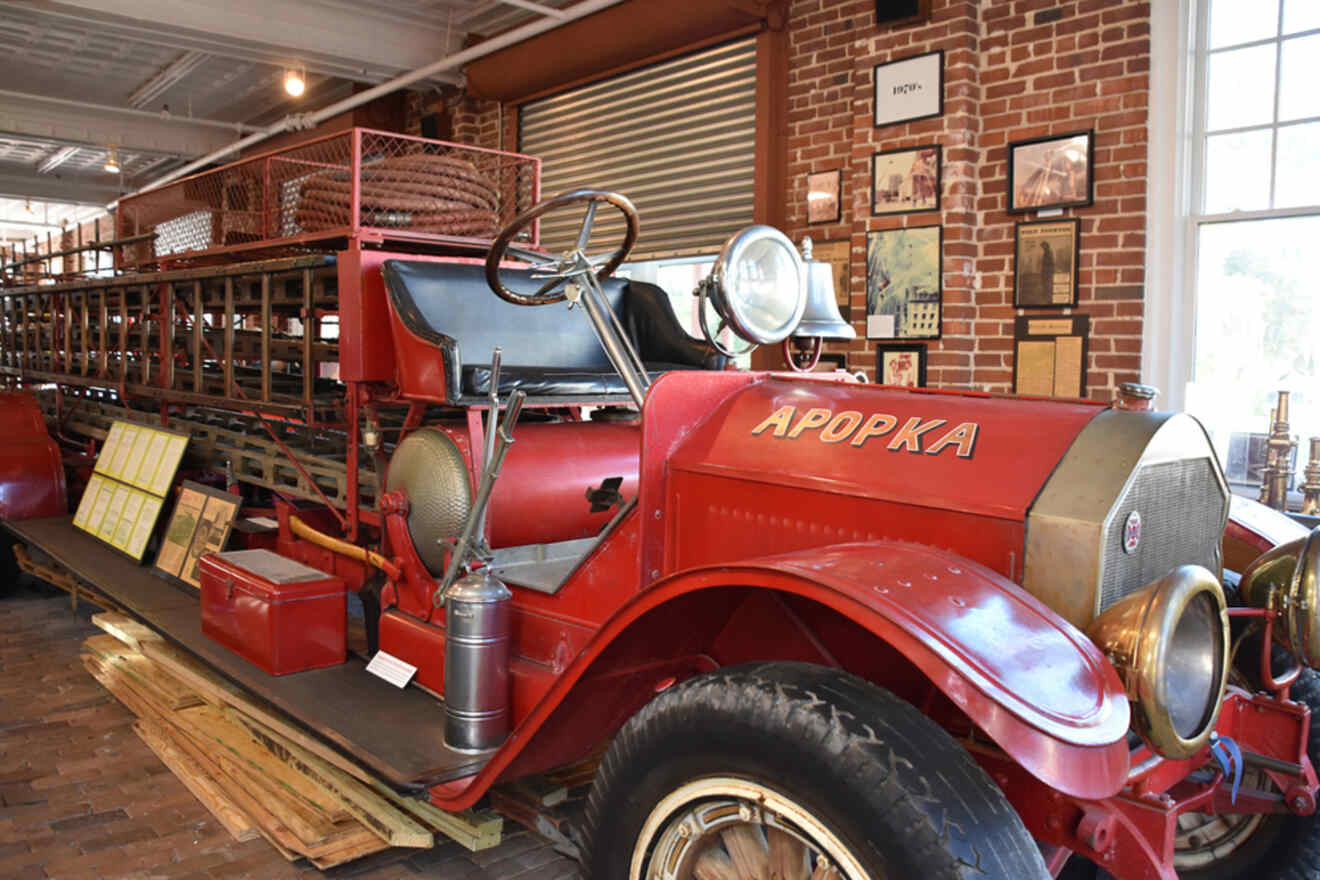 The Orlando Fire Museum is a hidden gem that's certainly worth finding! Originally built in 1926, the building is full of incredible firefighting memorabilia, including gorgeous restored fire engines! If you have a little one who dreams of one day being a firefighter, you're definitely going to want to check this place out.
The Orlando Fire Museum is located in Loch Haven Park, which is home to several other awesome museums, including the Orlando Science Center, which we chatted about in #8!
27. Play putt-putt at Pirate's Cove Adventure Golf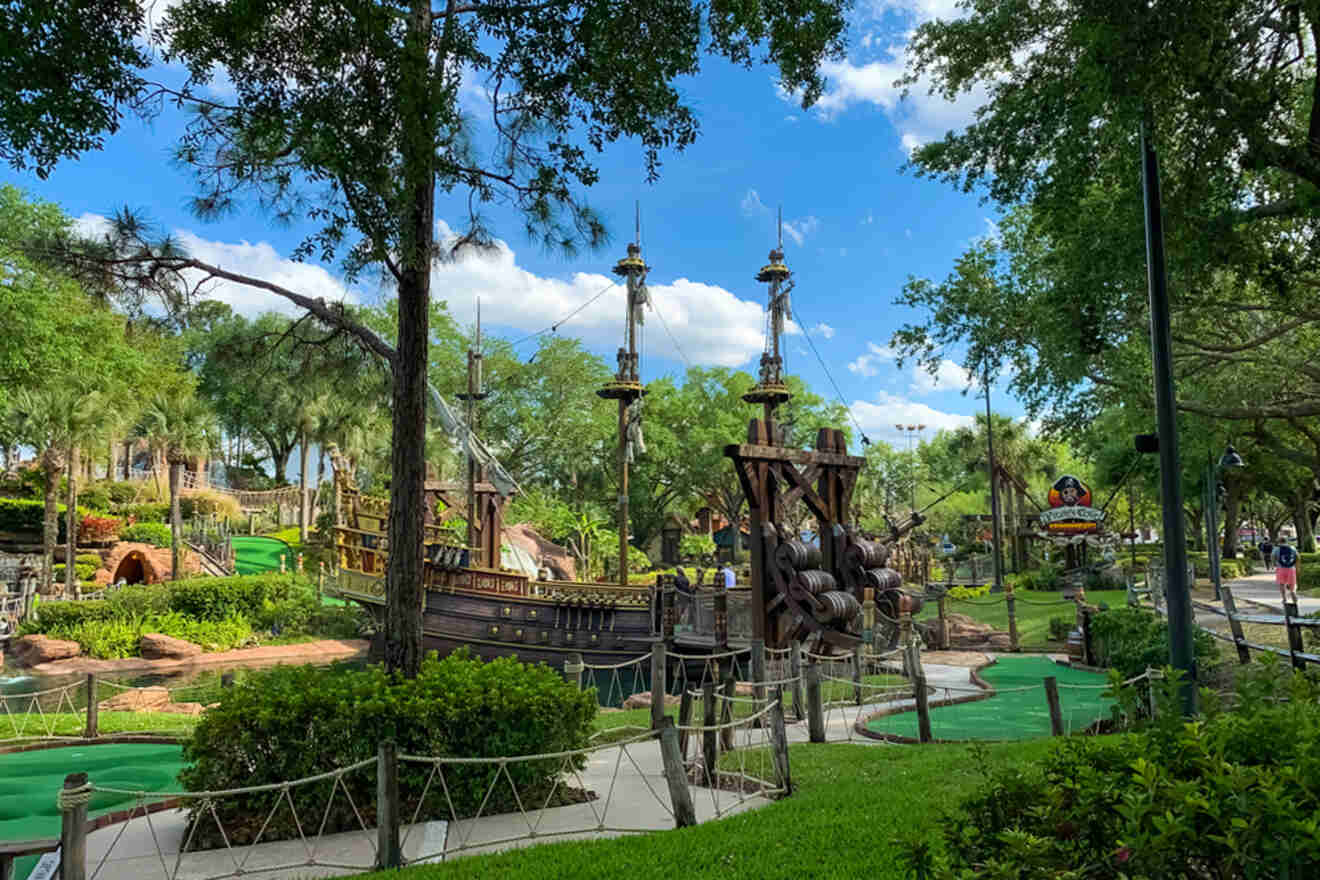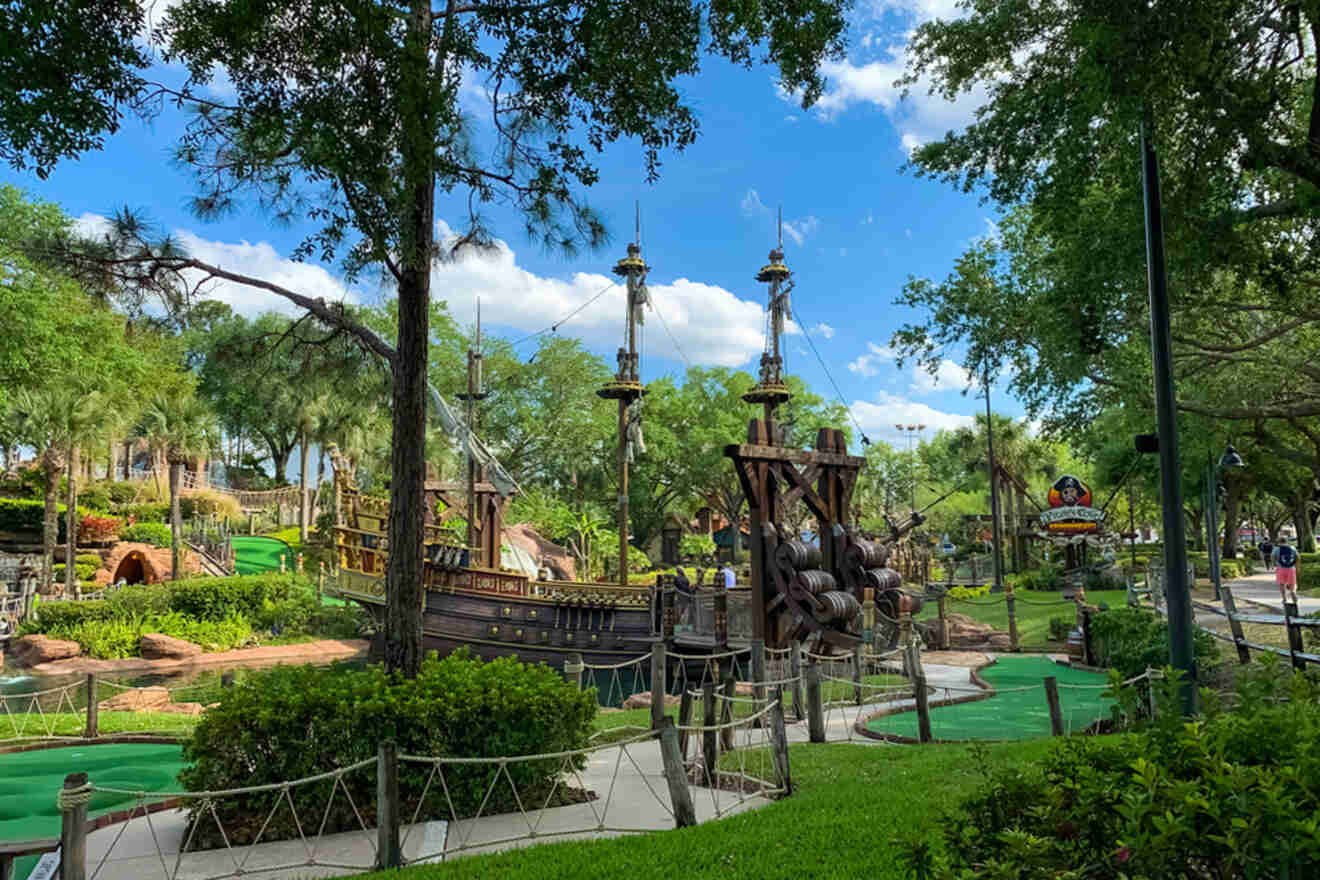 I couldn't resist putting another pirate activity on here because what's more Floridian than pretending to be a pirate?
The immersive mini golf courses are one of the most unique things to do in Orlando with kids, and I'm a huge fan of Pirate's Cove Adventure Golf, which was voted the #1 adventure golf in Florida. This intricately designed, 18-hole putt-putt challenge is fun for the entire family, and features sunken ships, waterfalls, lush landscaping, and lots of pirate theming!
PRICE: US$17 per person
Book Pirate's Cove Adventure Golf
28. Visit Celebration, the "Disney Town"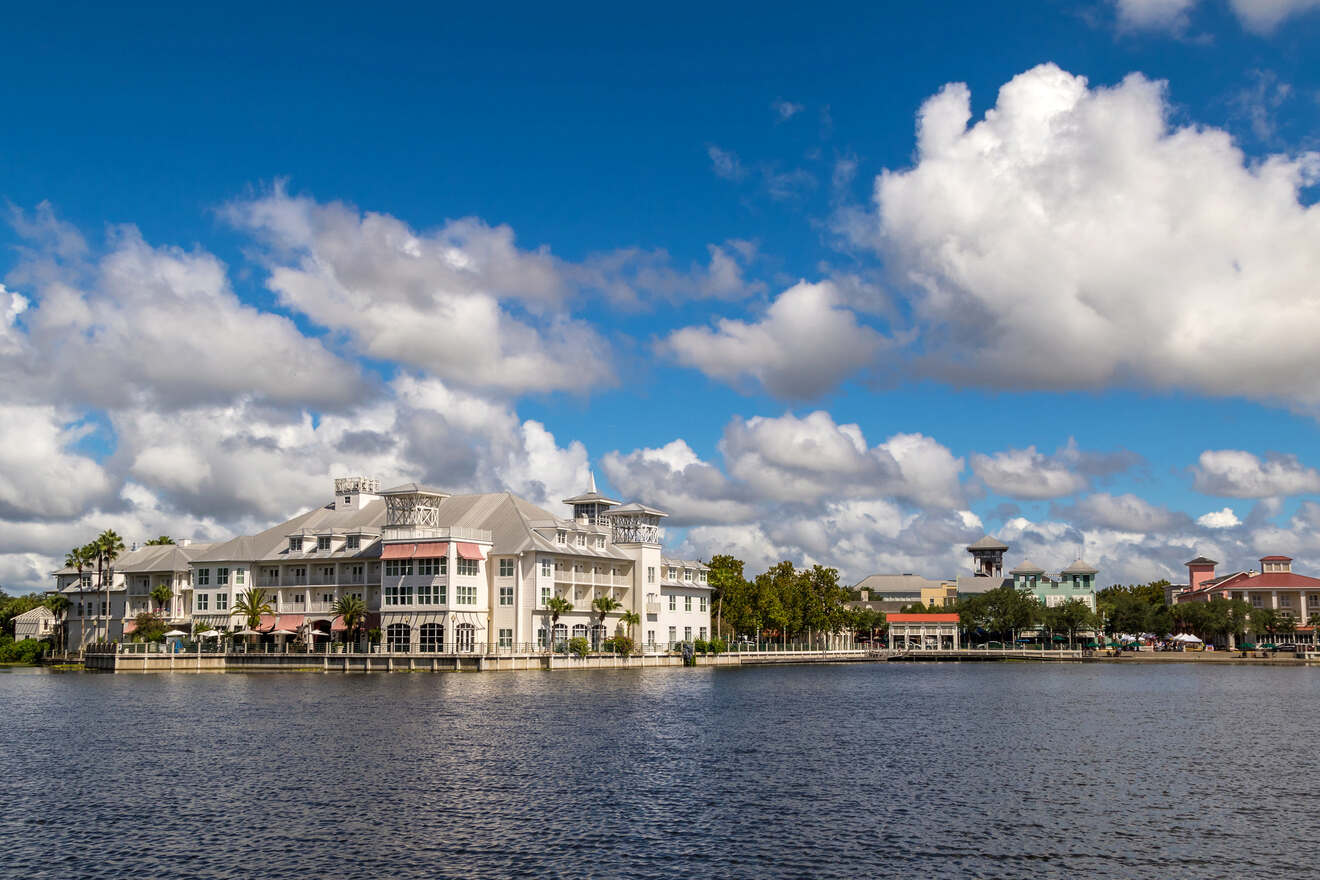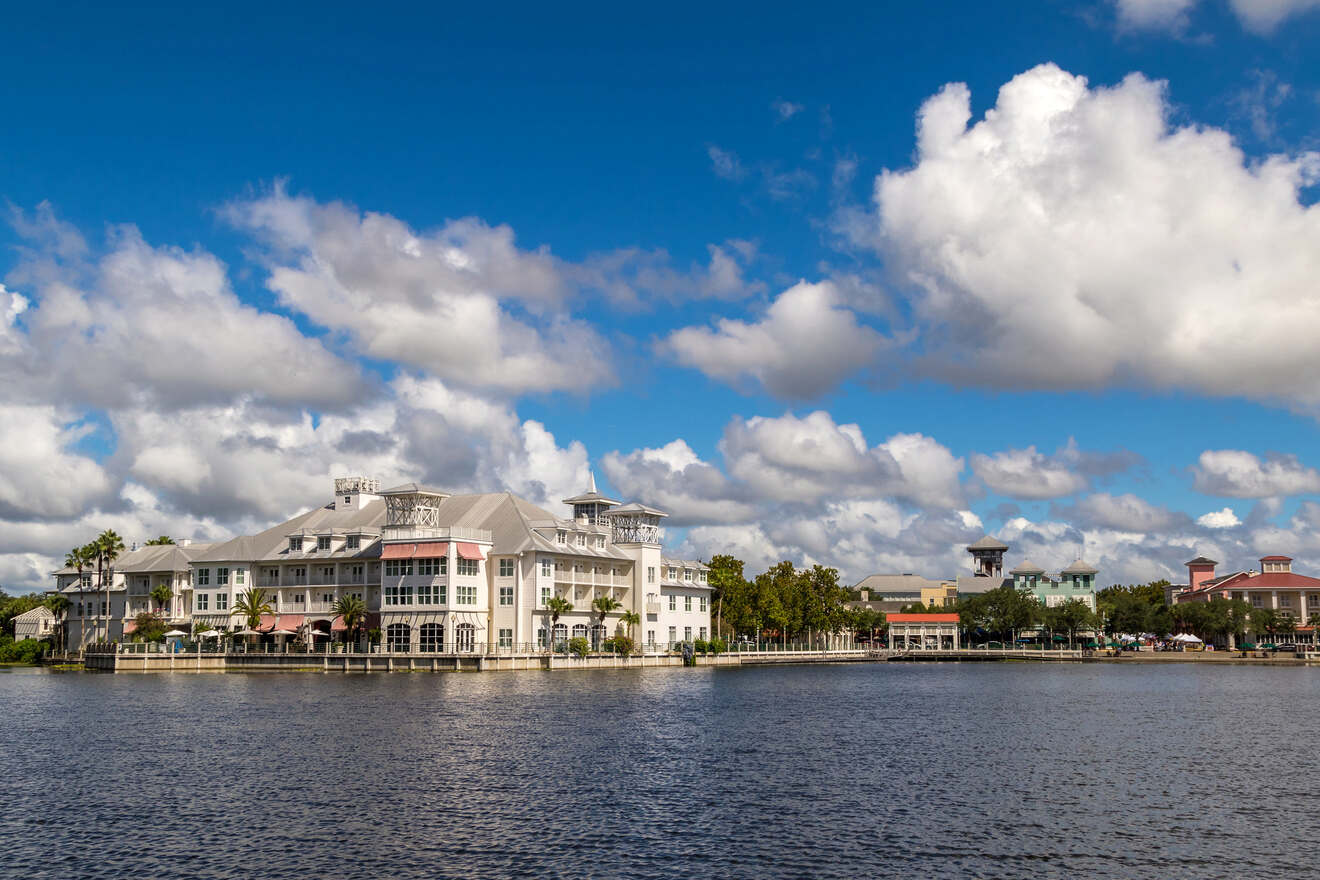 Have you heard of Celebration, Florida? This picturesque town was designed to hearken back to the good ol' days, with an adorable downtown filled with shops and restaurants. Originally built by the Walt Disney Company, it is now owned and managed by someone else but retains its magical, nostalgic feel.
The best time to visit Celebration is during the holidays (especially Halloween, Christmas, and Fourth of July) since the residents go all out with decorating! But any time is a great time to take a stroll down the charming main street or bike rides through the postcard-worthy neighborhoods.
Celebration is right by Walt Disney World, and I recommend ending your day at the theme parks with dinner at the delicious Columbia Restaurant, a Florida staple.
29. Explore Lake Louisa State Park in Clermont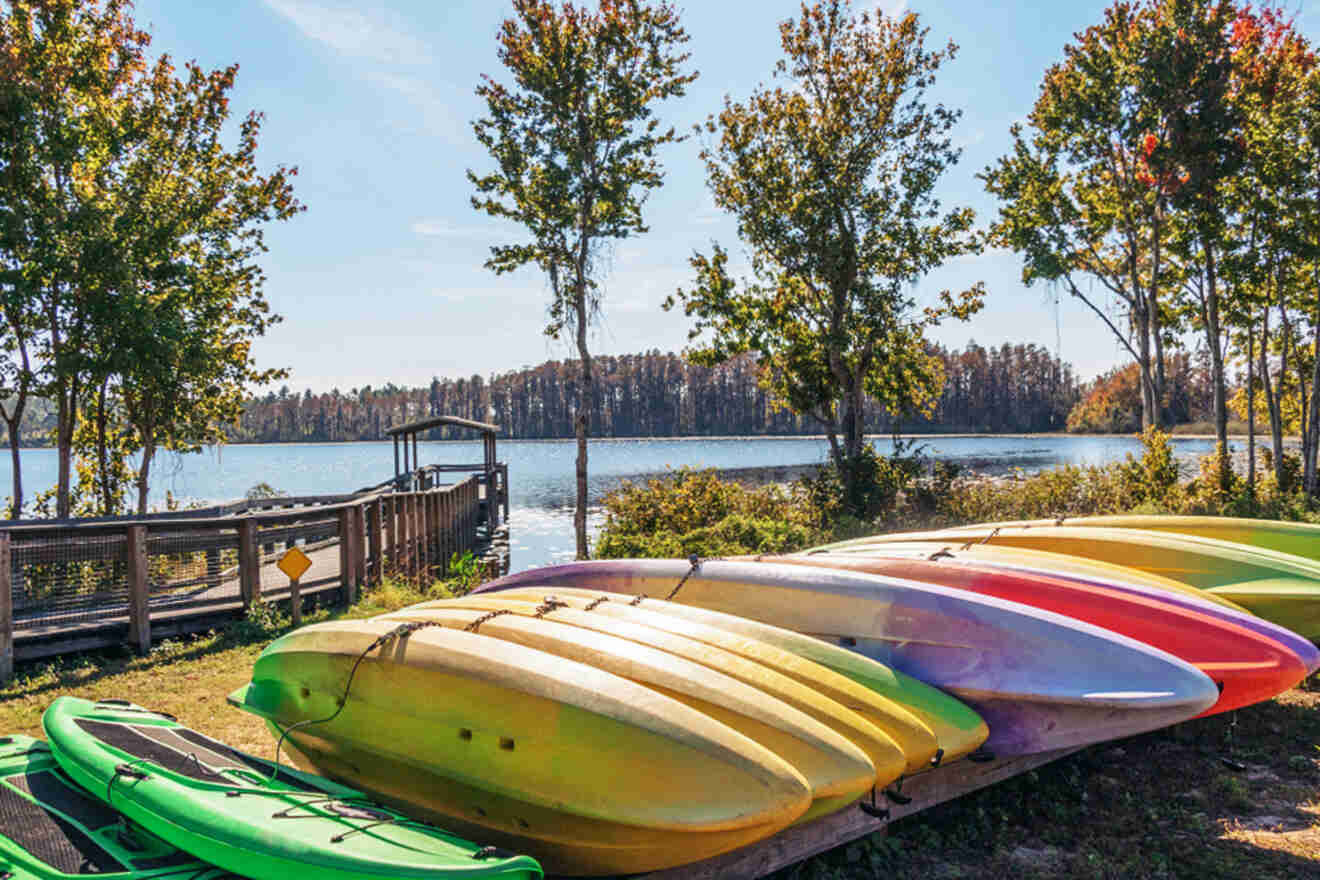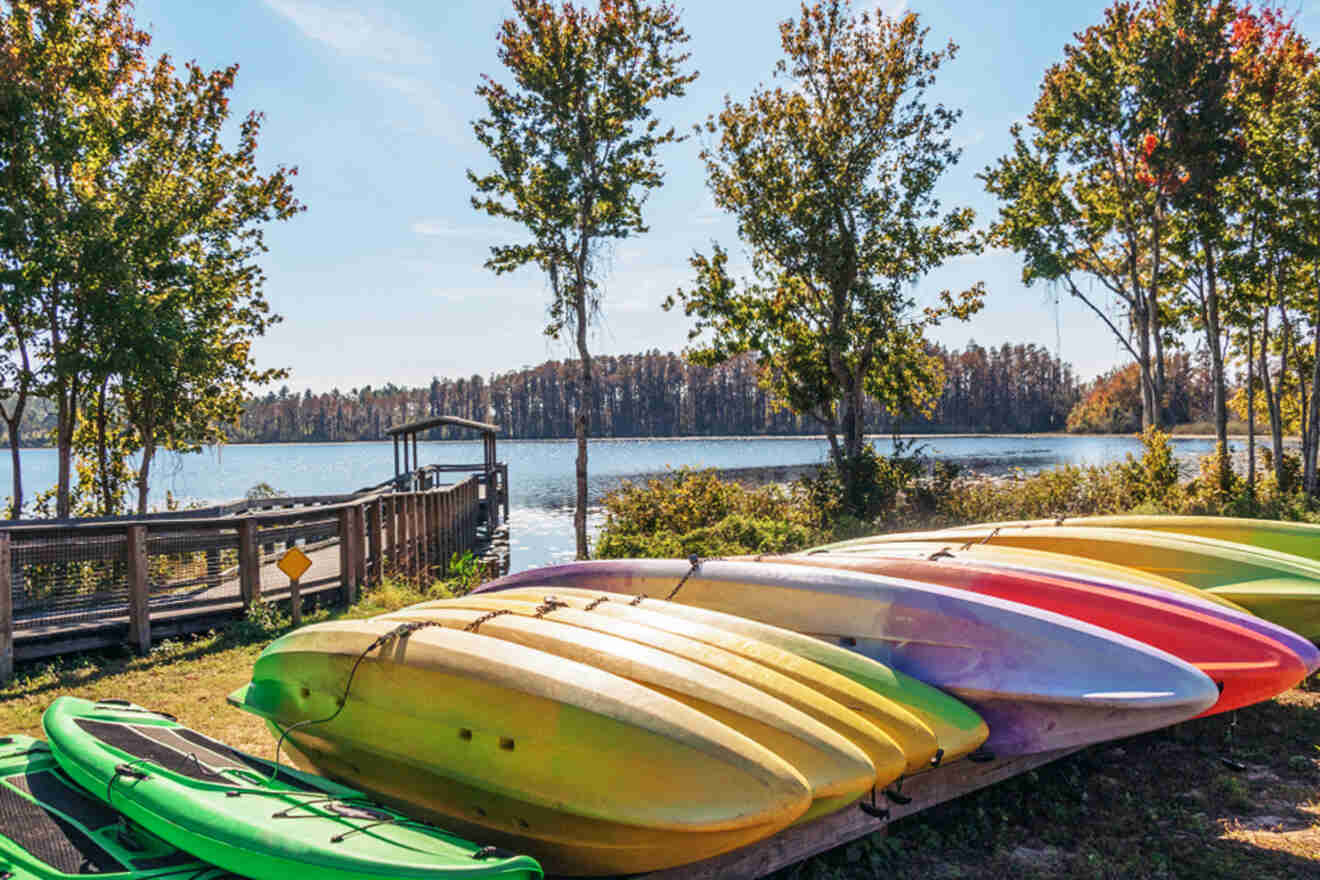 Spend the day in the sunshine at gorgeous Lake Louisa State Park, just 18 miles from Walt Disney World Resort. With 6 lakes and 4,500 acres of pristine nature, Lake Louisa is a captivating place your whole family will enjoy. Take a dip, go for a hike, paddle through the lakes, or turn it into an overnight camping adventure!
Lake Louisa State Park has sites for RVs, camping, glamping, cabins, and even eco-tents with solar-powered lights and a propane coffee station. Experience Central Florida the way it's meant to be experienced: outdoors!
30. Cook-your-own pancakes at the Old Sugar Mill Grill & Griddle
Some of my favorite childhood memories were made while cooking with my parents in our kitchen, and at Old Sugar Mill Pancake House, you can create those family memories together on your next Central Florida vacation!
This locally loved restaurant serves up breakfast classics in a 100-year-old replica of the original 1830s sugar mill. Each table features a large griddle where you can cook your own pancakes, and it's such a wonderful way to spend time with your family. The best part: the cook-your-own pancakes are unlimited! Choose from a variety of toppings, as well as eggs, bacon, ham, and other breakfast staples.
Old Sugar Mill Grill & Griddle is located inside De Leon Springs State Park (another one of the countless things to do in Orlando with kids), so you will need to purchase a park day pass to eat here.
De Leon Springs has a fascinating history, as it was thought to have healing powers by the Mayaca Indians who once called this area home. I don't know about you, but that was enough to convince me to take a dip!
PRO TIP: On weekends and holidays, Florida state parks fill up fast. Make sure to arrive early to avoid being turned away due to full capacity! You can purchase a day pass online in advance, but you will still need to arrive early to ensure entry.
31. Learn new tricks at the Orlando Circus School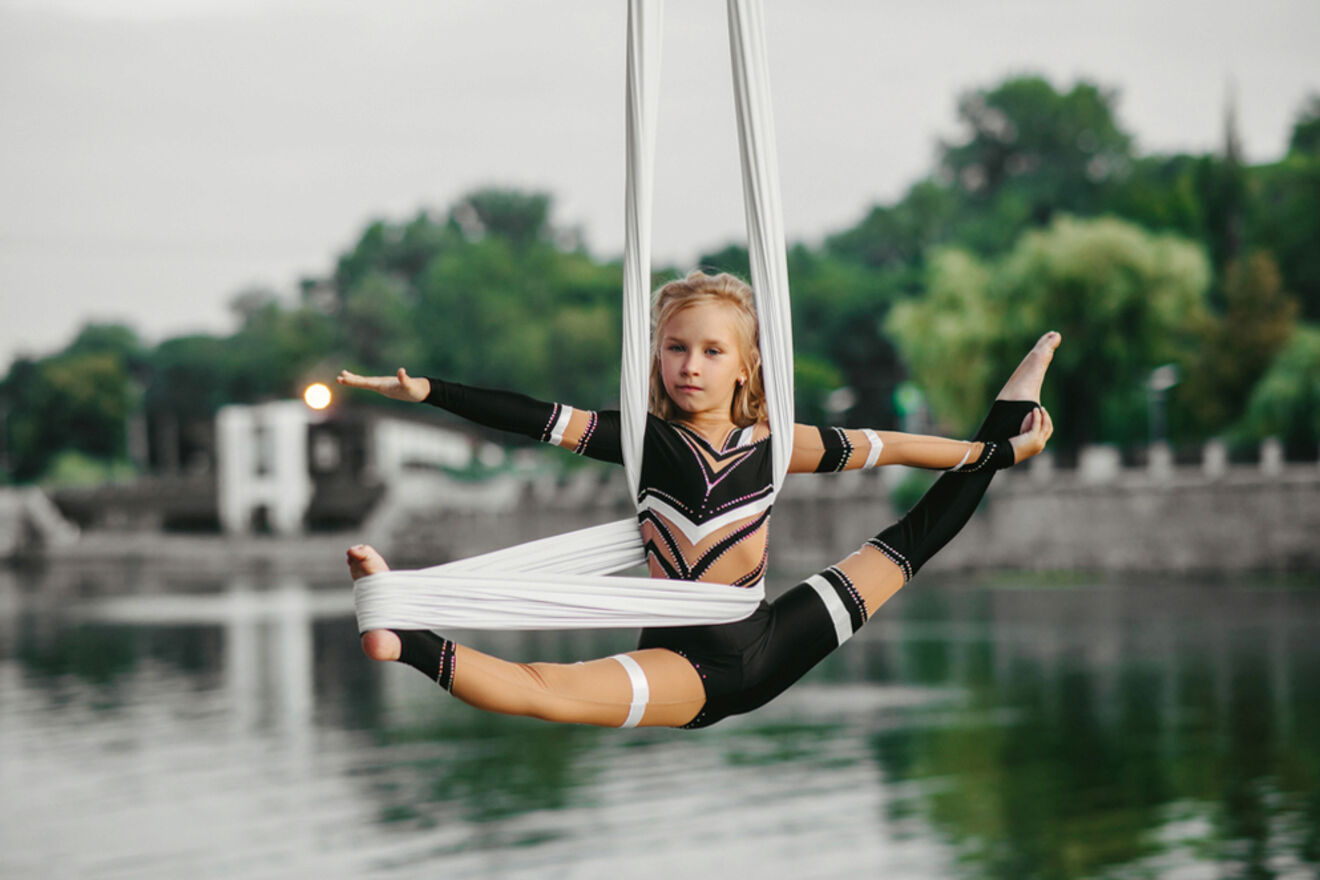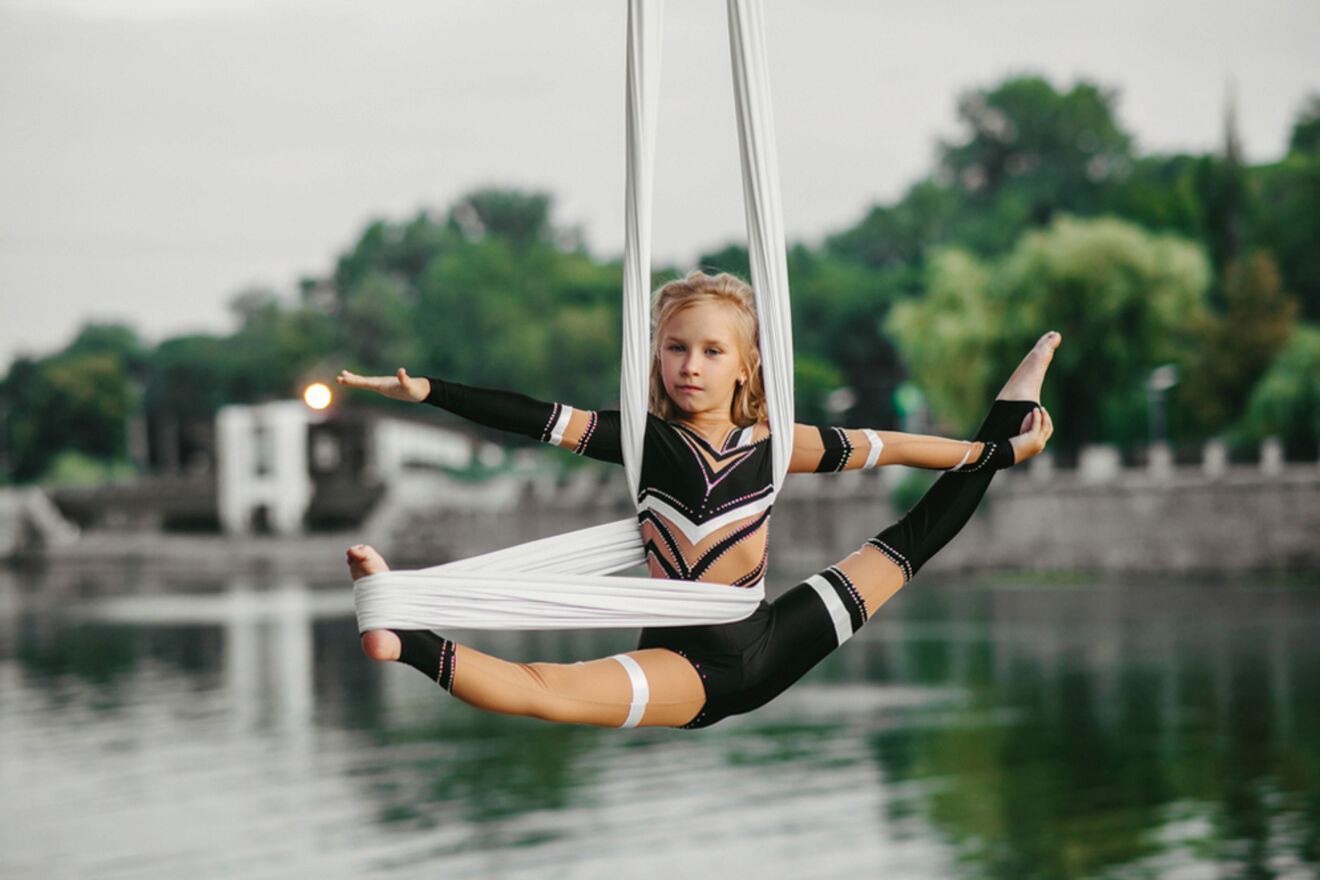 The best things to do in Orlando with kids are the things you simply can't do anywhere else. Orlando Circus School is one of them! You don't need to be a local to take classes here, either. Orlando Circus School offers a range of classes, from aerial silks to flying trapezes, and anyone, of any skill level, is welcome.
FUN FACT: The owners are both former Cirque du Soleil performers with over 2 decades of experience in circus and live performance, so you know you're learning from experts.
You also have the option to come by during open gym hours, where adults and kids alike can jump around on the trampolines, get moving, and have some fun! Check the Orlando Circus School class schedule to plan your visit.
PRICE: US$2 per person, US$4-6 per vehicle
32. Step back in time in Old Town, Kissimmee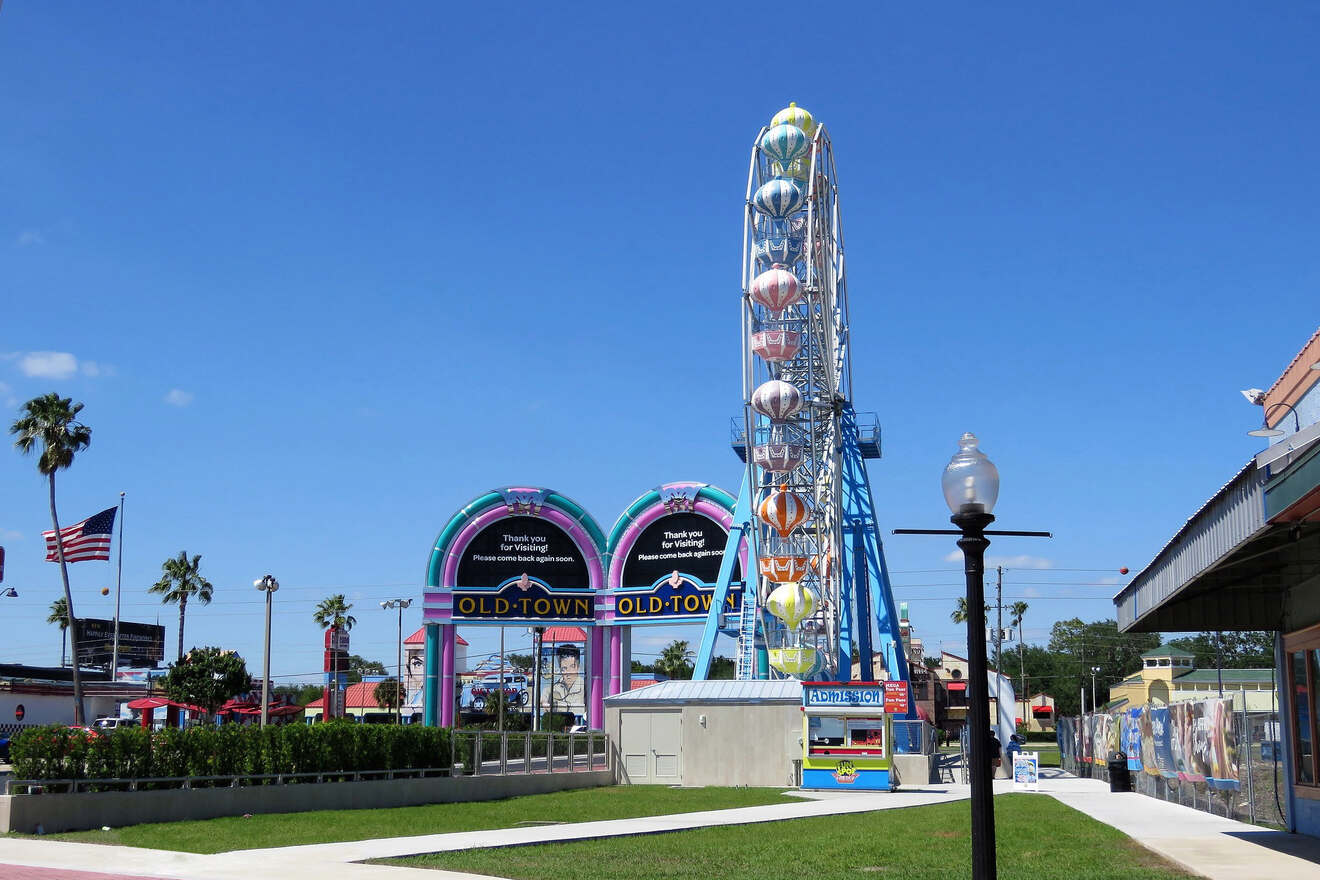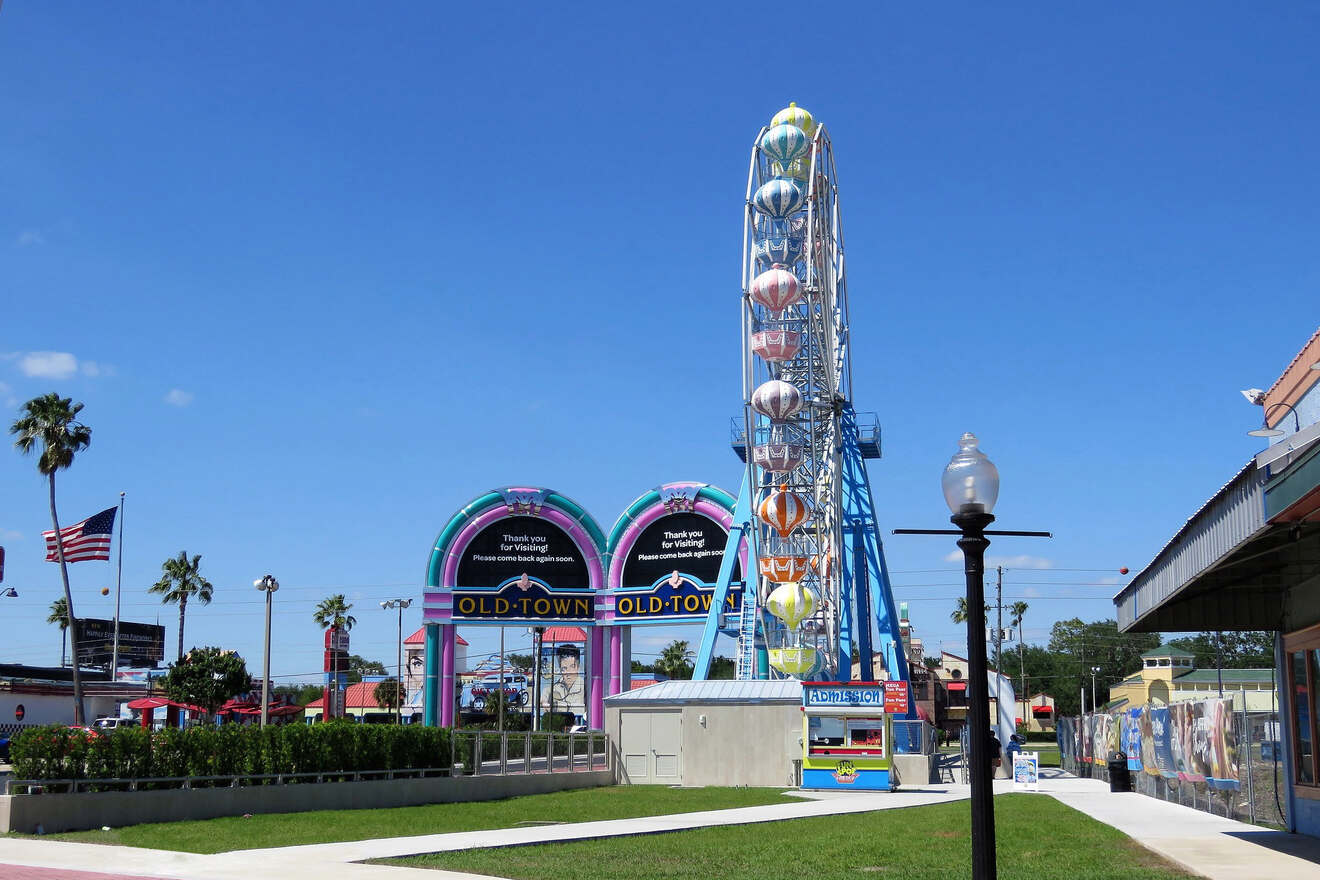 Kissimmee is located right next door to Walt Disney World, and there's even more friendly family fun to be had there! Old Town is a 10-acre entertainment district with 75+ restaurants, shops, and other attractions. Grab a bite, do some shopping, or go on a classic ride at the old-time amusement park!
For a cool, unique souvenir, I love the Woodcrafts Gift Shop! They're a local, family-owned business selling gorgeous, hand-carved wooden gifts. If you're looking for a meal the whole family will enjoy, grab a table at El Borrego for authentic Mexican cuisine, so you and the kids can re-fuel for more fun.
PRO TIP: One of your kiddos obsessed with cars? Old Town Kissimmee is known for its frequent car shows. Check out their schedule of events.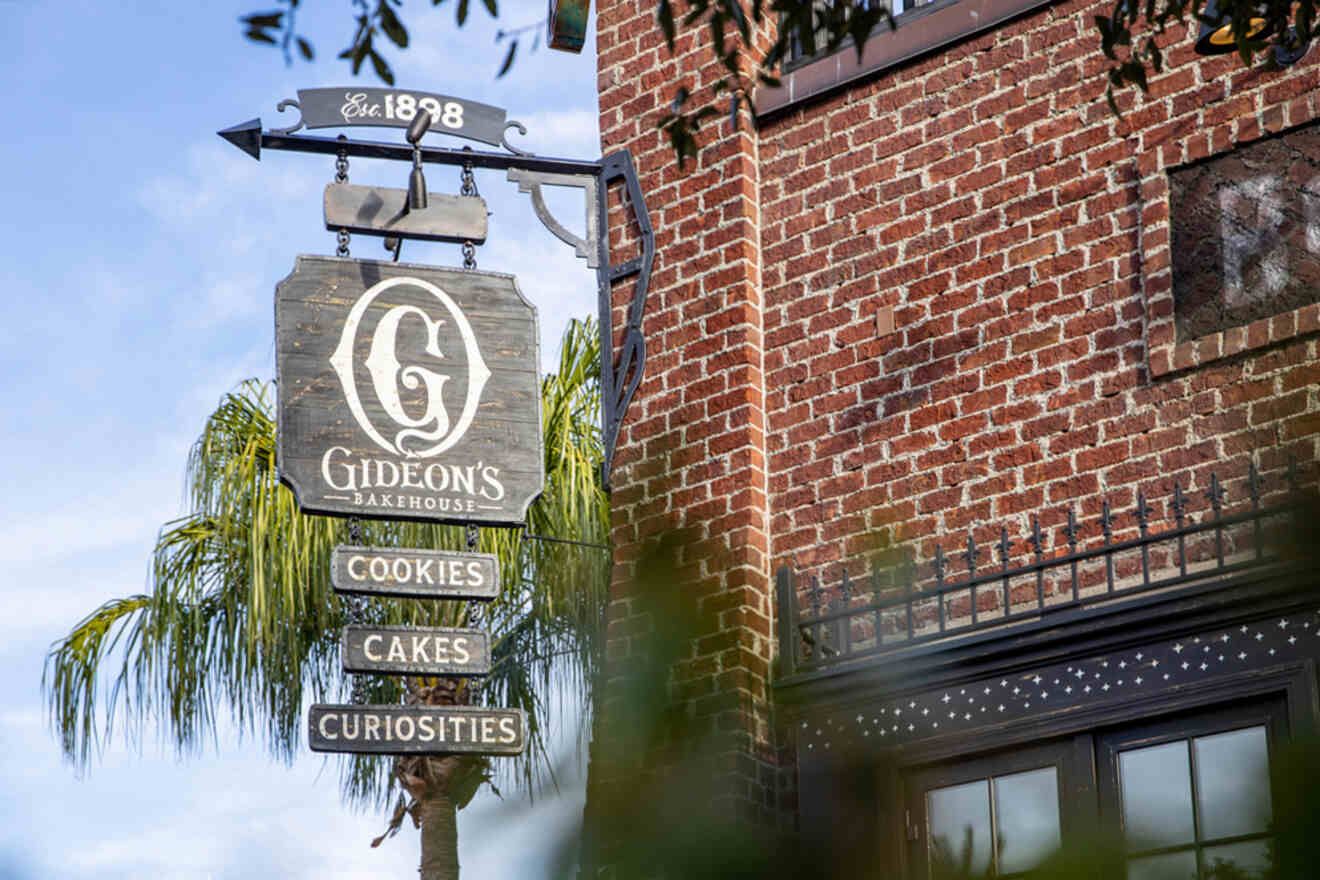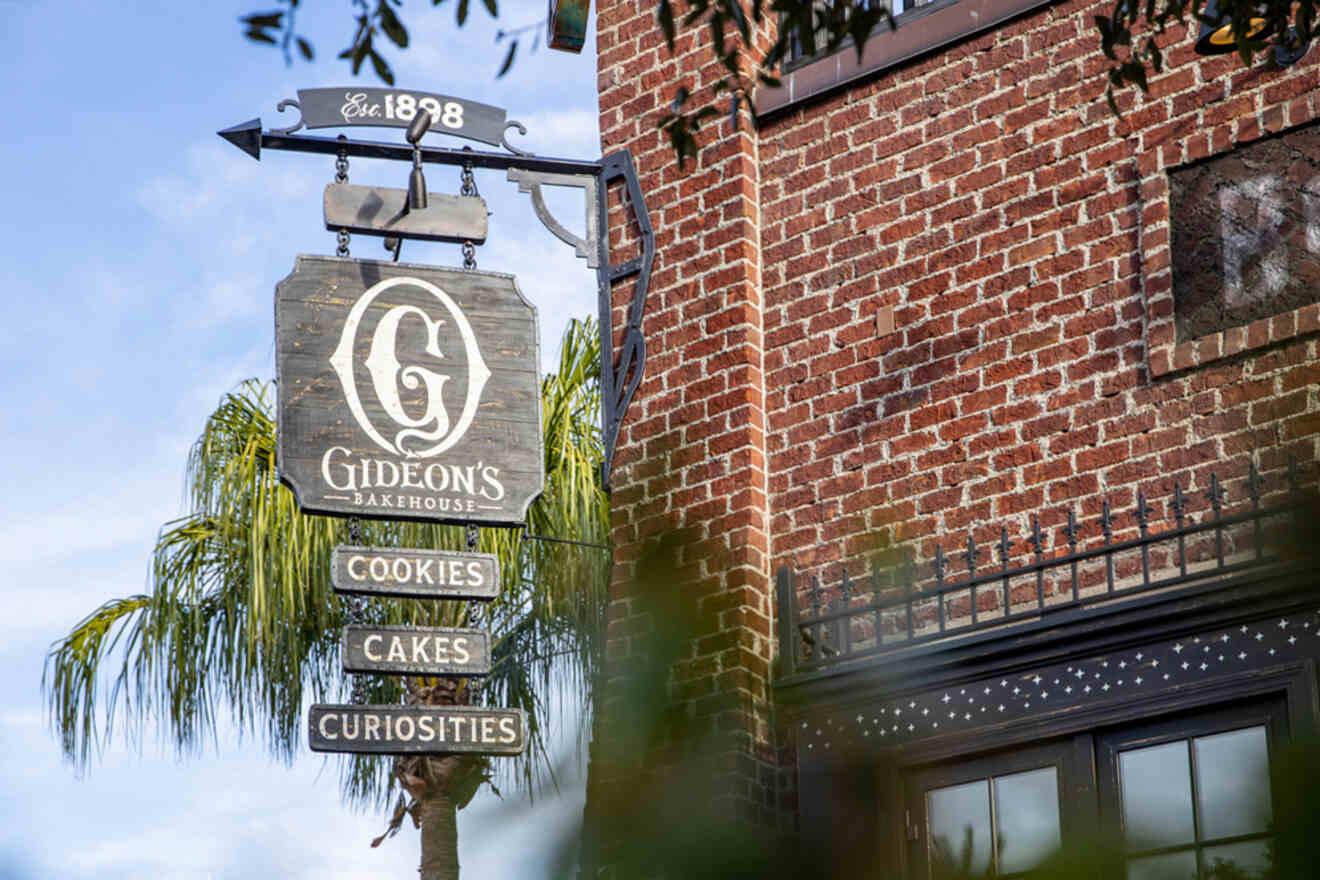 If you've ever seen the line for Gideon's Bakehouse at Disney Springs, then you know it's usually long… really long. But I'm going to let you in on a little local secret: there's actually another Gideon's Bakehouse location on the other side of Orlando, right near the neighborhood I call home!
This means you can taste these famous, delectable cookies without the crazy wait. The second Gideon's Bakehouse is not far from Winter Park, so it's a perfect treat after you've finished up #17 on this list!
FAQs about things to do in Orlando with kids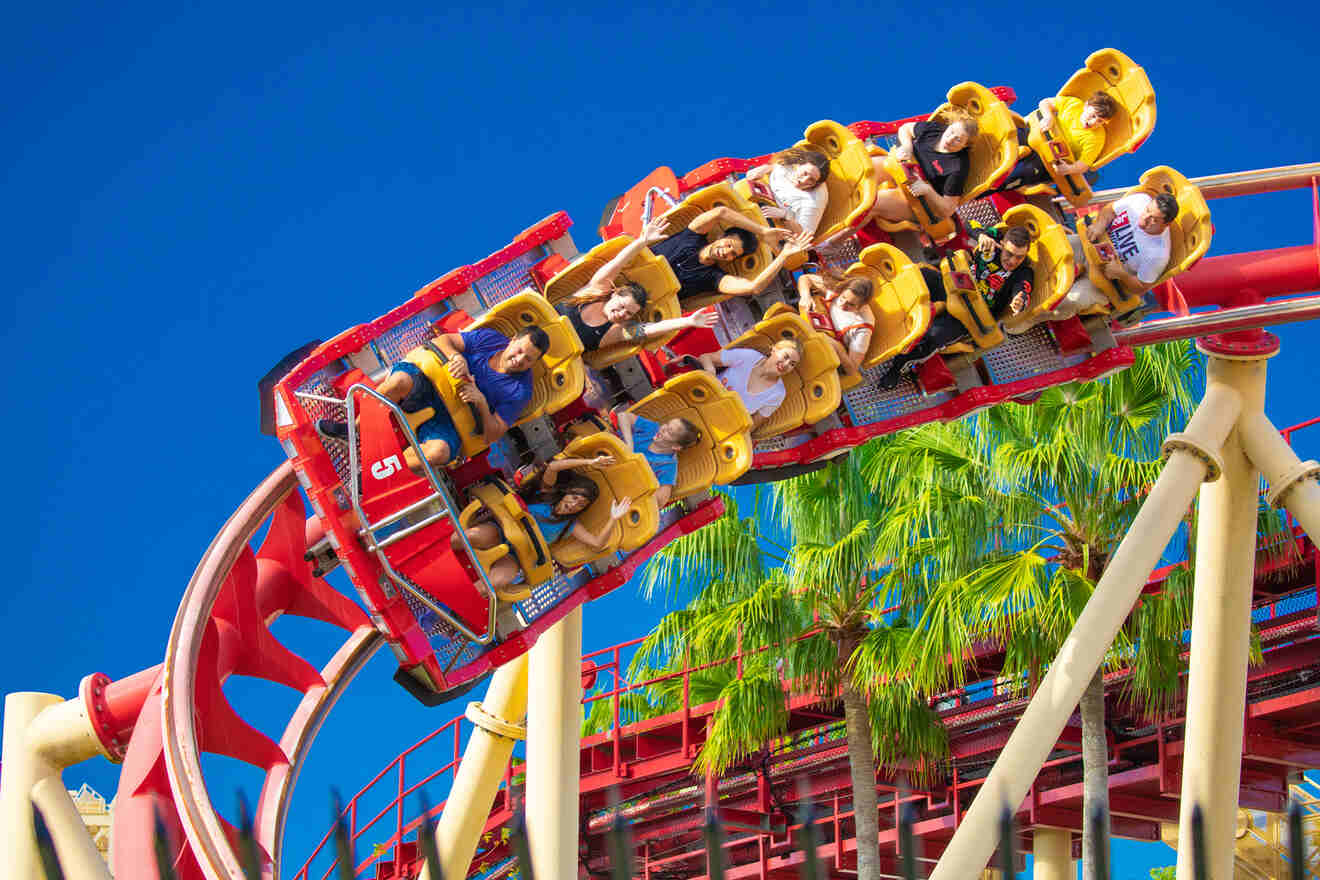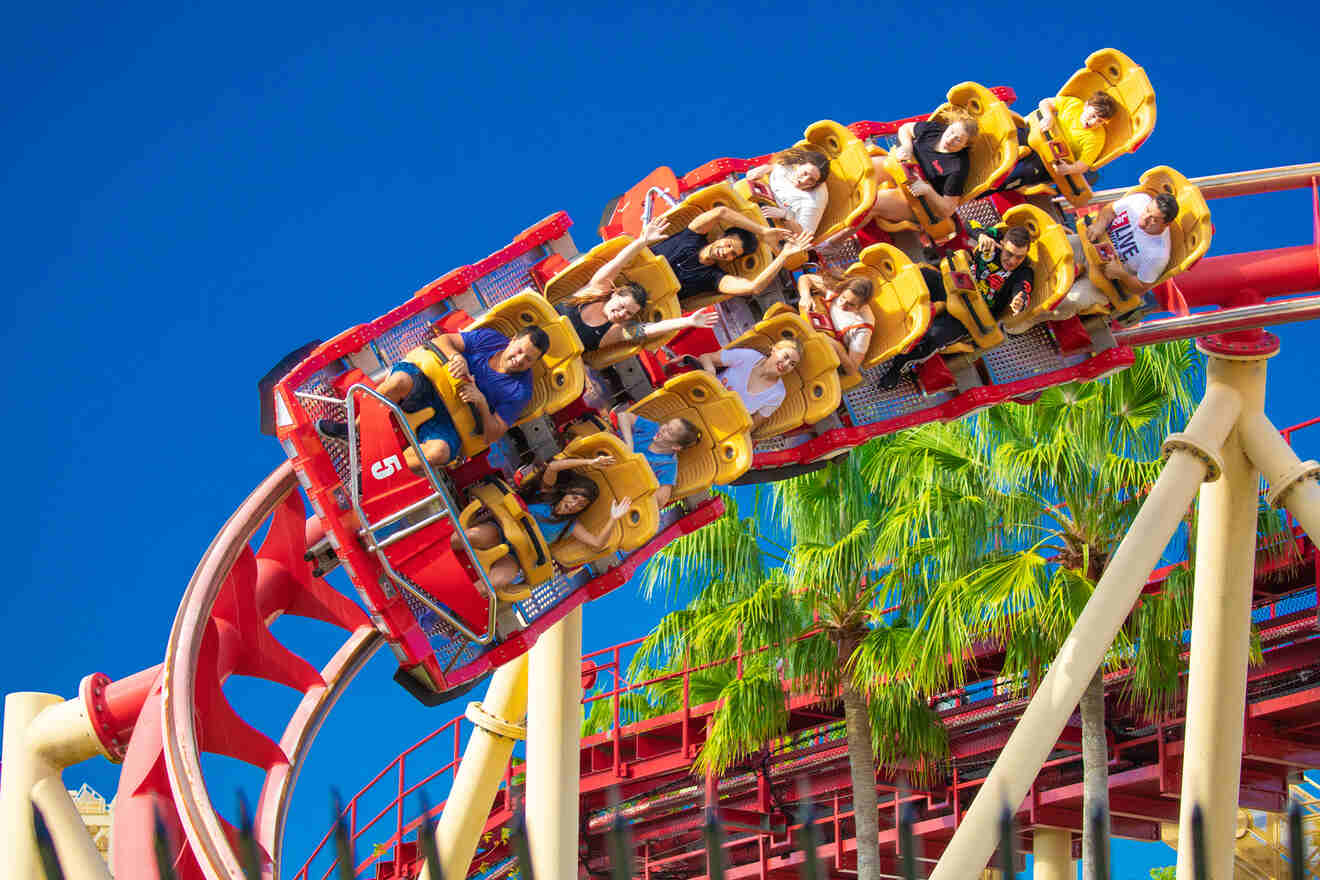 🆓 What is free to do with kids in Orlando?
Some free things to do in Orlando with kids are exploring Disney Springs, experiencing the magic the Walt Disney Company is known for, and Lake Eola in Downtown Orlando. Take a stroll around the stunning lake and get to know the local swan population. It's my favorite spot for a picnic!
🧒 Is Orlando child-friendly?
Absolutely! Orlando is one of, if not the best, destination for your next family vacation. The easiest way to explore Orlando's top family-friendly attractions is with the Go City: Orlando Explorer Pass, which you can customize to include the attractions of your choice!
👦 What is the best theme park for toddlers in Orlando?
Conclusion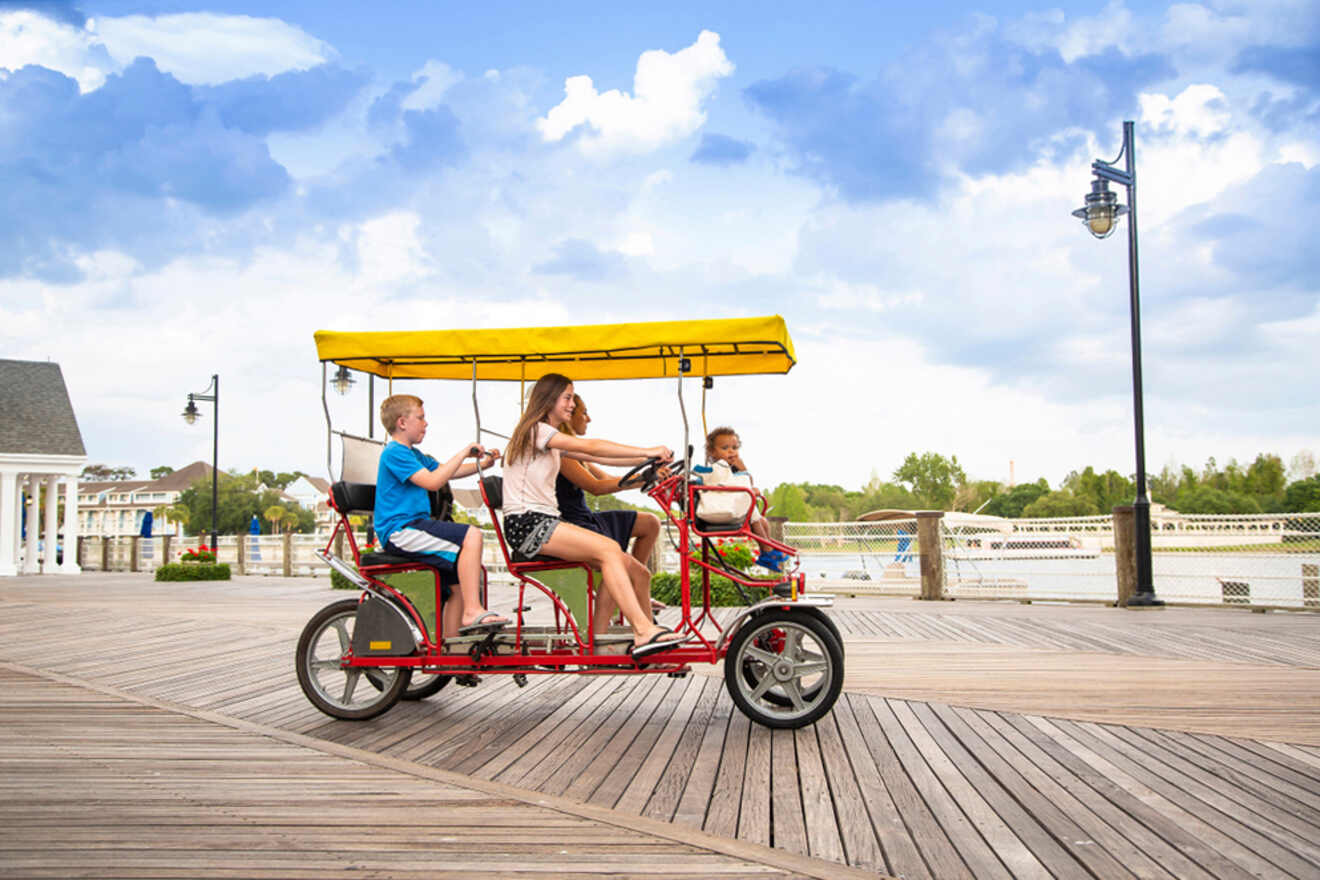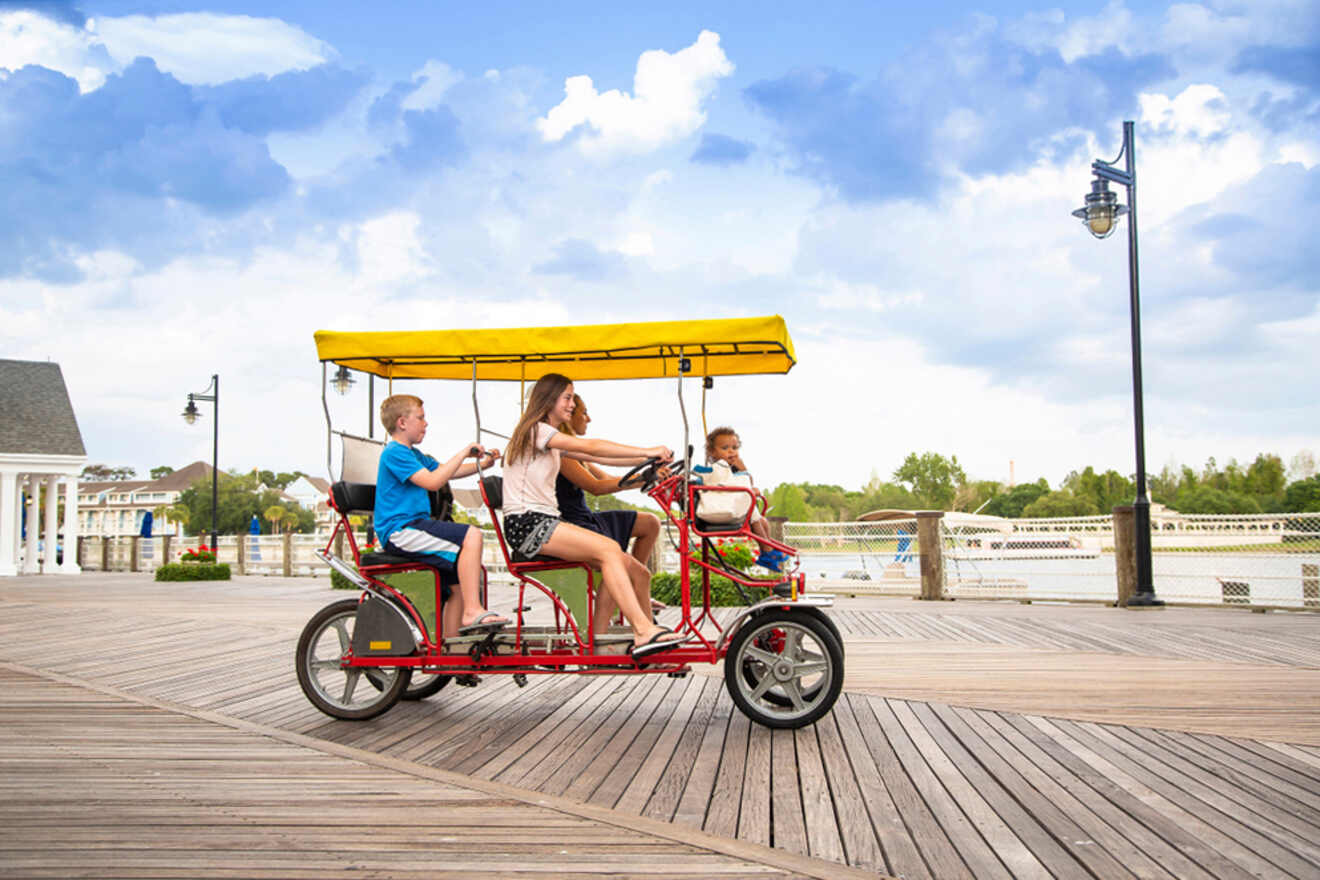 We just covered a ton of information, and hopefully, you got some great ideas for things to do in Orlando with kids! This city really does have so much to offer, and as a local, I can't stress enough how worth it it is to go a little off the beaten track to discover these unique, family-friendly experiences and make a whole lot of memories!
However, if I had to pick 2 as my absolute kid-friendly activities, then I'd definitely pick:
Drop a comment if you have any other questions about what to do in Orlando with kids. I'm here to help! In the meantime, check out some of our favorite places to stay in the area!
Happy exploring!
Montana
---
Pin it for later!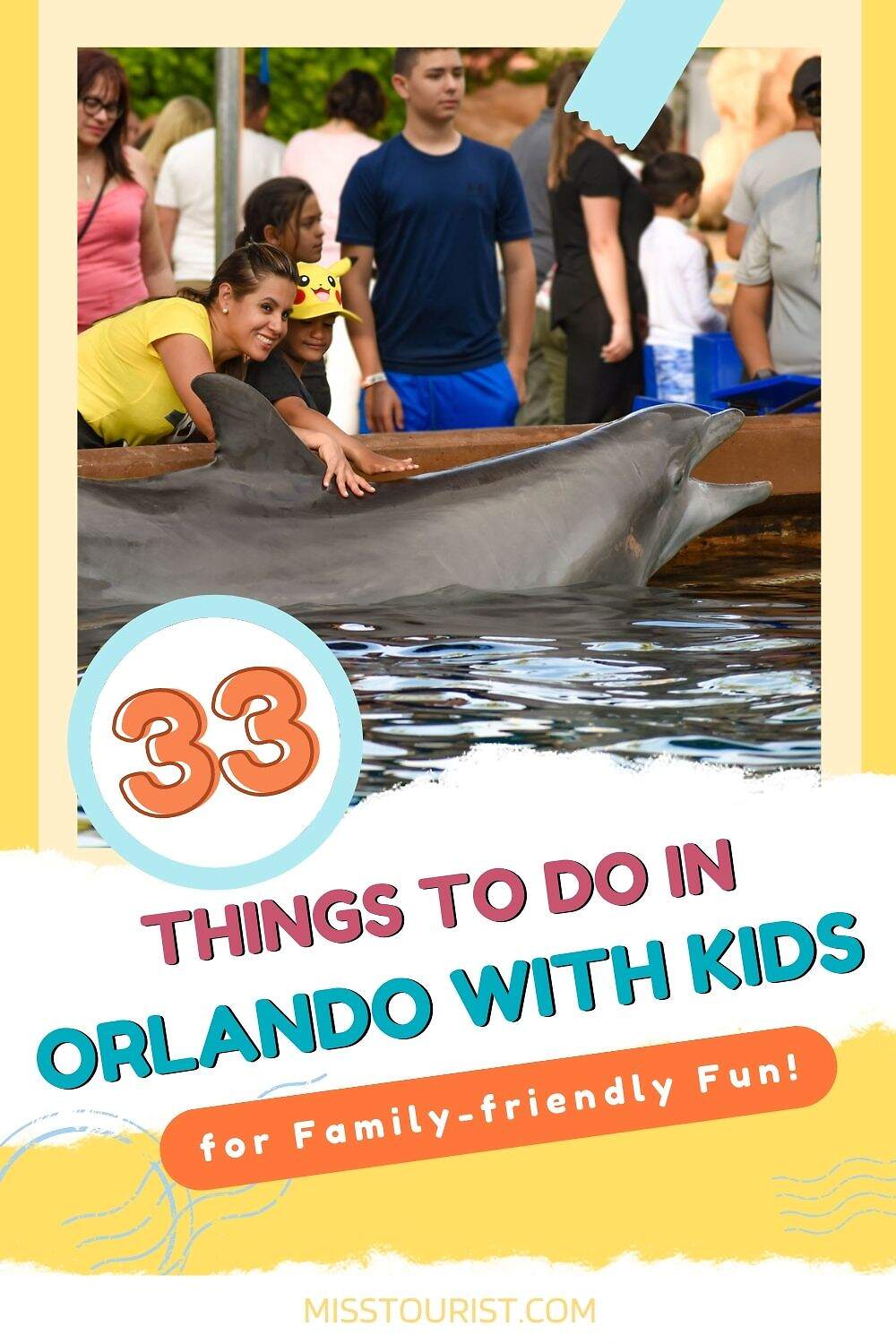 Pin it for later!