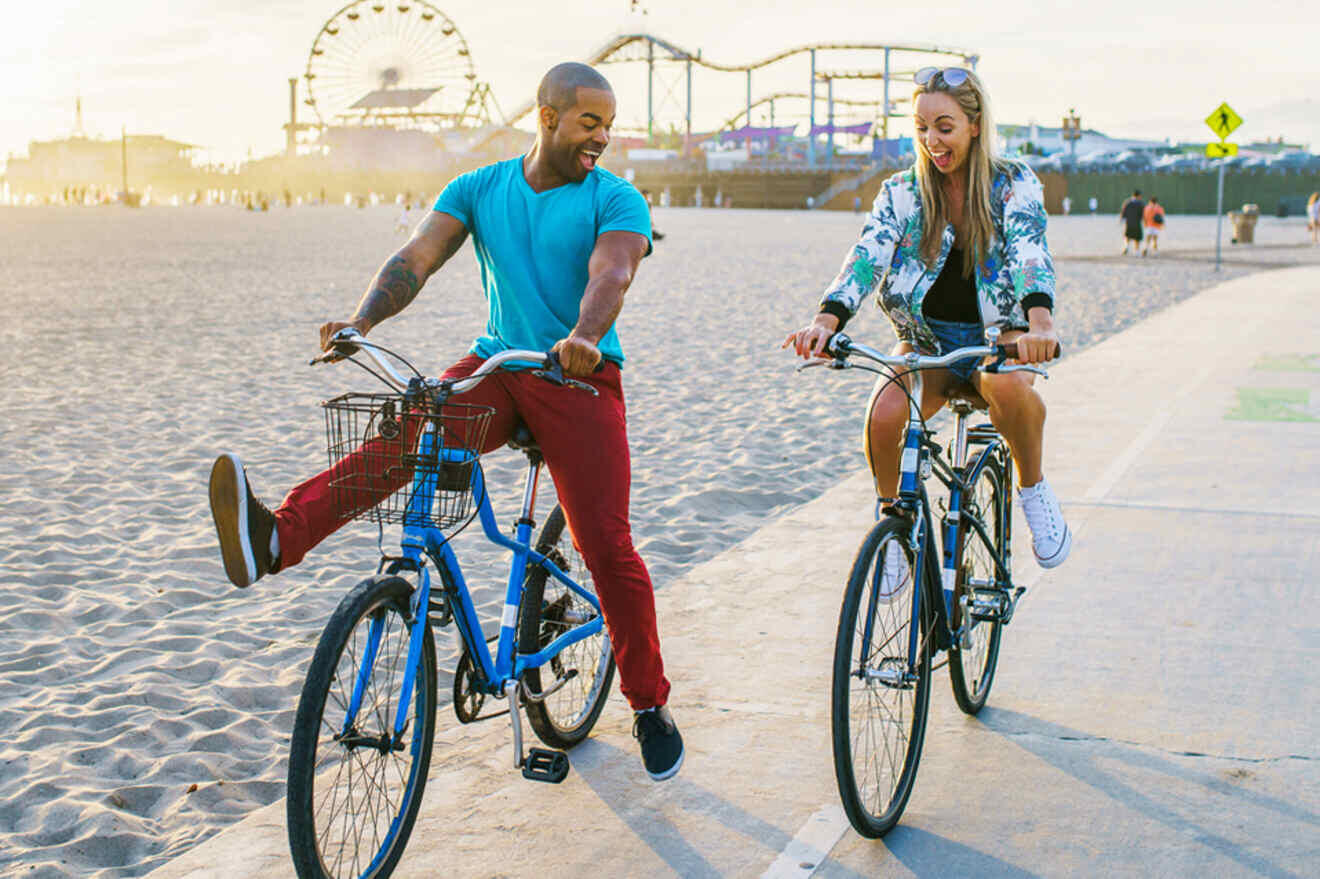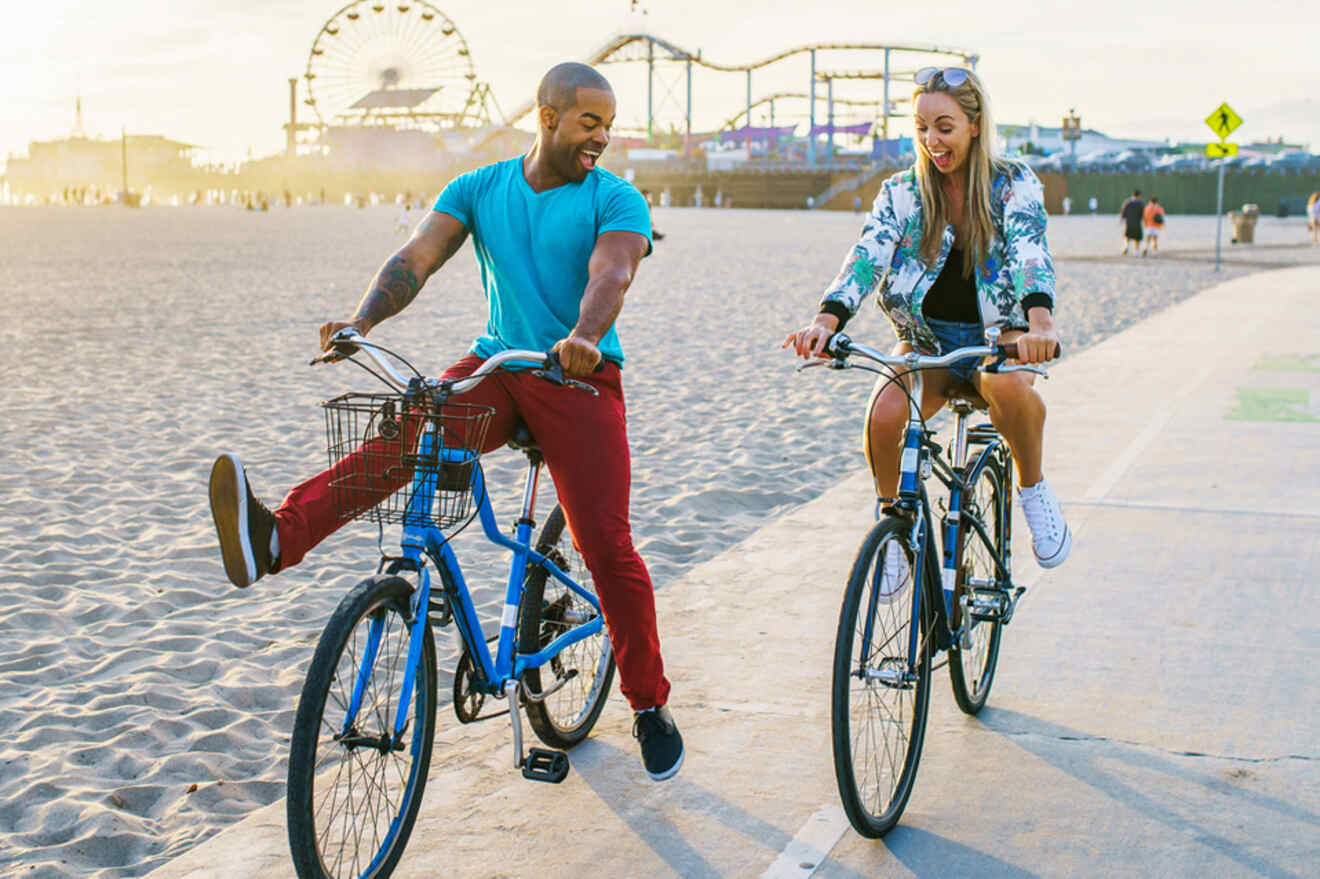 The Golden State of California is known for its vast array of year-round activities it has to offer, and it's where dreamers and explorers come to flourish. I've been living here most of my life and can happily and confidently say that I have never run out of things to do.
Better yet, being here with your partner, there's an even longer roster of fun and romantic things to do. Whether you are looking for that ultimate California adventure or for a slice of paradise on our world-renowned beaches, I have a few recommendations that both of you are absolutely going to love.
Keep in mind that you should always book the paid activities in advance! This is going to save you lots of $$$ along the way.
Let's get started on 15 fun things to do in California for couples!
If you are in a hurry
Want just the scoop of things? I got ya! Here are a few things I sincerely recommend booking in advance for the most thrilling couple experience:
And here are the best hotels: Hyatt Regency Resort and Spa (luxury), The Darling (mid-range), Orchard Hotel (budget)
Here's a map of all the places you'll visit in California!
1. Visit amusement parks in Southern California
One of the most well-known things to do here in California is visit all the fun amusement parks!
1.1 Disneyland and California Adventure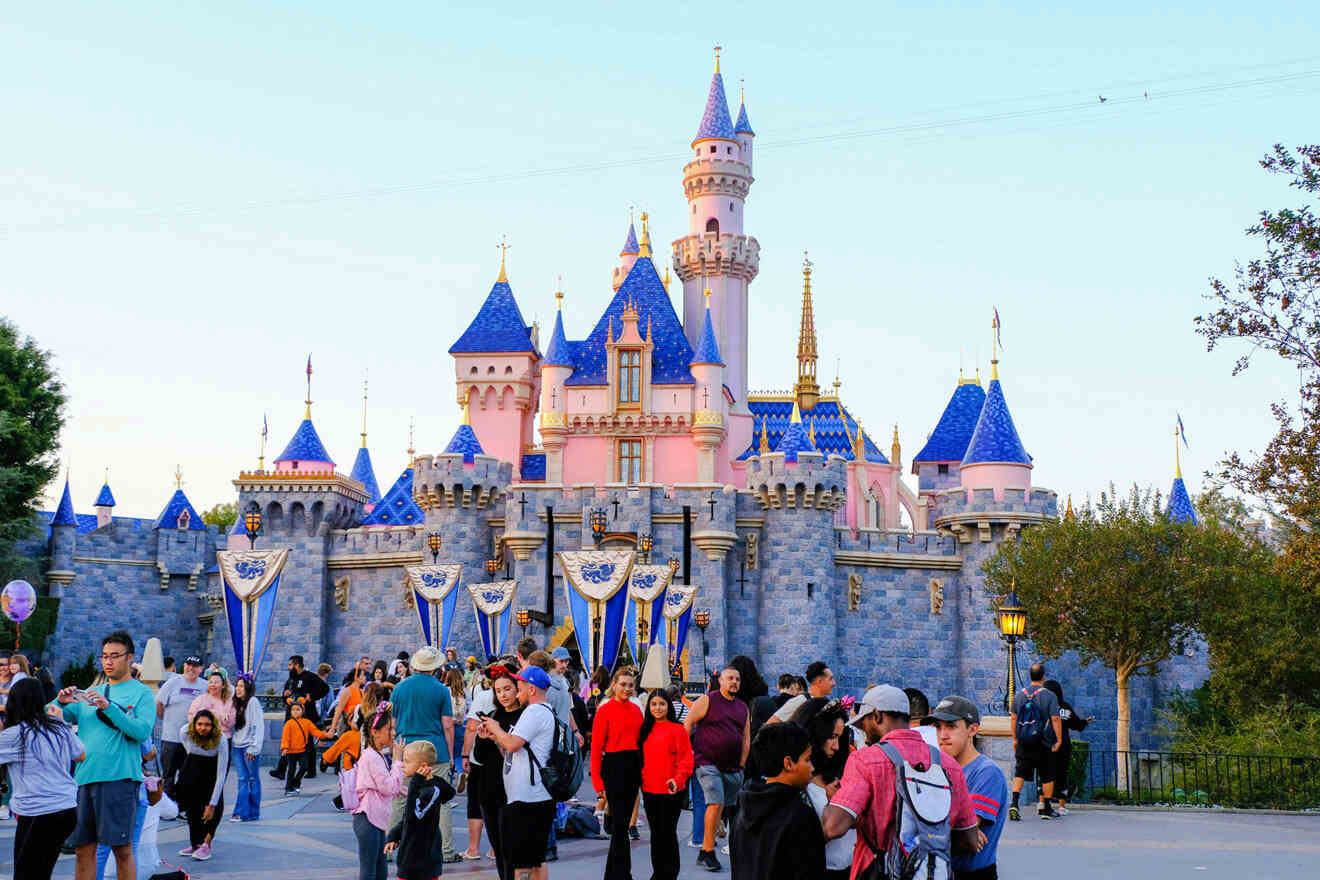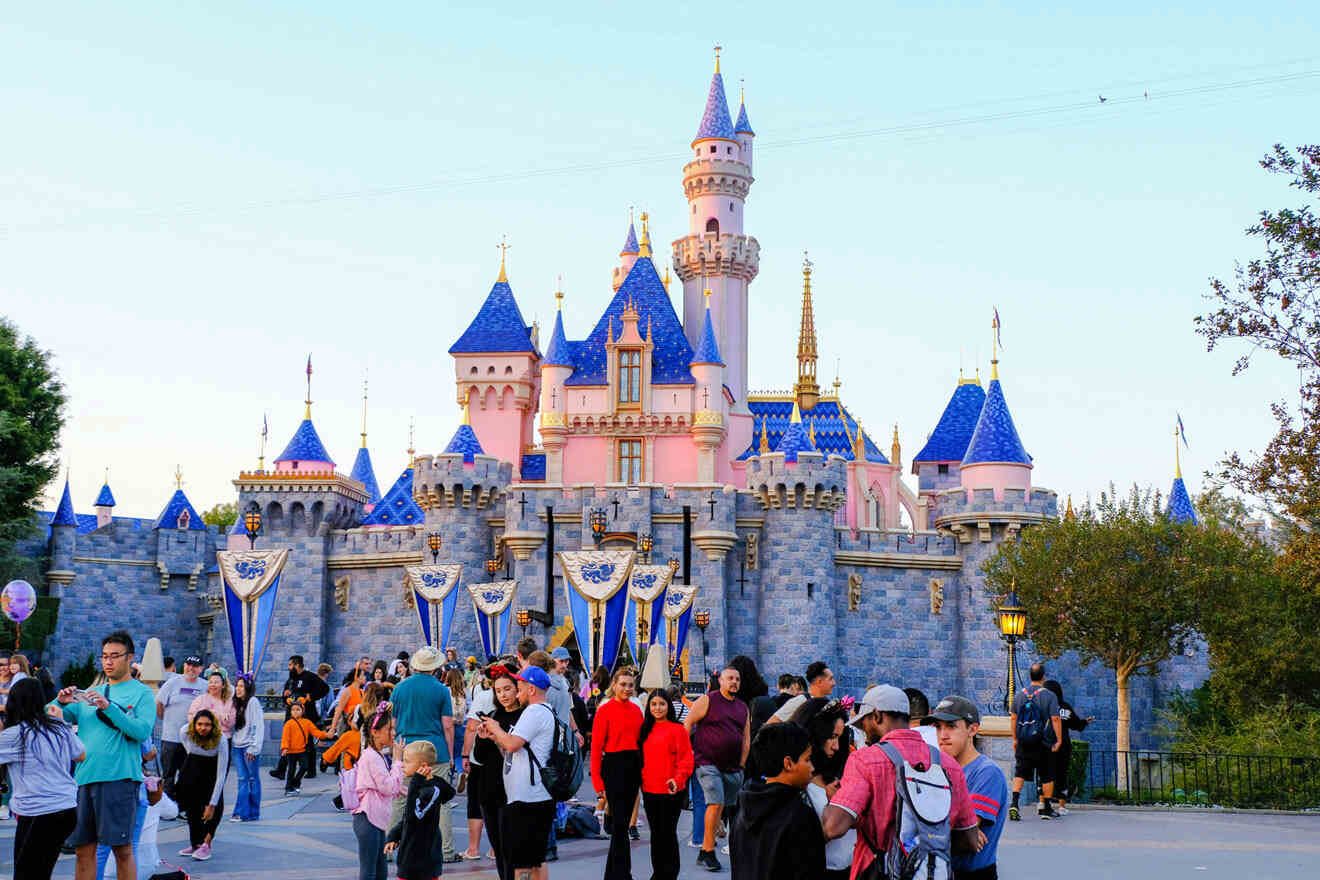 I'm a true Disney girl at heart – and no other place in the world makes me happier.
Disneyland and California Adventure are where people from all over the world come to experience the magic that Disney has to offer! Located directly across from each other, it's easy to get a Park Hopper ticket and visit both attractions on the same day.
Disneyland and California Adventure are home to various theme parks, rides, and dozens of must-see shows and attractions, including the famous Space Mountain ride.
If you like to stay in close proximity to the parks then Anaheim Islander Inn & Suites is a budget-friendly option that I recommend checking out! It's less than a mile (2 km) away from the park, making it easy to access.
HACK: Use a crowd calendar to check when it will be busiest (I like this one!) and buy Lightening Lane passes to avoid waiting in long lines.
PRICE: From US$104 for adults; Park Hopper tickets are + US$65/ticket
1.2 Universal Studios Hollywood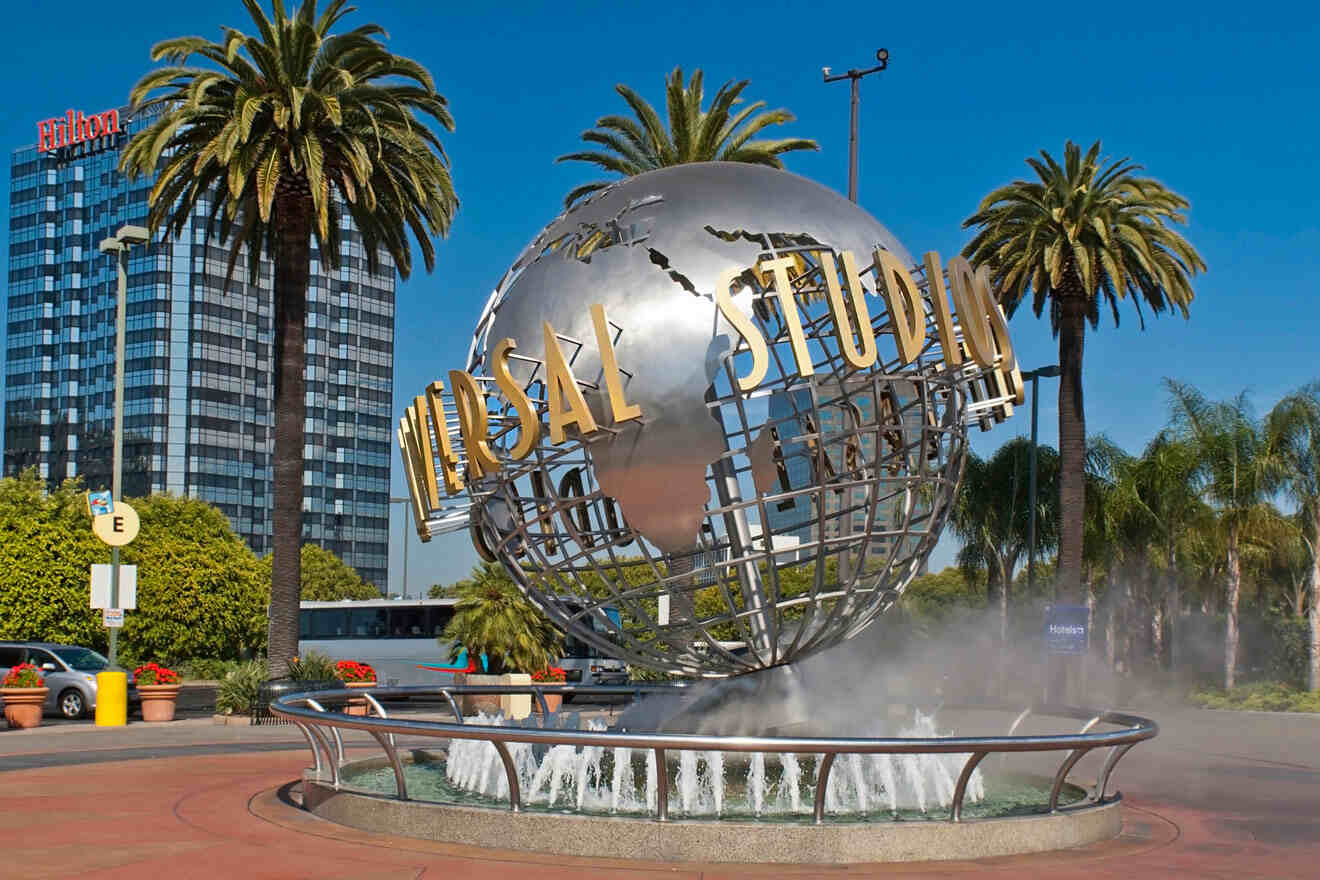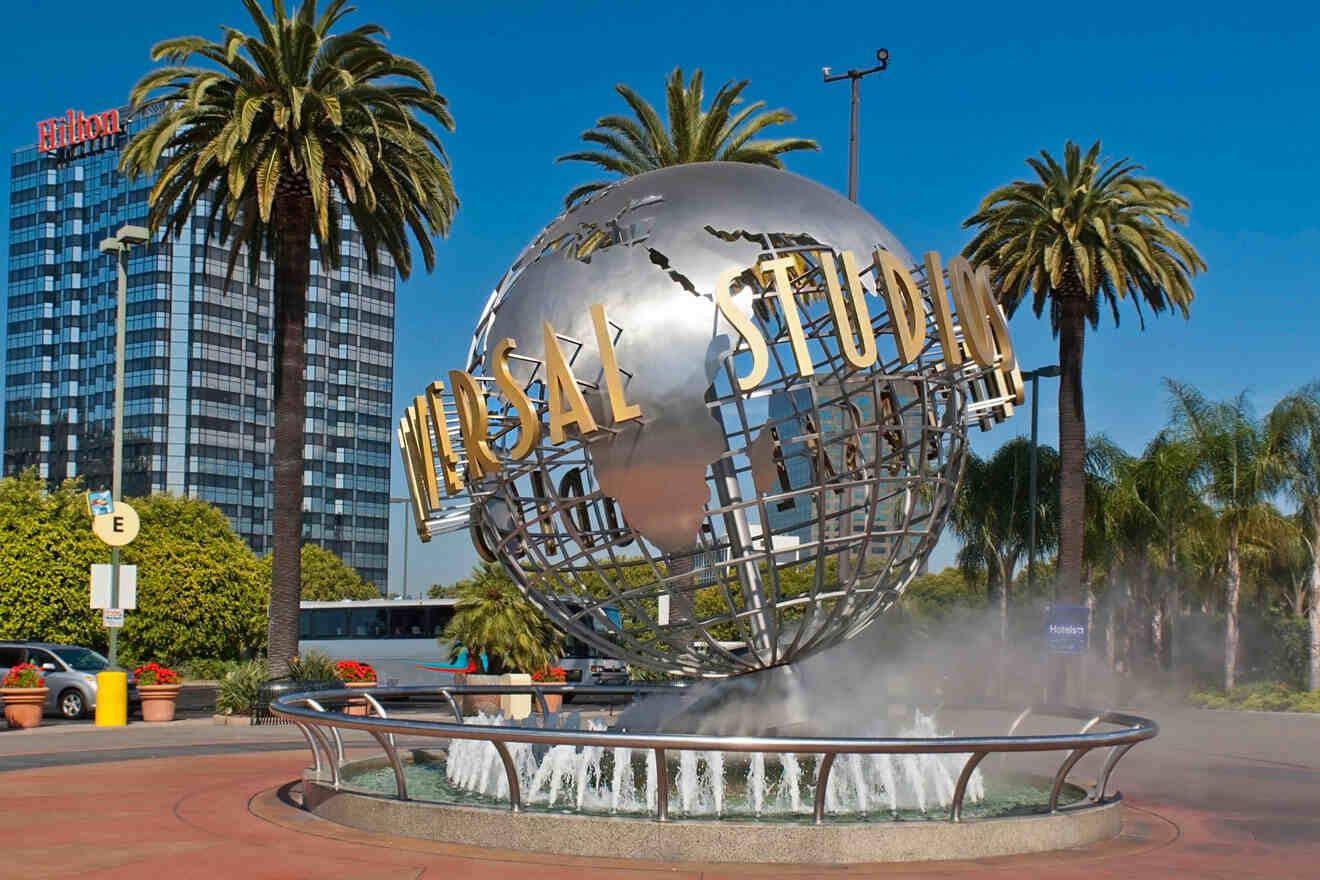 Universal Studios Hollywood makes Hollywood's most famous movies and television shows come to life with its immersive theme parks, rides, attractions, and more. Here are a few popular, note-worthy theme parks: The Wizarding World of Harry Potter, Jurassic World, Super Nintendo World, and Minion Land.
PRO TIP: Don't miss out on The World-Famous Studio Tour – it's my absolute favorite tour in Universal Studios and is included with your admission!
PRICE: From US$108 for adults. Prices vary depending on the date and add-ons.
1.3 Six Flags Magic Mountain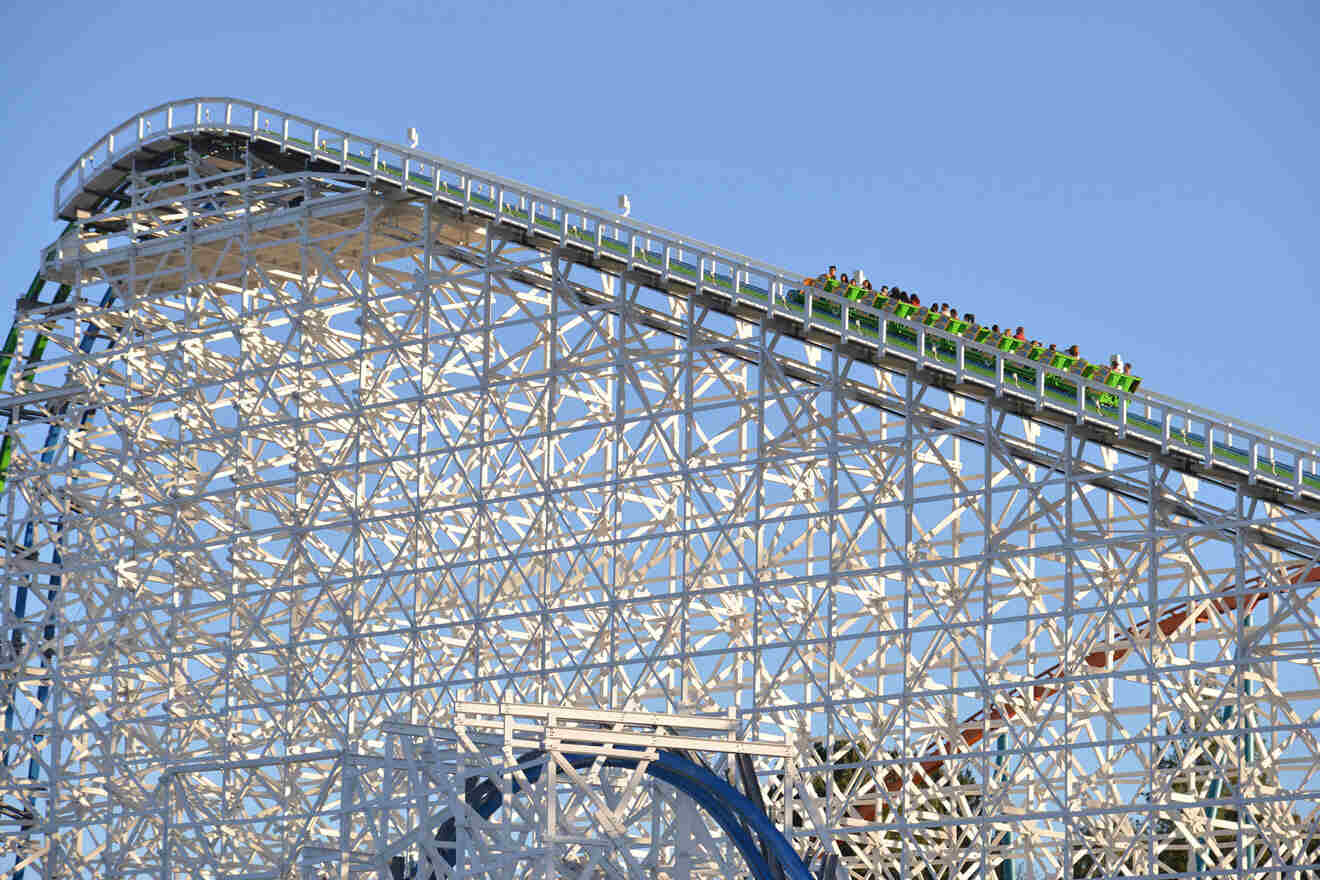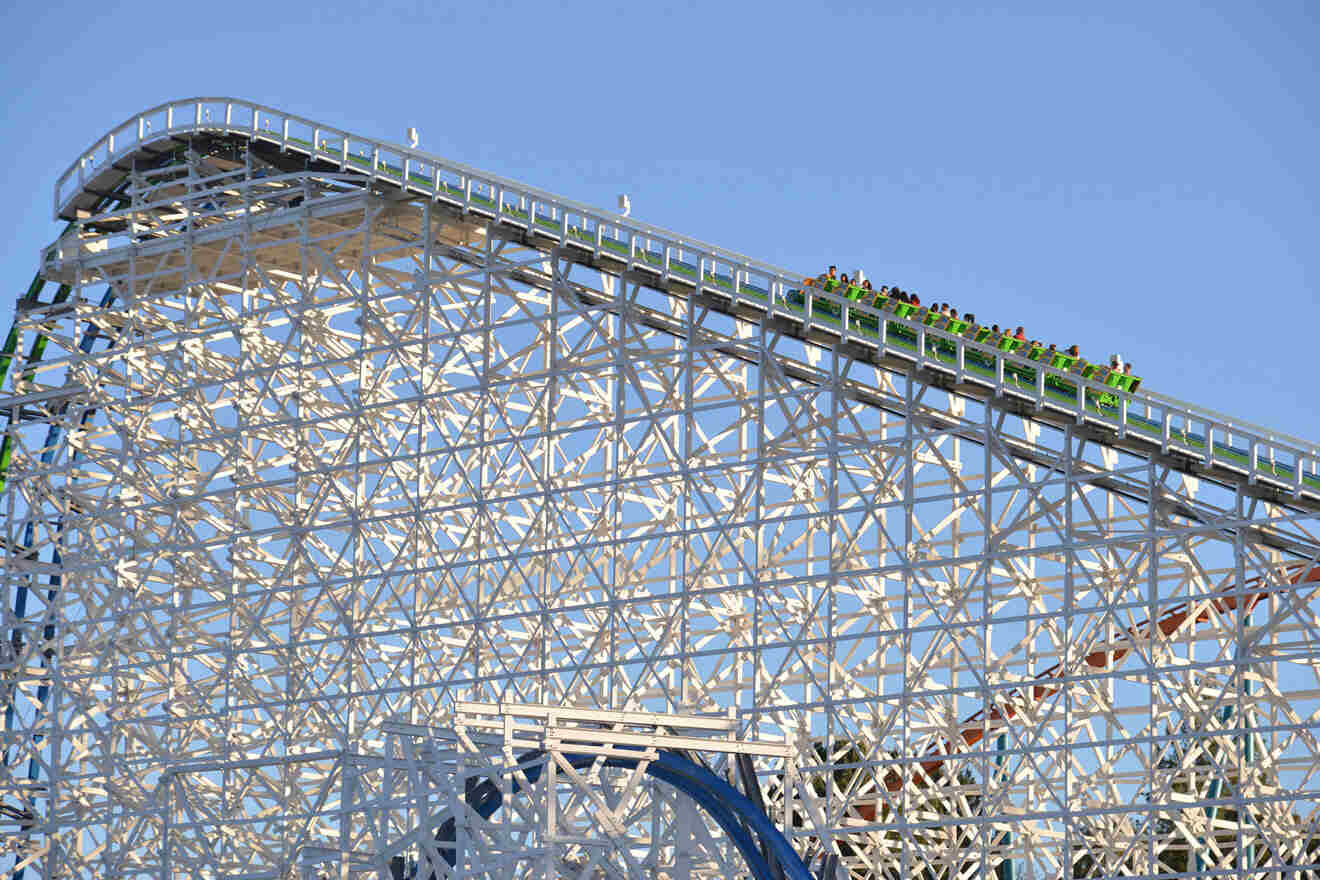 Six Flags Magic Mountain is one of the most fun places to visit as a couple in California! The park is known for its 20 world-class roller coasters, more than any theme park in the world.
HACK: Buy your tickets in advance to save money and download the Six Flags app and stay updated on all the latest information and use mobile food ordering to avoid waiting in those long lines!
PRICE: From US$108 for adults
2. Take a trip to the world-renowned San Diego Zoo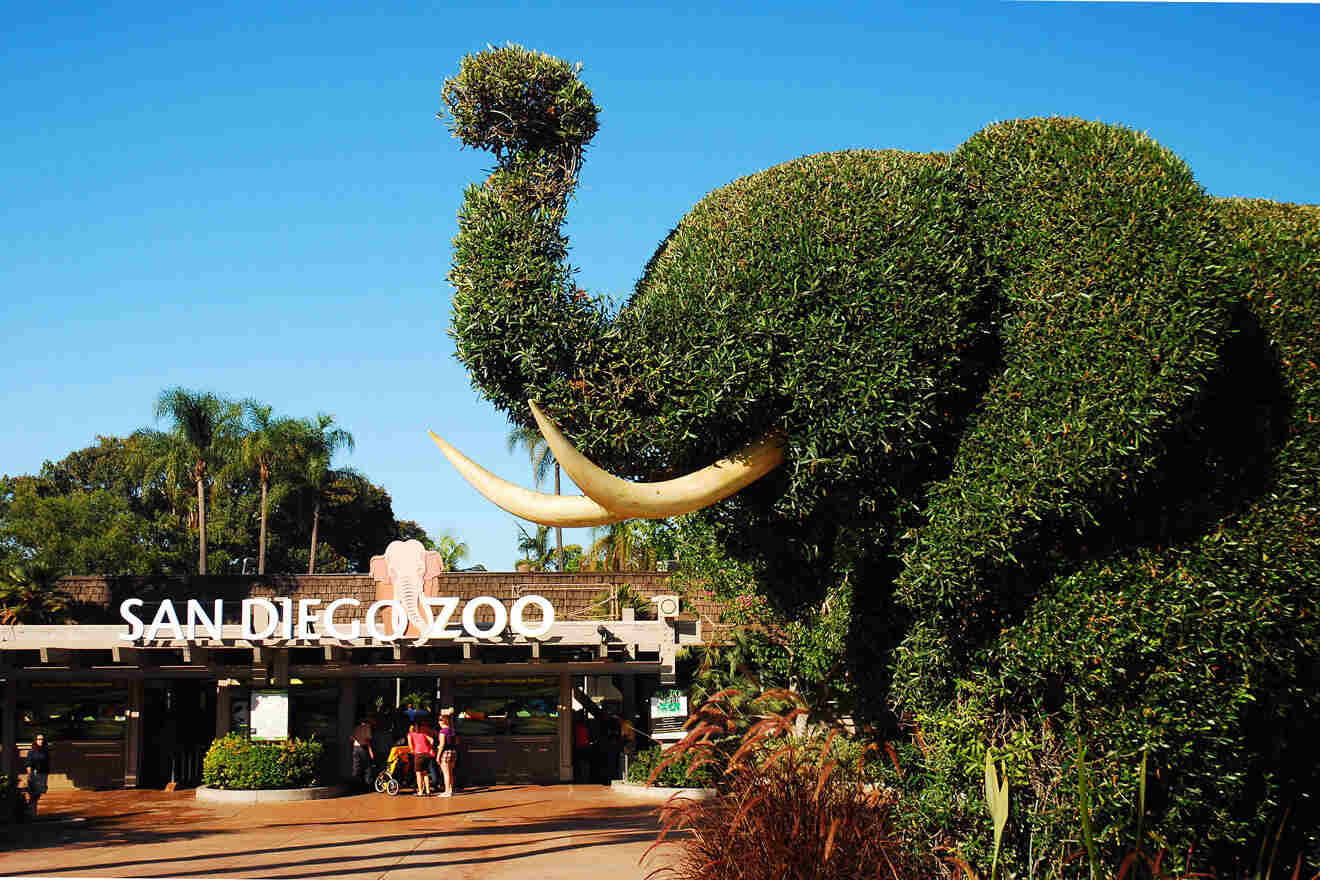 Highlighted in dozens of movies around the world, the San Diego Zoo is a must-see for animal-loving couples!
The San Diego Zoo is over 100 years old, covering over 100 acres (40 hectares) of land! It's home to over 14,000 endangered and rare animals, with over 700 species.
For even more fun, join in on their Safari Park adventure! This is a once-in-a-lifetime experience that you and your partner will always remember!
NOTE: It's about a 5-minute drive away from downtown SD, so I recommend exploring the Gaslamp District afterward for a romantic dinner and drinks. My go-to bar (speakeasy) to impress your special someone is Youngblood!
PRICE: From US$69 per person
3. Go skiing in Lake Tahoe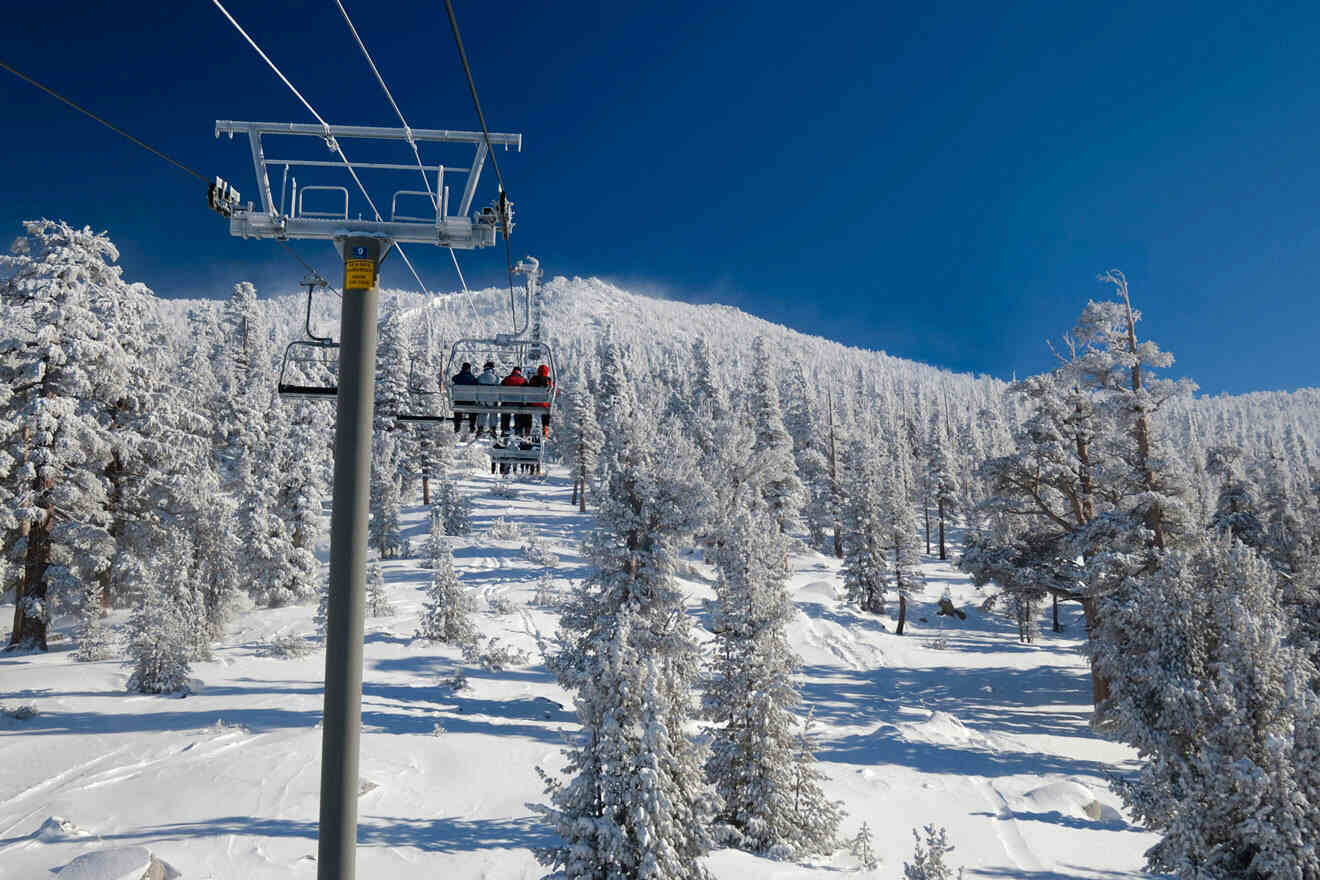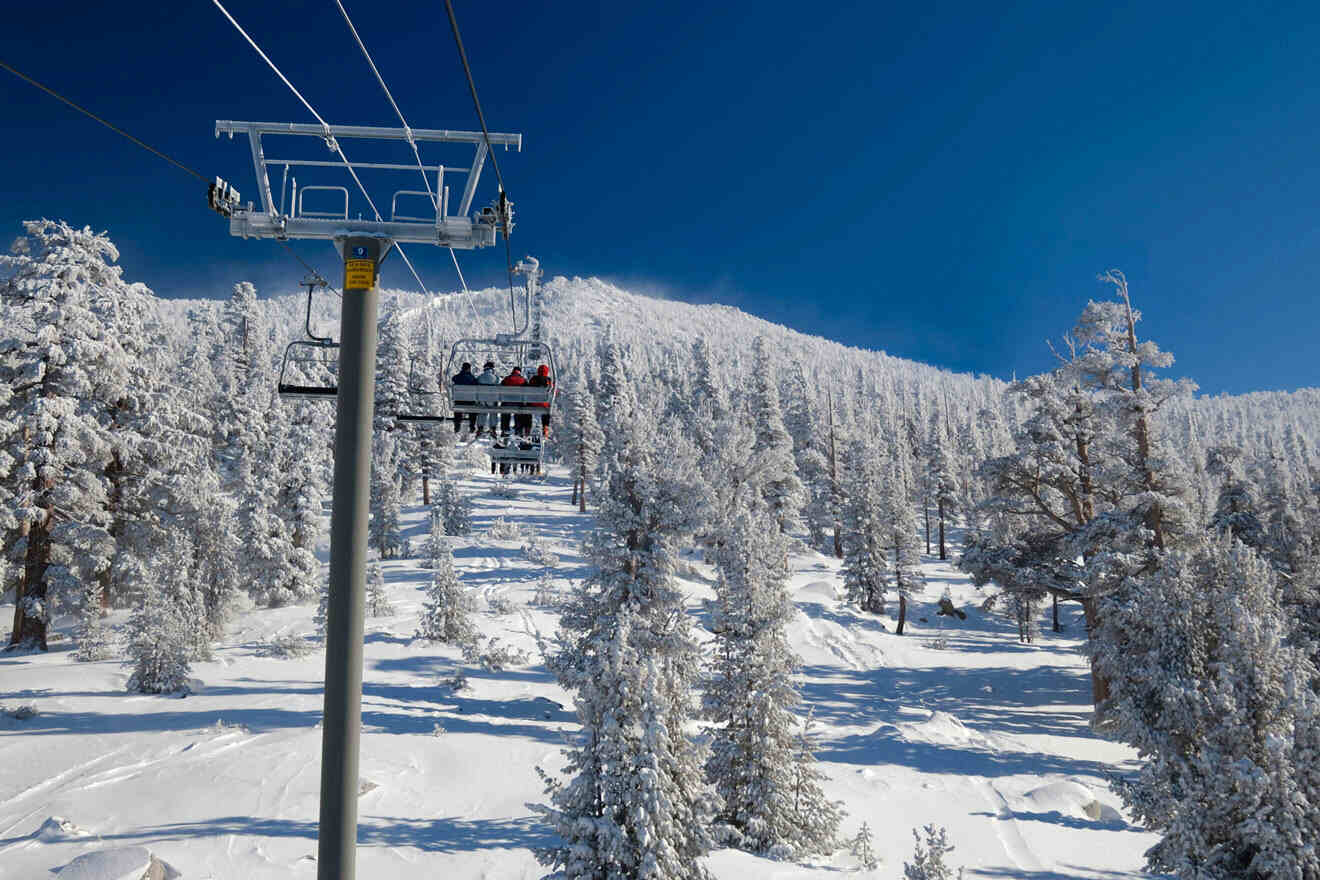 Lake Tahoe is a must-visit destination for couples during the winter months. Located in the Sierra Nevada Mountains, the stunning lake is surrounded by snow-capped peaks and offers a range of winter activities. Skiing and snowboarding are popular at nearby resorts while non-skiers have the option to enjoy snowshoeing, ice skating, and sledding.
The Heavenly Mountain Resort in Lake Tahoe offers ski rentals and classes if it's your first time. Trust me, you want to experience this one.
I've stayed at Best Western Plus Truckee-Tahoe Hotel and had a wonderful experience. They have comfortable, affordable rooms and easy access to skiing and other activities.
NOTE: Lake Tahoe in the Winter is an extremely popular destination, make sure you book your hotel in advance to save $$$ in the long run and ensure you save your spot.
PRICE: Snow sports activities start at US$189 per adult
4. Take a day trip to Santa Catalina Island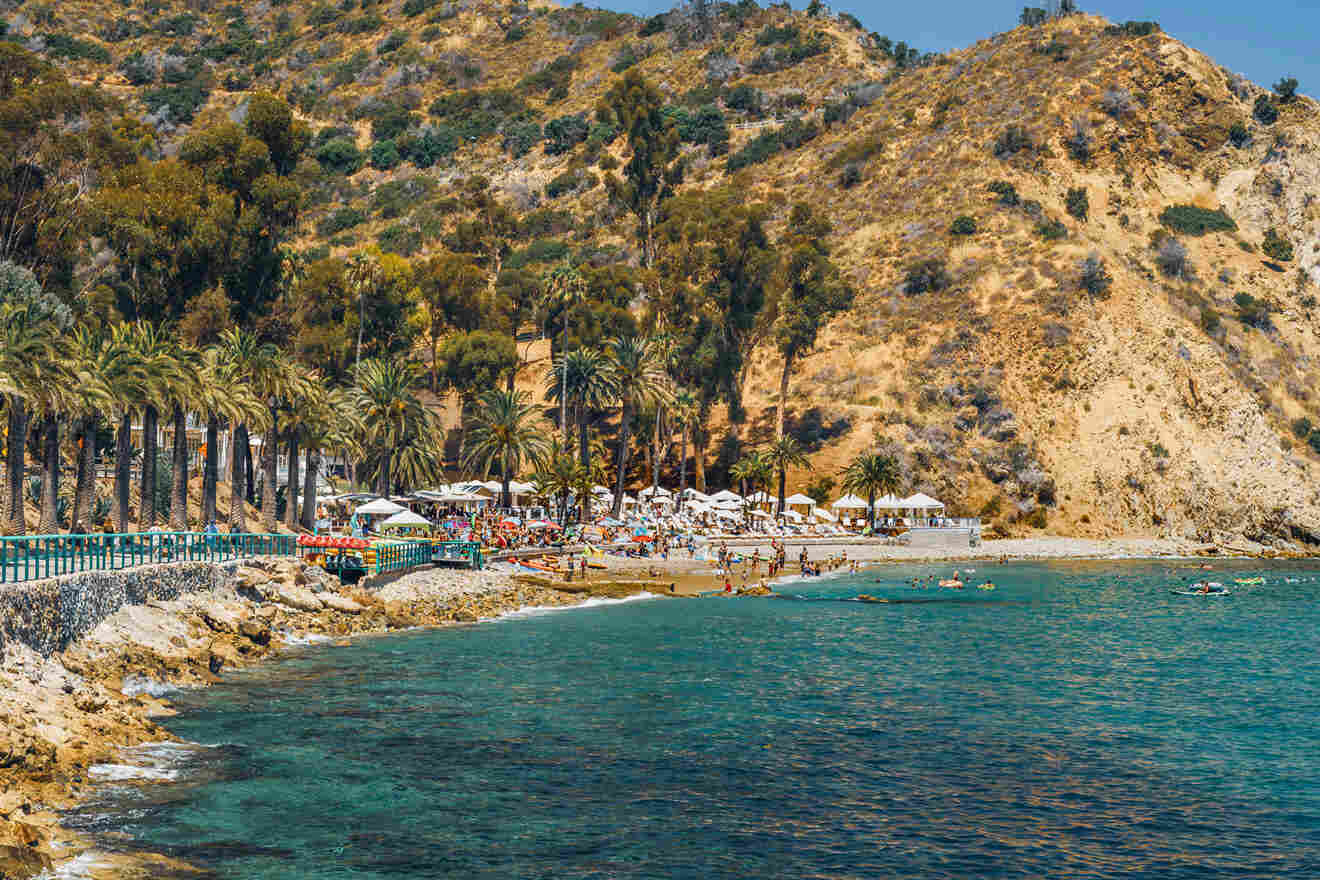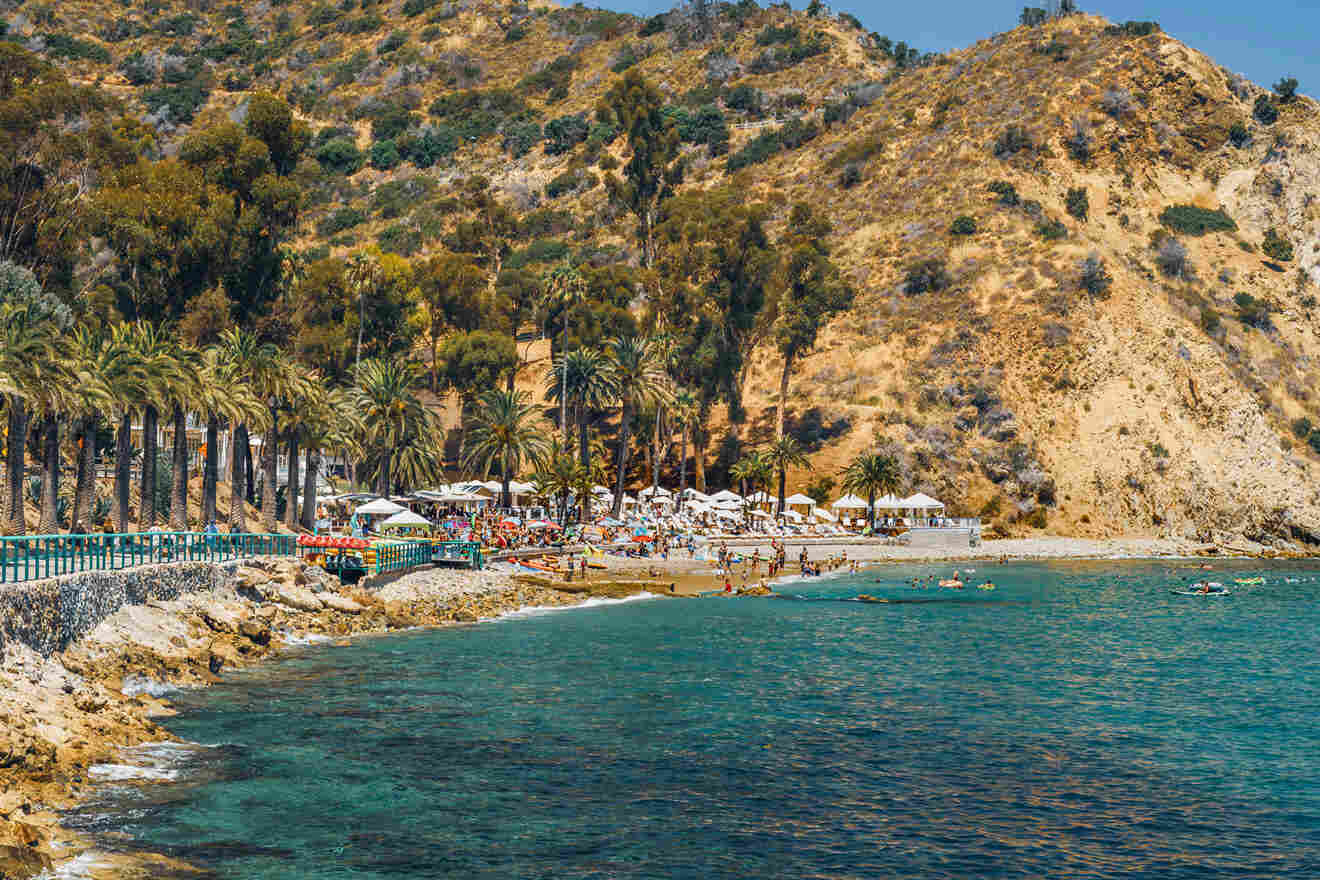 Santa Catalina Island is hands down, every Southern California native's favorite weekend excursion. Outdoor activities such as snorkeling, parasailing, biking, and golfing are all available on the island.
Here are a couple of unique activities I recommend booking ahead of time:
PRICE: Ferry tickets start from US$84 per person
Getting there: Ferries leave multiple times a day from ports in San Pedro, Long Beach, Newport Beach, and Dana Point.
5. Go camping at Yosemite National Park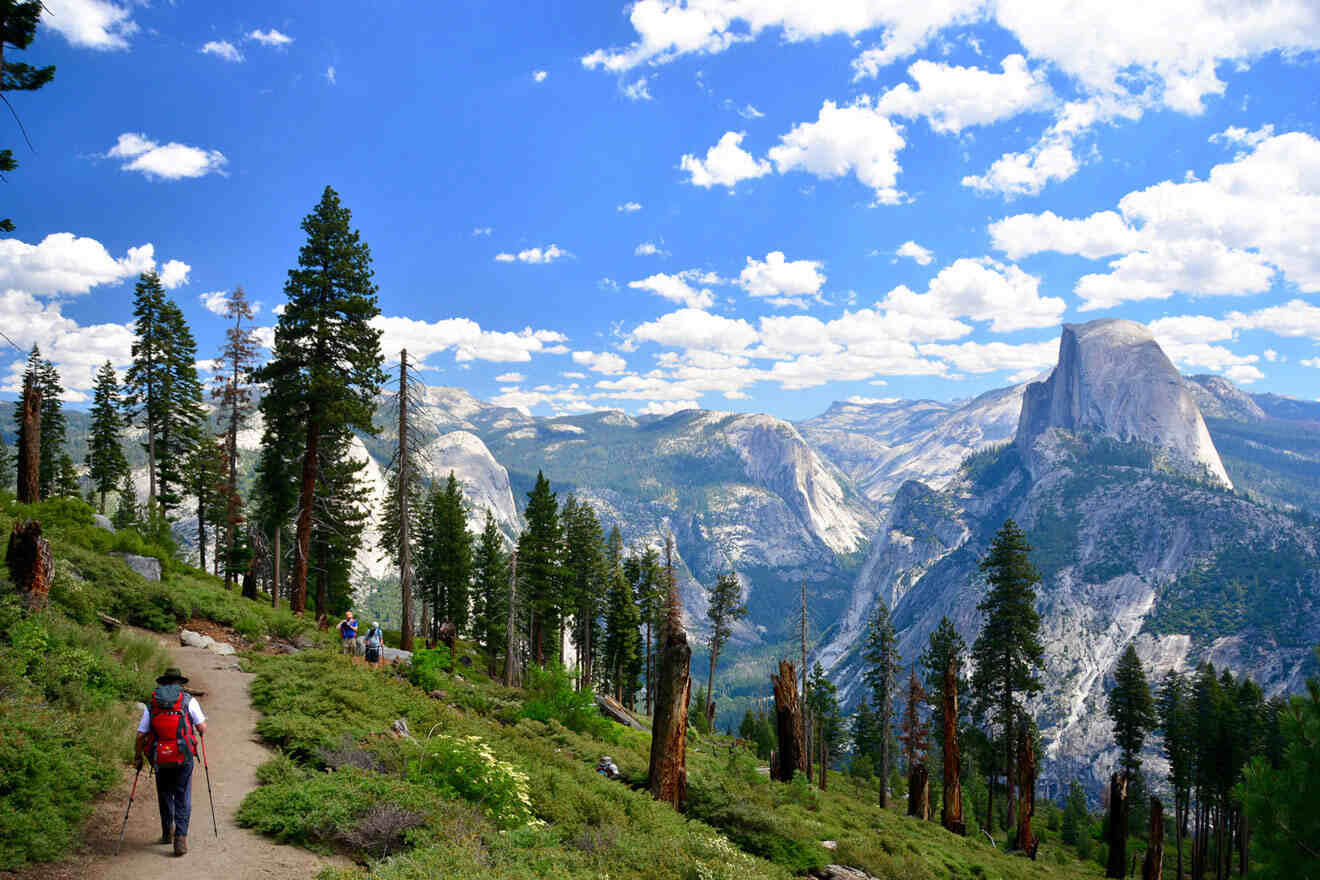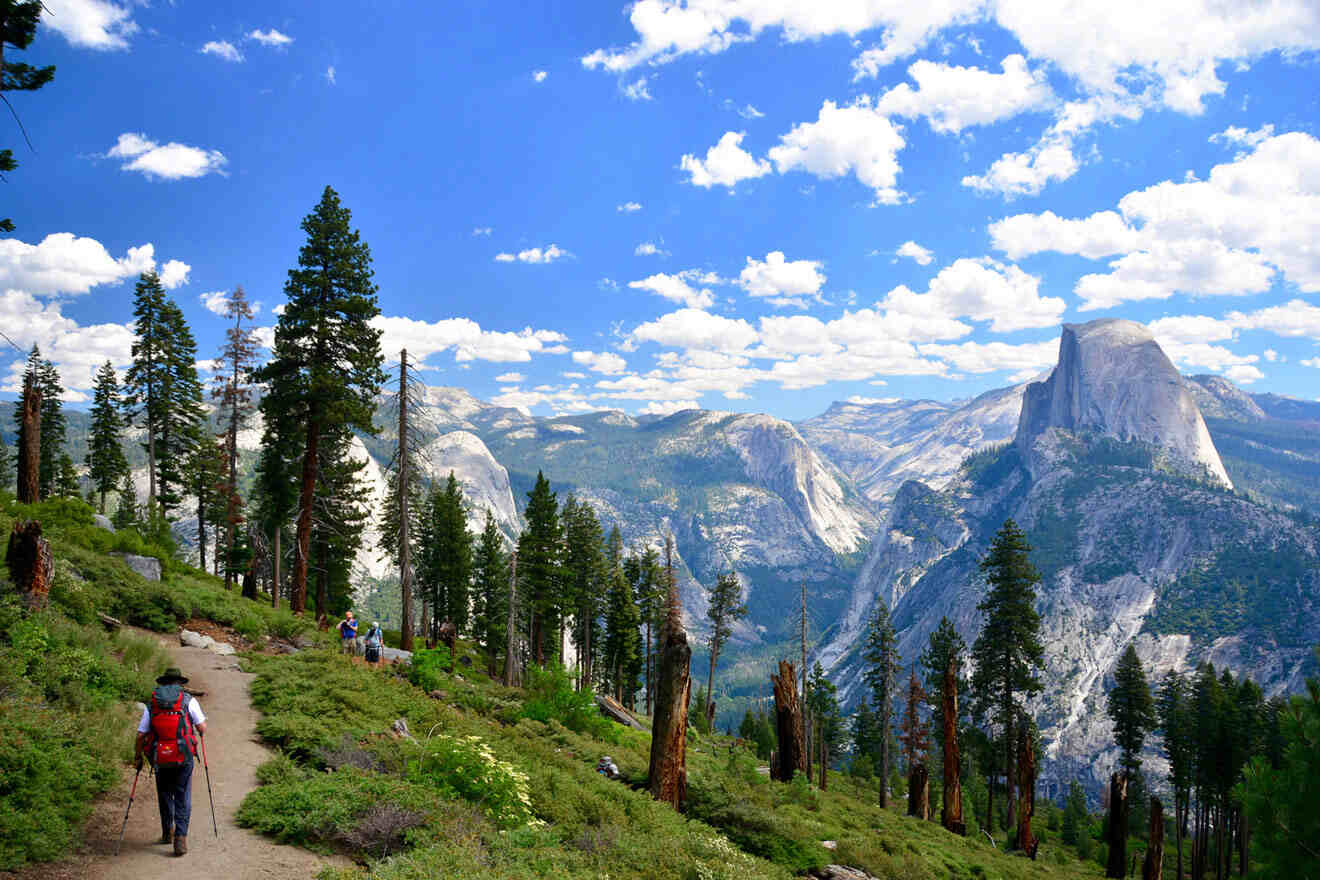 If you and your partner are nature enthusiasts like me, you will find joy in visiting Yosemite National Park, where hiking, camping, and breathtaking natural landscapes await. At the park, you can explore 1,200 square miles (1,931 km) of deep valleys, grand sequoia trees, meadows, scenic waterfalls, and more.
I recommend taking a camper RV for at least 3 days, to make the most out of the experience. There's so much to see in Yosemite that it's impossible fitting it all into one day!
Here are some couples options I recommend:
PRO TIP: You always want to carry a portable charger when you're in Yosemite, just in case. My favorite thing at the moment is this credit-card-sized portable charger from AquaVault. It's SO easy to carry around when you're traveling and keeps my phone charged at all times.
6. Catch a ferry to Alcatraz Island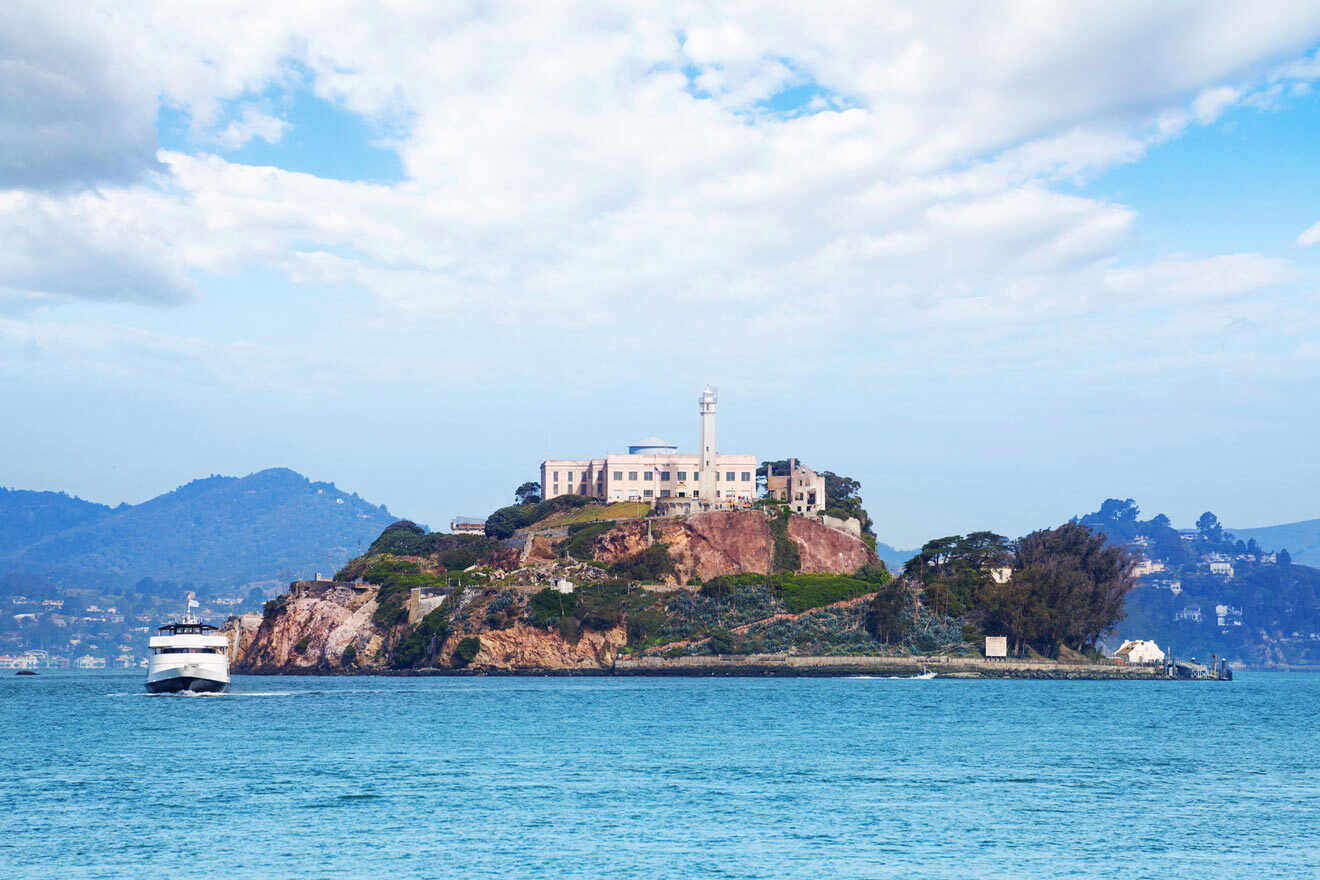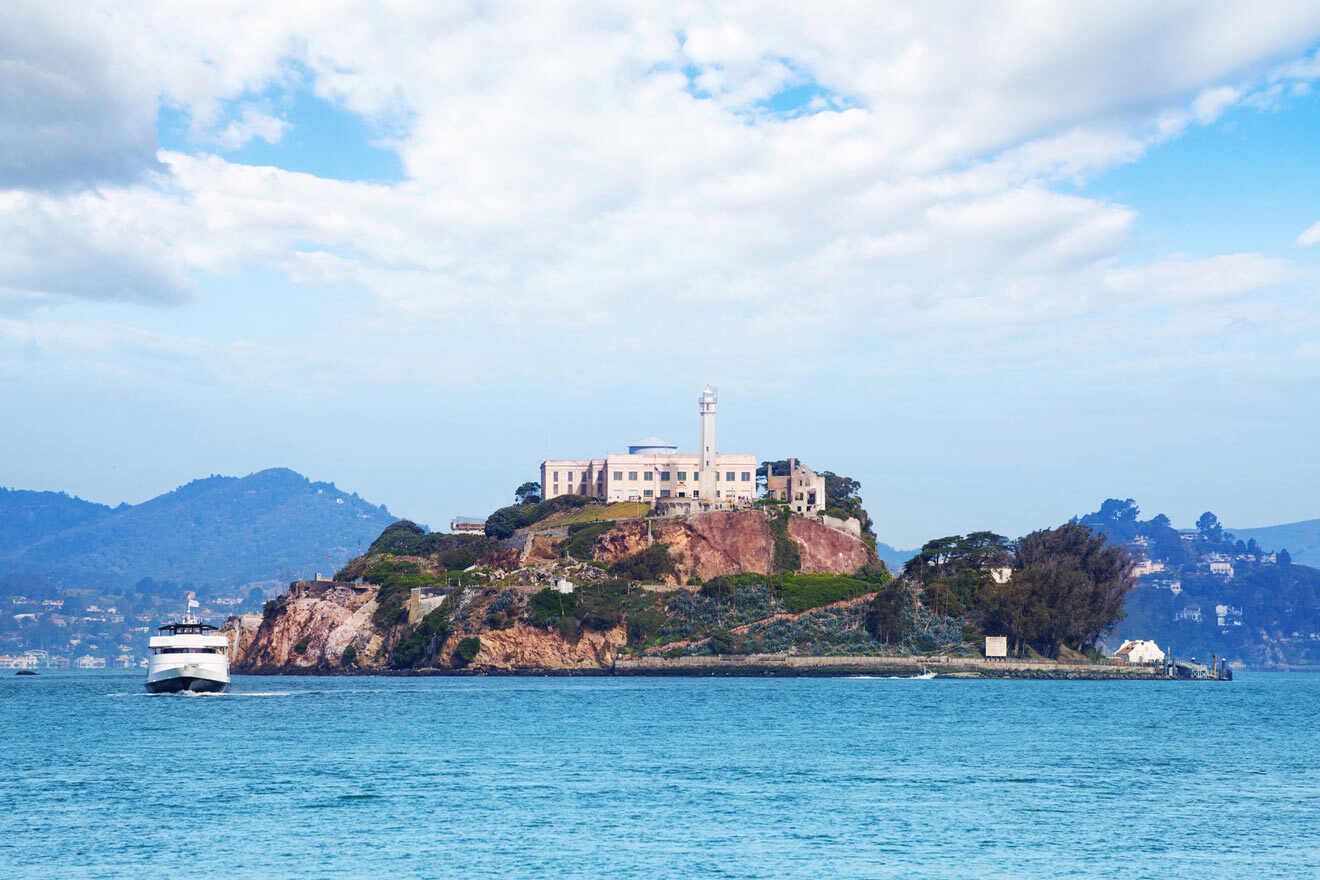 Alcatraz Island is a short ferry ride away from the San Francisco Bay. The small island was once a maximum-security federal prison and now has an award-winning audio tour that takes you back through the gates of the legendary Alcatraz island. More than 1.7 million people visit each year, and it's San Francisco's top attraction!
I found this bundle price for round-trip tickets to Alcatraz and a cruise around the Golden Gate Bridge! Given the fact that the island is one of the most sought-after tours in California, make sure to book in advance to ensure you reserve your spot.
PRICE: Round trip bundles starting at US$98 per person
7. Eat, drink, and get tipsy in Napa Valley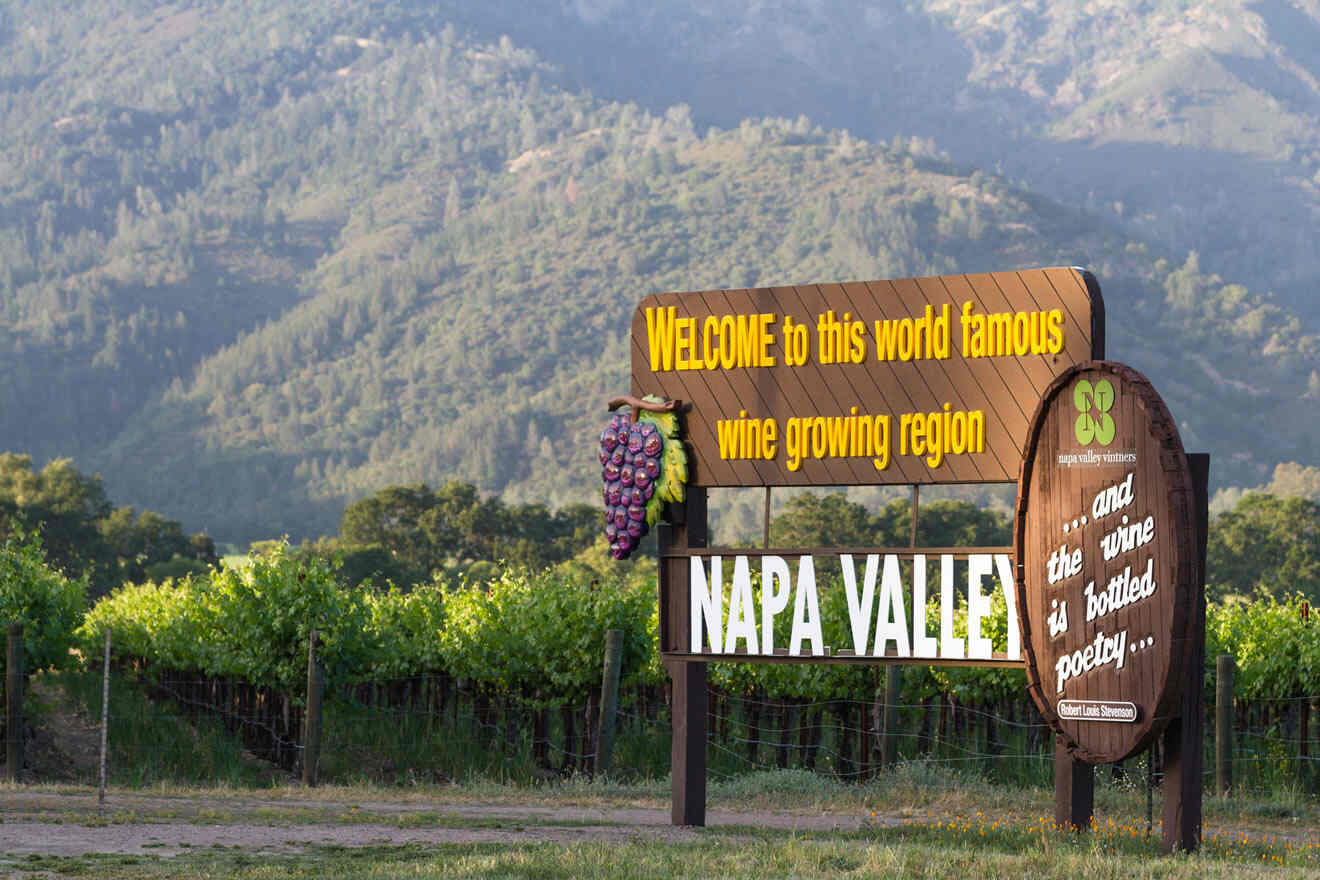 Napa Valley is known for its amazing local wines, delicious food, and sunny weather…what more can you ask for? Downtown Napa recently earned the title of "The Wine Tasting Room Capital of the World" and is home to over 50 boutique and highly acclaimed wines and tasting rooms.
Napa Valley is a destination for couples to enjoy delicious wines within the world's premier wine region that is home to more than 500 wineries. With everything within walking distance, it is a stunning spot to unwind and have some fun in the sun exploring the vineyards with your partner.
One of the best ways to experience Napa is on the Napa Valley Wine Train. If you're looking for a more laid-back vibe to explore the scenic stretch – you don't want to miss this one.
NOTE: The valley is really hot in the summer! I always bring a hat whenever I'm out there. It's usually hard traveling with a big sun hat but this one is foldable, making it super convenient for traveling. I've also carried around a portable misting fan which is a lifesaver!
8. Take a GoCar tour of Balboa Park in San Diego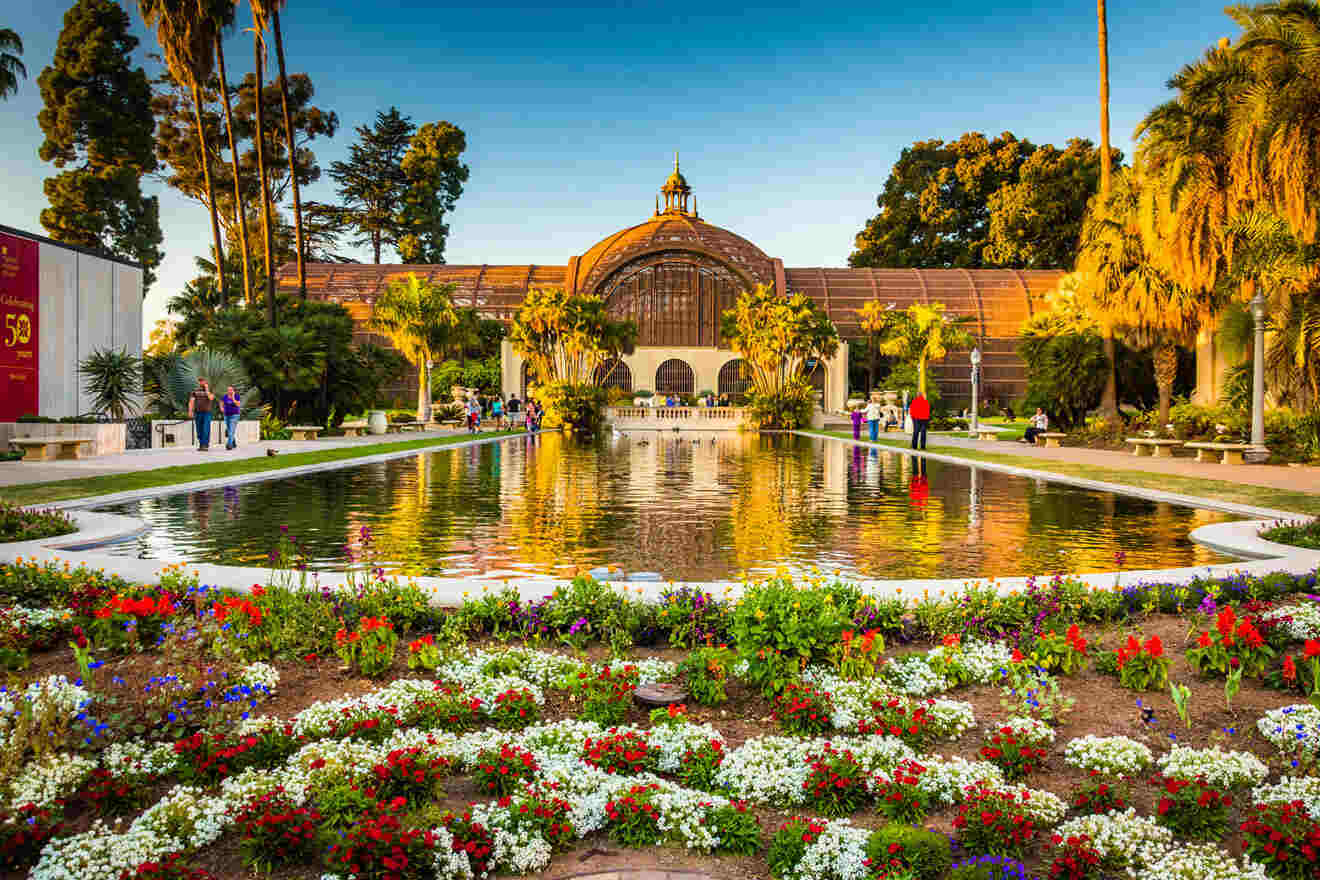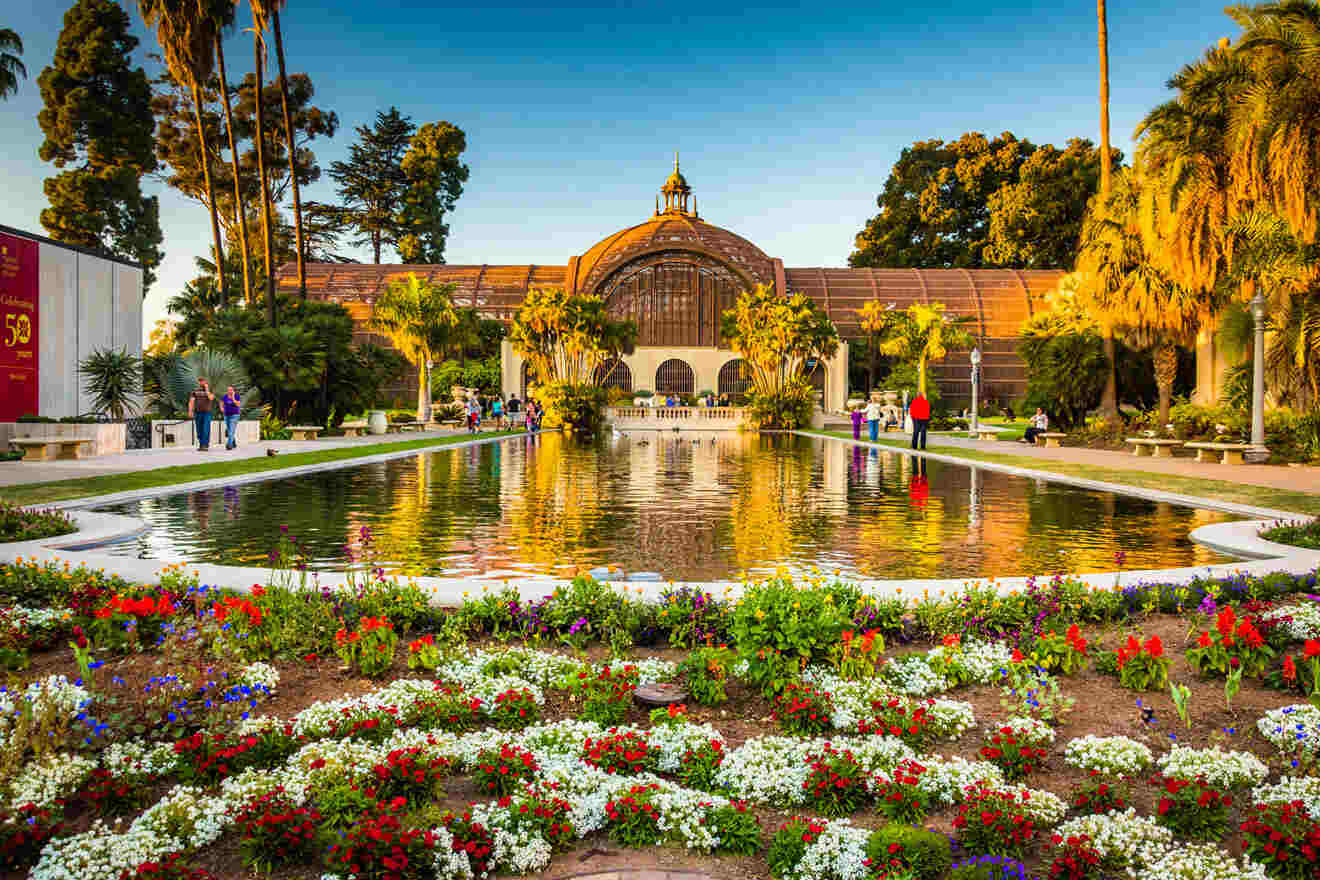 Balboa Park in San Diego is the most romantic spot in California. There's a variety of cool museums (Museum of Us being my favorite), a botanical garden, stunning Spanish-inspired architecture, the lovely Japanese Friendship Garden, and more.
It's a large park and there's so much to explore! I recommend taking a GPS self-guided scooter to make the most of your time in Balboa. For a cup of tea, check out the Tea Pavilion located right next to the Japanese Friendship Garden. You can walk around the garden with tea in one hand and your significant other's hand in your other (cheesy, I know).
The GPS will even guide you outside the park and into downtown San Diego, just in time for the spectacular nightlife in the Gaslamp District.
PRO TIP: The Botanical Building and Lily Pond & Lagoon inside the park is a beautiful spot to take photos and immerse in nature. There are plenty of ducks walking around – be mindful and don't feed the ducks unless you have seeds, oats, and rice!
PRICE: US$82
9. Go stargazing in Joshua Tree National Park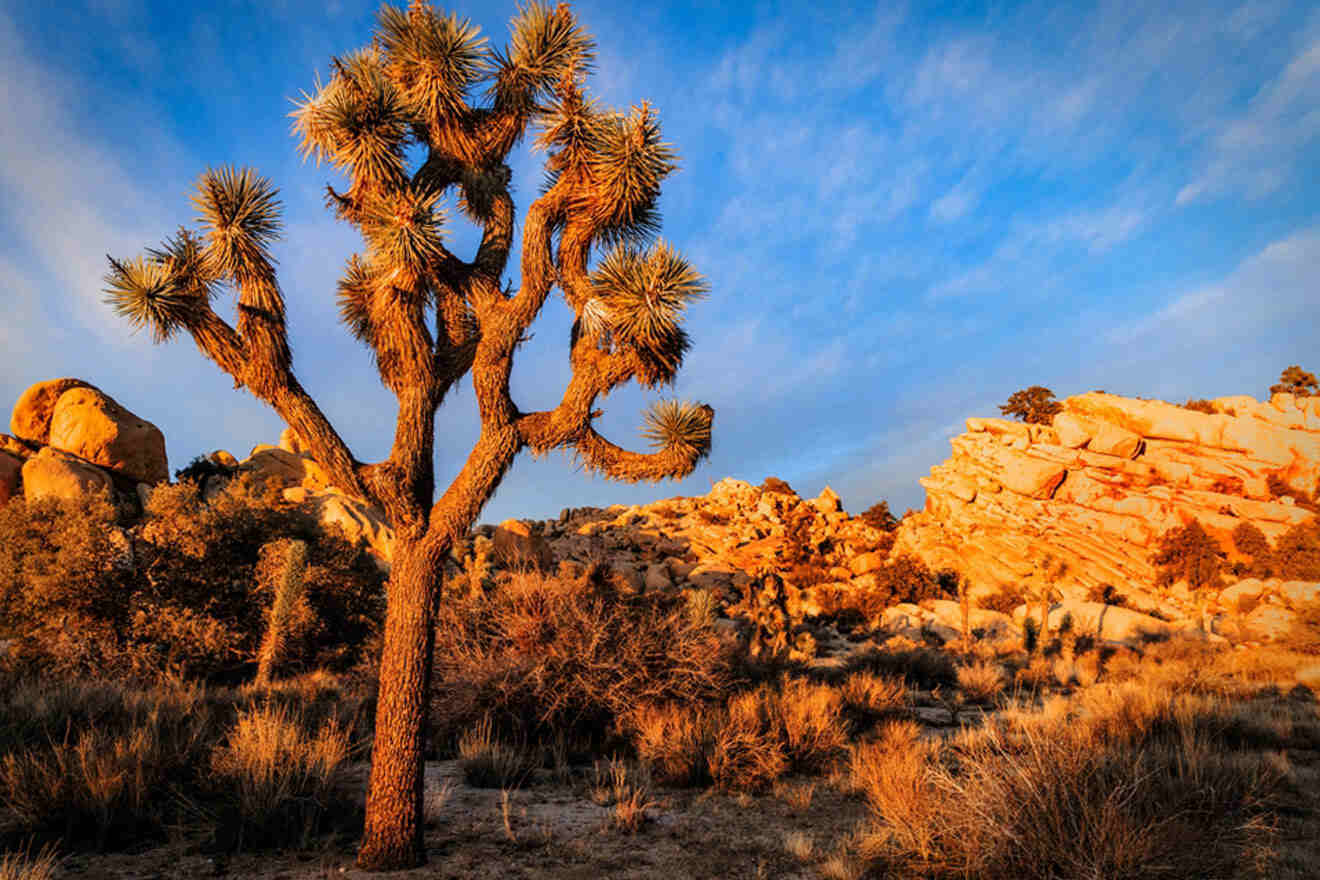 One of my favorite memories in Joshua Tree is laying in a jacuzzi on a crystal-clear night, watching shooting stars pass by… I'll never forget it!
Joshua Tree National Park has recently become one of the most highly sought-after deserts to visit in SoCal and the ultimate romantic place. Joshua Tree is a 2-hour drive from San Diego, with tons of hikes to explore and unique attractions to visit.
Stargazing in Joshua Tree is an unreal experience! I recommend booking this tour to make the most out of your and your partner's experience. You'll get to see the clear night sky and even look for UFOs! Yes, UFOs. The desert is known for its mysteries and myth conspiracies that have been passed down for years. Go and take a look for yourself!
NOTE: There are lots of coyotes outside at night, so be cautious of your surroundings. It's rare for a coyote to attack a human unless they see you as a threat. So be cordial and relaxed with our fellow mammals and you should be safe and sound!
PRICE: From US$160 per person
10. Hike to the popular Hollywood Sign in Los Angeles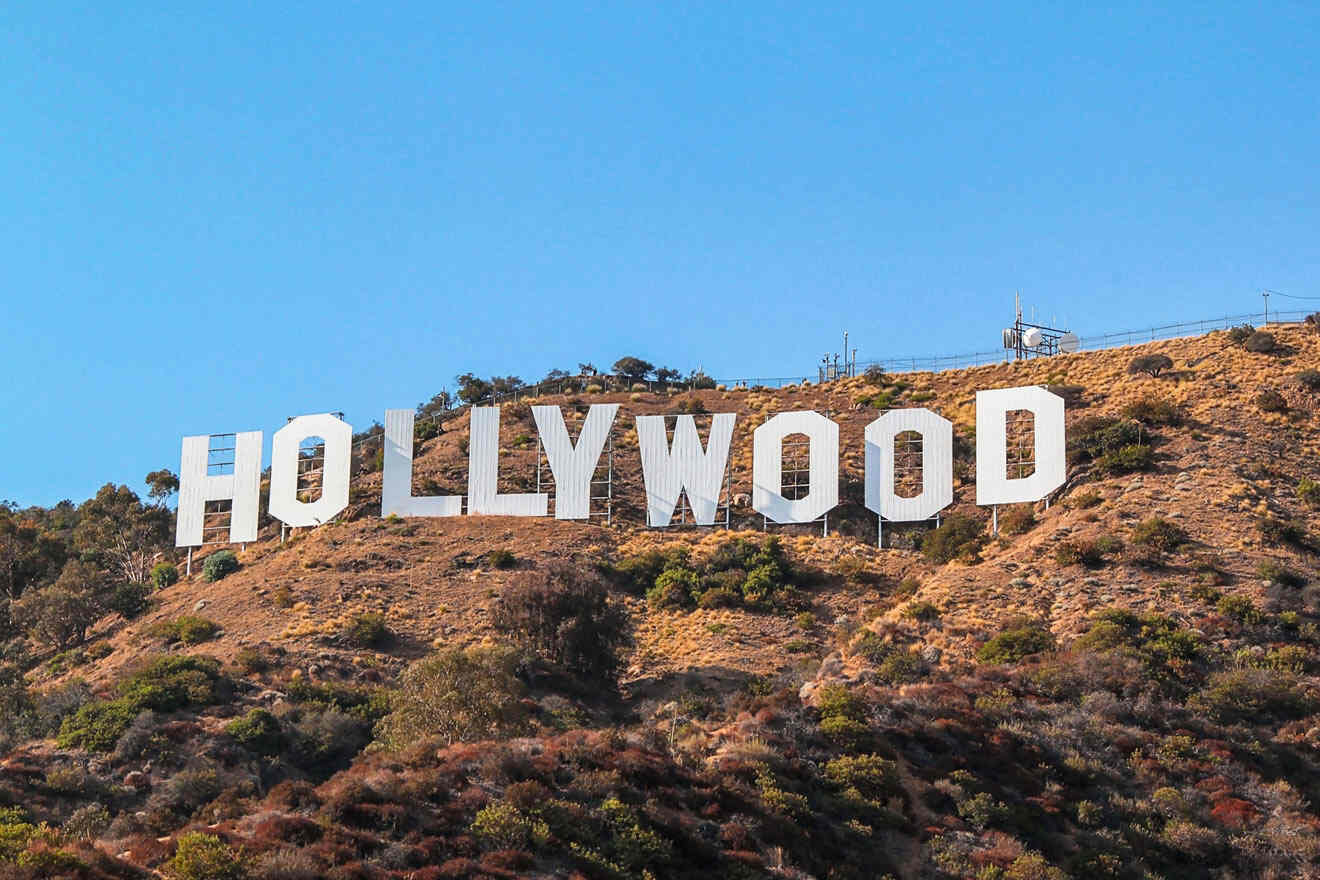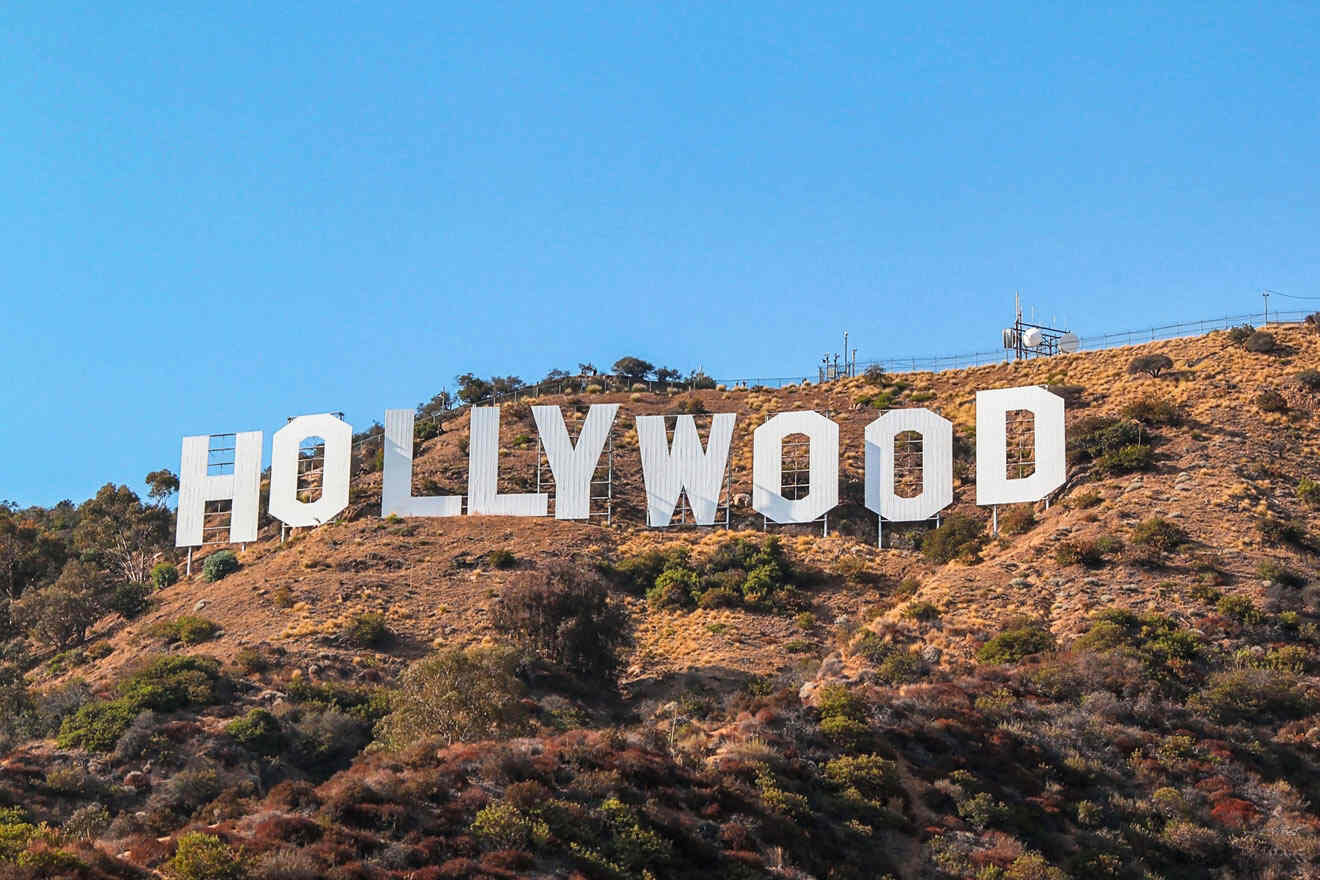 There are so many ways to explore Los Angeles outside of the usual Hollywood Walk of Fame and Grand Central Market. Hiking to the Hollywood Sign at Griffith Park is one of my most memorable experiences in LA, and it's lovely for adventure-seeking couples.
There are a few trail routes I recommend:
NOTE: The Hollywood Sign doesn't light up at night, so make sure to go before the sun sets! If you want to see the Hollywood sign and avoid hiking, check out an easier walking tour.
TOUR PRICE: From US$30 per person
11. Take a road trip from Los Angeles to San Francisco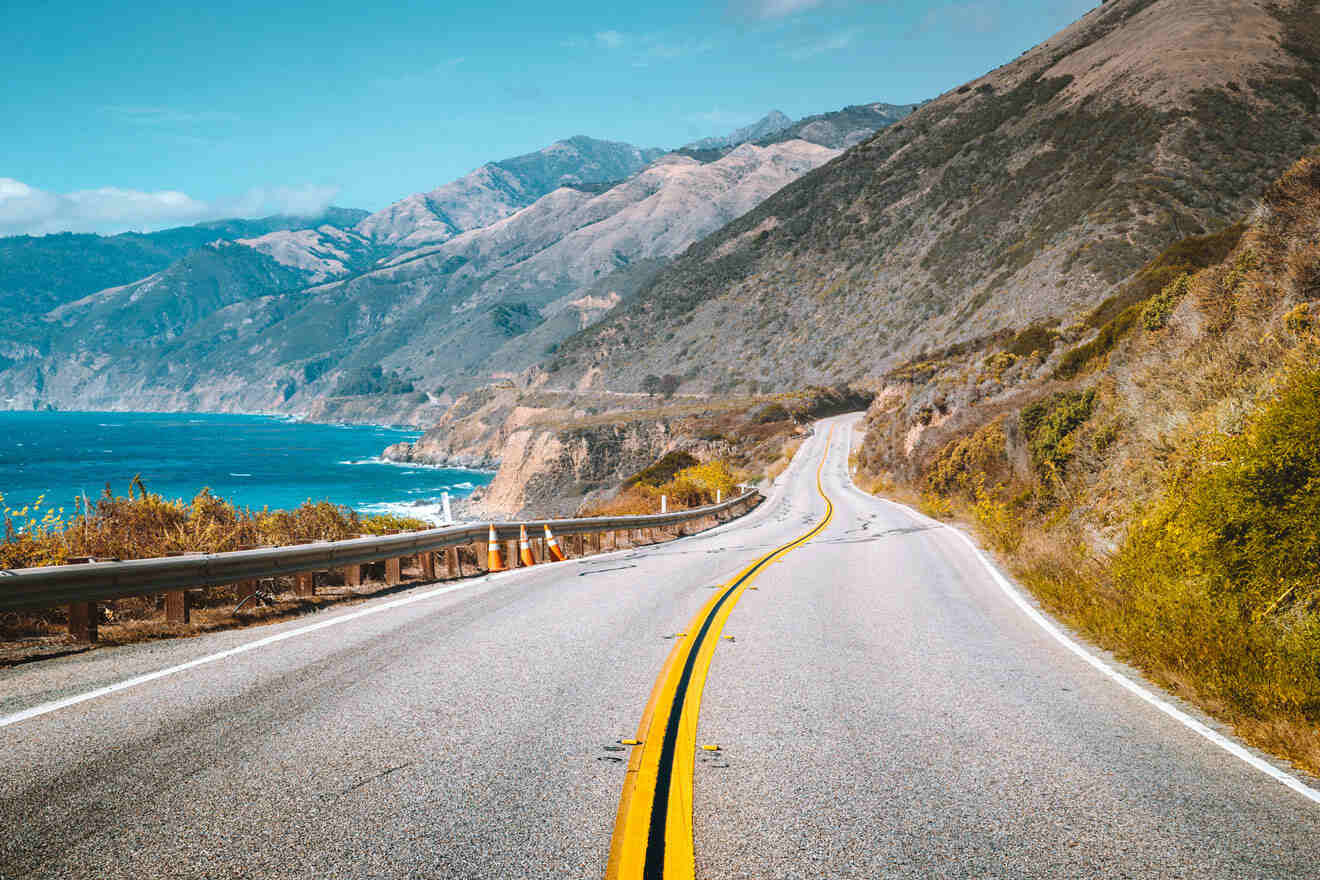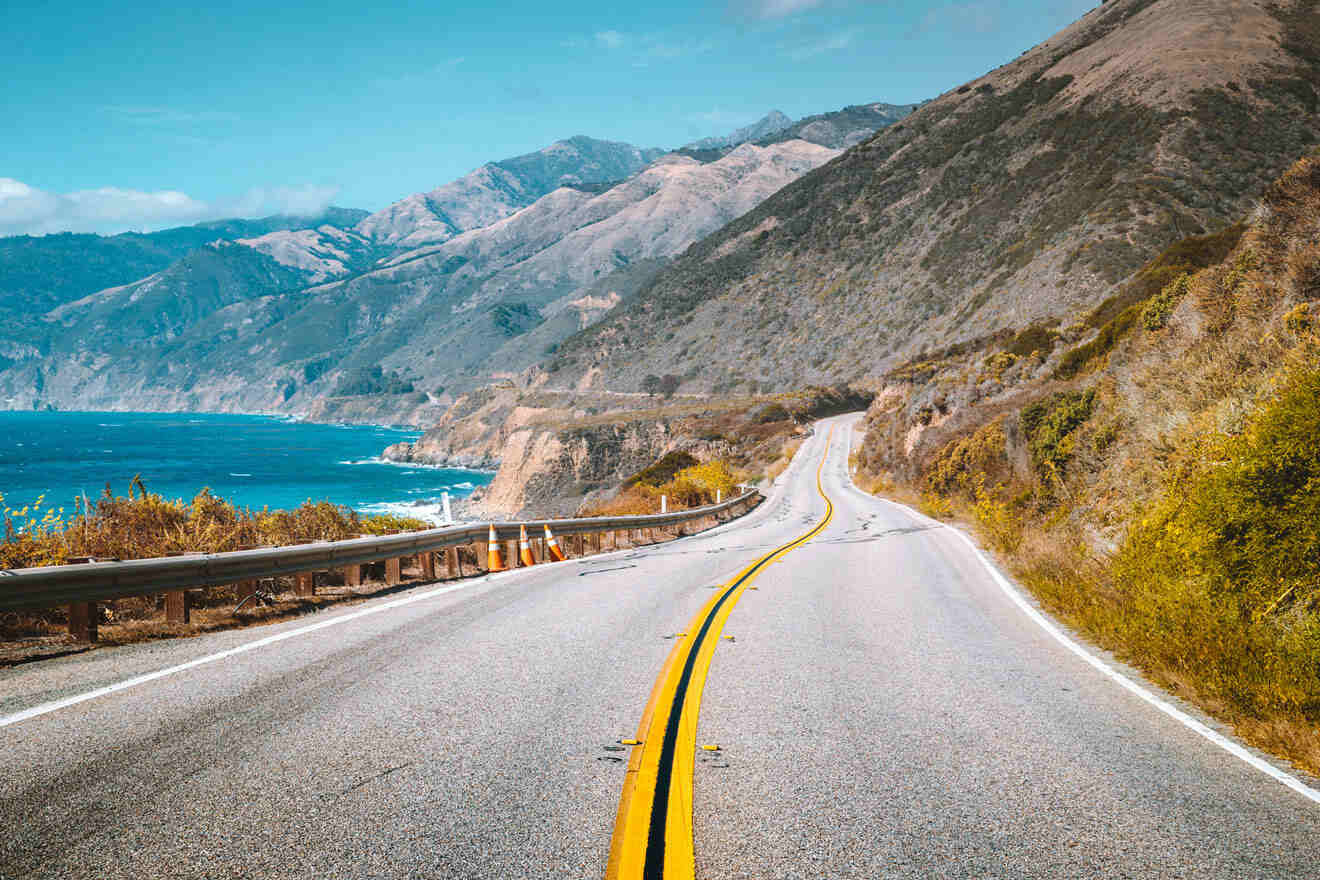 The 8 – 9 hour road trip from downtown Los Angeles to San Francisco is a must-see scenic drive through the famous Highway 1.
Here are a few spots I recommend stopping by:
If you don't have your own car, you can always rent one, and I assure you it's worth it.
NOTE: You'll be going about 35 mph (56 kph) for 95 miles (153 km) of your road trip between San Simeon and Monterey, so take your time and enjoy the view. The ride can get very intense at times without a guardrail, so keep that in mind!
12. Bike along the iconic Golden Gate Bridge in San Francisco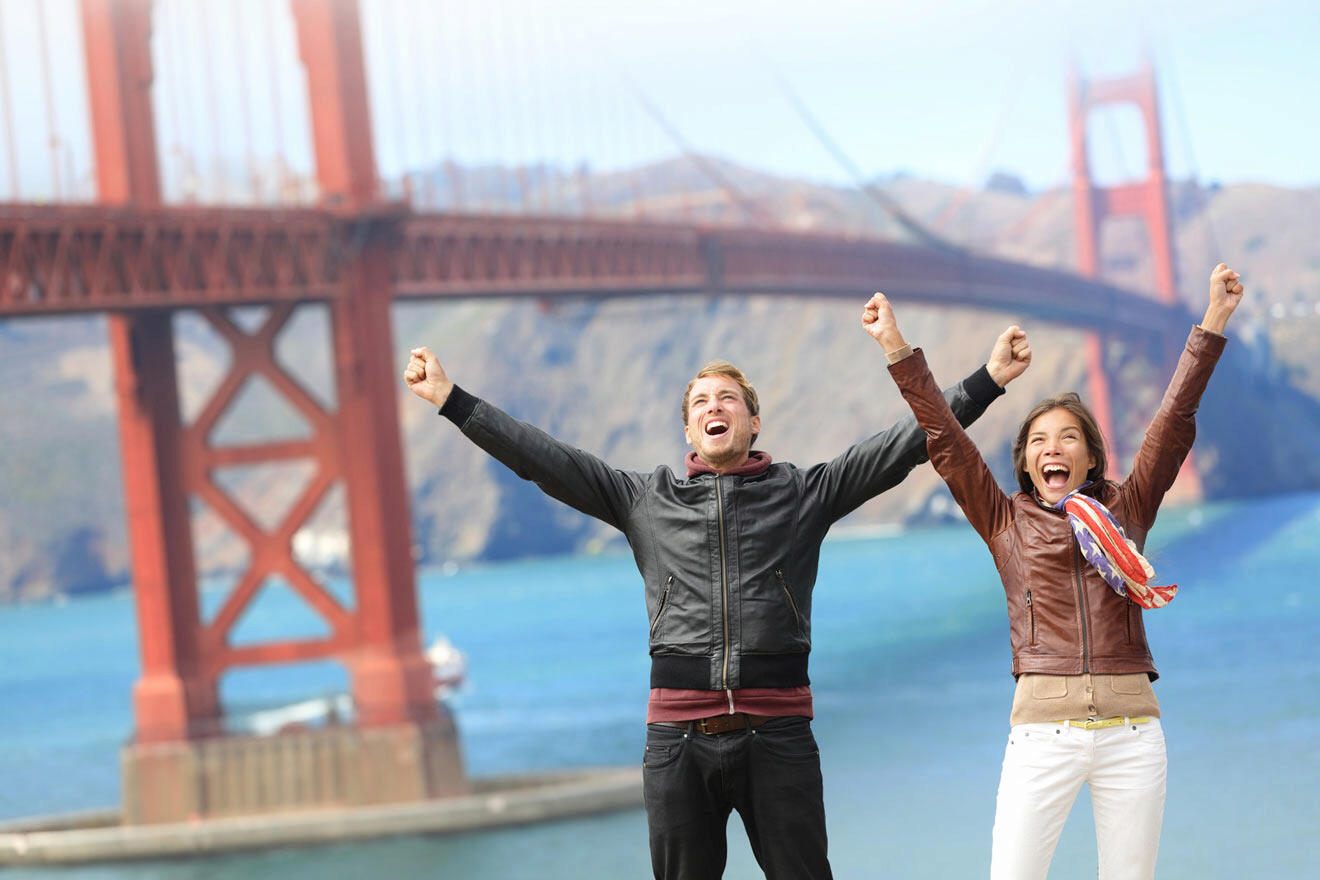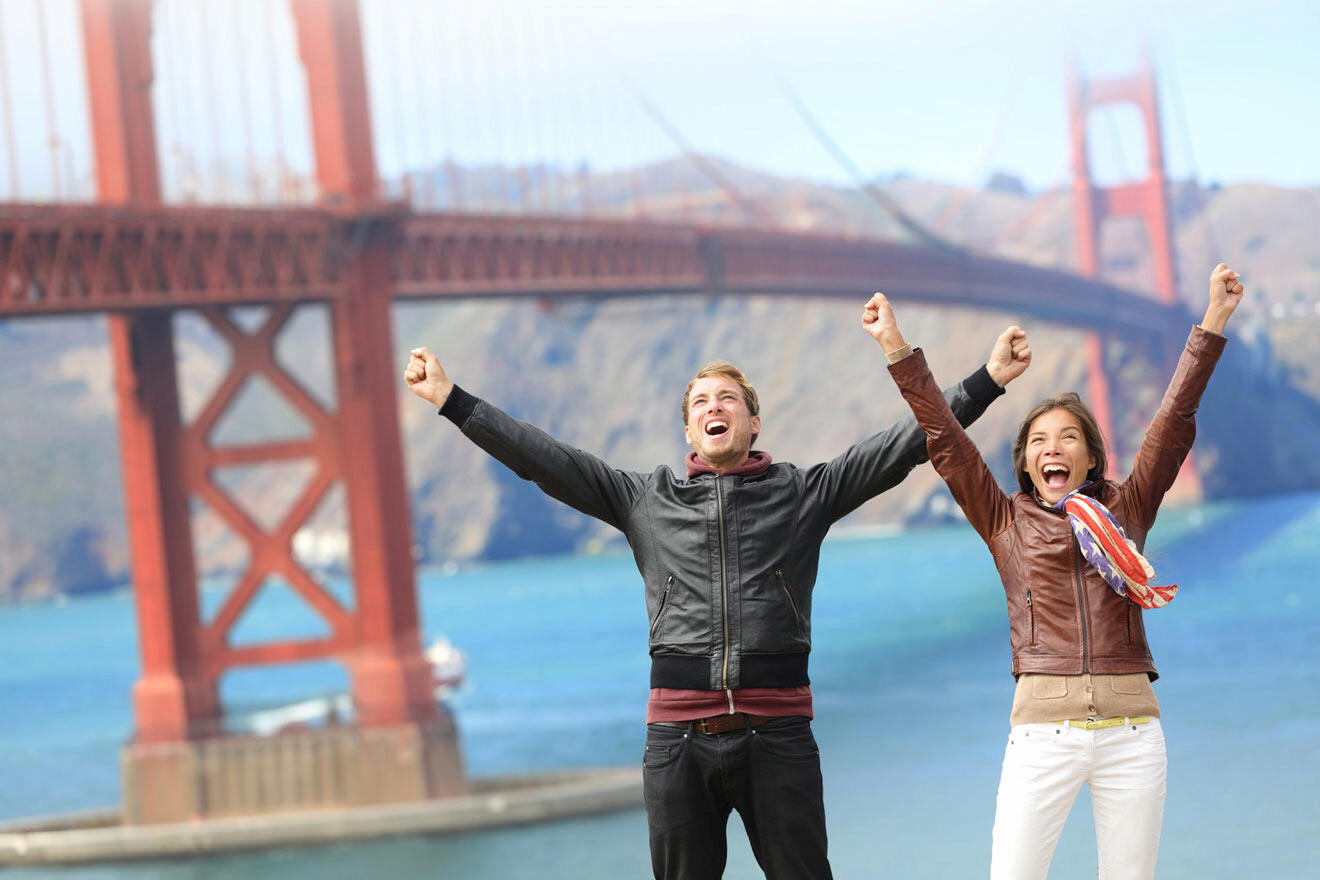 The Golden Gate Bridge is one of the world's most famous bridges. Being in California, you're lucky enough to be one of the 10 million people who visit the bridge each year. Today, it's recognized as one of the 7 wonders of the modern world!
Not only is the bridge a beauty in itself but the entire San Francisco Bay hugs around the bridge, with everyone riding bikes, walking their dogs, going on their runs, etc. on and around the bridge.
You have a couple of options here:
PRO TIP: Download the Bikesy app for easy-to-navigate instructions!
PRICE: Lyft offers bike rentals starting at US$8 an hour! Click here for more information and options to choose from.
13. Take a break from the big city life in La Jolla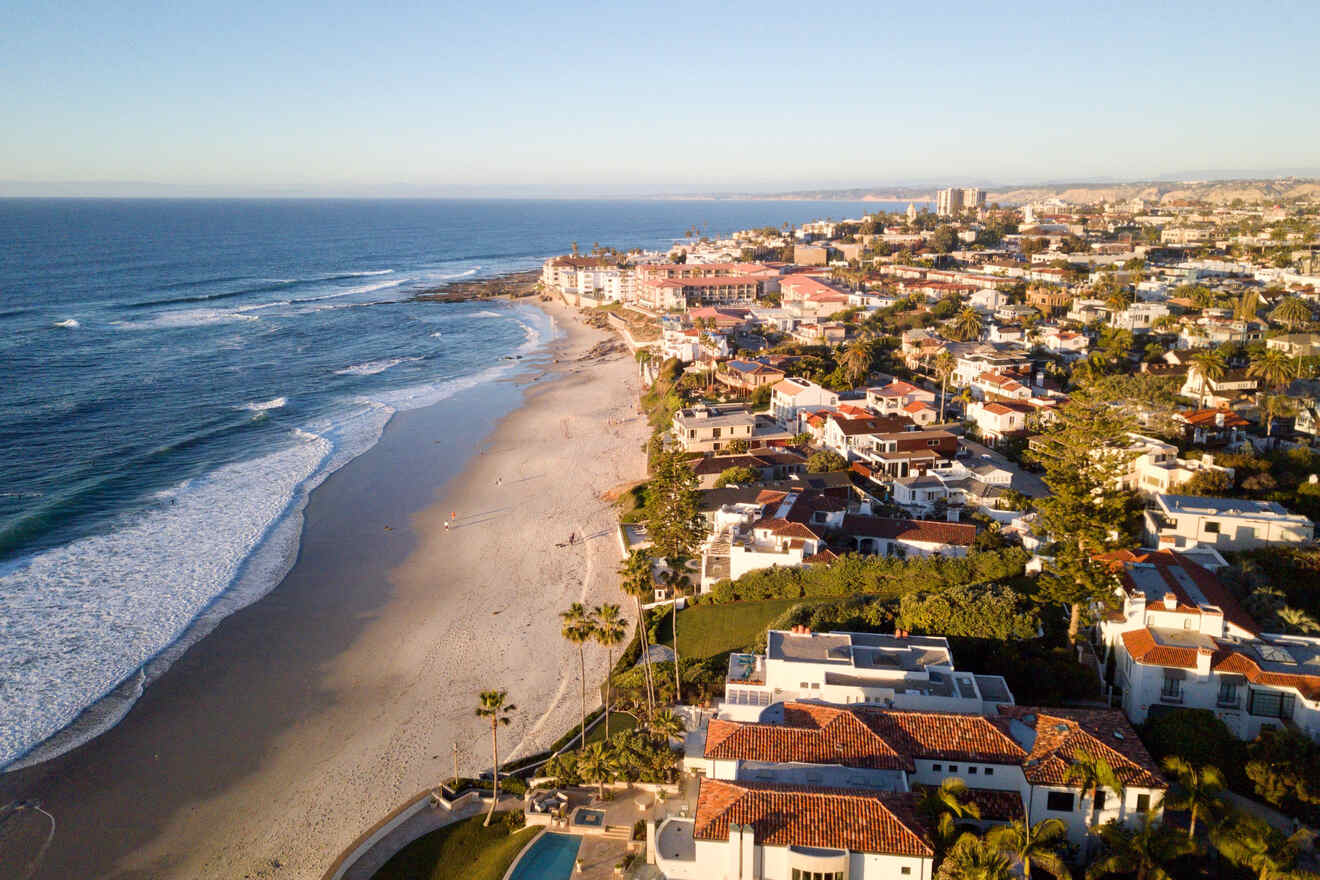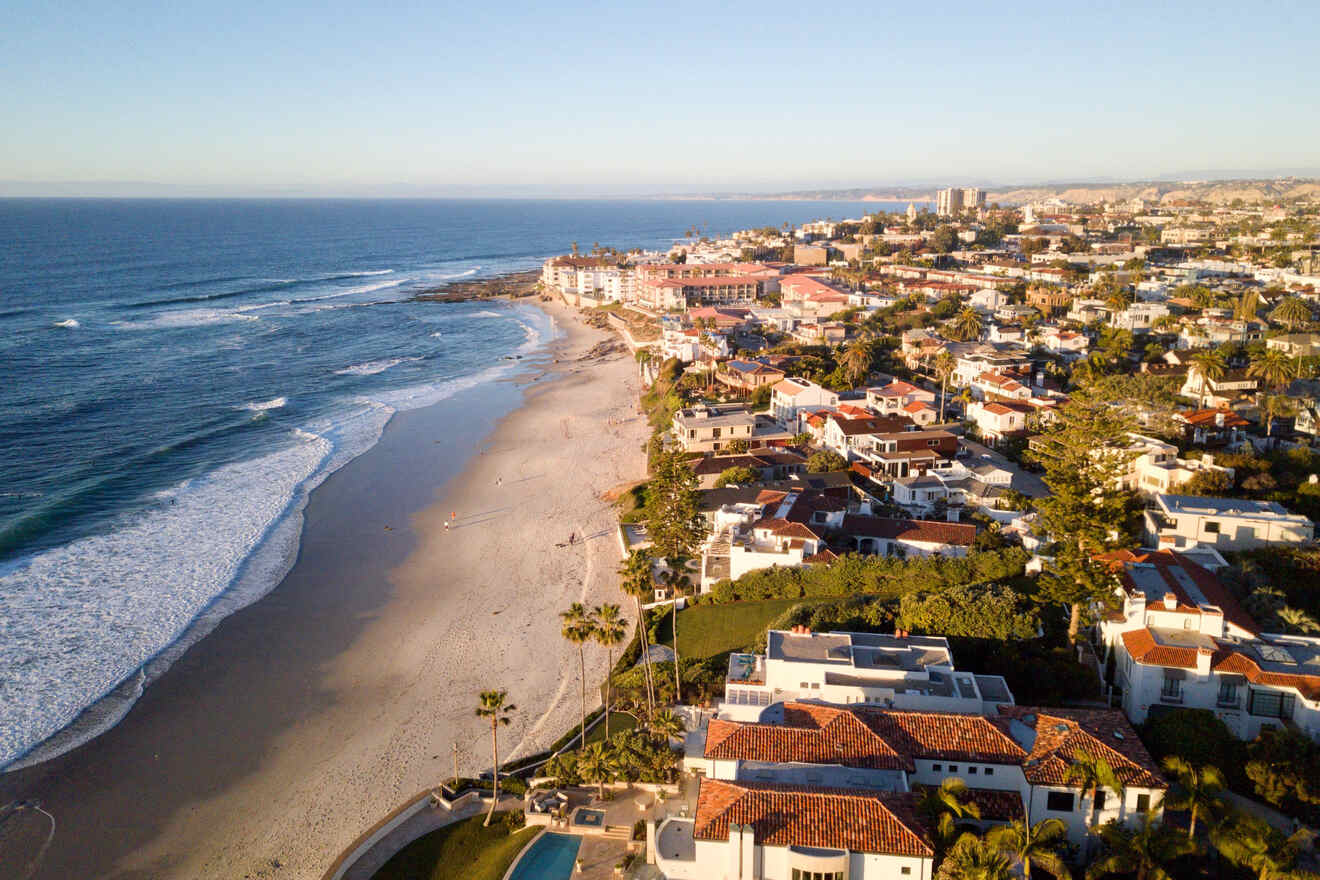 La Jolla is a hub for art lovers alike, with stunning hiking trails, and most importantly hundreds of seals! You can find them sunbathing along the La Jolla Cove shoreline where you can watch them in their natural habitat from a close distance. Being a SoCal girl, this is what I did most growing up! It's free, you get a taste of nature, and you enjoy the stunning ocean view.
After your visit to La Jolla Cove, I recommend having a picnic lunch by the beach, visiting the art galleries, and watching the setting sun along the Pacific coast. Then, grab a coffee at The Living Room Coffeehouse and relax in their cozy "living room" (they also offer hookah services if that's your cup of tea)!
PRO TIP: Don't get too close to the seals and avoid feeding them! We love our city and want to make sure our wildlife is being respected and unharmed.
NOTE: There's quite the stench walking along La Jolla Cove. Because there are so many seals and sea lions in the area, it's only natural and expected!
14. Explore the rich artistic history at Carmel by the Sea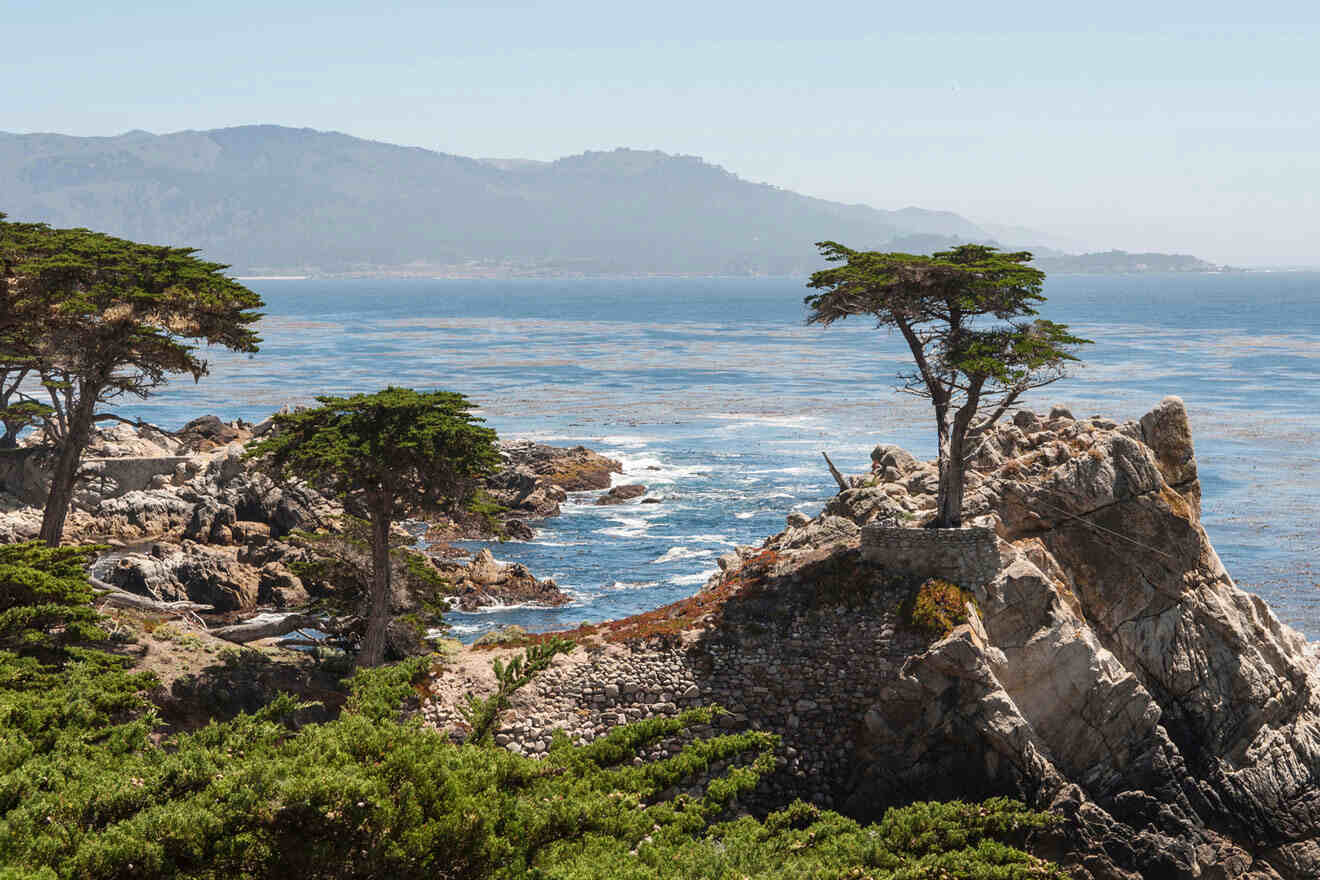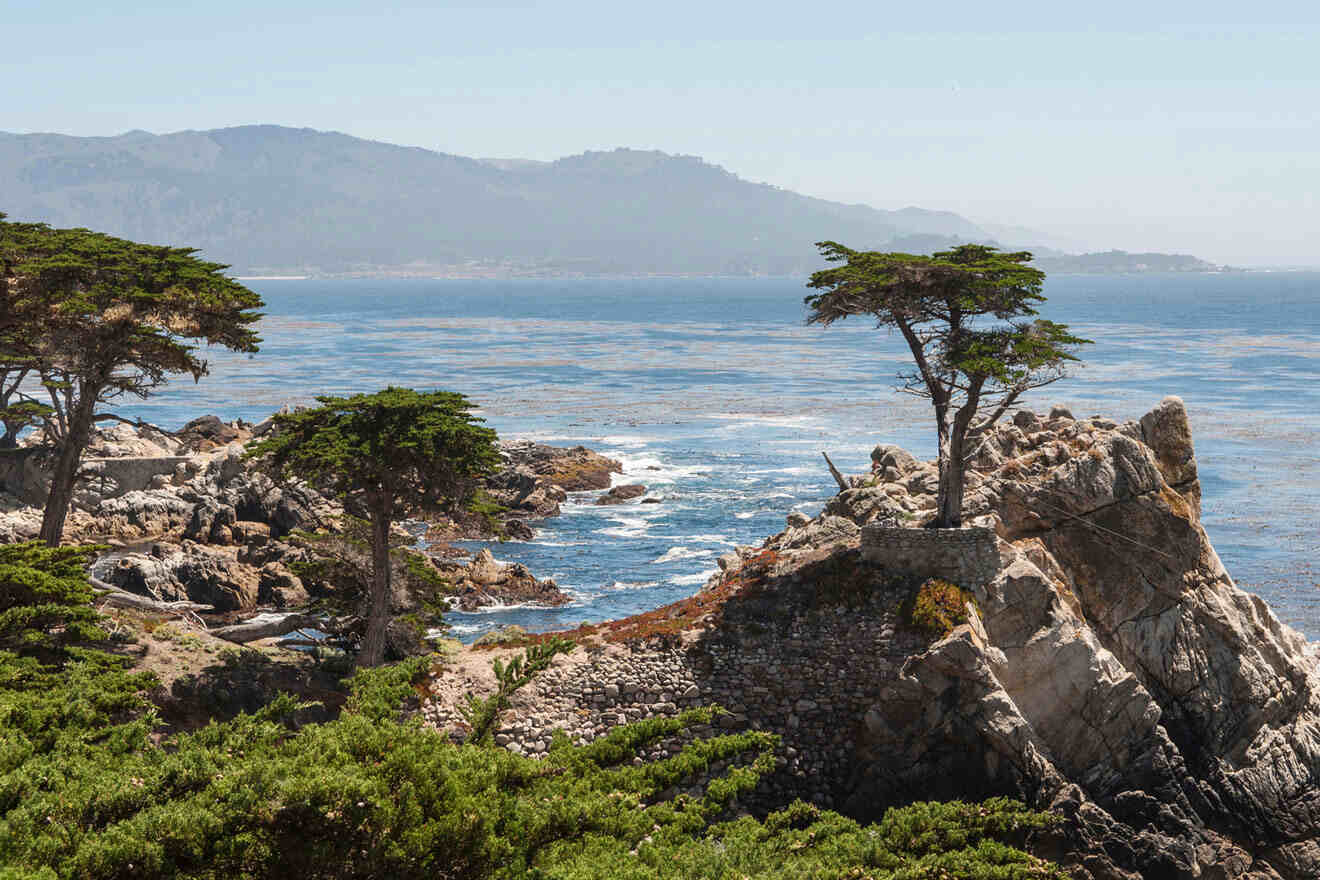 Have I mentioned I'm a huge fan of Disney? The first time I was in Carmel by the Sea, I was in absolute awe of the fairytale-inspired architecture!
Carmel by the Sea is one of the most charming beach towns I've ever seen. If you're a fan of fairytale-like architecture, white sand beaches, and local art galleries, you and your partner are really going to love this delicate, romantic beach town.
If you also want to stay at a boutique fairy-tale-like hotel, Hofsa's House Hotel is the cutest little place!
It's also a short drive to Big Sur. I recommend making the most out of your romantic vacation and taking a Big Sur detour while you're here!
PRICE: Free
15. Have an action-packed beach day!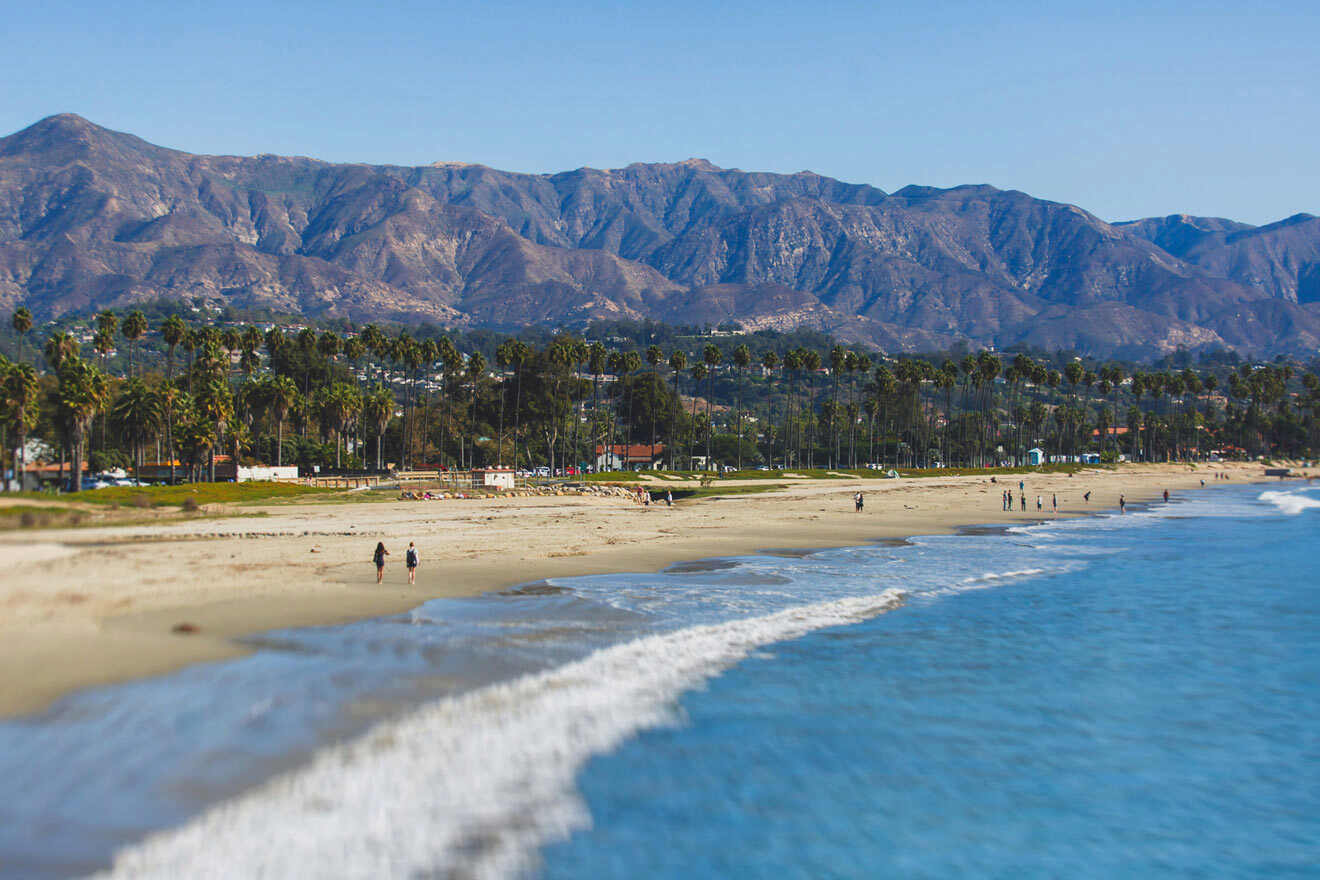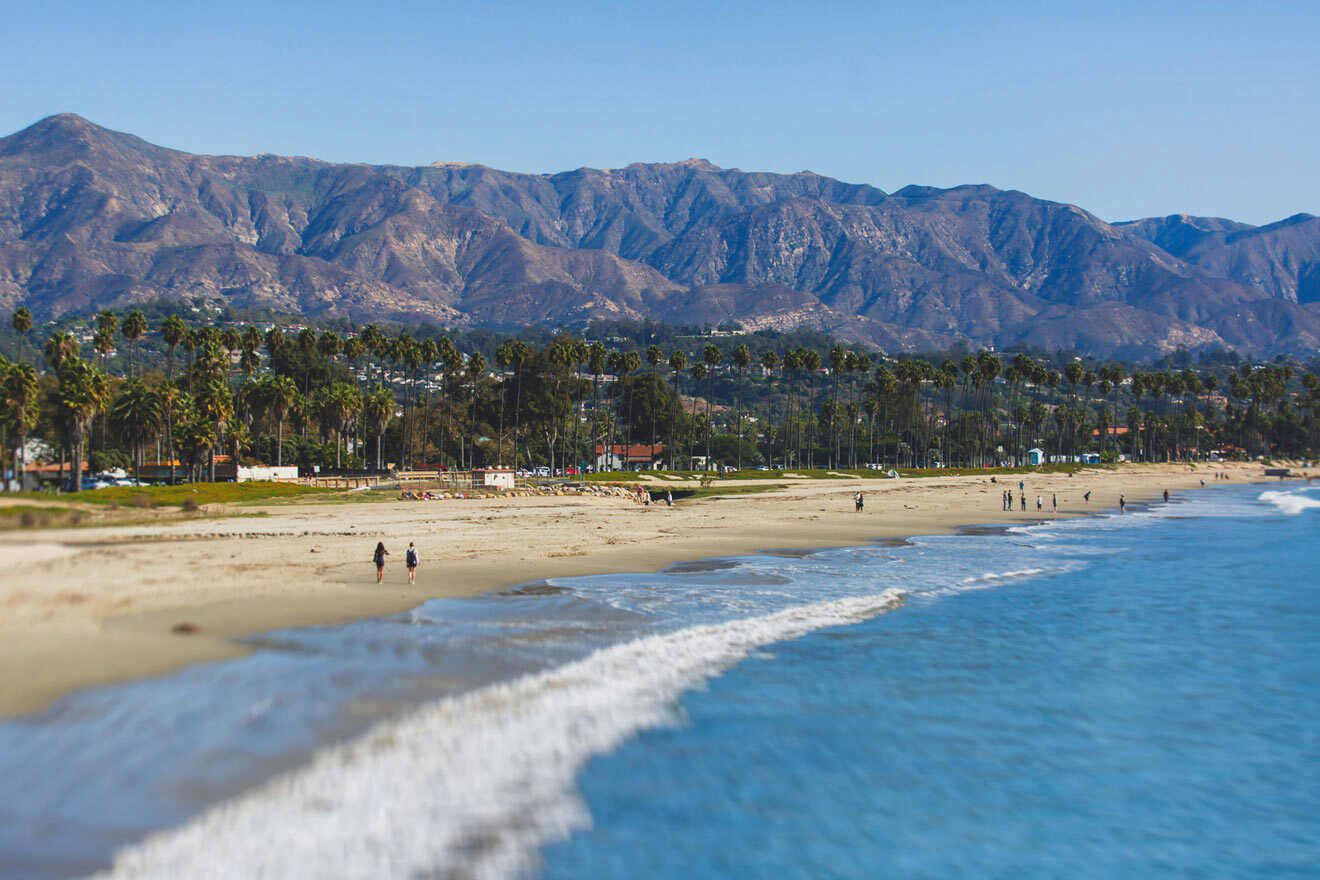 Last but not least, the most affordable and go-to choice – hit the beach! California has over 420 public beaches surrounding the Pacific Ocean, making it very easy to find one anywhere you are in California. From surfing to kayaking, or just chilling on the sand with your significant other, you can never go wrong with a beach day.
Here are some unique beaches that are worth checking out:
FAQs about fun things to do in California for couples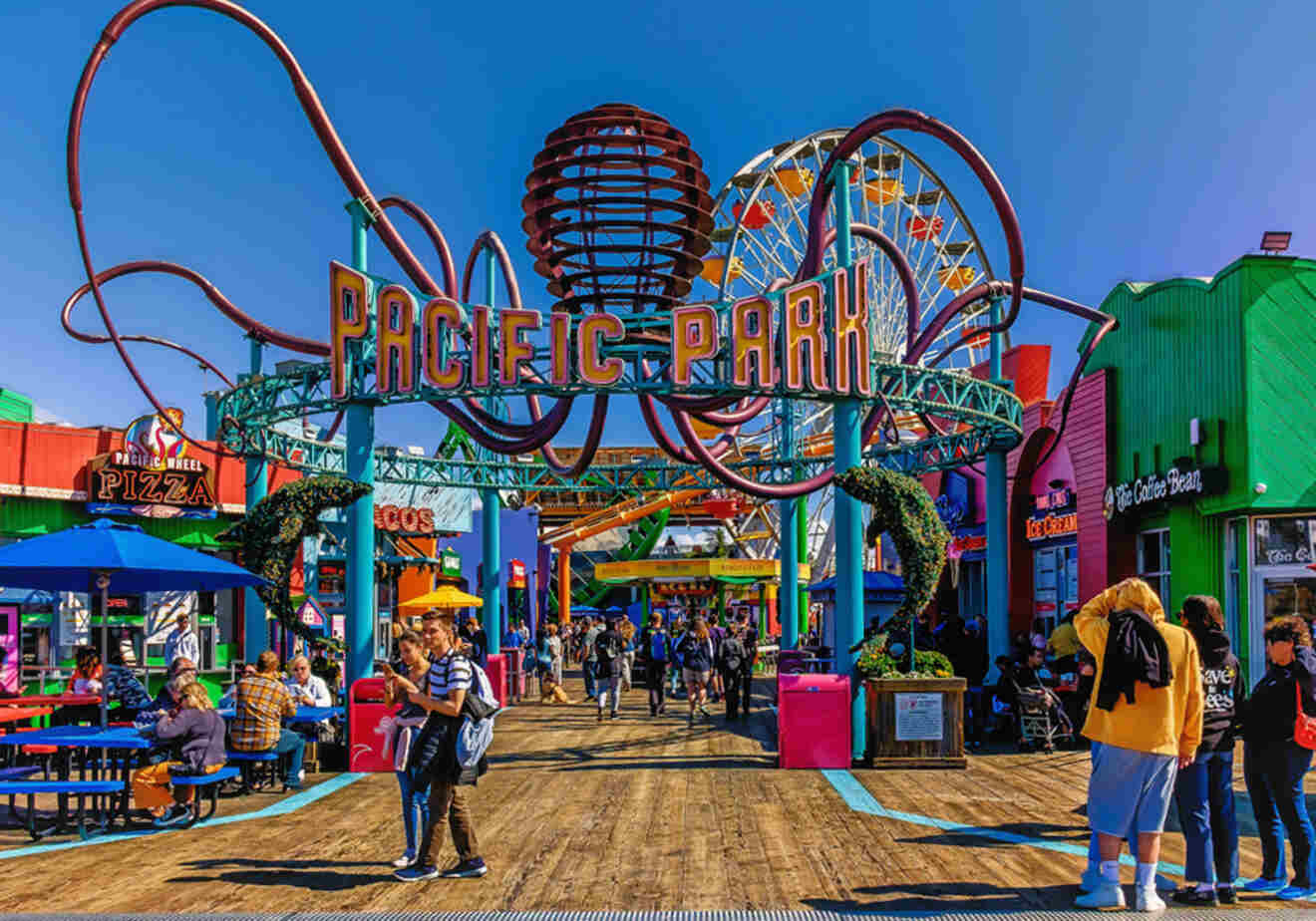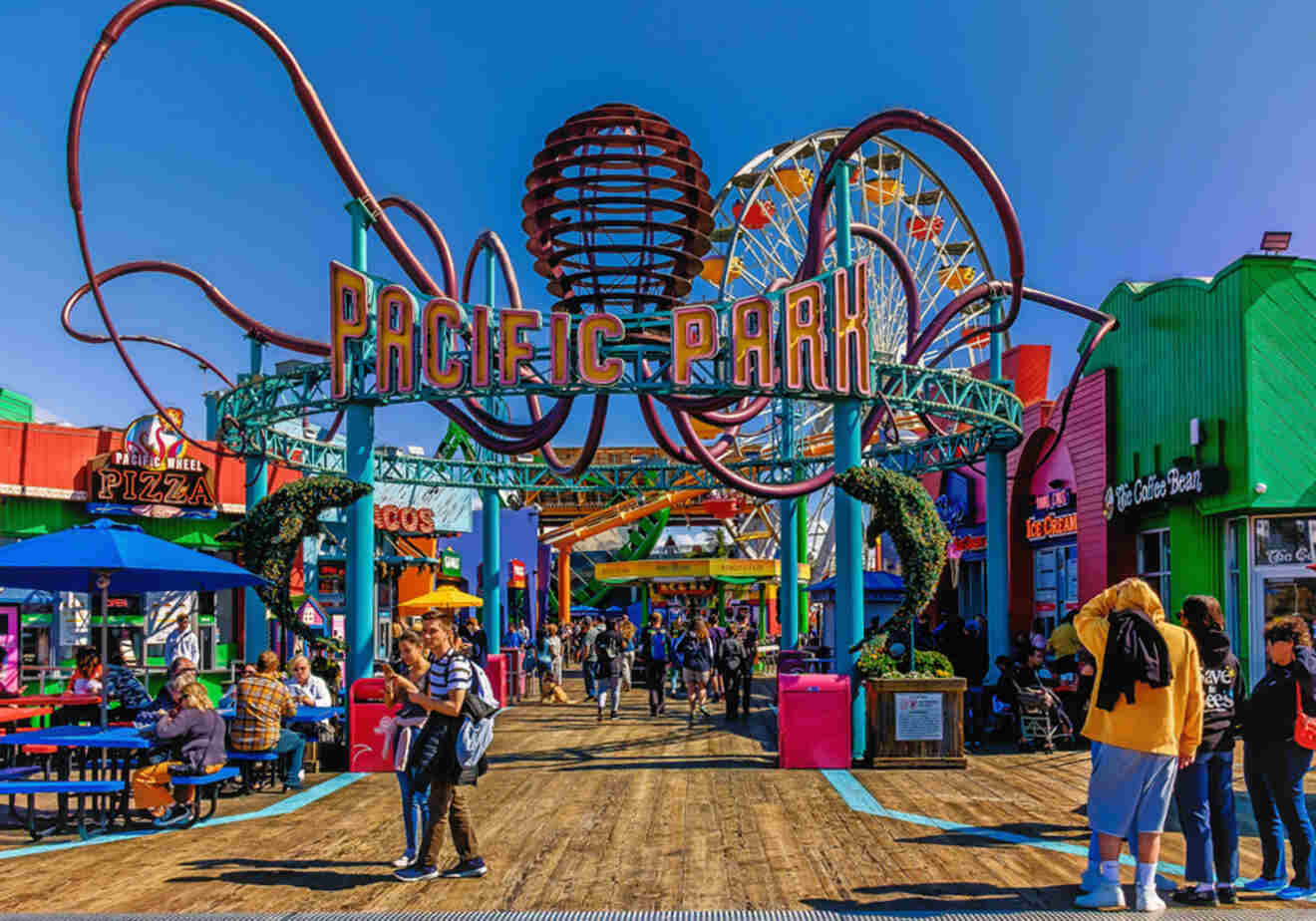 🆓 What are some of the best free activities to do in California for couples?
Visiting the beach, hiking, and exploring nature are the best free things to do in California for couples.
🦄 What's the most unique and fun thing to do in California for couples?
Exploring the hiking trails, stargazing, and searching for UFOs in Joshua Tree!
😚 What is the most romantic thing to do in California for couples?
Balboa Park in San Diego is one of the most beautiful and romantic places you and your partner can visit. Enjoy your GoCar ride, bring your picnic basket, and enjoy lunch by the lovely Japanese Friendship Garden and create your own little romantic getaway!
⛱️ What is the most relaxing thing to do in California for couples?
Carmel by the Sea is a fantastic getaway for couples looking to relax, stroll around the quiet town, and enjoy art museums and 1920s fairytale-inspired architecture.
Conclusion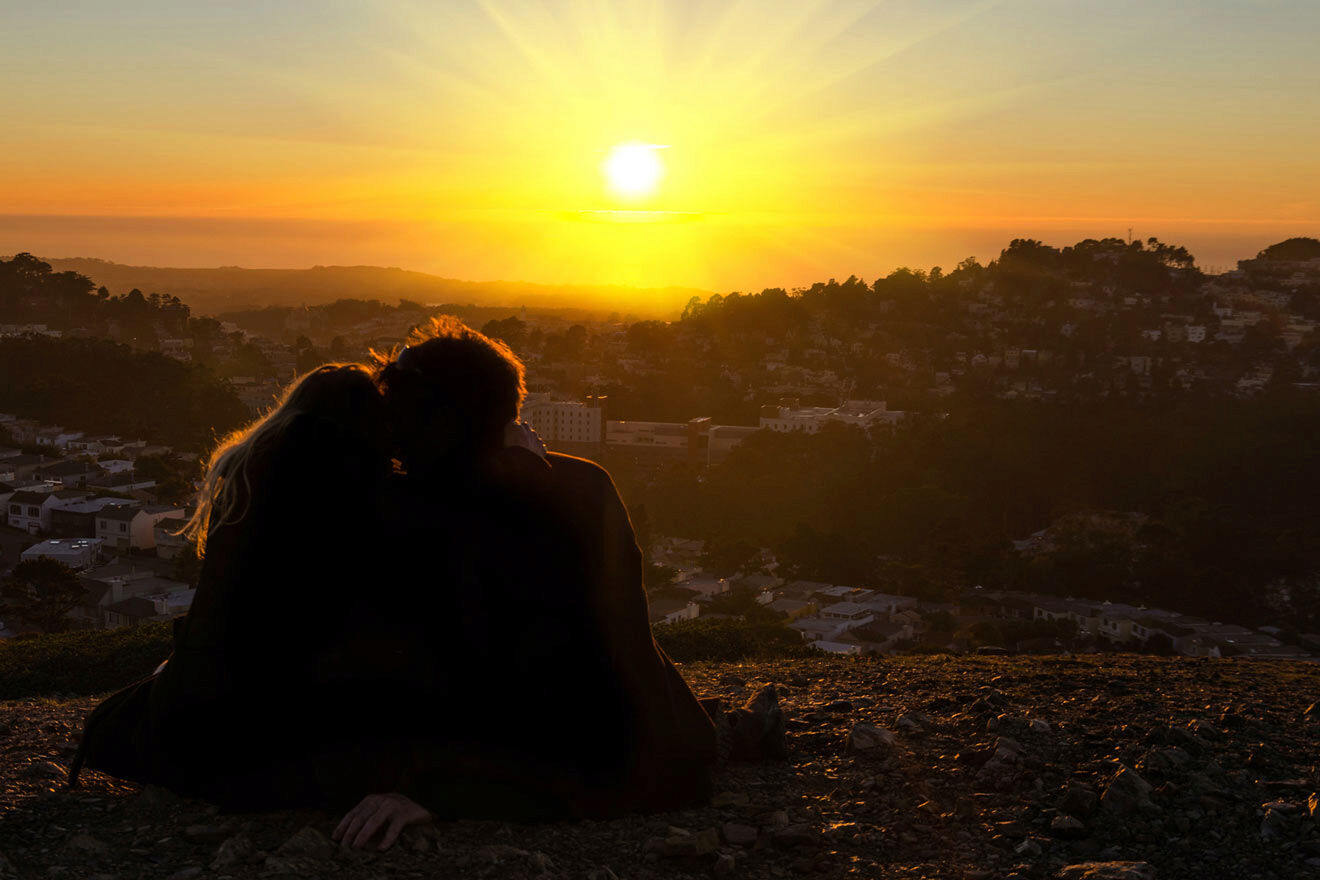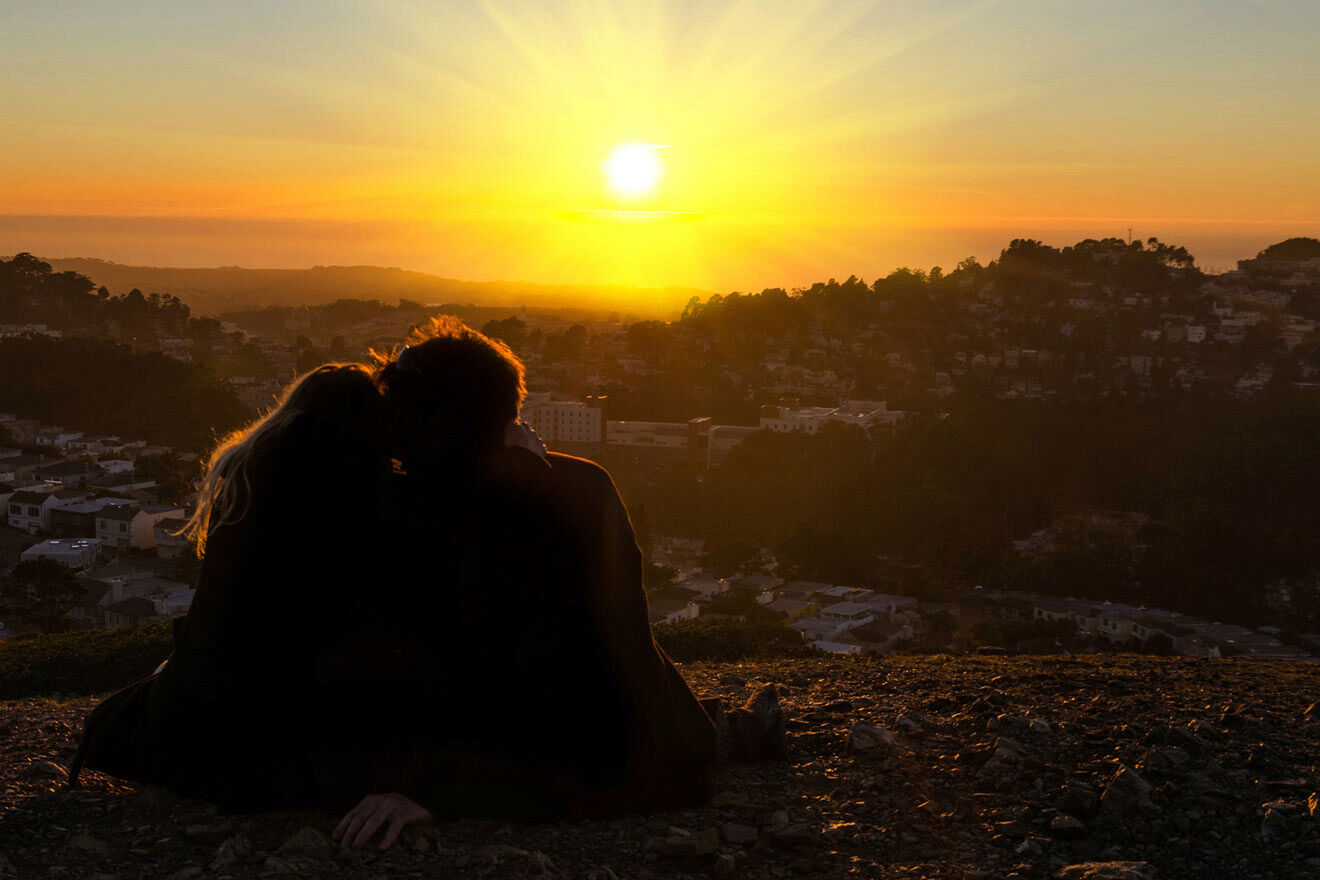 Well, there you have it! These are the 15 fun things to do in California for couples!
Honestly, these are some of my favorite spots in all of California, from the best amusement parks to romantic getaways, there are so many ways you and your partner can have fun and spend quality time together in California!
My top 2 from this list have to be the San Diego Zoo and the Napa Valley Wine Train excursion.
On a side note: even as a local, I book my hotels and tours in advance to get a better deal. I 100% recommend it!
Thanks for coming on this journey with me, I hope you enjoy these places as much as I do!
P.S. Let me know which activity was your favorite and why in the comments below!
Cheers,
Esabel S.
---
Pin it for later!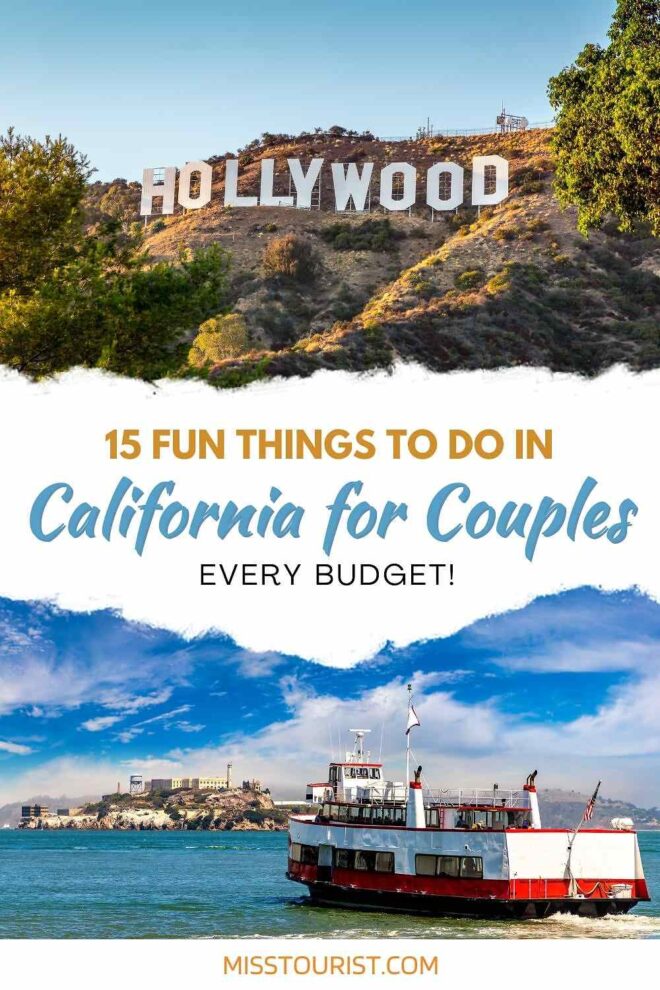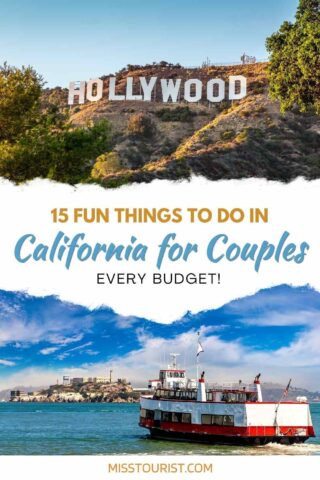 Pin it for later!