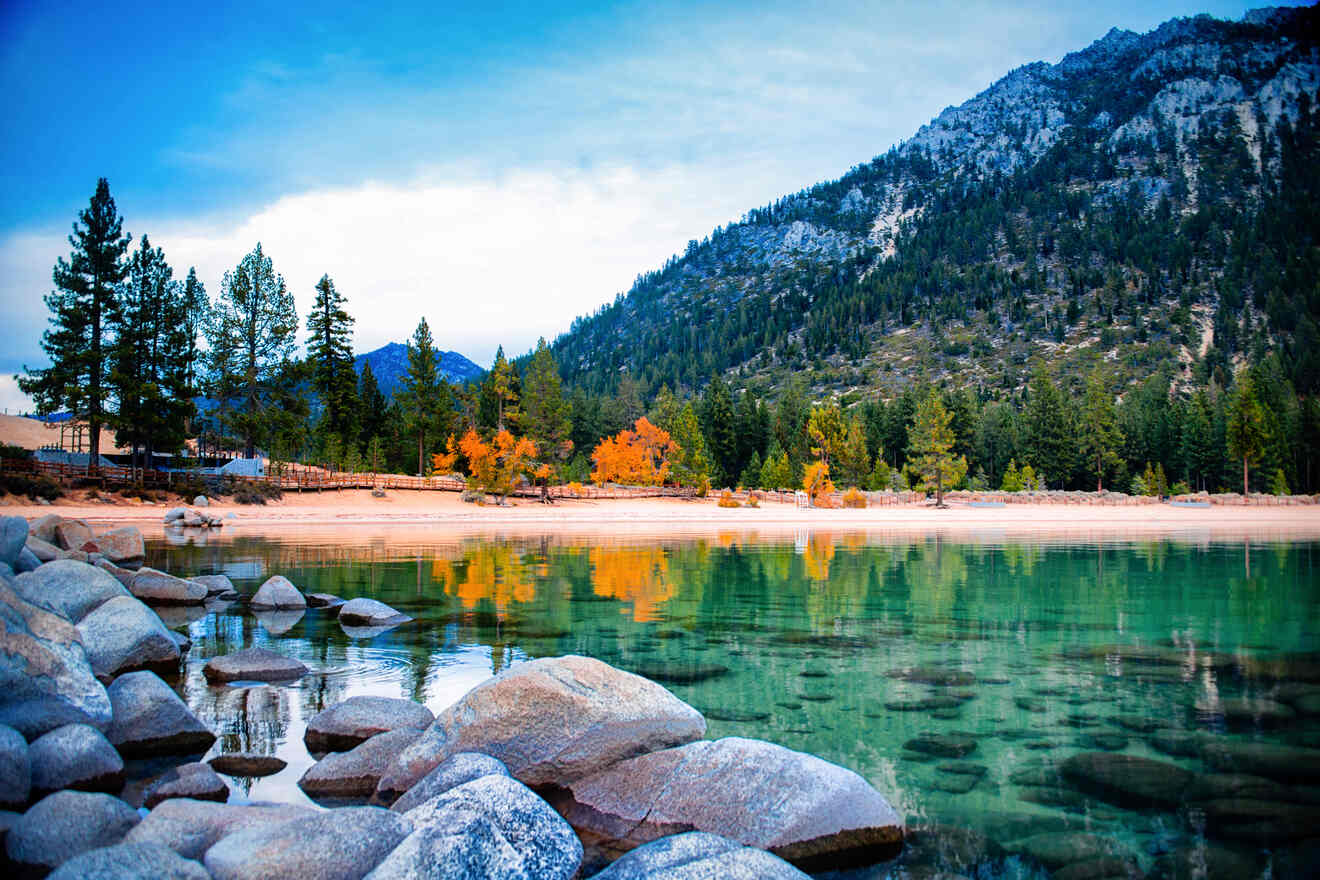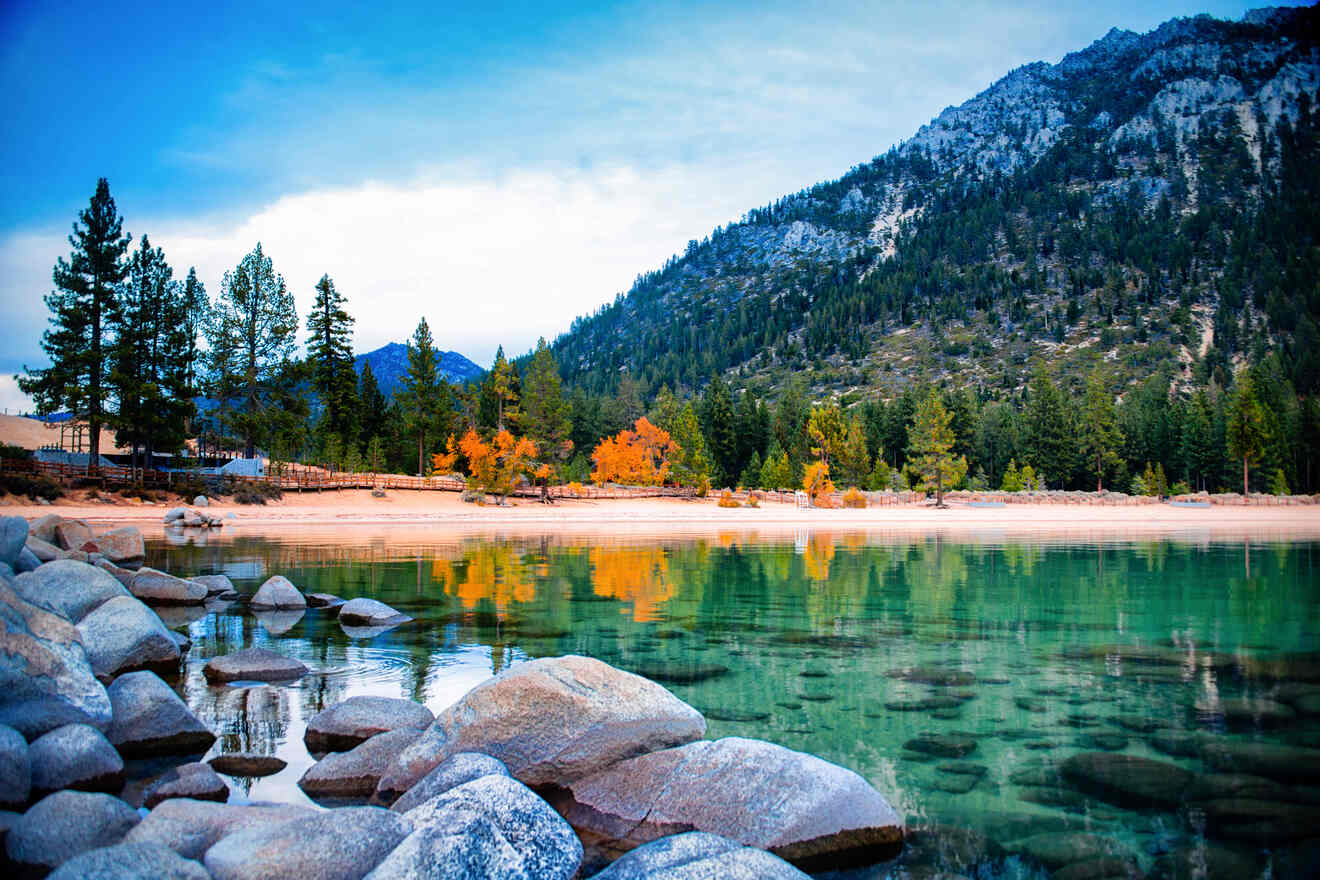 Hello dear travelers! I hope you're ready to embark on a fun adventure around old Lake Tahoe! I say old because, believe it or not, this Lake is 2 million years old! And that's not its only perk – besides the stunning views and pine trees, the water in the lake is super pure, but really cold as well.
Located on the border in both California and Nevada, the Lake seems to have an incredible state park around every corner, not to mention the world-class ski resorts and beautiful hiking trails, there's no chance you'll spend just a few days here without wanting more!
But, now let's get to more pressing issues, like where to stay in Lake Tahoe! I know travelers are always asking whether they should stay in Lake Tahoe South shore, or maybe on the west shore. Lucky for you I will cover it all!
As you know, I only choose the best hotels, and whichever side you choose, the accommodation will be amazing! But in this post, you'll find a bit more insight into the types of activities you can try in each village. One thing to remember is that you have to book in advance, this location is super popular among all kinds of travelers, especially those who are into outdoor activities!
So let's go, California and Nevada are waiting for us!
If you are in a hurry
If you want to book now, there's no reason to wait, here are the best hotels all located in Tahoe South Lake
Here's a map that will help you visualize all the areas in Lake Tahoe that I will be talking about in this post:
1. South Lake Tahoe – where to stay for the first time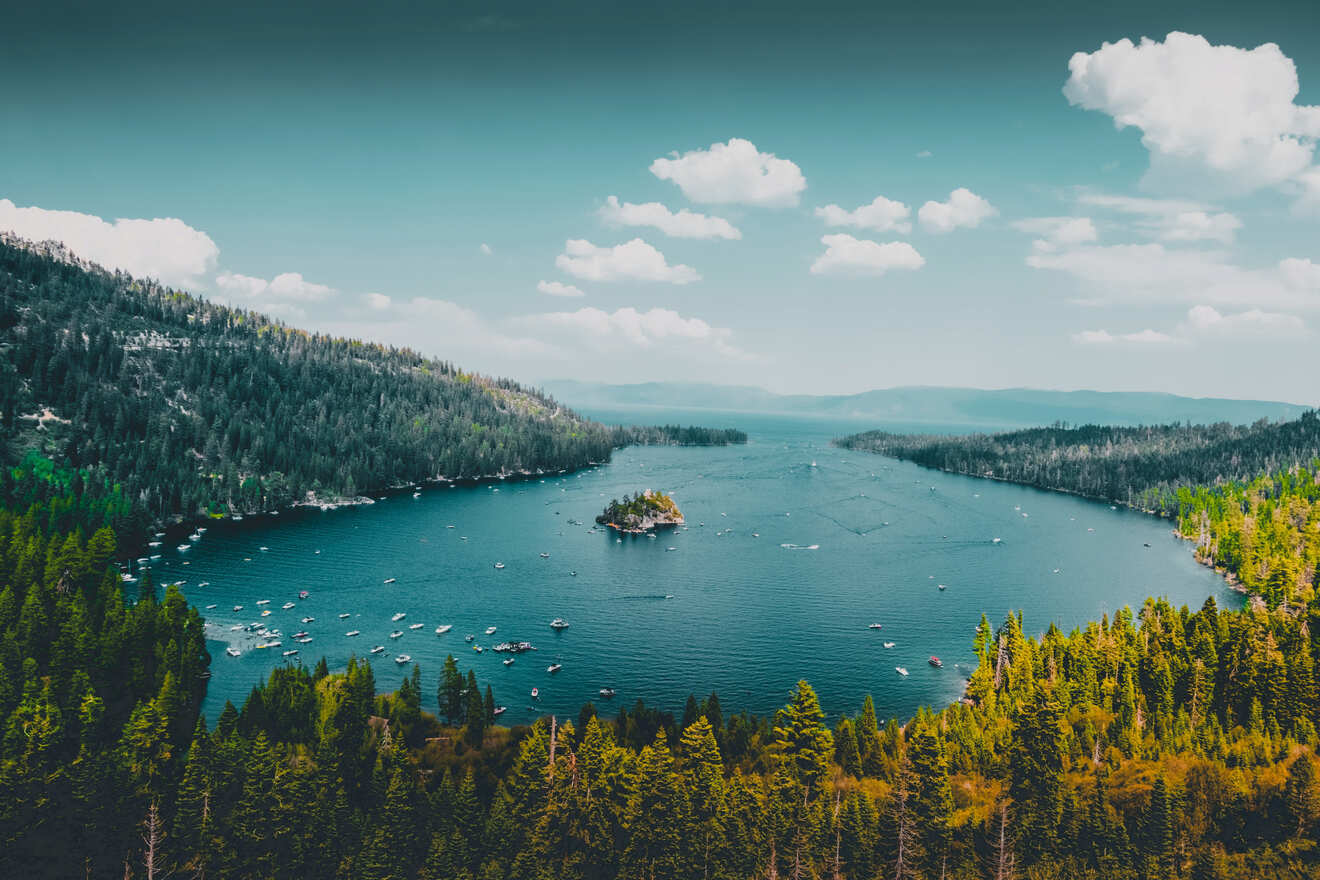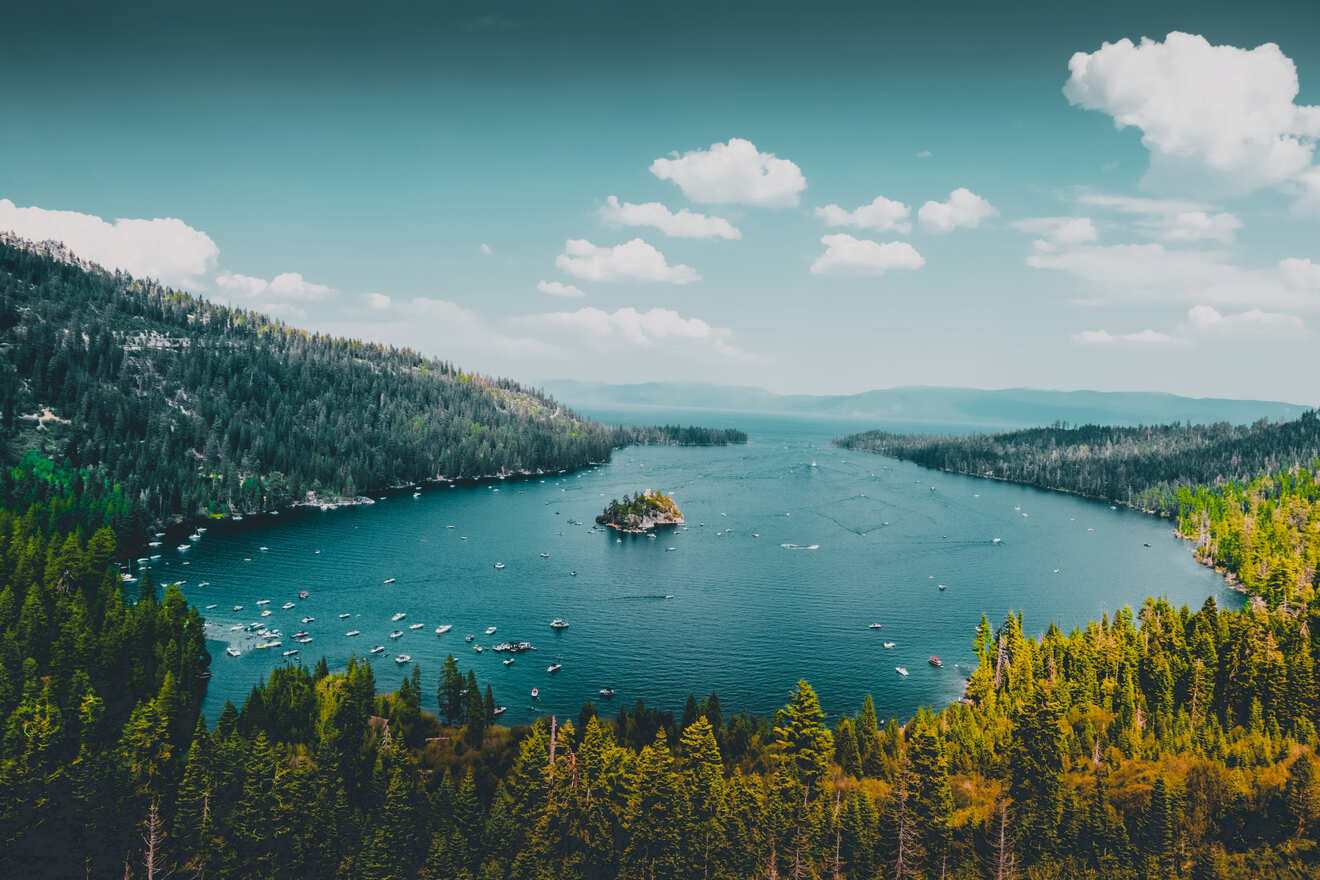 Jaw-dropping scenery and fresh air that will set your lungs on fire! This is what you should expect when visiting South Lake Tahoe, located on the south shore on the Californian side. As a mountain lover, I've seen some beautiful spots but this one has to be one of the best places to stay in Lake Tahoe. Just imagine a cute lake surrounded by tons of green spaces and mountains, I would probably get a blanket and sit there all day long!
However, there are tons of activities that you can do here, that's why South Lake Tahoe is the best location if you're visiting this area for the first time. One of the perks is that you can come here all year round!
That also means that you have to book all the hotels in advance, especially during the high seasons (summer and winter). Yep, any winter sports enthusiast will be happy to know that this is a top ski resort too. As soon as the first snow appears, all the winter travelers come here to ski on Heavenly Mountain.
Don't worry, if the low temperatures aren't really your favorite thing in the world, there are a few hiking trails that I'm sure all travelers will love. The Desolation Wilderness National Forest offers a wide range of hiking spots, and trust me it's totally worth it! The views are breathtaking! If you still have some time left and want to explore another beautiful area in California, Sacramento is just a three hours drive away from South Lake Tahoe too!
Other accommodation options in South Lake Tahoe
Things to do in South Lake Tahoe
Hit the hiking trails in Desolation Wilderness National Forest
Go on a fun ski trip to Heavenly Mountain Ski Resort
Soak up the sun at the Thomas F. Regan Memorial City Beach
Enjoy the views of the lake and have a glass of wine at the friendly Idle Hour
Have some family fun at the South Lake Tahoe Ice Arena
Find the best restaurants in South Lake Tahoe
Walk around and admire the mountains from the Bijou Community Park
Spend some time outdoors at the Magic Carpet Golf Course
2. Incline Village – best place to stay for outdoor activities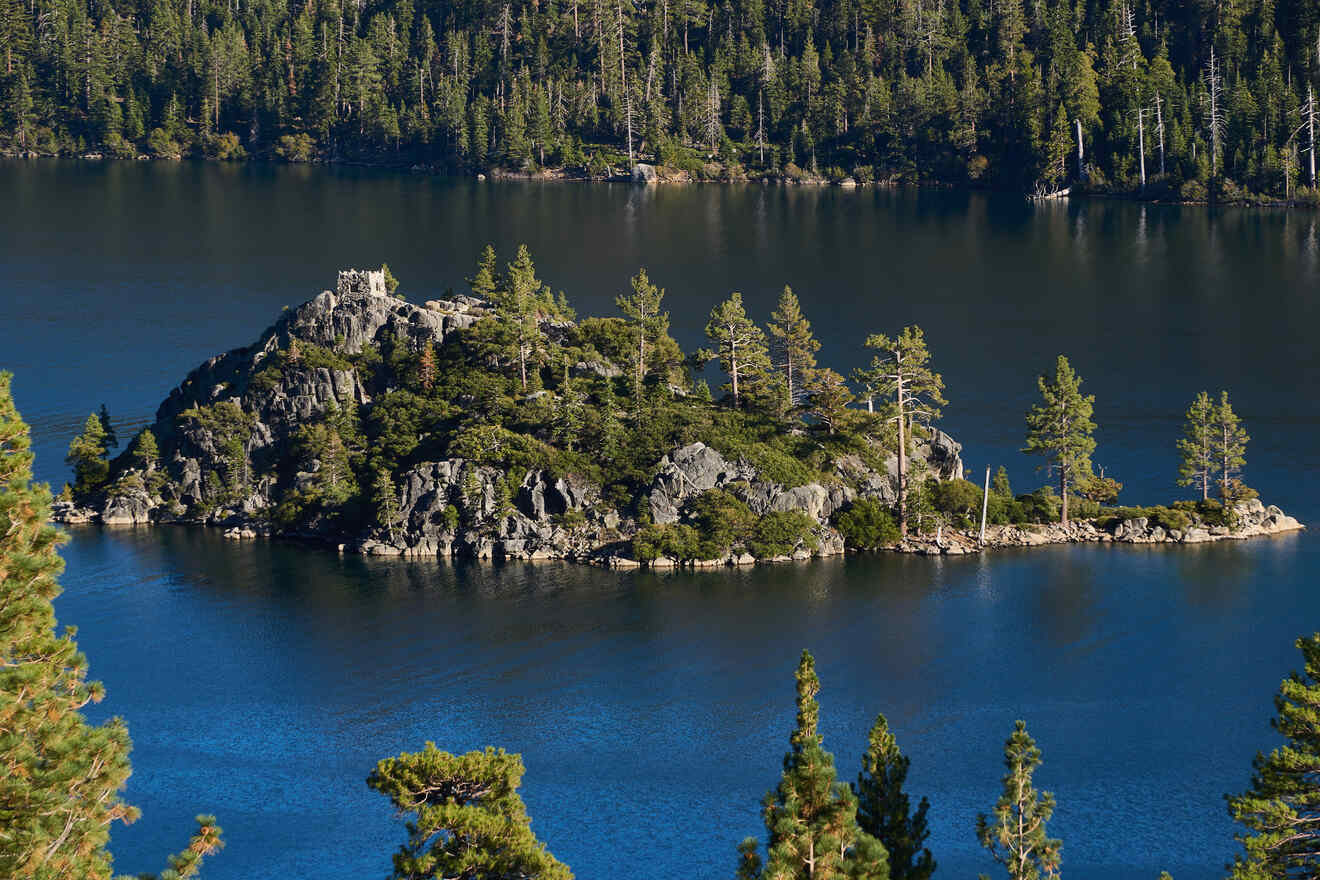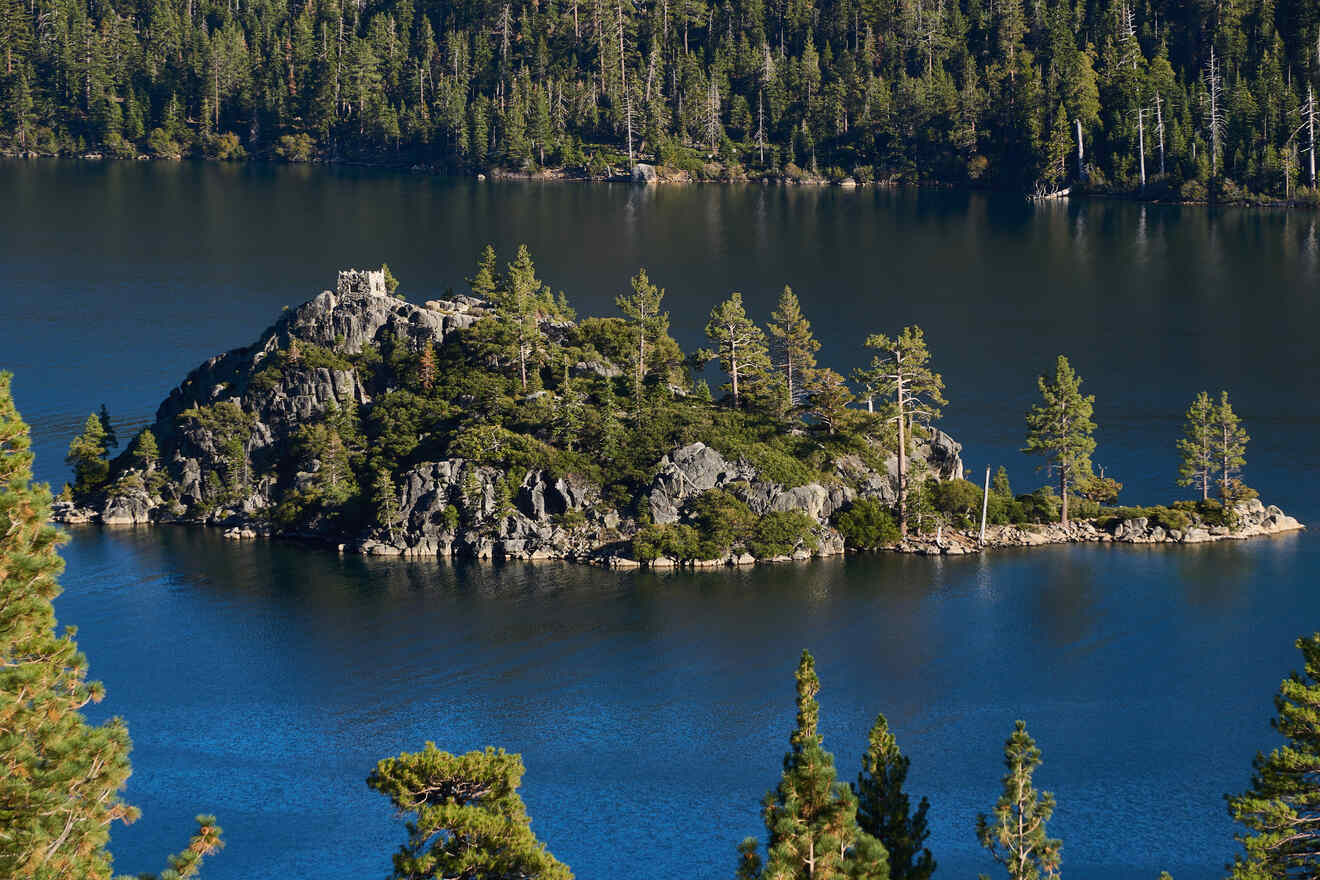 Located in Nevada on the north shore of Lake Tahoe, this rural town is nestled amongst pine trees and mountains. Filled with rustic resort hotels and cozy lodges, this area offers easy access to many activities outdoors. If the outdoors are your favorite thing in the world and you love to explore all the ski slopes and hiking trails then you've come to the right place!
Of course, the lake views are stunning here, and what better way to enjoy them than renting a bike and cycling around the area. The Diamond Peak Ski Resort is of course one of Lake Tahoe's most precious gems (especially for winter sports enthusiasts), and while Incline Village is known for being a top mountain retreat, there are other things you can do if you're visiting during the summer.
Like spending a lot of time on the beach! Yep, this area offers access to a few beaches, like Hidden Beach Plaza, Ski Beach, and Speedboat beach. And if sunbathing seems boring to you, you can try wakeboarding or wake surfing with Action Water Sports!
If you haven't had enough of all the cool outdoor activities in Lake Tahoe, Yosemite National Park is just a two-hour drive away from the lake!
Other accommodation options in Incline Village
Things to do in Incline Village
Go for a ski at Diamond Peak Ski Resort
Play a round at Incline Village Championship Golf Course
Soak up in the sun at Hidden Beach Plaza or Ski Beach
Learn wakeboarding or wake surfing with Action Water Sports
Go for a swim at the Incline Village Recreation Center
Admire the lake views at Lake Tahoe Nevada State Park
Go shopping in Incline Village and eat at the best restaurants
3. Carson City – where to stay in Lake Tahoe for history lovers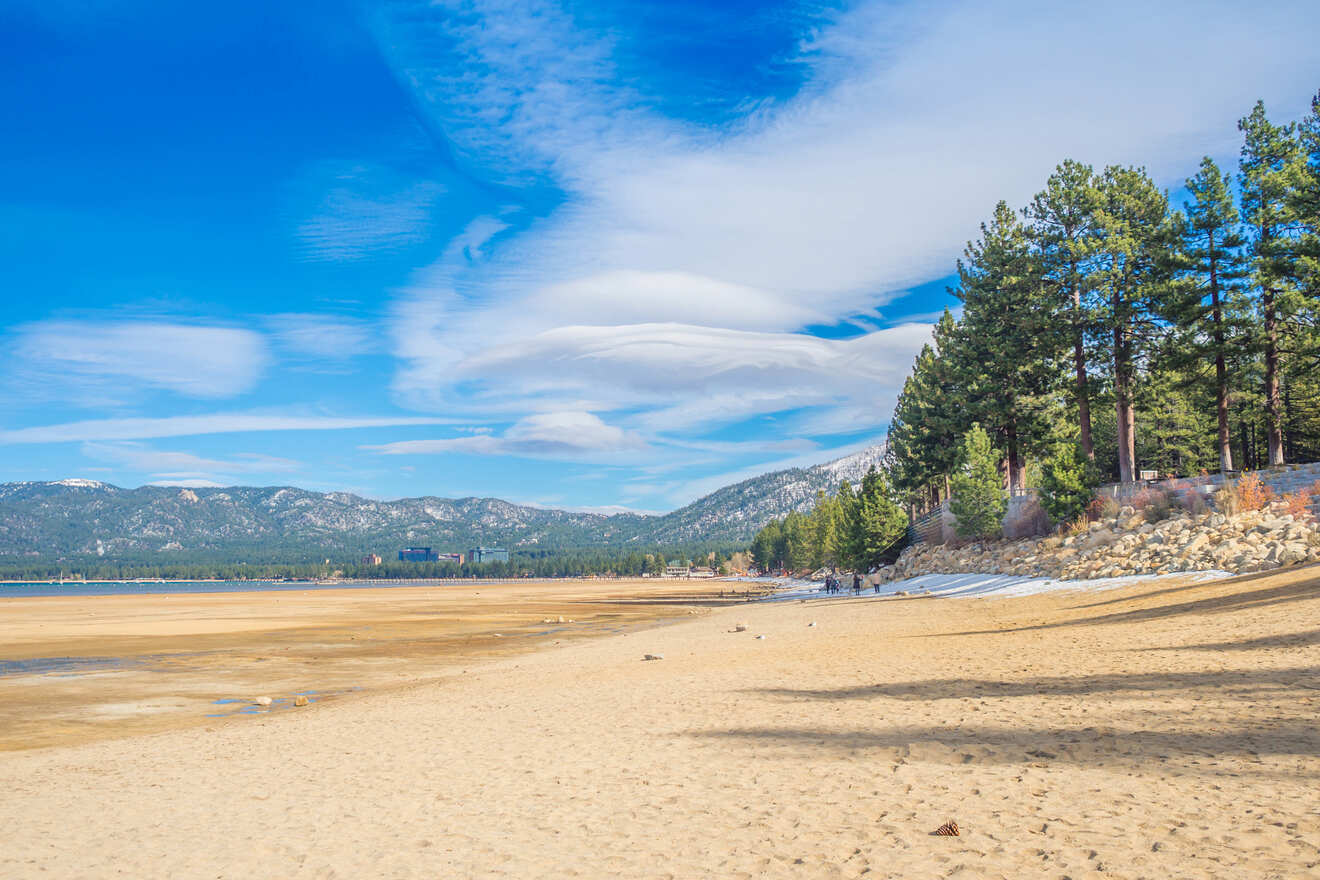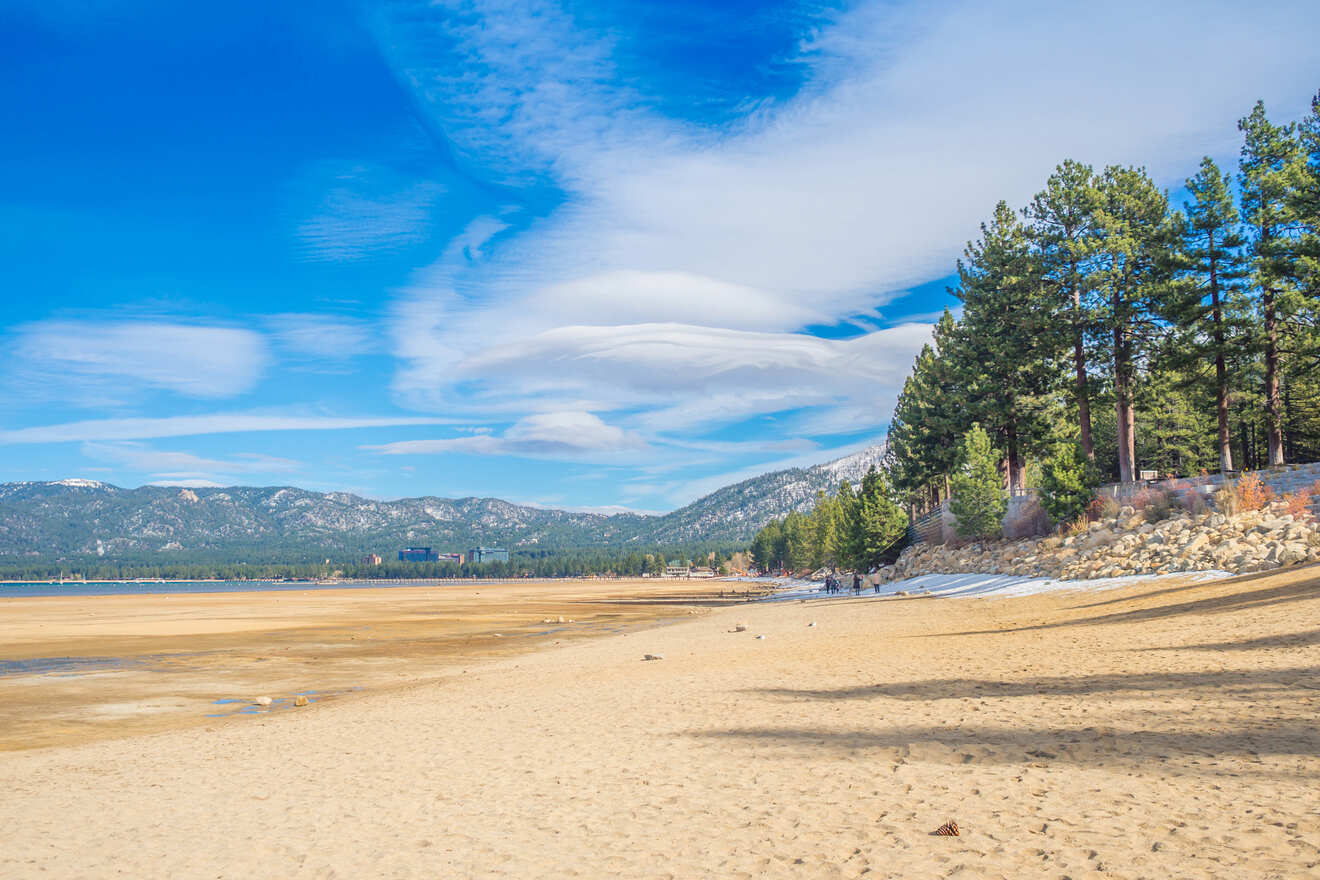 Carson City is the state capital of Nevada and is located near the east shore of Lake Tahoe. It is a beautiful and picturesque town that offers travelers a whole experience that includes tons of history lessons and stunning views of the Lake. With tons of dining options, a beach, and many museums, it might be hard for travelers to get a minute to rest during their holiday!
Whale Beach is one of my favorite spots here. I mean who doesn't love a beach surrounded by trees and mountains that are sometimes white from all the snow?
It's like you have the four seasons all placed in one location! That's why Carson City is one of the best places to stay in Lake Tahoe. I'm sure history lovers and families will find the Nevada State Museum a fascinating spot, especially after visiting the underground mine!
Another historical gem that I'm sure you'll enjoy seeing is the Nevada State Railroad Museum, where you'll be able to see ​​locomotives and cars from the famous Virginia and Truckee Railroad. The Children's Museum of Northern Nevada is also the perfect place for families to spend some quality time during their holiday teaching the kids new things.
Other accommodation options in Carson City
Things to do in Carson City
Go for a swim at Whale Beach Nevada
Eat at the best restaurants in Carson City
Explore the family-friendly Chimney Beach
Visit the Roberts House Museum and ​​Nevada State Museum
Try your luck at the Carson Nugget Casino
Admire the architecture of the Nevada State Capitol Building
Attend a live concert at the Brewery Arts Center
Take the kids to the Children's Museum of Northern Nevada
4. Stateline – best place to stay in Lake Tahoe for luxury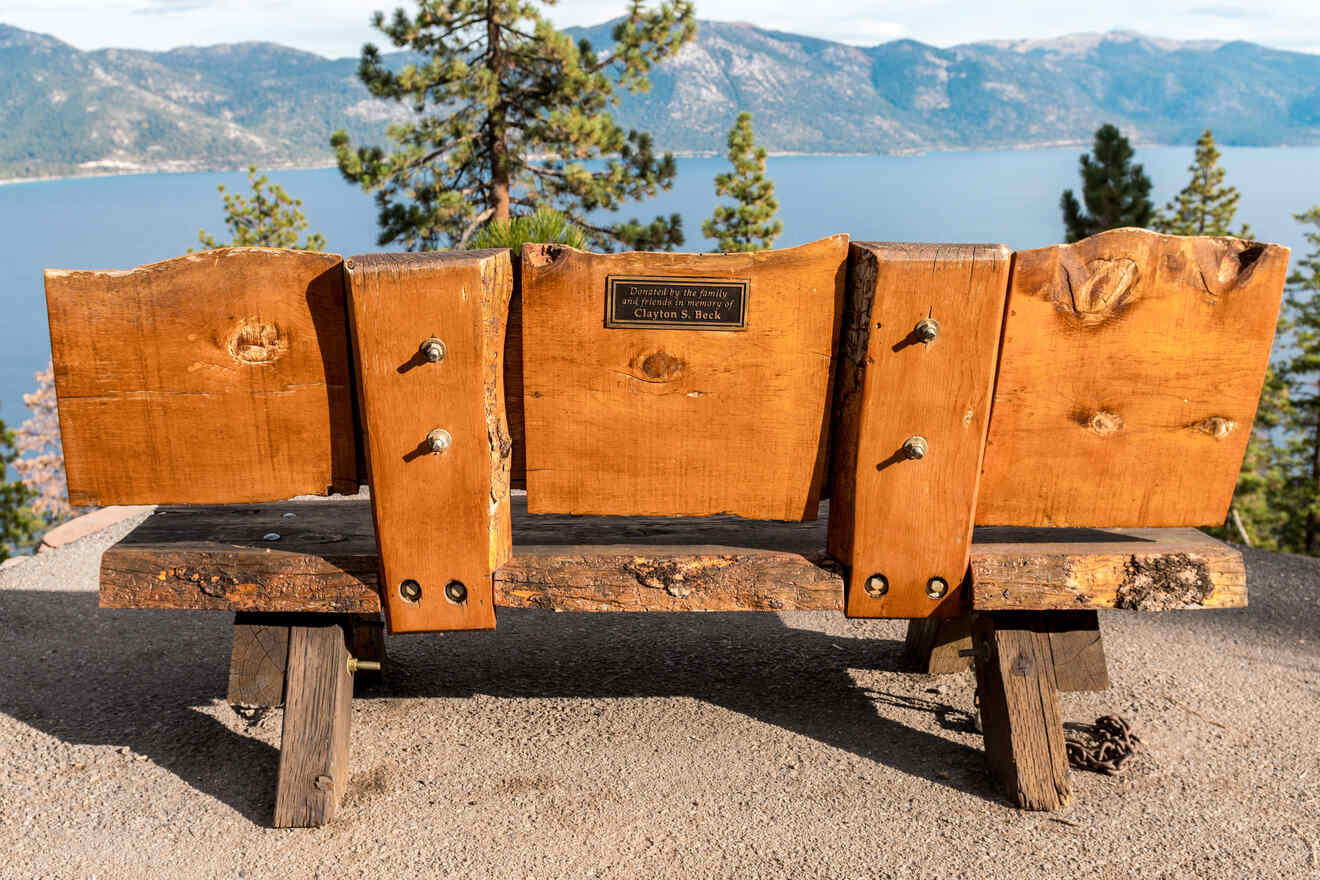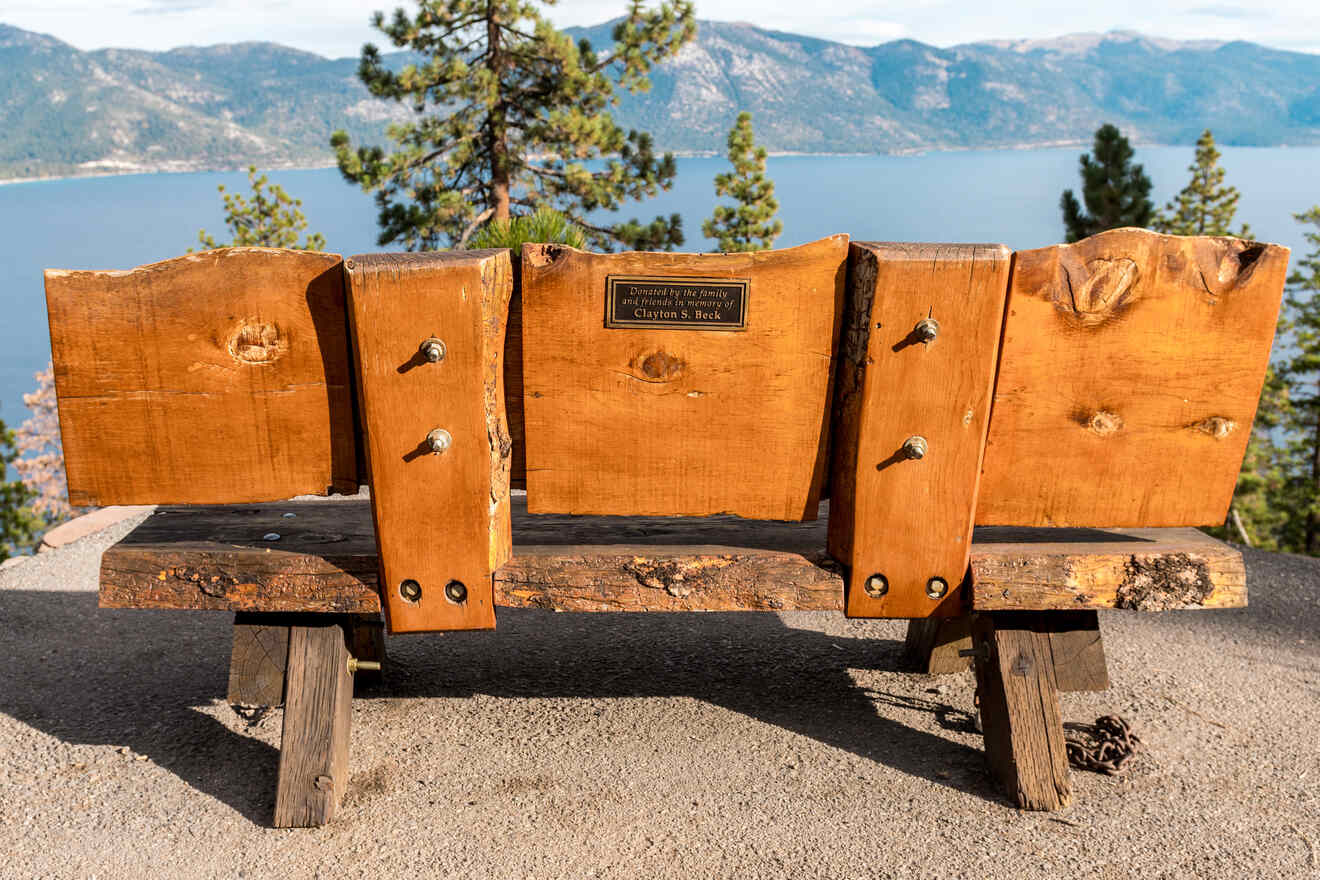 Located near the south shore of Lake Tahoe and right on the border between Nevada and California, this bustling area is a magnet for anyone who has a hidden passion for casinos and luxurious resorts!
Stateline is also a nice place to stay in Lake Tahoe if you're not a fan of running into big crowds of travelers, although the village is home to 4 (!!) casinos, it's not as populated as the other towns. However, you still have easy access to Heavenly Mountain and all the ski slopes.
Travelers who love to splurge during their holiday will love the luxurious hotels and resorts here, they're the perfect place to get some rest after spending a few hours in all the casinos! And that gets me to the next big thing that you can try in Stateline, gambling!
I have to confess I don't know much about this, but I do know that people come to Stateline merely because they love the casinos here. Harveys, Harrah's Lake Tahoe, and Hard Rock are among the top casinos in the village.
If travelers still have some time left I would definitely recommend going hiking! Spend some time in nature and hike the trails in the Lam Watah Nature area!
Other accommodation options in Stateline
Things to do in Stateline
Try your luck at Hard Rock Casino in the village
Spend a day having fun in the family friendly Kahle Park
Enjoy an amazing dining experience at Lucky Beaver, Bar & Burger
Have a drink at Dotty's Casino
Go shopping for souvenirs in the local stores
Hike the trails in the Lam Watah Nature area
5. Olympic Valley / Palisades (Squaw Valley) – for winter sports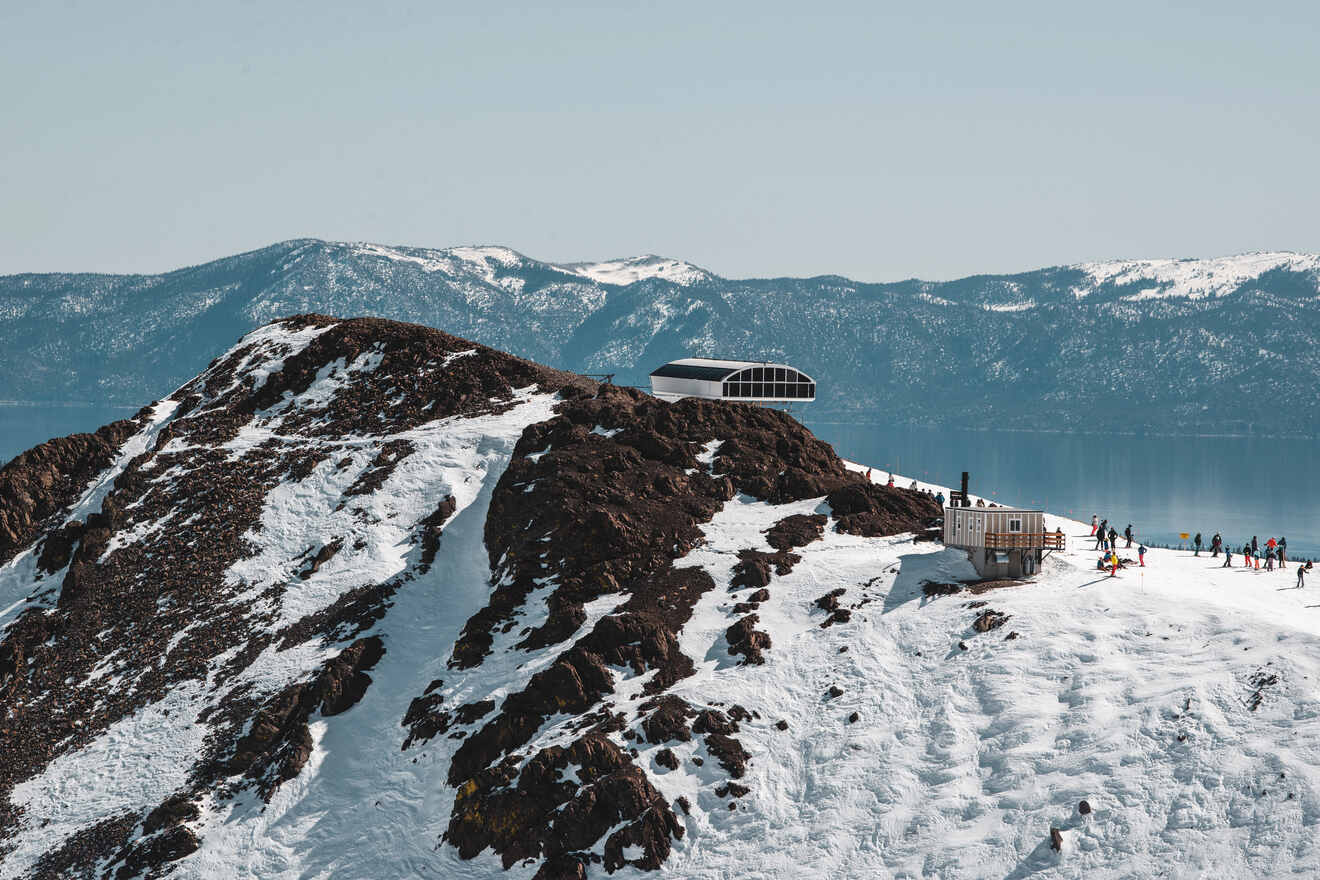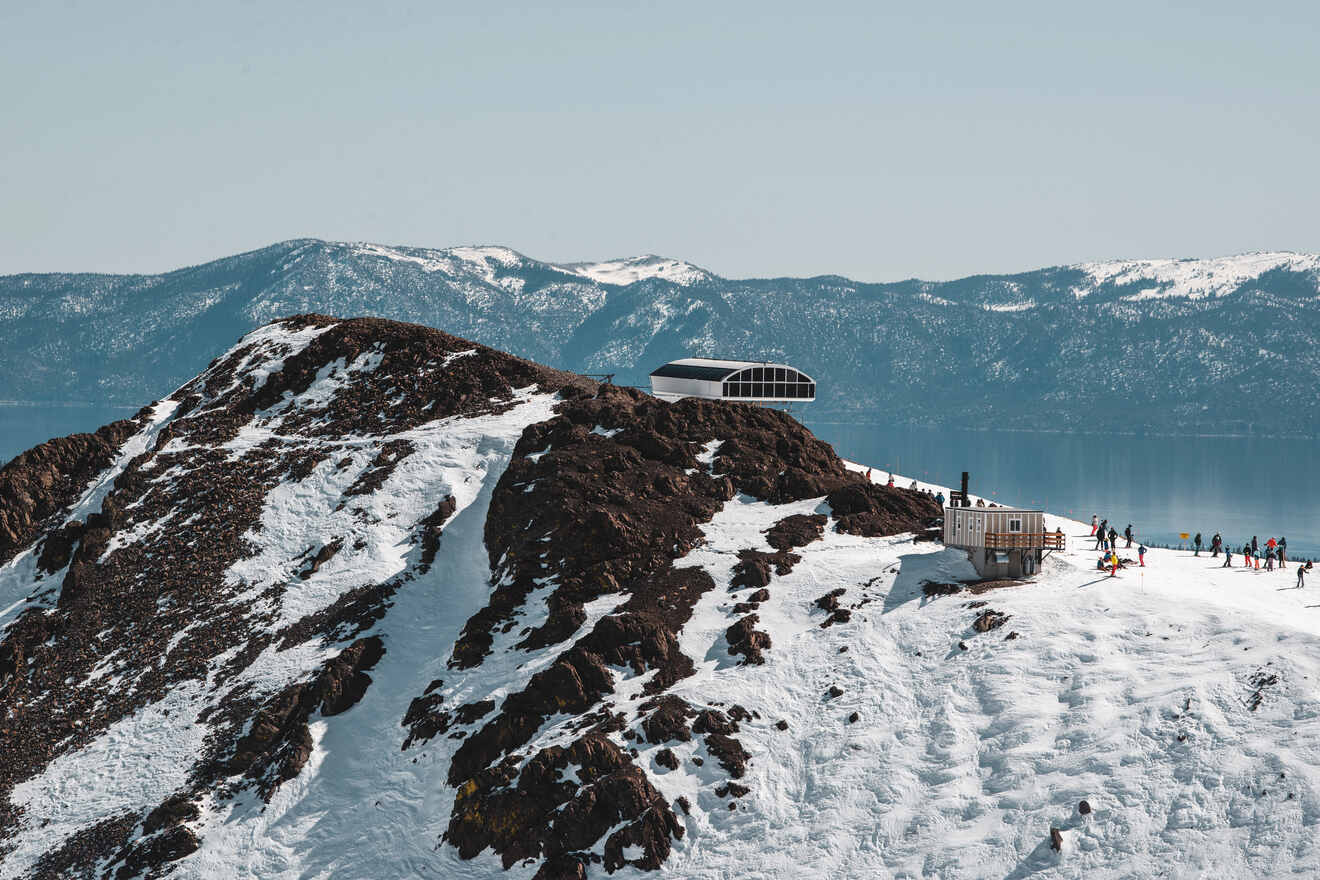 Located near the west shore of Lake Tahoe and Tahoe City in California, Olympic Valley is also known as Squaw Valley but has now been renamed Palisades Tahoe. Whatever you call it, it is a top holiday spot for travelers who love winter sports. All the best hotels here are focused on skiing and snowboarding and many are located within walking distance from the slopes.
This village really offers the best of both worlds: access to Lake Tahoe California, Tahoe City, and amazing ski opportunities. Palisades Tahoe (previously Squaw Valley Alpine Meadows) is on the list along with Park City, Utah as one of the best ski resorts in the US and has top-notch slopes, and often holds popular events.
Of course, you'll need to warm up after spending so much time outdoors, and don't worry you'll find tons of restaurants and cafes where you can catch your breath and rest before going up for another round!
If you've managed to save some time or you're too tired to go skiing again, you could go shopping in all the cute Olympic Valley boutiques, maybe get some cool souvenirs or explore the nearby Tahoe City area and the lakeside, of course!
Other accommodation options in Olympic Valley
Things to do in Olympic Valley
Ski and snowboard at Palisades Alpine Meadows Ski Resort
Go shopping in the boutique stores in the village
Explore all the dining options and restaurants in the Olympic Valley
Go on an adventure with Alpenglow Expeditions
Climb the Tahoe Via Ferrata to enjoy epic views of the lake
6. Tahoe City – best place to stay for families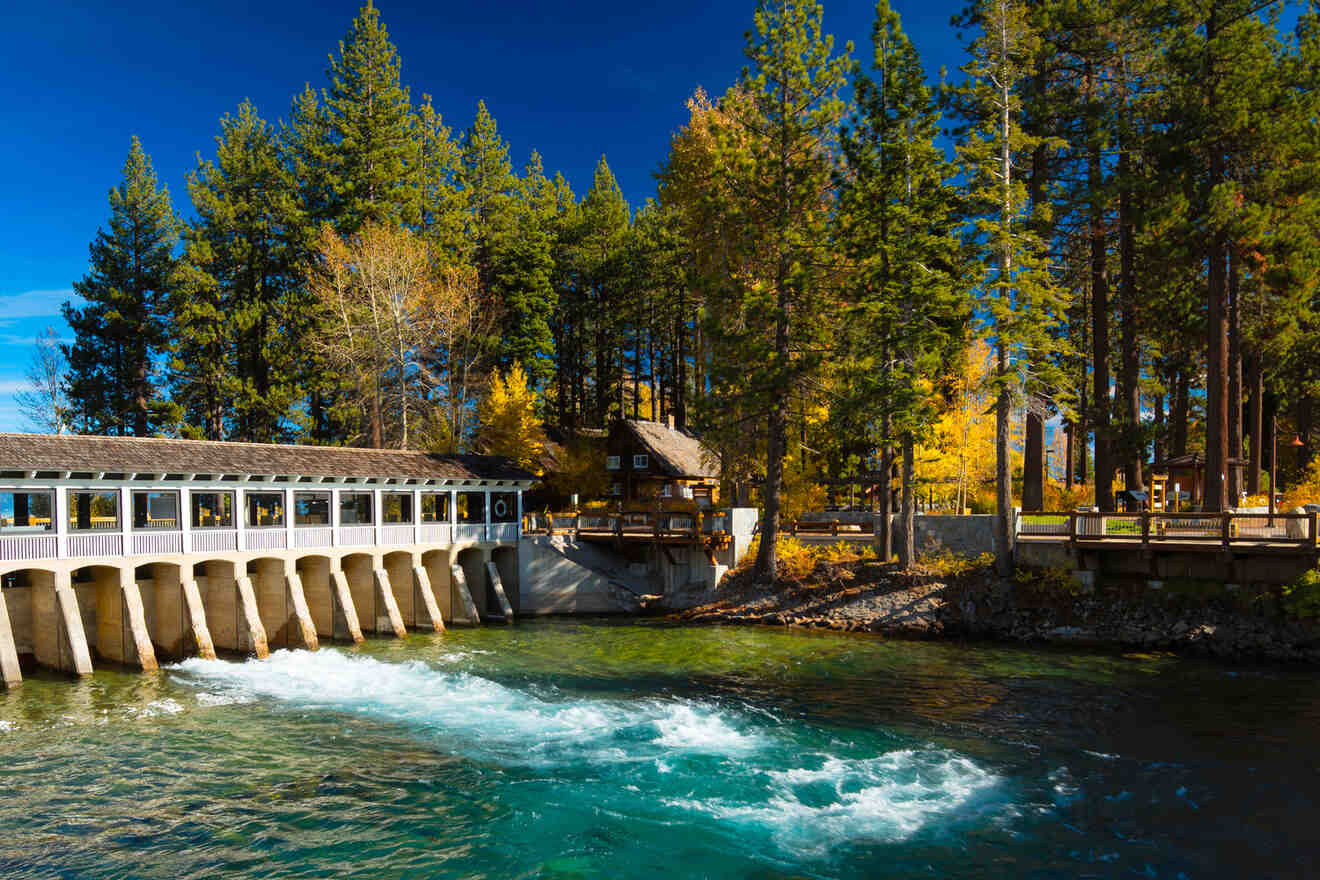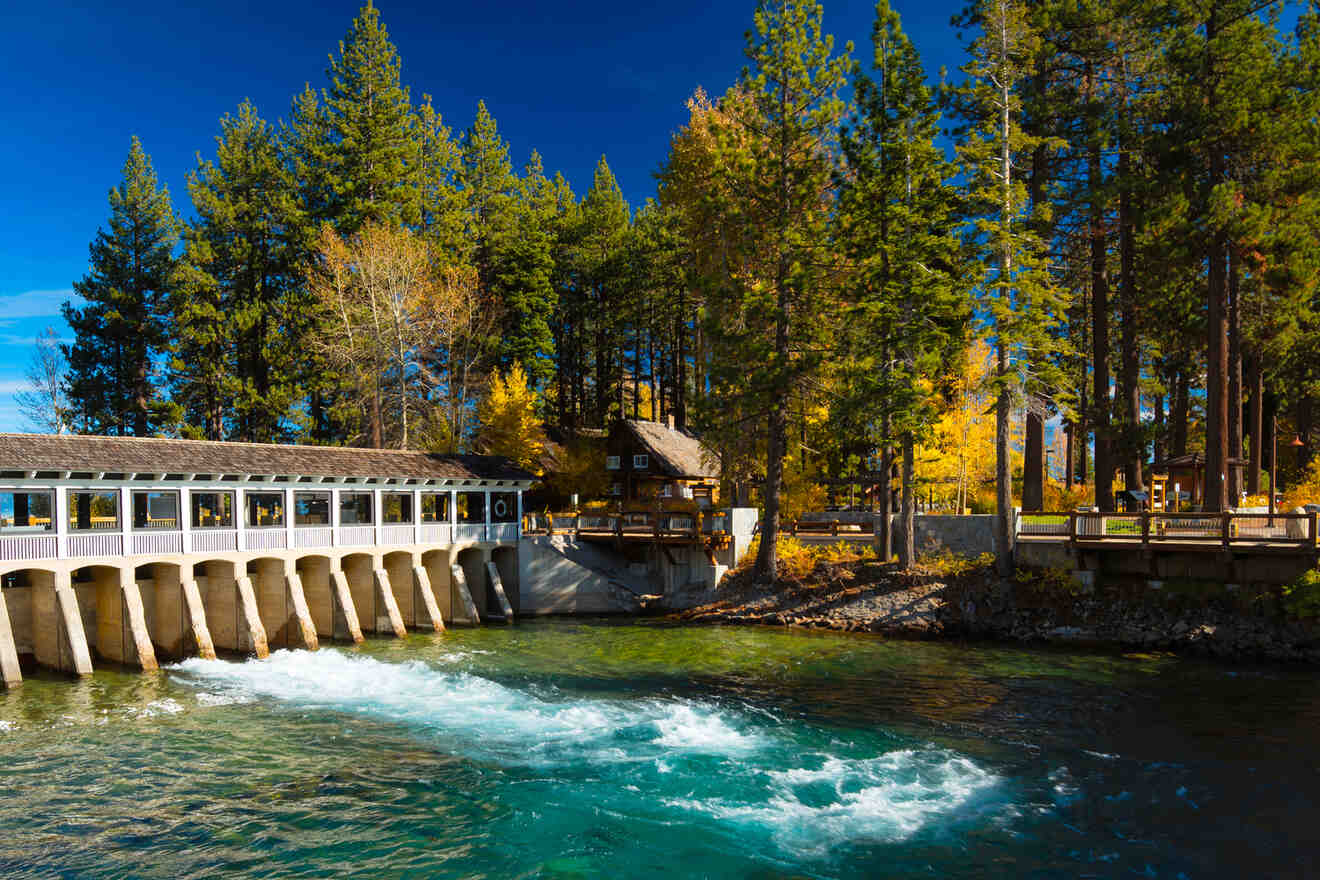 Located on the northwest shore of the Lake, this picturesque town boasts some stunning views and although it's small for a city, you'll find plenty of cool activities, for both you and the kids! Tahoe City is definitely one of the best places to stay in Lake Tahoe for families.
The history of this place goes back to the Gold Rush, a period in 1848 and 1855 when James W. Marshall found tons of gold in California, which made people from everywhere in the US move here. I mean, to be honest, I would've gone there in a second! You can visit the Gatekeeper's Museum to dive into the town's history
I'm sure you'll want to explore some museums and historic landmarks here, but I know that once you take the kids to the Tahoe City Marina, you're going to have a hard time taking them out of there! The place is super fun and you can rent boats to go on the lake, swim, or just walk around the area and admire the views!
Don't be surprised if you see hundreds of people floating down the Truckee River as Tahoe City is a popular starting point for float trips.
Other accommodation options in Tahoe City
Things to do in Tahoe City
Have a fun family day at the Tahoe City Marina
Learn new things about the town's history at the Gatekeeper's Museum
Take the kids to Commons Beach
Go rafting on the Truckee River
Play all day long at the Tahoe City Golf Course
Frequently asked questions about Lake Tahoe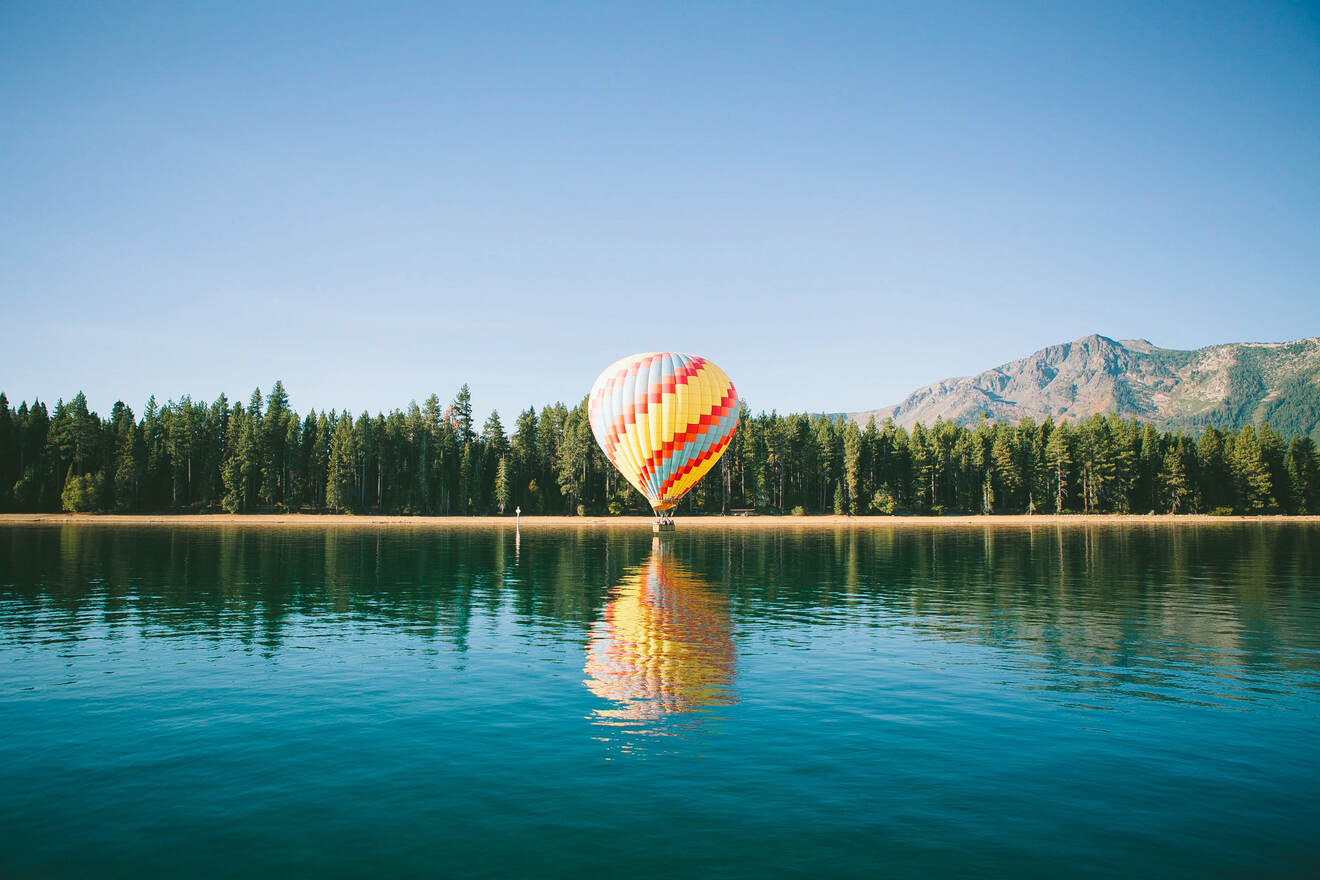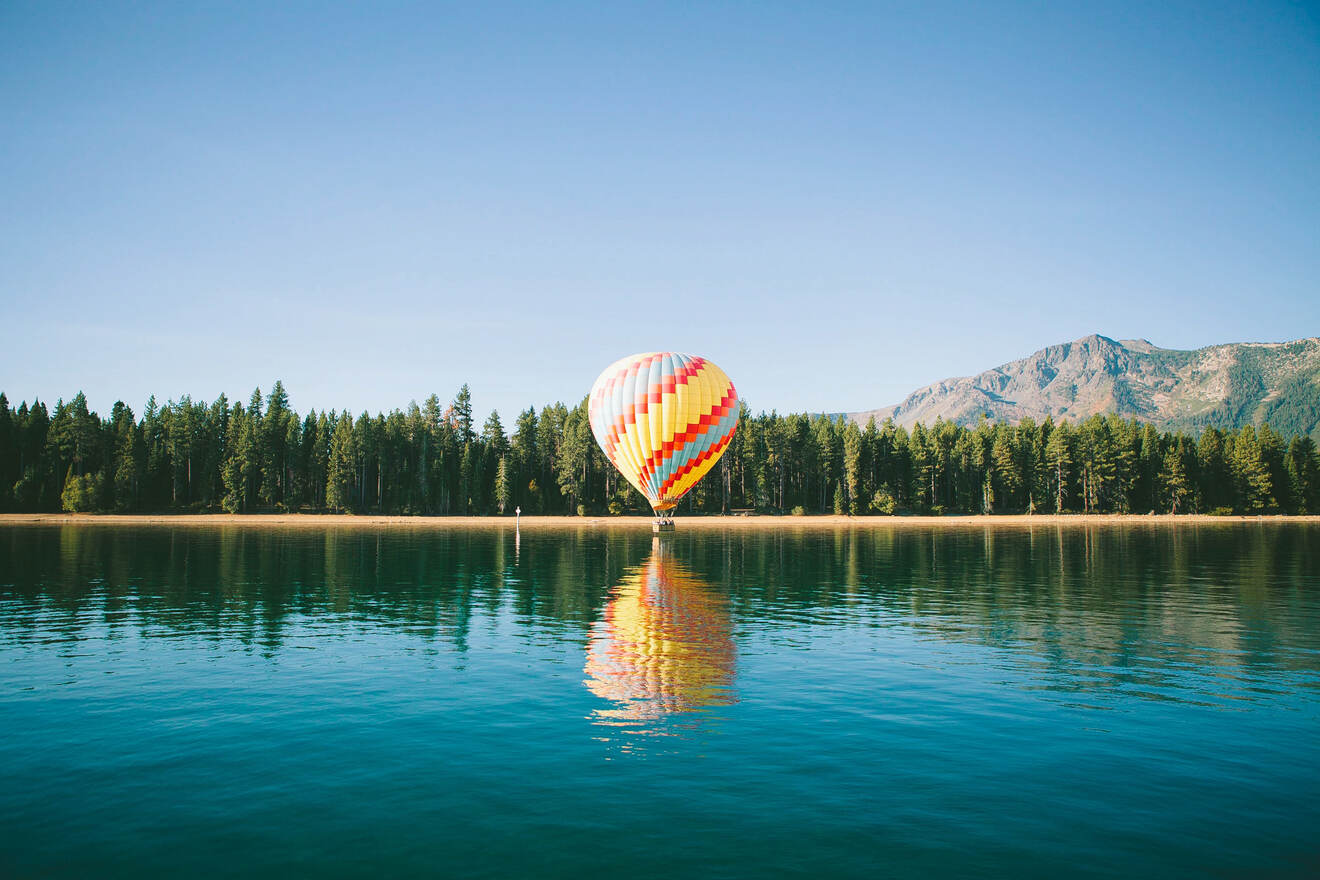 Conclusion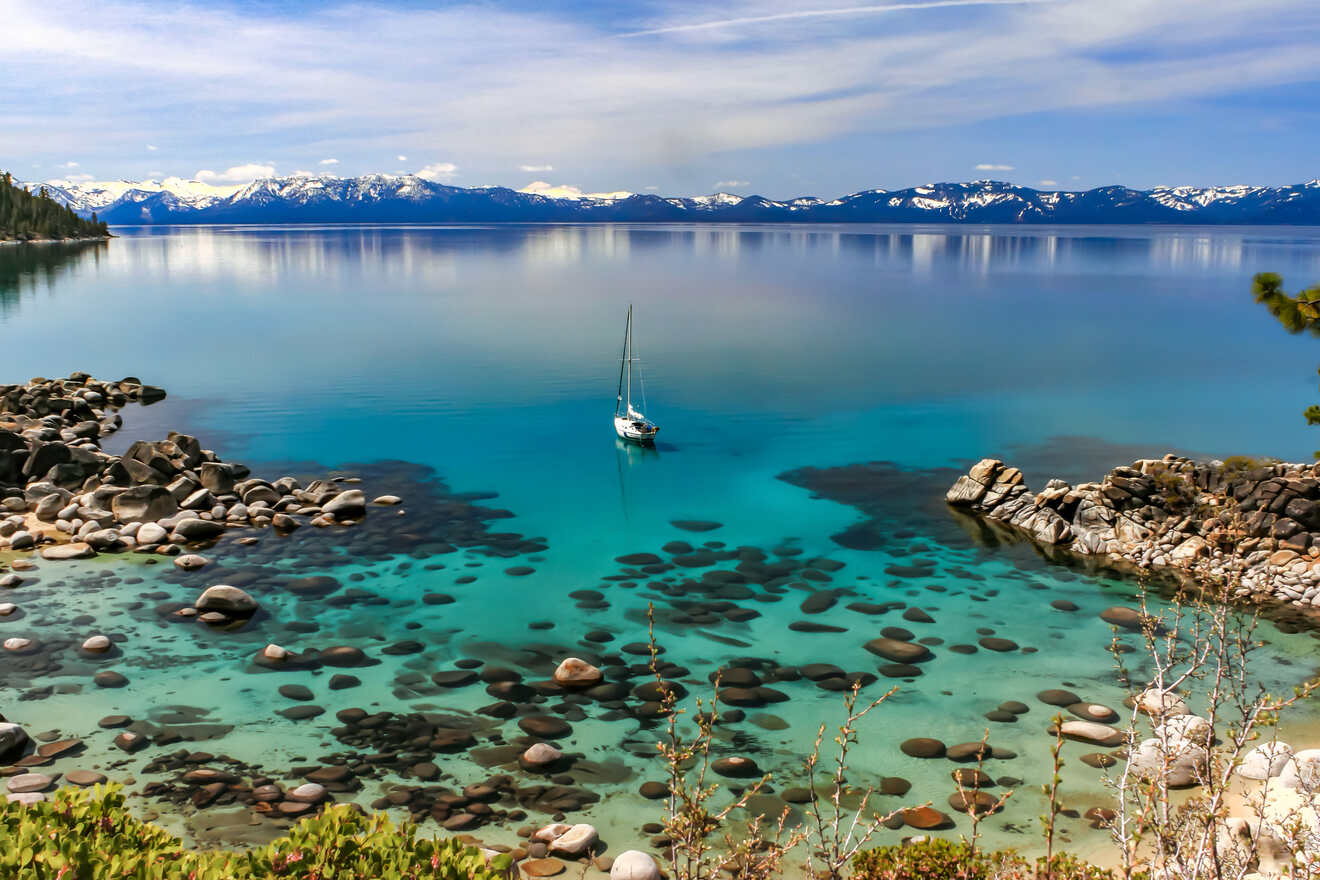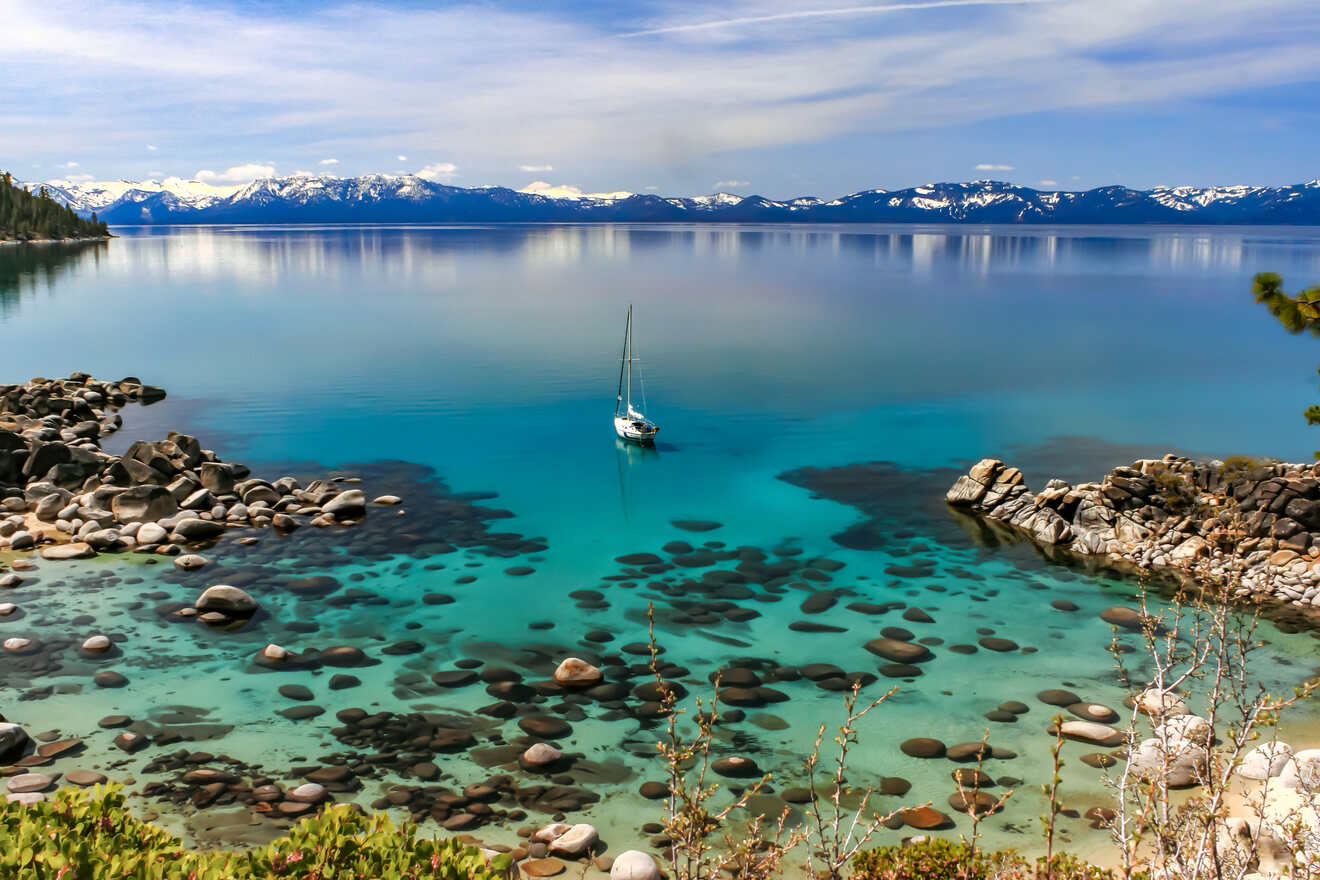 Well, that's it from me, for now! I hope this post helped you decide where to stay in Lake Tahoe, I know all travelers find it difficult to choose between all the amazing areas.
Although I've given you tons of options, here are my two favorite ones both located in South Lake Tahoe.
Hotel Azure – A luxurious place to stay that has stunning views
Alpenrose Inn – A cute inn that has rooms with fireplaces
Now you need to be one of the good travelers and remember to book all these hotels in advance in order to get the best deals, as the Lake is a top tourist location all year round!
I wish you an amazing time here! Explore Tahoe City, ski all day long in the world-class resorts, and don't forget to leave me a comment if you have any questions about the restaurants or hotels!
Safe travels,
Victoria
---