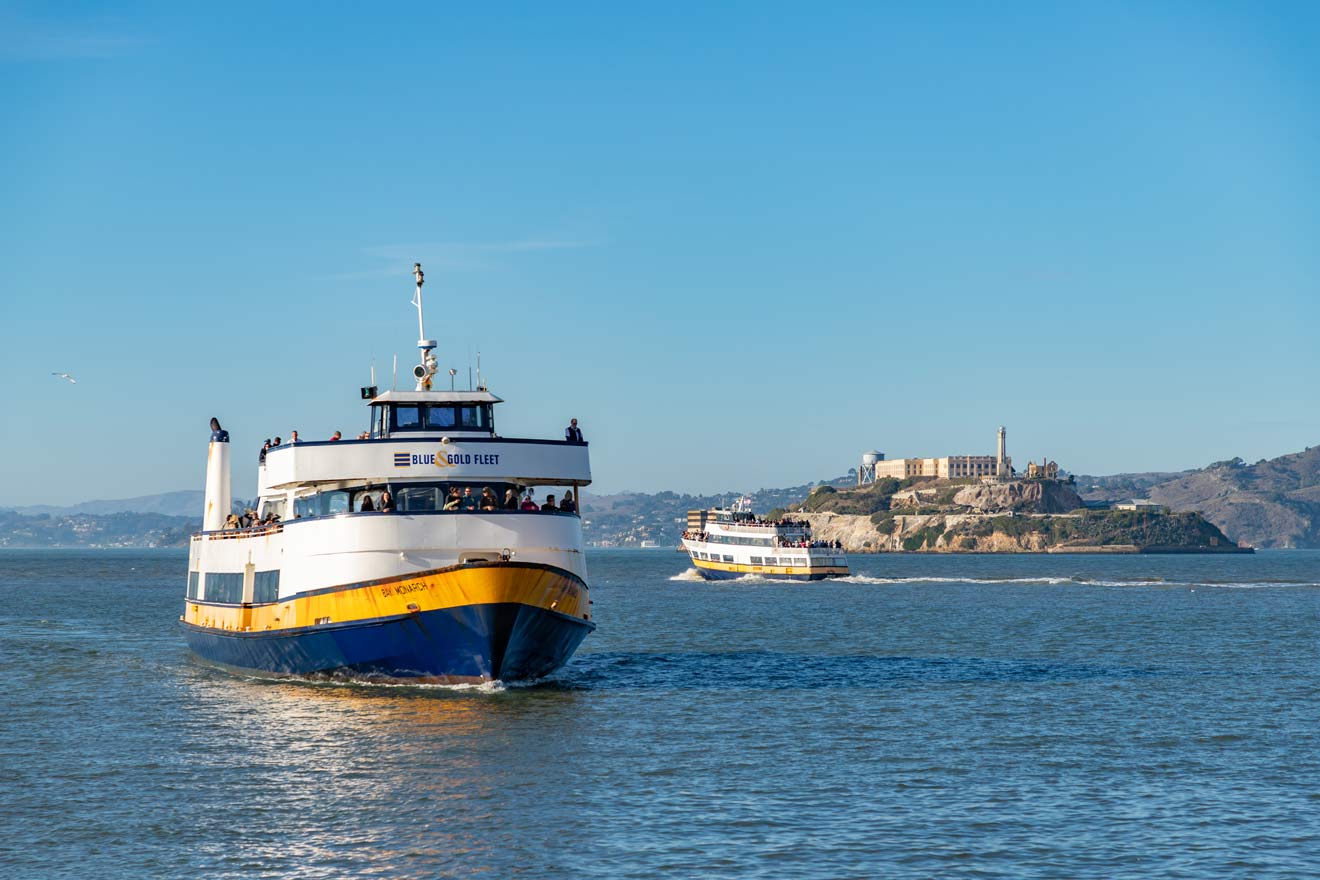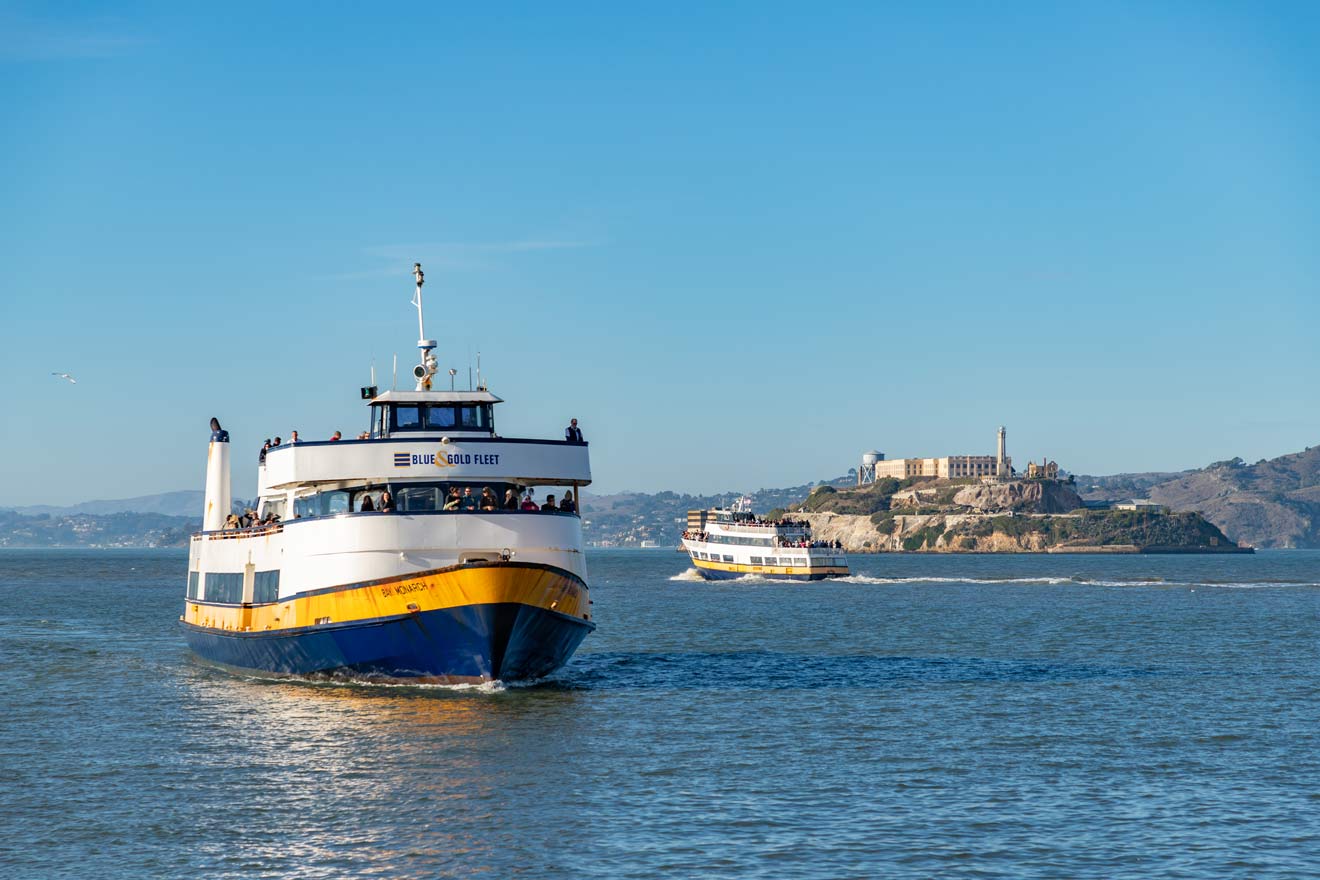 If you're a true crime lover who happens to visit San Francisco, then you better make sure you choose the best Alcatraz tour during your visit.
This notorious prison is a treat for every visitor, and it's a must-see experience! That's why there are a lot of tour companies that offer them. And I decided to take a look at each offer, see reviews and make my own judgment about it. In the end, I compiled a list of the very best ones. I also added additional San Francisco tours in the bonus section.
One thing I should add is that the only tour focused solely on Alcatraz is the first one from the official seller and all the rest are amazing combo tour options.
Now, to make sure you get the absolute best experience, learn all the ins and outs of the prison, and get the best souvenirs, it's important to remember to book in advance! As previously said, this location is very popular and tends to fill out quickly.
Okay, with small talk out of the way, let's start!
If you are in a hurry
Here are the best Alcatraz Island tours if you want to book quickly:
1. Join an official Alcatraz Island tour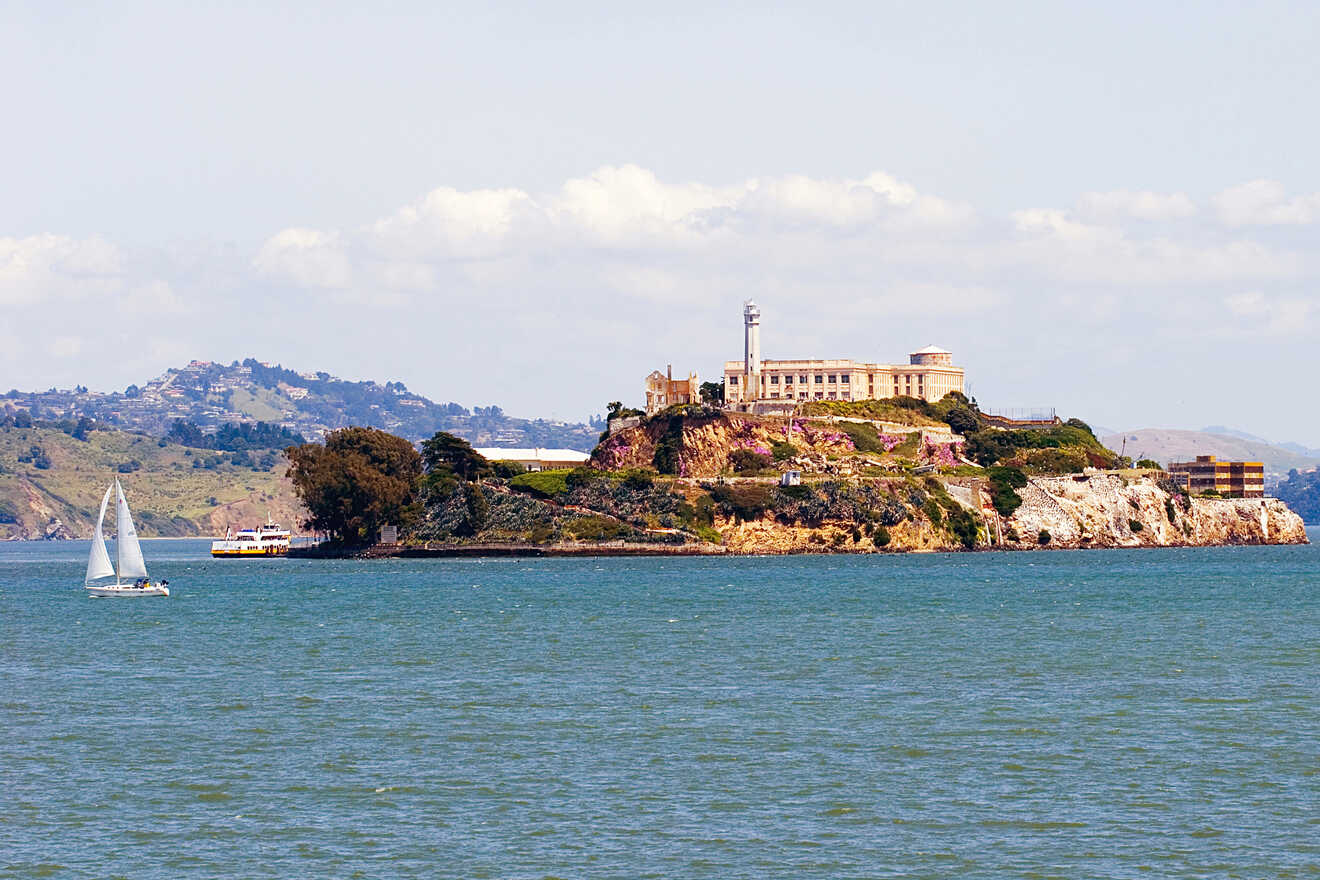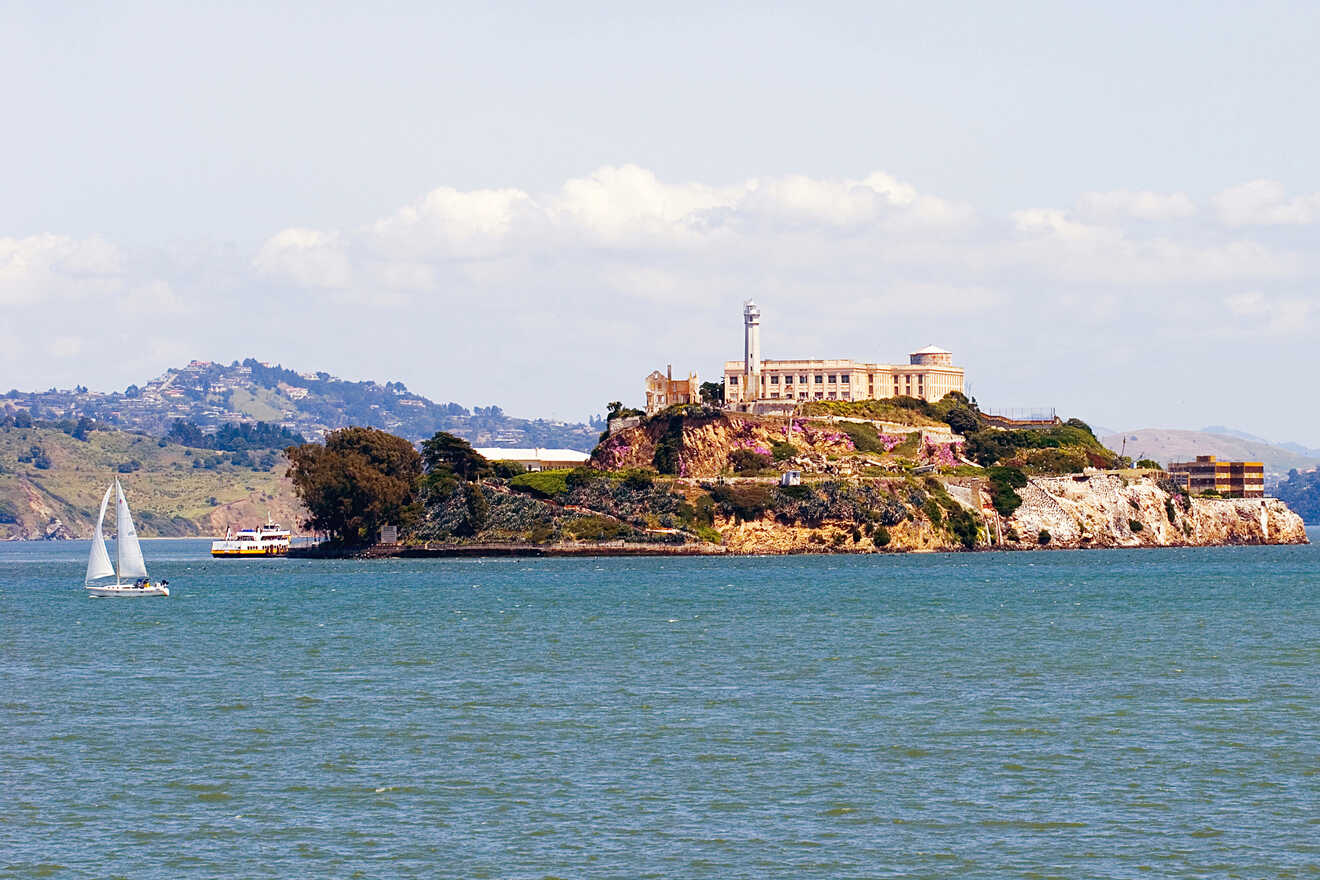 Duration: 2.5 hours
Price: from US$28
Why you should take it: the only tour from the official Alcatraz partner
Take a trip down memory lane and check out Alcatraz Island! This federal prison was once a Civil War fort and military prison in its past. Famous for being one of America's infamous penitentiaries, this tour is a great chance to see it for yourself and learn why it's so notorious!
This official provider has many different variations of visits. So if you're interested in the gorgeousness of a sunset that highlights the iconic Golden Gate Bridge and checking out Alcatraz in the evening, you can do that. You can also hear talks from specialist historians every night on different themes and famous criminals.
And if you're itching for some uncovered hidden secrets, then the behind-the-scenes tour is the one for you! It's a group of no more than 30, where we'll discover places usually off-limits to the public and get the inside scoop on stories from the Island's history.
2. Take an Alcatraz & San Francisco combo tour
Duration: 6.5 hours
Price: from US$140
Why you should take it: one of the best Alcatraz tours
The journey starts with a ferry ride for a picturesque trip to Alcatraz, accompanied by an audio walking tour. Also included is an expert local guide on the coach tour who will reveal insights and share details about all of the top San Francisco sights, such as Fisherman's Wharf, Chinatown, the Presidio, and the Palace of Fine Arts. One very important thing is that you won't waste time booking Alcatraz tickets since the tour company already has them included in the package.
The tour is reserved for a maximum of 55 people, so with that number, you'll surely get to learn everything there is about the famous maximum security prison with some newfound friends.
And if you're introverted or you simply prefer smaller groups, there is an amazing tour for you. It's reserved for only up to 12 people, includes a hotel pickup, and travels in a comfortable open-air safari jeep.
3. Pedal your way through Alcatraz & San Francisco city
Duration: 3 to 6 hours
Price: from US$180
Why you should take it: guided bike tour
If you're into fitness or overall prefer some harder activity than simple Alcatraz cruises, I've got you covered.
Take a 2-day tour of San Francisco that will leave you feeling like you've made the most out of your trip! On one day, the tour starts with a guided bike tour from Fisherman's Wharf and a ride over the Golden Gate Bridge into Sausalito via a car-free national park path. The other day offers admission to Alcatraz Island, complete with audio commentary about former inmates such as Al Capone. You'll ride a bike for approximately 3 hours, and you'll also have a helmet provided so your safety will be taken care of.
And if you're an artistic soul, I have a great 2-day combo tour to offer you. Take a tour of the iconic Alcatraz Island and explore San Francisco's vibrant street art while riding an e-bike.
4. Visit Madame Tussaud's wax museum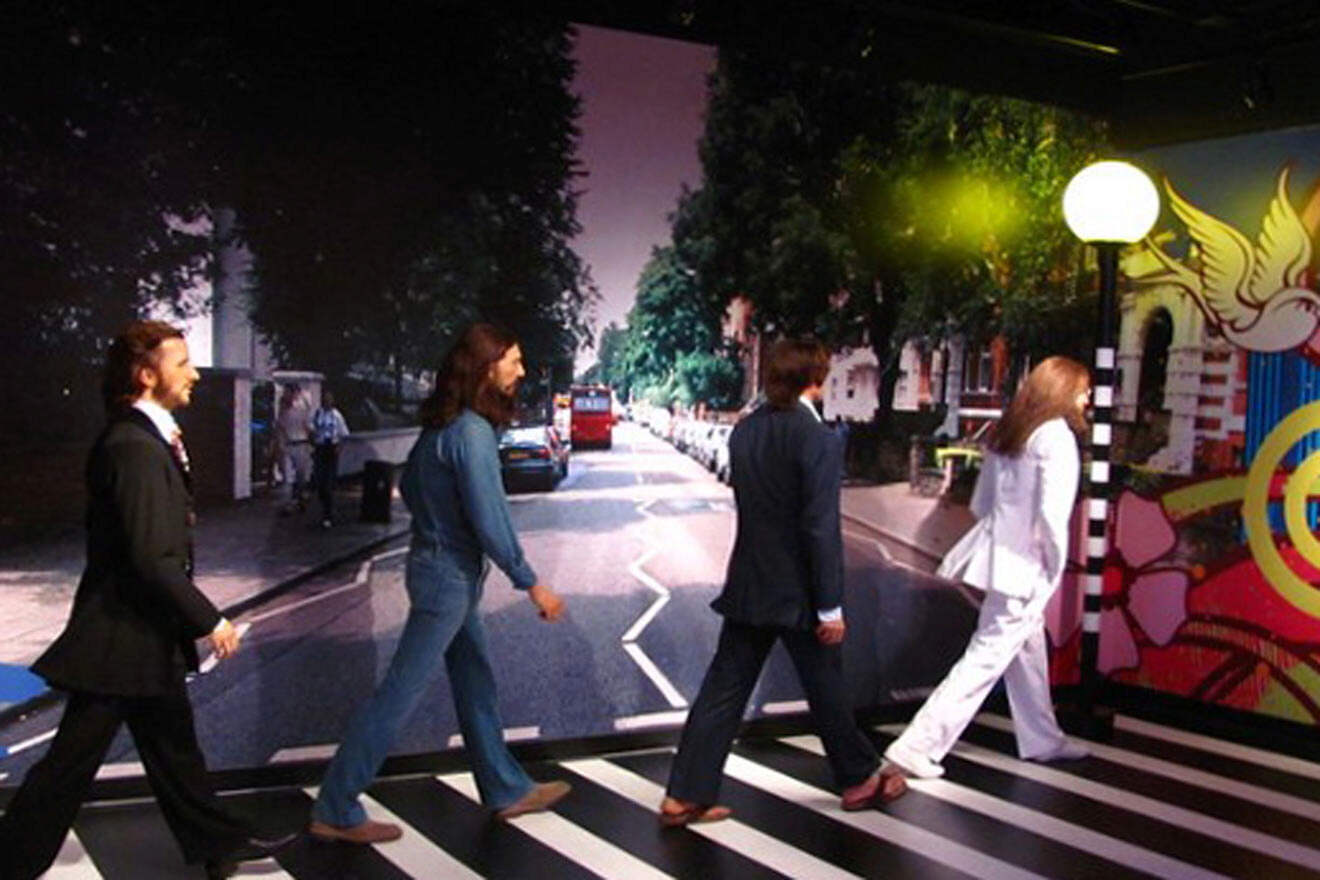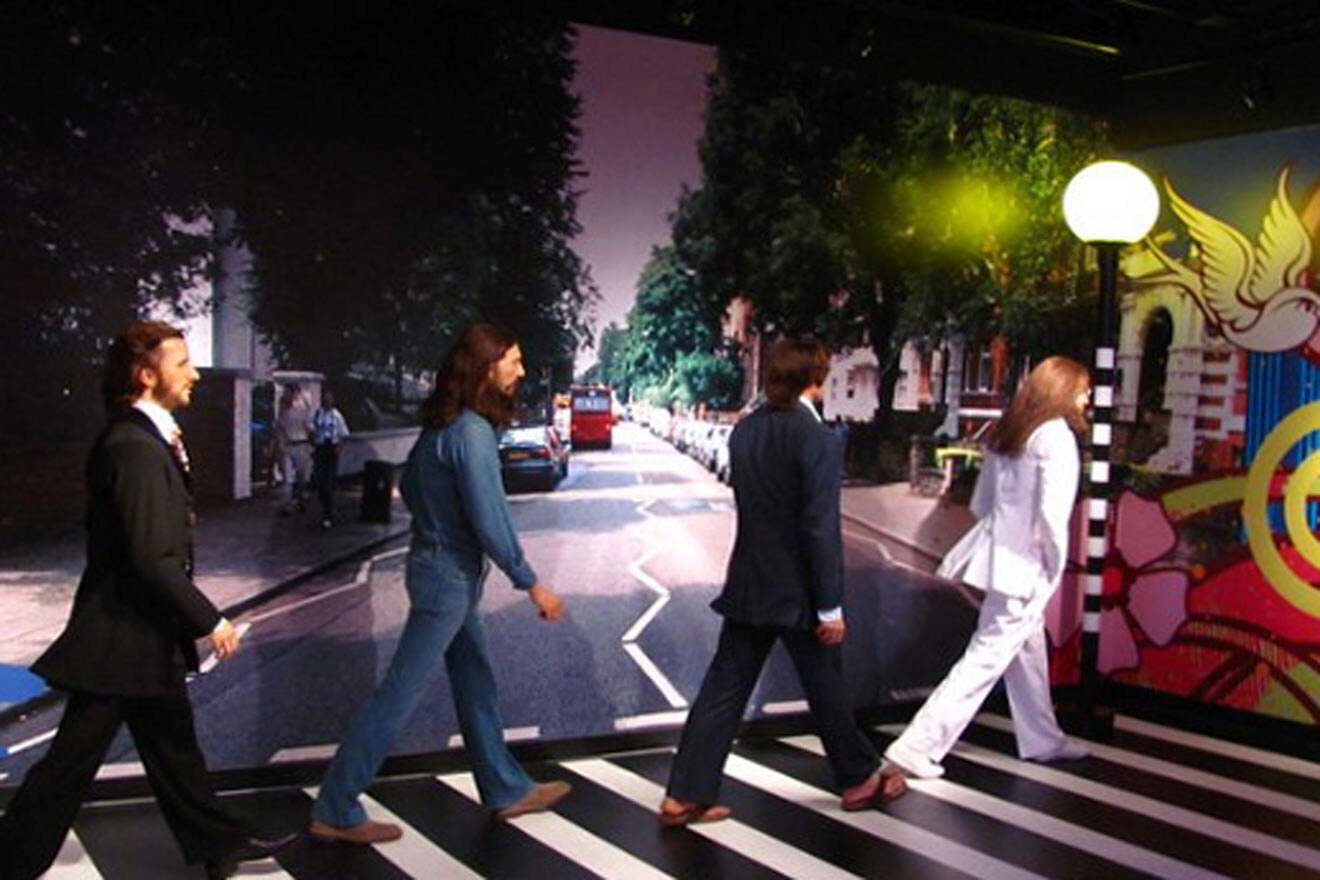 Duration: 4 hours
Price: from US$85
Why you should take it: see famous celebs in the museum and visit Alcatraz
If you're visiting Alcatraz, it's worth considering spicing up our trip with some additional visits.
This tour begins with an extended pass that grants you access to Madame Tussauds, an iconic wax museum with lifelike models of celebs, athletes, and politicians, including residents from San Fran.
Then, you'll hop on the Alcatraz ferry that will lead you to America's notorious former prison. It's a great opportunity to stroll through the corridors and uncover secrets of the country's most-wanted criminals with an informative audio tour.
It's one of the Alcatraz combination tours that combine both education and fun on the same day. And what's super convenient is that you won't have to worry about getting last-minute Alcatraz tickets or wax museum tickets – they are already included, and you're guaranteed to have a spot!
5. Embark on a hop-on/hop-off sightseeing tour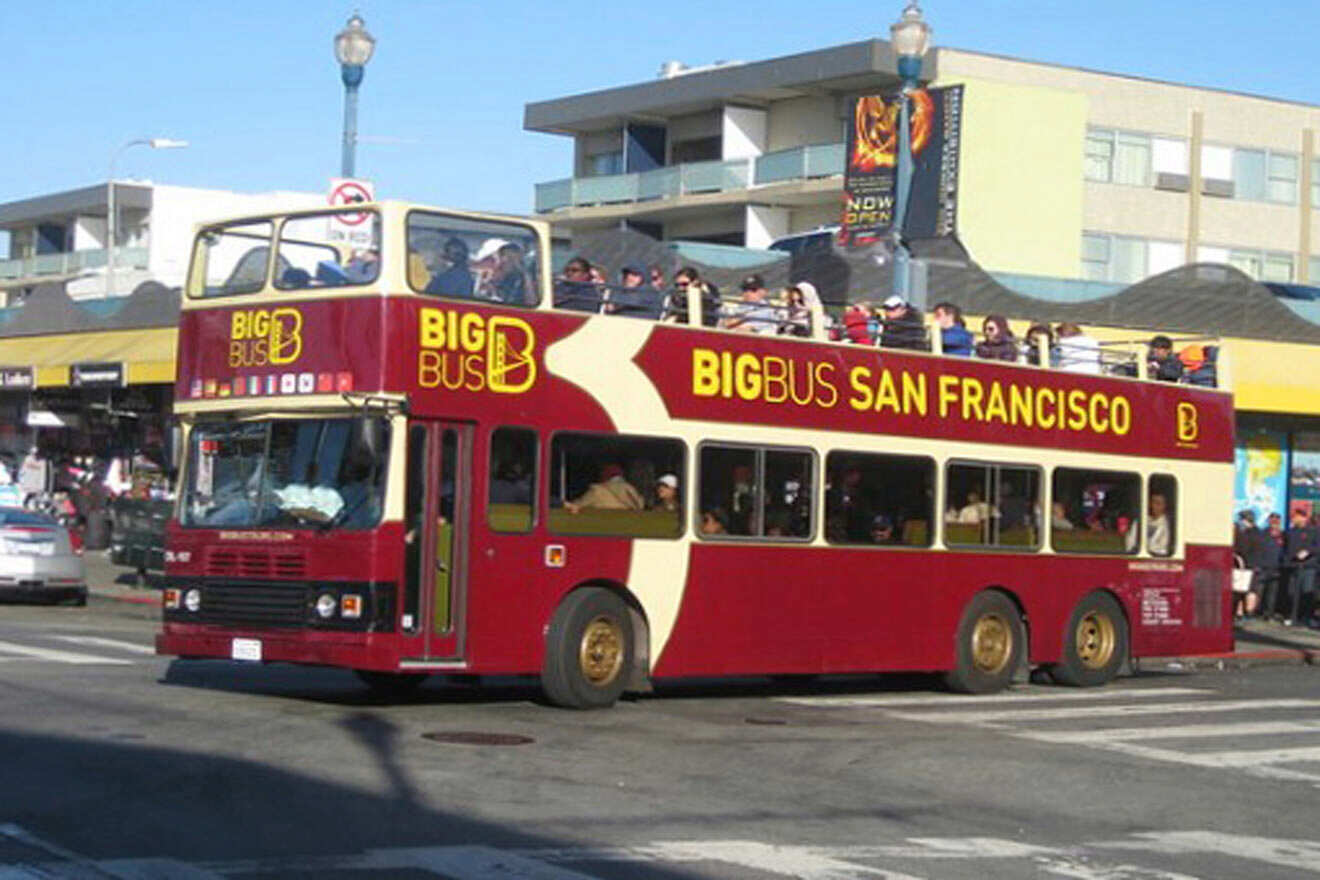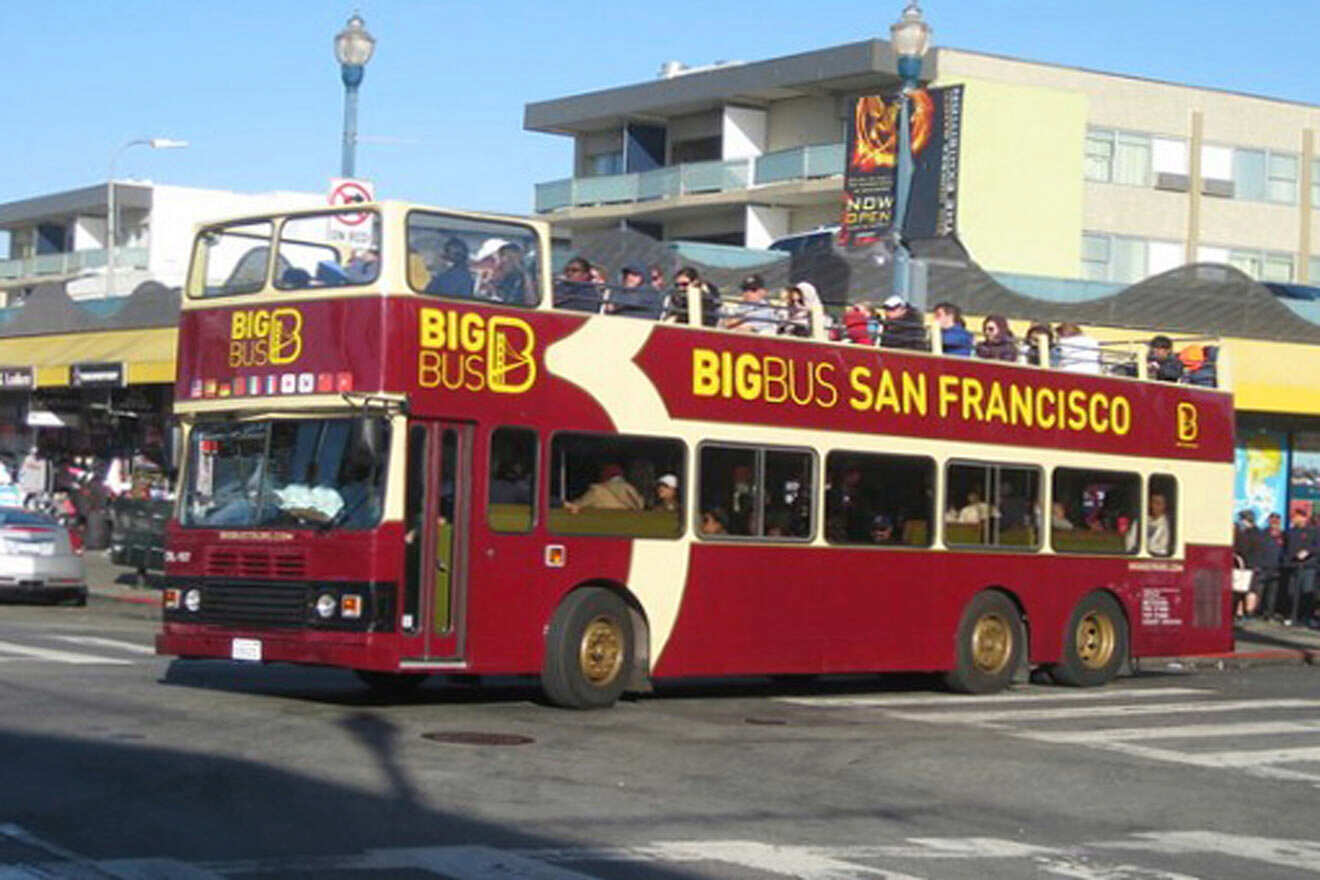 Duration: 2 days
Price: from US$150
Why you should take it: Alcatraz day & night audio tour
This is another great option for my free birds out there who want the comfort of enjoying a 2-day Alcatraz ticket and exploring at their own pace. Surrounded by mysterious waters, you'll explore its unique attractions as your knowledgeable guide shares captivating stories and facts about its past.
Take a fascinating journey through the halls of America's most infamous prison! From its role in West Coast folklore to 14 daring (yet unsuccessful) escape attempts, you'll be blown away by the captivating history behind these walls. 30 prisoners made valiant efforts to flee the penitentiary, but what became of them? You'll get to find out.
With your 2-day ticket to tour Alcatraz, you get a full day of unlimited hop-on/hop-off sightseeing plus a 1-hour nighttime panoramic tour! There's the bonus of one complimentary hour bike rental when you purchase a 1-hour bike rental.
6. Go on a Muir Woods, Sausalito & Alcatraz combo tour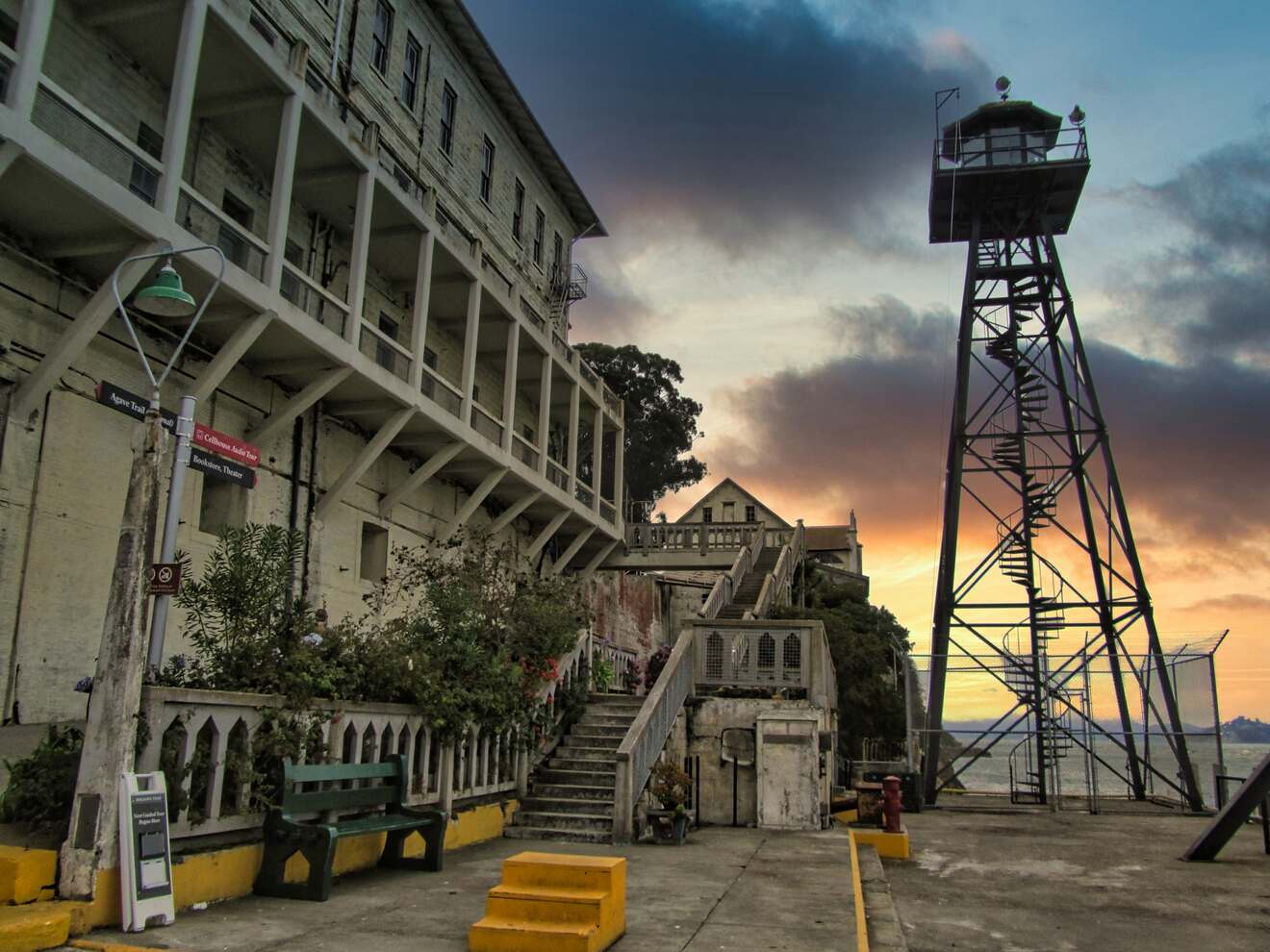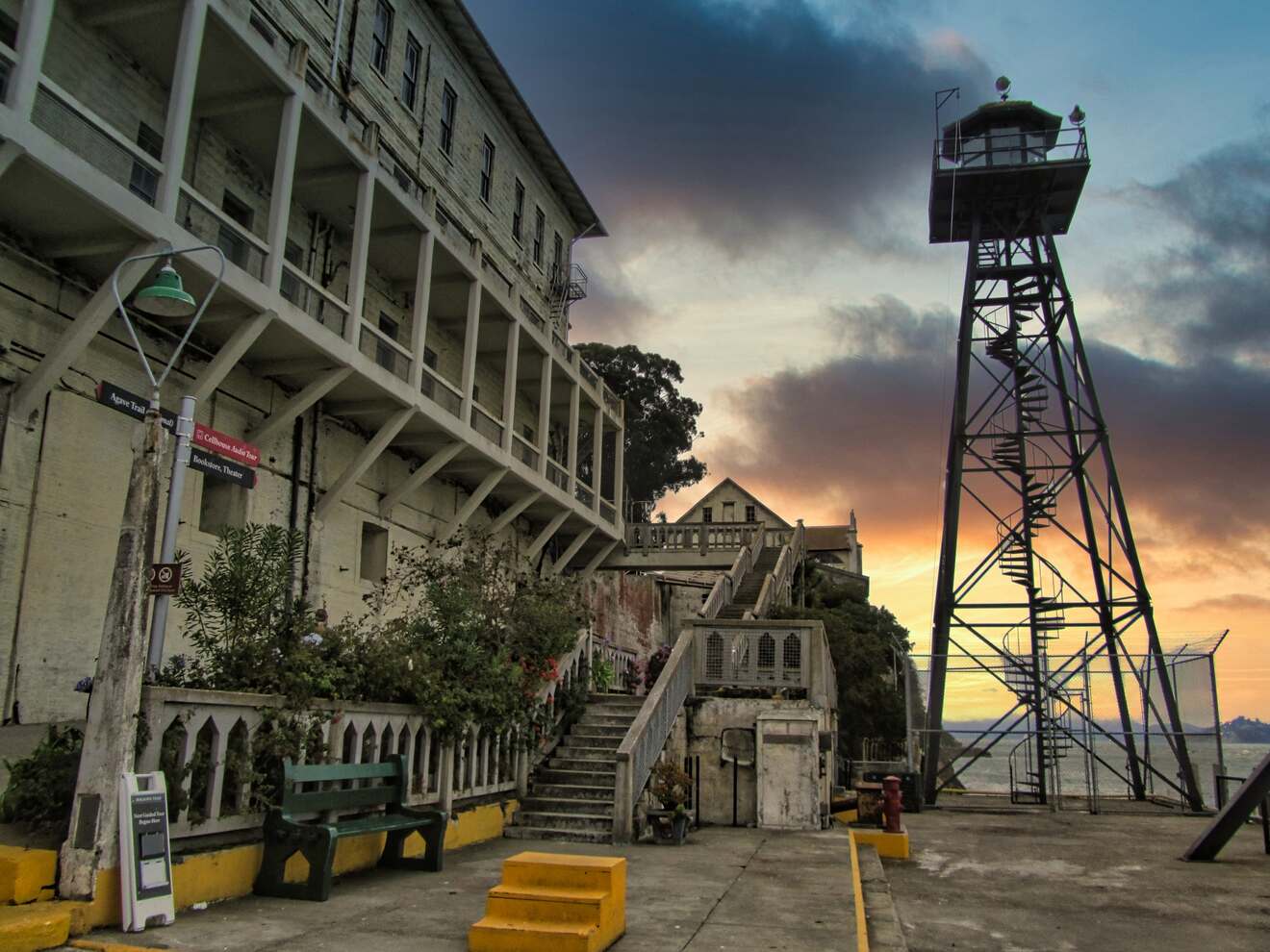 Duration: 7 to 8 hours
Price: from US$160
Why you should take it: explore San Francisco attractions
This Alcatraz day tour will help you immerse yourself in a unique adventure that combines the best of 3 Bay Area attractions: Alcatraz Island, Muir Woods, and Sausalito! You'll get to travel in comfort in a luxury tour van, admiring the scenery along the Golden Gate Park.
The 8:30 AM option starts with Muir Woods and Sausalito, then on to Alcatraz, while the 9:10 AM option begins with Alcatraz before moving on to Muir Woods and Sausalito, so you'll get to choose the order of seeing each attraction.
Rest assured, you'll get personal attention as each trip is restricted to a small group tour of just 11 or fewer. Treat yourself to an unforgettable experience, including a ferry ride, audio tour, and all transportation – what more could you wish for? It's an amazing choice for introverts as well.
7. Choose the Ferry Building food tour & Alcatraz adventure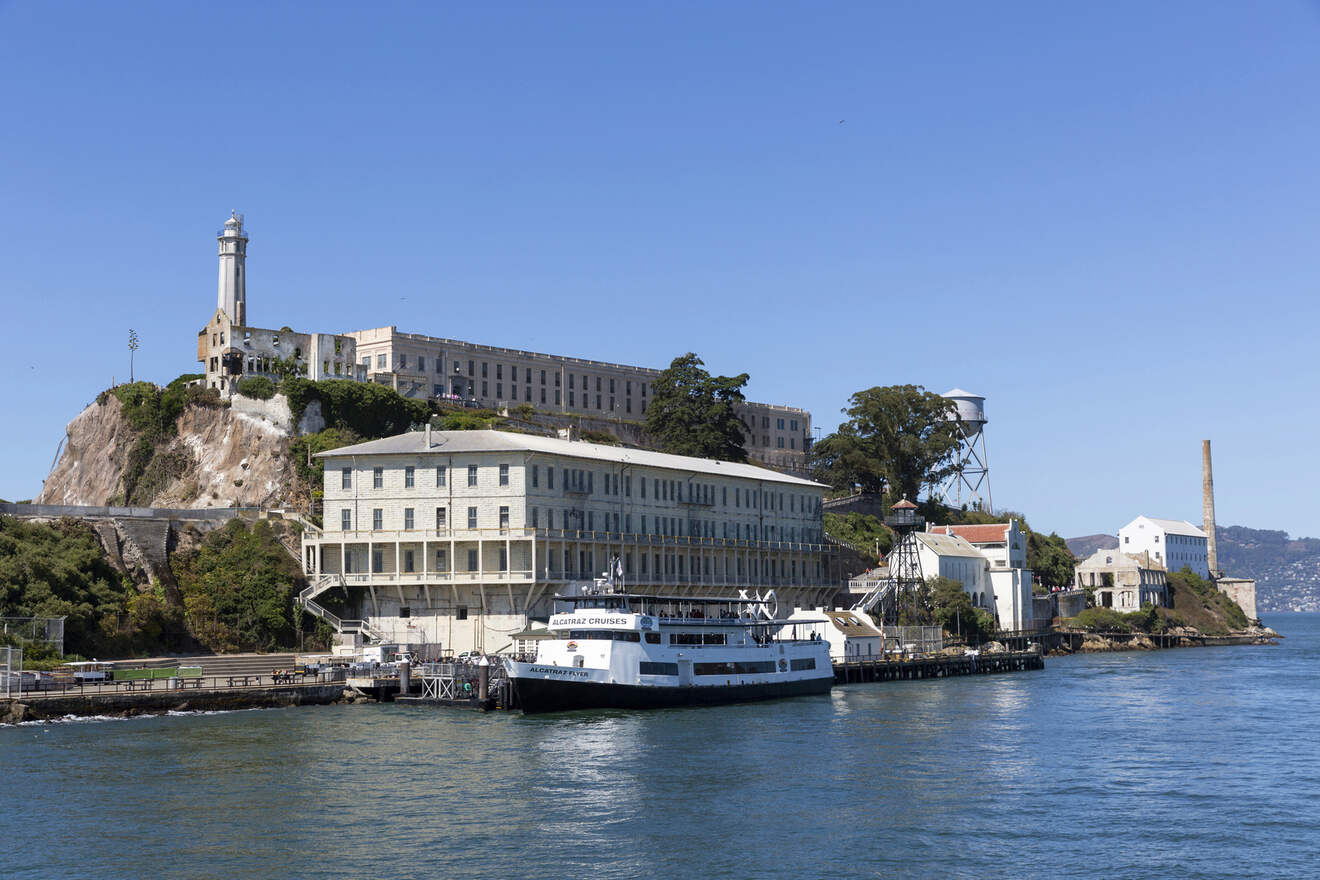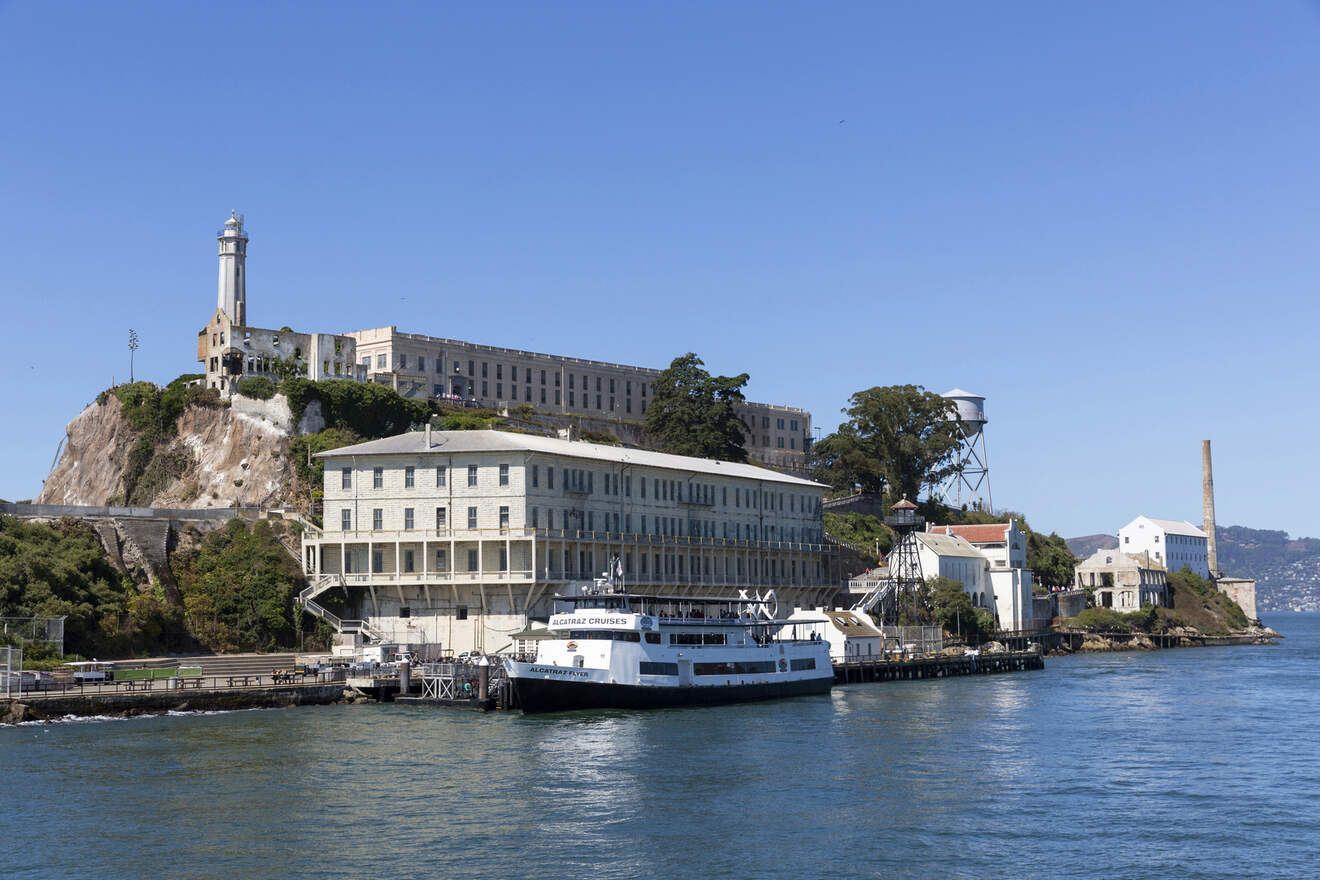 Duration: 1 to 4 hours
Price: from US$174
Why you should take it: tasty options for foodies
Don't worry, my dear foodies, I haven't forgotten about you!
With this tour, you'll get to treat yourself to some indulgent San Franciscan cuisine on a full-day tour of the Ferry Building Marketplace. You'll have an experienced guide who will fill you in on all the important details you should know so you can choose the very best dishes. Make sure to sample all the delicious treats from artisan and local food purveyors: have a bite of handmade chocolates and macarons as well!
Afterward, when your stomach is full and your spirits are high, you'll head to Alcatraz, the renowned former maximum-security prison. It's a history-packed destination, complete with an award-winning '"Cell House Audio Tour." And since the tour is so well-rated across platforms and travelers, you're sure to get a premium learning experience and a great audio-guided tour.
8. Enjoy an Alcatraz & SF bucket list attractions tour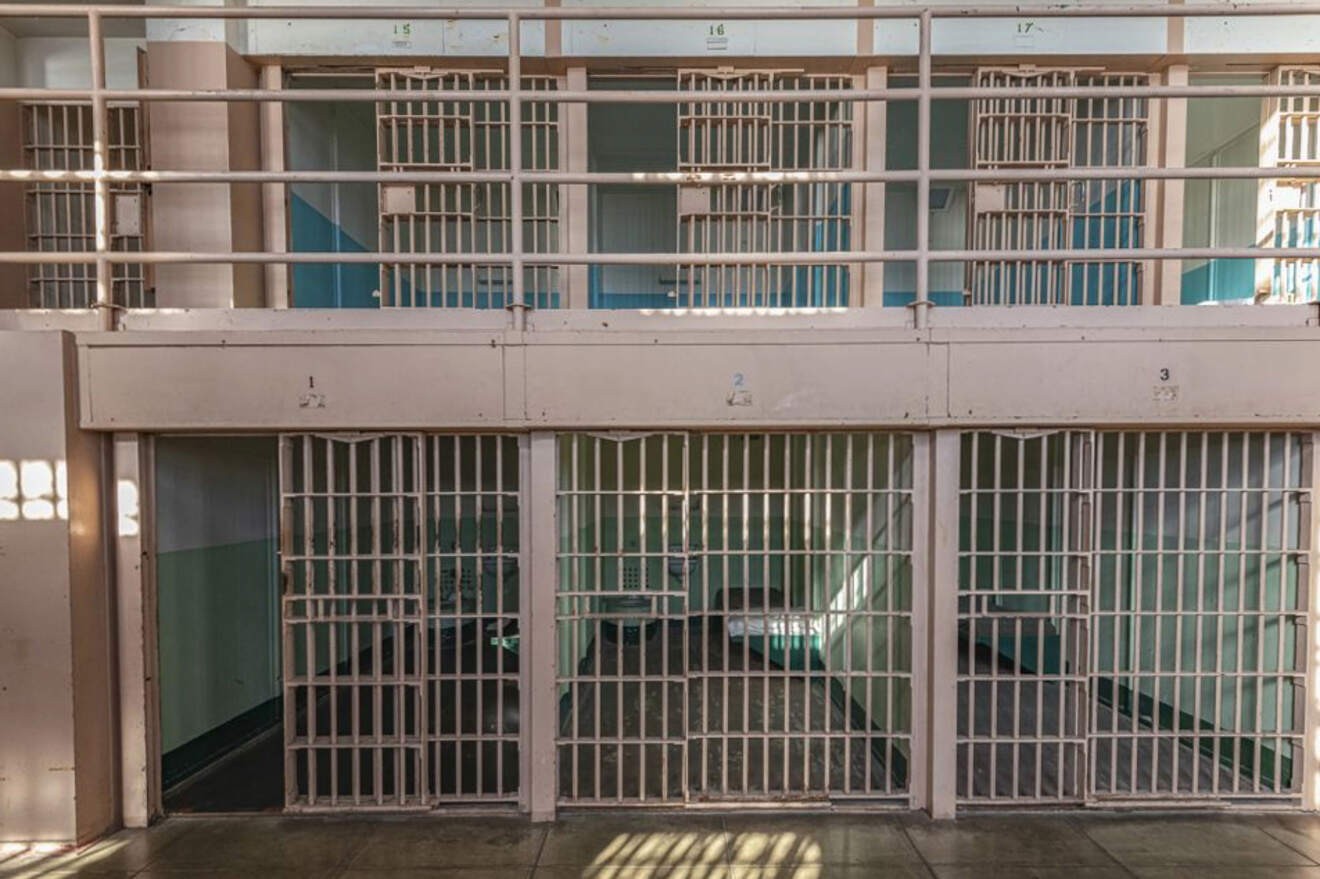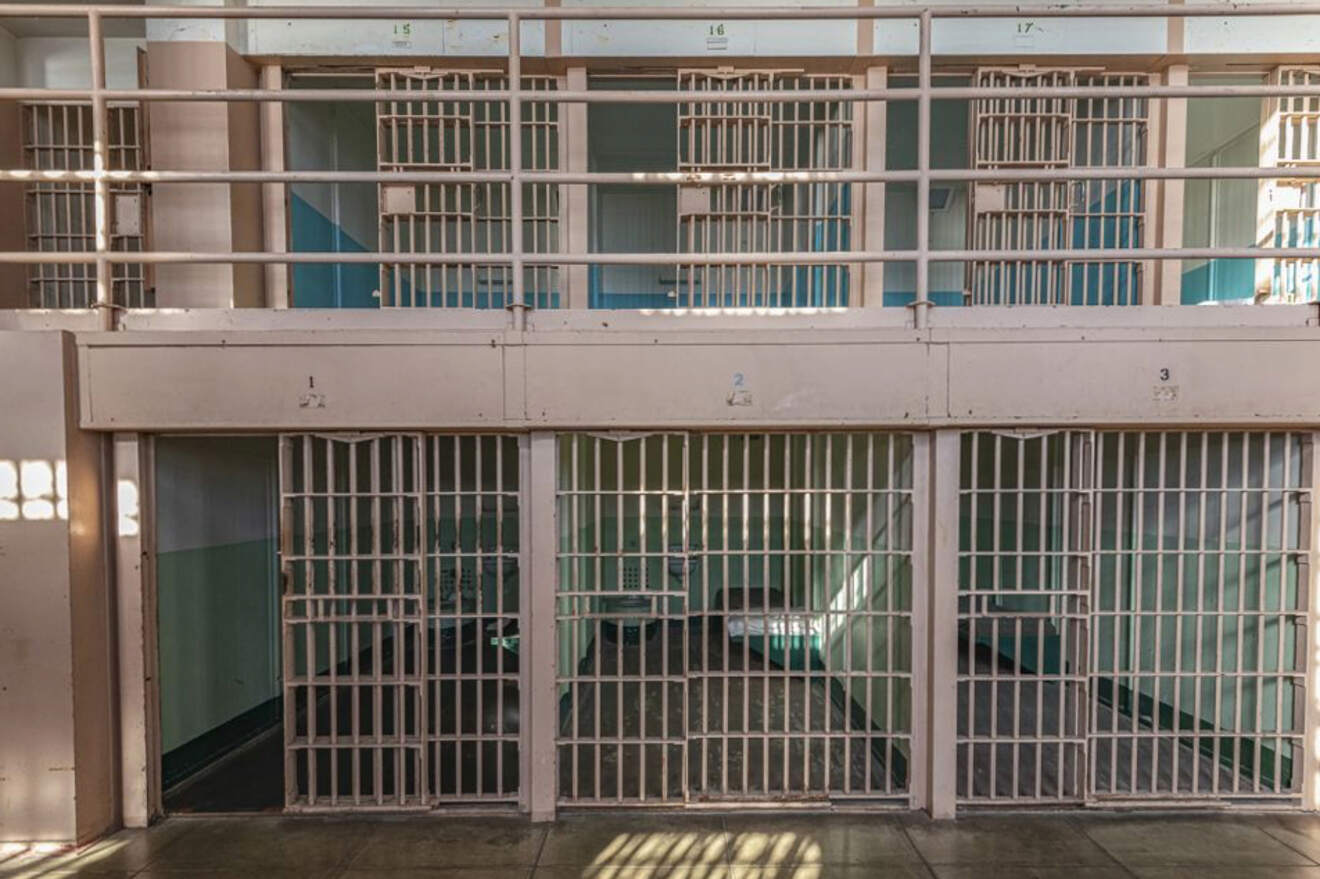 Duration: 5.5 hours
Price: from US$140
Why you should take it: self-guided audio tour
This 2-for-1 tour of San Francisco takes all the worry out of logistics so you can enjoy the best parts! Begin at the notorious prison, Alcatraz, where you'll take a multimedia audio tour. Then get ready to snap some shots of iconic landmarks such as the Golden Gate Bridge and The Painted Ladies during a sightseeing tour around North Beach and Chinatown. From your guide, you'll get to hear all about architectural wonders and top tips on great restaurants, too!
This tour that accommodates up to 14 people will also provide you with bottled water and some tasty snacks along the way to enrich the whole experience!
Ferry tickets, entrance tickets for Alcatraz, and an audio guide are also included. What more could you want?
9. Spend your morning in Alcatraz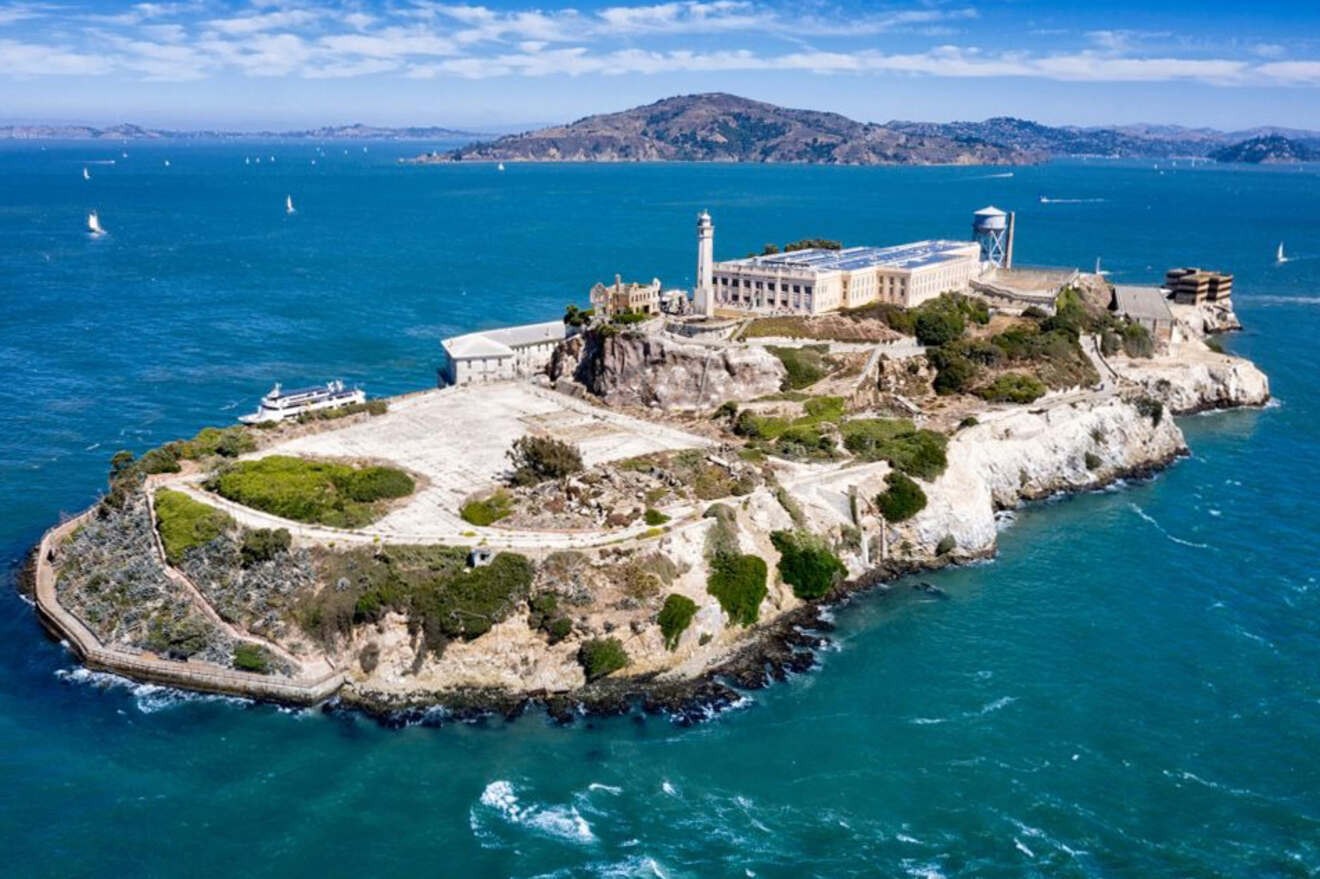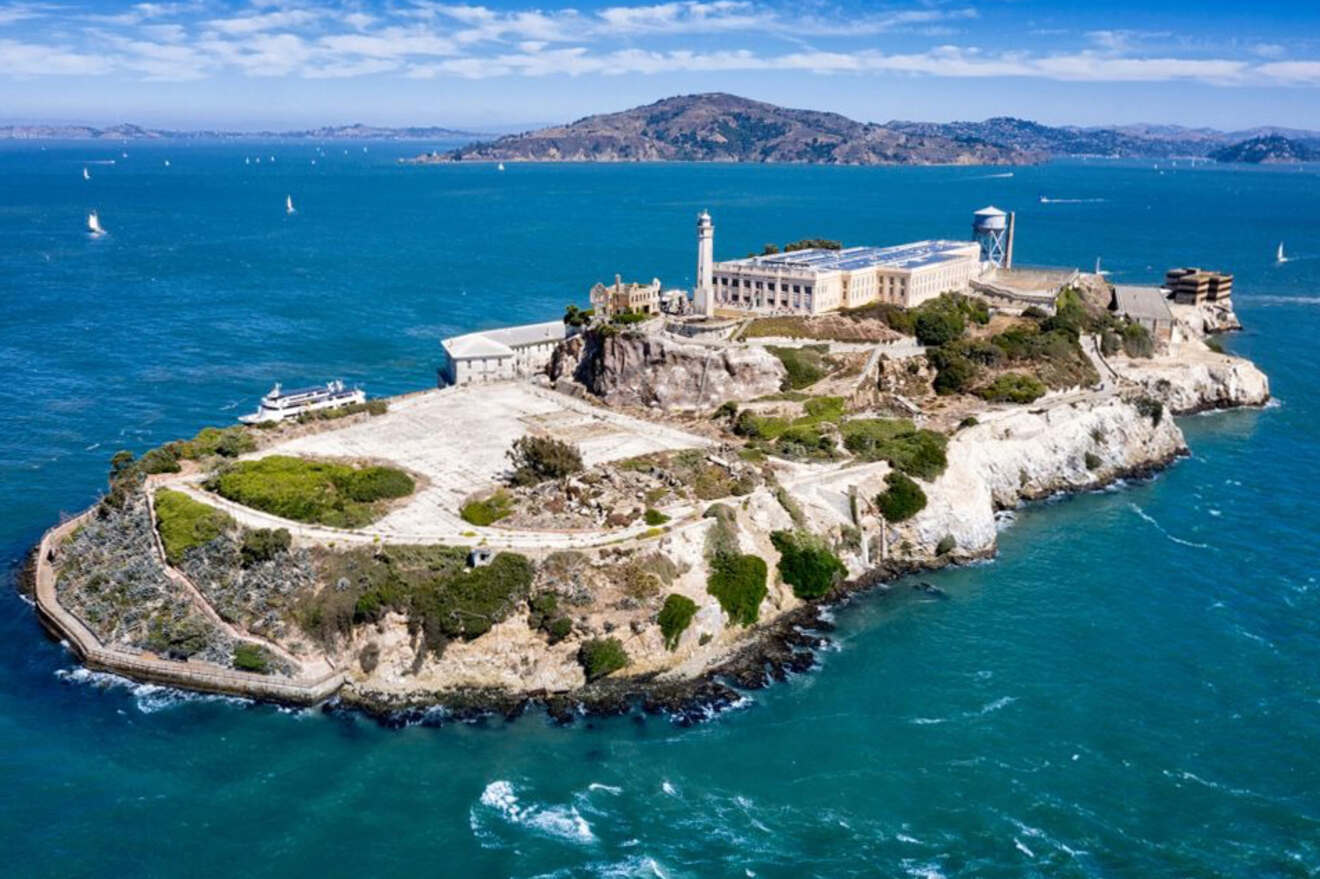 Duration: 1 day
Price: from US$140
Why you should take it: early bird tour
Looking for a convenient and hassle-free way to explore Alcatraz Island? Set the alarm for early doors and take advantage of this award-winning audio tour, which guides you through the tales from inside the prison on your own. Beat the crowds with this exclusive early access tour designed with independent explorers in mind, with bike pickup allowing you to make it back in time to use your included lunch credit at select food vendors right by Fisherman's Wharf!
Convenient, time-saving, and packed full of stories, don't miss out on your chance to unlock all that Alcatraz has to offer. You won't have to deal with huge tourist crowds and confusing maps to try to find a place to eat, you'll have everything provided for you! You'll also have a whole day ahead of you to embark on some San Francisco tour of your choosing!
BONUS: San Francisco tours
If you already choose the Alcatraz prison tours, you'll join I also have some great recommendations so you can see San Francisco on overall city tour options. Make sure to check out these great expeditions:
Join a San Francisco love tour – If you're into hippie vibes, then I recommend taking this 2-hour sightseeing tour in a vintage 70s Volkswagen Bus! Kick off your journey from Fisherman's Wharf, taking you to some of San Fran's most iconic neighborhoods and driving past historical locales where legendary artists like Janis Joplin and Jimi Hendrix once lived. This small-scale tour allows for up to a maximum of 6 people per bus.
Enjoy wine tastings – If you're a true hedonist, then a wine tour in San Francisco is a must. You'll explore charming boutique wineries and indulge in guided tastings of the diverse varieties awaiting you in Sonoma's picturesque landscape of vineyards and golden hills. Ride in style, reveling in personalized service with a maximum group size limited to 12 before taking a break for some artistic sightseeing at Sausalito.
Taste delicacies on a food tour – On this tour, you'll explore the delicious delights of San Francisco's Little Italy, North Beach! U.S. News voted this walking tour as one of the top 15 foodie tours in the USA, so make sure to see why that is the case yourself! Follow your insider guide through the area's best attractions, from cafes to bakeries, and witness fresh bread being made and taste amazing coffee first-hand.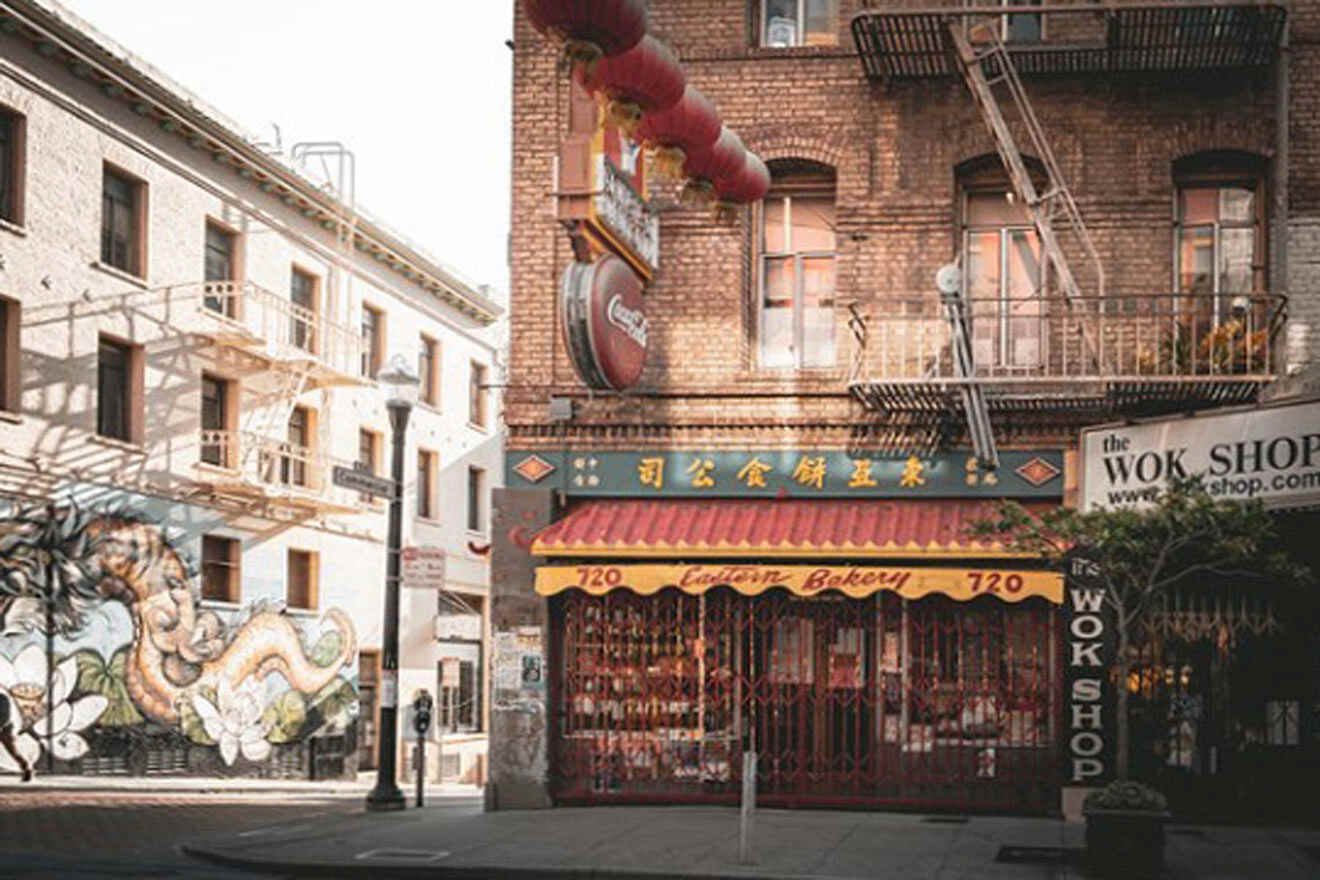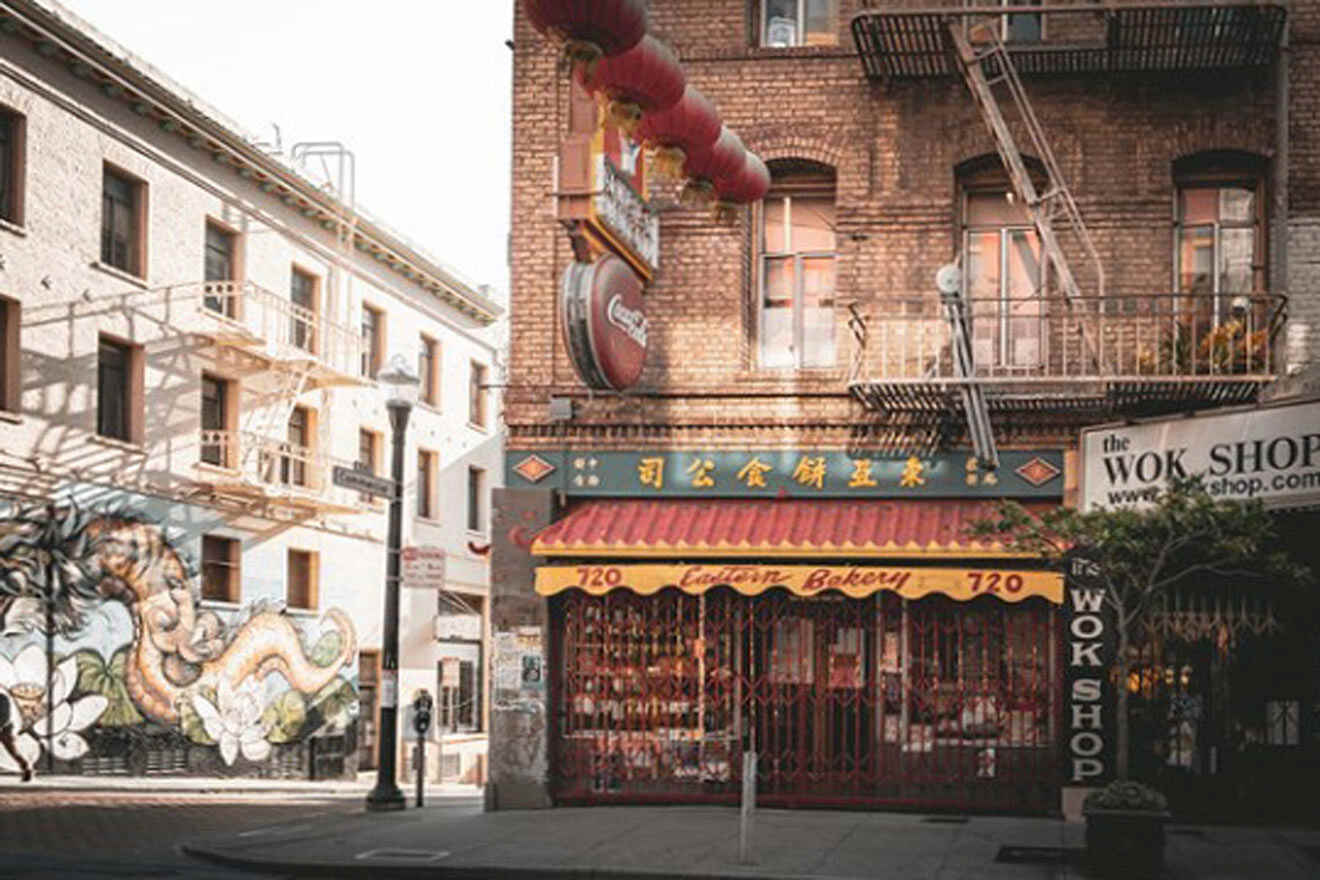 Walk through Chinatown – Discover the hidden secrets of San Francisco's Chinatown with an insider guide! You'll see its one-of-a-kind, bustling atmosphere, from paper lanterns to medicinal herbs and a fortune cookie factory. Of course, you'll also learn about the area's history and culture on this walking tour, perfect for locals and visitors alike.
See famous movie spots – Follow in the footsteps of blockbuster films San Andreas and family classics such as Mrs. Doubtfire on this spectacular movie site tour from Fisherman's Wharf. As you pass by the authentic filming locations with your knowledgeable actor/guide, who is bursting with stories about cinema history, too – you'll watch clips of the movies on the tour bus!
Dare to join a ghost tour – Come join this ghost-hunting tour, where the tour company will supply you with a personal EMF detector. Strolling through the nighttime alleys and street corners, uncover spooky stories and secrets from the past: Gold Rush cemeteries, mysterious deaths, and paranormal activity, while your expert guides share tales of horror that will give you goosebumps!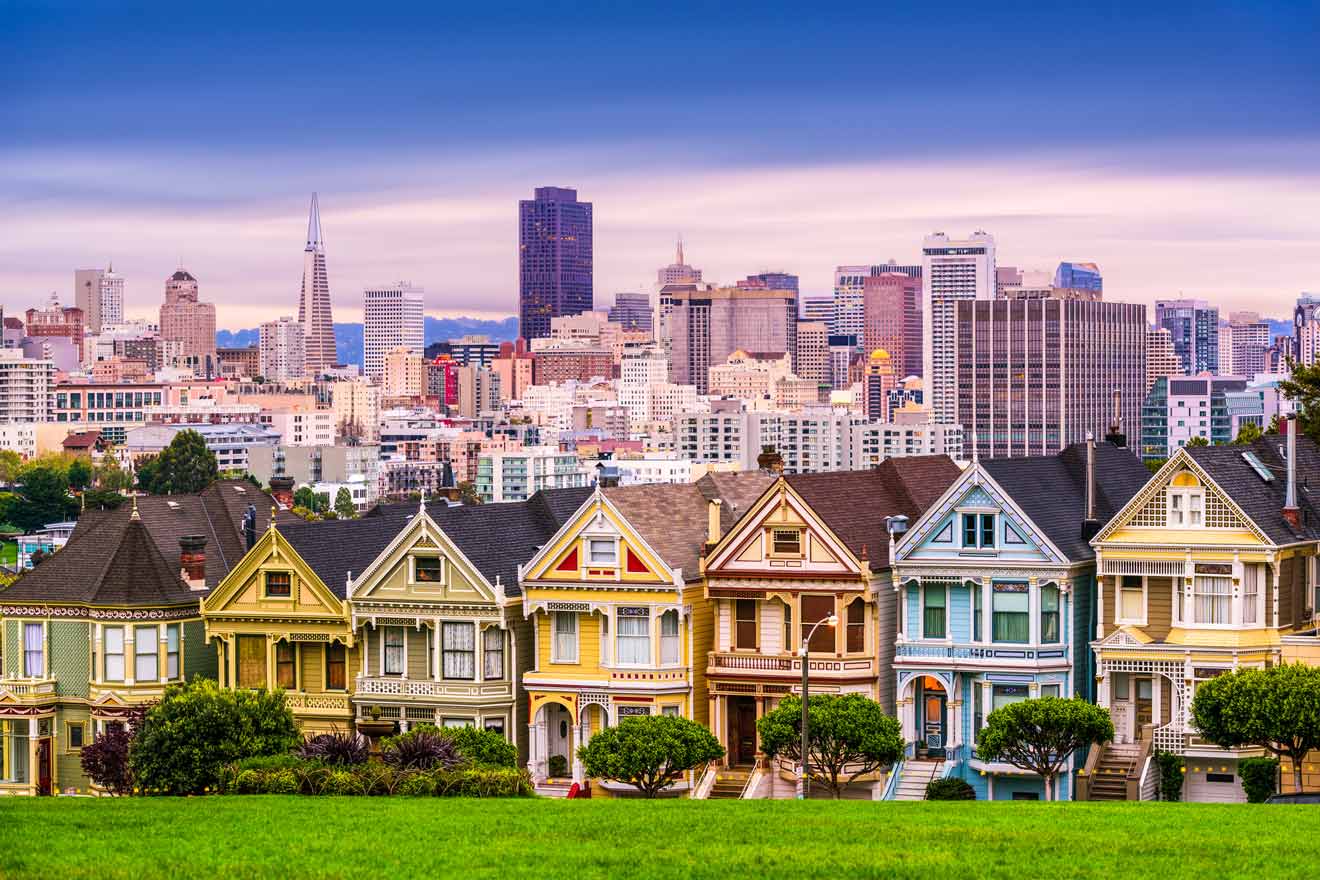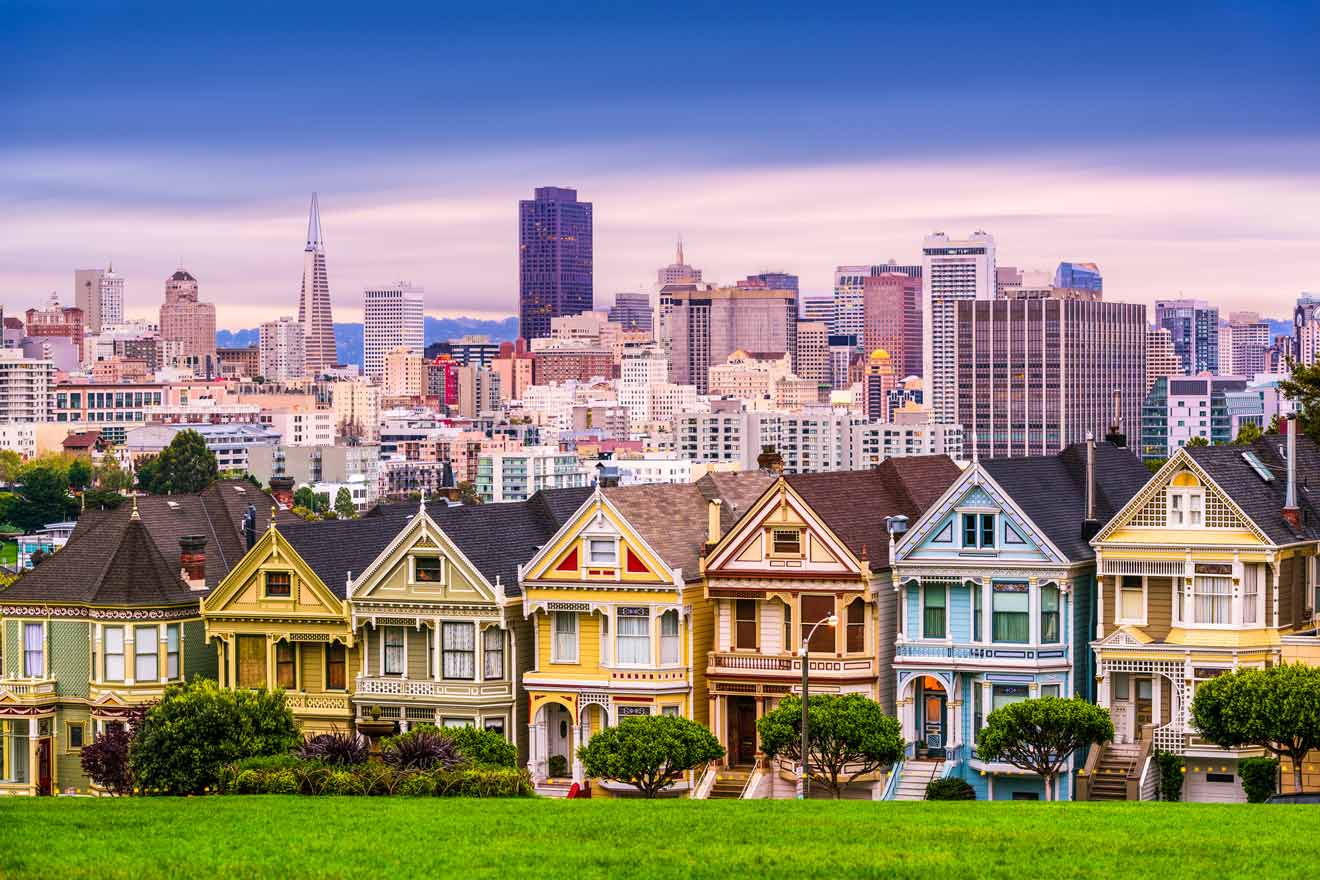 Explore landmarks on a Segway – Cruise along San Francisco Bay with an experienced guide and up to 9 other travelers. During your training session, you'll learn how to maneuver your 2-wheeled friend around. You'll glide along the waterfront and famous spots. With various times throughout the day, you can explore scenic San Fran on a personalized tour that won't disappoint!
Go on a Muir Woods expedition – You'll travel in a tour van – no need to worry about navigating. Just take in those nature views and enjoy the journey. This small-group tour will take you from a busy city atmosphere into tranquil Muir Woods and over to vibrant Sausalito. It's an ideal option for independent travelers who love exploring new places.
Challenge yourself with an escape game – If you're traveling with your squad and want to spice up your trip a bit- then you should try an escape game. You'll follow the clues, solve the puzzles and complete the mission with your buddies by your side. And there is a guide included as well in case you feel stuck and need some helping hand.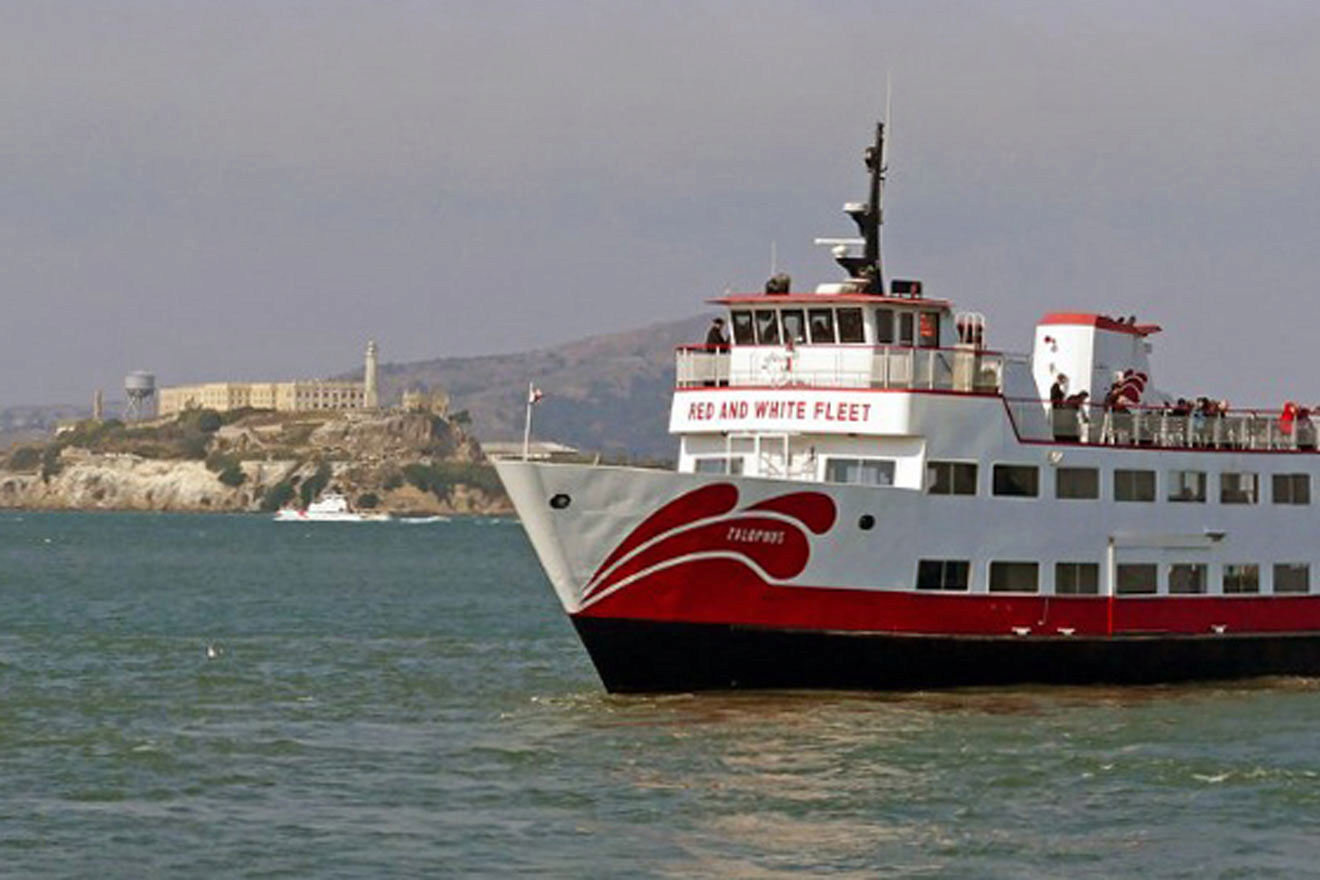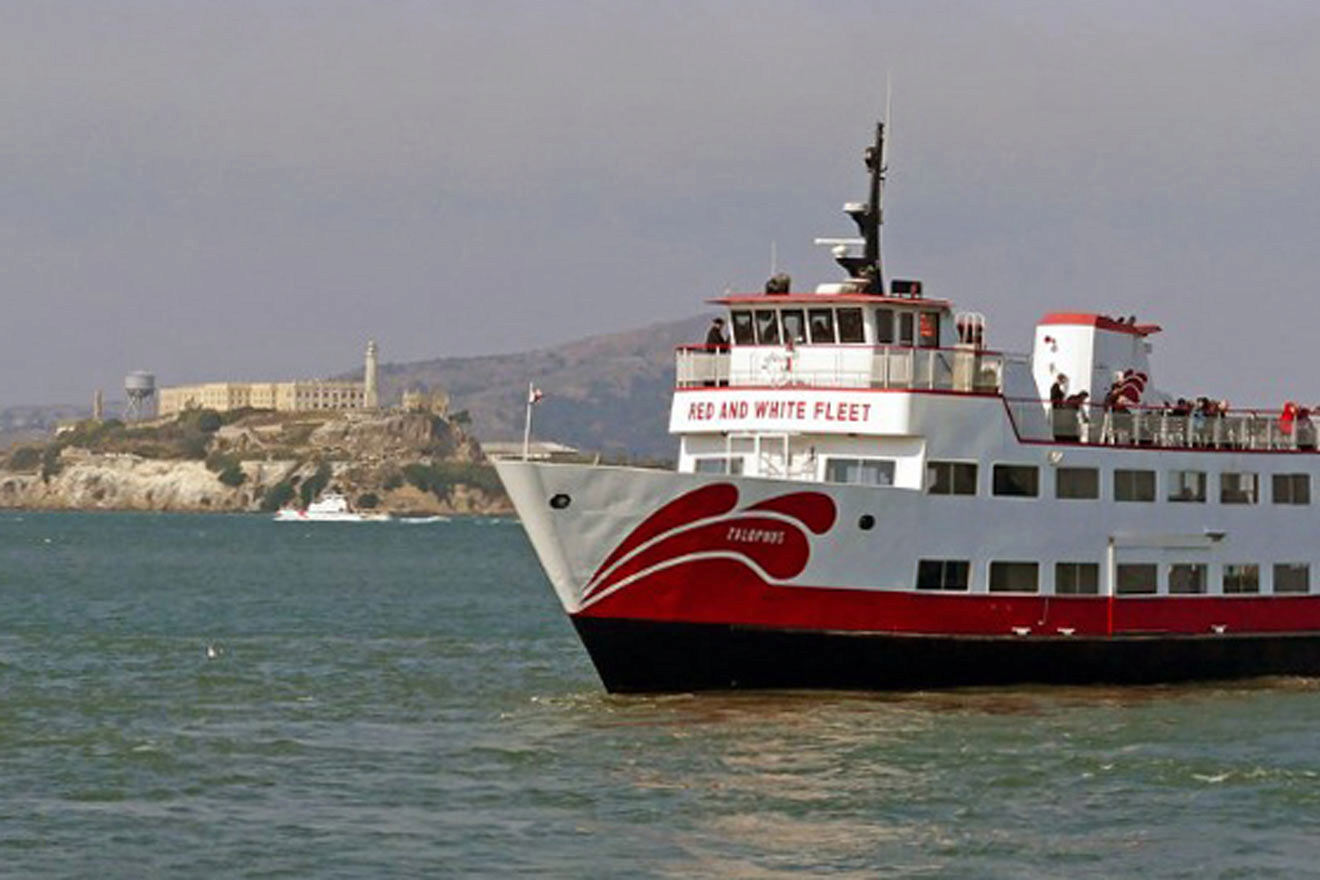 FAQs about the best Alcatraz tour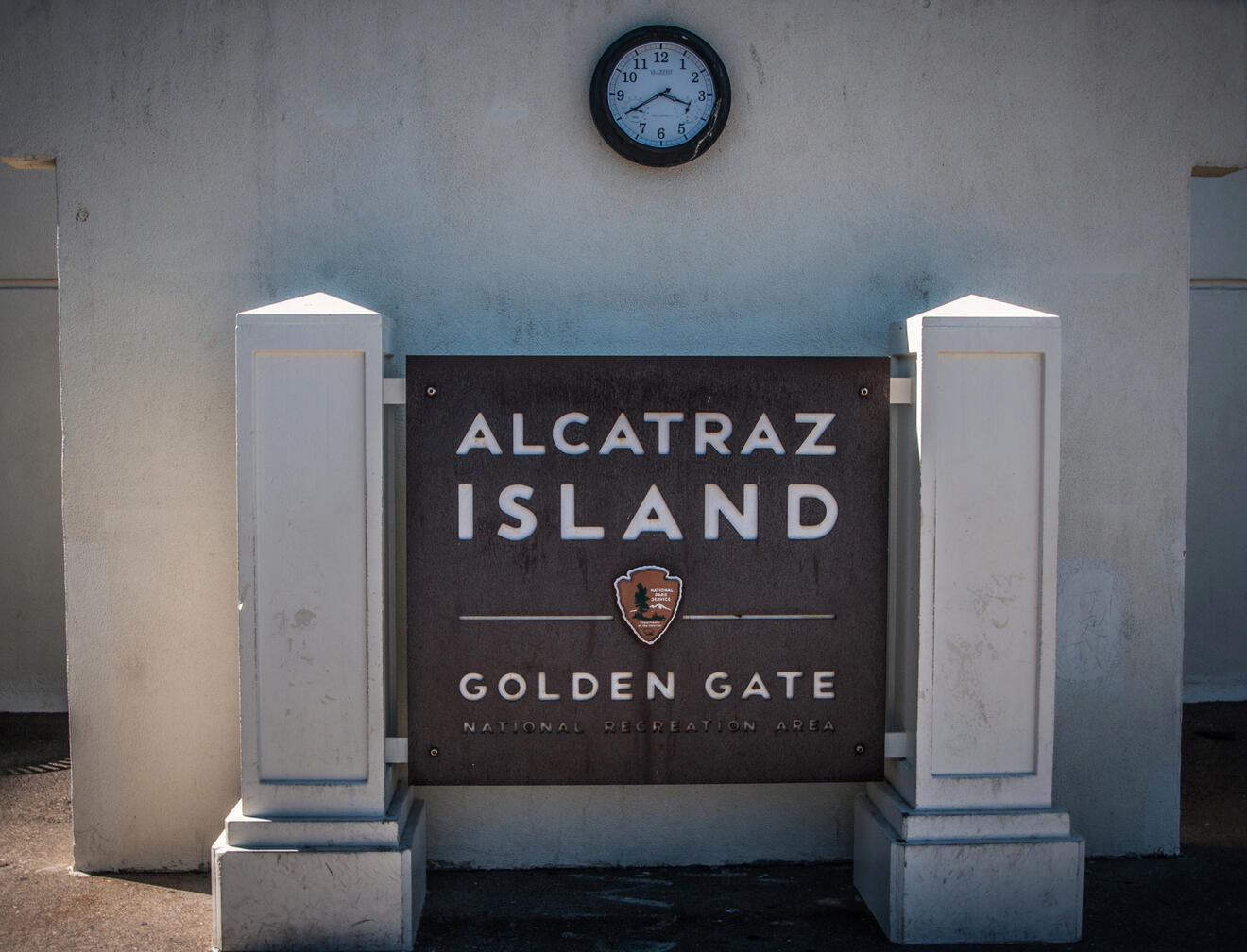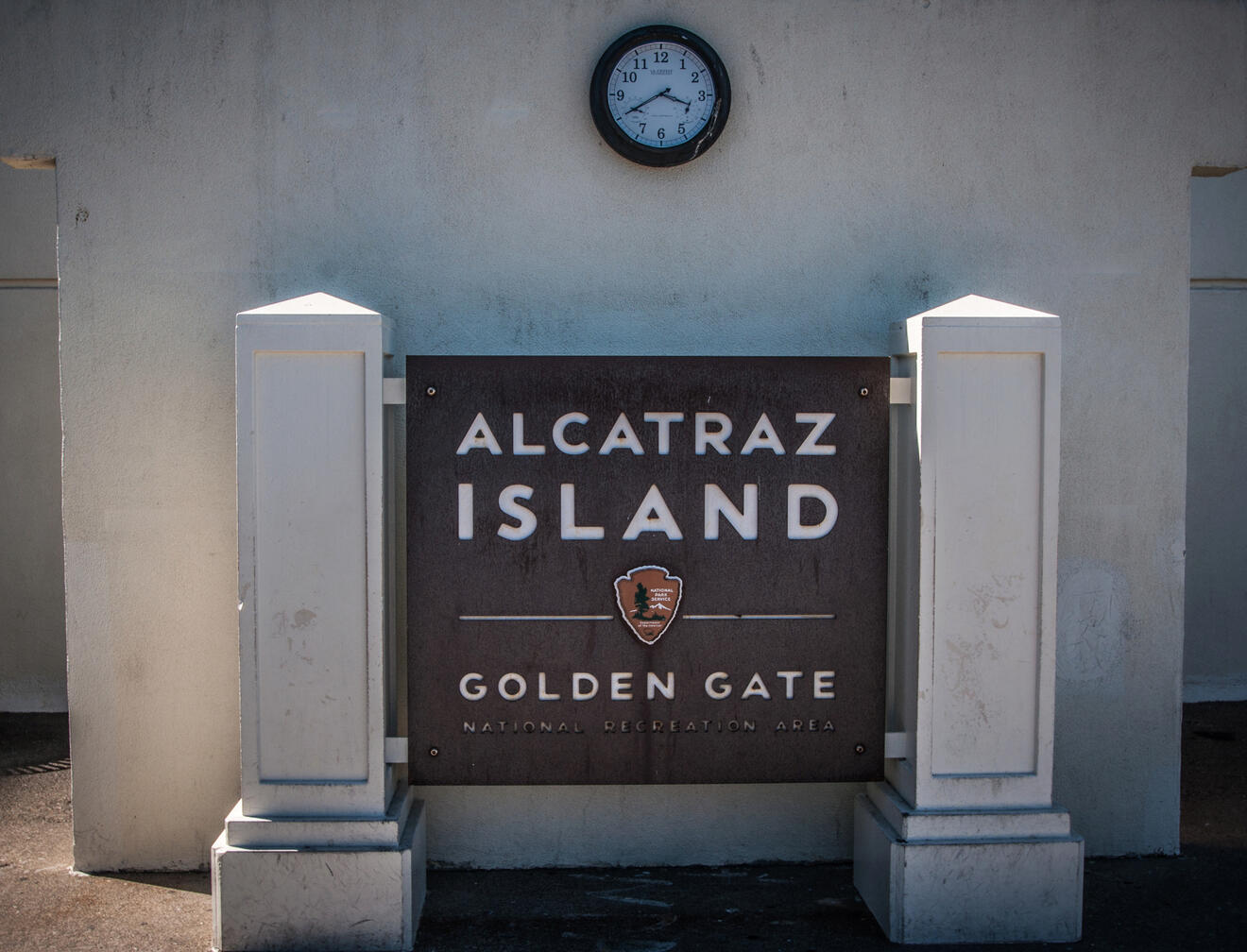 Conclusion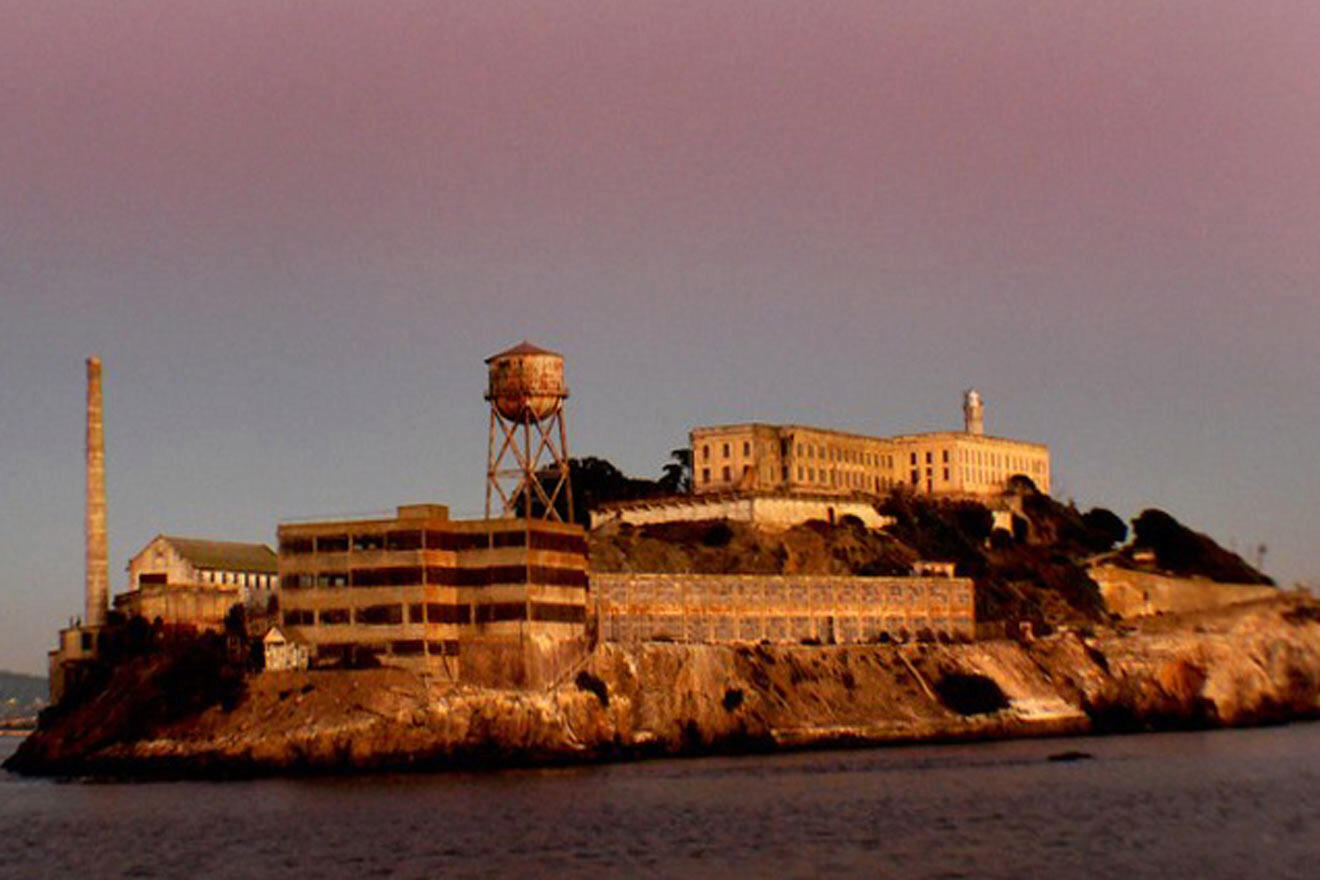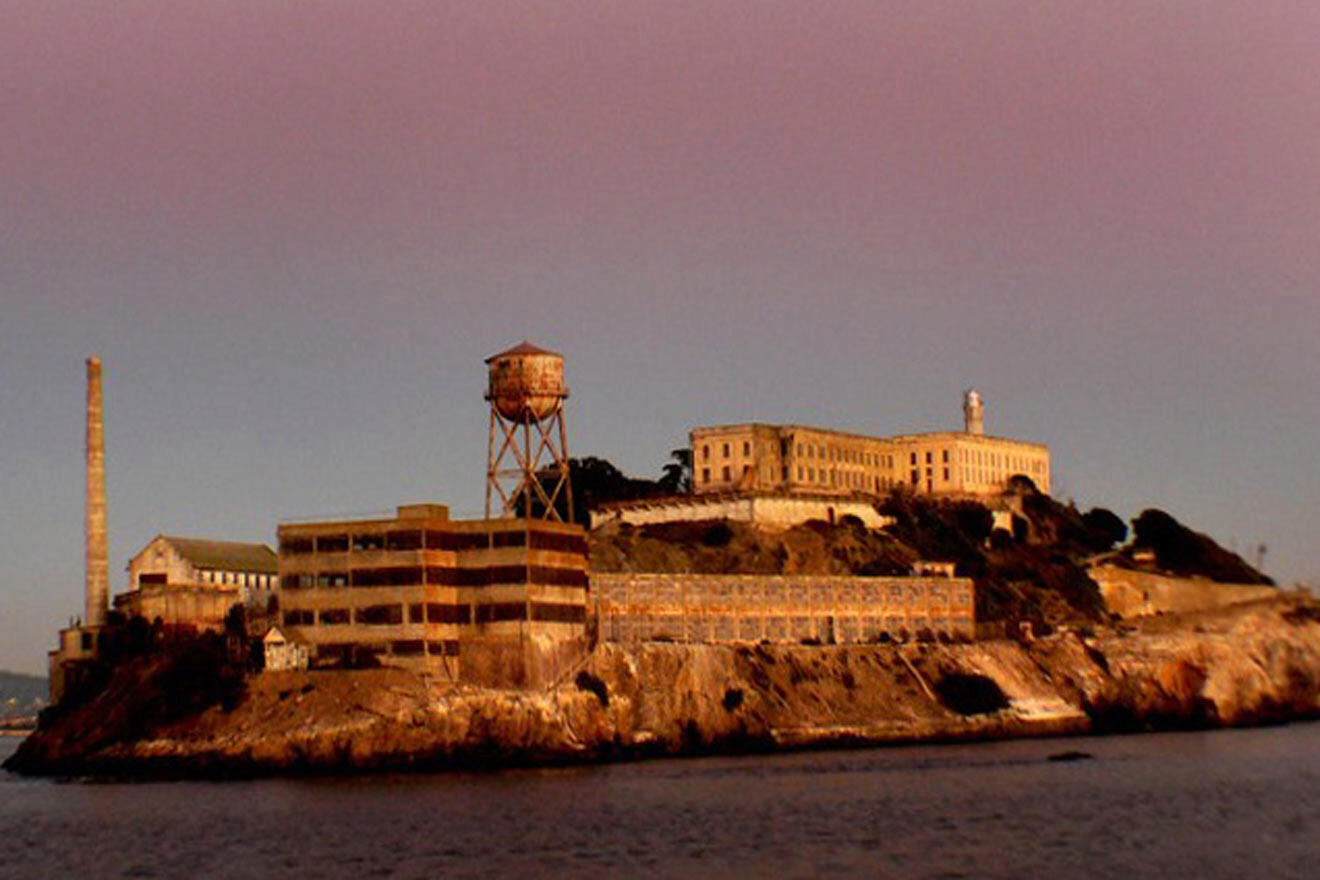 You've come to the very end of this long list, my dear true crime lover! Now, you're fully equipped to choose the best Alcatraz tour for your needs and wants!
There are tours both for early birds and sunset lovers, for introverts who prefer to keep the experience limited to themselves, and for extroverts who would like to make some new friends.
You have many different options to choose from but don't let that discourage you. Each one offers something different that can enrich your experience and give you a truly authentic experience of this notorious prison. Make sure to check out some of the bonus San Francisco tours so you can get a full in-depth experience of the local area and culture.
Also, always remember that you're not alone in investigating these tours and that many different explorers each year yearn to visit Alcatraz prison. That's why it's important to play it safe and book your tours well in advance!
If you have some questions or you'd like to add something, you're free to do so. I'd also love to hear from travelers who already visited Alcatraz. Tell me your favorite memories or perhaps the story of your favorite criminal in the comments below!
Happy travels,
Angelina
---
Pin it for later!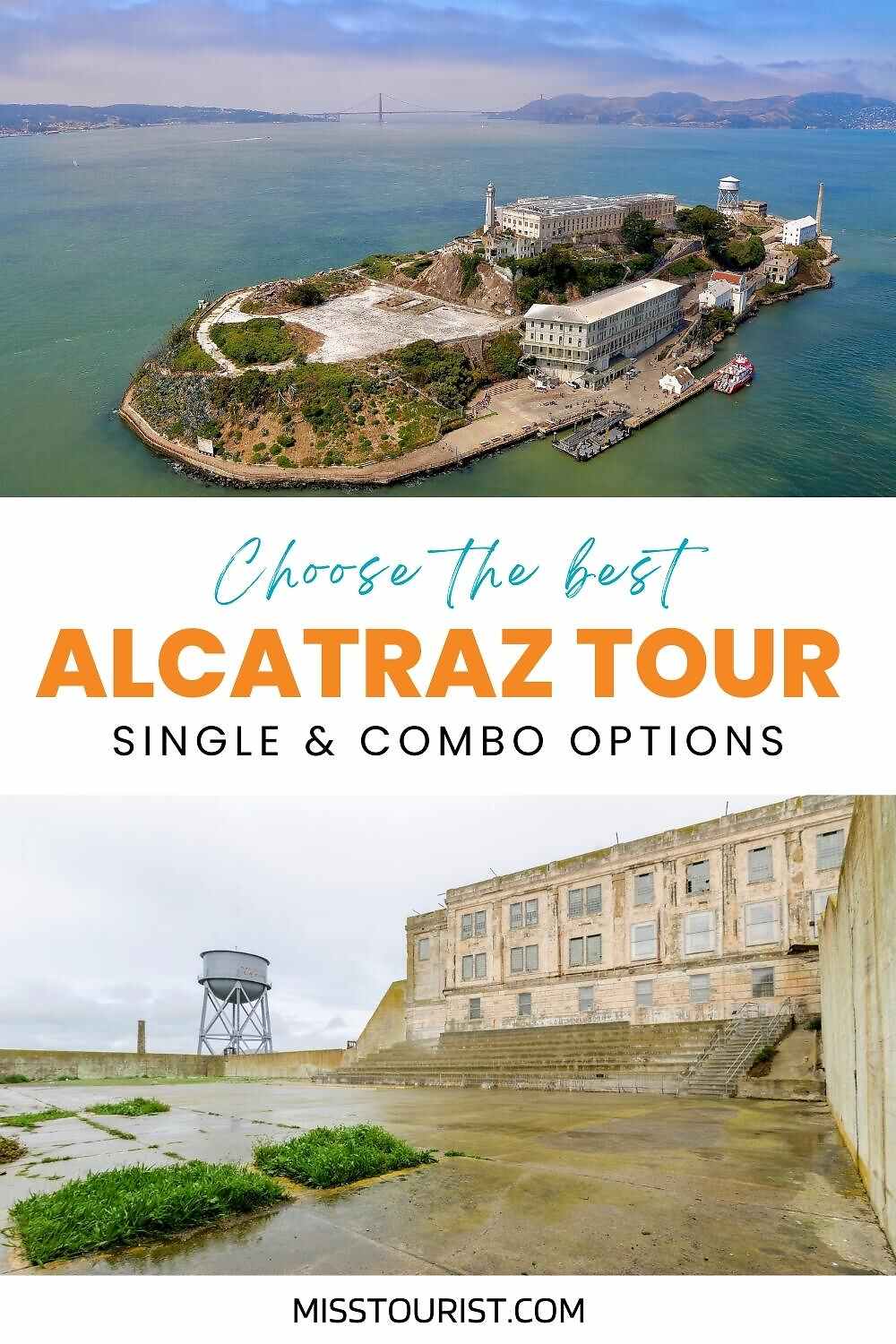 Pin it for later!