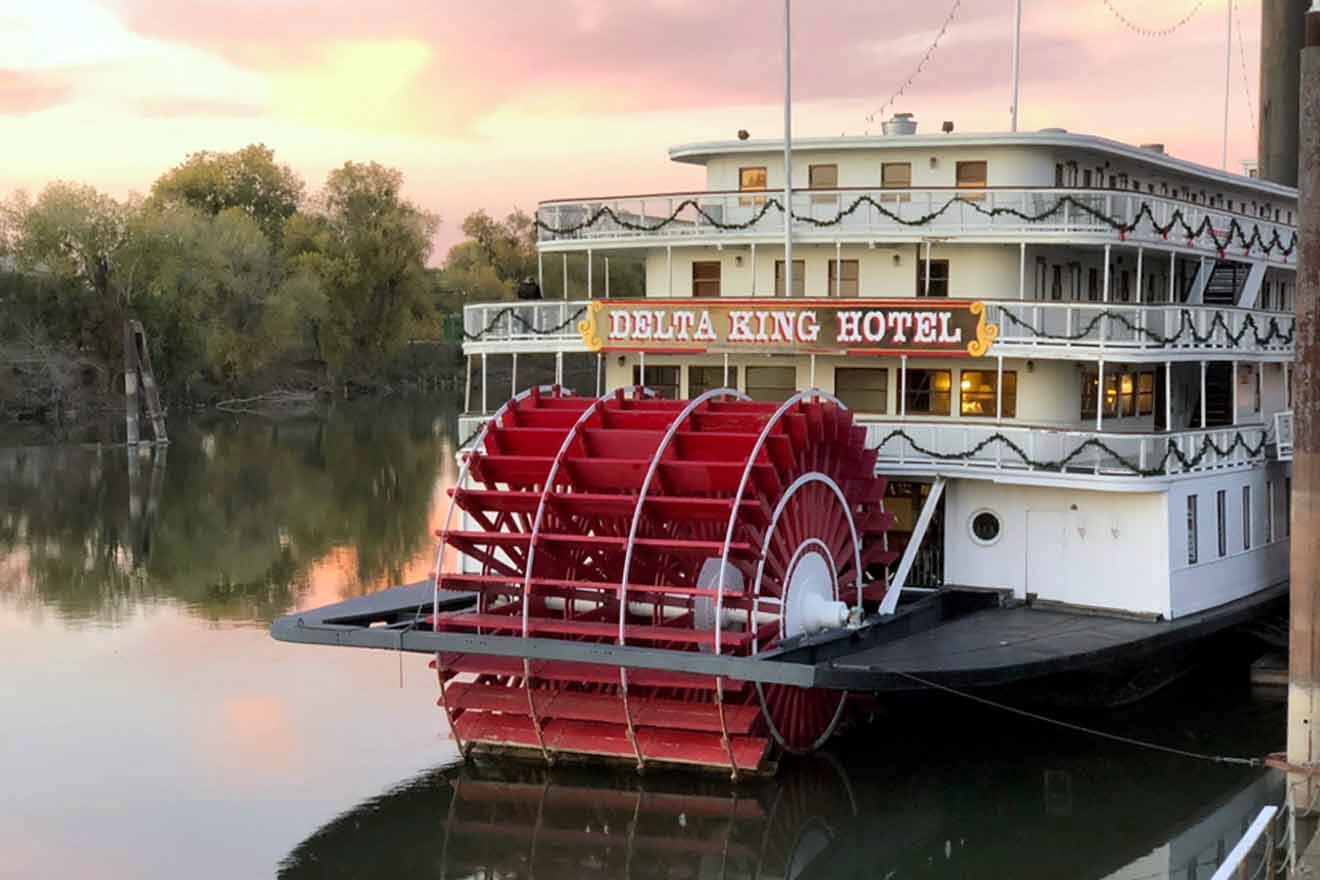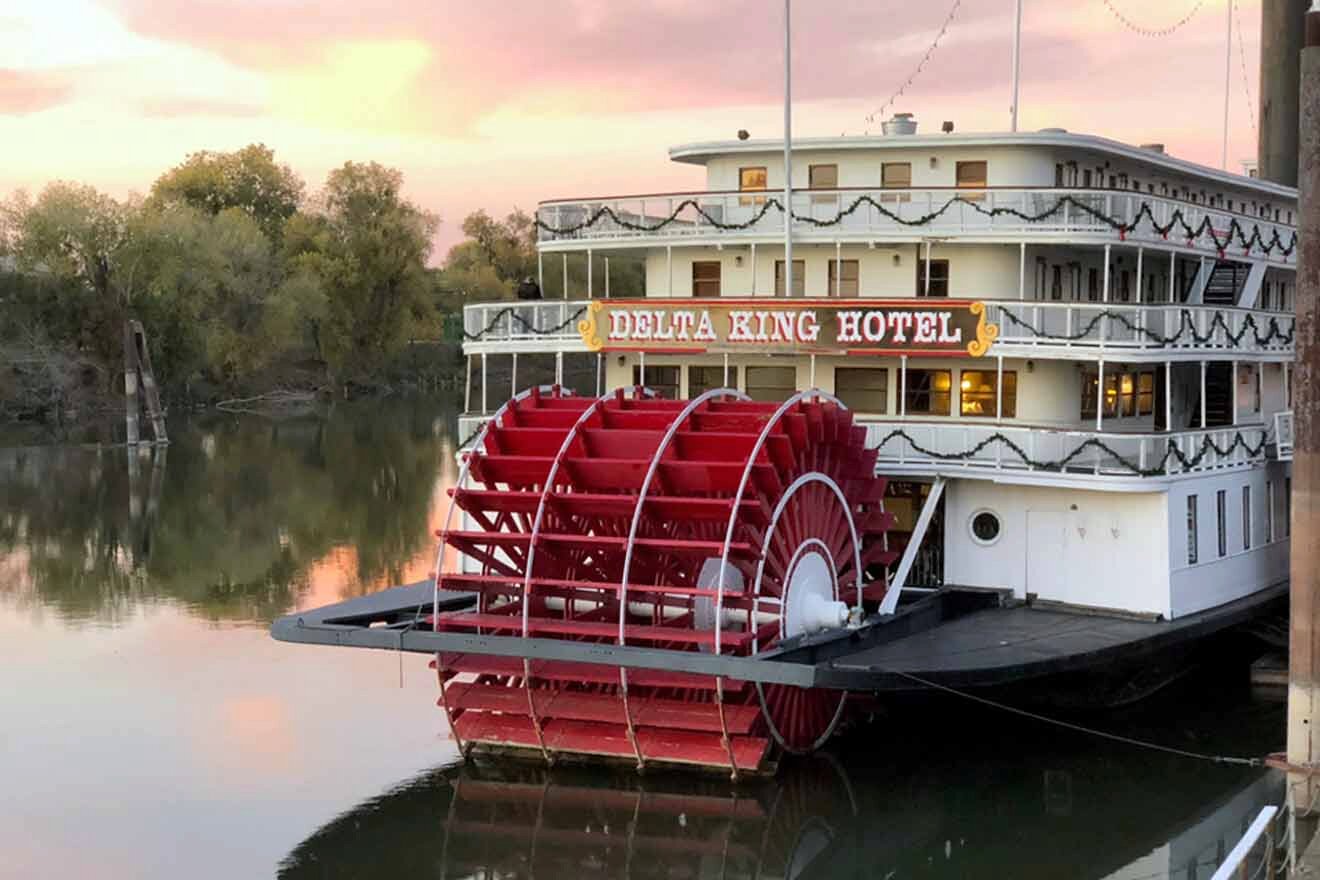 Are you planning the perfect California getaway? That is perfect, and let me tell you something! I have been looking for unique places to stay in California for hours on end until I came up with the most amazing list of unusual hotels in California! Who wouldn't like to spend time admiring the Pacific Ocean from any of these cool hotels in the state?!
The way this article is arranged is starting with the most luxurious hotels first. To be honest, they are all deluxe choices with amazing hiking trails, fine dining, desert oasis, national parks, and more excitement around them!
California is such a dreamy place, and people from all over the world travel to the state to see the beautiful beaches and stunning deserts in the area! So if you want to stay in the coolest hotels, you need to book in advance!
Are you ready to check out the most unique places to stay in California?
Let's dive in!
If you are in a hurry
If you need to book your hotel room fast and you don't have a lot of time to read the whole post, here are the top 3 unique places to stay in California
Since California is a massive state, here you have a map to help you understand the locations of the properties better:
1. Invisible House Joshua Tree – 360° desert views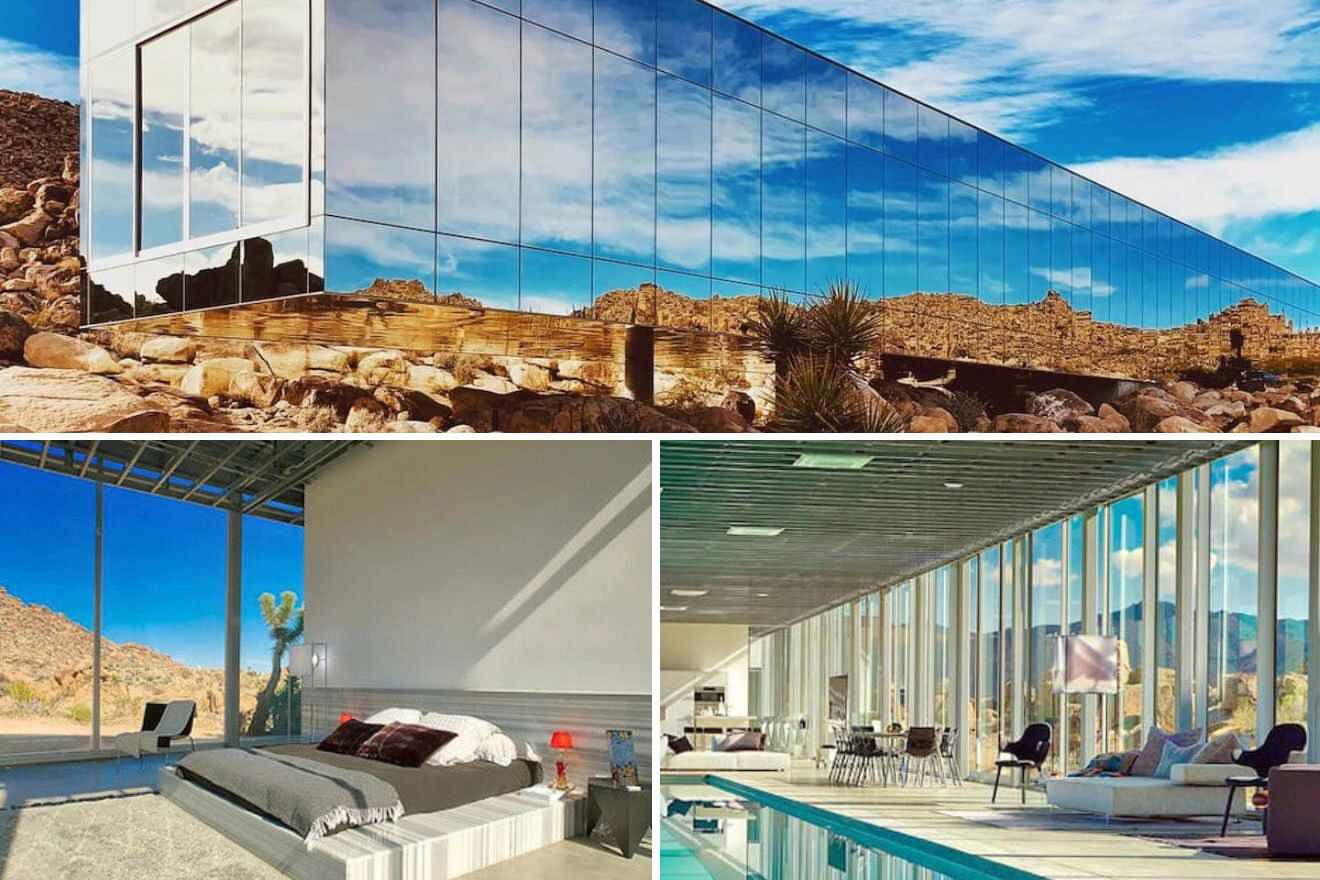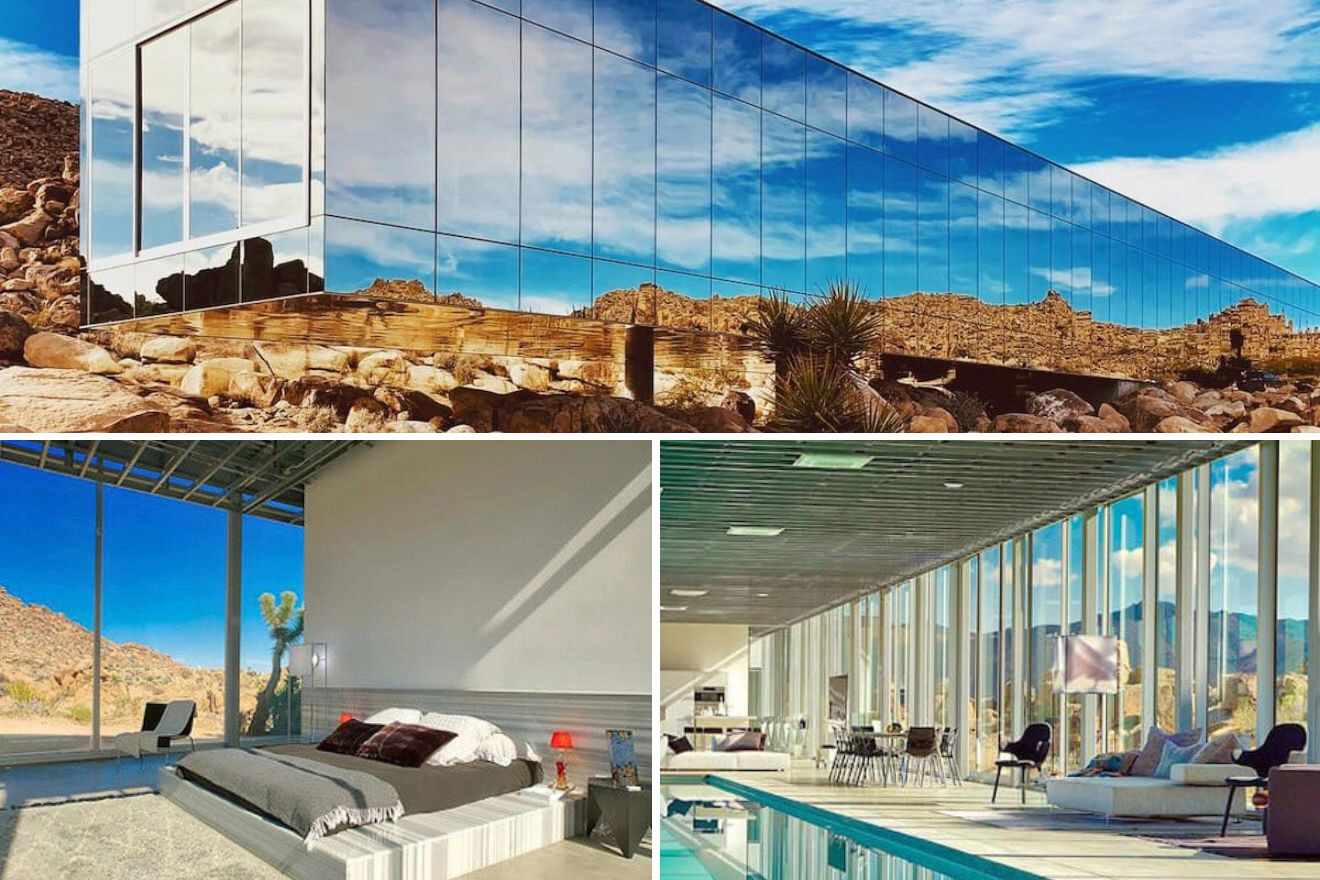 Oh my god! This house looks completely surreal! The property is located in Southern California, just a few minutes away from Joshua Tree National Park, and has the most stunning desert surroundings that will make your jaw drop! Fun fact? This glass house was designed by Chris Hangly, the producer of the cult film Buffalo '66, and has been used as a set for many Netflix shows and music videos!
The house is absolutely impressive, it comes with 3 bedrooms, all of them with a private bathroom, and the master bedroom has a swimming tub; the common area also comes with a private bathroom. The property comes with a detached mini house for extra guests! Definitely this glass house is a magical place to admire the beautiful Californian Desert!
If you're staying in Joshua Tree, don't forget to check out our post on all the best things to do in Joshua Tree!
2. Old West House – feels like a movie set
This property is simply amazing! You will feel like you are in a cool western film, like The Good, The Bad, and The Ugly, in all cool Clint Eastwood style 😎. The property is located in Temecula Wine Country and has endless wineries just minutes away, perfect for wine lovers! San Diego is Located only an hour's drive away, and Los Angeles is less than 2 hours away. If you want to know more about California and its areas, check out our Where to Stay in California article.
The accommodation can host up to 18 guests, and has many different areas in the tiny town, for example, the sheriff's office, a saloon, a bank, and more! The inside of these areas is completely luxurious, there is even a hot tub on site!
3. The Pinecone Treehouse – discover Northern California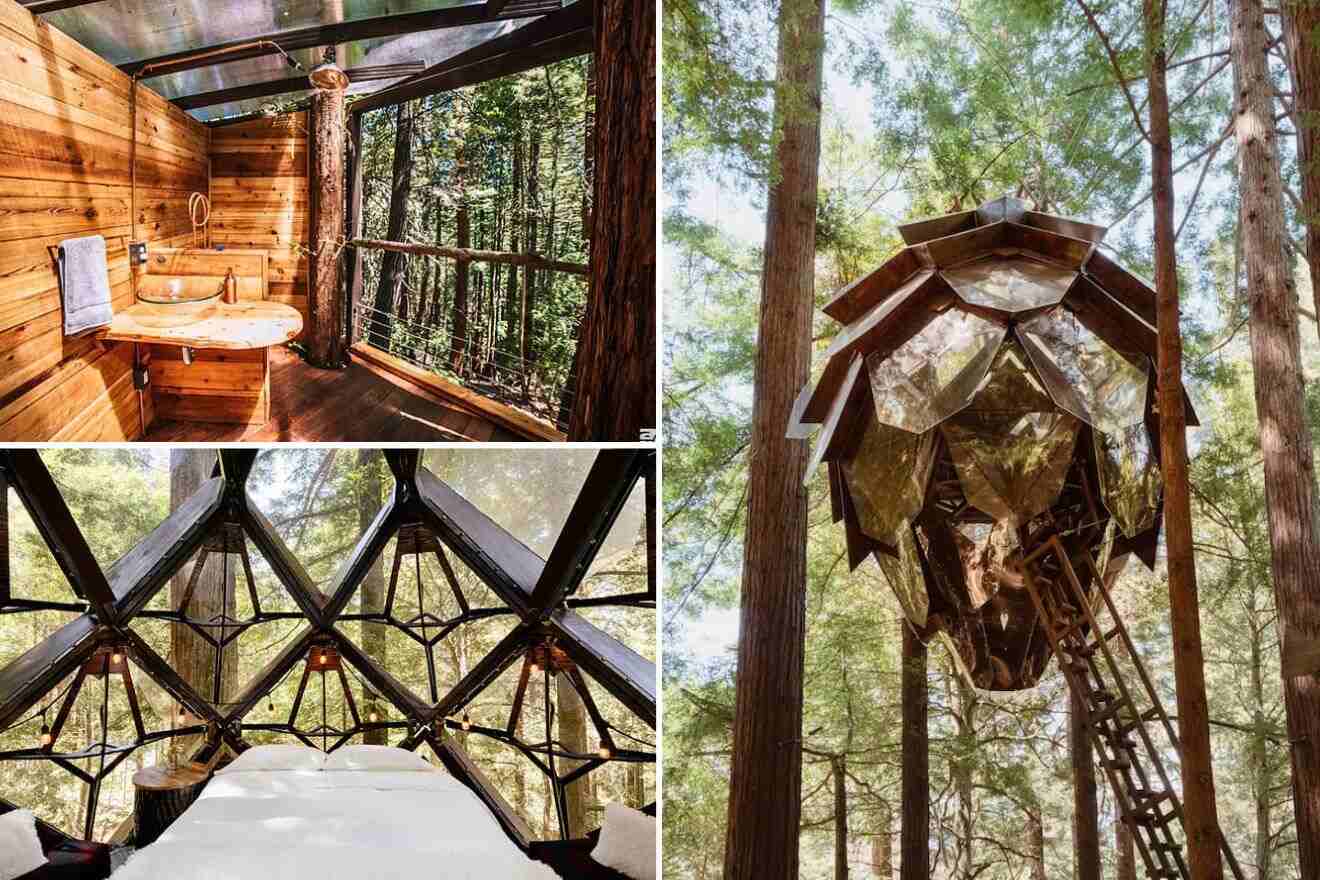 Wow! Such a beautiful treehouse looks like it was made by a fairy; completely lovely, either for a romantic getaway or a relaxing solo getaway! The property is located in Bonny Doon, which is filled with lavender farms and wineries! Santa Cruz is a 20-minute drive away, and Big Sur is located less than 2 hours away by car.
This property is truly beautiful; it feels like a beehive with window panels in the shape of a kaleidoscope all over, which gives you the most incredible views of the woods; there is a bedroom and a separate bathroom, and to get there, you have to enter through a trapdoor!!
4. Cavallo Point – amazing San Francisco Bay views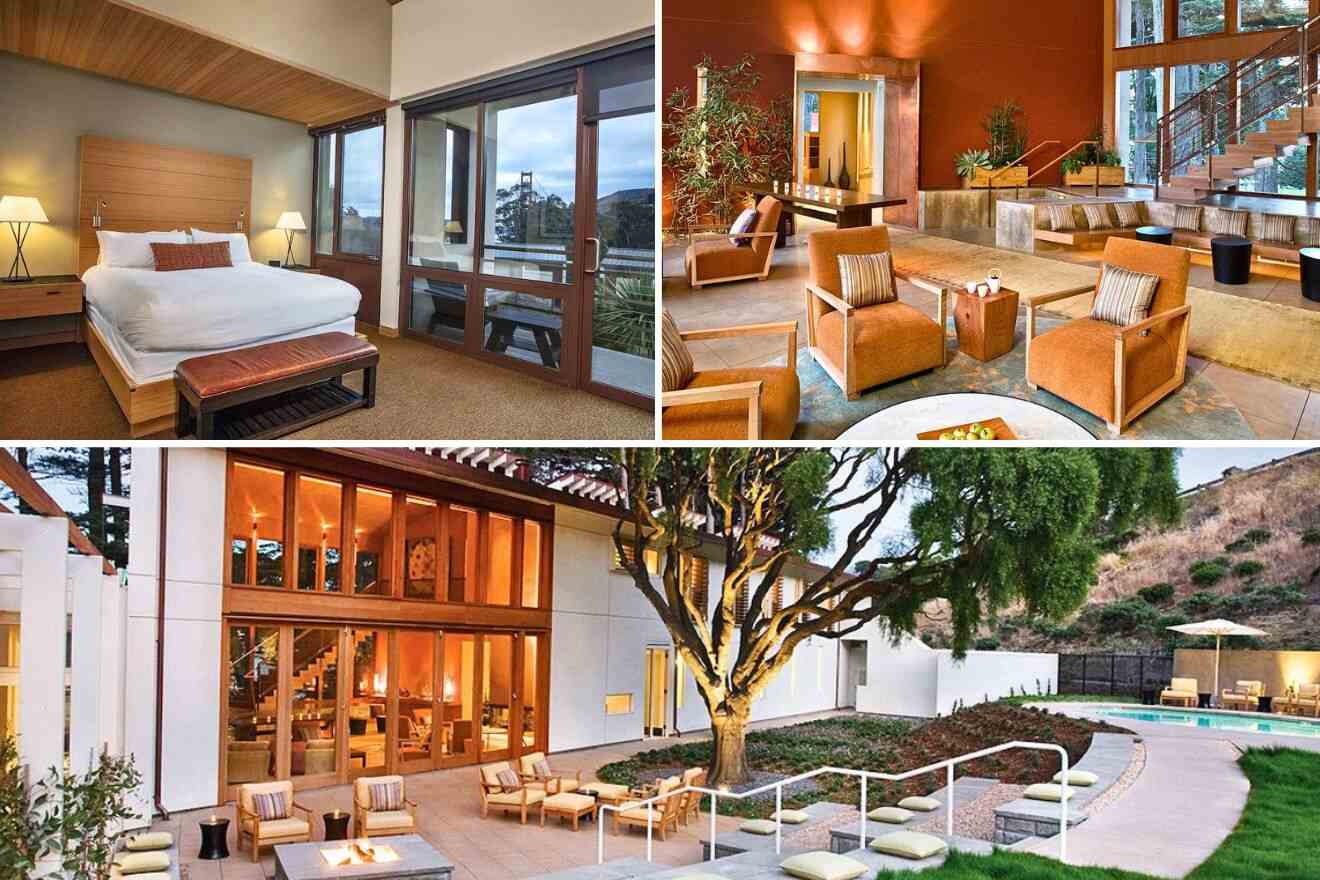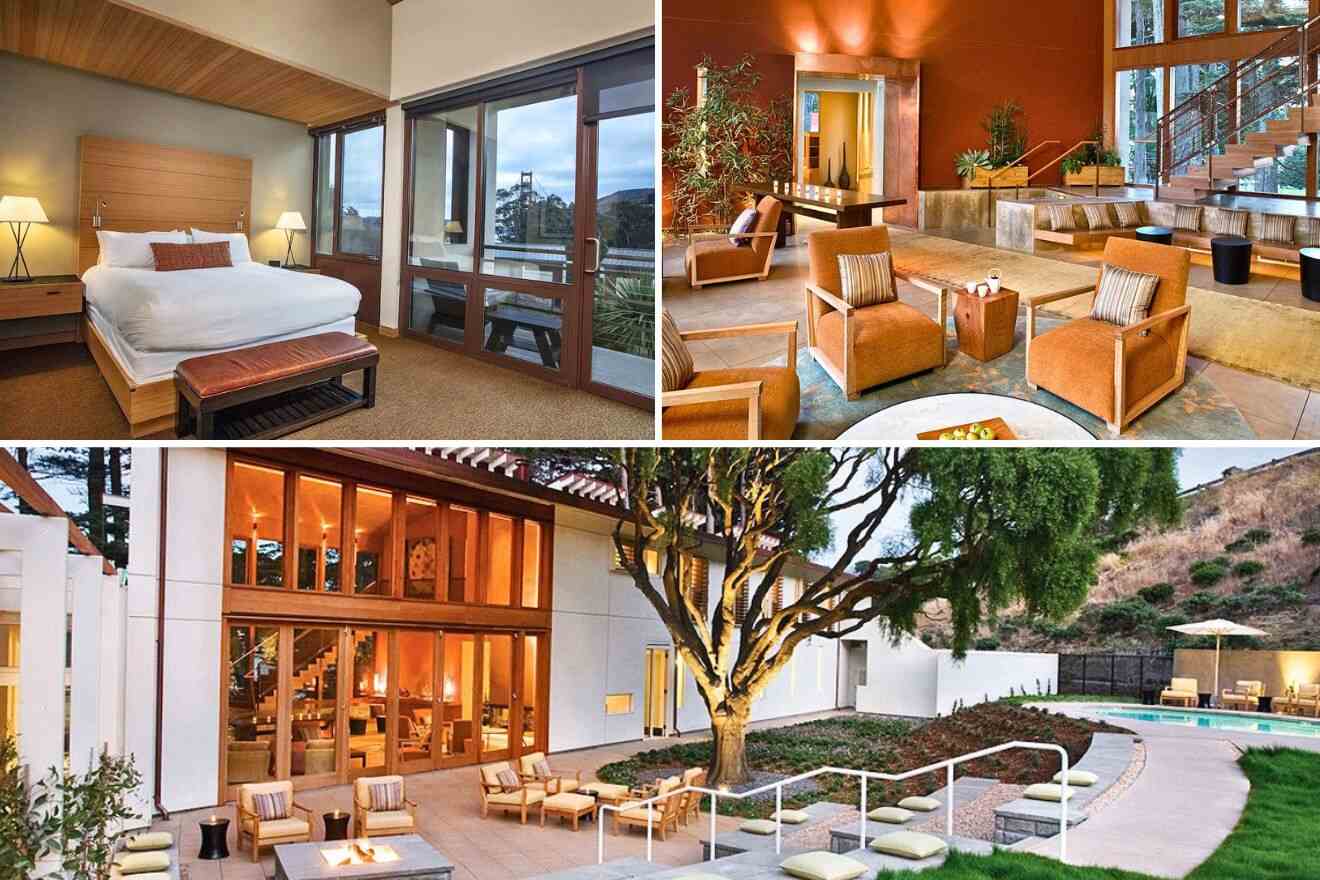 This historic hotel is on the National Register of Historic Places! How cool is that? Besides the historical significance, this beautiful hotel has the most stunning views of the Golden Gate Bridge you can imagine; it is located in San Francisco and has amazing restaurants, bars, and museums only a few minutes' drive away!
On the hotel grounds, you can find a spa offering around 11 different types of treatments, 2 restaurants, and free bikes to explore the area. The property offers luxurious rooms, some of them newly renovated and featuring floor-to-ceiling windows and others with deluxe vintage furniture with a reminiscence of its history!
Looking for the best views of the Golden Gate Bridge? Check out our post to find all the best-hidden spots!
5. Geneseo Inn – spend time in Paso Robles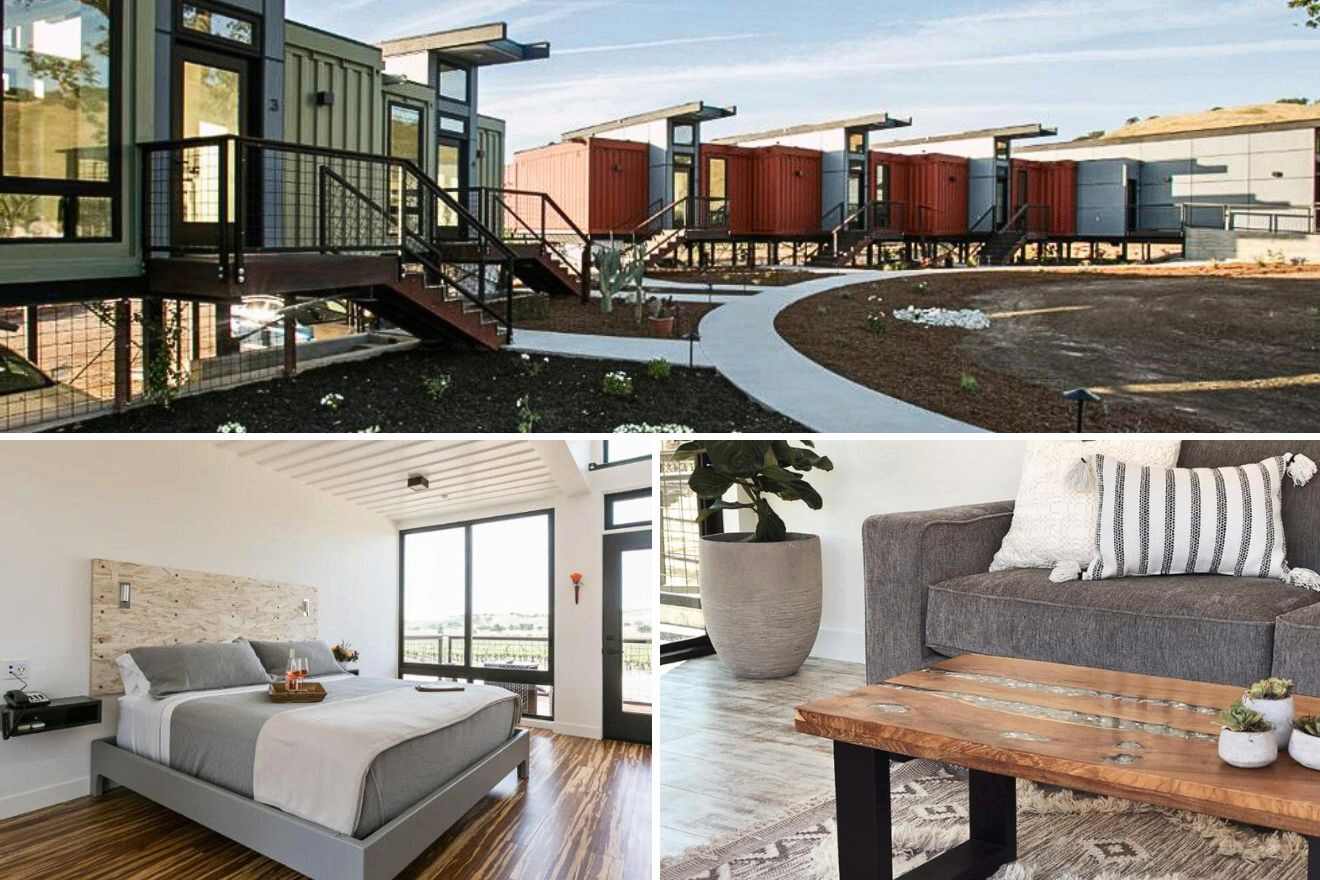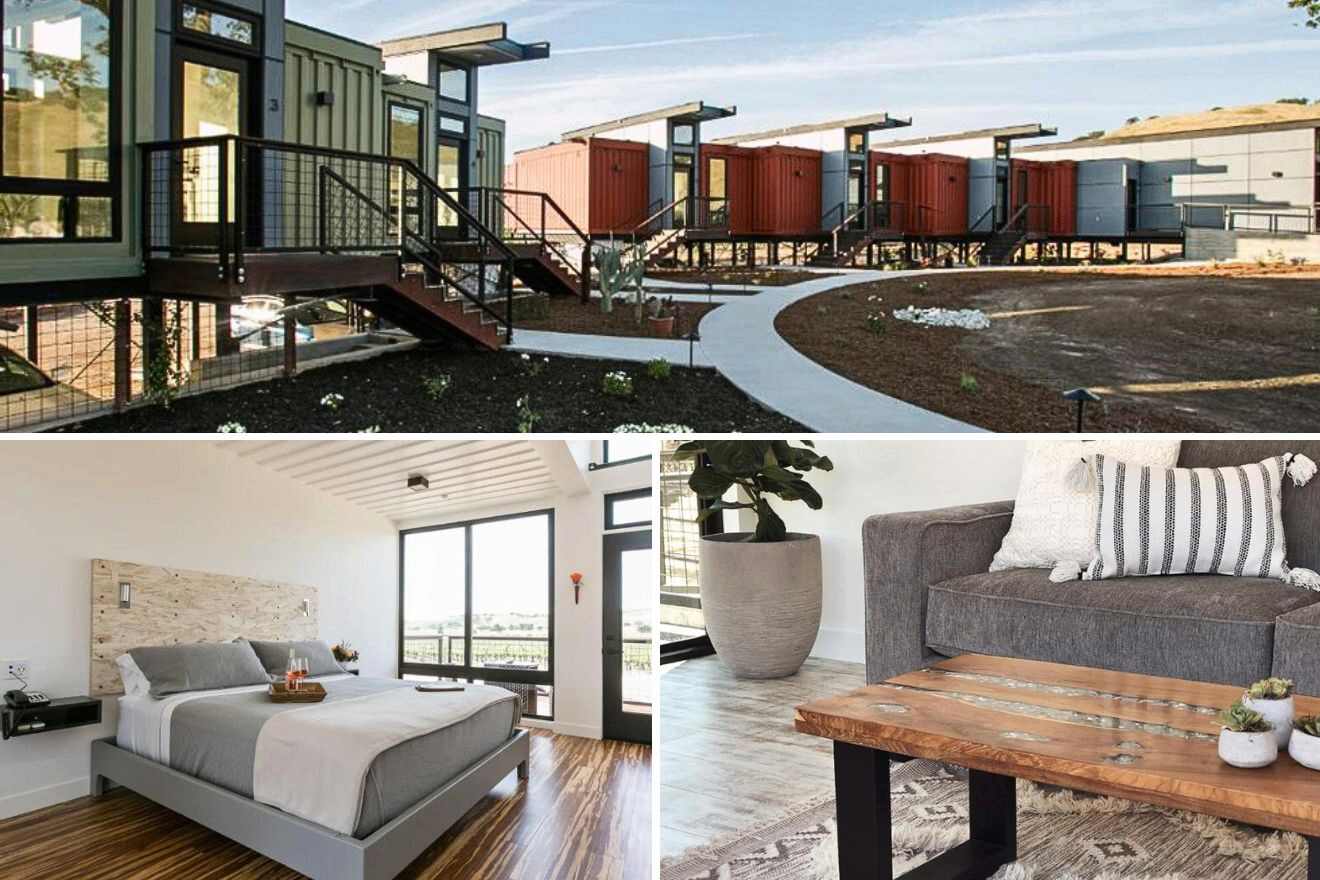 Such a cool concept! This hotel offers amazing houses made out of shipping containers with the most luxurious and exquisite interior designs! The property is located in Paso Robles and has beautiful rolling hills surrounding it, perfect for enjoying a sunset with a glass of wine (from any of the nearby wineries).
Geneseo Inn offers a complimentary breakfast to all guests, and there are vegan and vegetarian options available; you could also join a cooking class for free or enjoy a themed dinner for a fee. If you feel like having an adventure, you can rent a bike at the hotel. I highly recommend staying at the king suite with a private balcony overlooking the rolling hills and with a bedroom and separate living room!
6. The Gingerbread Cottage – visit north Lake Tahoe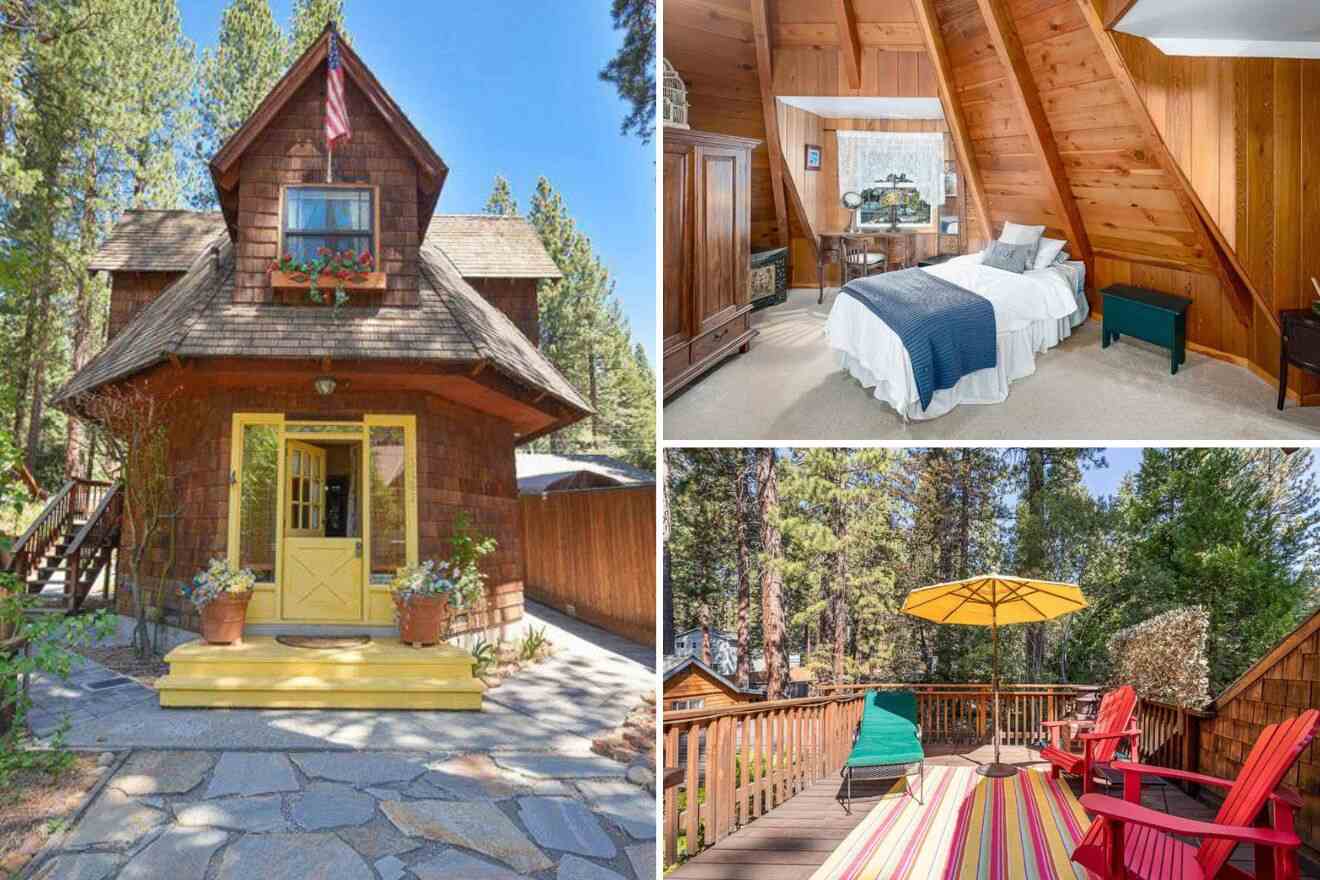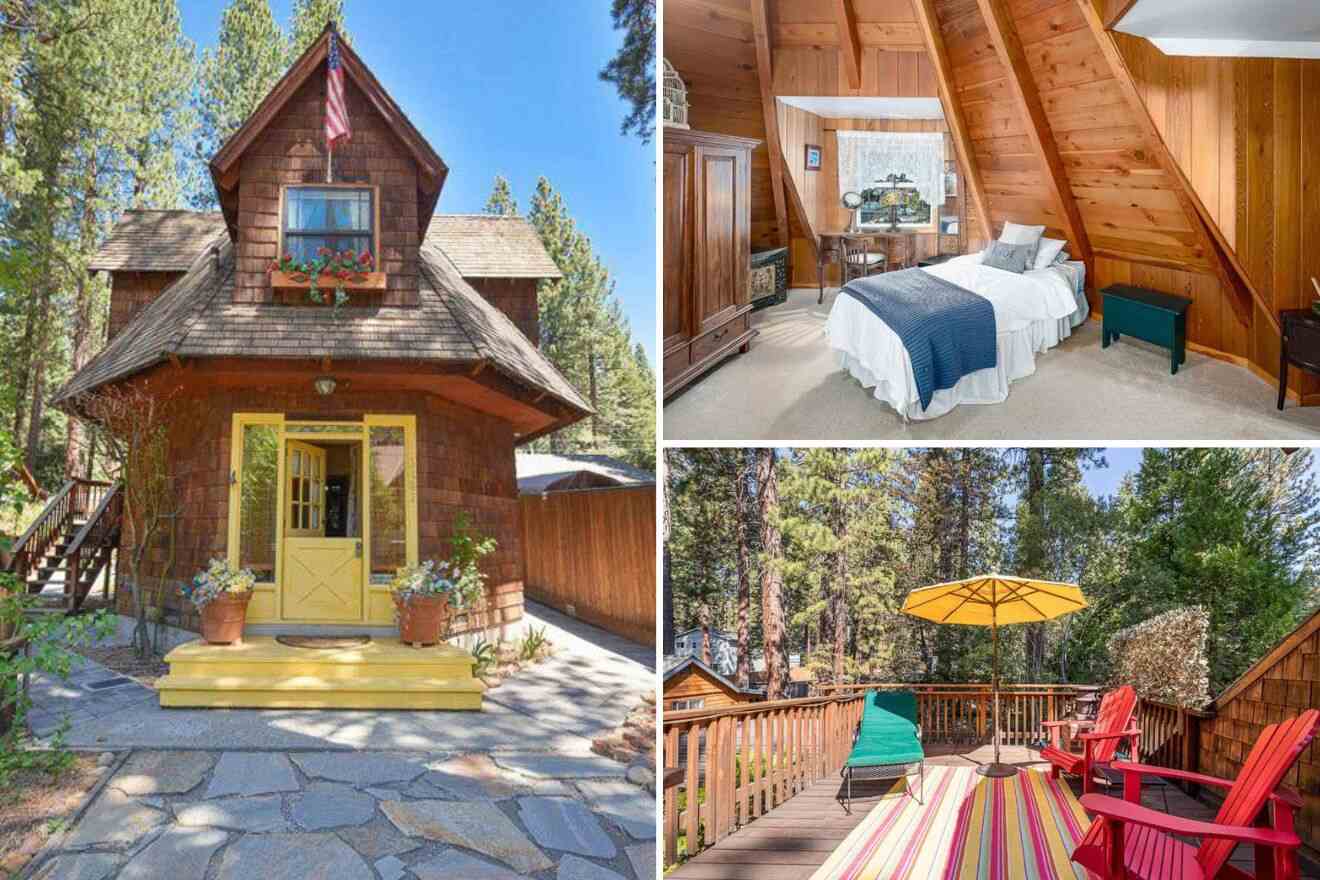 Located in Kings Beach and with North Lake Tahoe minutes away from the property, providing a great opportunity to play water sports, this 2 store cottage has a cute rustic lodge style, it looks like it came out of a fairy tale!
Everything is made out of wood, the kitchen has beautiful blue cabinets that stand out with the rest of the earthly tone decorations, a lovely living room with a fireplace, a bedroom, and a rooftop terrace with amazing views. The garden comes with a vintage iron oven, a grill, and furniture where you can sit and enjoy a meal! I recommend this property to couples looking to have a romantic time in nature!
7. Gaige House – deluxe relaxation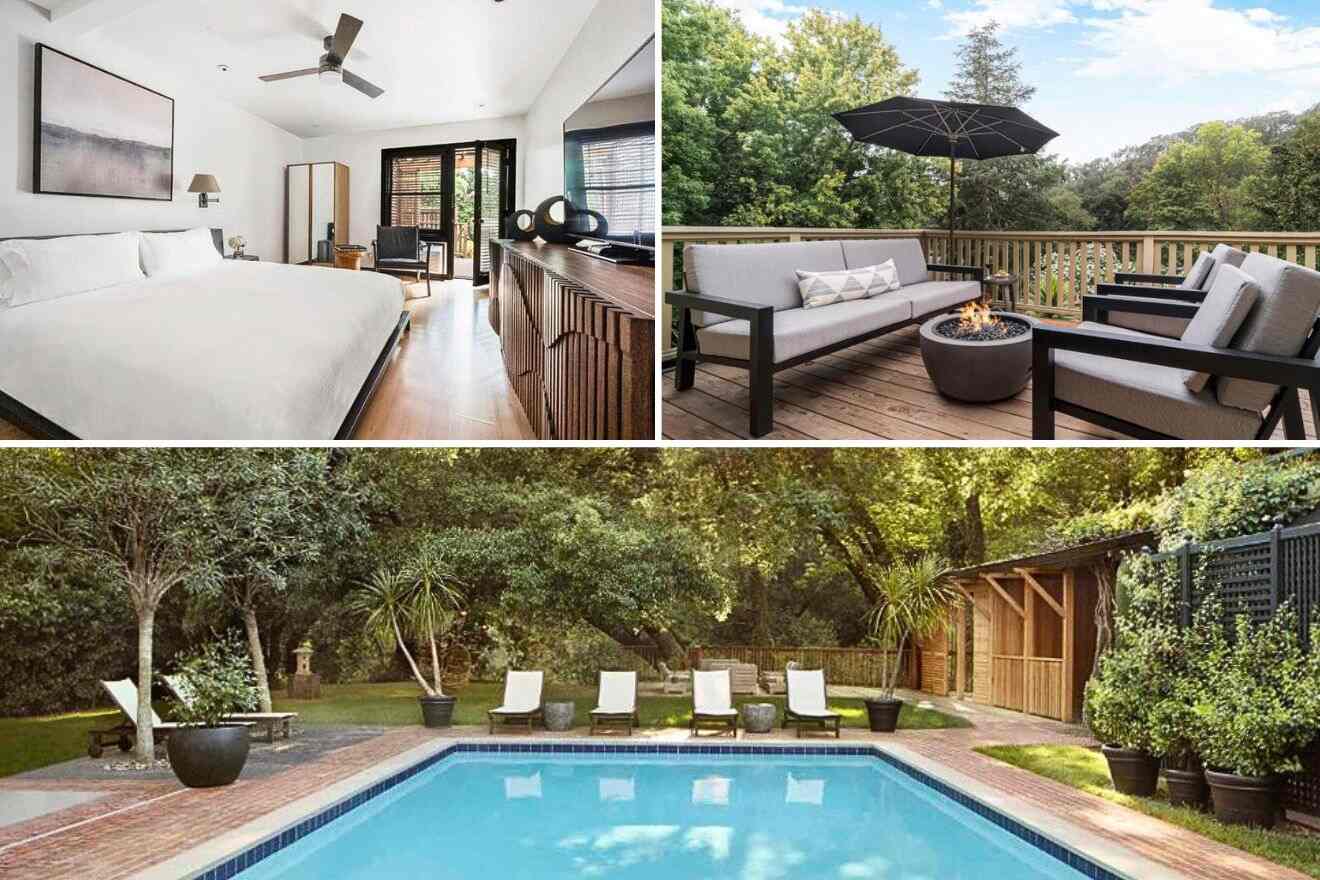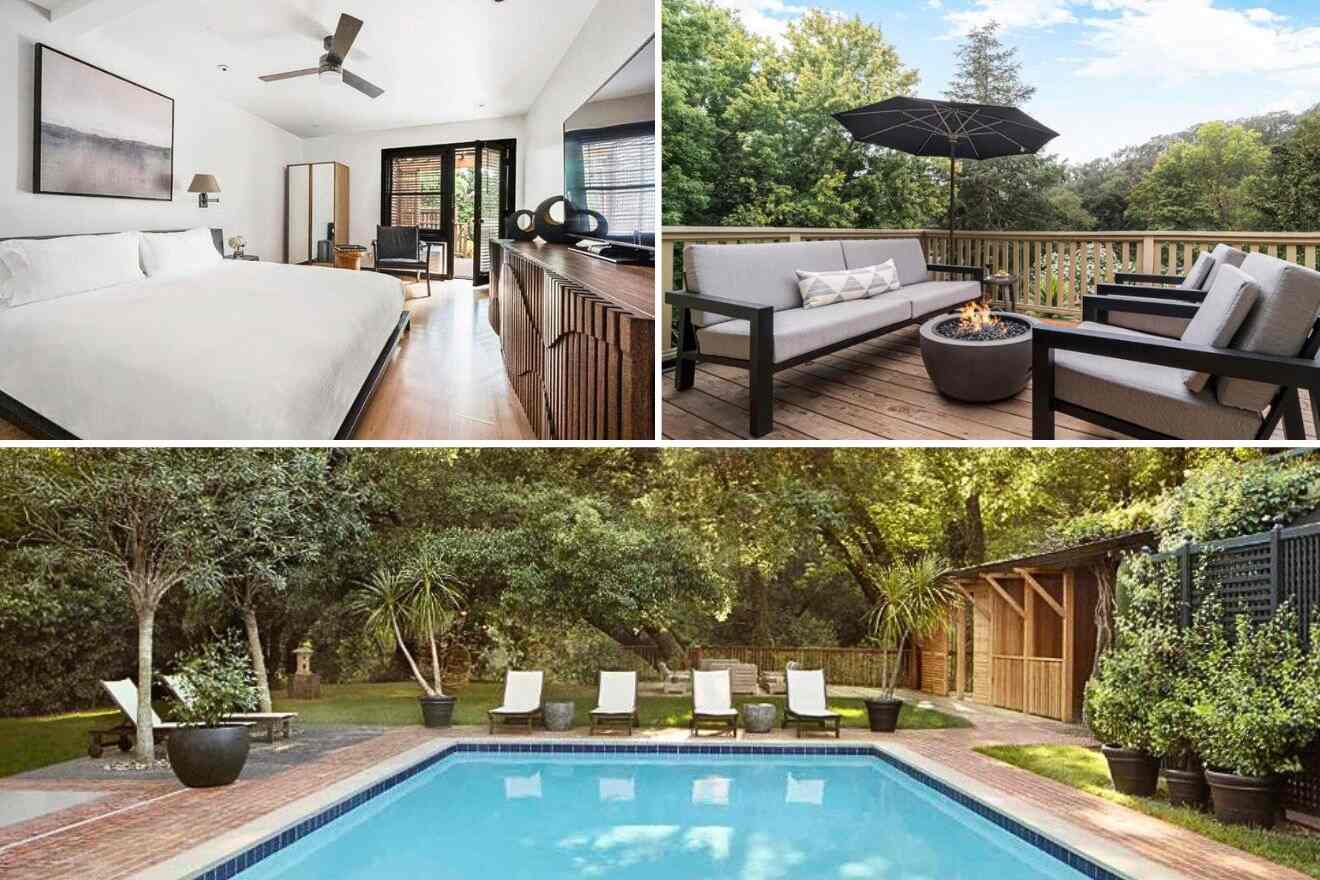 Oh, la la! How elegant is this place! It is located in Sonoma and Napa Valley wine country, and the gorgeous Sonoma Valley Regional Park is only a few minutes away from the property! In the common spaces, you can find a heated outdoor swimming pool and a hot tub, a terrace with a fire pit, and a deluxe spa and wellness center!
All the guest rooms in this unique hotel come with the most amazing style and decorations, which will make you feel like a star! I especially love the Ryokan zen garden suite, which comes with a huge soaking tub and a private garden!
8. Downtown Los Angeles Proper Hotel – feel like a star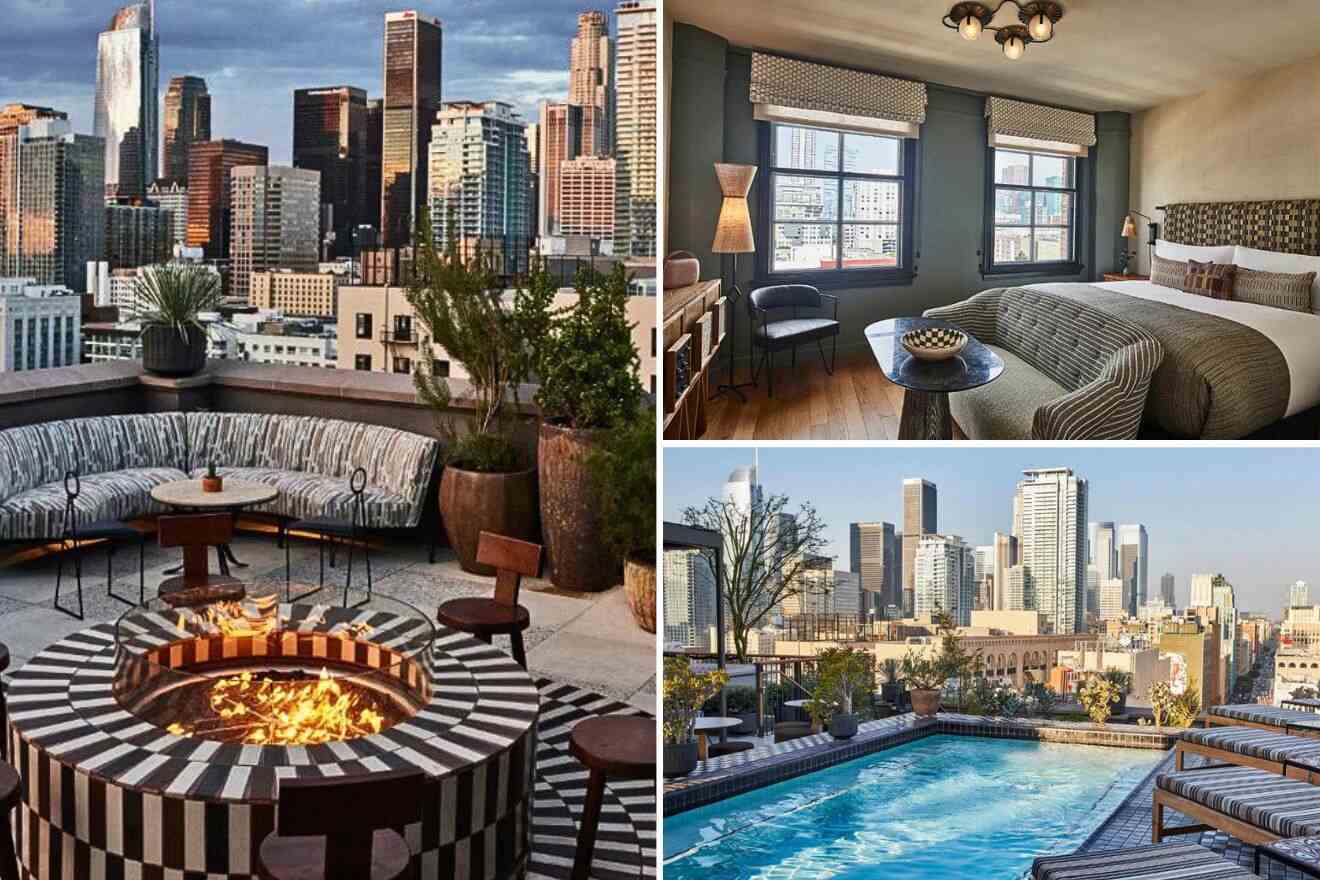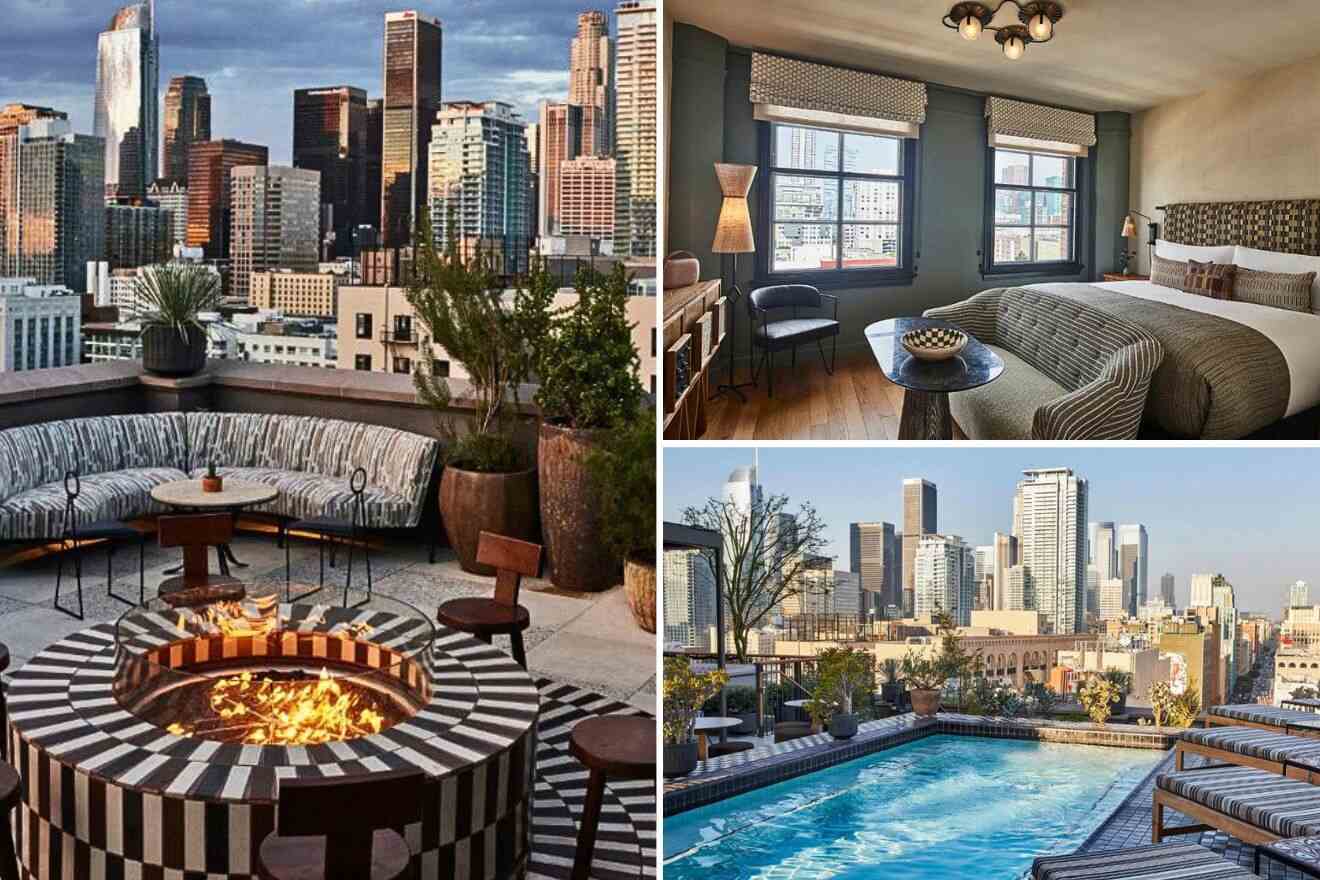 This cool hotel is amazing for many reasons, one of them being located in Downtown Los Angeles and with Santa Barbara, Santa Monica, Laguna Beach, and West Hollywood only a few miles away, which can be reached by car within just a short drive. I love this hotel style, it is modern, fun, and has a nice touch of that California desert vibe with the decoration!
There are many amazing amenities available for guests in the hotel, for example, a rooftop pool, a fitness and wellness center, and 2 onsite restaurants, and all the rooms come with up-scale furniture and decorations. If you like, you can order room service and have a lovely in-room breakfast in the morning!
9. Architecture in Joshua Tree – a real piece of art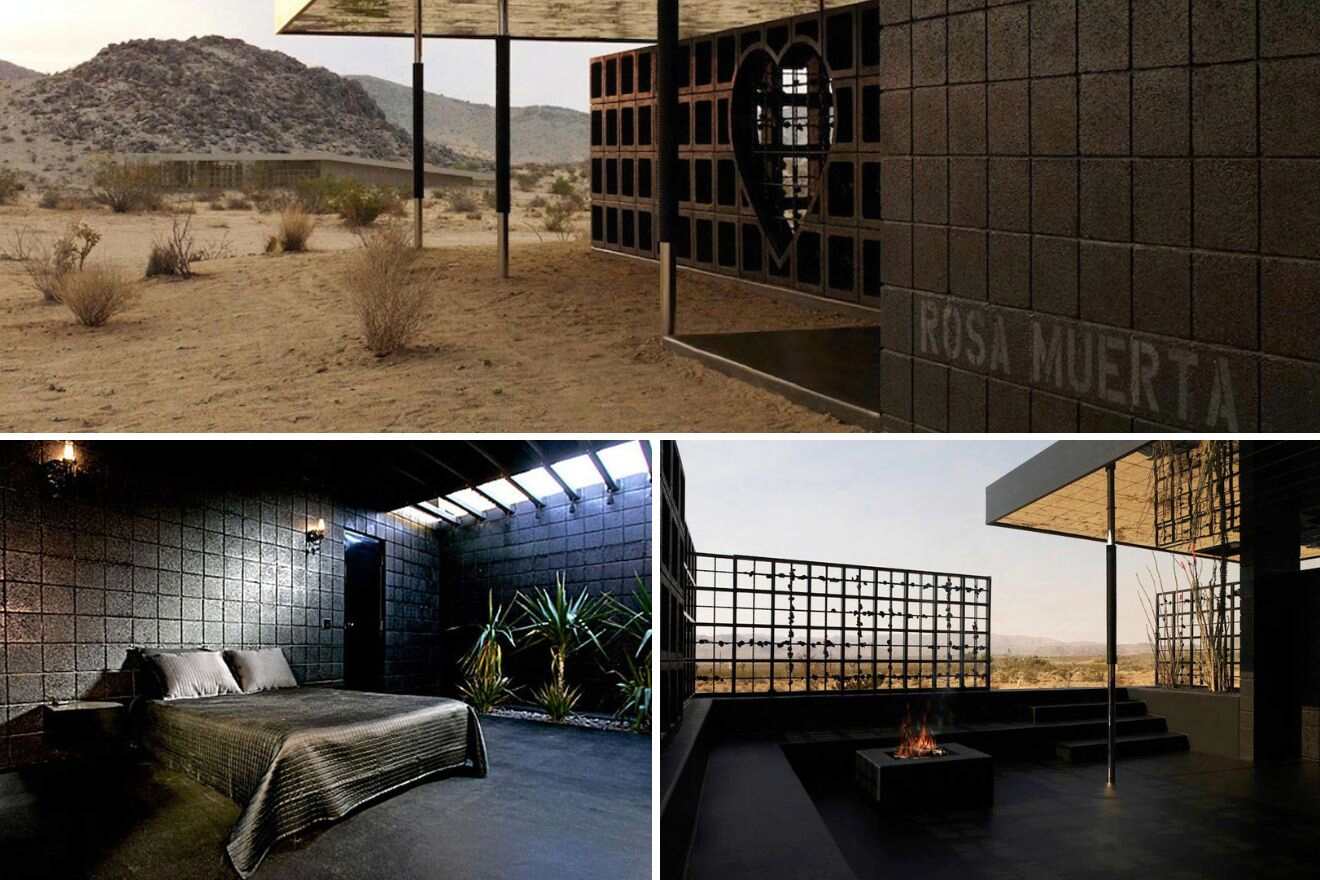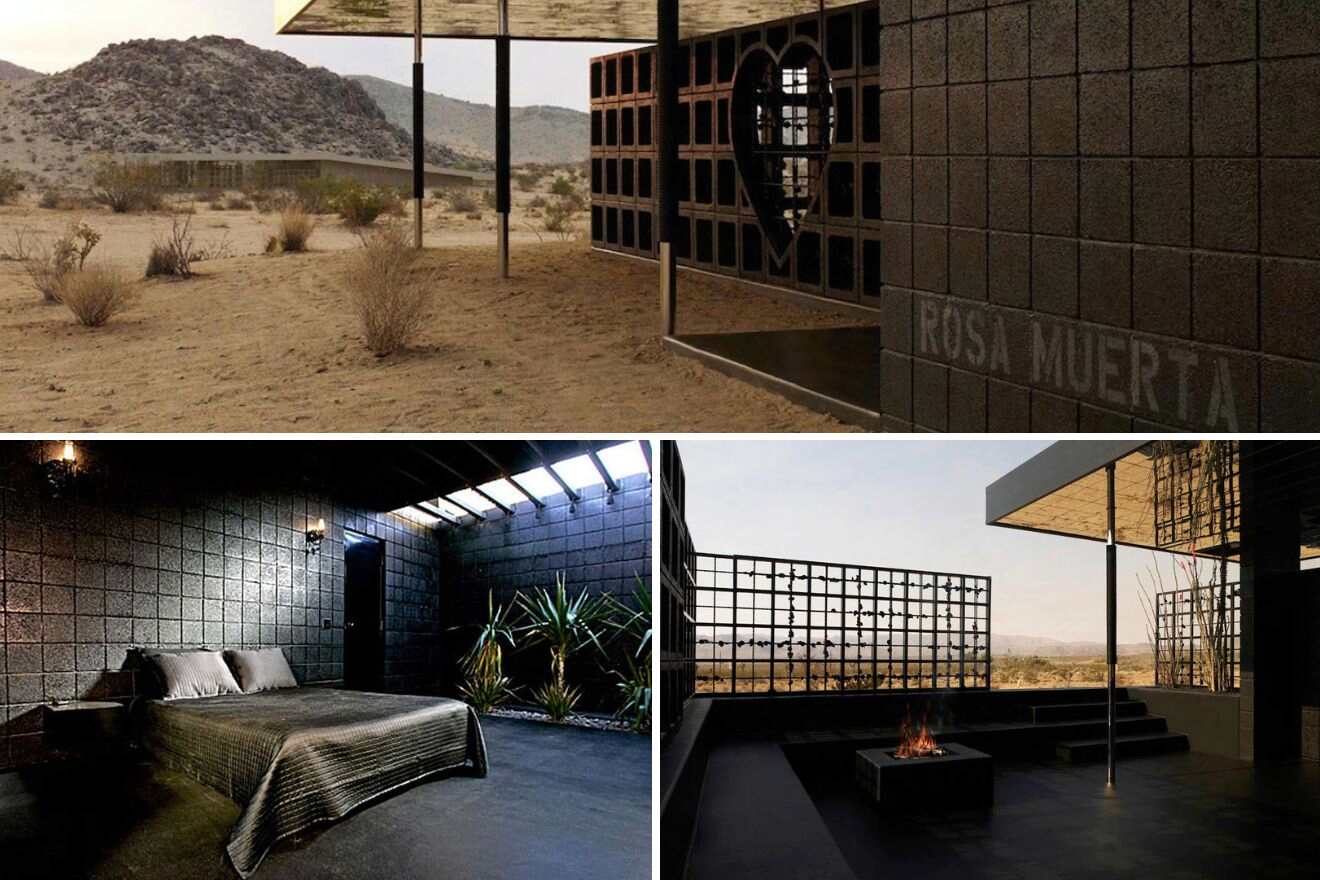 Do you like themed hotels? Well, this accommodation is so much more than that; it's a concept and a piece of art; everything in the property is black, as it was intended to contrast with the desert. Staying at this property would be an amazing experience alone, but the fact that it is located in Joshua Tree National Park gives it a totally different meaning; art and nature combined are unbeatable!
The "Rosa Muerta" (the name of the house), comes with a lovely covered patio area, a private kitchen, and a spacious bedroom with a double bed. I highly recommend this property to couples or to friends who want to experience something different!
10. AutoCamp Yosemite – for an adventurous stay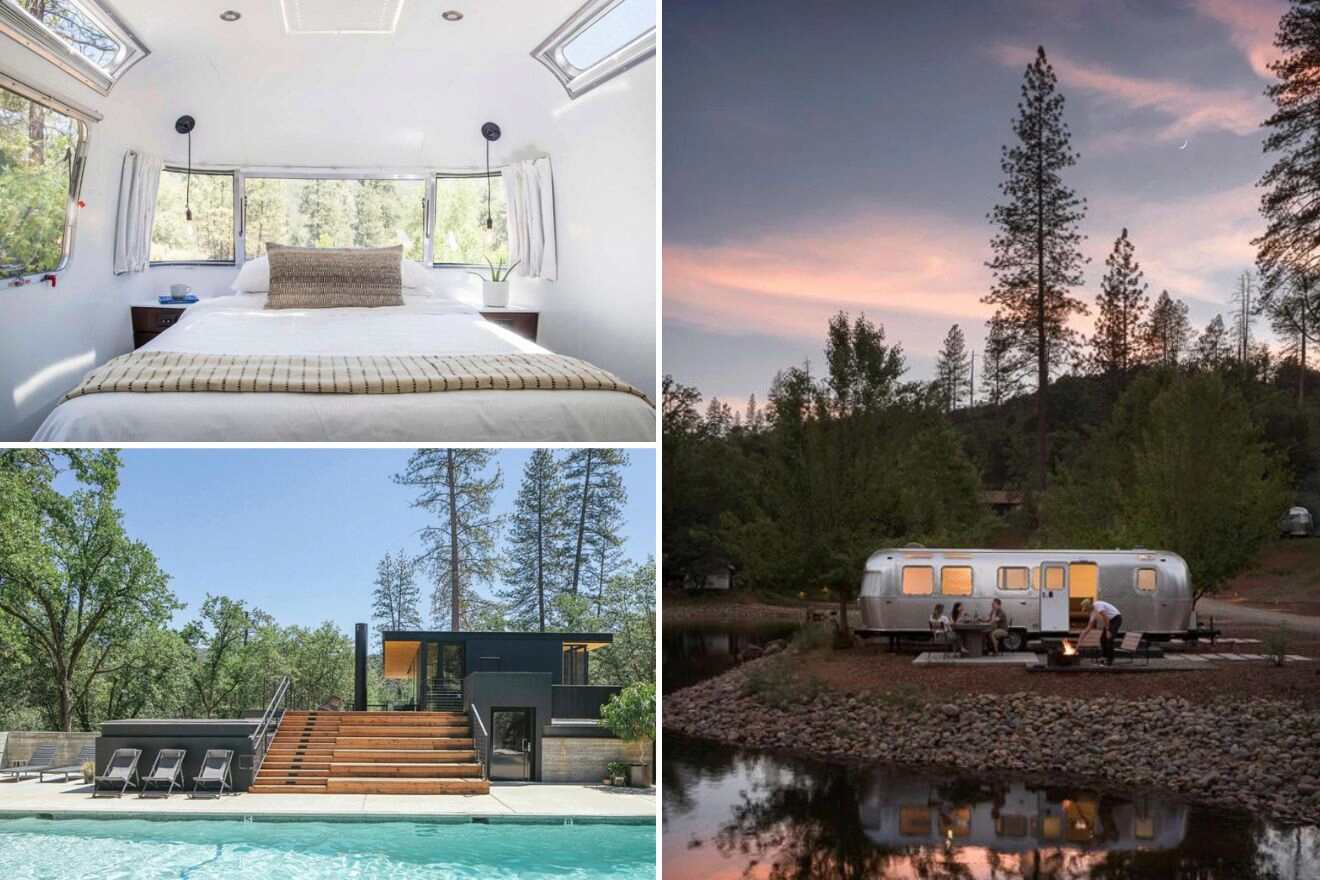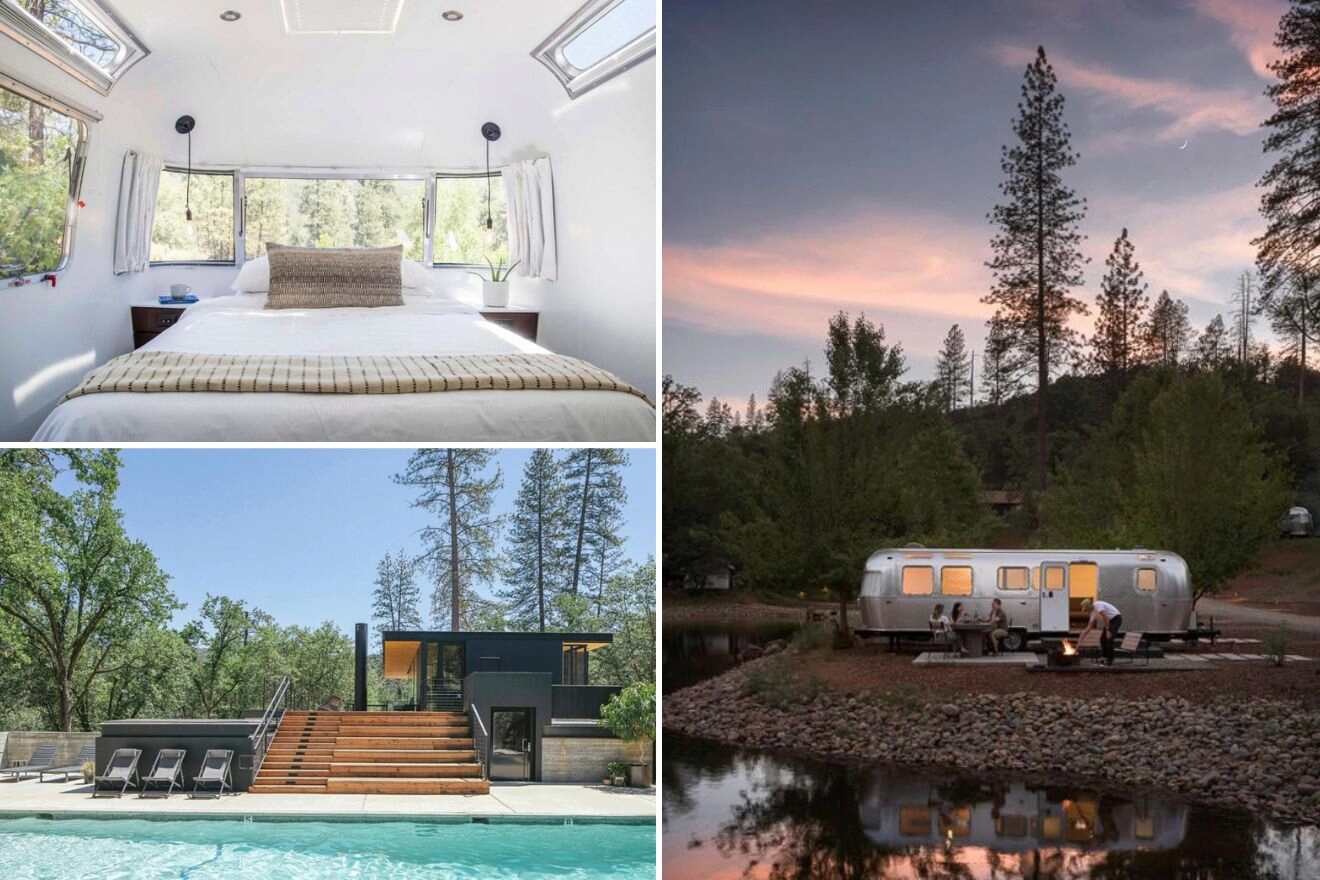 Wow! I love this amazing property located in the Midpines, it is surrounded by the most amazing natural landscape, and Yosemite National Park in central California is only an hour and a half drive away. Plus, you'll get free parking!
You'll have the chance to stay in cute motorhome-style rooms, which come with everything you need, including a comfy bed, a seating area, a private bathroom, and a garden area with a fire pit. If you are feeling adventurous, you could sleep in the tent, which comes with a shared bathroom!
11. Miracle Manor Boutique – for a hot spring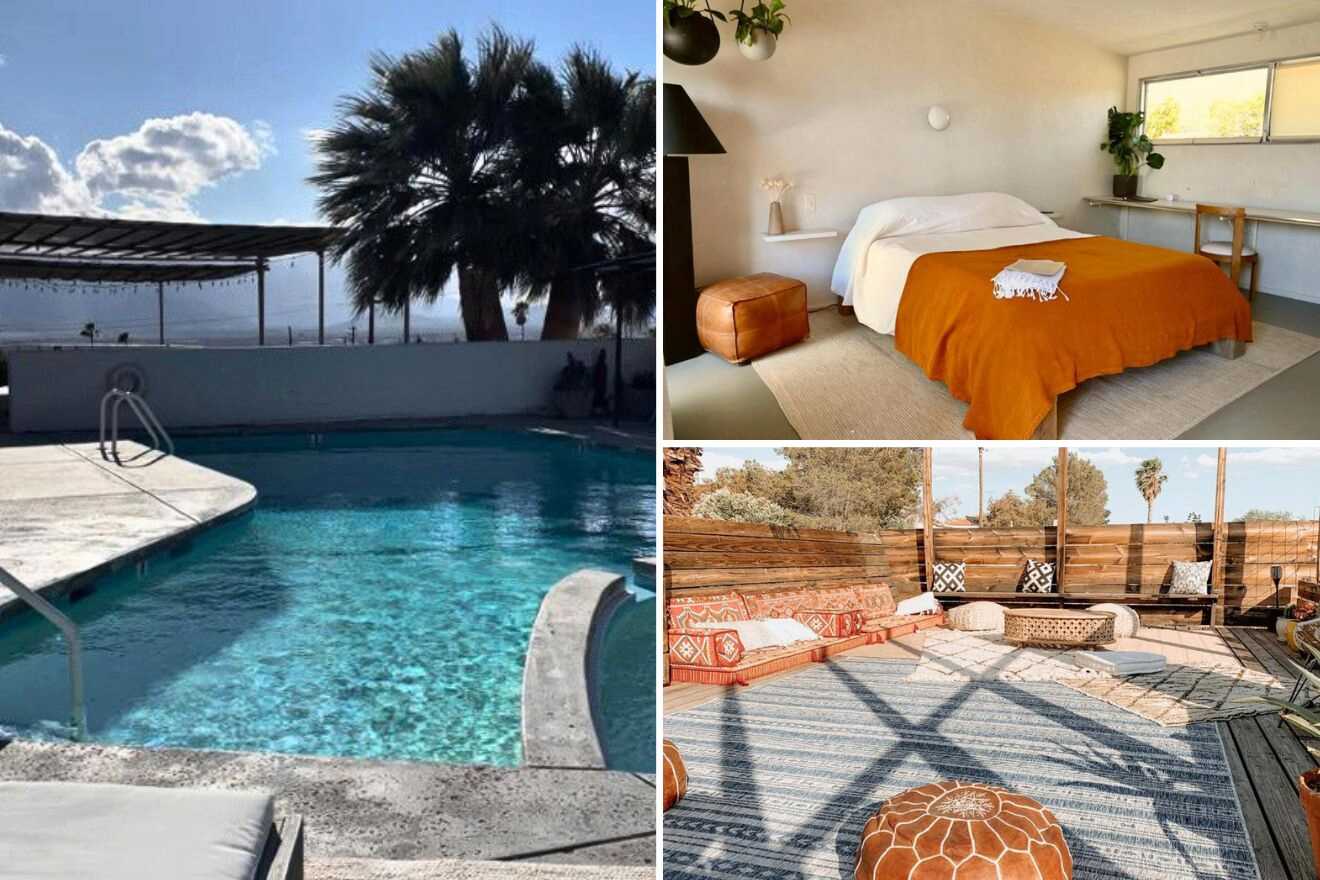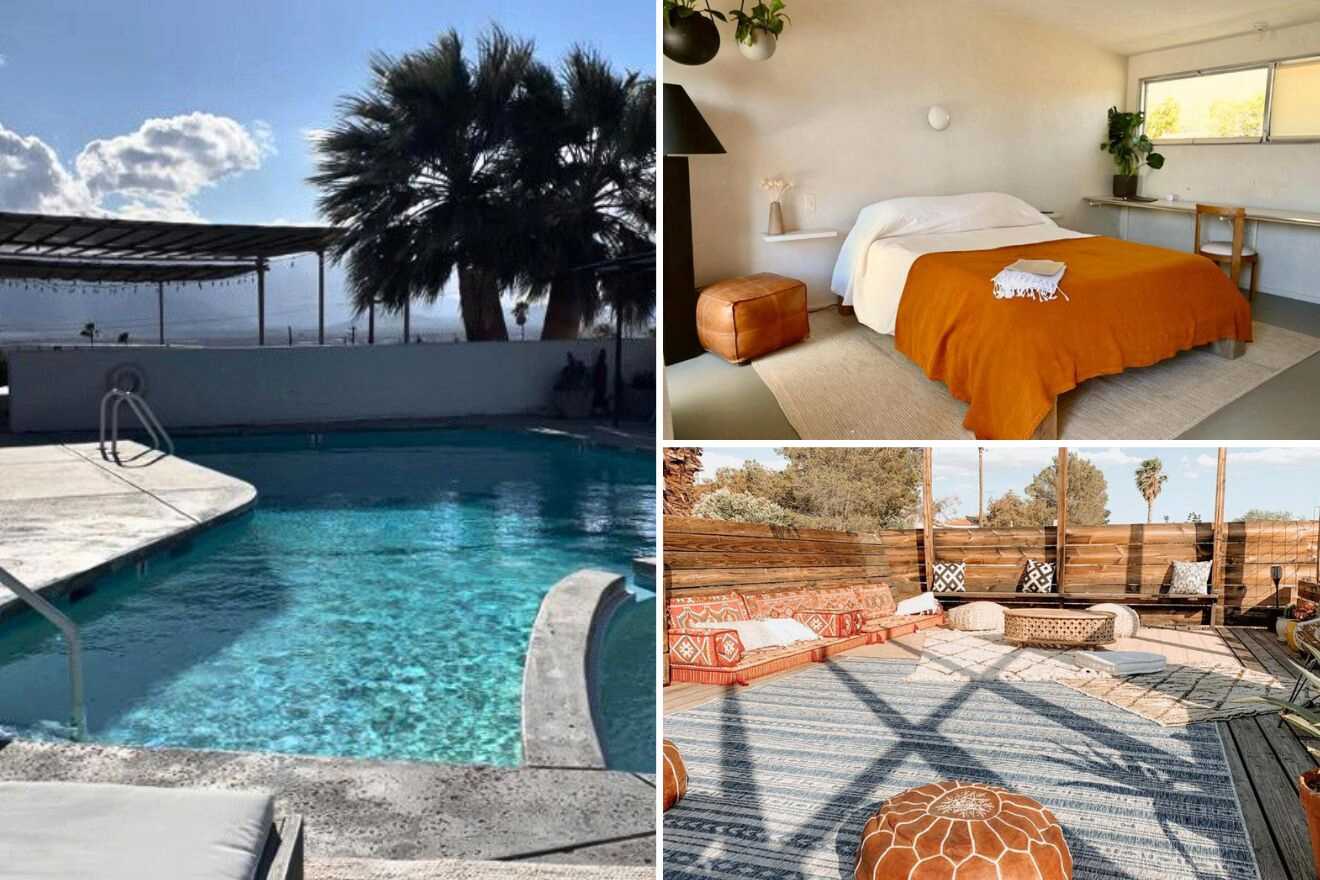 Do you like boutique hotels? Yes? Then you will love staying at this one! It comes with the most lovely crafty style, decorations, and art. It is located in Desert Hot Springs, and Palm Springs is around a 30-minute drive away.
The property offers a delicious healthy breakfast to all the guests, and the property has a hot spring soaking tub and a pool with mineral water located on the terrace. All the rooms can host up to 2 guests, I highly recommend the king suite, which comes with a bedroom and separate living room, and the most amazing style mixing industrial elements with crafty decor!
12. Private Historic Castle – historic boutique hotel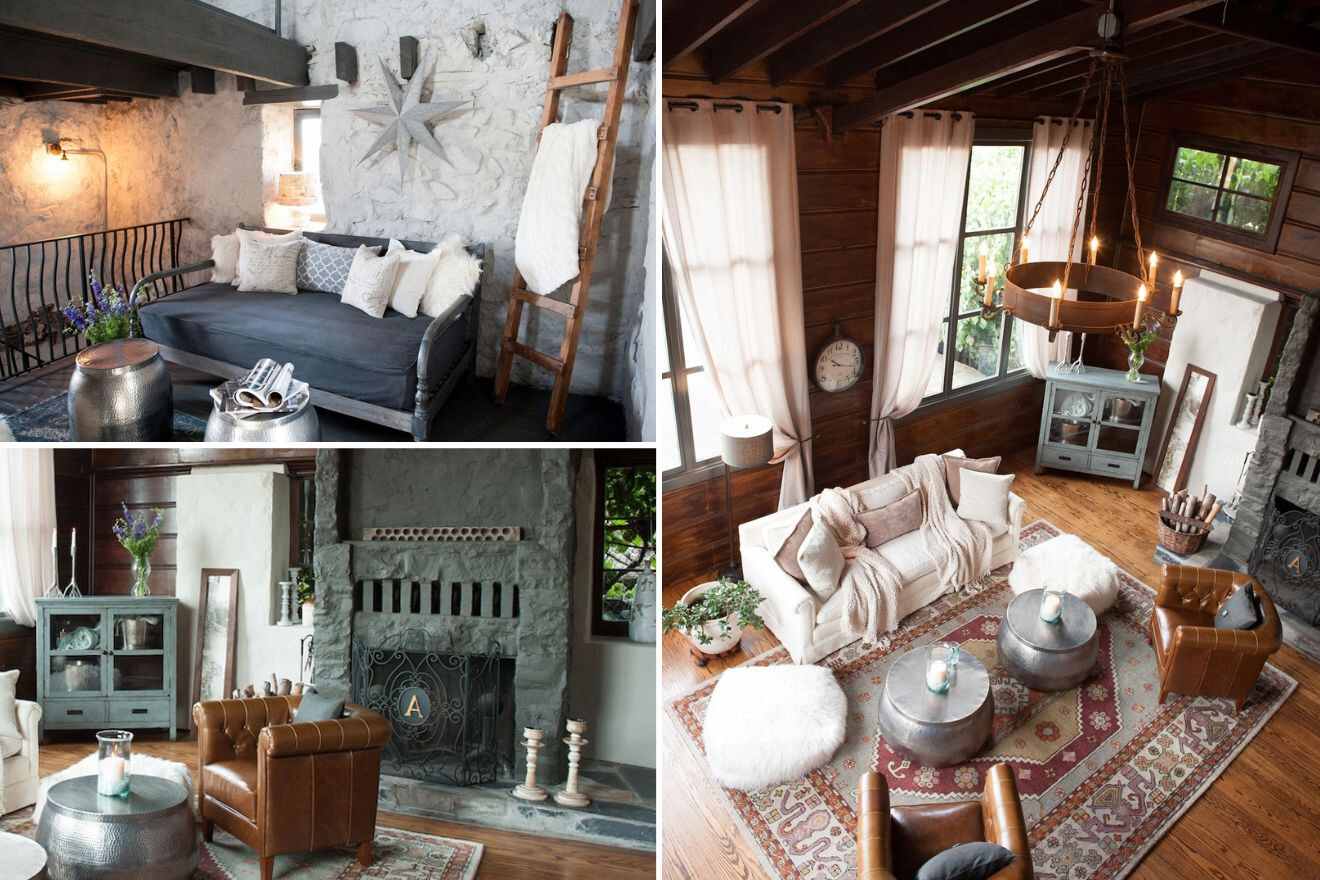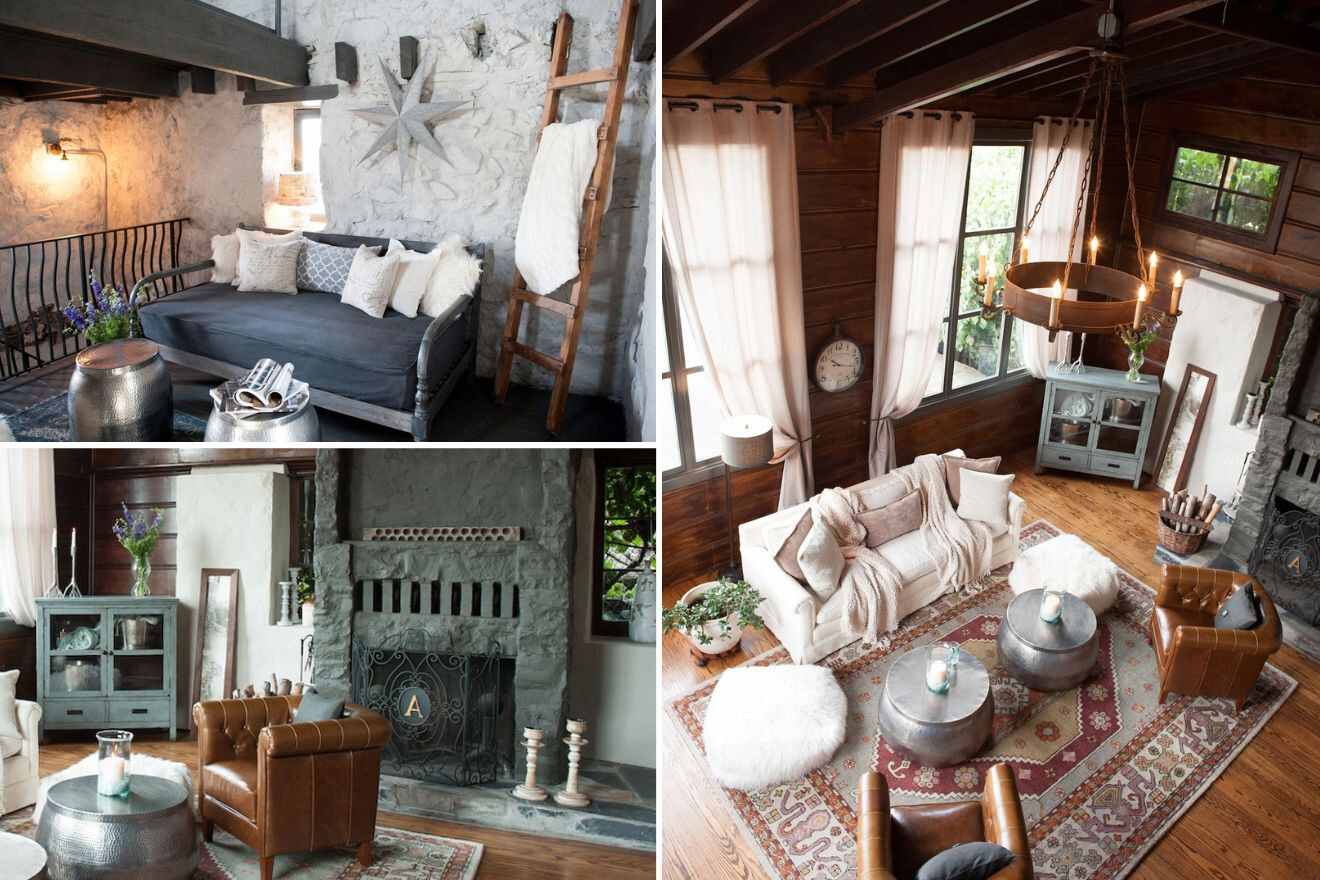 Oh my god, this property looks incredible! History buffs unite! If you are lucky enough to find a free spot in the booking system, book it right away! It is located in San Francisco and once upon a time used to be called Albion Castle, and also used to be a working brewery. An accommodation with history, without a doubt!
This luxurious and historic castle comes with the most stunning decorations and 2 bedrooms, both with queen beds, 2 bathrooms, a living room with a fireplace, a beautiful and artsy garden, and a spooky secret tunnel; you can try to explore it if you dare!
13. Mendocino Grove – reconnect with nature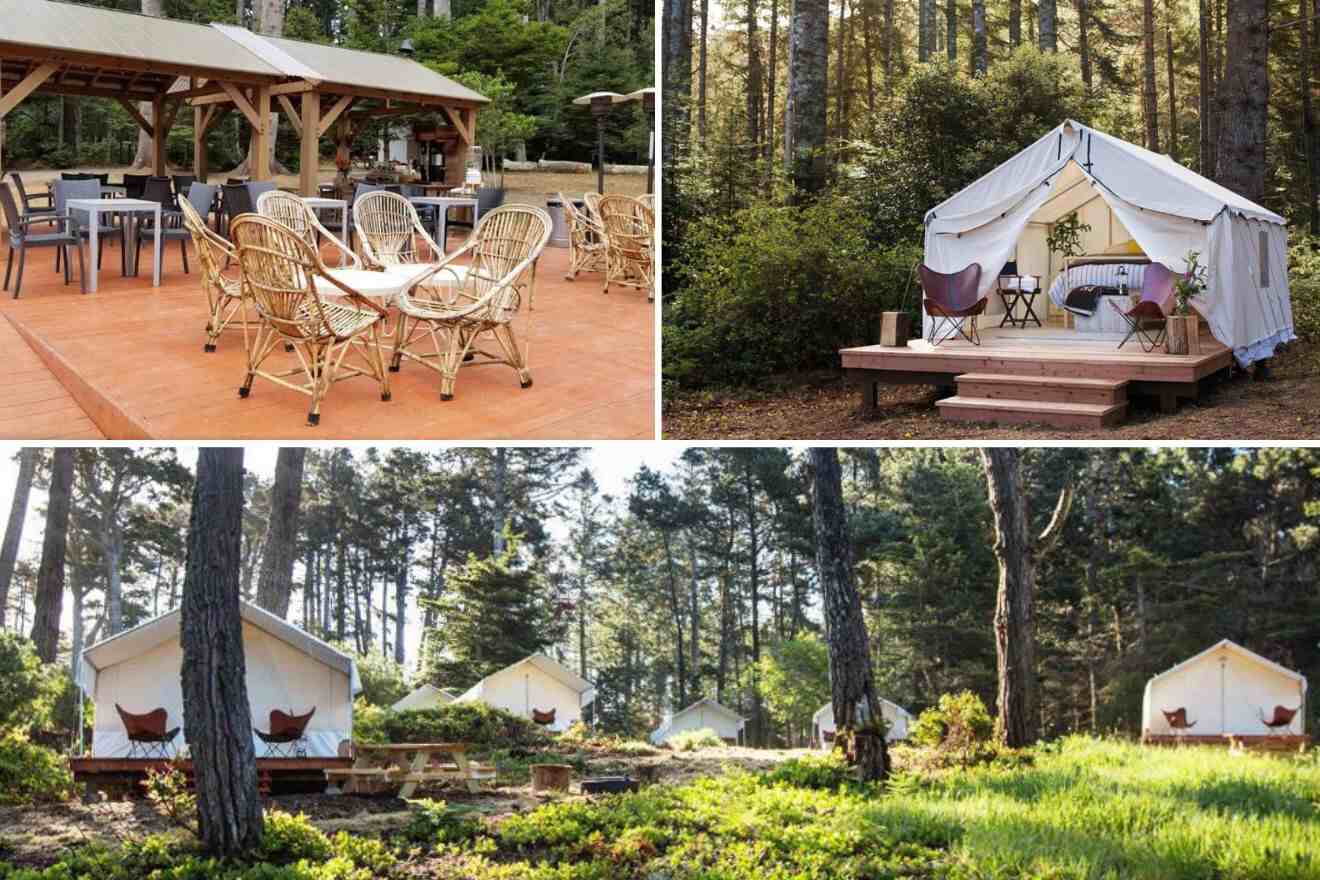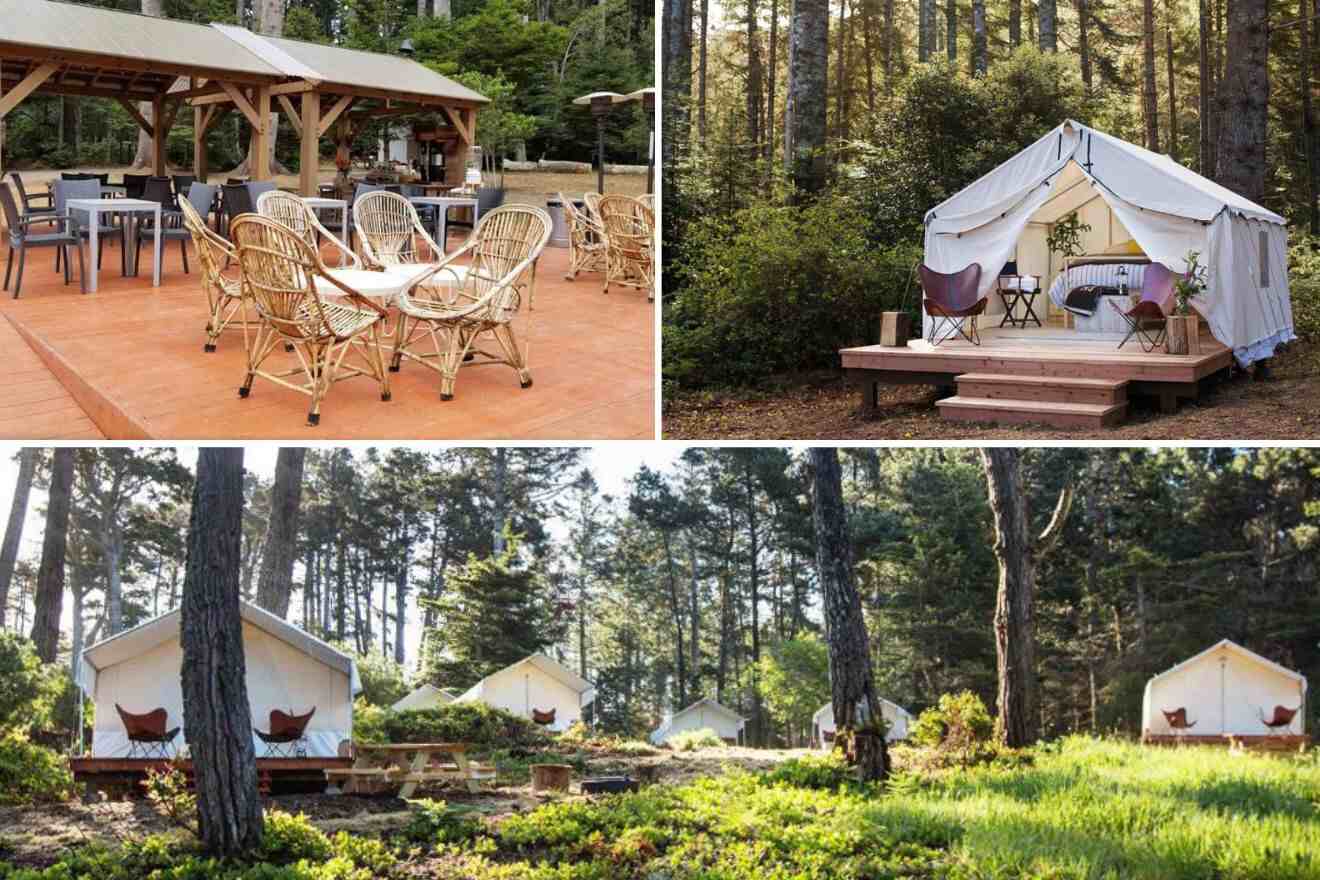 Let's talk about glamping because this is definitely glamping 2.0; simply, wow! Located in the beautiful Mendocino, this property offers the most luxurious camping experience, you will have the beautiful woods to explore and go on hikes and the stunning beach to relax under the sun or swim admiring the California Coast.
This property can be enjoyed by couples looking to make romantic memories in beautiful scenery or by families looking to explore and see all of nature's wonders. The property offers tents for 2 guests and family rooms which can fit families of 4 members. All the guests have access to the picnic area with BBQ facilities!
14. Madonna Inn – for a fun stay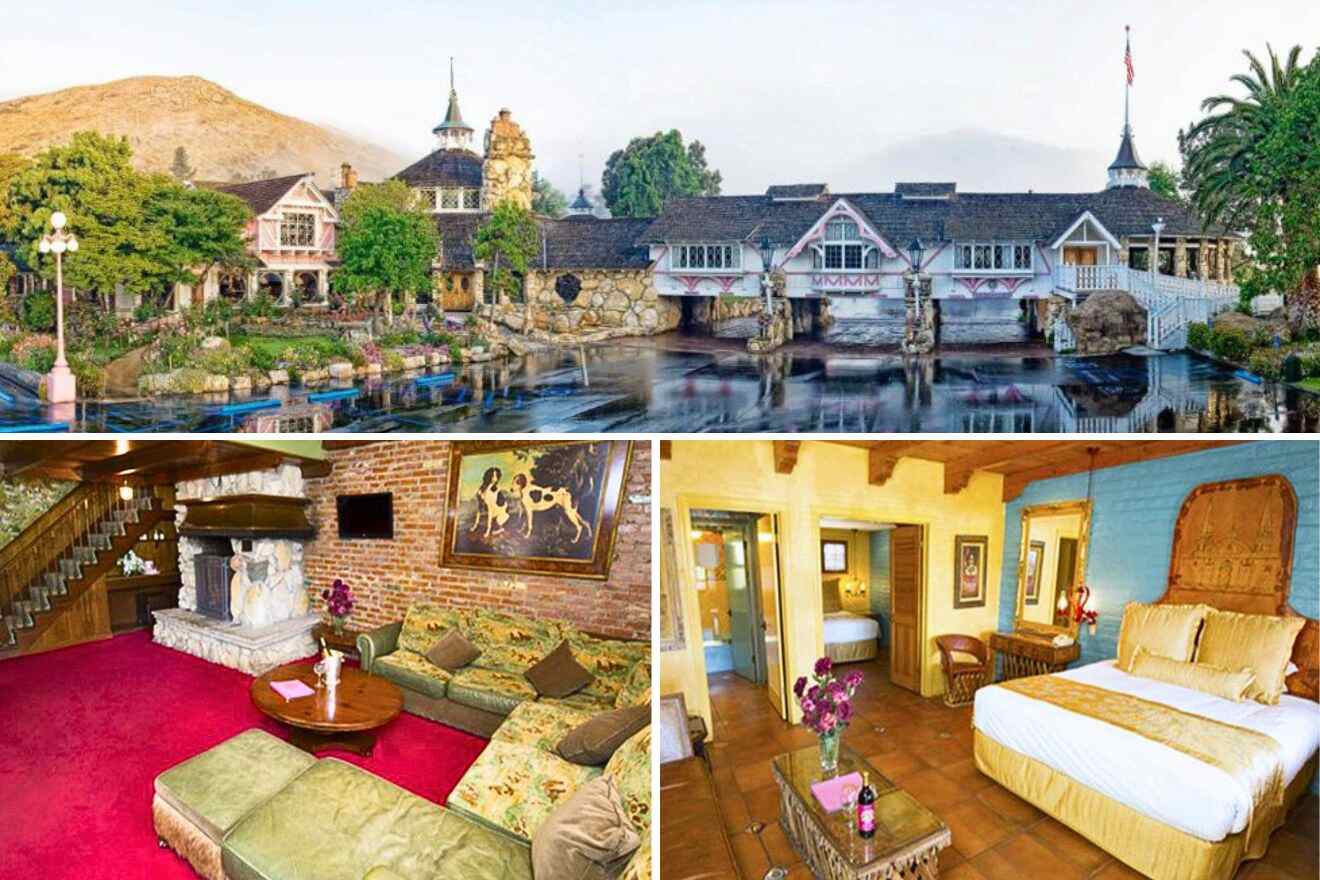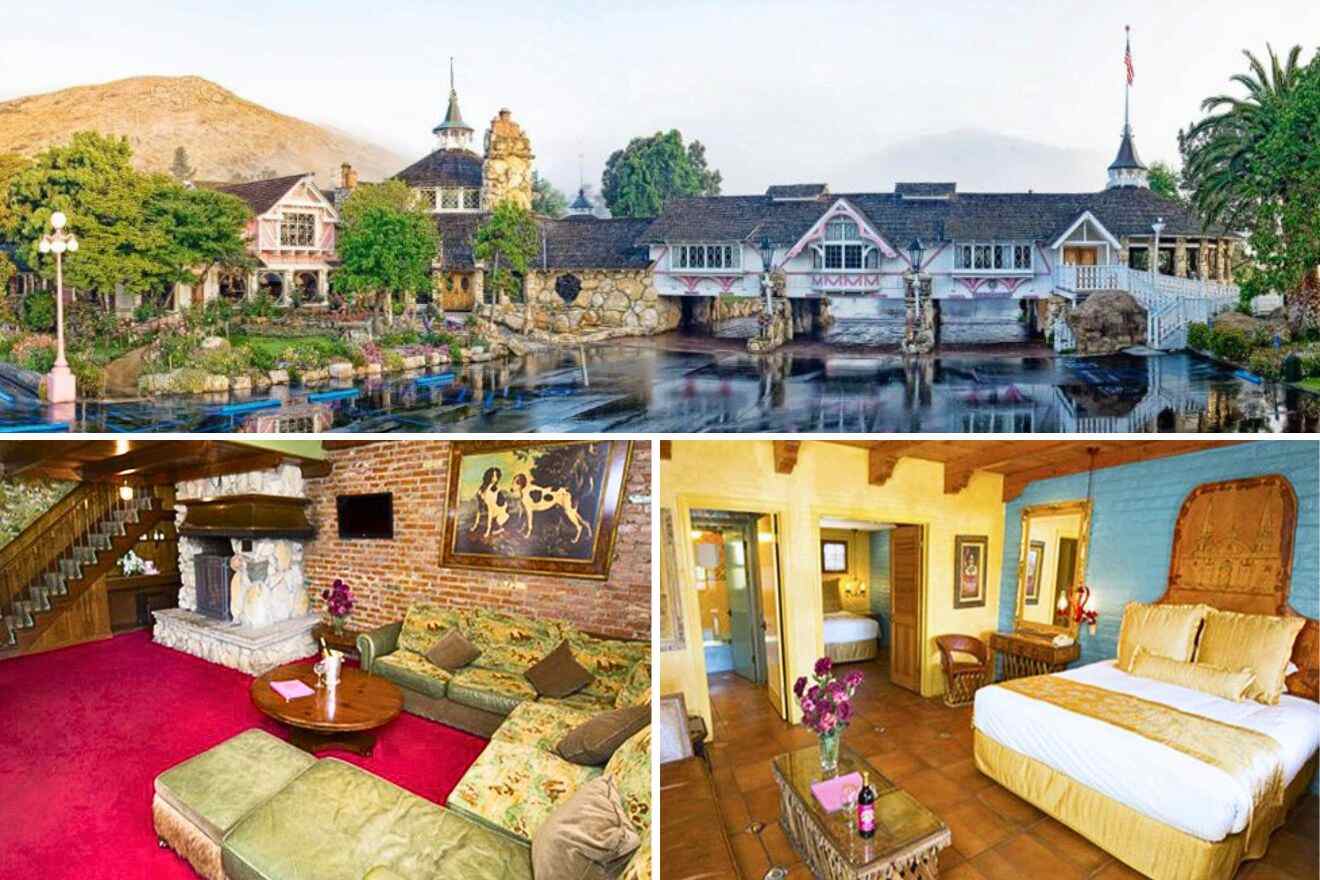 This hotel, located in San Luis Obispo, offers the most amazing themed rooms. First of all, they offer so many different types of rooms, I can't decide which one is the best! For example, their rock bottom room really gives out the feeling that you are staying in a luxurious cave, and rooms like the pony room look completely amazing, taken from a crazy film from the 80s.
Besides the fun-themed rooms, this property offers its guests an onsite restaurant serving amazing dishes, an infinity pool to relax in the Californian hot summer, and a hot tub to relax after spending the whole day discovering the area.
15. Abracadabra Dome in the Desert – for amazing views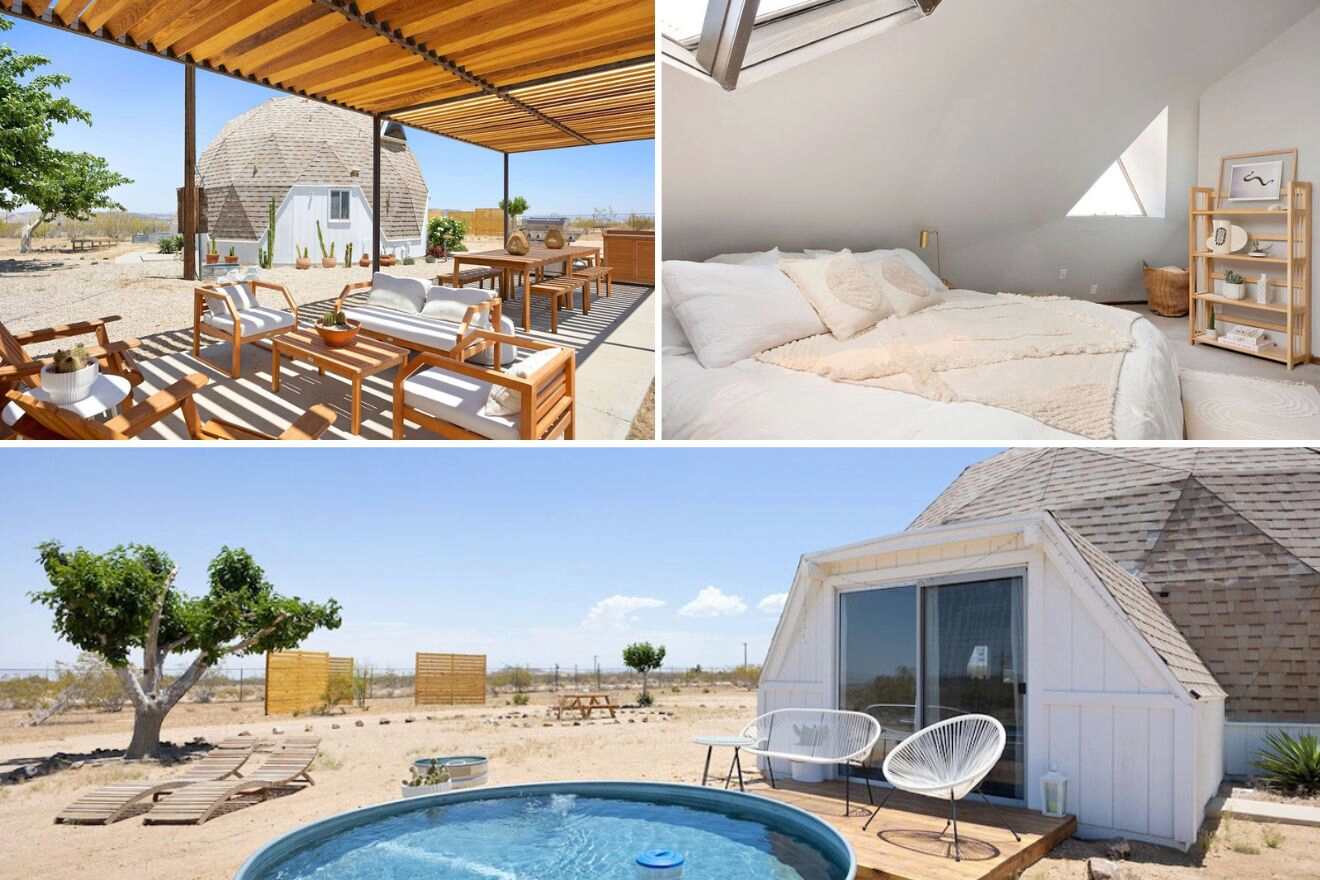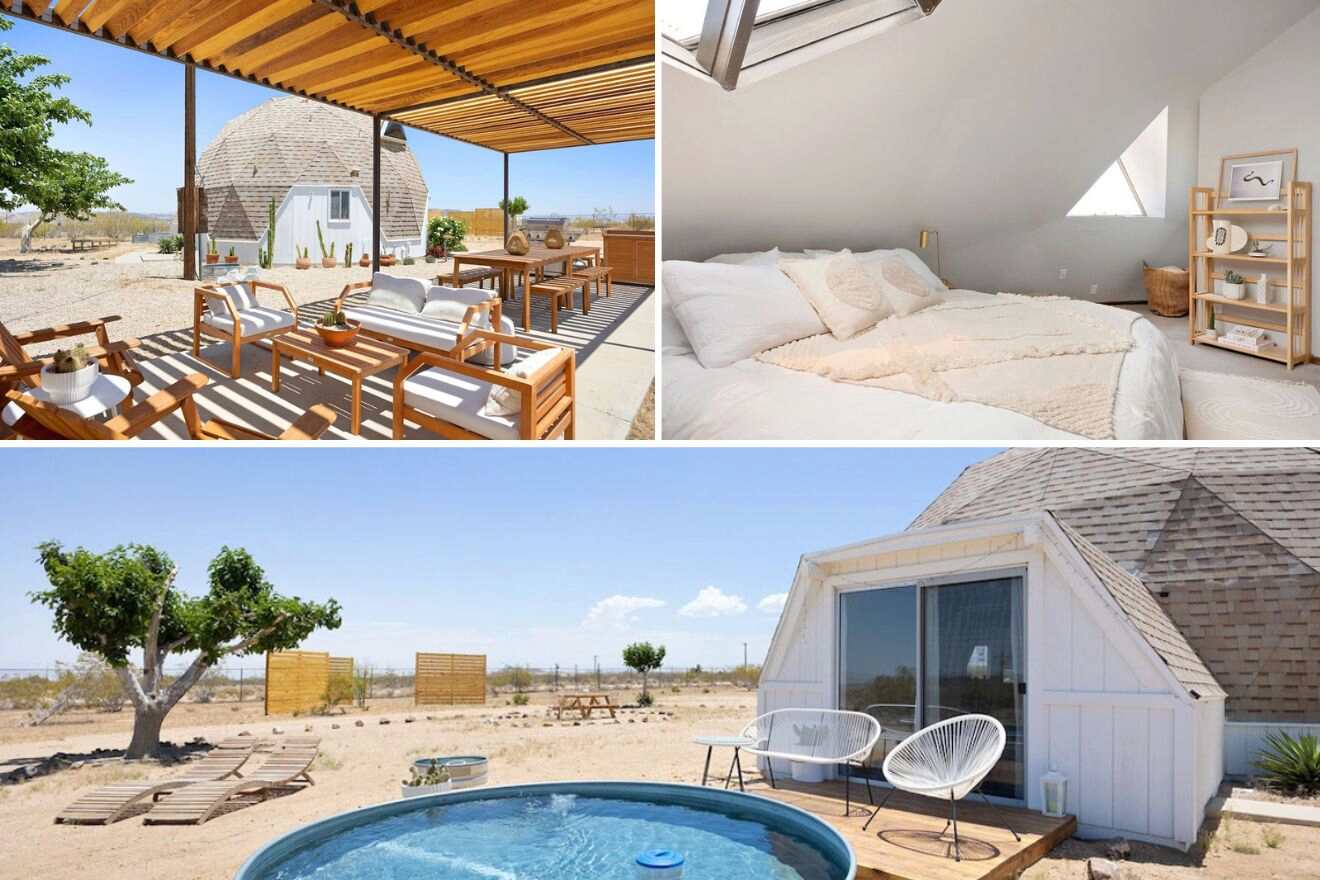 A little oasis in the California Desert, this property is located in Palm Springs, and Palm Desert is only a 30-minute drive away from the property! Imagine waking up to a tranquil desert and having breakfast on your private terrace. How about grilling some veggies on the terrace and admiring the sunset with a nice meal and a glass of wine? All of this in a very private accommodation surrounded by nothing but nature!
The house is bright and nicely decorated, it can host up to 4 guests, and I believe couples would love staying in this accommodation or groups of friends looking to make amazing memories!
16. Delta King Hotel – feel like a captain!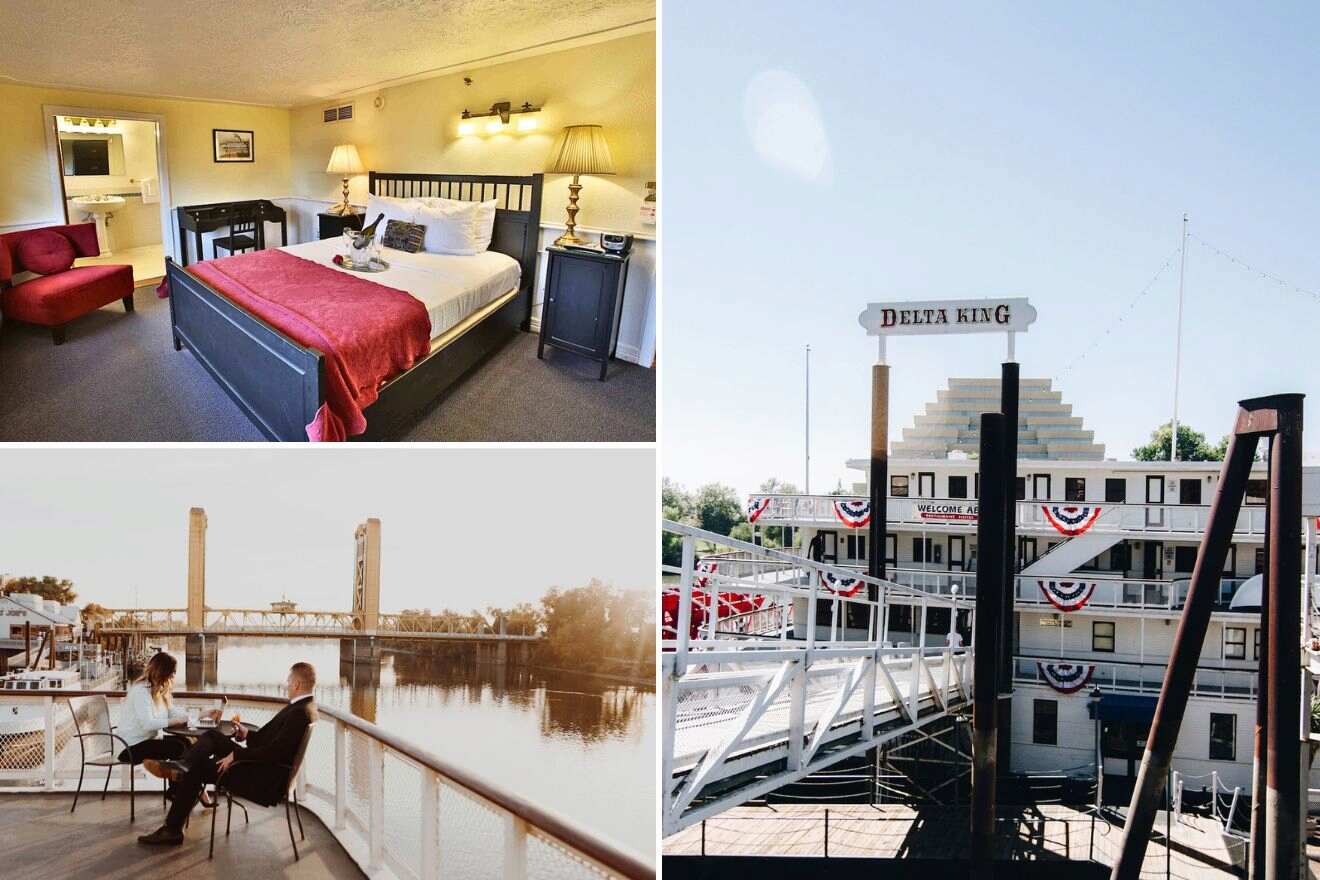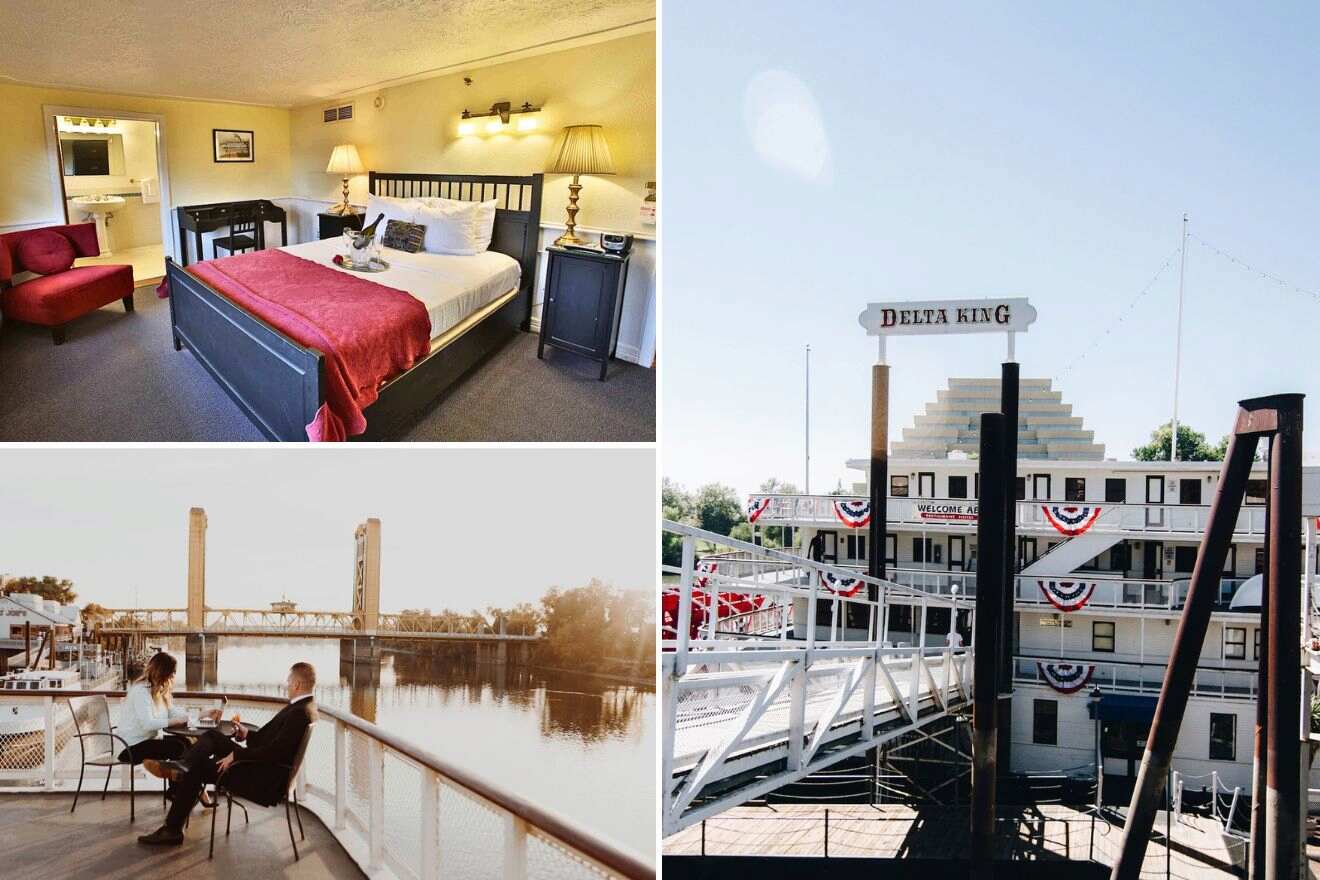 It would be so much fun to stay in this cool boat converted into a hotel! The boat hotel is located in Sacramento on the Sacramento River, right in the city center, so you will have amazing restaurants, bars, and city attractions just a few steps away from the hotel!
The hotel comes with a restaurant offering lunch and dinner, and every morning guests can enjoy a complimentary breakfast to start the day with all their energy! The rooms come in a nice and classic style; they all can host up to 2 guests, have complimentary Wi-Fi, and you can choose between sea or city view!
17. Hicksville Trailer Palace – feels like a movie set
Oh my god! This hotel is literally a dream. It is located in Joshua Tree, and it is basically a trailer with an outdoor pool, a hot tub, a game room with ping pong, darts, and even a mini golf course! Then surrounding this common ground, there are different trailers with different themes; all of them look like you are in an amazing movie set or part of a moving circus!
Usually, only adults can stay in this property, but sometimes they have family weeks when families can visit, or if a family rents the whole property, kids can stay. I highly recommend the side showroom, the decoration is fantastic, and it really feels like you are inside an amusement park!
18. Treebones Resort – stay in a luxury yurt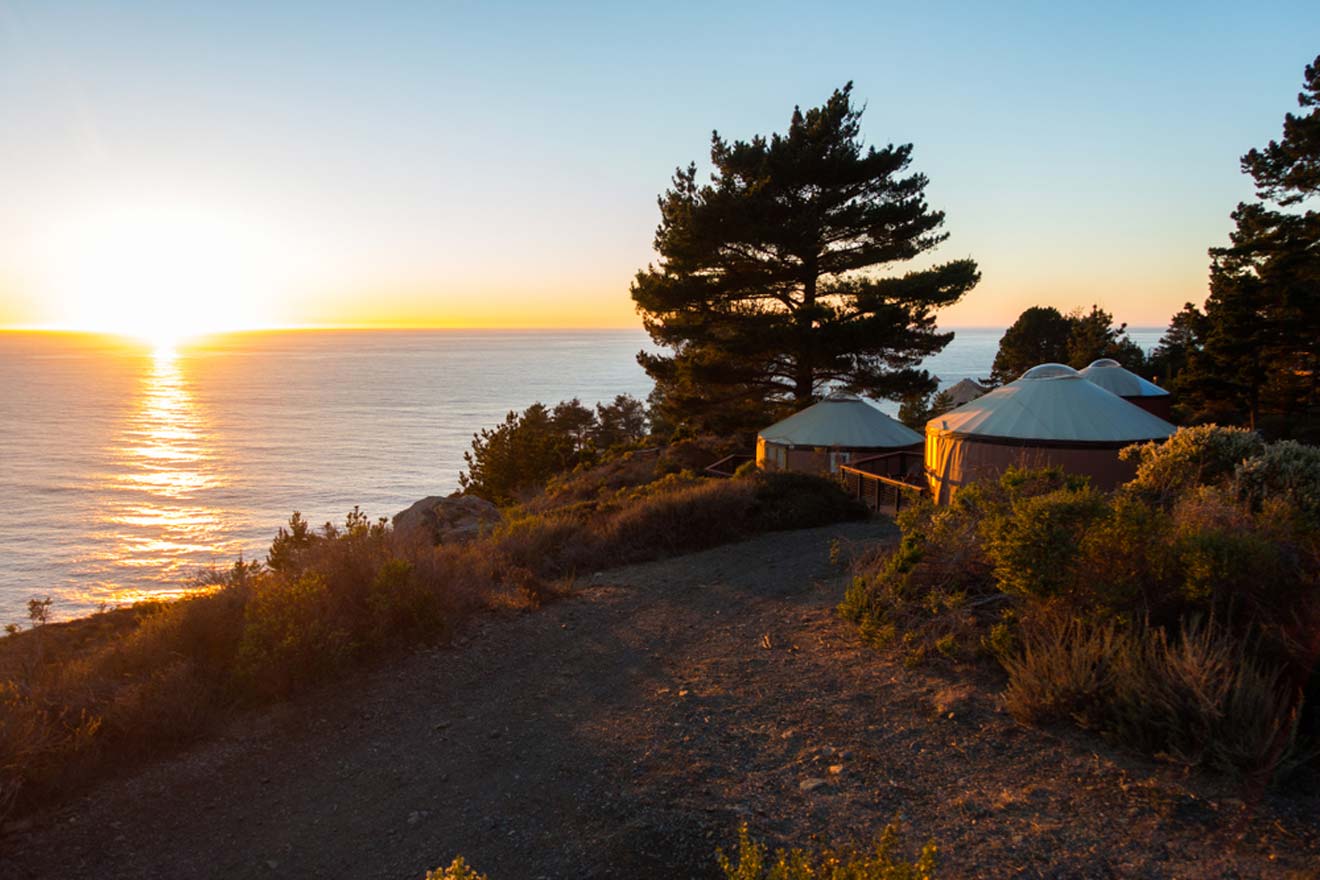 This amazing resort, located in Big Sur, offers all of its guests the chance to reconnect with themselves and nature, sleeping in their luxurious yurts and admiring what the environment has to offer. Guests can go hiking, join a weekly yoga class, swim at the swimming pool, or relax in the hot tub, and during the right season, you can even go whale watching!
Every single one of the yurts comes with a stunning view, either of the woods or of the ocean; they are super spacious, they come with a sink with running water, and the beds are extra comfortable!
19. Blue Sky Center – for nature lovers
Located in New Cuyama, this amazing hotel really gives guests the chance to enjoy an amazing, relaxing time discovering nature and reconnecting with their inner selves! You can stay in a camping tent or in a hut, both come with amazing amenities and views!
One of the cool things about this property is that its core values focus on art and culture, trying to contribute to the economic system and culture of the rural area where it is located. Is there anything better than relaxing and understanding others?! They offer many workshops and events, so check out what is happening when you are staying!
FAQs about unique places to stay in California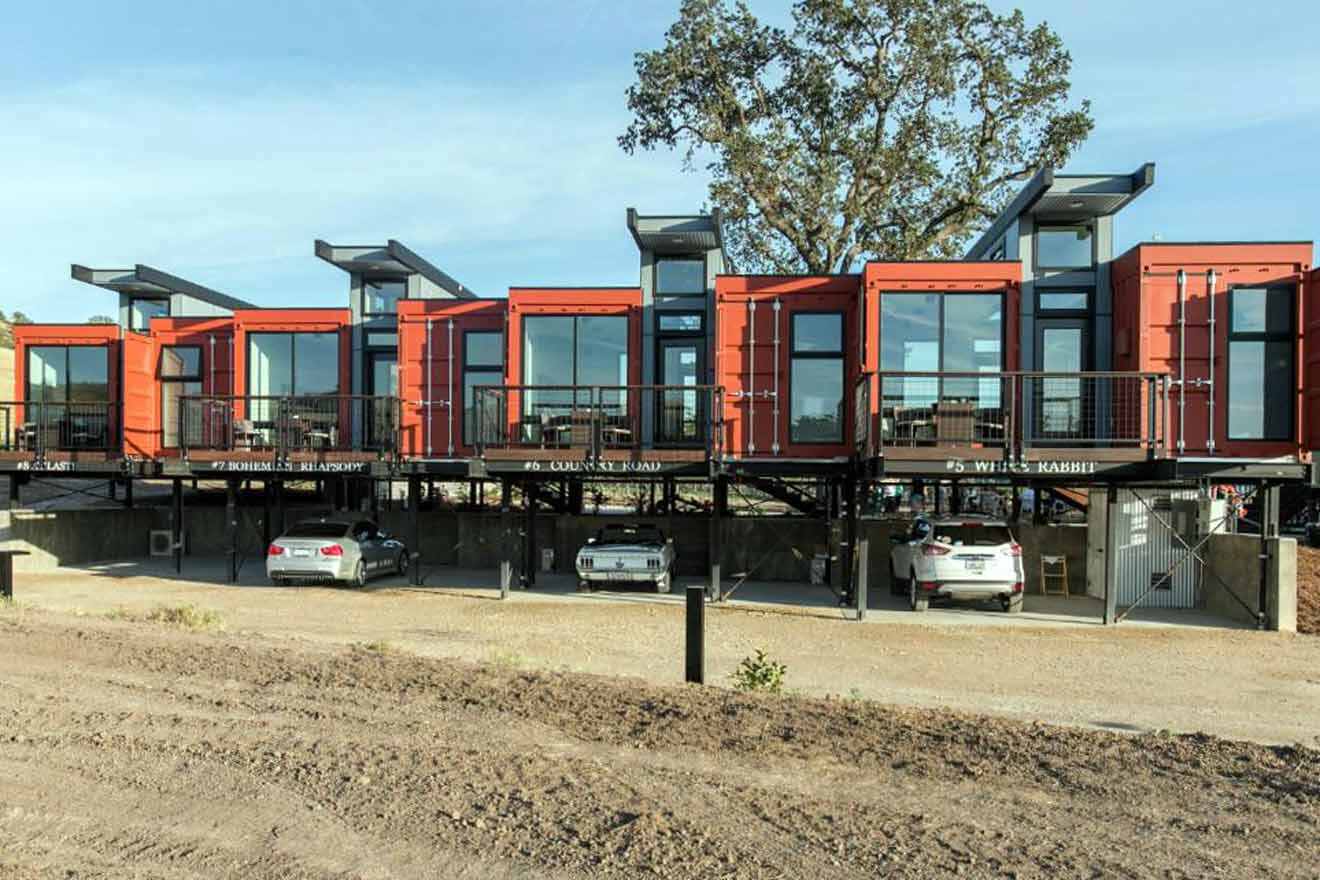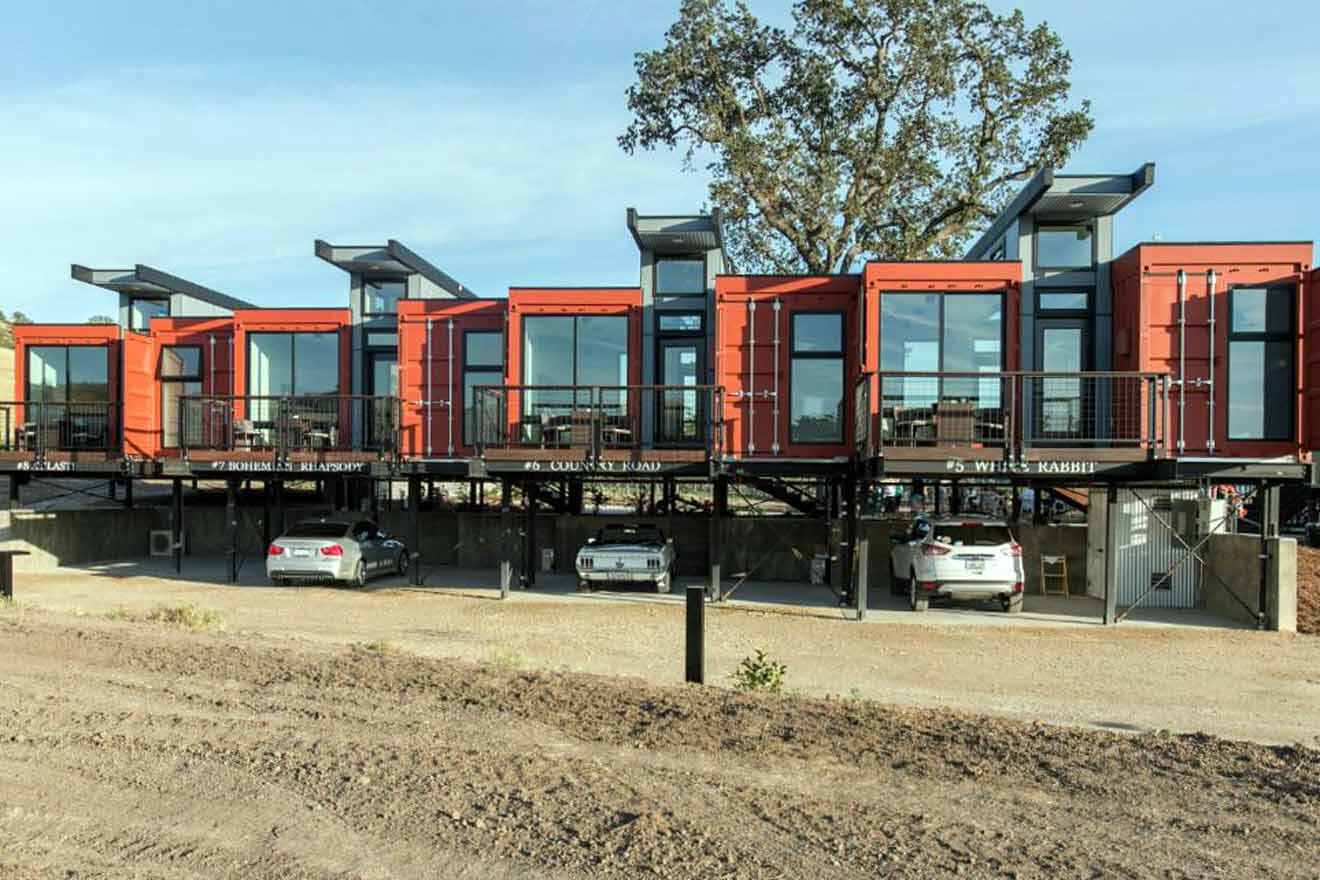 Conclusion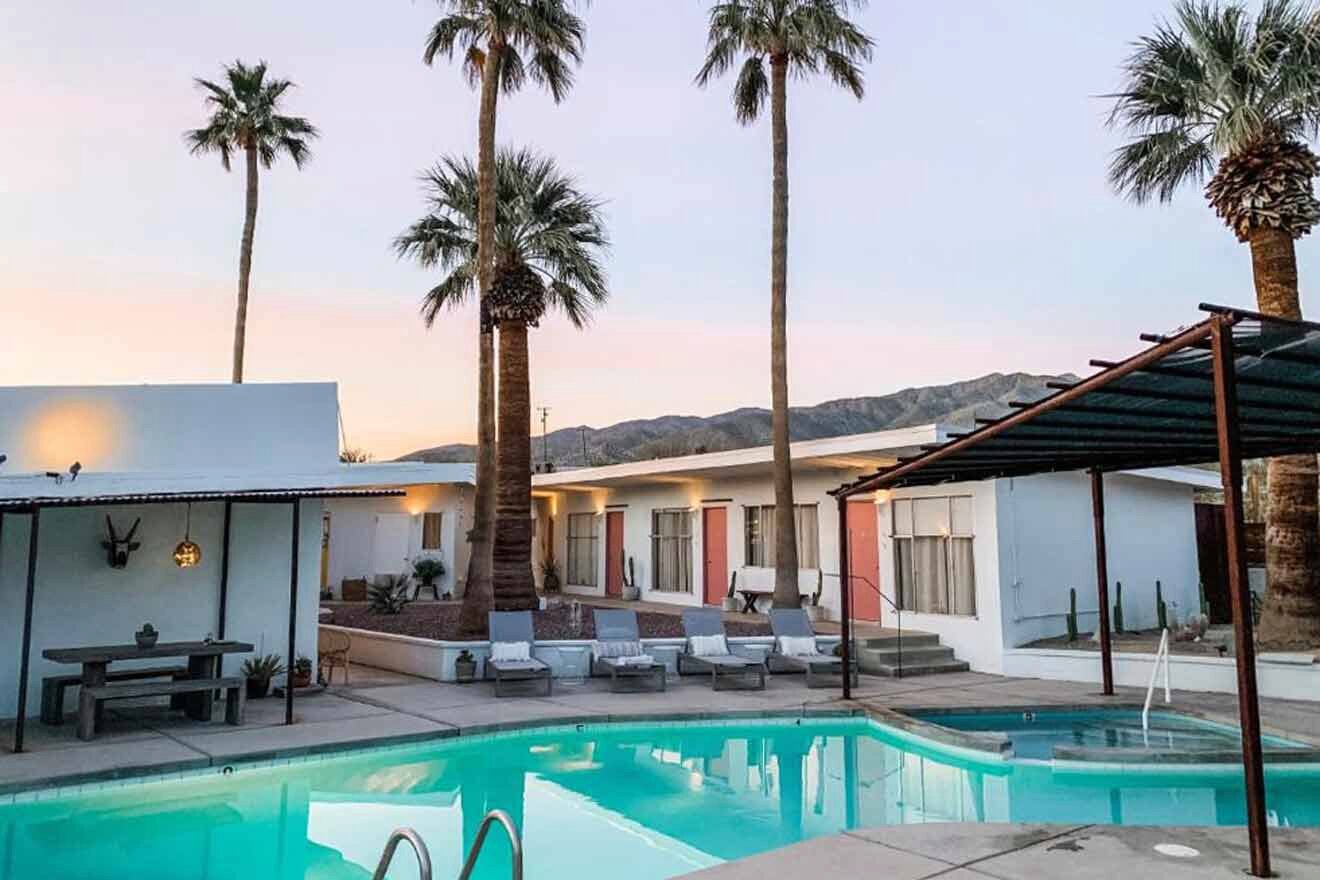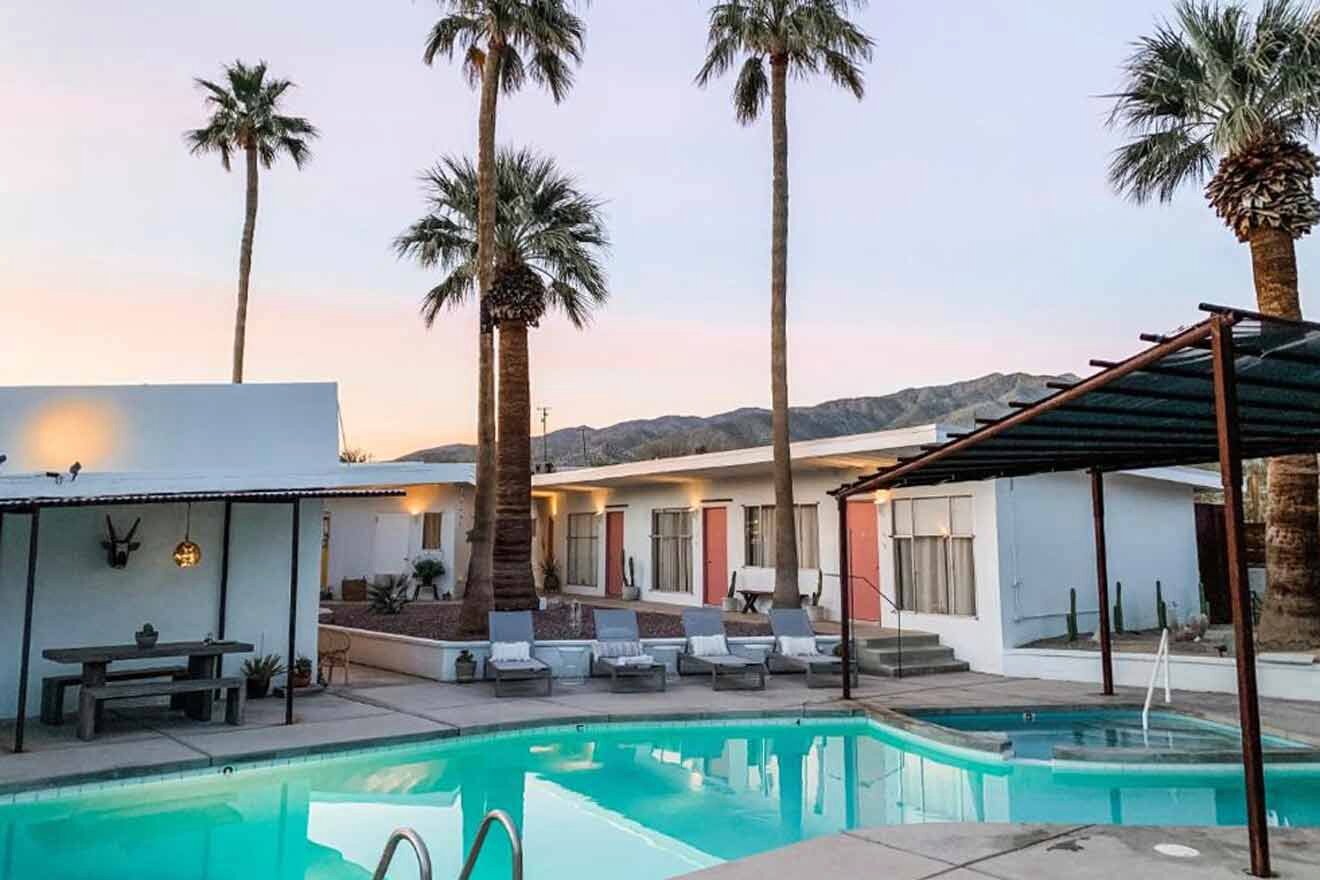 That's a wrap for today, my lovely humans! Those were the most unique places to stay in California, I was actually blown away by the amazing options; so varied and cool! I am sure you will find something of your liking in this article!
Honestly, I would love to stay in any of the hotels and properties I've mentioned in this article, they all look stunning, but if you ask me which was my total favorite, I will go with
Which one of these unique places to stay in California was your favorite? Have you ever stayed in any of them? Let me know in the comments, and right after, go and book the hotel room of your dreams before someone else does!
Have an amazing time,
Daniela
---
Pin it for later!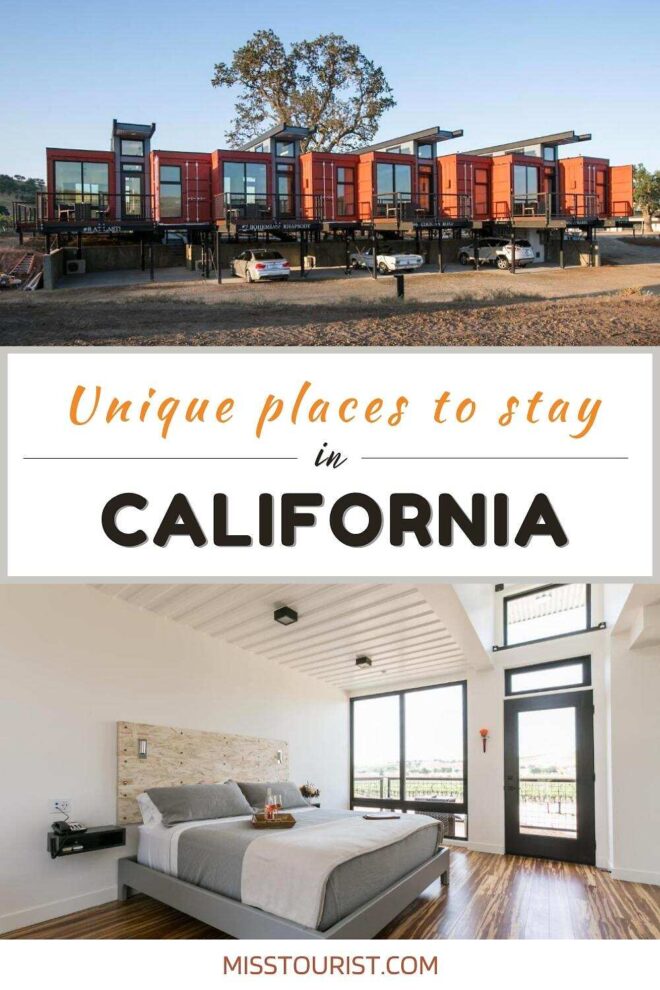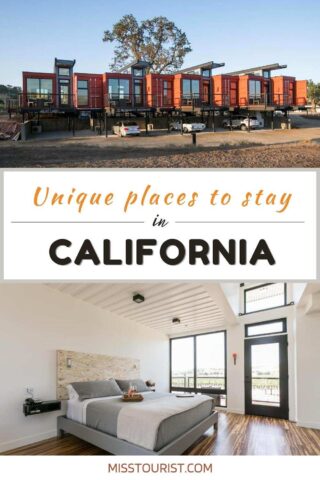 Pin it for later!