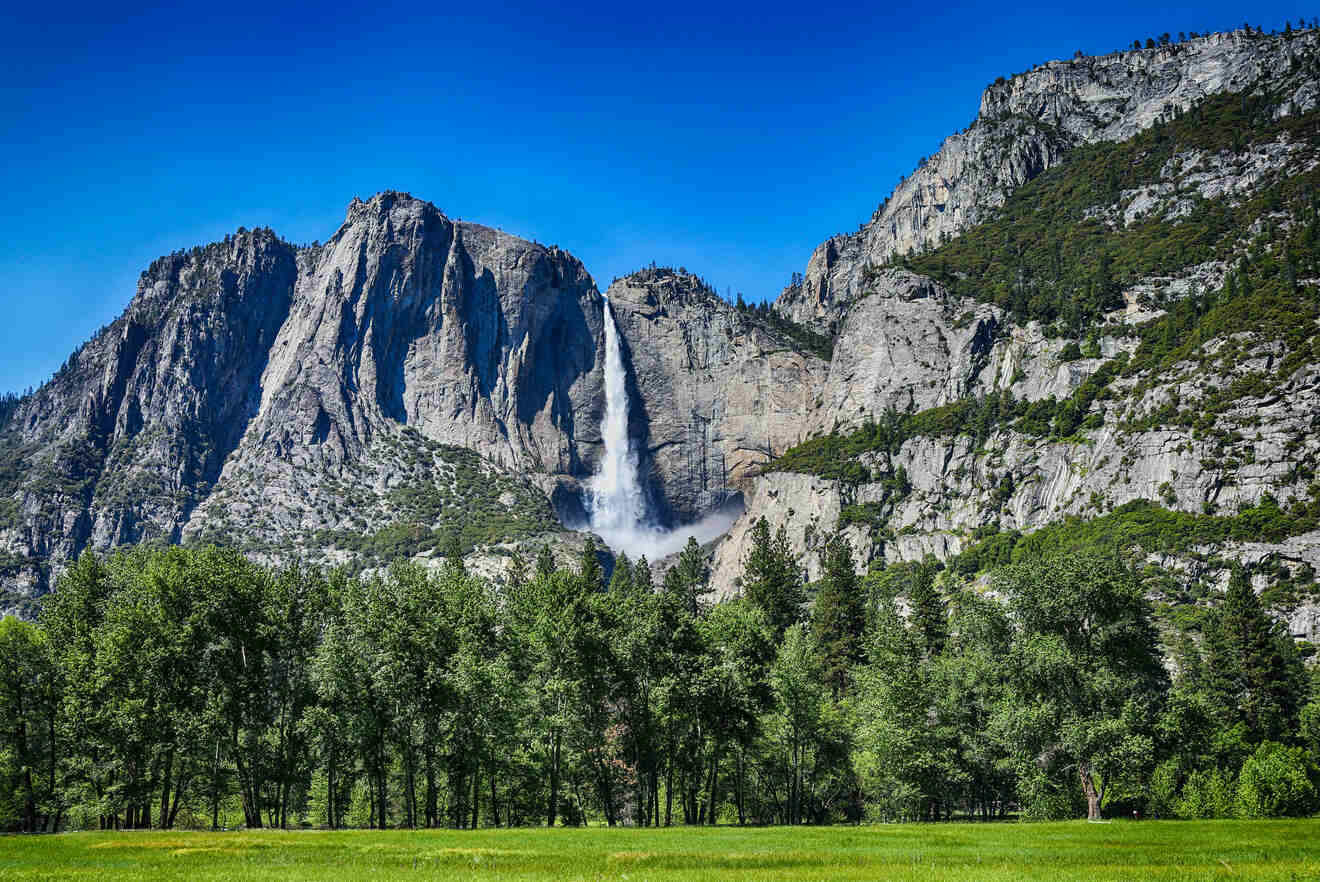 Ready to see the iconic cliffs of the Yosemite Valley? You're in for an unmissable trip where you'll need a fabulous hotel!
In this post, you'll find a detailed guide to the best Yosemite luxury hotels, listed from most to least expensive, so you can choose wisely! I've searched high and low to find you the most luxurious hotels inside and around Yosemite so you can be sure these are the best of the best!
Once you've decided which Yosemite luxury hotel is right for you, I recommend booking it ASAP! This area is filled with national parks, including Yosemite and Sequoia, so many tourists from all over the world come here!
NOTE: During the high season (June, July, and August), prices are around $100 higher for the same rooms so make sure you consider this when booking.
Vamanos!
If you are in a hurry
Eager to book your luxury hotels in Yosemite? Then have a look at this short list of the best accommodations in the area:
Here's a map that will help you visualize all the best luxury hotels in Yosemite in that I will be talking about in this post:
1. Château du Sureau – French-style hotel with a pool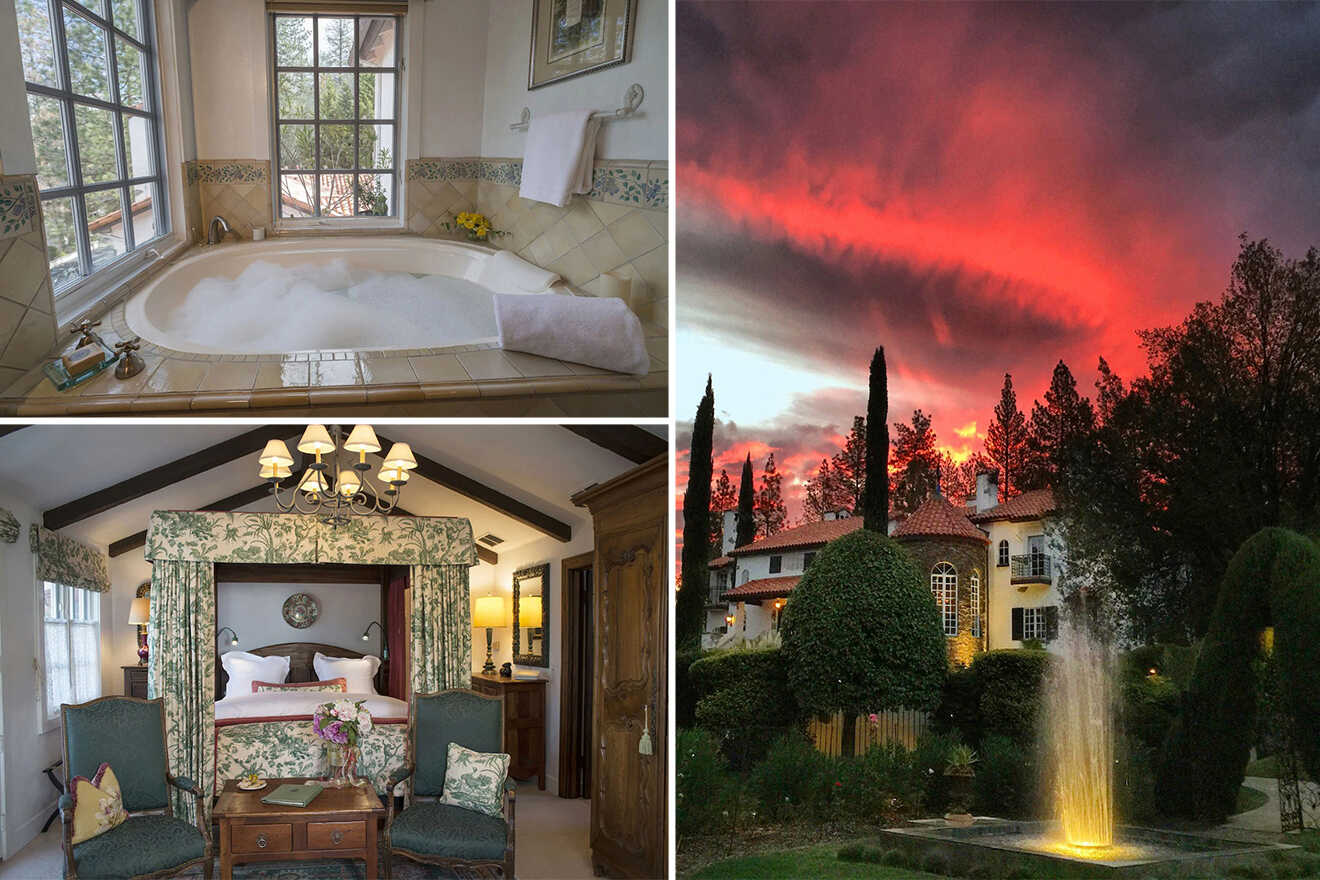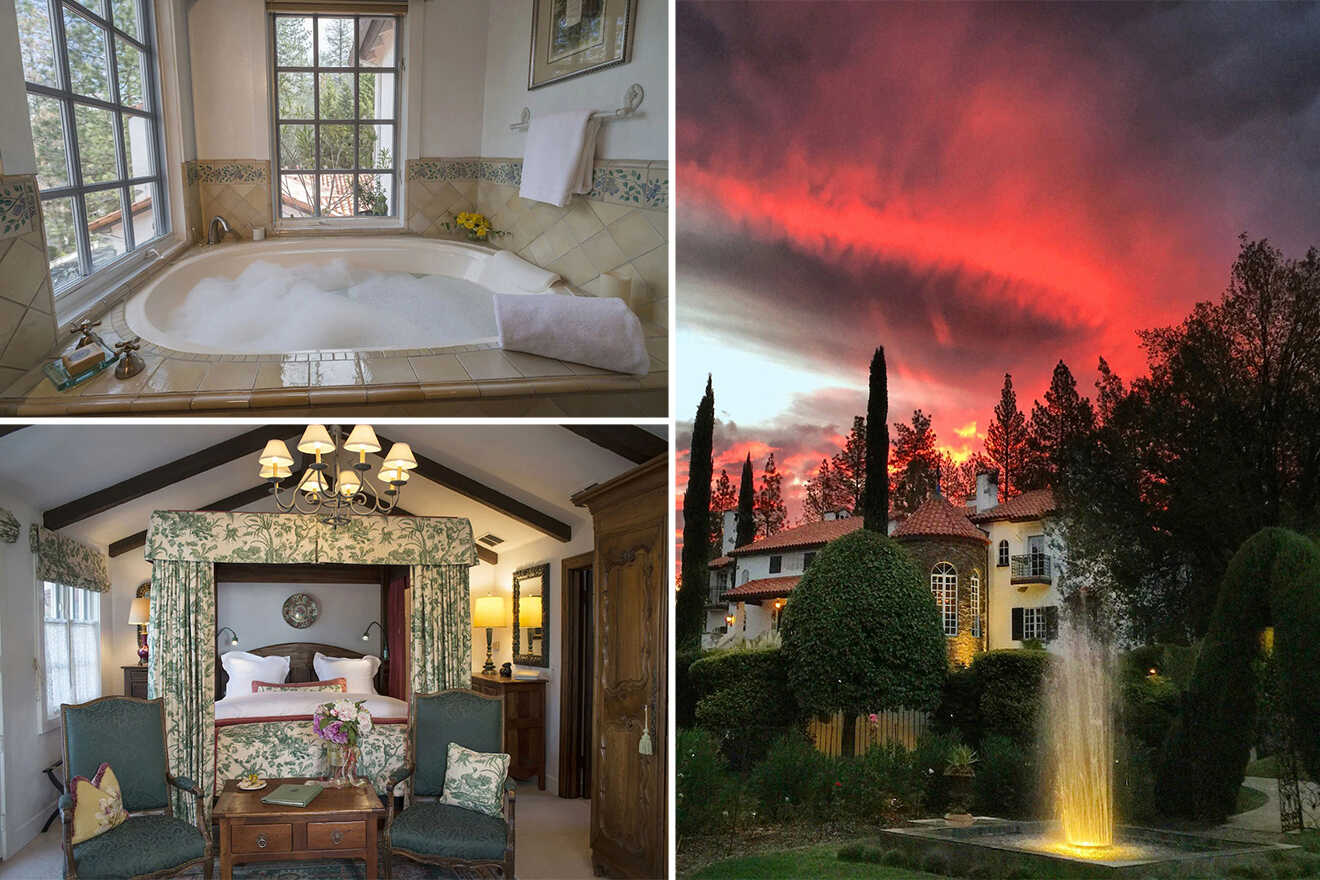 Elegance and class at their finest! This place reminds me of the Loire Valley castle hotels! Set in Oakhurst, this 5 star luxury hotel has beautifully decorated hotel rooms with a mix of French and English designs, fireplaces, and balconies.
Start your morning with a delicious (free) breakfast at the restaurant, and then head out to explore Yosemite National Park, which is just a 20-minute drive away. On the days when you're too tired to go rock climbing or do any other activities, enjoy a few hours of tranquility at the spa center on-site or by the outdoor seasonal pool.
2. Snowcreek Resort – a chic resort with a spa center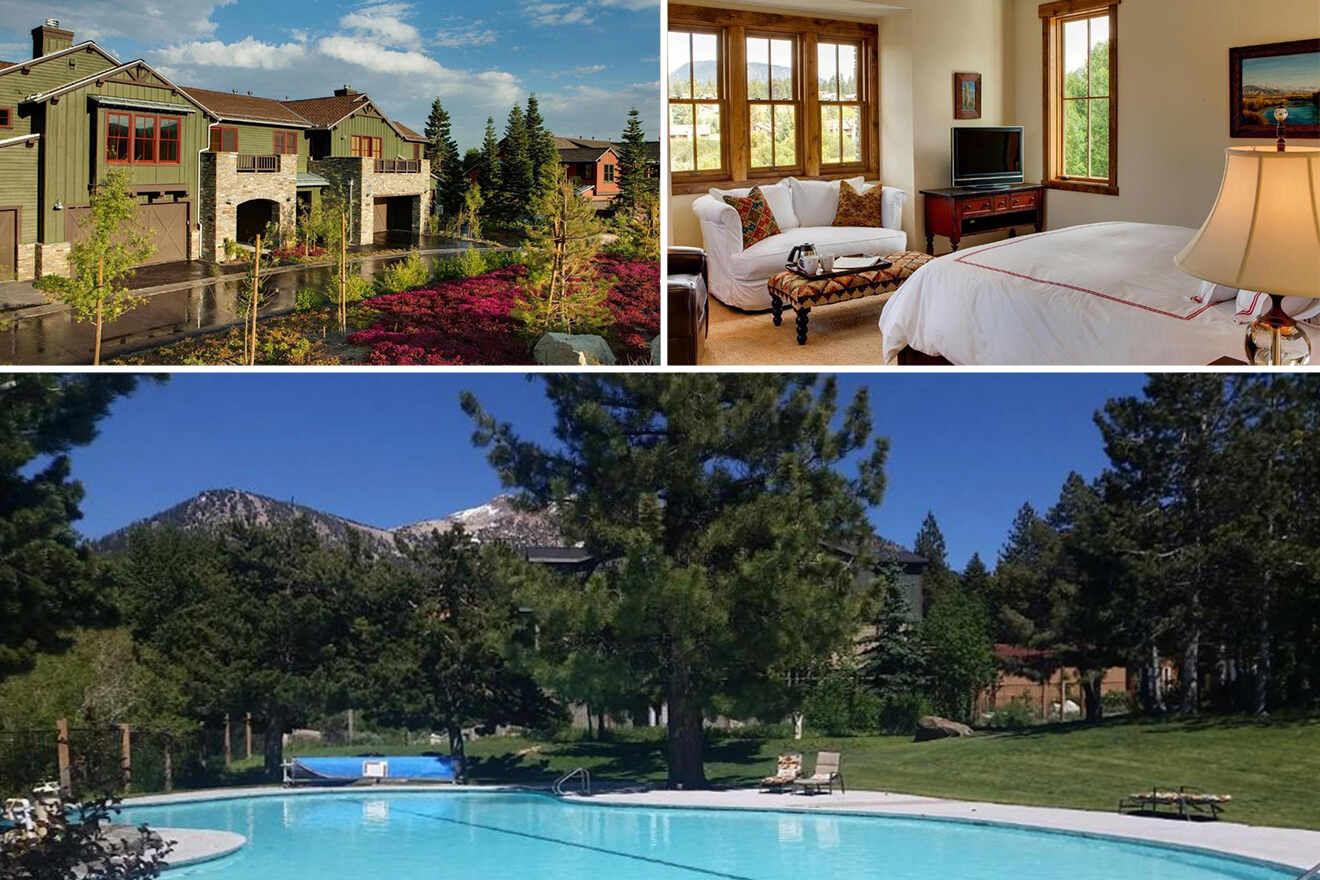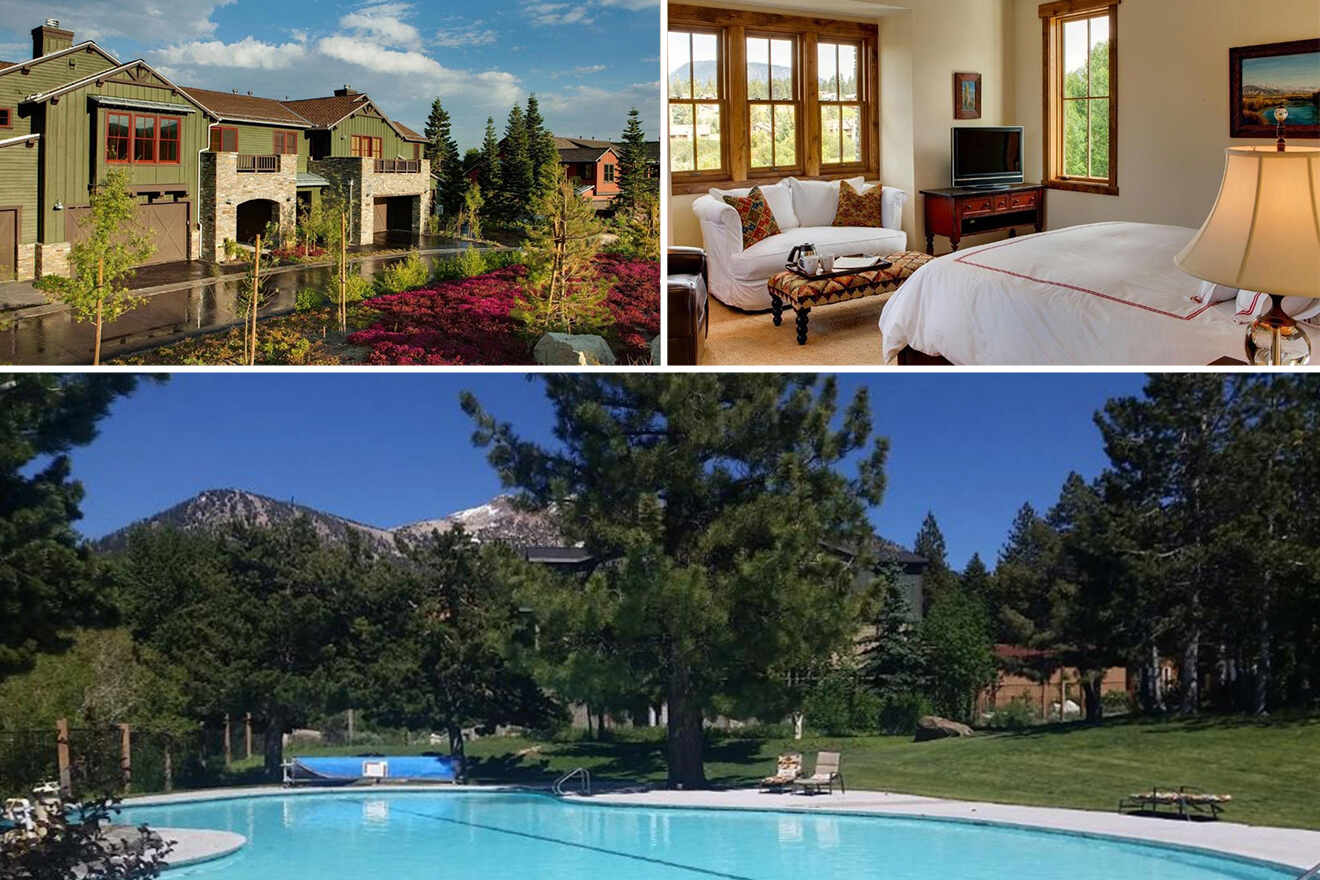 Relax in one of the most luxurious resorts during your holiday! What's better than sitting in front of the fireplace drinking a glass of wine after a day of exploring the national parks? This accommodation has all the facilities you need for your stay!
Each apartment has a rustic design, a fully-equipped kitchen, and a room with a balcony overlooking the stunning scenery! Located in Mammoth, one of the best areas to stay near Yosemite, you can easily take a break from exploring the park whenever you like and head over to the spa center to chill in the hot tub and enjoy a nice long massage. Once you regain your strength, try one of the activities available like the onsite golf course or horseback riding!
3. The Ahwahnee – a historic hotel in the heart of Yosemite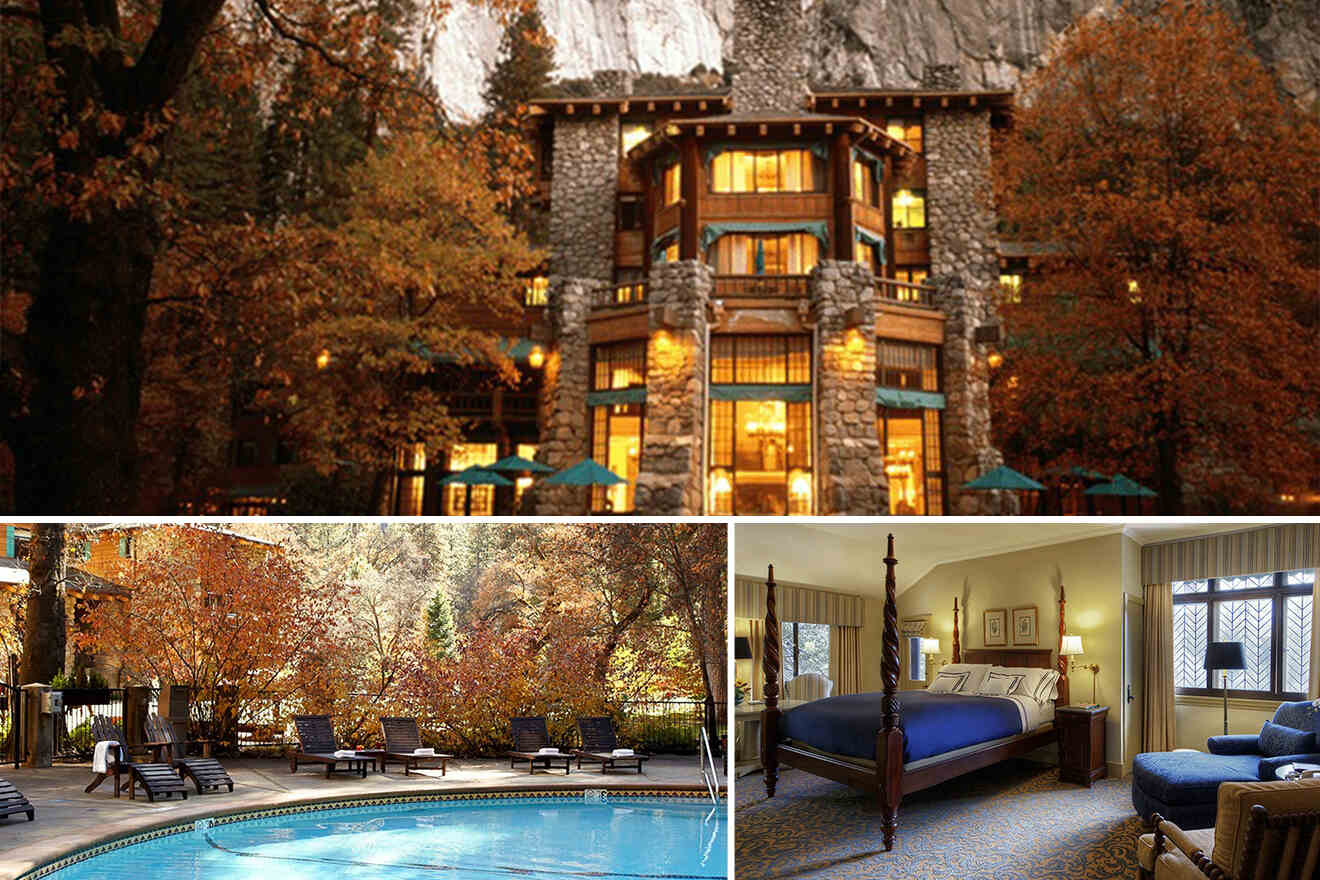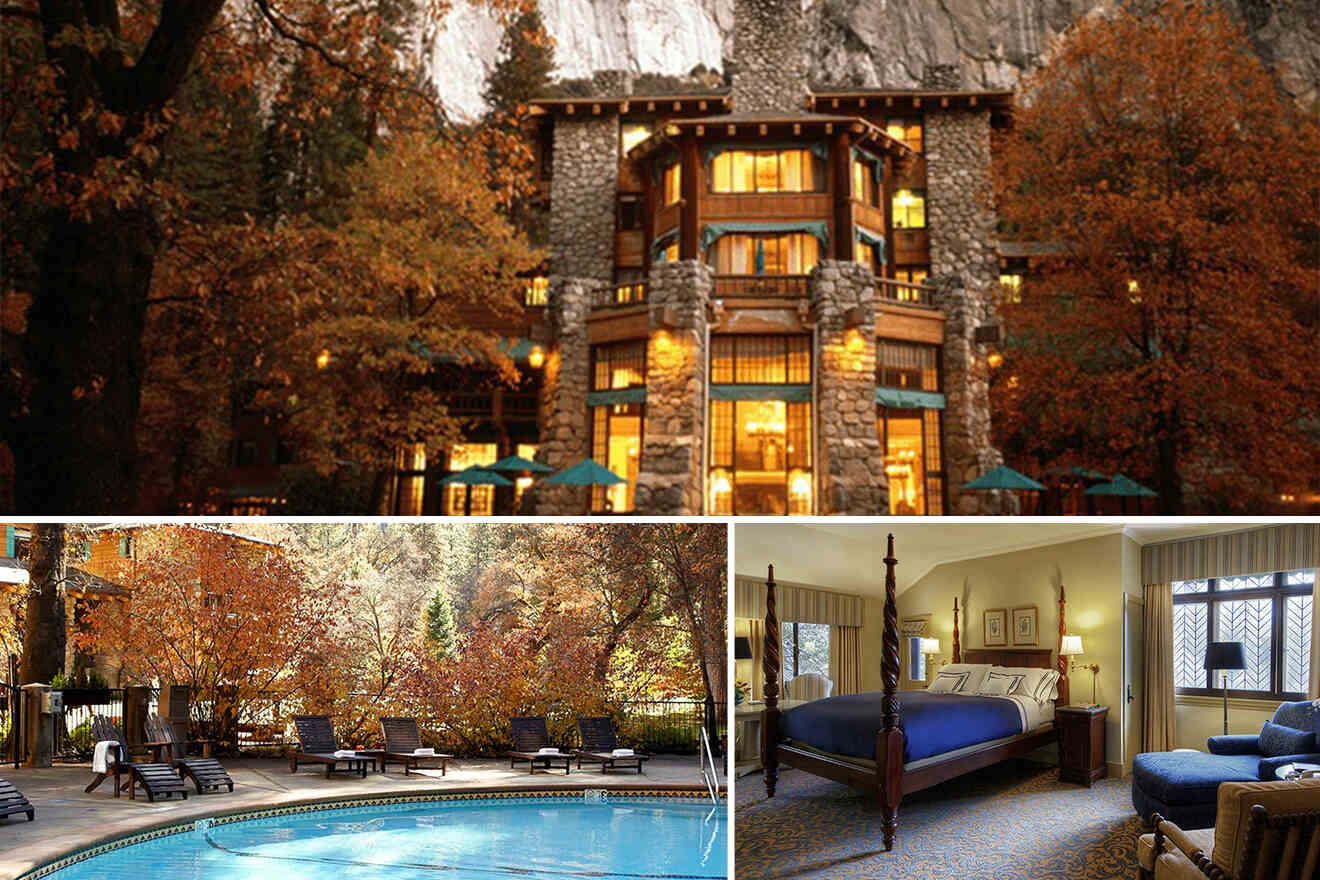 One of the nicest popular hotels owned by the national park system, The Ahwahnee has hosted many important people like Barack Obama, Steve Jobs, and Walt Disney! This hotel is iconic, and once you see the Ahwahnee Dining Room and Great Lounge with their stained glass windows, you'll understand why it was designed as a National Historic Landmark!
This hotel in Yosemite Valley offers breathtaking views of Half Dome, Yosemite Falls, and Glacier Point! The accommodation provides rooms in the main hotel as well as private cottages but makes sure you book this one many months in advance because this place is sold out most of the time!
4. The Westin Monache – modern resort for a winter getaway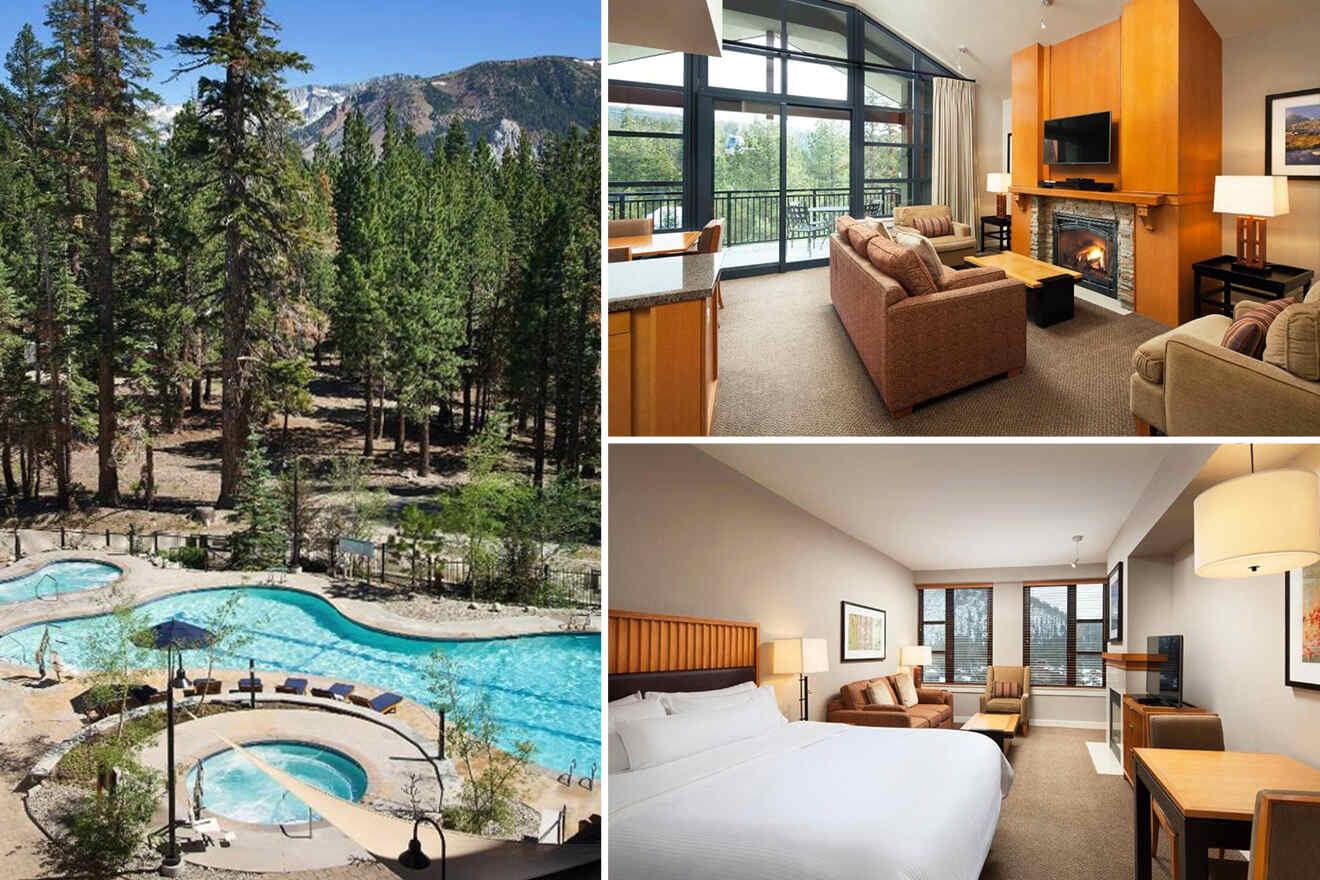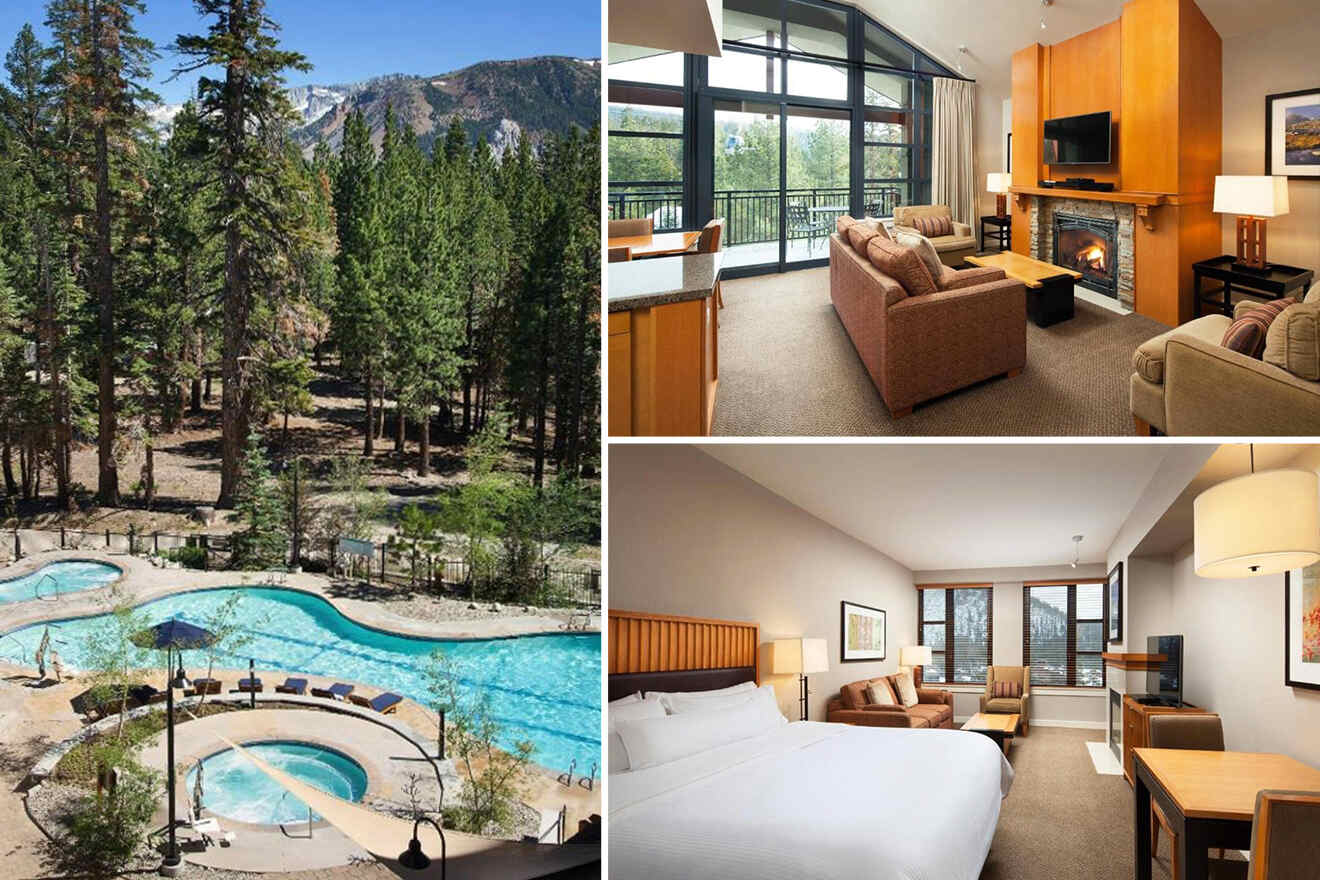 Up for some skiing during your next trip to Yosemite? Then book a room at this fancy hotel in Mammoth Lakes! Set just a gondola ride away from Mammoth Mountain, the accommodation offers ski passes, snowboard rentals, and modern amenities.
Warm up by the fireplace in your room after a day of hitting the slopes or relax in one of the hot tubs! If you're a foodie (just like me) treat yourself to a delicious gourmet dinner at the restaurant on-site and a drink, of course! What are holidays for, if not great, vibes and lots of wine?
5. Rush Creek Lodge – beautiful hotel nestled in nature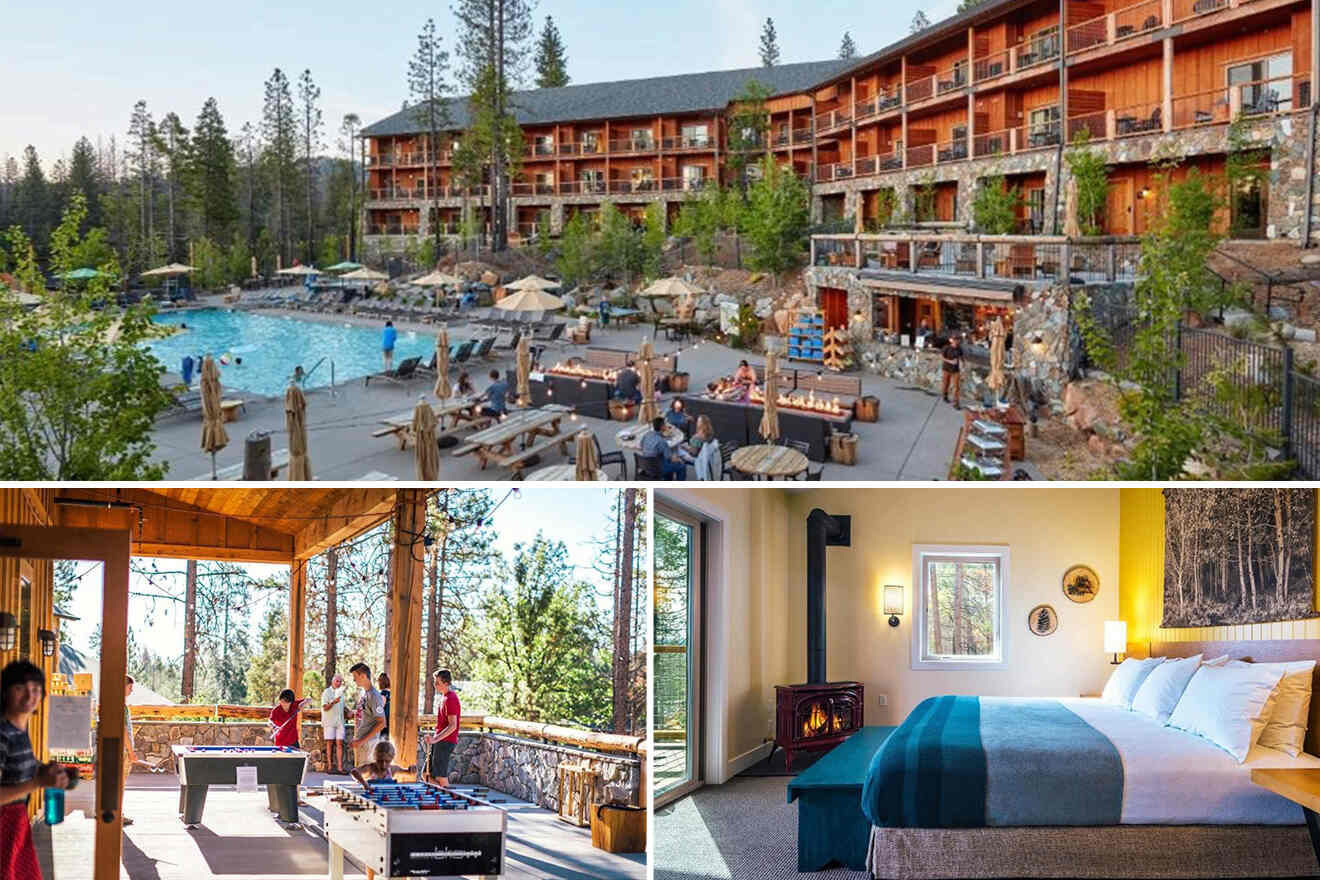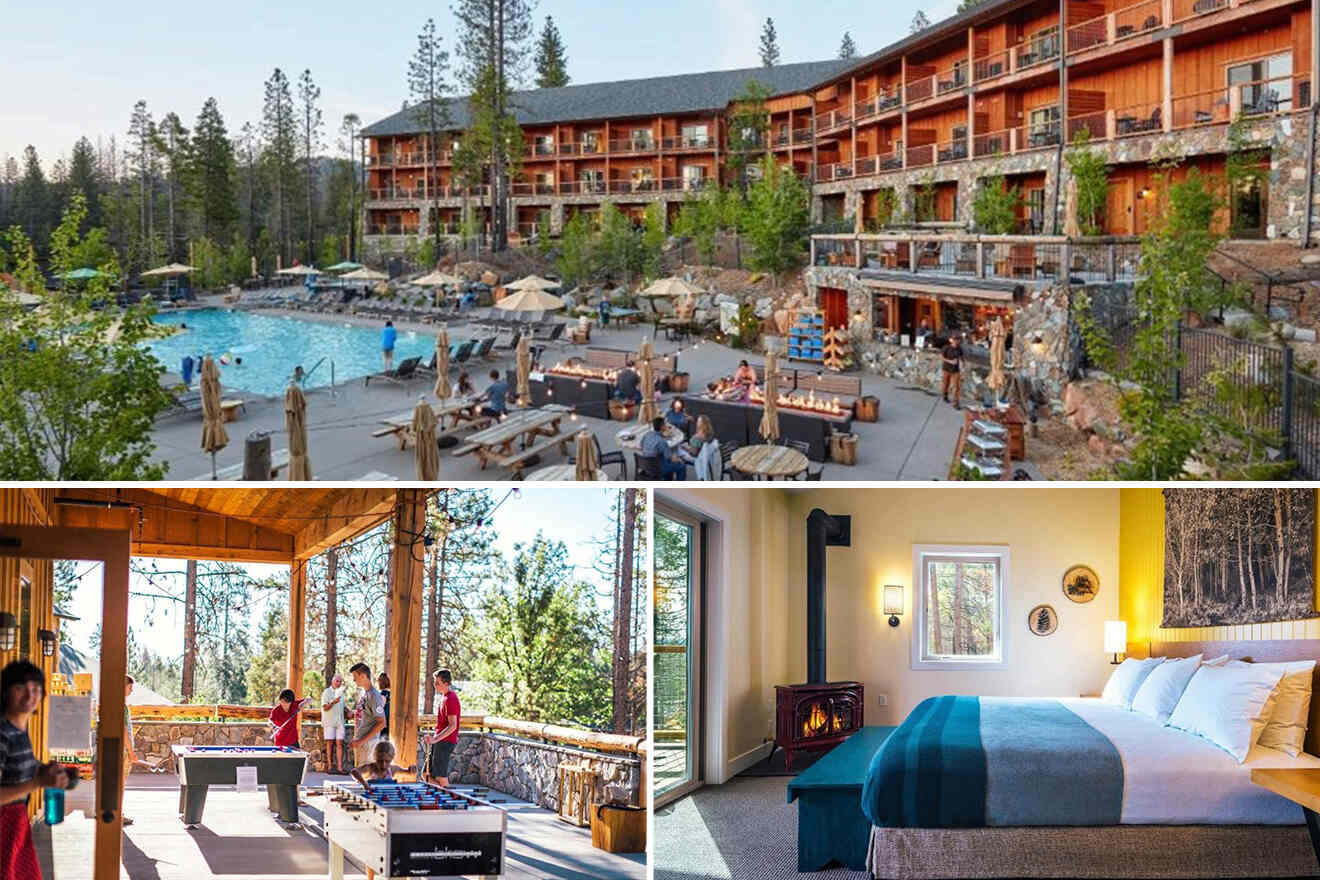 Surrounded by a beautiful forest, this fabulous lodge is set just a short drive away from Yosemite Valley and within walking distance of many hiking trails. Disconnect from everything and spend a few days enjoying the great atmosphere at Rush Creek Lodge.
The hotel rooms come with modem amenities, including air-conditioning and a small balcony where you can enjoy your morning coffee! In the afternoon, you're welcome to relax in the hot tub or go for a dip in the pool and admire all the beautiful trees! Naturally, there are lots of things to do in Yosemite, like playing the game room and going on bike tours! 
6. Tenaya Lodge at Yosemite – a great resort with a spa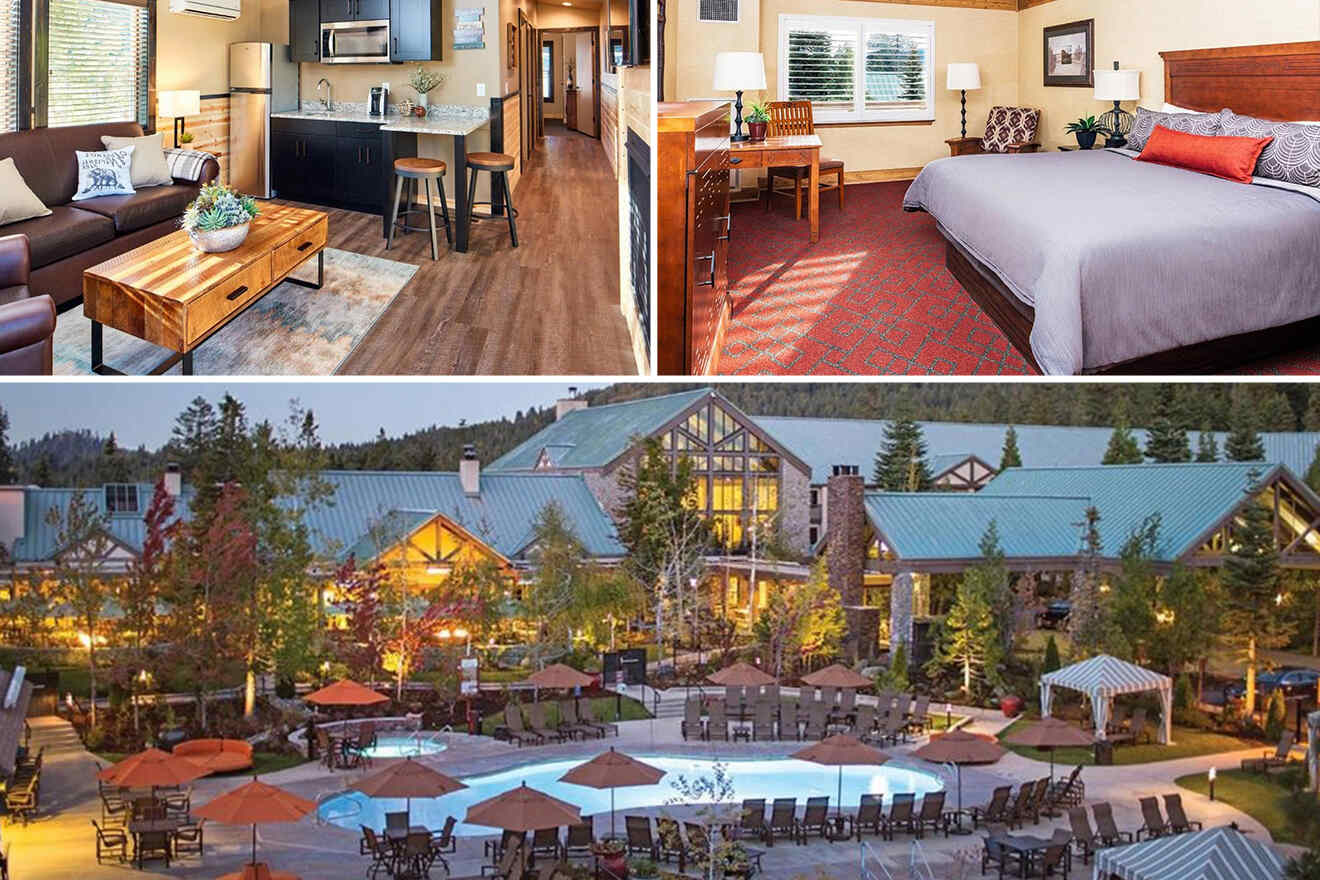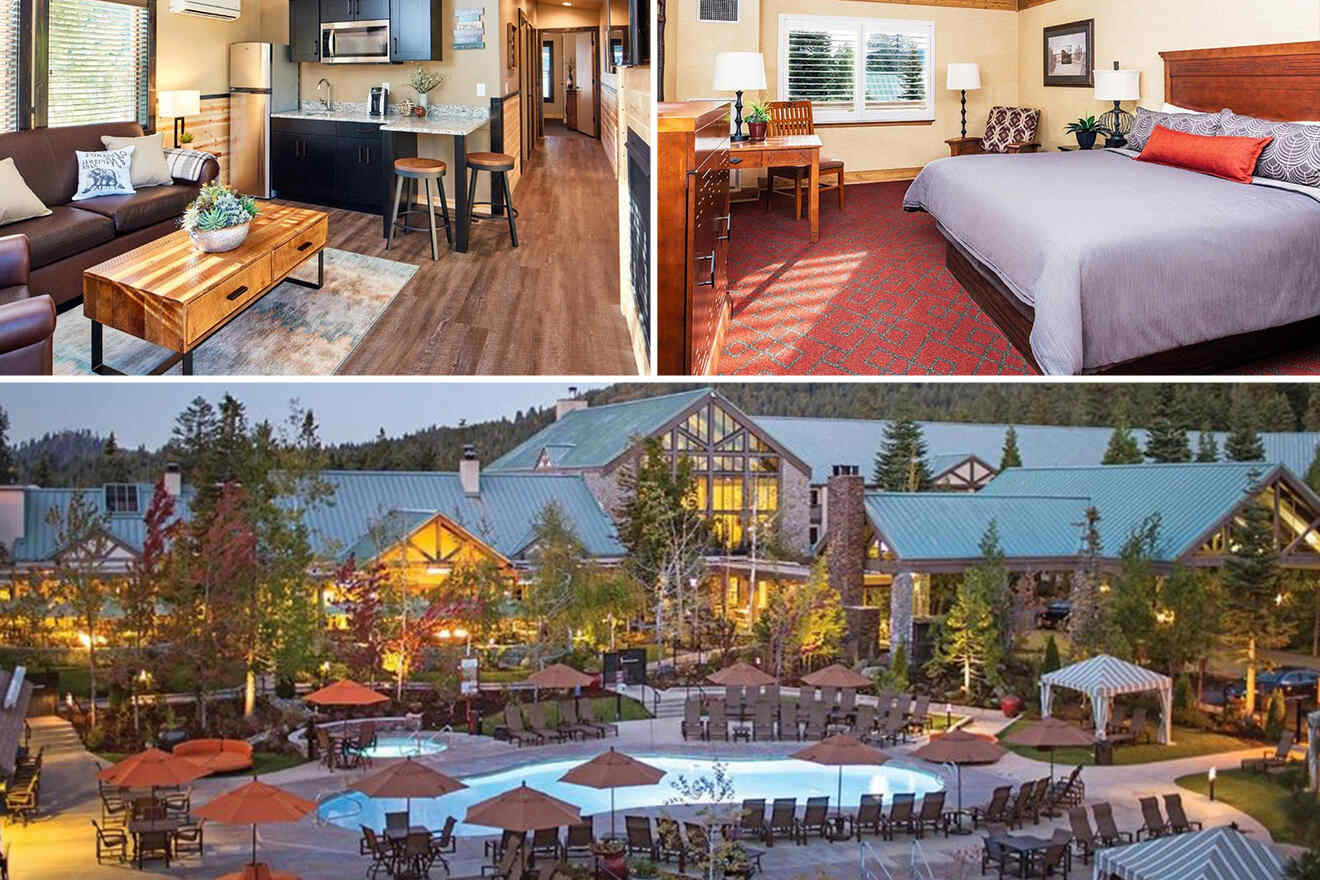 Ready for an unforgettable vacation filled with many attractions like the Yosemite Falls? Sure you are, but you'll also need a fabulous hotel that will suit your needs! Luckily Tenaya Lodge at Yosemite offers the most amazing rooms with different facilities like balconies and air-conditioning just outside the entrance and a short distance from Mariposa Grove and the Giant Sequoias!
The full-service spa and outdoor pools are there at your disposal during the days when you don't feel like doing anything but relax! But don't worry, there are plenty of fun things to try, like archery and hiking.
| | |
| --- | --- |
| 📅 How many days: | 3-4 days |
| 🏞️Best hotel inside Yosemite: | The Ahwahnee |
| 🥾Best Hike in Yosemite: | Yosemite Falls Trail |
| 👪 Luxury family hotel: | The Westin Monache |
| 🤩Unique attraction: | Glacier Point |
| 💵 Avg luxury hotel price: | $300 |
| 🍽️ Dinner for 2 with wine: | $100 |
| 😍 Best boutique hotel: | Château du Sureau |
FAQs about luxury hotels in Yosemite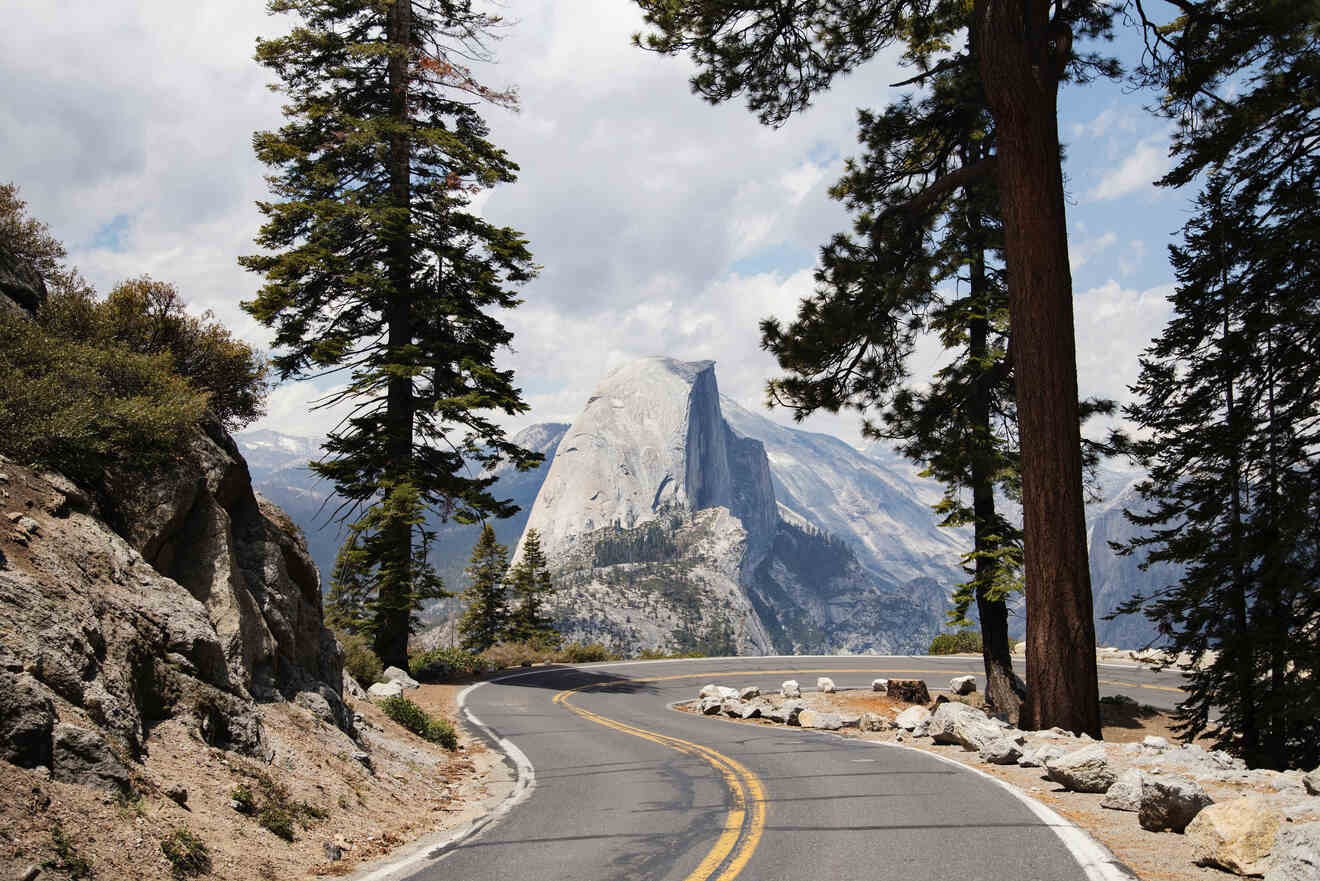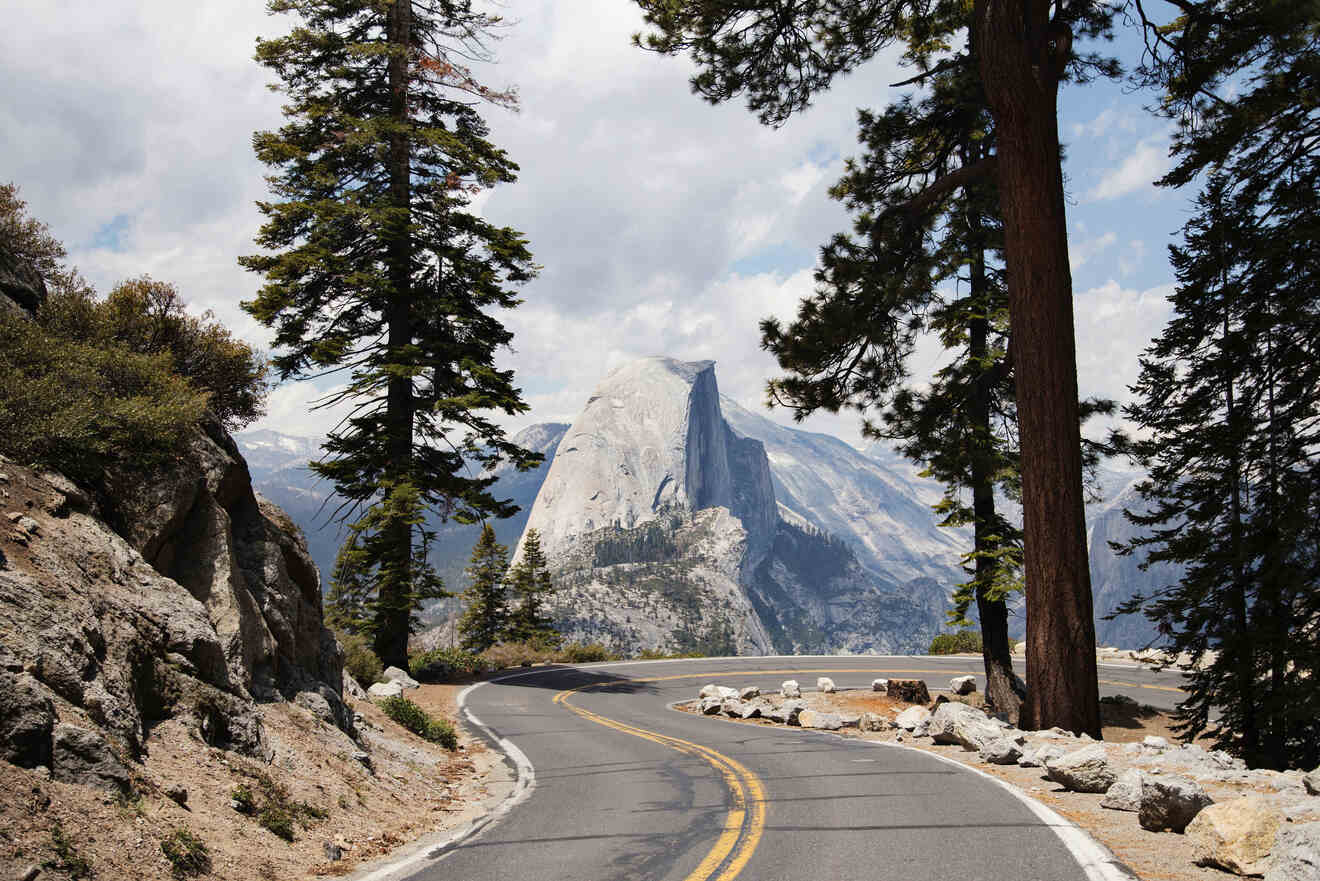 📅 How many days in Yosemite is enough?
Spending 3 or 4 days in Yosemite will give you plenty of time to visit all the attractions in the National Park, and you'll also get some time to rest at the hotel. 
🏨 Which is the best hotel inside Yosemite National Park?
The Ahwahnee is the best luxury hotel inside Yosemite National Park. Built in the 1902s, the hotel has received iconic guests like Steve Jobs, Barack Obama, and Walt Disney, and it offers views of the Half Dome.
👪 Which are the best luxury hotels for families in Yosemite?
⛰️What is the best part of Yosemite to visit?
Along with Glacier Point and Mariposa Grove, Tunnel View is the most popular outlook in all of Yosemite. From there tourists can see the majestic Yosemite Valley, plus important sights like Half Dome and El Capitan.
💑 Which are the best hotels in Yosemite for couples?
Conclusion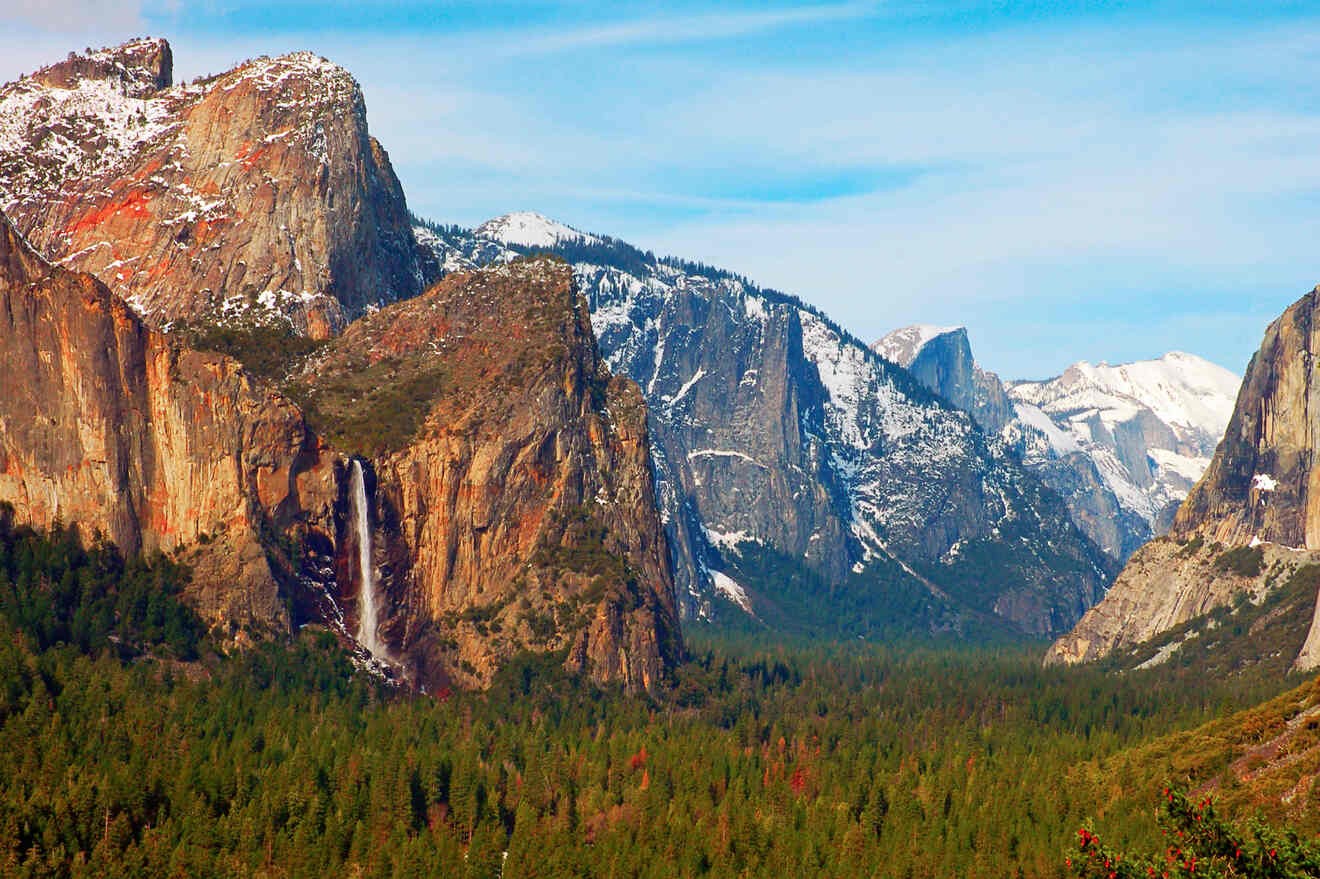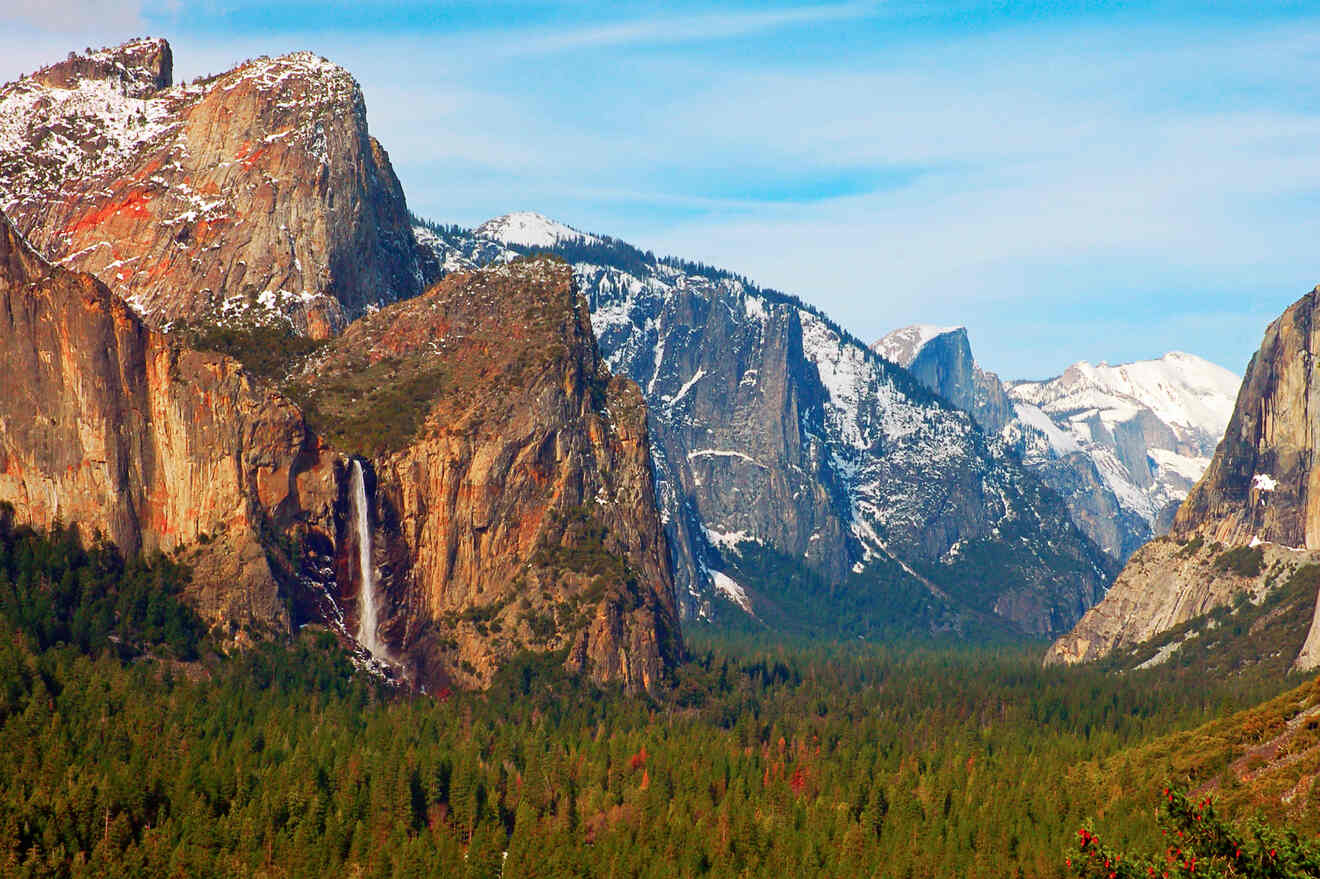 Already falling in love with the Giant Sequoias? I know, Yosemite has that effect on people!
We've gone through some great options so I hope this post helped you decide which are the best luxury hotels in Yosemite!
I know it's hard to choose your favorite one but don't worry, I'm here to help you with that as well. Here are my top 2 favorite options:
Château du Sureau – This fabulous French-style hotel offers charming rooms with fireplaces and balconies
Snowcreek Resort – A beautiful rustic accommodation where you can relax in the spa when you're not exploring the national parks and go horseback riding
As I mentioned, hotels in Yosemite National Park and around the park sell out many, many months in advance! So make sure you book yours super early!
Enjoy your holiday and if you have any questions, leave me a comment below, I'll answer them ASAP!
Safe Travels,
Victoria
---
Pin it for later!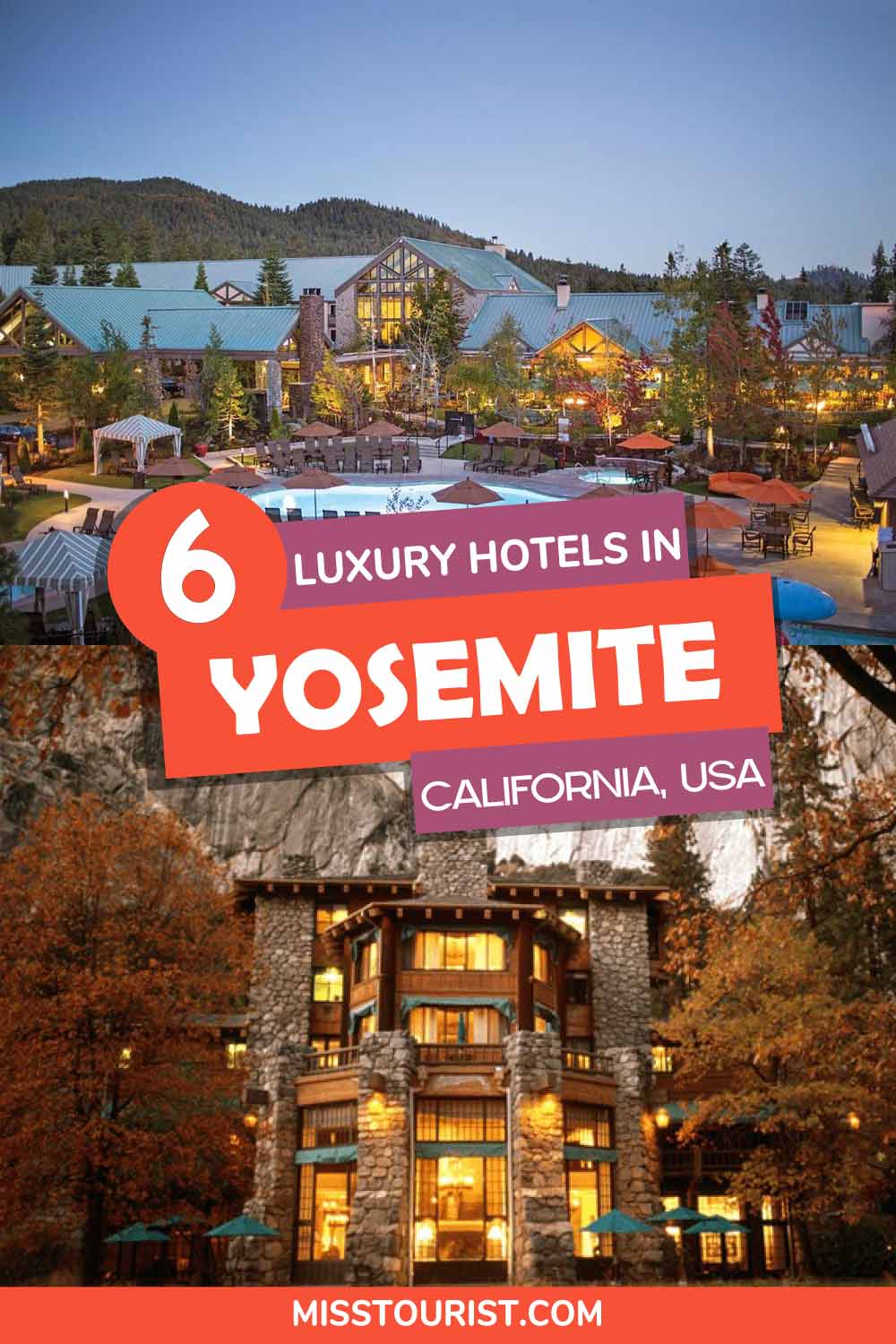 Pin it for later!