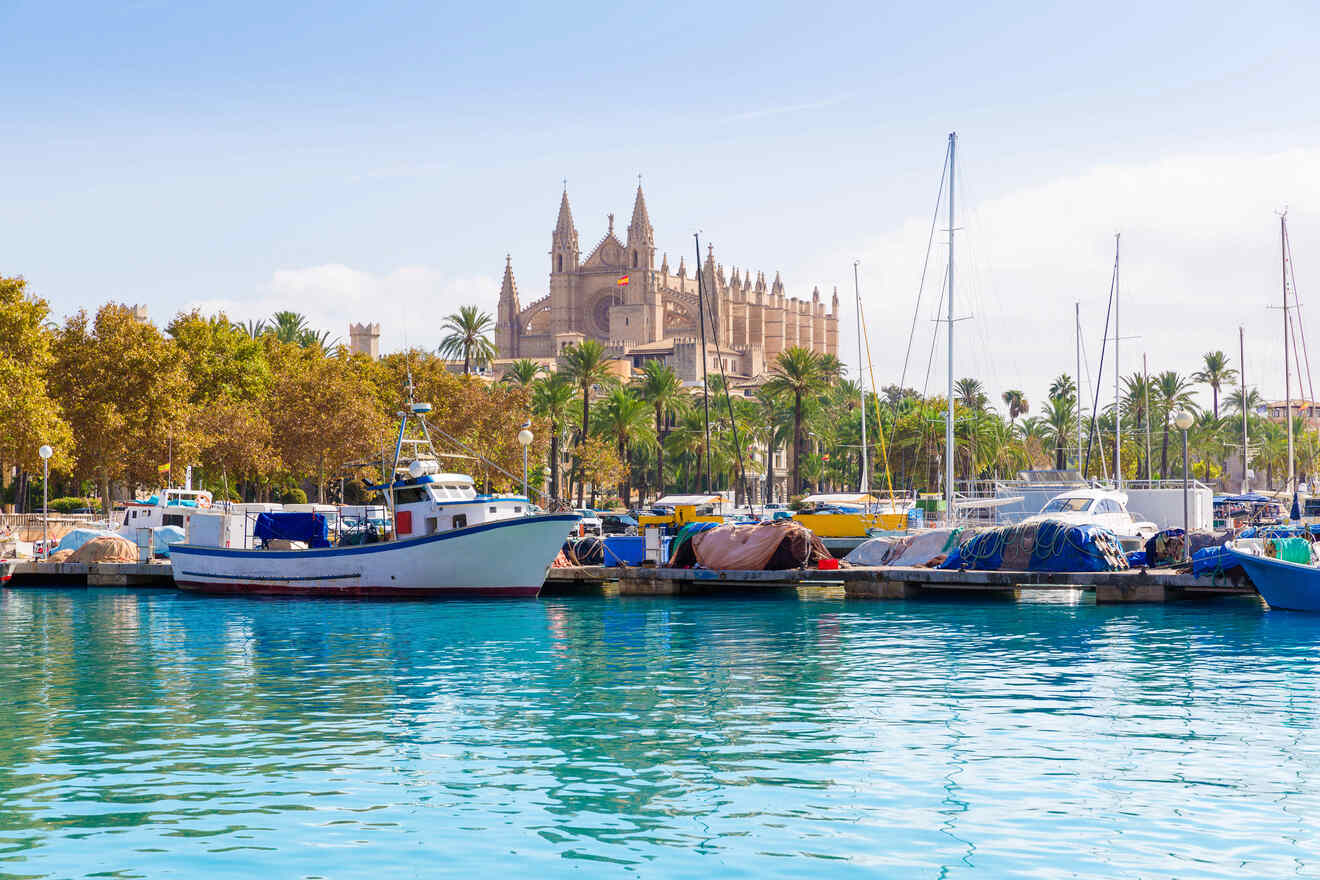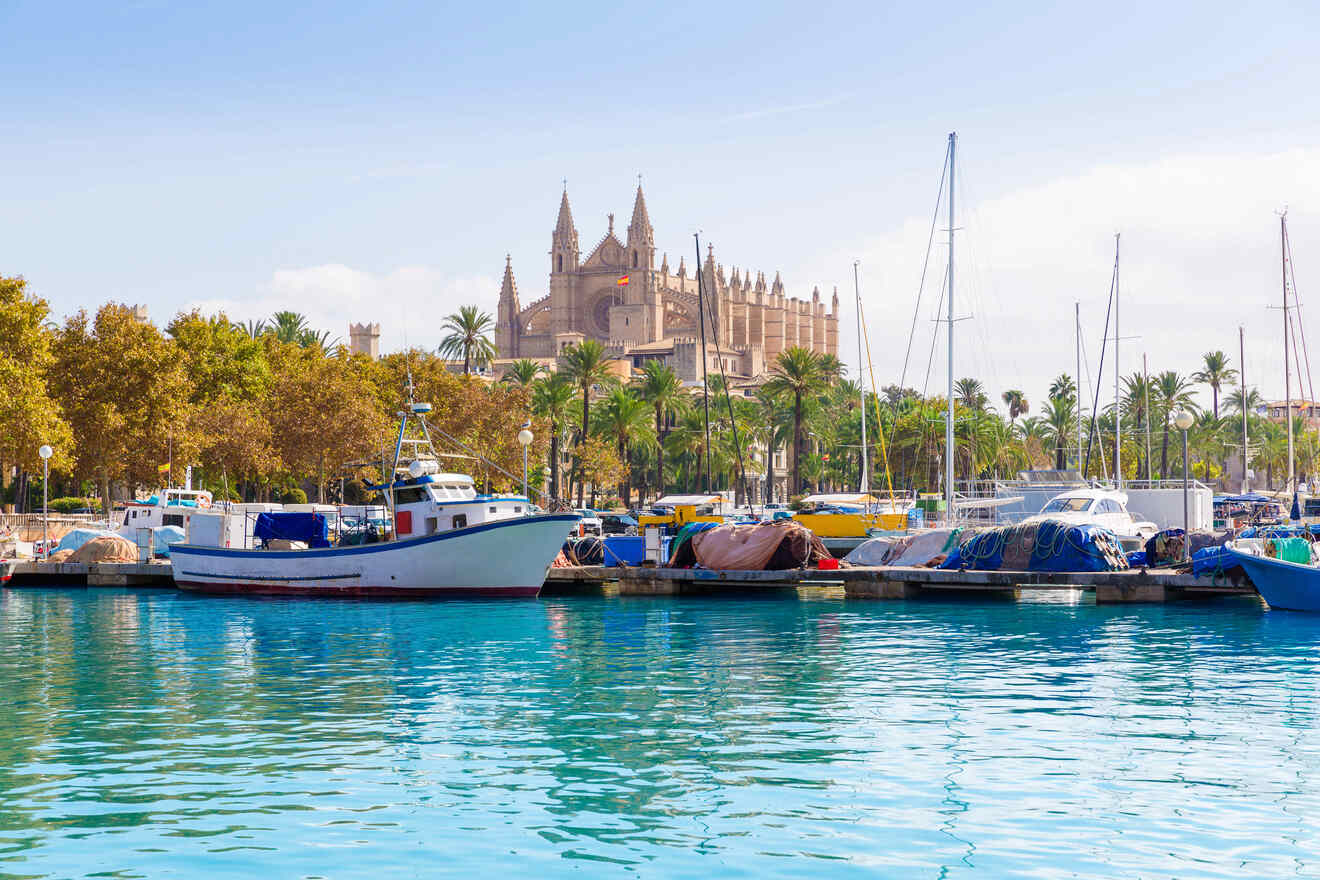 If historic archipelagos, pine trees, summer beaches, mountains, and a Mediterranean lifestyle are your shtick, then you have come to the perfect place. In this guide for where to stay in Mallorca, I will be walking you through a carefully curated list of boutique hotels, broken down into 6 great areas, all located along the coast. Remember to book early though, as Mallorca tends to book out fast, especially around the Dia de Sant Jordi (it's national day.)
Mallorca (locally known as Majorca), is the largest of the Balearic Islands and is located off the shore of mainland Spain. With a bustling population of over 900,000 residents, the island has some vivid culture, a love for stunning architecture and of course, the beach, making it a compelling destination for any type of traveler. With just over 100km distance between the west coast and Cala Ratjada, It's a big island with lots of wonders to see and things to do, so needless to say there's a lot to cover on this one!
From the modern facilities, quaint fishing villages, to the untouched culture and history of Mallorca, I am going to cover everything you need to know about where to stay on the beautiful island of Mallorca.
If you are in a hurry
Get to know Mallorca's hotspots and top hotels through this convenient list of the best places to stay according to price:
Here is a brief map of Mallorca's wonders that I will be going over in this blog post to help you plan out and visualize your stay: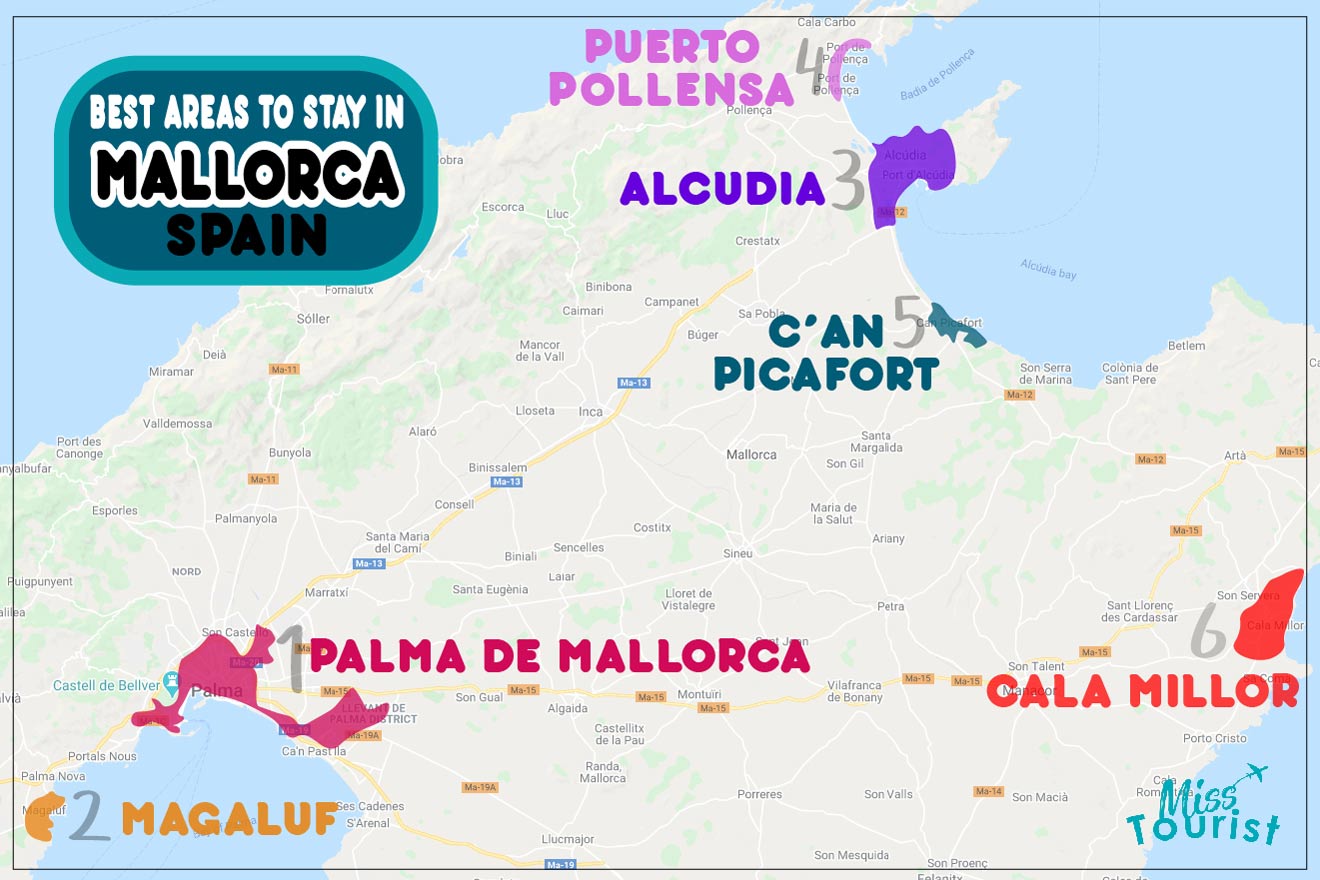 1. Palma de Mallorca – where to stay for the first time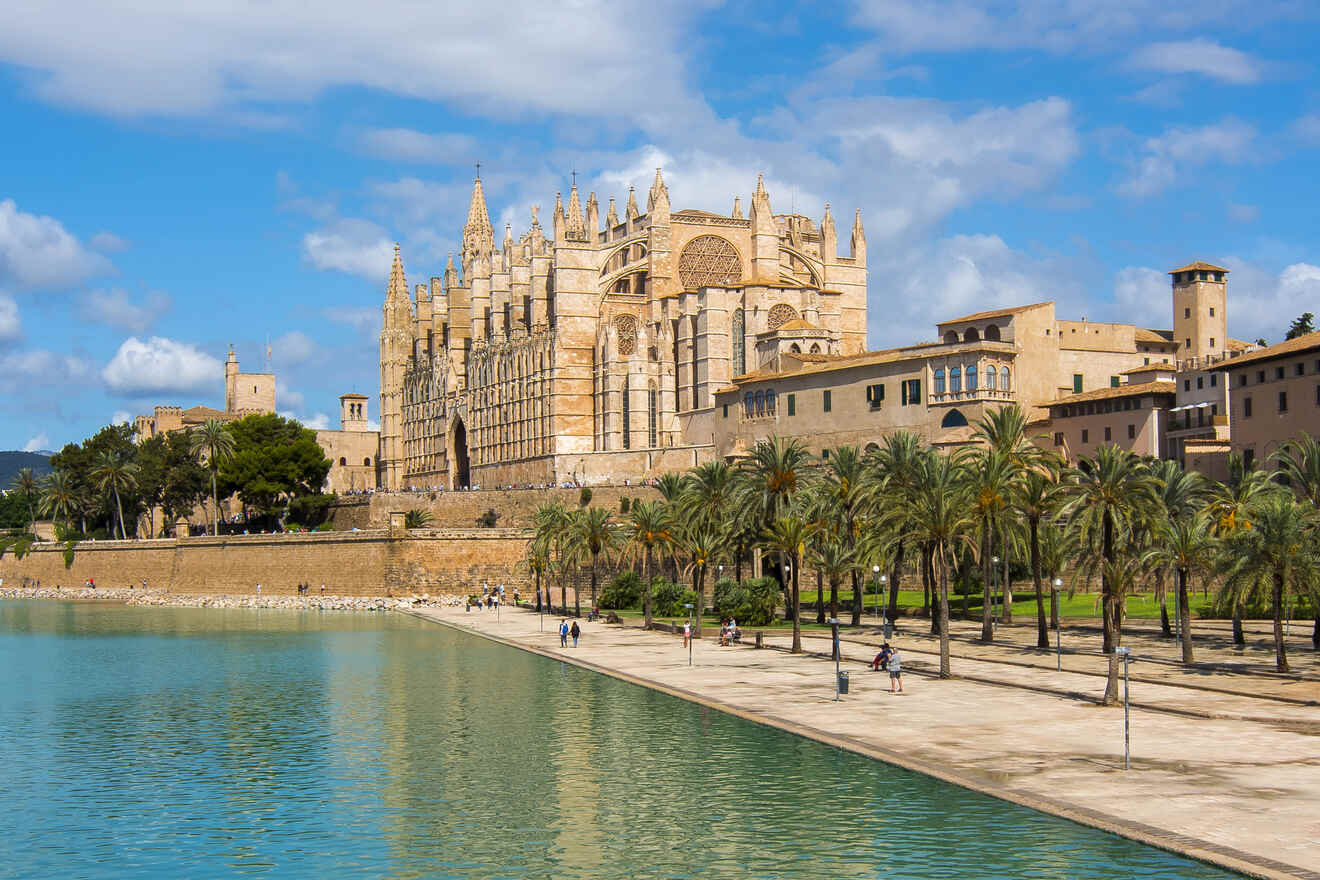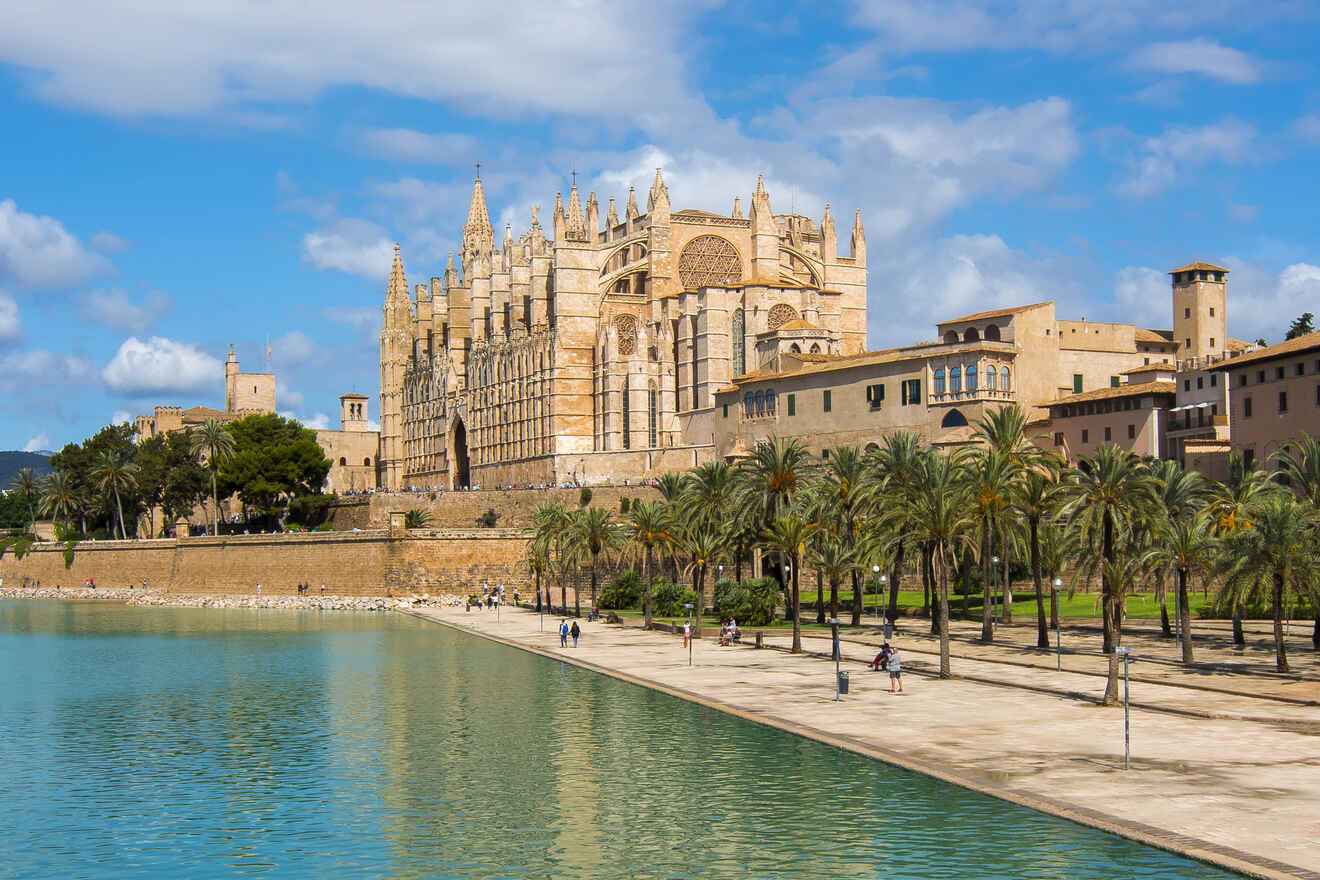 Not to be confused with Las Palmas in Gran Canaria, Palma de Mallorca is the capital city and heart of Mallorca island. Just a 20-minute drive from the airport, the old town of Palma de Mallorca is where most tourists stay for its unrivaled sophistication in architecture, tropical atmosphere, and friendly local residents. It also offers a perfect mix of historic charm and modern society with its luxury hotels, beach resorts, restaurants, museums, and art galleries on the coast. You might even spot the Spanish royal family here at easter!
When it comes to local hotels, Palma has a good variety of luxury, mid-range, and budget options. Overall, choosing to stay in Palma de Mallorca is something you shouldn't miss out on if it's your first time traveling to the island. It's home to the island's most colorful attractions and markets by day whilst the night shines elegantly in the facade of its historic structures – truly one of the best places to stay on Mallorca.
Luxury hotel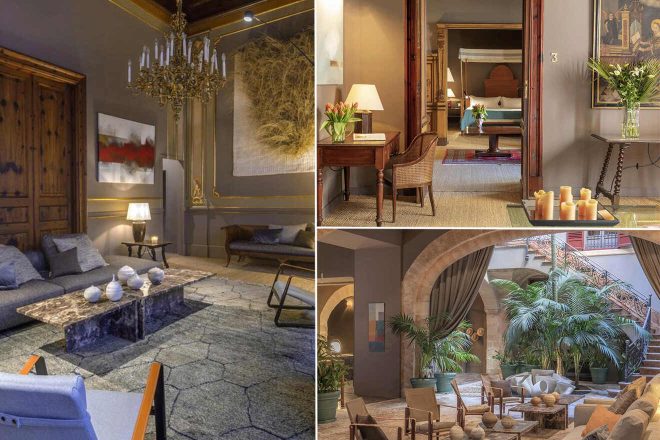 Adult only 5 star resort hotel that sits in the center of the old town. With its luxurious decor, old world vibe, spacious rooms, beautiful terrace overlooking the city's streets, and ensuite with a hot tub, there is nothing more you can ask for when it comes to a lavish stay in Palma de Mallorca.
Other accommodation options in Palma de Mallorca
mid-range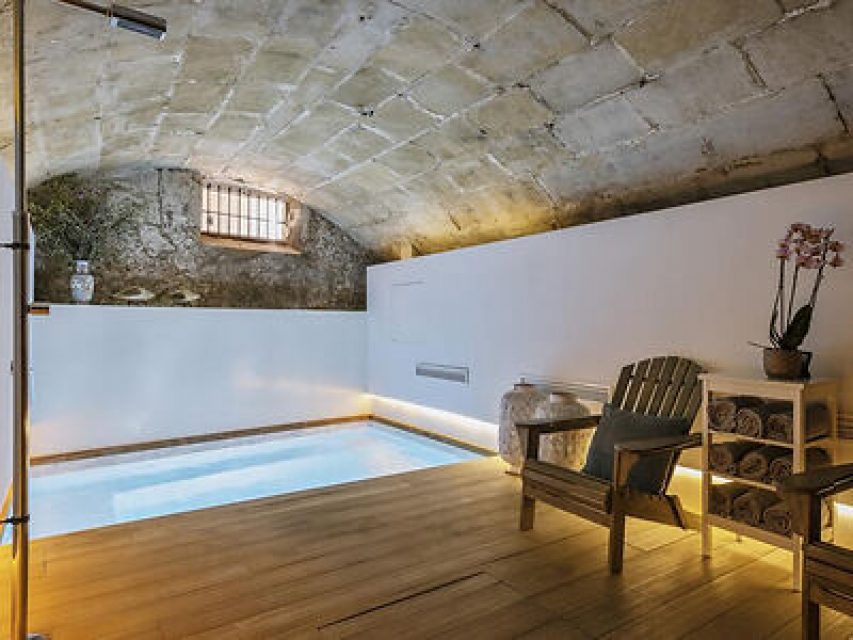 4 star hotel with a clean backdrop, minimal aesthetic, and private resort pool
budget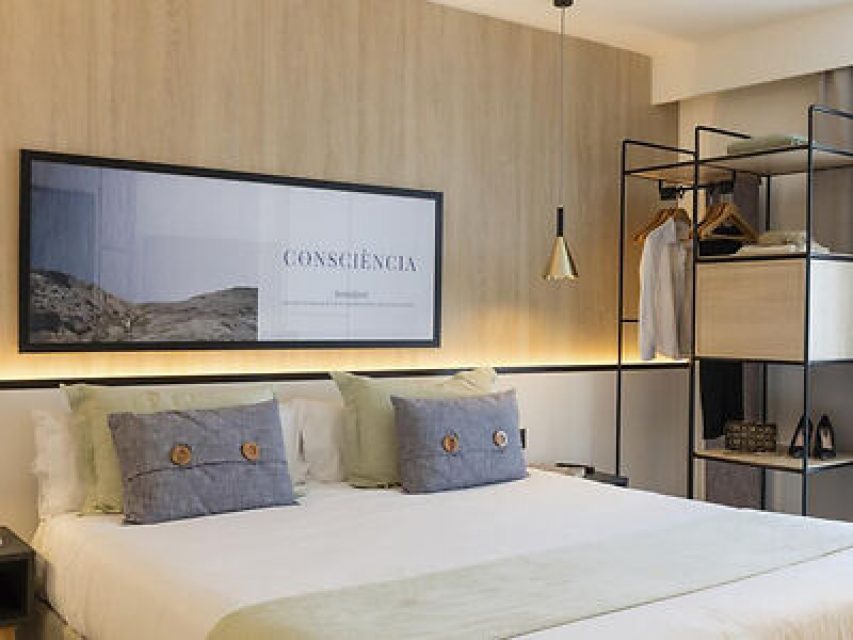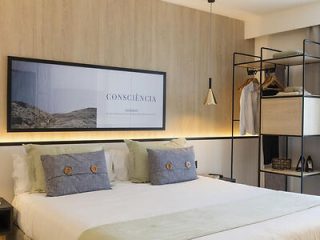 Cozy stay in an apartment with a cute sofa, private terrace, wood decor, and free breakfast
airbnb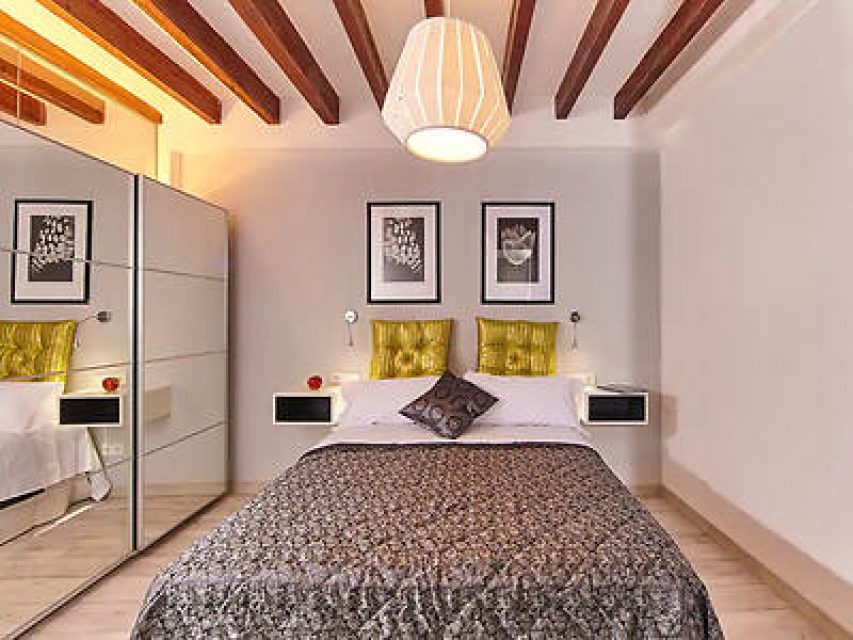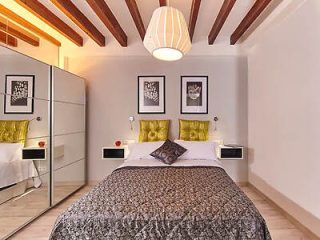 Private Airbnb with a spacious living room with couch, modern decor, and comfy bed
Things to do in Palma de Mallorca
2. Magaluf – where to stay in Mallorca for nightlife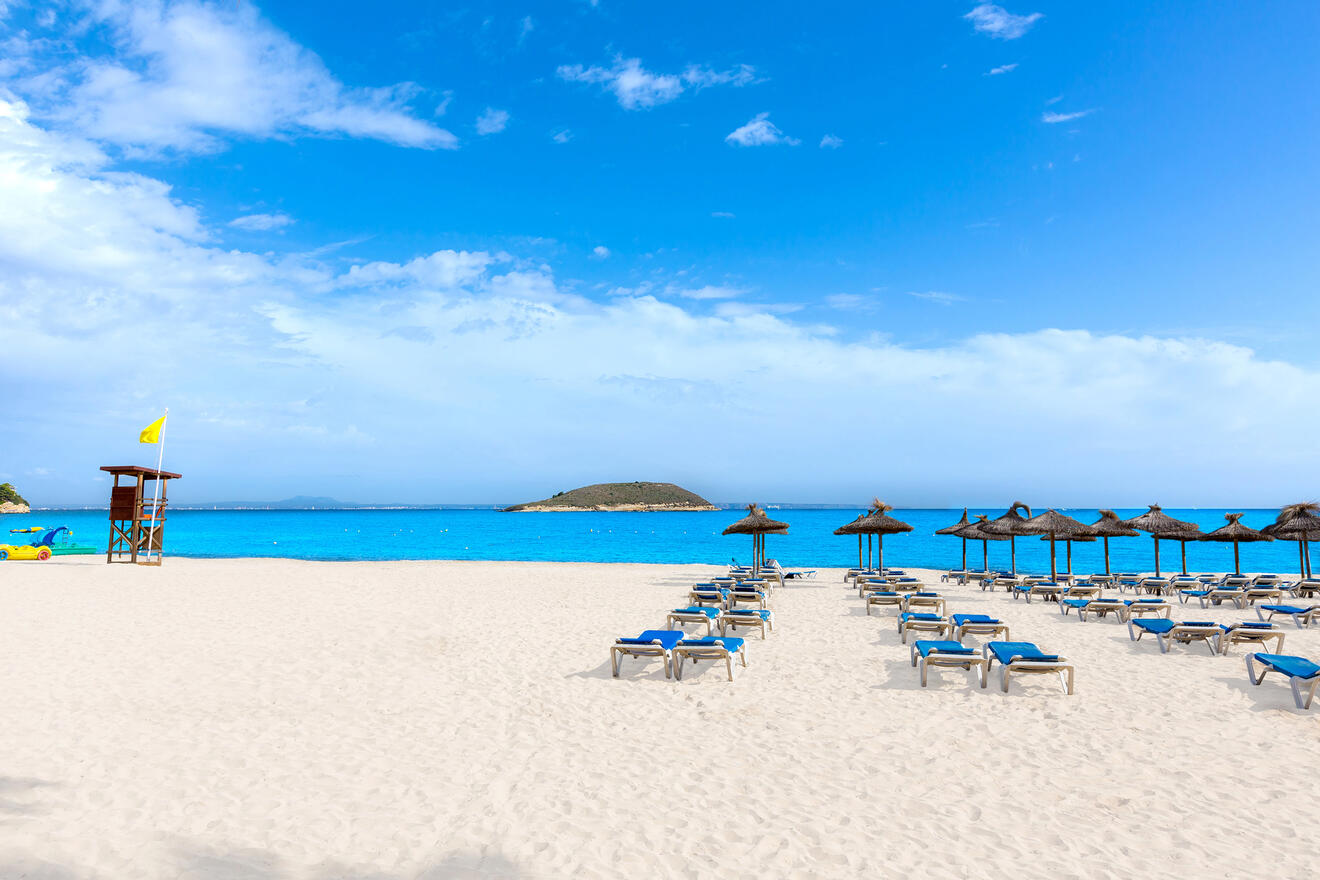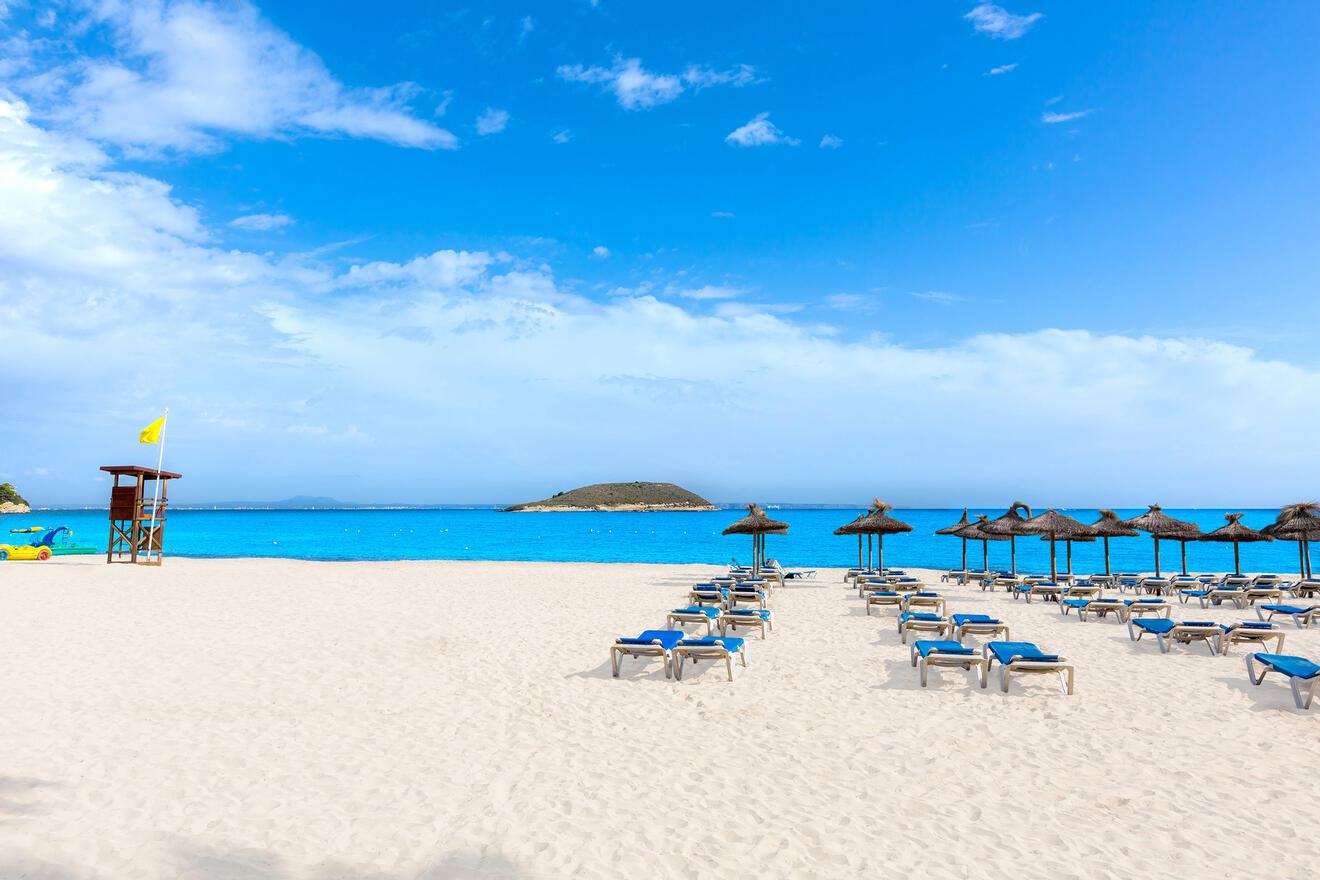 Just a 20 min drive southwest of Palma de Mallorca you will find Magaluf, a coastal town home to the island's best nightlife. It boasts a vivid selection of activities too with its beautiful sandy beaches, breathtaking scenery, and unparalleled nighttime atmosphere. It's quite a departure from the sophisticated old town charm of Palma de Mallorca because of its modern high-rise beach resorts and boutique hotels, but it's refreshing to be in a place that embraces partying to another level.
If you are looking to dance the night away, then choosing a place to stay in Magaluf is a must. Rows of bars and restaurants are waiting for you on the sandy beach featuring beautiful sunsets and music playing 24/7.Some of the island's most high end resorts and hotels can be found here along the stretch of beach that runs all the way to Palma Nova.
Luxury hotel
4 star hotel resort with windows exposing the beautiful scenery of Magaluf. This hotel is equipped with an outdoor pool that comes alive at night, private terrace, restaurant, spacious villas and sleek decor. With great amenities and a modern look, this hotel stands out in the lively nightlife of Magaluf
Other accommodation options in Magaluf
mid-range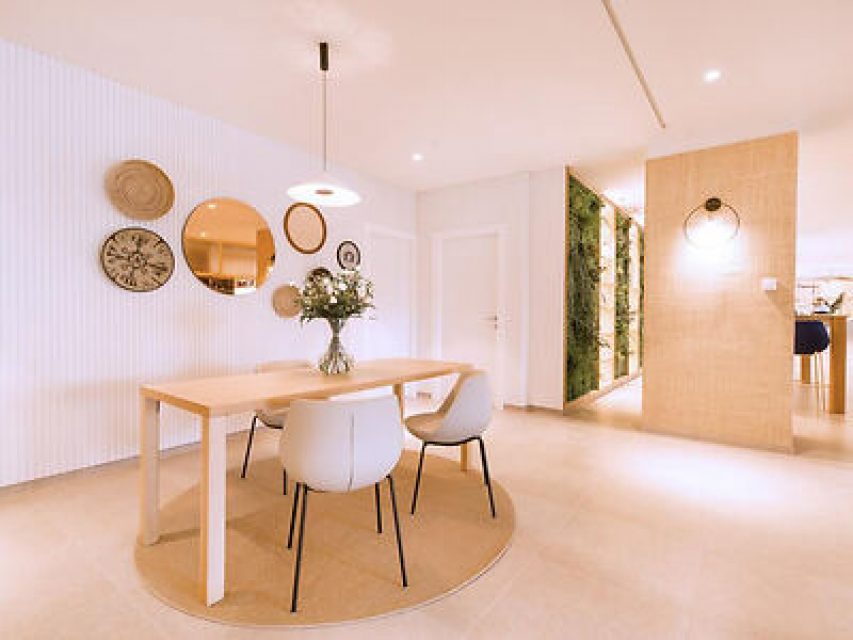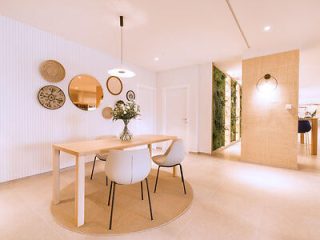 Clean rooms with a fresh design that comes with a flat screen TV and rooftop restaurant
budget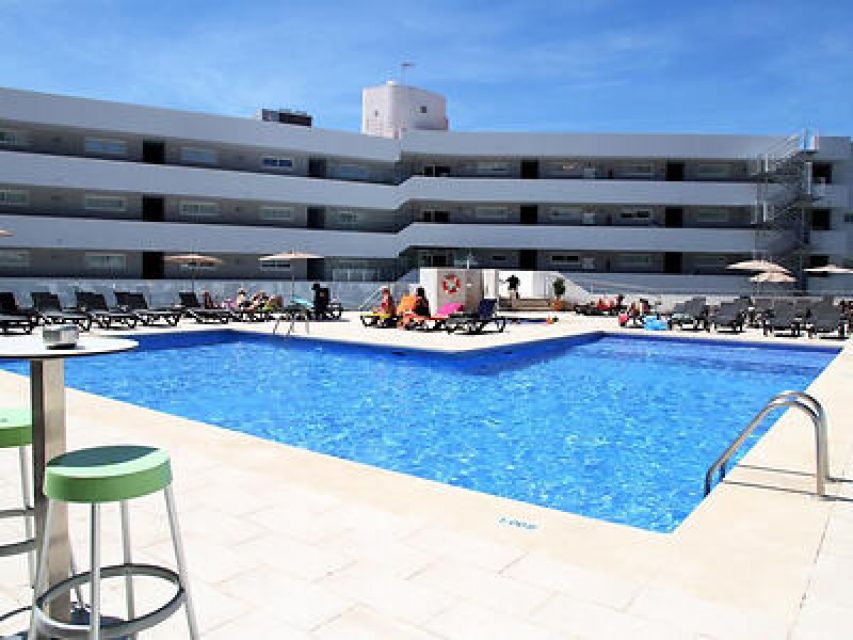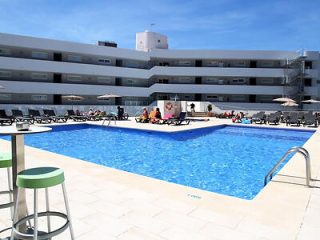 Private apartment with modern design, L shaped couch, playground, and private terrace
airbnb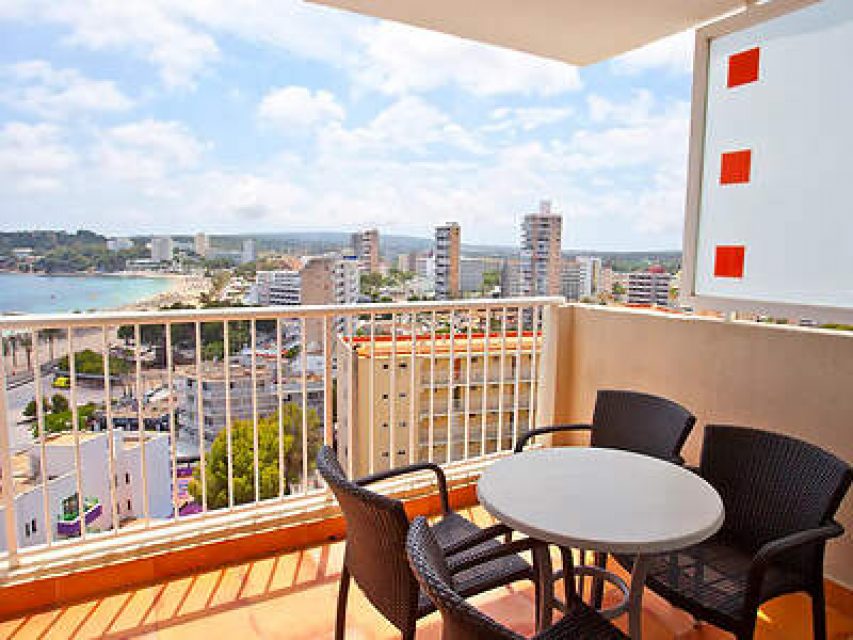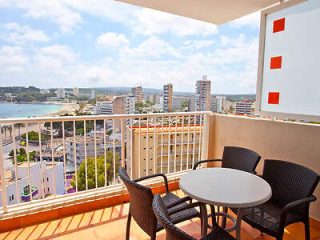 Cozy stay with 3 rooms featuring mahogany decor with a 24/7 gym and playground
Things to do in Magaluf
3. Alcudia – where to stay for cultural experiences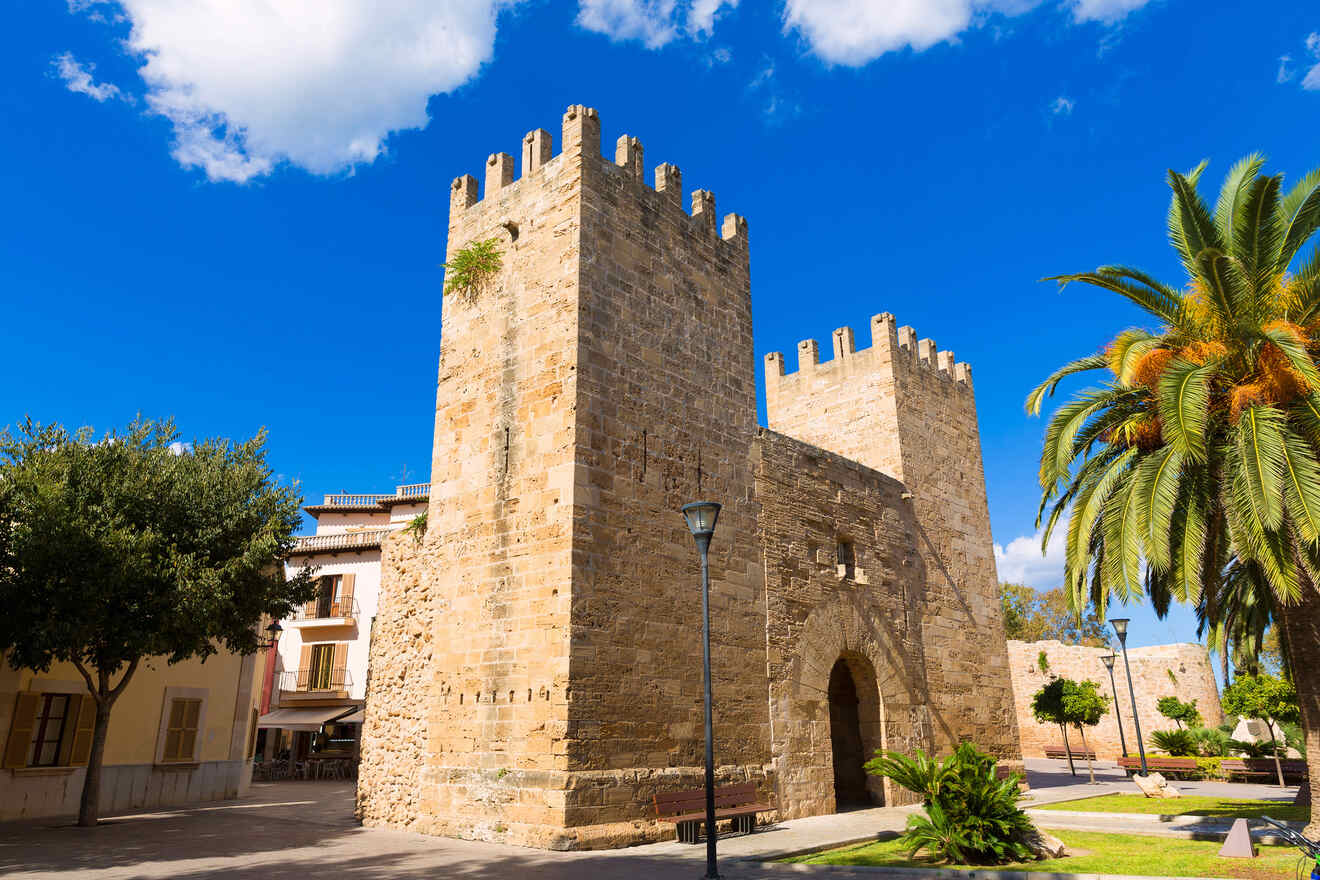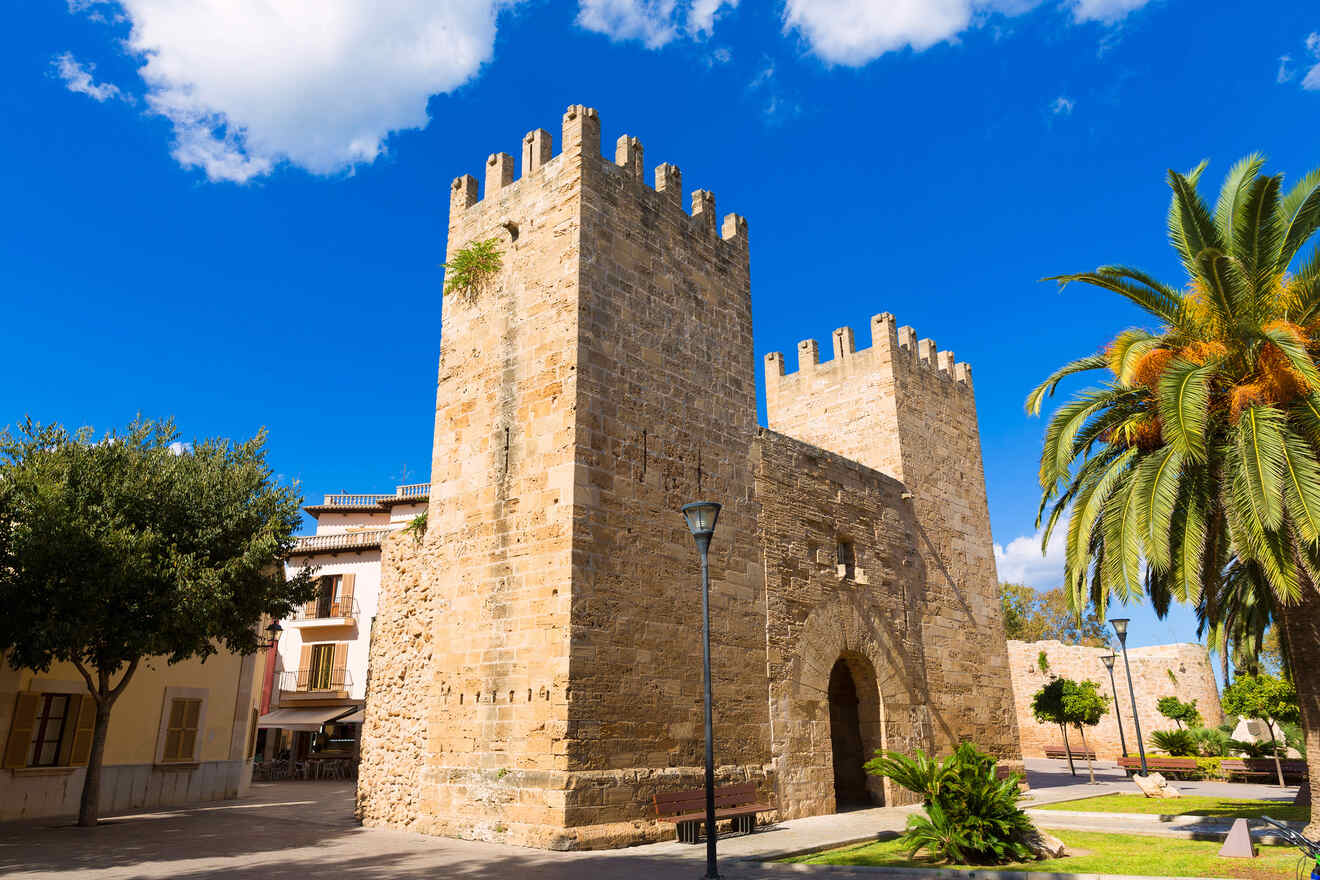 Alcudia, locally known as Port de Alcudia, is a resort town located at the north of the island, 45 mins drive from the capital. While most people think of Mallorca as a place to relax on the beach, Alcudia is a beautiful town that features a centuries-old castle, a 14th-century church, and a variety of shops and restaurants as well.
You will really feel like you are walking streets from centuries ago because of the abundance of historical structures and museums that echoes the islands' past around every corner. Explorers who wander off to the deeper parts of Port d'Alcudia will be rewarded with an adventure that will satisfy your cravings for authentic Spanish roots. The area is also home to some of the best nature on the island with lots of outdoor activities on offer.
If you are looking to experience more typical Spanish culture than you will find on the bustling streets of Palma de Mallorca or the happening bars of Magaluf on top of a gorgeous beach- Alcudia is for you!
Luxury hotel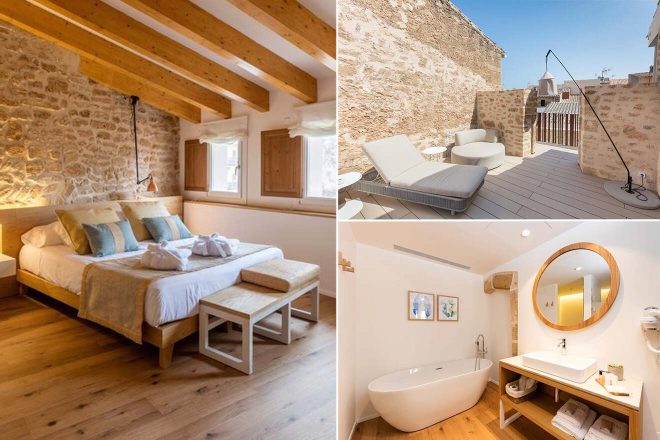 4 star adult only hotel that resonates with the village's love for historic facades. With large rooms that are filled with island decor, flat screen TVs, terrace, and an outdoor pool, your cultural getaway at Port d'alcudia can't get any better than one of the best hotels in Mallorca
Other accommodation options in Alcudia
mid-range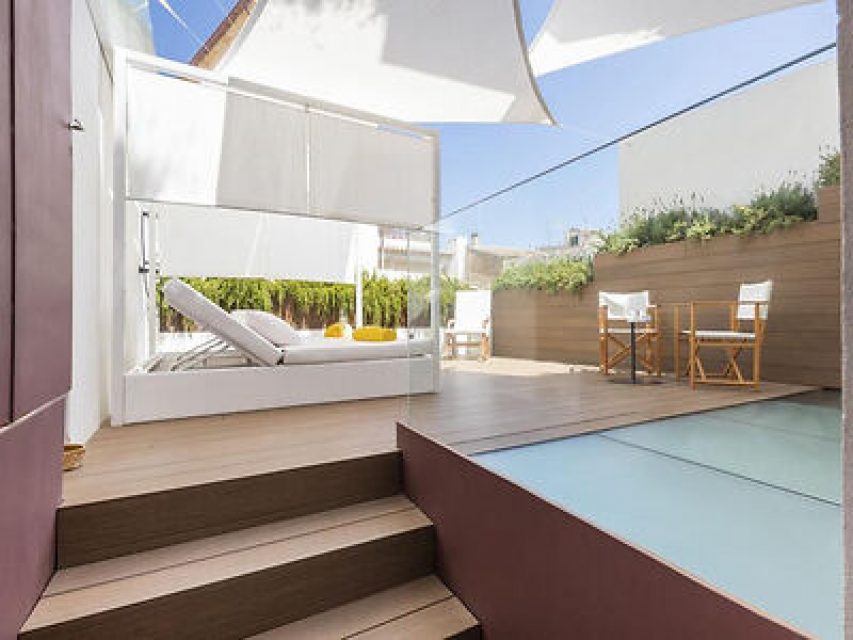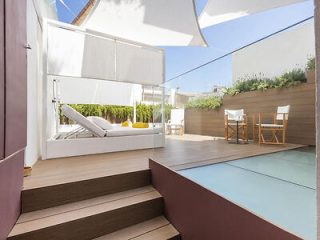 Mid range boutique hotel that comes with minimal look, rooftop terrace, white sheets, and spacious beds
airbnb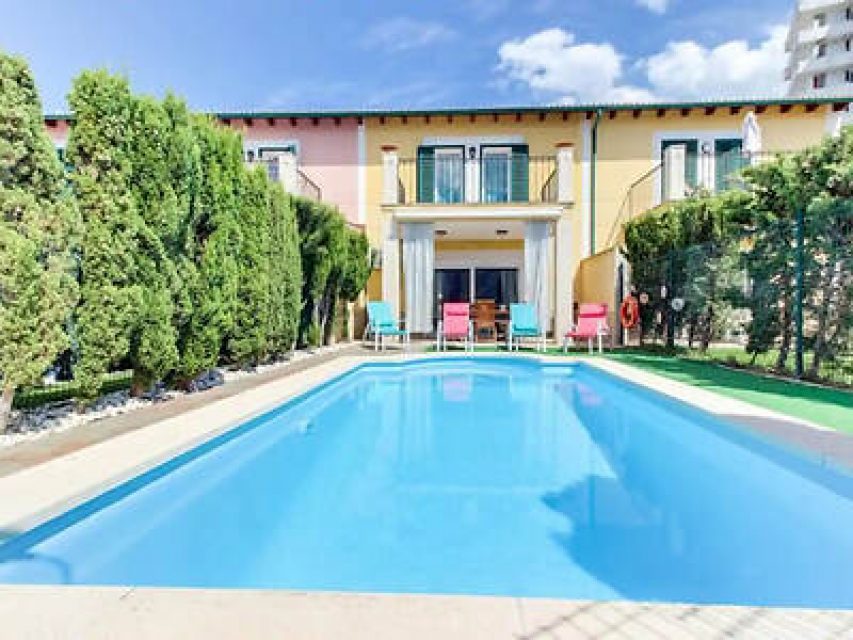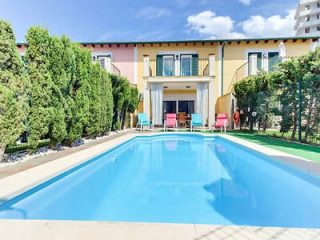 Cute Airbnb that fits with the village's historic charm due to its wood decor and clean beds
Things to do in Alcudia
4. Puerto Pollensa – where to stay for budget travelers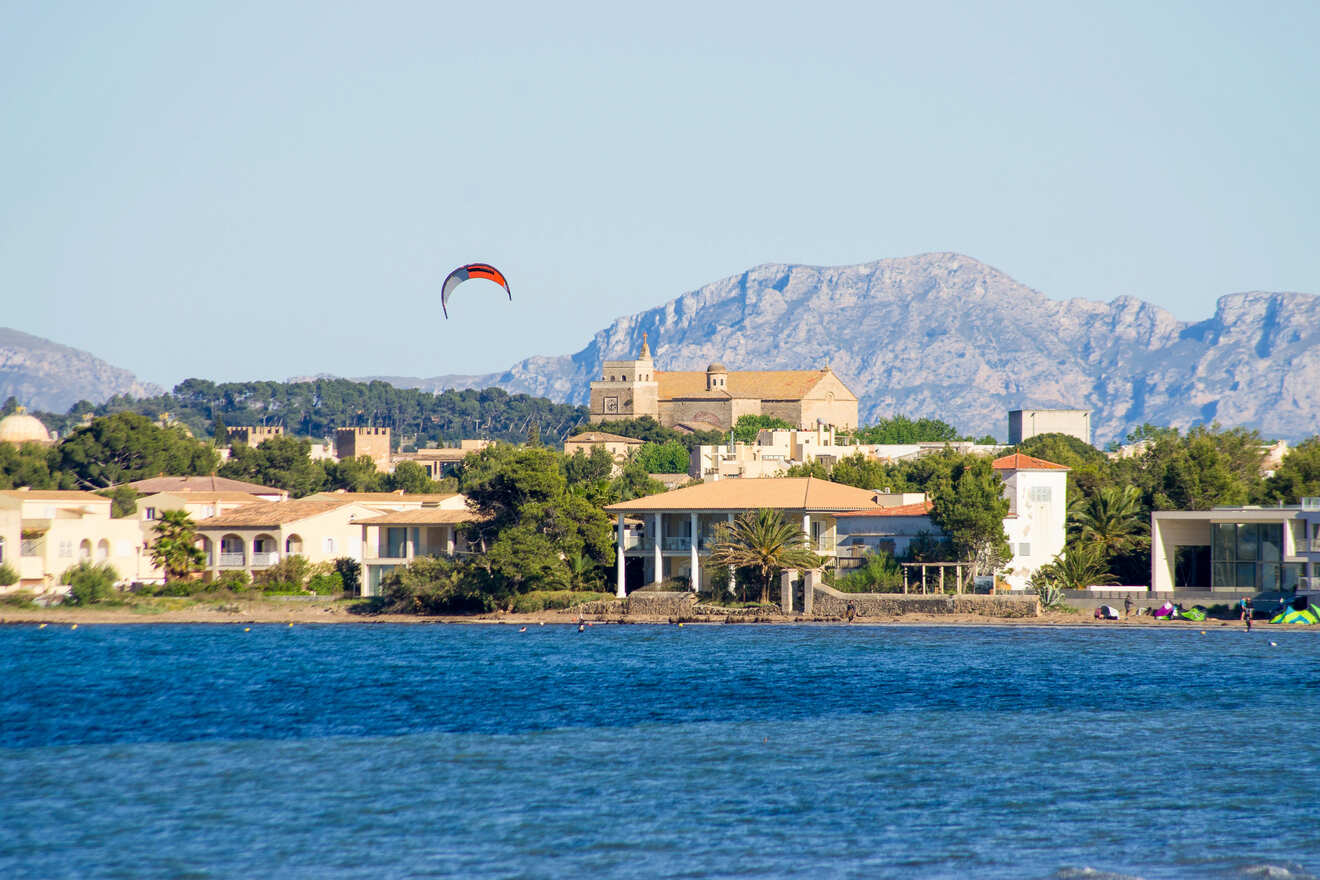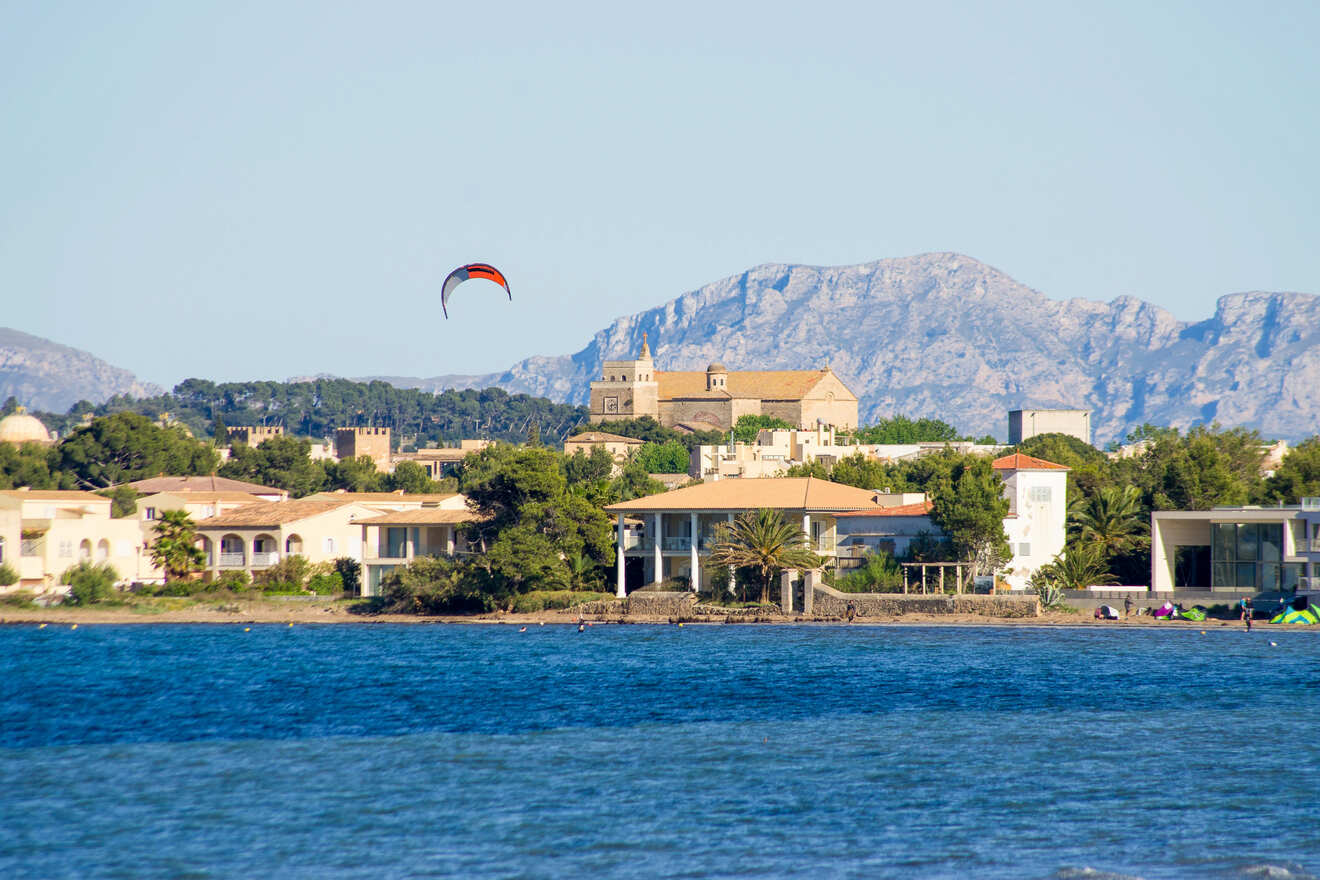 For those wanting to have a great time in Mallorca without breaking the bank, Puerto Pollensa or locally known as Port de Pollença is the perfect resort town for you. This former fishing village on the east coast has become a hotspot for budget travelers because of the activities you can do without spending a dime, plus its high concentration of budget-friendly hotels. Being a fishing village, Puerto Pollensa is also a great part of the island to find fresh seafood, restaurants, and lively bars.
Just under an hour's drive from the capital, you will get more space for your dollar in Port de Pollensa making it an excellent choice for budget travelers. Don't worry, you won't be missing out on beach time as the town has its own long stretch of white sandy beach for you to enjoy as well as being surrounded by the same mountain activities as Alucida, right next door. Although there are a few bars to choose from, the daytime activities here are the town's big selling point. Puerto Pollensa is one of the top places to stay on Mallorca, if not the best if you are on a tight budget.
Luxury hotel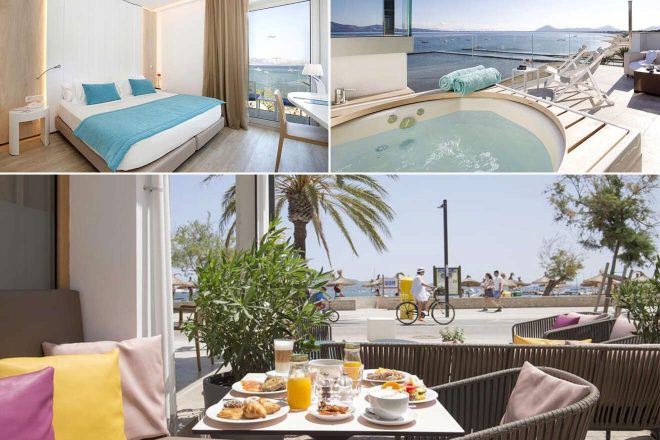 Modern looking adult only accommodation that overlooks the beautiful sandy beach of Port de Pollensa. Sleek rooms with contemporary design and an ensuite with a hot tub. It also offers shuttle services to and from the airport along with an outdoor pool and exquisite restaurant that makes it one of the greatest boutique hotels in Mallorca
Other accommodation options in Puerto Pollensa
mid-range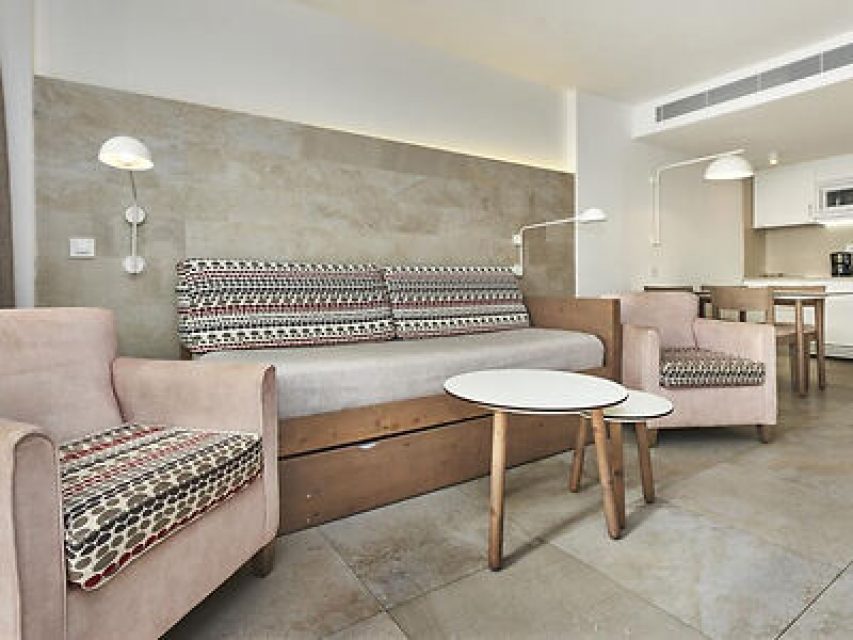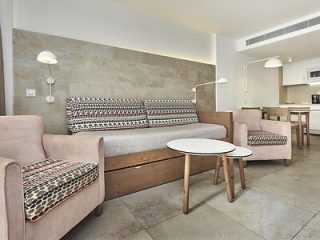 Boutique hotel with a water park, pool, outdoor restaurant, cozy rooms, and a second floor
budget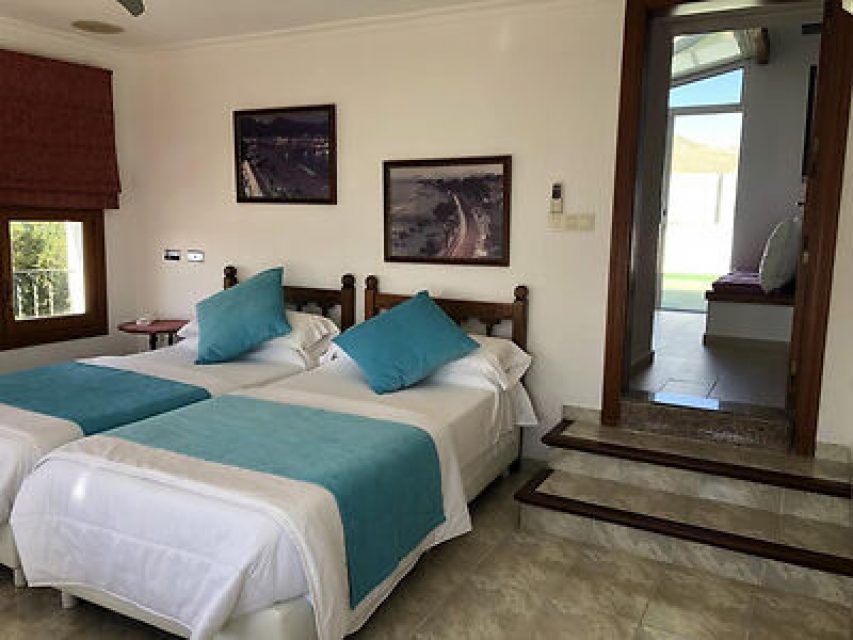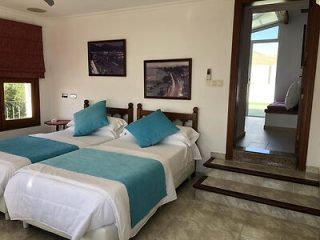 Chic aparthotel with an inhouse arcade, swimming pools, and spacious rooms
airbnb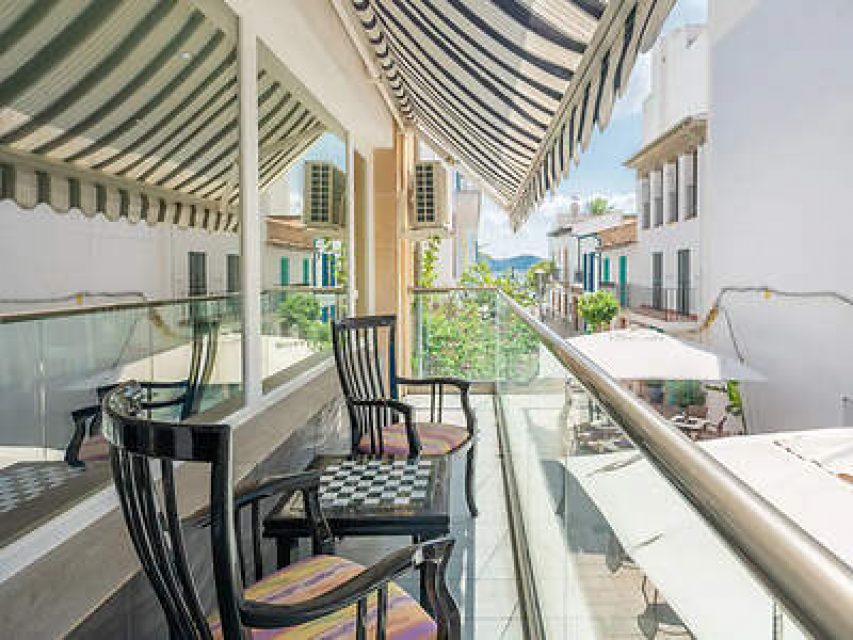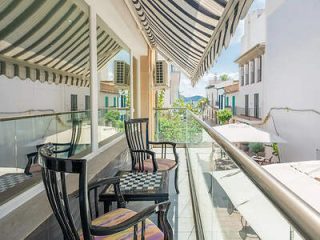 Private Airbnb with a spacious living room, blue decor, large dining table, and a fantastic location
Things to do in Puerto Pollensa
5. C'an Picafort – where to stay in Mallorca for families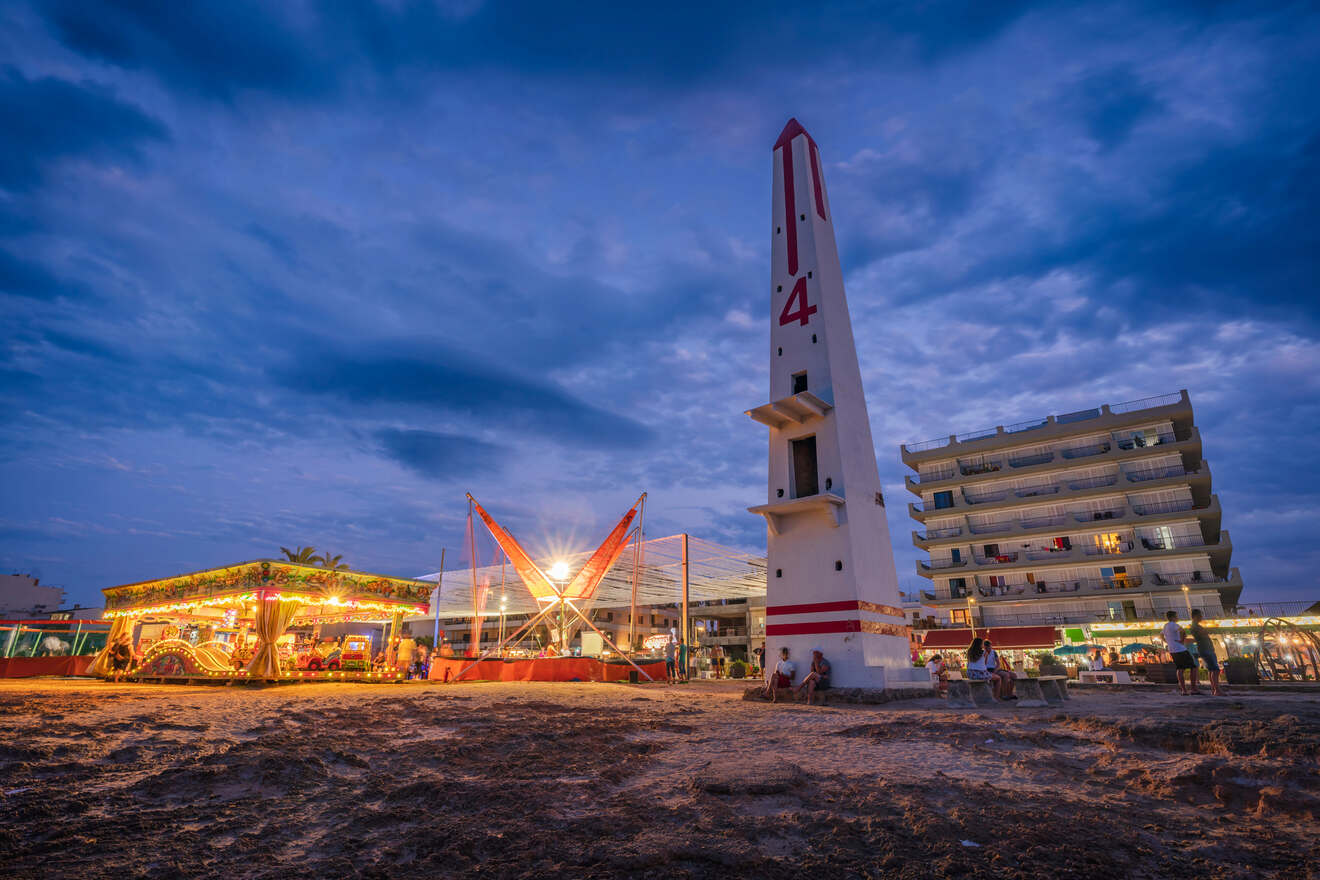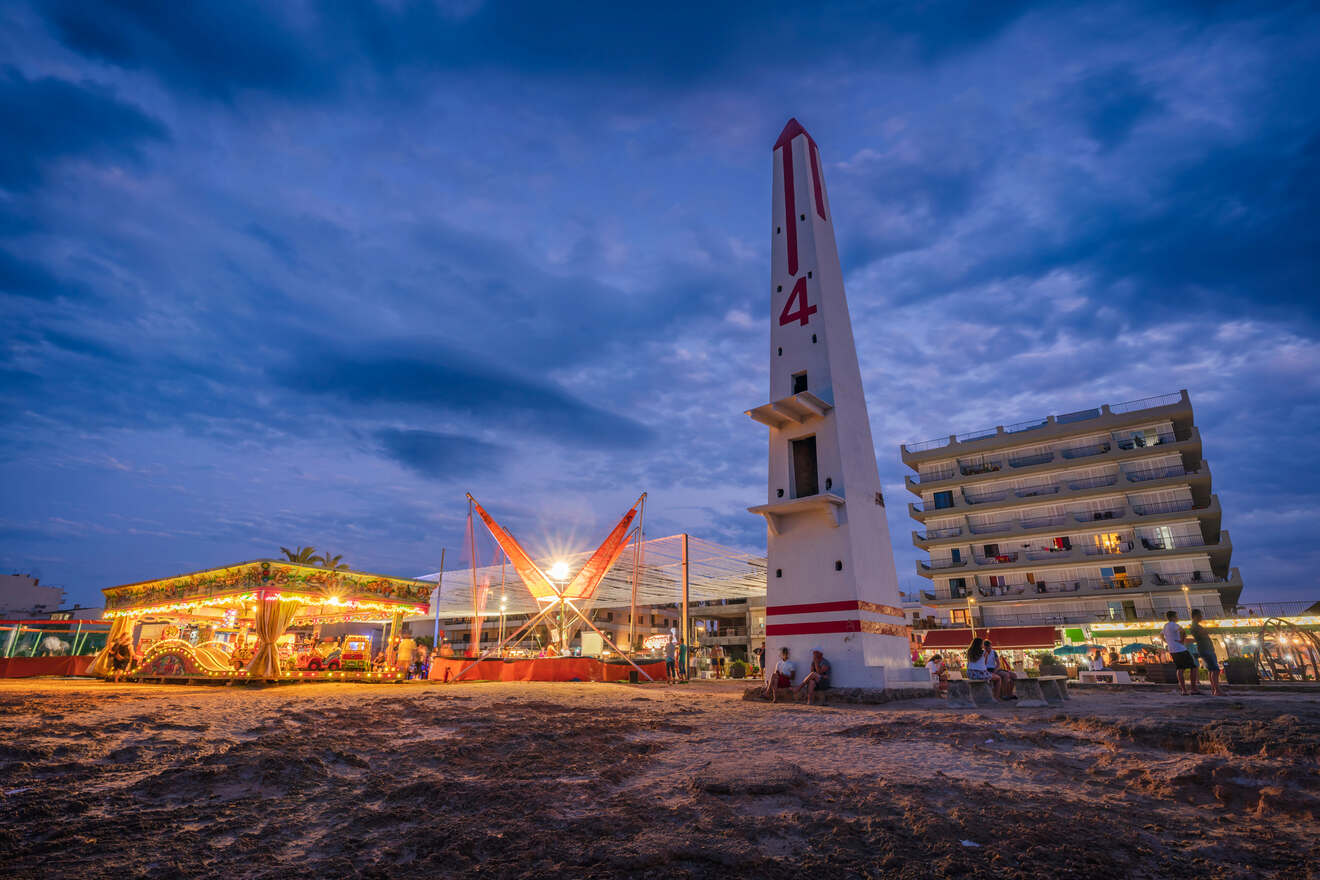 Any part of this island can be a great choice for family-friendly activities, but what makes the coastal town of C'an Picafort special is that it houses Playa de Muro, the largest bay with shallow waters on the island where children can safely swim.
Being a 50-minute drive away from the capital makes it, even more, family-friendly as the party towns like Magaluf are a distant memory, and hotels are going to be fairly reasonably priced here (plus there's a lot of them)!

Bring along the family to enjoy a wide selection of resorts where your children can play, even if sandy beaches aren't their thing. The overall atmosphere of this resort town is amazing. With lots of couples and families enjoying the warm sand of the beach and sights to behold, it's one of the best places to stay in Mallorca if you want to treat your little ones to a fun family holiday.
Luxury hotel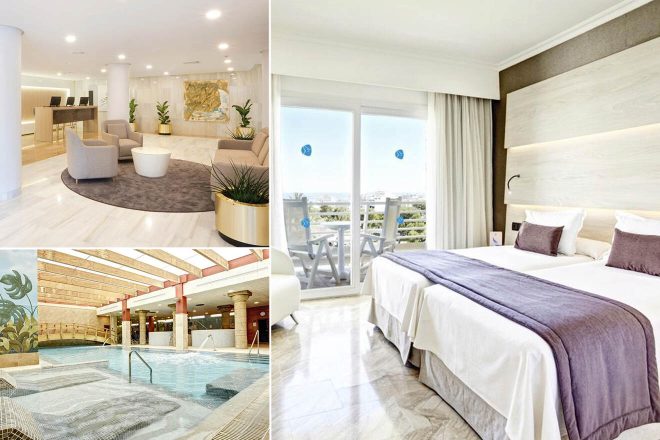 4 star luxury, family friendly resort that is filled with attractions and a water park. Comes with a variety of swimming pools for adults and children respectively, a rooftop restaurant that helps you feel the afternoon breeze while you dine, and spacious suites enough to accommodate the whole family
Other accommodation options in C'an Picafort
mid-range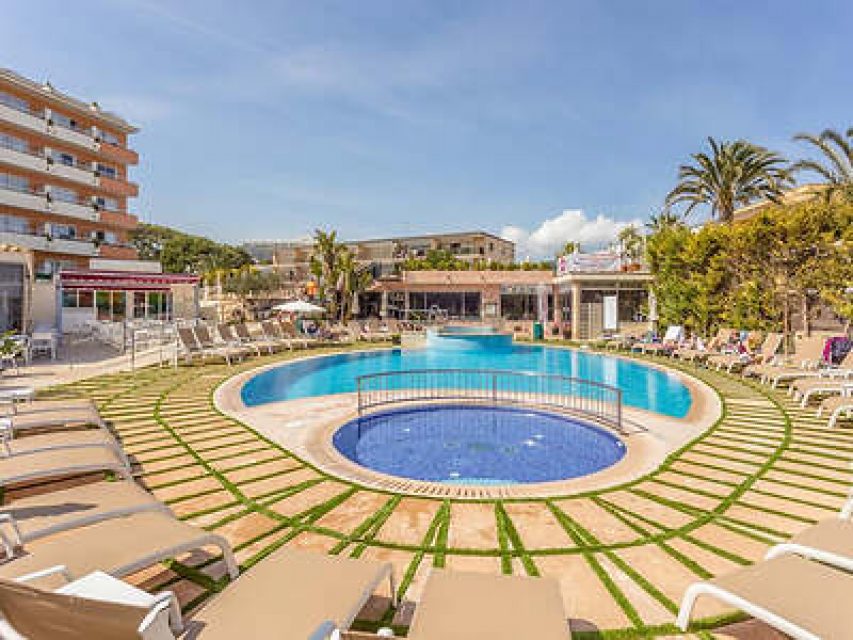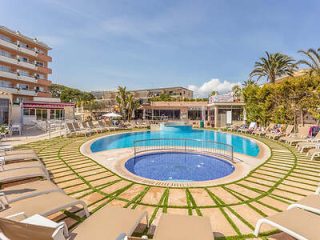 Chic resort hotel with a number of swimming pools, its own bike rental service, and rooms with beach decor
budget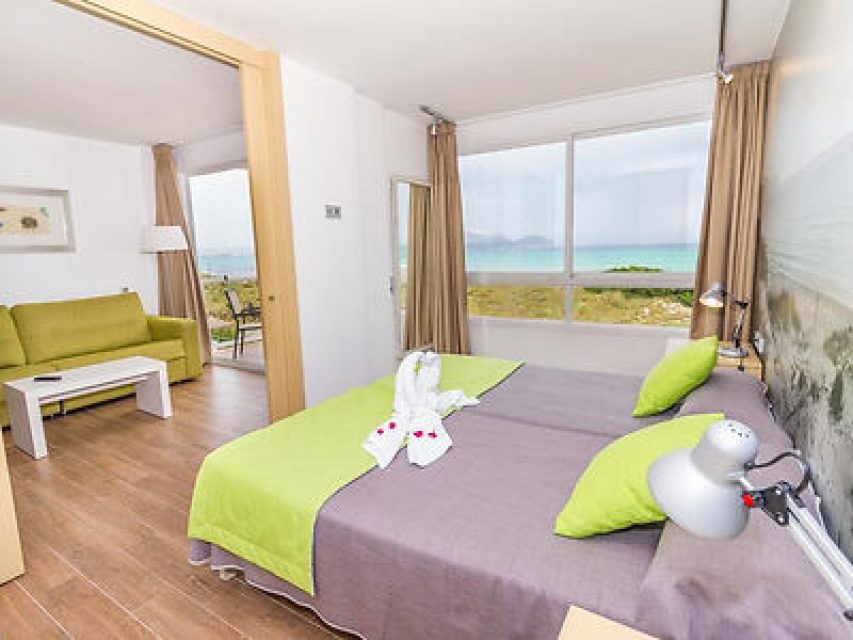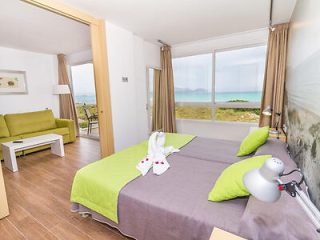 Budget offering that has spa and rooms equipped with big sofas, minimal decor, and tidy beds
airbnb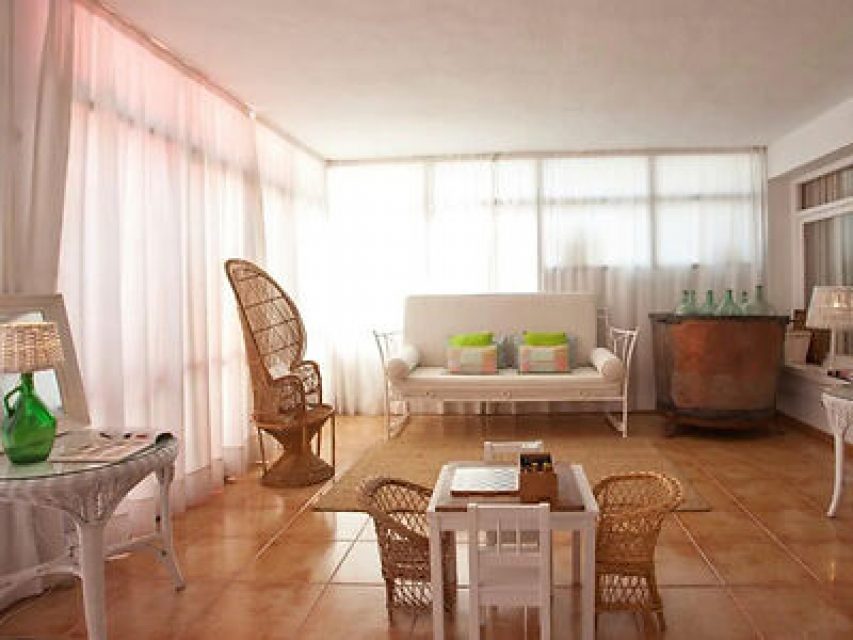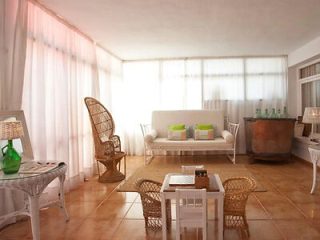 Airbnb situated in front of the long bay with family friendly rooms and modern decor
Things to do in C'an Picafort
6. Cala Millor – where to stay for incredible beaches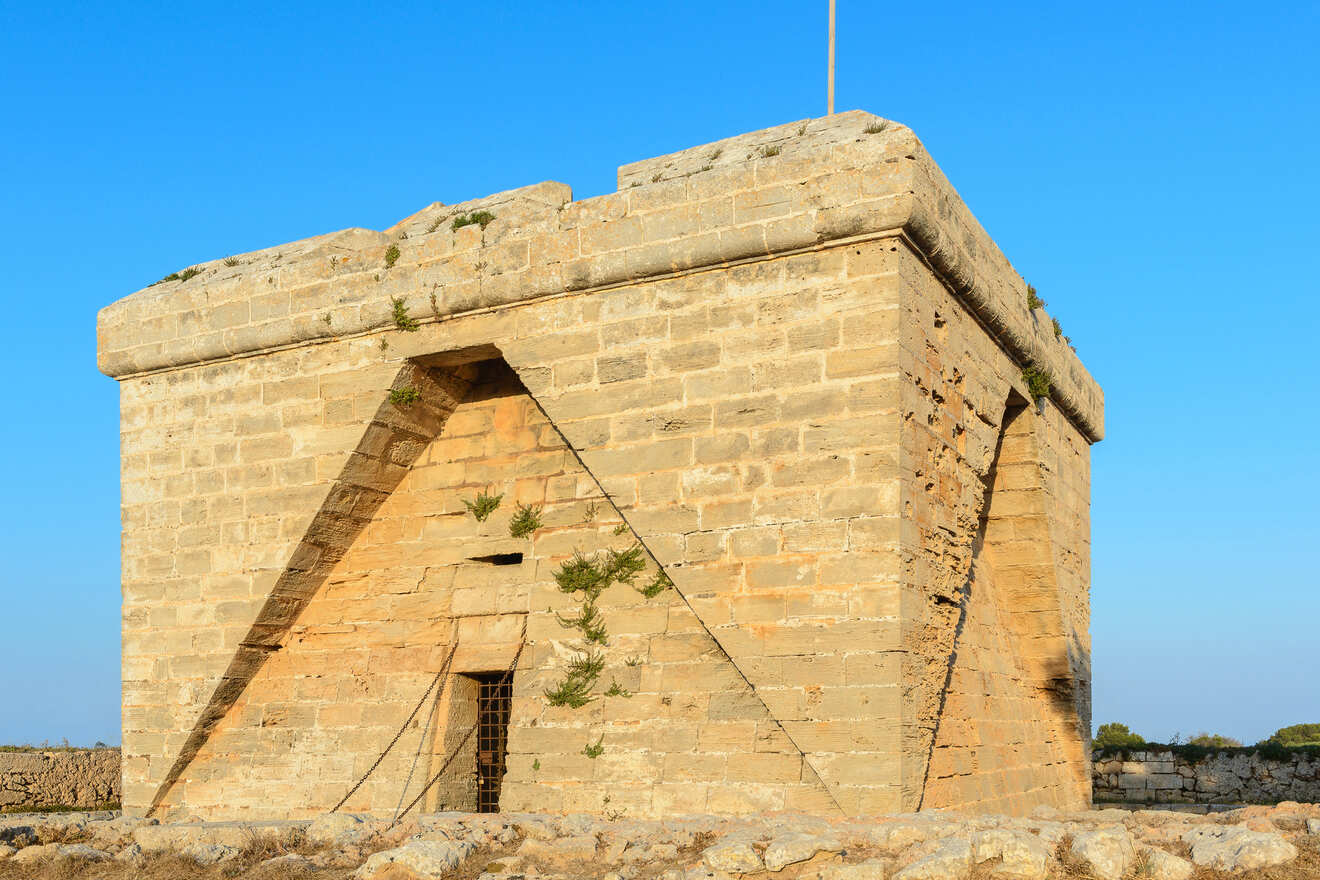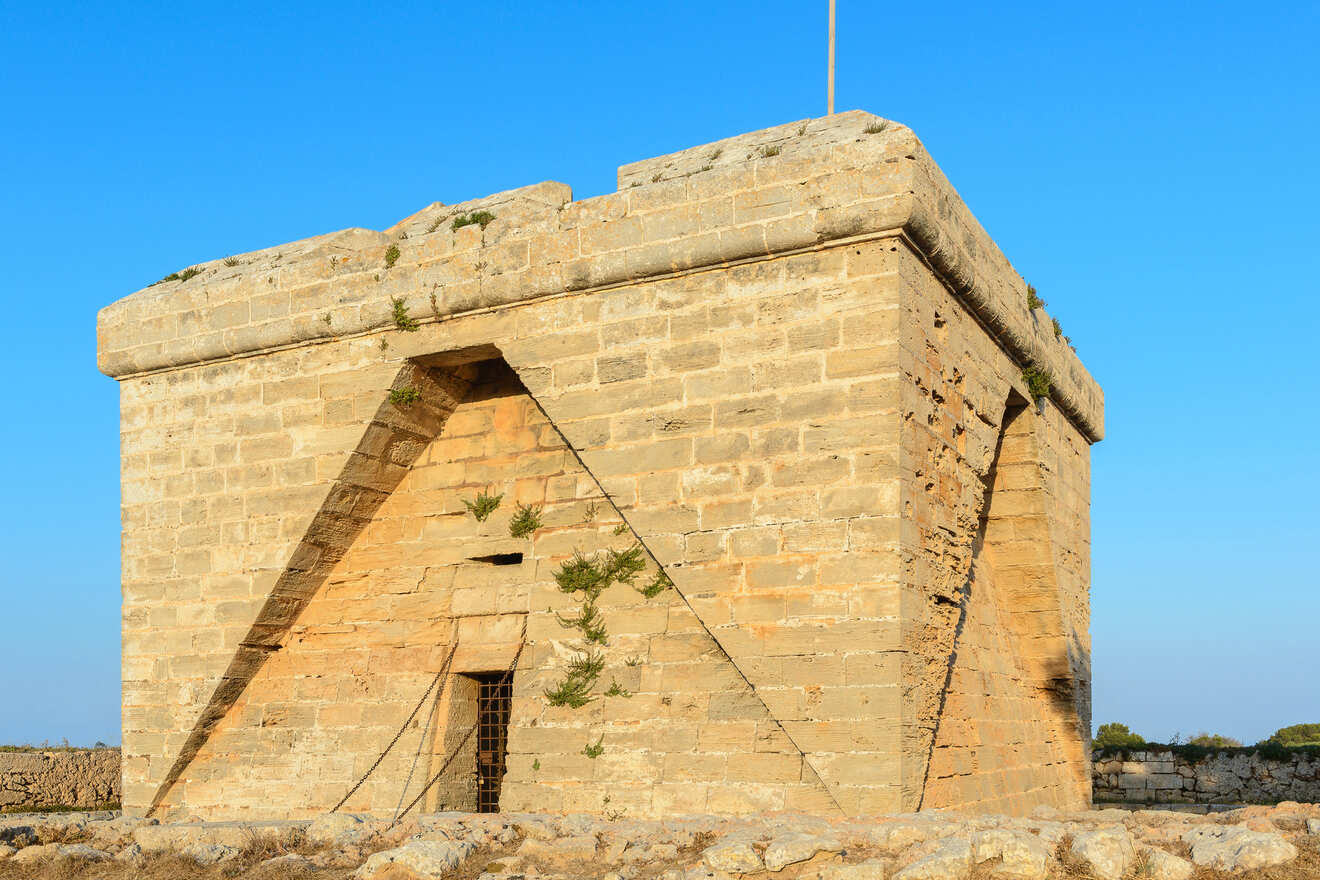 If we are talking about Mallorca's most beautiful and stunning beach, a stay in Cala Millor takes the crown. I have discussed some of the best places to stay in Mallorca already, most of which contain a beautiful beach of its own. But if you only want the best of the best when it comes to beach options and sea views, then thinking about a stay in Cala Millor is not a bad idea!
FUN FACT: Cala actually means cove. So anytime you see a name starting with Cala, you can know what kind of beach (or cala) to expect!
Cala Millor is located at the far east side of Mallorca, making it a 1-hour drive from the Palma de Mallorca. Built up to cater to every tourist's needs, it's populated with bars, restaurants, and hotels where you can relax while waiting for the city to become alive at night. The beaches here are the trademark – with long stretches of white sand and crystal clear waters lined with tropical palm trees and that warm summer temperature. An endless beach coastline and wild nature make Cala Millor one of the best places to stay in Mallorca whether you are traveling for fun, relaxation, or simply working on your tan.
Luxury hotel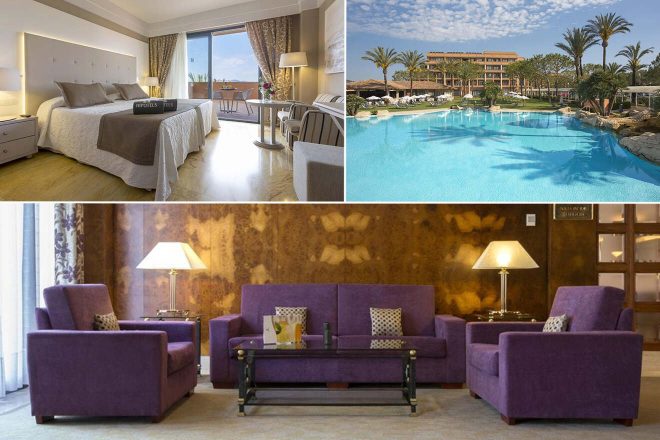 5 star beach resort with unrivaled luxury and class from its huge swimming pools, private spa, inhouse salon, and rooms. Their suites also feature modern design along with a relaxing terrace where you are free to chill and enjoy your lavish stay in one of the top hotels to stay in Cala Millor
Other accommodation options in Cala Millor
budget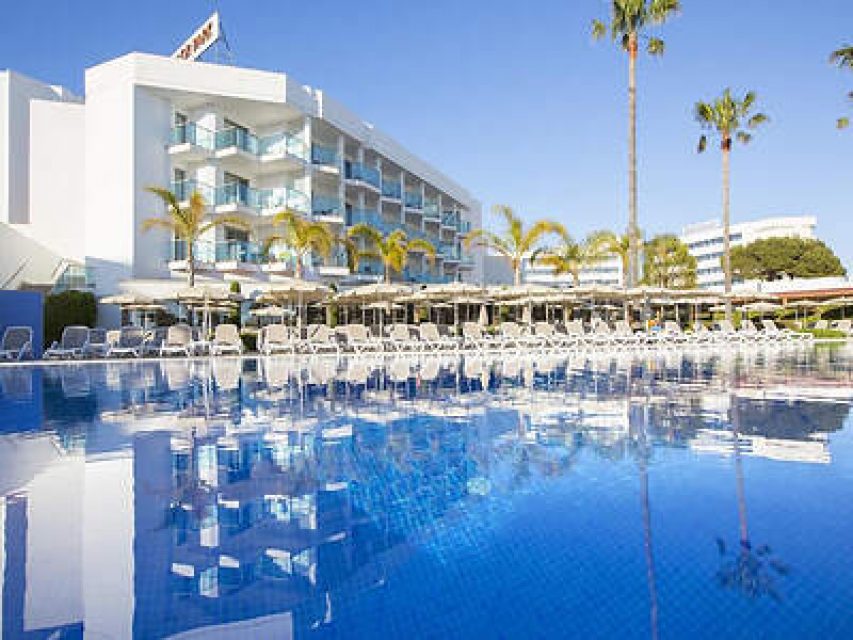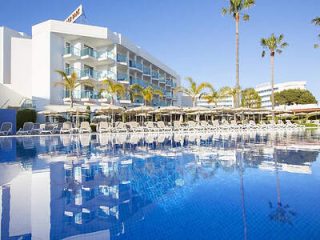 Situated near the beautiful beaches of Cala Millor and equipped with family friendly rooms and flat screen TVs
airbnb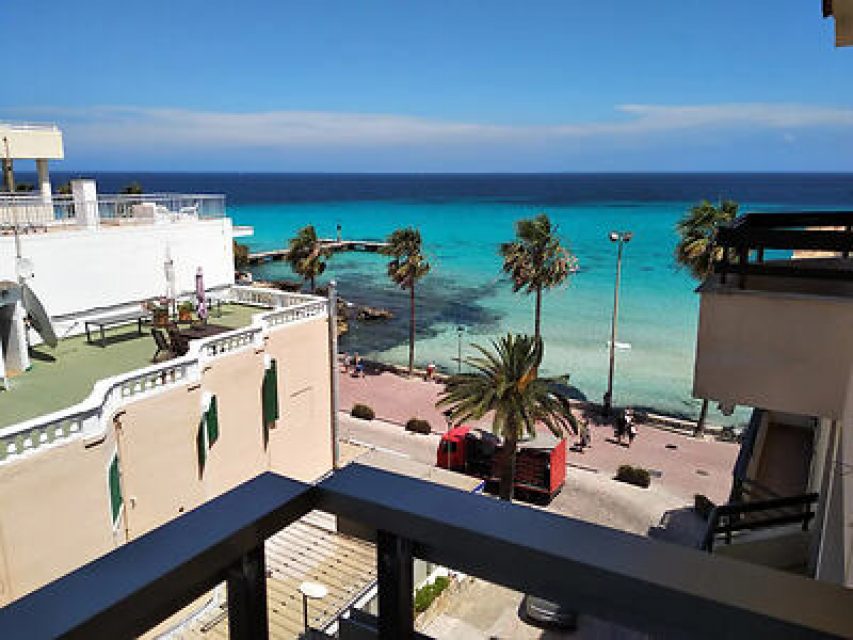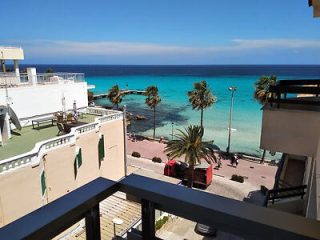 Private Airbnb that embraces traditional decor and design along with a cozy bedroom
Things to do in Cala Millor
BONUS 1: Mallorca Vs Ibiza – which to visit?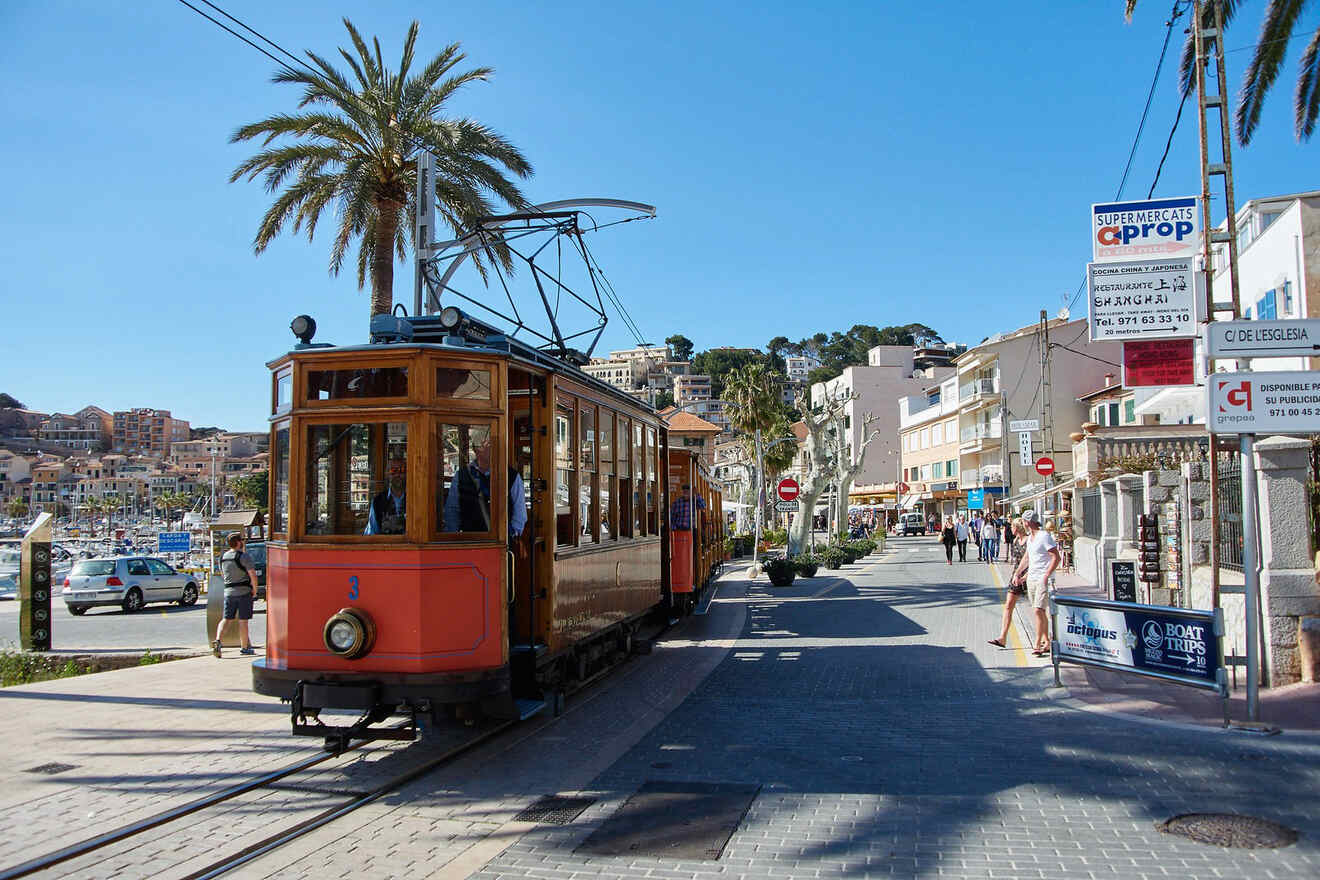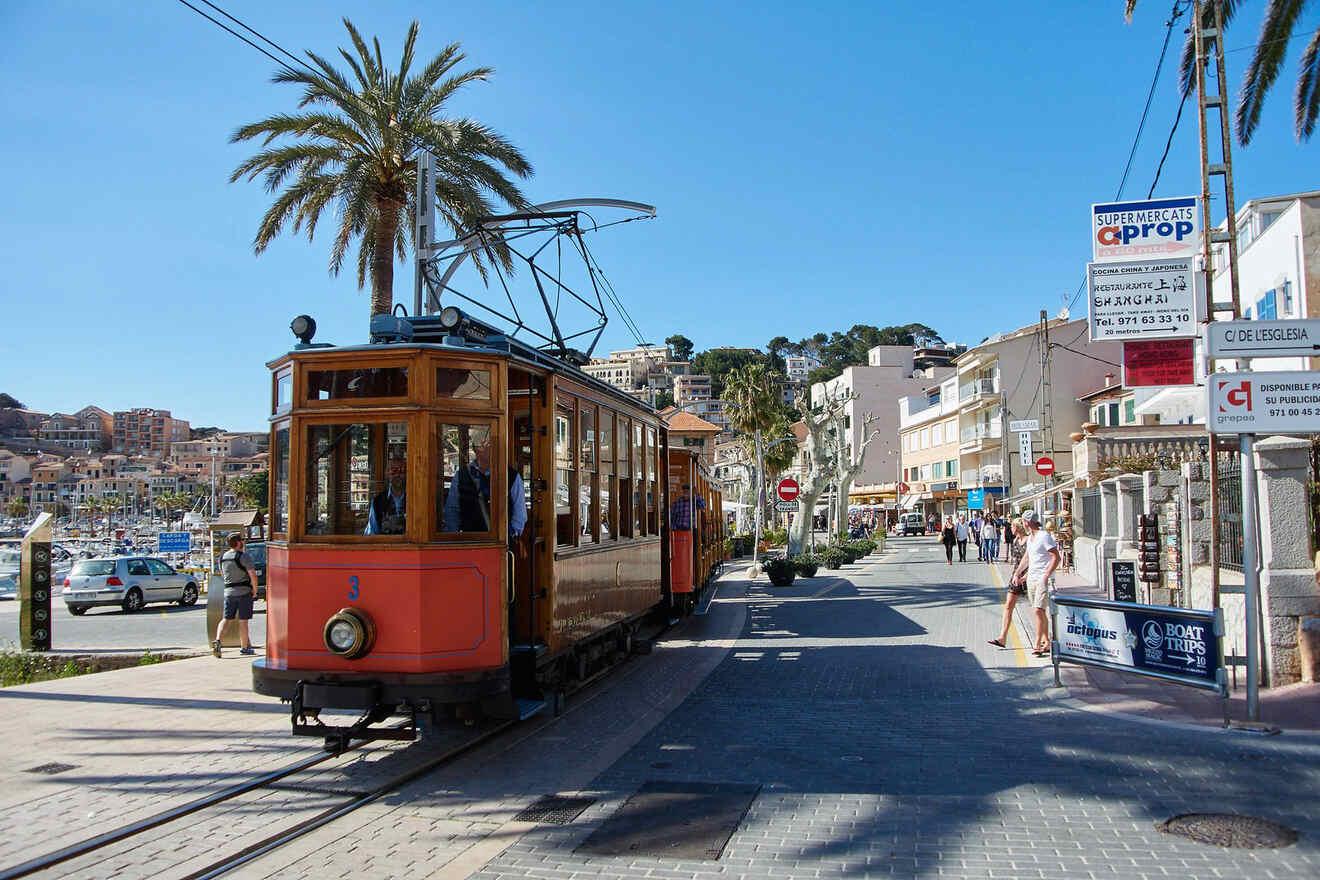 Mallorca and Ibiza may seem very similar places to go to in terms of activities and things to do, but it's the little things that distinguish these islands and will help you decide which one to visit.
Overall, Ibiza is a smaller island with an emphasis on partying and nightlife as well as relaxing on beautiful white sandy beaches with a drink in hand. Ibiza is for you if you are looking for a lively club scene with a party atmosphere all day long but be warned it is a little more pricey. Check out our post for the best accommodation choices in Ibiza if this sounds like you!
Whilst there are certainly places to party and incredible beaches in Mallorca too, it is much bigger in both size and scope of activities. If you love a bit more variety on your holiday and enjoy things like hiking, mountain biking, snorkeling, and other outdoor activities, Mallorca will be a better fit for you.
BONUS 2: Best day trips in Mallorca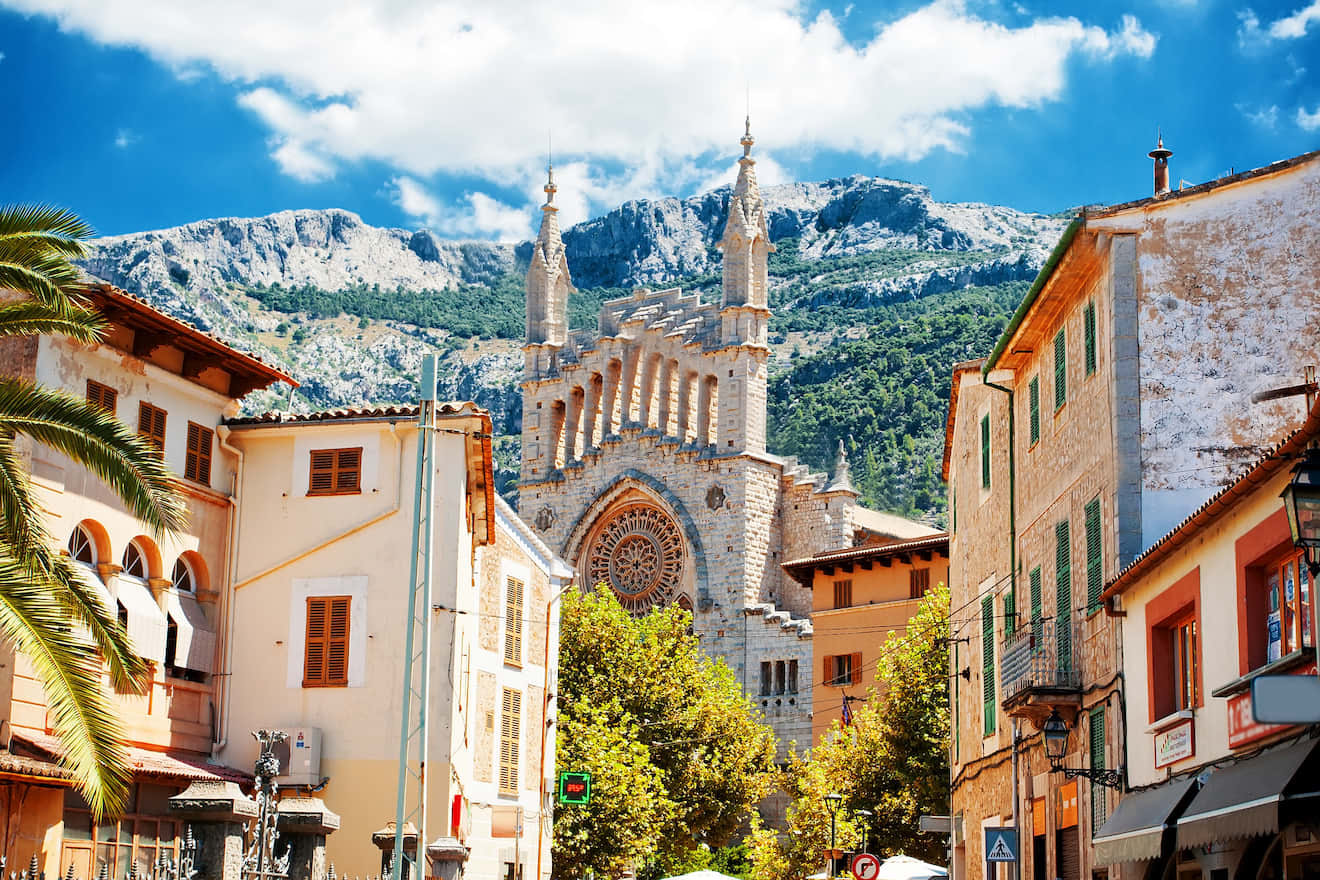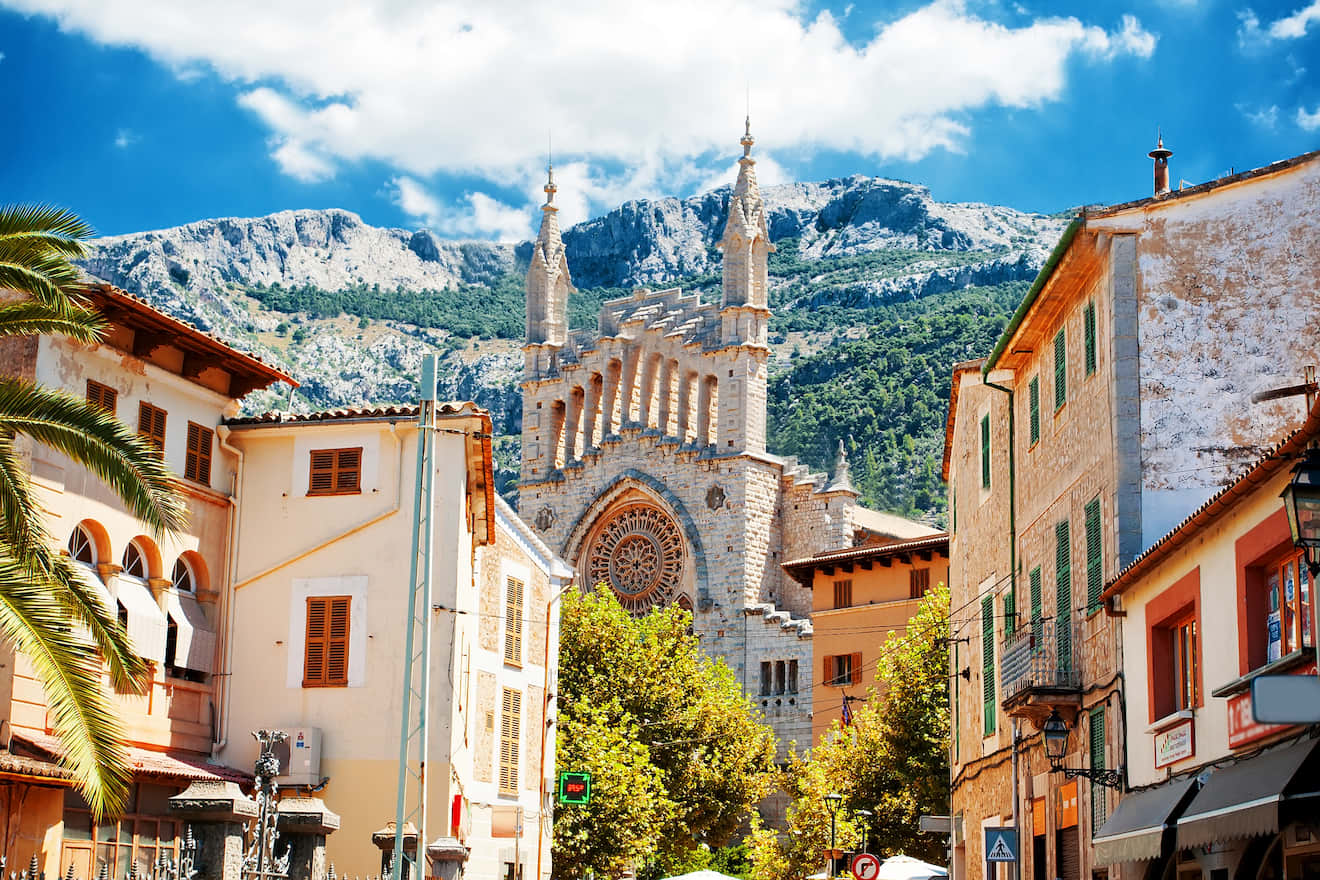 Aside from the towns and beaches I have already mentioned, there are many other attractions in Mallorca that are worth a visit. The great part about Mallorca is that it is under a 1.5 hour drive across the whole island from Palma to Cala Ratjada on the east coast. This means it's easy to go on any of these day trips no matter which part of the island you are staying in but if you stay in Palma, you will have more tour options for some of these trips. So rent a car, pack a bag and go explore!
Traverse the Tramuntana Mountain Range
One way of getting up close to the untapped nature and wildlife of Mallorca is by visiting the rocky Tramuntana Mountains (Serra de Tramuntana). Starting from Santa Ponsa, just a 30-minute drive west of the capital city, you can drive (or ride) the winding coastal road heading north and stop at the magnitude of lookout points around the mountains, if a short drive is all you're after, there is a direct road back to Palma from Port de Sóller.

To truly experience the beauty of this region, get ready to strap on some hiking boots. Hiking and cycling are popular in this region. There are a number of different hikes to choose from to suit your time and experience as the mountain range and pine forests stretch across the entire northern coast of Mallorca. By hiking the Tramuntana mountains, you'll be able to see the beauty of the whole island from a totally different perspective.
Explore the Cuevas del Drach (Dragon Caves) near Porto Cristo
Follow the 1200m of paths through the enchanting dragon caves near Porto Cristo and marvel at the incredible stalagmite formations. To top off this one-hour tour, you will be treated to a live sound and light show whilst floating on Lake Martel, Europe's largest underground lake! There are many caves to visit all over the world but this one truly is one not to miss!
Visit the countryside of Mallorca to see their unique bodega's (wineries)
Did you know that they make wine in Mallorca? Don't worry, neither did I. In fact, there are several villages throughout the island where winemaking is a popular occupation. Make sure to visit at least one bodega during your trip to Mallorca. Miquel Oliver is a great option with multiple tours focussing on various aspects of the winery including the wine-making process, the grapes, and of course tapas! Make sure to sample some of their local flavors at the cellar door before you leave.


Visit the town of Sóller for its old-world charm
For something a bit different to relaxing on the beaches, take a trip on an old wooden train from Palma de Mallorca to the charming town of Sóller. This art deco train ride winds its way through incredible countryside scenery with a couple of stops at some incredible photo spots during the 1-hour journey. Once you've reached Sóller, you'll feel like you've gone back in time with its old-world architecture, make sure to jump on the old tram which takes you through the colorful citrus groves to the Port de Sóller.
Explore the Island of Sa Dragonera Natural Park
This incredible uninhabited island off the coast of Mallorca is actually a special protected area full of beautiful pine forests. It is home to many species of flora and fauna including the wall lizard which is endemic to Sa Dragonera Natural Park (meaning you won't find it anywhere else in the world)! During the summer you can take a boat to the island every hour from Sant Elm. Enjoy some time in the wilderness and explore the island on foot for the best views!
Check out some of the island's other beaches
No matter where you choose to stay in Mallorca, there will always be more towns to see and beaches to explore! The entire Bay of Palma is a great place to start with spots such as Playa de Palma, Palma Nova, and Cala Major. Alternatively, head east to check out Cala Ratjada or Cala d'Or, a busy fishing village.
Frequently asked questions about Mallorca
🏡 Which part of Mallorca is the best to stay?
Palma de Mallorca is one of the best places to stay in Mallorca for its rich local culture, charming buildings and history. It also has amazing nightlife and sophisticated architecture which makes it easy to recommend to any type of traveler. 
⬇️ Which side of Majorca is best?
Since most of Mallorca's beaches and notable sites are on the south east of the island, it's safe to say that you should be booking a place to stay there. Neighborhoods like Palma de Mallorca, Port de Pollenca and Magaluf are some southside neighborhoods you should check out. 
🏖️ Which part of Mallorca has the best beaches?
Cala Millor is one of the best places to stay in Mallorca if you're into summer beaches. What sets its beaches apart from the rest is the long trail of white sand and sea views from all over. 
Conclusion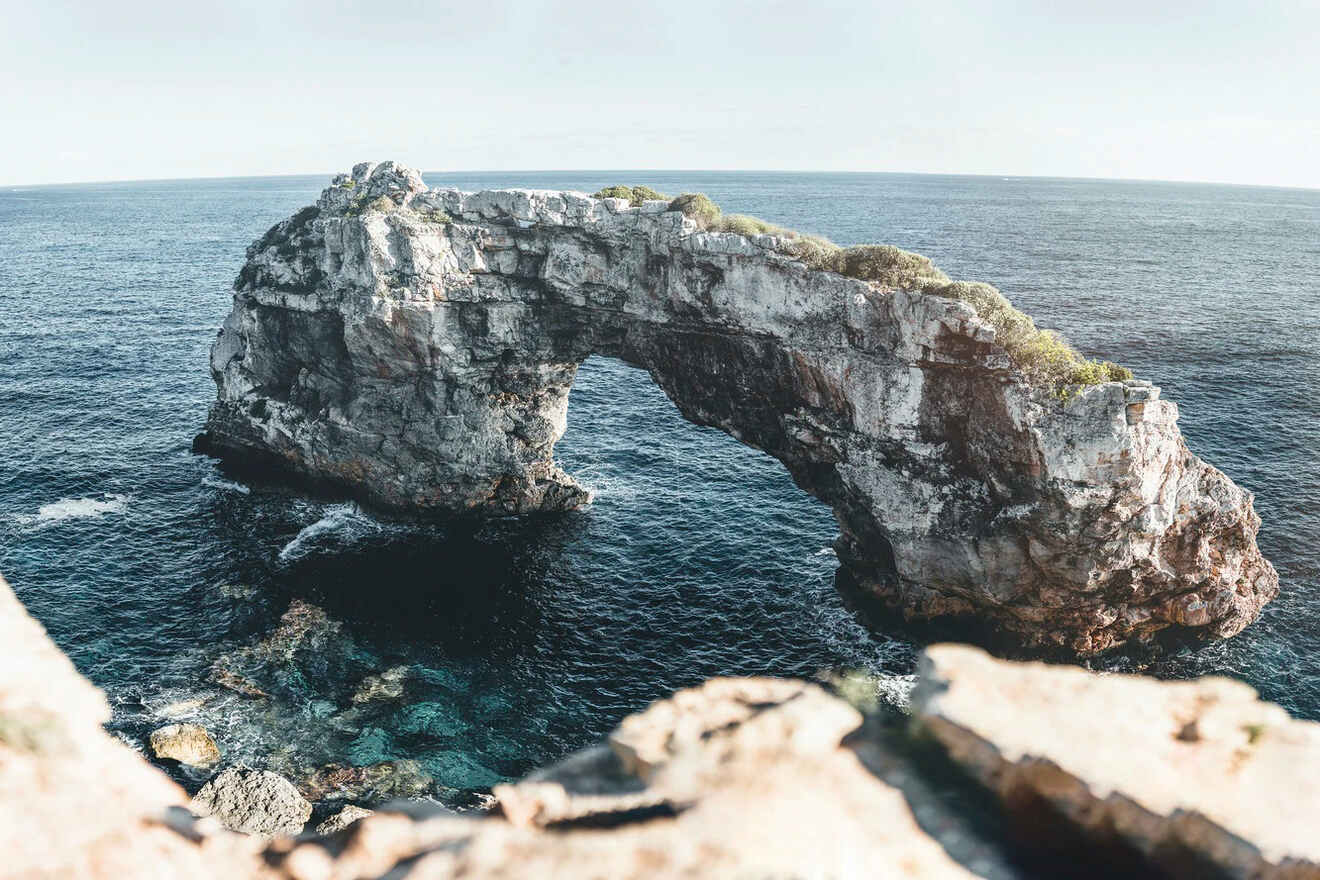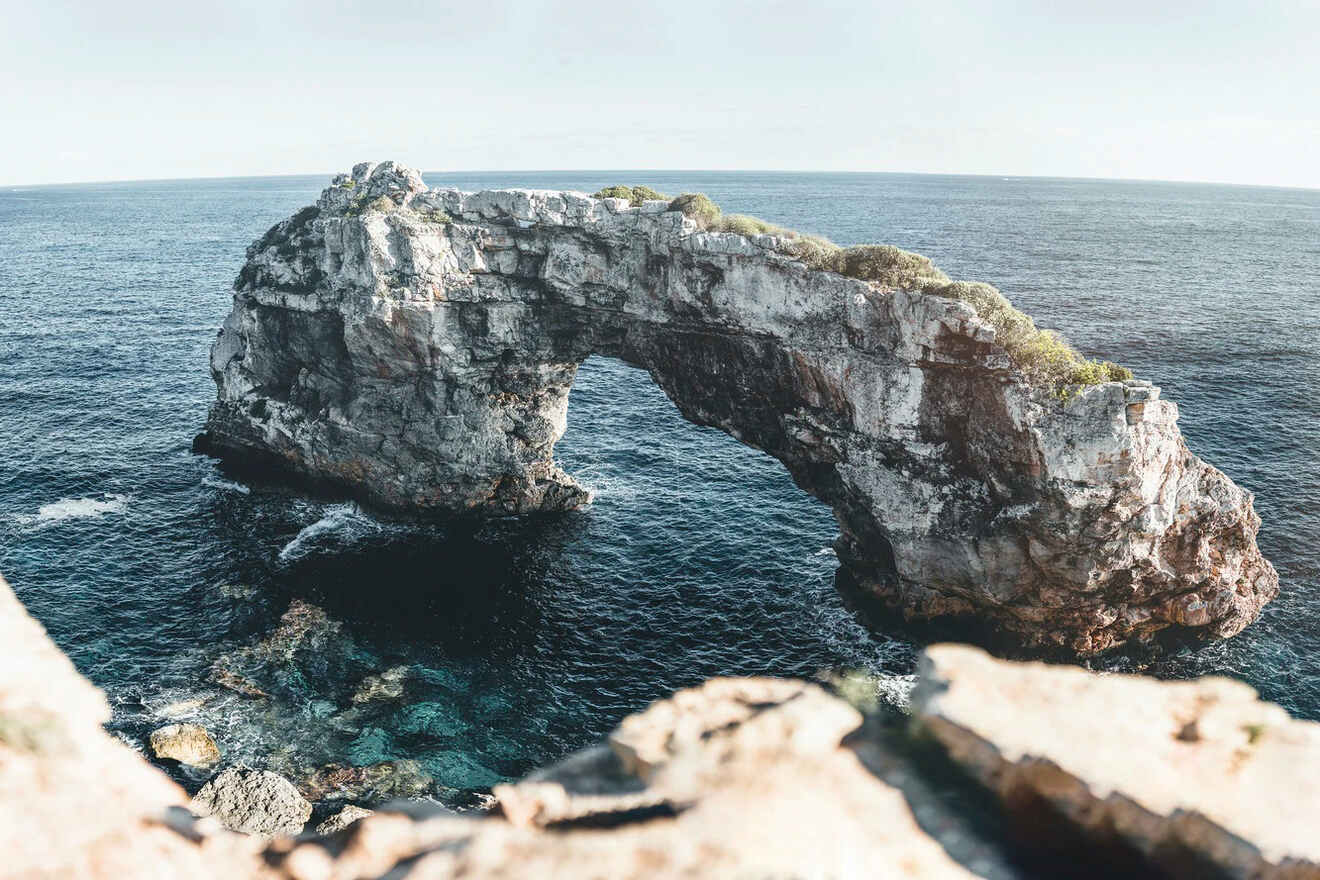 Yay! You've come to the end of my Where to Stay in Mallorca Guide! I want to thank you very much for the time you've given my guide and I hope it has helped you to choose which neighborhoods to visit and hotels to book.
For a mini recap, we've covered the top areas from Palma to Cala Ratjada and shown you the best hotels to choose from. There really is something for everyone! If you haven't picked from the hotels already, here are my top two places to stay:
Mallorca is such a great island because of its diversity and unlimited choices for things to do. Remember to book ahead of time, especially if you are traveling around the Diada de Sant Jordi (late April) since hotels and accommodations in Mallorca book out fast!
If you haven't had enough of Spanish culture, fishing villages, or the Mediterranean lifestyle, be sure to check out our accommodation guides for Ibiza, Madrid, and Barcelona. Feel free to leave any comments, suggestions, or stories about your travel experiences, down below and I'll happily respond to them.
Have fun and stay safe,
Kate