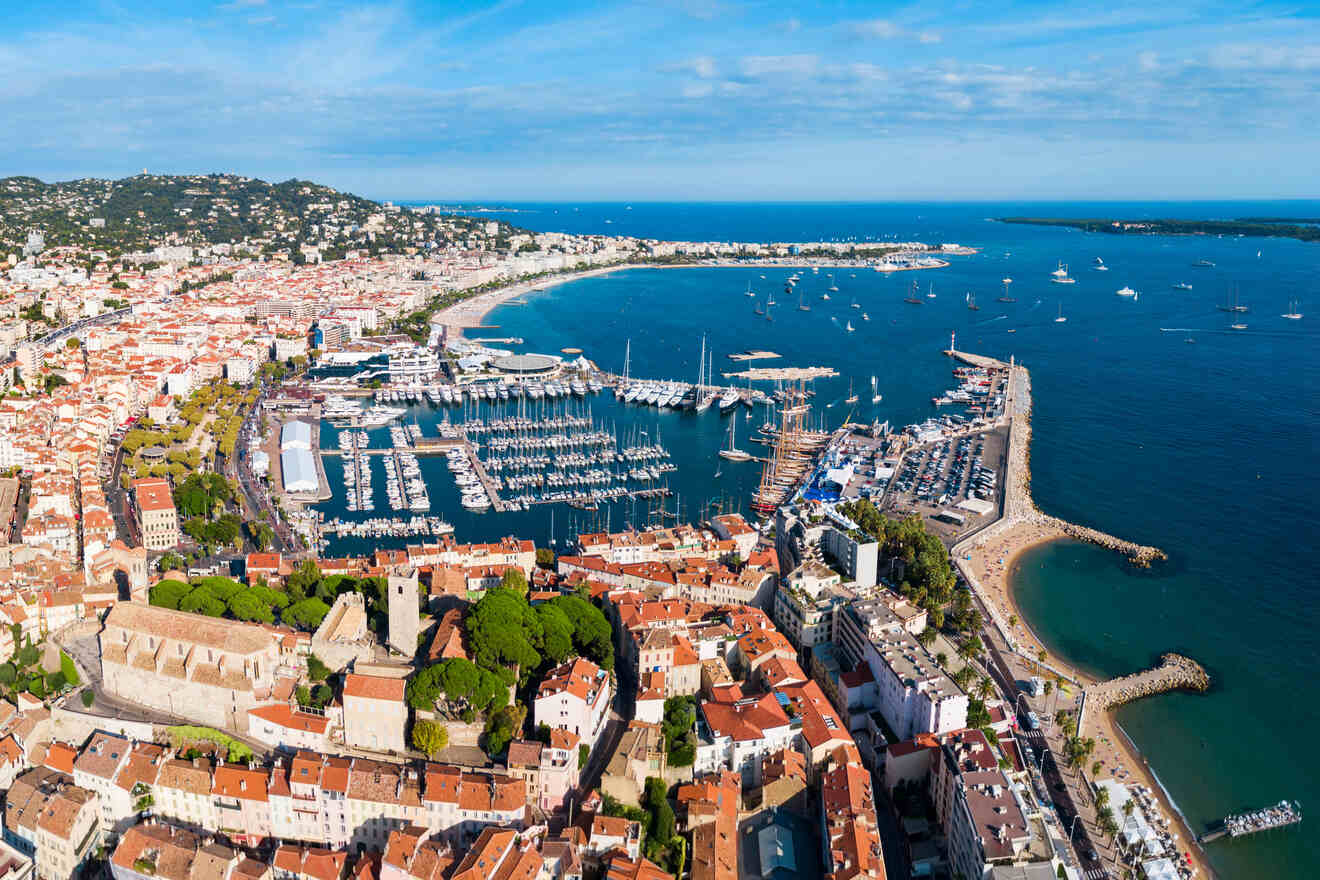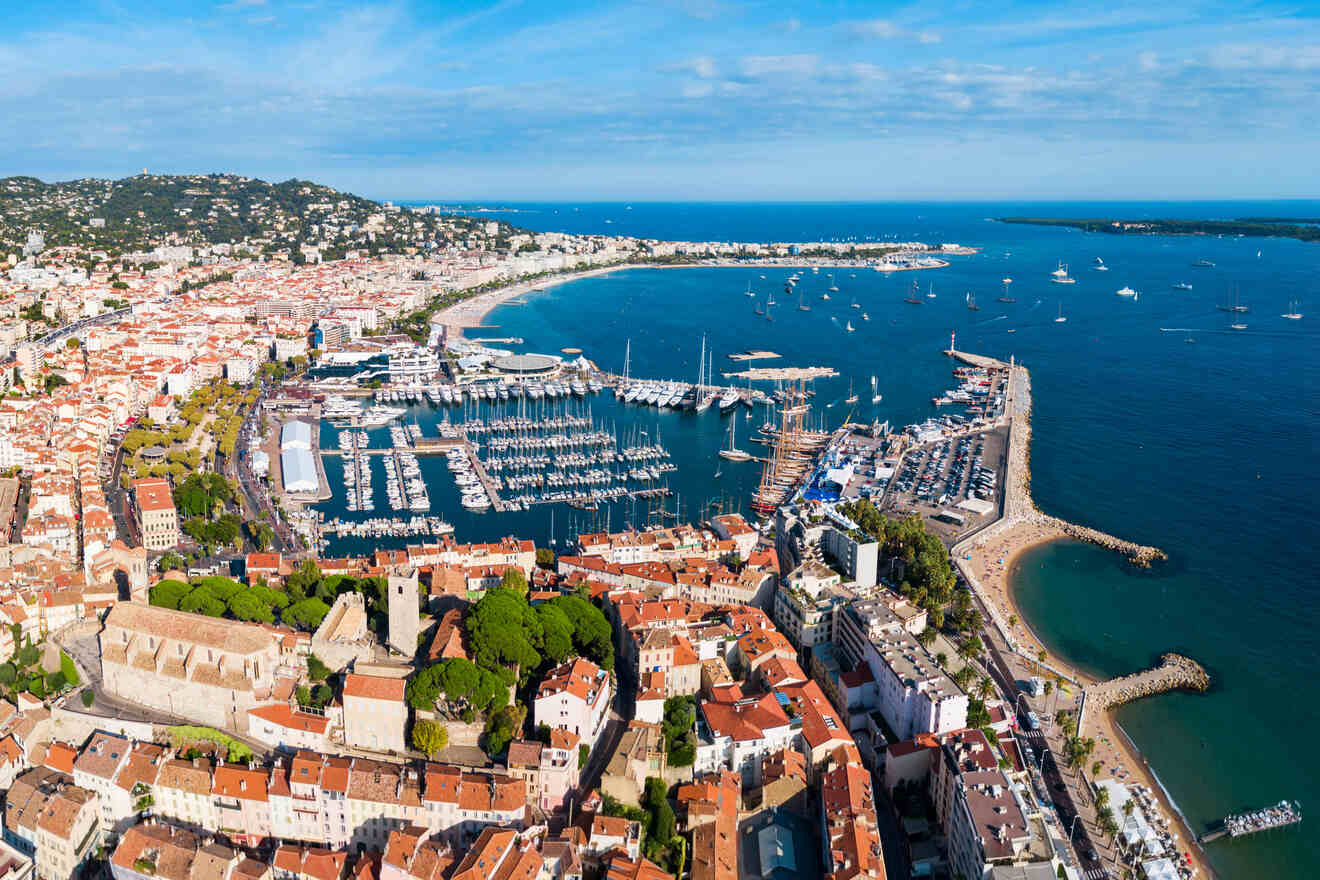 Famous for its annual Film Festival which usually takes place at the end of May, Cannes is a town in the French Riviera that's usually associated with celebrities, exclusive hotels, and fancy restaurants.
That doesn't mean that Cannes isn't an affordable place to visit. If you stick around, I'll also show you the best hotels where to stay in Cannes that don't require a fortune! However, one thing you'll have to make sure of is that you book these hotels in advance. As I'm sure you know, the destination is super popular, and everything sells out months in advance!
The beautiful scenery, the history, and delicious food draw people from all around the world to Cannes, France! I don't want to give you too many spoilers, so come along and let's discover what's there to do in this magical city.
Let's go!
If you are in a hurry
For all the readers who want to book their hotels right now, I've made a list of the best hotels where to stay in Cannes, all located in Le Suquet (Old Town)
Check out this map that will help you visualize better all the areas where to stay in Cannes that I will be talking about in this post:
1. Le Suquet (Old Town) – where to stay in Cannes for first-timers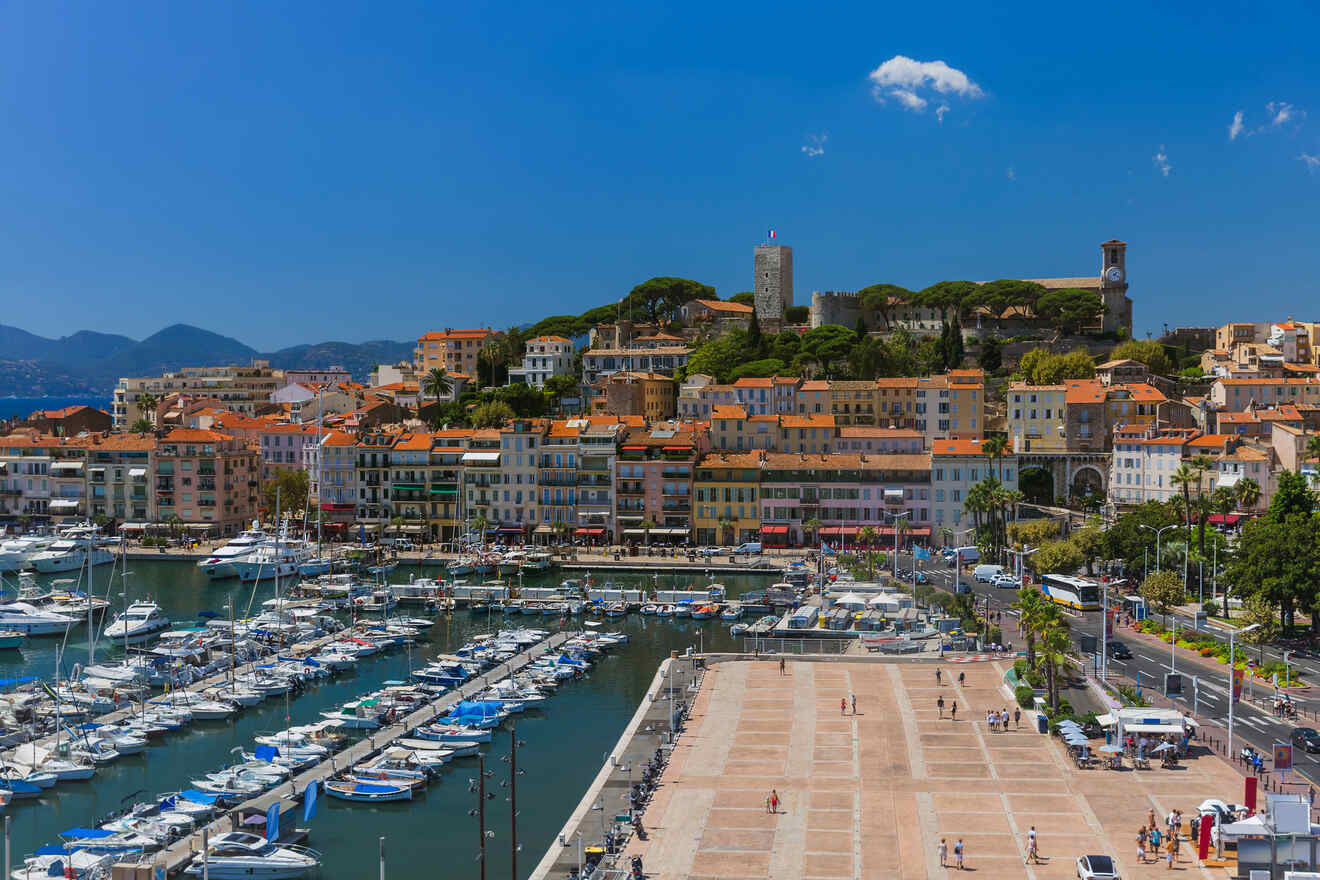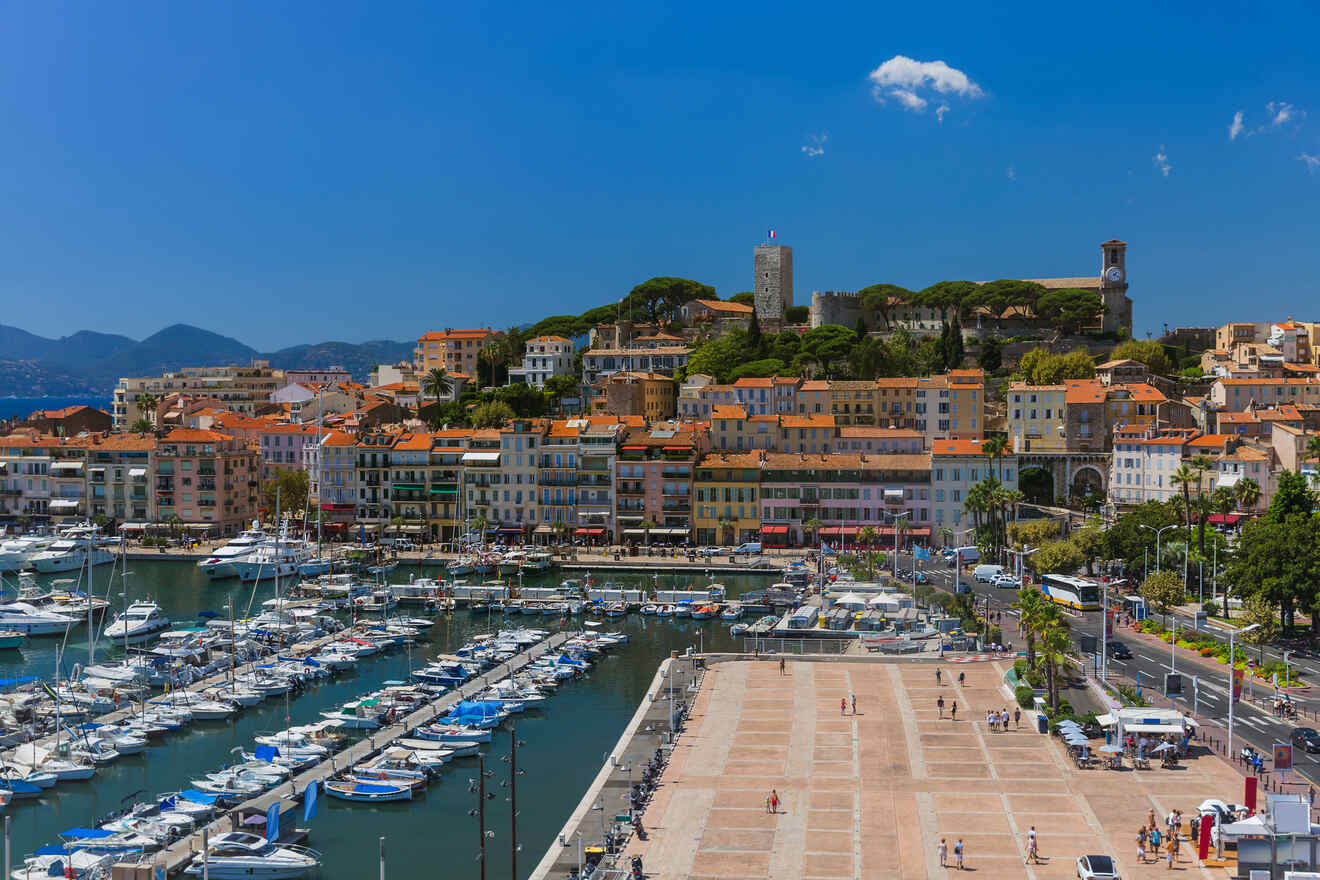 To be honest with you, I don't think I can compare the French charm with anything else! There's something so special about it that it's hard to put it into words, but I'll try to do that for my readers!
The Old Town of Cannes is, as the name entails, the city's oldest neighborhood dating back to Roman times! As you walk along the narrow streets, you will fall in love with the surroundings, the hidden alleys, and historic buildings with balconies filled with flowers.
Le Suquet is located above Vieux Port, so the city views are unique here! In contrast to the other parts of Cannes city, the Old Town looks as if it remained stuck in the past, but that only adds to its beauty!
As you can imagine most tourists want to stay here when they visit Cannes, so I highly recommend booking your hotels in advance, this famous city is packed with tourists all year long!
Luxury hotel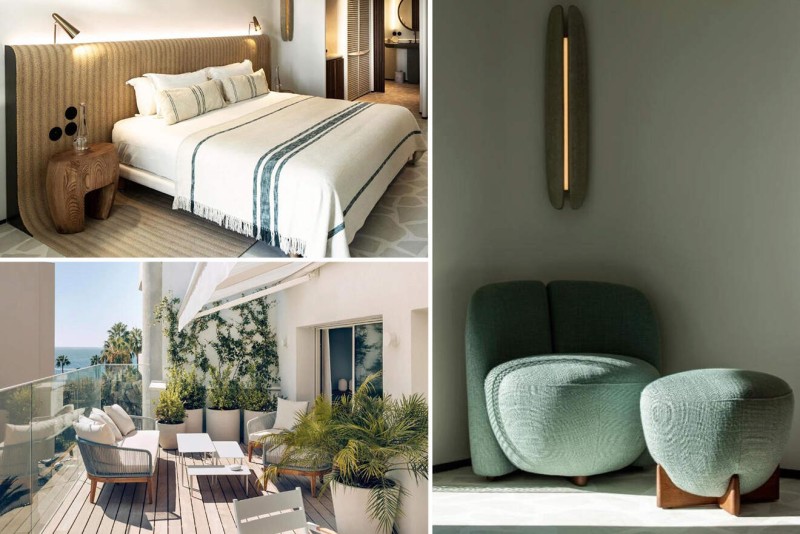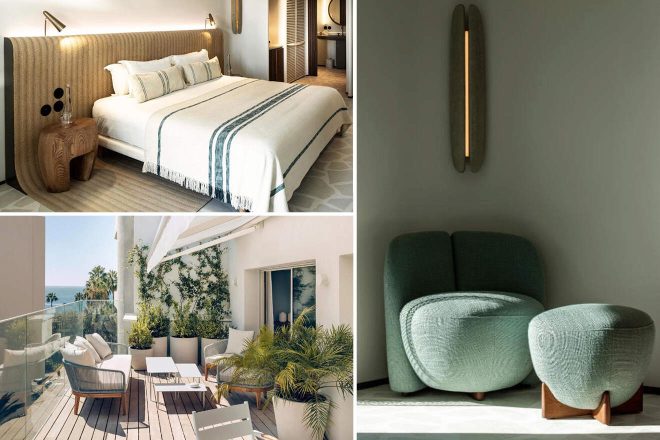 Order some breakfast, get a cup of coffee, chill on the balcony and admire the sea views! This central hotel, on Rue Brougham, has such a great design, rooms for families, and it's not too far from the port!
Other options in Le Suquet (Old Town)
Mid-Range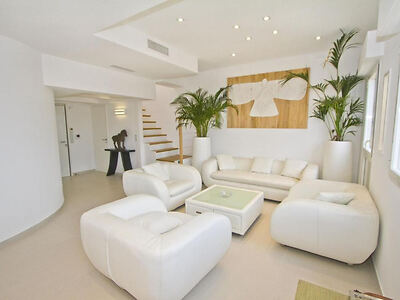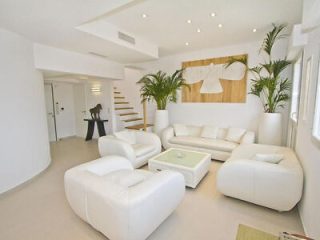 In search of the perfect hotel, Cannes? This place has a great location, private bathrooms, and a terrace
Budget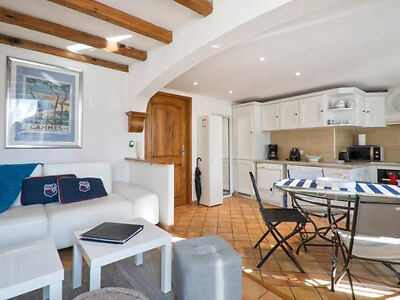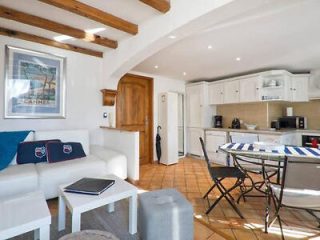 An affordable apartment to stay Cannes near the beach that has family rooms, flat-screen tv, and a kitchen
Airbnb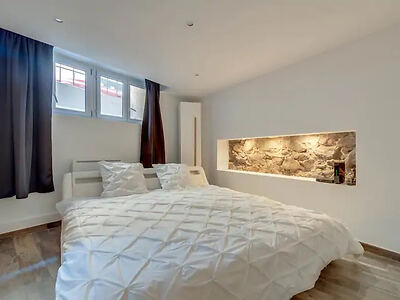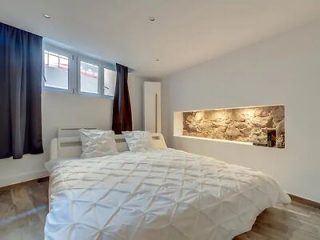 Relax in the sauna of this accommodation that has a hot tub, a kitchen, and a spacious room
Things to do in Le Suquet (Old Town)
Visit the Notre Dame d'Esperance church
Admire the architecture of Château de la Castre
Explore the city's magical streets and the port area
Do some shopping at Marché Forville market
Check out the Victor Tuby Museum in Cannes, France
2. La Croisette – the most luxurious place in Cannes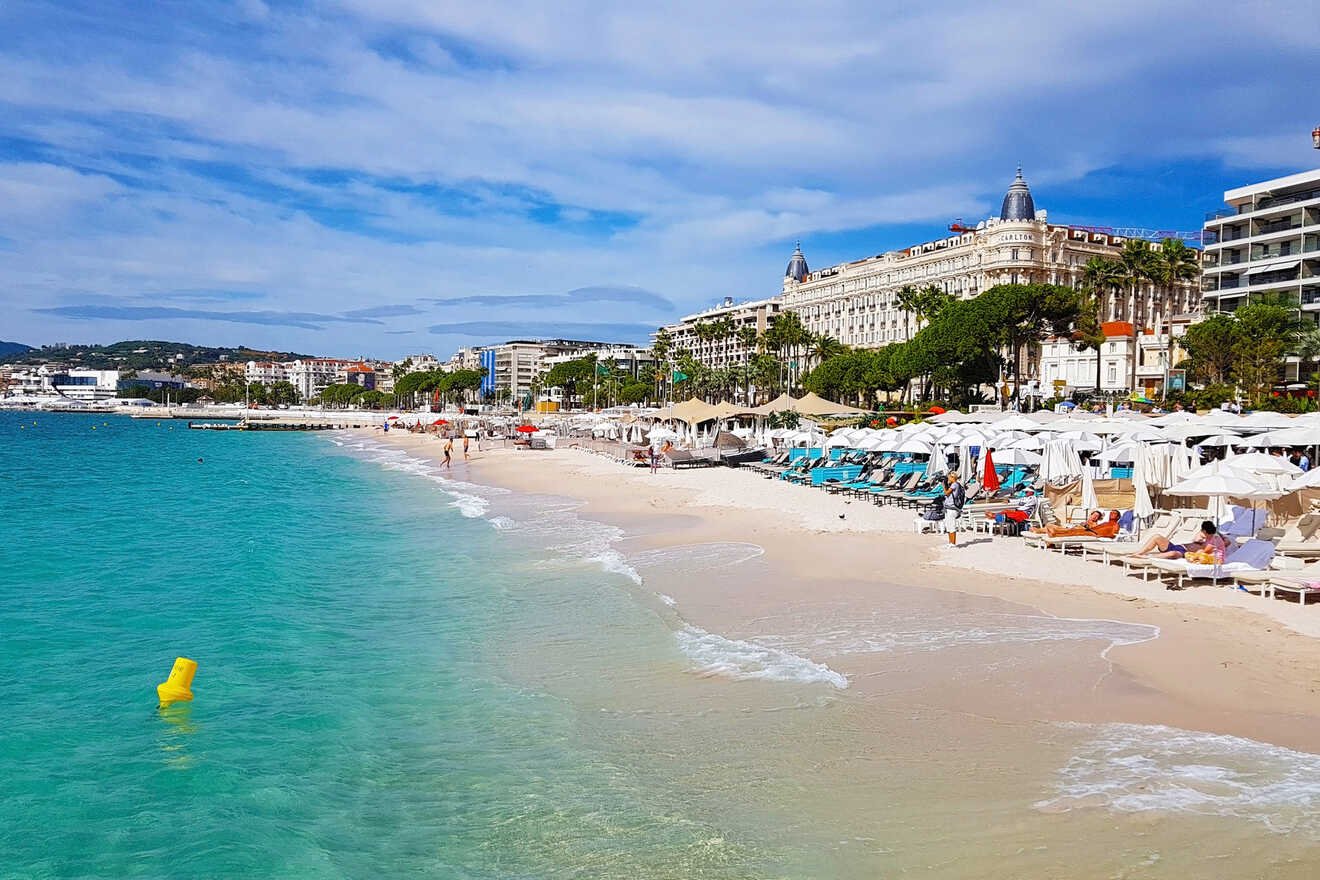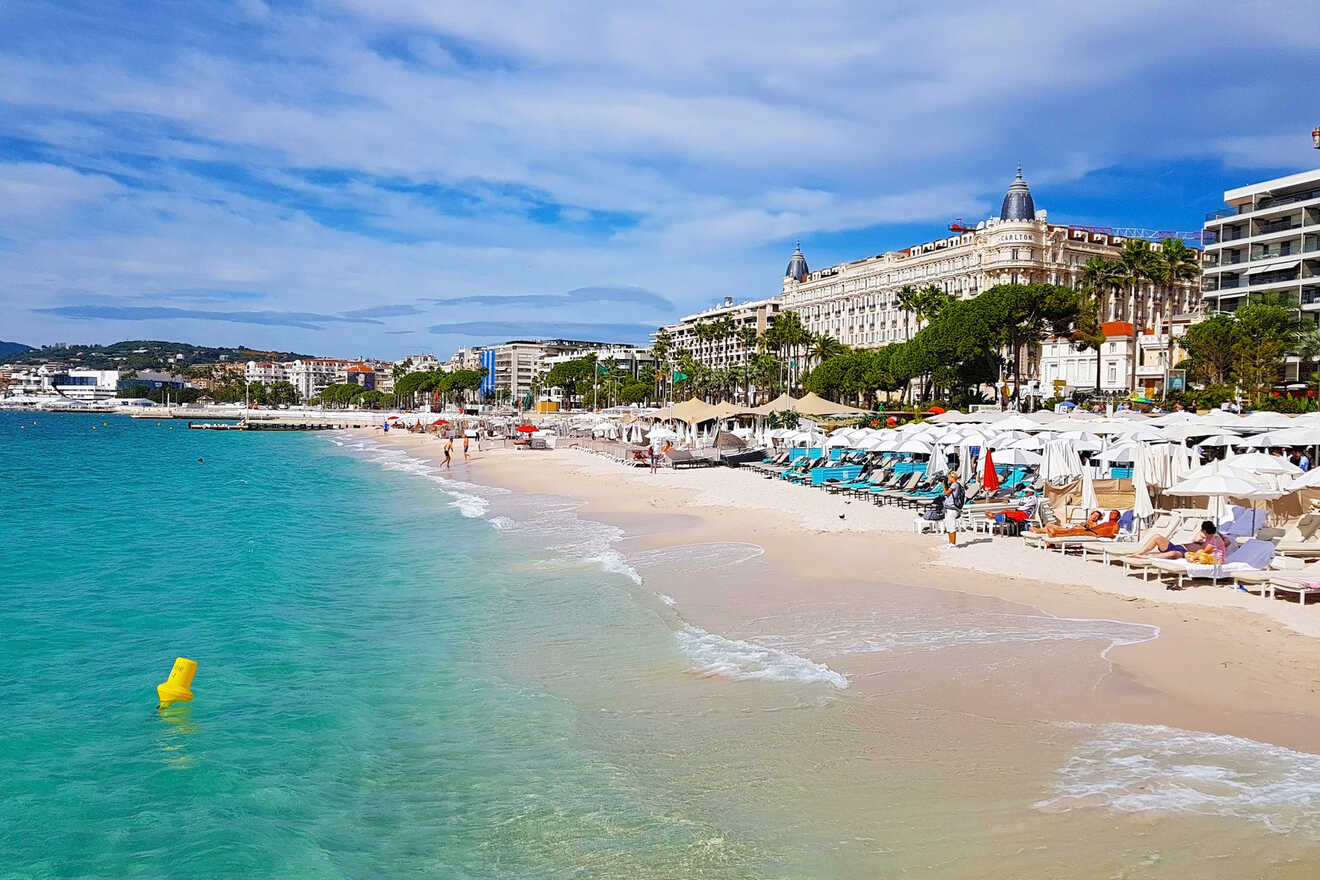 The Croisette is located less than 1 mile (1 km) away from the Old Town, Cannes, and it's a boulevard that runs from the east side of the city up to the city center area.
As you walk along the boulevard, you will also find Croisette beach, many restaurants, and of course, some costly places to stay. This area hosts some of the most expensive hotels in Cannes city. Righ behind La Croisette, you'll also find the major shopping area in town, on Rue D'Antibes.
Casinos are a big thing here, and some of them also have nightclubs, so if you're looking for a place to party, you can try the Casino De La Pointe Cannes. And if you want to visit other towns on the French Riviera where you can have a good time, I highly recommend St. Tropez.
La Croisette Boulevard overlaps with the city center area, where the famous Cannes Film Festival occurs at the Palais des Festivals. So if you're visiting during springtime, you can spot all the celebrities!
Luxury hotel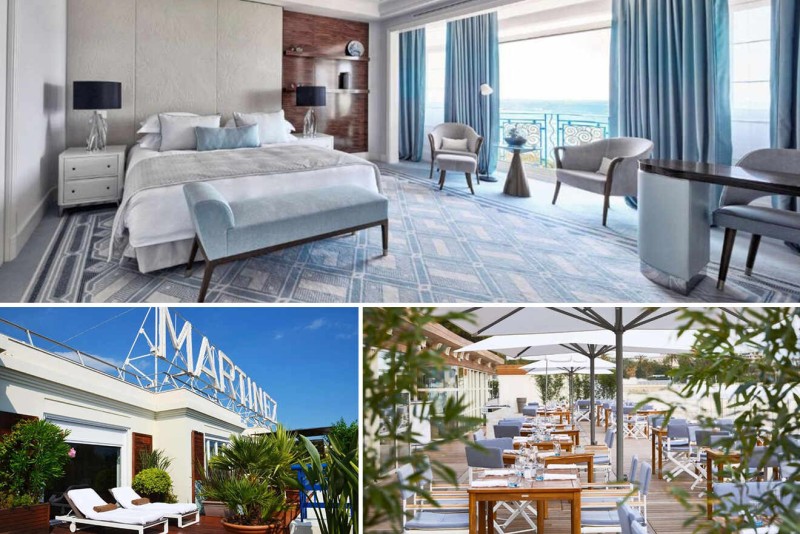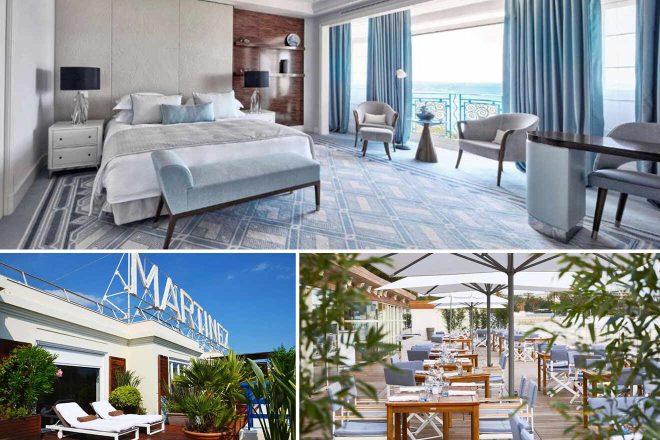 Offering access to a private beach area, this 5-star hotel on Boulevard de la Croisette has a restaurant located near Plage Du Festival. Enjoy the glamour of the French Riviera during the day and then head back to the hotel, order a bottle of wine and admire the sea views!  
Other accommodation options in La Croisette
Mid-Range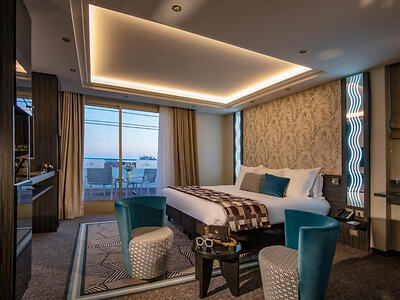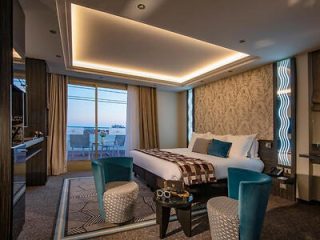 Set in an art-deco style villa, this hotel offers incredible city views, family rooms, and certain spa services
Budget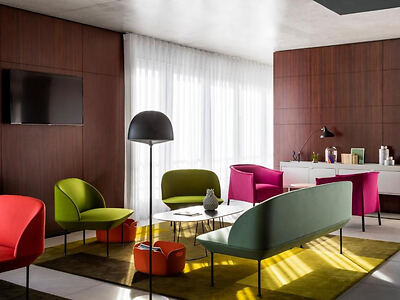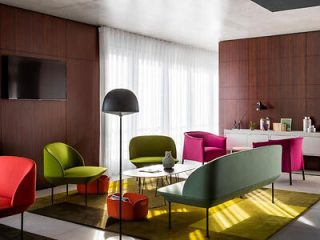 Relax on the sun terrace of this Cannes hotel that has an interesting design, a sauna, and a library
Airbnb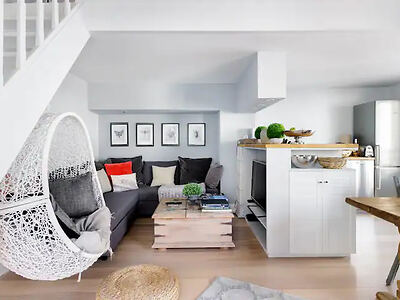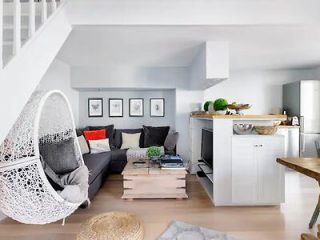 Enjoy your stay in Cannes, France, and book this loft that has a kitchen and a small patio
La Croisette boulevard has become quite a popular place to stay in Cannes as the Film Festival takes place nearby. Even outside of the festival times, many people want to stay around the area. So if you miss your chance at any of the hotels on the list, here are 4 more that you can book:
Luxury: Five Seas Hotel – Located nearby the sandy beaches and the port on rue Notre Dame, this elegant hotel even offers a spa. Soak up the French sun while drinking a glass of wine on the rooftop terrace, and then head for a swim in the pool!
Mid Range: Le Cavendish – Just look at those views! This Cannes hotel has all the facilities you need including breakfast and room service.
Budget: Best Western – One of the best affordable hotels in Cannes, France, situated near the restaurants. Chill after a day of exploring the Old Port on the patio while
Things to do in La Croisette
Visit the famous Palais des Festivals
Have a fancy lunch at Plage Du Festival
Party all night at Casino De La Pointe
Check out the shopping district on Rue D'Antibes
Explore the Promenade de la Croisette and the port
3. La Bocca – where to stay in Cannes for families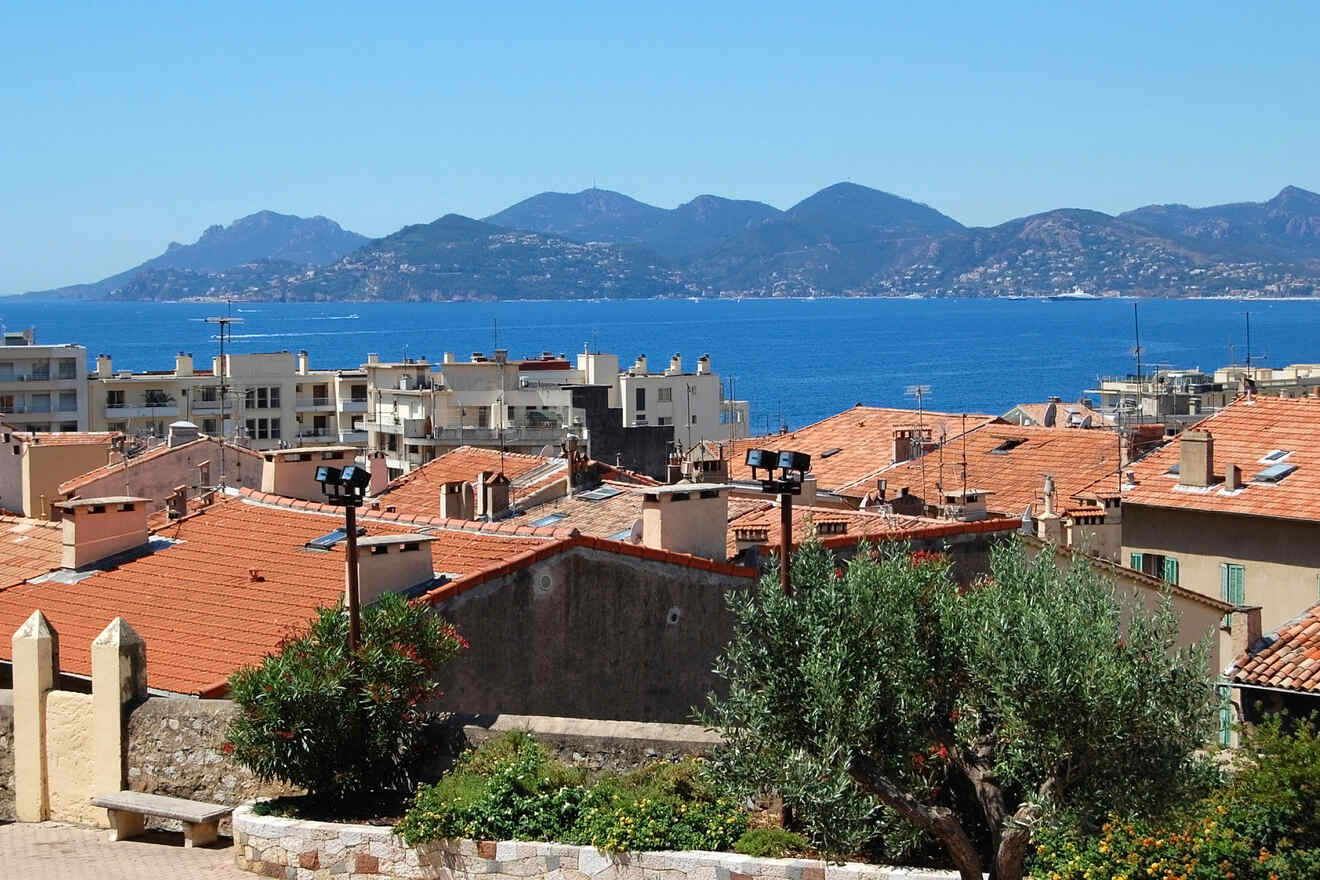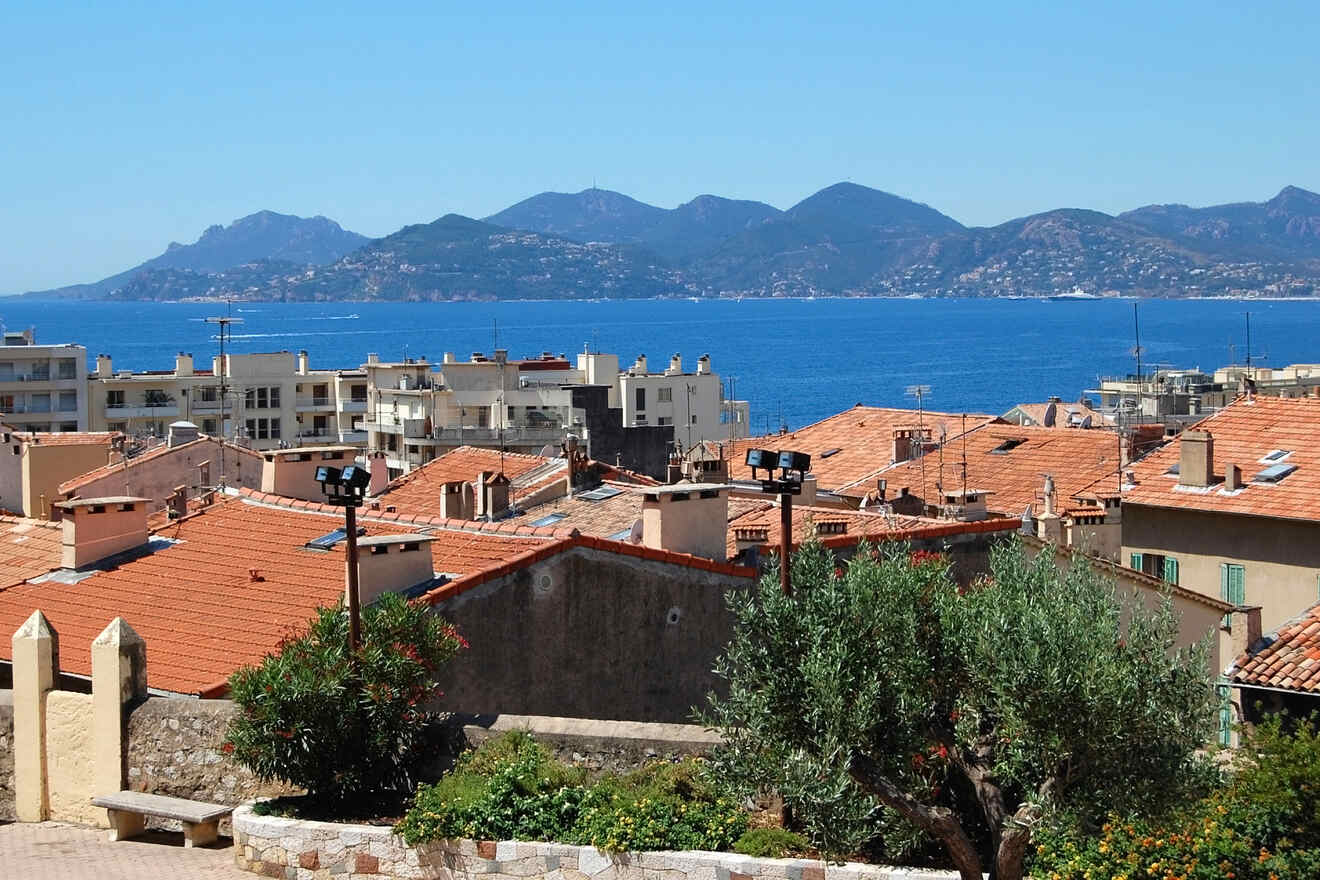 Located 3 miles (4 km) west of the Old Town and Cannes city center, this area is perfect for families traveling to this part of France.
The neighborhood features a local beach so you guys can head up there if the weather is nice and spend a fun day. You can always go to the city center or Old Town to see where the Film Festival takes place, as both are located near La Bocca.
However, I'm sure the kids will want to spend more of their time here, as there are playgrounds and escape rooms. If you're planning another family vacation in France, check out the hotels in Nice. The destination is stunning!
Luxury hotel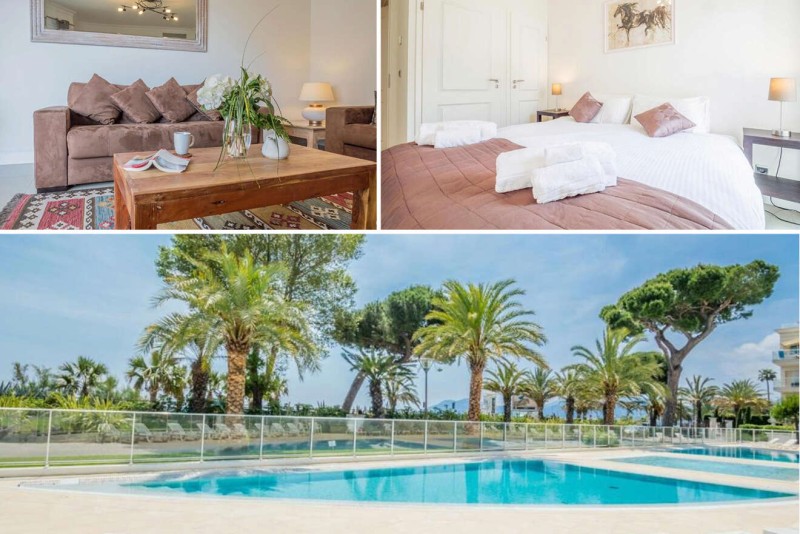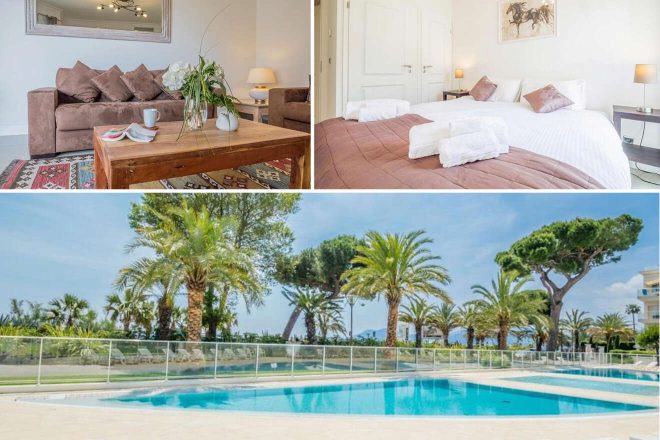 These apartments are perfect for your family trip to Cannes, France! They are equipped with a kitchen so you can fix up a quick breakfast and enjoy it on the balcony while admiring the sea views!
Other accommodation options in La Bocca
Mid-Range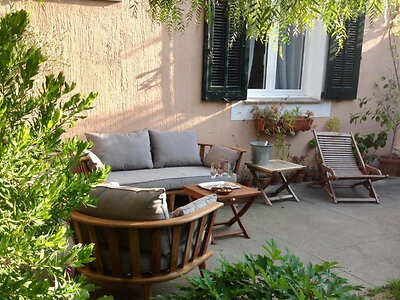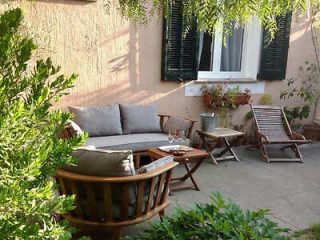 One of my favorite places to stay in Cannes that has a garden, family rooms, and a sun terrace
Budget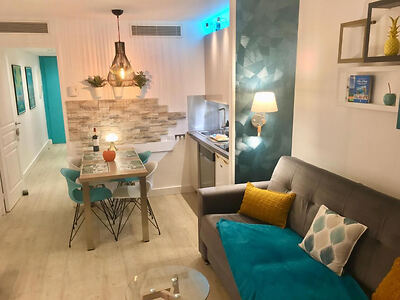 Relax by the pool at this hotel on Rue Pierre Semard that has family rooms and is near the beaches
Airbnb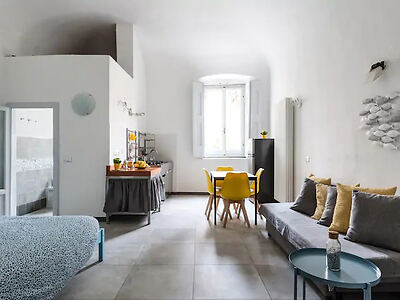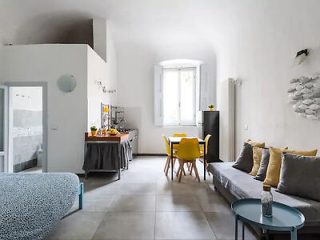 Enjoy your stay in Cannes in this comfortable apartment that offers beach access and a shared pool
Things to do in La Bocca
Spend a fun family day at La Bocca beach
Go for a walk in Morès Park
Admire the views at Croix des Gardes
Enjoy the adventures at Curious World Escape Game
Take the kids to play at Fun City Cannes, La Bocca
| | |
| --- | --- |
| 👑 Luxury price: | €270 |
| 💵 Mid Range: | €150 |
| 🛏️ Budget: | €90 |
| 🏠 Airbnb: | €140 |
| 💰 Accommodation prices: | Medium |
| 📍 Best area: | Le Suquet (Old Town) |
| 👪 Best area for families: | La Bocca |
| 🛎️ Best luxury hotel: | Belle Plage |
| 💵 Best mid-range hotel: | Traverse Des Artistes |
| 👛 Best budget hotel: | Appart Bas Suquet |
Frequently asked questions about Cannes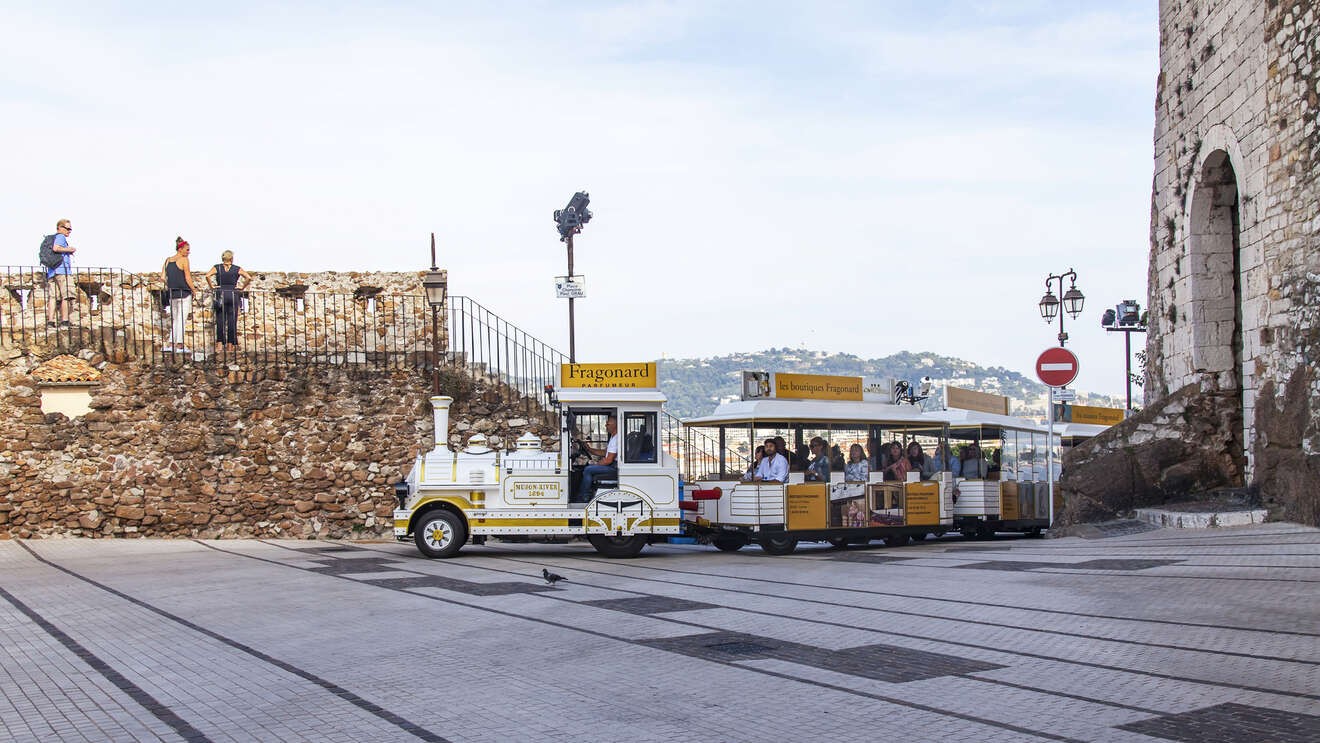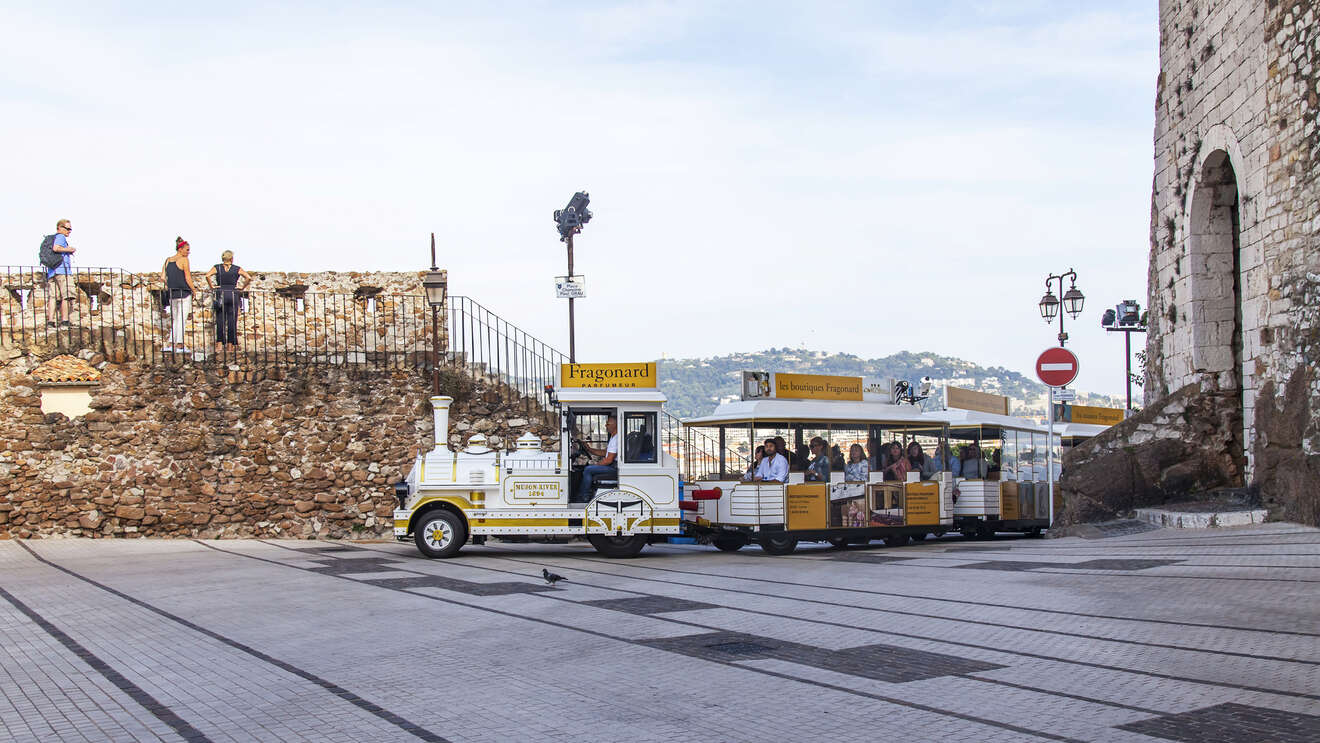 🤔 Is Nice or Cannes better?
It depends on what you're looking for, Nice gives off the big city feel while Cannes is a quiet beach resort town that offers exclusive and luxurious hotels, such as Belle Plage.
🏖️ Are there sandy beaches in Cannes?
Yes, there are sandy beaches in Cannes, France, and 2 of the best ones are La Croisette beach and La Boca beach.
🤩 Is Cannes worth visiting?
Yes, Cannes is a stunning place that you should visit at least once! It has beaches, unique restaurants, and great hotels like Hôtel Martinez.
💰 Is it expensive to stay in Cannes?
Although Cannes is known as an exclusive destination, there are also affordable ways to travel there, by booking cheaper hotels such as Appart Bas Suquet. 
Conclusion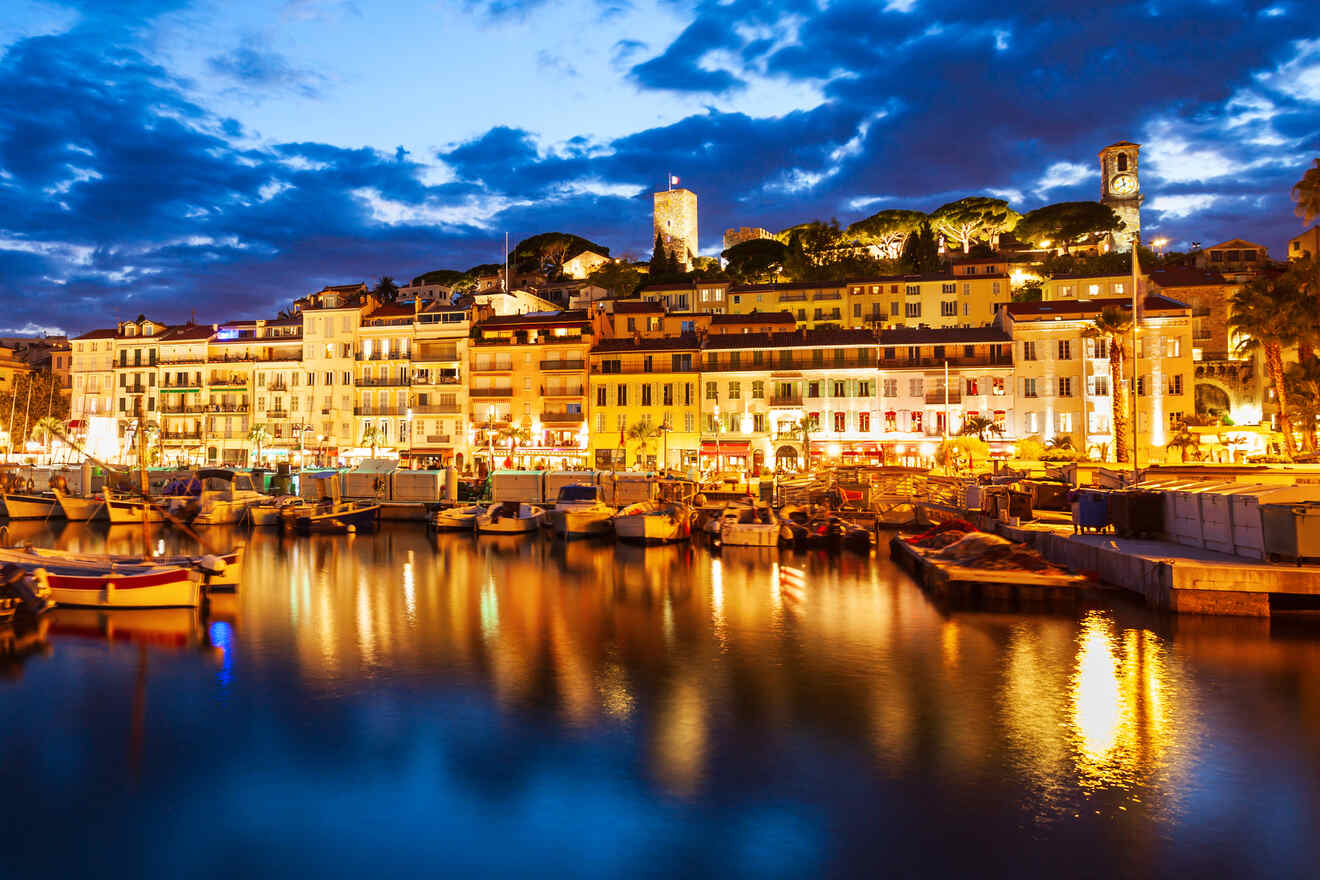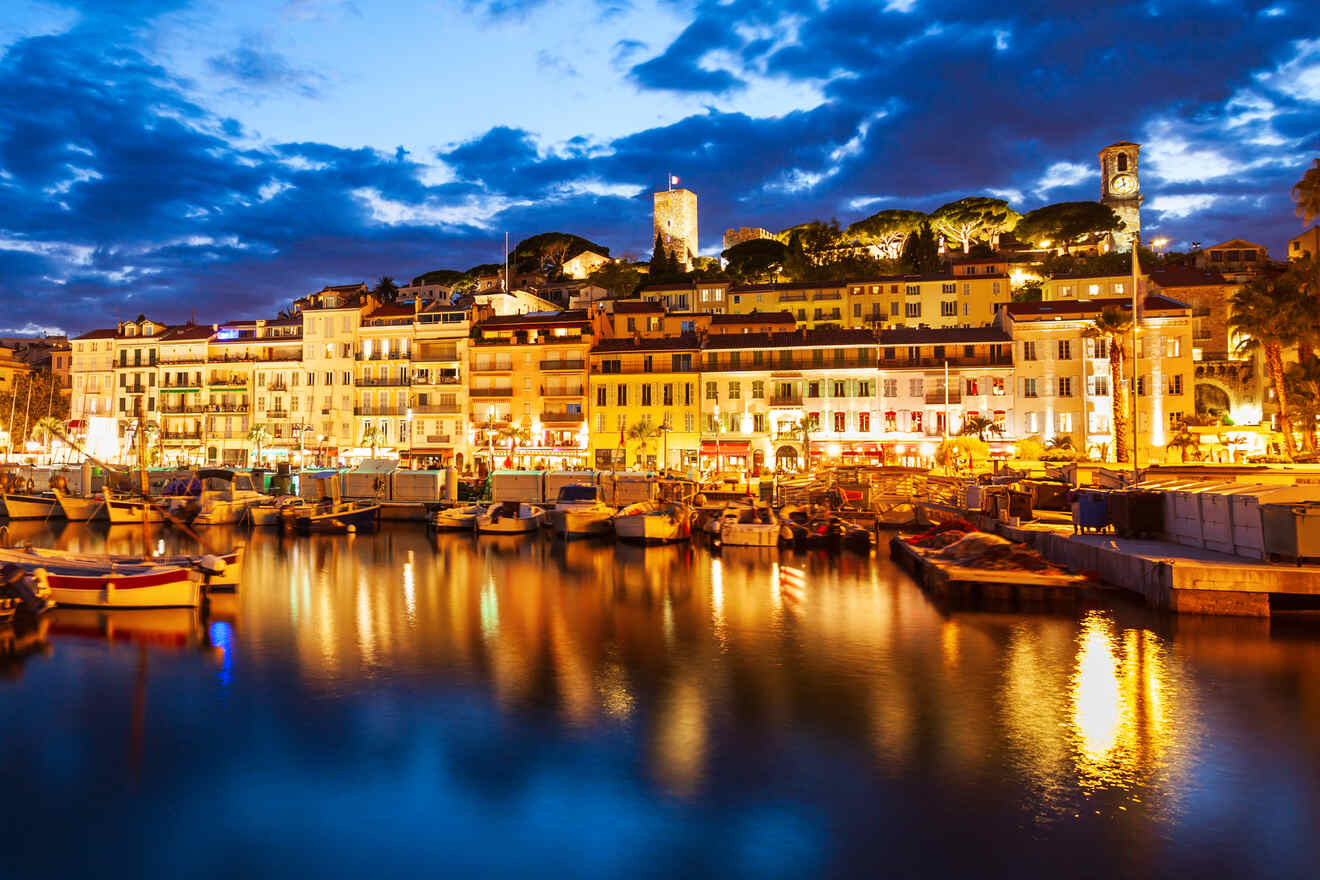 Am I the only one who absolutely loves all these incredible places in France? It's one of my favorite countries. I hope this post helped you decide where to stay in Cannes.
I know the list of places to stay is endless! So here are my top 2 favorite hotels, both located in the Old Town, Cannes:
As I've mentioned before, book your hotels in advance! Cannes is such a famous destination, and all the places are sold out months in advance.
Enjoy your trip to the French Riviera! Shop until you drop on Rue D'antibes, go on a yacht trip, and let me know in the comments below which celebrities you spotted at the Cannes Film Festival if you're visiting during that time of the year!
Have a great trip,
Victoria