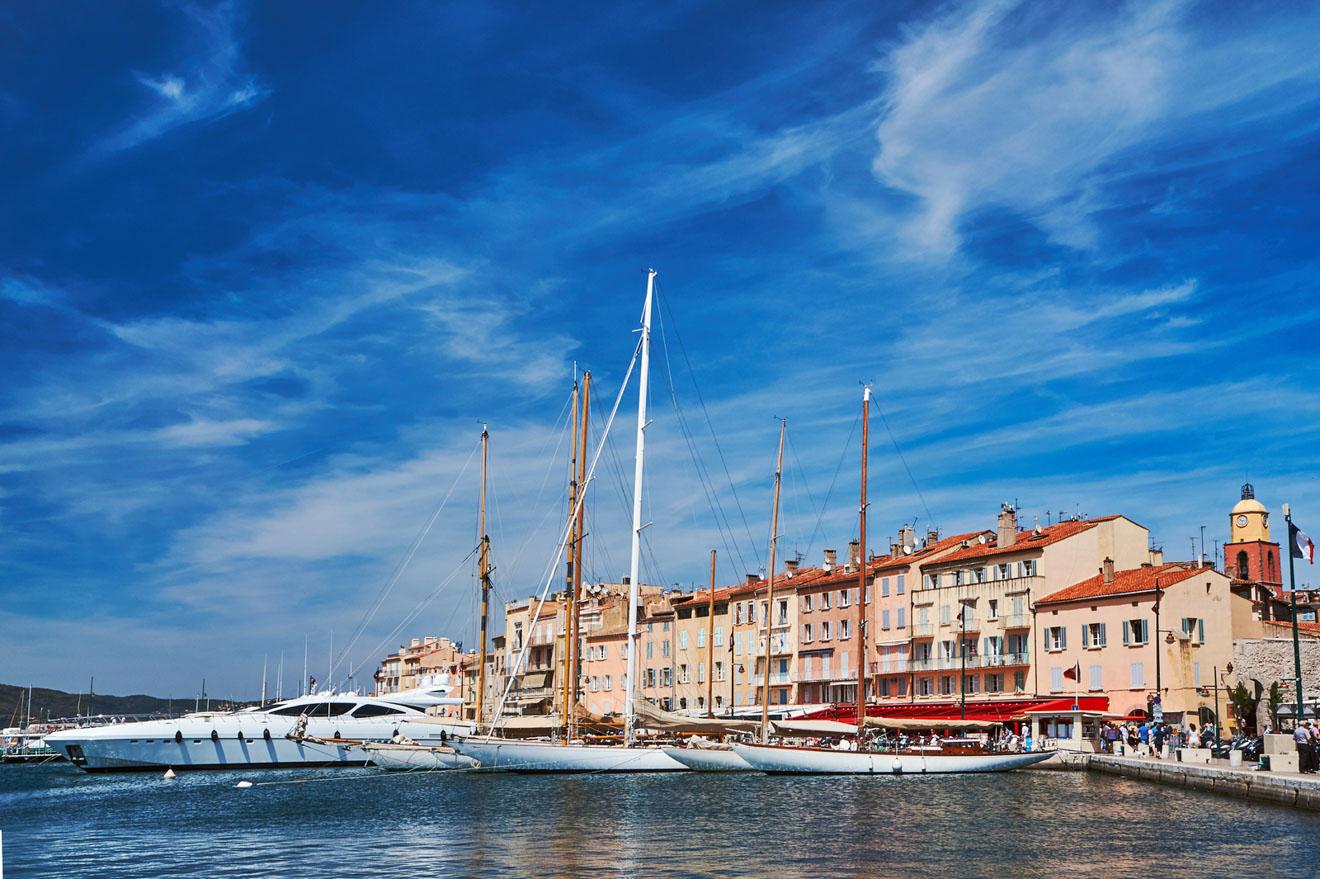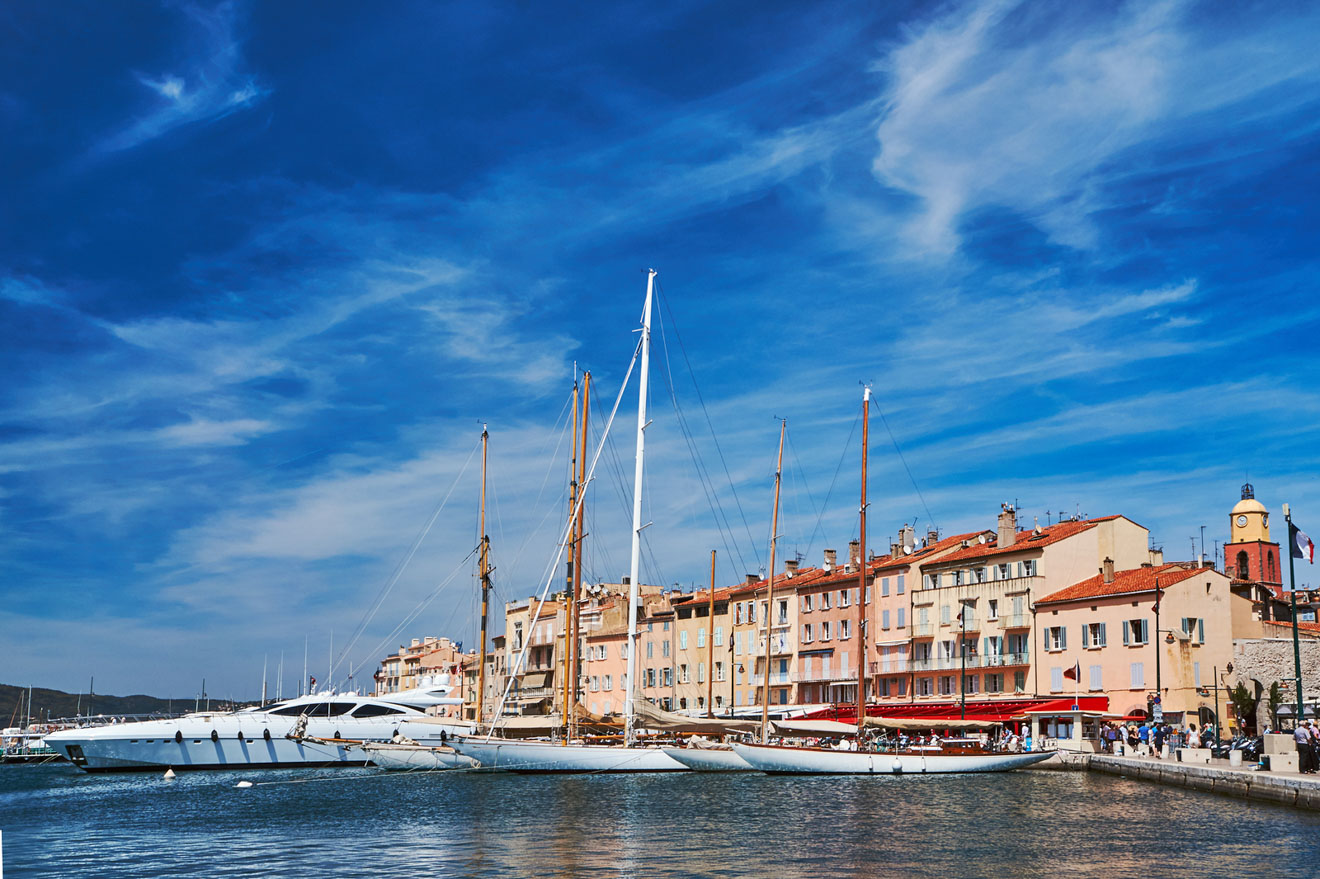 Heading over to France, Saint Tropez Bay in particular? Great choice, mon amie! This post on the best St. Tropez hotels will help you choose the best accommodation for your trip.
I definitely recommend staying in town if it is your first time so that you can enjoy the best this special place can offer.
But I also included incredible hotels in front of the beach, the best apartments and villas, and in case you are traveling with your kids, I picked the best family hotels in St. Tropez.
Before starting, I actually want to give you a tip; the key to securing the best hotel for you is to book in advance!
Having said that, I think we are ready to begin. Let's go!
If you are in a hurry…
If you have your suitcase ready, let's not waste any more time – here are the best St. Tropez hotels I hand-picked for you:
Check the rates for St. Tropez hotels
Where should you stay in St. Tropez?
If you want to have a better view of the location of the best St. Tropez hotels, check out this map:
There are a couple of areas where you can stay to enjoy the whole experience of this incredible destination! So if you are looking for a particular vibe, I recommend you check out these 6 top areas where you can stay in and around St. Tropez:
City Center – This is the best area for first-time visitors since you will have it all! From incredible beaches to historical buildings – perfect to fill your Instagram feed with amazing pictures!
Old Town – This is the best neighborhood for nightlife for sure, filled with great bars and restaurants!
Old Port – Where you will find fresh local produce as well as restaurants serving delicious dishes!
Pampelonne Beach – Want to spot celebrities? This is the place to stay!
Port Grimaud – If traveling with kids I recommend staying here
Saint-Maxime – In case you want to experience luxury but at a more reasonable price, Saint-Maxime is the place to book your stay!
Best St. Tropez hotels in town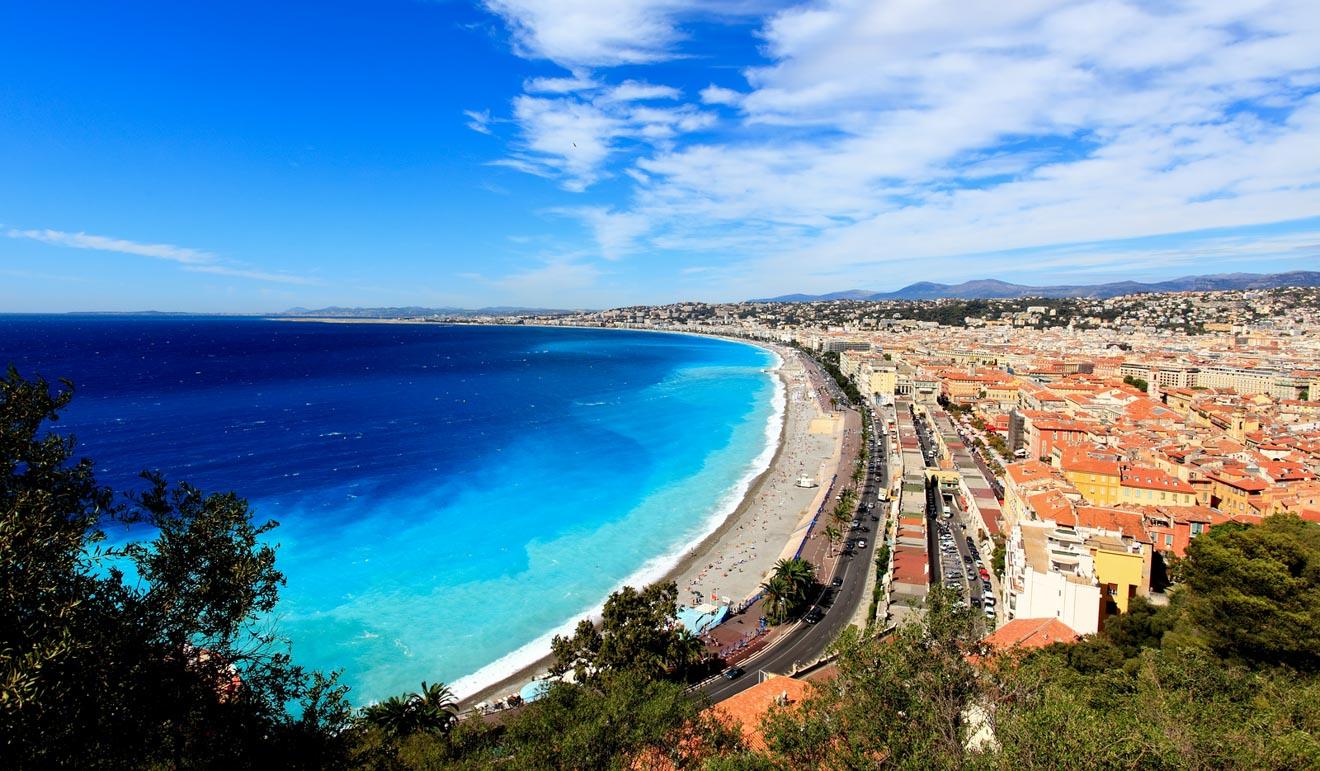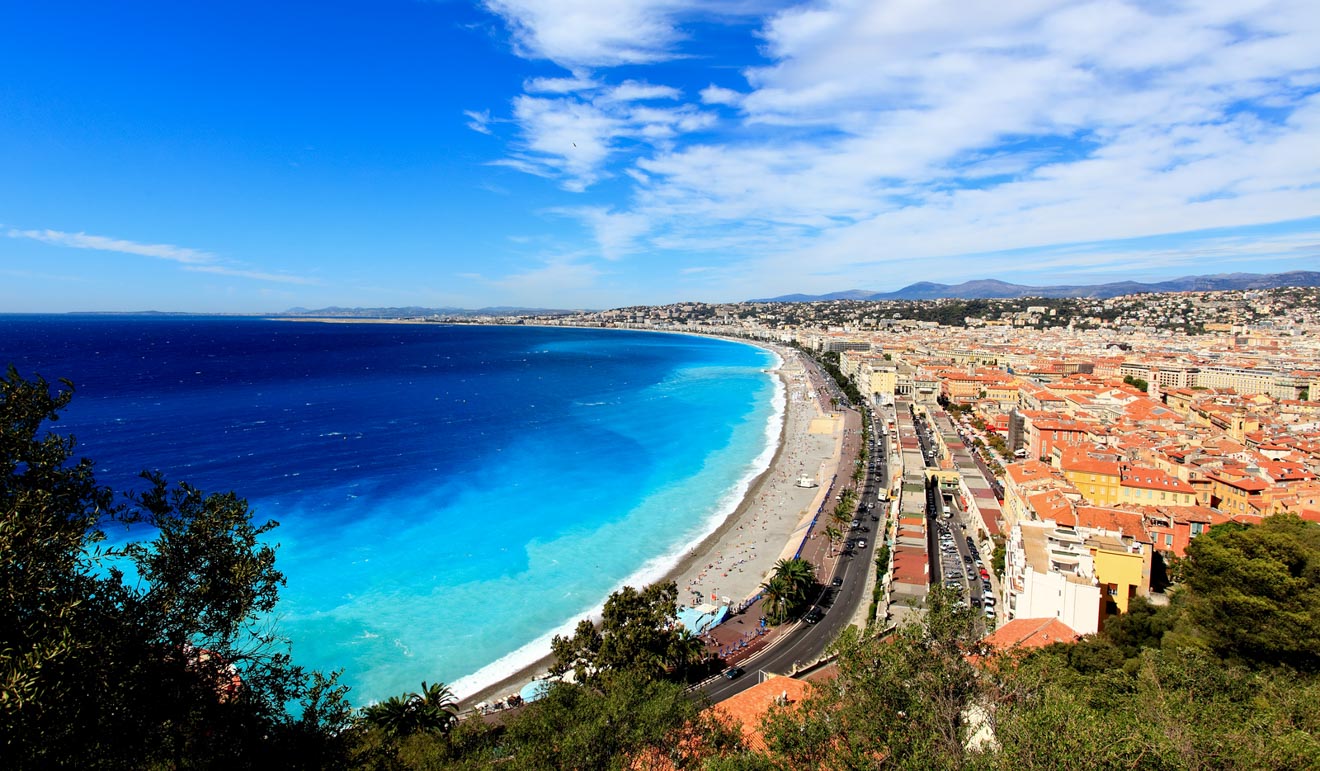 What is today the playground for the rich once was a small fishing villa that no one has heard of! Can you believe that?!
Below, I have selected the best St. Tropez hotels in those areas which I know you will love! They are divided by price range so you can find the one that fits your budget best: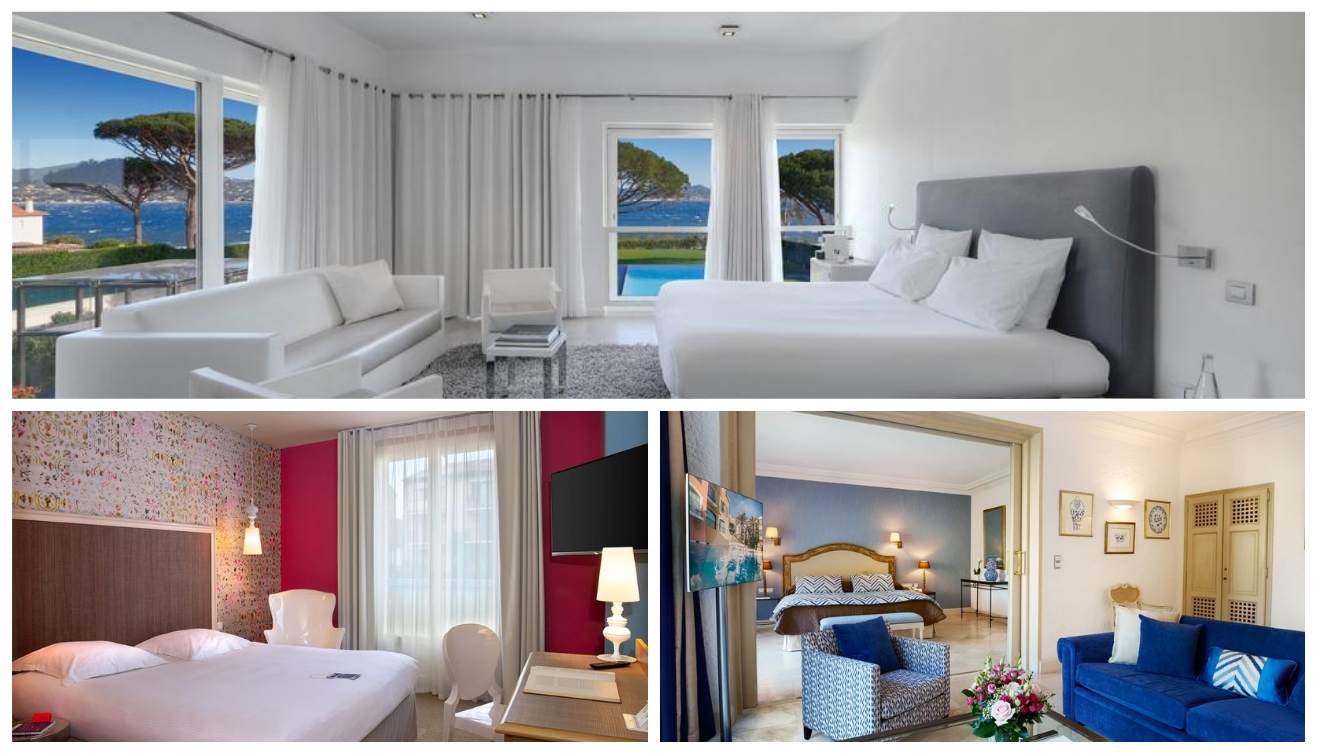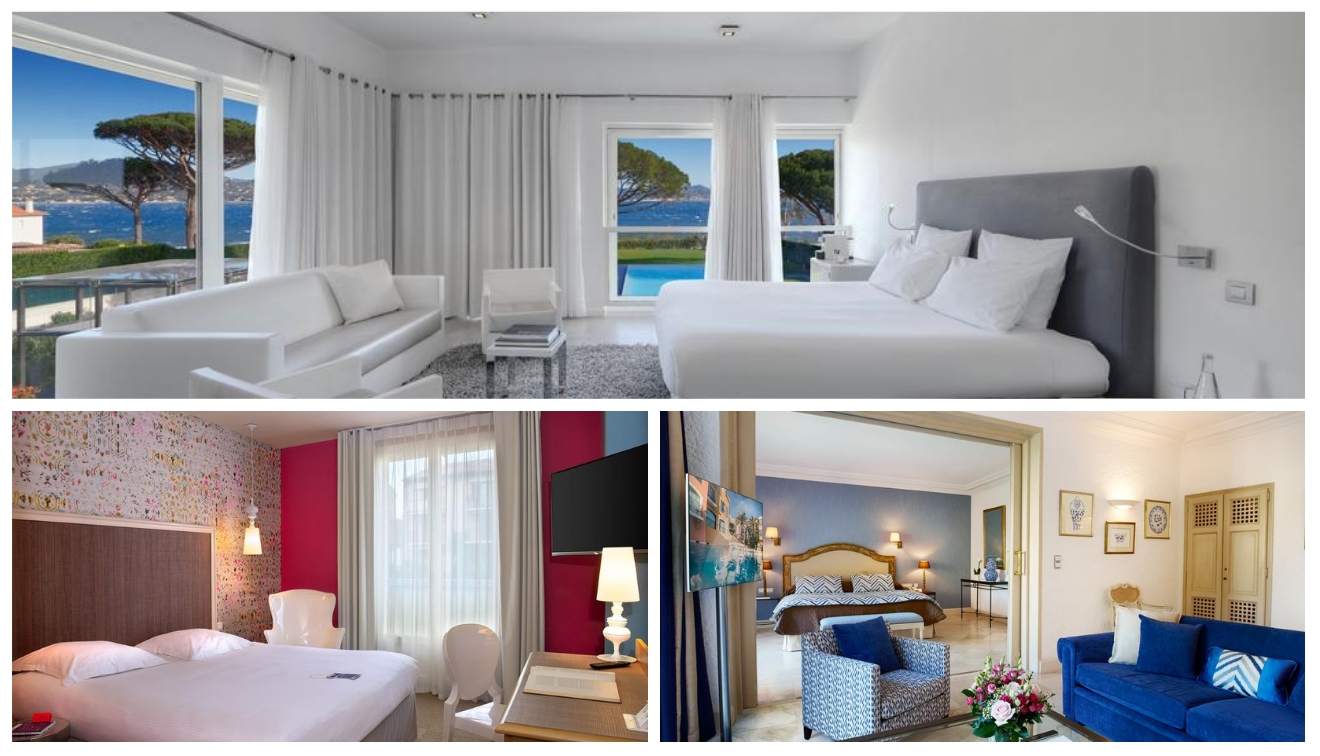 Luxury ($200 and up)
La Bastide de Saint-Tropez – Considered among the St. Tropez luxury hotels, this 5-star accommodation comes with a diversity of choices from small double rooms, suites, and apartments that can hold up to four people, children included. The entire décor, furniture, design, and even the exotic private garden reflect the luxury experience you will receive there!
Sezz Saint-Tropez – This 5-star accommodation has a modern outdoor swimming pool and an outdoor shower! All of their suites have their private courtyard and shower outside; you will probably not find another hotel with these features! Plus, they offer a free shuttle service to the city center. Please note that this hotel is only open during the summer.
Middle-priced (from US$100 to US$200)
Hotel des Lices – Hotel des Lices in Saint Tropez offers a range of rooms going from single to a family of seven. You have many beaches, some less than 500m away, and a swimming pool is available on-site if you do not want to head to the beach!
Best Western Plus La Marina – Plus La Marina in Sainte-Maxime is probably one of the few hotels near St. Tropez that's both eco-friendly while also having well-equipped rooms and facilities such as a gym and outdoor swimming pool. It is right in front of the Port and within walking distance of several lovely beaches.
Budget (up to US$100)
As you can imagine, finding a good budget hotel in St. Tropez is hard… but not impossible! These options are in Port Grimaud (10-15 mins by bus #take 7601 or 7701) and Sainte-Maxime (15 mins by ferry) and are a great alternative if you want to save some money by staying a little outside town.
Le Mas de Marie – The property has an outdoor pool for the guests and free Wi-Fi around the rooms. Saint-Tropez is only a 10-minute drive away, and the Port nearby is great for travelers who want beaches, vineyards, and hiking activities.
Hotel La Plage – This is a great budget option for two travelers in Sainte-Maxime. The rooms boast incredible terraces and balconies with stunning views! To get to Saint-Tropez, you can take a quick ferry ride from the port, a 15-minute ride that goes every 20 minutes.
Check the hotels in Saint Tropez
Best St. Tropez hotels on the beach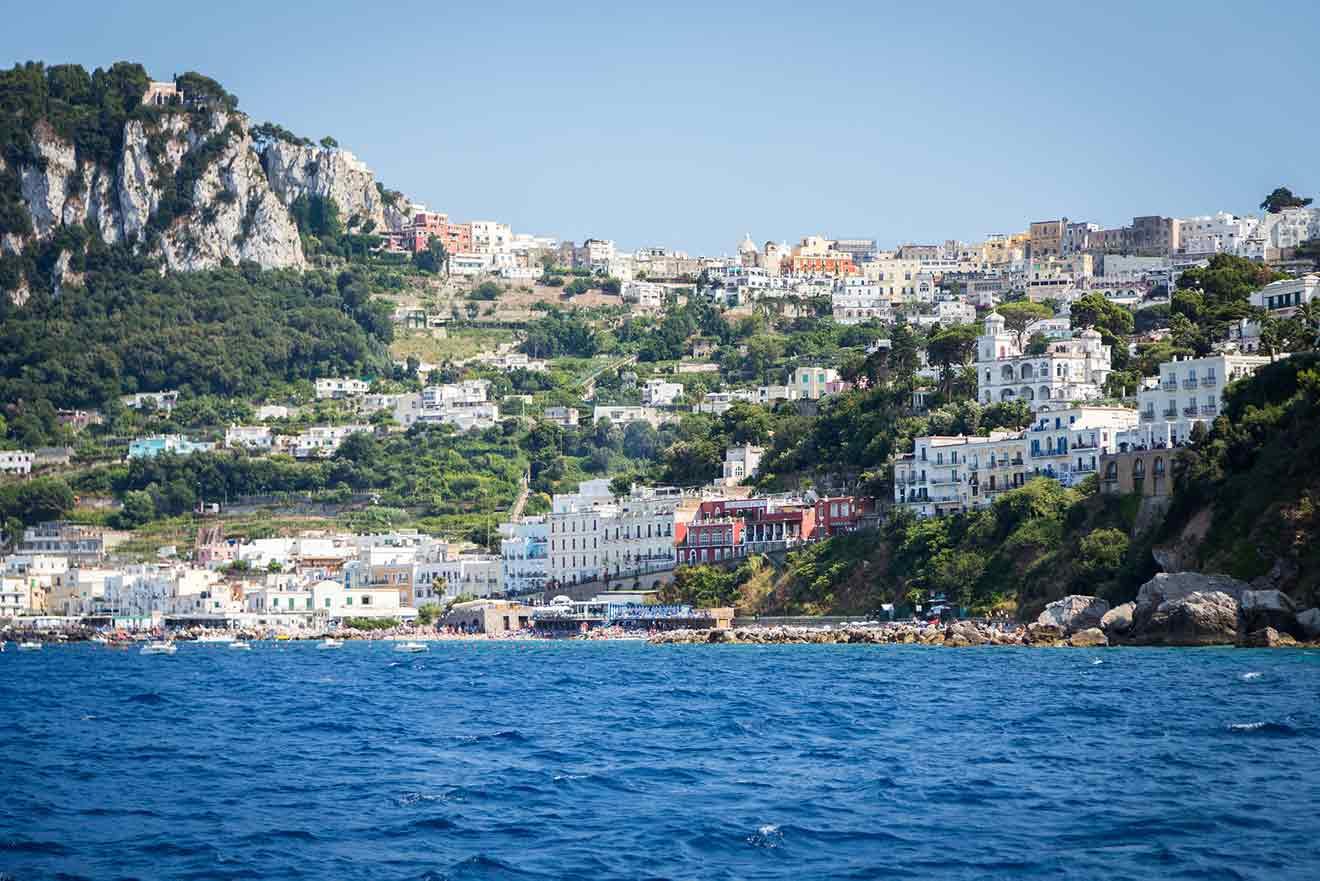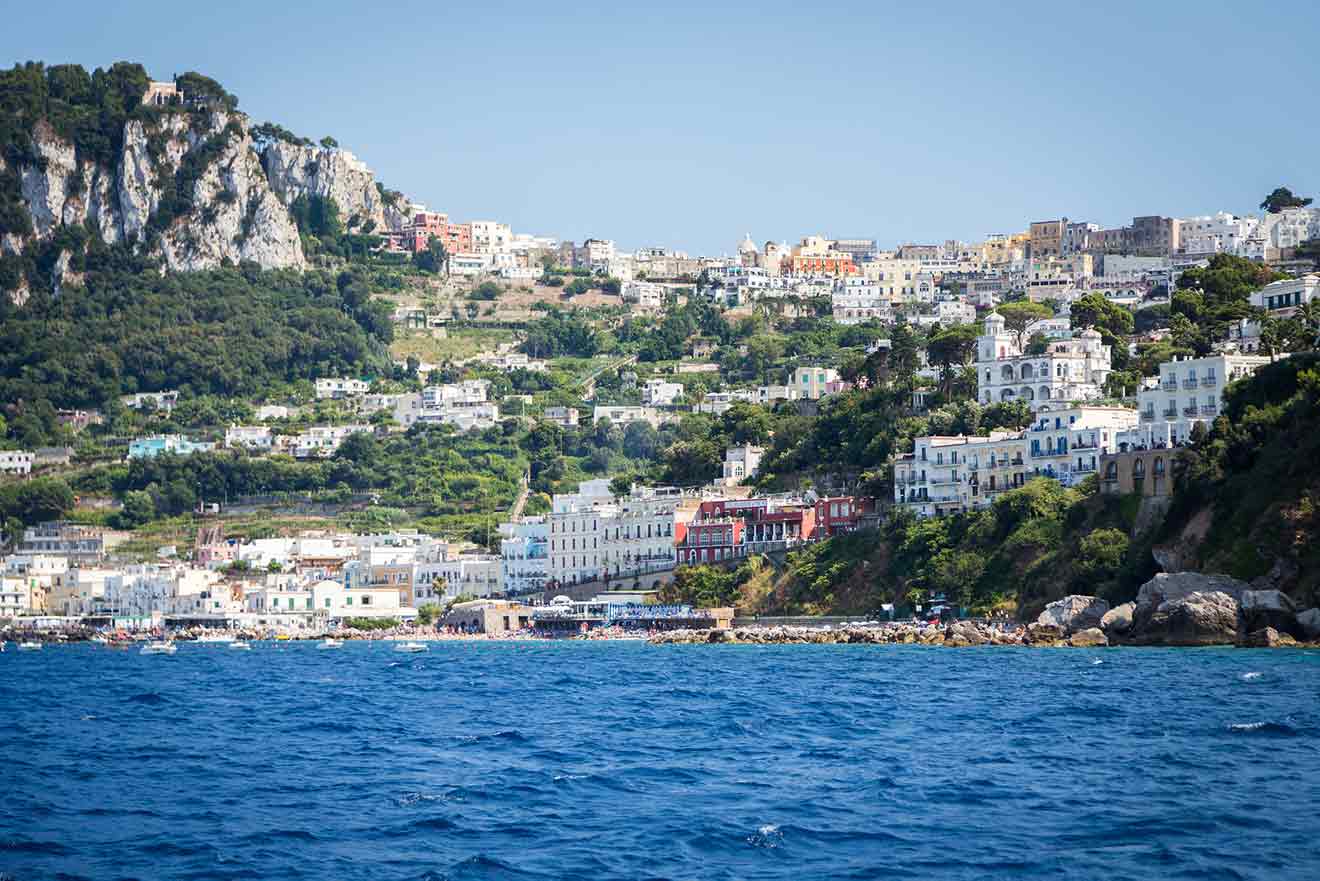 The views from most of the hotels are definitely worth the hype! So I advise you to stay in a hotel near the beach to take advantage of the natural beauty!
Some of the best beaches around are Plage de la Gale, Plage de Tahiti, Plage de la Ponche (all super close to St. Tropez's City Center), and Pampelonne Beach (from St. Tropez, you can take the bus 7801 and then 7753, you will get there in 35 mins).
The most popular is Pampelonne Beach, where the whole St. Tropez vibe was born! Note that most of the beach clubs are closed in winter (October – May) but if you are traveling from June through September you can spend the day at either the paid or the public beach areas and catch a tan – don't be surprised if you see one or two (or three, or four) people topless, it is pretty common in the south of France!
The city is known for its glamor, celebrities, parties, and stunning scenery. And to match this idea, I want to share with you the best hotels in Saint Tropez to stay on the beach!
NOTE: While the beautiful St. Tropez beaches have many hotels that give a front-row seat to the ocean's magic, there aren't actually many located directly on the beach due to the fact the beaches are not very large in size. So here I have found you the best options very close by or with easy access to the sand!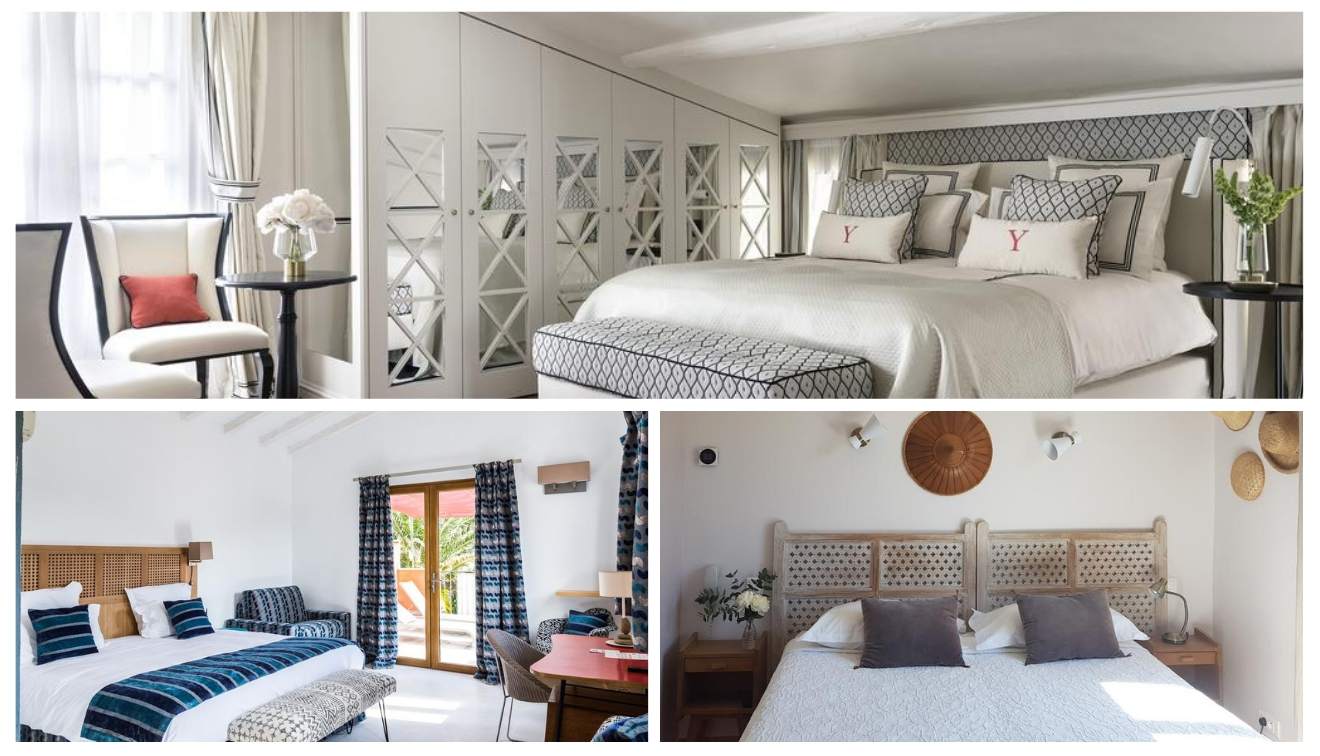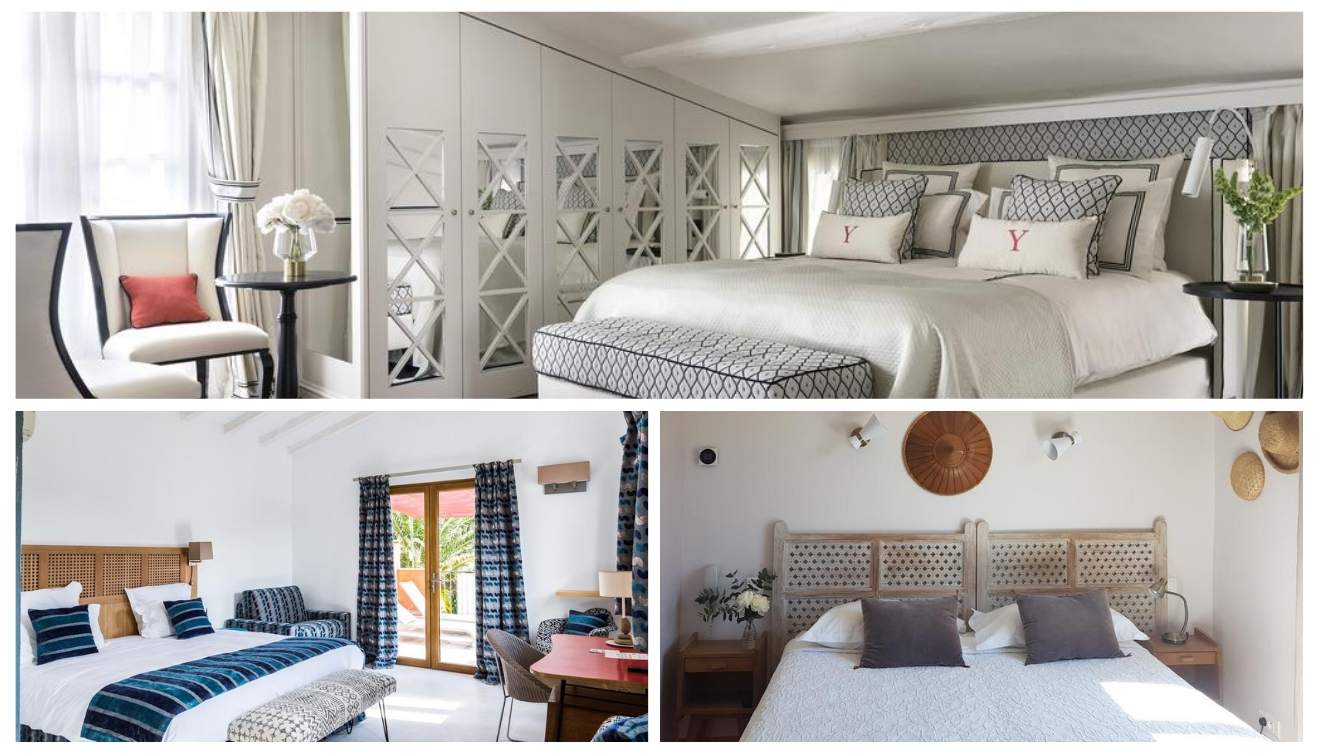 Luxury (US$350 and up)
Hotel Pan Dei Palais – This is among the best luxury options where you can enjoy the St. Tropez beaches! This hotel has an oriental-palace décor and on the outside has a pool-side summer bar right next to the outdoor swimming pool. What's more, a free shuttle is on standby to take you to the hotel's private beach in an instant! All of their suites or smaller rooms are super cozy and even have a city or pool view for you to enjoy!
Toison D'or – Set in exotic Mediterranean gardens on Pampelonne beach, this property boasts incredible African-style architecture that won't let you forget you are staying at a luxury hotel! It also has a beach restaurant, fitness room and spa facilities. In case you want to visit St. Tropez Market, the hotel offers free shuttle service!
Middle-priced (from US$150 to US$350)
Bright Apartment – It is located super close to the seafront and is in a building dated back to 1950, yet the decoration is modern! This apartment is beautiful, clean, and spacious, so I cannot recommend this accommodation enough if you prefer having your own space!
Studio Centre – This is another beachfront apartment with everything you can imagine! Want to relax? A sun terrace is perfect for that, but if you want more adventure, you can hike or cycle in town! I'm telling you, this apartment has it all!
Budget (up to US$150)
Les Lauriers – The hotel rooms are individually decorated in a Scandinavian style, with air-conditioning and a private bathroom. This accommodation has a B&B vibe, quaint and cozy but big enough to be a 3-star hotel.
Hotel B Lodge – The best thing about this hotel near the beach is its price- it's an excellent accommodation for a comfortable price. All rooms are air-conditioned, and some have a furnished balcony with a garden or city views.
Check the rates for St. Tropez hotels
Best apartments/villas in St. Tropez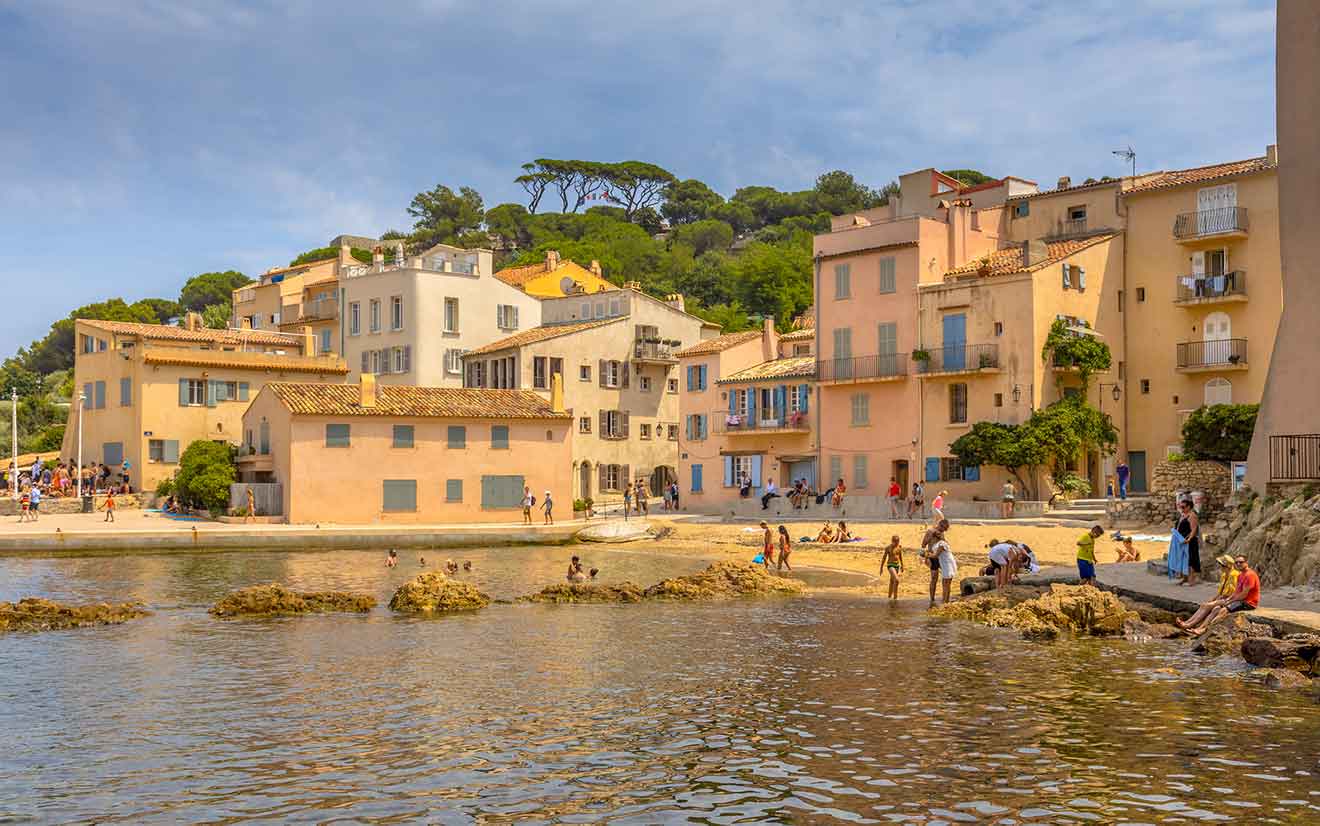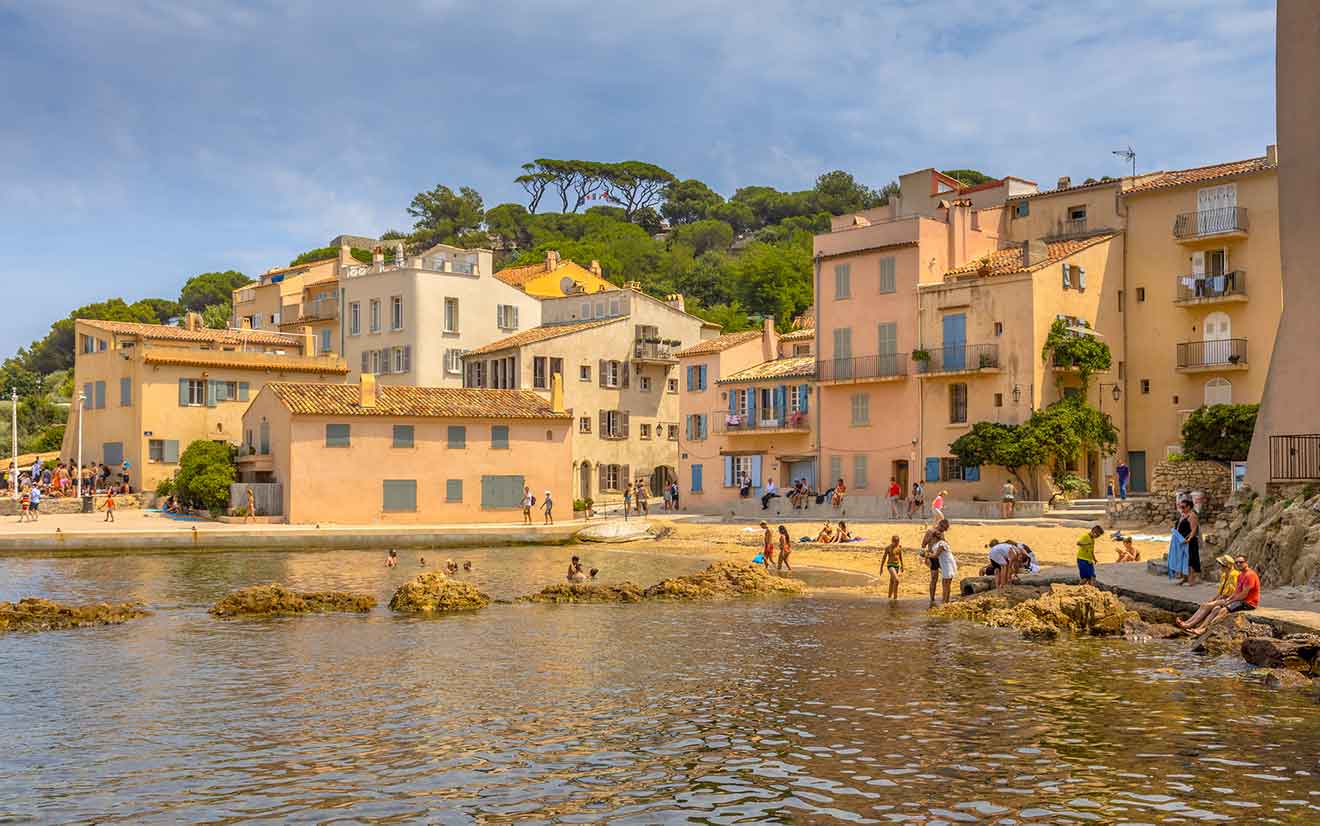 Sometimes, as guests, we want to feel at home while on vacation, so apartments and villas can be your perfect solution! Plus, apartments and villas are actually cheaper than hotels for this destination!
By booking a stay in these accommodations, you can expect excellent service as if you were in a hotel while also having the freedom to use the apartment amenities!
Let me share some of the best St. Tropez apartments and villa options with you: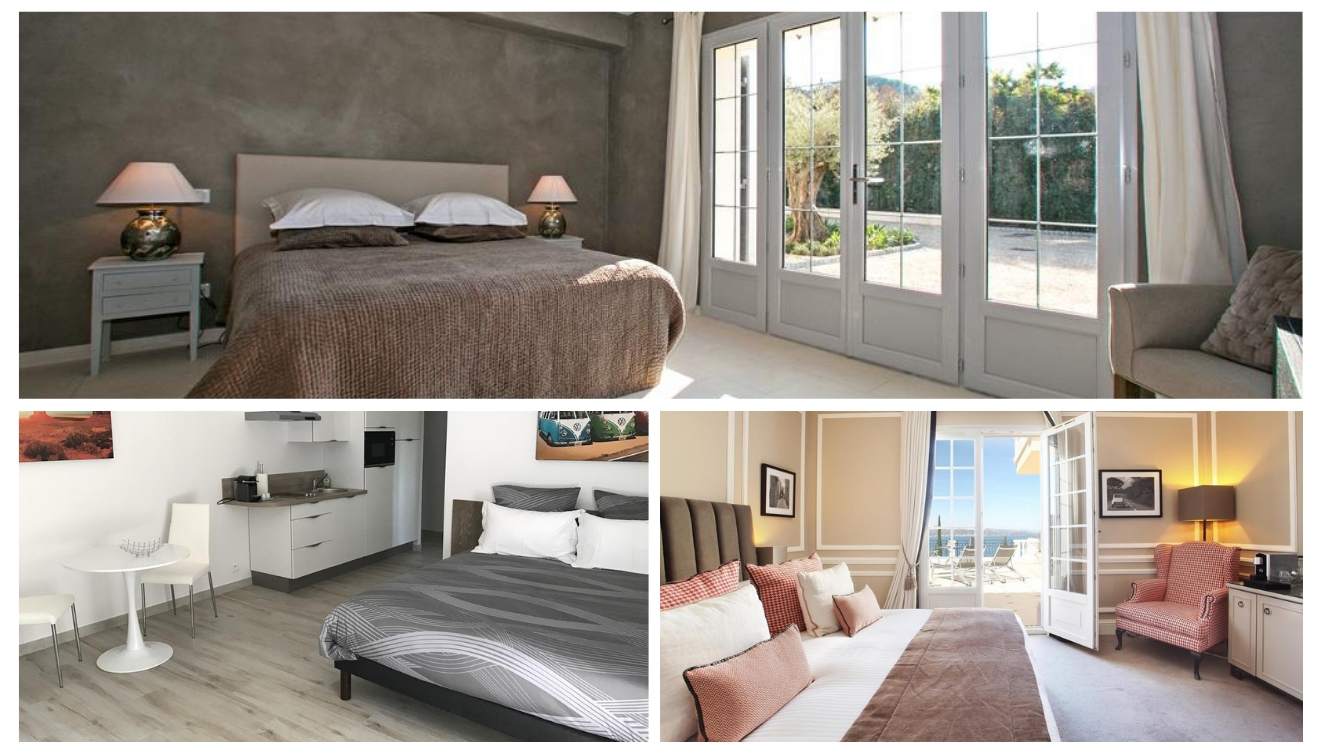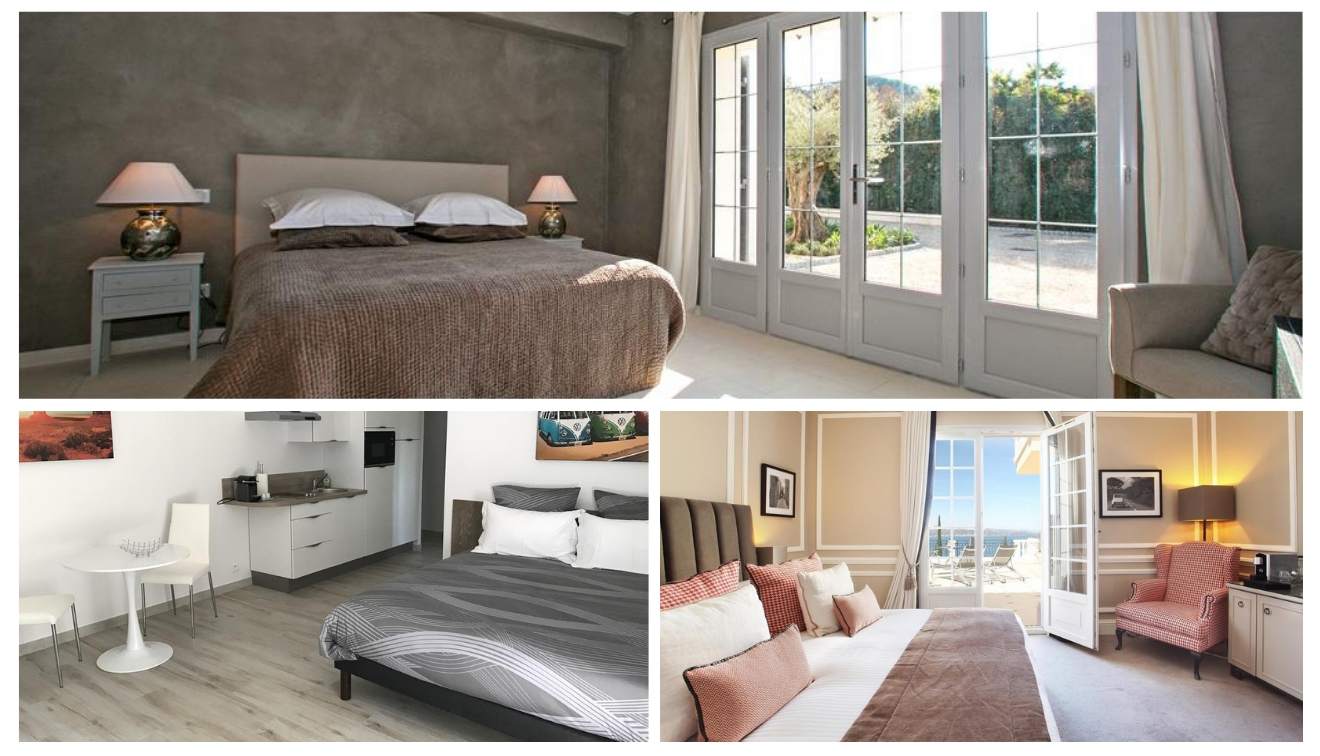 Luxury (US$350 and up)
Villa Marie Saint Tropez – You will feel like a celebrity with world-class service at this accommodation. Located near Pampelonne Beach, Villa Marie has a sunbathing terrace and a beautifully designed outdoor pool that is illuminated at night. There is also a massage area and a fitness room for the guests. Please keep in mind Villa Marie is only available during summer.
Hotel Villa Cosy – This Saint-Tropez villa is a short, 5-minute walk from Saint-Tropez center and Place des Lices. All guest rooms are decorated with cream and chocolate tones, giving a clean and comfy vibe. The accommodation also has a steam room, a private patio that takes you to the terrace next to the heated outdoor pool, and free parking!
Middle-priced (from US$100 to $350)
Villa Pointe Alègre – With incredible views of the Gulf of Saint-Tropez, this villa offers rooms with sea views so as soon as you wake up, you will be ready to go down to their own private beach! If that is not your cup of tea, you can enjoy the outdoor pool!
Le Mas de la Dame – This one is among the best B&B St. Tropez offers, with reasonably priced rooms and a great outdoor swimming pool for the guests.
Budget (up to US$100)
Windward – This queen-size aparthotel is perfect for two travelers, with very comfortable rooms and not too noisy. This accommodation is stylish and modern and will charm you with its lovely garden and terrace. Windward is a great budget option to stay in and is located very close to the beach.
My Home – The apartment is close to the beachfront and boasts an outdoor swimming pool. The location is just perfect because you will enjoy the quiet sound of the water while also being able to walk to the city center within minutes!
Check the rates for St. Tropez hotels
Best hotels for families in St. Tropez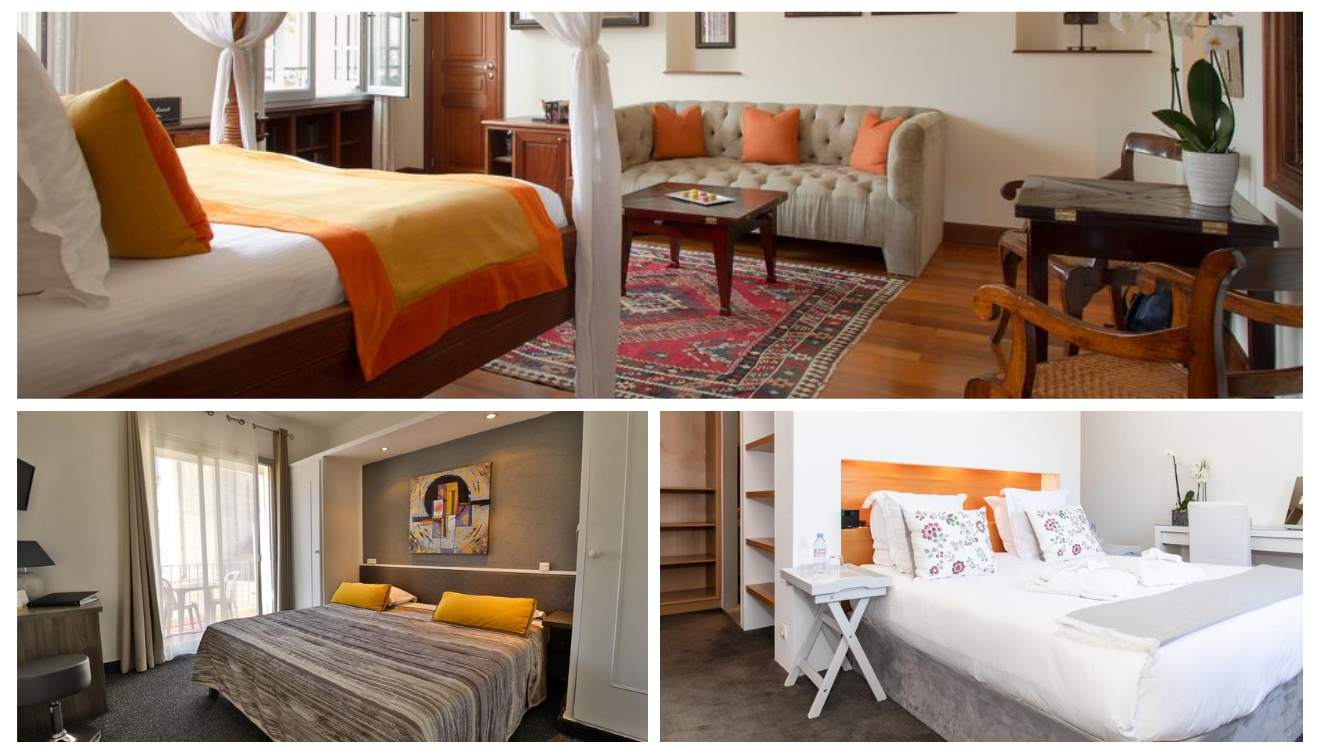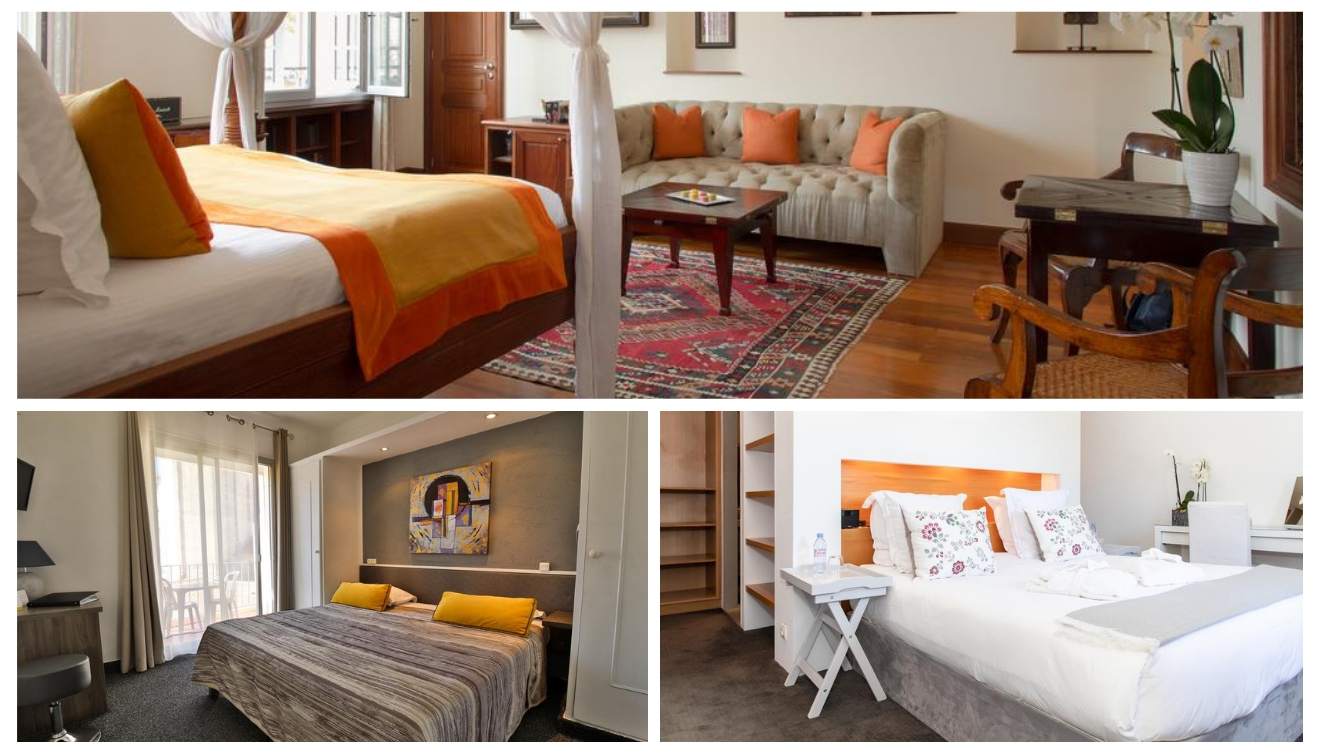 With a diversity of options, I had to handpick some best hotels in St. Tropez that will offer the perfect stay for family trips as well!
When choosing the ideal accommodation for your family, it's best to go to a hotel next to the beach, so everyone can enjoy the sand and the ocean.
Here are my fabulous and spacious recommendations for families traveling to St. Tropez:
Mobilhome – This property is located just 100 m from Pampelonne Beach and boasts an outdoor swimming pool, hot tub, and sauna for a quick relaxation time during your stay! In case you want to have some quality family time, the property offers board games and puzzles plus a great kids playground!
Hotel le Mandala – Choose this middle-priced accommodation if you want to feel at home when traveling with your entire family. There are bedroom options for all tastes, and they all have elegant decorations for you to feel like royalty next to the beaches! The new and modern furniture and the décor will make you think you are part of a fairy tale!
Maxima Sunset – This is one of the best hotels on a budget in Saint Tropez! In terms of family comfort, the rooms are at an affordable price, with air conditioning and a balcony. The rooms are spacious, and many activities are nearby, such as sailing, diving, fishing, and canoeing!
FAQs about St. Tropez hotels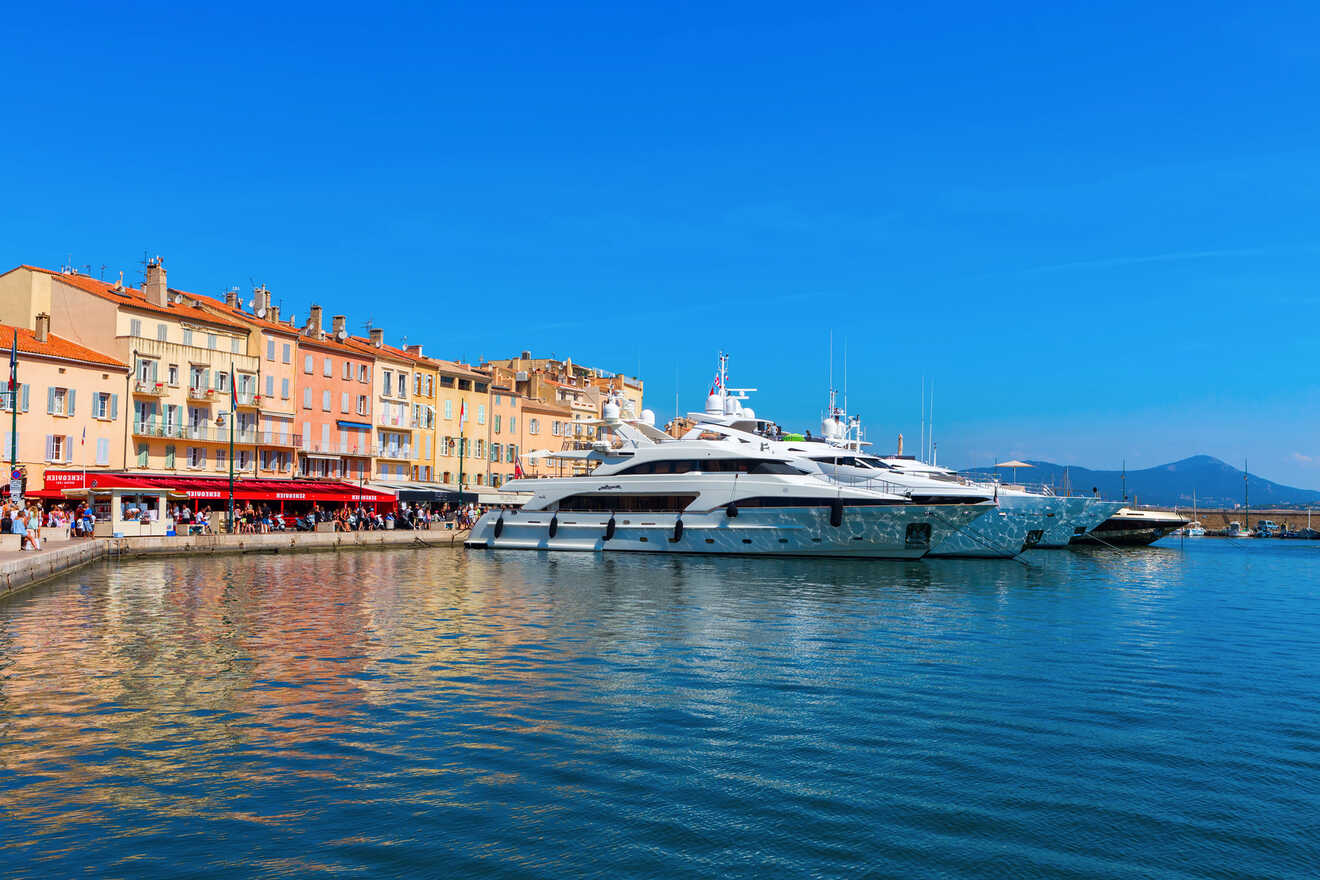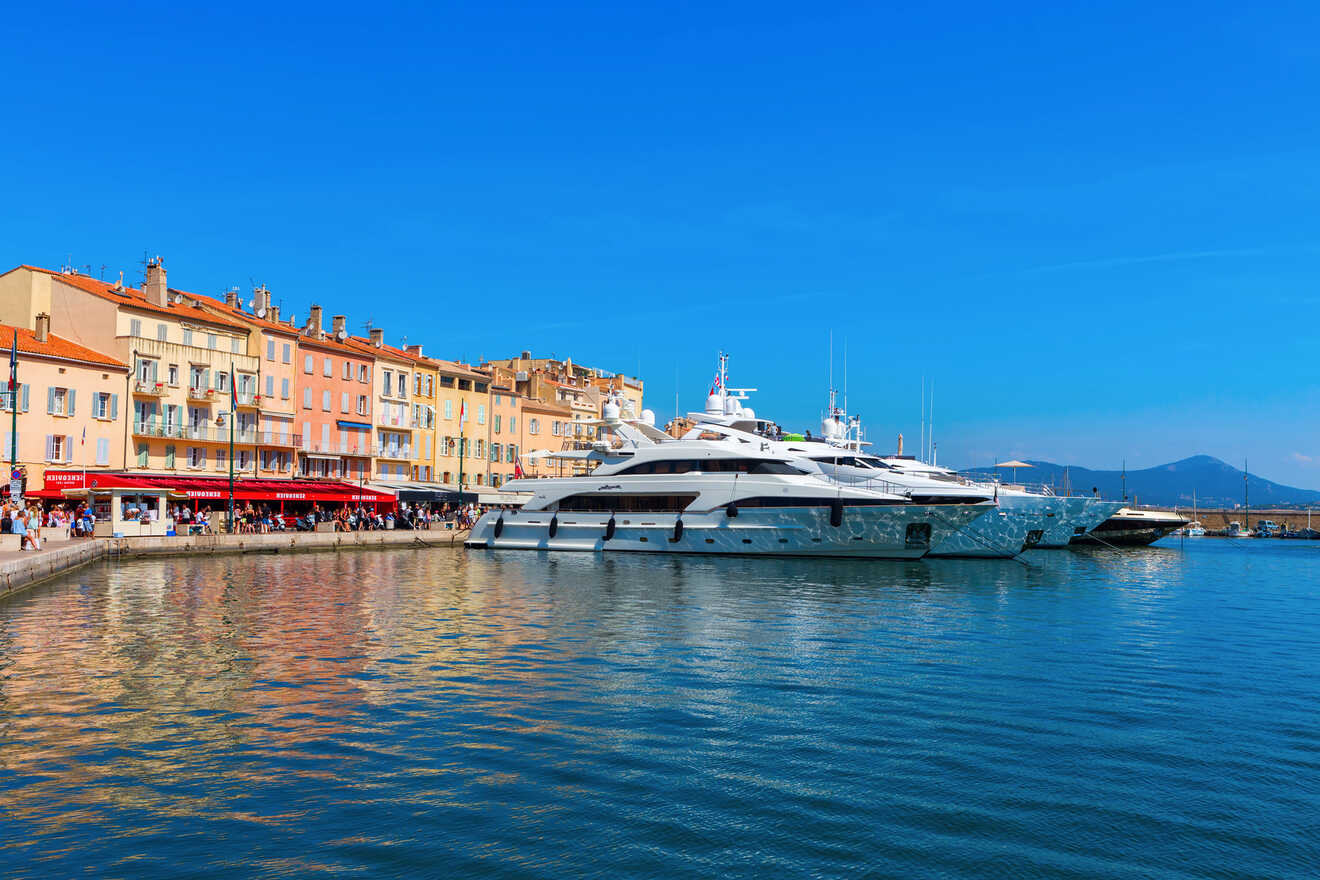 📅 How many days is enough to visit St. Tropez?
3 days is enough to explore the charm of St. Tropez.
🚗 Do I need a car in St. Tropez?
Yes, if you are traveling during summer, I recommend renting another type of vehicle because traffic jams can be overwhelming. You can rent a car for the rest of the year and avoid most of the traffic.
💎 What is the best luxury hotel in St. Tropez?
🌊 What is the best hotel with a sea view in St. Tropez?
There are plenty of options to choose from, but if I have to pick one, it has to be Hotel La Ponche!
💸 Is Saint Tropez expensive?
Yes, St. Tropez is indeed an expensive destination where you easily spend over $US3,000 for a couple's trip for a week but there are still ways to save money such as staying in a budget hotel.
Conclusion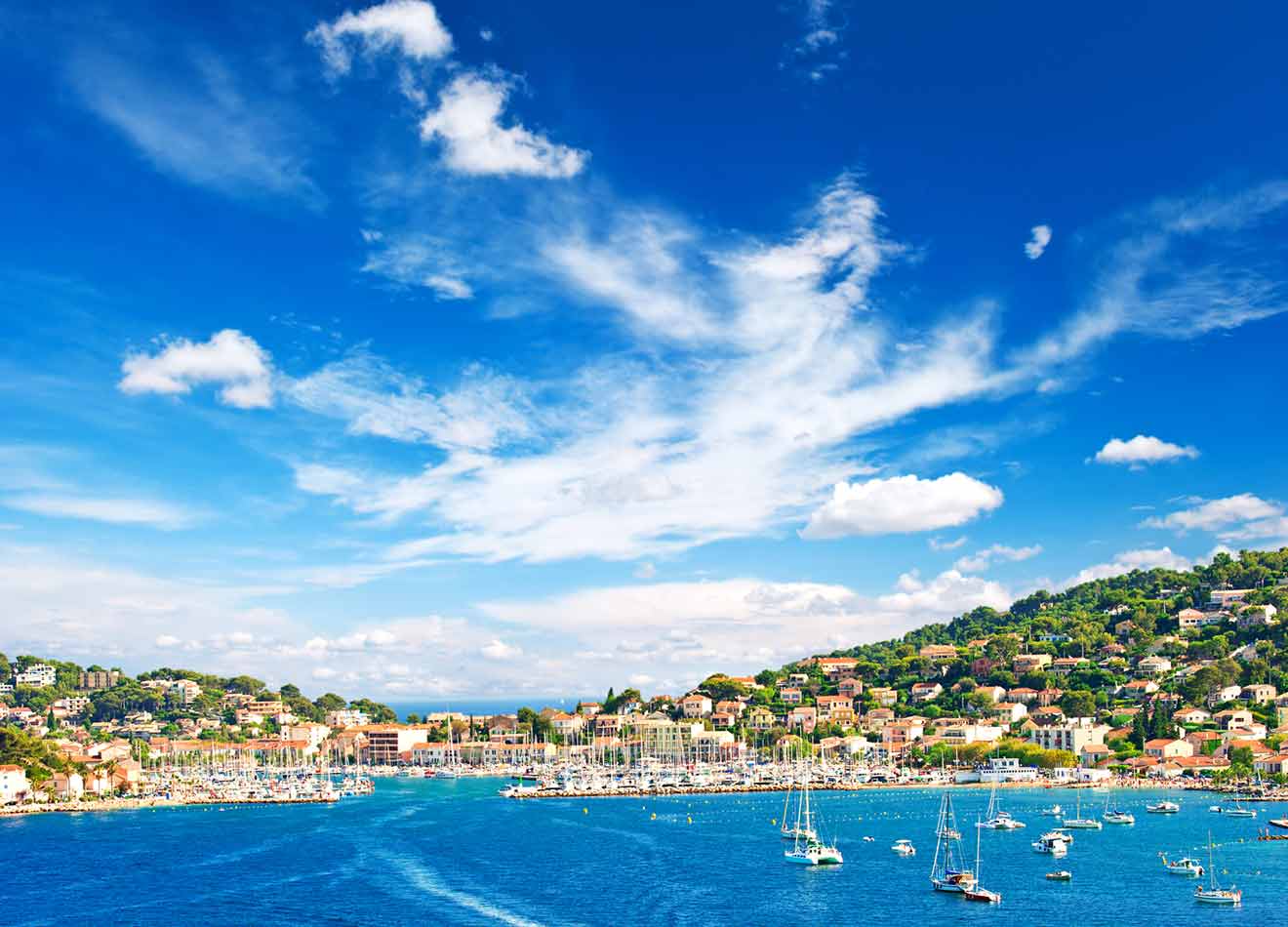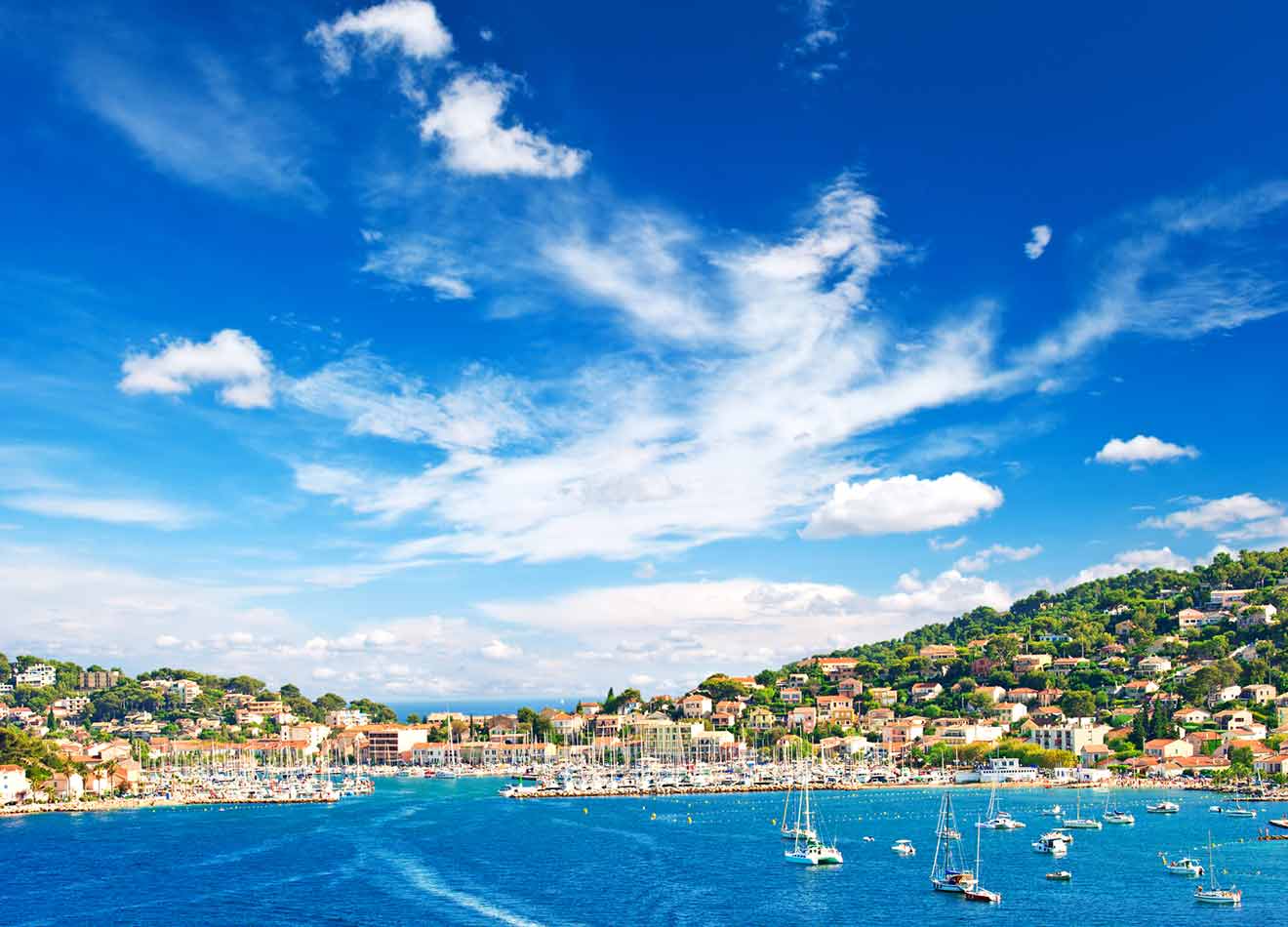 This was my complete list of hotels, apartments, and villas in St. Tropez! All the hotels I mentioned in this article have the best reviews, gorgeous décor, and all the amenities you might need during your stay!
PRO TIP: if you are going to stay in a high-class or middle-priced hotel and you are not arriving there by car, ask them about the transportation options in advance; they usually have the transfer from the city included.
With all these options, it can be tough to choose from but don't worry, I'll tell you my 2 favorites, but remember to book in advance to secure a spot in these incredible hotels:
Again, if you want to learn more about everything you can do in St. Tropez besides sunbathing, please check out my article about 7 Things to do in St. Tropez, France.
If you want to share a question or suggestion, you can tell me in the comments below! 🙂 I'll be more than glad to answer!
I wish you a great vacation in St. Tropez!
Yulia
Pin it for later!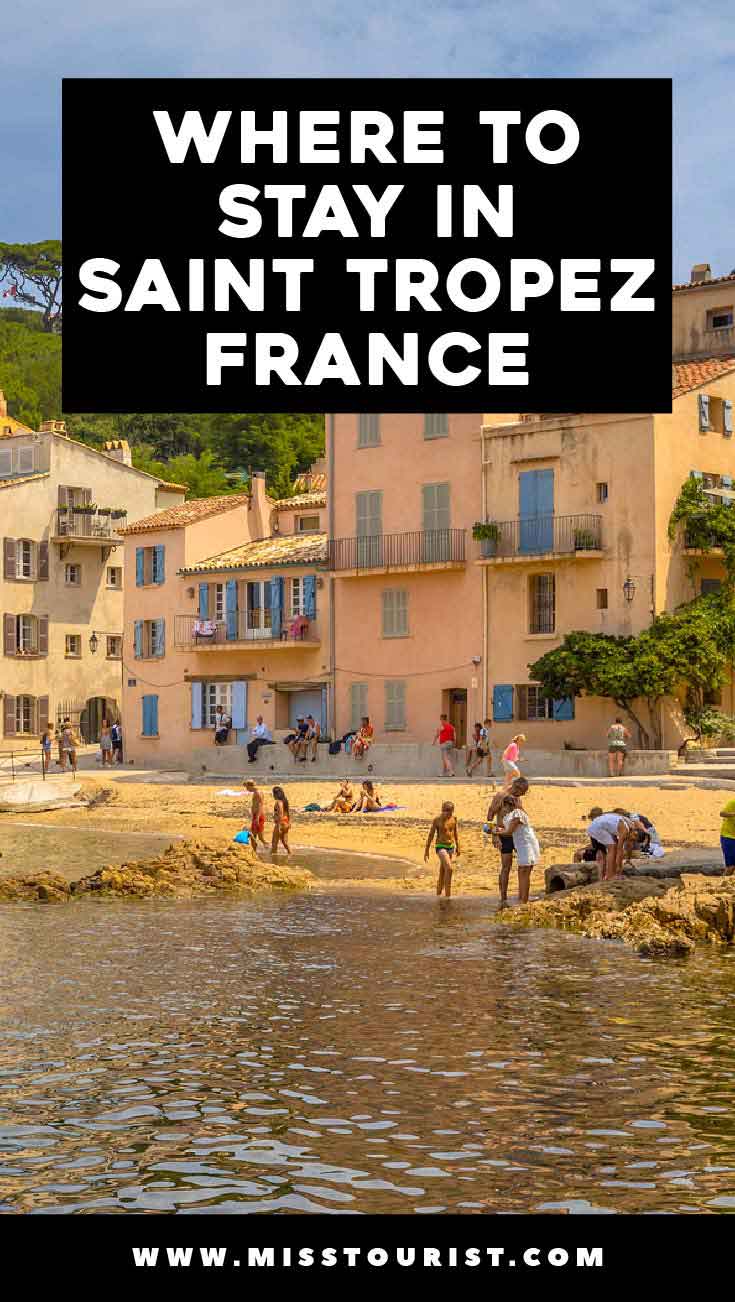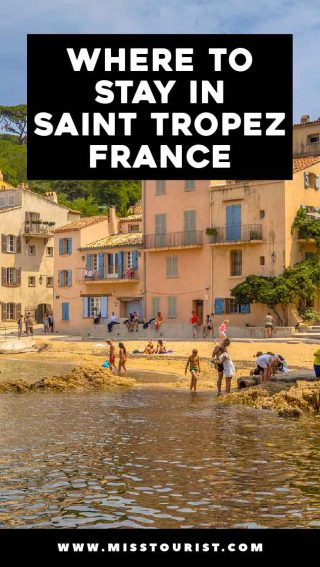 Pin it for later!