Attention! This blog post is written many years ago when I was not even dreaming about becoming a professional travel blogger. You are warned that the quality of the text and/or pictures might not be the best. 🙂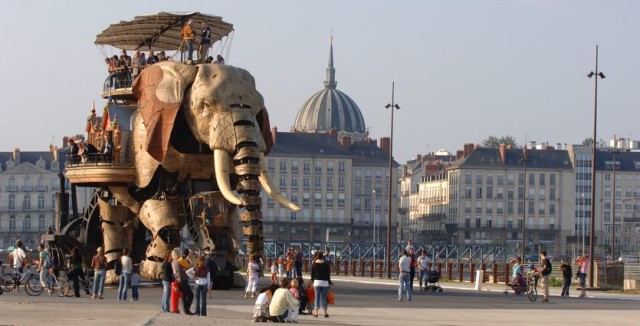 So, the last weekend I was visiting my friend in Nantes, who is working there. Many people told me the city is nice, but what I saw exceeded all my expectations. I managed to do many things during just two days (including some very interesting not touristic ones) and I would like to share it with you now! Here are my selection of
6 great things to do in Nantes:
1. Jardin des Plantes de Nantes
So, the first thing you probably want to check out is Jardin des Plantes de Nantes. It is located right in front of the railway station, so really convenient to see. I am a great fan of parks, I've seen many of them, believe me, but this one very easily can compete with some Royal Botanic Gardens let's say in Australia. This is how it looks like now (they change expositions approximately once a year):
2. Les Machines de l'ile de Nantes
The museums of "robots" of the city of Nantes.  Please, PLEASE go there! It is one of the most fun things to do in Nantes!
Where else can you see a huge robot elephant walking around in the city and even spraying water! You can even ride it if you want!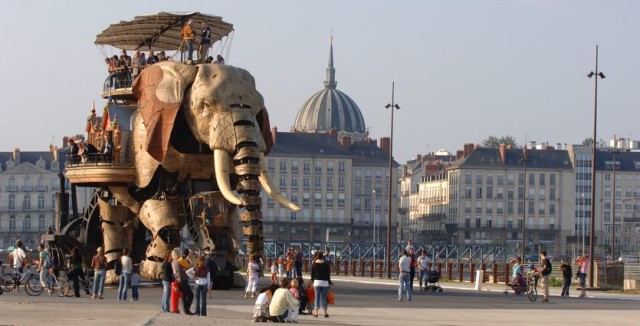 So, once upon a time two guys Francois Delaroiziere and Pierre Orefice with absolutely crazy imagination met and decided to found this museum. Now it is a museum, a huge laboratory, a carousel park, all of which you can visit if you'd like to. If you want a ride on the elephant (who basically just walks around the city) you can book your ticket online here.
You can also visit the museum, which I totally recommend (the only thing is that all the performances of the machines are in French of course, but I got it in anyway).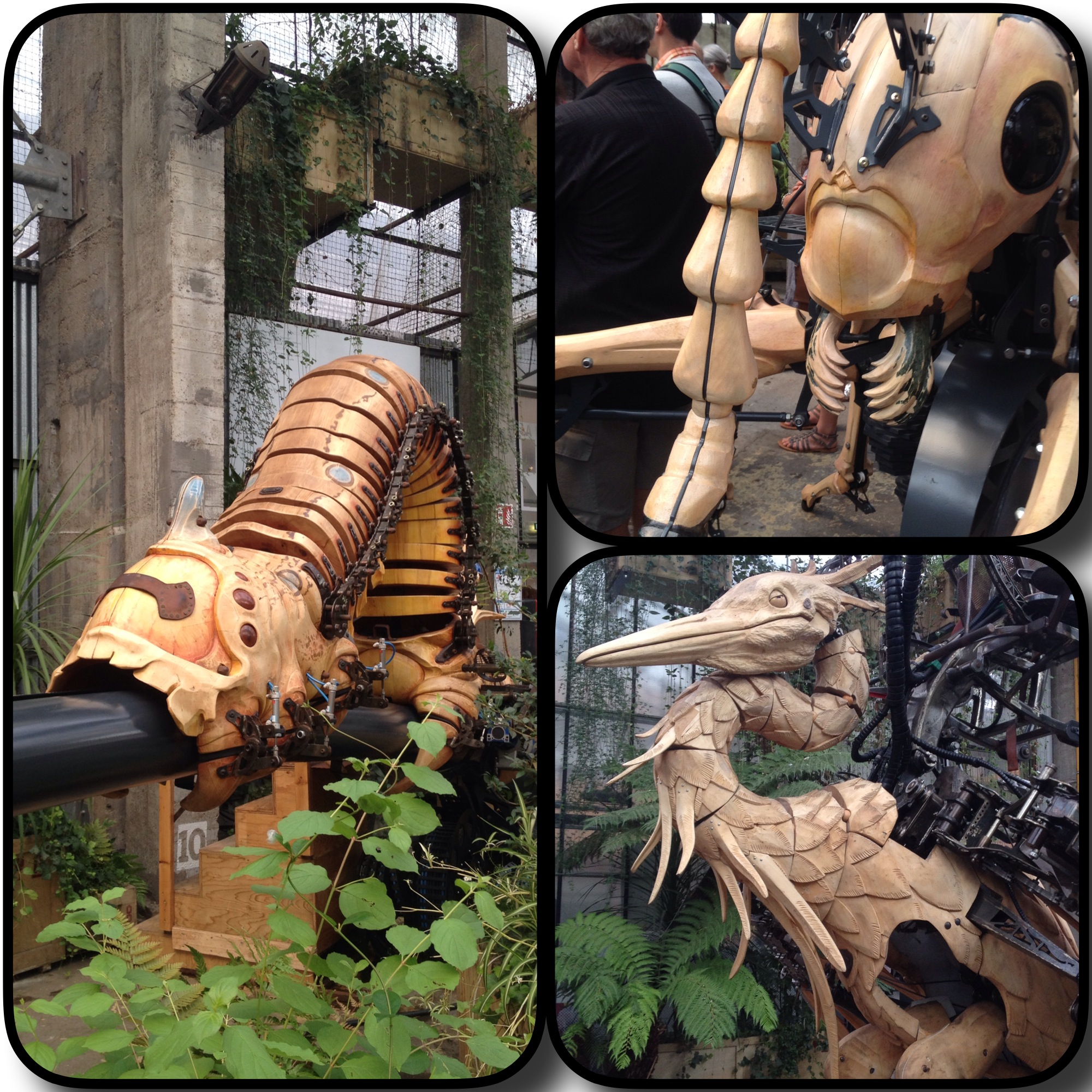 It is free if you bought the City card Pass before. And if you are with kids, they will definitely like the carousel – 25 m. tall mechanic aquarium with all types of incredible sculptures.
Here is a video from my Facebook page so you can make a better idea:
3. Chateau des Ducs de Bretagne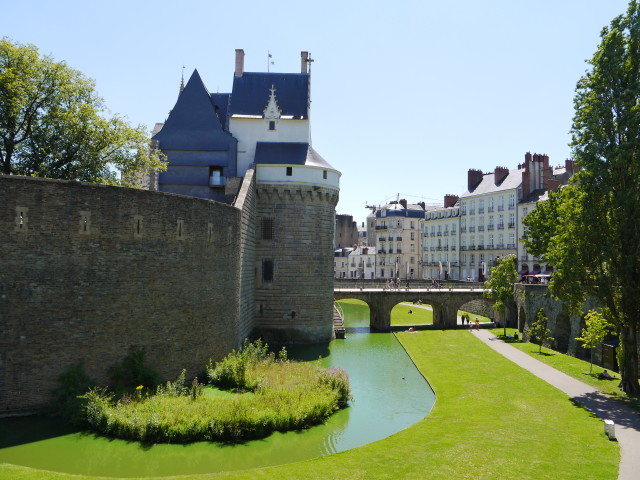 Chateau des Ducs de Bretagne – it is a fortress with a residential palace, which was built in the late XV century by the last duke of Brittany, Francis II. The entrance to the courtyard is absolute free and has a nice view to the city center. It is also very nice just to chill there on the grass! 🙂 There is also a Nantes History Museum, but I didn't have a chance to visit it. If you did, let me know if it was worth it!
Going to Bordeaux too? Here are 10 things to do in Bordeaux, France – The ultimate guide!
4. Tour Bretagne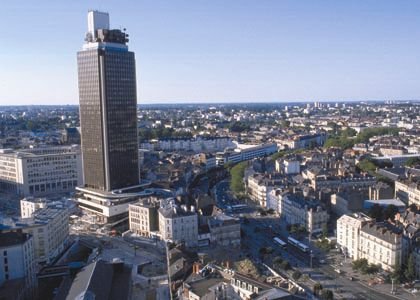 So, now we are starting with not that typical places. For example, Tour Bretagne. It is a 37 stories skyscraper that is basically visible from everywhere in the city. Gorgeous view to the whole city with a free entrance, what else can you wish for?
5. Le lieu unique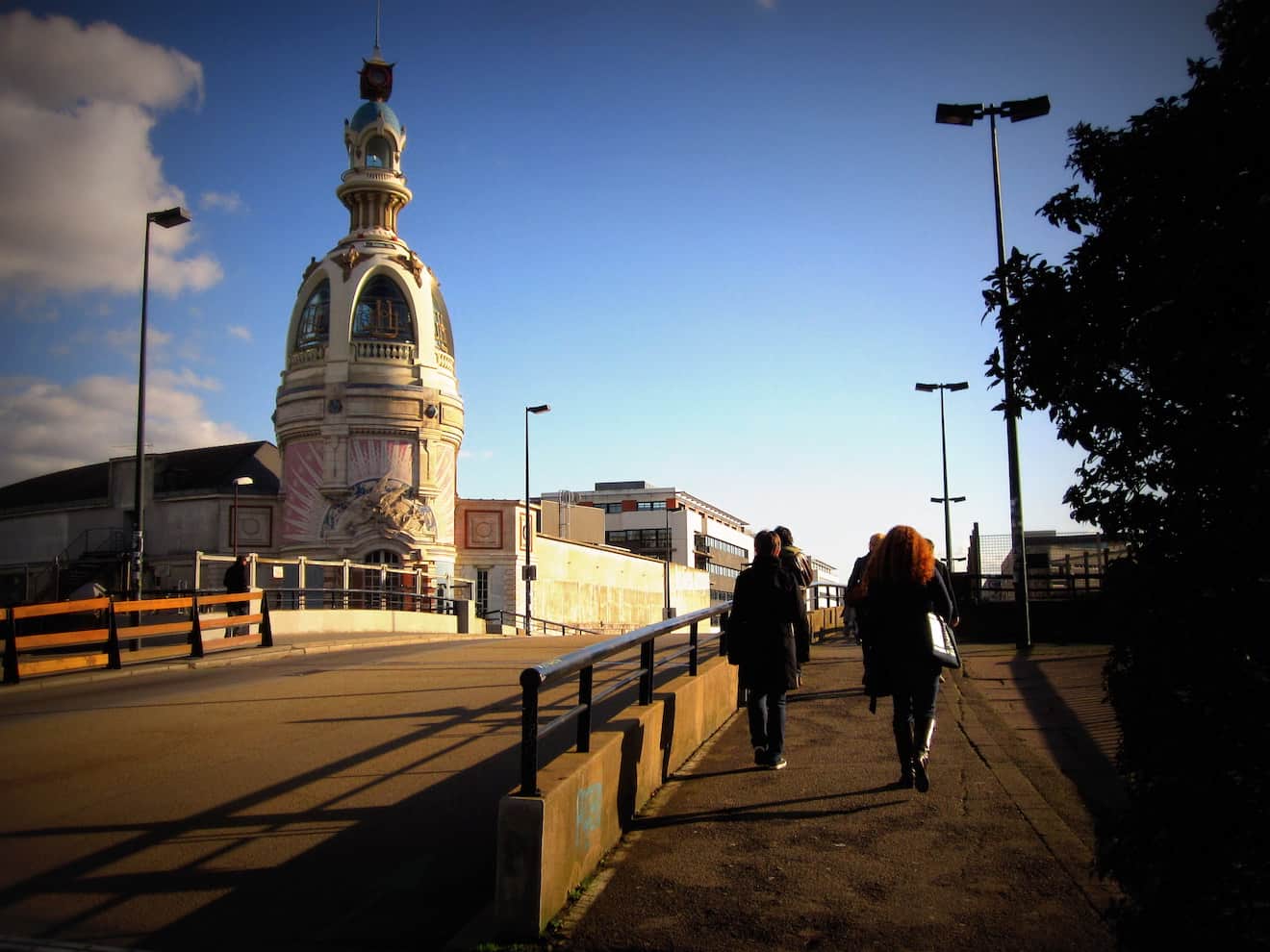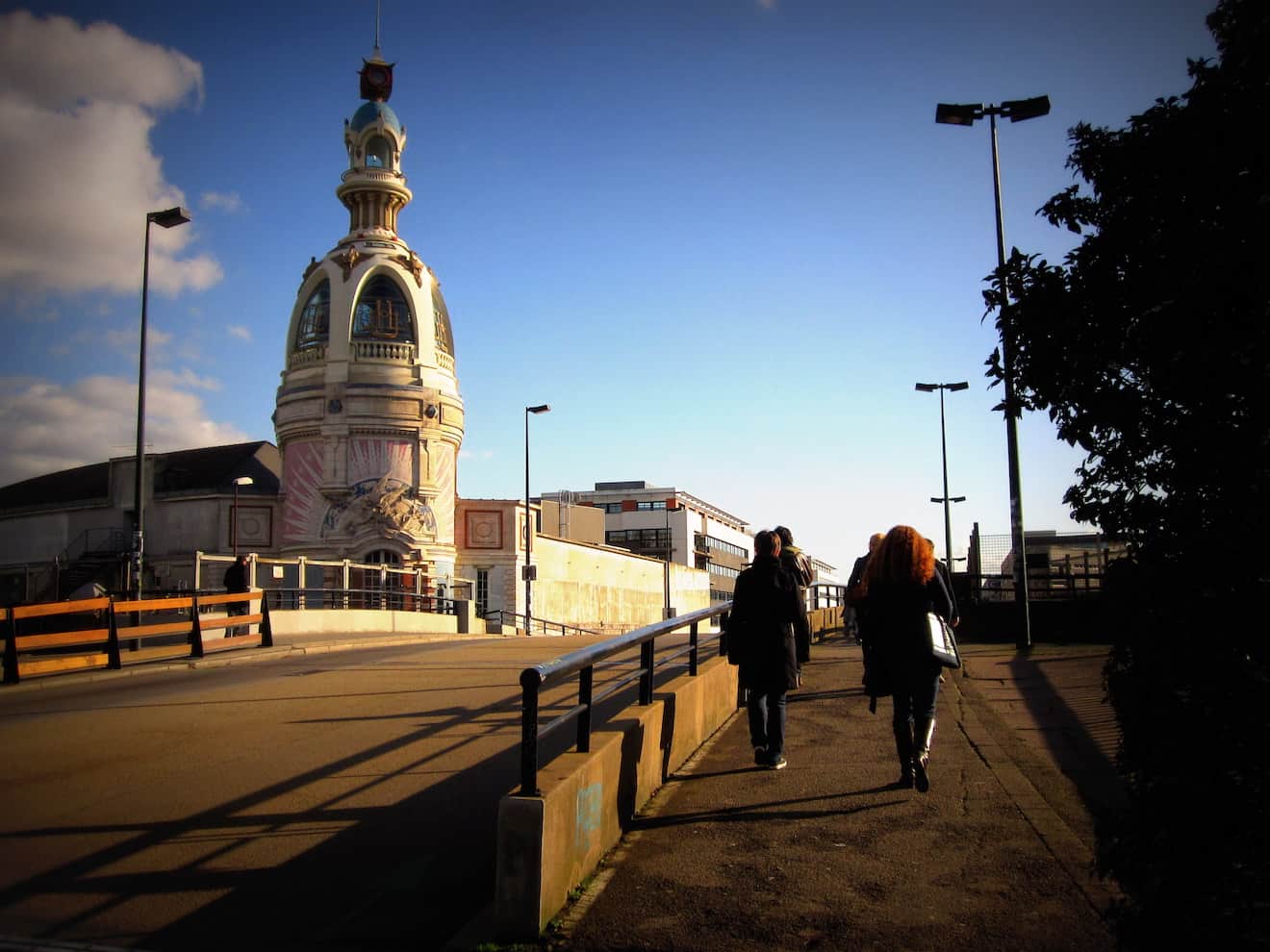 Le lieu unique, which is literally translated as a "unique place" totally describes it! All kind of activities you can find there. Different contemporary exhibitions, spectacles, again all free of charge! Also, very interesting stores that you can find right inside the "lieu unique"
6. La Villa Ocupada
UPDATE: Villa Ocupada sadly does not exist anymore, the building where it was located was demolished 🙁
La Villa Ocupada – vast ephemeral exhibition space with a free entrance (I just love this free stuff in Nantes!). Roughly twenty artists from all over the world took over the building and created installations, drawings from floor to ceiling to express their social and political aspirations. I totally recommend to check out La Villa Ocupada!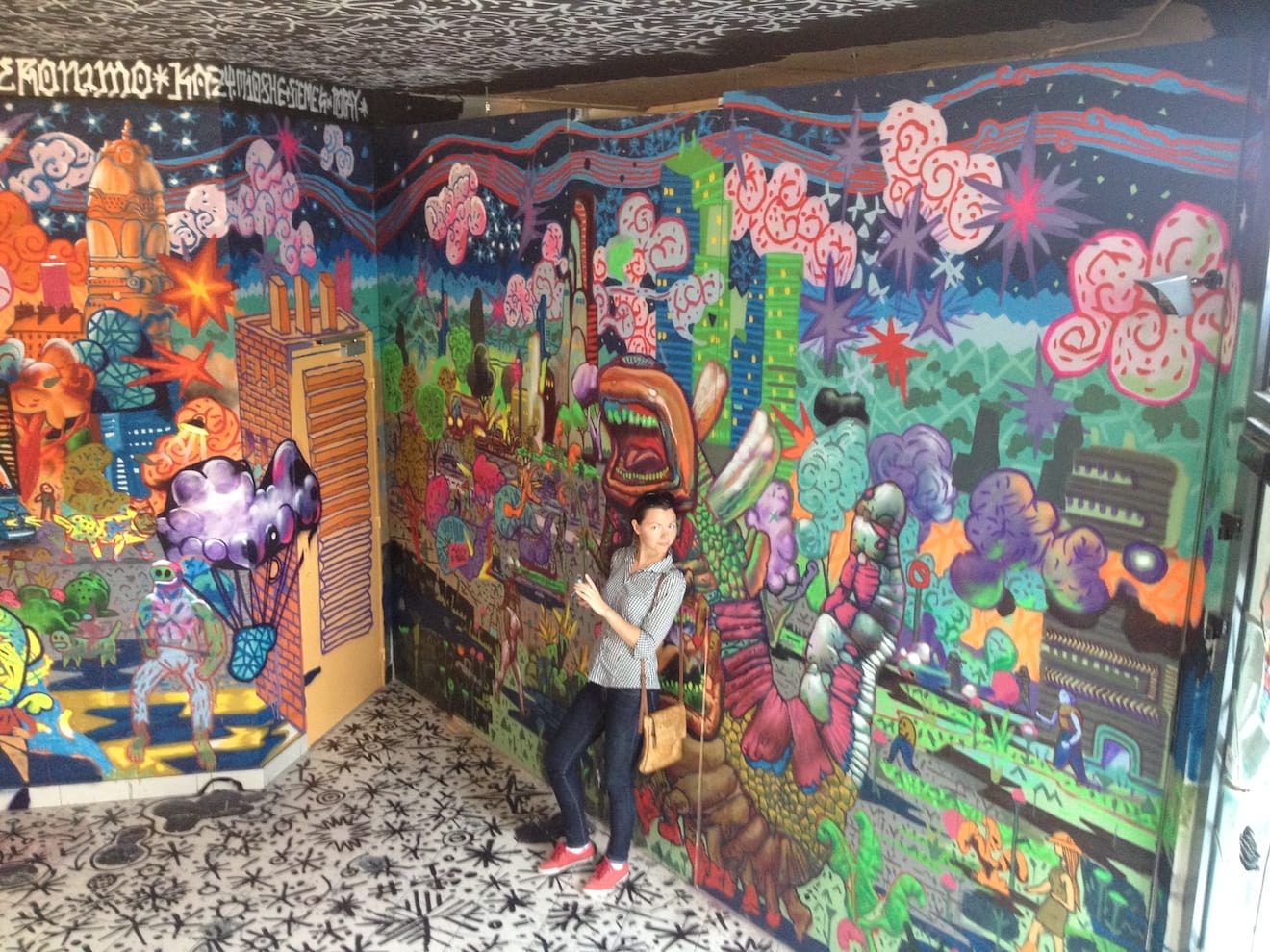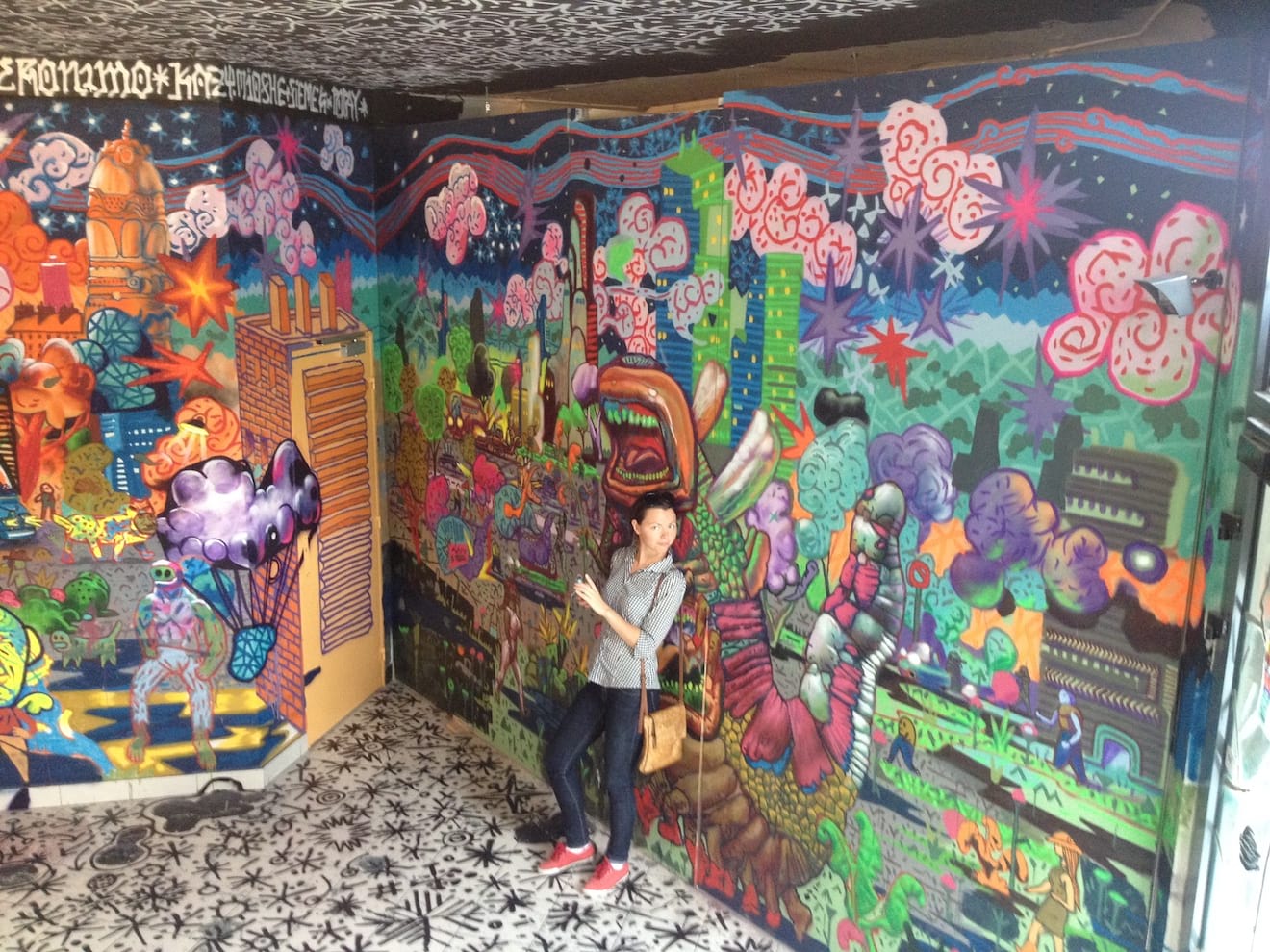 ---
I would also advice you to take bikes, which are called Bicloo. The most convenient way of transportation in my opinion. It is a self'-service bicycle network with almost 80 stations all around the city. You pay 1 euro per day for the subscription, you can use your bike for the first 30 mins for free. So, considering the fact that the city is tiny, you definitely get from one place to another in 30 mins. Then you just park your bike, and, when finished with the place, you can take another bike (or even the same one) for another 30 mins for free. That is how I paid 1 euro using the bike all day long! 🙂
A good choice for Nantes would be to buy the Nantes City Card Pass. Visit the chateaux, spend time in the gardens, and explore museums and cultural attractions all with your Nantes City Card Pass for 1,2 or 3 days!
---
Where to stay in Nantes, France
There are many options depending on your budget:
---
Conclusion
If you are interested in discovering more of France, you can read my post about Lille and Deauville or a compilation of the Top 25 things to do in France written by a fellow travel blogger.
Want to discover some other parts of France as well? Here is my article about 7 Best things to do in Saint-Tropez!
Thank you for reading this article, I hope it helped you to decide what to do while in Nantes, France. It is truly one-of-a-kind! 🙂
Have you been to Nantes?
If you liked this article, please, share!
Yulia
---
---
Pin it for later!