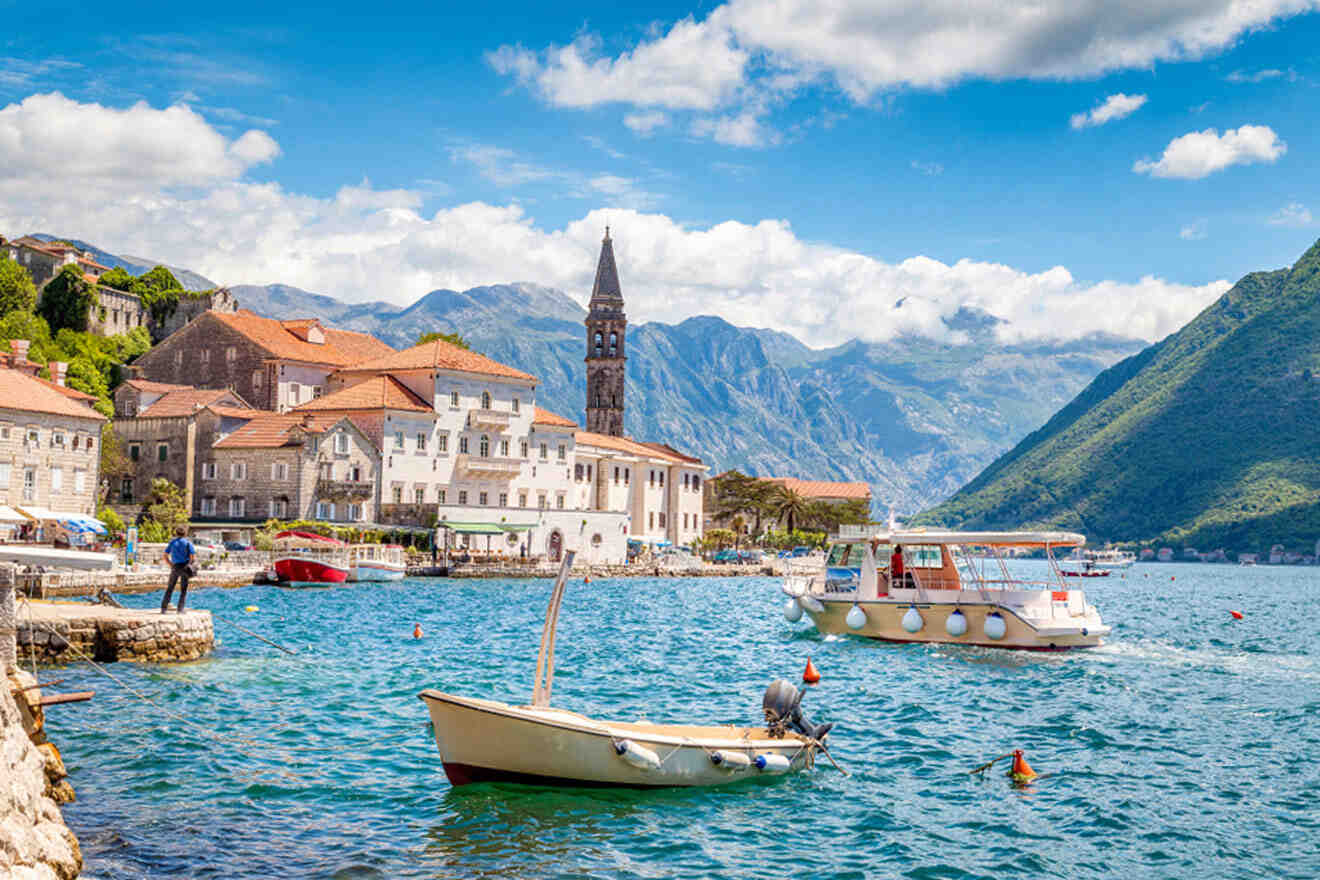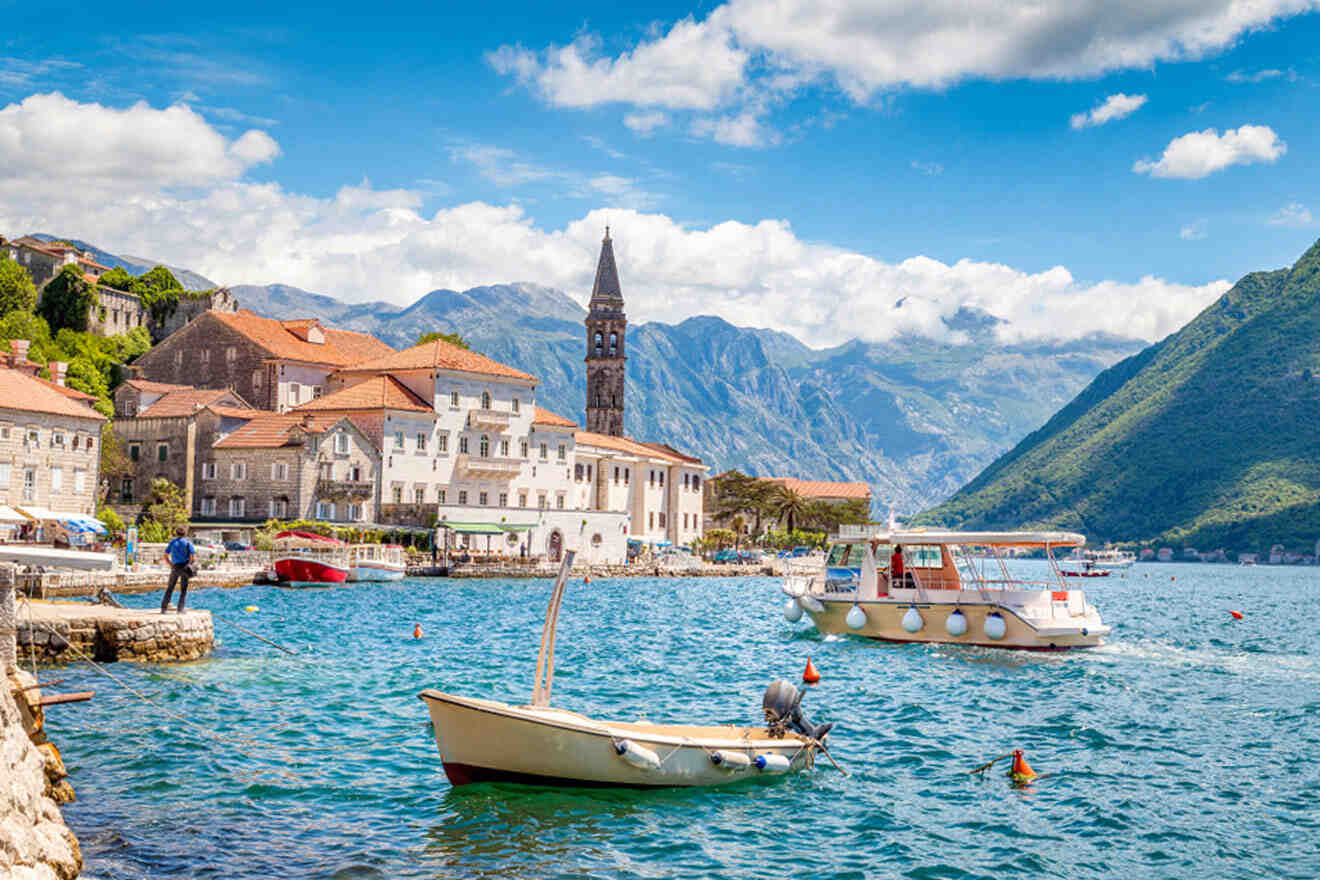 Choosing where to stay in Montenegro can be a daunting task. But don't you worry, I'm here to lend you a hand.
I'm well familiar with this area as I visited it numerous times. All the places that you'll read about I had the pleasure of seeing, so I made sure to bring you top-tier choices for your next vacation.
This article will provide you with a comprehensive list of the best hotels in the top areas of Montenegro. The best area to stay in is Kotor, but the other 5 areas, Budva, Ulcinj, Petrovac, Herceg Novi, and Lake Skadar, are also amazing. You'll also find some fun things to do and day trips to take while in each area.
But before you start daydreaming about sandy and pebble beaches and planning your boat trips, make sure to remember that this is a location many tourists would die to visit. So, to make sure you can go in peak season, I advise you to book in advance!
Let's start!
If you are in a hurry
Kotor area checks all the boxes for first-time visitors and will give you an insight into the coastal beauty, history, and old town sights.
To help you navigate Montenegro better, I prepared a map:
1. Kotor – where to stay in Montenegro for the first time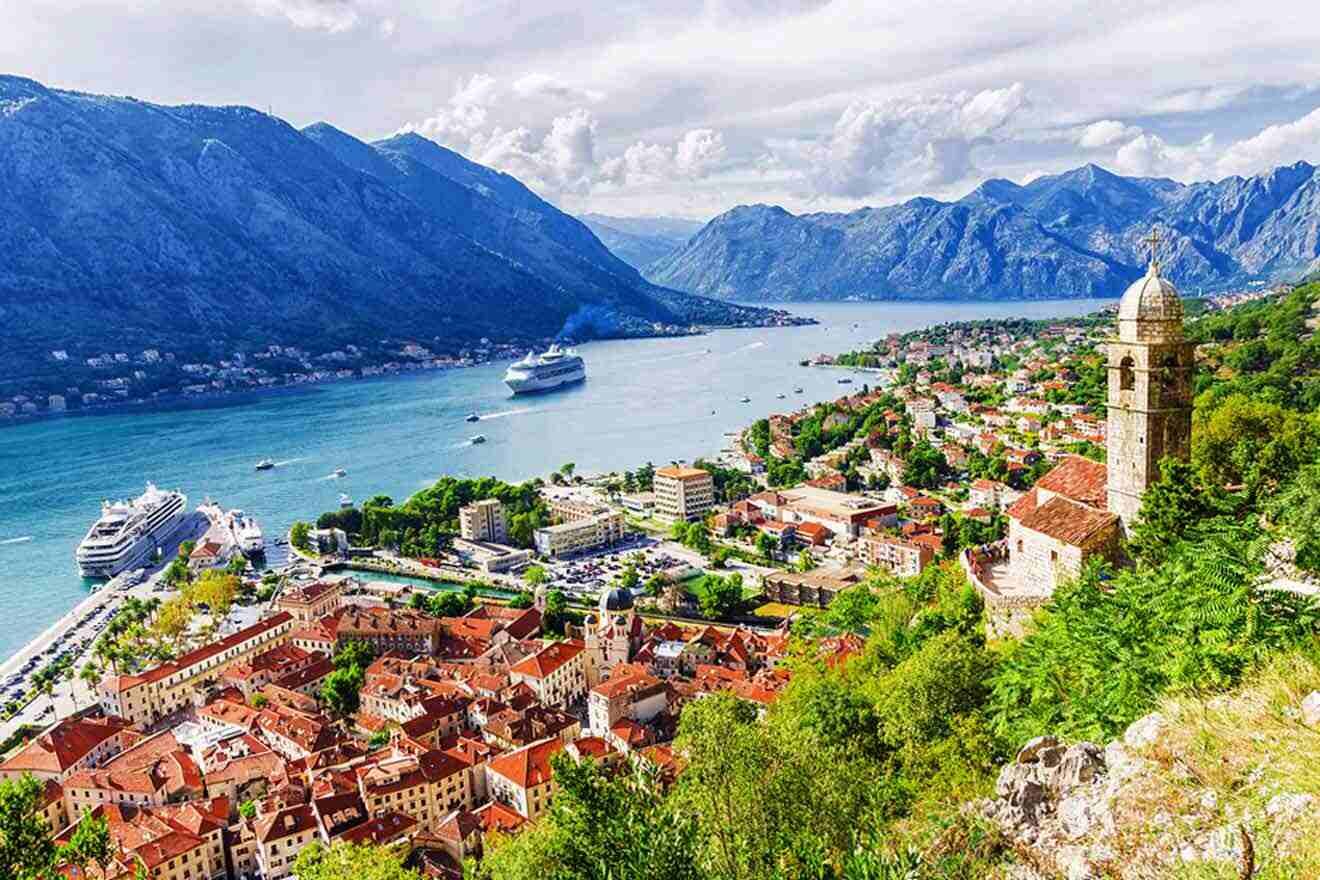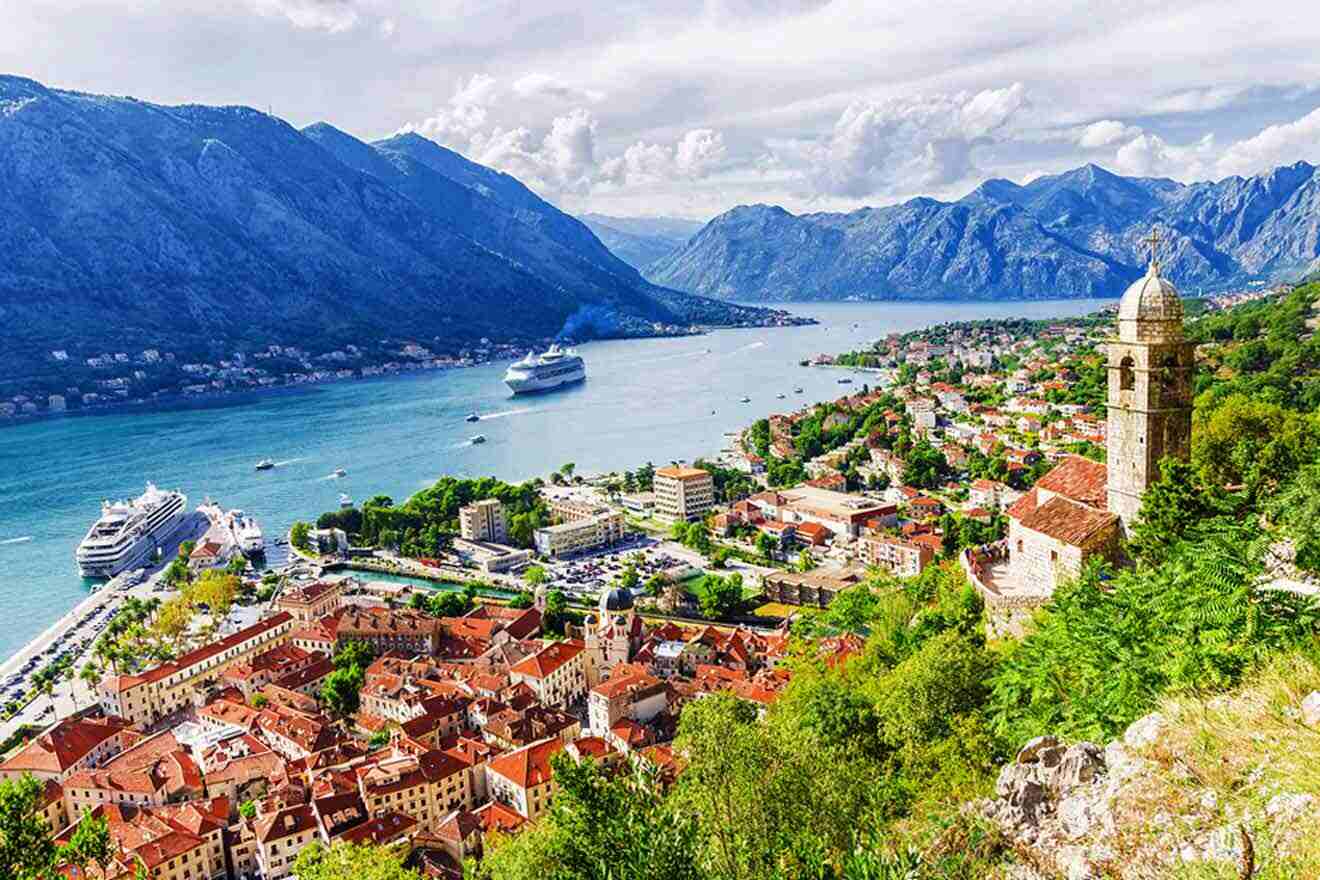 Perched at the southerly edge of Montenegro's Bay of Kotor, Kotor is an exemplary seaside resort radiating with centuries' worth of history.
With such a long story engraved in its cultural fabric, it's no wonder why this gloriously quaint town has been given World Heritage Site status, enhancing its awe-inspiring blend of medieval design and gorgeous scenery tenfold! All of this makes it a perfect location for first-time visitors.
Kotor's main attraction is its c.5 km-long (c. 3 mi), fortress-like town walls that draw visitors in with their maze of narrow alleys, quaint plazas, and centuries-old architecture.
Other main attractions include St. Tryphon Cathedral, the perfect example of Romanesque architecture, the Maritime Museum, where you can understand how this coastal town grew up around its maritime culture, and the Church of St. Luke.
It also has a lot of really nice restaurants in the Old Town. I myself celebrated my birthday once there, so I can definitely vouch that whoever visits this area will surely come back a second time.
It's also popular among hikers for its challenging hiking trails and bike trails in the surrounding countryside. So, if you're an active adventurer, you can check it out as well.
Other accommodation options in Kotor
Things to do in Kotor
2. Budva – where to stay in Montenegro for nightlife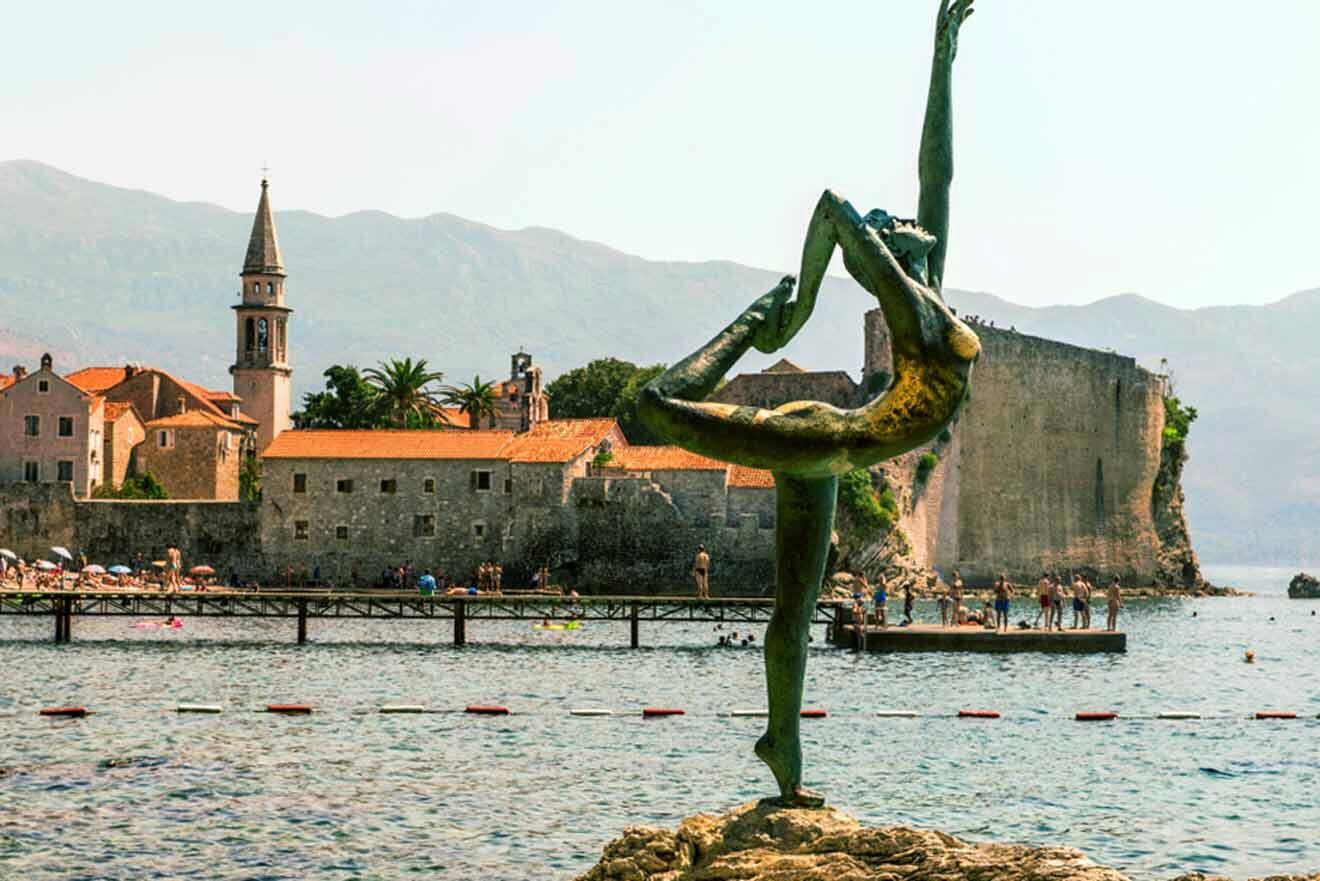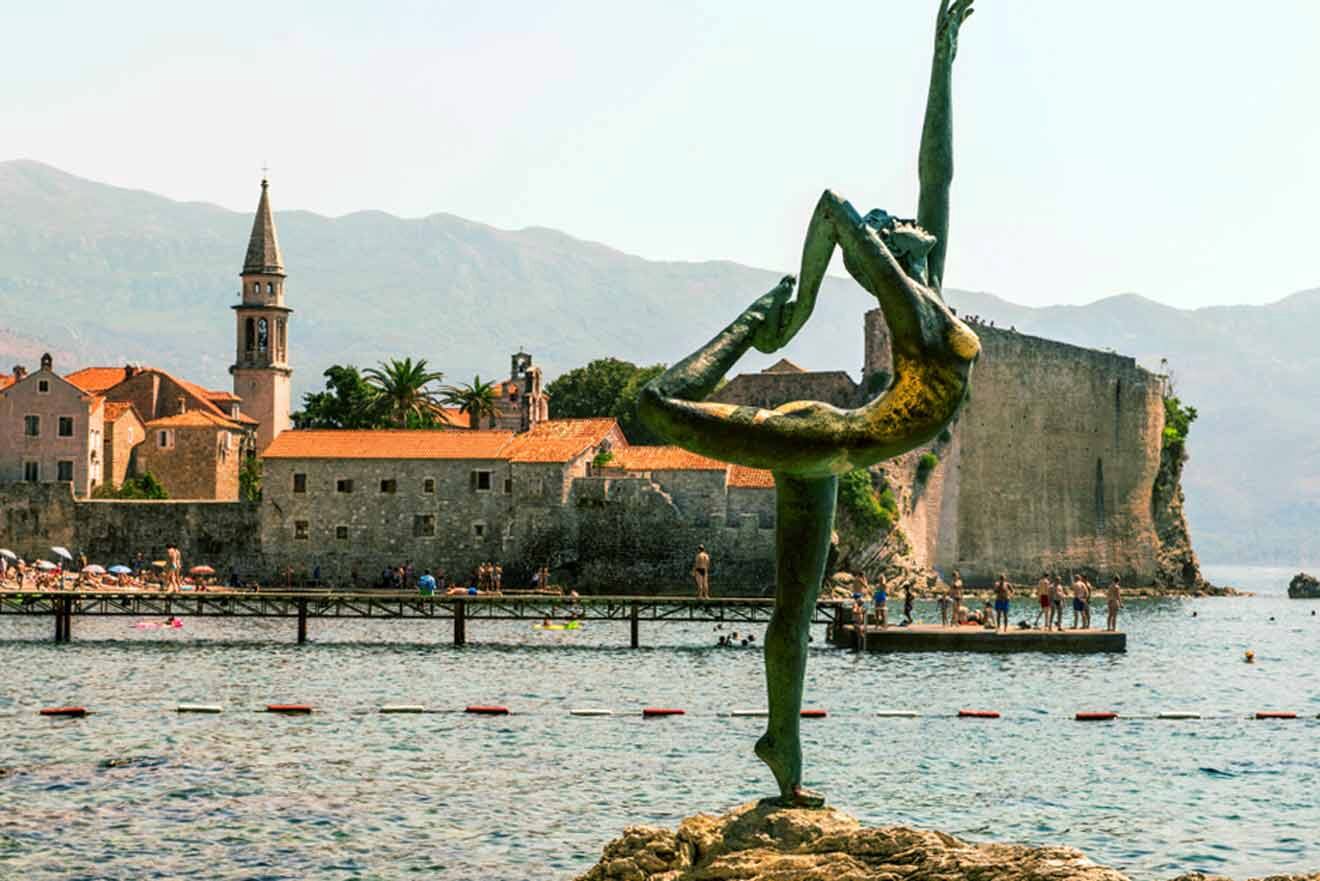 Budva is truly a buzzin' coastal paradise dotted along the Adriatic Sea, nestled in the tiny country of Montenegro. The town is renowned for its laid-back vibes, beautiful beaches, and historical monuments, so it's no wonder why it has become such a sought-after tourist spot as of late.
Budva's Old Town has encircling fortress stone walls that have weathered the test of time, full of stunning cobblestone streets filled with nooks and crannies lined with delightful shops, cafés, and eateries. While sightseeing around the Old Town, you won't want to miss the Citadel – a formidable medieval stronghold that boasts extraordinary panoramic views over both town and sea.
You could get lost in Budva's 35 km (over 22 mi) of captivating coastline, picture-perfect sandy beaches, and secret coves up for exploration. A great place to start is Mogren Beach, a short stroll from the Old Town. Also, don't miss the Sveti Stefan Beach that is close by.
When the summer months arrive, so does its prolific nightlife – everything from swanky bars to bopping nightclubs and beach parties. Big-ticket cultural events like music festivals and theater performances bring people in from all around the world.
Other accommodation options in Budva
Things to do in Budva
3. Ulcinj – best for the water sports enthusiasts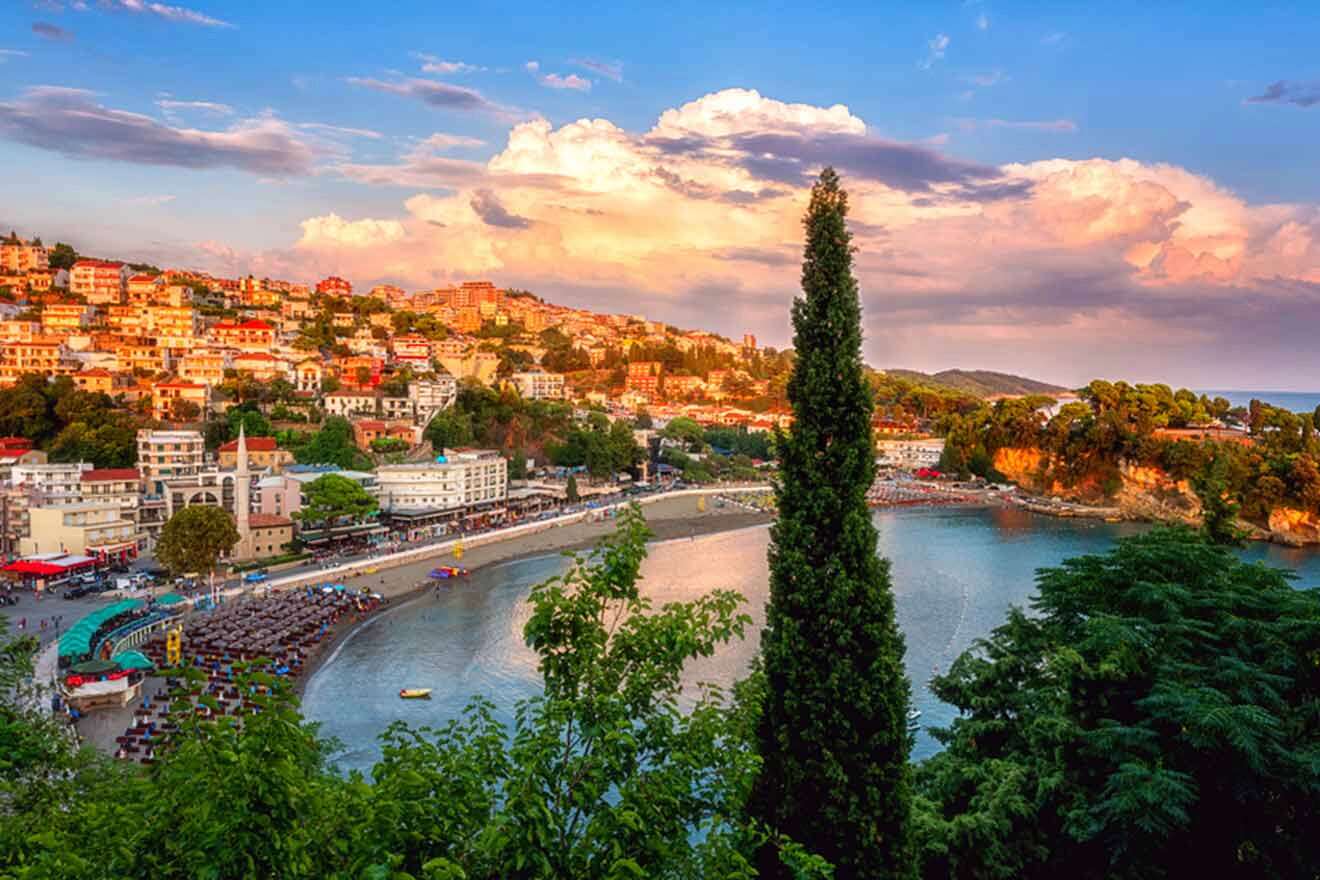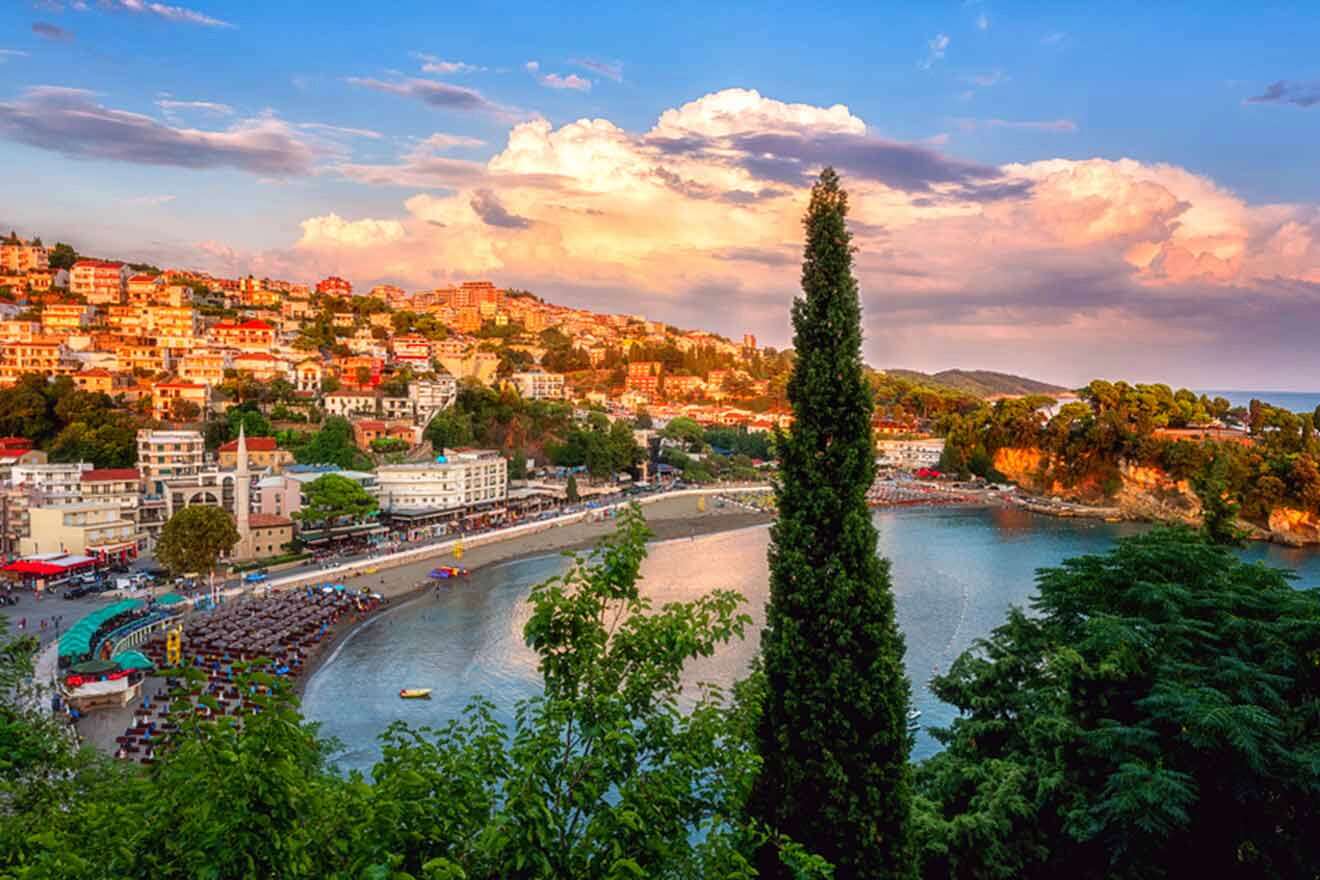 This coastal town is renowned for having some of the longest stretches of sandy beaches around, none more so than Velika Plaza (or Long Beach, as it's often called). Arcing over 13 glorious kilometers (8 mi), this beach paradise promises days in the sun, sea, and sand. Whether you're a fan of swimming, kiteboarding, or windsurfing, there's plenty here to get your blood pumping!
It's only a short drive to Albania as well, so if you're visiting Montenegro, you might want to visit that gem as well. The quaint seaside city has a distinct Albanian presence as well. Some of the main attractions you can find in Ulcinj are Small Beach, Long Beach, and of course, the walled Old Town. It's a good location for passionate sea lovers who like to enjoy good coastal sights. There is a choice of kitesurfing clubs as well.
Ulcinj also boasts a plethora of natural attractions. Ada Bojana, formed by the delta of Bojana River and surrounding an island, is one such paradise – perfect for bird envy folks eager to get their binoculars out, fishermen looking for some action, and wanton folks seeking relaxation.
Other accommodation options in Ulcinj
Things to do in Ulcinj
4. Petrovac – great for a peaceful retreat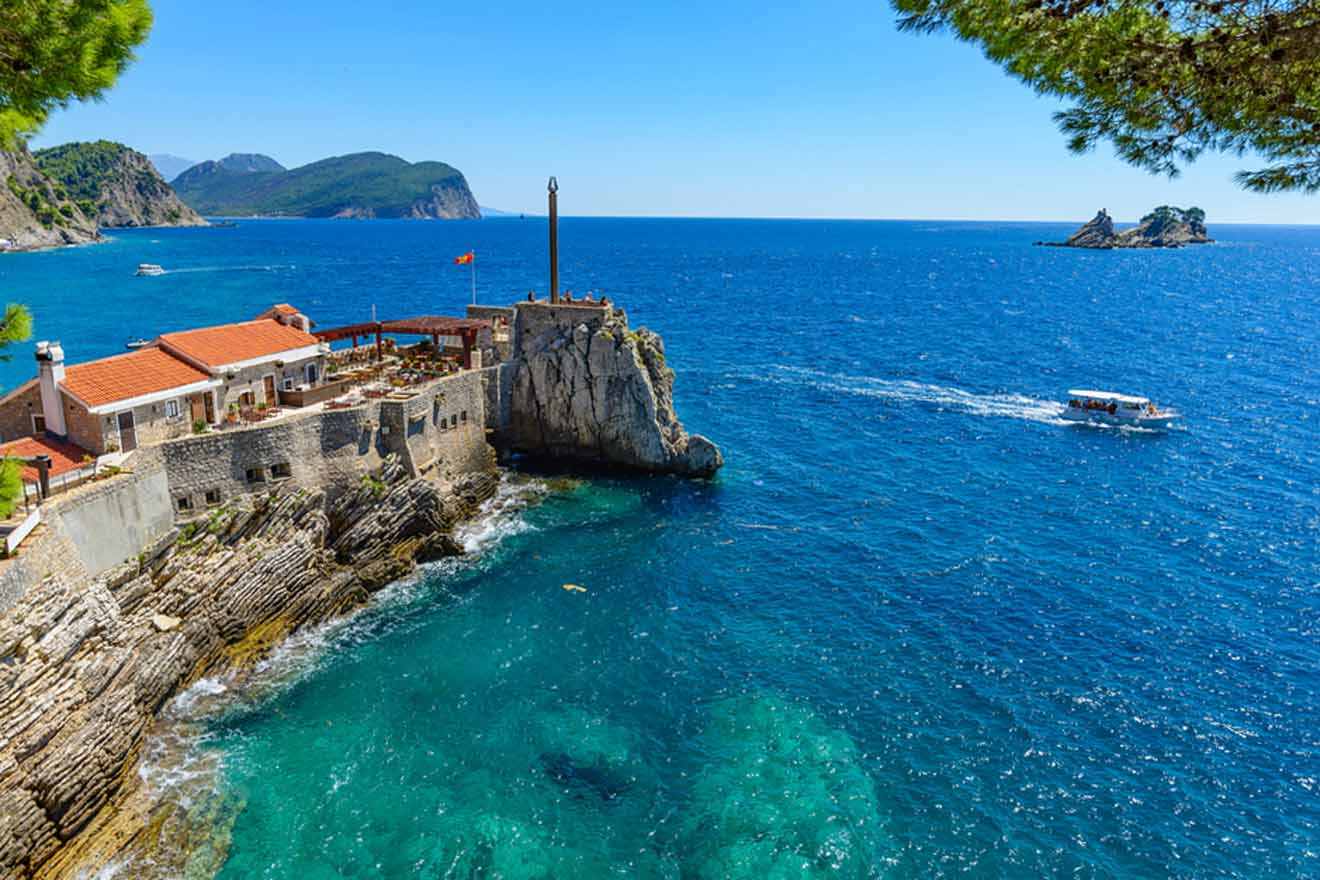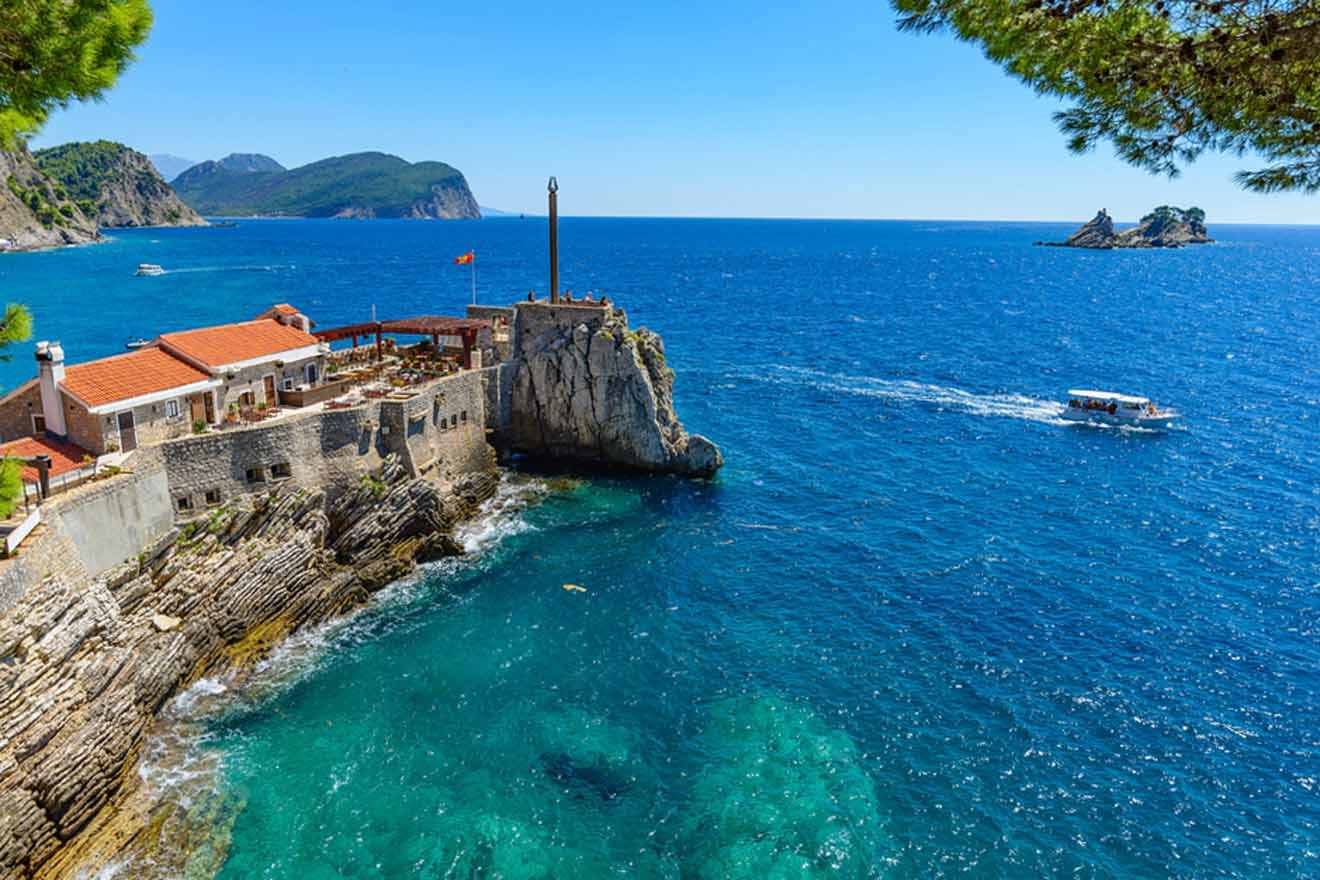 If you're looking for a quiet place to chill close to the coastline in Montenegro, Petrovac is your spot. It's a beautiful beach town snuggled up on the romantic Budva Riviera. With its tranquil beaches, captivating historic sites, and chill vibes, it became an increasingly popular hotspot for sundrenched, spectacular views. Many people come here to unwind and truly appreciate the beauty of nature!
The area is vastly different from the busy Budva, and you can truly forget about the stress of daily life. Everything there is easily accessible so you won't even have the need for public transport.
In the core of the city lies the old quarter, with its quaint alleyways and cobblestone courtyards full of character. A sense of a leisurely Mediterranean vibe is present throughout, interspersed with delightful cafes, seafood eateries, and jewelry stores filled with souvenirs and artwork. You can enjoy private secluded beaches or other beaches that have larger groups of people.
Petrovac shines its brightest with its medieval fortress, the legendary Petrovac Citadel. Alluringly positioned at the top of a grand hill, this is the perfect viewpoint to admire those sea views.
Other accommodation options in Petrovac
Things to do in Petrovac
Stroll through Petrovac Quay
Swim through Lucice Beach
Go on a hiking trail
See Gradishte monastery
5. Herceg Novi – best for all-encompassing experiences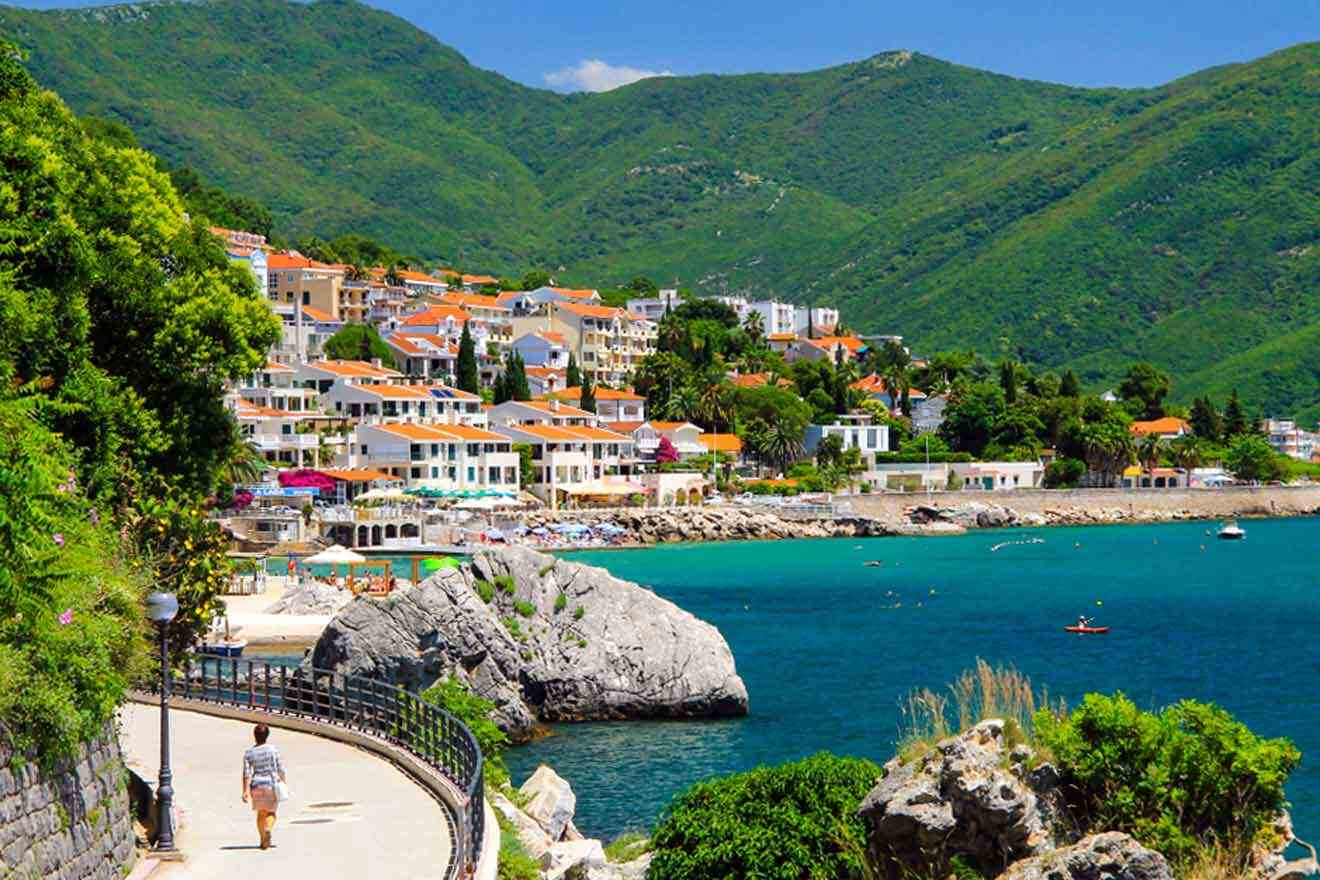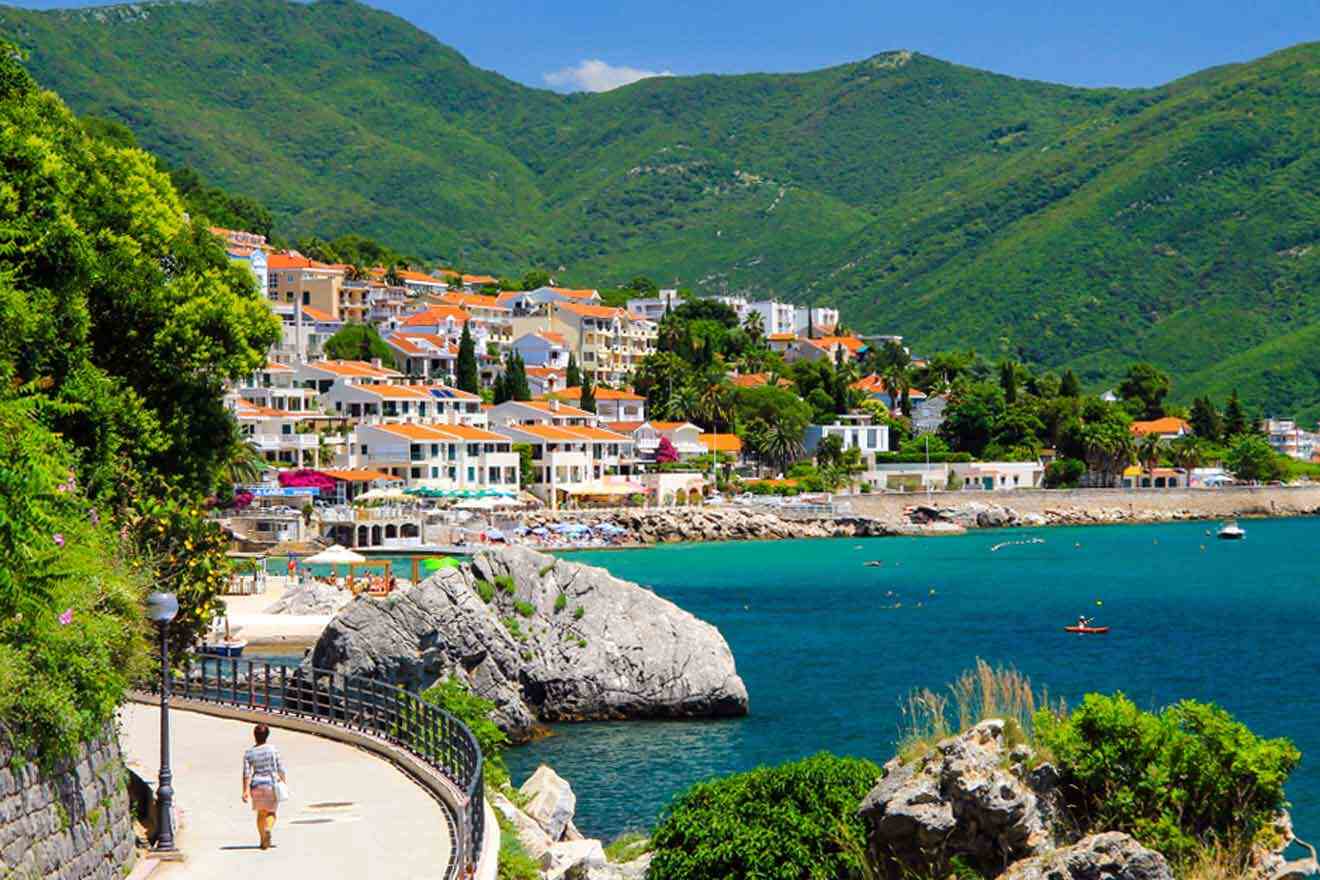 Travelers who come here can enjoy numerous spa experiences, learn about history, see natural beauty, and experience bustling culture. This makes Herceg Novi a perfect mix between the old and the new.
With its sunny disposition, Herceg Novi is renowned for giving people the warmest of welcomes. Nature lovers should wander along Pet Danica's idyllic boardwalk to enjoy the attractive white-washed restaurants and cafés that radiate off enchanting palm fronds as they sway with the breeze. It's simply marvelous! Make sure to have at least one meal at the seafront.
In case you're an outdoors fan, I definitely recommend checking out the Lustica Bay. You can take a plunge into glistening waters and try water sports. There are also a lot of hiking and biking trails with breathtaking panoramic views.
Throughout the year, Herceg Novi hosts various cultural events and festivals, including the renowned Herceg Novi Film Festival and the Mimosa Festival, celebrating the arrival of spring with vibrant parades and festivities.
It's also close to the Croatian border, so you can perhaps visit some of the gems or check out fantastic stays in Dubrovnik there to get an in-depth Balkan experience.
Other accommodation options in Herceg Novi
Things to do in Herceg Novi
Rent a boat from Herceg Novi
See Museum Old Town
Stroll through Novi Old Town
Visit Savina Winery
Go to Monastery Savina
6. Lake Skadar- great for history buffs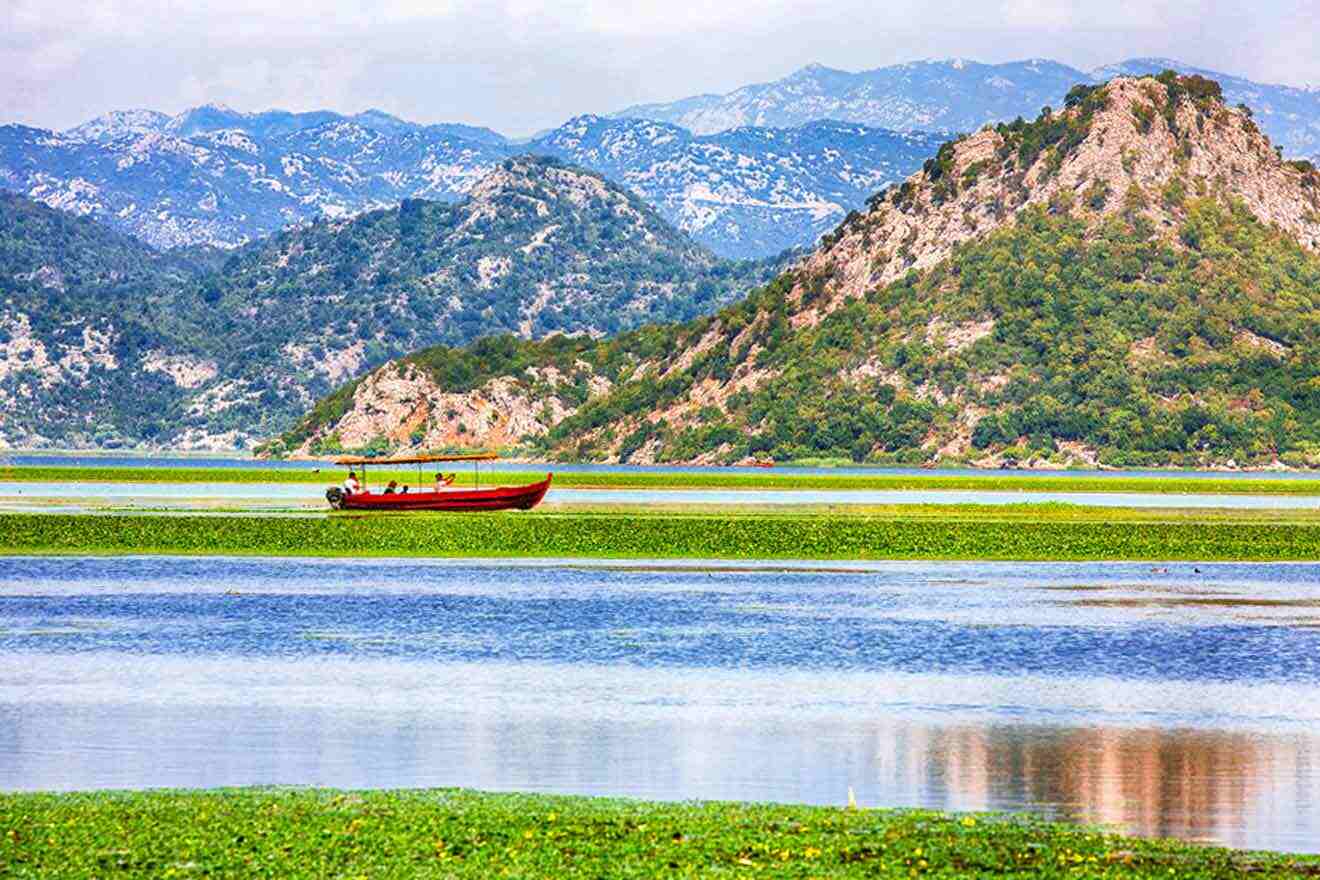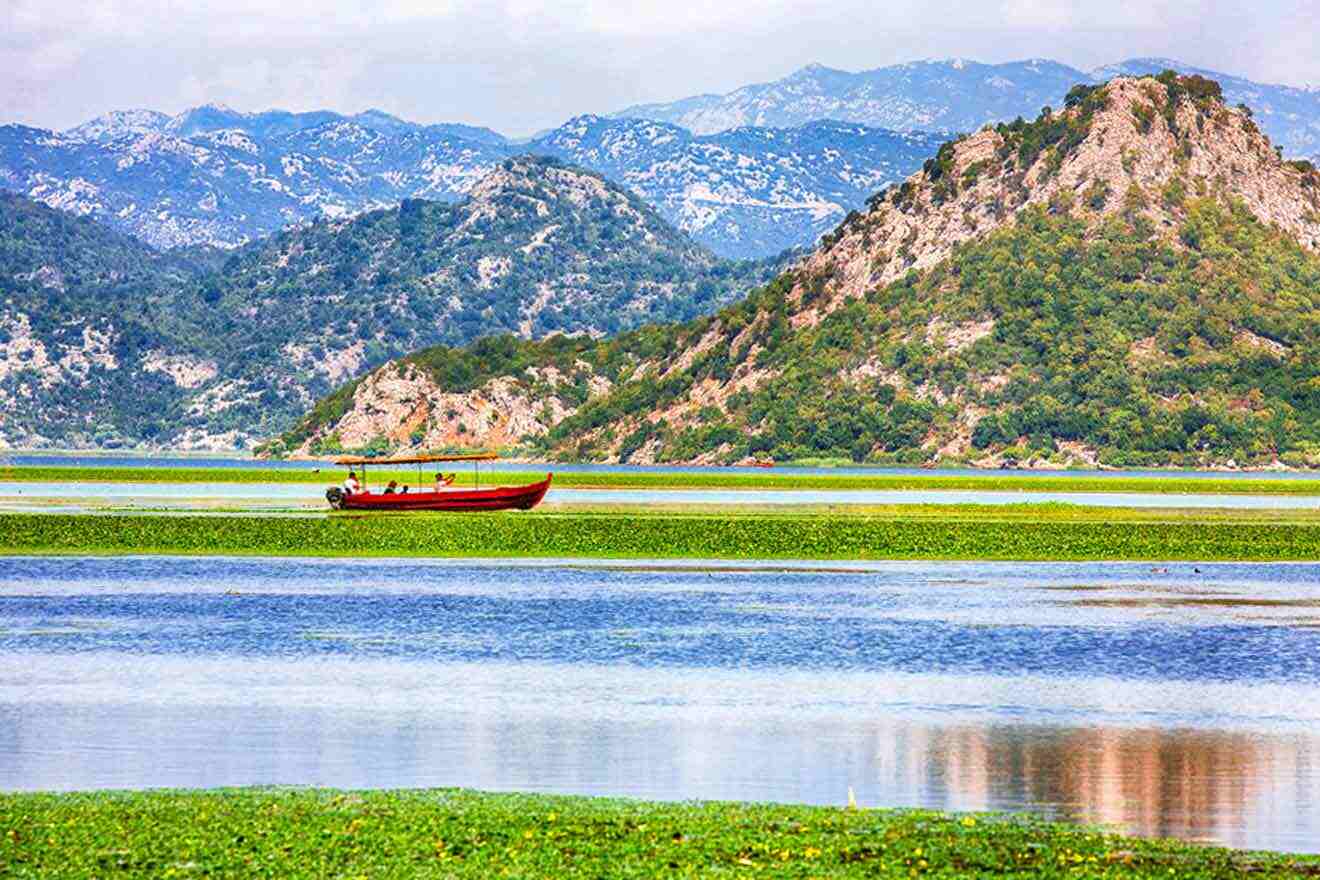 Skadar Lake is the hidden gem tucked away between Montenegro and Albania. Spanning a whopping 370 km² (230 mi²), it's the largest lake in the whole Balkan Peninsula. If you visit Montenegro and want to see captivating scenes and tons of wildlife, then you shouldn't miss this location.
The lake is an absolute gem, shimmering with iridescent crystally water and absolutely brimming with lush-perfect vegetation. It's also surrounded by intimidating mountains alongside its coastline. It's an incredibly inviting place, undoubtedly a refuge for nature lovers who need to escape the din of everyday life.
The highlight is Lake Skadar National Park, a protected nature reserve and international site of special ecological importance. It's a bird watcher's paradise with an astonishing 280 species of birds
Some areas, like Grmozur Island, buzz with history – think 19th-century prison ruins for that added air of mystery. Then there are postcard-pretty villages along the shorelines showcasing Montenegrin or Albanian culture in all its authentic glory.
Lake Skadar is an indelible part of the rich history and culture of this area. Nestled close to remarkable towns and temples, the stunning mingling of age-old monuments with natural splendor makes Skadar a standout sight you won't soon forget!
Other accommodation options in Lake Skadar
Things to do in Lake Skadar
FAQs about where to stay in Montenegro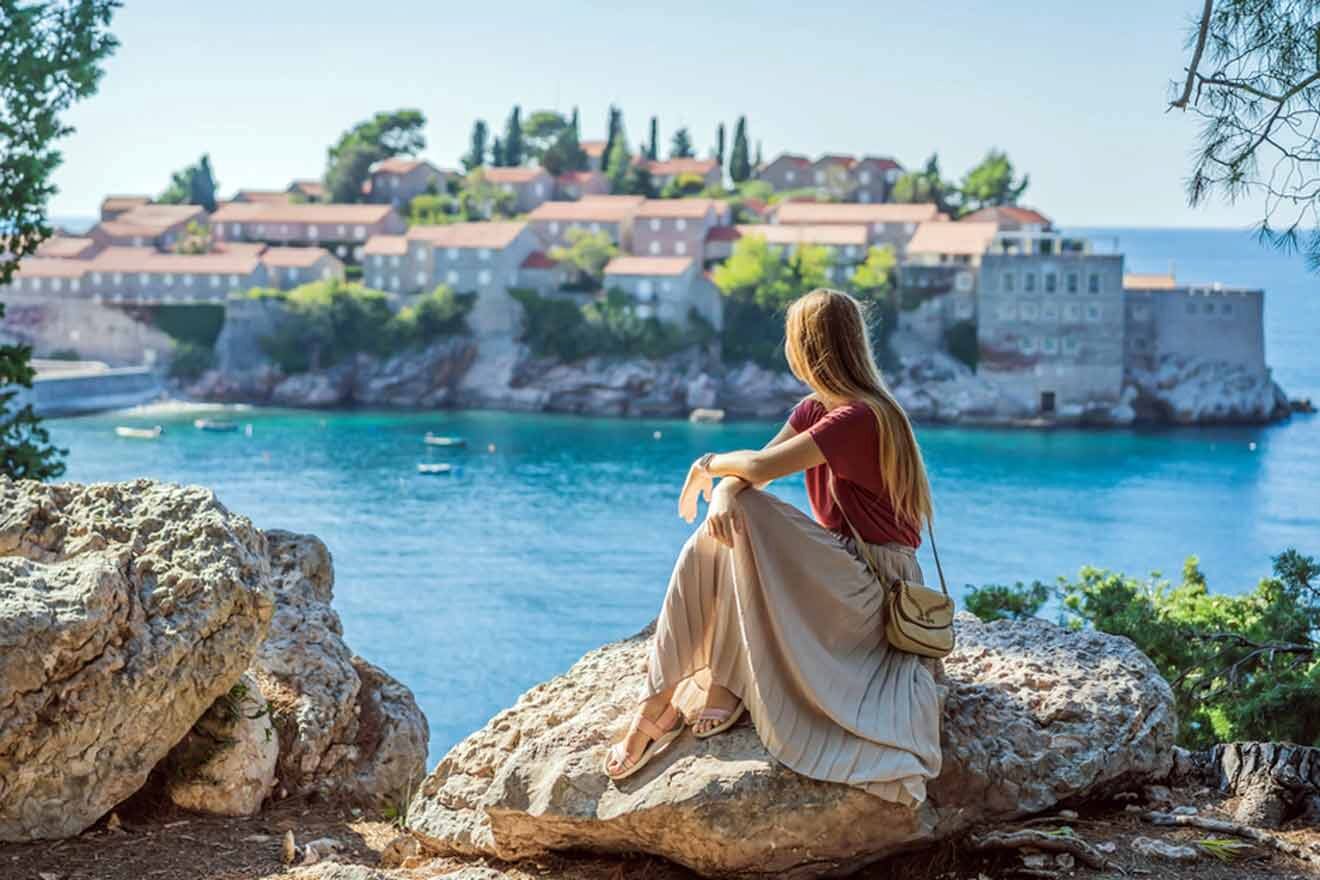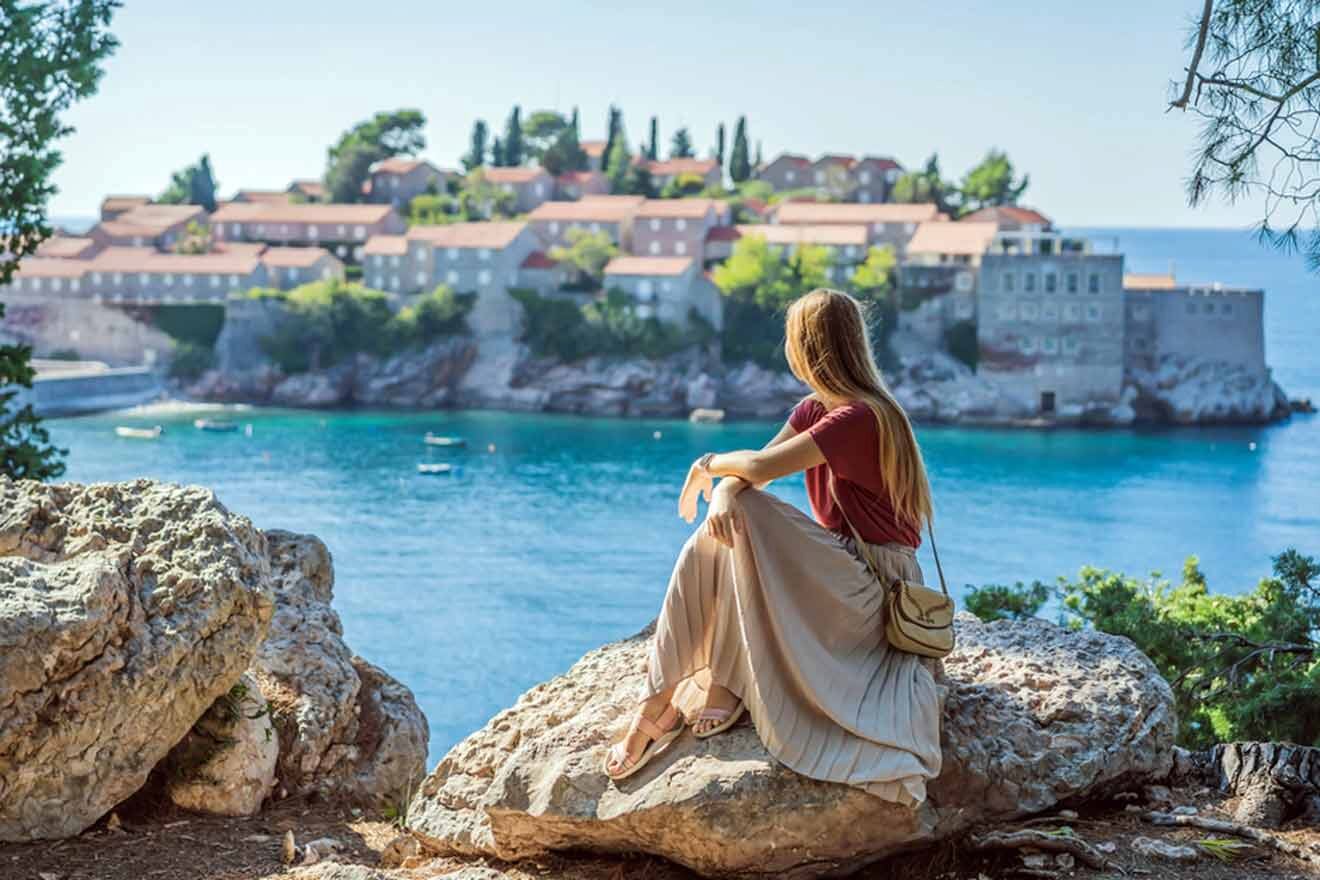 Conclusion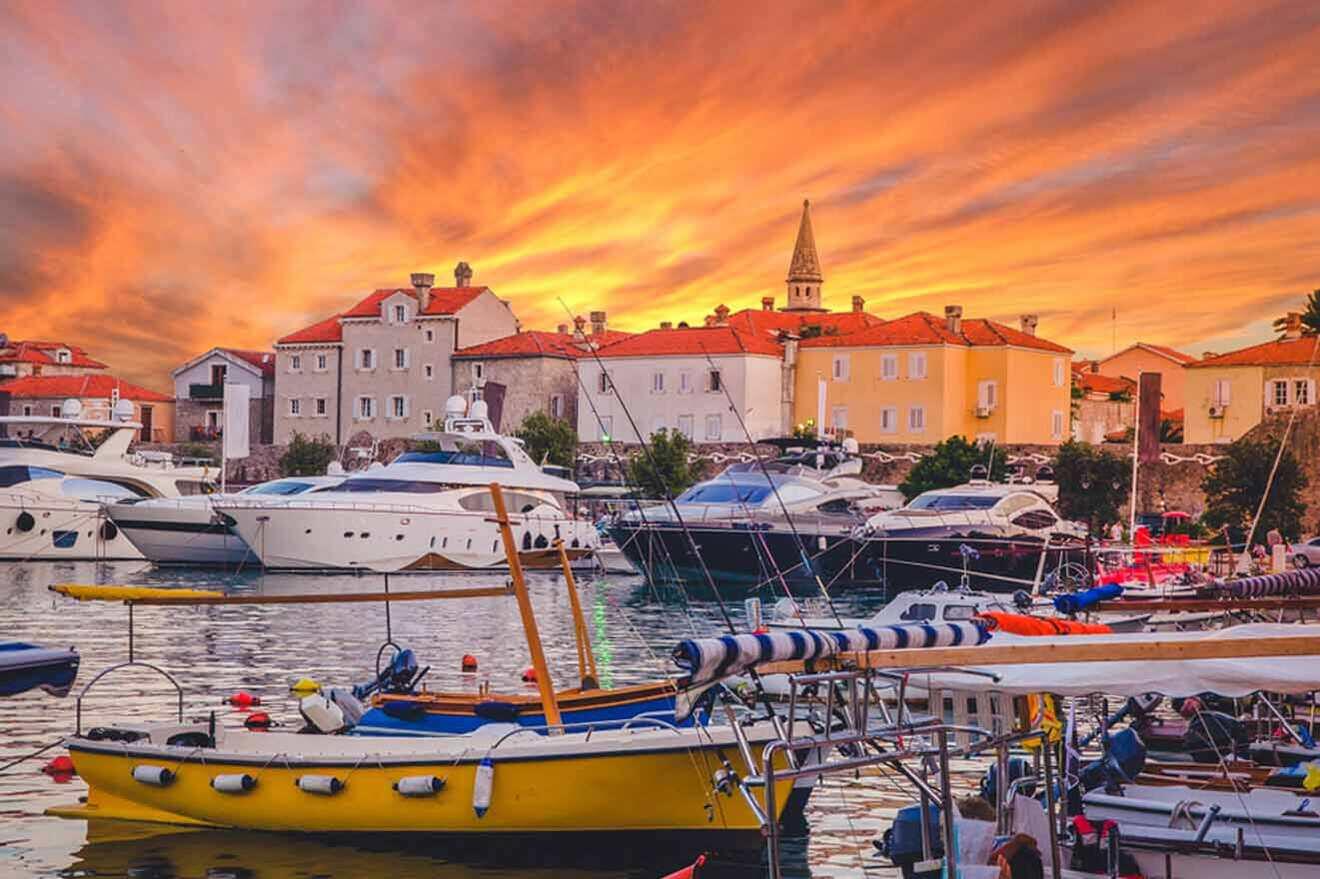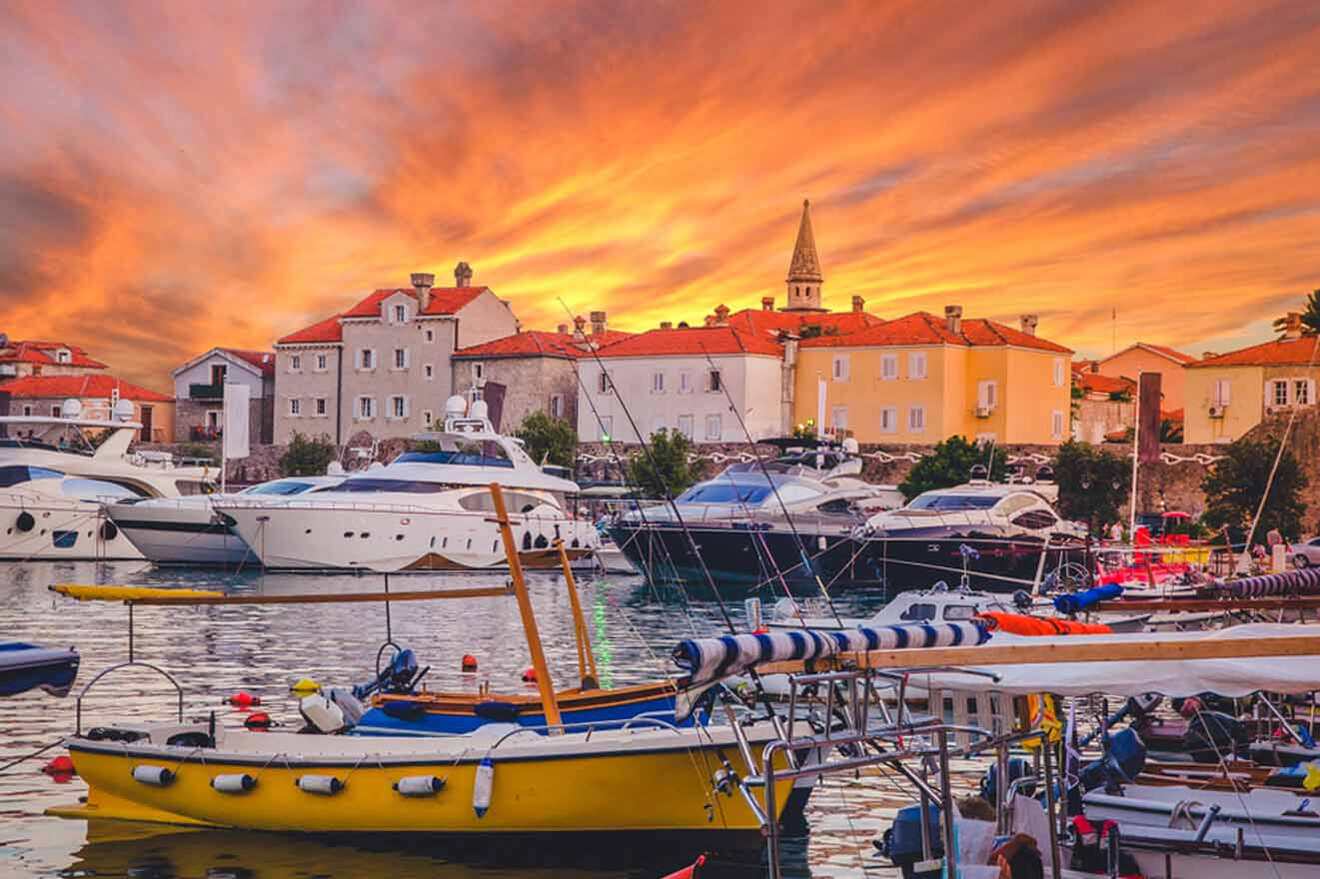 There you go- you have a comprehensive guide on where to stay in Montenegro. You're in for a treat and a unique gem.
There are a lot of options to consider and choose from, but these are my faves:
Hotel Cattaro – A nice and comfortable boutique gem that will make you feel like you've taken a trip back in time.
Kotor Nest – Located close to all the important attractions, this 4-star stay has all the commodities to make your vacation comfortable.
Apart from staying places, there are also a ton of fun things to do while in Montenegro. You can choose to see the Virgin Mary or swim in the iconic Milocer Beach. There are also a lot of short (as little as an hour's drive) adventures to embark on, from Milocer Beach to a visit to Black Lake or Skadar, the biggest lake in southern Europe.
If you happen to visit this marvelous coastal country, tell me all about it in the comments below; perhaps we shared an experience or two.
As previously stated, this location is very popular, and it gets crazy during the summer season. So you better not risk it and book in advance!
Happy swimming,
Angelina
---