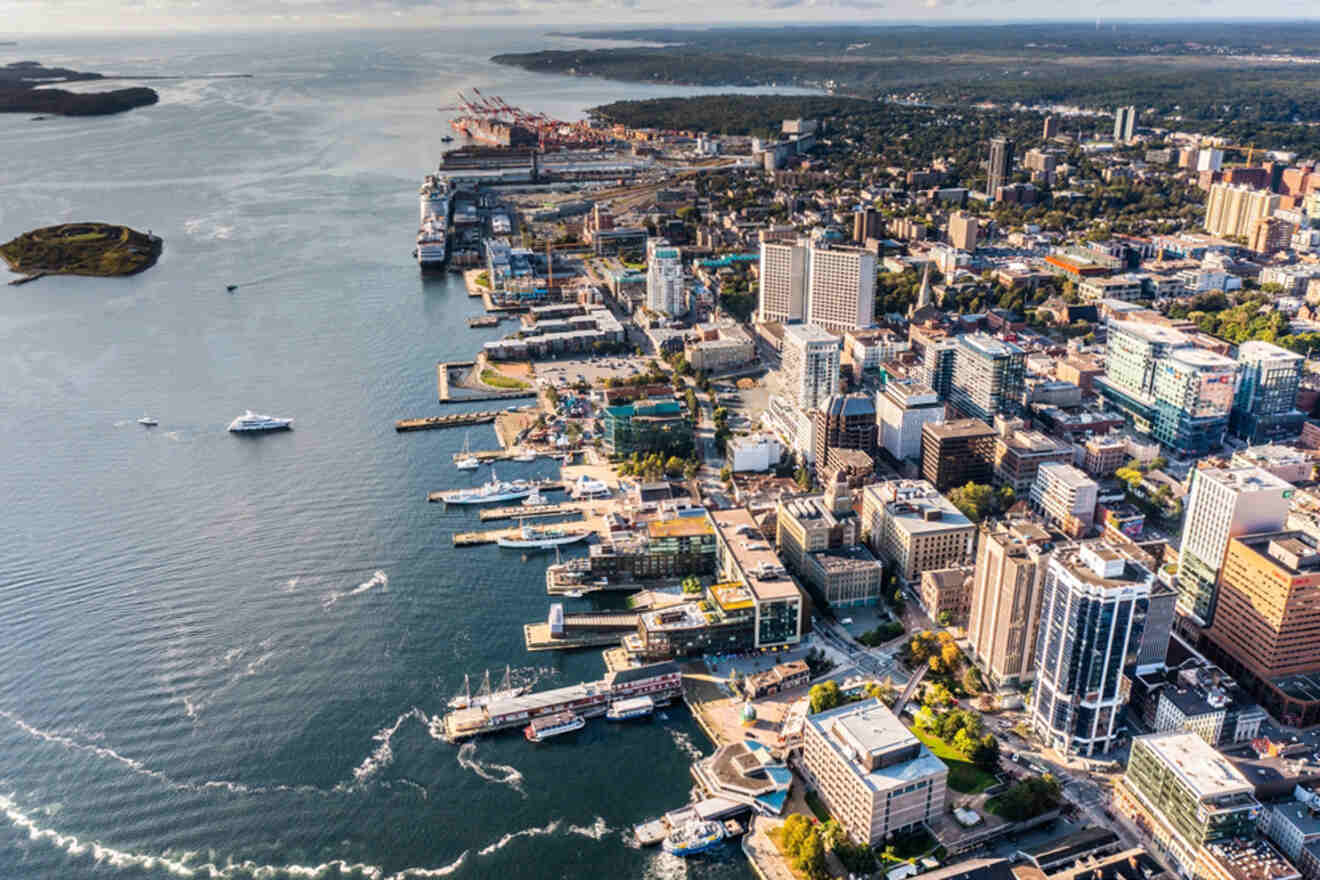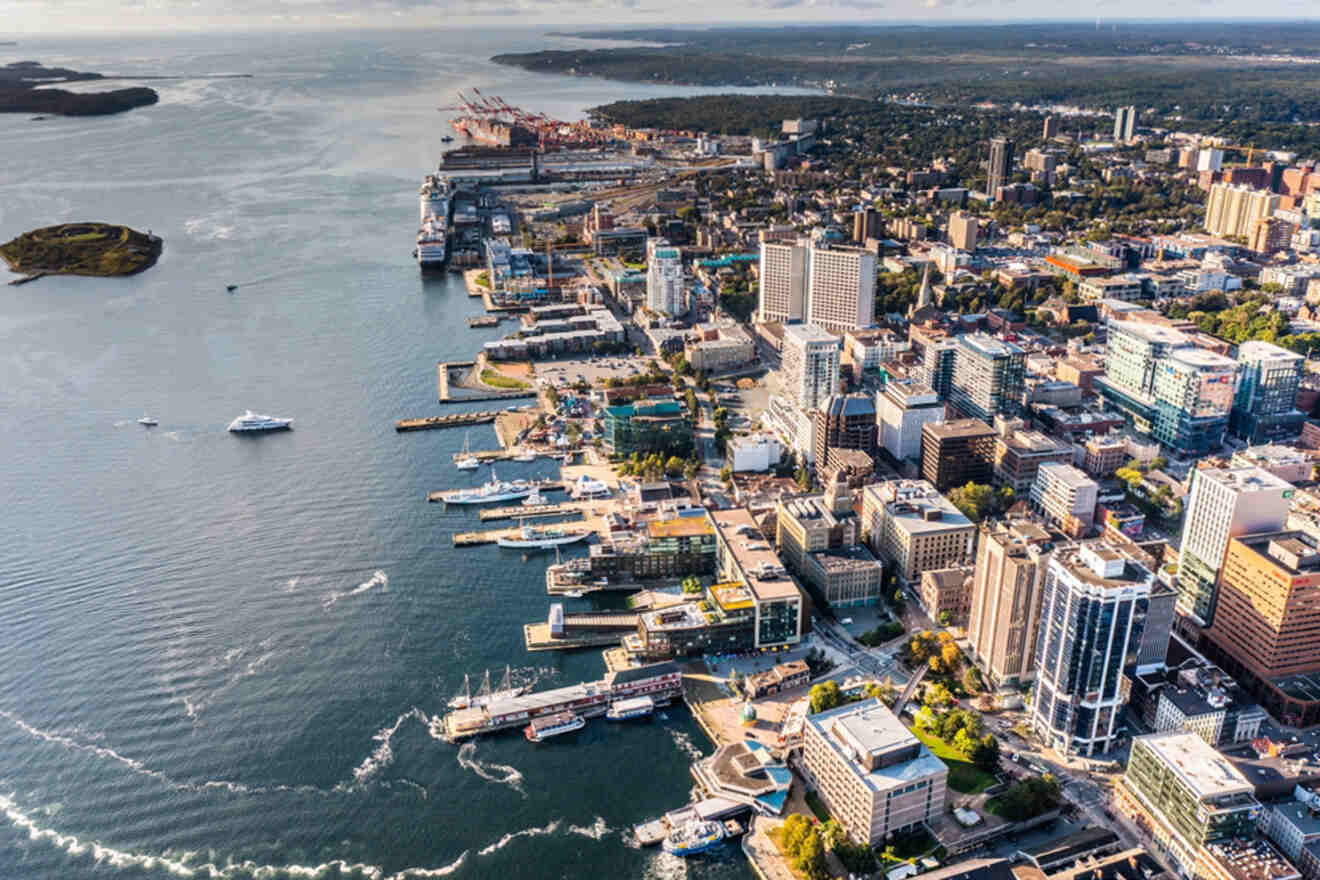 Whether you're planning your first trip to Halifax or going for a return visit to Nova Scotia, you need to find where to stay in Halifax. I, too, want to visit Halifax sometime soon, and I like to go on my trips prepared.
I have spent hours comparing the town's best areas and accommodations and compiled an excellent selection. The best area for staying in this harbor town is Downtown Halifax, as it's home to the most important tourist attractions and offers some fantastic views of Halifax Harbour.
Other areas like Dartmouth, North End, and South End are attractive areas with numerous Halifax accommodation options. As a bonus, I also included the coolest hotels in town!
Pick something that strikes your fancy, make your reservation before you embark on your trip, and maybe I'll see you in Halifax!
If you are in a hurry
Check out my quick take on the ultimate hotels in Halifax downtown, the ultimate area for your stay in Halifax.
In the picture, you can see the map of Halifax I created to help you find the best areas of town for a memorable stay: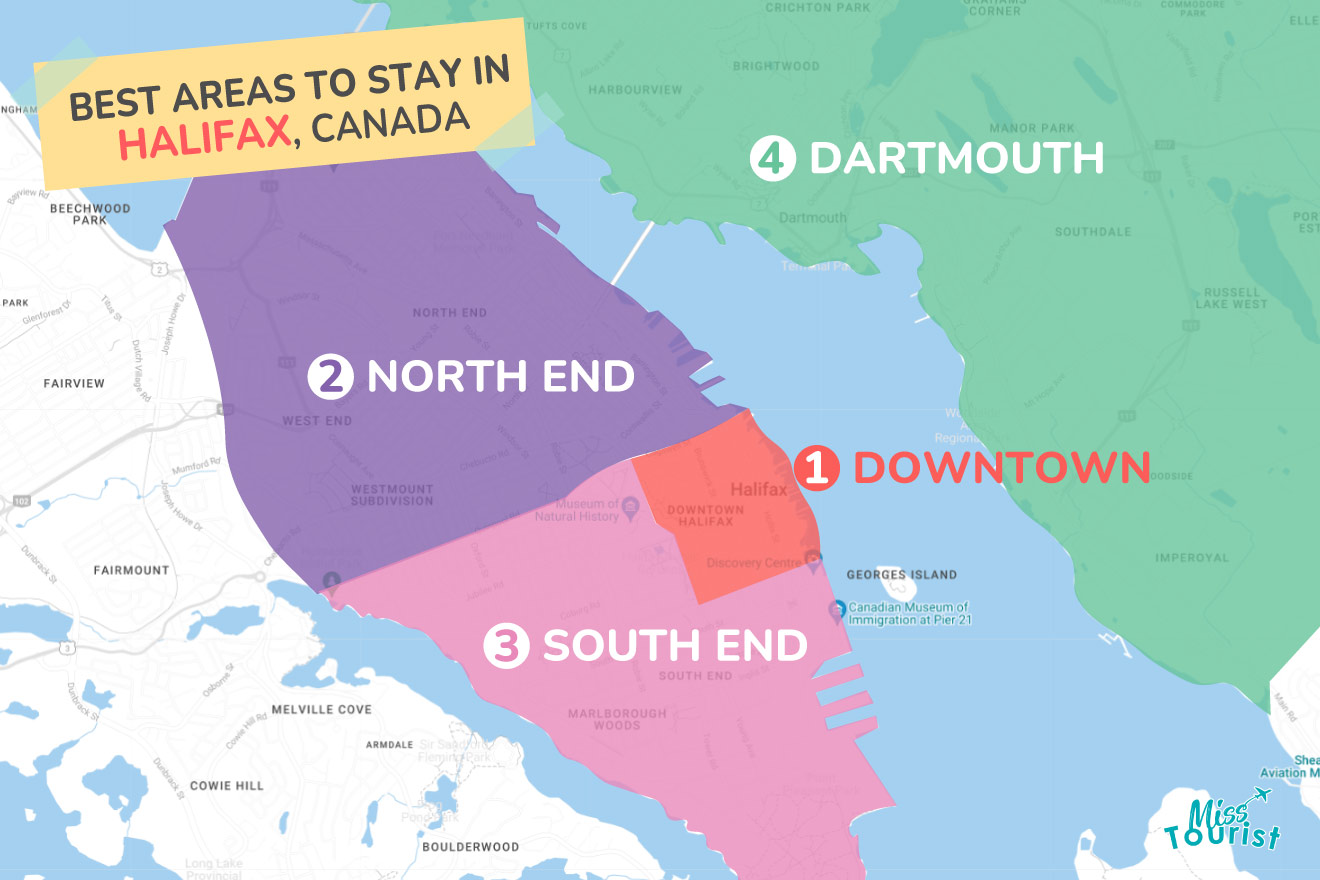 1. Downtown – where to stay in Halifax for the first time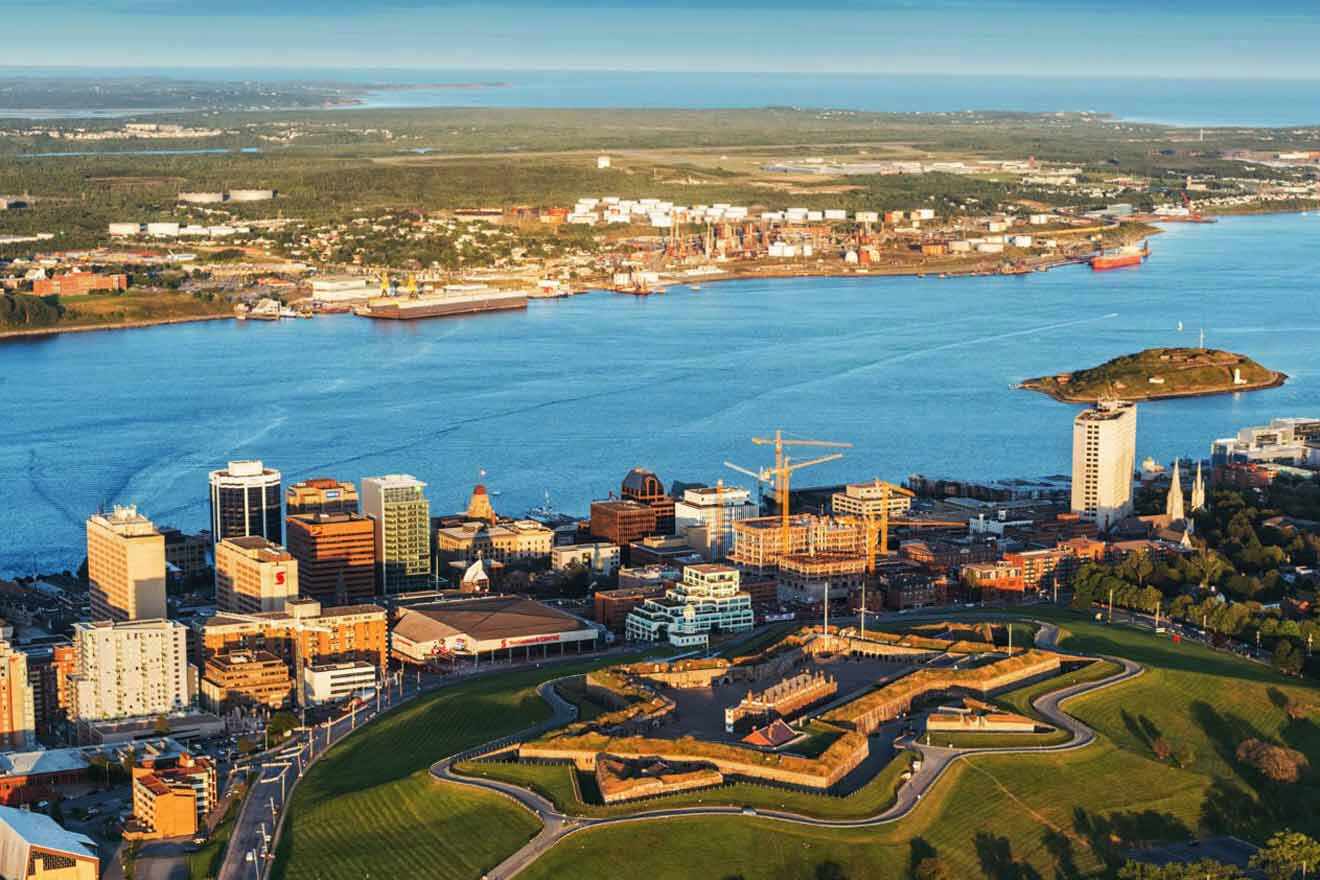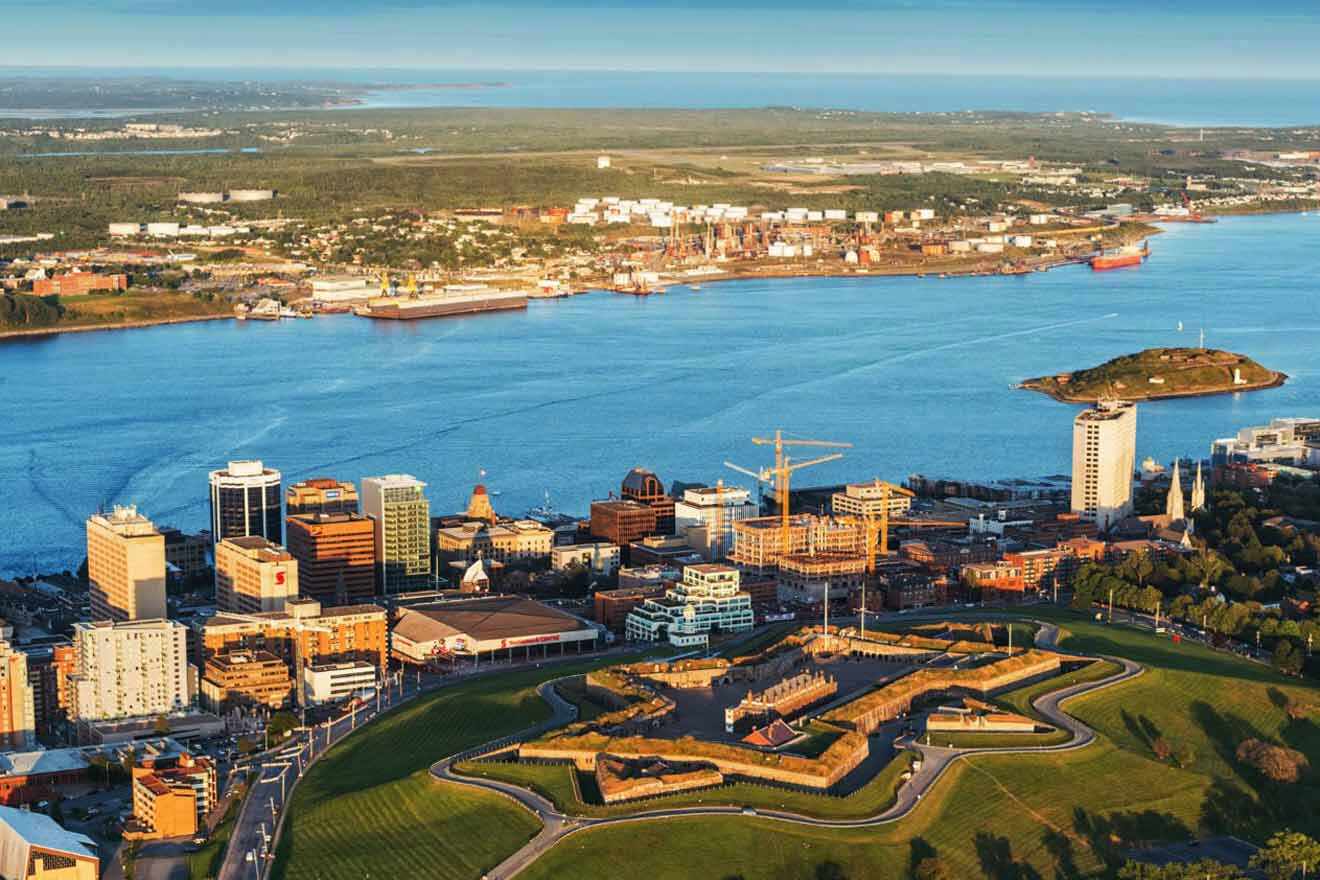 The best way to delve into the maritime city's essence is to book a stay in downtown Halifax. The downtown district is the center of the Halifax regional municipality, but it is also where you can see all the main attractions.
One of the main tourist spots in the city center is the historic Halifax Citadel, and the public gardens are a must-see, too. Besides this, there are museums (the Maritime Museum, HMCS Sackville), shopping centers, indie shops, and many cool bars and restaurants like the Los Toros Auténtico Español and The Old Triangle Irish Alehouse.
The Halifax downtown offers the top spots with stunning harbor views, easy access to the best hotels, and the ferry terminal.
While staying here, you can dive into the city's culinary delights and engage with the city's musical soul at one of the many festivals and events. If you've ever visited Halifax and want to experience more of the same spirit but within the US border, consider the ultimate places for staying in Maine, which also offers many unique experiences.
Luxury hotel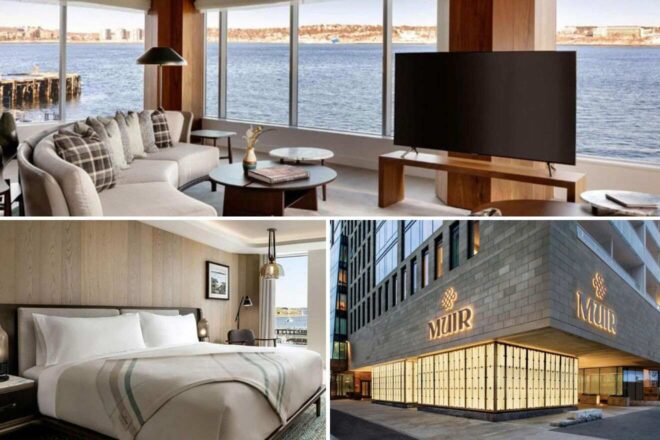 The Muir is a 5-star hotel located in the heart of downtown Halifax. Guests can visit the on-site restaurant and enjoy the views from the shared terrace. The hotel also has all the amenities – an indoor pool, sauna, fitness center, a 24/7 front desk, and a paid shuttle service to get from the airport to the hotel.
Other accommodation options in Downtown Halifax
Mid-Range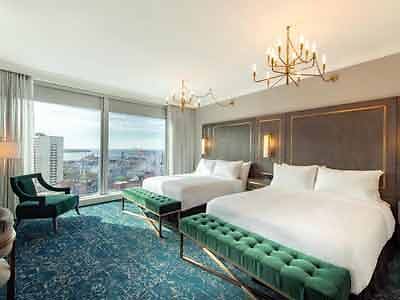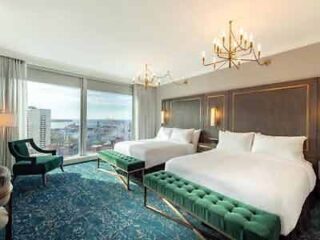 The Sutton Place Hotel Halifax is a 5-star, traditional hotel. Visitors get free parking and access to the shared lounge
Budget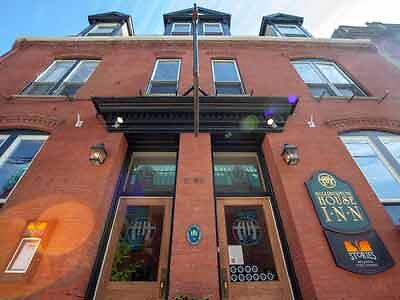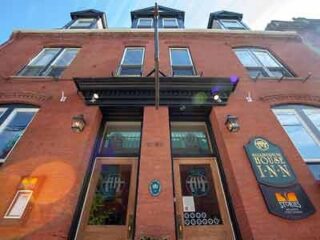 Located in 3 historic townhouses, The Halliburton is one of the best boutique hotels, with a gourmet restaurant and library
Airbnb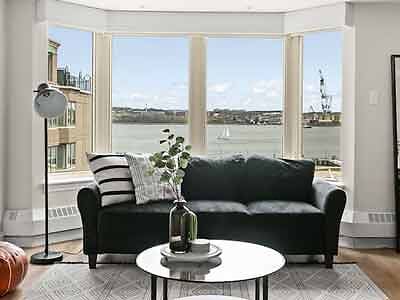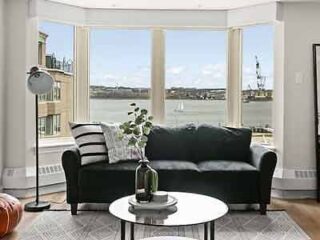 A 2-bedroom condo with gorgeous views of the Halifax waterfront and access to a pool, hot tub, and rooftop patio
Things to do in downtown Halifax
Visit the Maritime Museum of the Atlantic
Walk along the Halifax waterfront and take some pictures
Check out the event schedule at the Scotiabank Center
Stop by the Halifax Citadel National Historic Site
Take a stroll through the Halifax Public Gardens
See an exhibition at the Art Gallery of Nova Scotia
2. North End – where to stay in Halifax for nightlife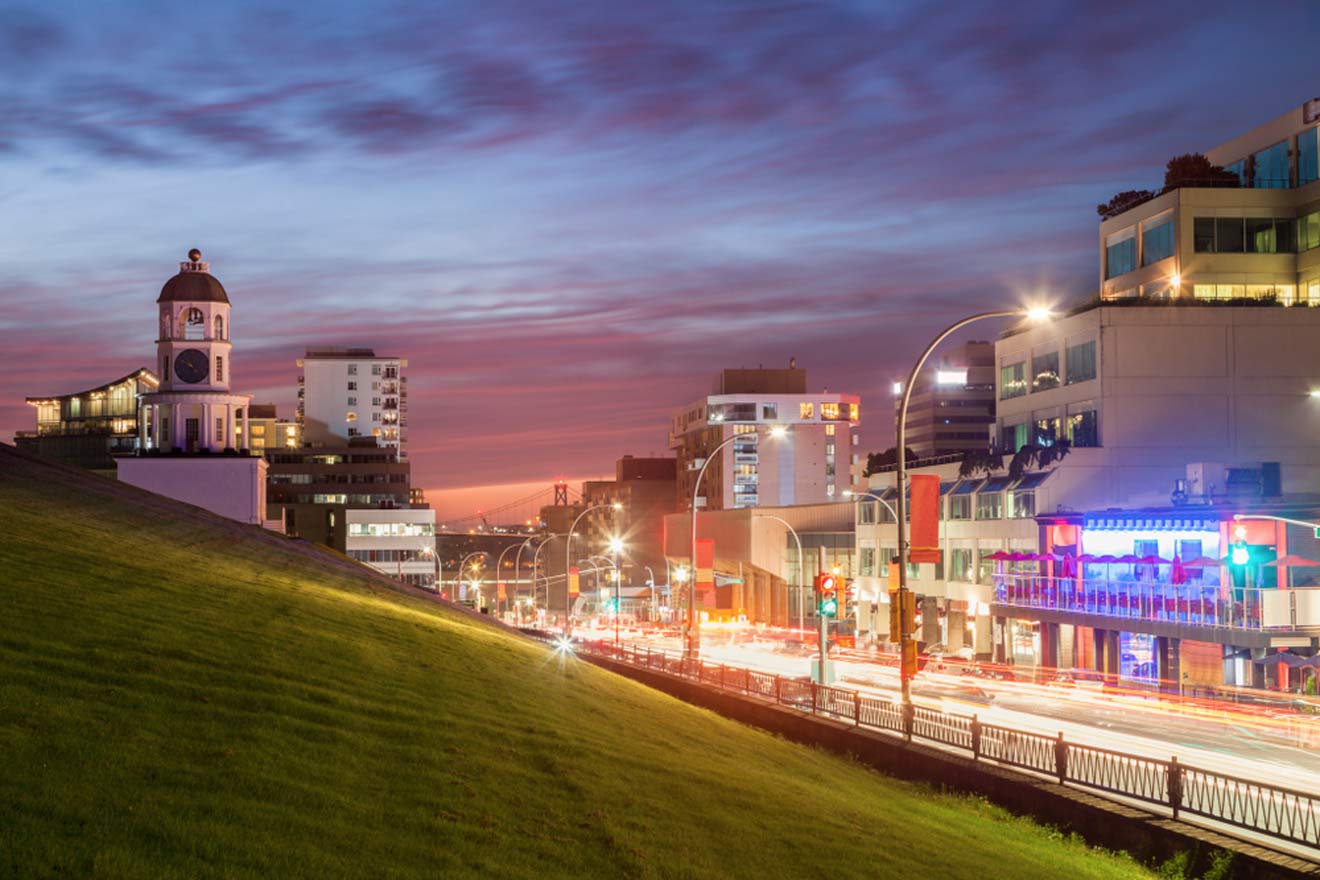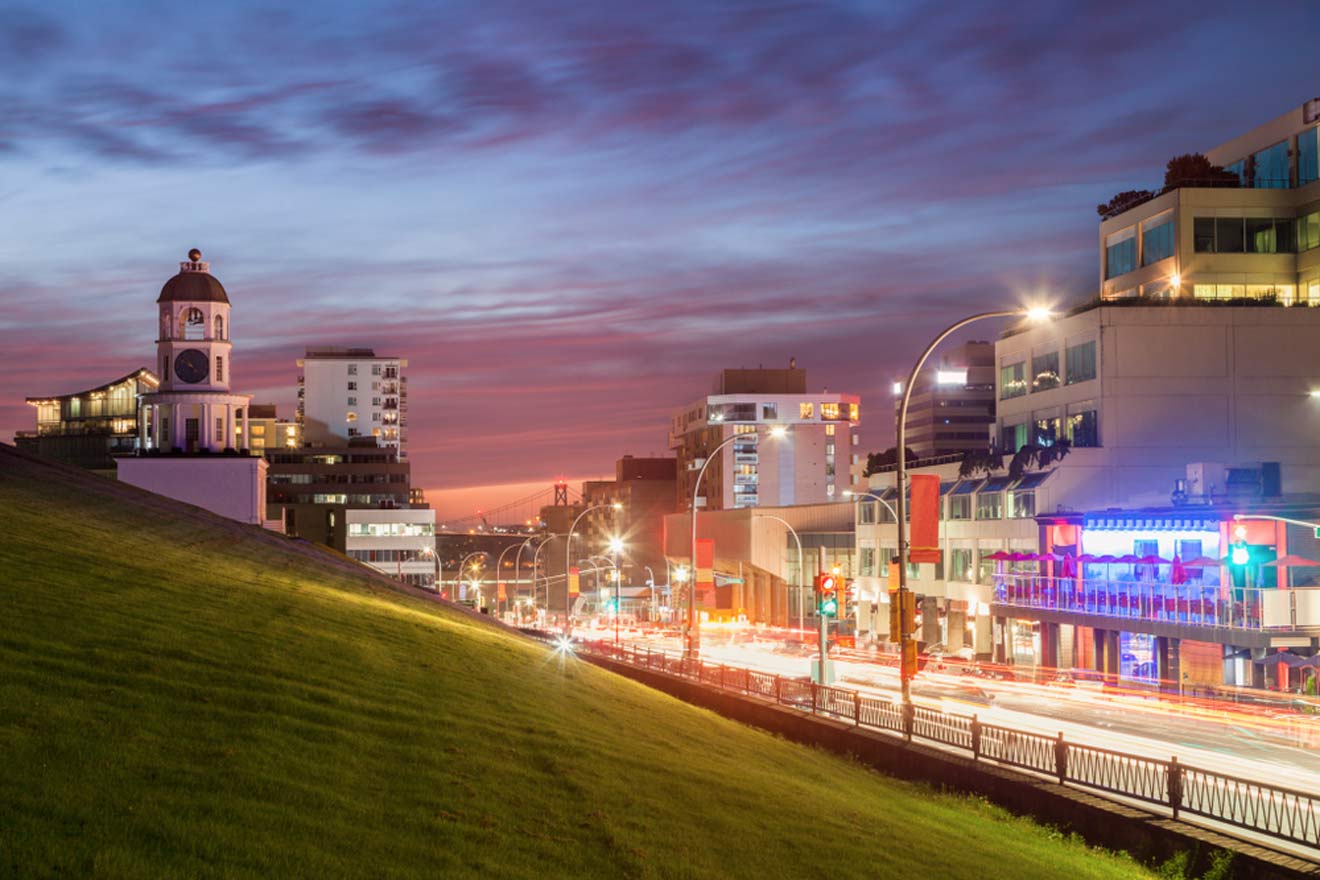 If you want to stay amid vibrant cultural scenes, then the North End of Halifax is the perfect choice.
In this part of town, you can discover hidden gems in city corners, from historic landmarks and lively architecture to craft breweries and boutique shops. Whatever you do, don't miss out on the legendary Dee Dee's Ice Cream.
The North End is also the best place to feel the pulse of Halifax nightlife. Stop for a drink at The Seahorse Tavern, the town's oldest tavern, dine in award-winning restaurants or have fun at one of the street festivals.
Like downtown Halifax, North End is right on the water, so you can relish the sea breeze from your window and find plenty of places to relax after a coastal hike. The area also hosts some of the best hotels in Halifax, but there are many other alternative accommodations such as studios, condos, and Airbnbs.
Regardless of where you decide to stay in this area, this is the best location to easily access the city's arts and theater scenes and get your share of local culture.
The Brewery Park Hotel is one of Halifax's newest boutique hotels, providing a contactless self-check-in and check-out. All the suites in this hotel are connected to high-speed internet, and visitors can unwind under the flat-screen TVs connected to streaming services. Each unit has heat and air conditioning and a kitchen with a dishwasher and dishware.
Other accommodation options in the North End
Mid-Range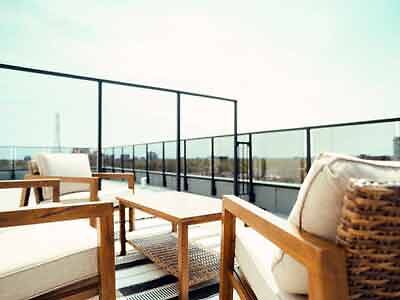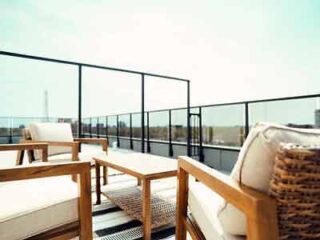 This condo has a balcony that offers amazing city views, 2 bedrooms, a fully equipped kitchen, and a fitness room
Budget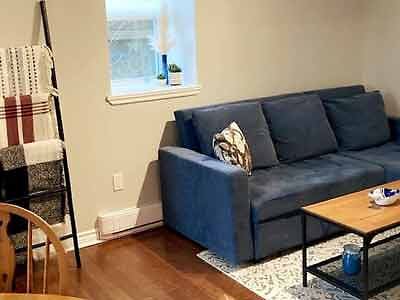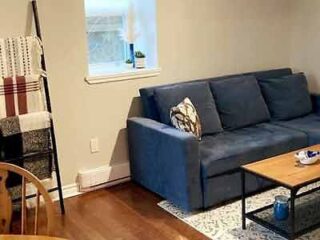 A spacious apartment boasting a modern bathroom with a Jacuzzi tub and rain shower, plus a private backyard and patio
Airbnb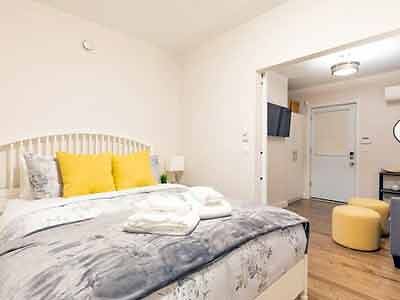 Right in the center of the Hydrostone area, this rental unit is within walking distance of all the main attractions
Things to do in the North End
Take the time to stop by the Africville Museum
Spend a relaxing afternoon at Merv Sullivan Park
Walk around Fort Needham Memorial Park
Stop at the Halifax Explosion Memorial Bell Tower
3. South End – where to stay in Halifax for the local experience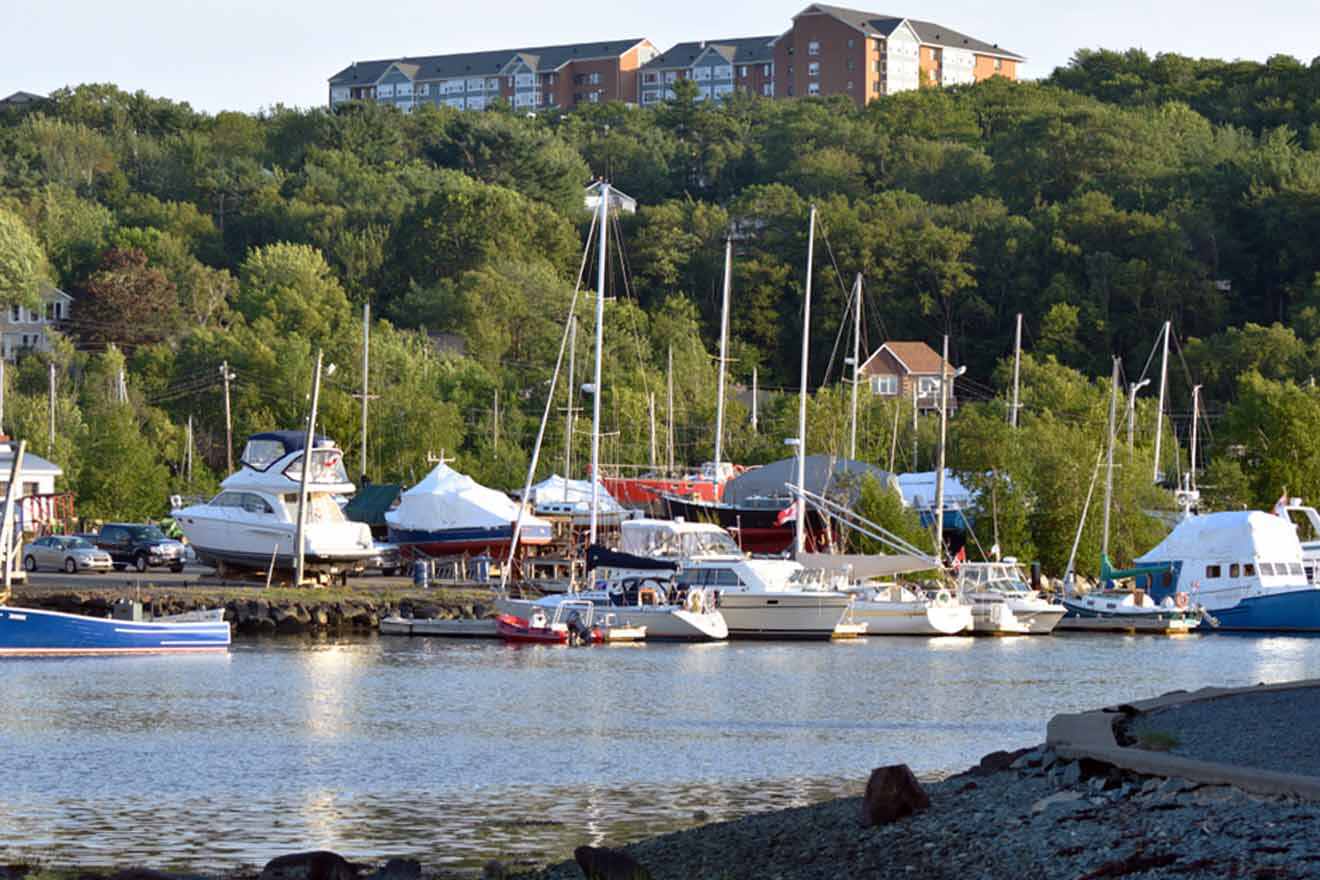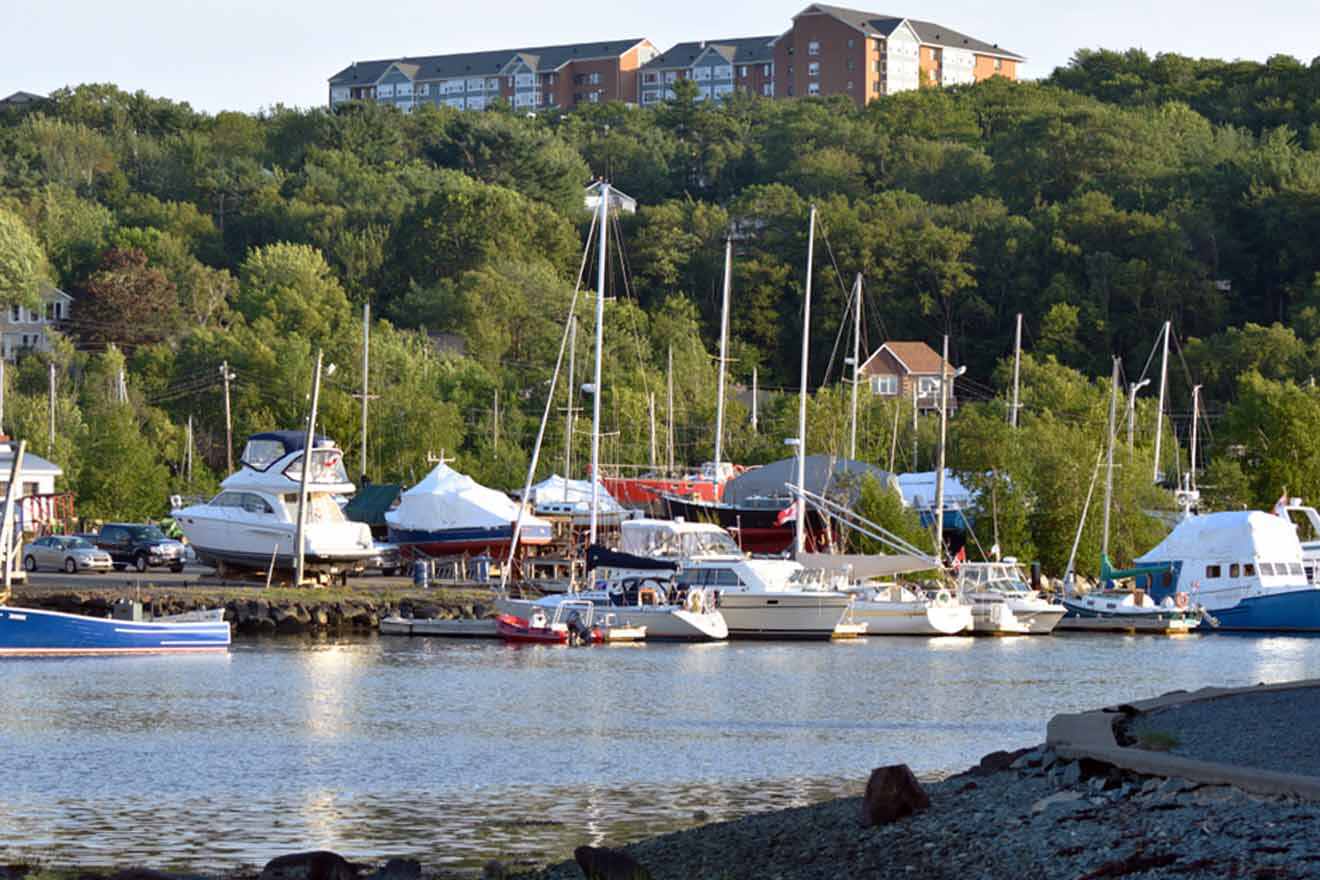 The South End is a vibrant district that captures the essence of the Canadian East Coast. Because it is primarily a residential neighborhood, visitors can experience true Nova Scotian hospitality and spend a few days living like a local.
That's not to say that there aren't any tourist attractions. Quite a few museums and historic landmarks are located in this part of town, and the Northwest Arm Port is easily accessible from the South End.
To get a feel of the coastal city's rhythm, you should spend at least a day in Point Pleasant Park, hike around, and stop by all the attractions within the park. If you want to see more unusual sights, stop by Saint Mary's Cathedral Basilica and The Old Burying Ground, the eternal resting ground of many notable Halifax residents.
Many popular hotels are right here in the South End, and there are plenty of options for getting food and drink. While at South End, you can also stop by Dalhousie University and explore the campus.
Luxury hotel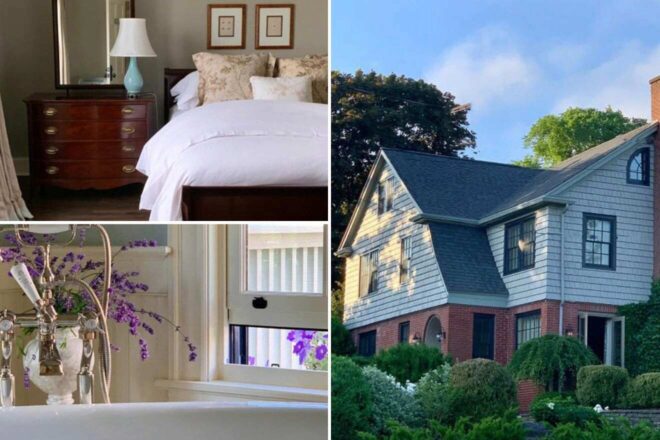 Guests at The Pebble B&B can enjoy magnificent sea views from their hotel rooms, each with a private bathroom, air conditioning, and a flat-screen TV. Some have a seating area or a balcony, and you can visit the on-site casino or bar. You can pick between an American or a vegetarian breakfast in the morning.
Other accommodation options in the South End
Mid-Range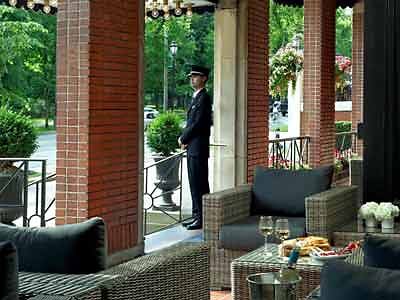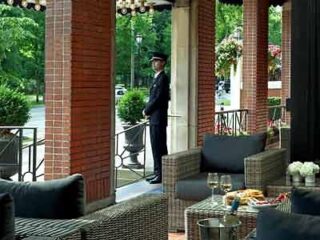 Budget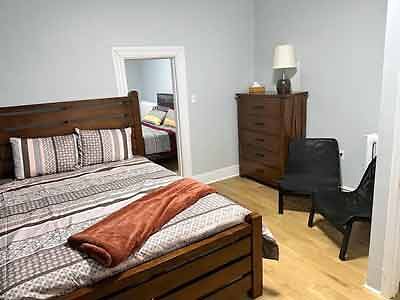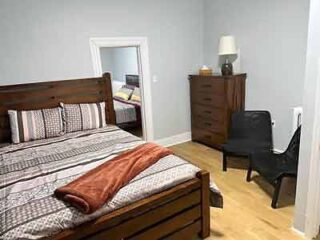 A spacious Airbnb with a large dining table, fully stocked kitchen, and private parking at the back of the property
Airbnb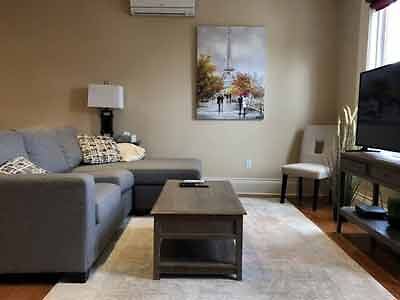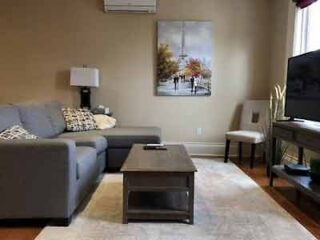 A private 2-bedroom condo, offering free parking, Wi-Fi, and air conditioning. Located within walking distance of the business district
Things to do in the South End
Explore the Museum of Natural History
Get your tickets and head over to the Discovery Centre
Don't overlook the Canadian Museum of Immigration
Hike on the Point Pleasant Park loop (see trail map)
Visit the Prince of Wales Tower National Historic Site
Go on a brewery tour at Alexander Keith's
Go shopping at the Halifax Seaport Farmers' Market
4. Dartmouth – where to stay in Halifax on a budget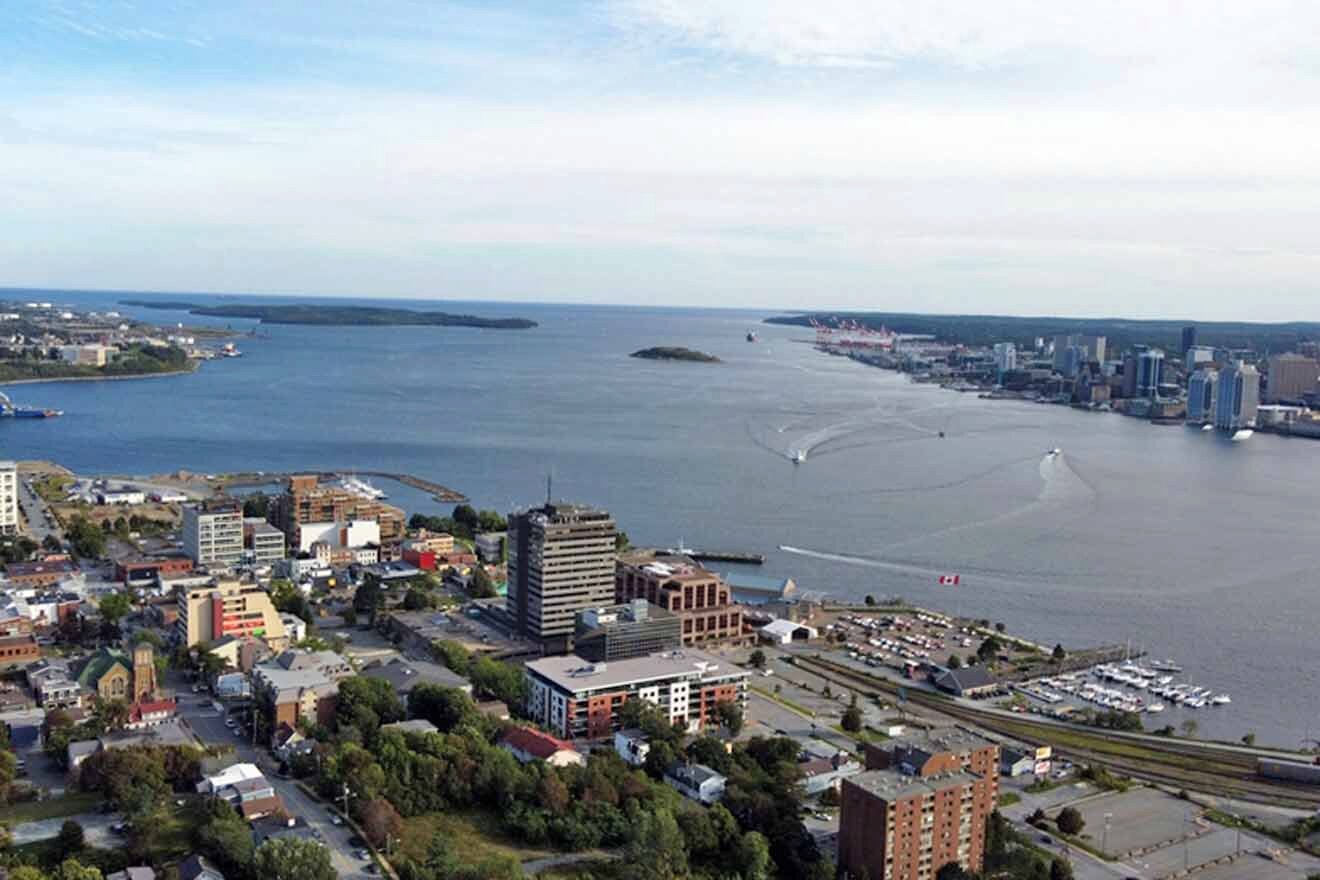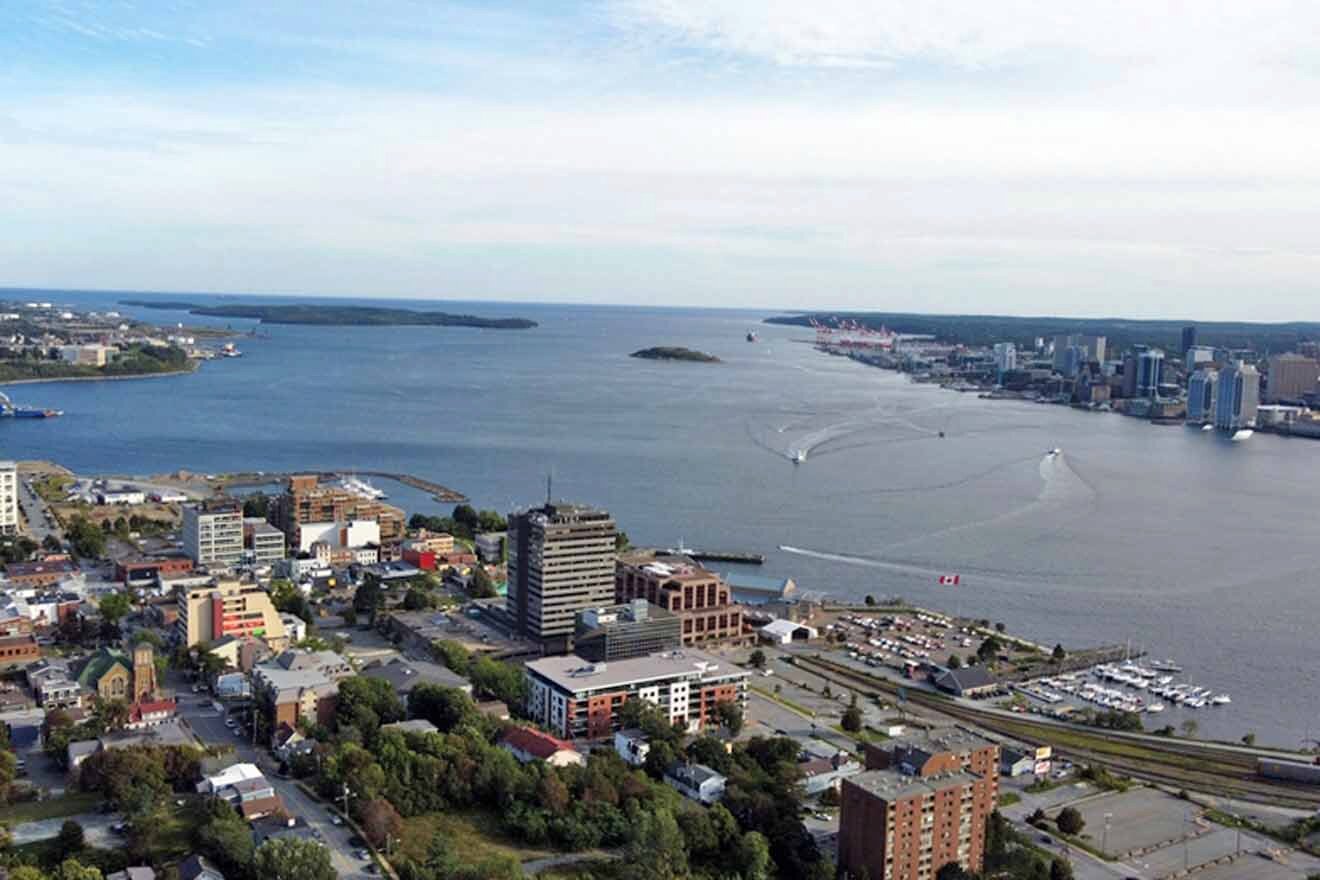 Downtown Dartmouth offers budget-friendly stays in prime locations. Seeing as it's also close to the waterfront, it's perfect for family maritime adventures like kayaking on one of the many lakes or using the ferry system to get to the city center.
Dartmouth's architecture is quaint and colorful, allowing you to experience Canadian charm and warmth while not overextending your budget. It's a great location if you want to walk to top seafood dining spots or have a drink by the water.
While you're here, feel free to dive deep into local folklores and tales by asking the locals to tell you some stories. If you're into seafaring, Dartmouth and the South End are the ideal bases for Atlantic explorations. So, hop on the ferry and take in the views of the North Atlantic Ocean.
Even though Dartmouth is significantly smaller than the downtown area, it has a good selection of cheap hotels, and it's easy to get to and from Halifax Stanfield International Airport.
Luxury hotel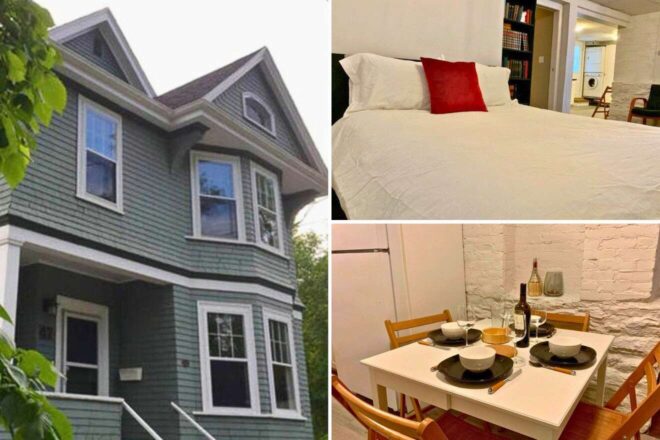 Book your stay at the Cellar Suite to witness the blend of old and new. This heritage property has been updated to offer all the modern amenities, such as free Wi-Fi, cable TV, air conditioning, and free parking. The apartment has a private bathroom, a kitchen with all necessary appliances, and a study with a queen-sized bed.
Other accommodation options in Dartmouth
Mid-Range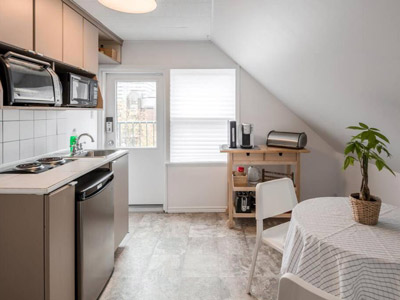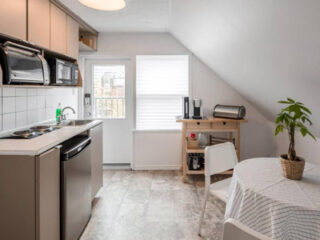 A comfy loft with a small kitchenette, bathroom, and a living space with a queen bed
Budget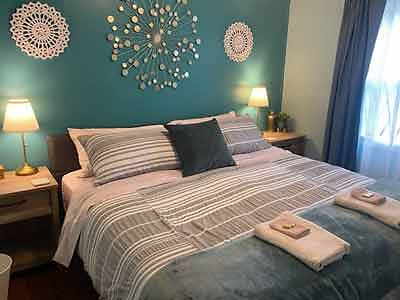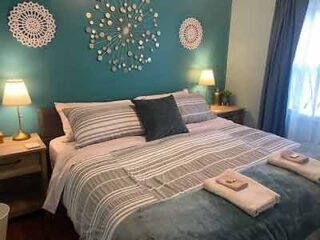 Carefully furnished apartment equipped with a king-sized bed, a full kitchen, and offering great views of the nearby parks
Airbnb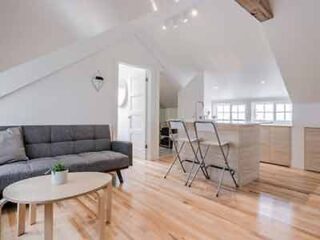 A spacious apartment with a private patio located above a historic home's garage. Steps away from the ferry terminal
Things to do in Dartmouth
Attend one of the events at the Alderney Landing
Go on a stroll through Ferry Terminal Park
Book a tee time at the Brightwood Golf & Country Club (map)
Spend the day relaxing at Brookdale Beach
Take a trip down to the Shearwater Aviation Museum
Try your hand at disc golf at the Dartmouth Commons
Grab some food and drinks at the Dear Friend Bar
BONUS: Cool places to stay in Halifax
So far, I've listed all the top areas and Halifax hotels, but seeing as there are many unique spots in town, I decided to recommend a few other options.
The list below starts with the best luxury hotels and gradually moves down to the more affordable options. The prices per night for 2 adults start at US$110 and climb up to US$175.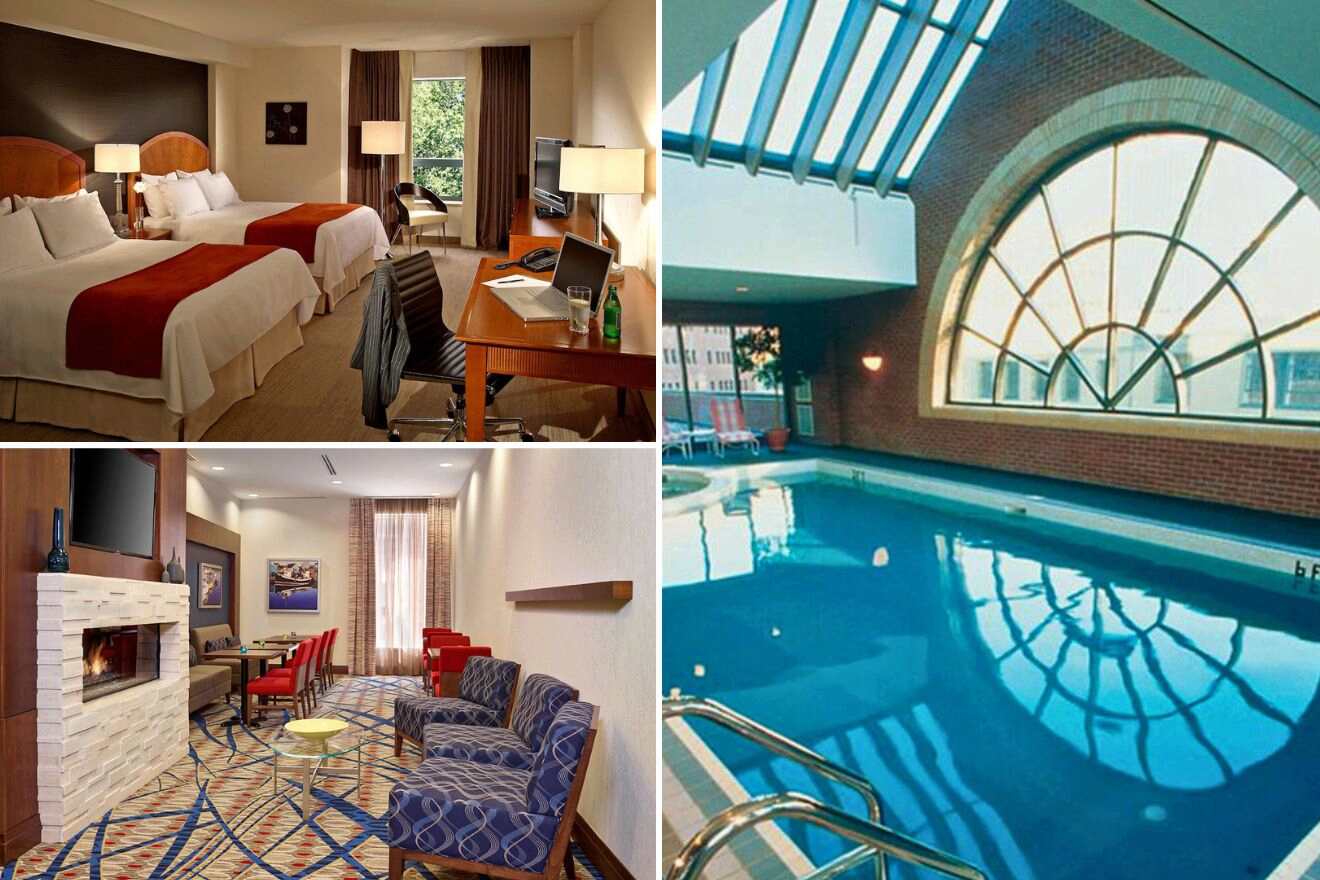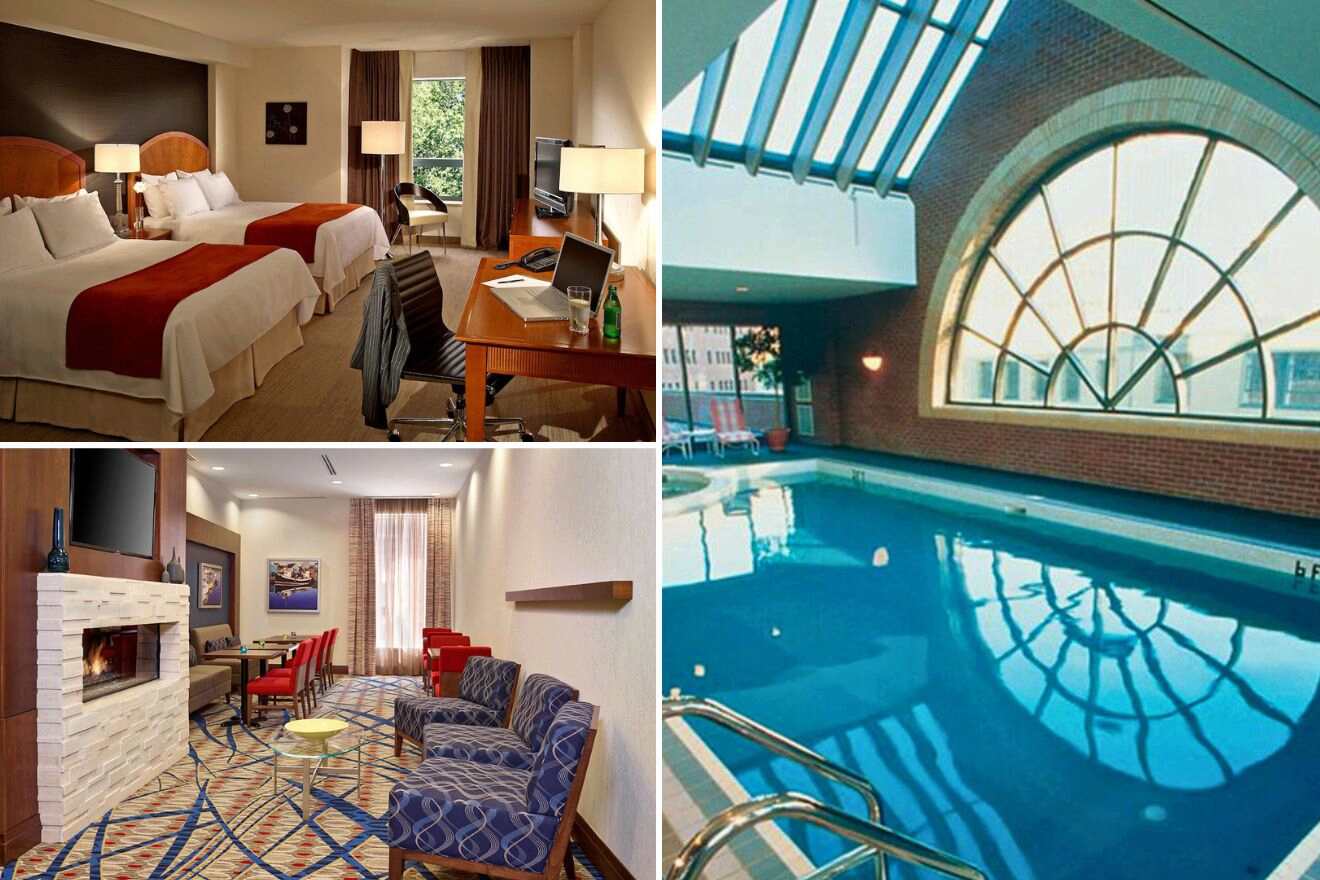 1. Hampton Inn
The Hampton Inn by Hilton is one of the best hotels if you're looking for spots perfect for shopping enthusiasts, as the Scotia Square shopping center is less than 10 min away. Visitors can turn to the 24/7 front desk, use the pool, or roam the narrow streets of the downtown area. However, the terrace is the highlight of this hotel – perfect for relaxing and basking in the sun.
2. The Prince George Hotel
This is one of those lodgings that echo Halifax's rich history. This is one of the few places where modern comforts meet traditional vibes, with spacious rooms, an indoor pool, and several garden patios. For a splash of luxury, you can have lunch or dinner at Gio, the 4-diamond restaurant on the hotel premises. I also think it's cool that there's a Starbucks in the hotel lobby!
3. Cambridge Suites Hotel
While staying at the Cambridge Suites Hotel, you can dive into neighborhoods brimming with life or take just a short walk to the business district. One of the coolest hotel features is the rooftop terrace that provides magnificent city views. Another thing that caught my eye was the convenience/grocery store within the hotel, perfect if you get a snack craving!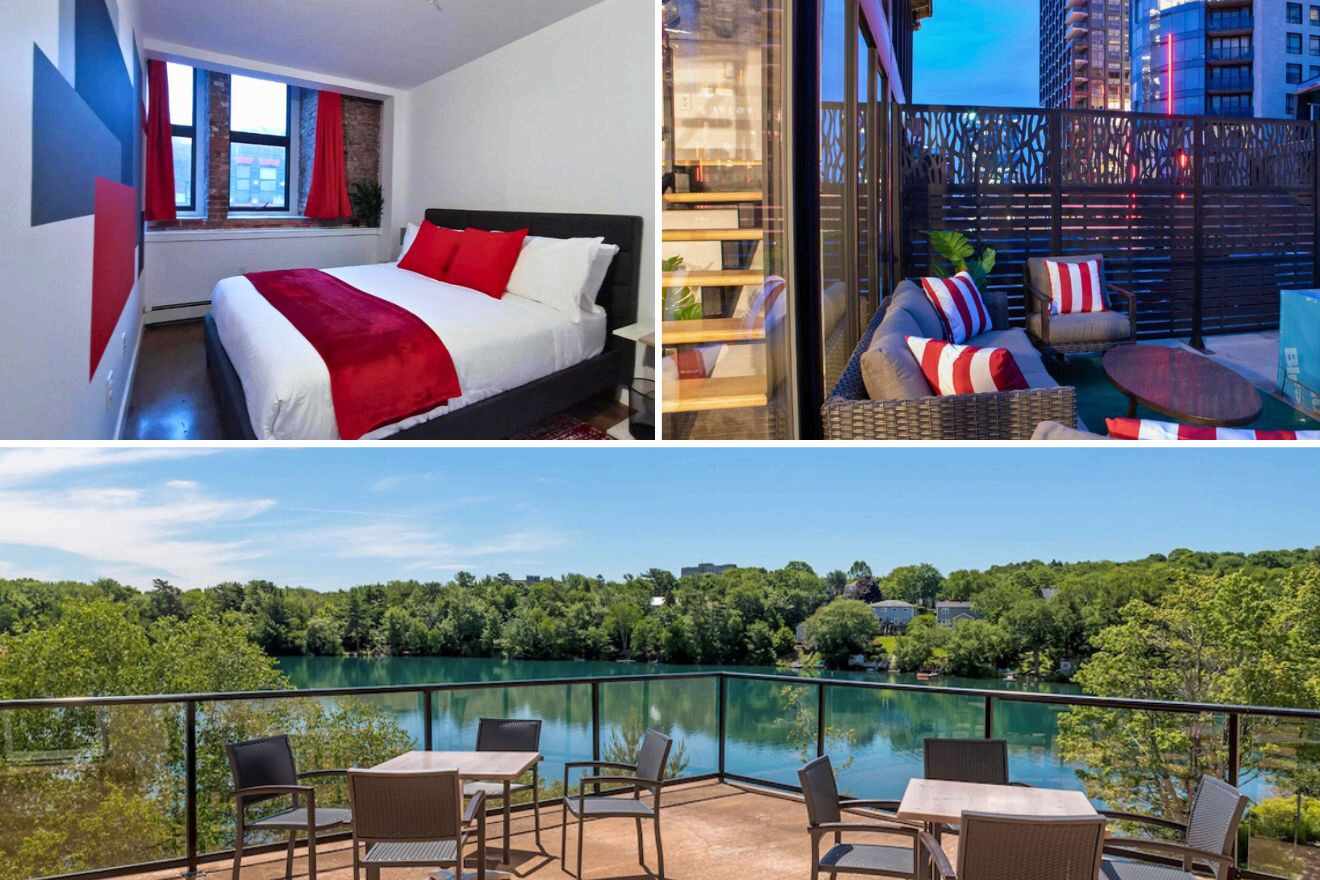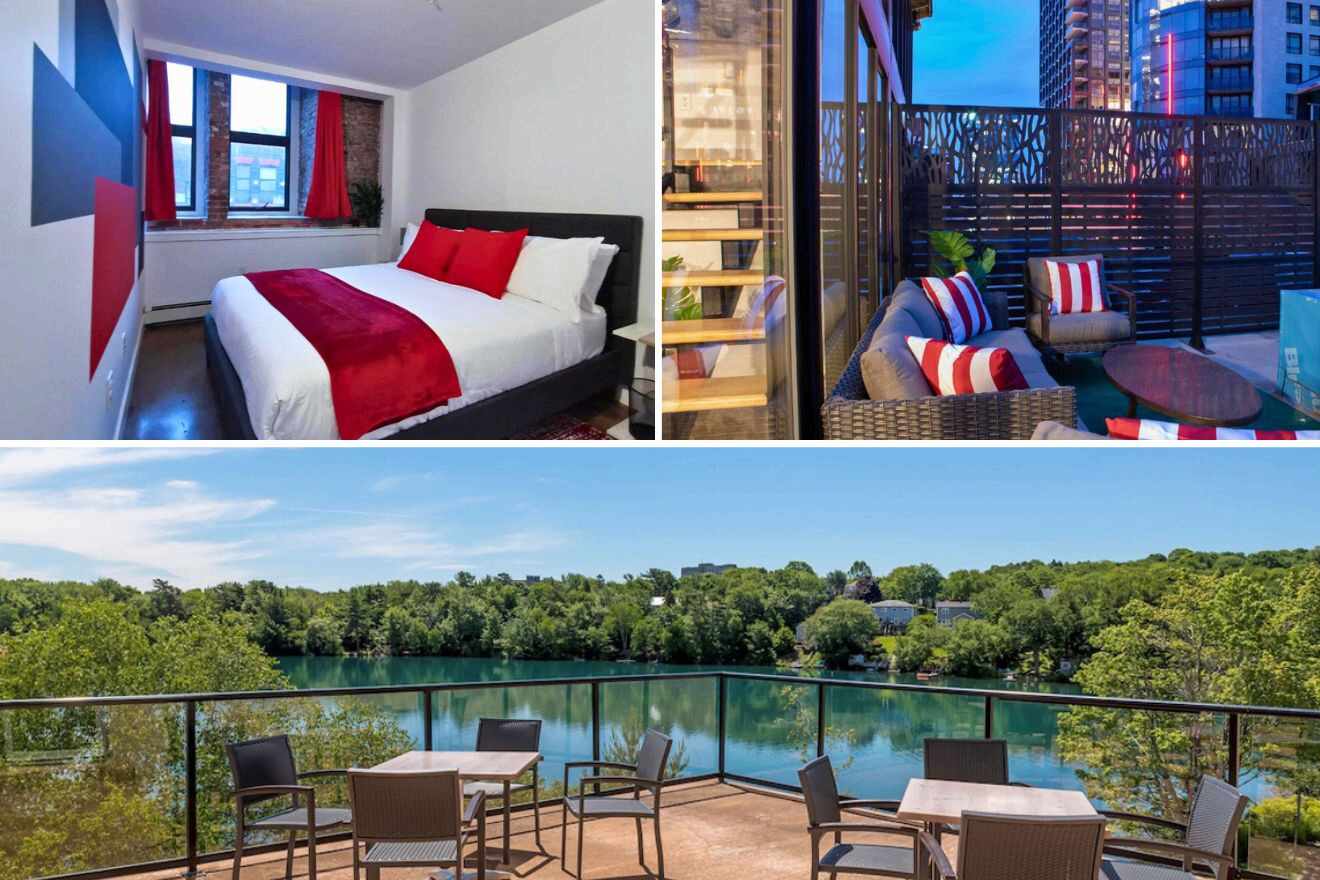 4. Cameo Hotel and Suites
When you're looking for seaside retreats for a serene experience, then this hotel is your best bet. Right in the center of downtown Halifax, the Cameo boasts amazing ocean views. The hotel's decor is quirky and modern but it's cool because the building was originally built in 1891 and hosted the Nickel Theatre, the first permanent movie house in Halifax. The fact that you'll stay in a historic building makes it easy to disregard the lower-than-I-recommend 8.1 rating.
5. Best Western Plus
You'll find this hotel just a 30-min drive from Halifax airport and 10 min from downtown Halifax and Citadel Hill. Chocolate Lake's views make this hotel stand out from other options, and the arcade room is a cool addition not commonly seen elsewhere. There is also a heated indoor pool, a 24-hour gym, and an on-site restaurant. Guests can bring their pets along! The rating is slightly lower (8.4), but the hotel is affordable and provides good value for money.
FAQs about where to stay in Halifax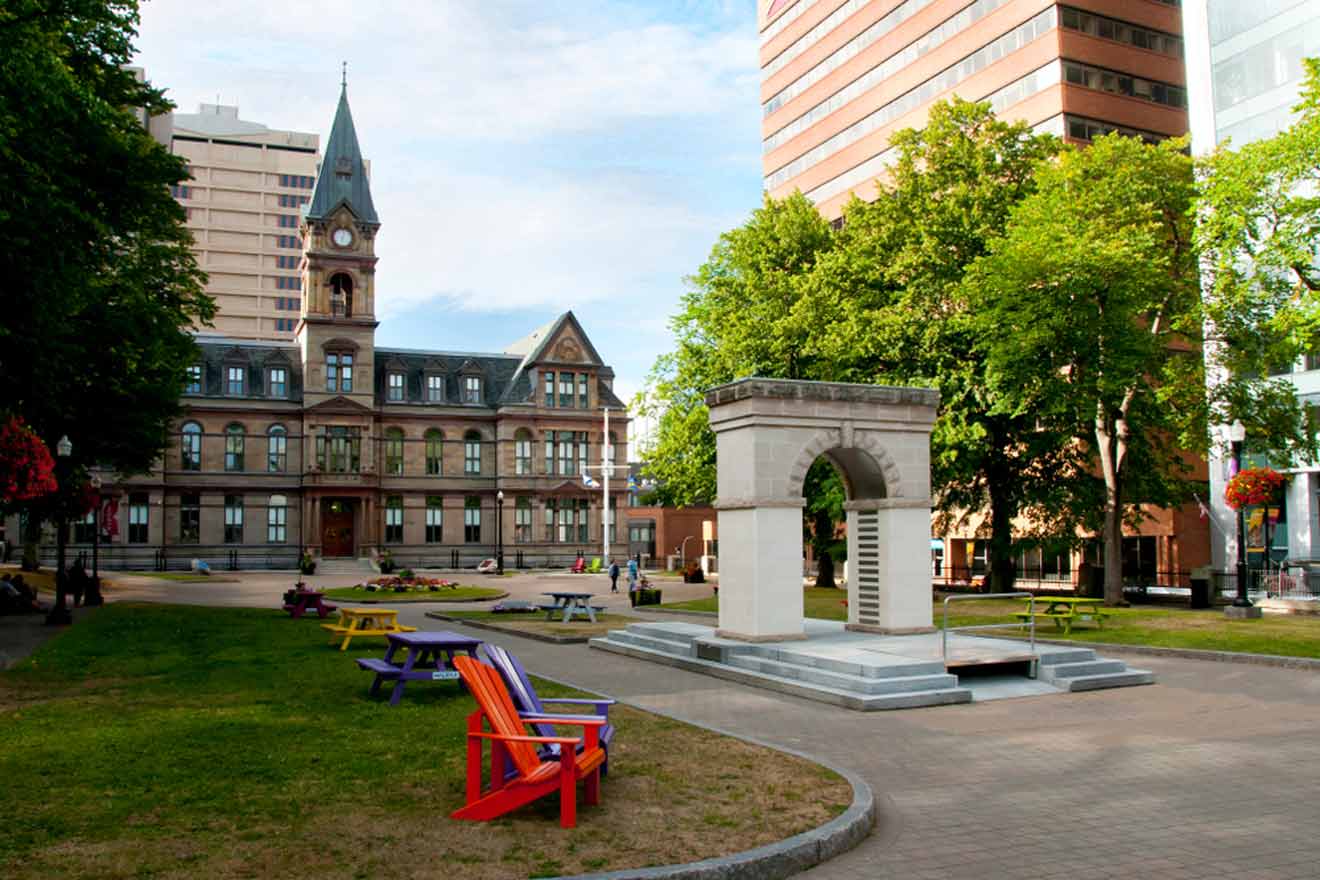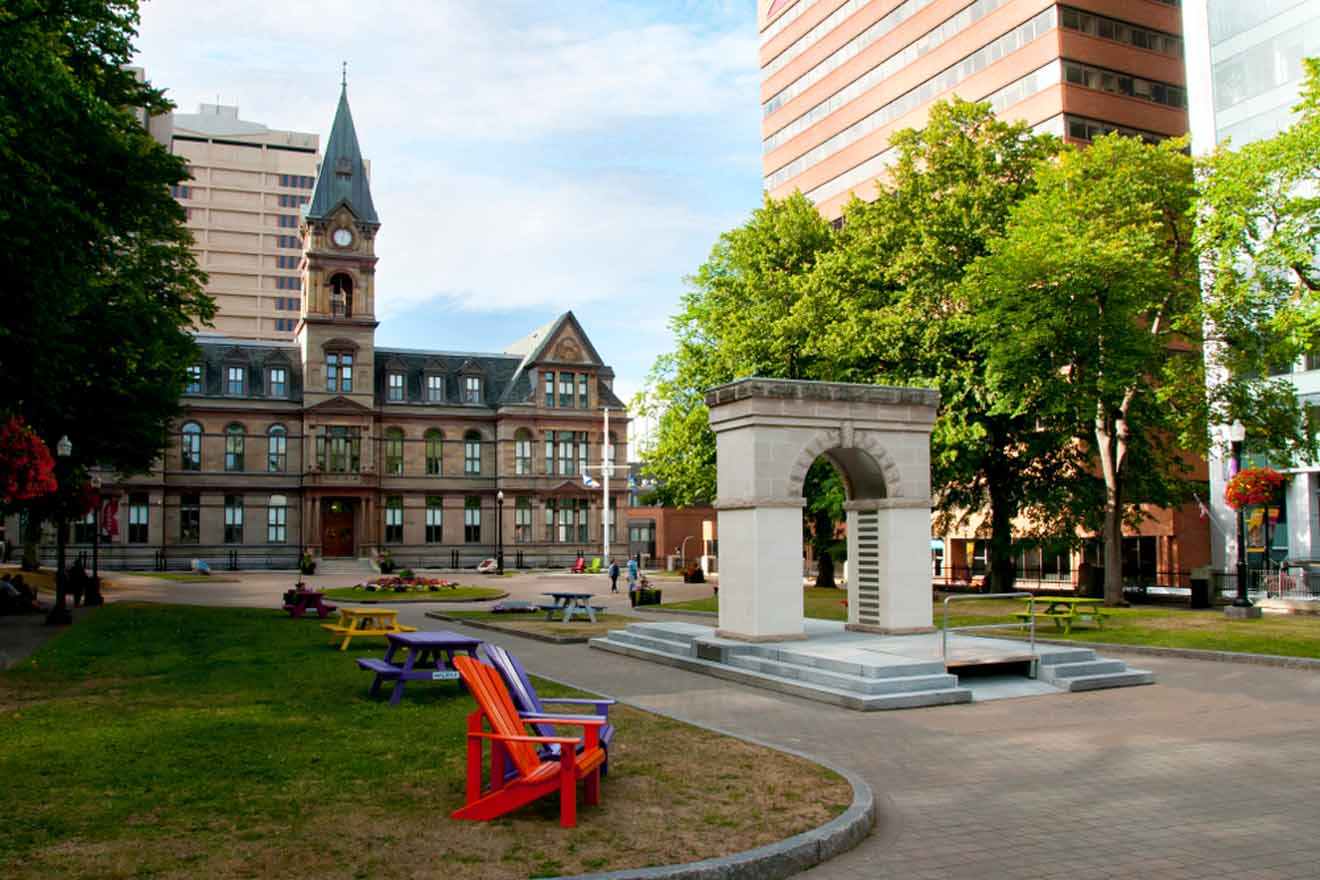 📌 What is the best part of Halifax to stay?
Downtown Halifax is the best part of town to stay on your visit to this part of Nova Scotia, and the Muir, Autograph Collection is the ultimate Halifax hotel you can book if you want to reside near iconic lighthouses and sites.
💰 What are some cheap hotels to stay in Halifax?
The cheapest hotels you can book in Halifax are The Halliburton and the Best Western Plus. Both of these hotels are great choices for an overnight stay in Halifax. 
📆 How many days do you need for Halifax?
You will need at least 3 days to see Halifax's main attractions, but you can always stay longer to get the authentic Halifax experience. There are plenty of things to do around town, and you can spend an entire week exploring the town. 
🚶‍ Is Halifax a walkable city?
Halifax is very walkable, so you can easily reach all the hotspots on foot. If you don't feel like walking or need to get somewhere further away, you can use the public transit system – all you need is a UPass.
⚓ What is Halifax best known for?
Halifax is known as one of the world's largest natural harbors, making it an important Canadian commercial port. It's also the capital of the Canadian province of Nova Scotia and has many historic sites. 
Conclusion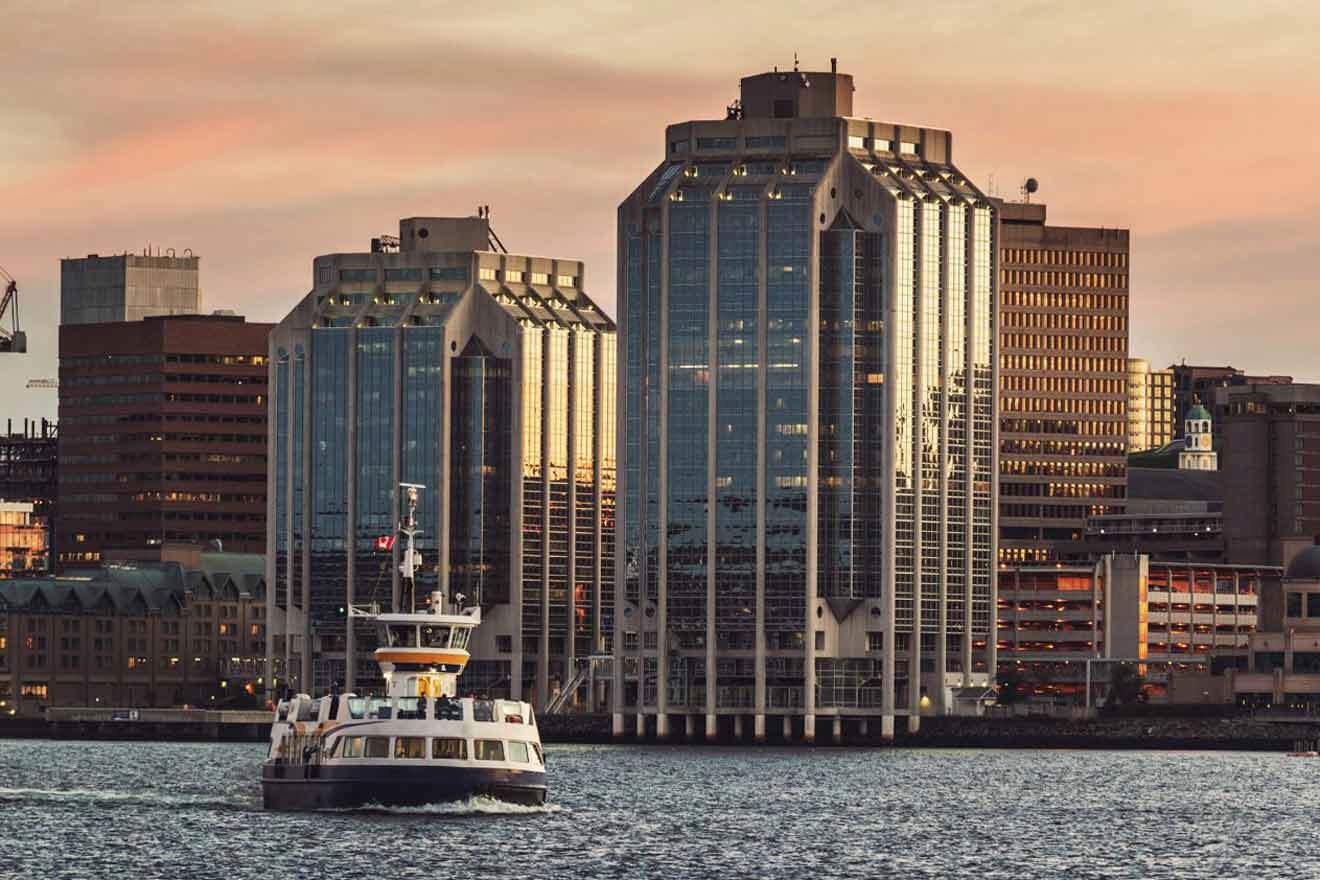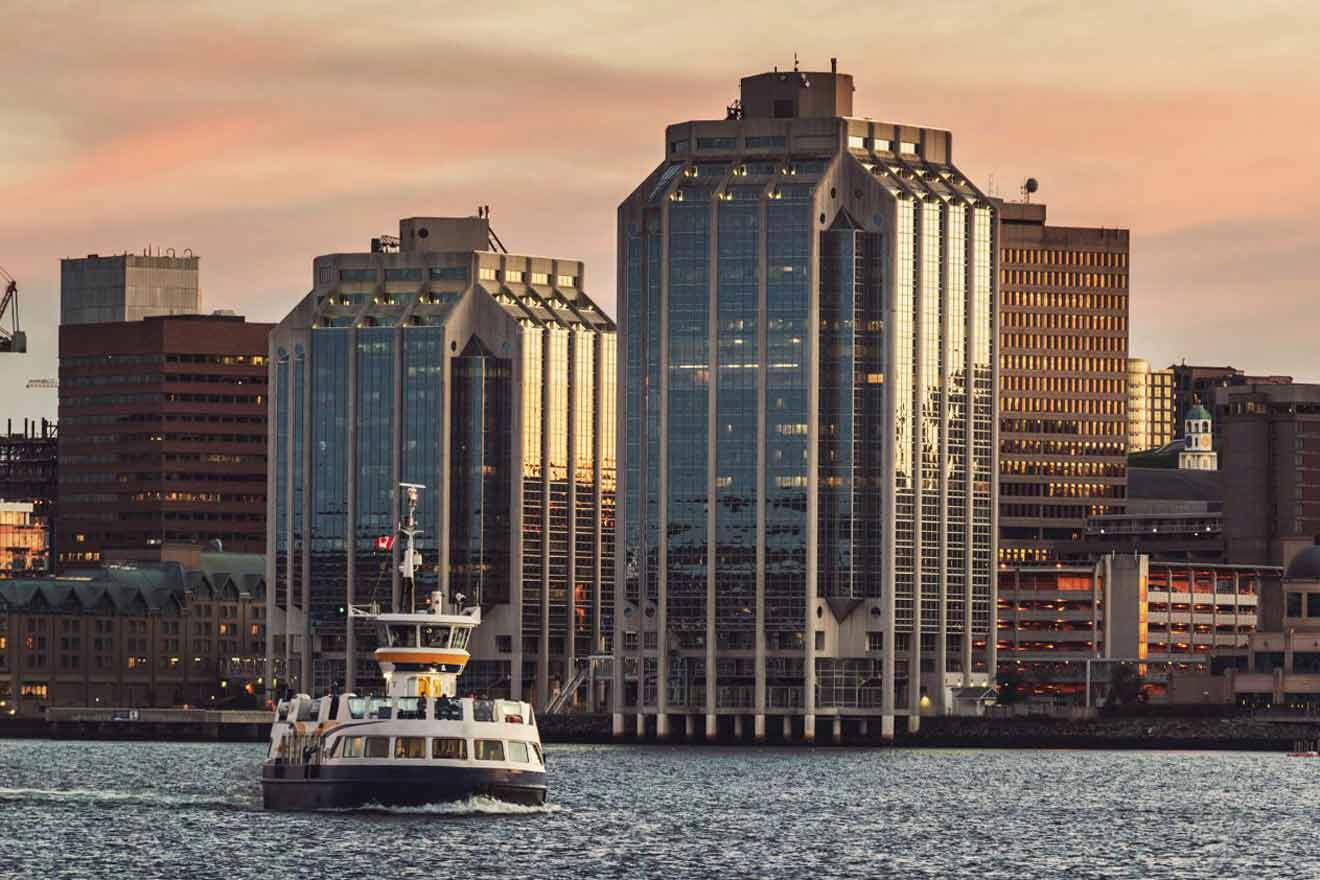 If you've read this far, you'll know I highlighted the best areas for your stay in Halifax and discussed some of the best things you can do in each area. You will also find a wide range of hotels in Halifax, chosen to fit various budgets and preferences.
But before I let you go, I wanted to share my top 2 hotel choices:
Muir, Autograph Collection – the hotel is in the best location in the center, very close to the waterfront, and I appreciate that there is a bar and a Starbucks within the hotel.
The Sutton Place Hotel – I like that there's a hot tub available to all guests and that rooms have all the necessary amenities, including toiletries.
After you've read all my recommendations, you should be prepared to decide where to stay in Halifax on your first (or next) visit. And once you've chosen, book your room well in advance – you don't want to settle for less during your stay in Halifax!
Don't forget to leave me a comment and let me know how your plans are coming along, or share your Halifax impressions!
Best of luck,
Hristina
---
Pin it for later!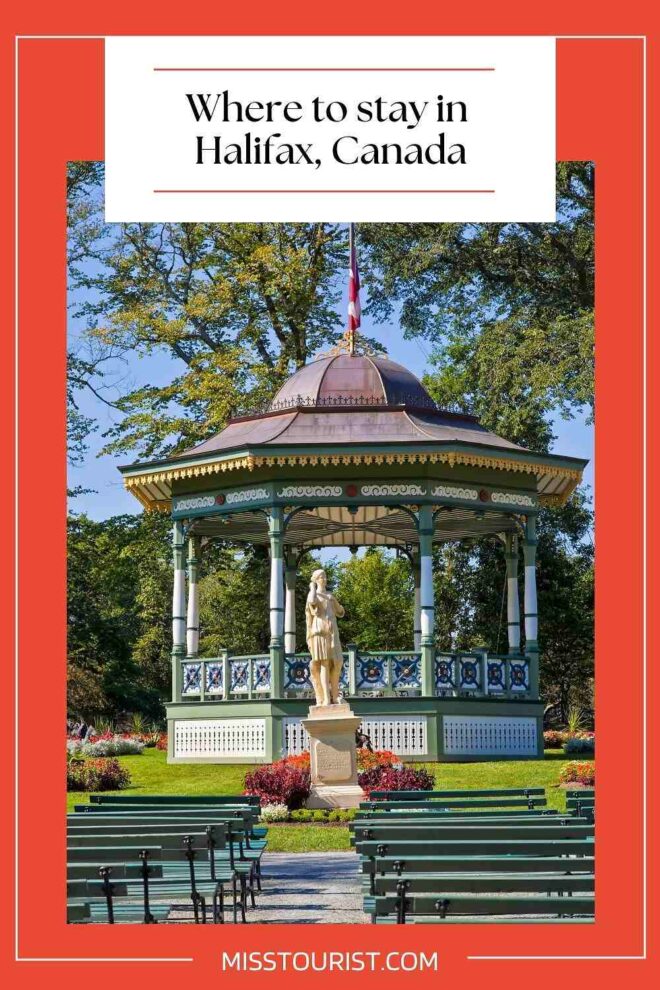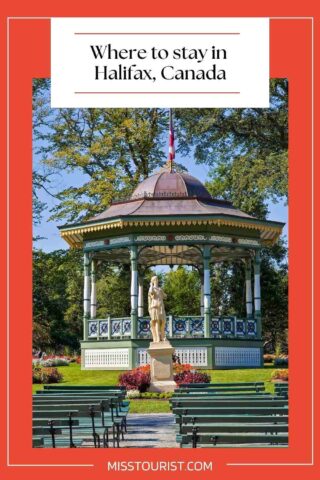 Pin it for later!