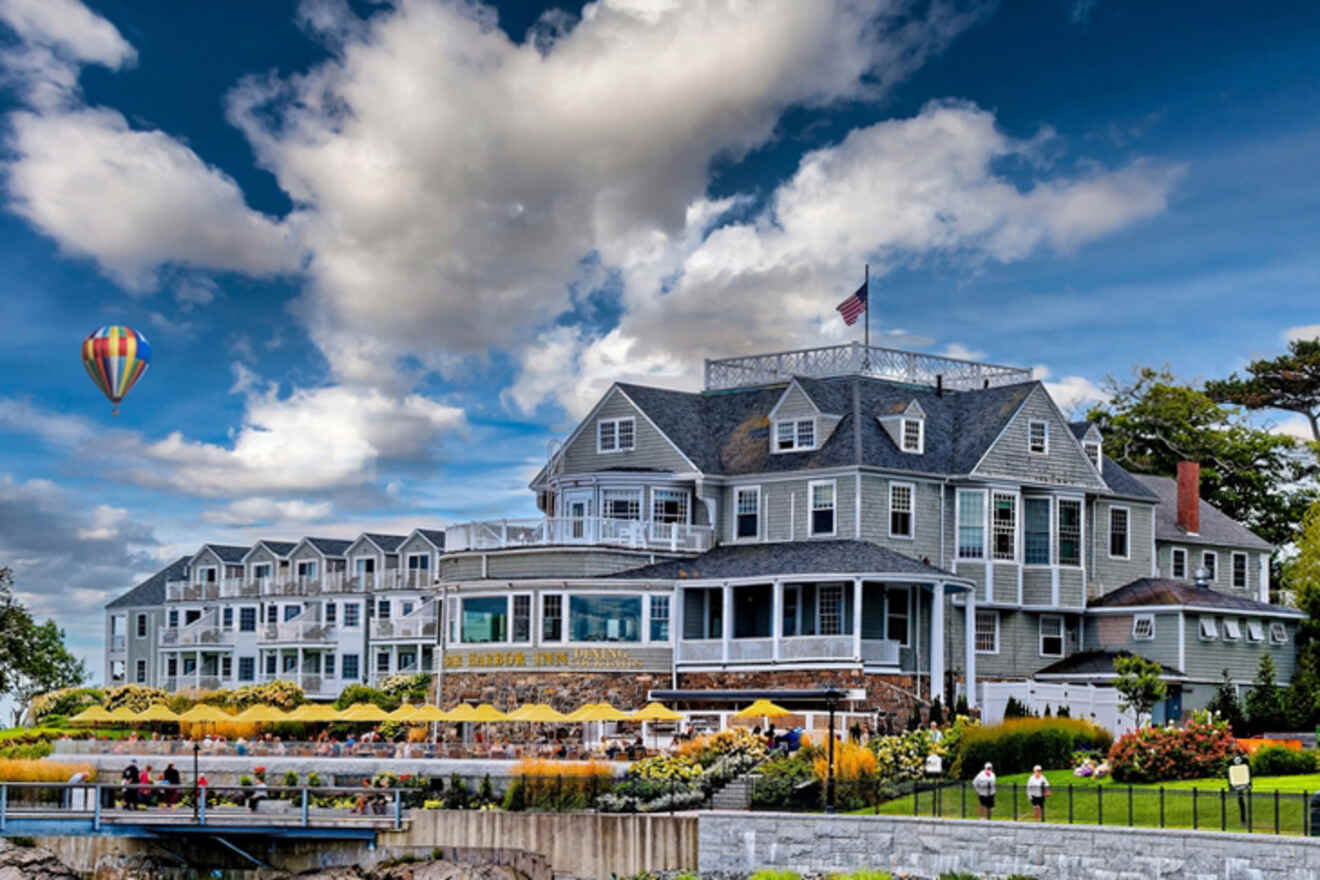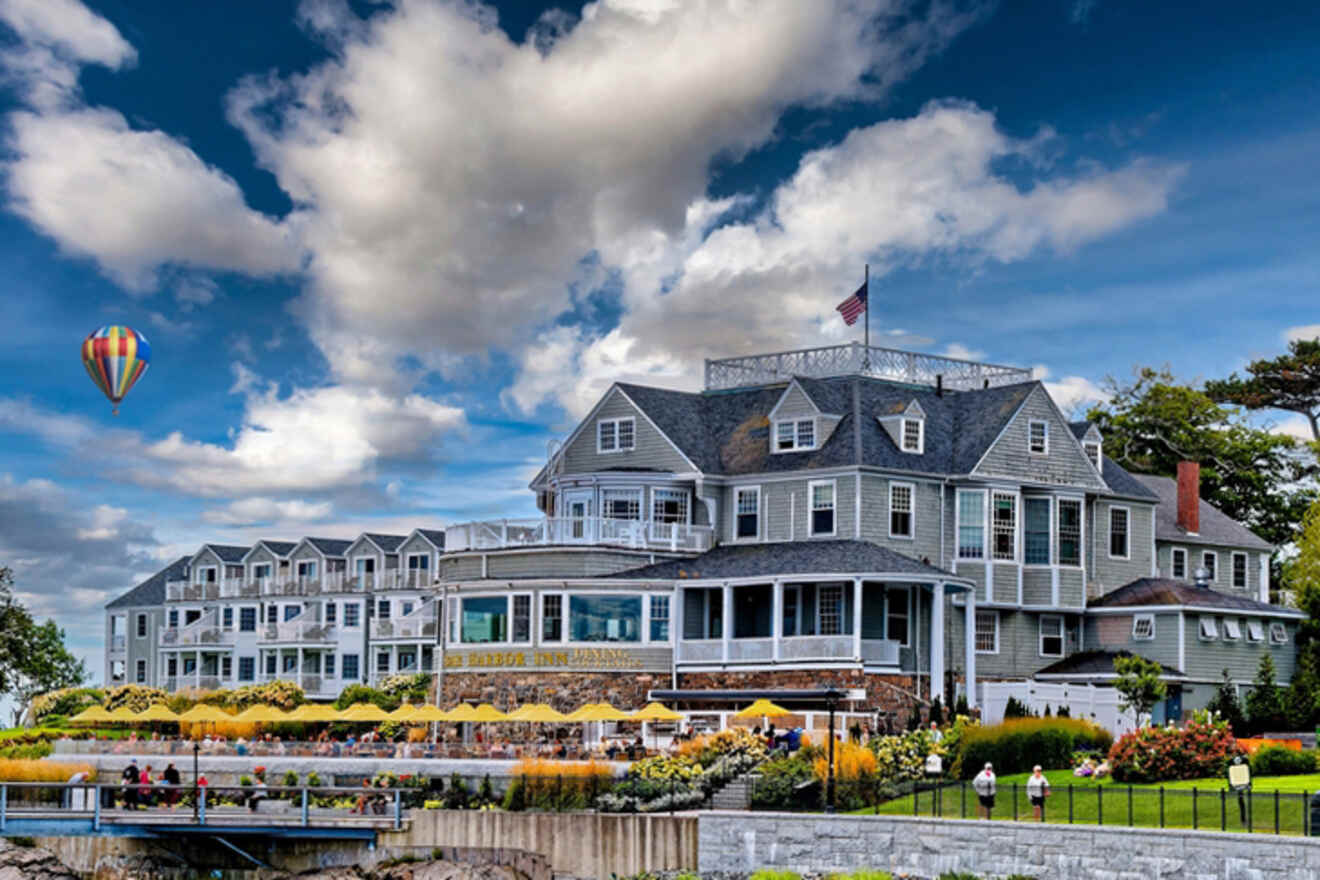 Oh, Maine! How many have fallen in love with you, and I'm certainly among them! You're a lucky traveler if you're heading there, and today you've hit the jackpot as I've prepared a fabulous list of places to stay in Maine!
Hop on, and let's discover the best Maine all-inclusive resorts! After spending hours browsing the web for the most amazing places, I came up with a great list of resorts I ordered from most to least expensive (so you can easily pick your favorite).
NOTE: Maine doesn't have the typical all-inclusive resorts where you pay a big sum for the entire package. But fear not, because I made sure I only included the resorts that offer the same facilities that you'll find in the all-inclusive resorts, like spas, restaurants, golf courses, and many others.
And finally, make sure you book these resorts early! Since they're some of the best ones in the state, you can be sure that they'll sell out months in advance!
Let's go!
If you are in a hurry
If the post is way too long and you don't have time to read it, then check out the list below, which has the best resorts in Maine:
Since we're talking about a whole state, I decided to make a map so you can easily visualize all the resorts that I'll talk about in the post:
1. Hidden Pond Resort – for a tranquil getaway in Maine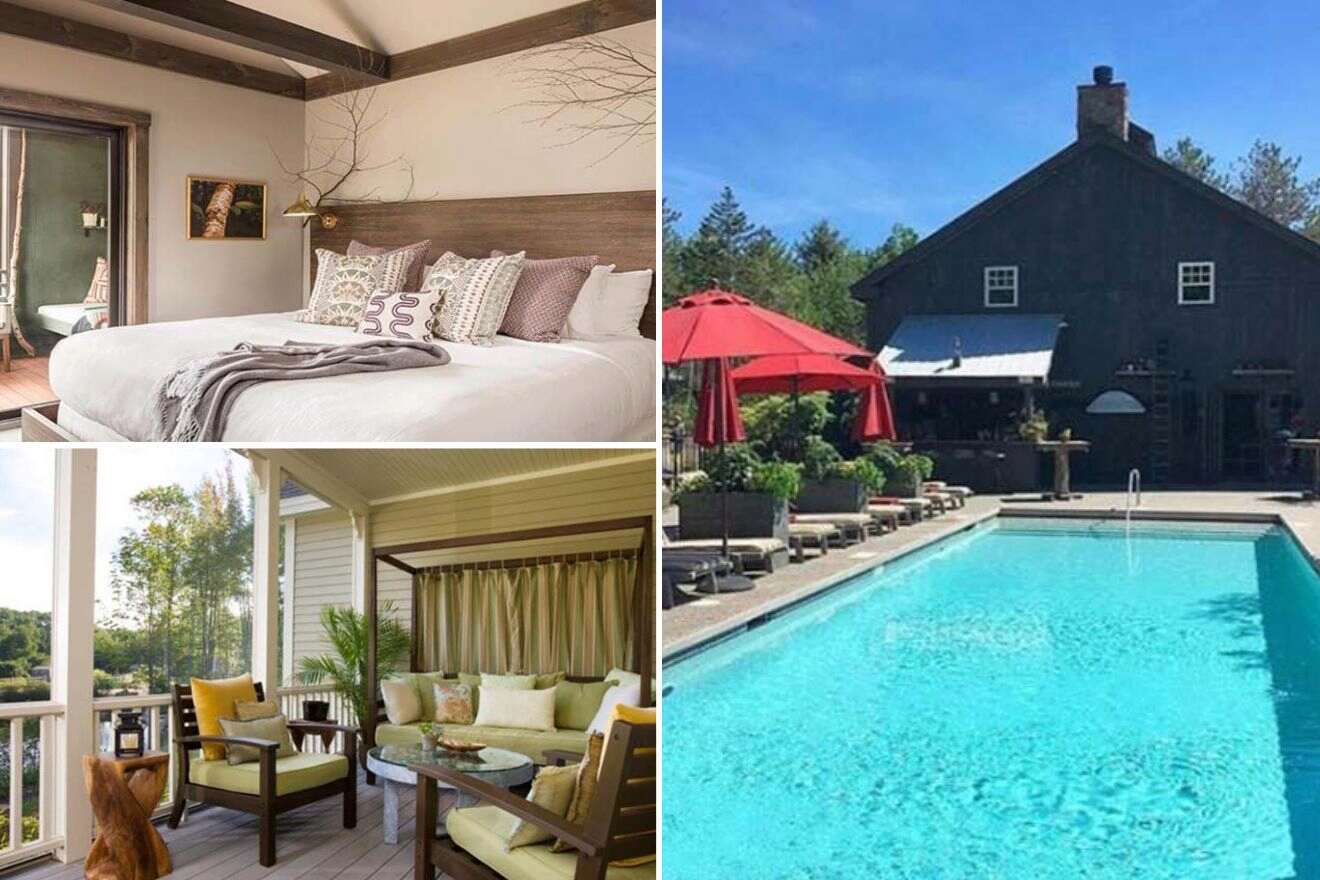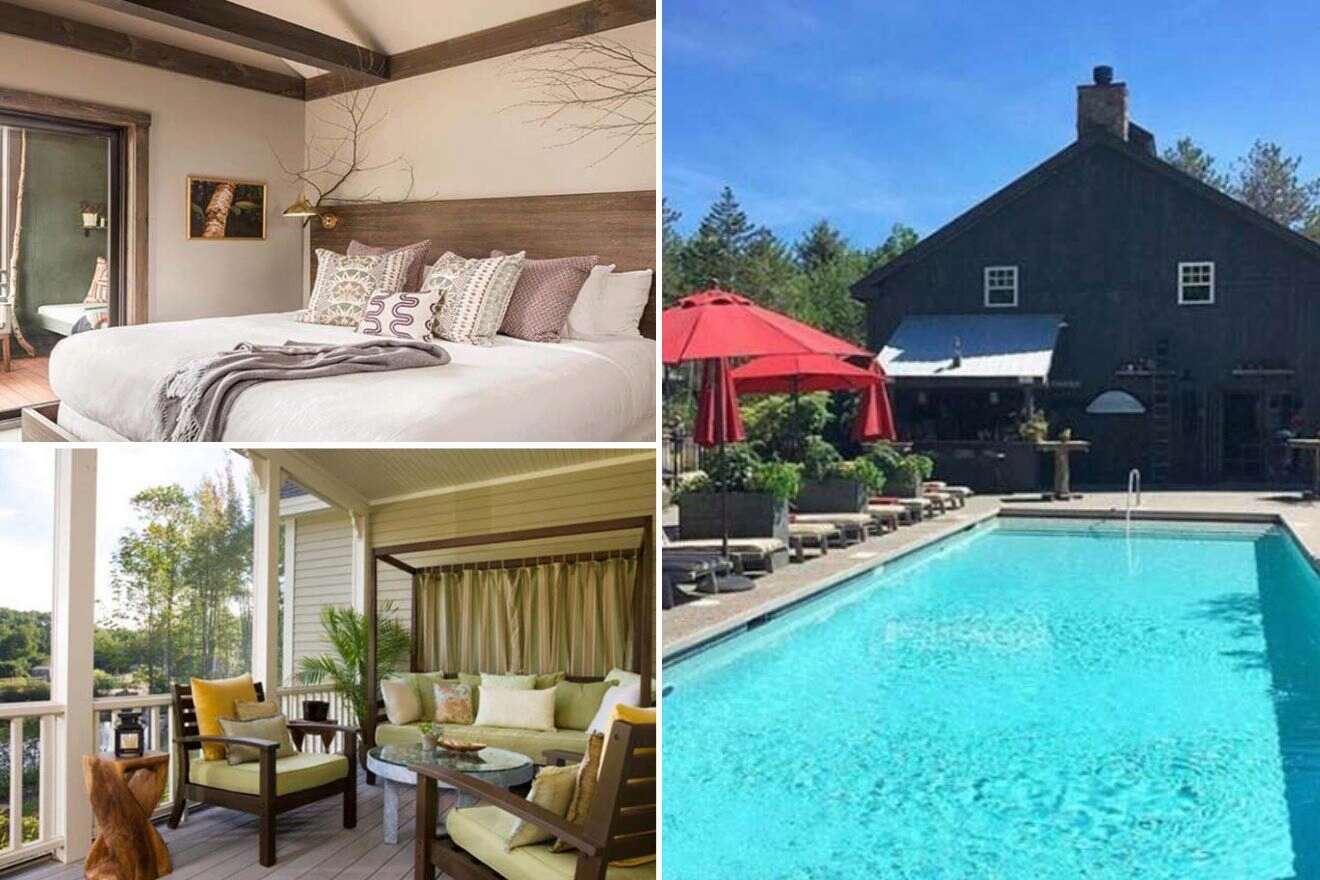 Who's up for a few days of doing nothing, relaxing in the beautiful Kennebunkport area, and disconnecting from everything? I've found a fabulous place to stay that's super cozy, has a wonderful location with complimentary private parking, and it's tucked away in the Kennebunkport wilderness!
This resort is super stylish, and it has a full-service spa, a fitness center, and some lovely rooms with private bathrooms and great views! Enjoy the sun by the outdoor pool, get your book out on the terrace, admire the sun going down, or rent some bikes from the resort if you're up for a little adventure!
2. Cliff House Maine – for ocean lovers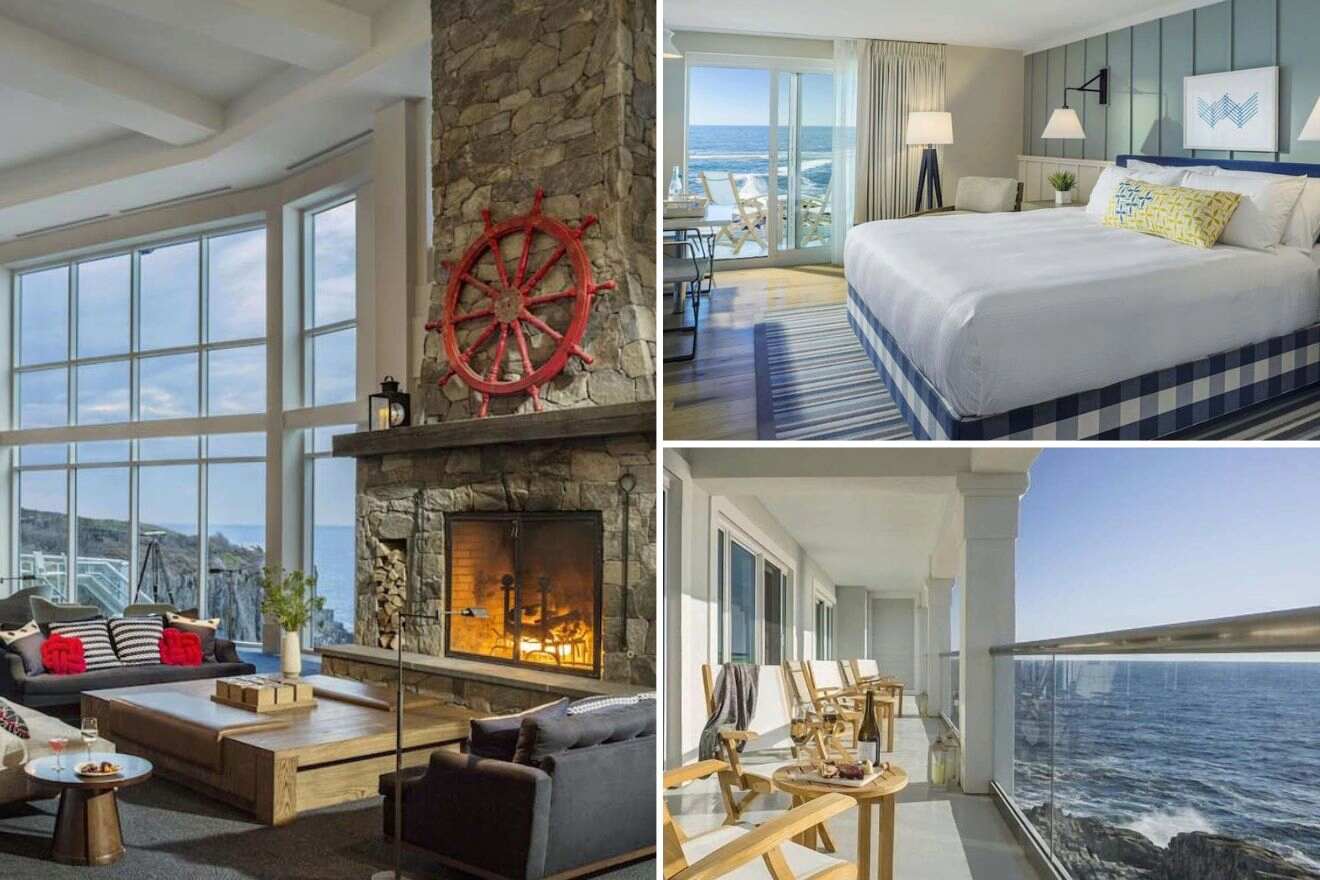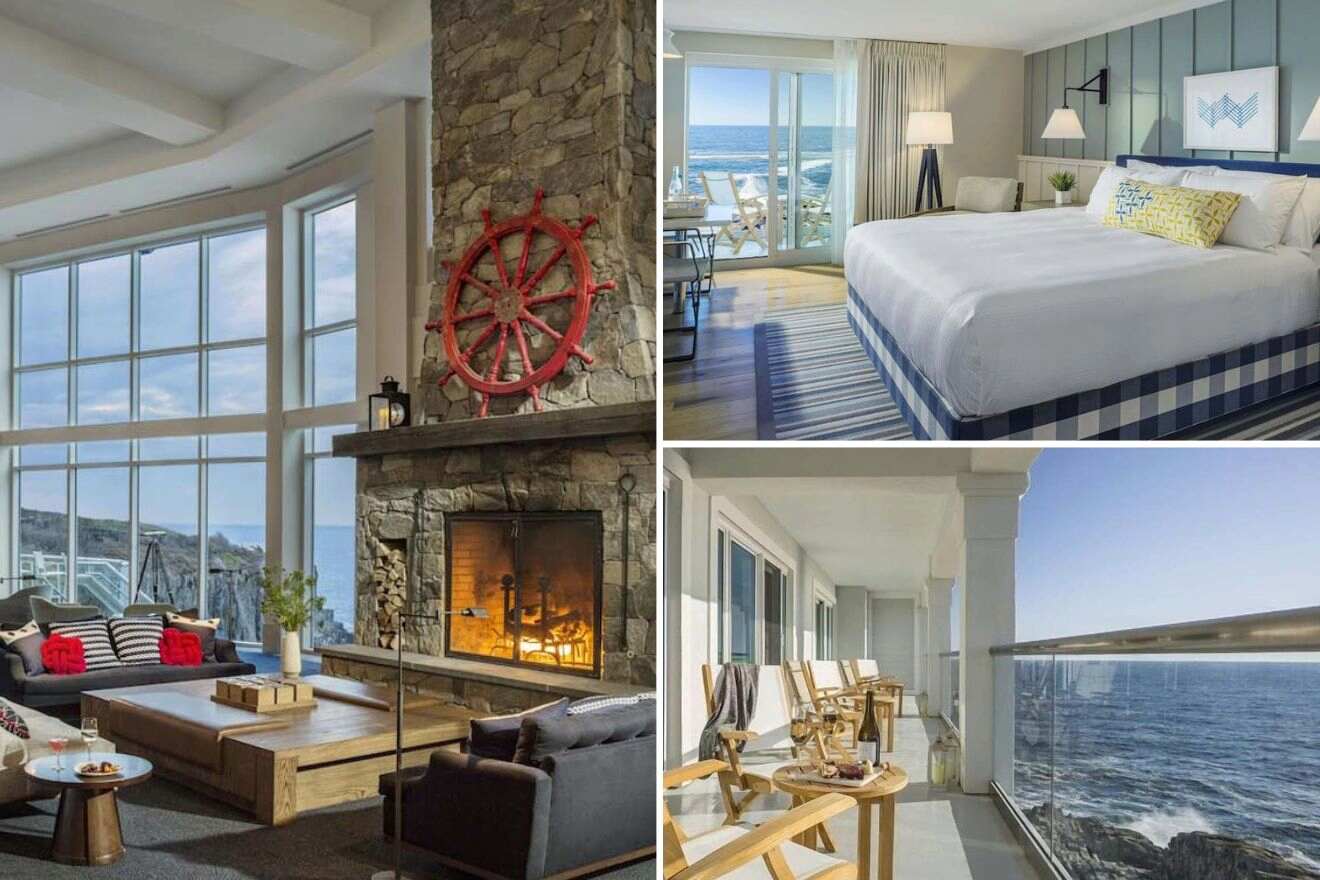 Maine is filled with so many beautiful beaches! And if you're craving a bit of time by the ocean, there's no better place than Cape Neddick! I've found this amazing resort that has oceanfront rooms with balconies where you can enjoy your morning coffee!
The food at their 2 restaurants is yummy, and you haven't even seen the full-service spa, the heated pool, and the seasonal outdoor swimming pool! Yep, this place is surely a keeper! There are also lots of fun activities that you can try, like playing on the golf course, hiking, boating, and spending some quality time with the kids in the outdoor play area!
3. Under Canvas Acadia – for nature lovers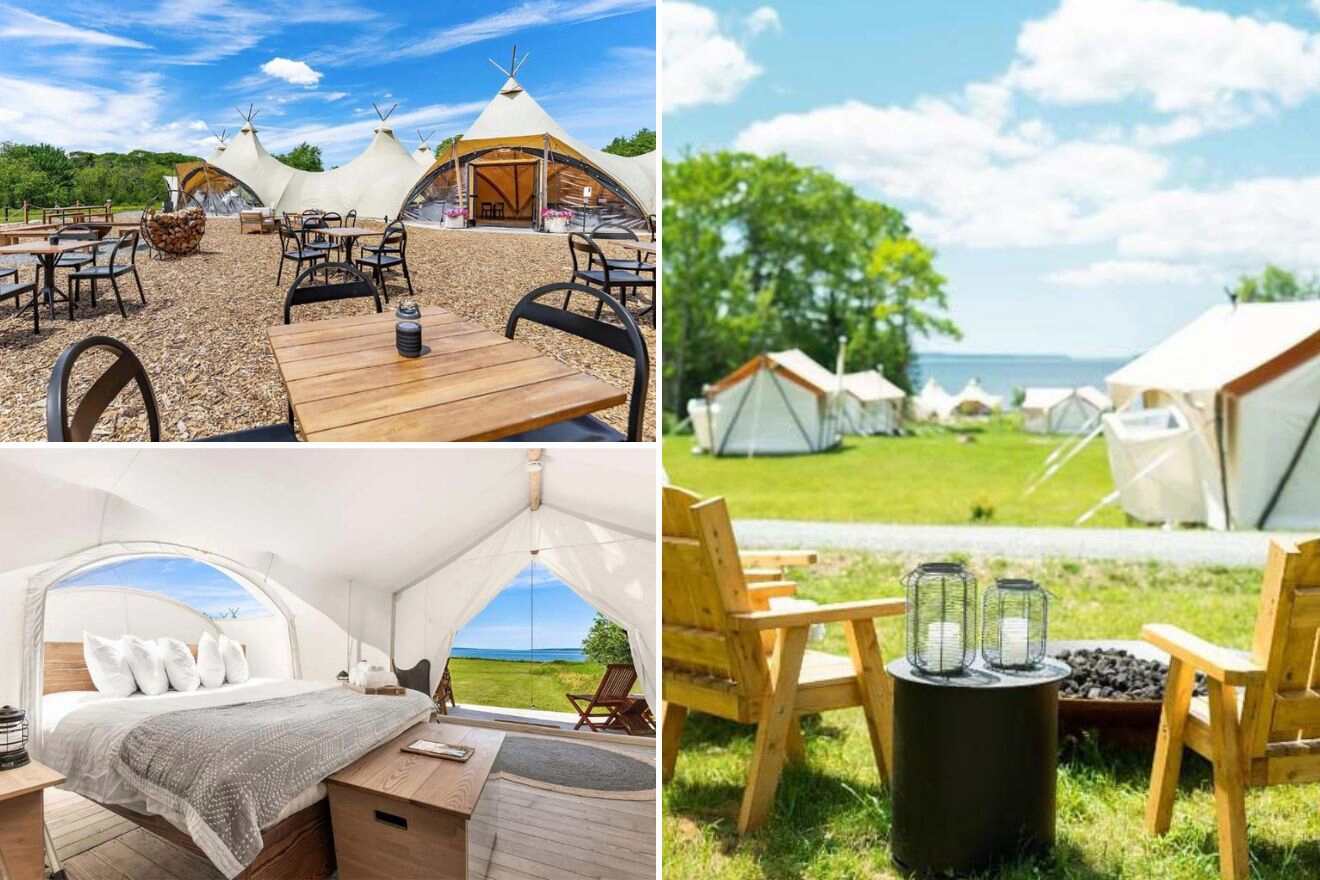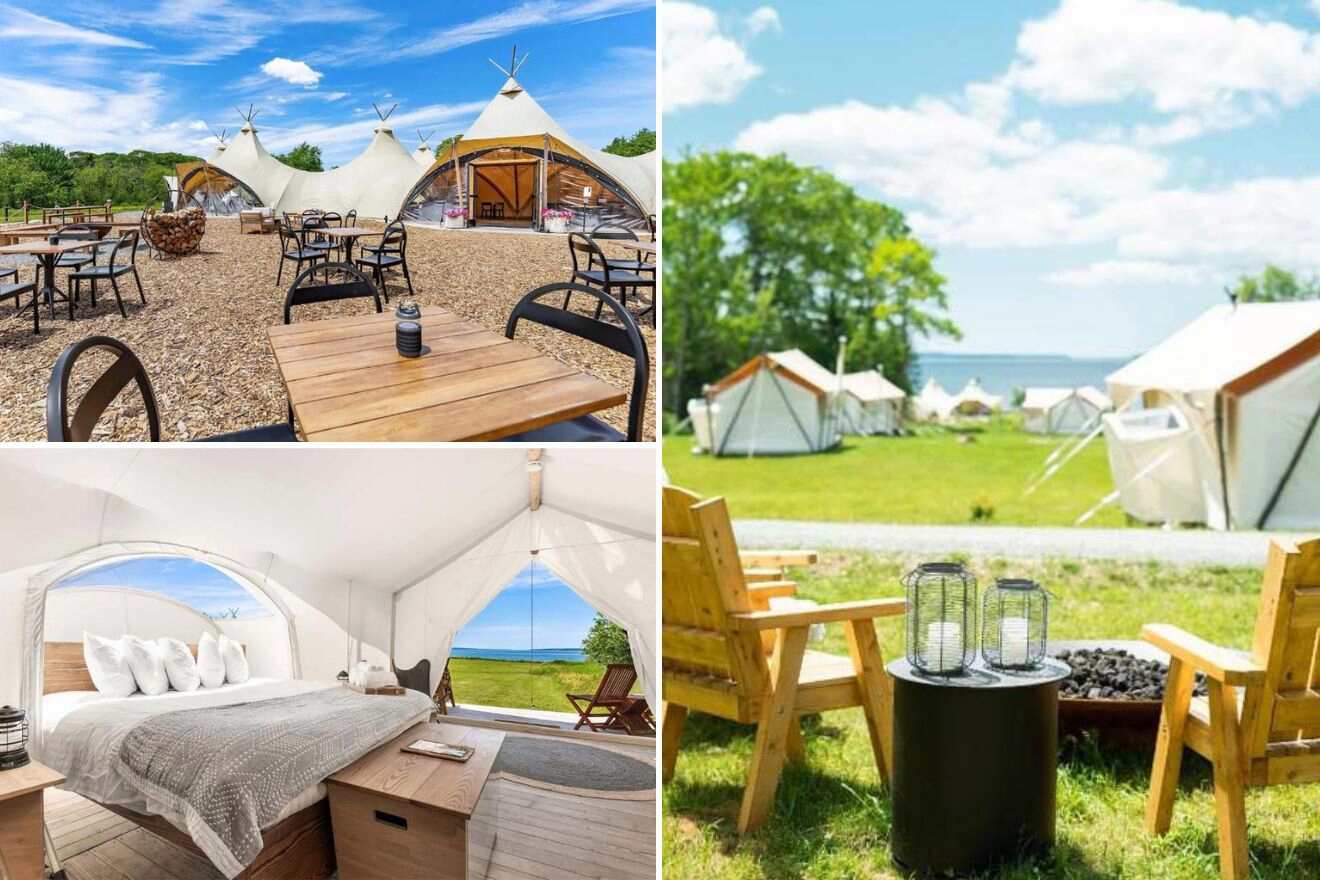 For those of you who love being out in nature and sleeping under the starry sky but still want some comfort and luxury, I've got the perfect place! This accommodation set inside Acadia National Park offers luxurious tents equipped with private bathrooms and the most amazing furnishings!
Start your morning with breakfast by the ocean and some coffee, and then go explore the area! There are a lot of hiking places, but you can also go fishing, canoeing, or take some yoga lessons that they have on-site! End your day by the outdoor fire pits with a glass of wine or your preferred drink!
4. The White Barn Inn & Spa – for a stylish trip in Maine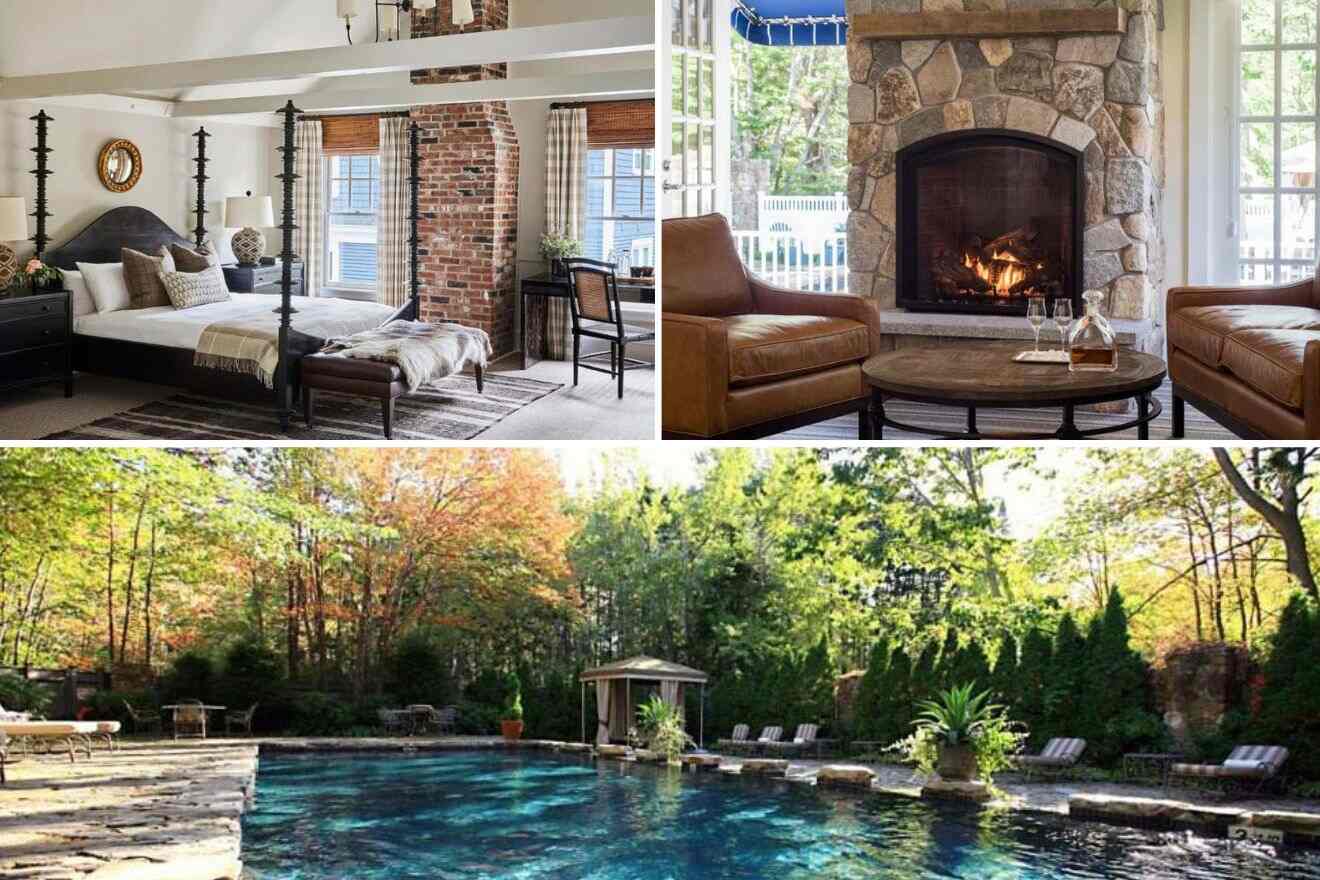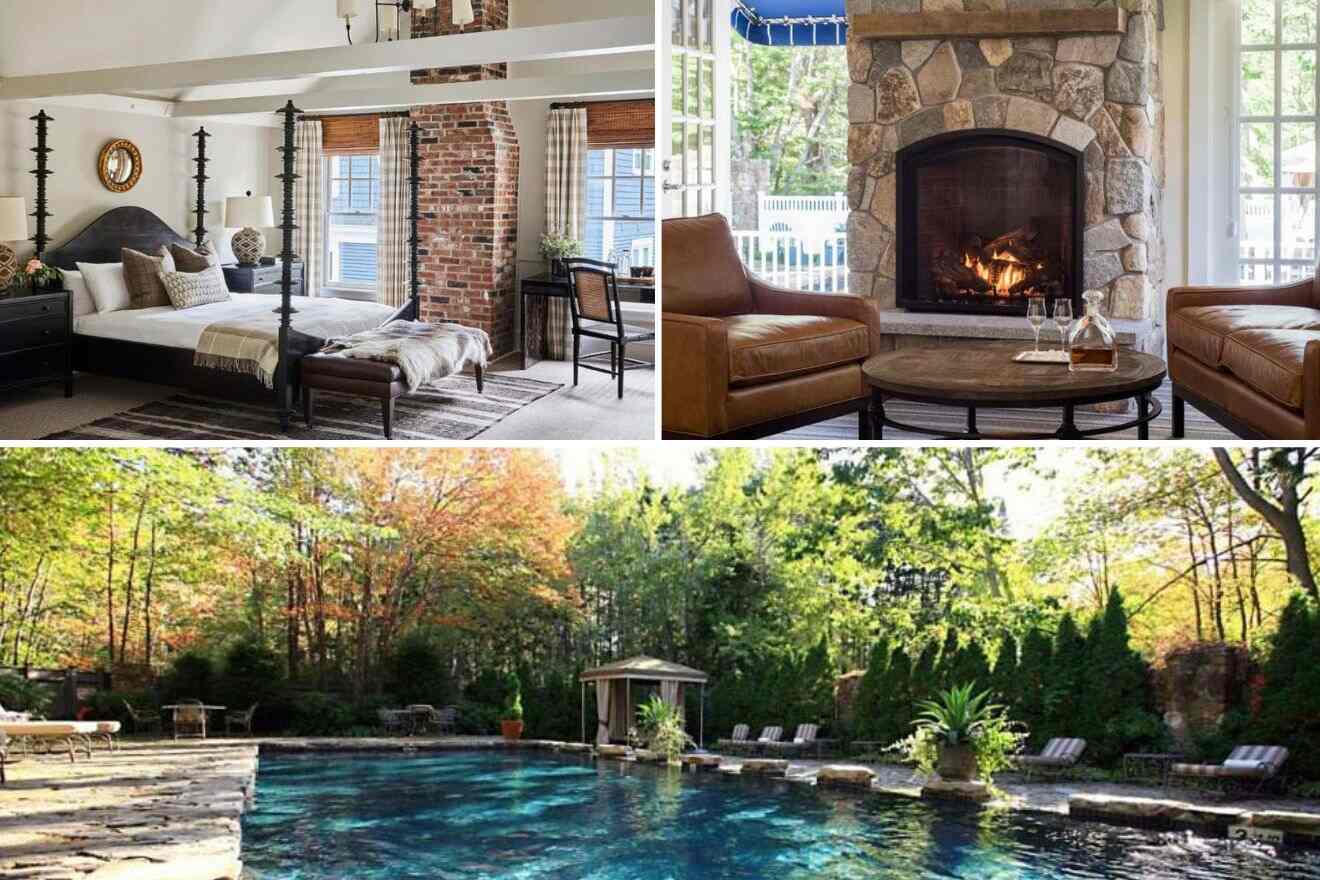 There's a certain charm to all these Maine resorts! It might be the stunning views, the first-class amenities, and the pristine beaches! They just enchant every traveler crossing this part of the country! And so does this Kennebunk hotel!
The property features the most fabulous rooms decorated with chic furnishings and offering most of the things I mentioned earlier, plus large windows with great views, a spa bath, and fireplaces! Perfect for your summer getaway, the accommodation has an outdoor swimming pool, a concierge service, a restaurant that serves classic New England cuisine, and a spa!
5. Sewall House Yoga Retreat – for yoga practitioners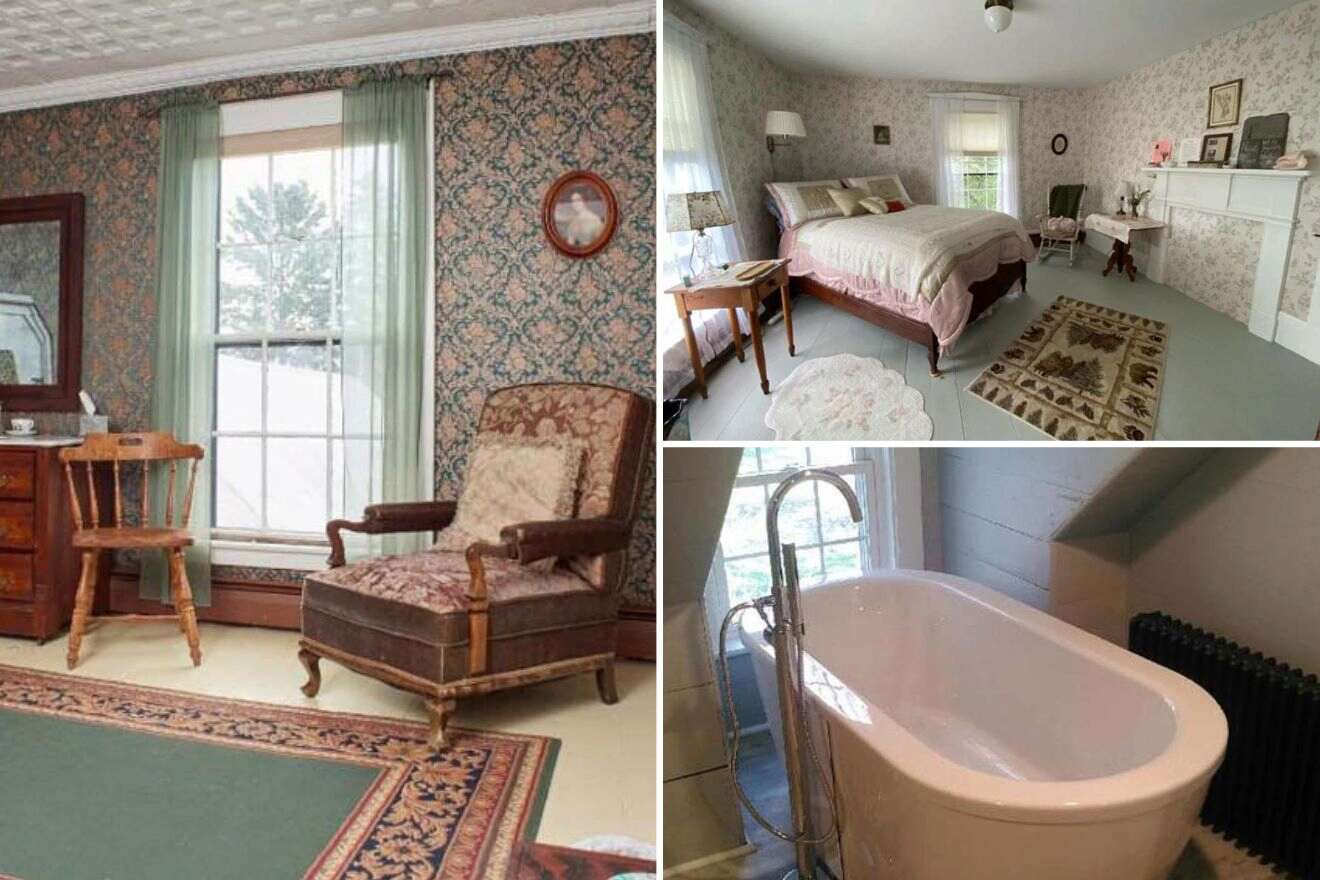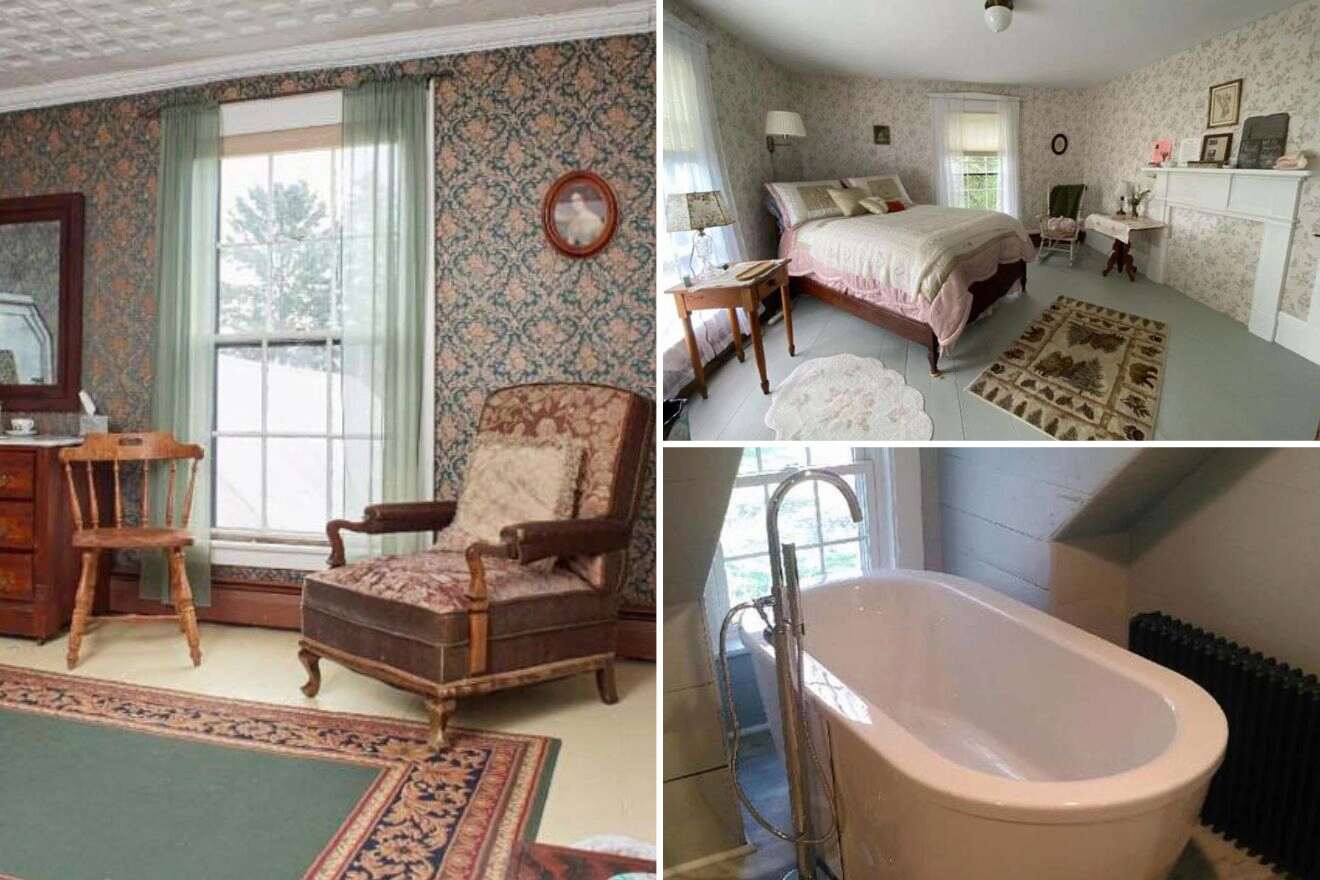 Yoga, delicious food, and outdoor adventures? Sounds like the perfect trip to me! Featuring an all-inclusive food service, this lovely place to stay in Island Falls is perfect for anyone who needs a break from their daily habits and lives!
Rest, restore, recharge are the main words to describe your time spent here! Their rooms have the cutest vintage-inspired wallpapers and bedding, and they also have a restaurant on-site. Guests are welcome to use the sauna and hot tub whenever they want! Don't forget to book these great resorts in Maine in advance, as all the towns mentioned here are super popular with tourists!
6. Rangeley Lake Resort – rustic place by the water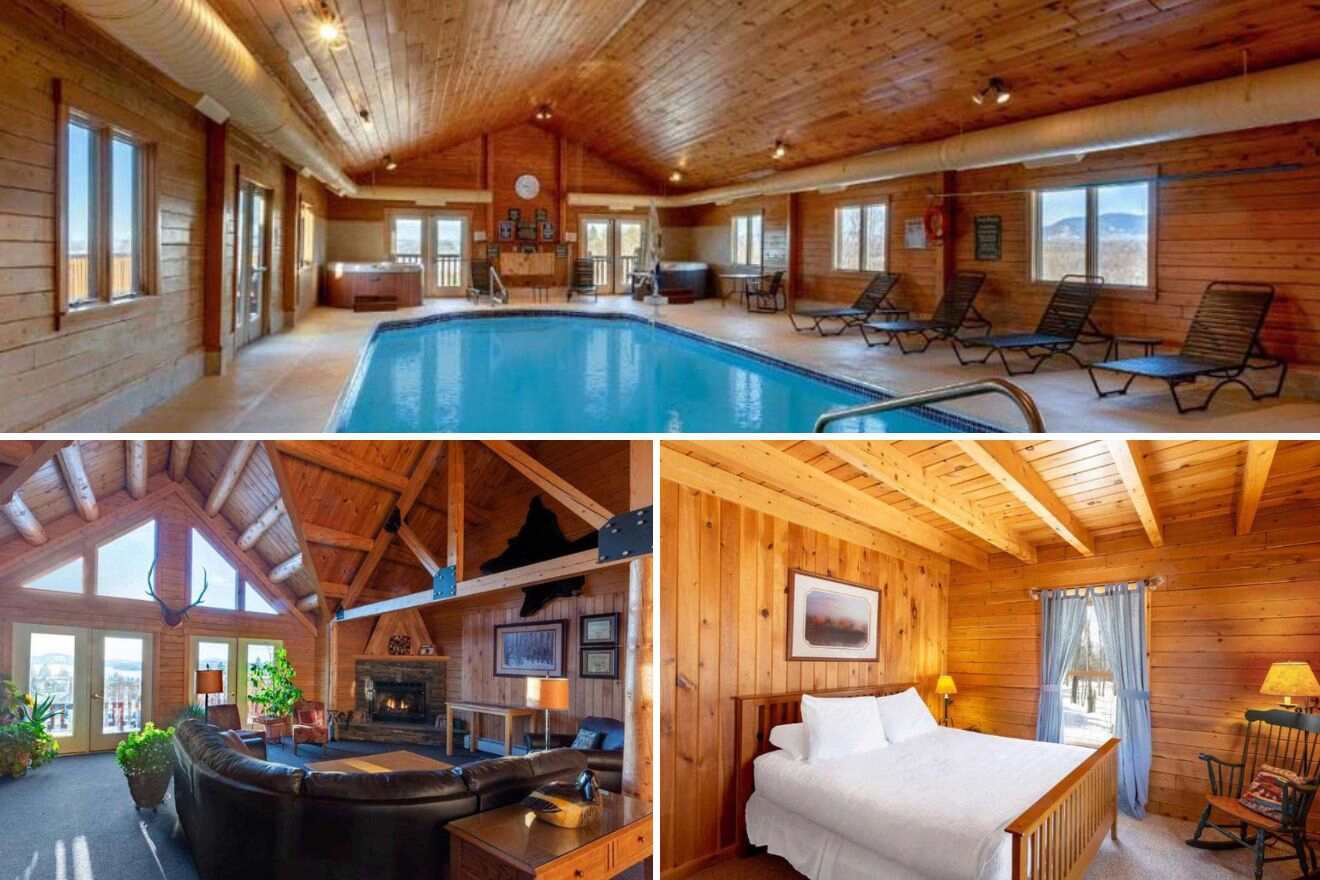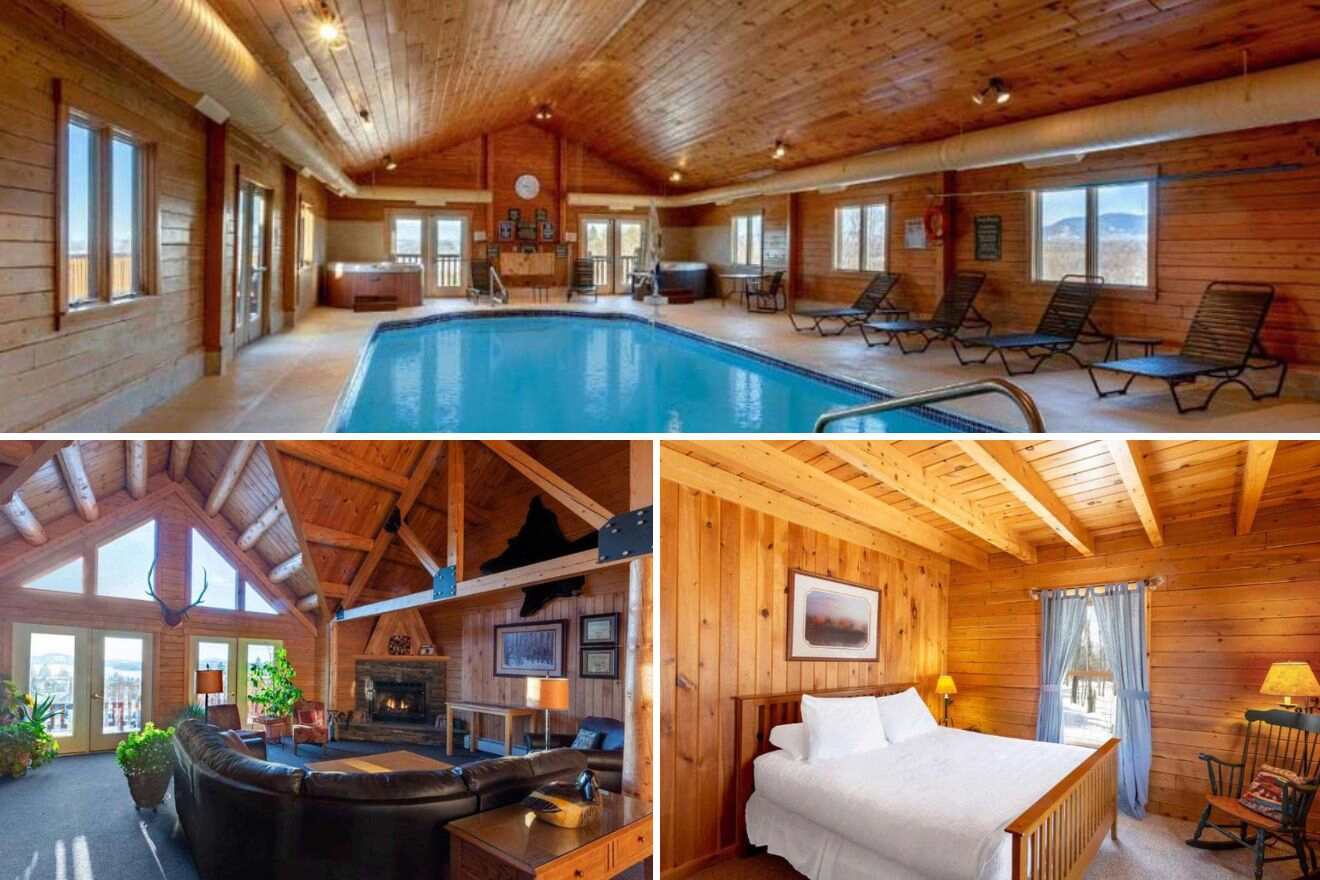 Rustic, comfy, and set somewhere by the water in Rangeley! This resort ticks all the boxes for a fun trip to Maine! There's a beach not too far from the accommodation, and there are lots of other places to discover around!
But don't worry, the hotel knows everyone loves to relax as much as possible on holiday, and they've got you covered with an indoor swimming pool, picnic areas, and some other fun things to do like playing tennis, golfing, canoeing, or spending time with your little ones in the game room!
7. Spruce Point Inn Resort and Spa – for a fun family trip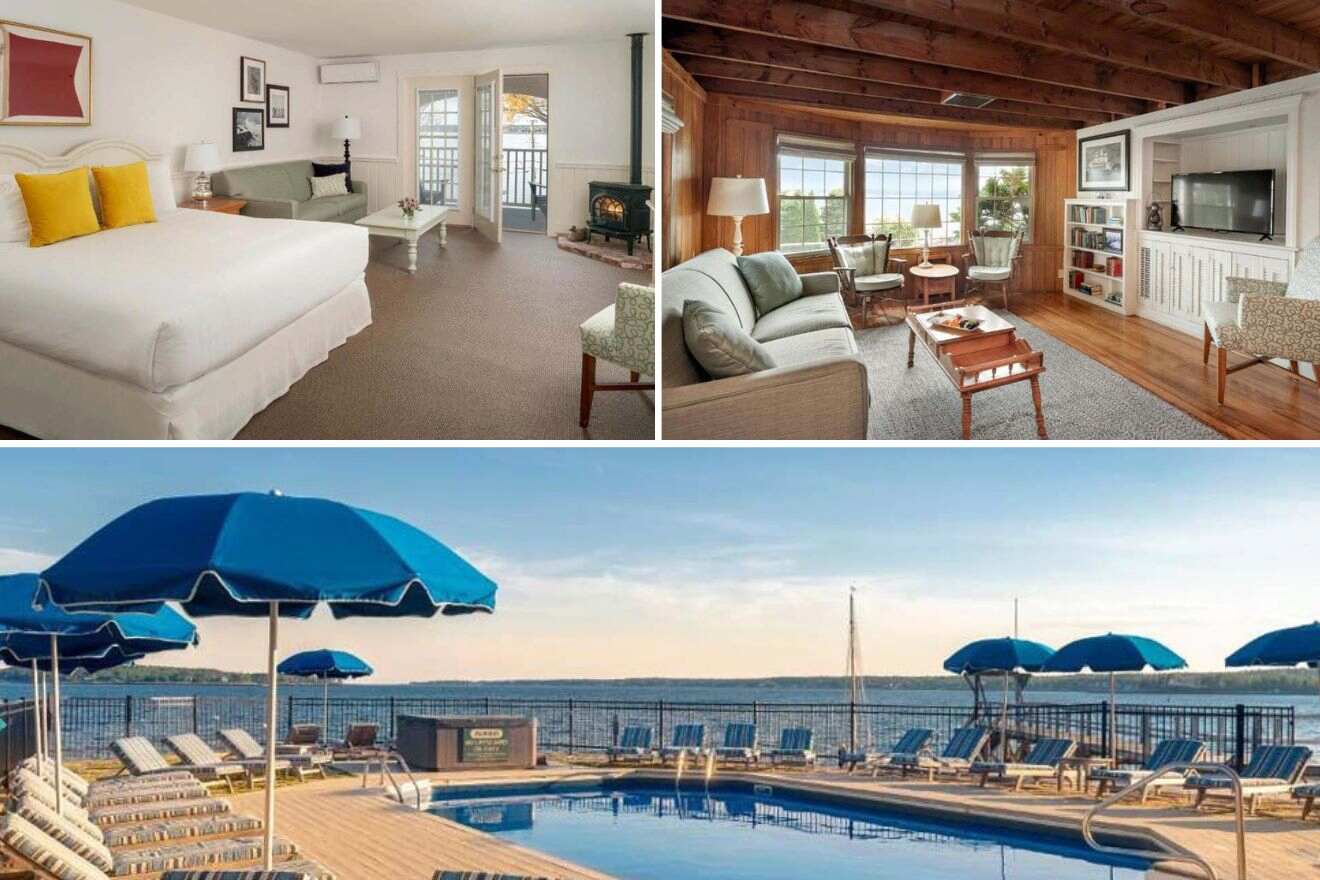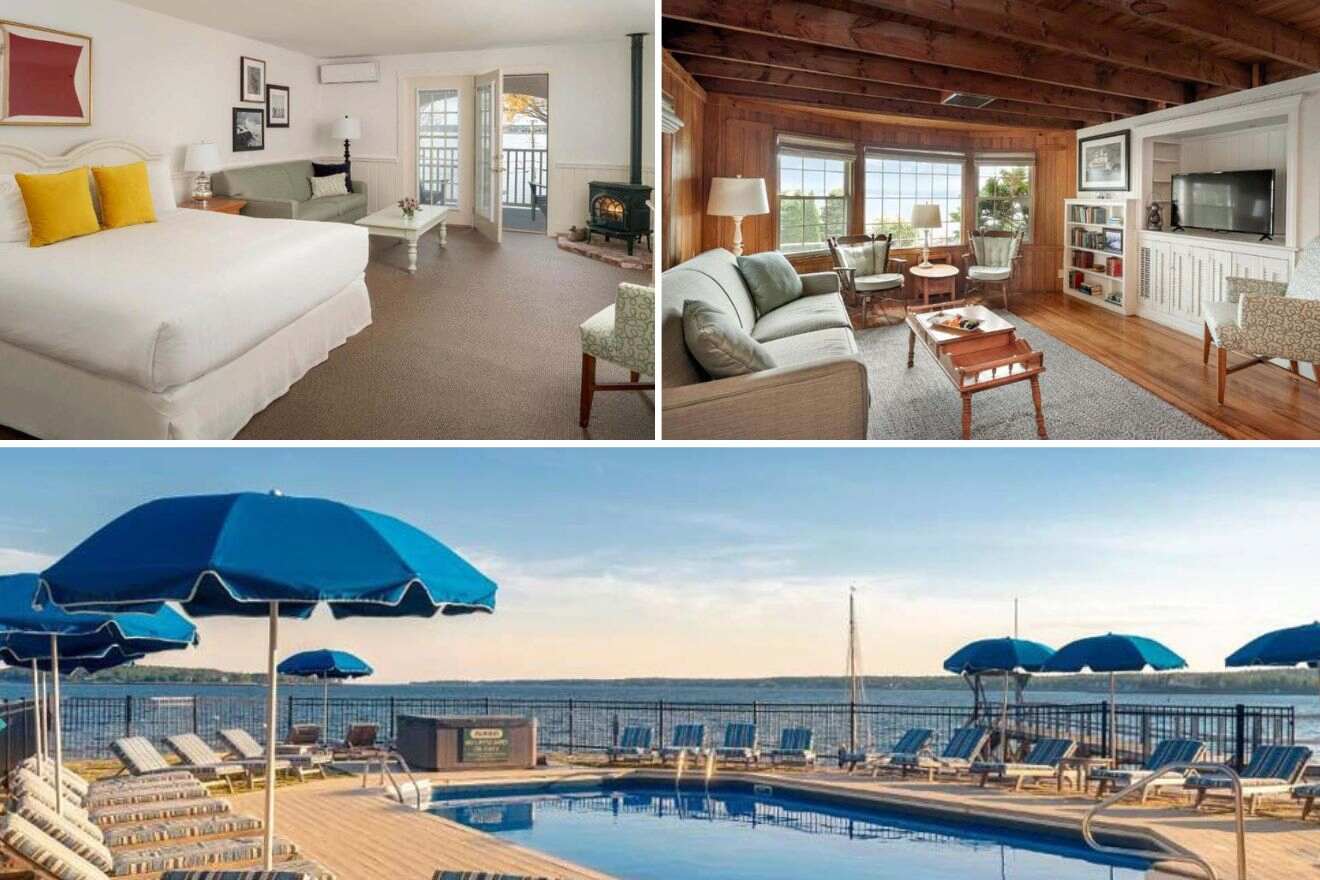 Your next trip to Boothbay Harbor, Maine, will be unforgettable! Why? Well, this incredible oceanfront Maine resort offers many fun activities like hiking, fishing, canoeing, and many others! Plus some super comfortable rooms which are spacious, modern and have all the facilities you'll need!
The resort is perfect for families as it comes with a game room and a children's playground, and of course, you'll have all those outdoor adventures to keep them entertained! You can also enjoy the sun by the swimming pool and relax in the spa center!
8. The Nonantum Resort – offers great views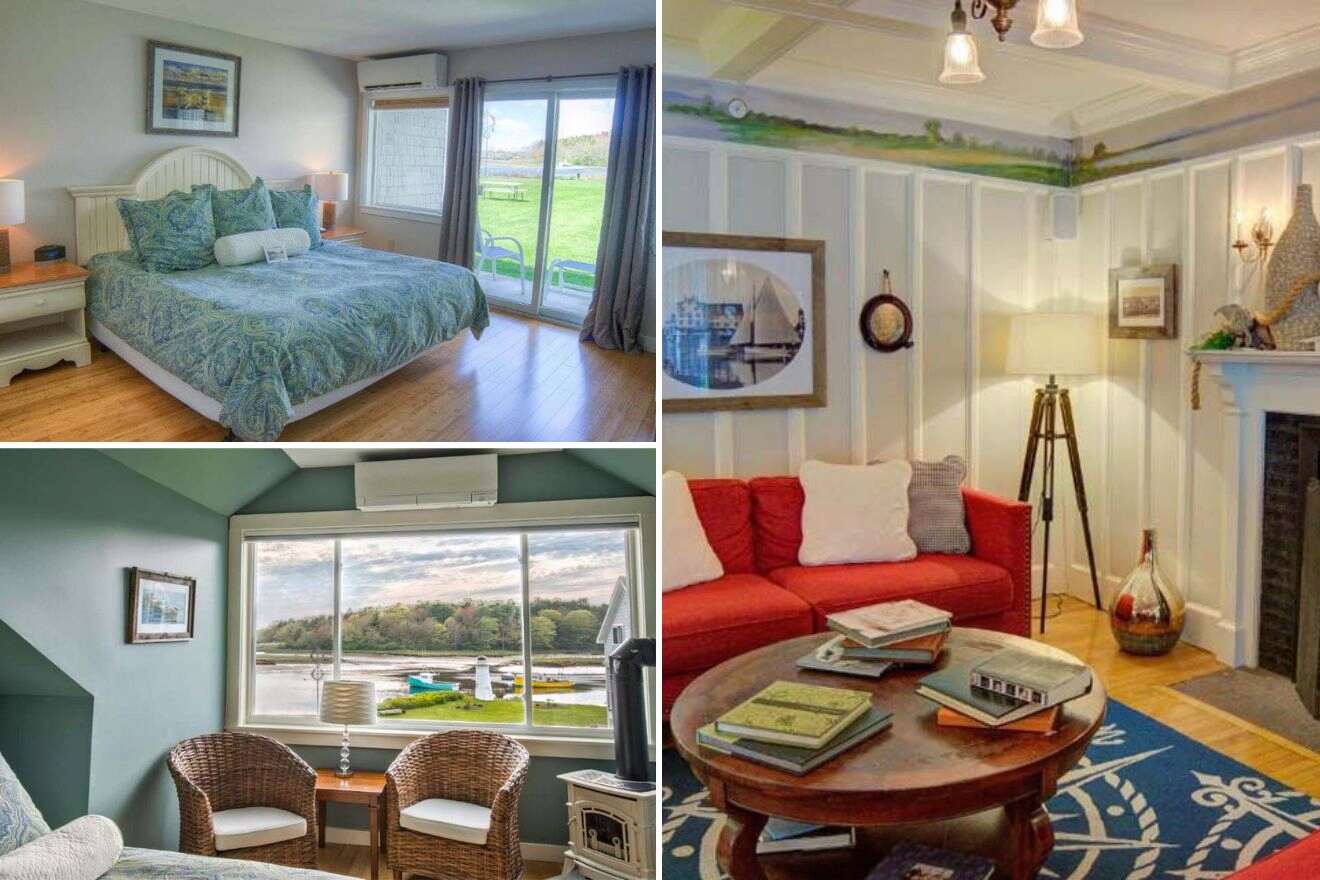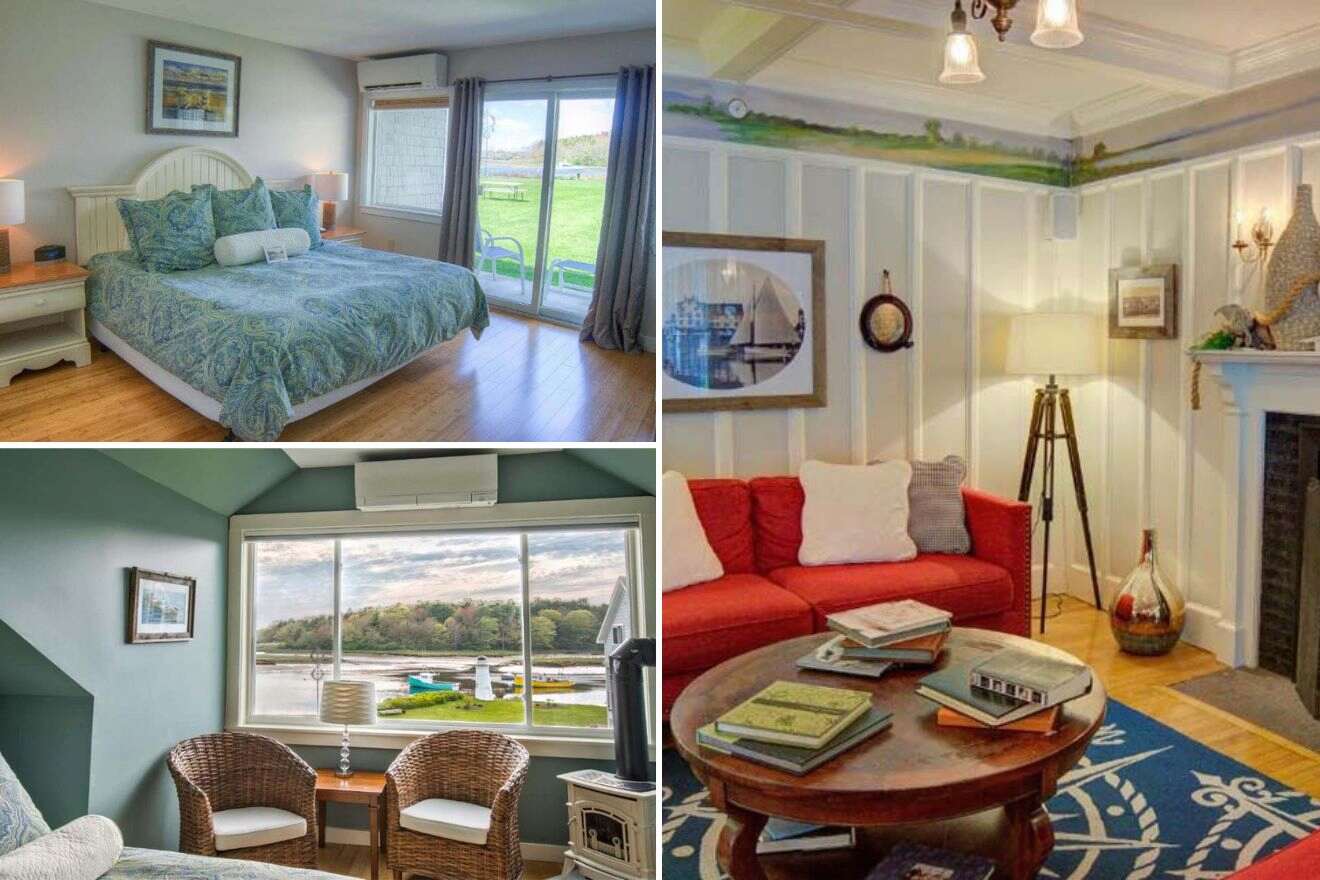 It seems that Kennebunkport has some of the best resorts in Maine! Here's another one that's located by the water and has the most amazing rooms with great views that you can enjoy right from the comfort of your bed!
Offering easy access to the port area, the resort comes with a heated swimming pool, 2 restaurants, and a sun terrace. Start your morning with a yummy (free) breakfast at the resort, and then maybe go on some walking tours of the town or hiking! When the day ends, you can join their movie night or listen to live music at the resort.
9. InnSeason Resorts The Falls – a cozy place with a pool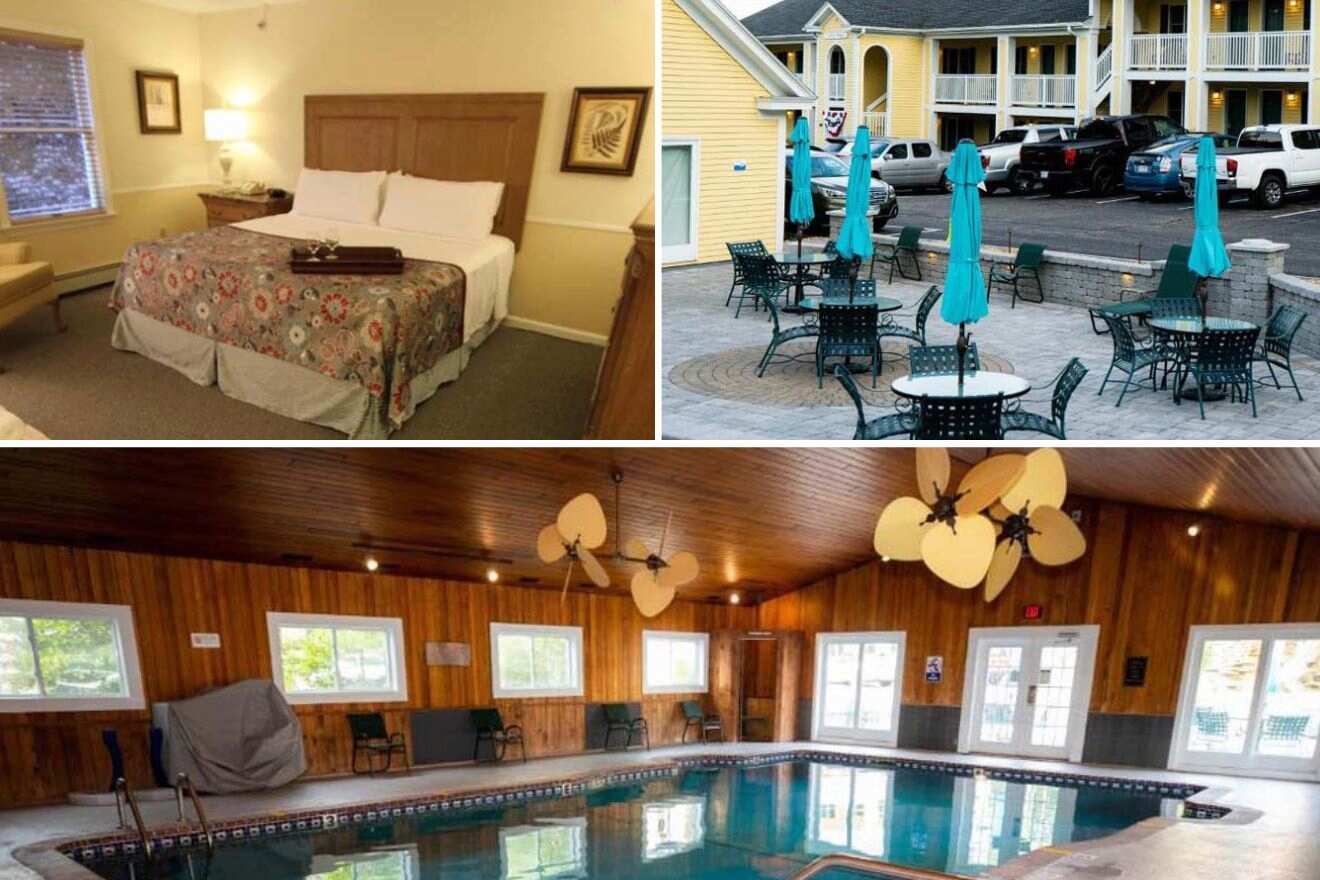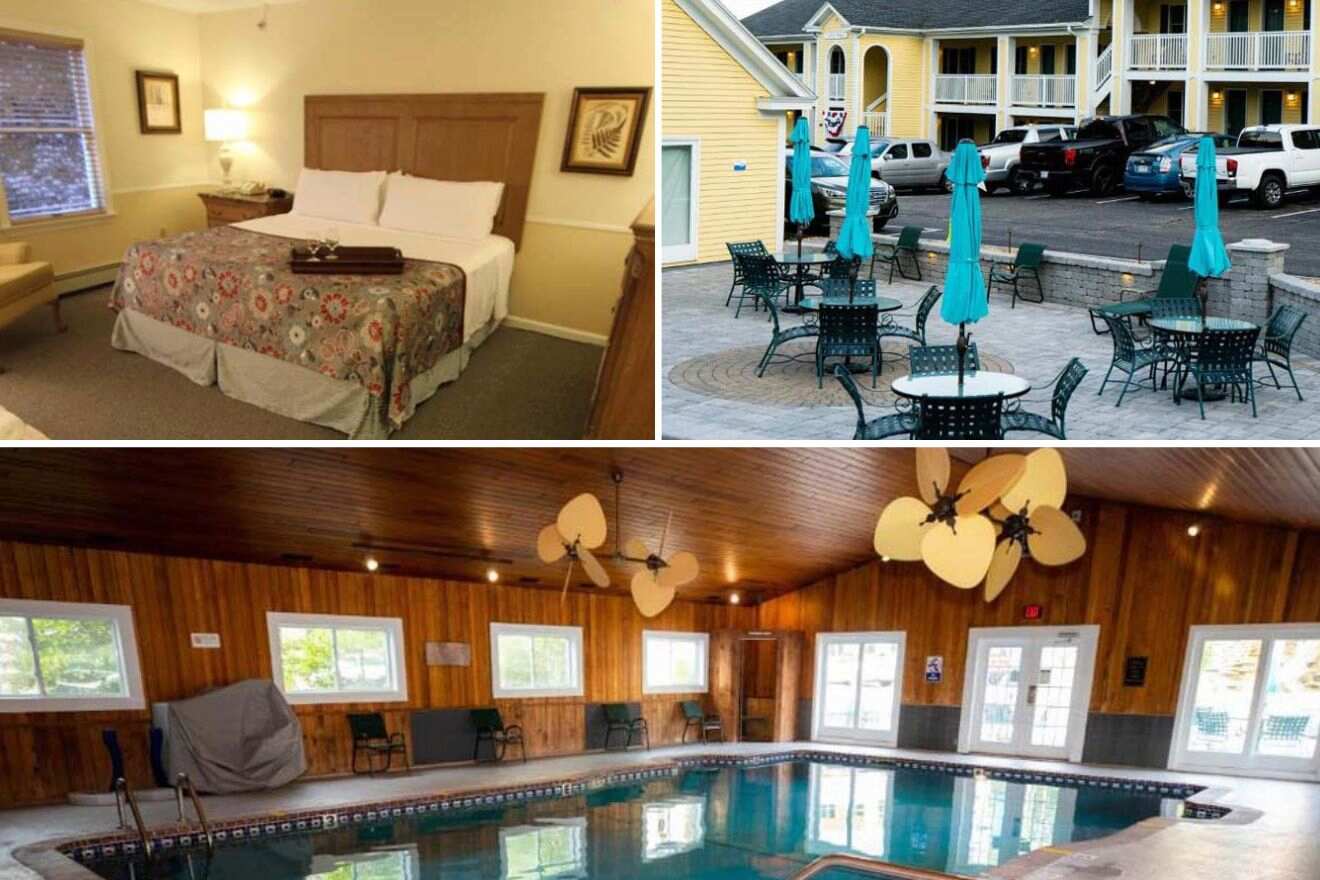 Here's another great resort for a family getaway! The accommodation is set in Ogunquit, and it has spacious suites for families that have a fireplace and all the facilities you'll need.
When you're not exploring the area or heading to the beach, you can hang out with the kids in the playground, go for a dip in the indoor pool or borrow a book from their library and sit there for a few moments (maybe alongside a cup of tea!
10. Highland Lake Resort – affordable & great location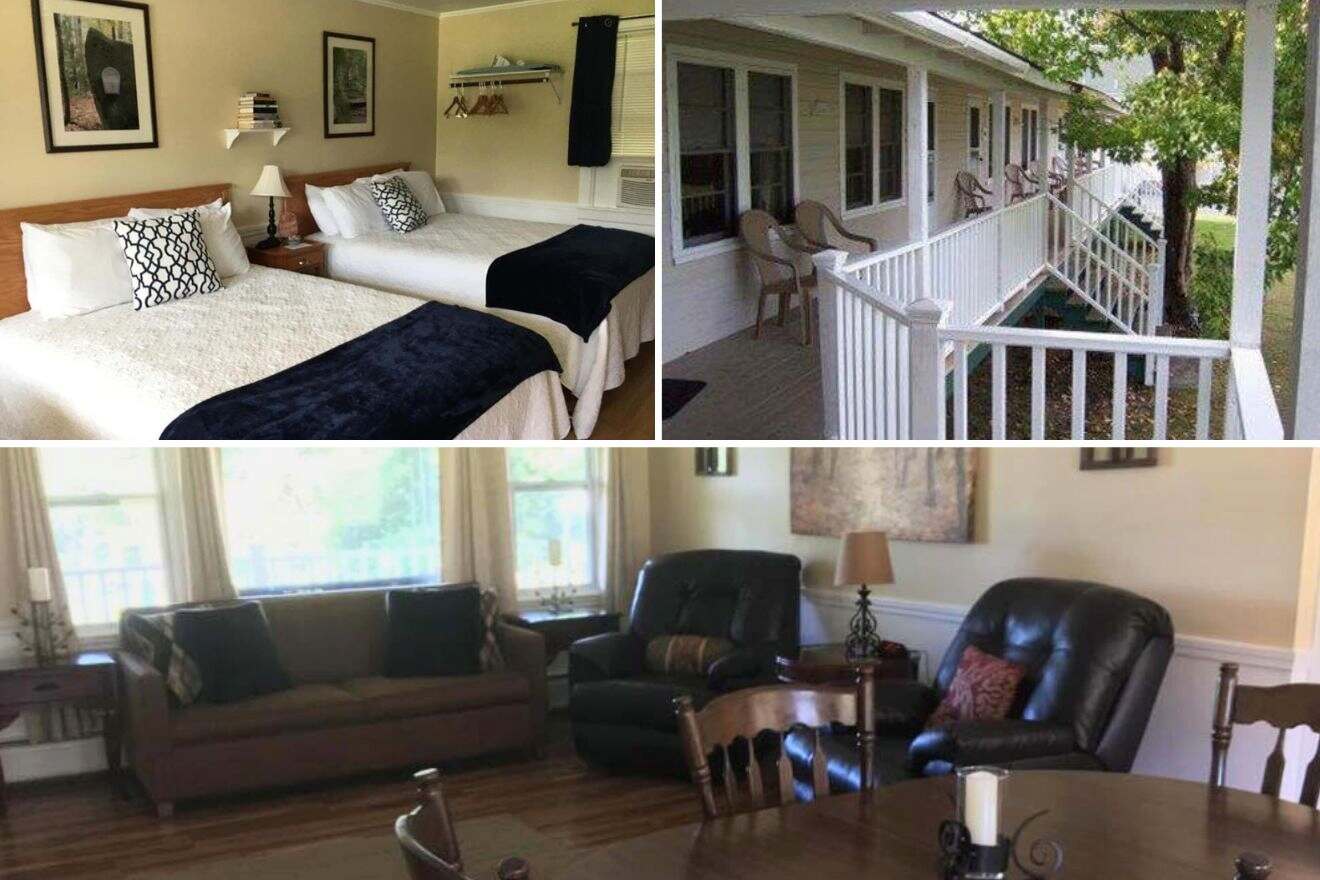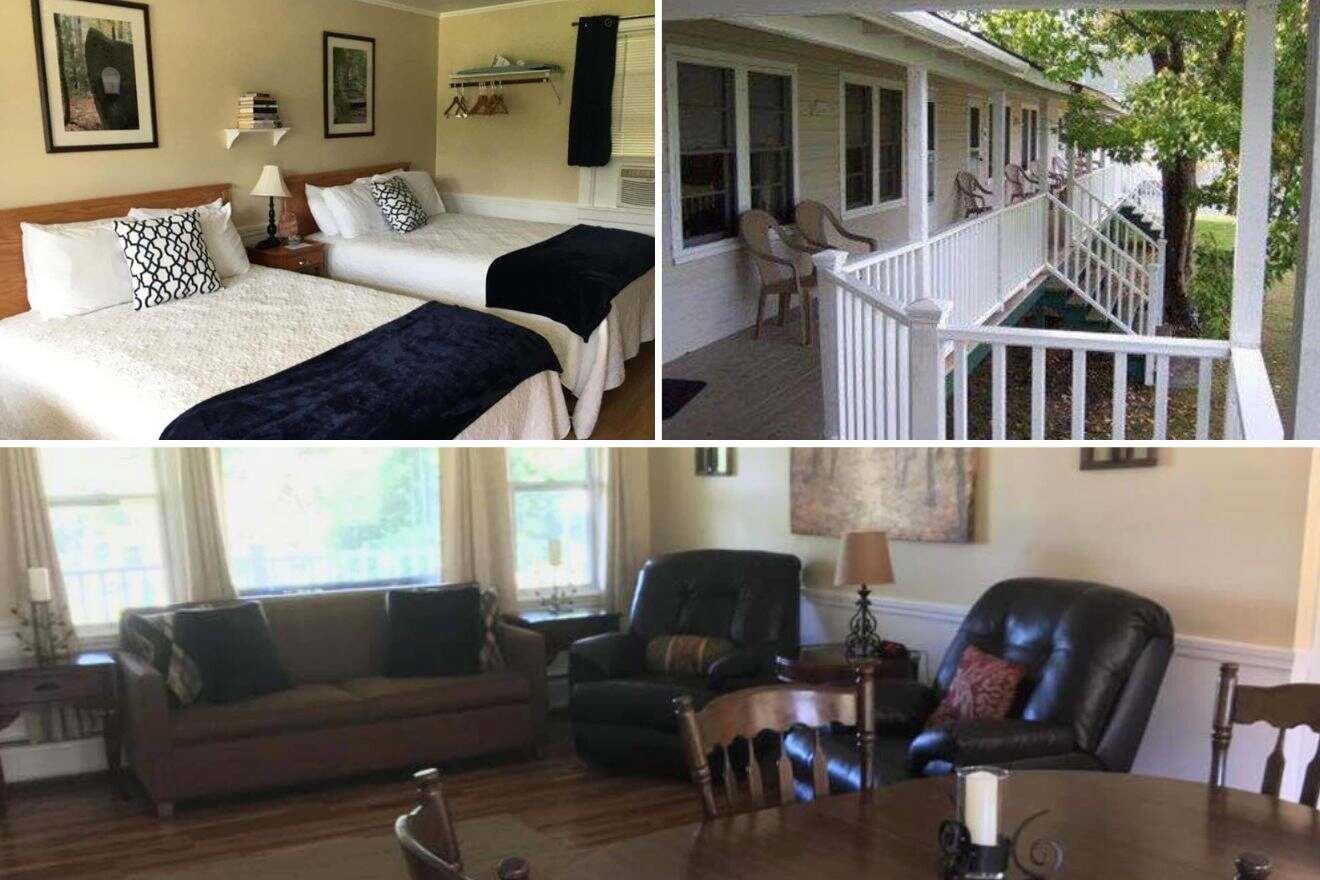 Feel at home in these super cozy accommodations in Bridgton! Although simple, the rooms have comfy beds, air conditioning, free Wi-Fi, and a flat-screen TV. Start your morning with some breakfast at the on-site restaurant and then head to the sauna or try some of the water sports they offer.
Guests can let their kids play in the little playground while they enjoy the sun, or you can rent some bikes together from the resort and head out to explore this beautiful side of Maine!
11. Sheepscot Harbour Village Resort – for couples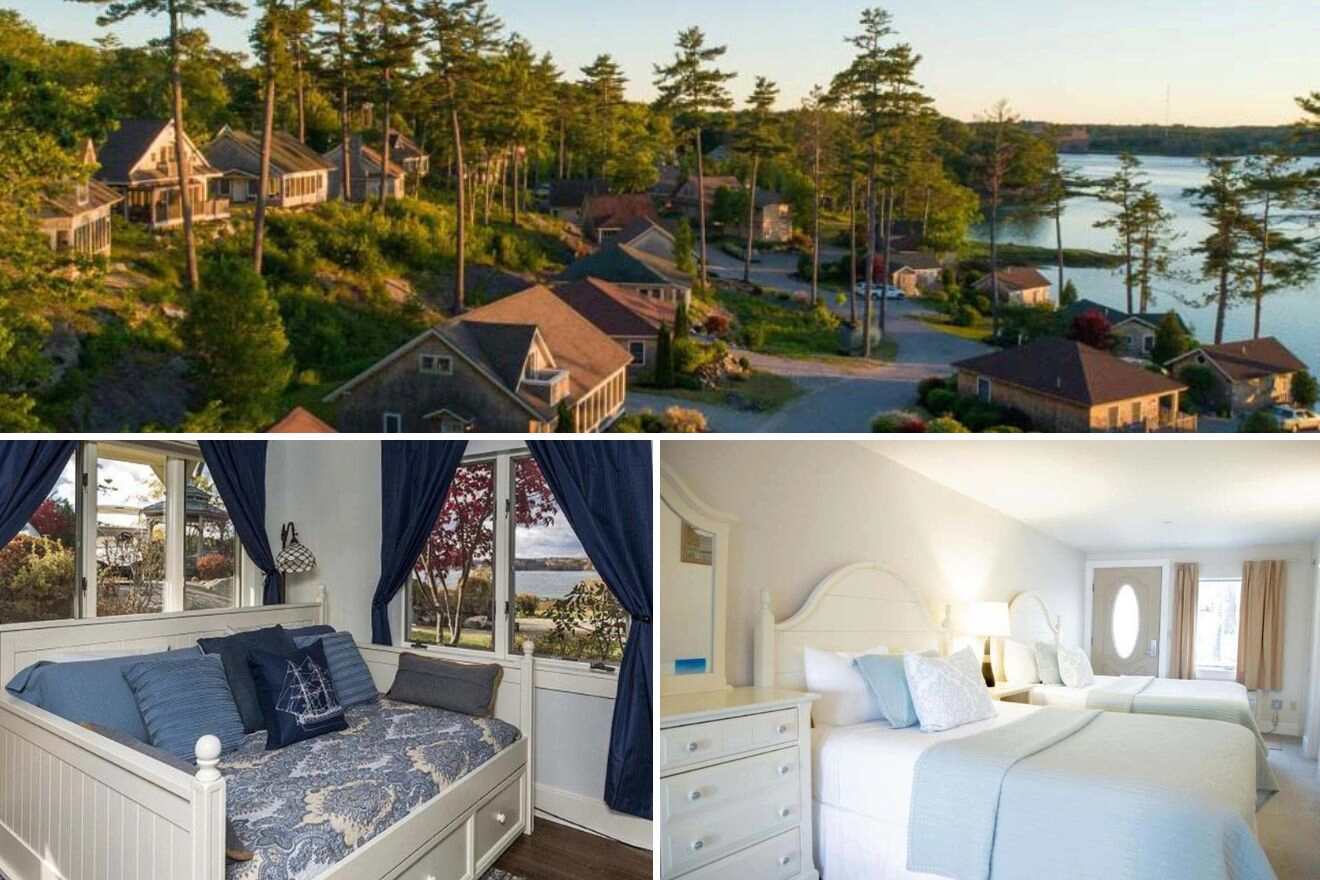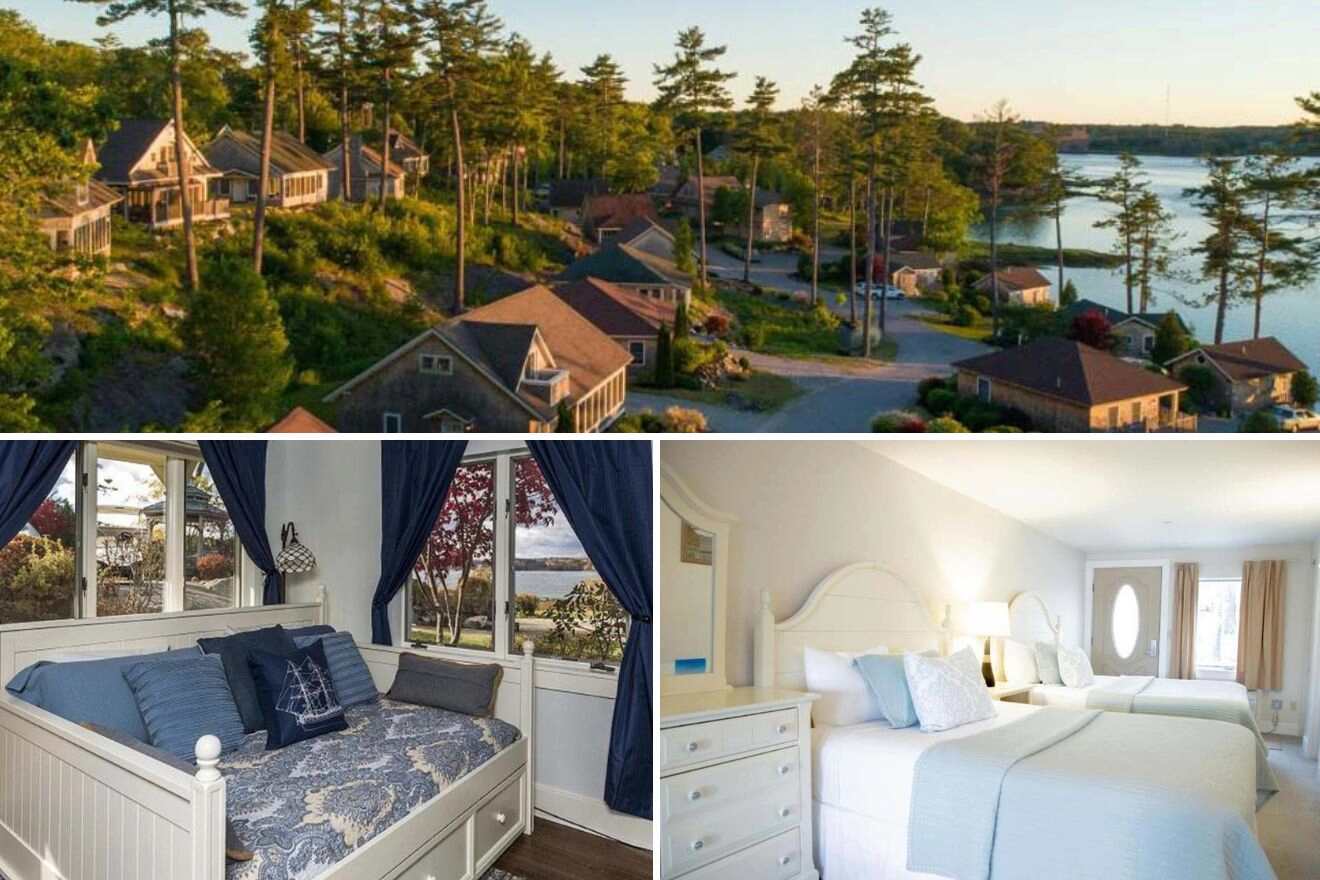 Perfect for a romantic getaway, this resort in Edgecomb, Maine, looks so idyllic! The rooms are so welcoming and feature free Wi-Fi, air conditioning, some lovely furnishings, and balconies that overlook the water! Just imagine waking up to that sight with your partner and enjoying your coffee there!
After a day of exploring around town, visiting attractions, and eating yummy food at some of the best restaurants in Maine, enjoy a tranquil time by the fire with your partner and a glass of wine!
12. Anchorage by the Sea – for the swimming pools!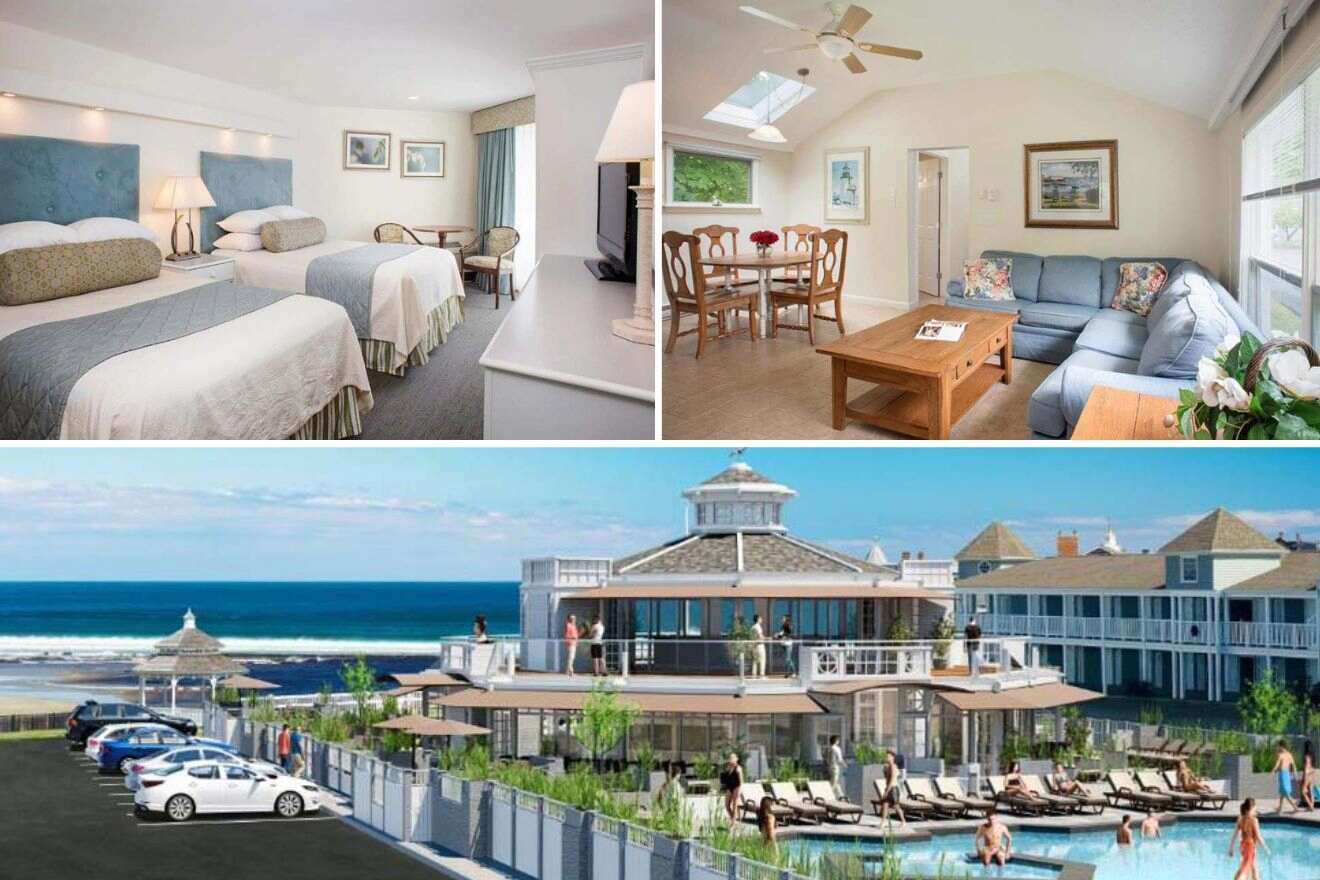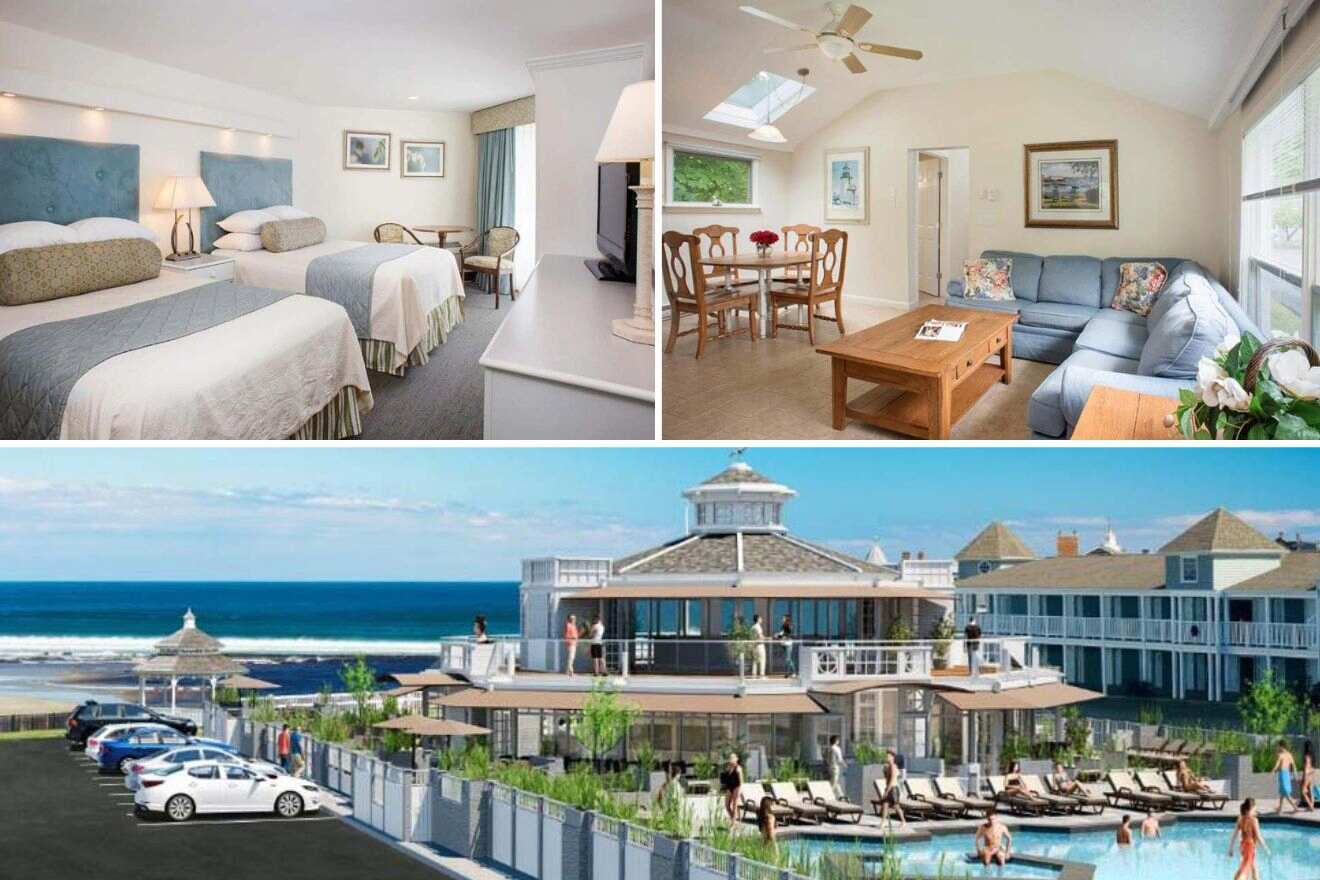 Still looking for the perfect resort in Maine? Then check out this place that's located in Ogunquit and has an on-site restaurant, indoor and outdoor swimming pools, some spa facilities (a hot tub and sauna), and free Wi-Fi.
Their rooms are simple yet feature all the facilities you need, including a TV, and some even have ocean views! Definitely give their restaurant a try, as it serves yummy seafood (a must-try while you're in Maine, especially if they have lobster)!
13. Bald Mountain Camps Resort – for a family trip to Maine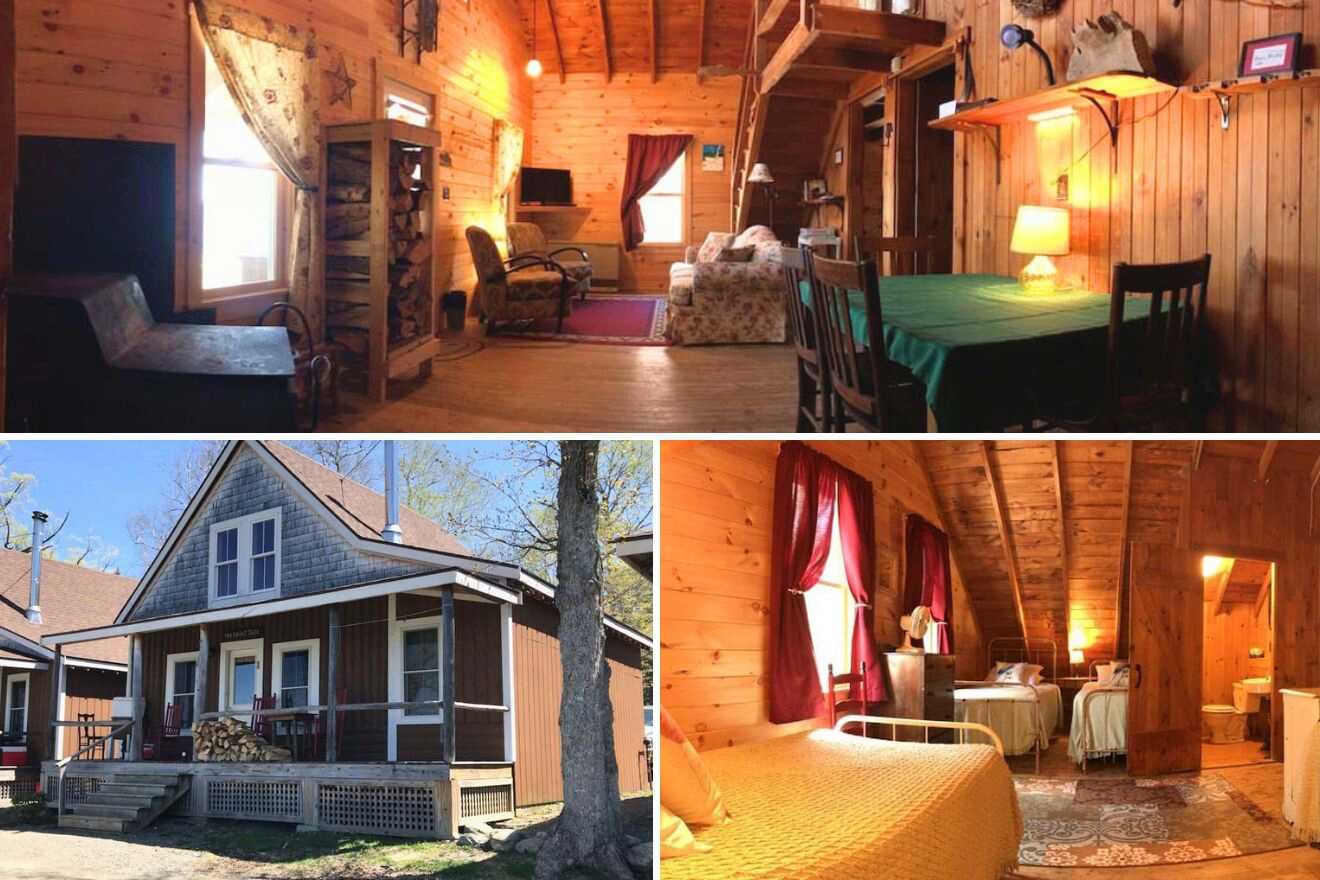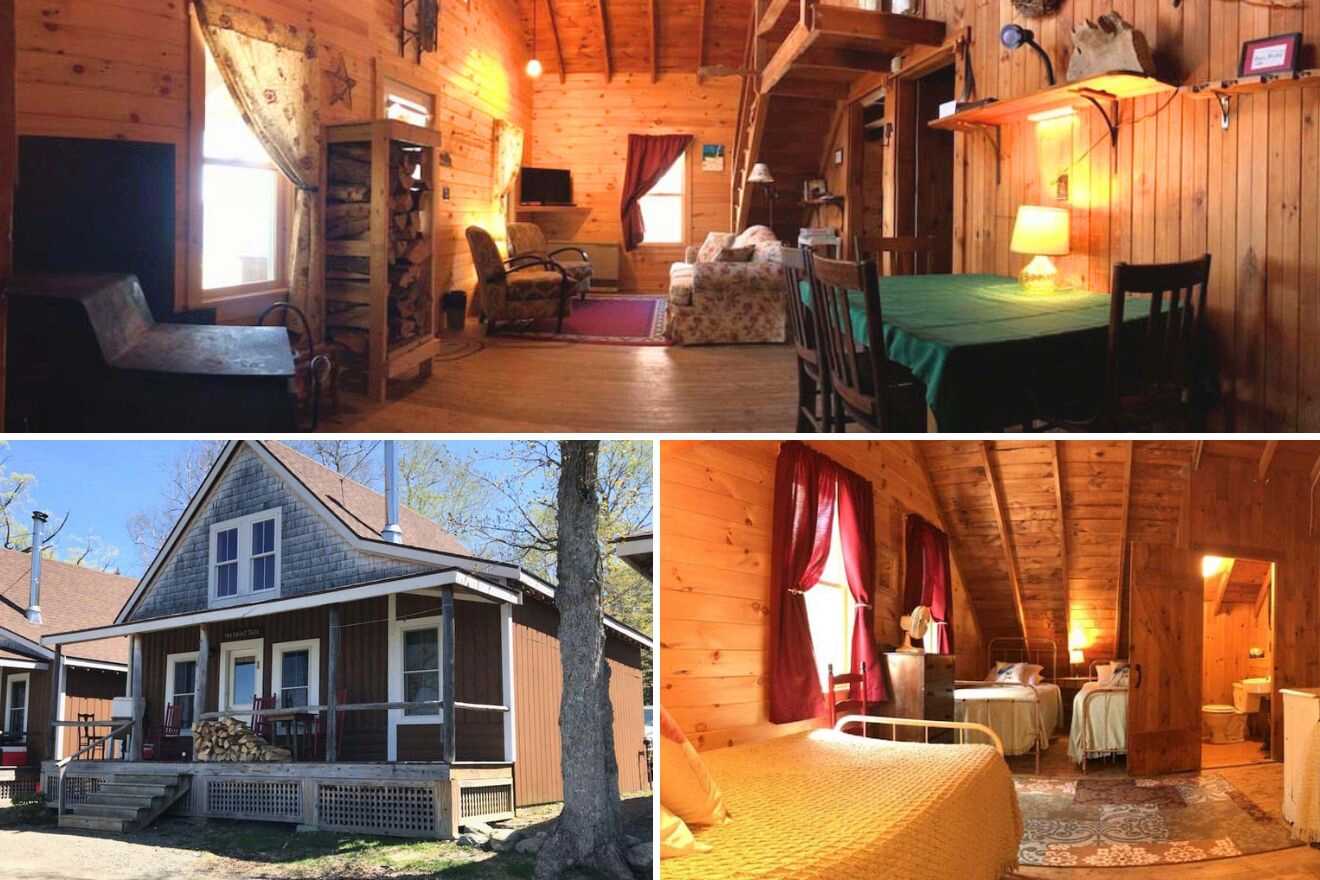 If you're looking for something a bit more affordable, then check out this resort in Oquossoc! The rustic accommodation is great for a short winter (or even chilly summer) escapade in Maine, and it has rooms with free Wi-Fi, a playground for the little ones, and a restaurant.
As it's near a large, the accommodation offers many fun activities like fishing, kayaking and motor boating! At night you can warm up by the fireplace as you prepare for yet another day of adventures!
14. Linekin Bay Resort – for outdoorsy people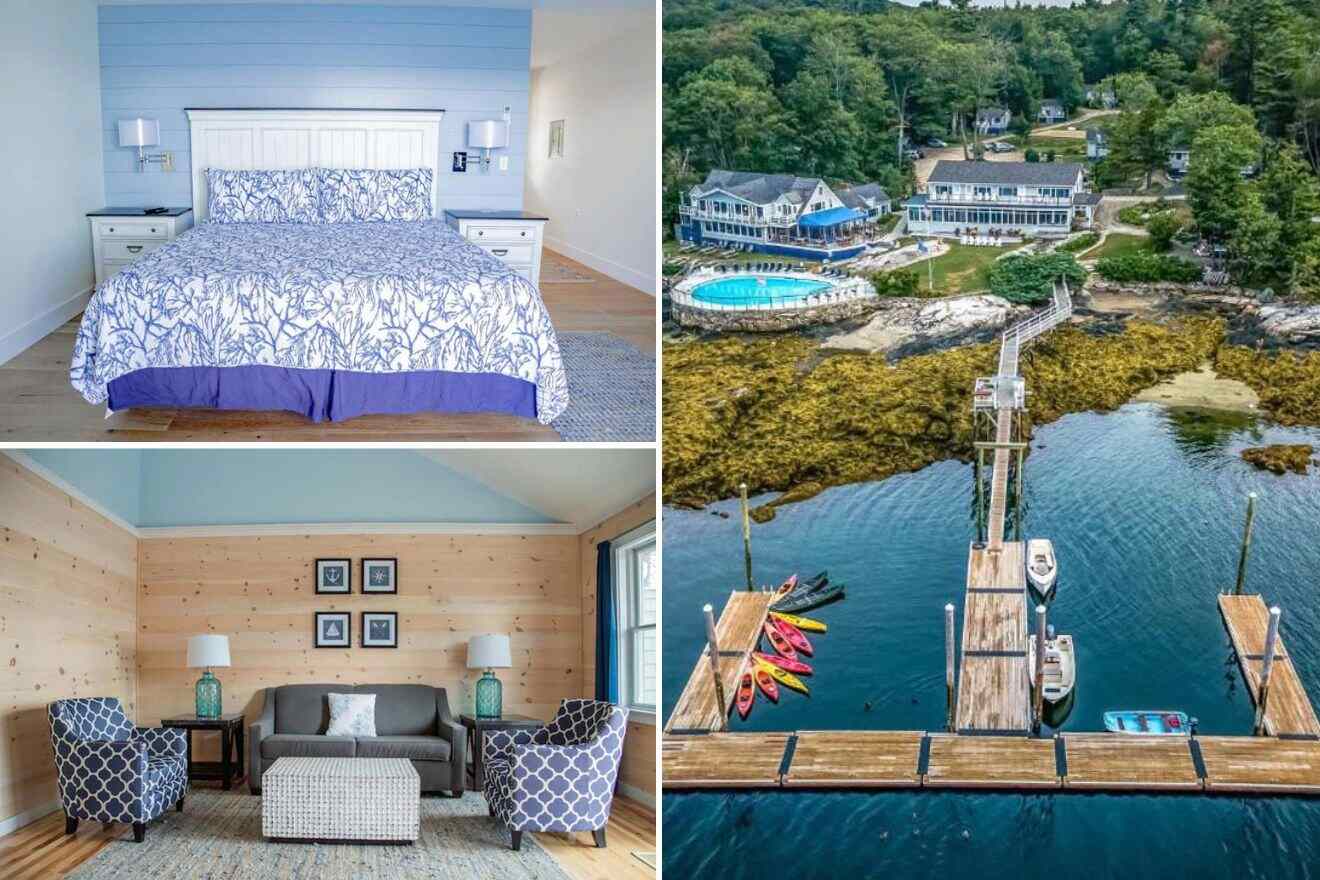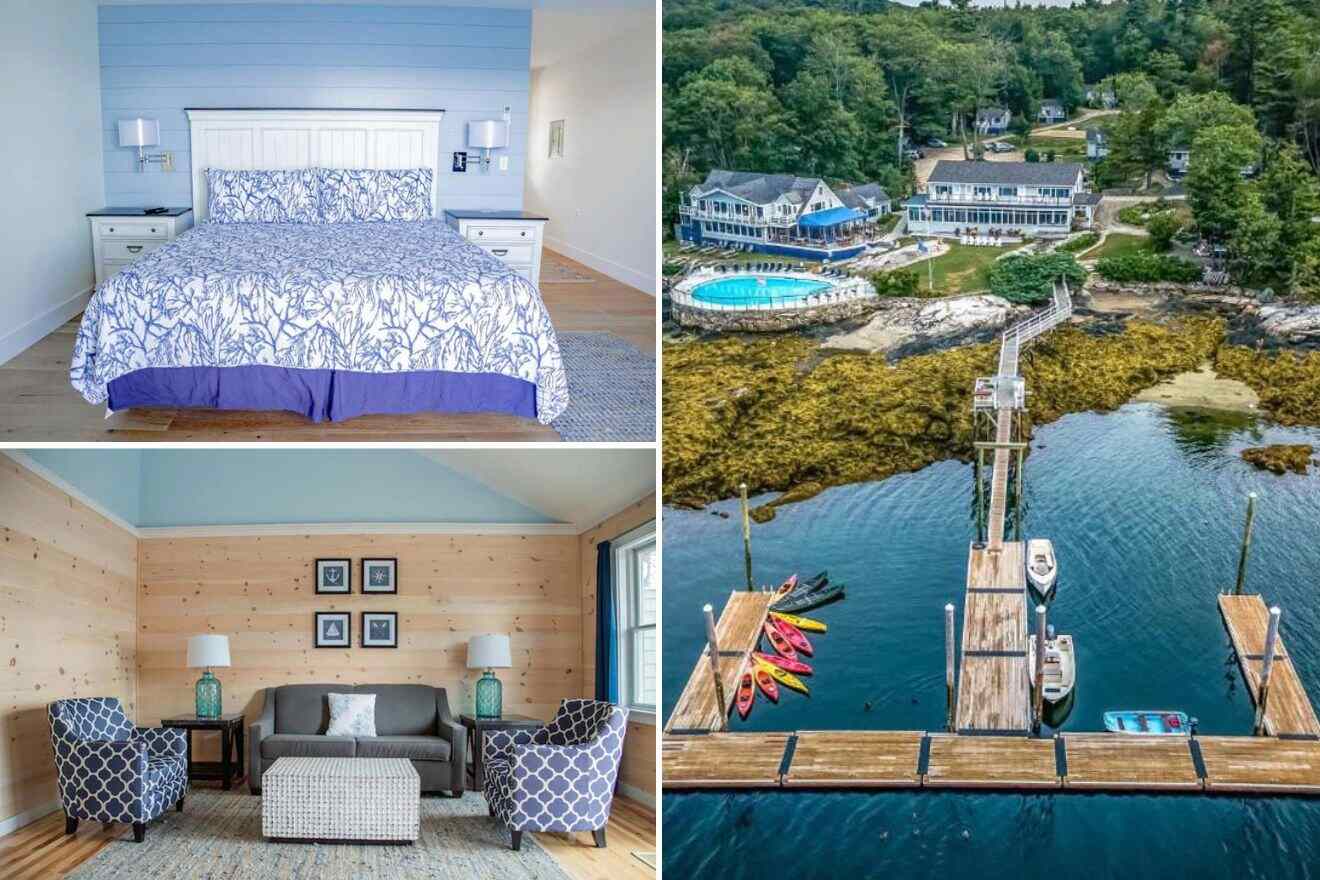 Give me a place with trees, water, and plenty of nature, and I'll never get bored! If you feel the same, then definitely check out this place that's located in Boothbay Harbor! Offering different bungalows and suites that have free Wi-Fi and sea or garden views, this place is just perfect for nature lovers!
The resort offers lots of fun activities, from hiking to cycling to playing on the tennis courts and chilling by the heated swimming pool! There's surely not a dull moment here, not even at night when guests can sit by the outdoor fireplace or enjoy some live performances!
15. Norseman Resort – near the sandy beaches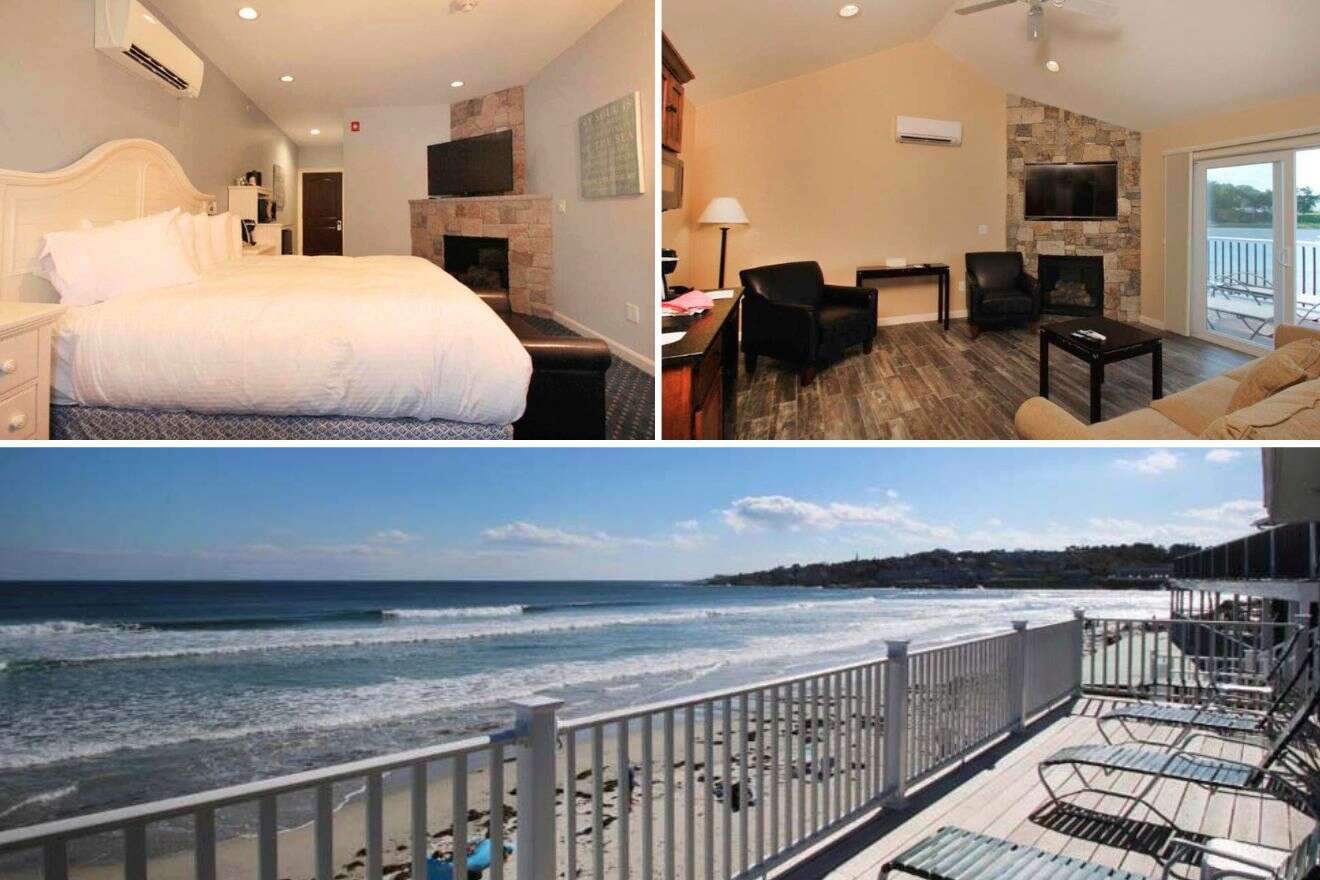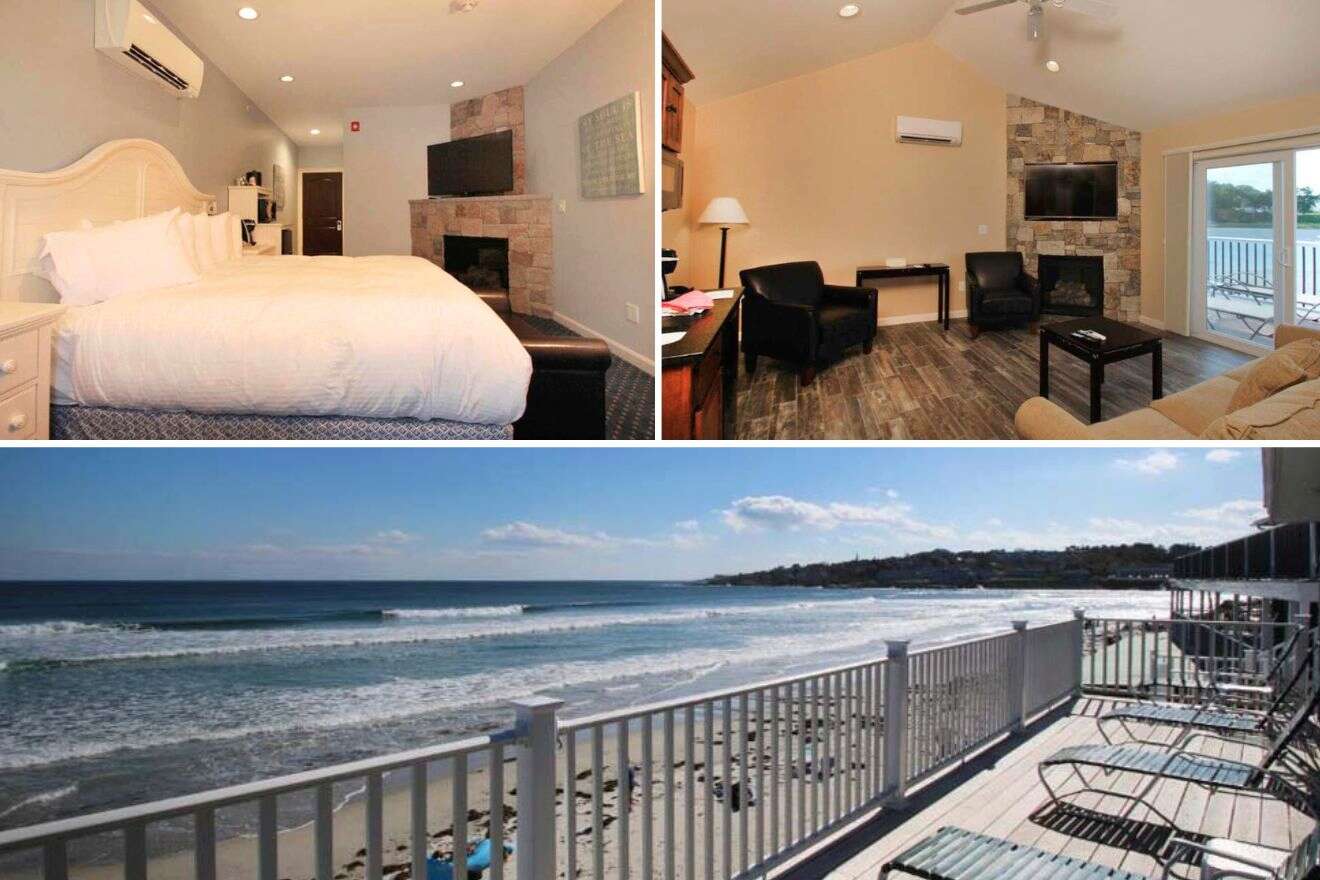 Hola, beach lovers! Thought I had forgotten about you? Of course not! I've just been looking for the right resort in Maine, and I found this one which is set right on the beach in Ogunquit! Wake up to the sound of the waves crashing the shores and enjoy your mornings on the balcony.
Their rooms come with free Wi-Fi, a patio, and a private bathroom. There's also a restaurant on-site and a fitness center. If you're planning to do something else besides hanging out on the beach, you can rent some bikes out from the resort and explore the town!
16. Sunday River Sunny Chalet – for a relaxing holiday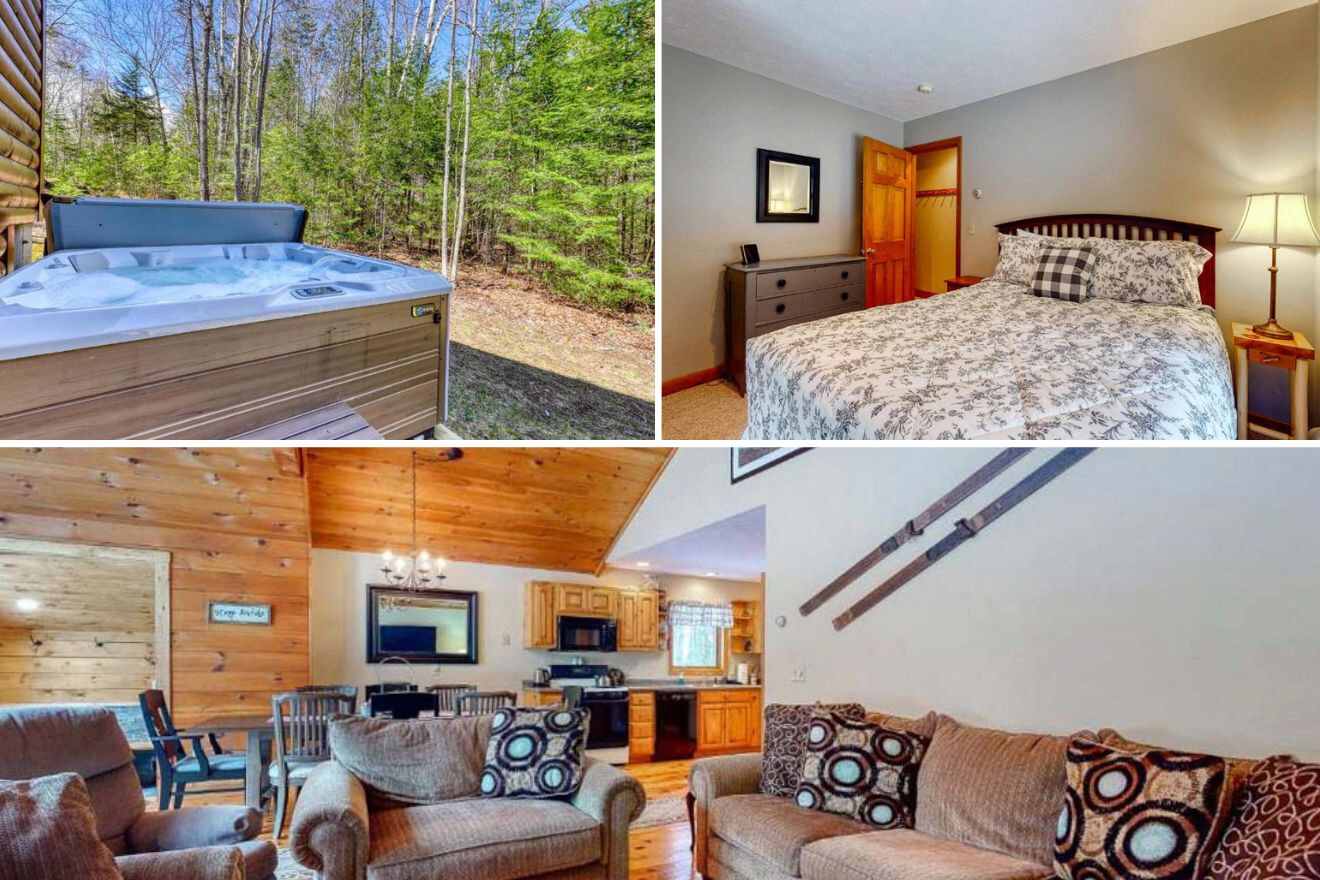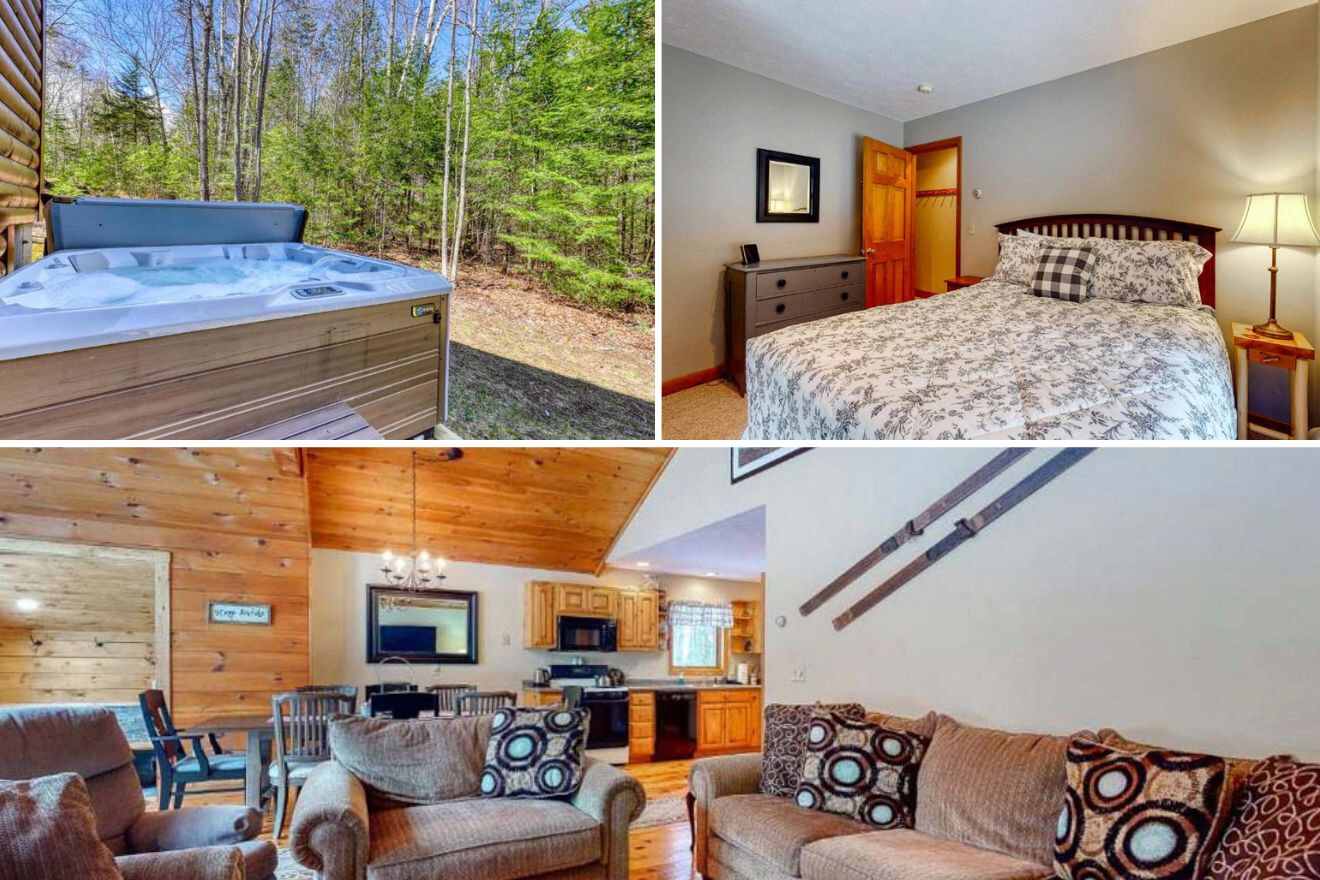 Located in Bethel, this accommodation is perfect for anyone who wants a tranquil holiday in Maine! The Sunday River chalet is equipped with all the facilities you need for your stay, including a kitchen and a living room.
During your stay, you can chill in the garden, relax in the hot tub, go on expeditions around the chalet, and catch those stunning mountain views!
FAQs about all-inclusive resorts in Maine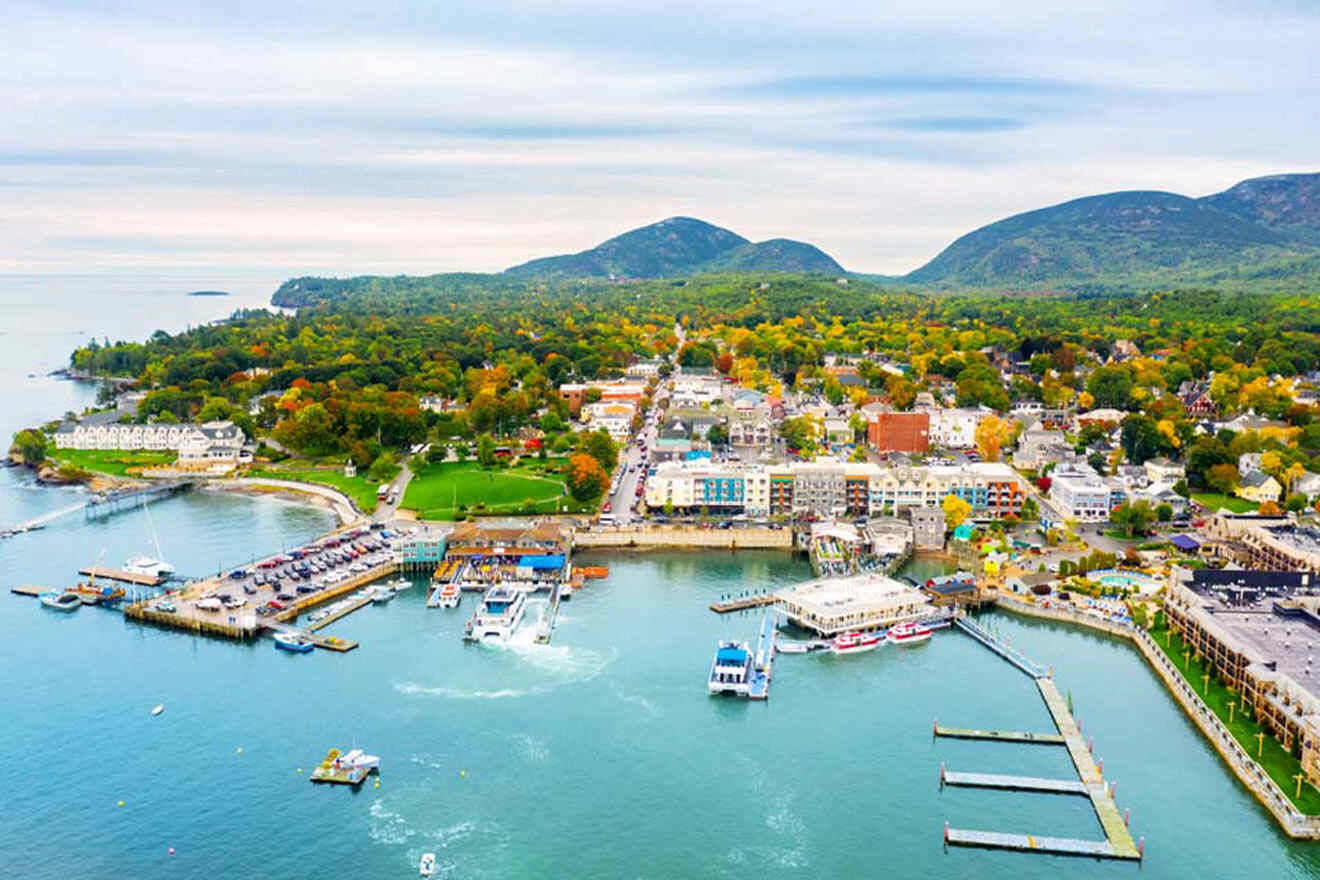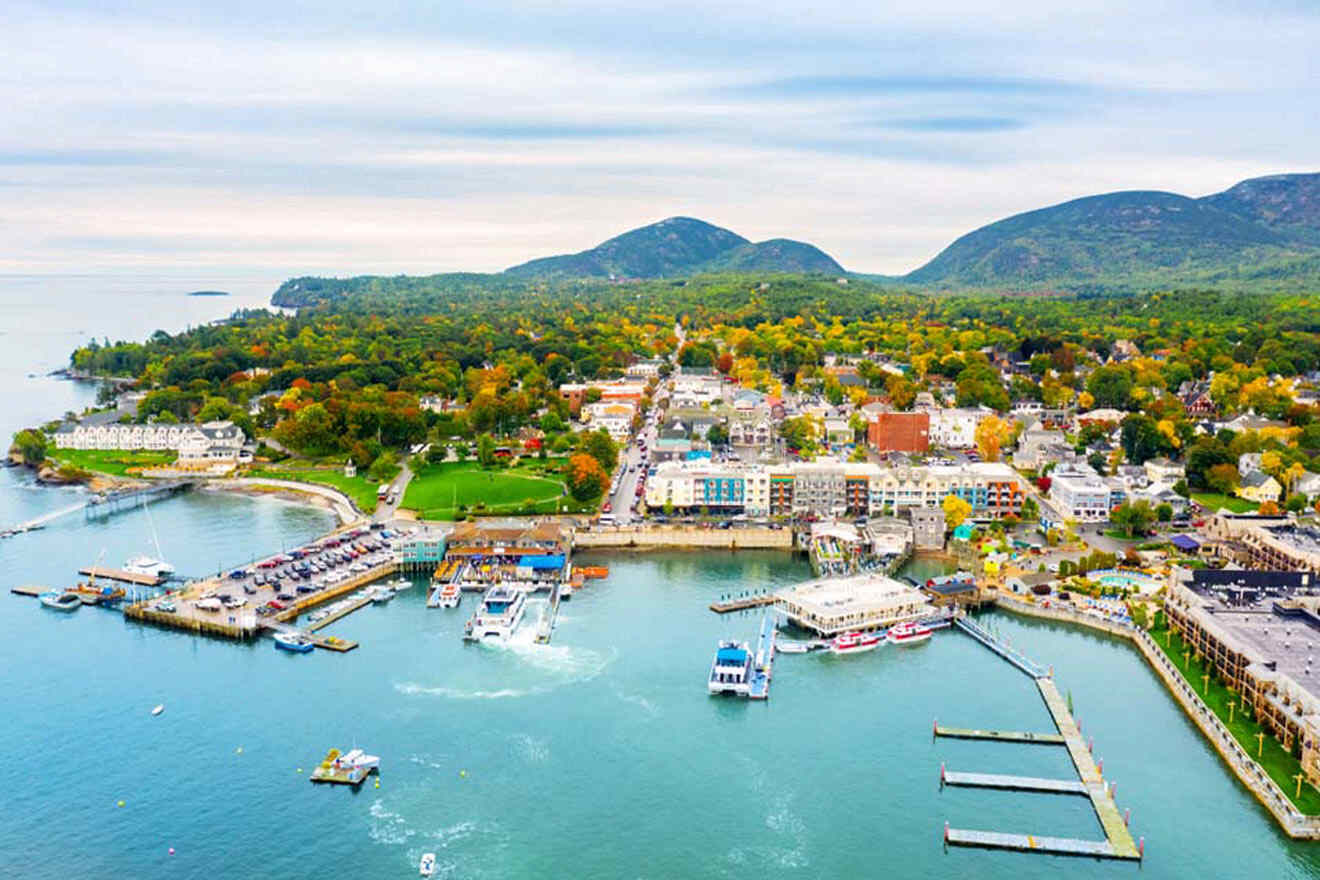 👪 Which are the best family resorts in Maine?
🌞 What are the best months to visit Maine?
The summertime, in general, or June, July, and August, are some of the best months, but it's super crowded, so if you're not a big fan of the crowds, you'll find fine weather in September and October, too.
💑 Which are the top resorts for a romantic getaway in Maine?
📅 How many days do you need to visit Maine?
I would recommend spending around 1 week in Maine! That way, you can see all the pristine beaches and try all the fun activities there, like playing golf, going on fishing trips, or cross-country skiing!
Conclusion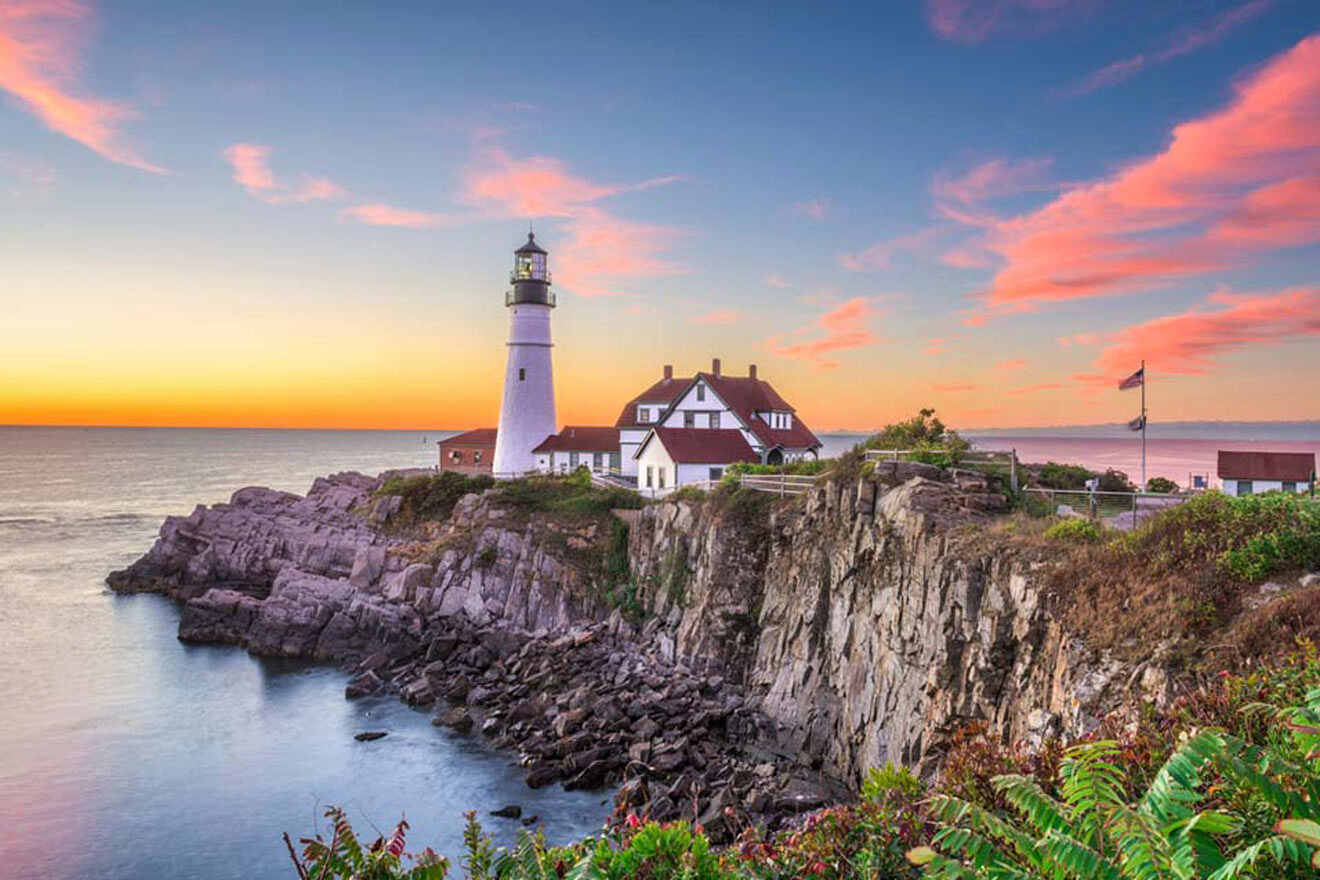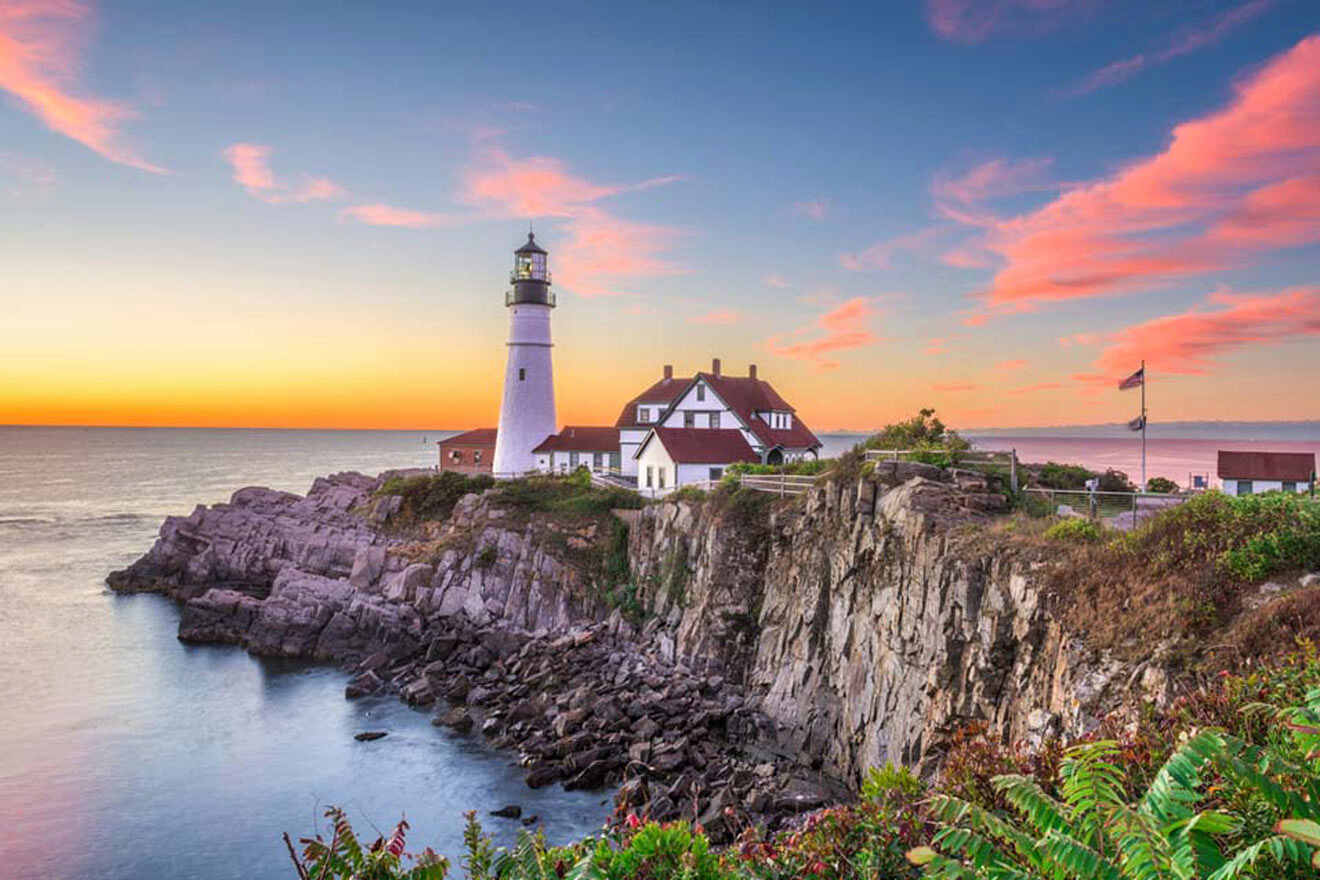 What a fantastic state! Maine has it all, nature, great food, fun attractions, and luxury resorts that look so dreamy!
Today we've got to see the best Maine all-inclusive resorts. As I mentioned at the beginning, these are not the usual all-inclusive resorts where you pay a big sum for the whole package, but nonetheless, I made sure only to add those that offer the same facilities like luxury spas, restaurants, a golf course, and many other things!
One more thing that you should keep in mind is that you should book them early as they won't be on the market for too long!
And since we're talking about booking, I thought I would leave you with my 2 favorite resorts in Maine (just in case you need a bit of help picking out just one from such a long list):
Hidden Pond Resort – Perfect for nature lovers, this resort offers a spa center, an outdoor pool, and a restaurant.
The White Barn Inn & Spa – This cozy resort has such great style, and it features an outdoor pool and rooms with a spa bath and fireplace.
Alright, everyone! It's been a pleasure to tell you all about these Maine resorts, I'm sure you'll enjoy your time here on the sandy beaches and on the mountain biking trails!
Don't forget I'm always around for any other tips and tricks. All you gotta do is drop a comment below, and I'll answer ASAP!
Safe travels,
Victoria
---
Pin it for later!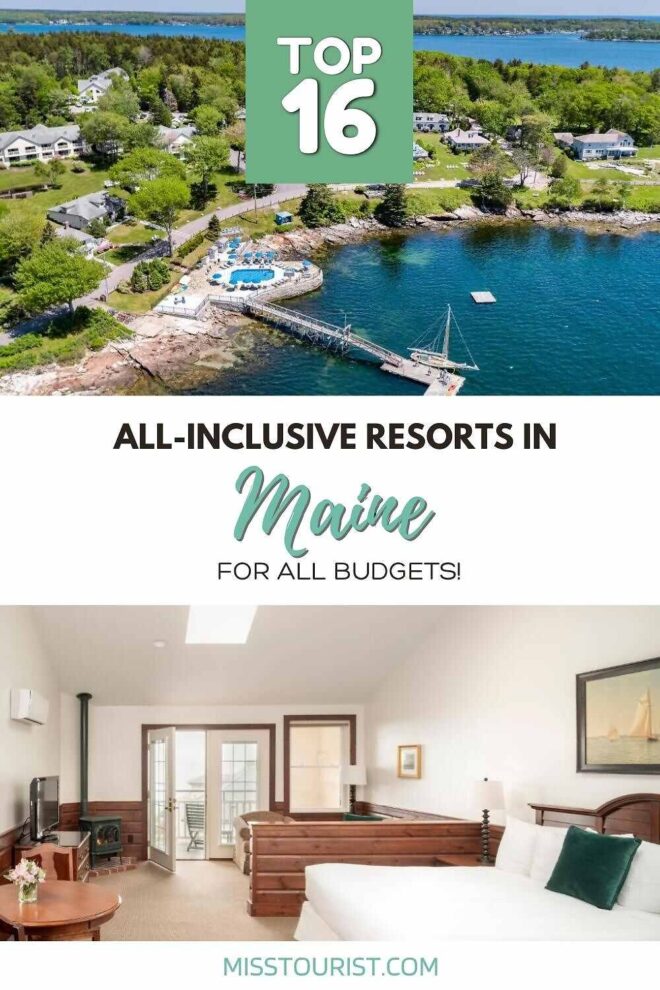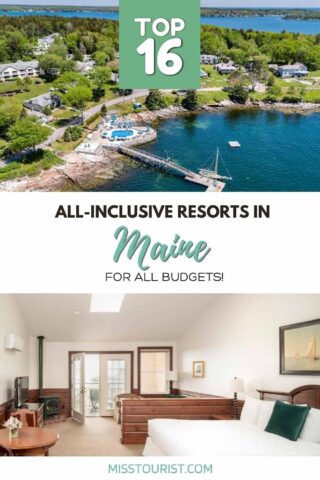 Pin it for later!