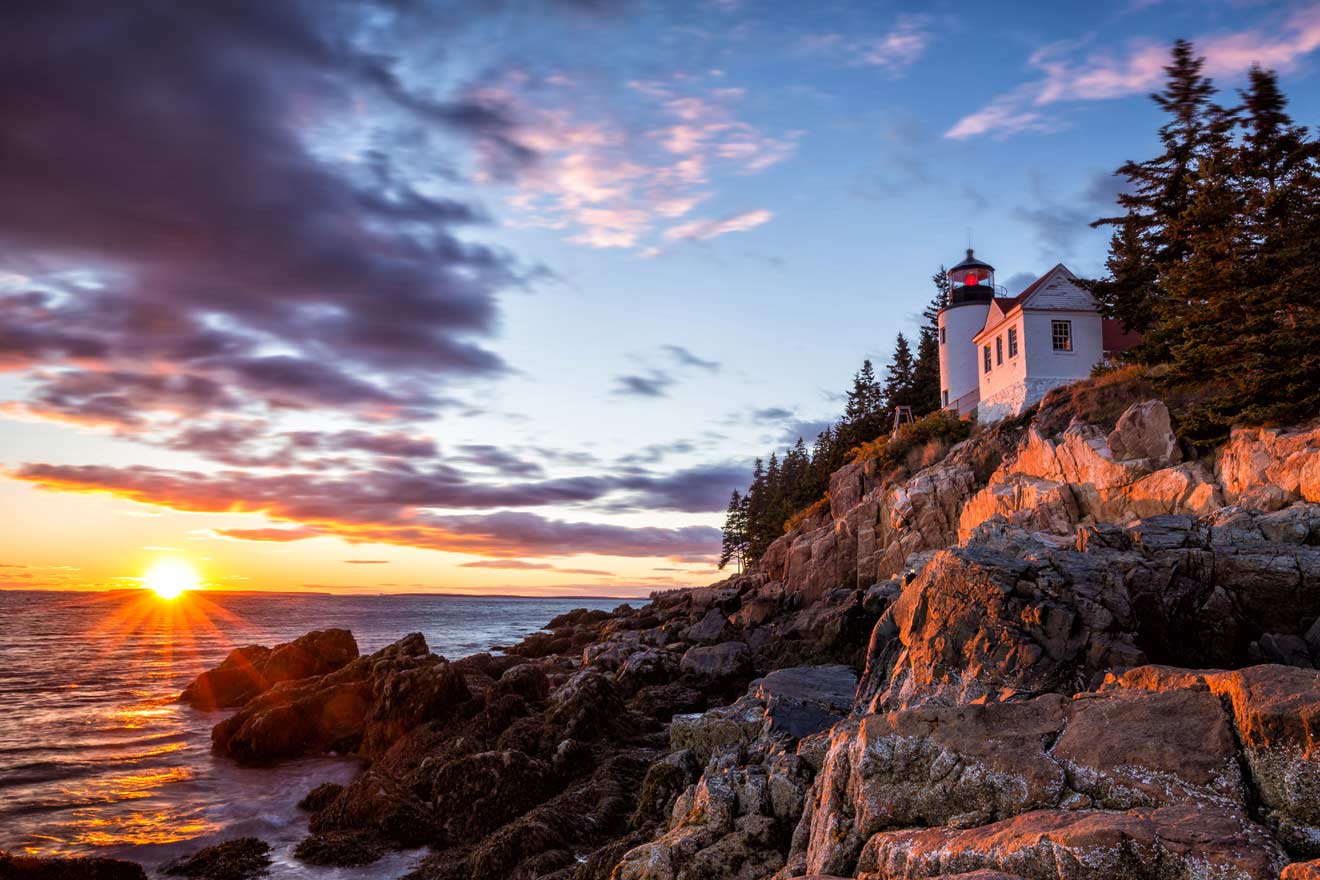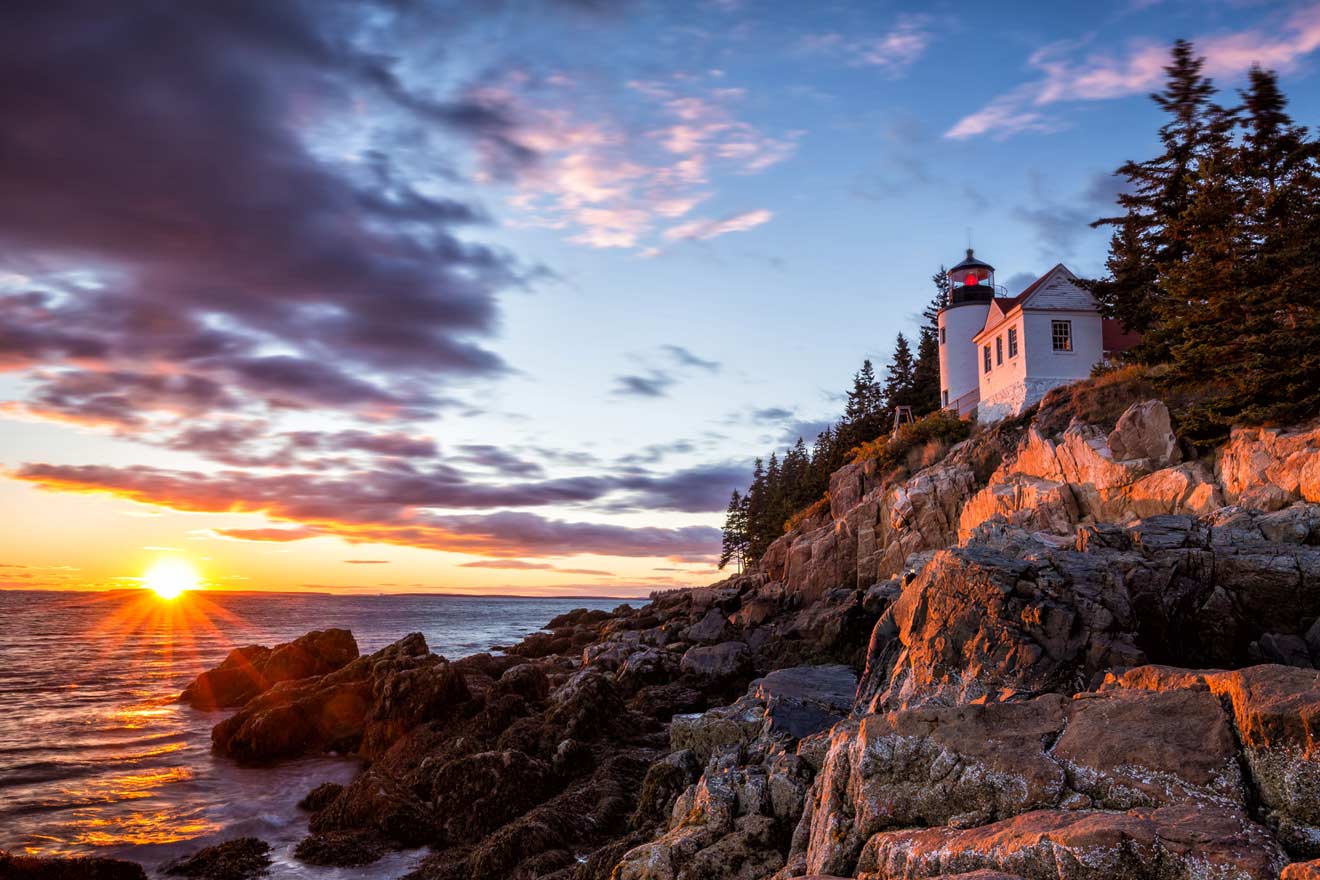 Nestled on Maine's coast, you will find the crown jewel of the US-North Atlantic Coast: Acadia National Park, preserving a large portion of Mount Desert Island and the Cranberry Islands! This natural paradise protects the beauty of rocky headlands, vast forests, lakes, and stunning coasts, offering beautiful hikes passing through all of them.
Attracting 3.5 million visits a year, especially in the fall season when the colors are just stunning, Acadia National Park it's one of the top 10 most-visited national parks in the United States and certainly one of the favorite spots in New England! Visitors here can enjoy 27 miles of historic motor roads, 158 miles of hiking trails, and 45 miles of carriage roads.
You can't actually stay in the park itself but just at its borders is Bar Harbor, Maine, the biggest and most popular town to stay on Mount Desert Island. Bar Harbor is set along Maine's Frenchman Bay and acts as the main gateway to the mountains and cliffs of the Acadia National Park, so I will be giving you plenty of options where to stay in Bar Harbor as well as some more towns in the area.
In order to help you with choosing where to stay in Acadia National Park or Bar Harbor, I've researched all the best booking sites and made this guide with the best hotels for any kind of budget! Come with me on a journey through all of them, and when you make your choice, don't forget to book it way in advance: Bar Harbor has become one of the busiest tourist destinations not just in the U.S. but around the world!
Let's go!
If you are in a hurry
If you need to take a quick decision and book immediately, I got your back, check this list with the best hotels located in Bar Harbor and near Acadia National Park:
Here's the map with the 4 best areas to stay in that I will be talking about in this post so you can visualize them:
1. Bar Harbor – where to stay in Acadia National Park for the first time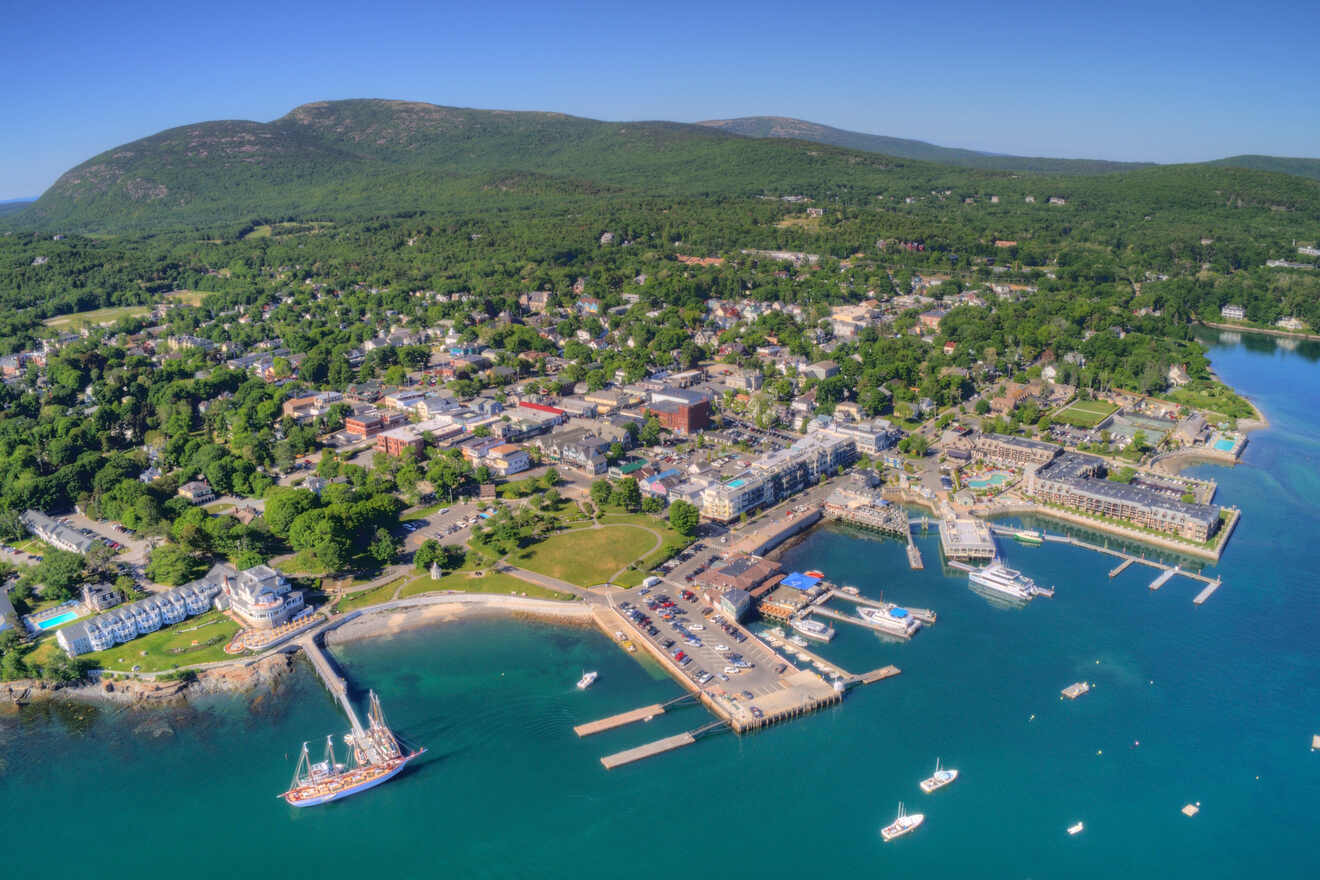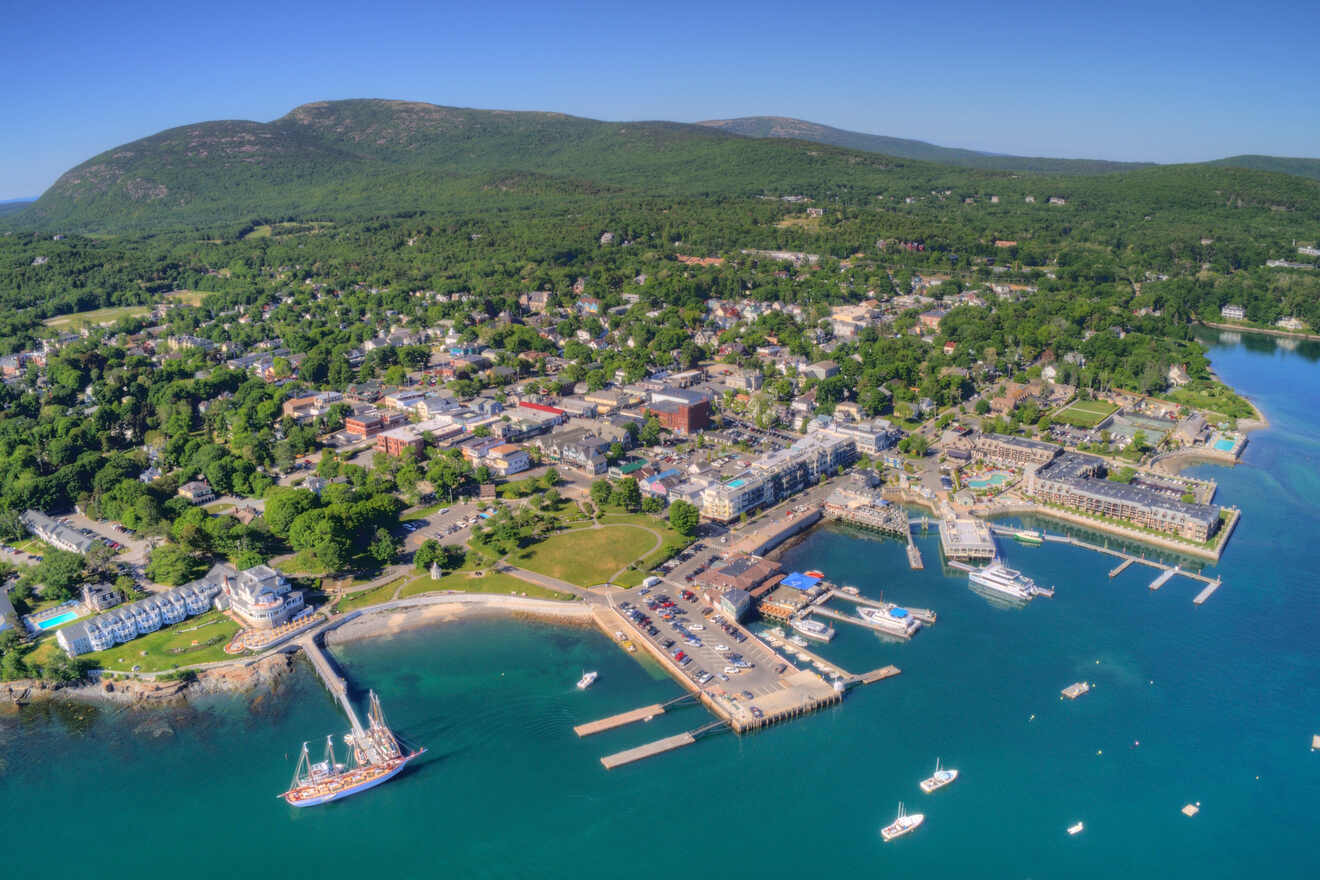 Bar Harbor is the closest town to Acadia National Park and the largest on Mount Desert Island, in other words, the best choice for first-time visitors! Being the oldest national park east of the Mississippi River and just a 3-hour drive from Portland, Maine, Acadia National Park will offer you incredible views from your car, walking paths, hikes, and wildlife at every turn, including the majestic bald eagles!
Thanks to its location on the island itself, Bar Harbor is a great choice as you can avoid the traffic jams that occur each day due to the fact that there is only one road onto Mount Desert Island.
Being pretty touristic, Bar Harbor will give you easy access to lots of excursions to stunning places in the region, plenty of restaurants, and even a beautiful beach to enjoy especially during summer. The Sand Beach is situated in a snug little ocean cove, but at 55 degrees Fahrenheit (12.8 Celsius) all year round, I only recommend a dip for those of you who dare!
But one of the best experiences you can have here is taking an unforgettable boat trip to watch the spectacular whales in their natural habitat. And if whales weren't enough for you, there are more marine animals you can enjoy in Bar Harbor, seals watching tours and lobster fishing (for a delicious dinner) are also very popular!
Luxury (US$350 and up)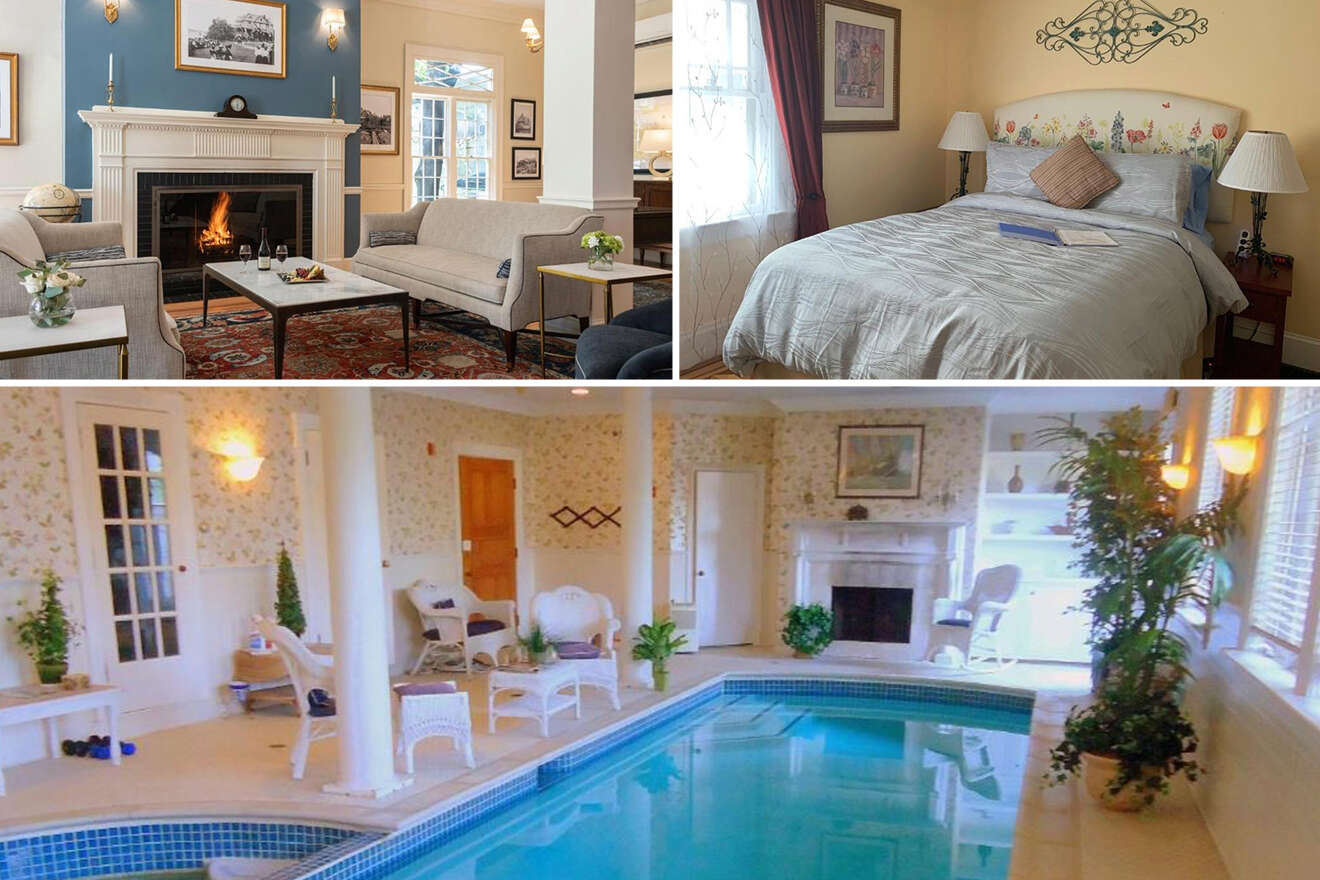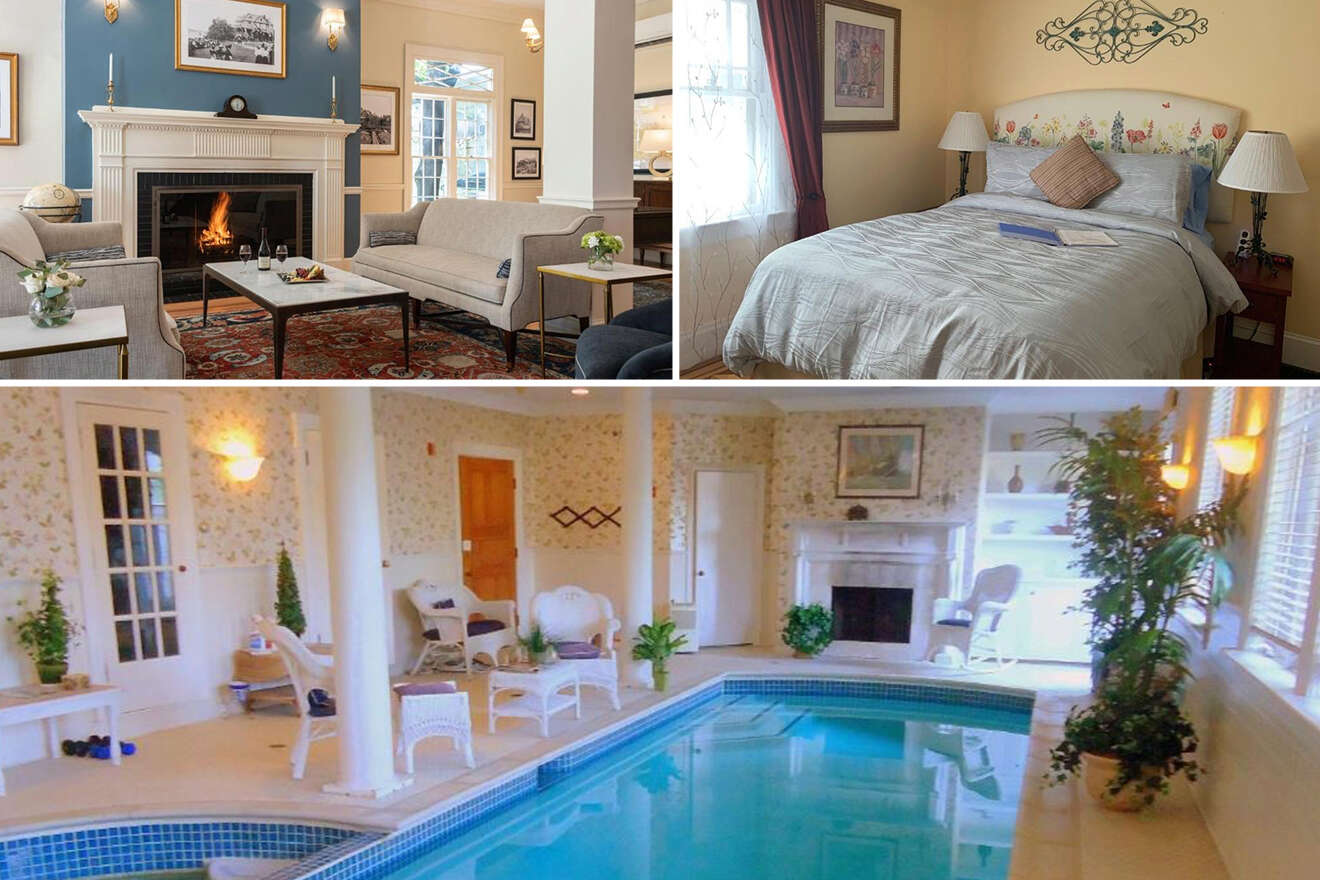 Saltair Inn Waterfront B&B – Start your day with the best continental breakfast in this oceanfront hotel, with a perfect location close to downtown Bar Harbor. Enjoy the ocean views from your king room with a spa and free wifi, for a luxurious vacation!
Chiltern Inn – Find the perfect balance between comfort and luxury in this elegant hotel located just 1.5 miles from Acadia National Park. Relax in the indoor pool and sauna, and get warm in front of your room's wood-burning fireplace!
Bar Harbor Inn and Spa – Bar Harbor Inn and Spa is located on Mount Desert Island, near Acadia National Park. This oceanfront hotel offers an on-site fine dining restaurant where you can enjoy the best views, an on-site spa, an outdoor pool, or a hot tub for full relaxation!
Mid Range (US$200 to US$350)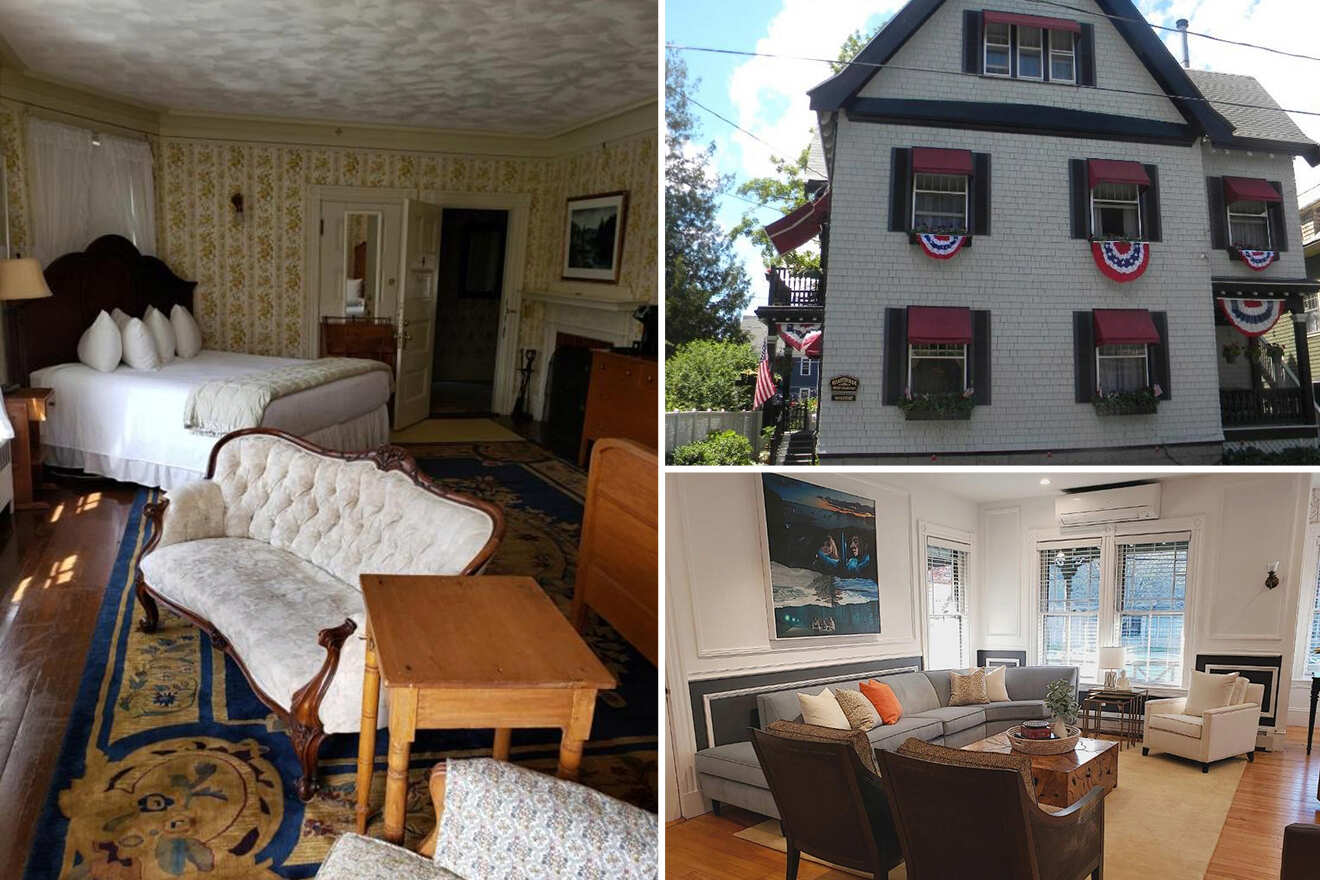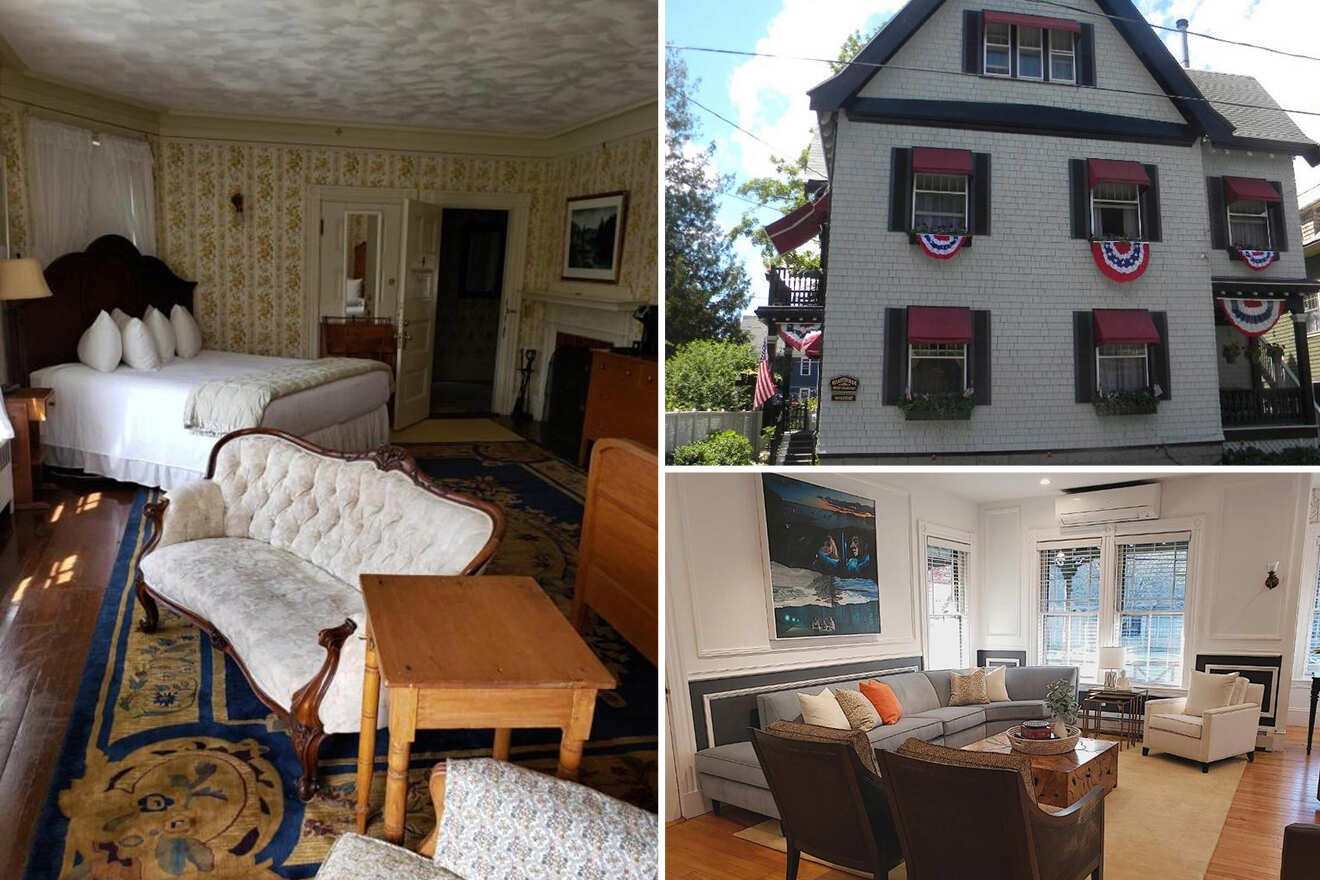 Sand Bar Cottage Inn – Enjoy your cozy room in this adorable quaint B&B with a great location in the heart of Bar Harbor and close to Village Green. Start your day with an incredible breakfast and take advantage of the free parking to explore the surroundings by car!
Hearthside Inn – Free parking and wifi in this lovely hotel with beautifully decorated rooms and big beds for a comfortable stay! The accommodation offers access to a terrace and many activities in and around Bar Harbor, like hiking and cycling.
Moseley Cottage Inn – Classic style rooms in a beautiful quaint cottage right in the middle of downtown Bar Harbor just a short walk from the main street, shops, and best restaurants where you can enjoy a delicious breakfast!
Budget (under US$180)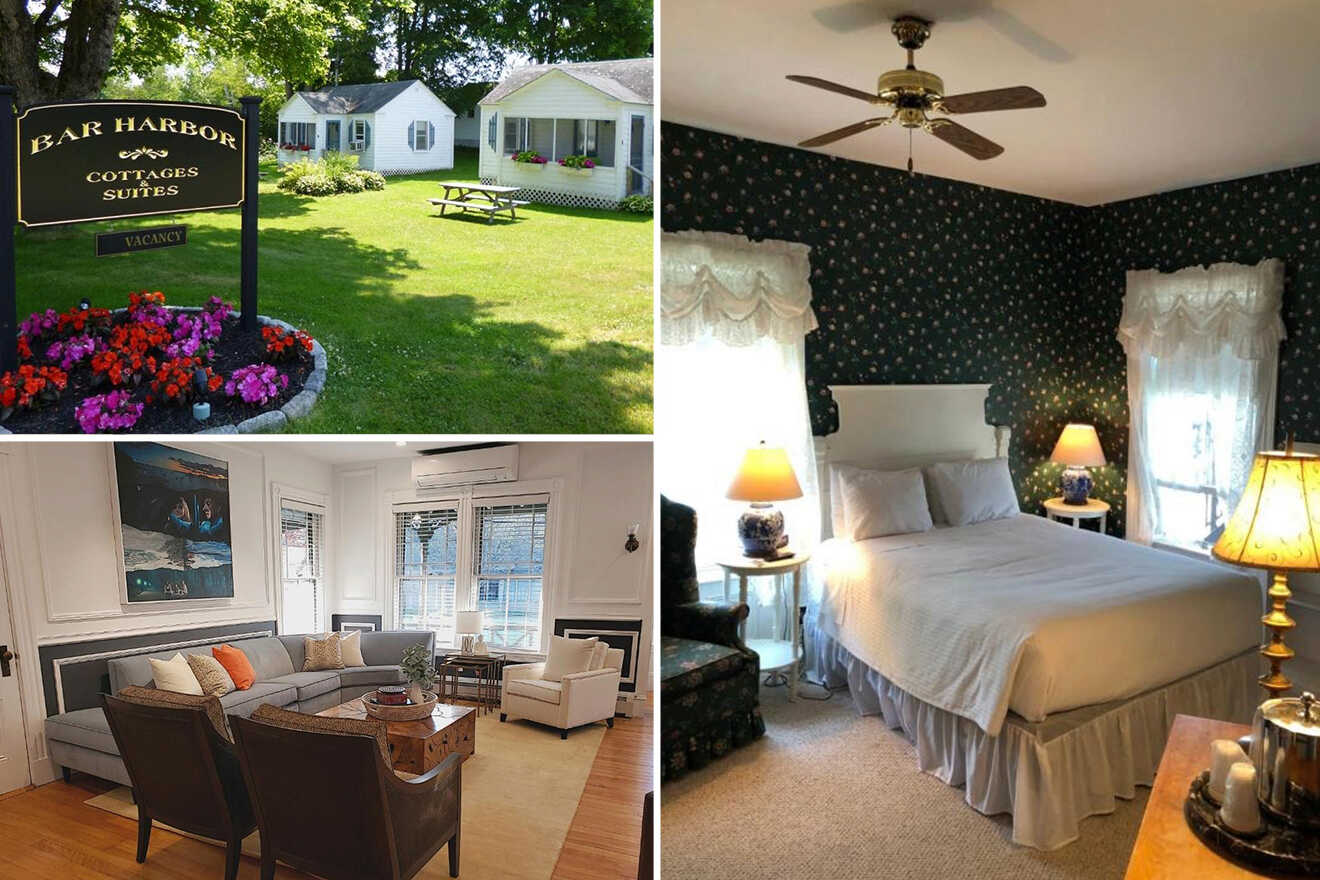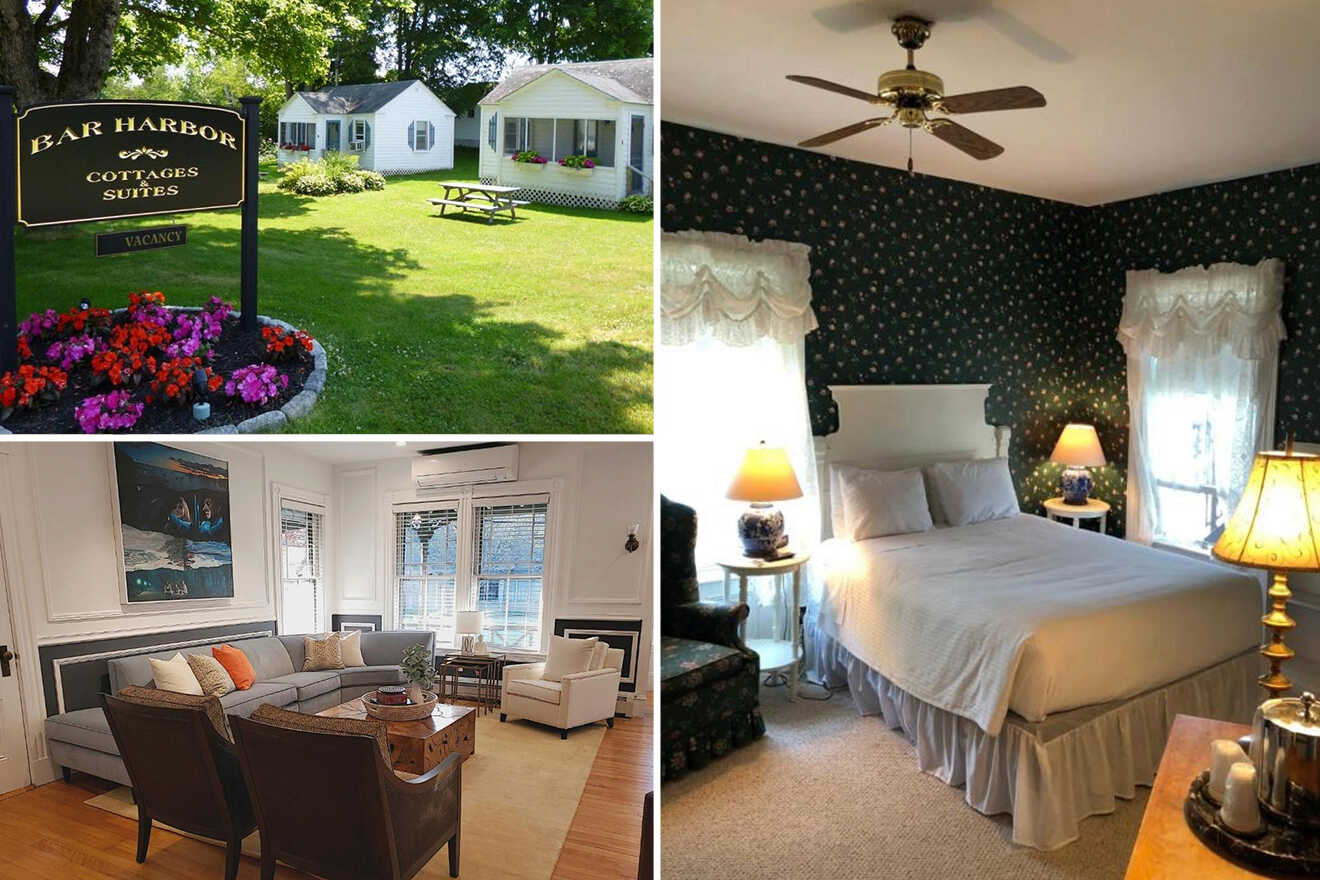 Central House Inn – Cozy rooms in classic style with a terrace and free WiFi, as well as access to free private parking for guests who drive. Otherwise, for the more active, the accommodation is within walking distance from all of the best attractions in Bar Harbor, Maine.
Bar Harbor Cottages & Suites – Located close to Acadia National Park, Bar Harbor Cottages & Suites provides oceanfront rooms with free WiFi and free private parking. If you love the outdoors, go hiking, biking, and kayaking in the surrounding areas!
Atlantic Eyrie Lodge – Set in Bar Harbor near Acadia National Park, this beautiful waterfront property features fully equipped rooms overlooking the ocean, an amazing continental breakfast, and a seasonal outdoor pool, perfect for a romantic vacation!
Things to do in Bar Harbor
Explore Acadia National Park and Bar Harbor with this premium narrated bus tour!
Visit the small museum of Bar Harbor Historical Society
Try Bar Harbor Lobster Bakes for some unforgettable New England cuisine
Relax on Sand Beach or take a refreshing swim in the ocean
Have a picnic with the family in the Village Green park
Enjoy a leisurely sail on Frenchman Bay and spot incredible wildlife such as eagles, seals, and porpoises!
2. Ellsworth – where to stay for an eclectic trip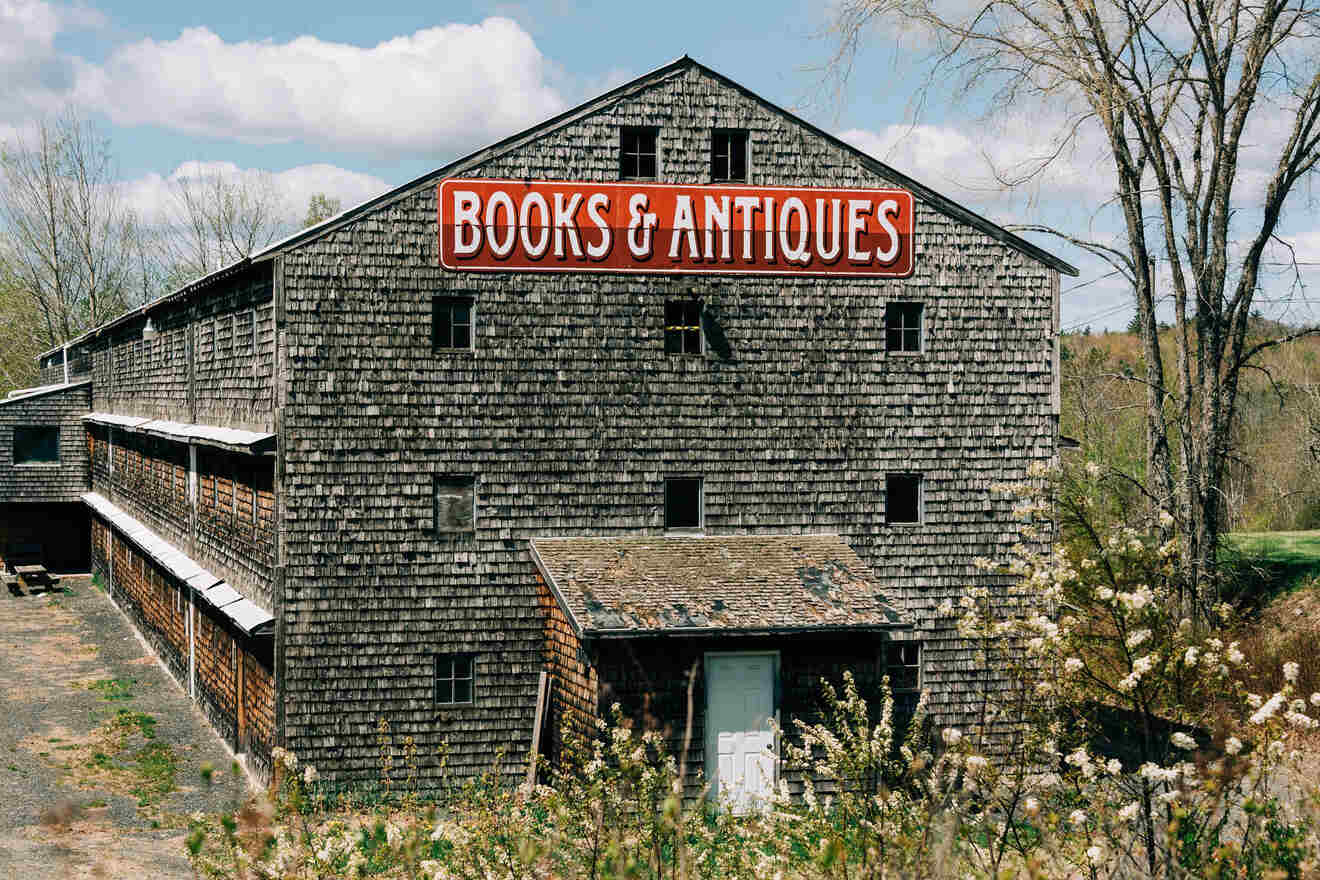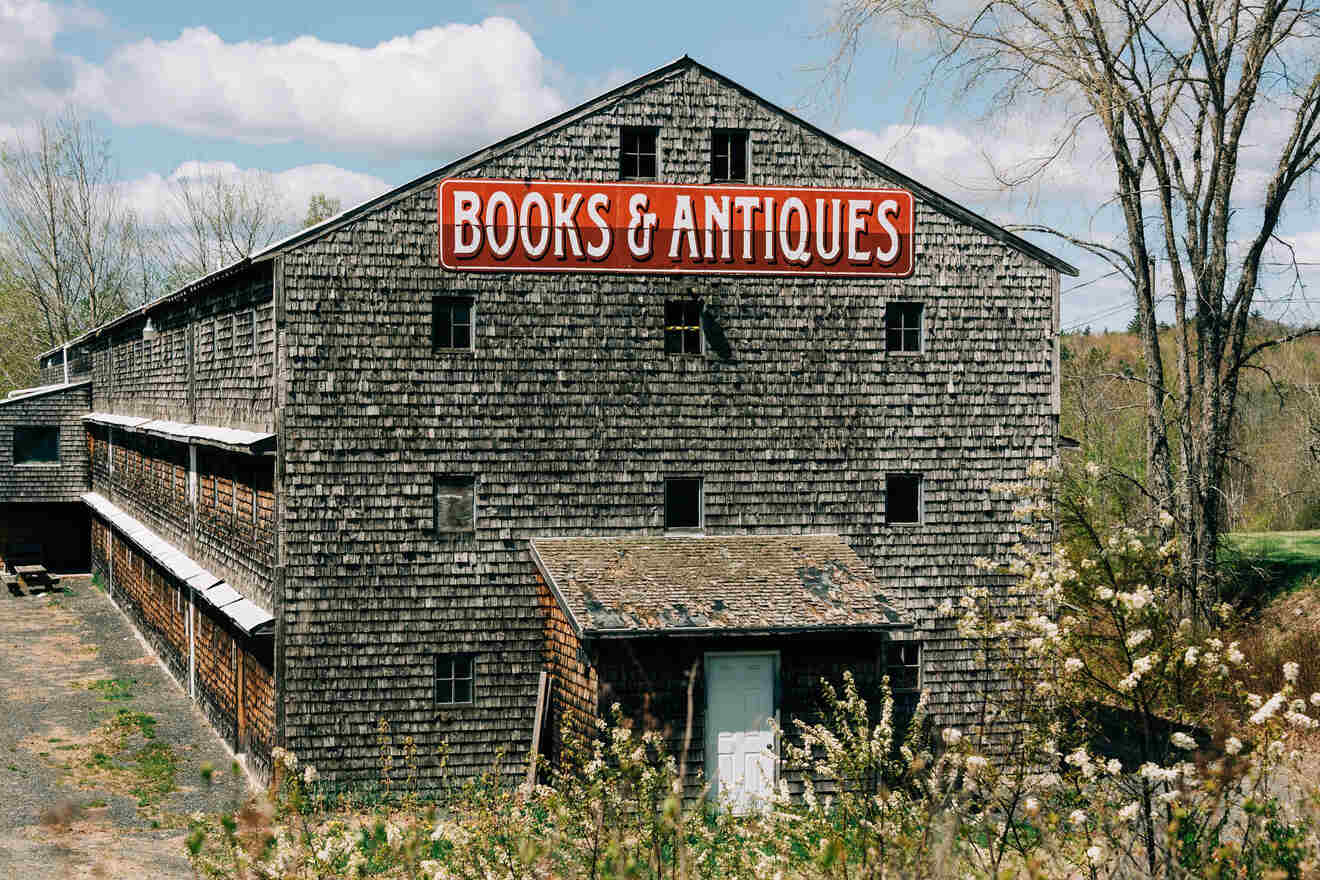 Ellsworth city lies along the shores of Union River, 40 minutes from Bangor and only half an hour from Bar Harbor, making it the perfect gateway to Acadia National Park. But the city itself has a lot of fun outdoor activities and interesting attractions to offer if you are looking for more to do than just visiting the national park.
Graham Lake is a popular spot for fishing and Branch Lake's crystal clear waters are ideal for swimming and boating. And if you happen to be in Ellsworth during summer, you'll be happy to attend the Timber Tina's Great Maine Lumberjack Show. Featuring thrilling lumberjack sports like wood chopping and sawing, tree climbing, and log rolling, it's pretty amazing!
Otherwise, the city has a big offer in terms of art, like the Courthouse Gallery Fine Art featuring an impressive collection of contemporary Maine artworks, museums (The Woodlawn Museum), restaurants, and shopping!
And when I say shopping, I mean any kind of shopping: from books in the historic (and huge) Big Chicken Barn, to antiques in the Old Creamery Antique Mall and clothes in the Main Street Ellsworth featuring classic New England brick buildings, all tastes will be satisfied here! So what are you waiting for? Book now your spot in this surprising town before it's too late!
NOTE: As I mentioned before, the only disadvantage of staying off the island is the traffic. To avoid the crowds, skip visiting Acadia in the peak season (during July and August), and try to arrive at the park before 8 a.m or later than 5 pm, as the vehicle congestion occurs at midday.
Other accommodation options in Ellsworth
Things to do in Ellsworth
Go fishing in Graham Lake or swim in Branch Lake's clear waters
Hop aboard a Downeast Scenic Railroad ride
Attend the Timber Tina's Great Maine Lumberjack Show
Check out the Courthouse Gallery Fine Art for local Maine artworks
Visit the Woodlawn Museum for America's longest-running antique show!
Teach your kids about the olden days at the Telephone Museum
Catch a show at The Grand, an iconic art deco theater
Go shopping in the Main Street Ellsworth
3. Bangor – for a peaceful stay near Acadia National Park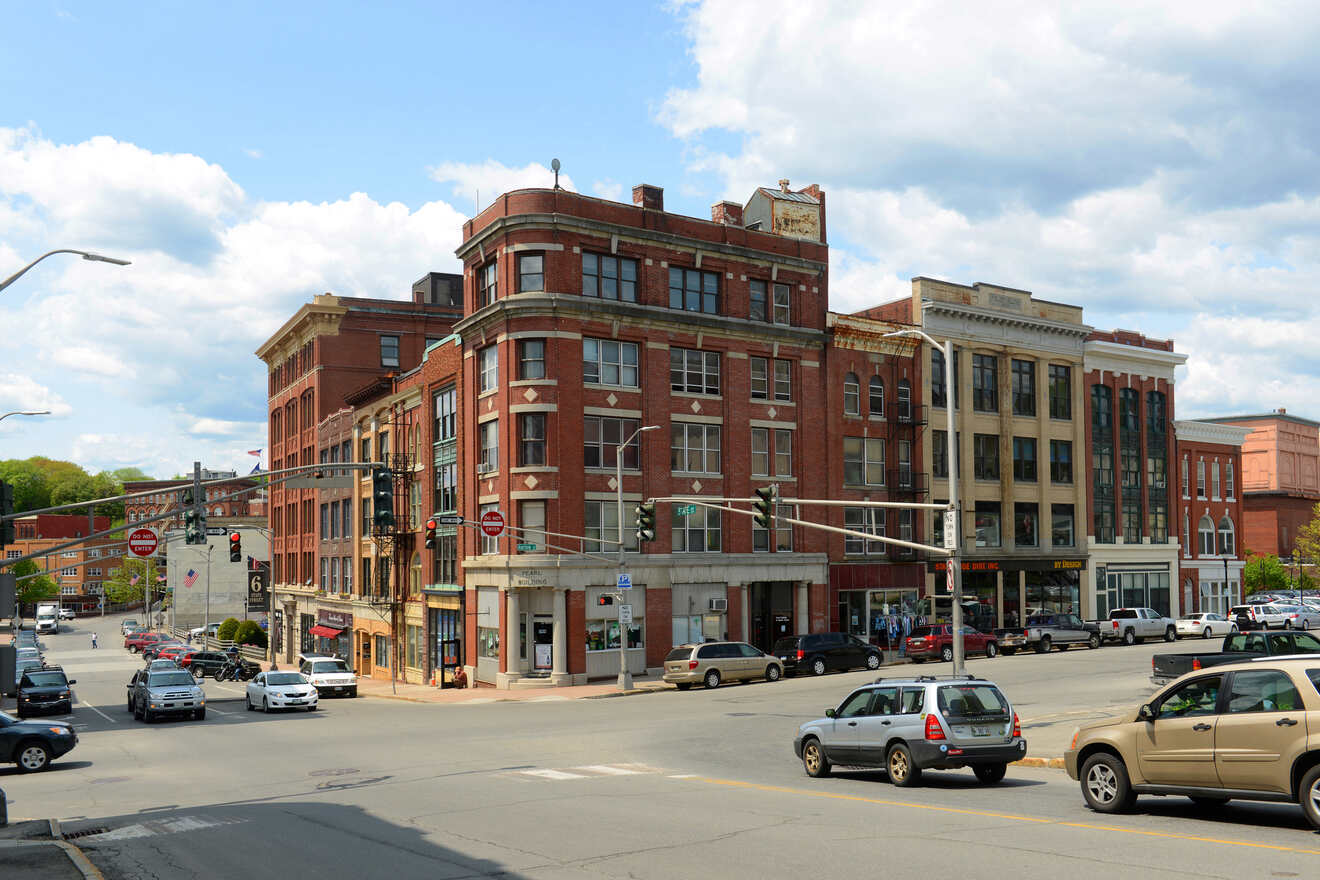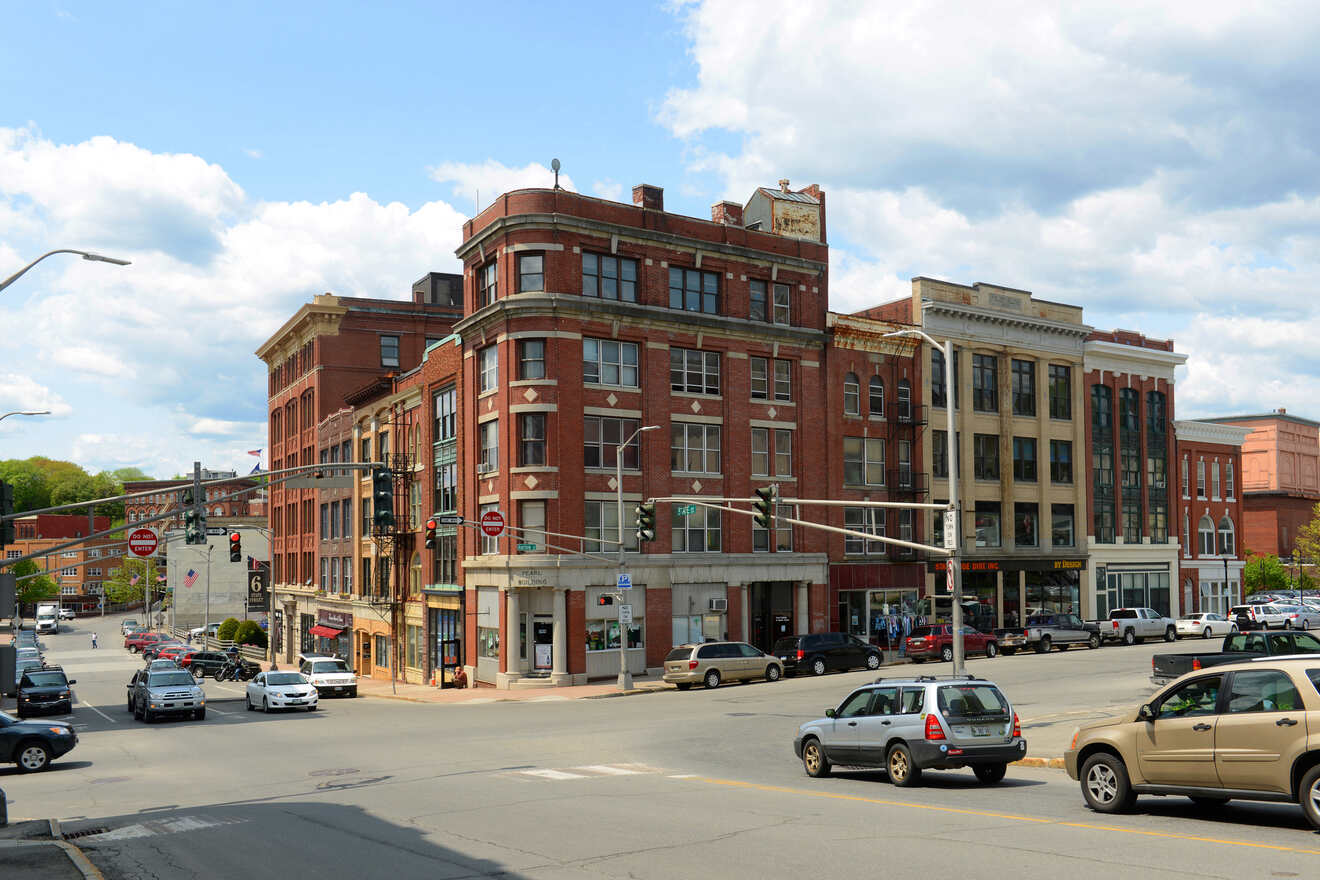 Bangor, also known as the Queen City of Maine, is a quiet town located on the western bank of the Penobscot River, 1-hour drive from Acadia National Park. Even though it is the third-largest city in Maine, it's not as touristy as many other Maine cities, so it preserves a peaceful and laid-back atmosphere.
Its great position makes it the perfect gateway not only to Acadia National Park, but also to some of the most spectacular regions of New England; Aroostook County, Down East, The Maine Highlands, and Maine's Mid-Coast, all offering outdoor adventures, rich culture, great local food, and scenic beauty.
Bangor's very close surroundings also give you access to several fun activities, from whale-watching to fly fishing, hiking, biking, and kayaking, here outdoor enthusiasts are just spoiled of choice!
And when your muscles feel sore from all the physical activities, you can also visit several attractions, like the Collins Center for the Arts, a cultural hub hosting all kinds of events such as films, lectures, shows, and concerts, or many museums like the Maine Discovery Museum, the Cole Land Transportation Museum or Hudson Museum.
Other accommodation options in Bangor
Things to do in Bangor
4. North East & South West Harbors – where to stay in Acadia for families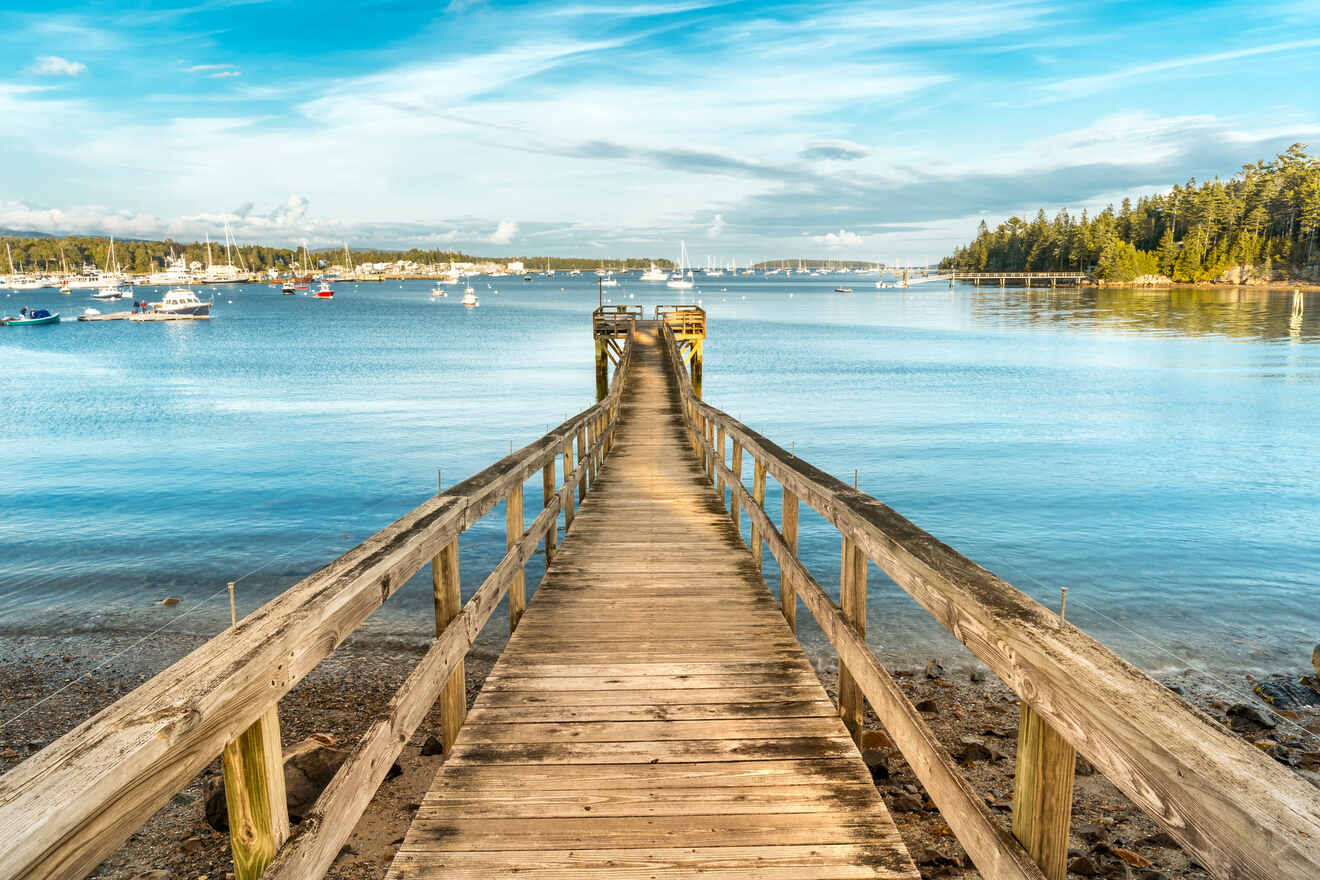 On the western side of Acadia National Park, you will find North East Harbour (confusing I know). Directly across the Somes Sound is South West Harbor. This western part of the island is the quiet side and a great choice if you want to have a peaceful base to come back to after a long day of adventure with your family!
Southwest Harbor, Maine, is the largest municipality on the "quiet side" of Mount Desert Island and here there are activities and attractions suitable for every member of the family! Explore the offshore islands by boat, check out the great shops, galleries, and eateries, and go to Manset to have the best views of the surrounding islands.
Northeast Harbor offers the same relaxed pace of life and has become a summertime destination for its beautiful and protected harbor full of exclusive yachts and sailing vessels. Other than small and attractive boutiques, great galleries, and delicious places to eat, nearby there are some spots which definitely worth a visit!
My suggestion is The Asticou Azalea Garden, especially if you're there in the blooming spring! This lovely Japanese-inspired oasis is perfect for a picnic with the family or some reflection time by yourself!
Other options in North East & South West Harbor
Things to do in North East & South West Harbor
Gaze at the beautiful yachts in the South West Harbor
Have panoramic views of Bear Island Lighthouse from Manset
Wonder around the Asticou Azalea Garden, a Japanese-inspired oasis!
Check out Thuya Garden for sculpted shrubbery and perennial borders!
Have a picnic on the rivers of the Upper Hadlock Pond
FAQs about Bar Harbor and Acadia National Park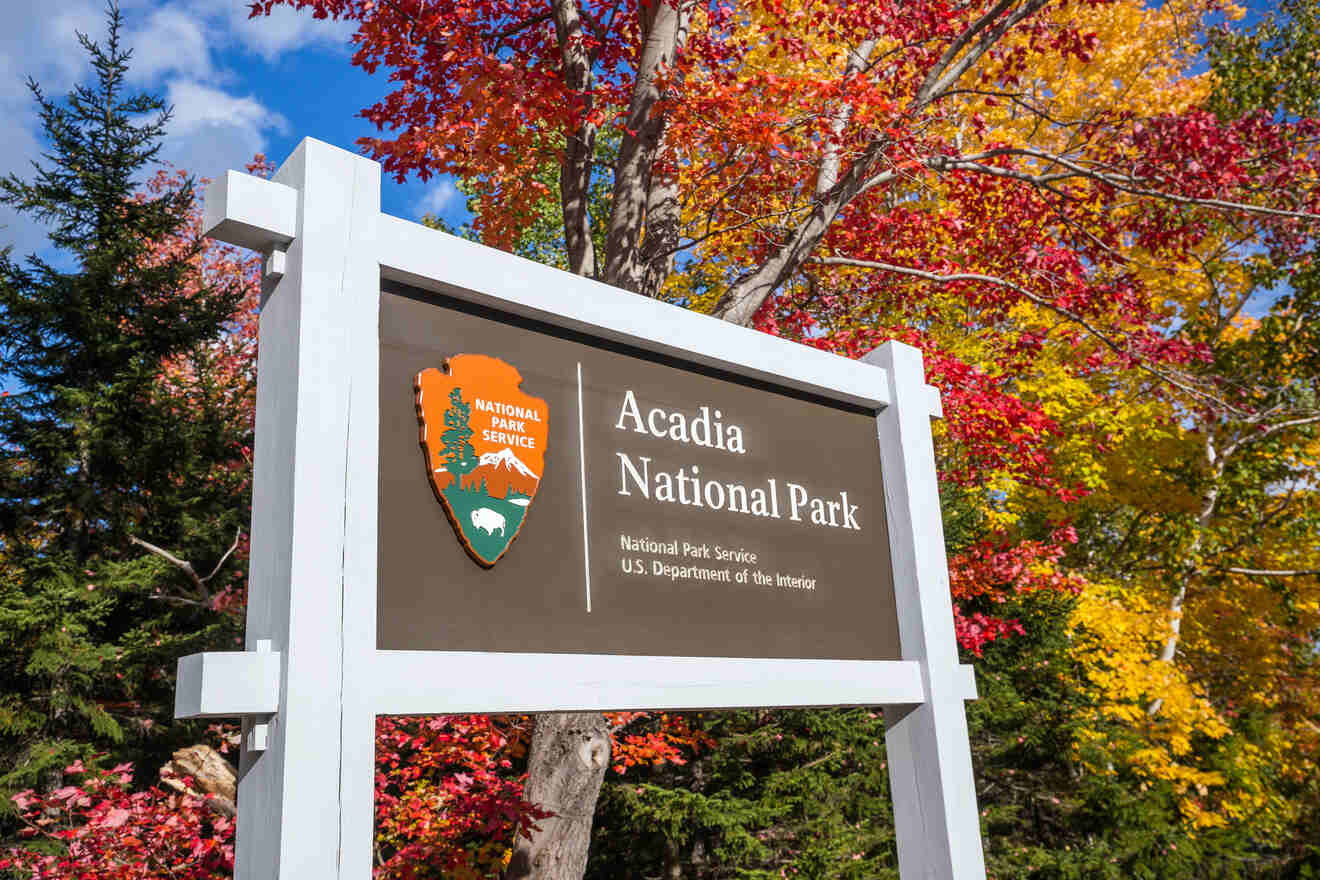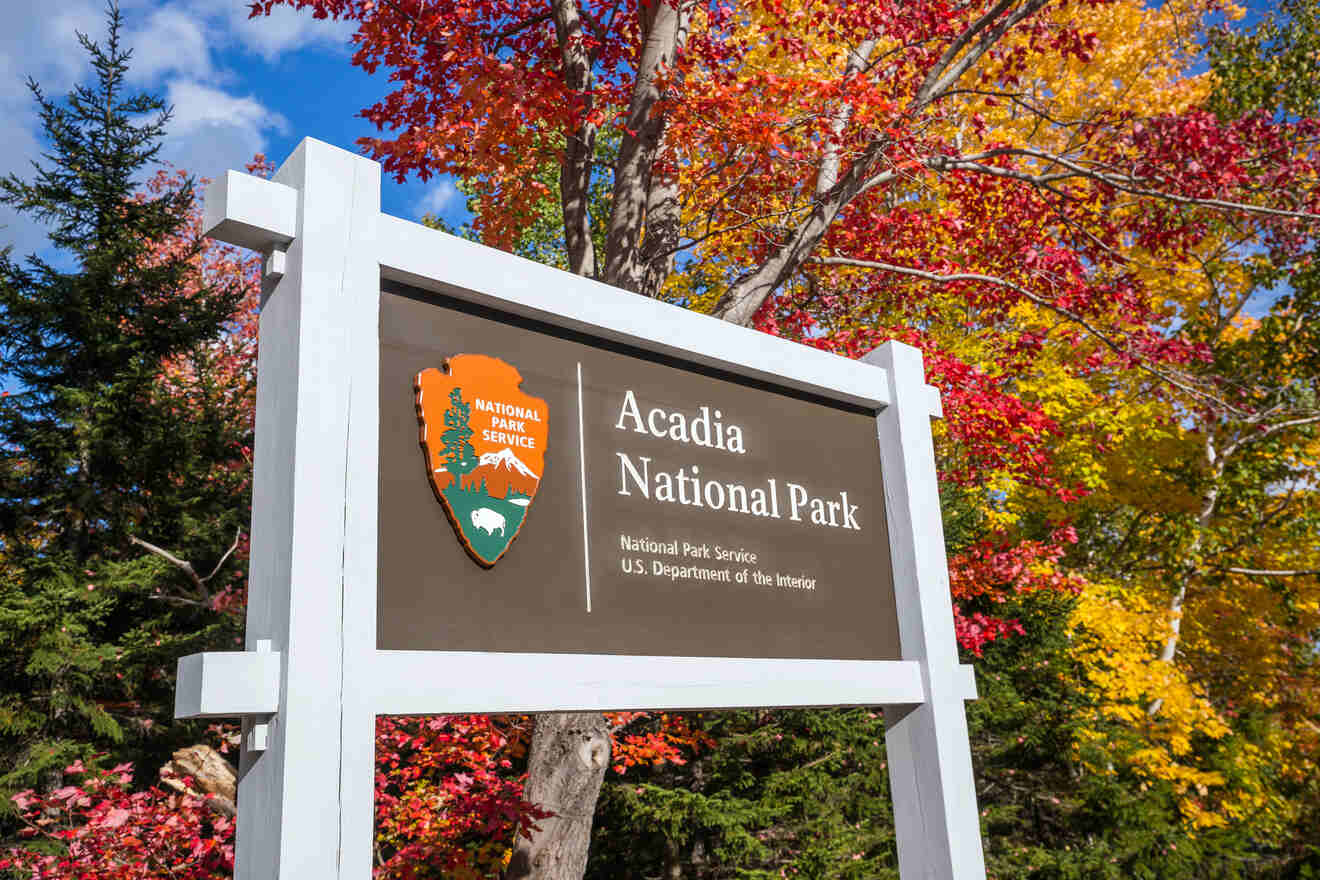 Conclusion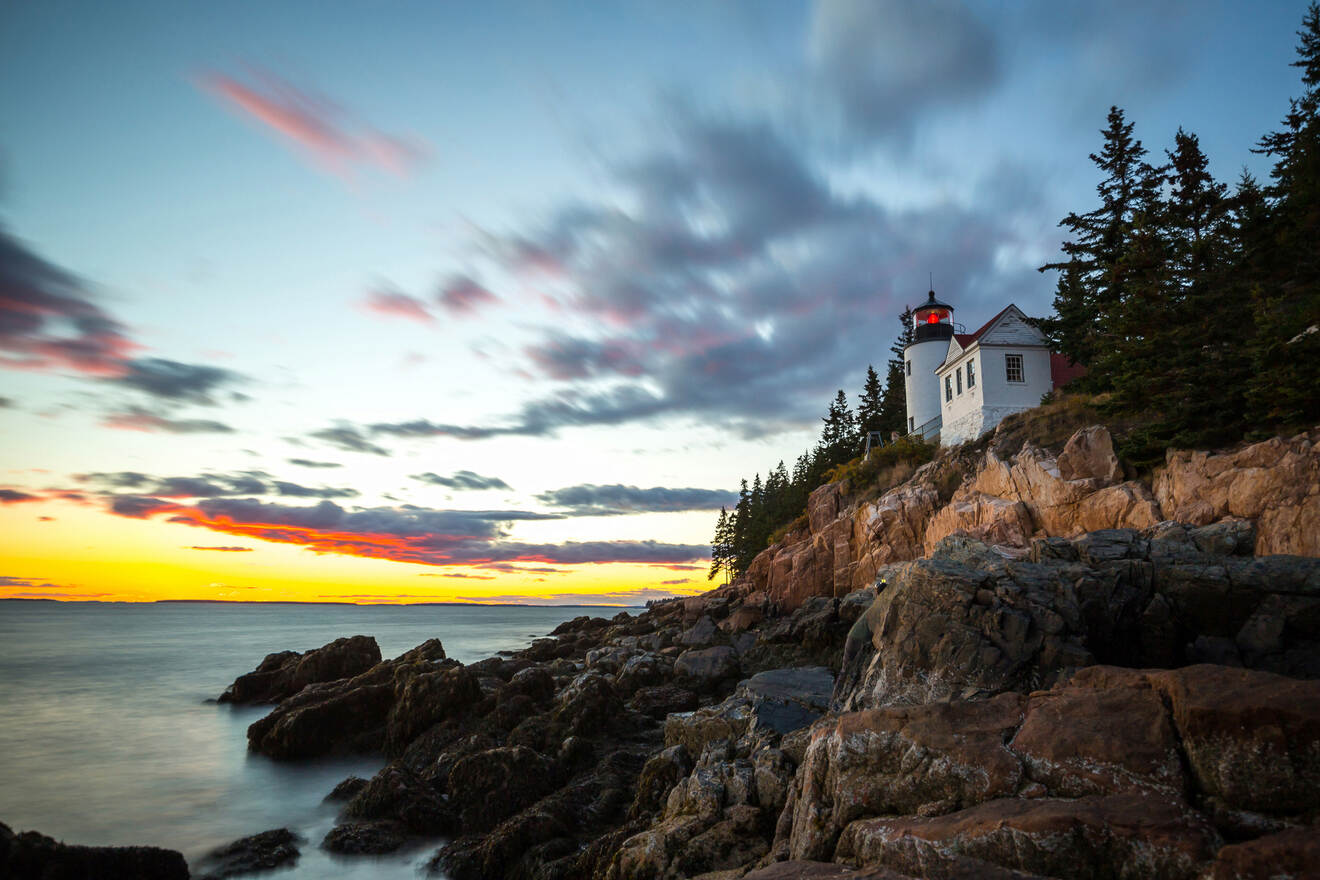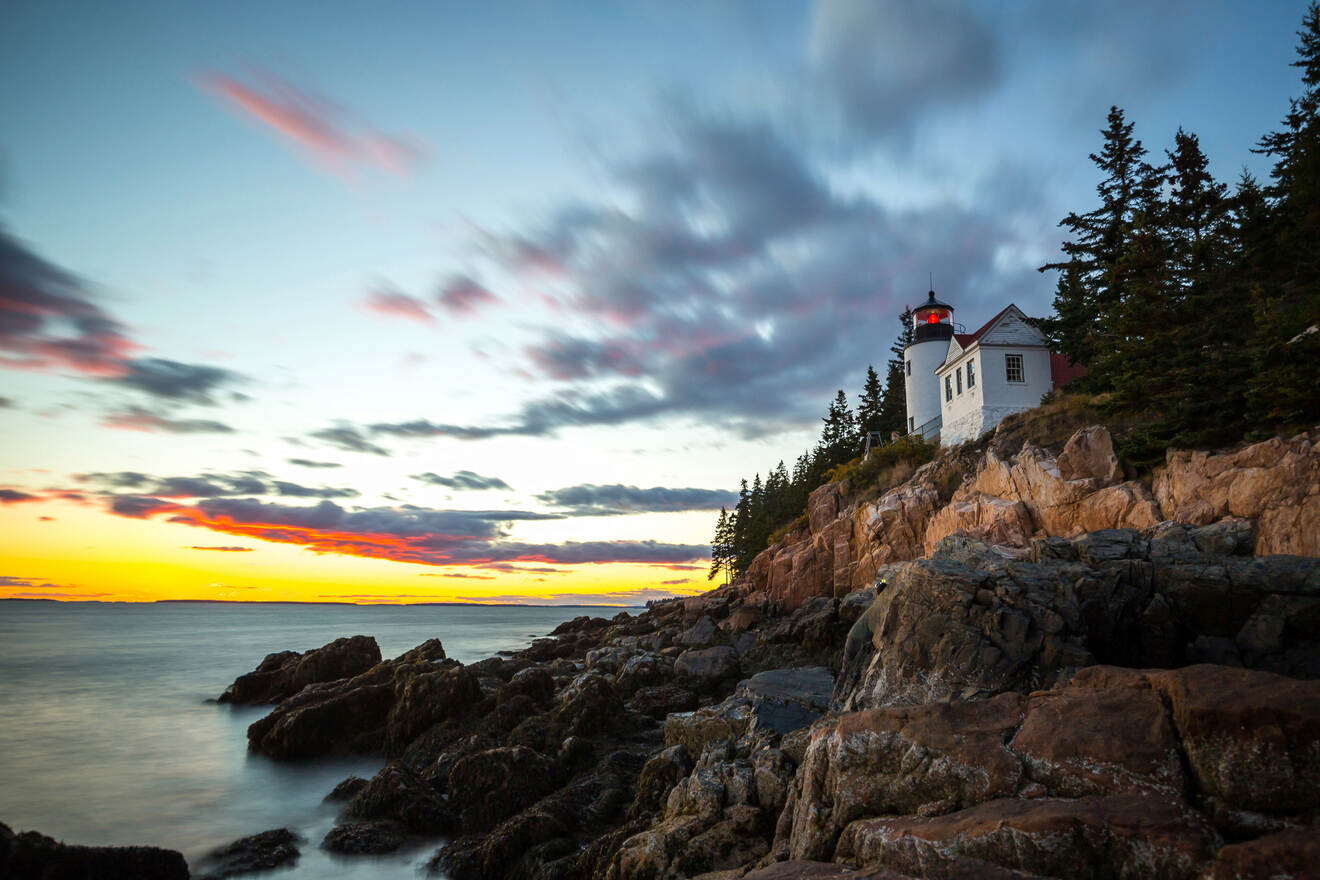 Here we are at the end of this exciting trip through the best towns and accommodations where to stay in Acadia National Park! Luckily for you, there are many towns giving you easy access to the park and lots of amazing accommodation options, for any type of guest and traveler.
Whether you're looking for oceanfront hotels with a spa, local Airbnbs, or a cottage for many guests, the crown jewel of the US-North Atlantic Coast won't let you down!
If you still can't choose among the many options we've been through, here are my absolute top choices where to stay in Bar Harbor:
I hope you enjoyed reading my guide, as much as I enjoyed doing the research to help you find the best hotel! If you are already imagining yourself hiking in the countless trails of Acadia National Park, I strongly suggest you book at least 3 months before your trip, this is one of the most sought-after tourist destinations in the U.S. and the world!
Do you have any helpful suggestions or comments for this blog? If so leave it below, I'm looking forward to answering you!
Have a great trip!
Elena